Bruges or is Brugge…looks like either spelling is correct but the pronunciations are different. Bruges (broozh) is the English and French spelling and pronunciation. Brugge (broo-gha) is the Flemish spelling and pronunciation. Since Flemish, a Dutch dialect, is the local language then I'll stick with the Flemish spelling and pronunciation…Broo-gha.
Now that we've cleared the spelling and pronunciation hurdle, getting into Brugge on a Monday and renting an apartment just slightly on the outskirts of the historic city center/tourist hub means you get to walk the streets of this city and admire its ageless beauty without a crowd.
I haven't gotten a complete eyeful yet, but I think I'm going to like Brugge. We did find our way to the local grocery store to pick up a few things and the pharmacy. We all seem to be dealing with runny noses, coughs, sniffles and sneezing from hay fever and allergies, but we've managed to keep moving. The temperature dropped and the sun disappeared so it was nice to break out the jacket, scarf and hat for our short and brief walk into the Markt Square, part of the historic city center.
Tomorrow is when we get in a full day of Brugge but we're here until we leave for Amsterdam on Saturday. Along with enjoying our home base of Brugge, we plan to do day trips to Brussels, Ghent and possibly Antwerp. But in the meantime, here's just a Brugge snippet.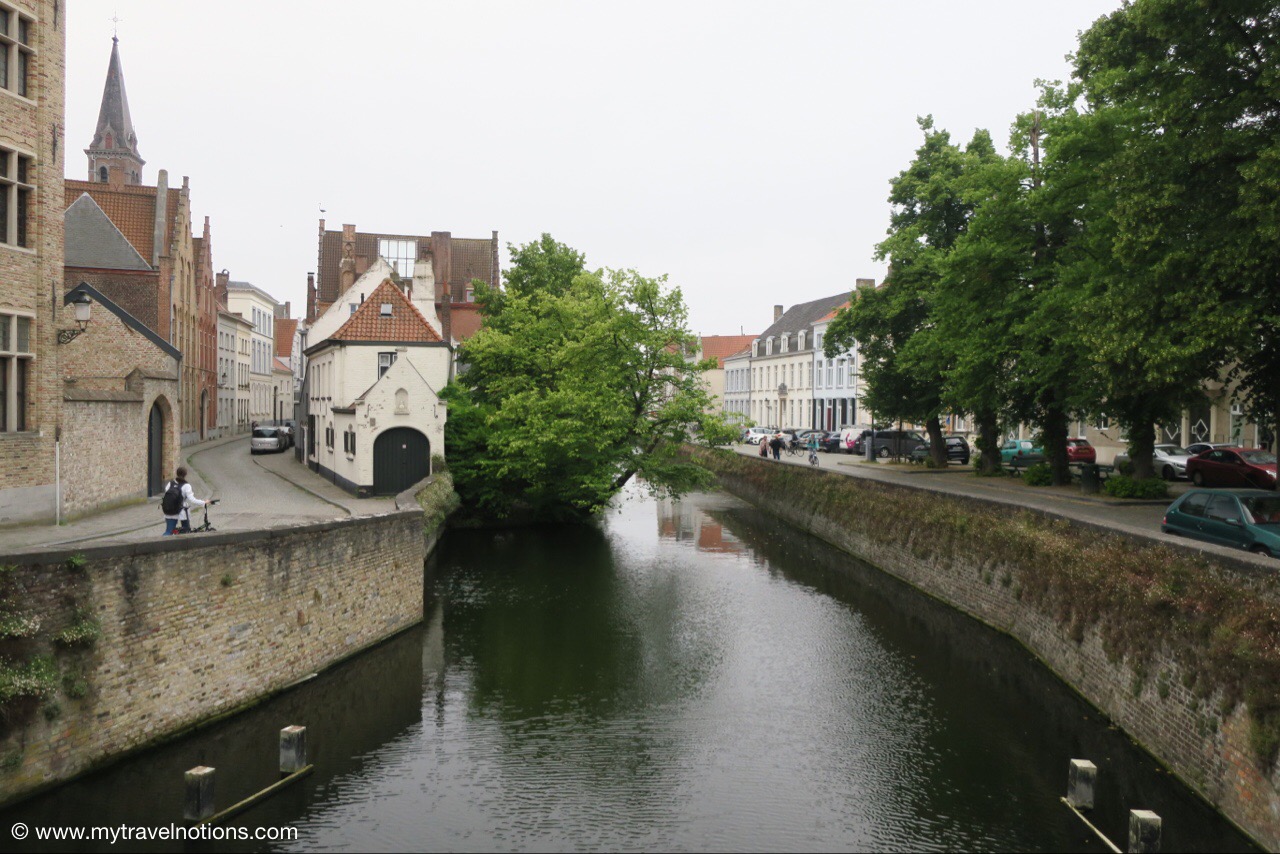 It's so easy to spend a day wandering around Brugge, and that's exactly what Alice, Tammy and I did. First with a "Legend of Bruges" free walking tour in the morning and a do our own thing for the remainder of the day.
It was cold and overcast…but not even the weather could dampen the beauty of Brugges. So, let's just get to it.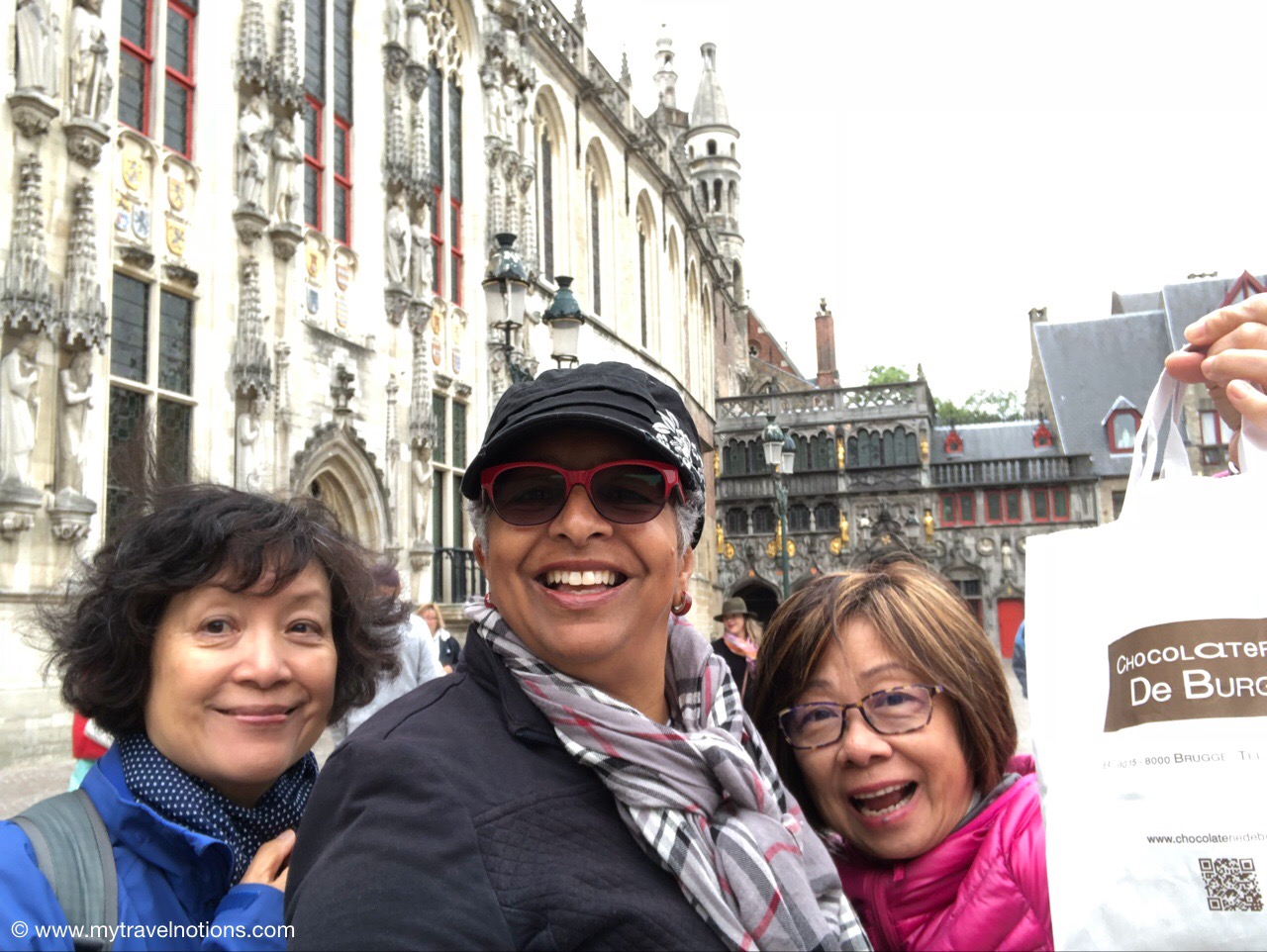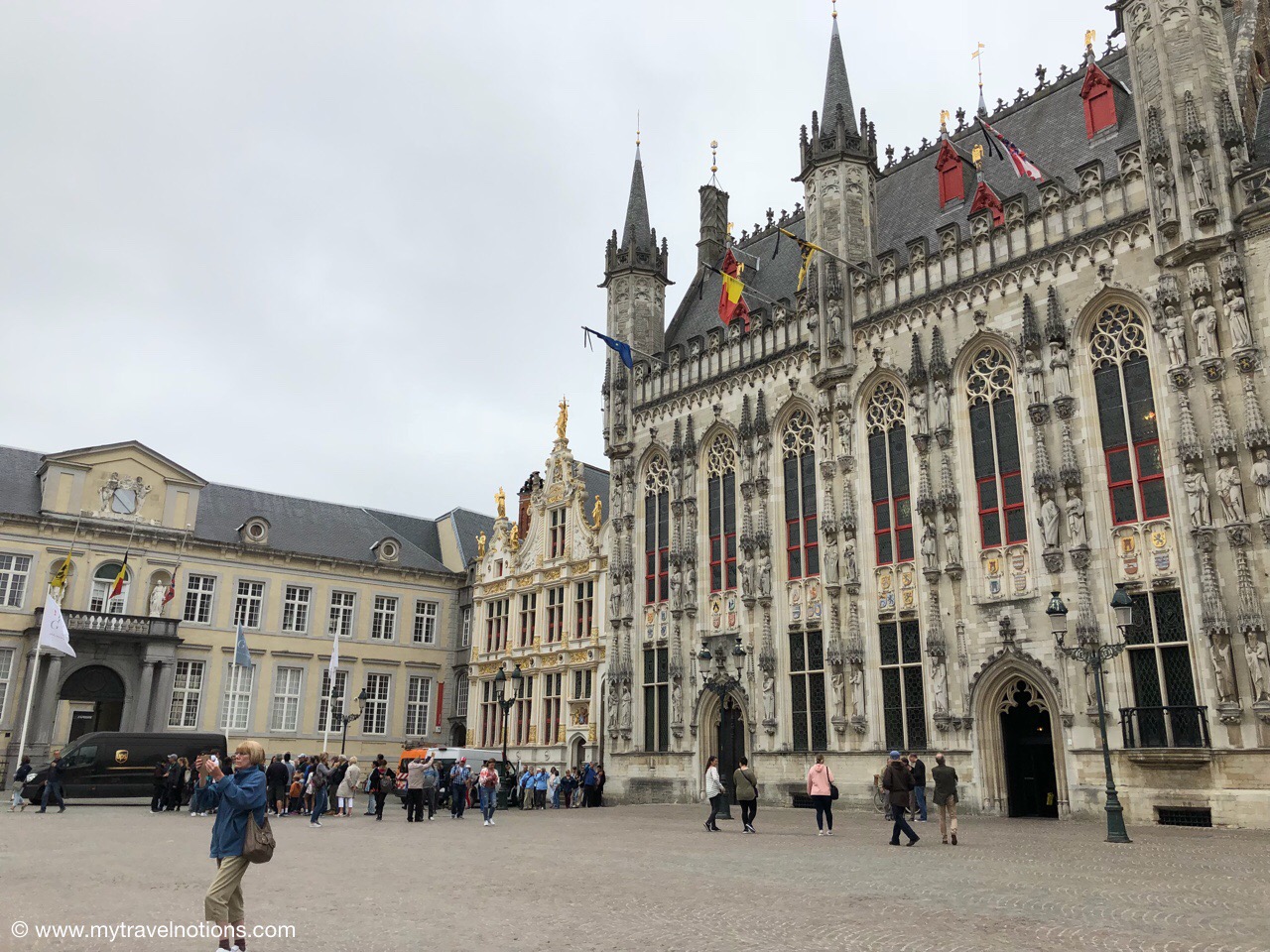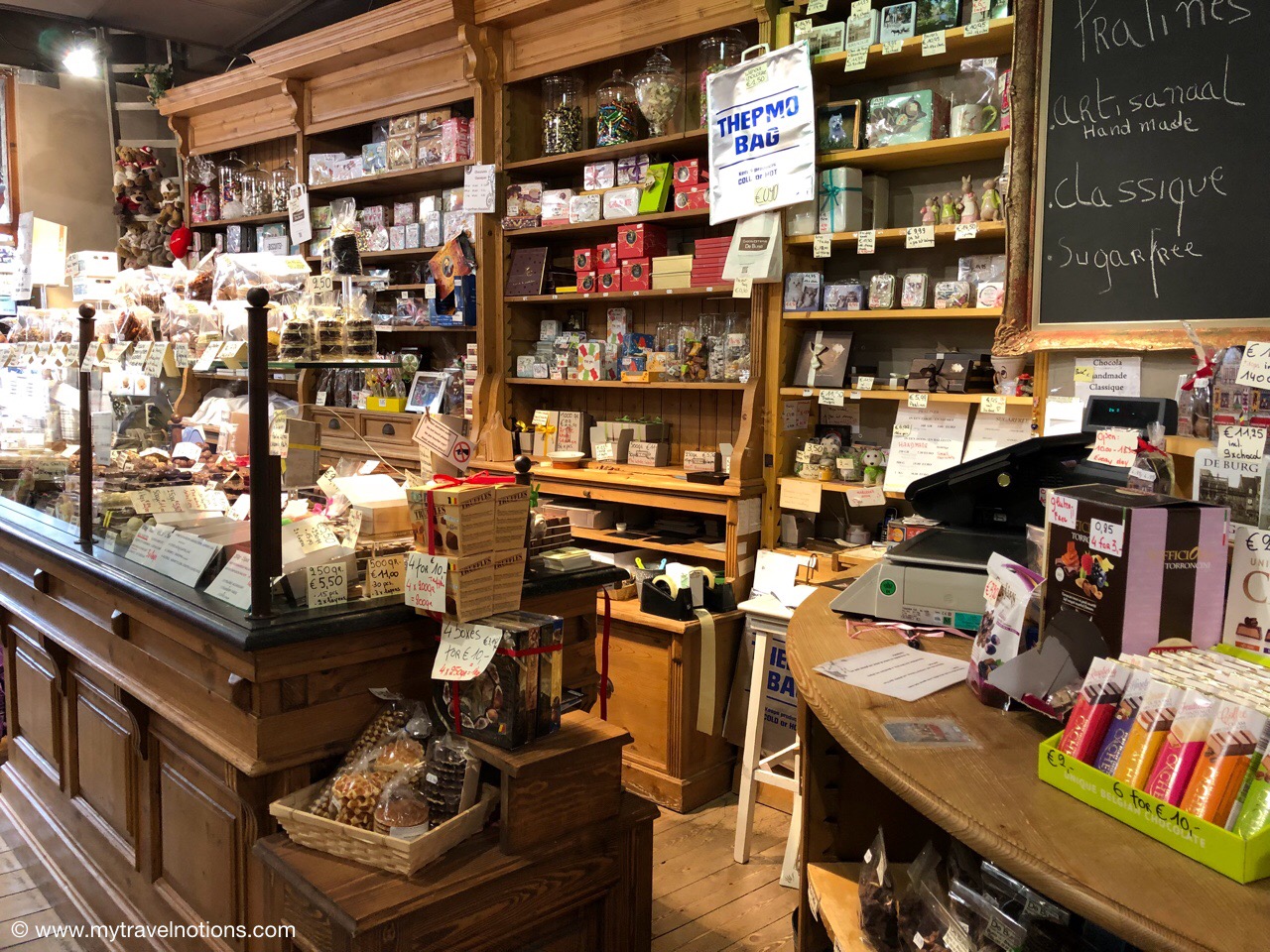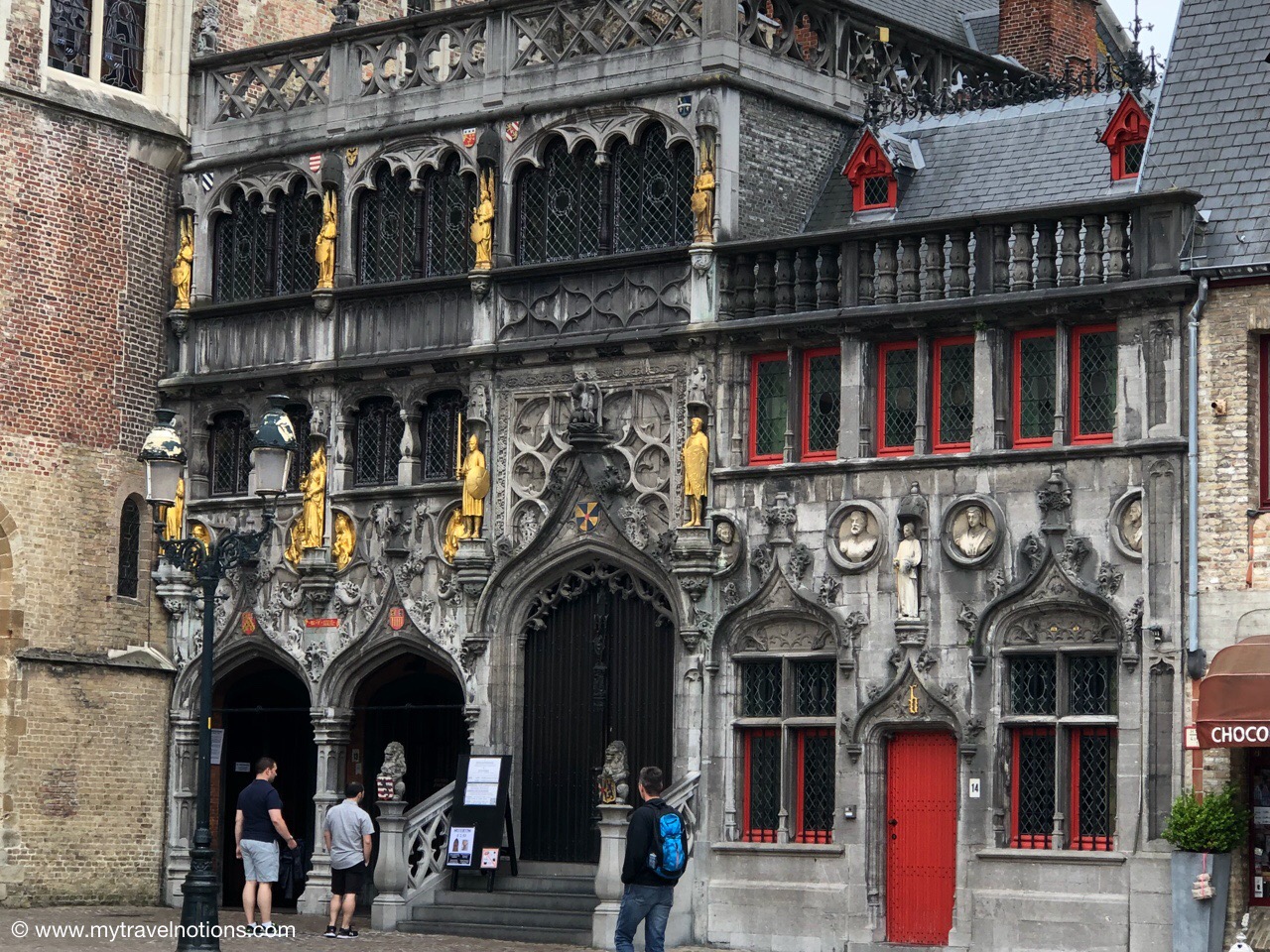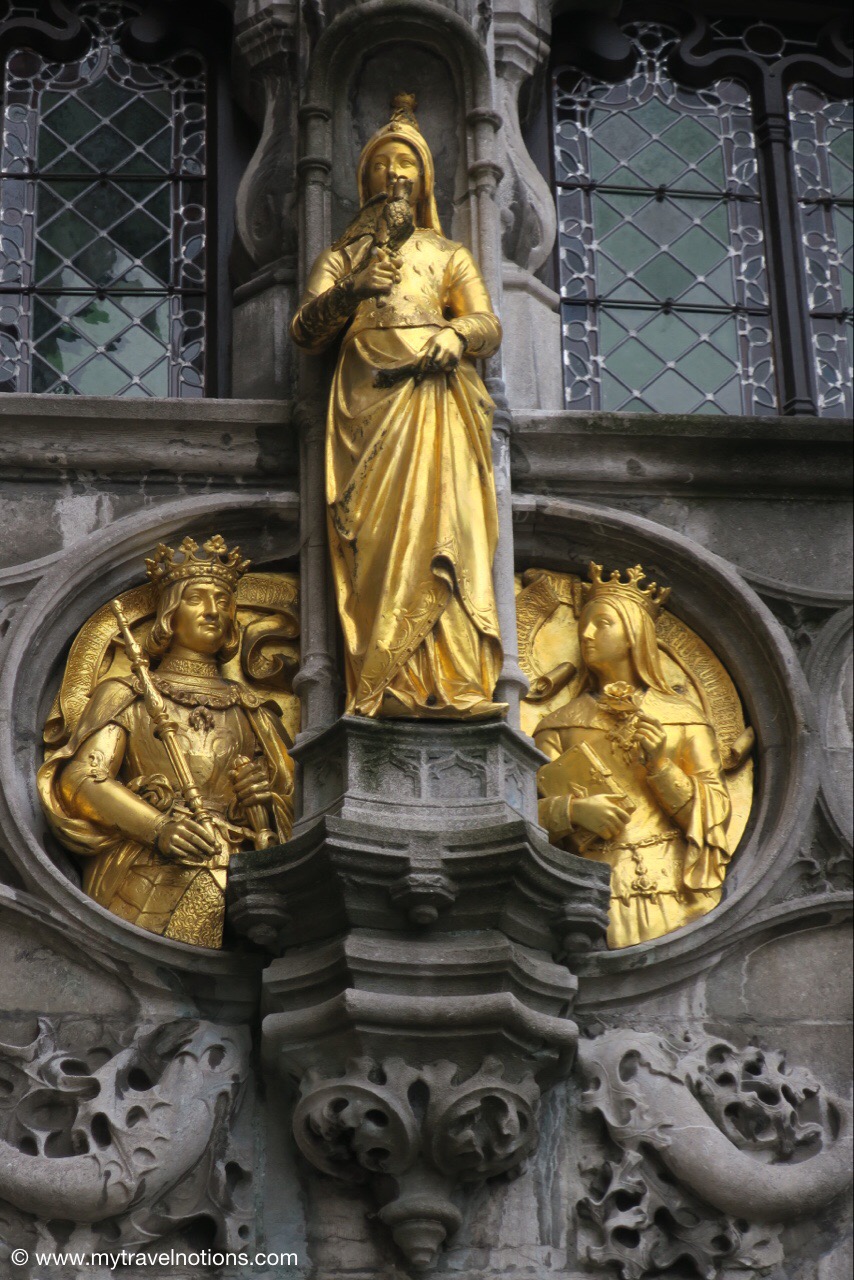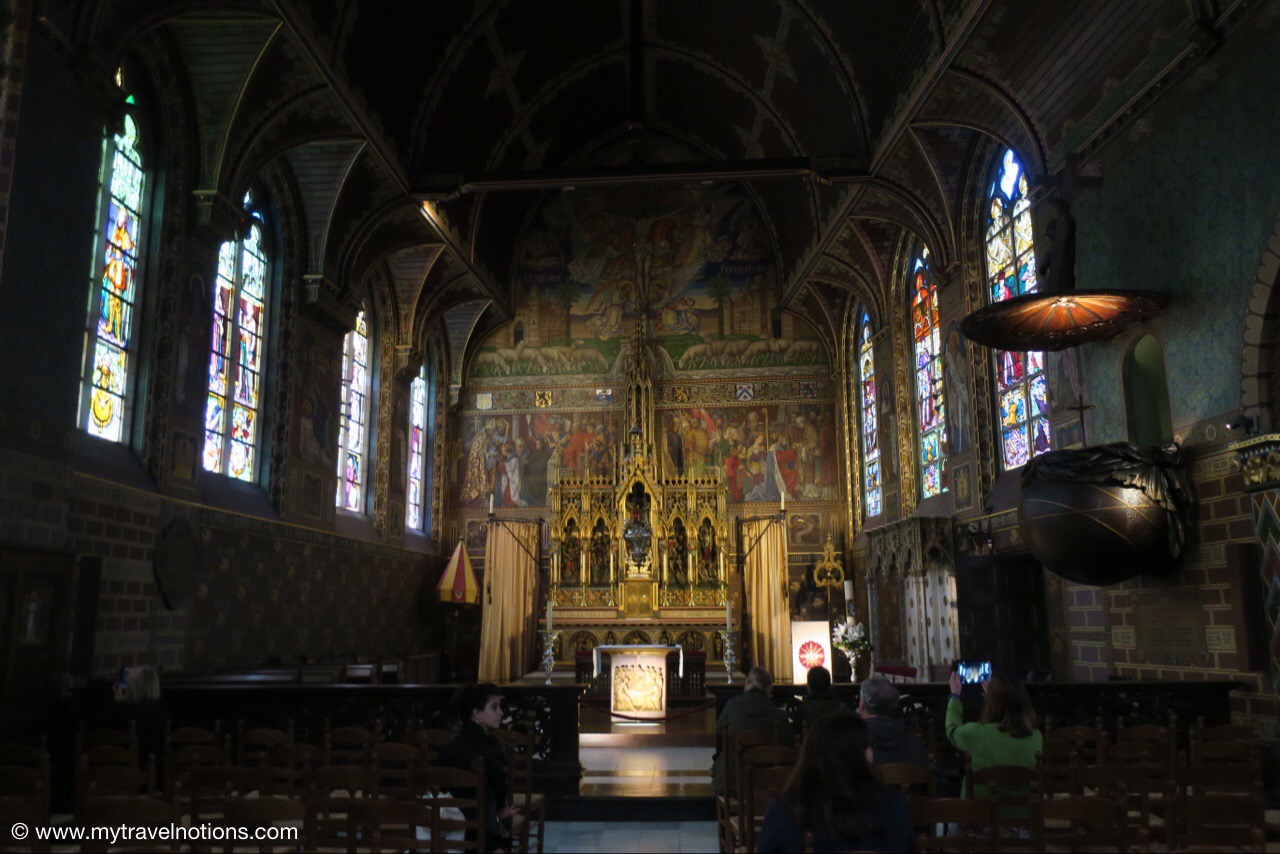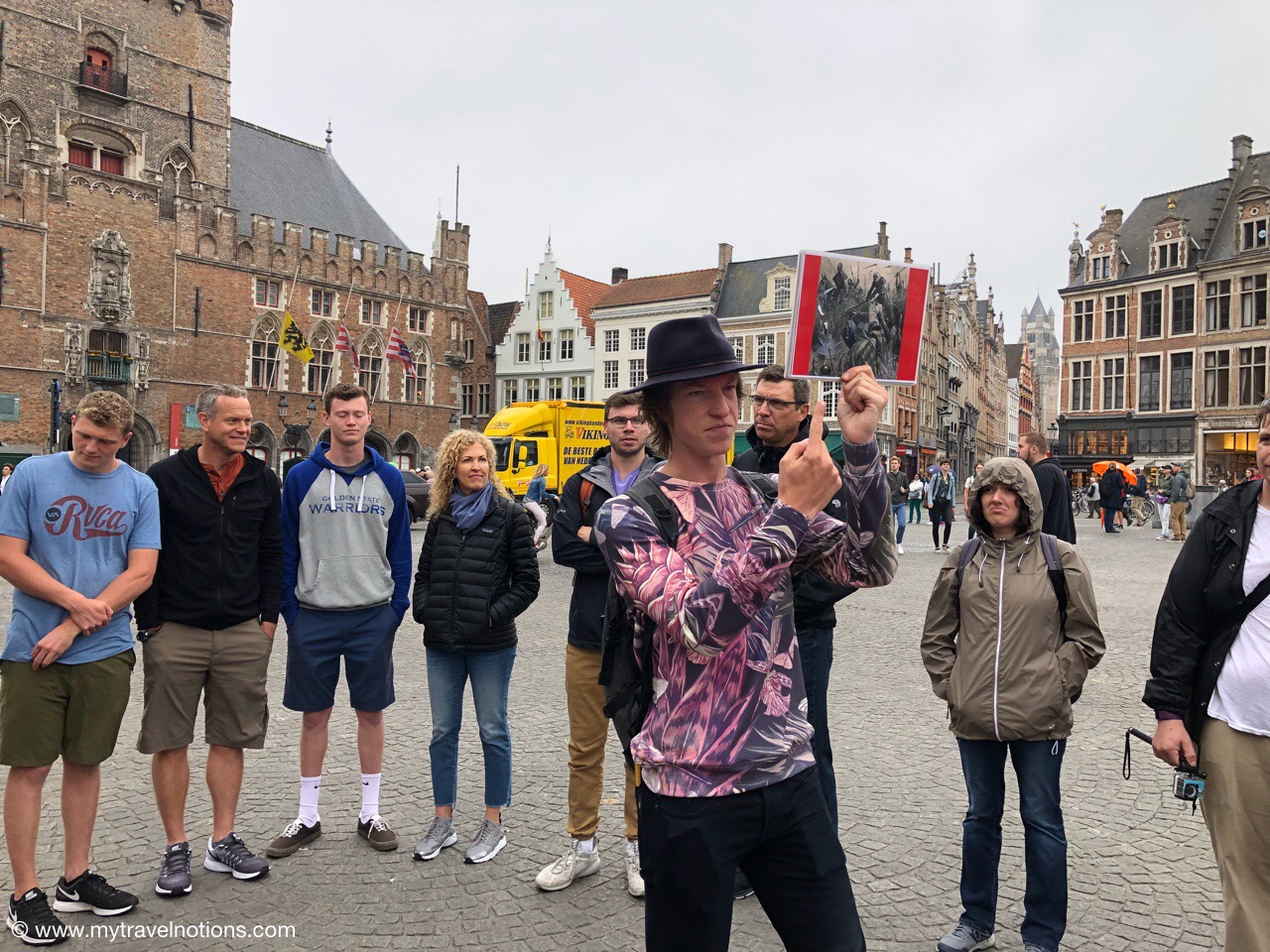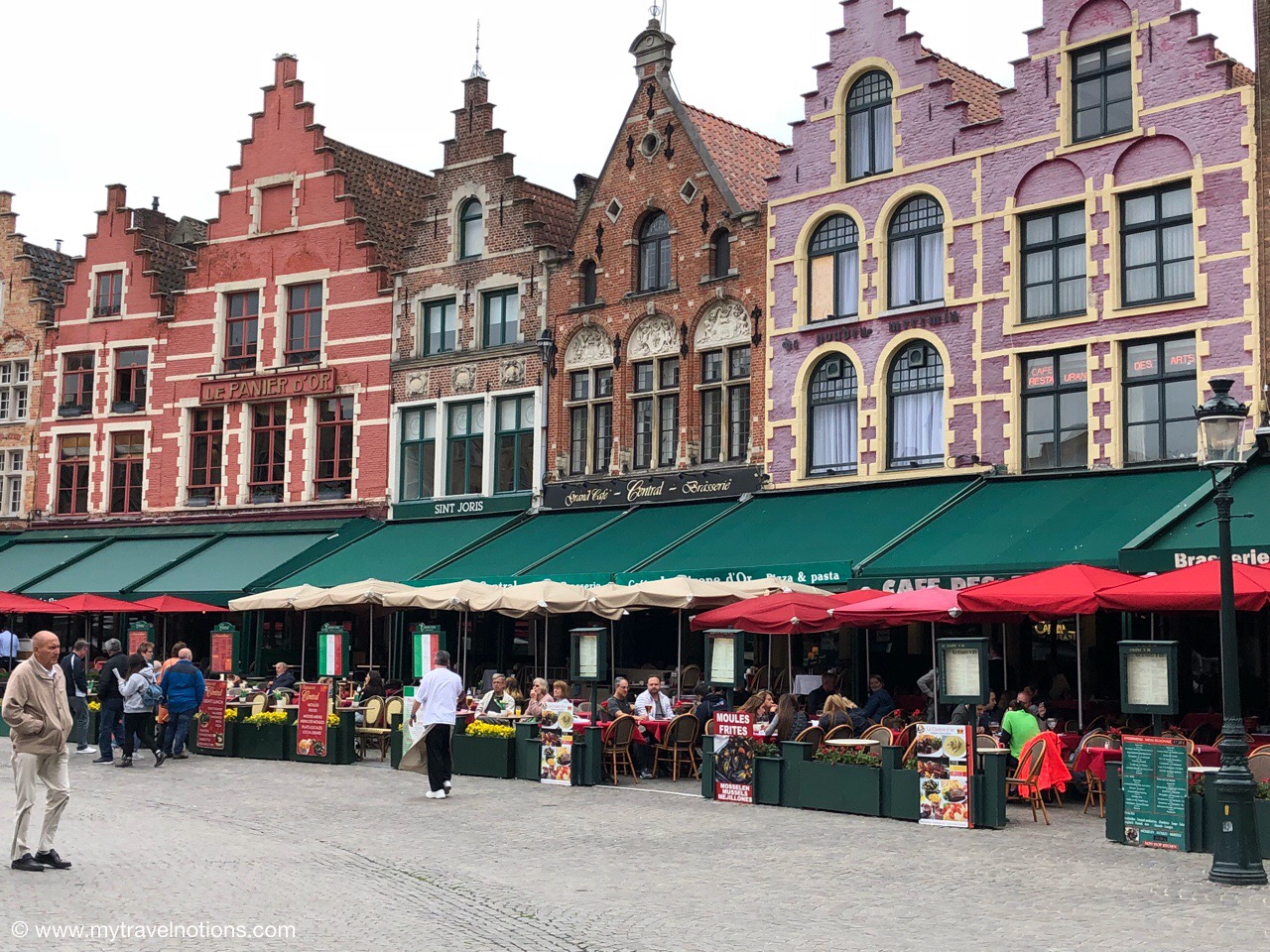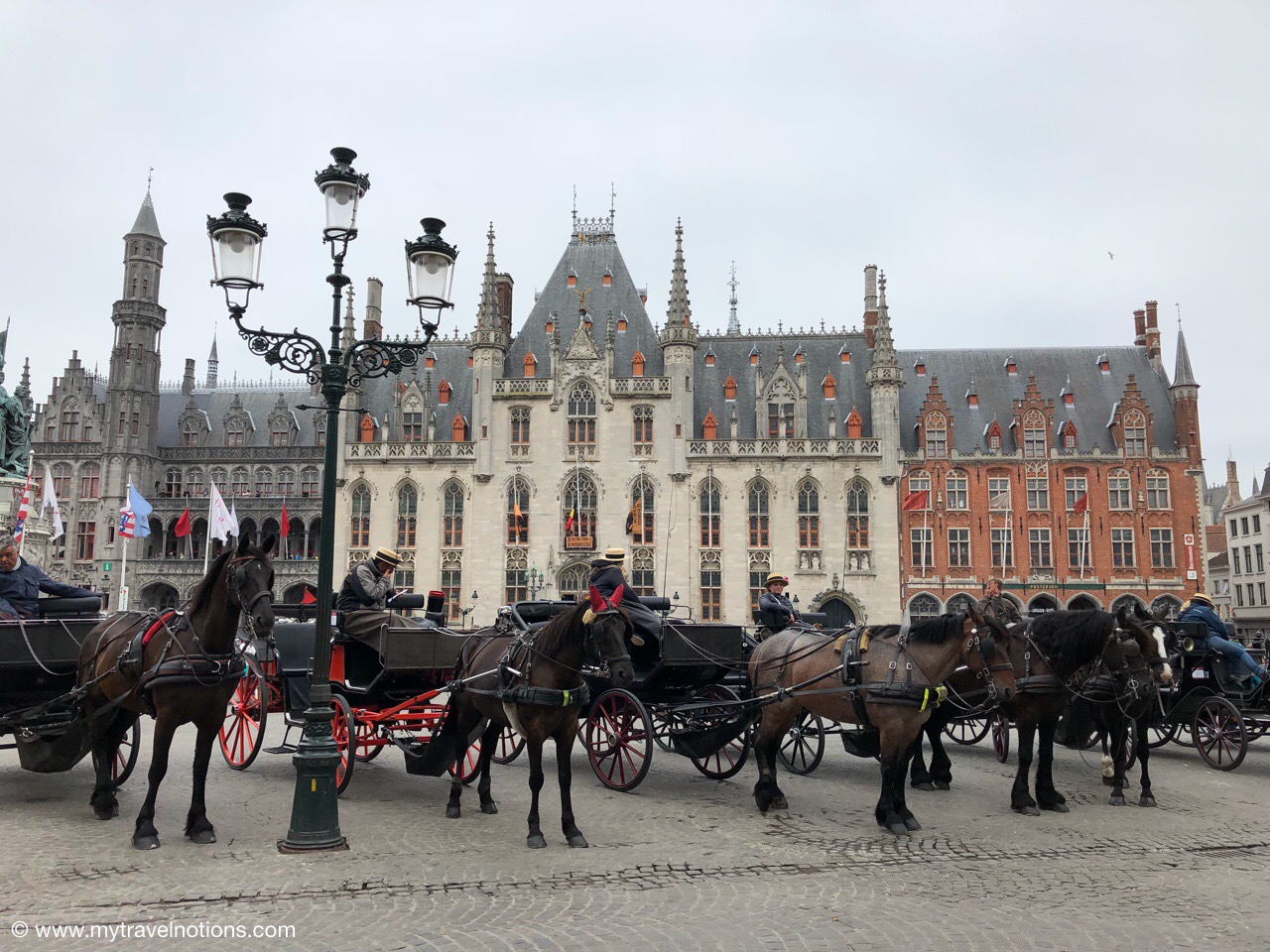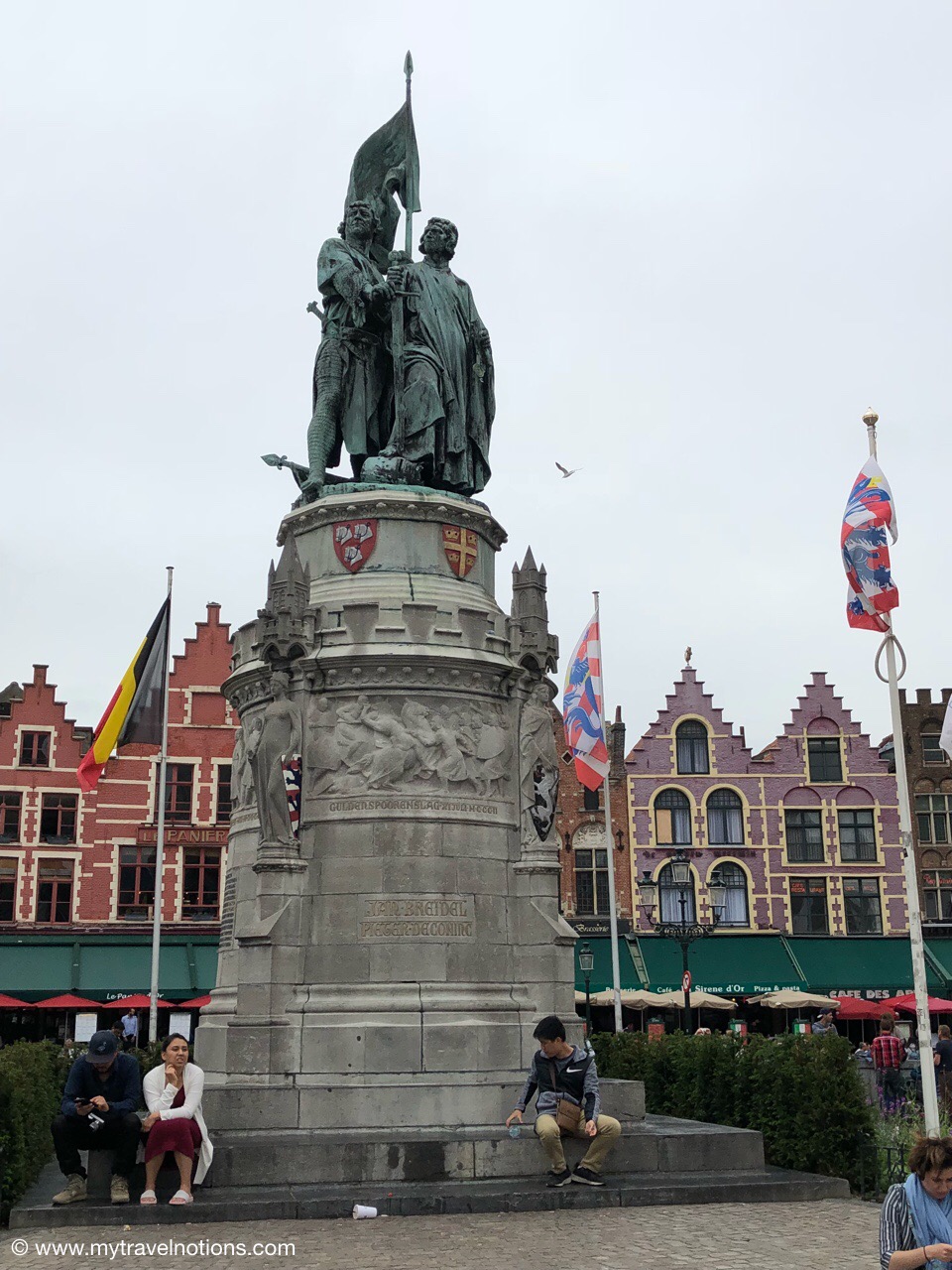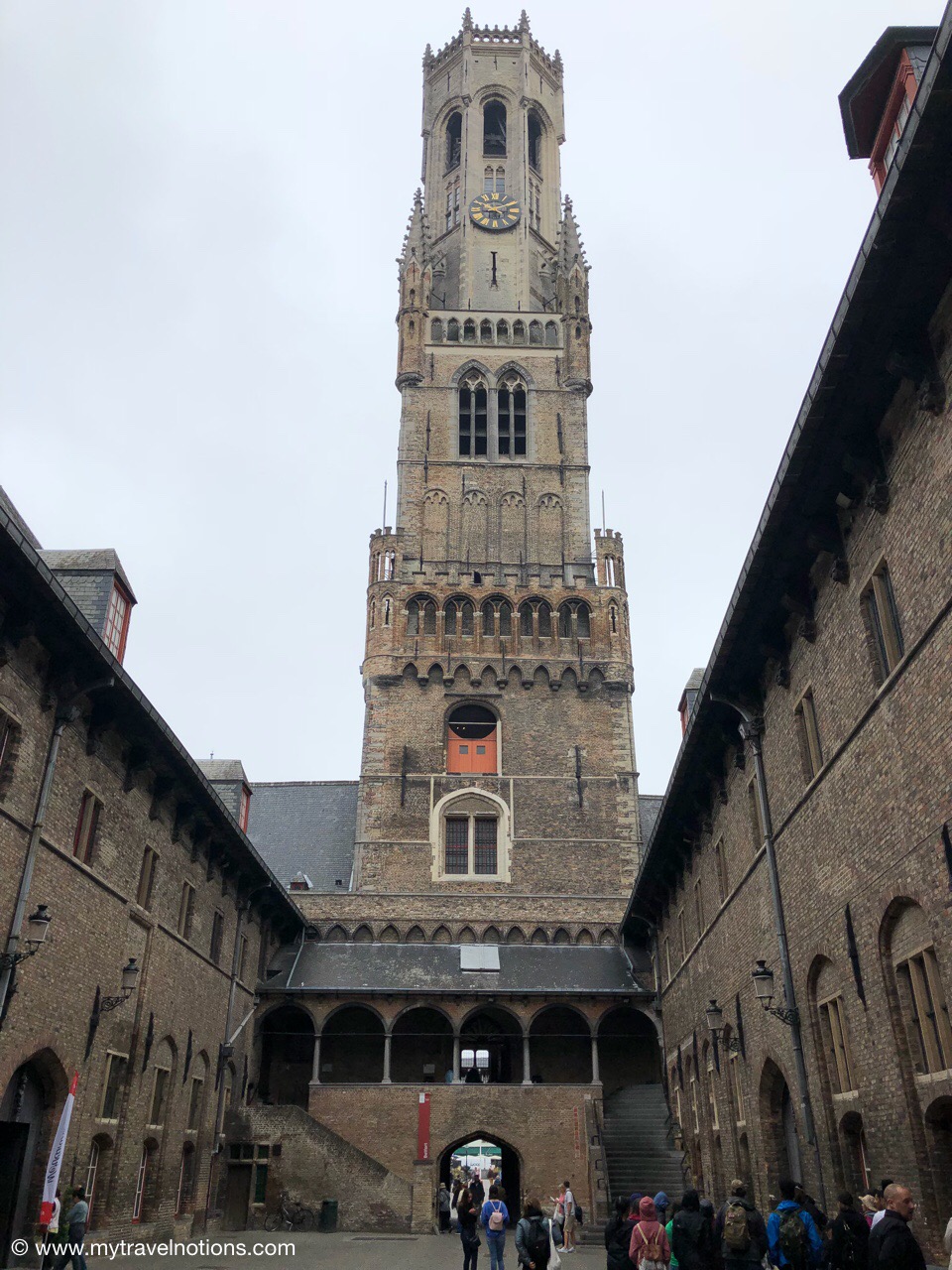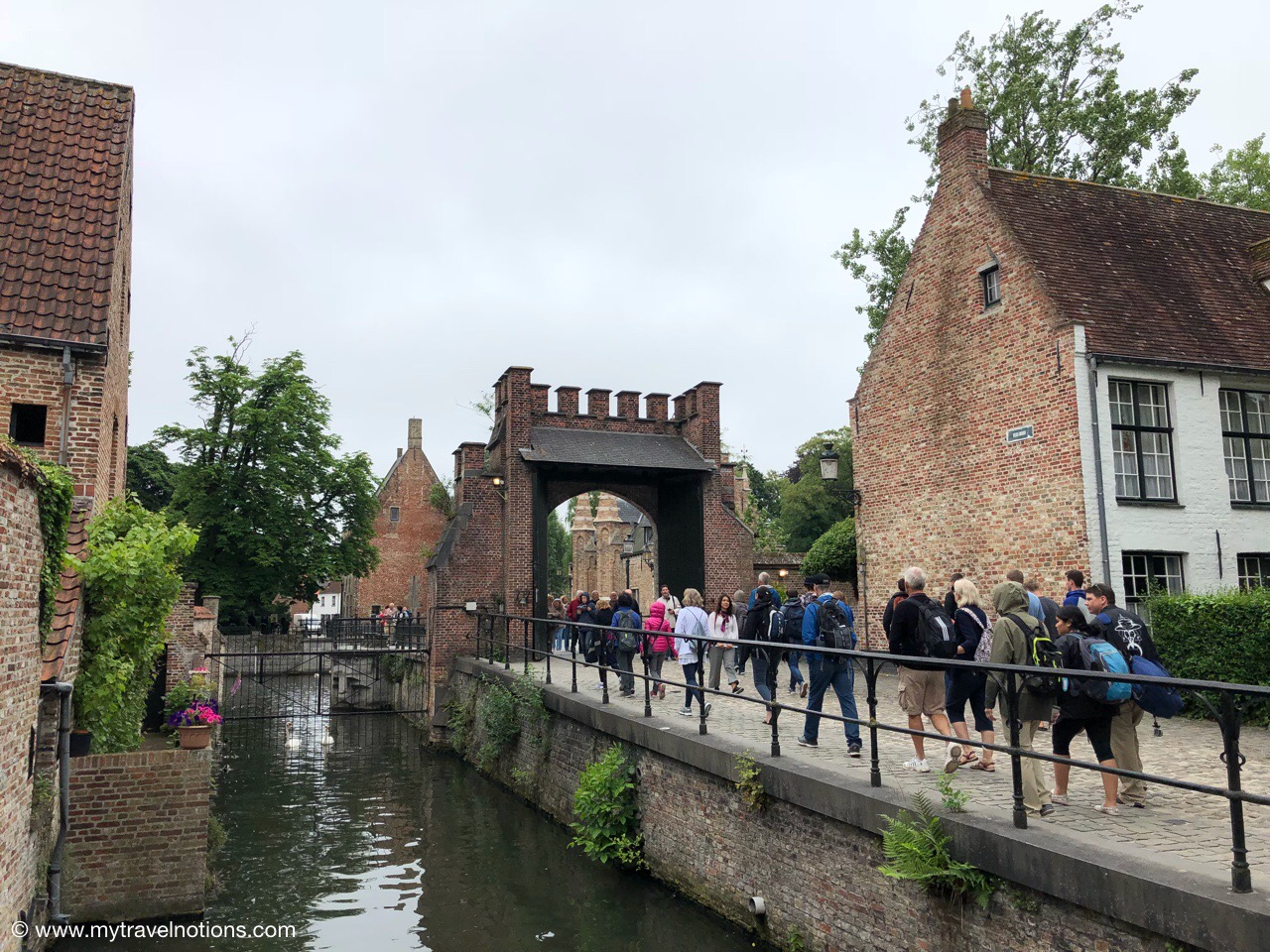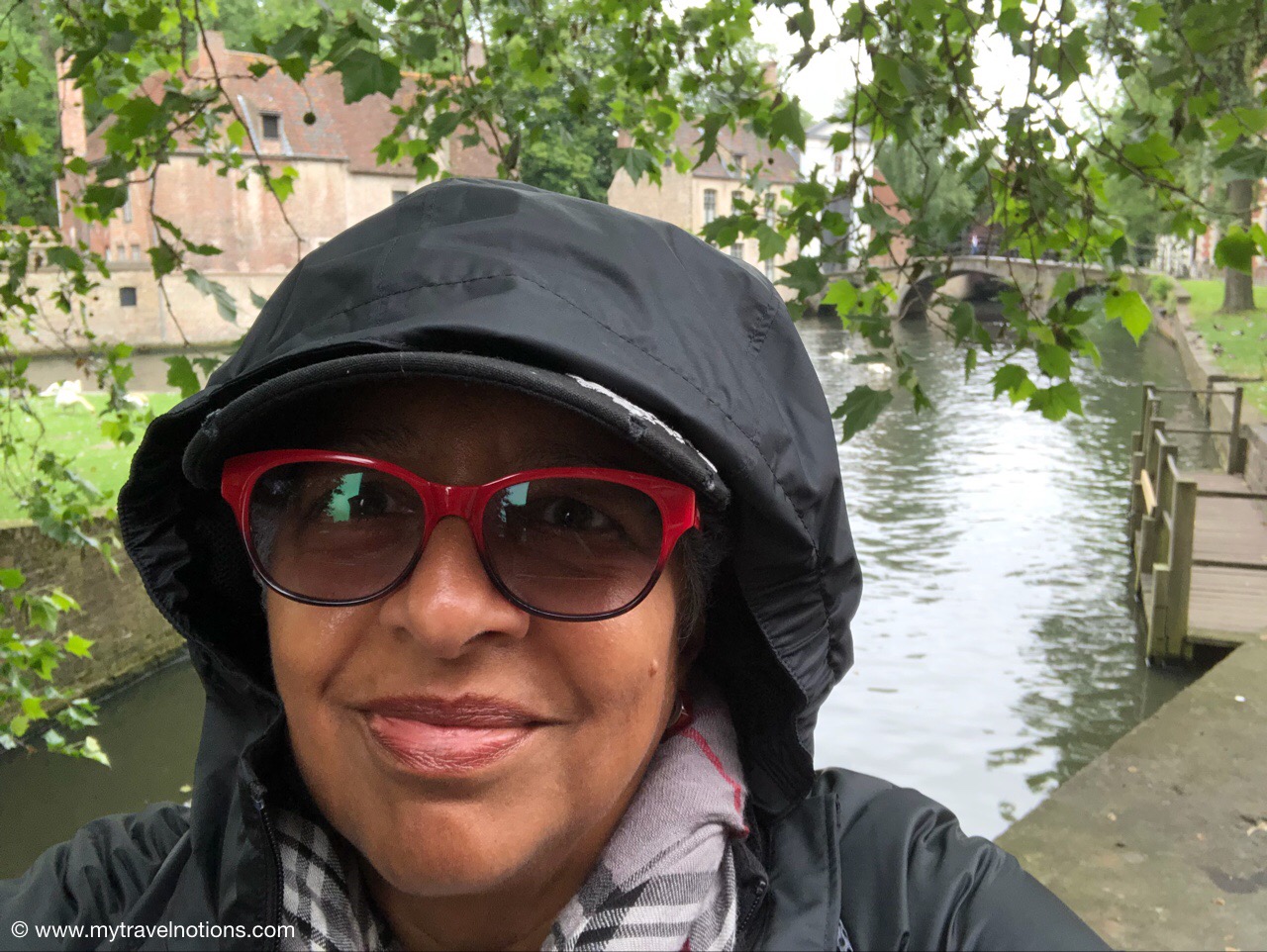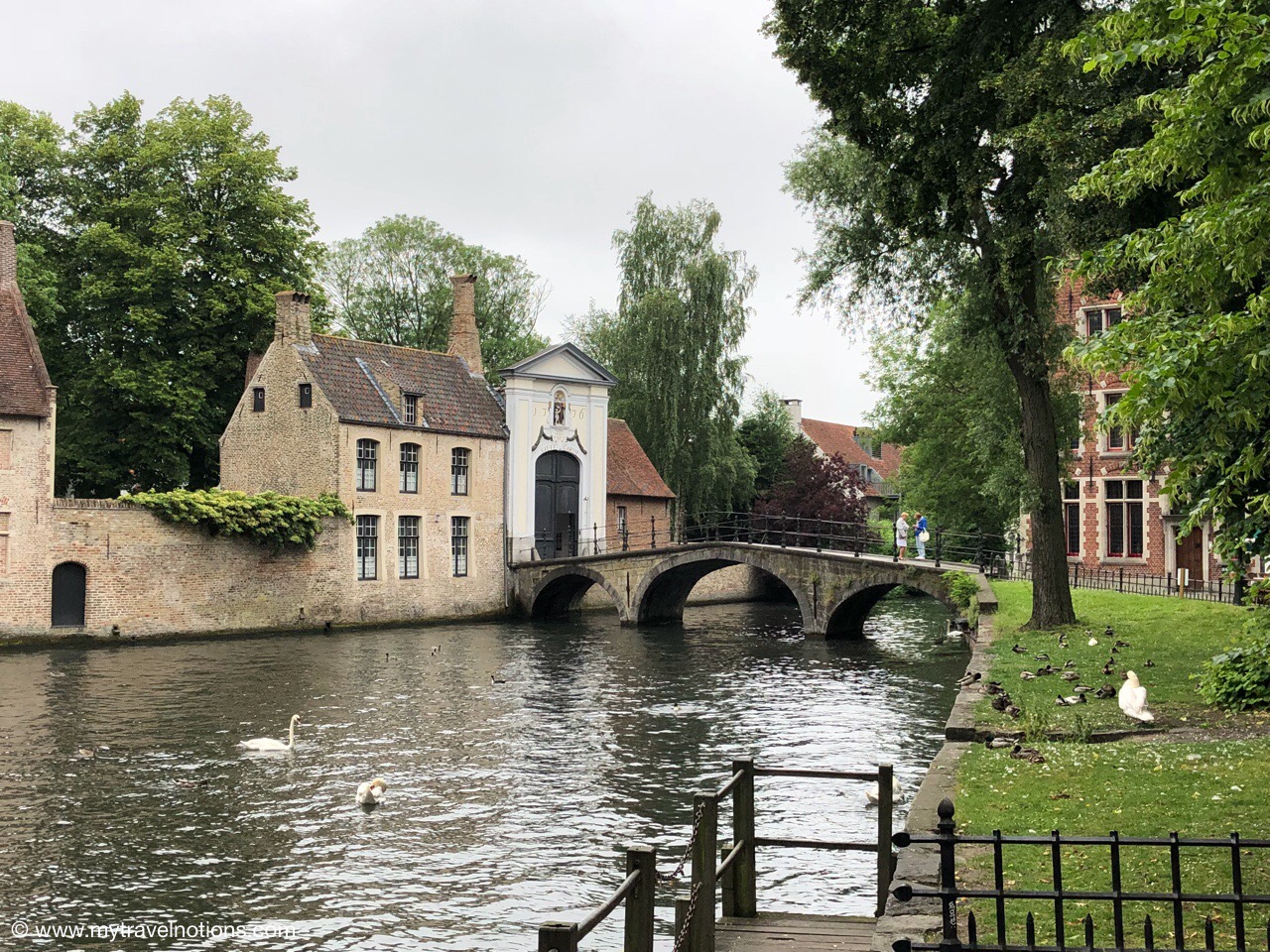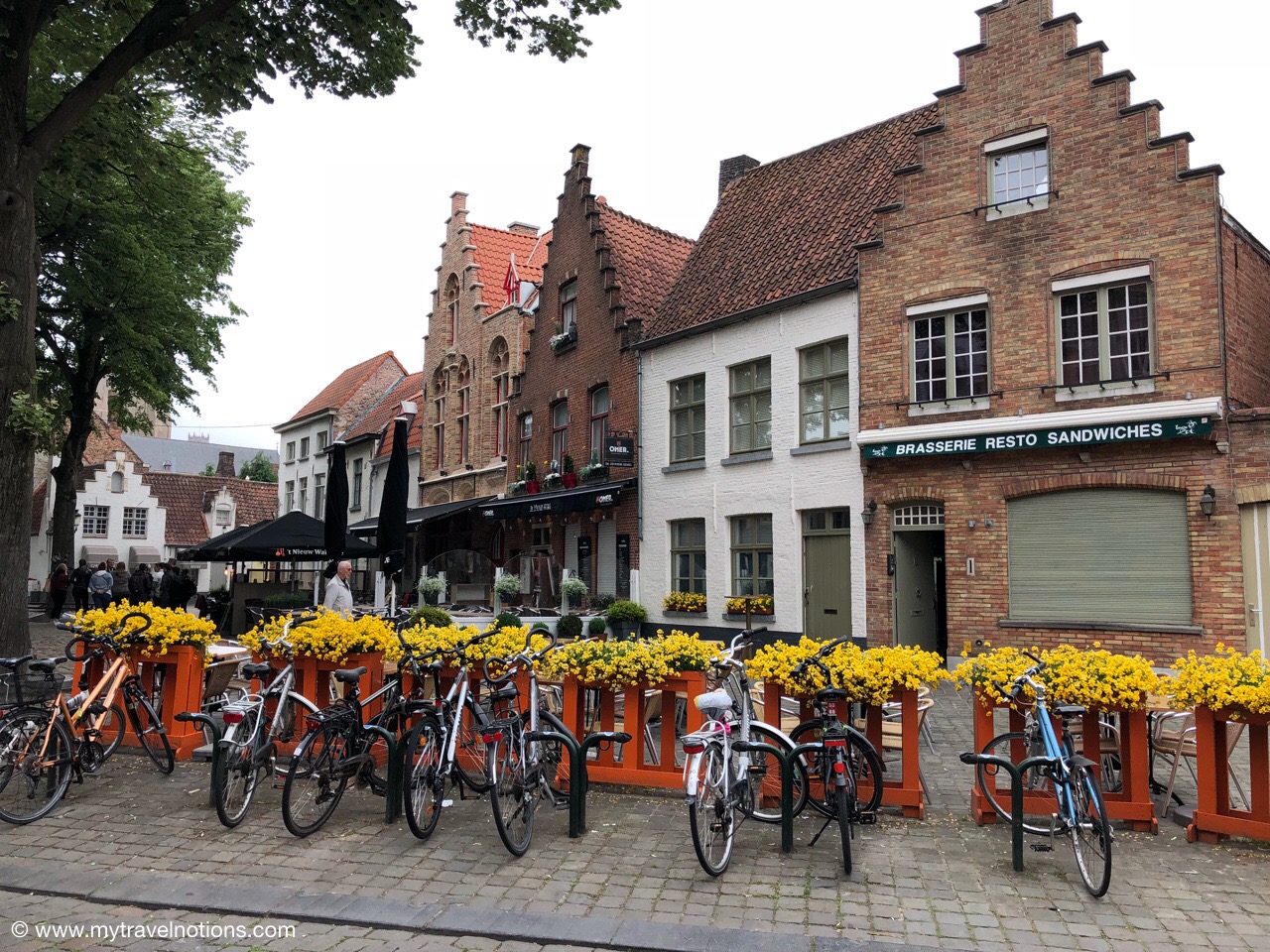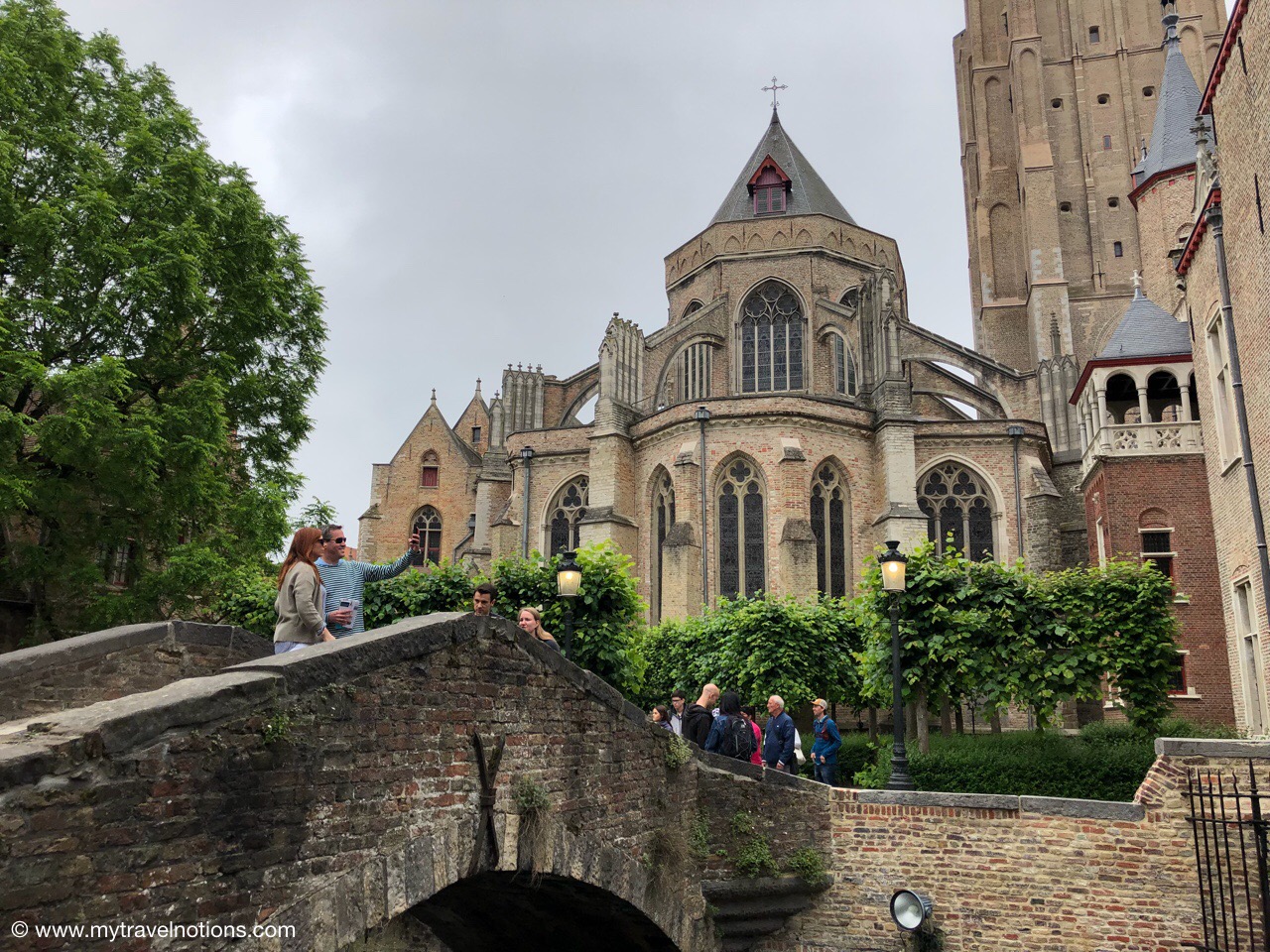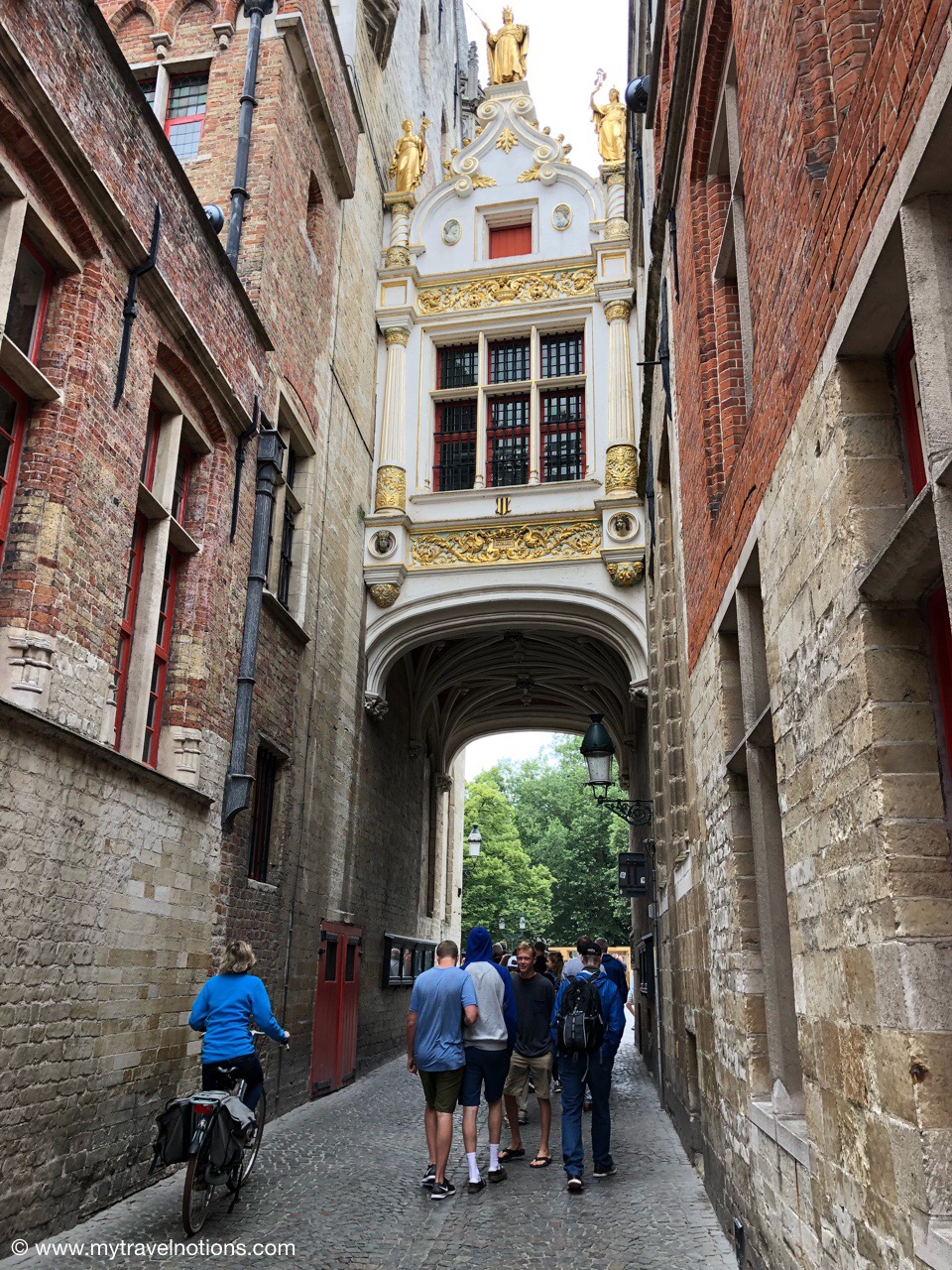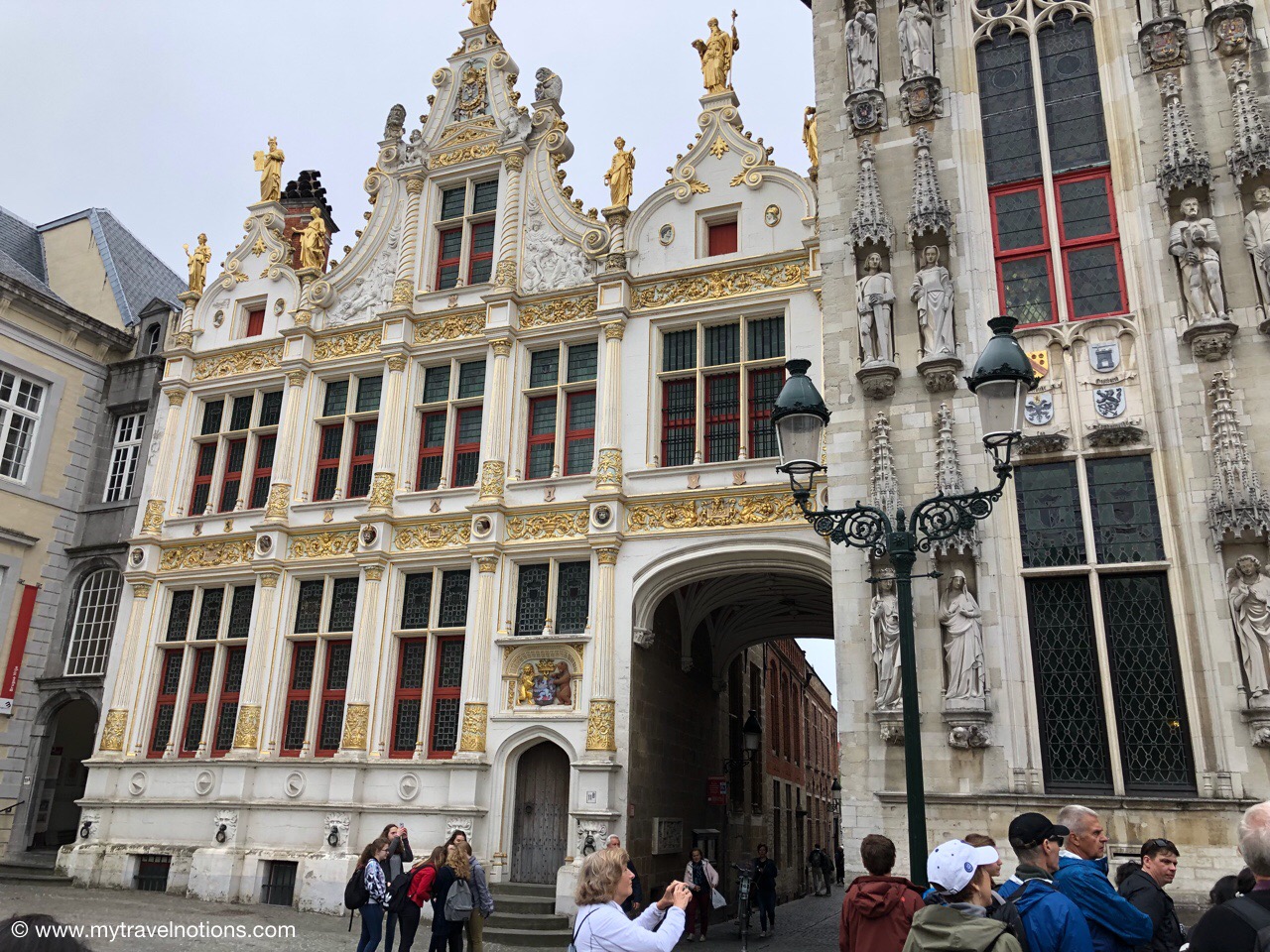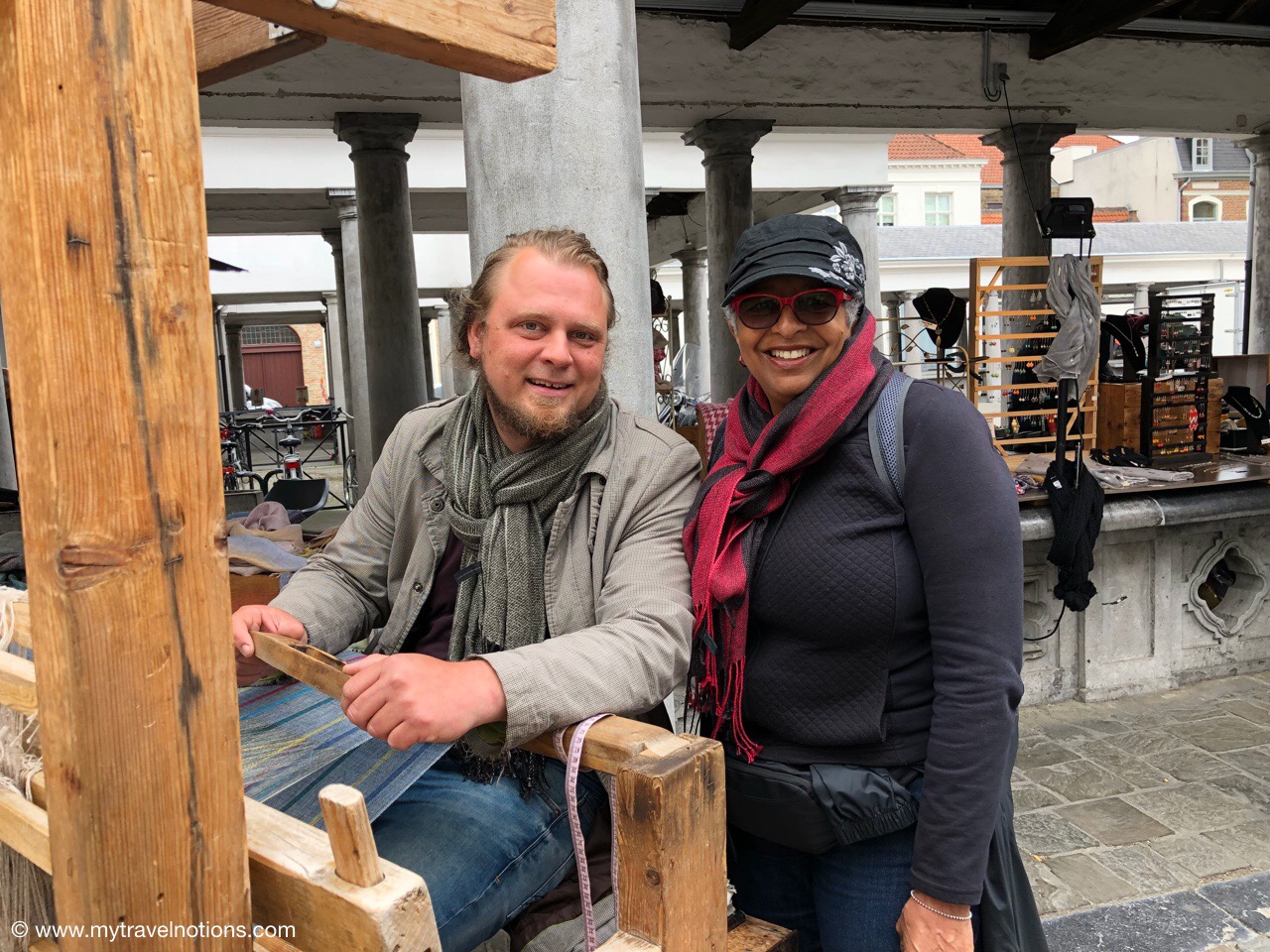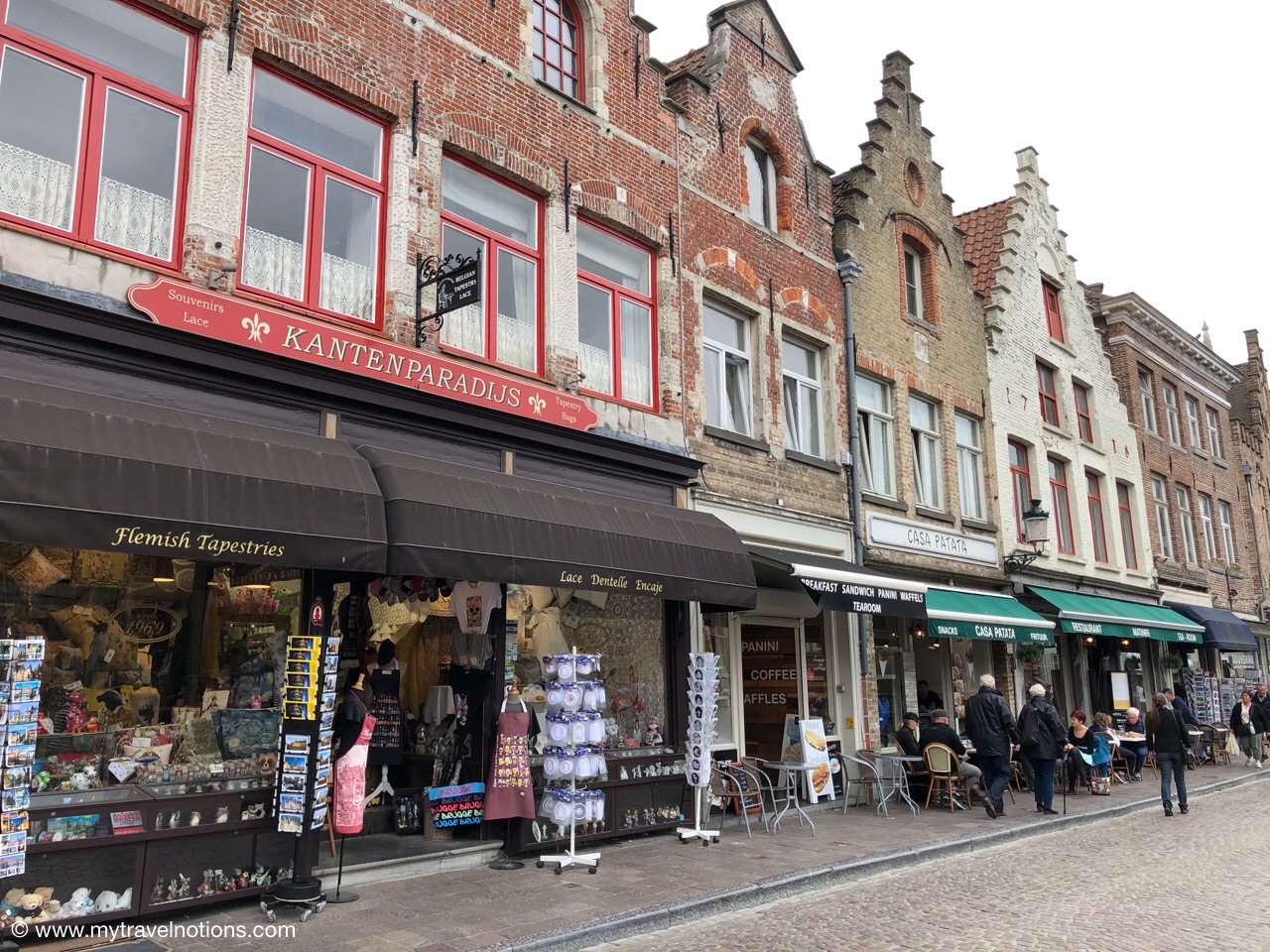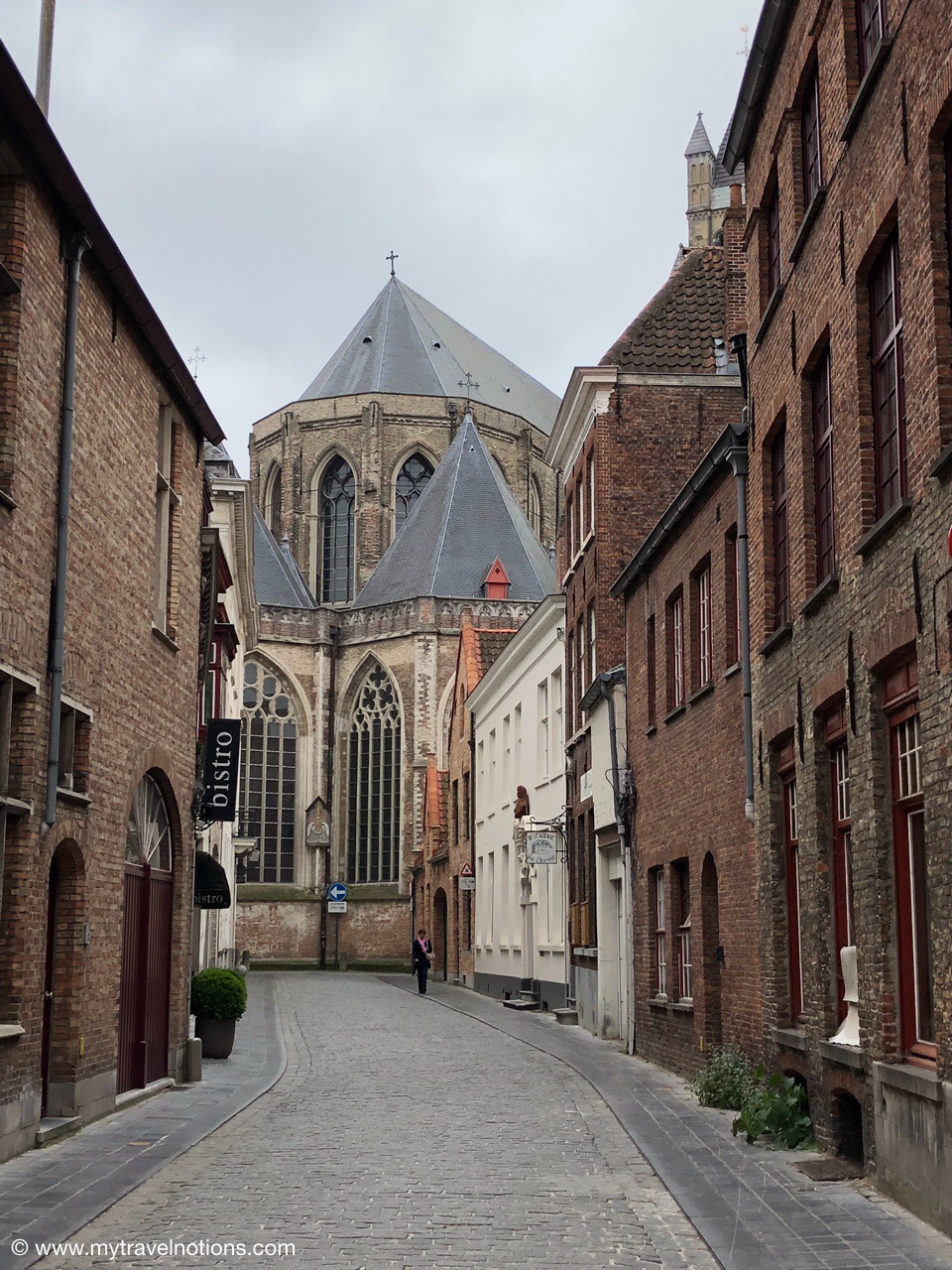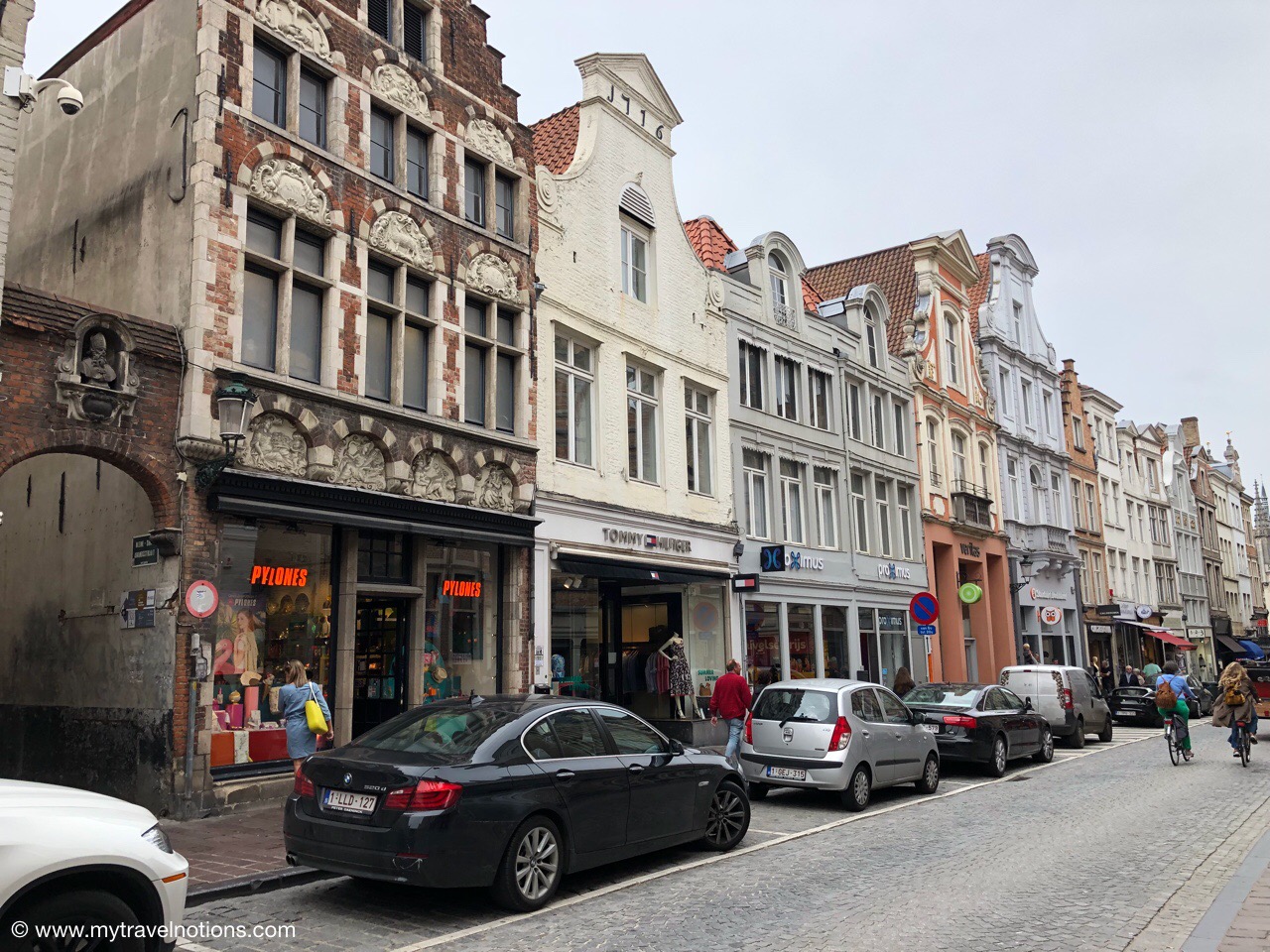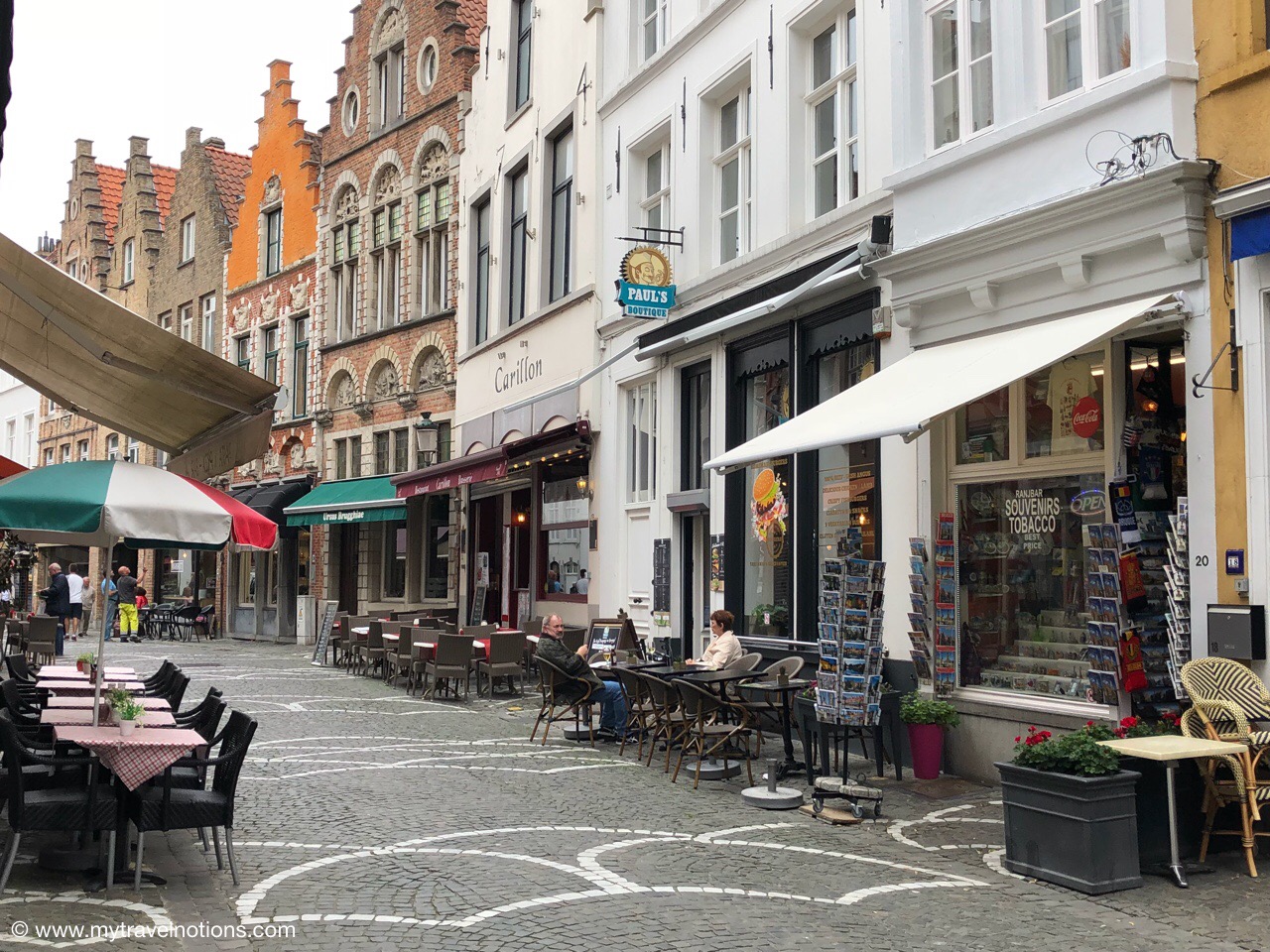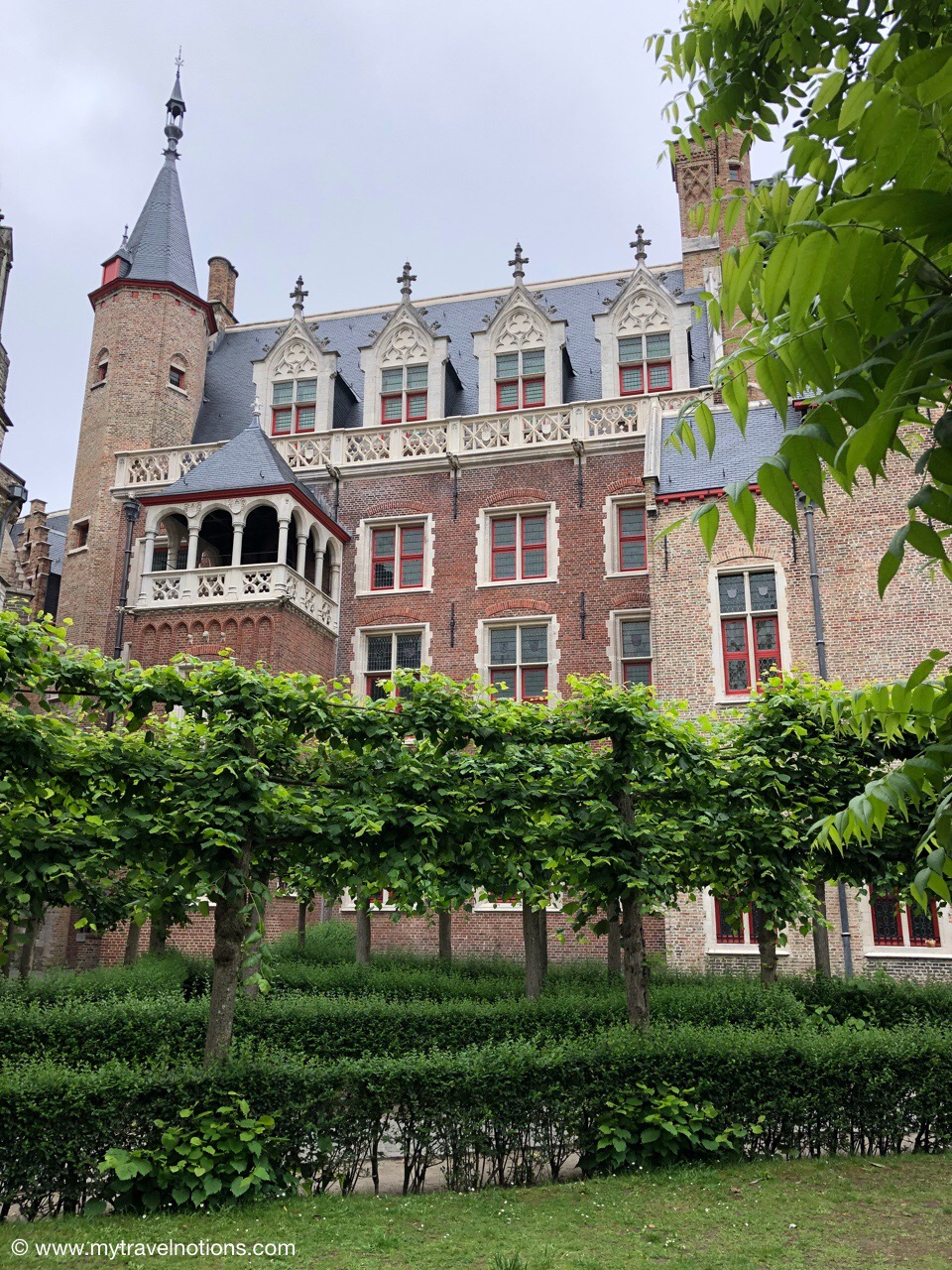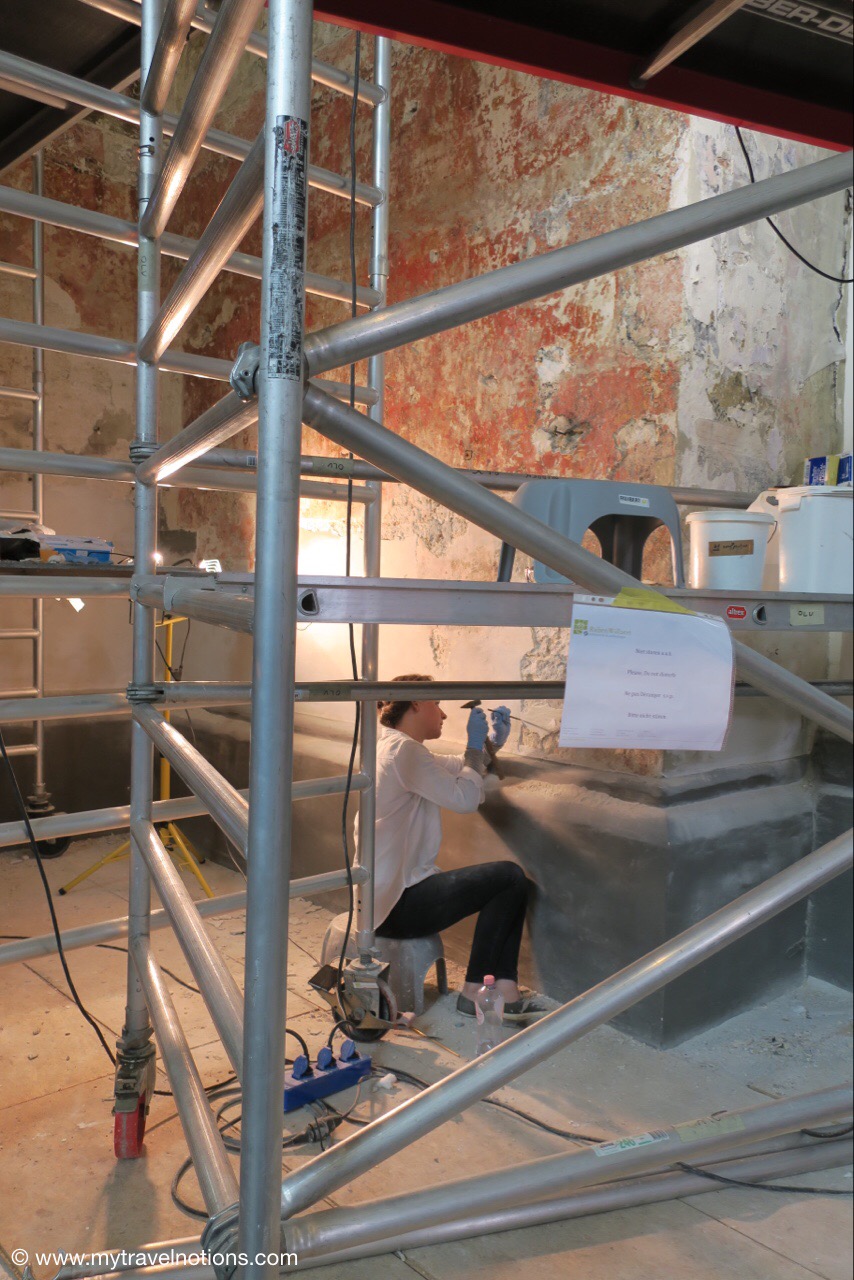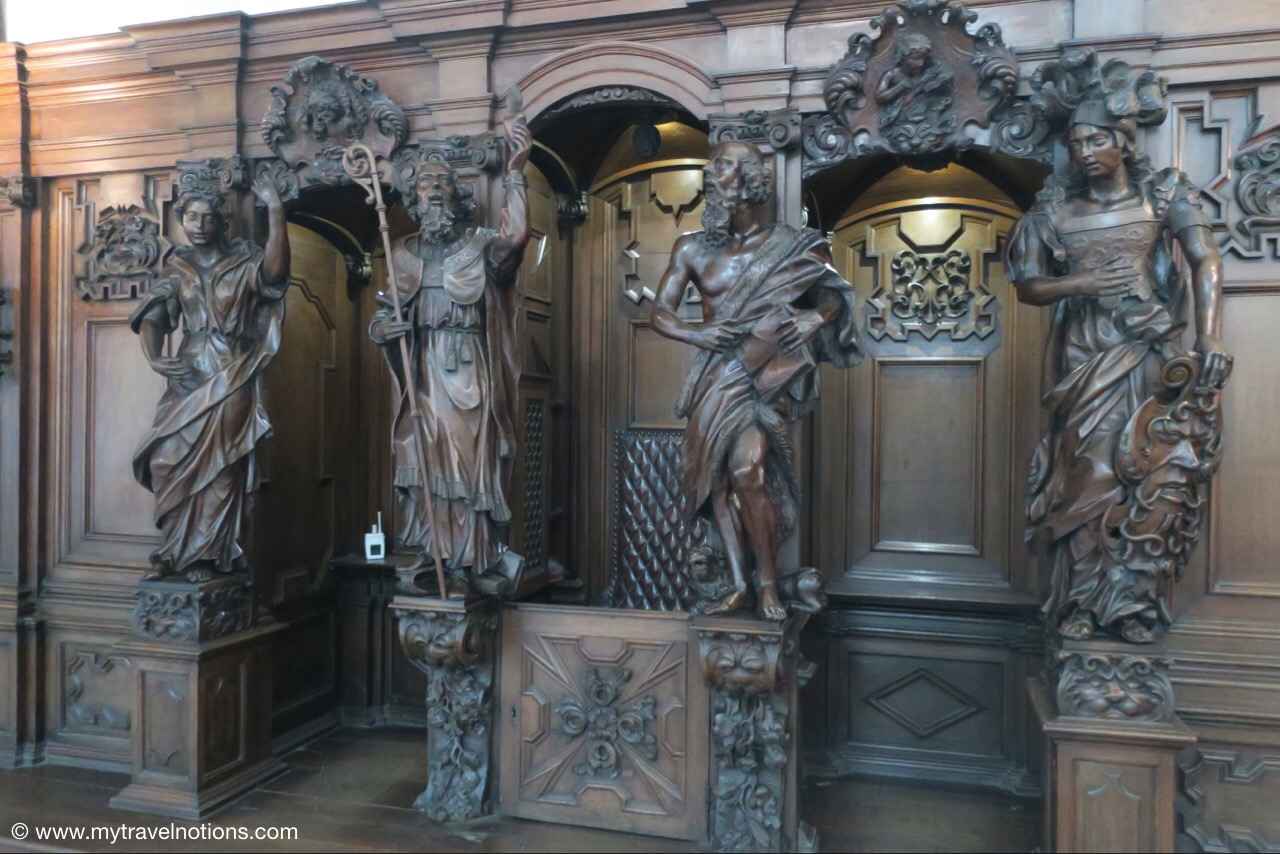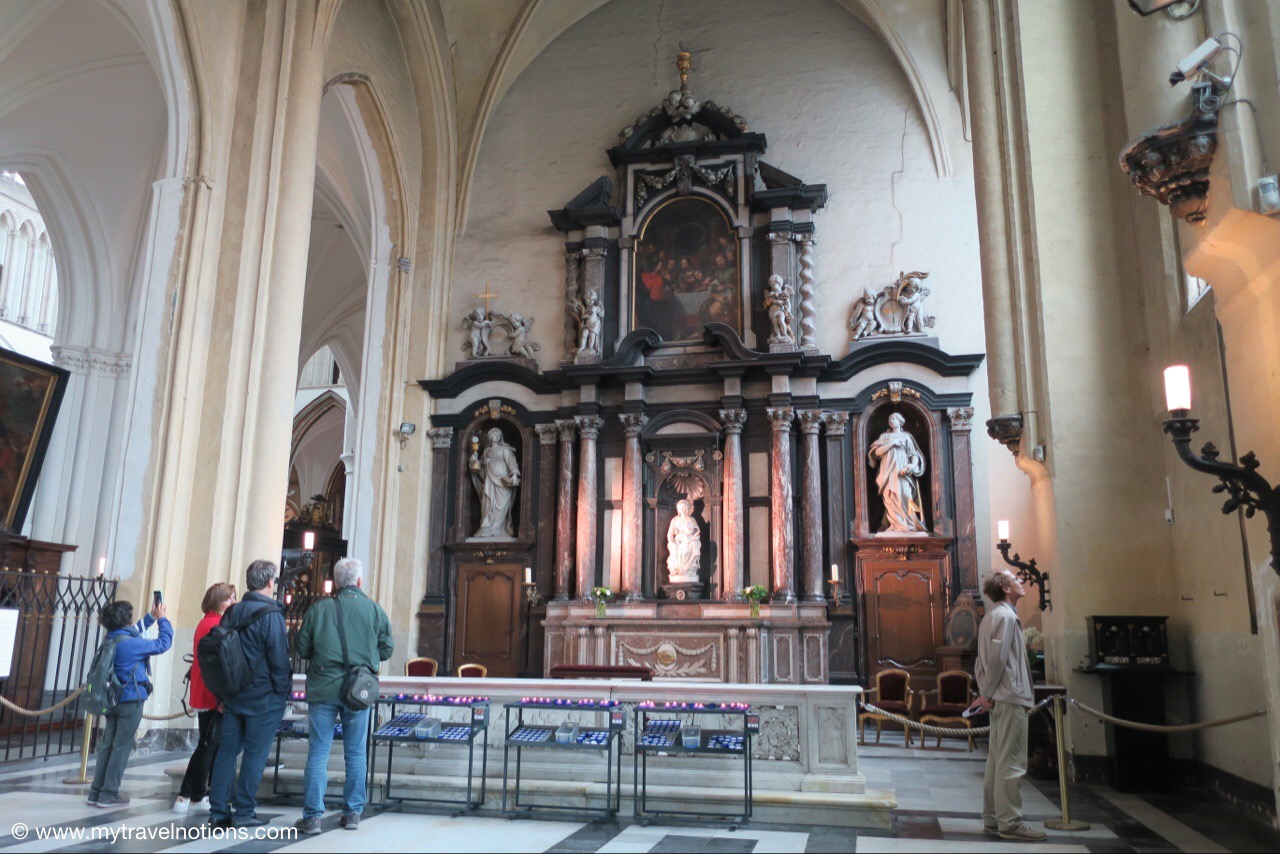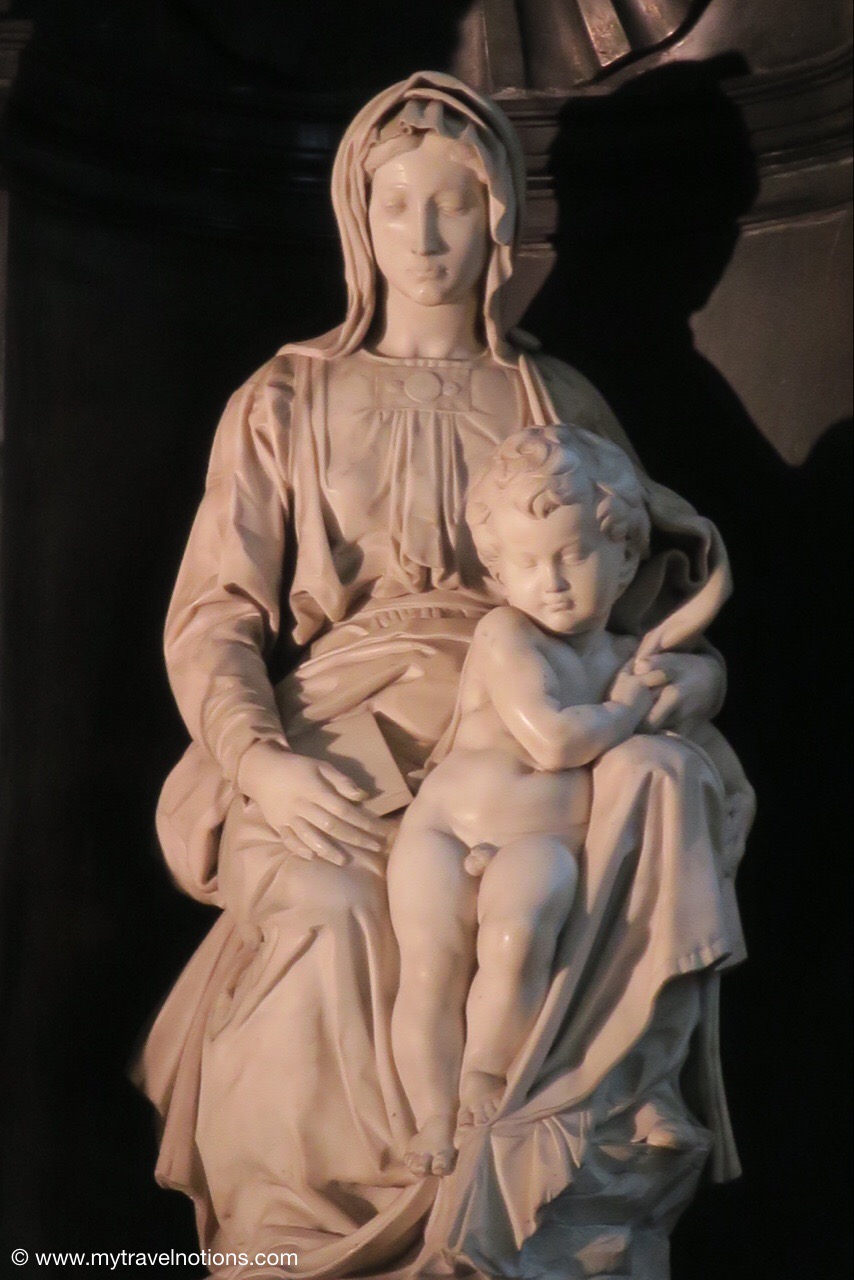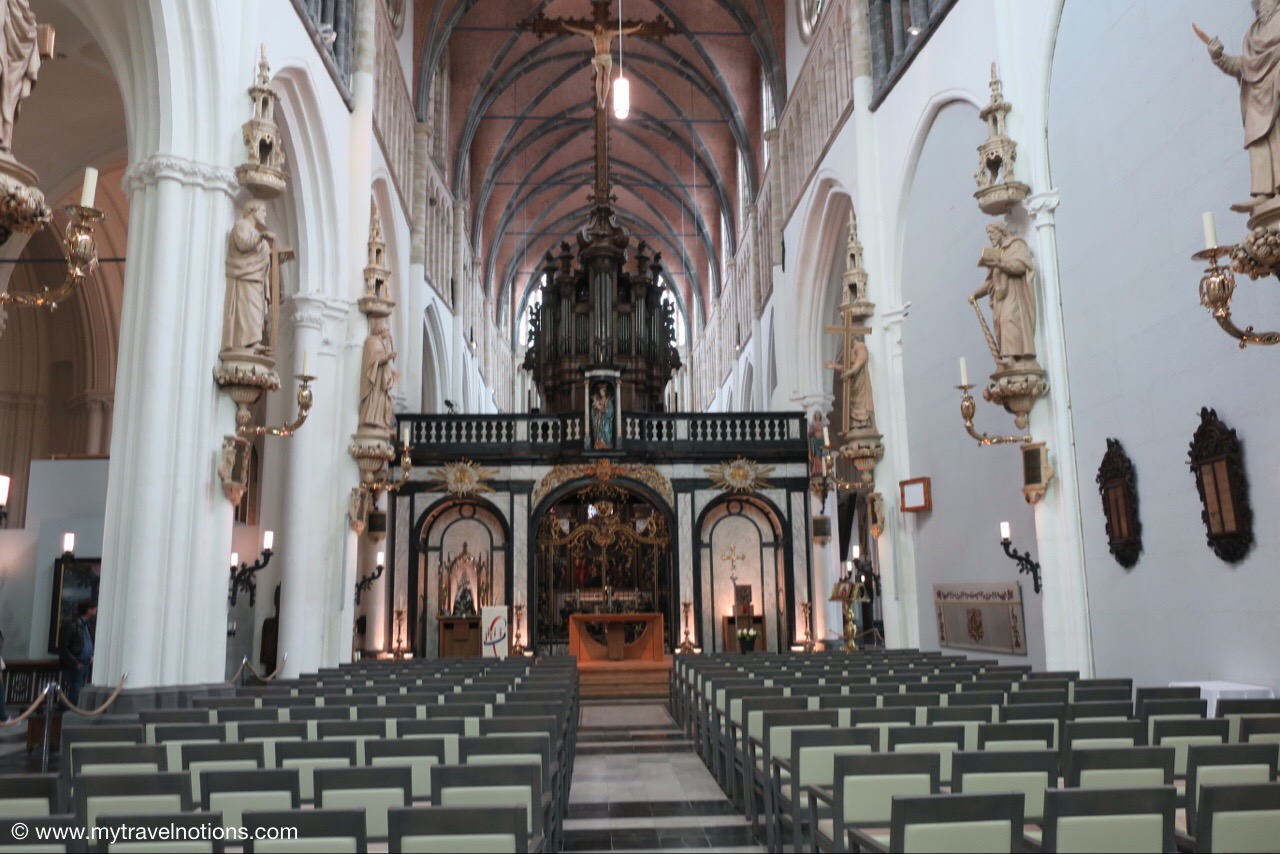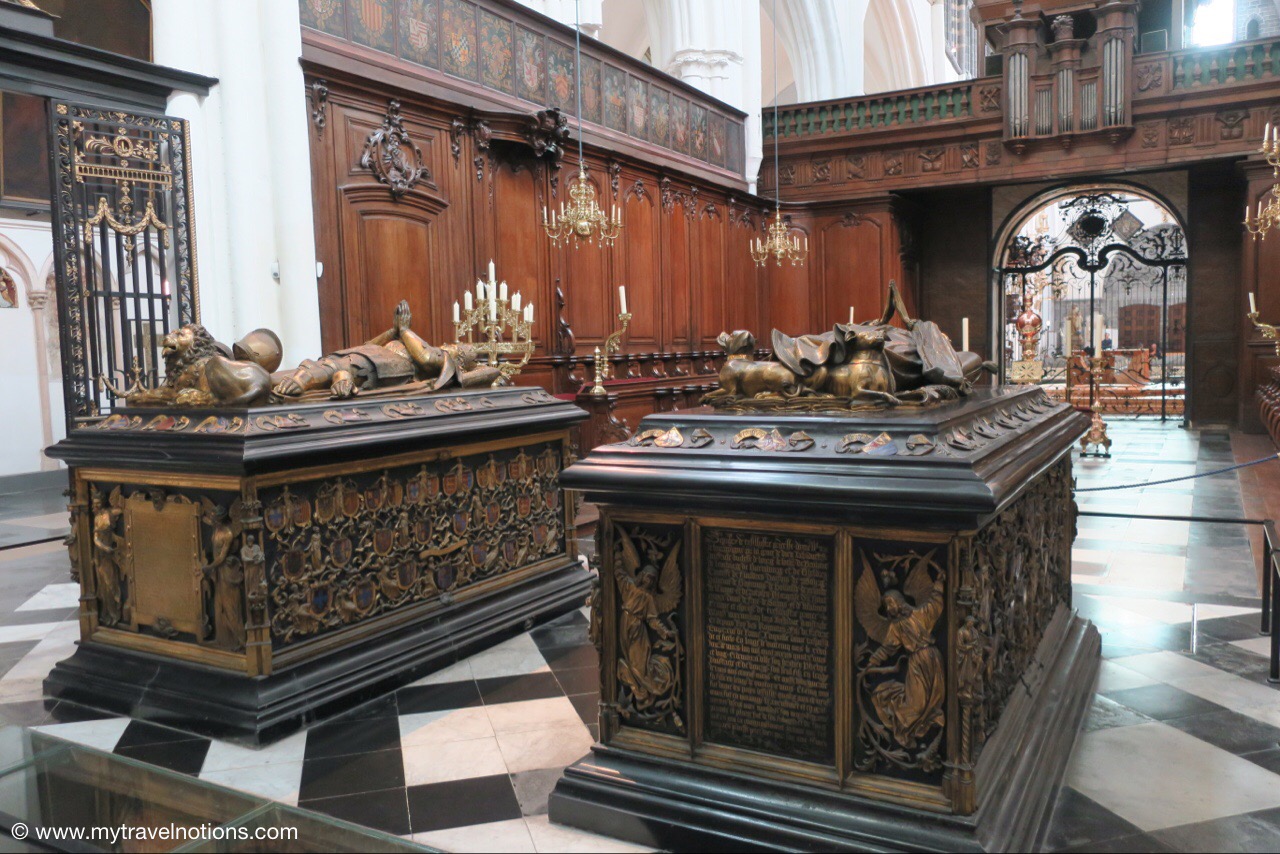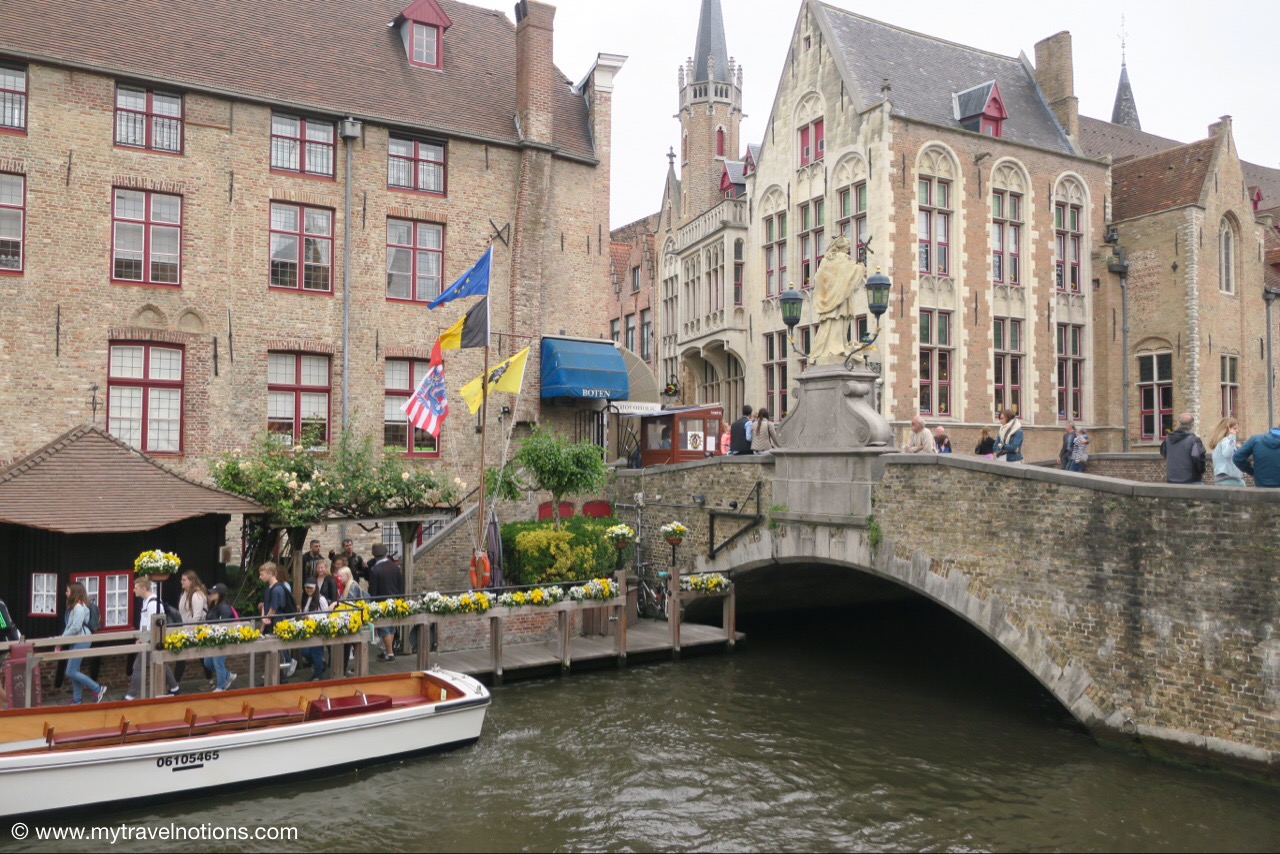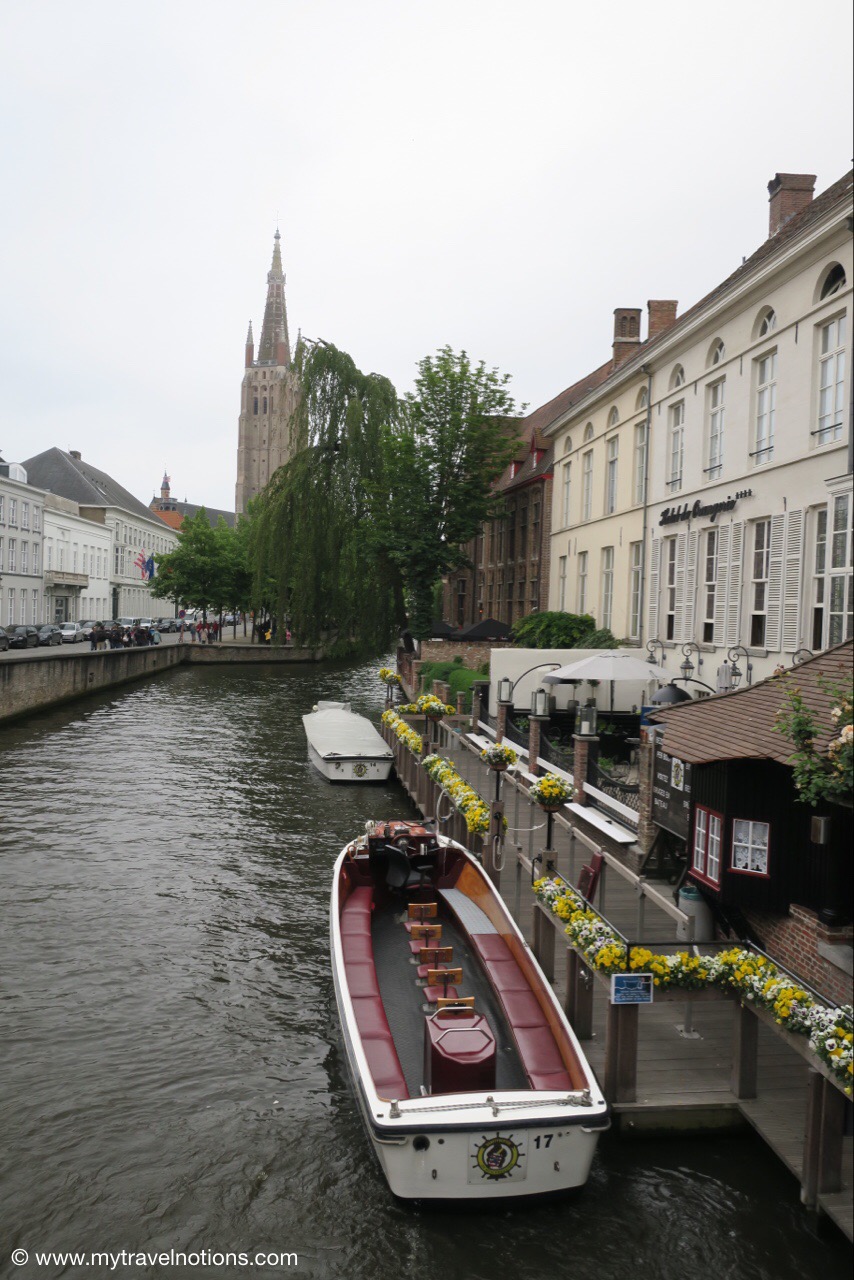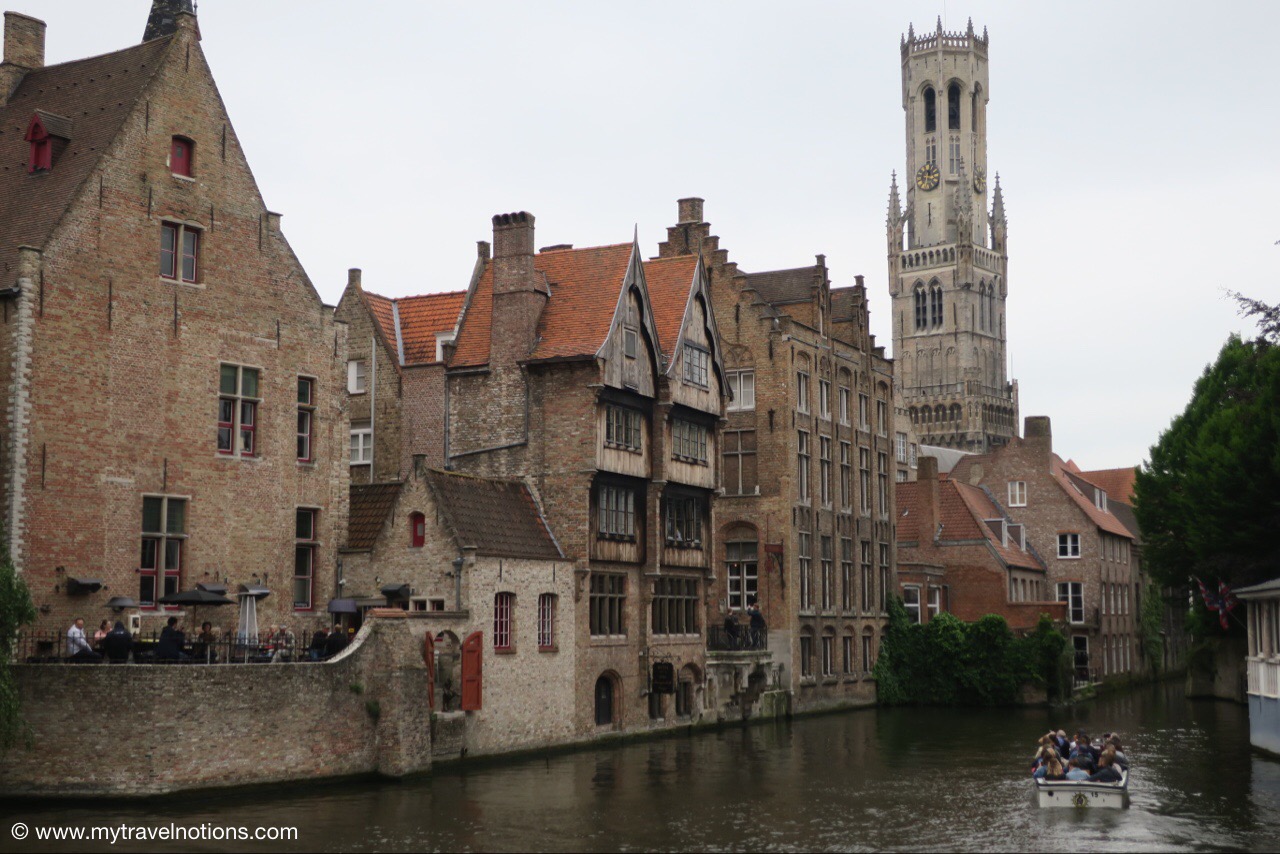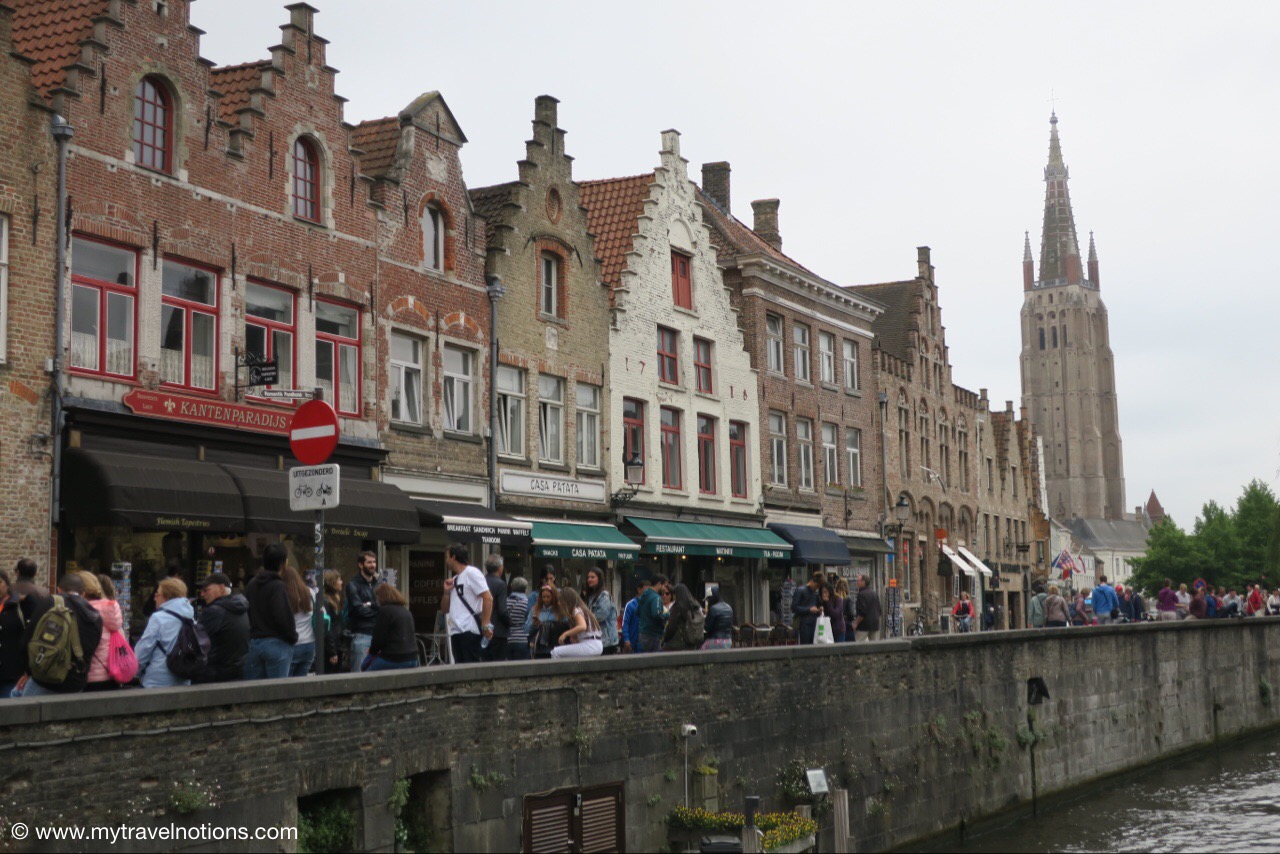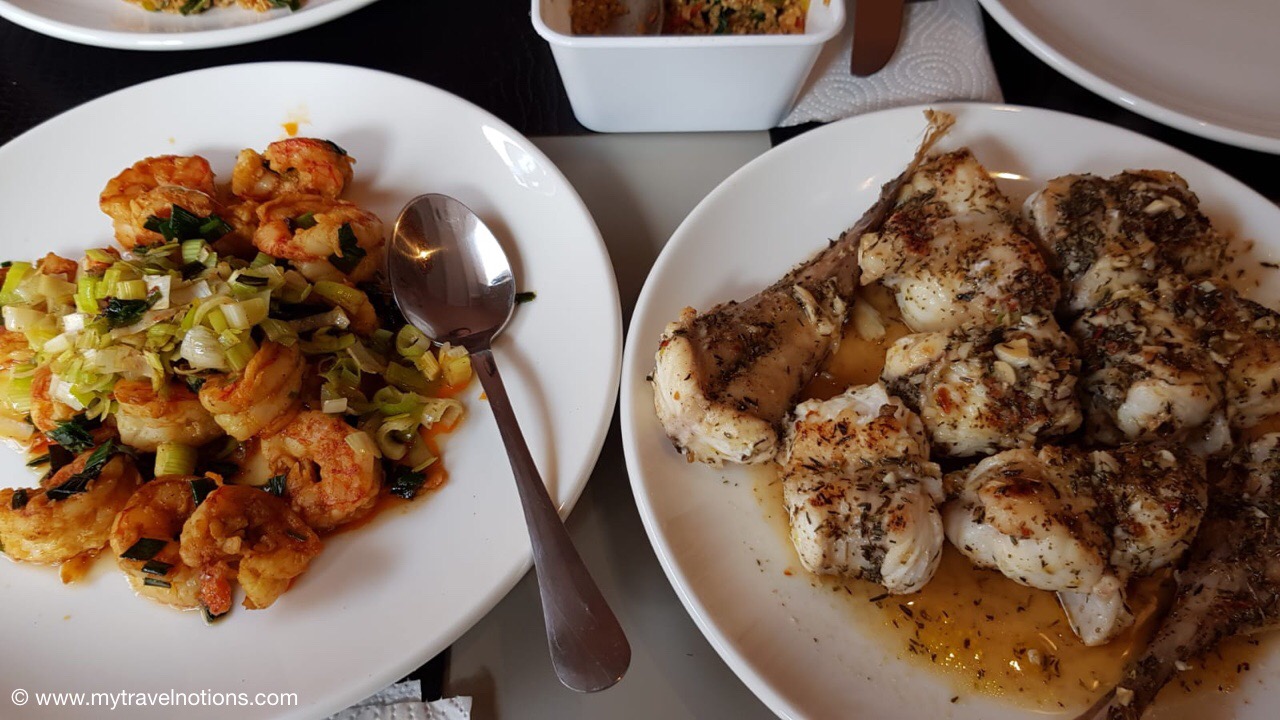 Brussels, Belgium, is basically the de facto capital of the European Union and the major center of international politics. It is a big city with old city elements but misses that old city charm. We took the hour long train into Brussels from Brugge and by the time our walking tour was done and we ate lunch, I can honestly say, I was ready to get back to Brugge.
Brussels is a great city to spend a day in but I so prefer the quaintness, calmness and beauty of Brugge and so glad we chose to make it our home base in Belgium. That's not to say Brussels doesn't pack its own historical and contemporary punch and I'm sure we only touched its surface. So here's to a very small portion, I'm sure, of what makes Brussels…Brussels.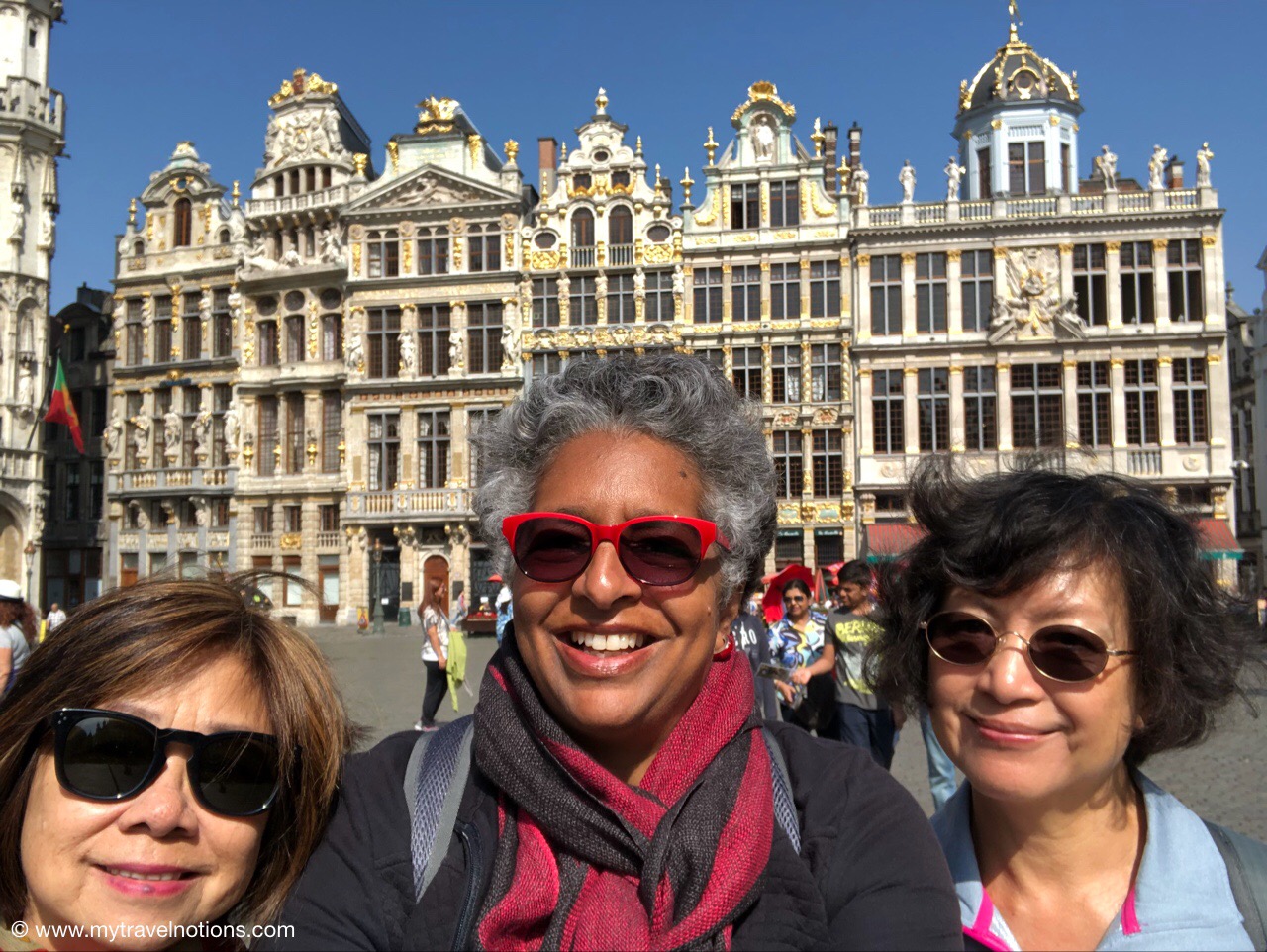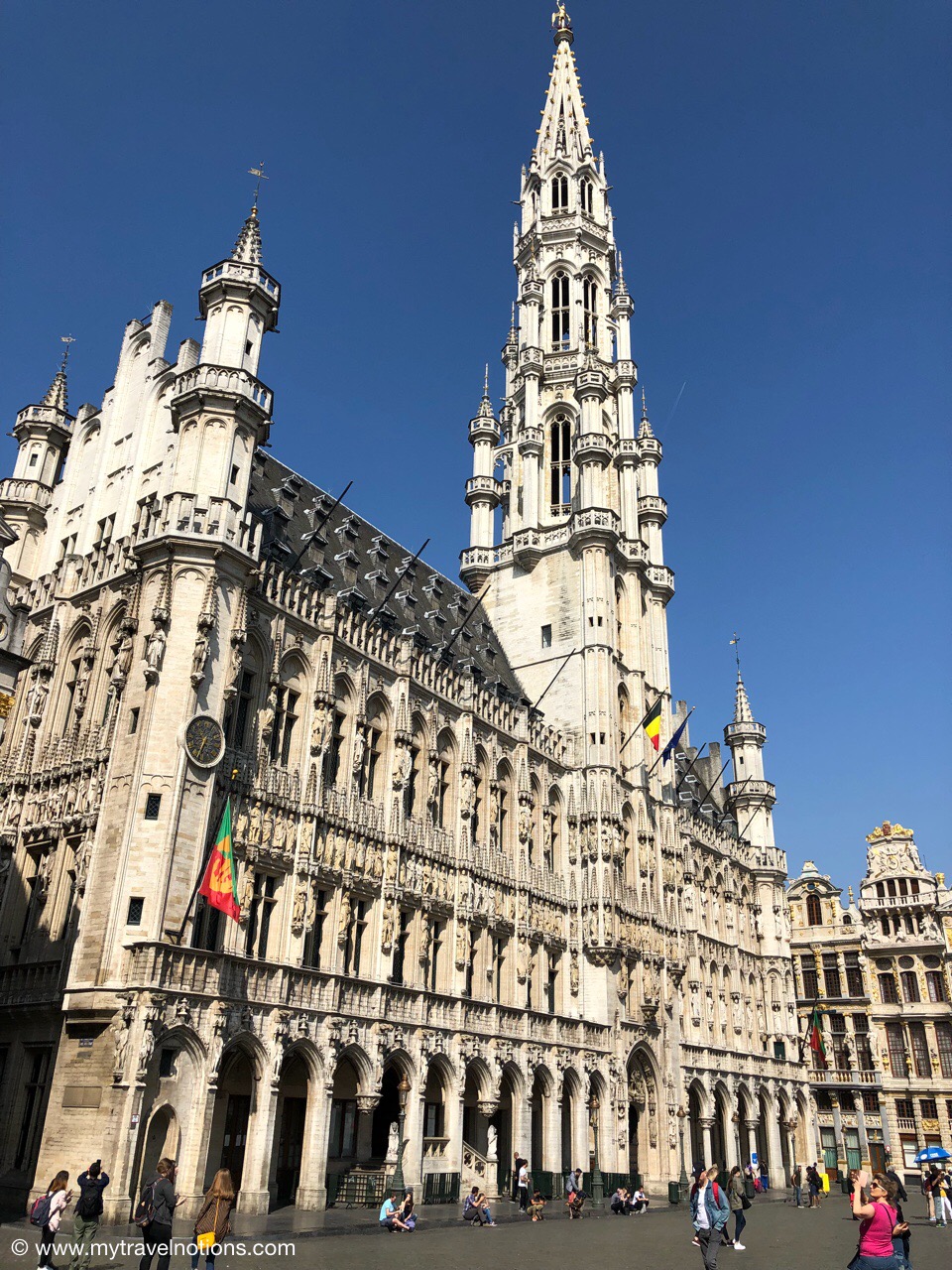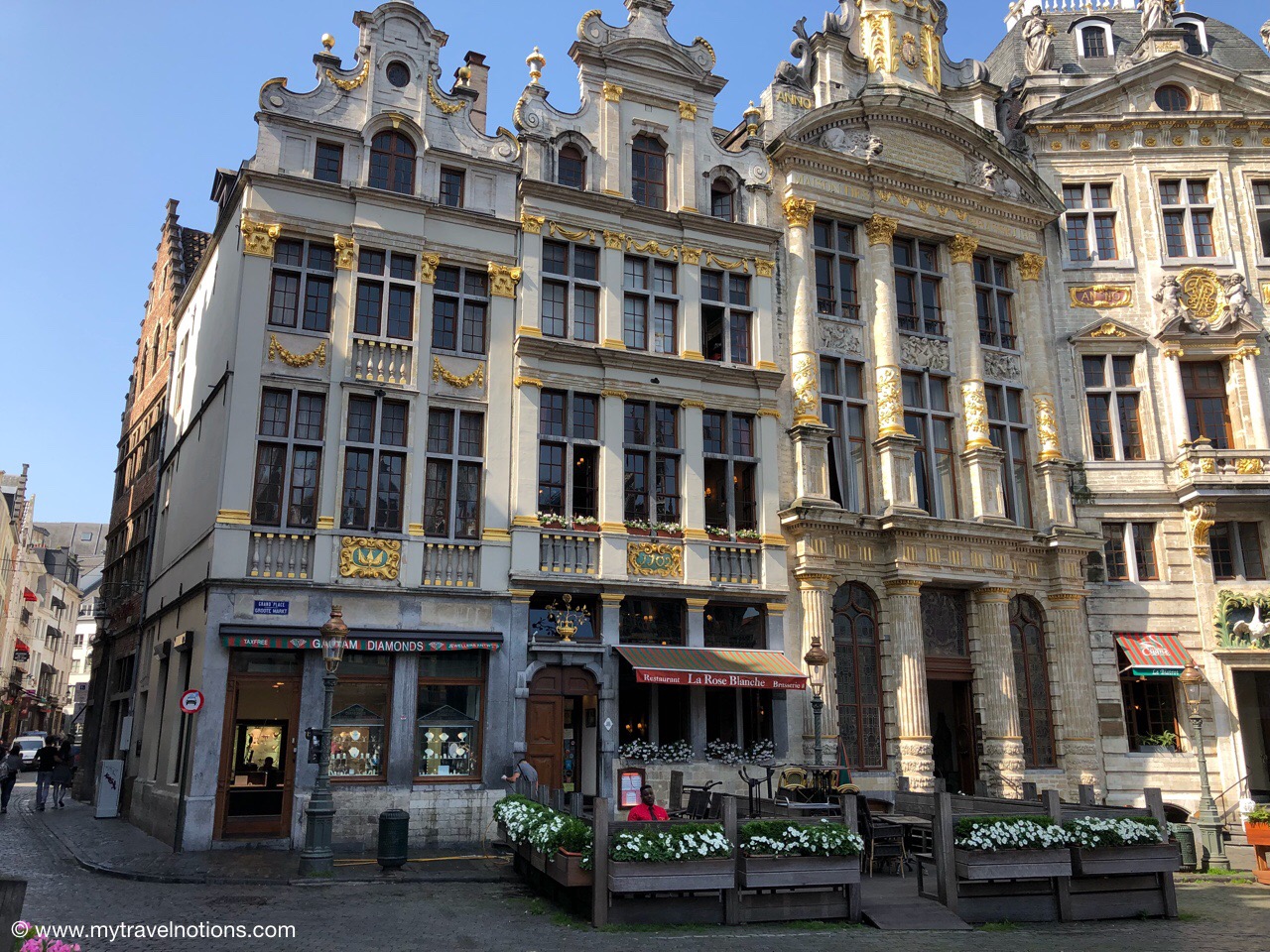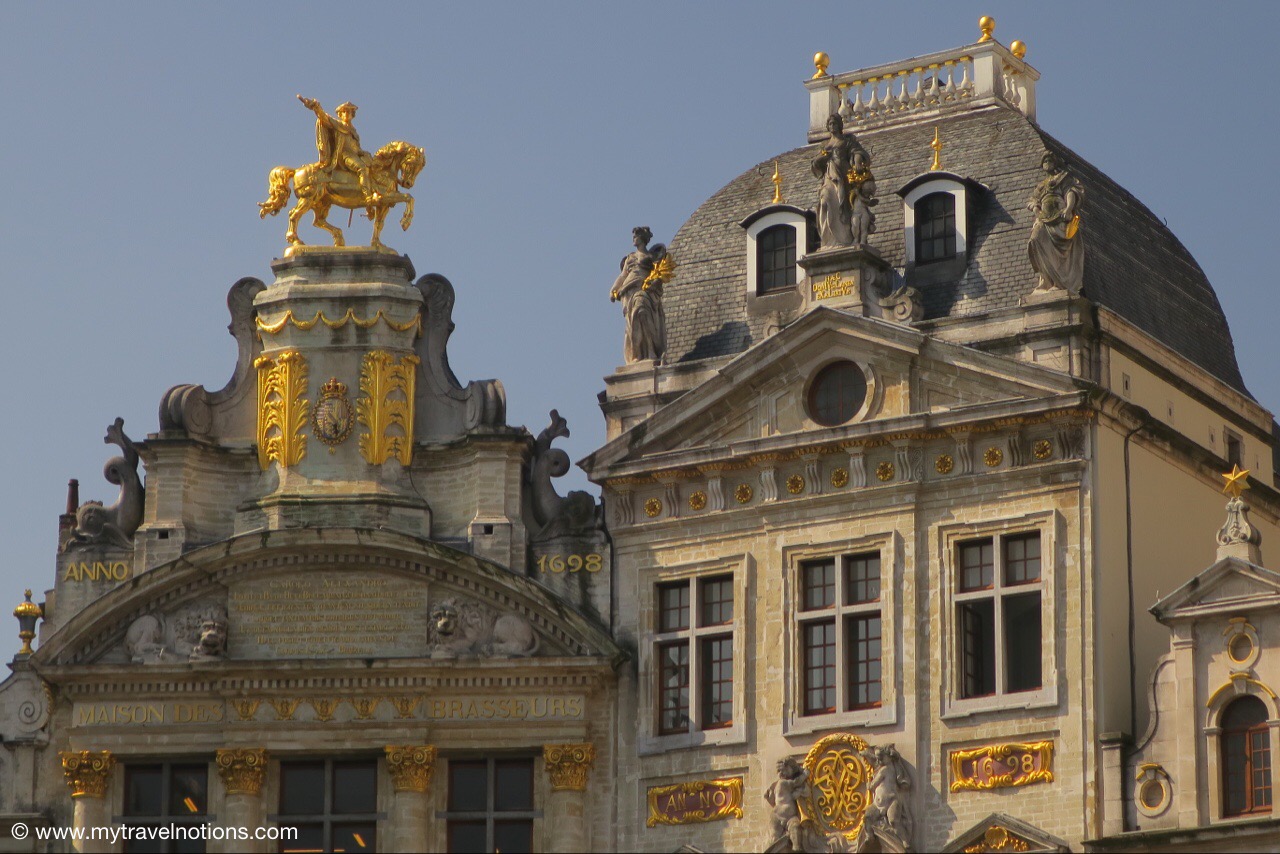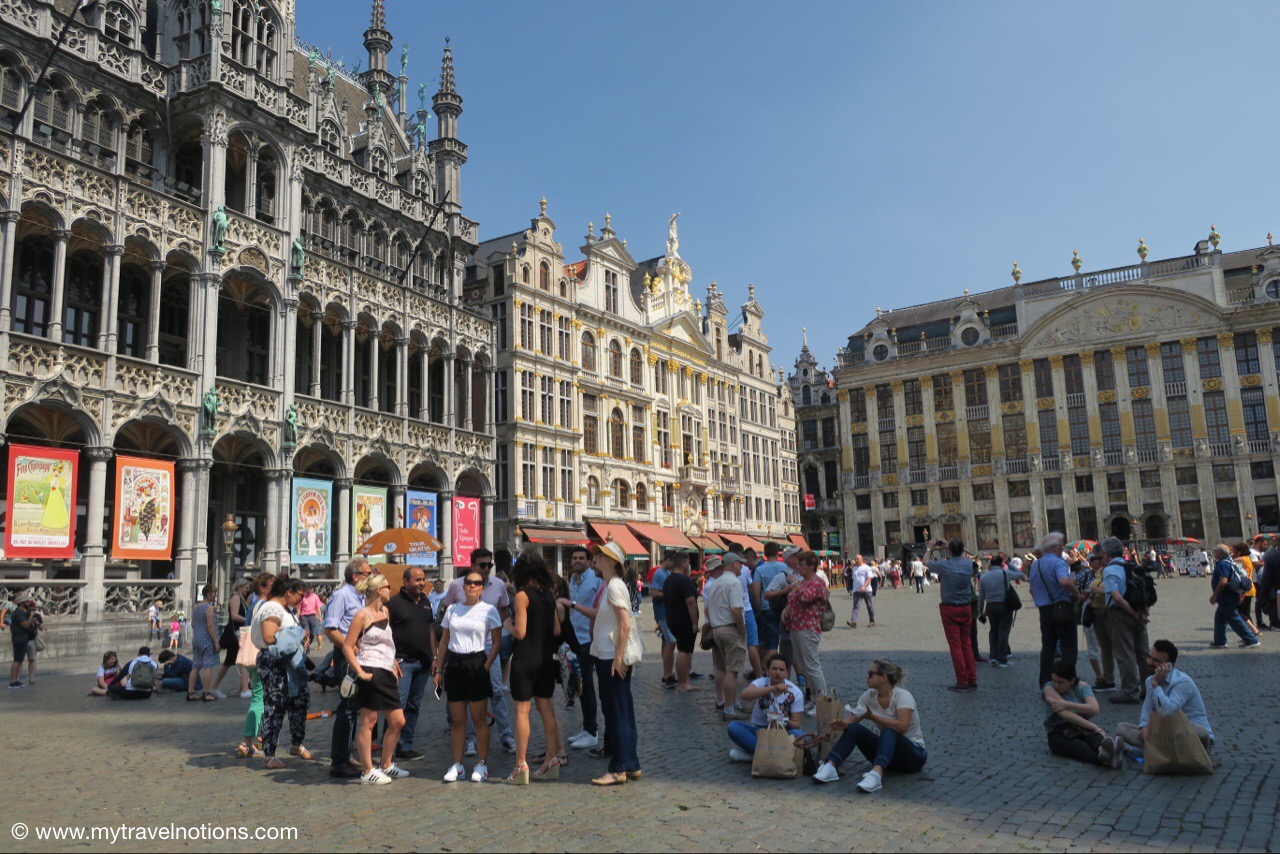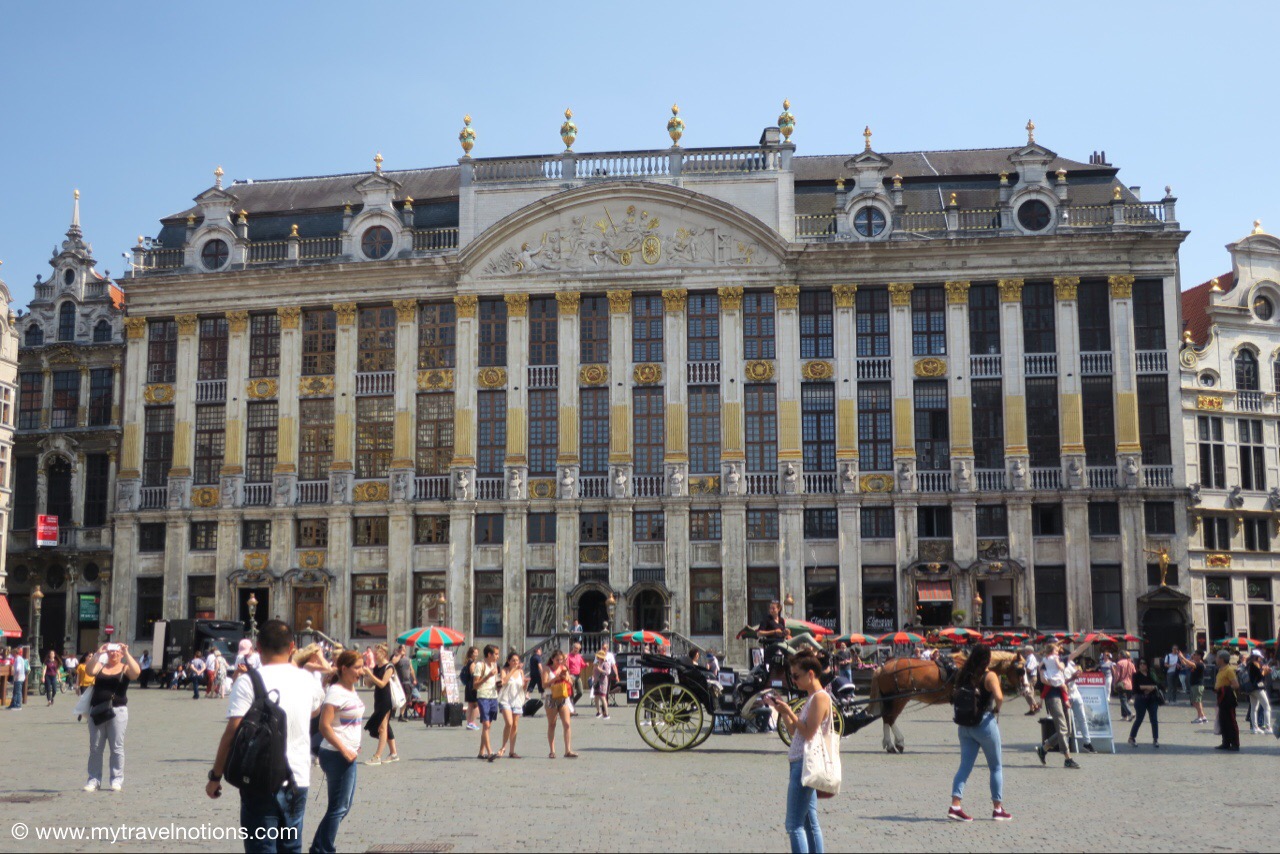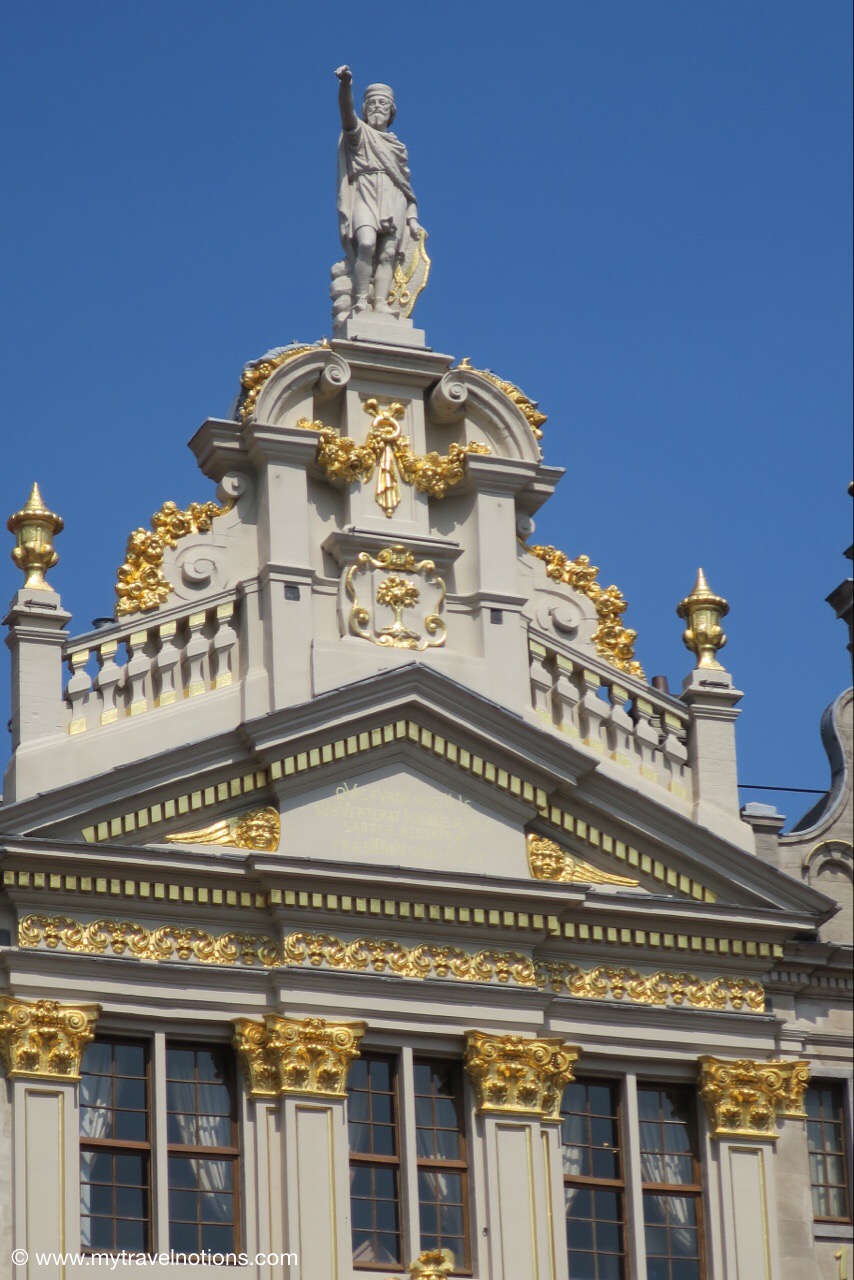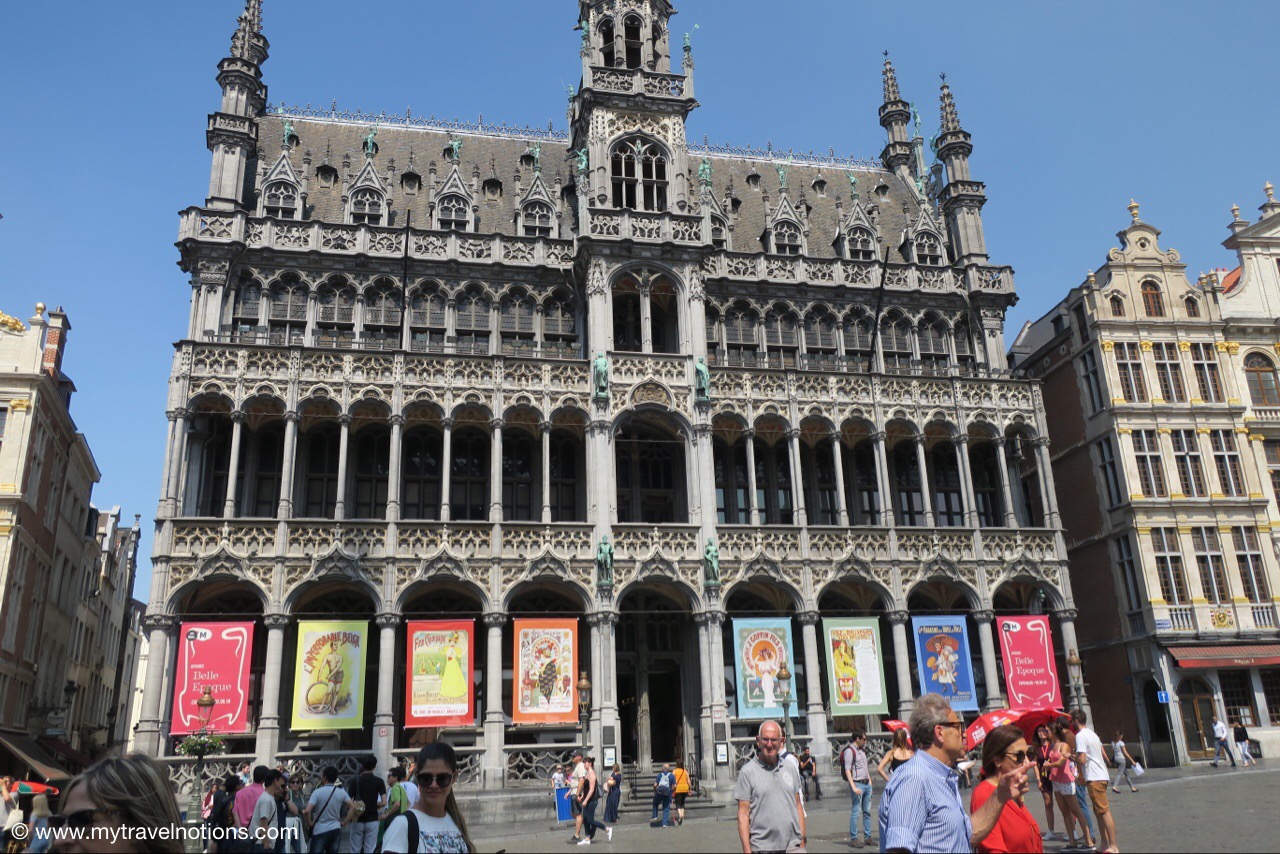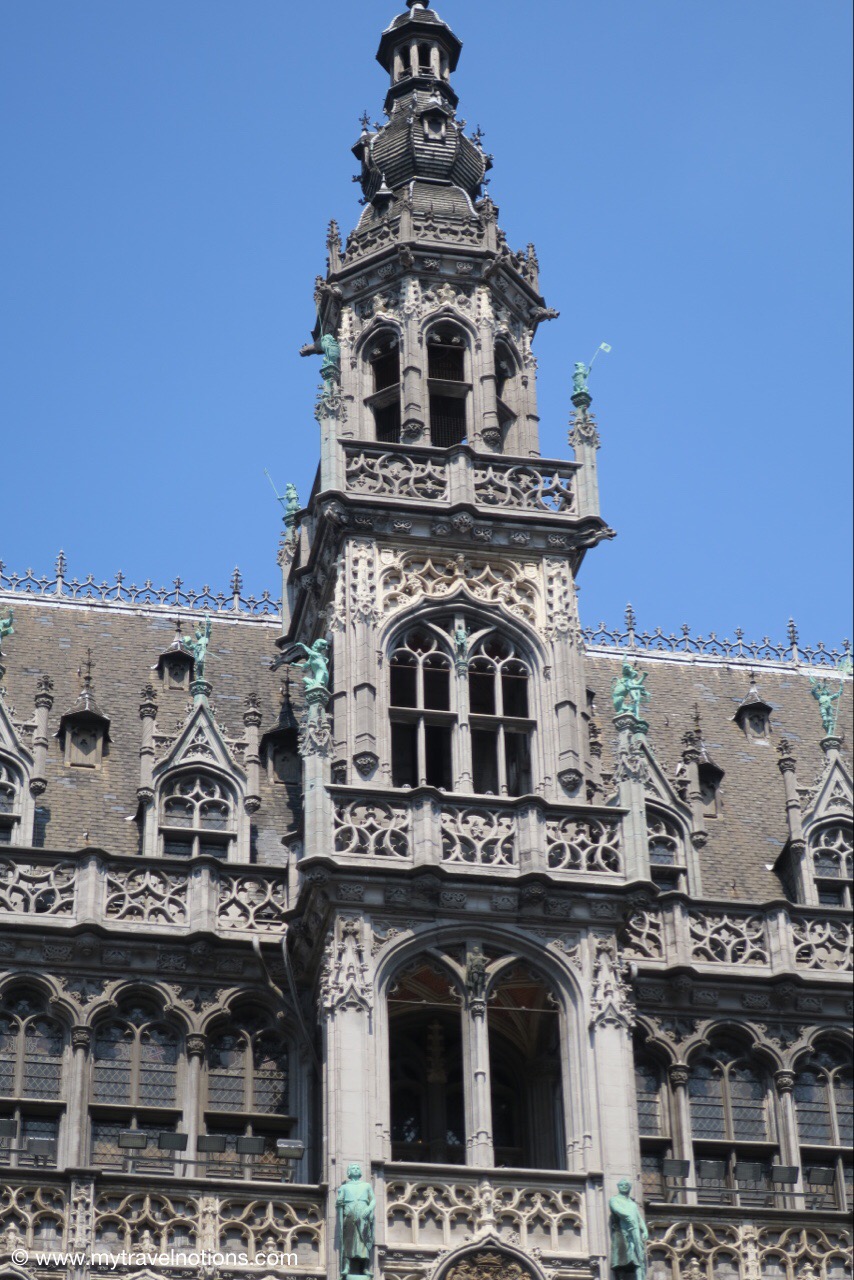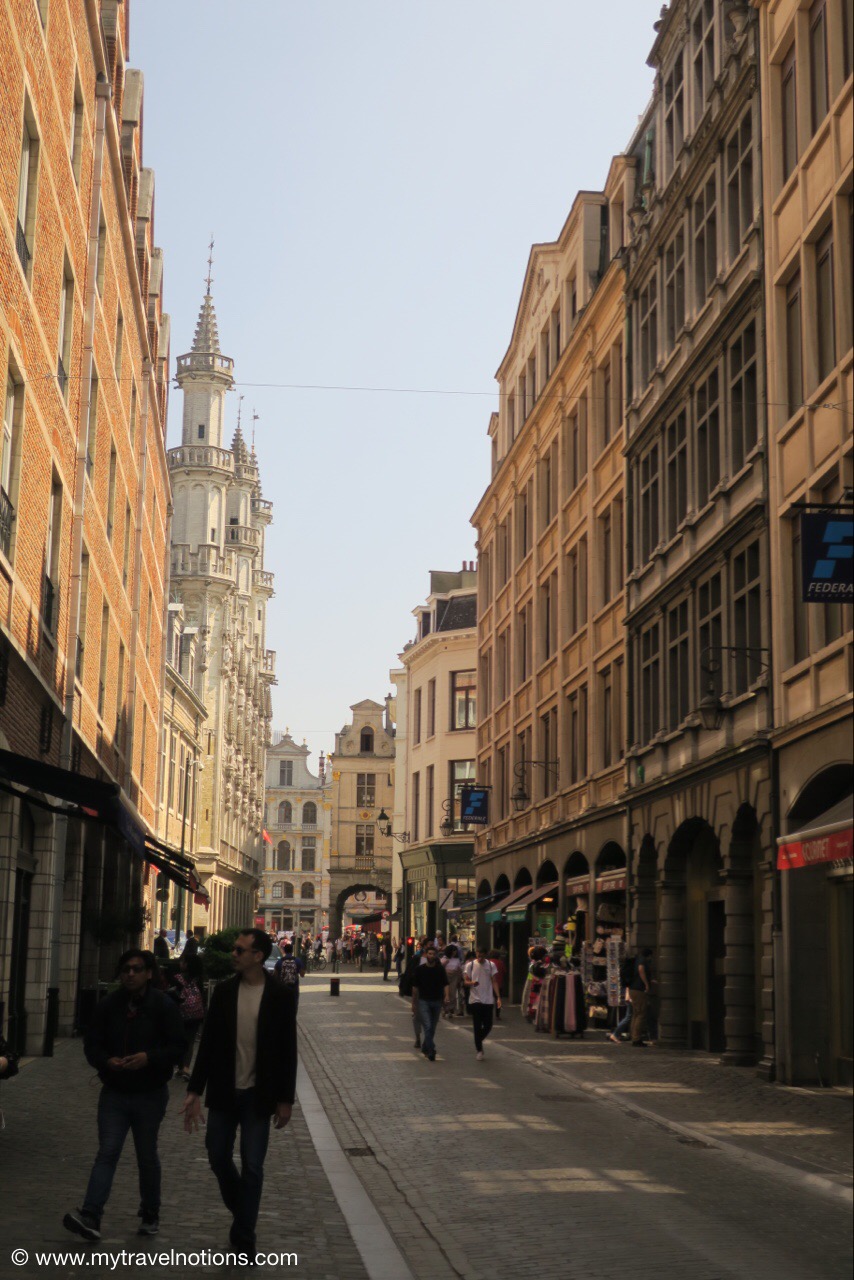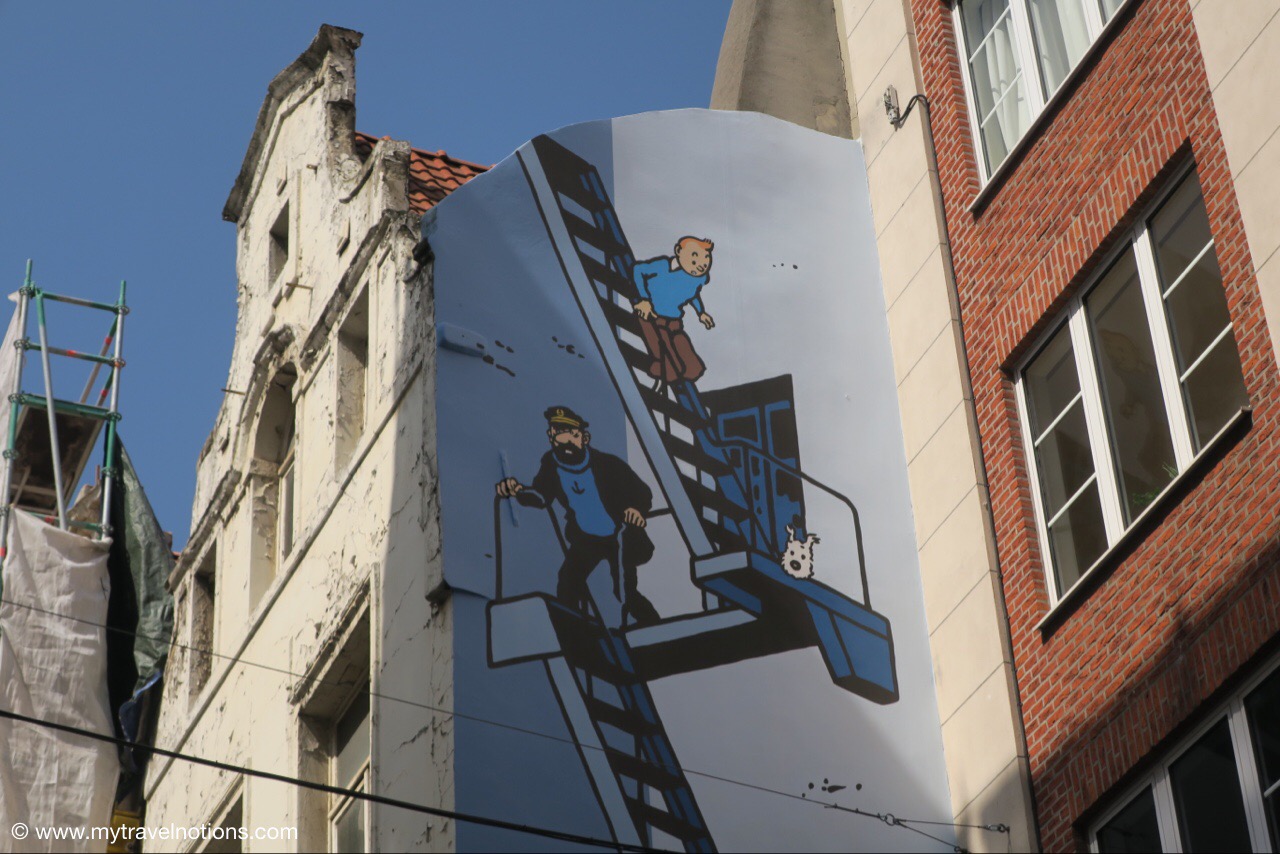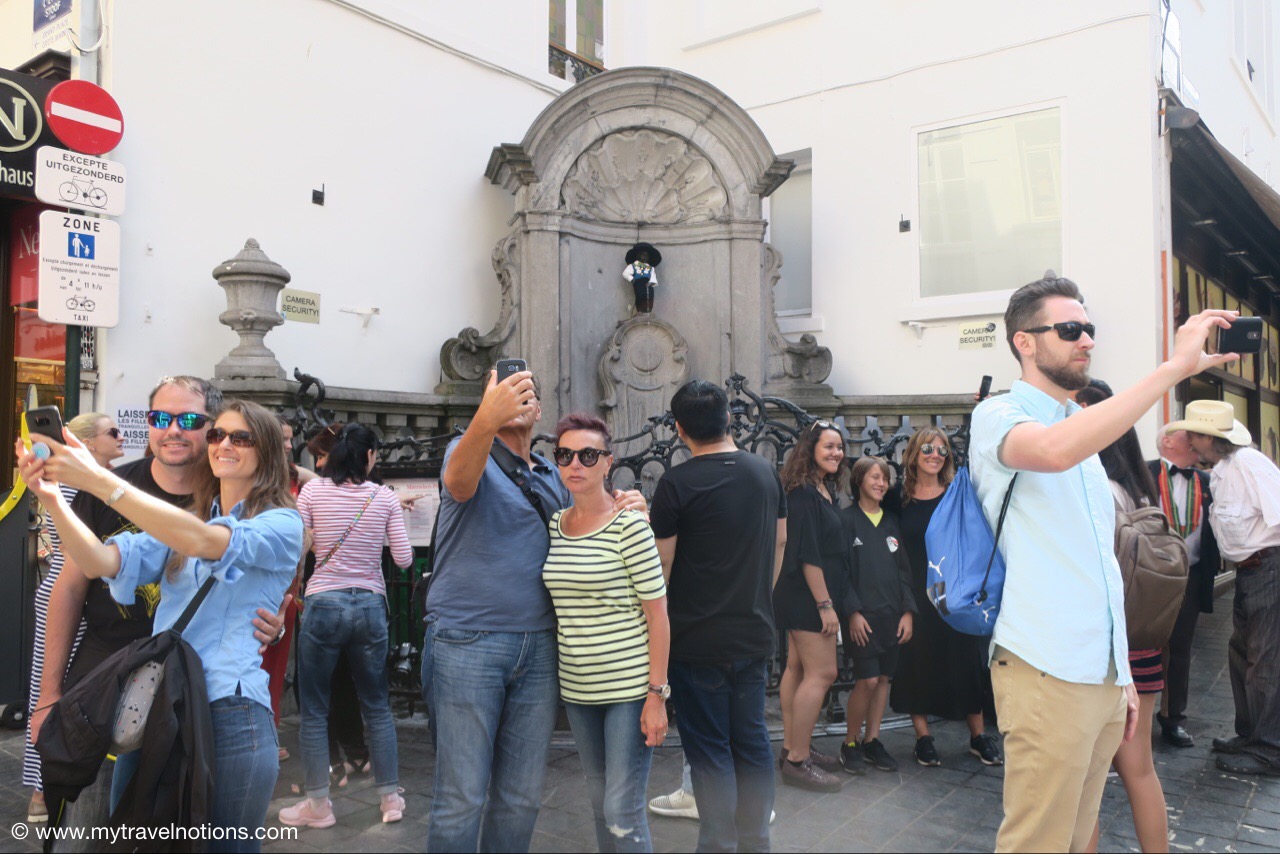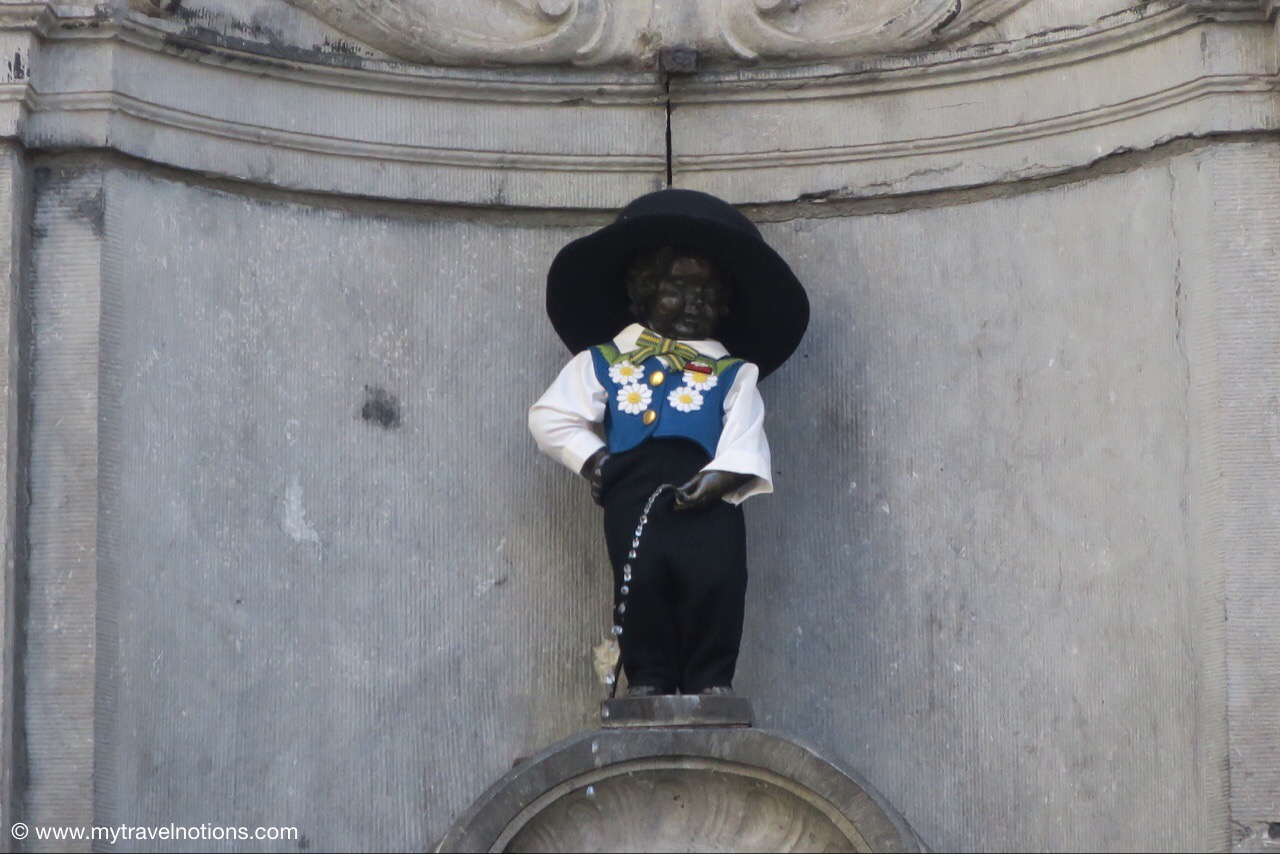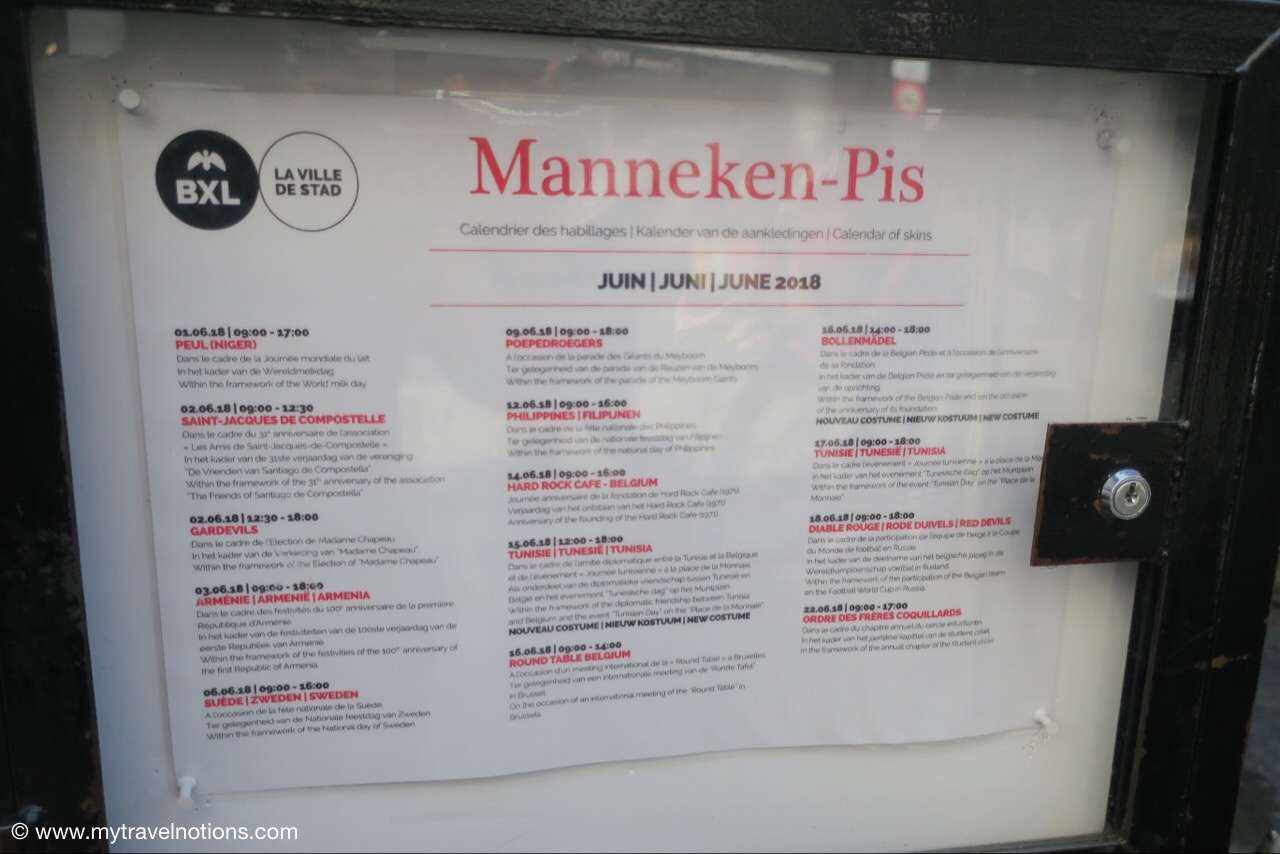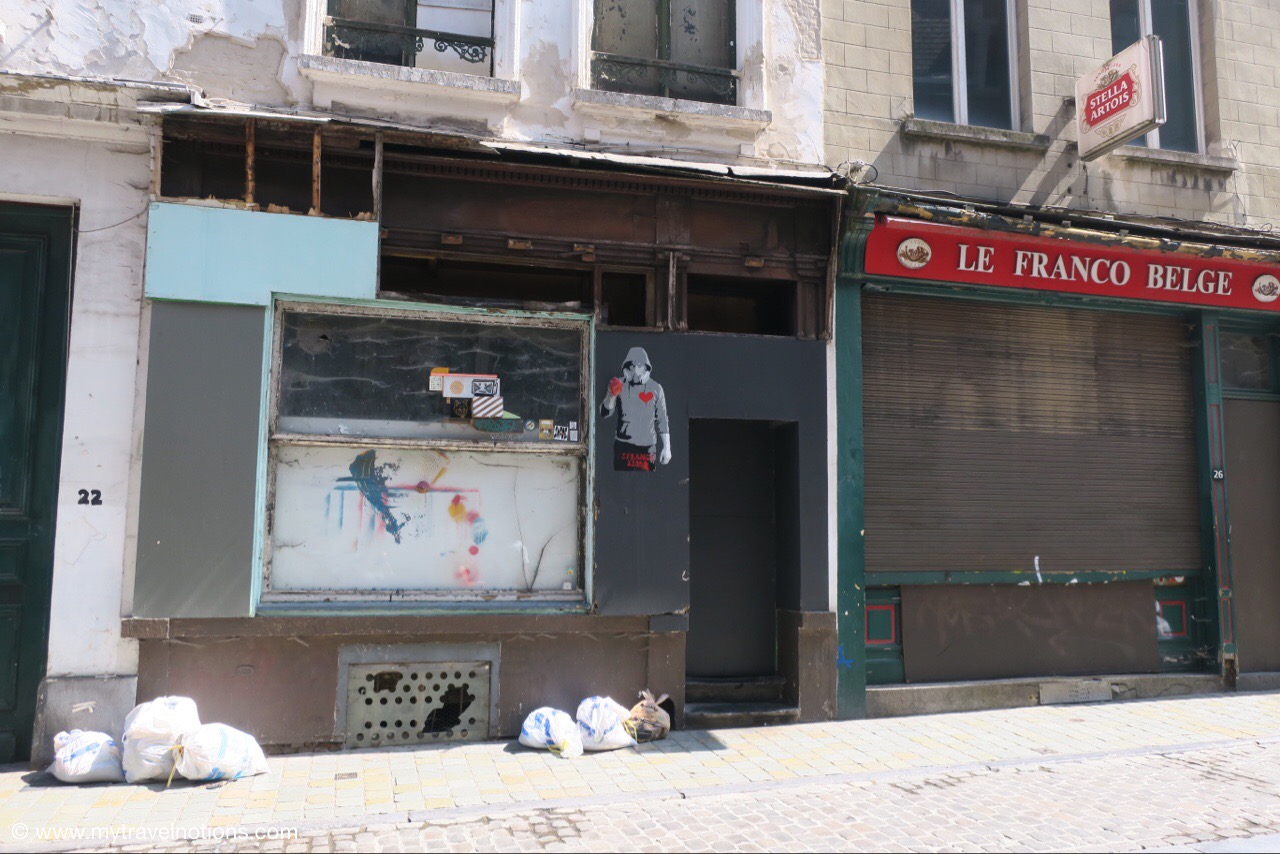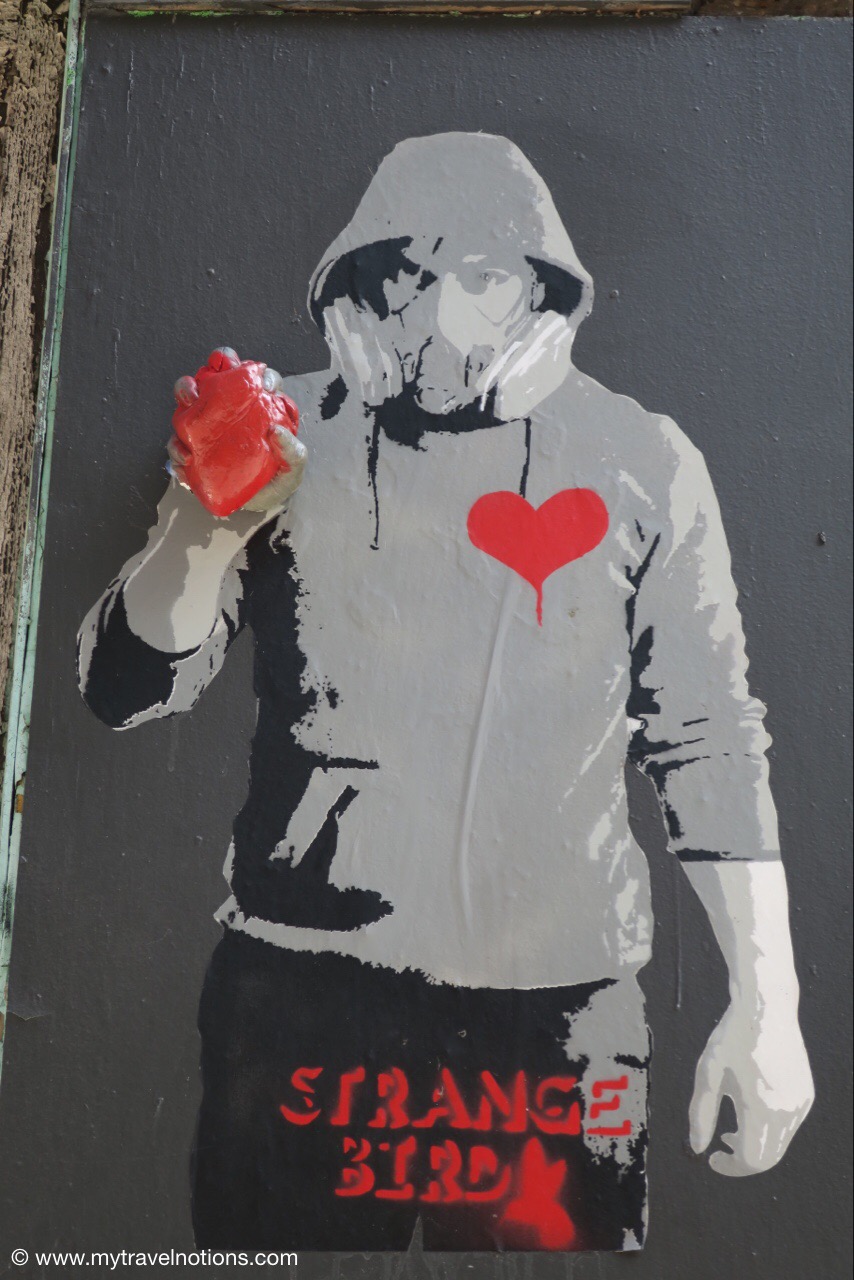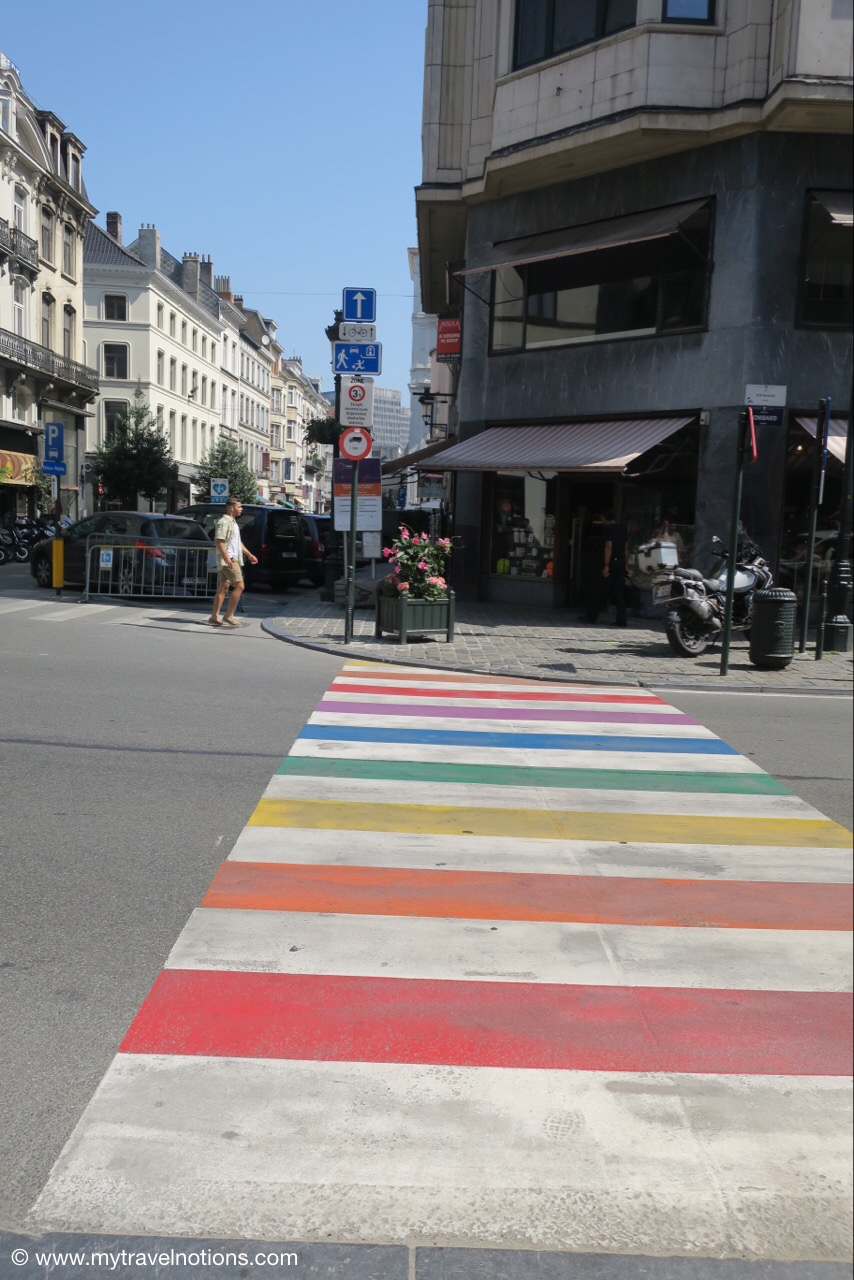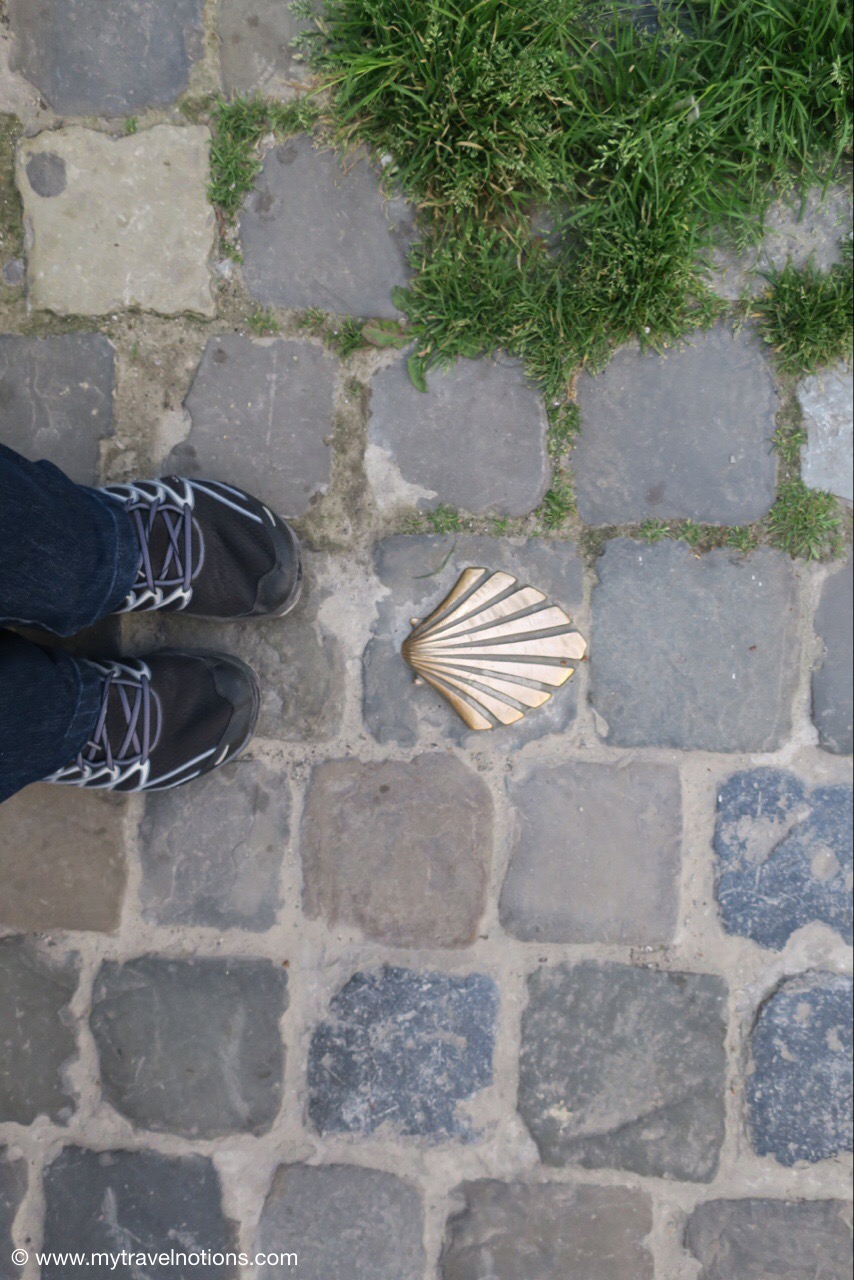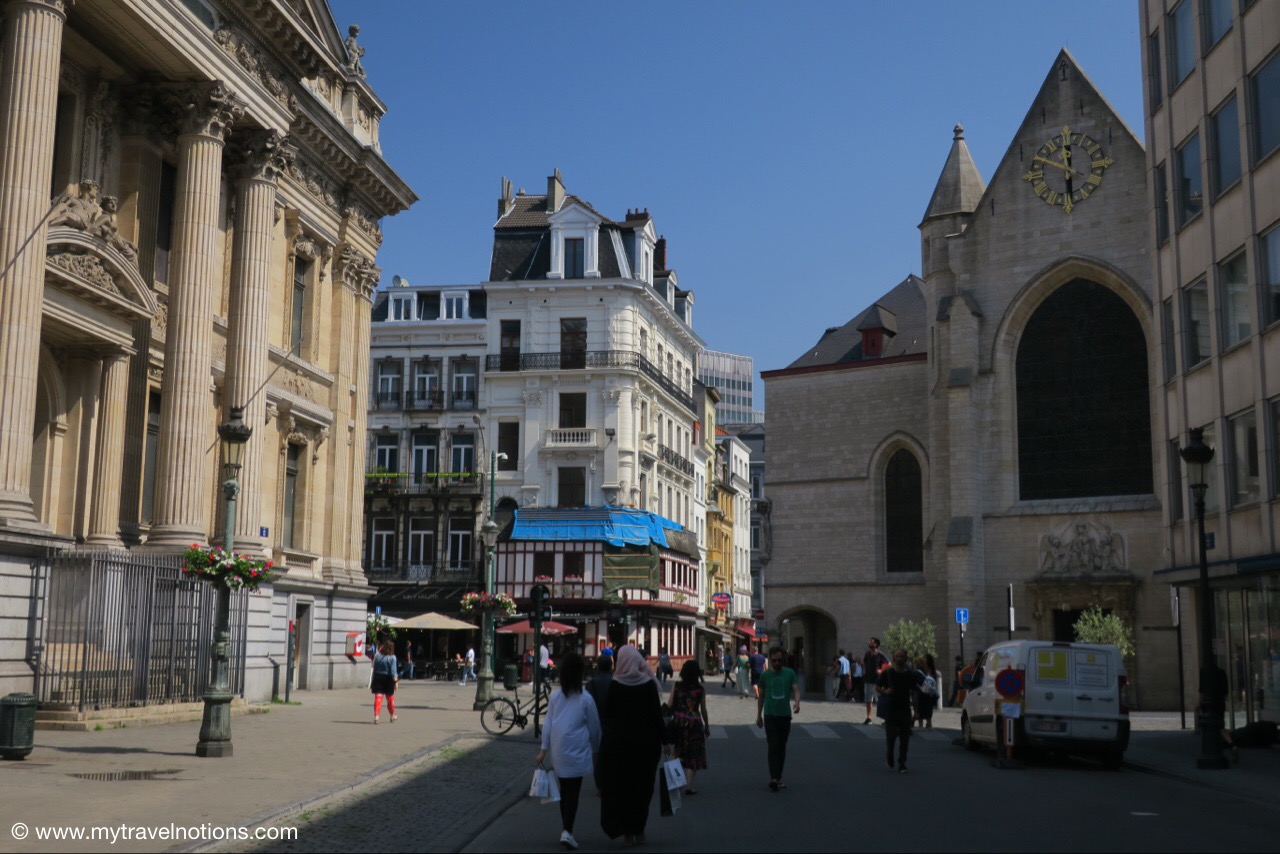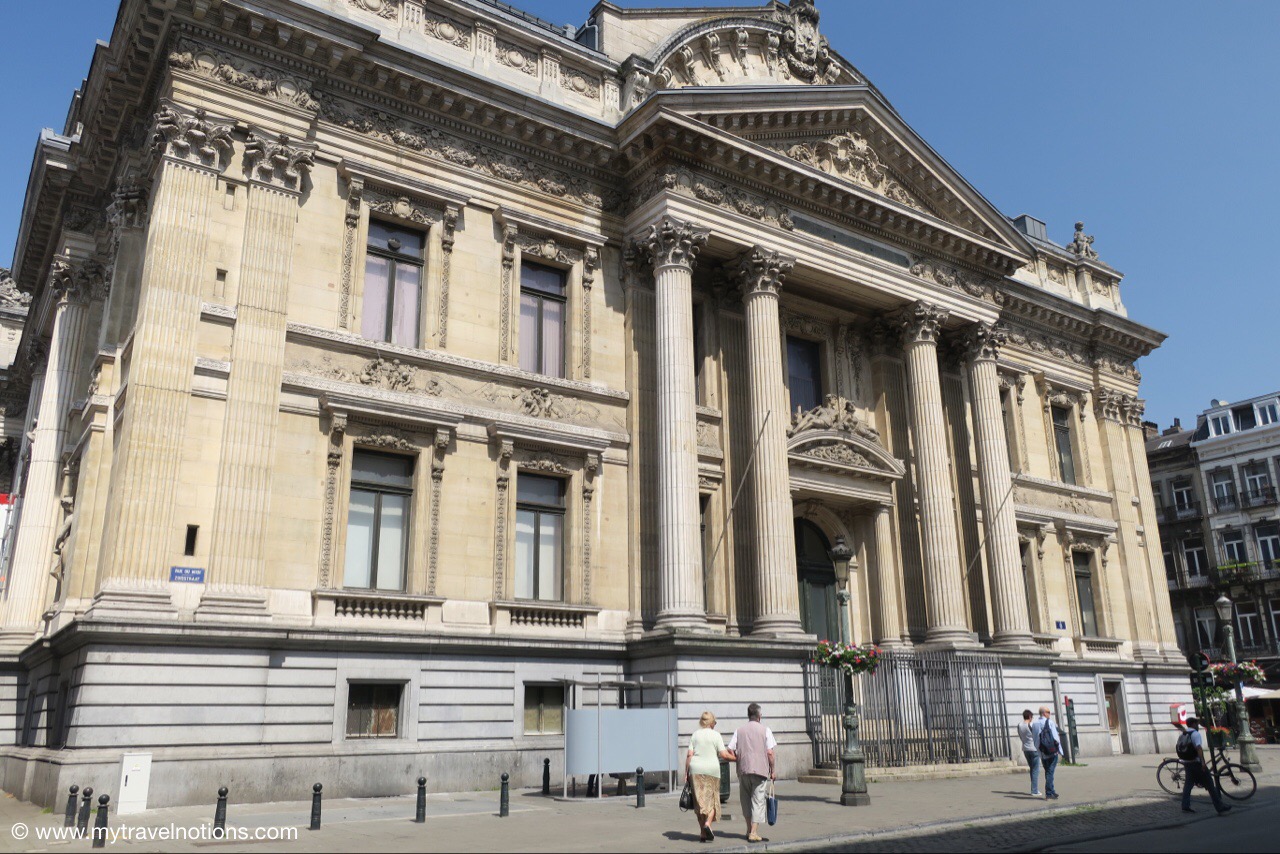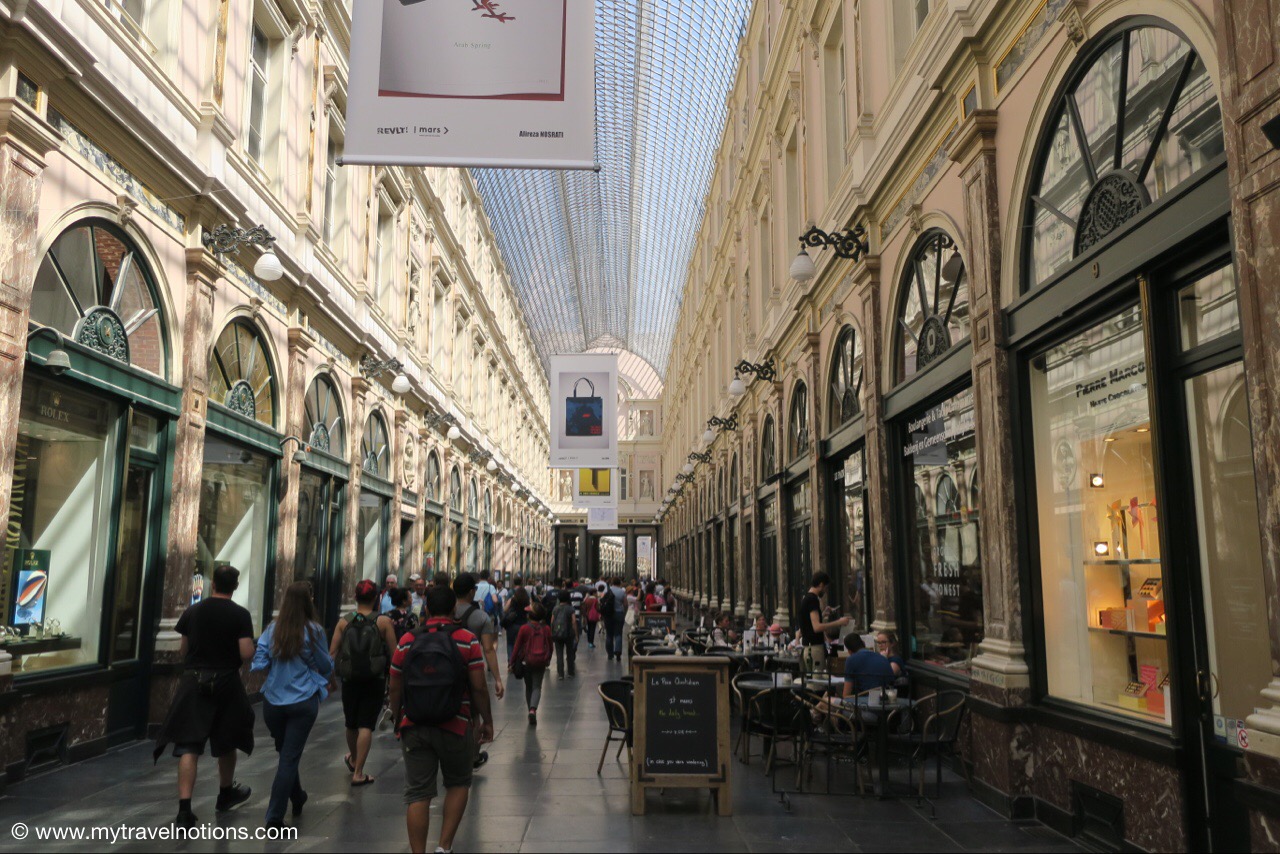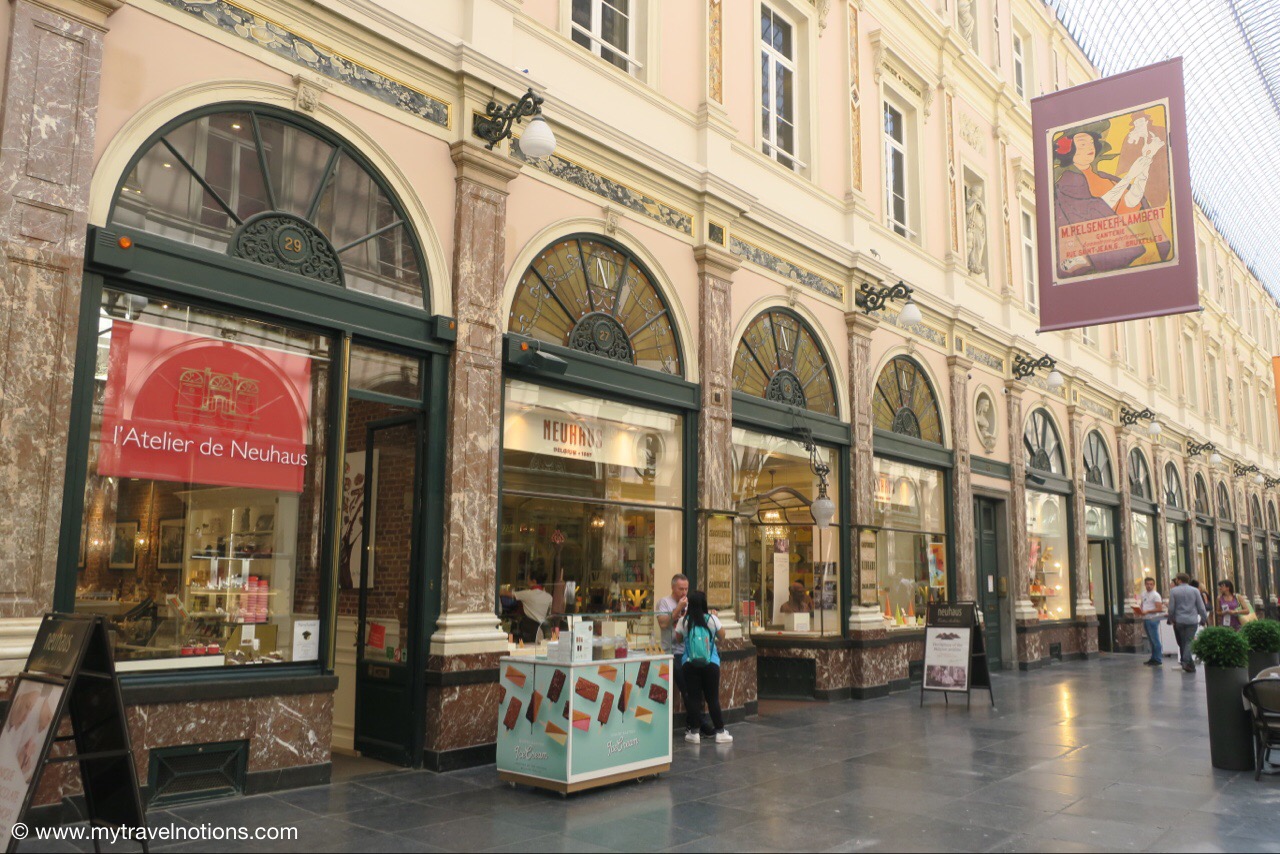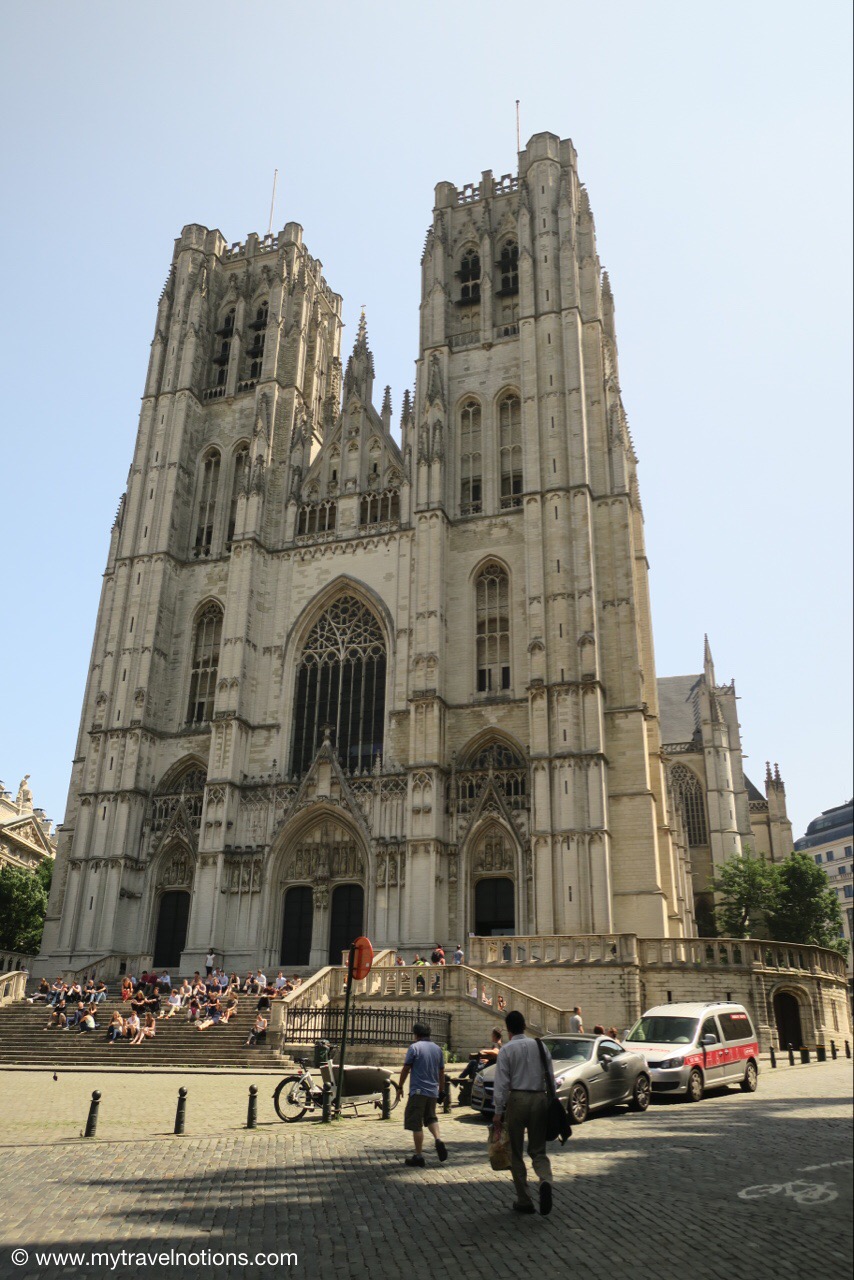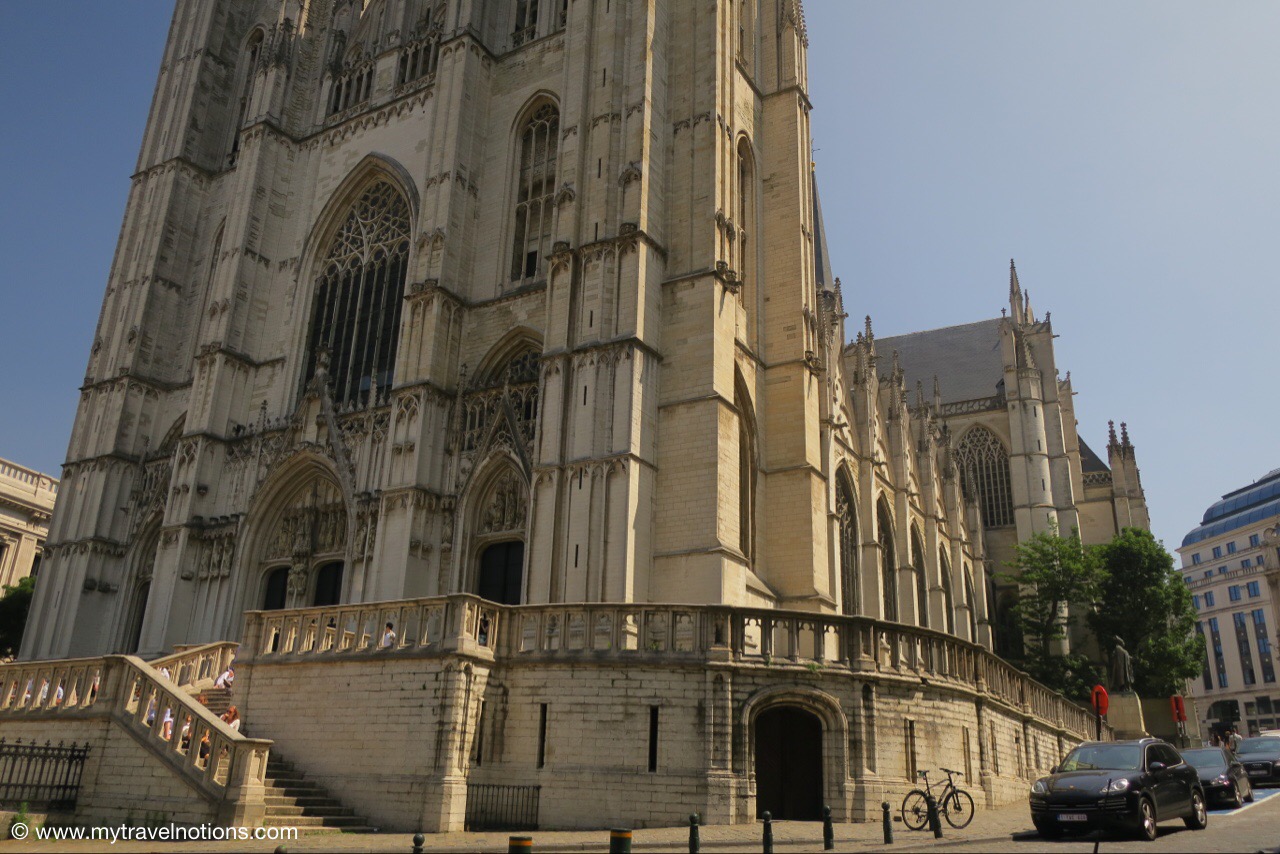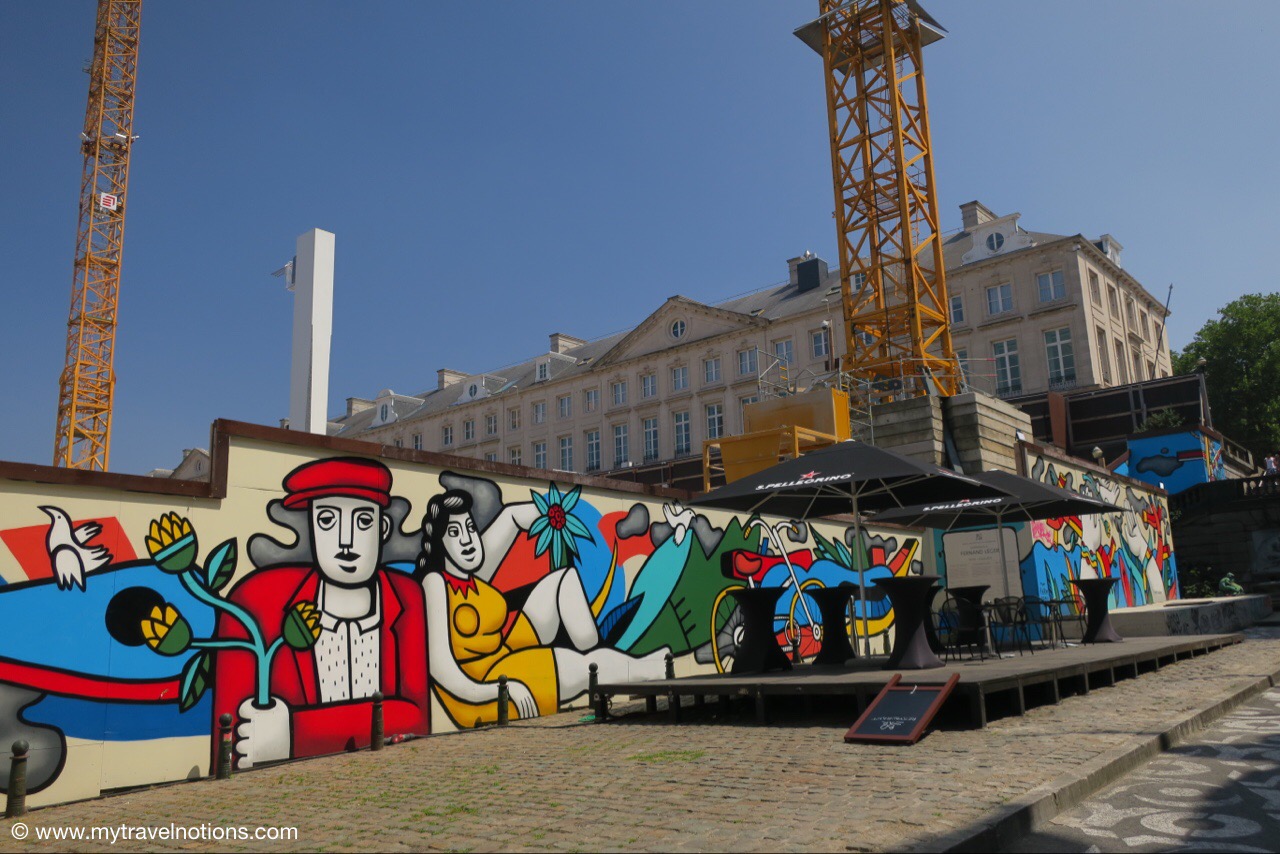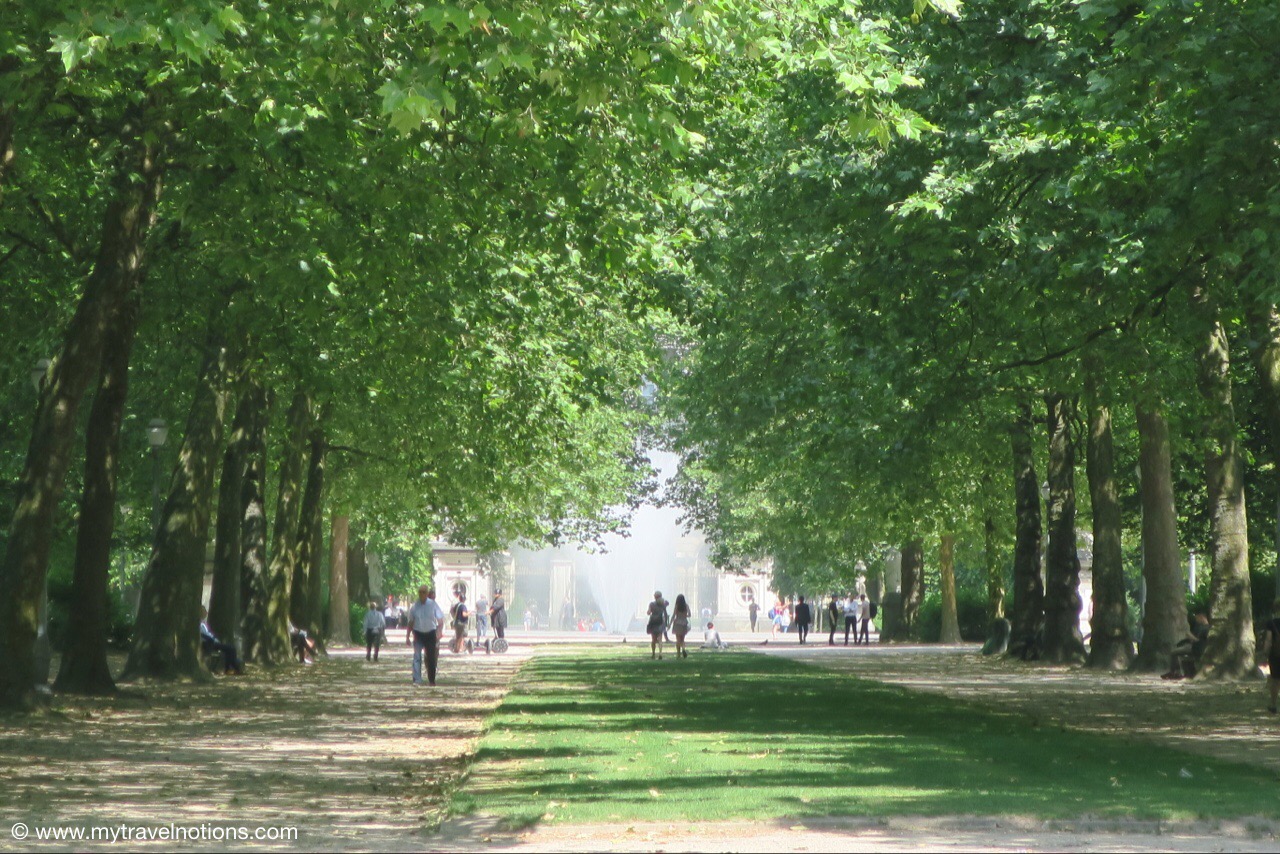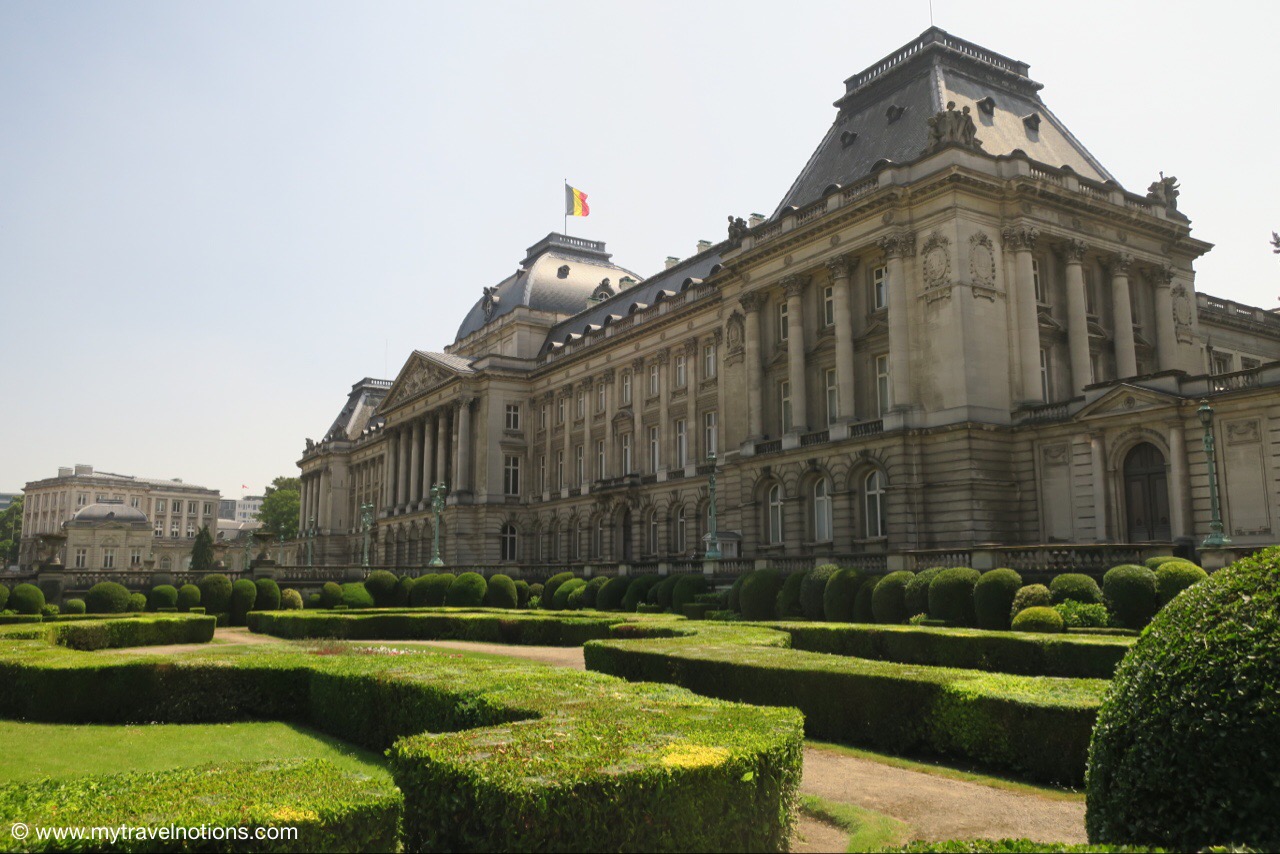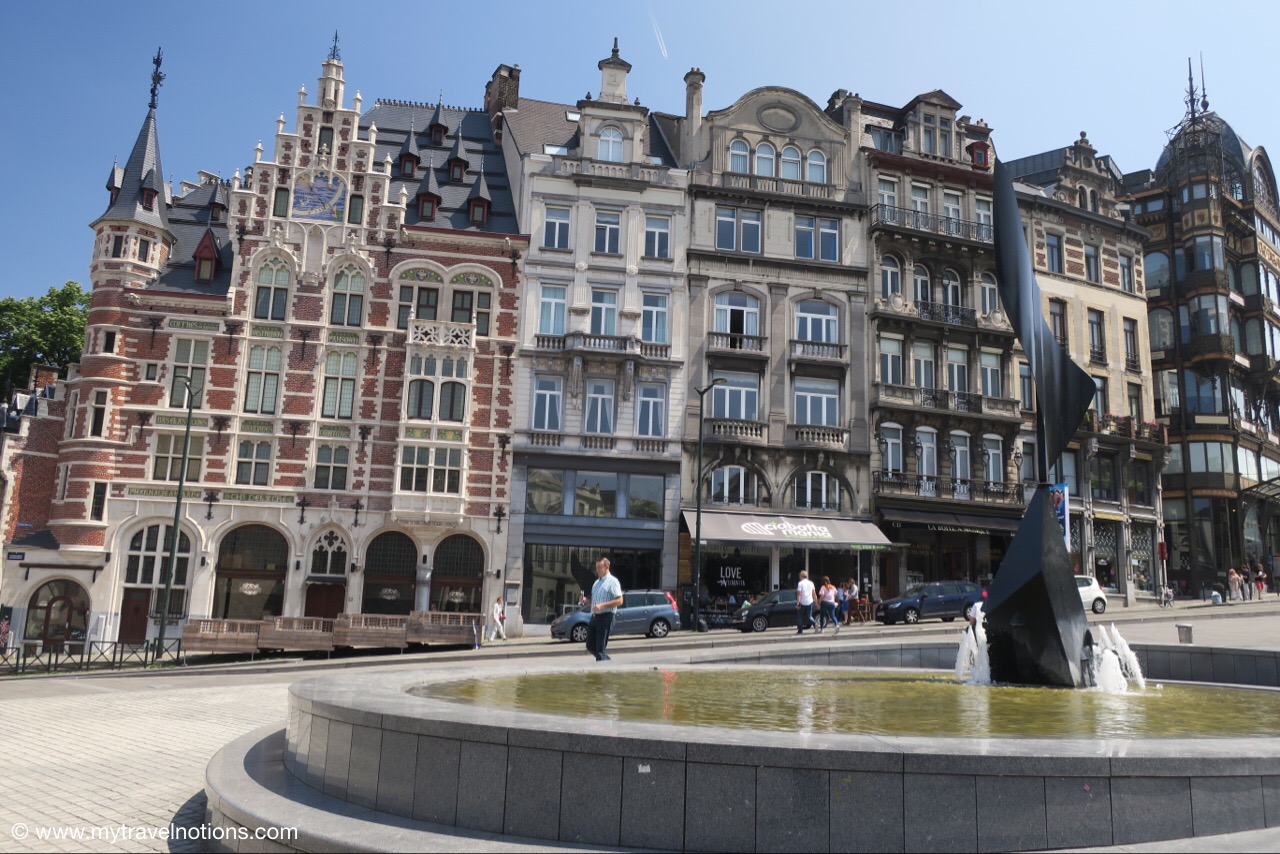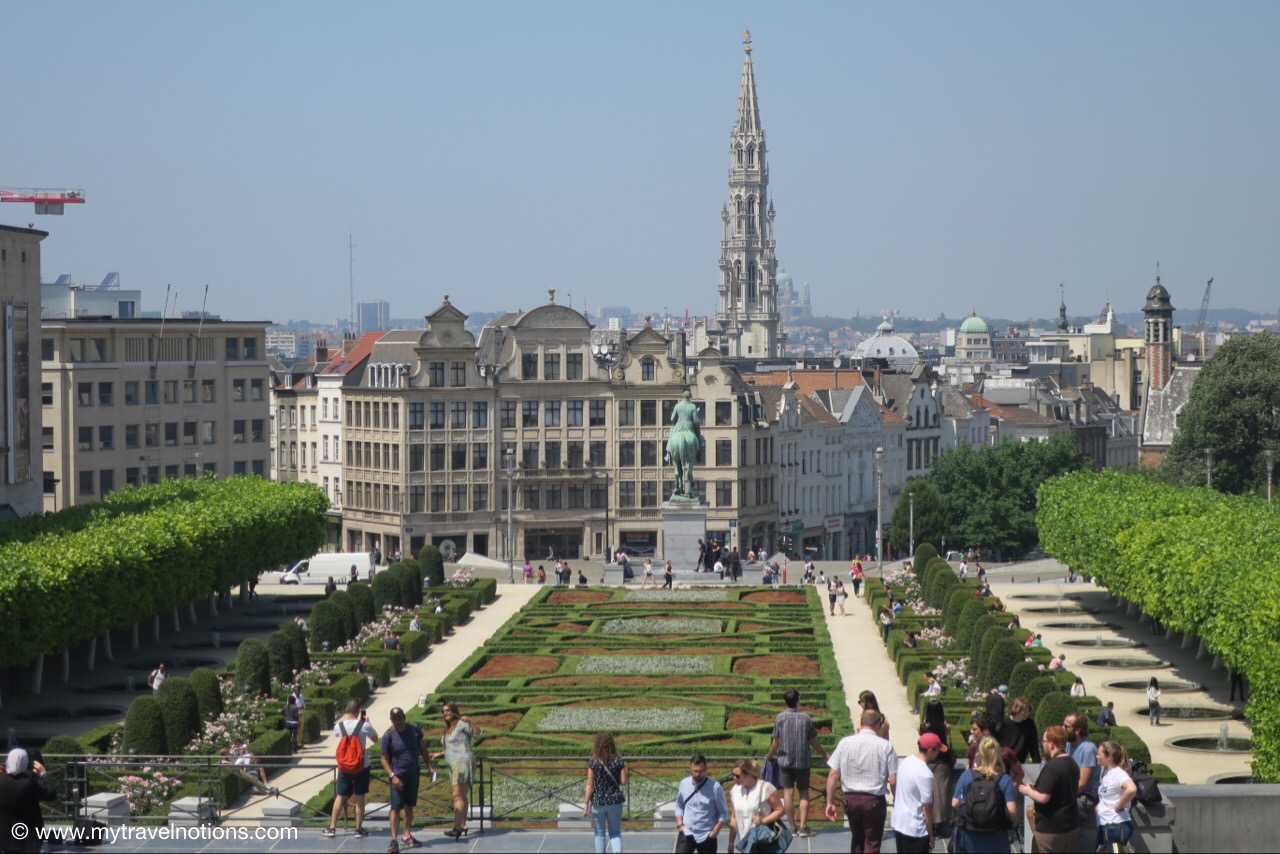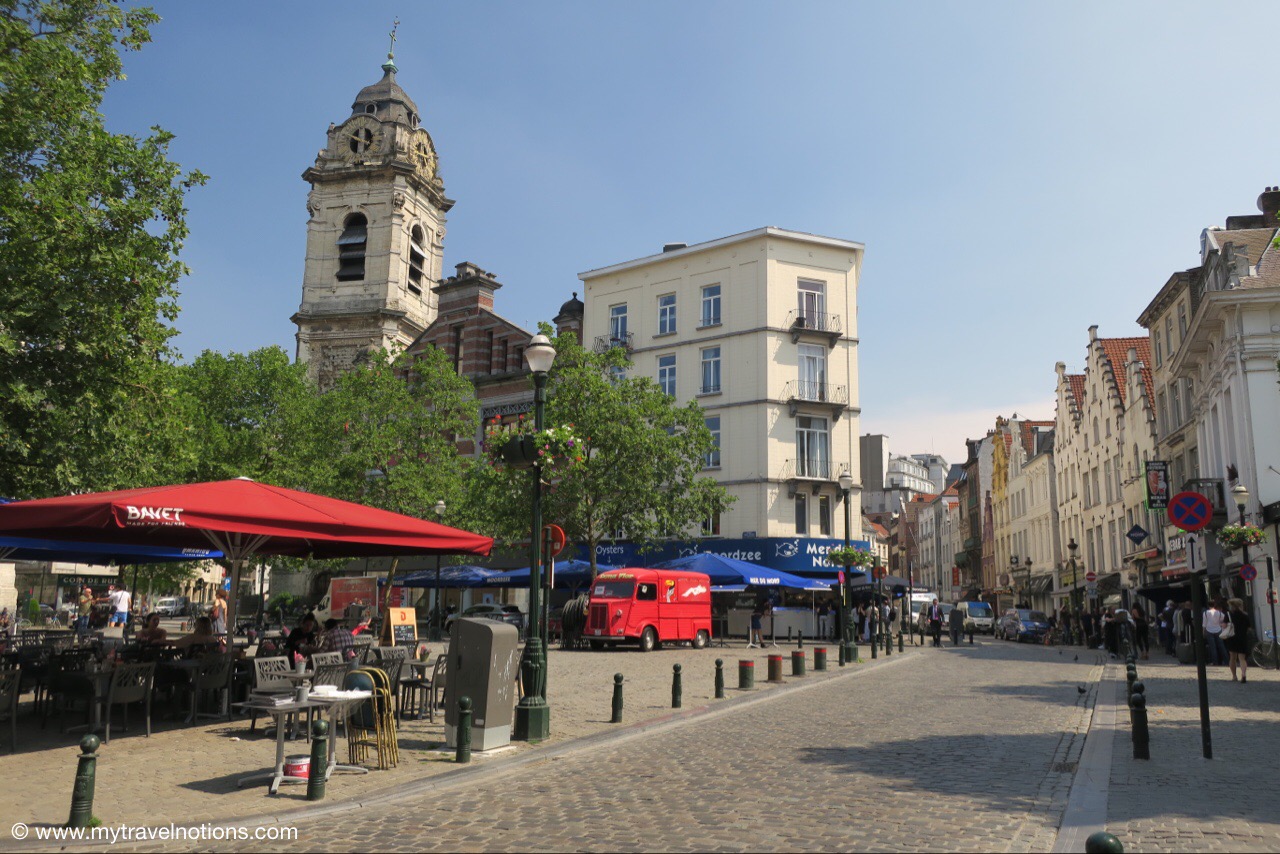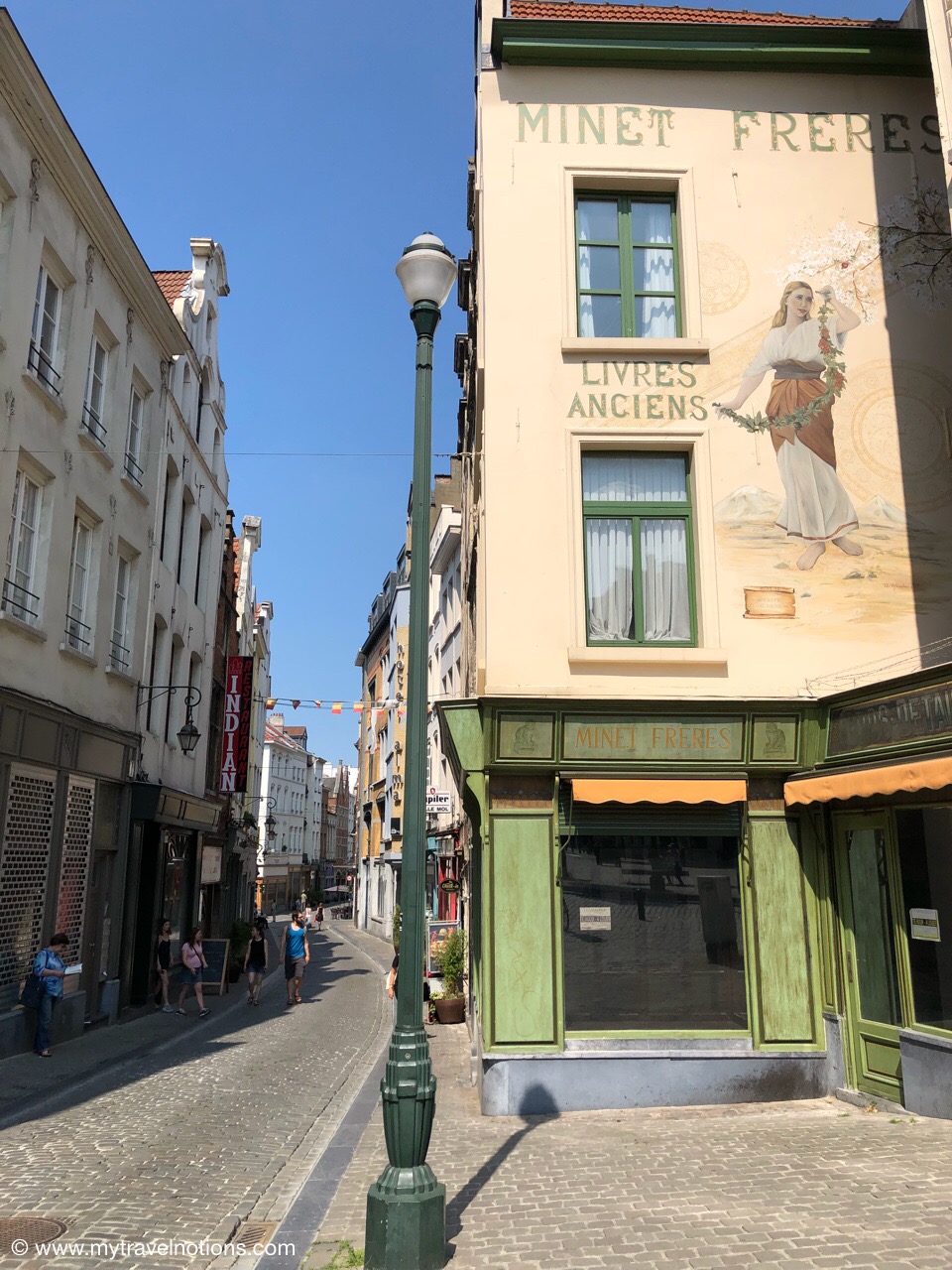 Ghent, which is actually spelled Gent, here in Belgium, as opposed to Ghent spelled in English and Gand in French, is another Belgium city with several spellings and pronunciations. I'll go with the Ghent because that's my own personal preference.
It turned out to be a layering kind of day. When we left Brugge for the 30 minute train ride to the Gent Sint-Pieters main train station, we were covered up in full rain and chilly mode. But while in Gent, just during our two and a half hour free walking tour, the jacket came off, then the sweater, then the hat. And, by the time we were heading back to Brugge, each item made it back on by the day's end.
The morning version of Ghent under the cloudy skies and misty air was rather mysterious and surreal. We met with our Gent Free Walking Tour group and guide, Fabian, at the hostel at the foot of the St. Michael Bridge and from there begin on our tour on the bridge itself. The hordes of tourists had not arrived so there was still a slightly eerie feeling to being on that bridge, and looking into the beautiful grayness of the Ghent skyline and the stillness of the Leie river. I loved it. I loved the hovering mysterious feel as if I had taken a step back in time when Ghent was a prominent Middle Ages city. I continued liking Ghent as the clouds drifted away and the sun showed up.
Ghent, at least to me, falls between Brugge and Brussels with Brugge taking the win…again. But Ghent still breathes the atmosphere of a thriving late-medieval city. The center of Ghent, which is car free, but not tram free, is small and quite walkable. We did take a taxi from the train station to the city center because we didn't want to be late for our walking tour. But we took the tram at the end of the day back to Ghent's train station.
Come and enjoy beautiful Ghent, Belgium.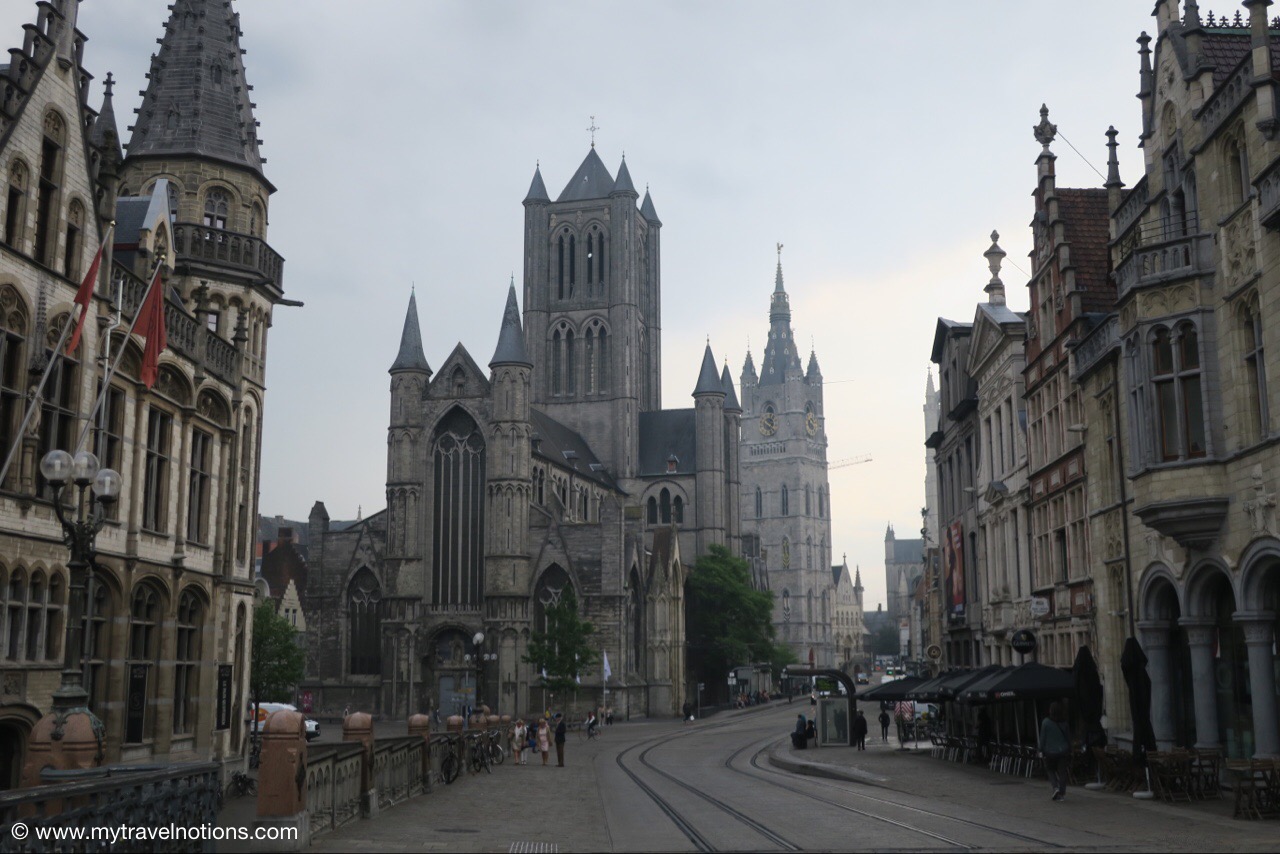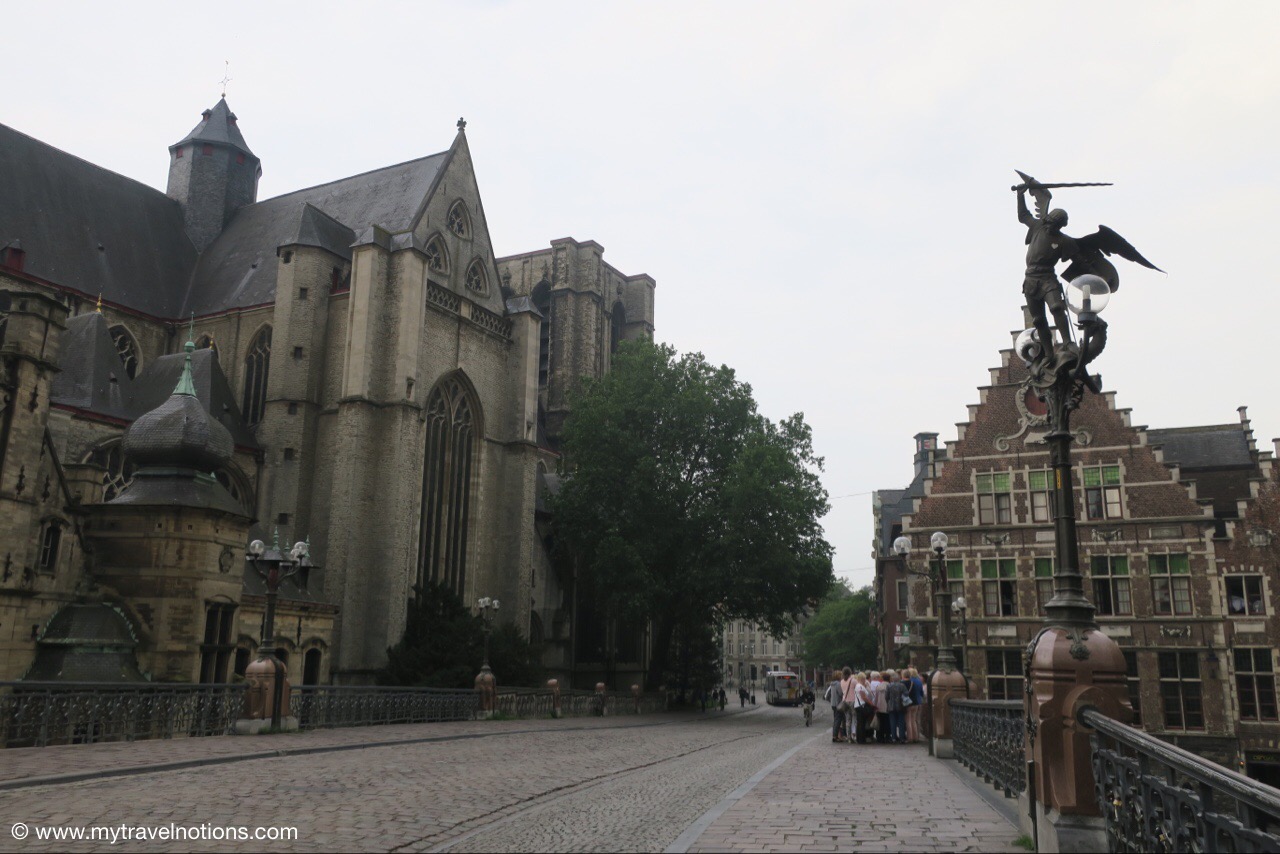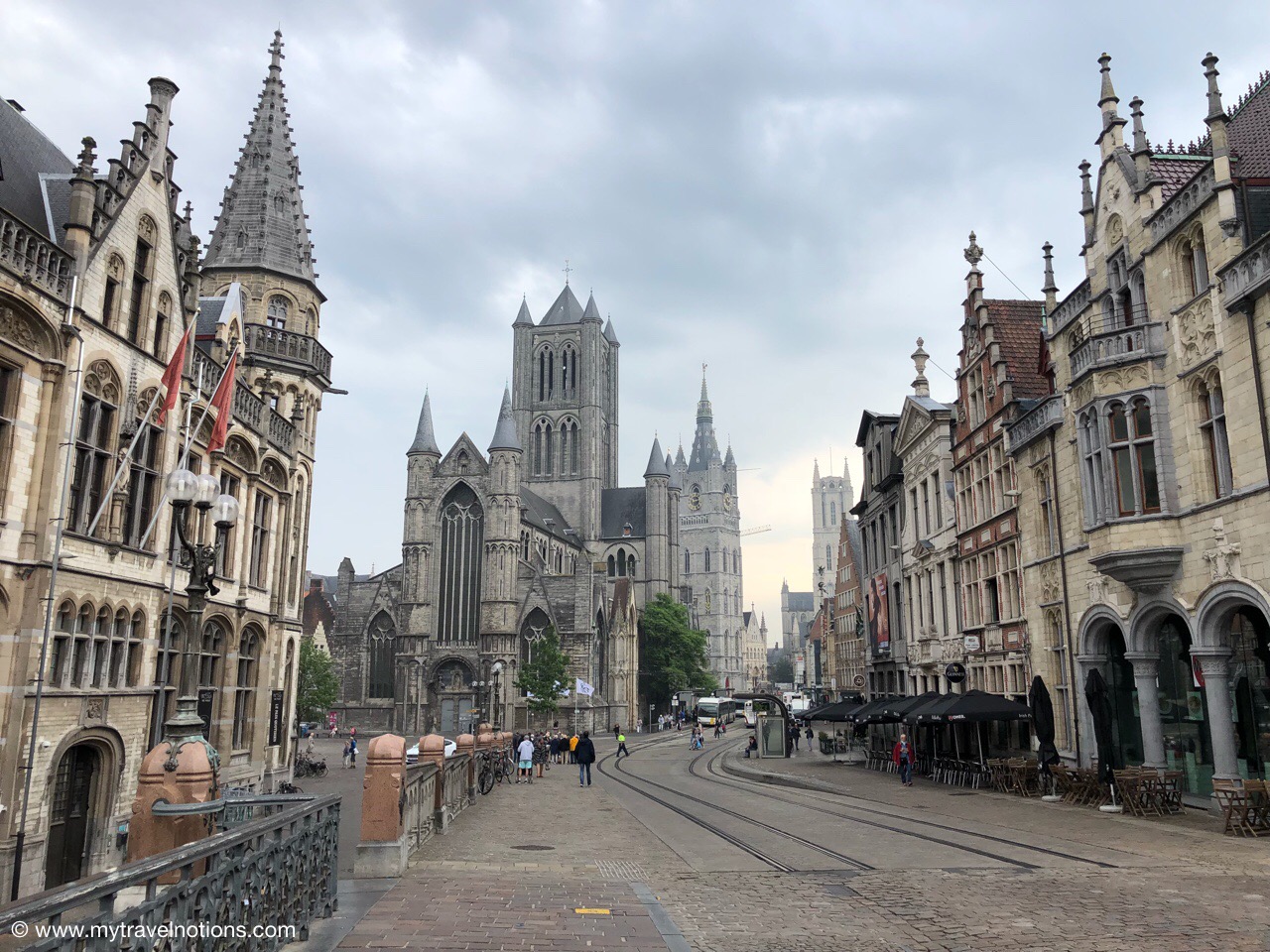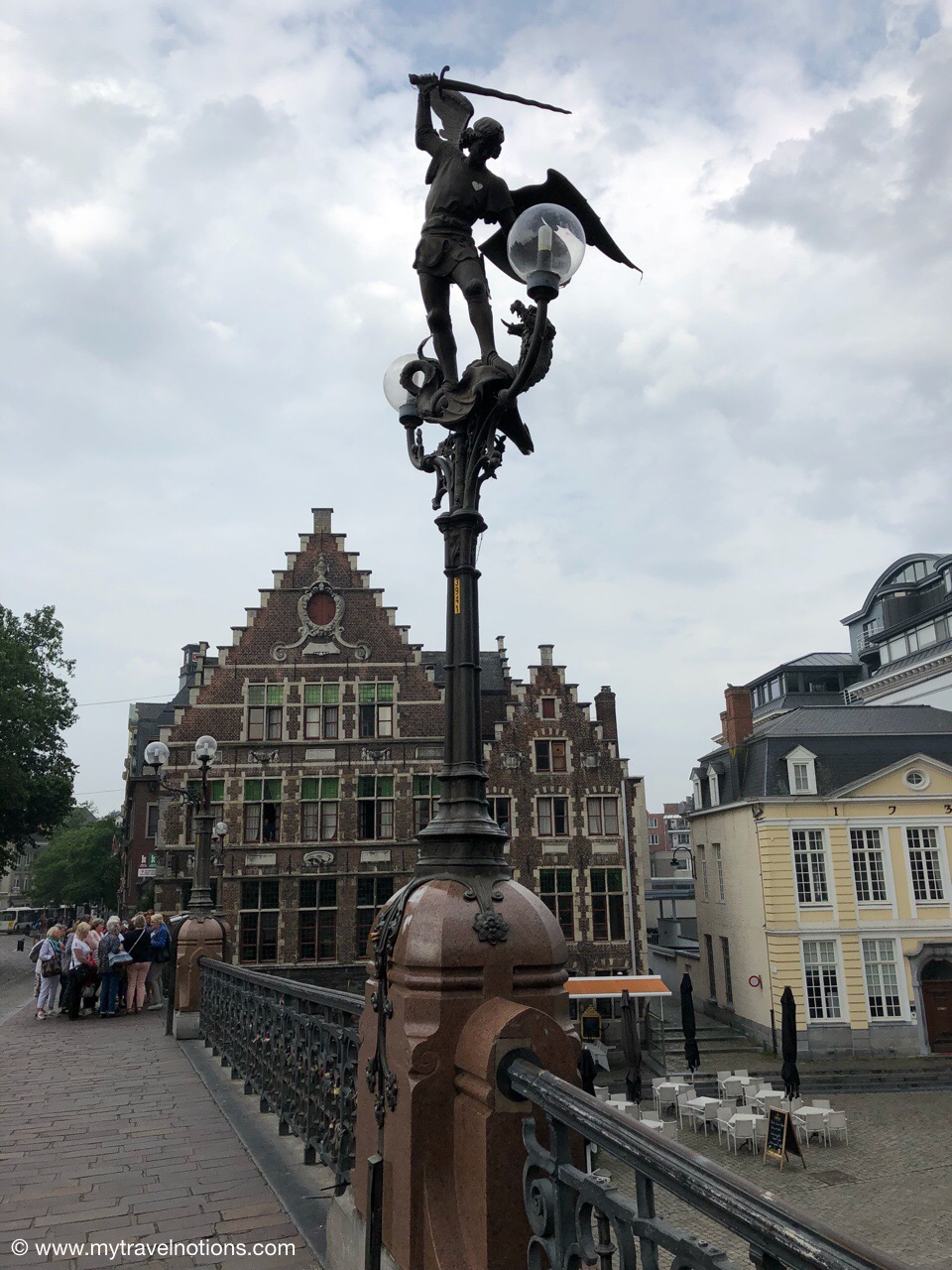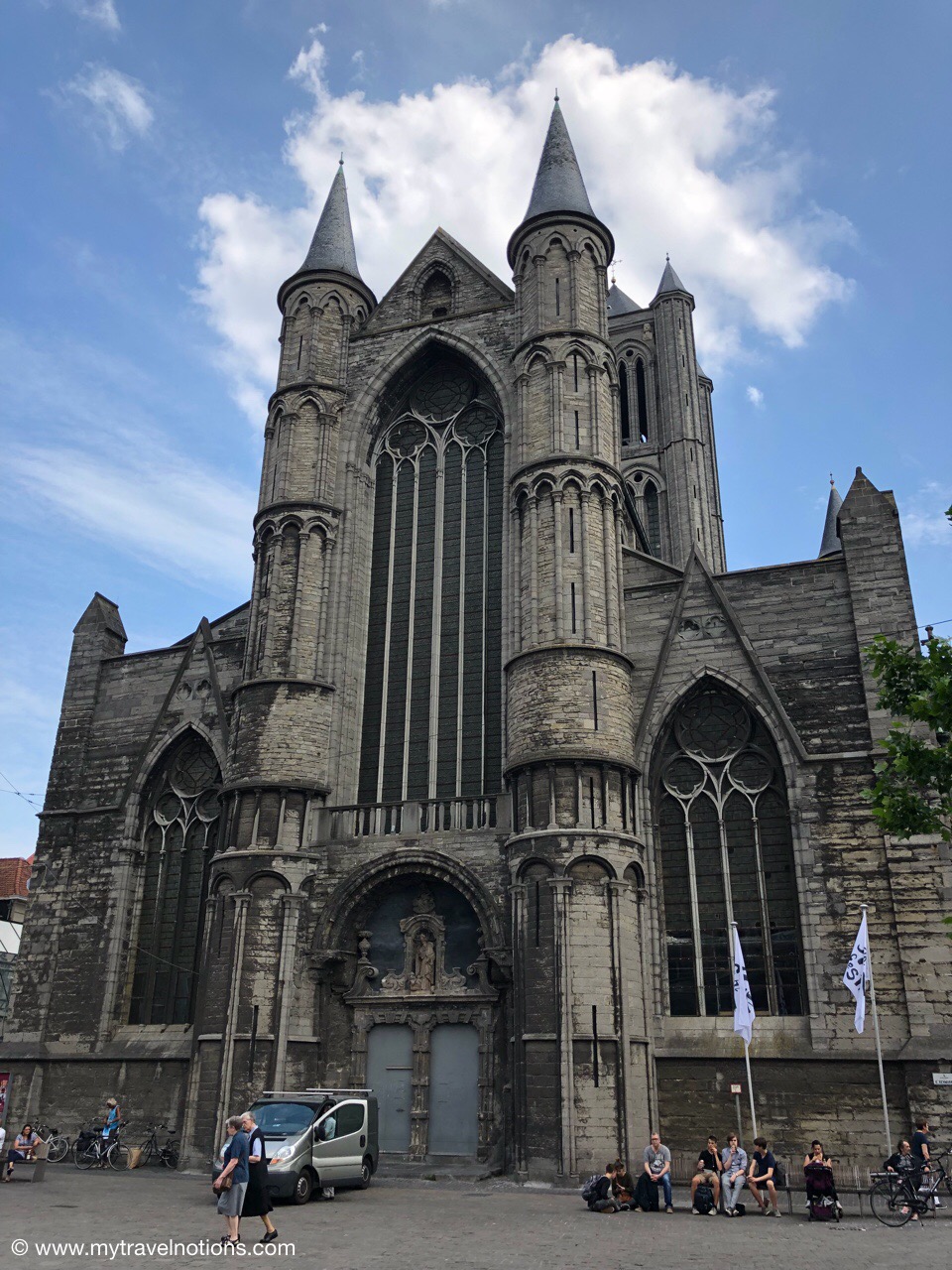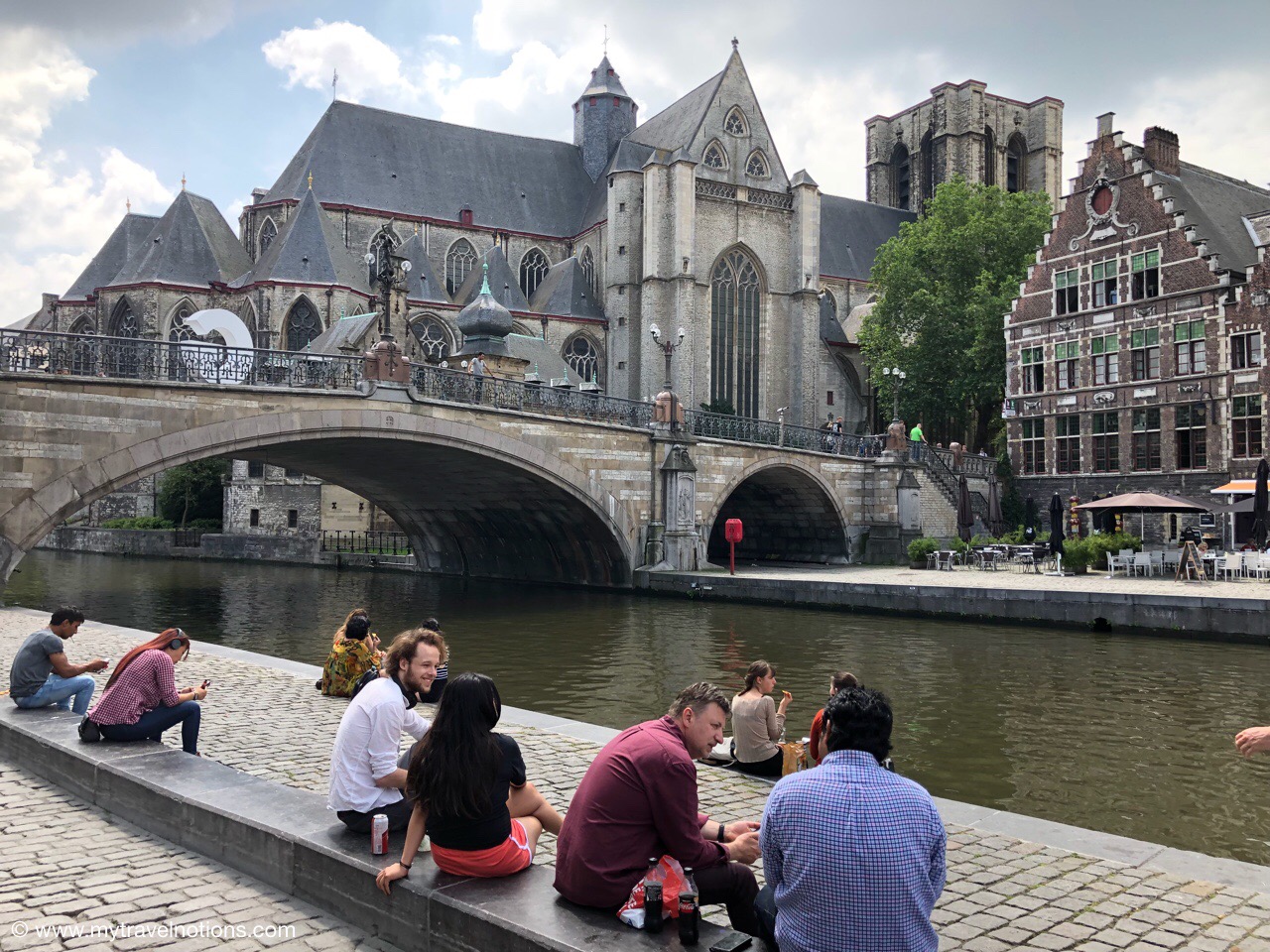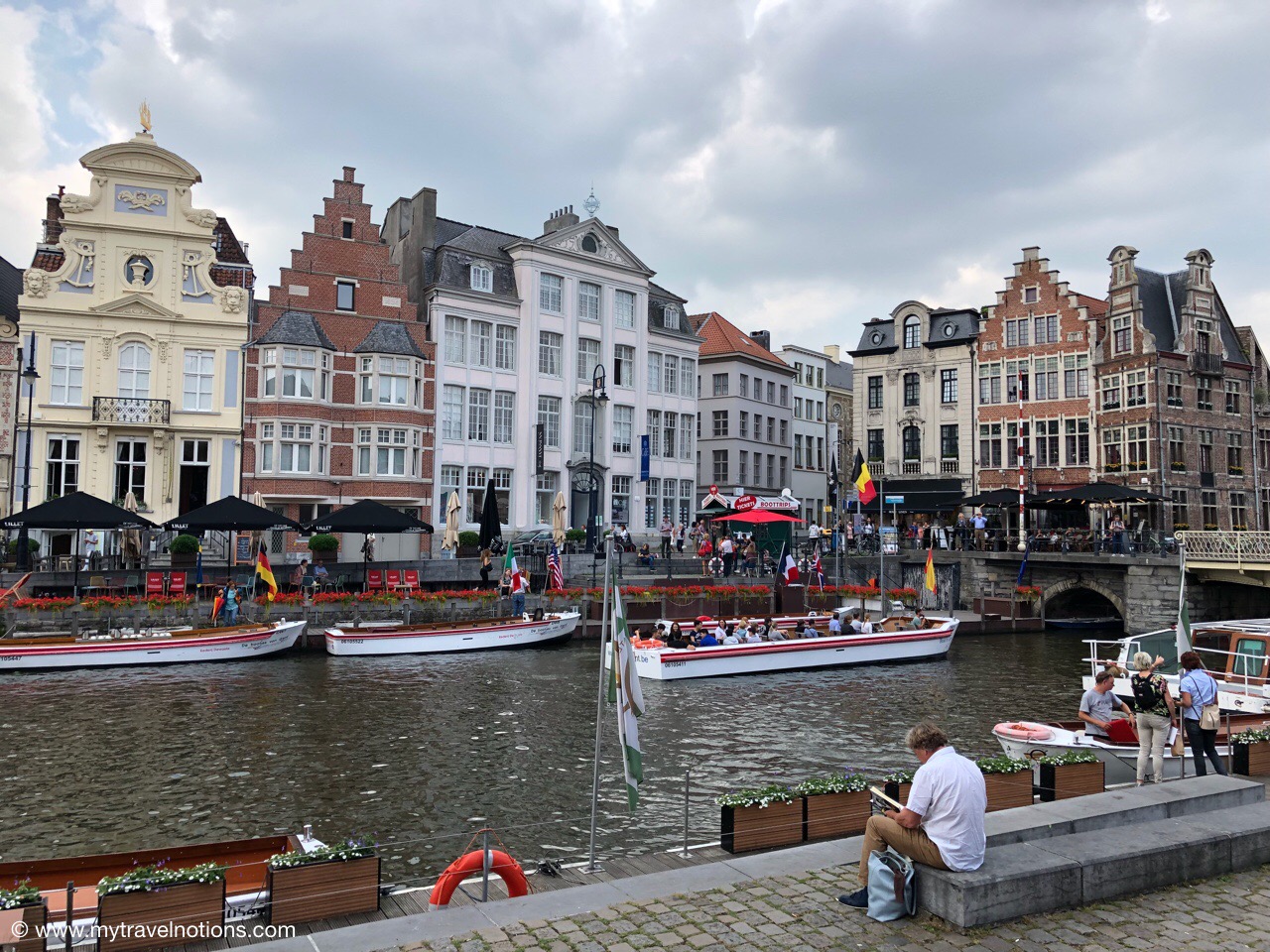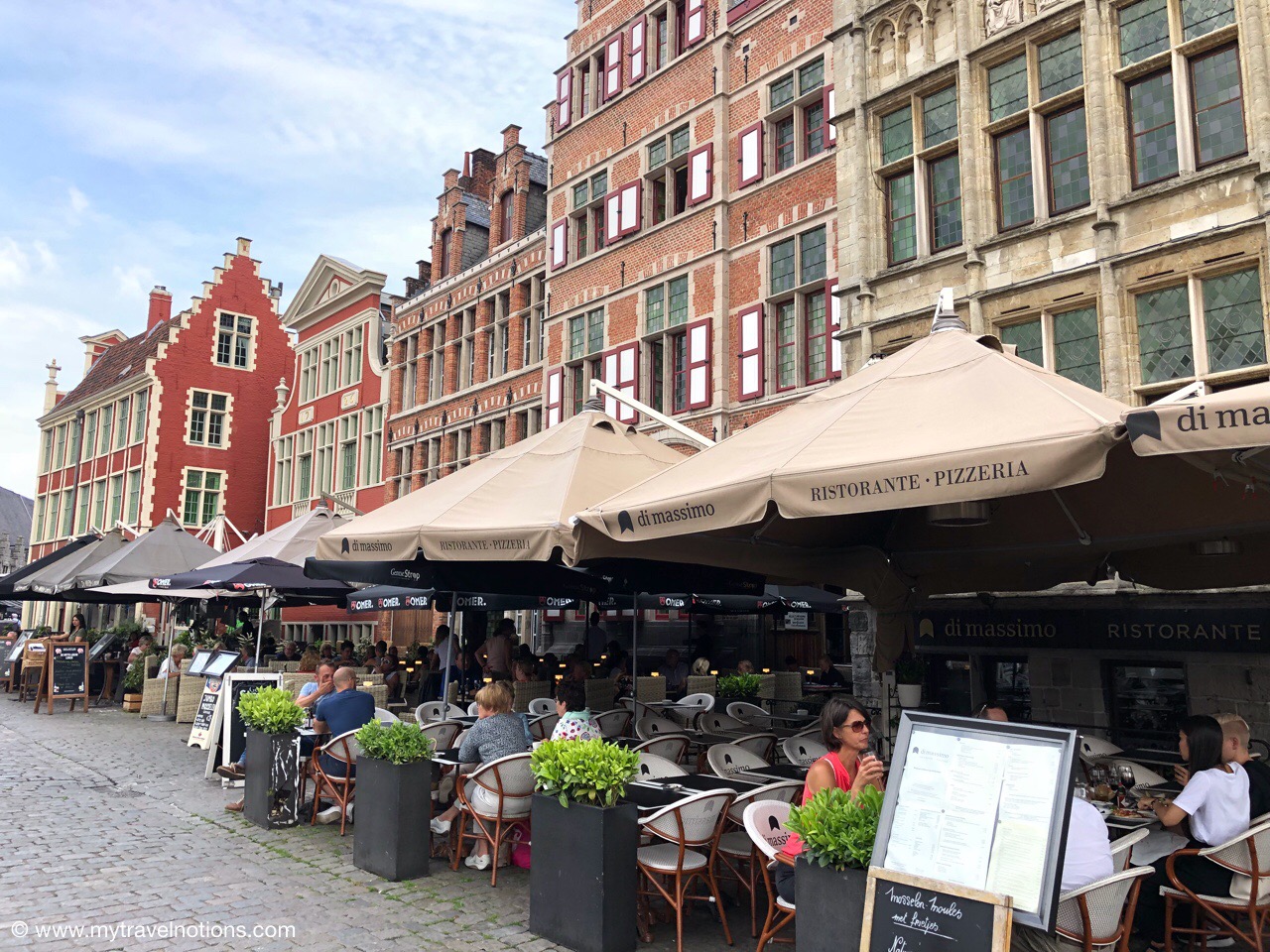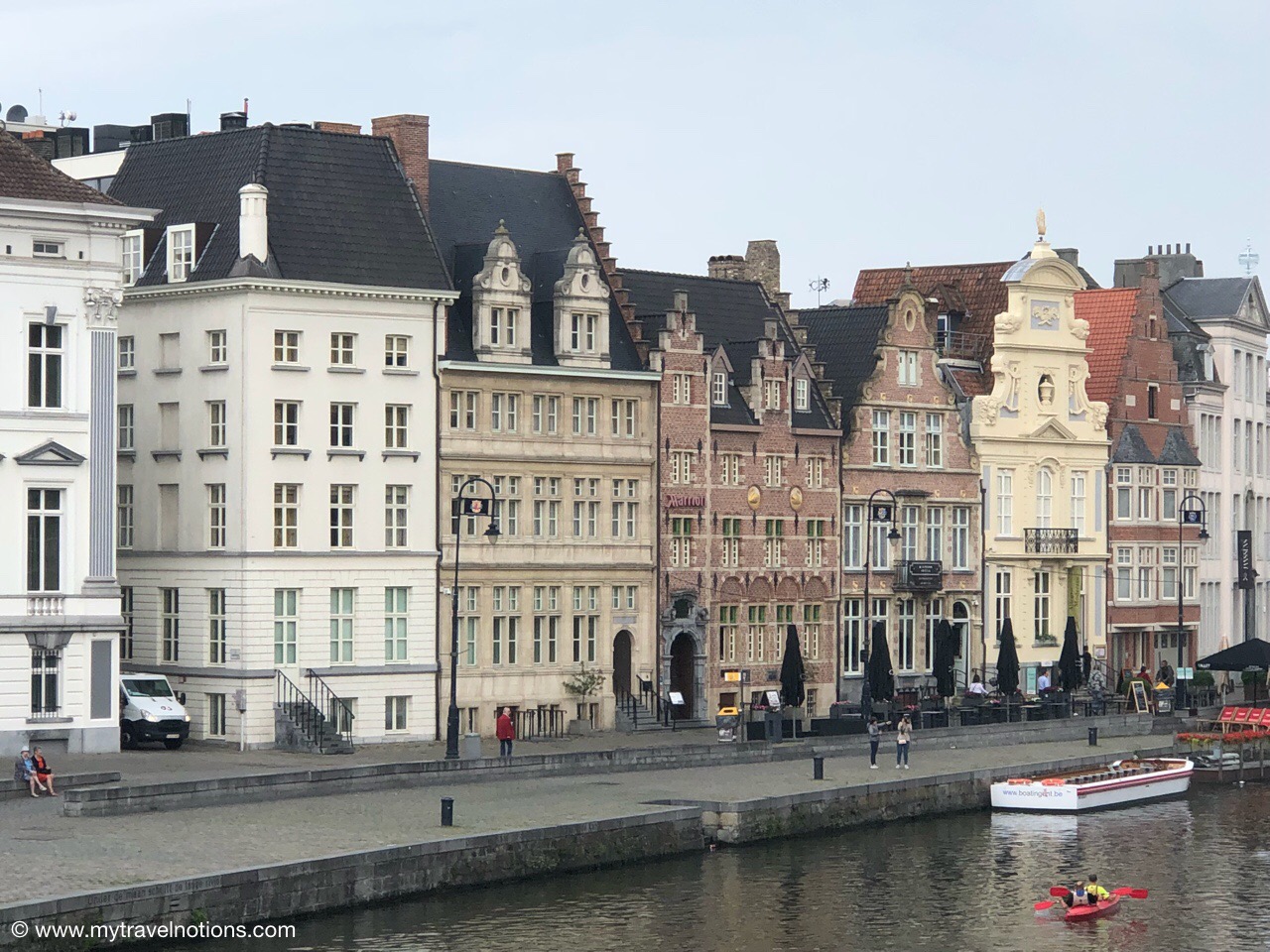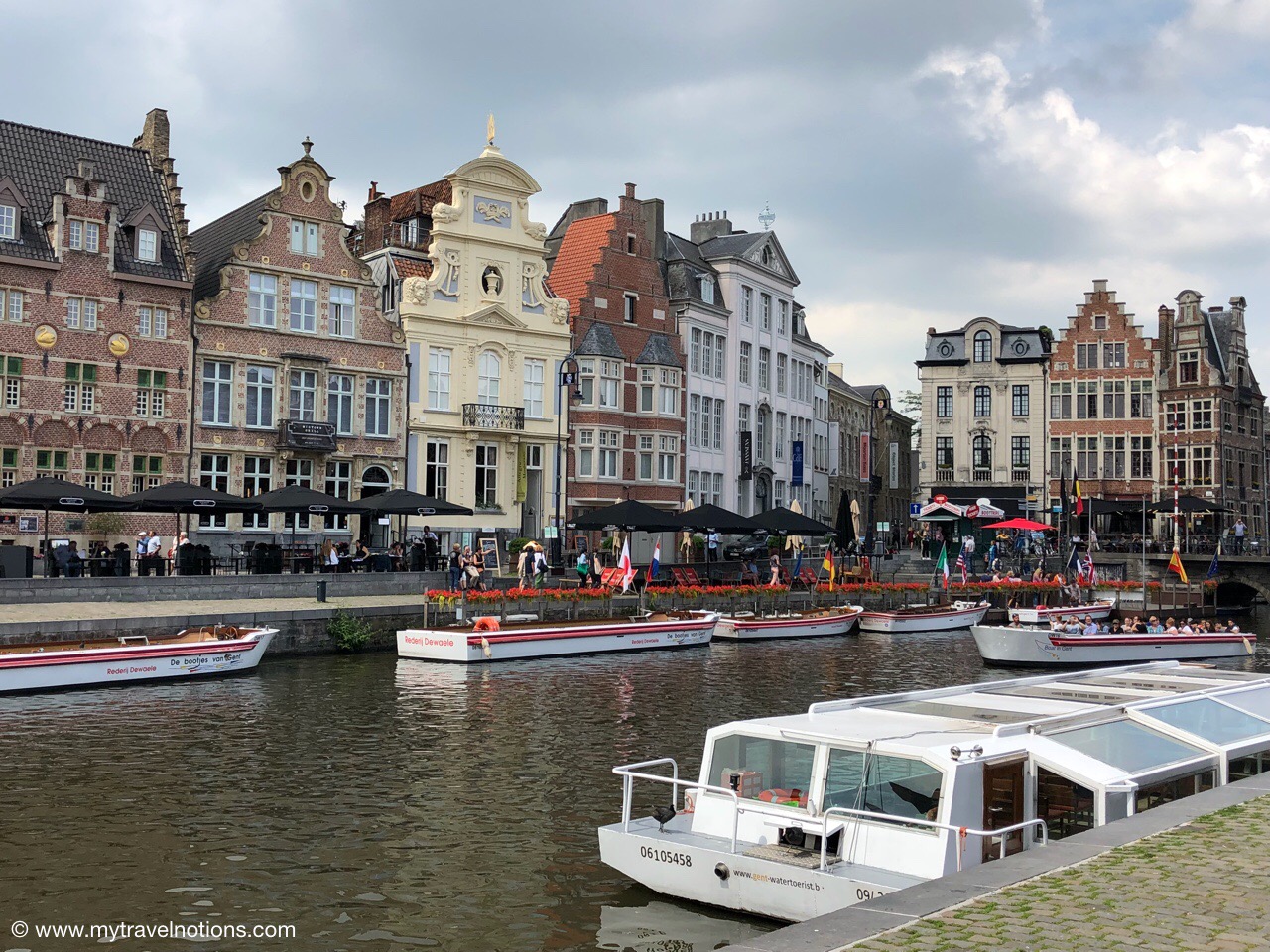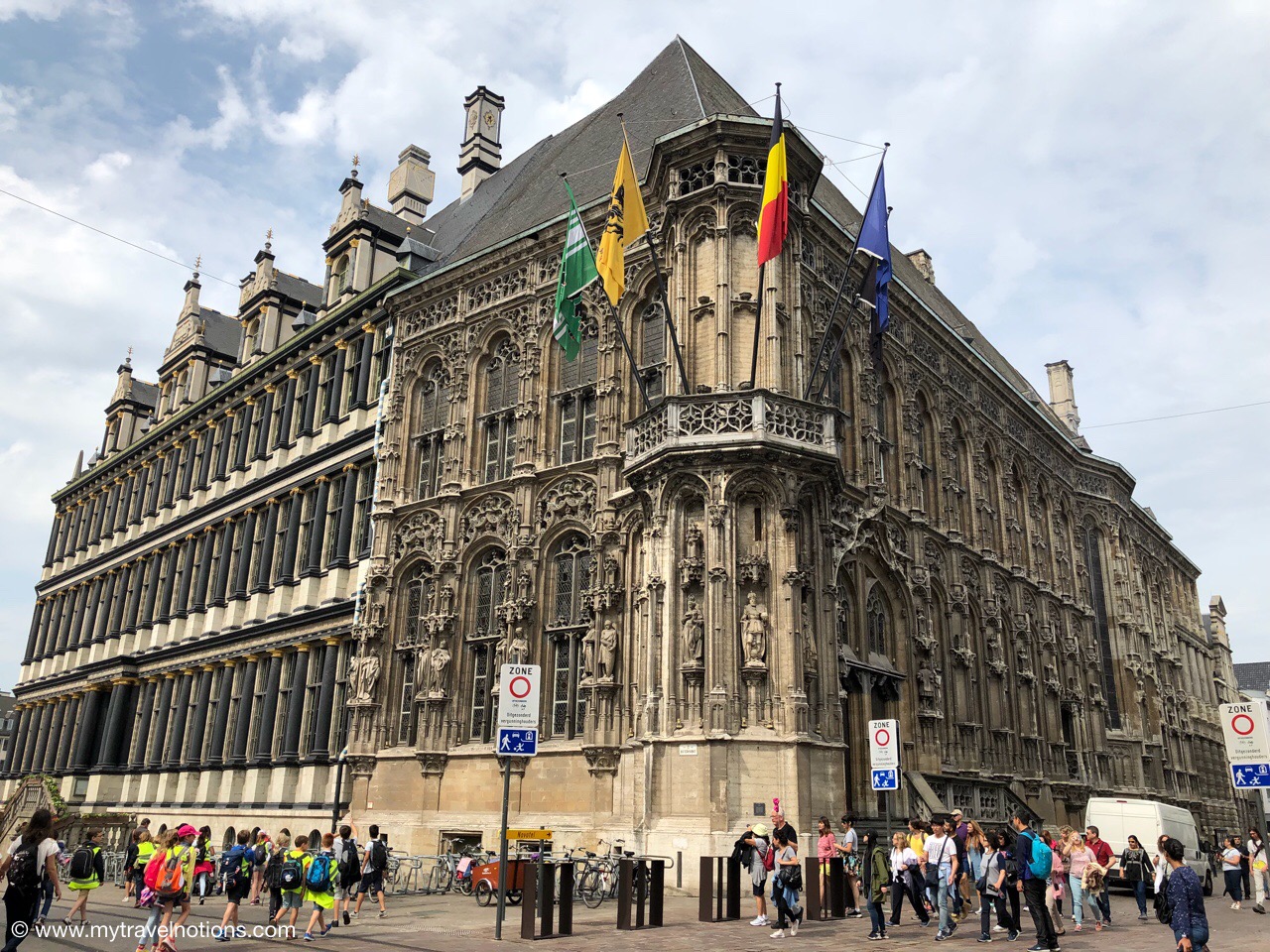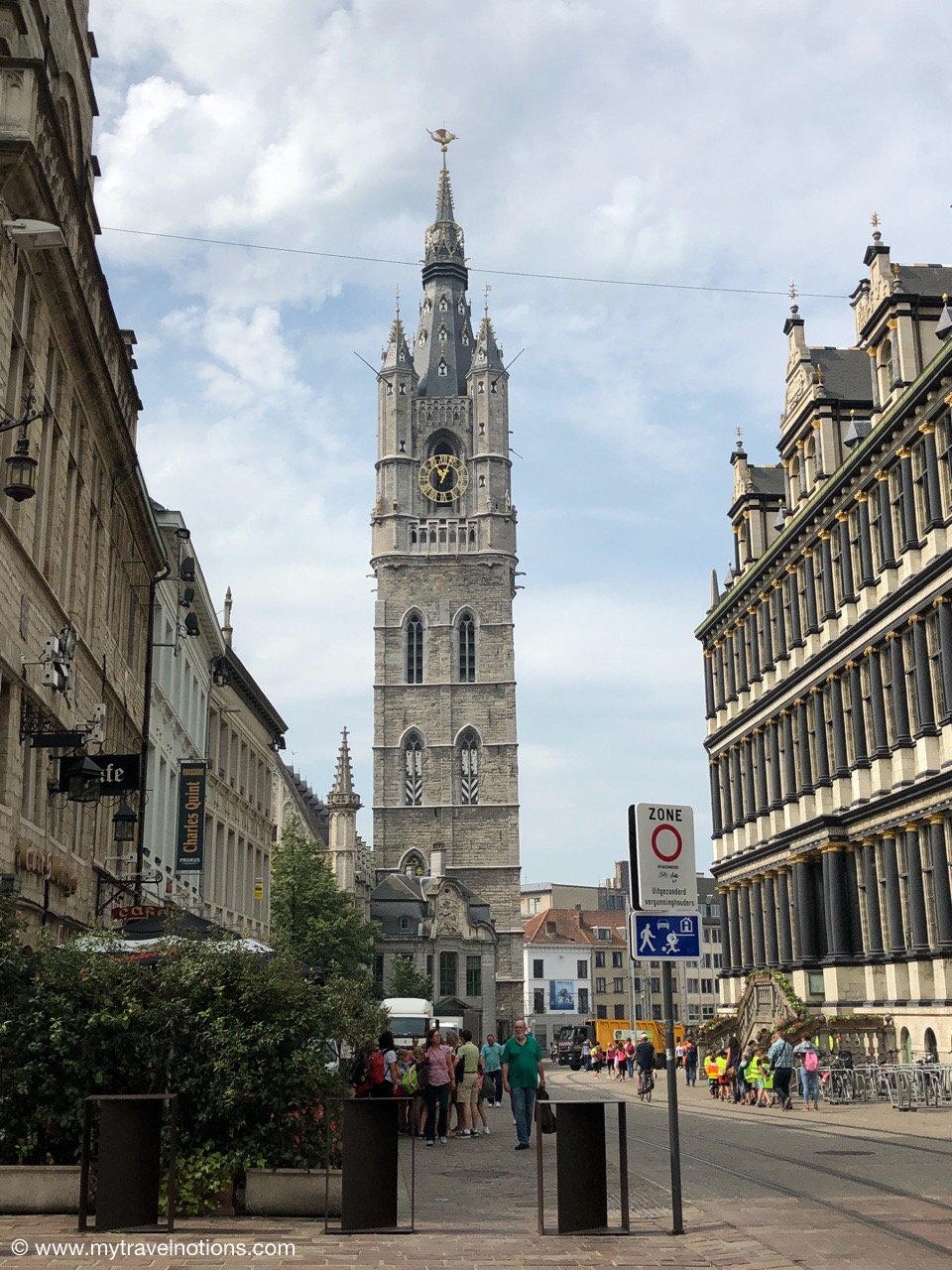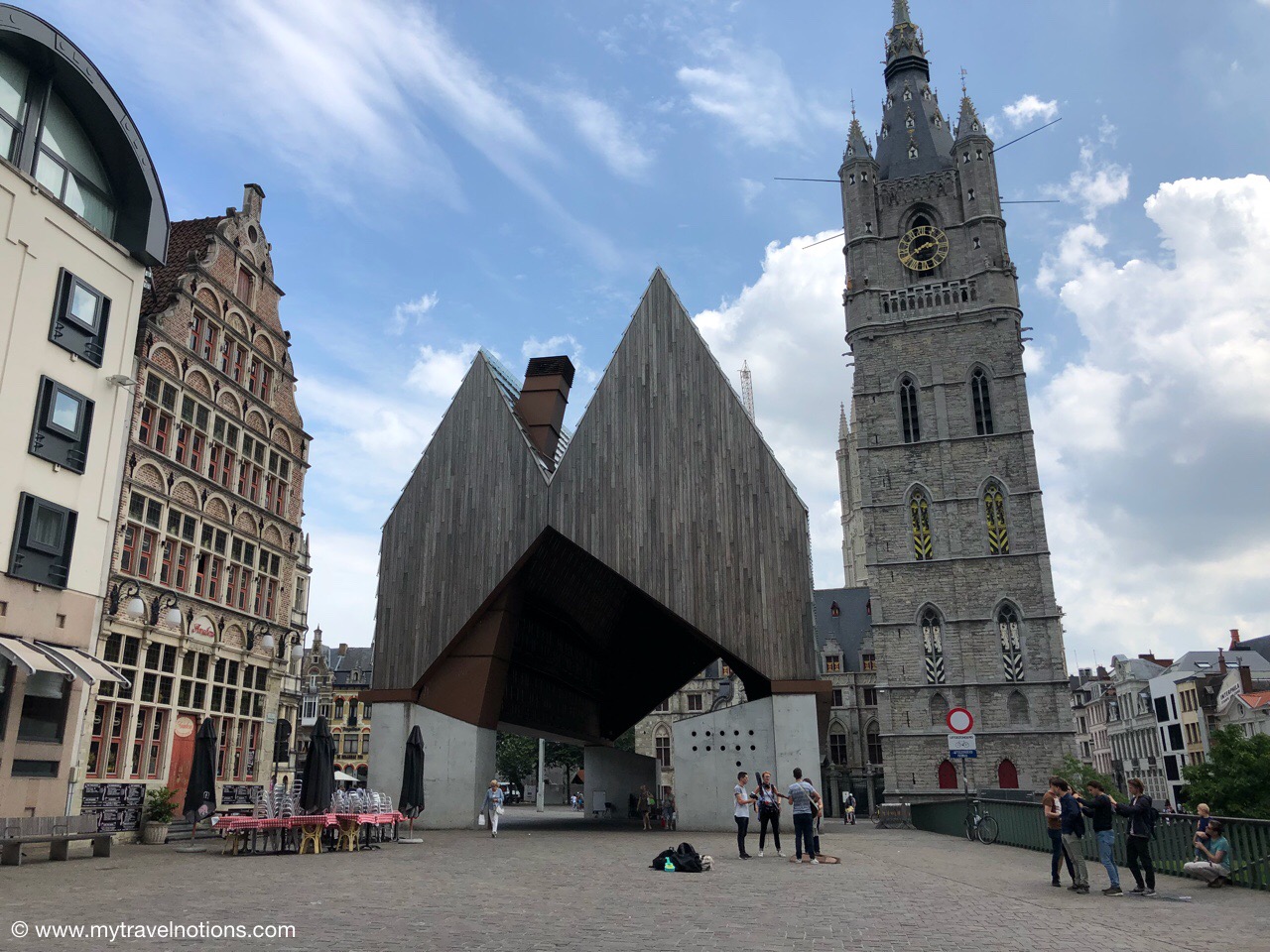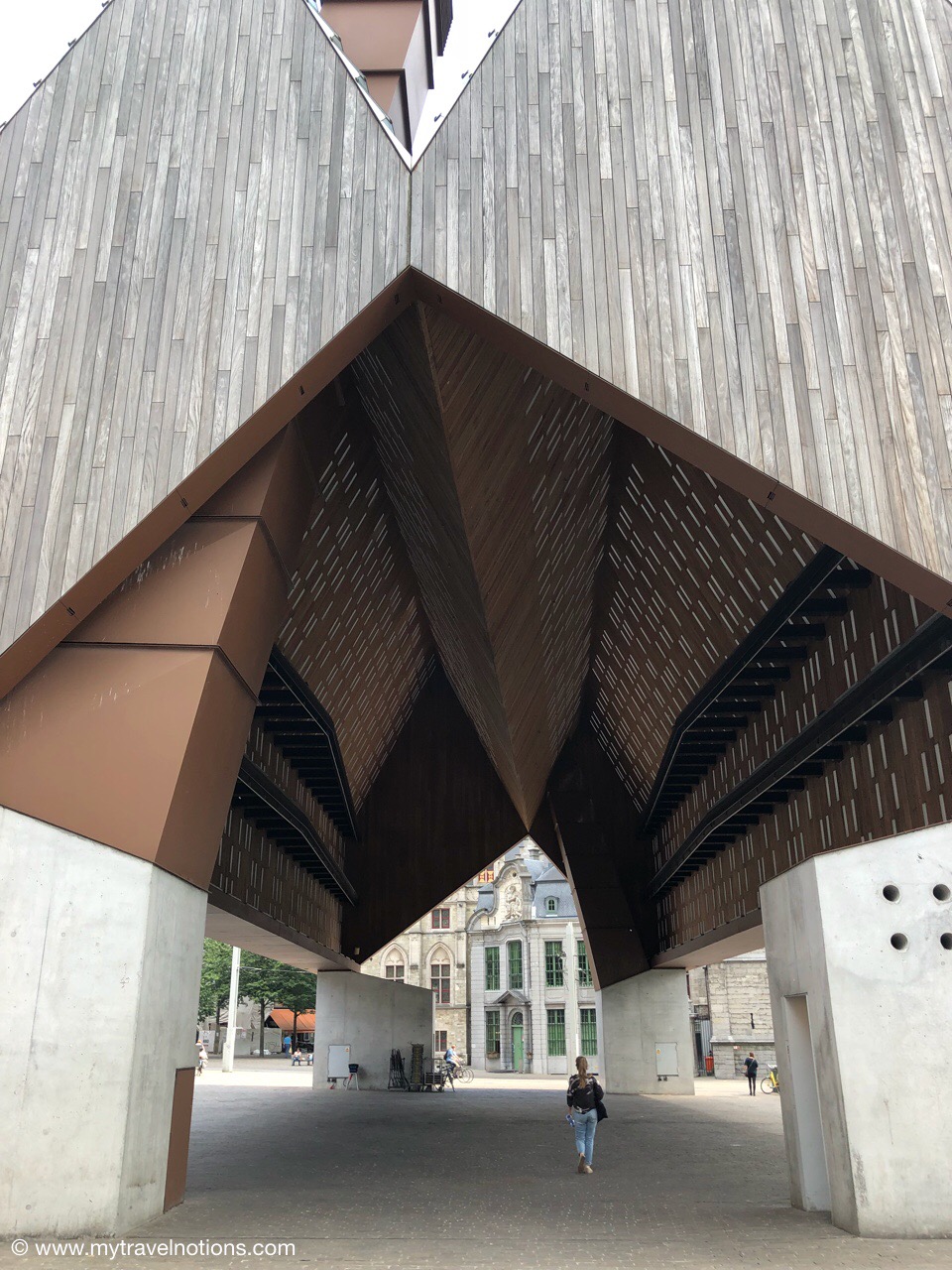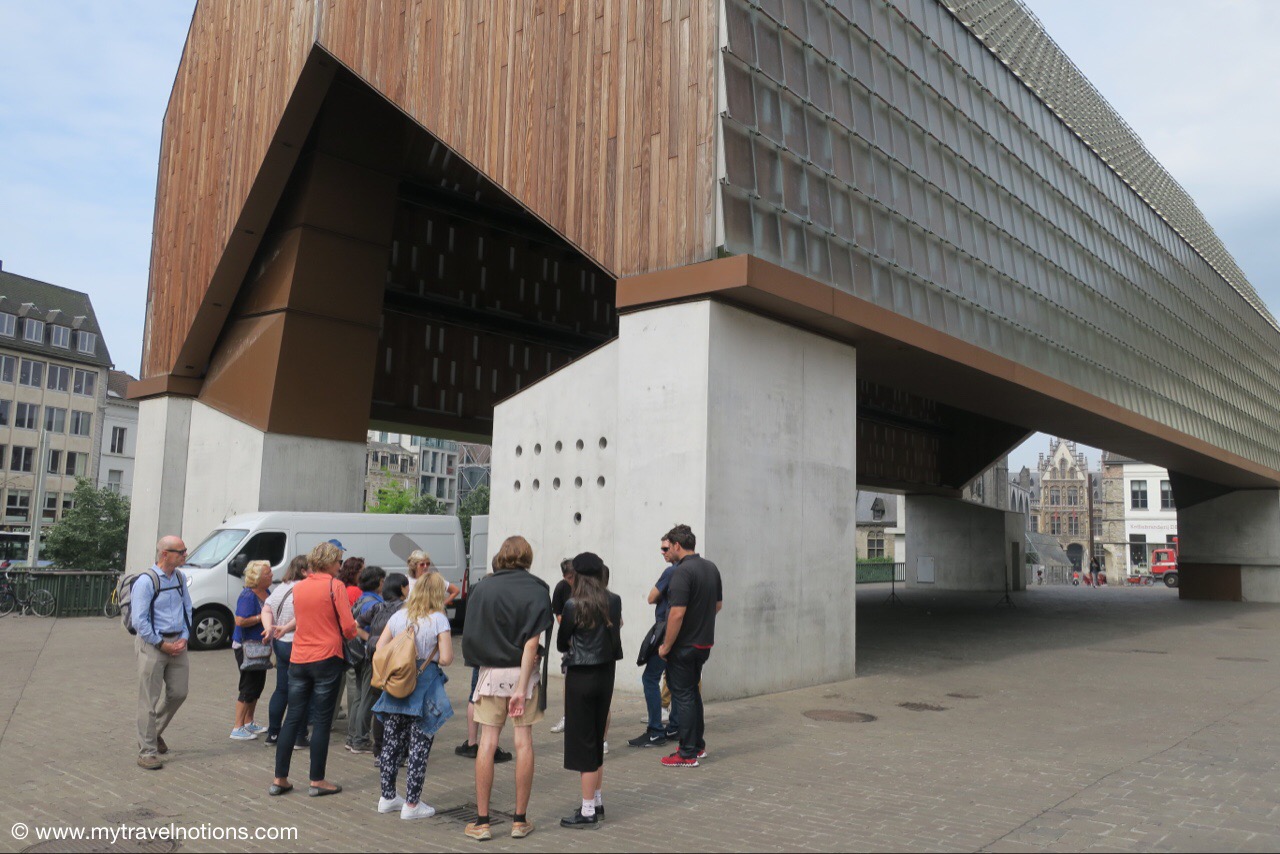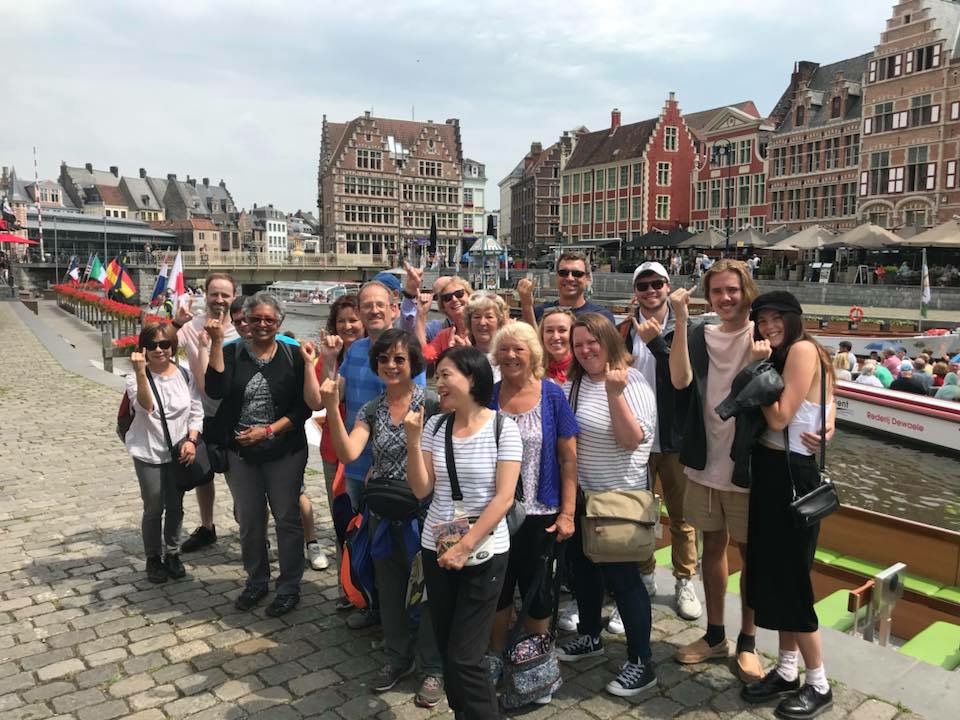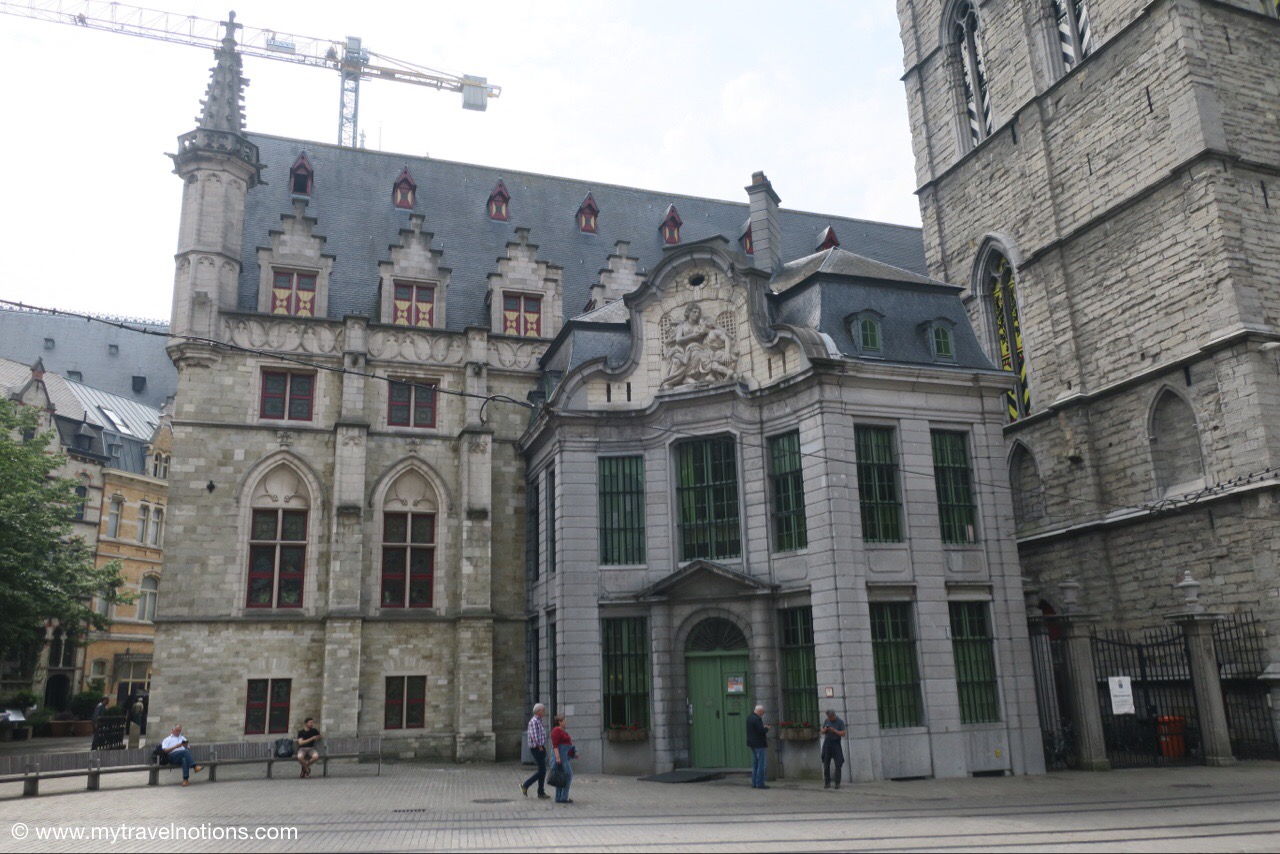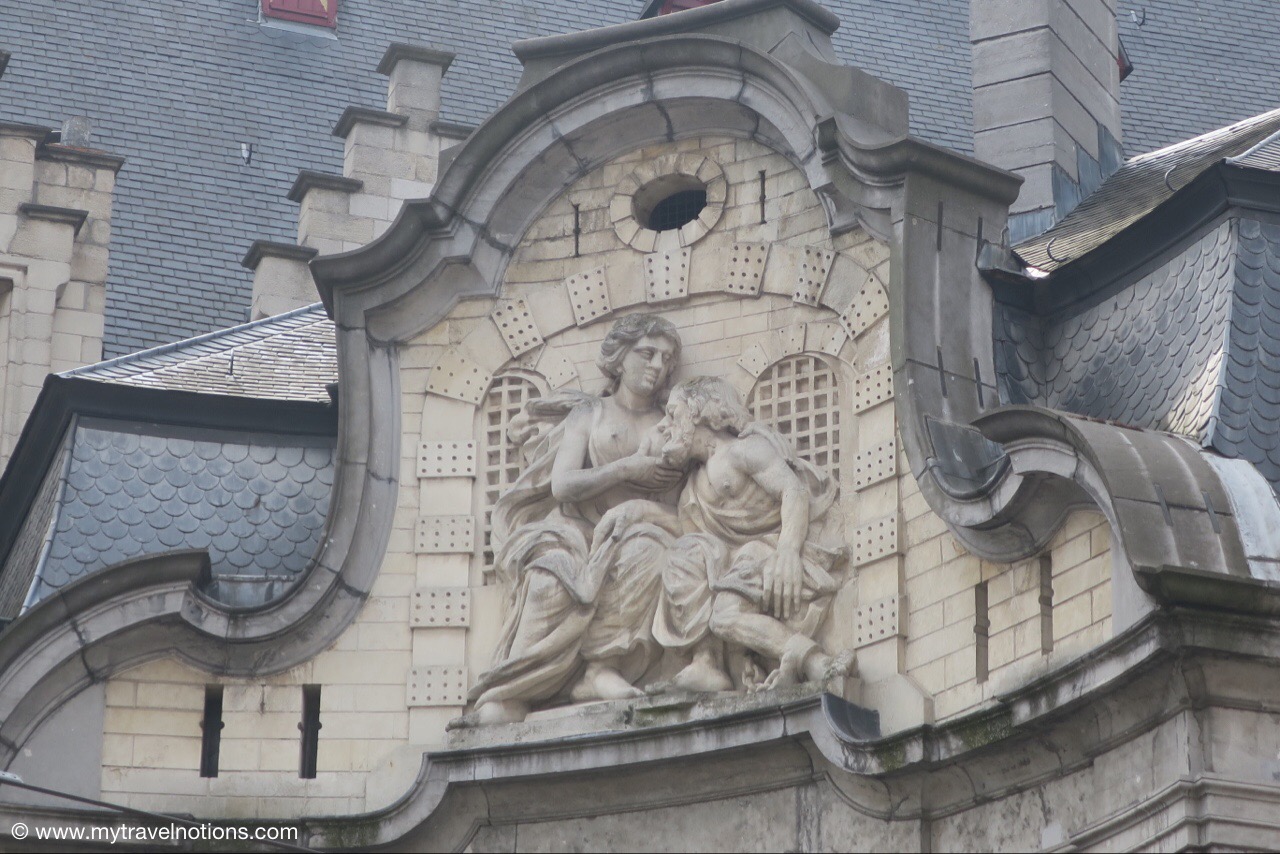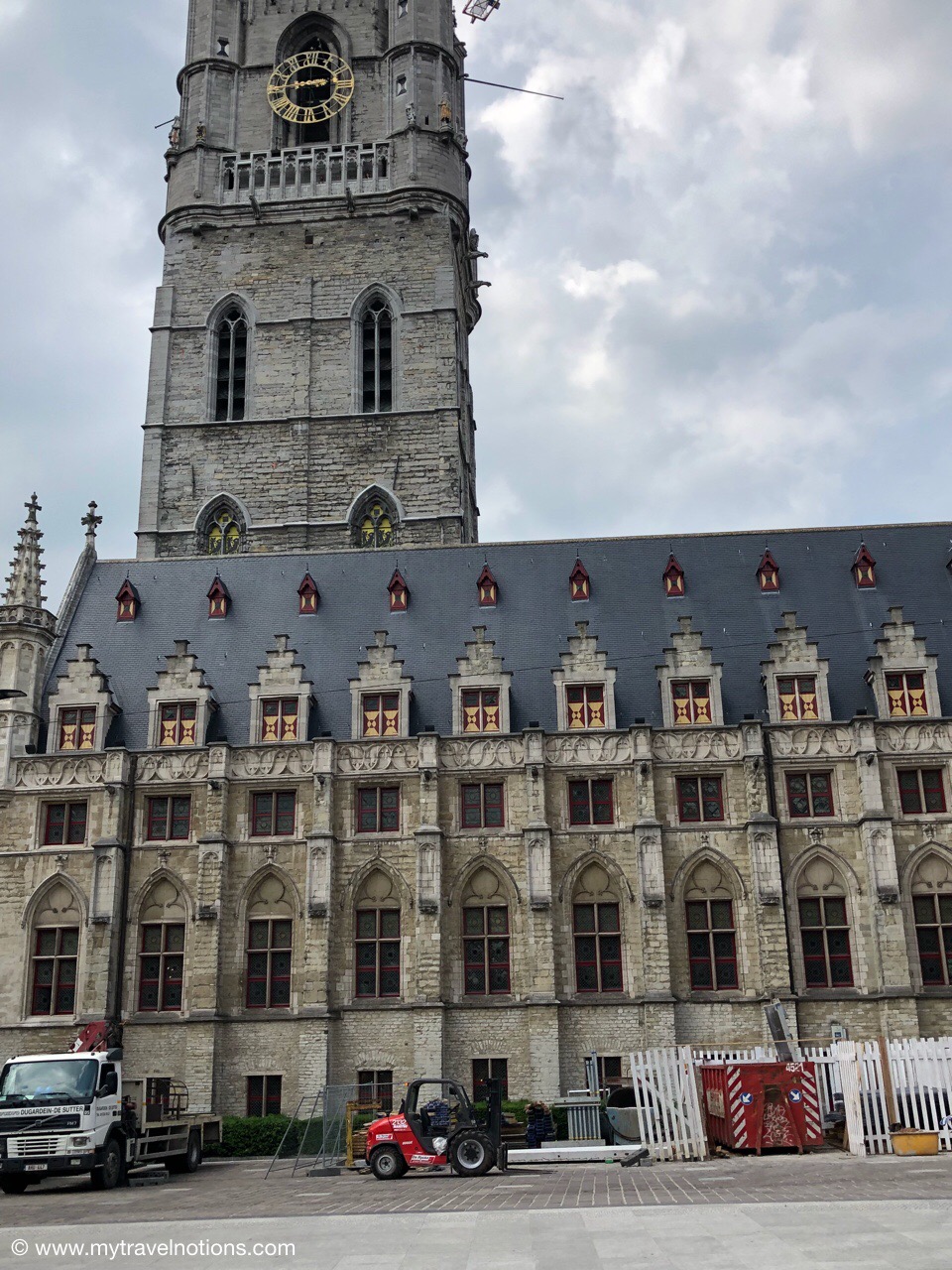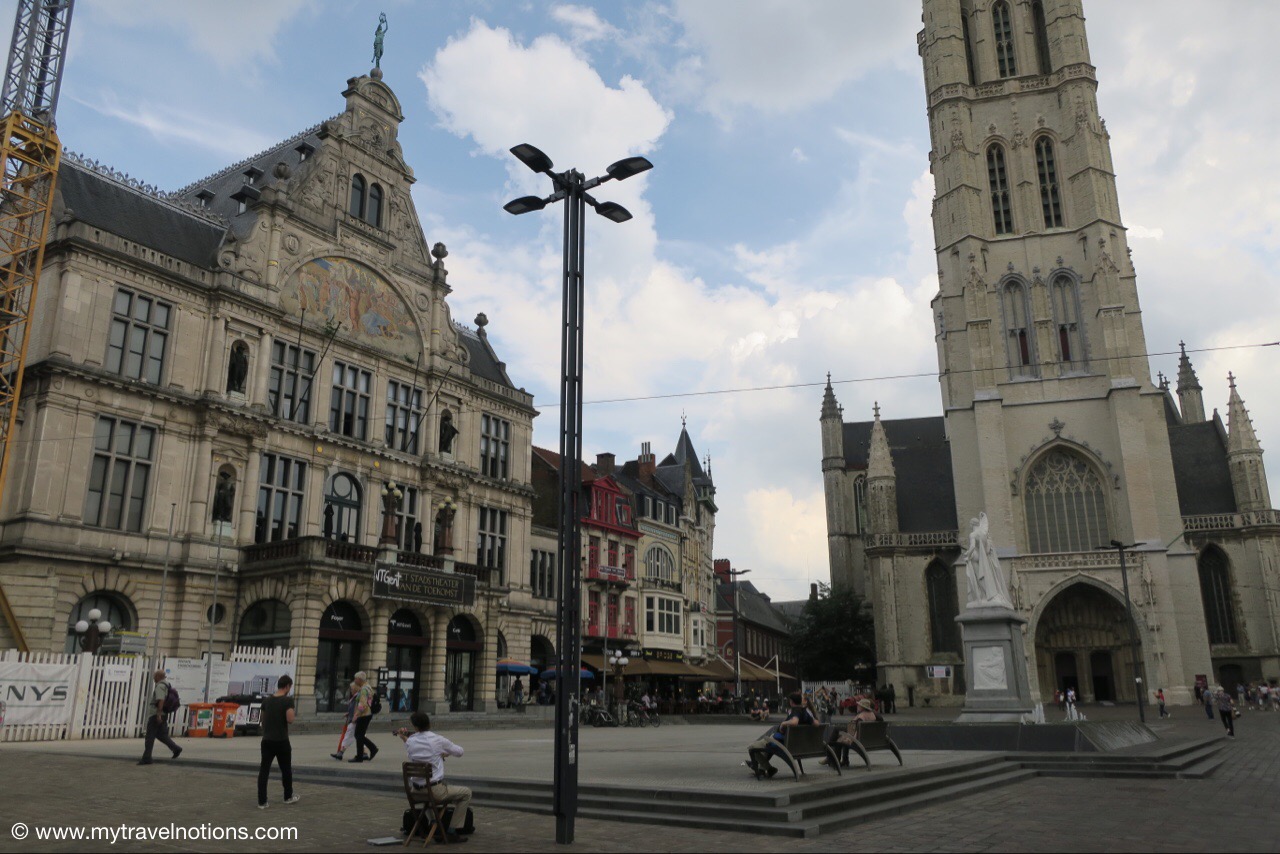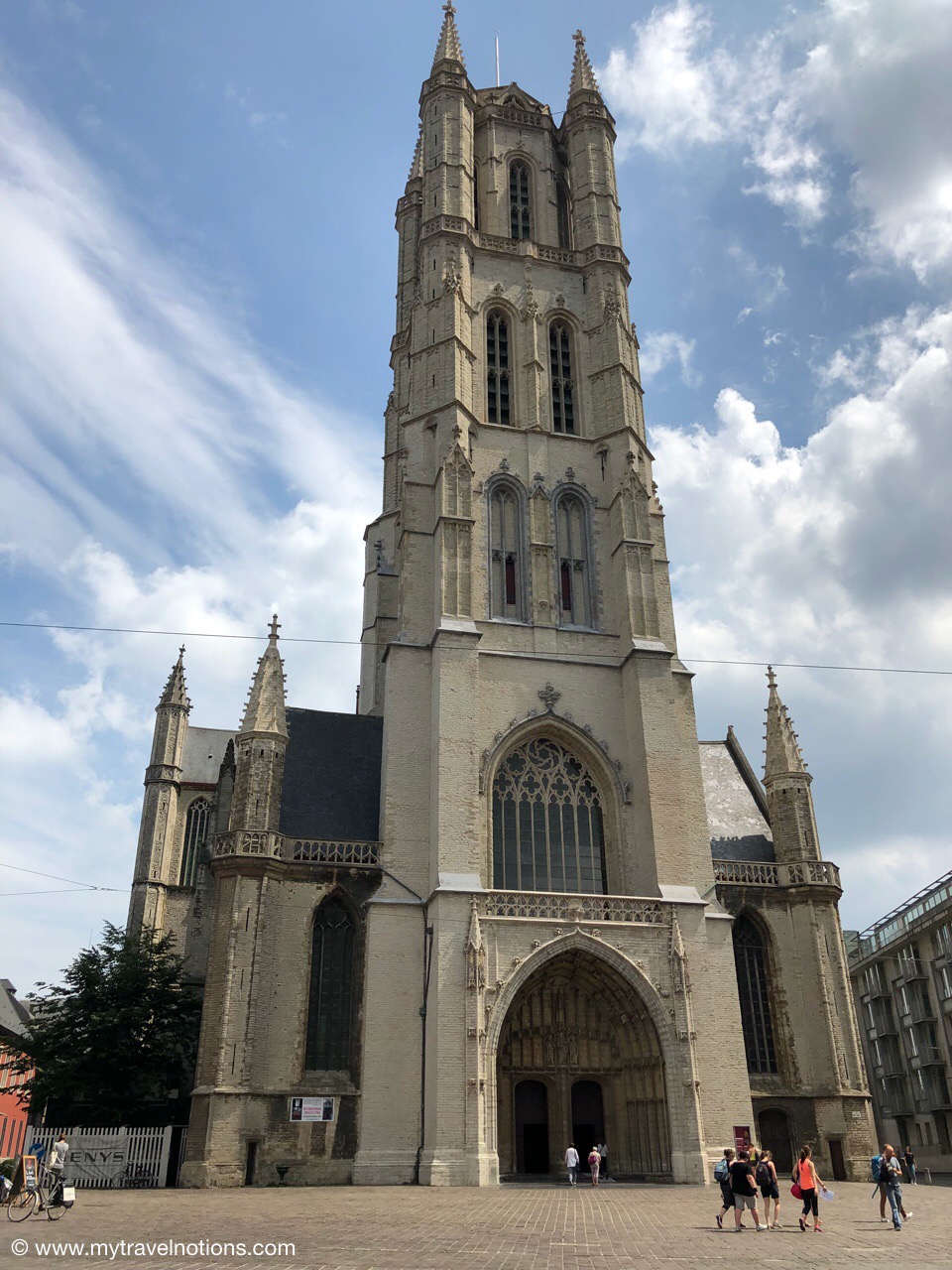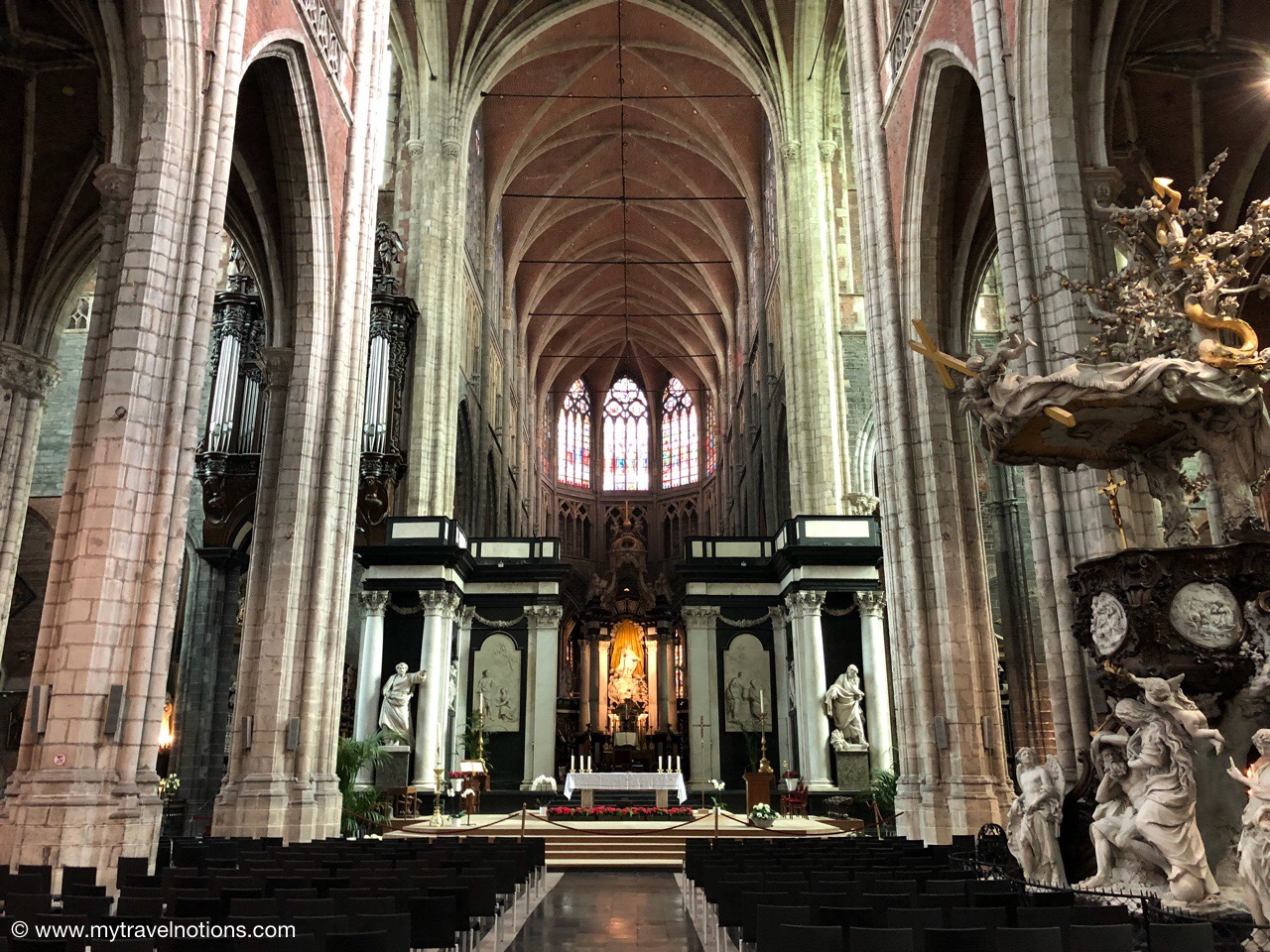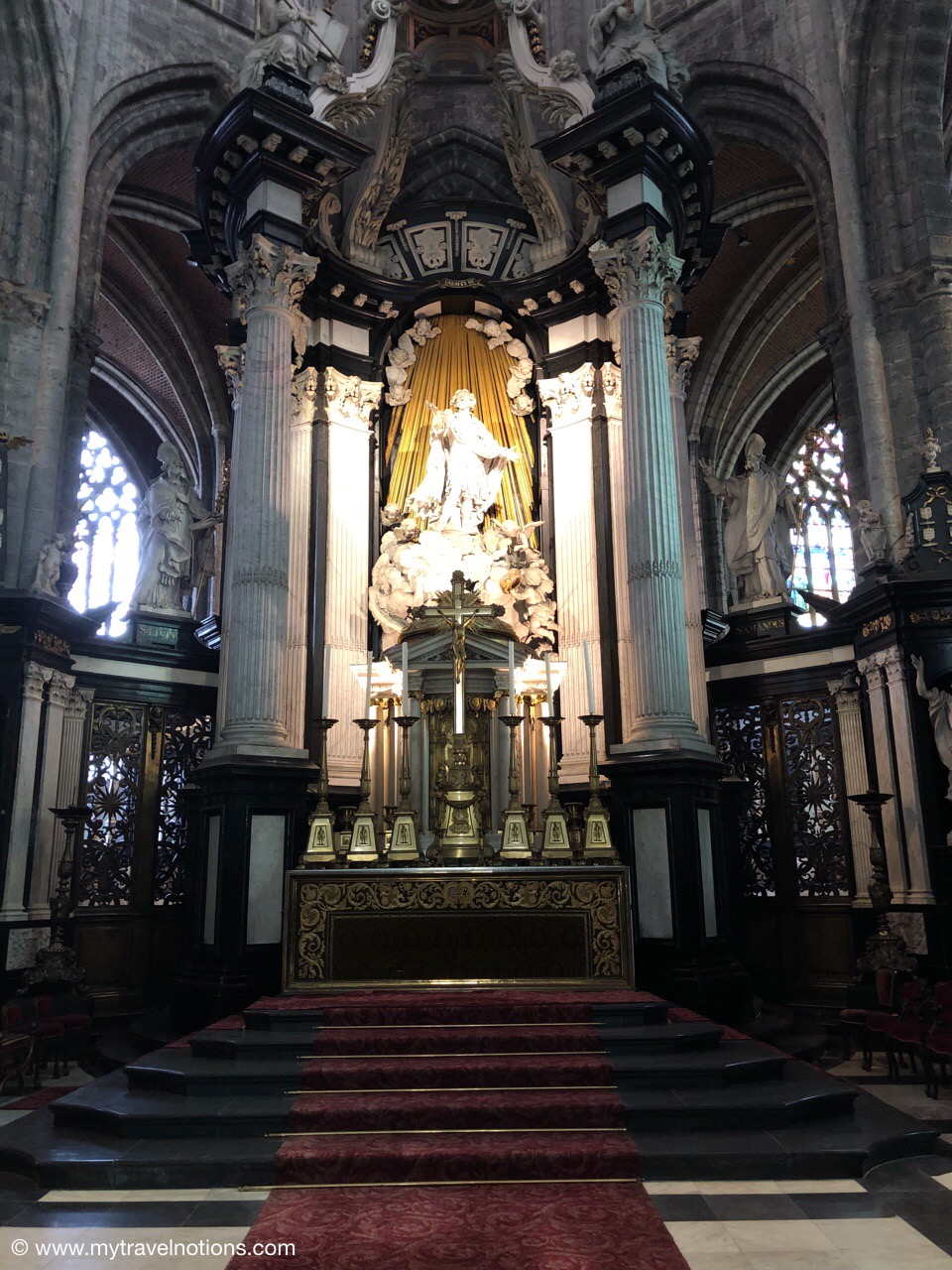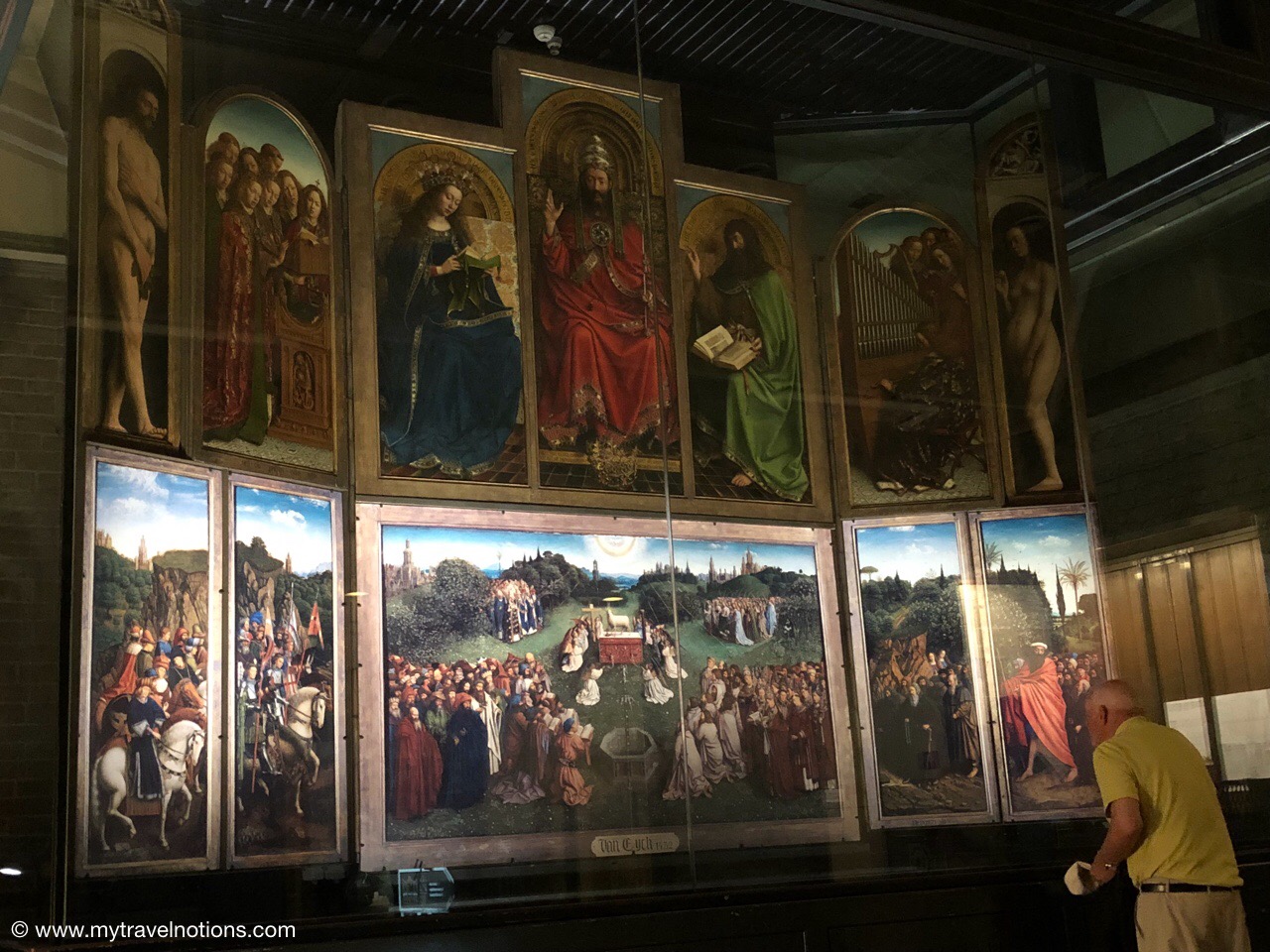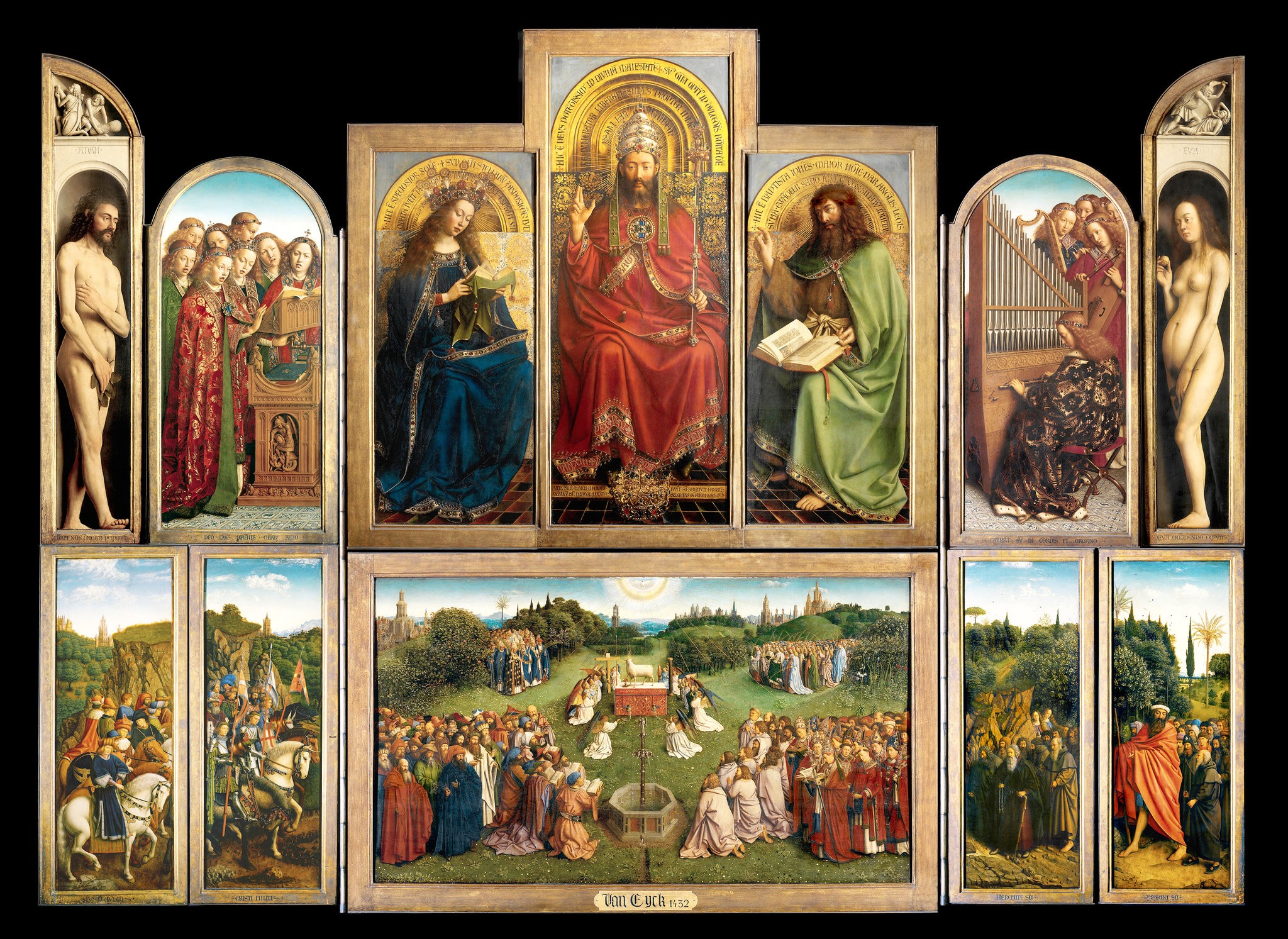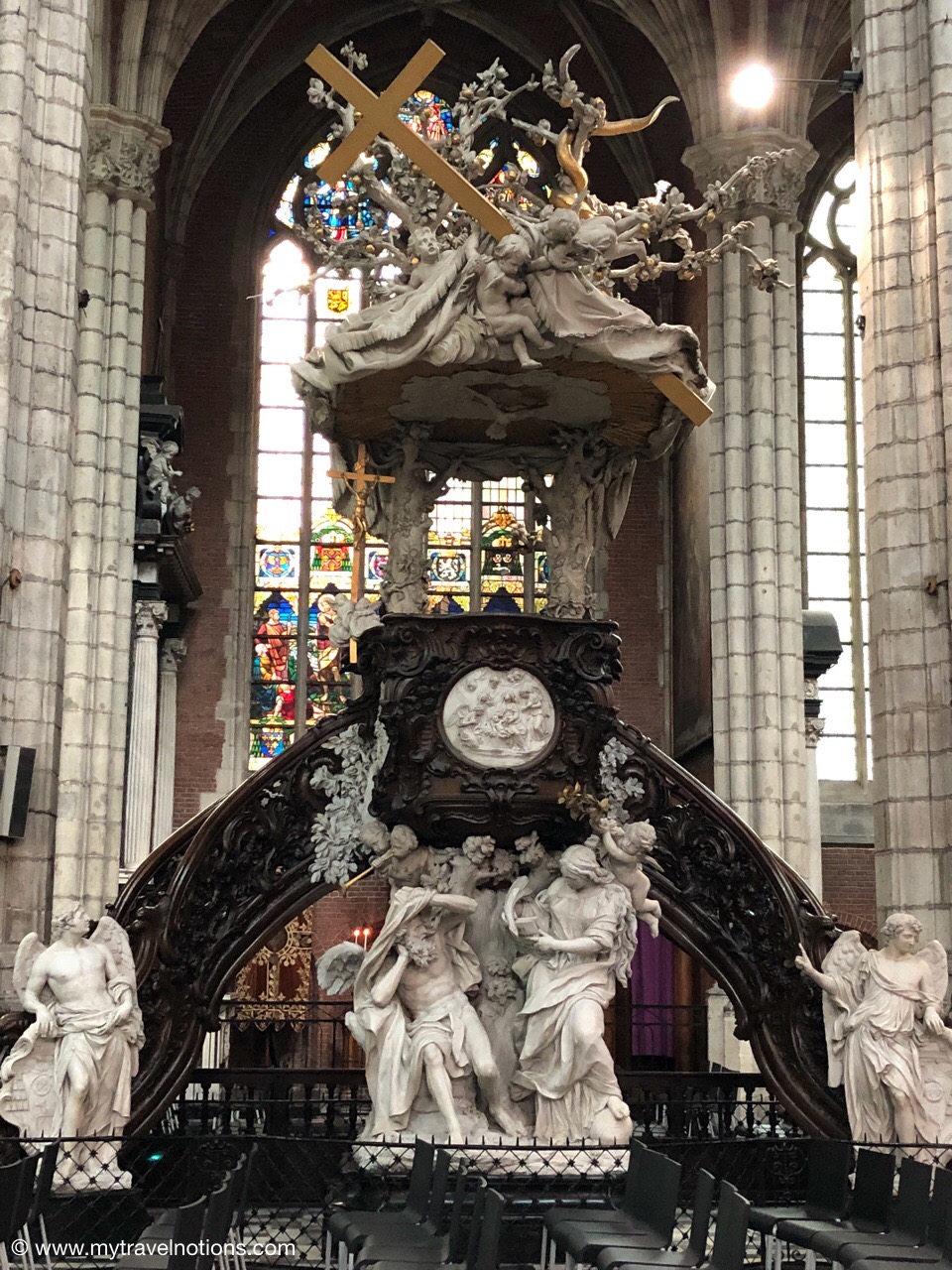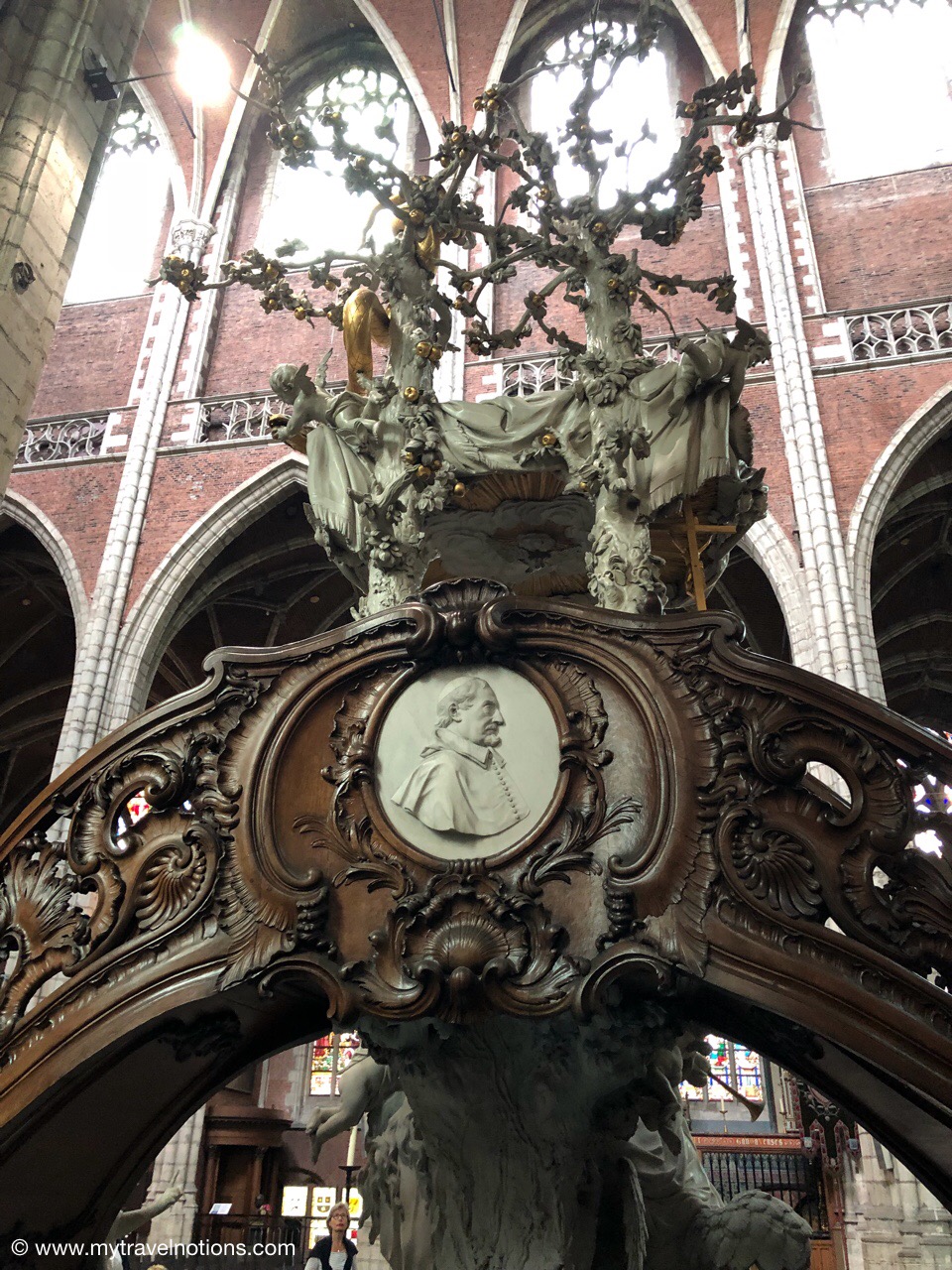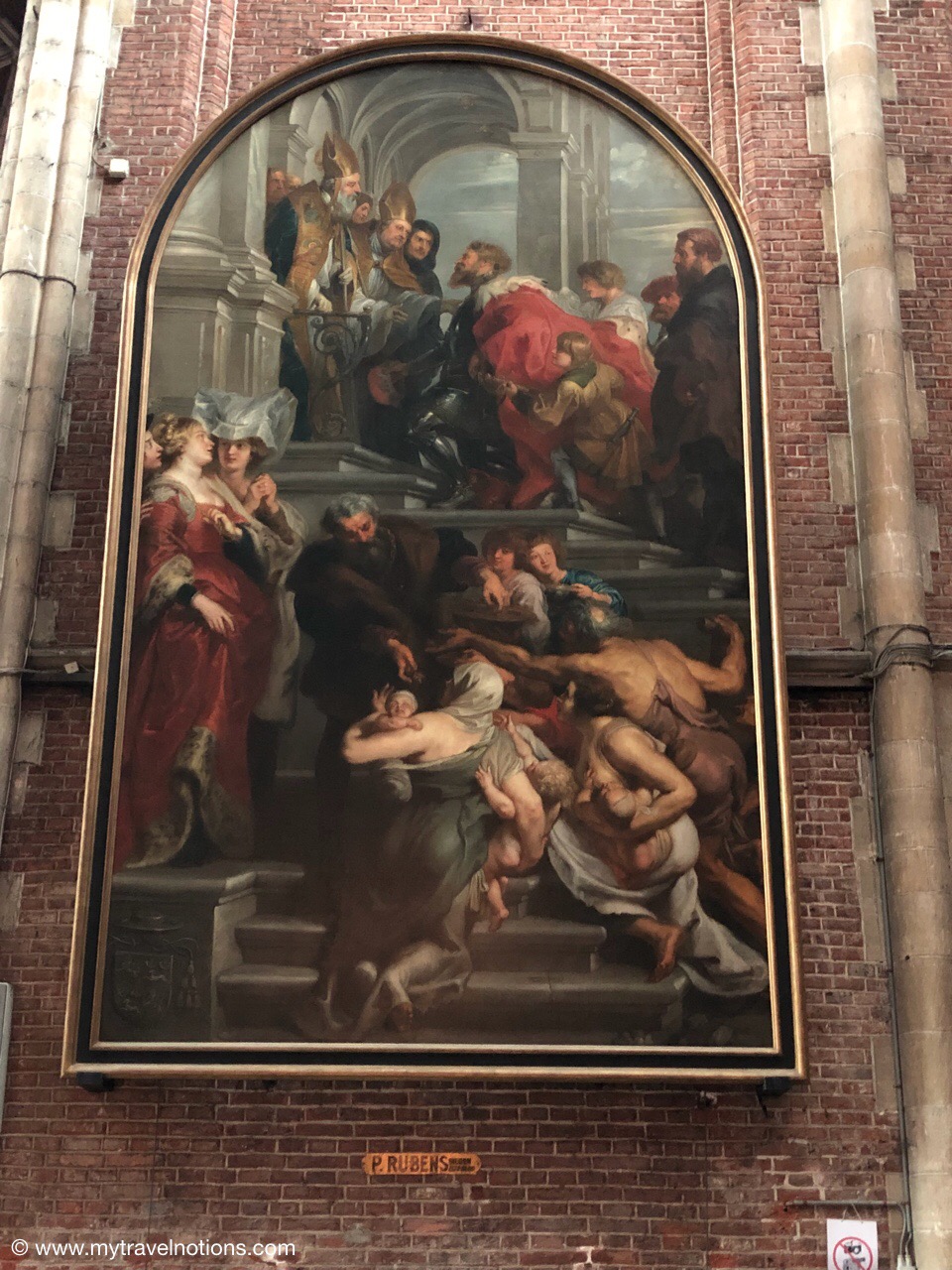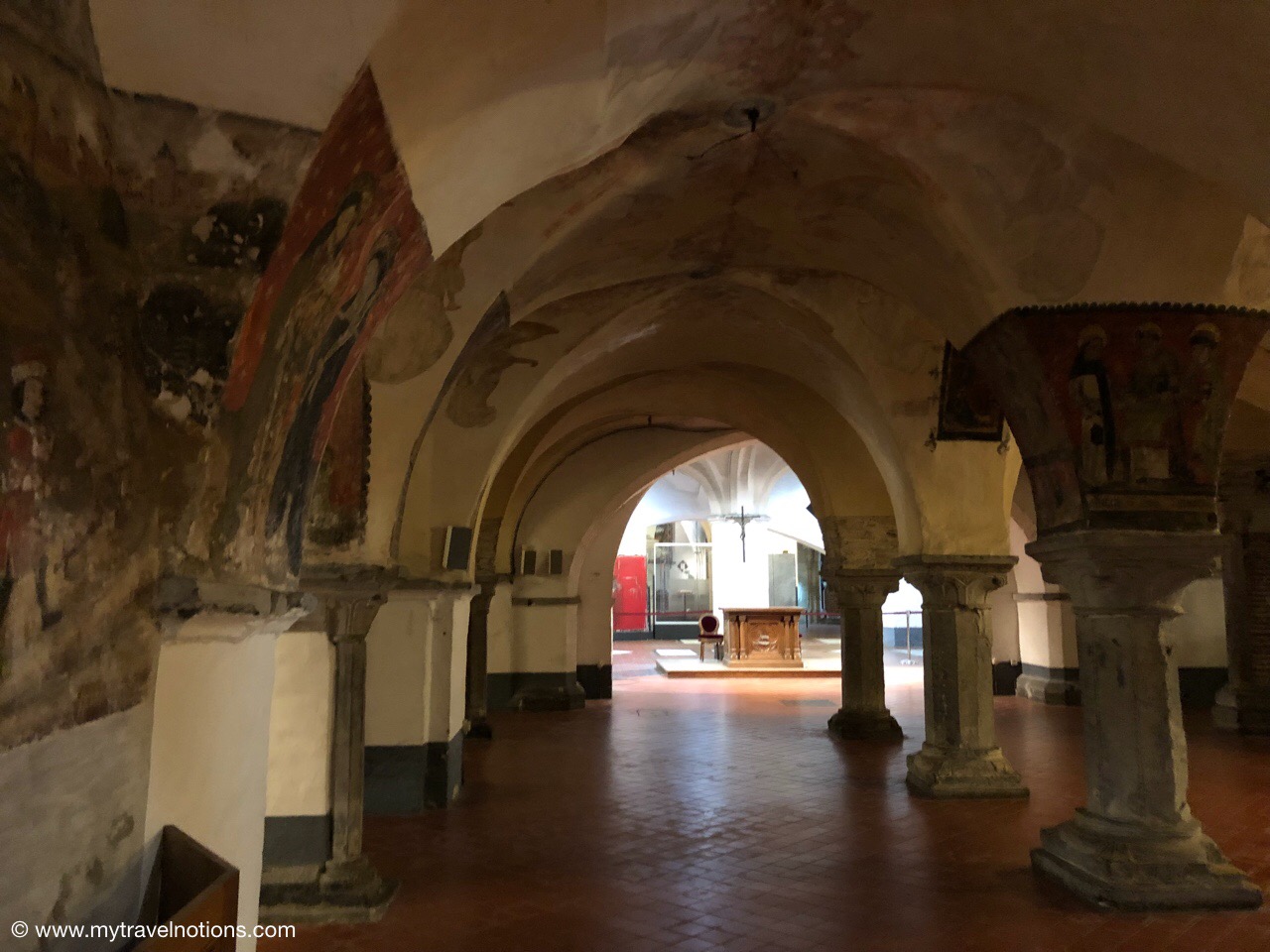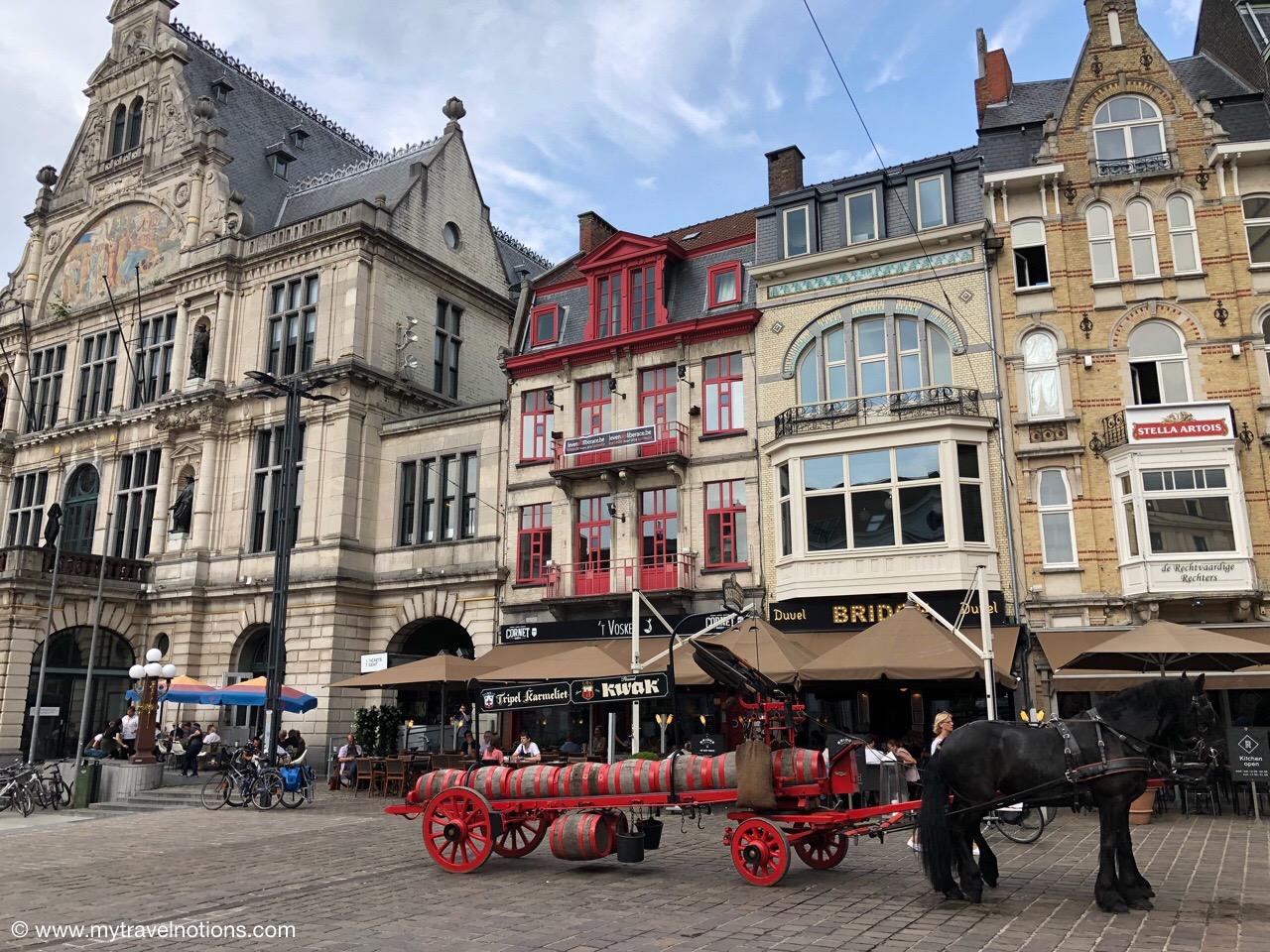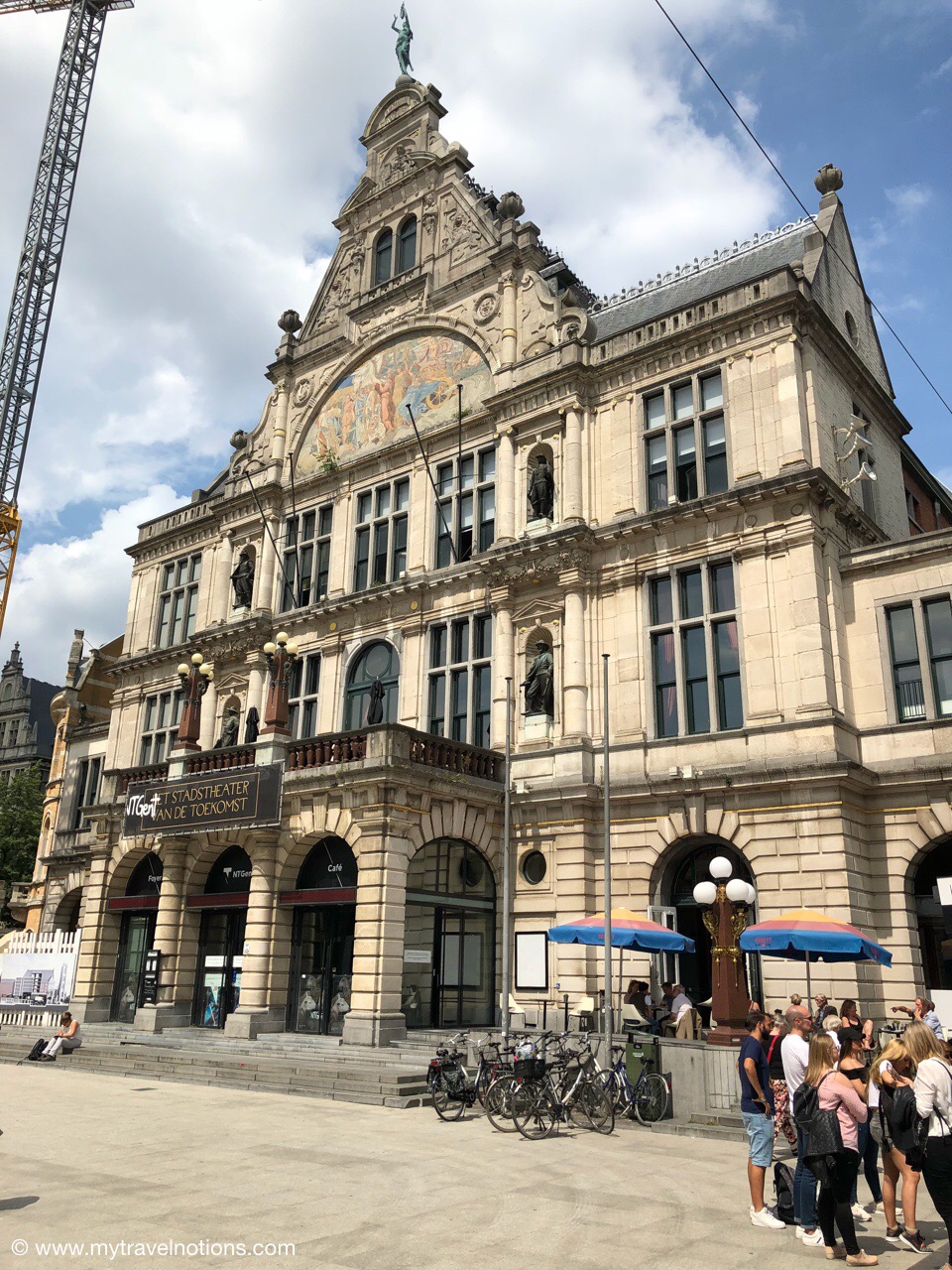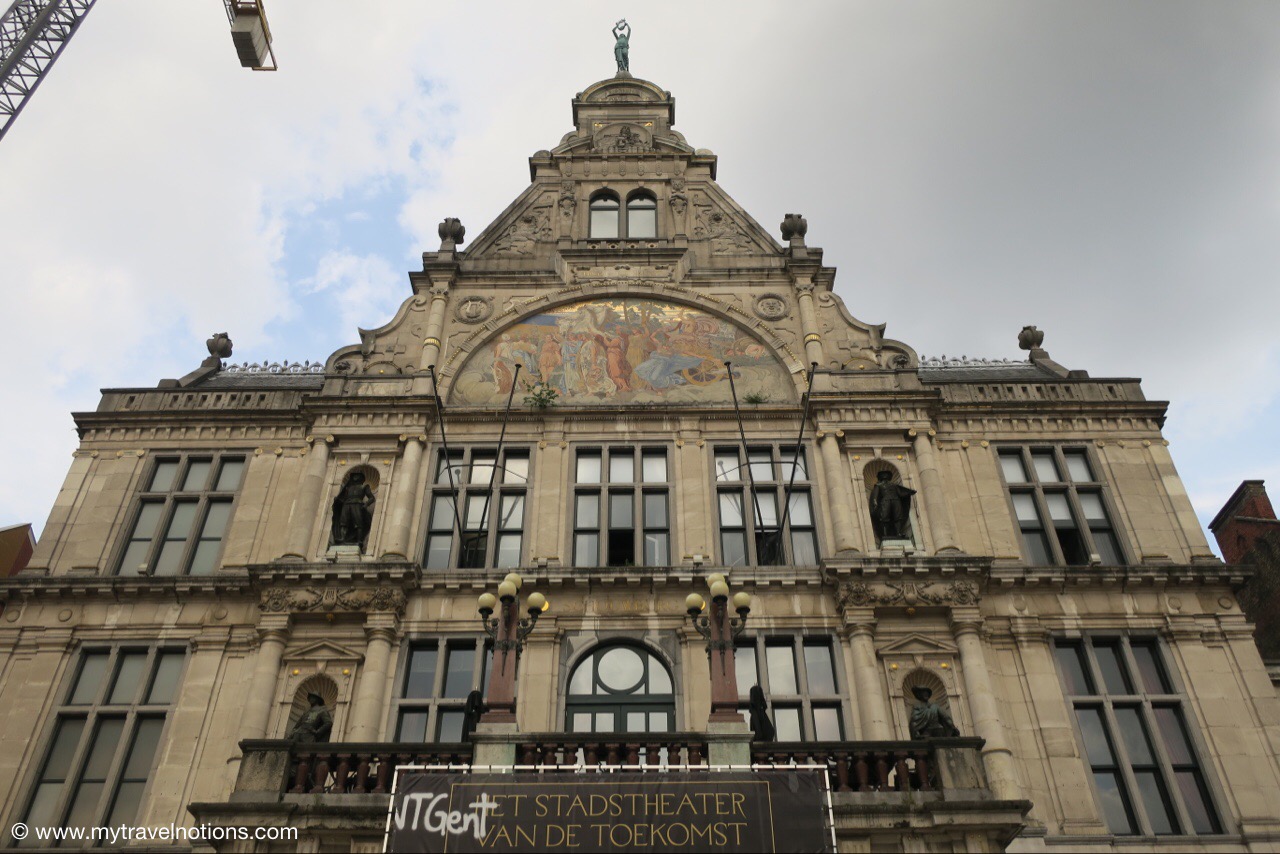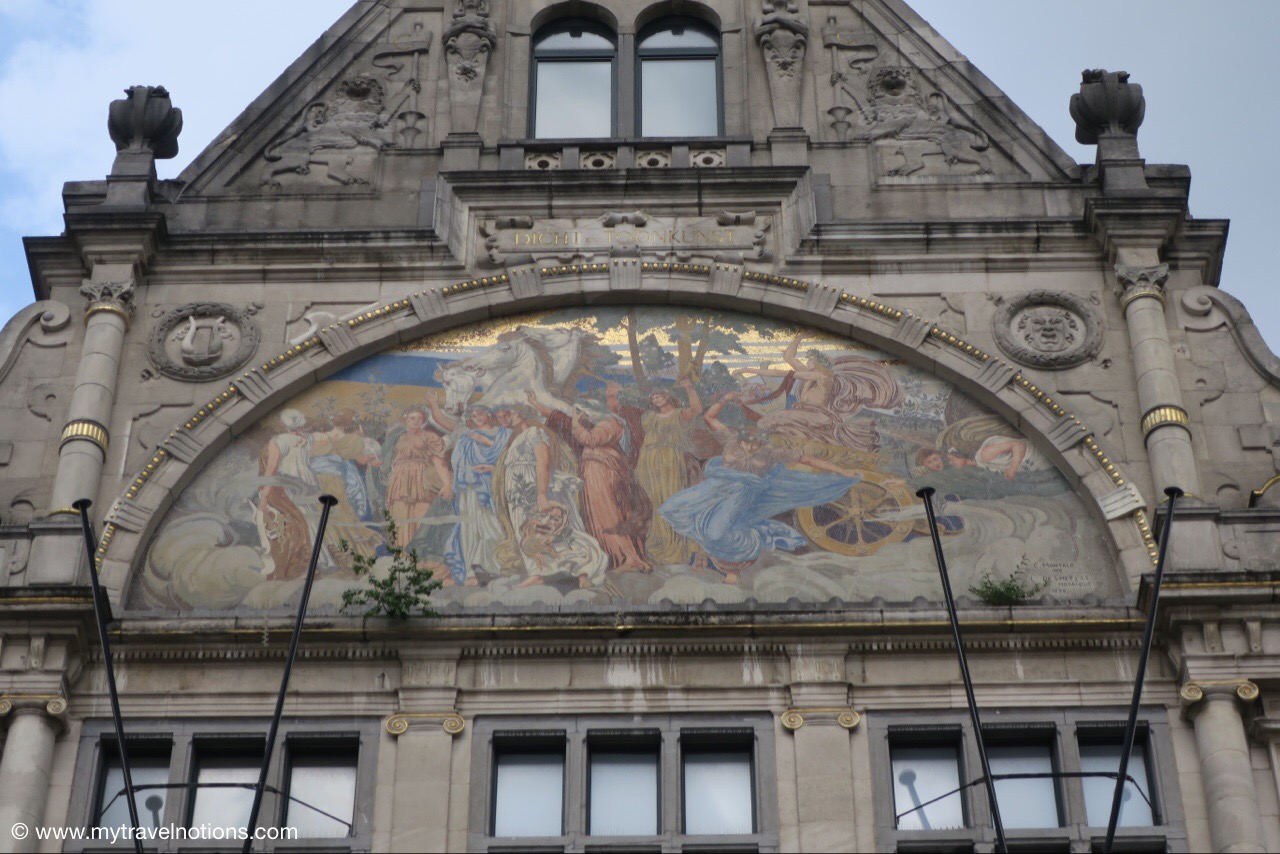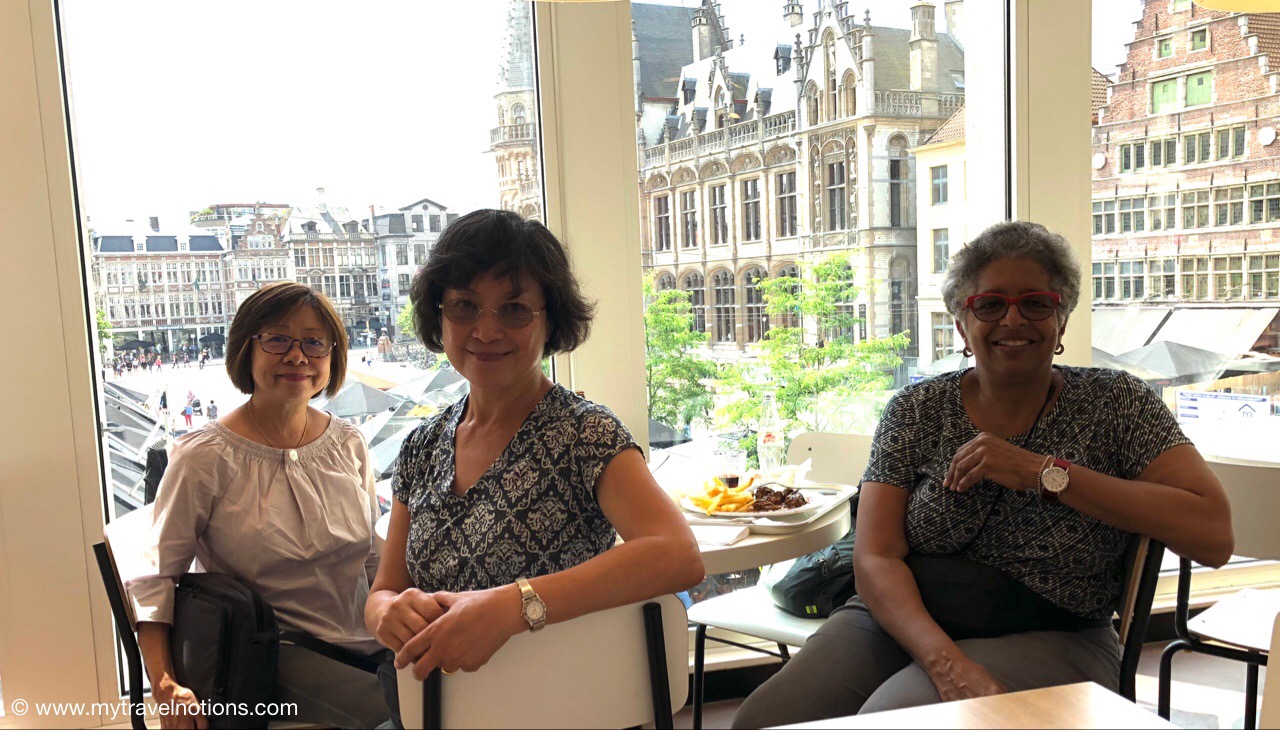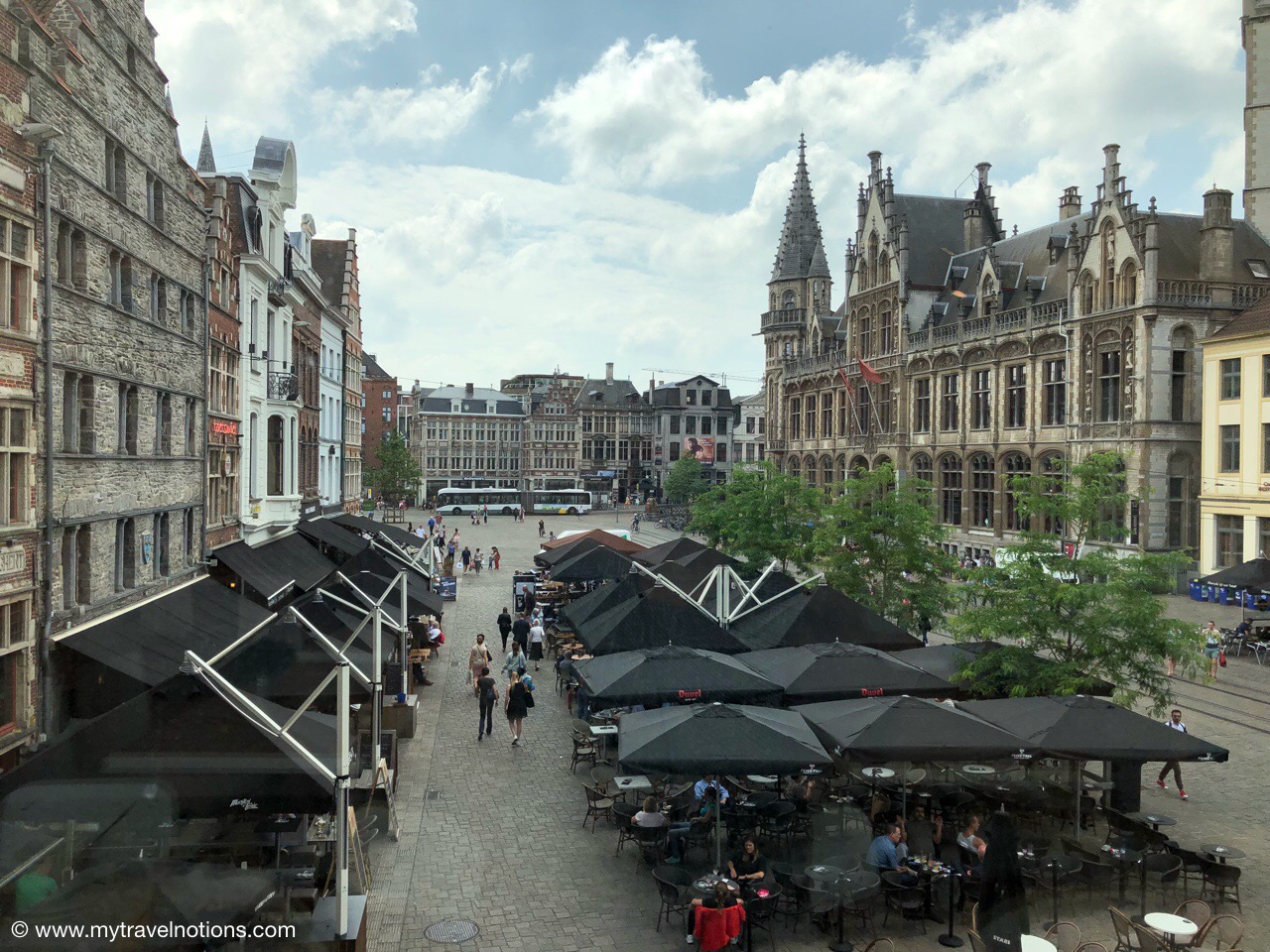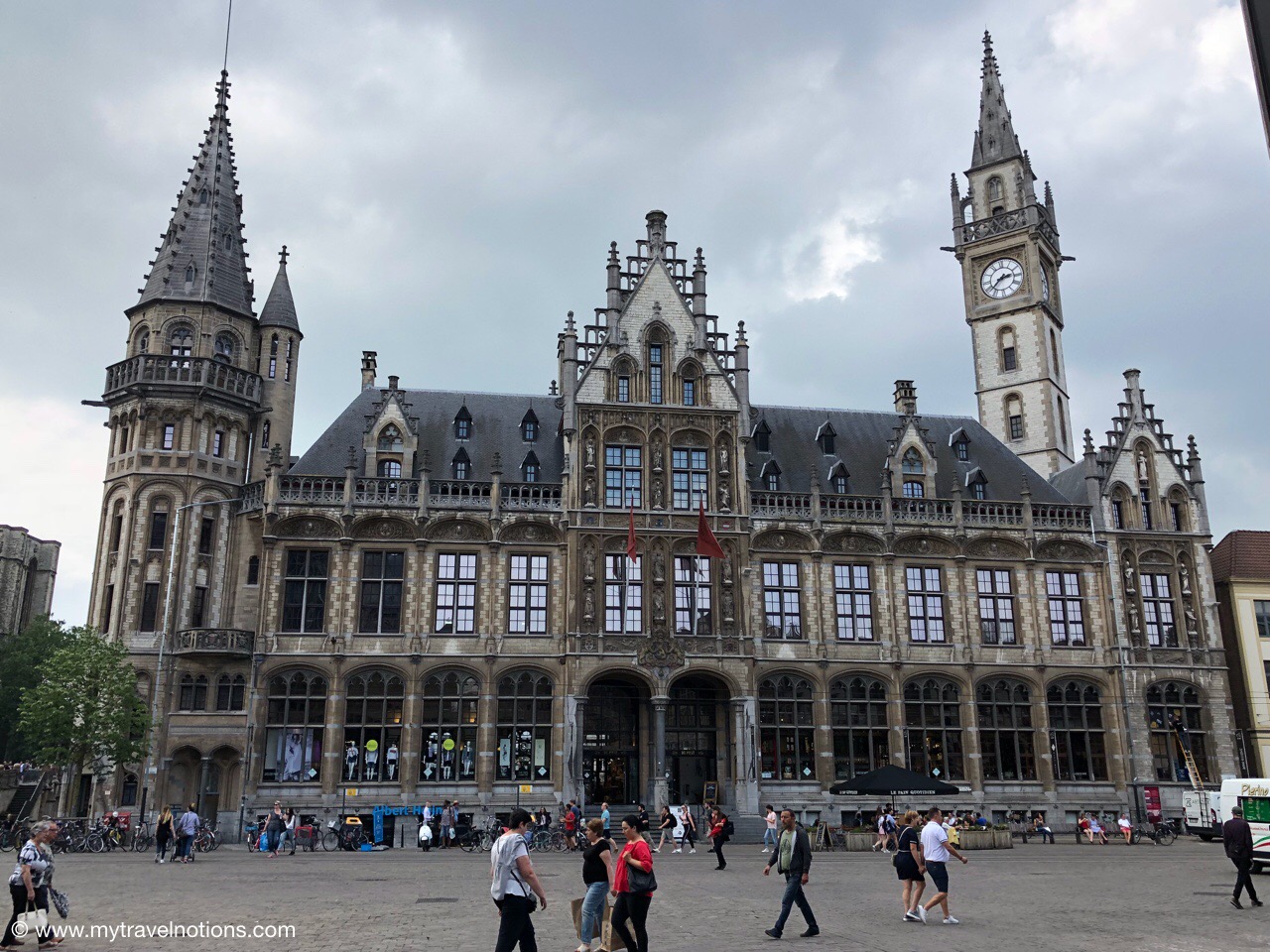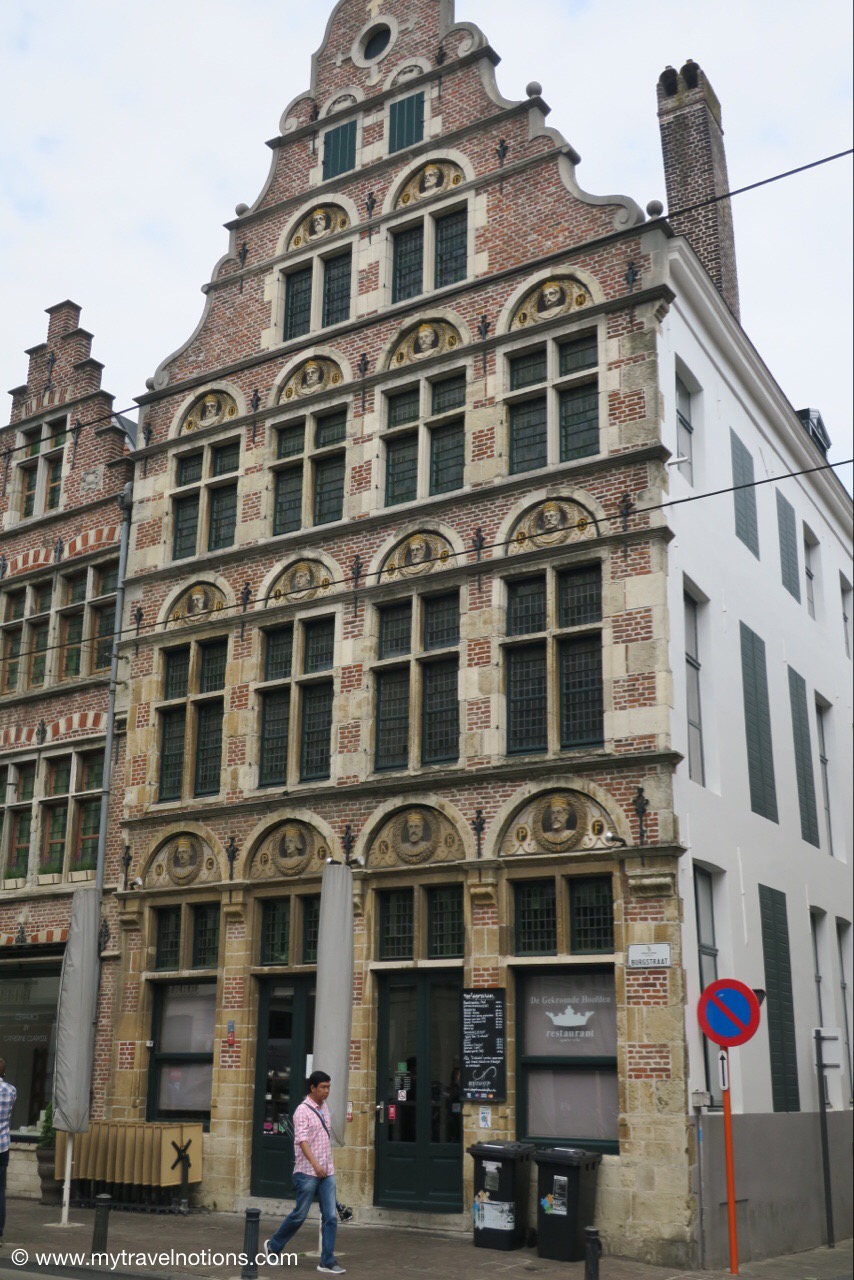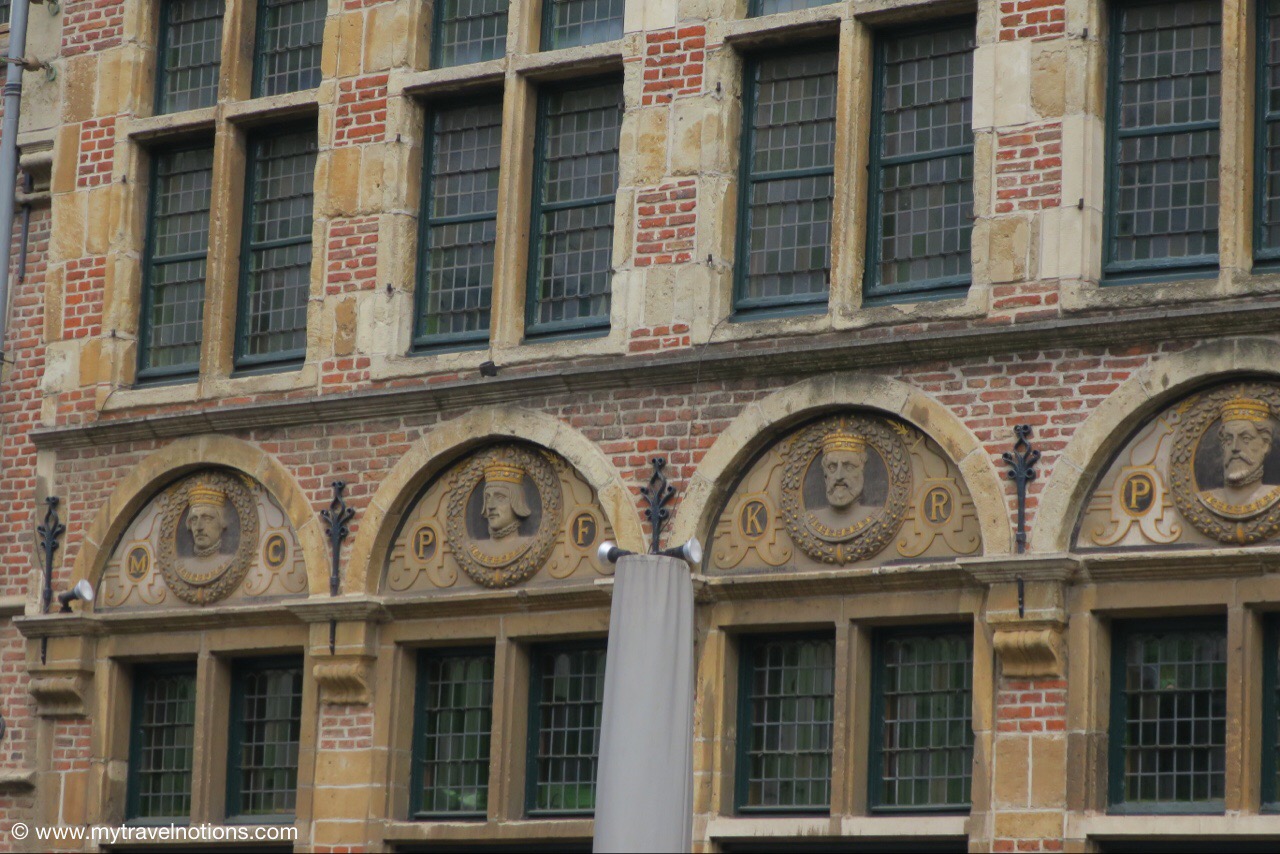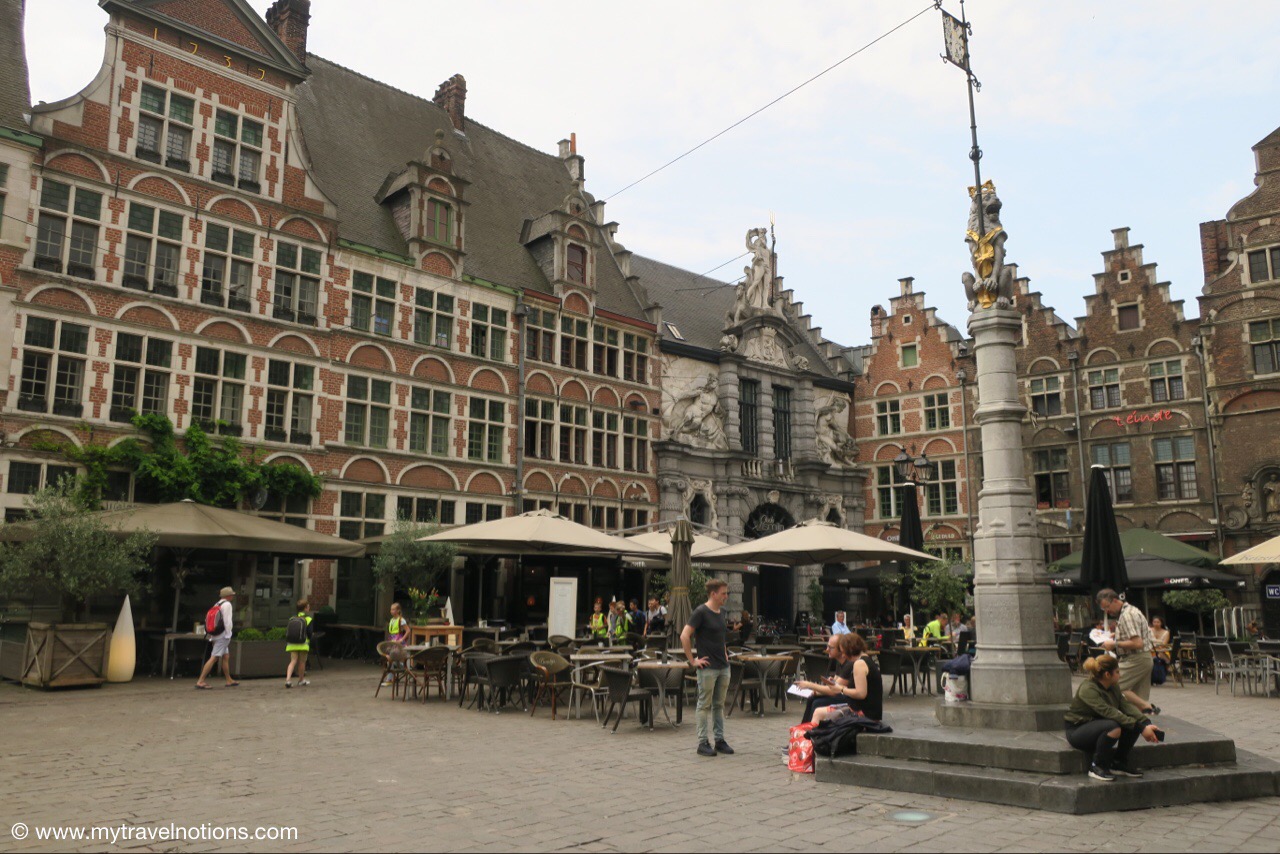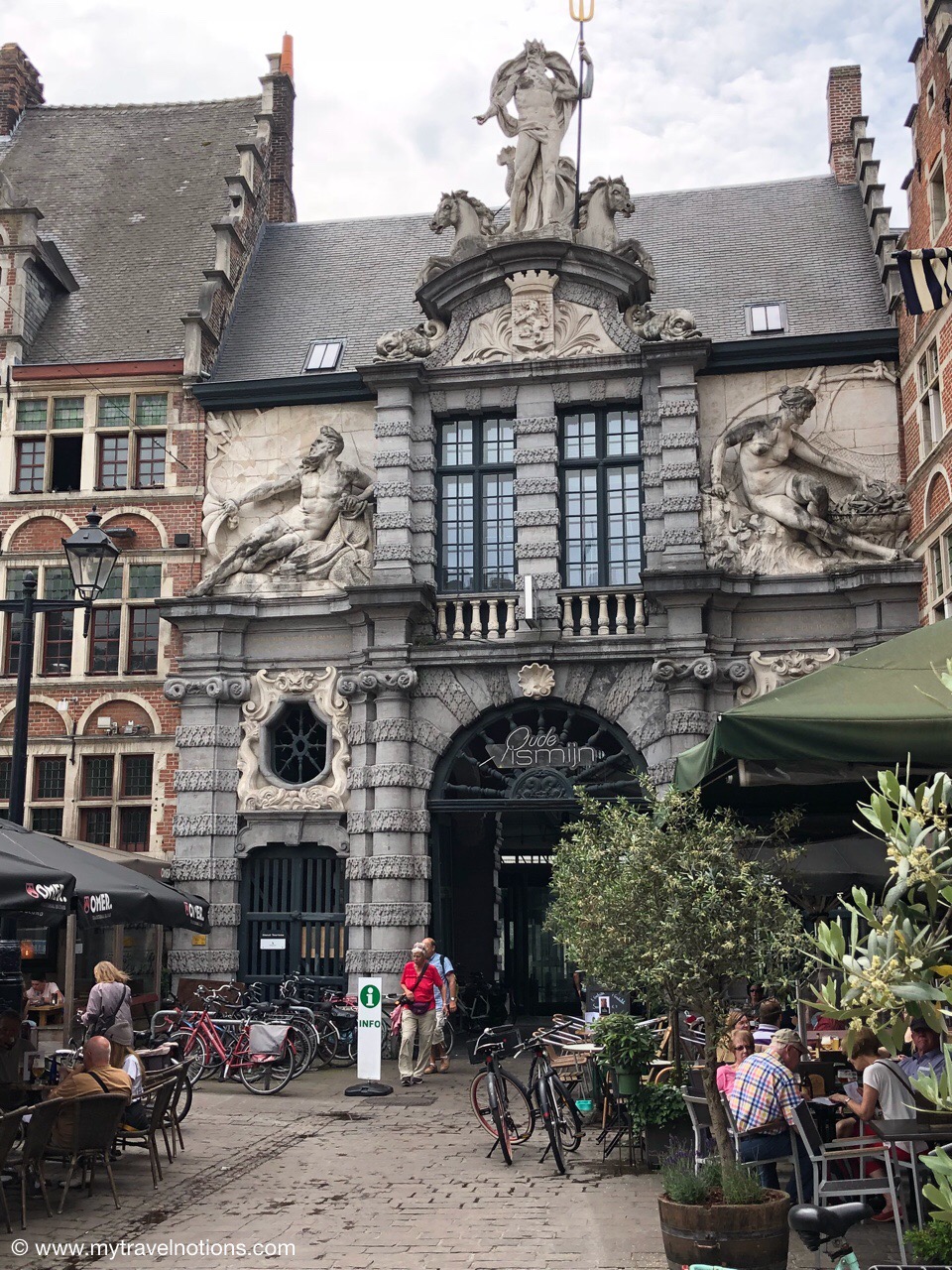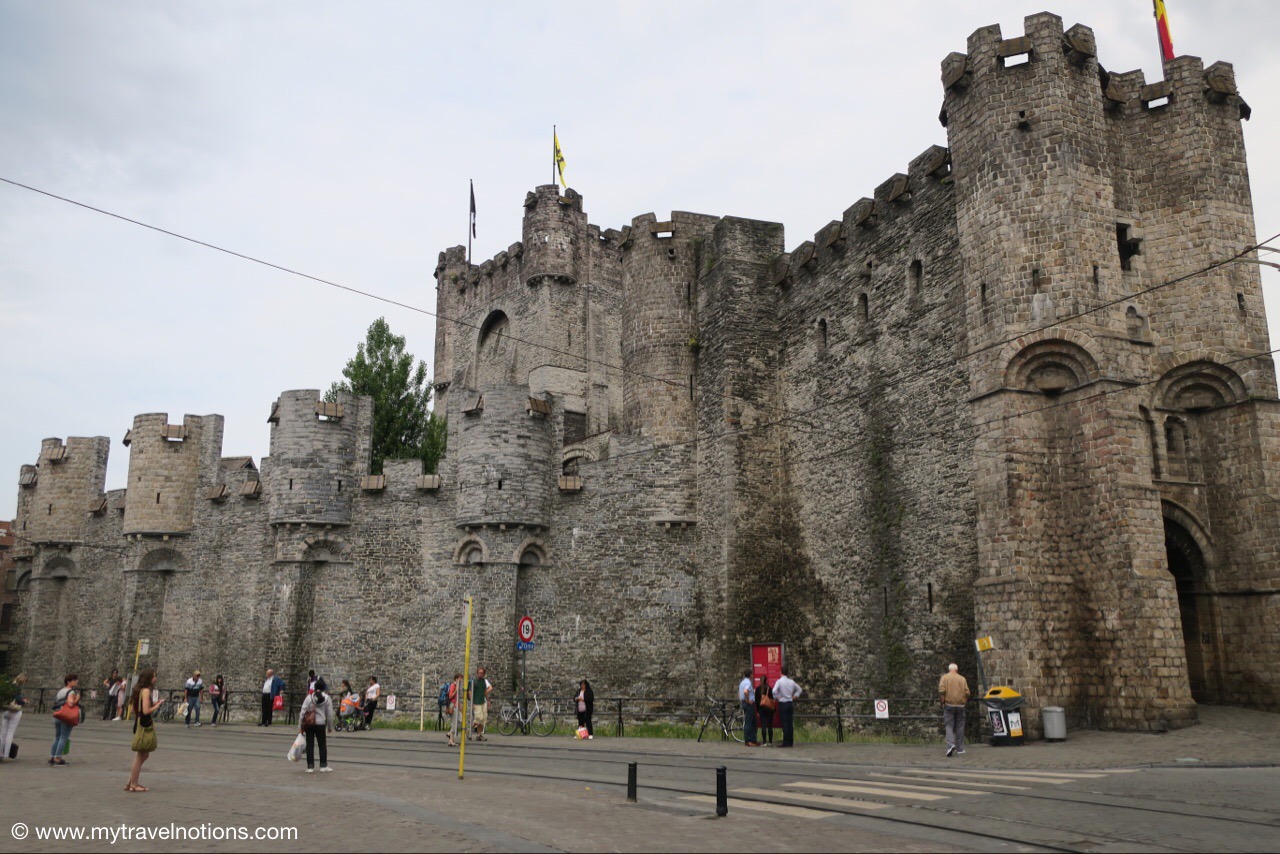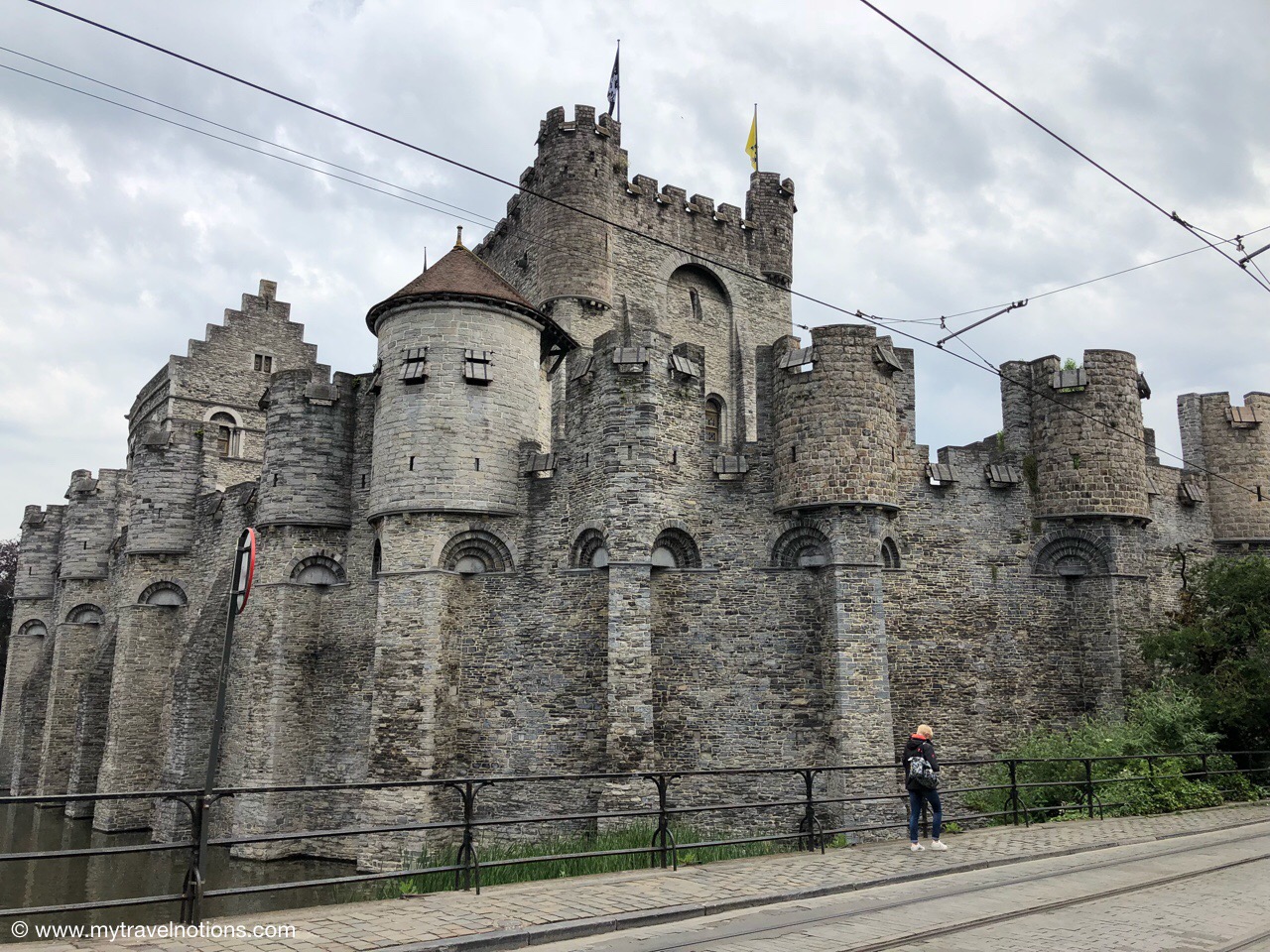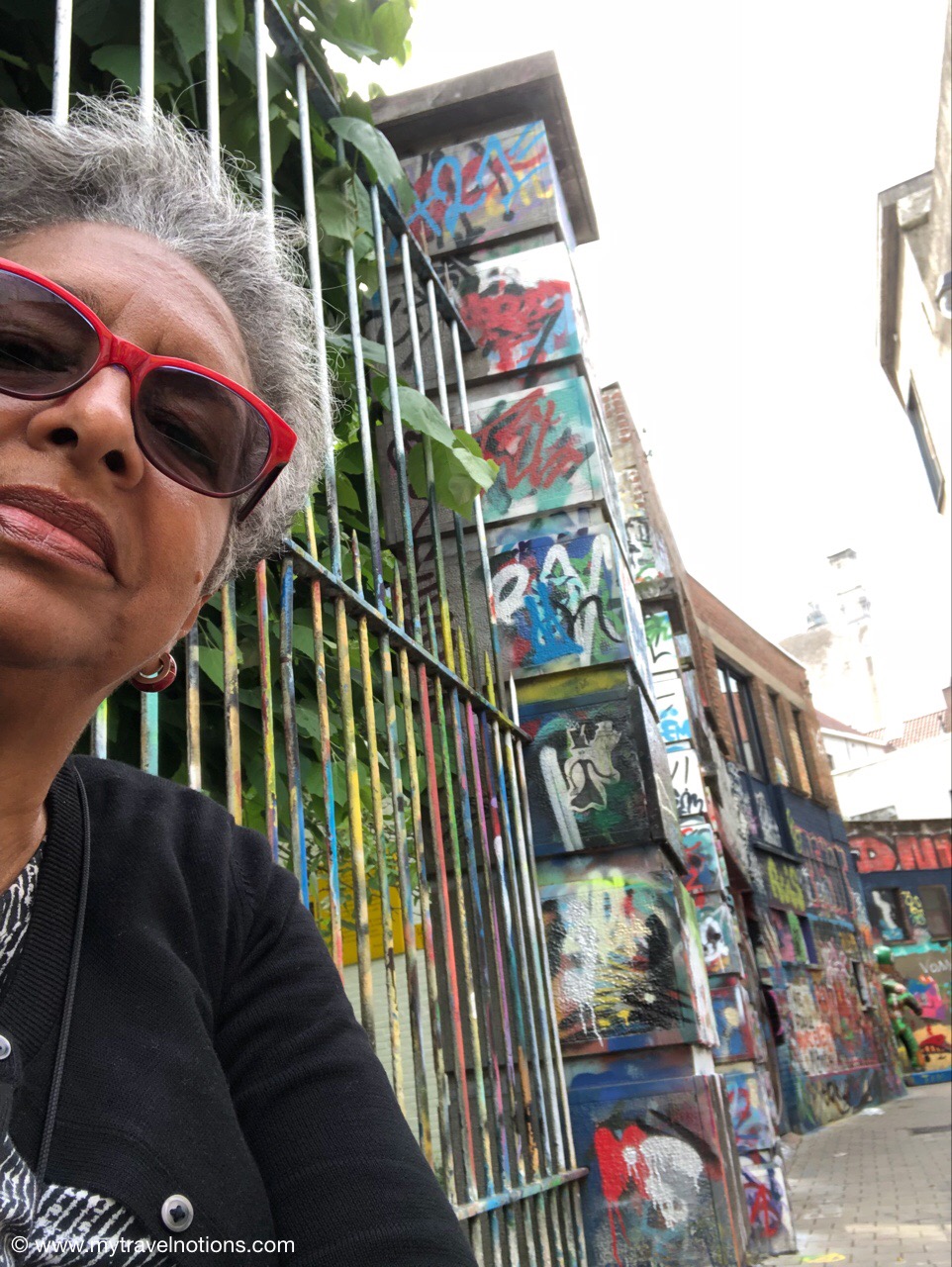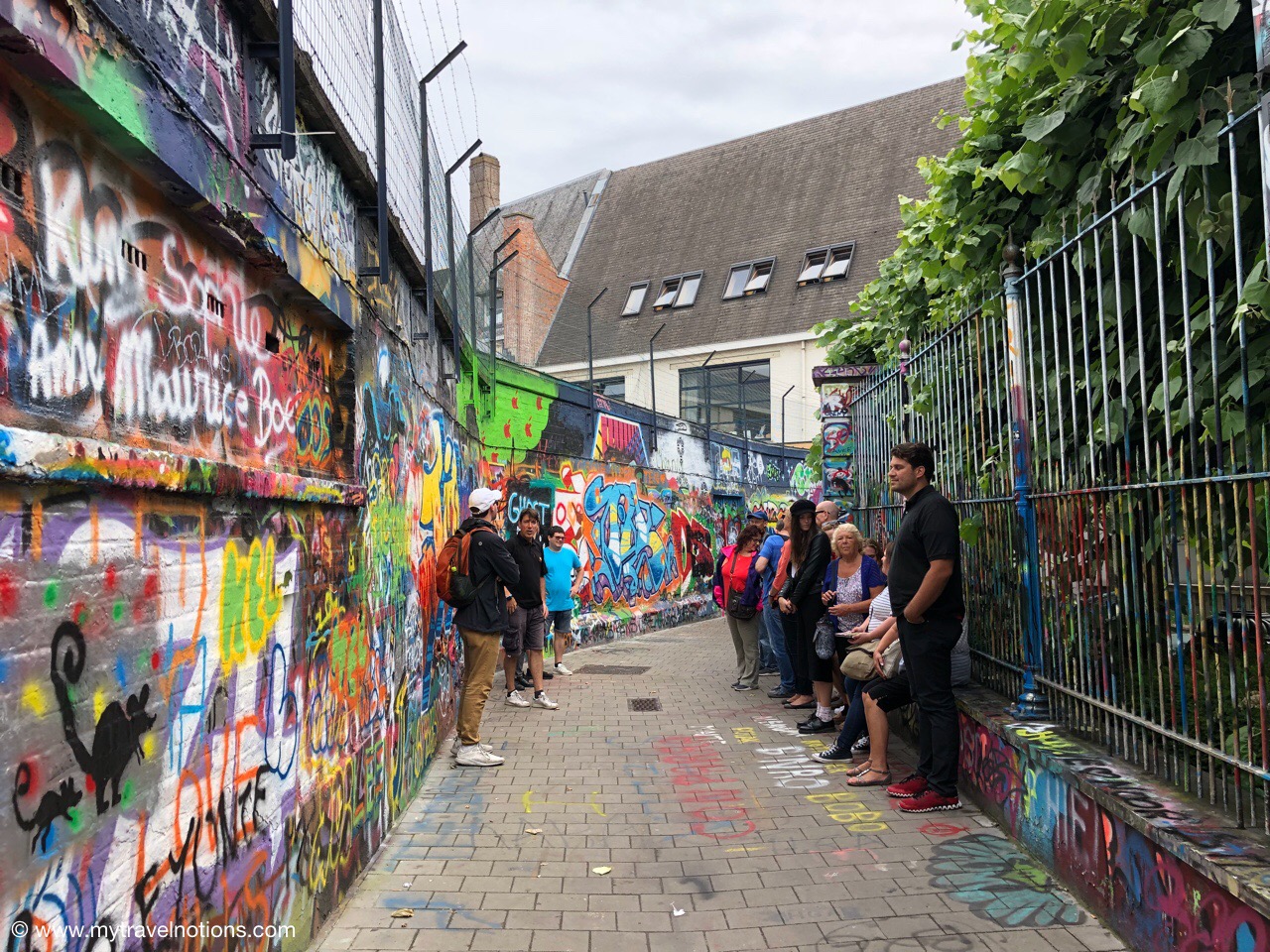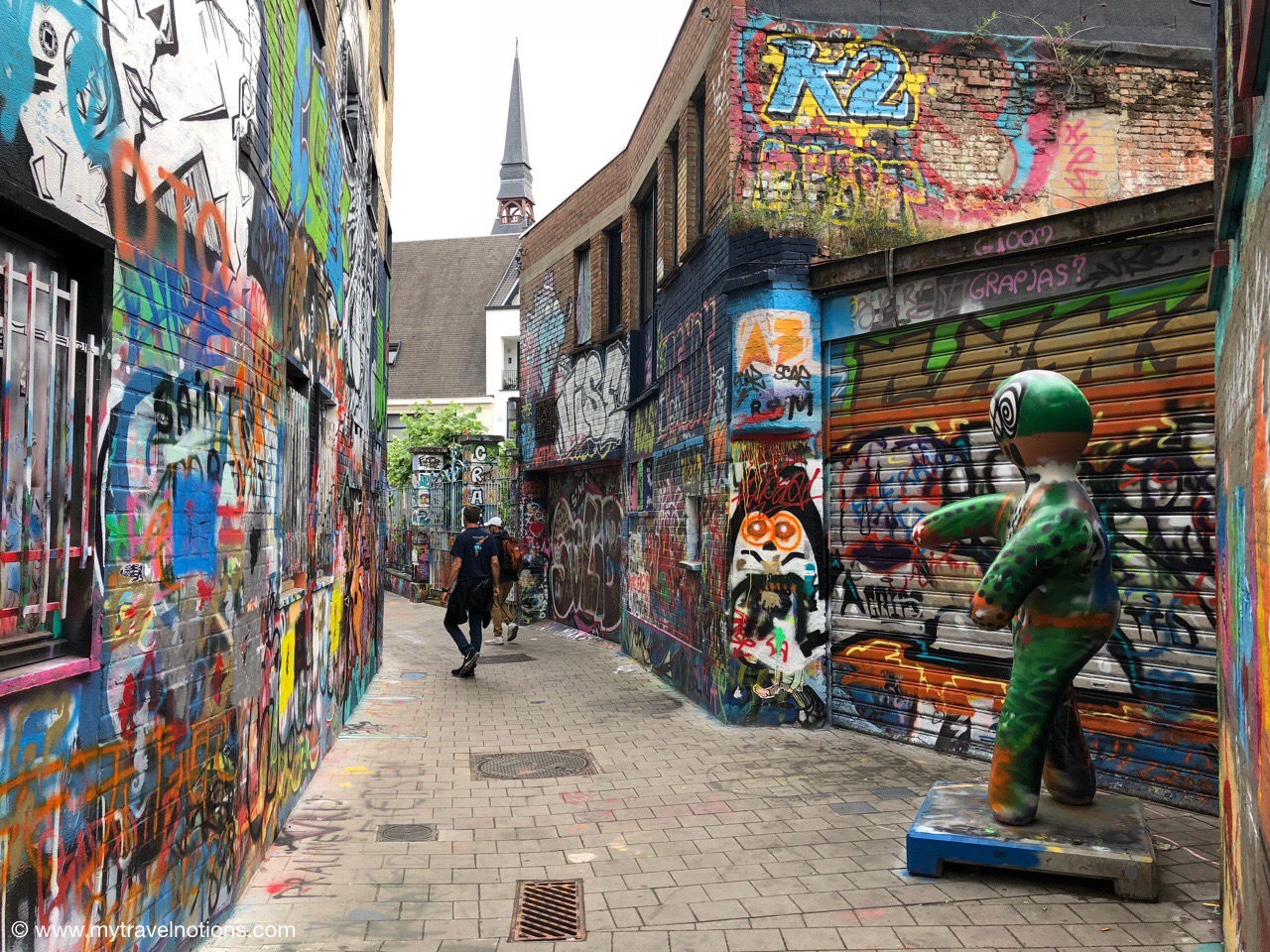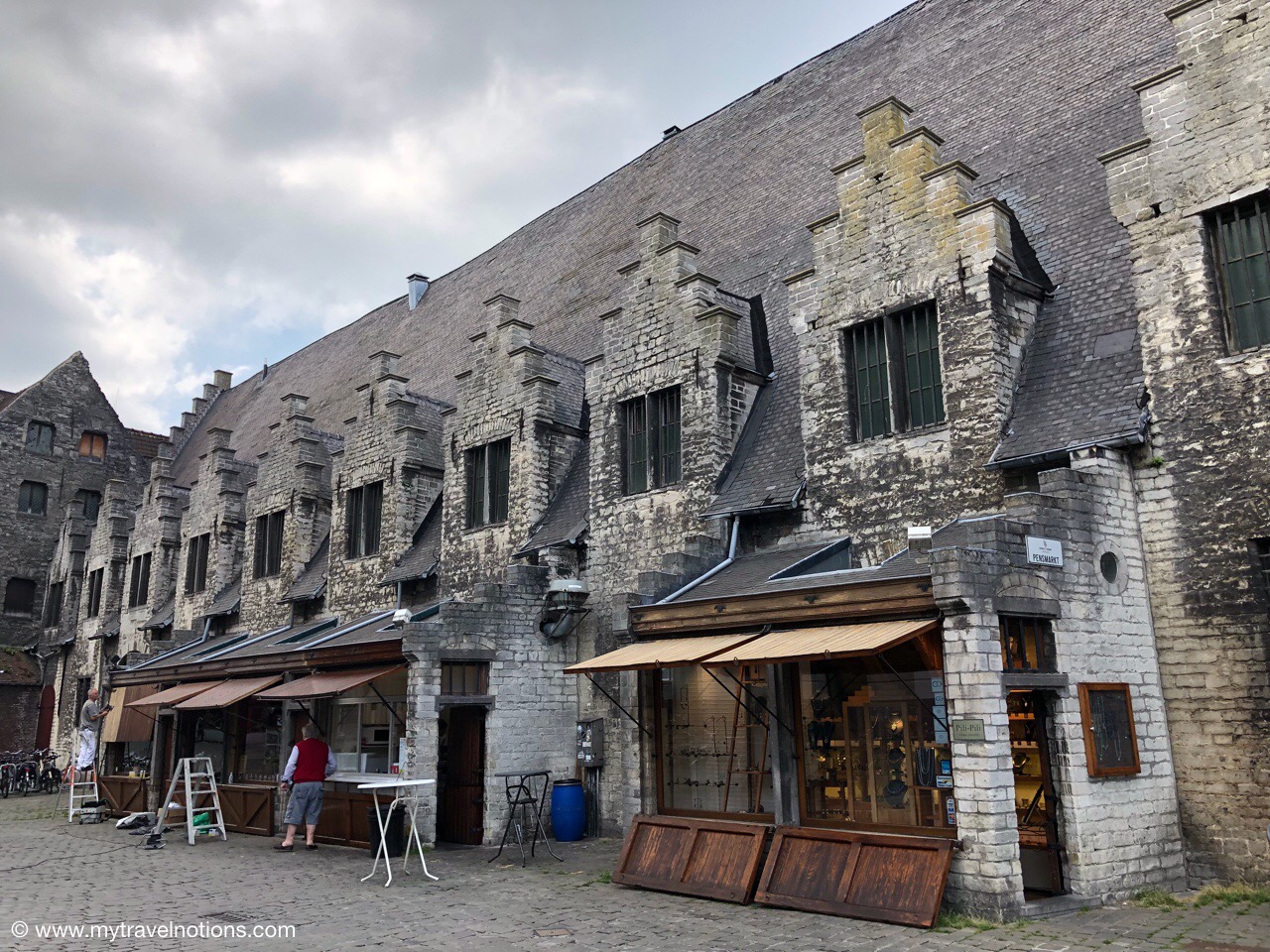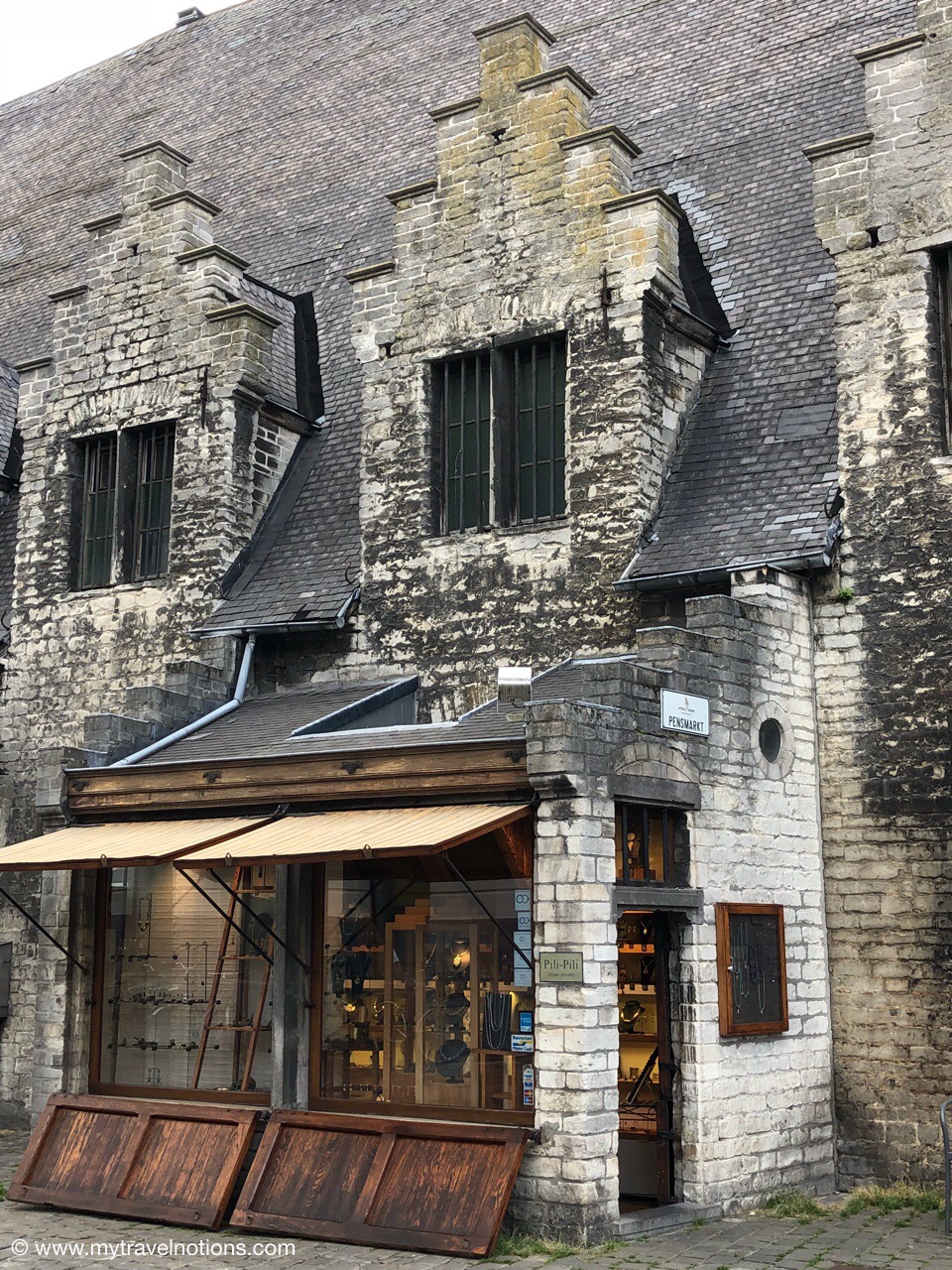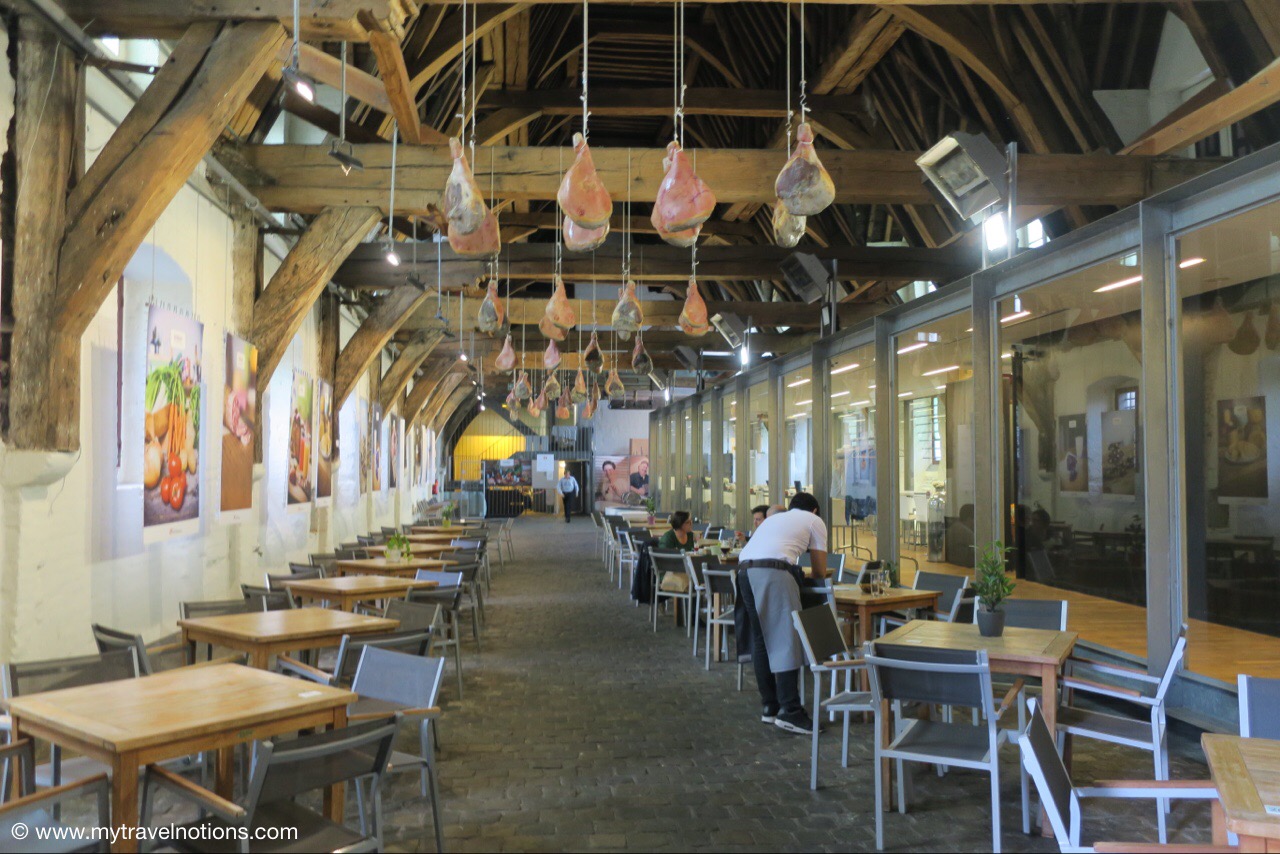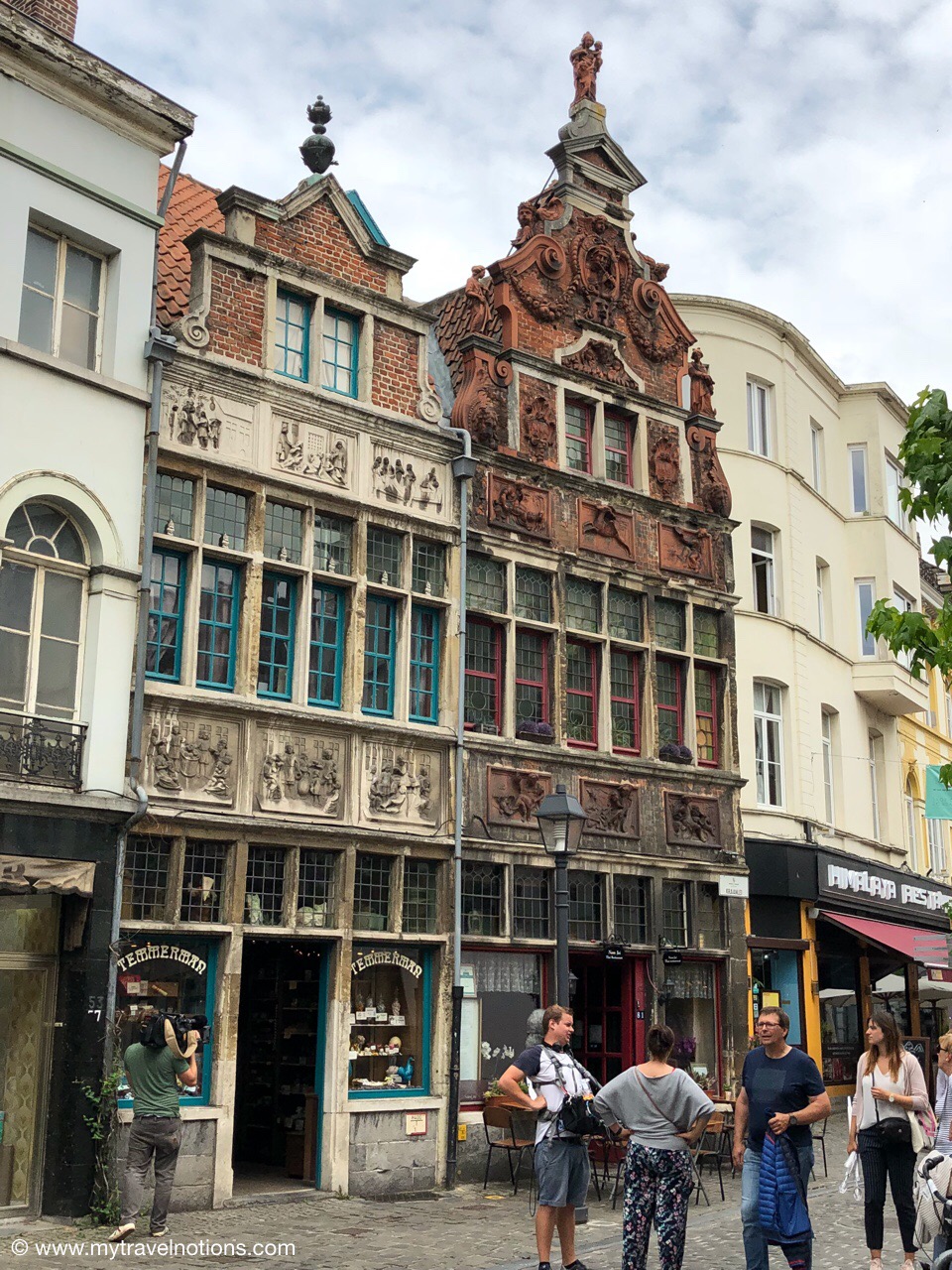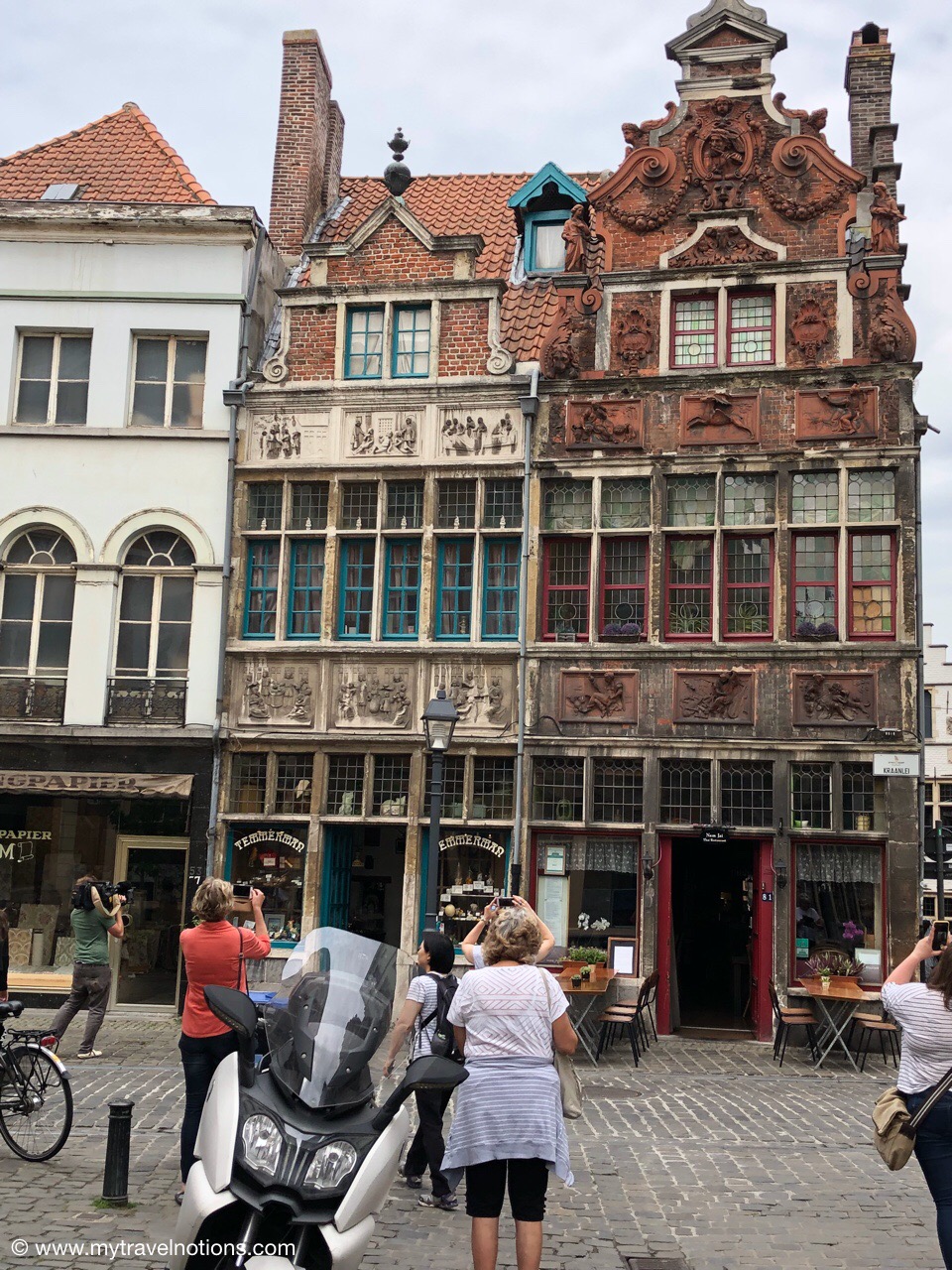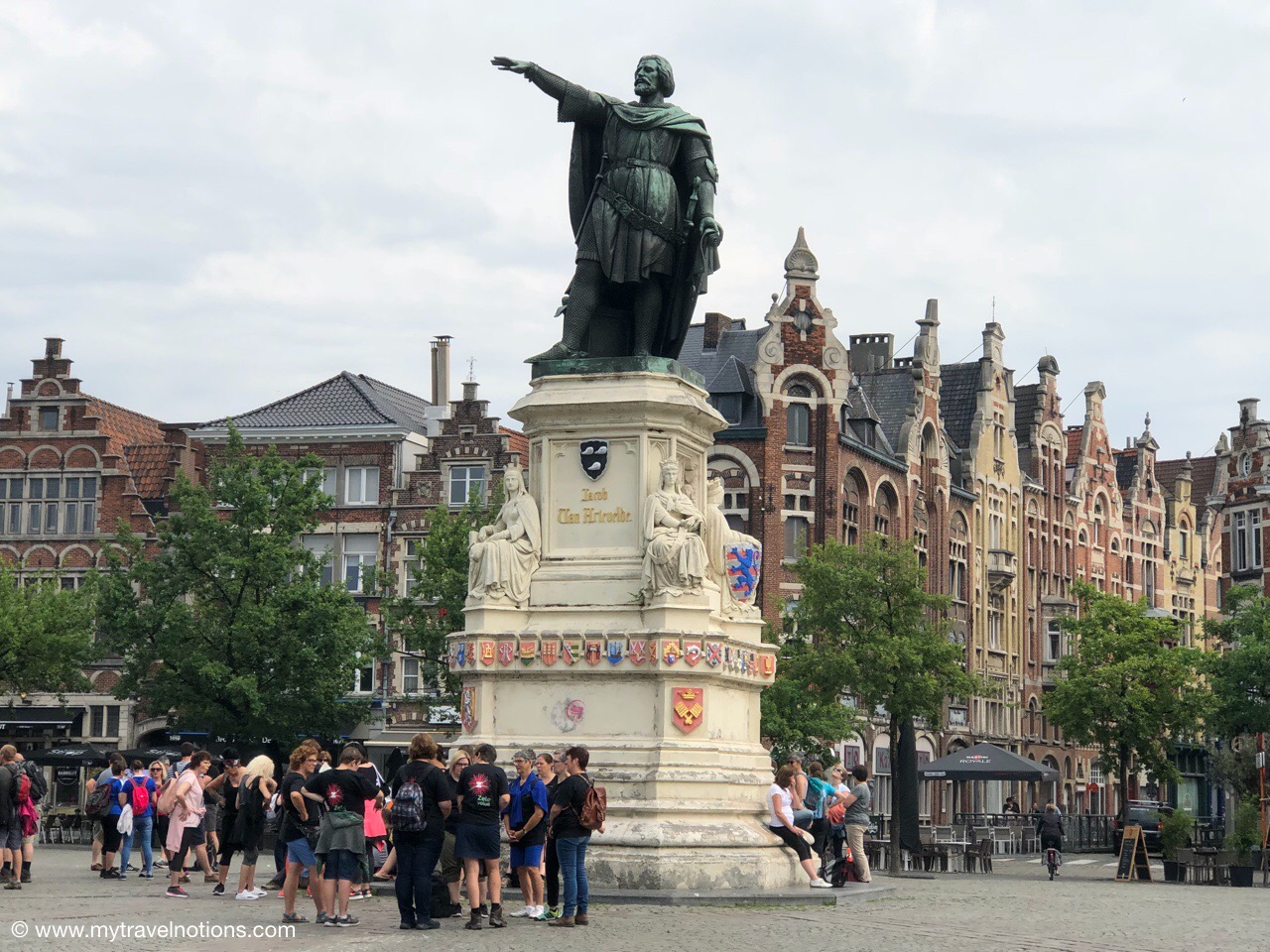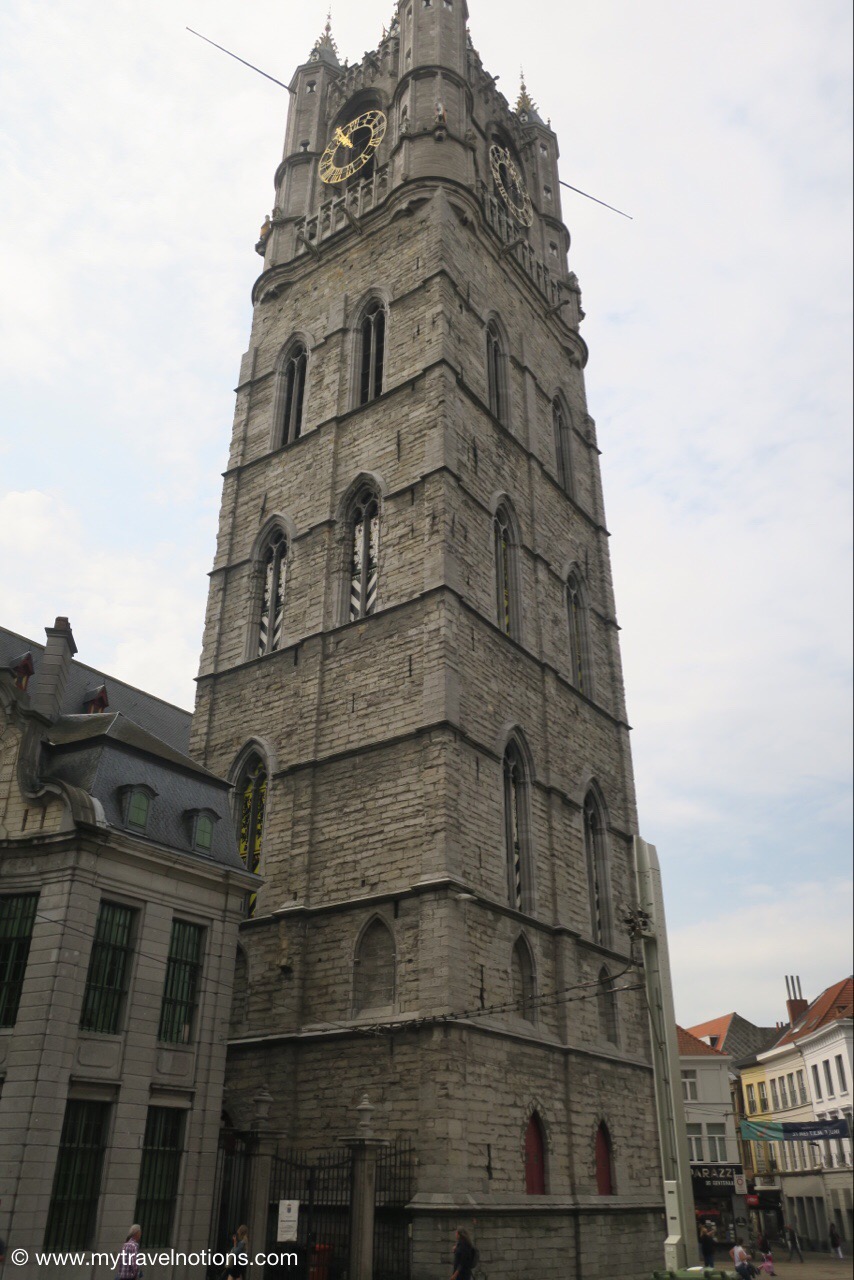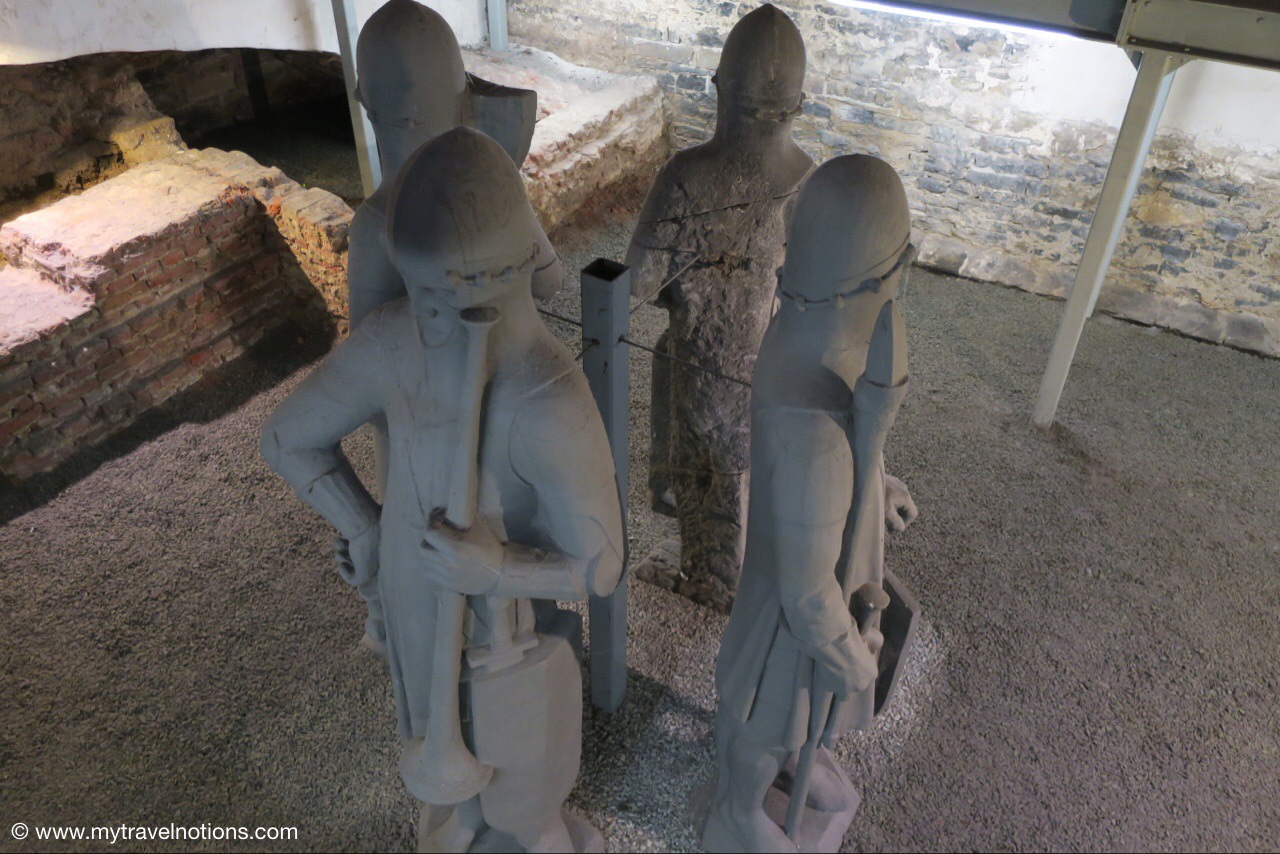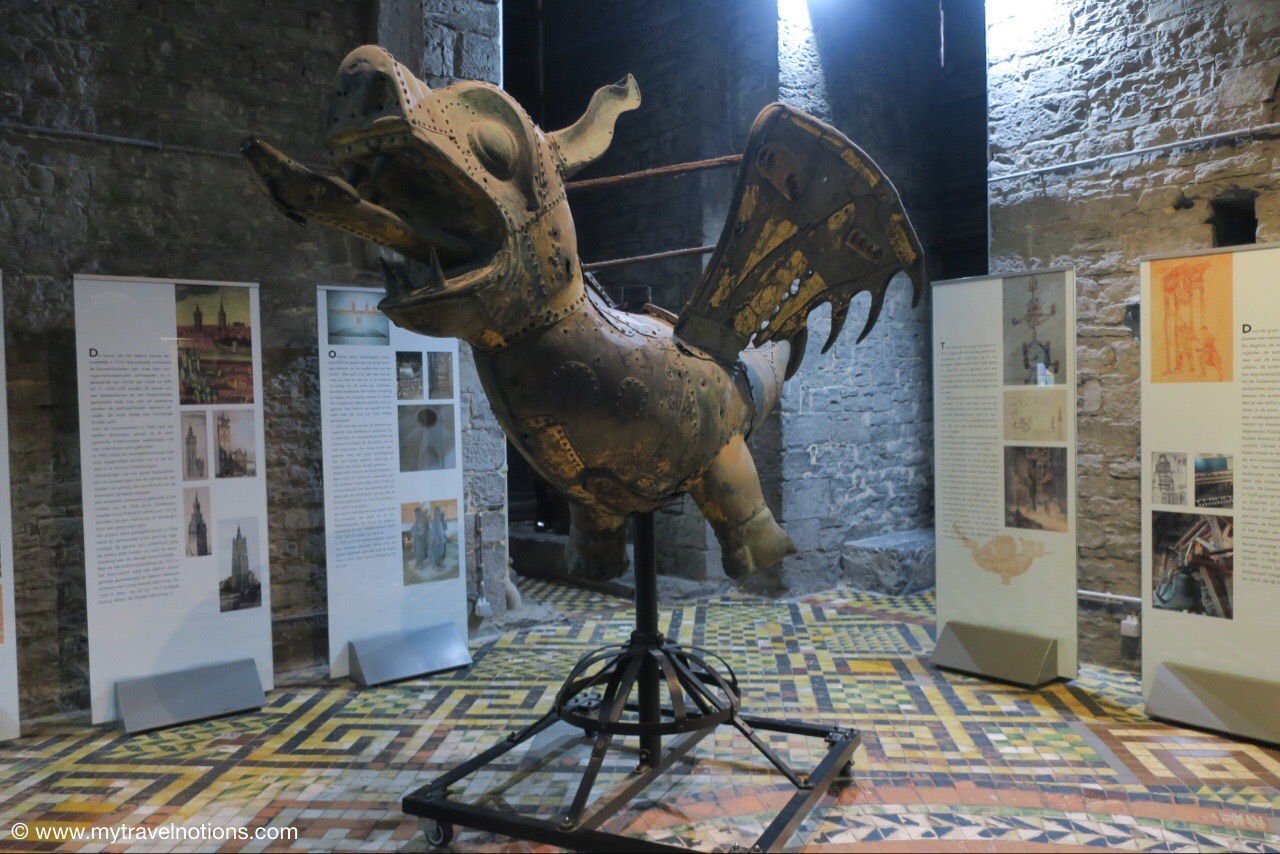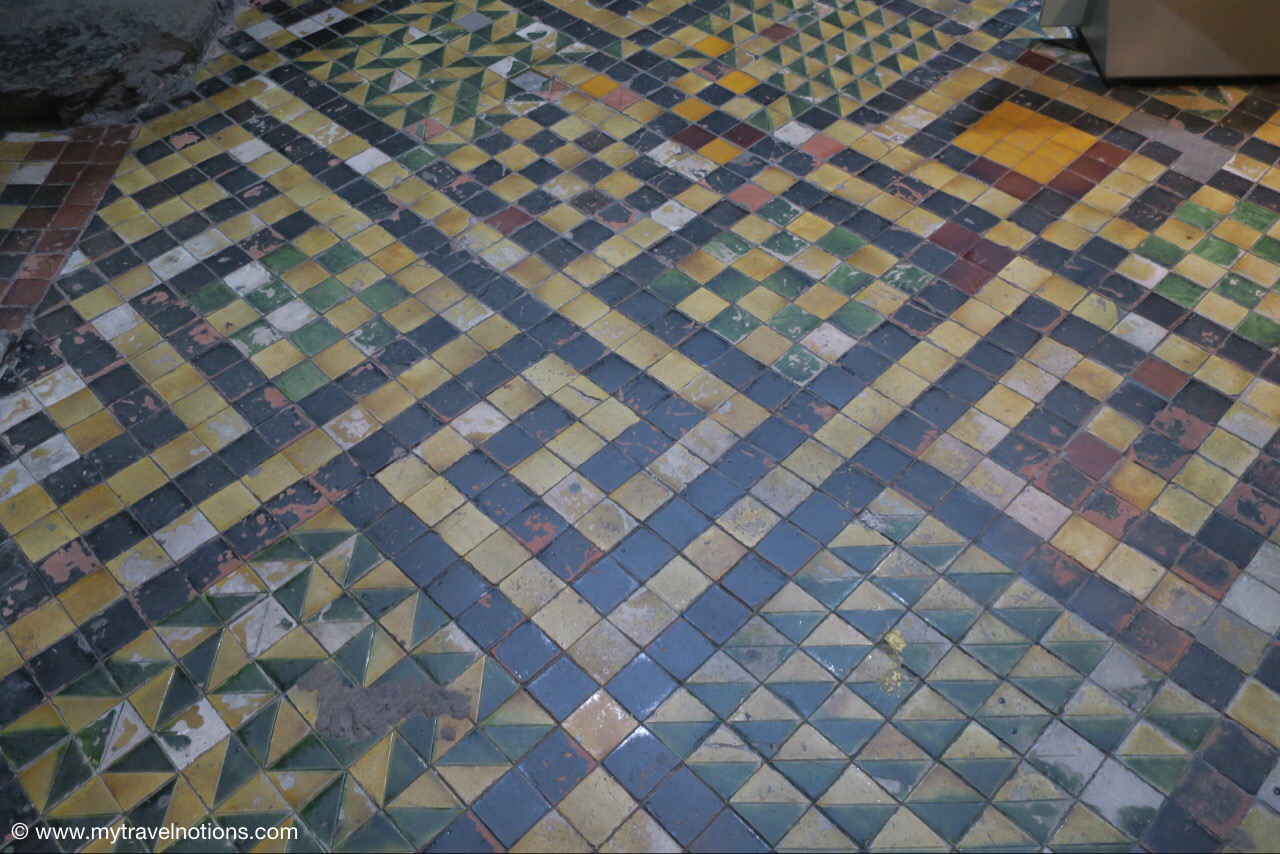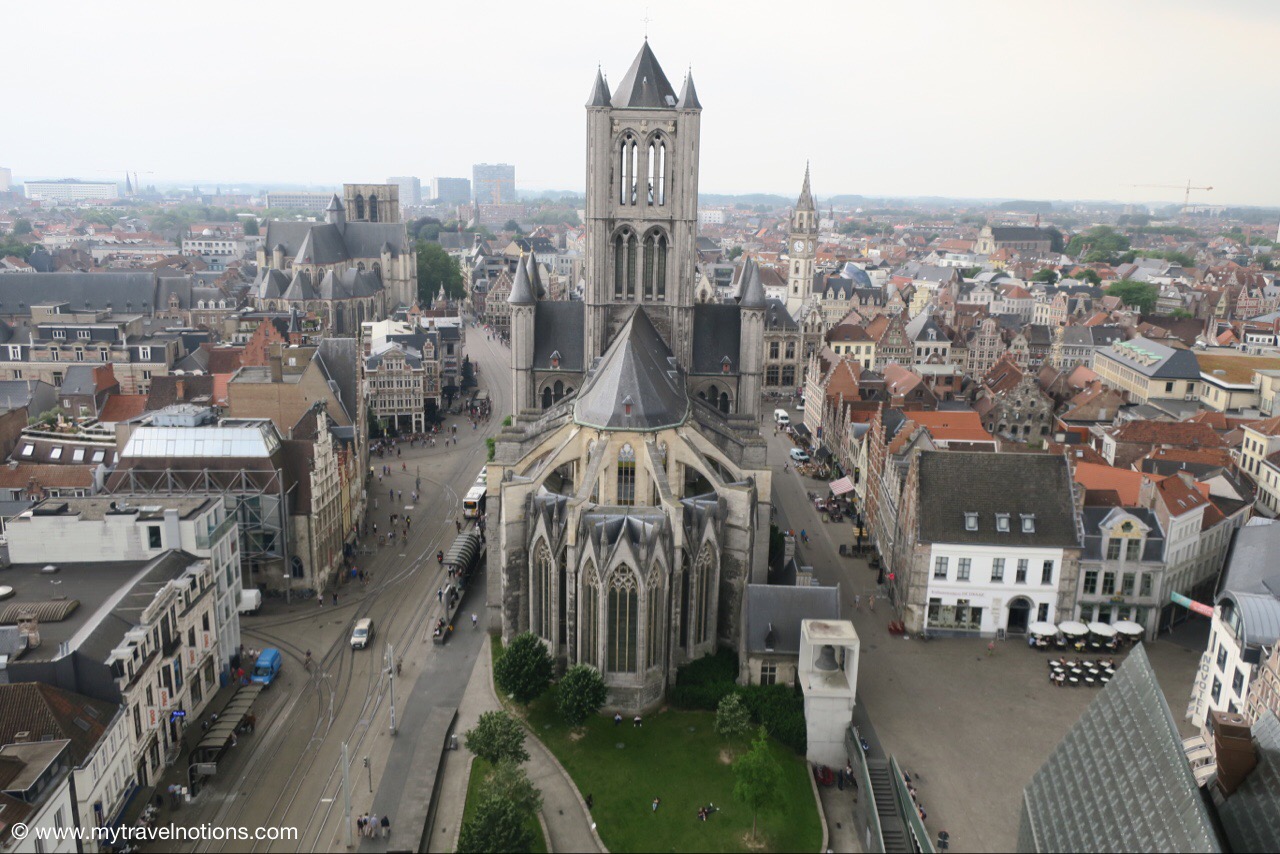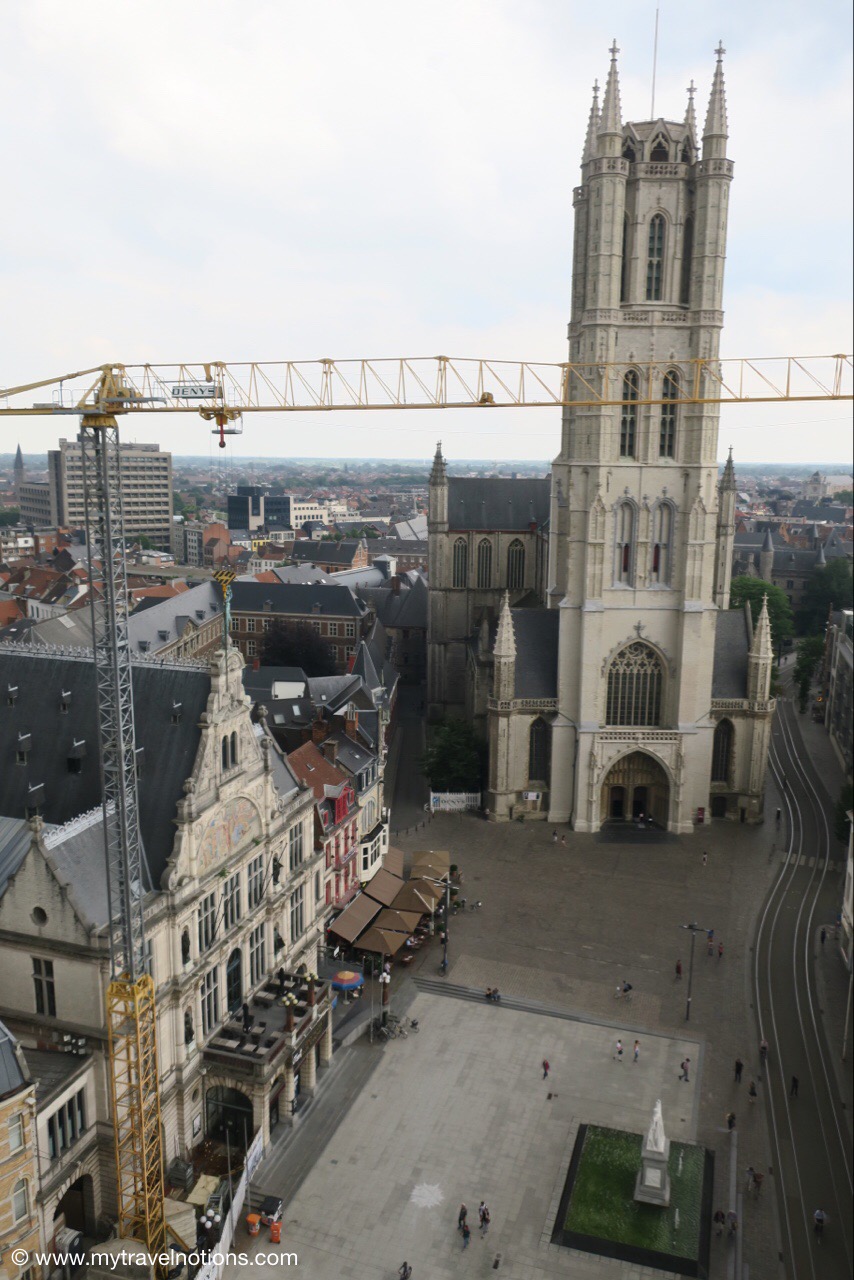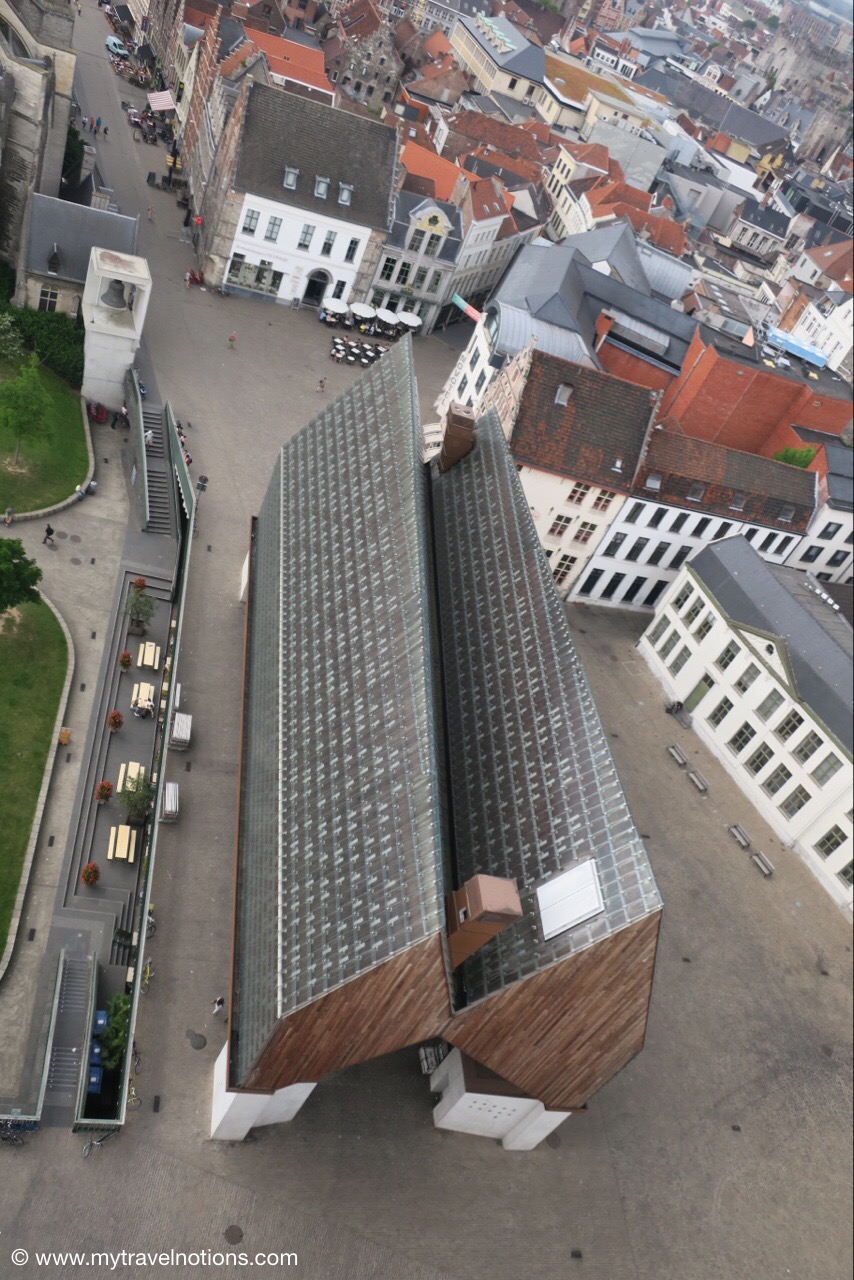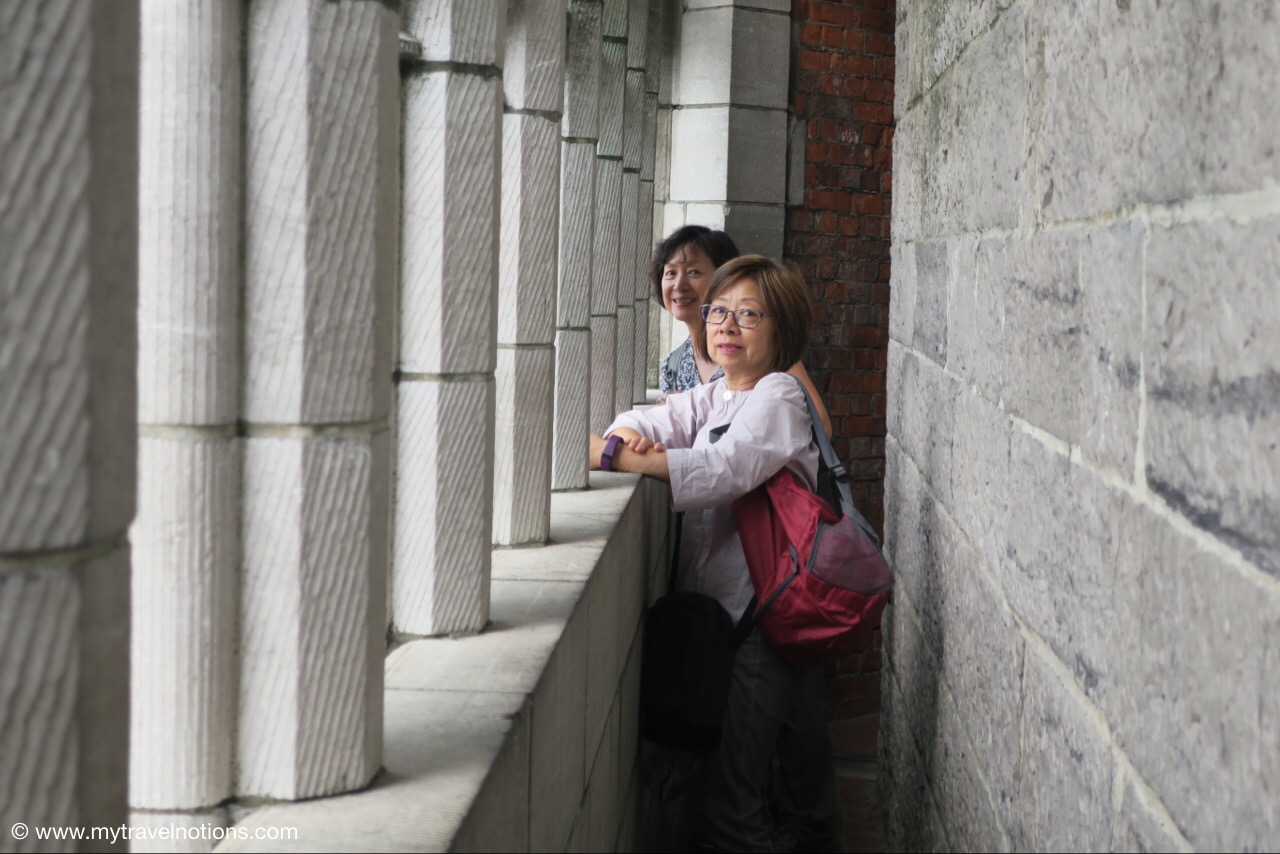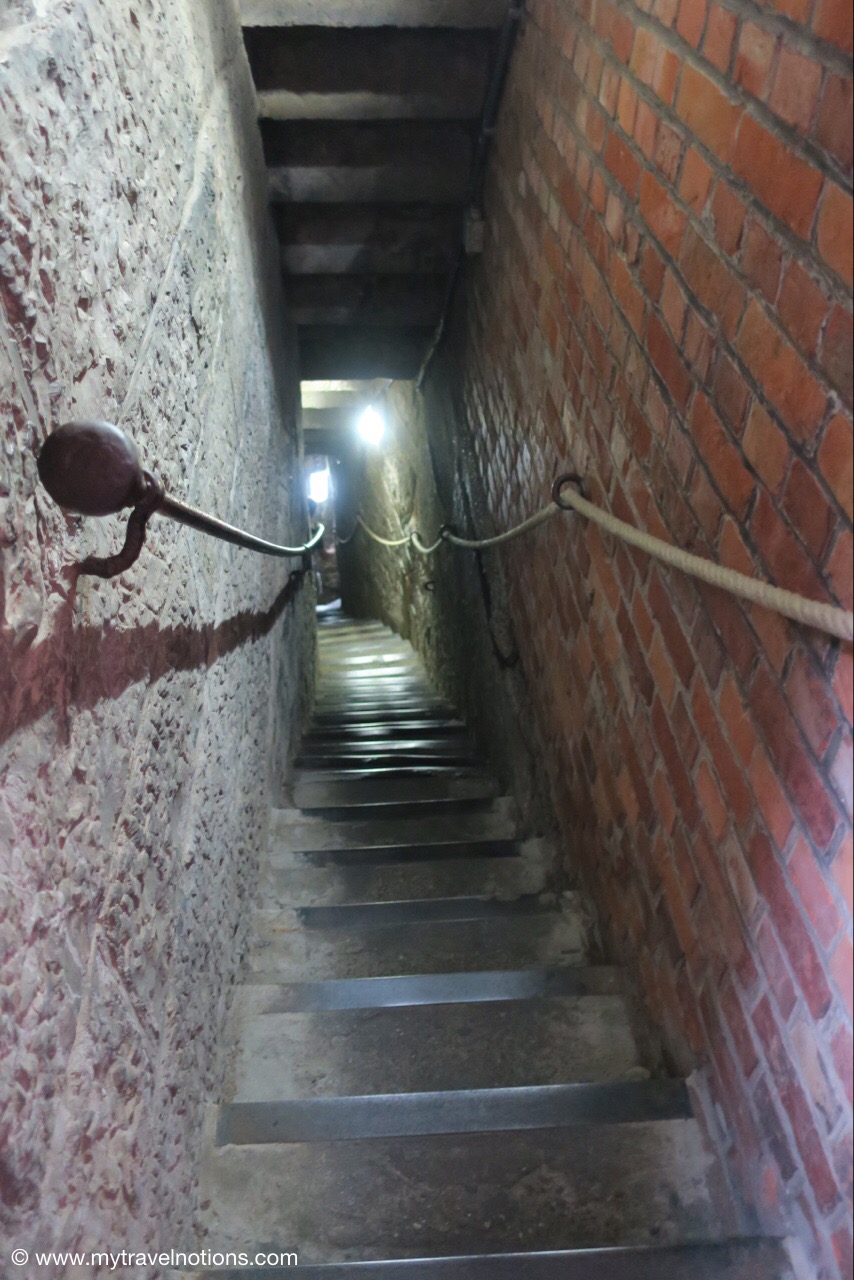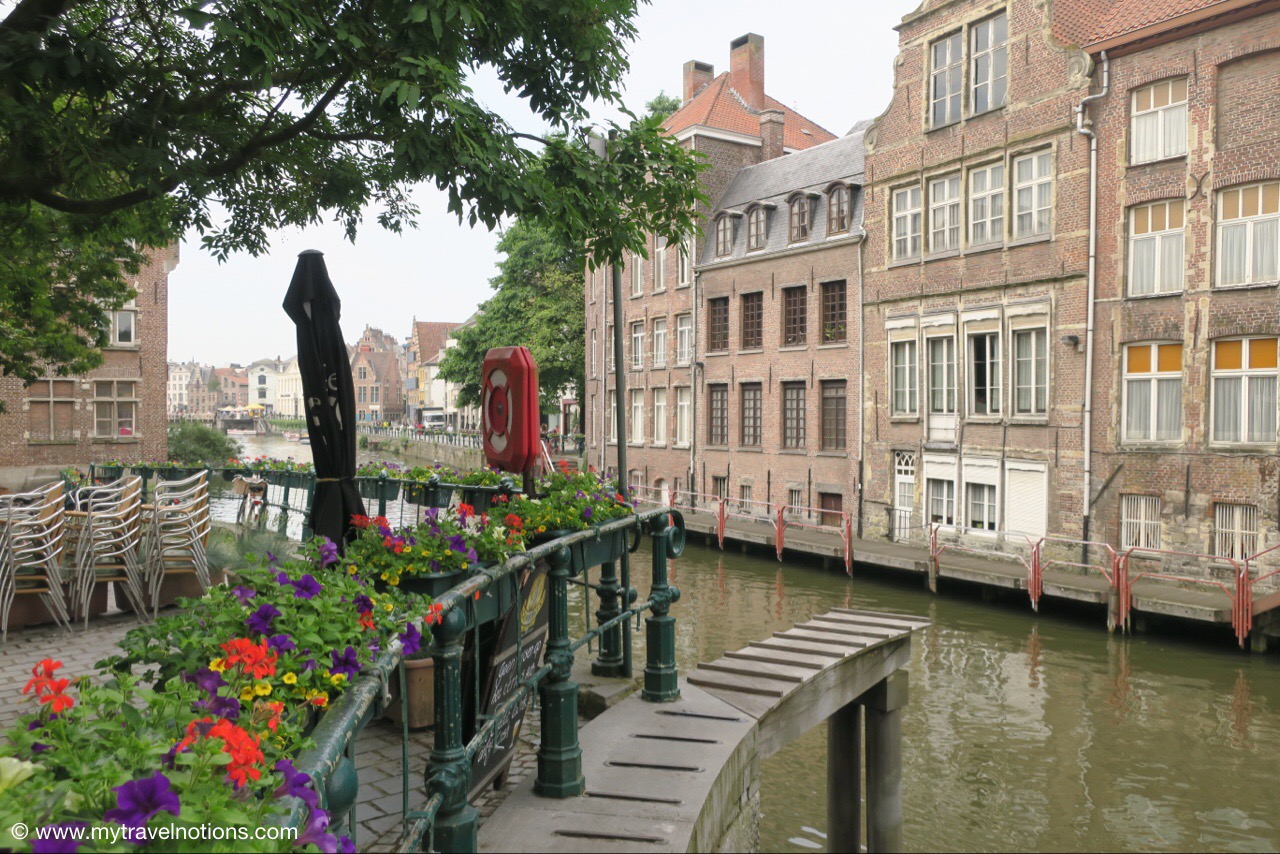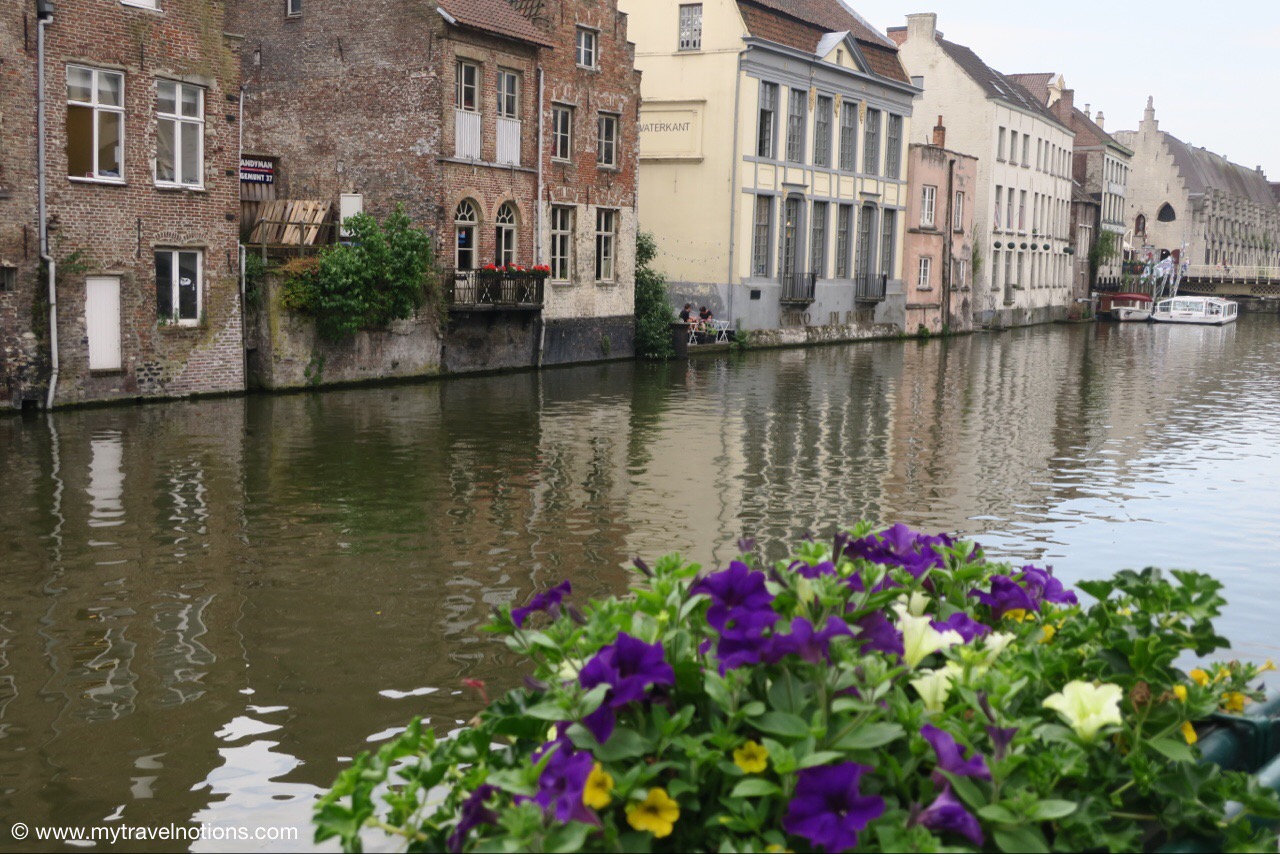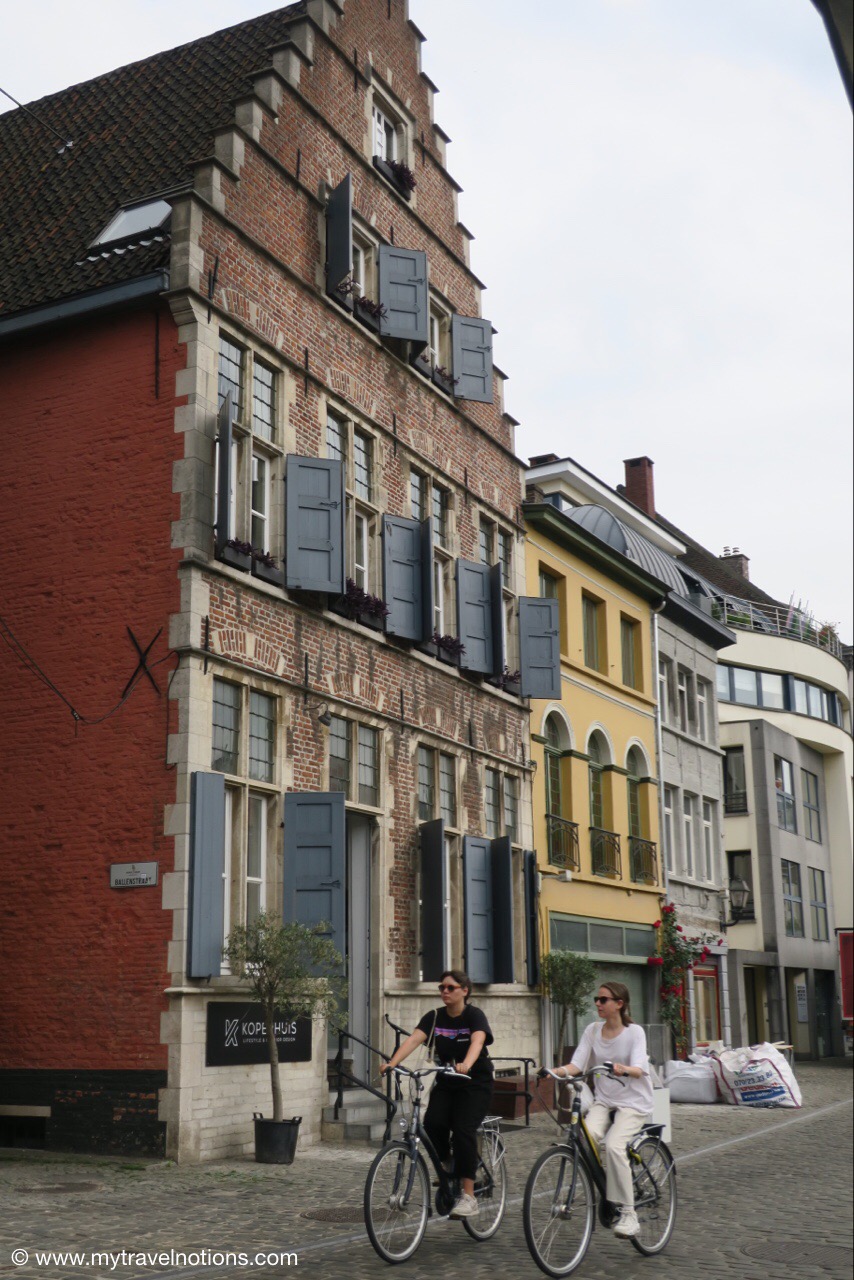 Today was all about taking it easy while enjoying a relaxing day in Brugge. It's actually our last day in Brugge and Belgium because tomorrow we take the train to Amsterdam, in the Netherlands, the last leg of this 30-something day European excursion. There's no better way to end my time in Belgium than in the charm of Brugge with chocolate and a walk along the canal.