Savannah, Georgia, feels like a cold glass of sweet tea on a sun-drenched yet cool fall day as you rock slowly on the wrap around porch while admiring the Spanish moss draped ever so gently along the arching live oak branches.
Savannah oozes Southern charm.
We arrived in time to take the Civil War walking tour, but don't worry Savannah was truly spared from the ravages of the war, and I'll get to that another time because today it's all about a leisurely tour through one of Savannah's historic homes, the Owens-Thomas House on Abercorn Street. So, sit back, relax and enjoy a glass of sweet tea while checking out a grand old Southern mansion.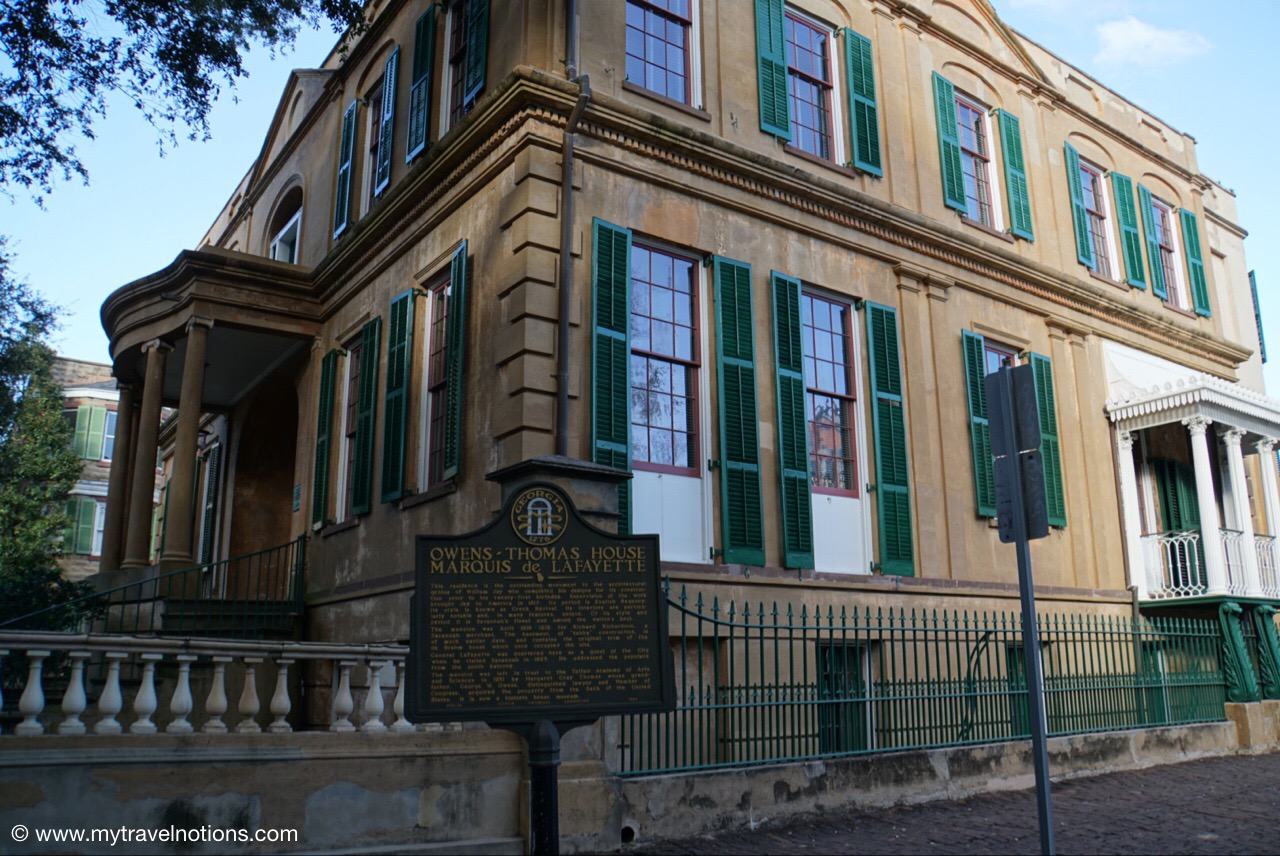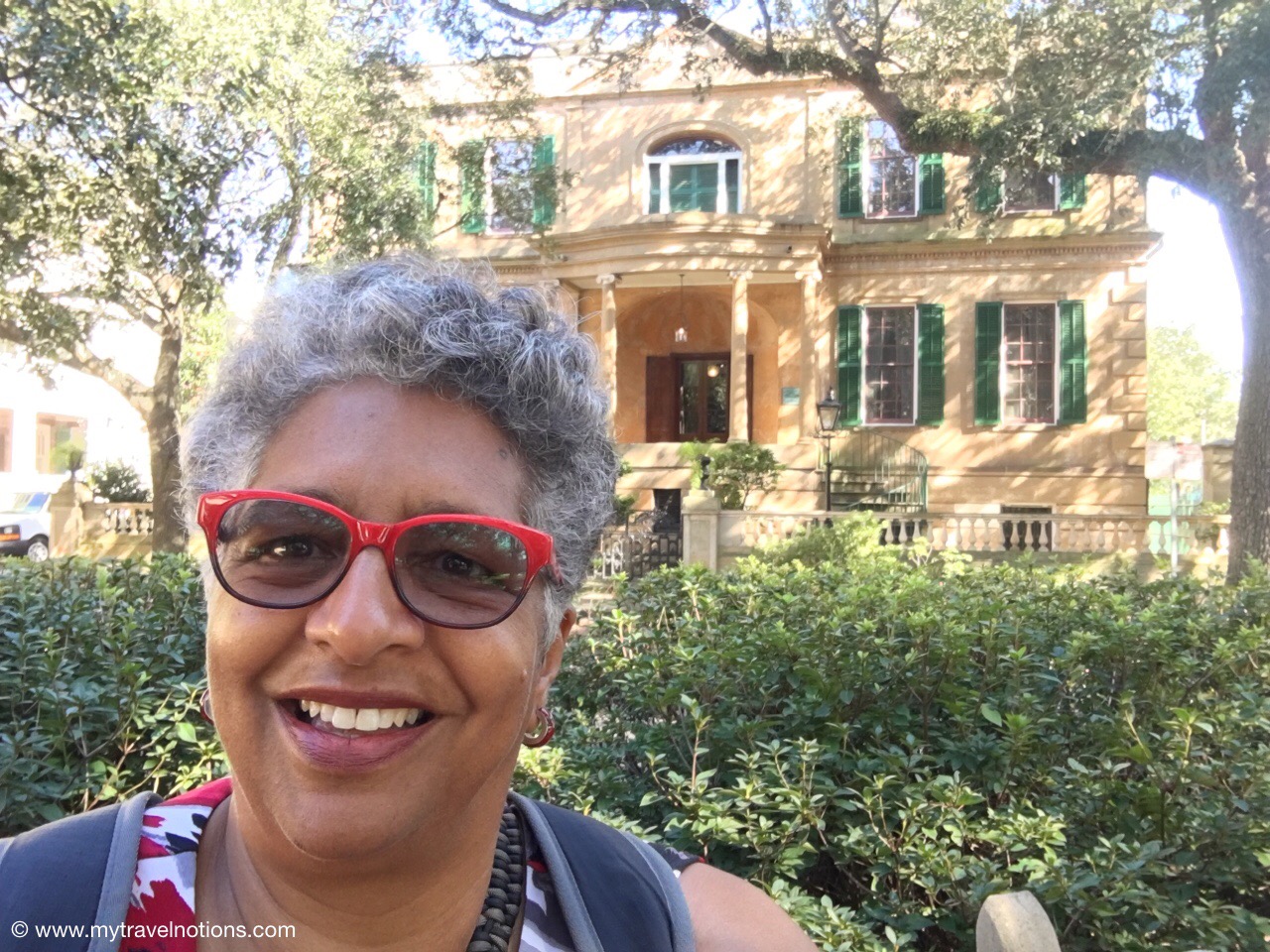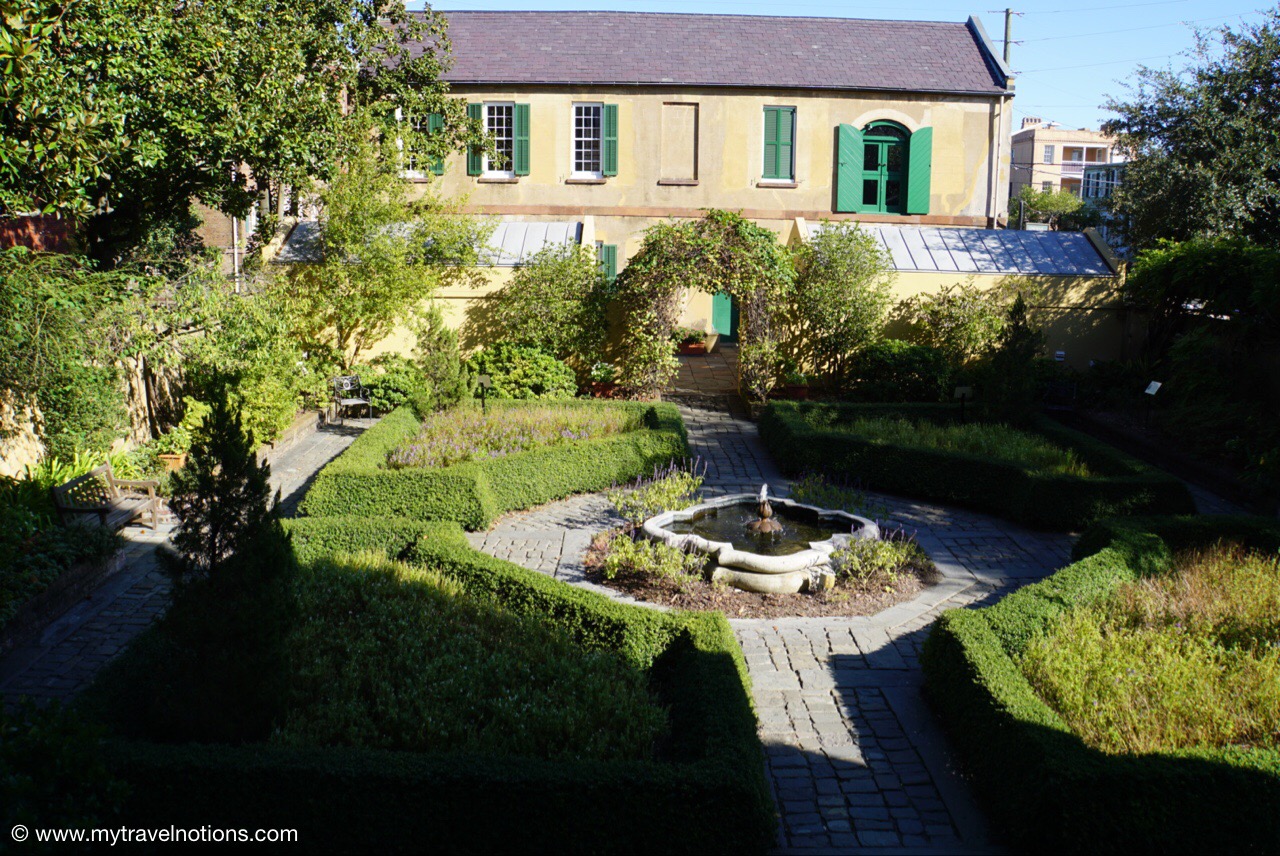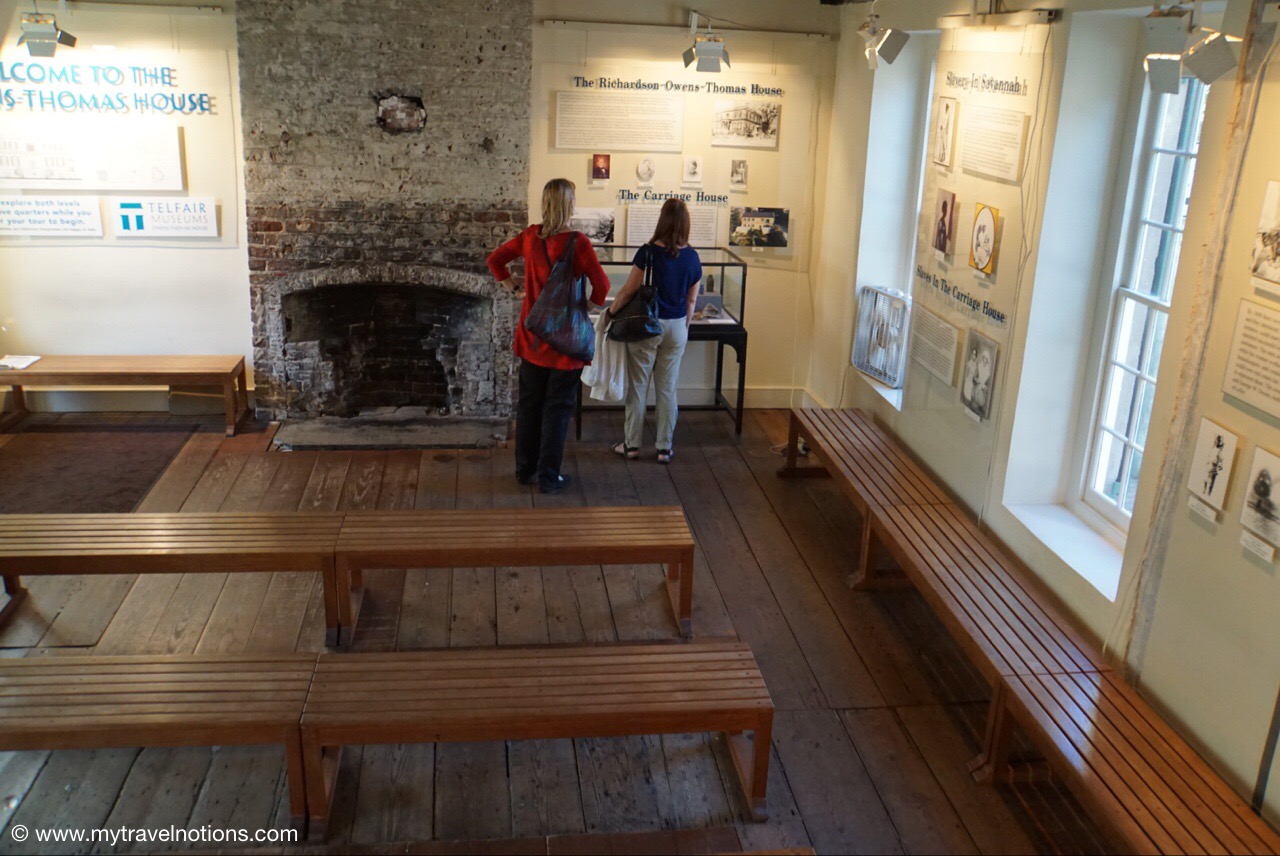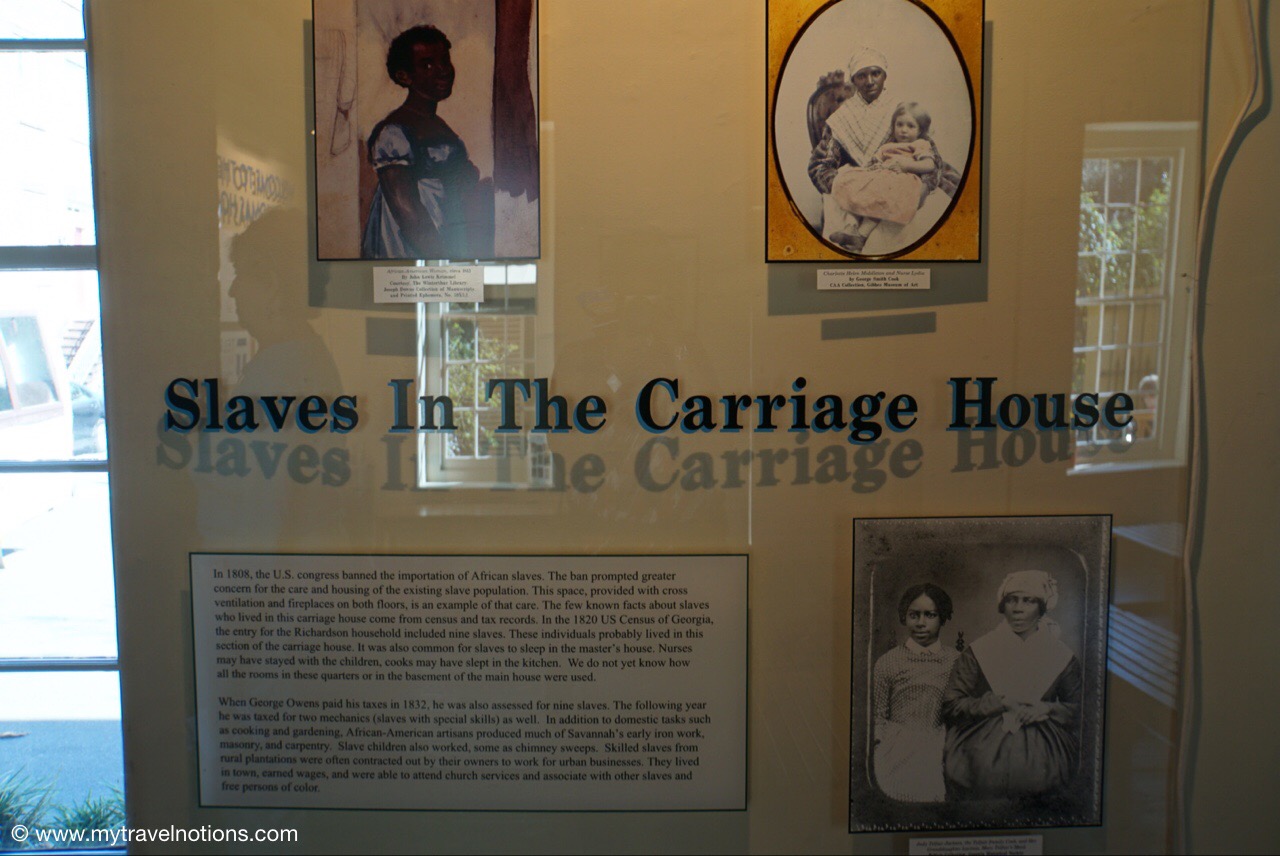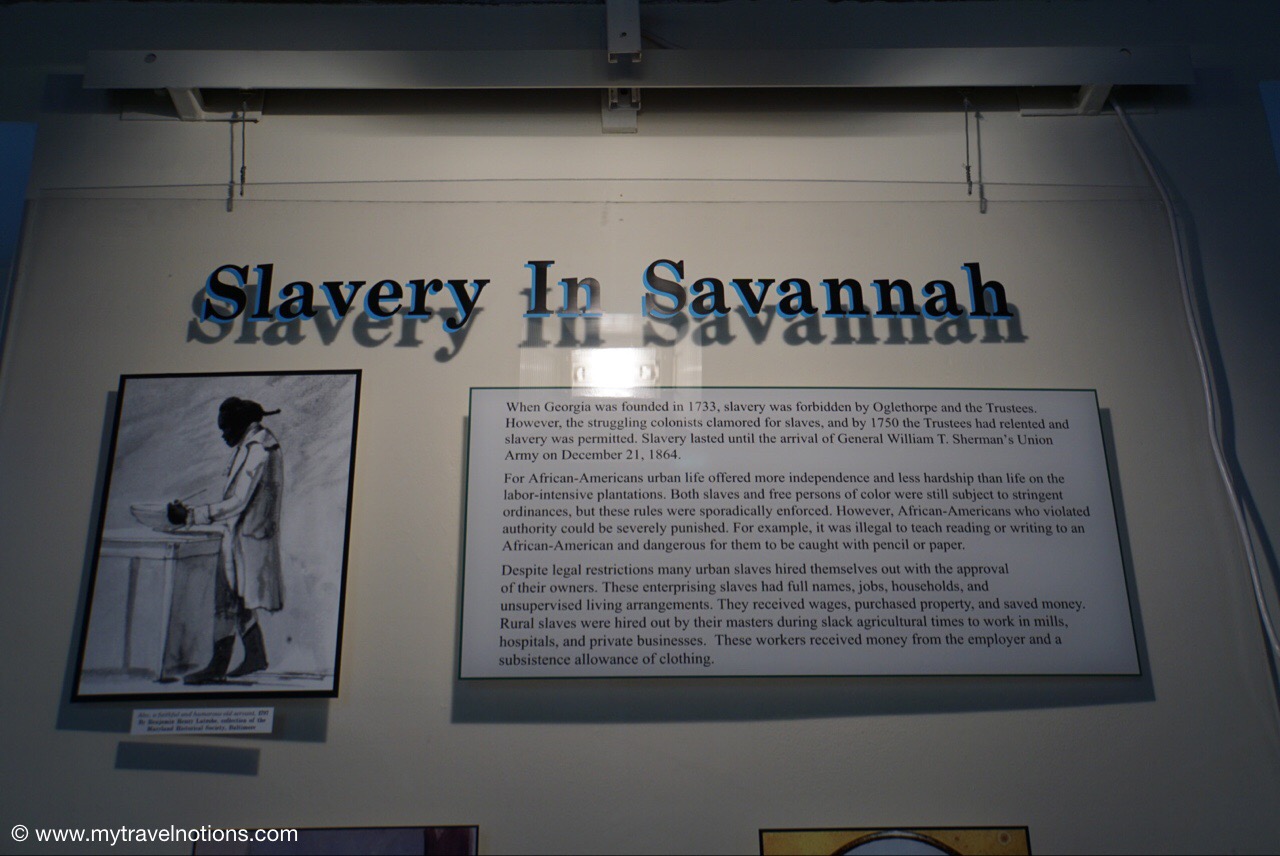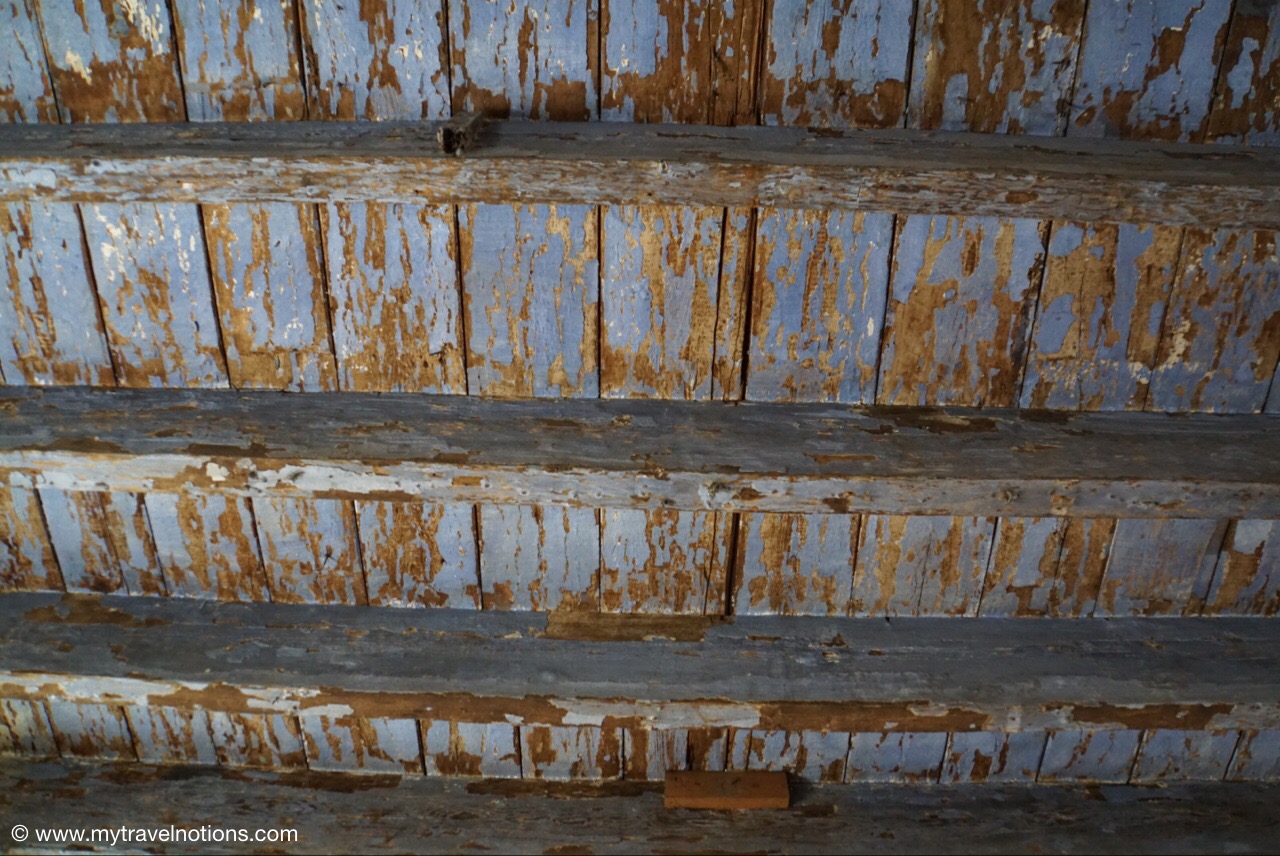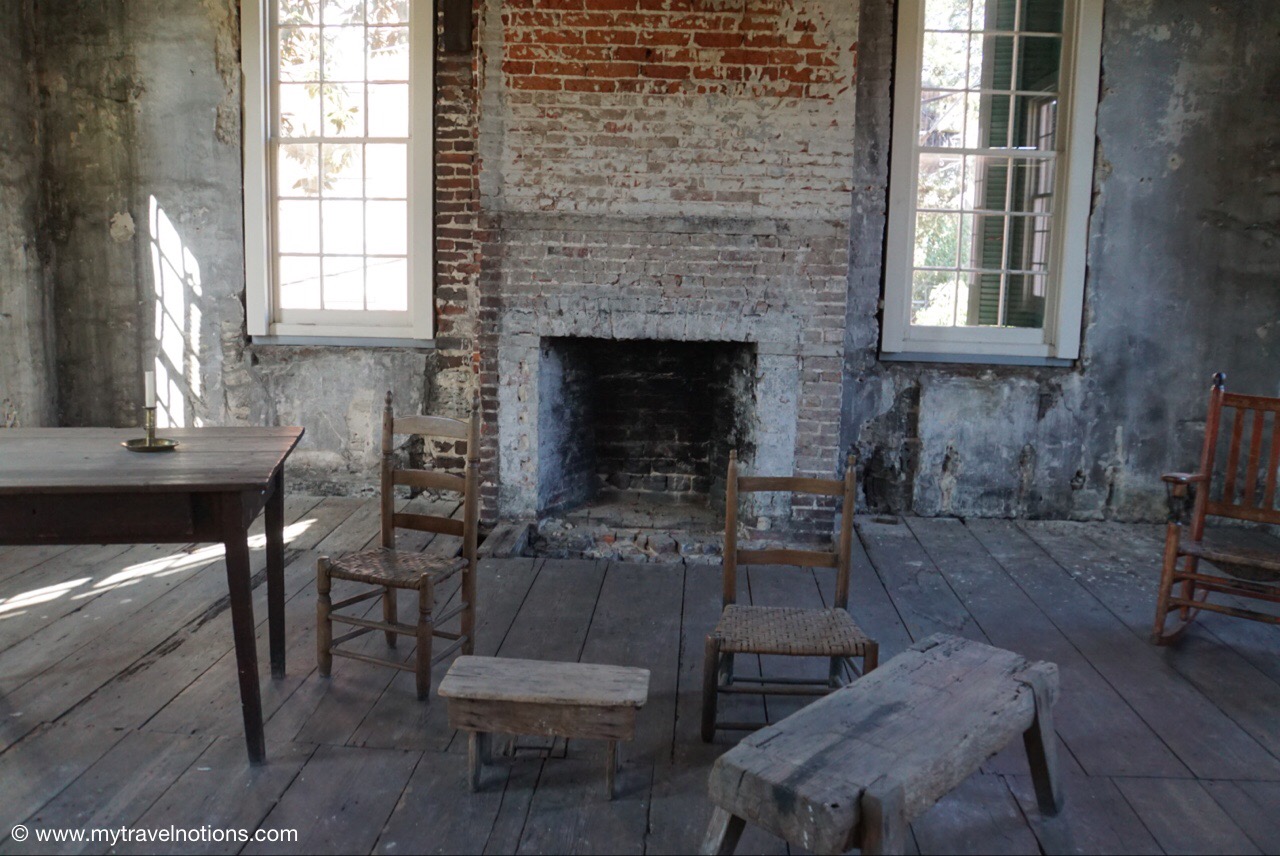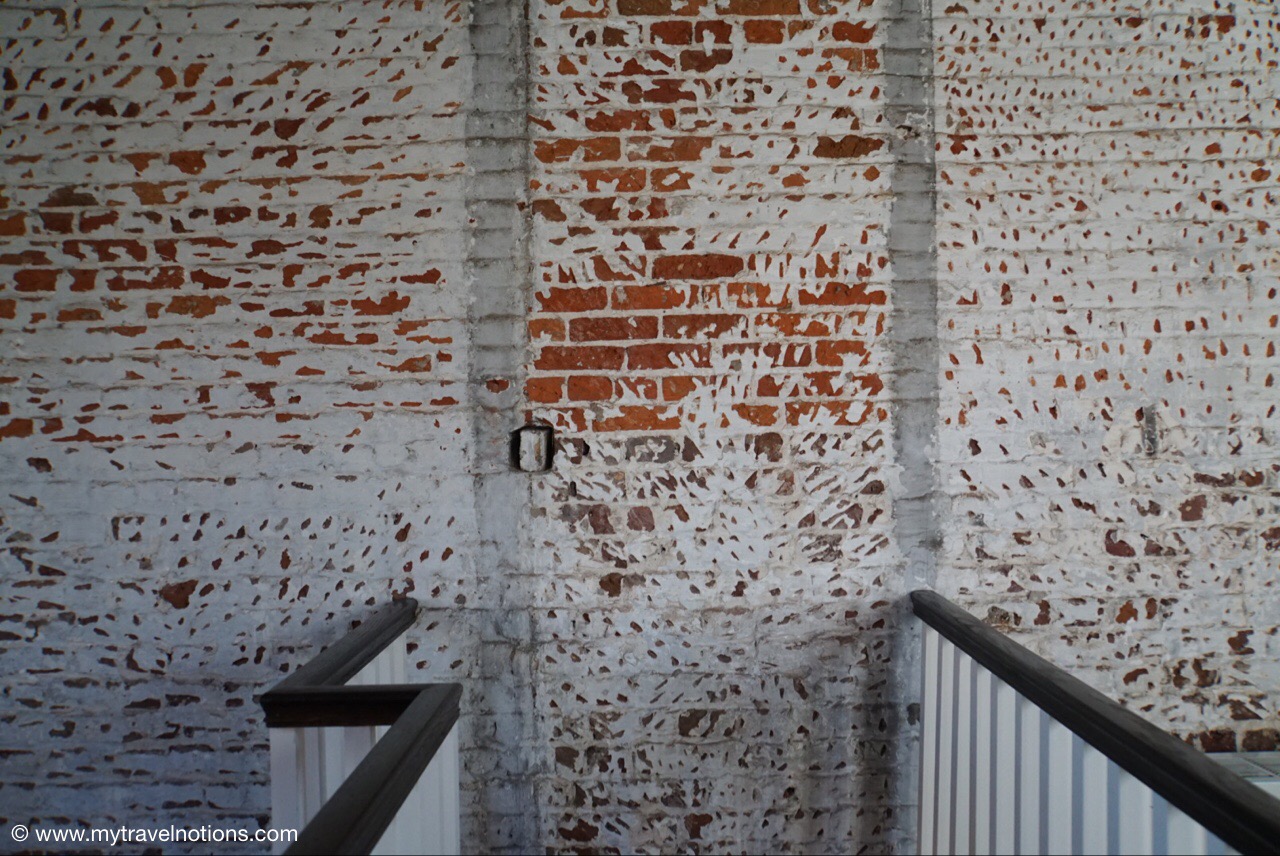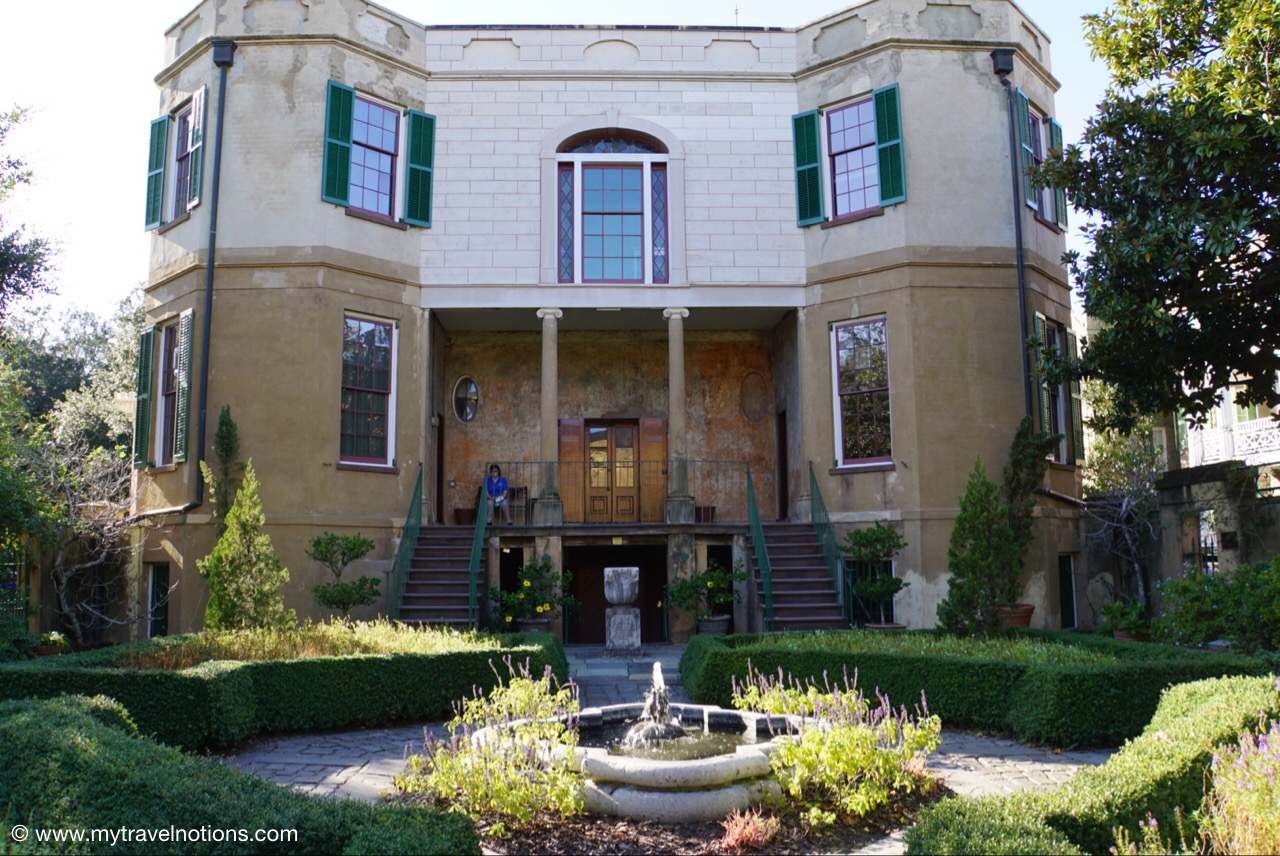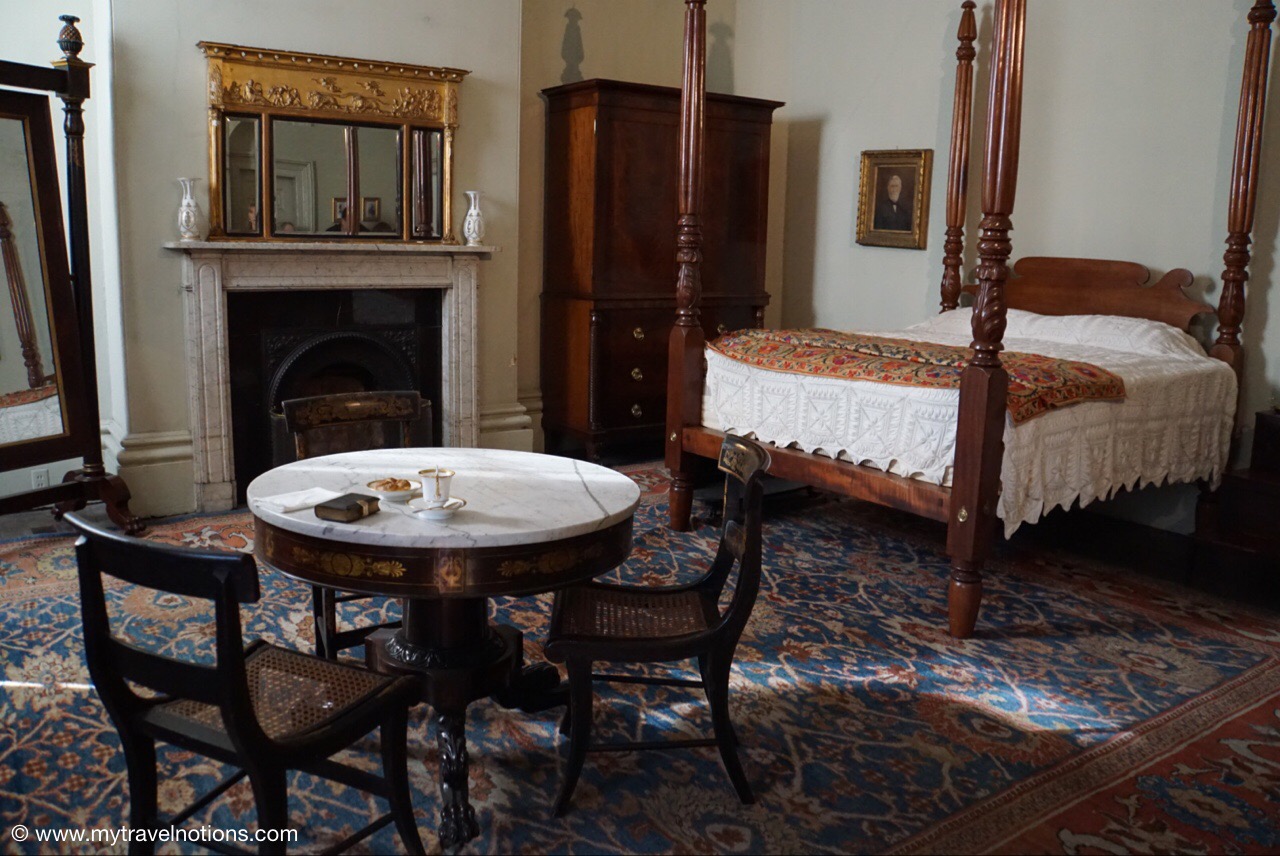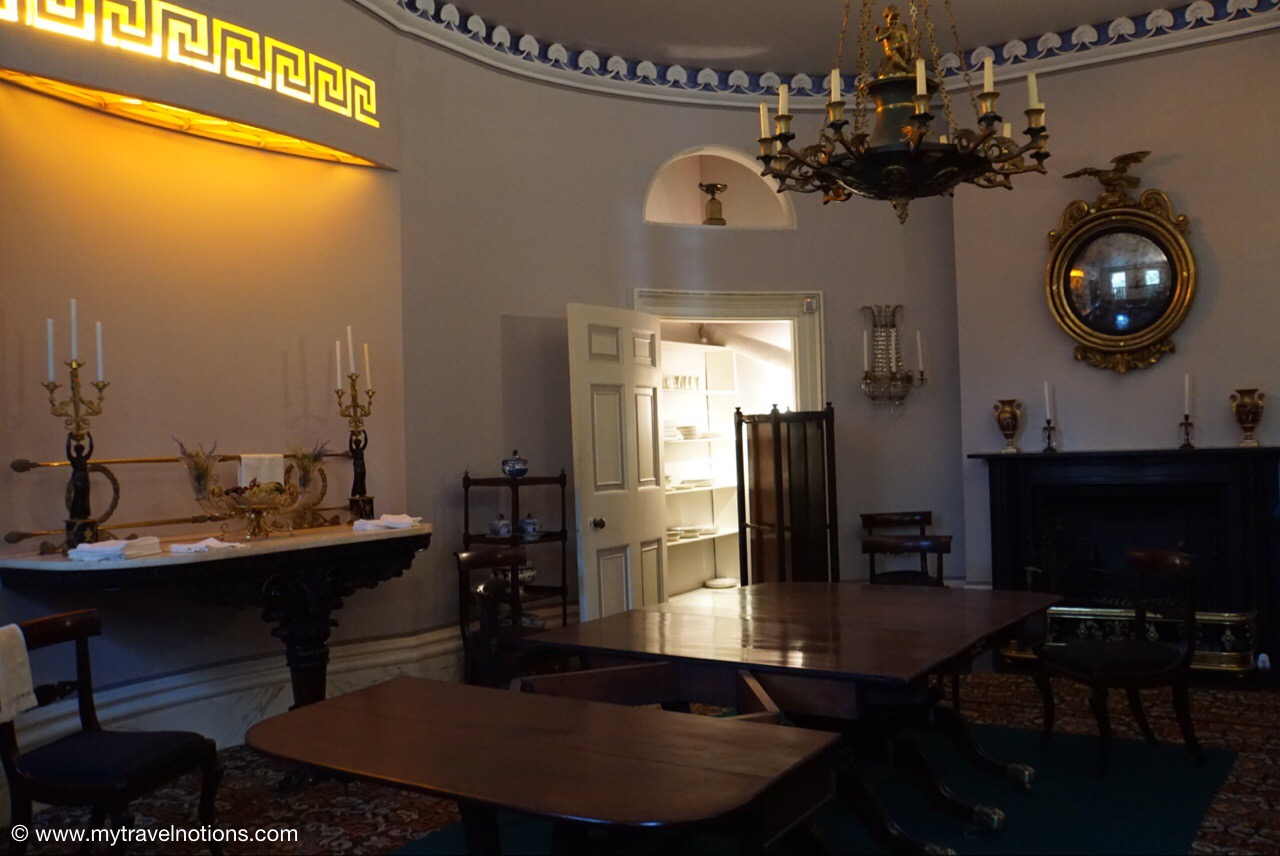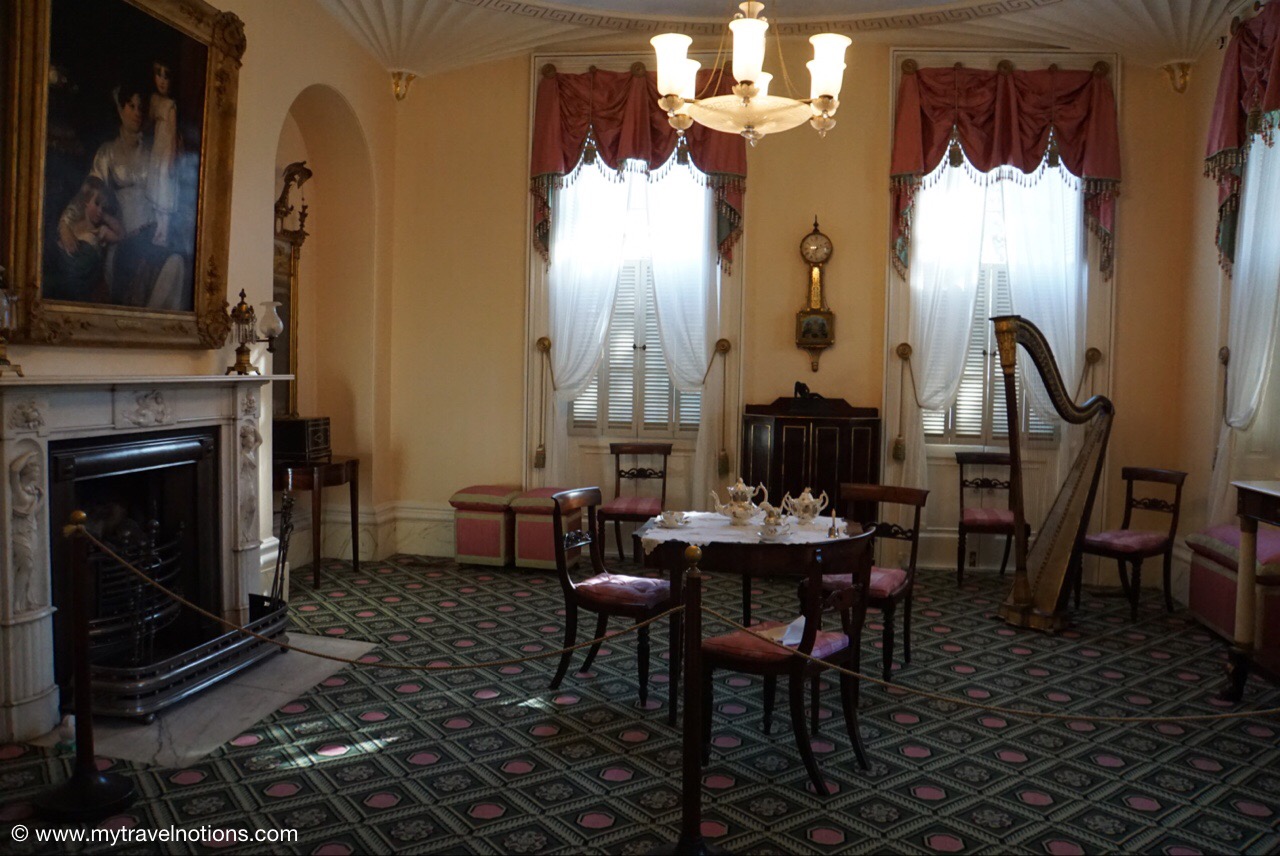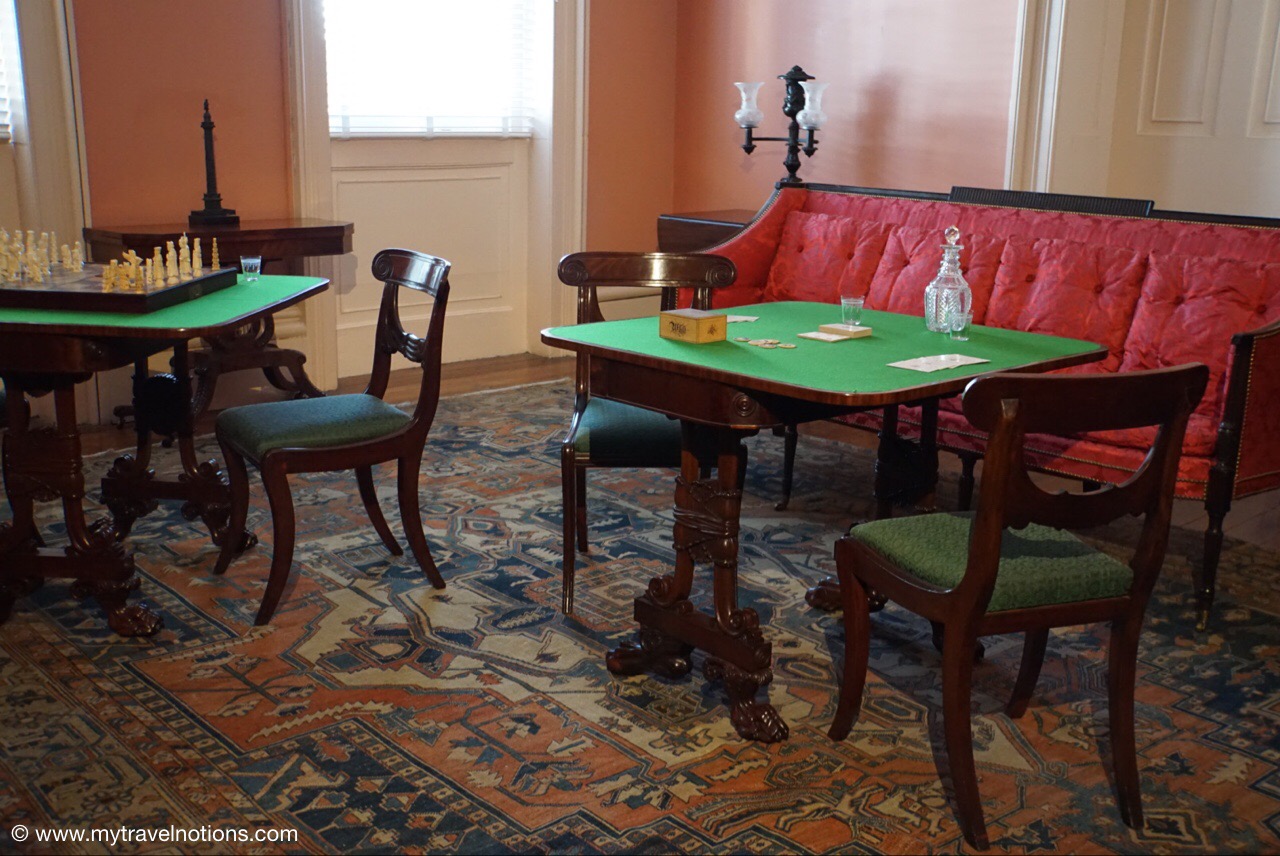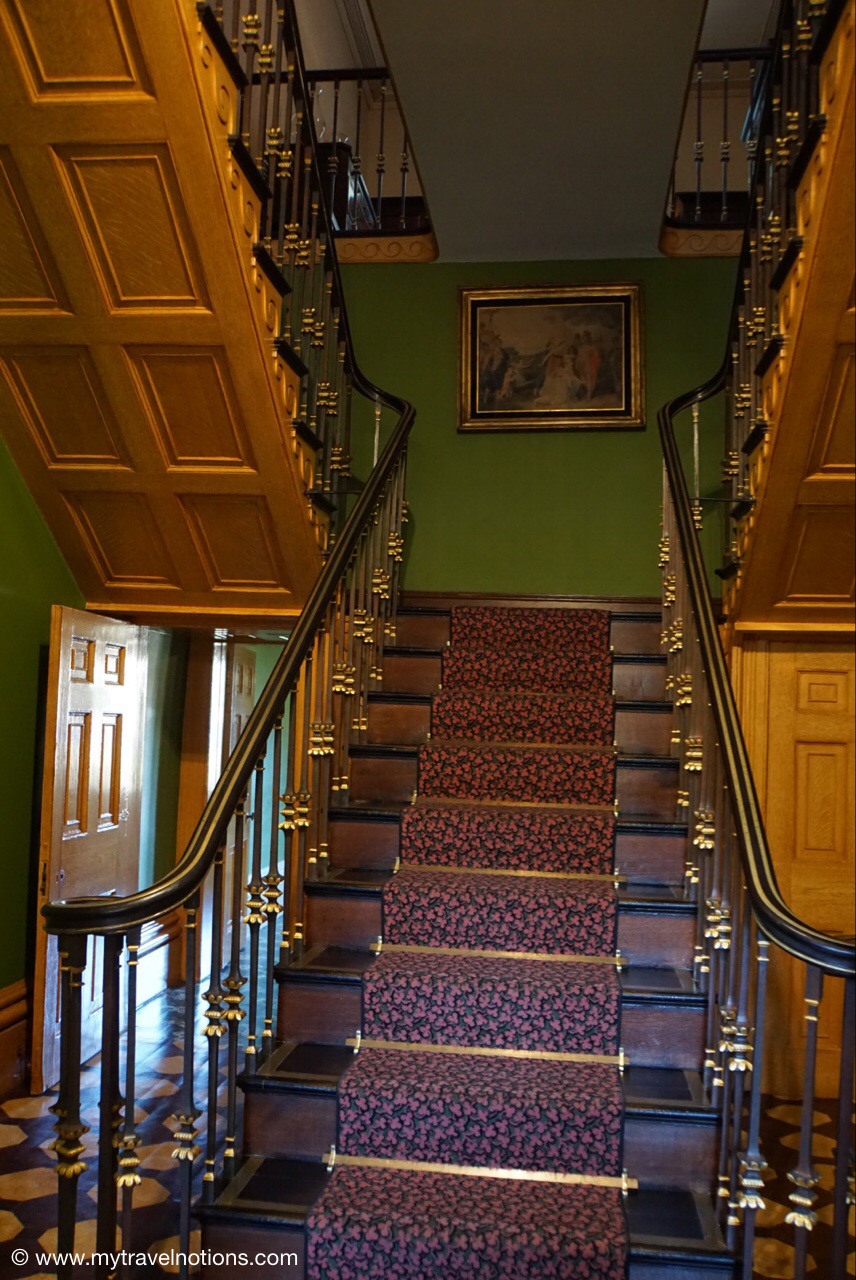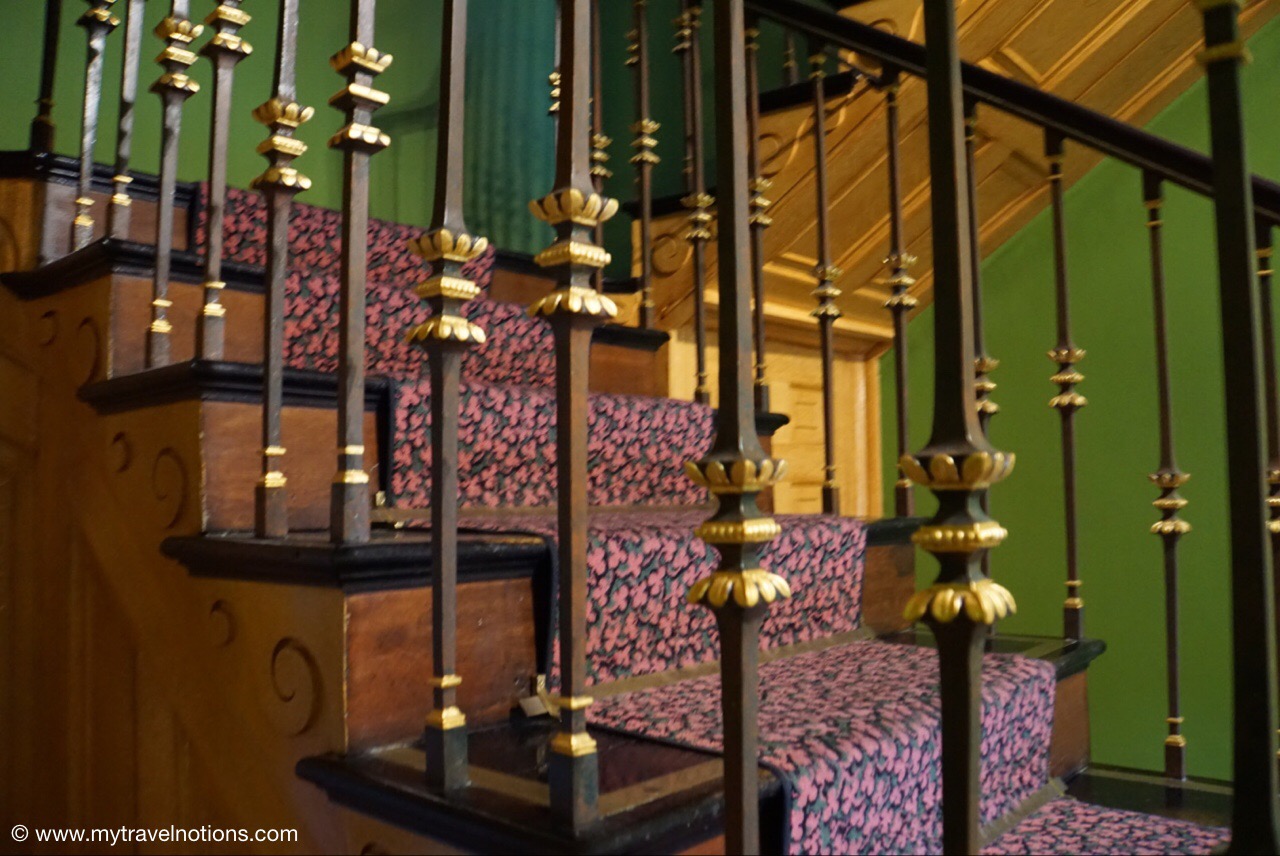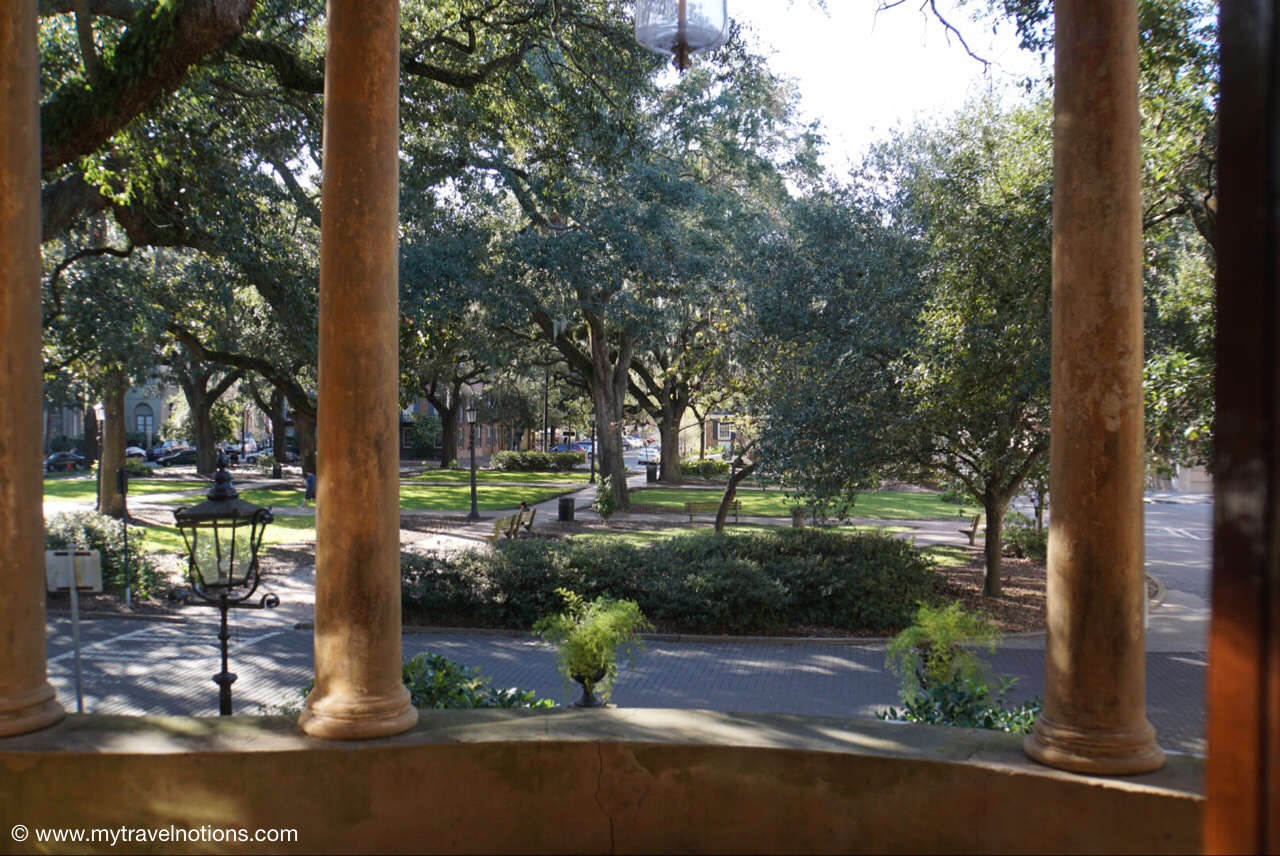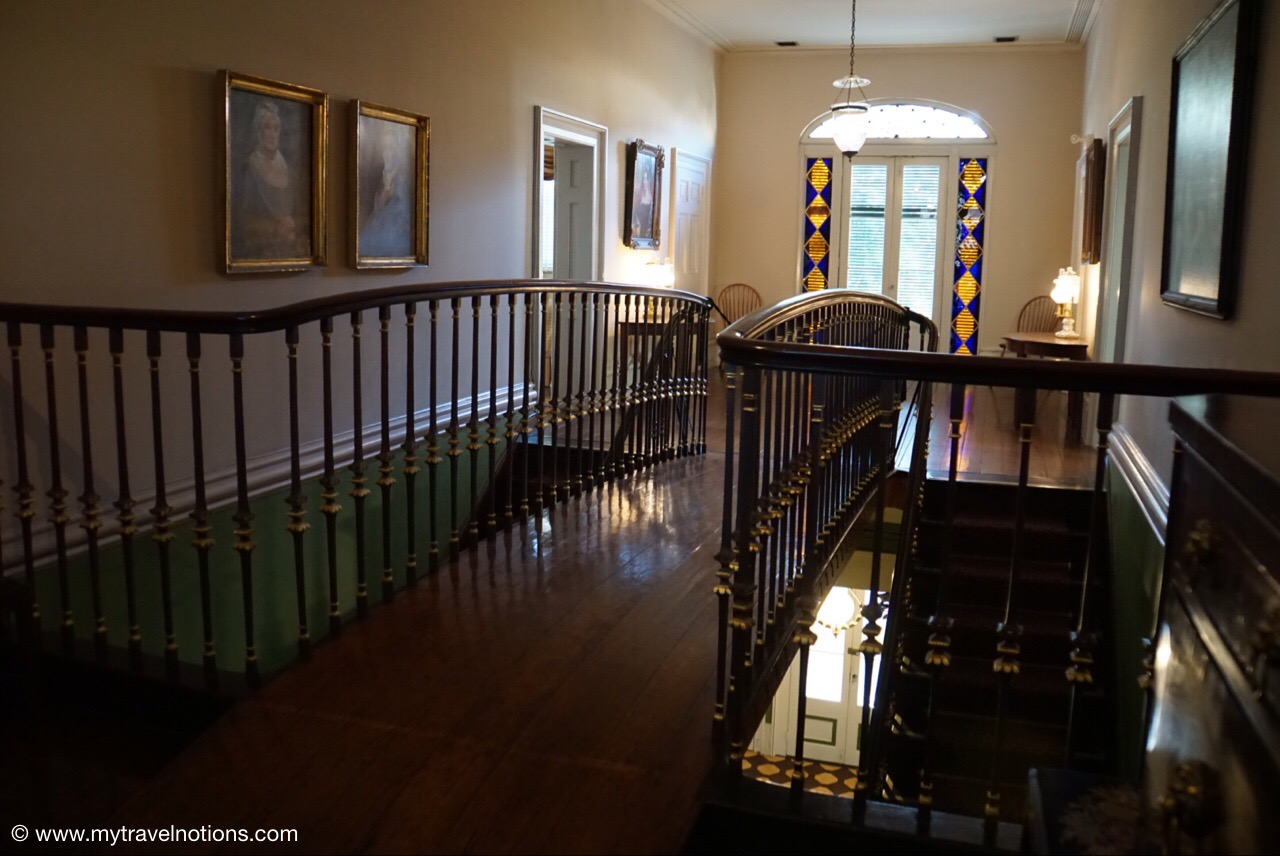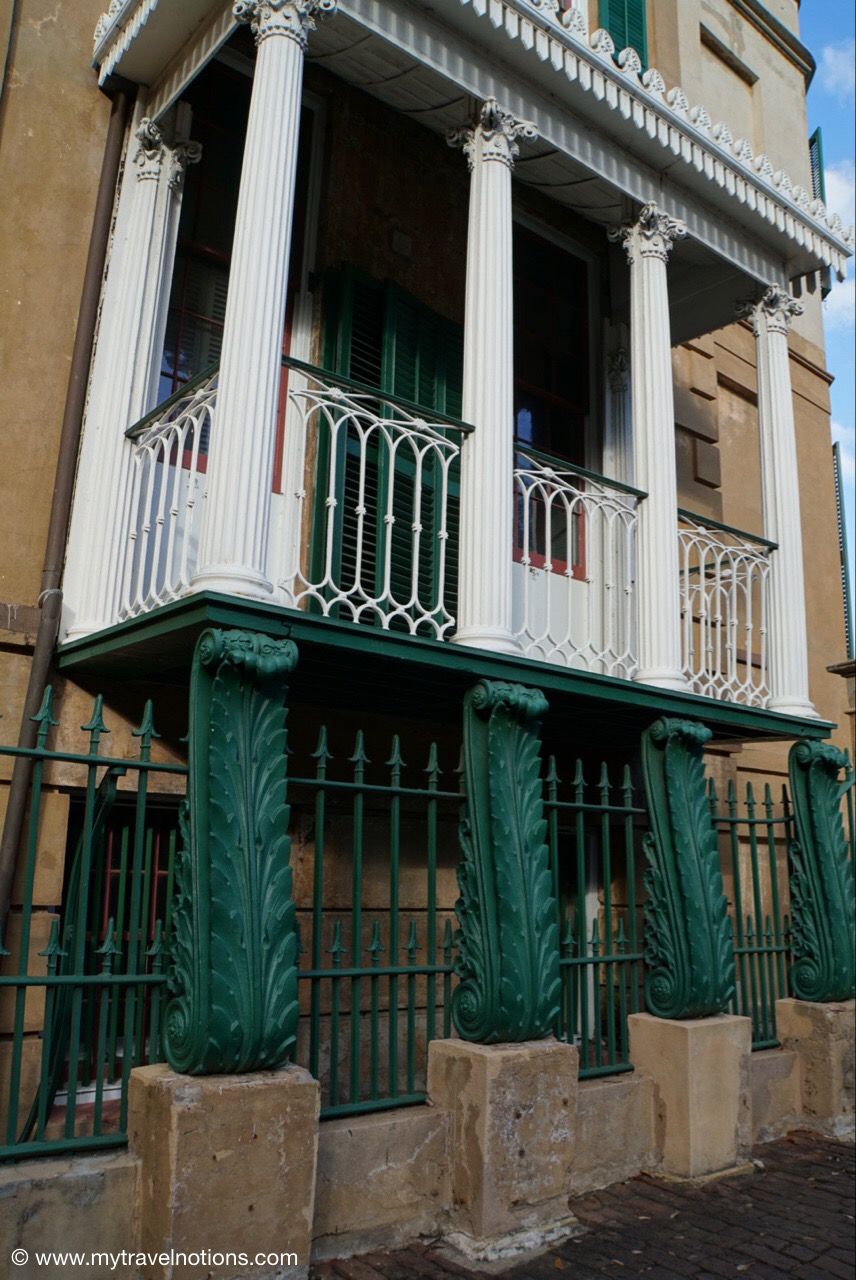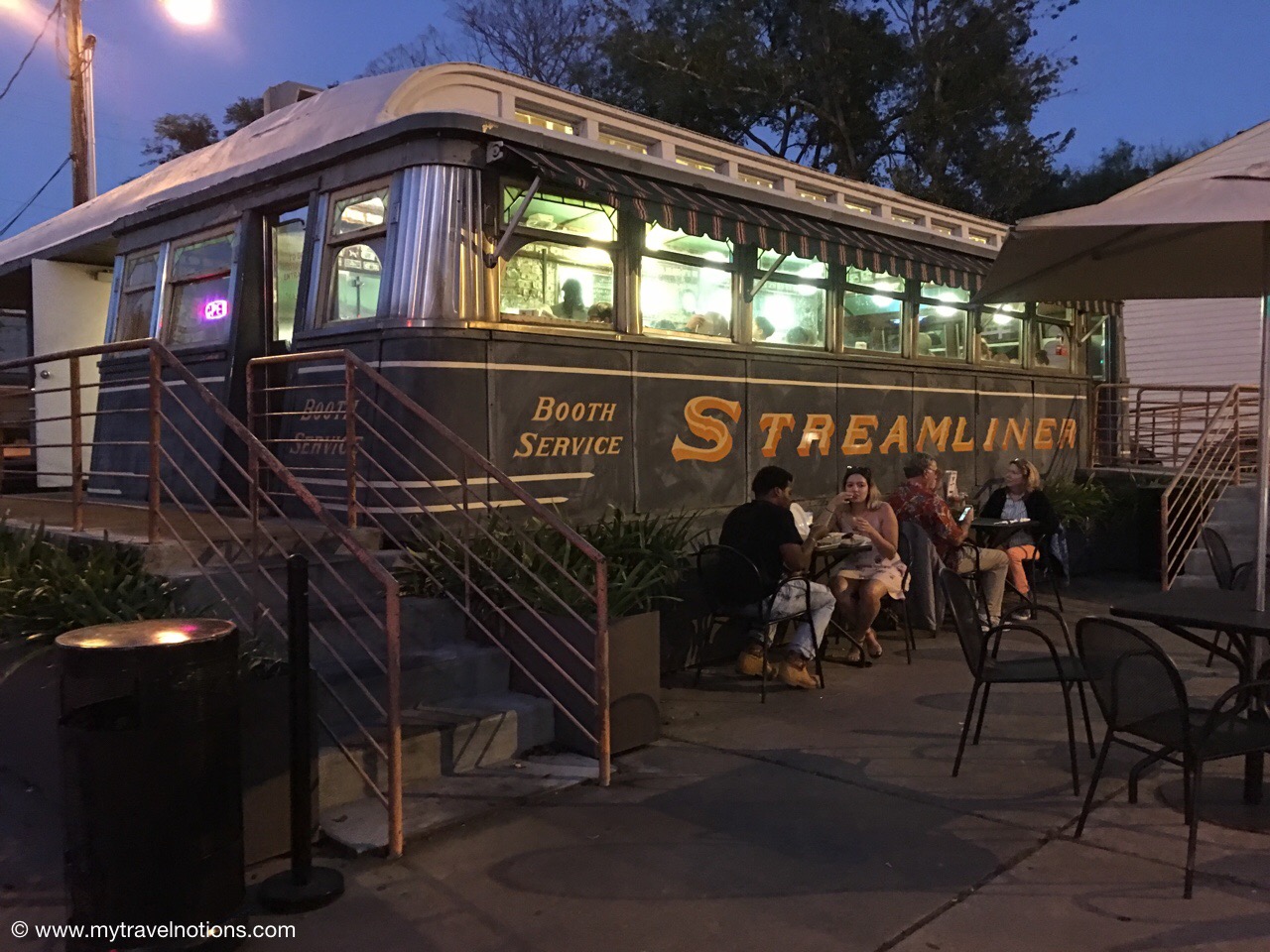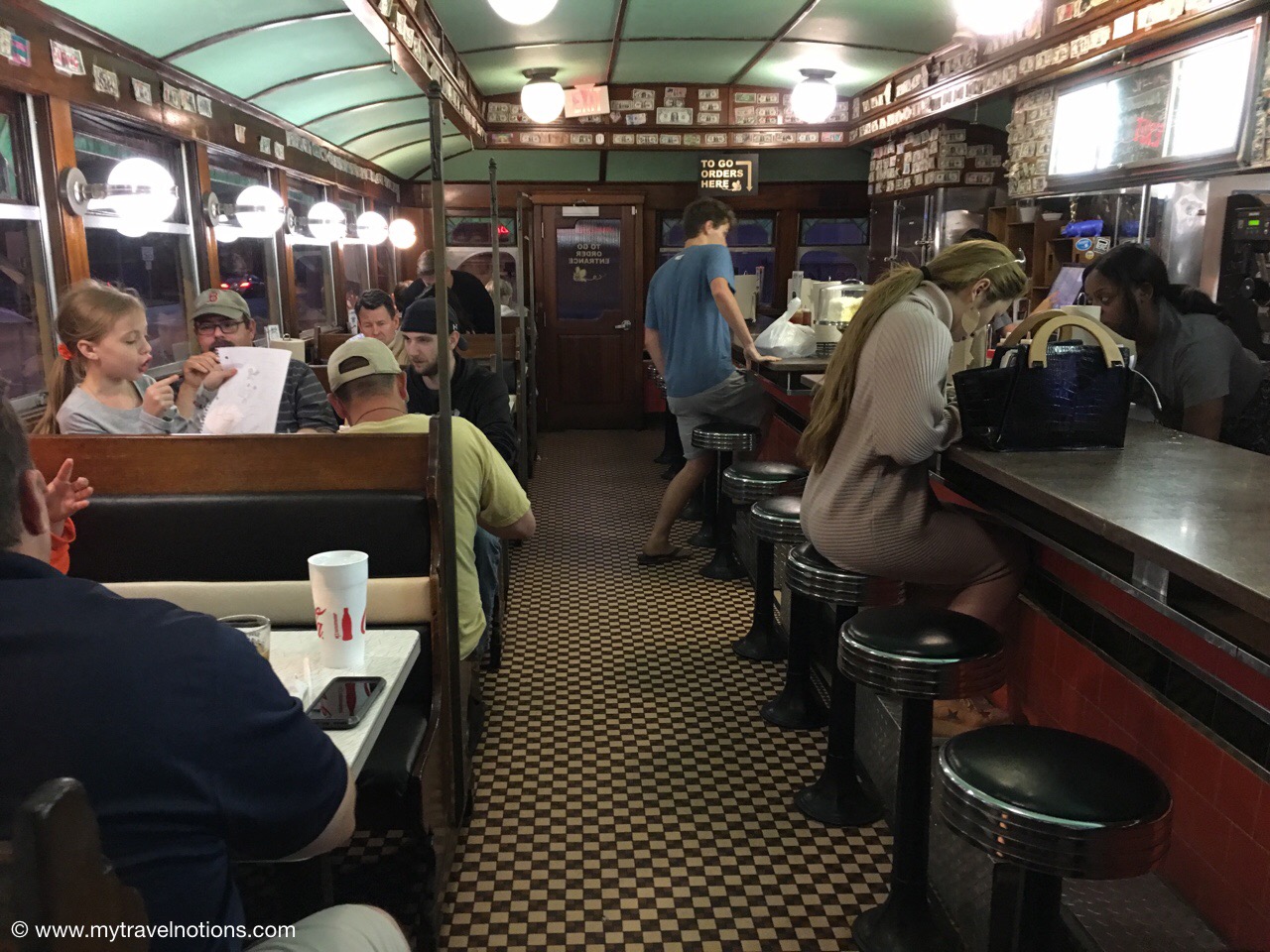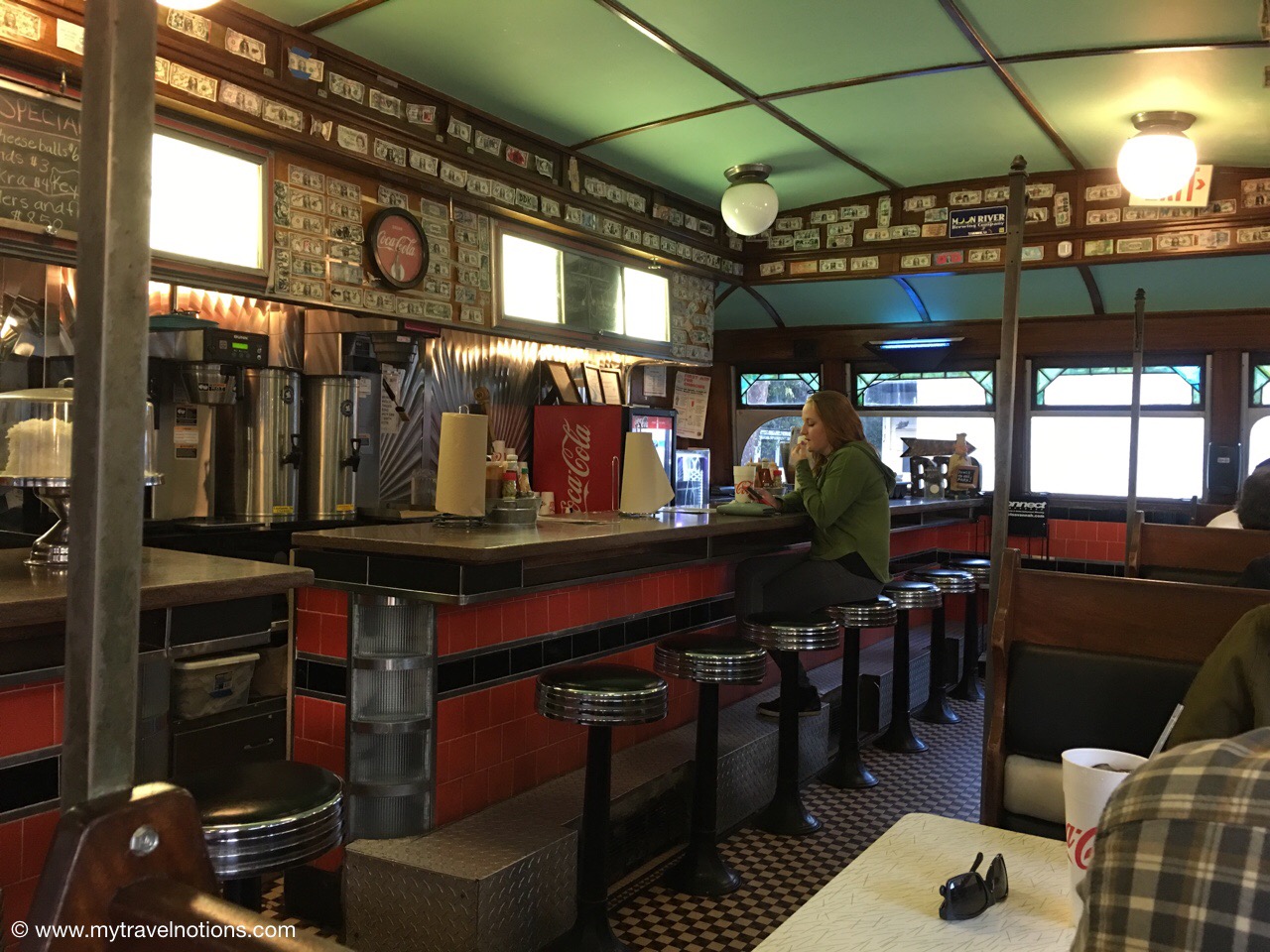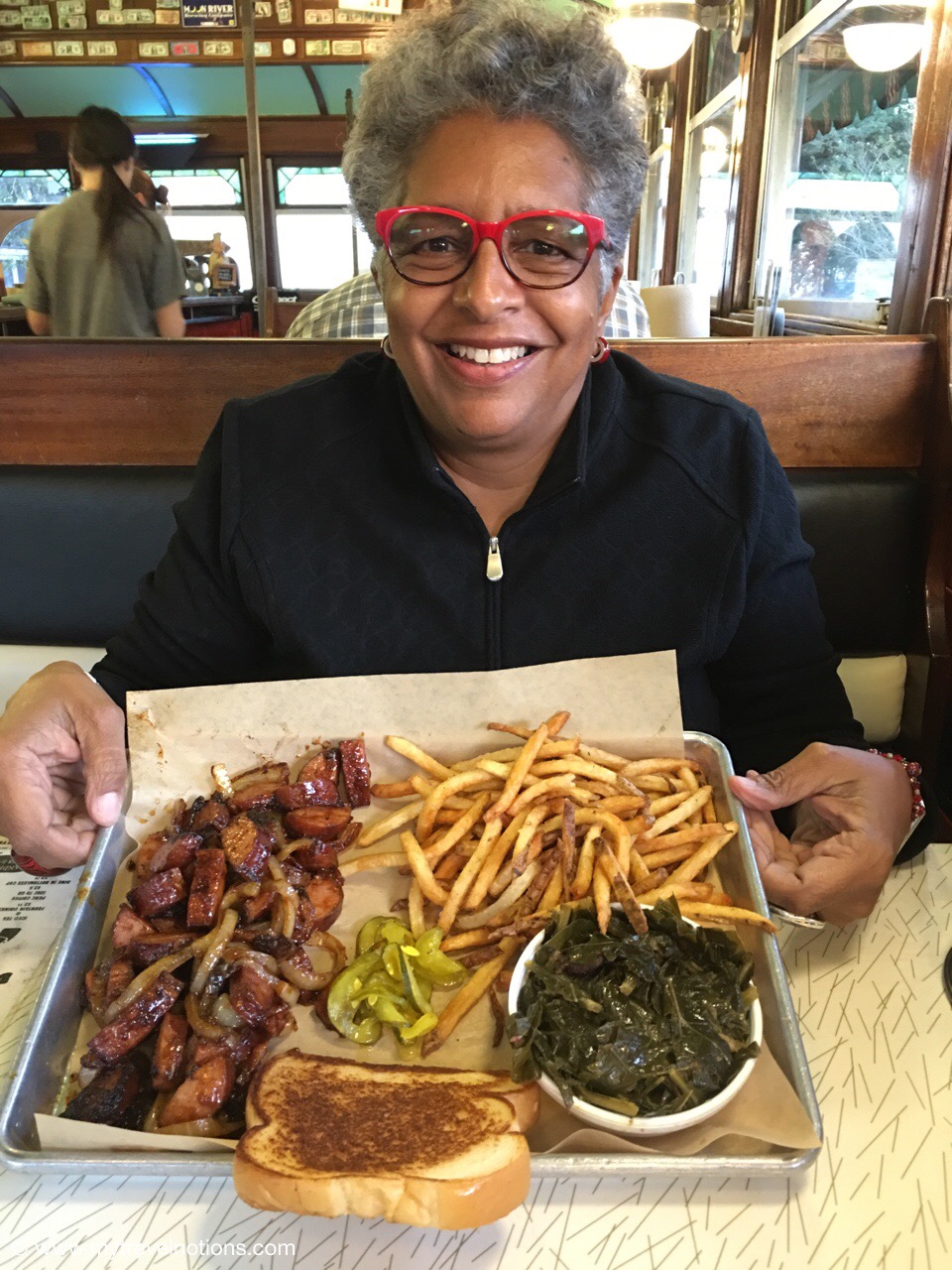 Me getting ready to dig into my smoked sausage smothered in onions, fries and collard greens at Sandfly Bar-B-Que in Savannah, Georgia. Oct. 18, 2017
It's considered to have the largest National Historic Landmark District in the U.S. but really Savannah, Georgia, has the most trees I've ever seen embellishing a city. I love trees and in Savannah, live oak trees dot just about every historic neighborhood and pretty much all of its squares.
Yes, Savannah has squares because in 1733, the city's founder, General James Edward Oglethorpe, laid the city out around four open squares with each surrounded by residential and civil blocks. The squares are mini-parks throughout the historical district and are named in honor or in memory of a person or historical event. Many of the squares also contain monuments, markers, memorials, statues, plaques and other tributes. But what they all seem to have in common are trees with that beautiful, but chigger bug inhabited, flowing Spanish moss and other greenery that make the squares a very peaceful place to sit and ponder life's most deepest mysteries in the cool shade of the trees.
Along with its 22 squares and trees, Savannah also has a countless number of the most gorgeous houses and trees.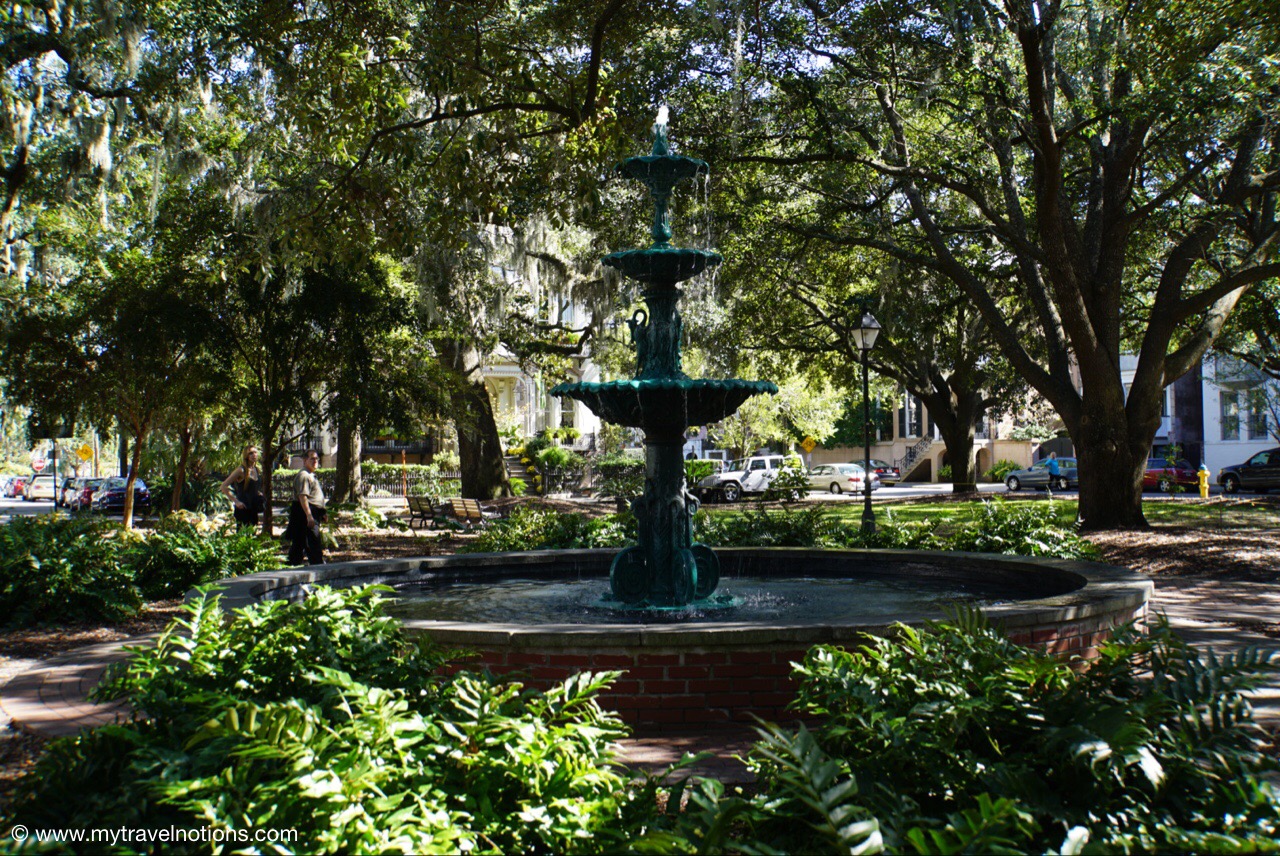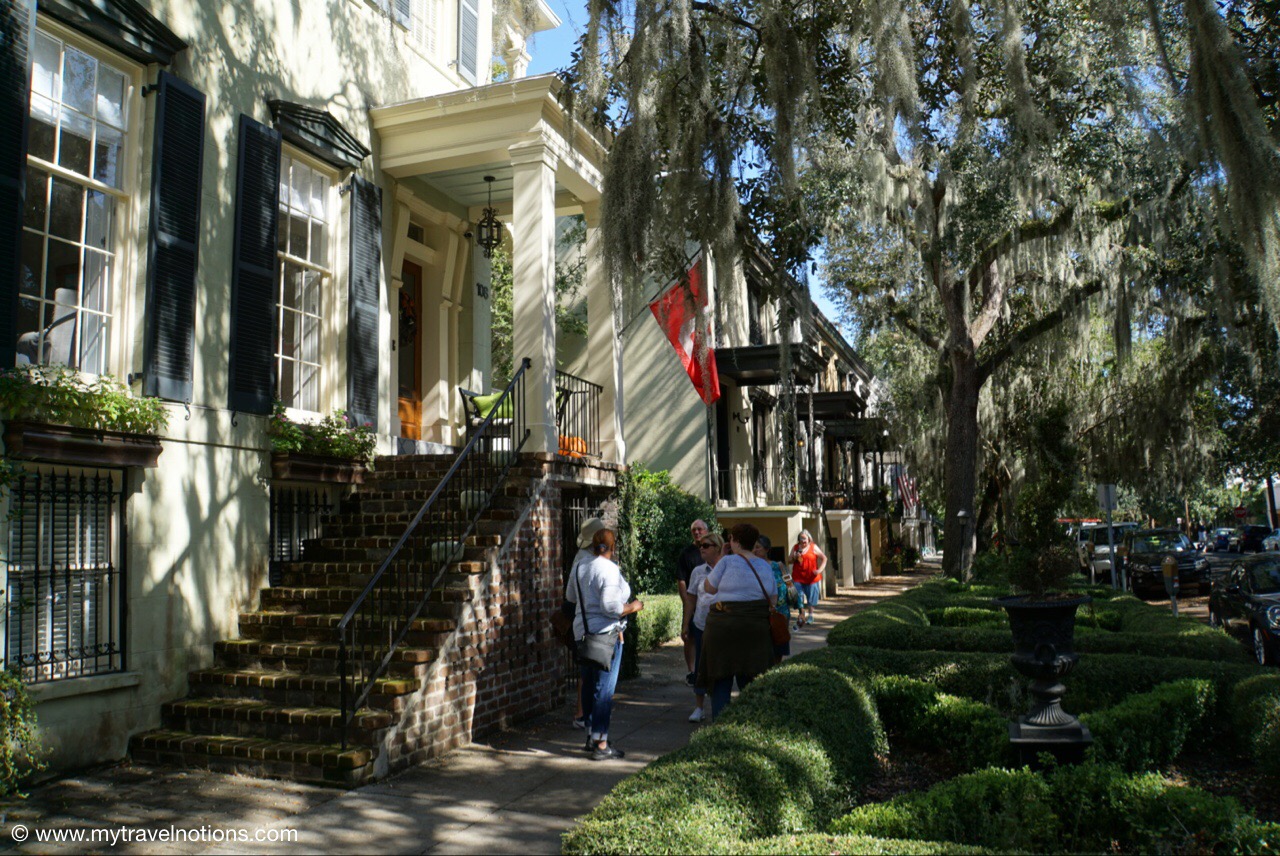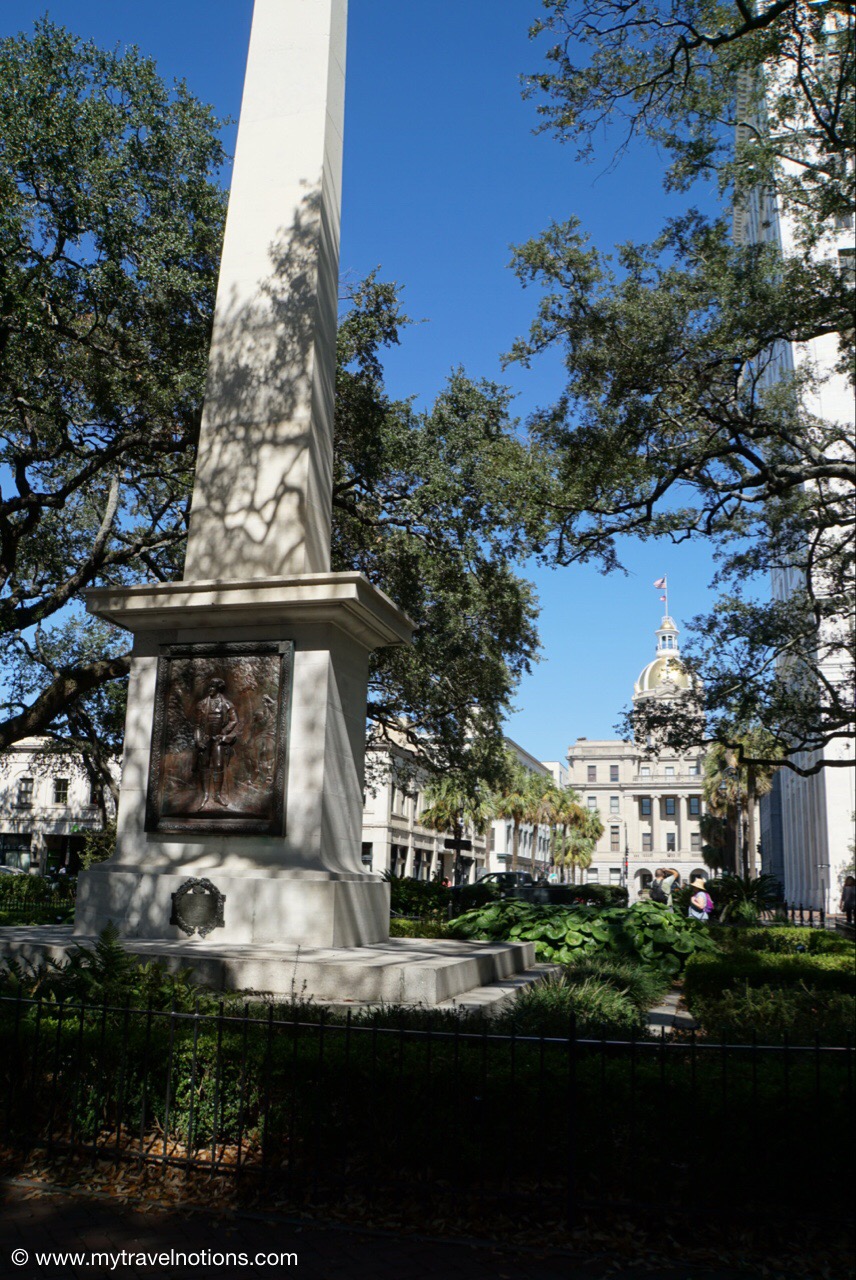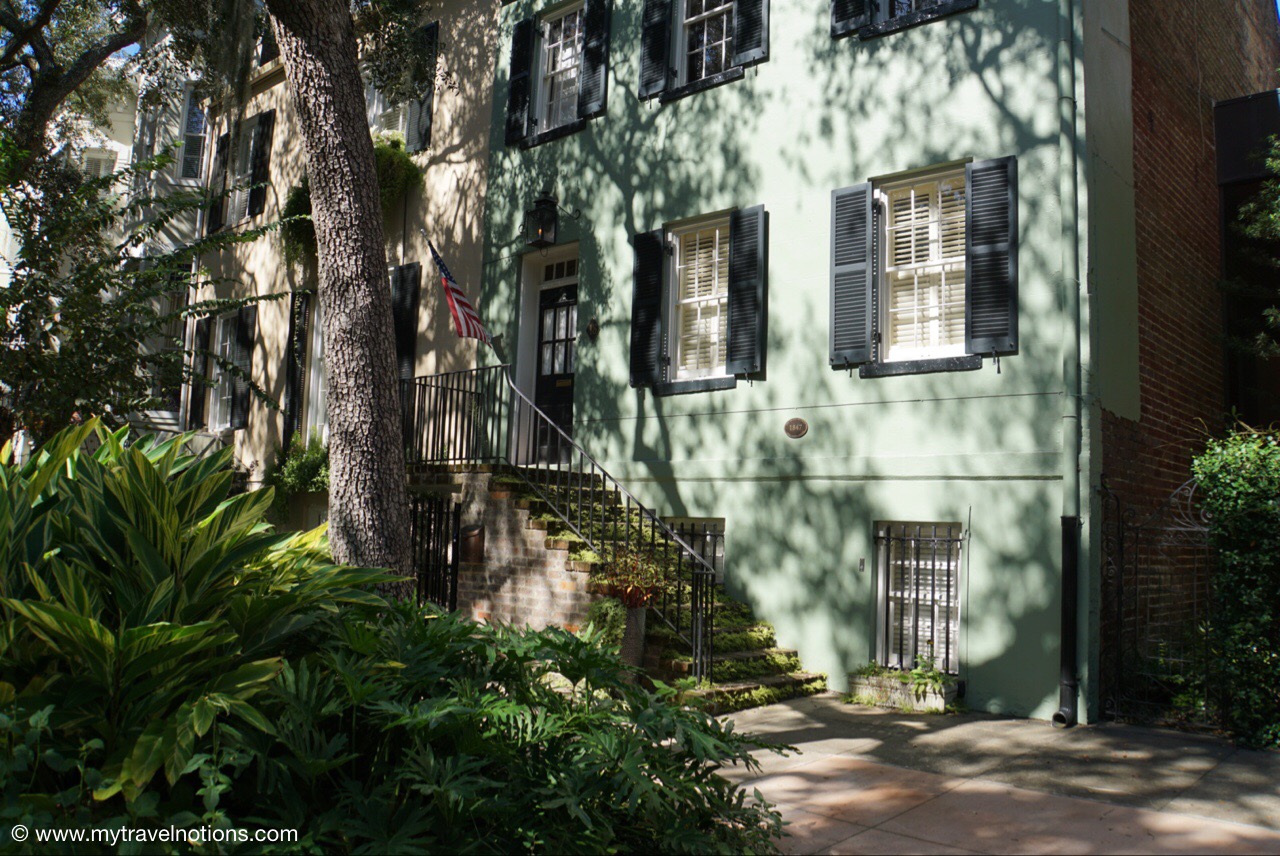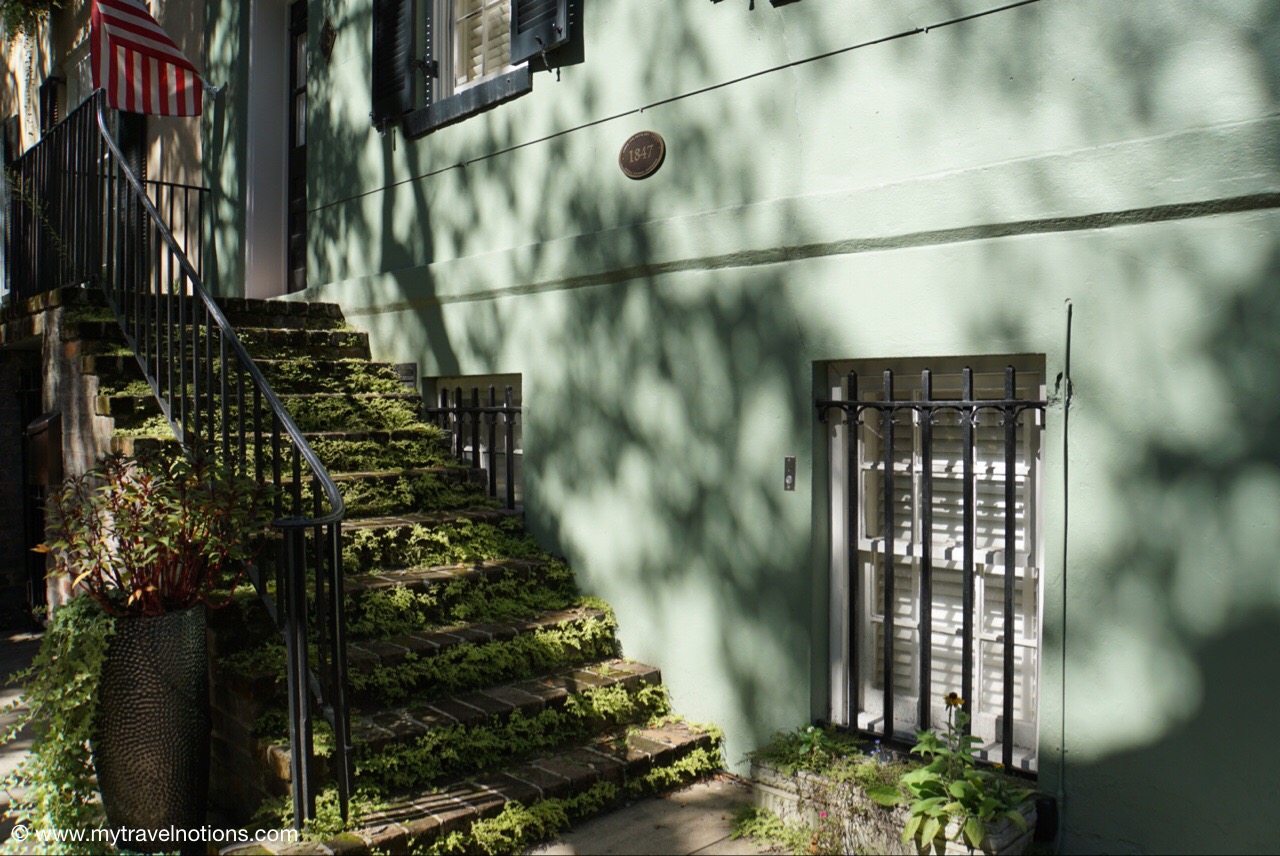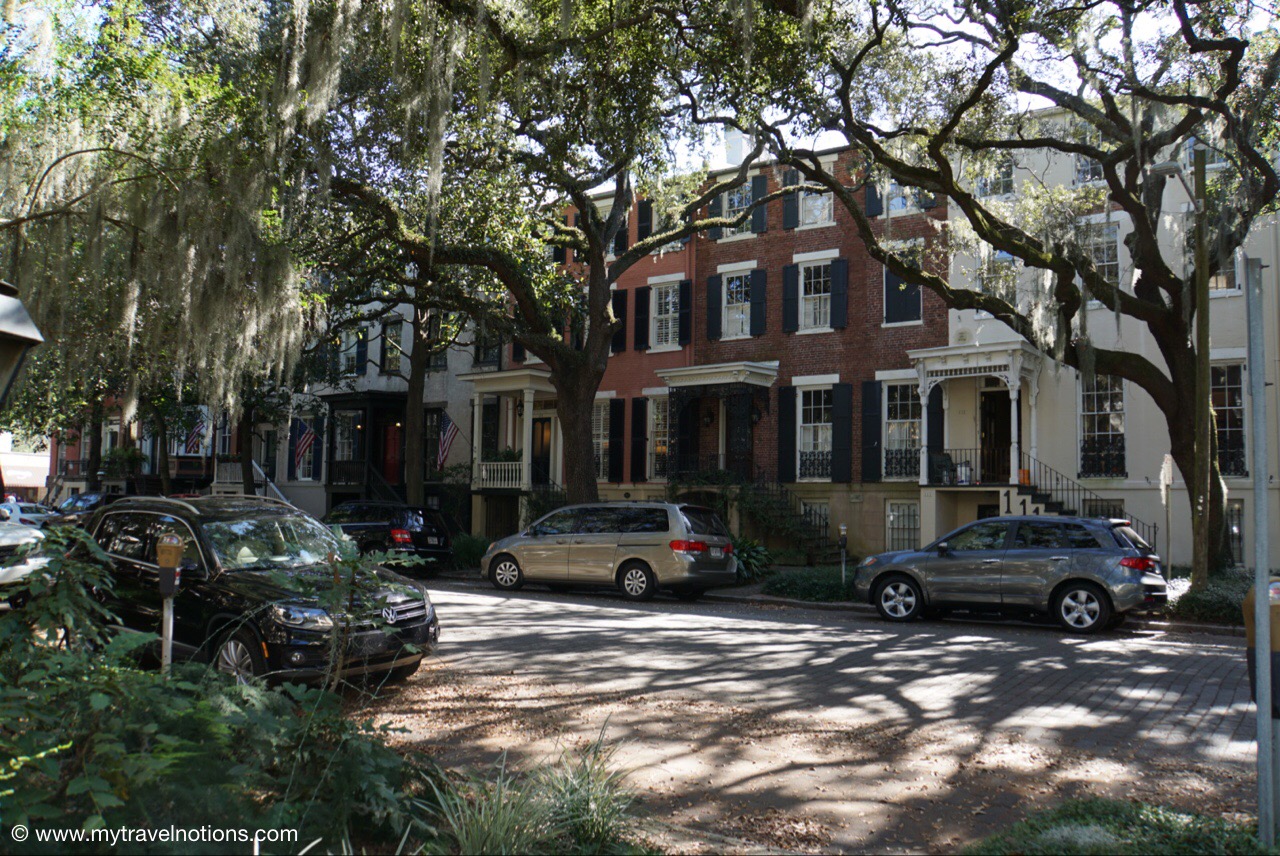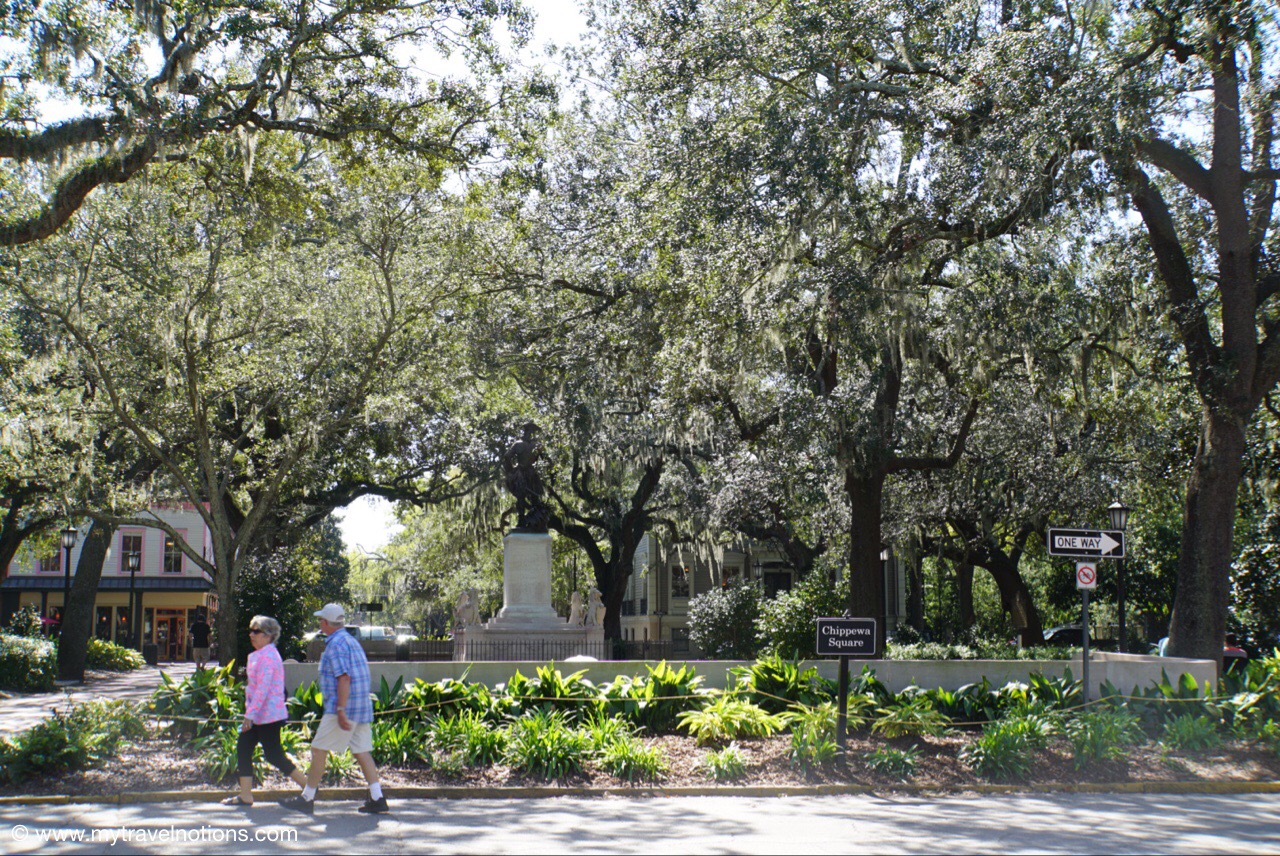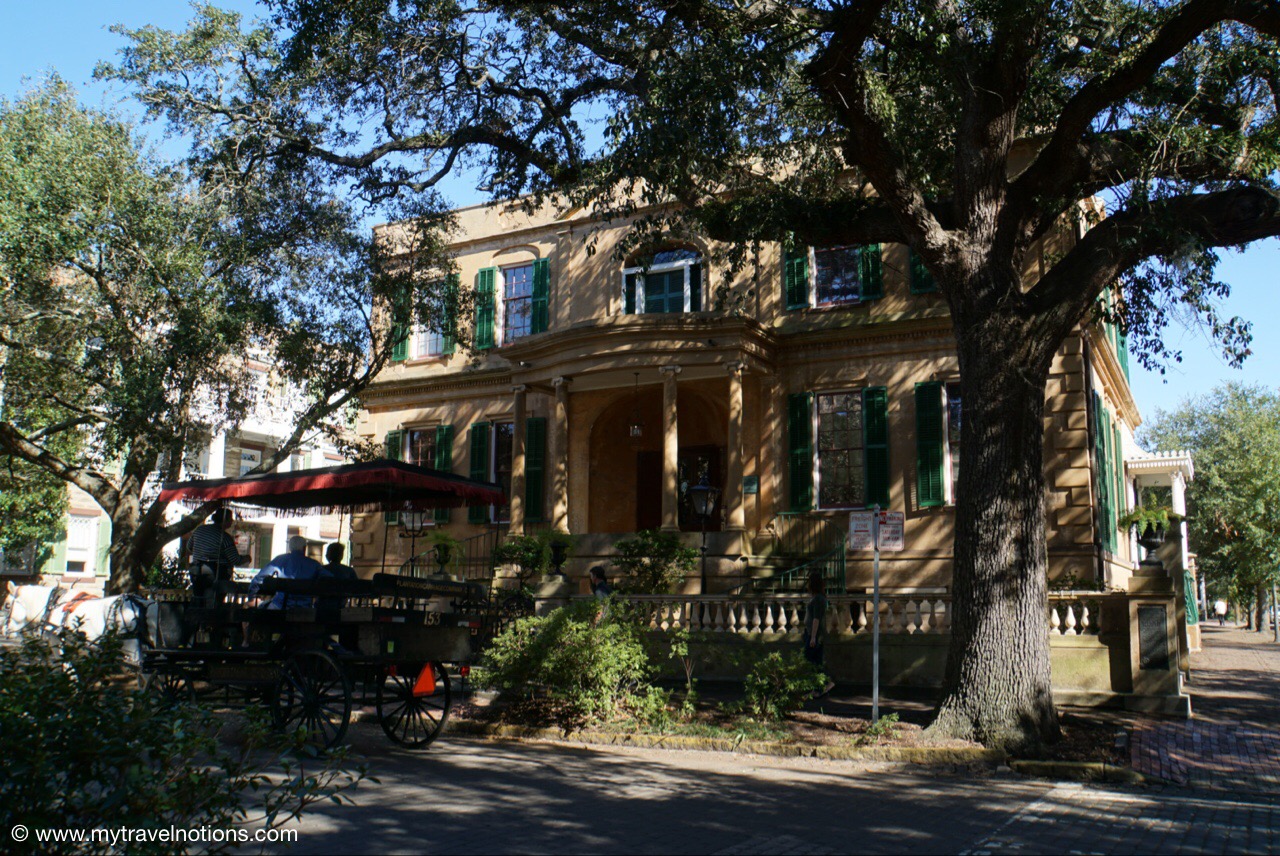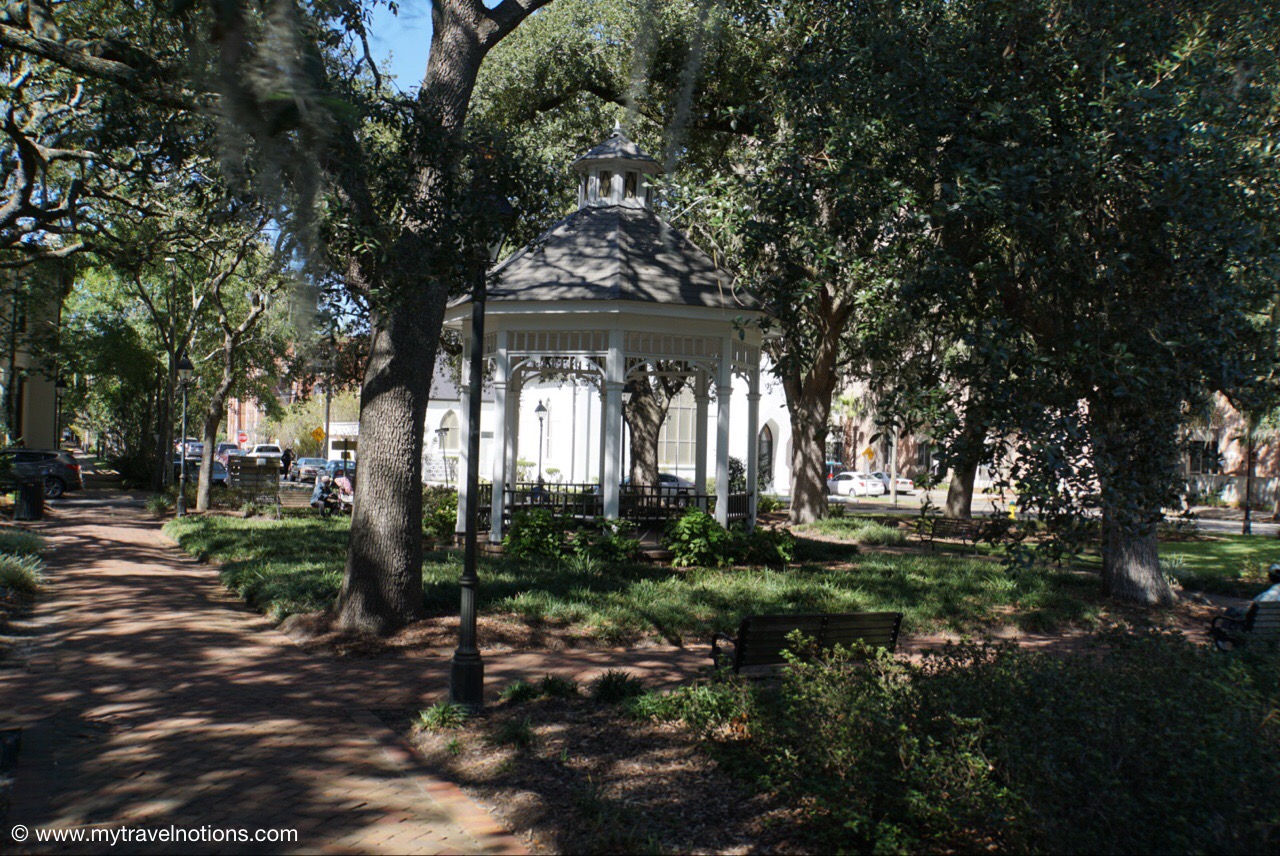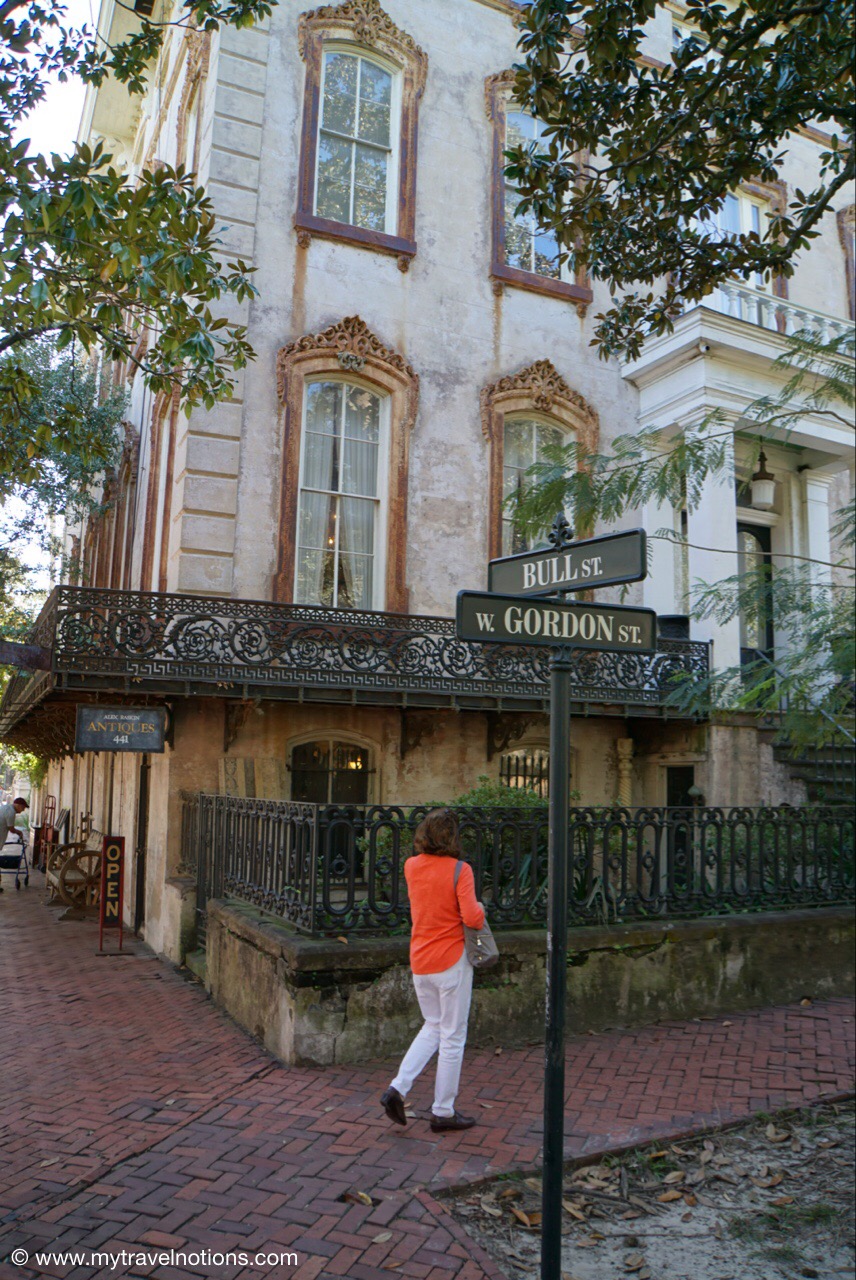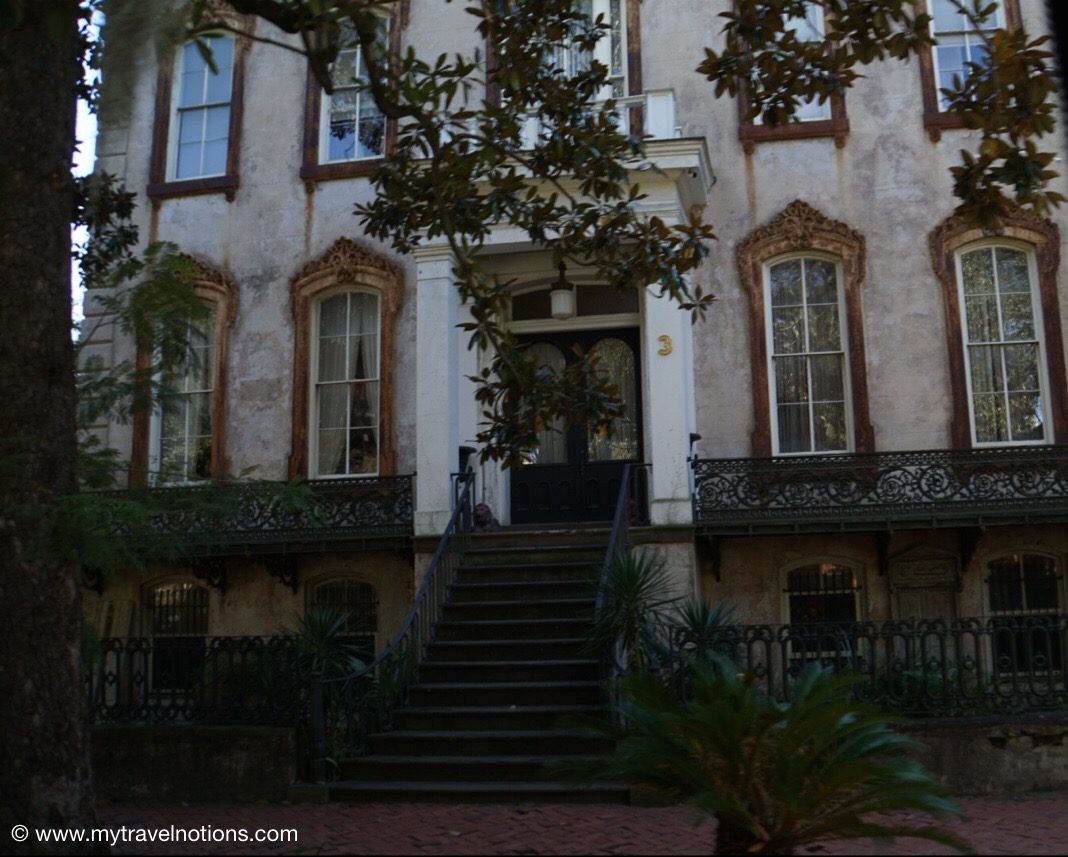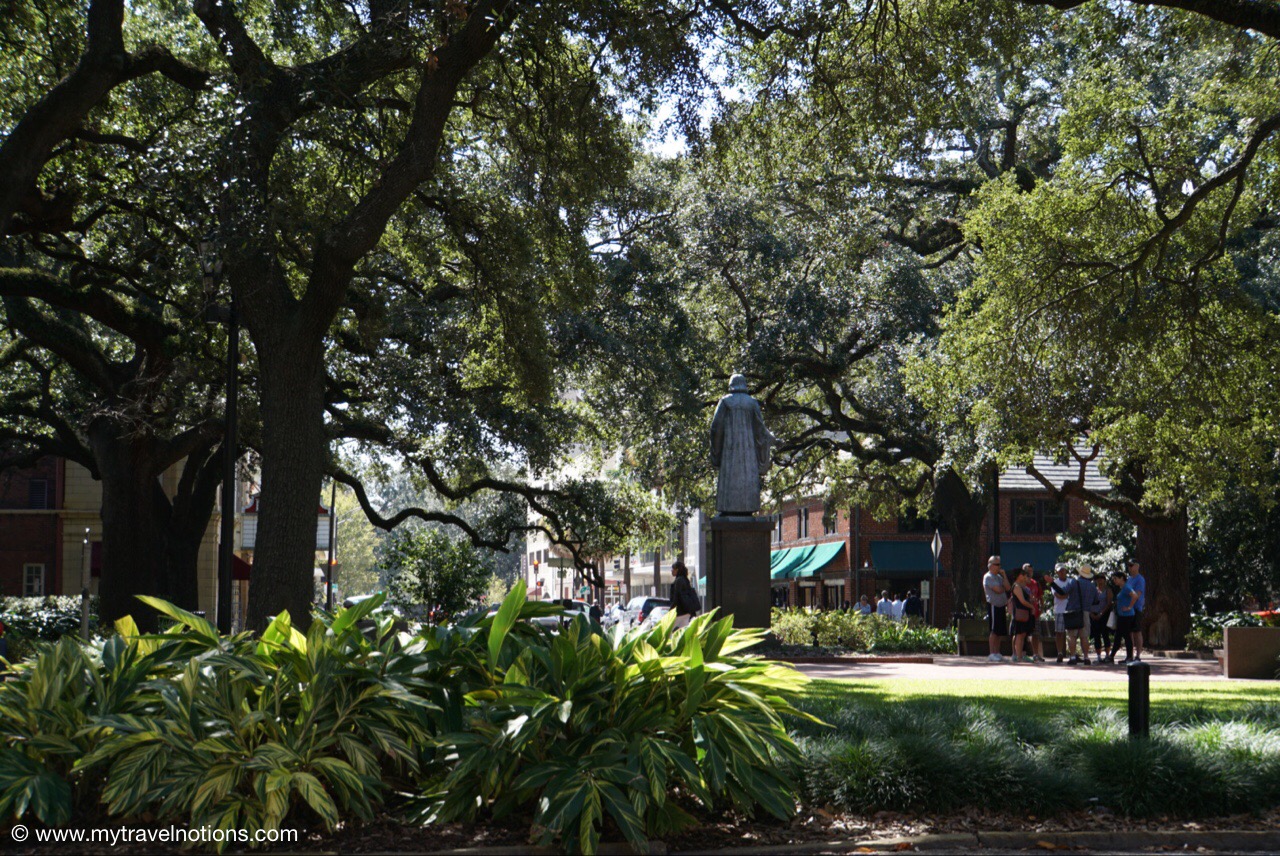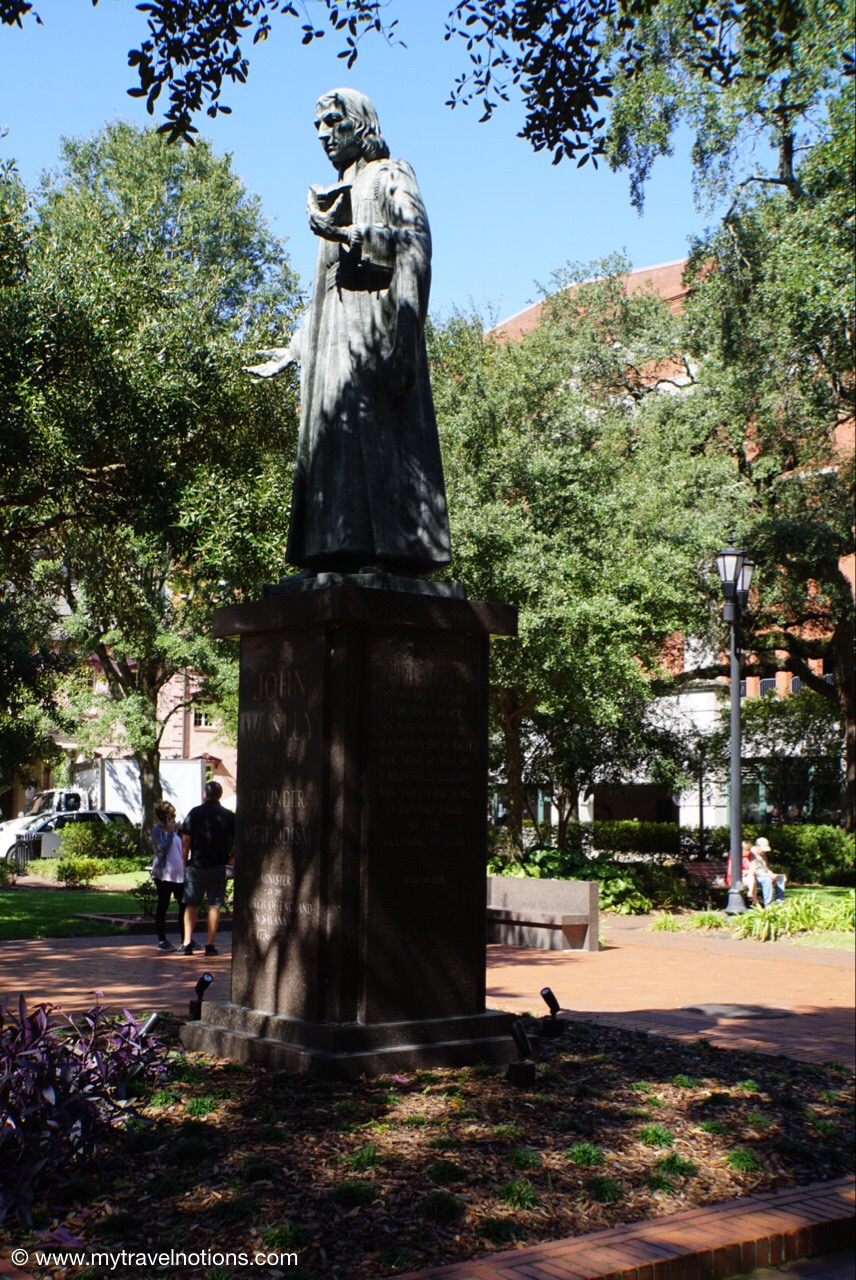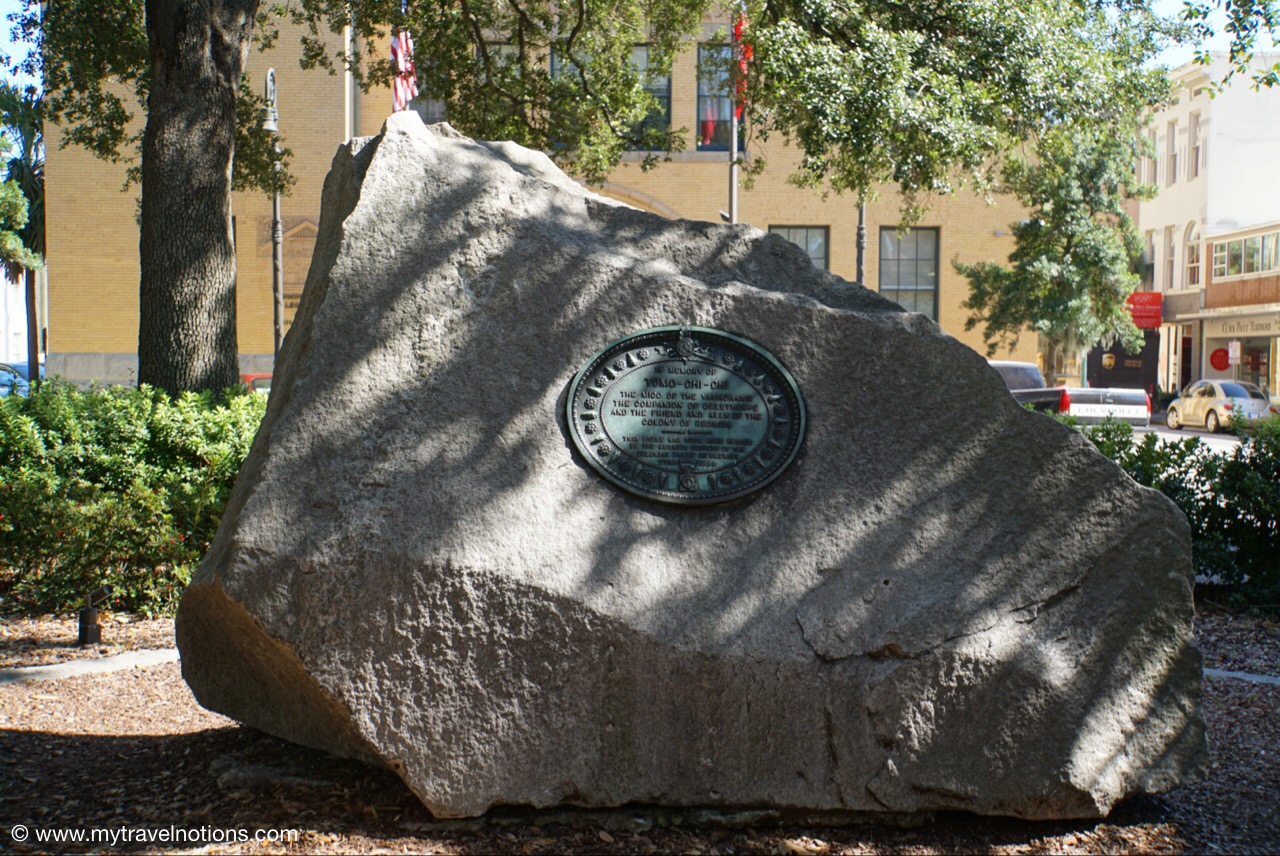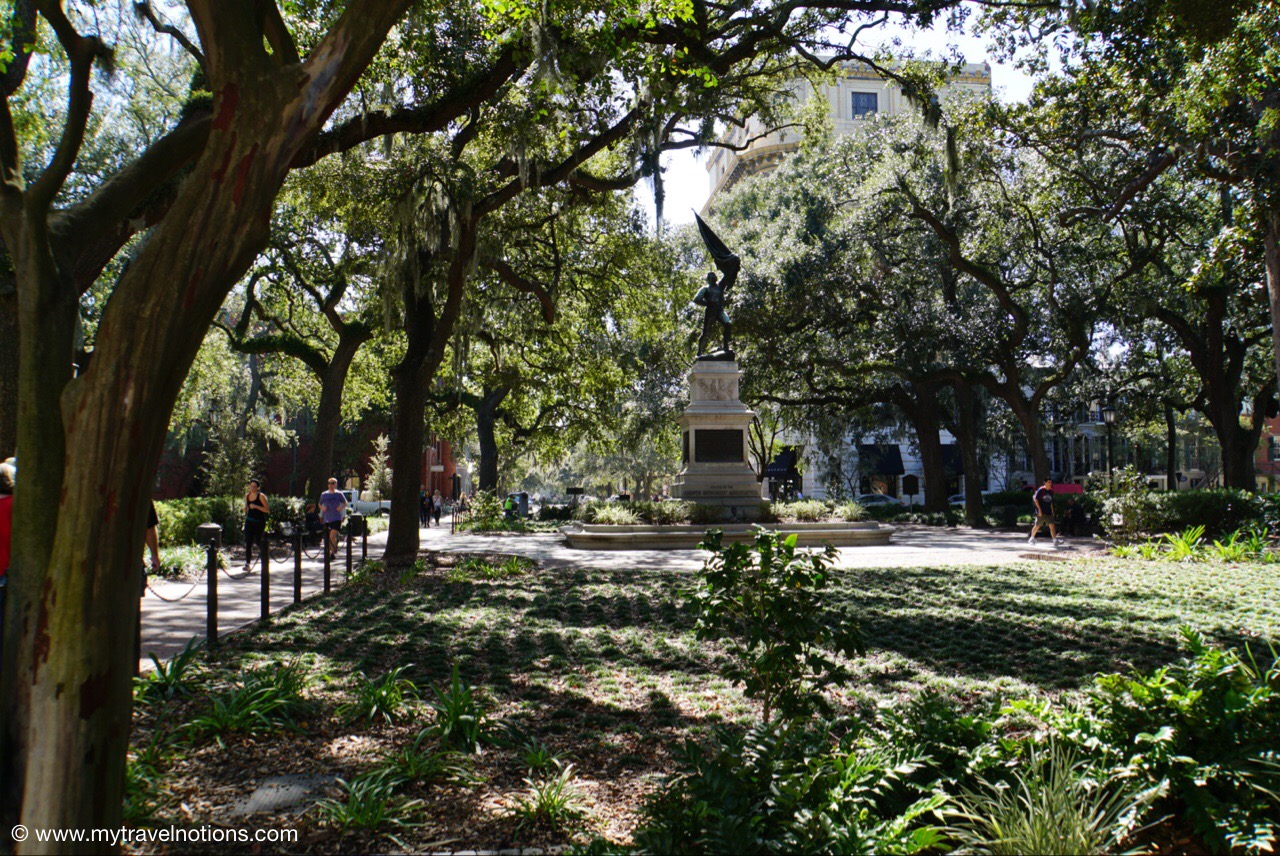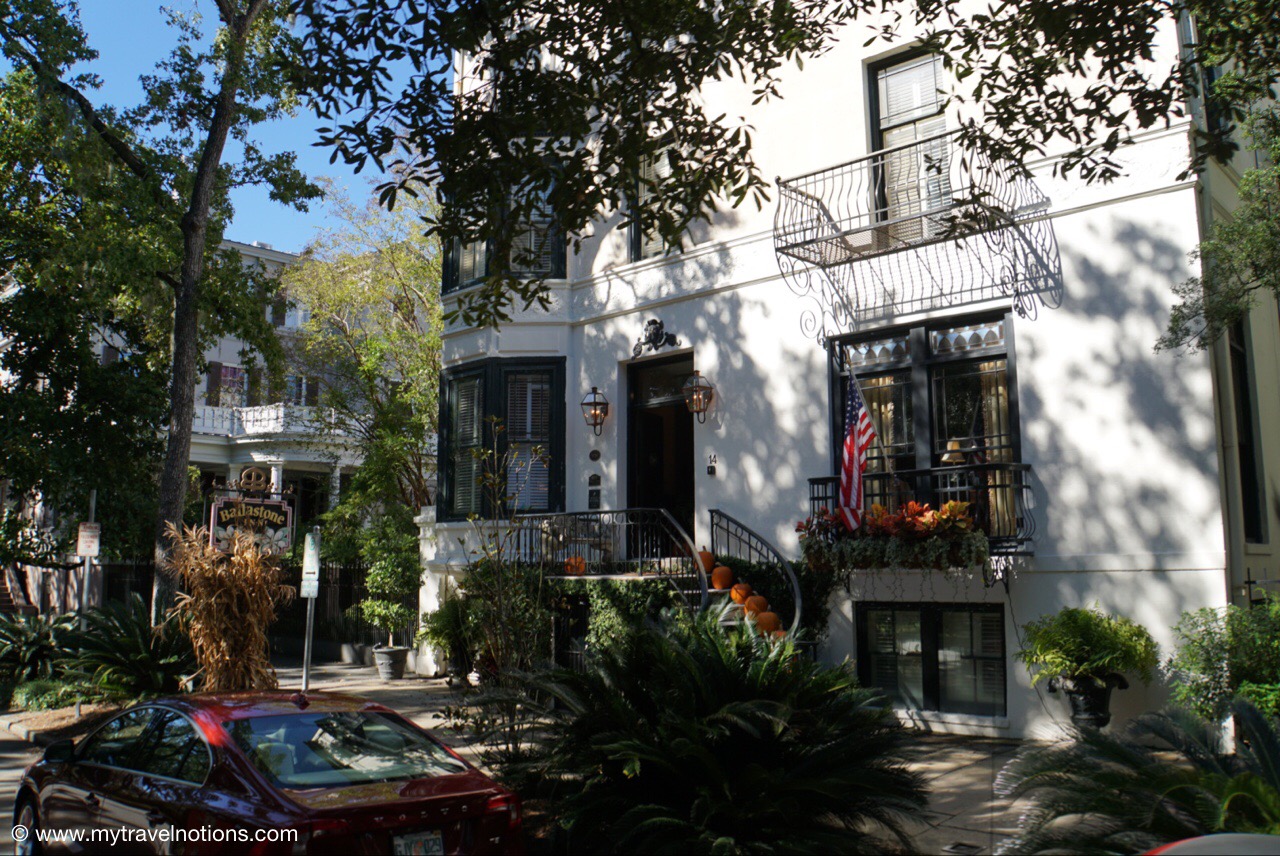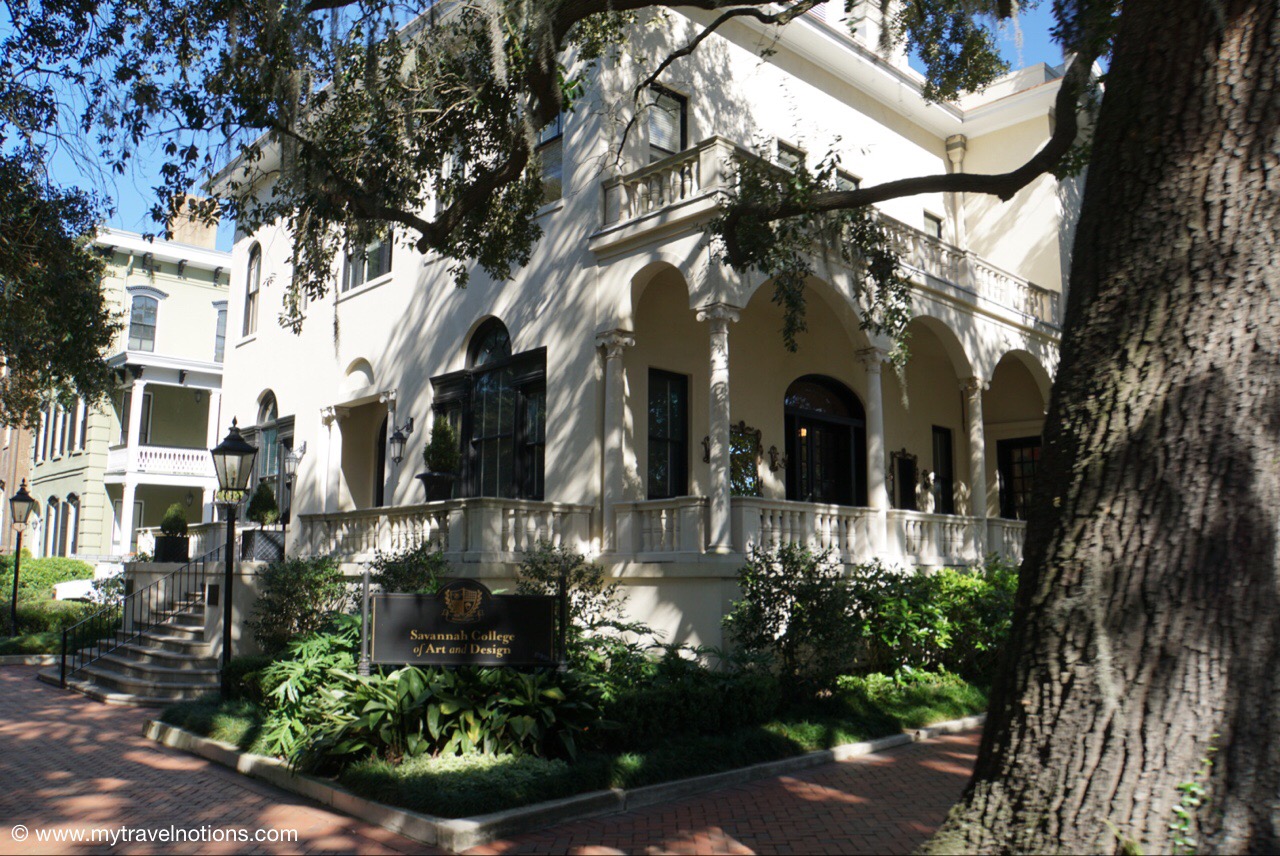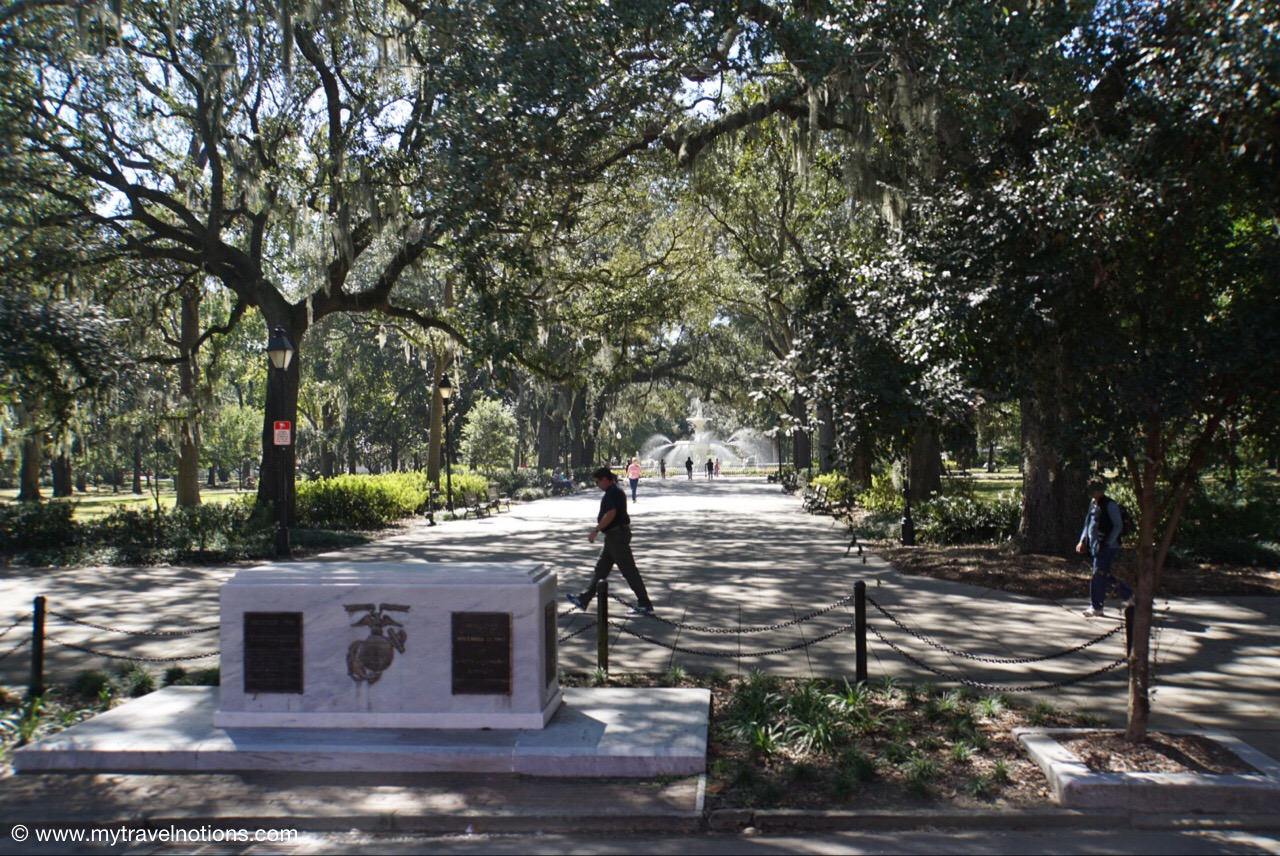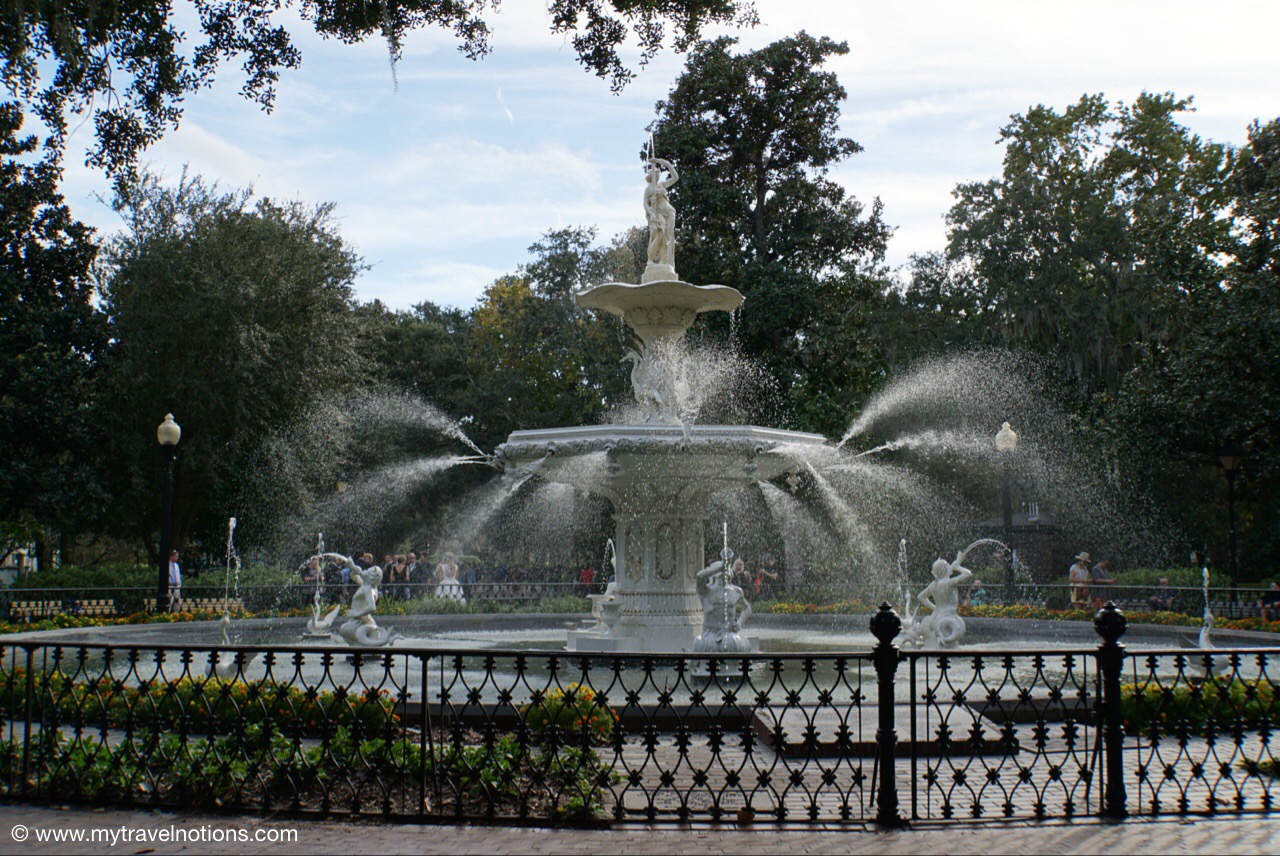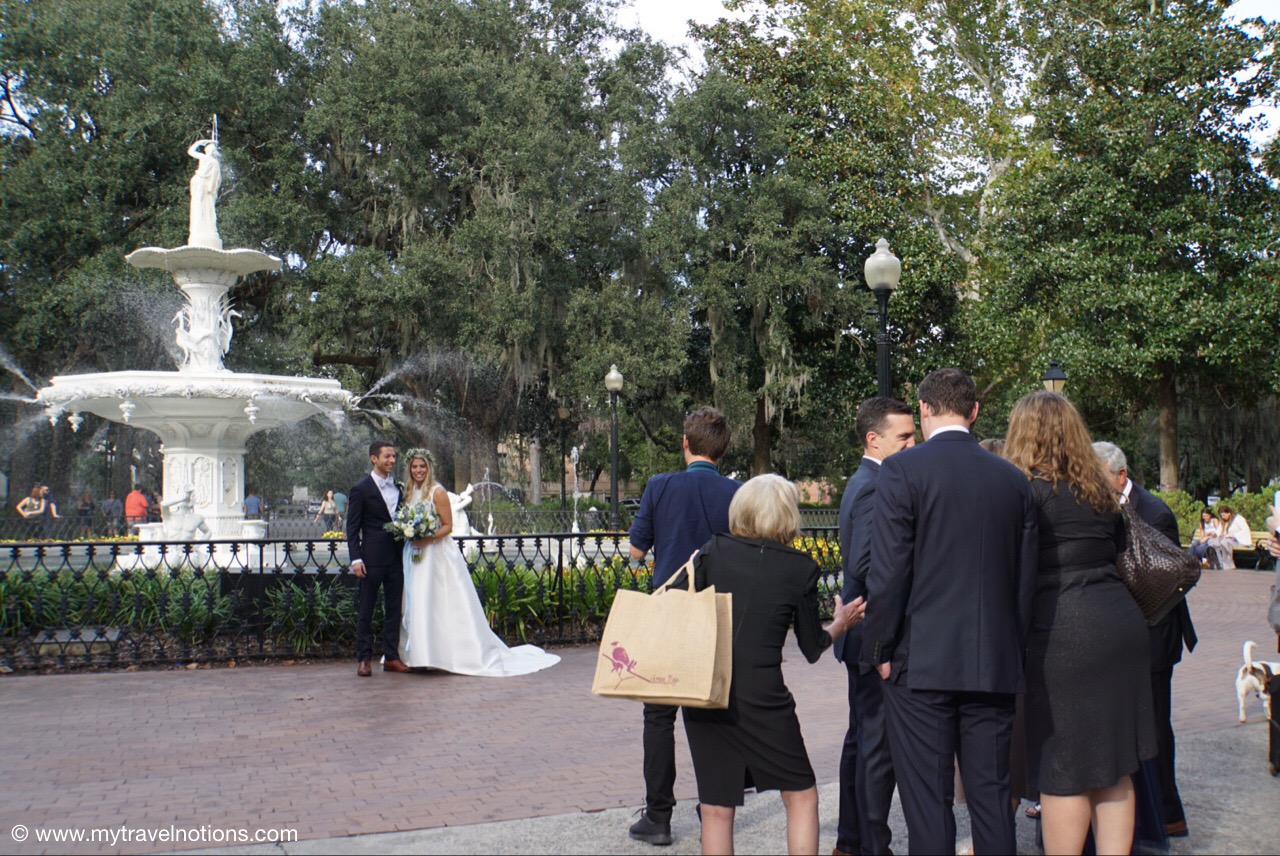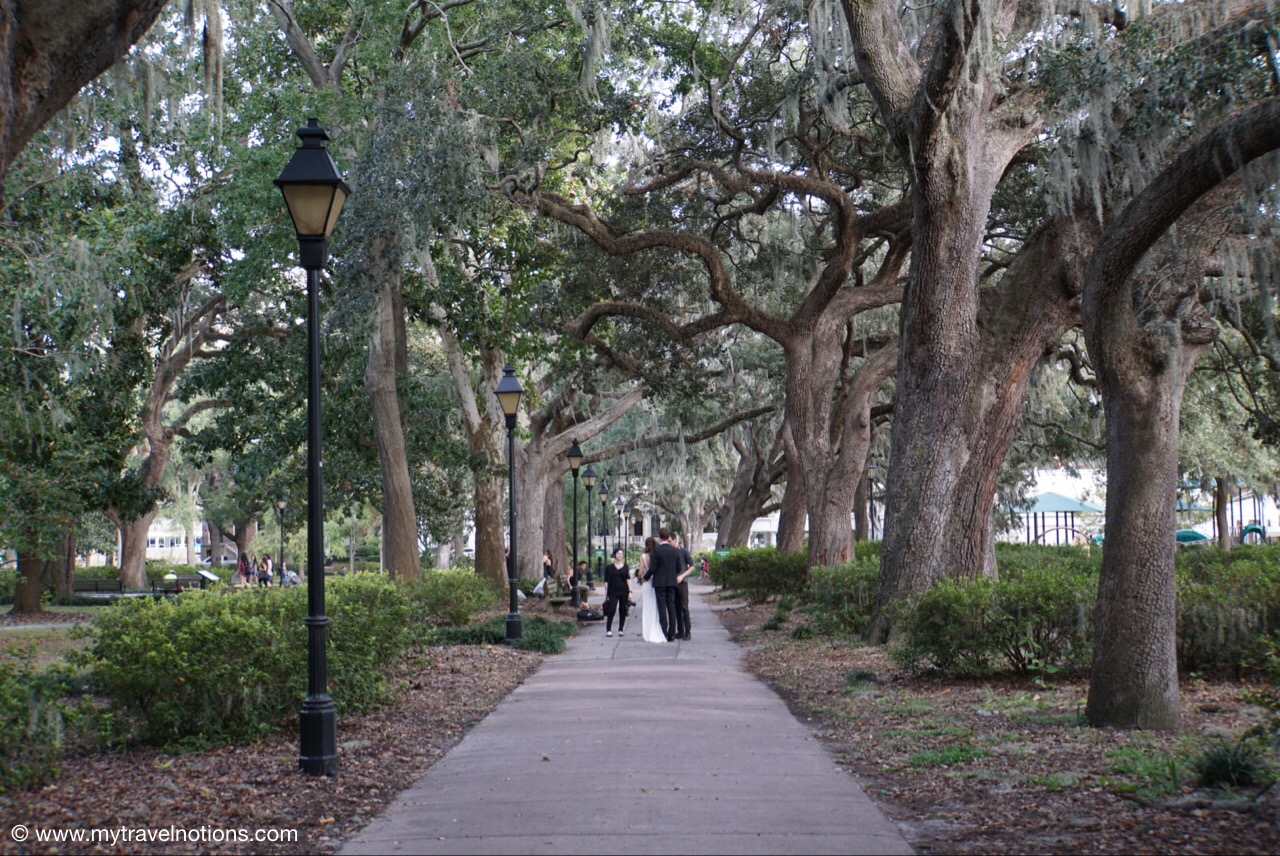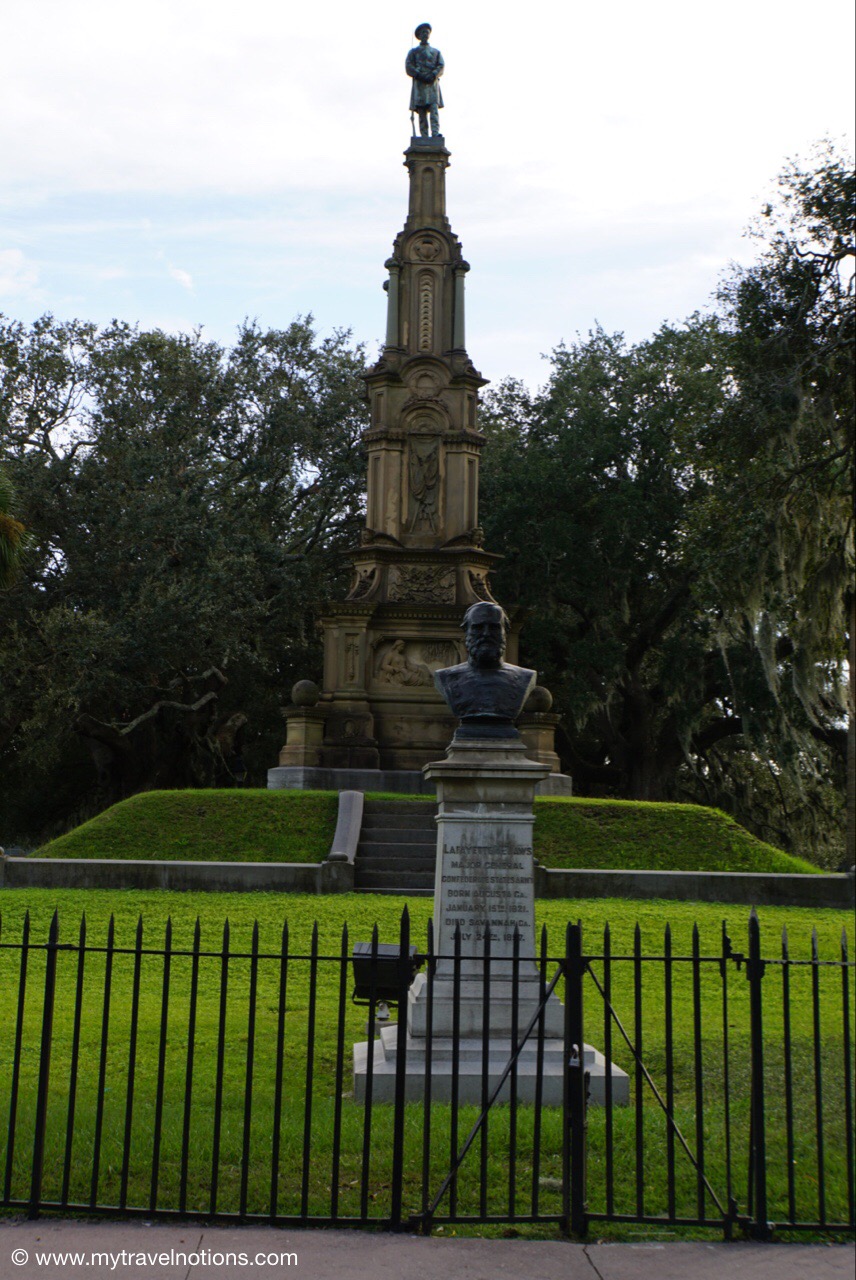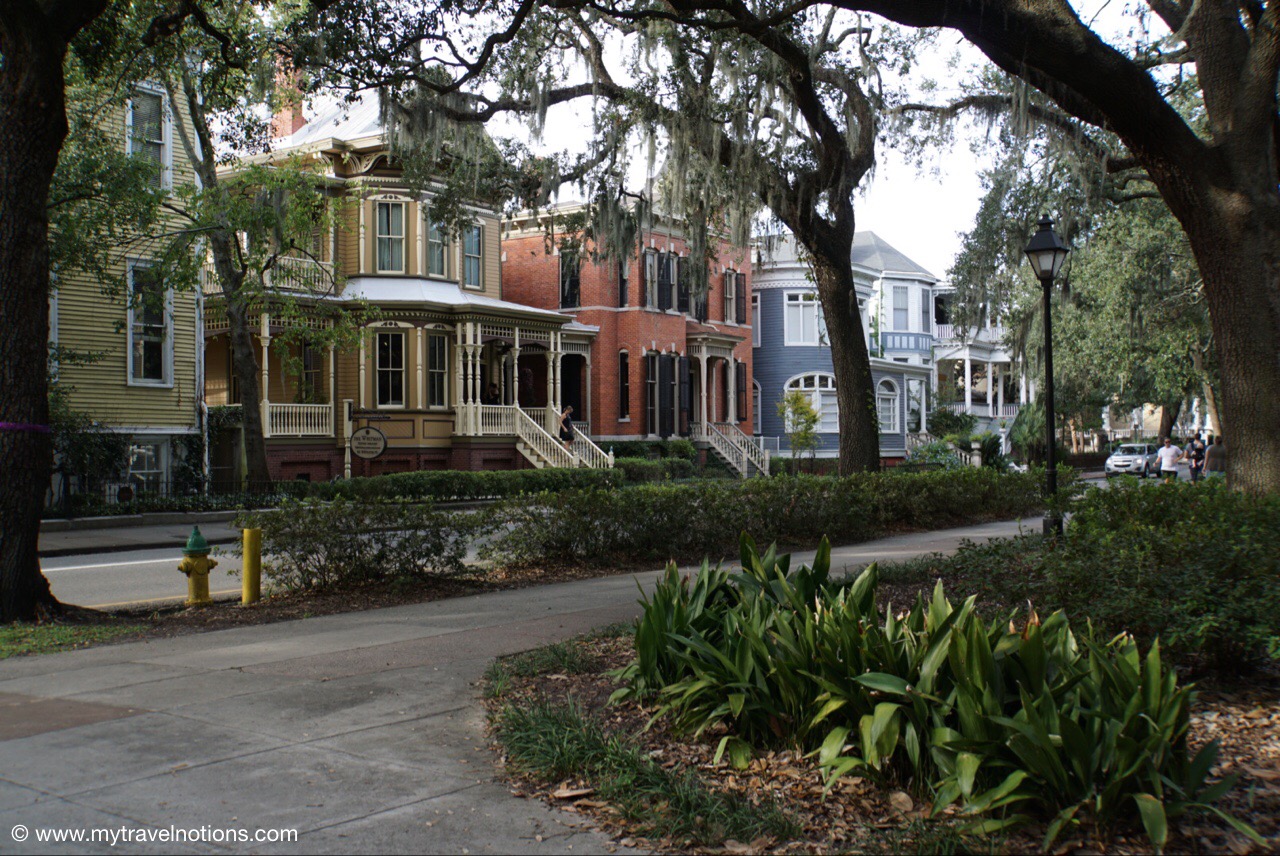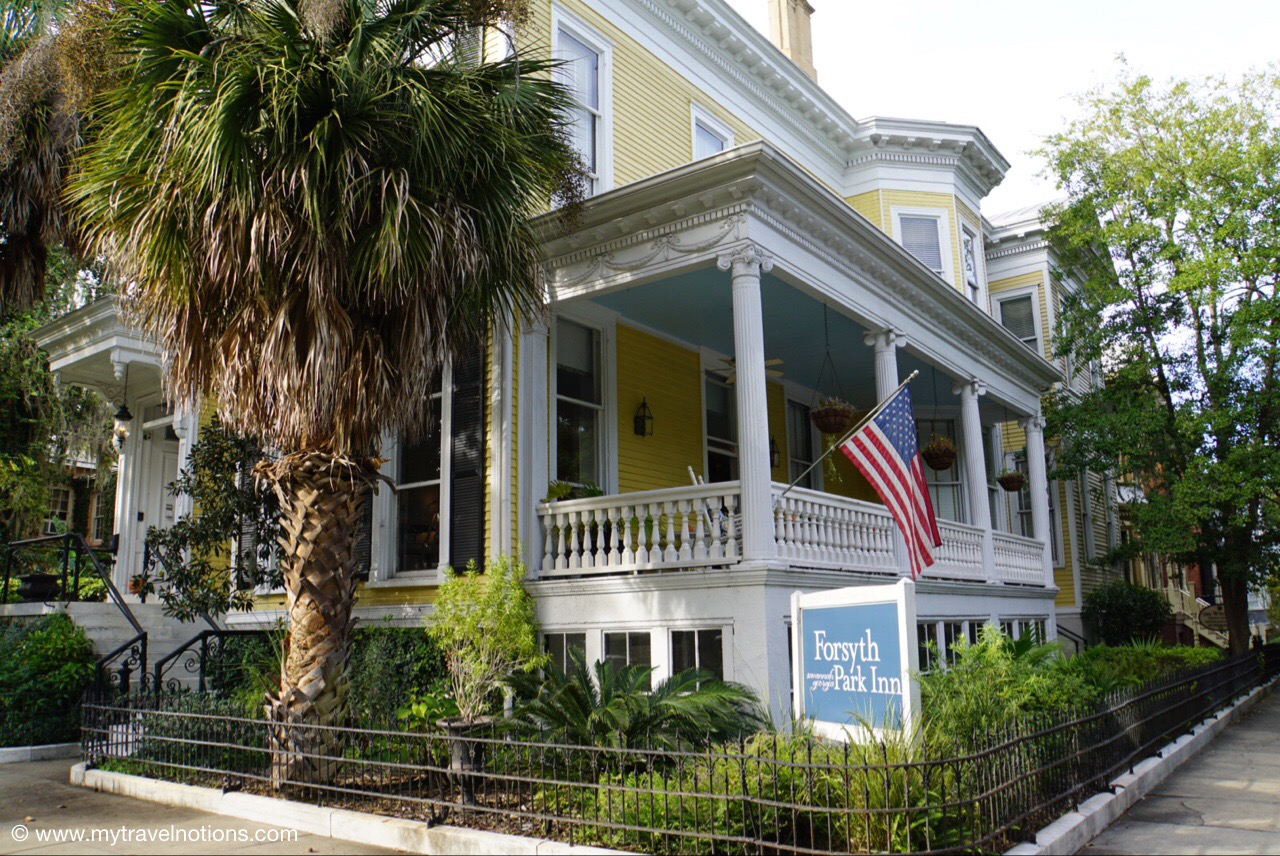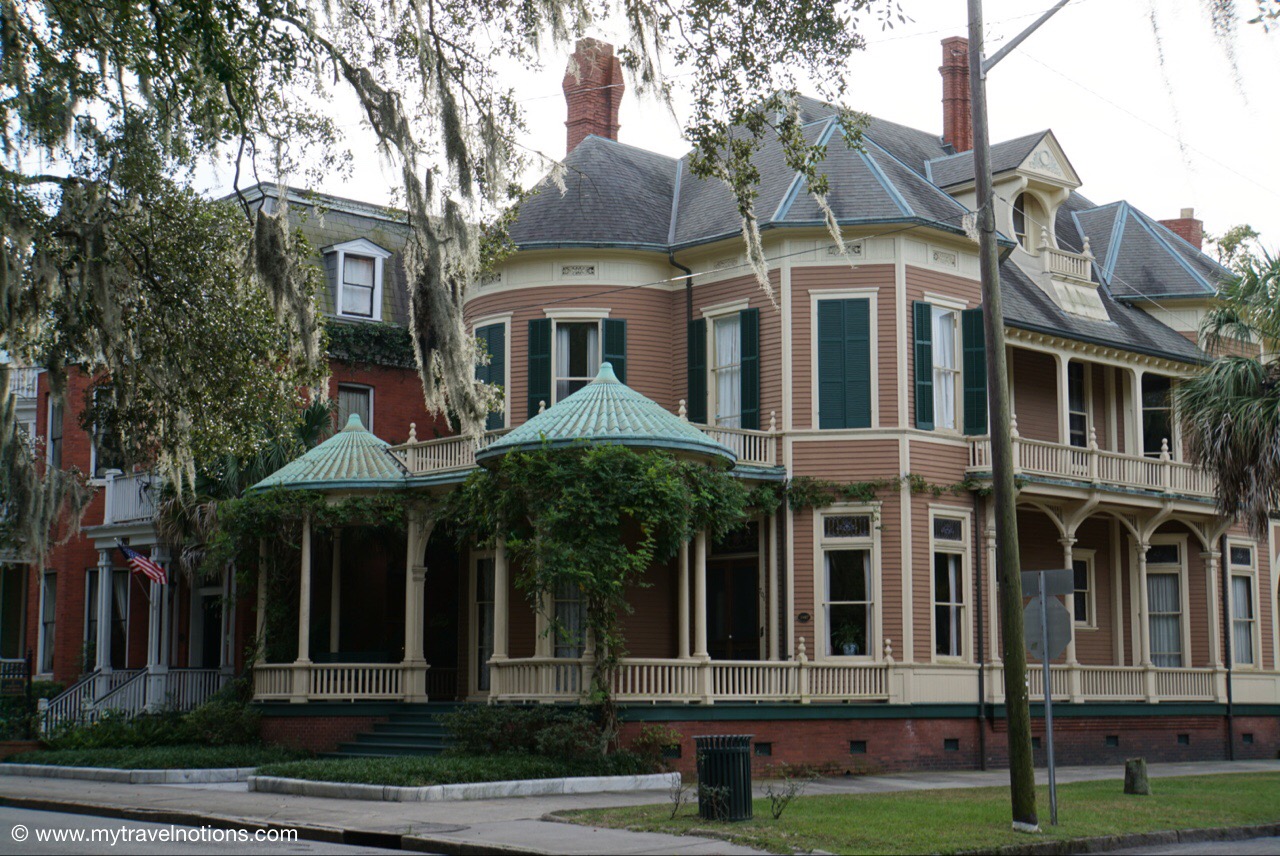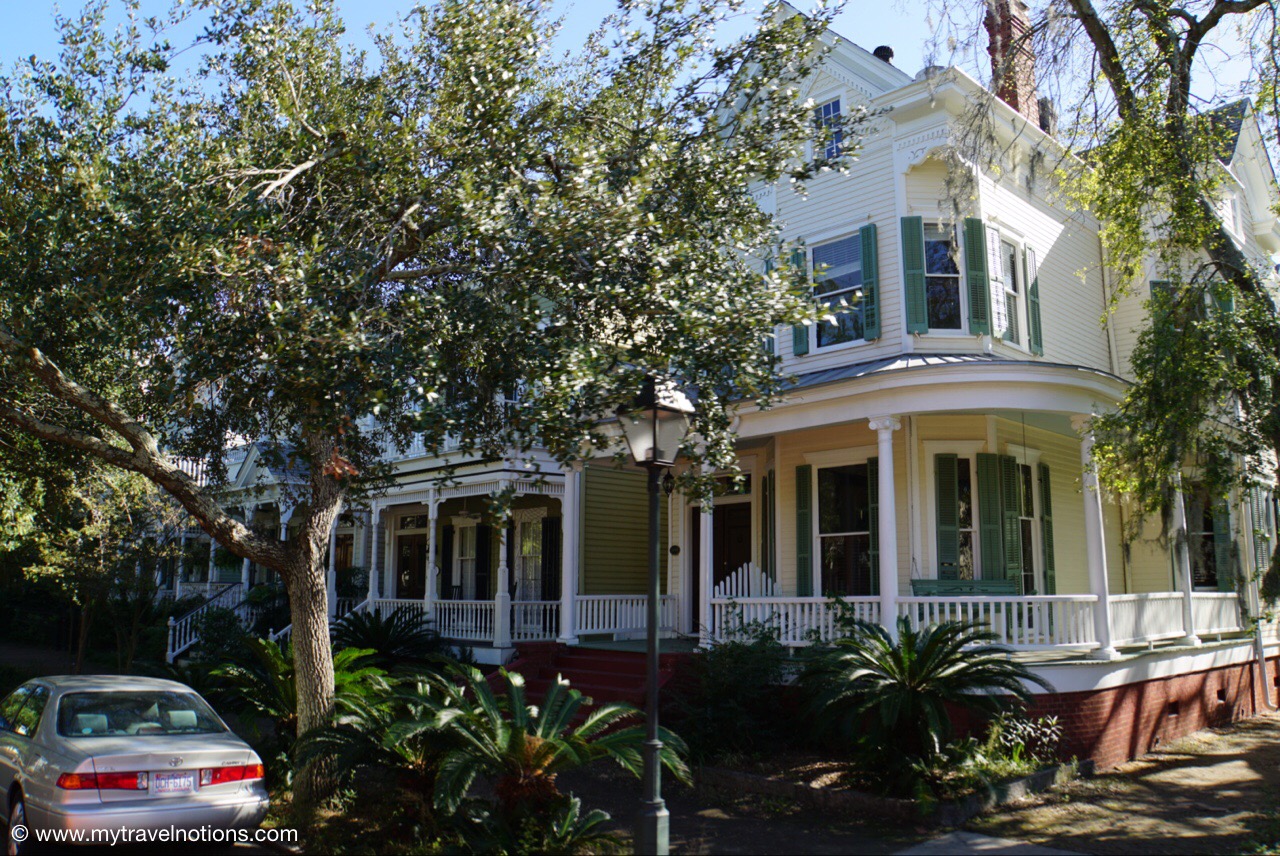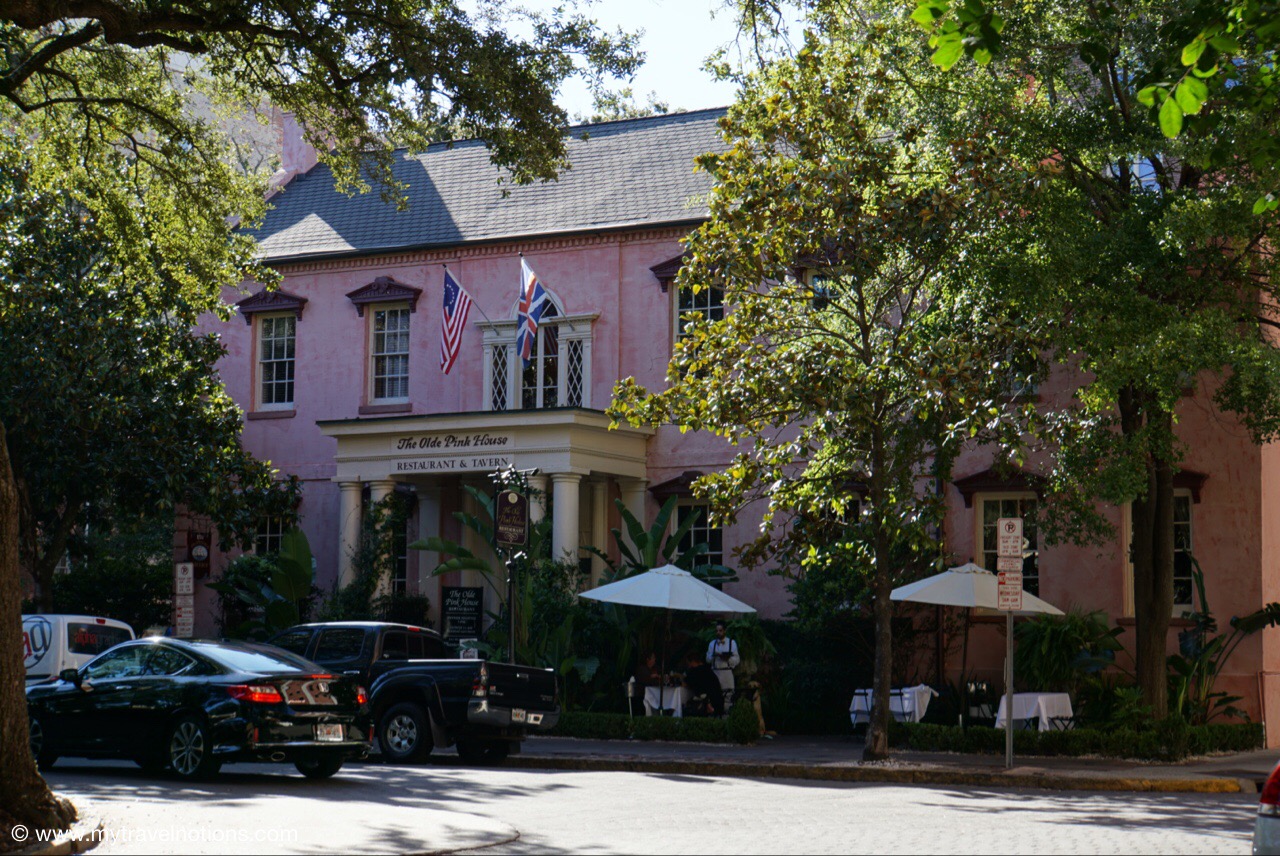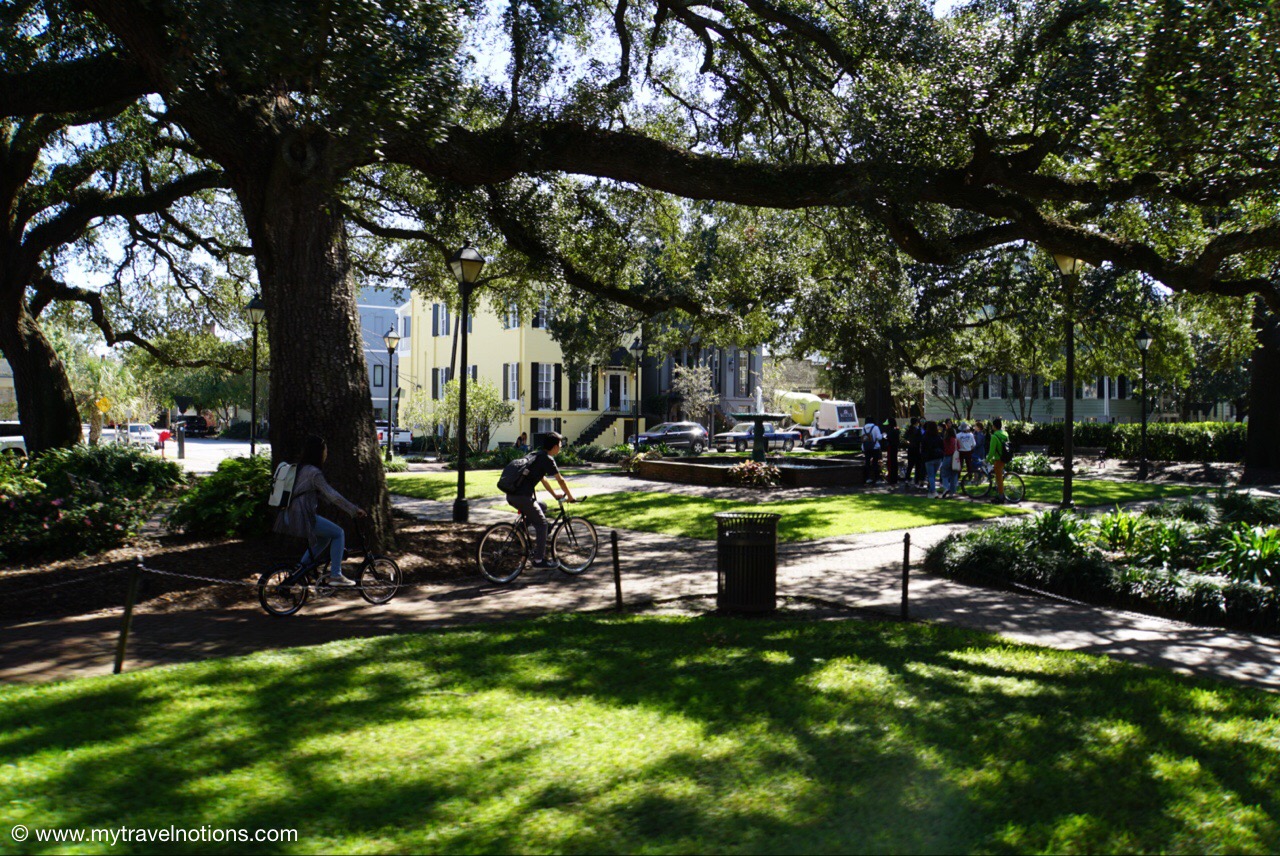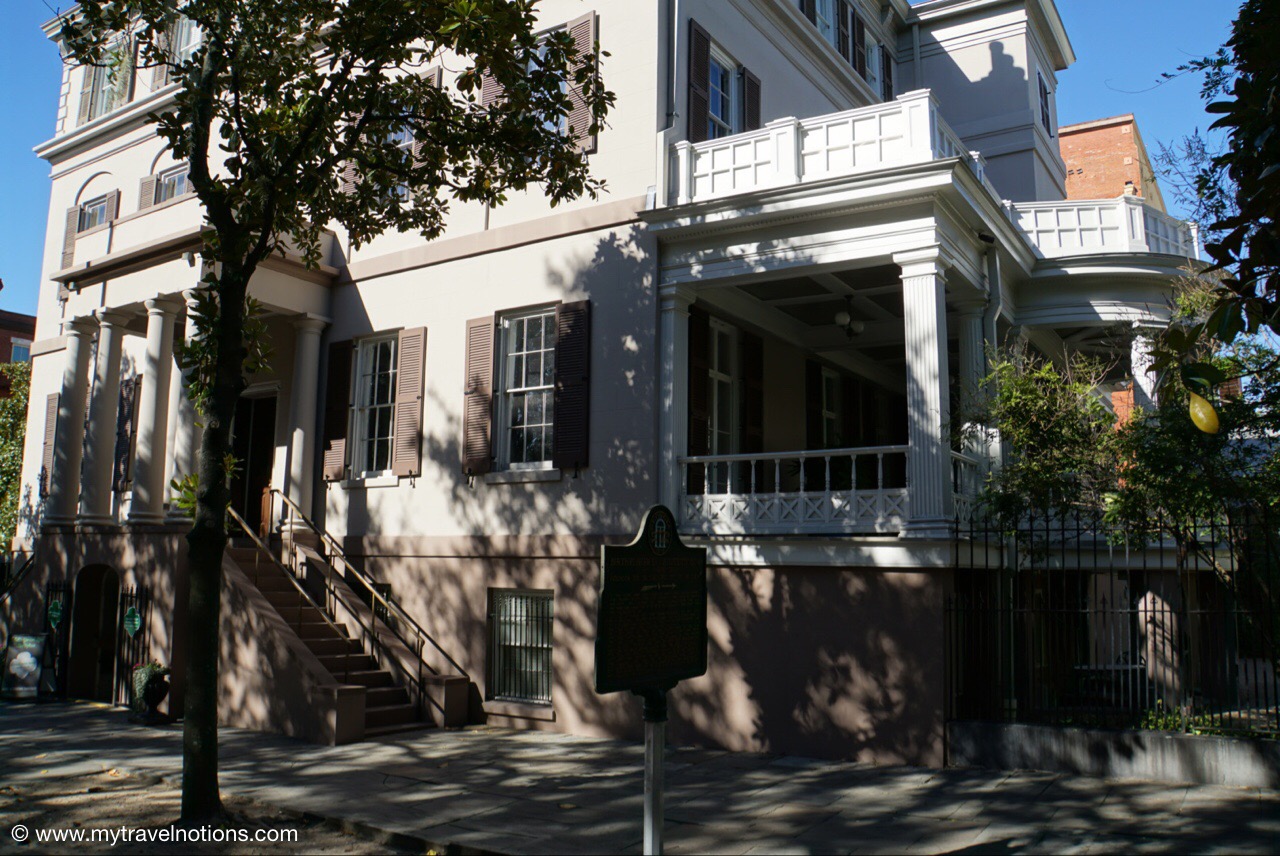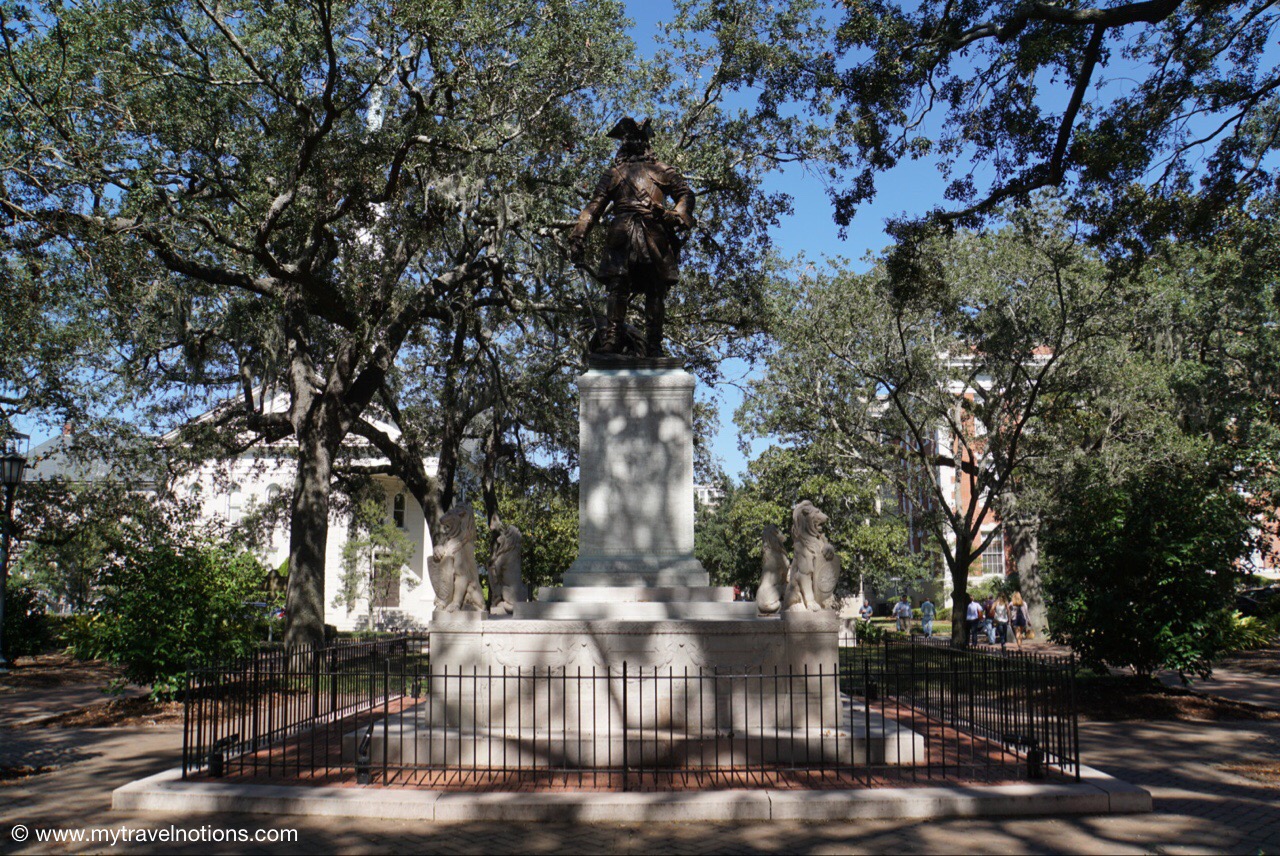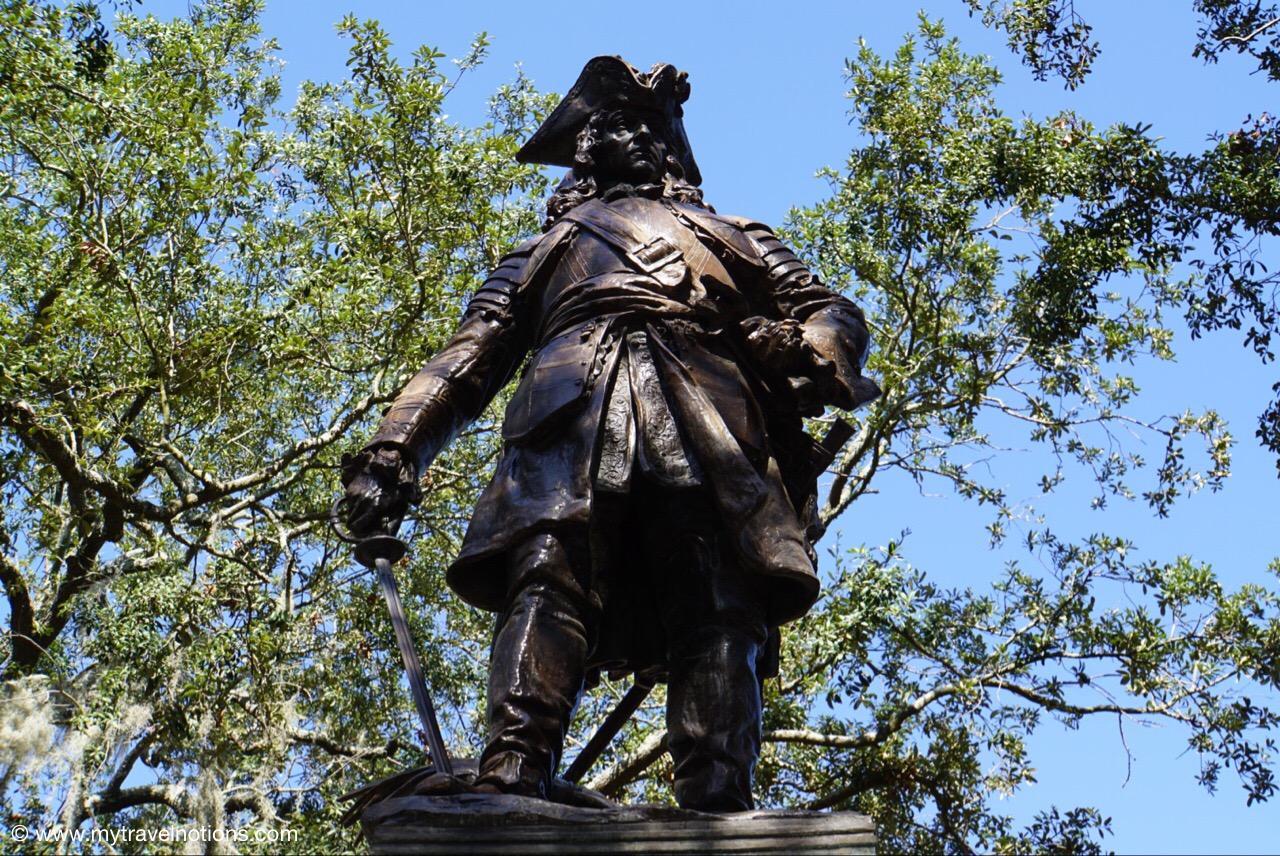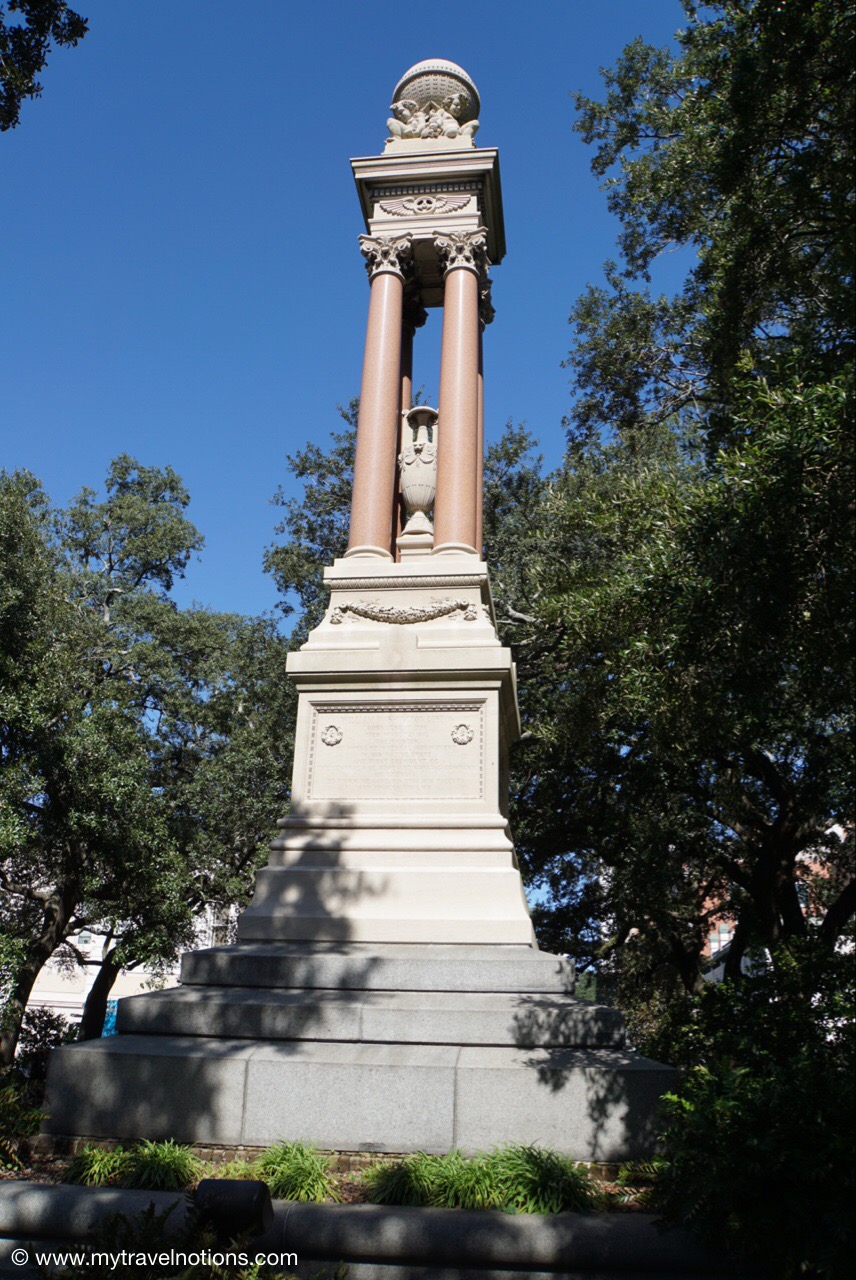 Beautiful Savannah, Georgia, escaped the Civil War (1861-1865) destruction but played a role in the slave trade as a receiver of enslaved West Africans during the late 18th century.
According to the New Georgia Encyclopedia: Following the settlement of Savannah in 1733, slaves from South Carolina cleared land, tended cattle, and labored on farms. By the late 1740s slaves from South Carolina were openly sold in Savannah. The demand for African slave labor increased with the establishment of rice and cotton fields. Between 1784 and 1798, West African slaves accounted for 78 percent of slaves taken to Savannah. In 1798, the Georgia legislature banned the direct importation of Africans.
The American Revolution (1765-1783) saw an upheaval in the slave trade but the slave-based cotton economy of the south kept the on-going struggle between blacks seeking freedom and whites seeking slave ownership to continue up and through the American Civil War (1861-1865).
Savannah is in a sense, a microcosm of the South in regards to slavery. And, it continued to be through the Civil Rights Movement of the 1960s.
This may seem like a lot of history and numbers to digest, but I assure you this is a very simplistic explanation for 284 years of history…which is something we can't change, but we should always know.
I've so enjoyed getting to know Savannah, its past and its present, but it's time to say good-bye. Next and final stop on the Debra/Diana road trip is Atlanta, Georgia.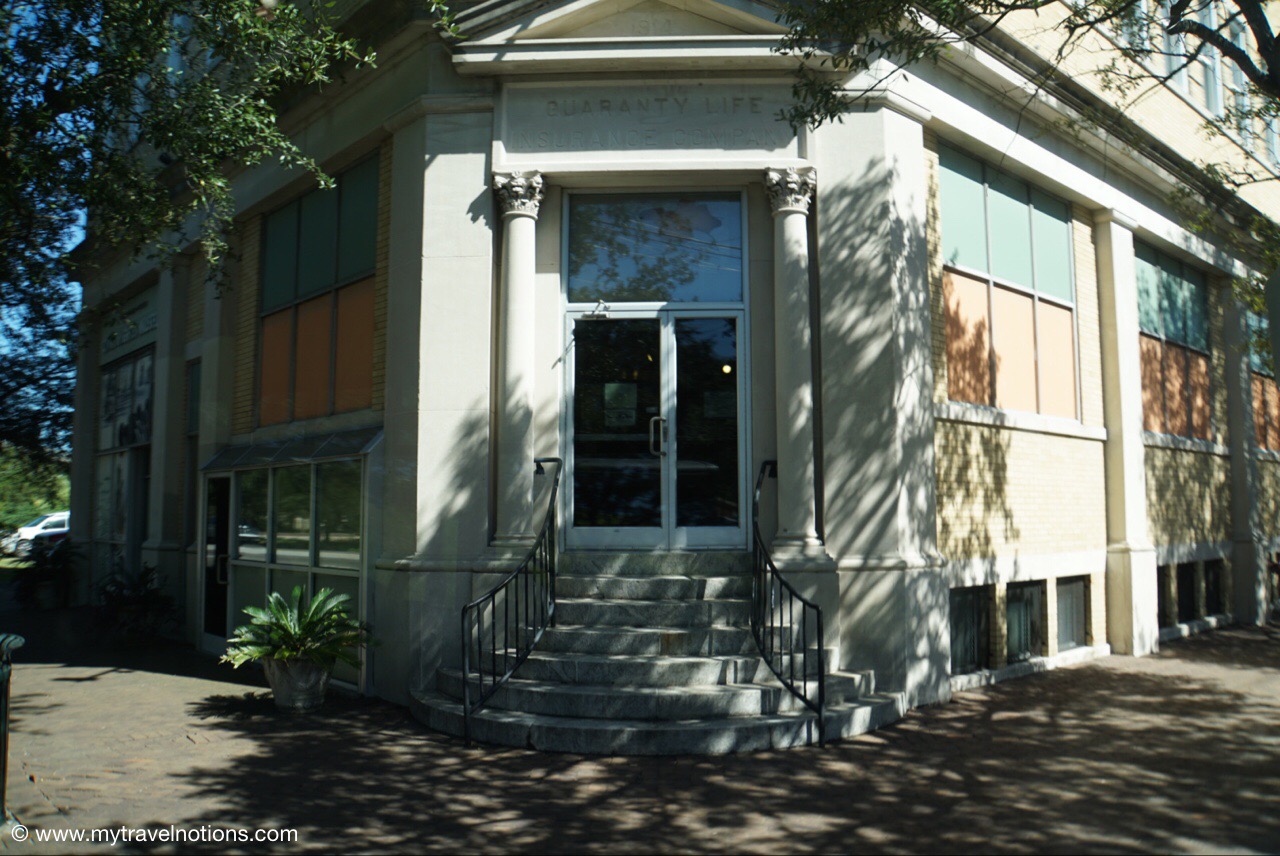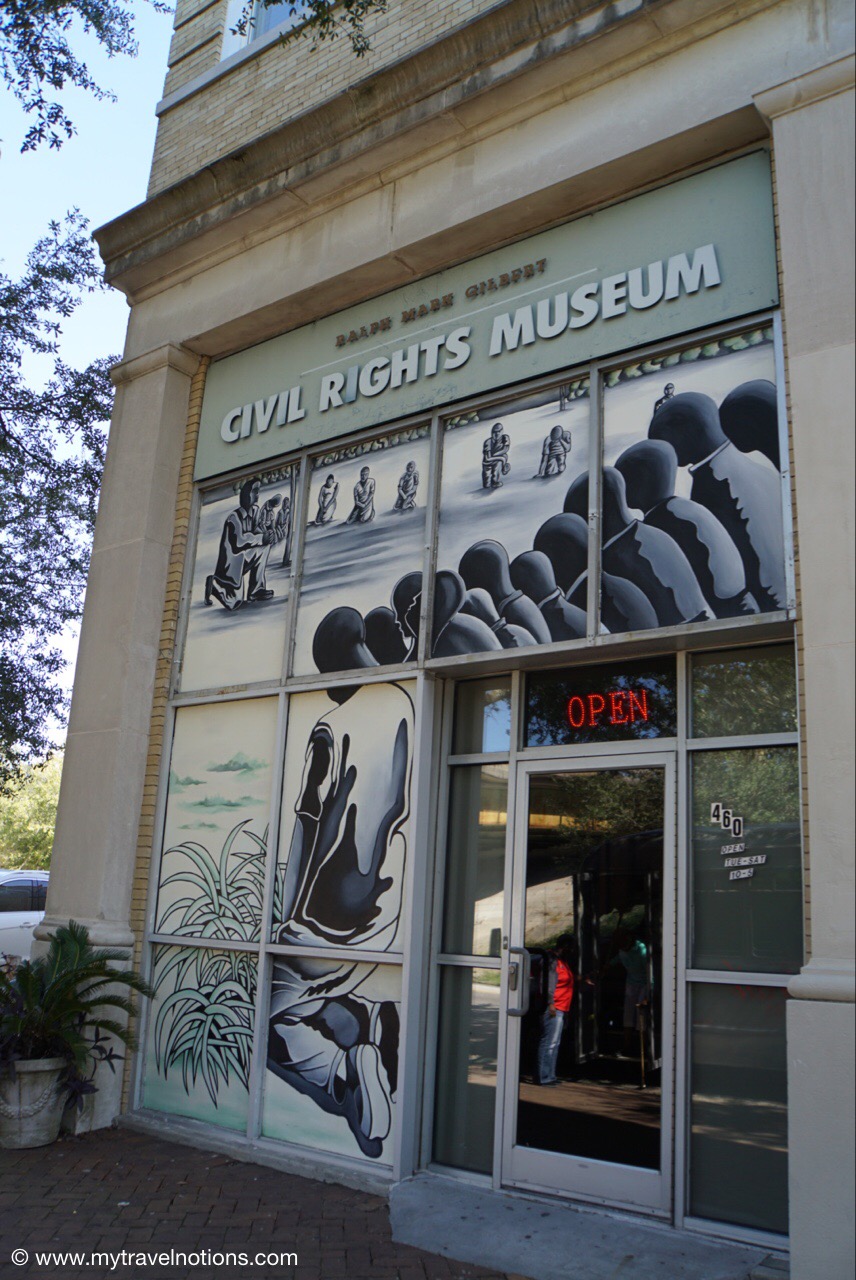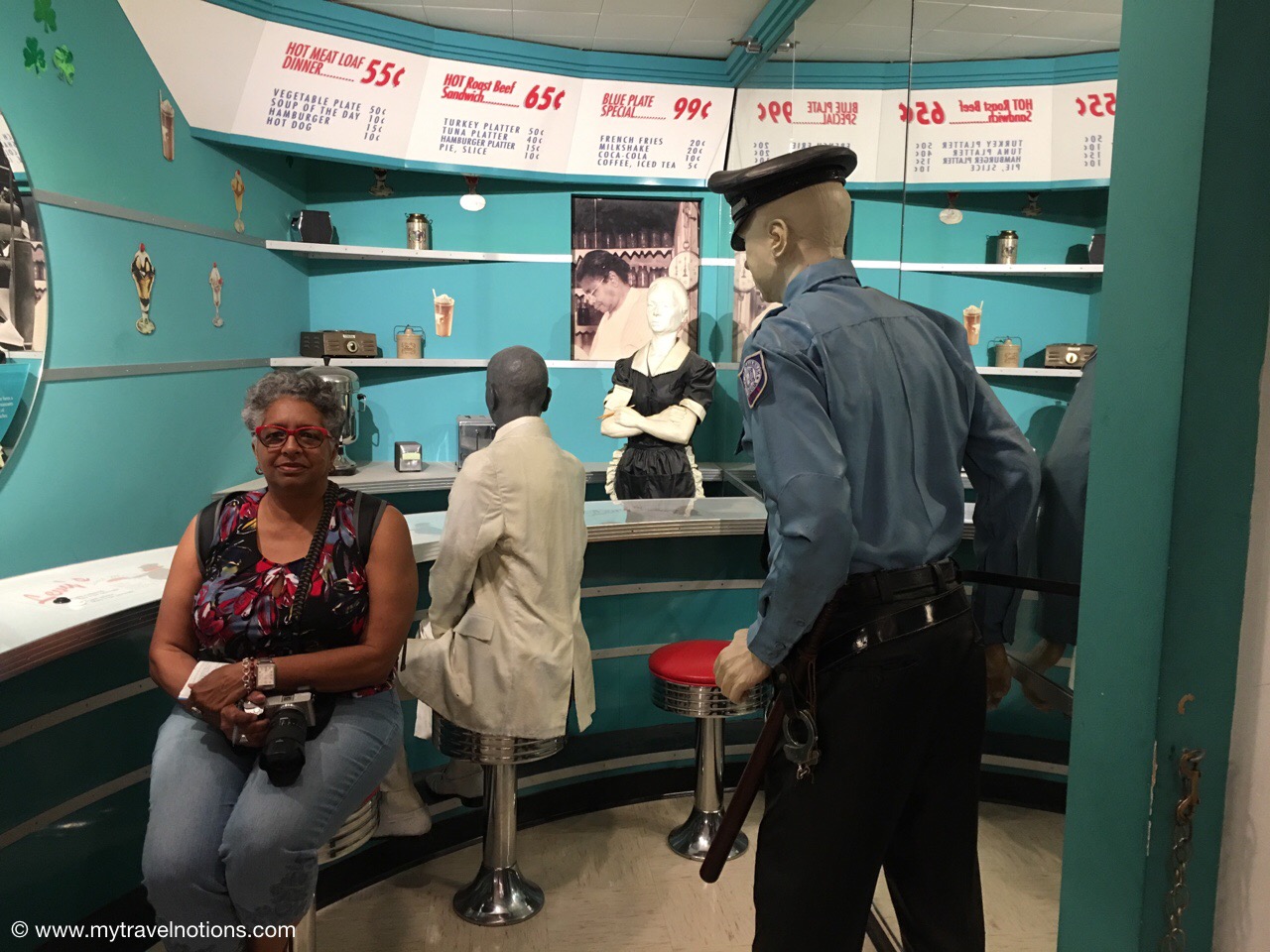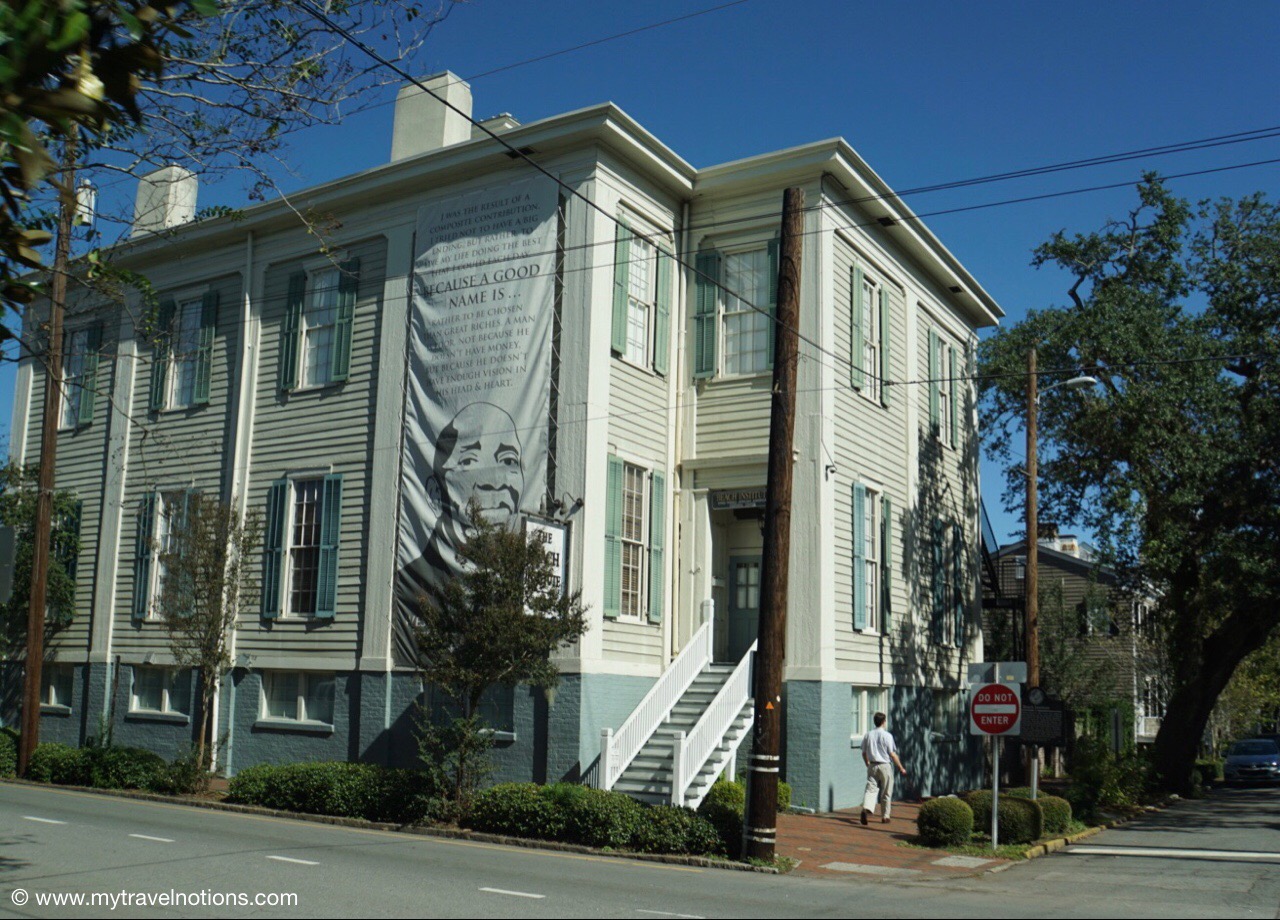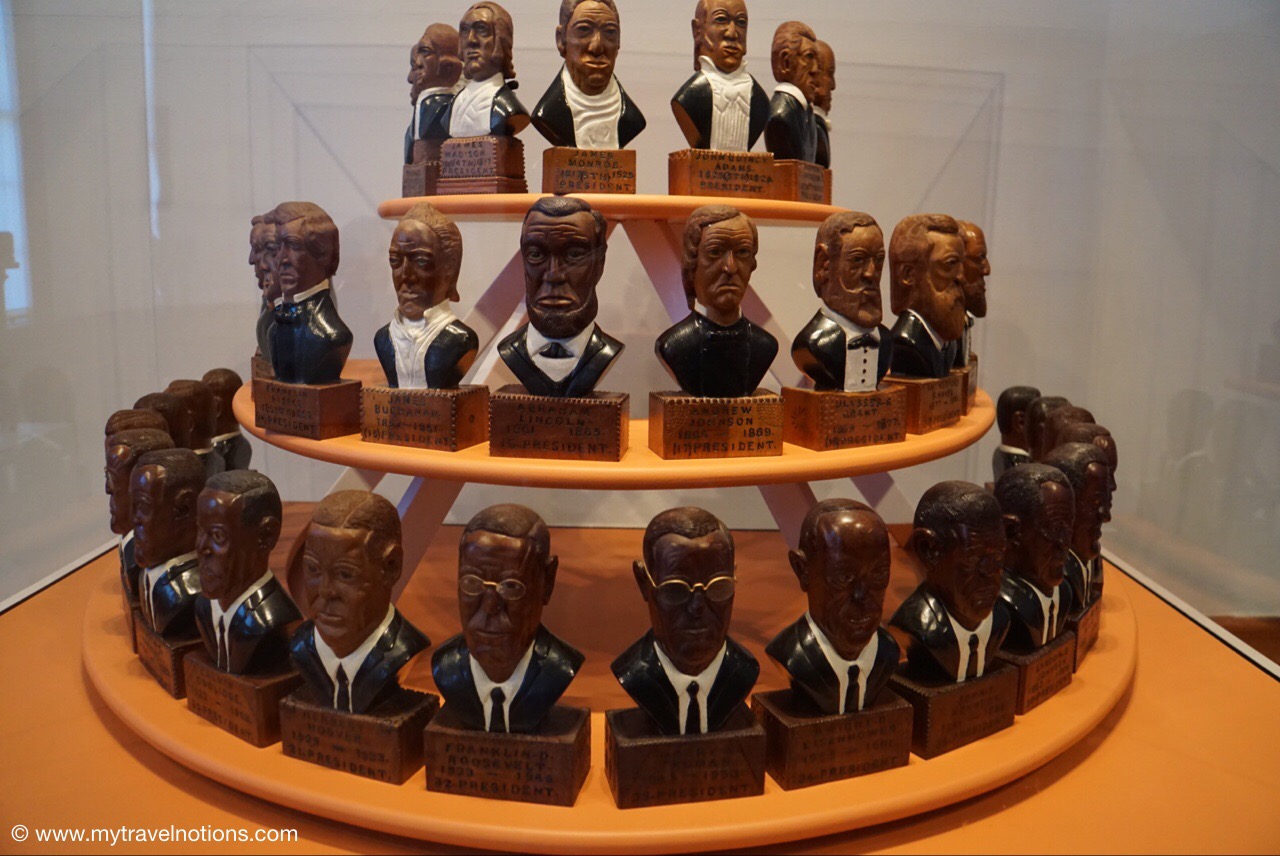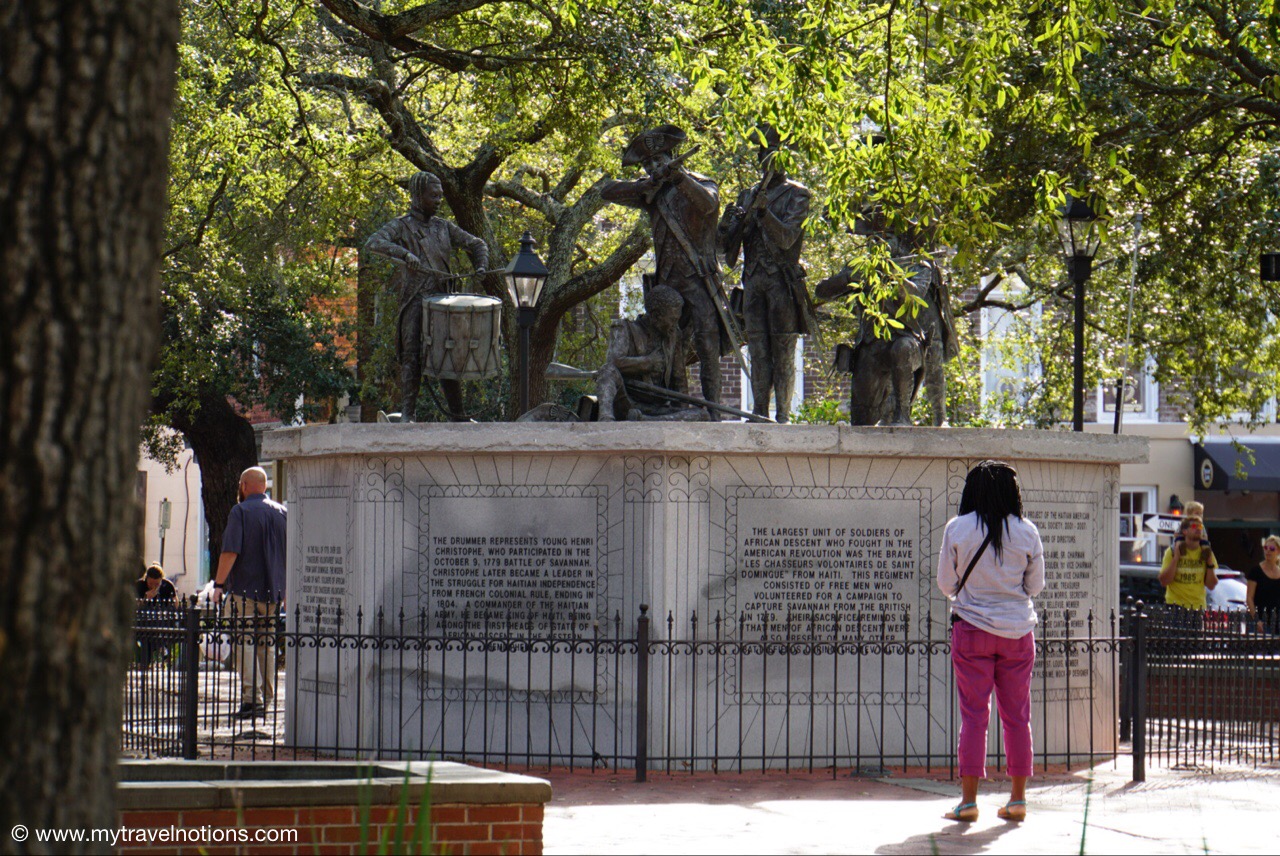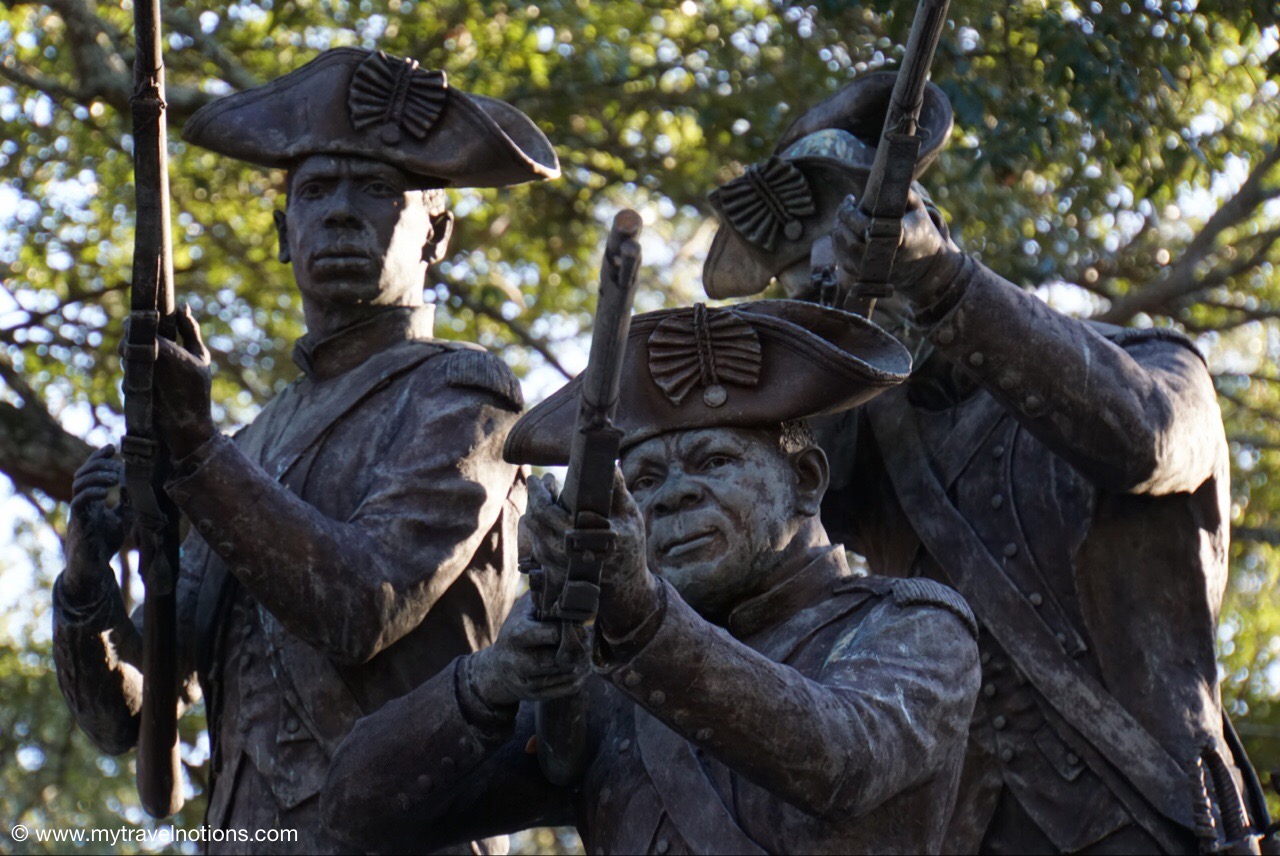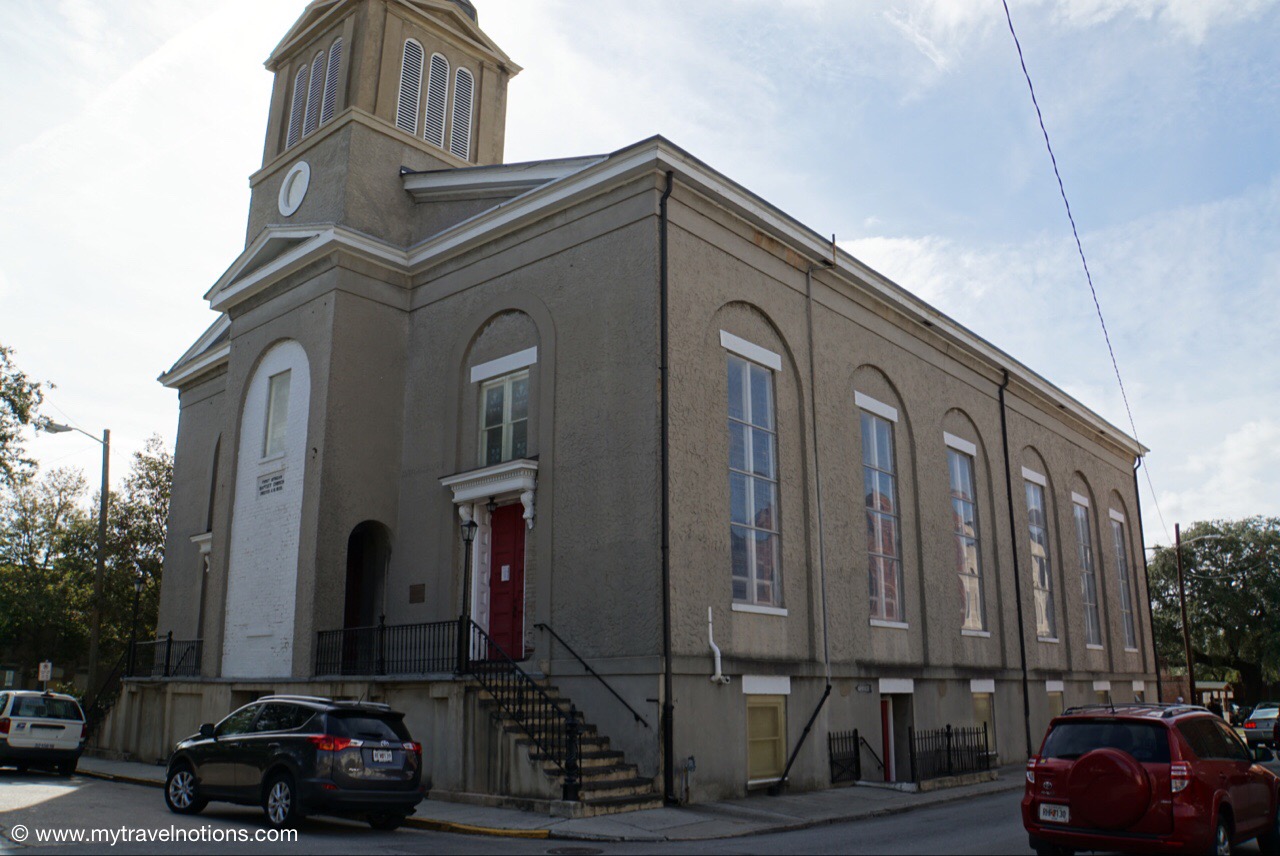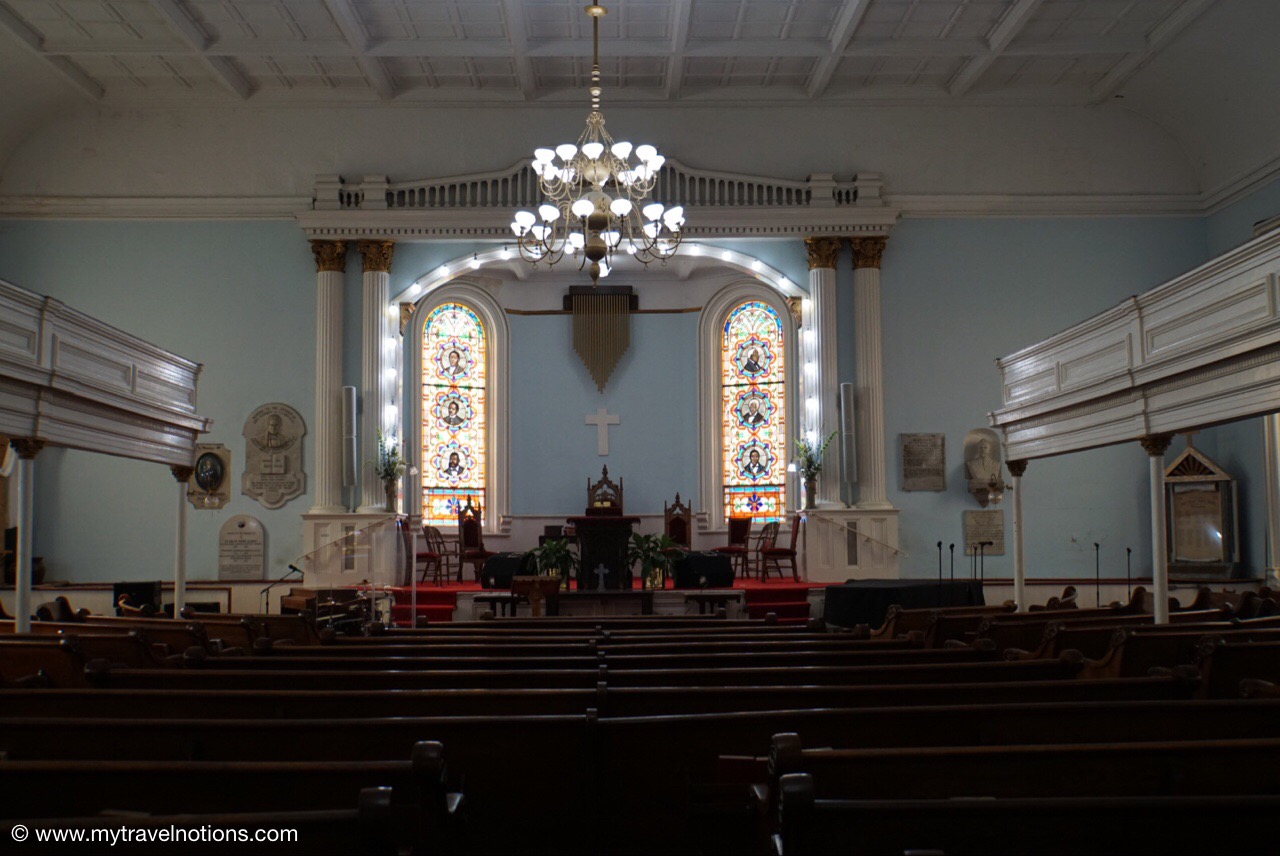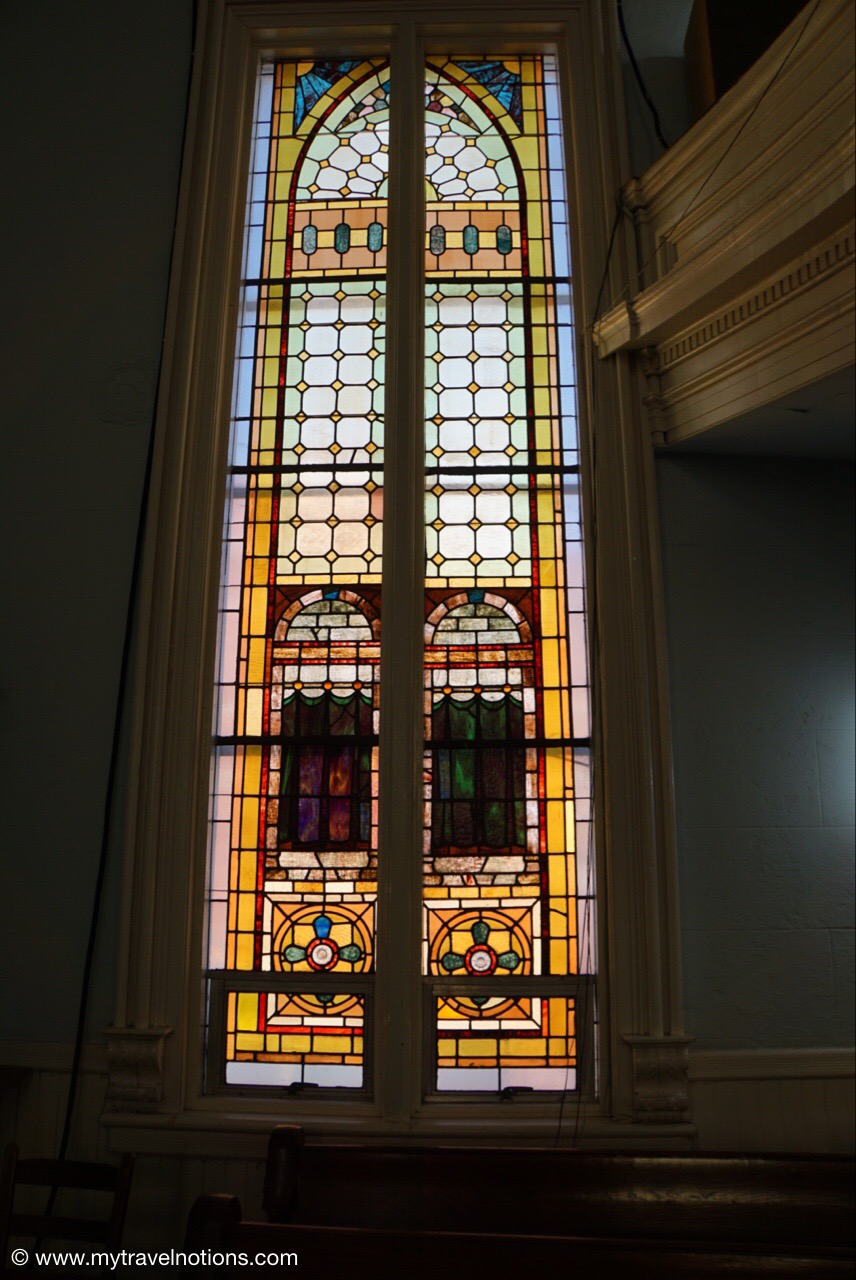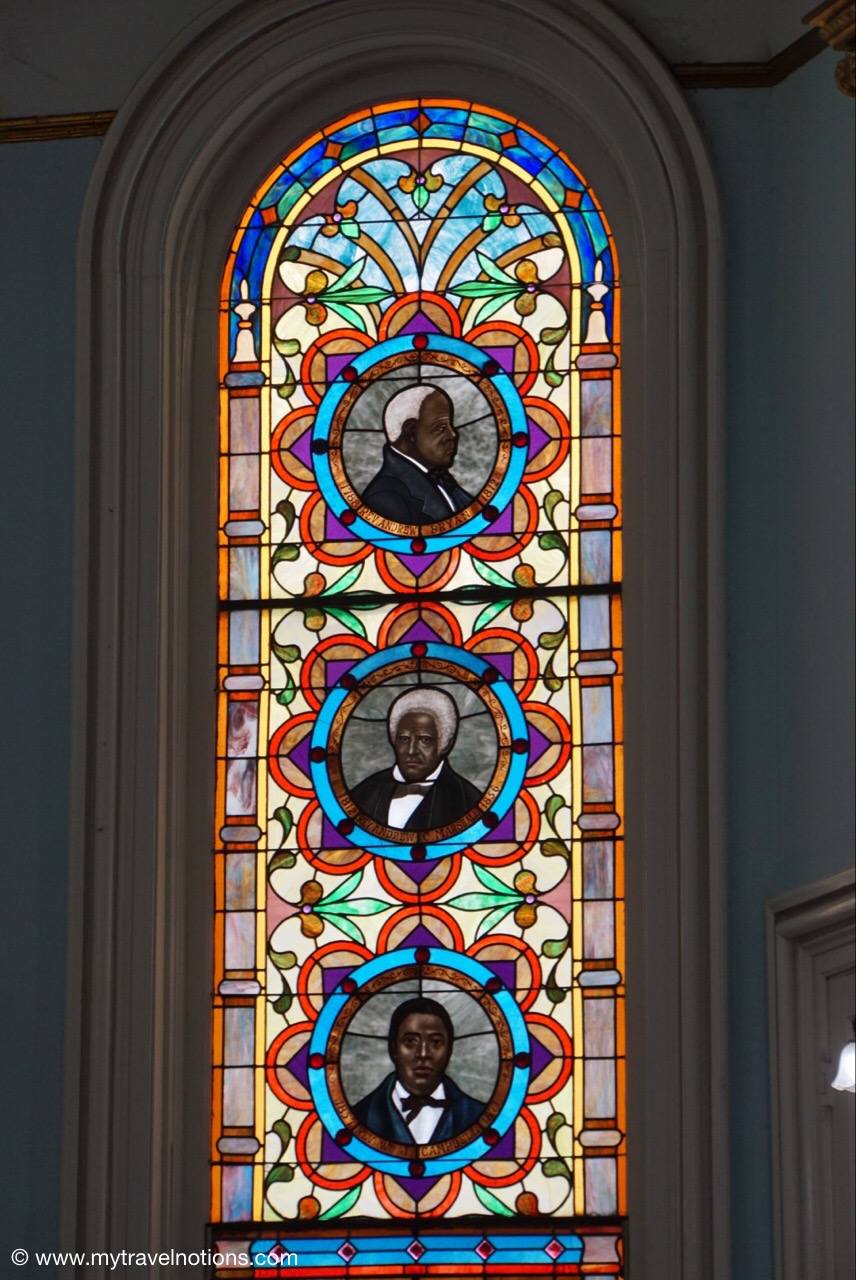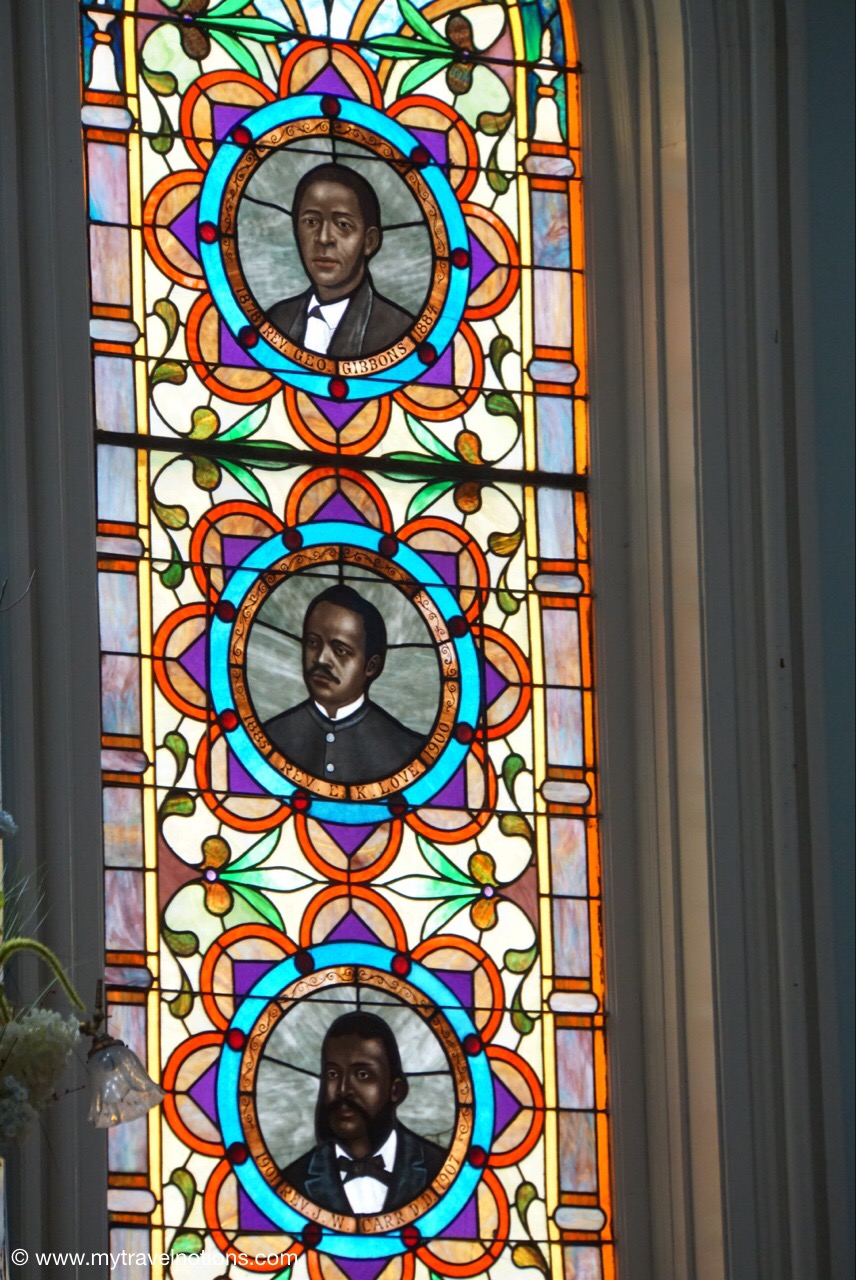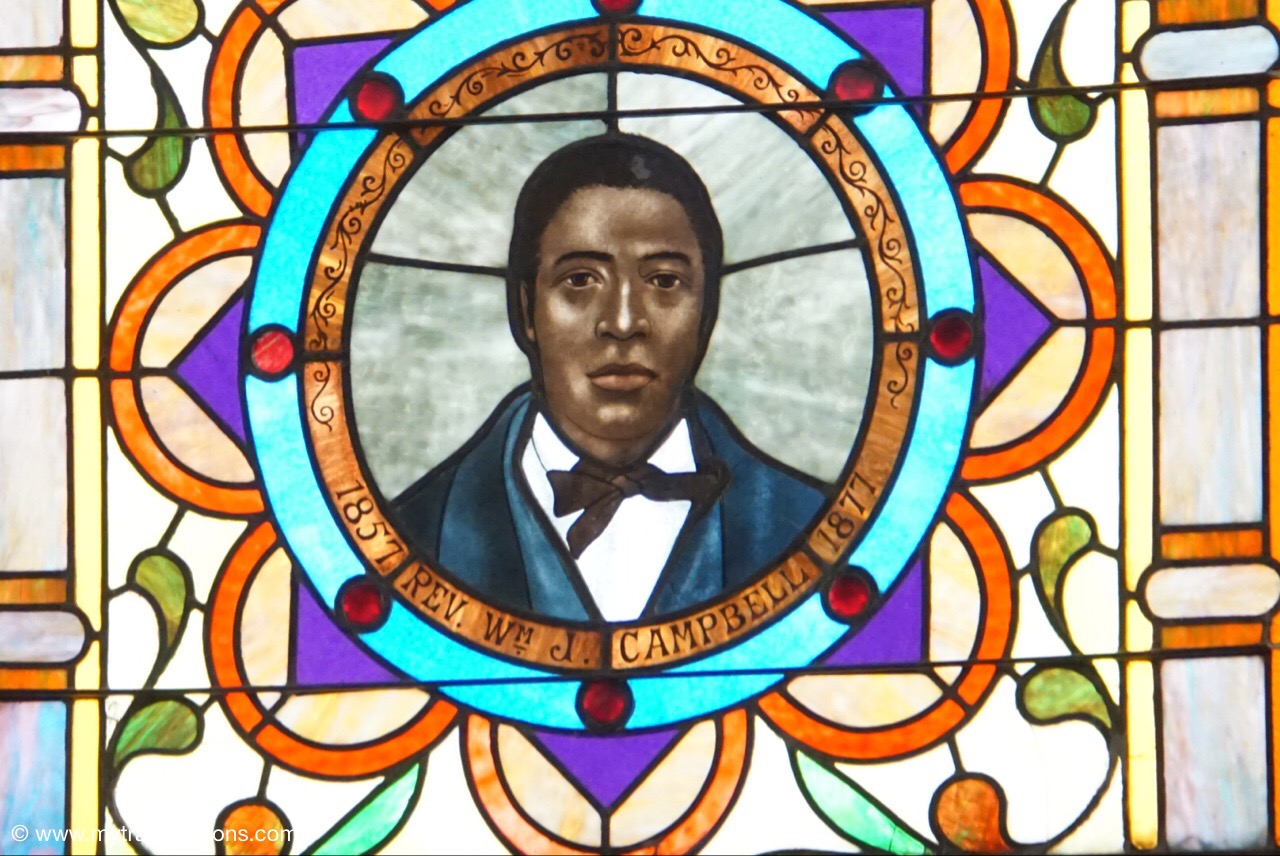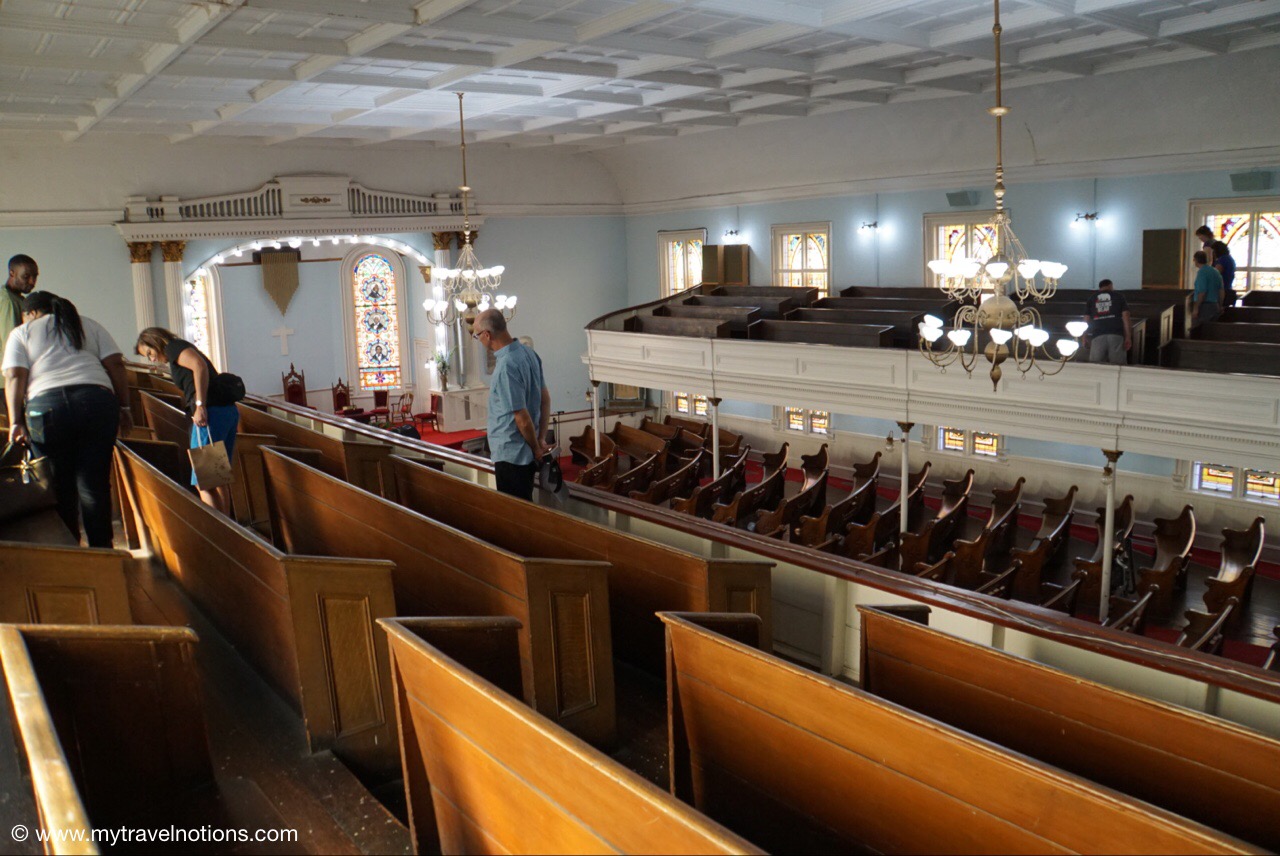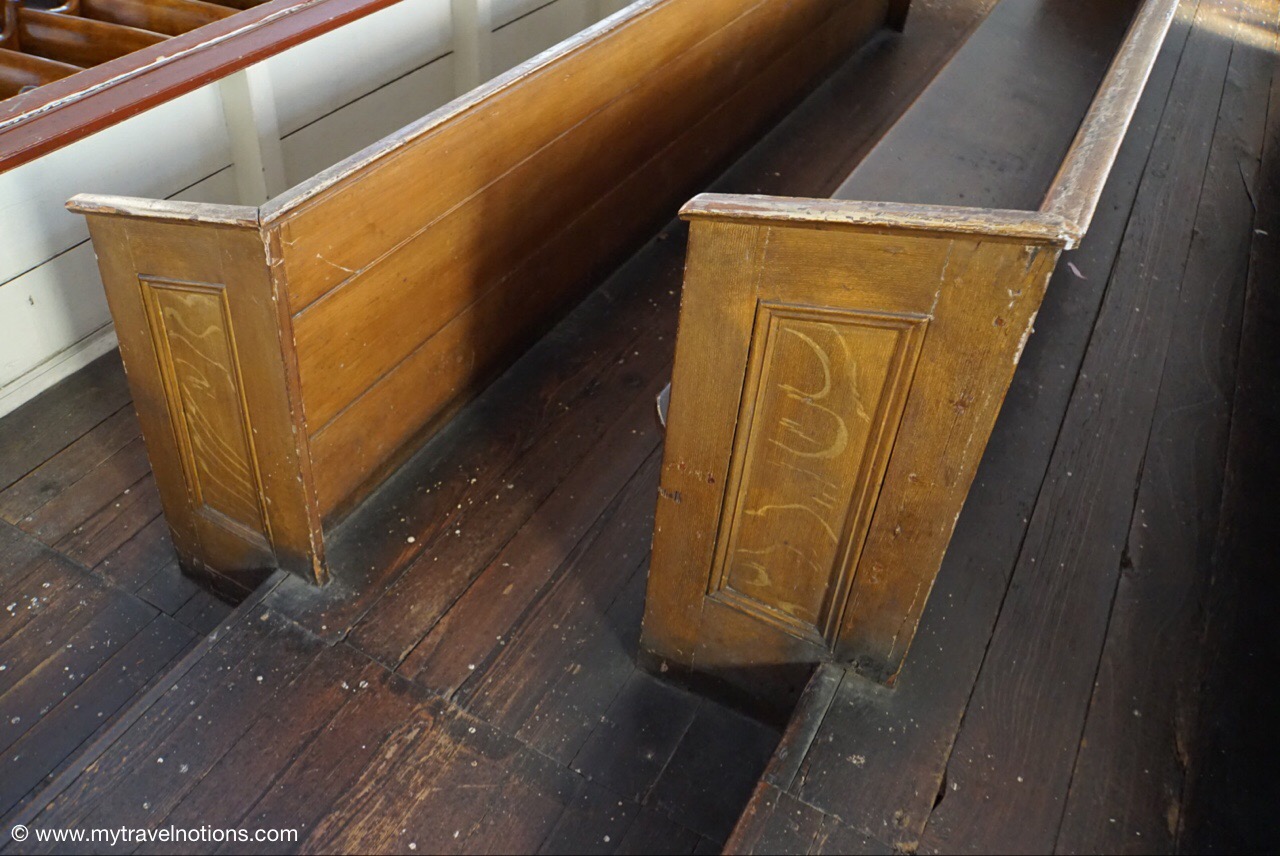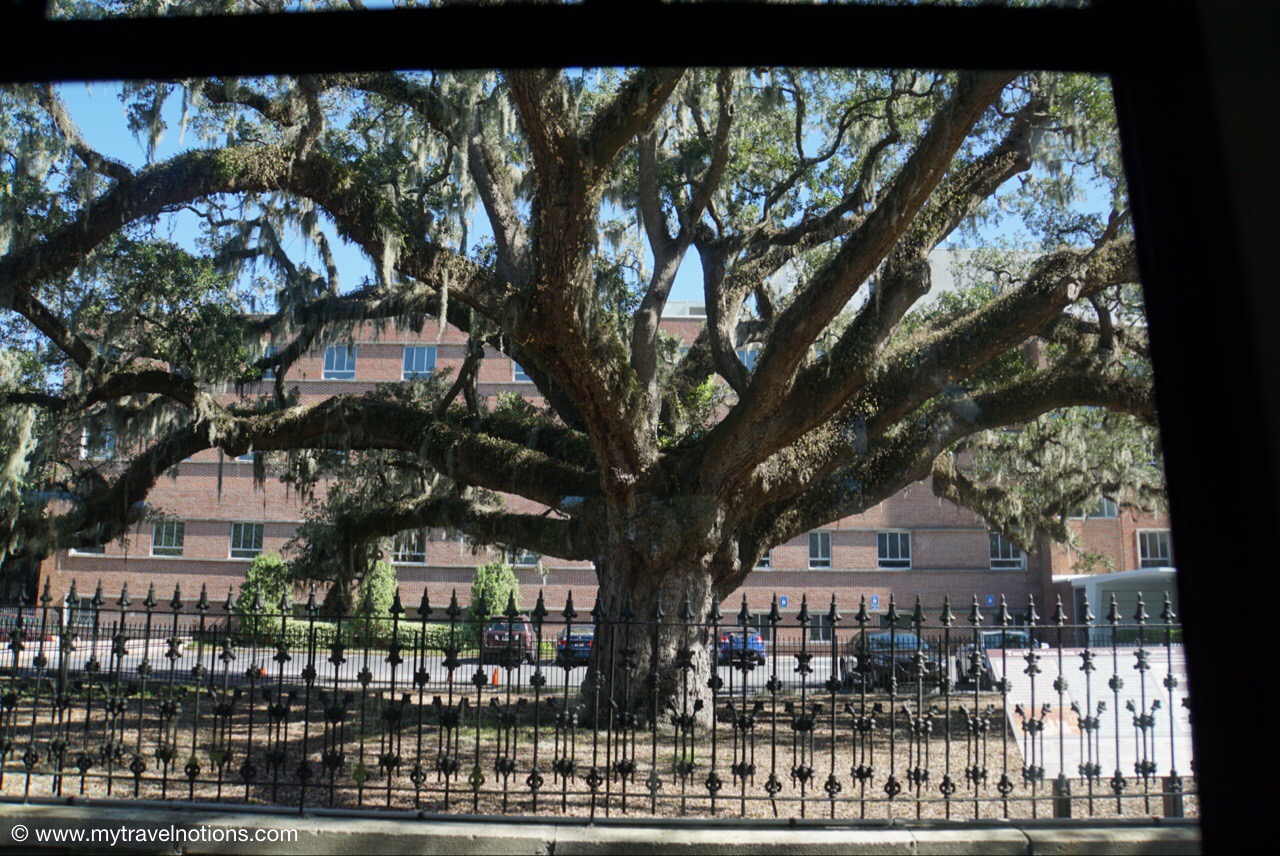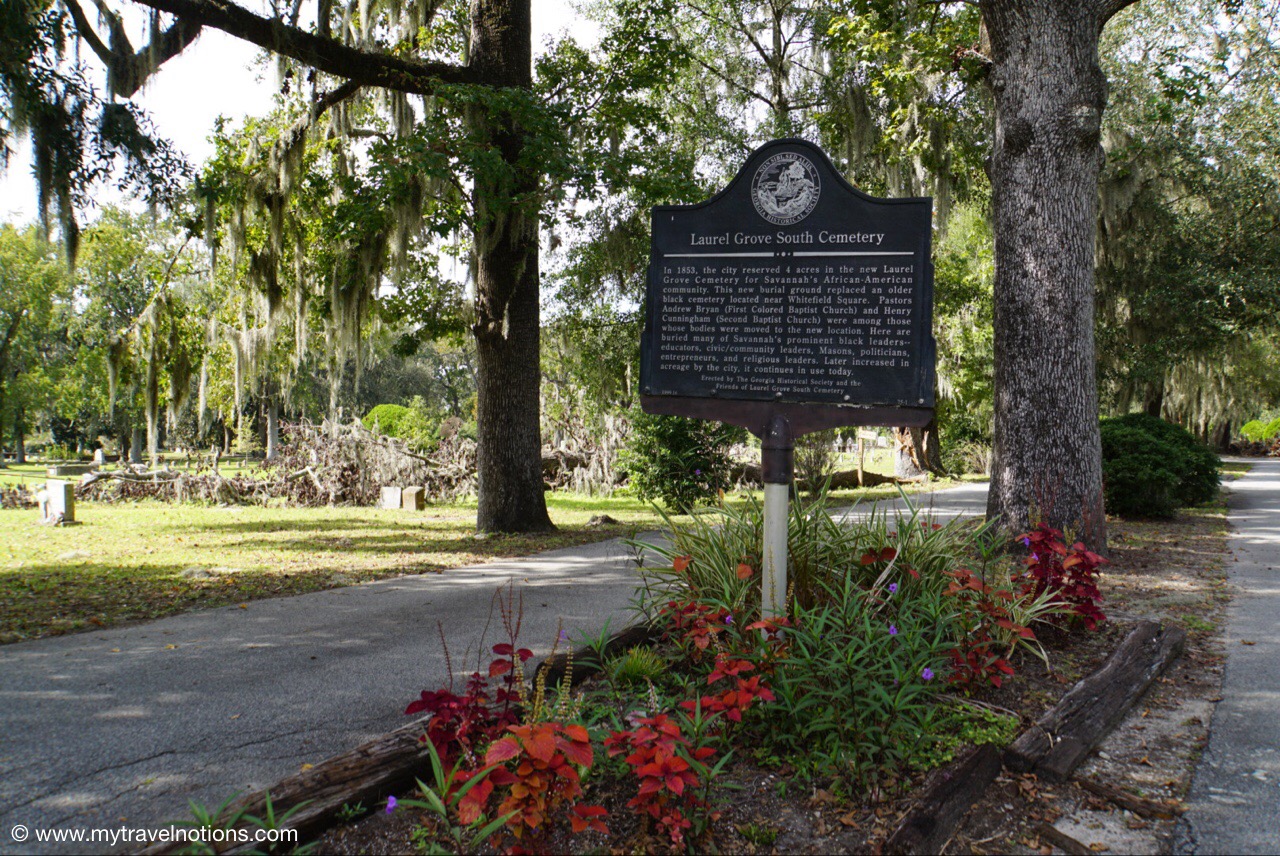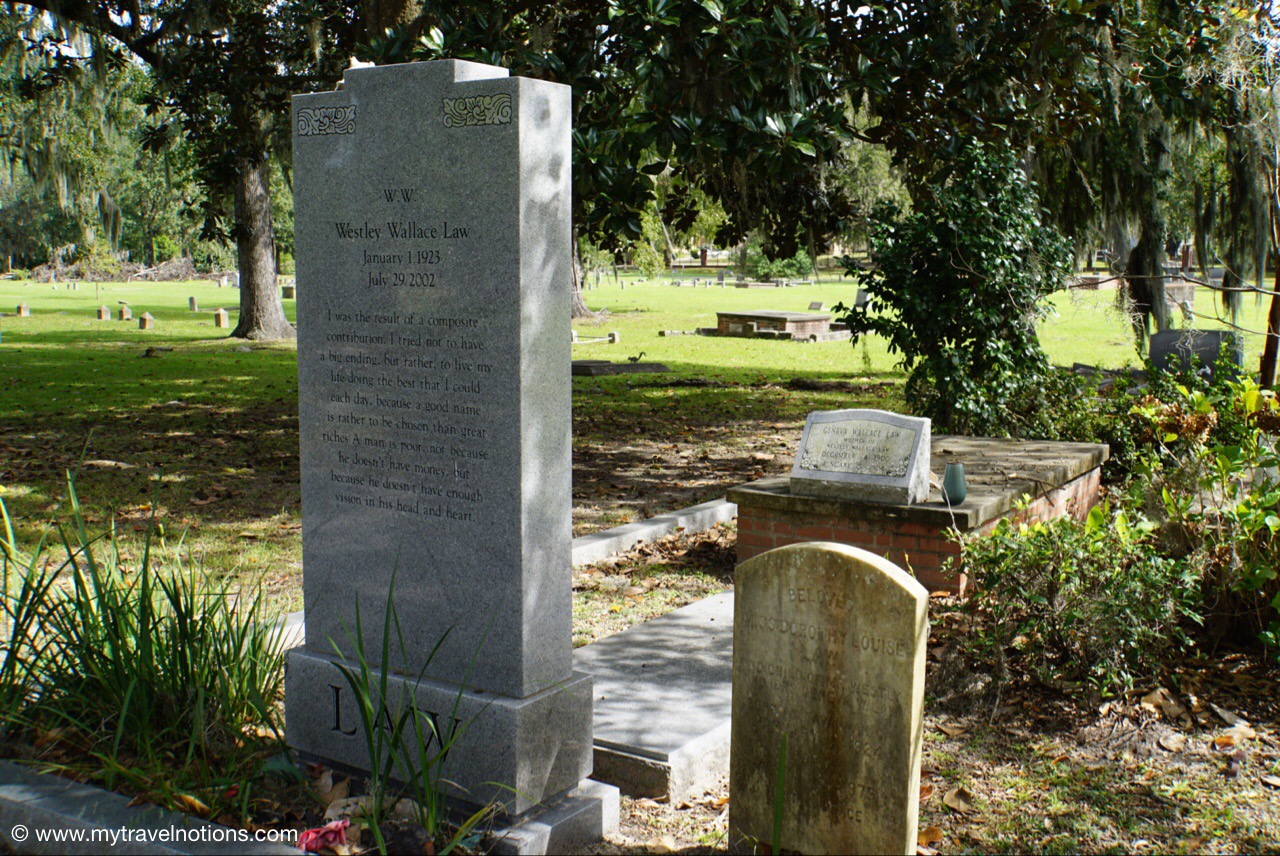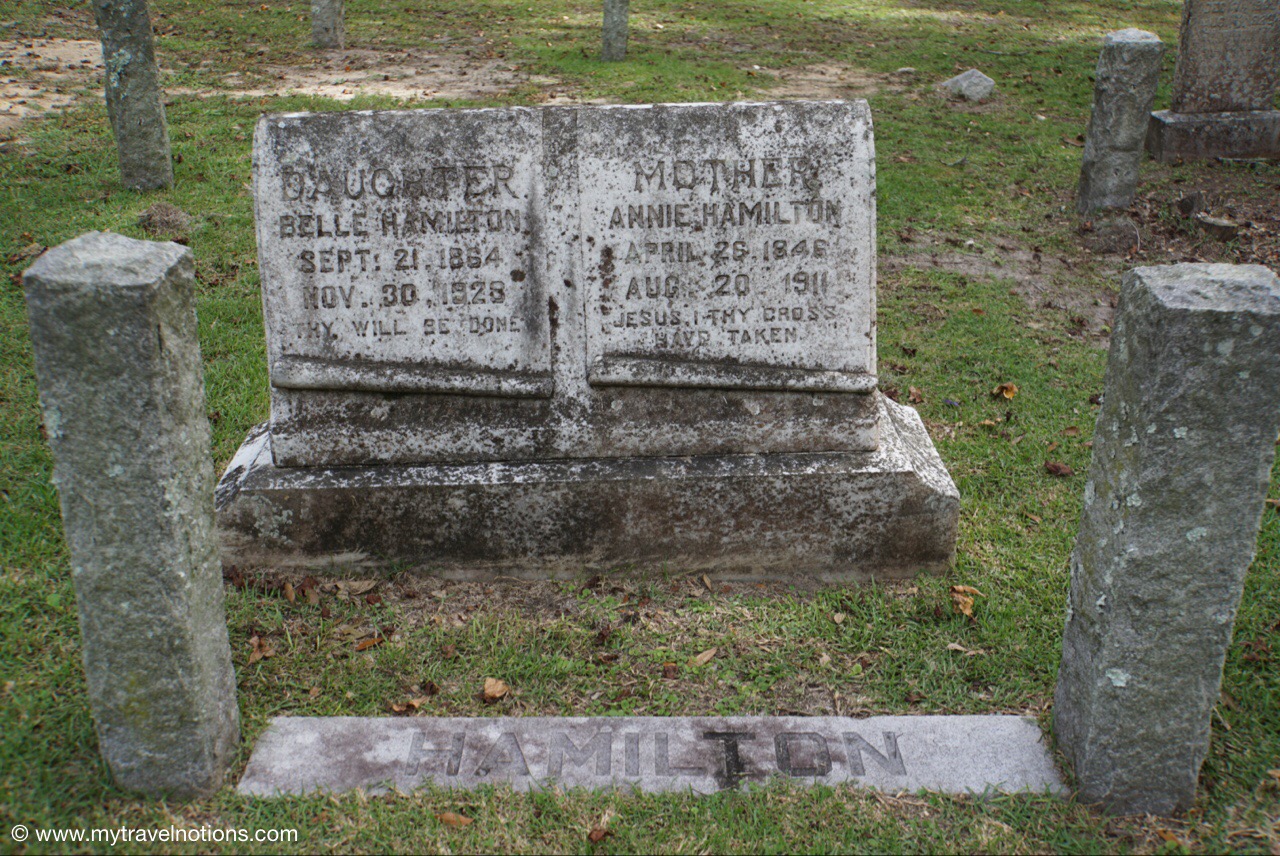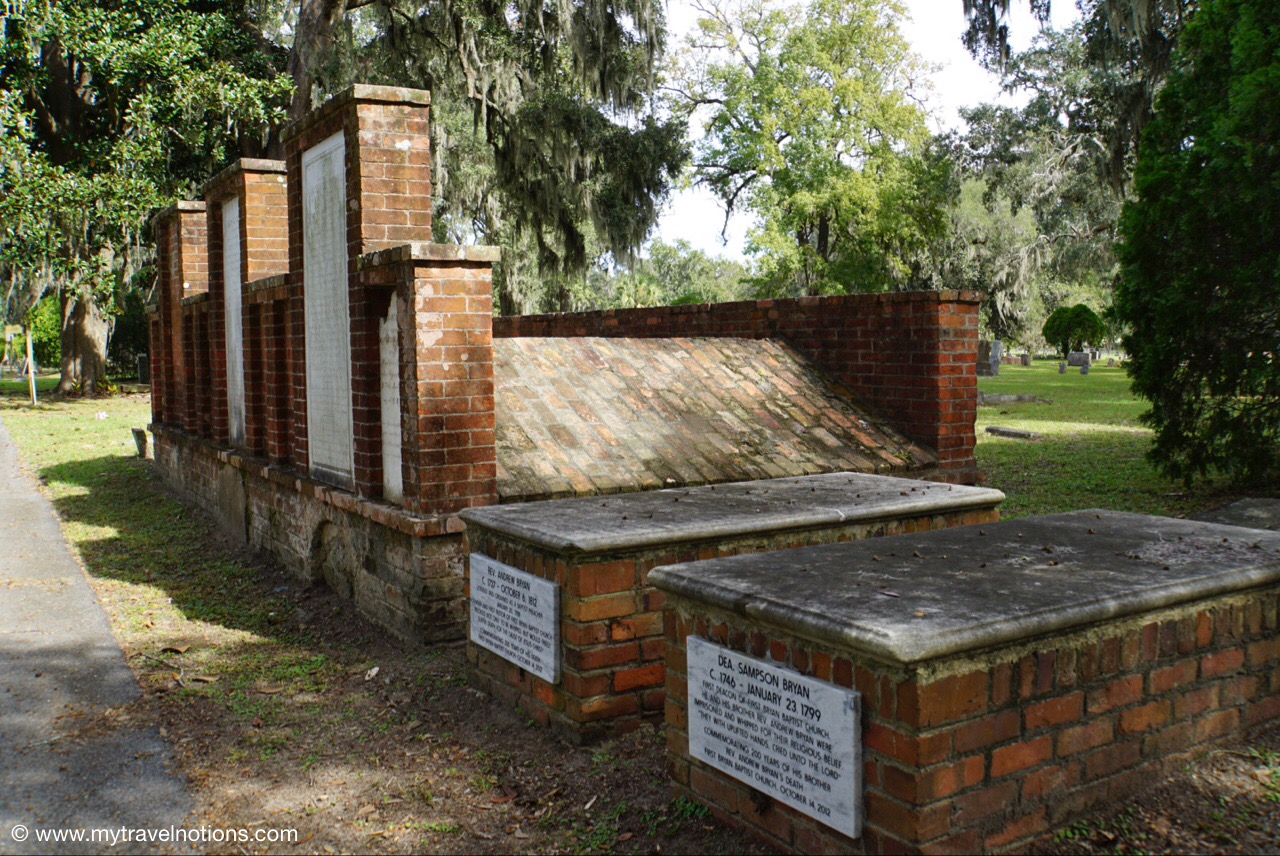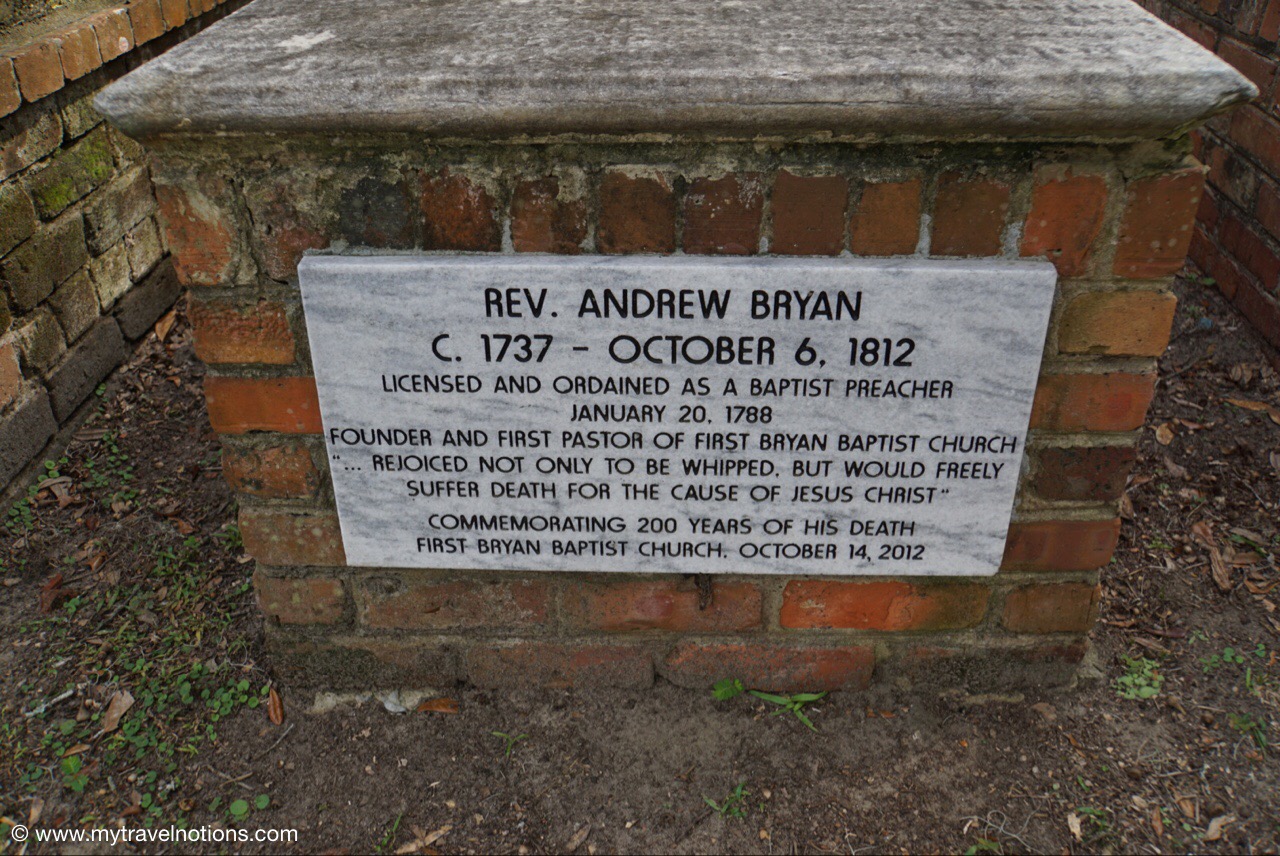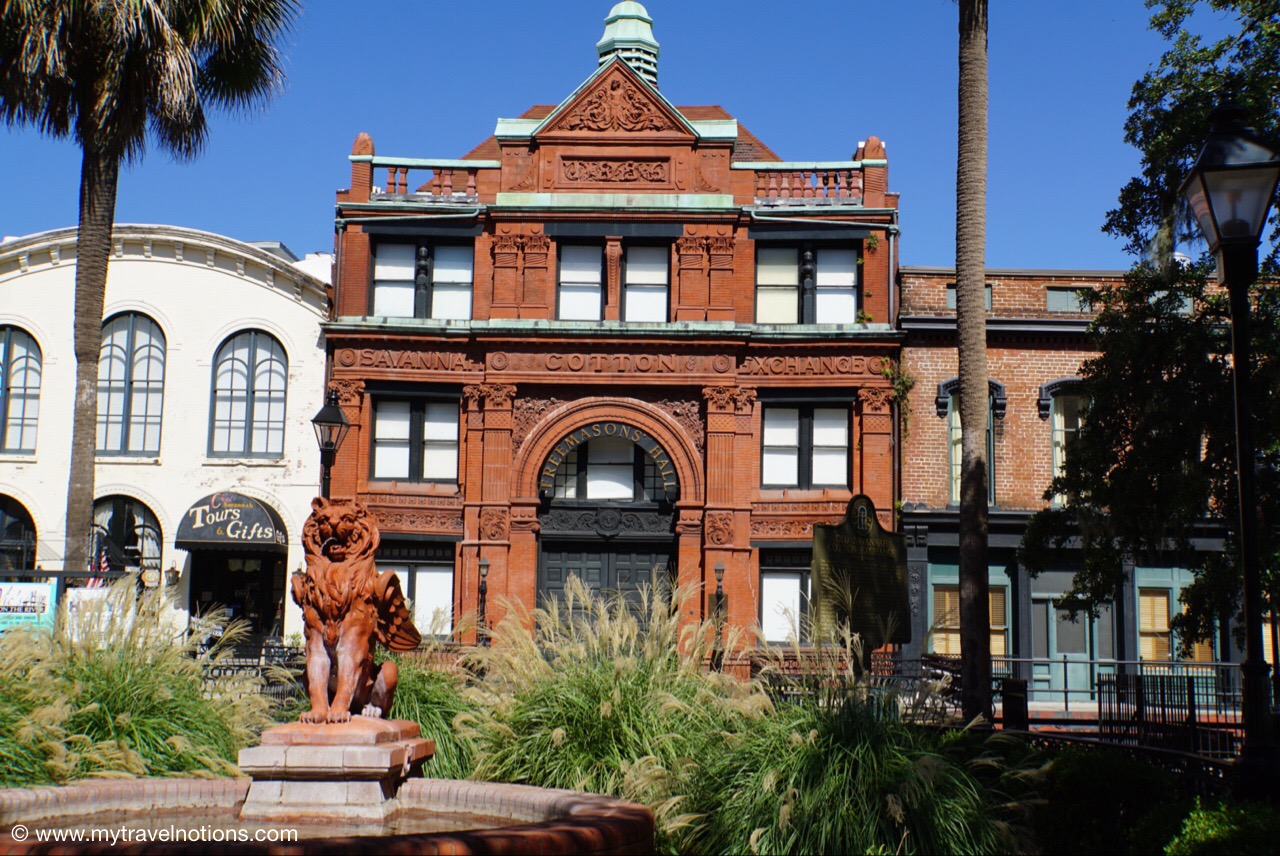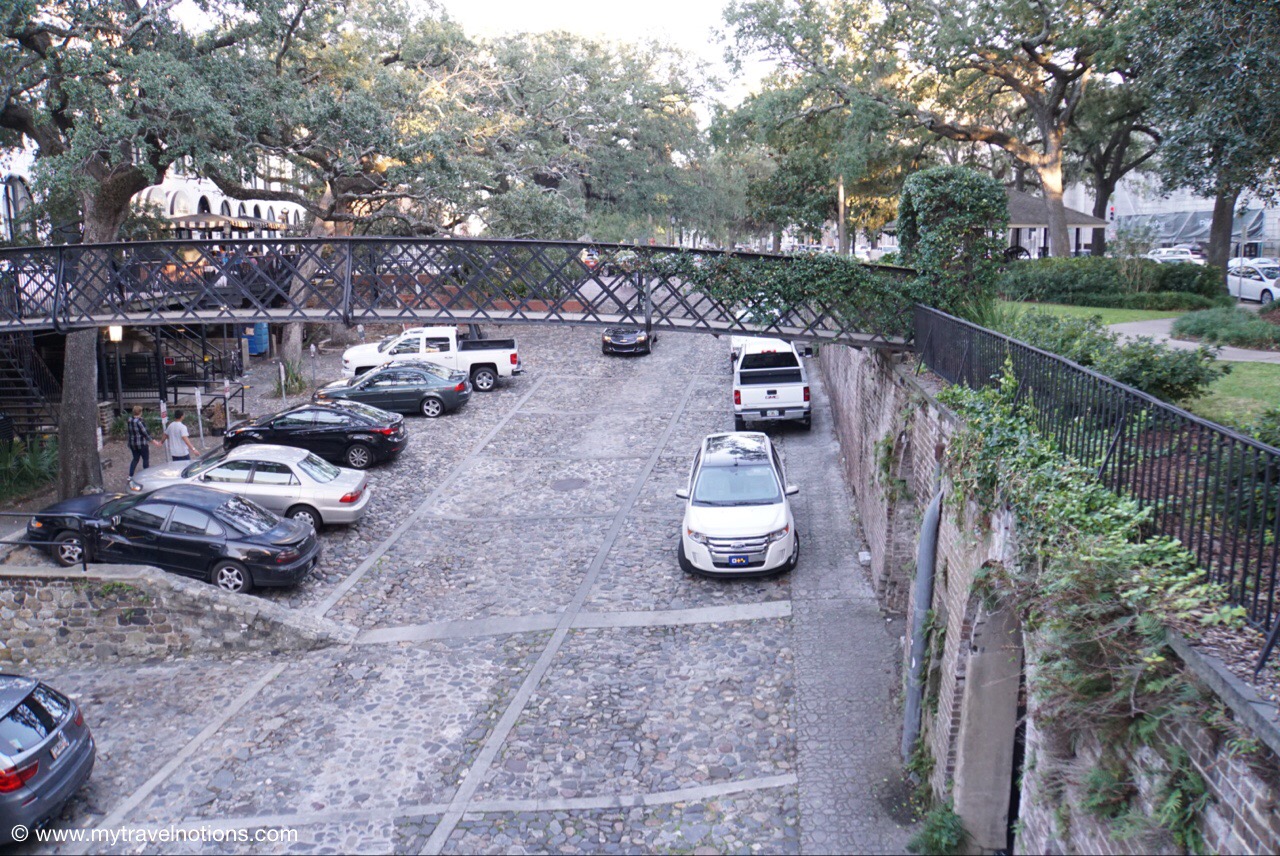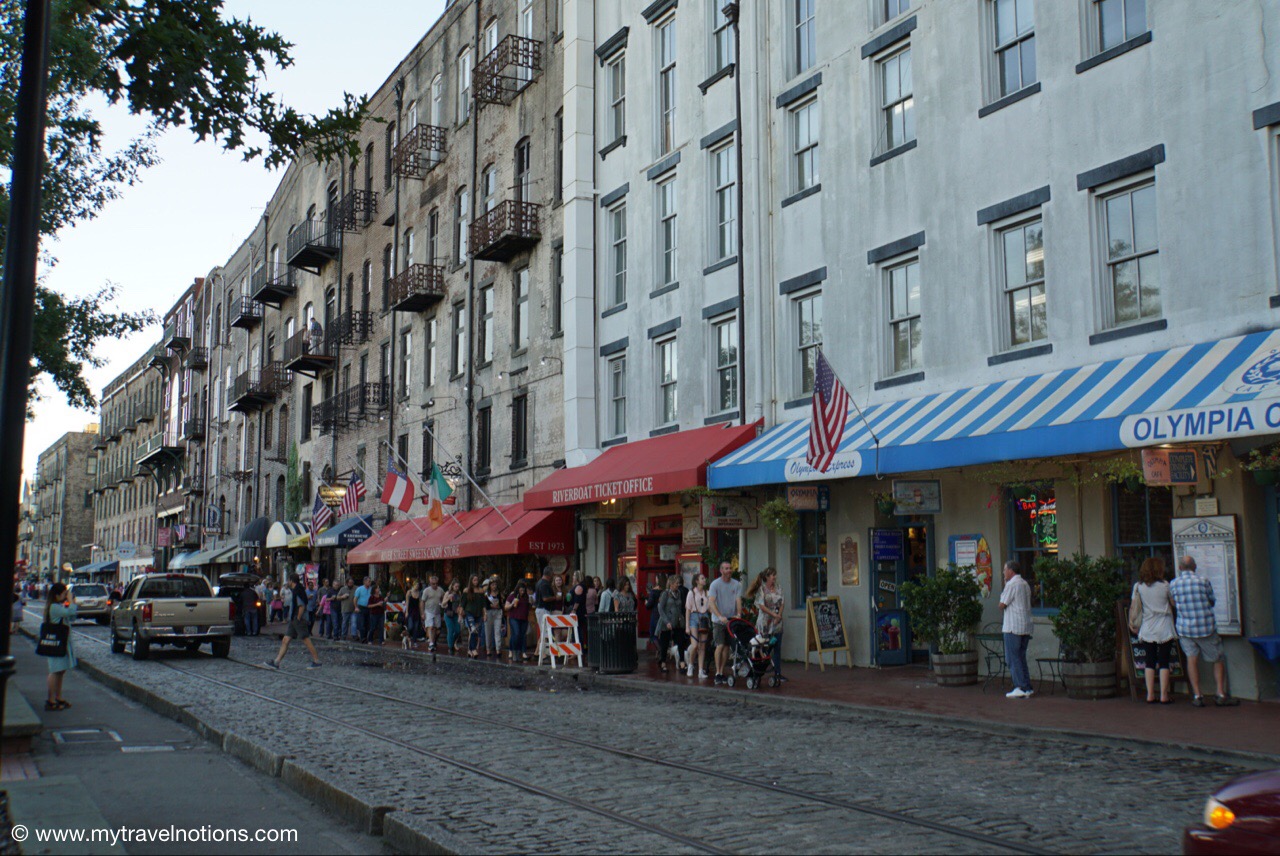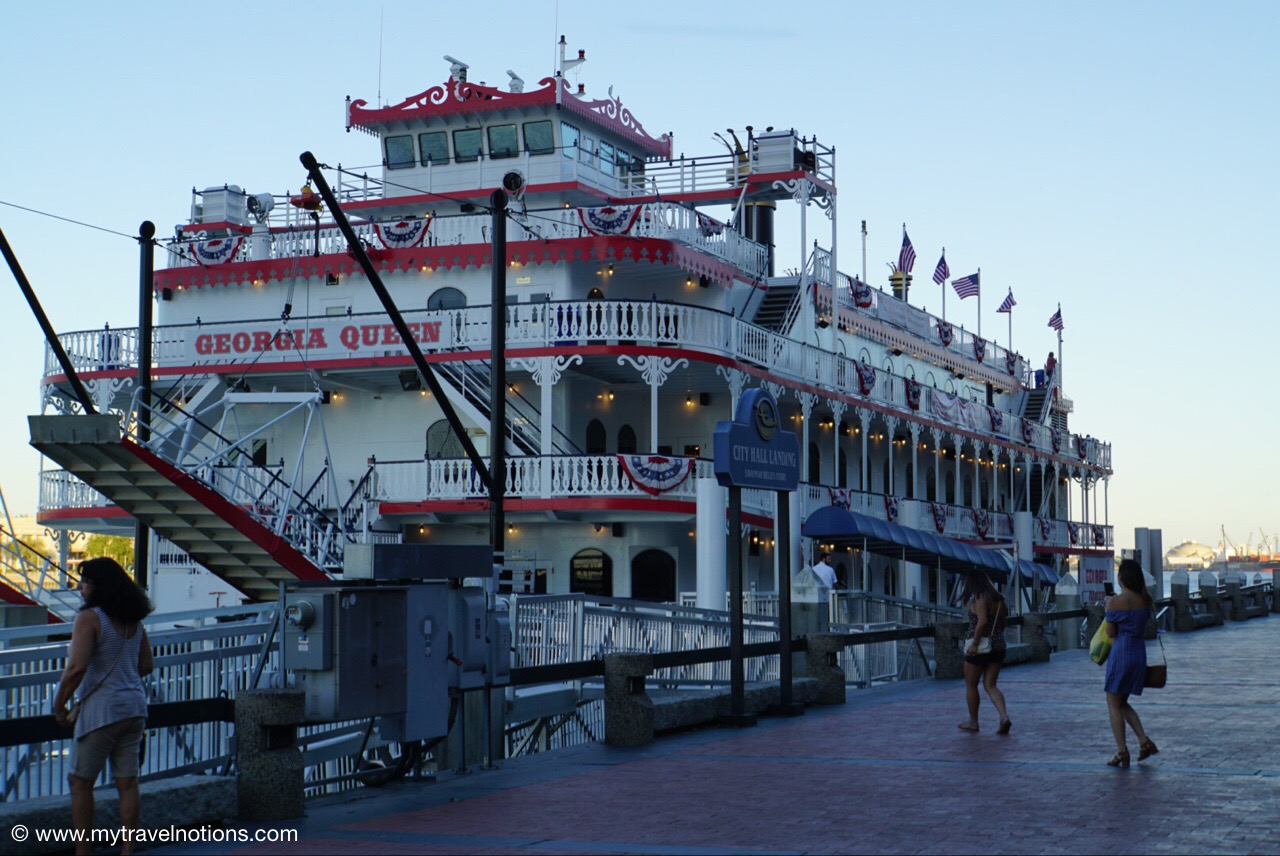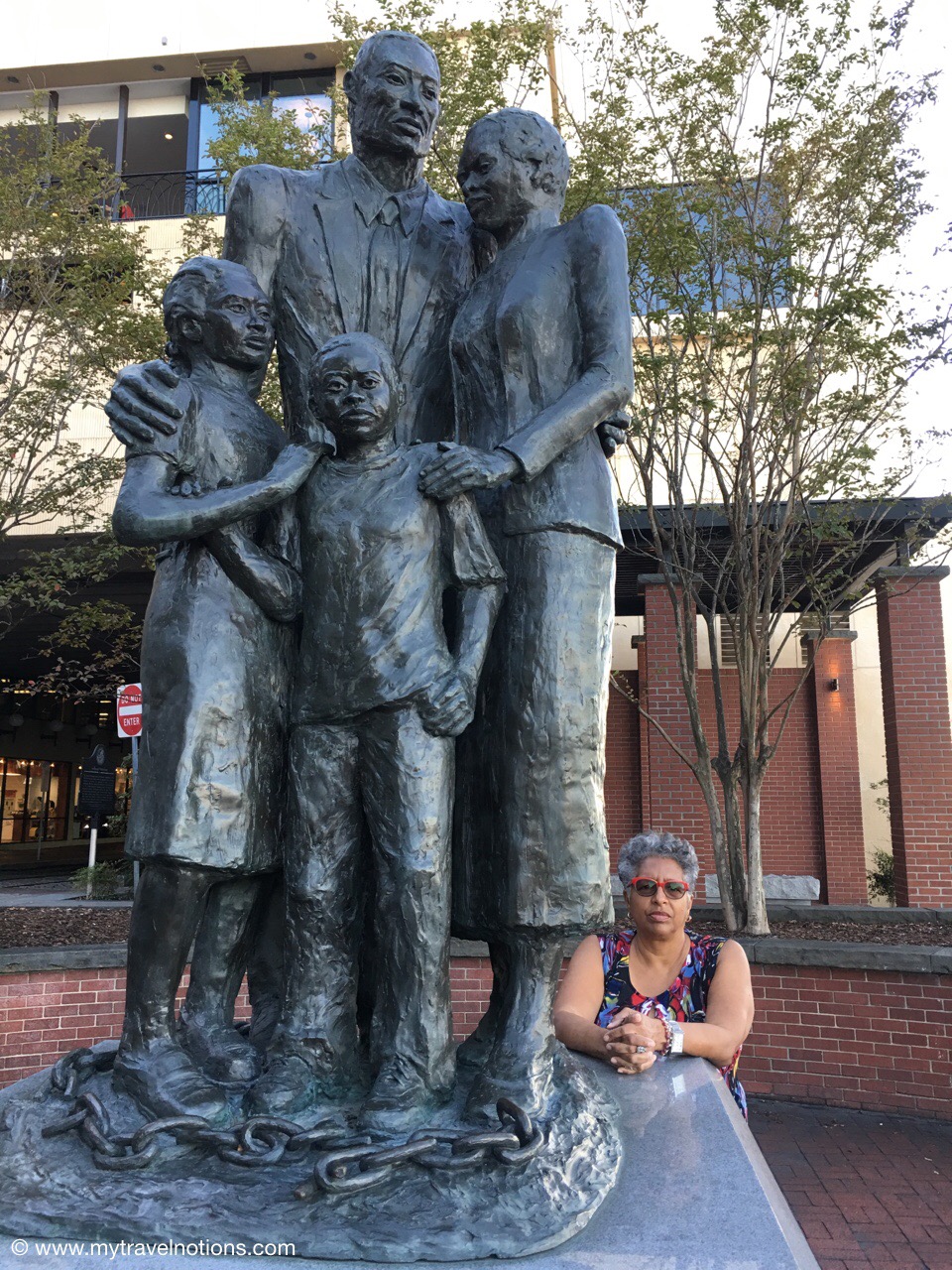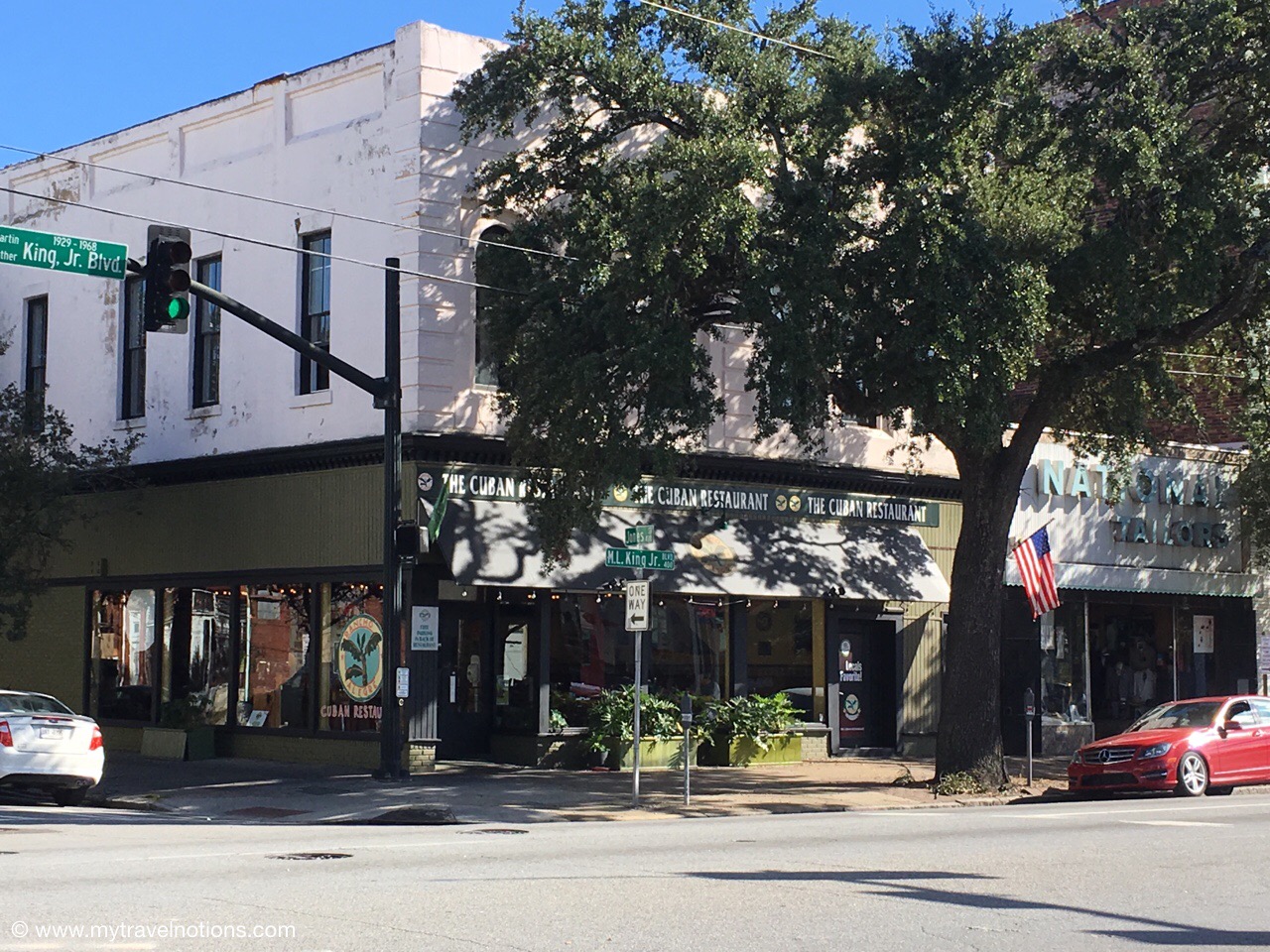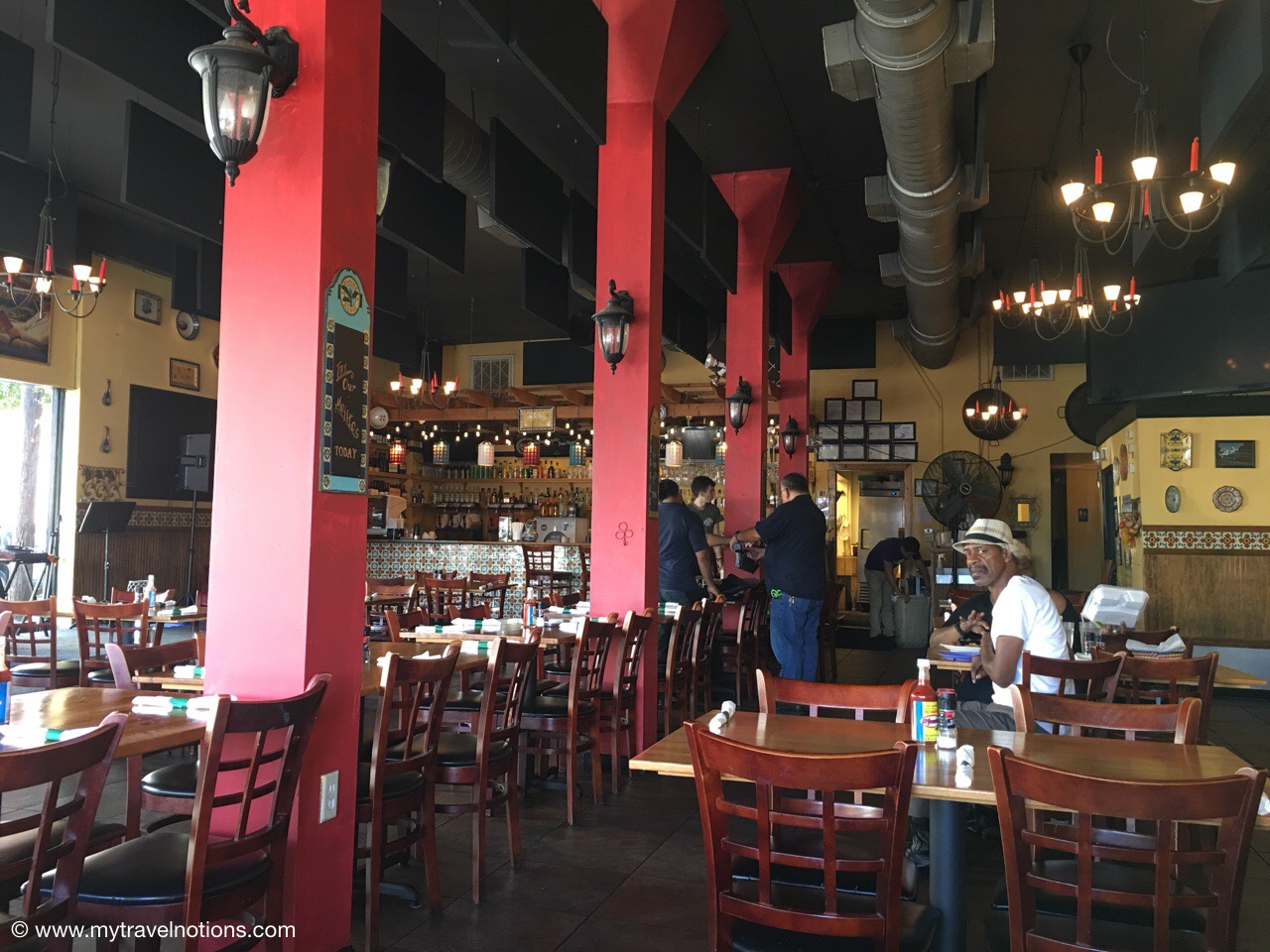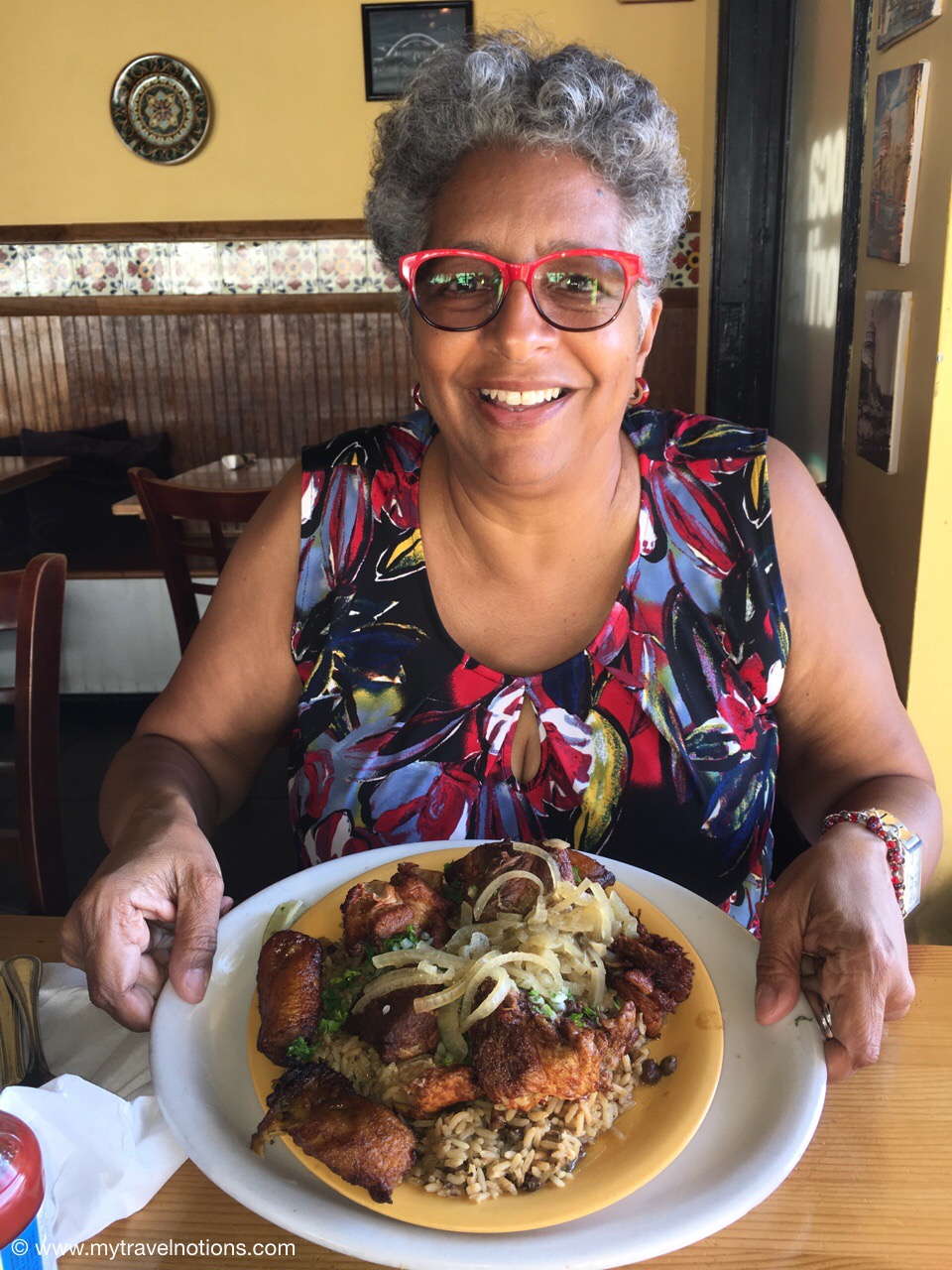 Atlanta is every bit the sprawling city, but for me coming to Atlanta is all about Dr. Martin Luther King Jr. and the National Historic Sites from his birth and boyhood home to the Ebenezer Baptist Church he co-pastored with his father.
There's no way to walk through Dr. King's life at these various historic sites, listen to him speak and not be moved by his calm, striking, thoughtful and elegant demeanor. So much of what Dr. King spoke of still has profound merit: "Our loyalties must transcend our race, our tribe, our class, and our nation; and this means we must develop a world perspective." And, "Injustice anywhere is a threat to justice everywhere."
And, when Dr. King speaks of love, his words draw me in: "Darkness cannot drive out darkness; only light can do that. Hate cannot drive out hate; only love can do that." And, "I have decided to stick with love. Hate is too great a burden to bear."
Dr. King was a central figure in the Civil Rights Movement and a leading advocate of non-violence. Over the years, he was arrested 30 times for his civil rights actions. On April 4, 1968, at the age of 39, Dr. King was in Memphis to help lead sanitation workers in a protest. As he stood on the balcony of the Lorraine Motel, he was shot and killed.
"I just want to do God's will. And, he's allowed me to go to the mountain. And I've looked over, and I've seen the promised land. I may not get there with you, but I want you to know tonight that we as a people will get to the promised land. So I'm happy tonight. I'm not worried about anything. I'm not fearing any man."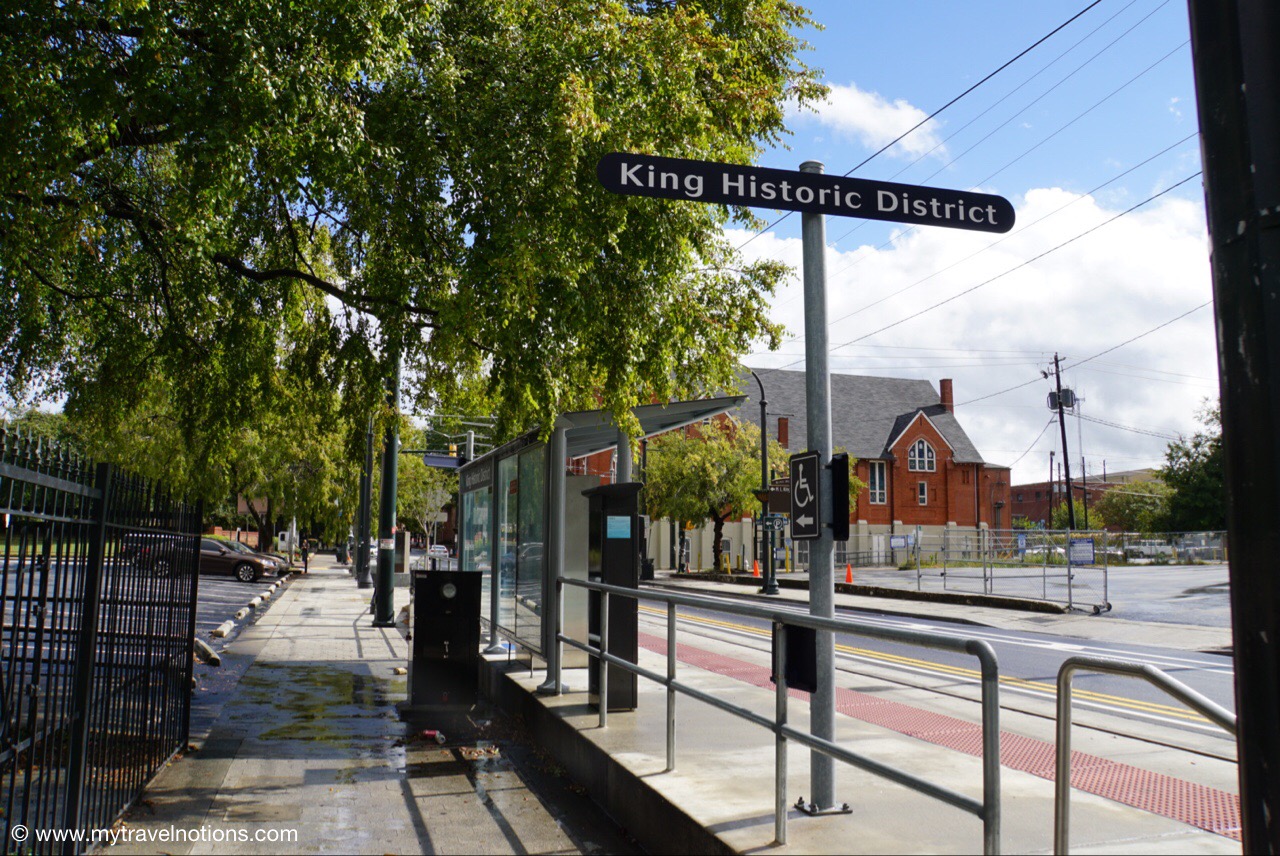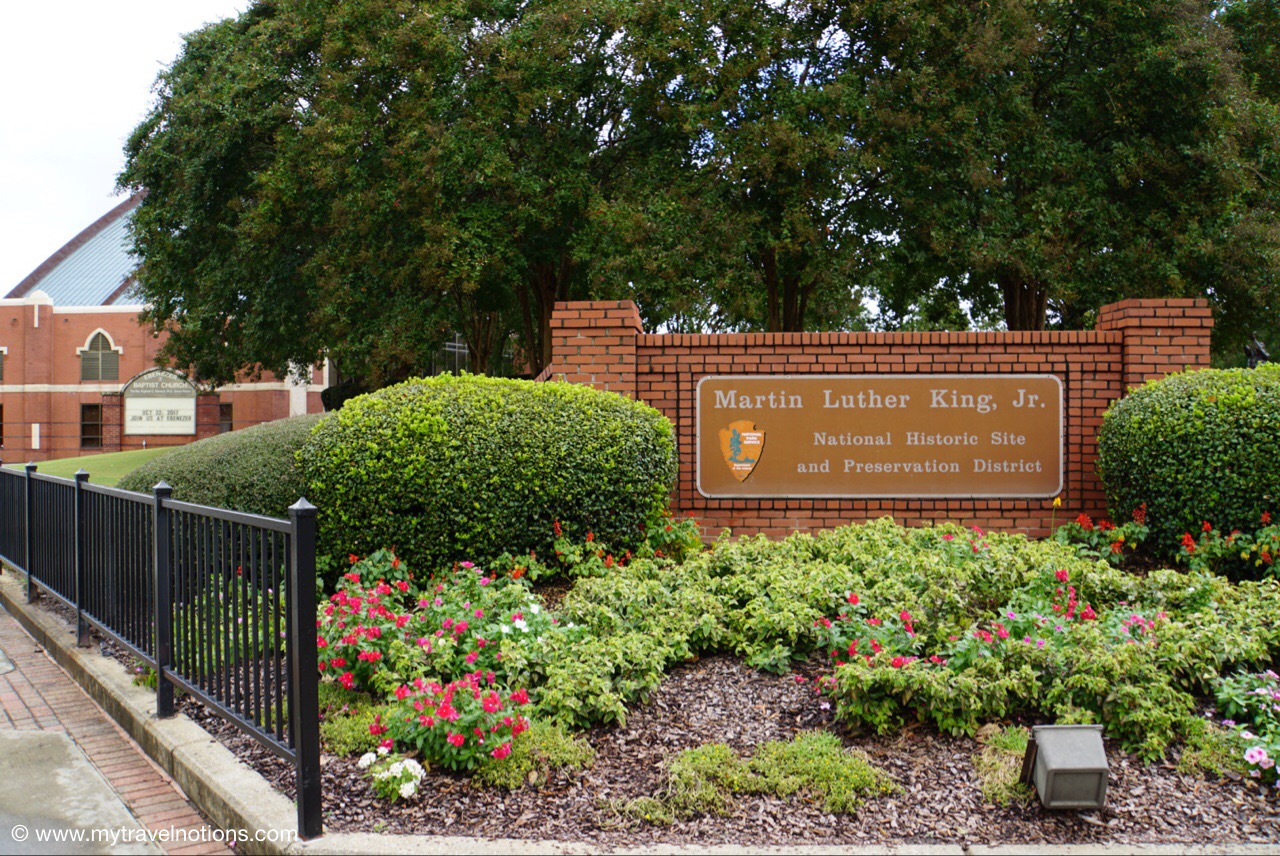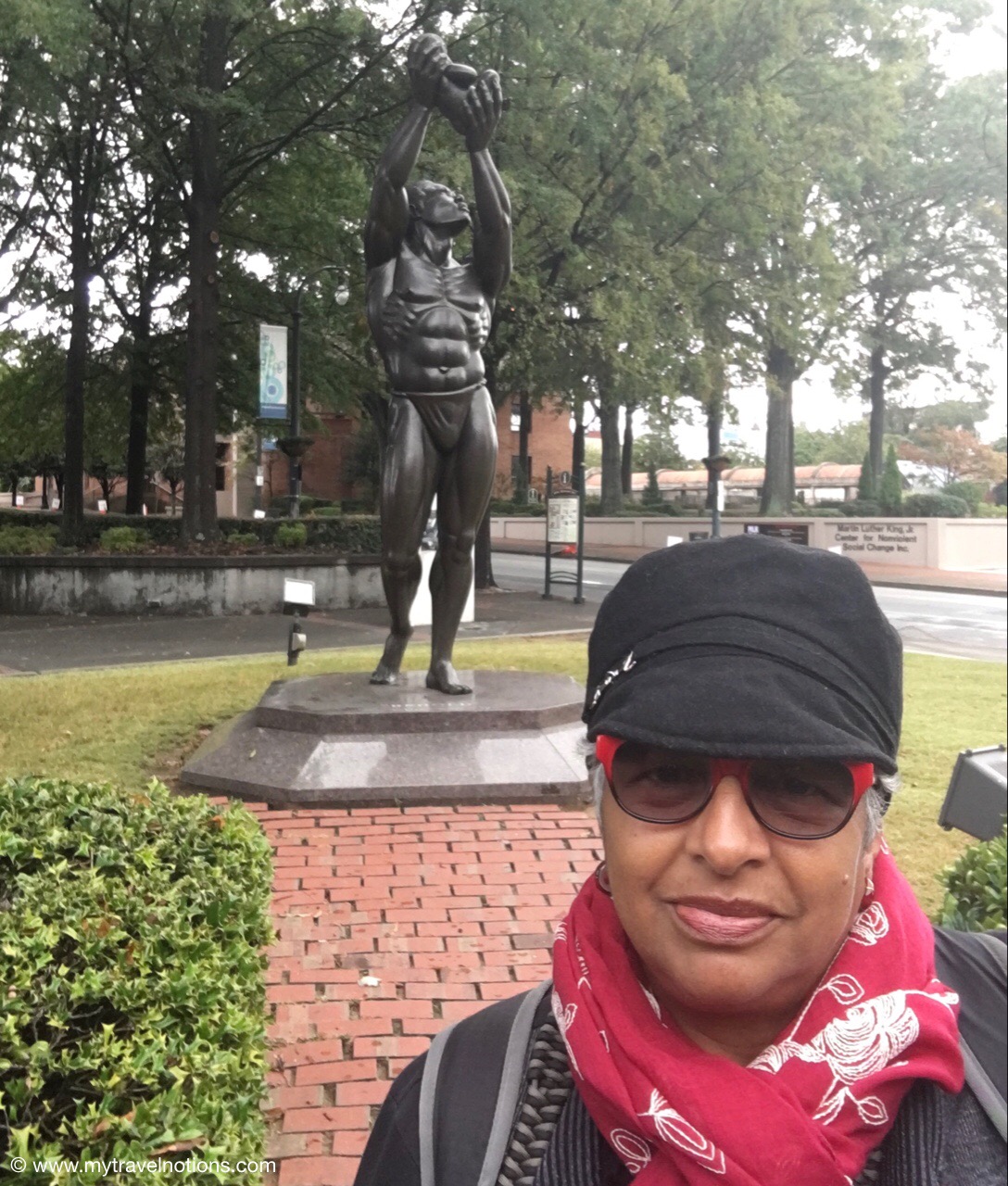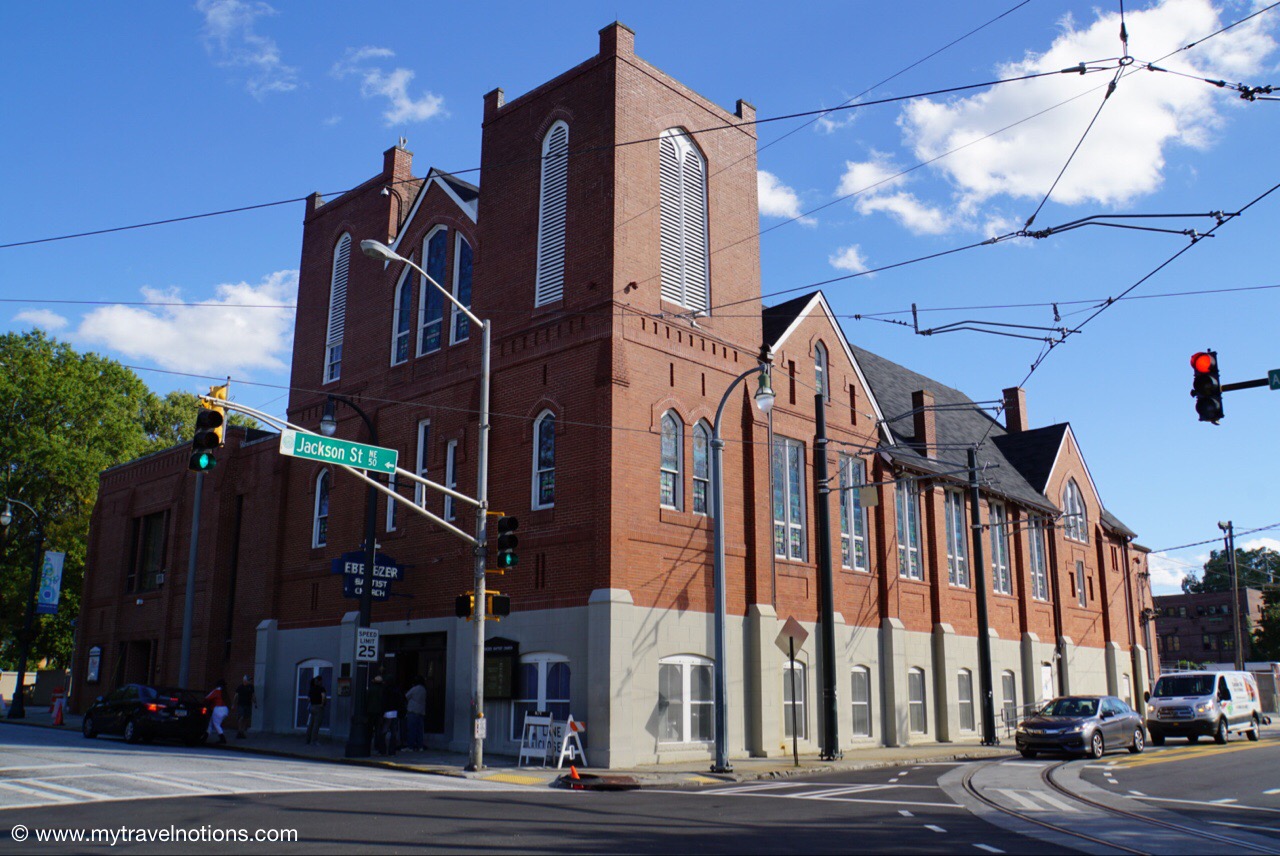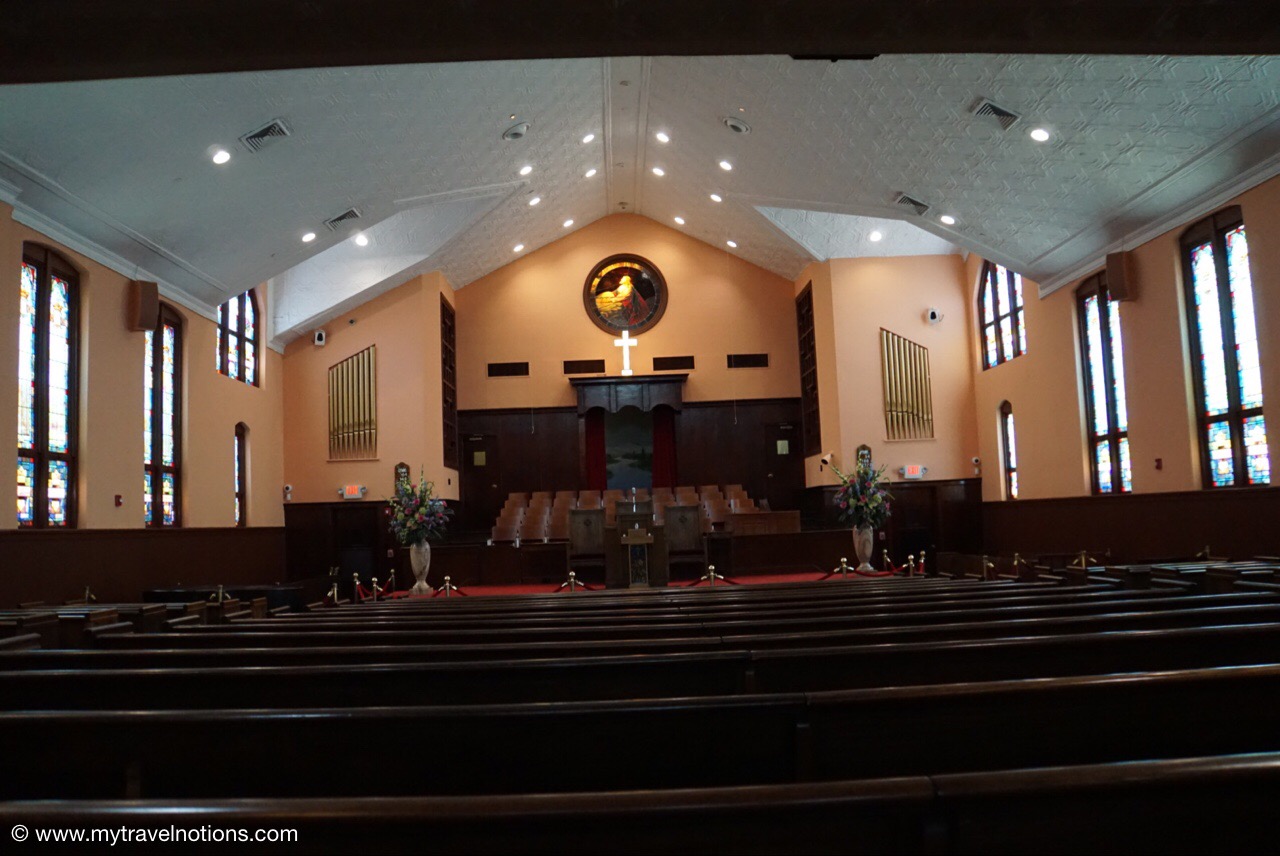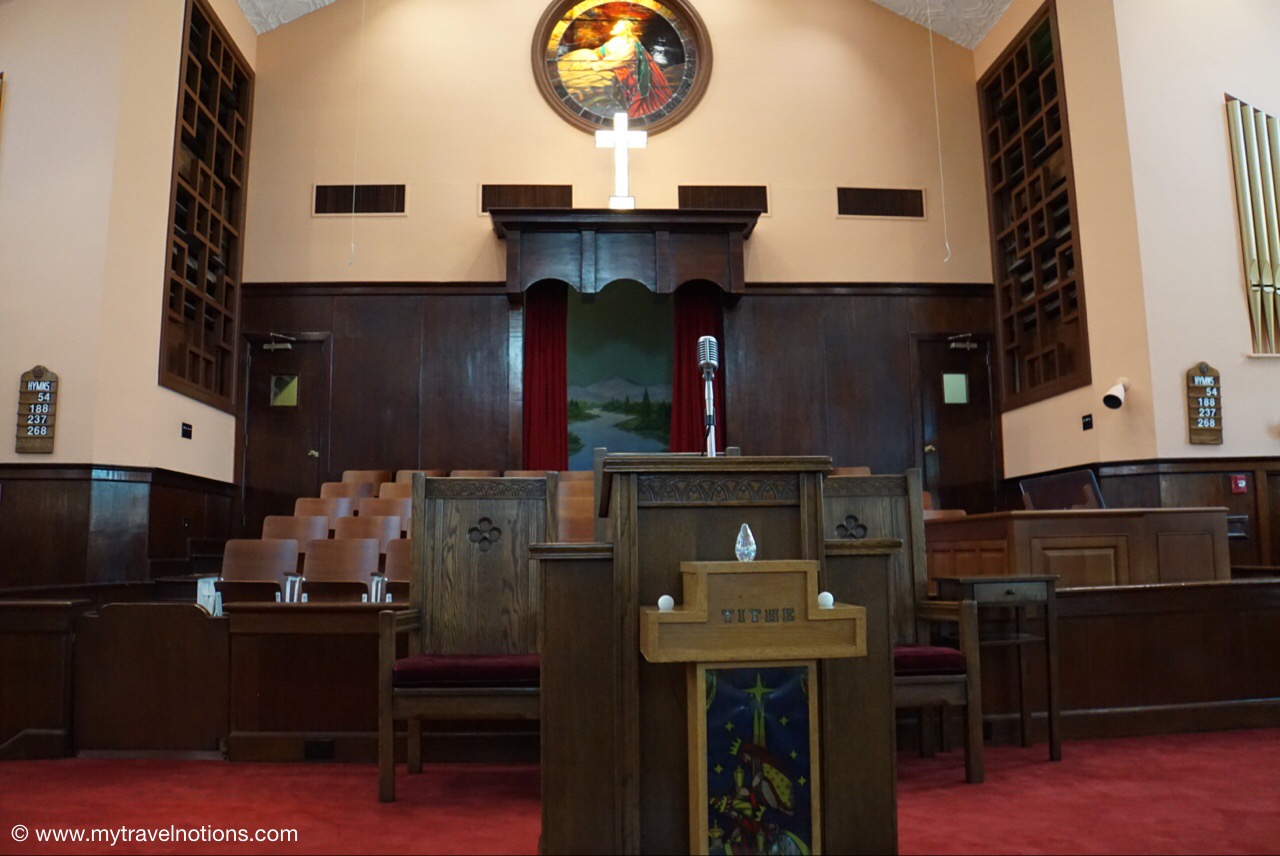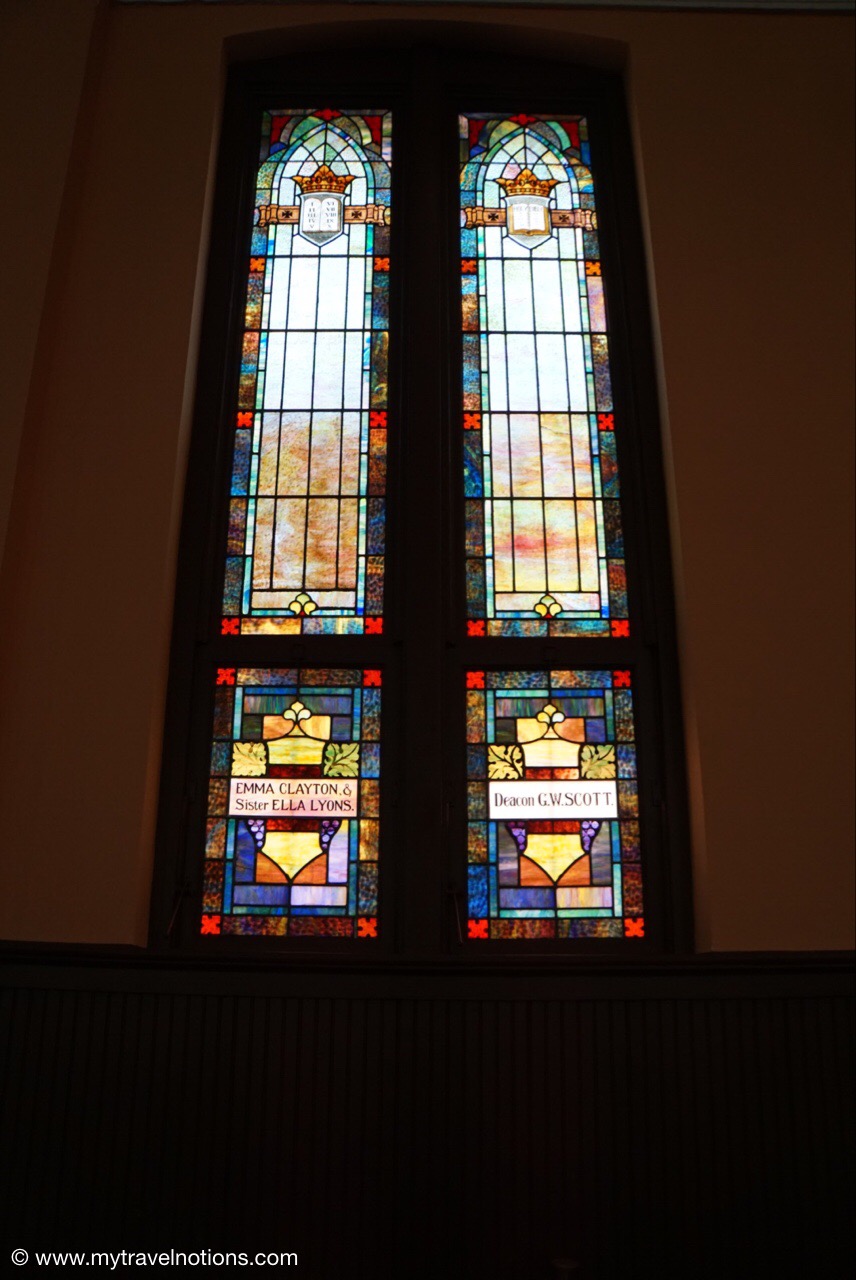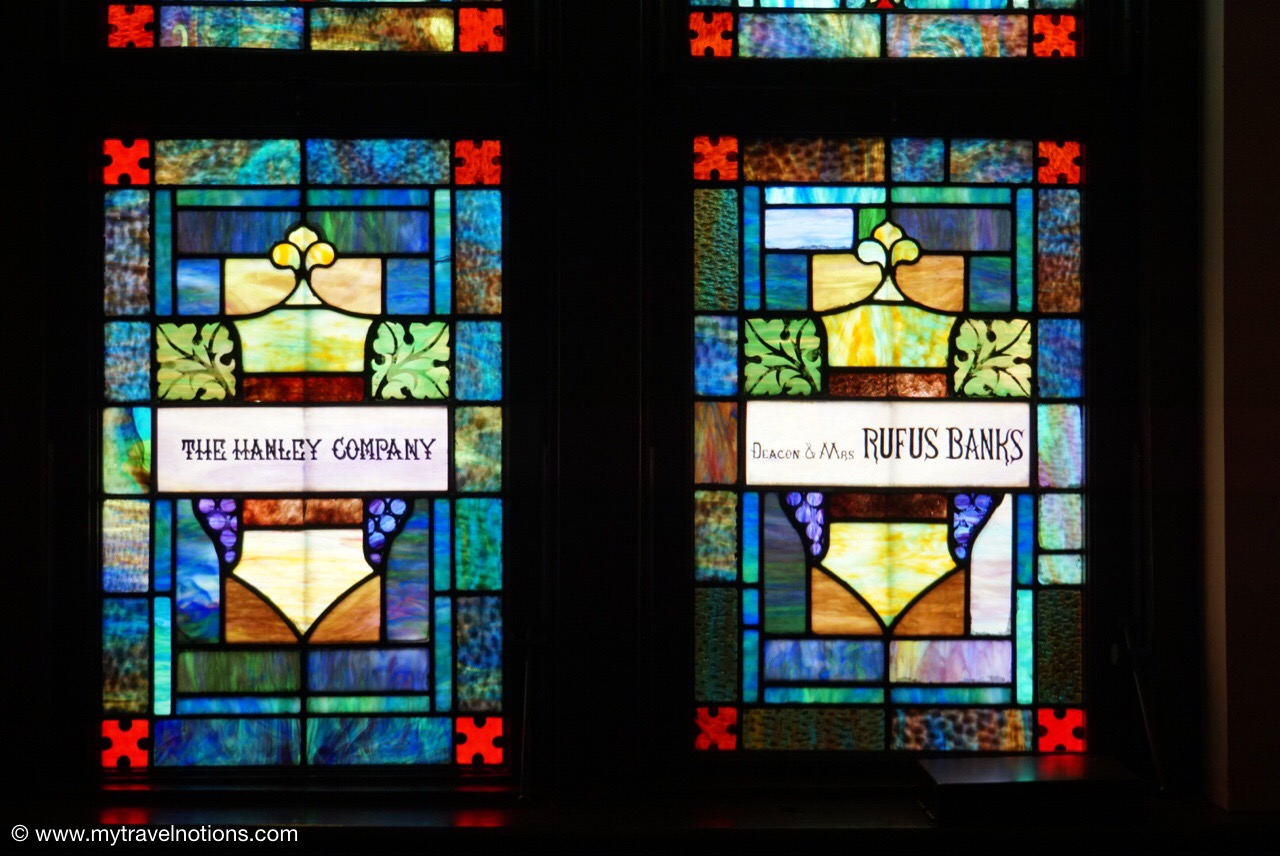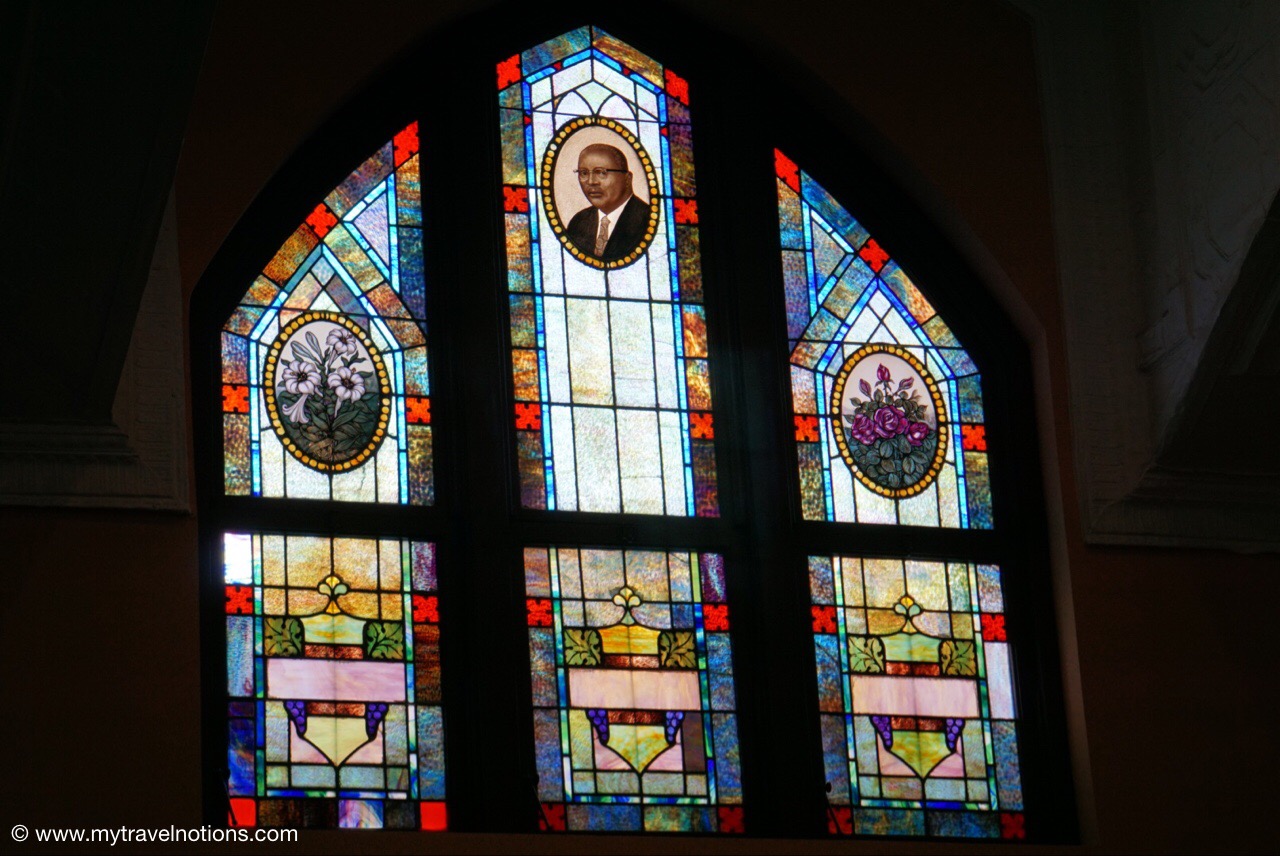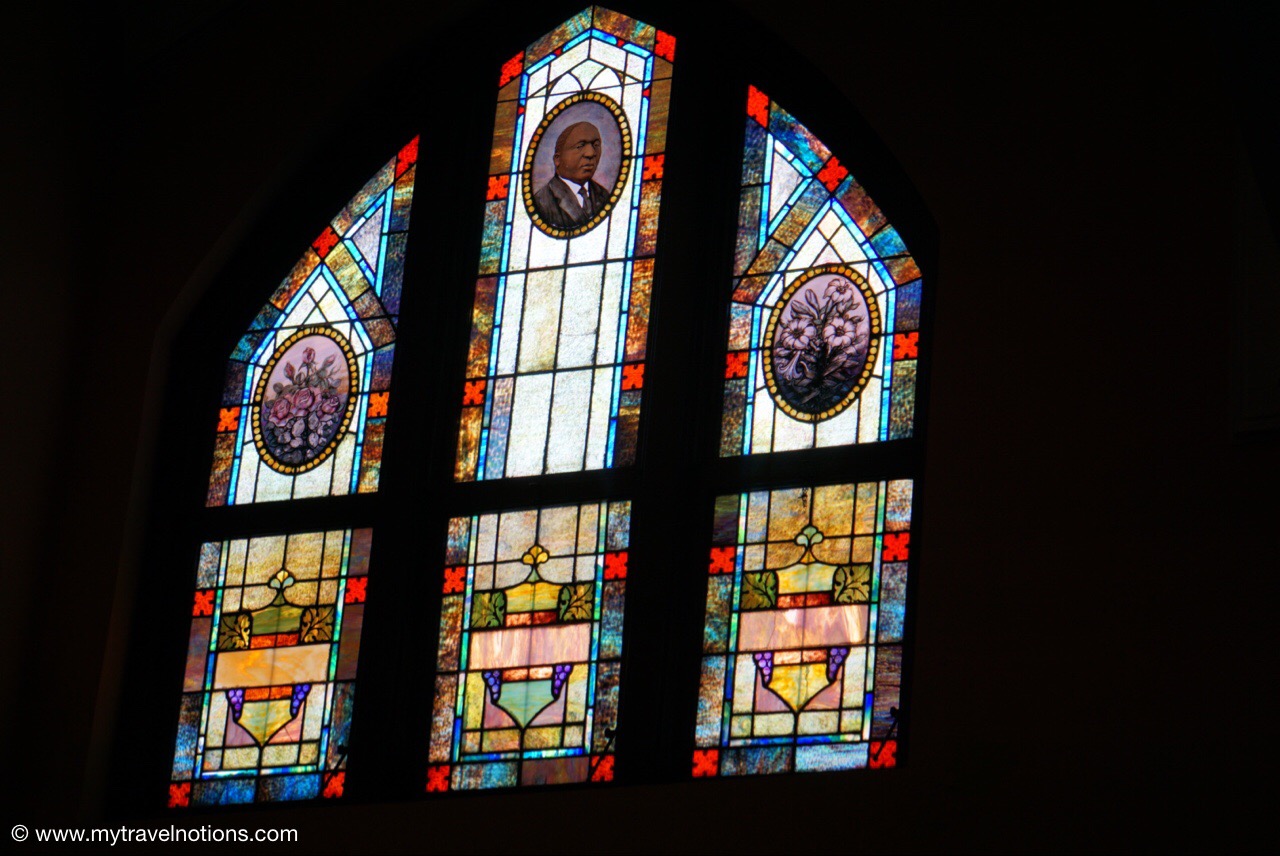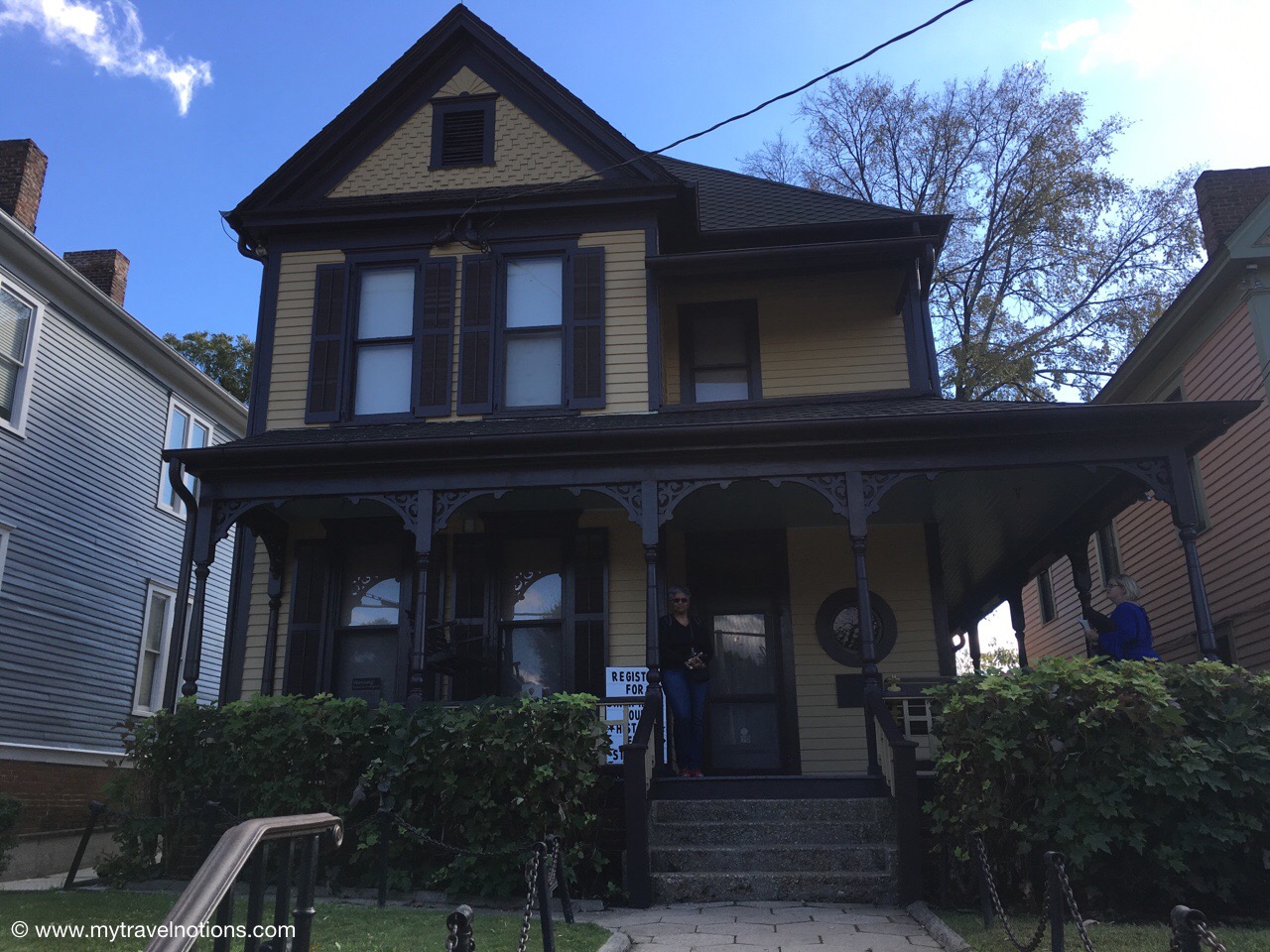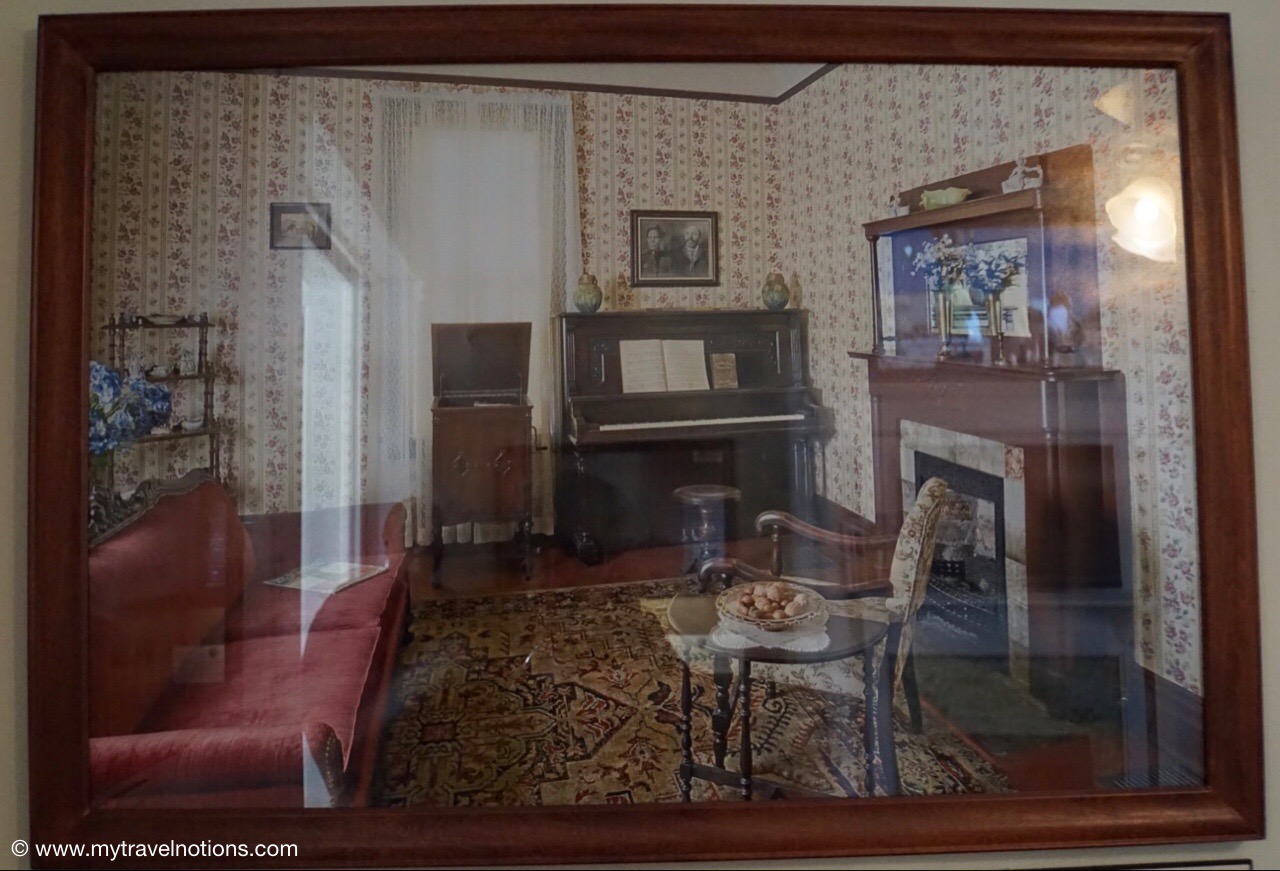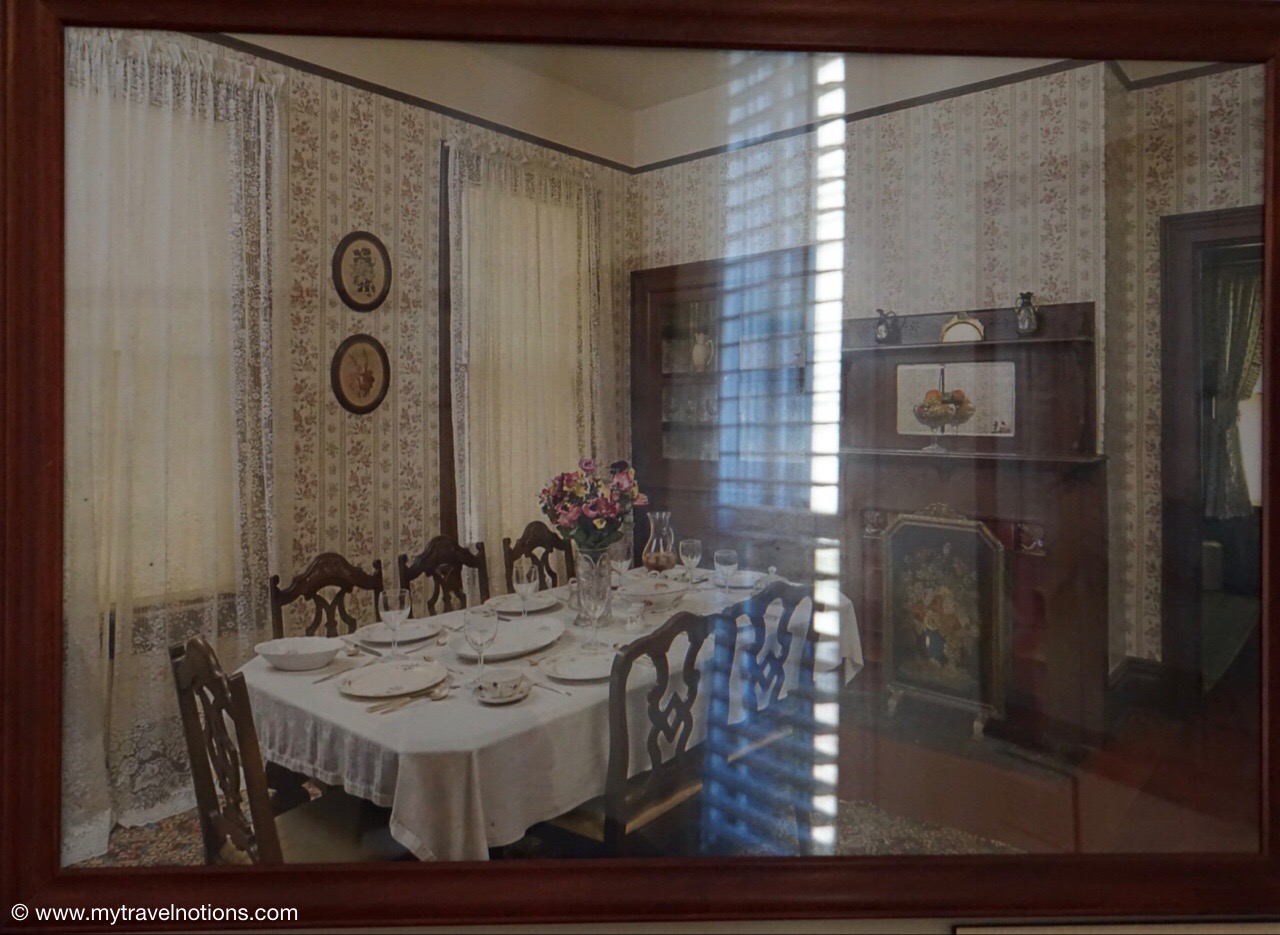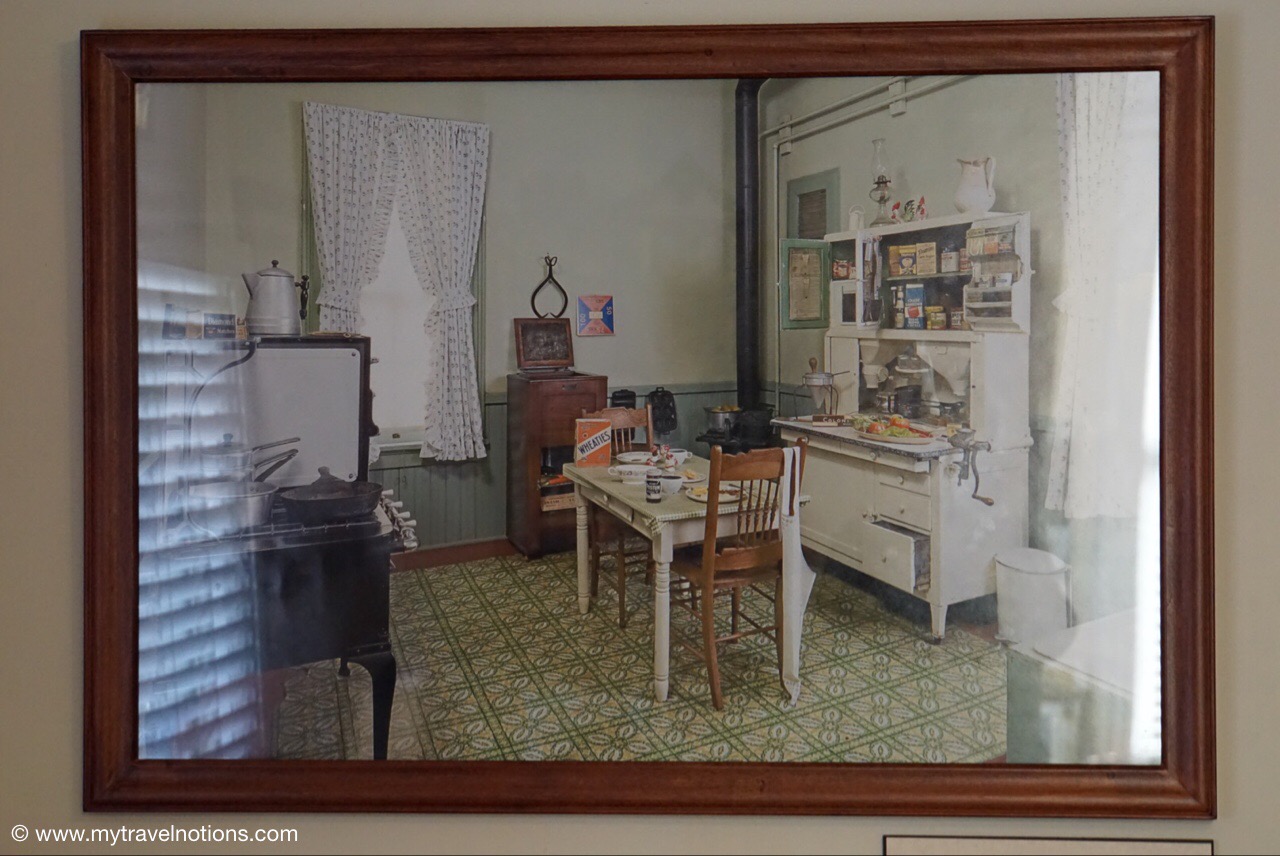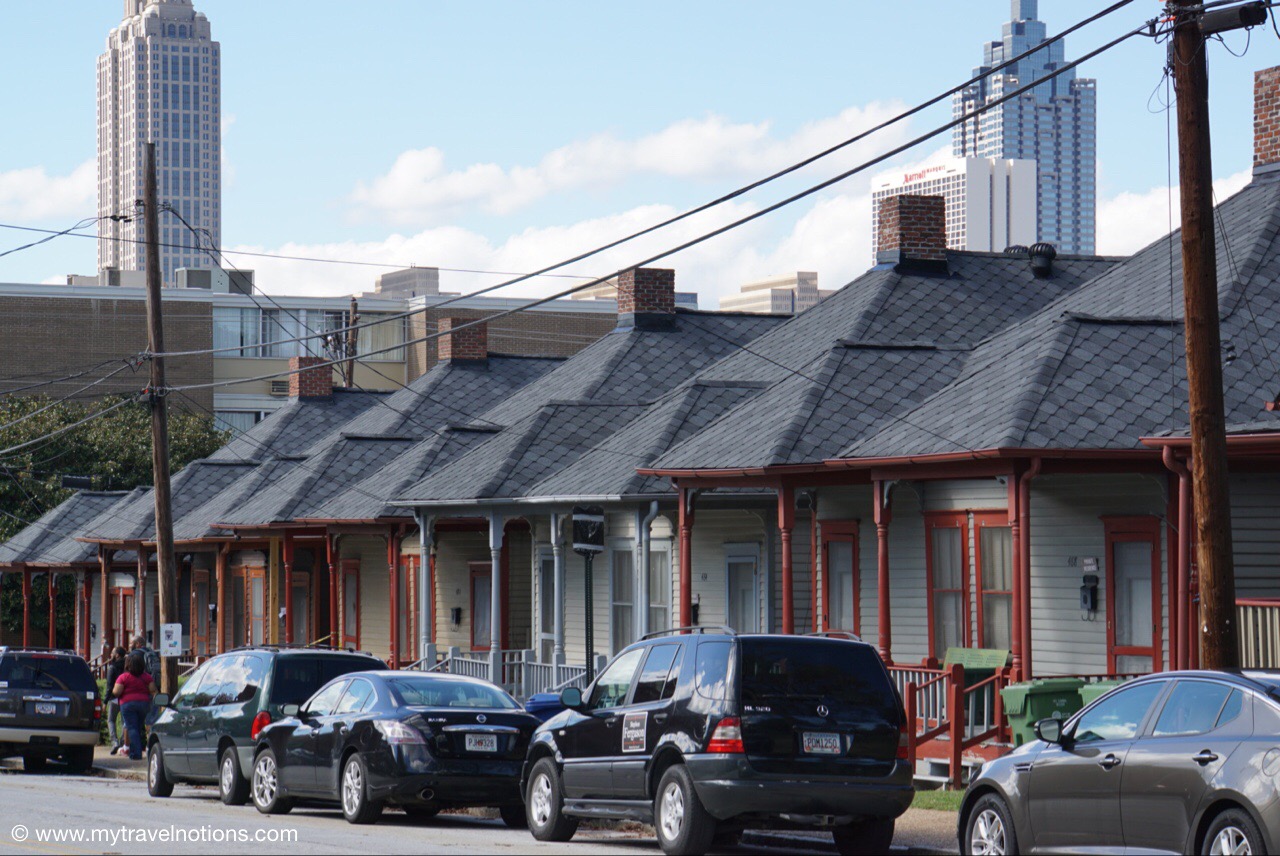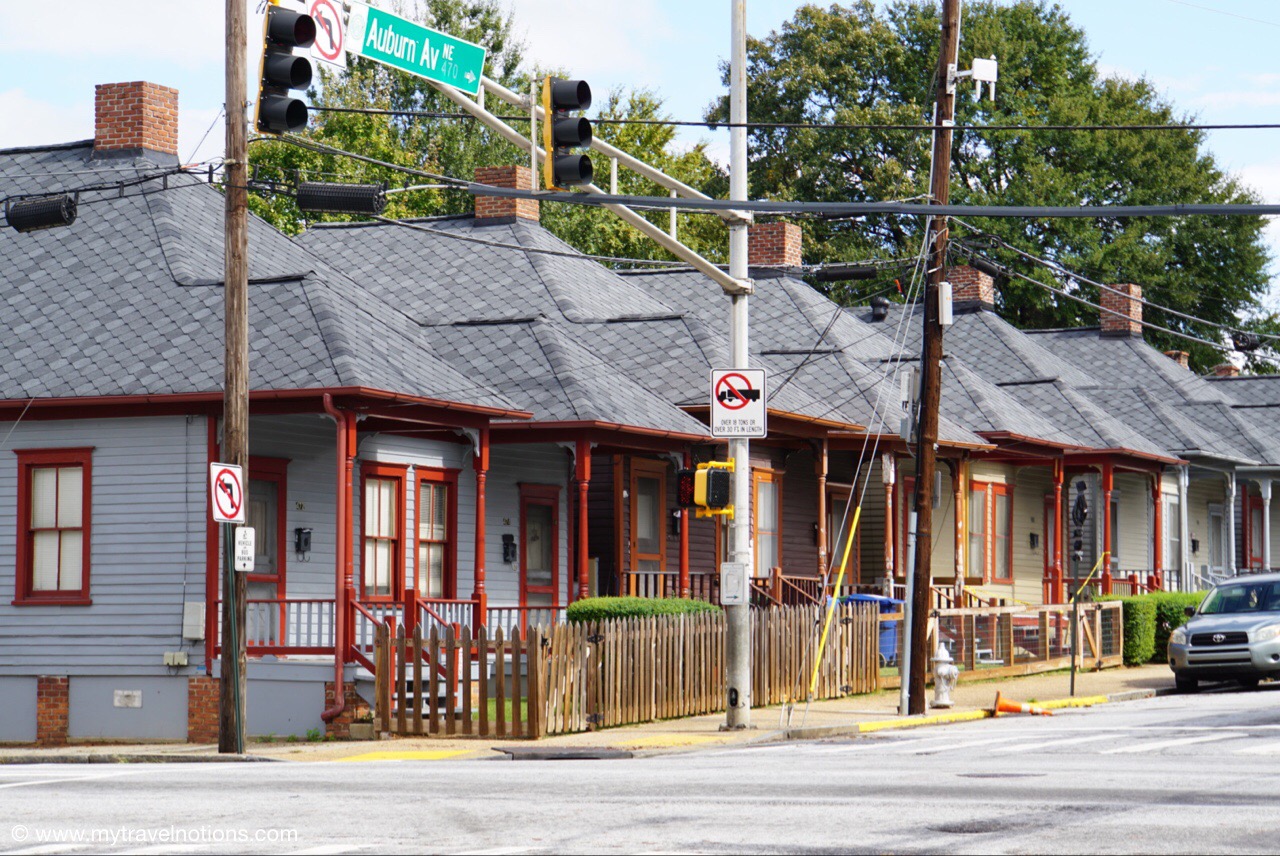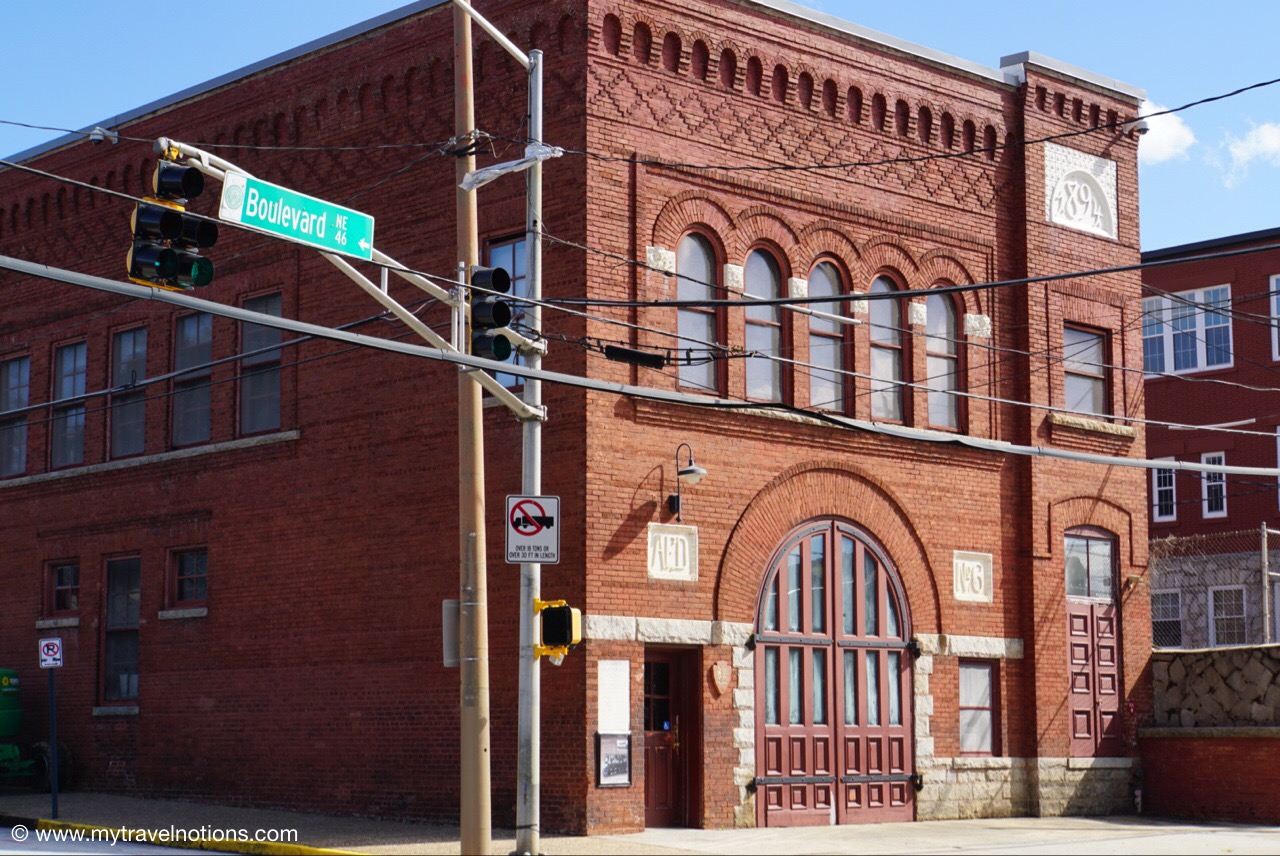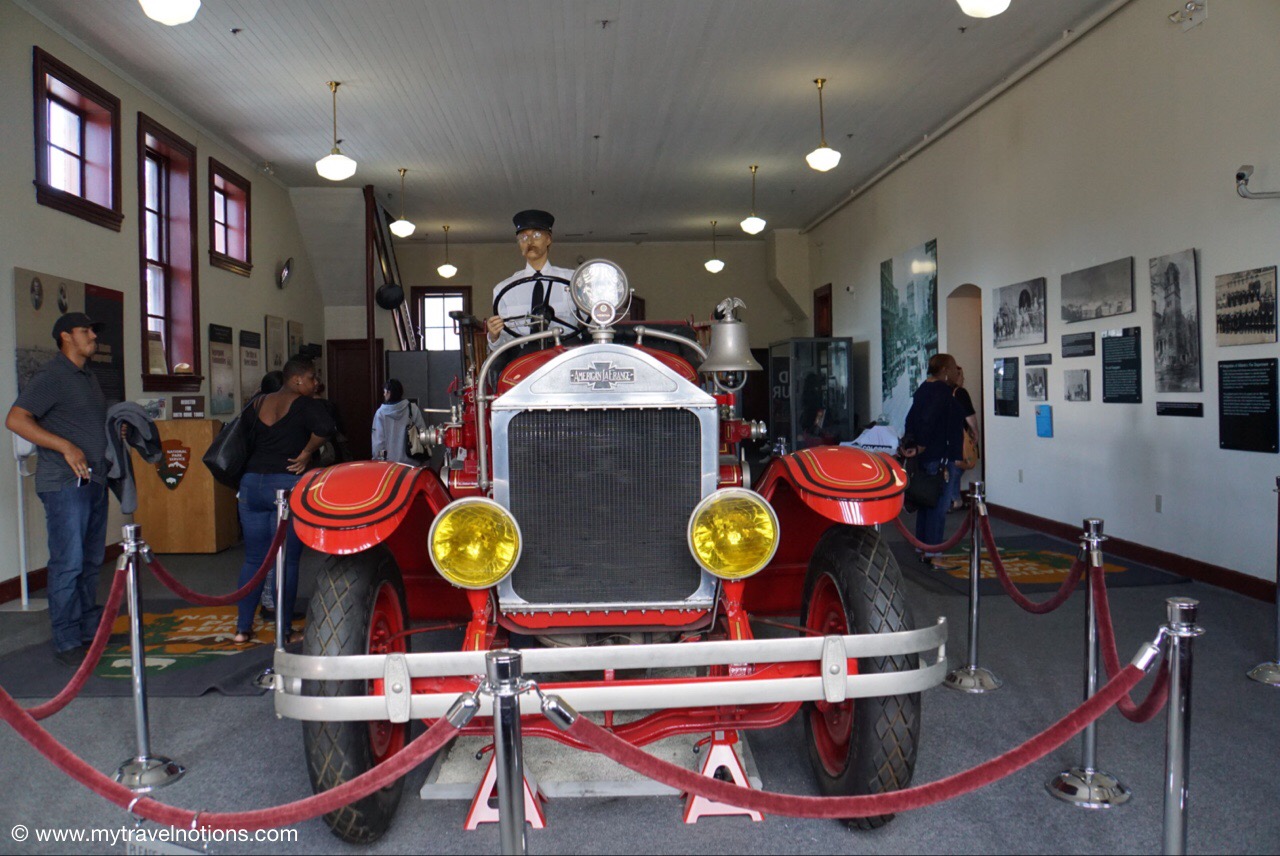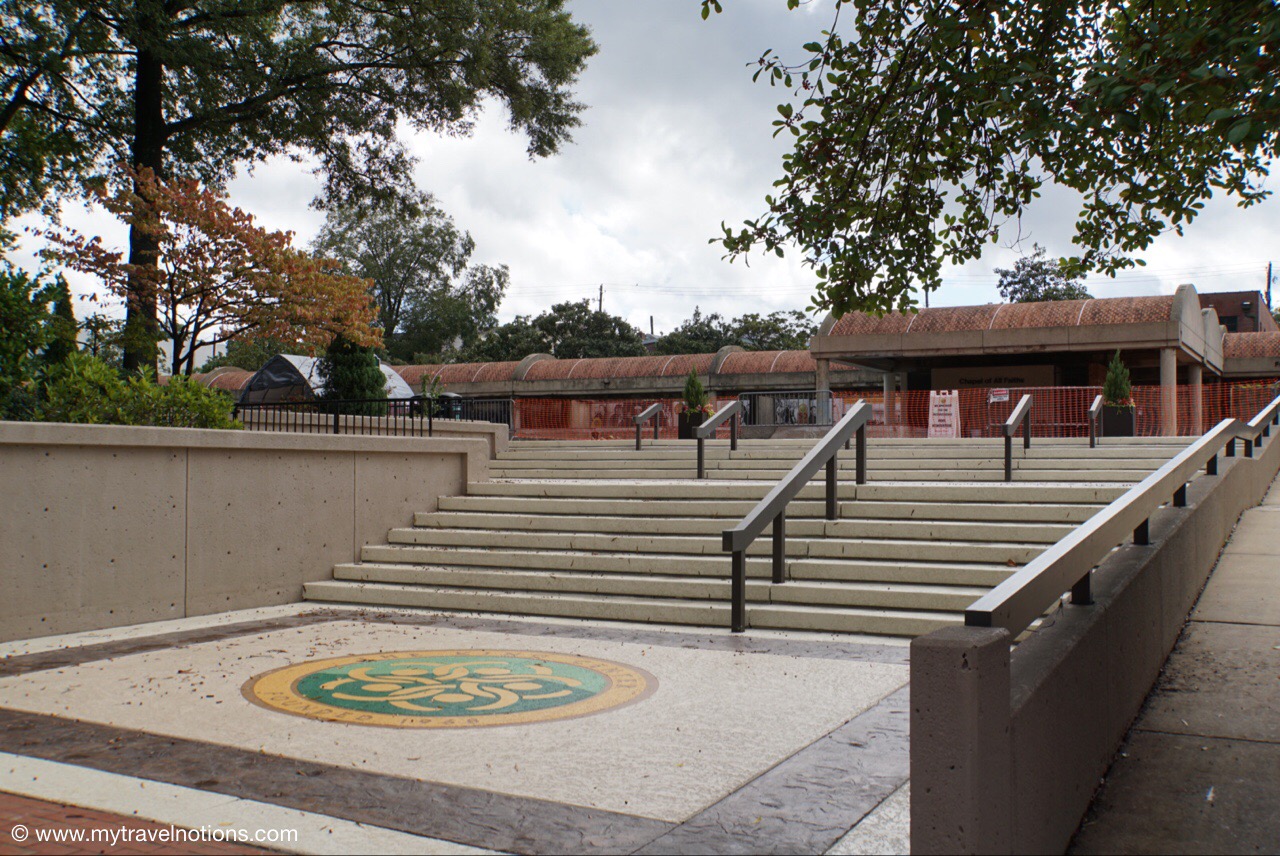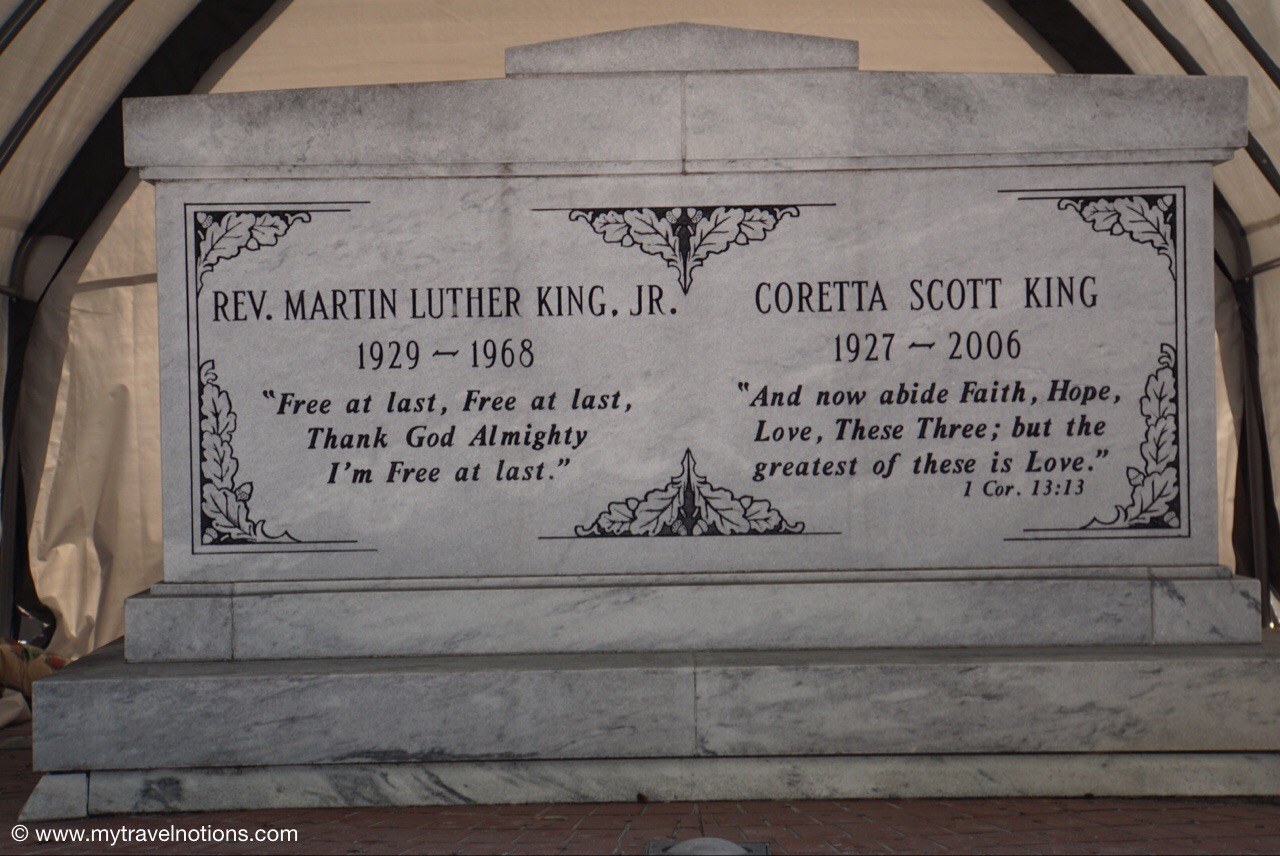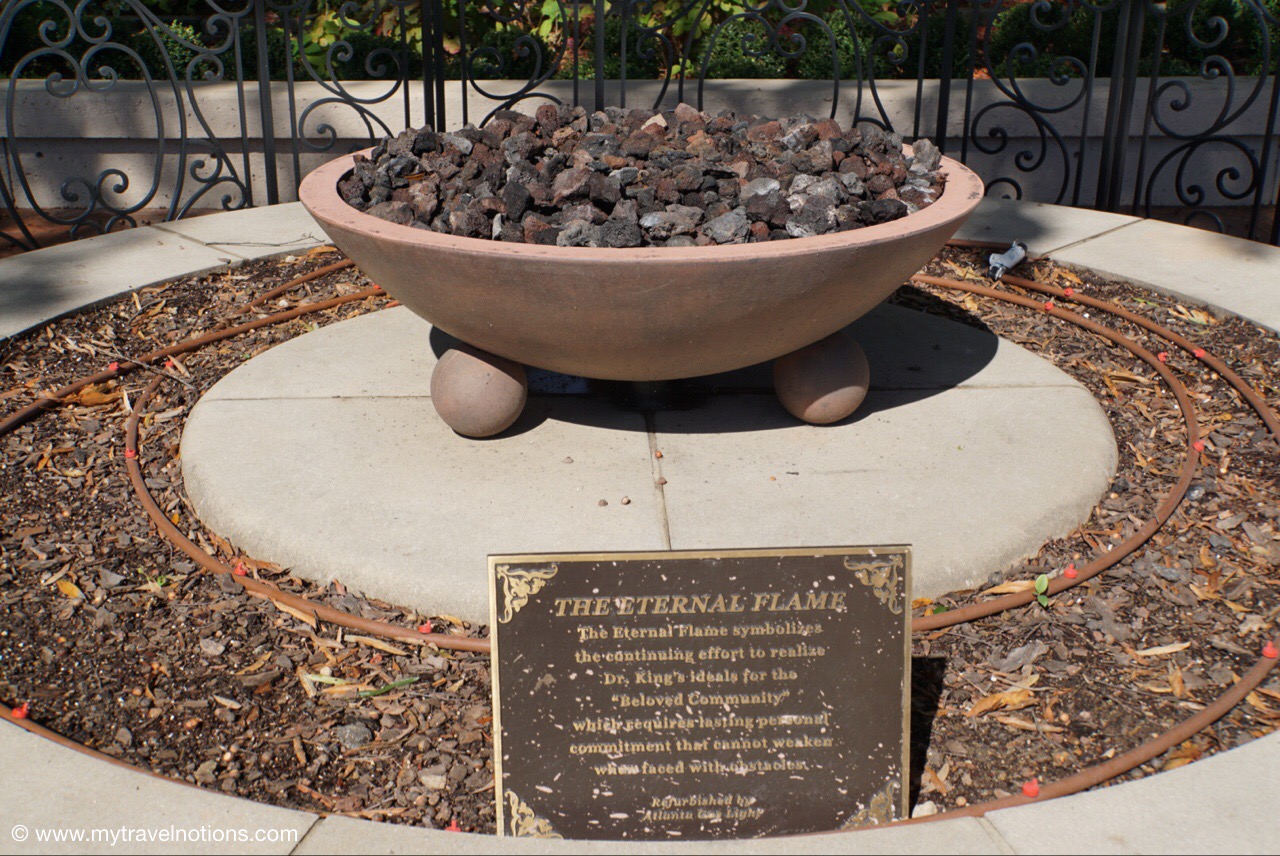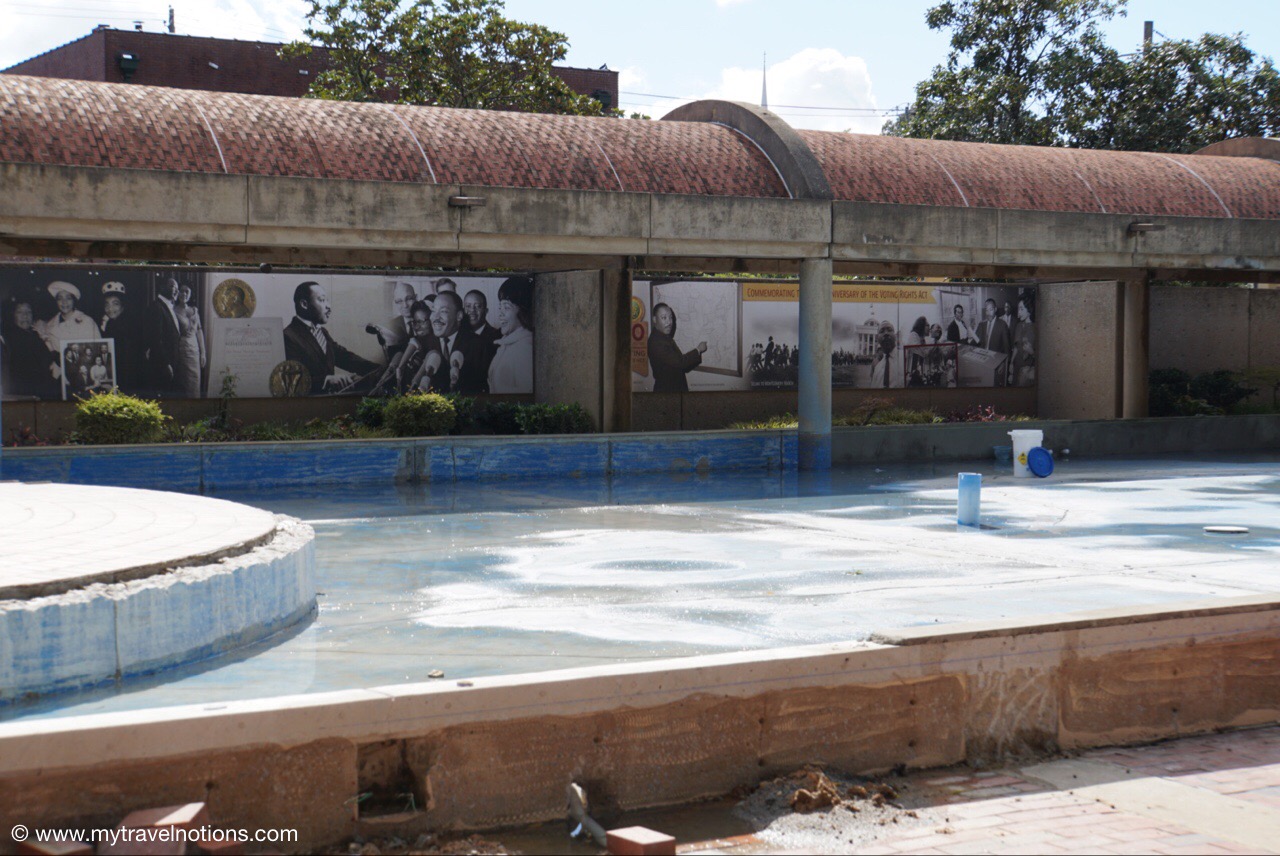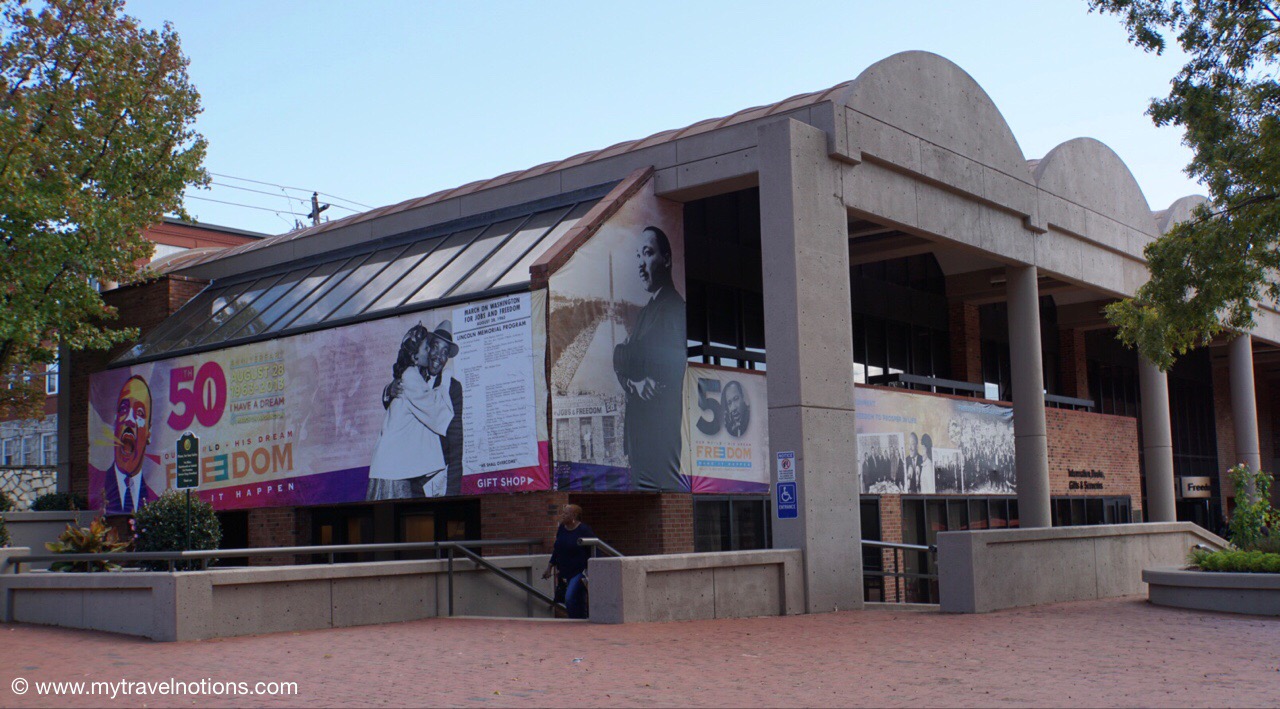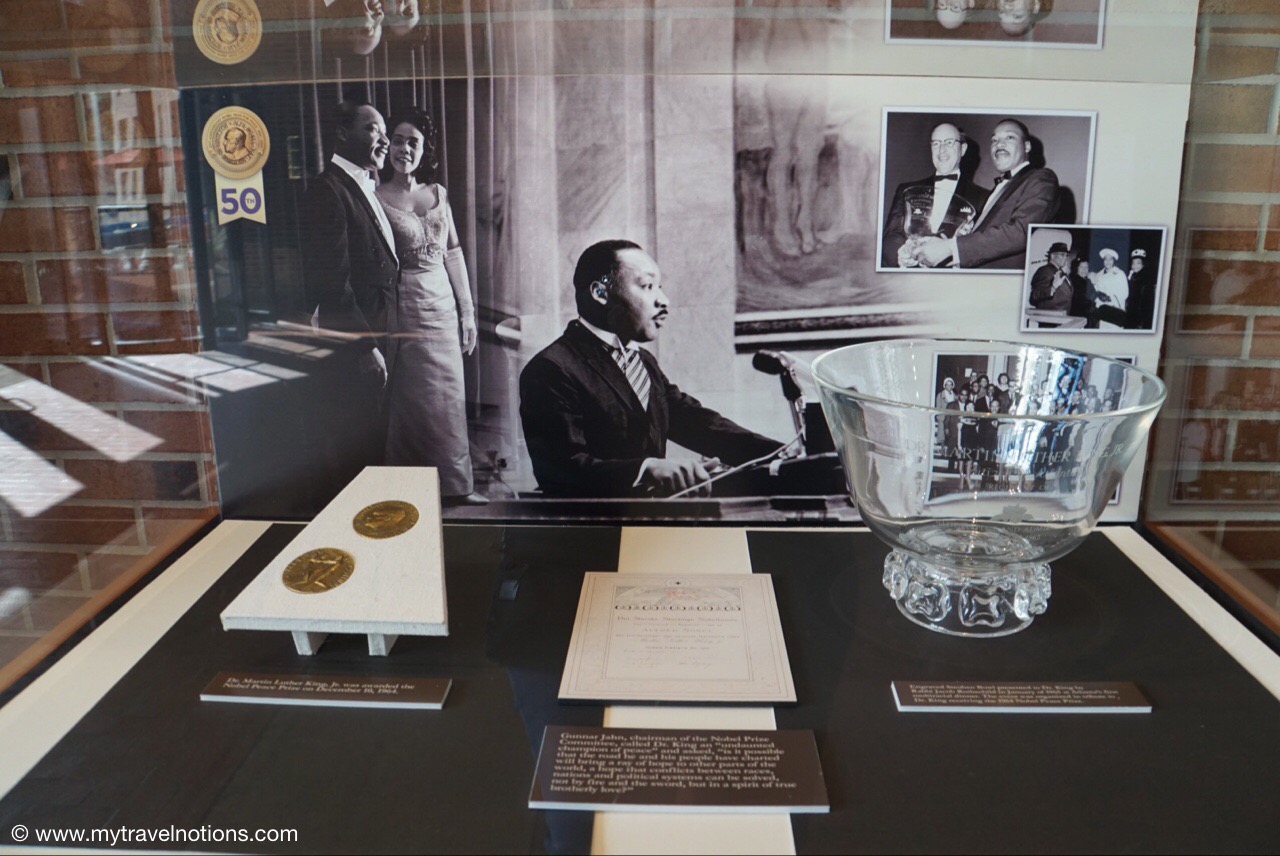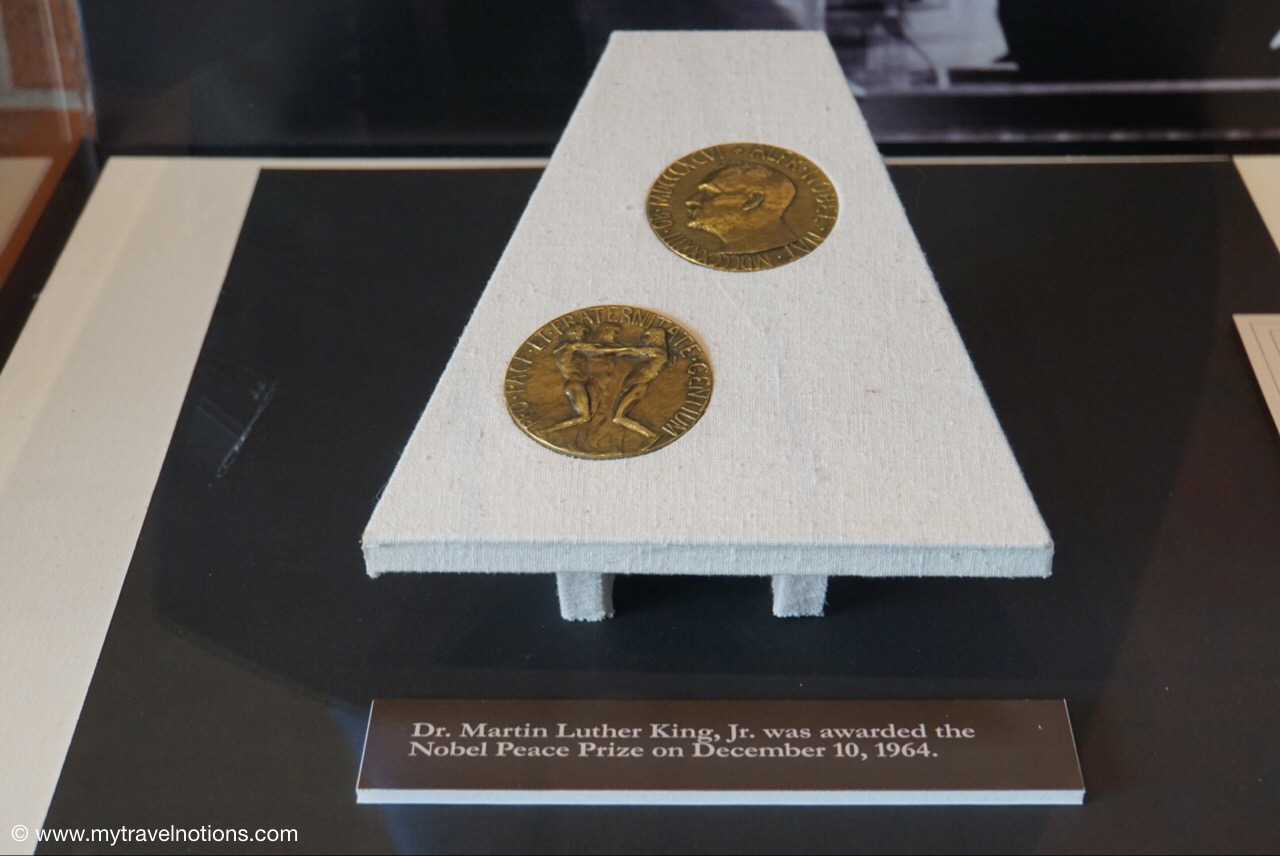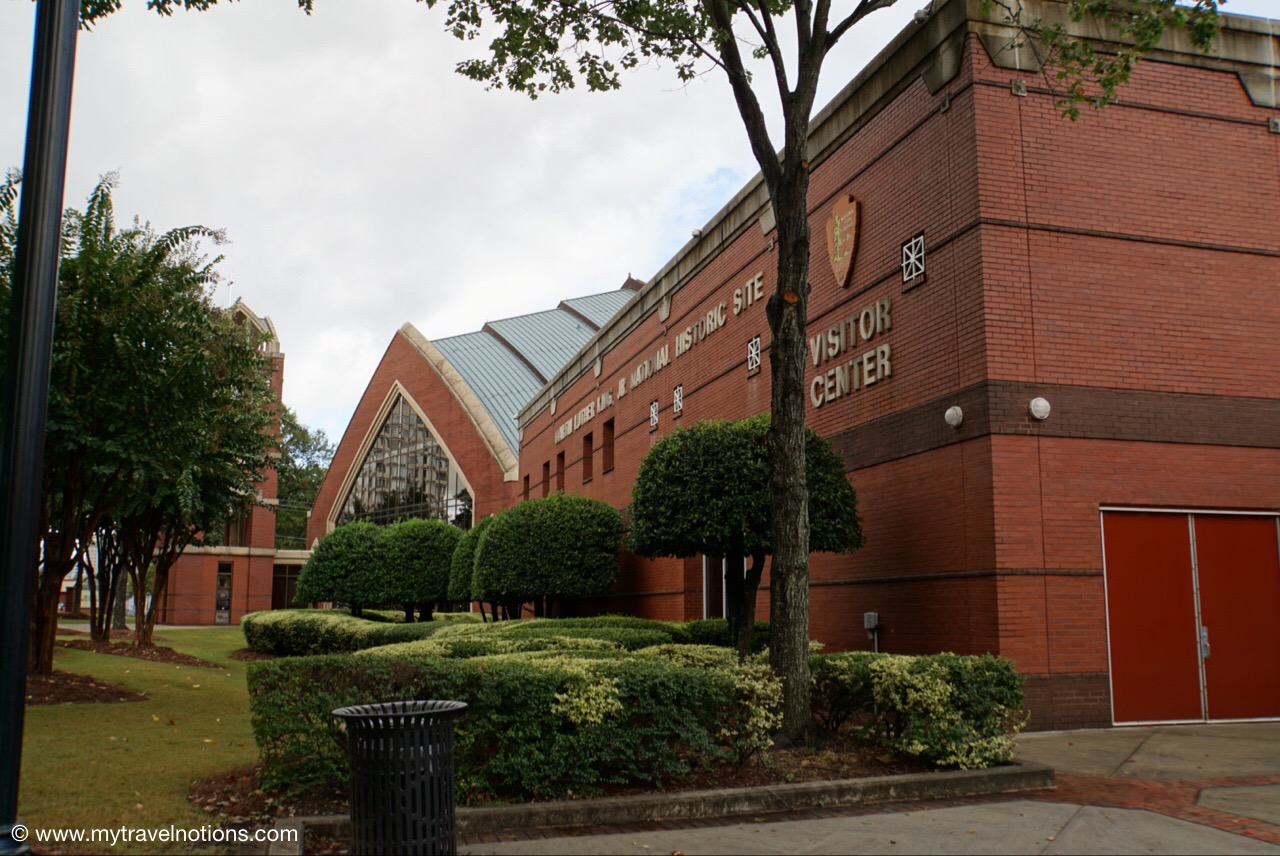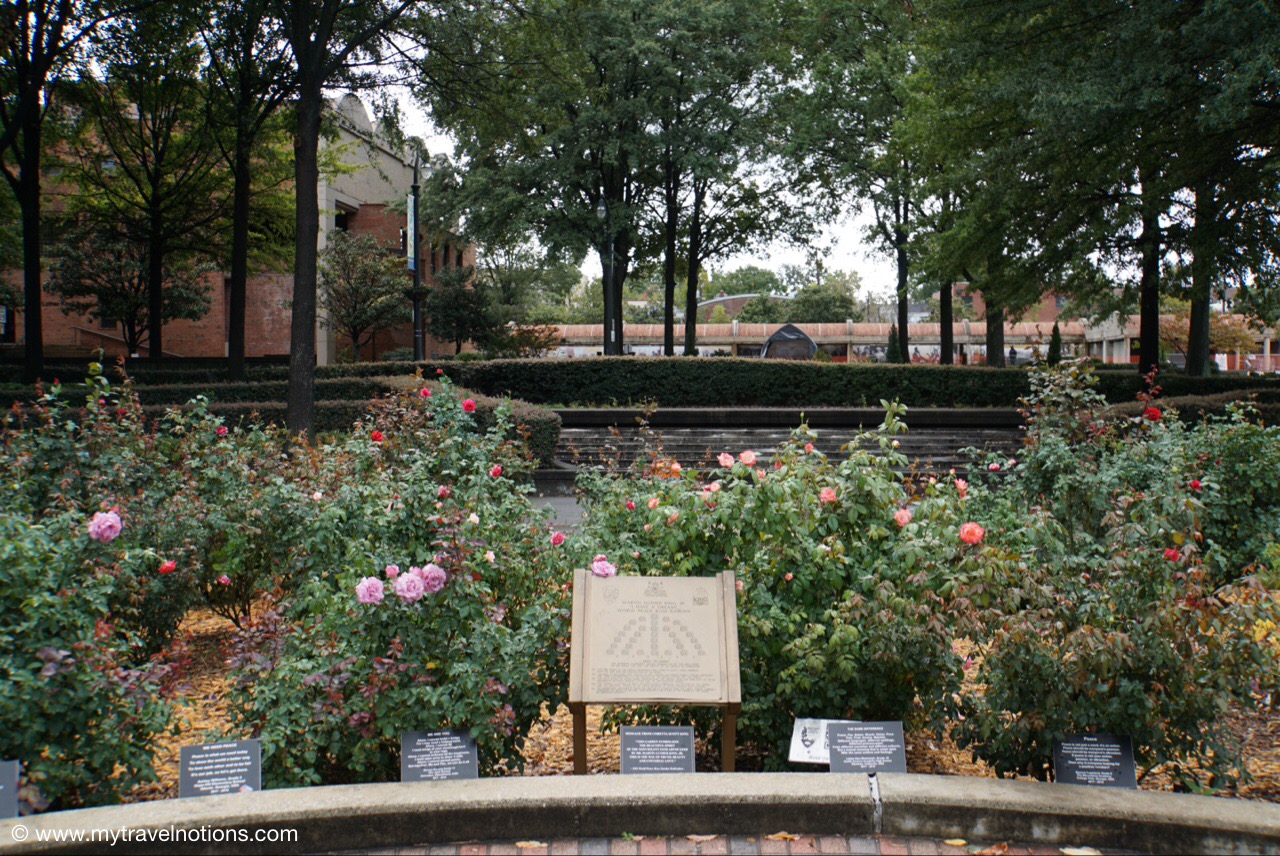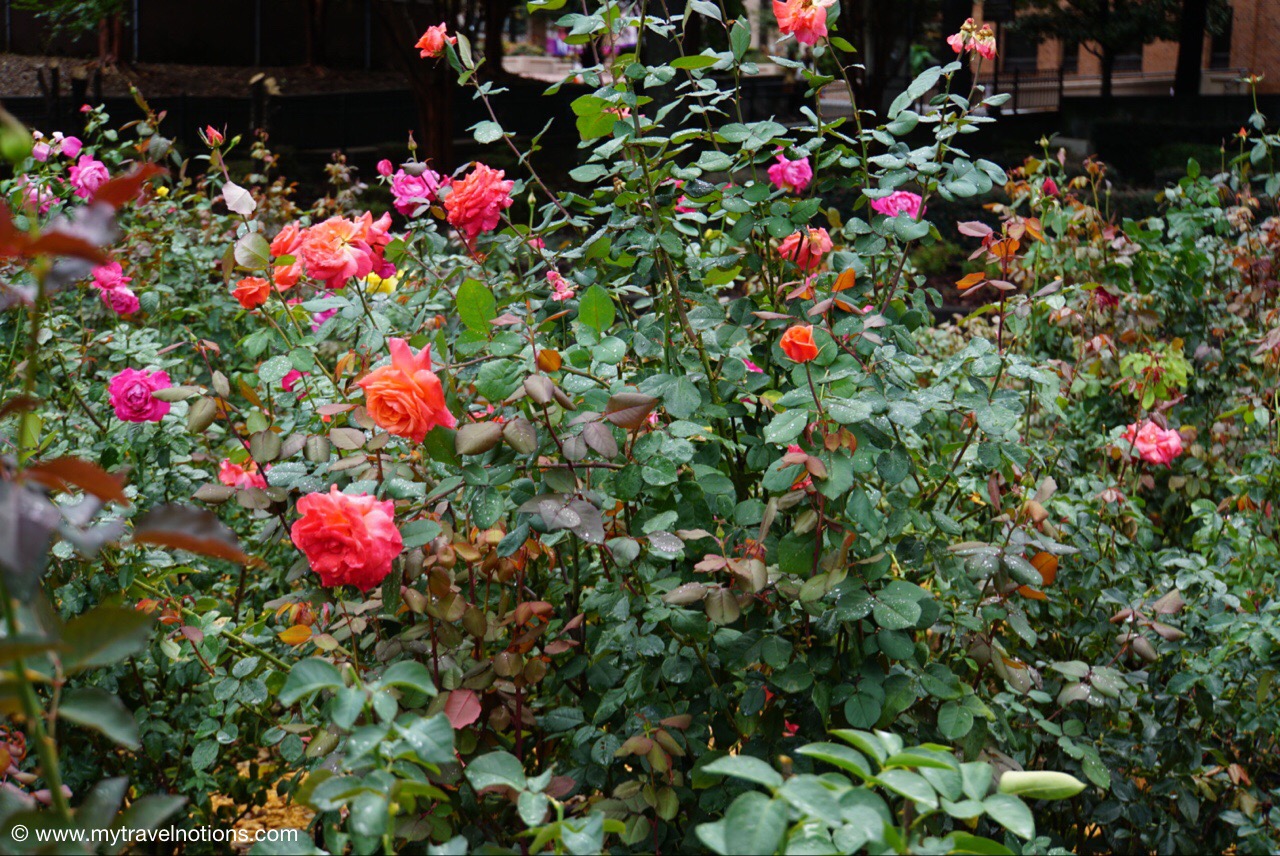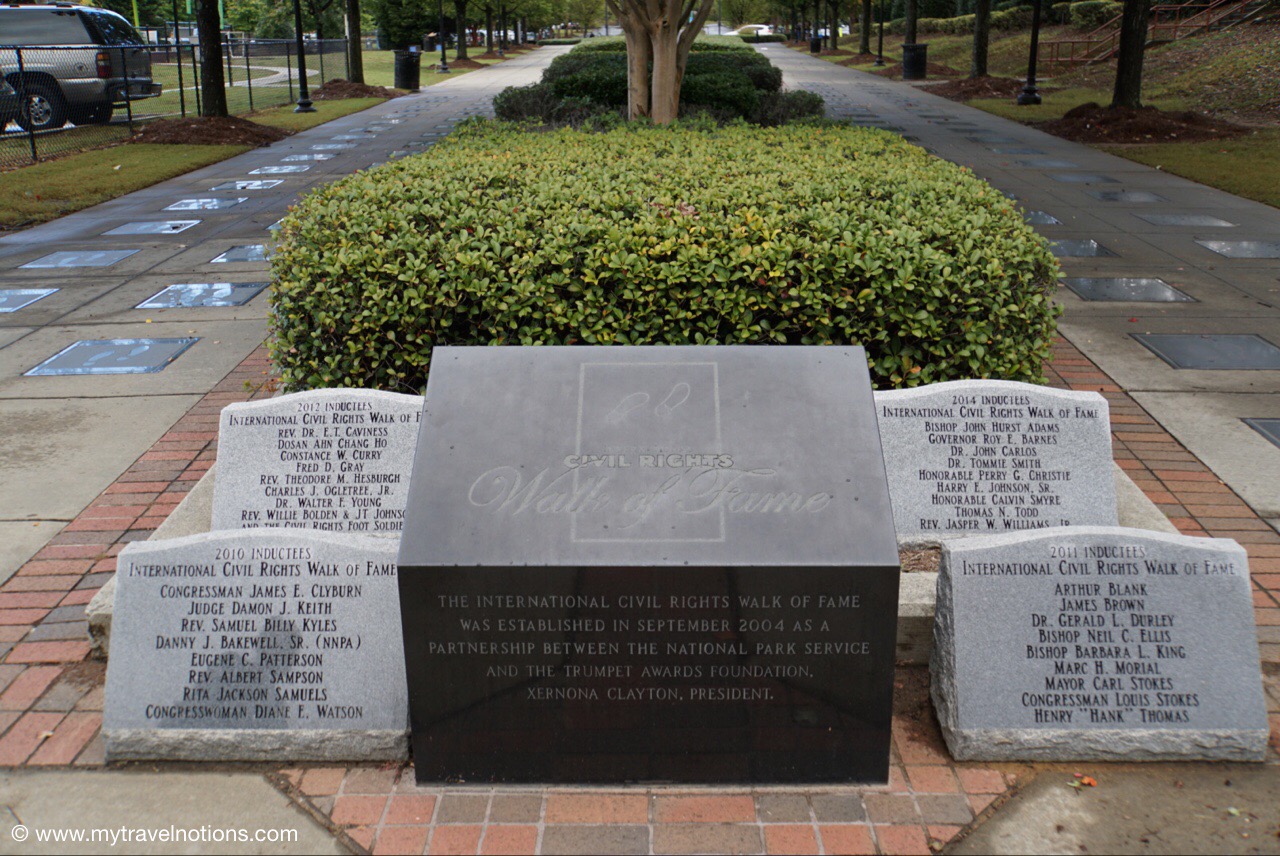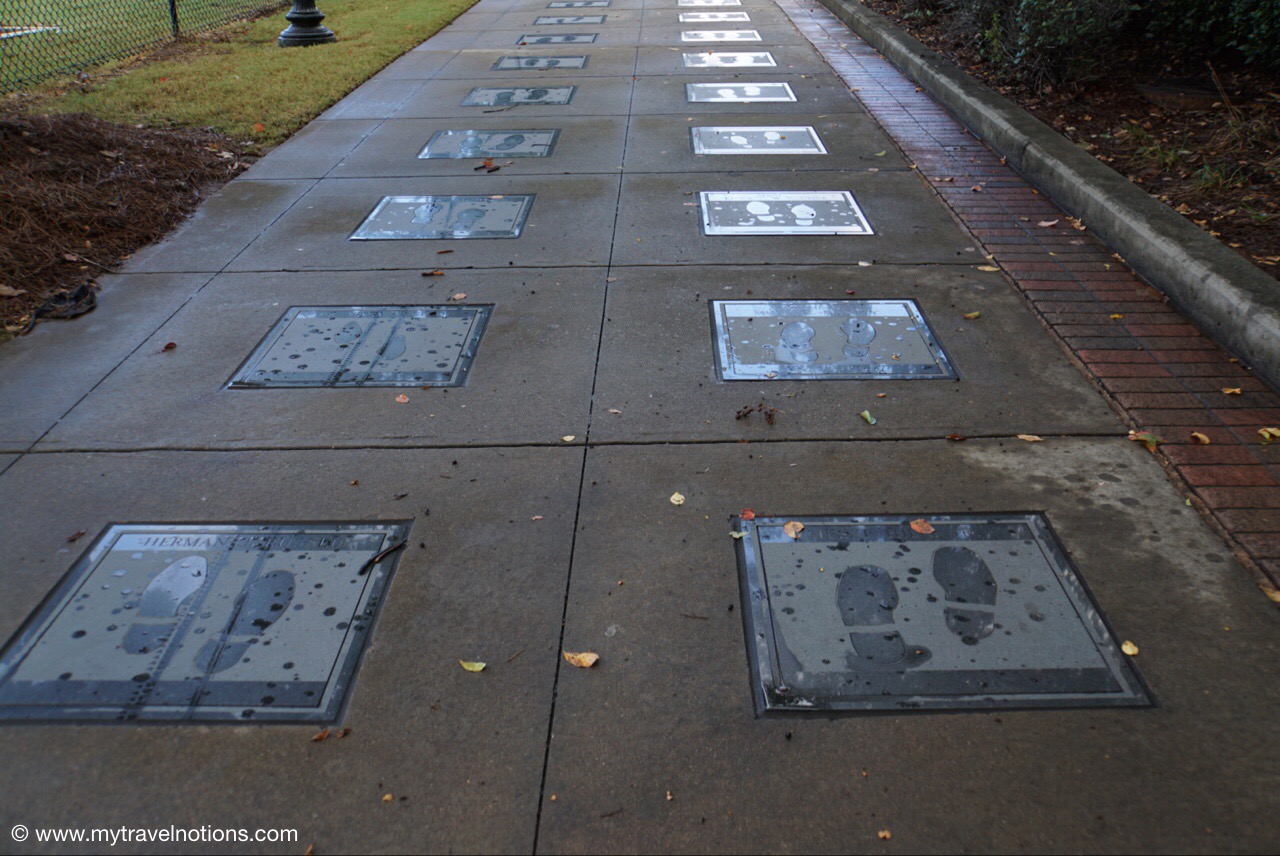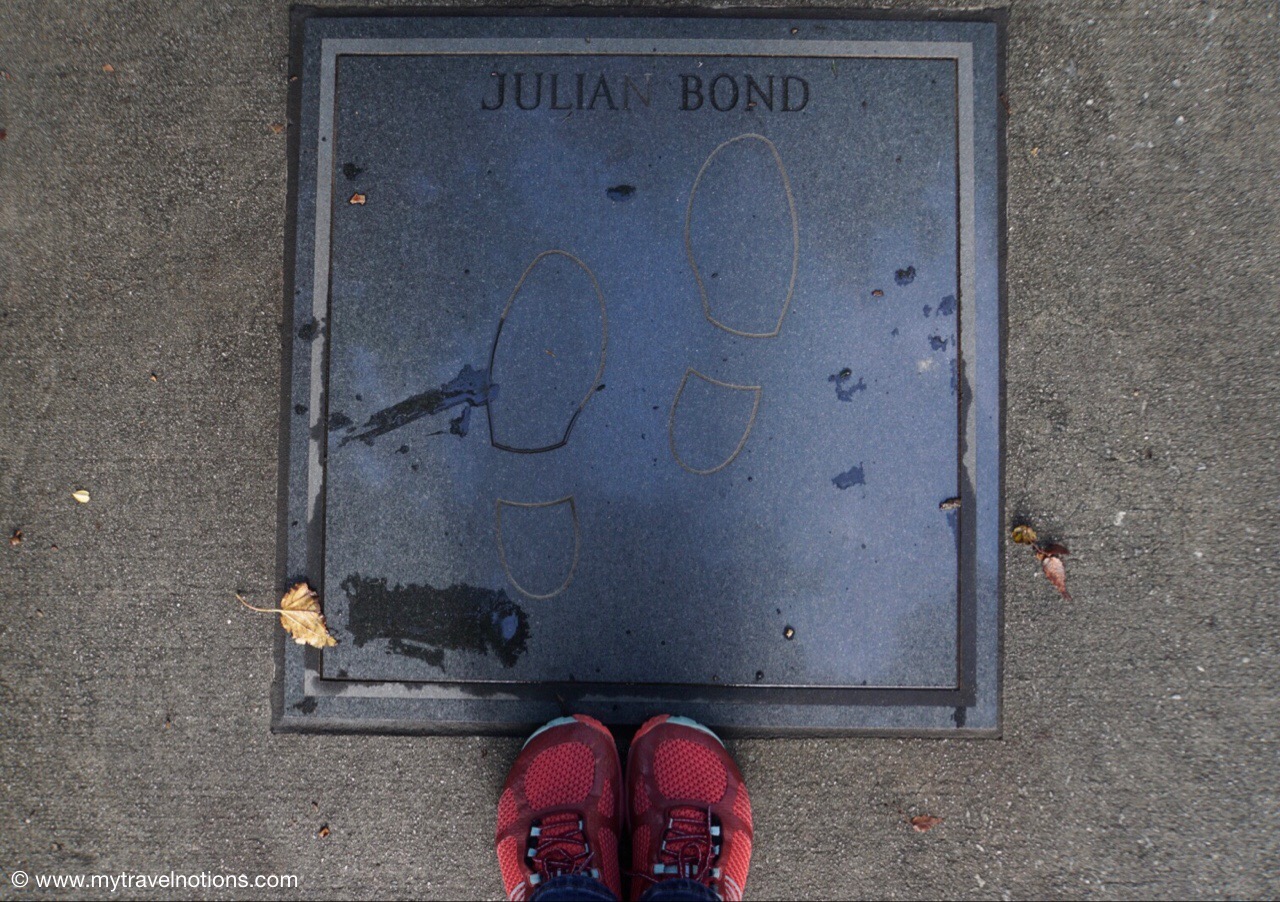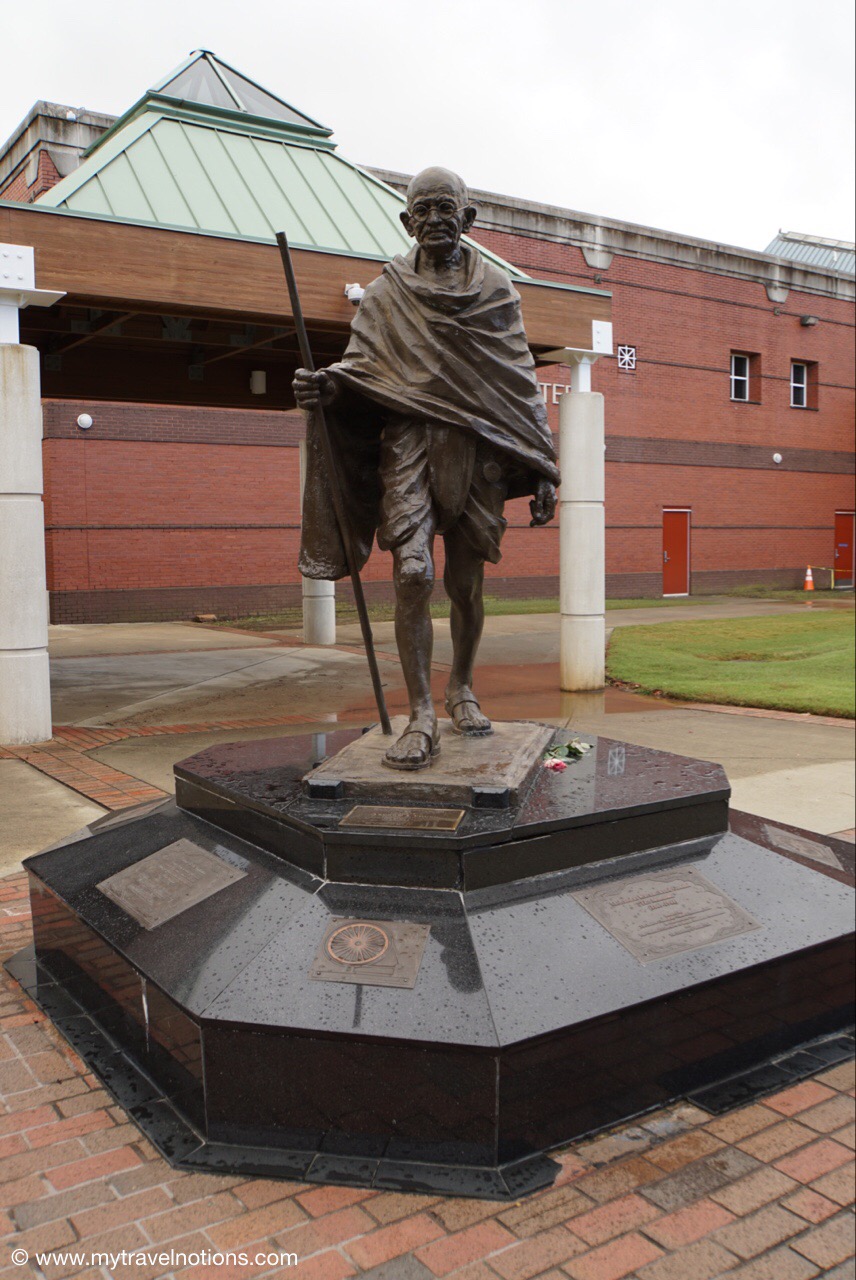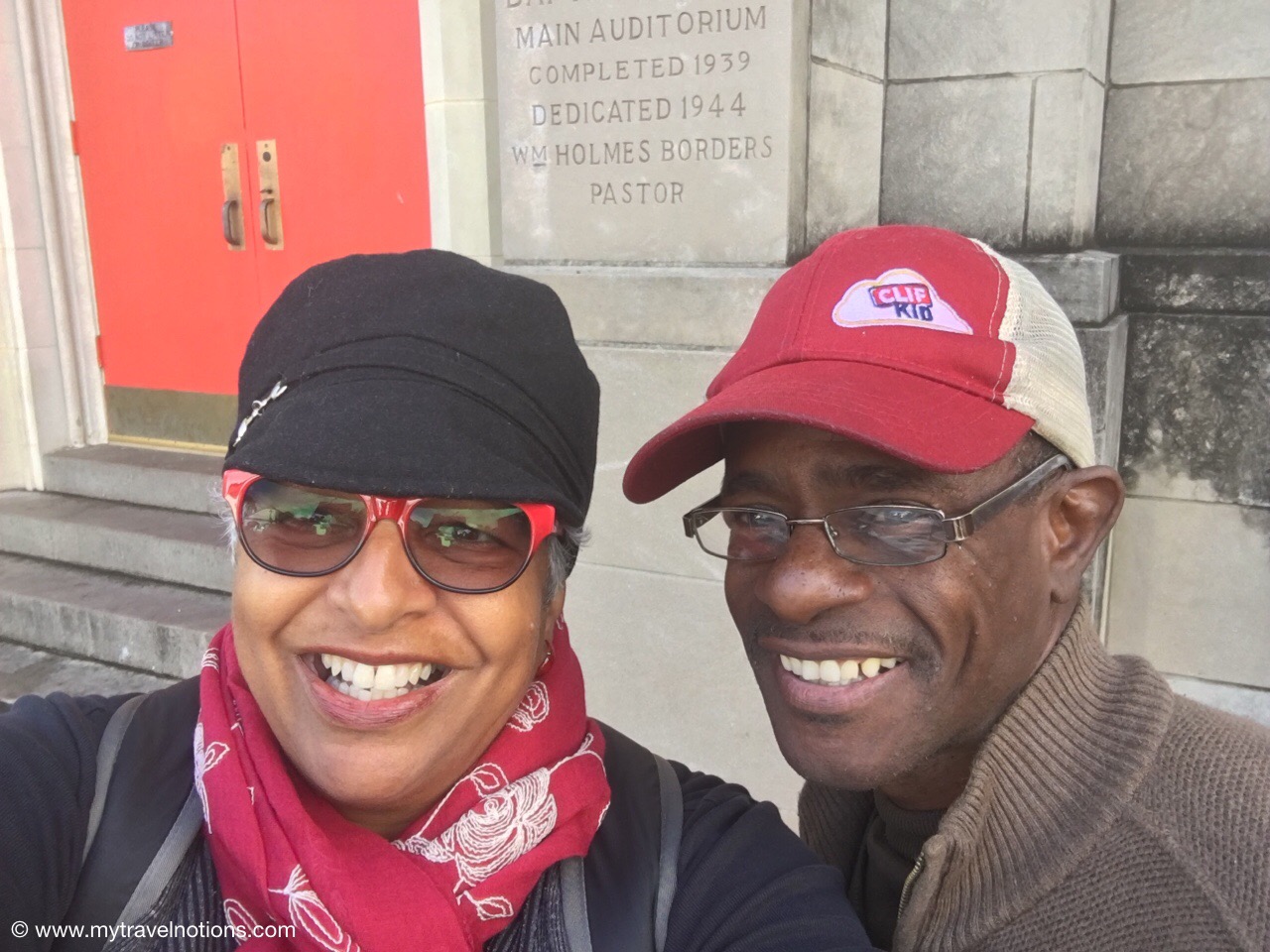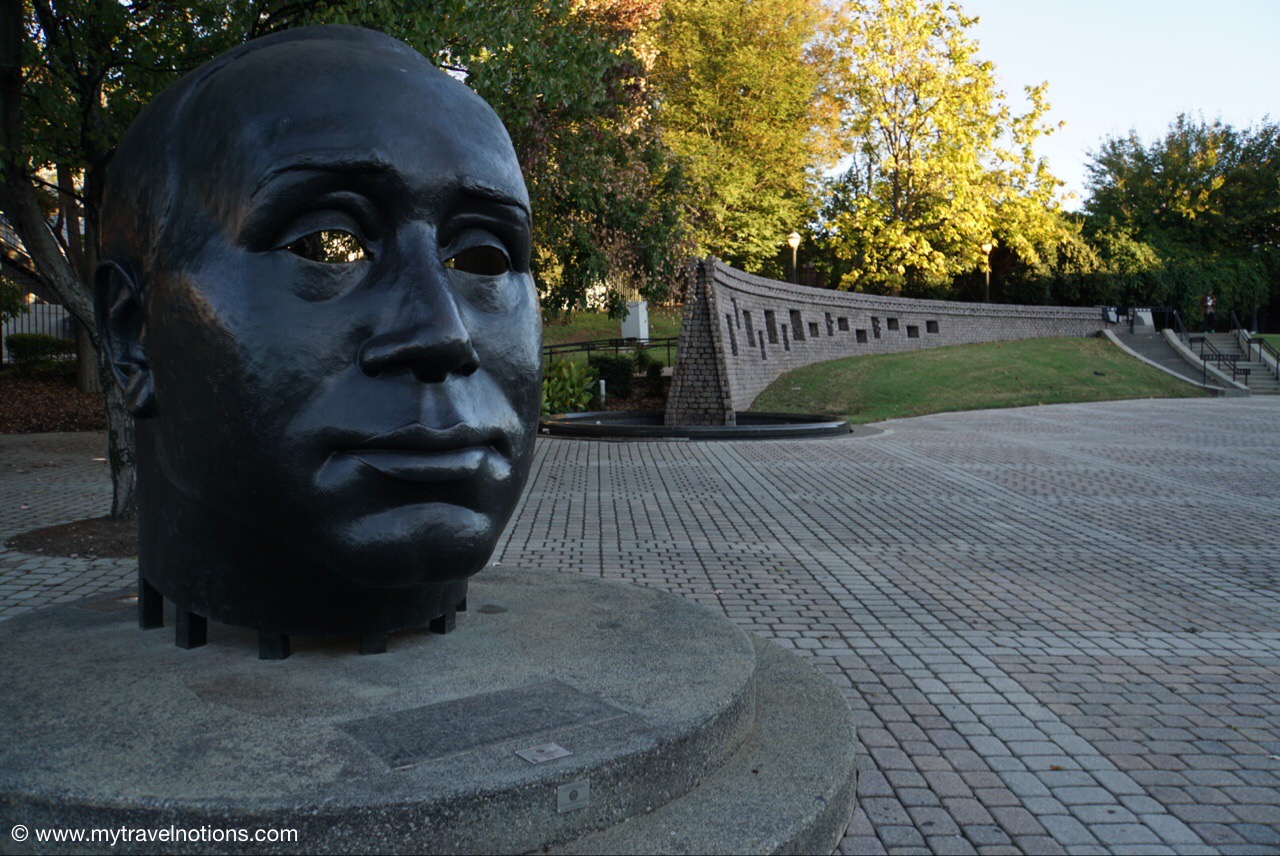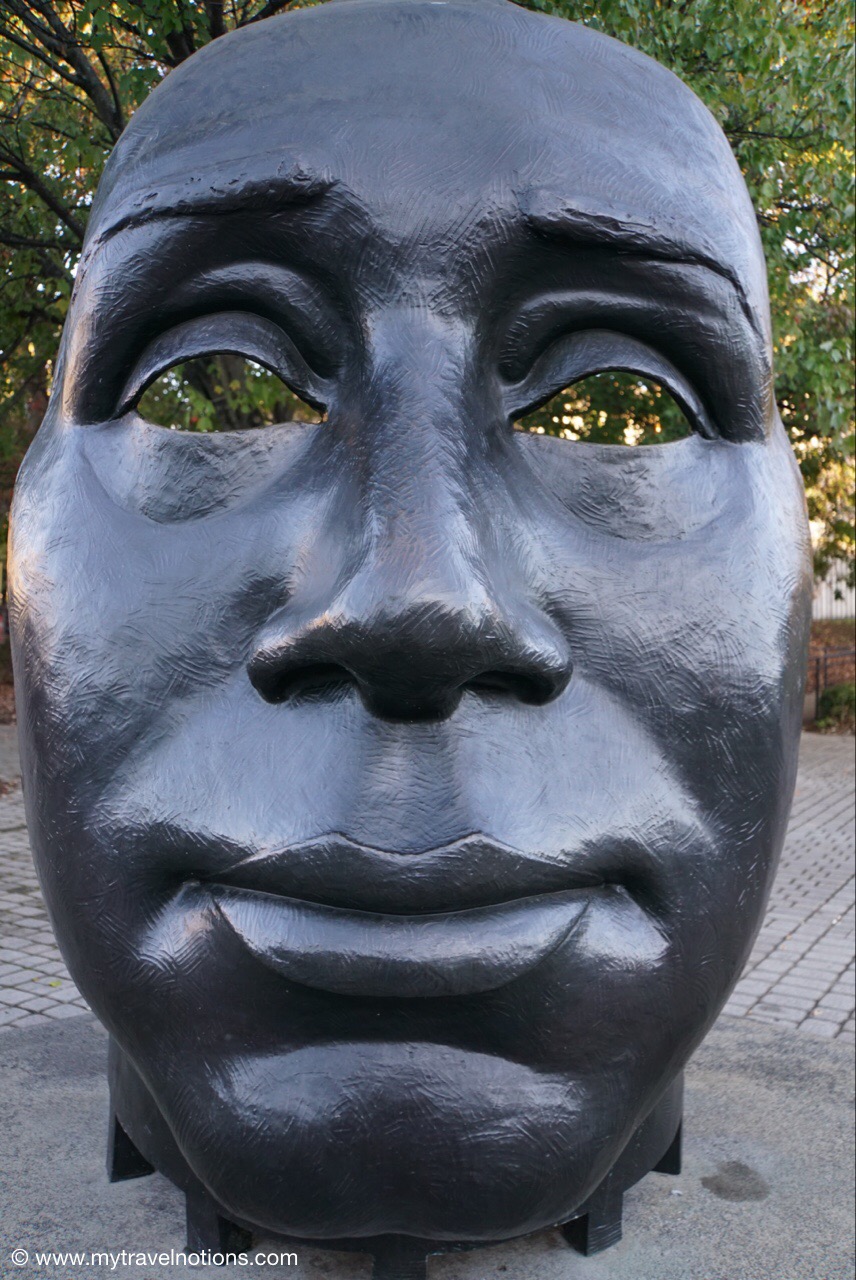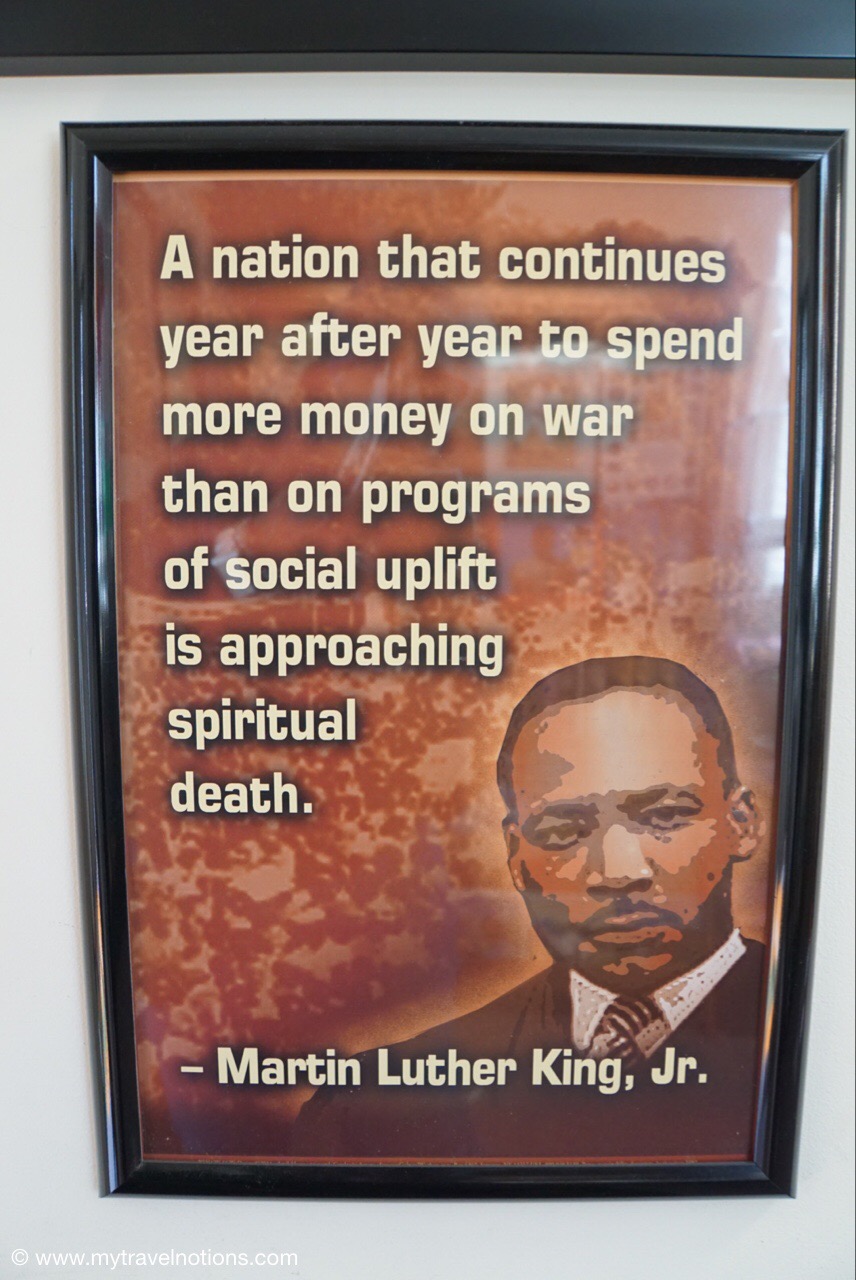 Took a walk through two historical homes today at the Atlanta History Center, a museum and research center, located in the Buckhead district of Atlanta, Georgia. It was a nice way to spend a cool and sunny afternoon, while still taking in some history. The museum, which was founded in 1926, encompasses a little more than 30 acres and features historic gardens and houses on the grounds along with six permanent exhibits.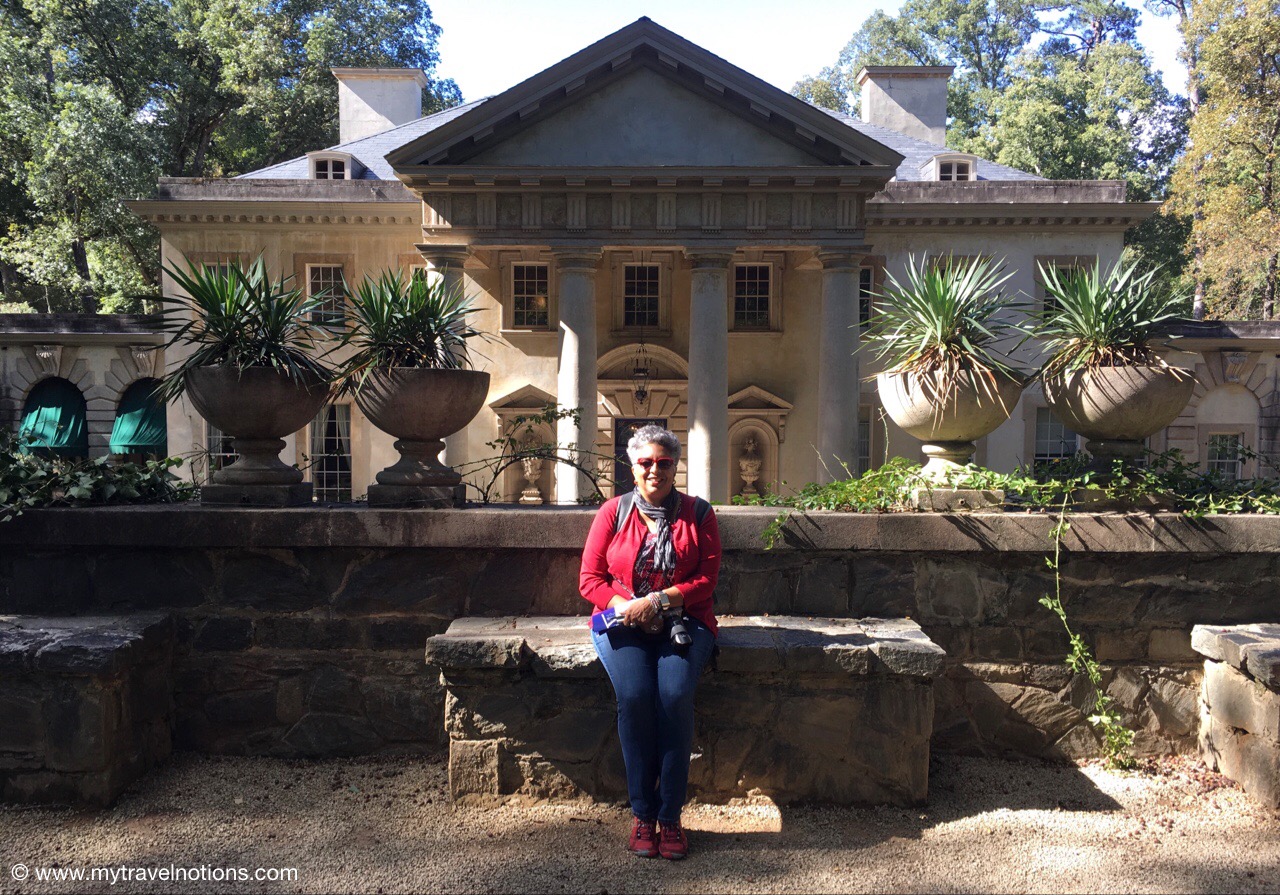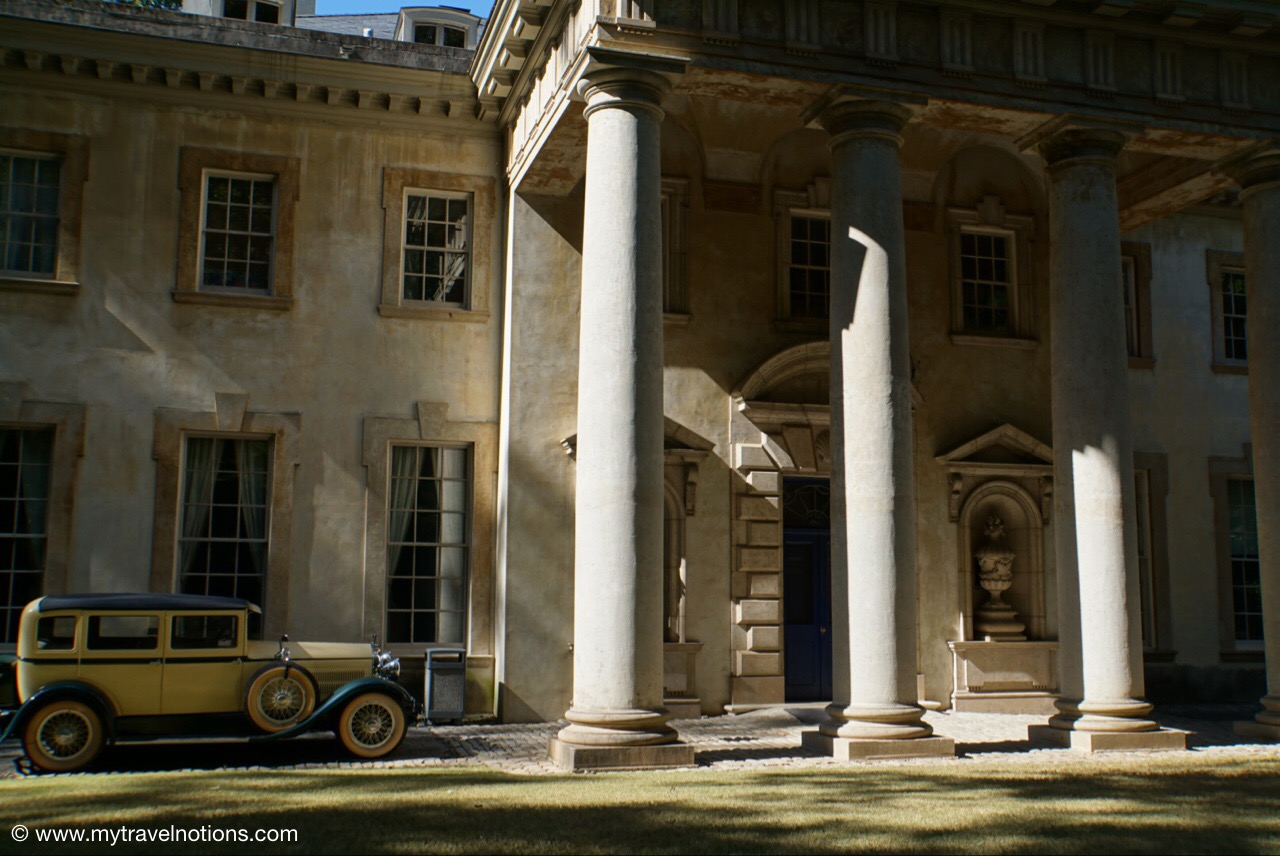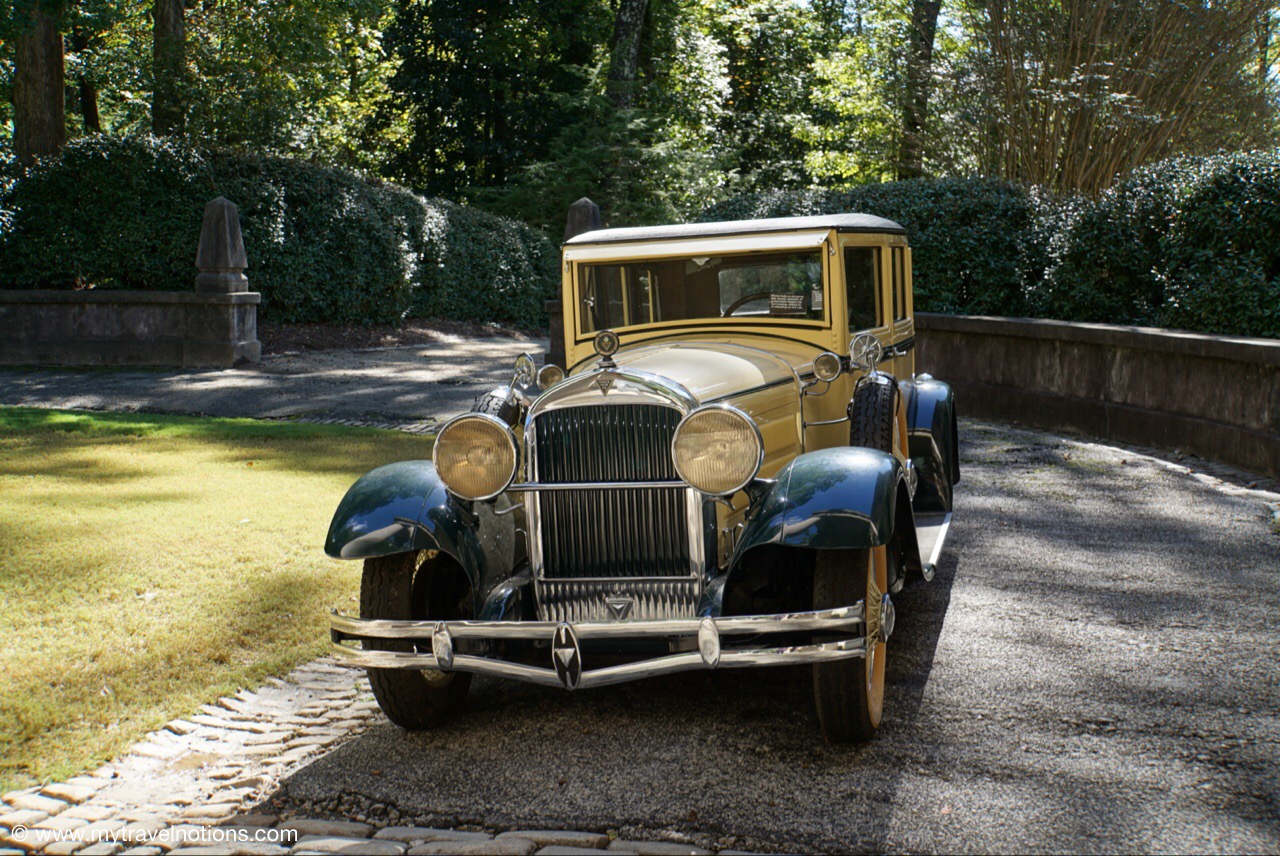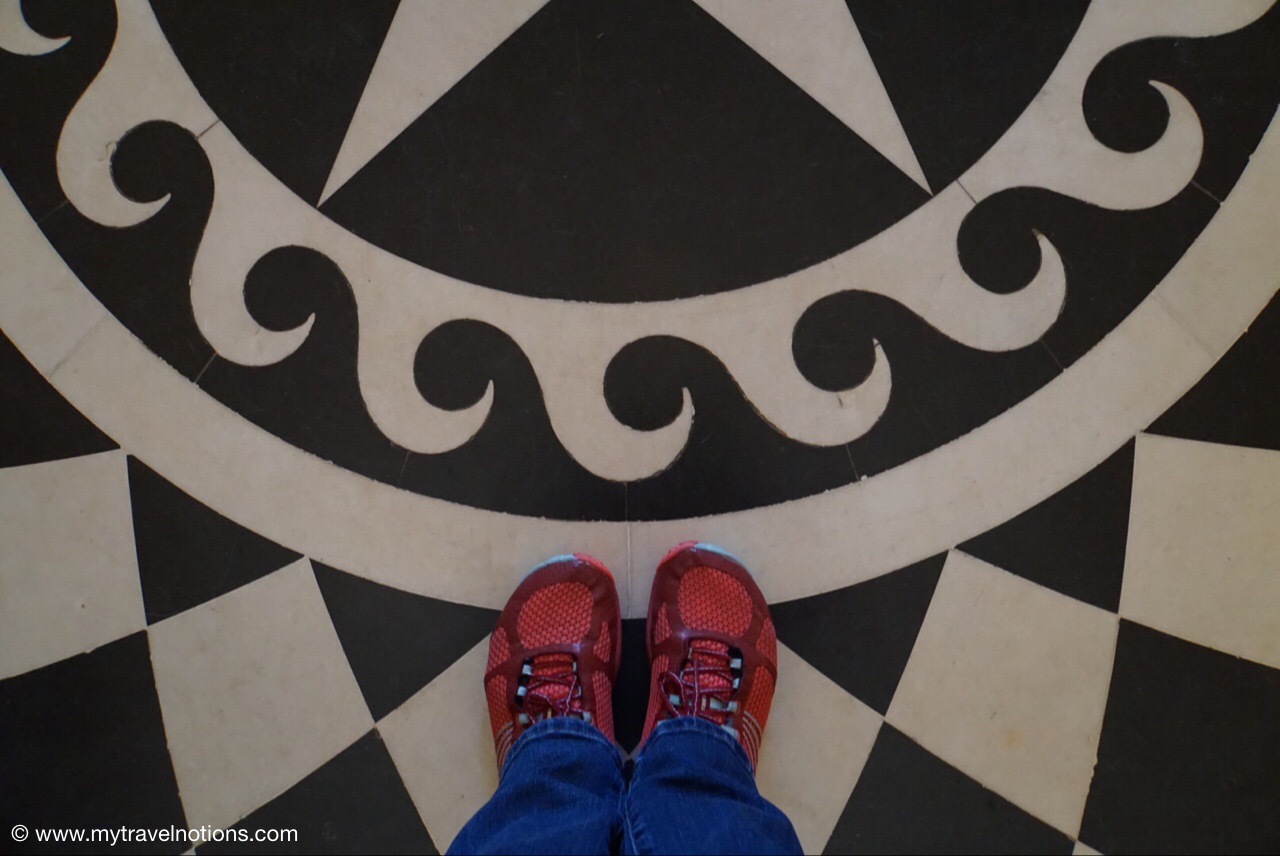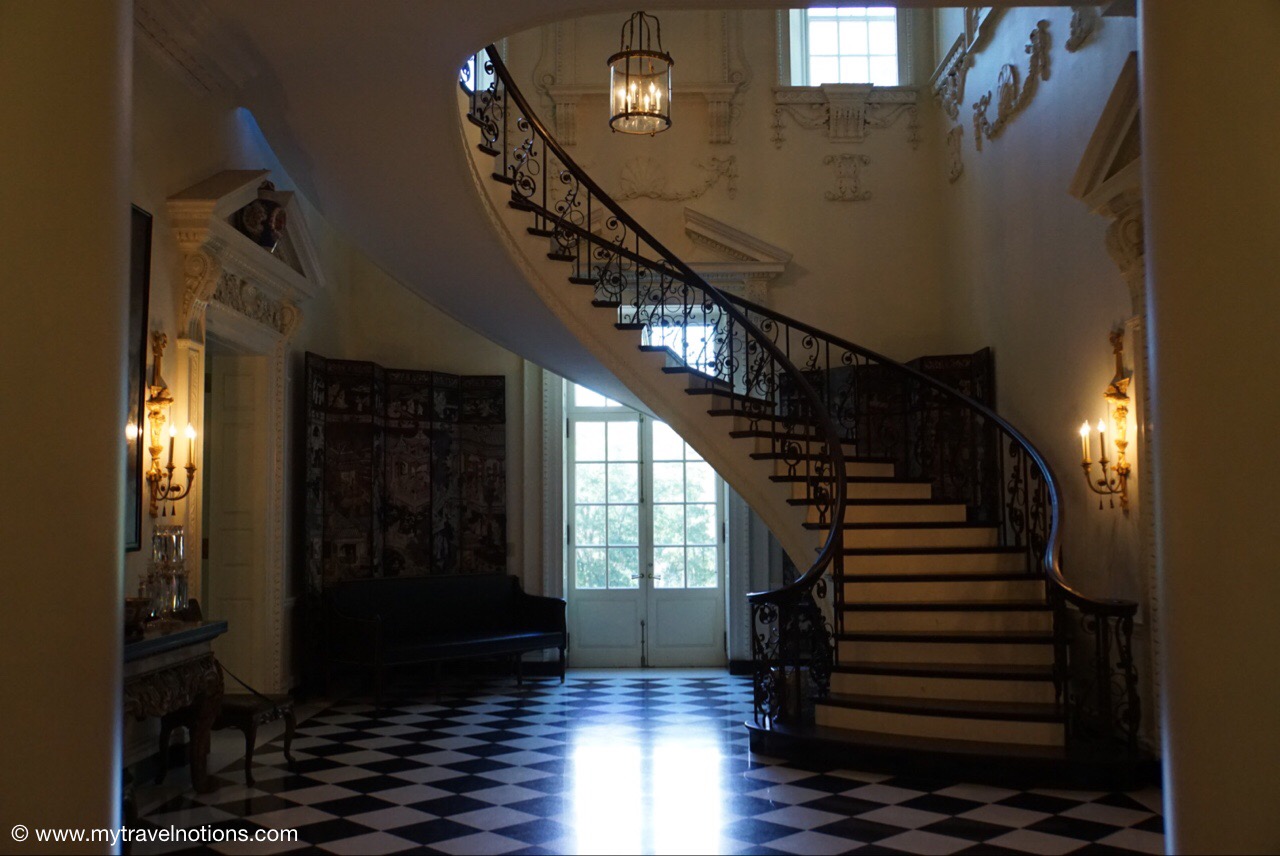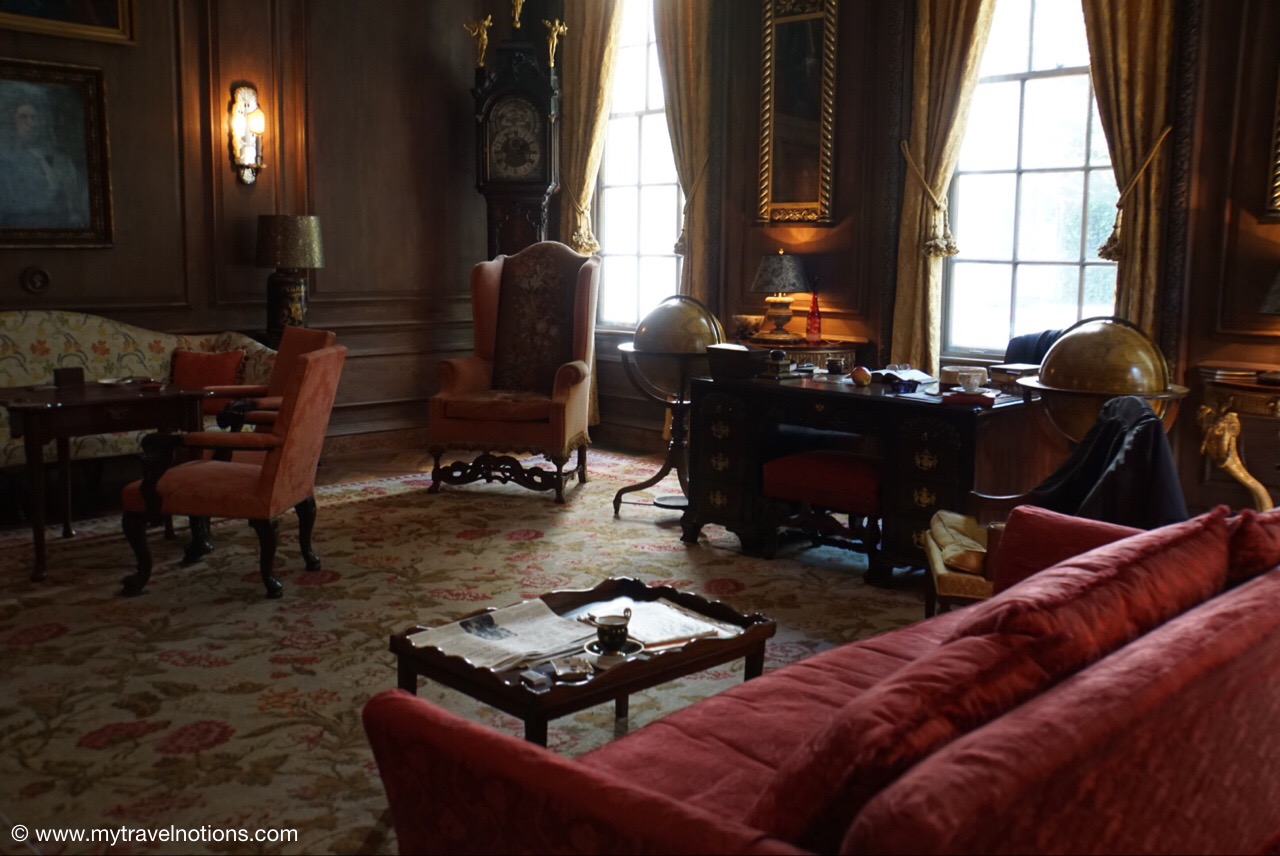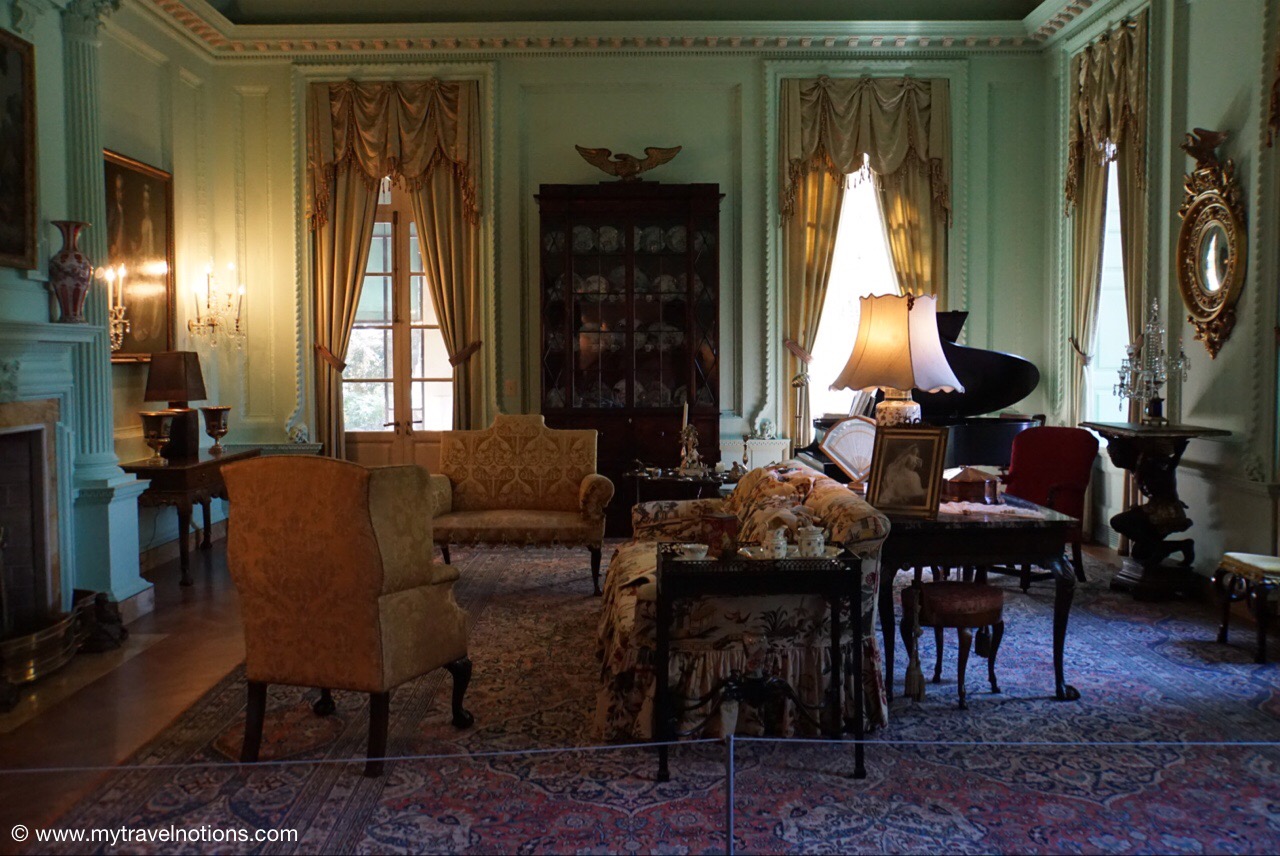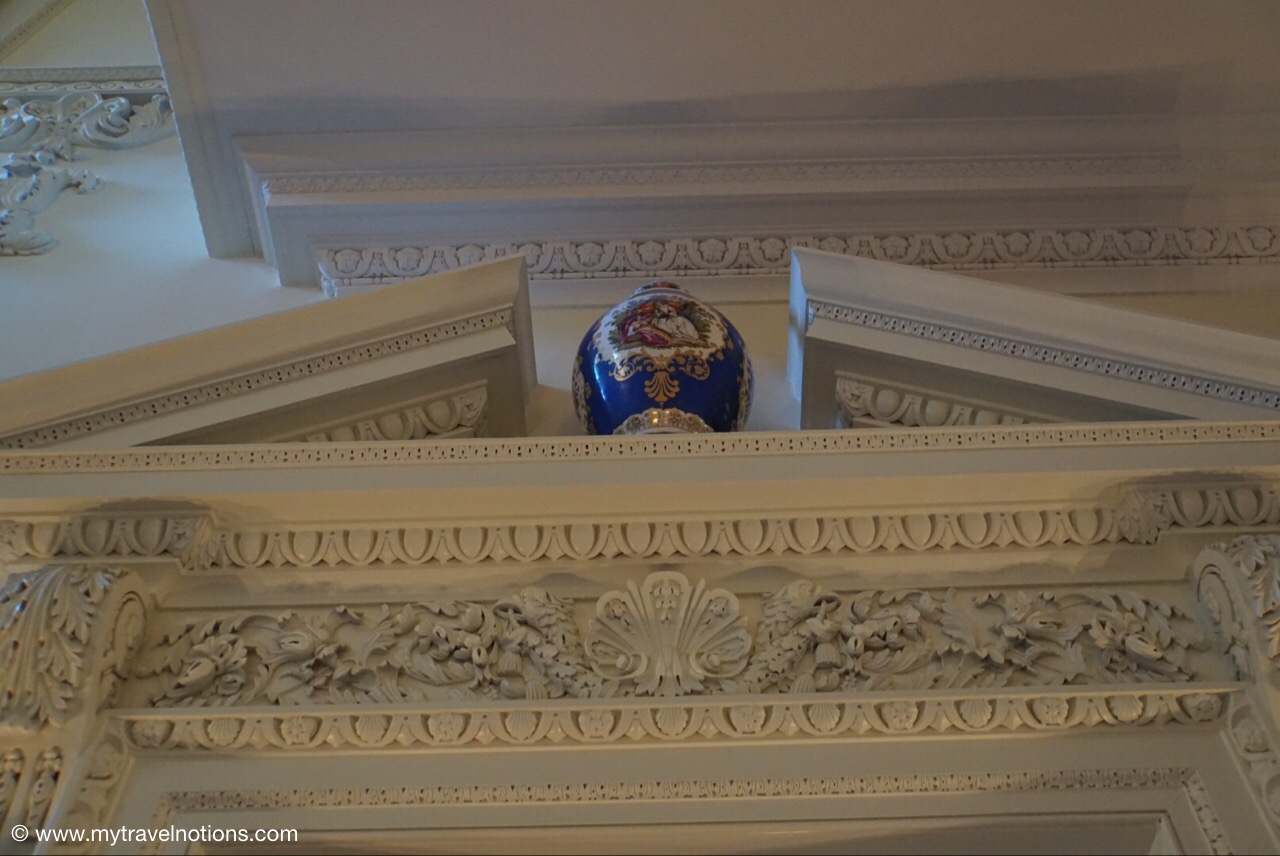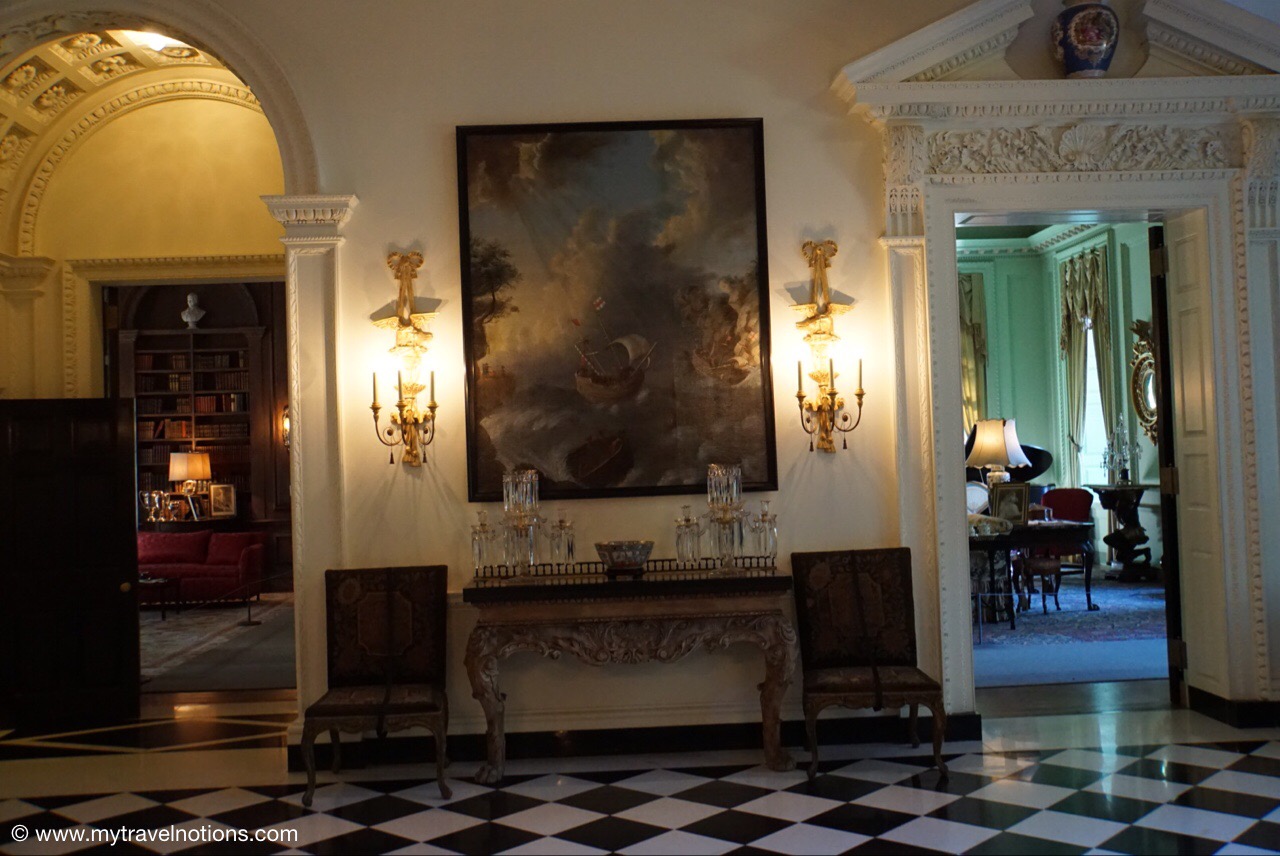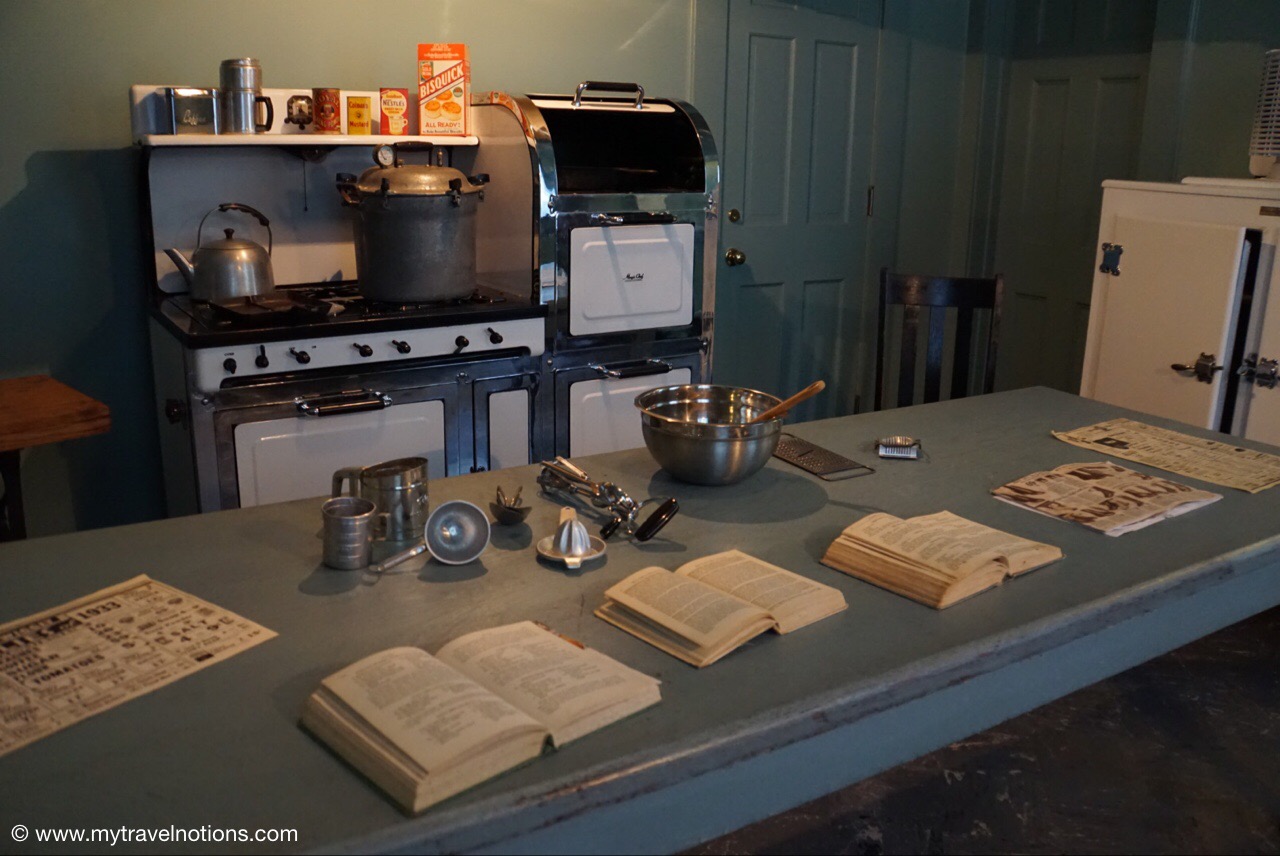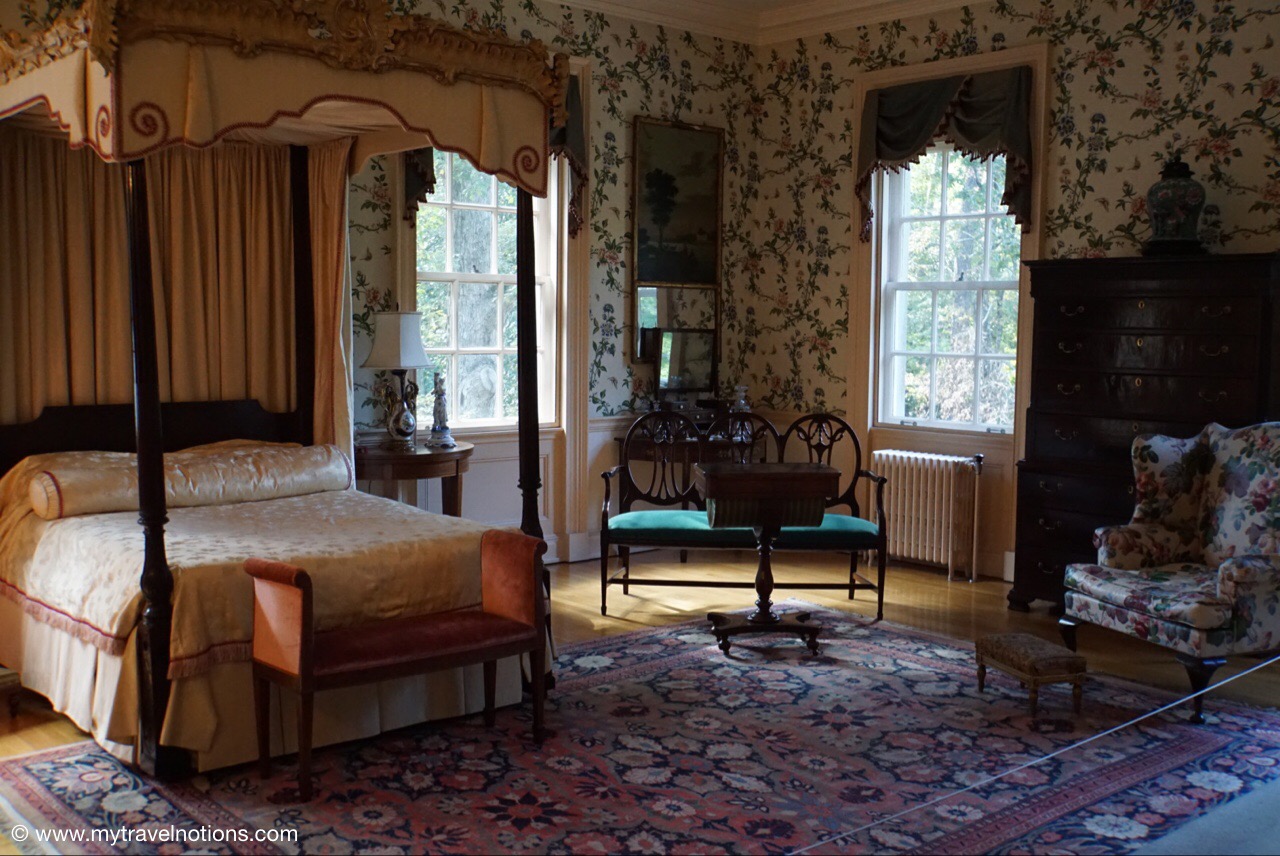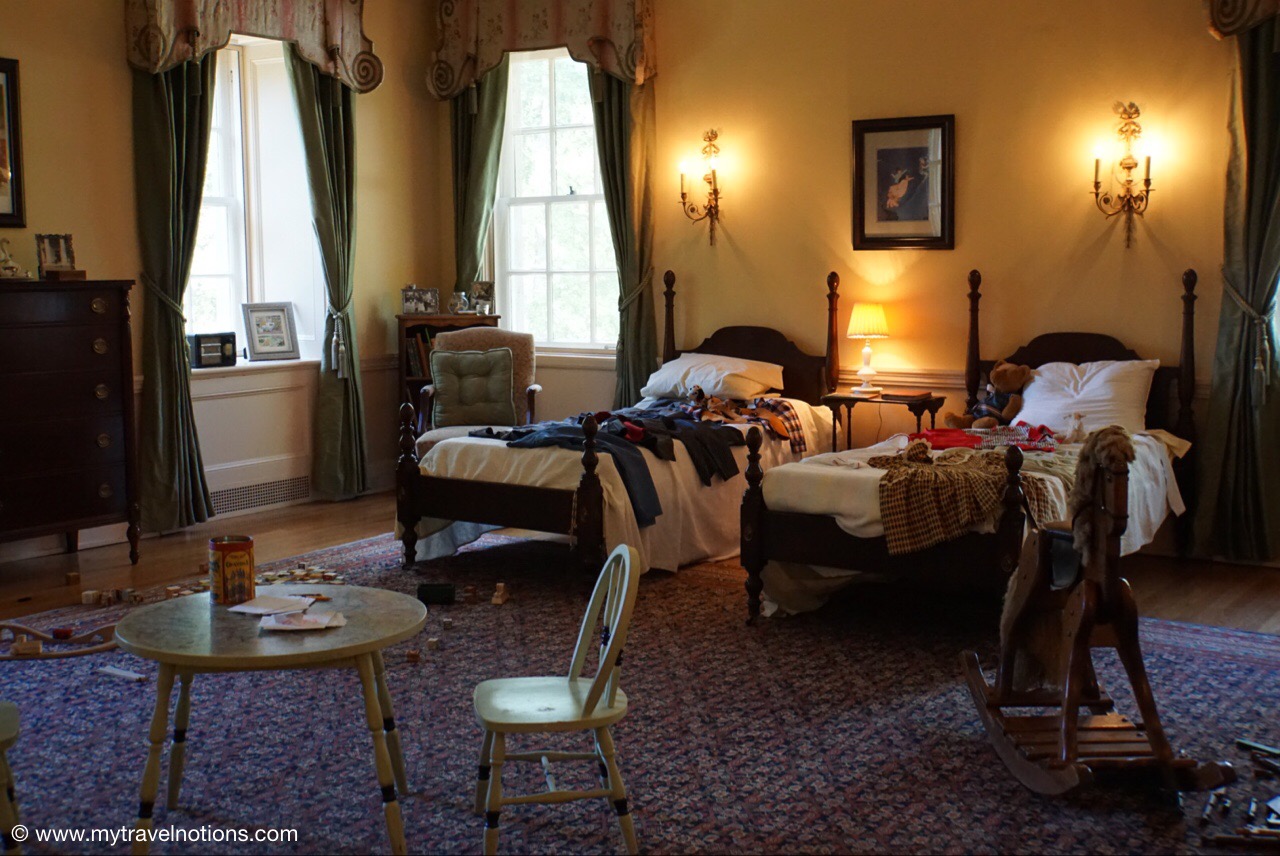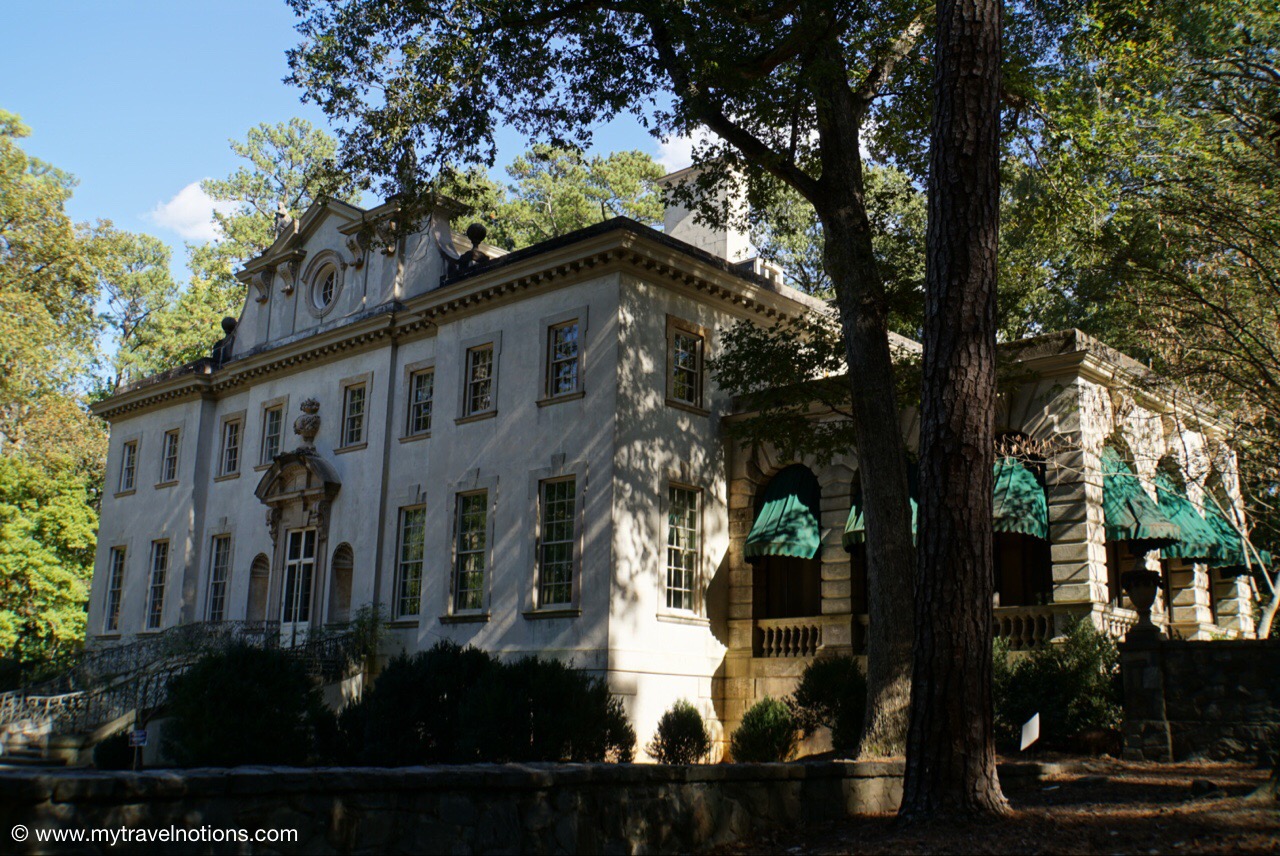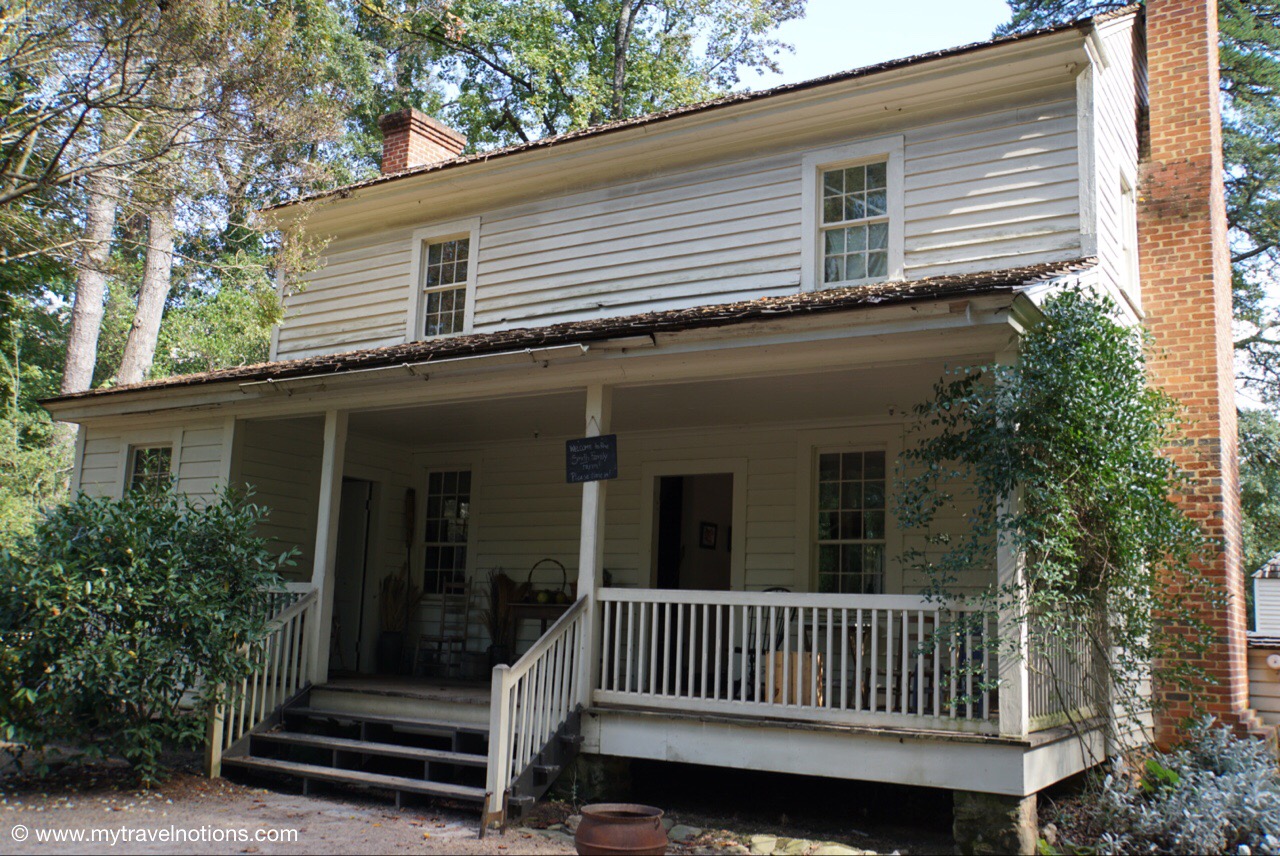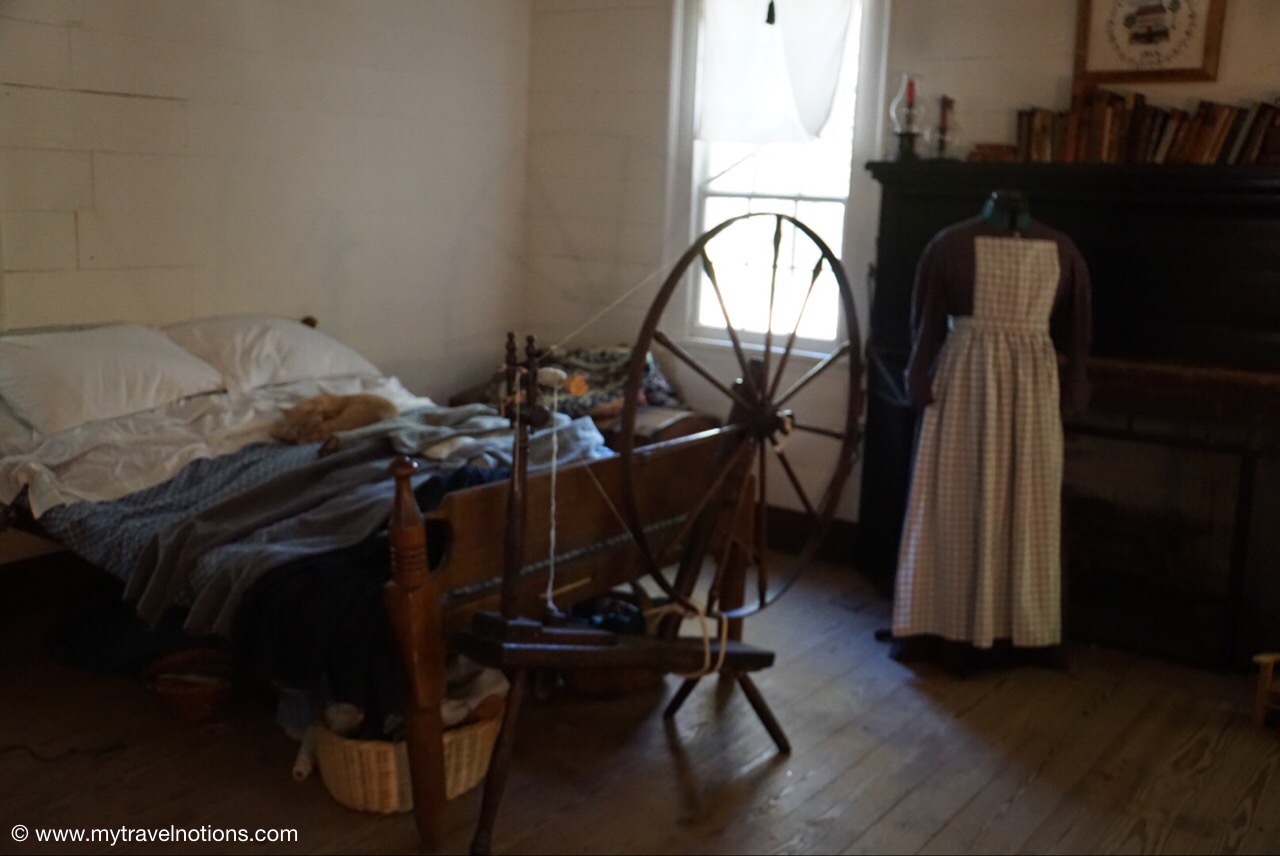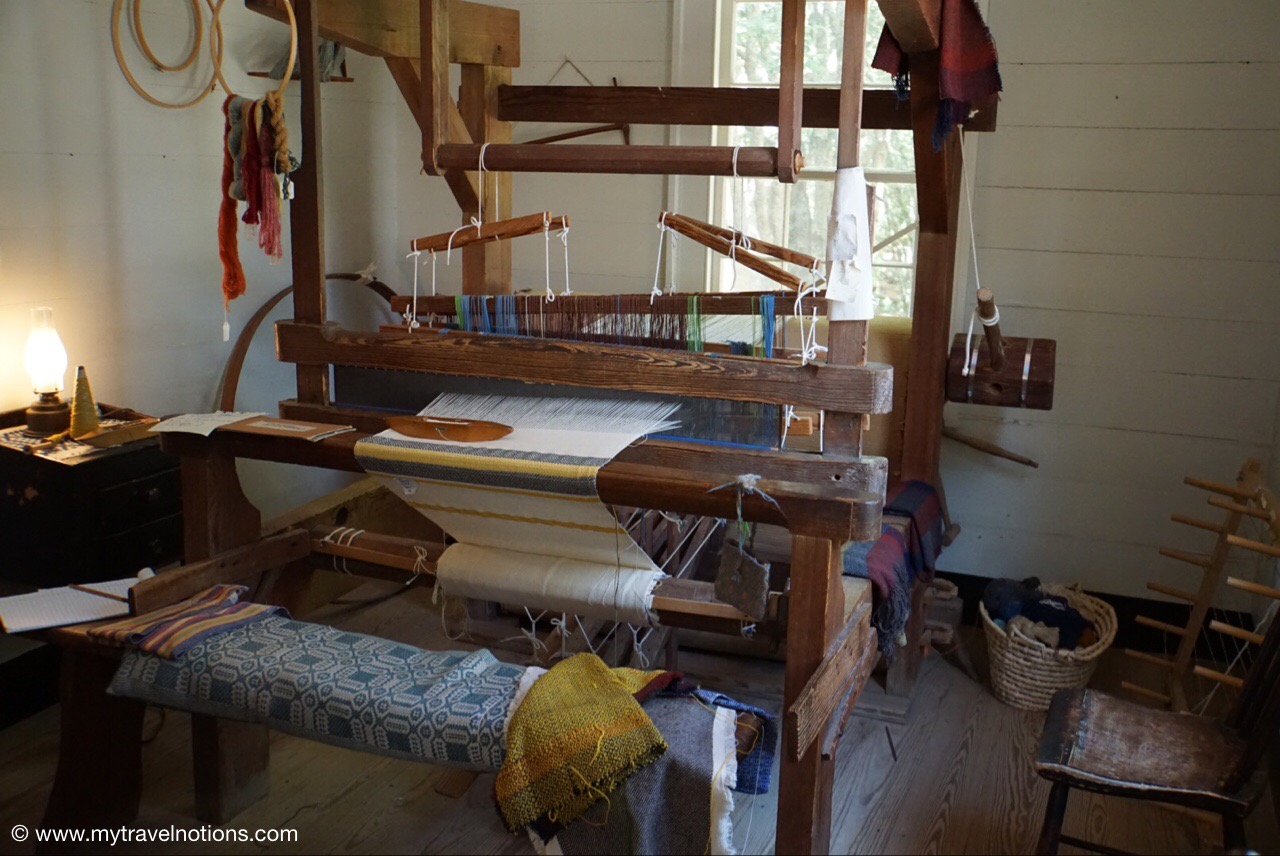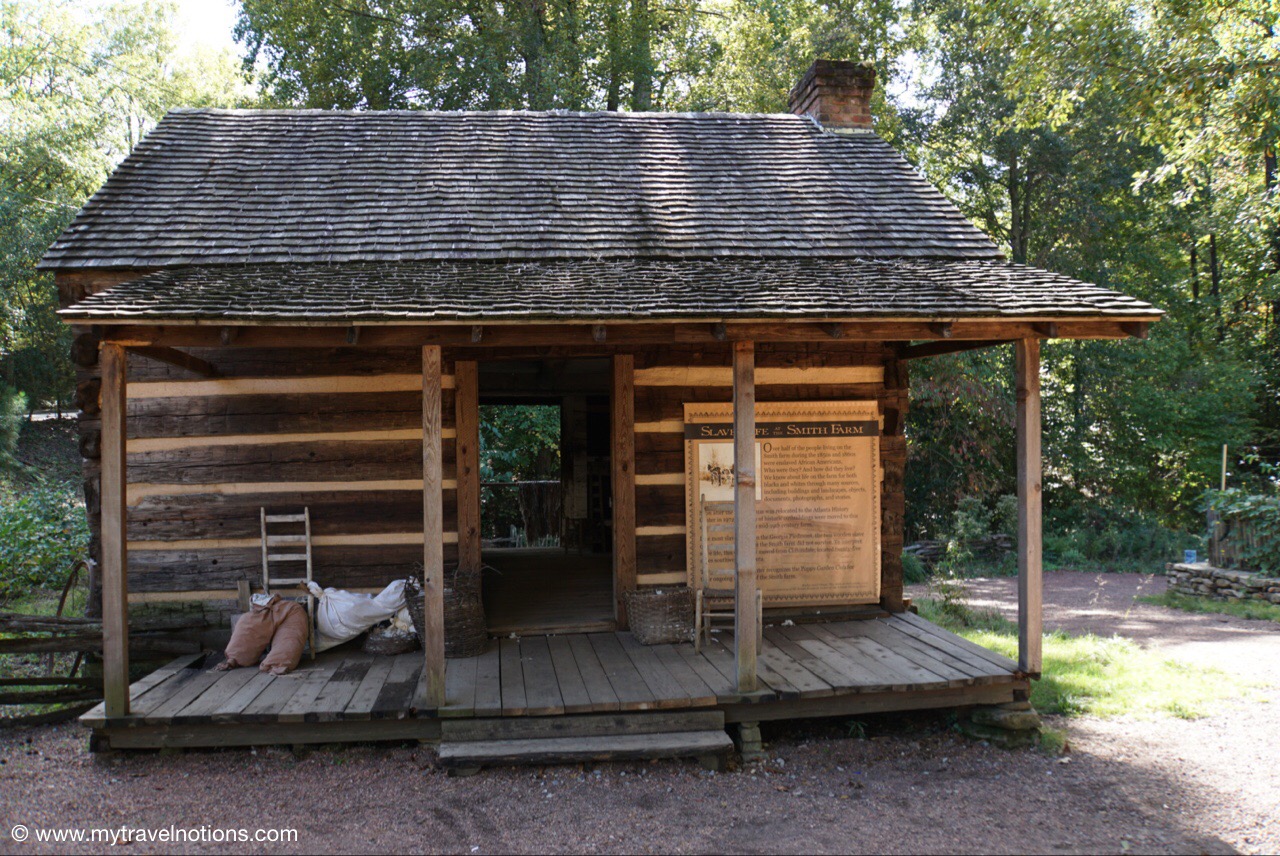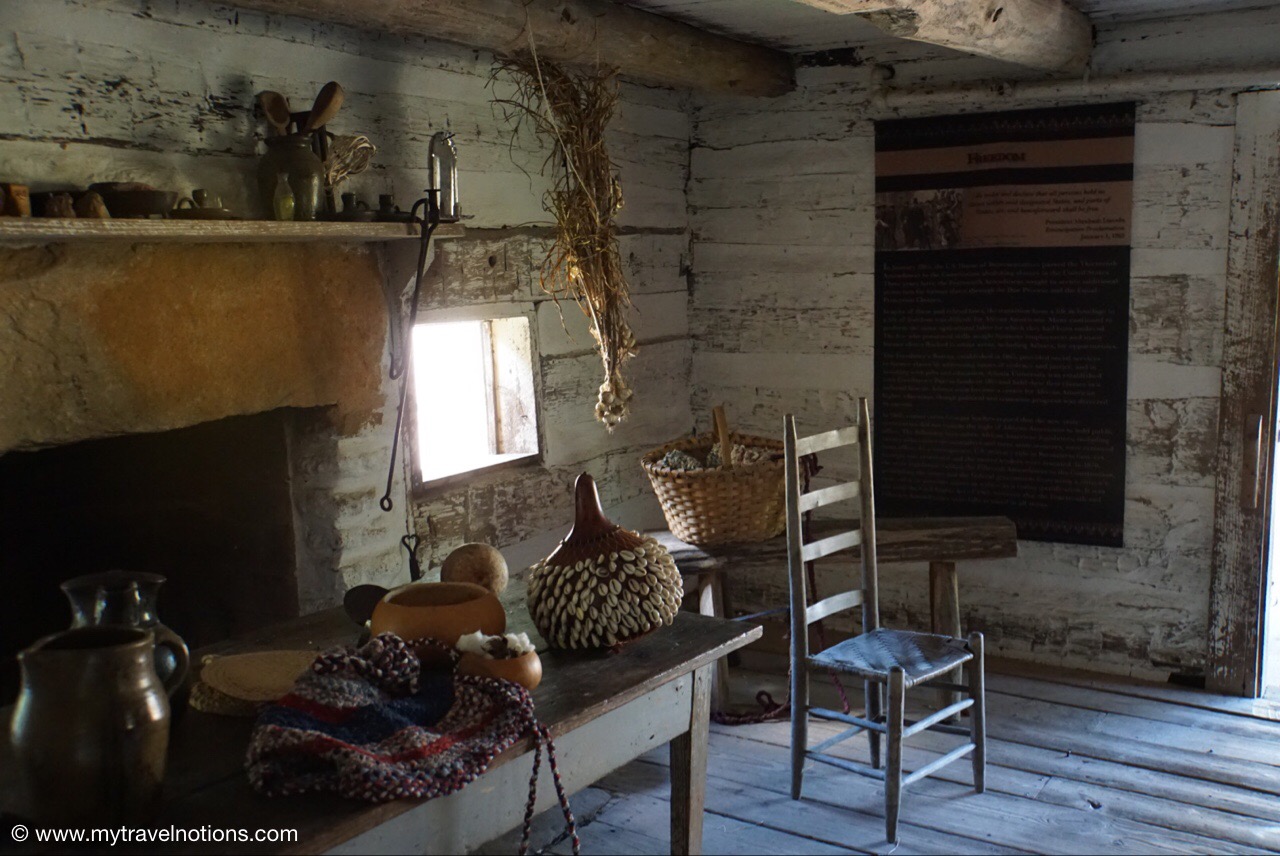 From the Civil War to the Civil Rights both have strong roots that took center stage in Atlanta. Along with its history, Atlanta is a thriving and diverse city that requires so much more than a handful of days to absorb all this city has to offer. But I've been on a history mission and Atlanta has most definitely provided me with a good sense of its past. For that matter, so have the cities Debra and I visited on this road trip which has taken us through nine cities in three states covering more than 2,800 miles over 23 days. From here I head to Florida to hang out with my siblings for some family time. But before I leave, here's some more of Atlanta's history, actually the history of US all, from its fine museums.