My worst travel injury nightmare came true when I broke two bones in my right leg, my tibia and fibula, which required surgery to repair the damages. Damages that occurred while I was simply on an afternoon walk photographing Dallas' Deep Ellum murals this past November.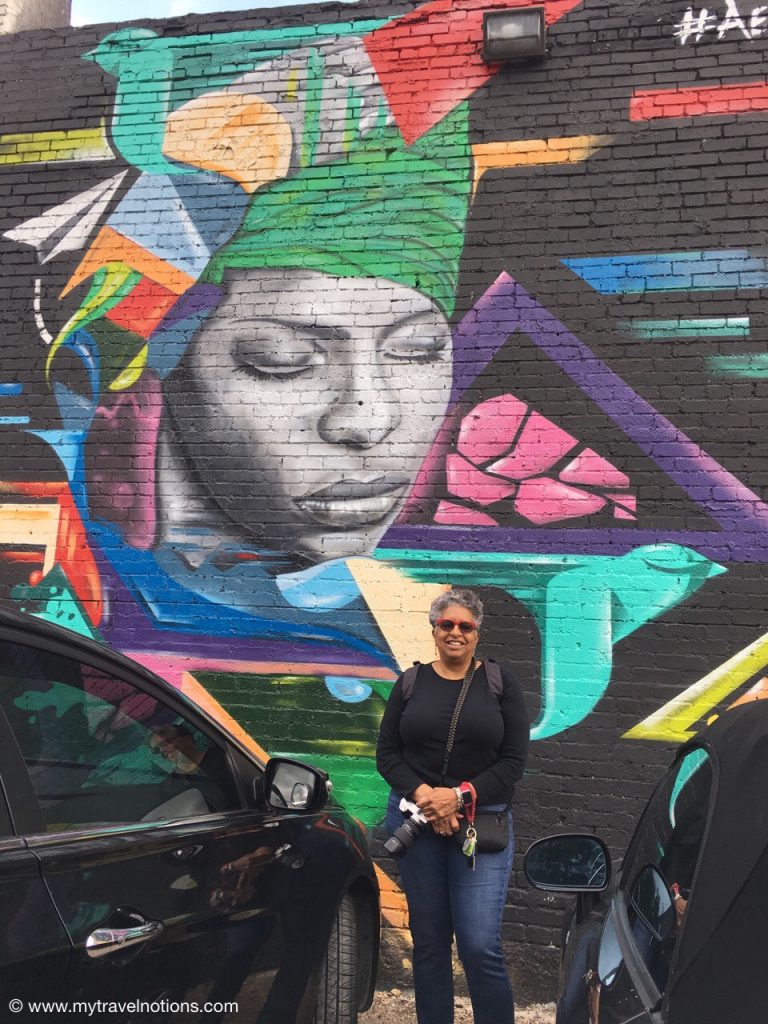 Yes, the fall happened on the home front and not off somewhere overseas, but a leg injury to a traveler like me, places a bold STOP sign to travel plans for months to come. Since I couldn't write about my travel experiences, cause spending time in hibernation while the bones heal, doesn't really count as an adventurous travel expose, I decided to write/journal about my road to recovery.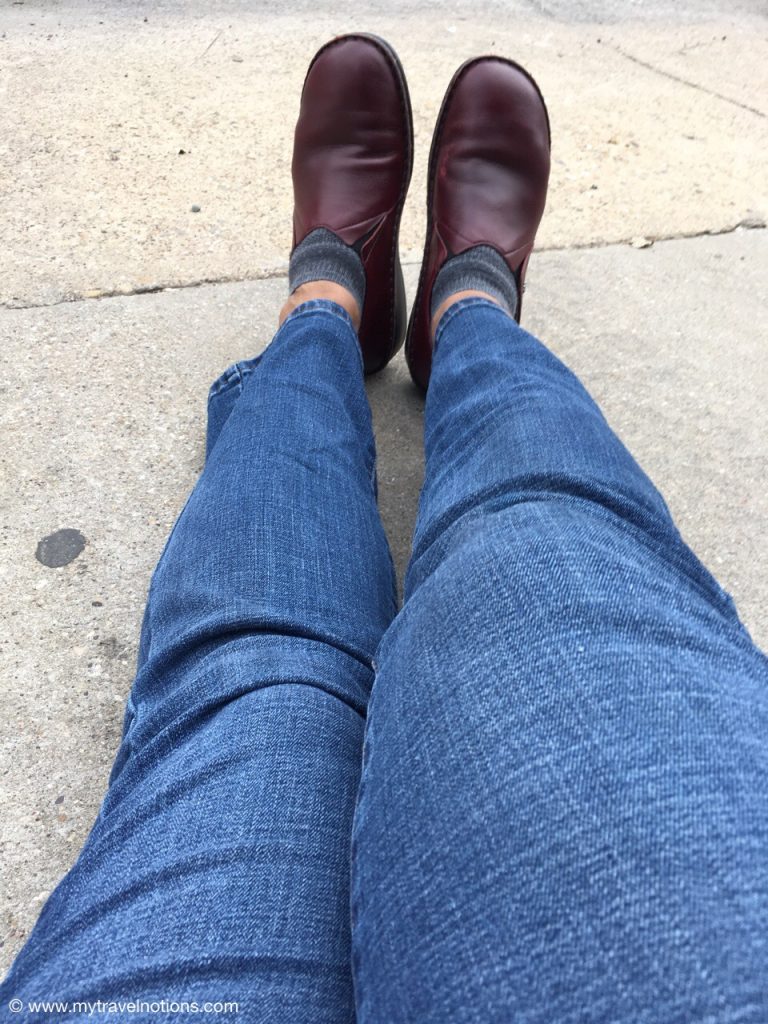 While walking down the Commerce Street sidewalk from Malcolm X Street, my right leg stepped perfectly on a sidewalk curb that I did not see. And, before I knew it, I was on the ground and on the way down, I heard a crack. I didn't feel anything, but I knew something was wrong because while I was laying on the ground, I could not move my right foot. I certainly did not try to get up and walk. So, there I am, alone on the side walk in the Deep Ellum area of Dallas trying to figure out how in the hell am I going to get myself to the hospital. I couldn't move and I certainly couldn't drive my car, which was parked at the corner of Good Latimer and Commerce.
I could not call my daughter, Sydney, who was the first person I thought about and tell her I was on the ground in Deep Ellum because she was at work in Irving and knowing her, she would do whatever it took to get to me as soon as possible. So, I thought who is close and for me, that was my dear friend Marion and thankfully she answered when I called but she was not close by and asked what else could she do. I said I needed to get to the hospital so Marion called Cassandra, a friend of hers who lives close to Deep Ellum. Luckily, I have met Cassandra on several occasions and she agreed to come get me.
Before Cassandra arrived, as I'm still sitting on the ground, people are driving by, some looked in my direction and some didn't. A couple of people driving by would mouth, do you need help? And, I just sat there on the ground shaking my head, "No." I'm not sure how I had the presence of mind to collect my thoughts, but I wasn't in any kind of pain while I was sitting on the sidewalk.
It took two older women in a van, who saw me on the ground, asking once again, if I needed help and even though I said "No", they still pulled over and got out to see about me. These two women, absolute strangers, came stopped to see about me. From there, came a man and a woman, another man then another woman and before I knew it, I was surrounded by several people…all strangers and all wanting to help ME. The kindness of strangers can never be underestimated because it is real and I am grateful to be a recipient. One of the men, a young man named Nathanial was a doctor at Baylor and he told me that if my friend didn't get there soon, he would take me to Baylor. Cassandra was close by but it took Nathaniel, and this other strapping man, to lift me off the ground and get me into Cassandra's back seat. Luckily the doctor told me to do two things: do not put any pressure on the leg and keep it elevated.
Cassandra was great. She got me out of the car at the emergency room and into a wheel chair. I'm so grateful she stopped what she was doing to come rescue me. Once I got settled in the emergency room, I called Syd and calmly let her know I was okay and there was no need for her to rush to the hospital. Well, she rushed anyway and I have to say, seeing my daughter walk into that emergency room let me know instantly I would be alright. I had my person with me, my no matter what person, who also happens to be my daughter. I still get emotional thinking about it, but up until Syd walked in the room, I had to be strong for myself and by myself…but seeing Syd let me know that 'now' I had her strength to lean on too and I didn't have to figure things out alone. Everyone needs a Sydney and I'm so grateful to have mine.
As soon as the x-ray revealed I had two breaks and the emergency doctor recommended I get in touch with an orthopedic surgeon all I could think was to call Dr. Eugene Curry's office at the Carrel Clinic immediately. I saw Dr. Curry a couple of months after I got back from my two months in Italy in June for the small toe callus I have on my left foot. I was struck by his travel photos in the patient room and it was nice to talk to someone who not only enjoyed traveling but photographing his travels. And, then when we got through talking about traveling and my foot, I handed him my travel blogging business card. And, that was that. Or so I thought.
It was about 4:00 p.m. when I called and got the voice message system. I left my message just hoping to hear back from the doctor's office first thing in the morning. What I did not expect was to get a call back from Dr. Curry's office five minutes later.
I think I spoke to Diane but it could have also been Peggy, I don't know. But there were two women, who told me what to do. Get photos of the x-rays and text them to Diane. They gave me the number and as soon as the emergency room nurse walked in the door, I asked her if we could take photos of the x-rays. Before I knew it, I had an 8:00 a.m. appointment to see Dr. Curry. Marion picked up my car keys at the hospital and with the help of a friend, drove my car…still parked at Deep Ellum…to my condo garage. Knowing my car was back in its space at home and I was able to get in to see Dr. Curry first thing in the morning, made me even more eager to get out of that emergency room and back to the comfort of my home.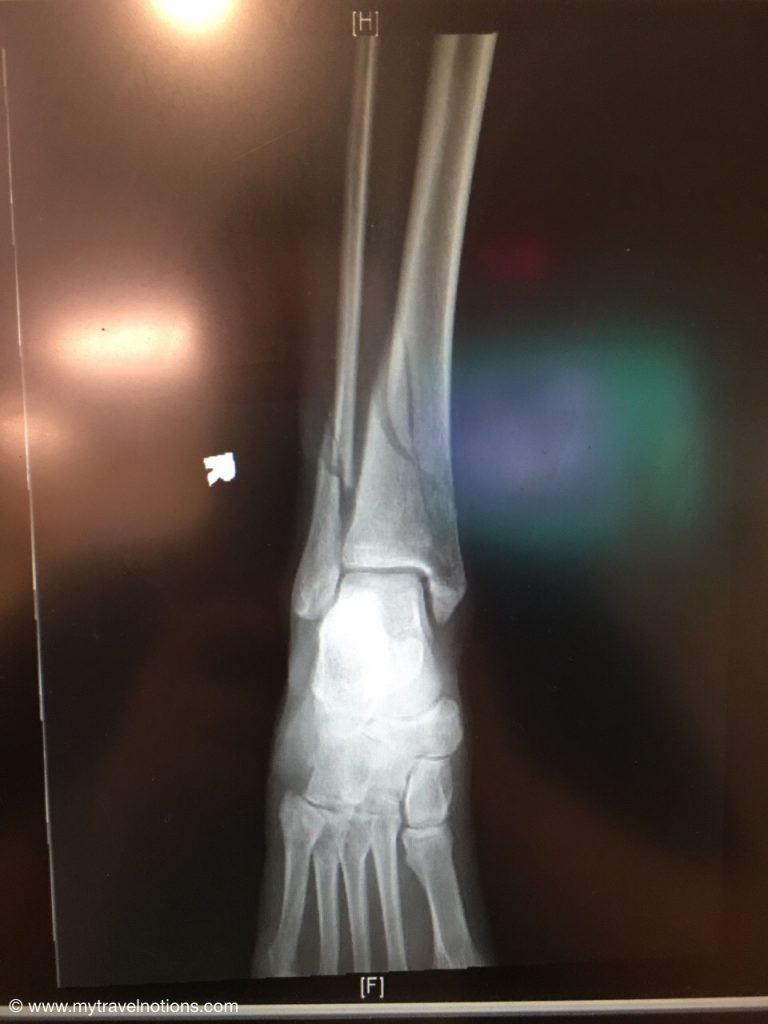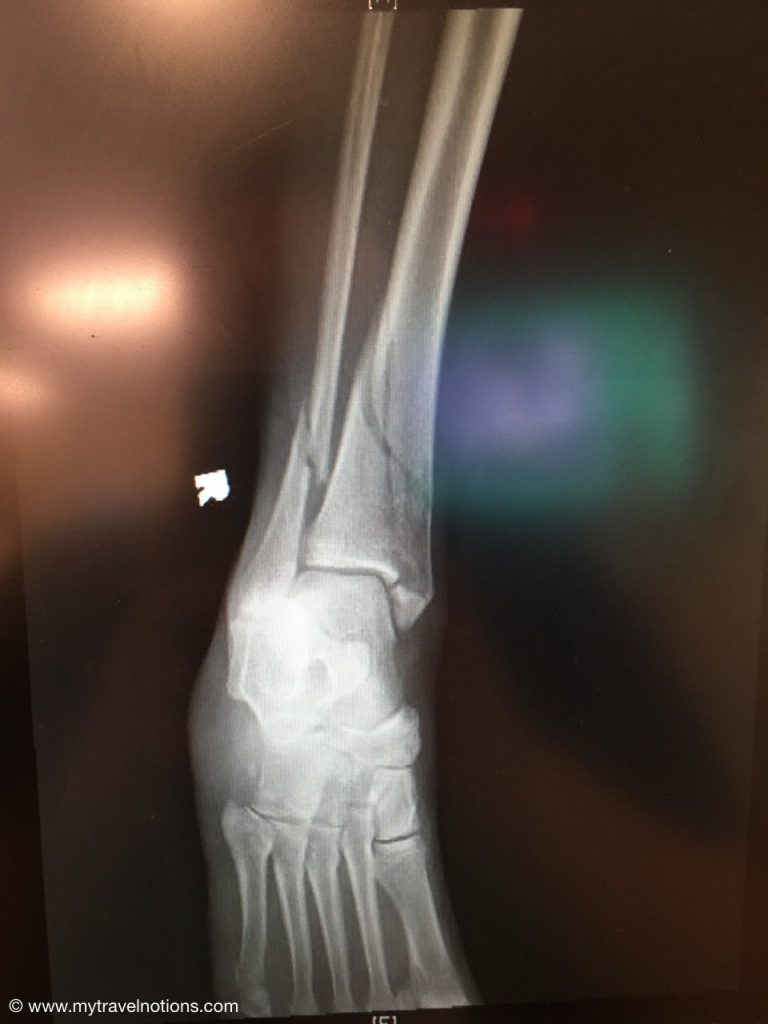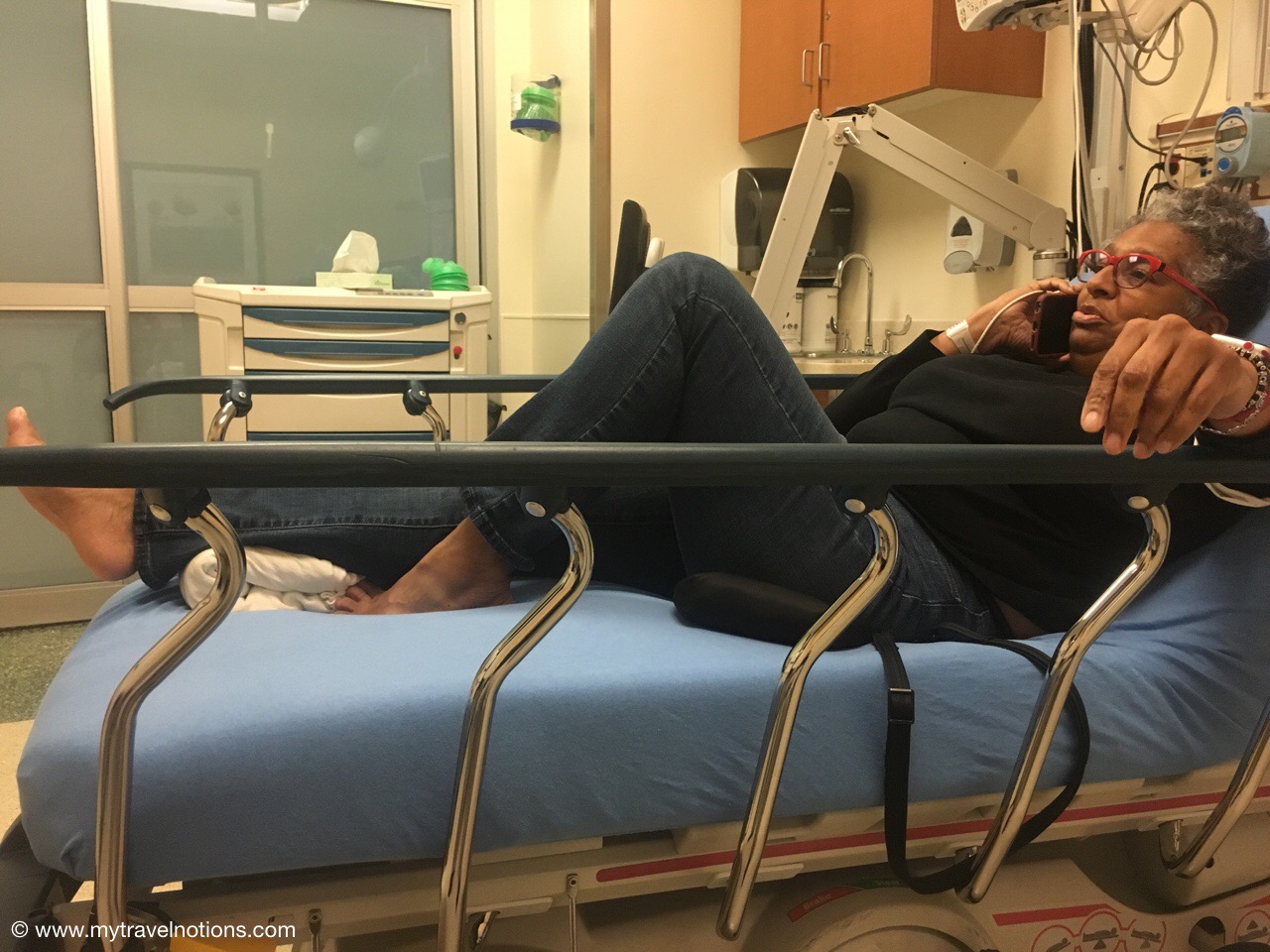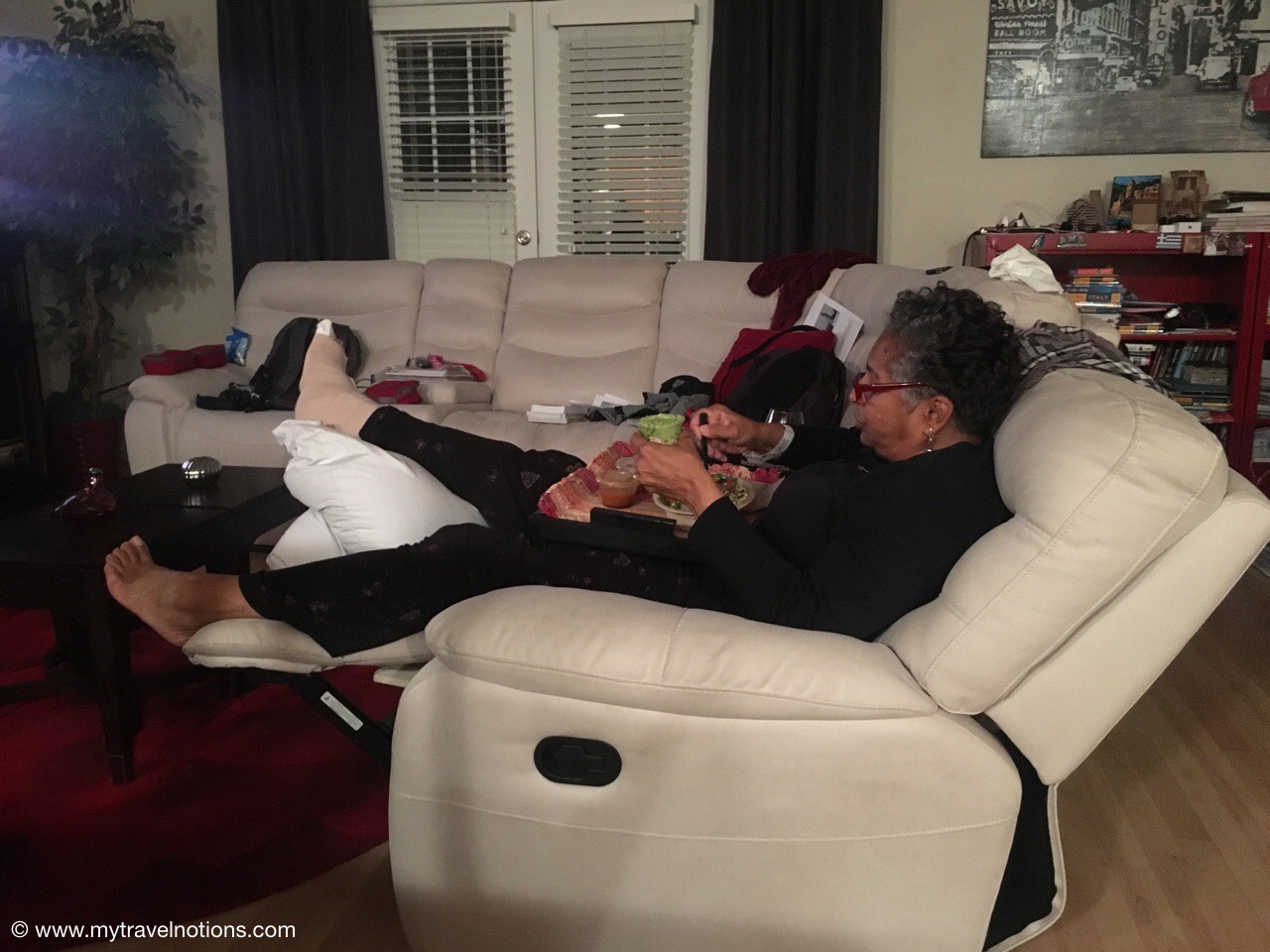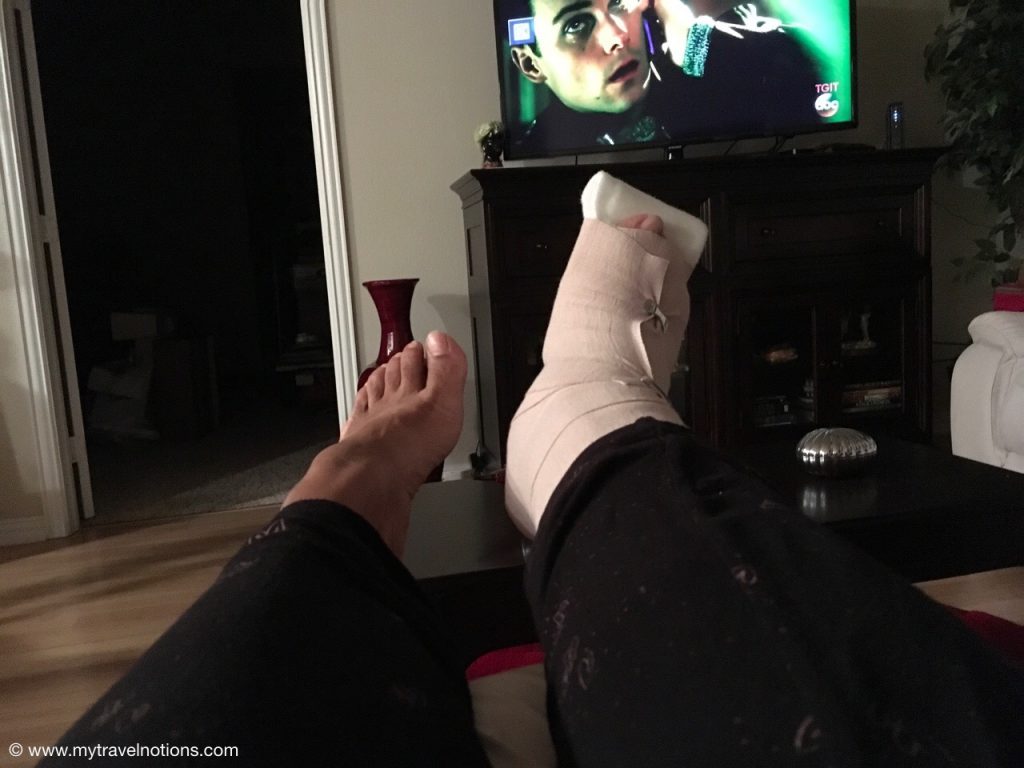 Surgery: Yes, I need surgery to make the repairs to my right leg 
My early morning exam appointment with Dr. Eugene Curry at the Carrell Clinic in Dallas turned into my afternoon of surgery with Dr. Curry.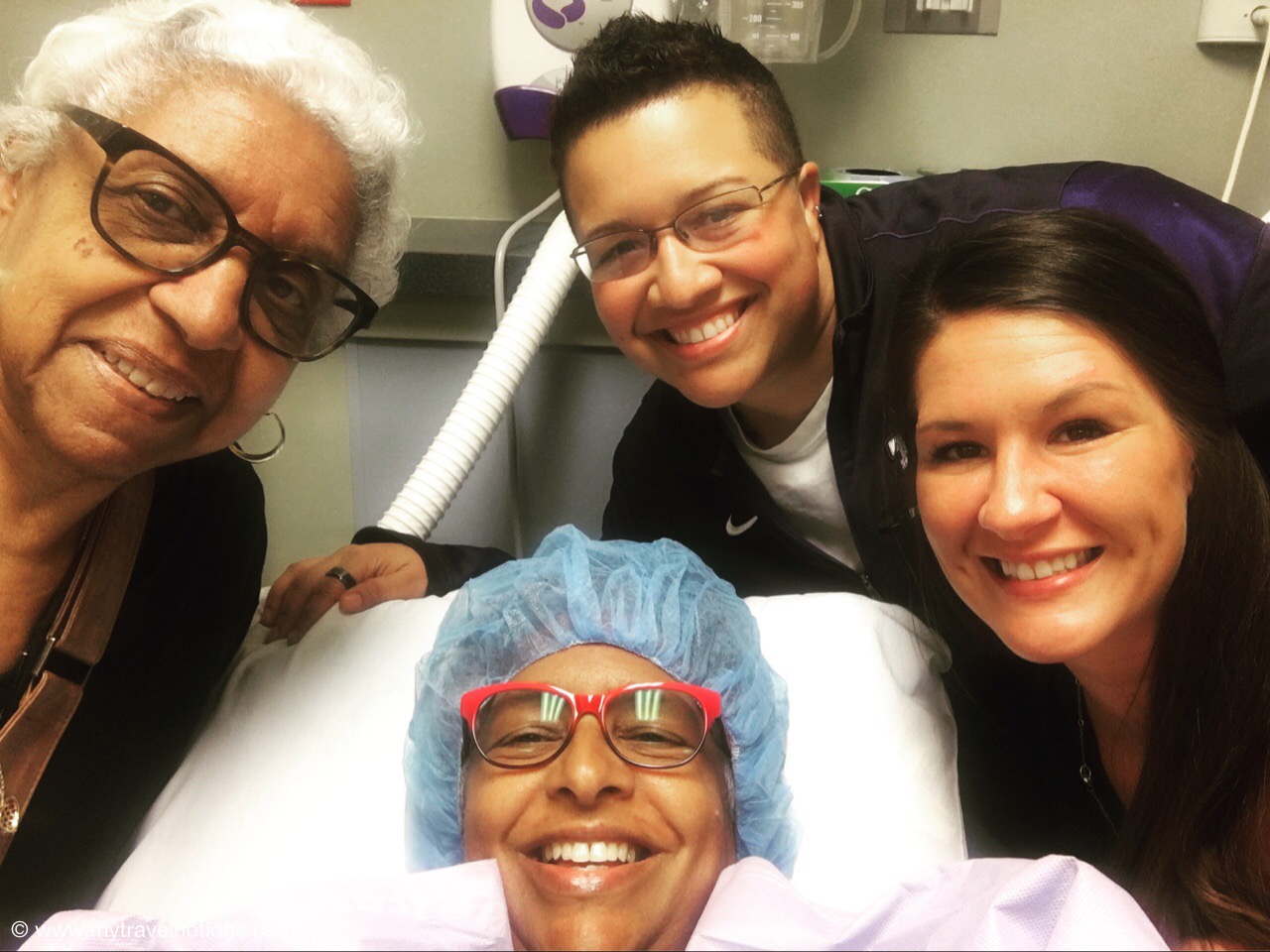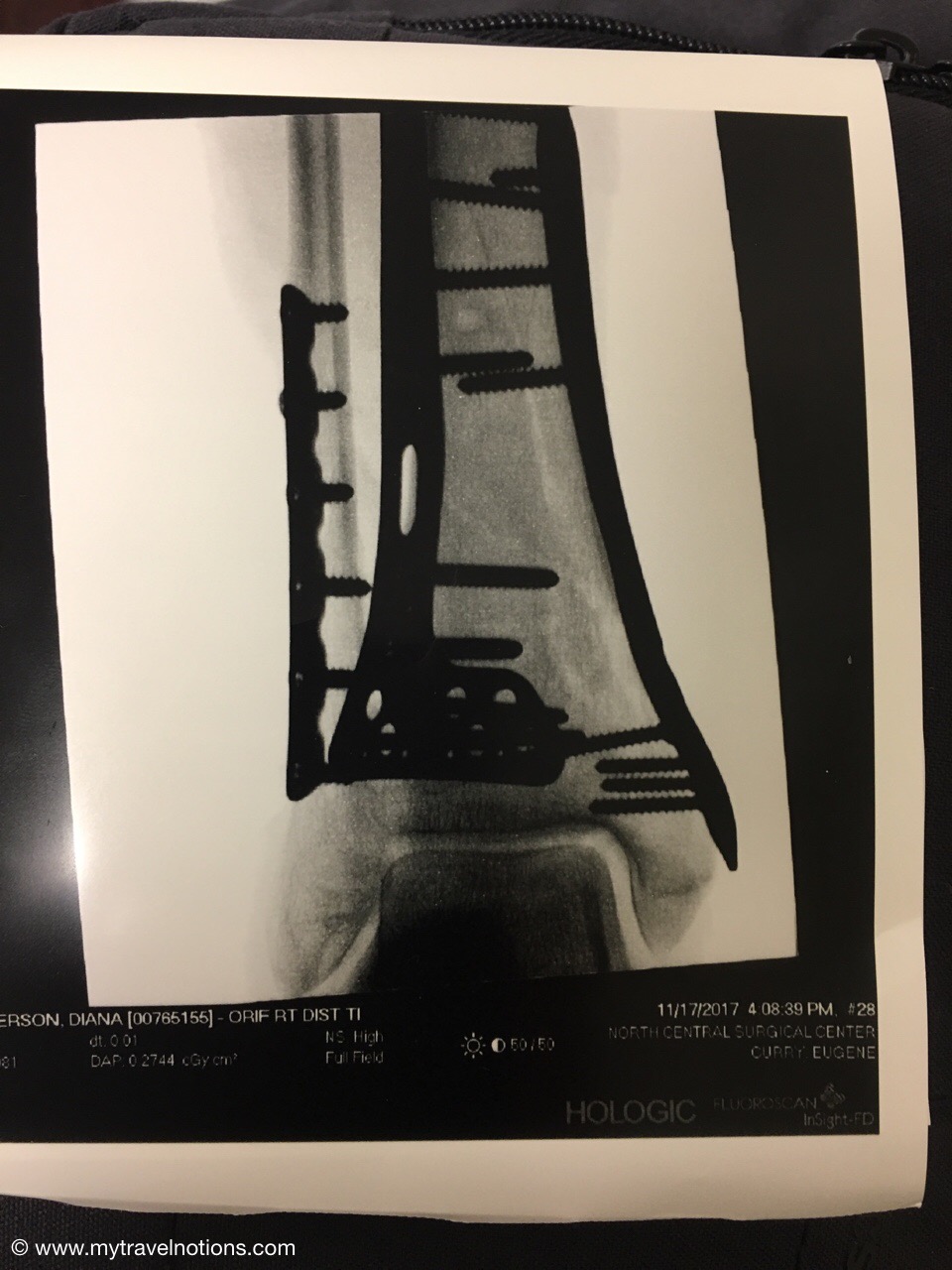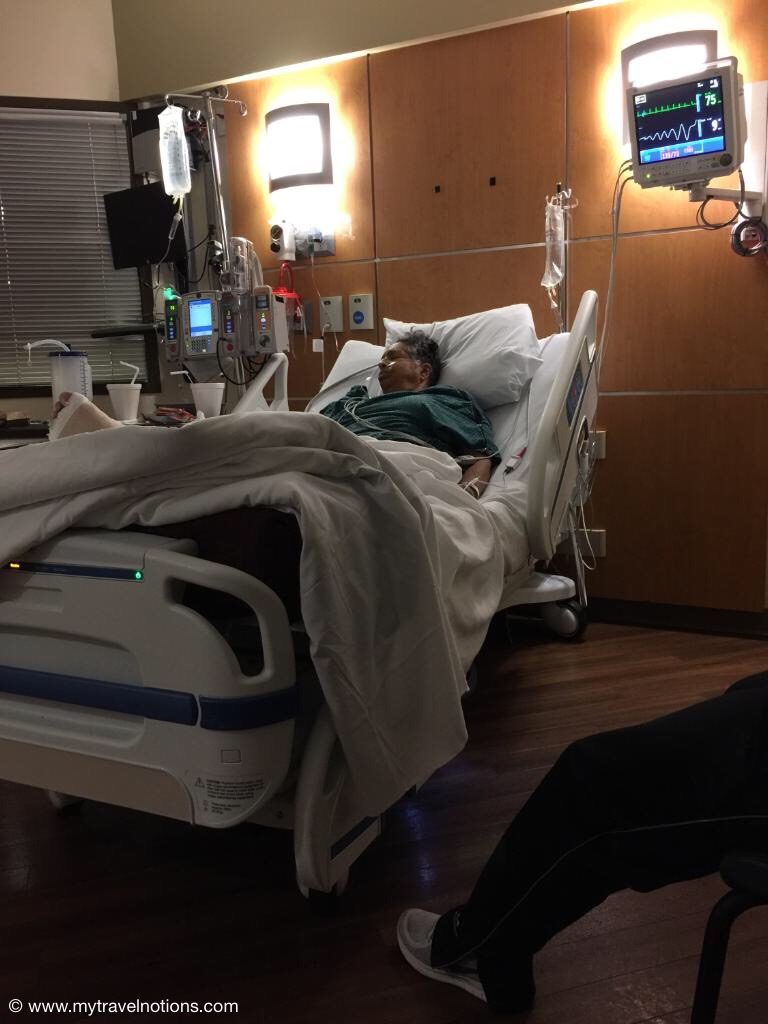 The recovery process begins
I'm still in a bit of a world wind after the surgery, but I also know I'm on the road to recovery. A long recovery with planned trips needing to be cancelled and life changes I will need to make that I don't even know right now that I will need to make.
I had planned for the year of 2018 to be a rather full year of traveling. This injury changed those plans. Plans for the beginning of the year that included going to West Africa – Ghana, Togo and Benin in January, then Paris for two weeks in March for my birthday and a more extensive trip in May and June that included Denmark, Germany, Luxembourg, Belgium and the Netherlands. I know the West Africa and Paris trips will need to be cancelled, but I'll wait and see what happens for the May/June trip.
I know that travel plans shouldn't be of any importance right now, healing, getting better, walking…these need to be my concerns. And, they are. But I can't help being a little fearful about what I'll be able to do and when I'll be able to do…right now, only time will tell.
It's weird having people fuss over me, especially my daughter, daughter-in-law and 84-year-old mother, but I'm grateful to have them in my life and have them with me.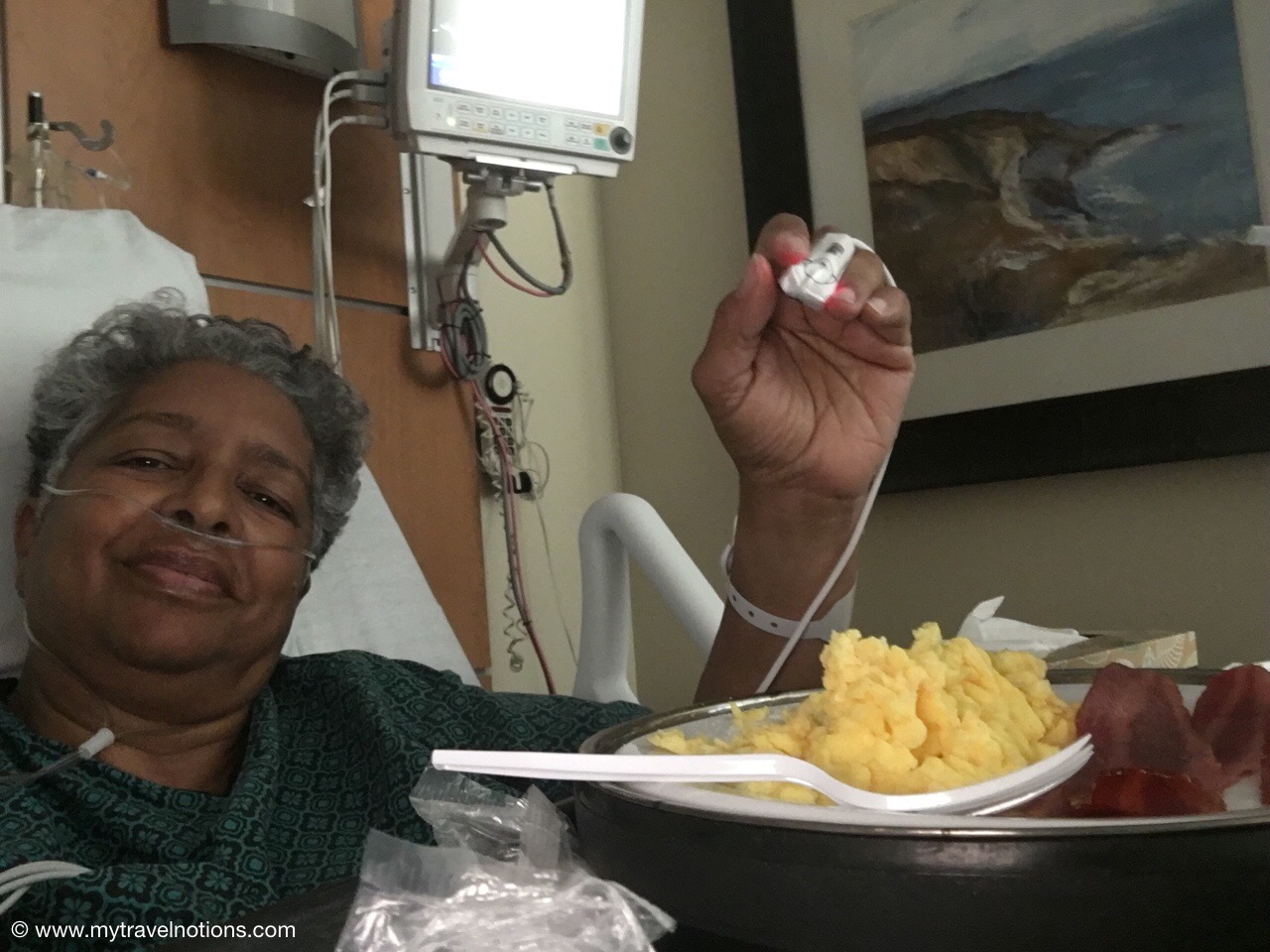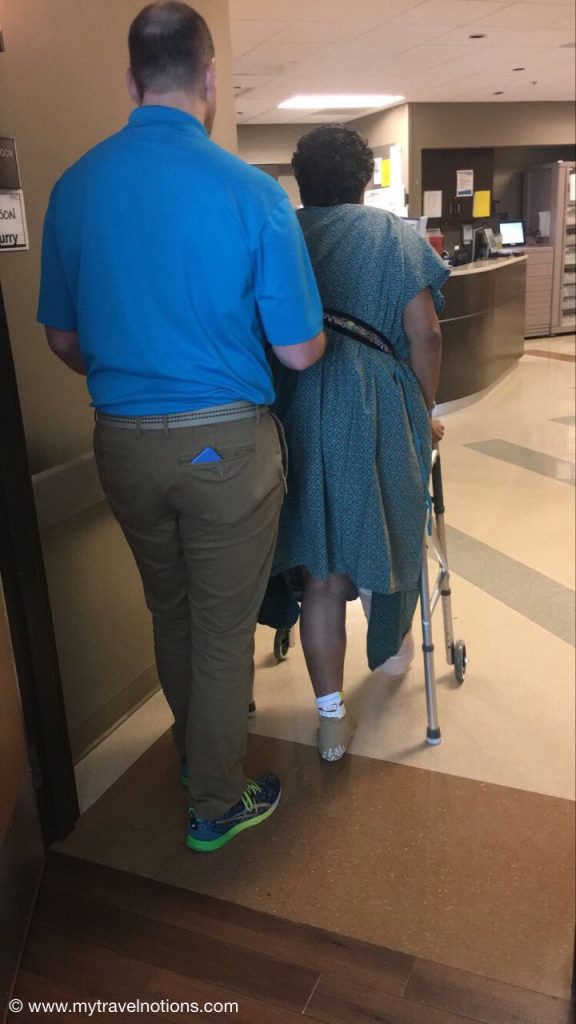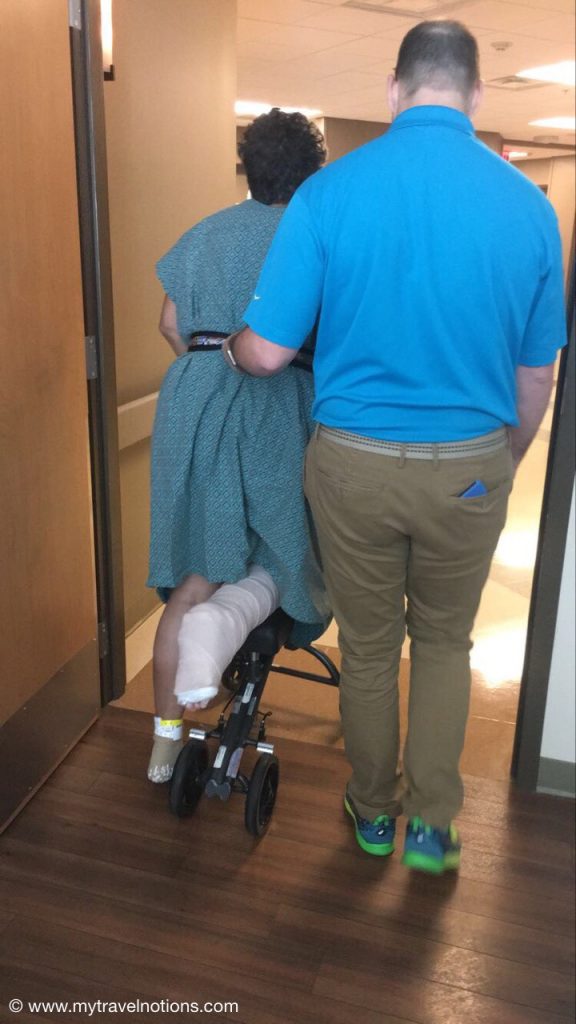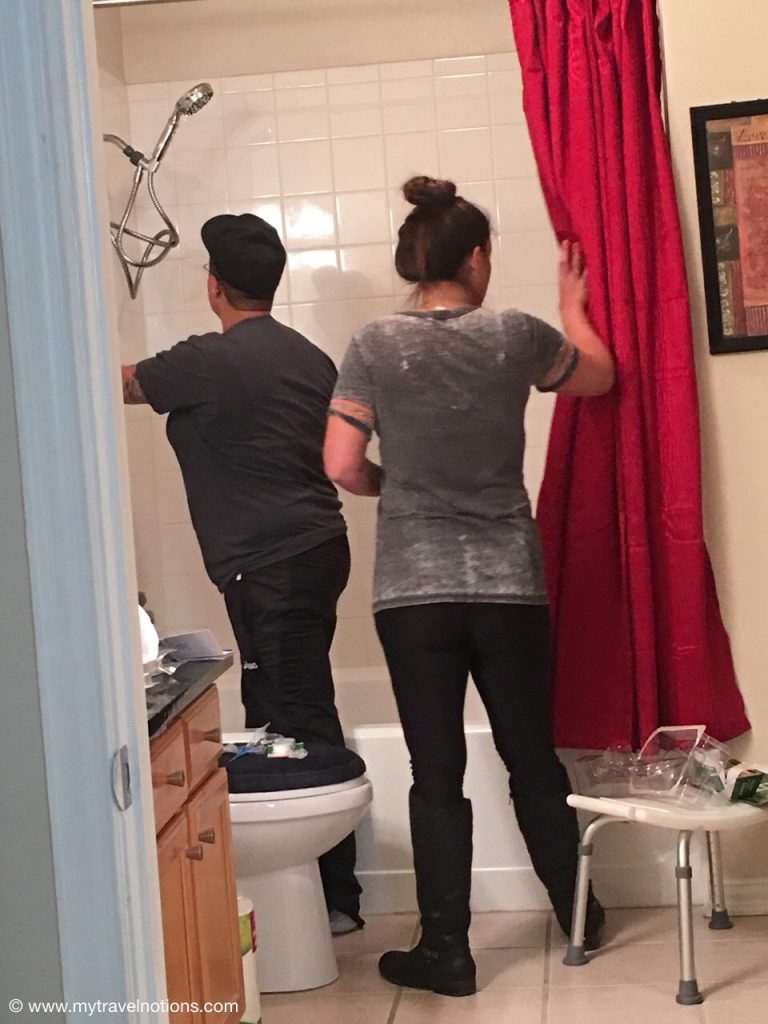 Thankful on Thanksgiving!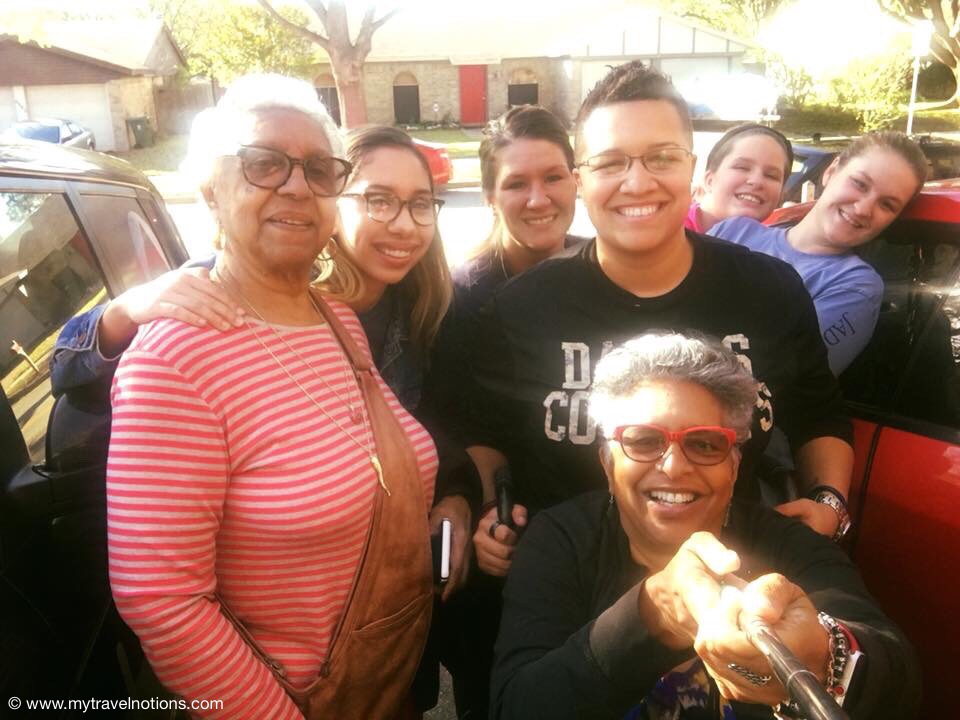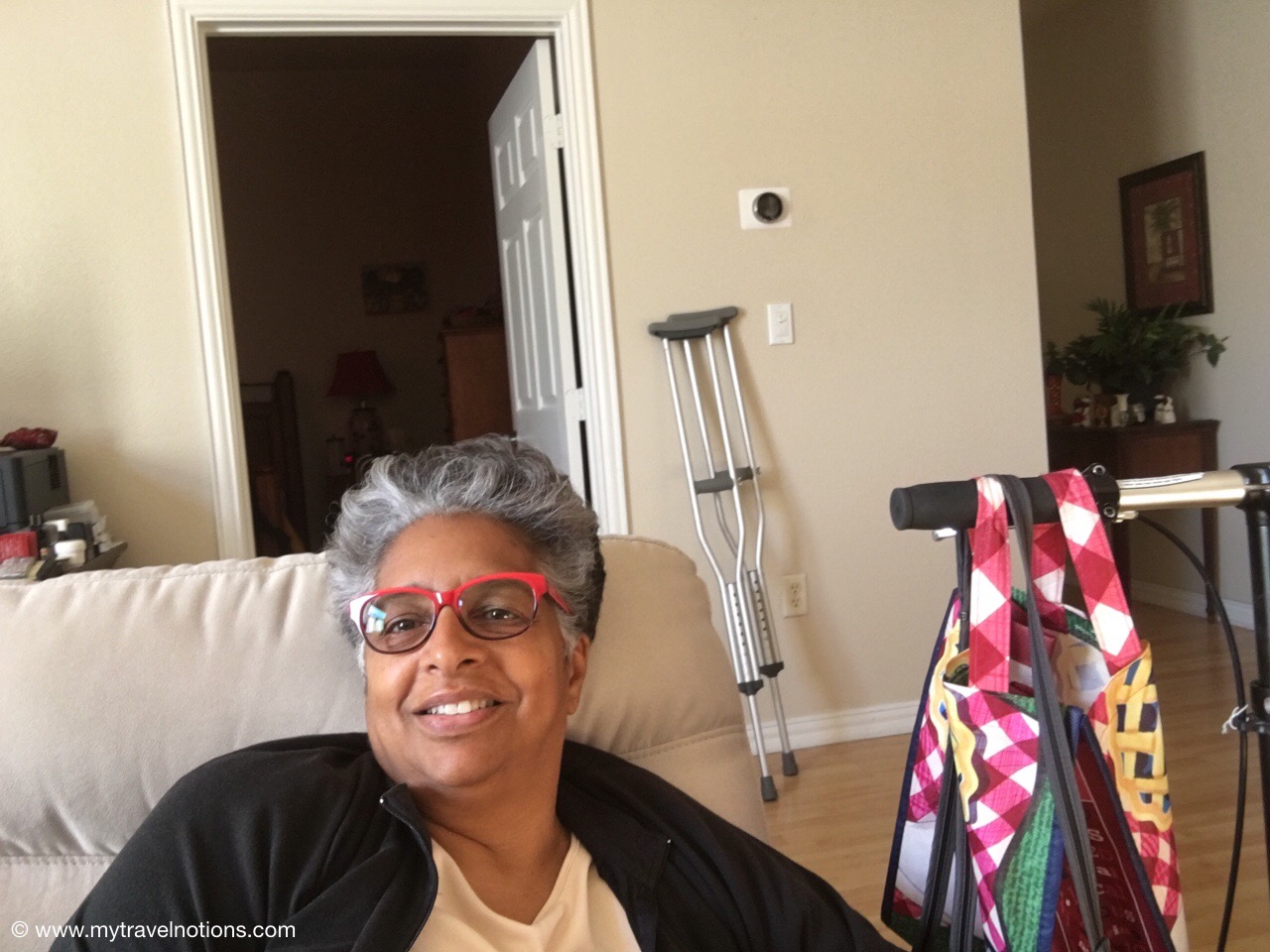 Managing the drugs
It's Saturday, Nov. 25th and I'm feeling pretty good today. A whole lot better than I was feeling on Thursday, Thanksgiving Day. I'm not sure what happened on Thursday but it did get me a little down. I had stopped using the Percocet on Wednesday and thought that since I felt okay, I would continue to feel that way. My plan was to just use one Percocet at night with 400 mg of Advil or Ibuprofen. But Thursday was different. Maybe taking my shower, keeping my leg down longer than I had before and driving in the car with Hannah and Mom to Syd's for Thanksgiving Dinner, was just a little too much for me. I don't know for sure. But one thing I have found out, I have a certain pain tolerance or level and it definitely hit me on Thursday. So, taking the Percocet at Syd's was a necessity.
I don't know why I felt this sign of defeat when I couldn't put down the Percocet, maybe that looming addiction notice and not wanting to screw up my liver just made me want to get it out of my system but Thursday showed me that I need it in my system…at least for now.
So, I decided that I will manage the Percocet and the pain. And, yesterday's test showed I can go from 6 to 8 hours by taking one Percocet with two or 400 mg of Advil or Ibuprofen. I'm happy with that. I've presently got enough Percocet to last me six more days at three a day.
The last Percocet I took today was at 5:30 this morning. So, my goal today is to hold out until at least 12:30. But I am taking half of the 800 Ibuprofen now so I can rely more on it than on the Percocet for managing the pain/discomfort.
I will get through this. I will.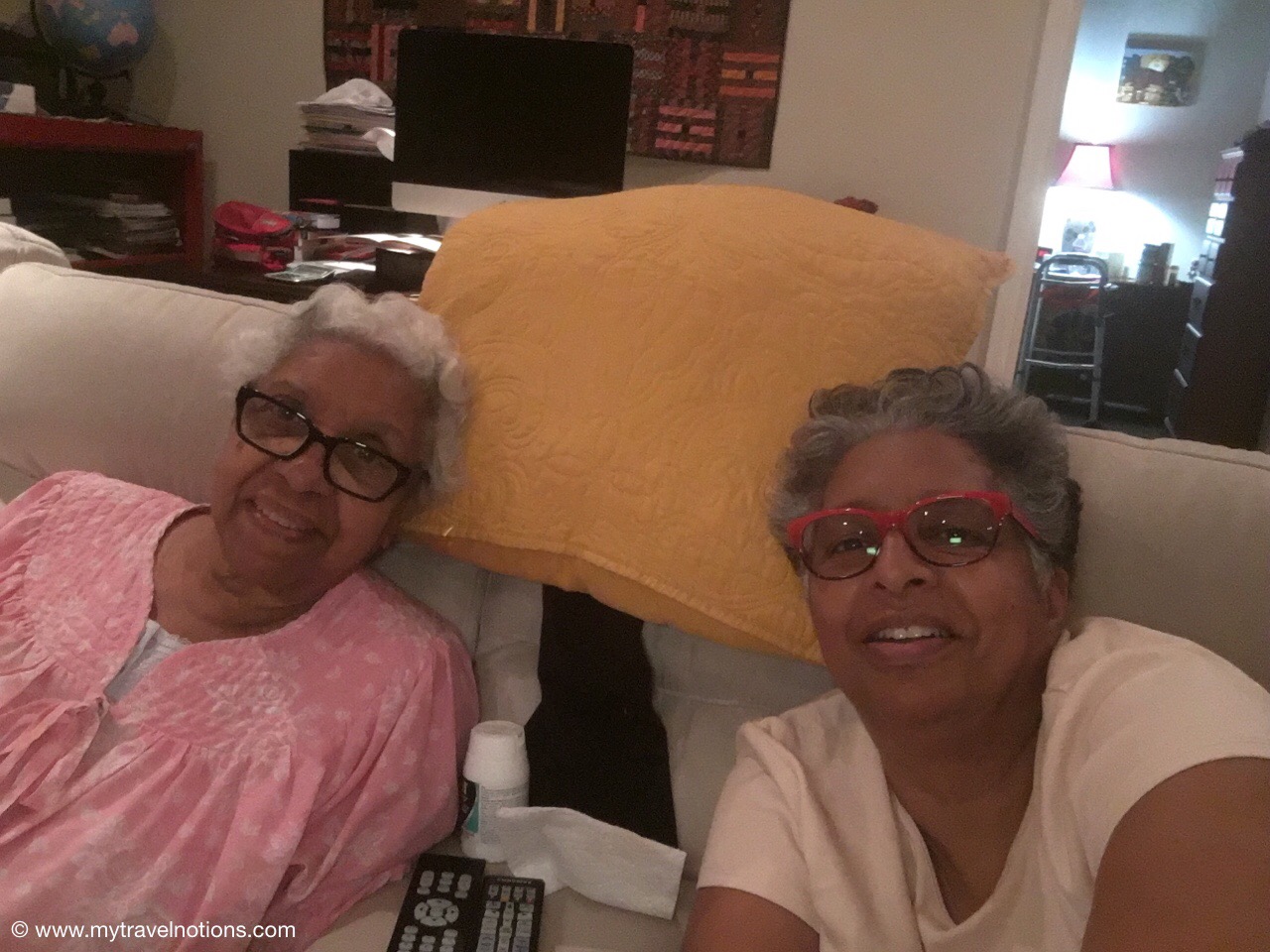 Hanging with the Divas for our annual Christmas get together
Took my shower, washed and blow dried my hair and now I'm dressed, with jewelry and make-up, and ready to go. Previously this mundane process may have taken me an hour at the most. But now, I have to give myself at least two hours, not just because I'm moving slowly but also because I need to chill for a few moments. I'm doing all this to attend the 19th Century Patchwork Divas annual Christmas get together today, Dec. 2. Jean, fellow Diva and friend, came to pick me so we head to Annette's home for this year's celebration. We've already had our annual Christmas get together at my place twice since I've lived here. I've enjoyed it and we've all been able to fit in here but I'm so glad that I am not hosting this year.
For a few seconds yesterday I actually thought about not going to our Diva get together. But now that I'm dressed and ready, I'm so glad I'm going. I love hanging out with the Divas. I obviously haven't done much machine sewing or piecing and have no plans to do any…since my right leg is the one I use to press down on the sewing peddle, I have no desire to sew but I do love being part of this creative and energizing group.
I'm still taking the Percocet to manage my time and this morning was no different. But in an effort to ween down and off the Percocet, I cut the pill in half and take the whole 800 mg. of Ibuprofen. Both are more than I want to take, but both cut the edge of my discomfort without making me feel groggy. I'll be so glad when I don't have to take either of these.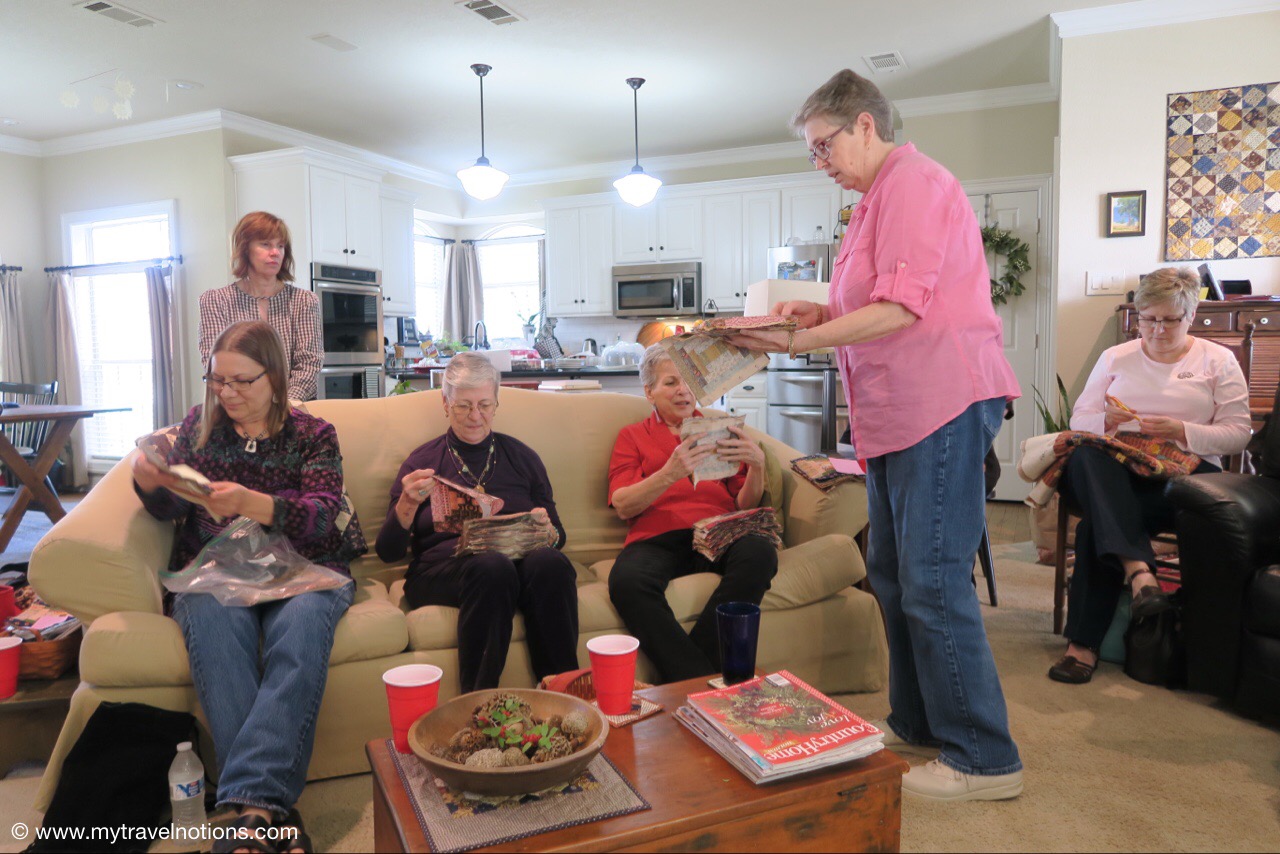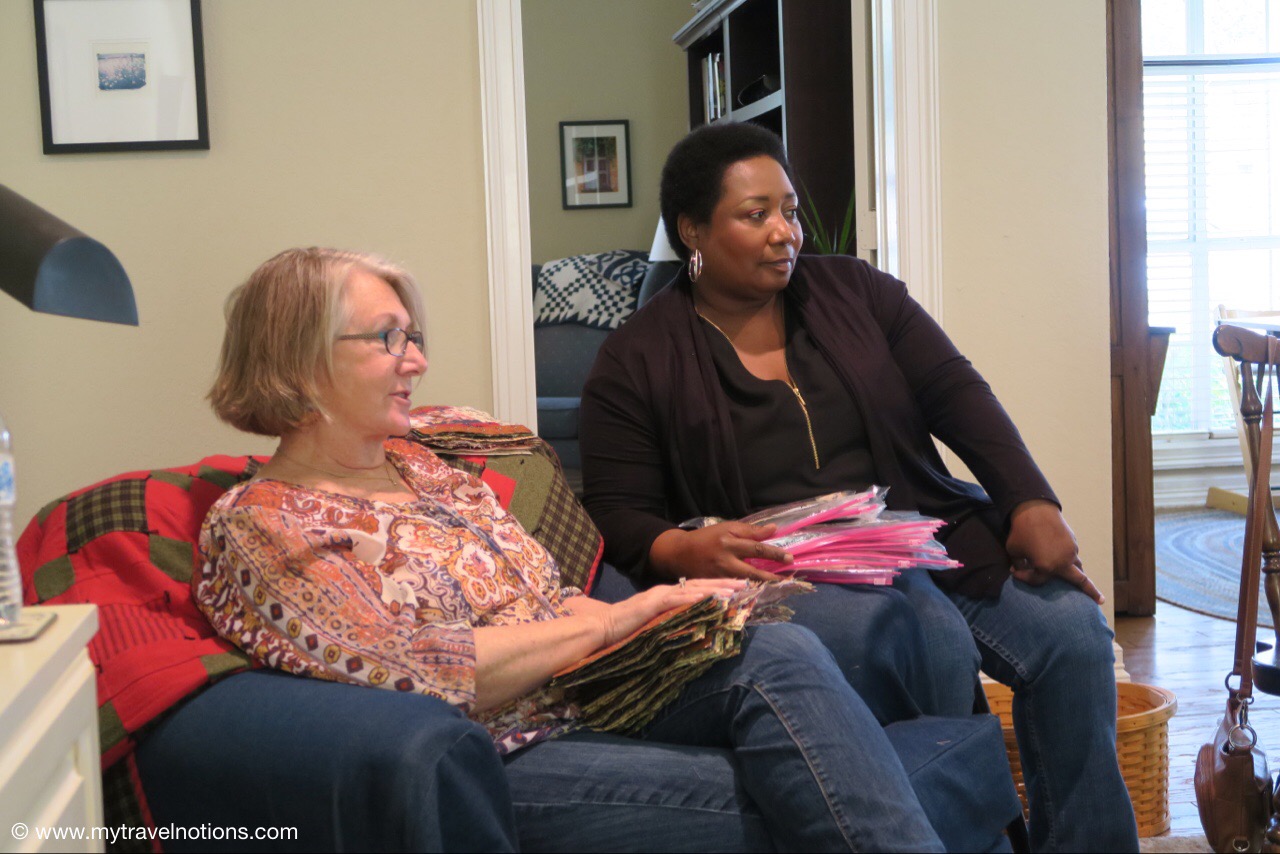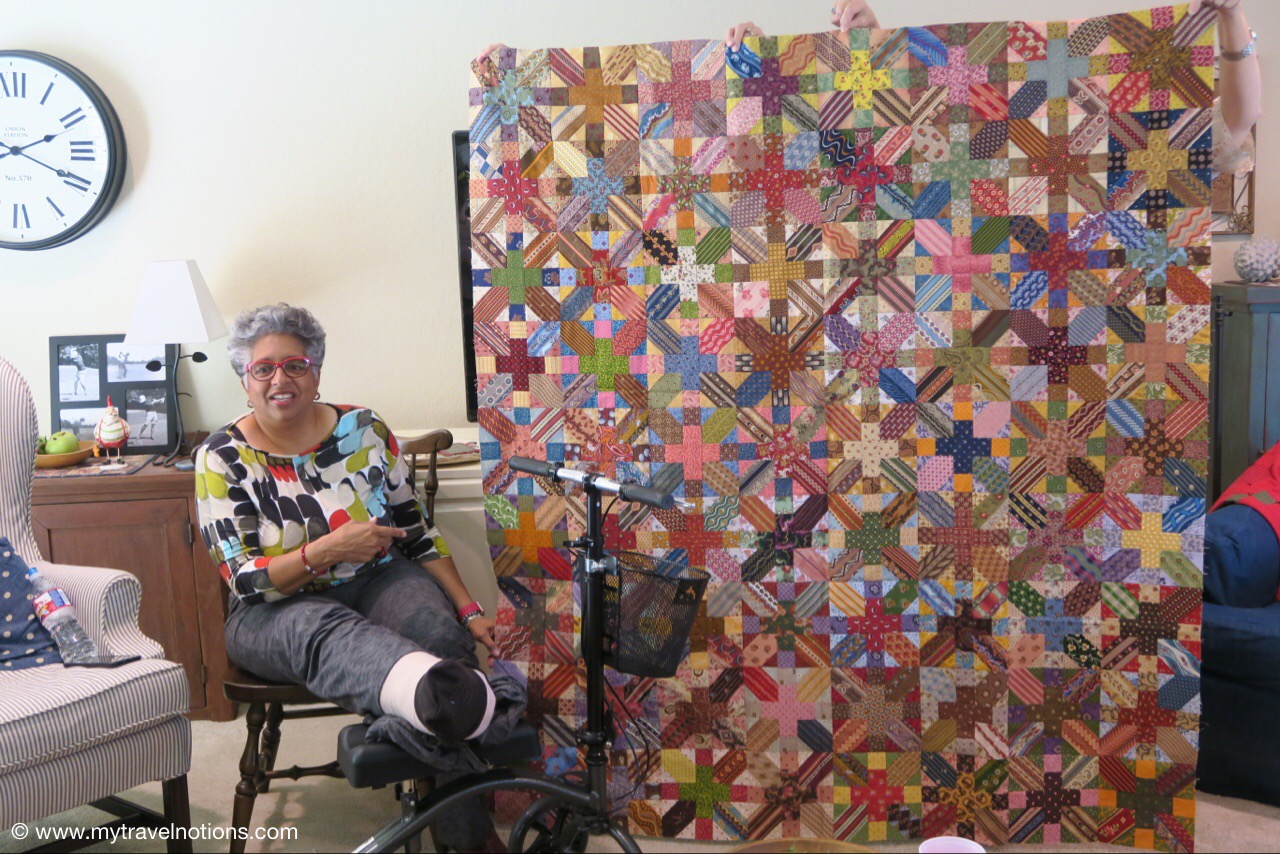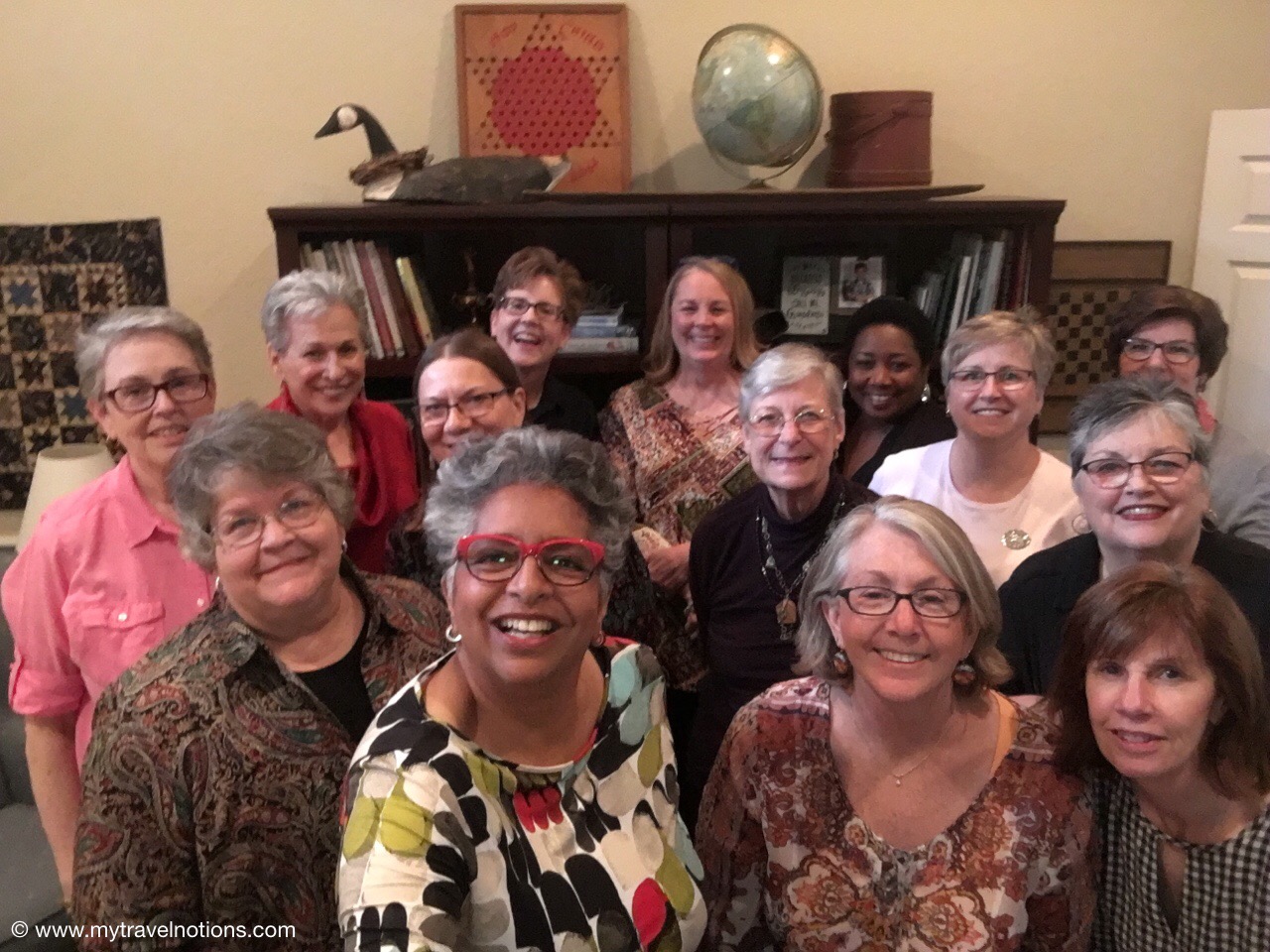 Getting the first cast after surgery
Syd and I got to Dr. Curry's office at 8:15 a.m., Dec. 4, and within 15 minutes were sitting in the patient room. Before seeing Dr. Curry, Paul removed my splint and then I was wheeled into the X-ray room. After the X-rays, Dr. Curry came over to let me know he was pleased with my progress. And, that today's cast would be on my leg for three weeks. Then another cast for three weeks and then a boot…for I don't remember how long. If my calculations are correct, that gets me into February…with more than two months to rehab my leg before my Denmark/Germany/Luxembourg/Belgium/Netherlands trip. Yes, that trip is still a go…at least in my mind. This bares repeating: "Traveling is what I love," and this trip gives me something to work toward, plan and dream about.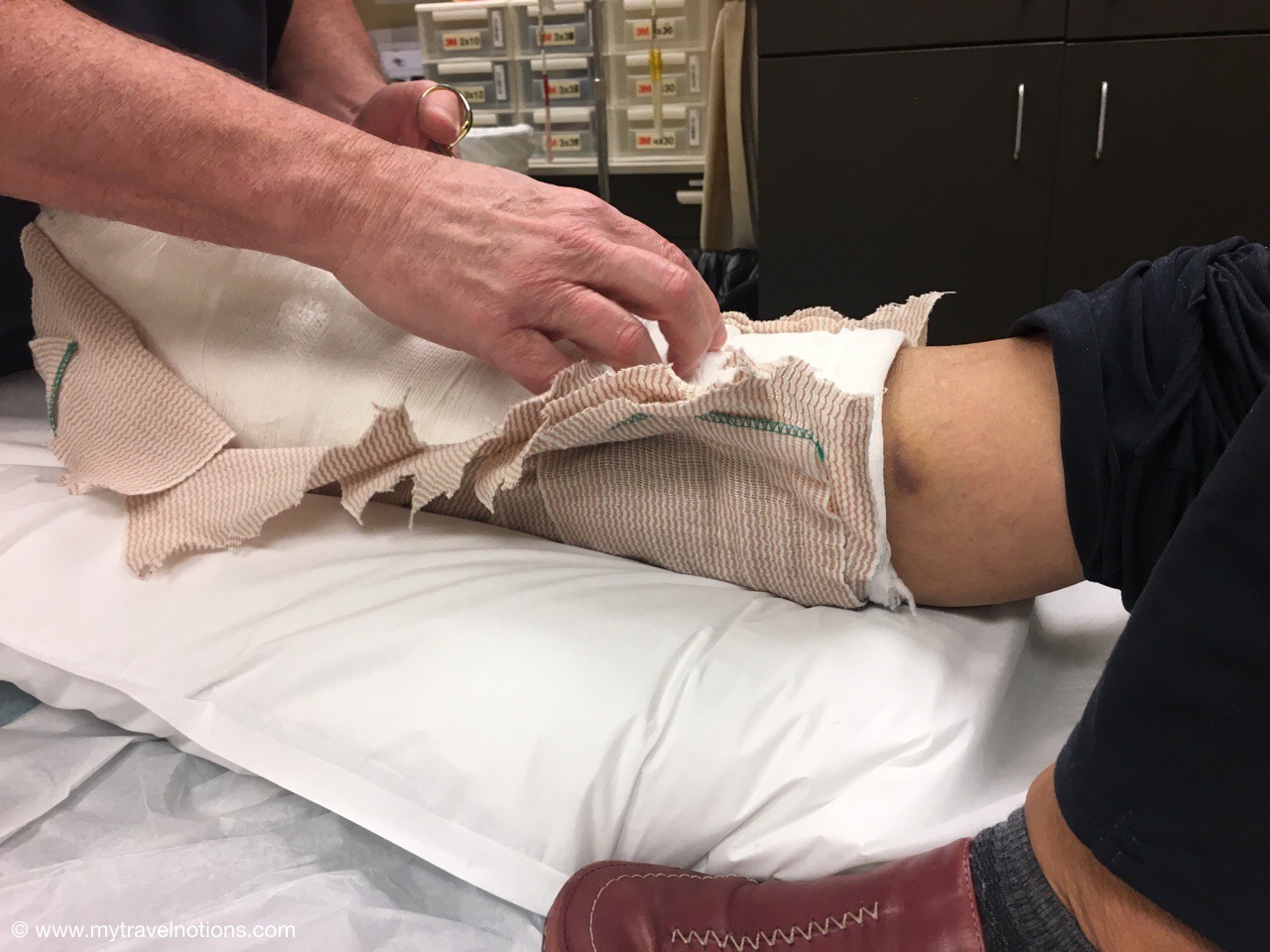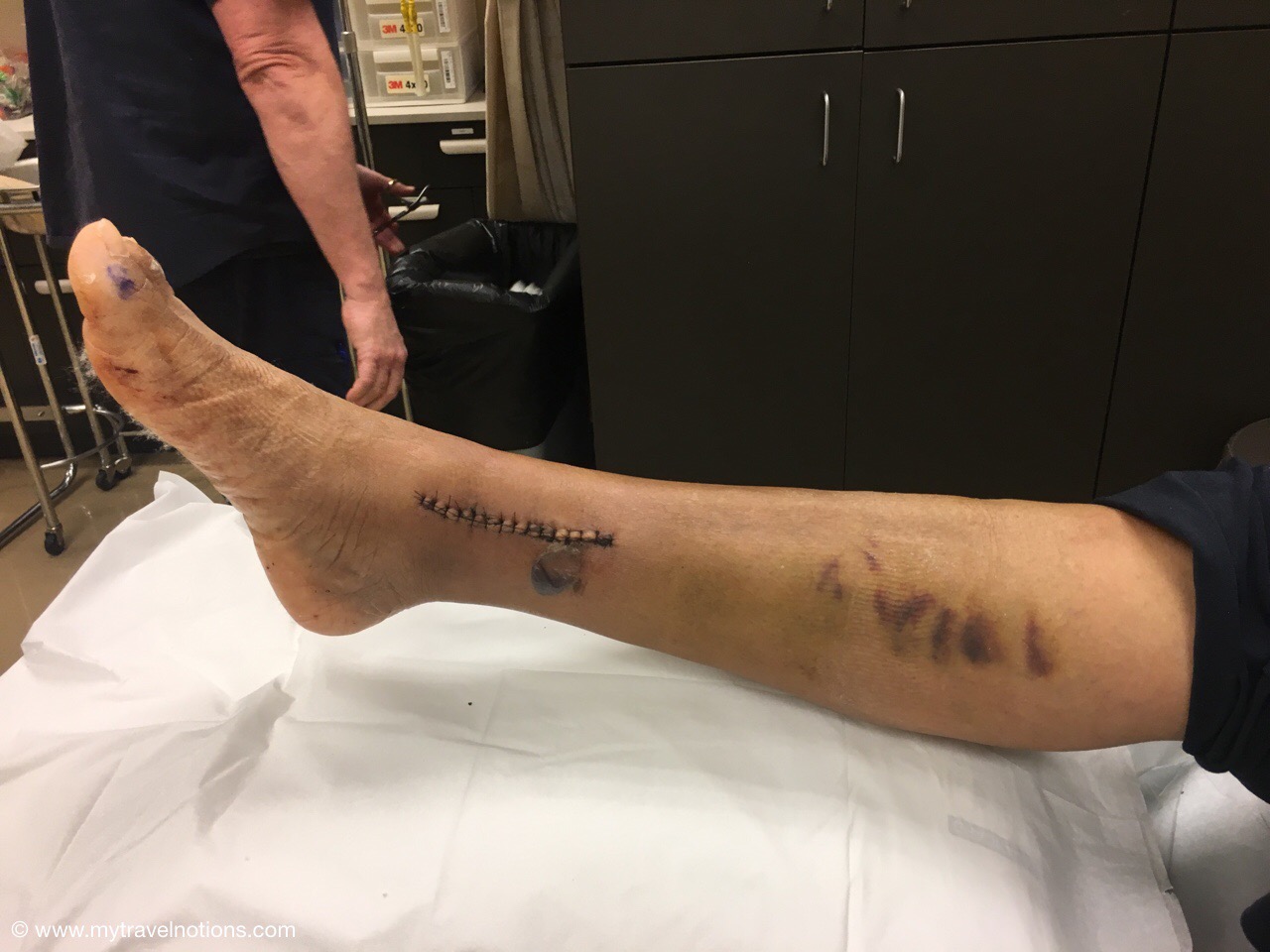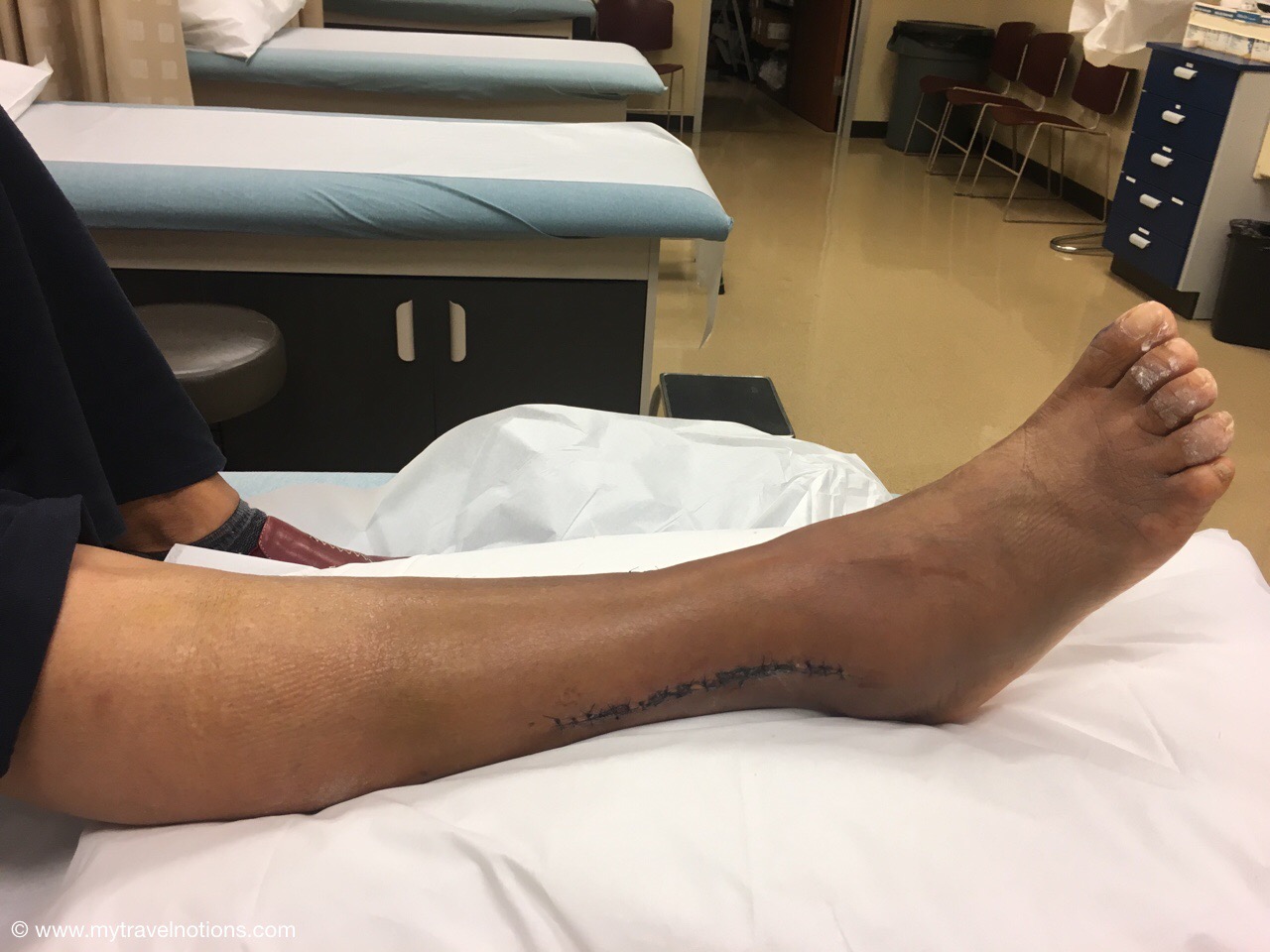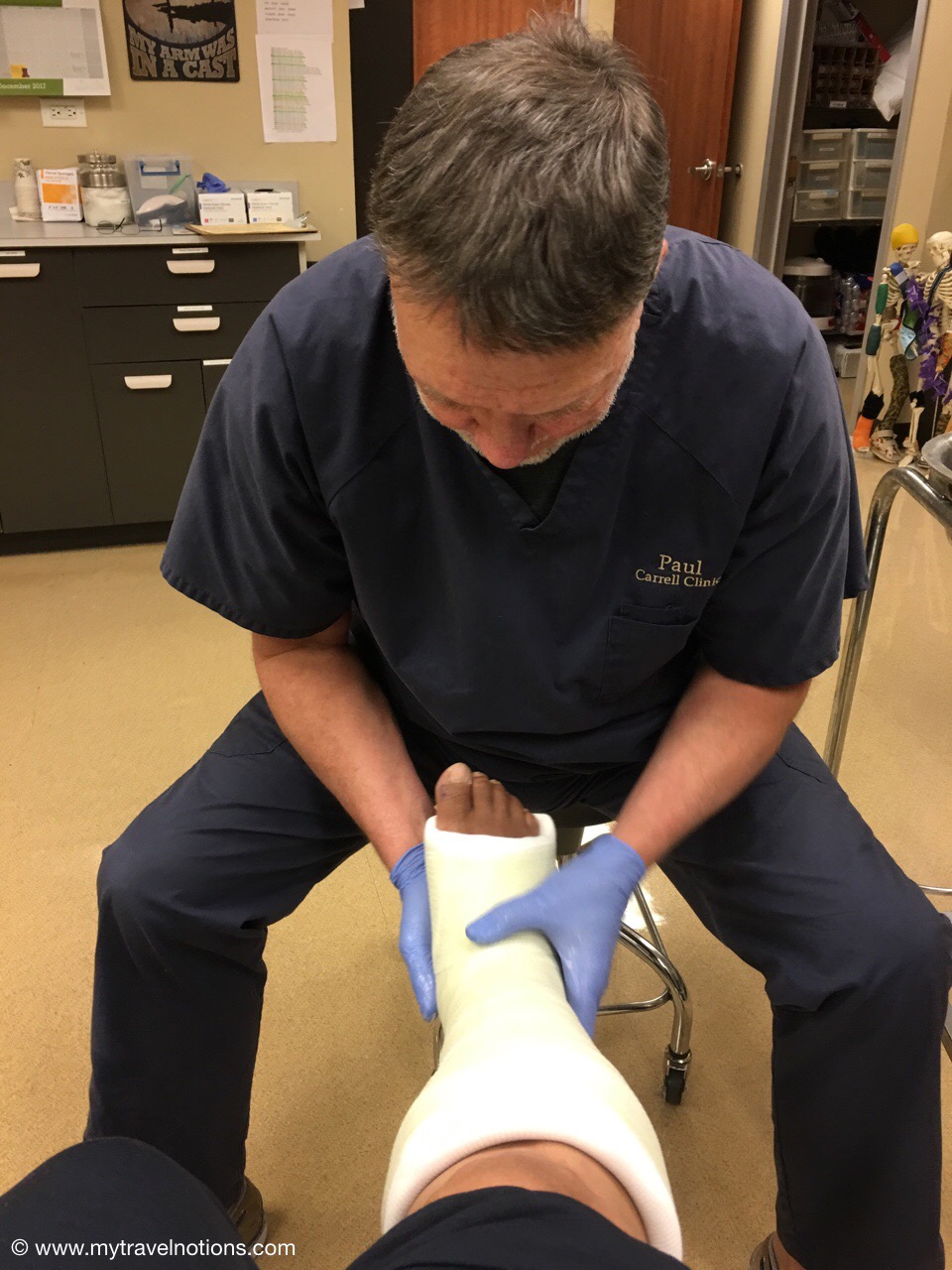 Dealing with the cast
It's 3:06 a.m. Sunday, Dec. 10. I just took one Percocet and one 800 mg of Ibuprofen. Also took this combo earlier at 9 p.m. This case may be on my leg but it feels like I am being suffocated by it. At this point, taking the Percocet both calms the discomfort and the crazy thoughts in my head. I don't like the grogginess but I definitely don't like the discomfort of my leg and the cast.
I get these odd moments when miss my morning walks on the Katy Trail, stopping at Whole Foods for my steel cut oatmeal and sitting at my desk while working on a variety of things on my computer. I miss these things but I don't have any desire to go anywhere outside the walls of this condo. There's this sense of fear that I will hurt this already hurt leg even more or God forbid, hurt my unhurt leg. I think it will be awhile before I'm ready to let go of this fear. For now, I just want to stay house bound. There's a sense of comfort here for me. I'm so grateful for this humble abode. It really is my sanctuary.
I am such a creature of habit. And, having to create new habits, like sleeping on my back instead of my sides is a whole new way of doing things for me. I'm adapting. And, I've chosen not to fight what I need to do to get this leg healthy again. I know I'm on my way to using my leg again, but the process is emotionally and physically confounding while being most definitely uncomfortable.
It's interesting being home alone. I do spend a couple of seconds feeling sorry for myself but I also spend time contemplating what I plan to do next. Next. Like when I can walk with both legs. And, for me that means going on my trip in May. That's very important to me.
So, while I lay in my bed, I'm watching season 9 of the Rick Steves travel programs on Hulu. The first three episodes of this season are about Germany…which is perfect because that's where I'm heading in May. I really don't want to back out of this trip. And, it's not because of the money I've already spent, it's because this trip is really a part of the healing process for me. And, unlike some of my other trips, I won't be alone. I'll be with Alice and Tammy. If all goes well with my healing, I should be able to spend the end of February and the months of March and April in rehab and getting stronger. I'm not giving up on this trip. Not yet.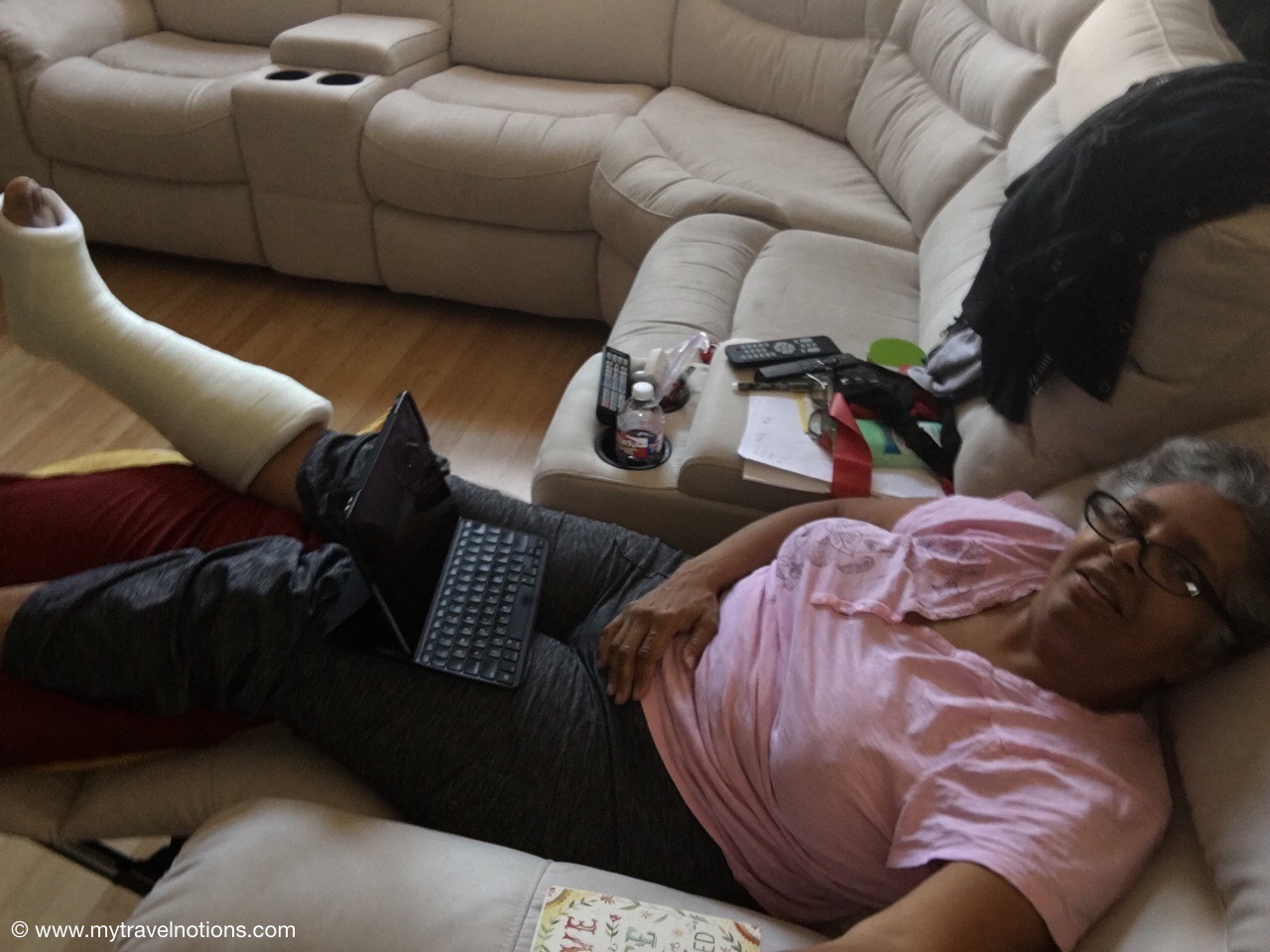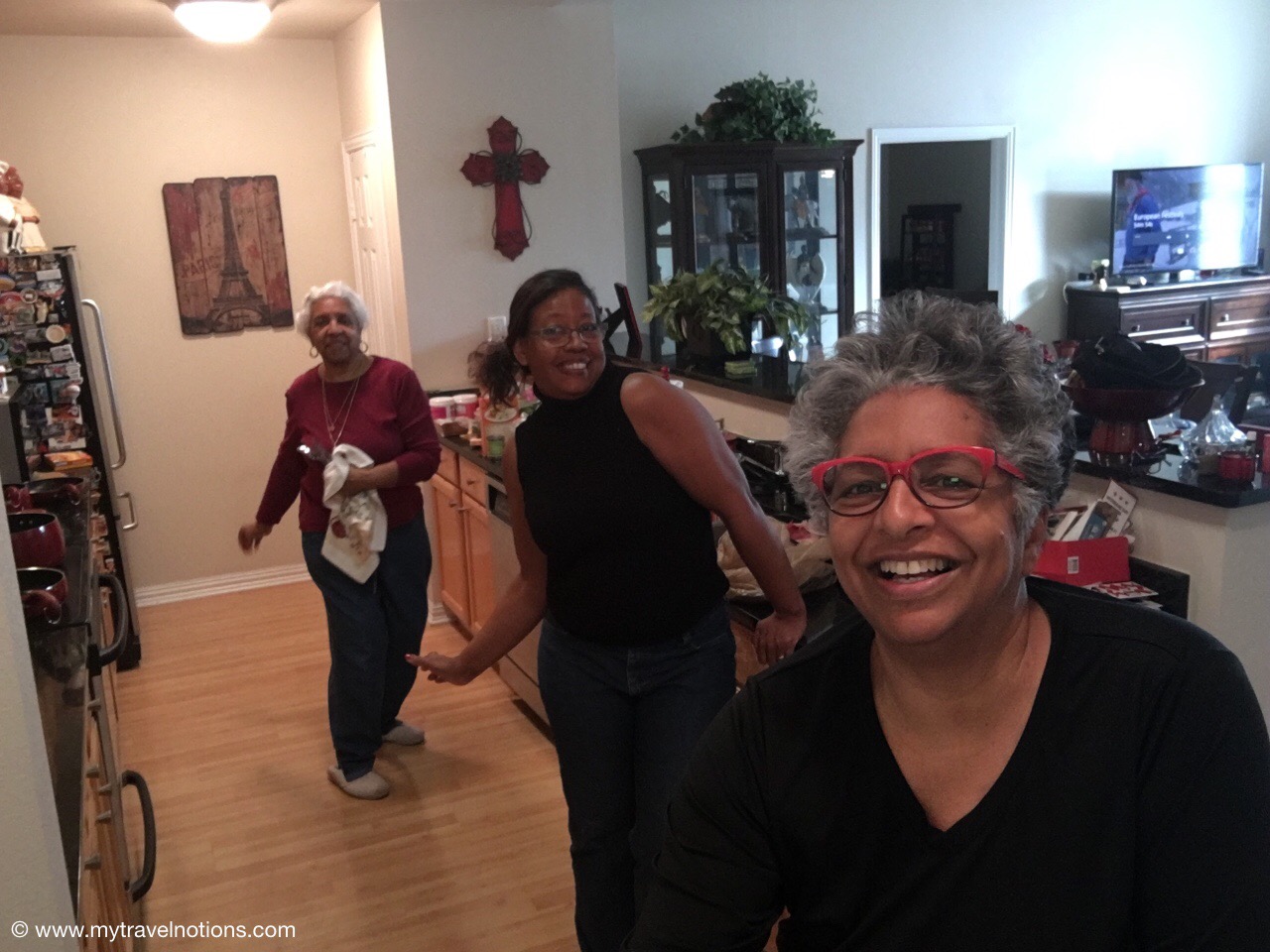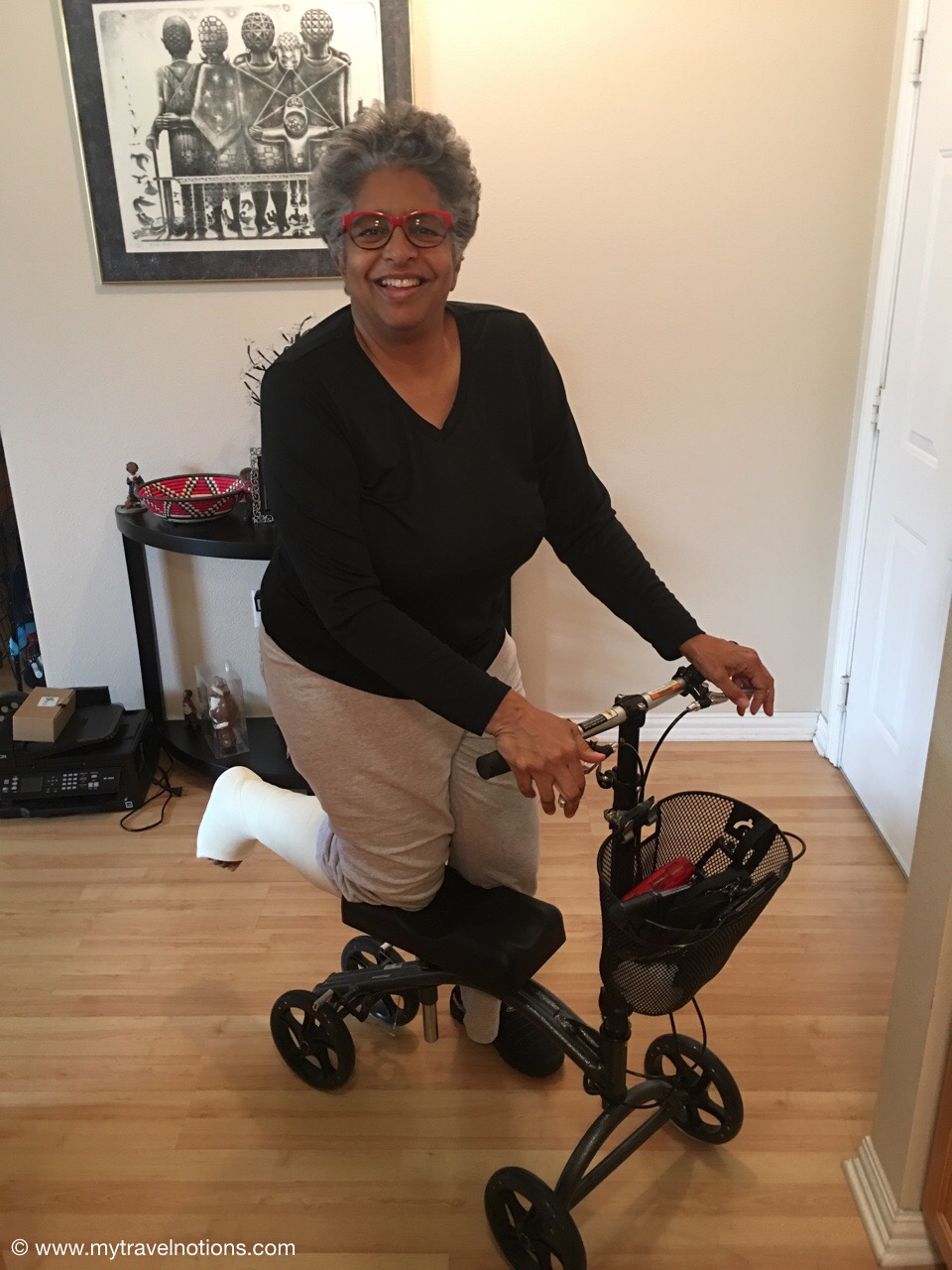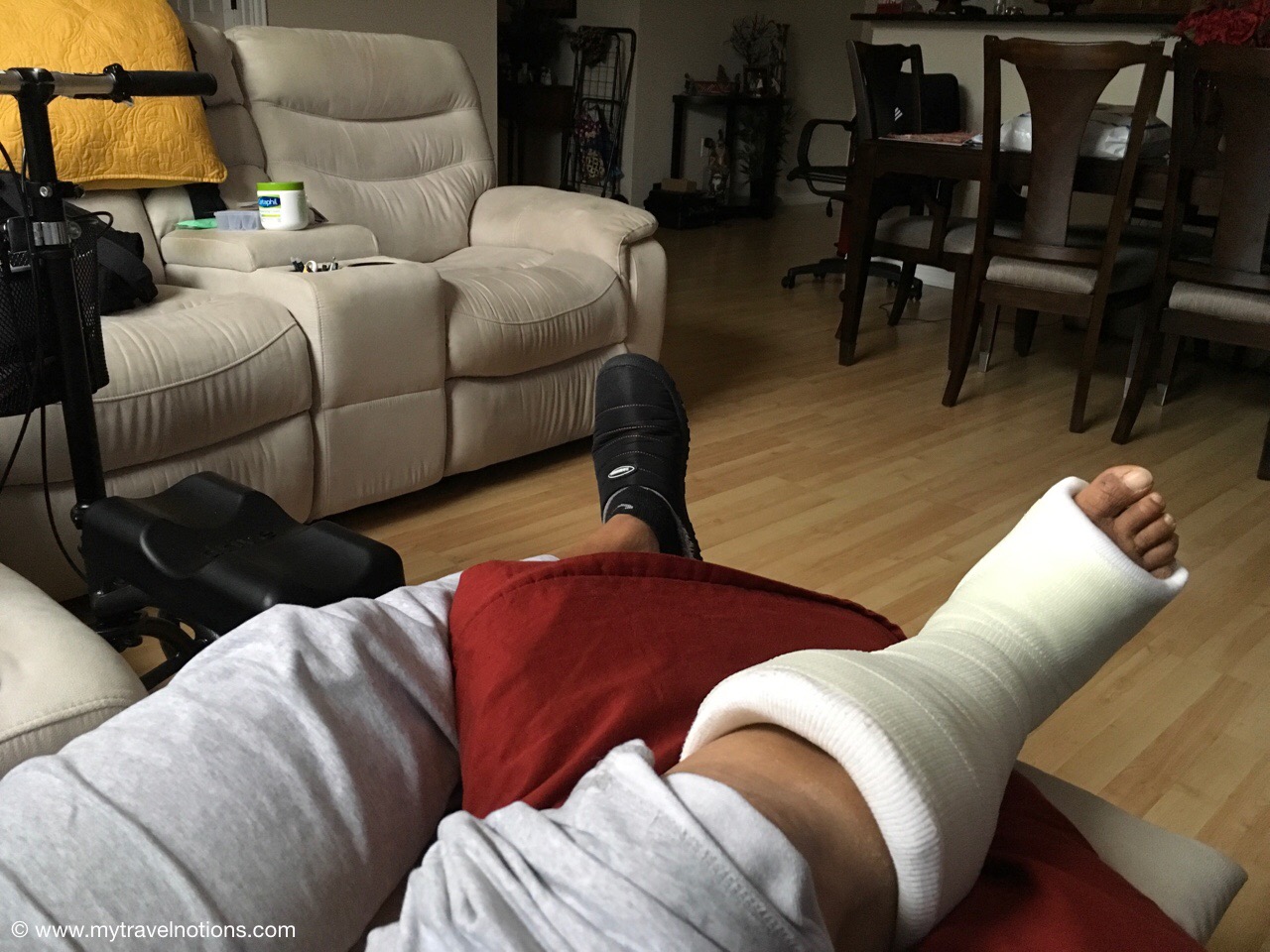 Family on Christmas Day!
It's Christmas Day. In all honesty, it feels like just another day to me except today I get to spend time with family and friends. As usual of late, I'm up early but this morning it was too early, 5:32 a.m. I didn't sleep well but with a Lyft car scheduled to pick Mom and I up at around 8:30 a.m., to take us to my son, Vernon's, house in Westlake, Texas, for Christmas breakfast, I needed to getan early start. And, for Christmas dinner, Syd, Chrissy and Grace came to my place for homemade lasagna.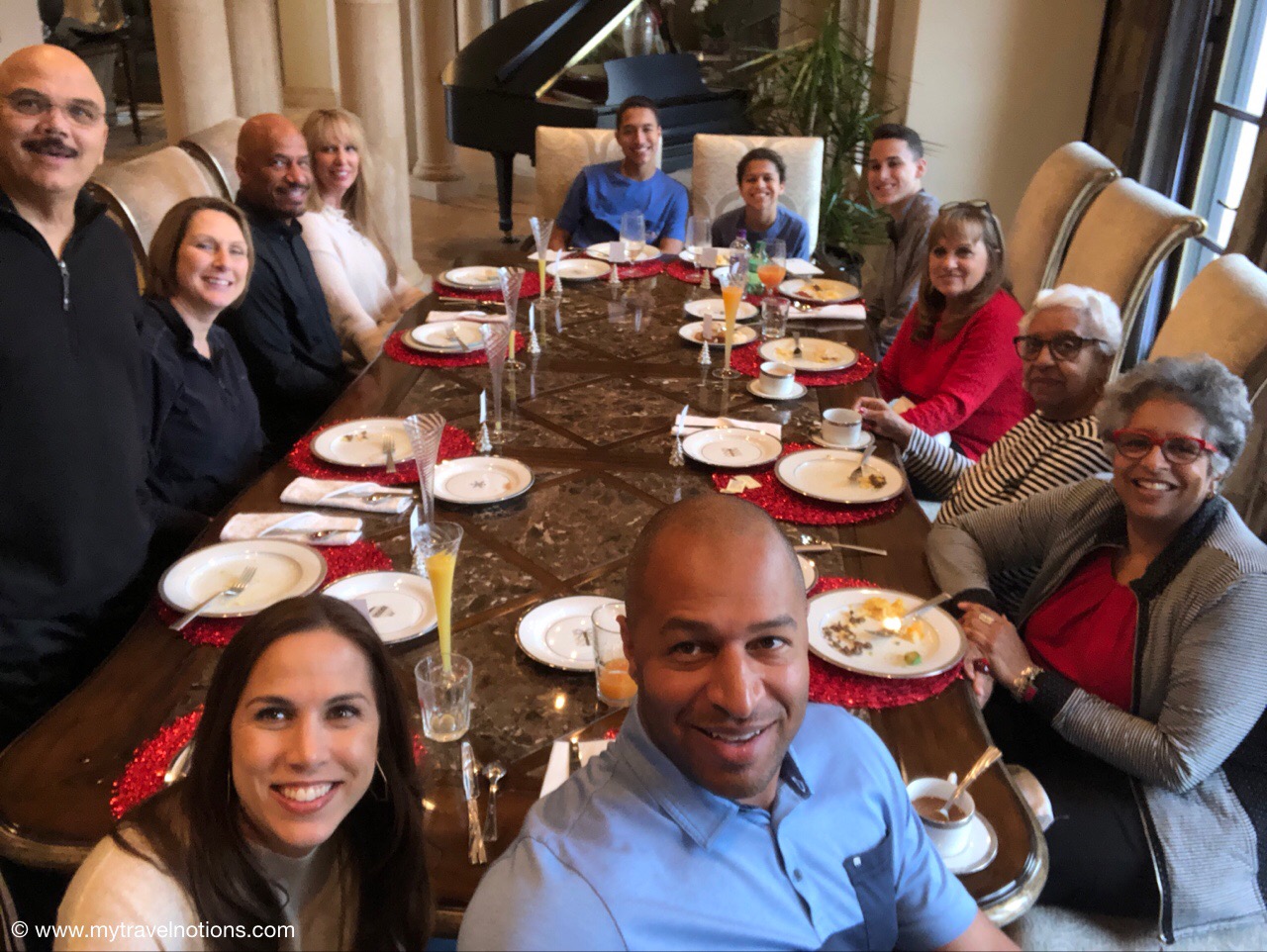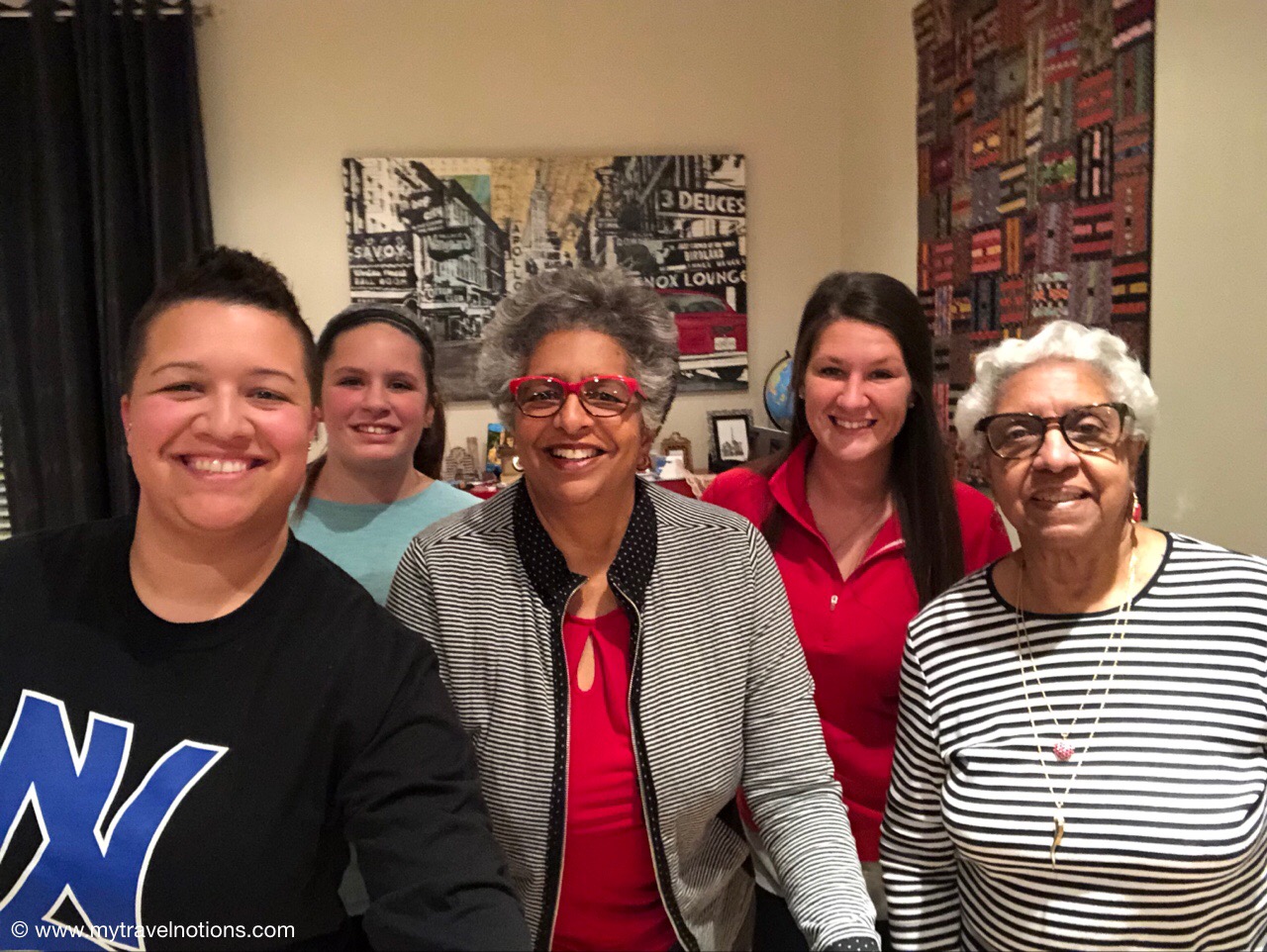 The second cast 
I had two doctors appointments today, Dec. 27, an 11:30 a.m. to see Dr. Hollie Shirey at Infinity Dental in Dallas, to have a crown put into the left bottom side of my mouth. Then at 1:00 p.m., I go see Dr. Eugene Curry at the Carrell Clinic in Dallas to get a progress report on my leg. Paul, or someone else on Dr. Curry's team, will remove this cast, get me into x-ray and then Dr. Curry will let me know how I'm doing. Hopefully well. I've got a little more than five months to heal and get back to walking so I can go on my Denmark/Germany/Brussels/Netherlands trip with Tammy and Alice. I'm praying I will be healed, rested and somewhat in shape to take on this journey.
Now that I've been feeling good and my leg and spirits have recovered from the shock and discomfort of the first cast…we have to move into the next phase…the second cast. I only hope I won't have to dope up again for the new cast like I had to with this first cast…mainly because my supply of Percocet was cut off and I'm now on Tramadol, which I take mainly at night to sleep.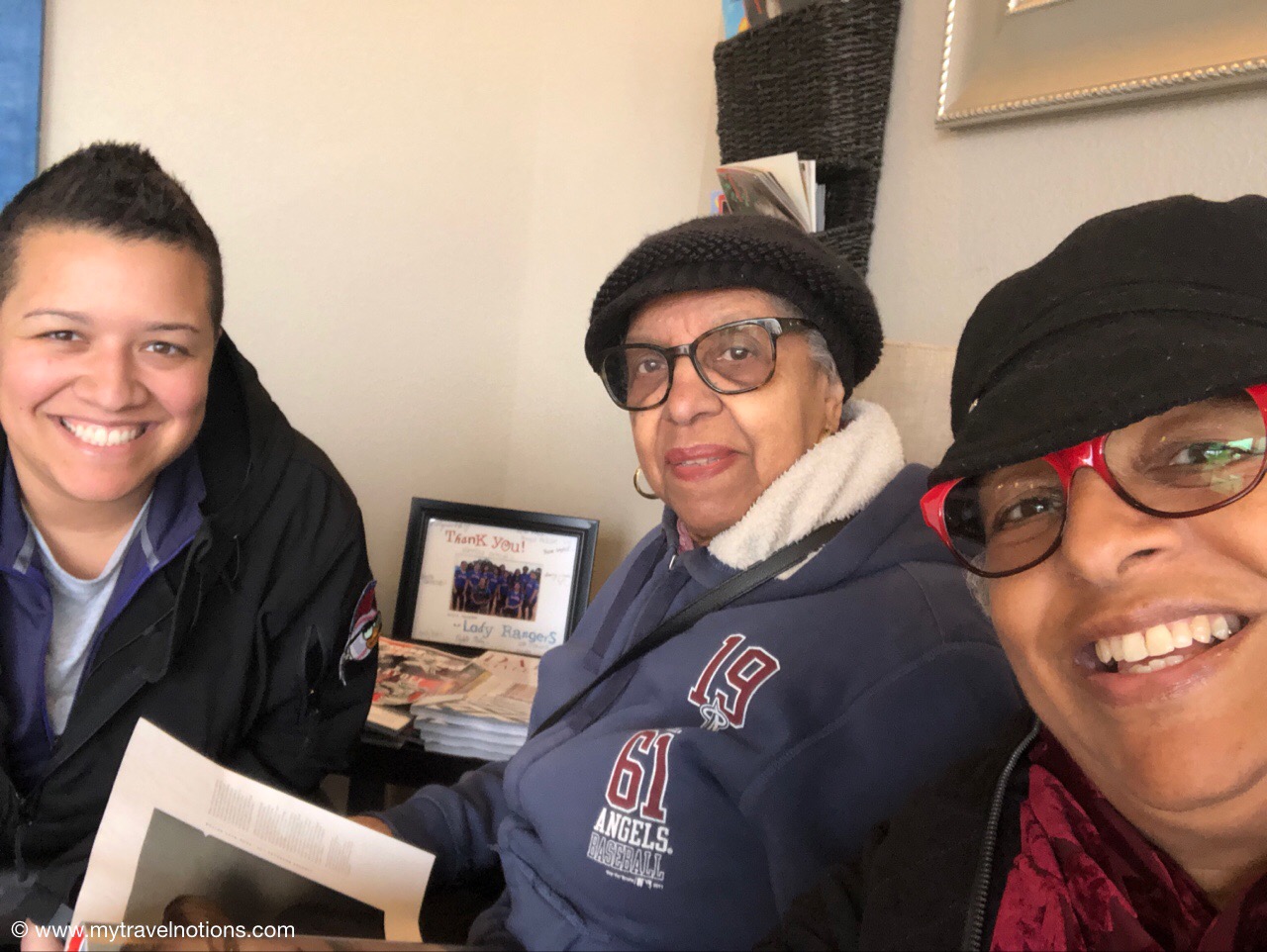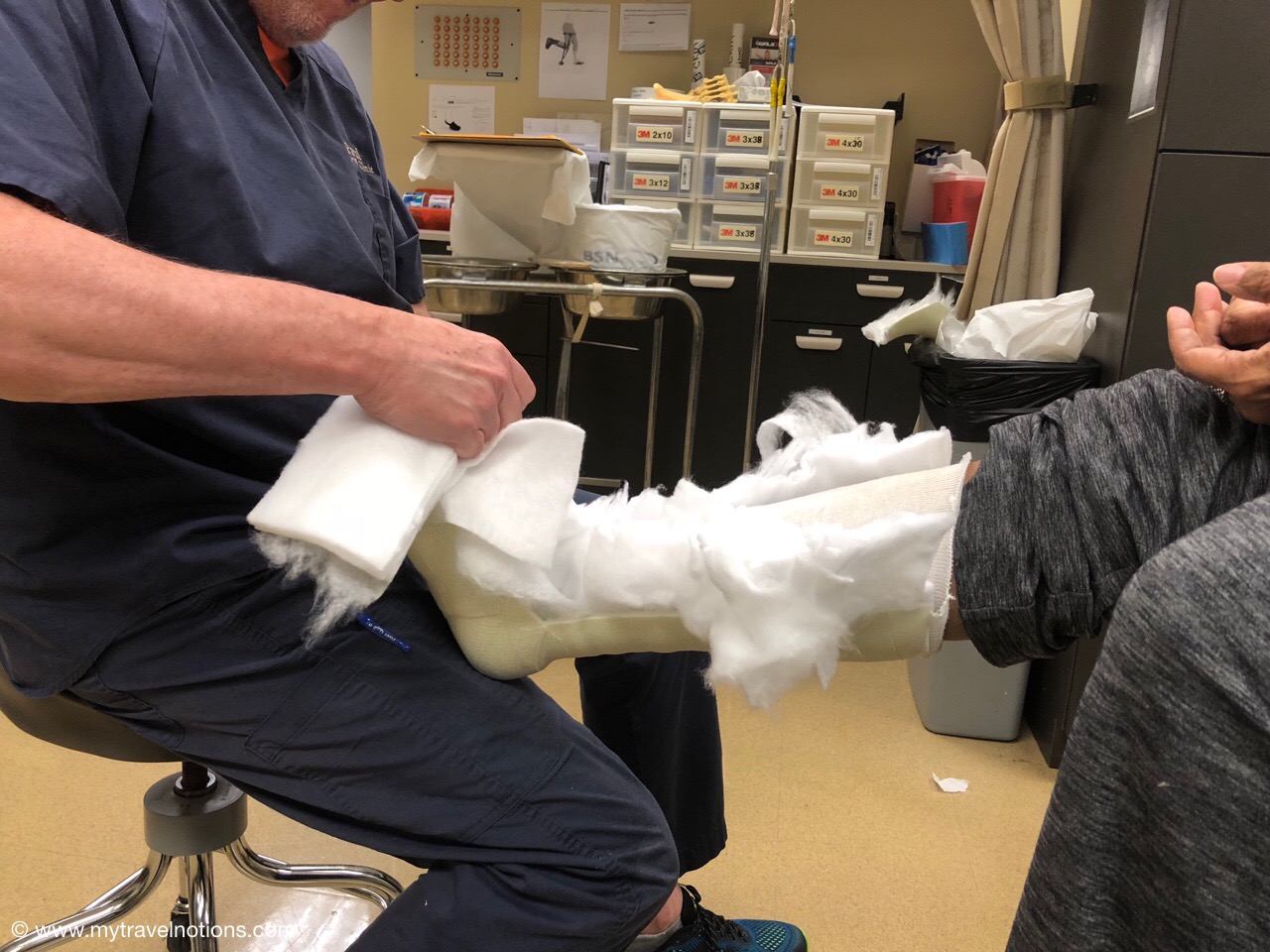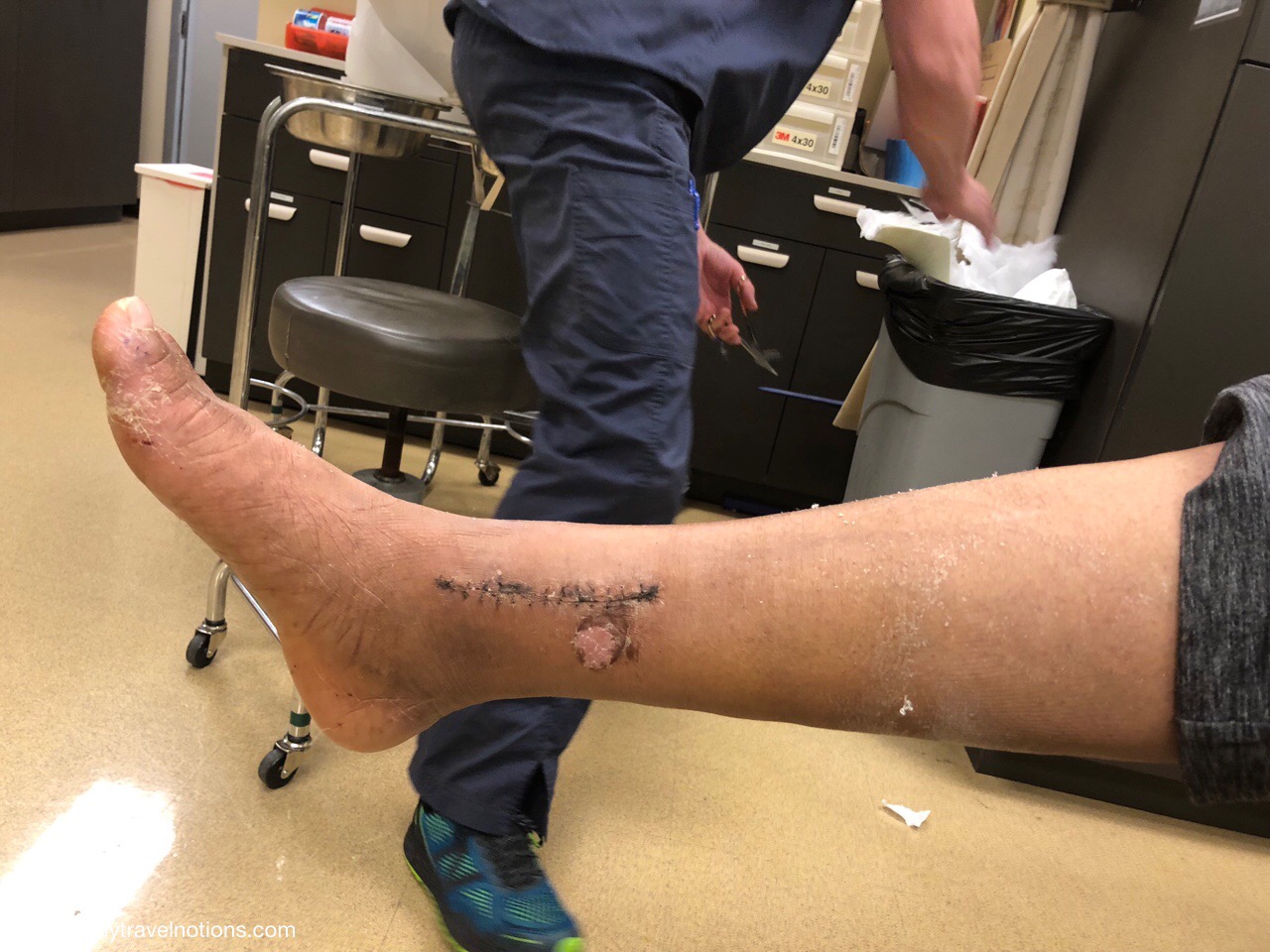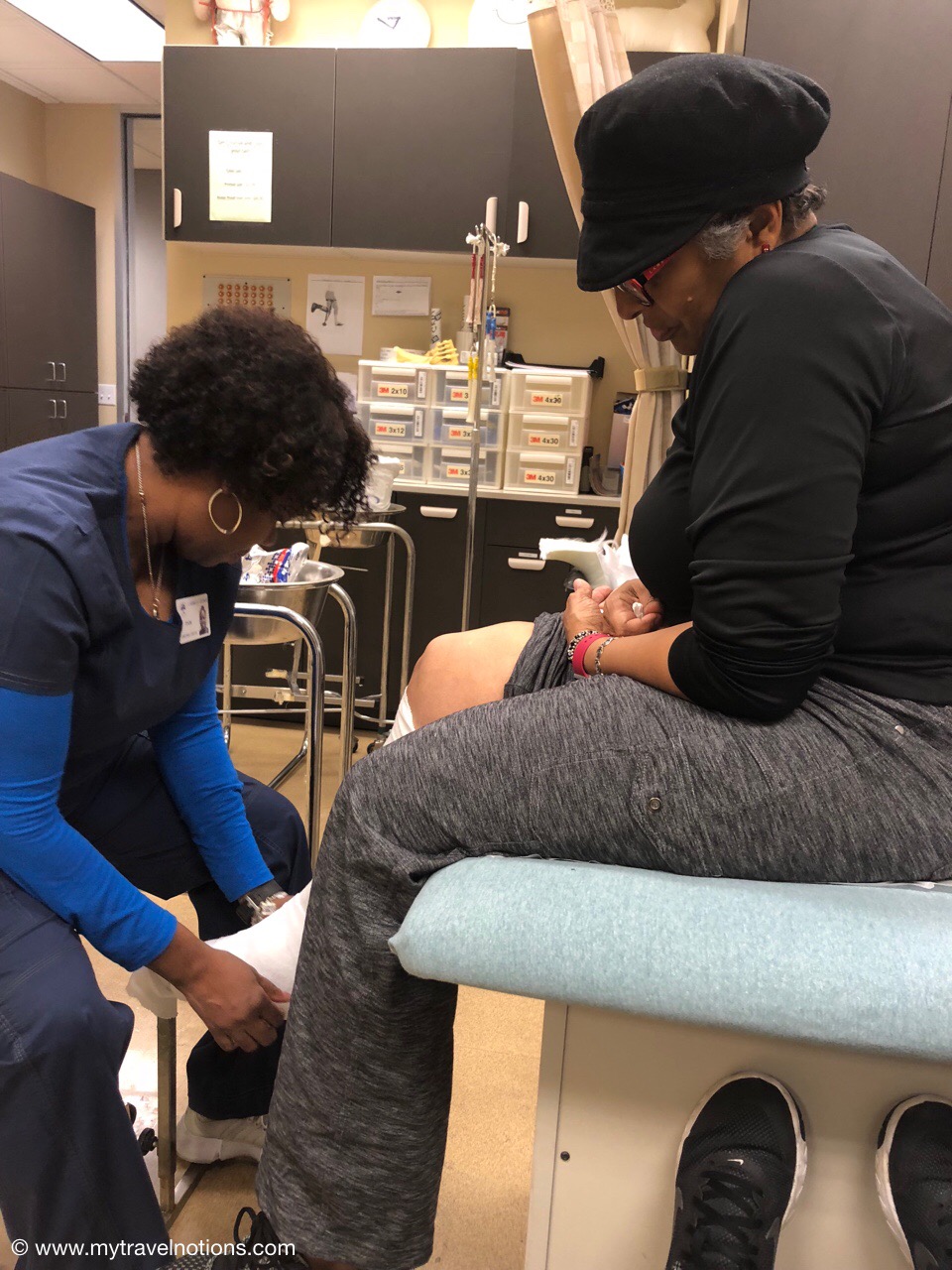 Getting philosophical about my injury, my recovery and traveling again
Most days I feel emotionally good but I've had my doubting moments regarding the outcome of my leg, walking and traveling again. With only five weeks into my recovery process, I felt like Dr. Curry was telling me, without saying it out loud that by six months, I should be able to travel because the fractures should be healed by then. However, he did caution me that it really takes a full year for the leg to be completely whole again. My daughter heard something different…of course…that I don't need to travel out of the country in May, and that maybe I should wait a year. I heard hope and the possibility that my May trip could be doable and so for now, I will lean on that.
This experience is teaching me something very important about how far in advance I like to plan my trips. I'm a planner and planning trips in advance and doing the research for them is just fun for me. Maybe planning so far in advance is just not a good idea and living in the moment is. I'm good with living in the moment but I love planning my trips. But, my most alive moments are actually not in the planning but in the doing and when I'm traveling, I am most alive and in the moment taking in everything I see hear and smell.
"Accept…then act. Whatever the present moment contains, accept it as if you had chosen it. Always work with it…not against it…This will miraculously transform your whole life." says Eckhert Tolle.
I've accepted this injury. And, I am trying to do what I've been told to get myself healthy. I will not fight this. I will work with it. I do not want to cancel my trip in May, but if I see that I cannot manage, then I will not take this trip.
What is normal?
It's been several days now since I've been able to sleep through the night. I just can't get this leg comfortable enough to sleep. My normal, regarding my mobility and independence, came to a halt once I hit the ground on Nov 16. My new normal for now is ordering groceries and meals on my phone and having it delivered. My new normal is using a scooter as my second leg. Having family and friends take care of me. Normal is where I am right now, but as I've seen firsthand, normal can change because it has and it does. Getting too comfortable with normal and expecting it to always be the same, could be the exact moment when normal changes.
This injury has also shown me how interconnected all things are in my life. How my bones are connected and how the physical me can affect the emotional me. How two fractured leg bones can effect my foot, my knee and my hip.
Role reversal
My daughter, Sydney, basically laid it out and doesn't think I need to be going anywhere in May let alone on a month's trip to Europe. In her words, I'm basically going to need to learn how to walk again. Interesting how the tides begin to change and slowly that evolutionary table begins to turn. My 28-year-old daughter has begun to mother me. She really is being practical, factual, concerned and oh so loving. And I adore her for it. But I've given myself a deadline. If I'm not walking on both feet…even if it's slowly…by my 62nd birthday on March 15, then I will not go. But if I can walk and feel I could only get better in 60 days, then I will go.
Dealing with fear
In a lot of ways, I feel as if I've lost a little trust in myself. I didn't see that curb on the sidewalk and as a result, I fell and broke my leg. And, my inability to see that danger scares me. It brings up the question of "what else am I not seeing?" And, what other danger I could put myself into because I didn't see it. I don't have a crystal ball so predicting any kind of outcome, no matter where I am is impossible. My logical self knows this, but fear is sometimes illogical.
The fact that one step can cause this is just scary…I call it one perfect step at just the right time to cause these breaks.
But by the same token, I don't want to live in fear. Living life on the fear of what could happen is no way to live. Like Syd said, it took me 61 years to break a bone so it could take another 61 years before it happens again…and if that's the case, I can definitely live with that.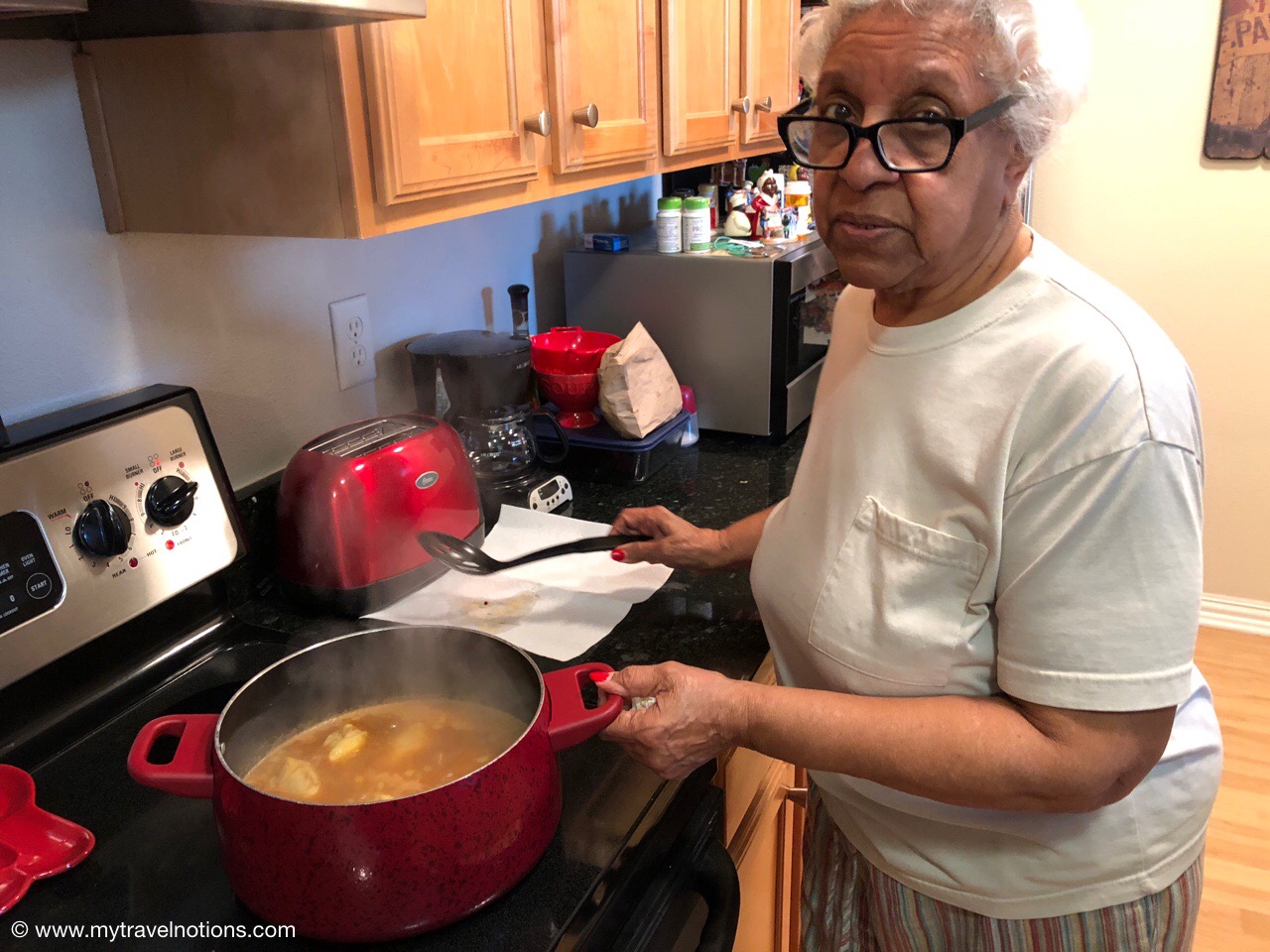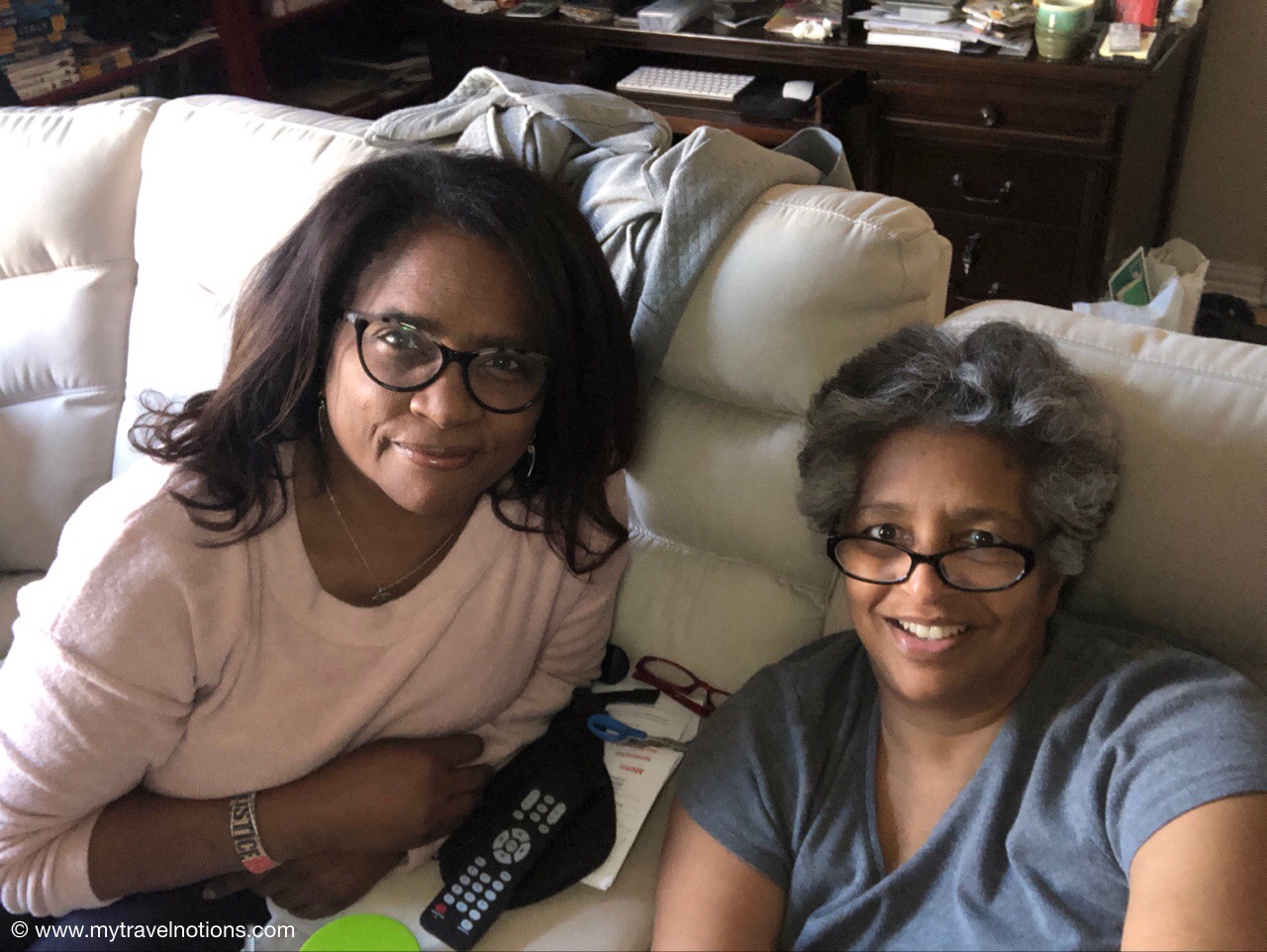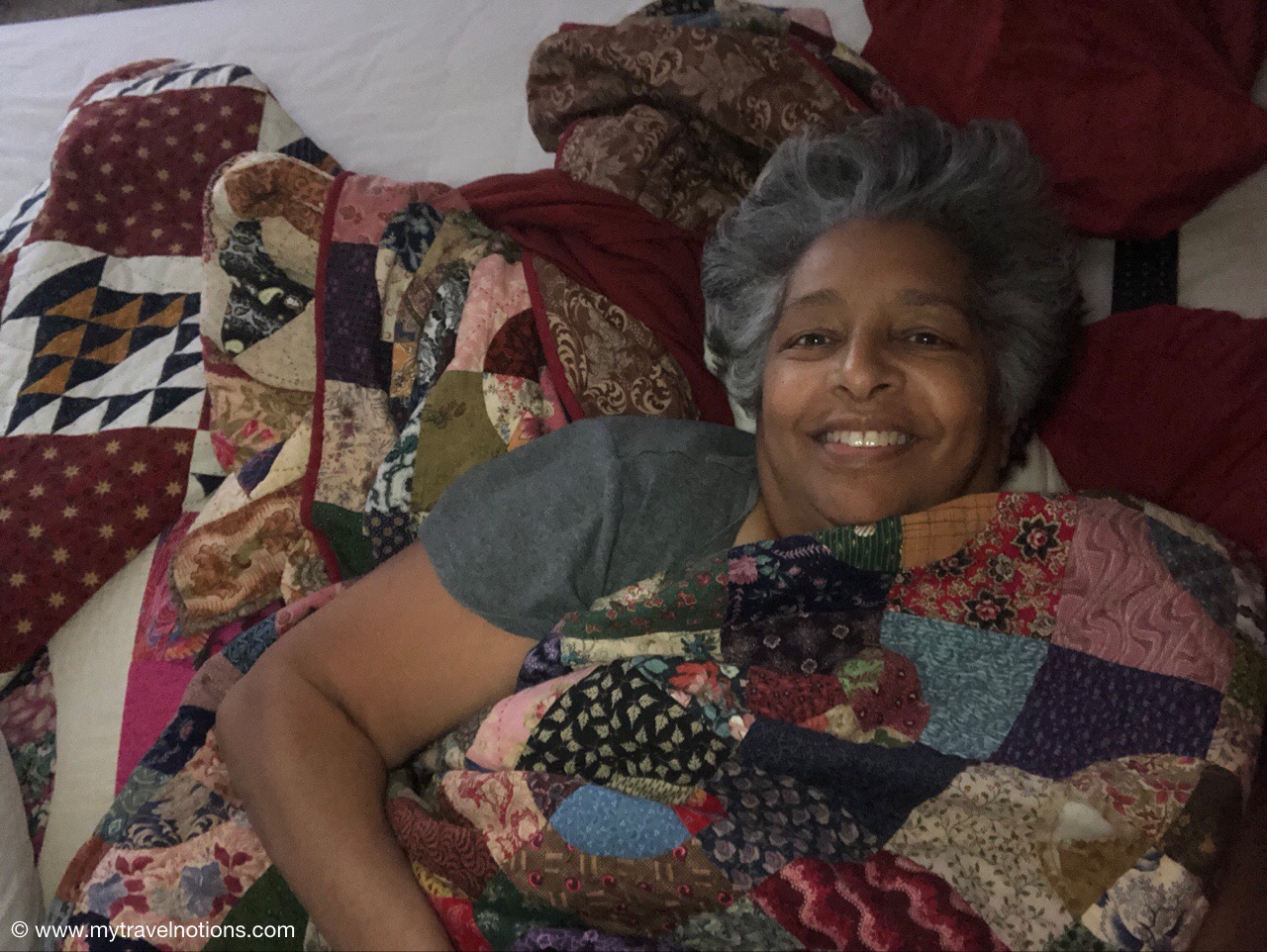 No more cast…now it's the boot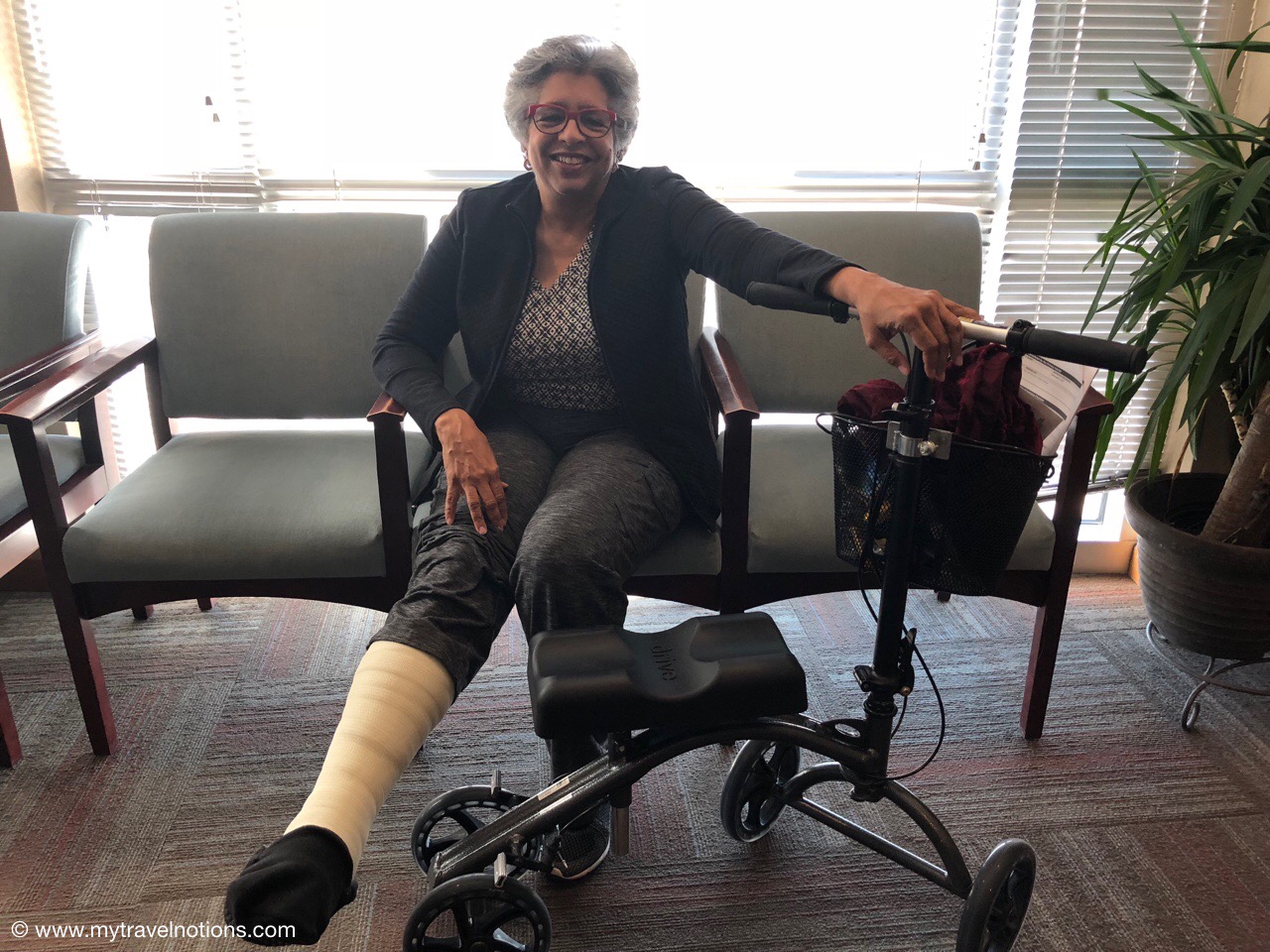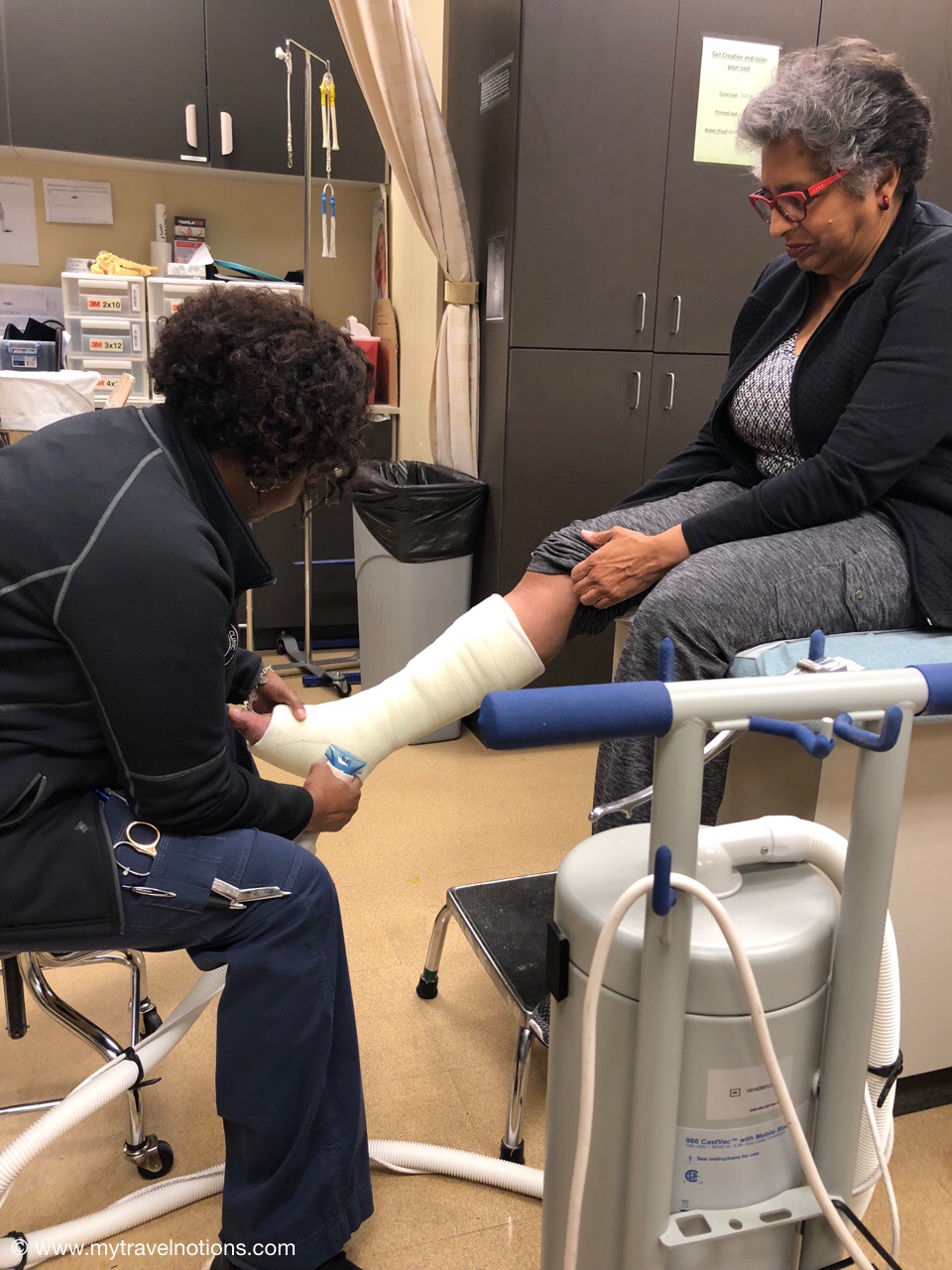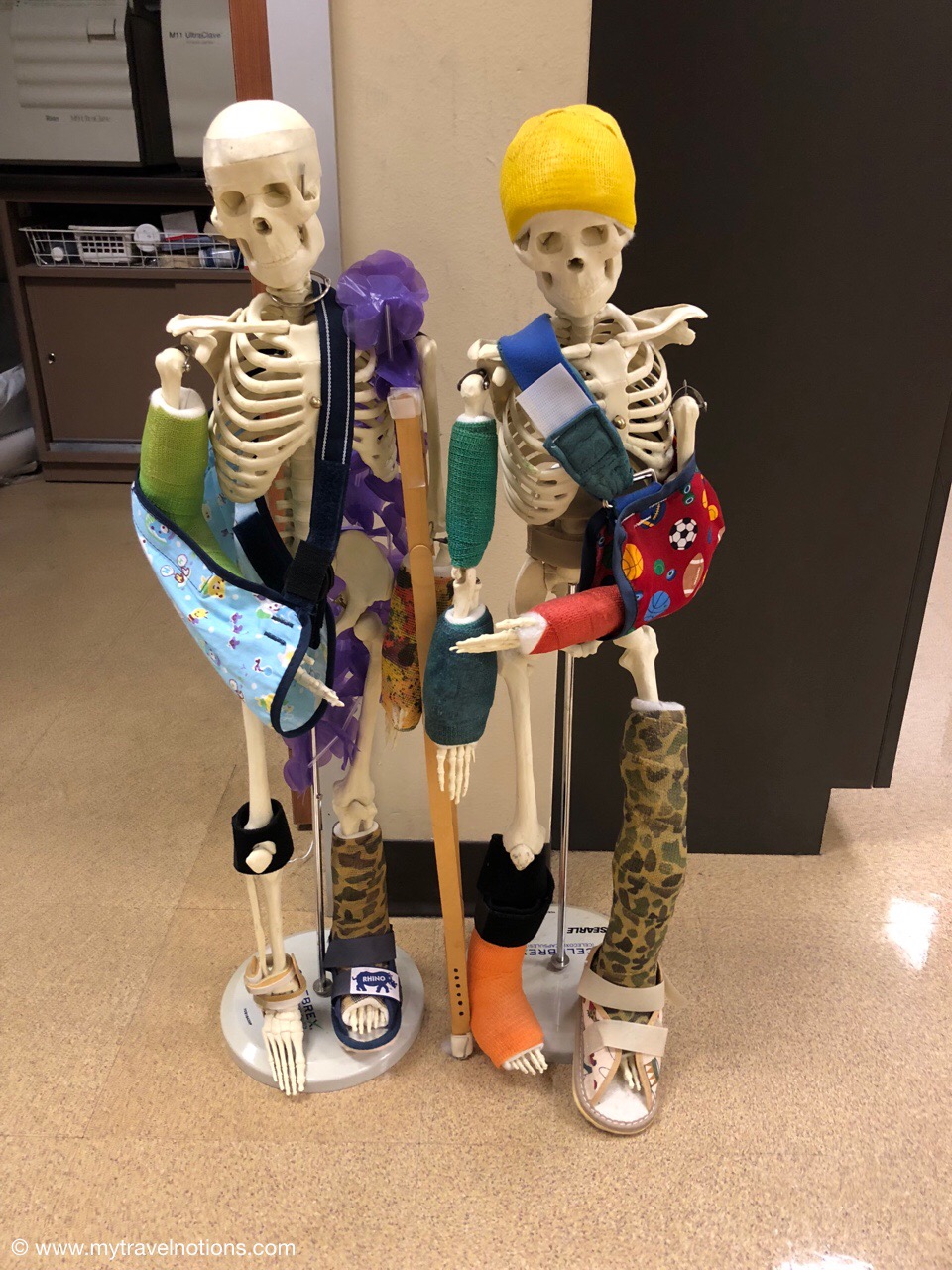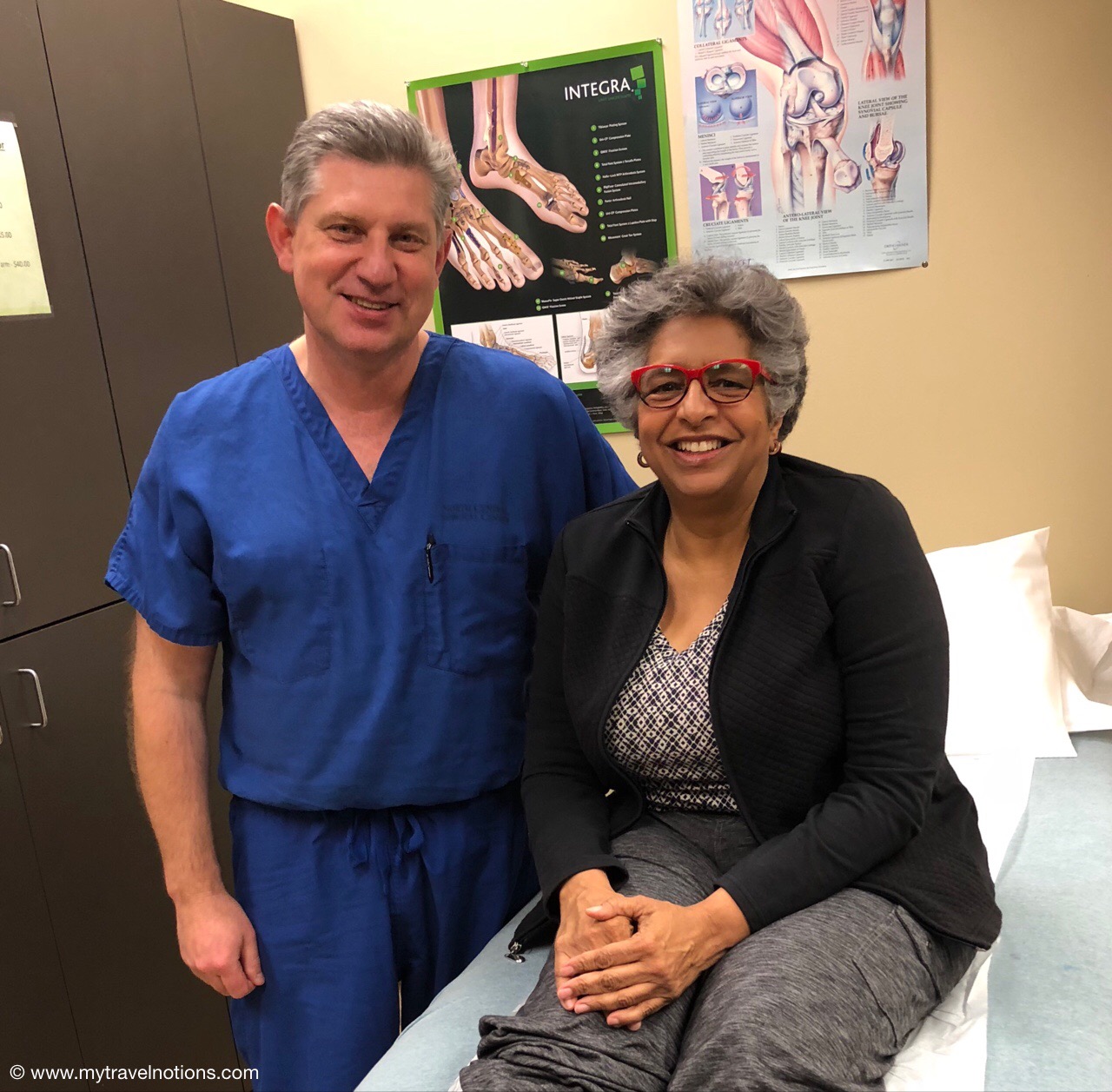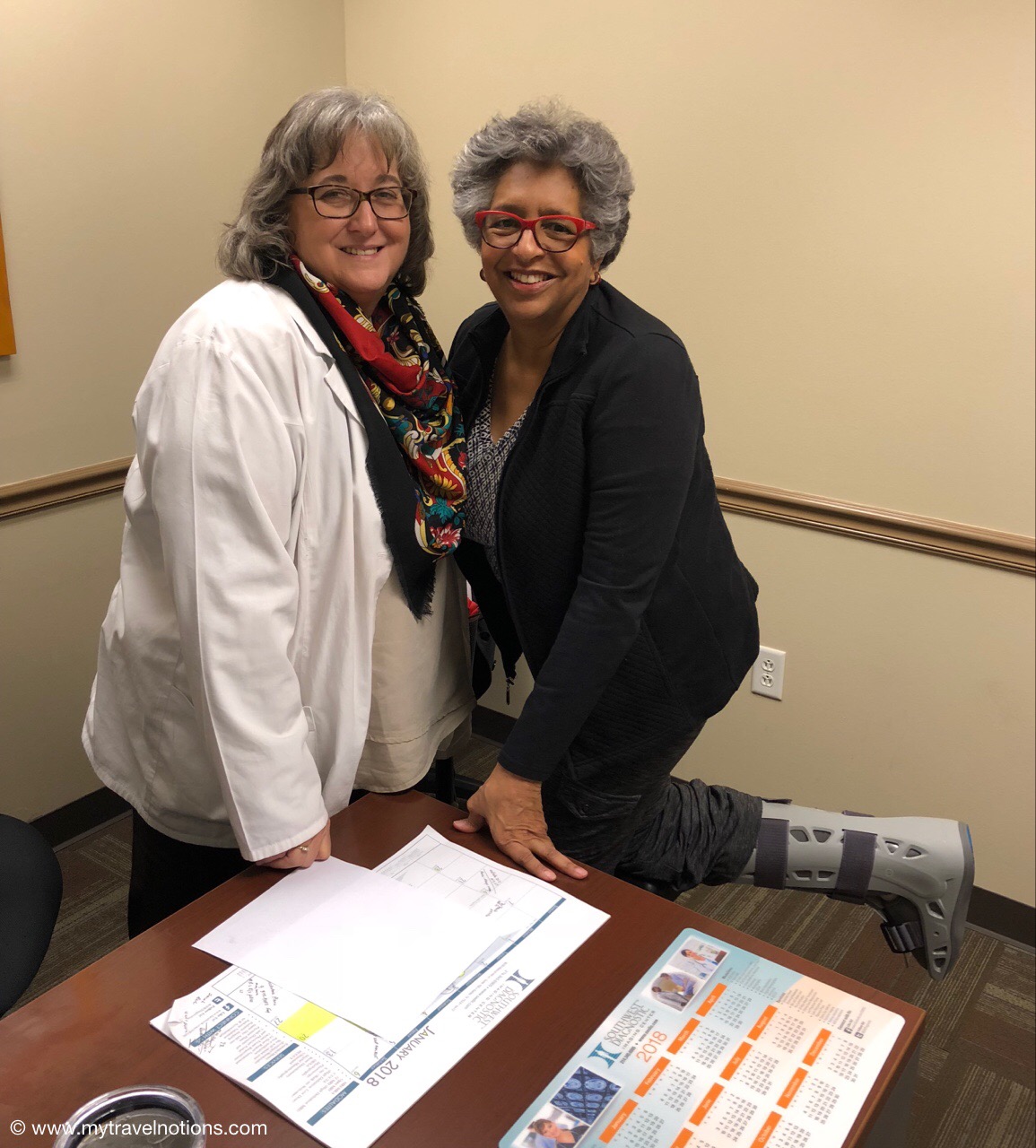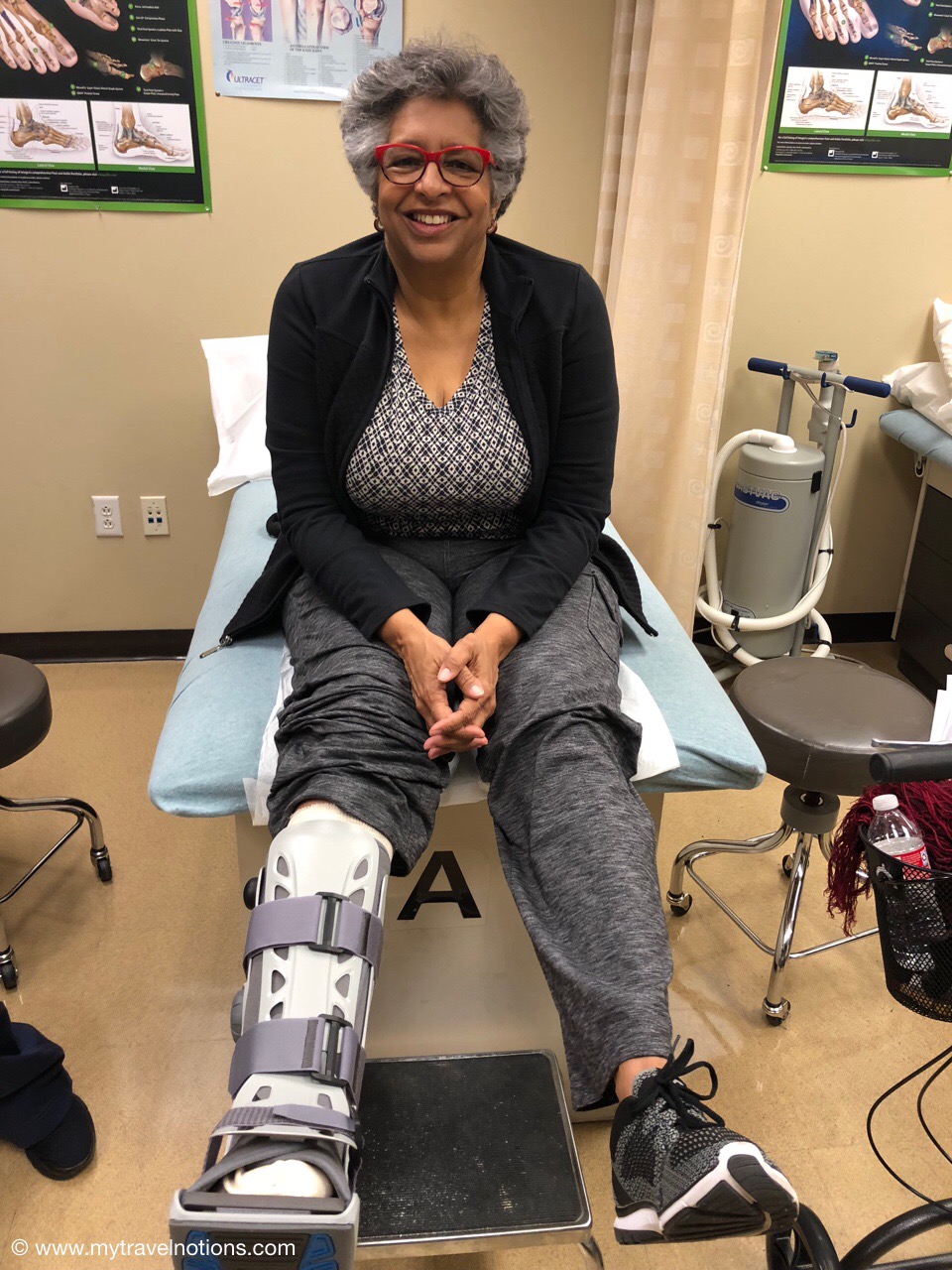 Sleeping now without a cast or the boot still requires me to find a comfortable sleeping position. I'm noticing my right hip hurts when I straighten out my right leg. And, my foot swells  and pounds when I'm up and about doing different things throughout the day. And, just like it took a week or so for my leg to get used to each of the new casts, it's going to take time for my leg to get use to not being in a cast any more.
I'm also not sure about that damn boot. I think it gets in the way. I know it provides protection but I'm not doing anything at home that my leg needs to be protected against. I'm just wondering if I really need it to walk in. Okay, I'm not actually walking. I'm placing up to 20 pounds worth of pressure on my foot and leg. And I'm suppose to use my walker or my crutches when I'm doing that. But I'll see how it goes.
From the beginning, at least after the surgery, it feels as if I have something in the bottom of my foot, like a square sized plate has been placed there. I know its just nerves, but that's what the feeling is like in my foot. That doesn't mean I can't move my toes or my foot but it is something that I have to work on in order to diminish these feelings. I know I have two sets of rods and screws inside my leg and by my ankle but all the odd feelings are in my foot.
I took an abbreviated shower, washing my leg and foot which is coated in dry, dead skin. I slathered my leg and foot in lotion and put my sock back on so I can wear the stupid boot. Okay, I'll wear the boot and walk with it but I think I can do a better job walking without the damn boot.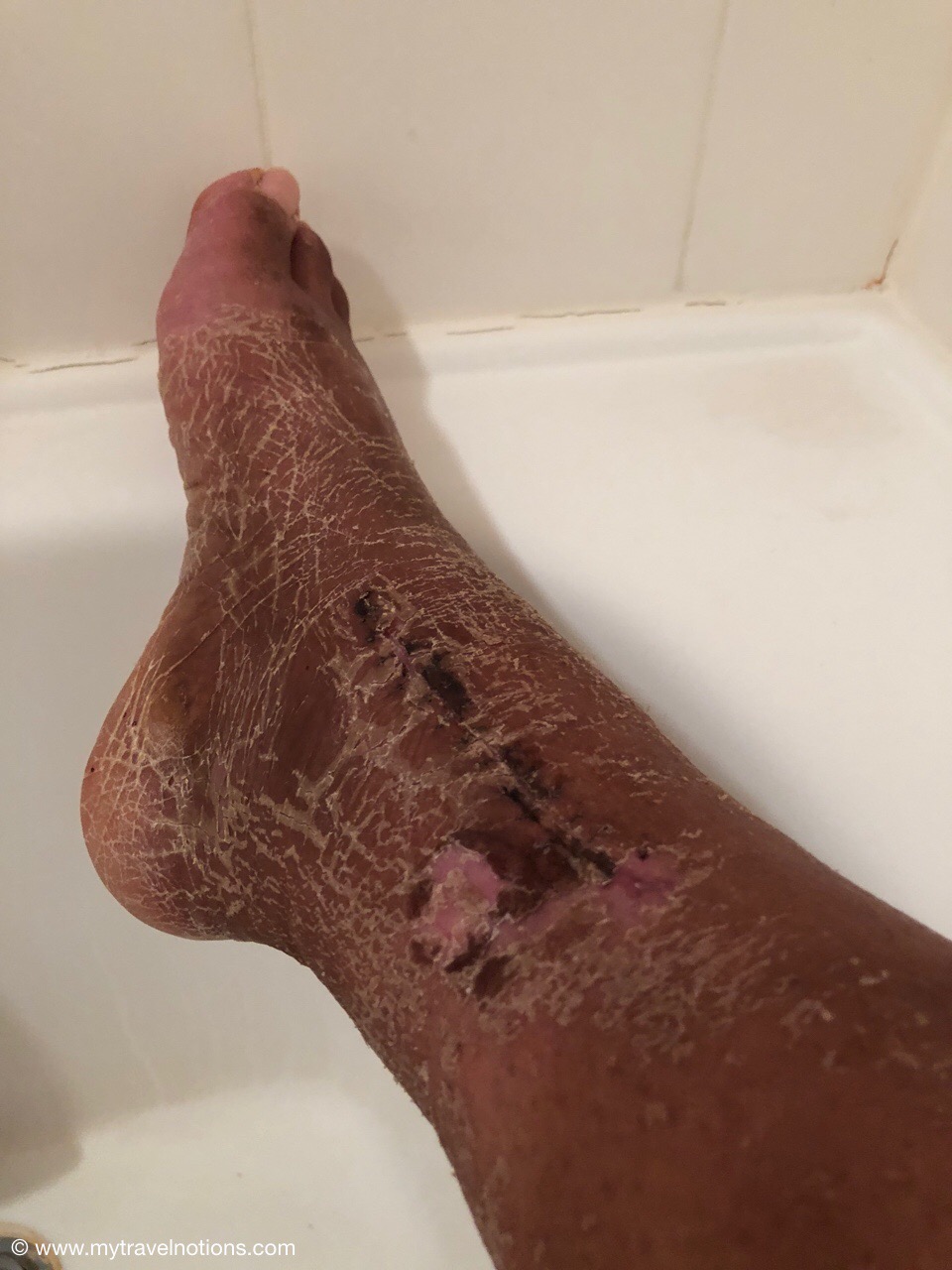 It's taken a bit for me to feel confident about putting pressure on my foot/leg so I can walk. But, I am wearing the boot and walking with the crutches.
I'm not sure if my fears are based on getting hurt again or being in pain? I have no clue. But walking again, as much as I want to be sufficiently on both legs, scares me. It doesn't scare me enough to not walk. It is just this nagging thing that haunts me. Do I really want to walk again and open myself to being hurt? As silly as this sounds, these thoughts crossed my mind.
The boot does help and in talking with my brother, Hermes, who broke his leg several years back, he said he kept the boot on during the day and pumped it up so it was tight around his leg. Then at night, he took it off.
I have to admit, I've thoroughly enjoyed not wearing the boot or anything else around my leg, but I know it's important so I'm going to make sure I get up and walk around with my boot and crutches. I've got less than four months to go before I get on that plane May 13 to head to Copenhagen. That's a lot of time, but then and again, it's not really a lot of time…so it's important for me to take every opportunity I can to exercise this leg and get myself walking on both legs once again.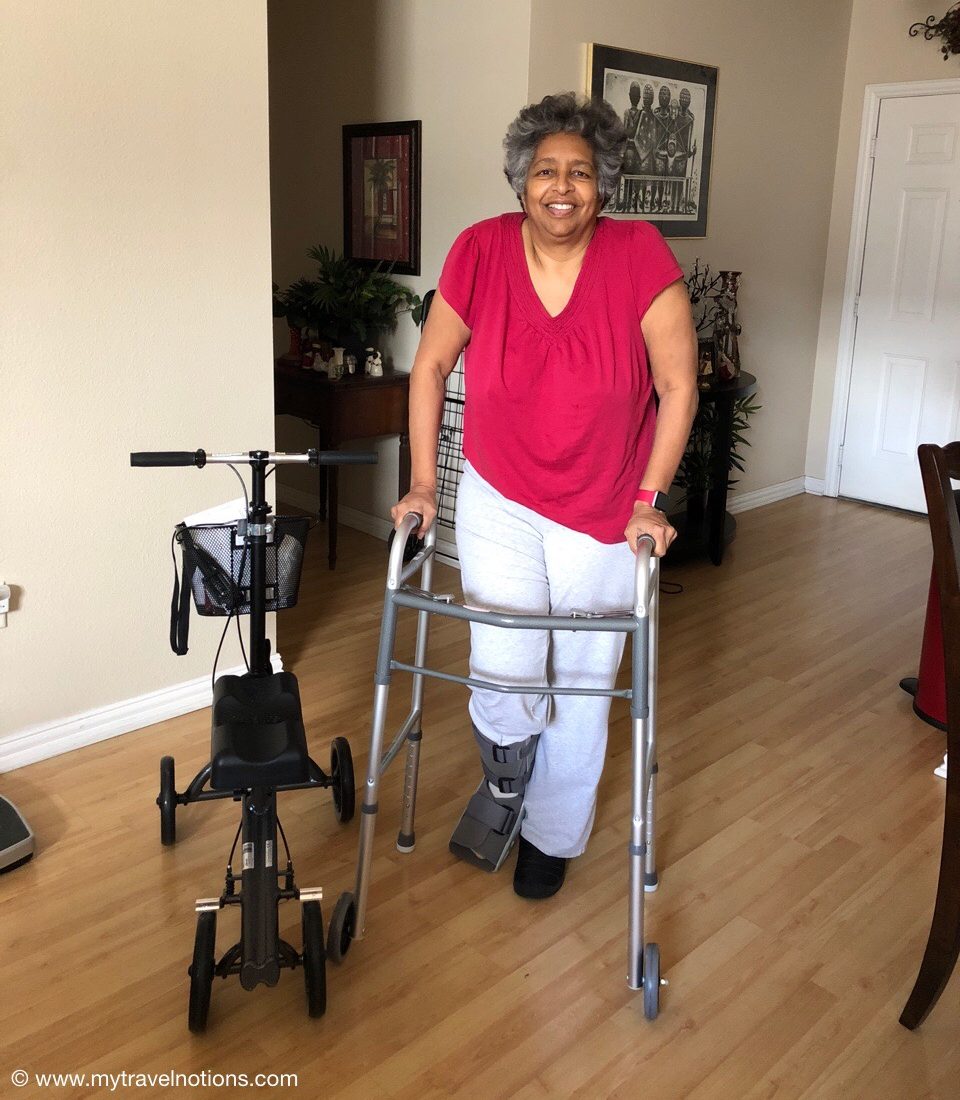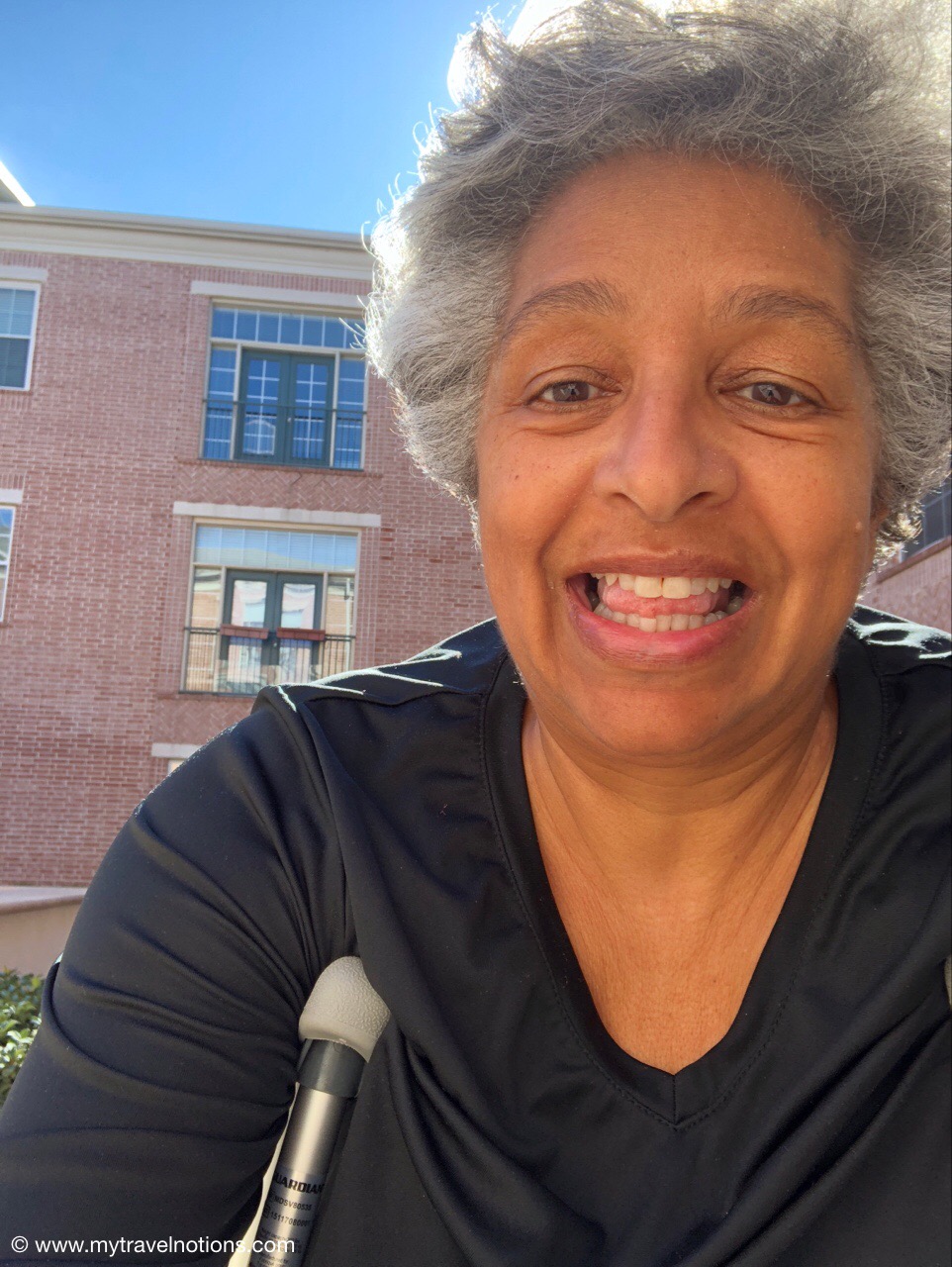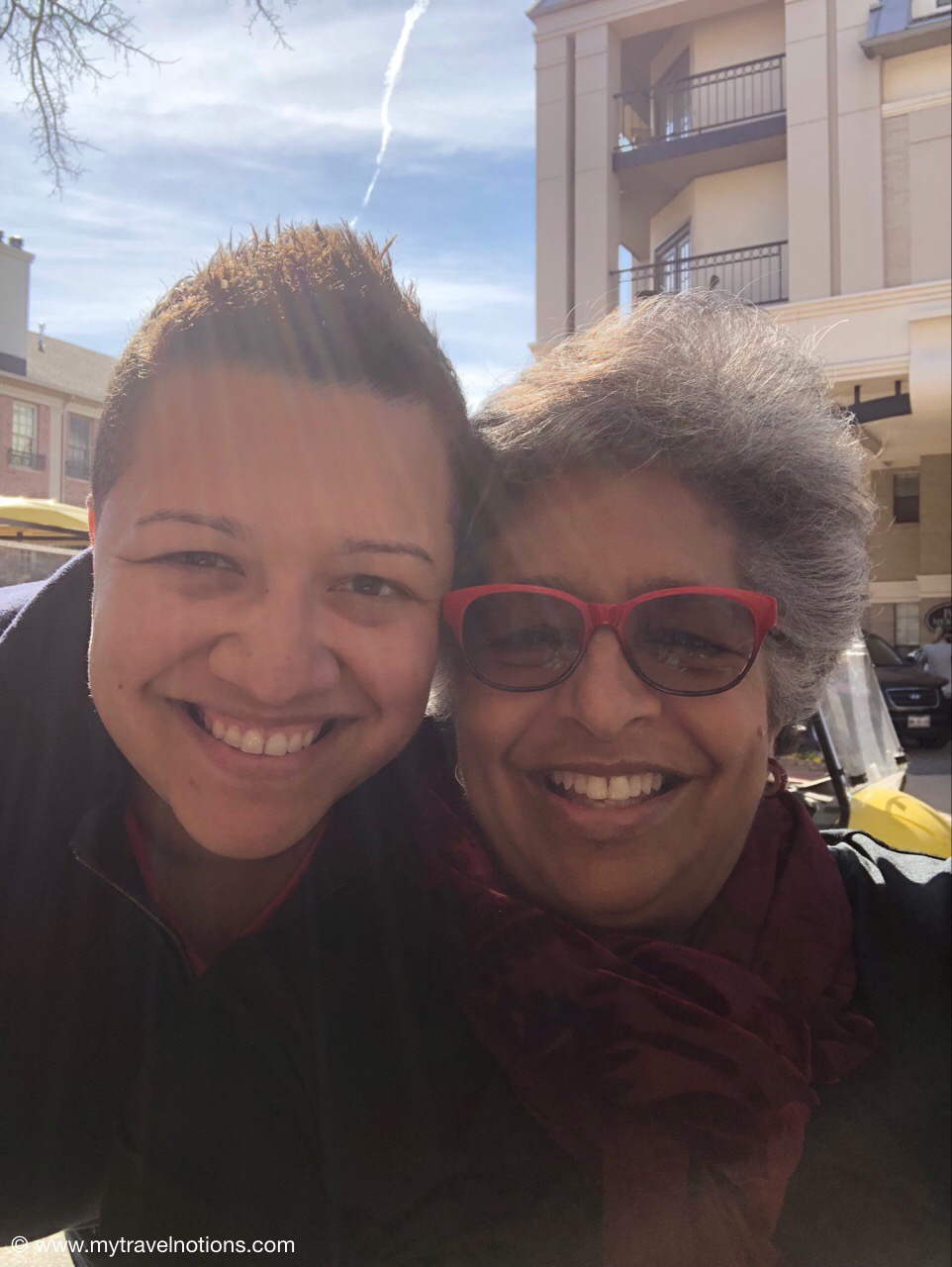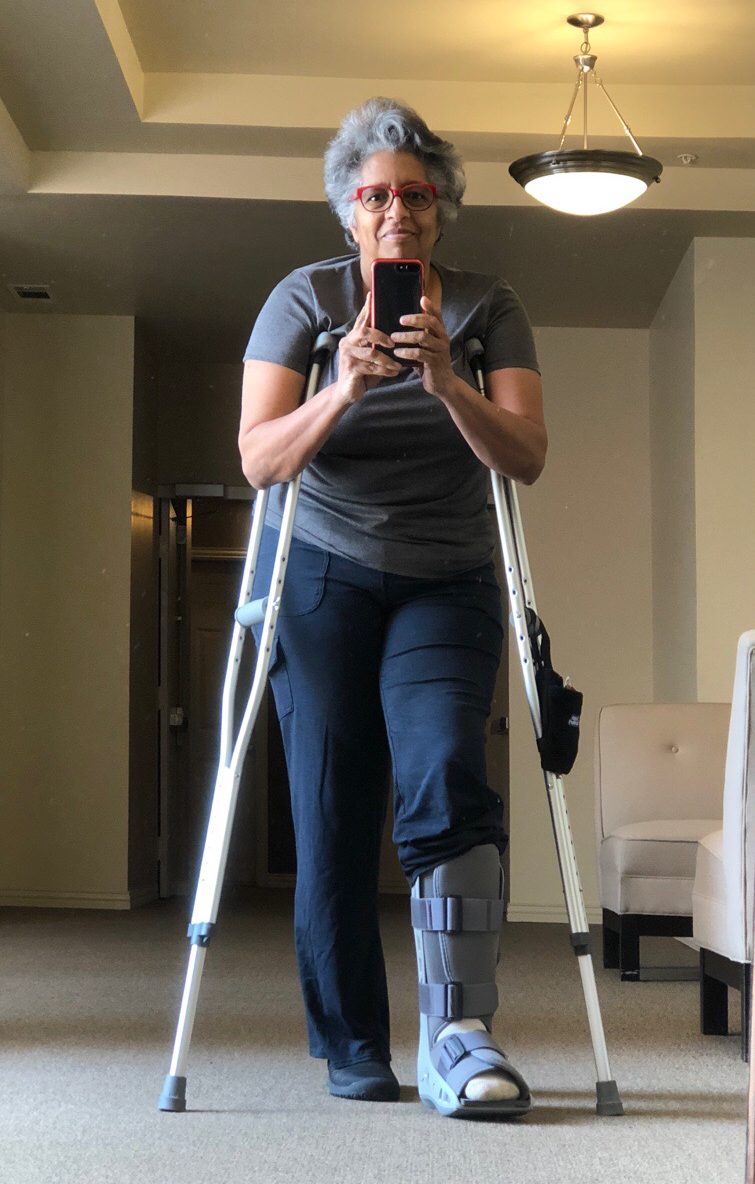 Took a Lyft to Pantego to see my grandson, Christian play basketball this weekend. His team won the championship game. It was so nice to get out, even though it turned out to be a cold day. But I needed it. Oddly enough, I was a bit hesitant about getting around with my boot and crutches, but I did pretty good. I've gotten comfortable with being at home…hell its easy to do. I can order anything I want and have it delivered right to me, but there's a world out there and I want to continue to be a part of it.
I still feel this sense of vulnerability. I woke up feeling it but I told my son that I would be at the games and I meant it. The idea of being scared to get into a car and go to a junior high basketball game seems rather silly on my part, but not being able to get around on my own volition is a little scary outside the walls of my condo. But I did it anyway. And, I'm so glad I did. I had such a great time hanging out with my family.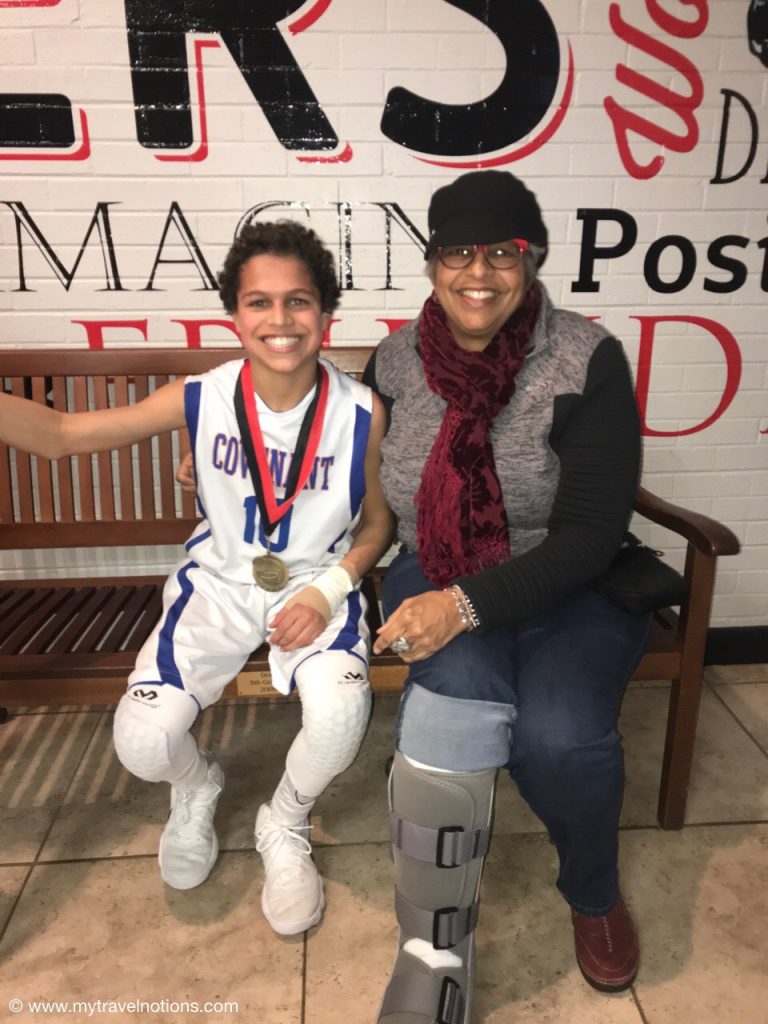 Cleared for physical therapy and my May trip to Europe
Thankfully on my Feb. 12 appointment, Dr. Curry cleared me to begin physical therapy and I'm so ready.
I have hesitated to mention traveling again to Dr. Curry but for this appointment, close to three months after my surgery, I figured now might be as good a time as any.
Dr. Curry said he didn't see any reason why I shouldn't take my trip in May. Although the fracture in the tibia, the larger of the two leg bones I broke, still shows the line of the fracture, Dr. Curry said this bone and the fibula fracture, the smaller bone, should be pretty much healed after six months.
I've been working on filling in the various activities for the May trip in hopes that I could go…because even the whole notion of leaving the comfort of my home and fear that I could re-injure myself, I still desperately want to take this trip. So, if my doctor says I should keep my plans to go, then I'm going.
After seeing Dr. Curry, Syd and I made a b-line to the Southwest Sports and Spin to find out where its located, check out the place and find out how soon I can get started. That daughter of mine has helped in so many ways, and I don't just mean transporting me around, I mean bolstering my "can do," "must do," spirit with her electric energy. She's a force of nature and I'm so grateful to have her in my corner. Southwest Sports gave both of us good vibes and I was able to get an appointment for the next day so Syd and I came back the next day to meet physical therapist Meg McCormick.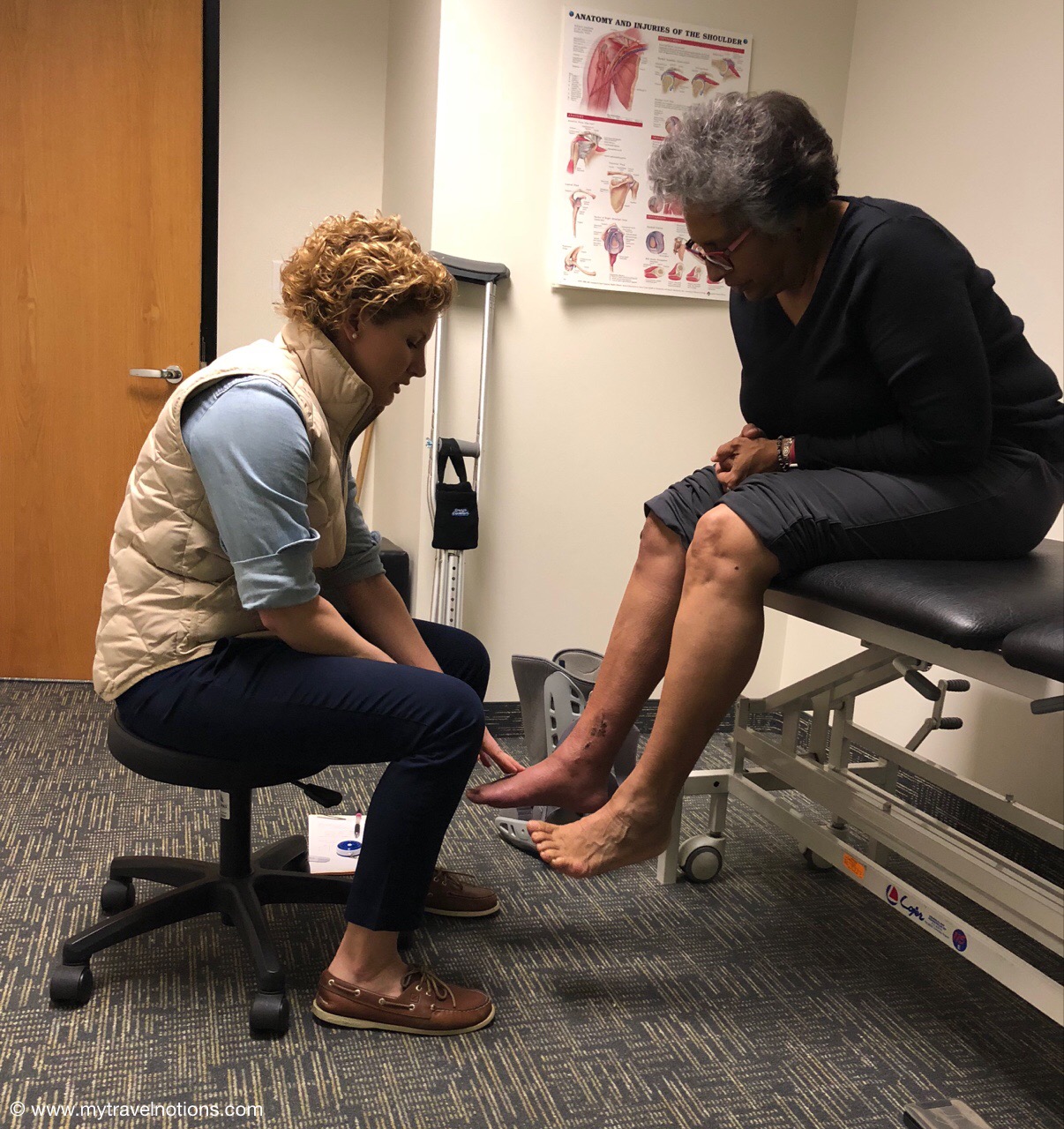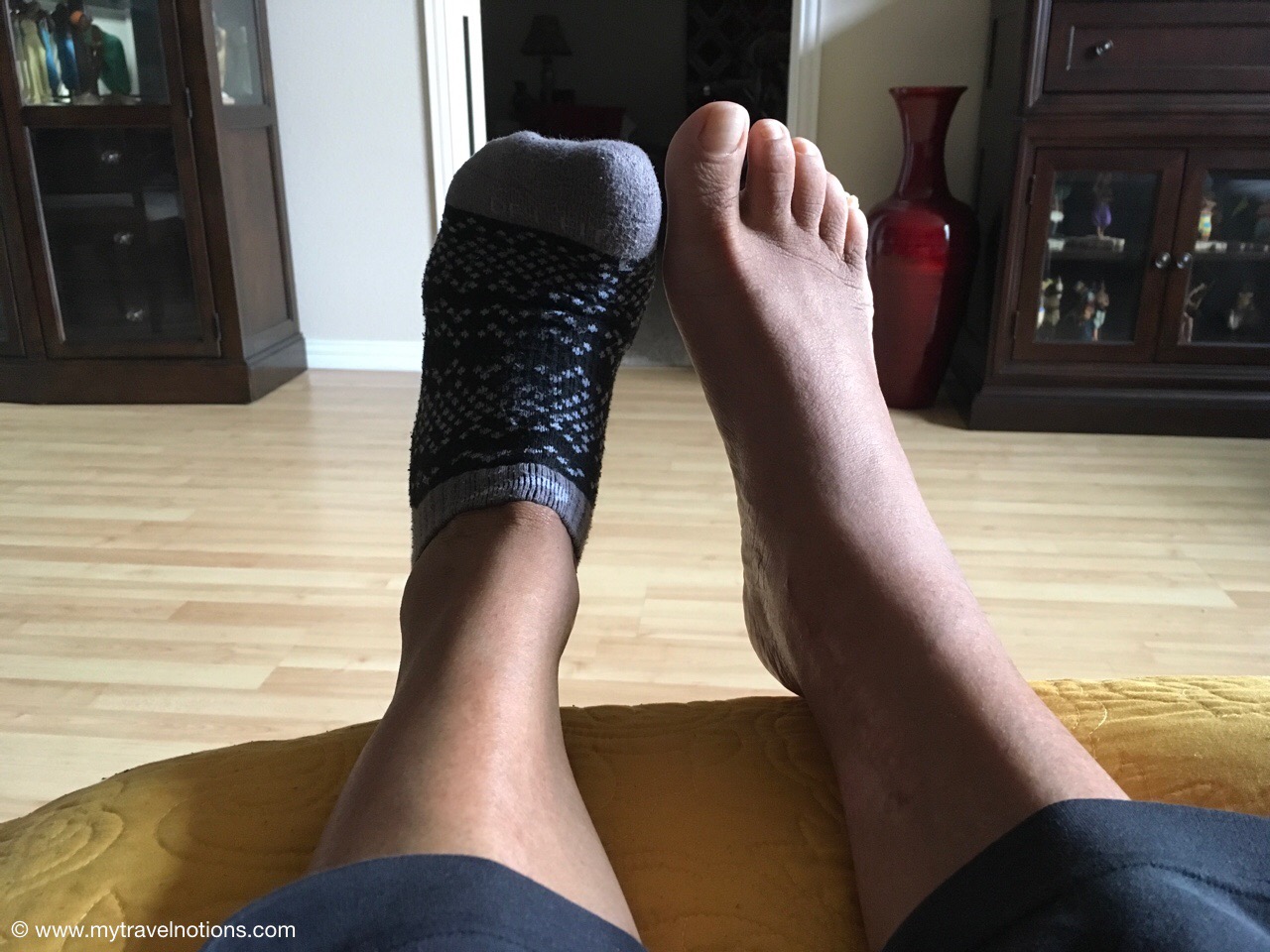 Getting on a plane to say good-bye to Dad
My 85-year-old father, Hermes J. Petterson, Sr., was taken to the hospital and put on a respirator because he was having trouble breathing. I love my Dad. I haven't liked him in years, but I do care about him. My brothers, Hermes and David, are with him and may have to make some difficult decisions about Dad's health and life. And, I need to be there for them and for Dad. No matter what, I would not be who I am today without my father. He bestowed upon me the notion that "I can do it." This man, raised his daughter to be anything she wanted to be. That was a gift my father gave me and because of it, obstacles became lessons and setbacks became comebacks.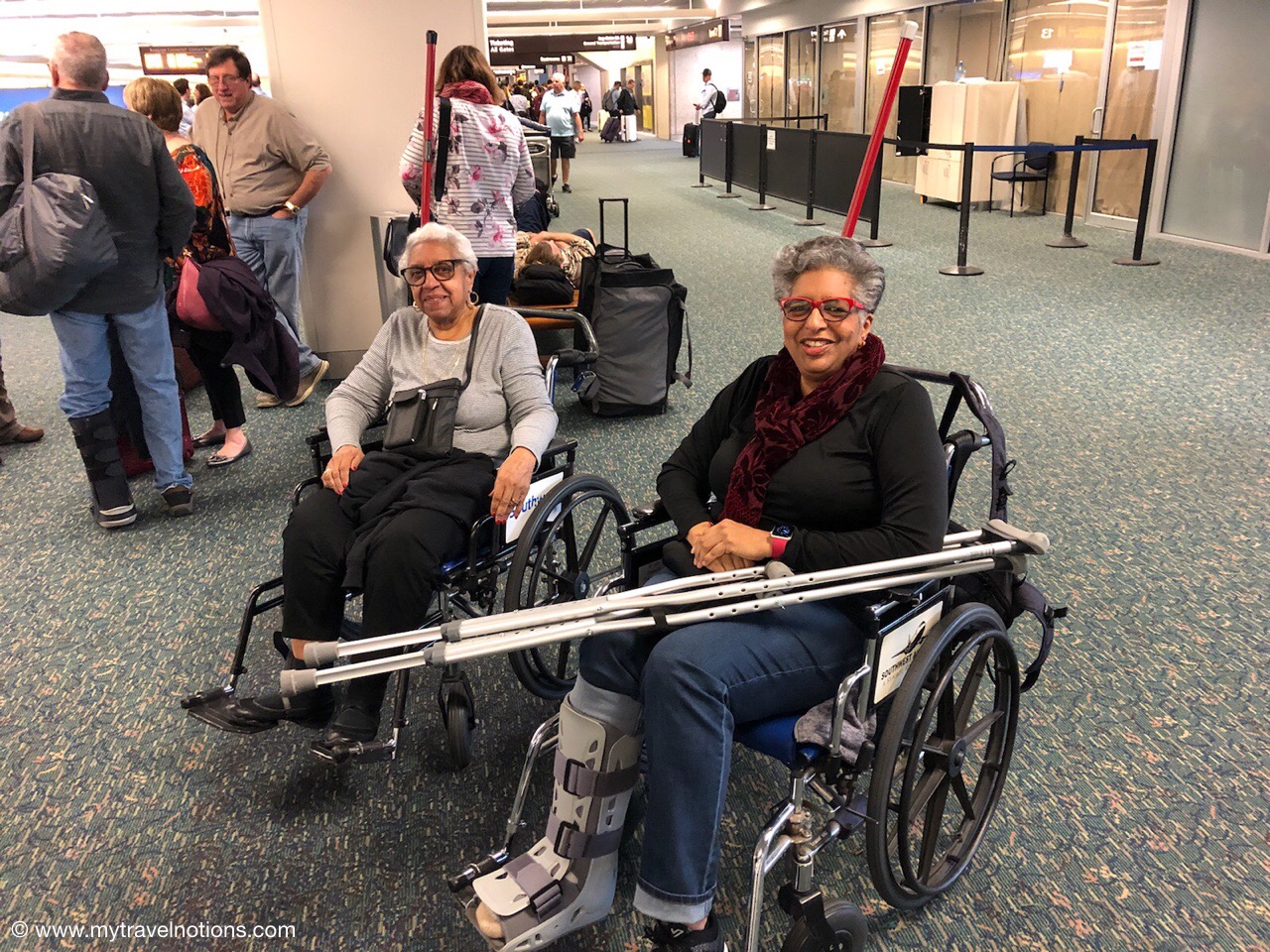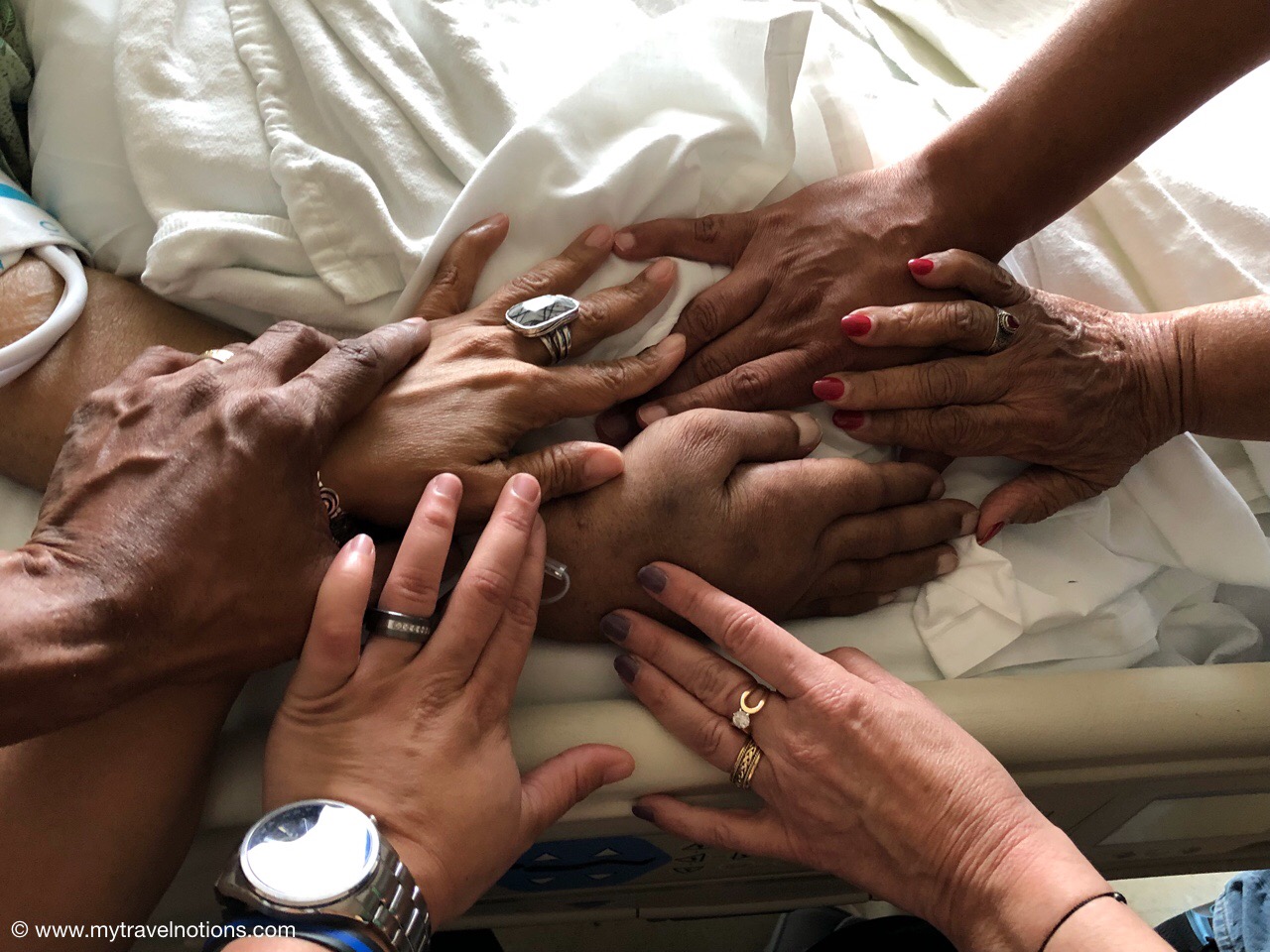 I walked all on my own for the first time in 107 days
I walked today, Saturday, March 3. No boot and no crutches. I walked on my own unassisted by external factors and that was that. I haven't had physical therapy since the day before I left Texas on Thursday, Feb. 22 with Mom to come to Florida to see my Dad who had been in the ICU of Wuesthoff Memorial Hospital in Rockledge, Fla.
I walked today. It's something I haven't done in 107 days. It felt so good to stand and move on my own two feet. Albeit I've still got a long way to go but I'm so proud of myself. It's not the kind of walking I was doing before I fell, but I stood and moved on both feet. The ankle is still stiff and the foot is flexible just not flexible enough for me to walk with ease and fluidity.
Hermes and I spent the day in our pajamas taking it easy. I just didn't want to do anything today and I certainly didn't want to put that boot on because my foot feels so much better without it. I know I need to wear the boot when I'm out and about but indoors, I just can't do it. The point is for me to walk. And, I can walk so much better without the boot.
I walked today. I'm so excited. It's interesting to me how not so easy walking actually is after you've suffered an injury. My daughter said I needed to learn how to walk but in actuality, I am learning how to use my ankle. My knee is weak and my ankle doesn't really bend like it should. I will keep working it and I'm hopeful that physical therapy will continue to help my range of motion and getting me to walking so much better.
Burying our father and celebrating his life
We buried our father today, March 5, 2018, at the Cape Canaveral National Cemetery in Mims, Florida. It was a simple ceremony, honoring our father for his service during the Korean War to his country and bringing to a close his physical time on this earth. We didn't have a funeral service, but we did go to the funeral home to see him. No more tubes, no more pumps, no more pain. He looked so peaceful and at rest.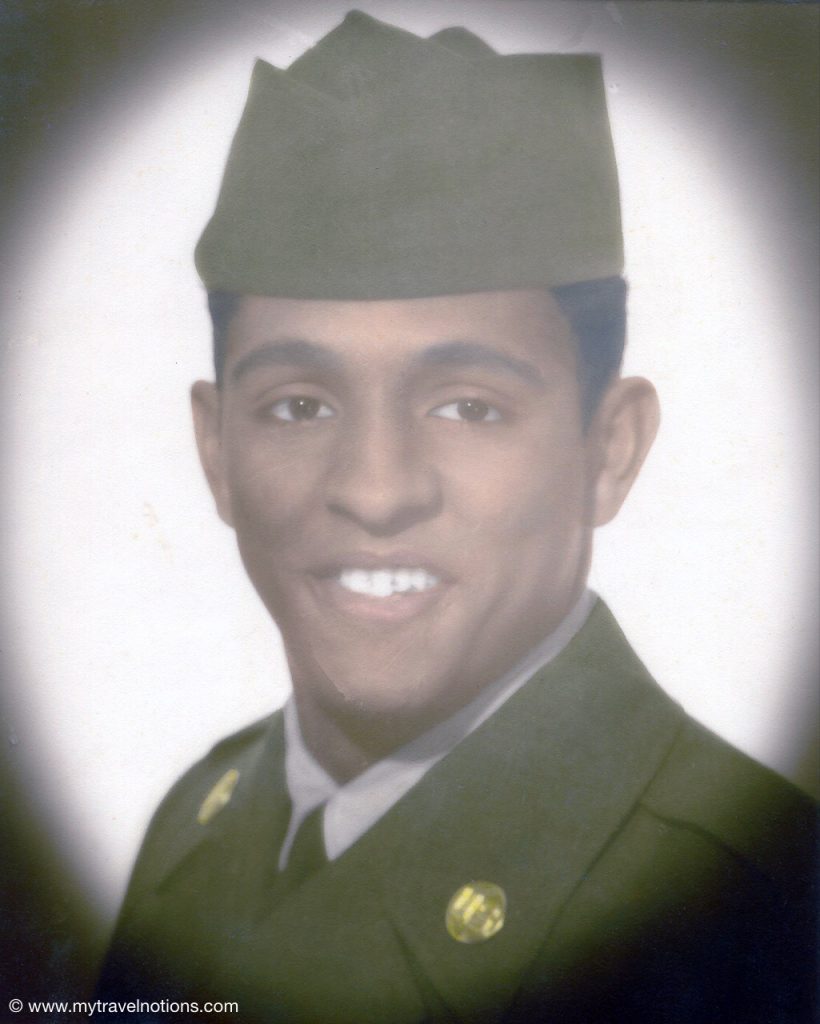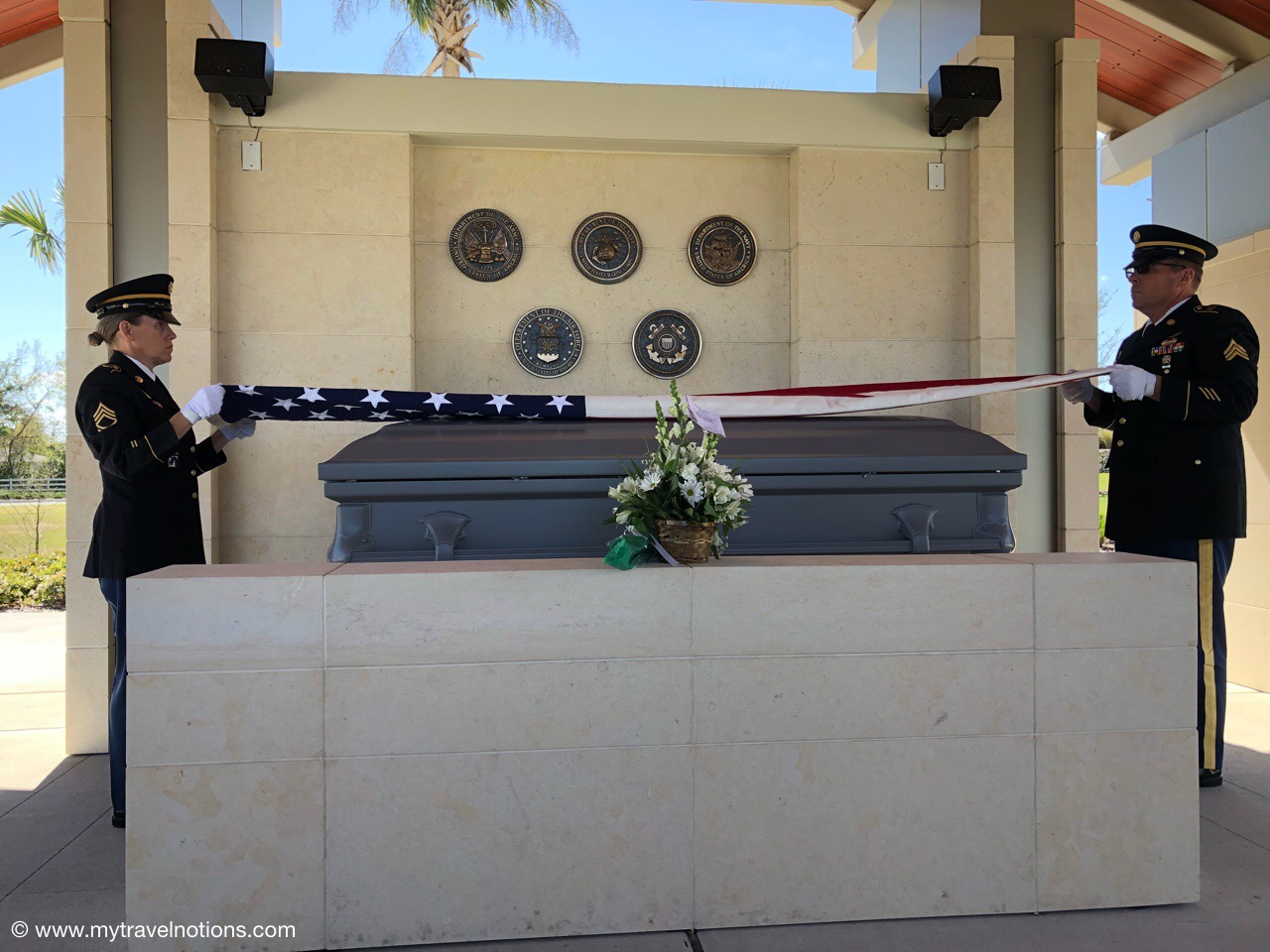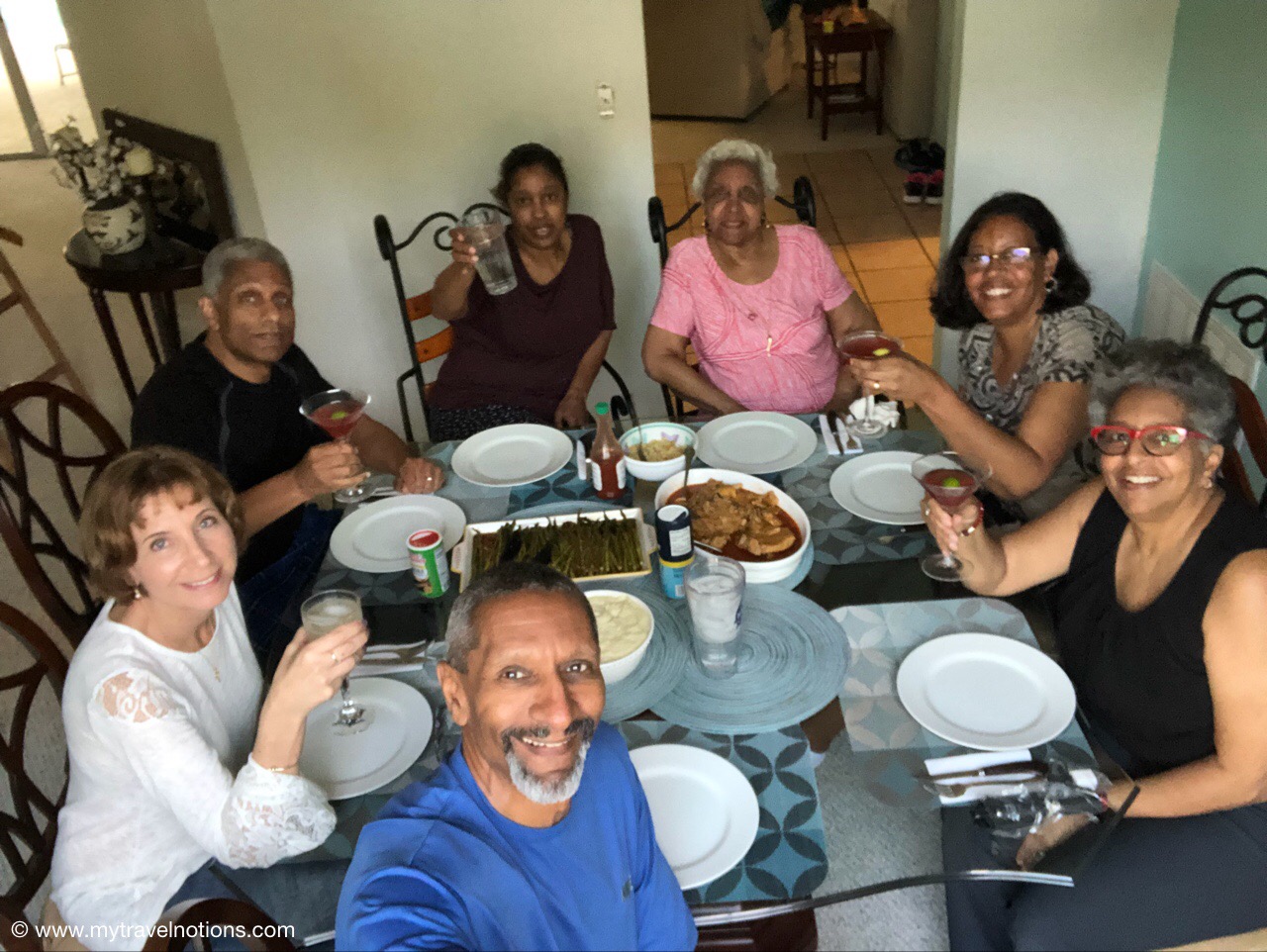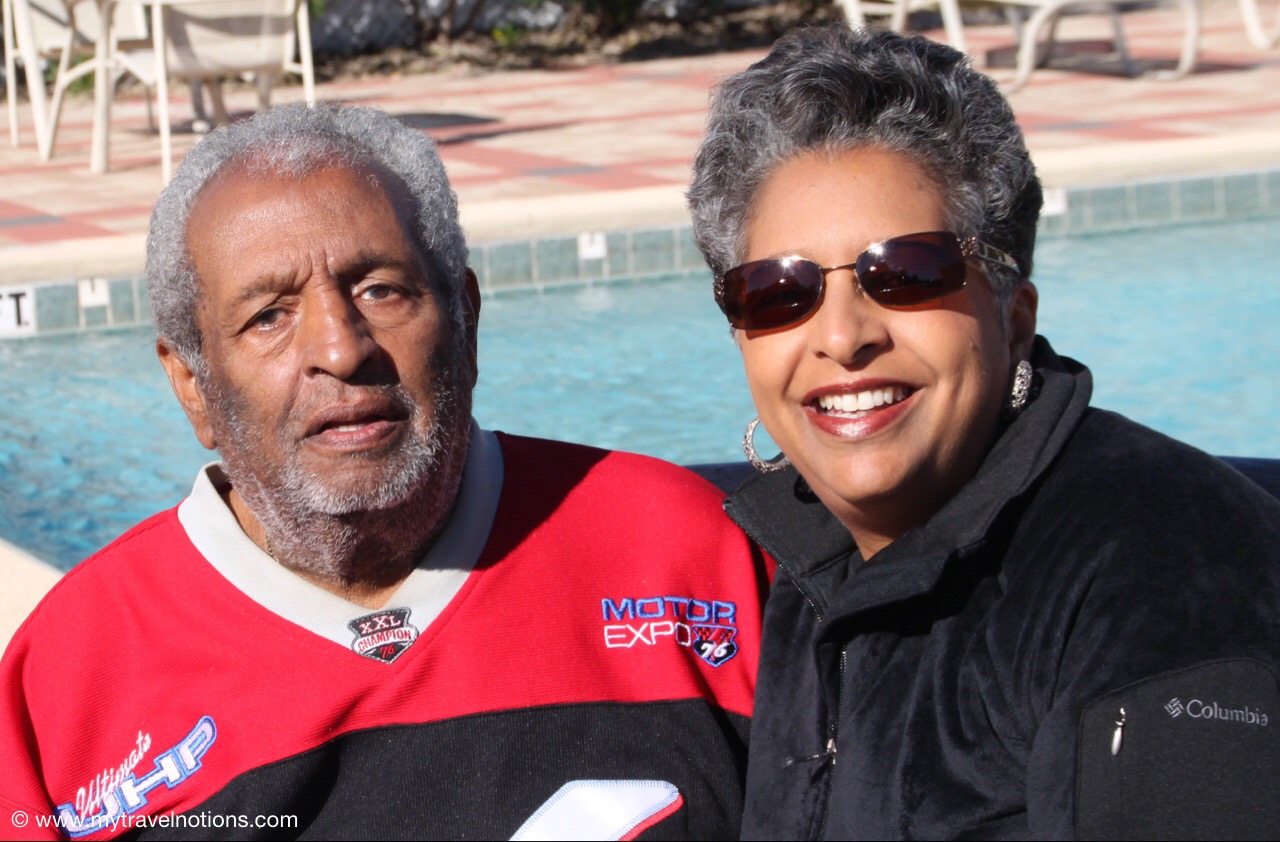 Dealing with the boot and ready to chunk it
I've seen several people getting around with their boot and no crutches. But the boot has been a source of interference for me. Yes, initially having it on my leg has protected the leg and given me that emotional comfort as something to rely on as I continue to put pressure on my leg. Plus as long as my orthopedic surgeon, Dr. Eugene Curry, tells me to wear it, then I'll wear it, but the second he clears me to put it aside, then that's one item of this recovery journey I will happy to say good-bye to.
And, thankfully on Monday, March 12, after carrying the boot into his office (because I wanted him to see I can walk without it), Dr. Curry told me my x-rays looked good and I didn't have to wear the boot anymore. And, if that wasn't pure joy to my soul, he also told me I could drive. As Syd was driving me to the appointment, I told her that there were two things I wanted: to get rid of the boot and to drive. I walked out of that office with both.
Then it hit me, I can drive again. I wasn't ready to take on highway driving but when we stopped at Walgreens, to pick up a prescription, Syd asked if I was ready to take over. Yes. No. Yes. Yes, I wanted to be ready, but no, I'm really not. So, while my daughter was in the car with me, I drove us back to my place. I haven't driven in close to four months and as much as I want to drive and regain my independence, it was scary…but I did it anyway.
I've become friends with my fear. It gives me balance and something to strive for. I respect it but I don't allow it to take over my life. I have no idea what will continue to unfold during the course of my life but to live in fear is to hide out and live a "less than" life. Living requires guts. If my father's passing has taught me anything, it is that life is worth living in whatever way speaks to you so jump in with both feet. Death will be here soon enough so live "all out full" til then.
The gift of Walking
The simple act of putting one food in front of the other, isn't simple. Initially, yes, I was walking but not fluidly or normally. I wasn't in pain or any kind of discomfort. My leg was strong but it's like my brain forgot or didn't think it had to remember how my right leg is supposed to walk.
At four months after surgery, I was going to physical therapy and walking on a treadmill to get my walking mojo back. On the treadmill, especially while I'm holding on, there is a fluidity to my walking but the second I let go, that fluidity turns into hesitation. It's not my legs. My legs are strong, but my head wants my left leg to compensate for my injured..but now stronger…right leg.
It took time to get that fluid ness back. My leg is strong enough to walk. Meg, my physical therapist, kept telling me the ankle is flexible and I have good motion, but for awhile, that  still wasn't registering for me. I was still battling this little stumble motion, this hesitation that I'm allowing to happen that kept me from my fluidity. My natural walk.
And, now at close to five months after my surgery, my natural walk has made its way back to me. The fluidity is definitely there now.
The nerves in my foot are still sensitive, specifically around the lower portion of my scar to the left of my leg. I have two incisions, one on each side of my leg, close to my ankle. And, my ankle swells when I've been on my feet for awhile. According to Dr. Curry, the swelling will probably continue to be there for the remainder of the year so YAY, I have that to contend with during my travels in May/June. But, no matter what, I'm walking and can get back to my travels.
The ability to walk, is a gift. The ability to have healthy legs to walk on, is a gift. I am extraordinarily grateful to use both of my legs today. I am so grateful to have my independence back again.
I'm also grateful to each person who has touched my recovery life…it's taken a community to get me back on my feet again.
"If you were born with the weakness to fall, you were born with the strength to rise," Rupi Kaur, an Indian-Canadian poet, writer, illustrator and performer.