When I was planning this road trip through North Carolina, South Carolina and Georgia, I honestly didn't know what to expect beyond the historical information about slavery, the civil war and civil rights…which are all rather enormous in scope. But on our first outing from Raleigh to Winston-Salem, North Carolina, Debra and I learned about the culture and religion of the Moravian settlement in Old Salem, the historic district of Winston-Salem. The preservation and the work to be historically inclusive at Old Salem is admirable while also being incredibly important and necessary in order to provide a complete historical picture. We also spent time in Winston-Salem's downtown with its small town urban and artistic feel.
Old Salem showcases the culture of the Moravian settlement during the 18th and 19th centuries, including communal buildings, churches, houses and shops. The Moravians, a Protestant church that began in what is now known as the Czech Republic, traced their roots to John Hus, martyred in 1415, 100 years before Martin Luther began the Protestant Reformation.
The Moravian Church and Salem residents kept meticulous records and accounts of their lives, their interactions, their buildings and landscapes, and their evolution into the town of Winston-Salem. These records, diaries, documents, and accounts provide details stories of those living and working in early Salem. That history also includes enslaved and free, African Americans who lived in Salem from the early years of its founding in 1766.
Exploring more of North Carolina tomorrow from our home base in Raleigh.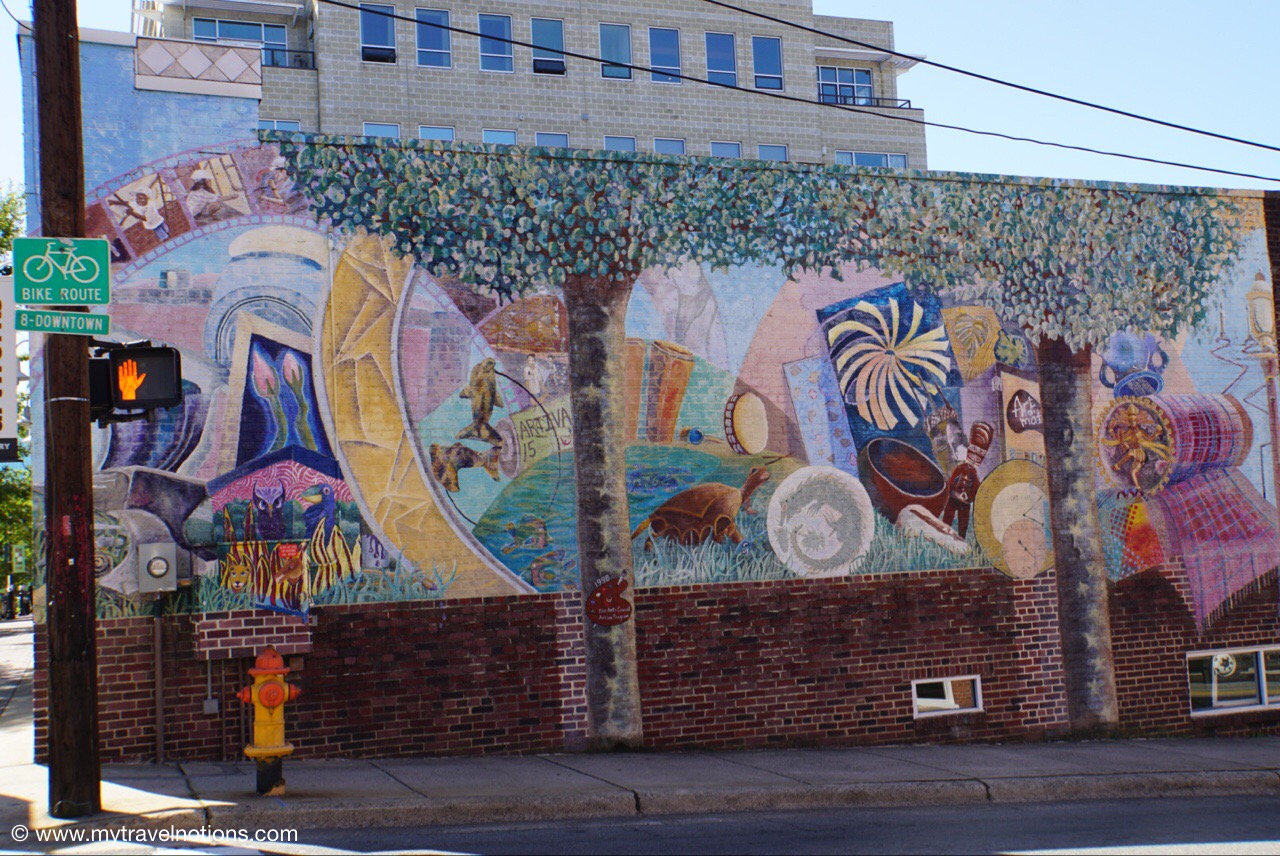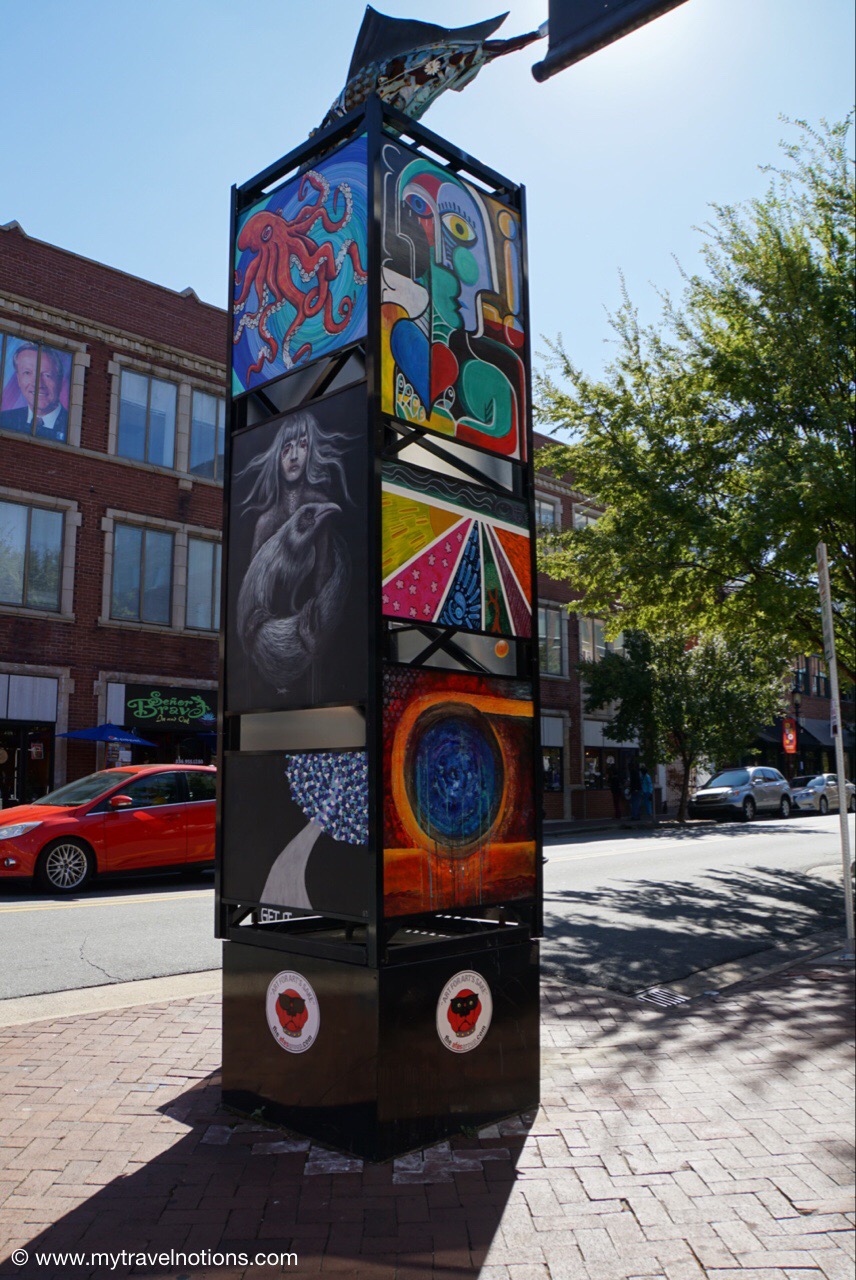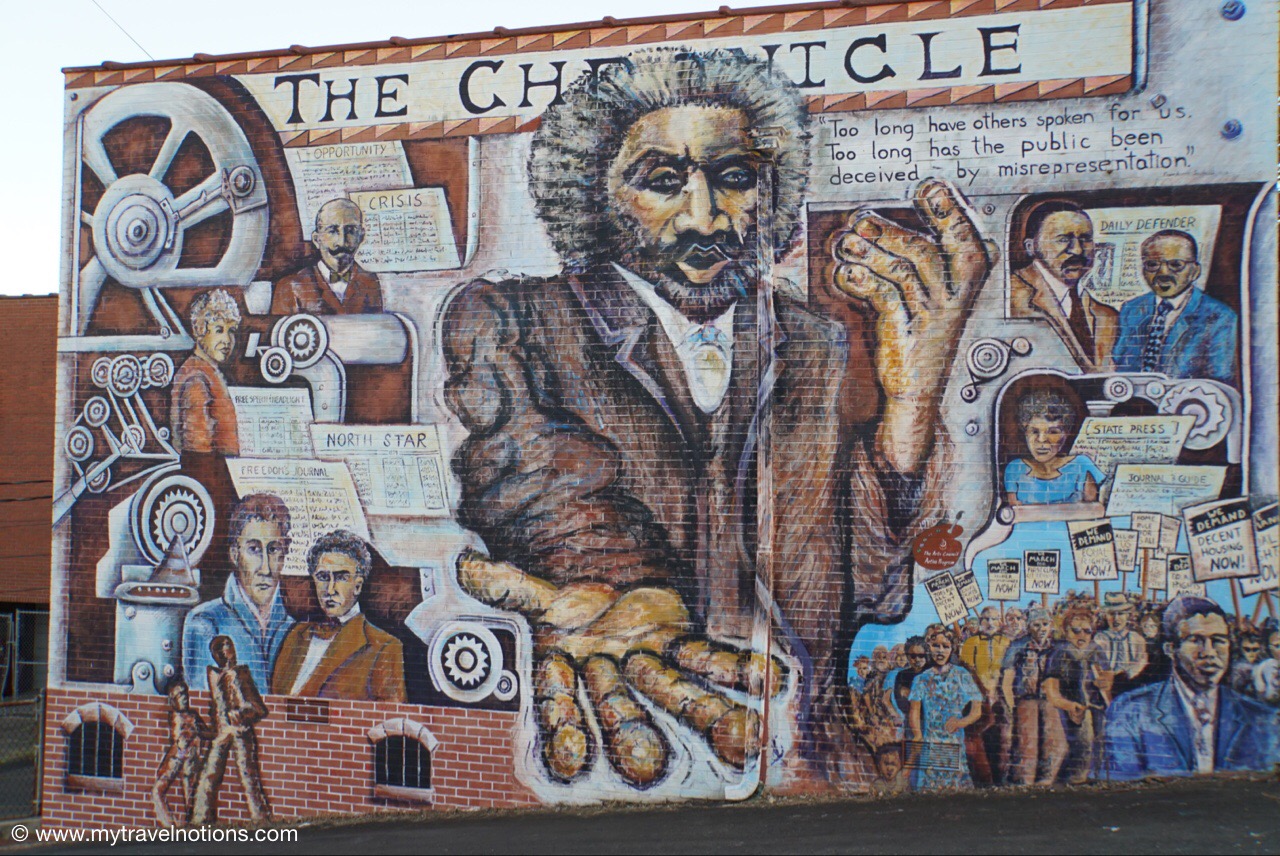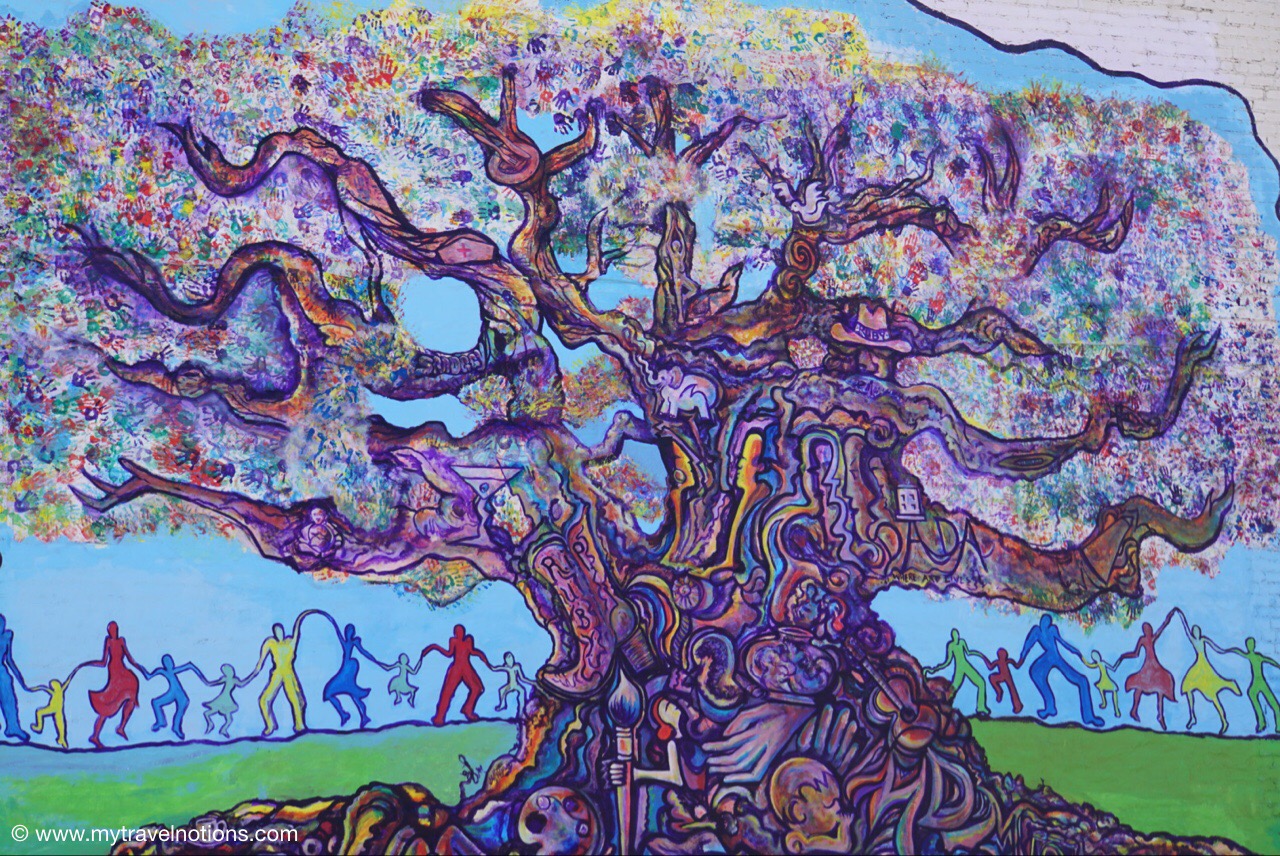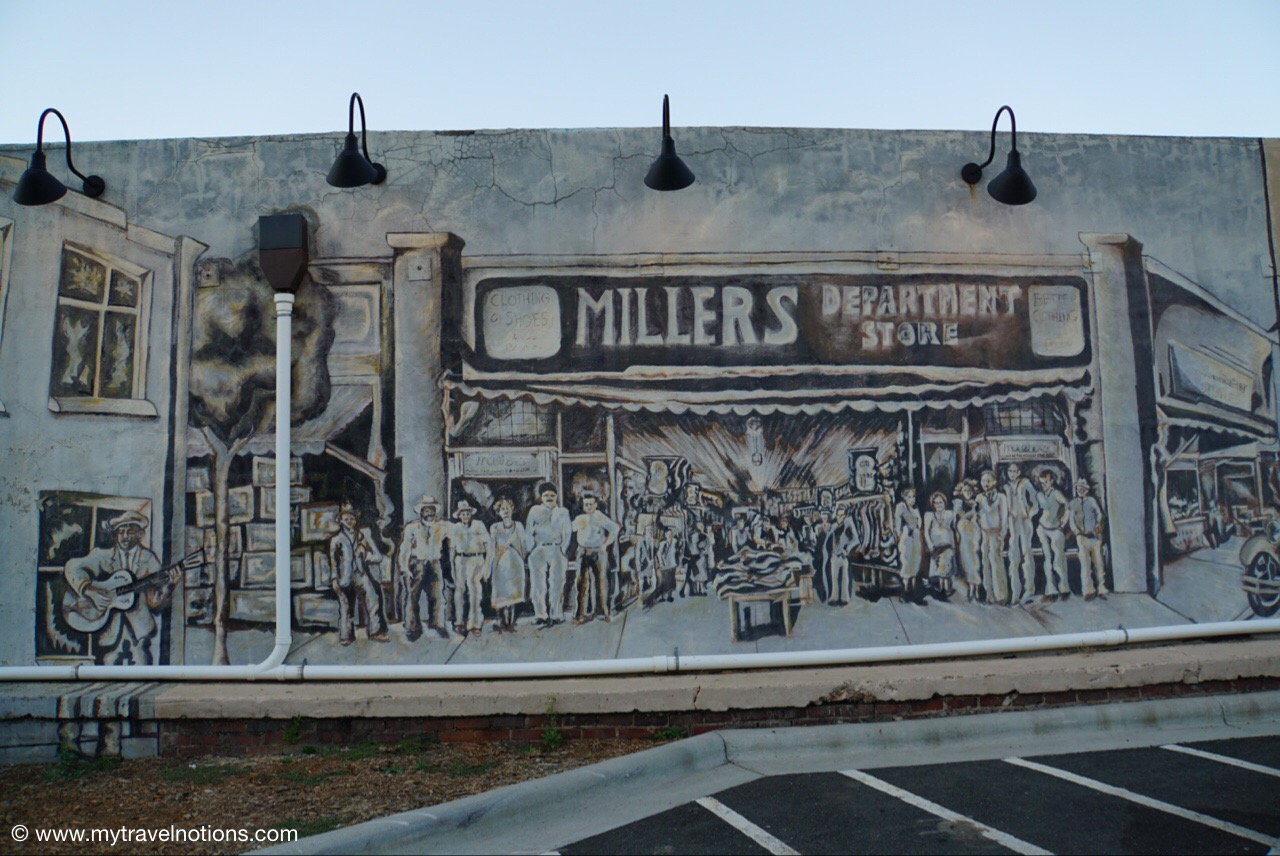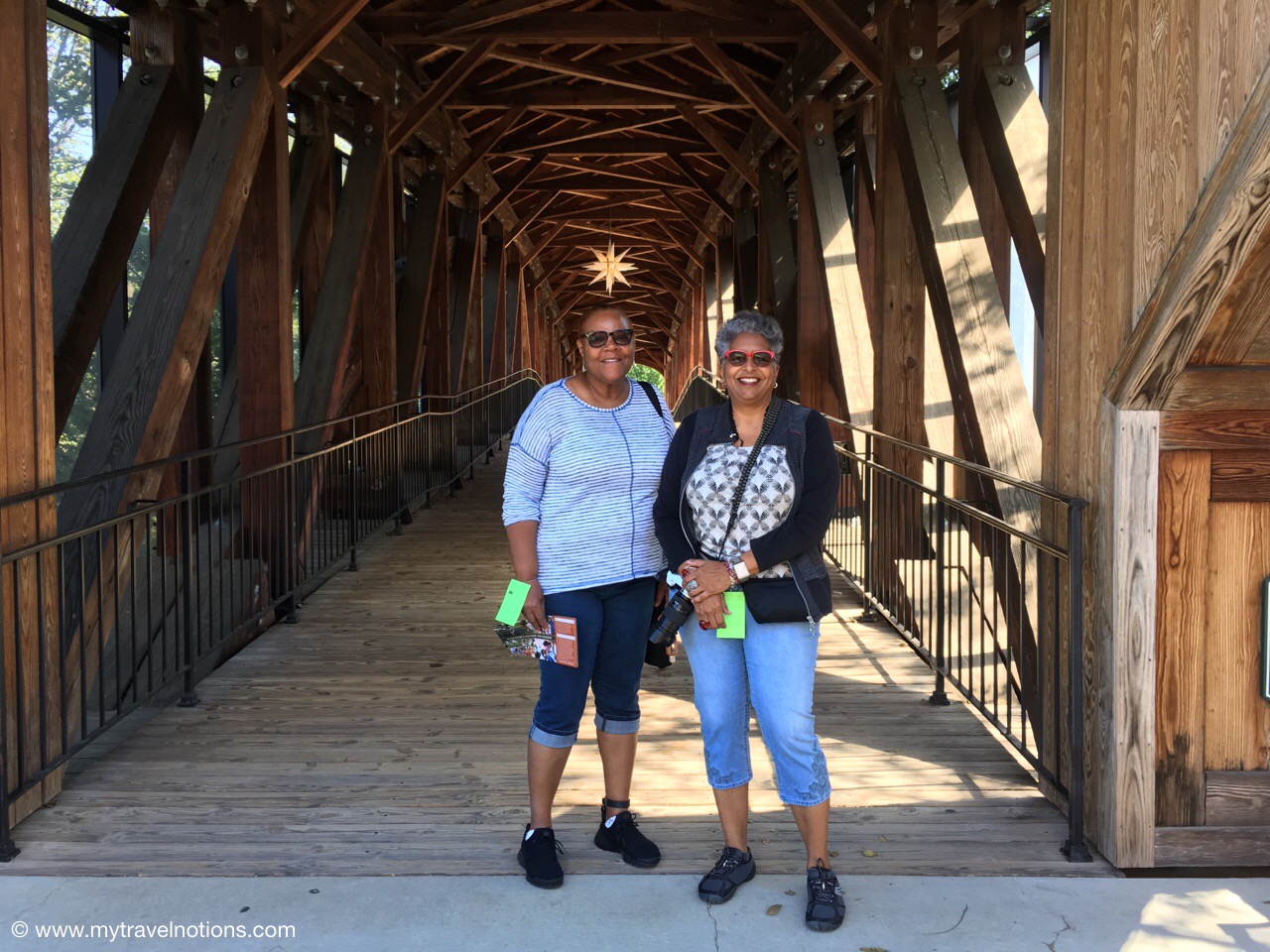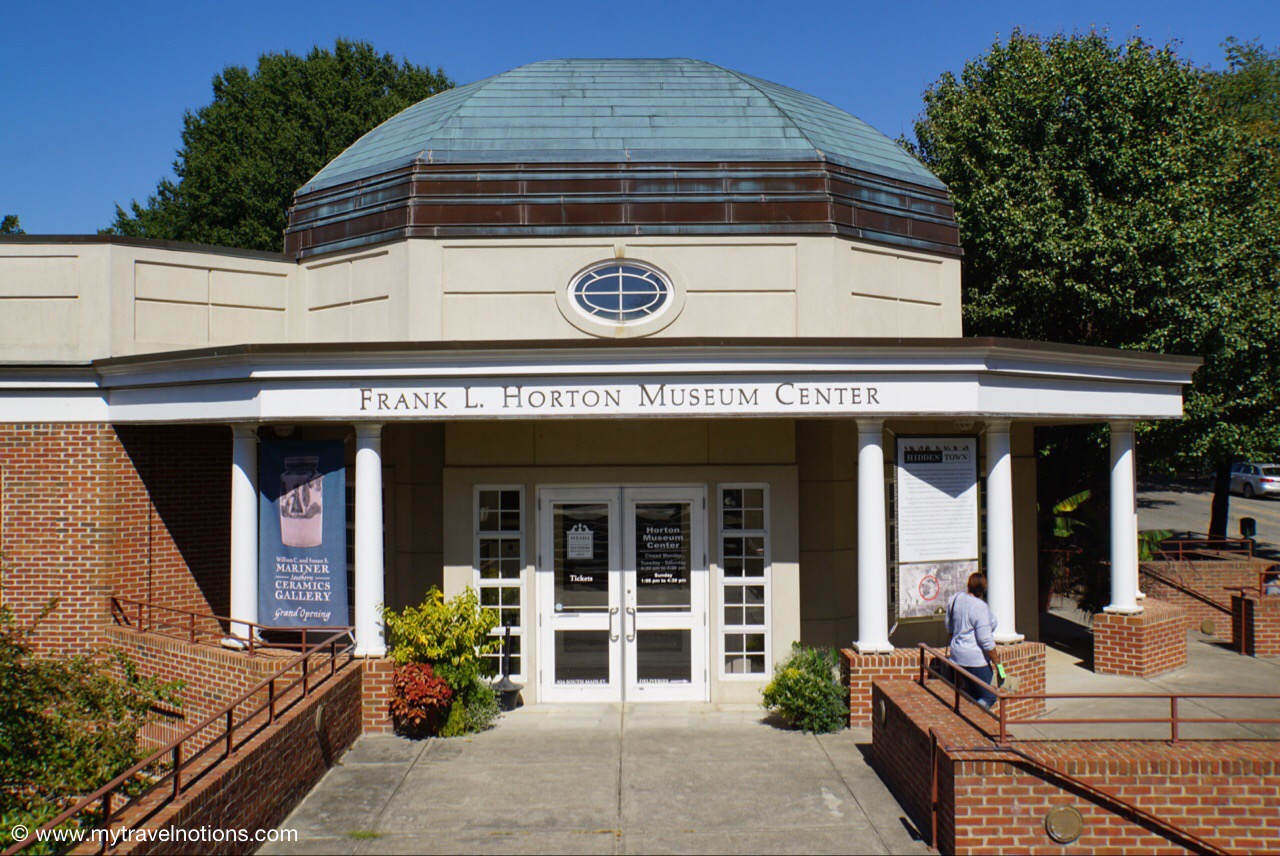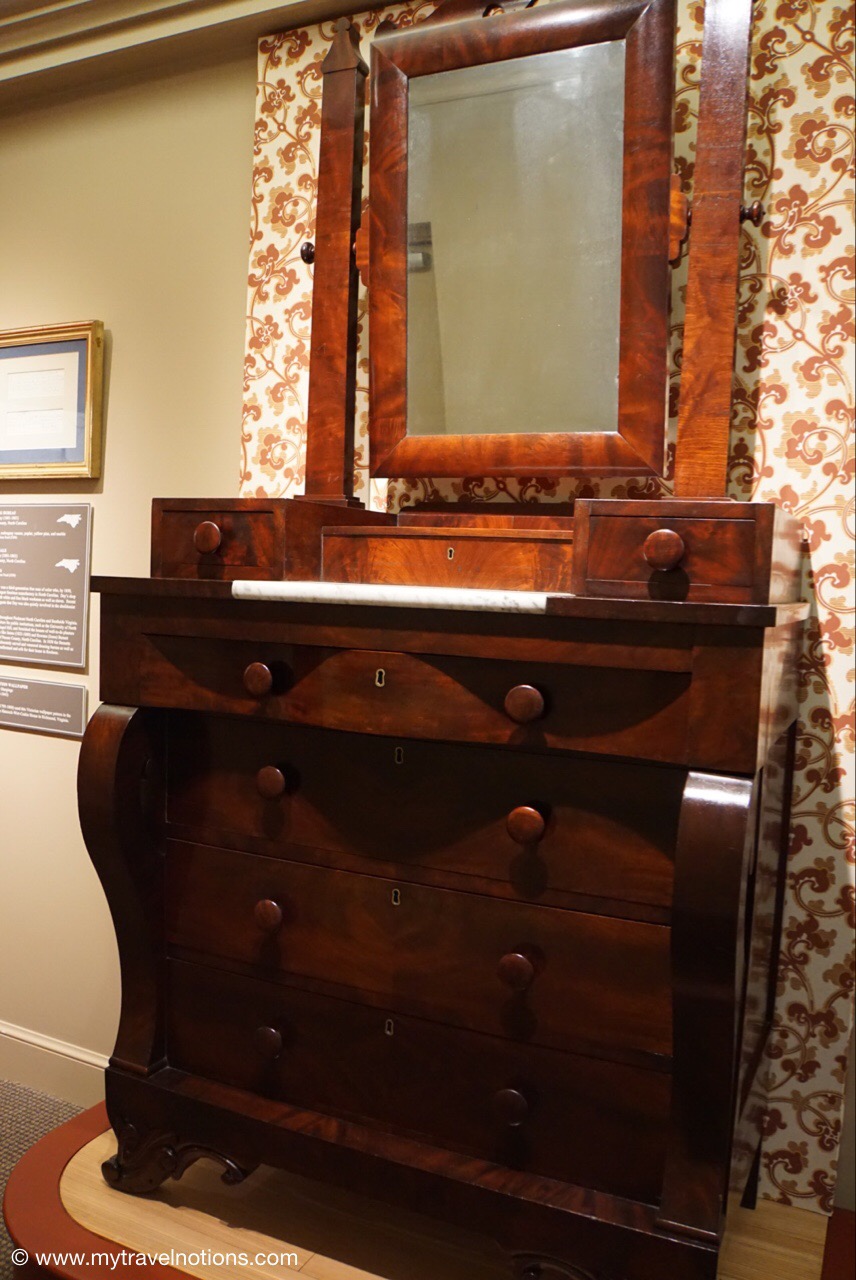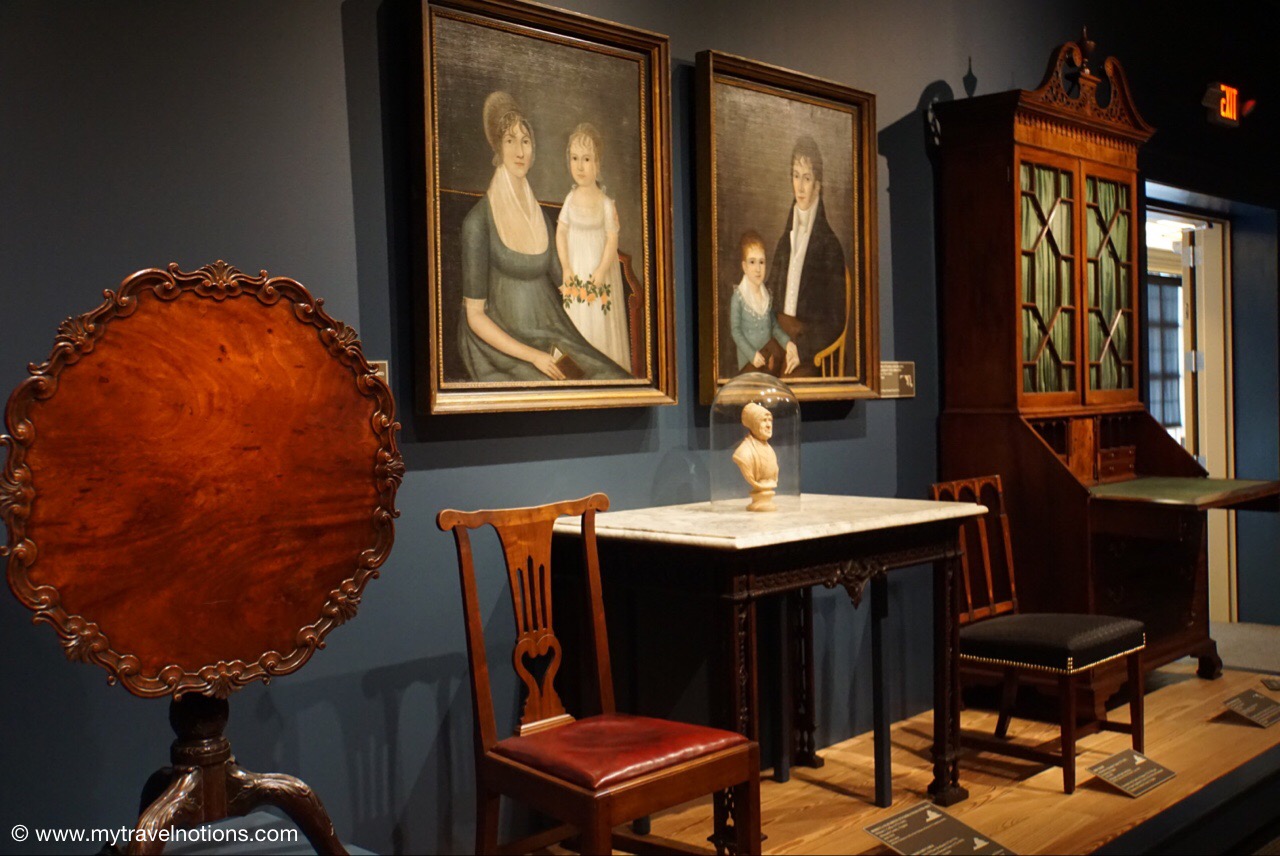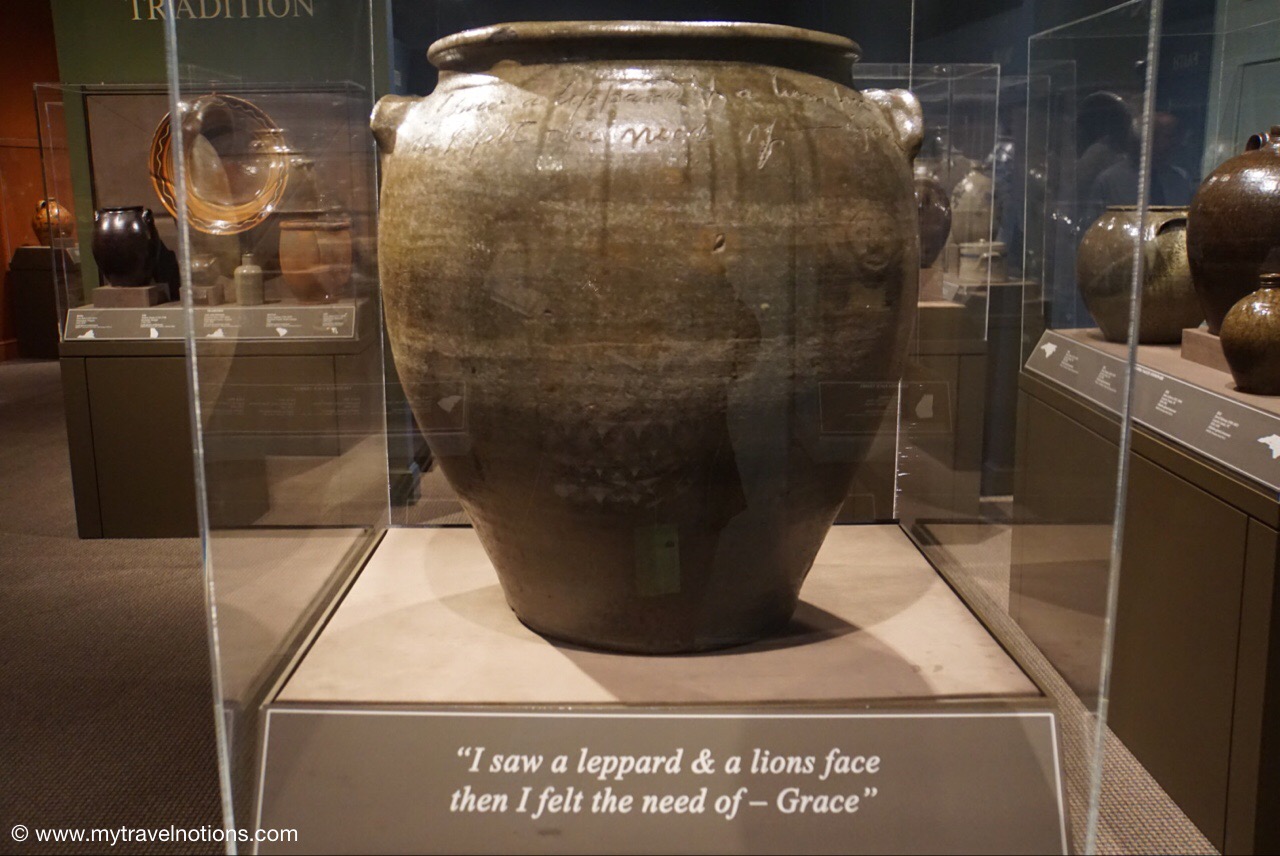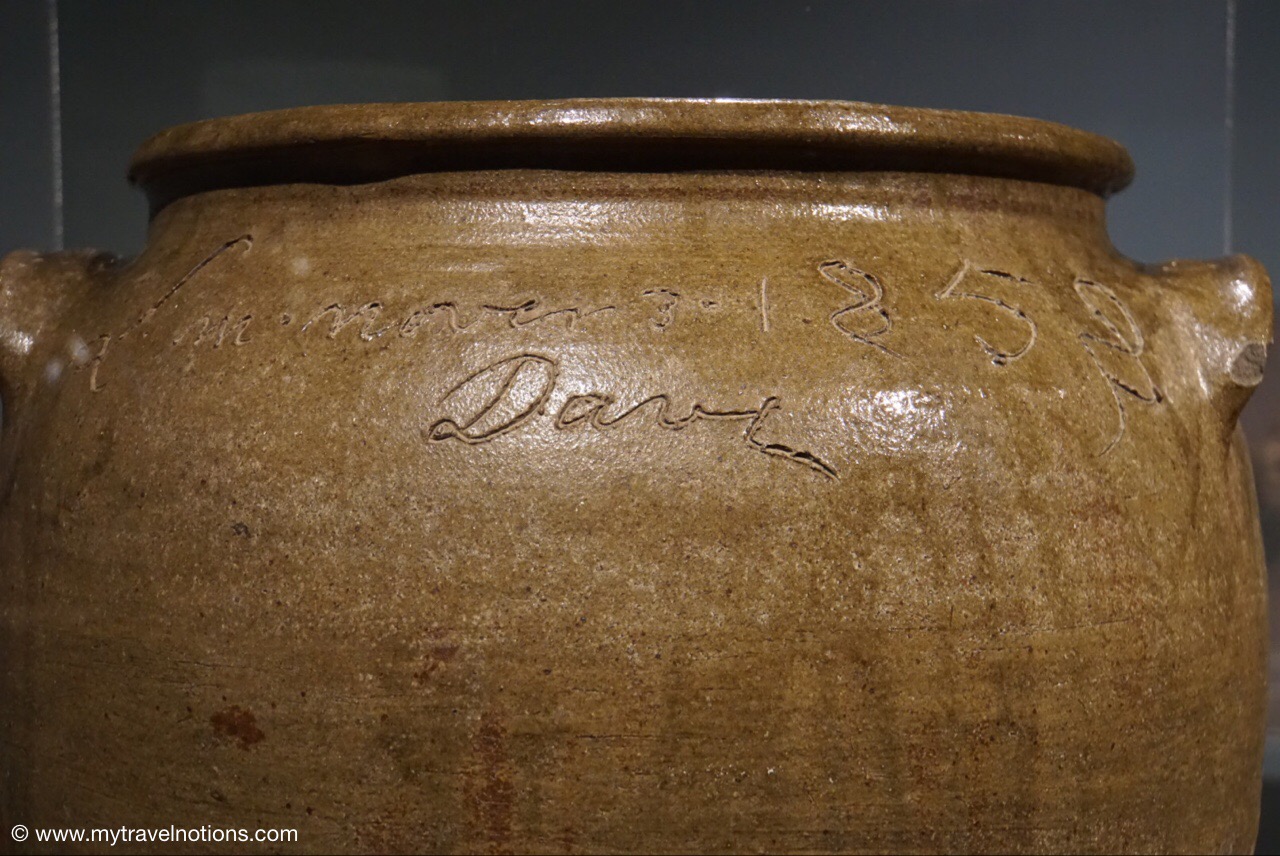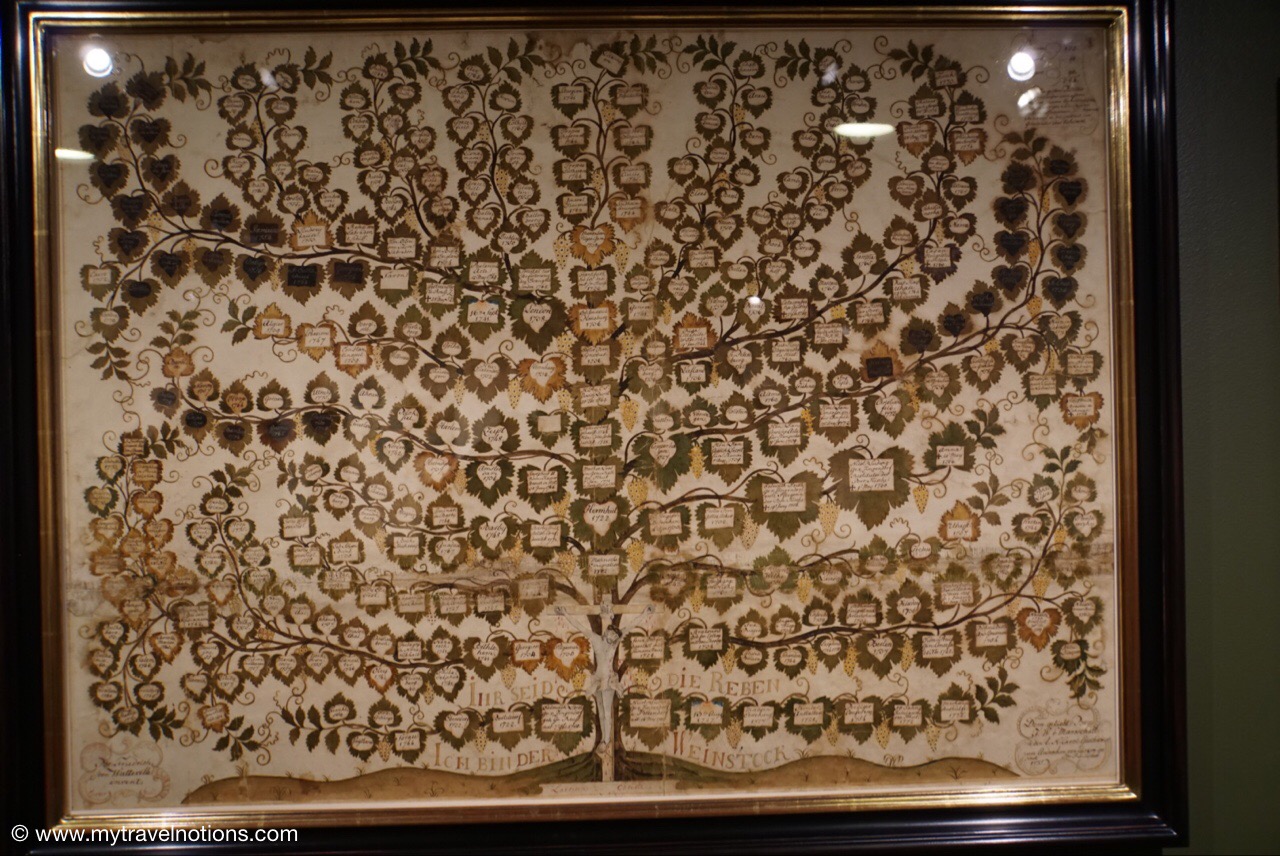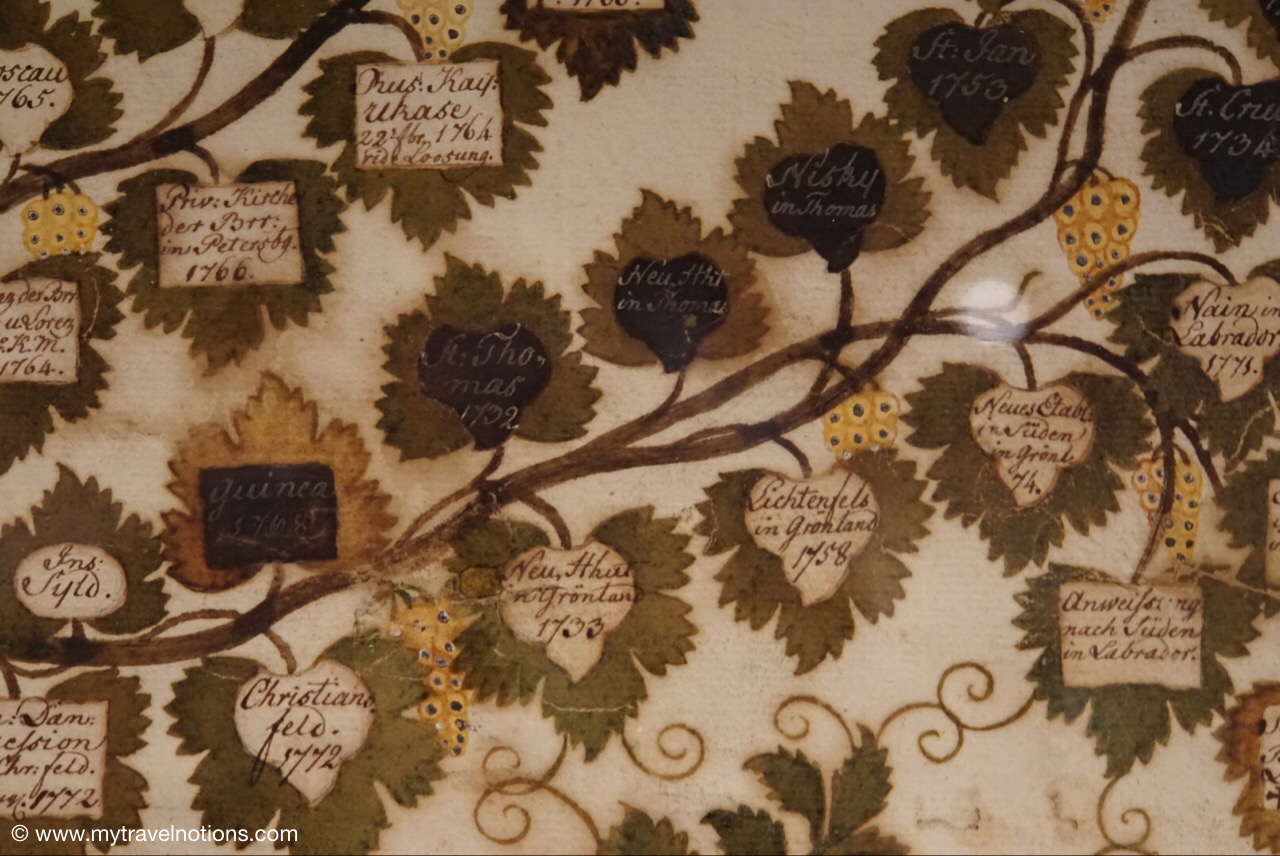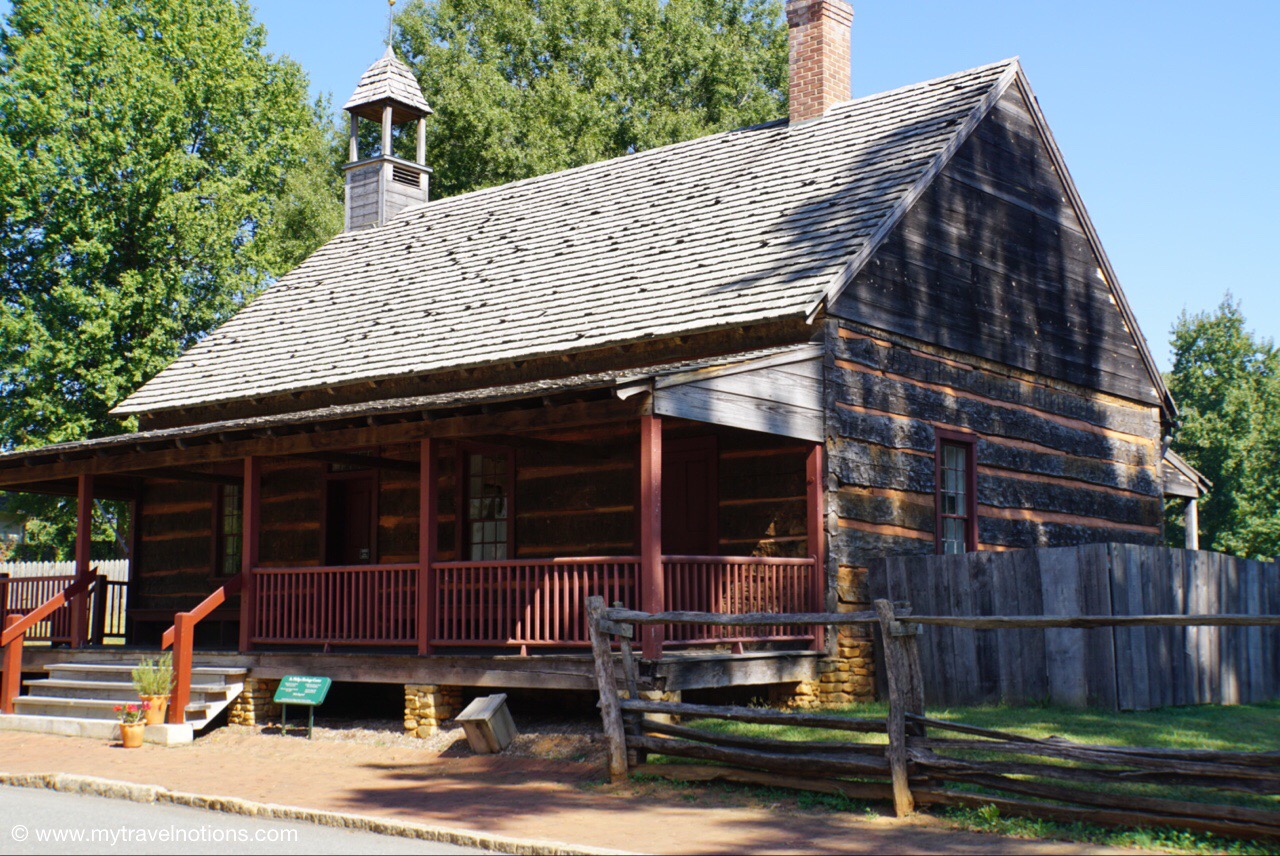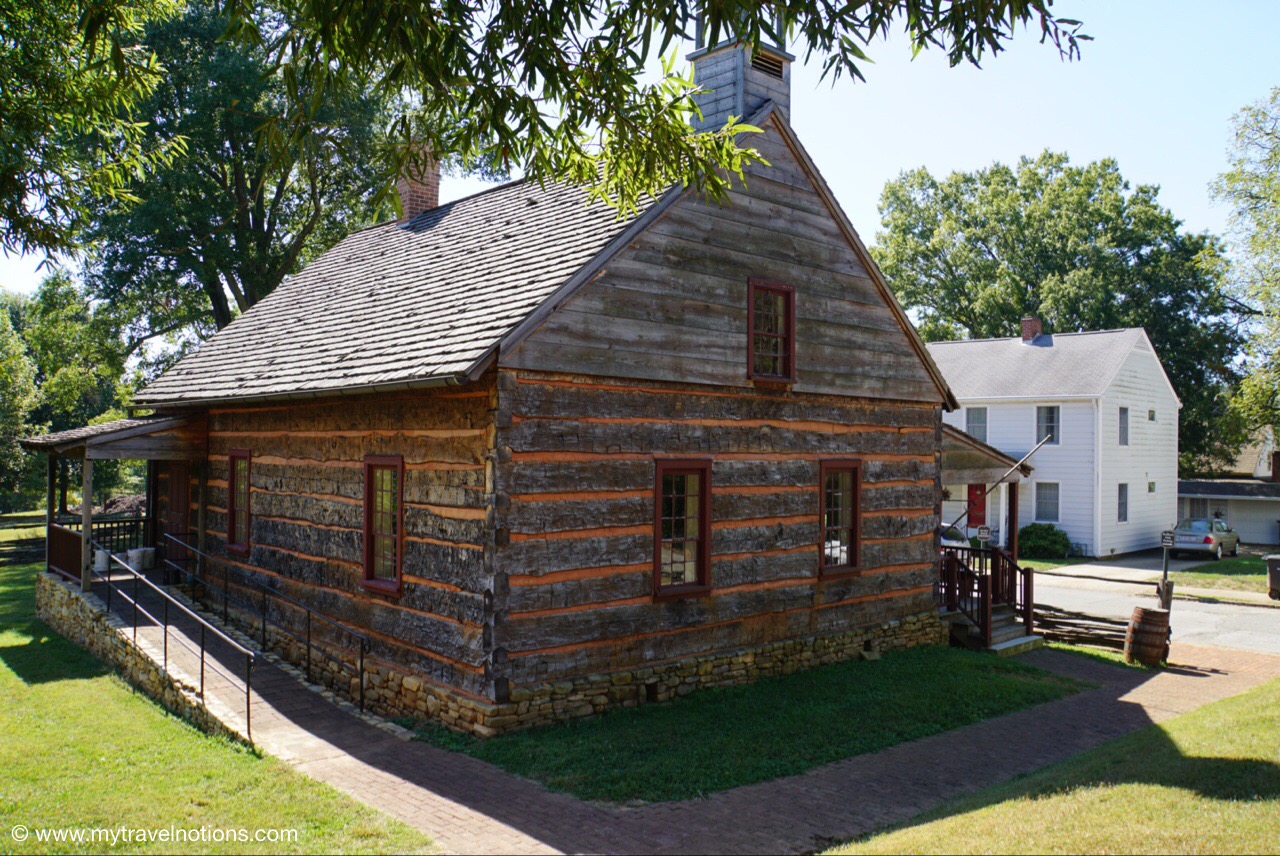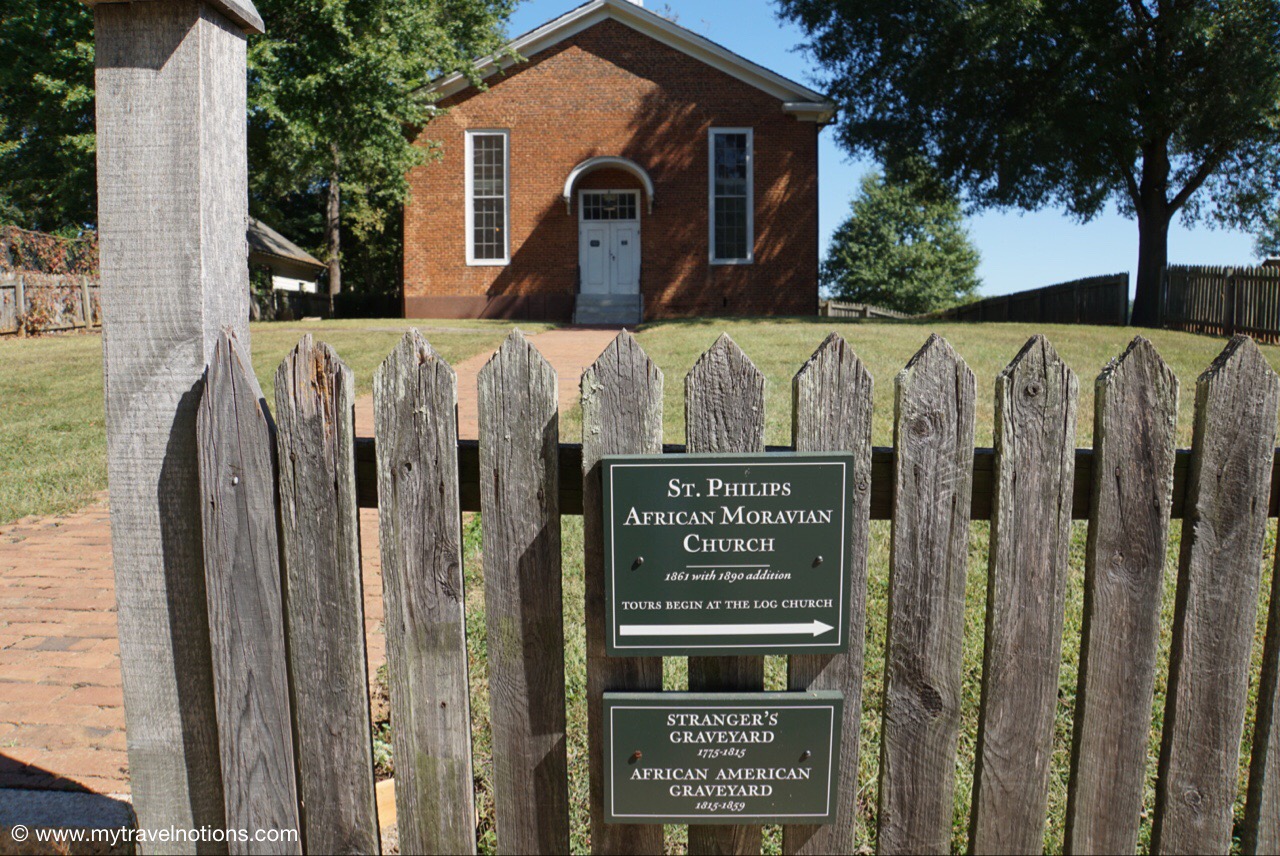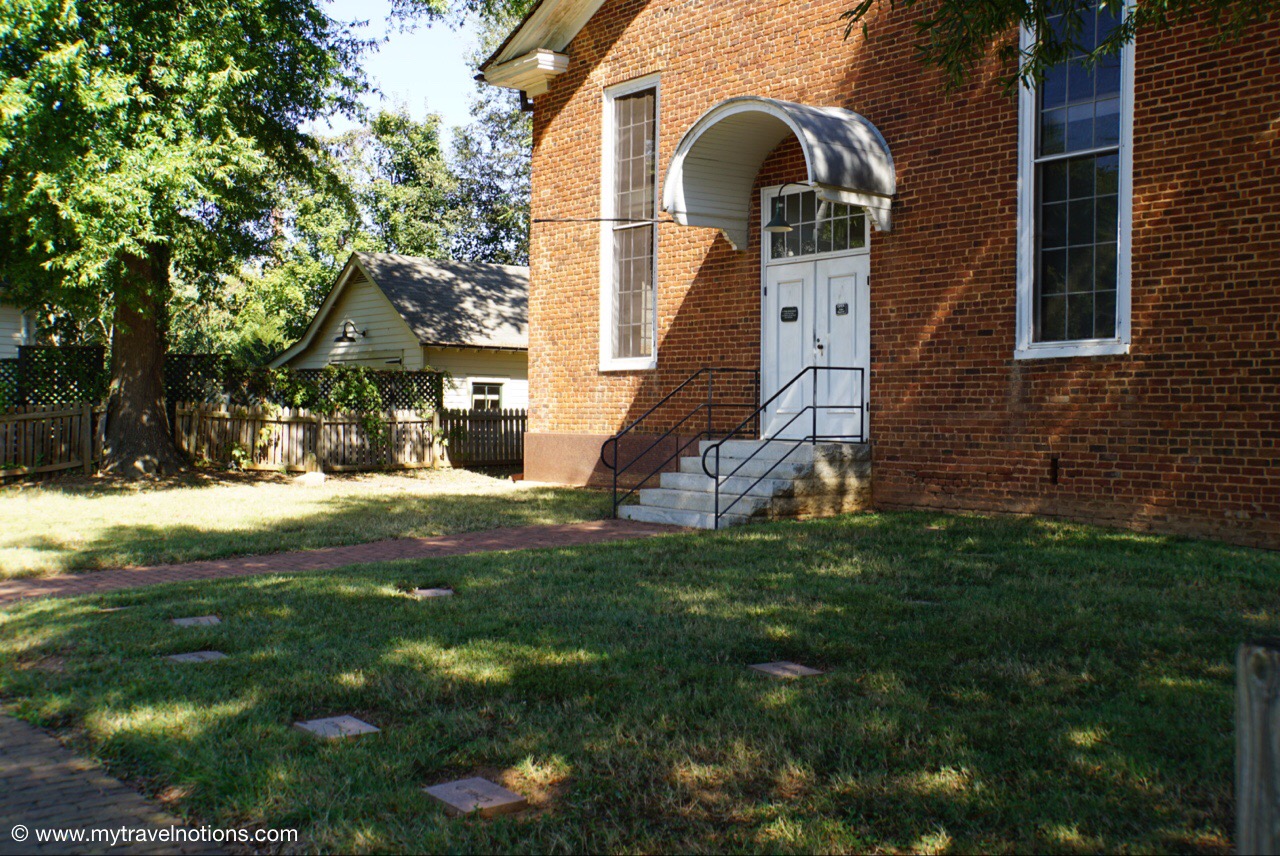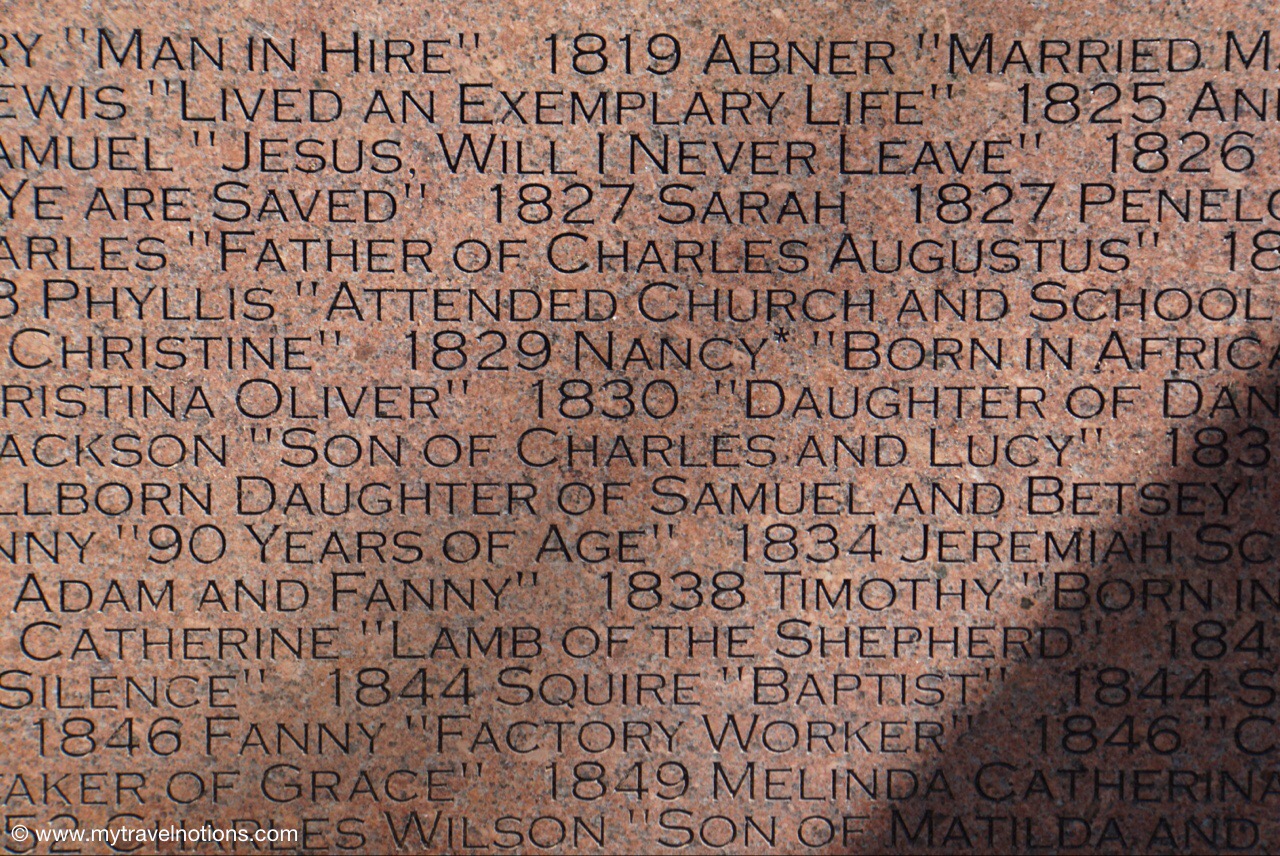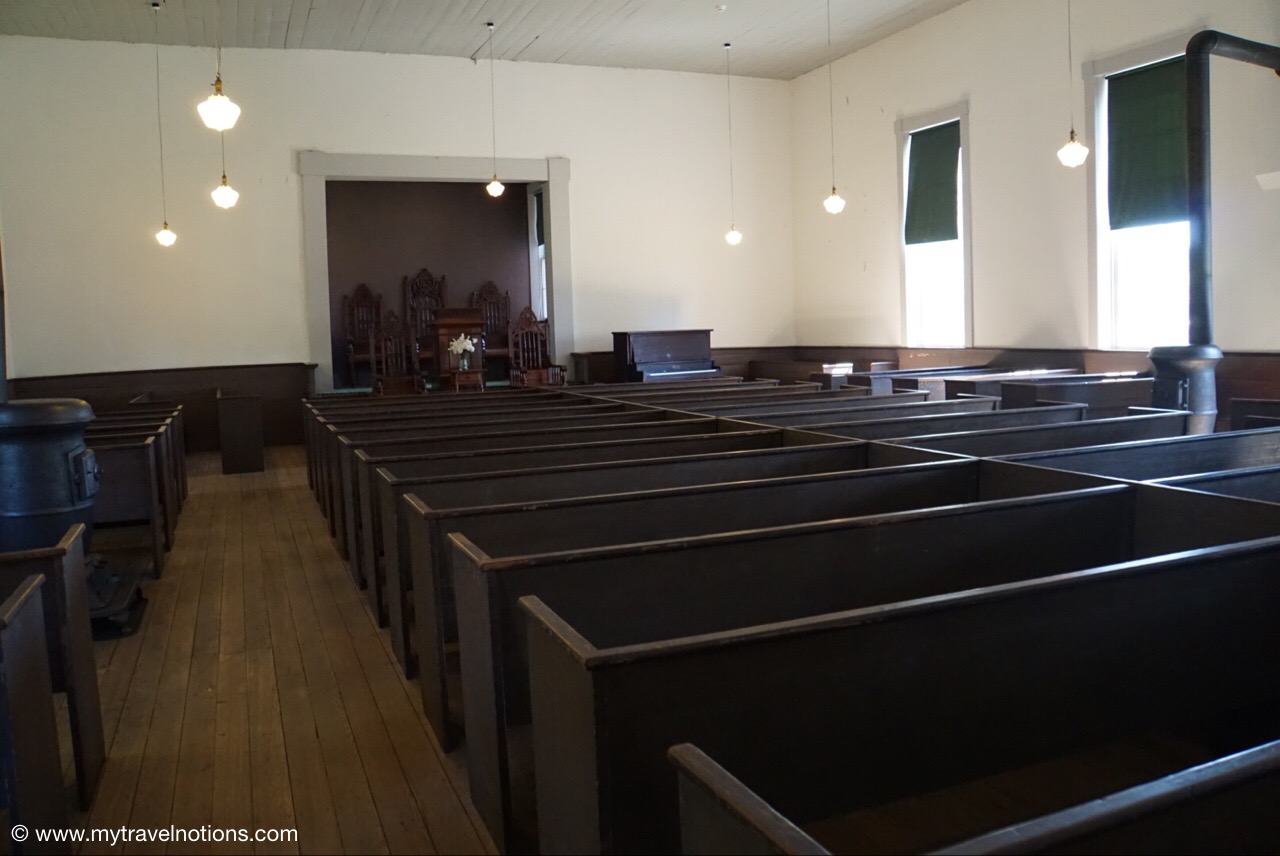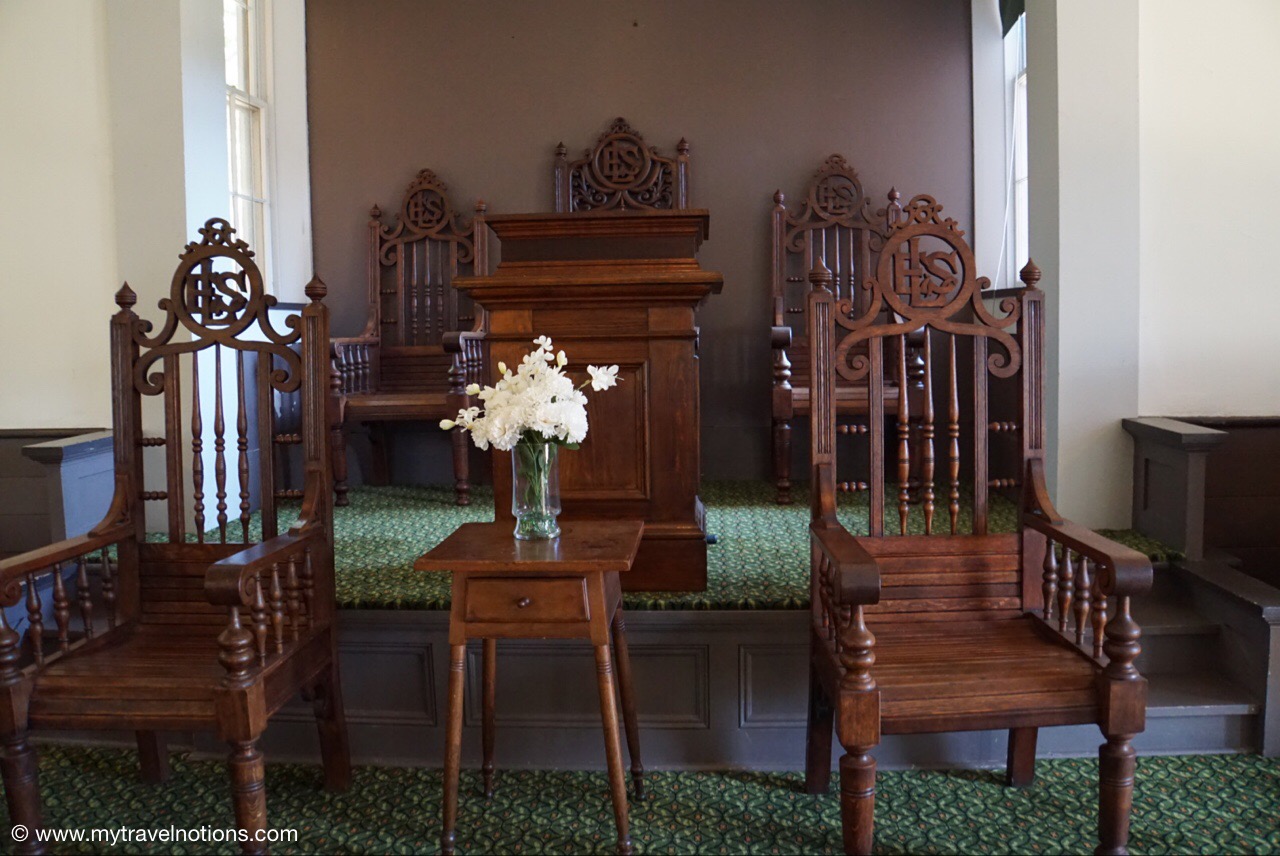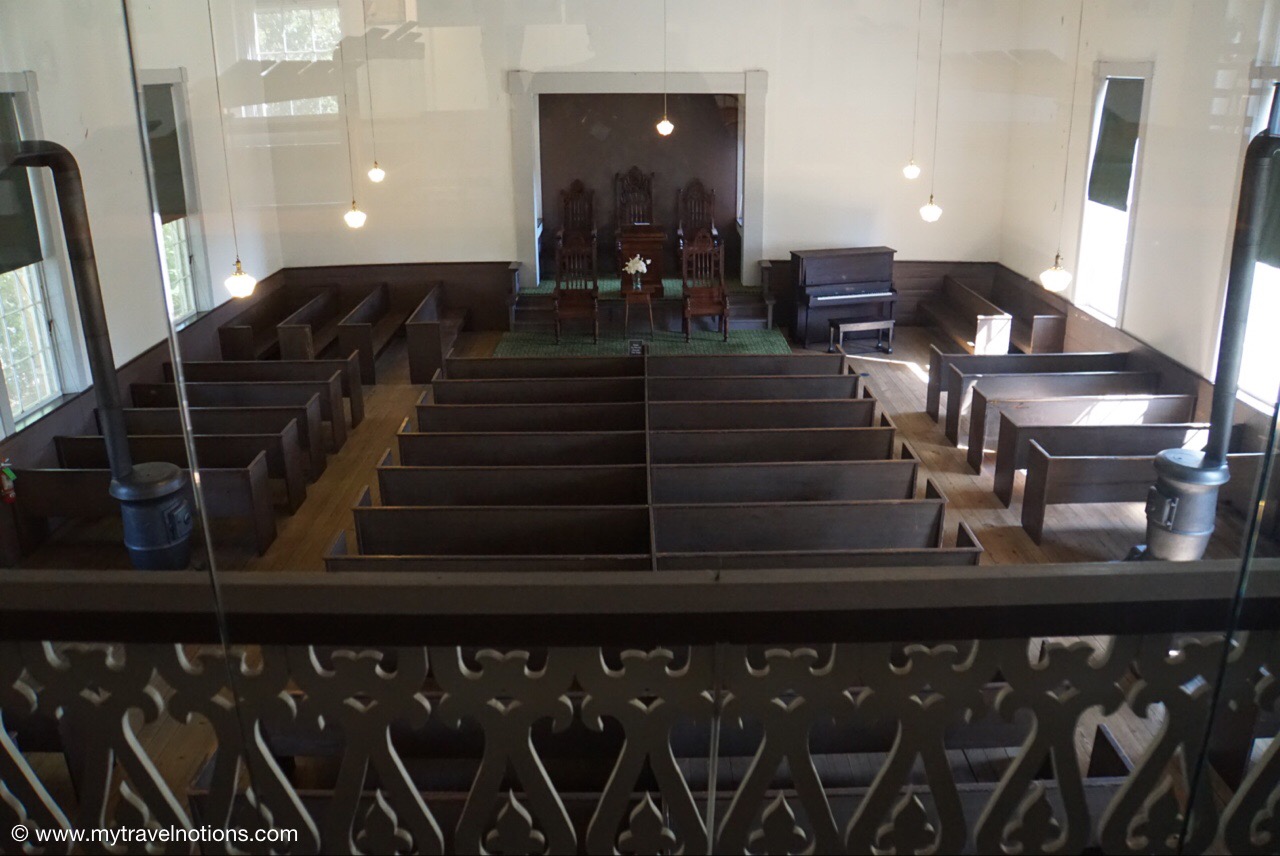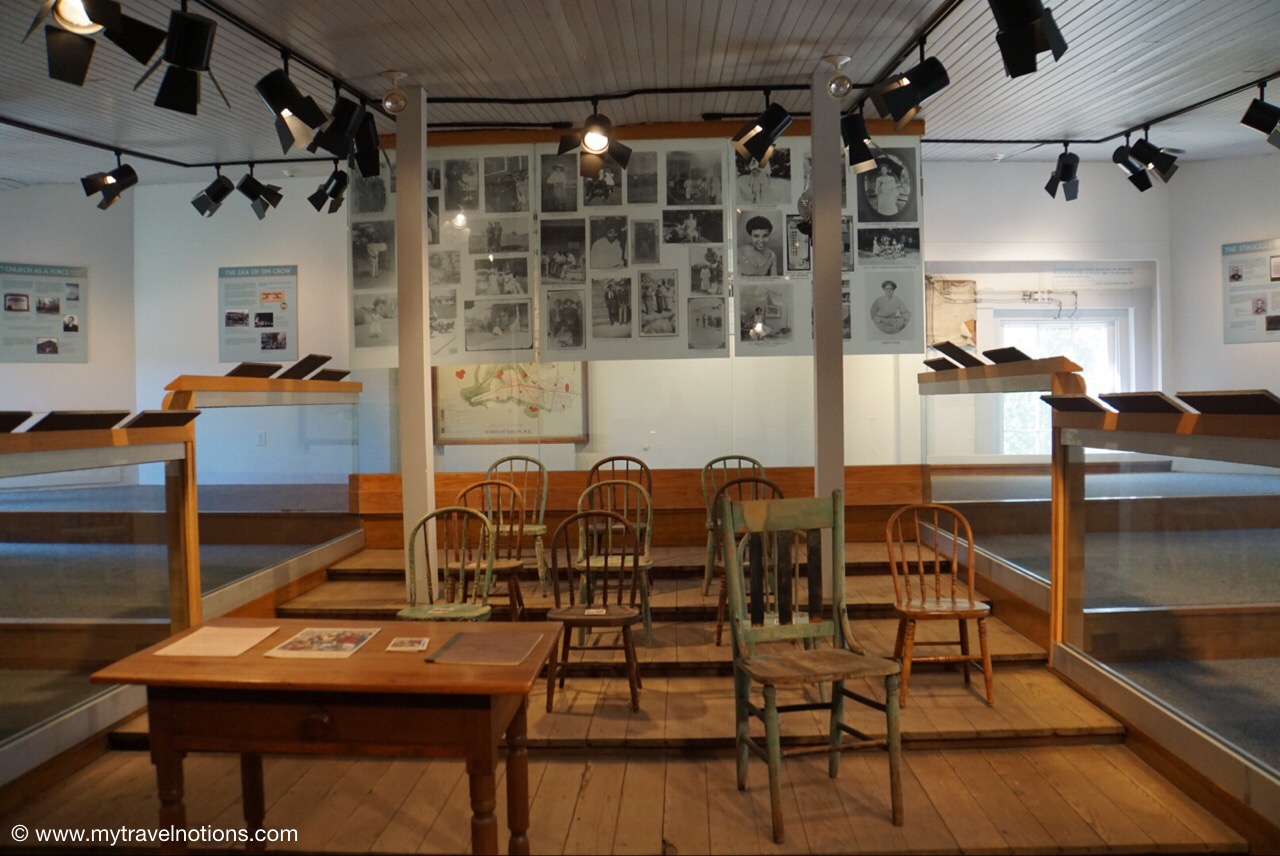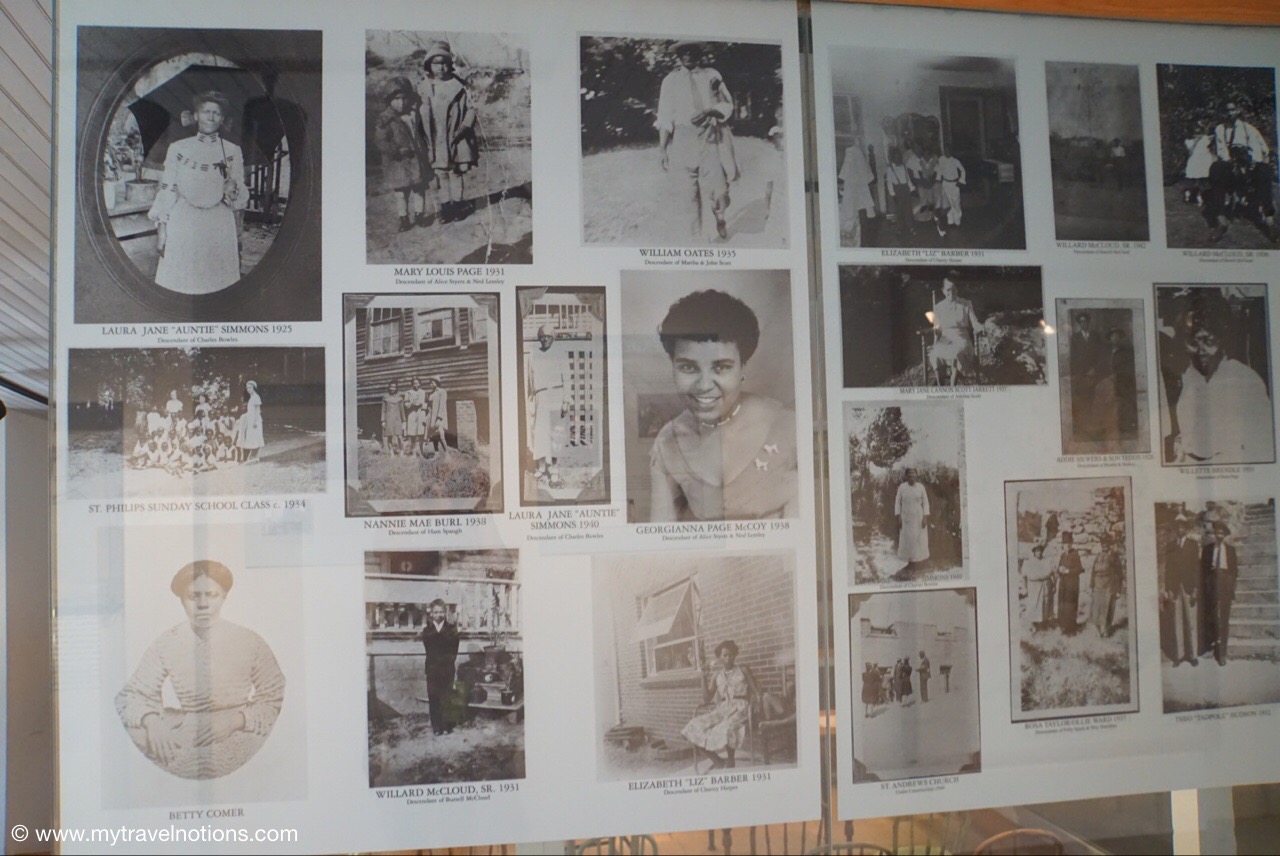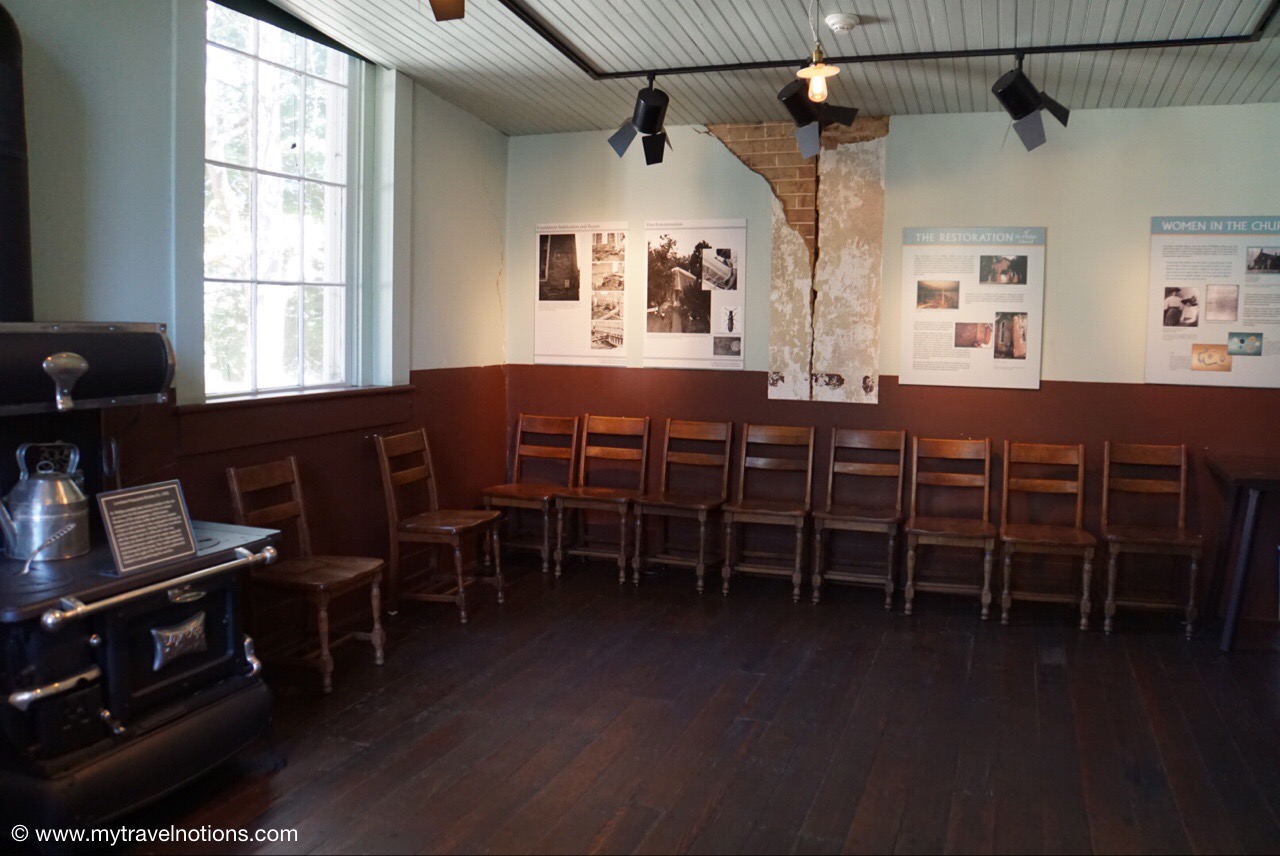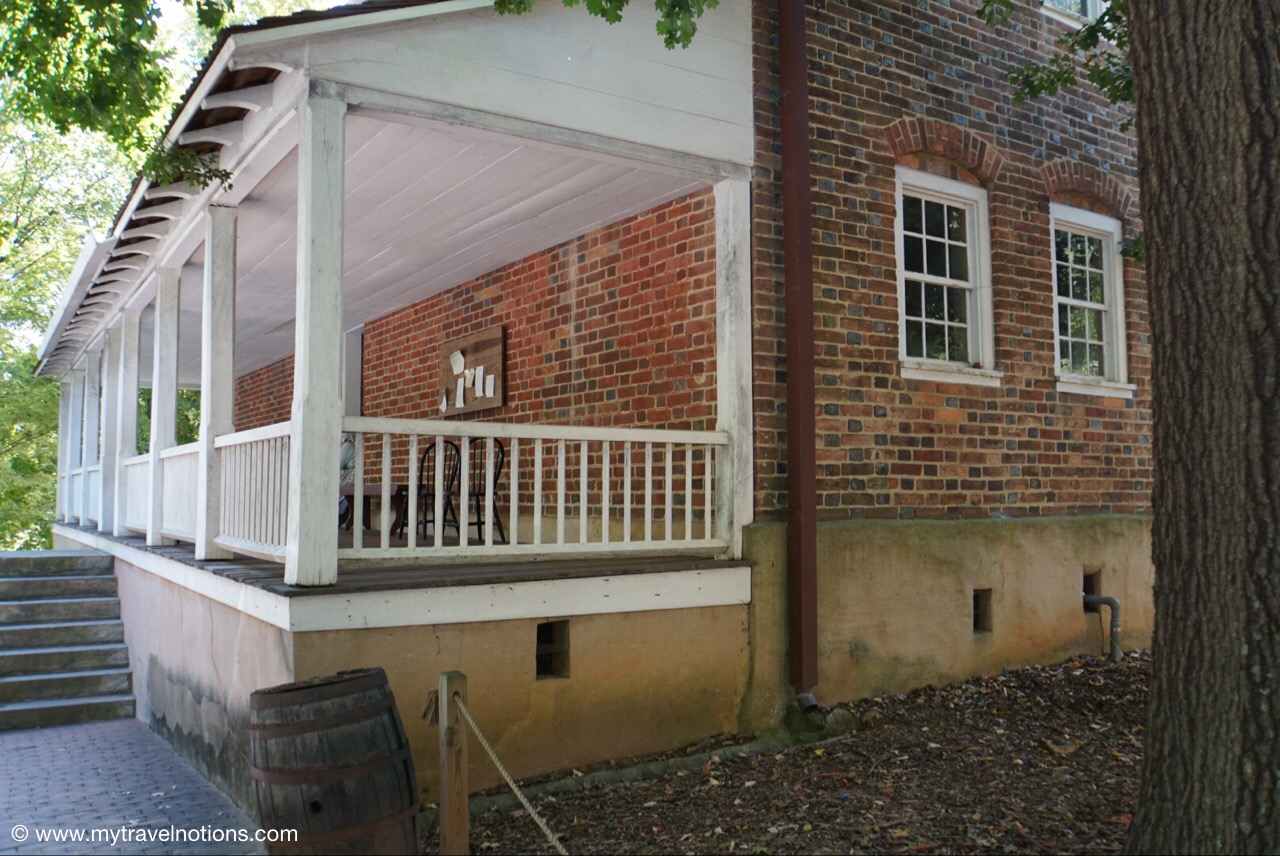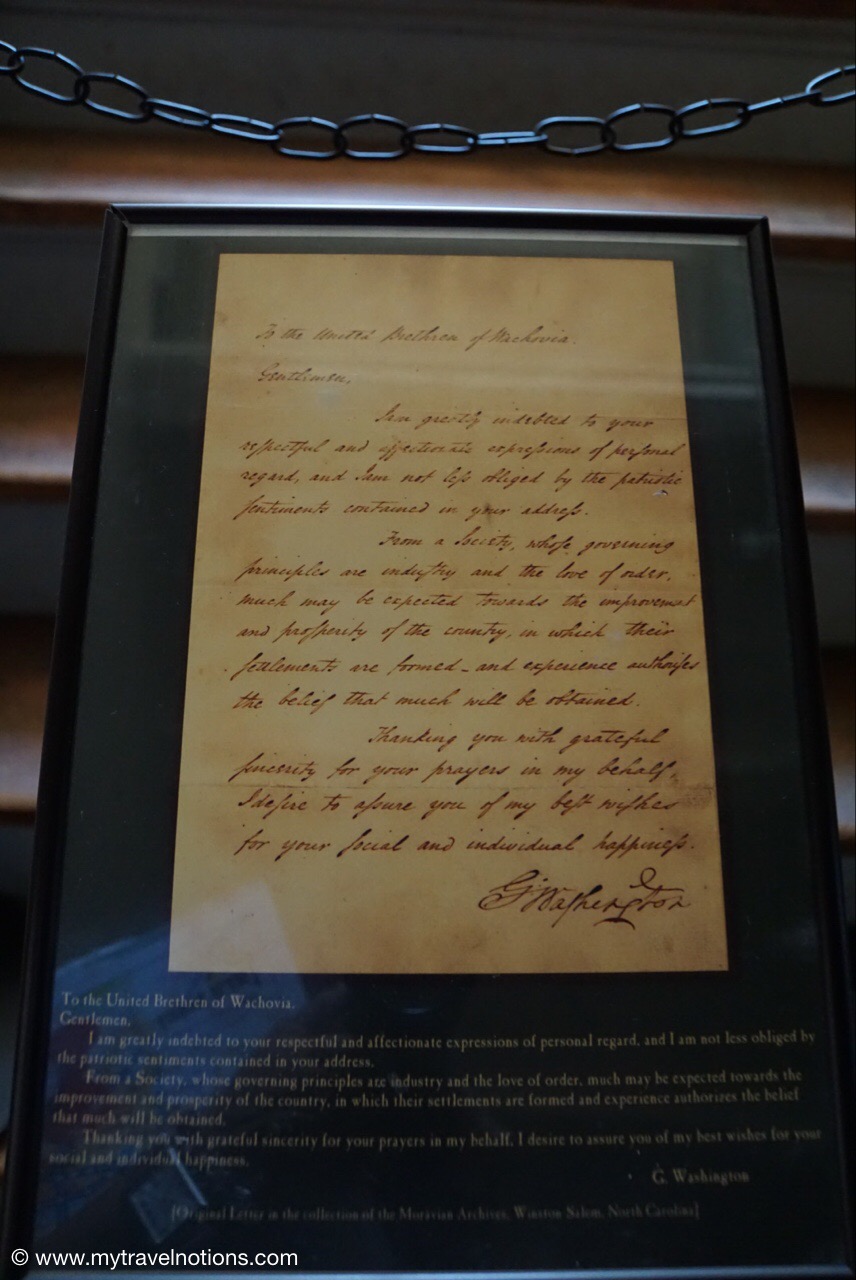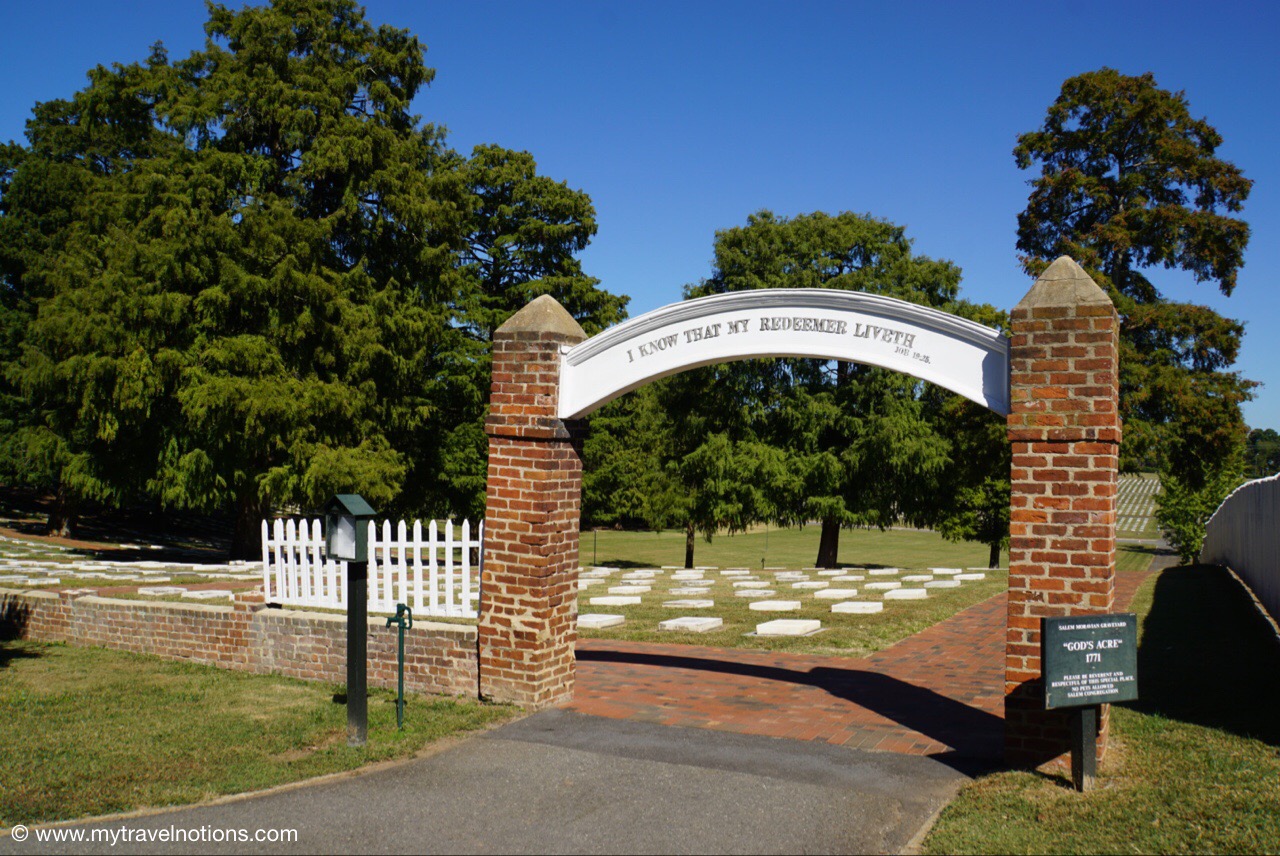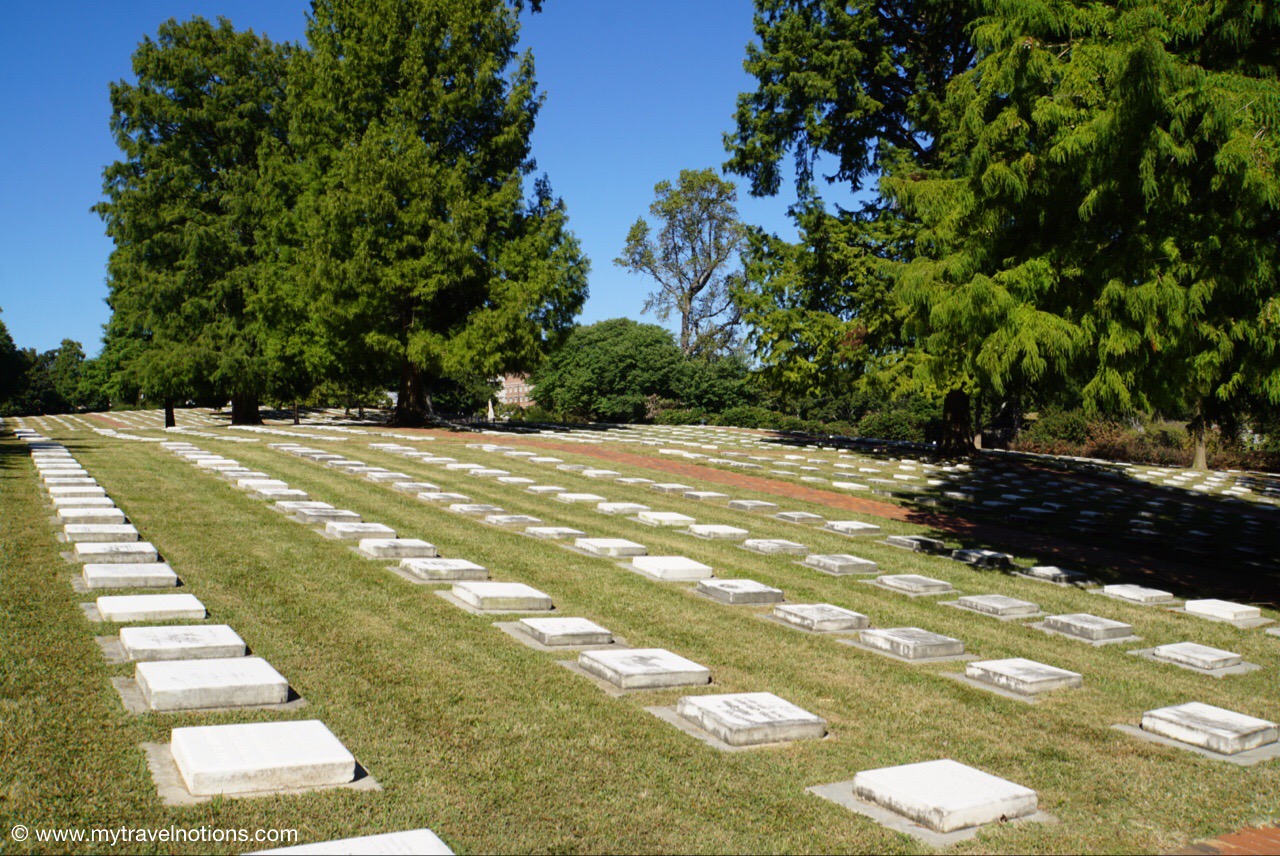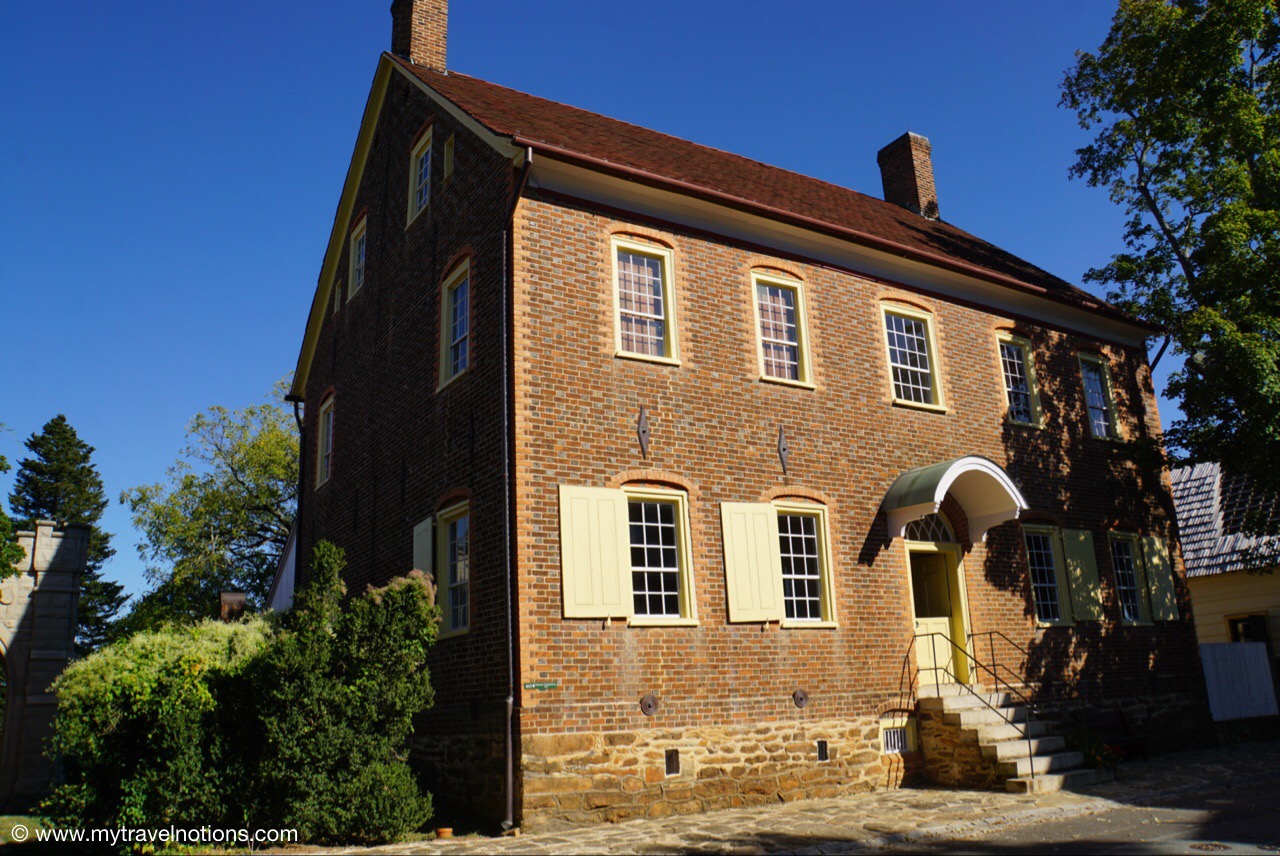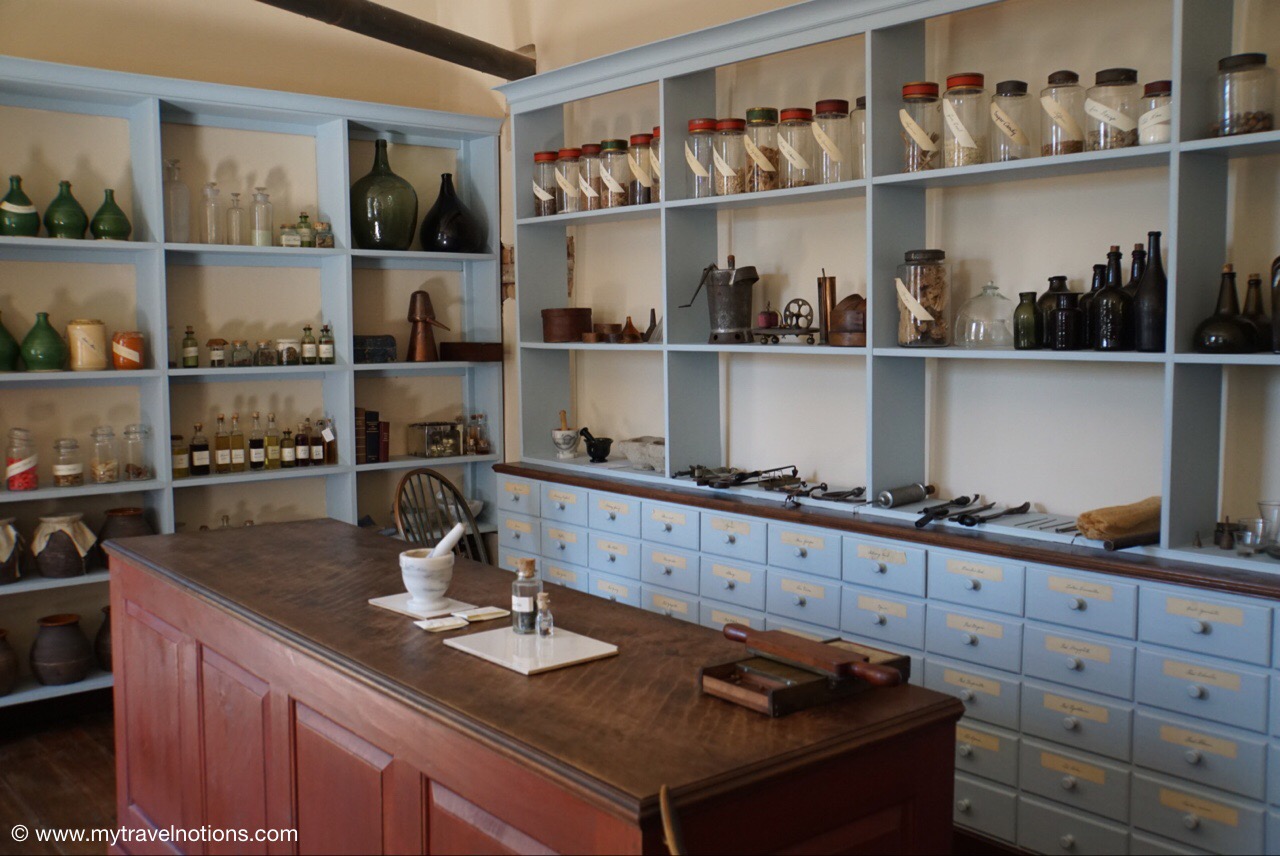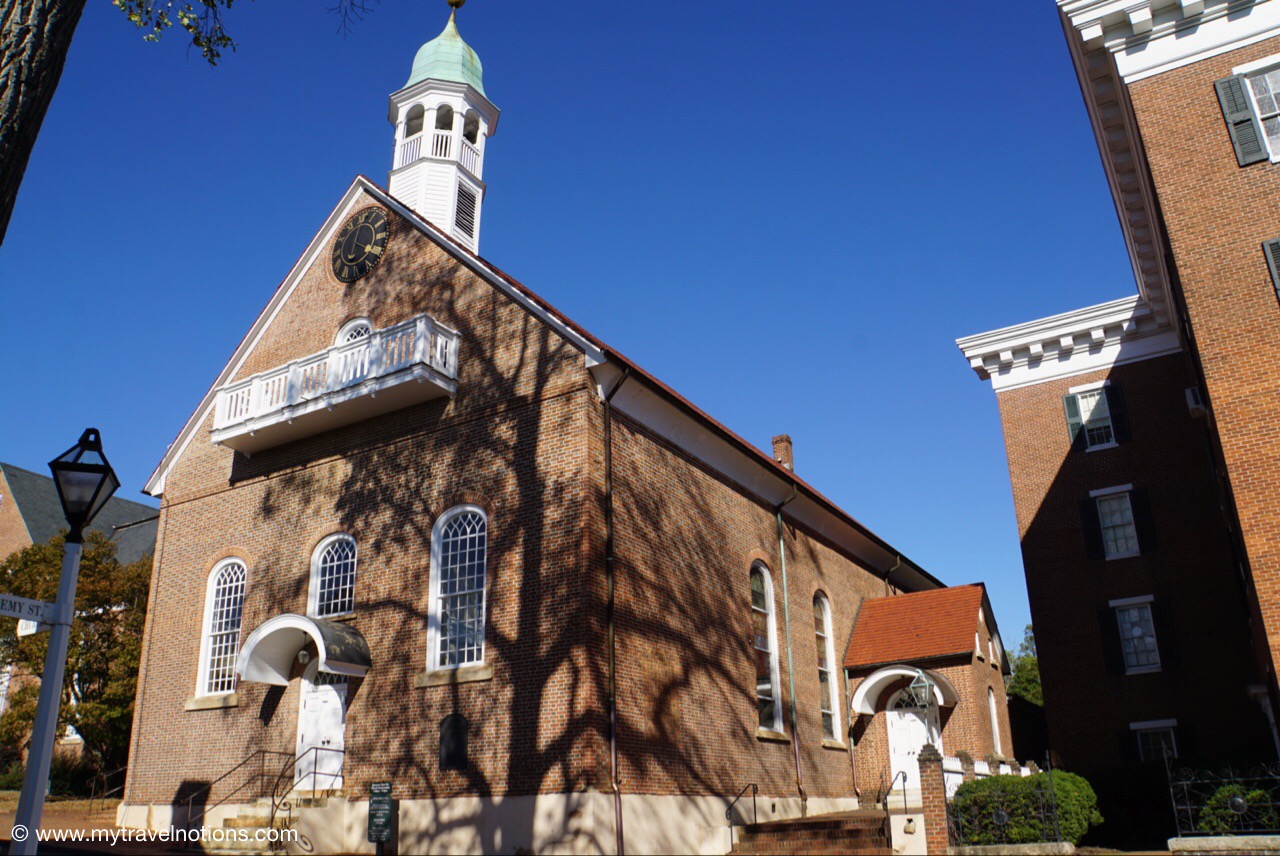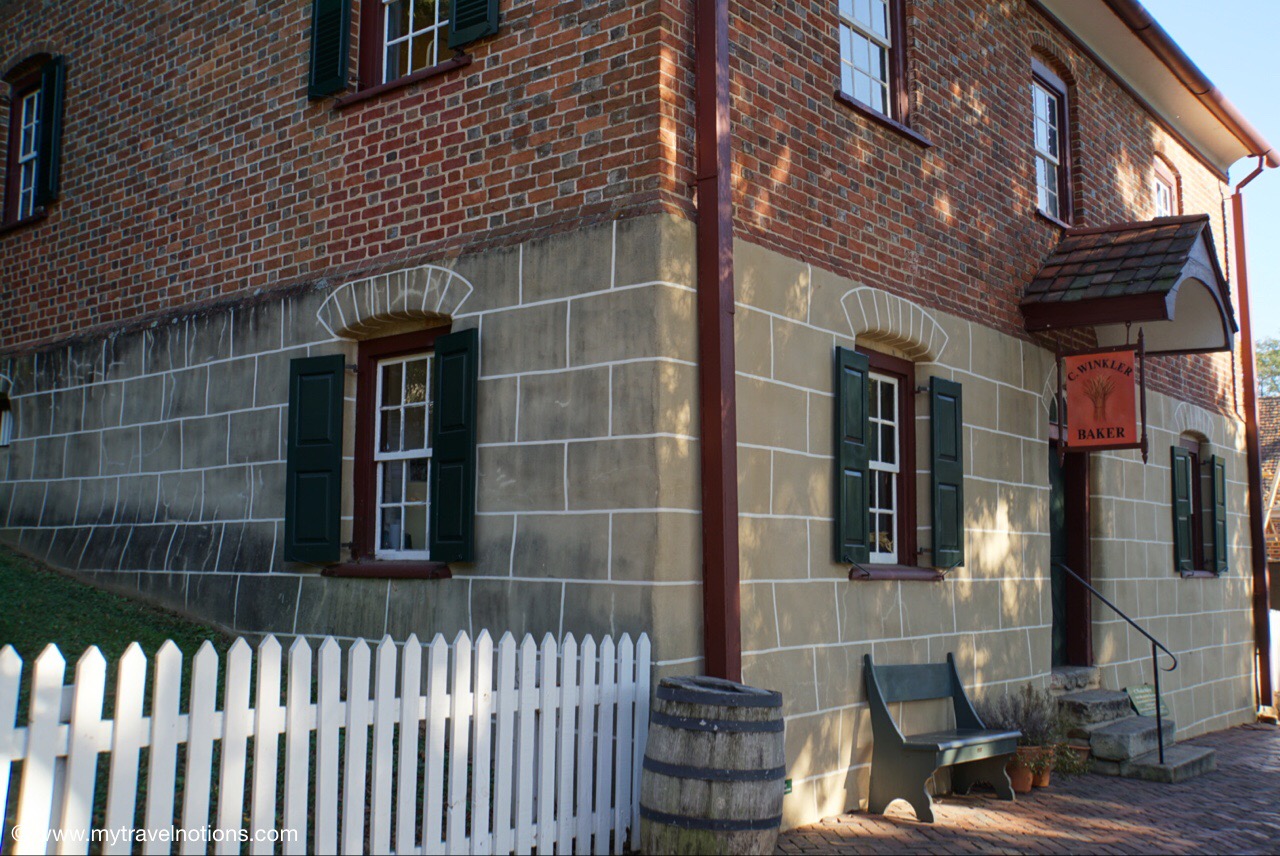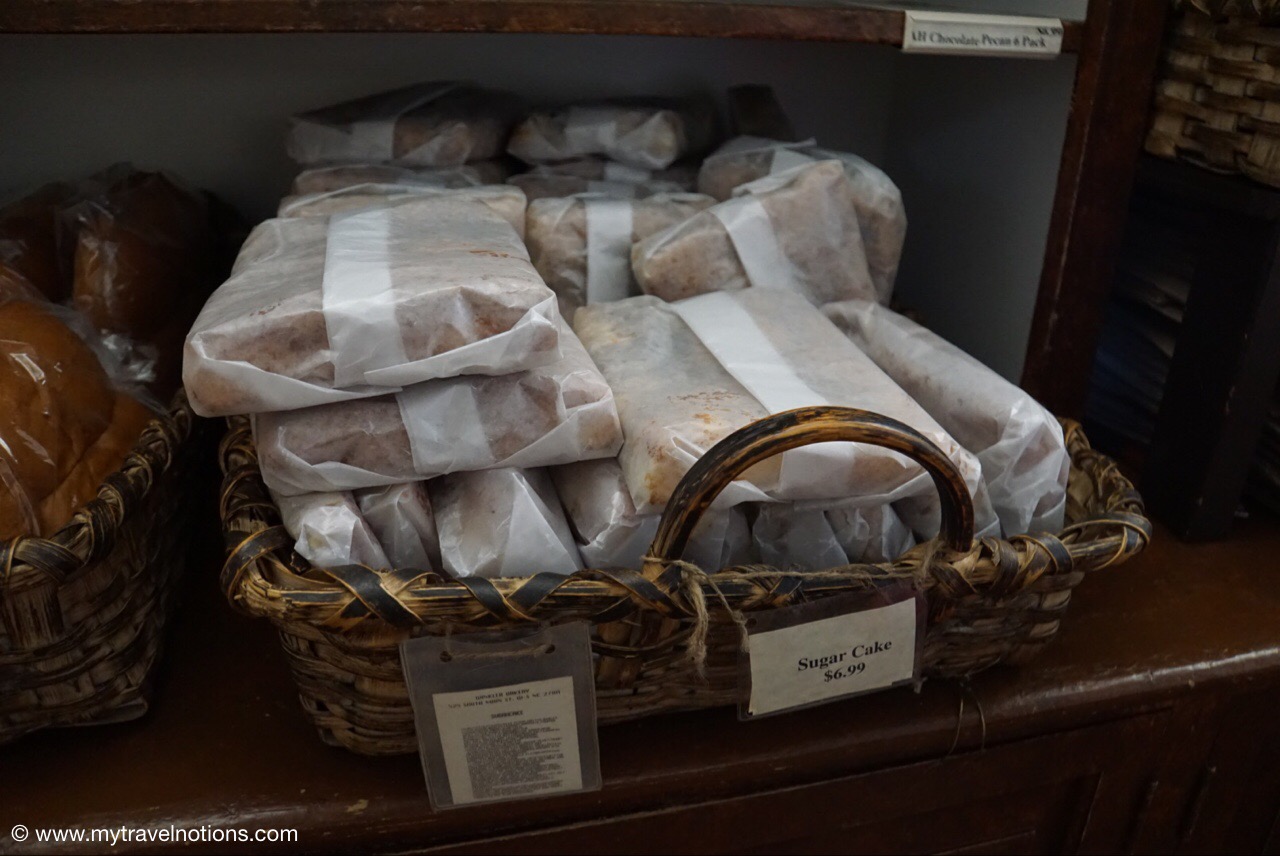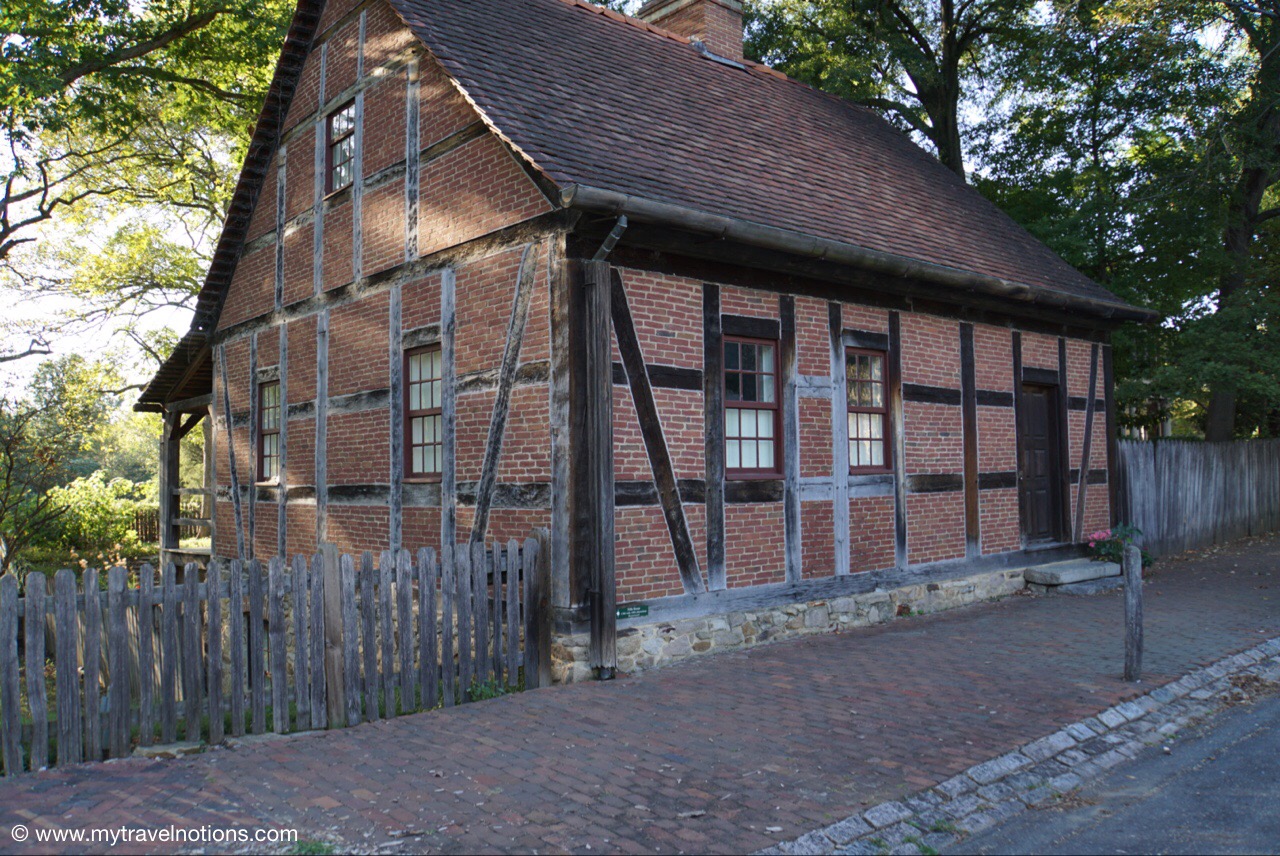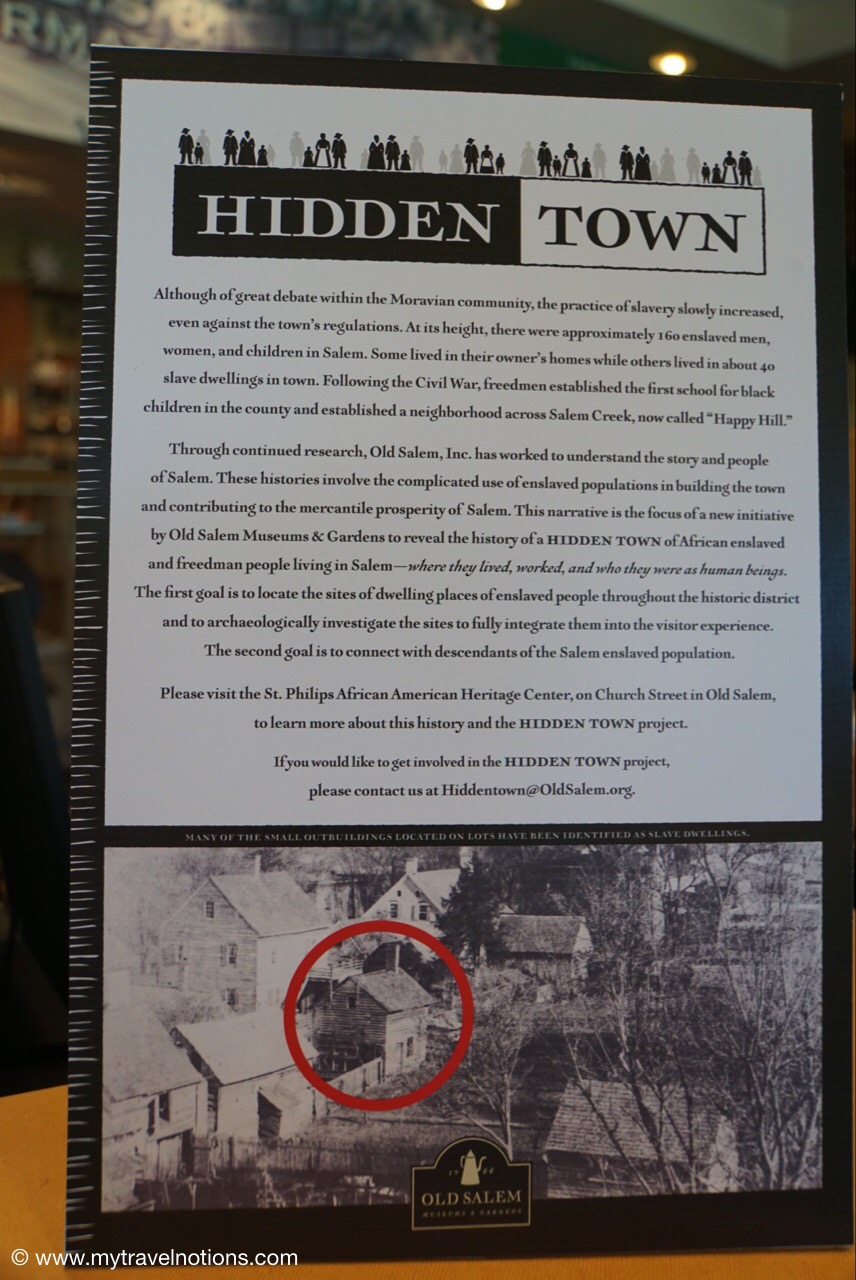 Today Debra and I ventured to the east end of North Carolina to New Bern. Founded in 1710 by a Swiss nobleman who named the city after his home of Bern, Switzerland, this New Bern is full of significant historical architecture that showcases its diversity.
I realize I'm just getting started on this road trip, but I'm enjoying the history and either the homey and artsy feels of these towns. Like our time in Winston-Salem, today was another great day to explore the history and landscape of a City that flows to characterizing the distinctiveness of the State while showing all of us our past and how that past still has a place in our present and our future.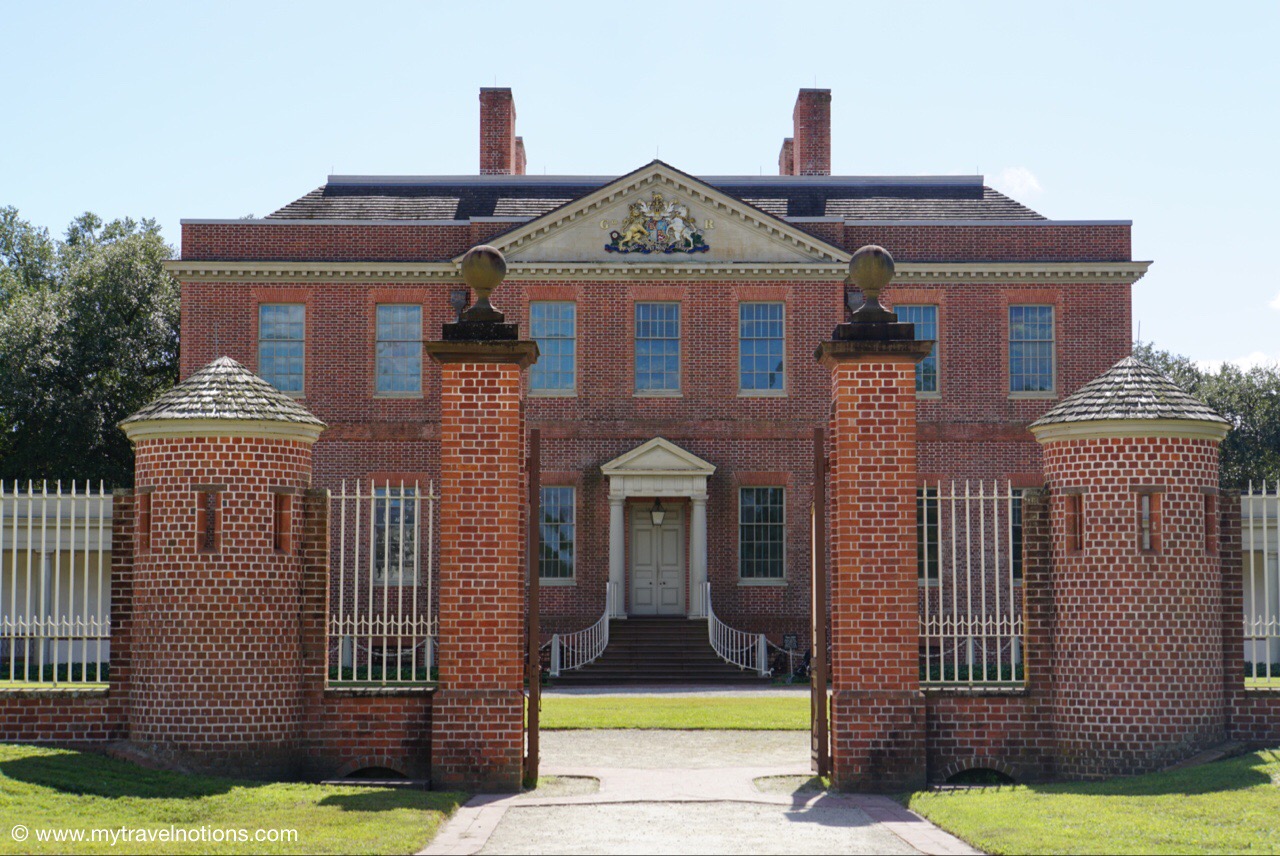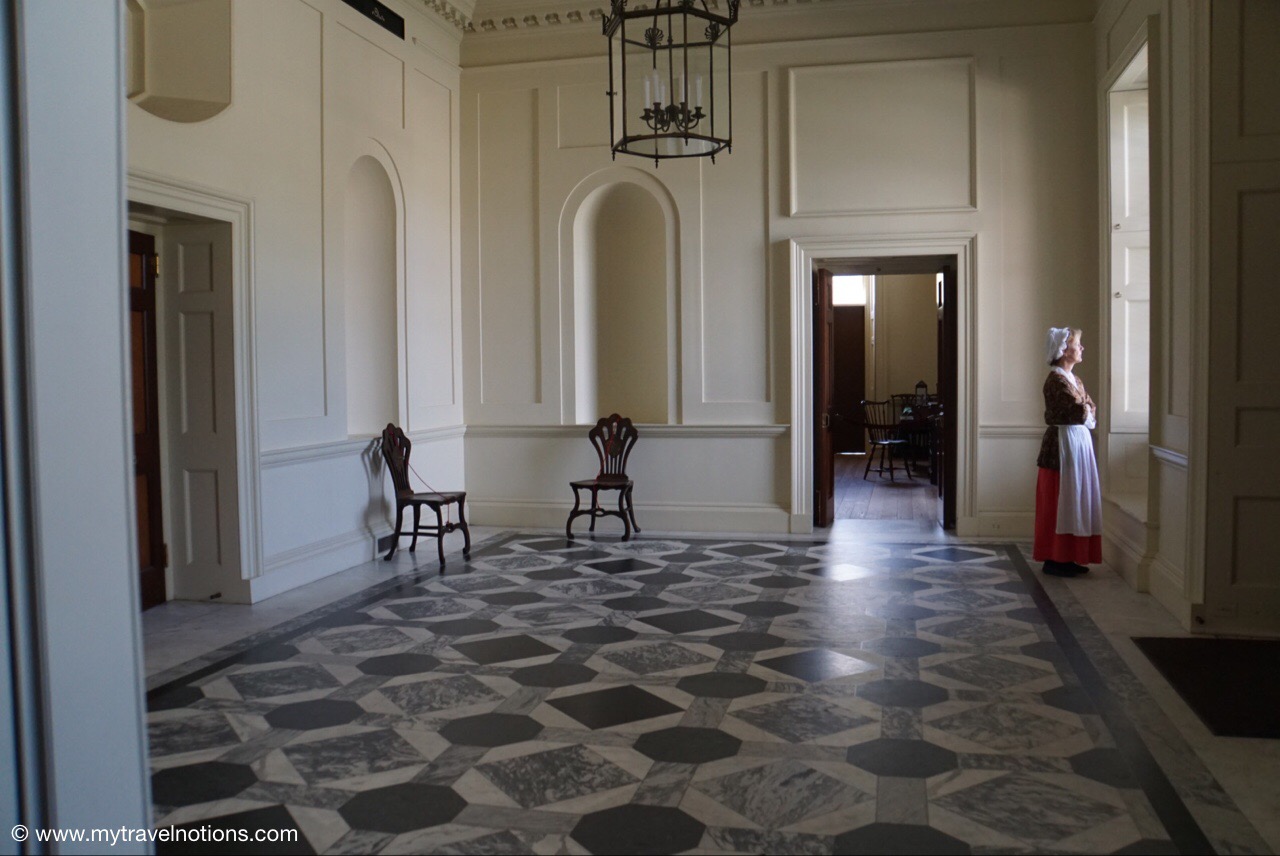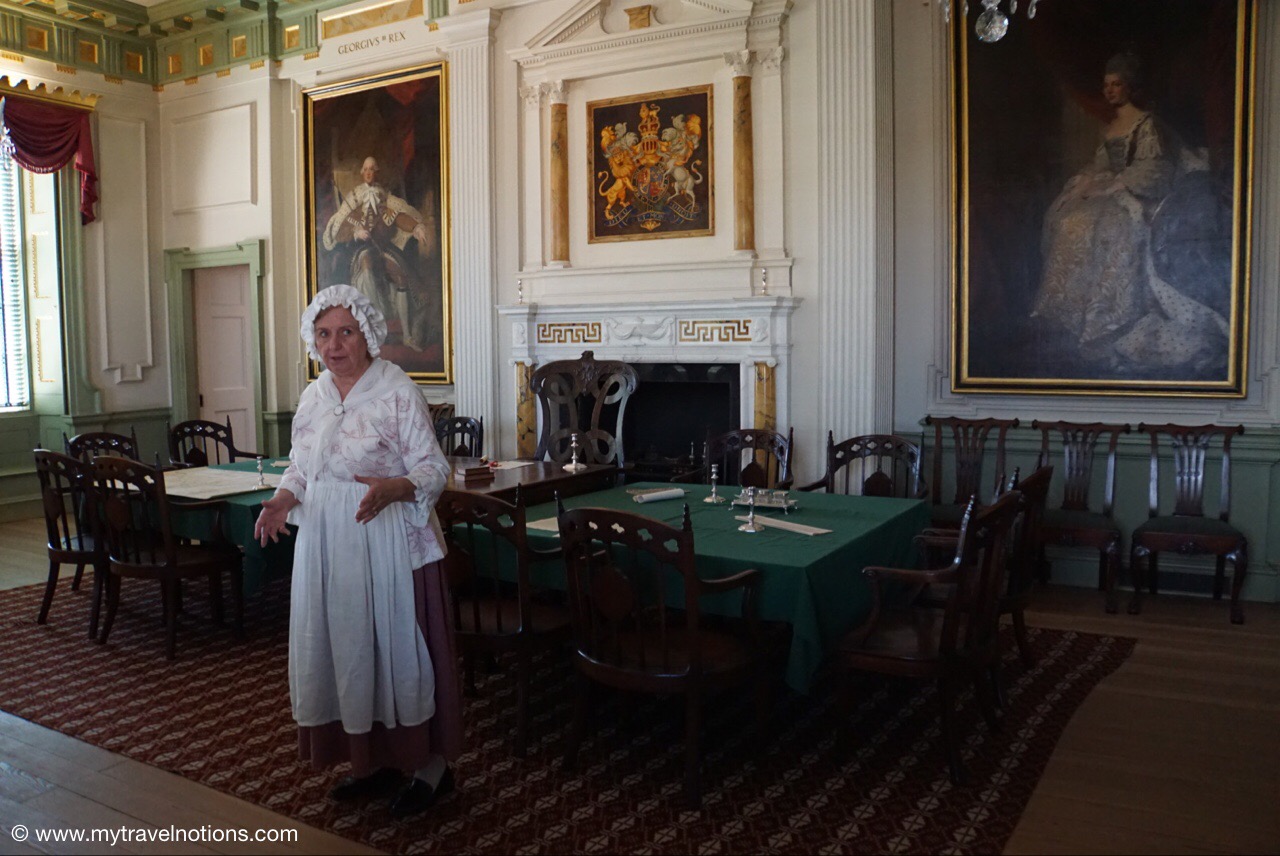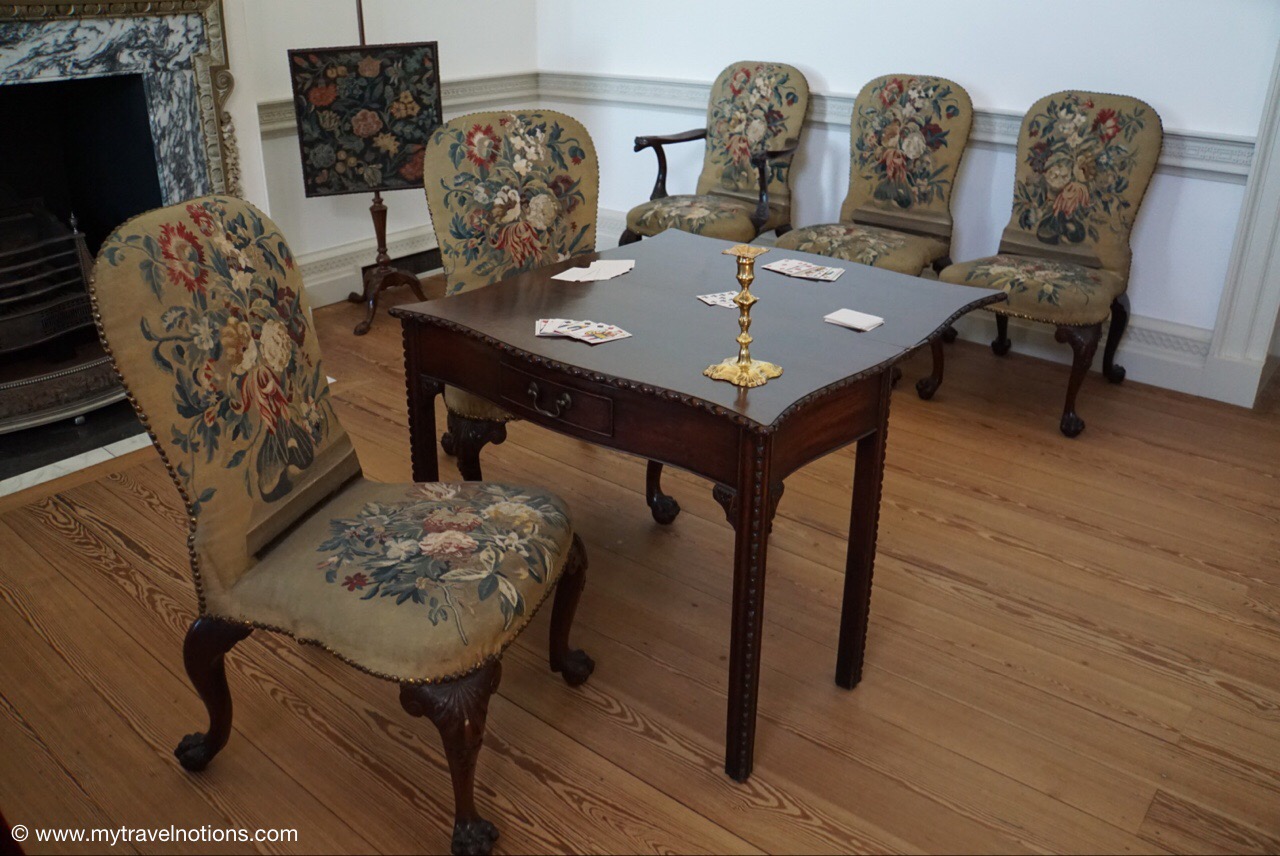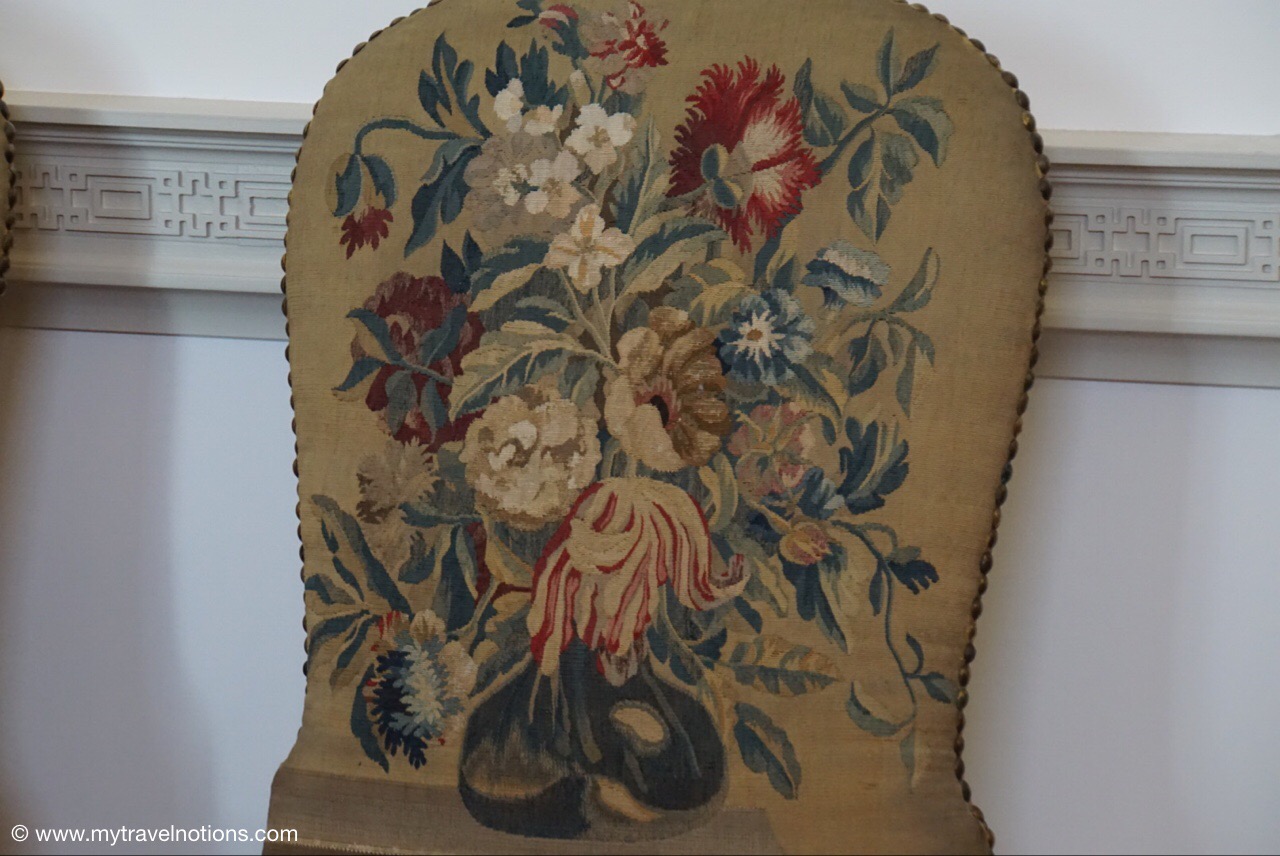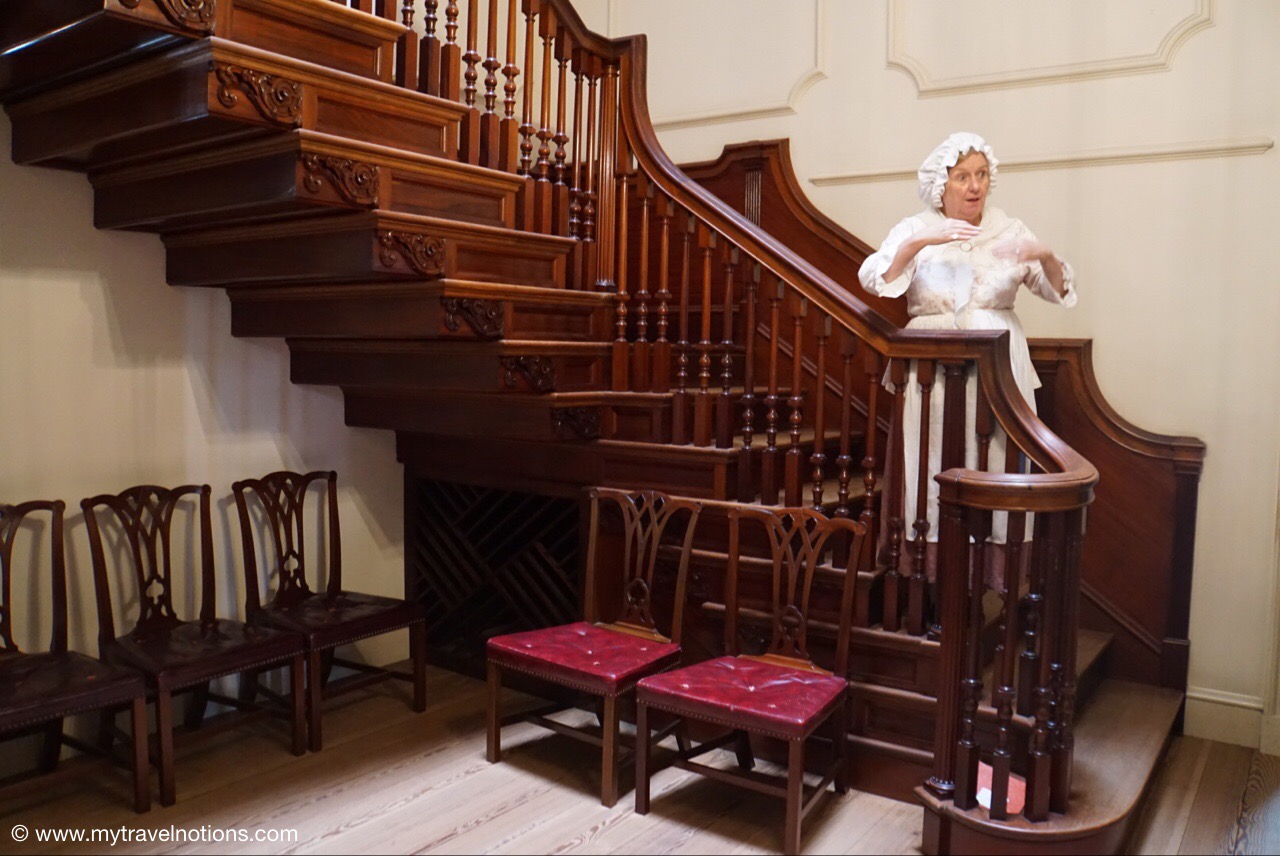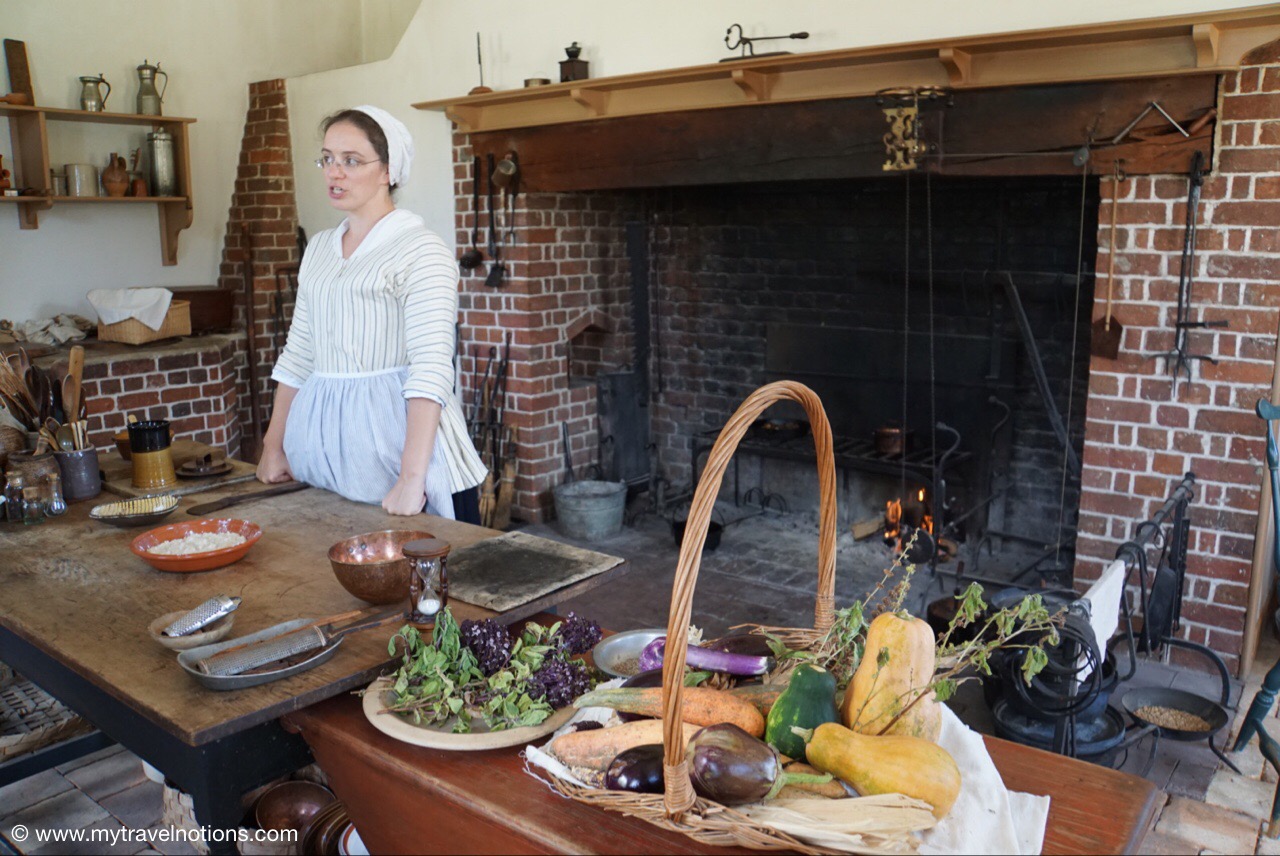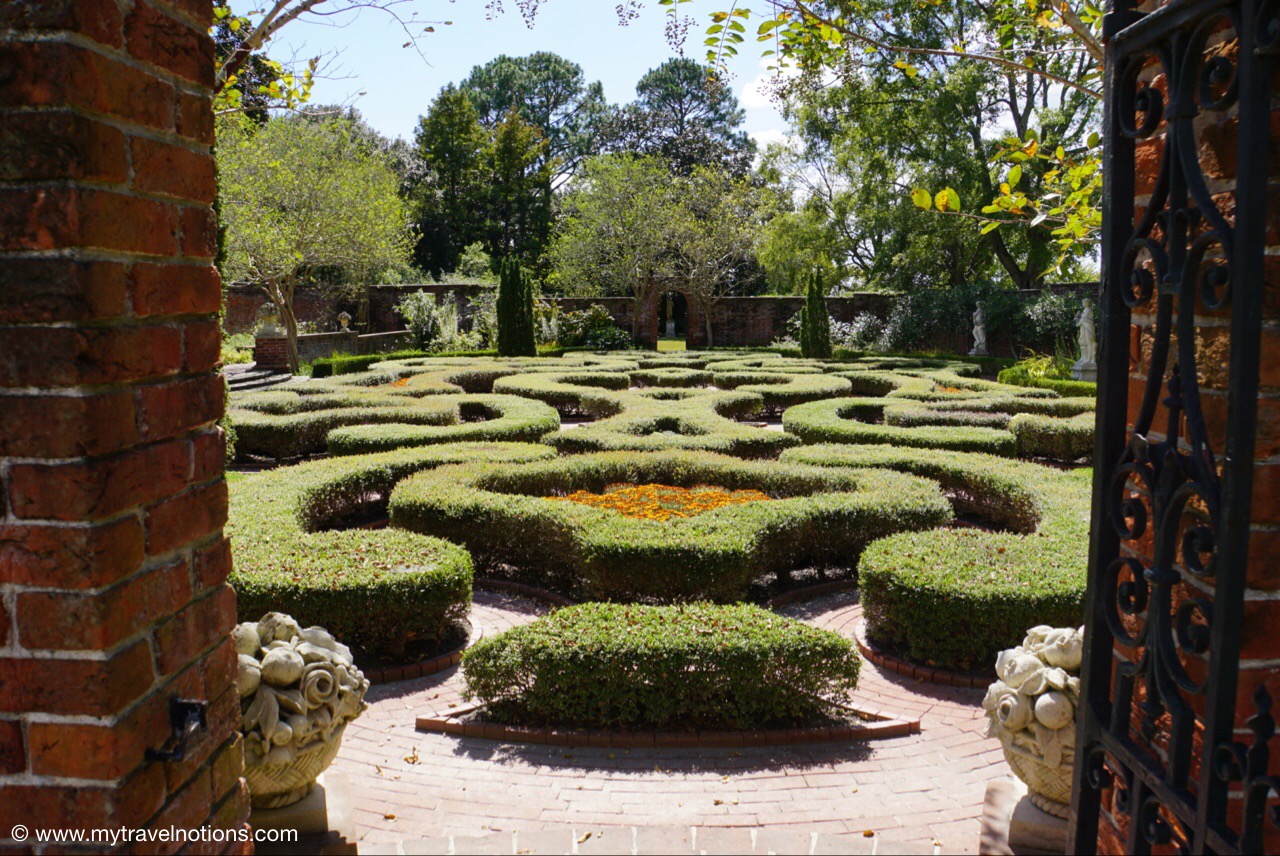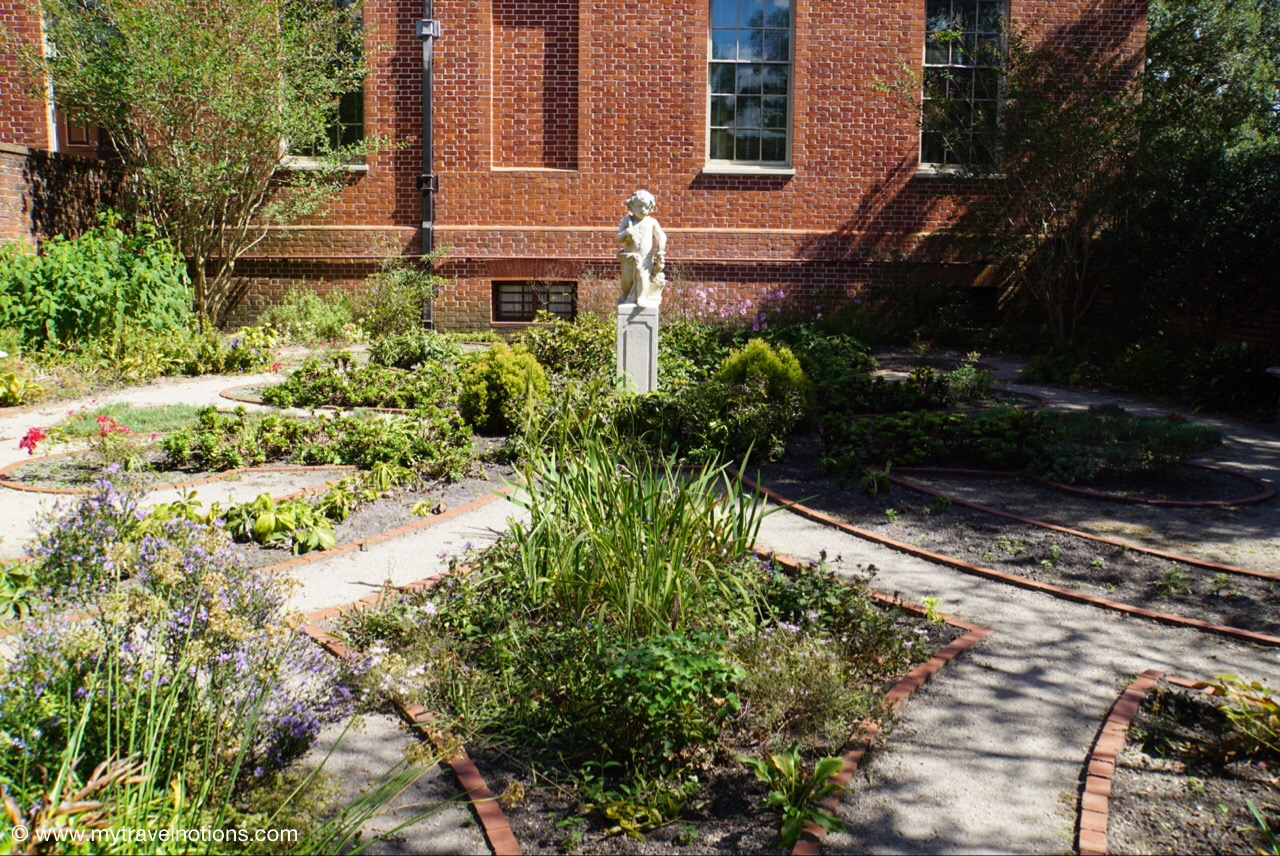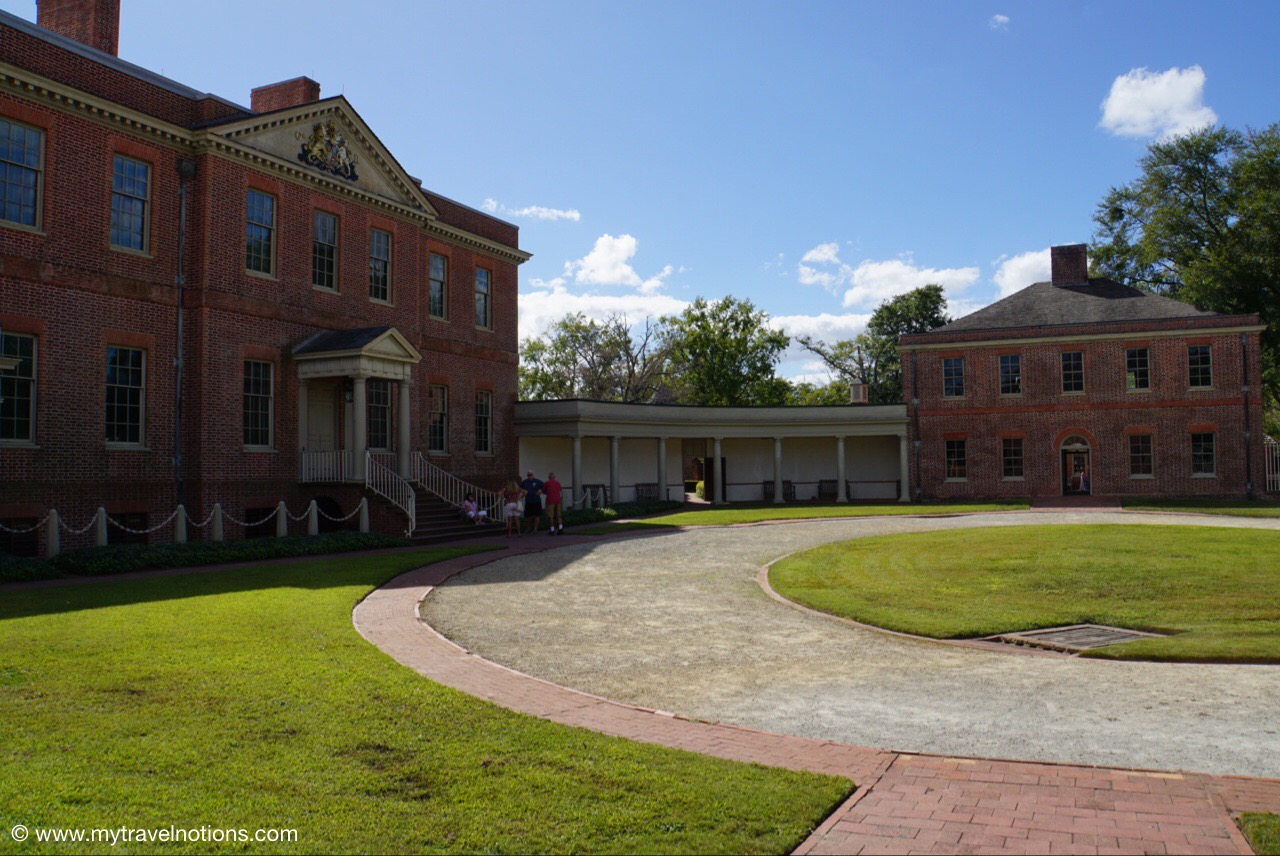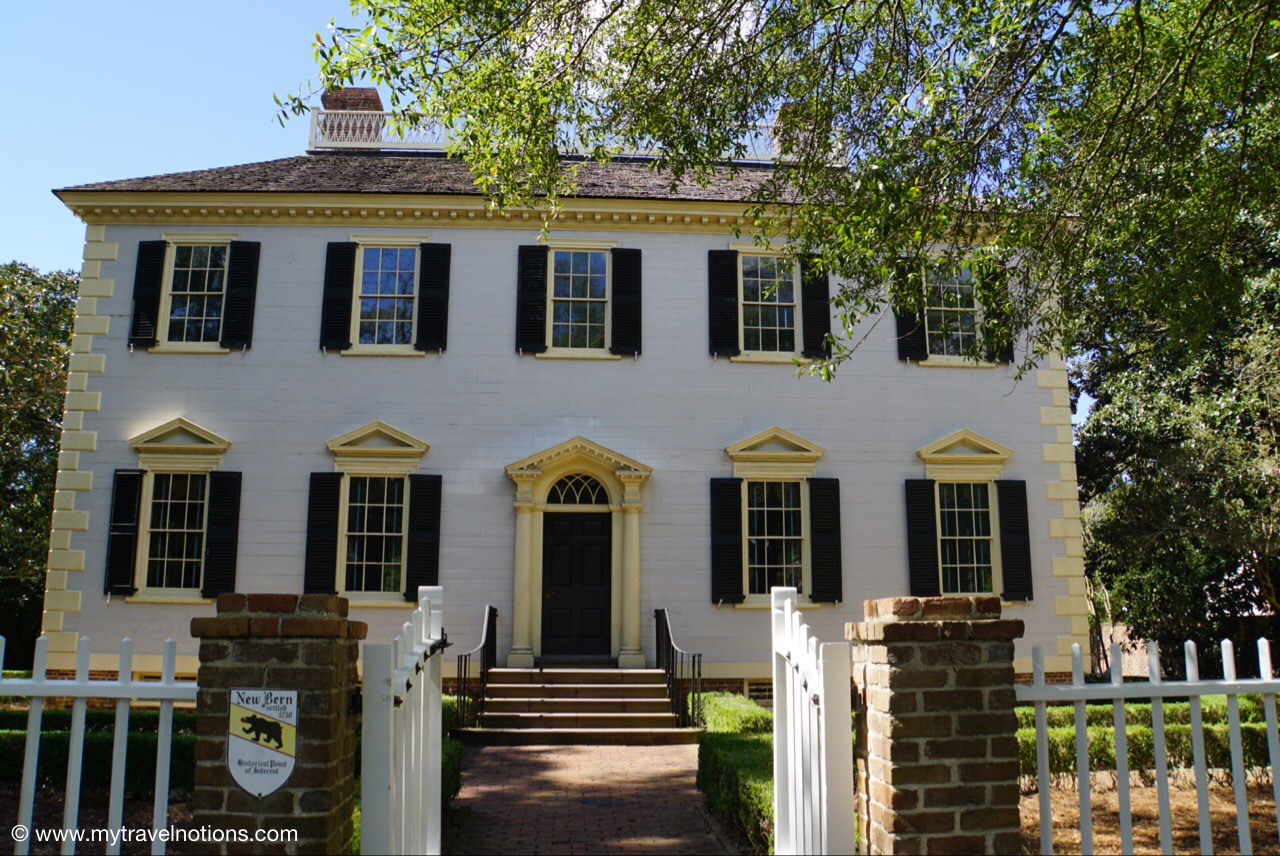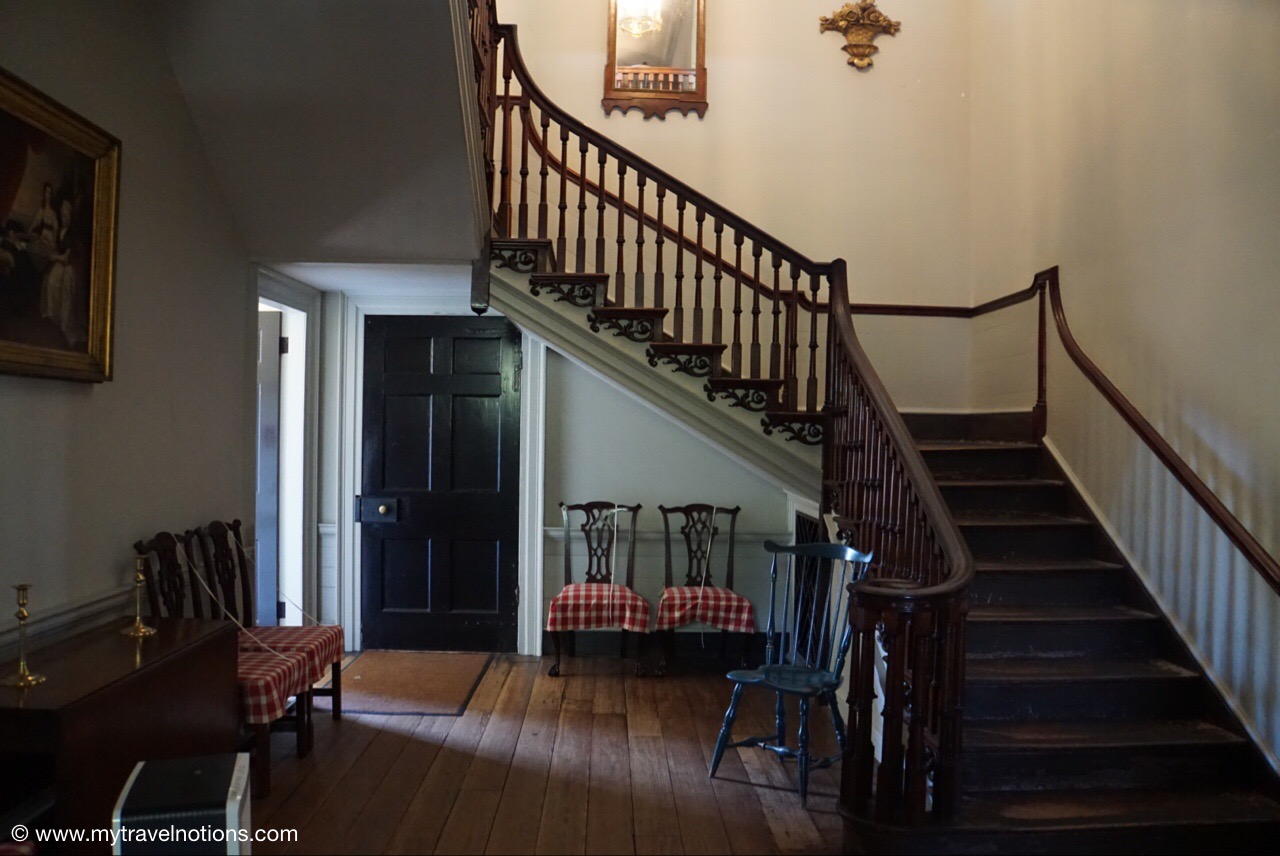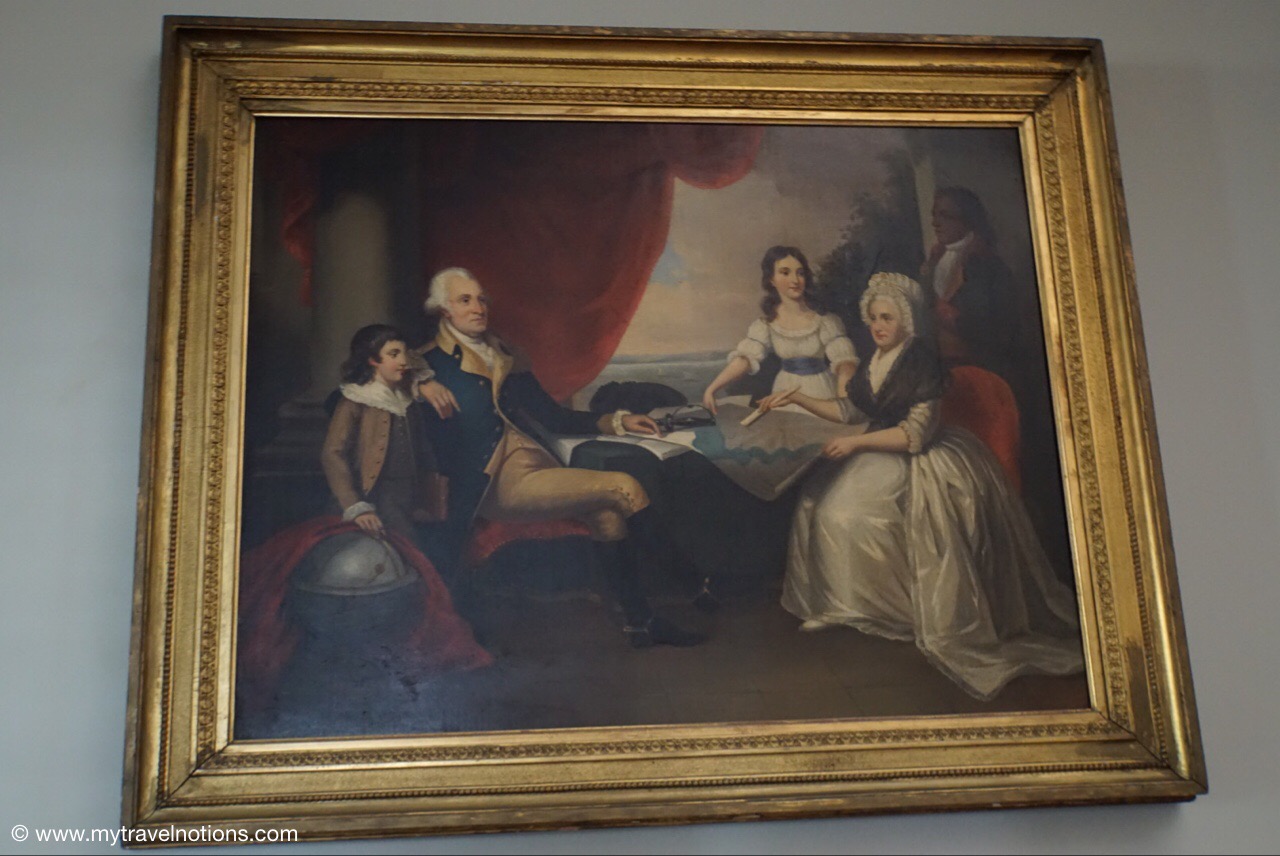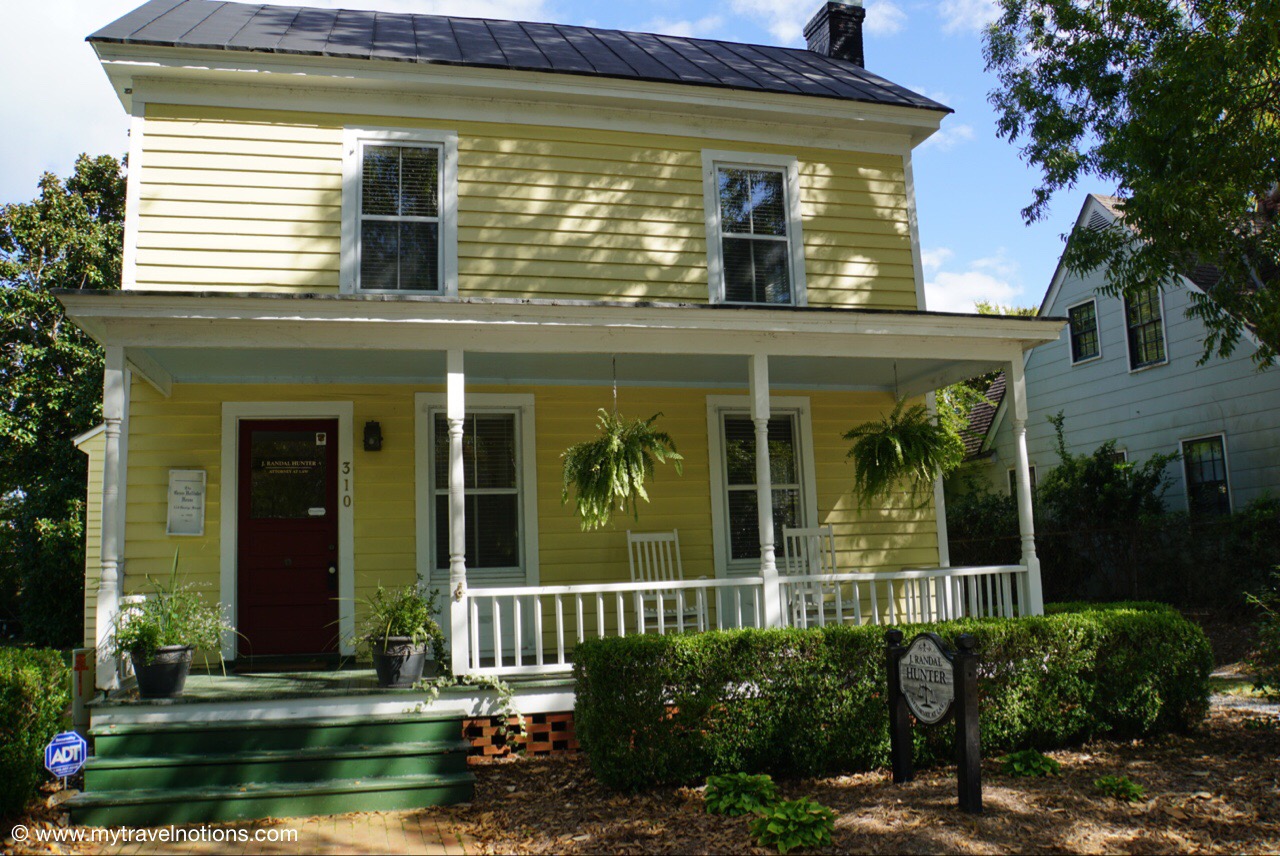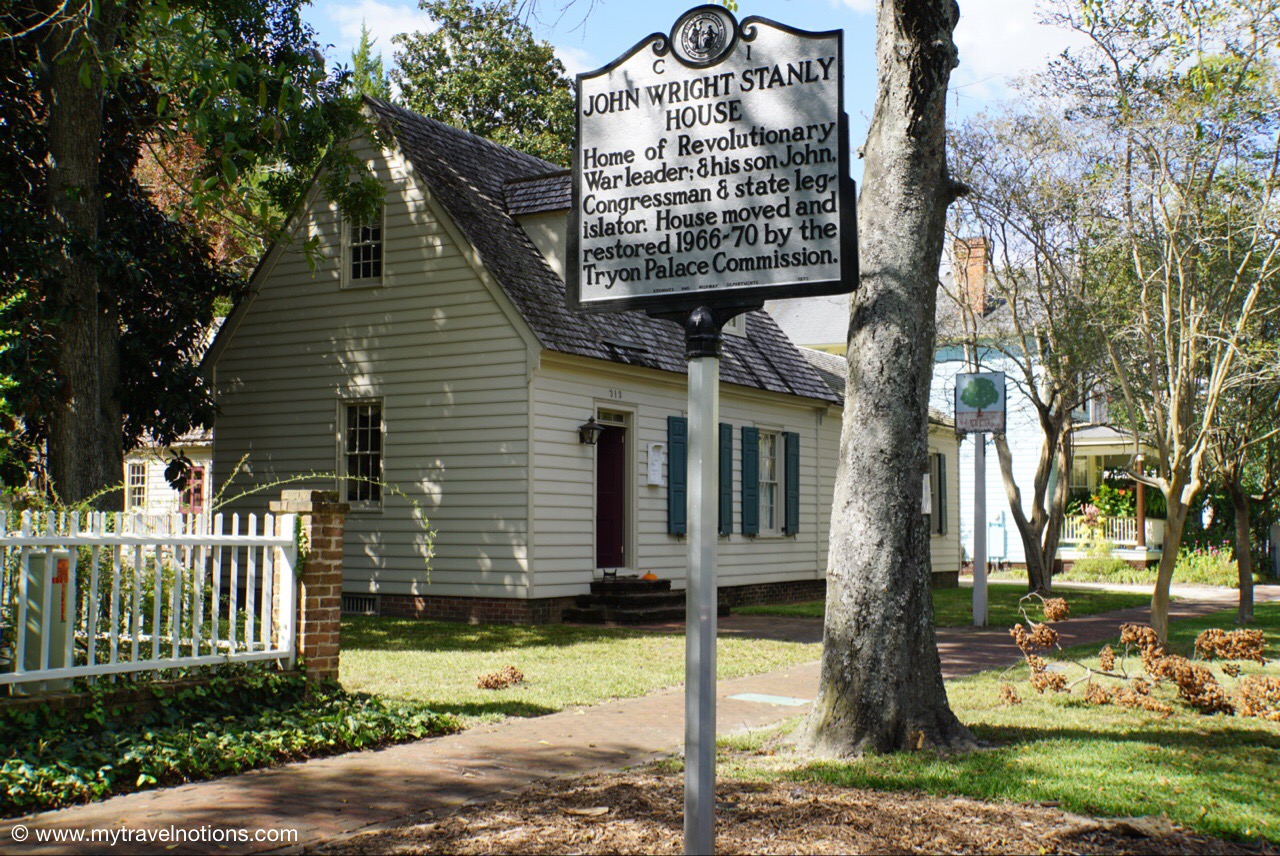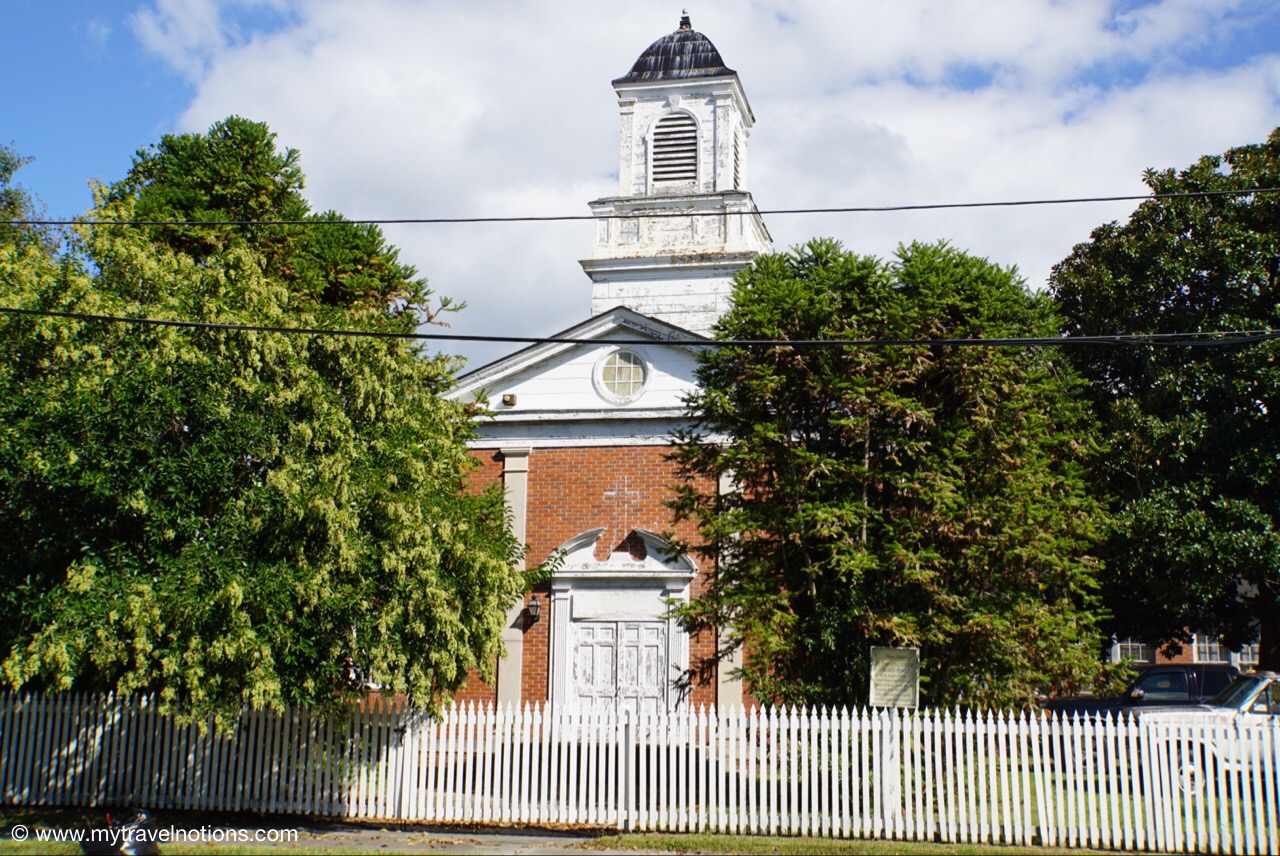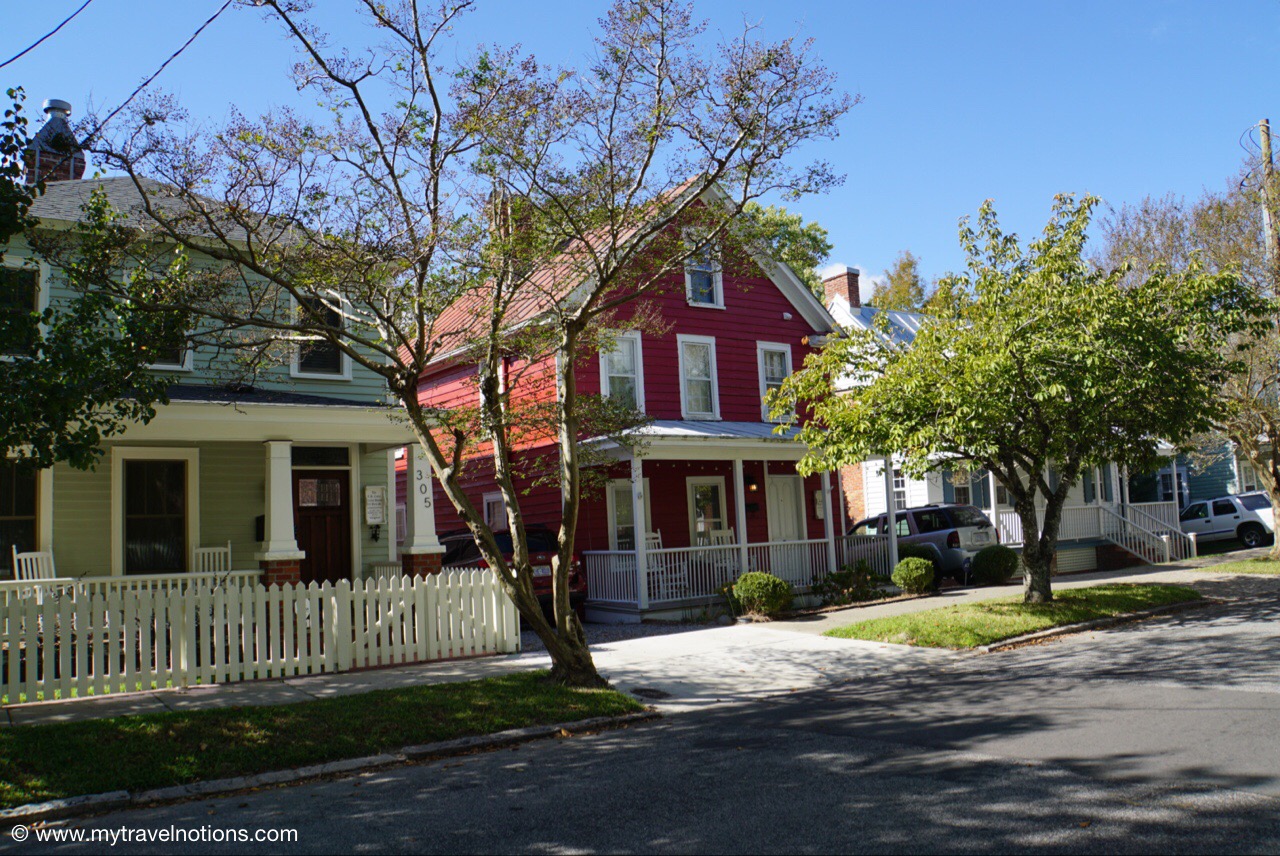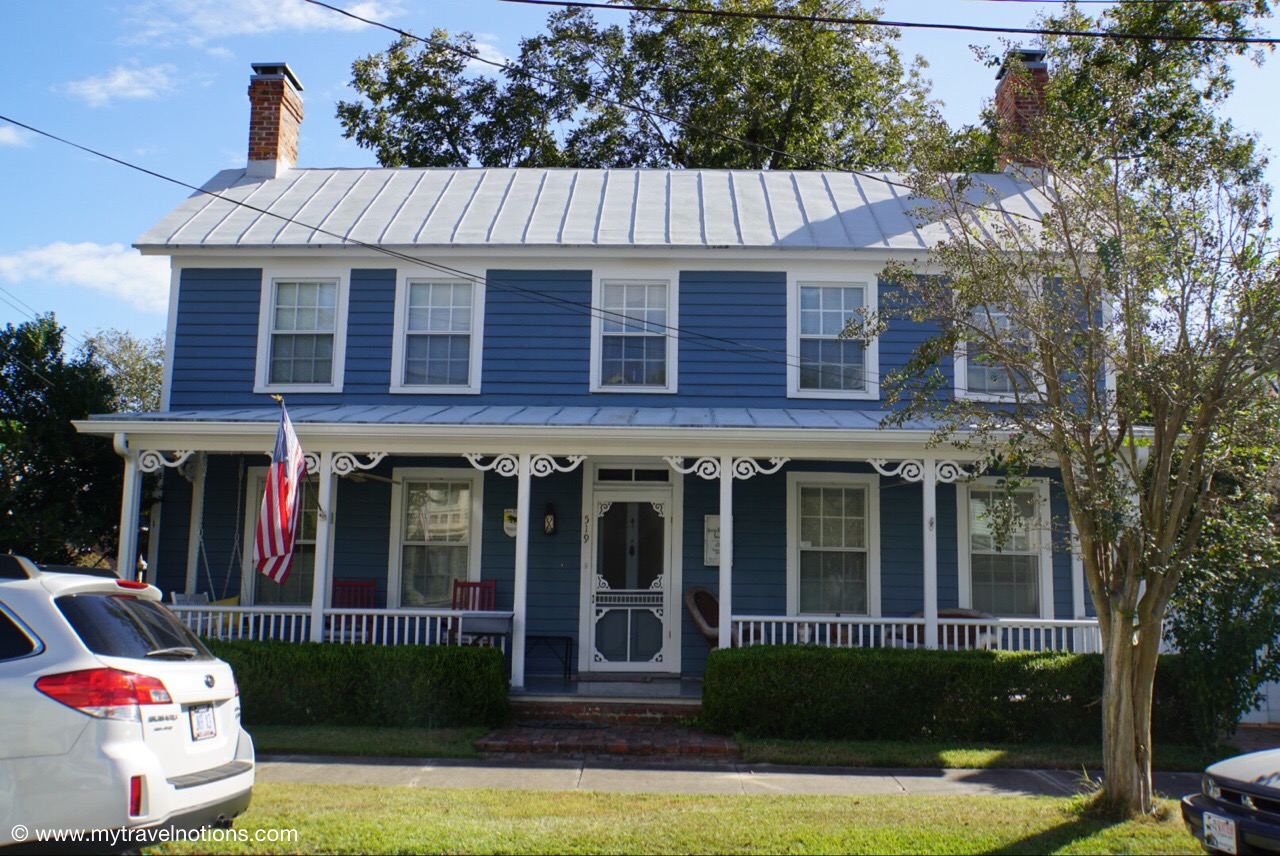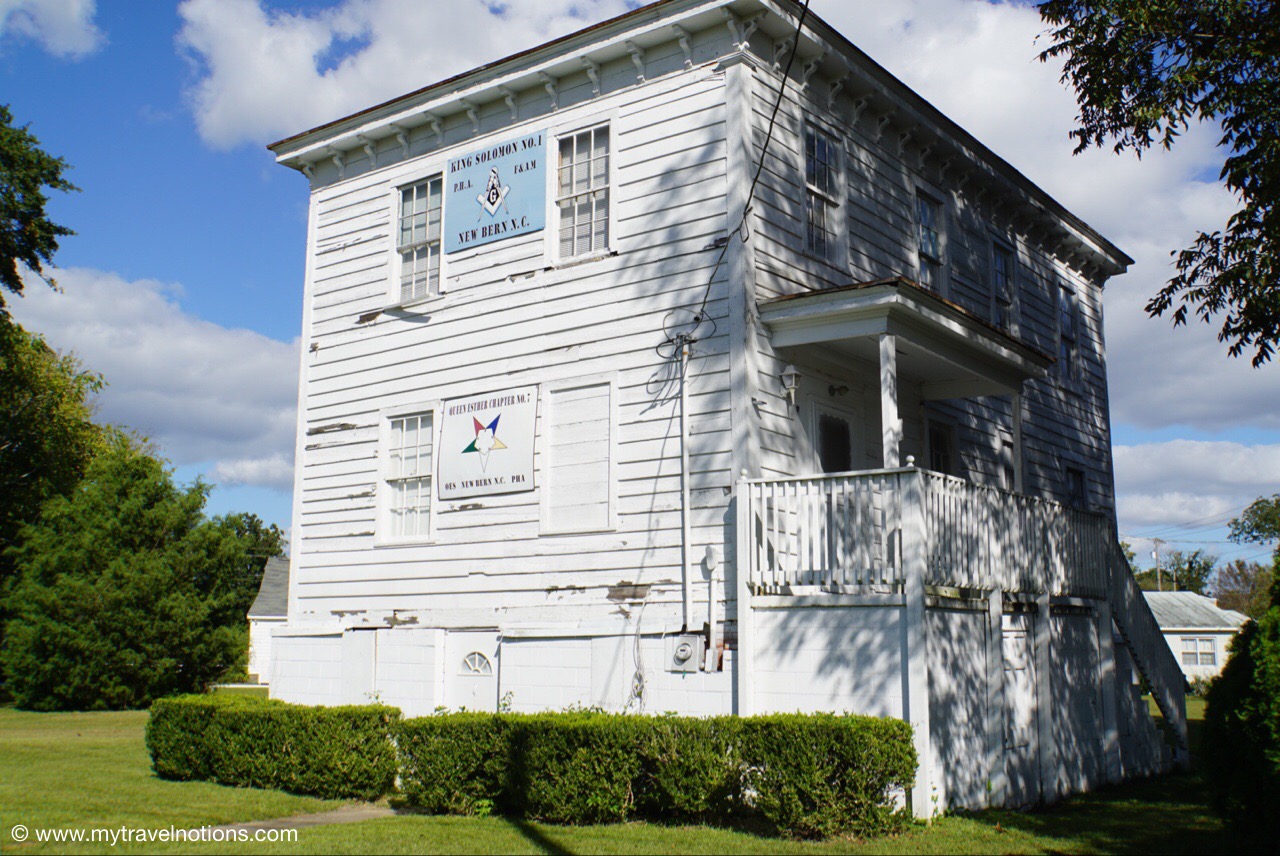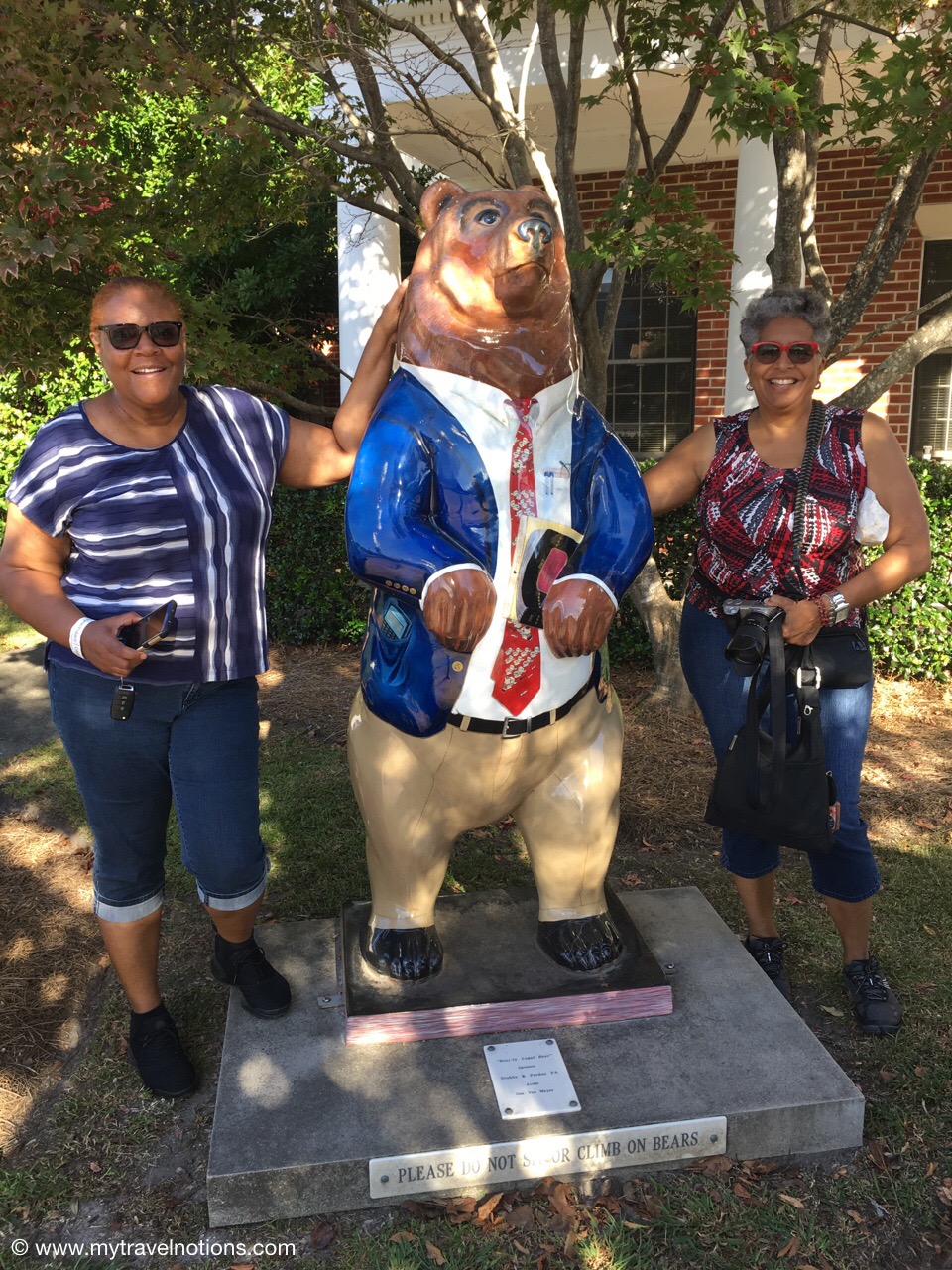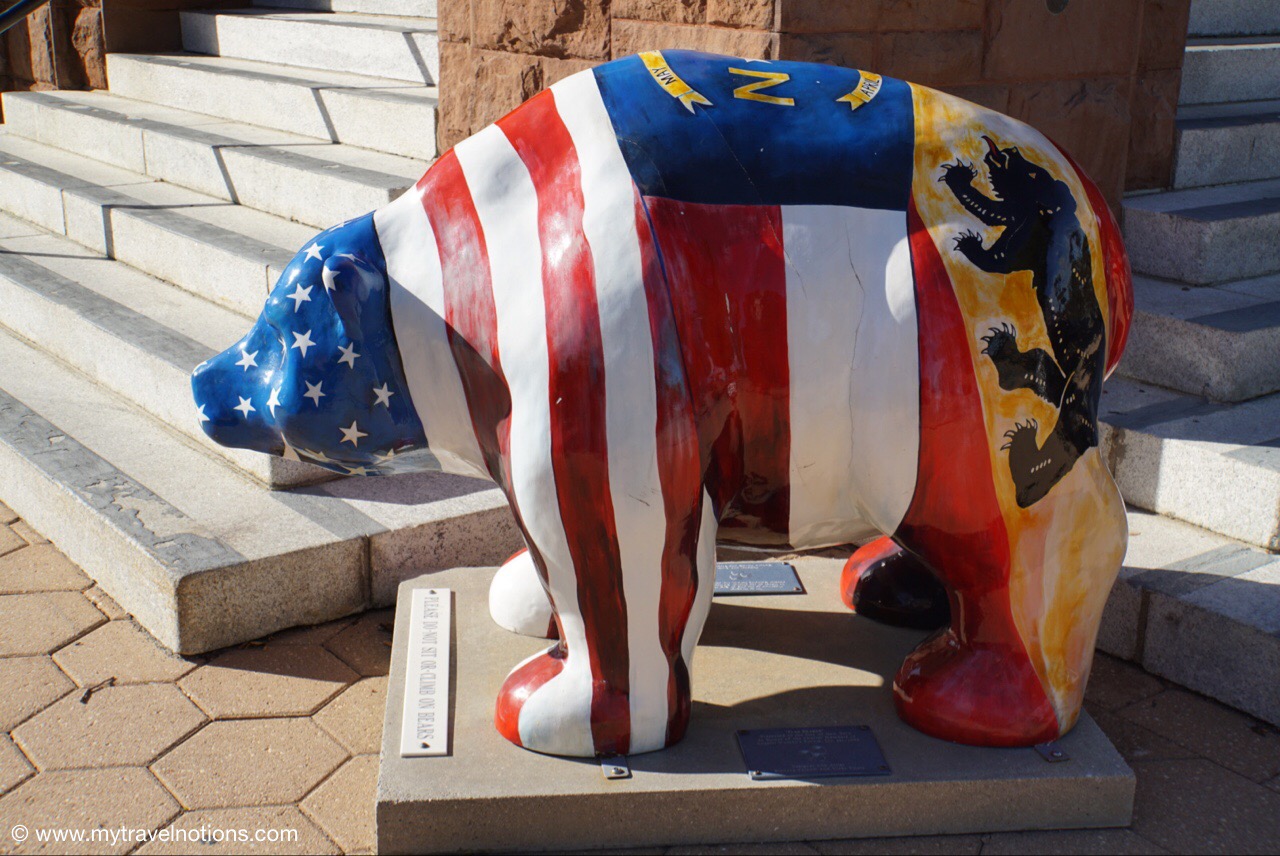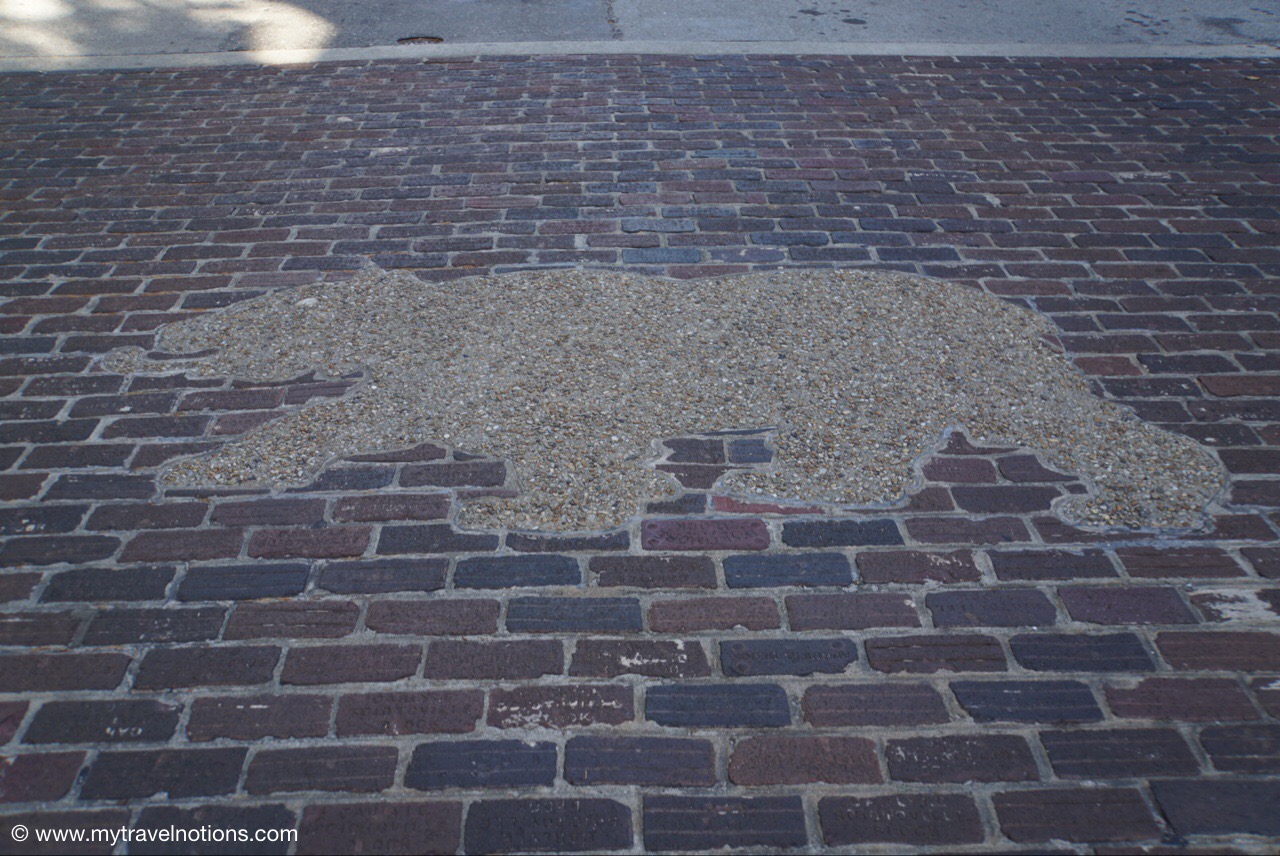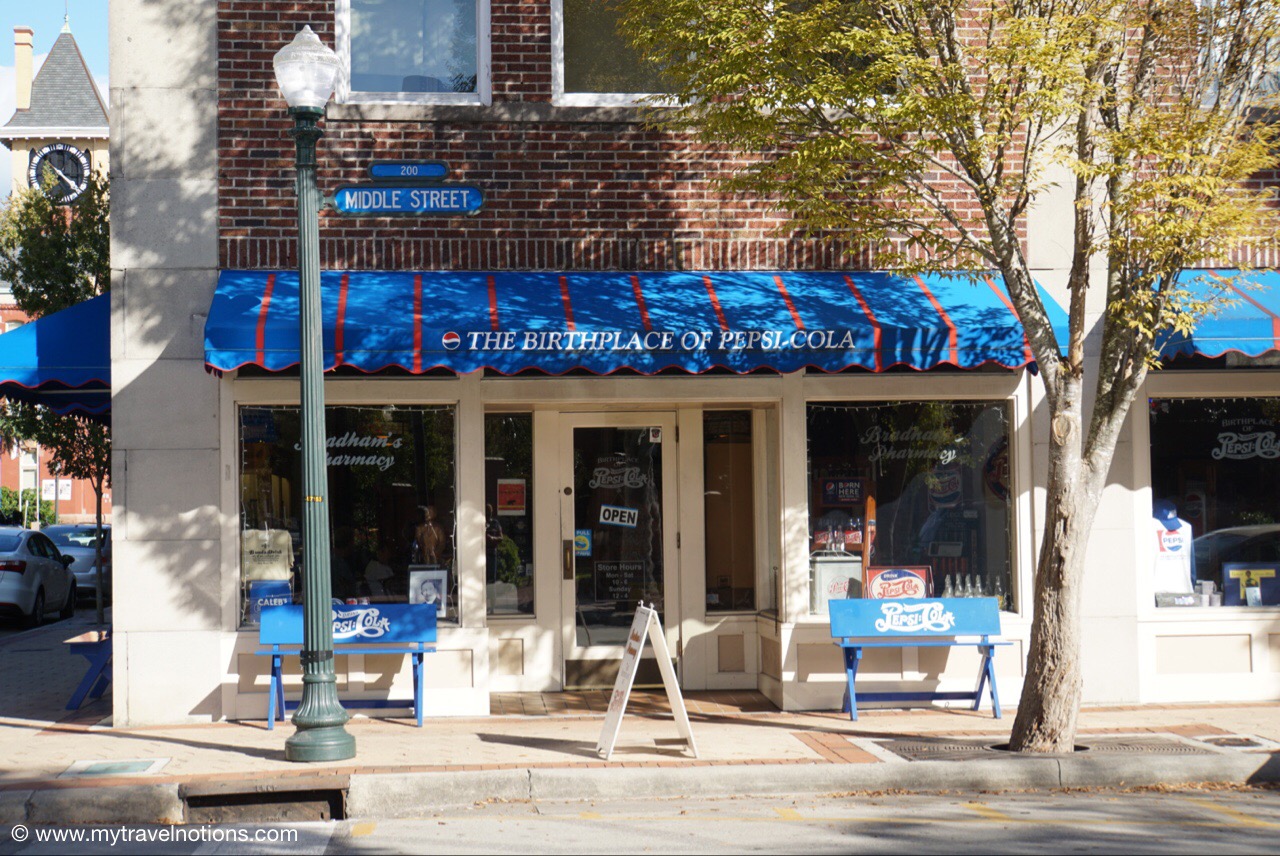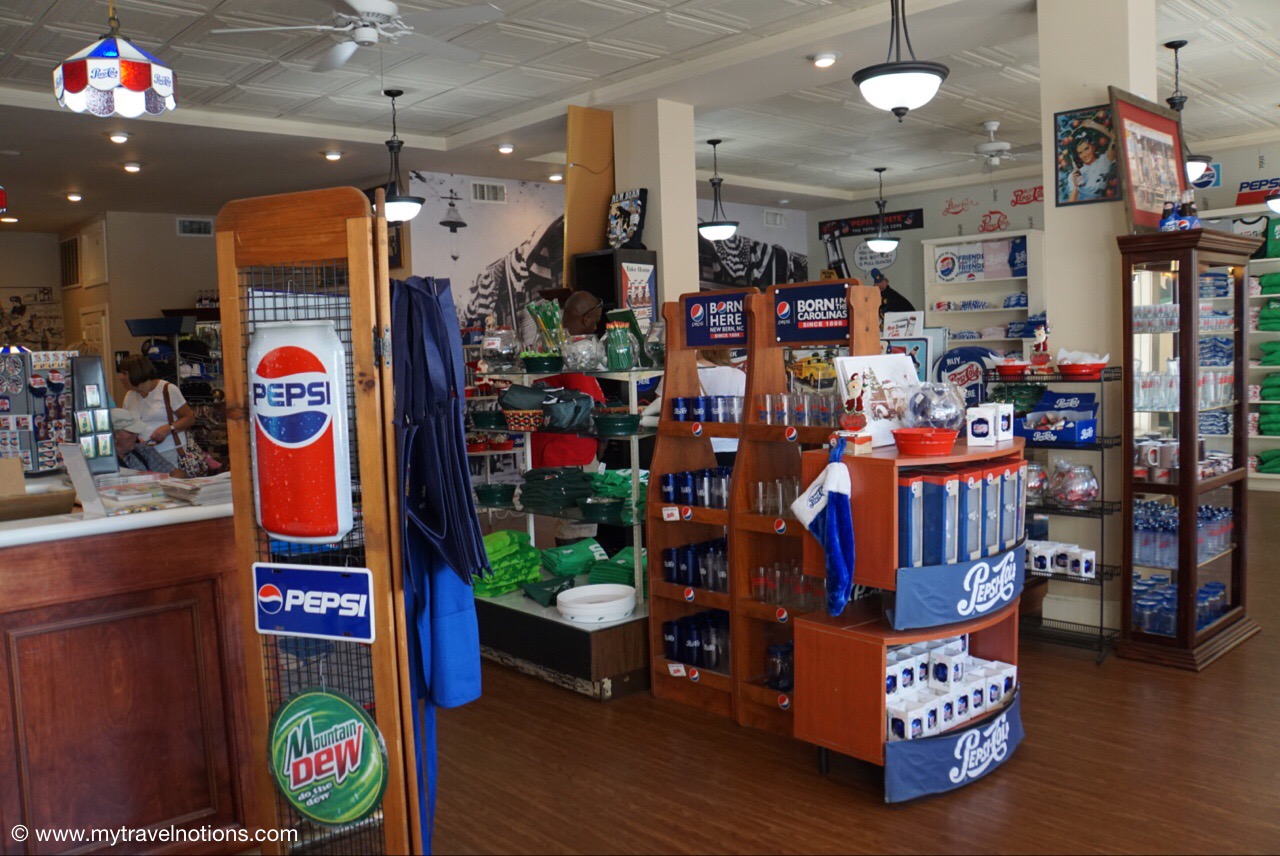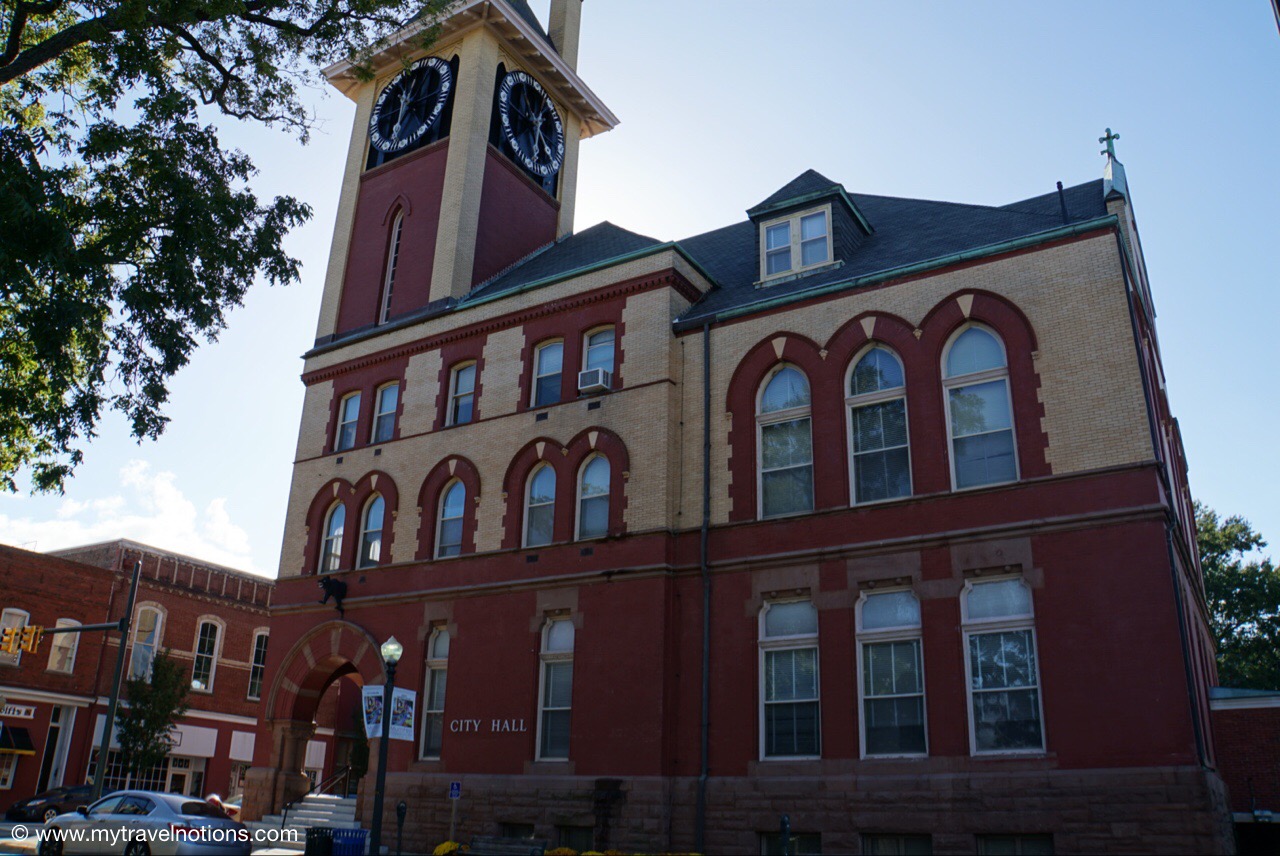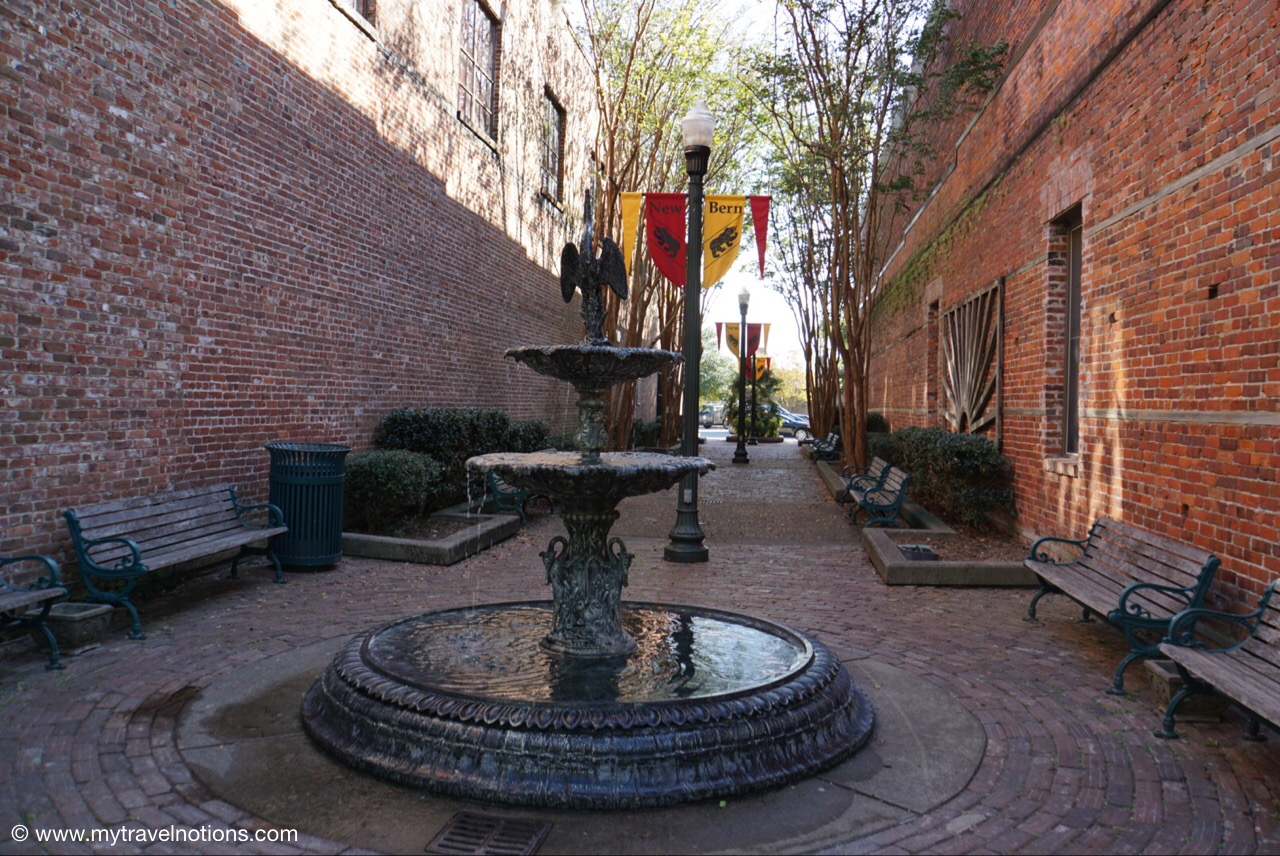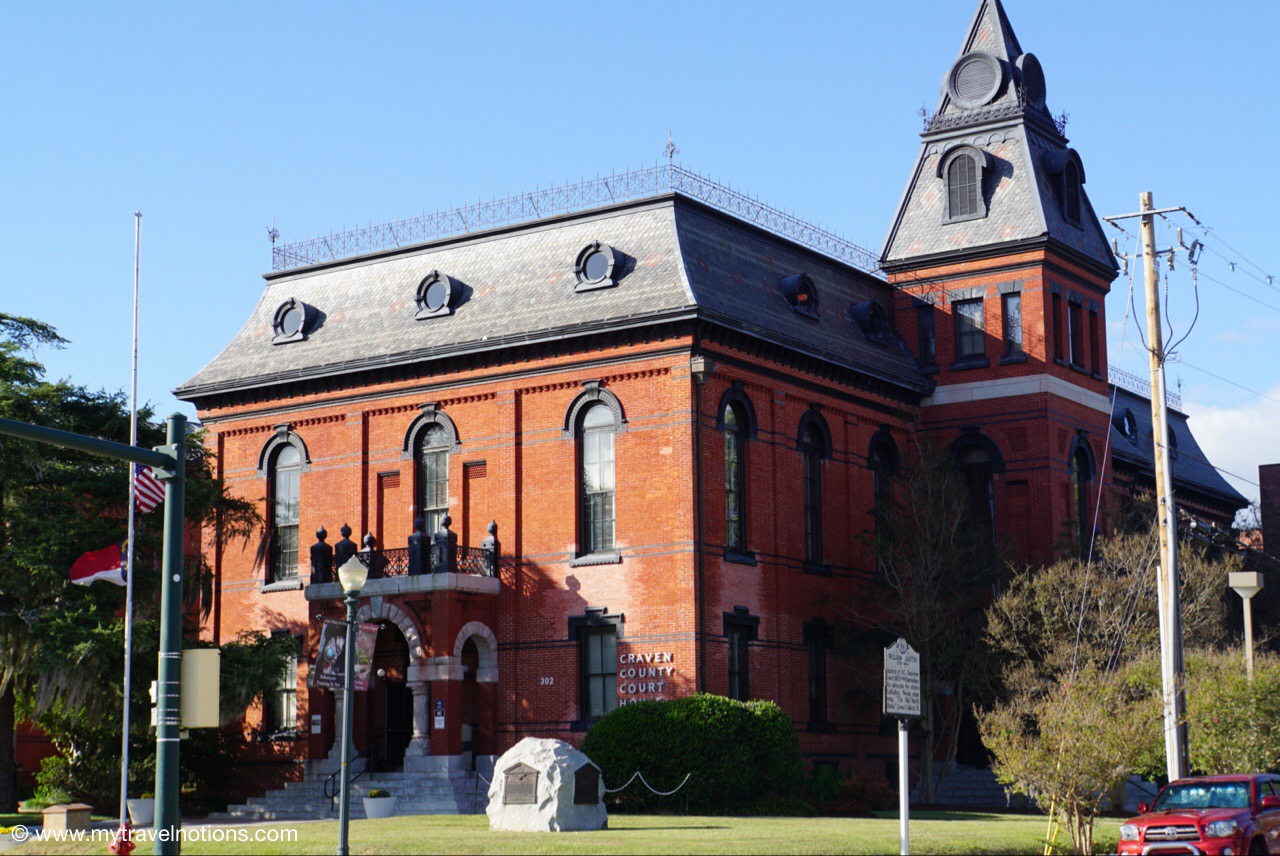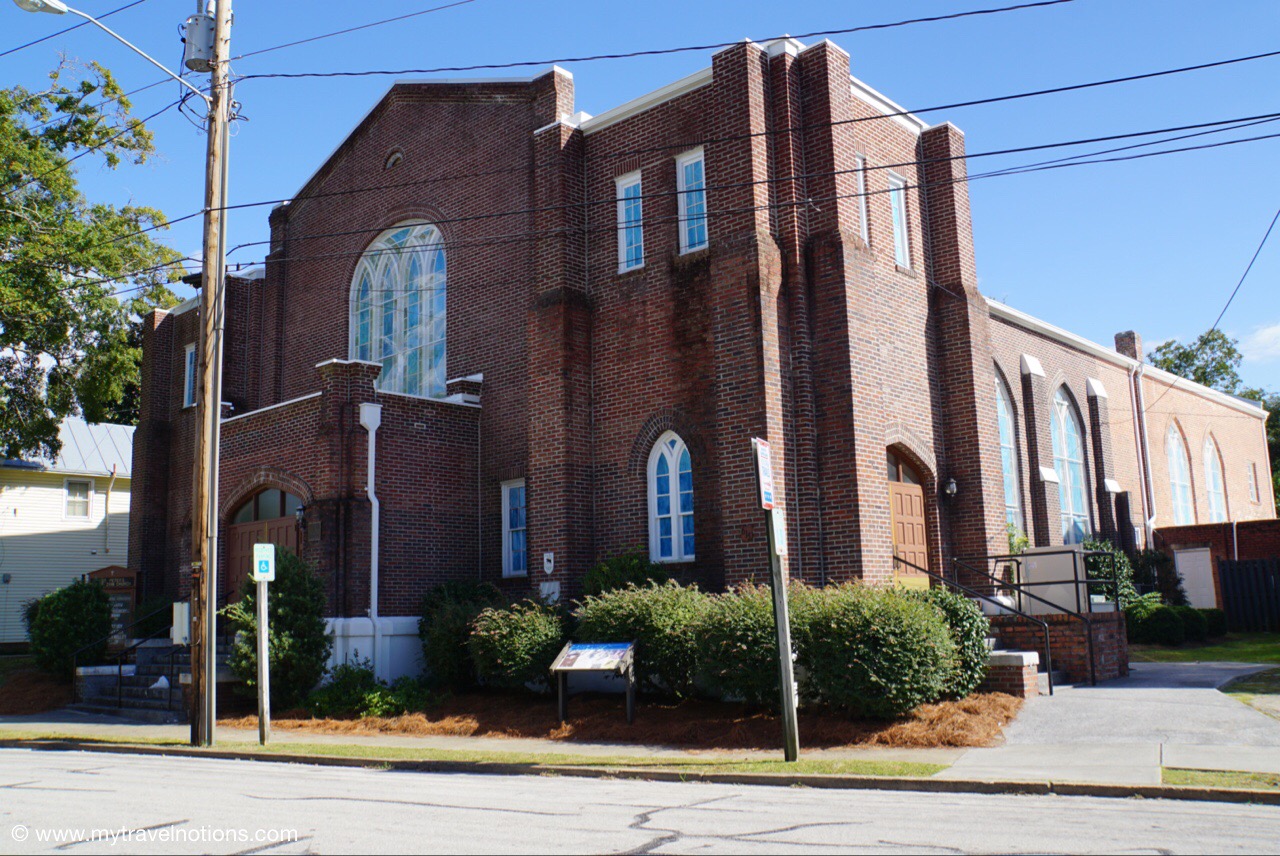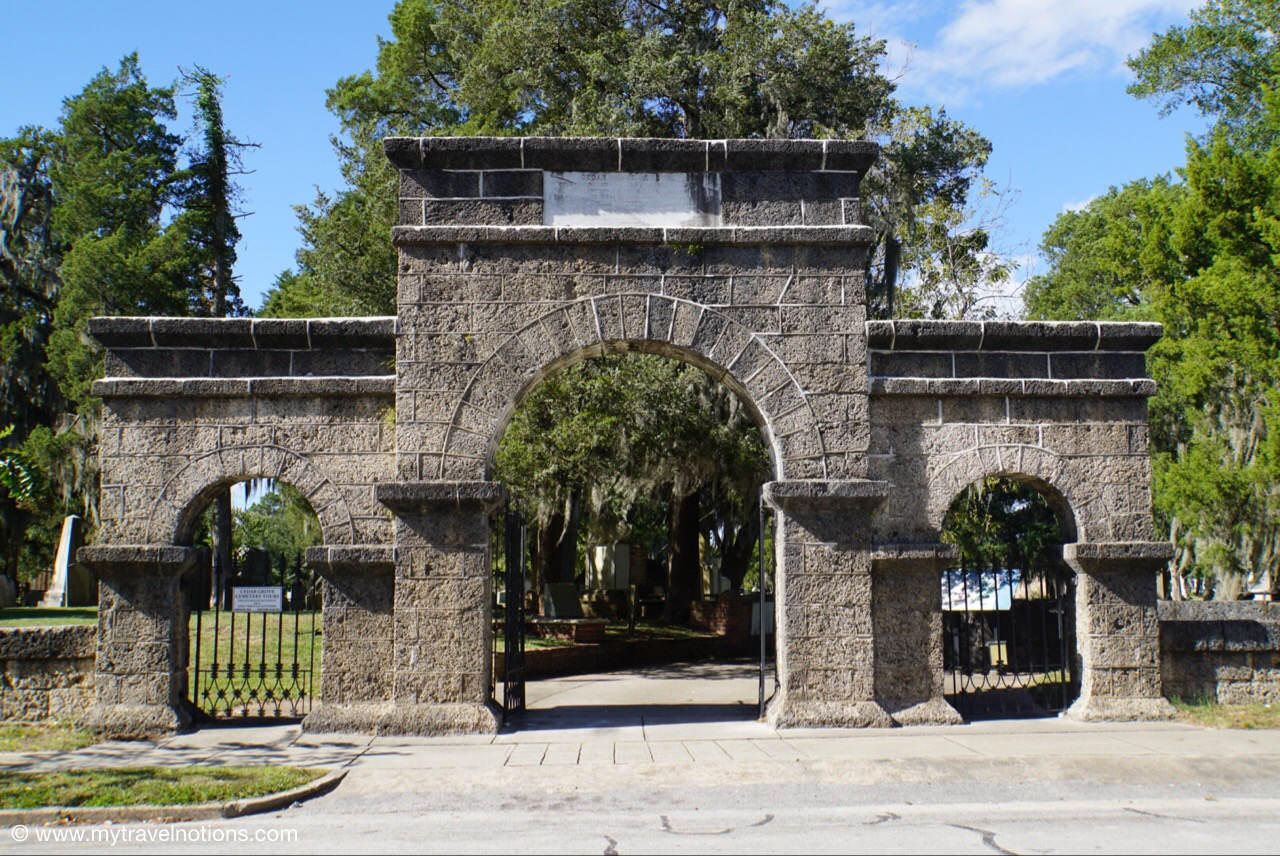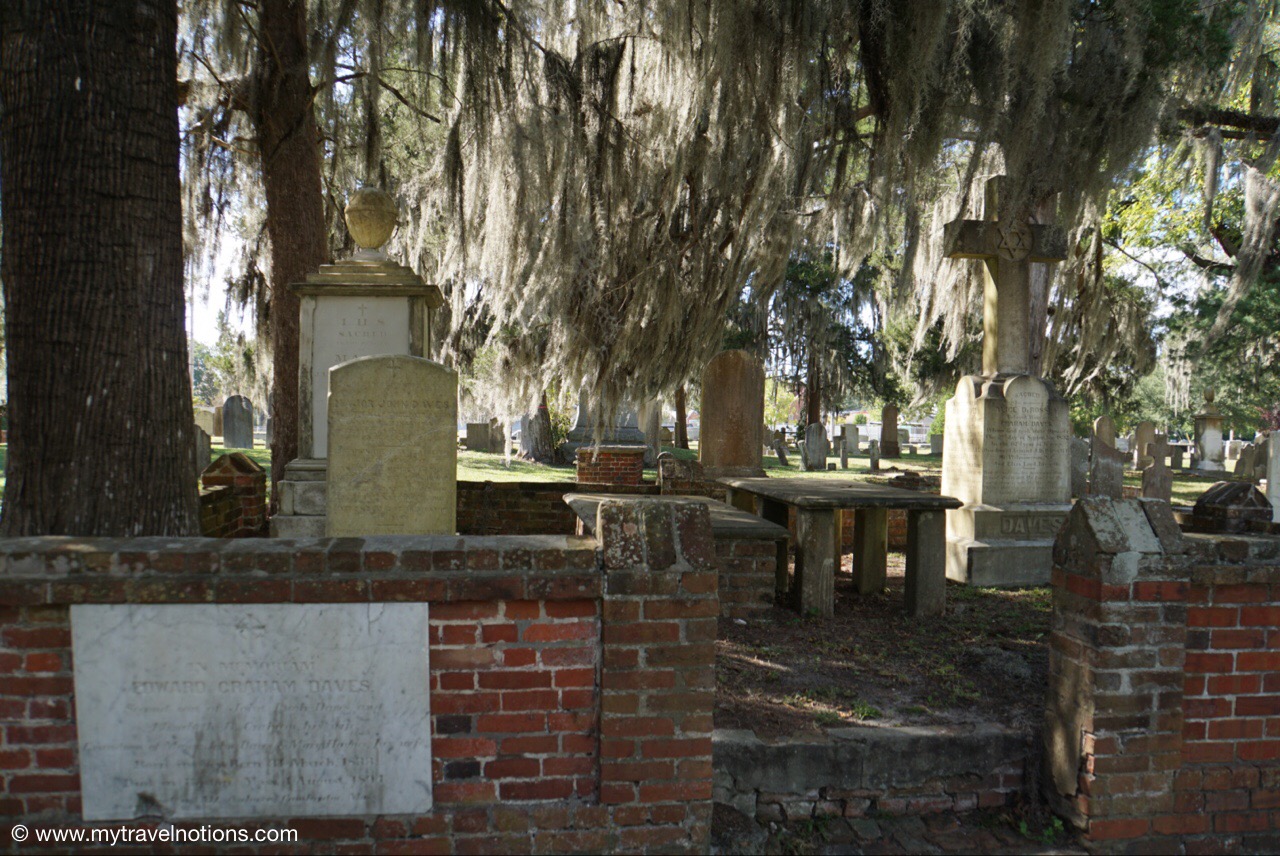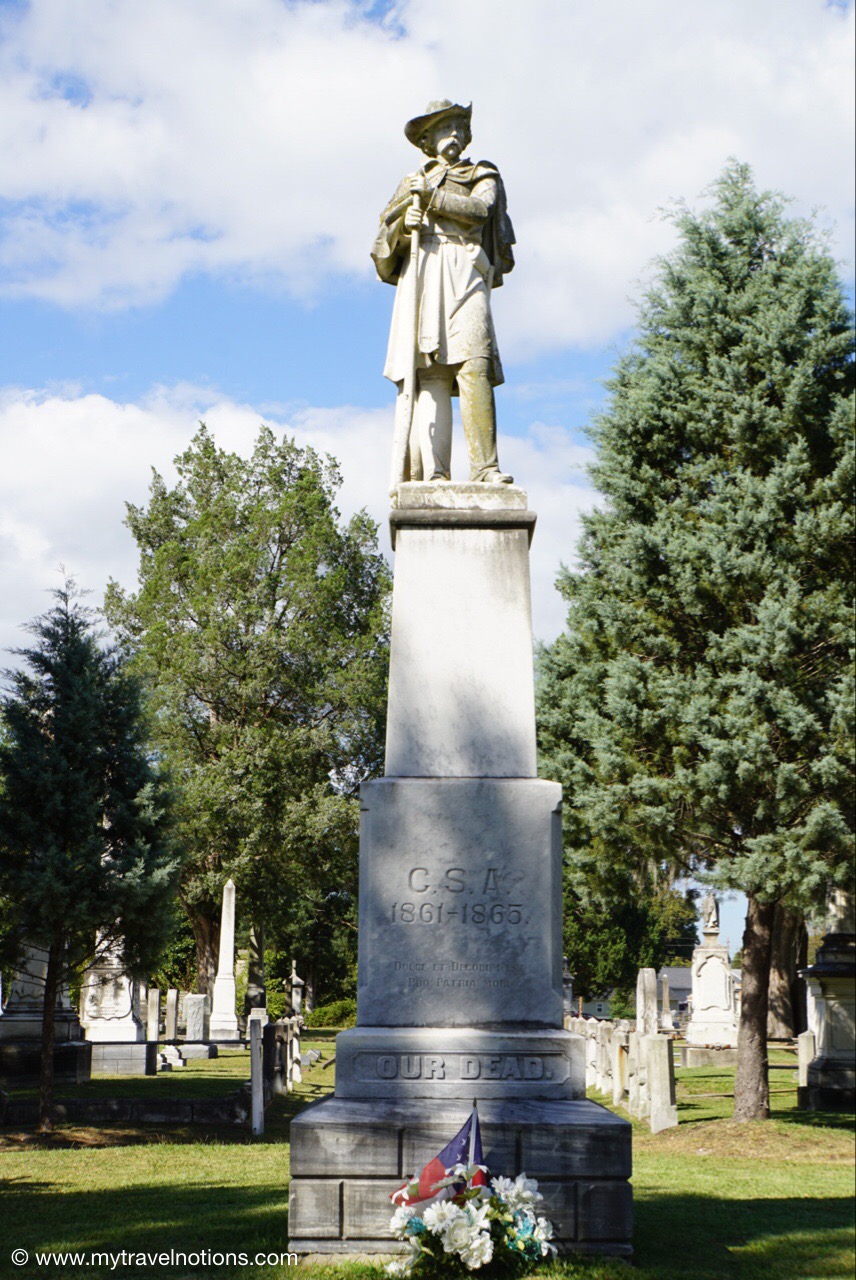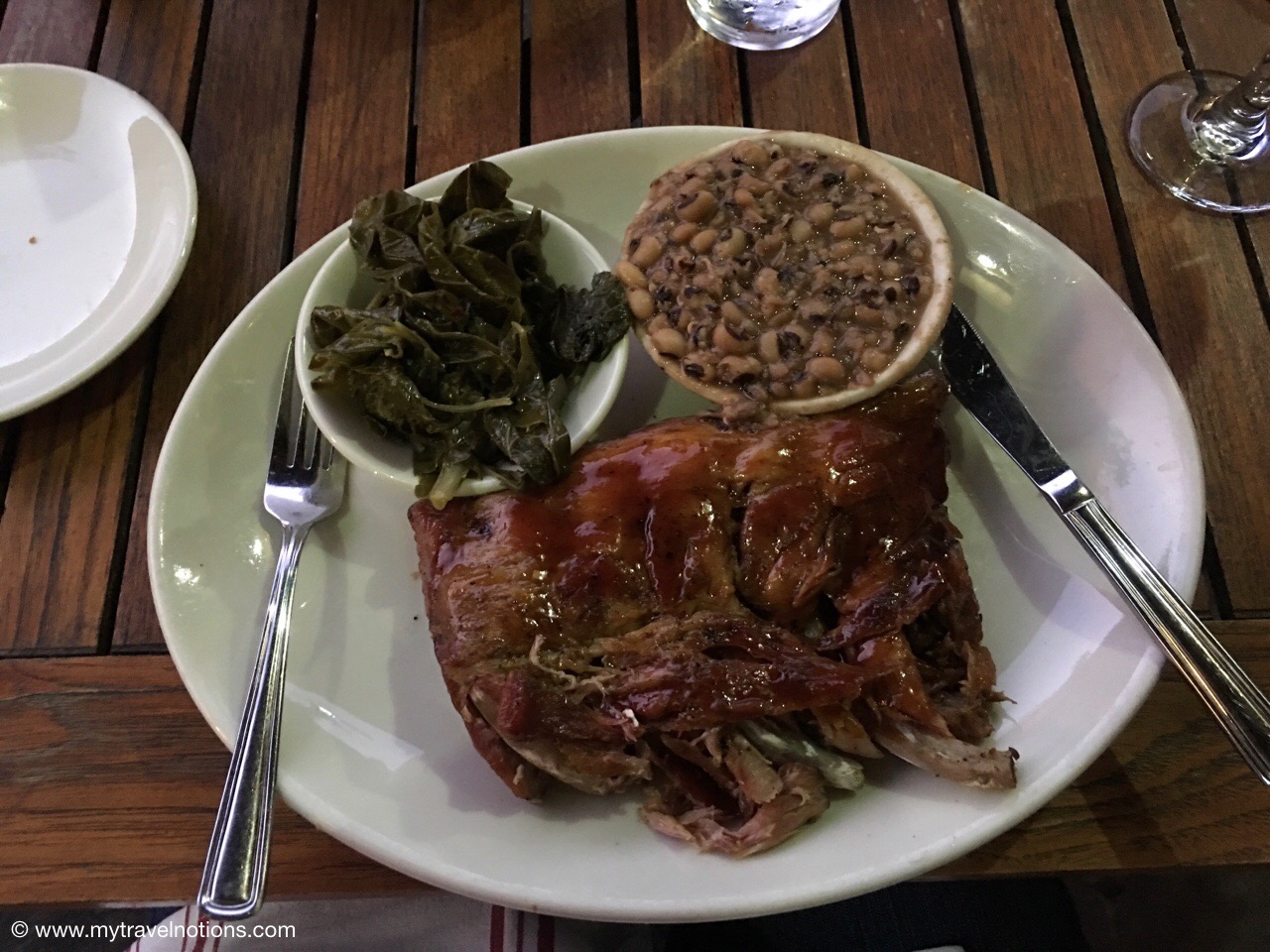 I'm really liking North Carolina and its warm fall weather. Today was all about its capitol and our home base of Raleigh. It's the first chance we've had, since arriving on Tuesday, to really take in the downtown area. Debra and I learned a lot about Raleigh from Brad, our tour guide with Tobacco Road Tours, from its grand performing arts venues to its historical black college roots. Raleigh's downtown is a city on a mission to show off its history while allowing its present-day vitality to take center stage. So far, North Carolina cities are an impressive three out of three.
On Saturday we plan to explore Durham, North Carolina, on a walking and food tour and come Sunday we pack up our gear and our rental car and head to Asheville, North Carolina.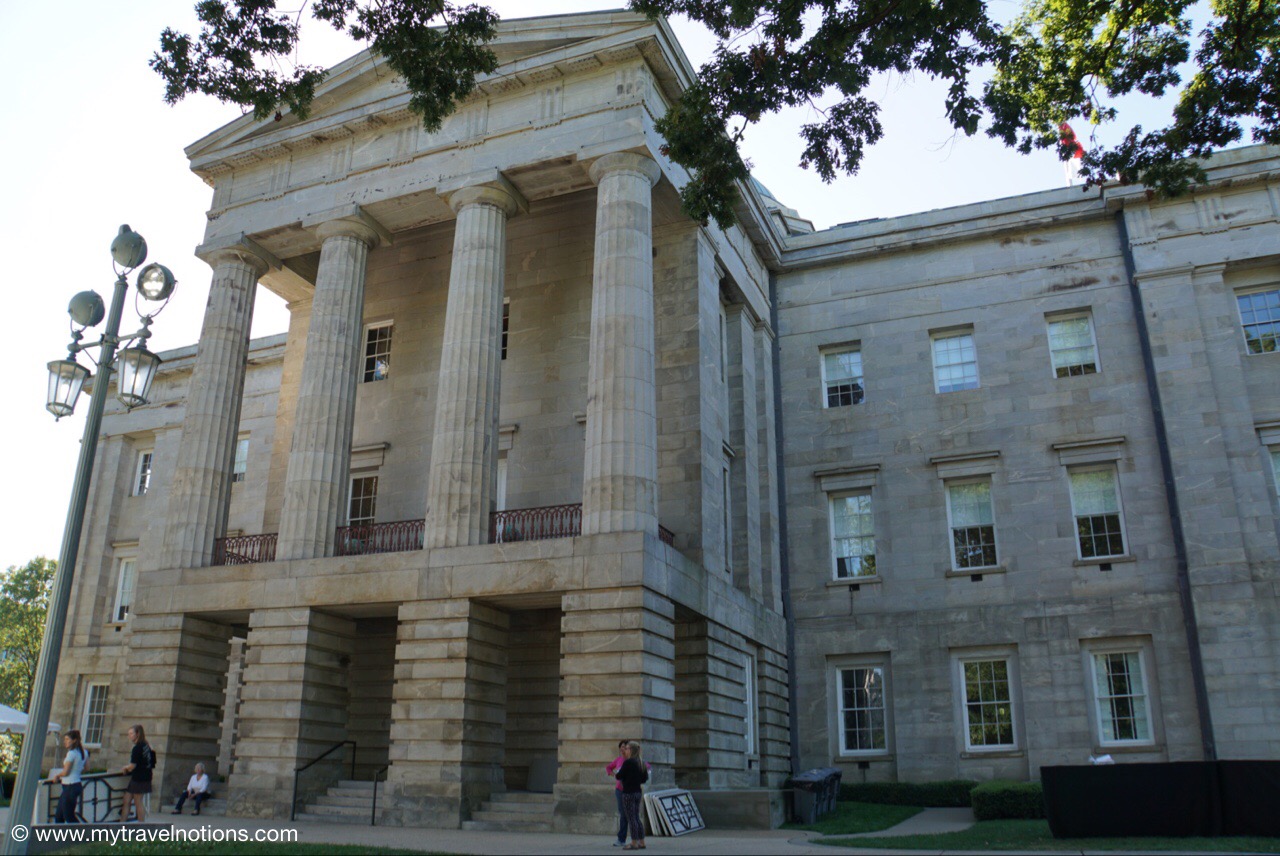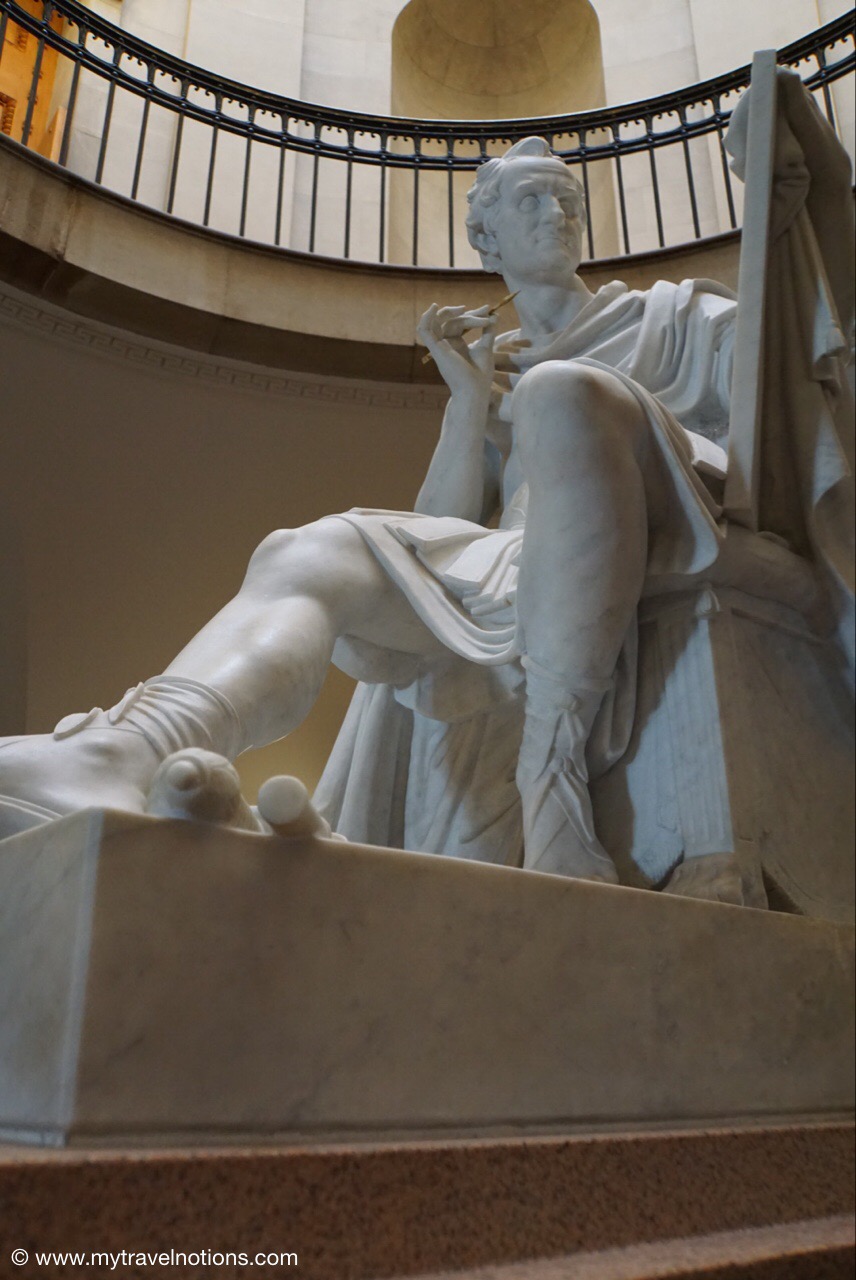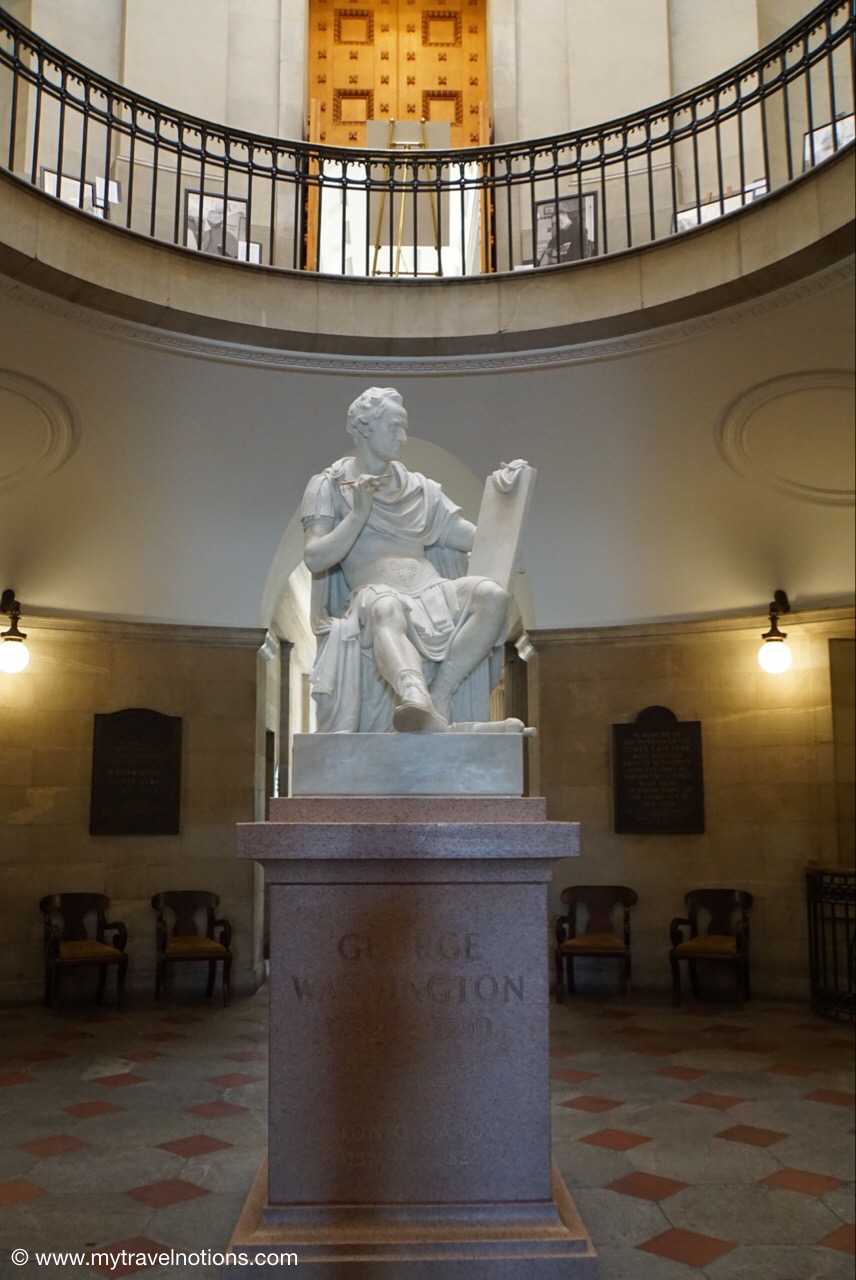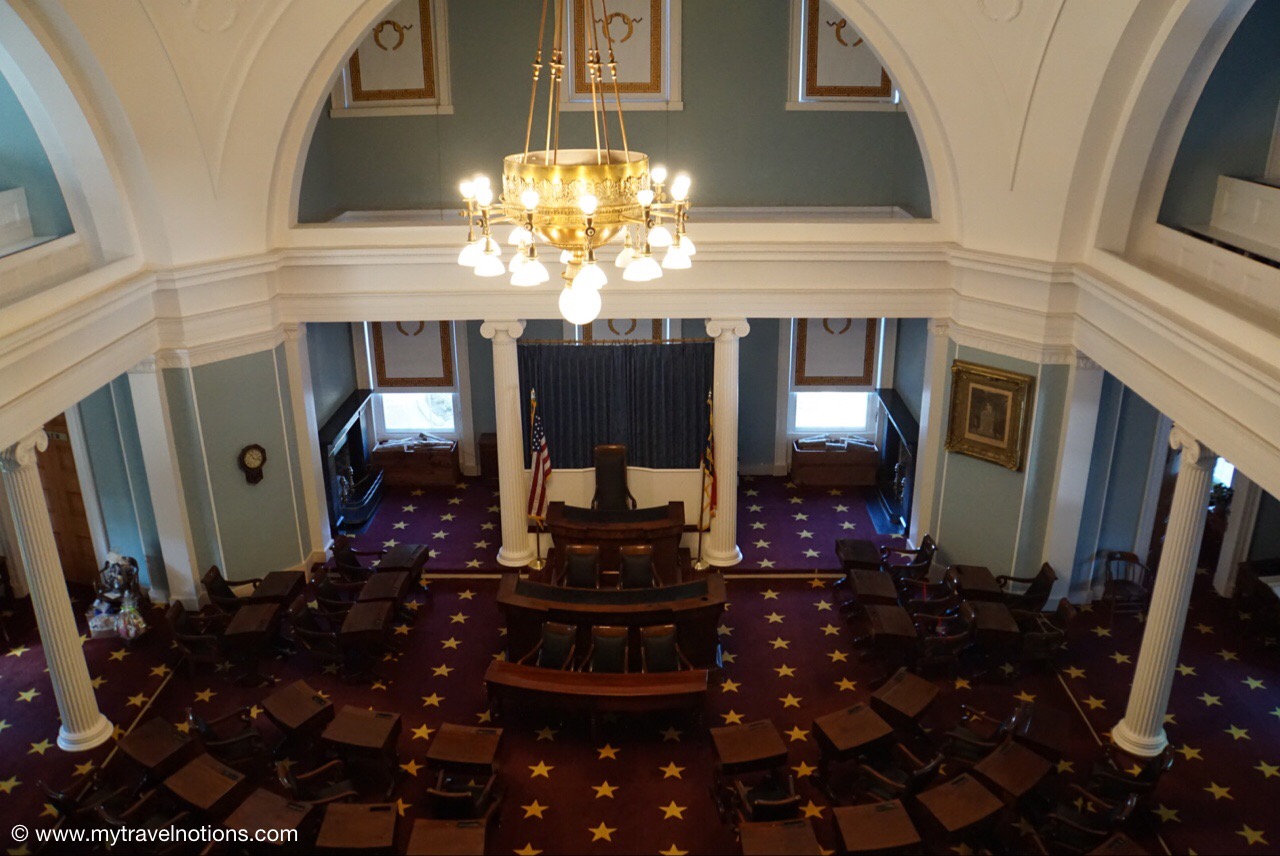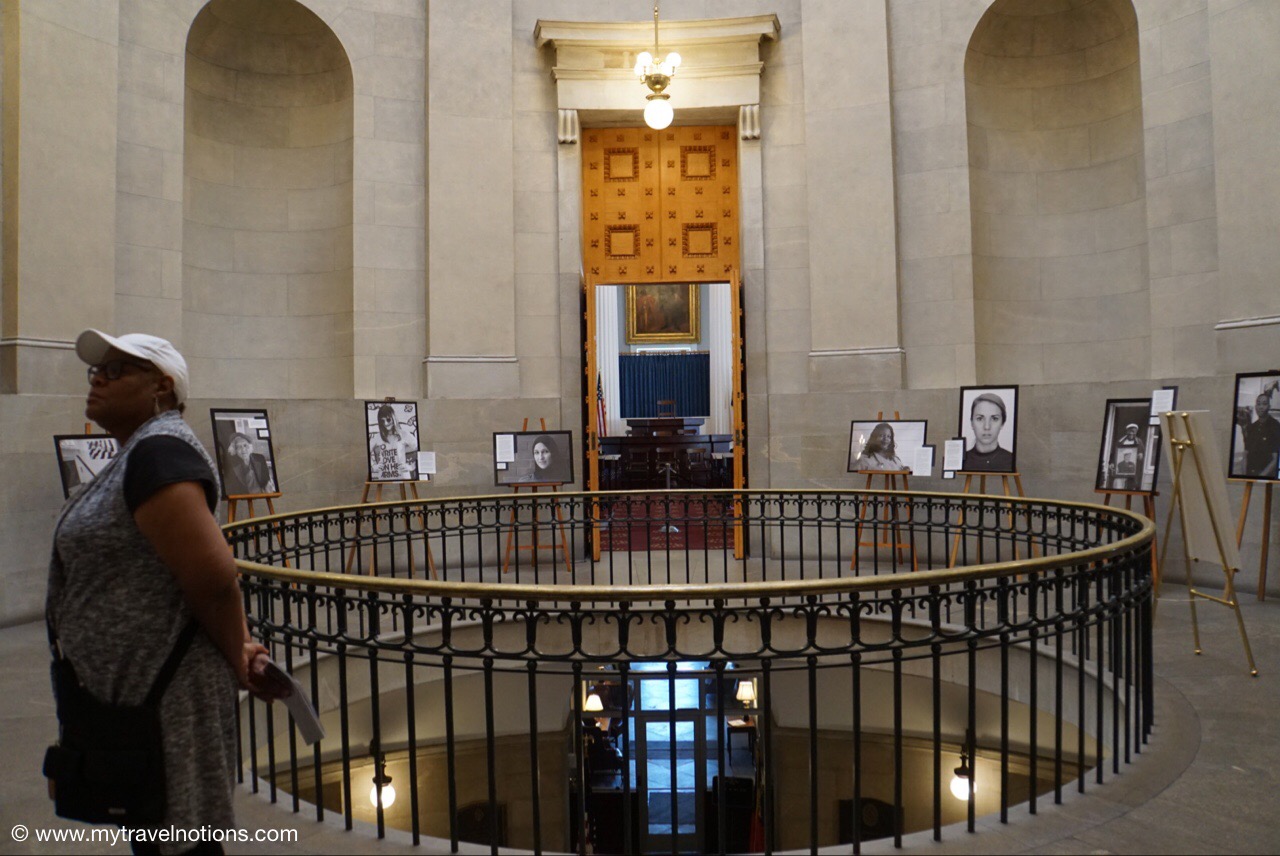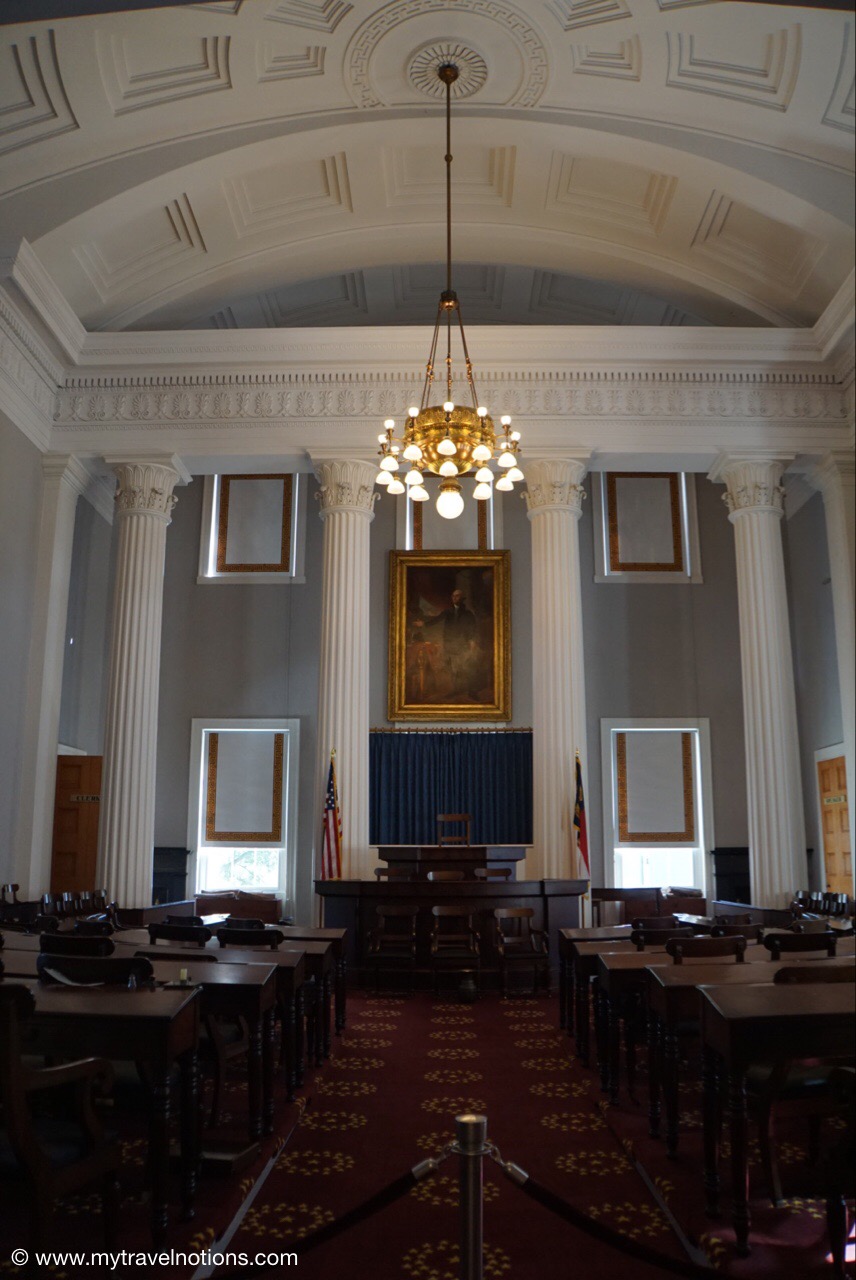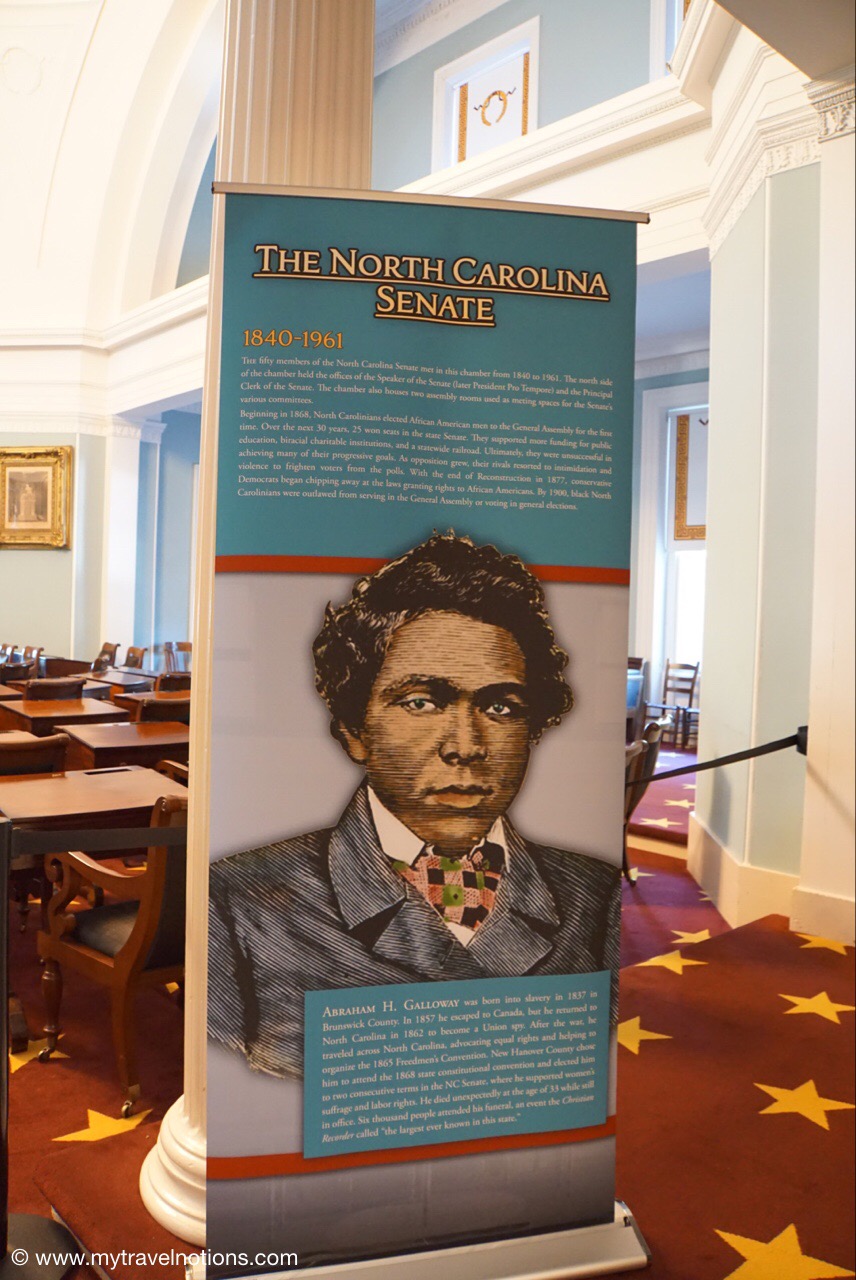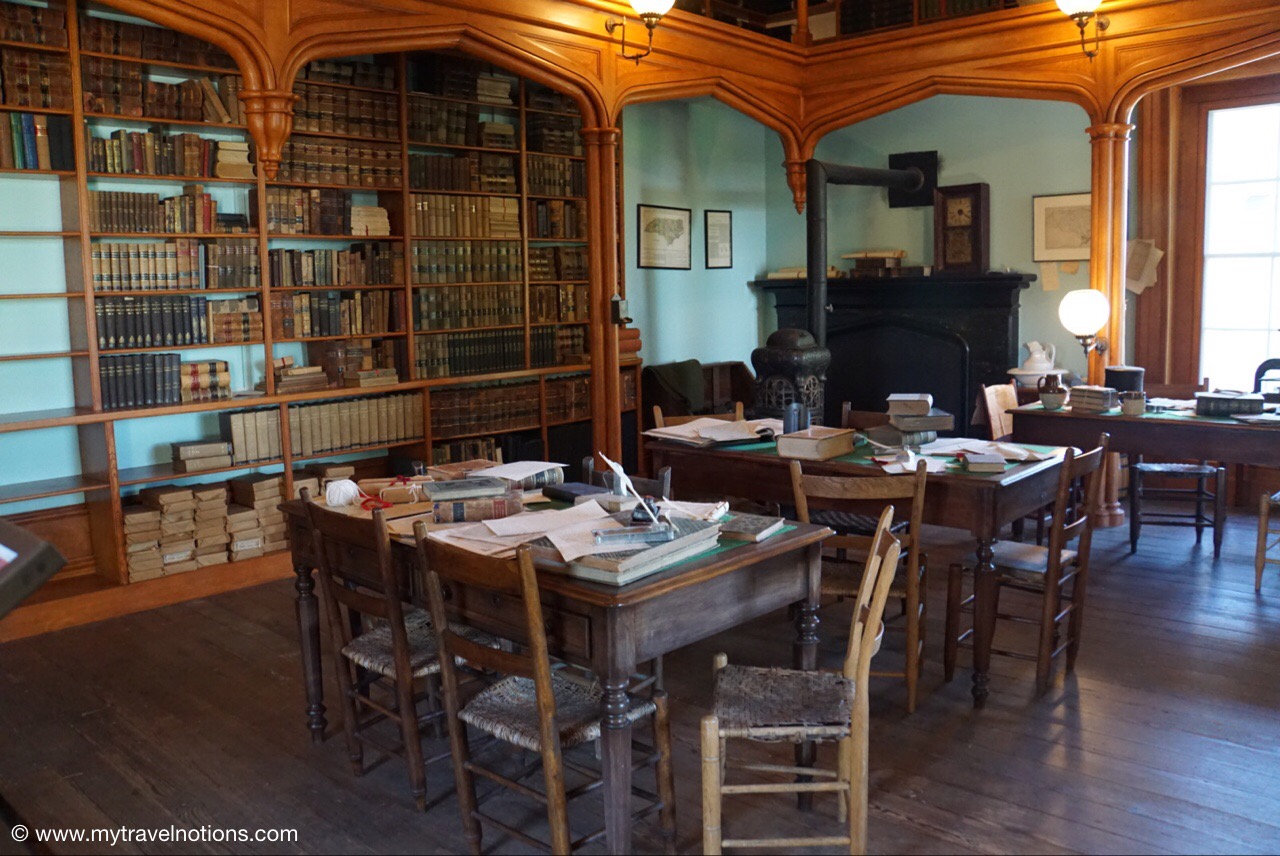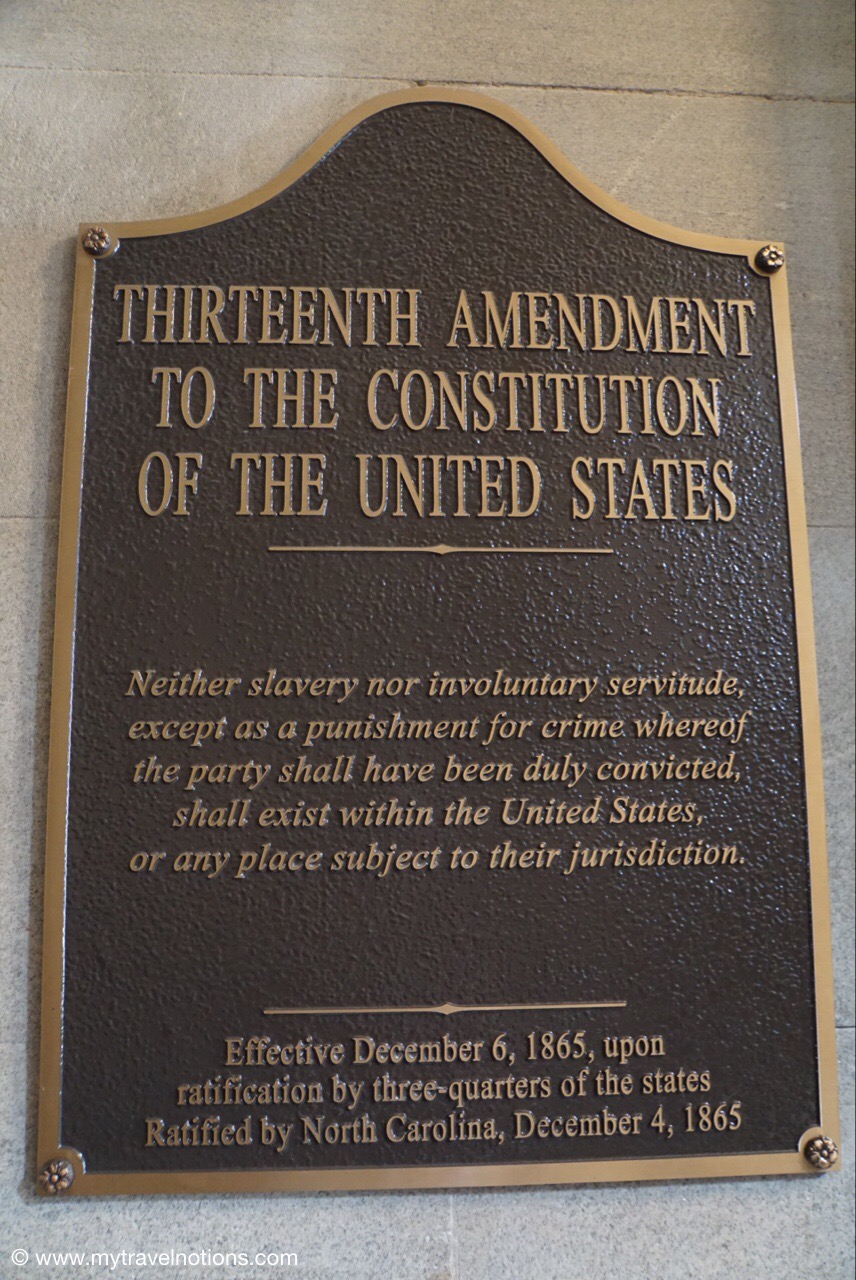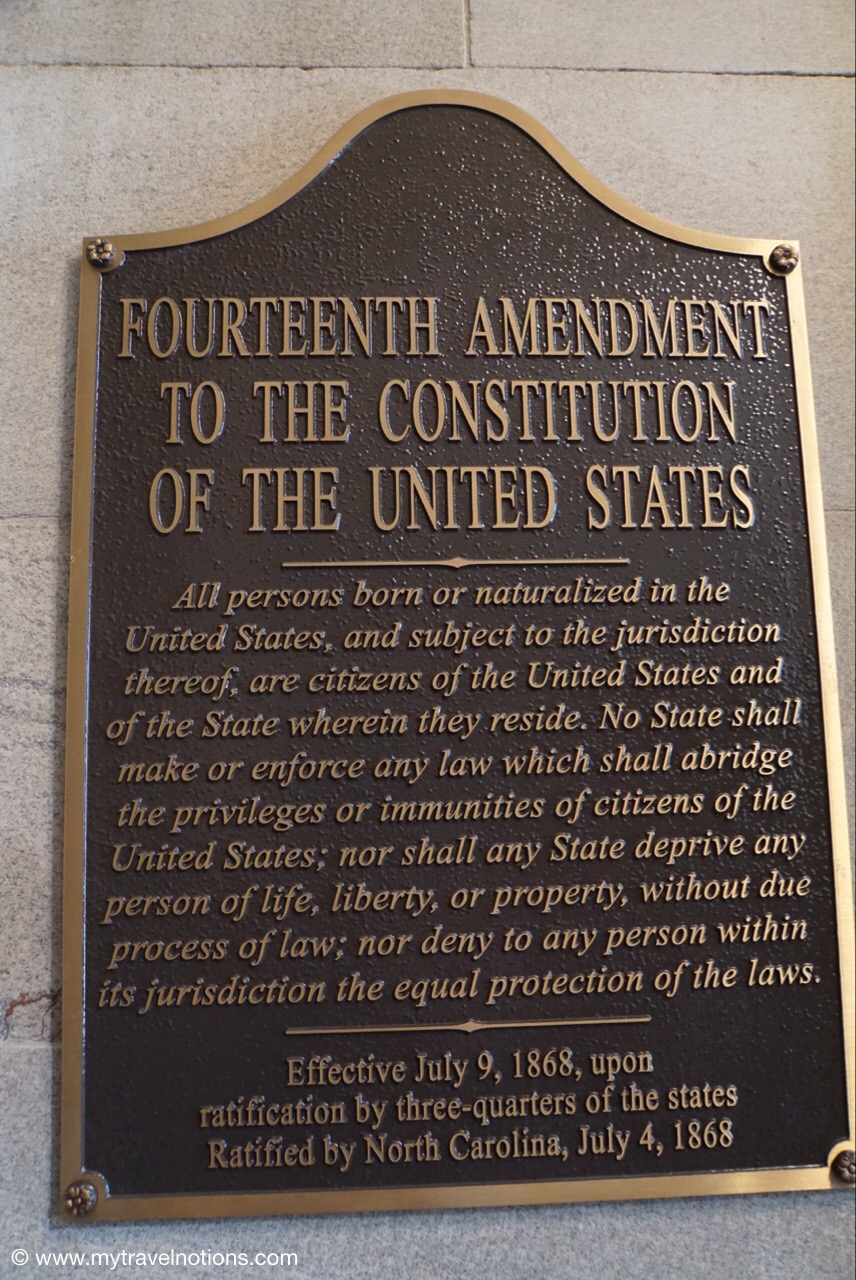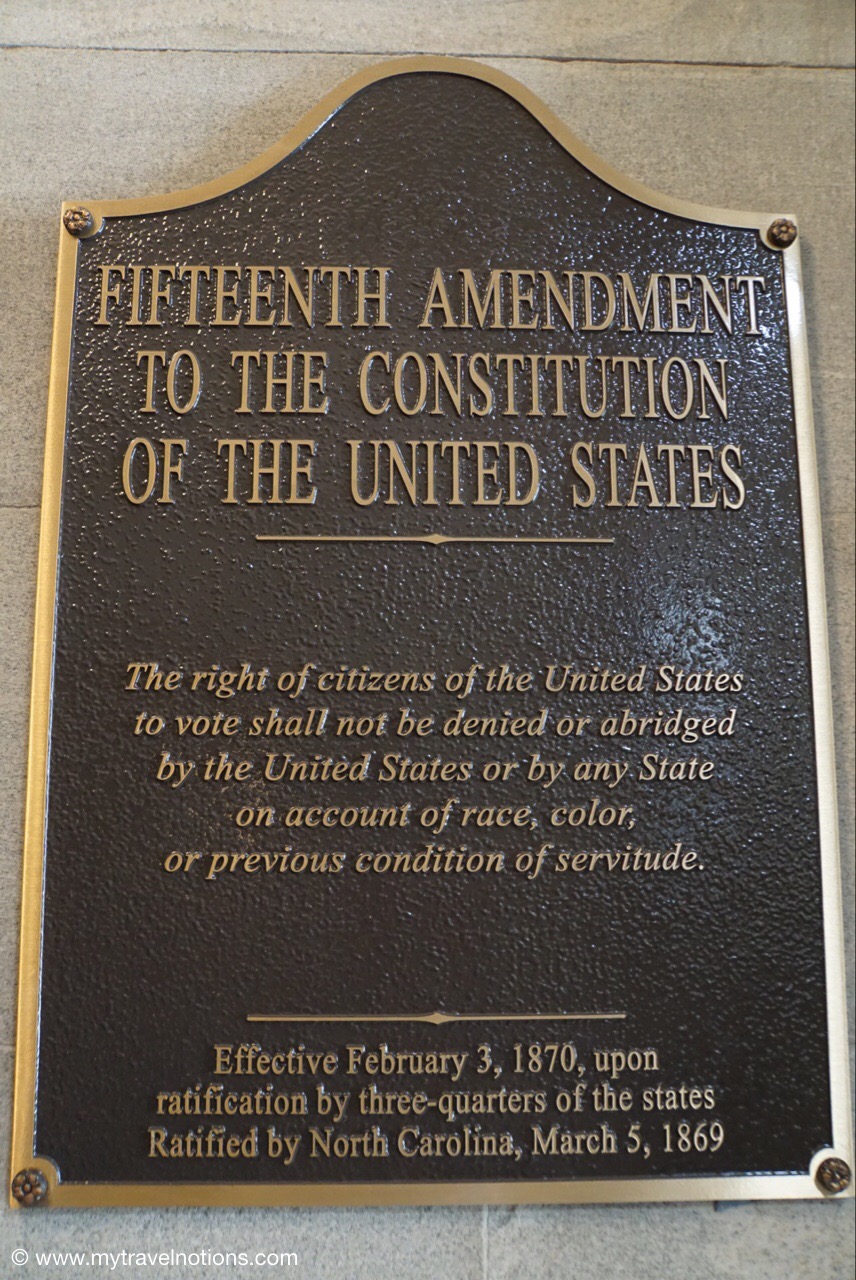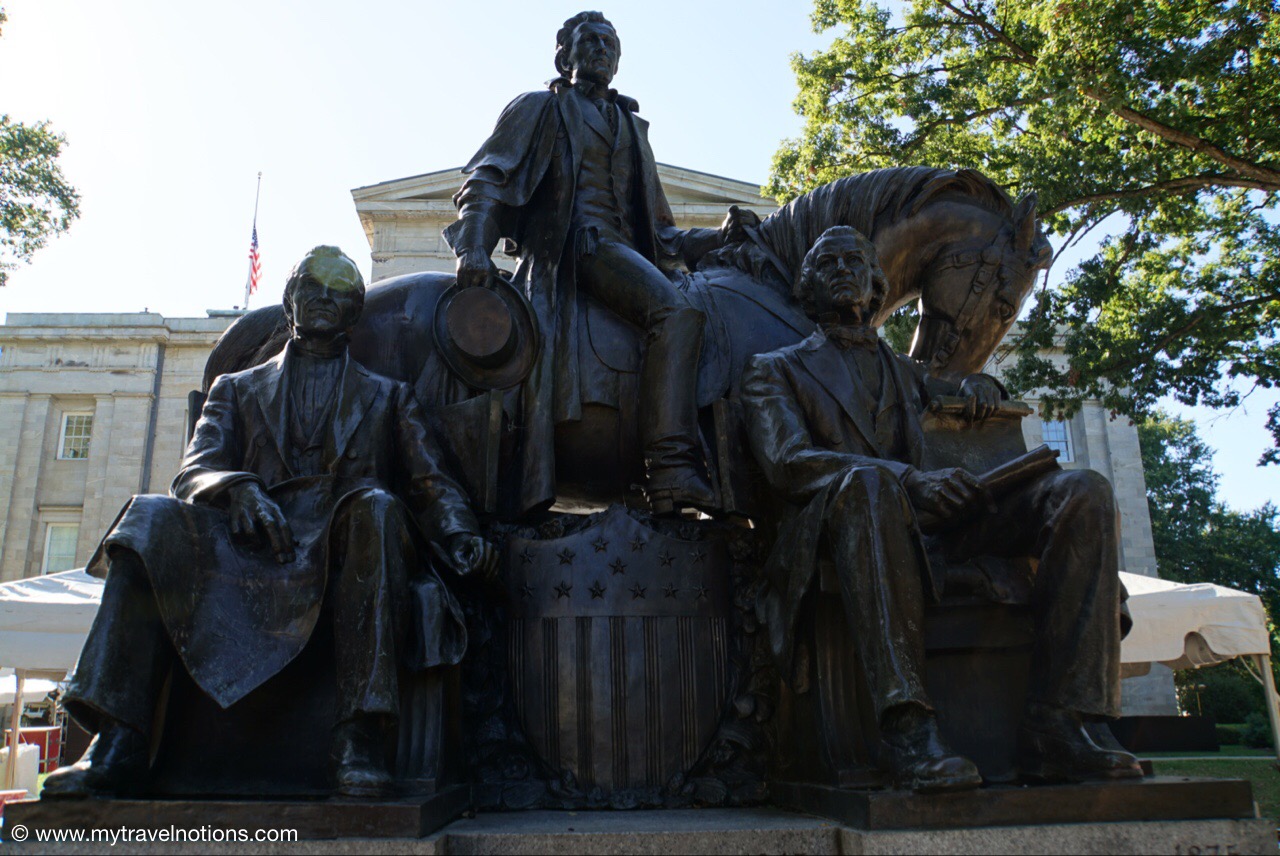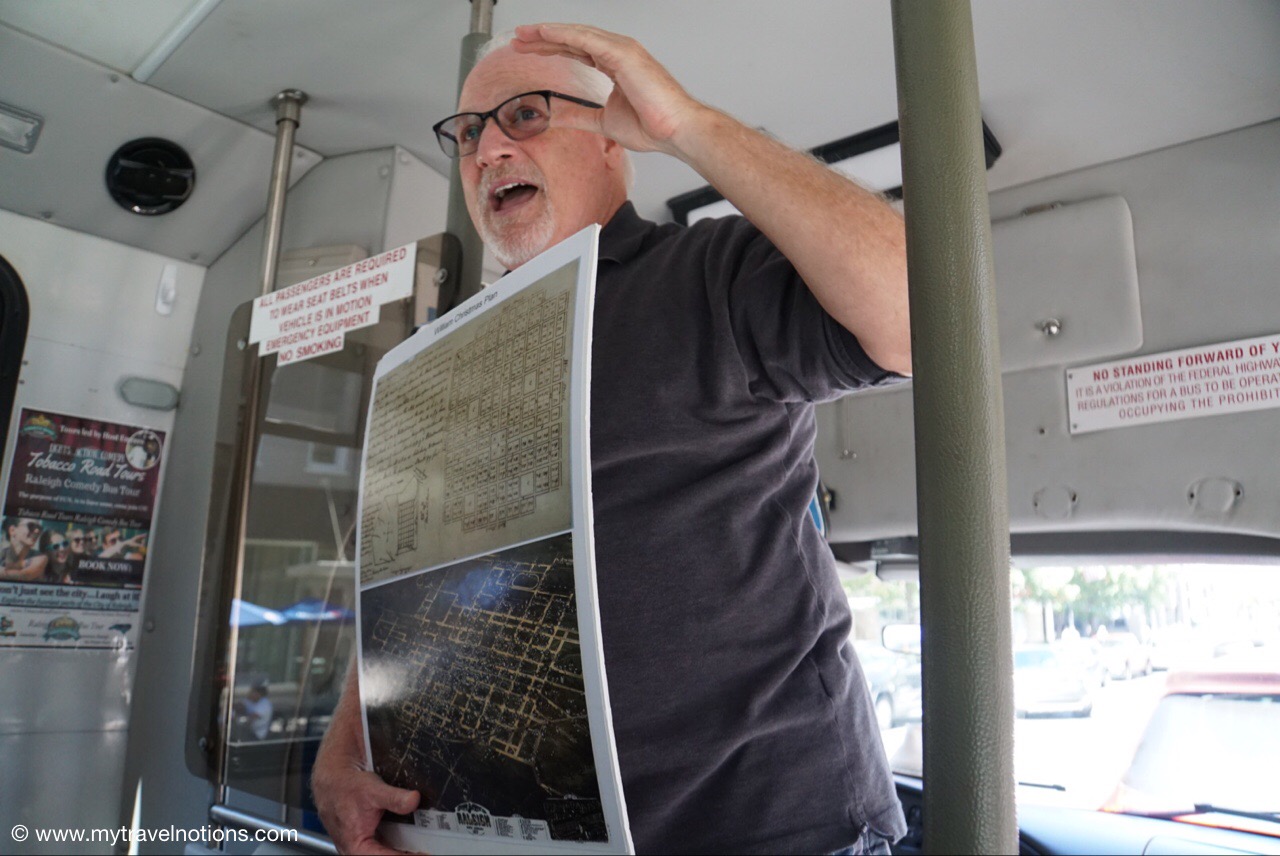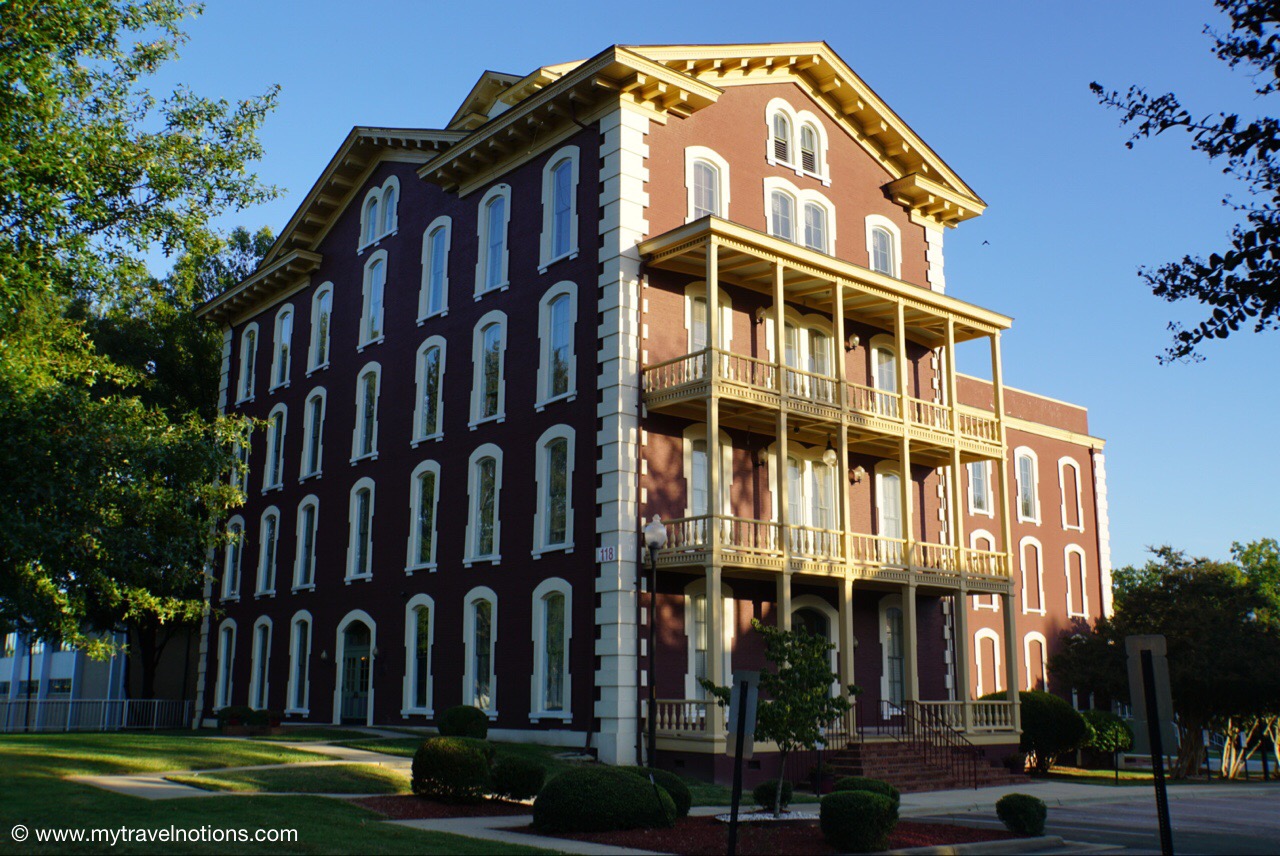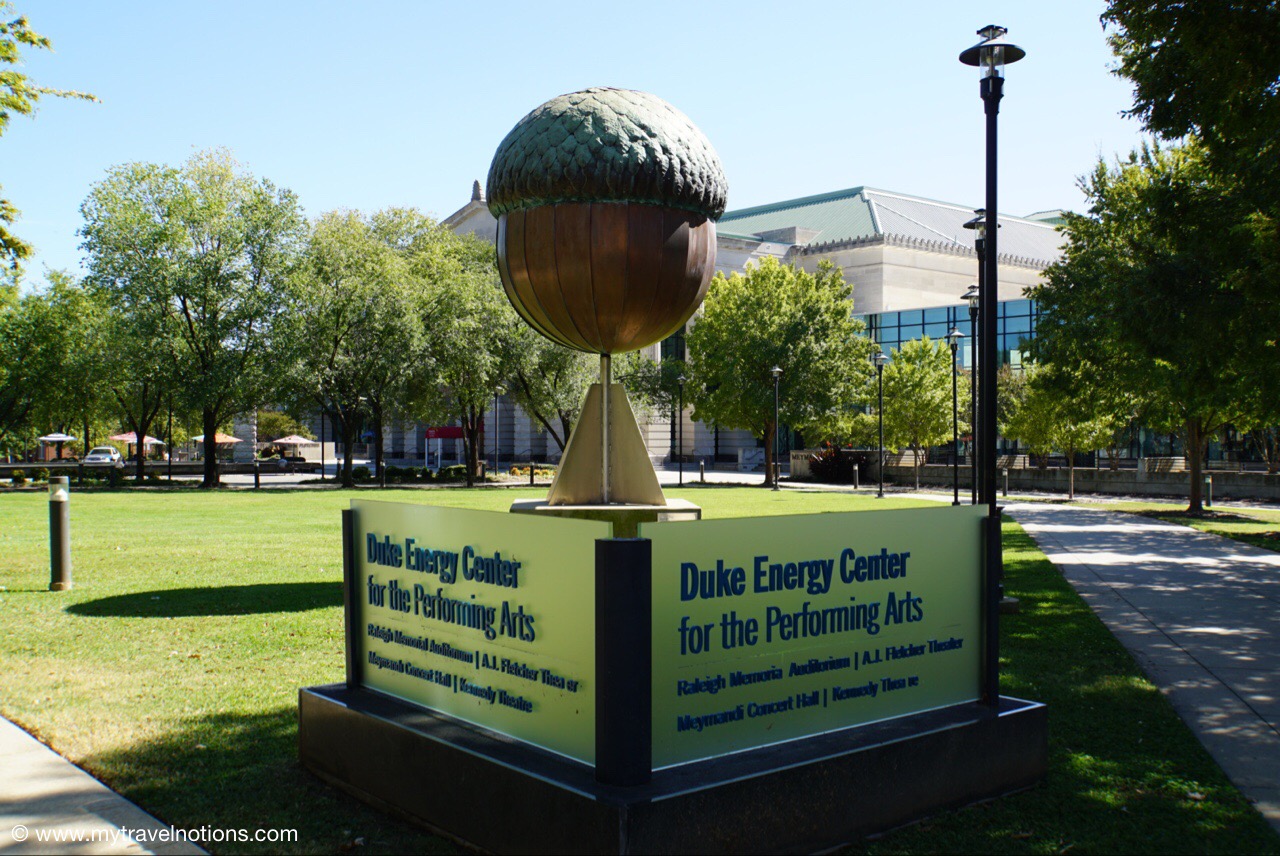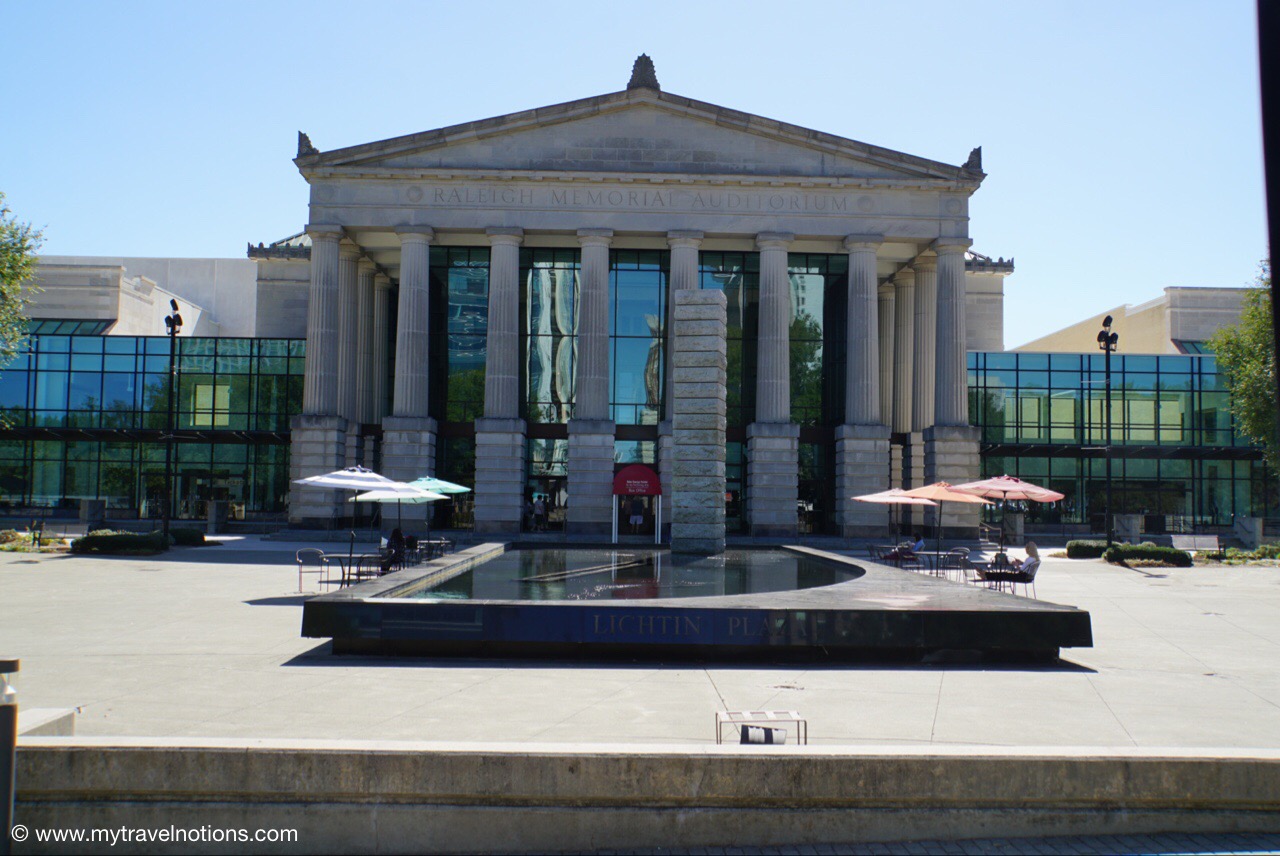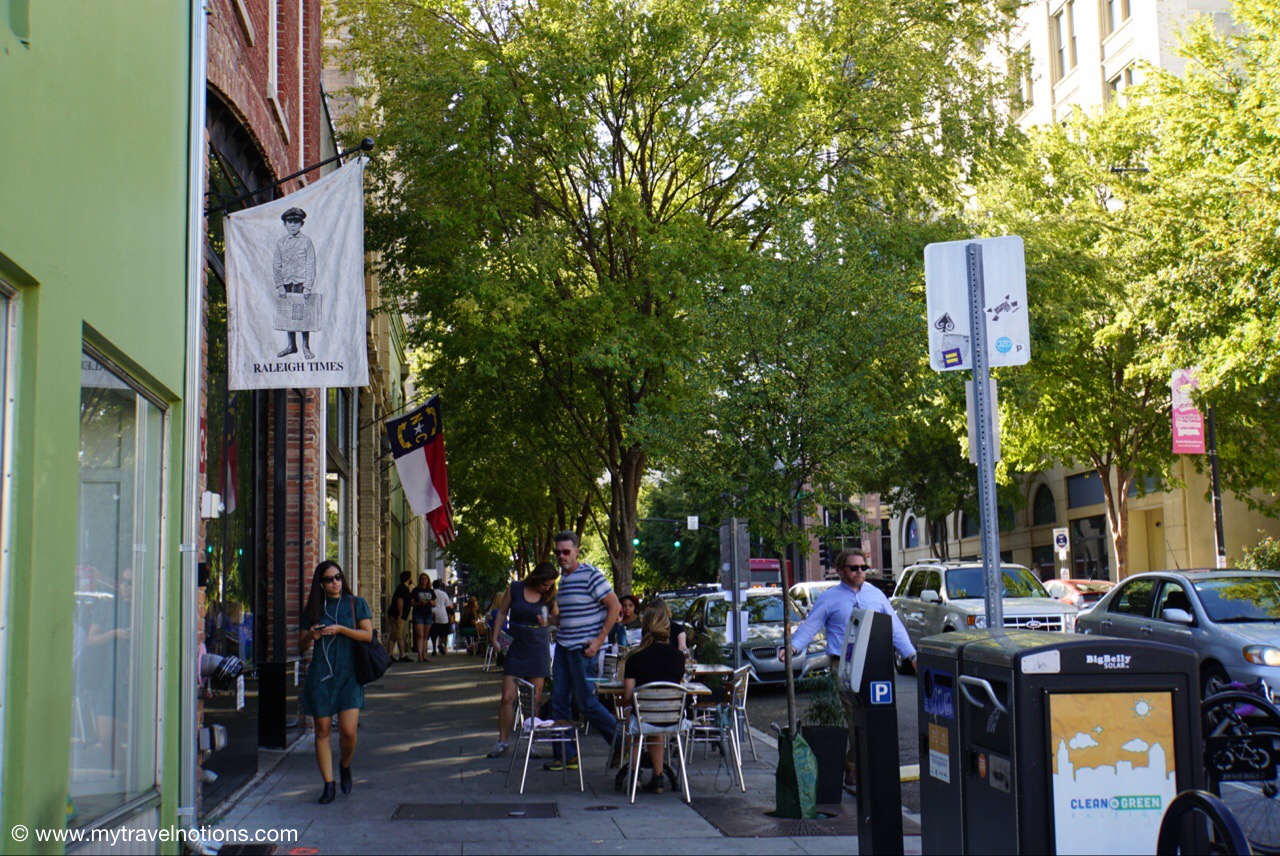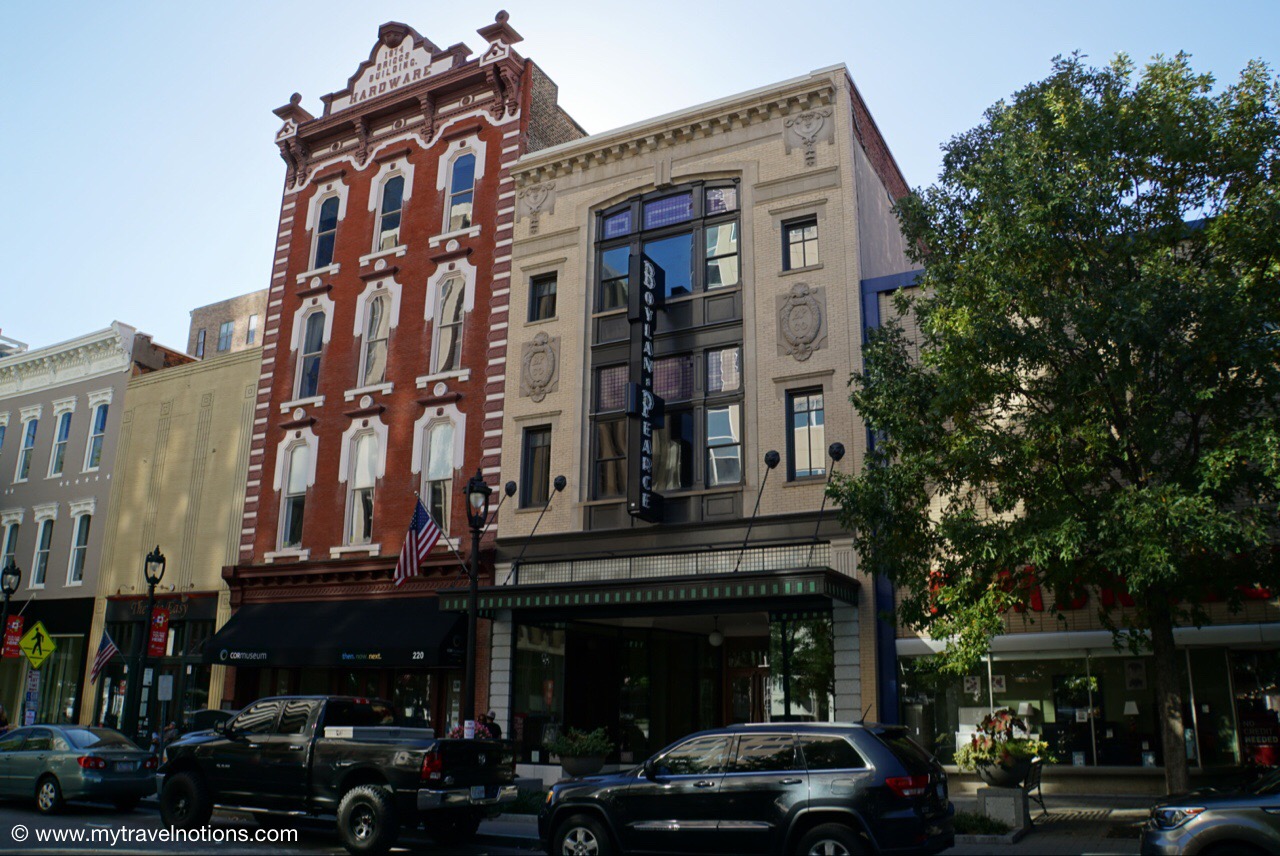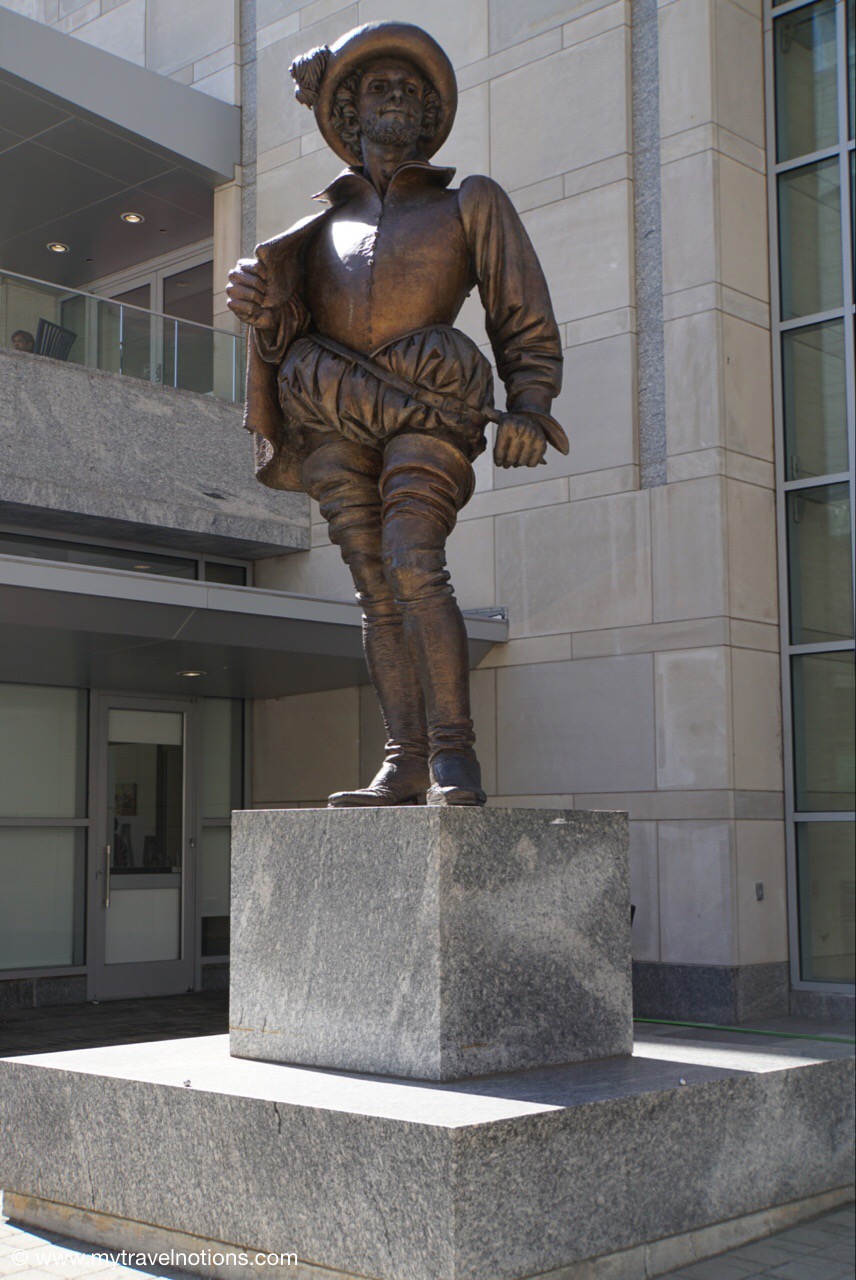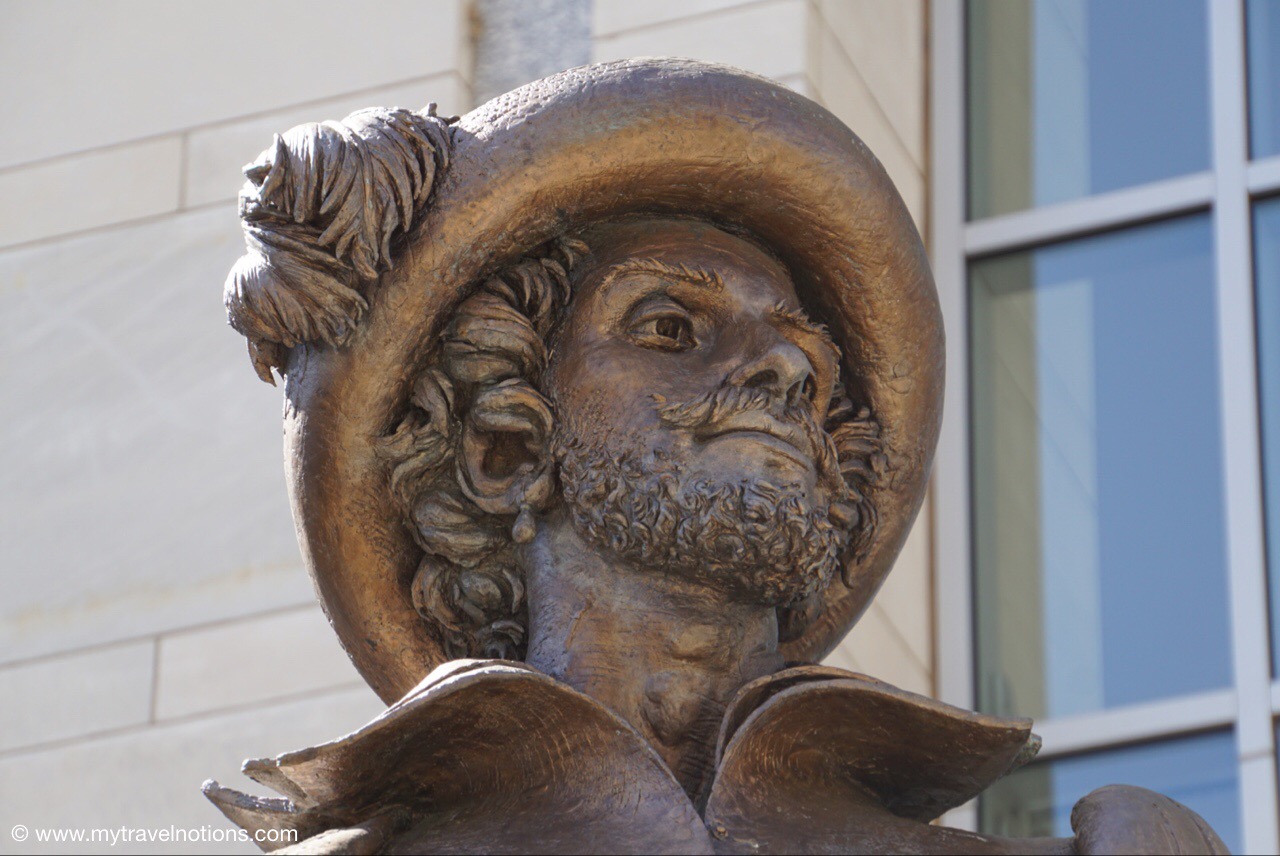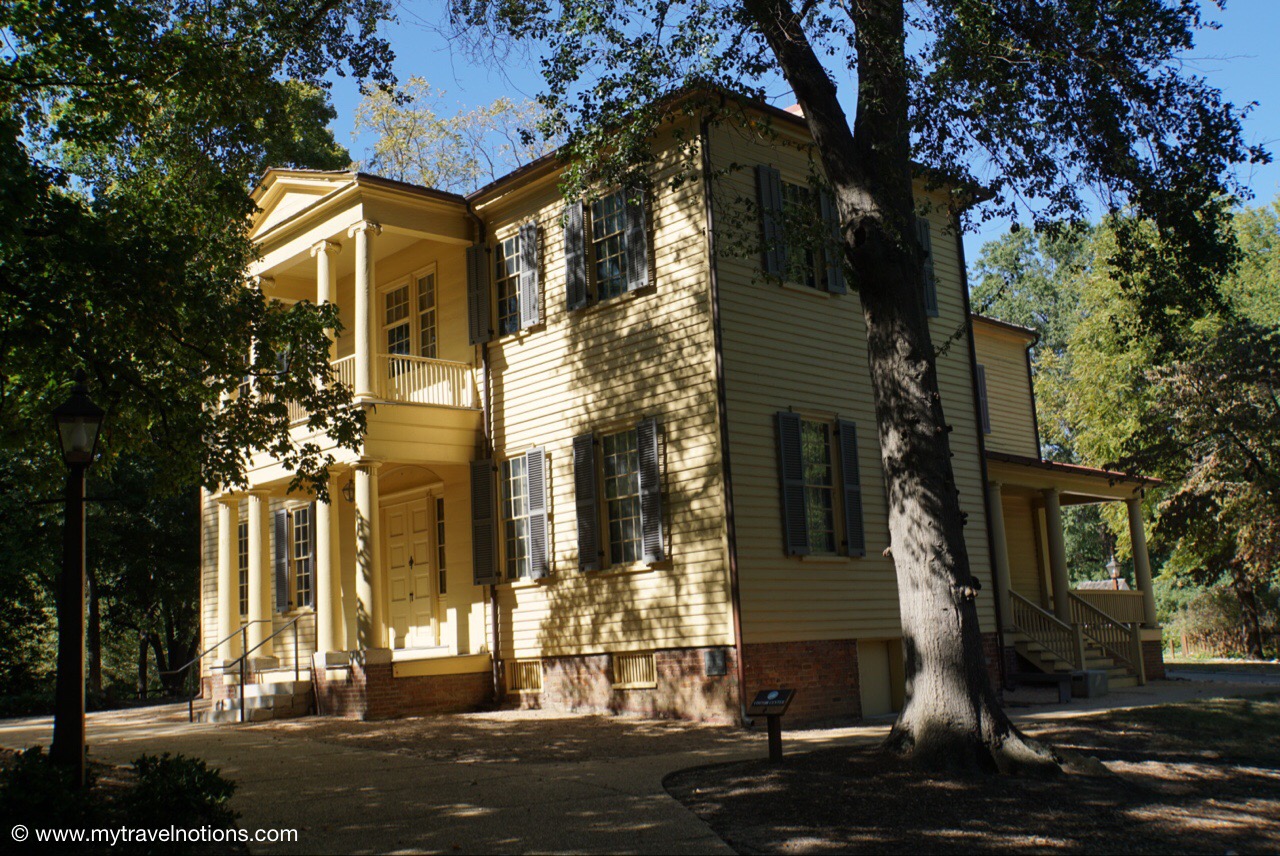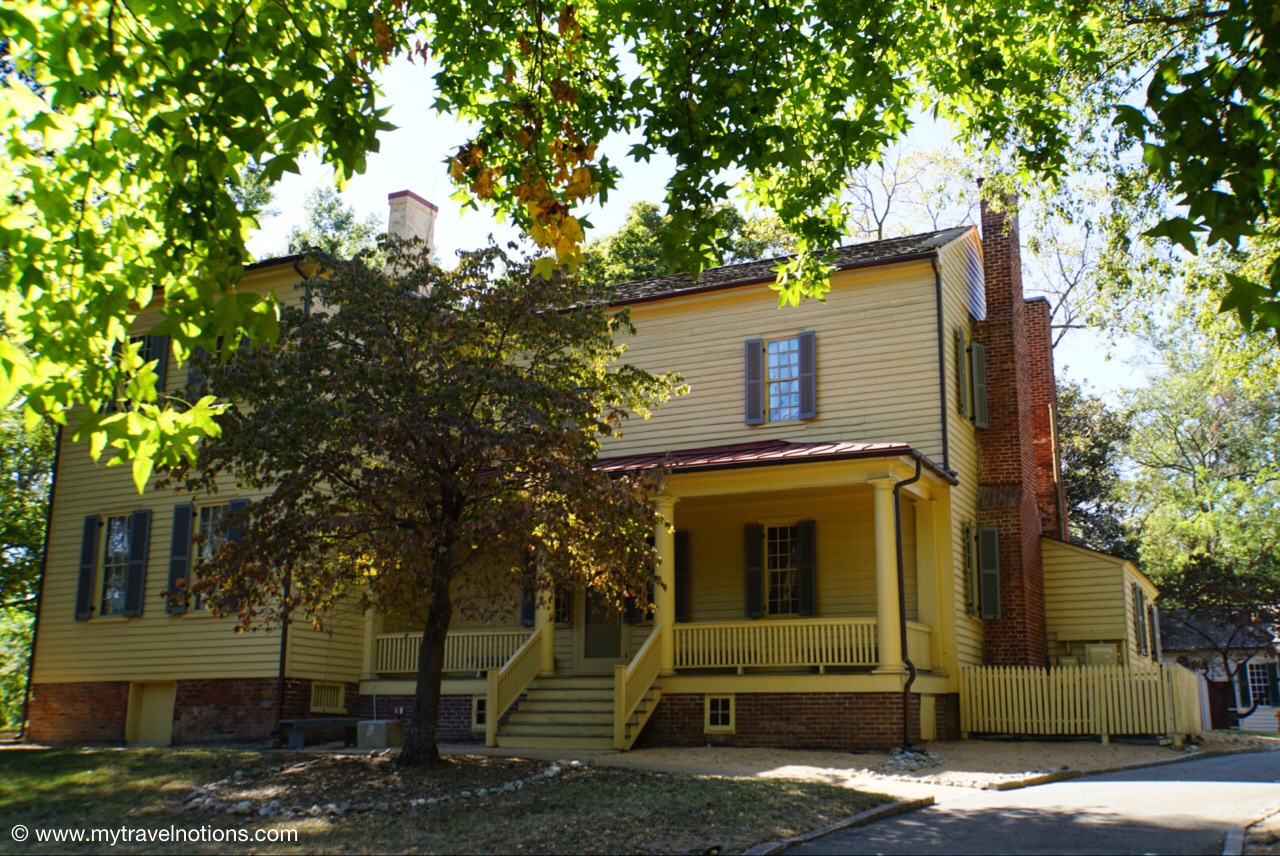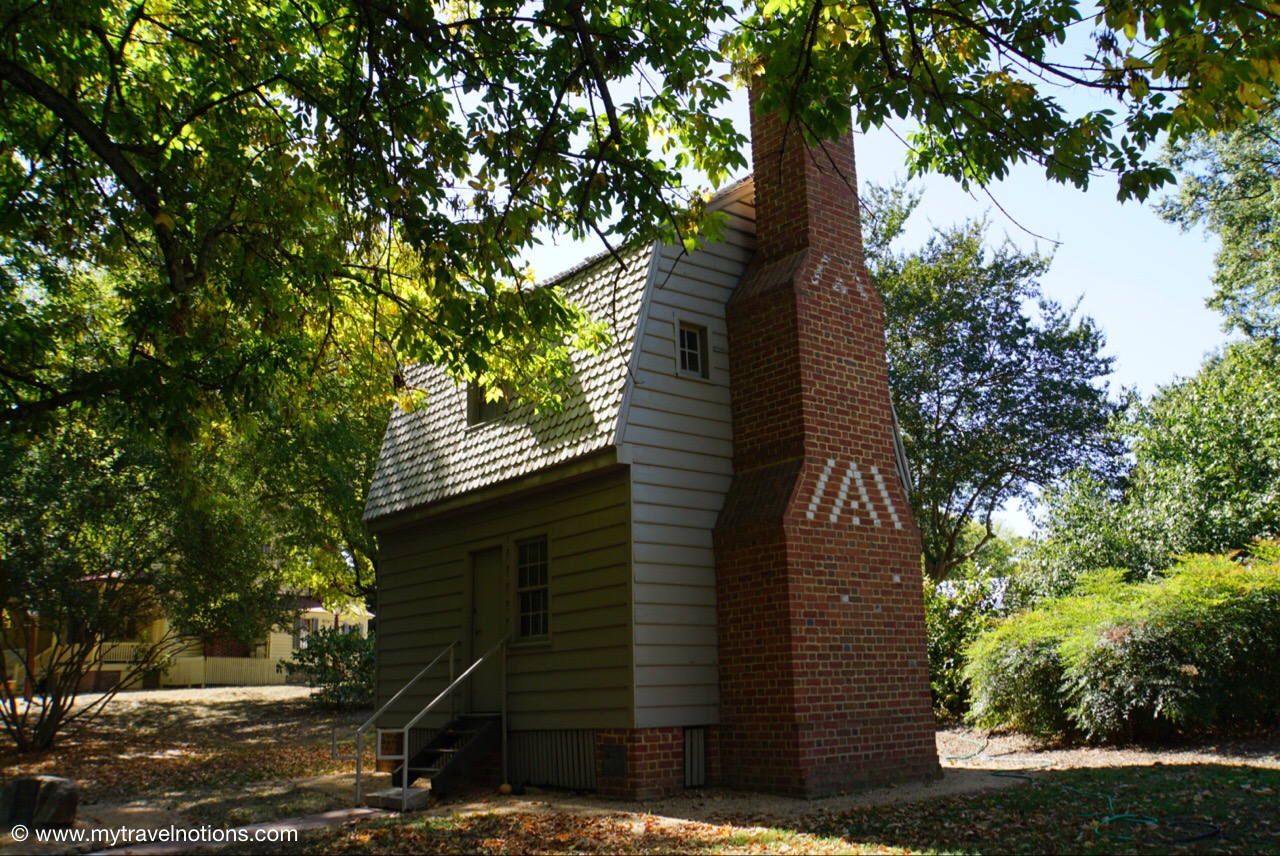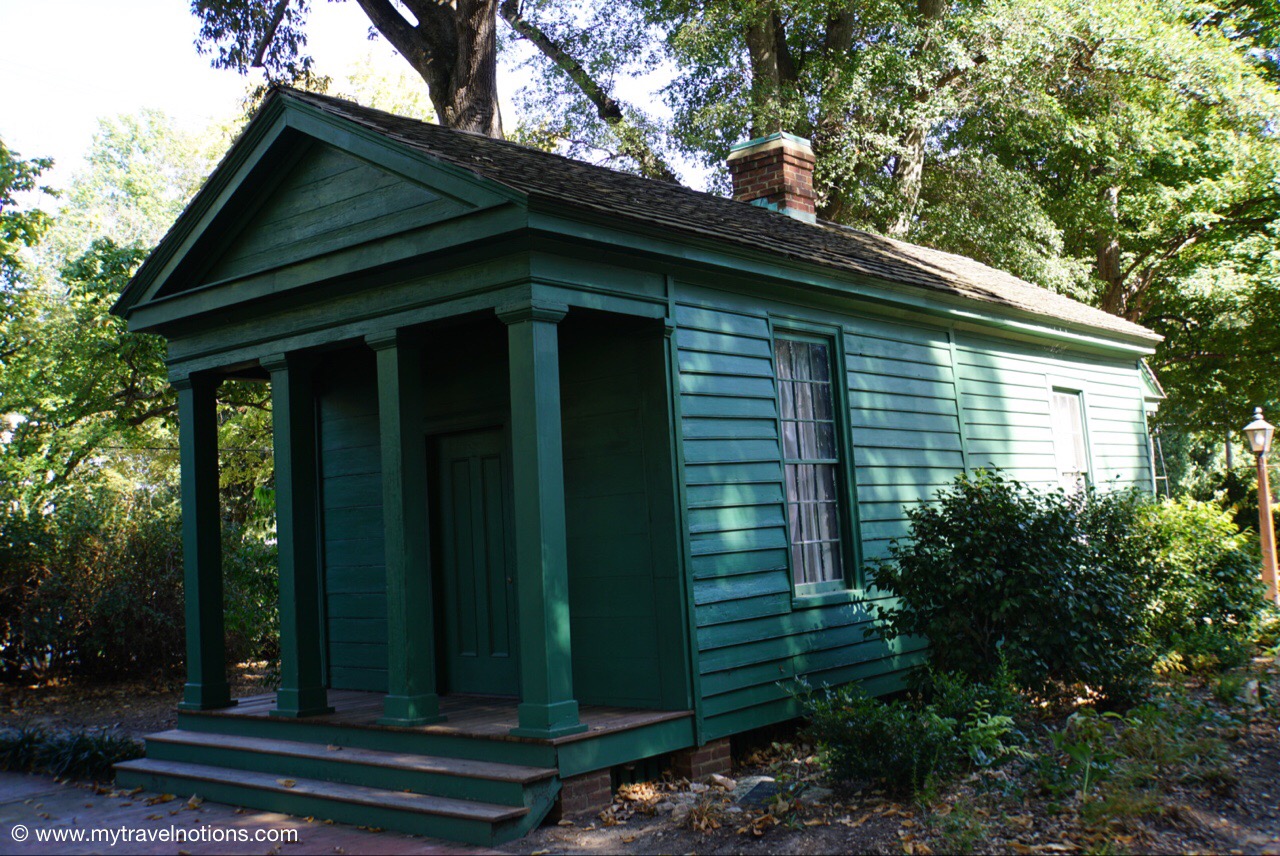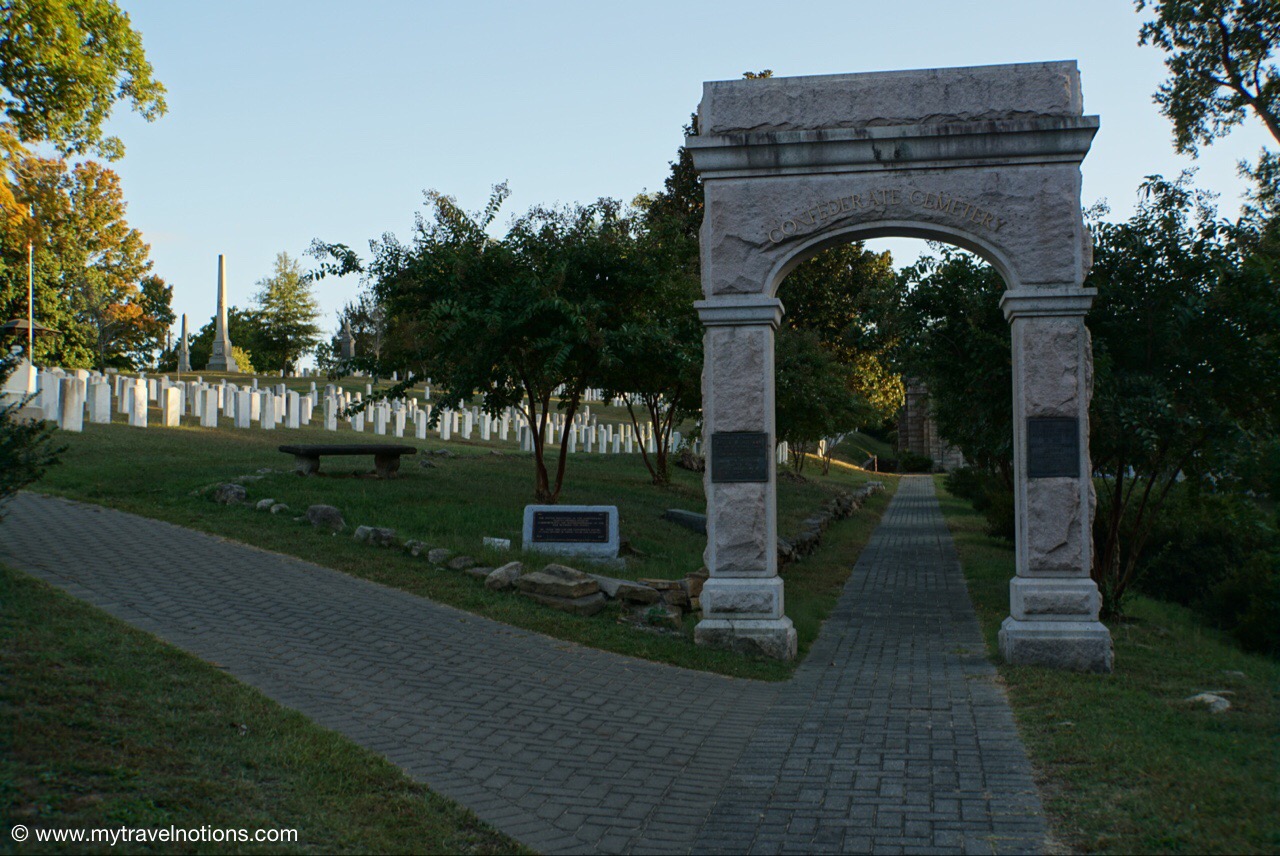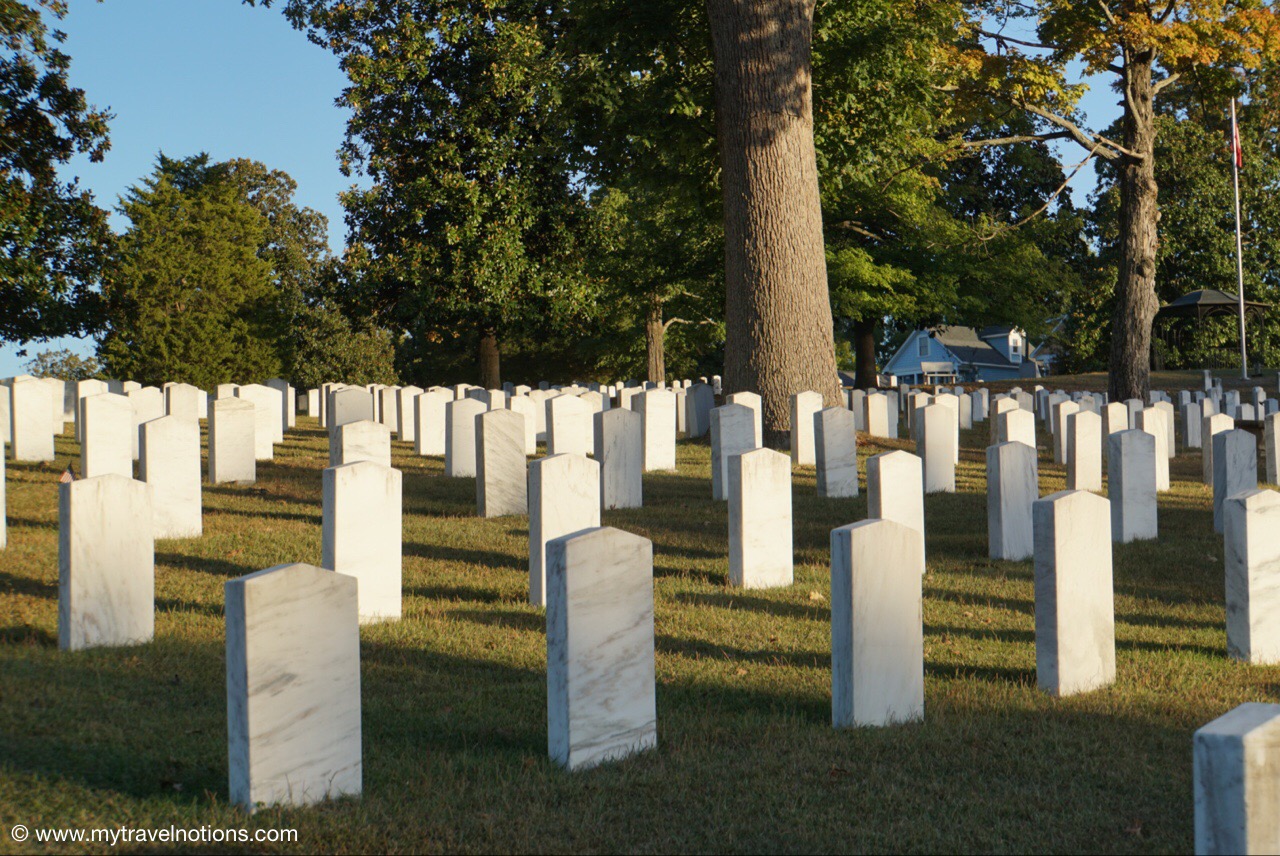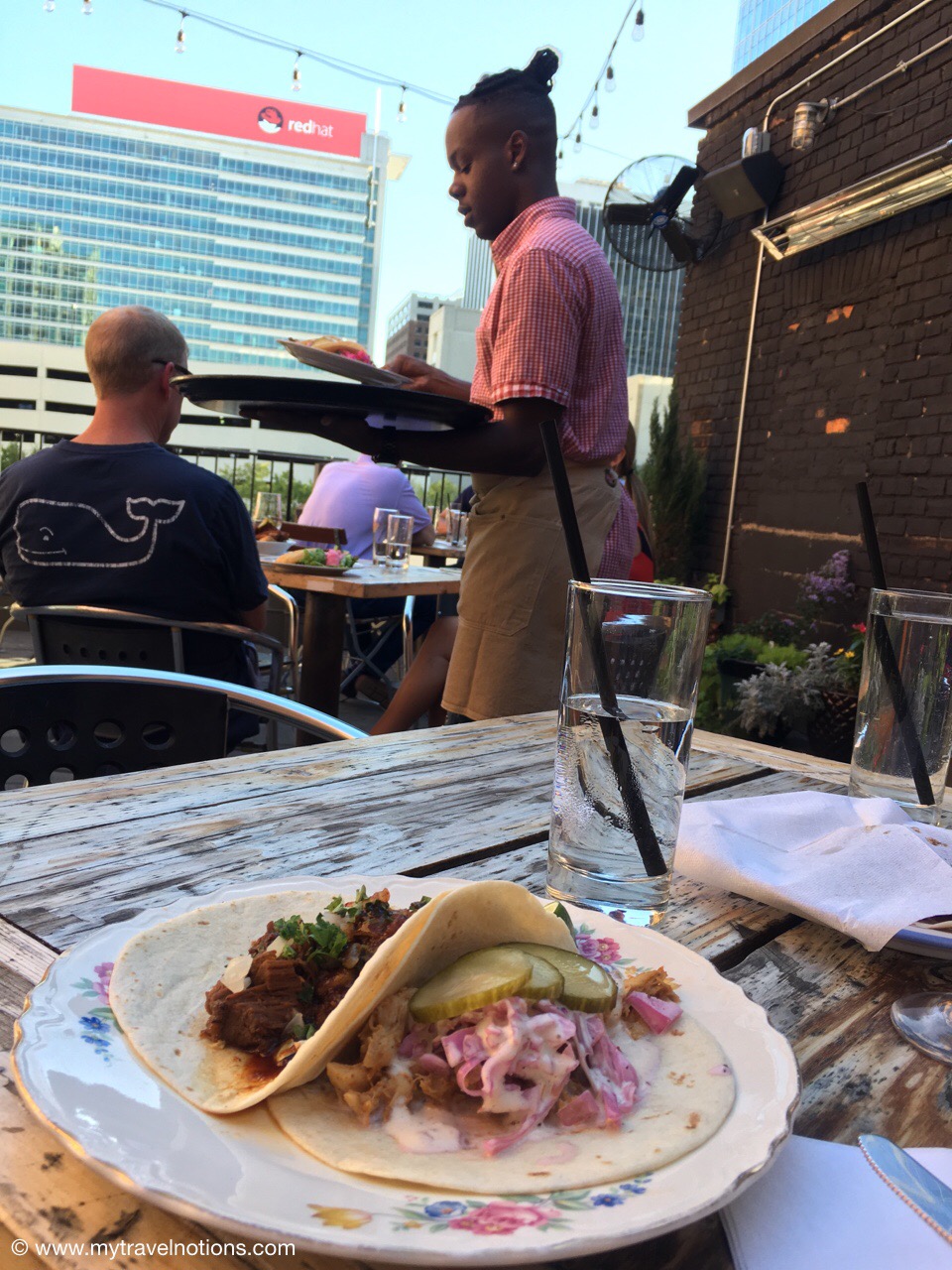 A place strikes a cord for me when I can feel its energy and envision spending time there instead of just passing through. I could definitely spend more time in Durham, North Carolina. From its former tobacco roots to its Black Wall Street legacy, Durham has charm, history and most of all it has a soul that called to me.
Walking down the historical Parrish Street and seeing the sculptures honoring the successful black-owned businesses of the early 20th century coupled by the 21st century developments honors the past and in my view links it to the future. Seeing the Civil Rights Mural up close, stepping into the glow of St. Joseph's African Methodist Episcopal Church's brilliant stained glass and walking down Parrish Street just made me feel good.
And, sampling Durham's food, while taking in its tobacco history…without inhaling…and charm was fun and filling. I may not be a thrill seeking foodie, but I don't know if it will taste good until I try it, so I'll try it…at least once.
What I've come to realize is that I have to walk the streets to really feel the vibe of a city. And, that's what we did today, walk on our own and with a food tasting walking tour. Raleigh may be the state capitol, but Durham with its history, art and food…has it all in just the right proportions. Check out what Debra and I saw and sampled as we made our way through Durham.
Next stop on our road trip is Asheville, North Carolina.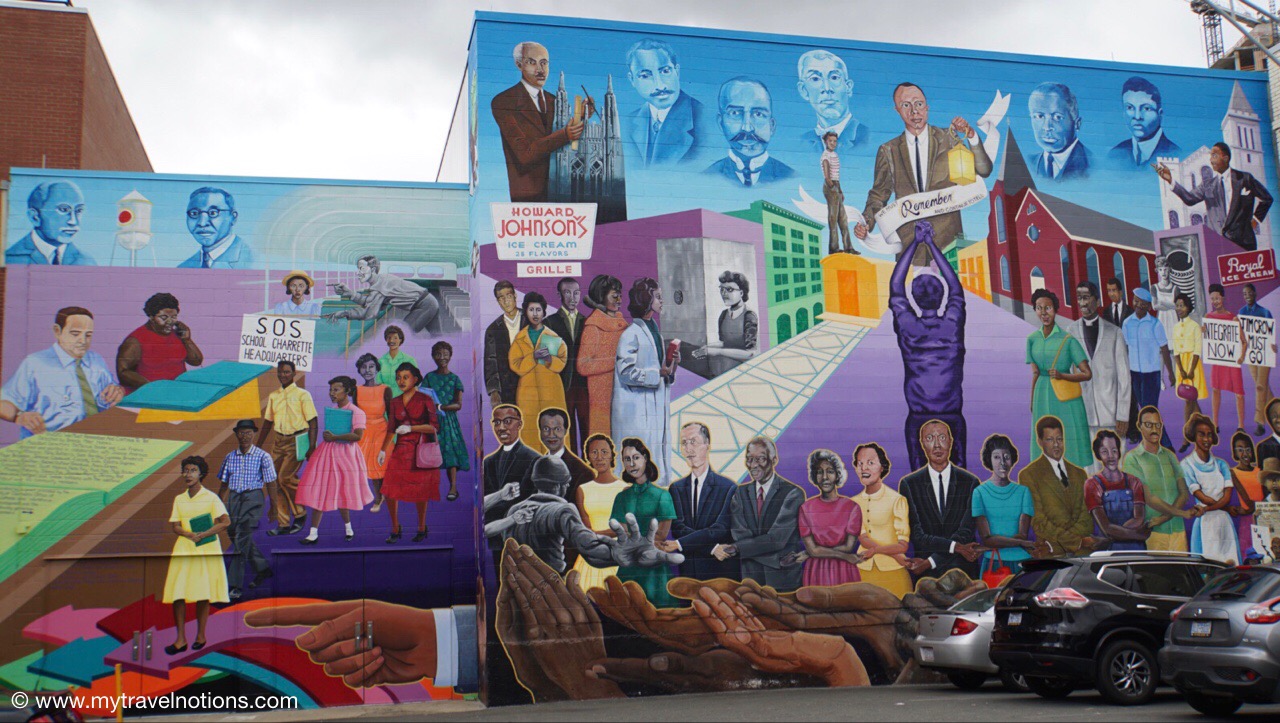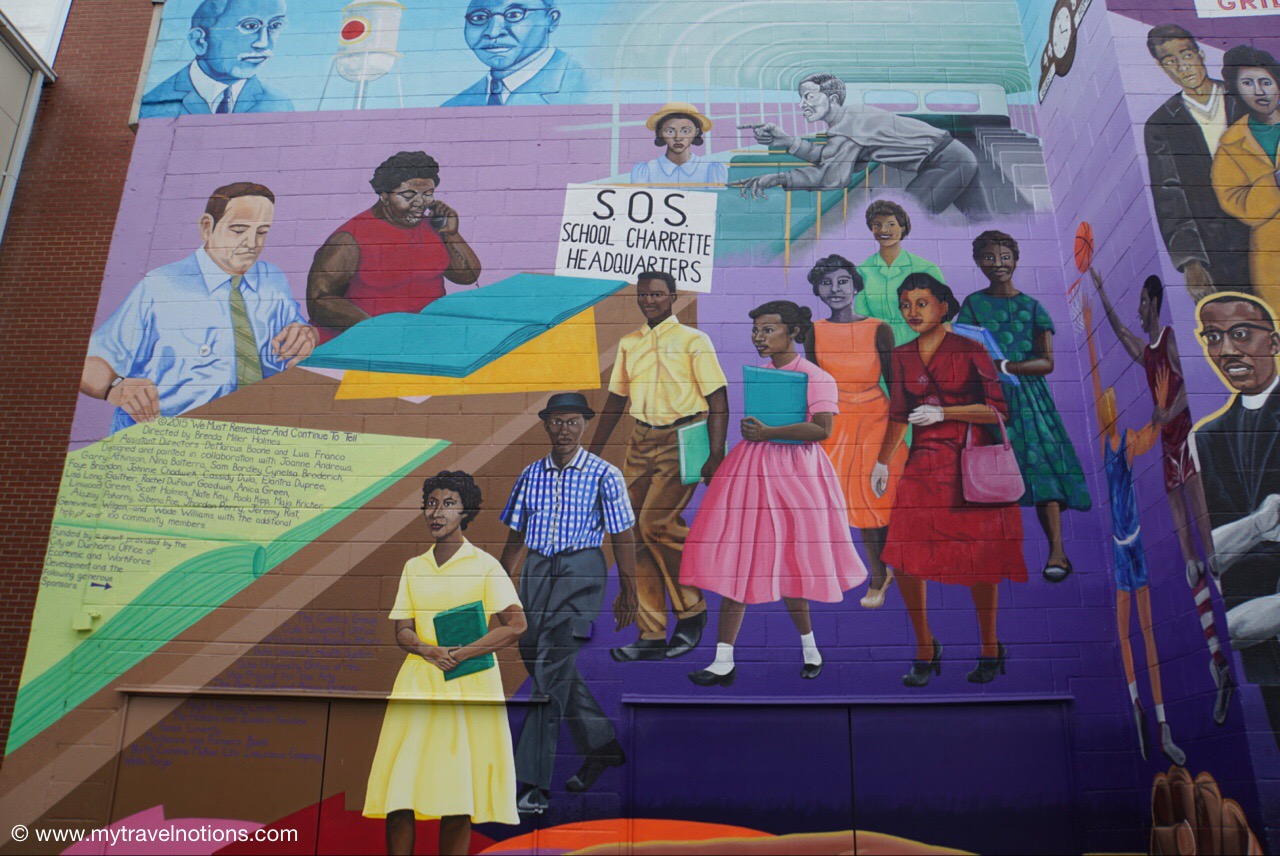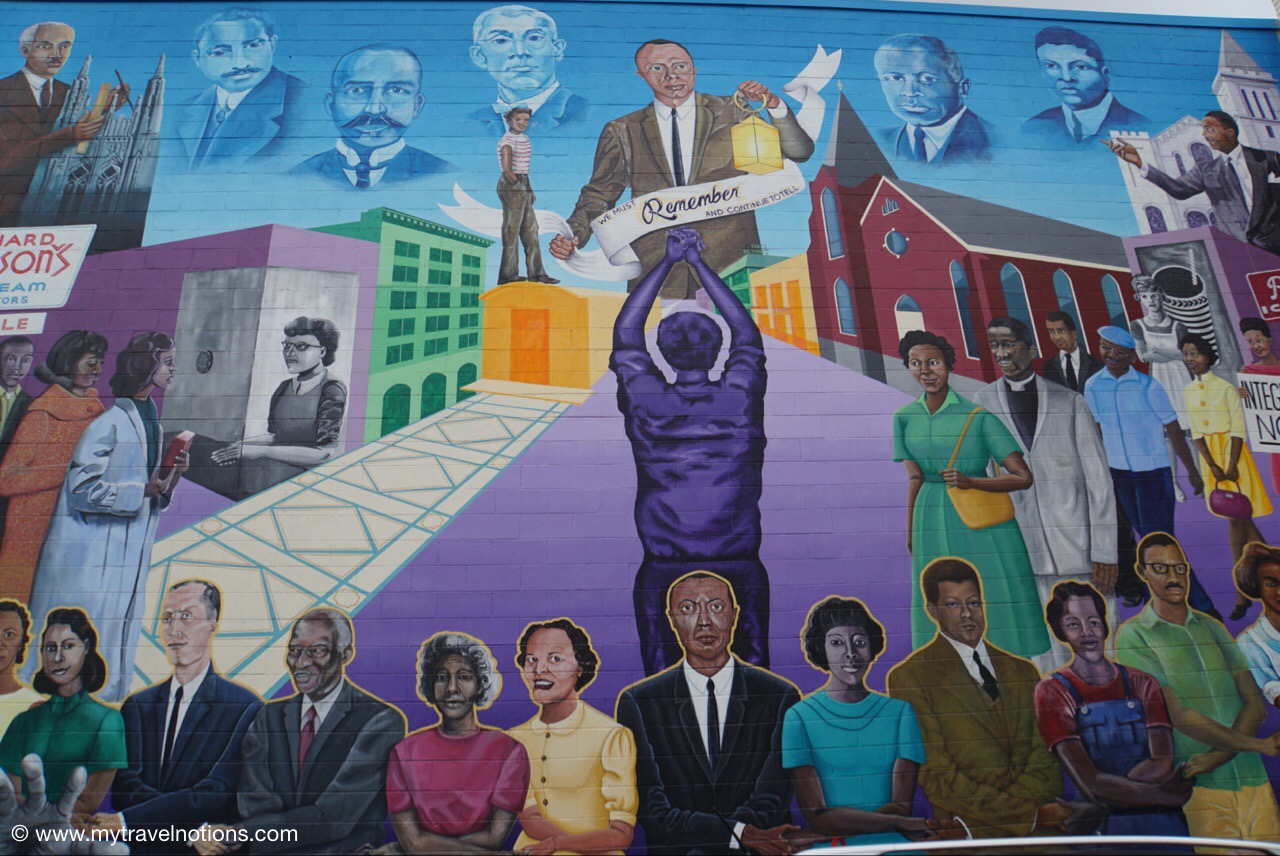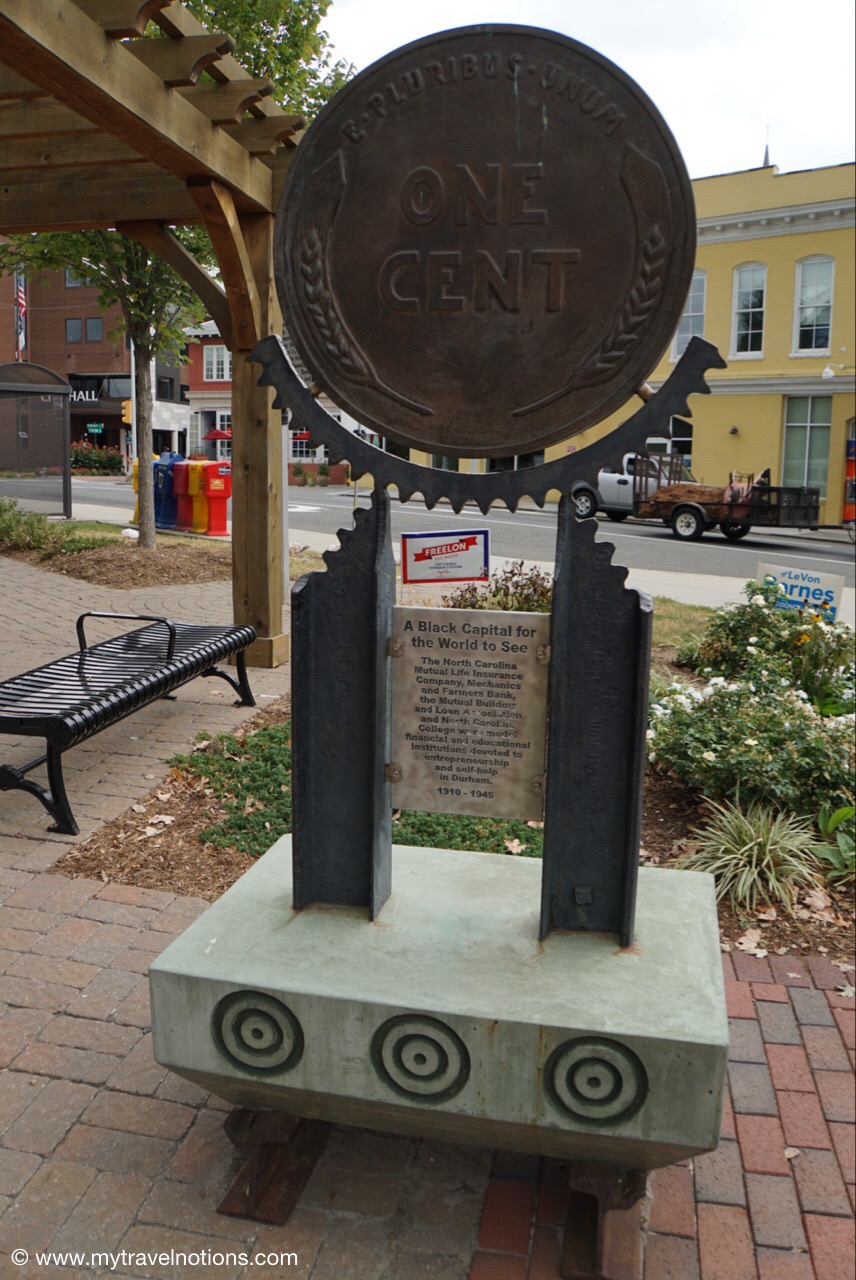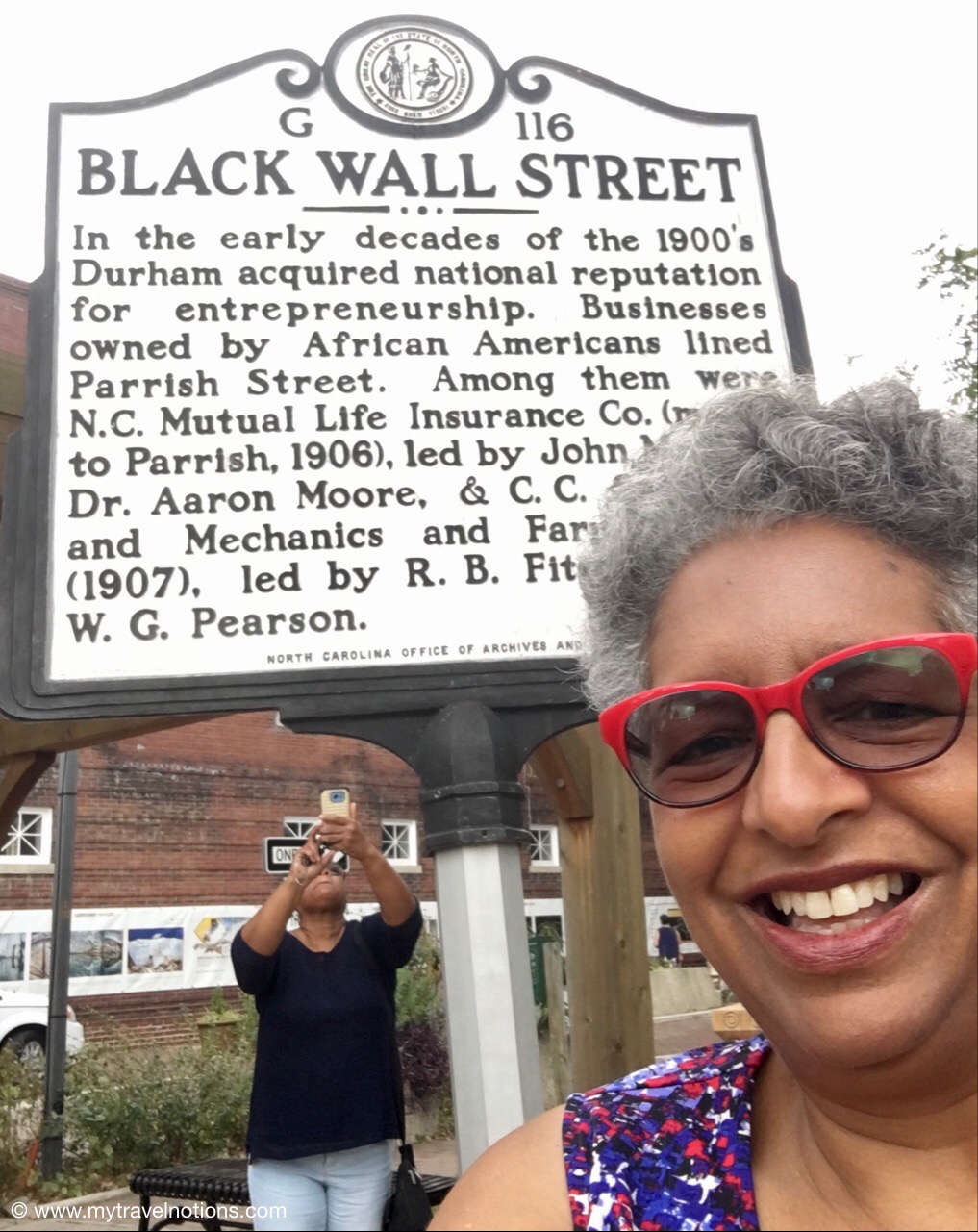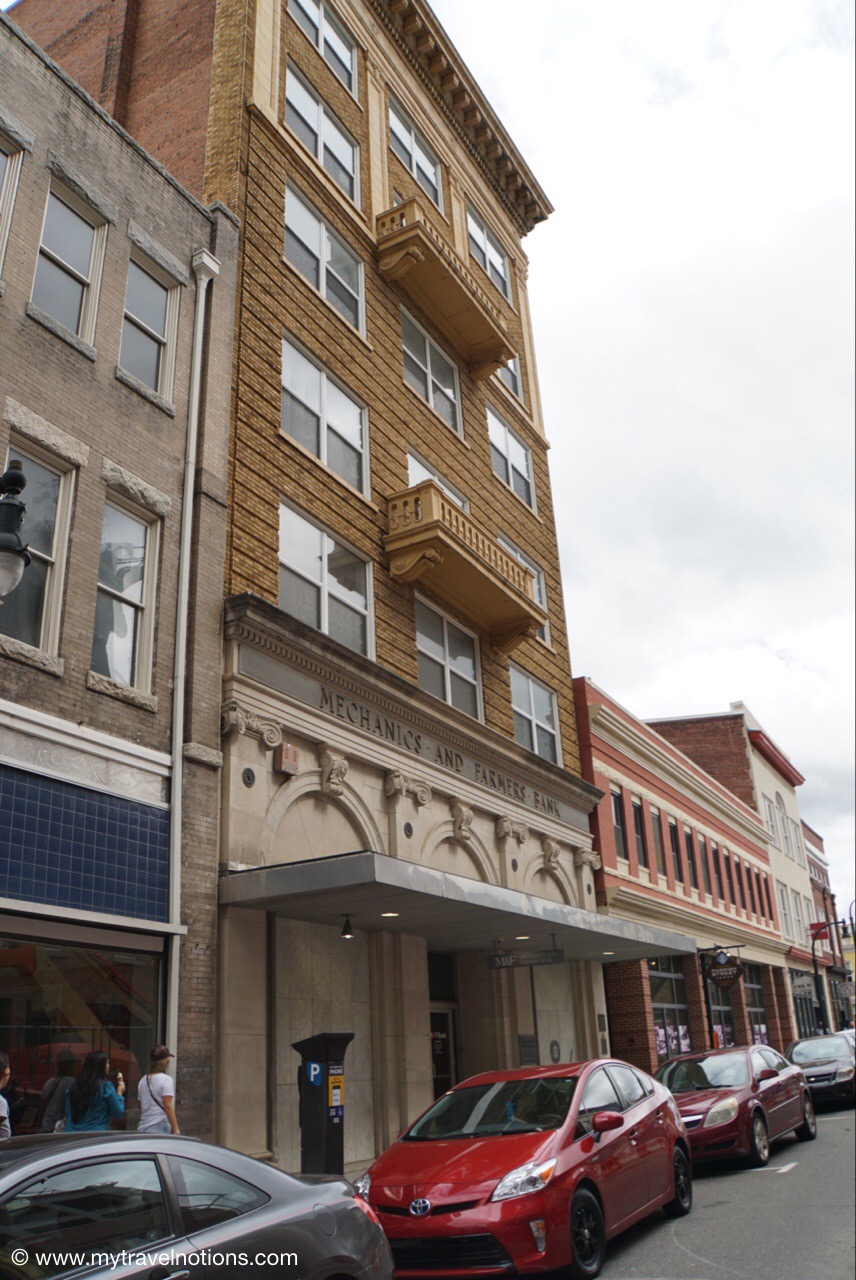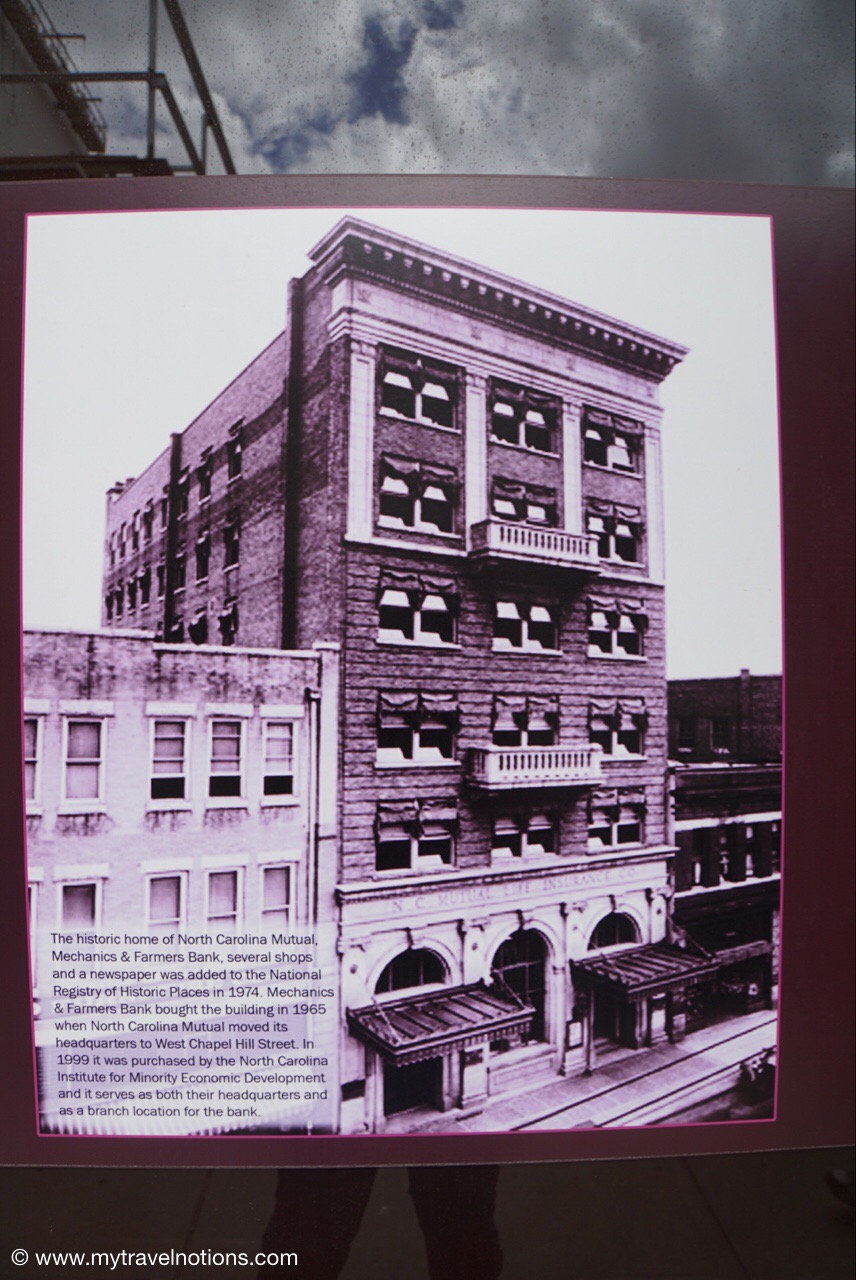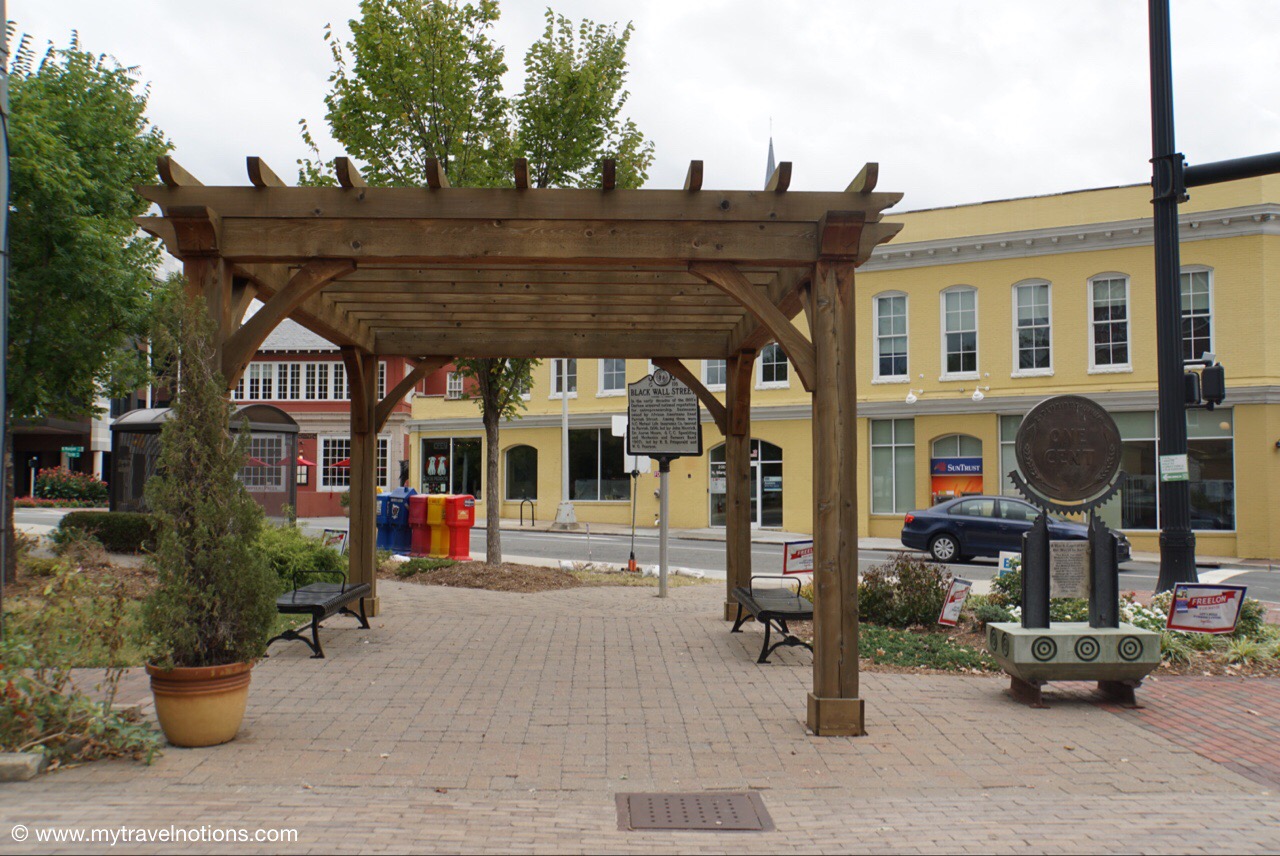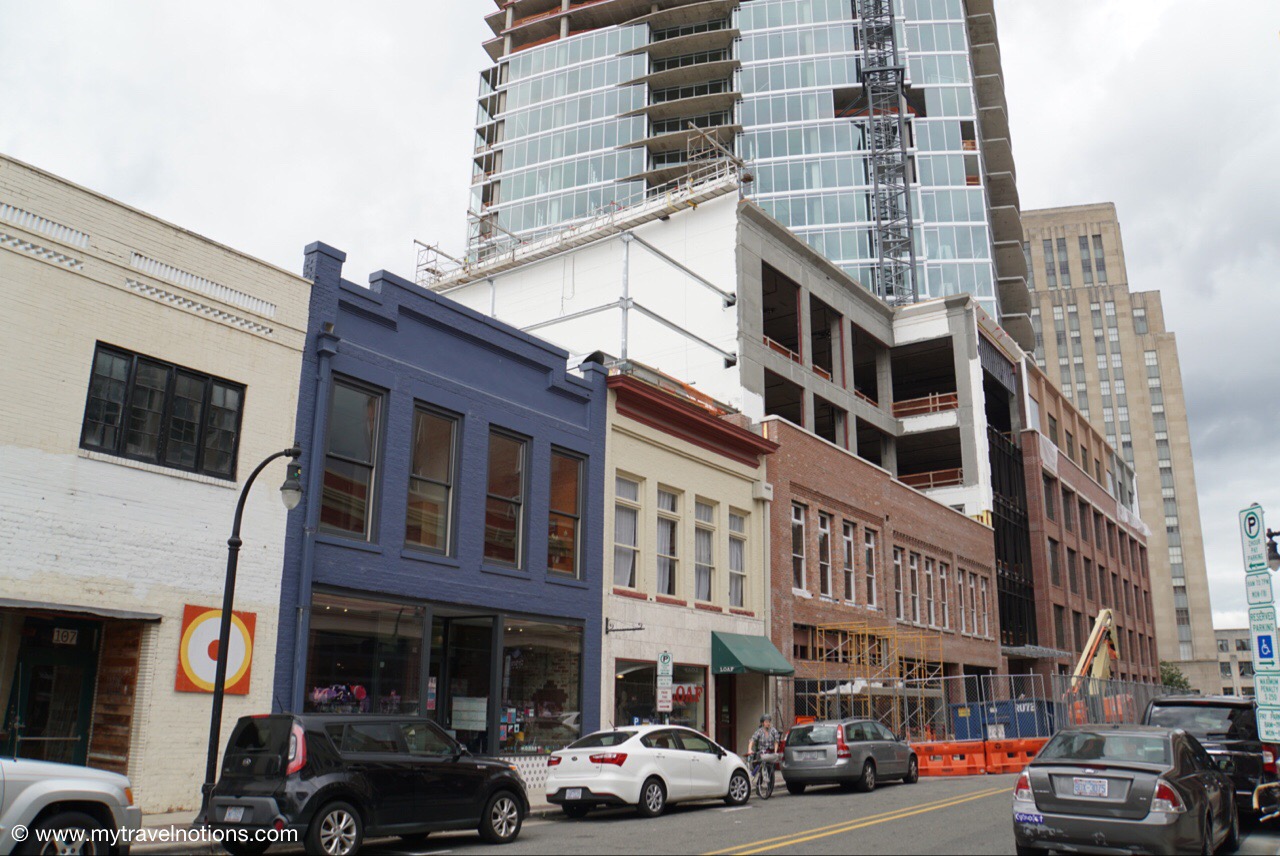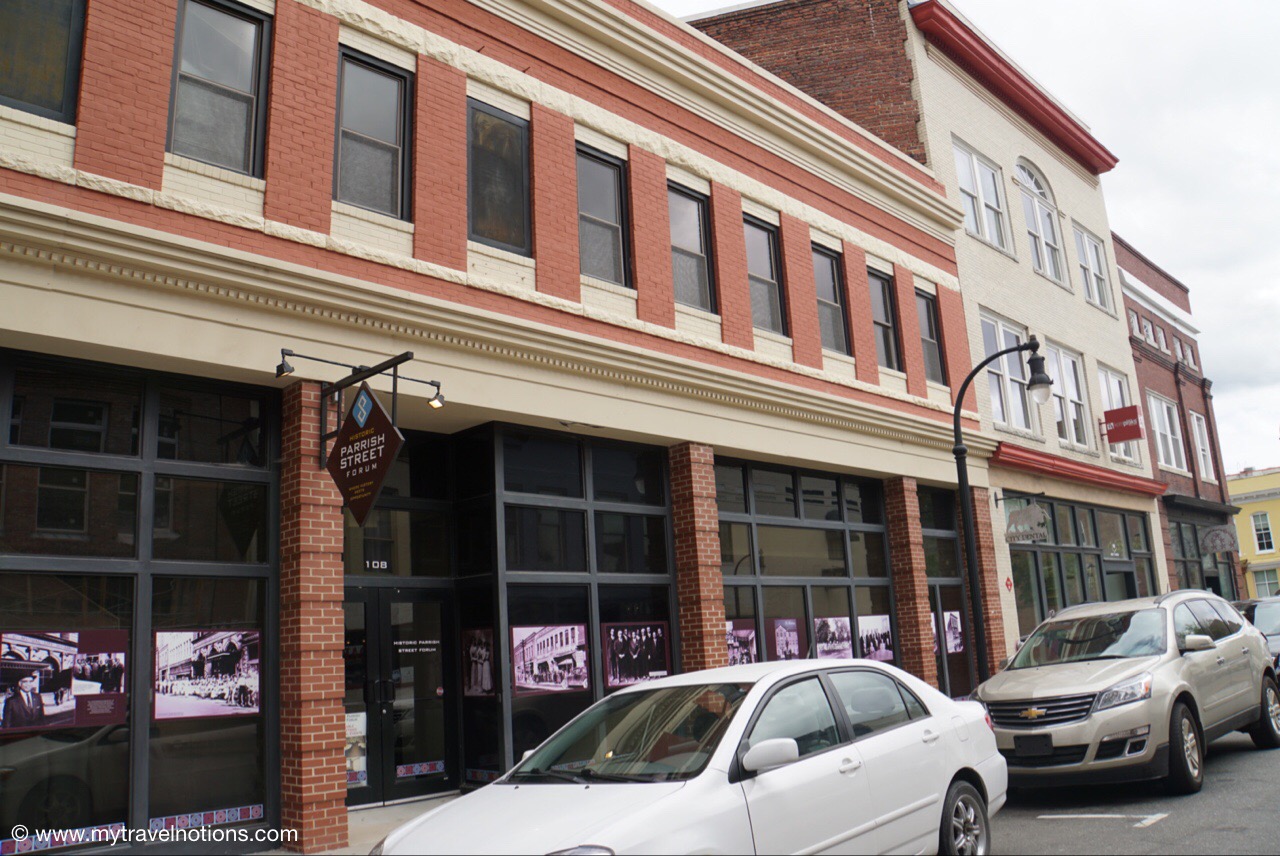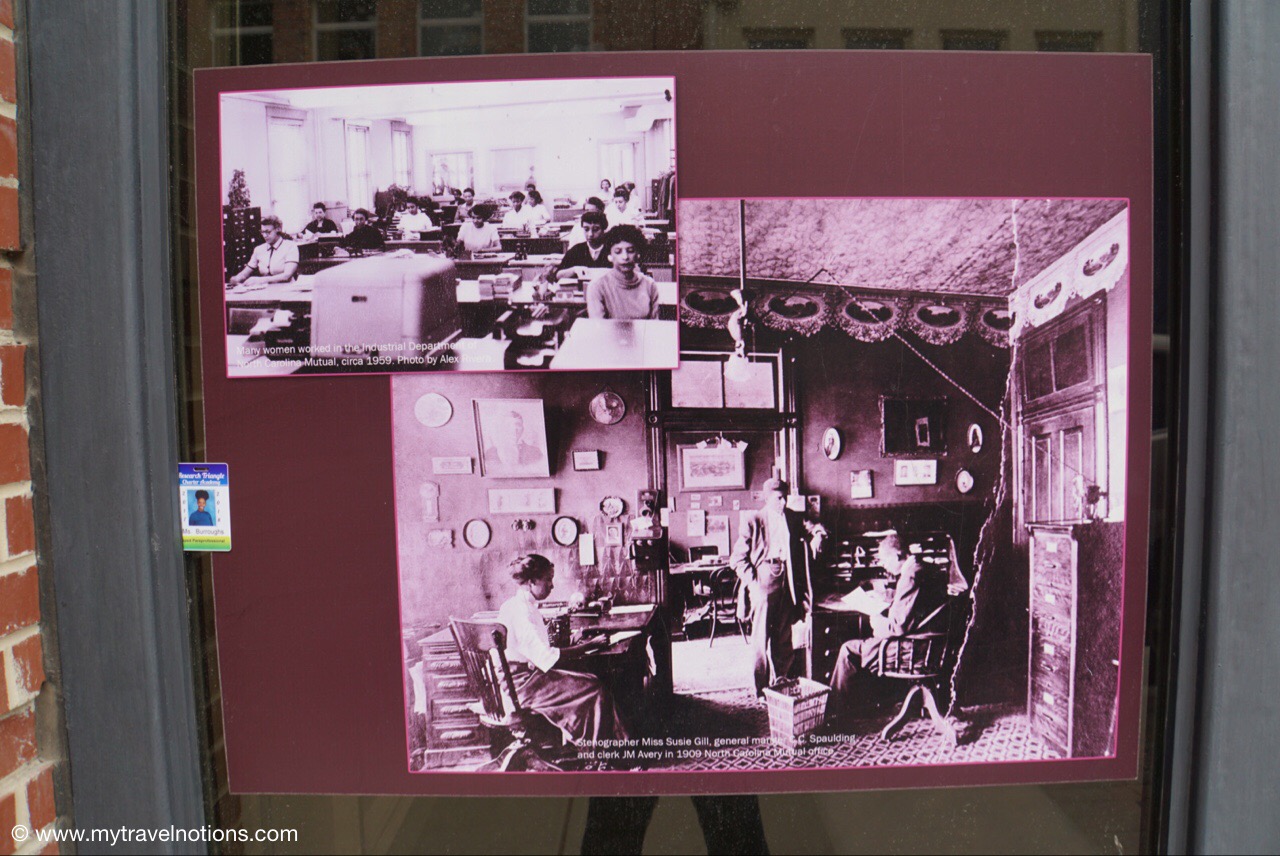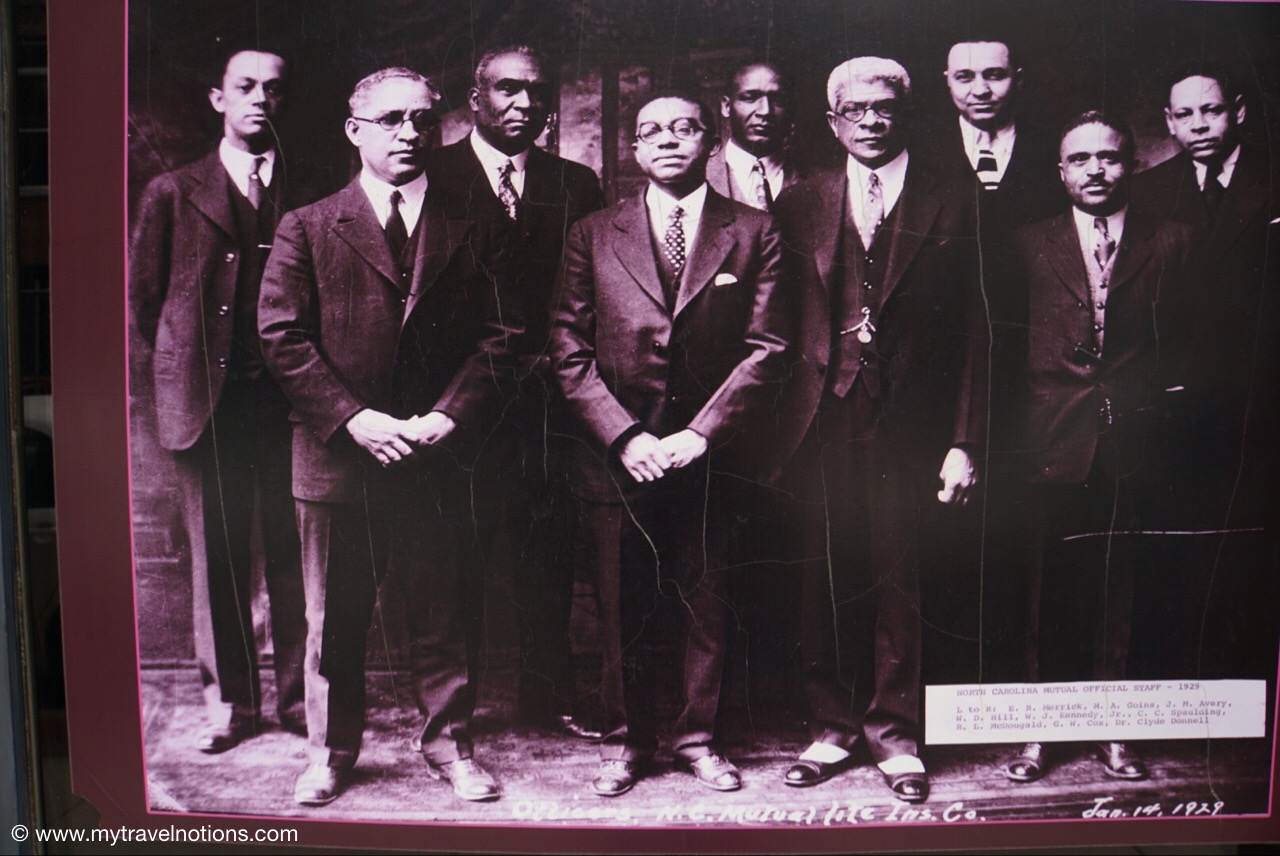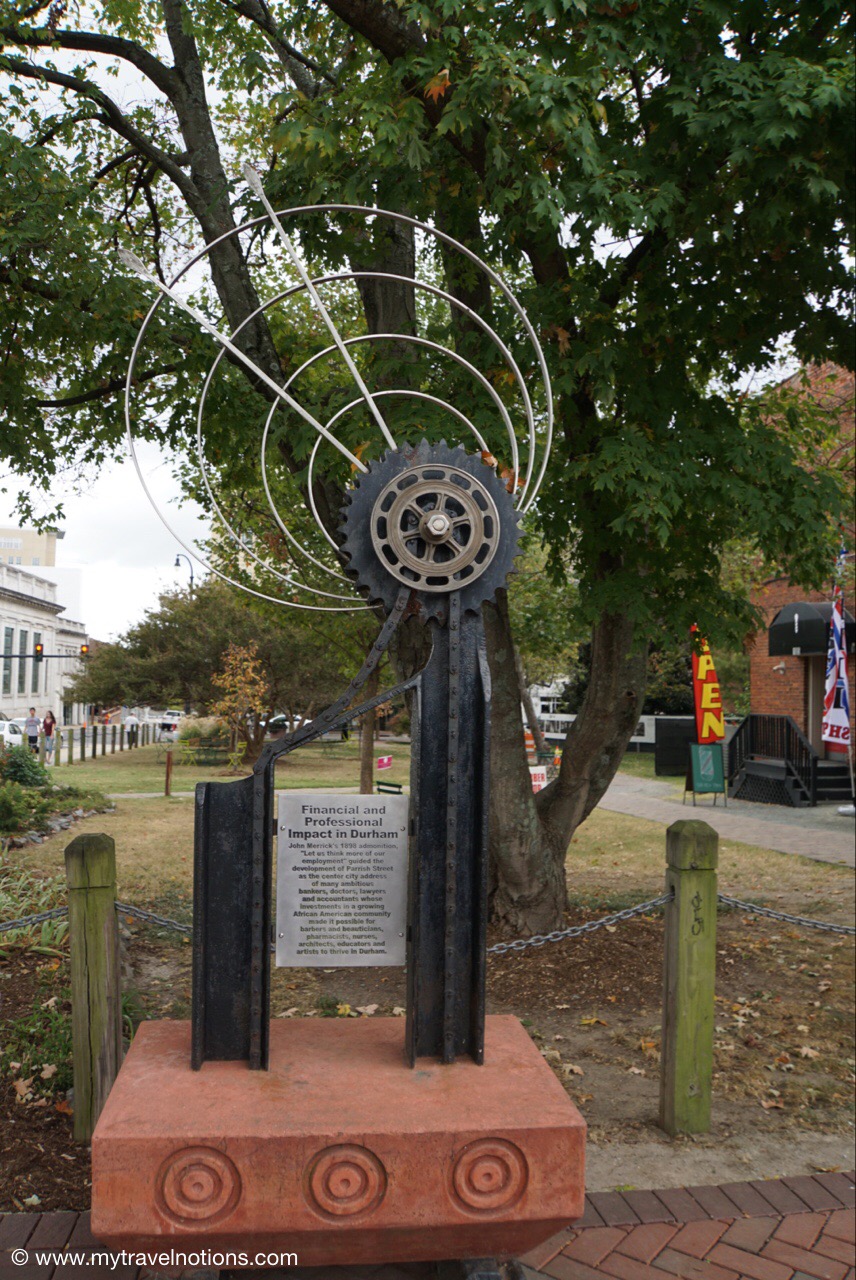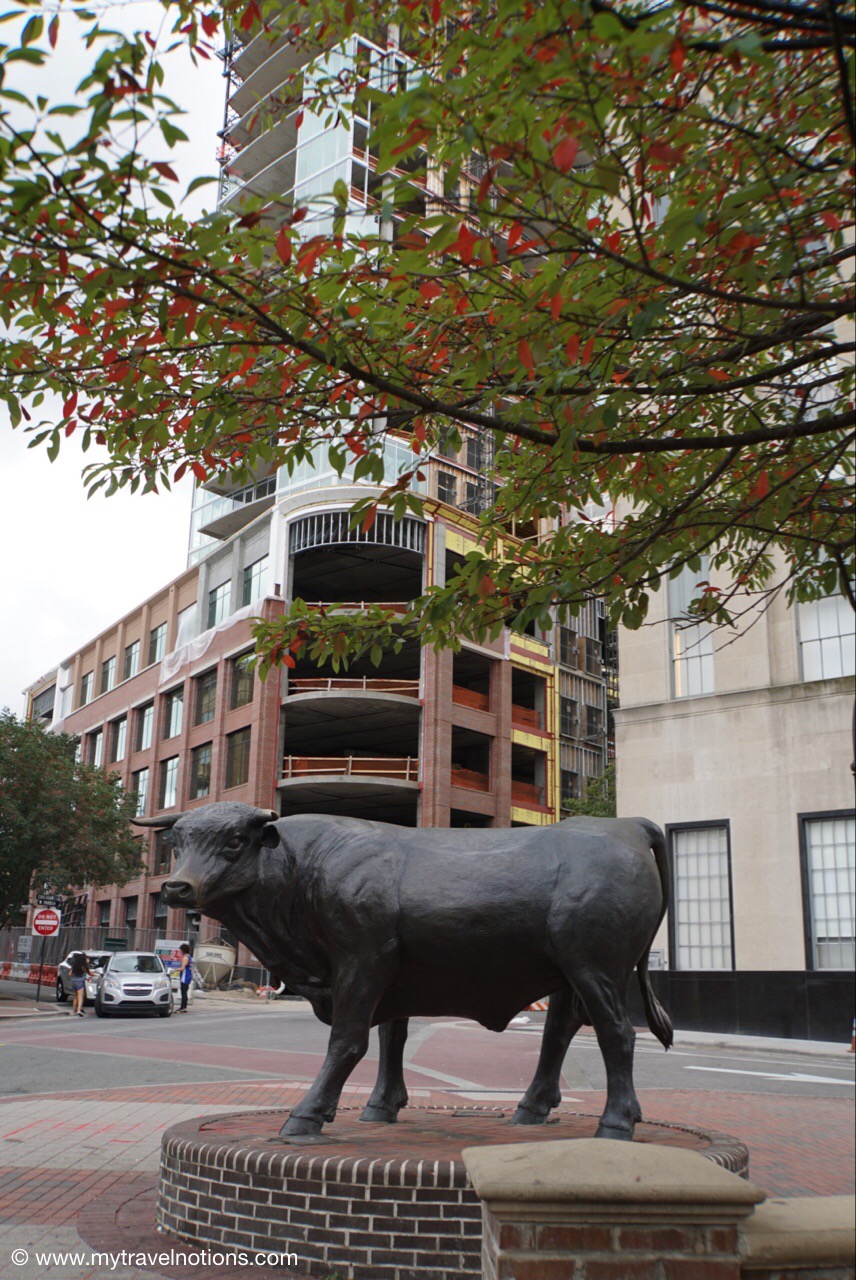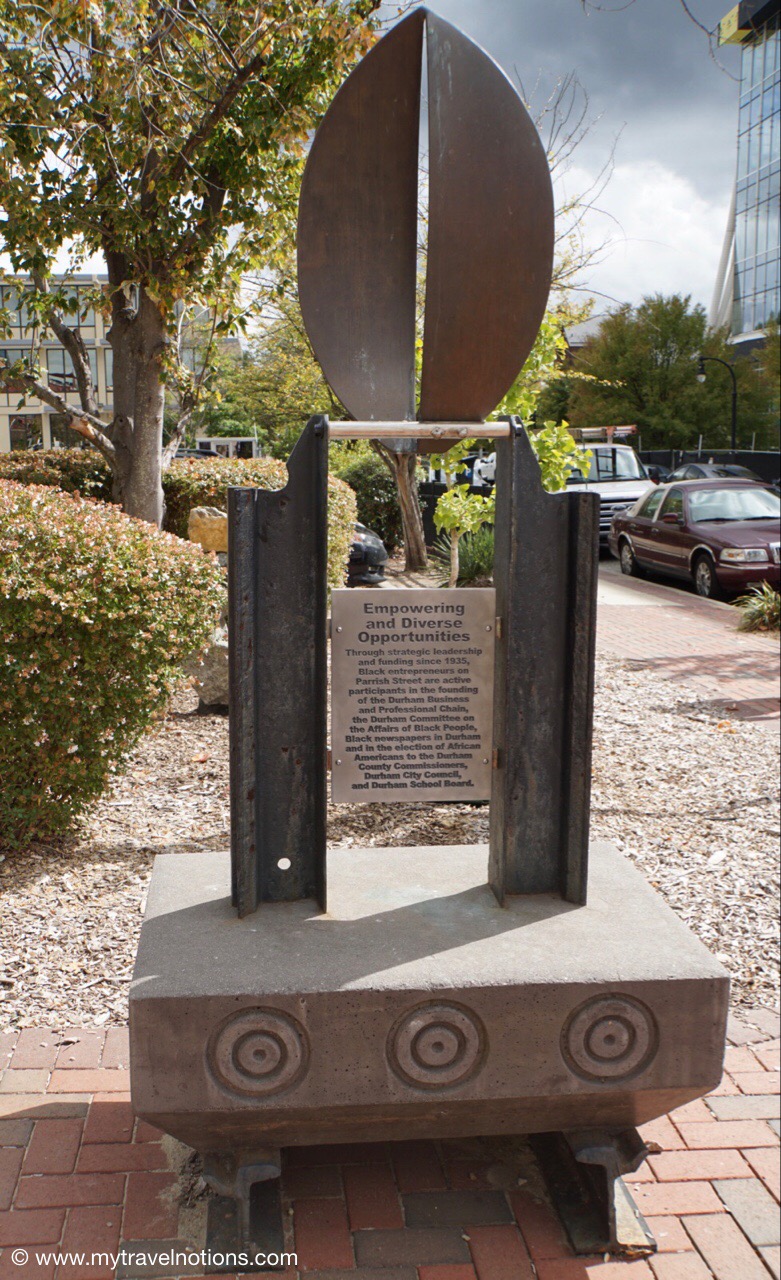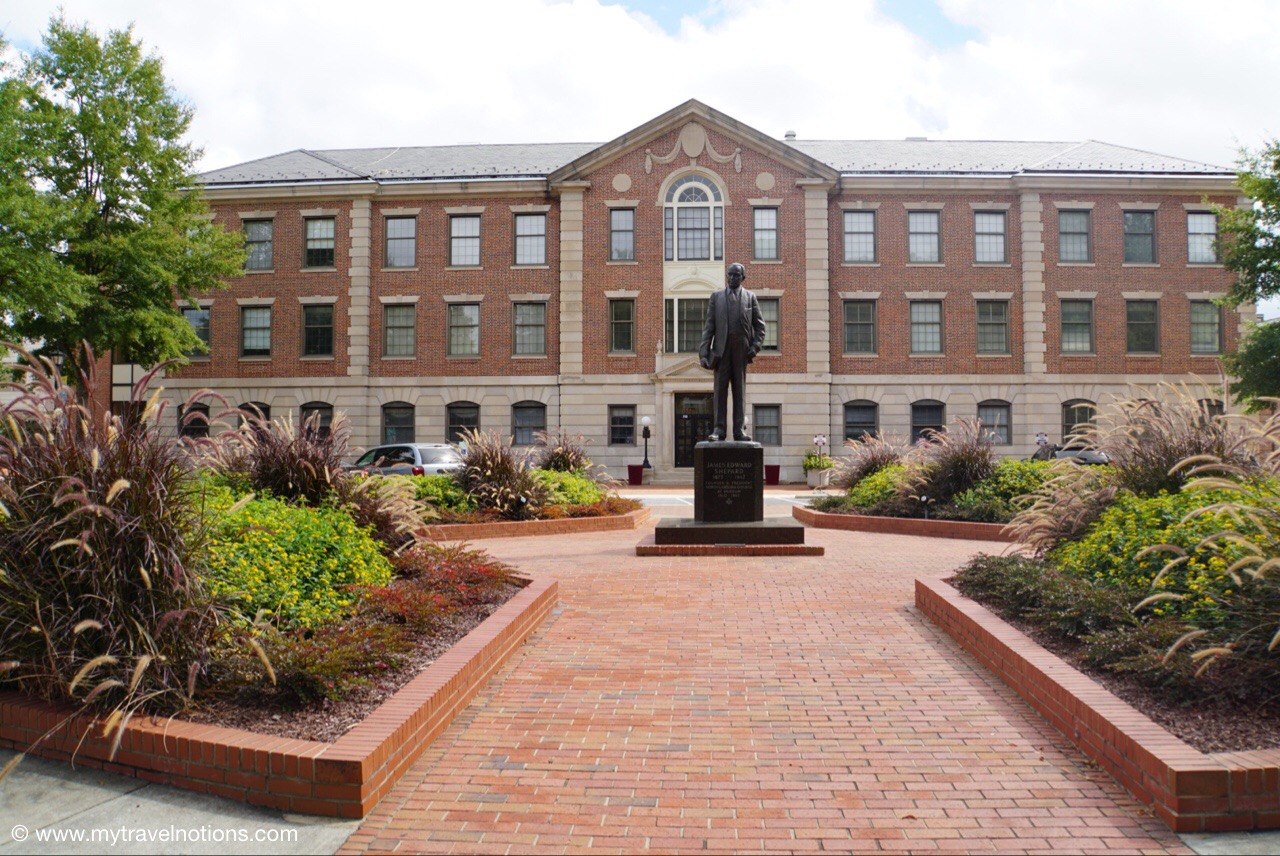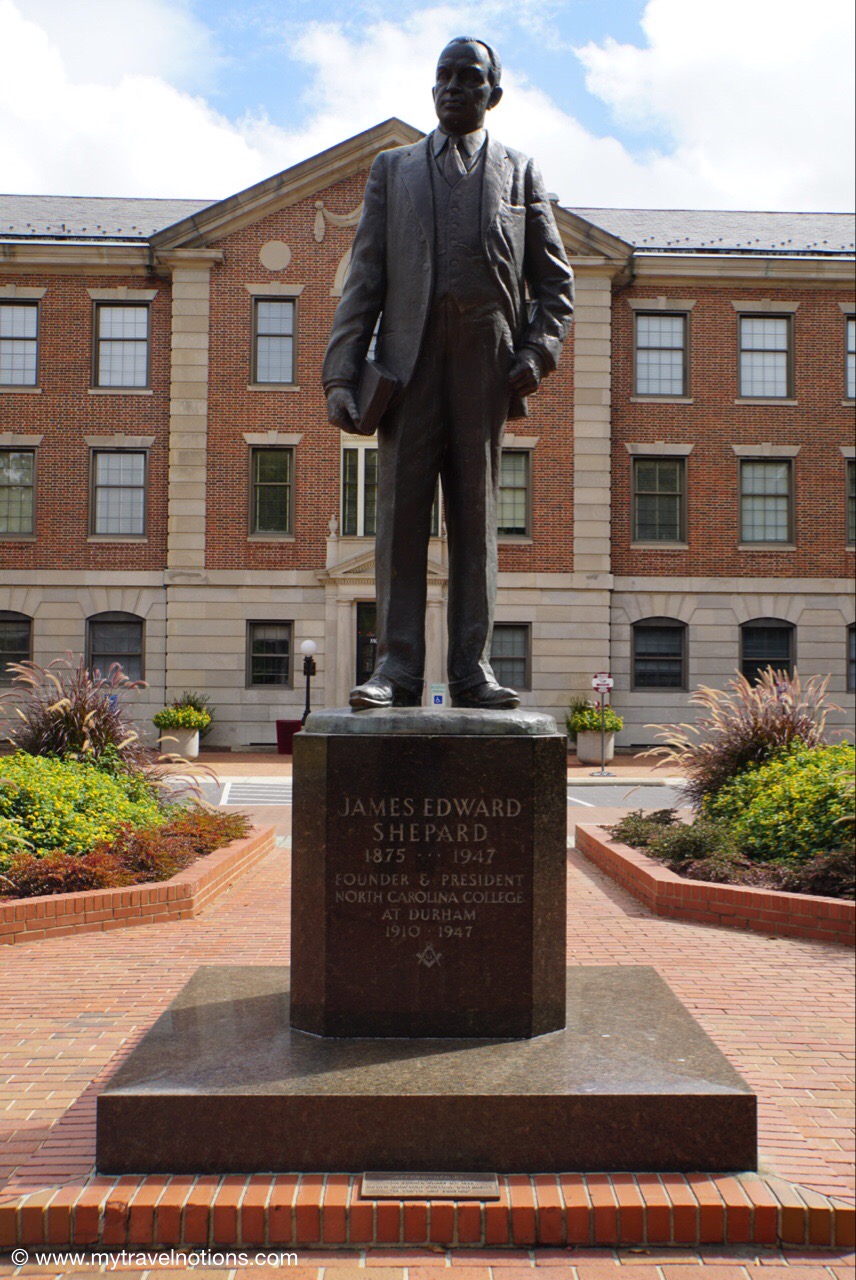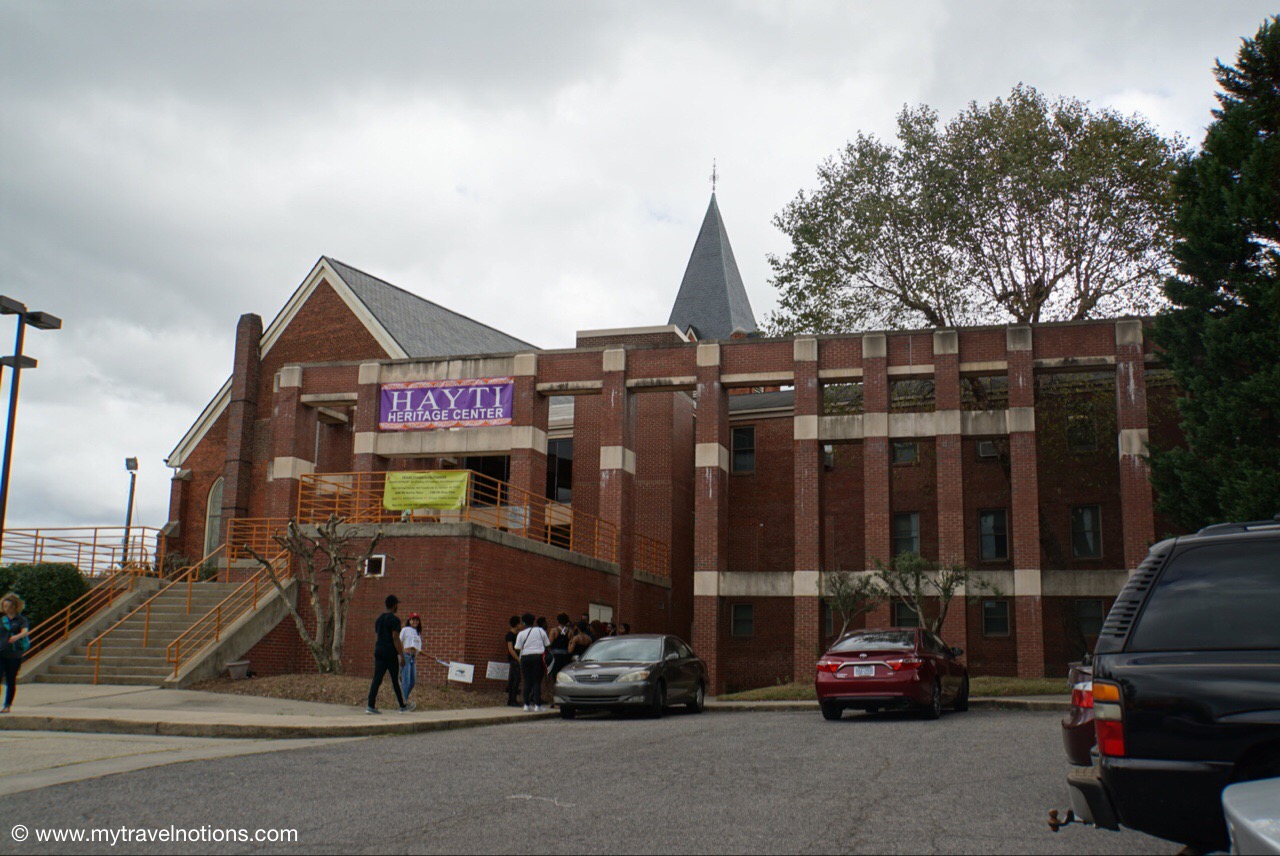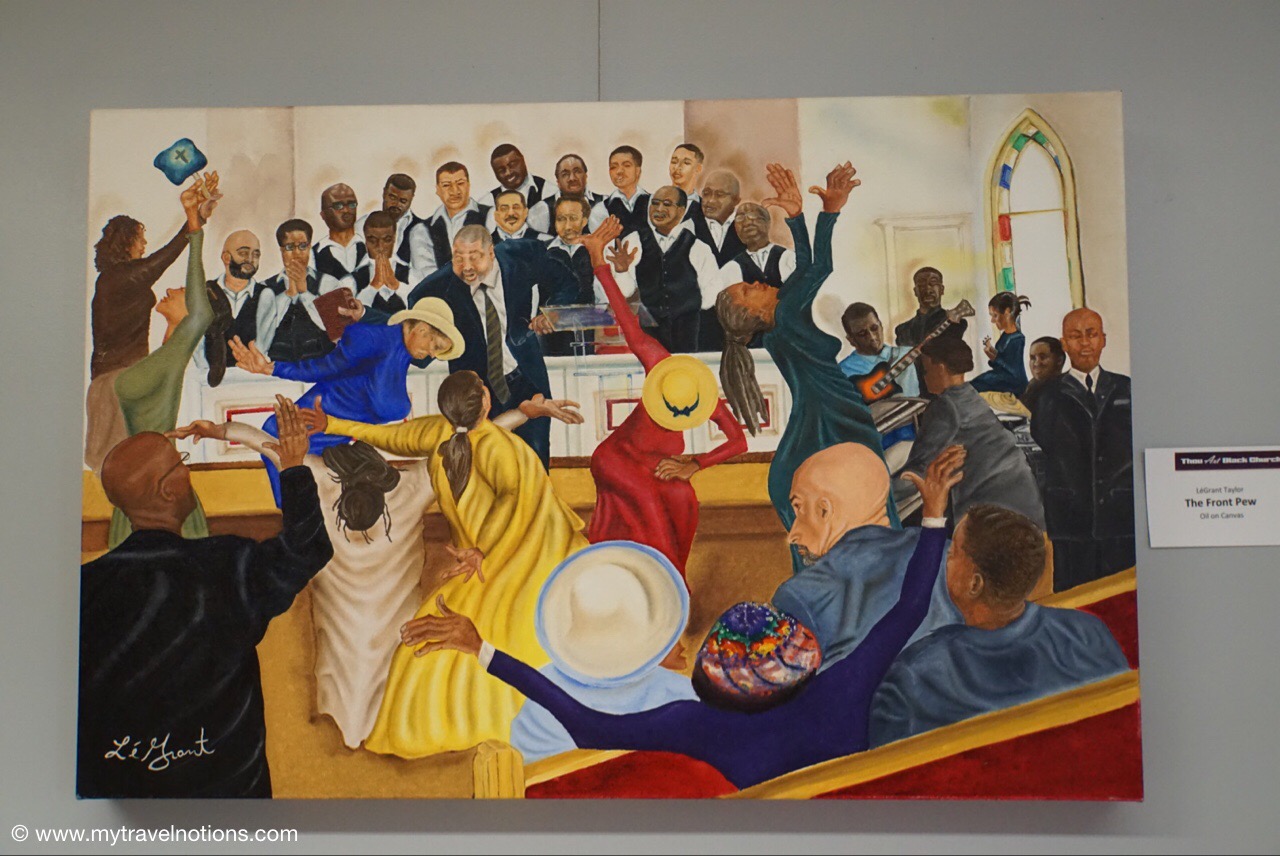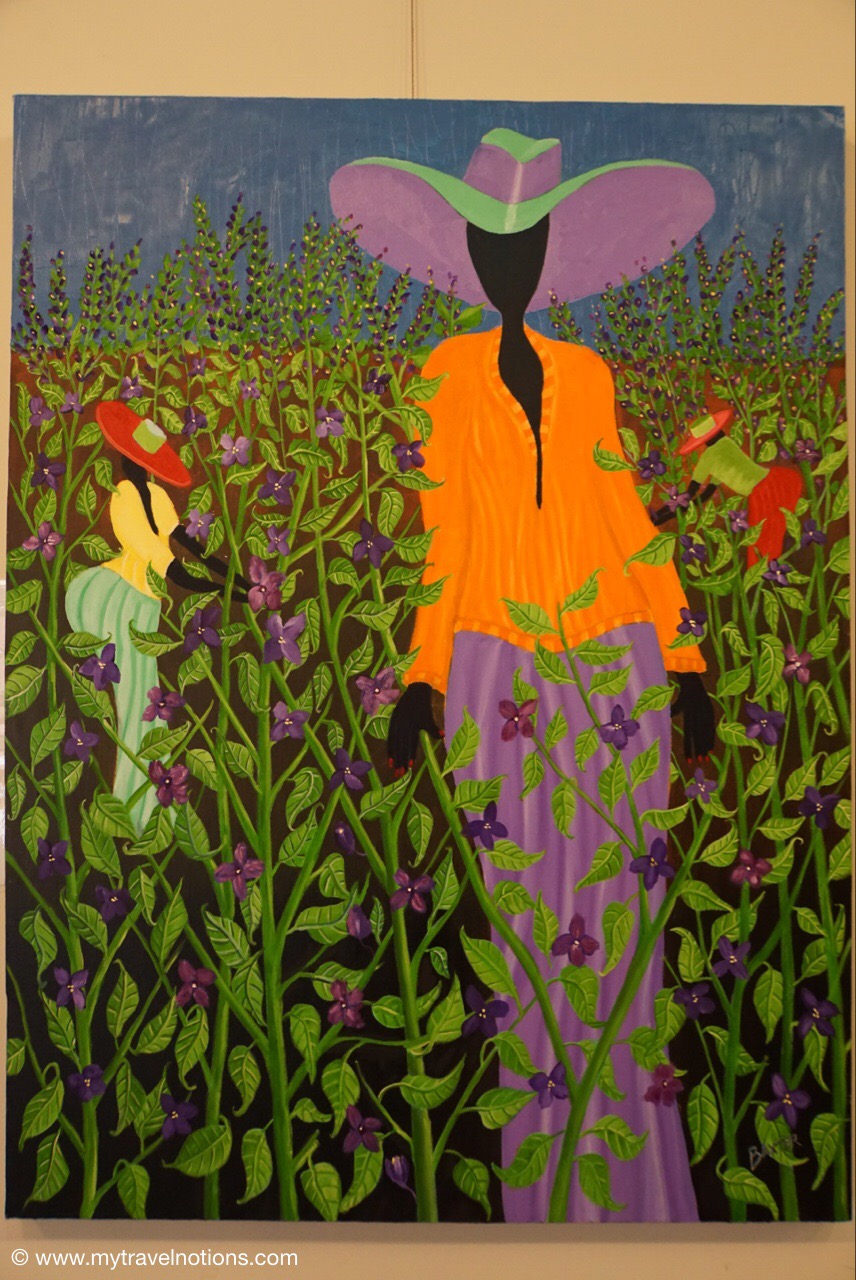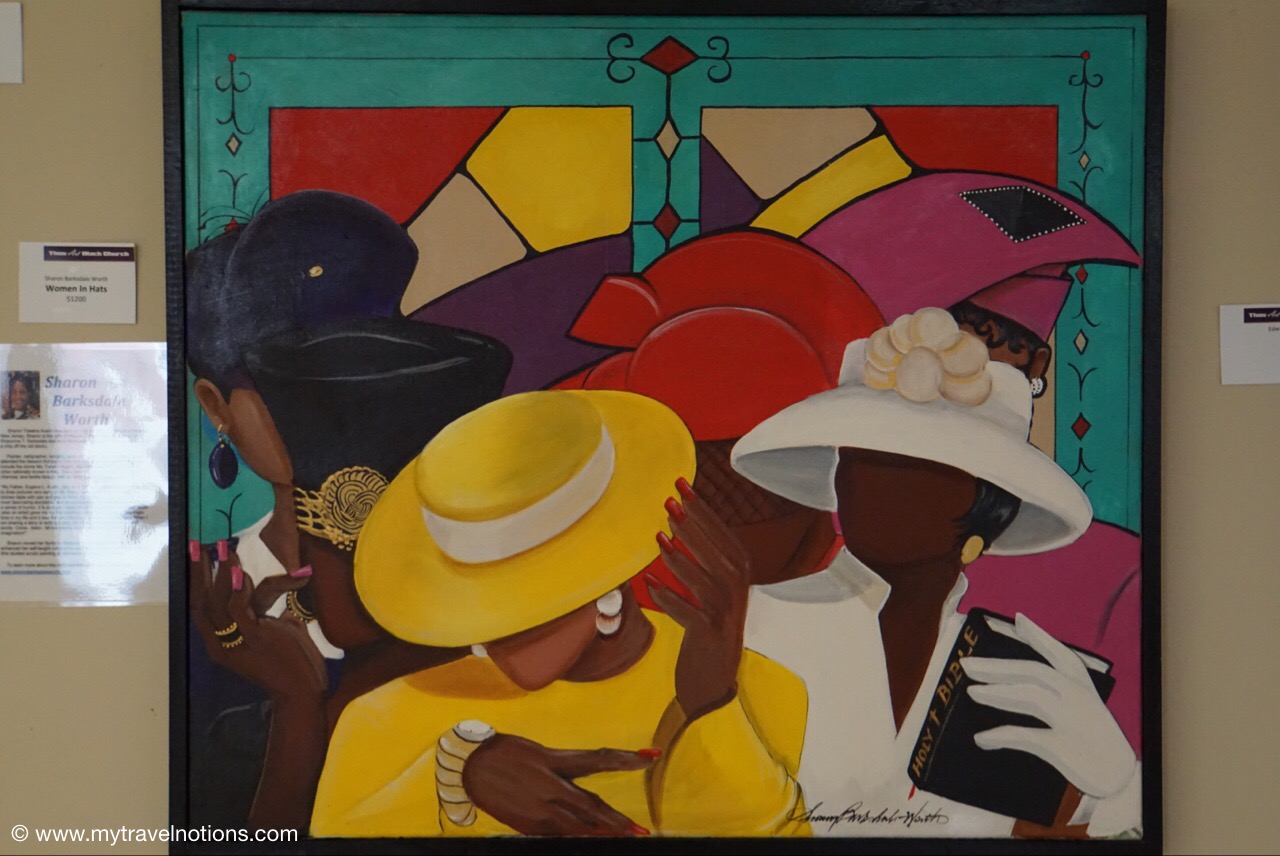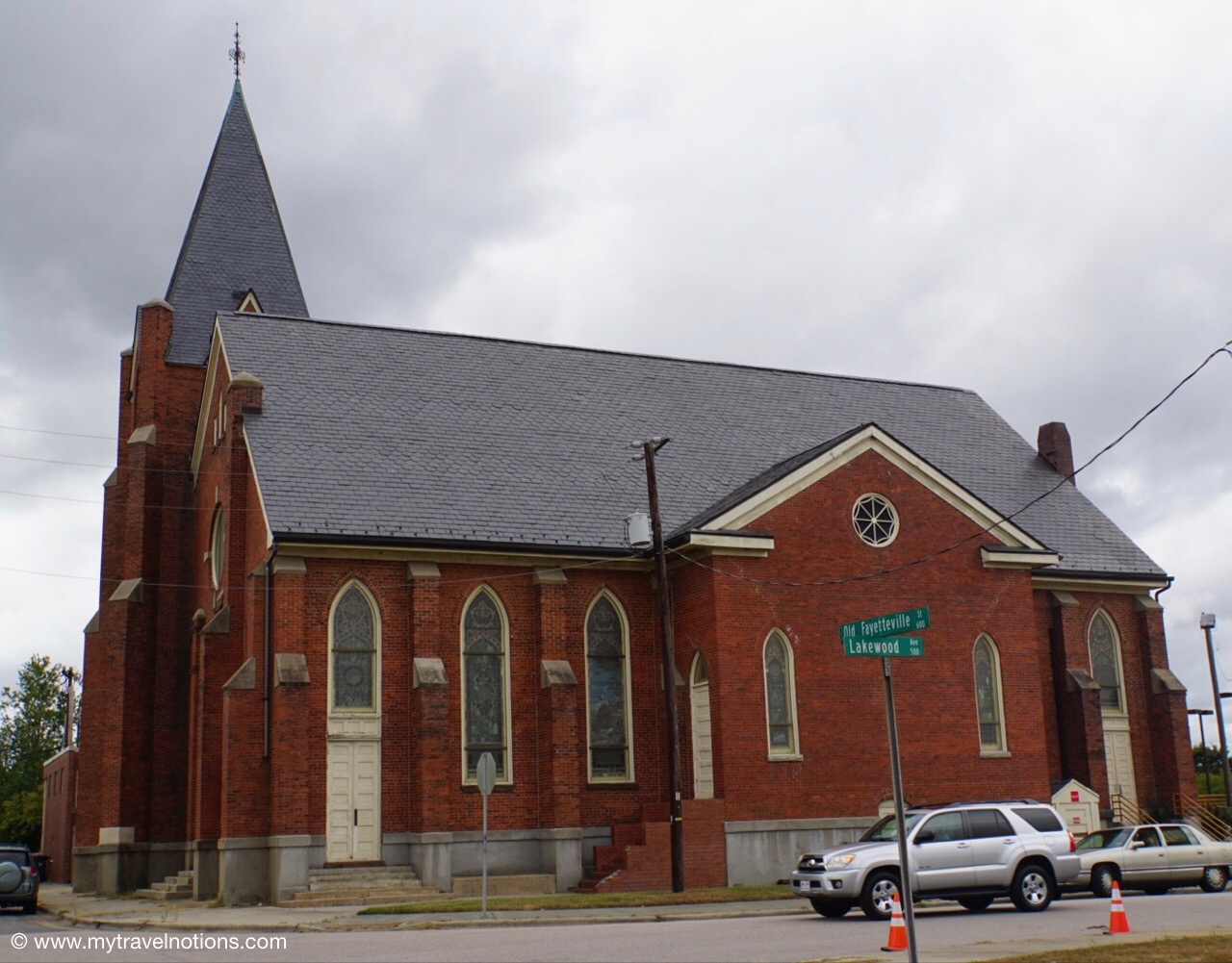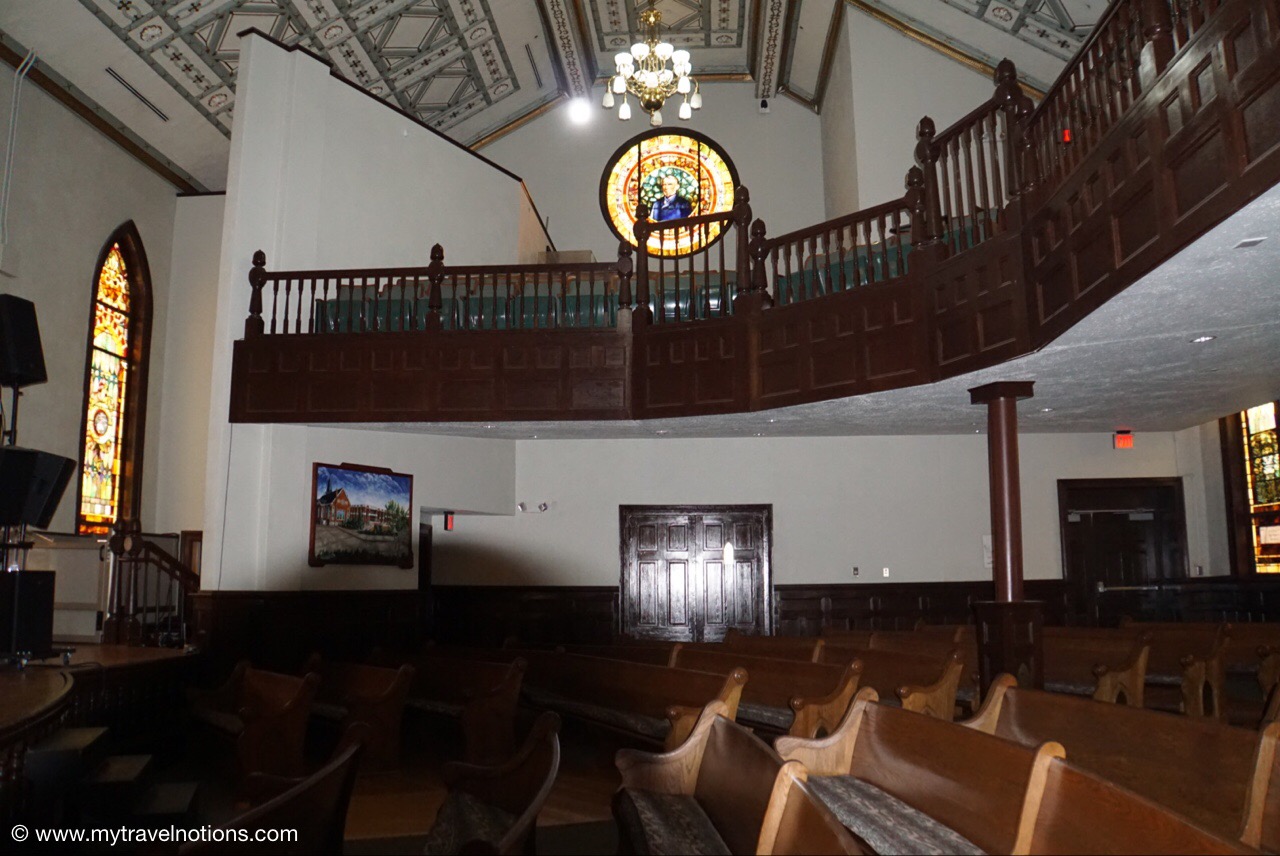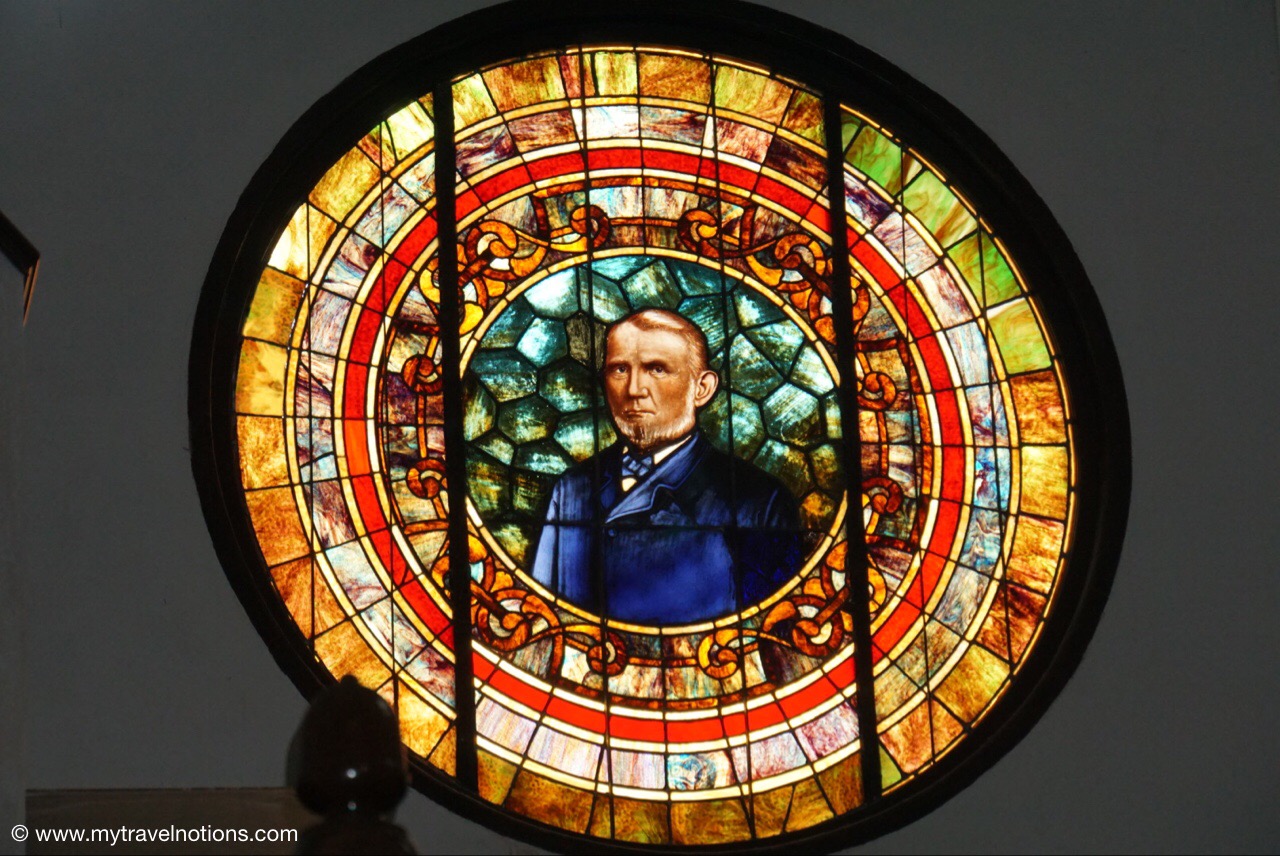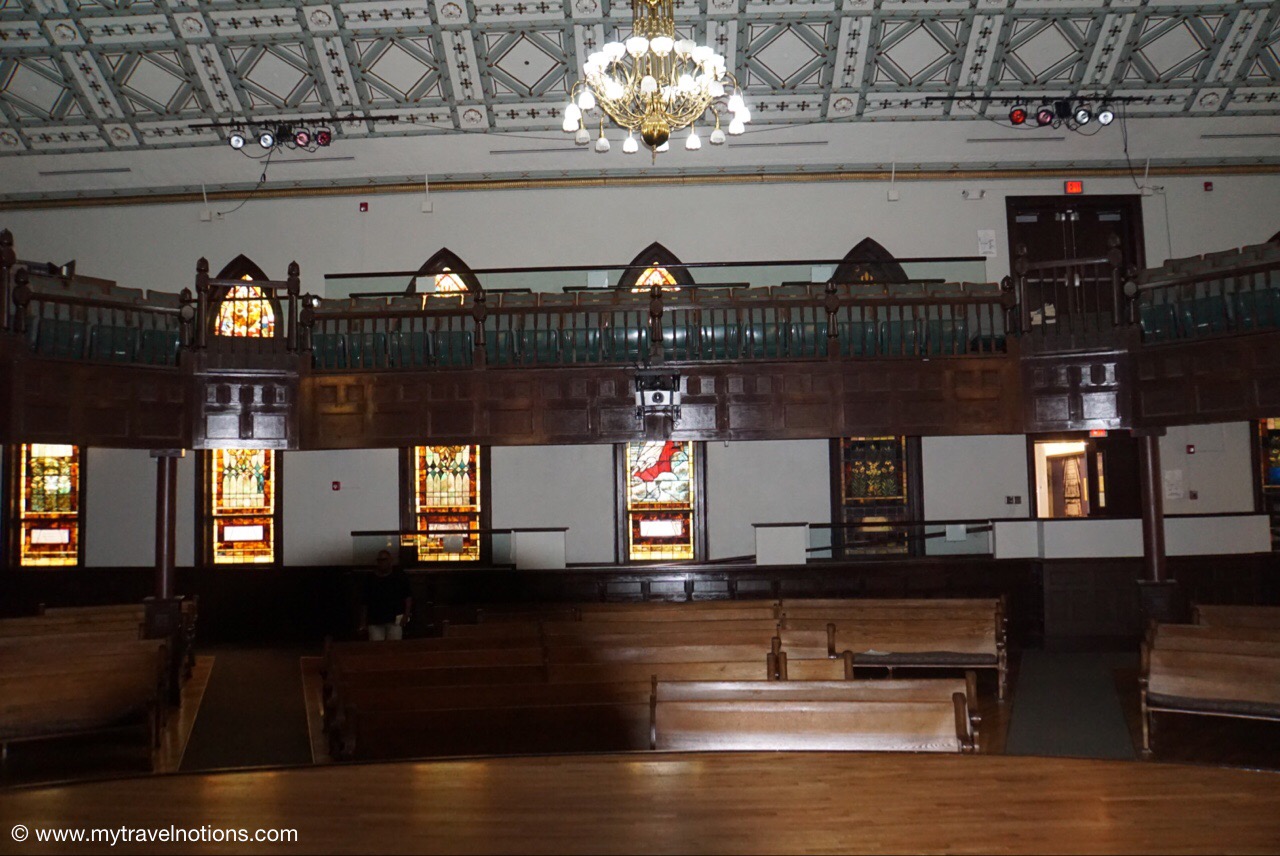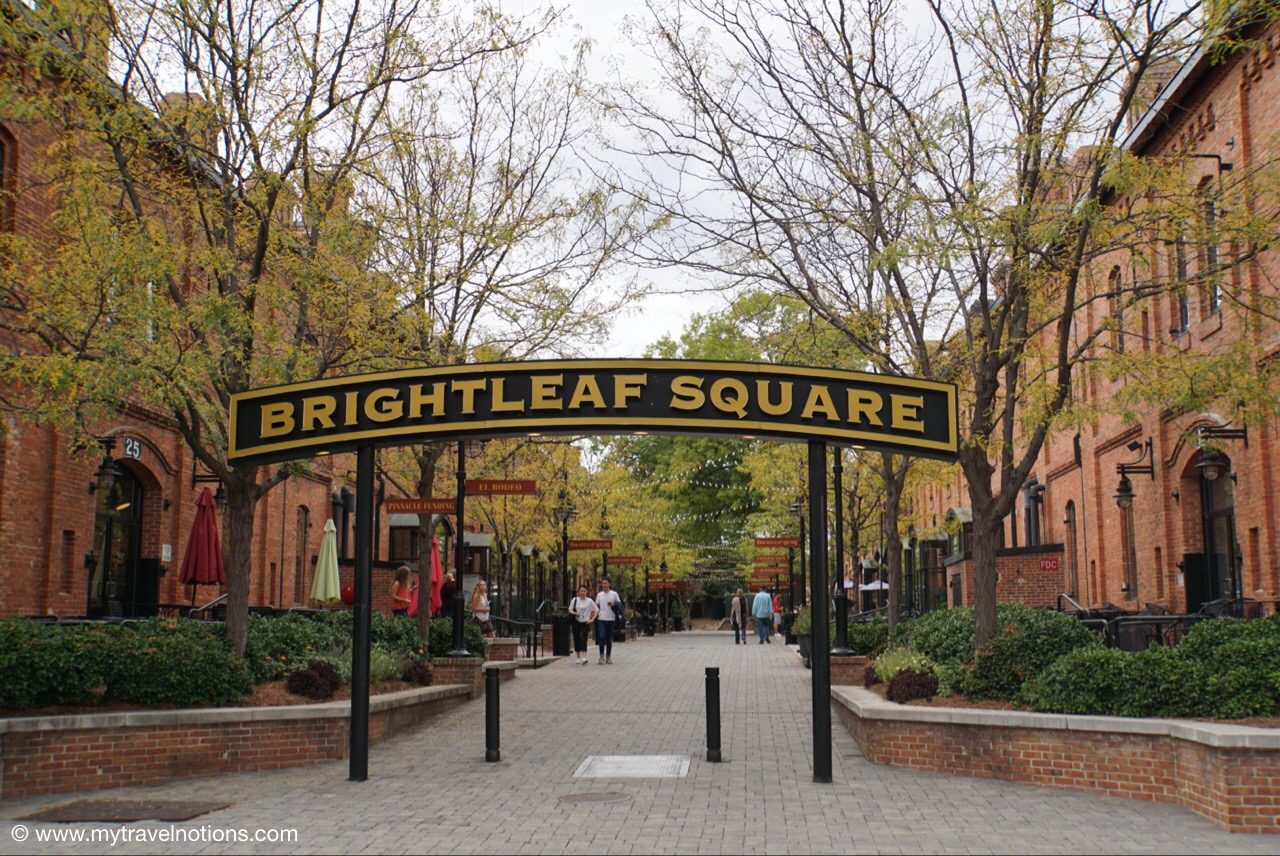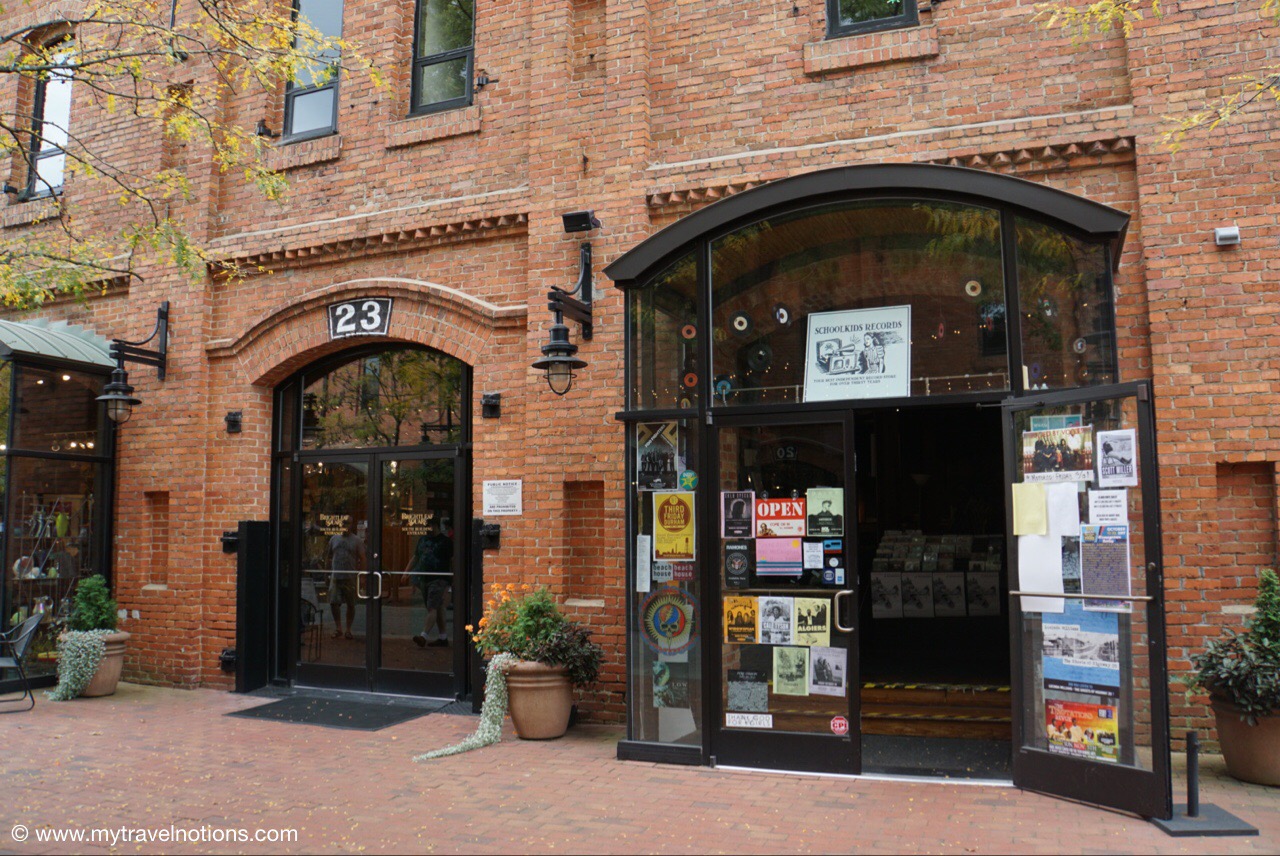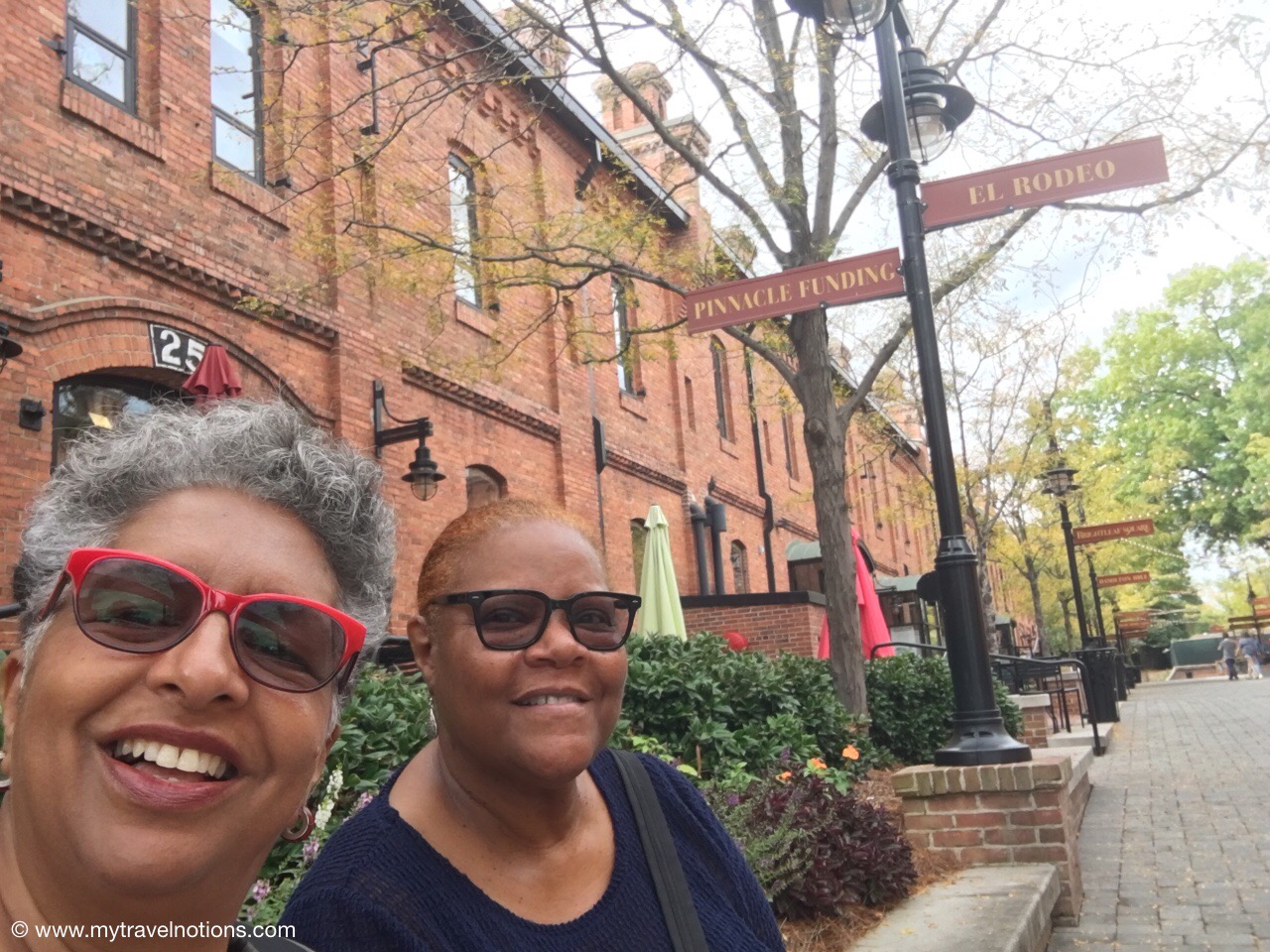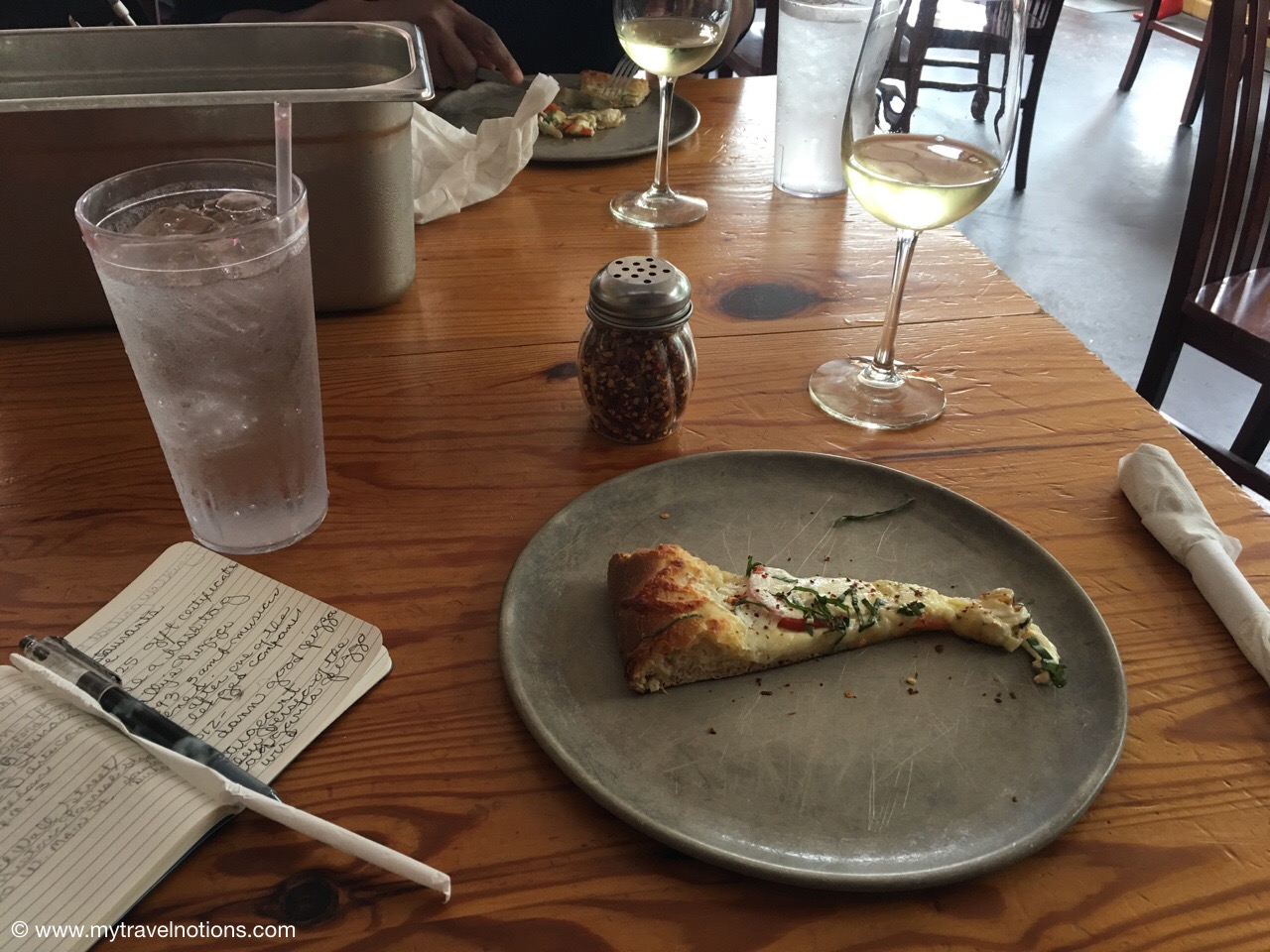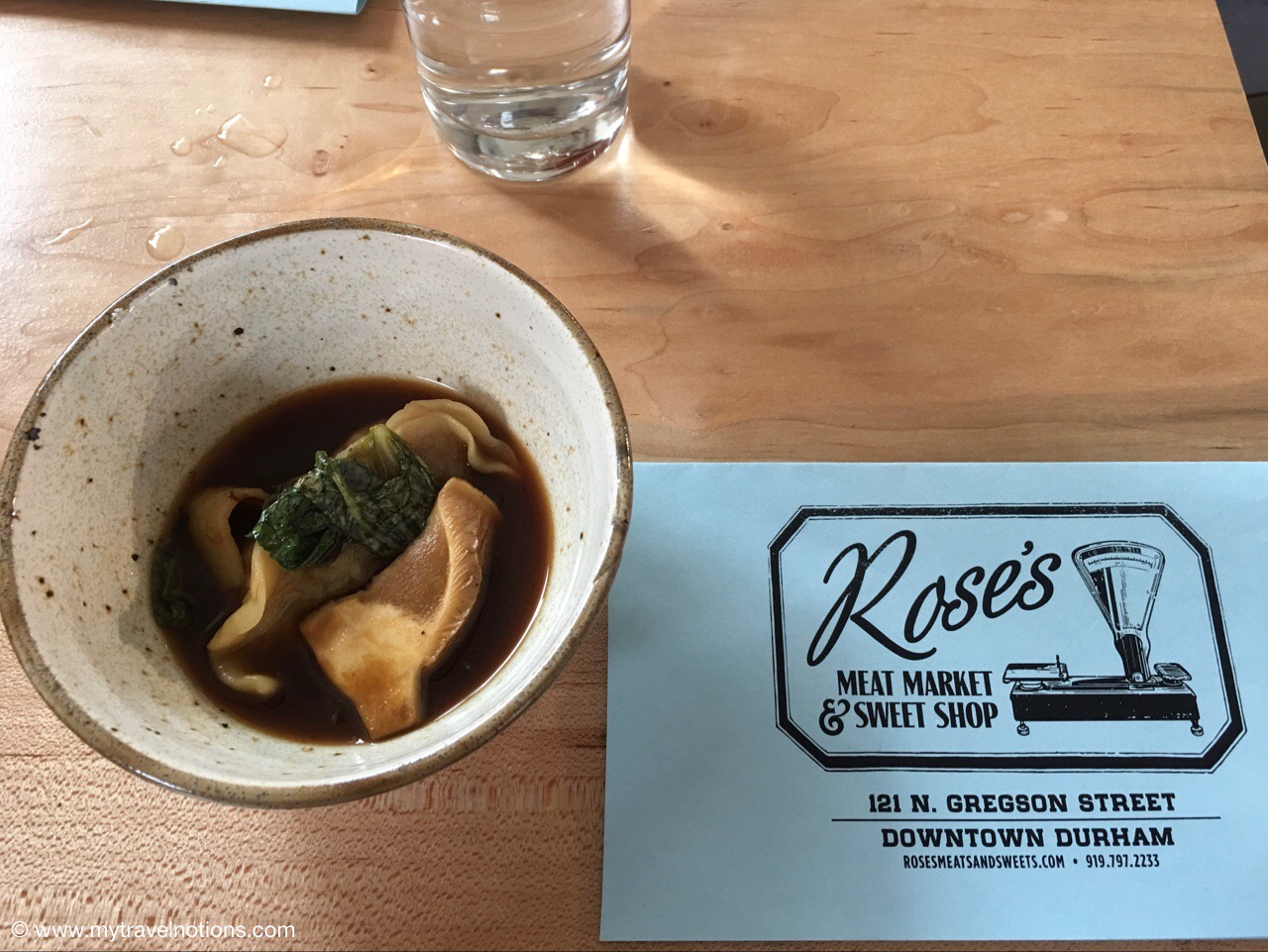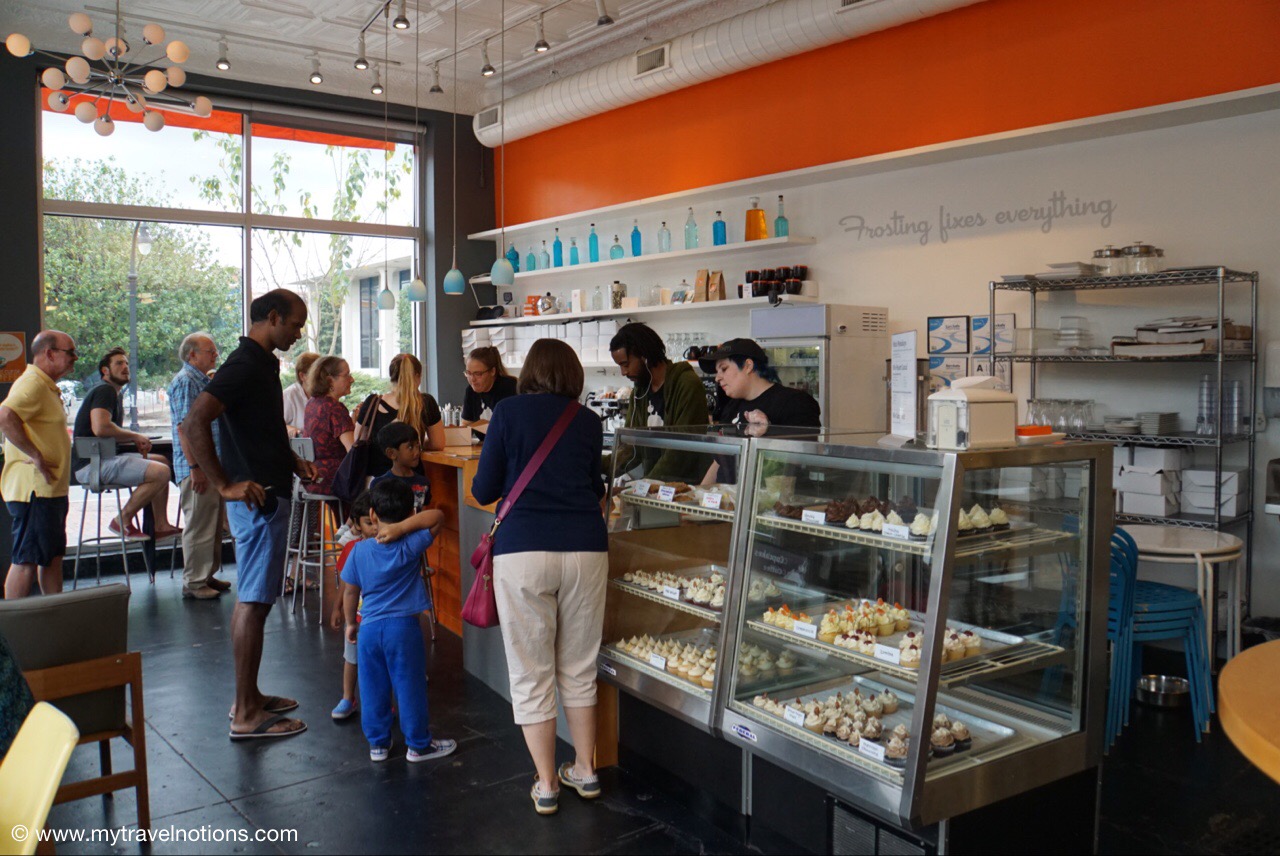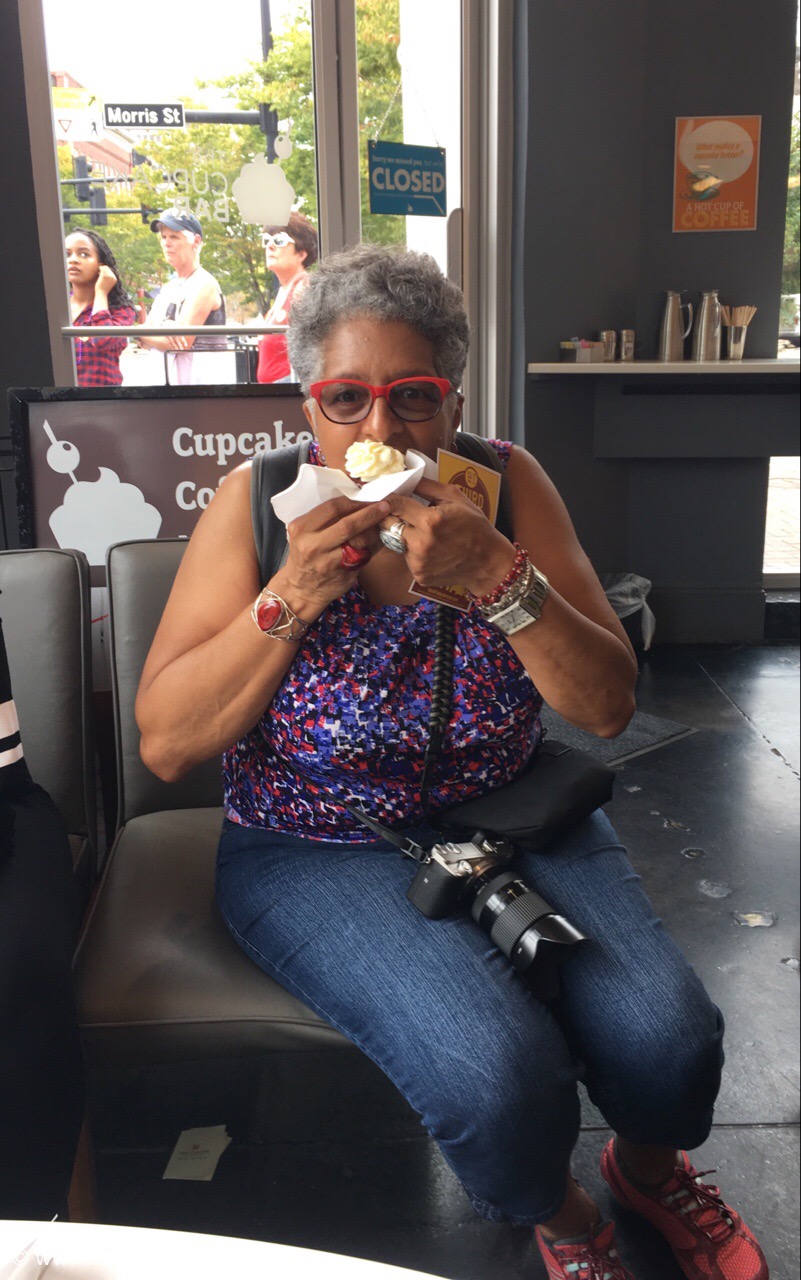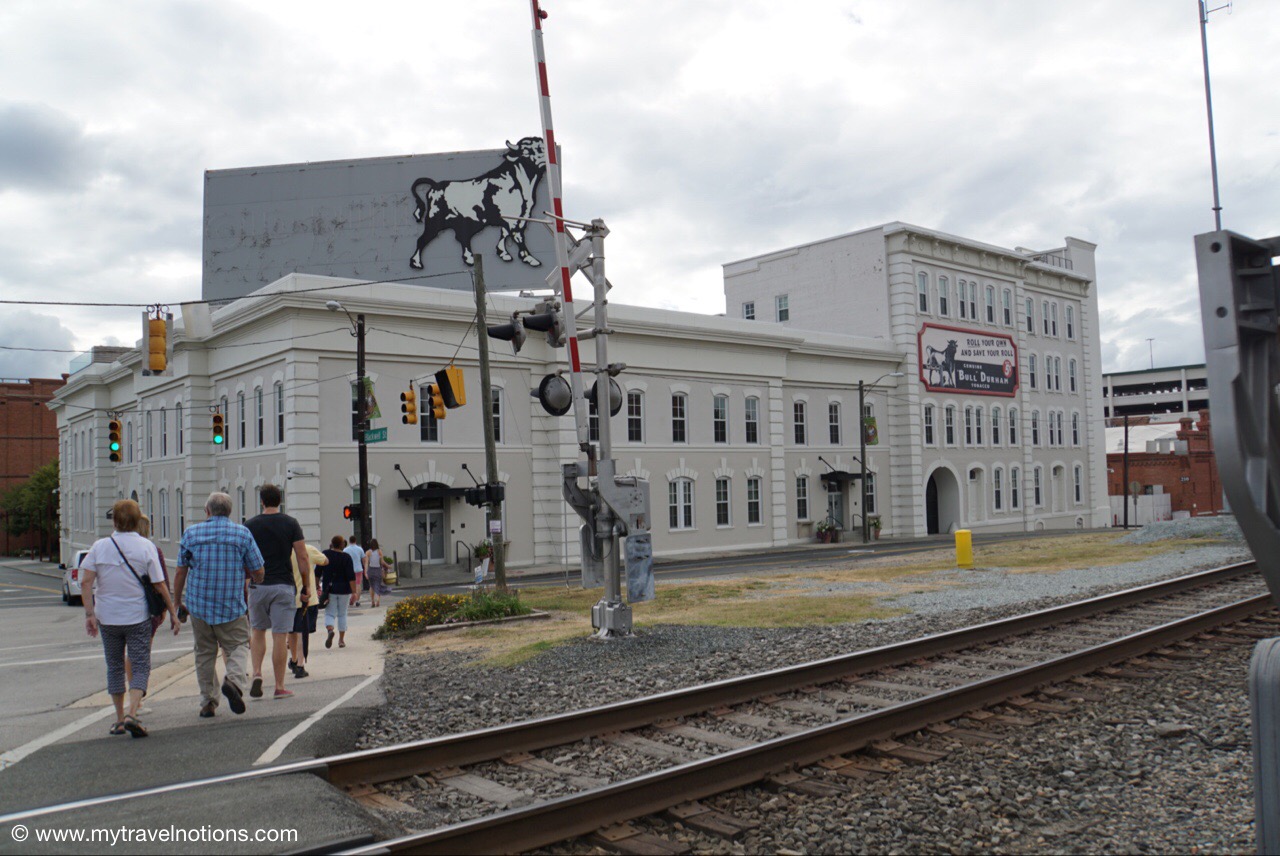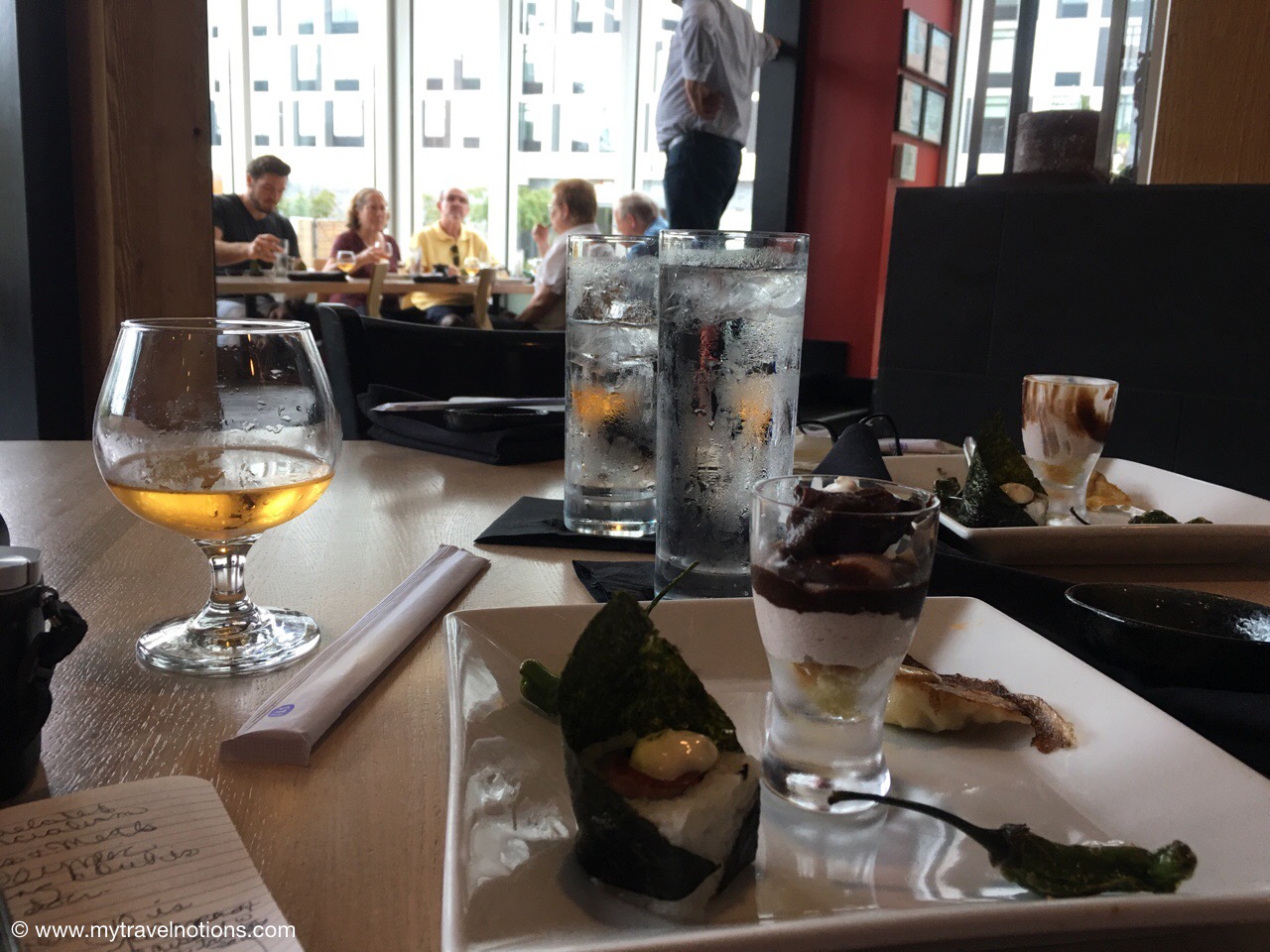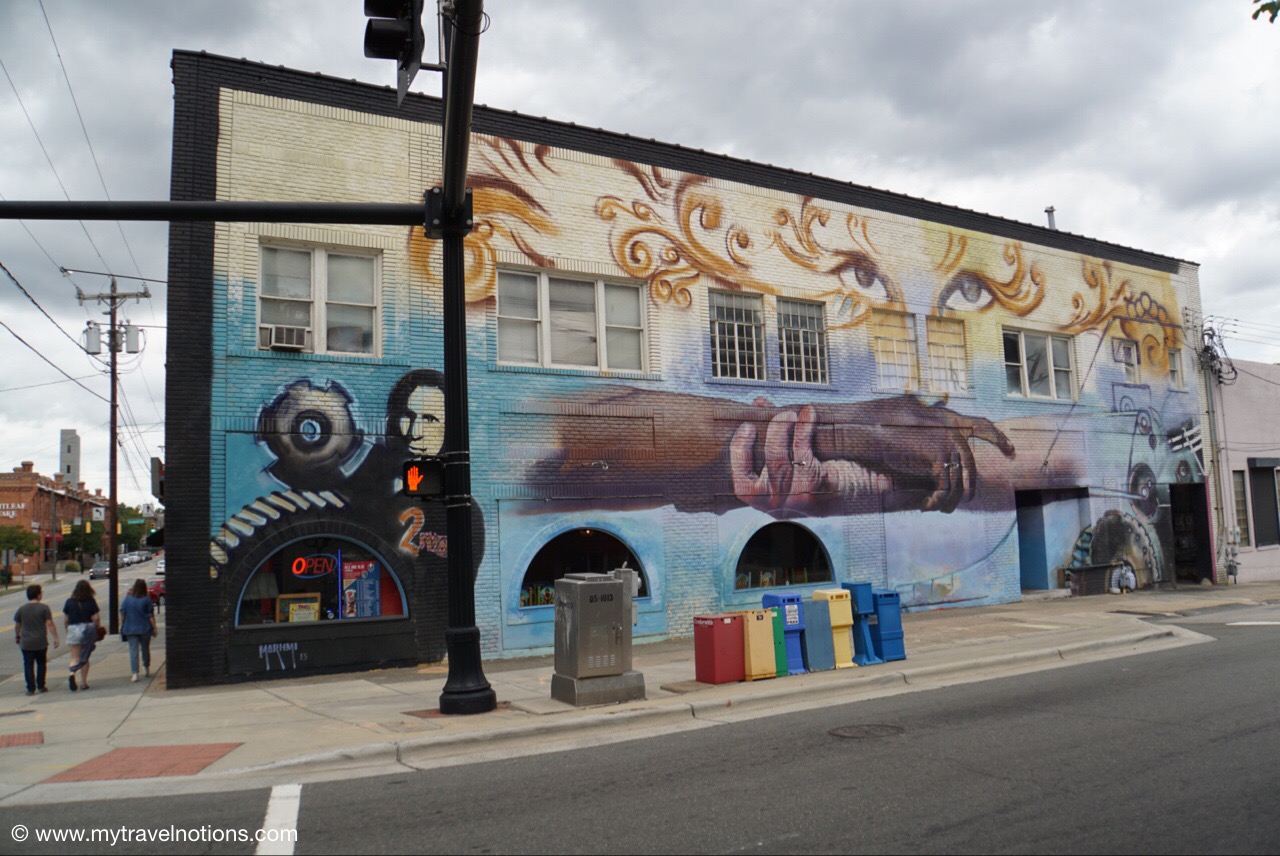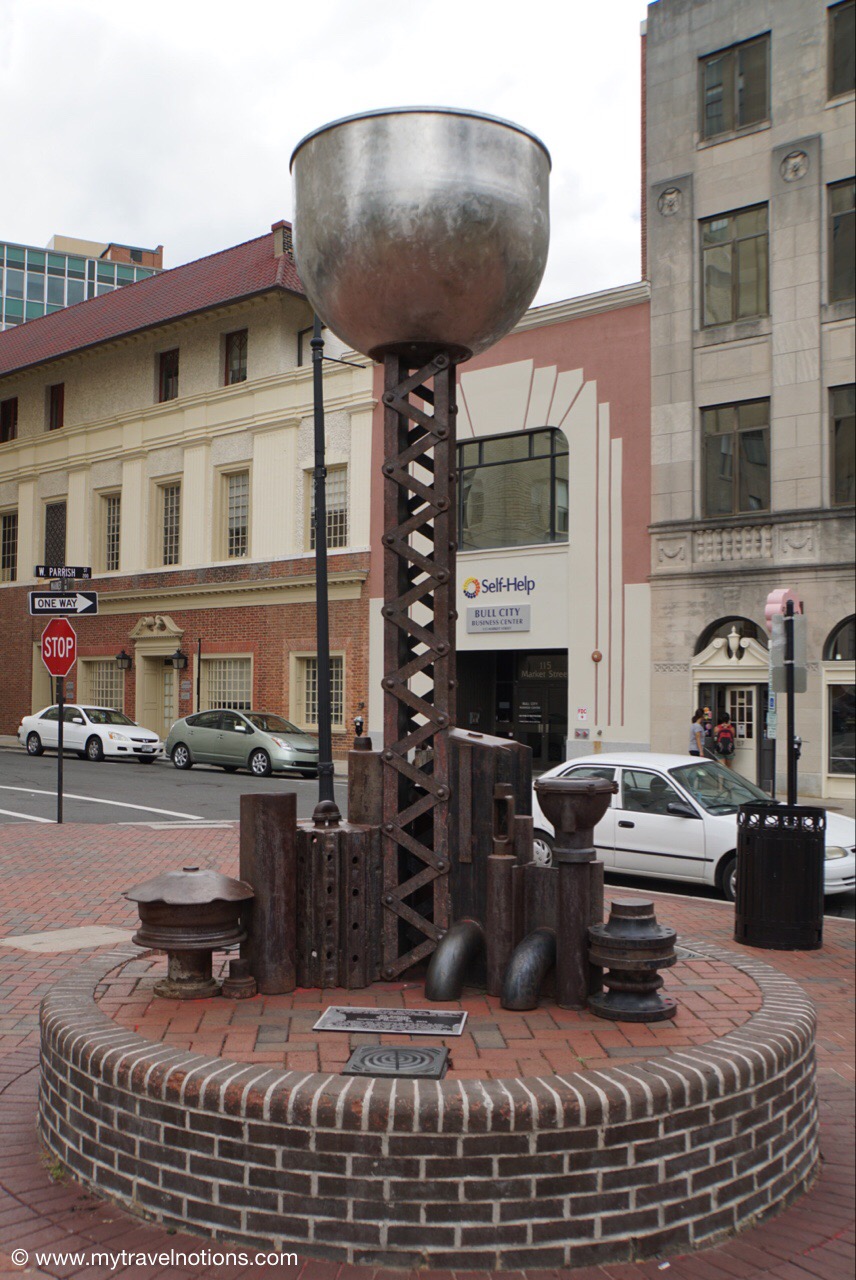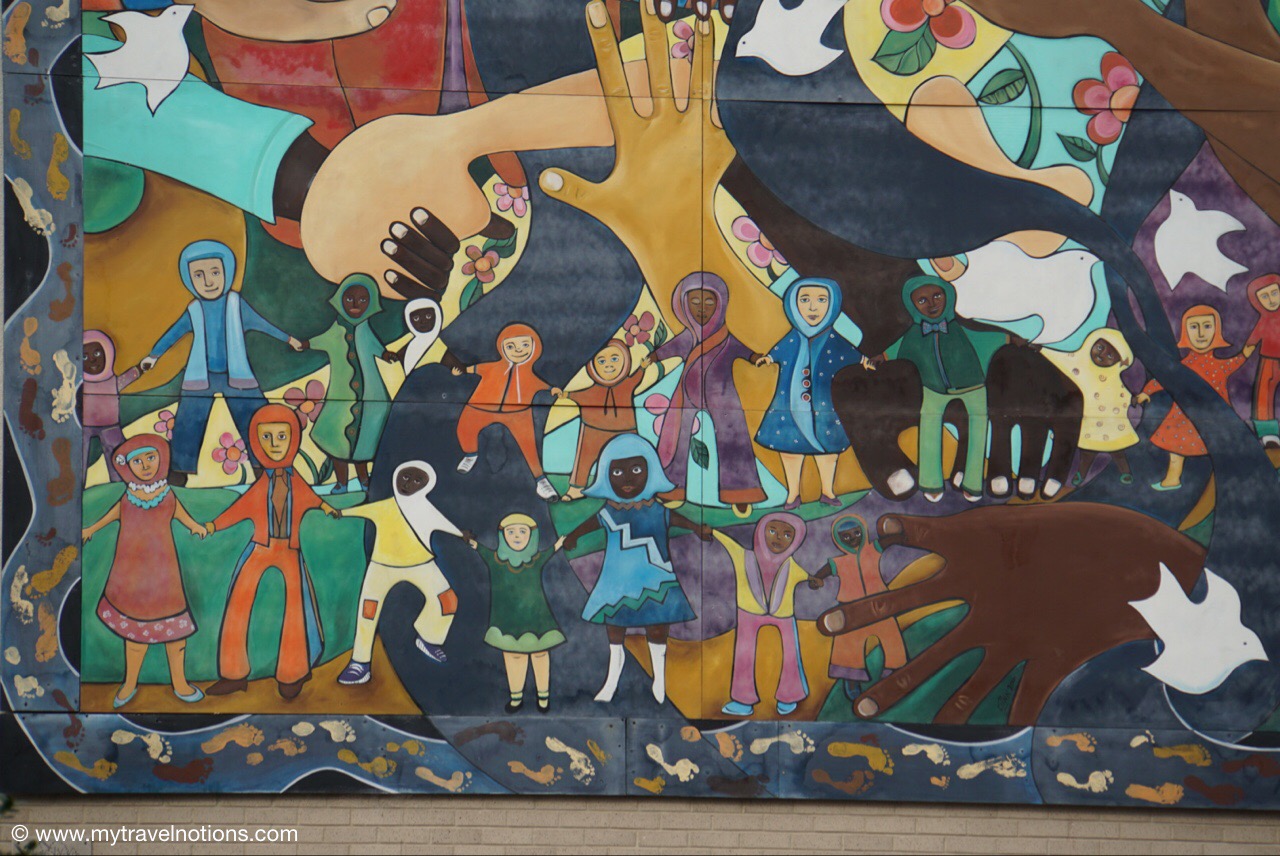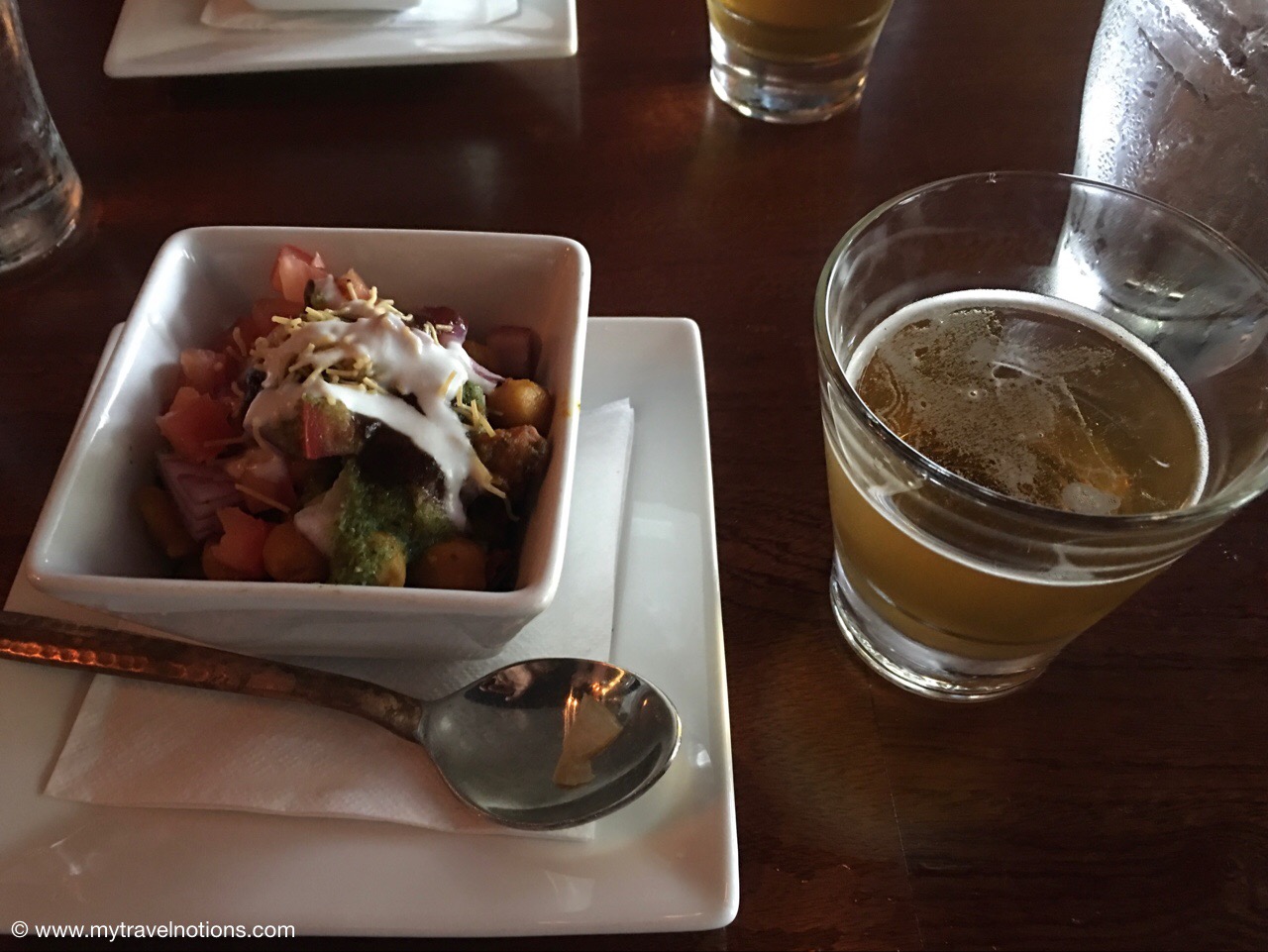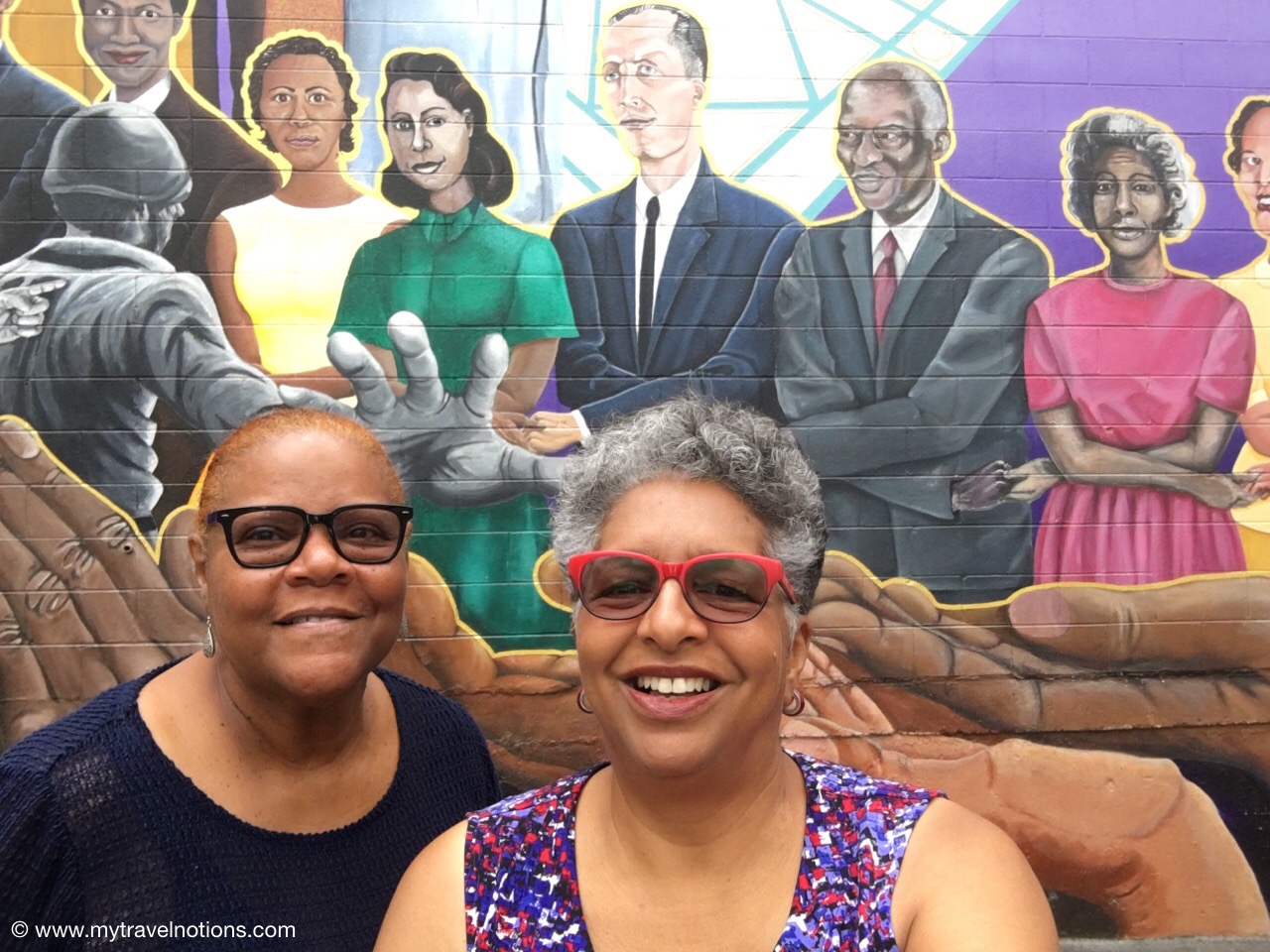 It has 250 rooms, including 35 bedrooms, 43 bathrooms, 65 fireplaces and is considered to be the largest privately owned home in the country while the entire estate, which includes the house, gardens, farm, trails, a winery and more spans some 125,000 acres. This began as the summer home of George Vanderbilt and it's called the Biltmore Estate in Asheville, North Carolina.
Construction of the Biltmore House was under way in 1889; it was a massive undertaking that included the mansion, gardens, farms and woodlands. Vanderbilt called upon two of the most distinguished designers of the 19th-century: architect Richard Morris Hunt (1828-1895) and landscape designer Frederick Law Olmsted (1822-1903). Even after six years, Biltmore House was not complete when Vanderbilt opened it in 1895.
Debra and I spent the day at the estate and still didn't see all there was to see. I took more than 700 photographs, so there's really no way to show the magnitude of the Biltmore Estate, but I'm hoping you'll see just enough to be awed by the American version of a chateau the way Debra and I were. Enjoy!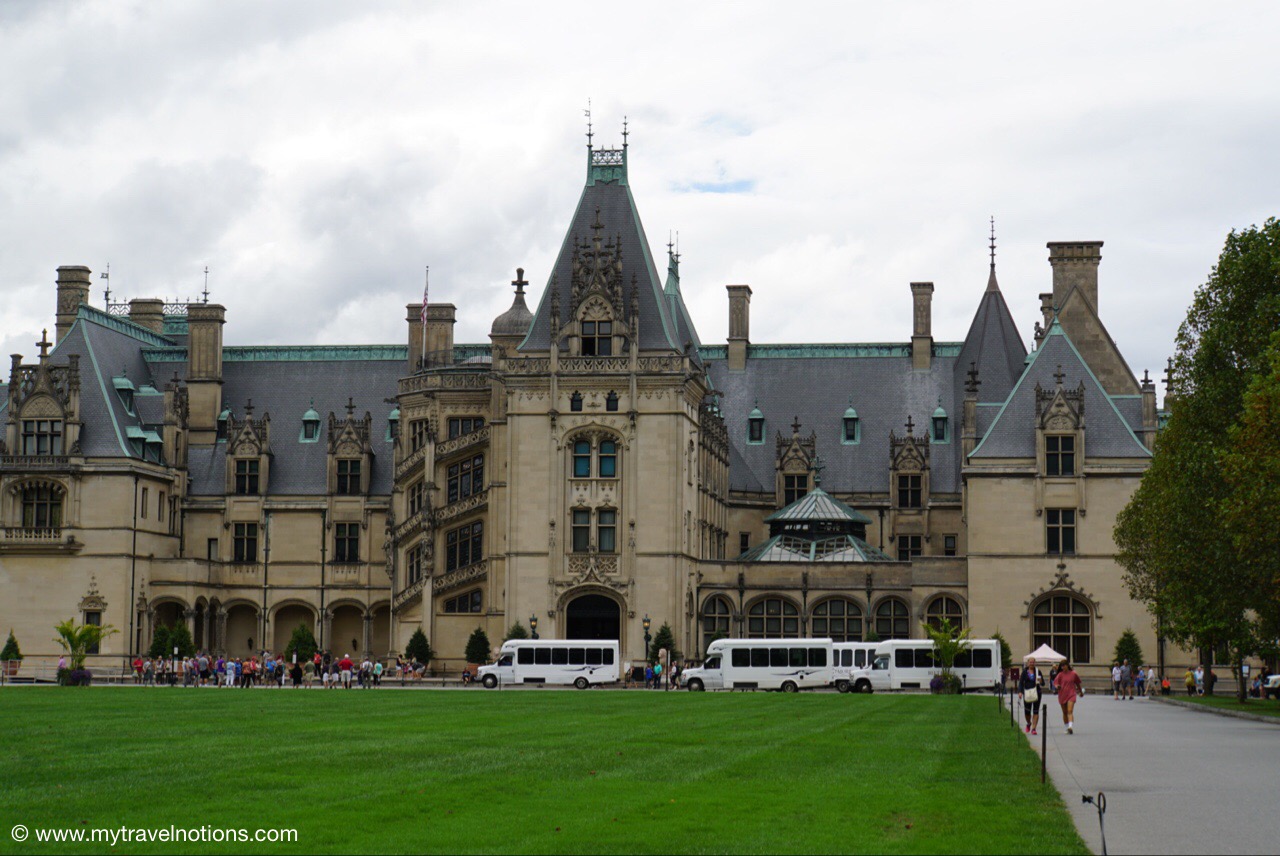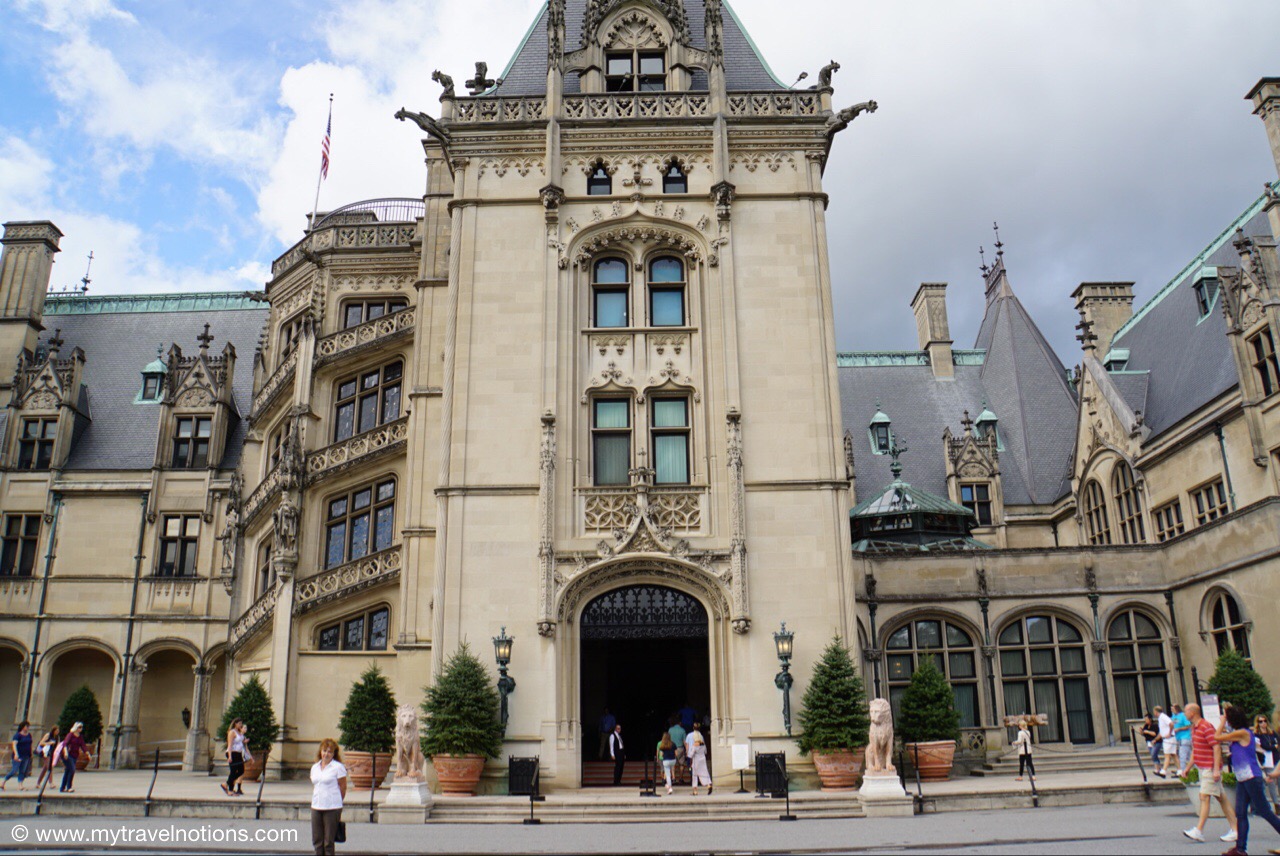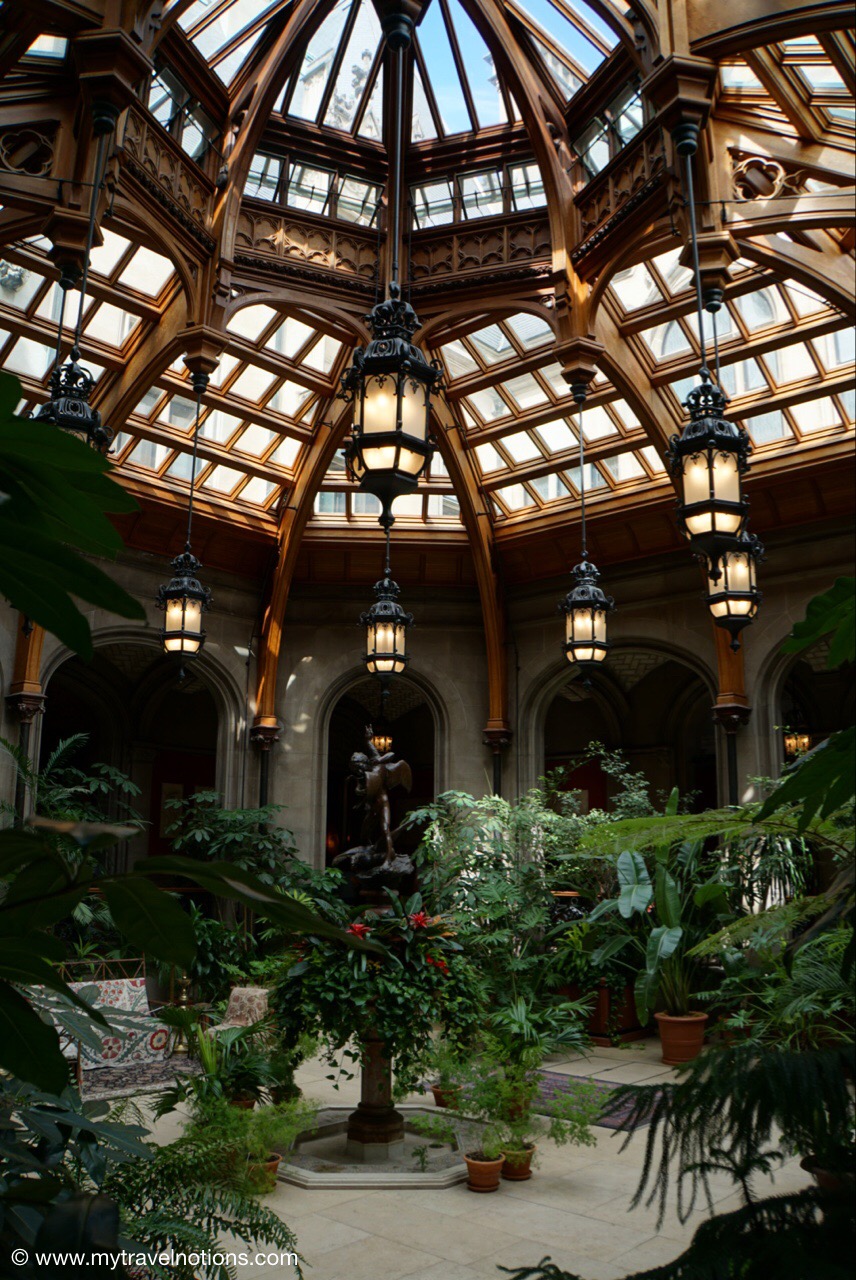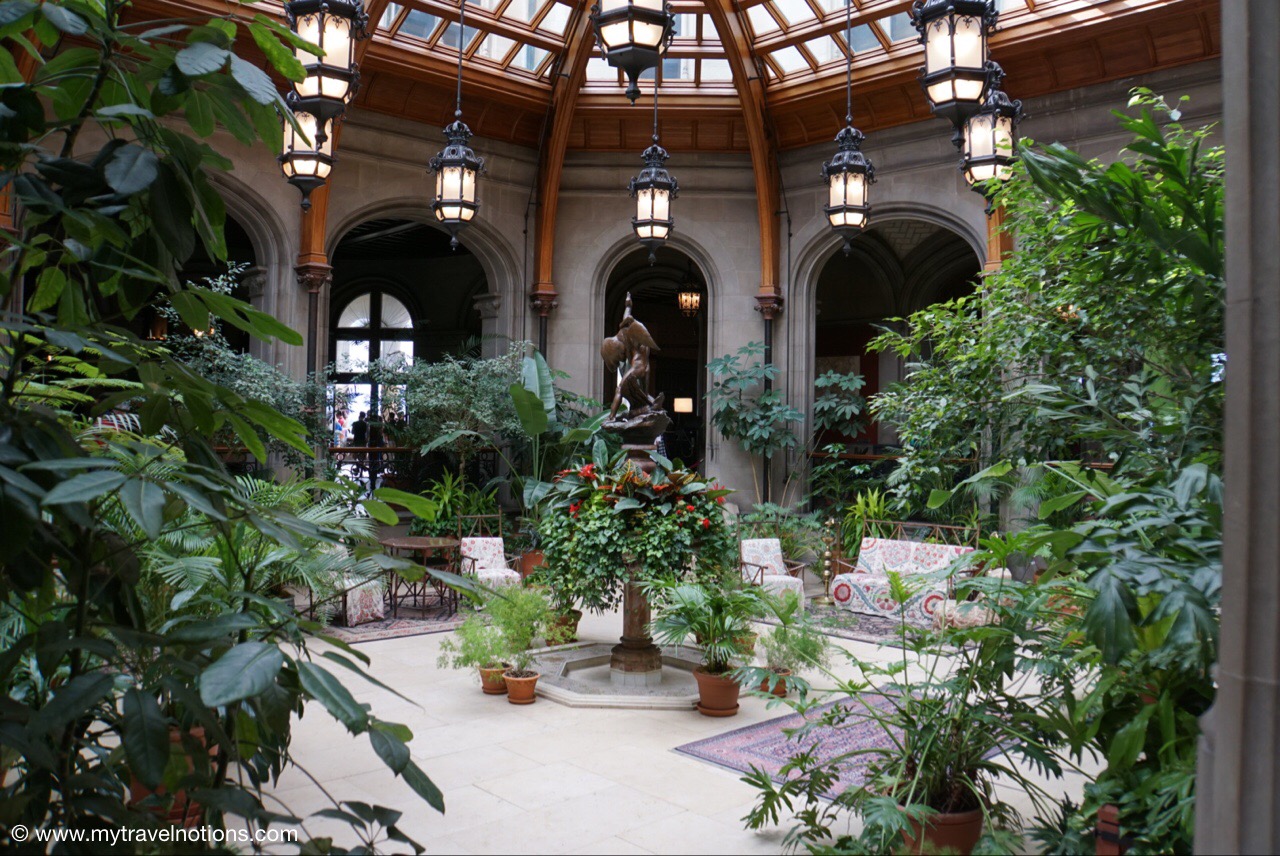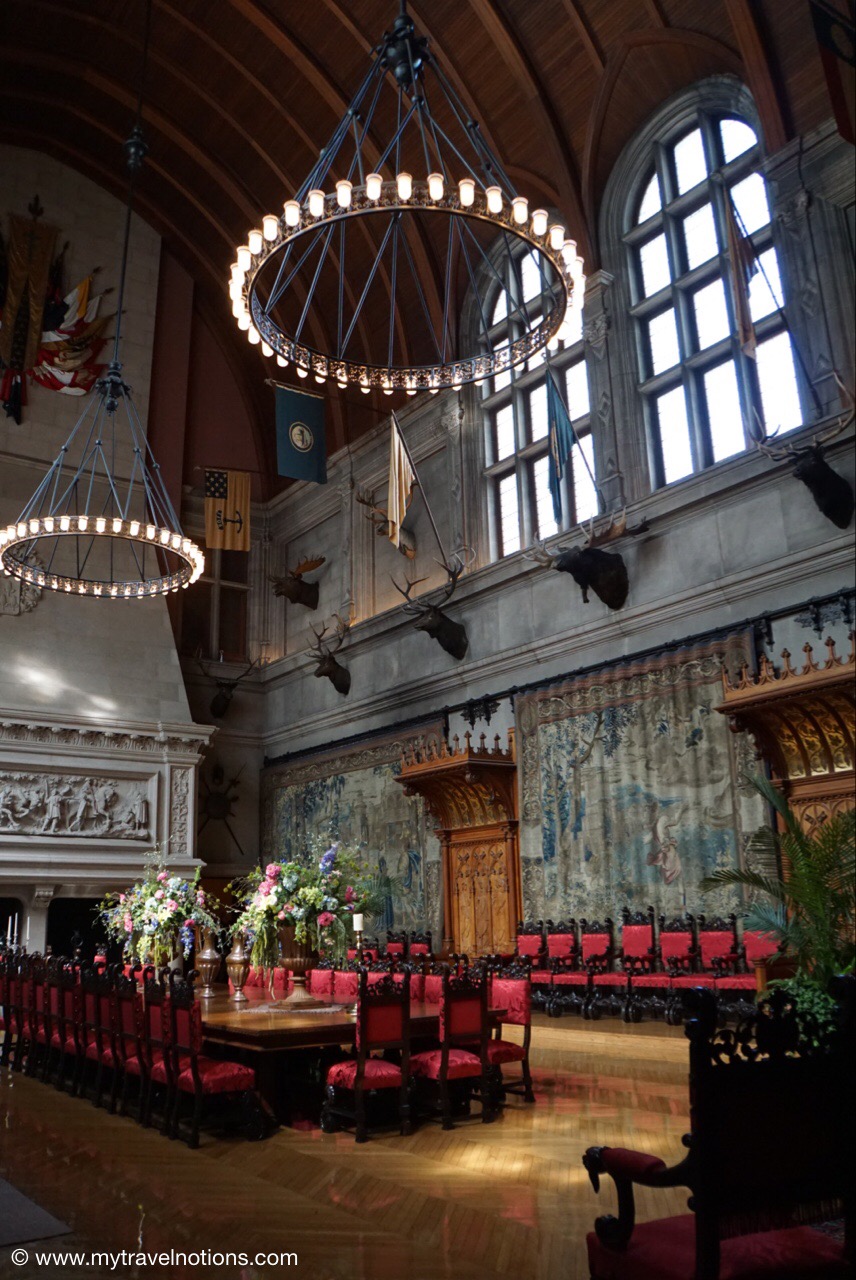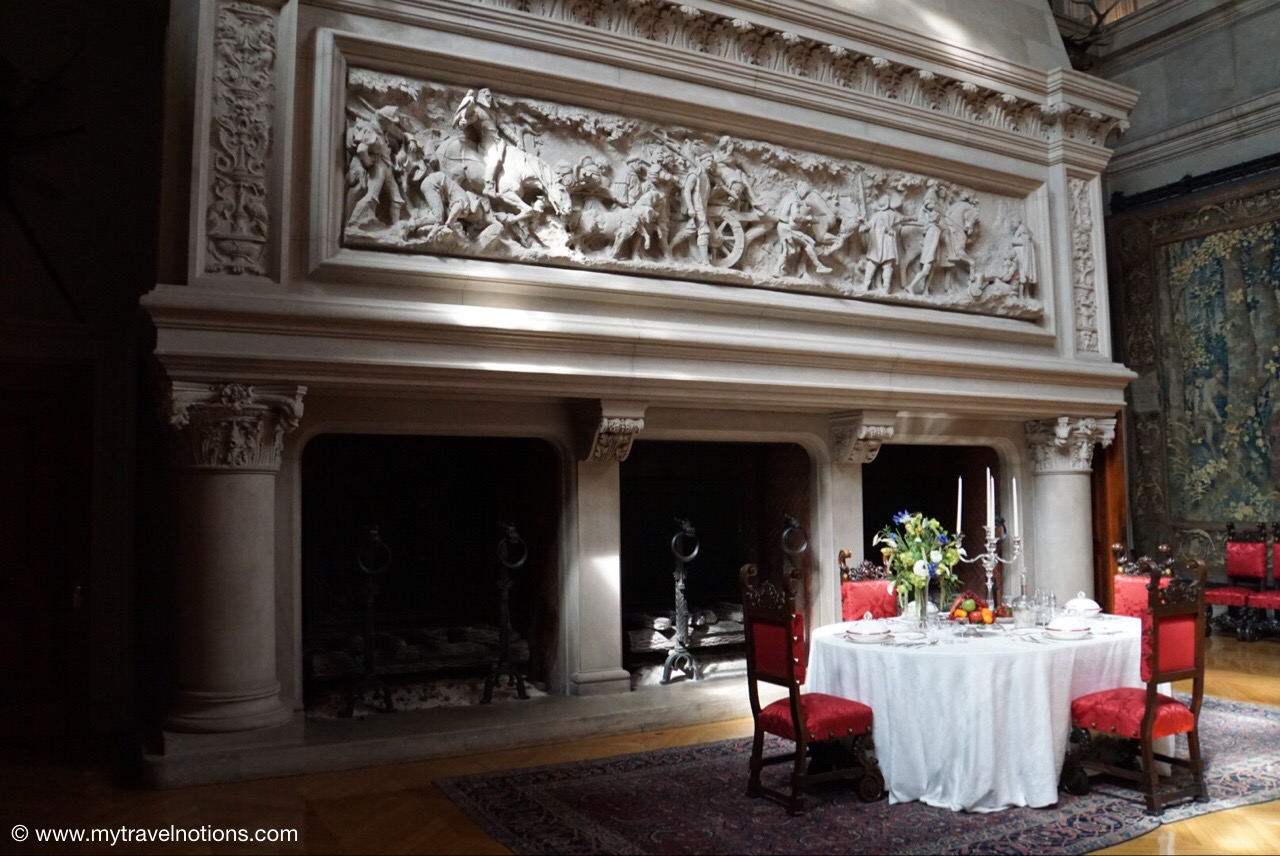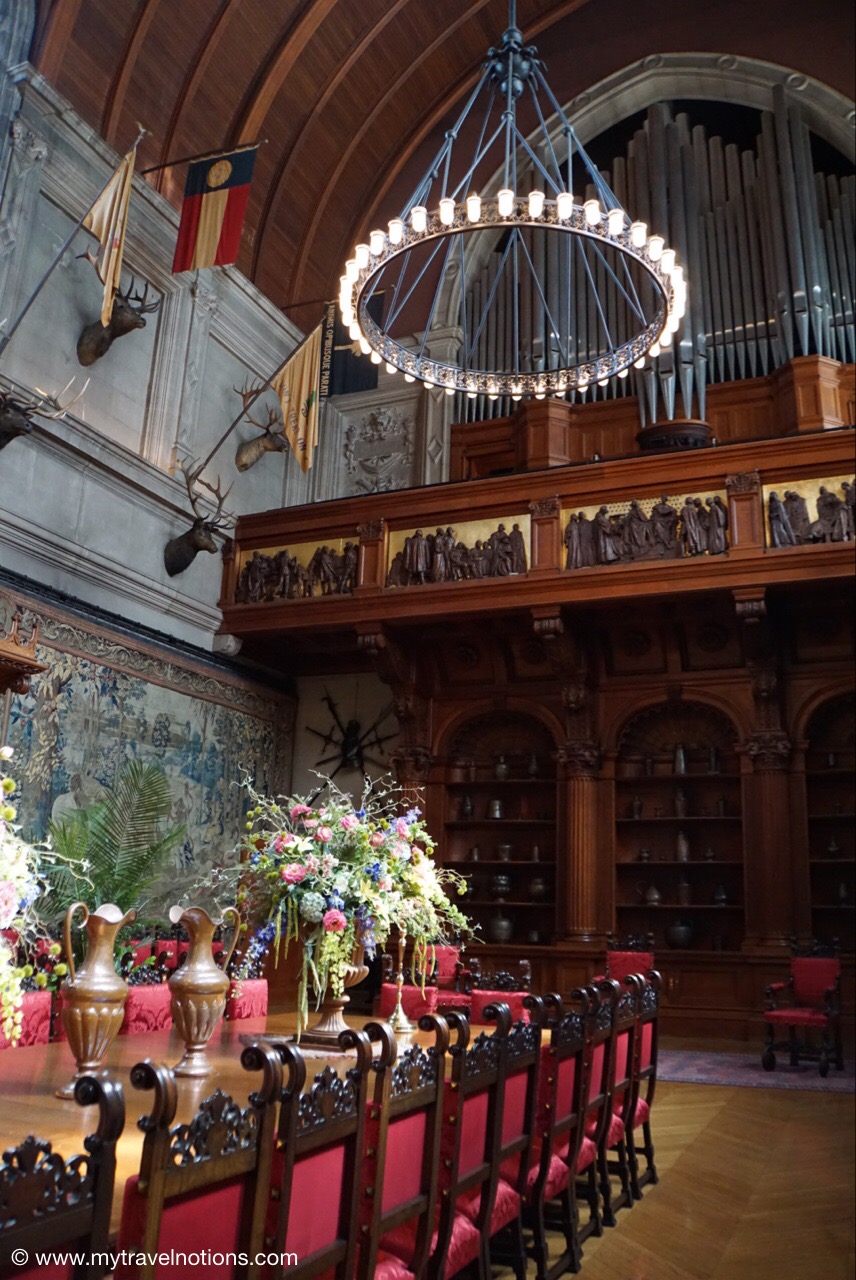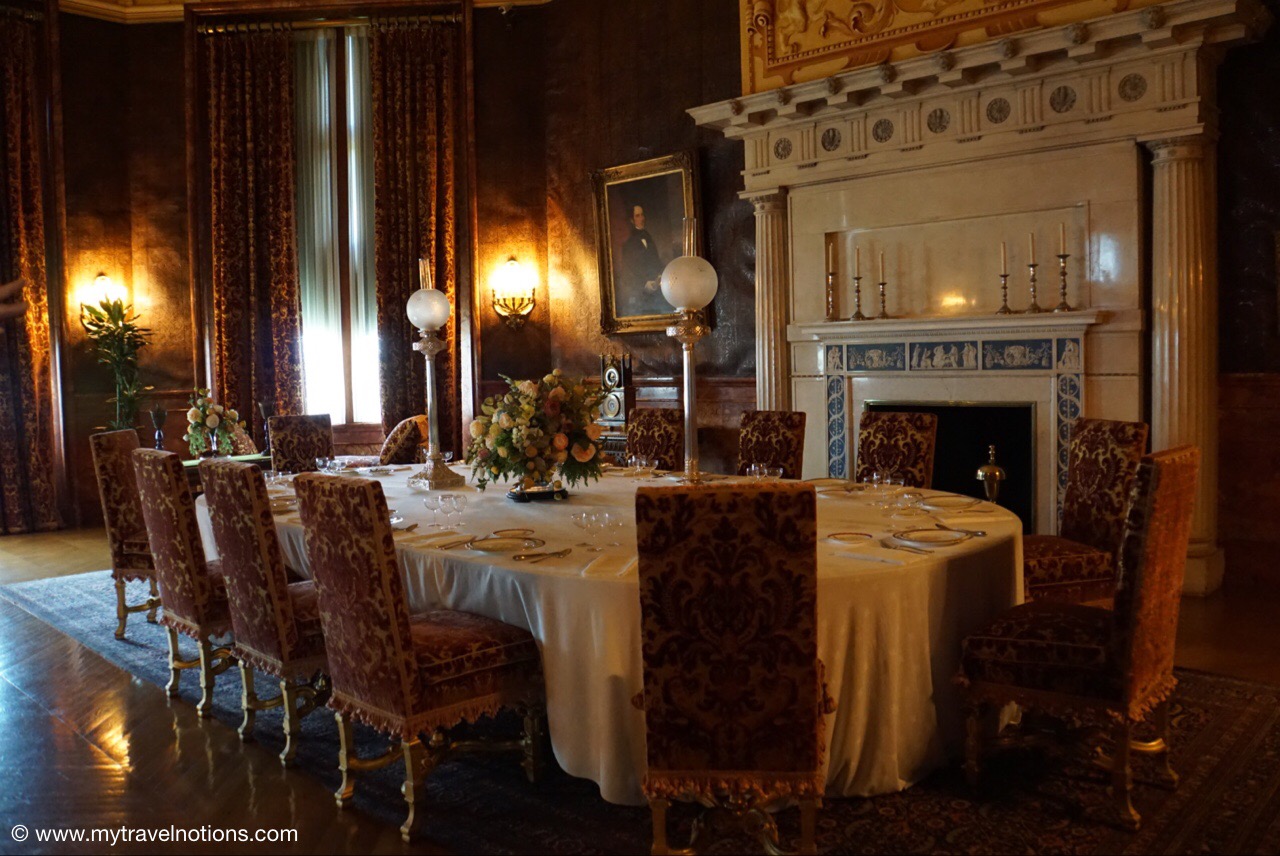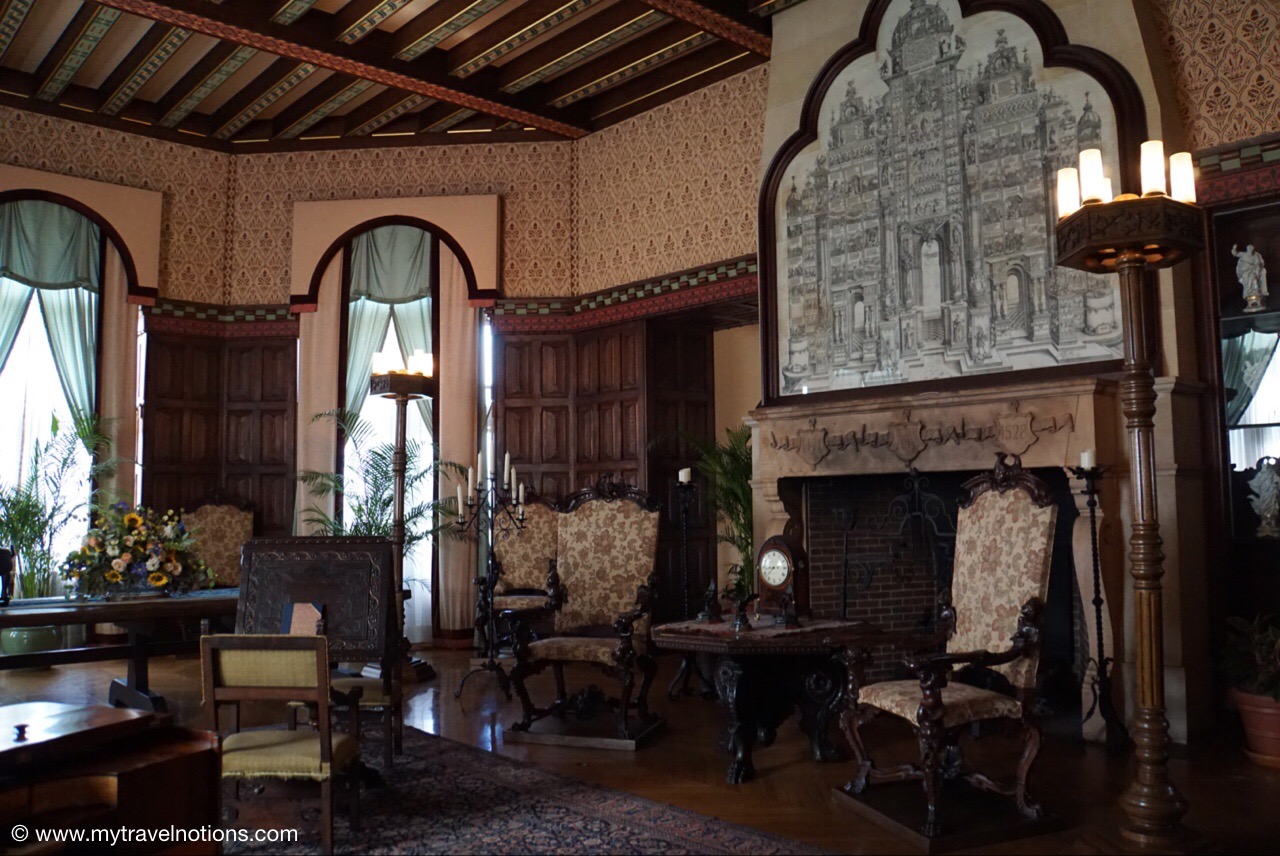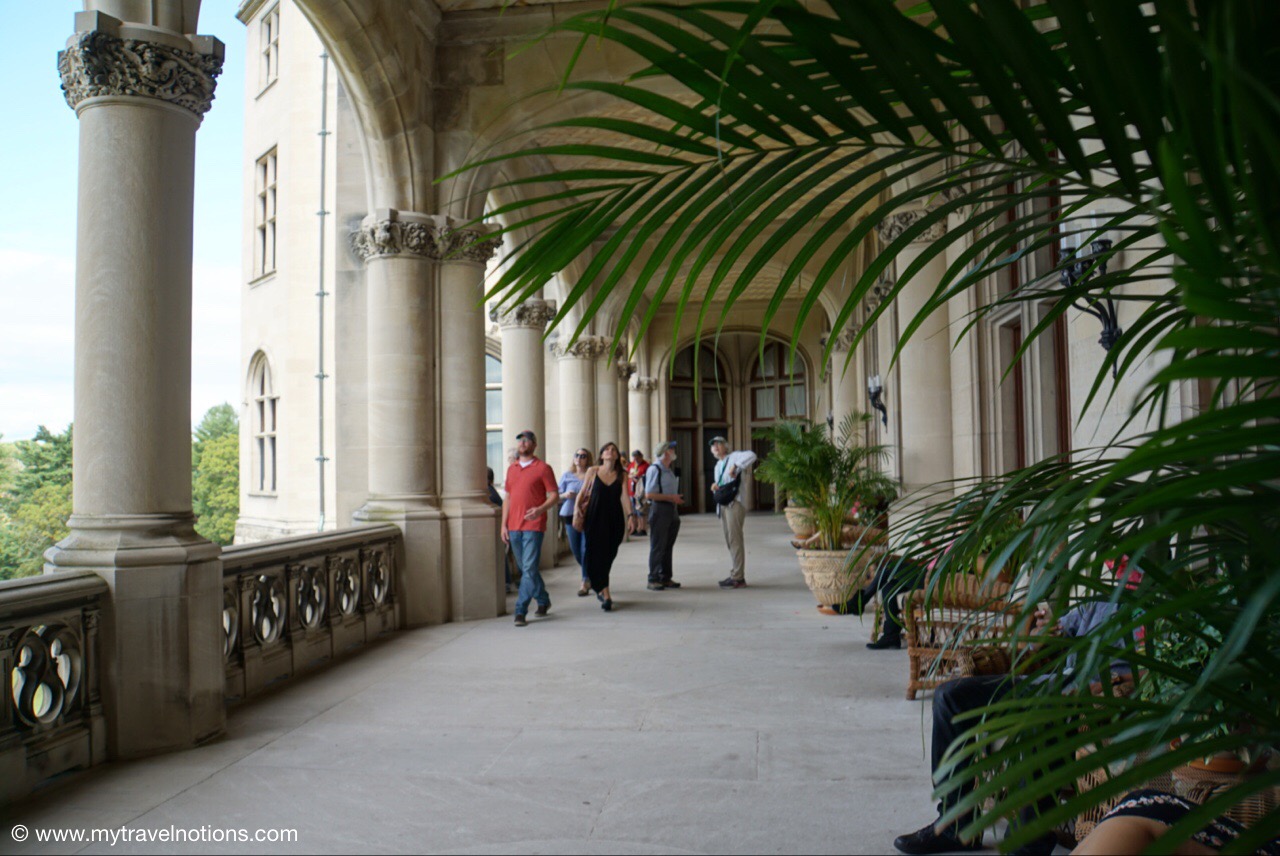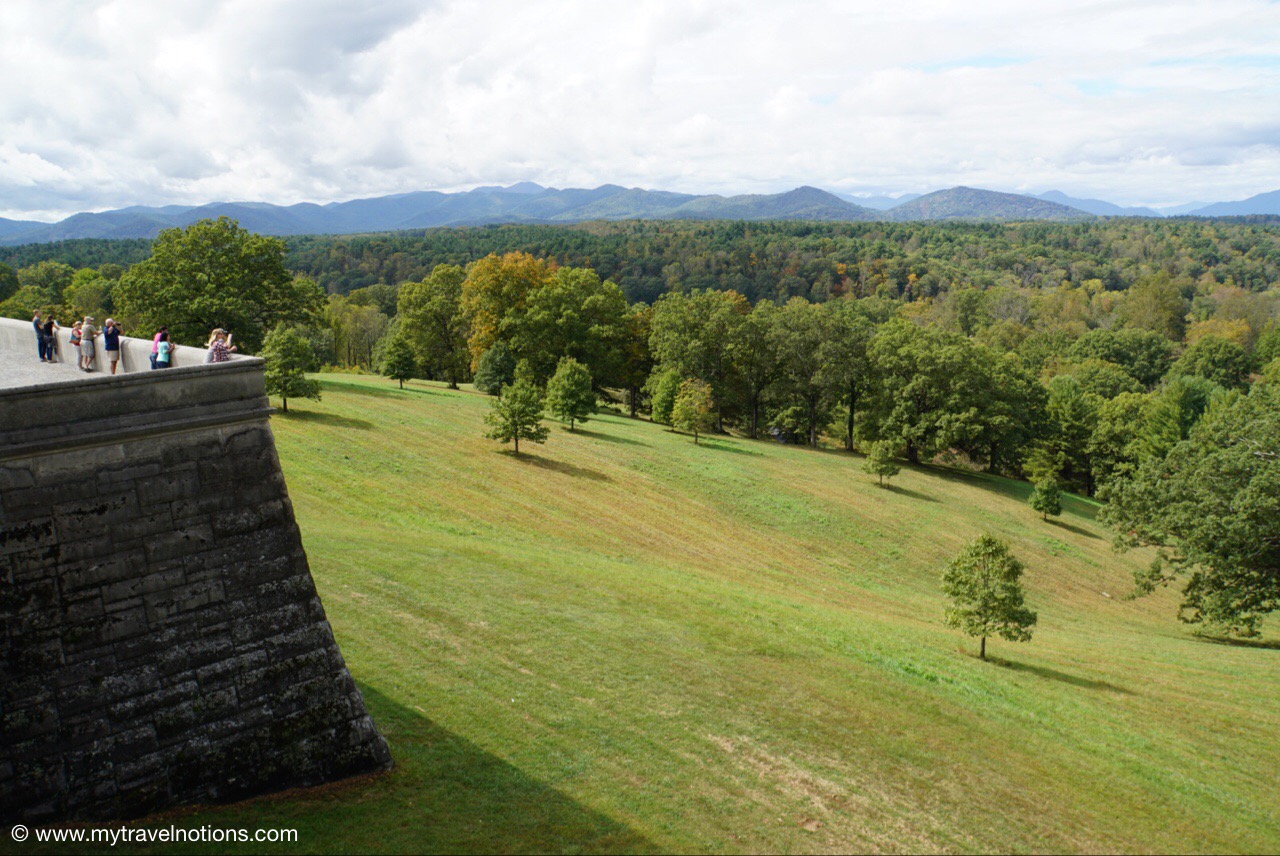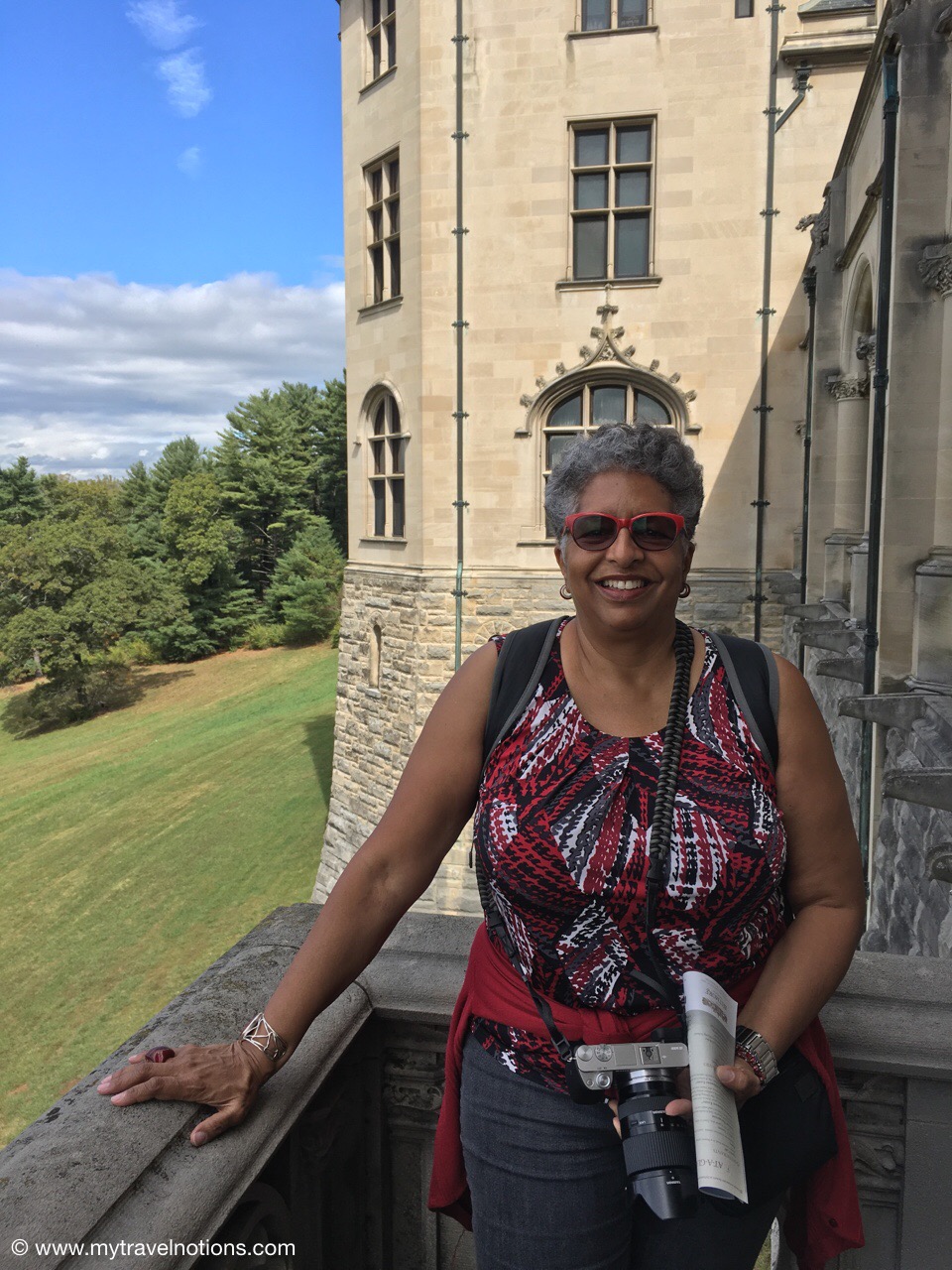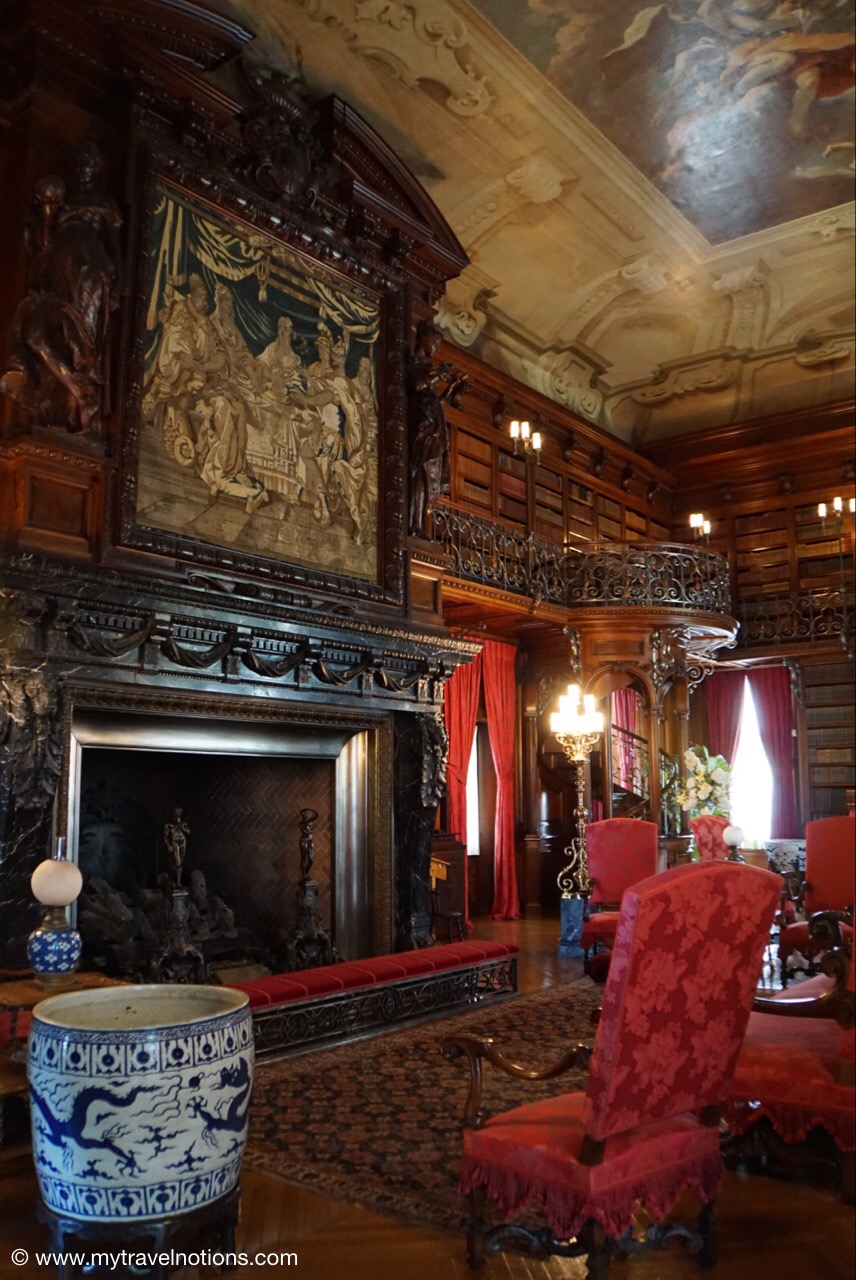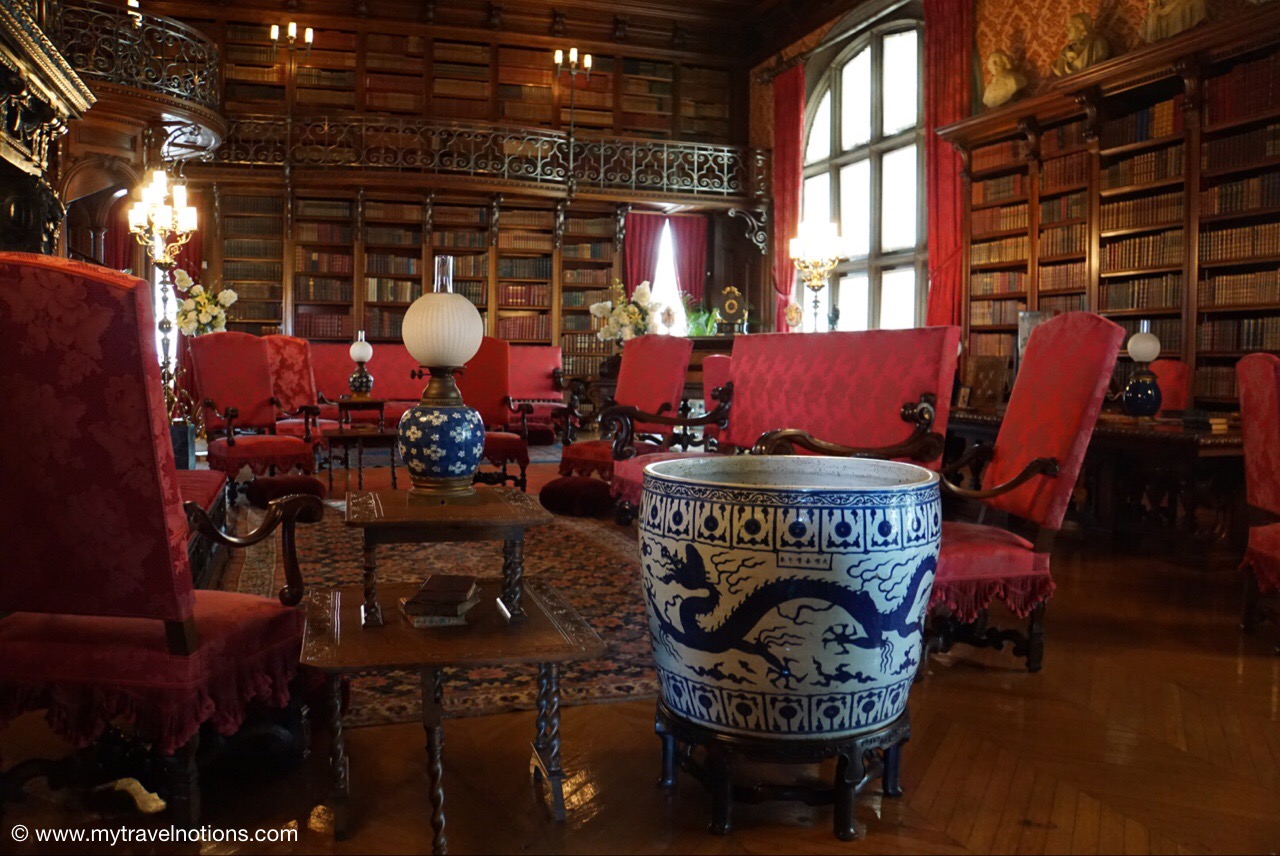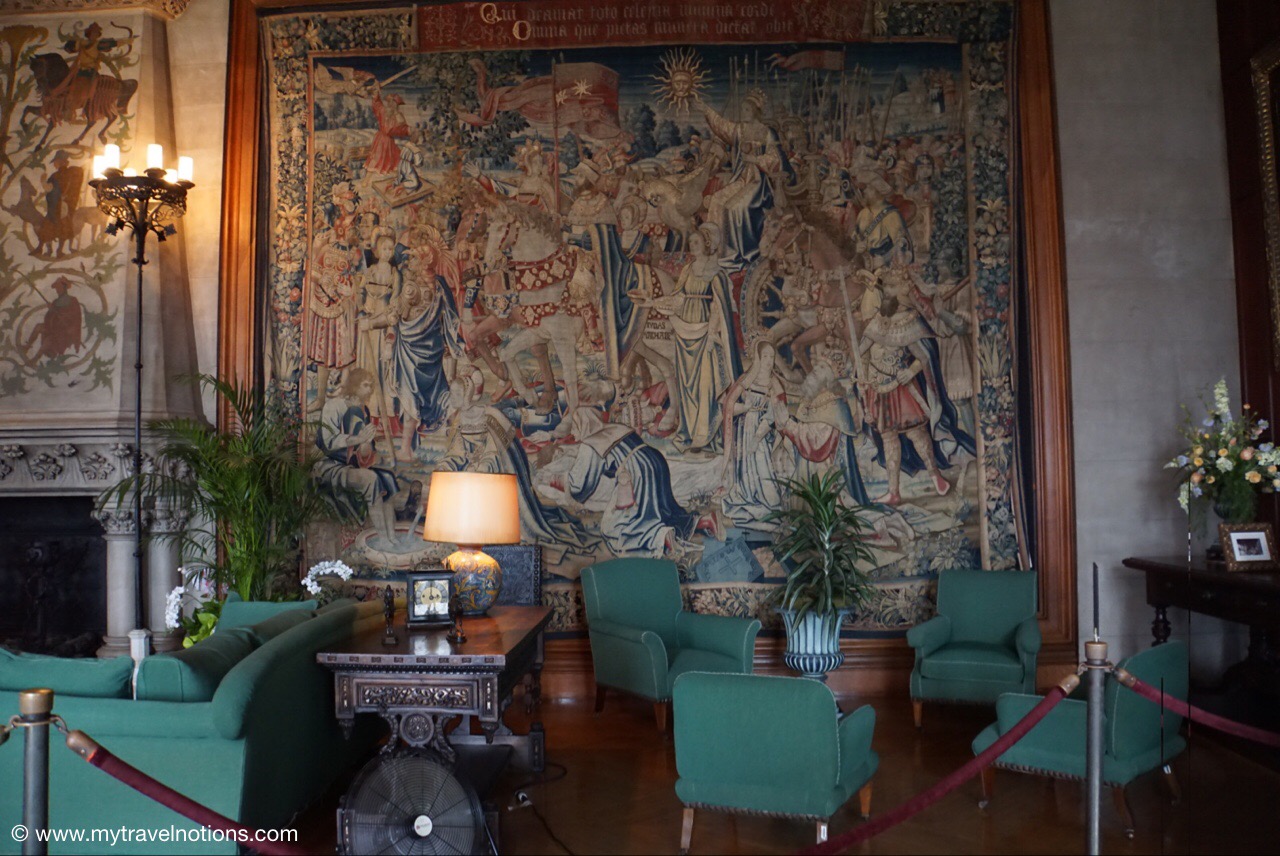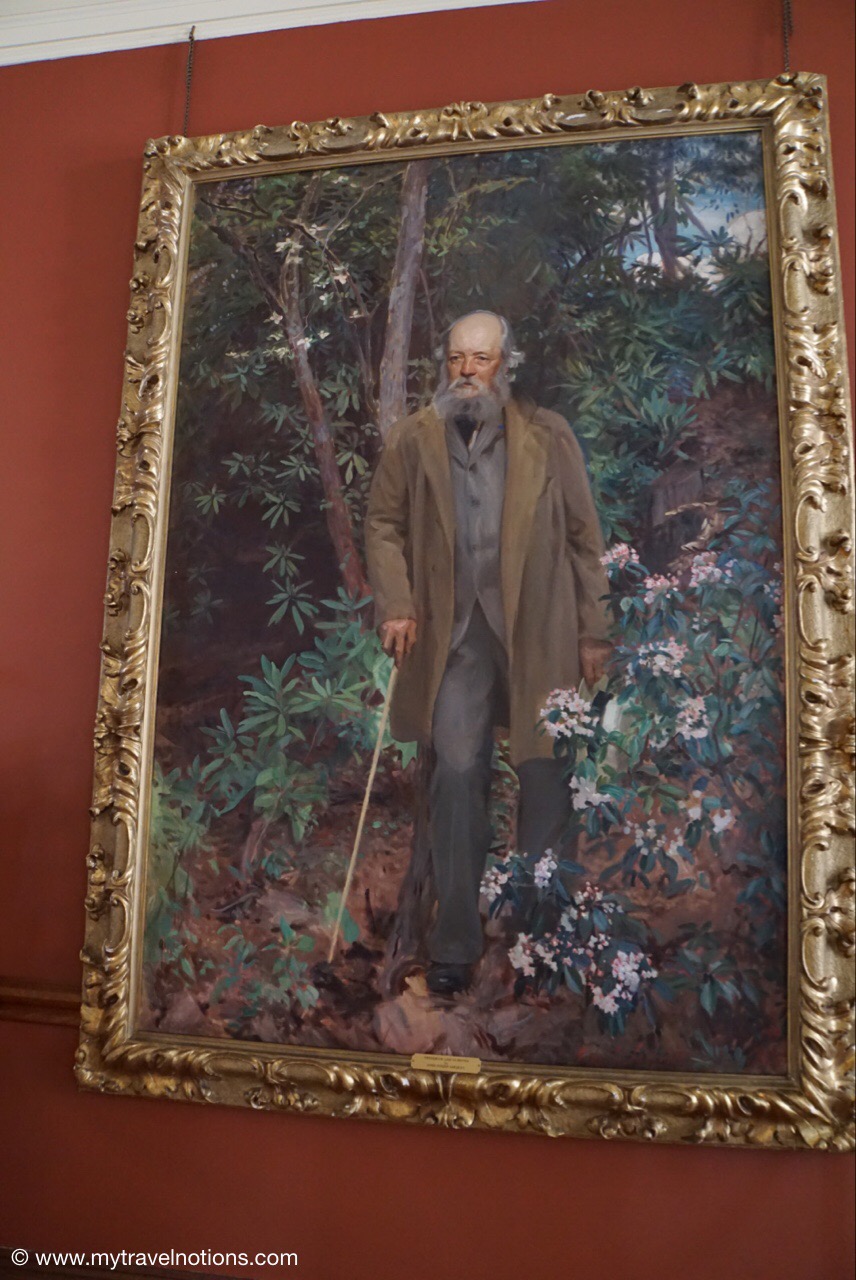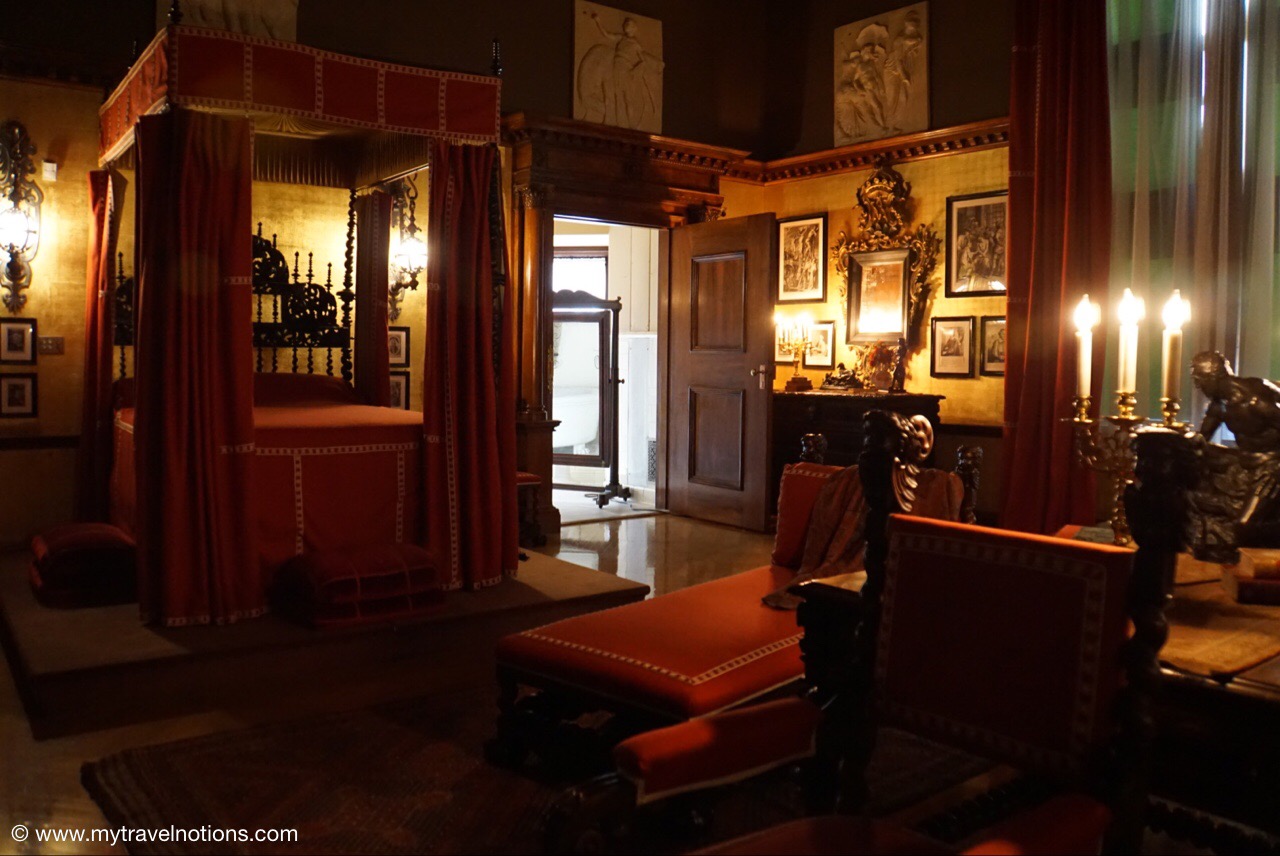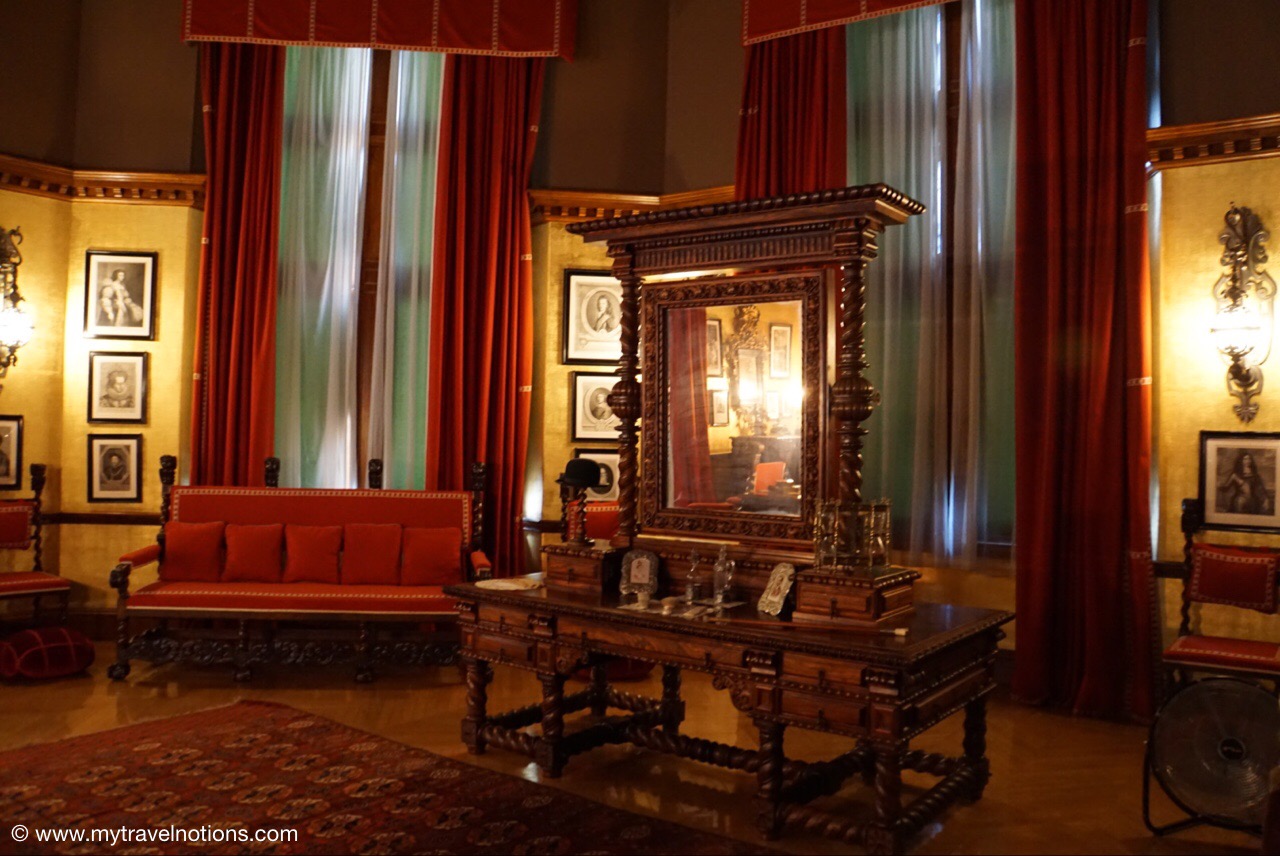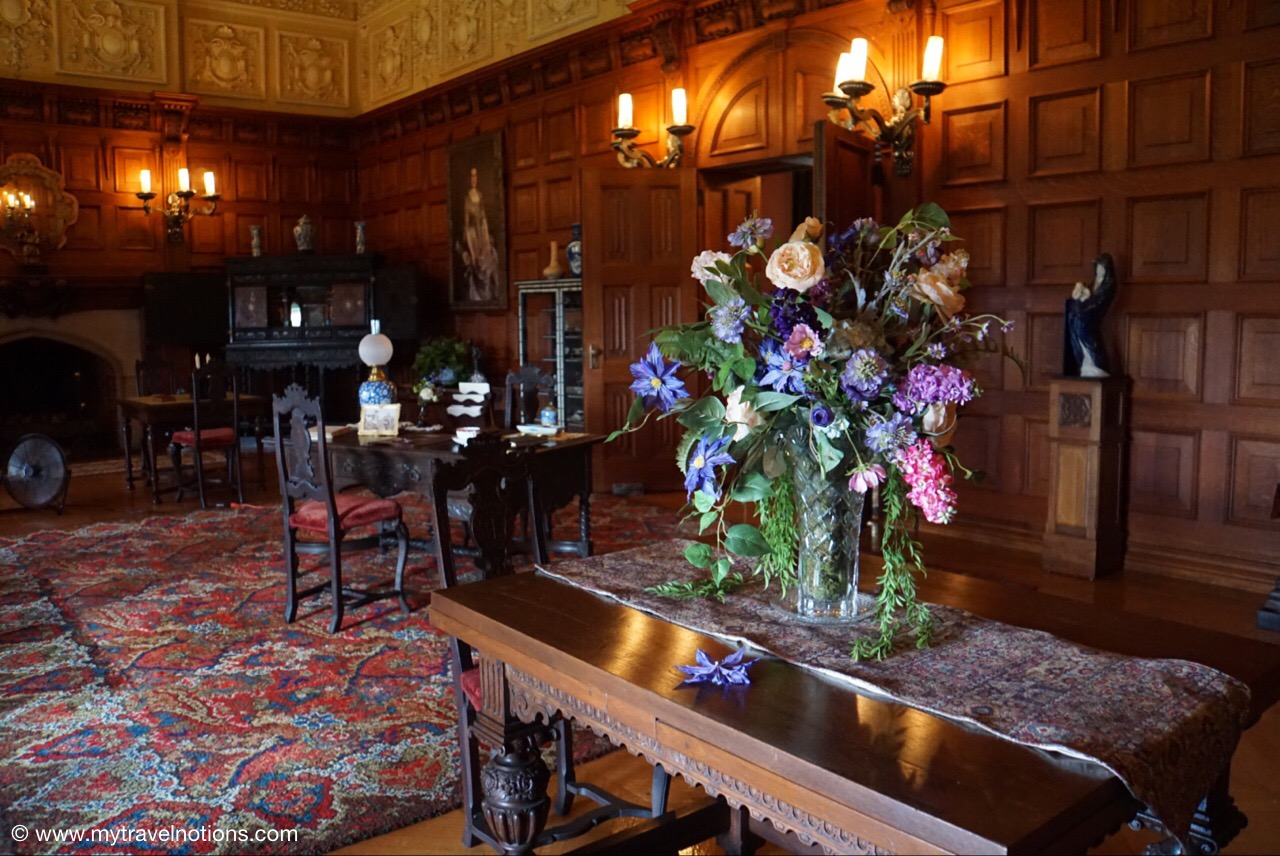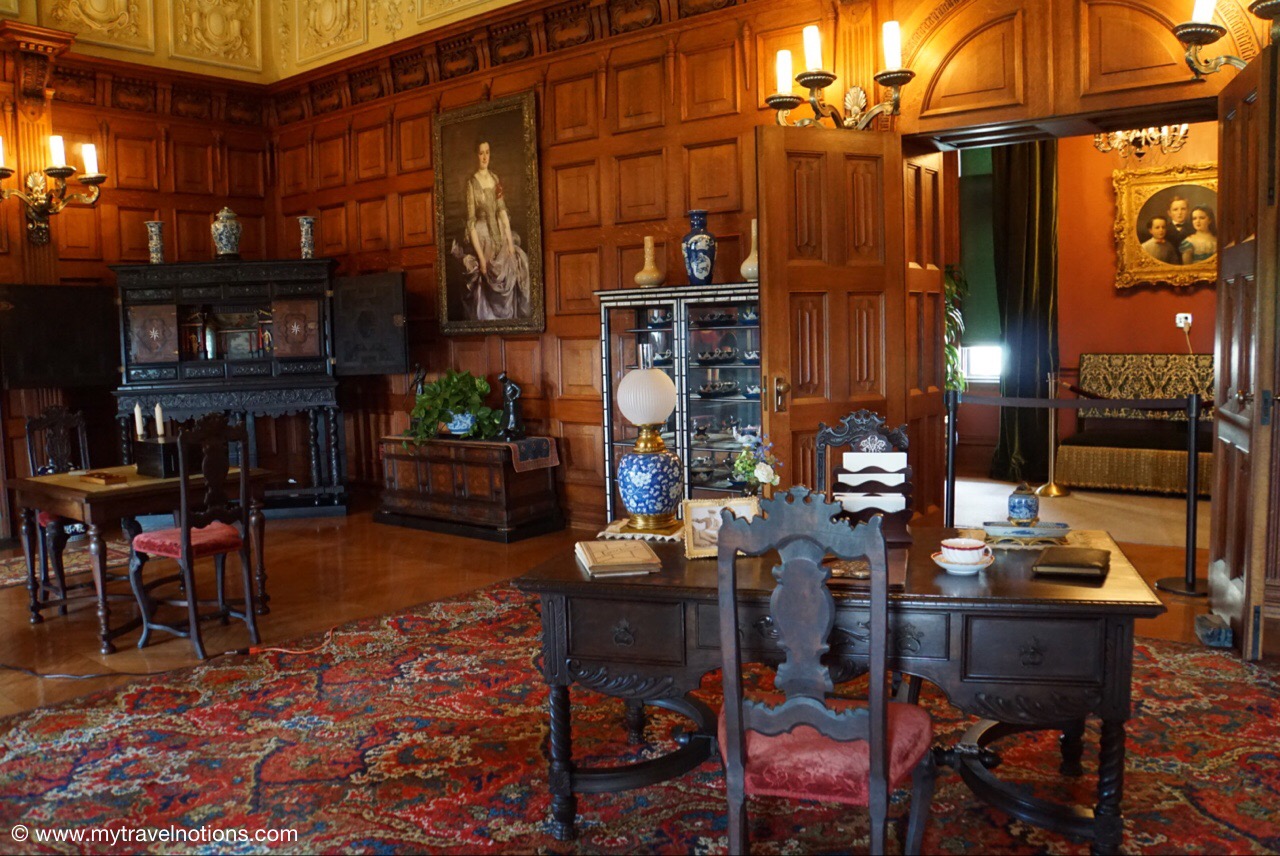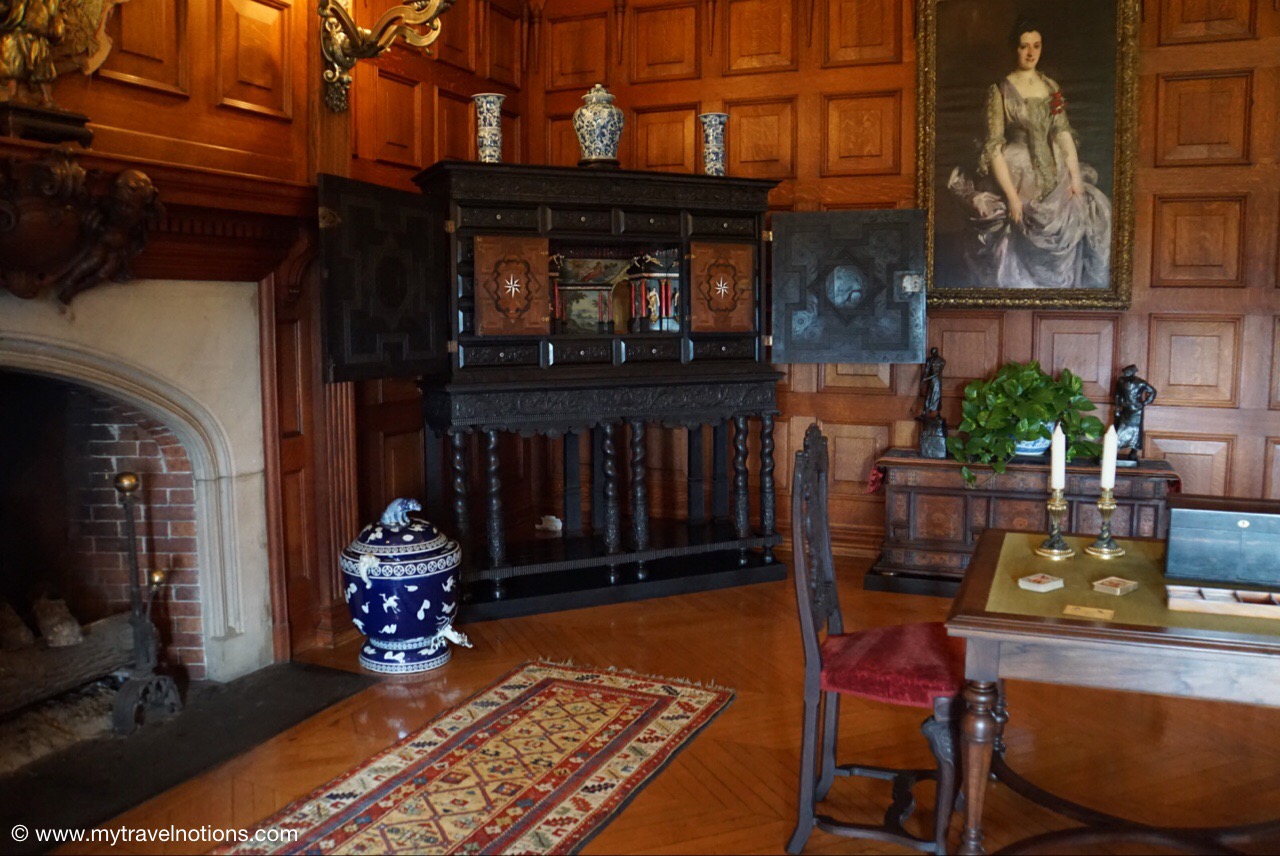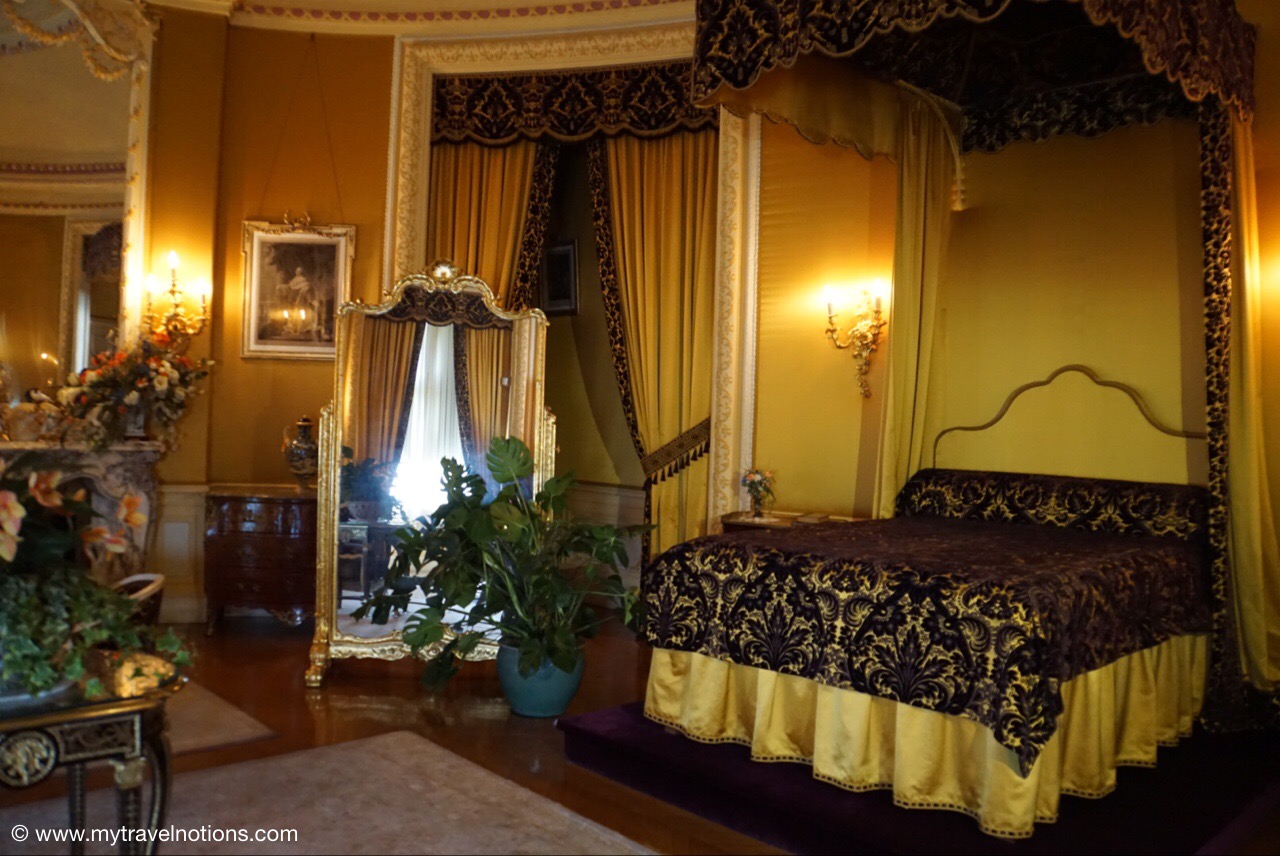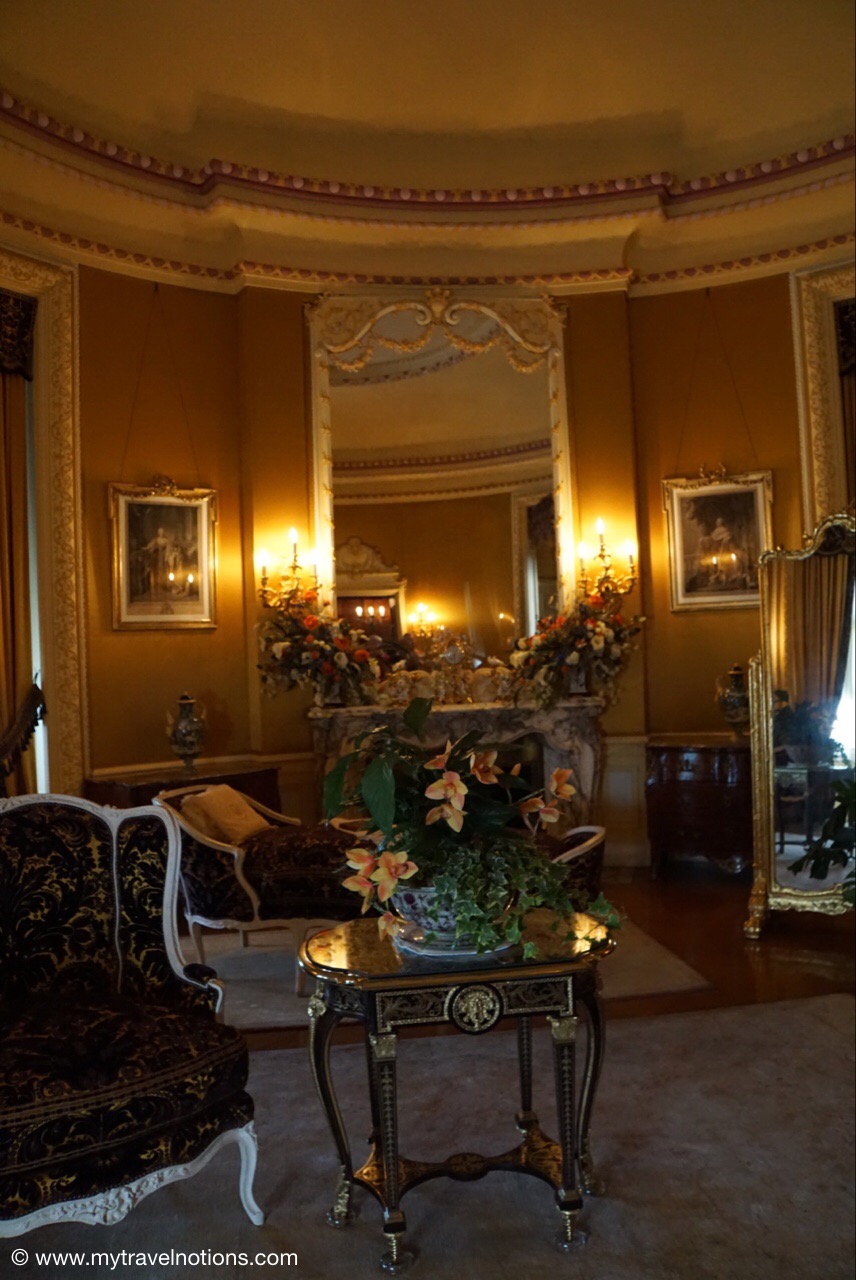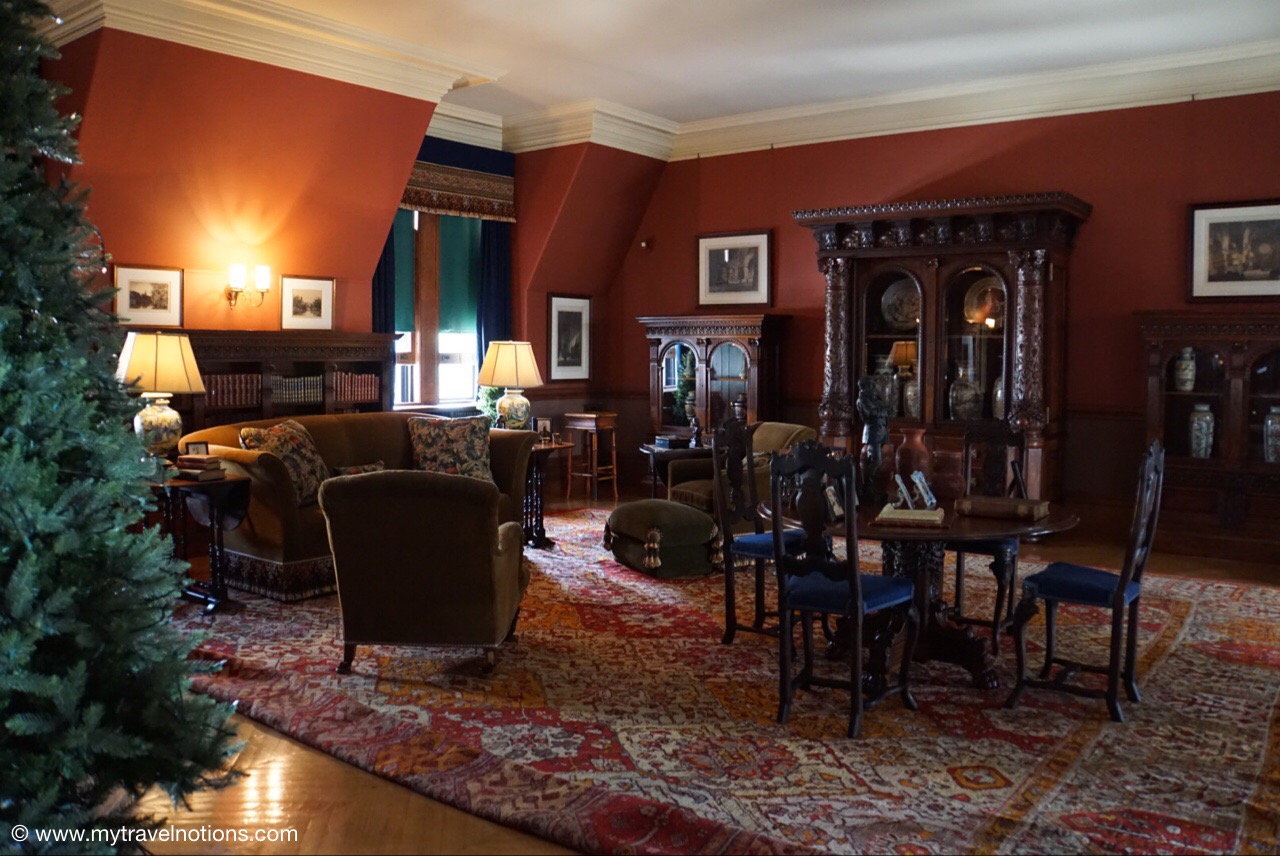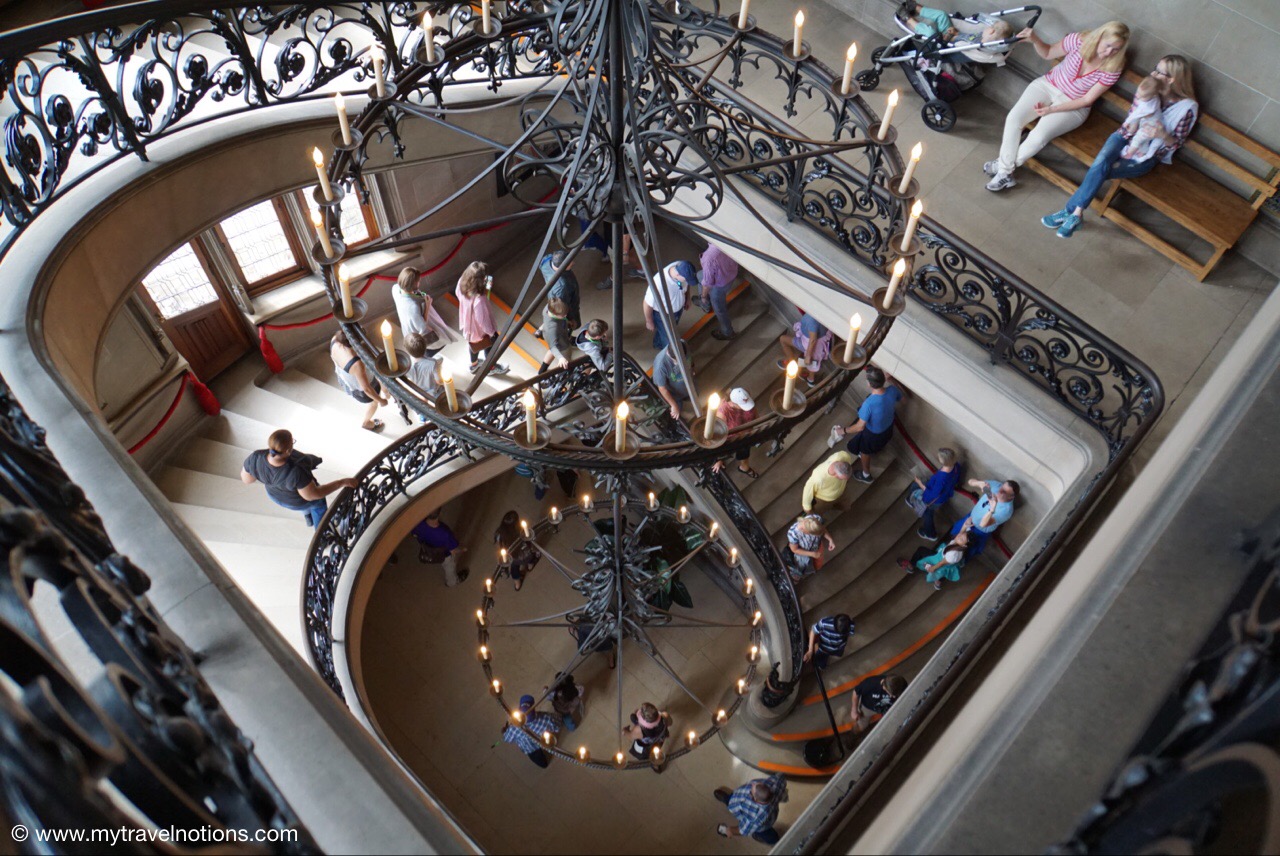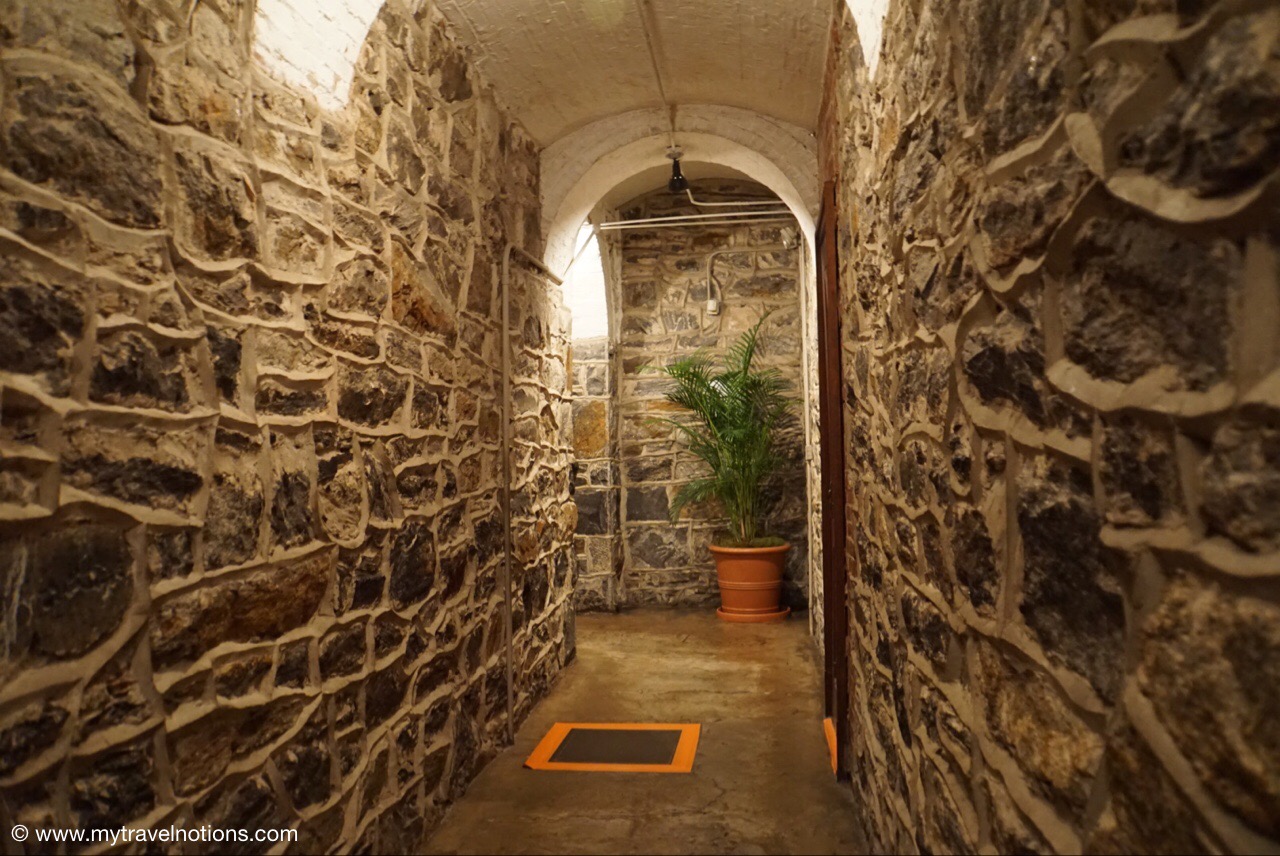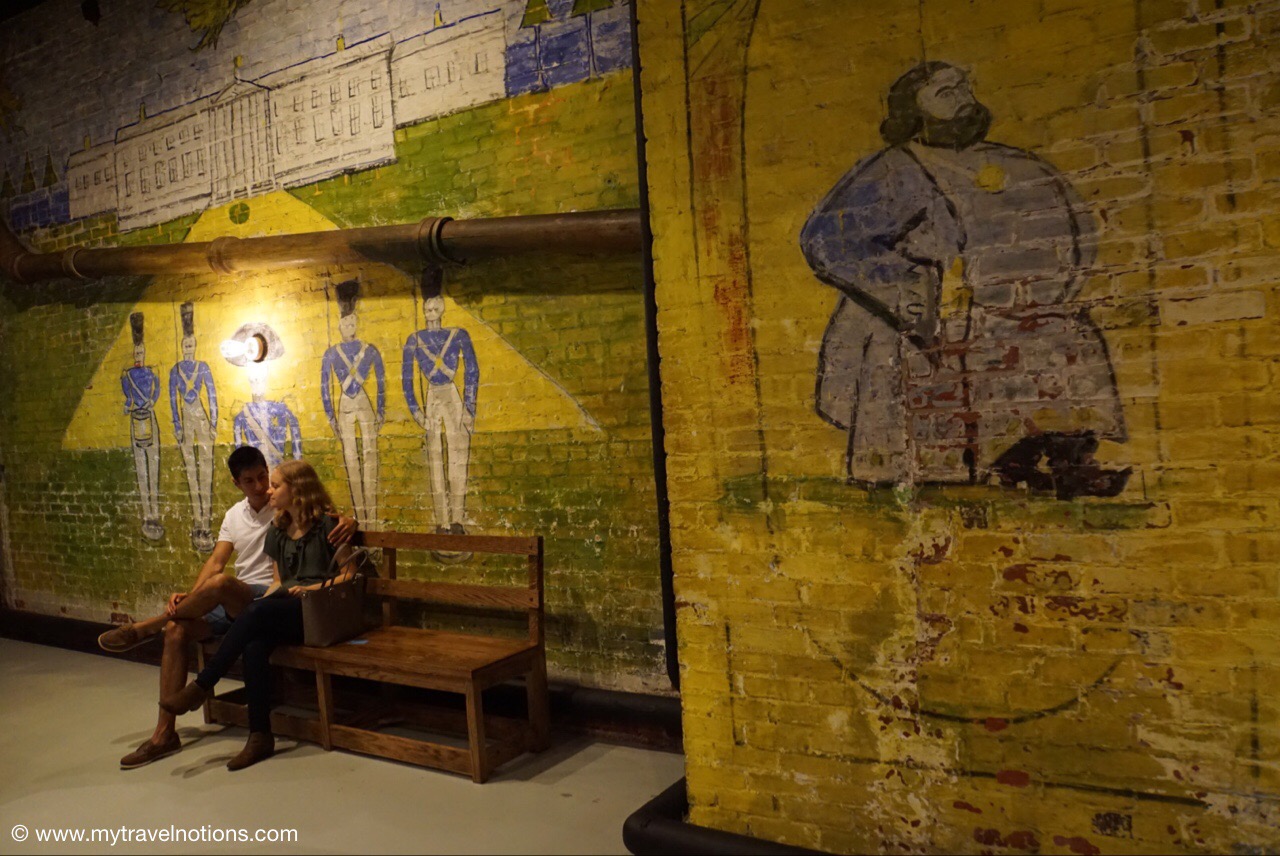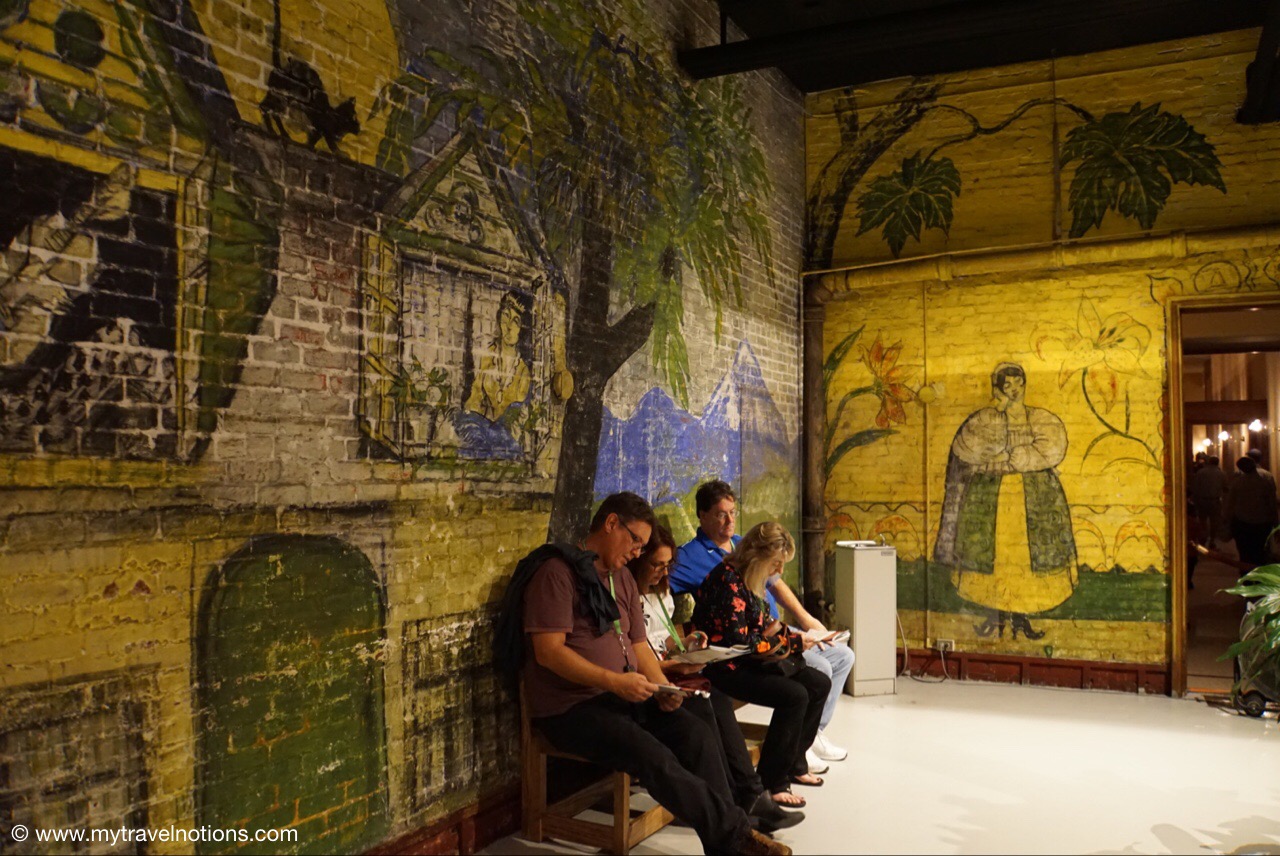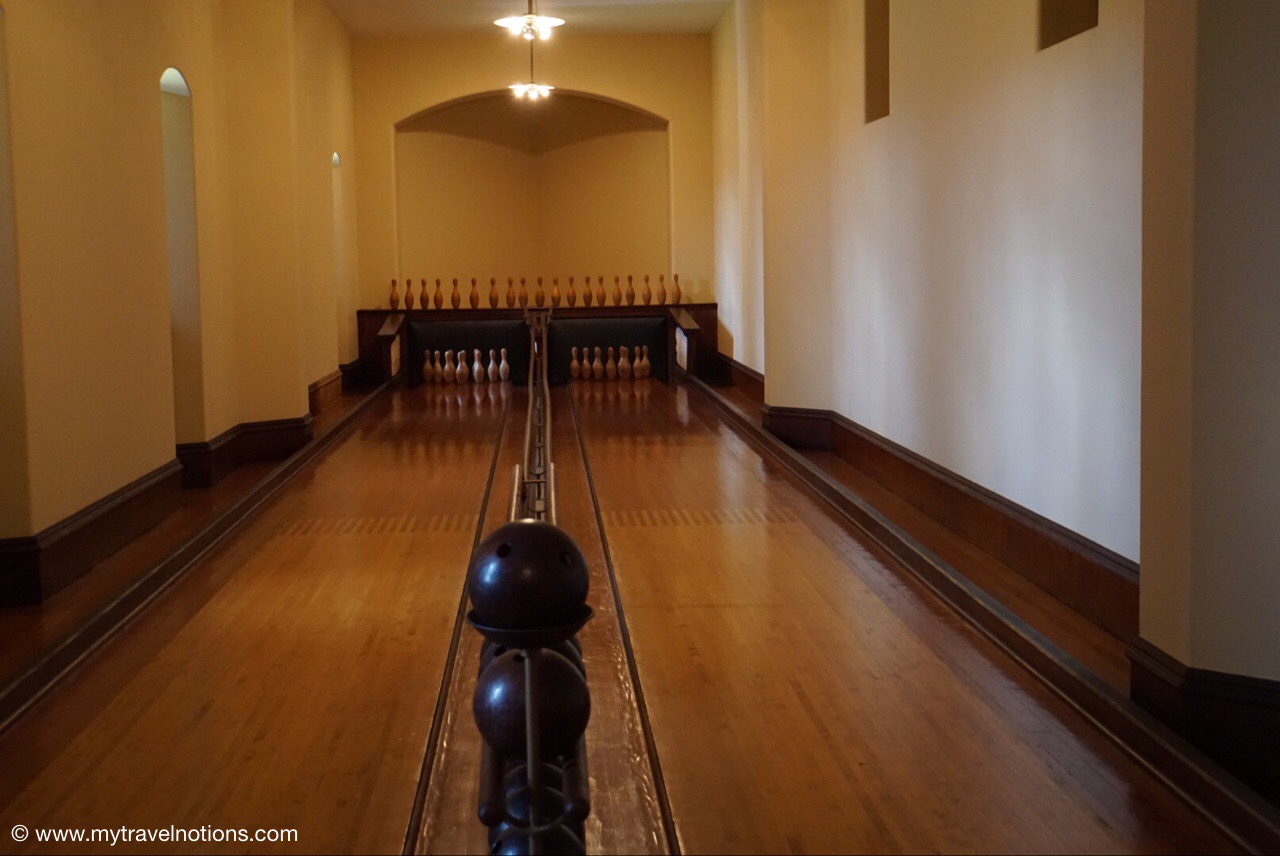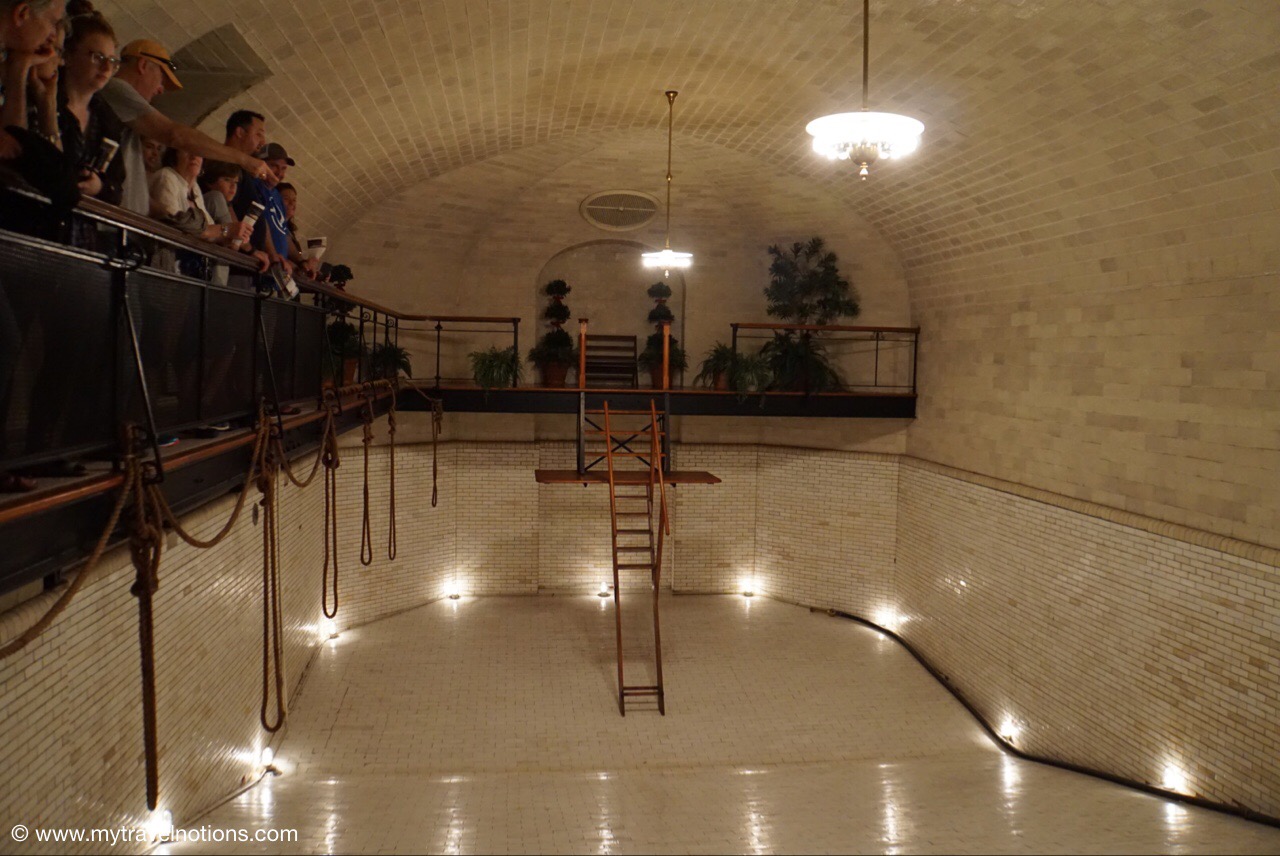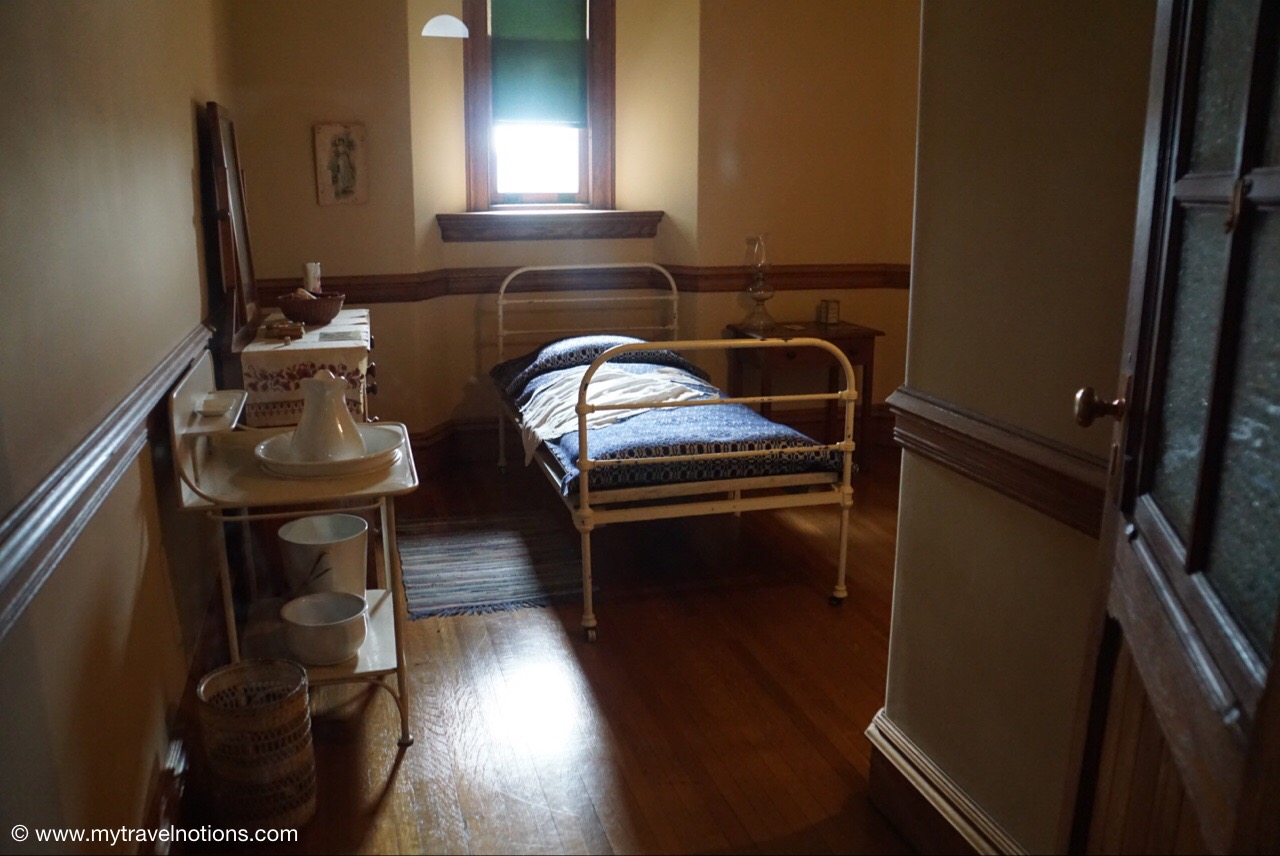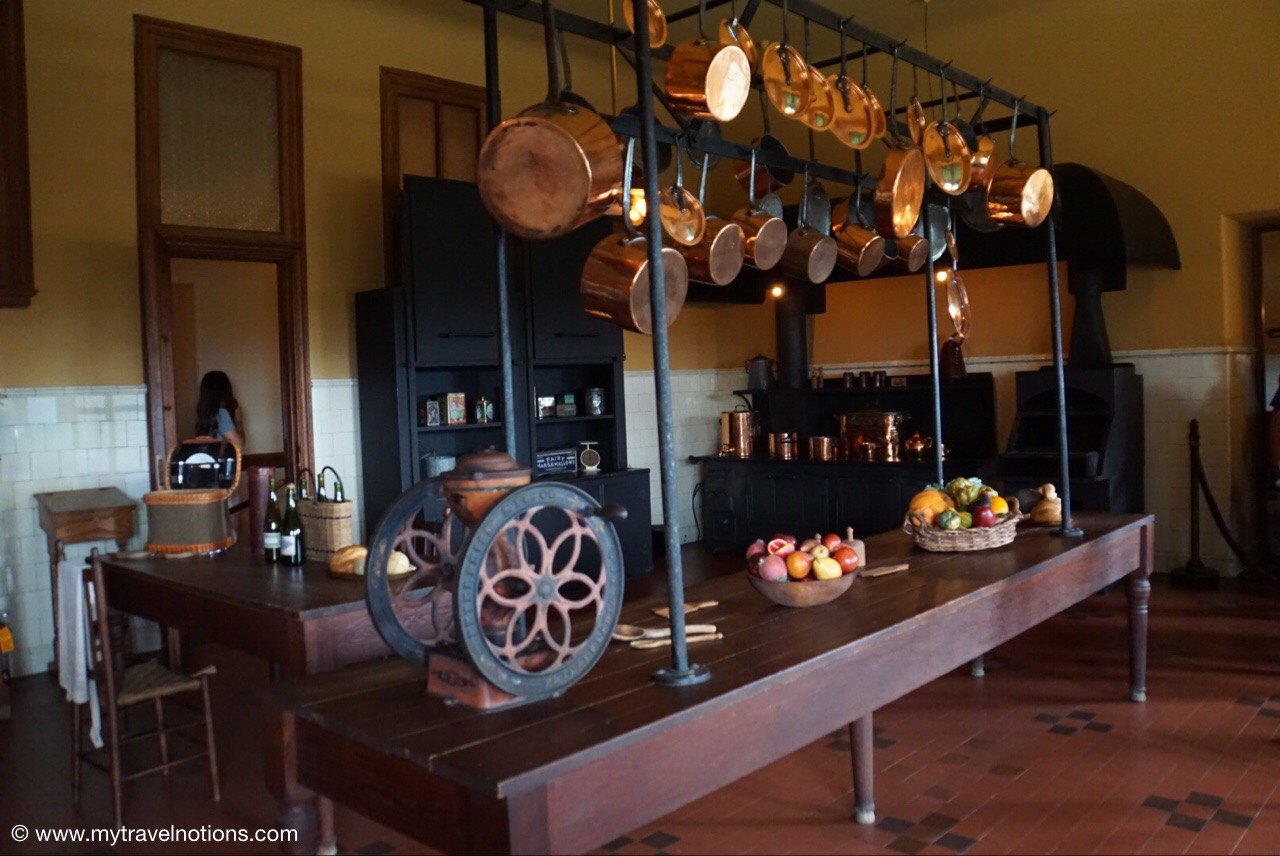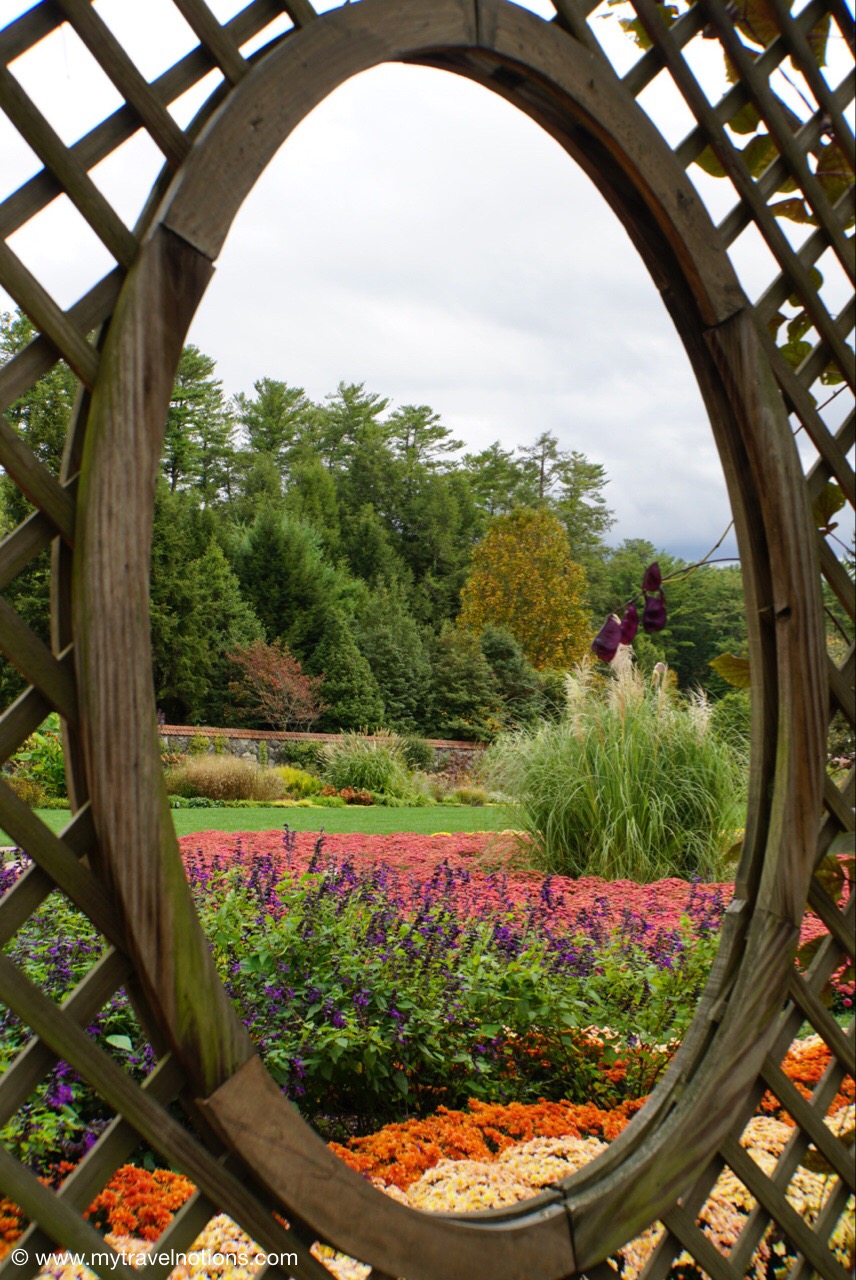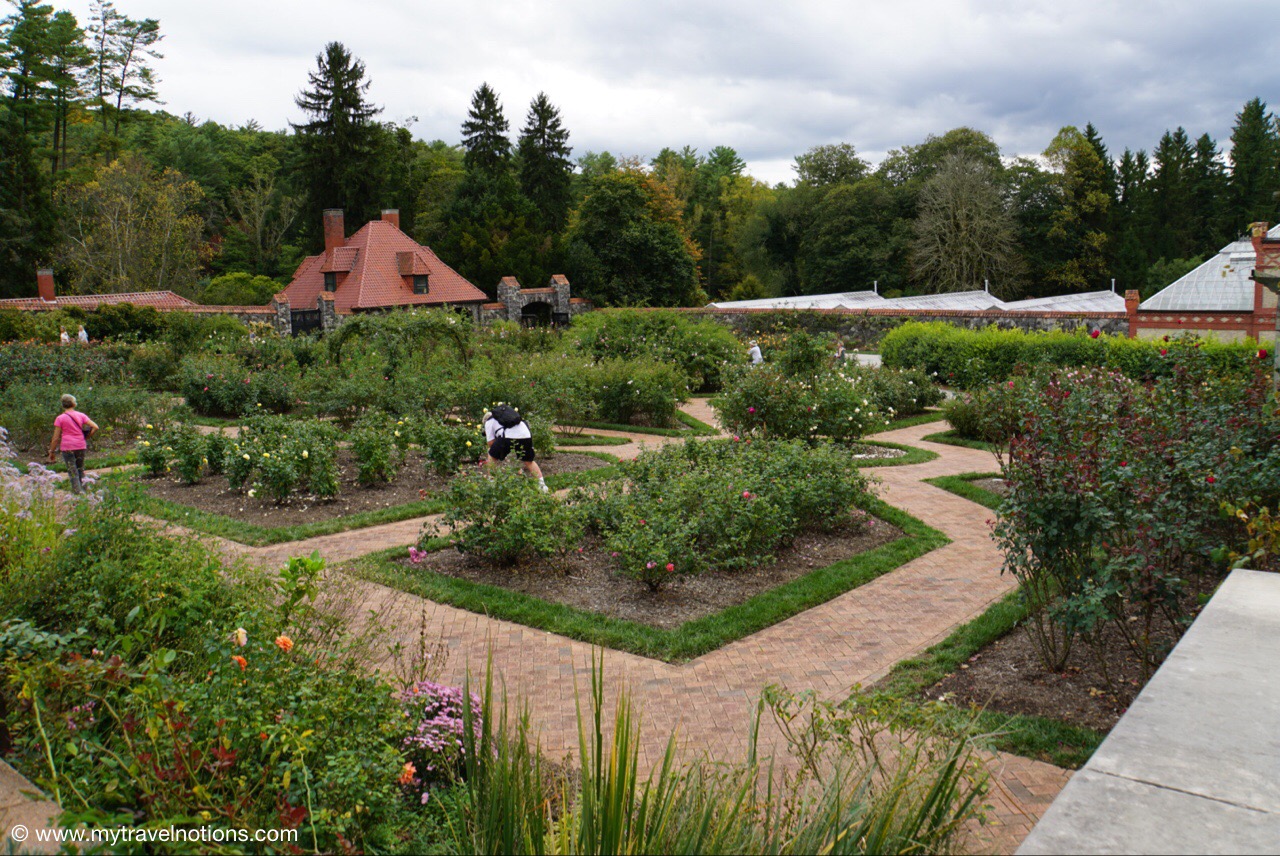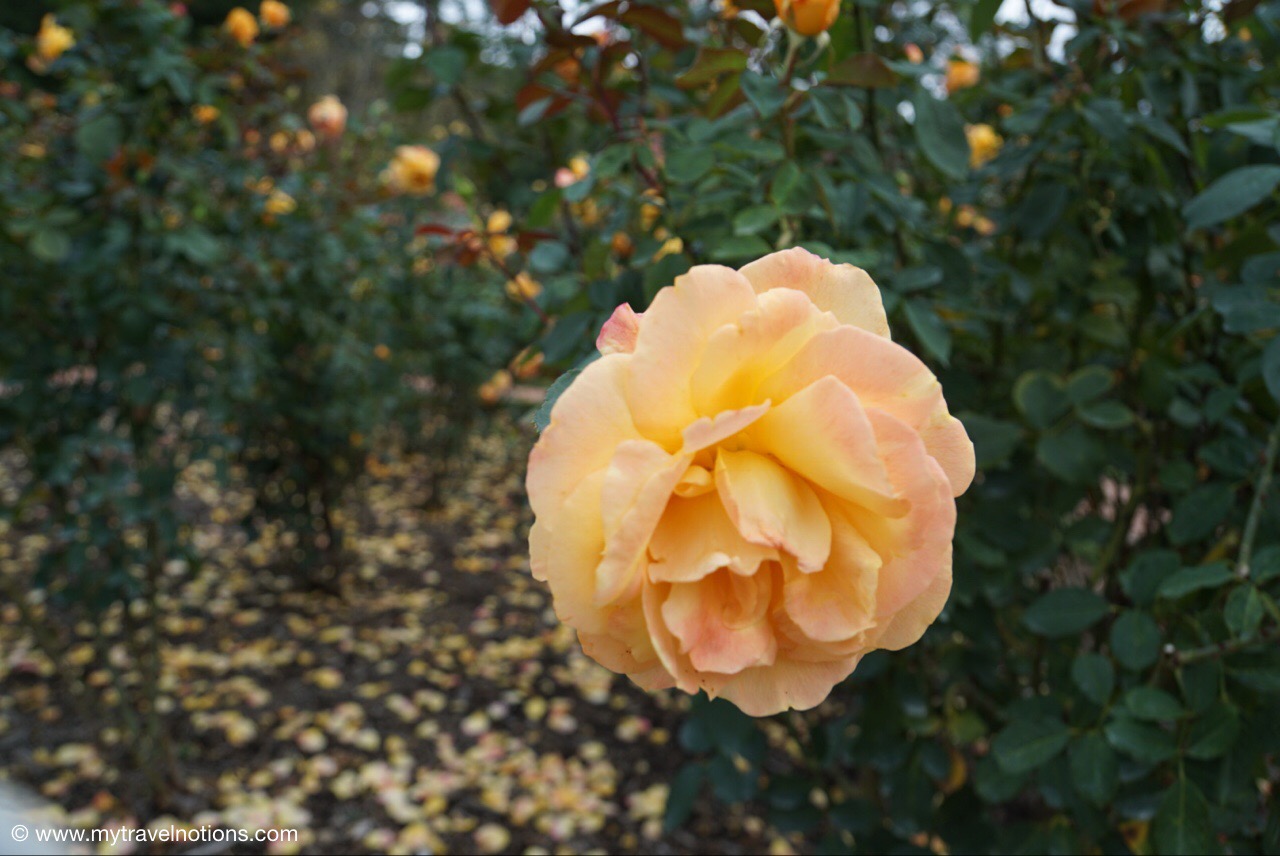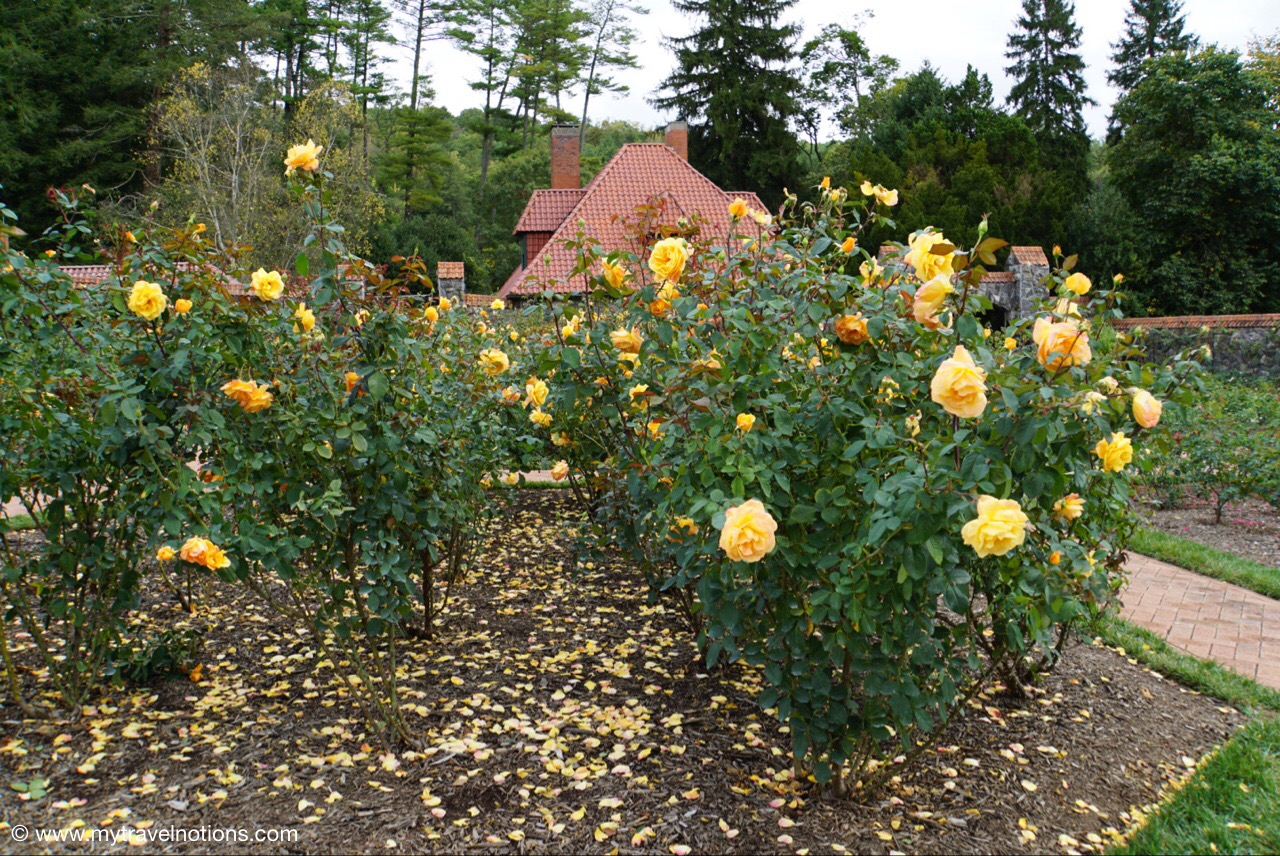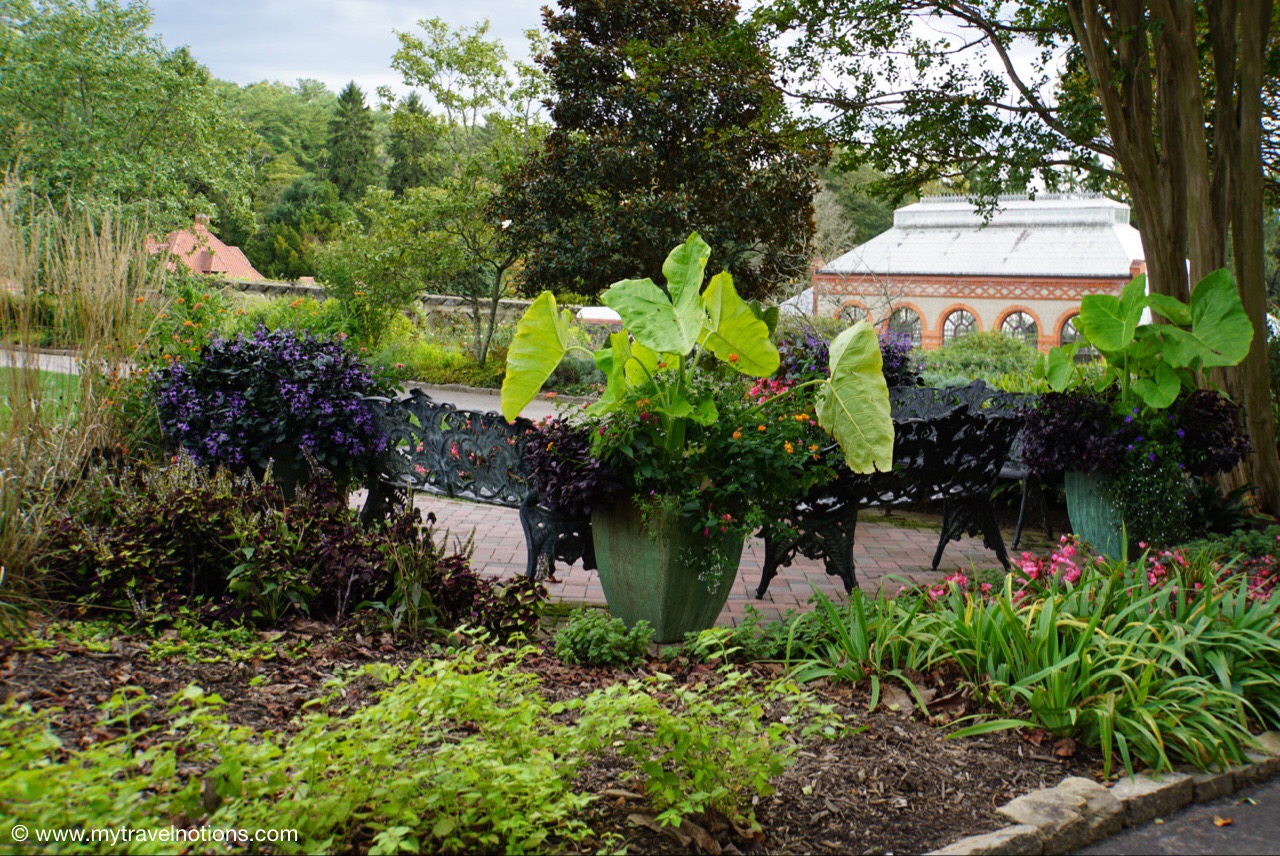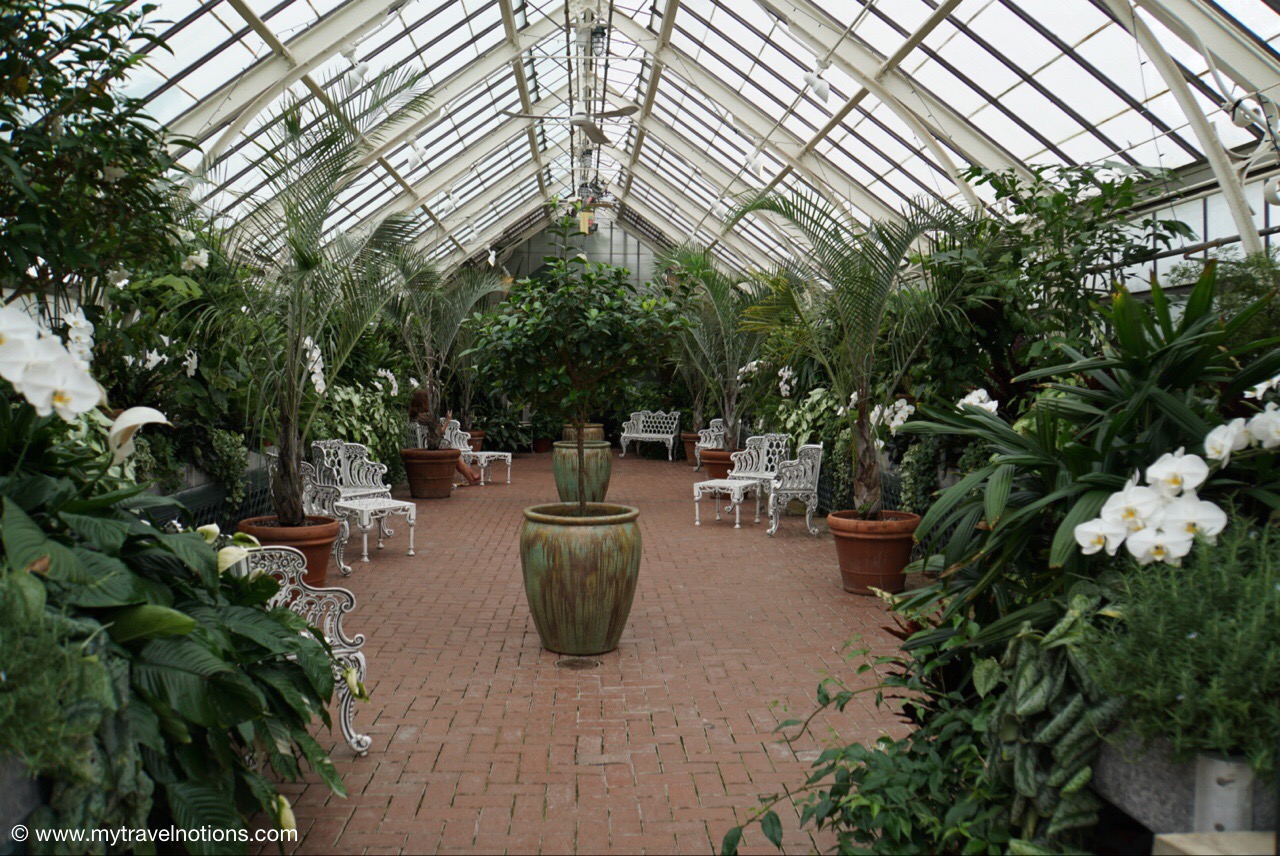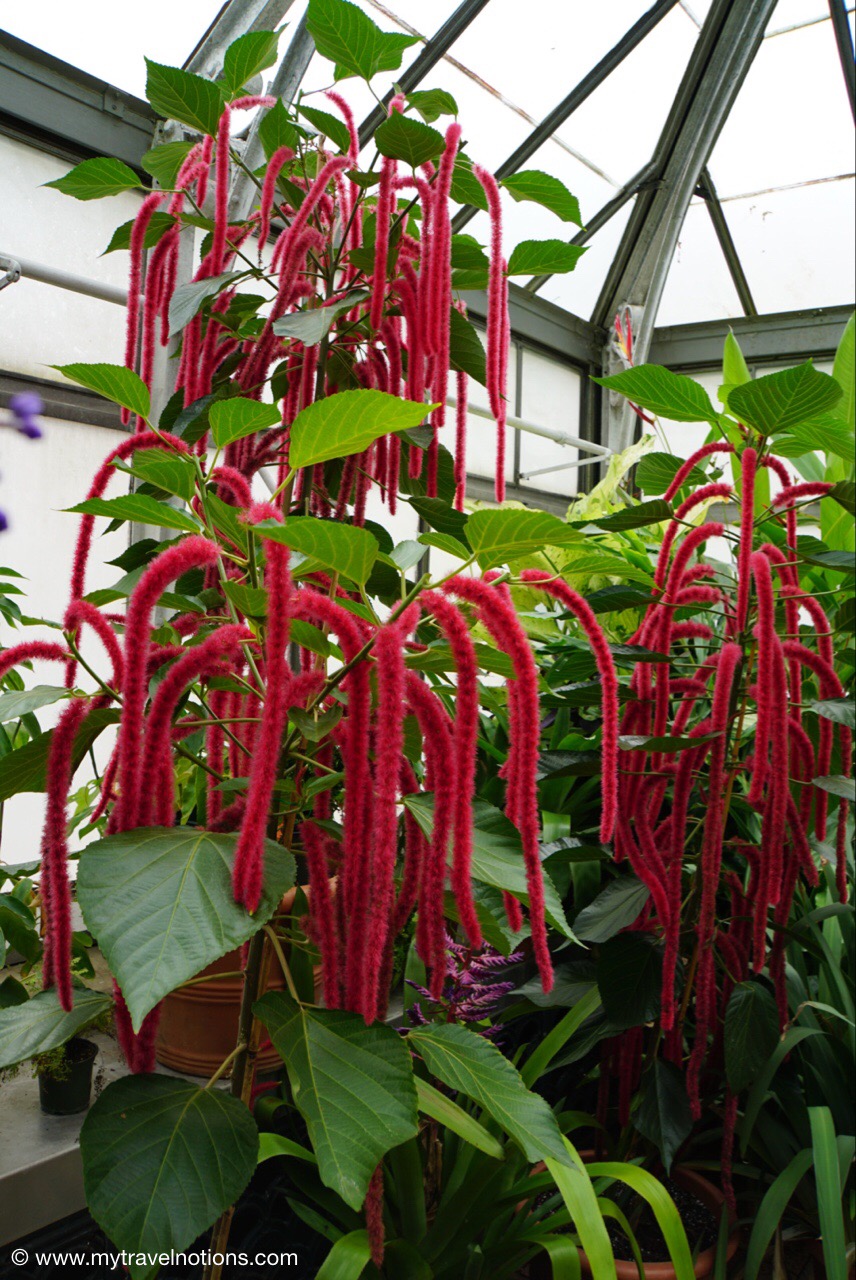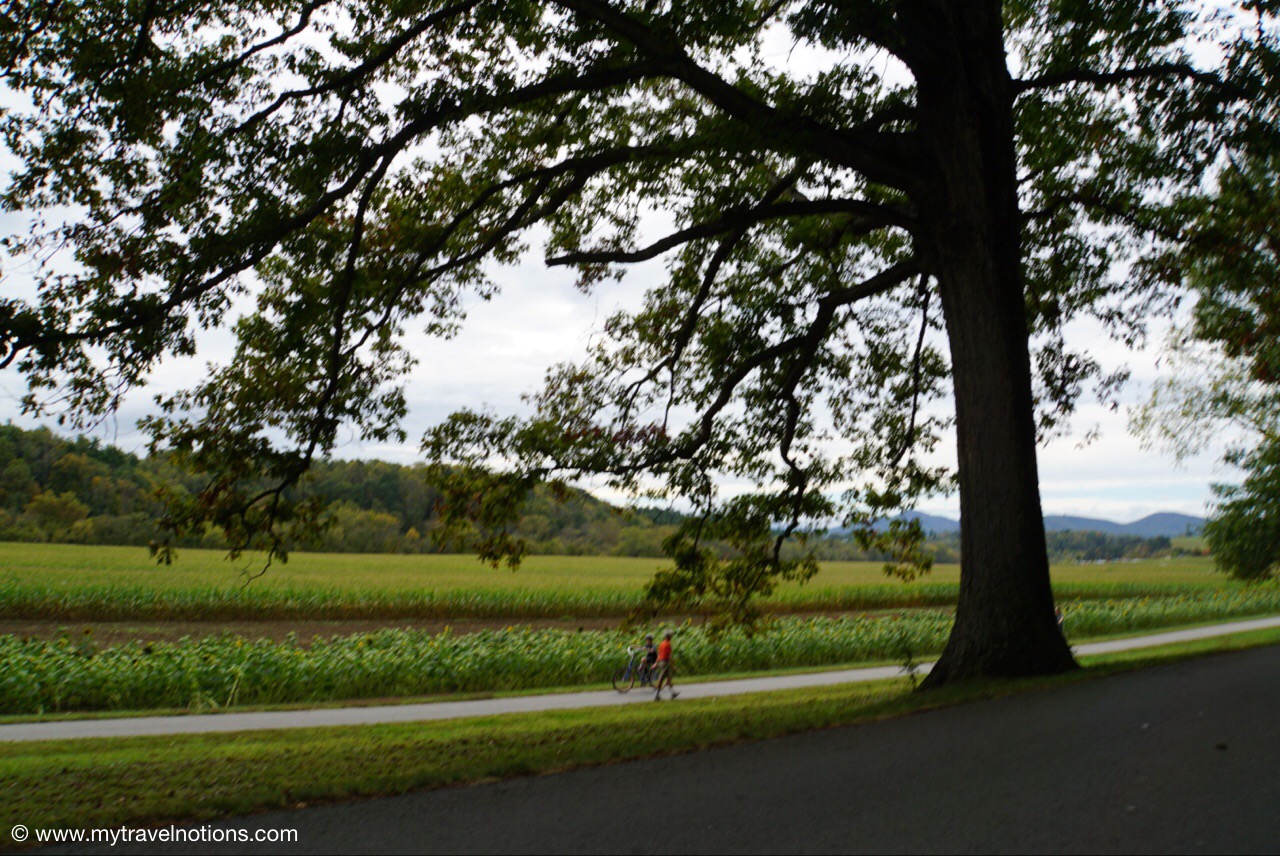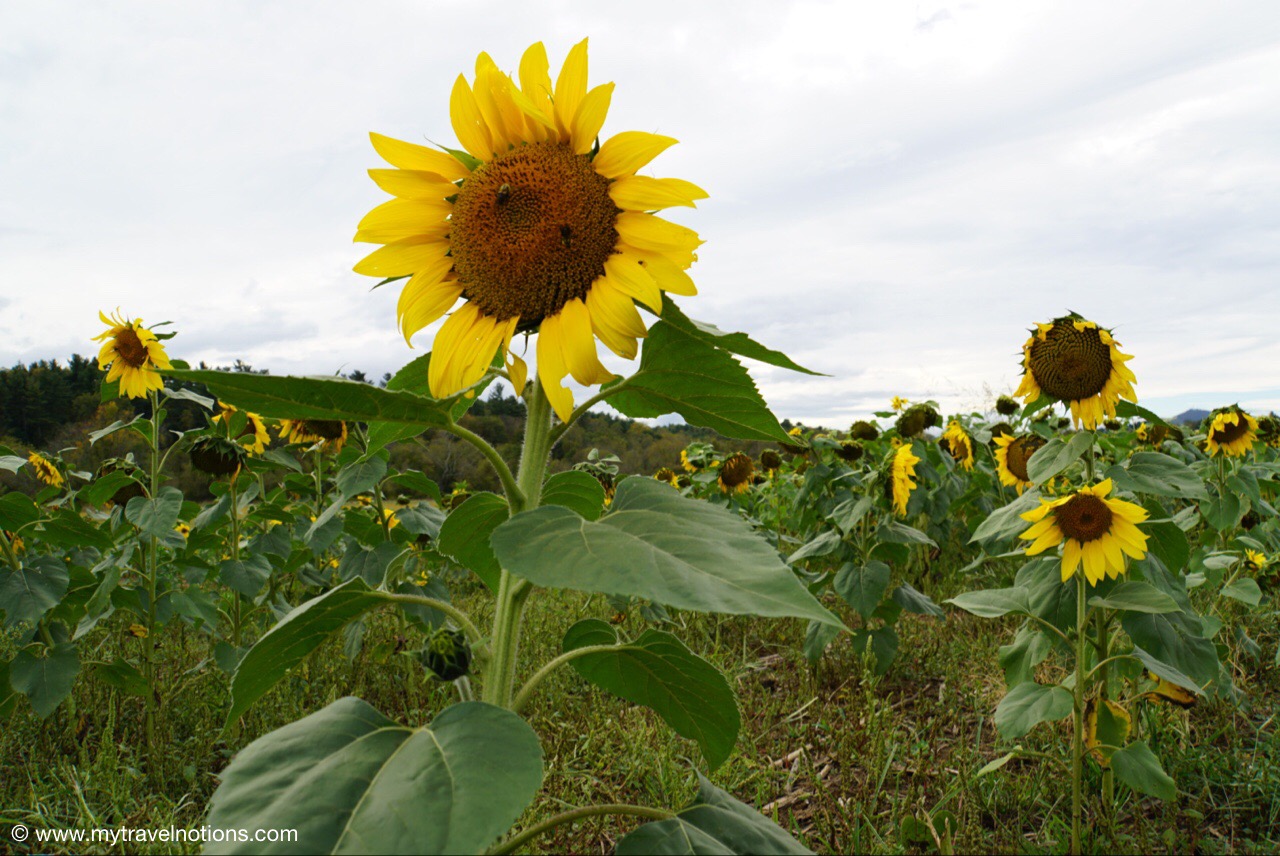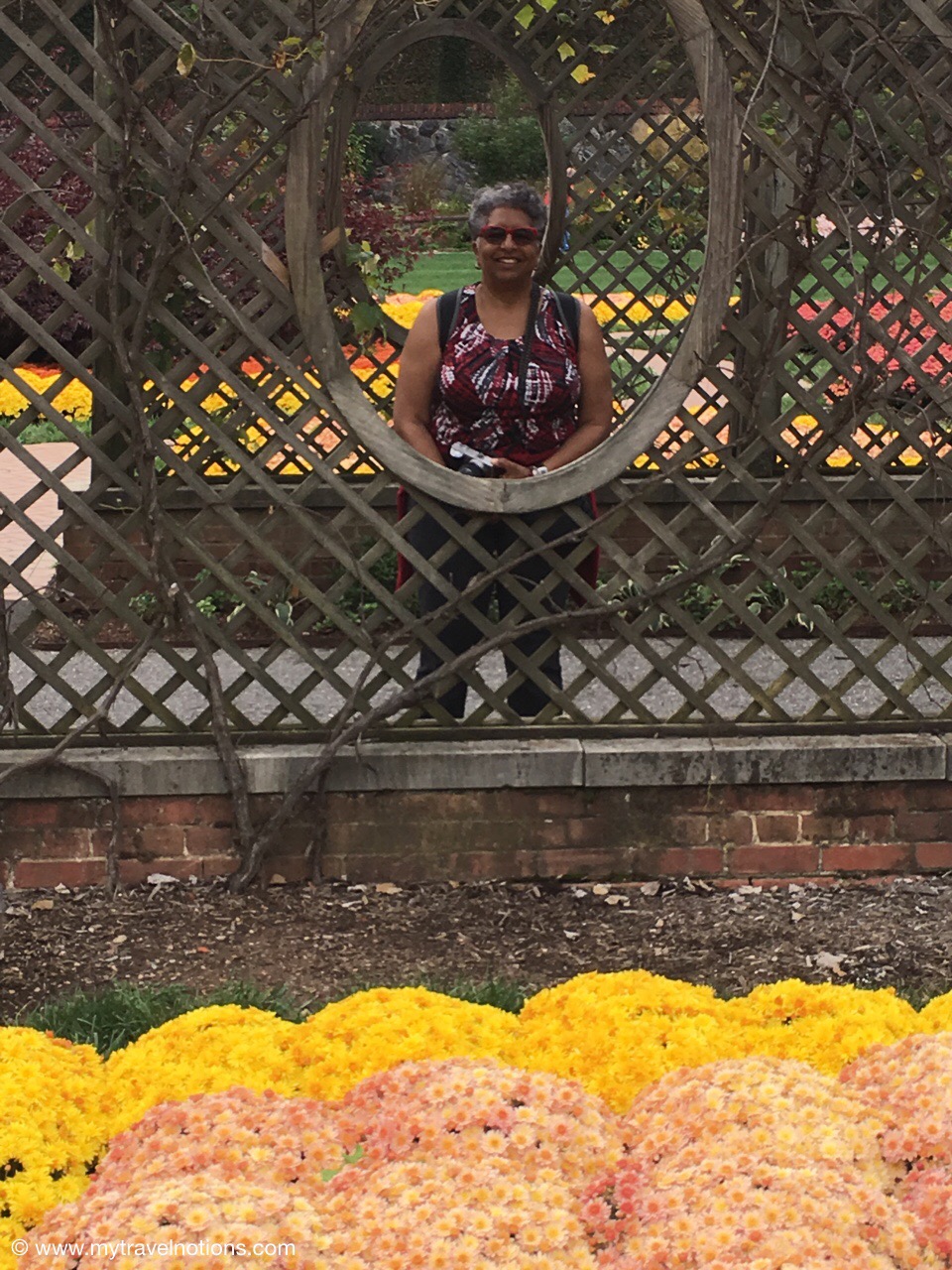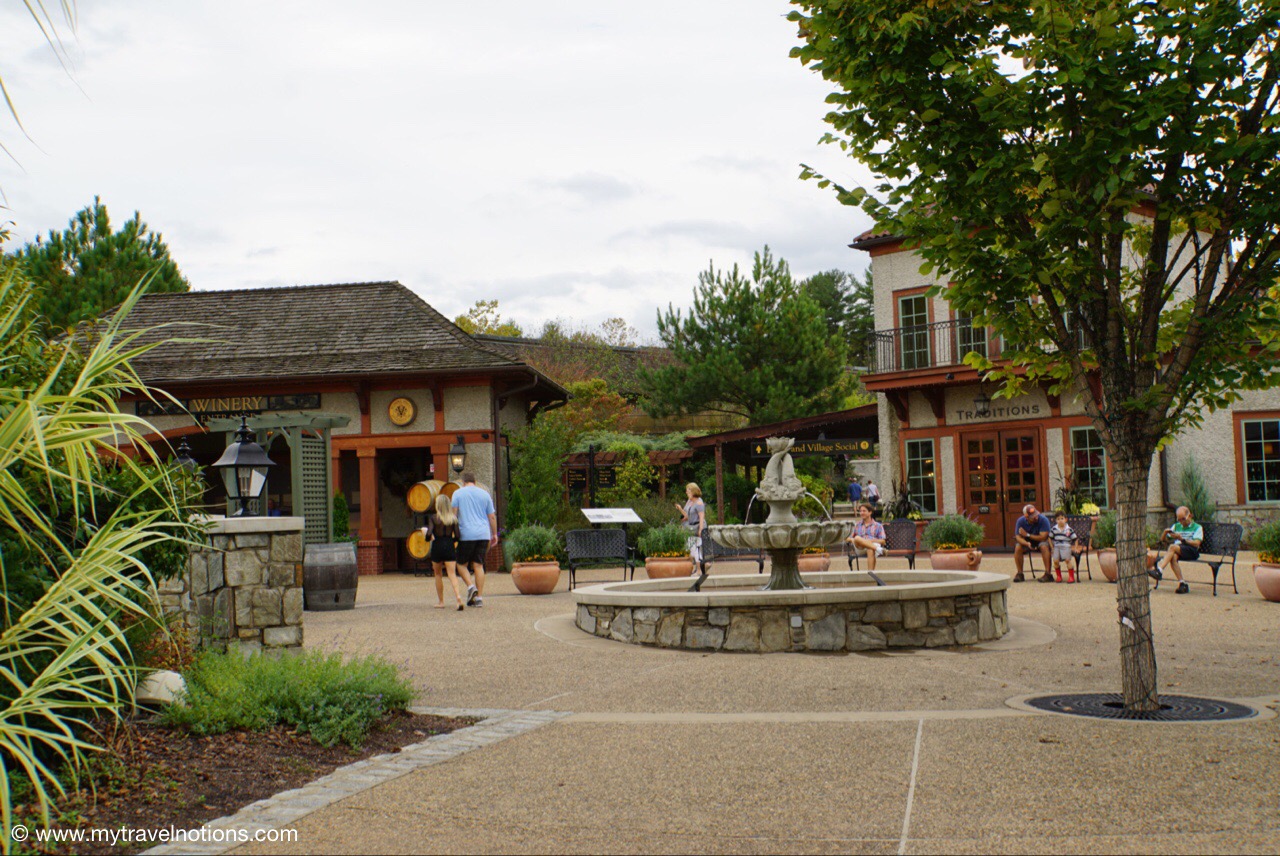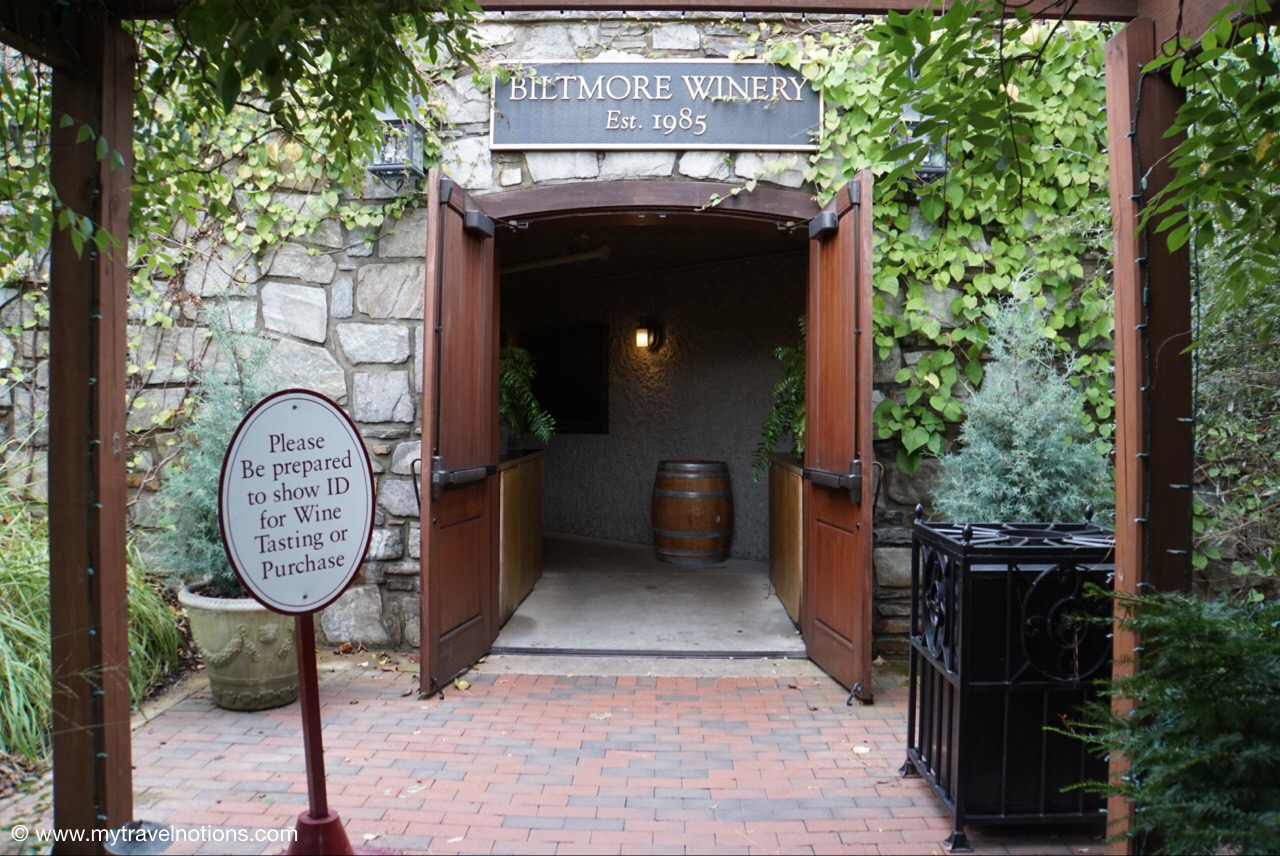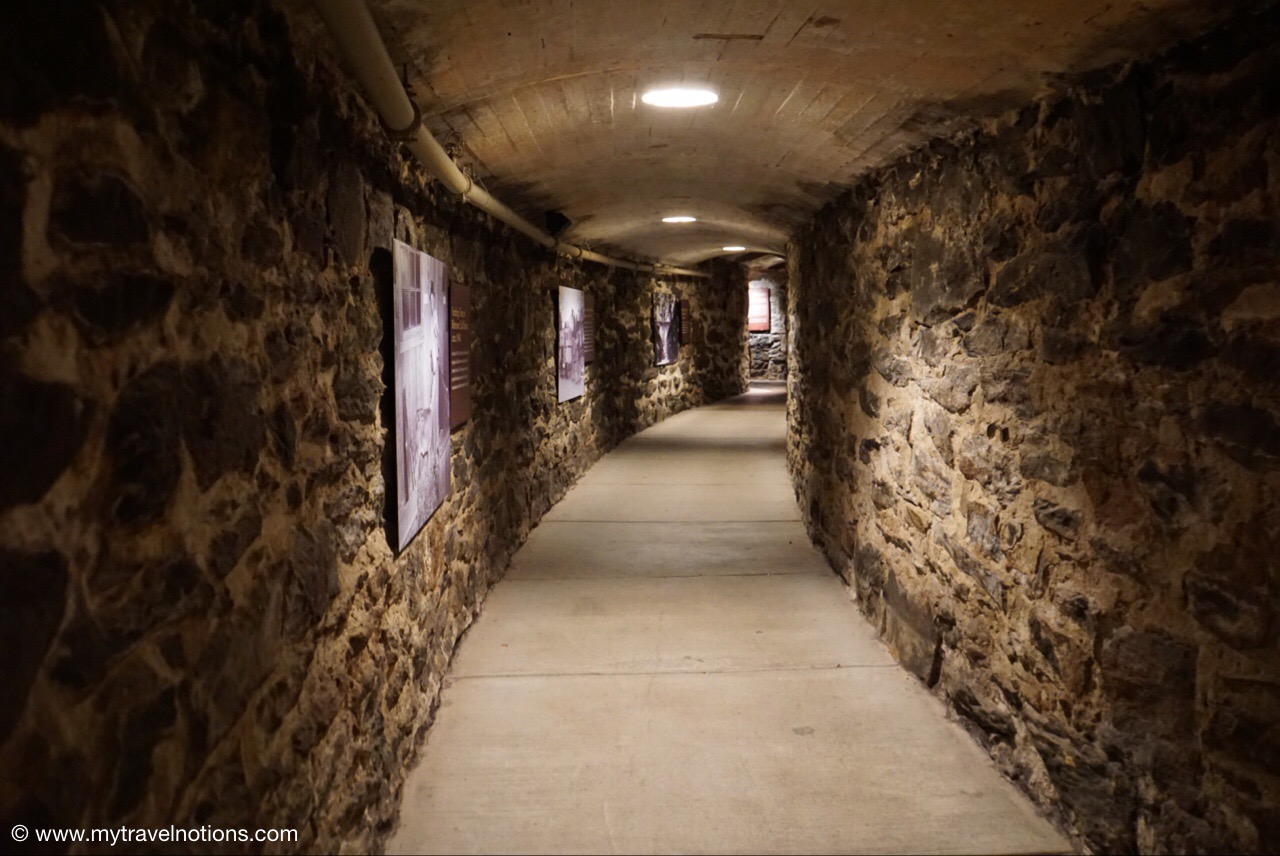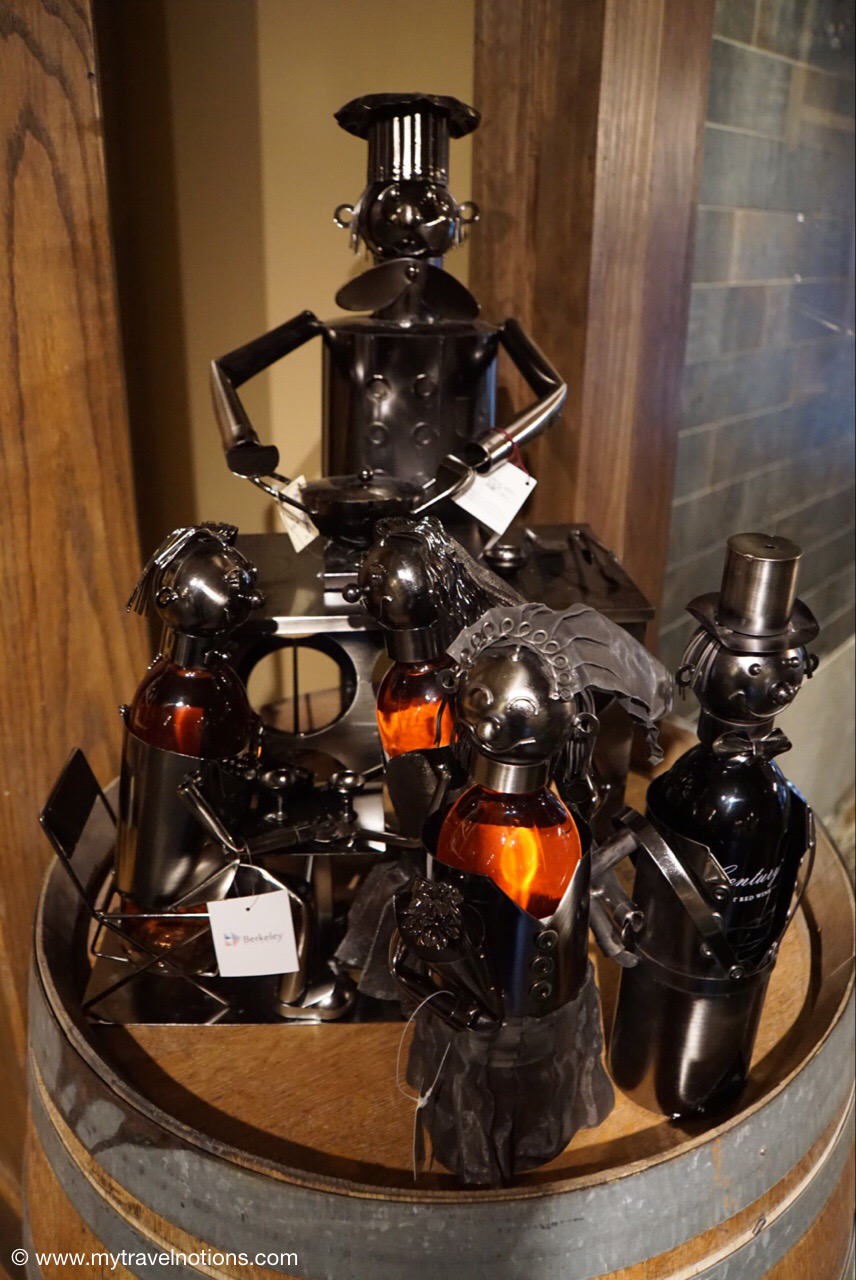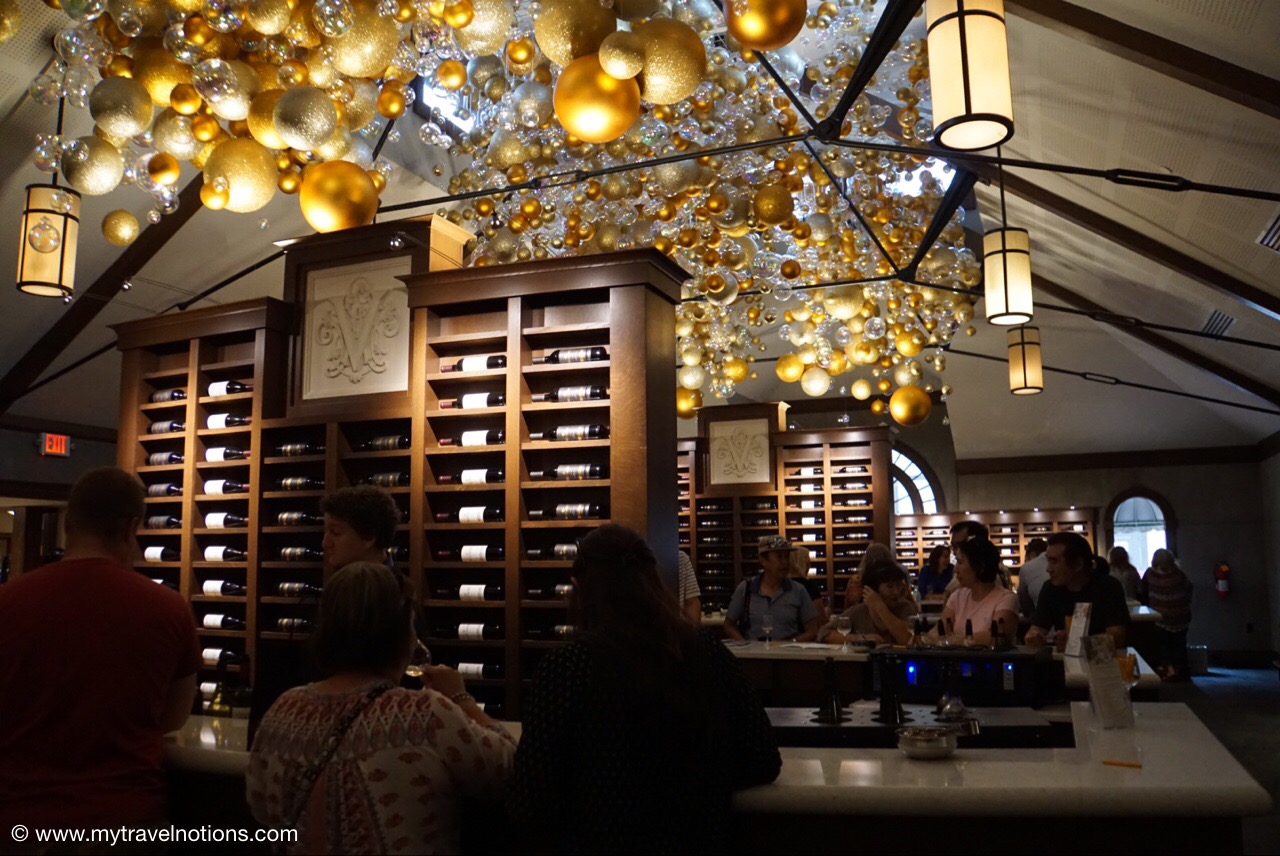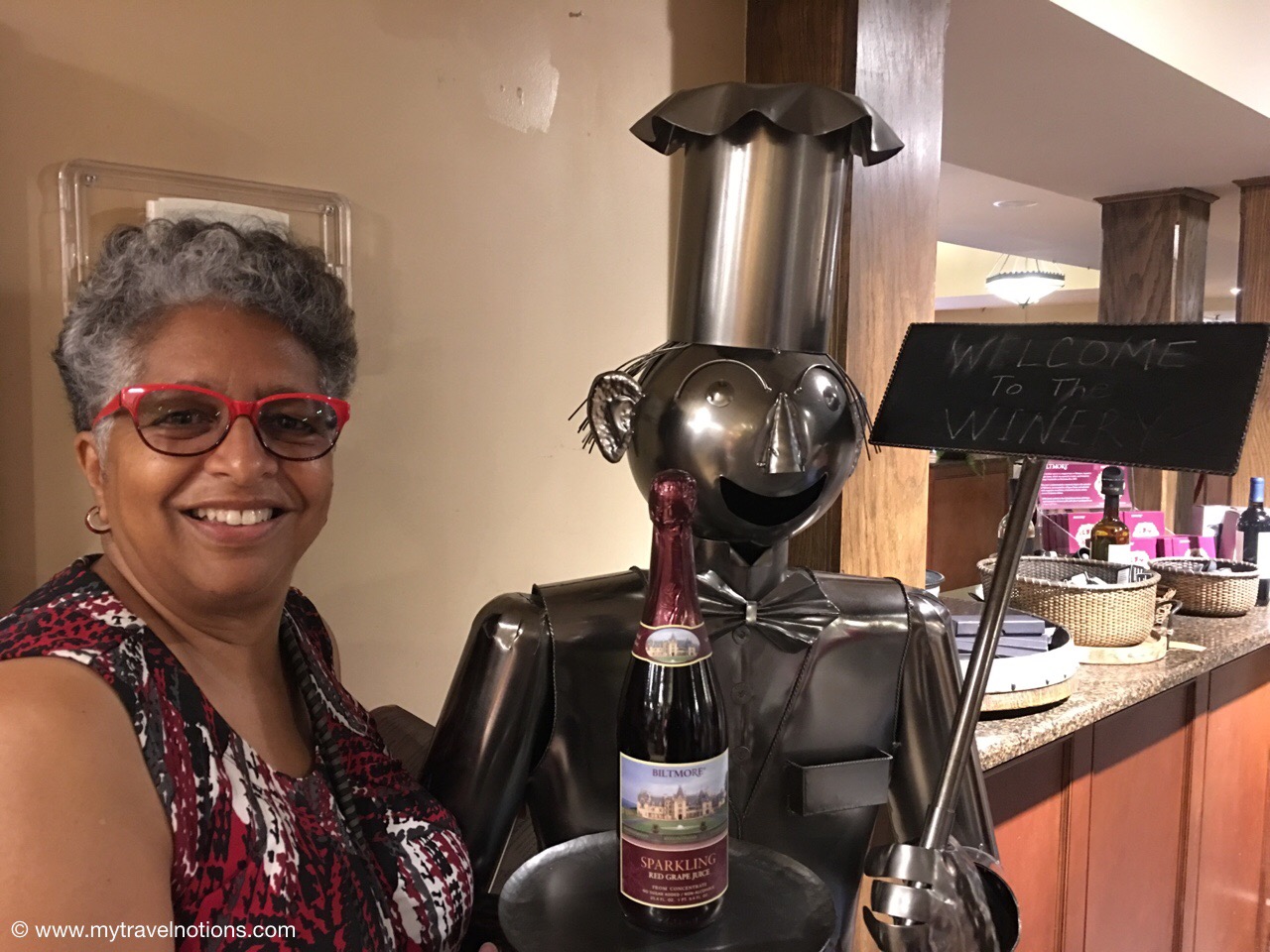 I learned something from the Cherokee people about how they identify themselves and others as Cherokee. It's by who this person is, if they accept the culture and customs, including the language, of the Cherokee people. And, that's how you become a Cherokee. The blood count… the one third this or one-eight that…is what the government uses to identify a Native American, but the Cherokees are more concerned about your heart, your soul and how you see yourself. I like that.
I remember my brother and I having to fill out some school papers in a new grade school and were given two boxes to check for race…black or white. We scratched out both and wrote in Human. Maybe if it was just that simple, we could all look into one another's hearts and accept the fact that we are all the same…Human…but I digress.
Debra and I spent our last full day in North Carolina on Tuesday venturing through the journey of the Cherokee people on their land in Cherokee, North Carolina, from who they are to the richness of their culture and customs.
Next stop on our road trip, through North Carolina, South Carolina and Georgia, is Columbia, South Carolina.