I'm in the city of Mozart, Gustav Klimp, chocolate and a history so deep, rich and plentiful there's only one like it and that's itself, Vienna, Austria. Took the less than 3-hour train ride in this morning from Budapest, Hungary, and then a cab to my hotel and the smallest room ever to fit a bed, a bathroom, an armoire, a small table, small television monitor and a chair. If I've ever had issues with claustrophobia, then this is the kind of place that would bring it out. But the location of the hotel could not be more central and perfect. And, the hotel itself could not be more old, quaint and charming.
Europe has the squares, ancient history and a living wage for the wait staff but what it doesn't have is customer service. I guess with all the above, it doesn't need it. But if I've ordered a glass of wine and that glass is now empty, how about asking if I'd like another one. Just sayin'. Of course I have no problem with asking for another glass of wine, but when I eat out, I like to be waited on. I like to be asked if there's something else I might want or need. Okay, it's my own pet peeve and I need to set it aside because I'm not at home, I'm in Europe.
At any rate, I digress. Vienna. I took an afternoon city tour with a tour of the Schonbrunn Palace. Either I'm jaded or I've had enough of crowds. Could be a lot of both, but the tour, which I had mistaken for a walking tour was actually a ride on a big bus full of people and let us point out the good stuff for you. Exactly the kind of thing I am not fond of. But I'm in Vienna. And, visiting the palace in Vienna is very much like visiting Versailles in France, packed with people, but oh so decadent and over the top. More on Vienna tomorrow.
My 60-Day Europe Bash, April 24 to June 22, 2016, travel blog is in six parts: Berlin, Heart of Europe, Adriatic, Balkans, Vienna and Munich. This is the Vienna, Austria, trip from June 12 to June 16, 2016. Follow along through the photos and captions.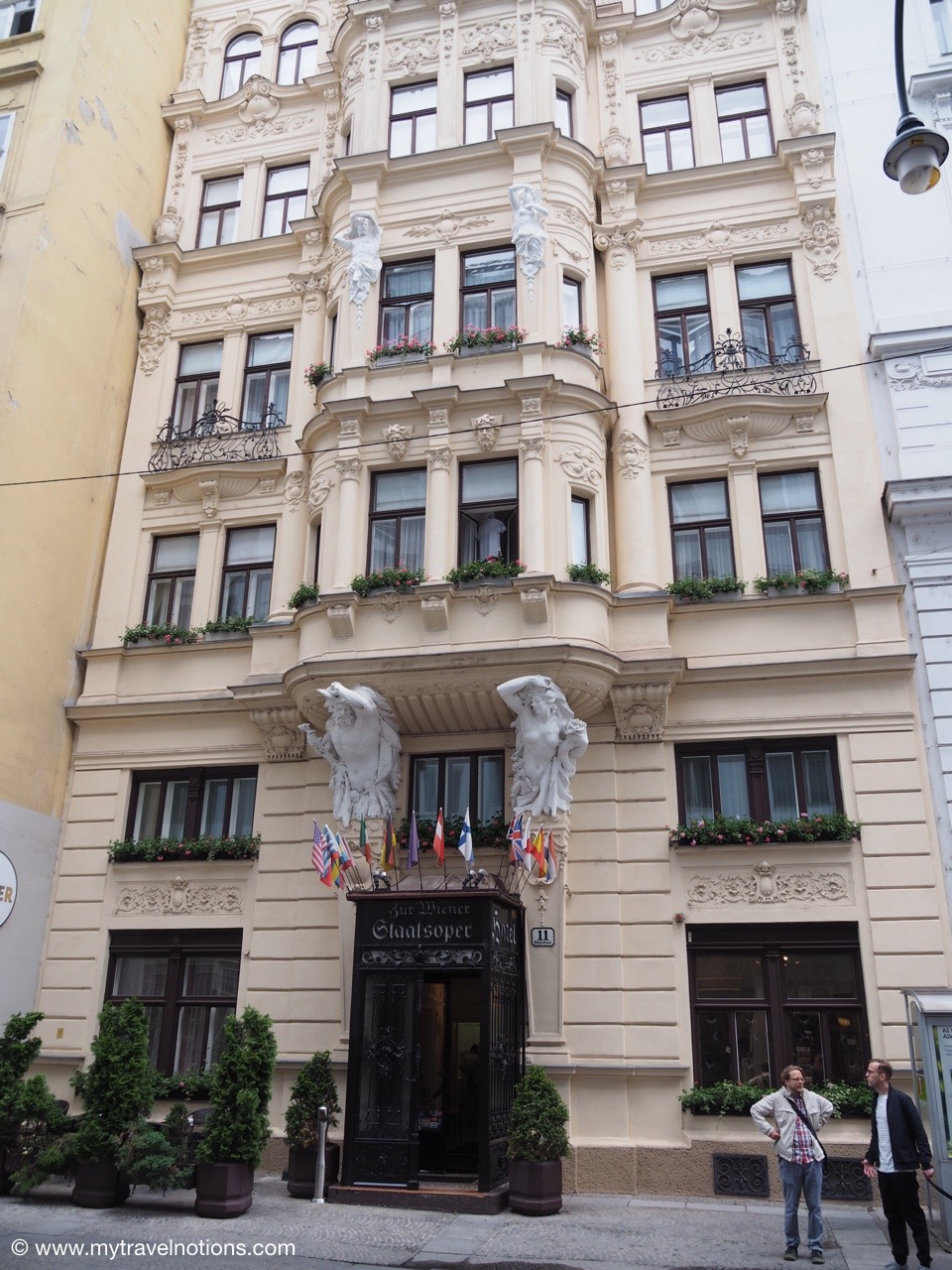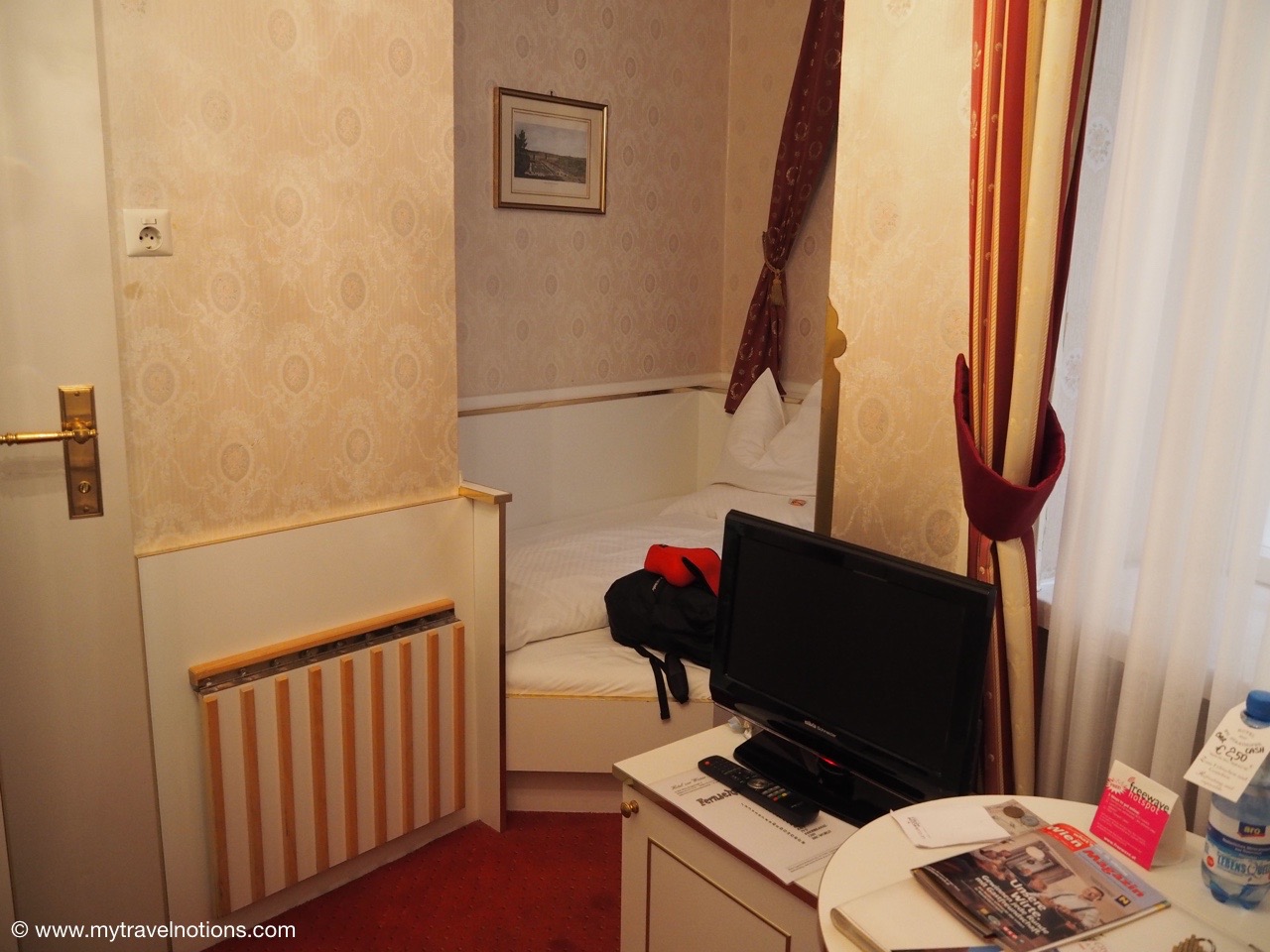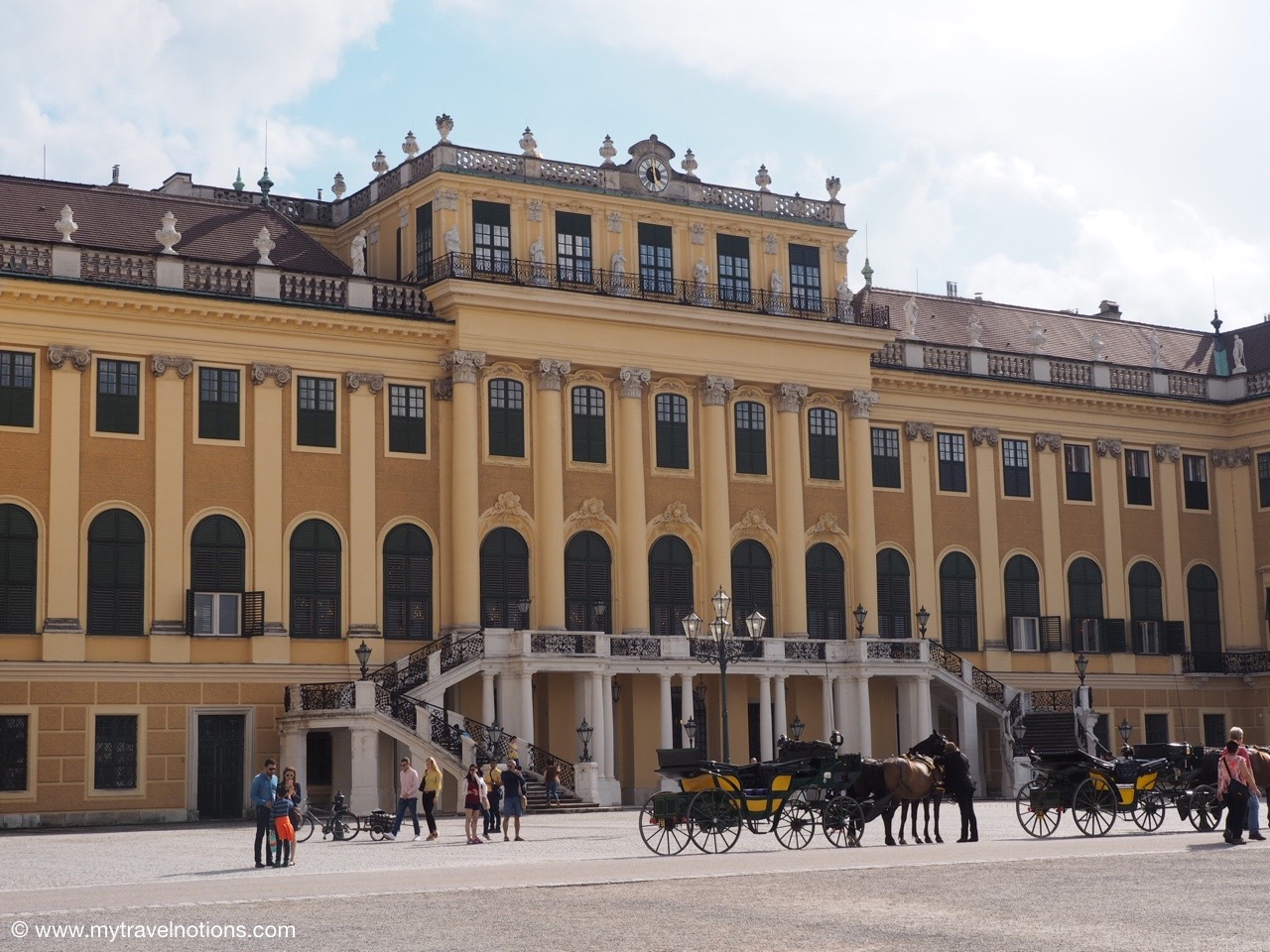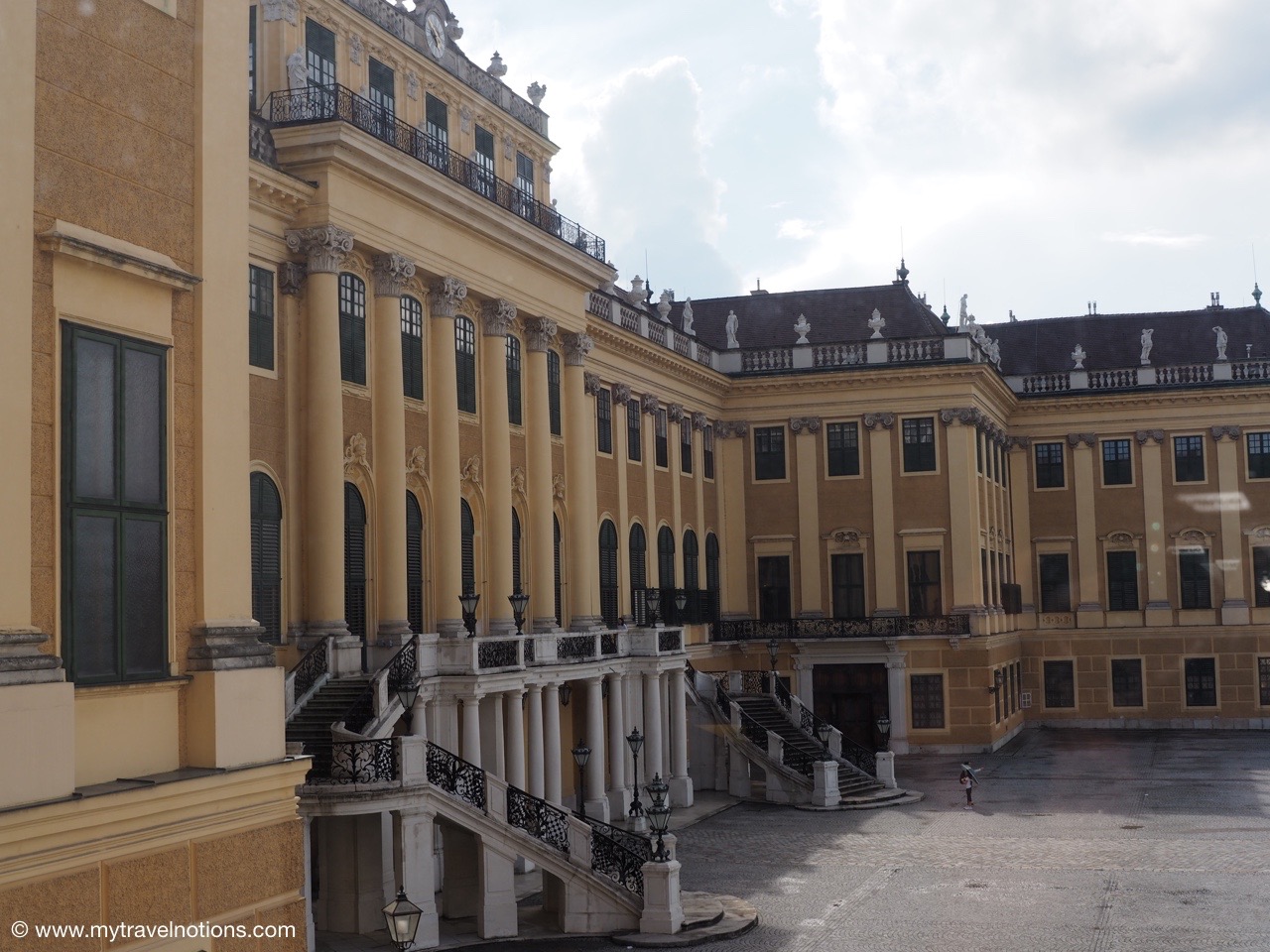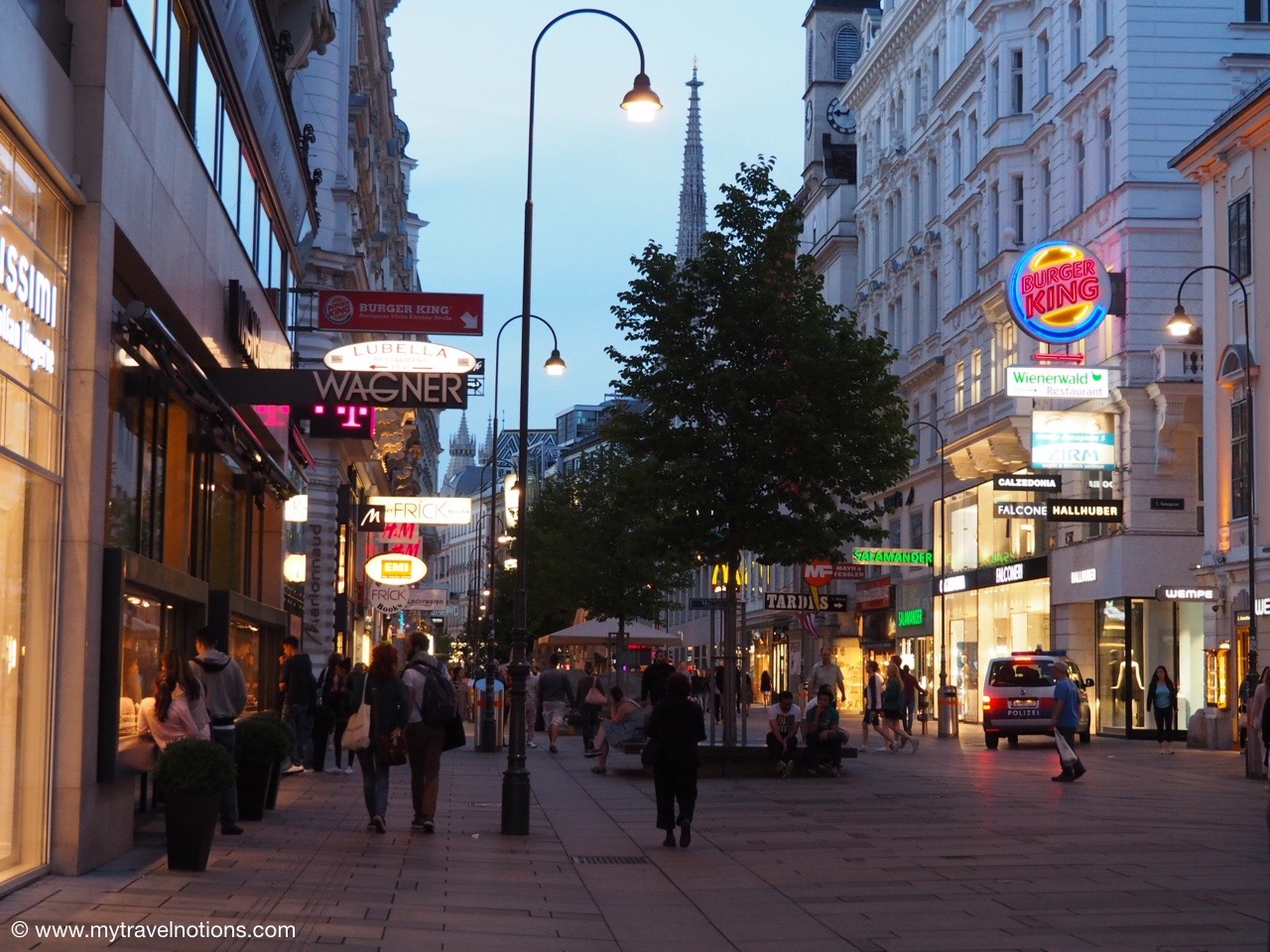 On my own schedule today and I liked it. Since there was no where I needed to be, I slept in and set a goal of accomplishing two things: enjoy the Vienna State Opera house and the St. Stephens Cathedral, two historical landmarks in Vienna, Austria. There's so much in Vienna to gawk at and take in that my plan to pace myself made this an incredibly relaxed and enjoyable day. I was also able to take in the Imperial Crypt, a burial chamber beneath the Capuchin Church and monastery, where emperors and empresses are laid to rest in incredibly ornate sarcophagi.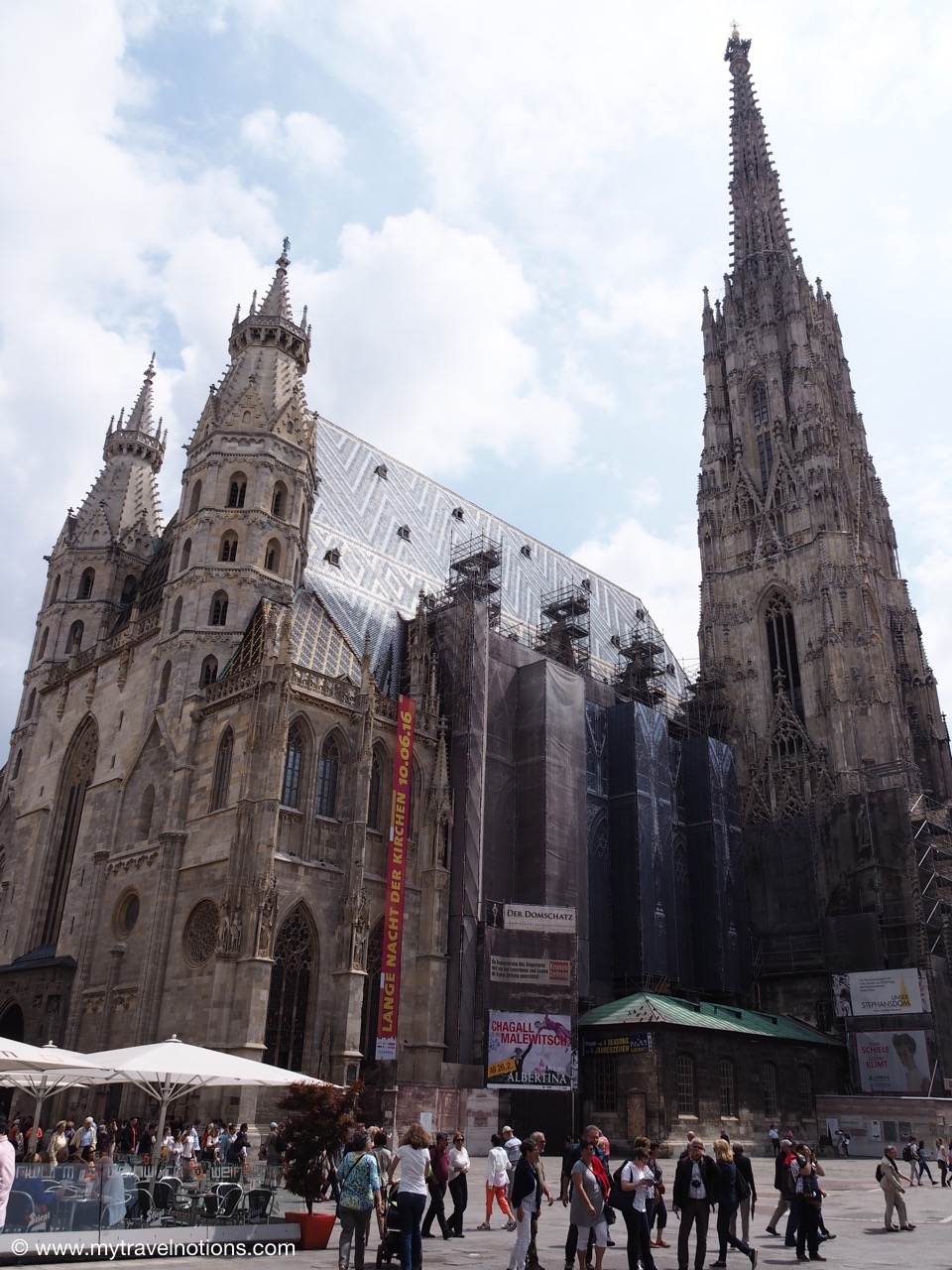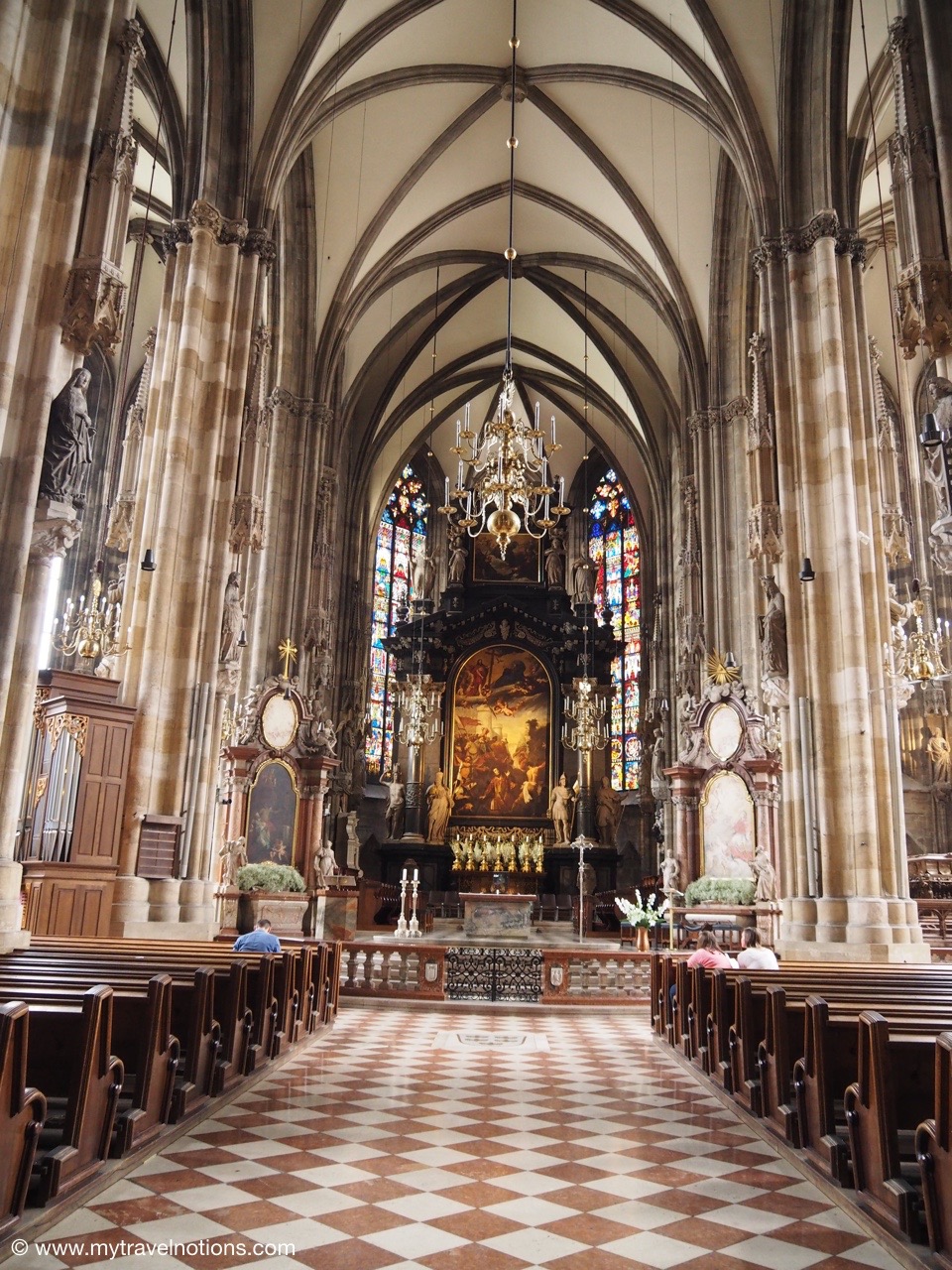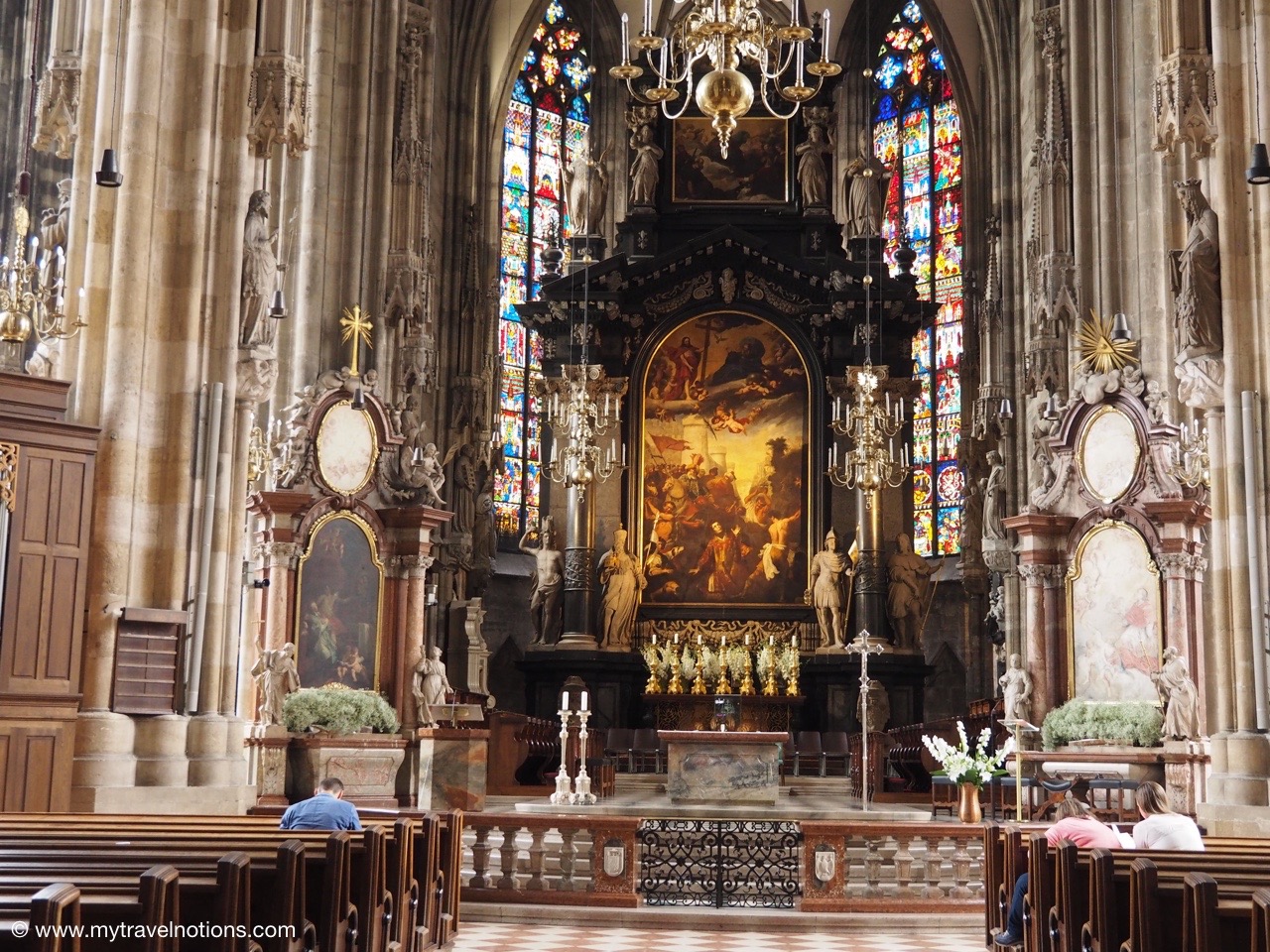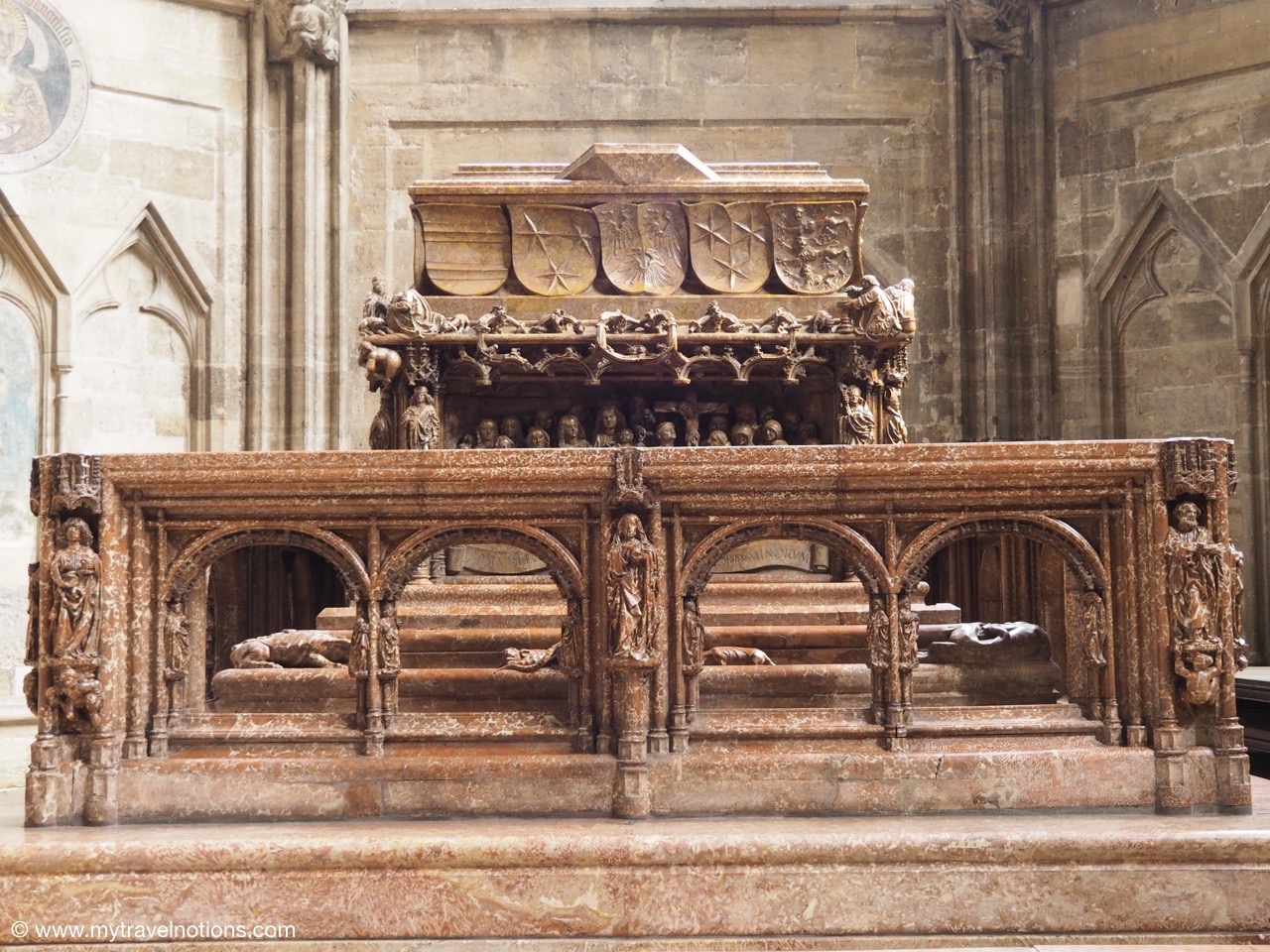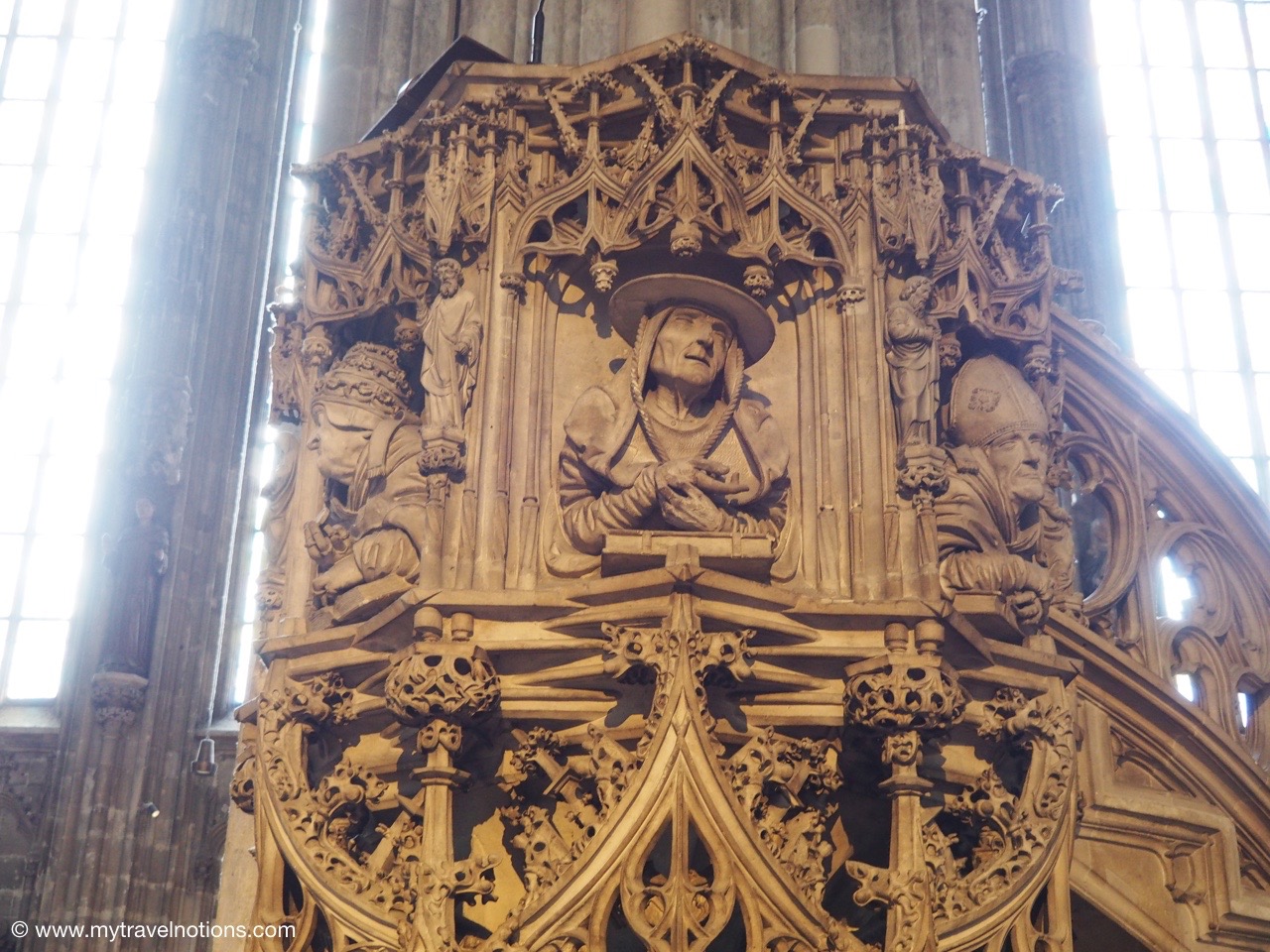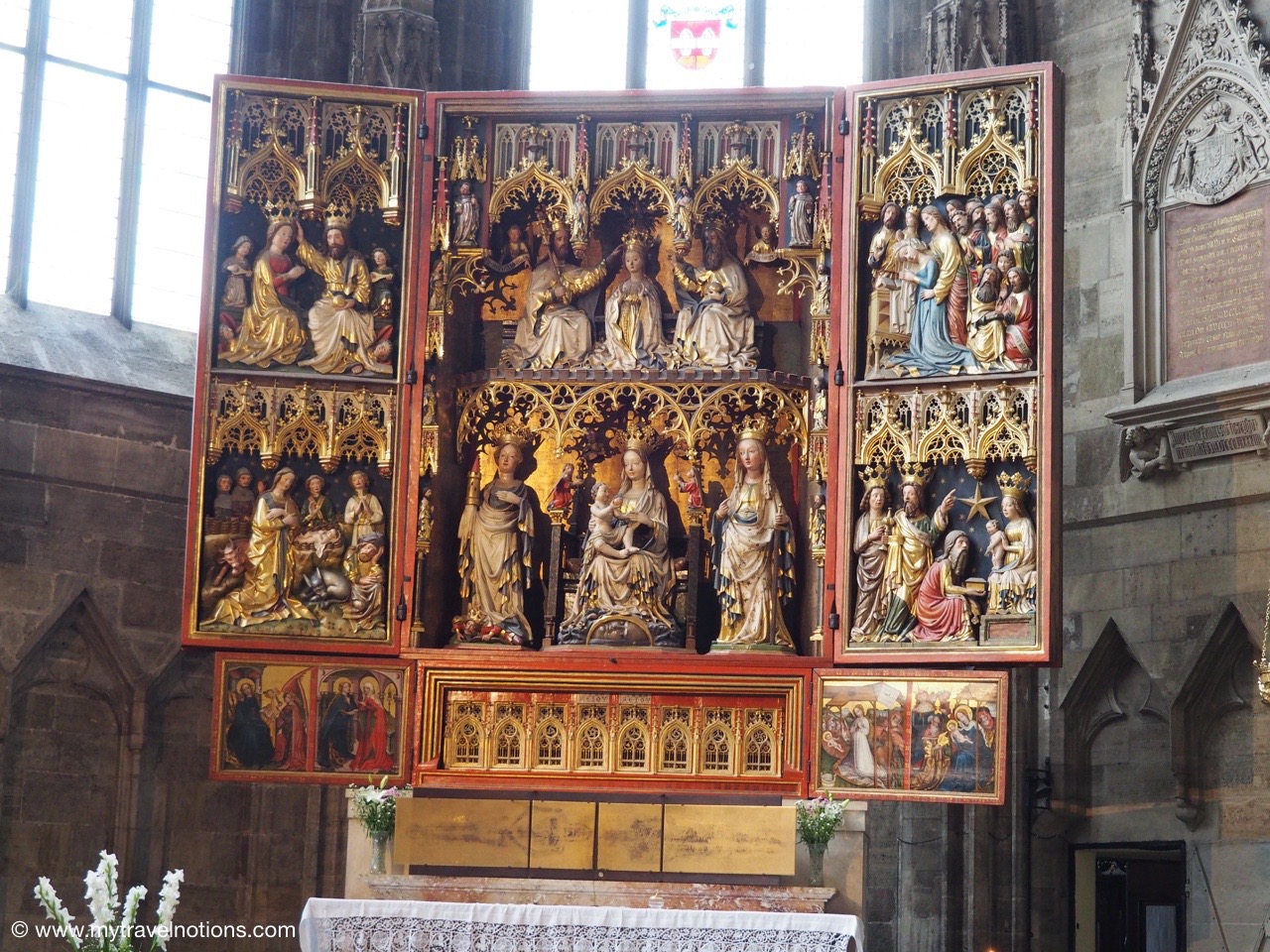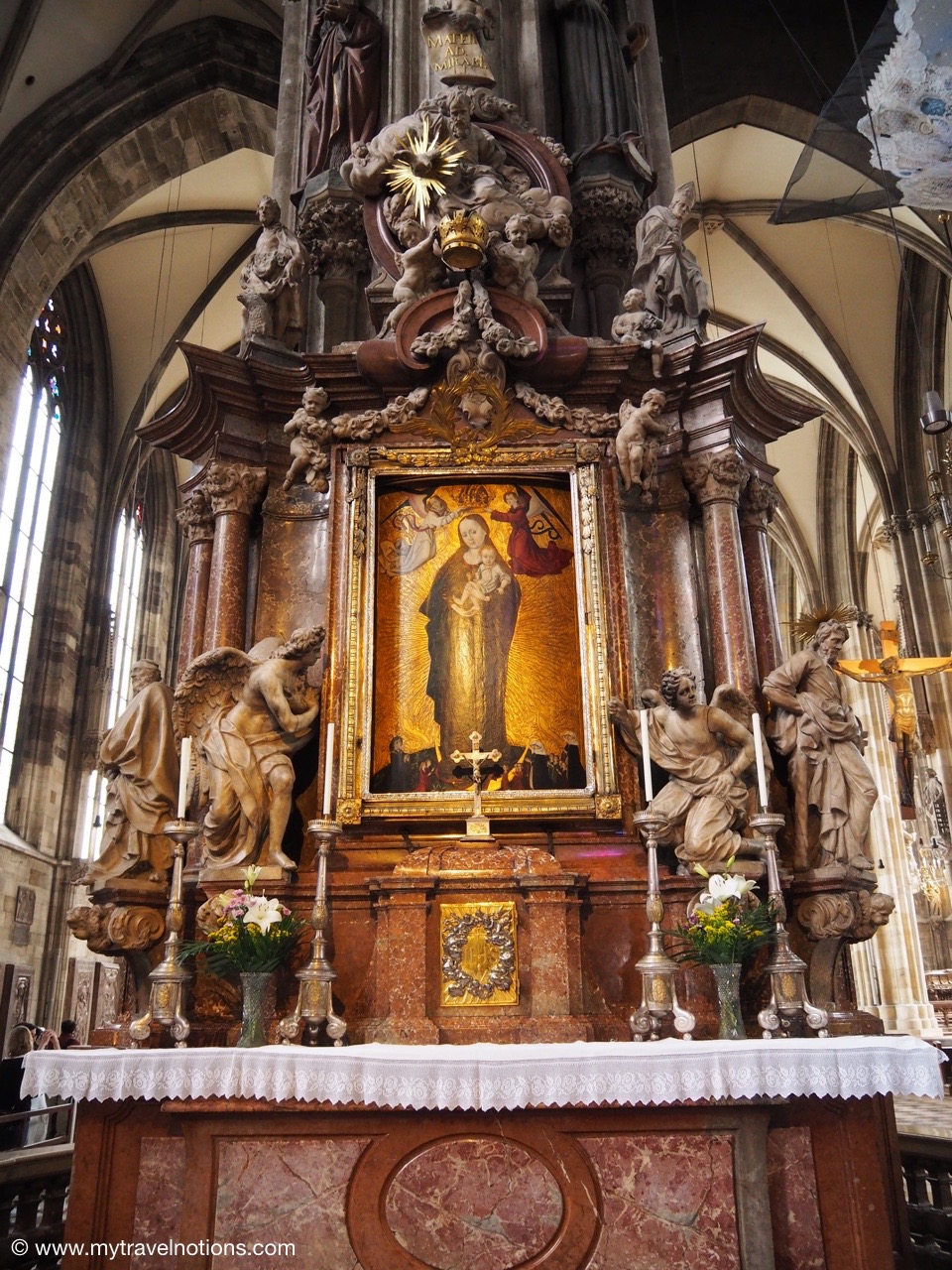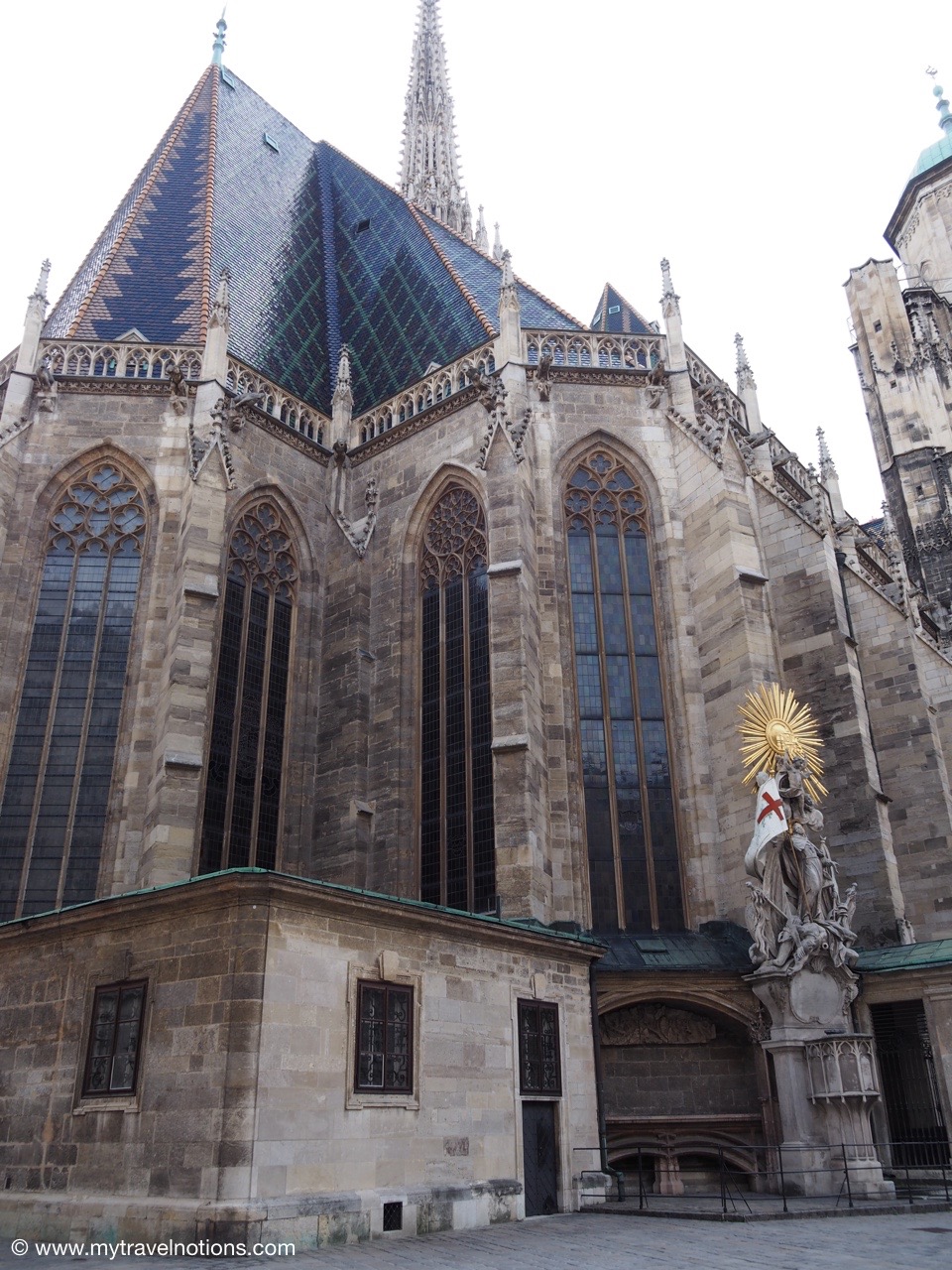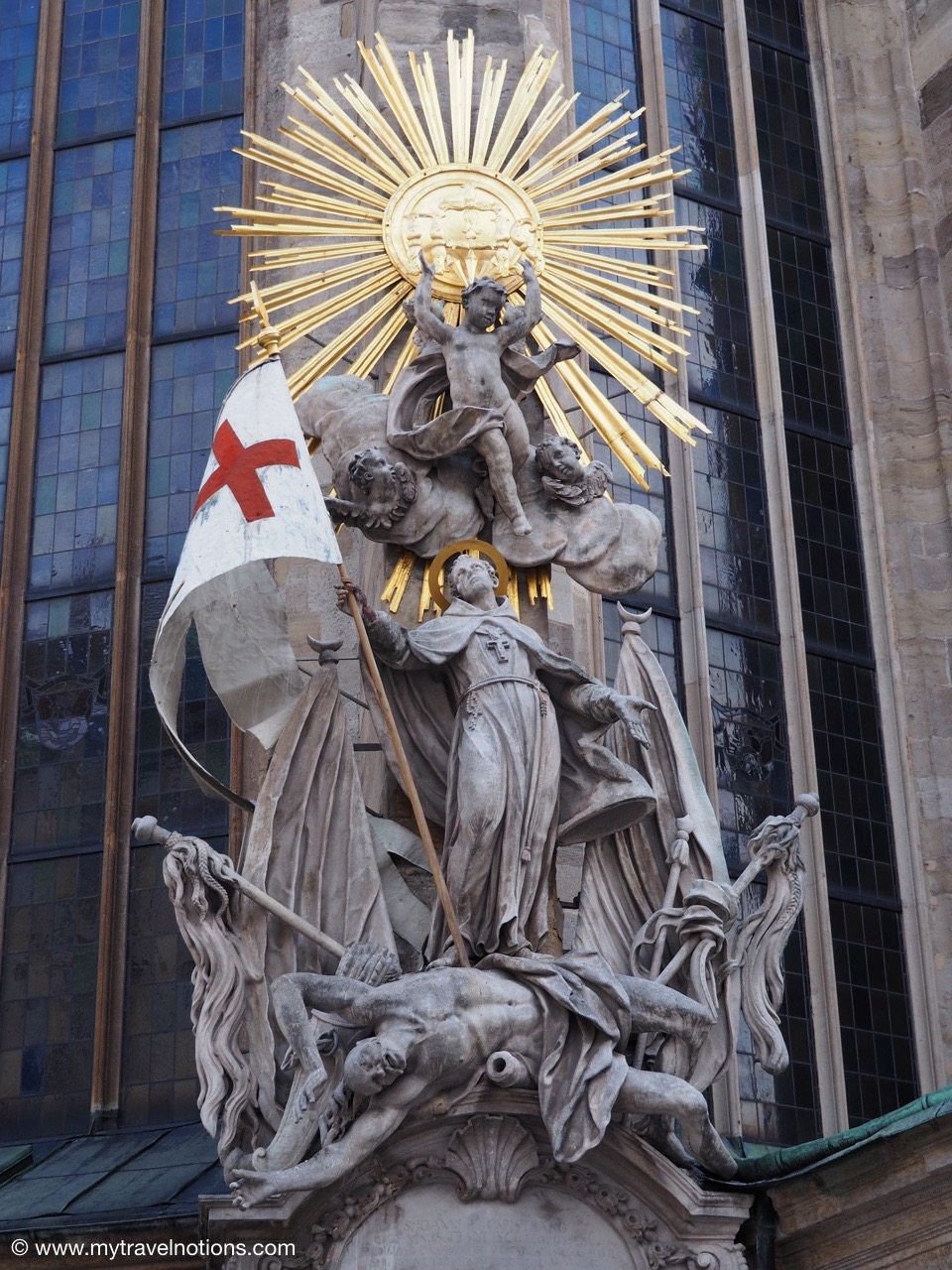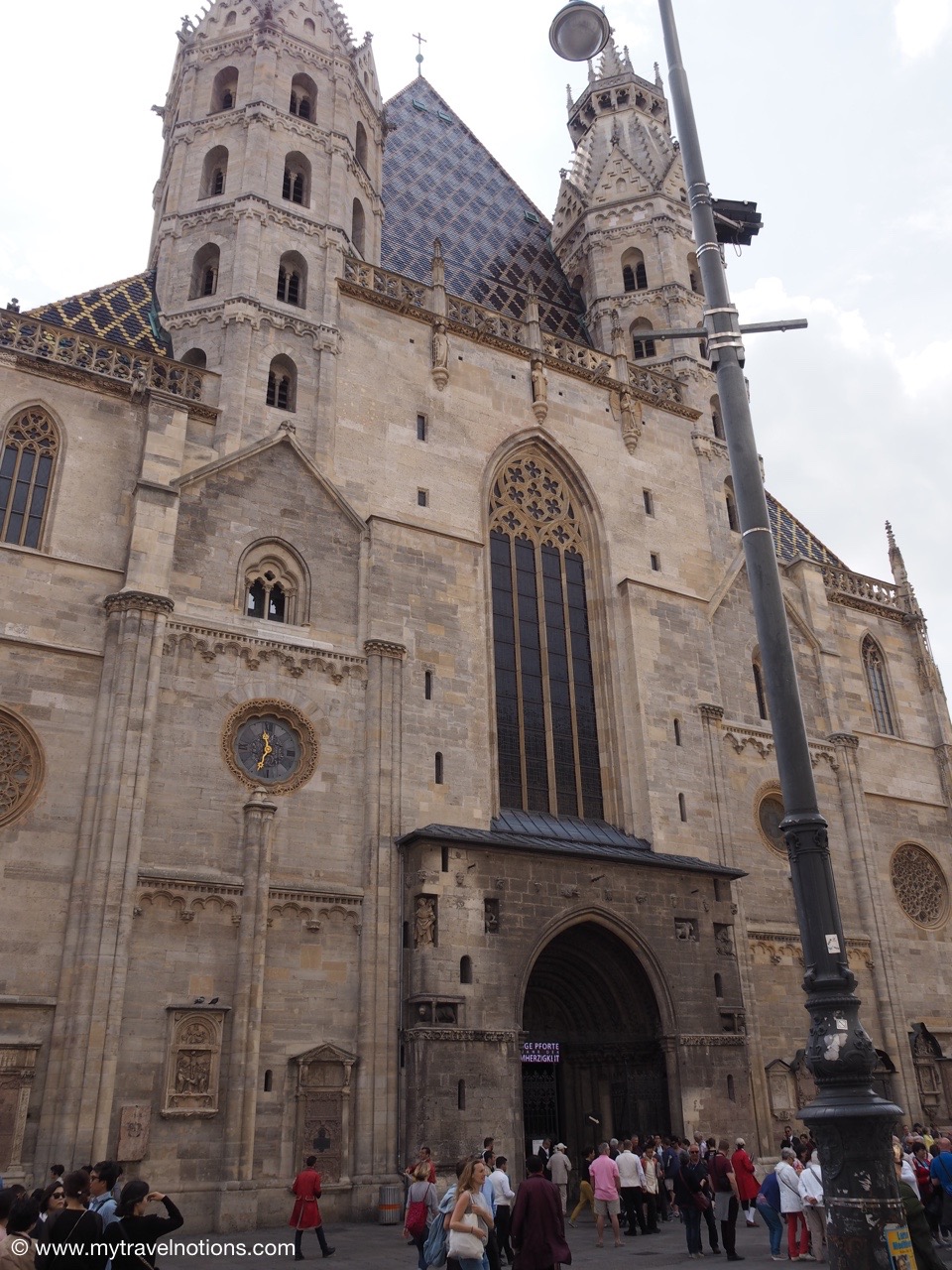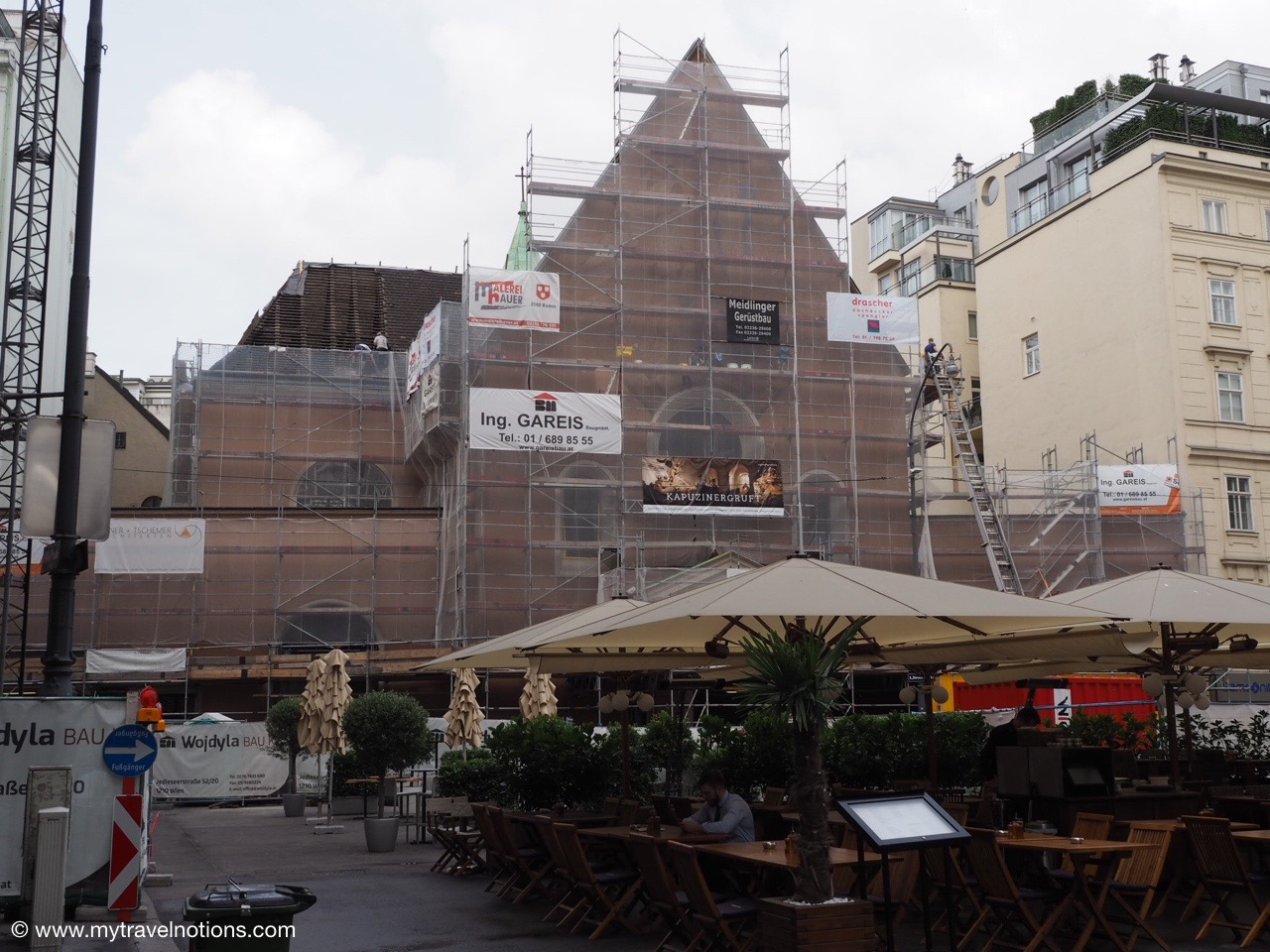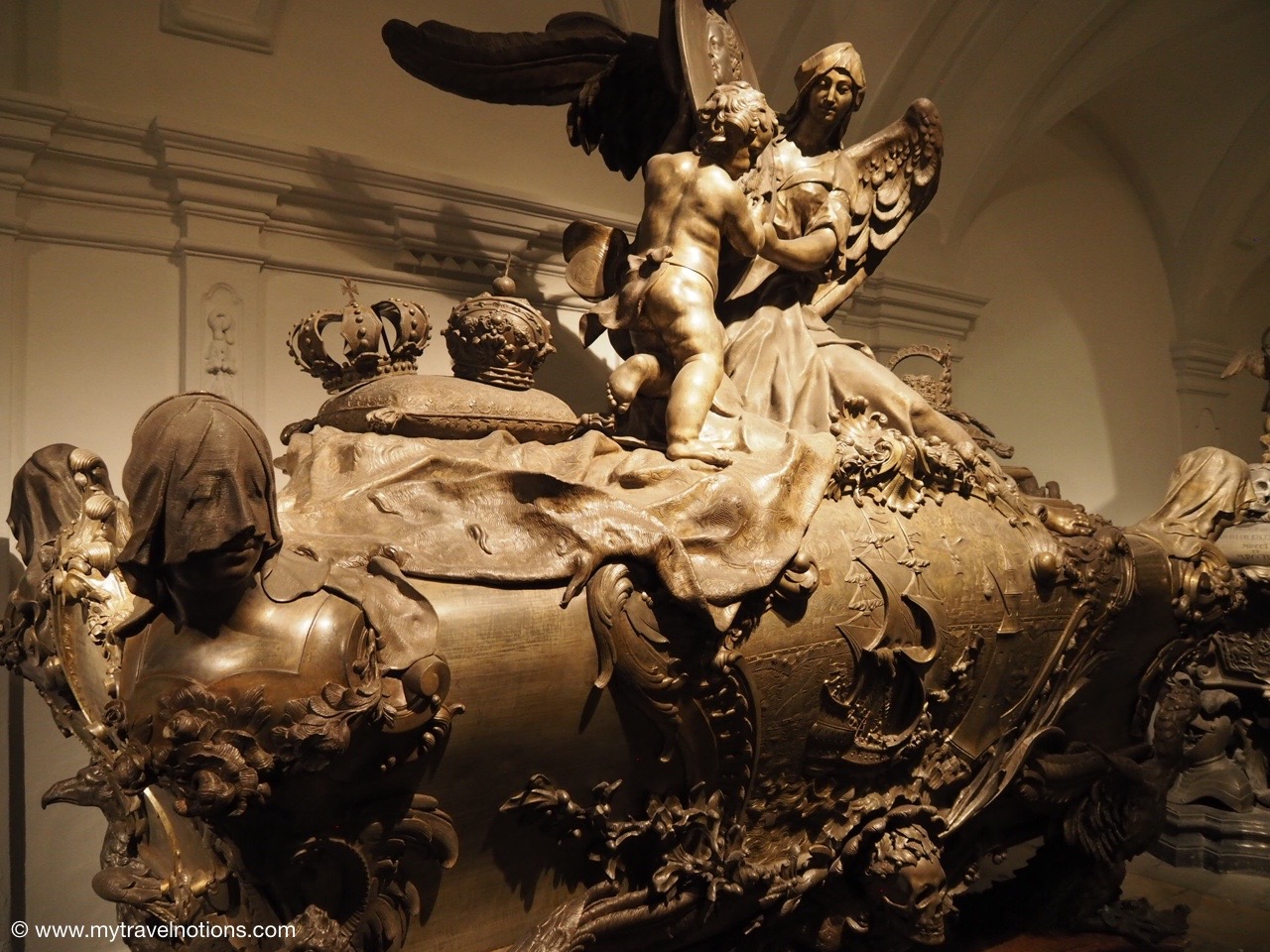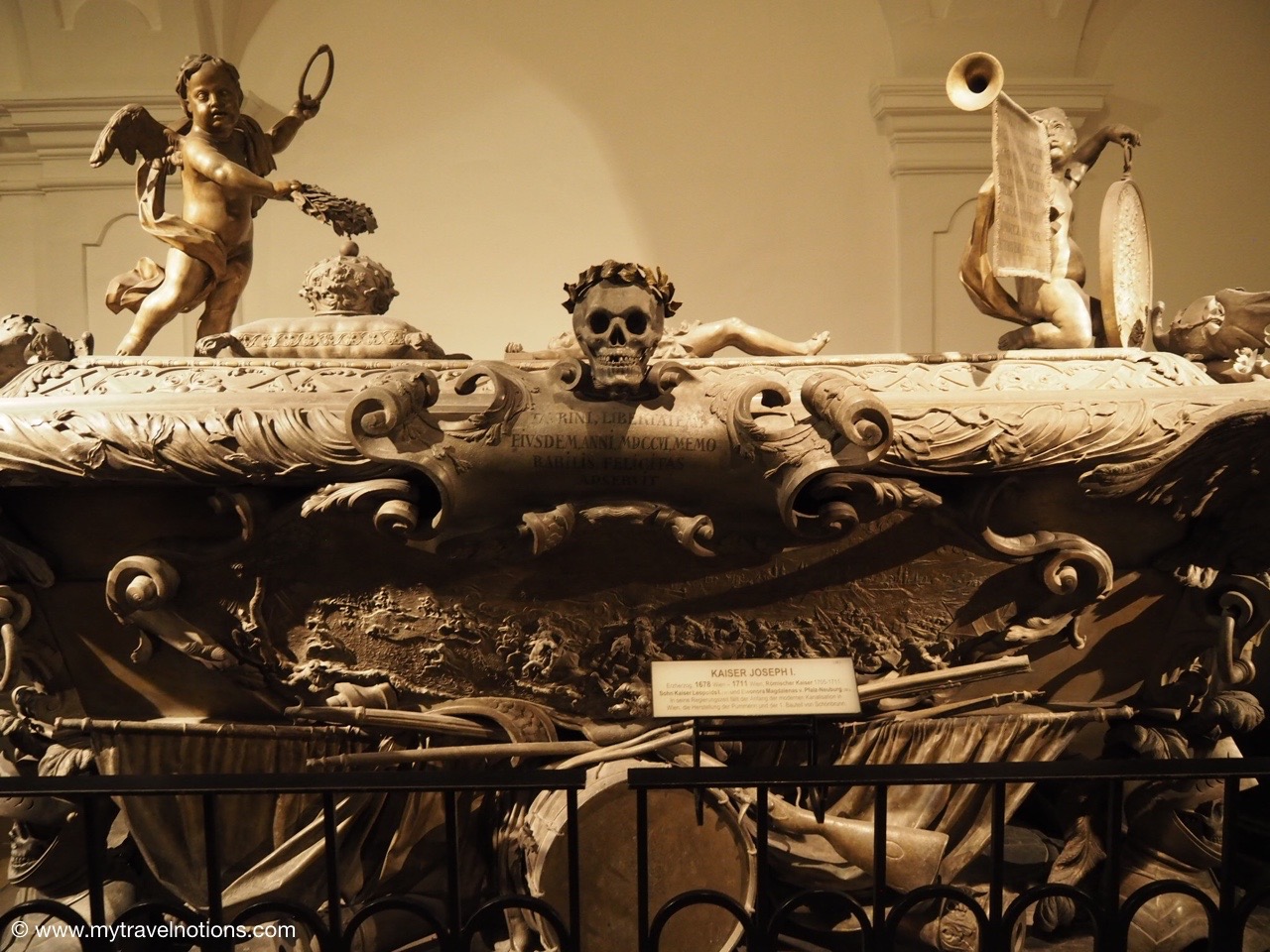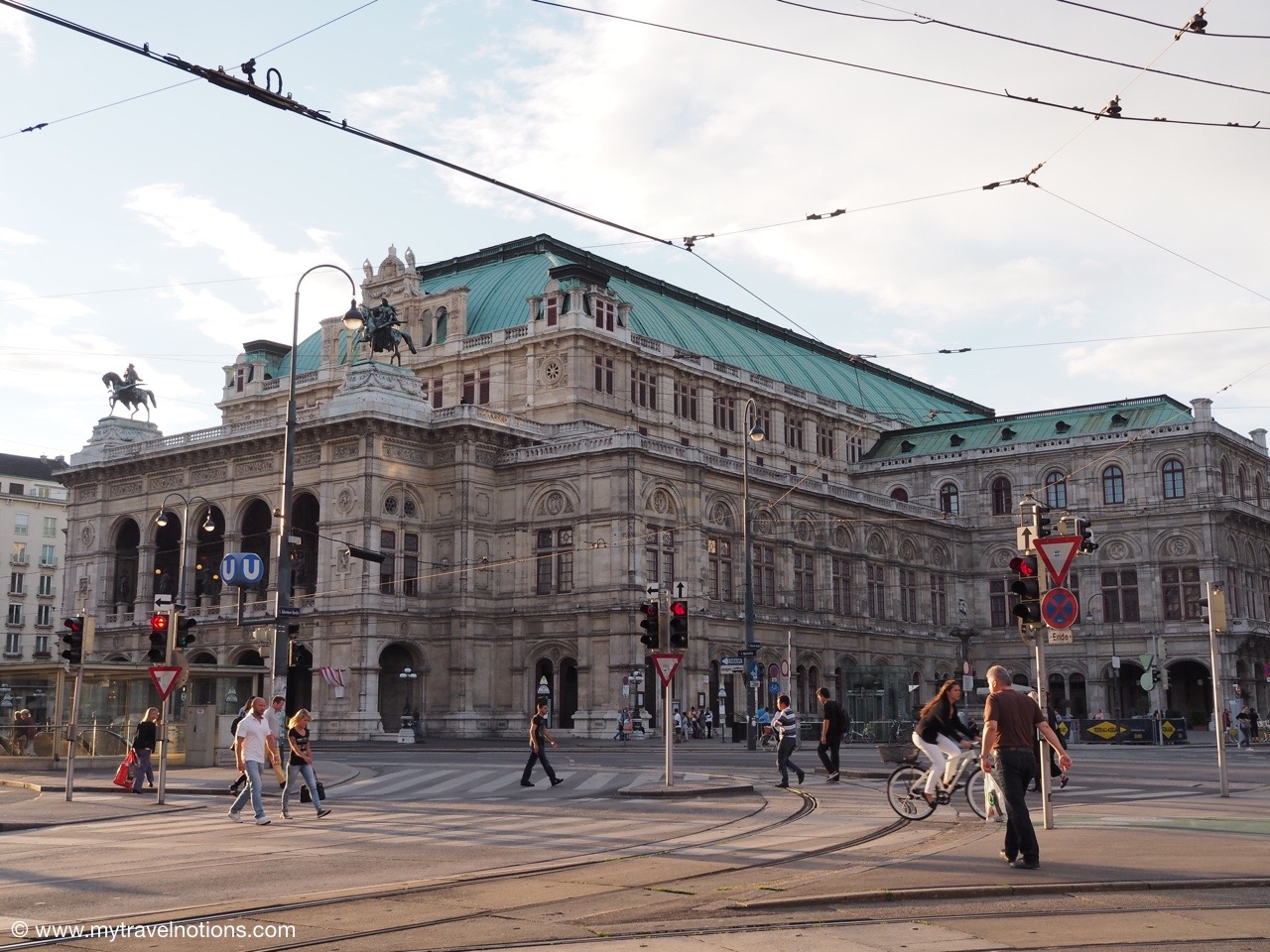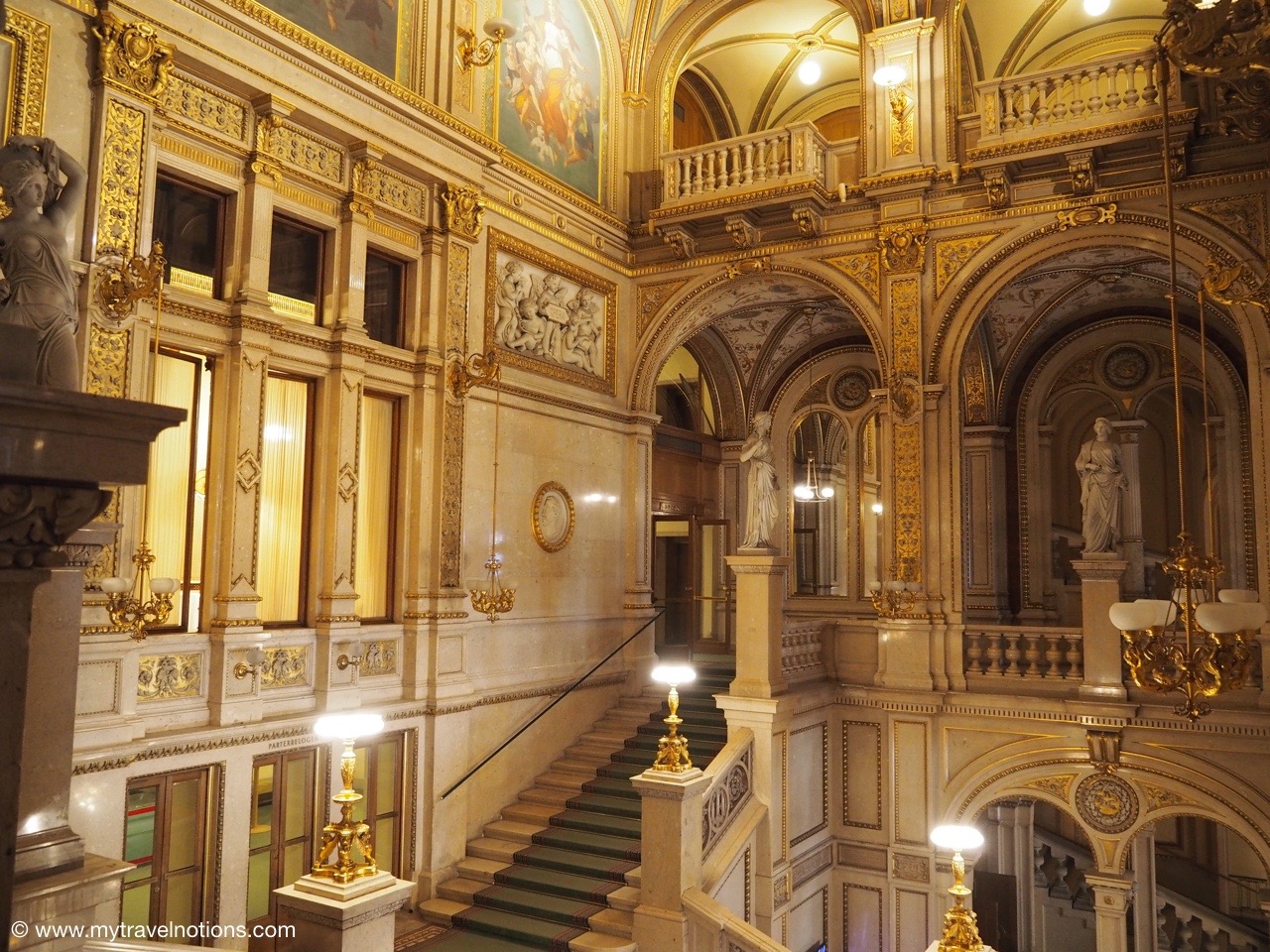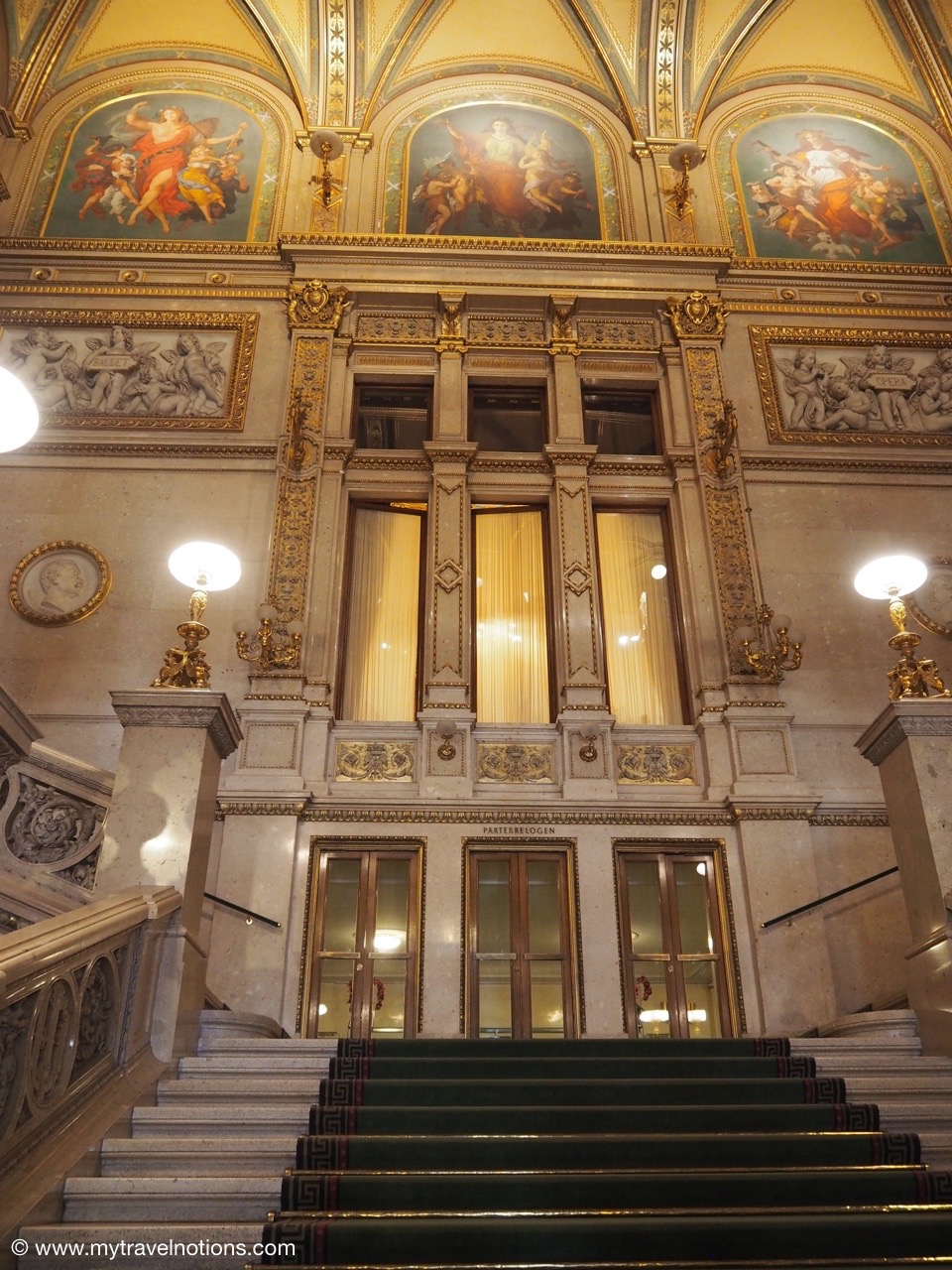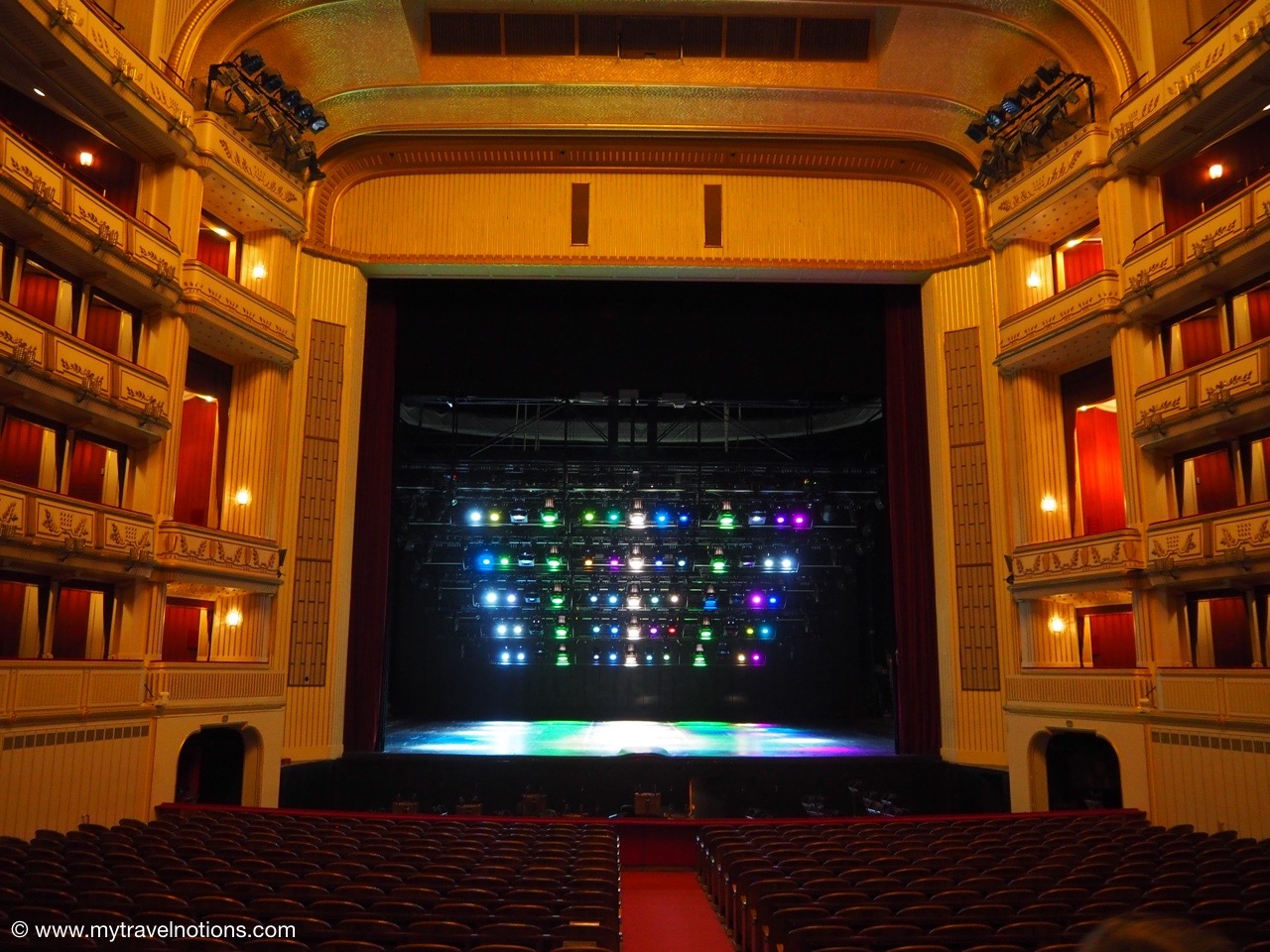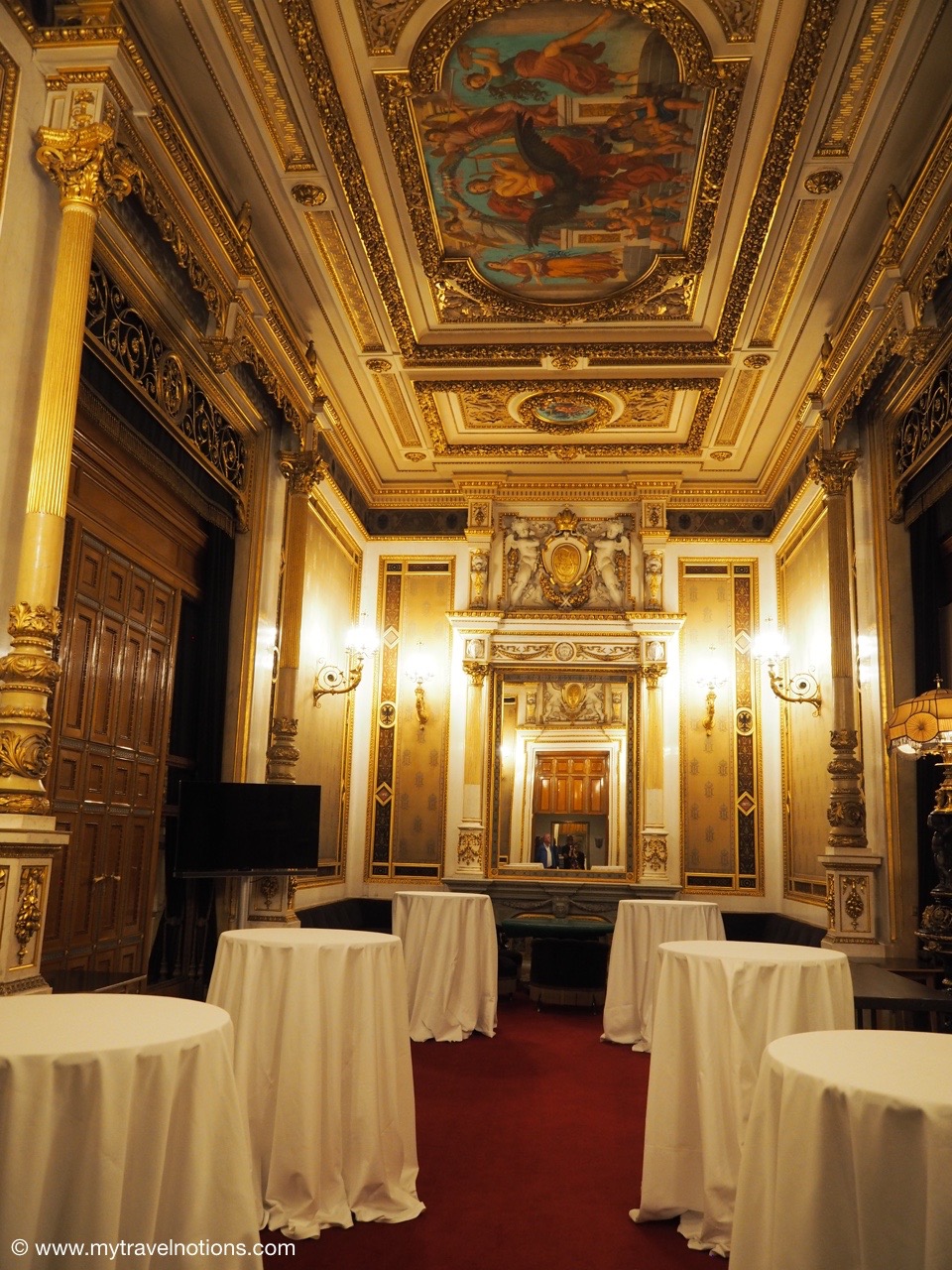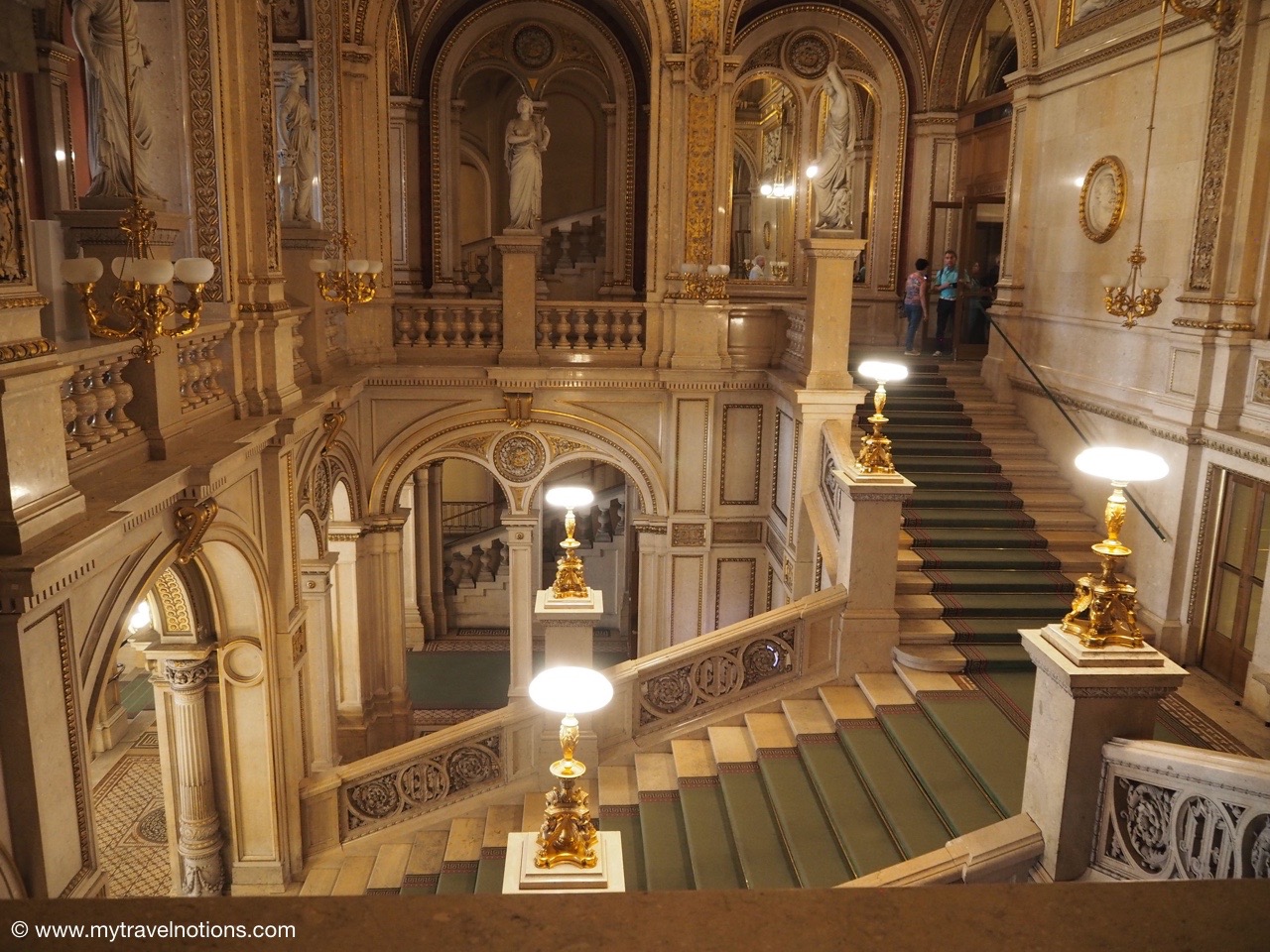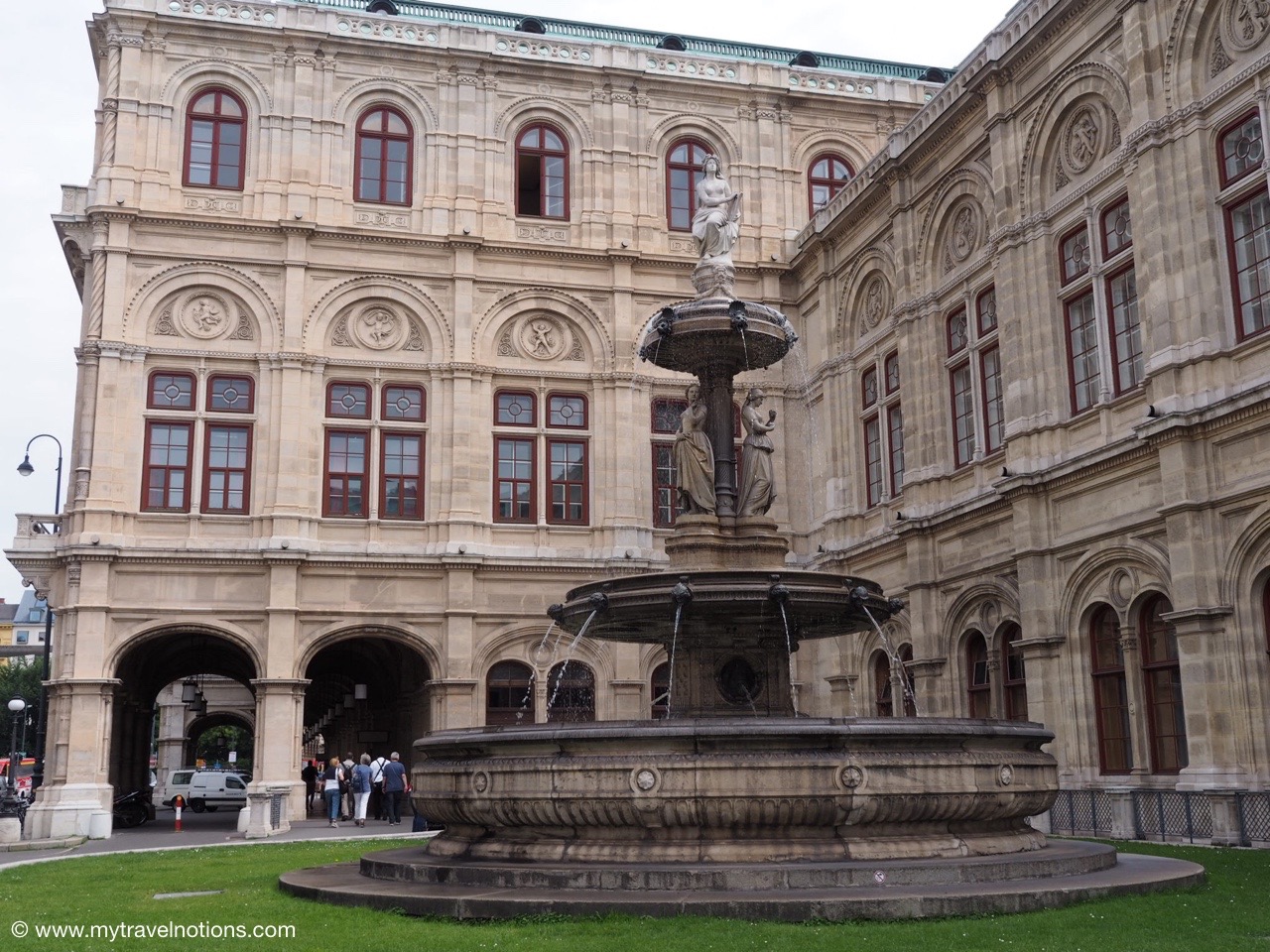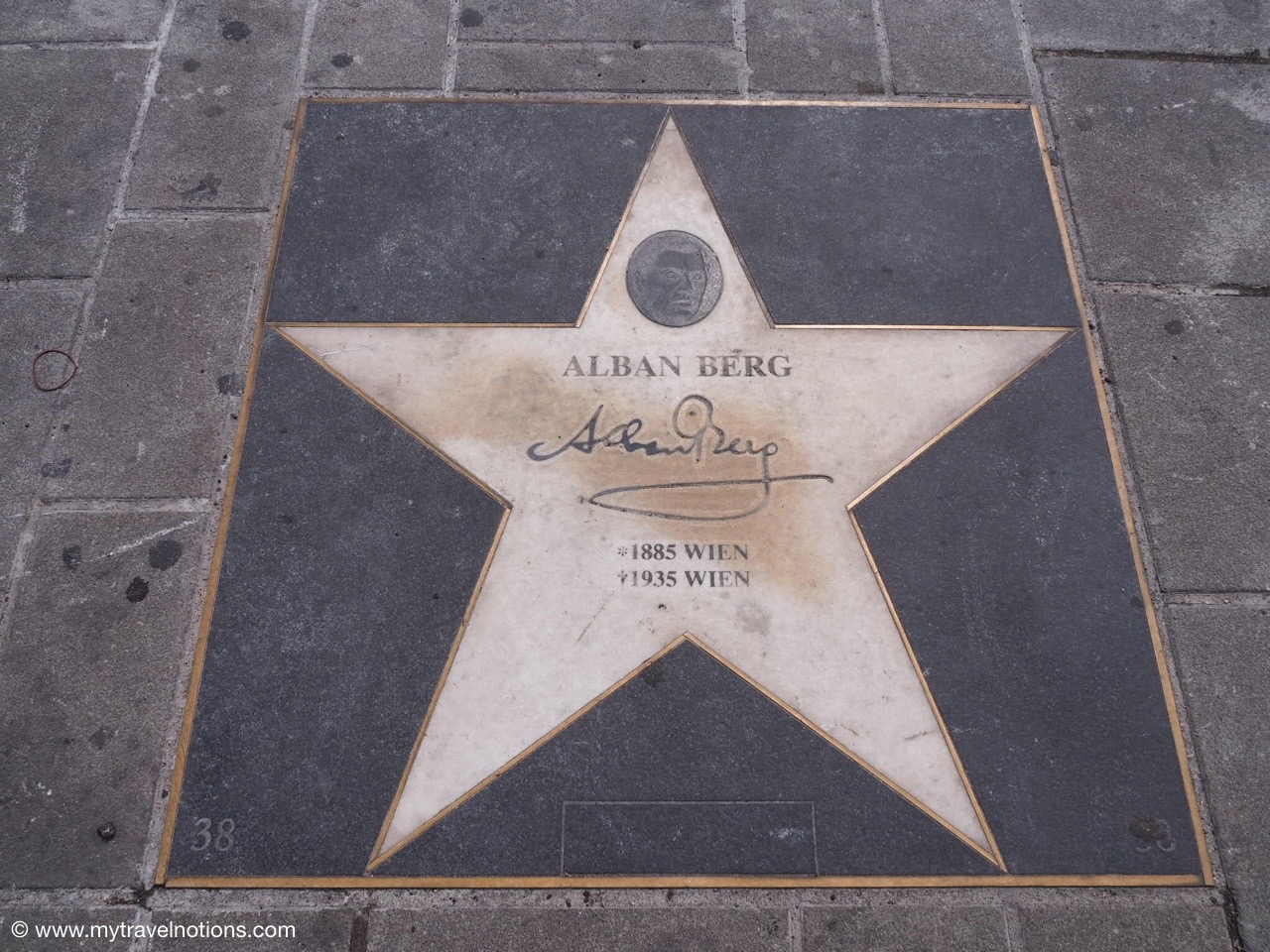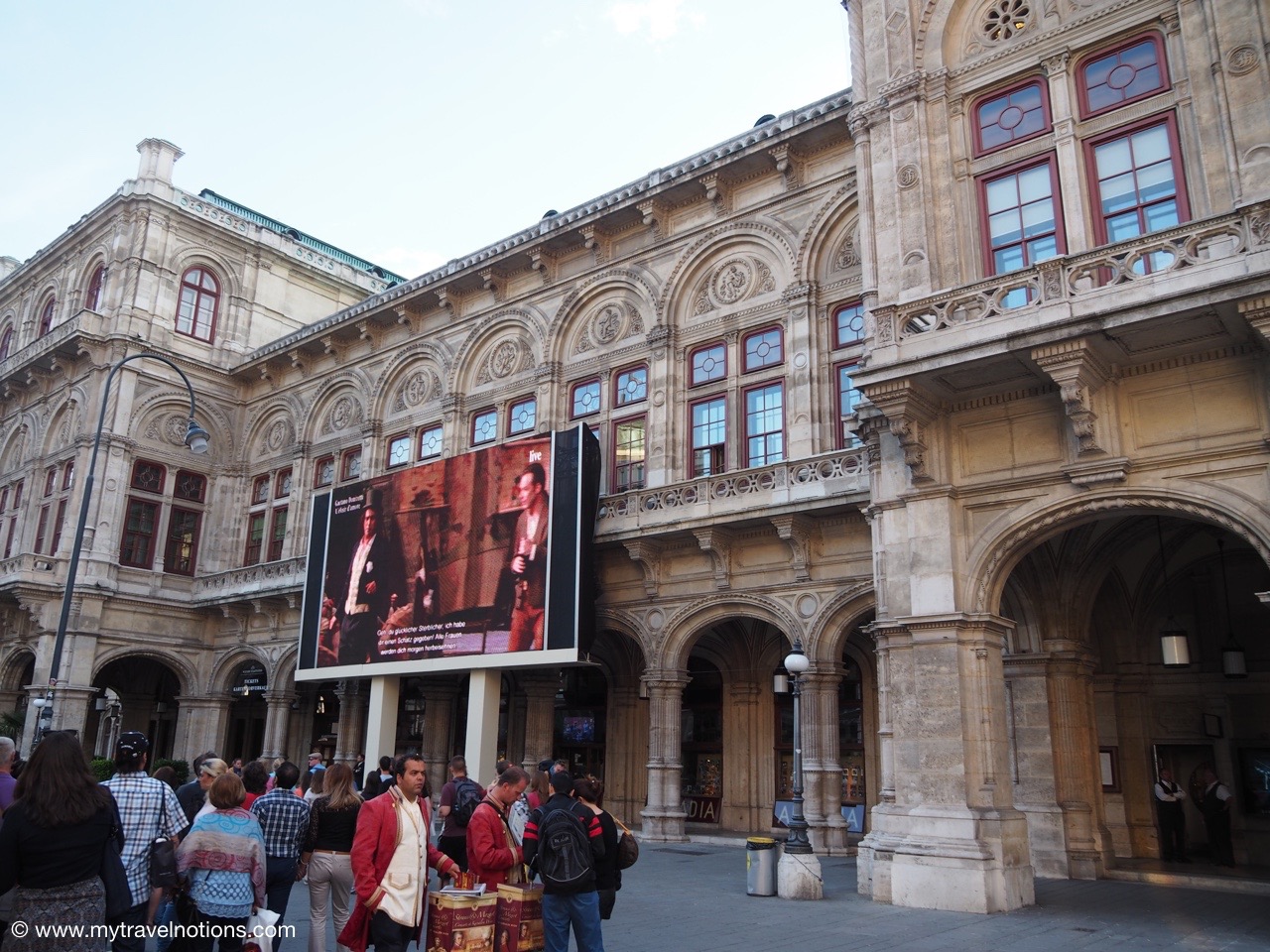 The main thing I wanted to see today was Gustav Klimt's "The Kiss" housed at the and a ride a top the at the Belvedere Palace in Vienna. And, since the weather was cool and unpredictable, I took the hop-on, hop-off sight seeing tour bus to get my fix of Vienna.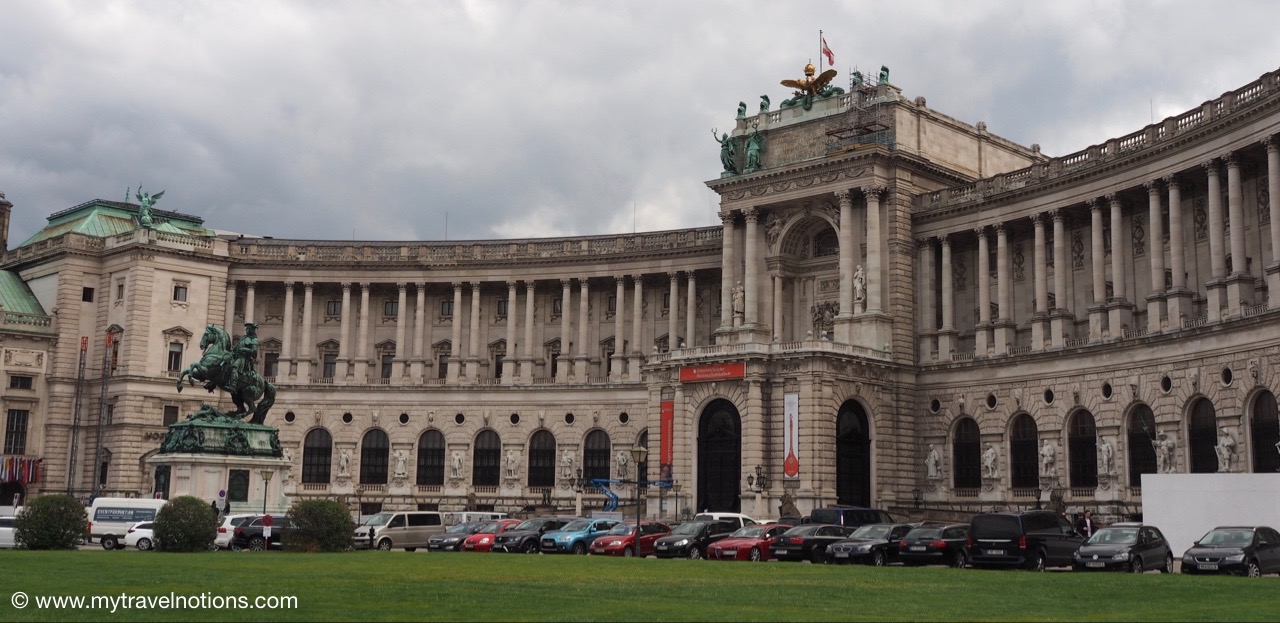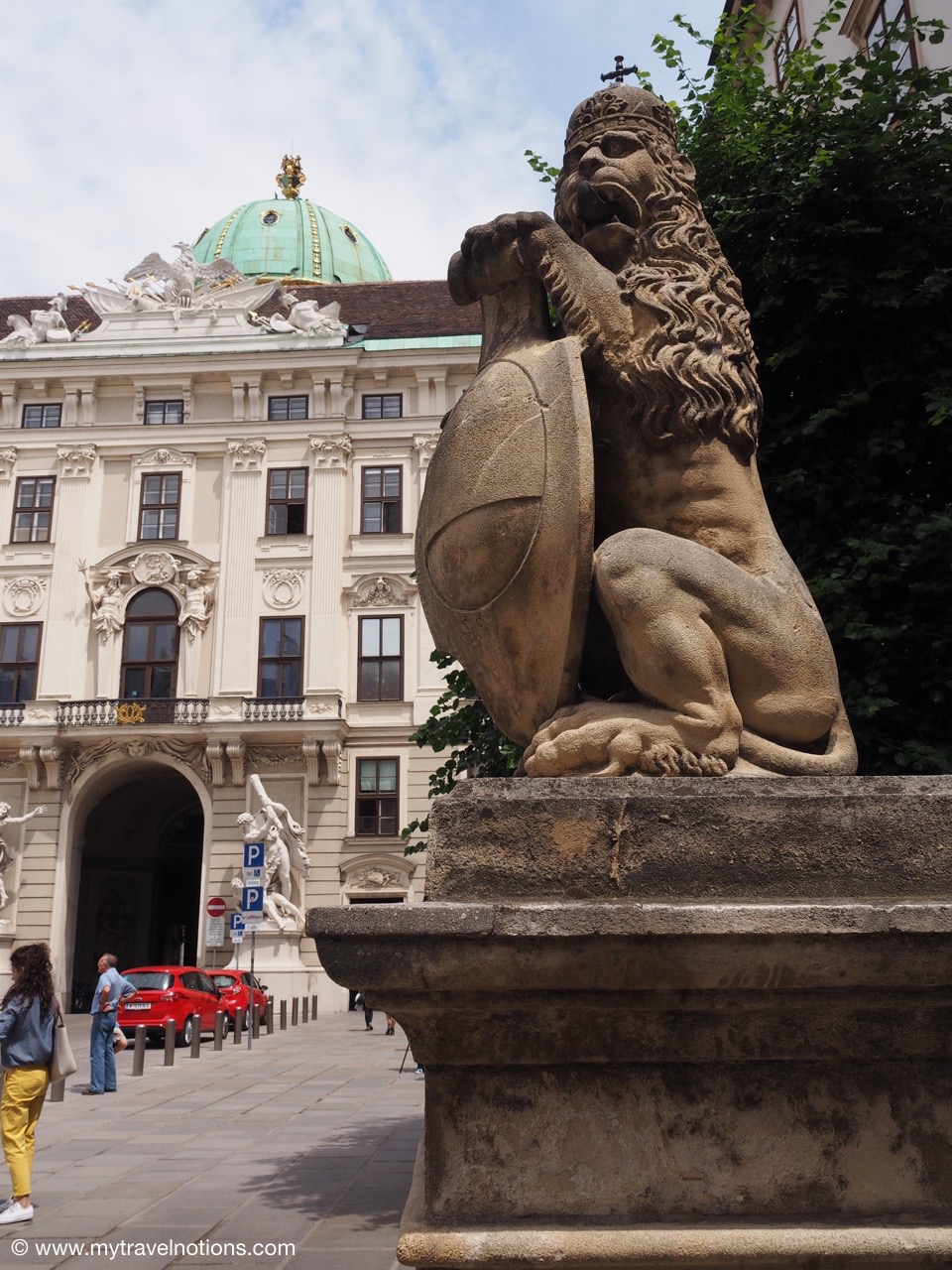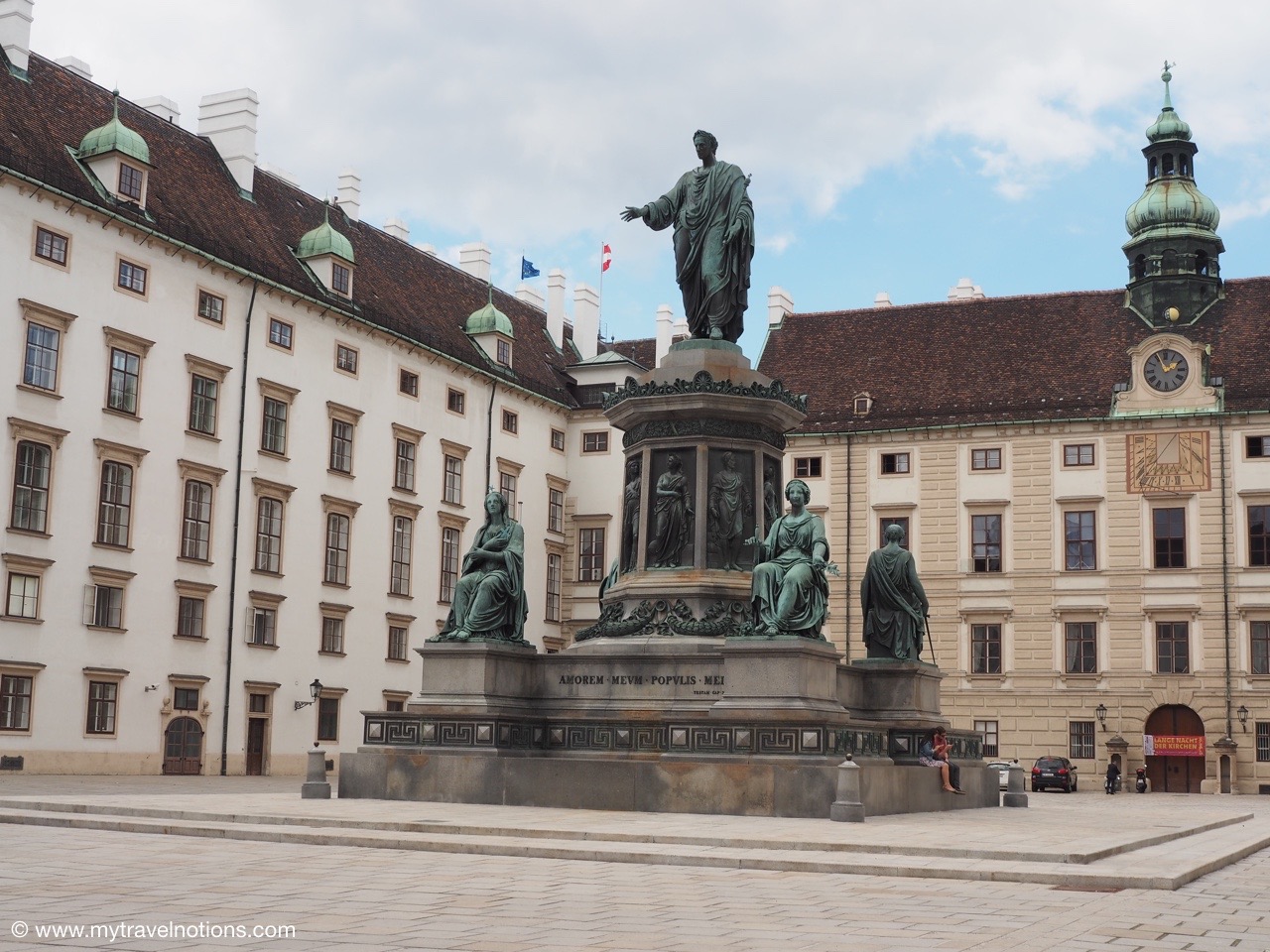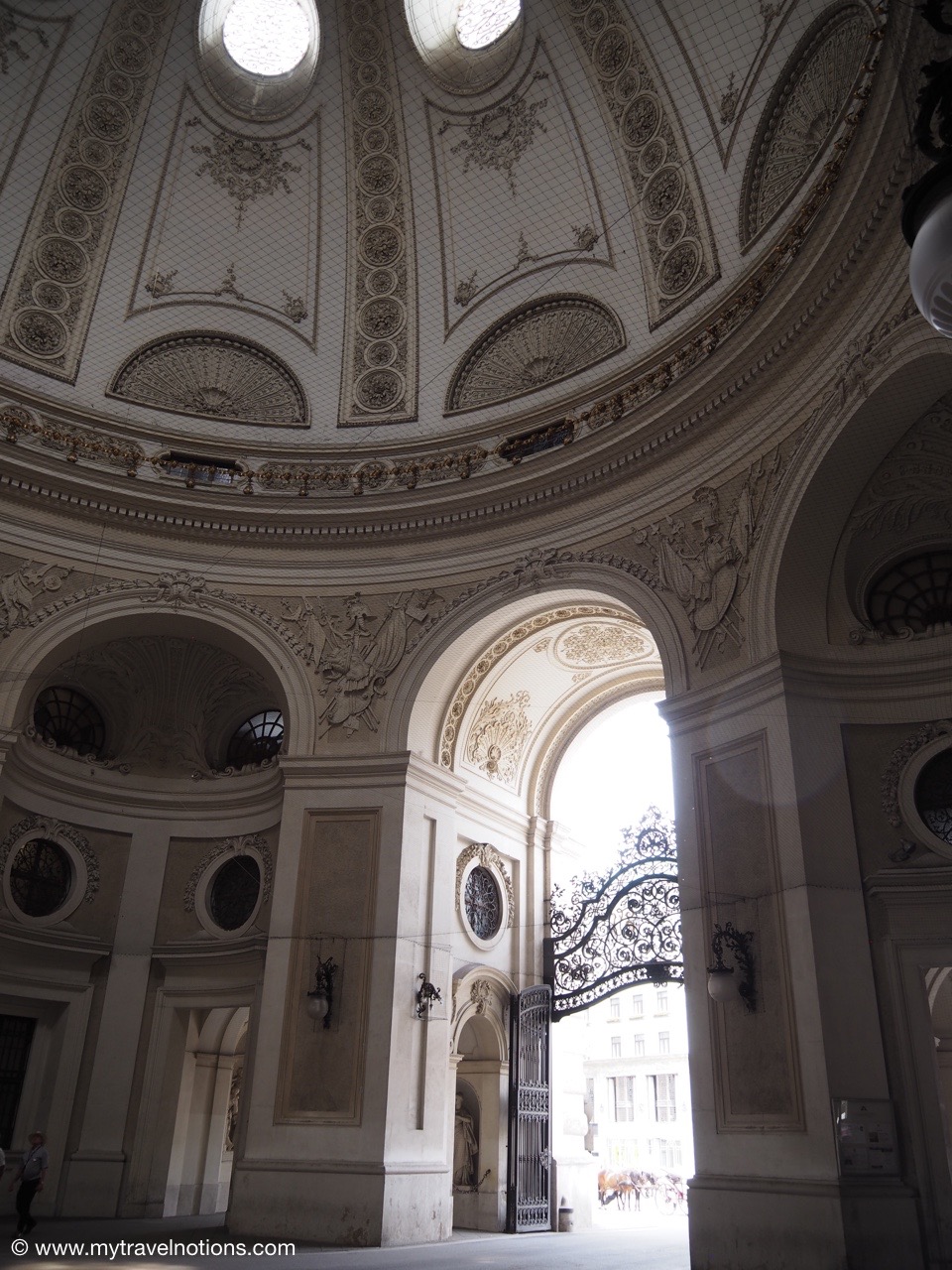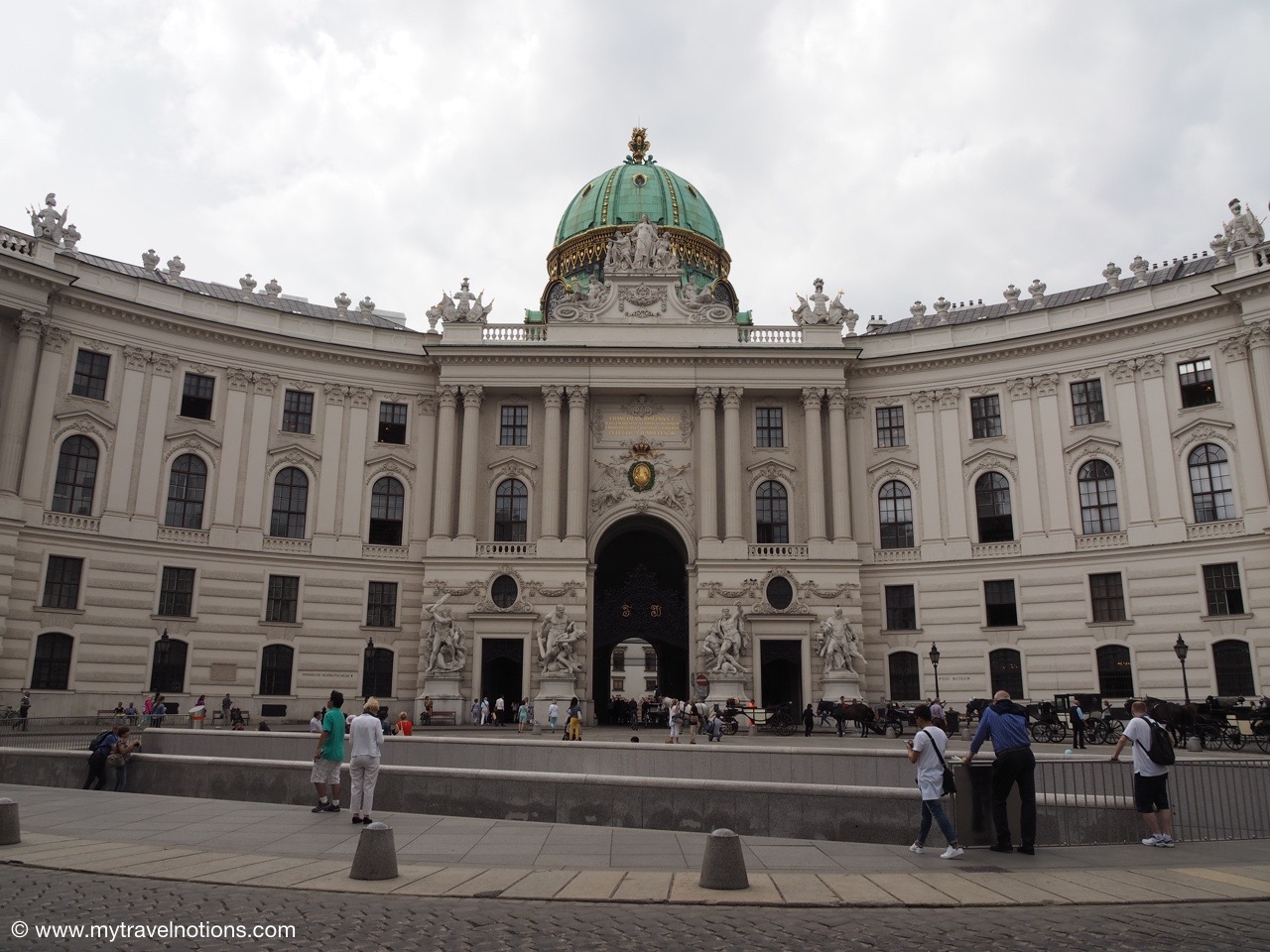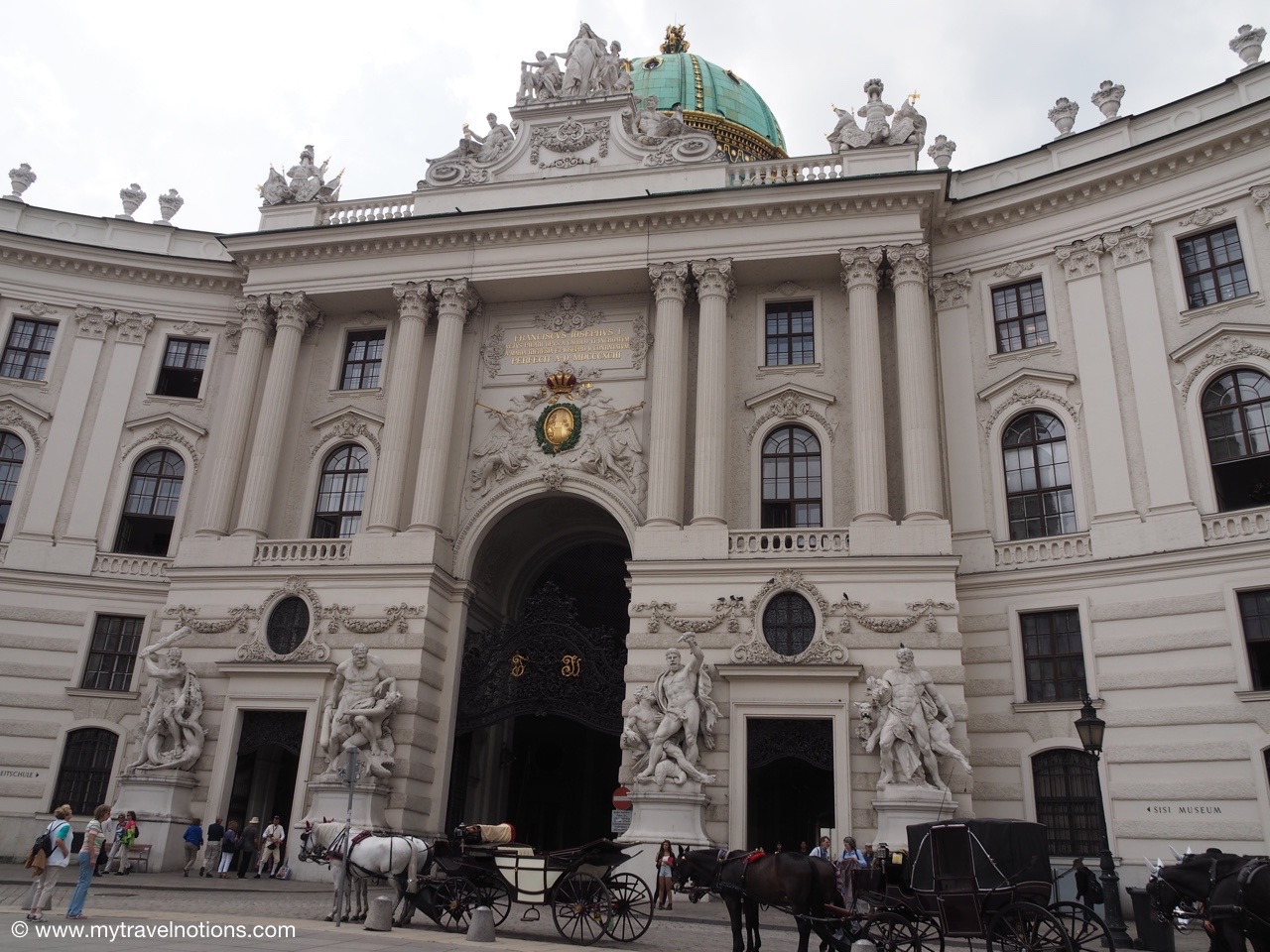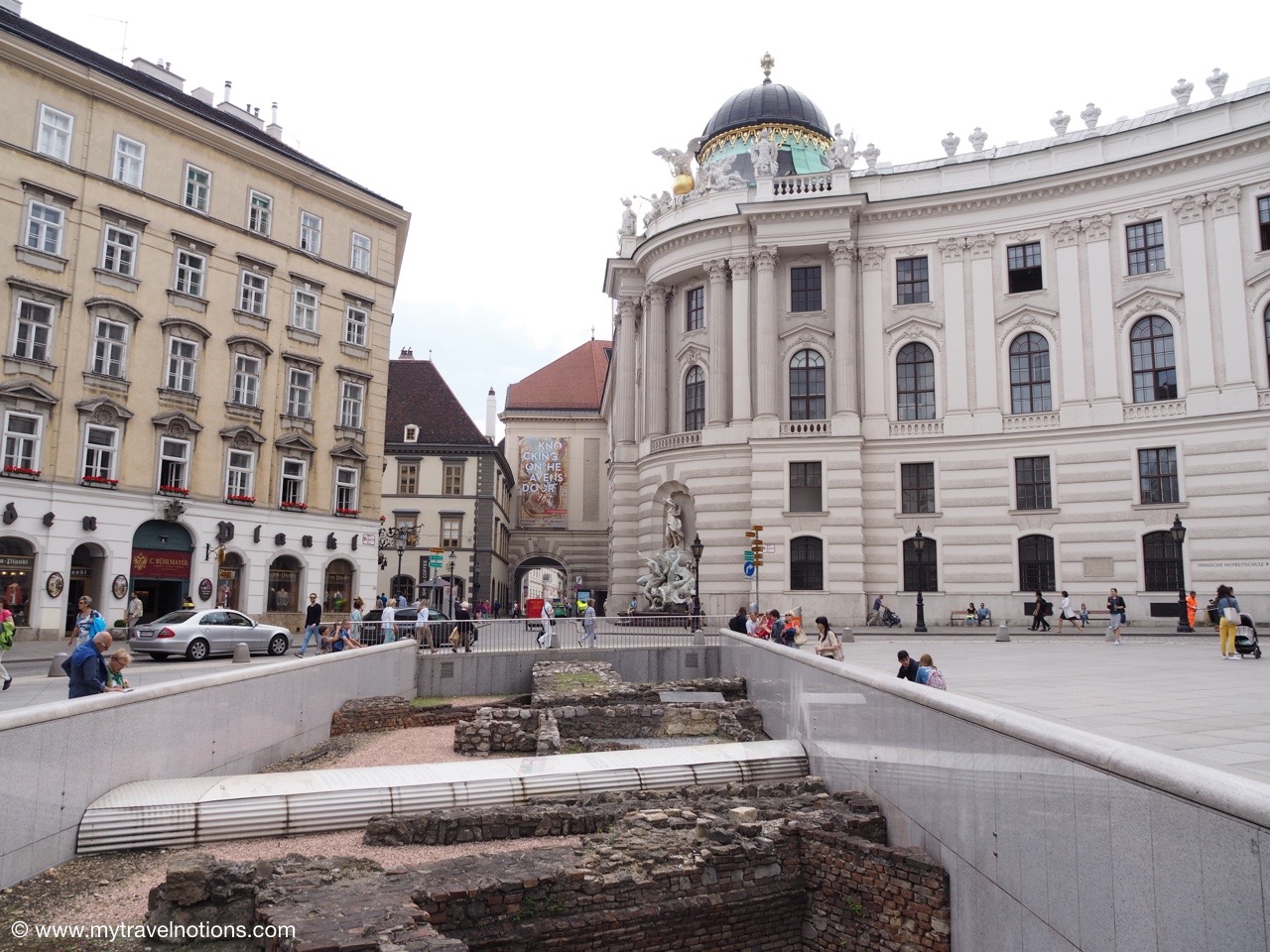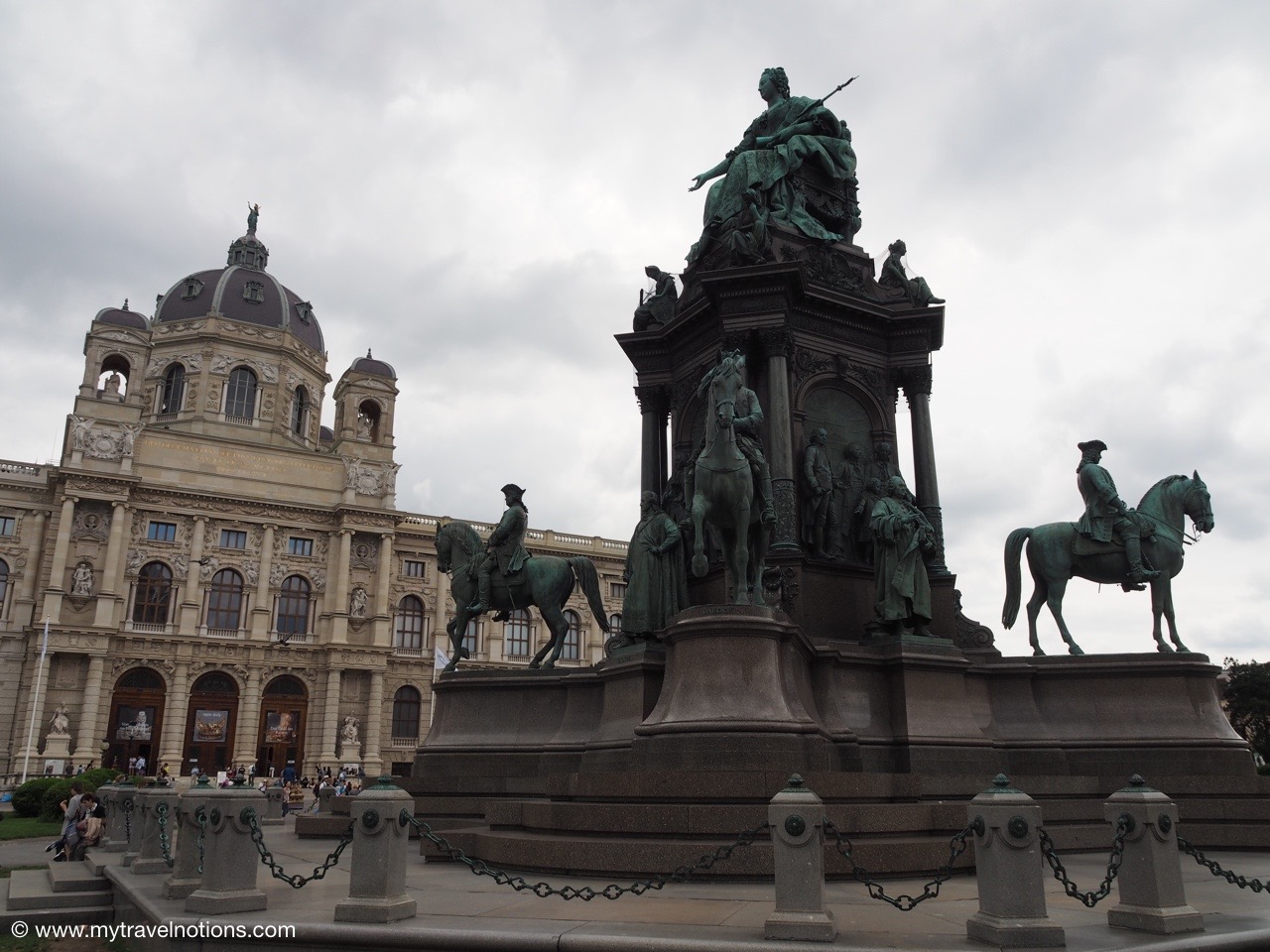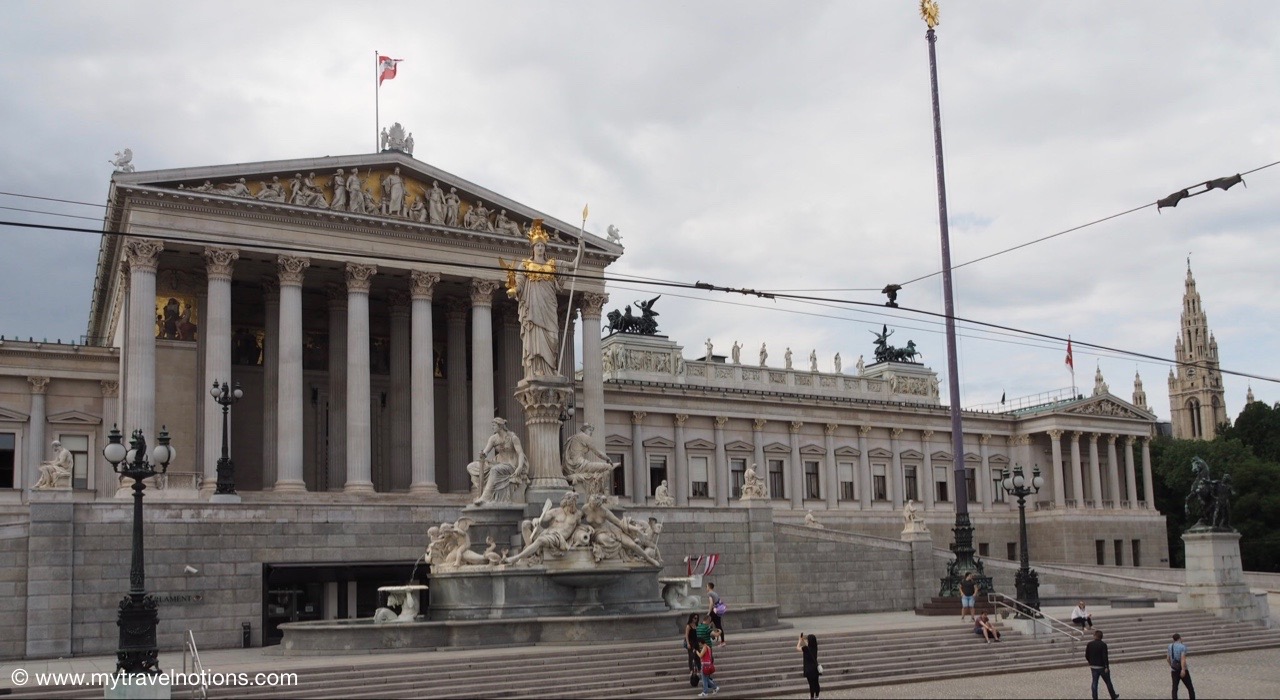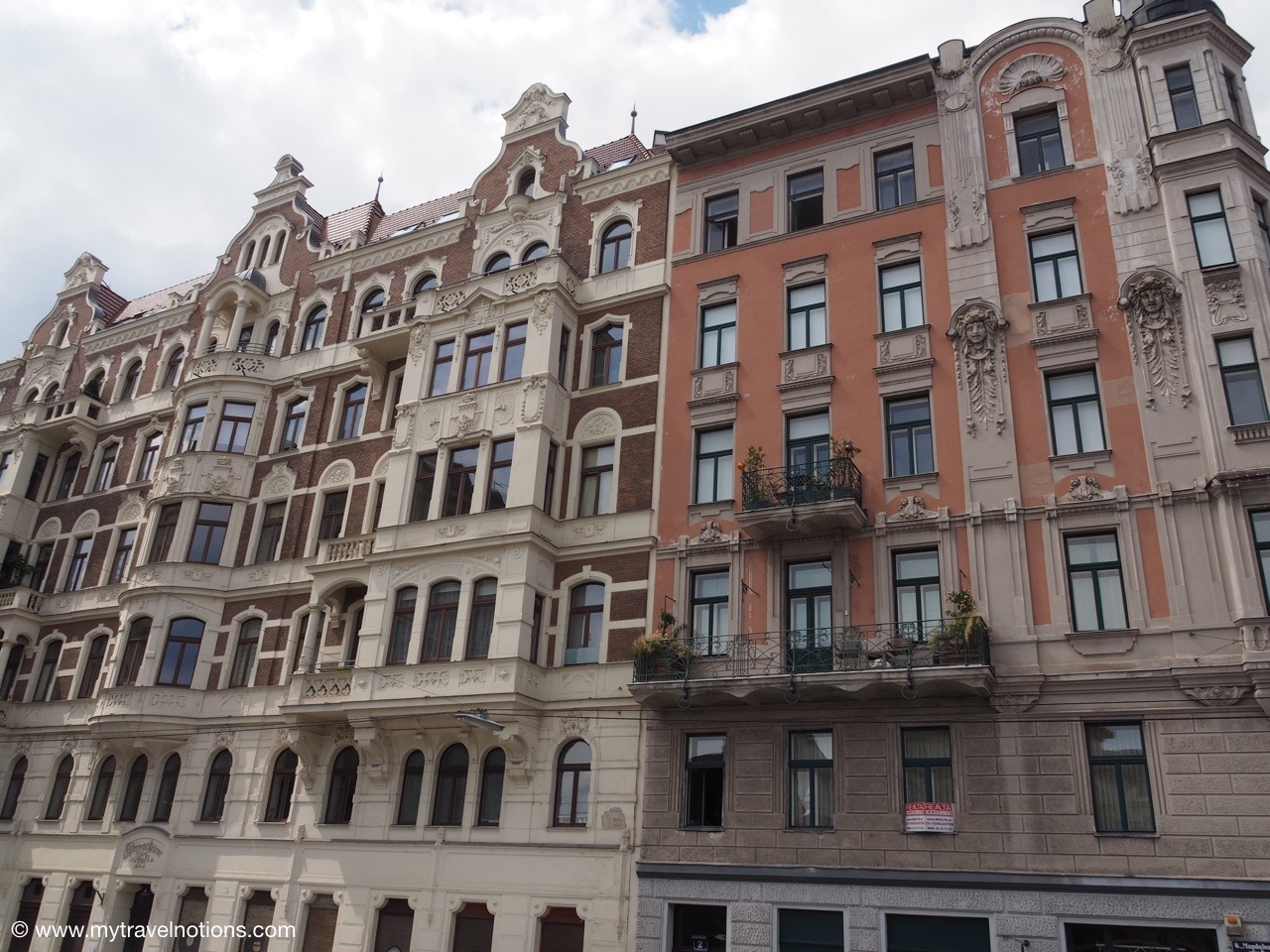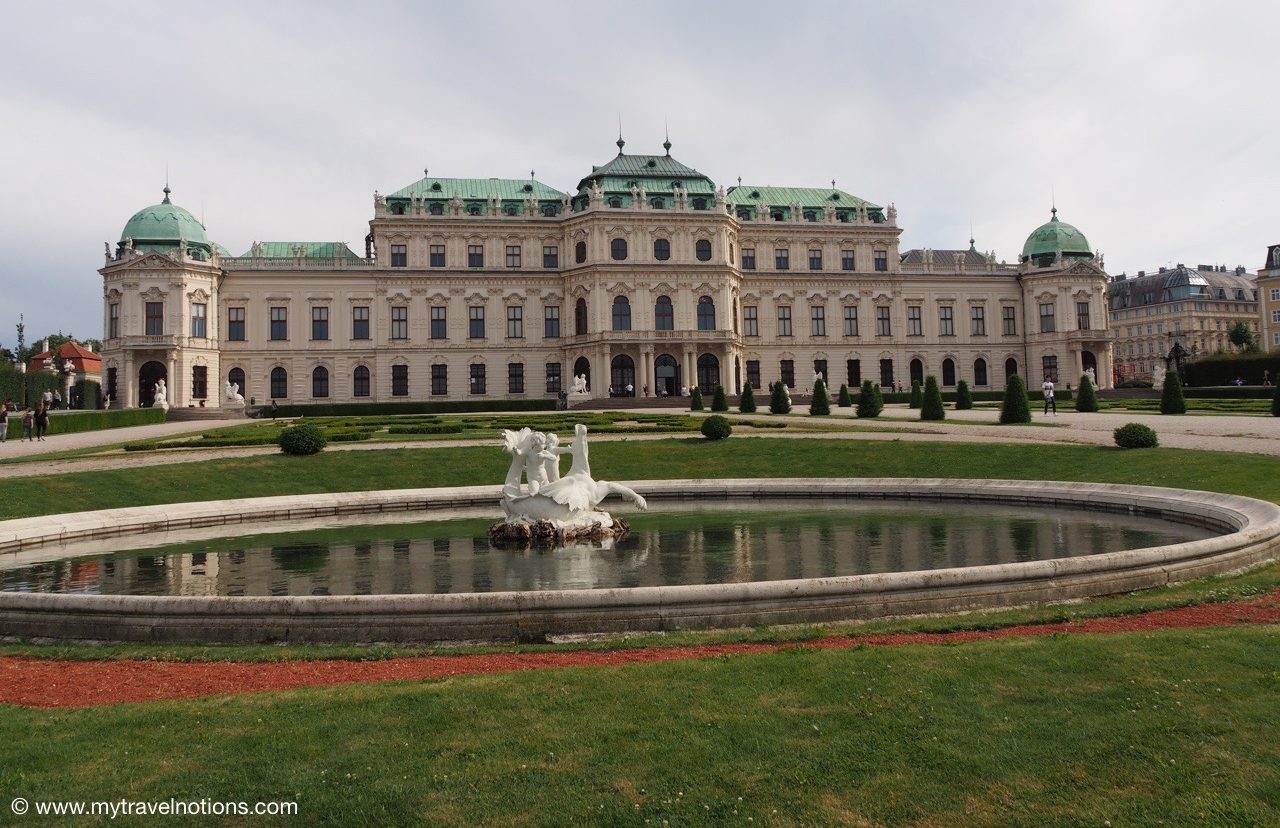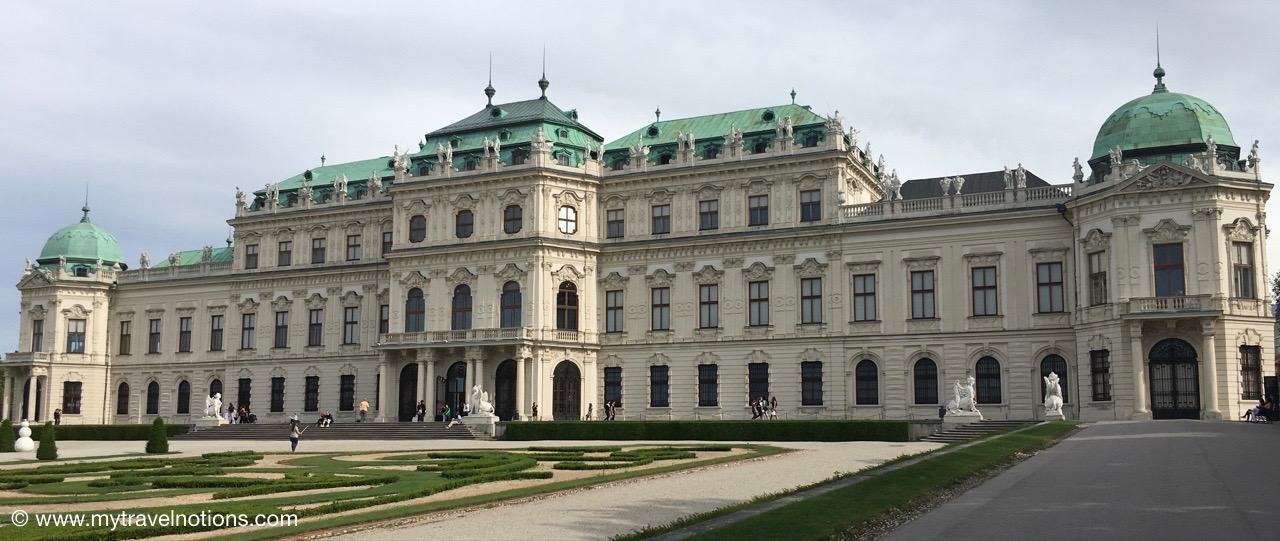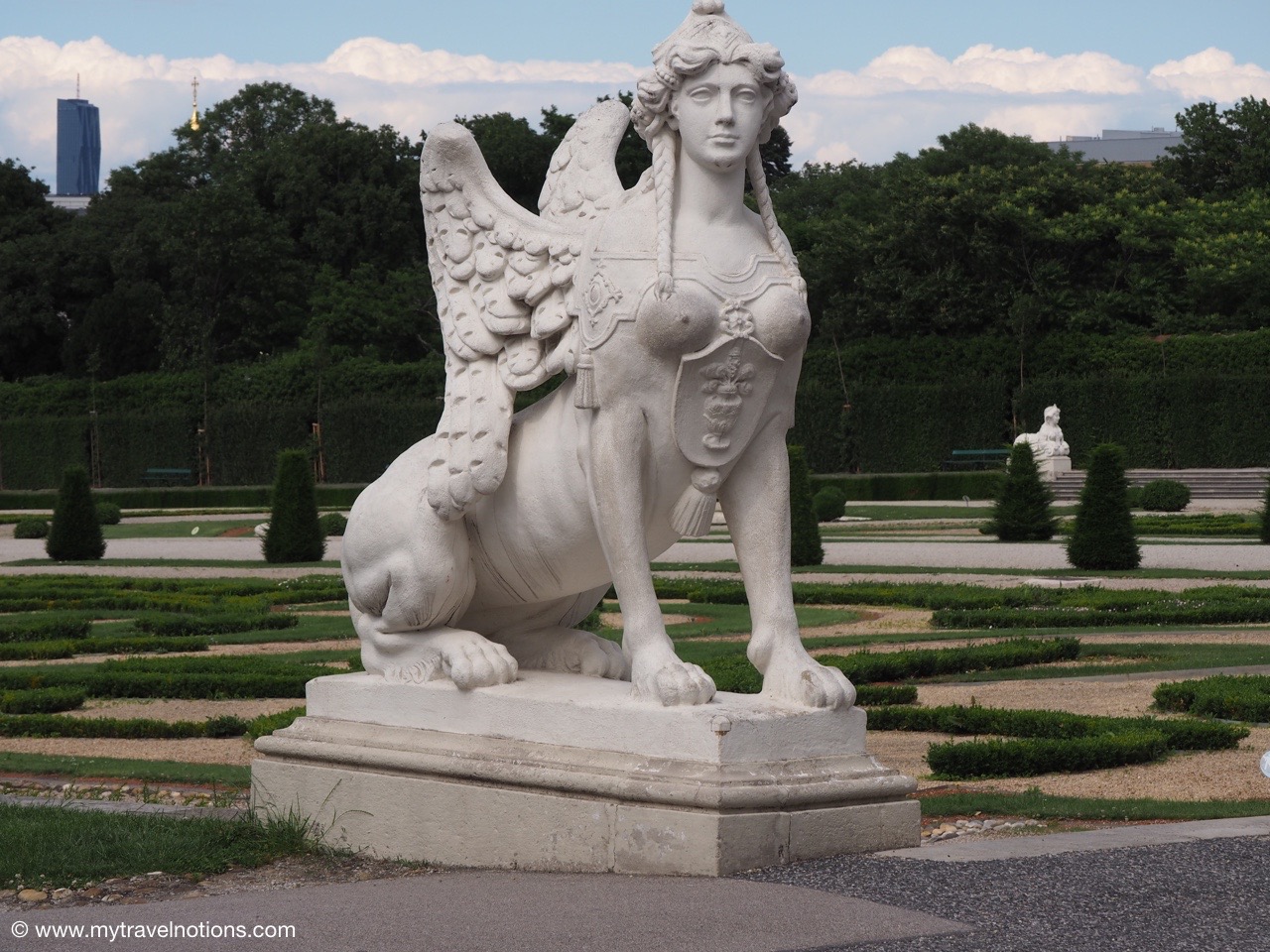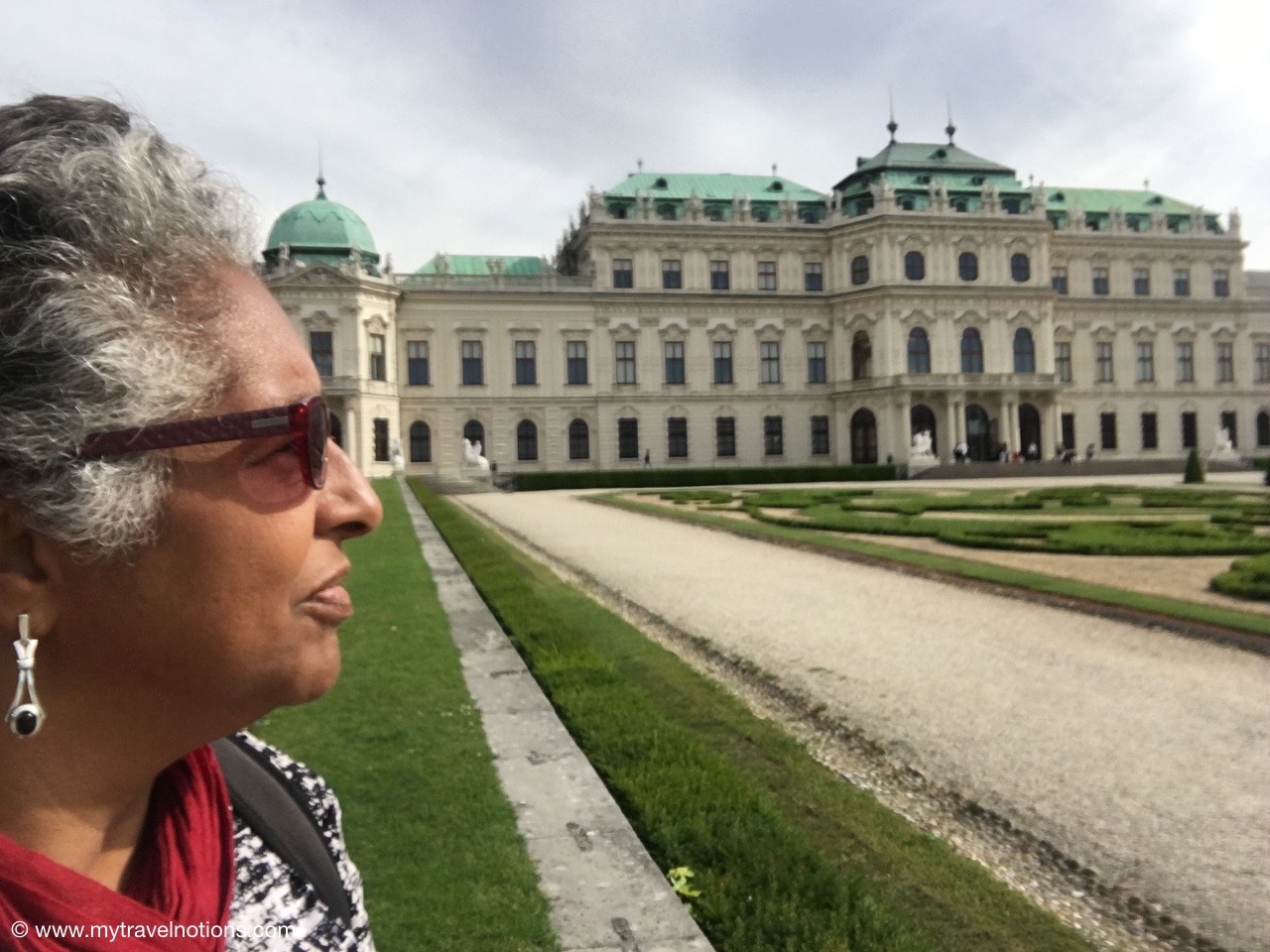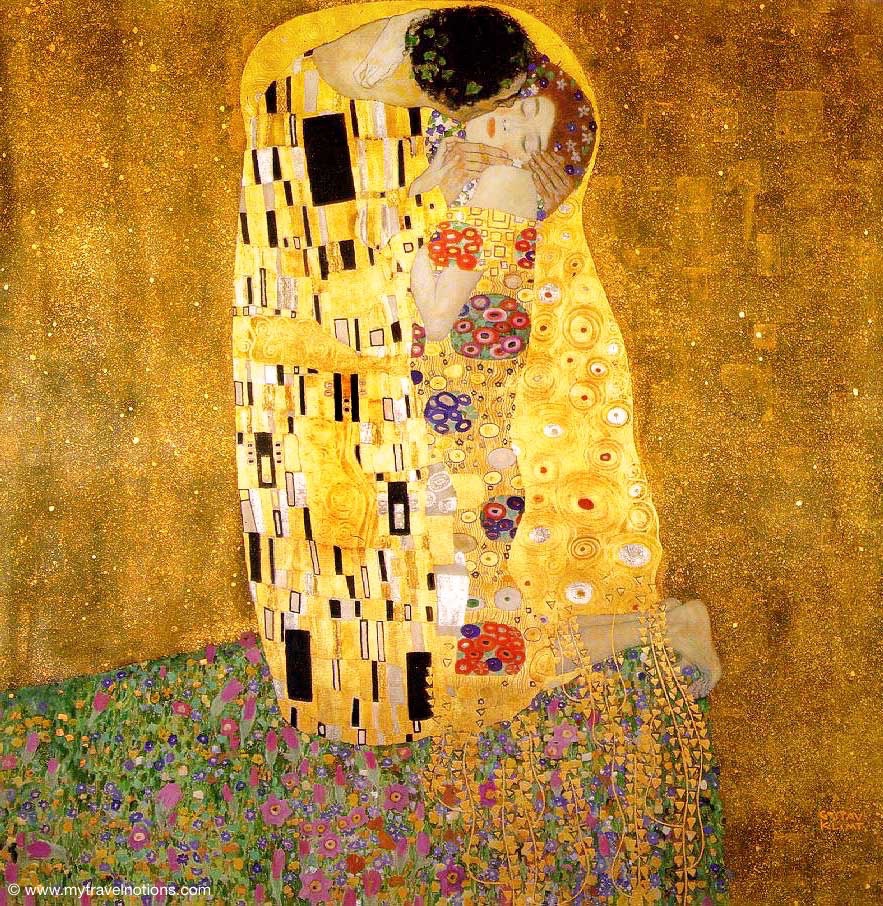 I had scheduled a day tour, on my last day in Vienna, which included a boat ride along the Danube Valley to see the religious relics of the Benedictine Abbey in Austria.
There's been a leisureliness to this side of my trip that I've enjoyed. And, as I get closer to the end of my 60-day trek, I'm so thrilled that I've been able to take in this wonderfully cultured city.
Have I seen and done all that I wanted to see and do here in Vienna? Well, I've definitely hit the highlights…at least for me. There may be horse drawn carriages that roam the streets but that genteel, aristocratic image of old is mainly present in the historical palaces, museums and paintings because the big, beautiful city of Vienna itself is primed for the tourist trade. And, why not? When you've got it and Vienna does, then why not flaunt it and encourage the world to see it. It was nice to spend the earlier part of my day gliding along the Danube and being able to spend the late, warmer part of my afternoon walking around a royal garden where I met the statue of Mozart, awed over more beautiful architecture than I could ever imagine, seen the rainbow flag flying proudly and take in the stunning architecture of this noble city.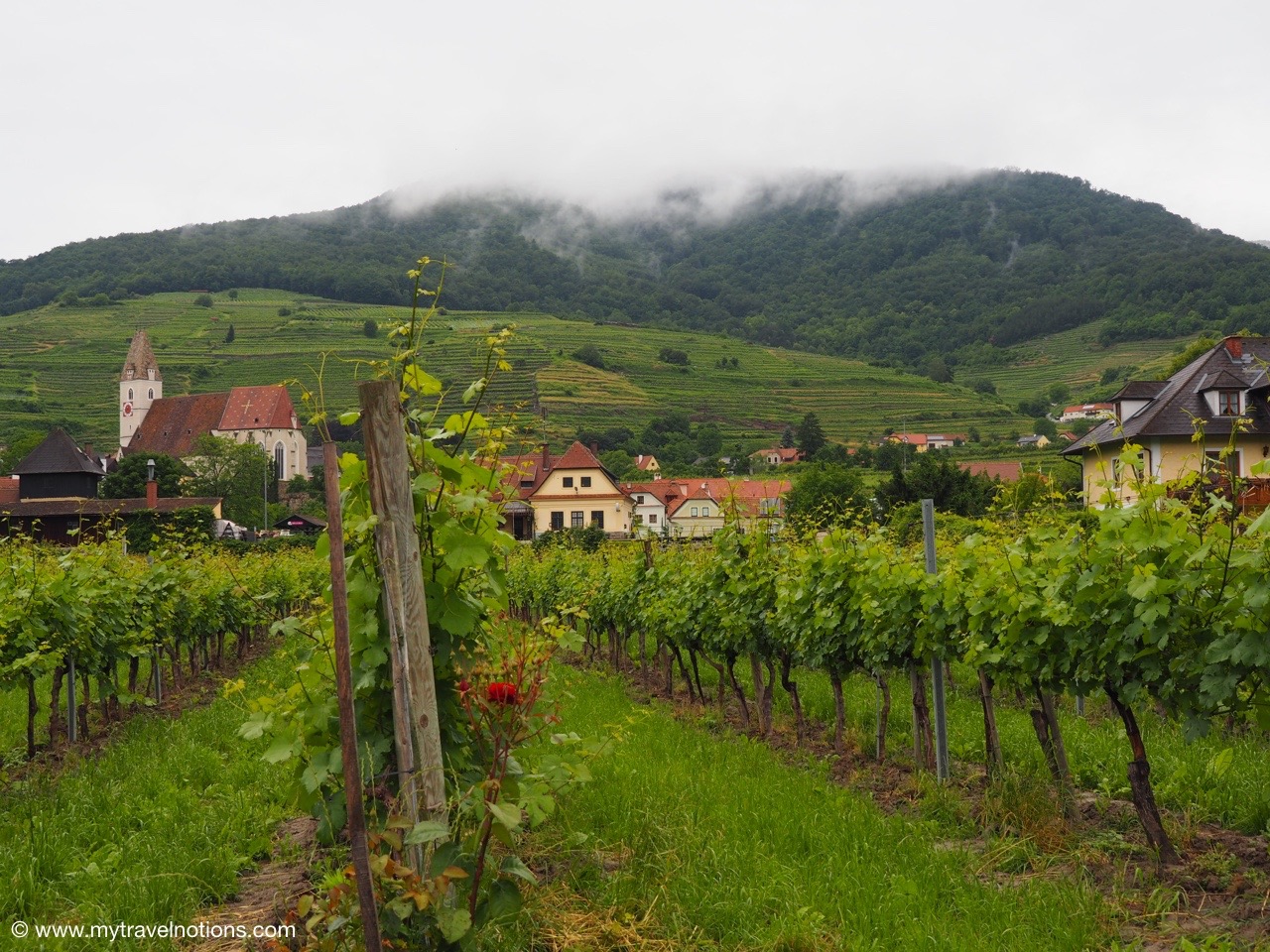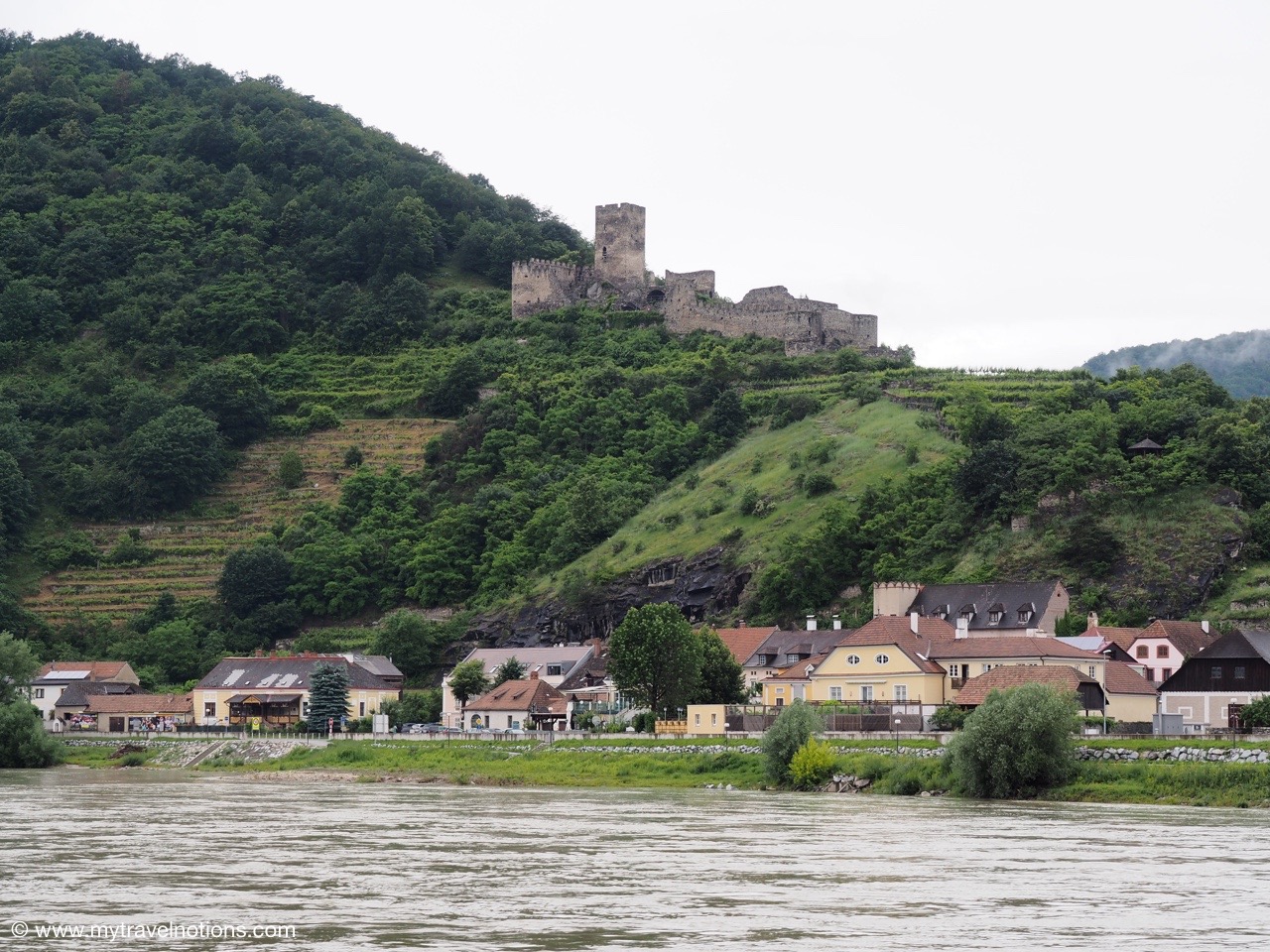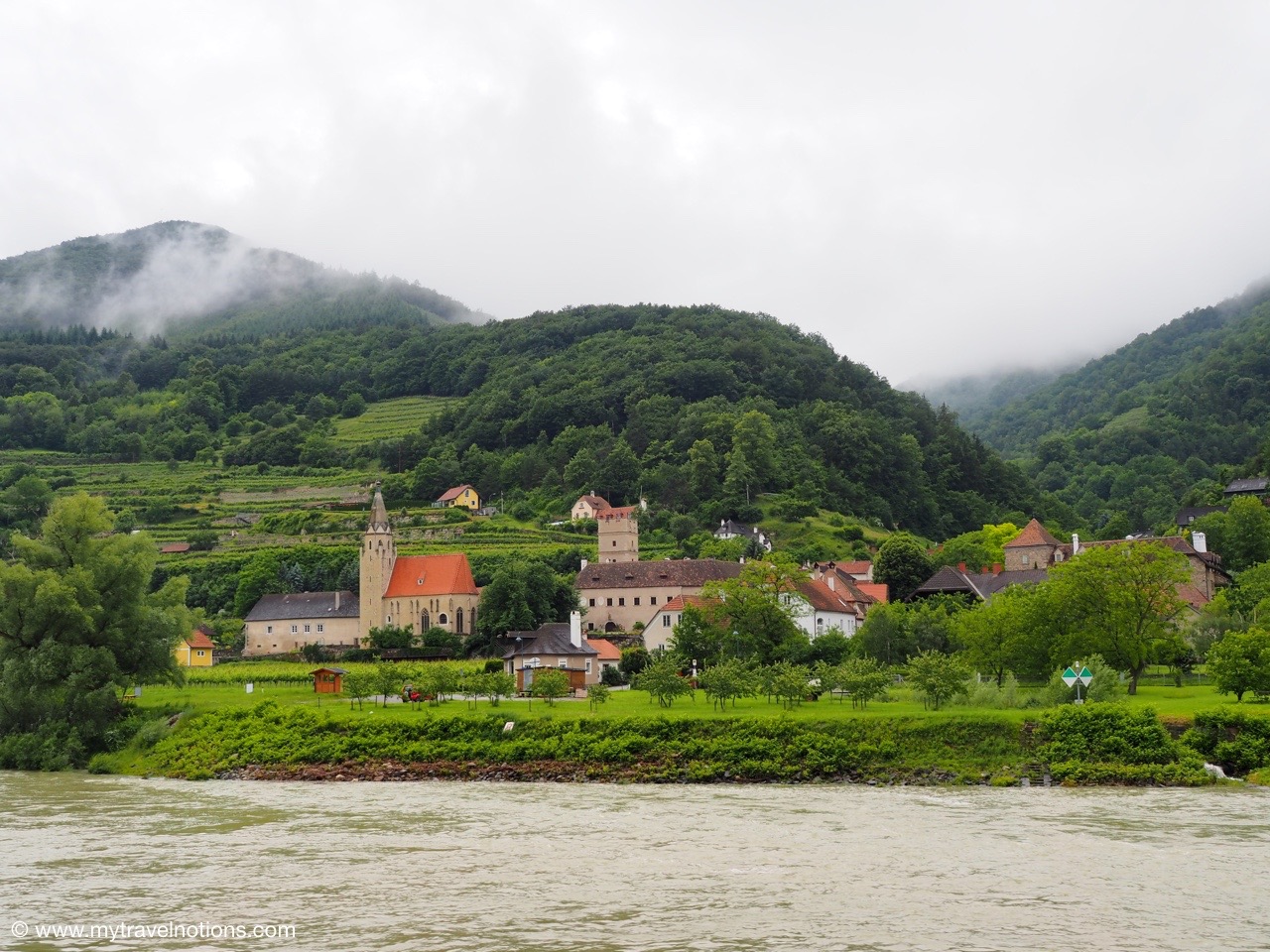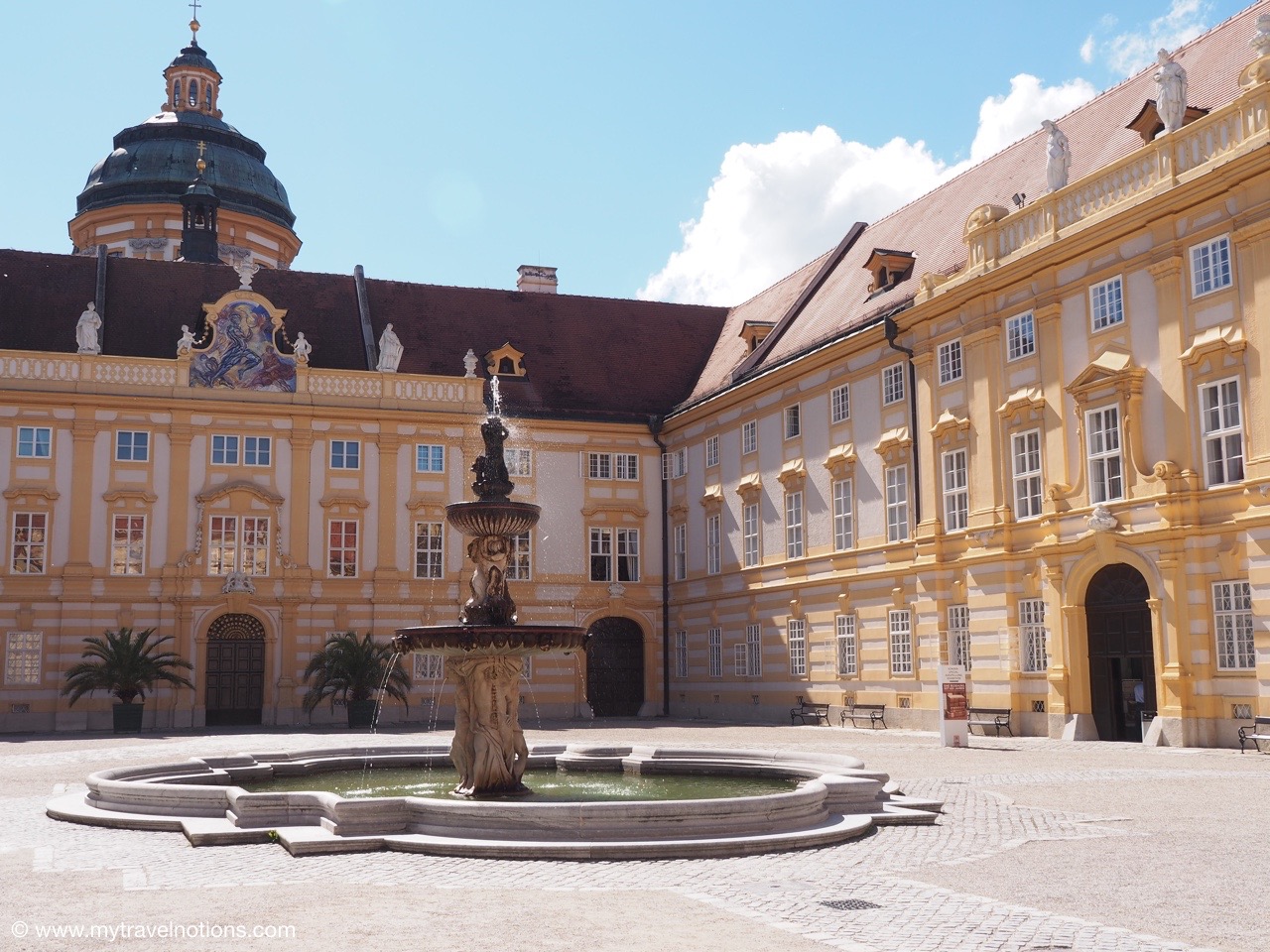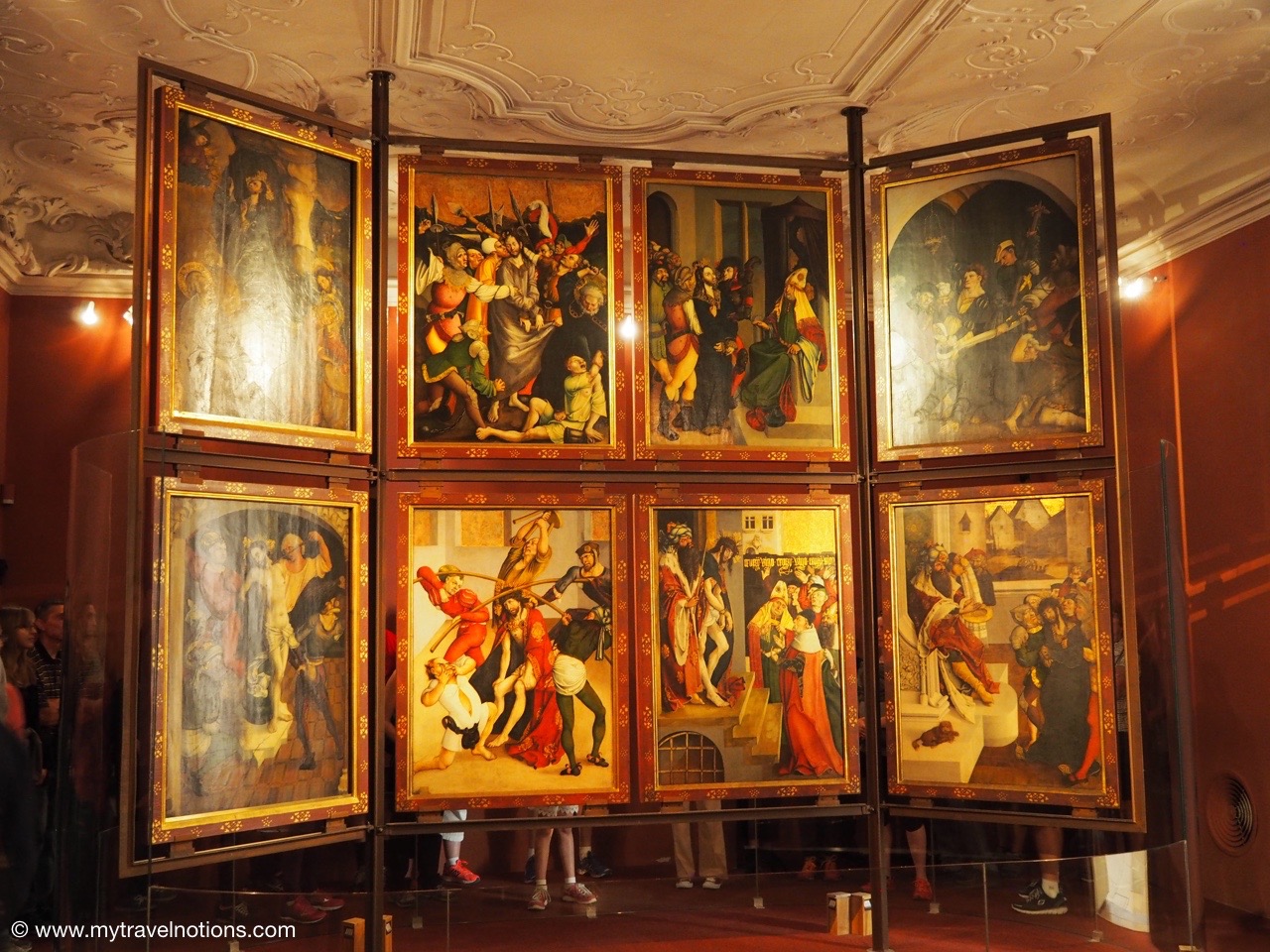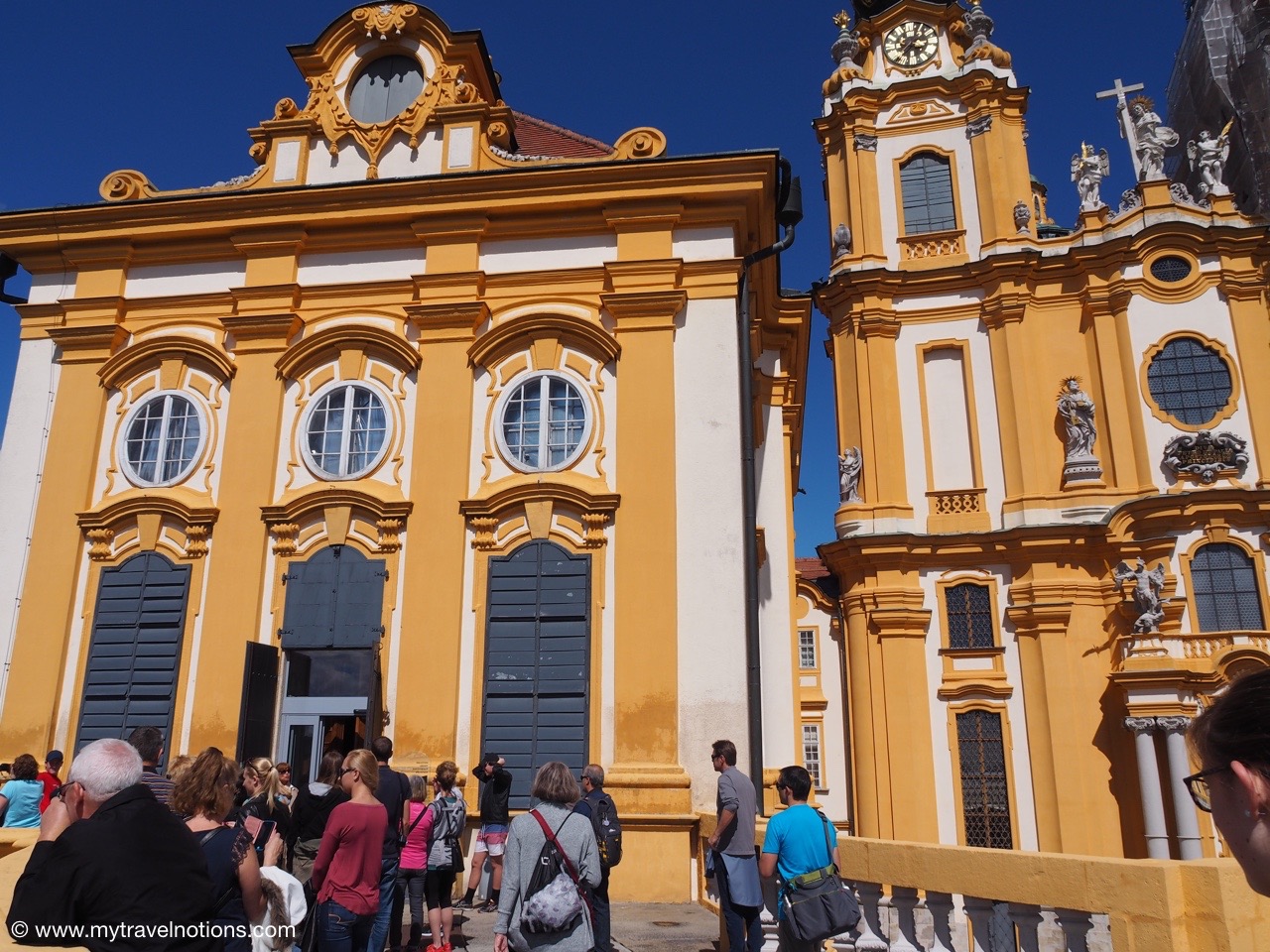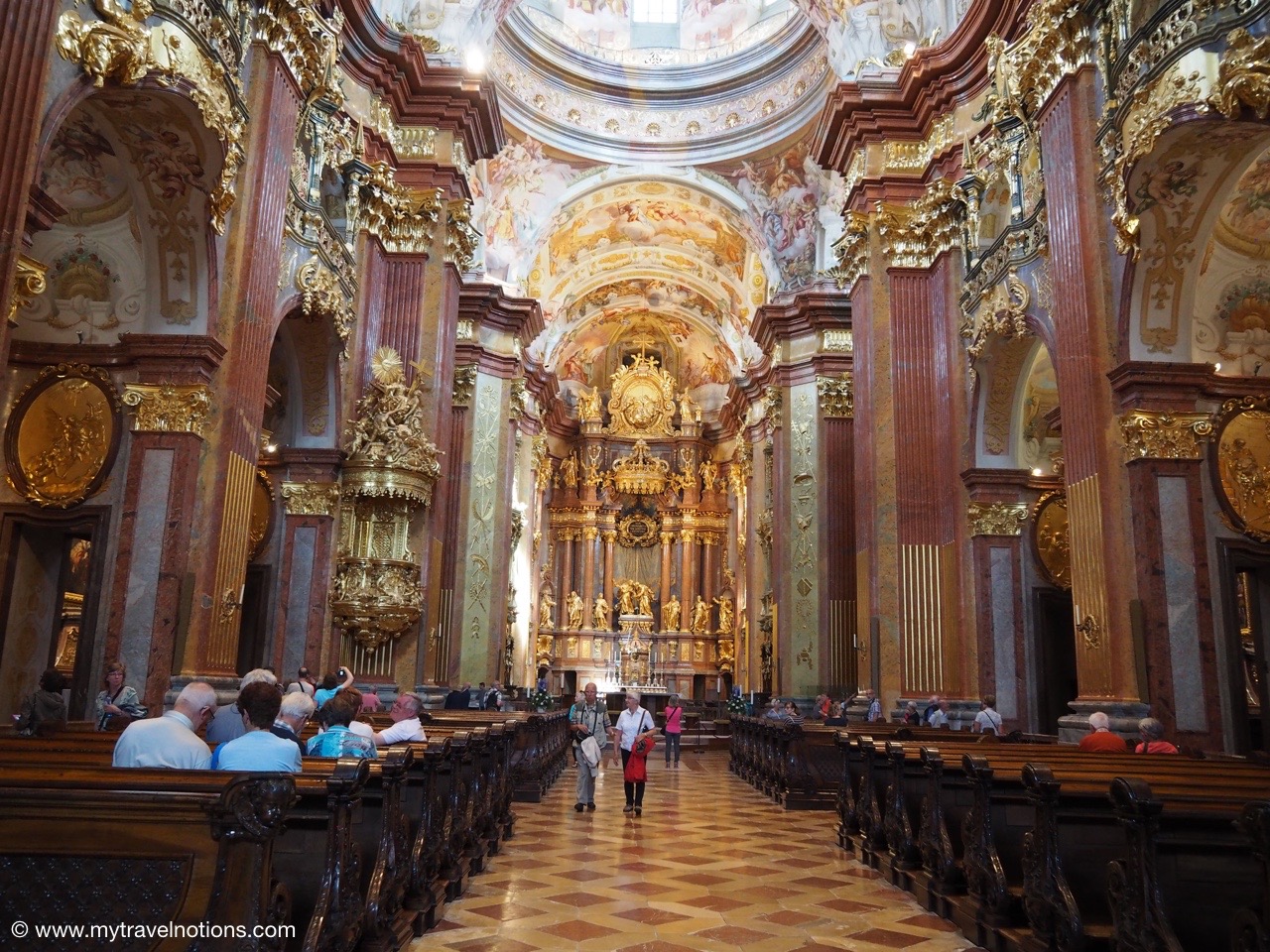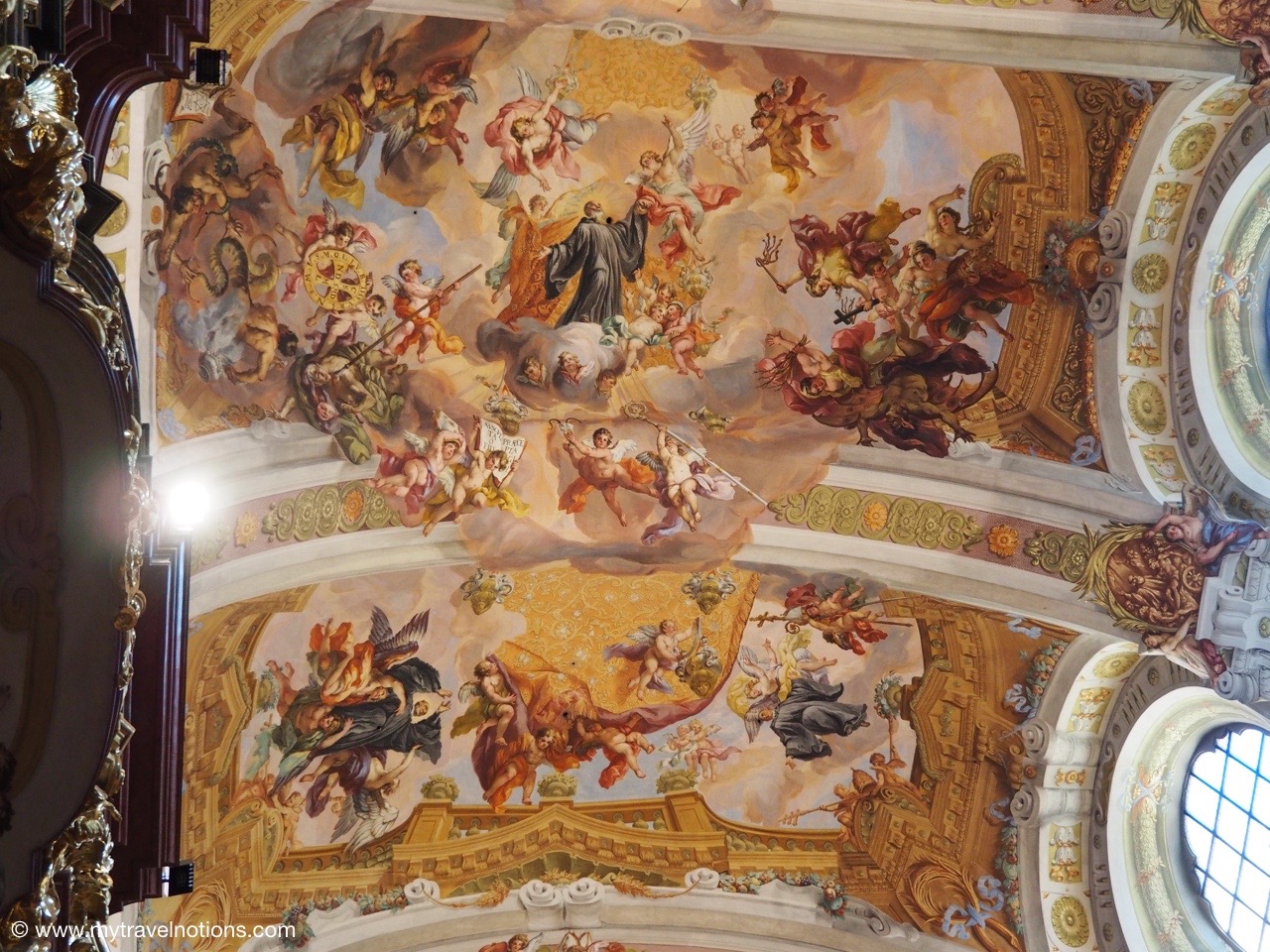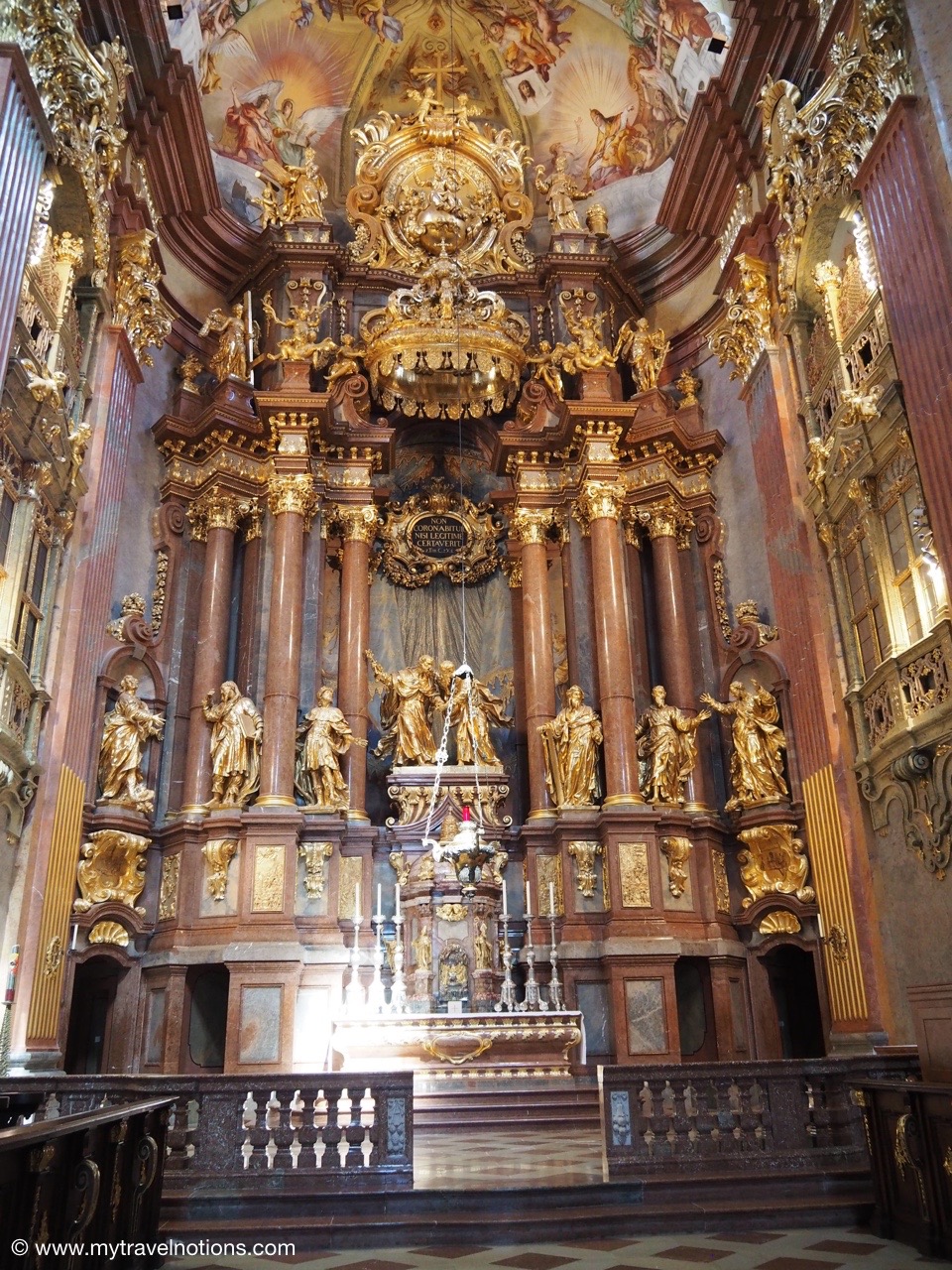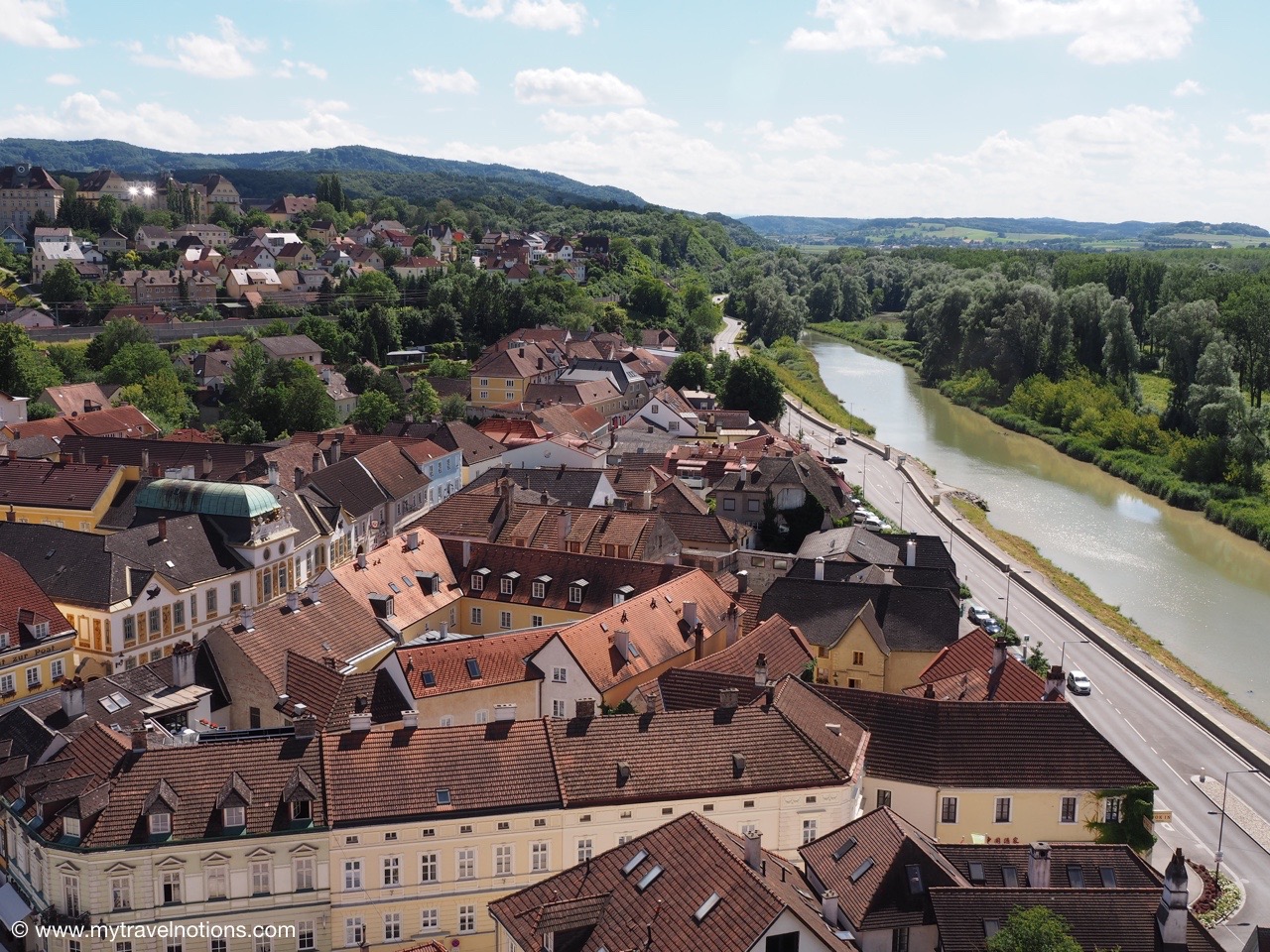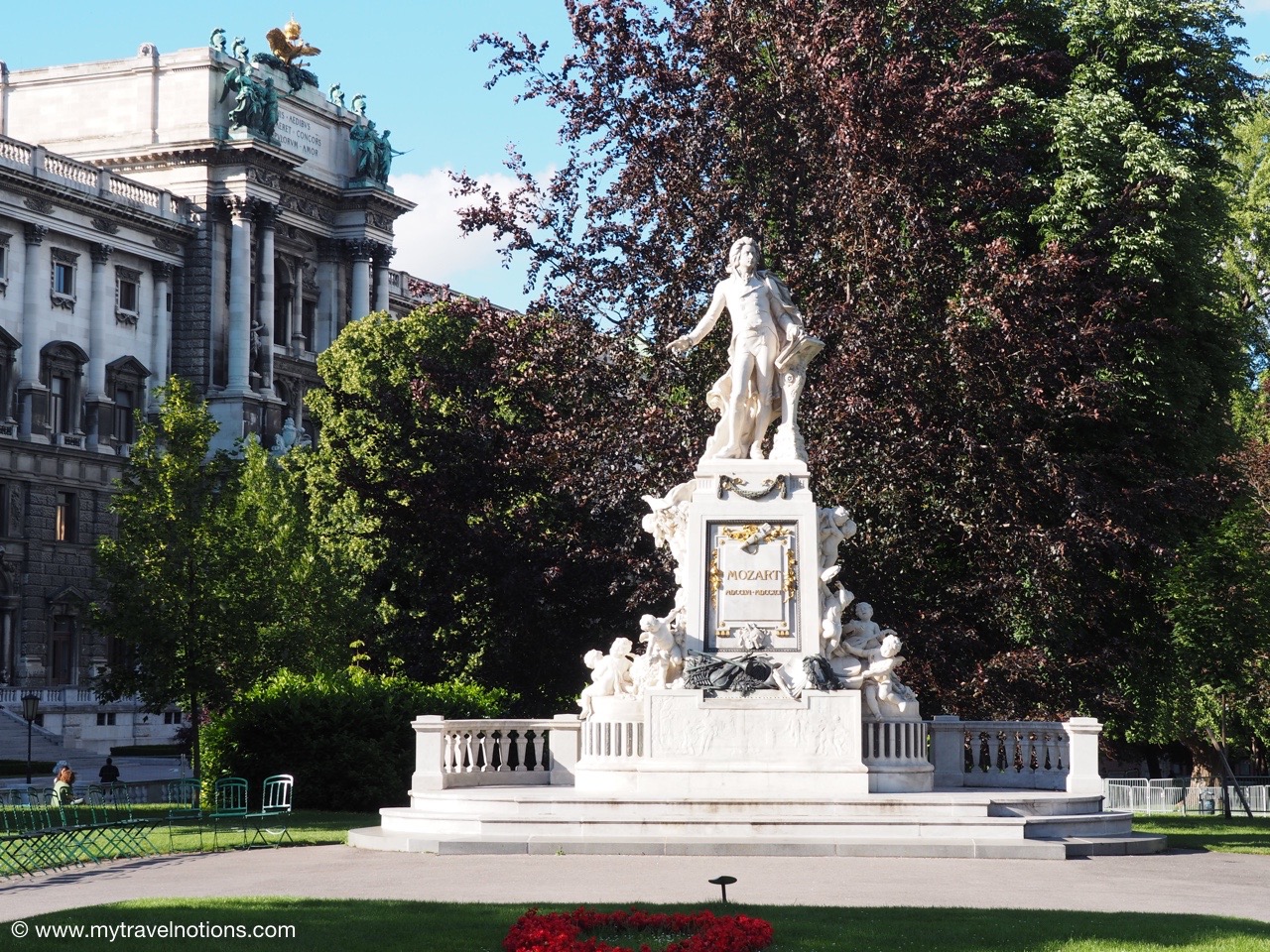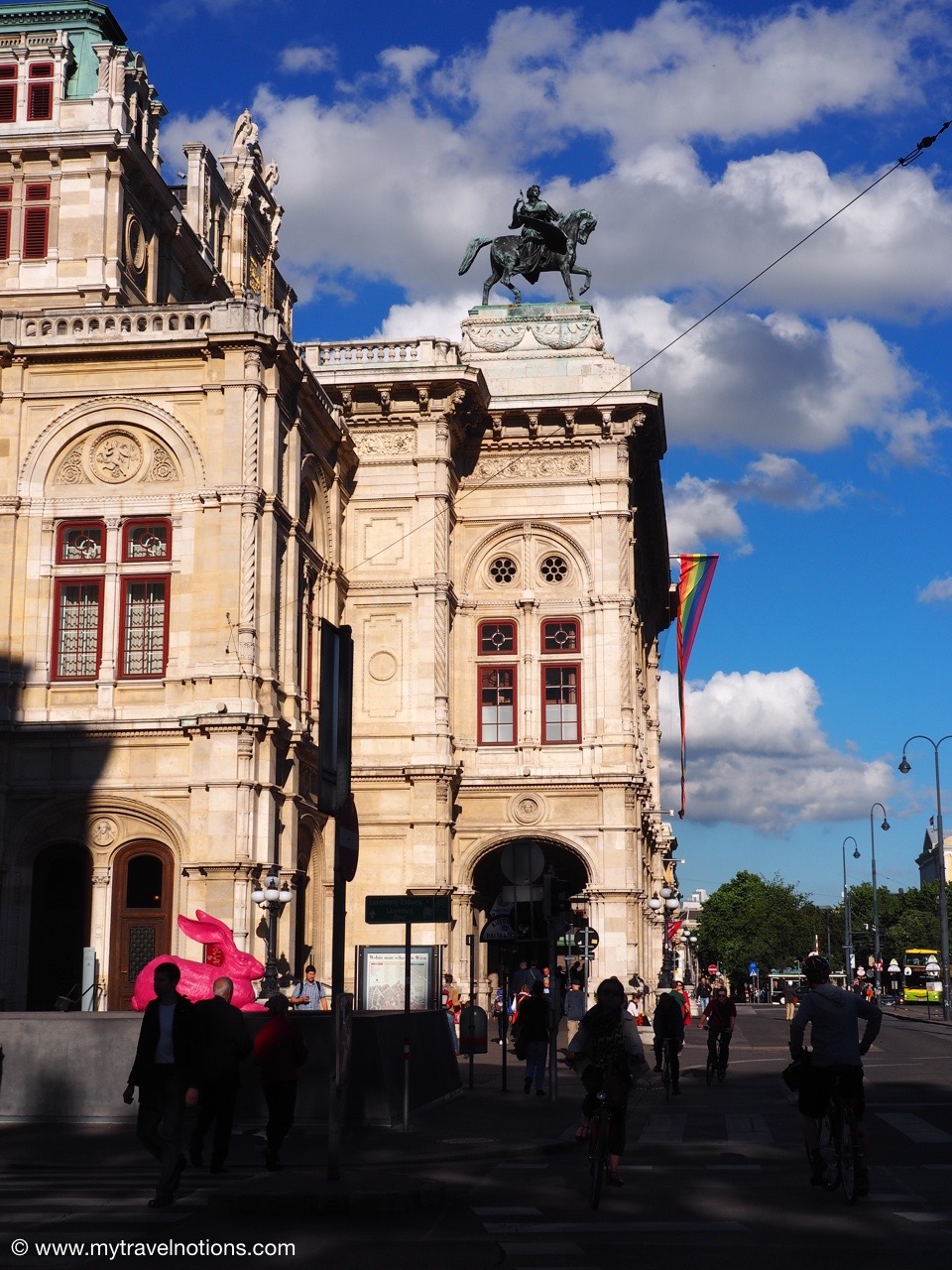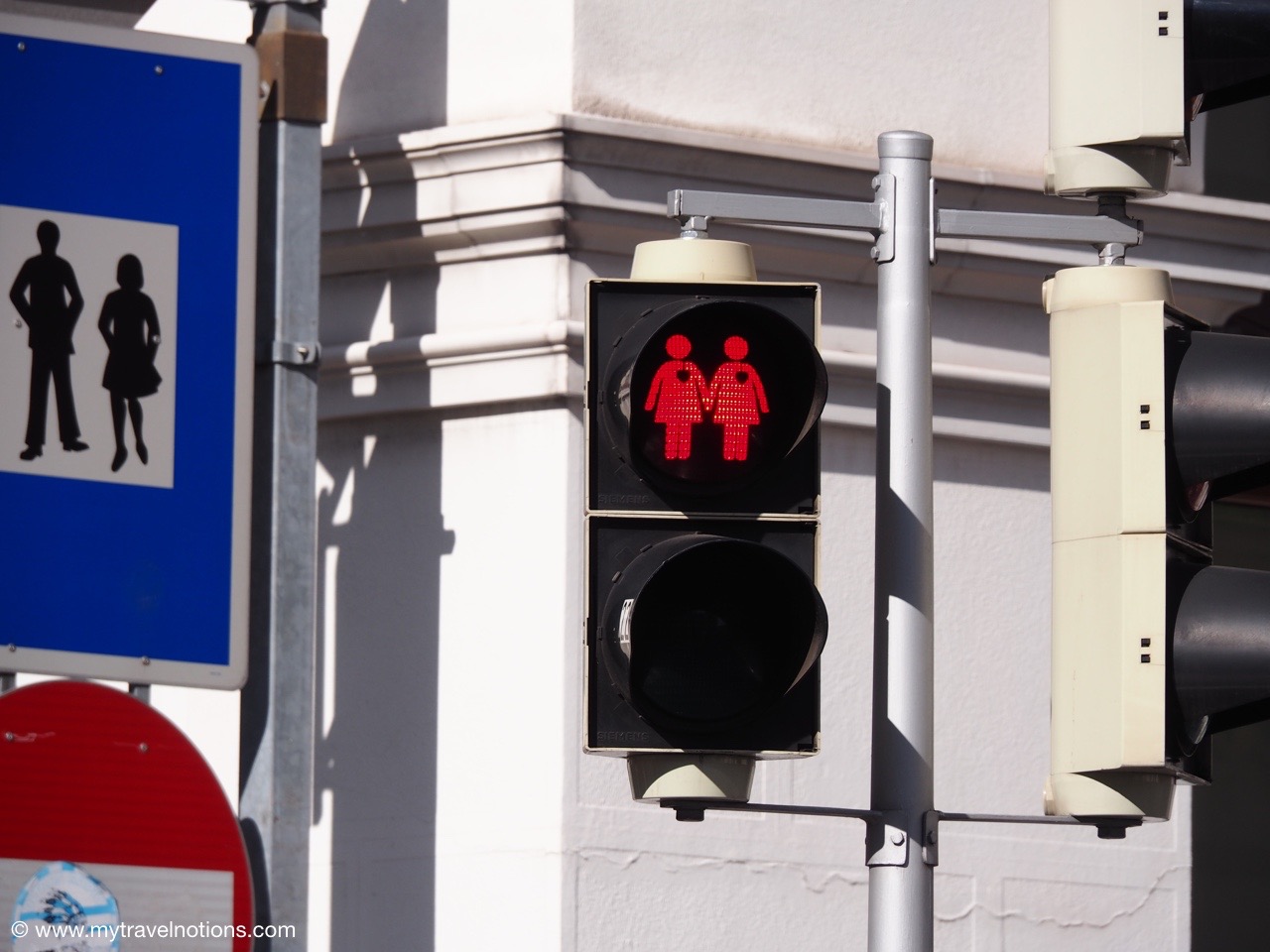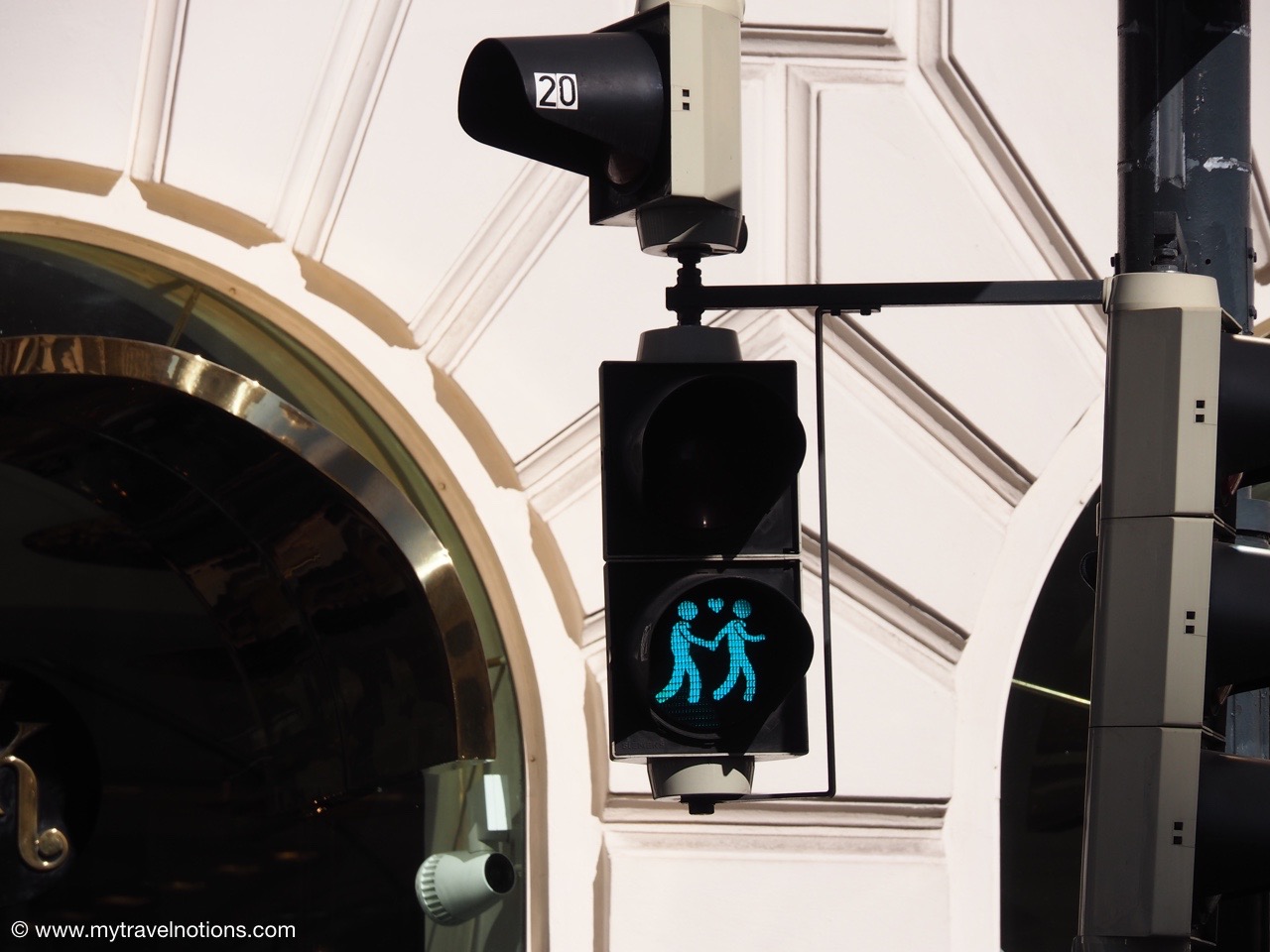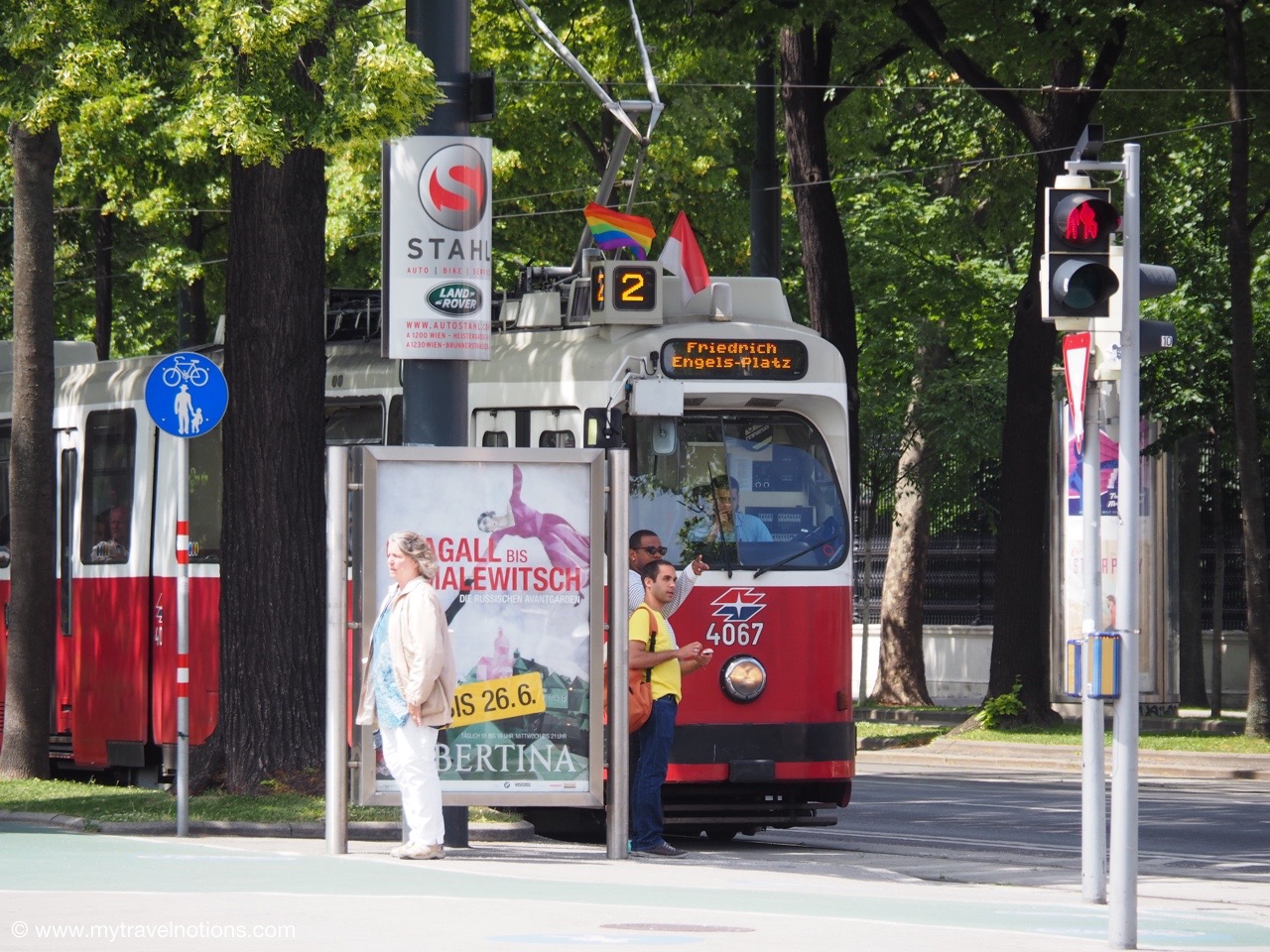 I began my 60-day trip in Berlin, Germany, and I will close my trip, but not for another week, in Munich,Germany…which is where I'm heading tomorrow.