I think my jam packed travel schedule is catching up with me. During a 60-day trek it's always good to build in a chill out day or two, or three. Well, today was one of those chill days. Although my garden room at the hotel here in Munich, Germany, is much bigger than my matchbox room in Vienna, the wi-fi here is inconsistent. So between chilling and lack of good wifi, I'm a bit behind in my daily posts.
Yesterday started out gloomy, chilly and drizzling, but it turned out to be a beautiful fairytale day with visits to two royal castles and a Bavarian village. Linderhof and Neuschwanstein Castles were the royal estates of Ludwig II (1845-1886) the Bavarian King who in 1864 at the age of 18 acceded to the thrown upon the death of his father Maximilian II. Ludwig was considered eccentric because he disliked large public functions and avoided formal social events whenever possible. His preference was a life of seclusion and the creative outlets of art, music and architecture.
The petite Linderhof Castle, completed in 1878, was the only one of the three castles that Ludwig II built that was completed during his lifetime. The richly ornamented façade of this relatively small palace conceals a world of opulence, radiant with gold,, paintings, crystal chandeliers, mirrors and porcelain.
Neuschwanstein Castle, the fairytale castle by Ludwig II, the fairytale king, is on an idyllic forested hillside and said to have inspired the Disney castle. The famous landmark began with a foundation stone in 1869. Ludwig finally moved into a portion of the castle in 1884 but only lived there a few days. The shy king had built the castle in order to withdraw from public life – now vast numbers of people, including myself, get to visit his private refuge.
My 60-Day Europe Bash, April 24 to June 22, 2016, travel blog is in six parts: Berlin, Heart of Europe, Adriatic, Balkans, Vienna and Munich. This is the Munich, Germany, trip from June 16 to June 22, 2016. Follow along through the photos and captions.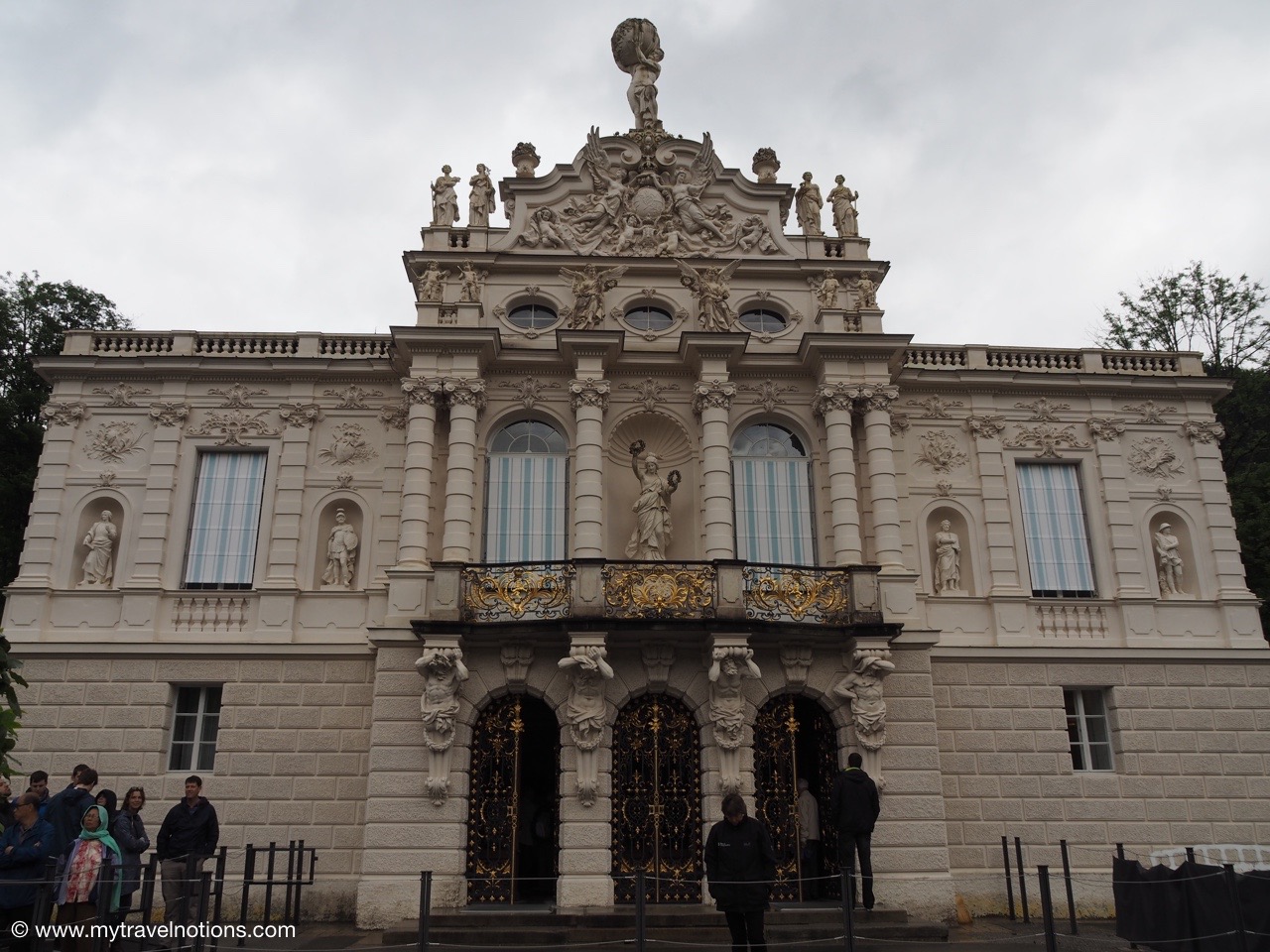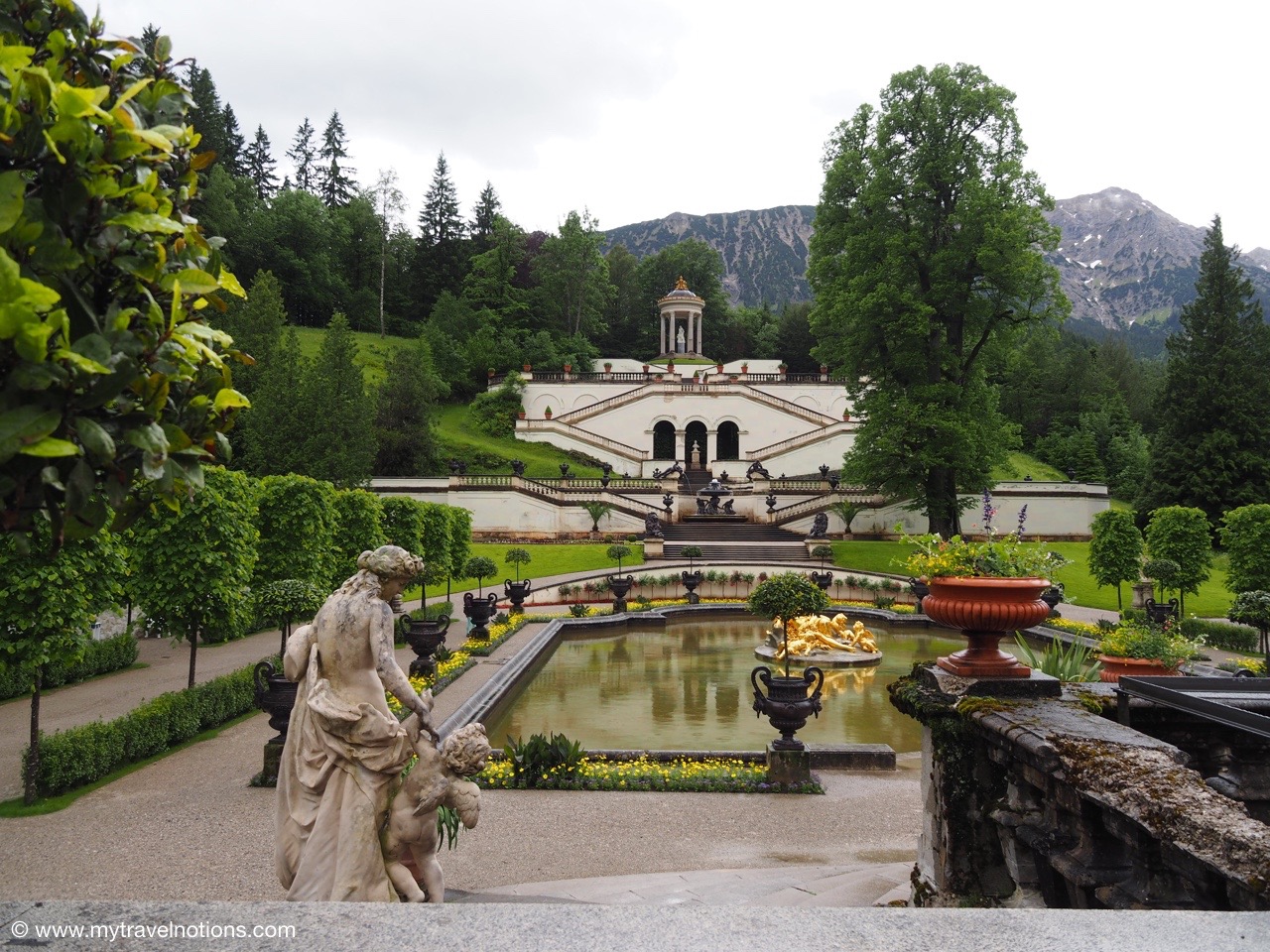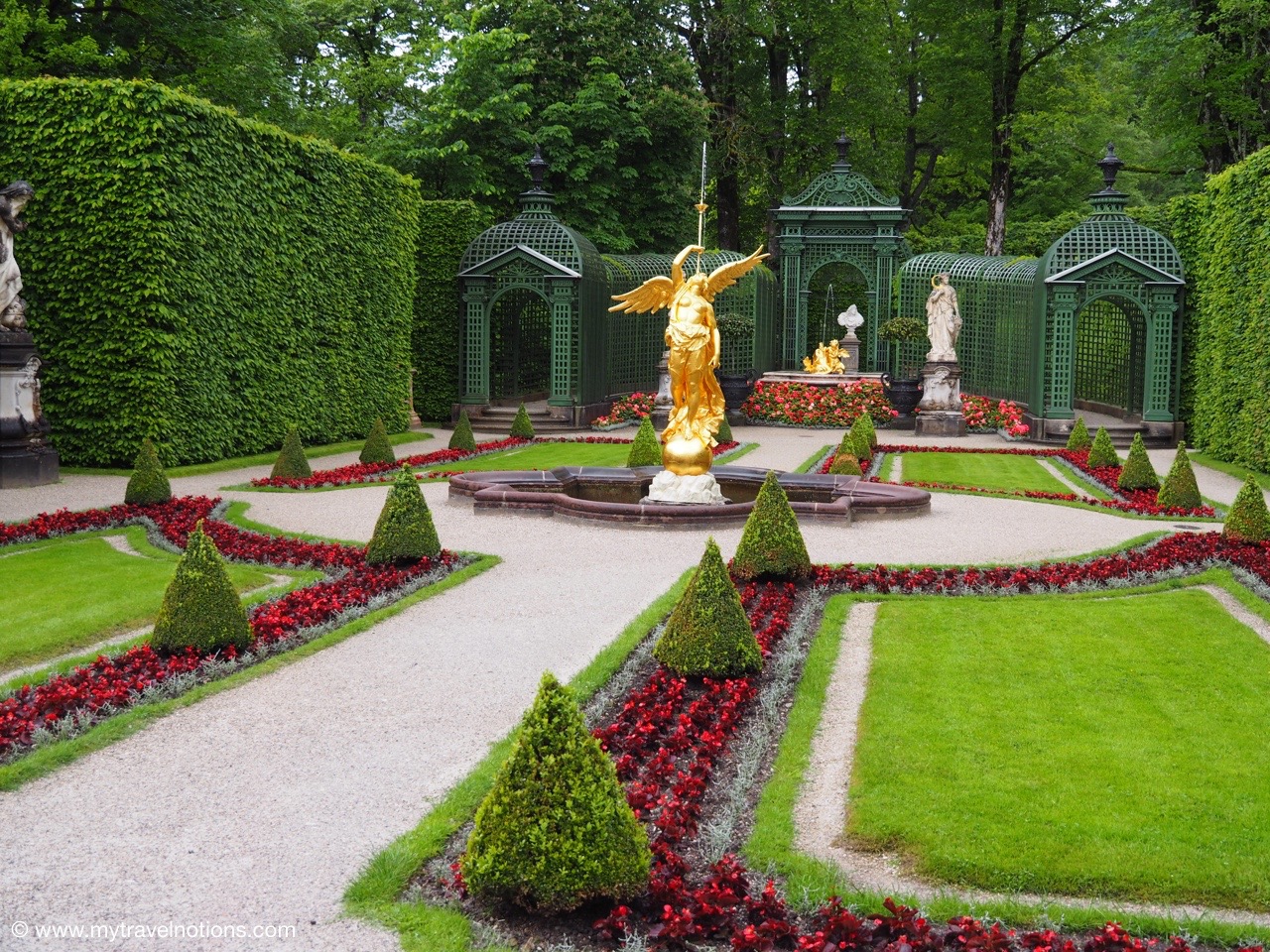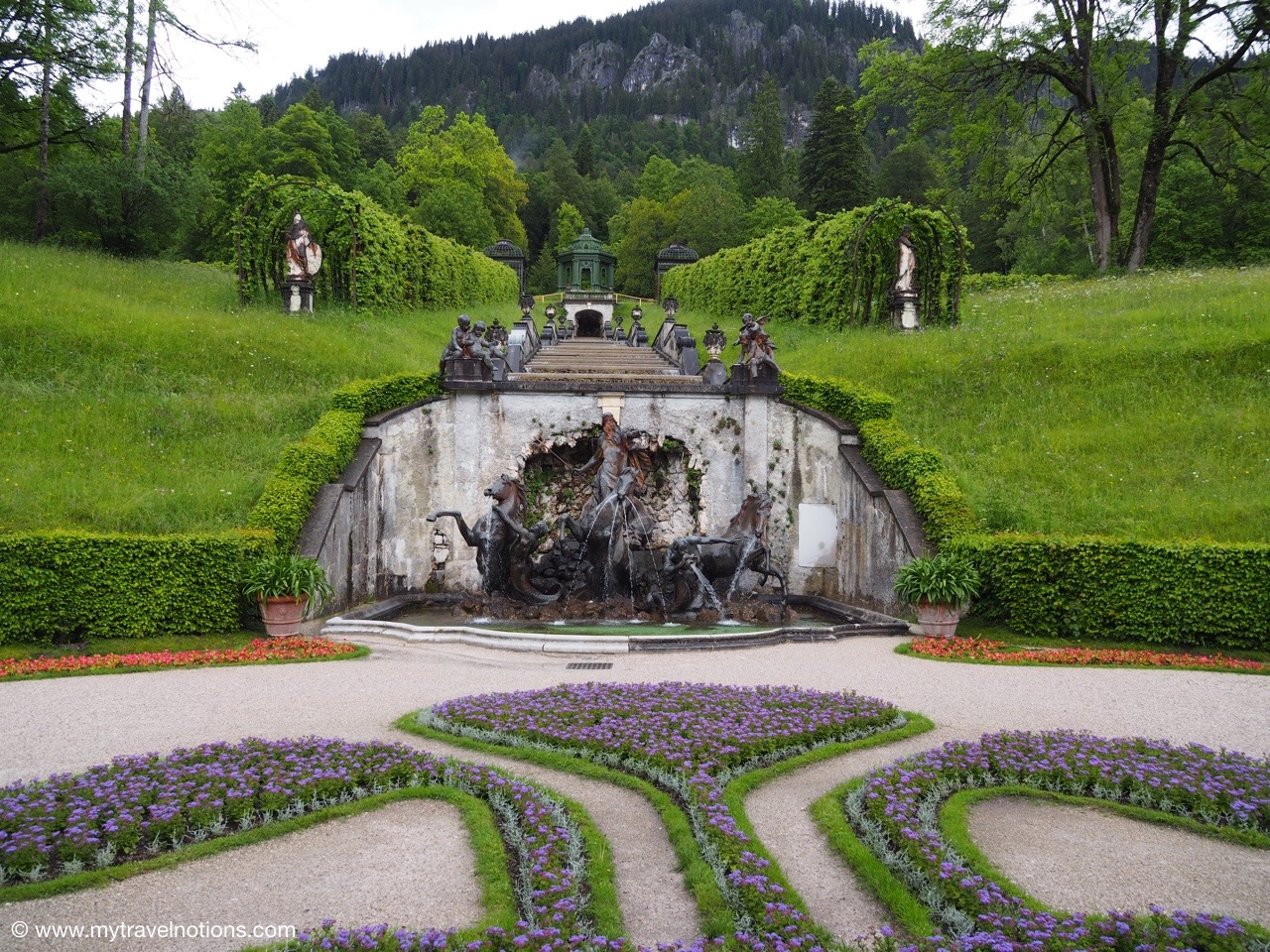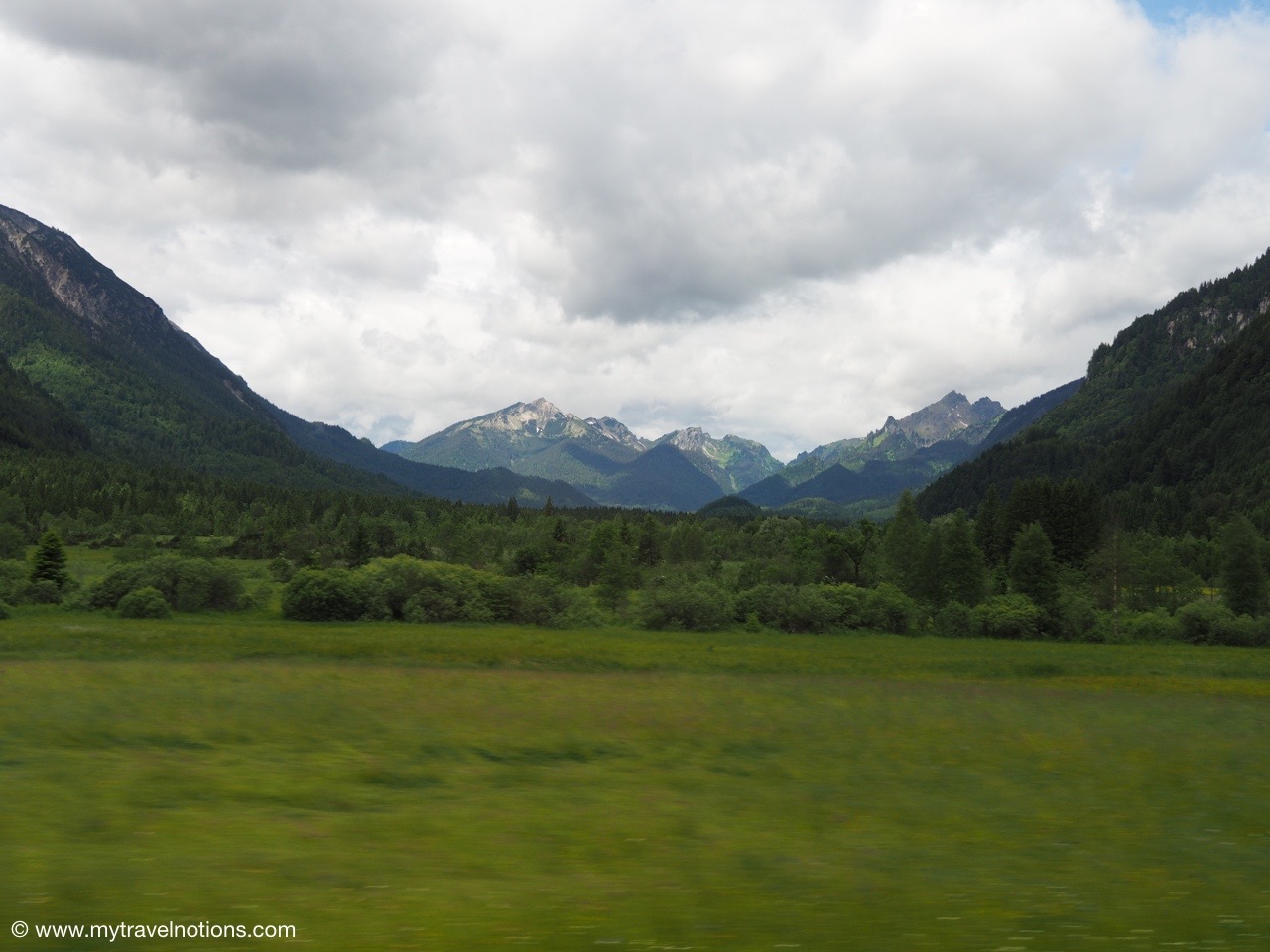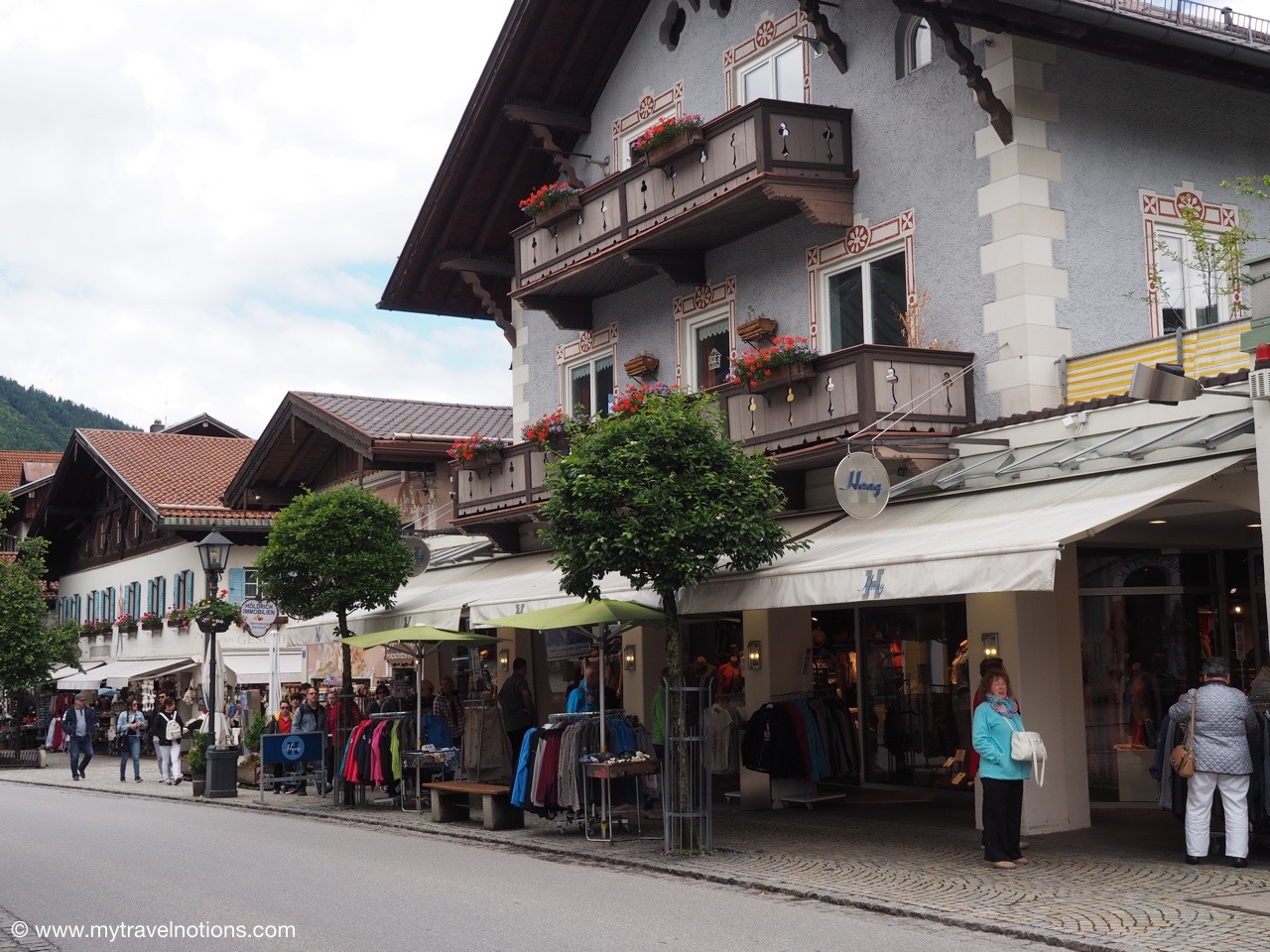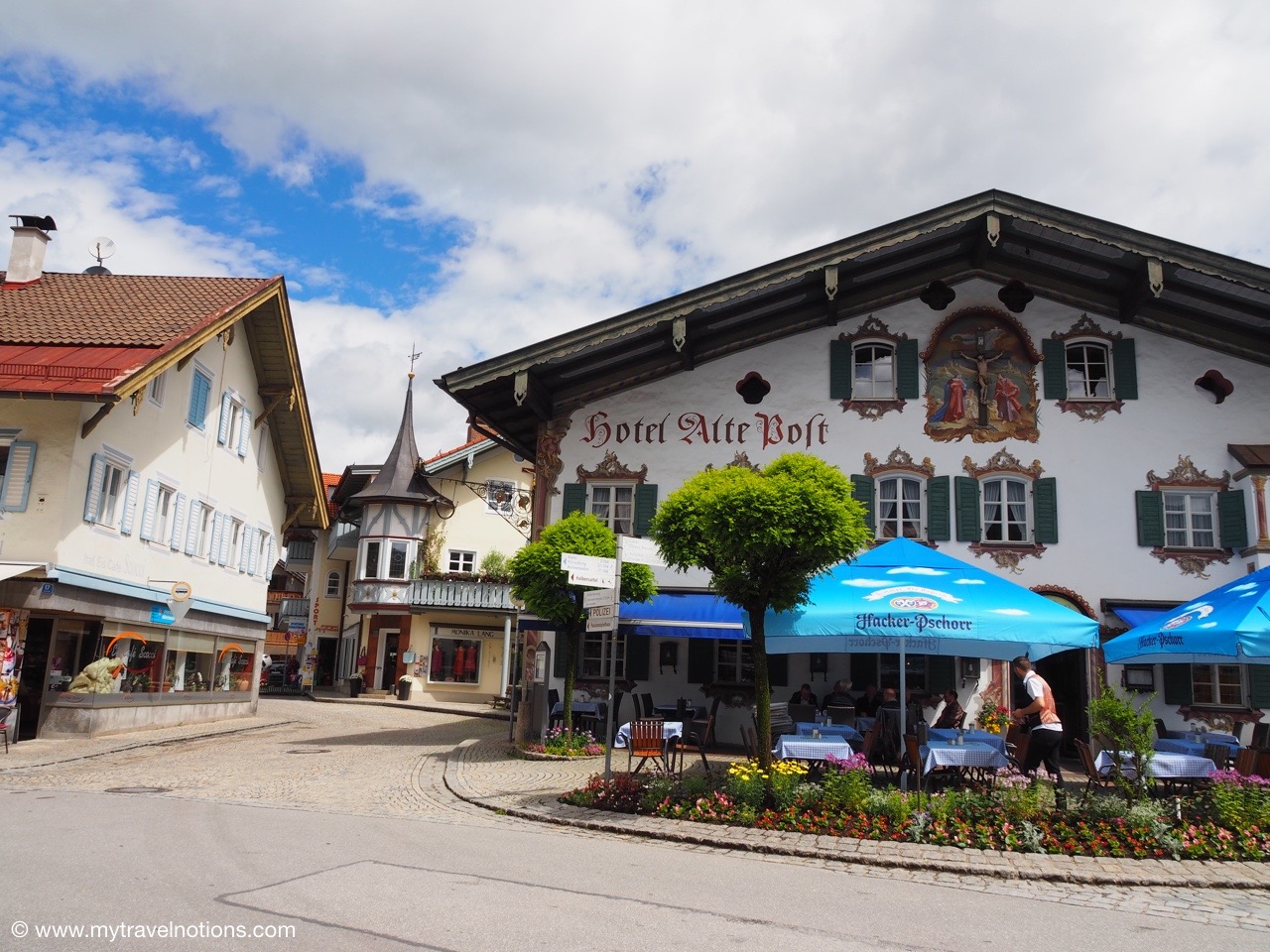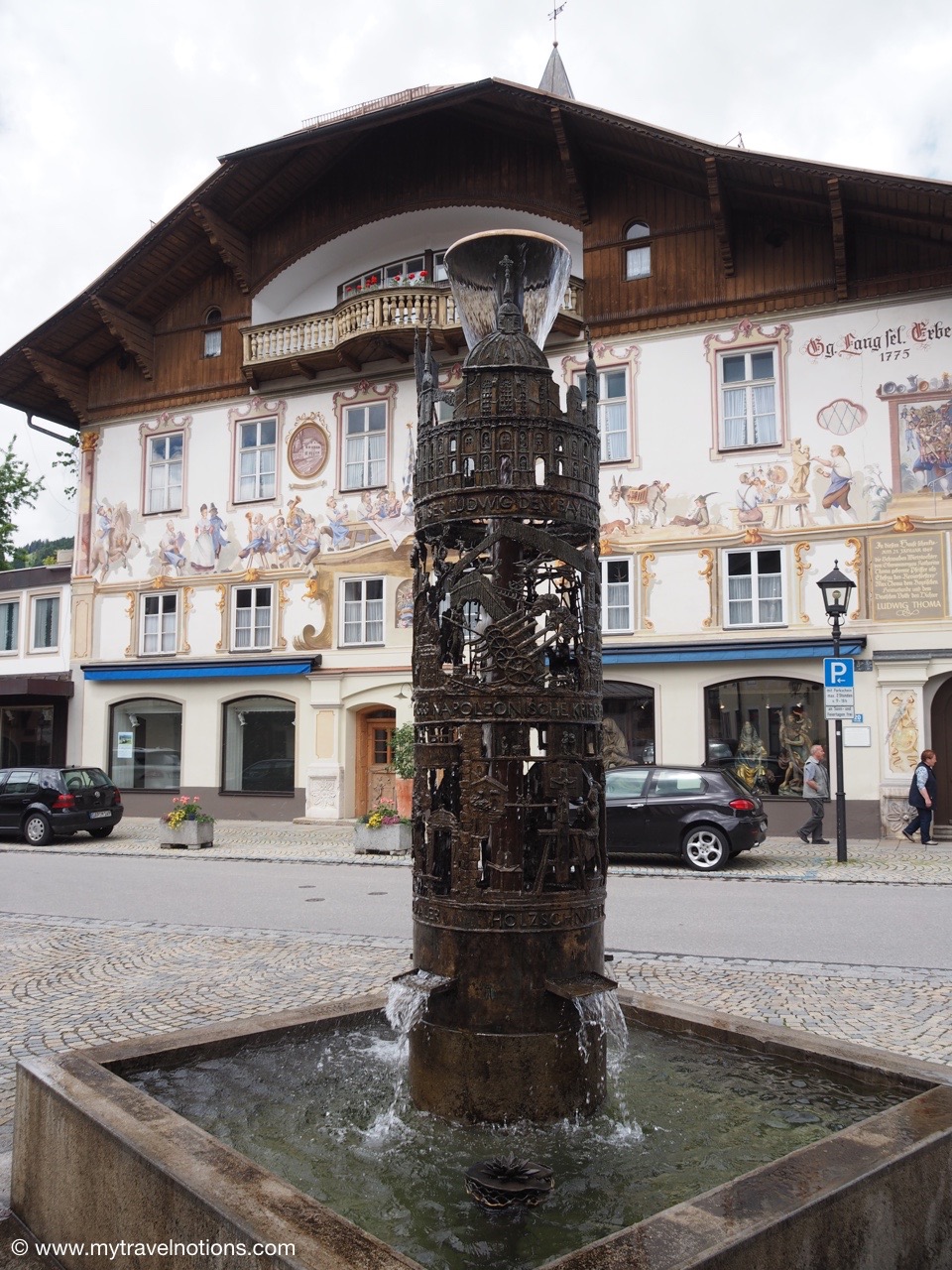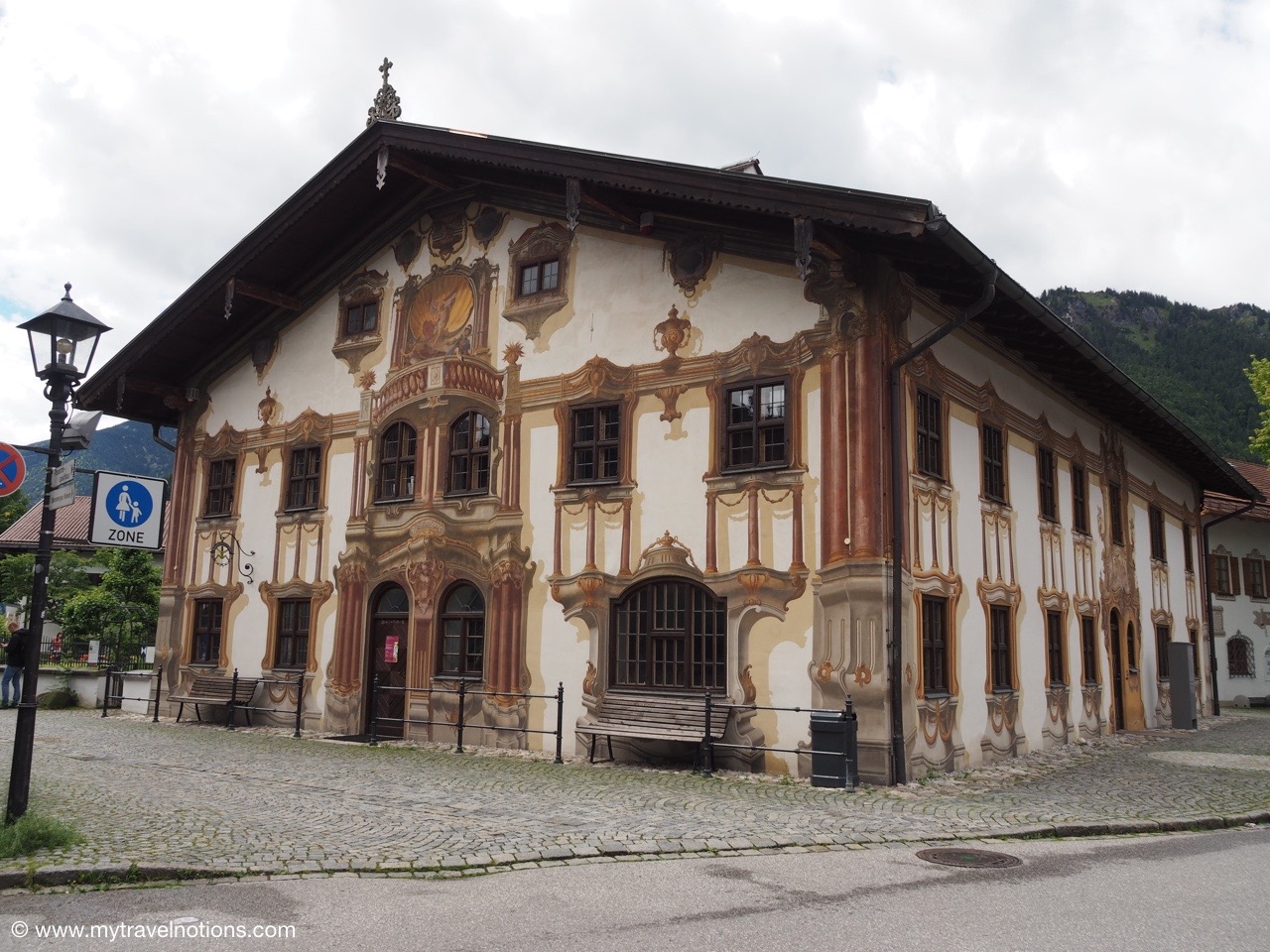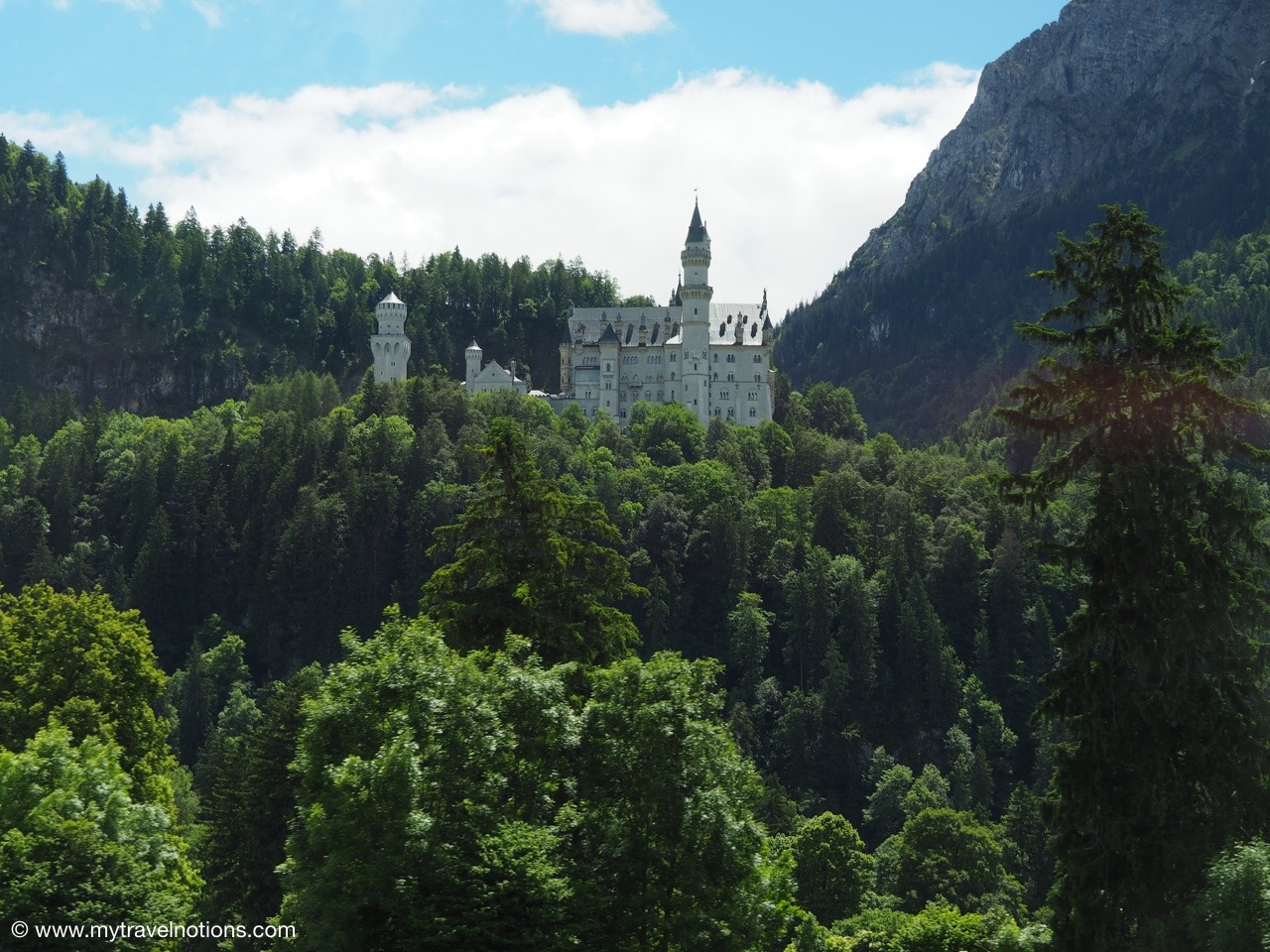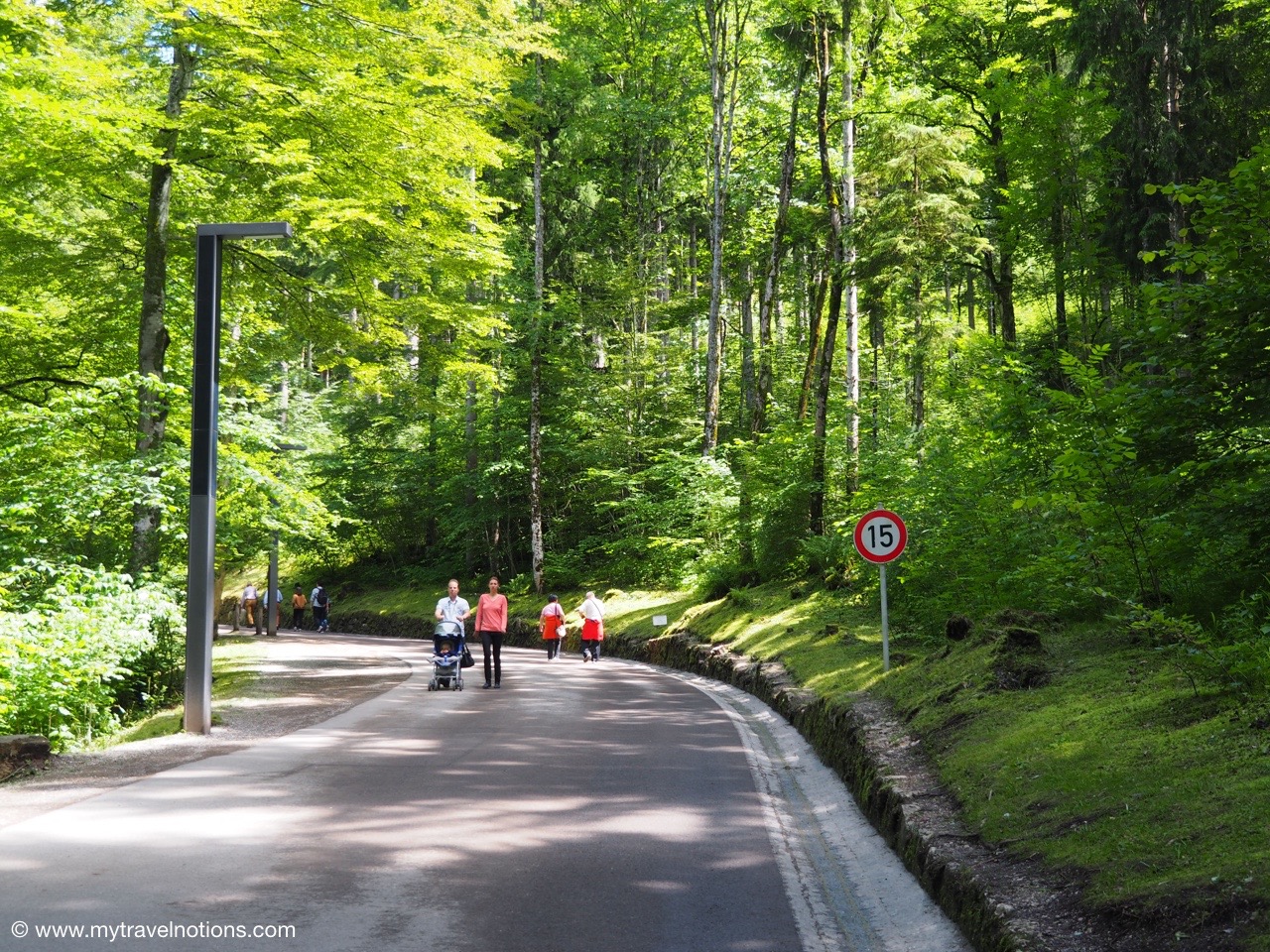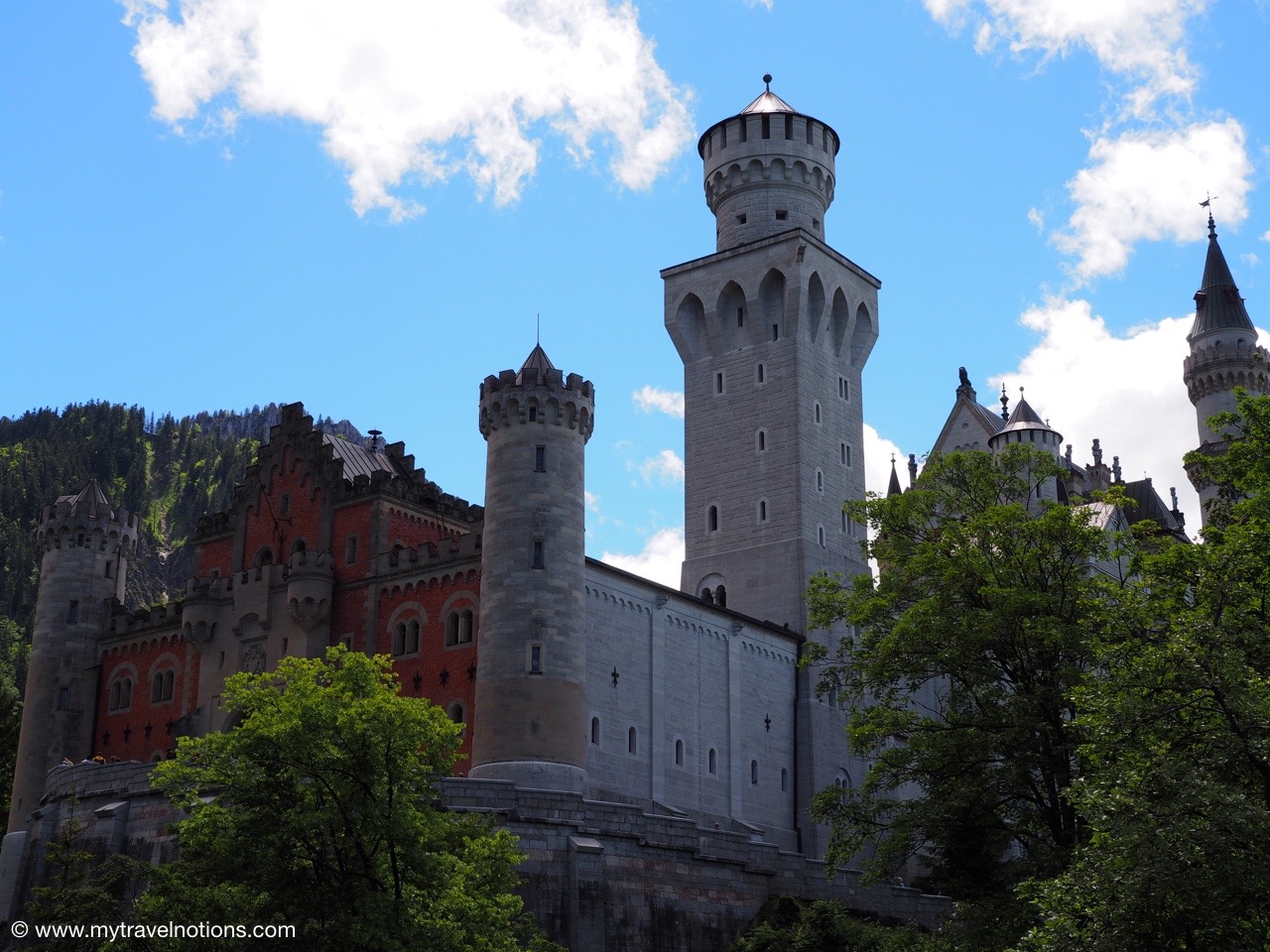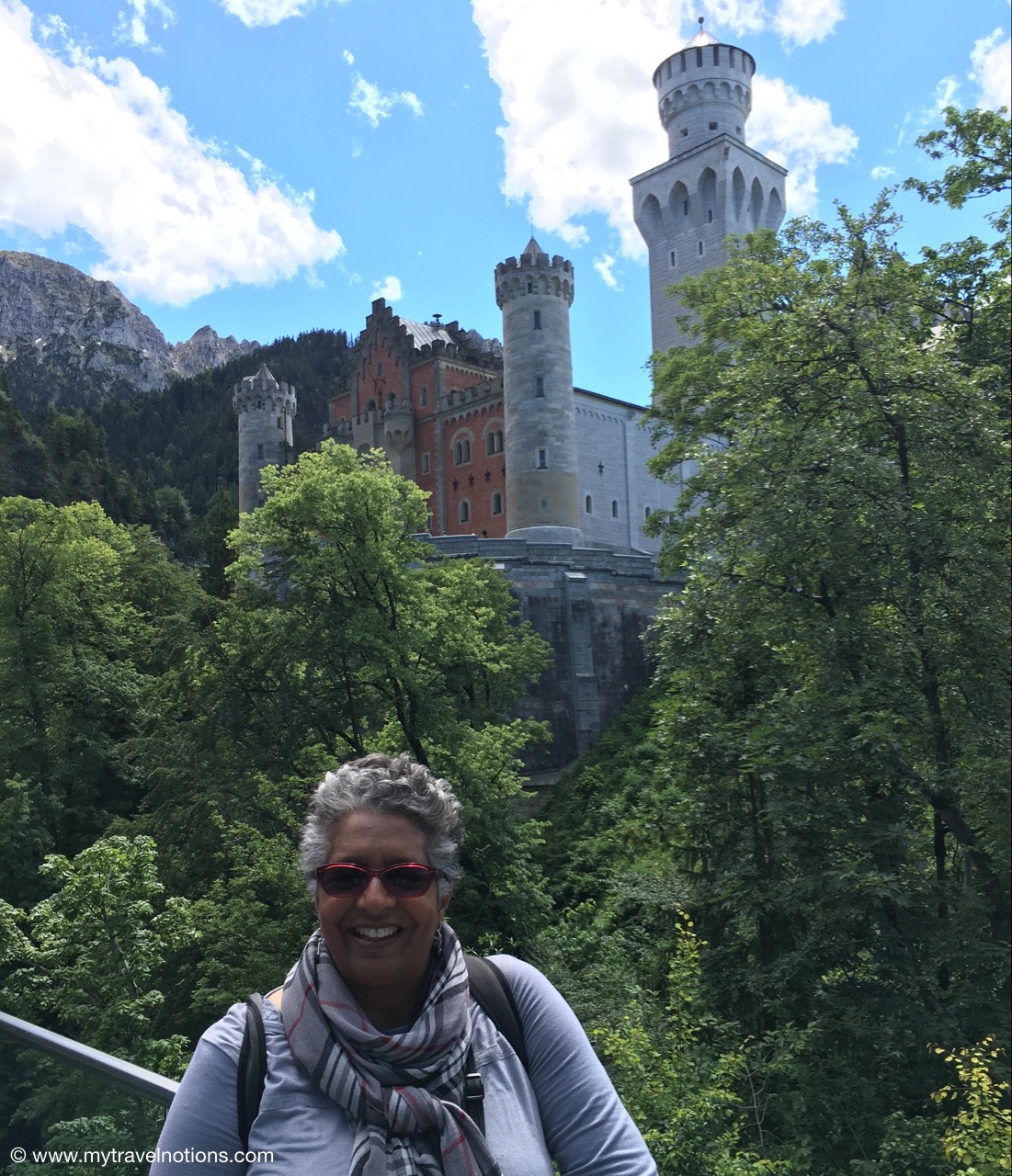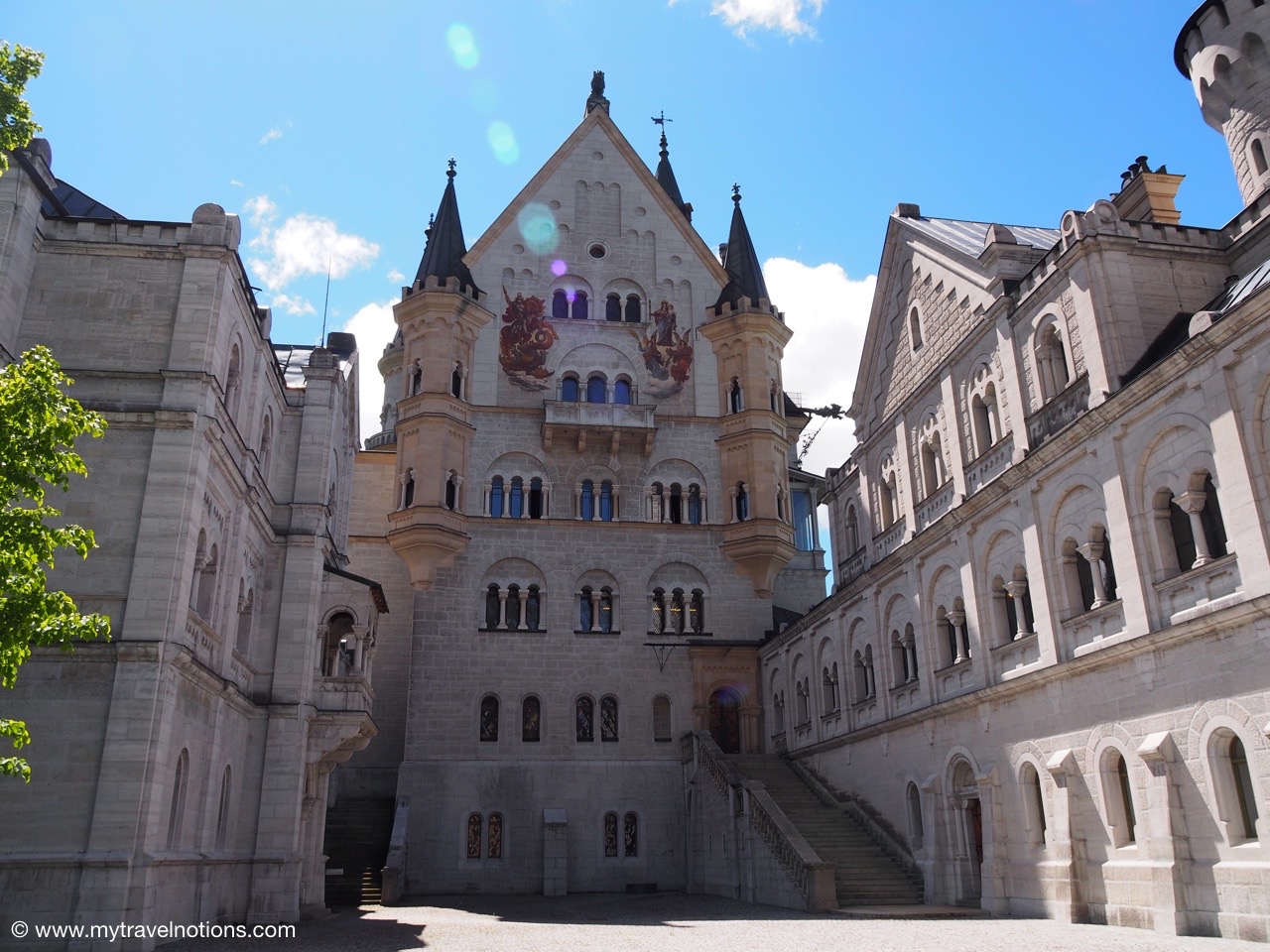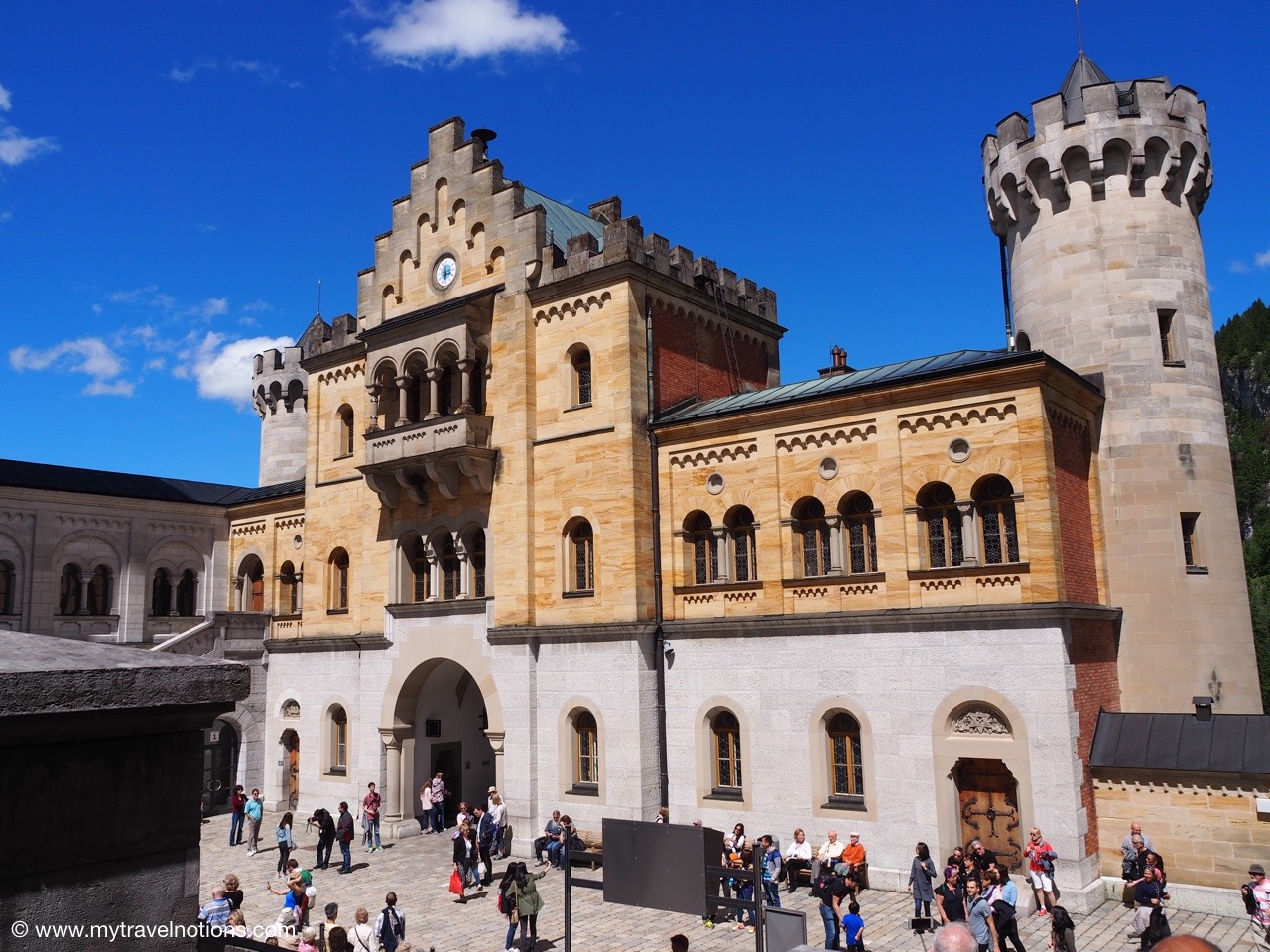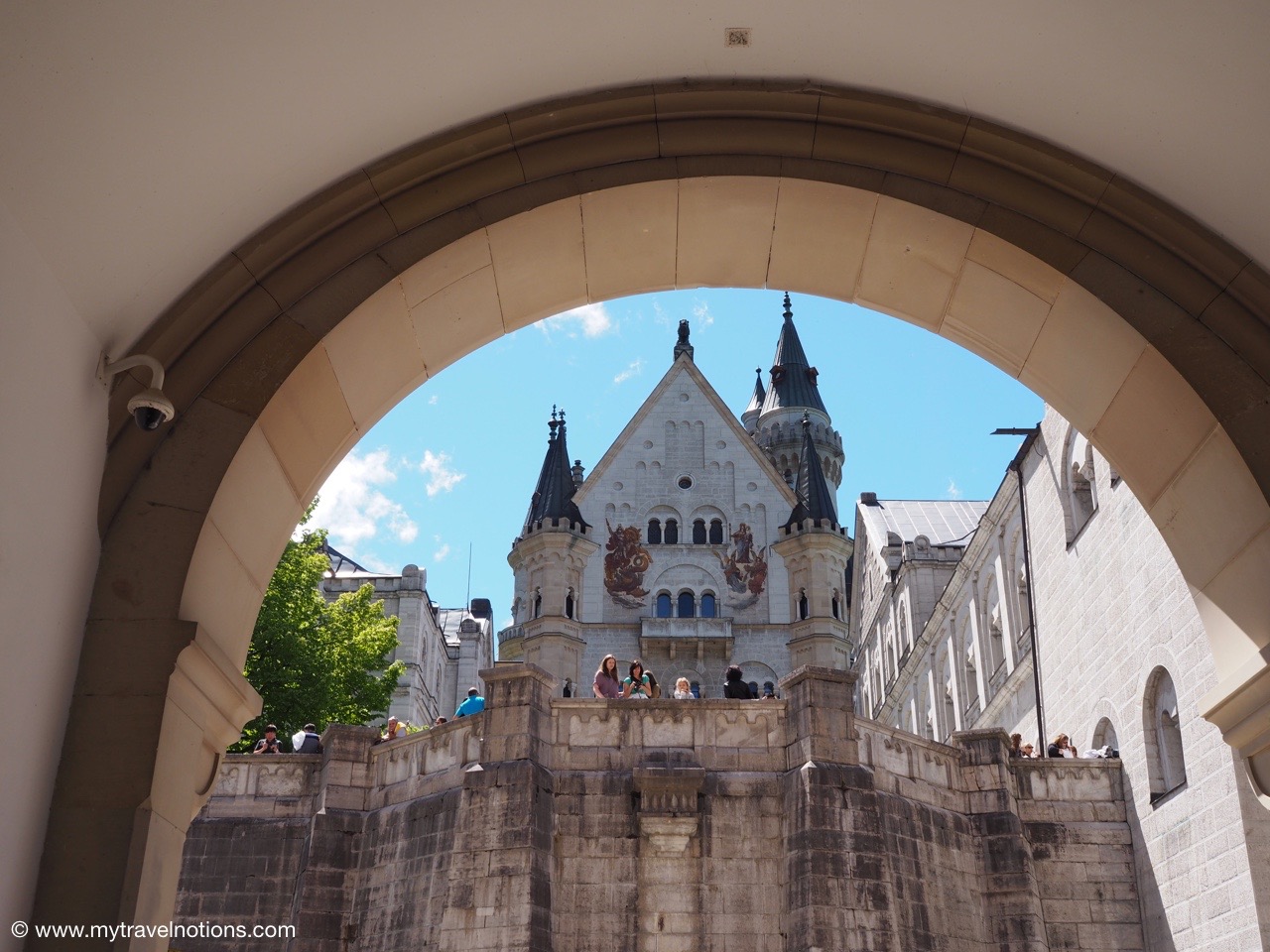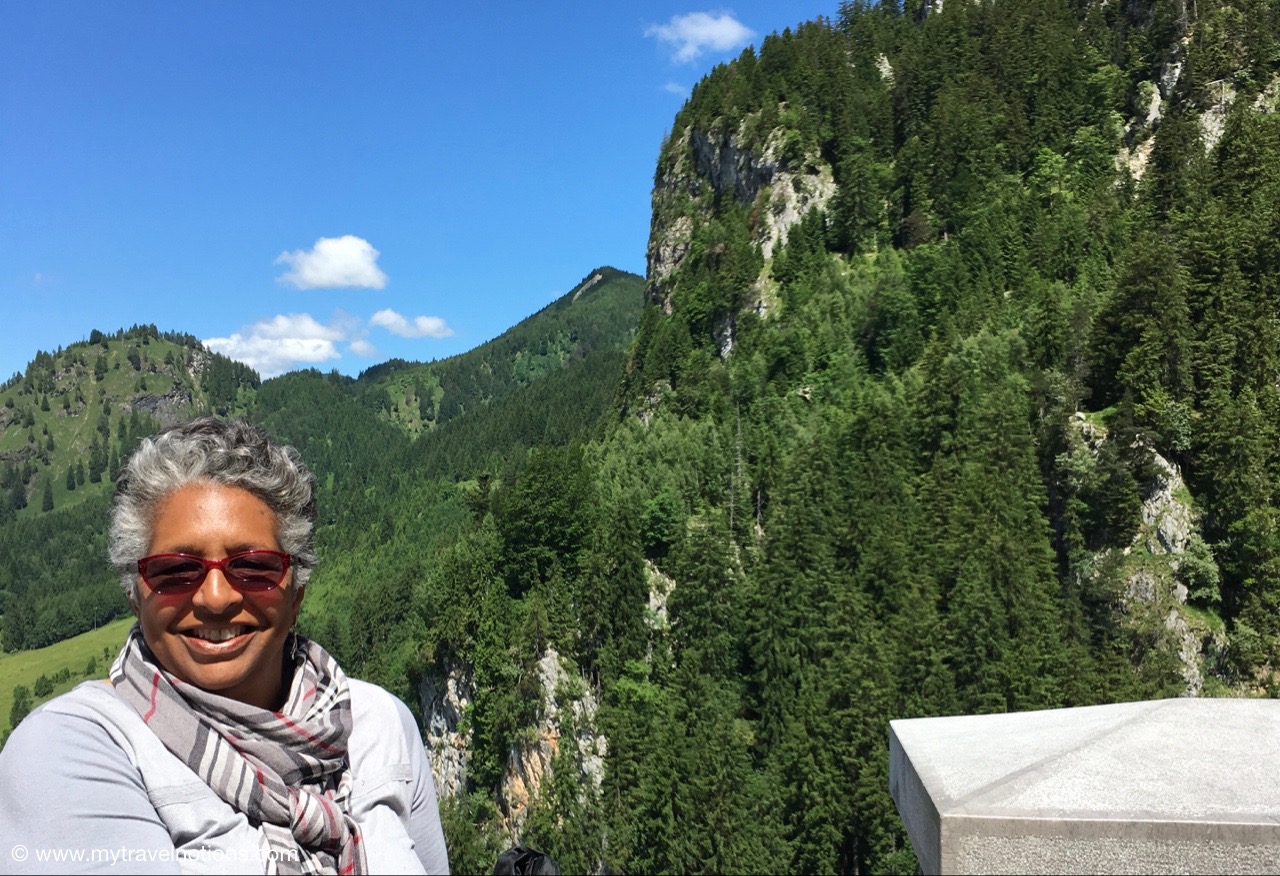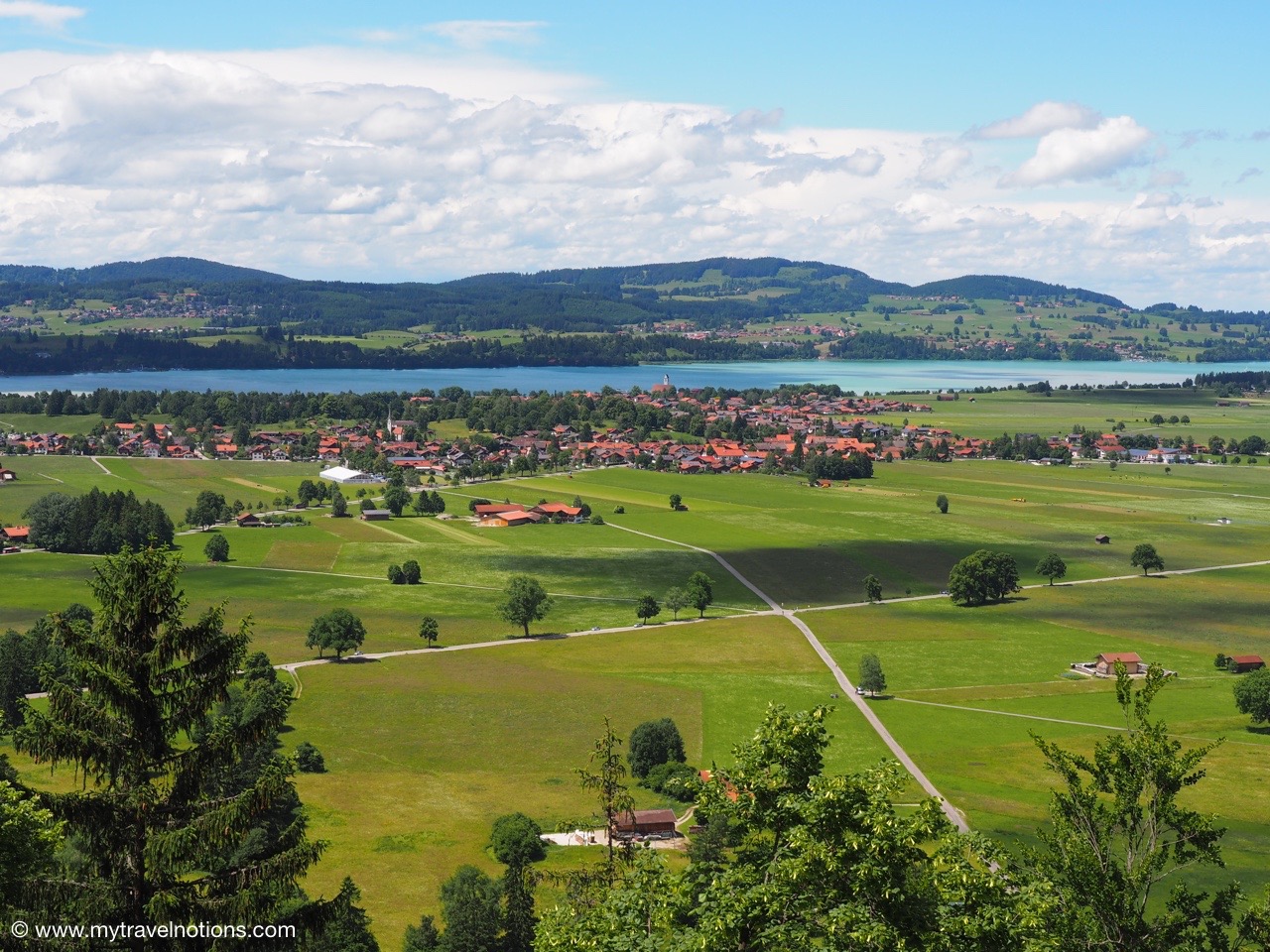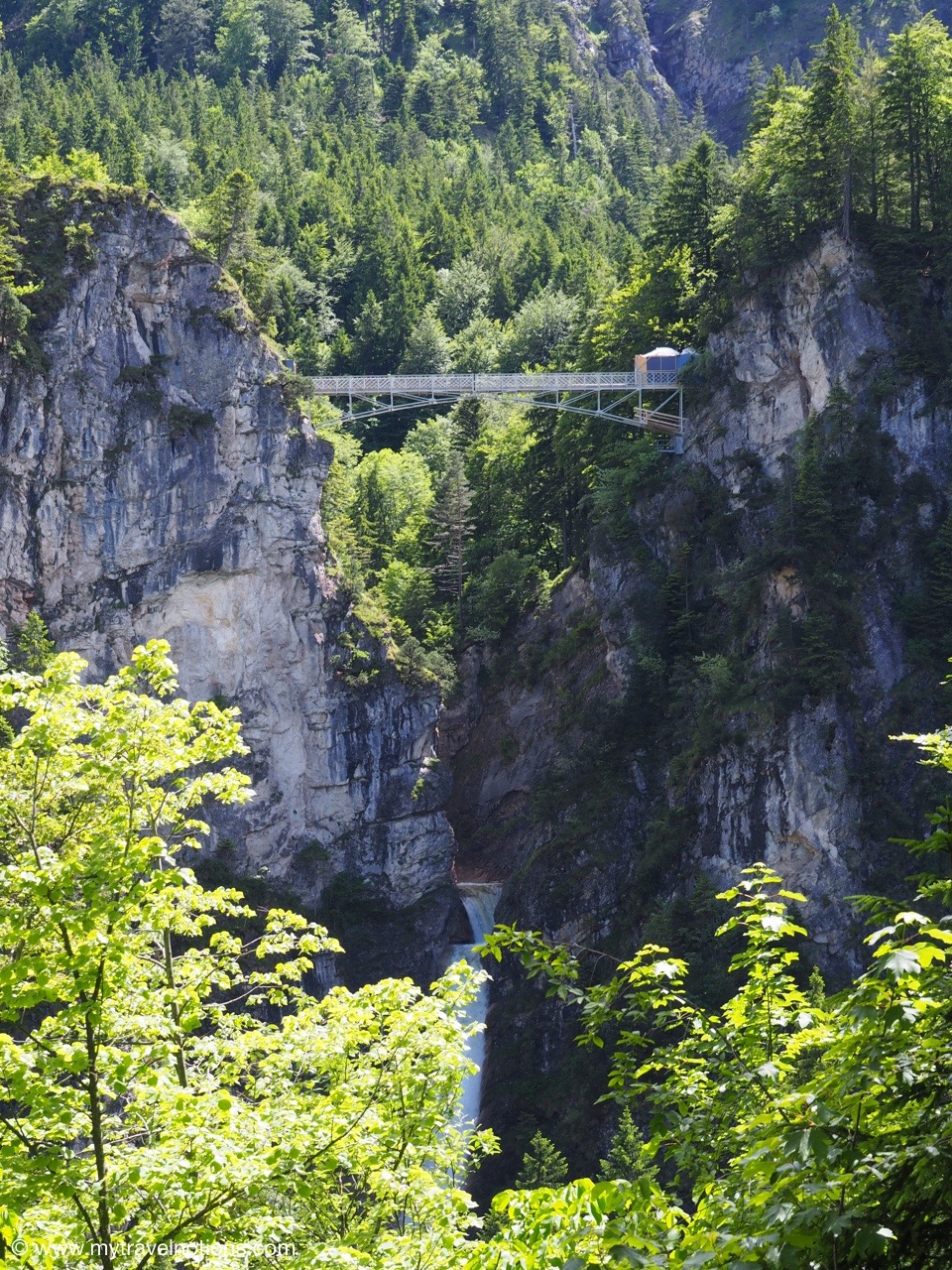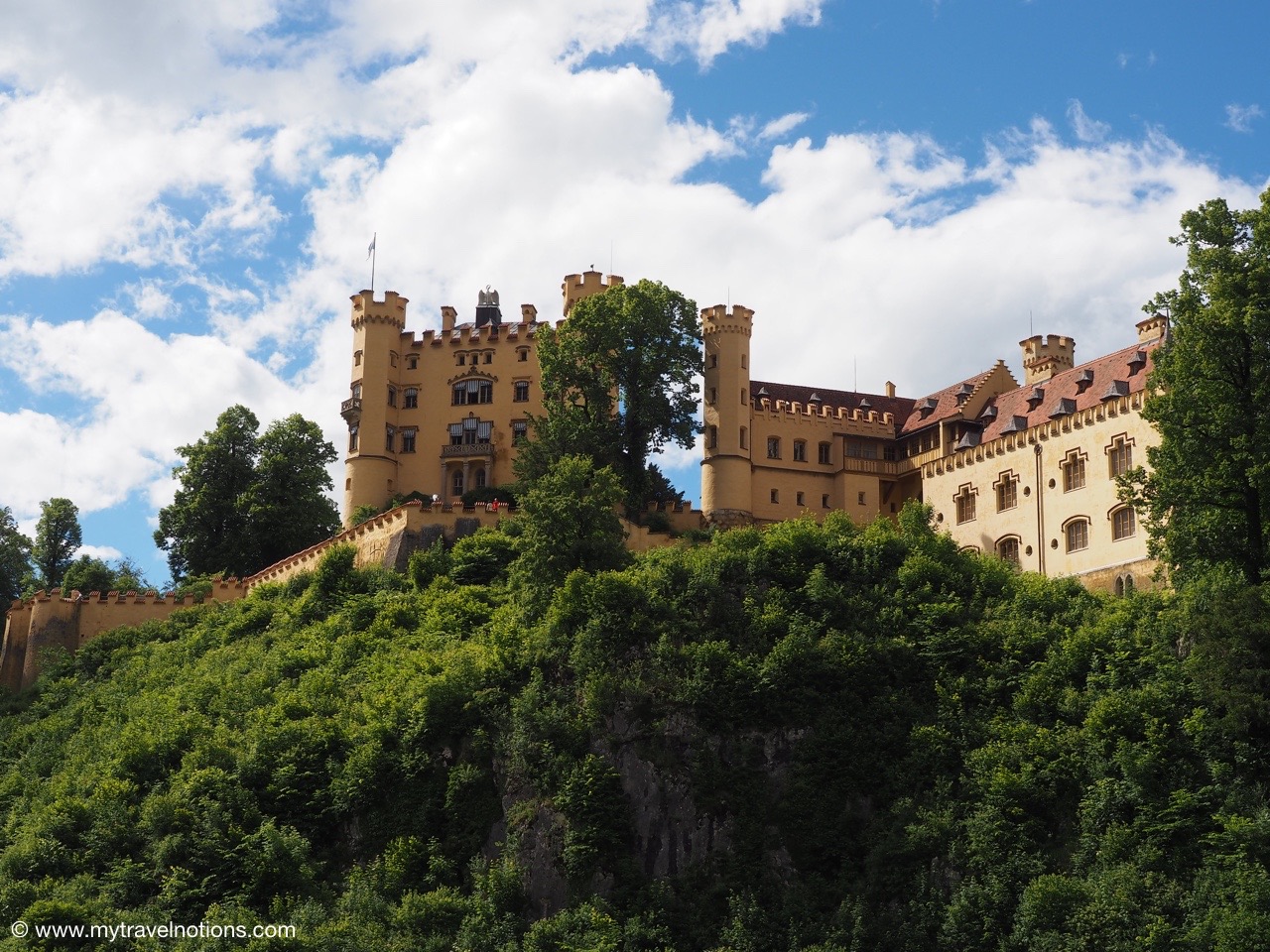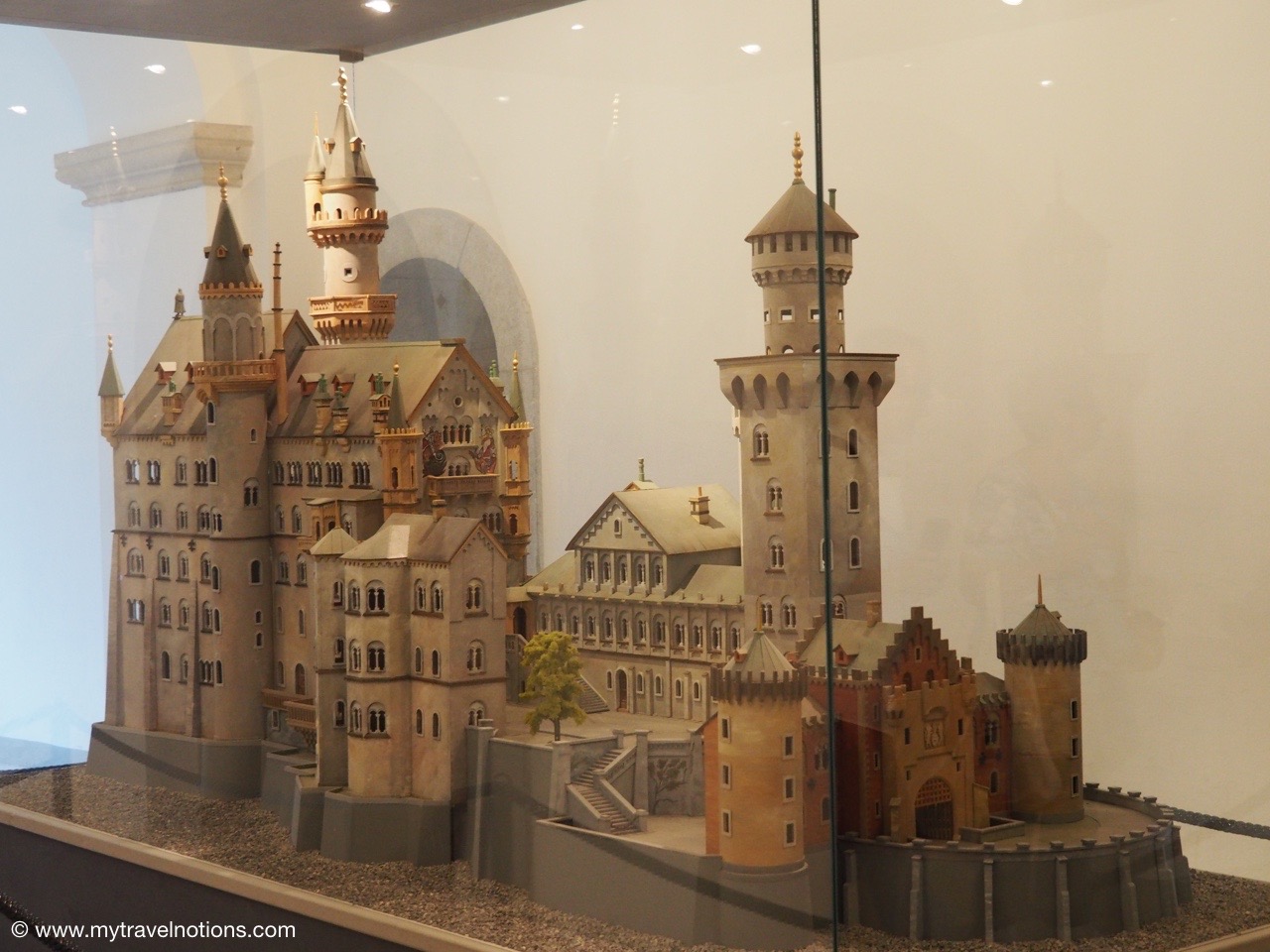 Dubbed the "Romantic Road," it's about 220 miles of scenic highway in Bavaria linking a number of picturesque towns and castles in what could be considered quintessentially German. On a clear day, the Bavarian countryside is enchanting. I got the opportunity to experience some of the Romantic Road when I went to Neuschwanstein Castle the other day and again today when I took a day trip to the medieval Harburg Castle and the medieval village of Rothenburg.
Although I haven't kept count lately, this is day 57 of my 60-day birthday and retirement celebration trek through Central and Eastern Europe. My two months are almost up and I'm very ready to go home. I've got a few things on my agenda for tomorrow and the next day in Munich and after that, home sweet home.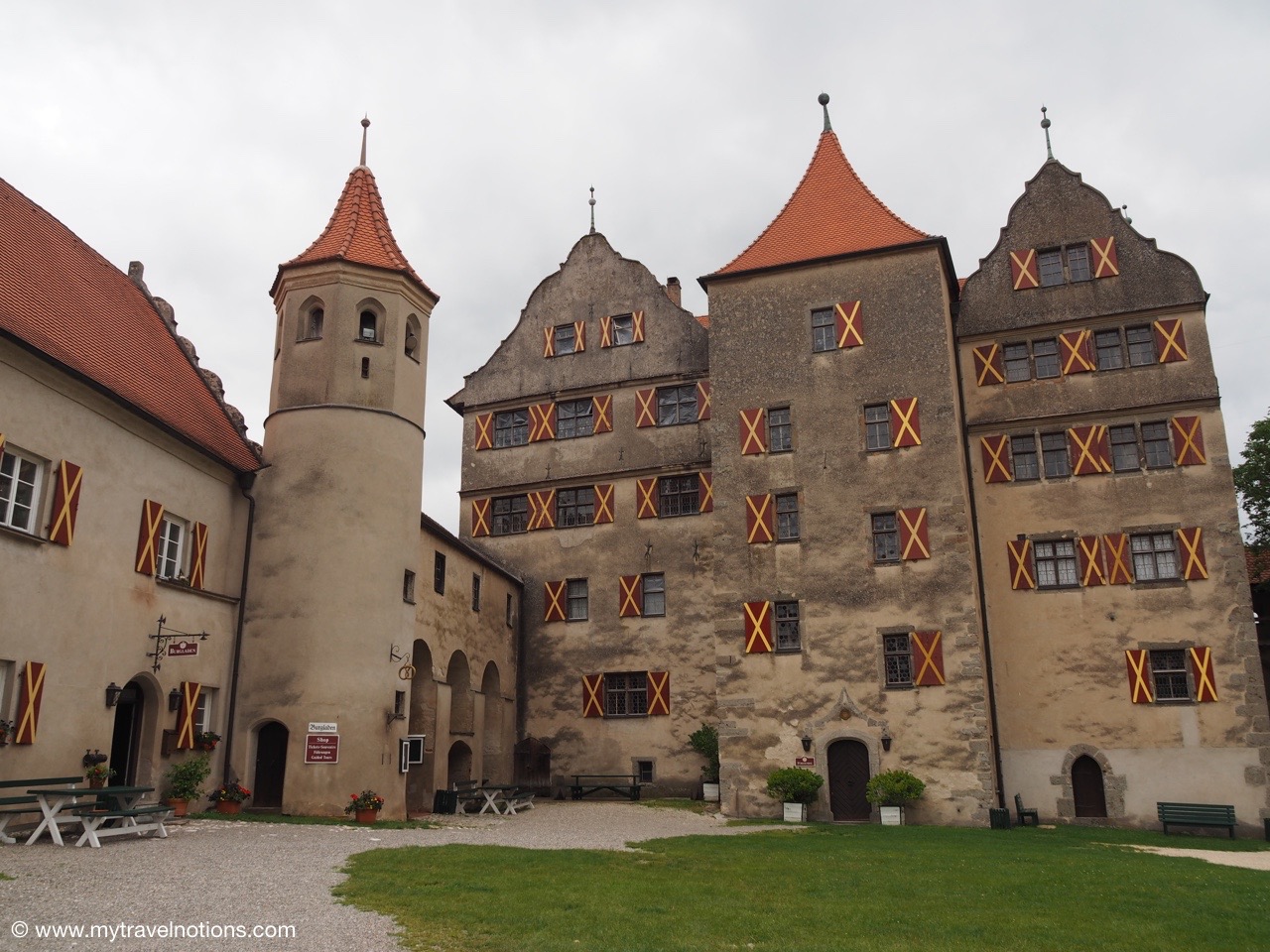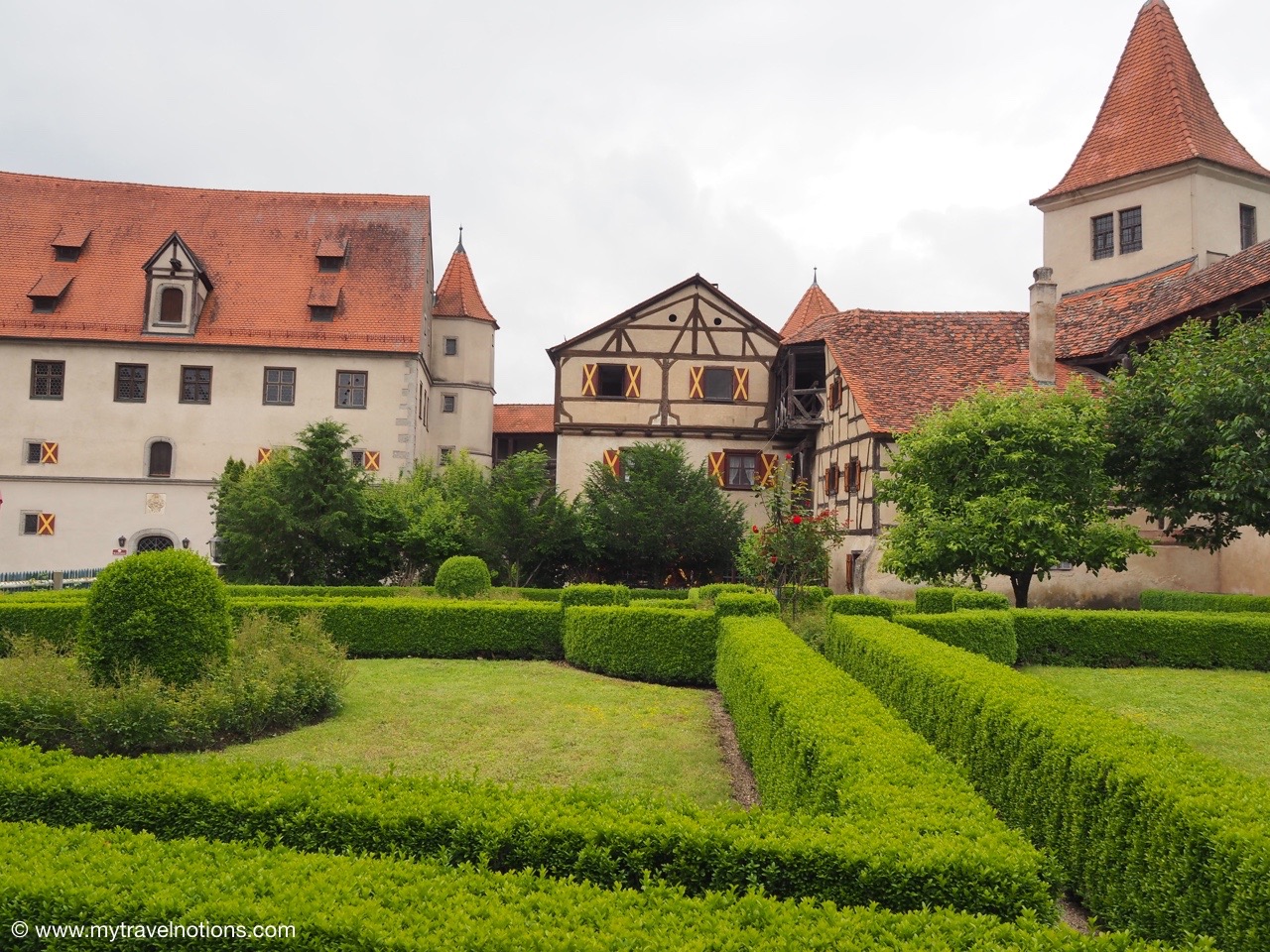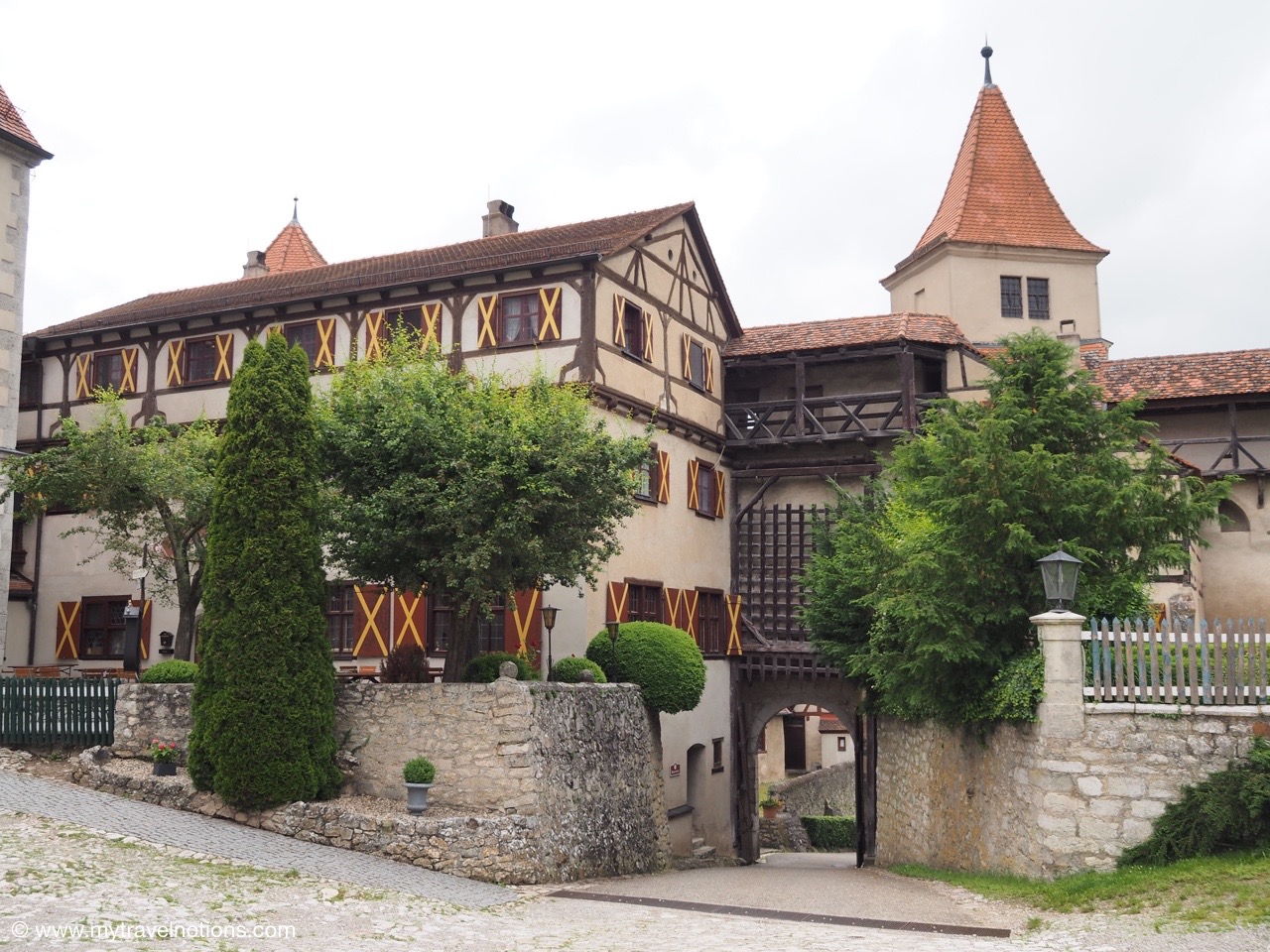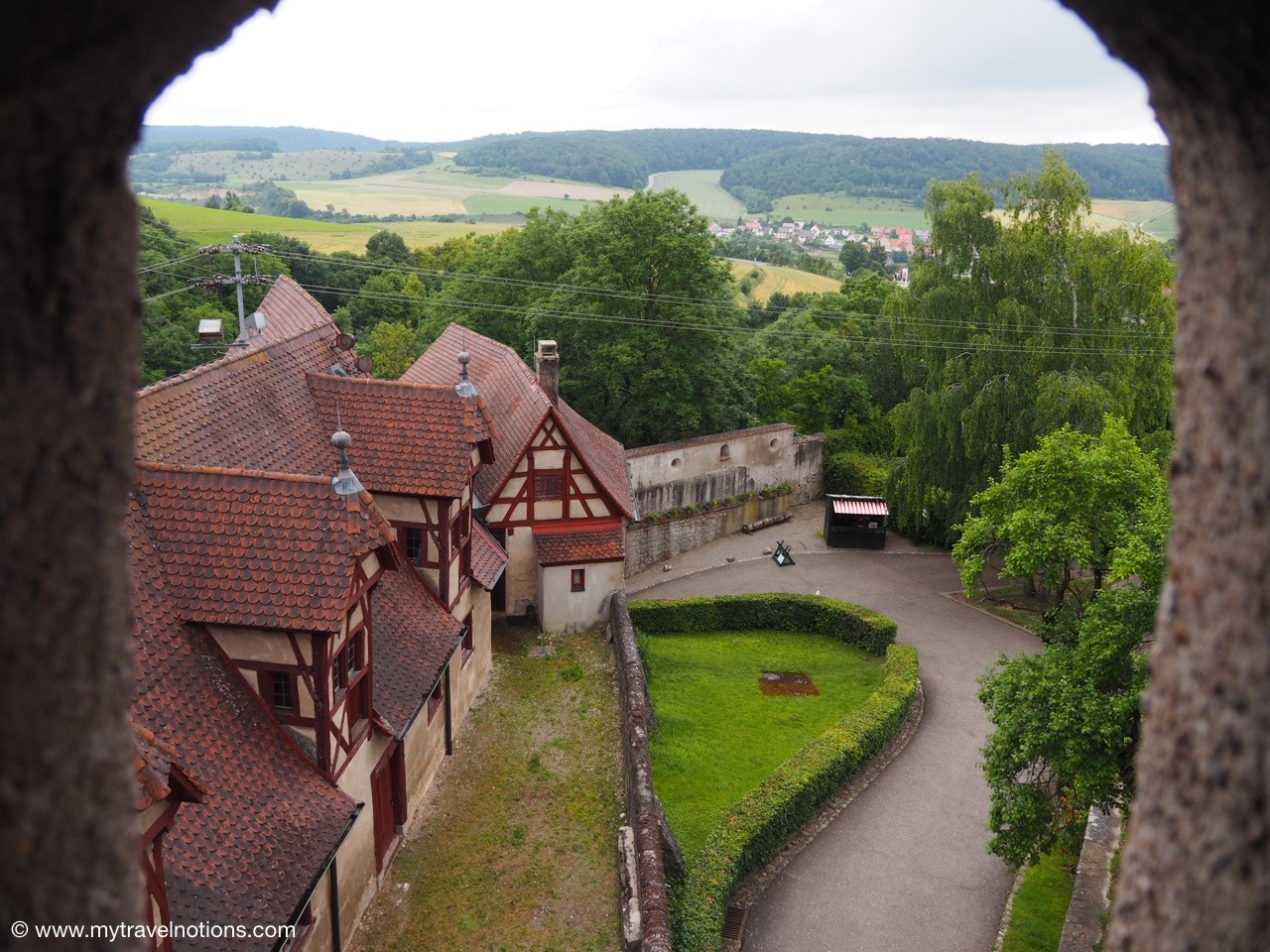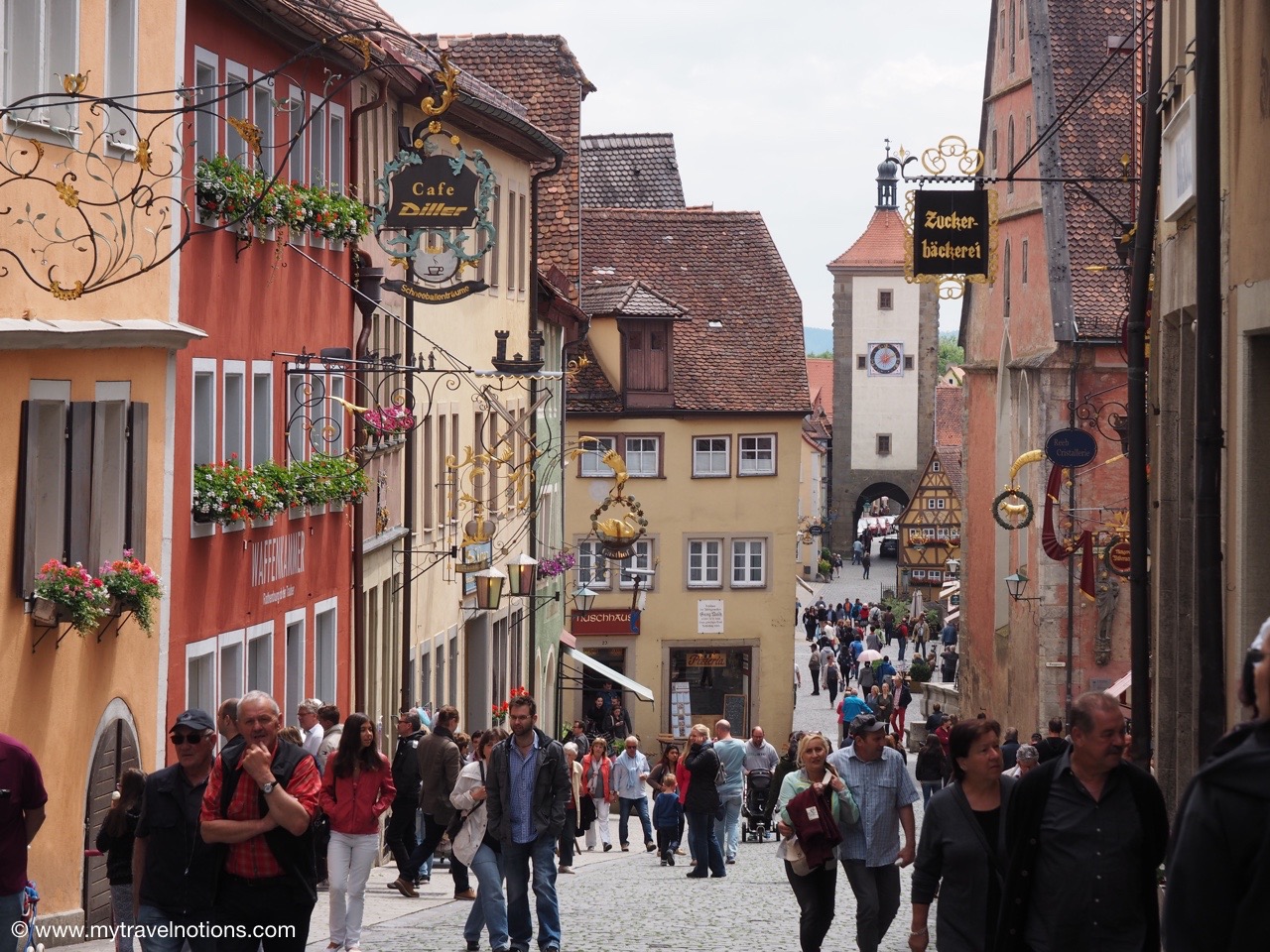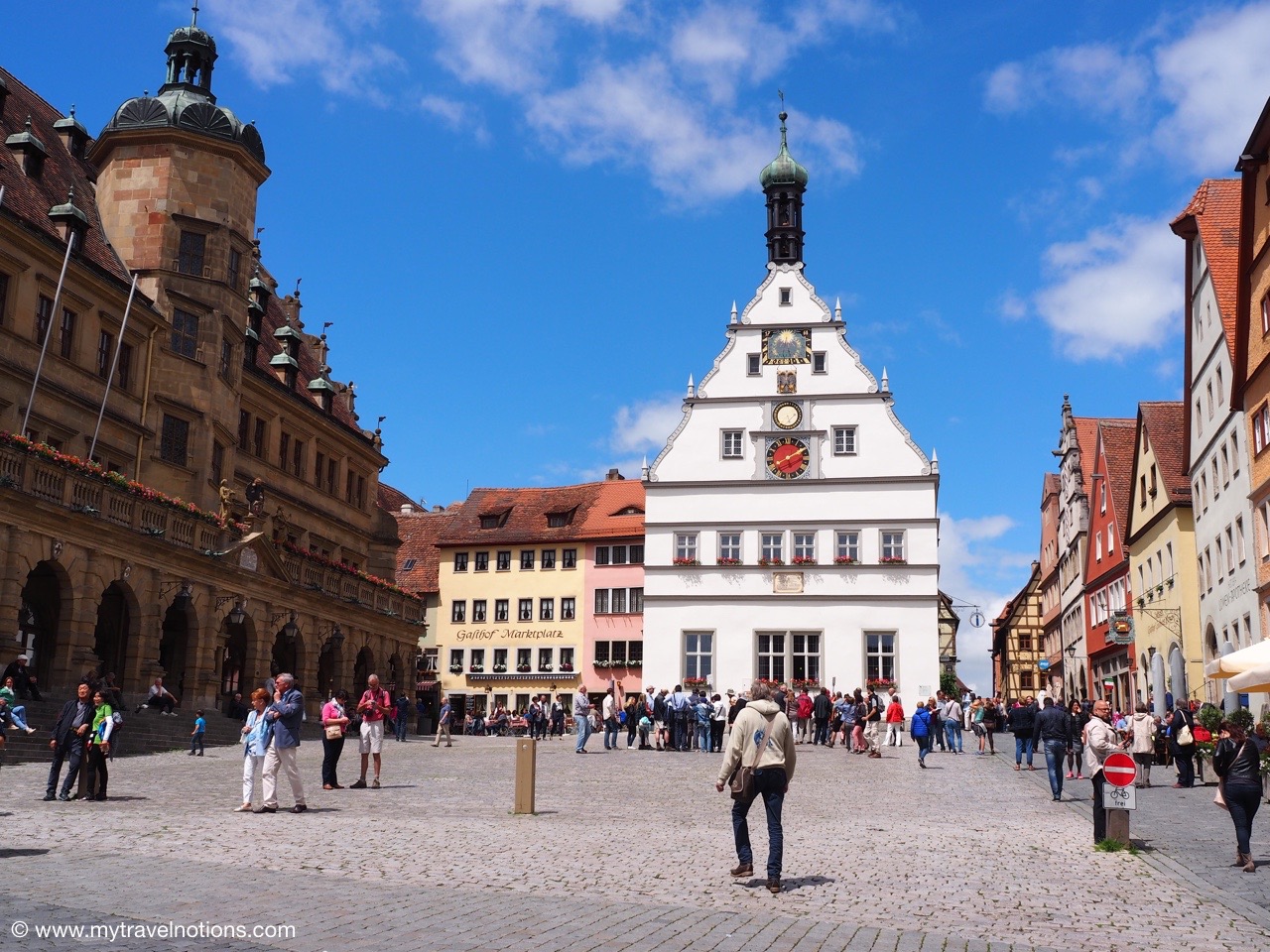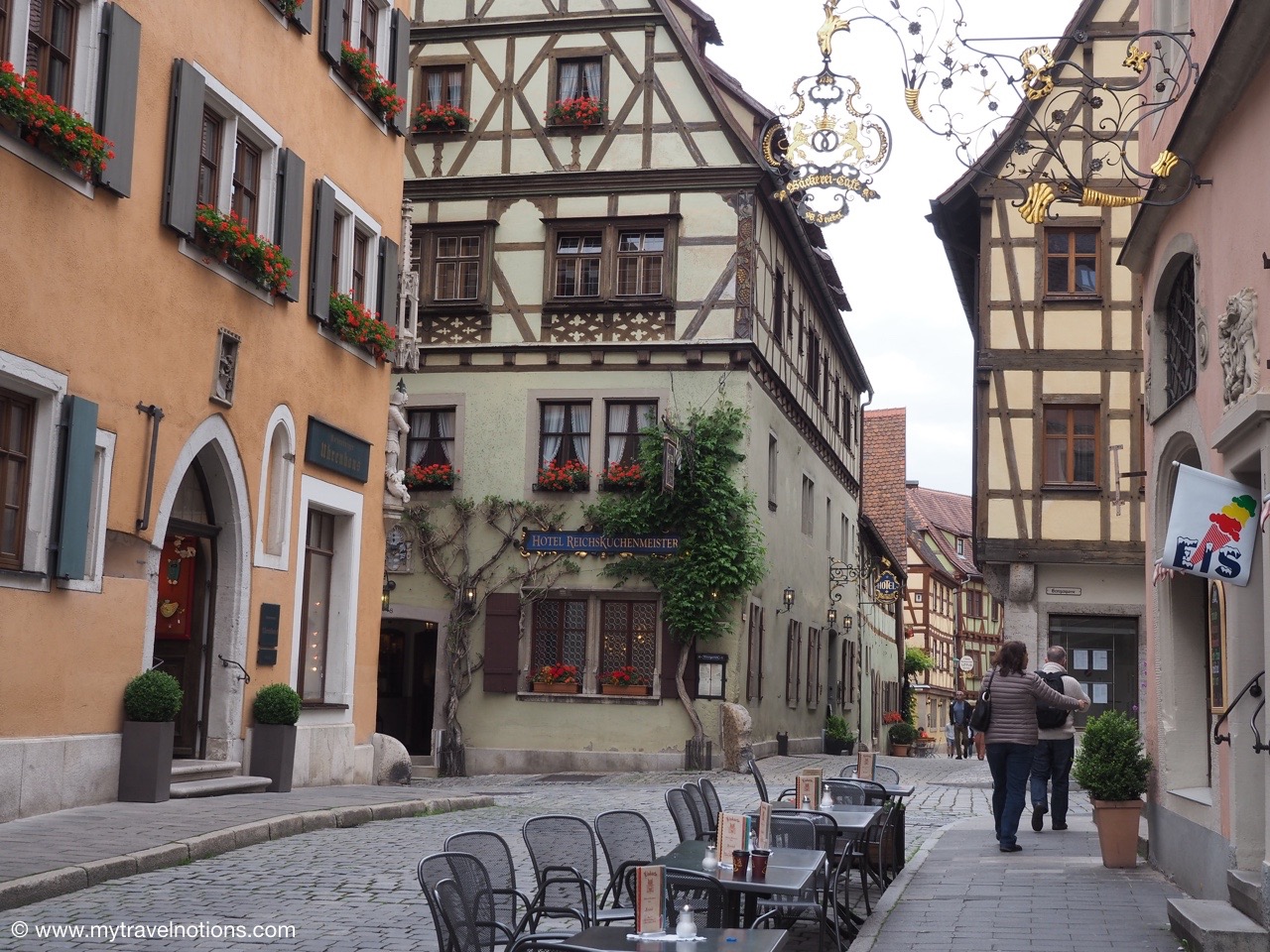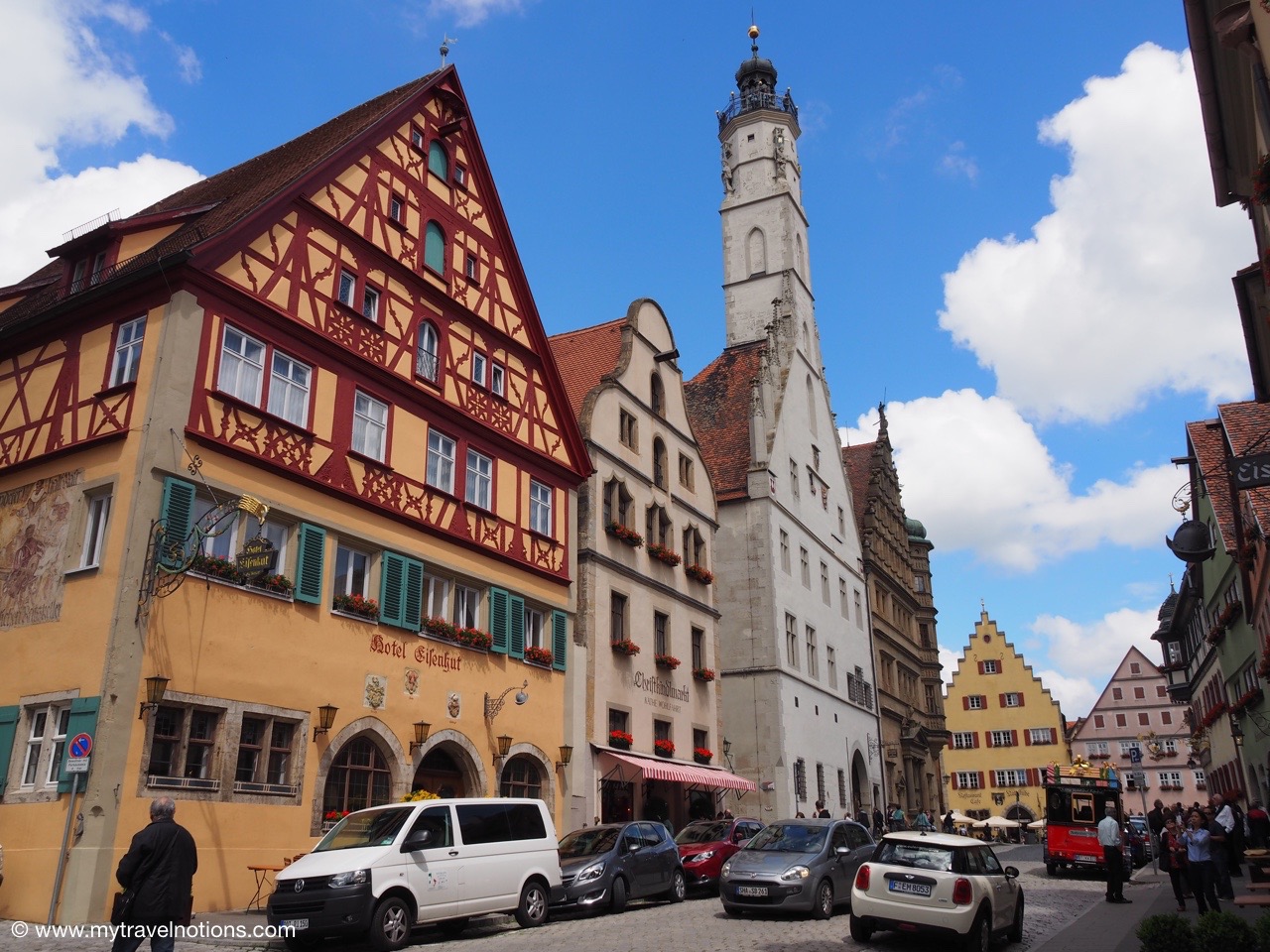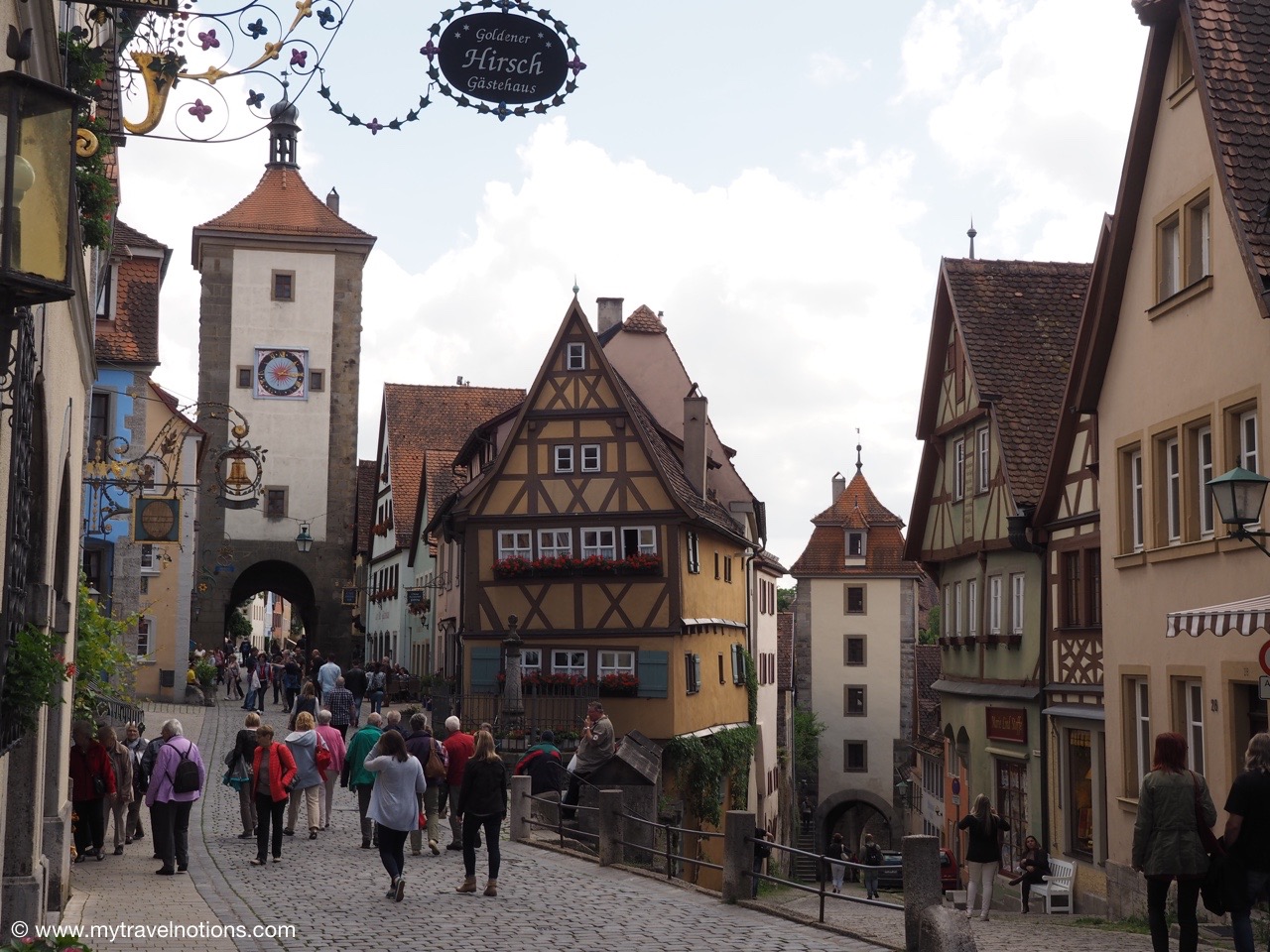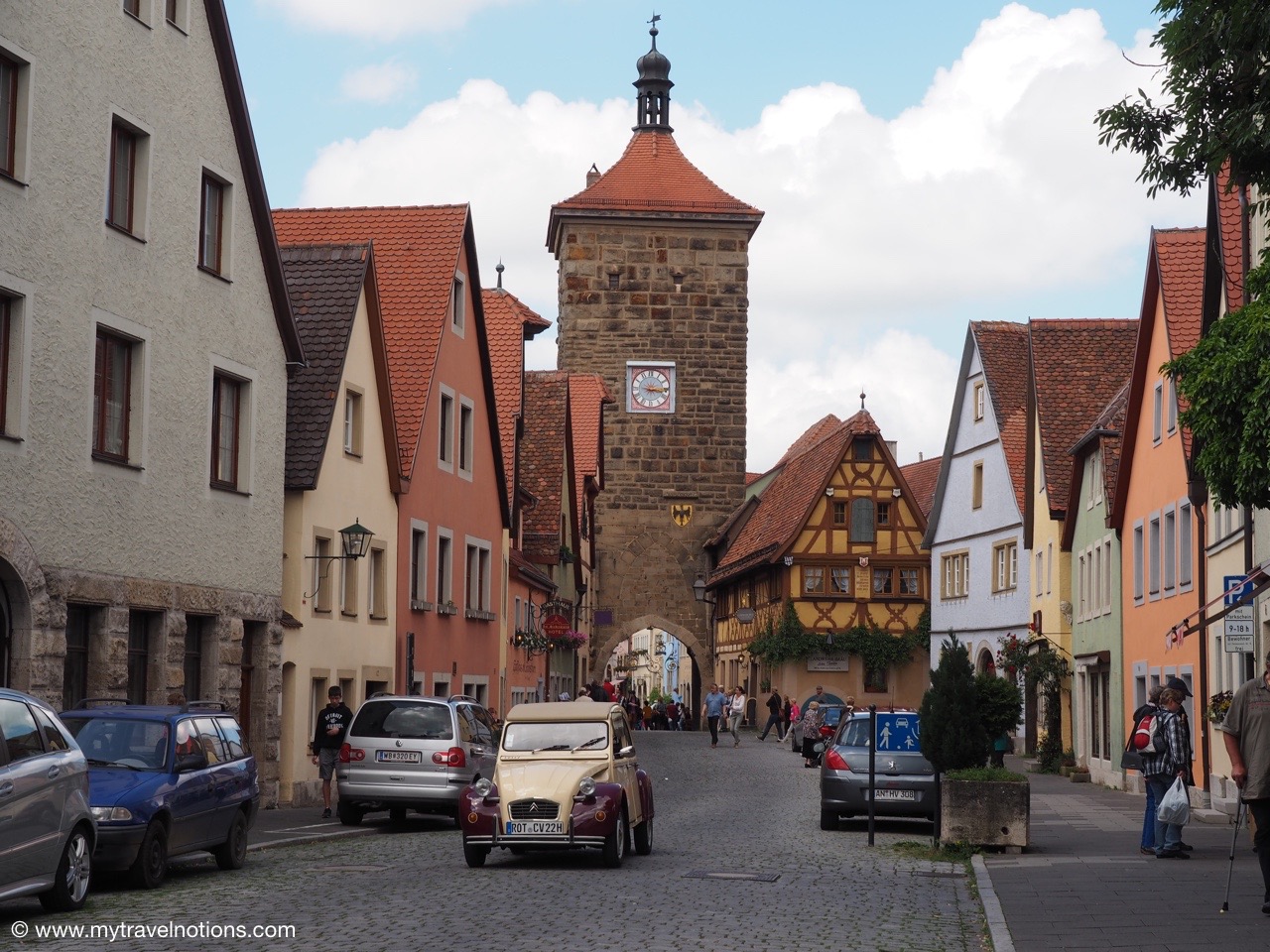 I spent my last two full days hanging out in Munich, people watching while lingering over my cappuccino just taking in my surroundings and the experience of being in Munich. Then casually taking in the sites around Viktualienmarkt, the open air food market with its colorful outdoor stalls; Karlsplatz, the crowded pedestrian zone with its abundance of shops and restaurants; and Marienplatz the huge city square in the center of Munich with its delightful chimes. And I ended the day with a moment of silence at St. Peter's Catholic Church, the oldest church parish in Munich.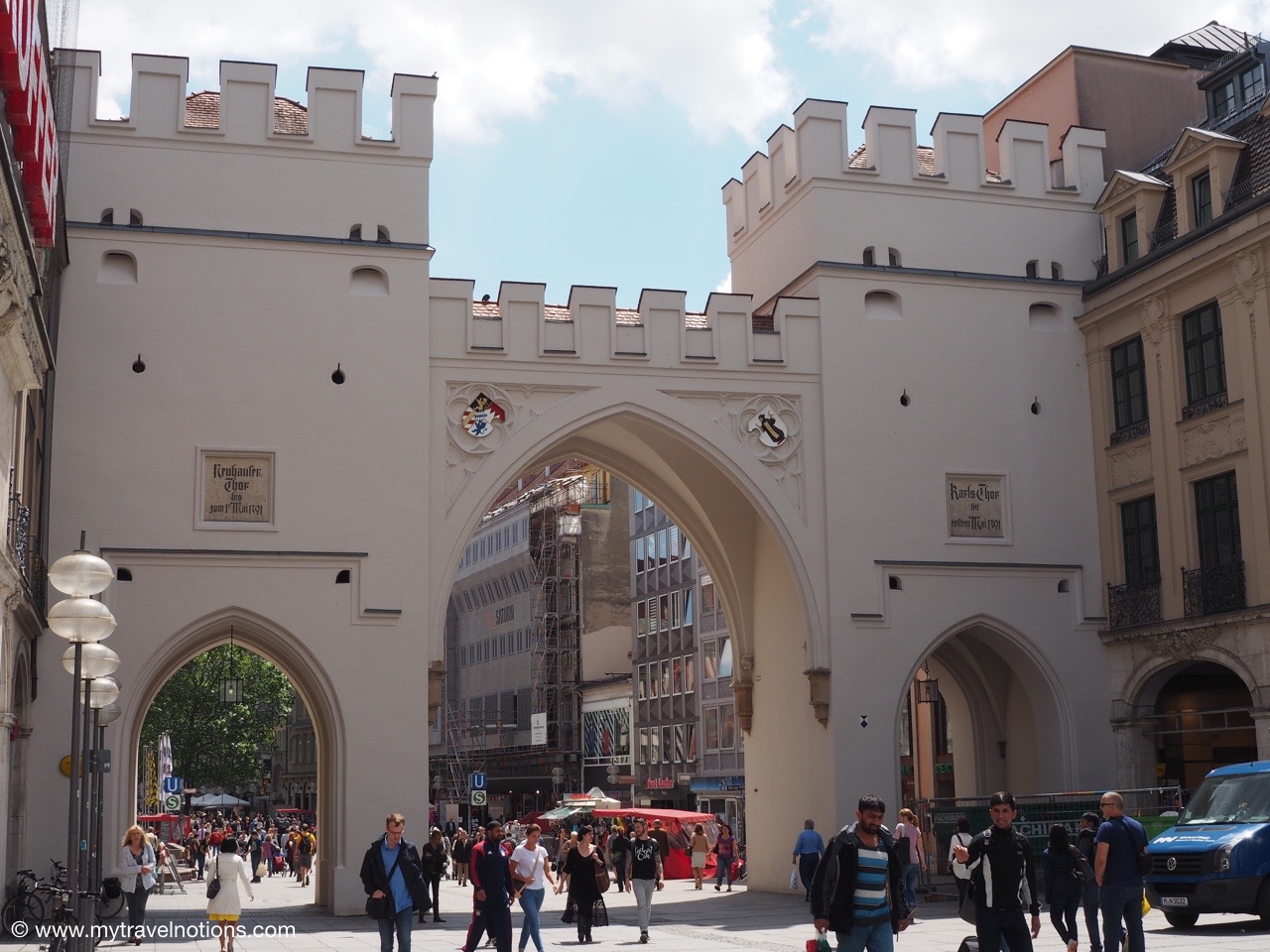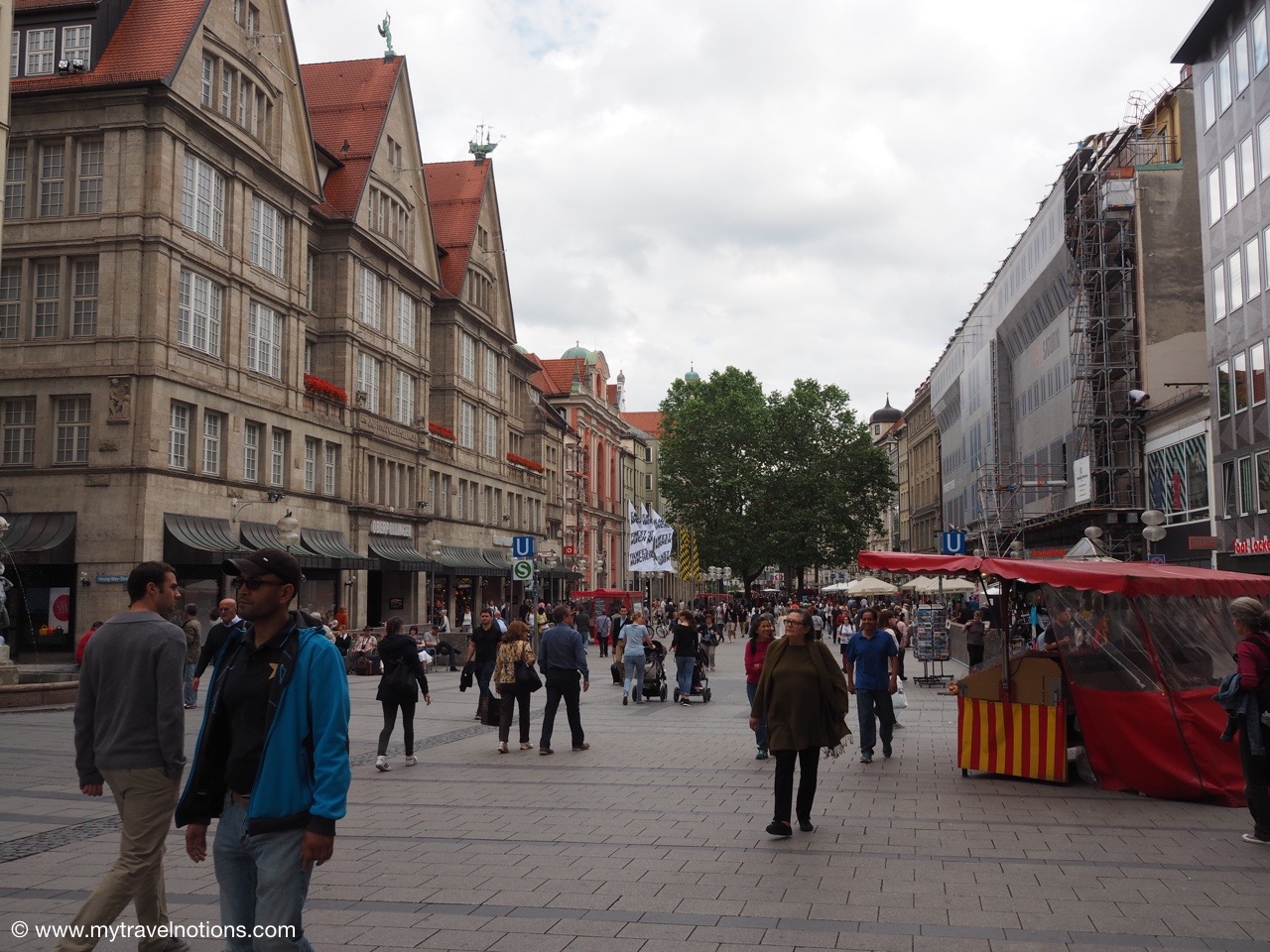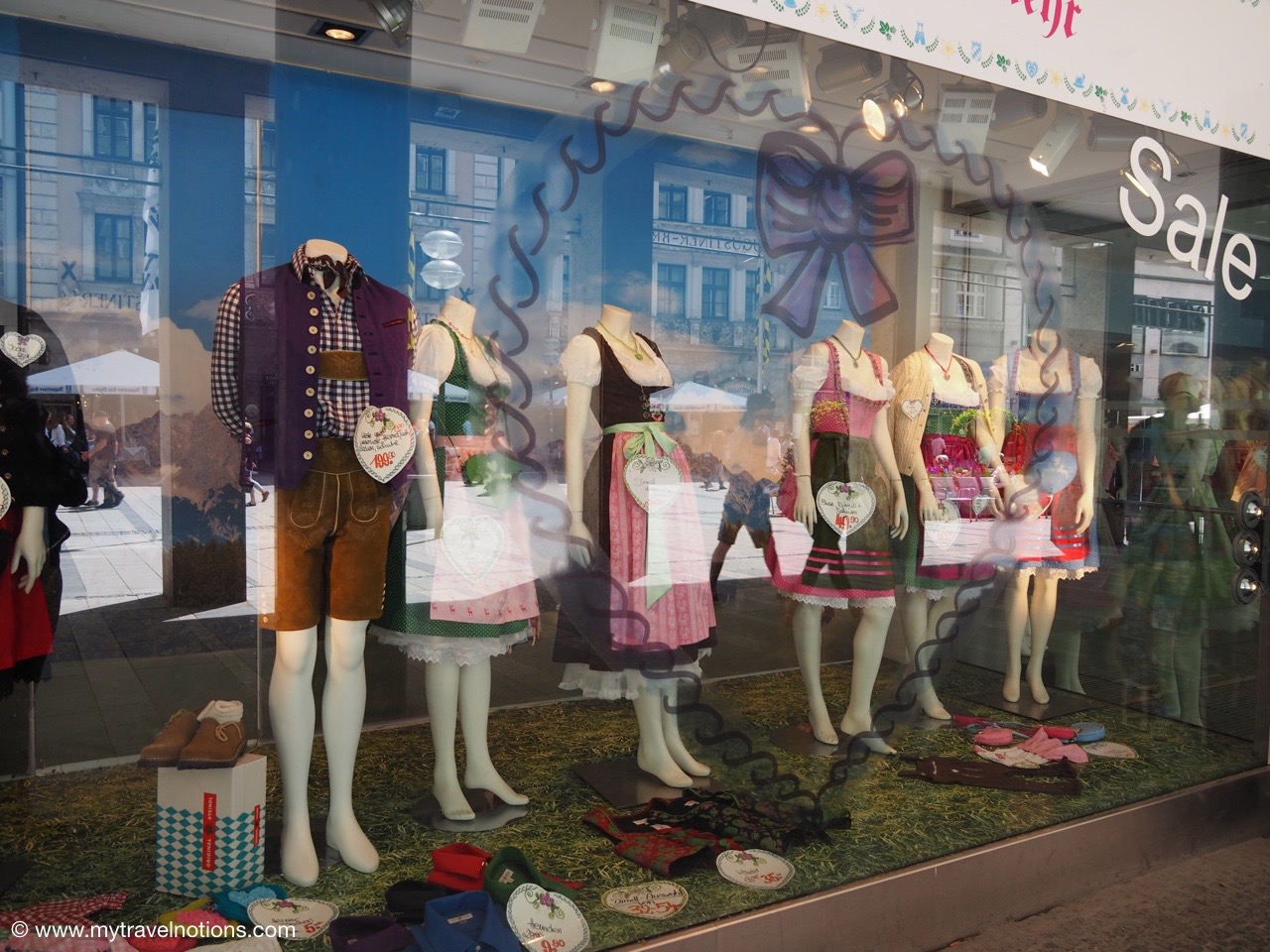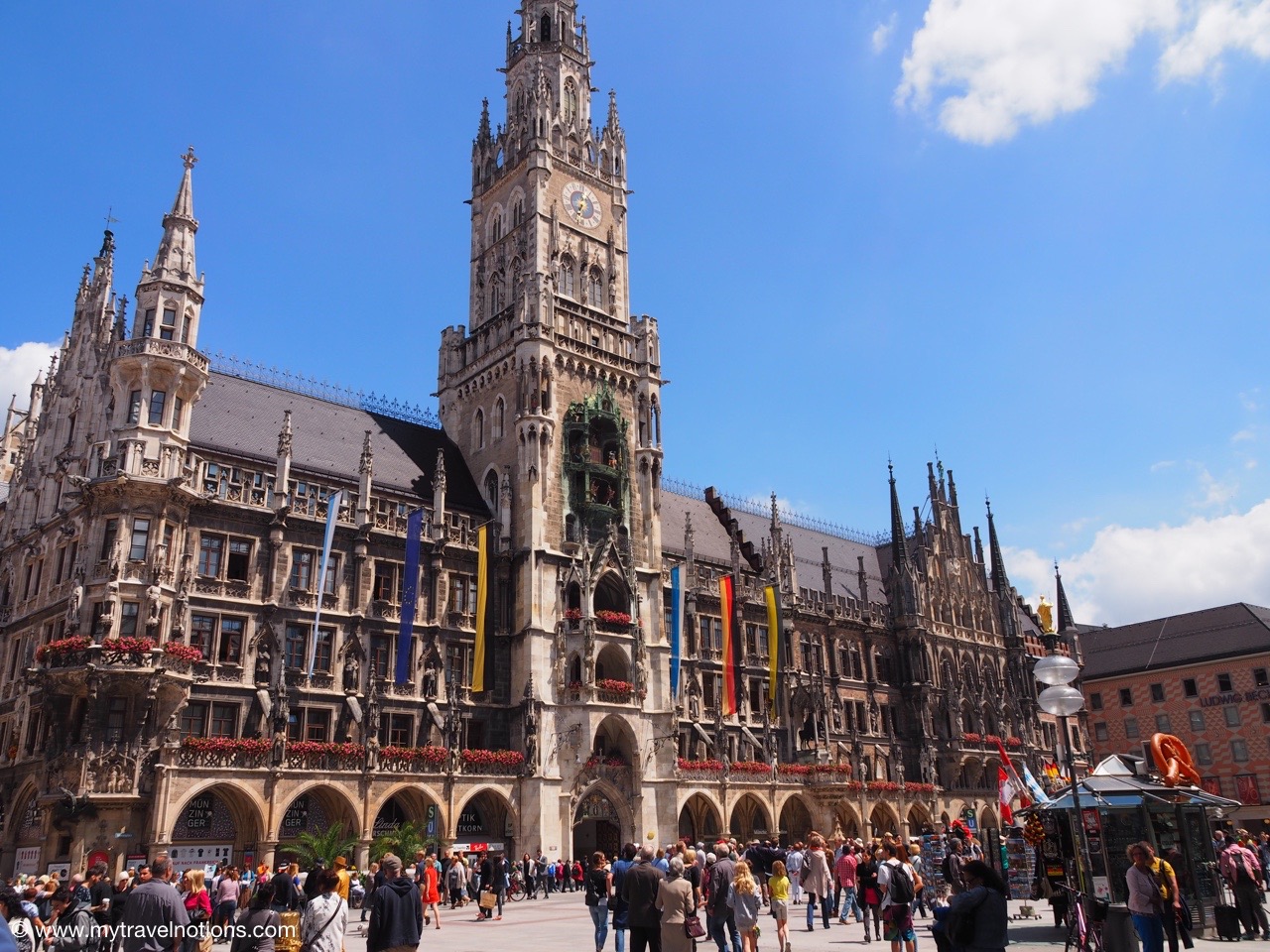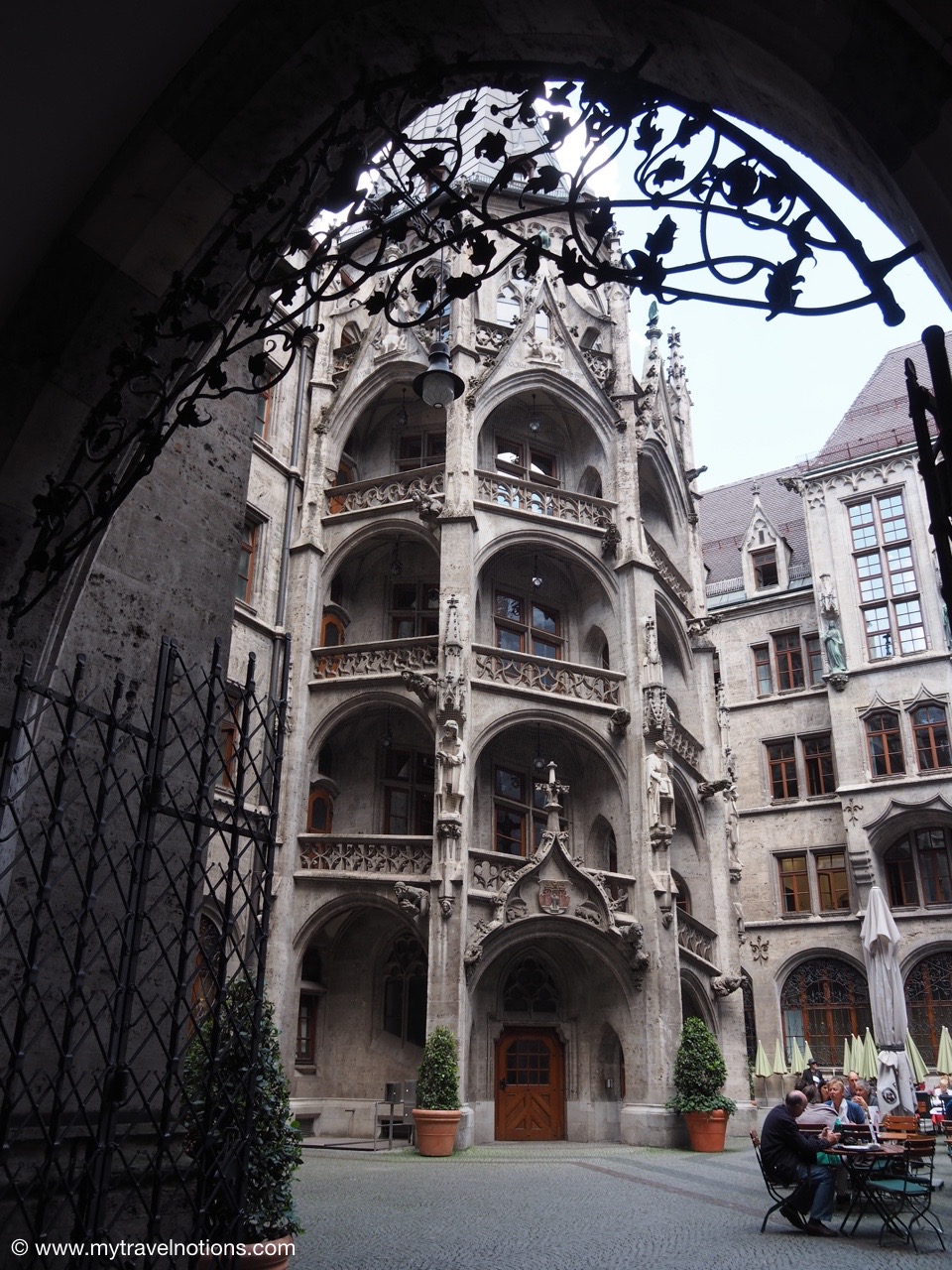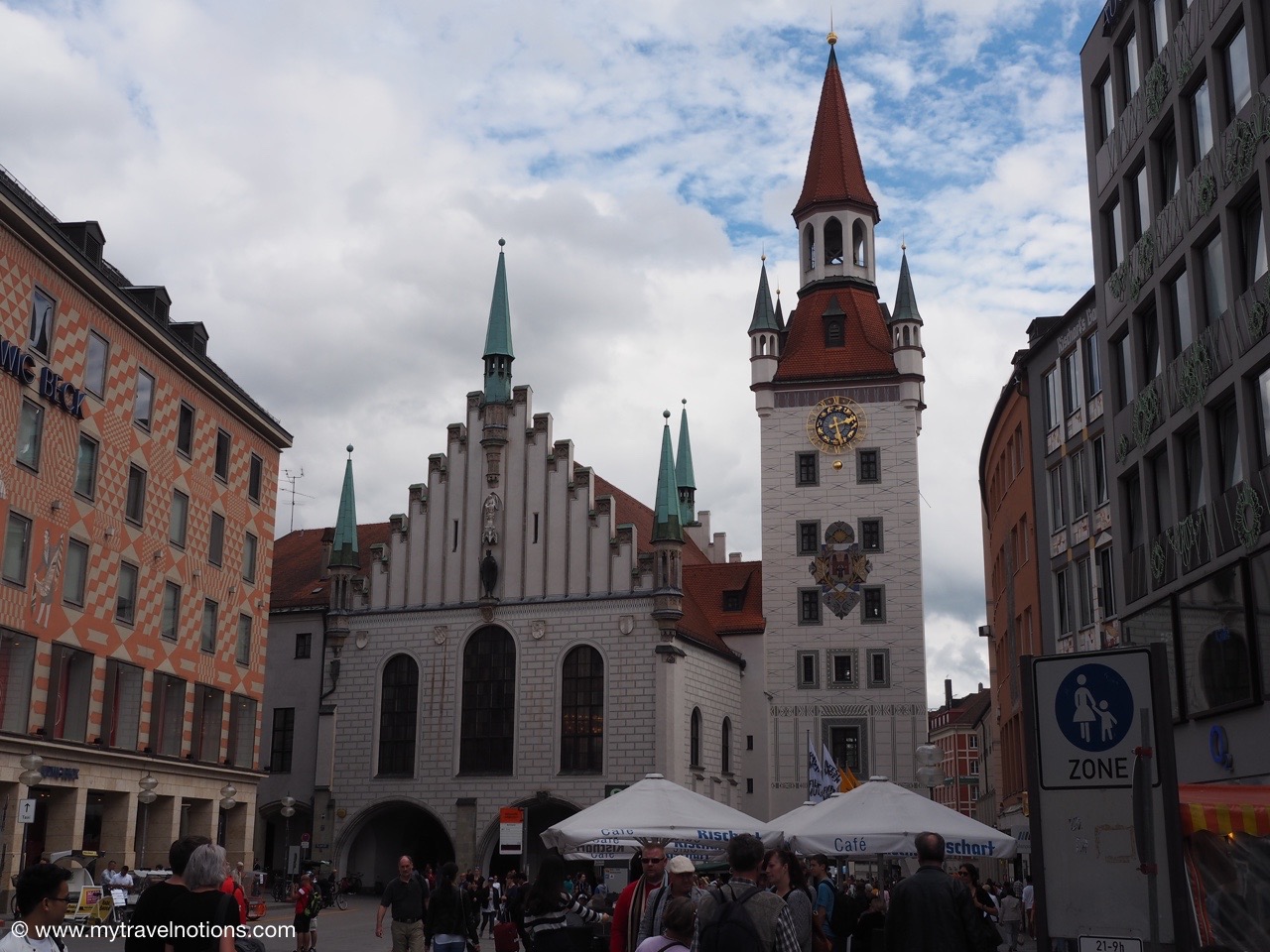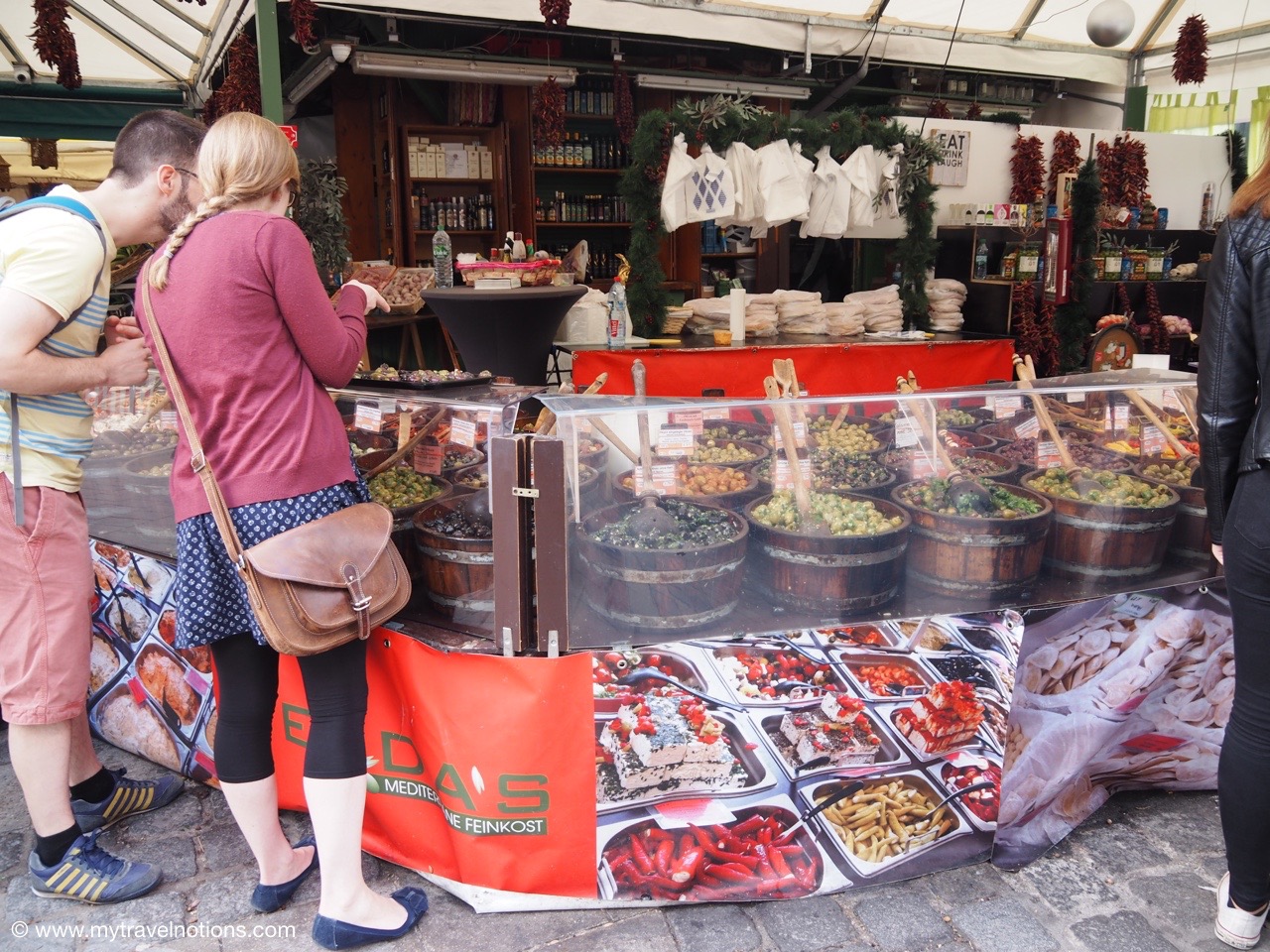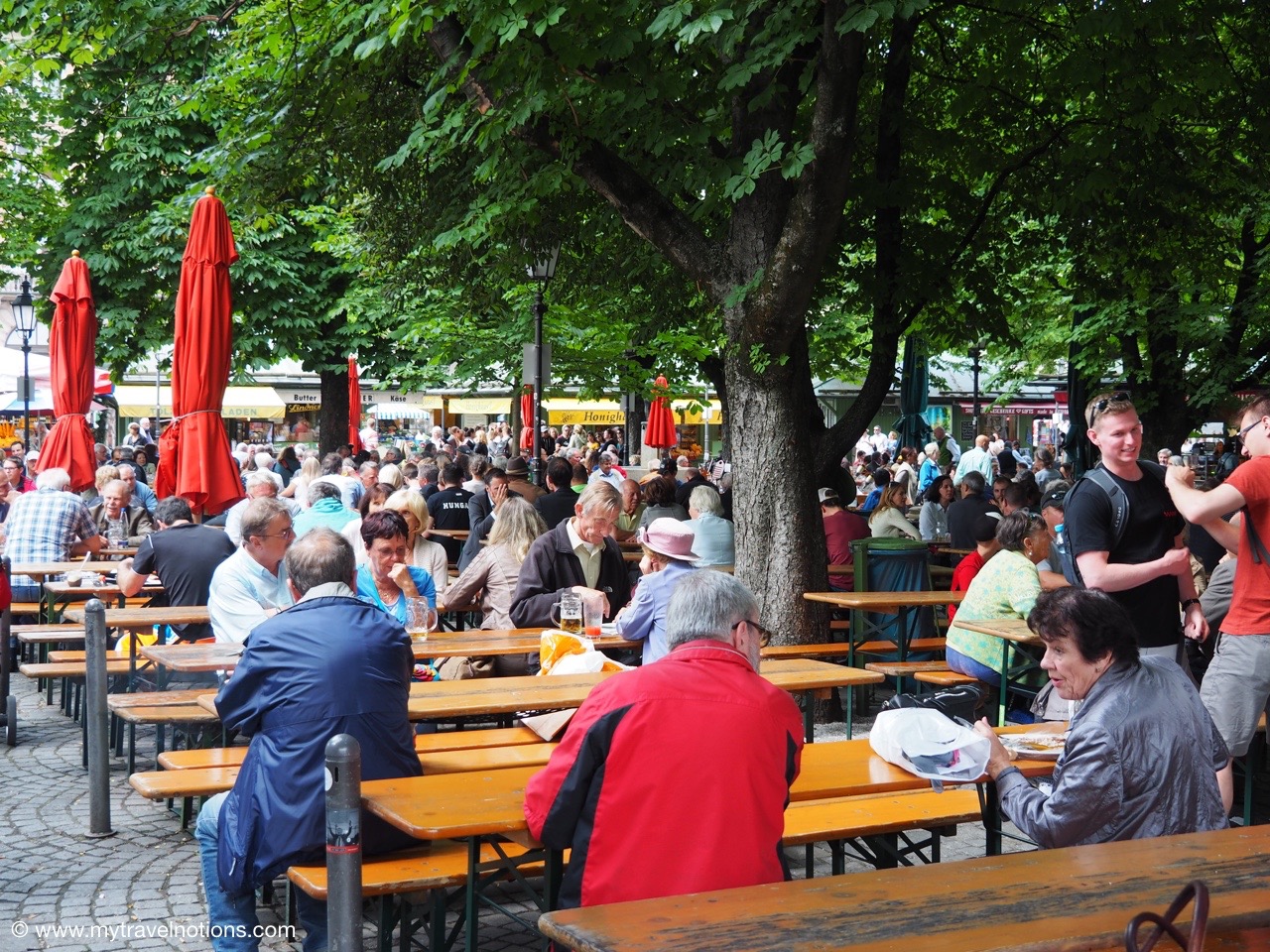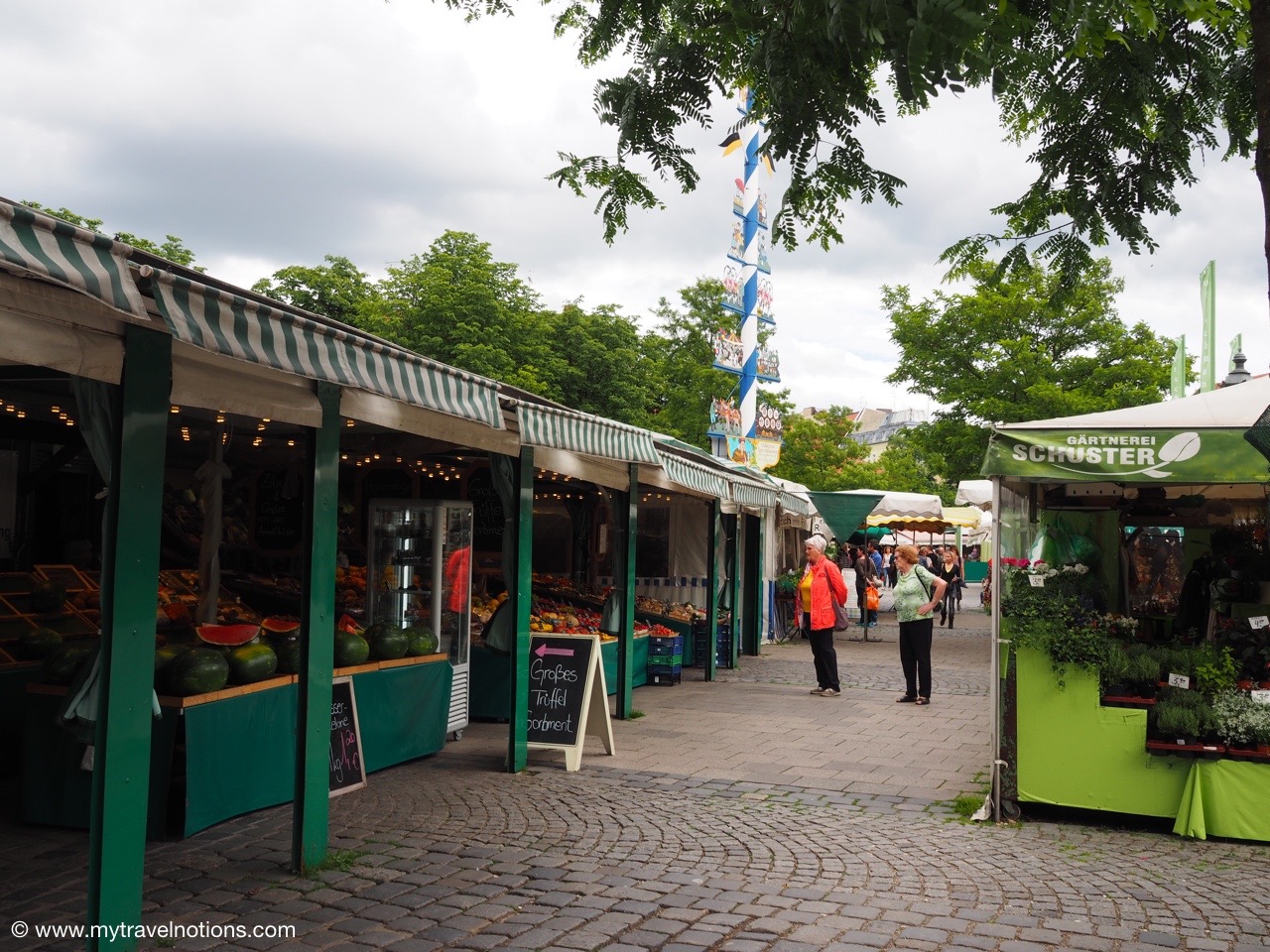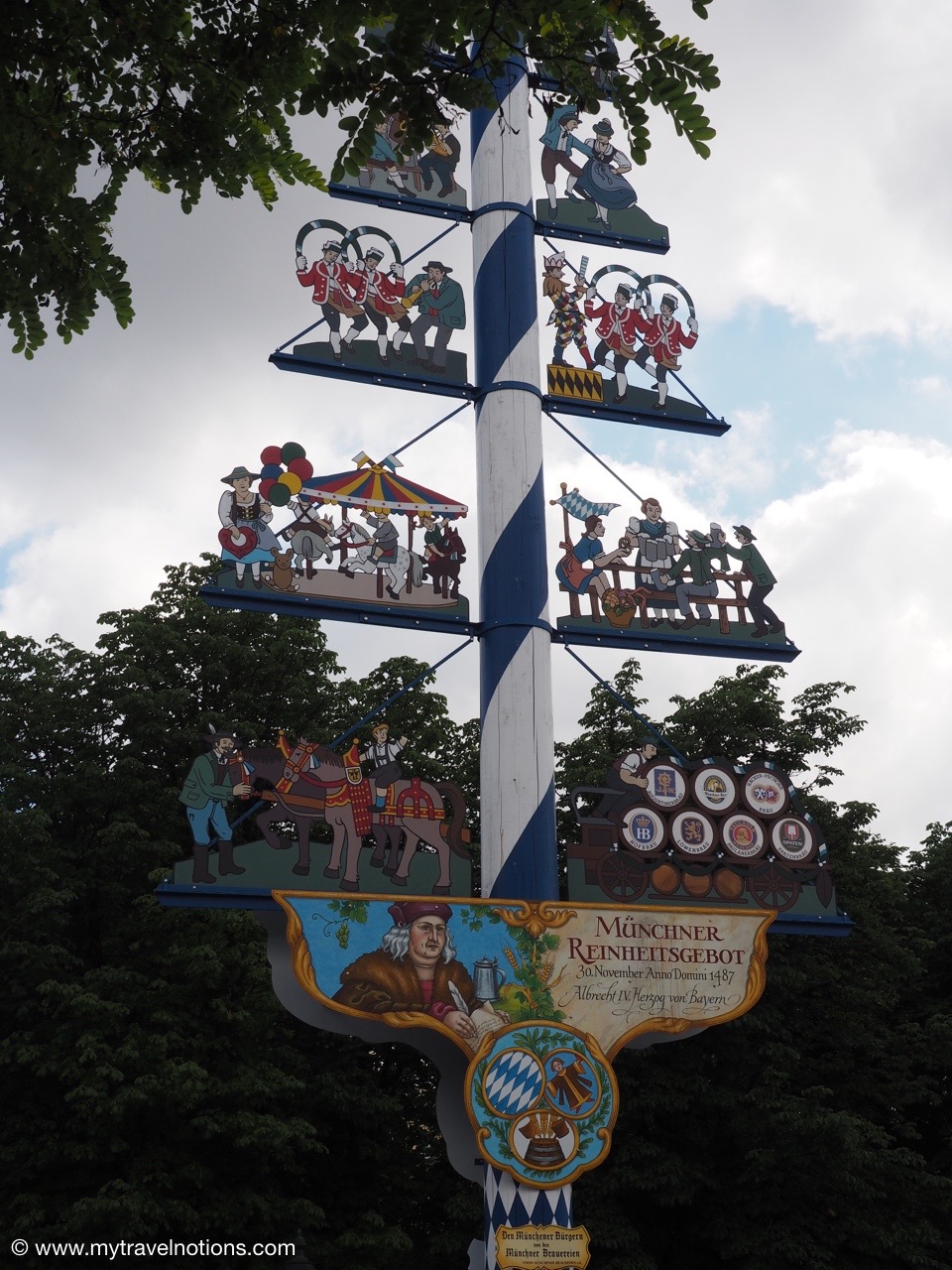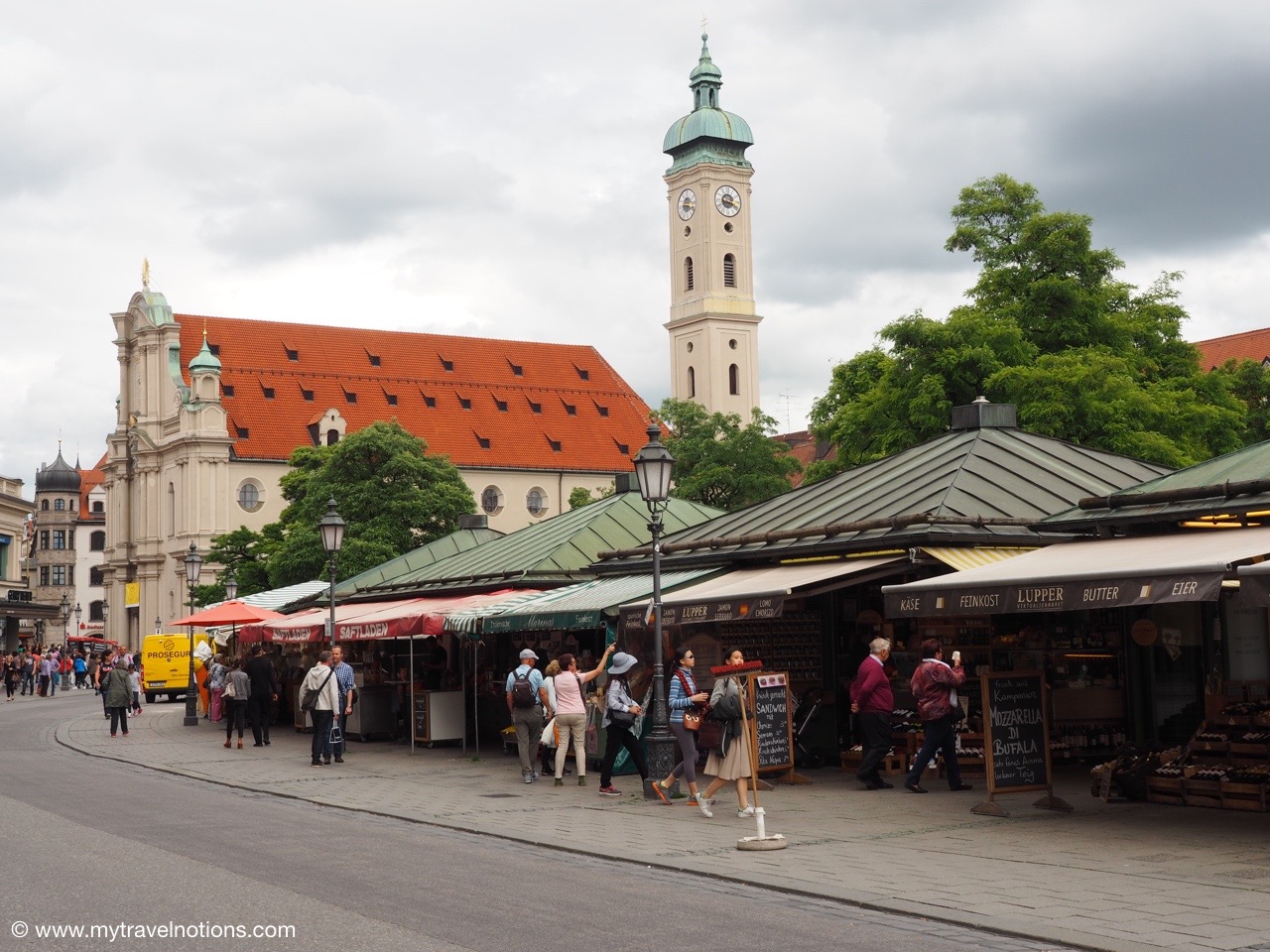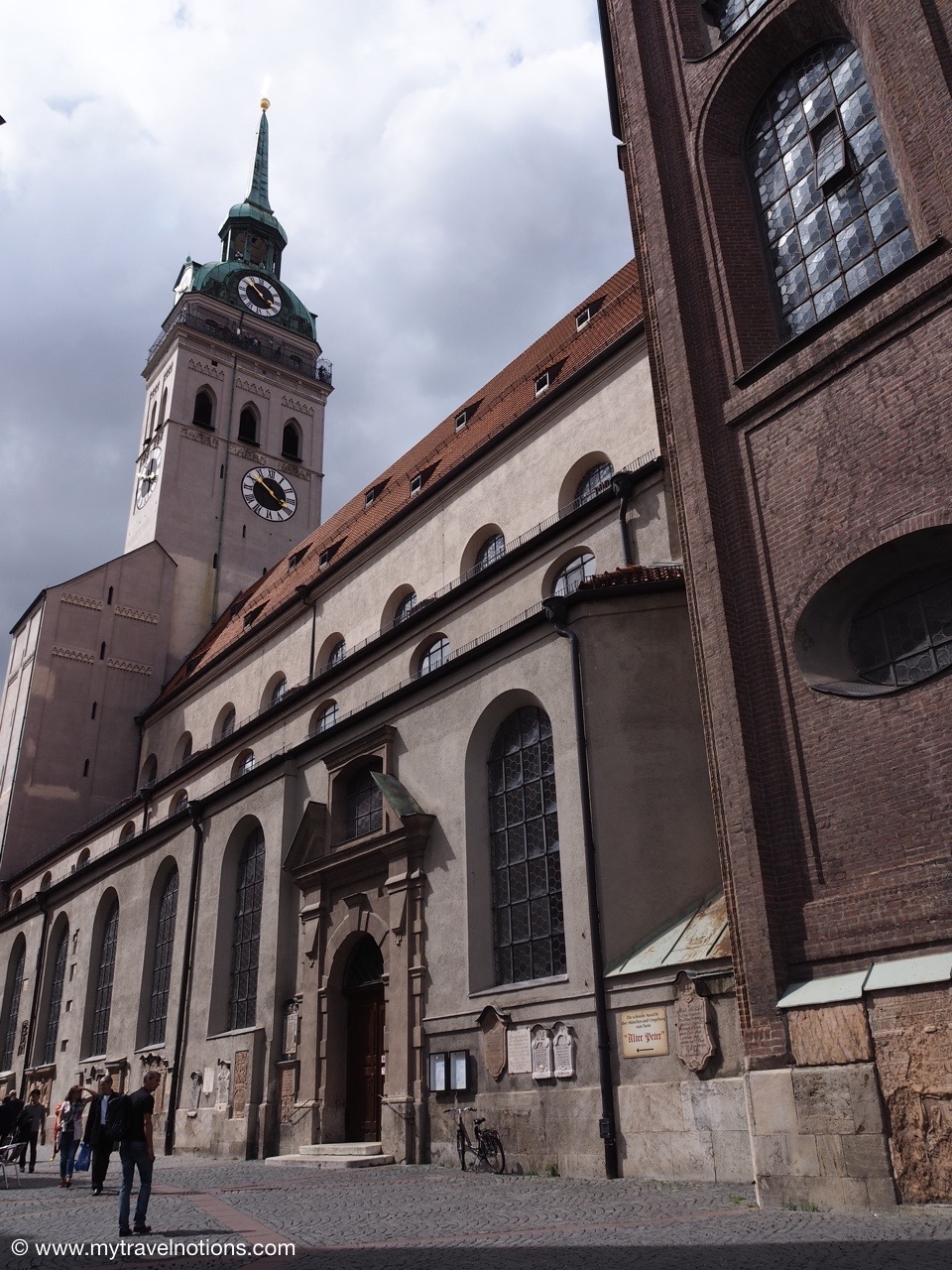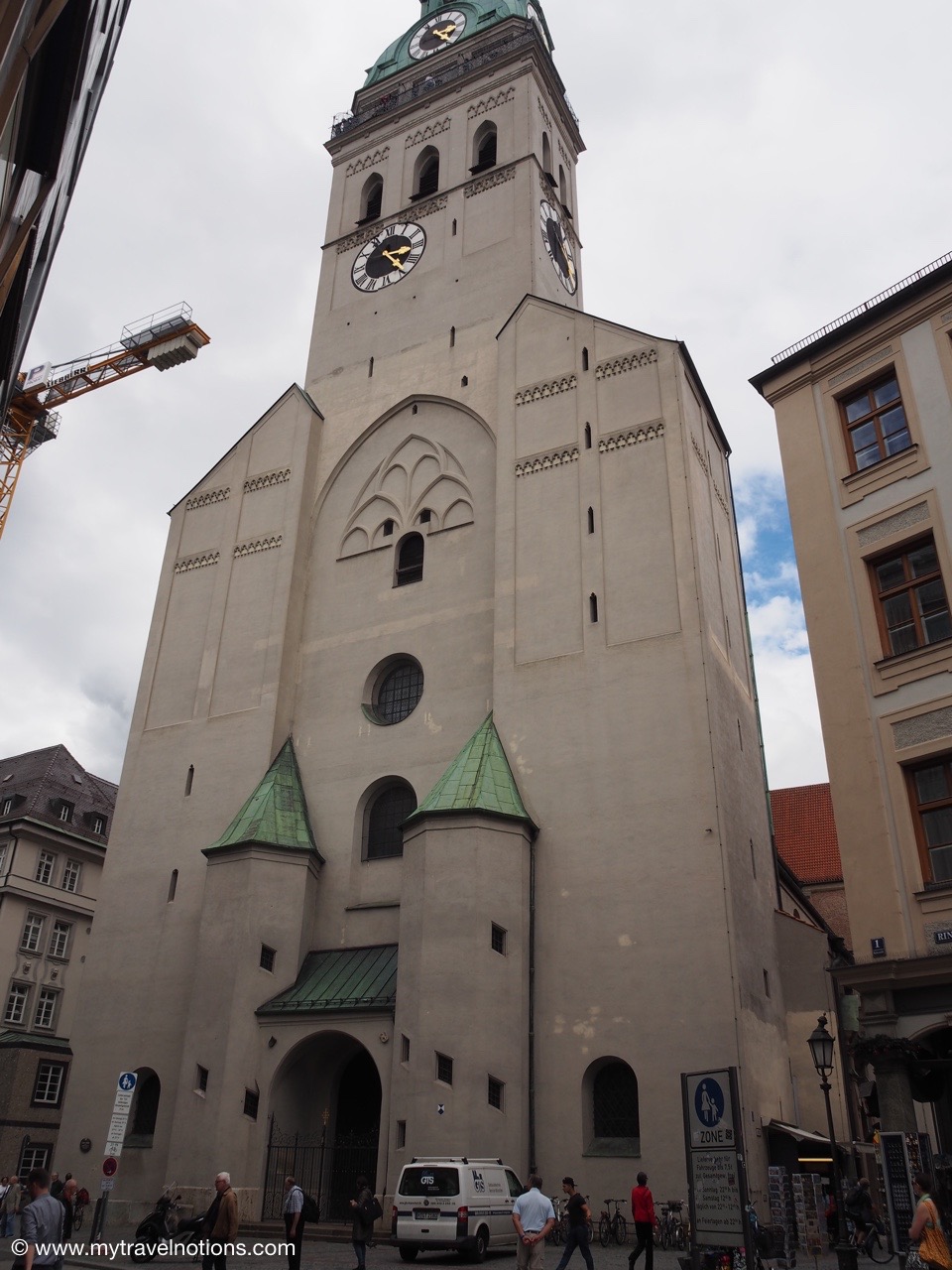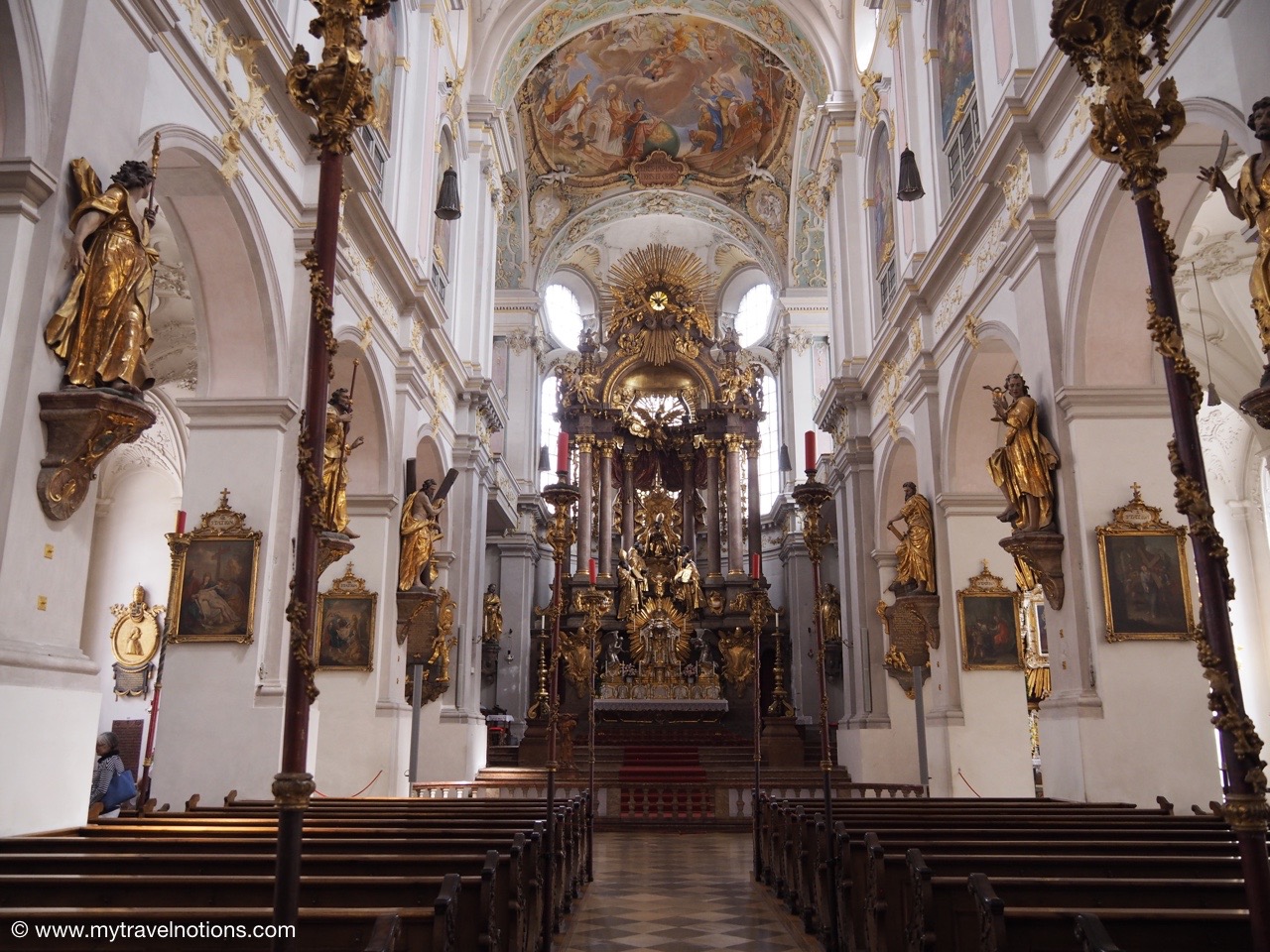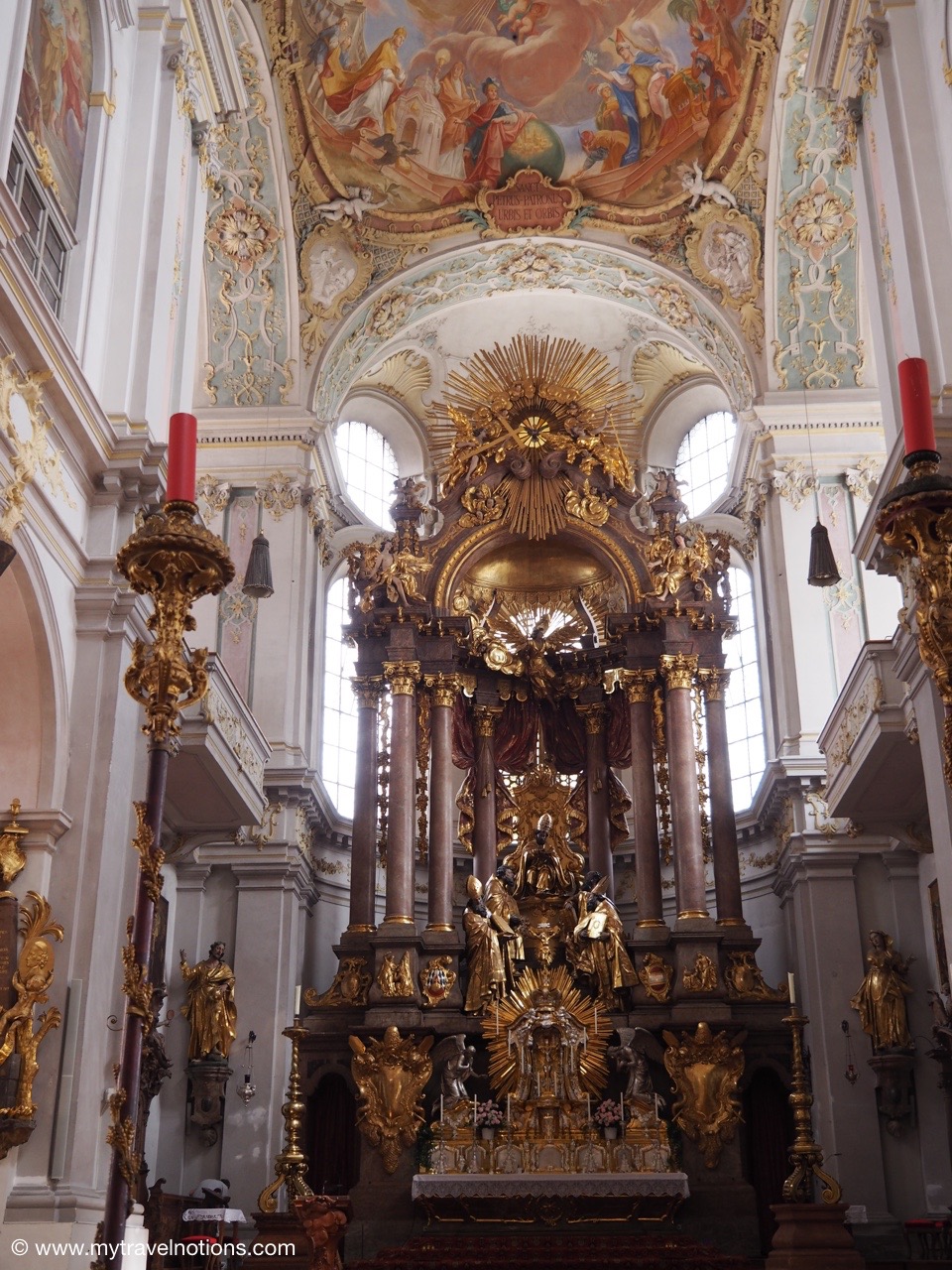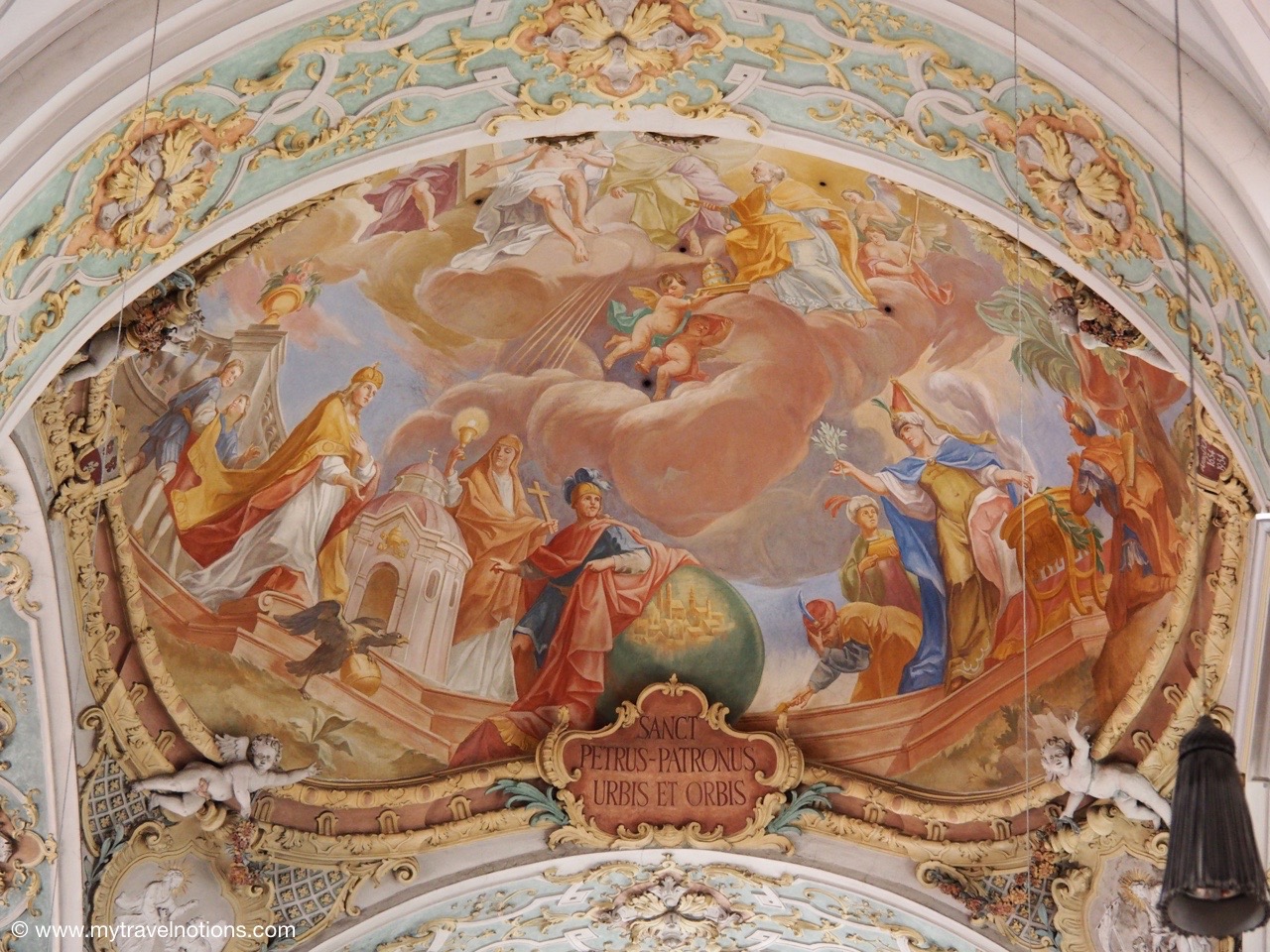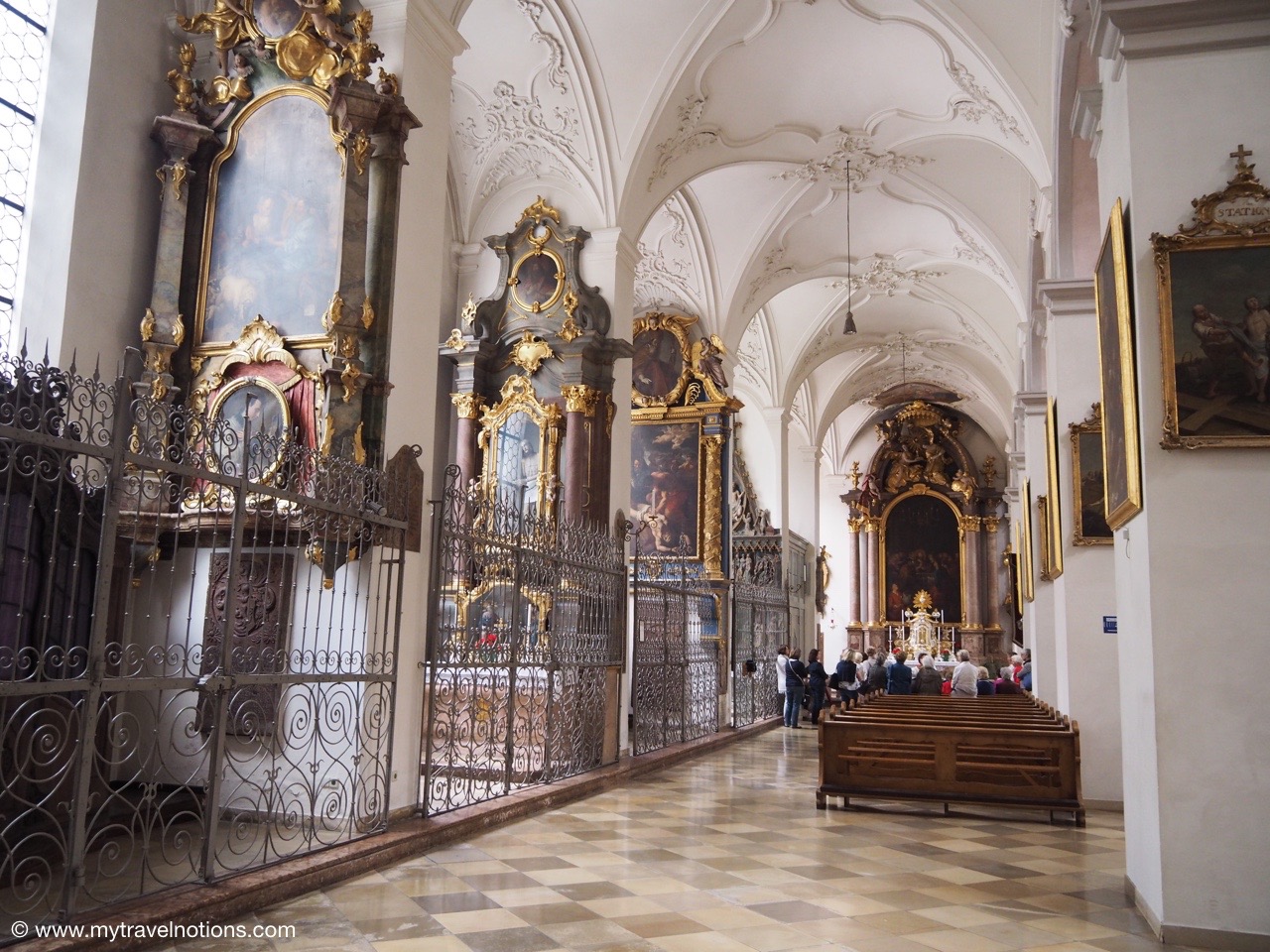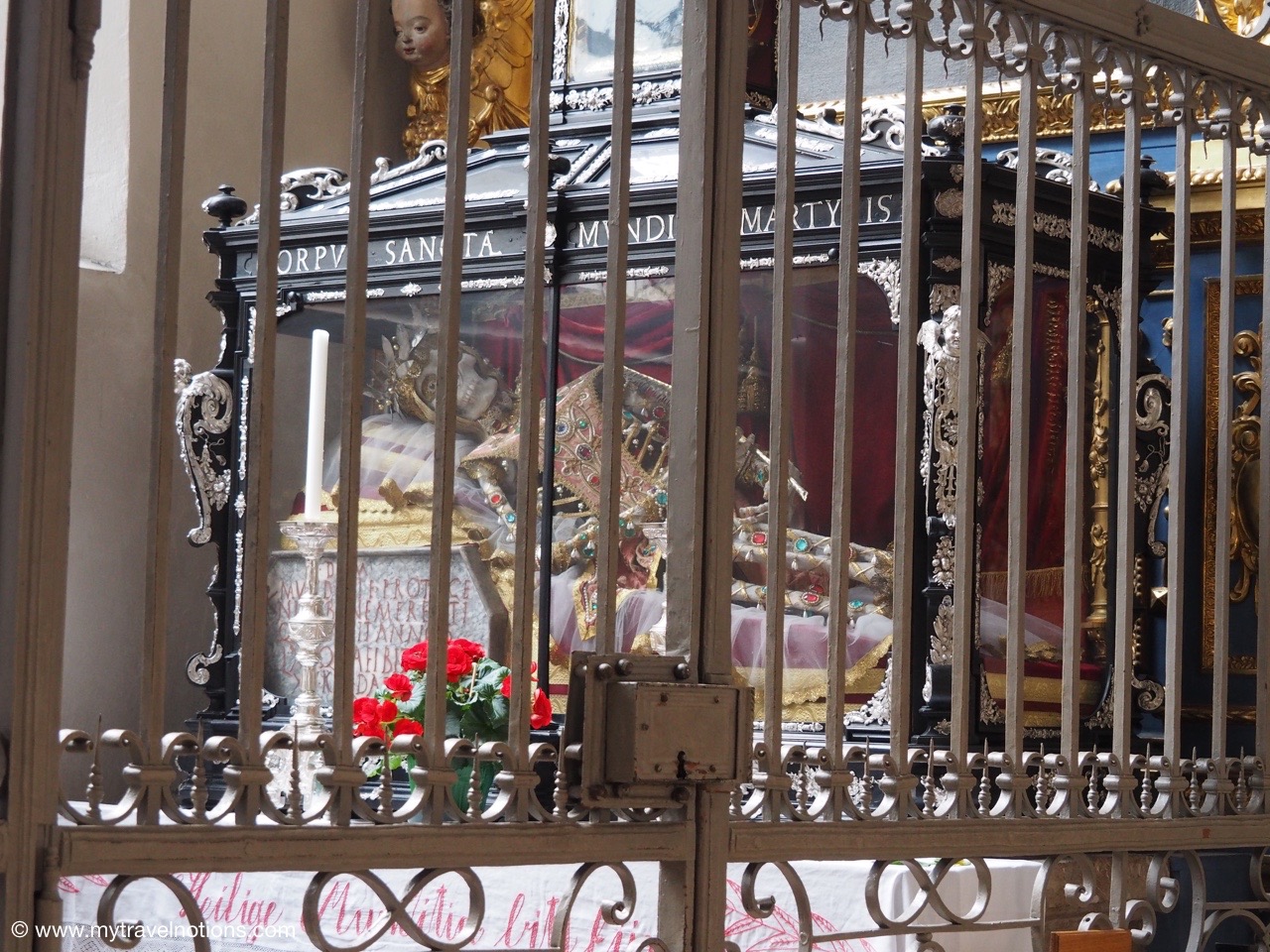 I've seen where the Dracula legend began, spent time in villages, towns and cities that criss crossed along the River Danube, enjoyed the beauty of the Adriatic, washed clothes at a bar in Budapest, stayed on an island and a former hillside castle, prayed at the most gorgeous churches in the world, shopped at street markets for food, visited medieval and fairytale castles, eaten my way through the cuisines of eleven countries, lived out of a suitcase for two months and I've met some of the most incredible people, who like me, love to travel and explore.
Now, it's time to go home and start the next journey…retirement. I don't have a clue what I'm going to do and for now, I'm absolutely okay with that. After working pretty much most of my life and for the government these past 28 years, I'm ready to see what else is out there for me. More travel? For sure. Some writing? Definitely. Volunteering? Oh, yeah! Chilling out a lot? You bet, a healthy lesson learned from the Europeans.
In fact, I've already started. Until my next adventure…