I'm back in Budapest, Hungary. It took pretty much all day yesterday to get here from Dubrovnik, Croatia, but I'm back. And, Budapest is still breathtakingly beautiful especially on a warm, sunny day. I was in Budapest three weeks ago on my first Rick Steves tour, "The Best of the Eastern Europe," and spent a great deal of time exploring this beautiful city. But the one thing I didn't get to do was to walk around the behemoth Hungarian Parliament area and take a tour of the interior so that's what I did today.
I have to confess, I like to plan things out, sometimes to the ninth degree, but when it comes to traveling, sometimes it's just best to allow certain things to fall into place. And, yesterday was proof of that. I let go of figuring out how I was going to get from the Budapest airport to my hotel. And, there it was, a shuttle service that got me, rather inexpensively to the Novotel Hotel in time to meet my new Cosmos tour director, Maya, and group for my "Treasures of the Balkans and Transylvania" tour.
Although the 13-day tour officially began yesterday, and ends back in Budapest on June 12, we actually started this morning with a city bus tour of Budapest, where we stopped and hit several of the highlights including Heroes Square, the area around St. Stephen's Basilica, and a walk around Fishermen's Bastion and the Matthias Cornation Church. I took in the gorgeous Parliament on my mine since I had not seen the inside of it during my previous visit to Budapest. Tomorrow we travel to Serbia and from there Bulgaria, Romania and back to Budapest over the next 10 days.
My 60-Day Europe Bash, April 24 to June 22, 2016, travel blog is in six parts: Berlin, Heart of Europe, Adriatic, Balkans, Vienna and Munich. This is the Balkans portion of my trip, which included Hungary, Serbia, Bulgaria and Romania, from May 31, 2016 to June 12, 2016. Follow along through the photos and captions.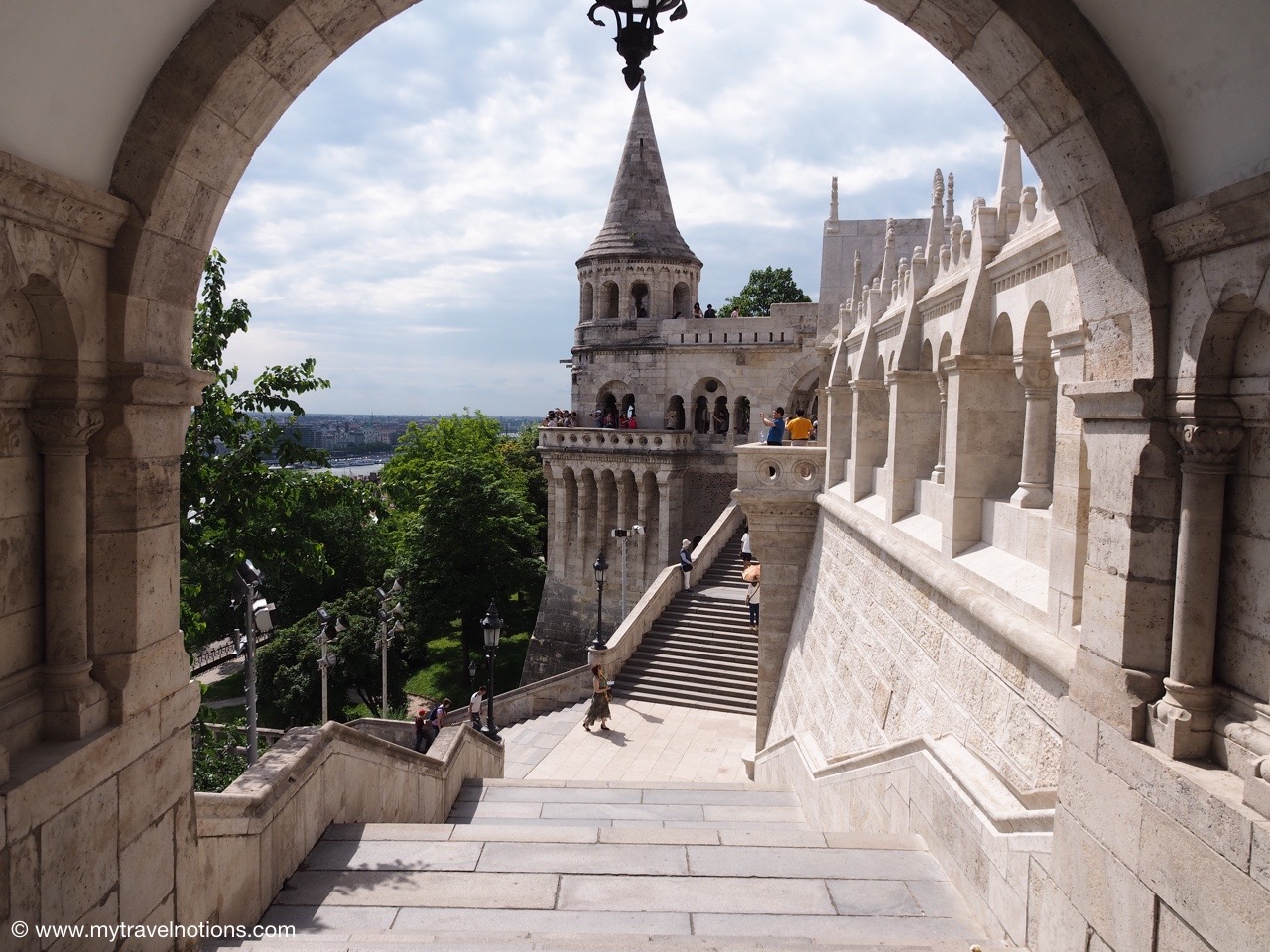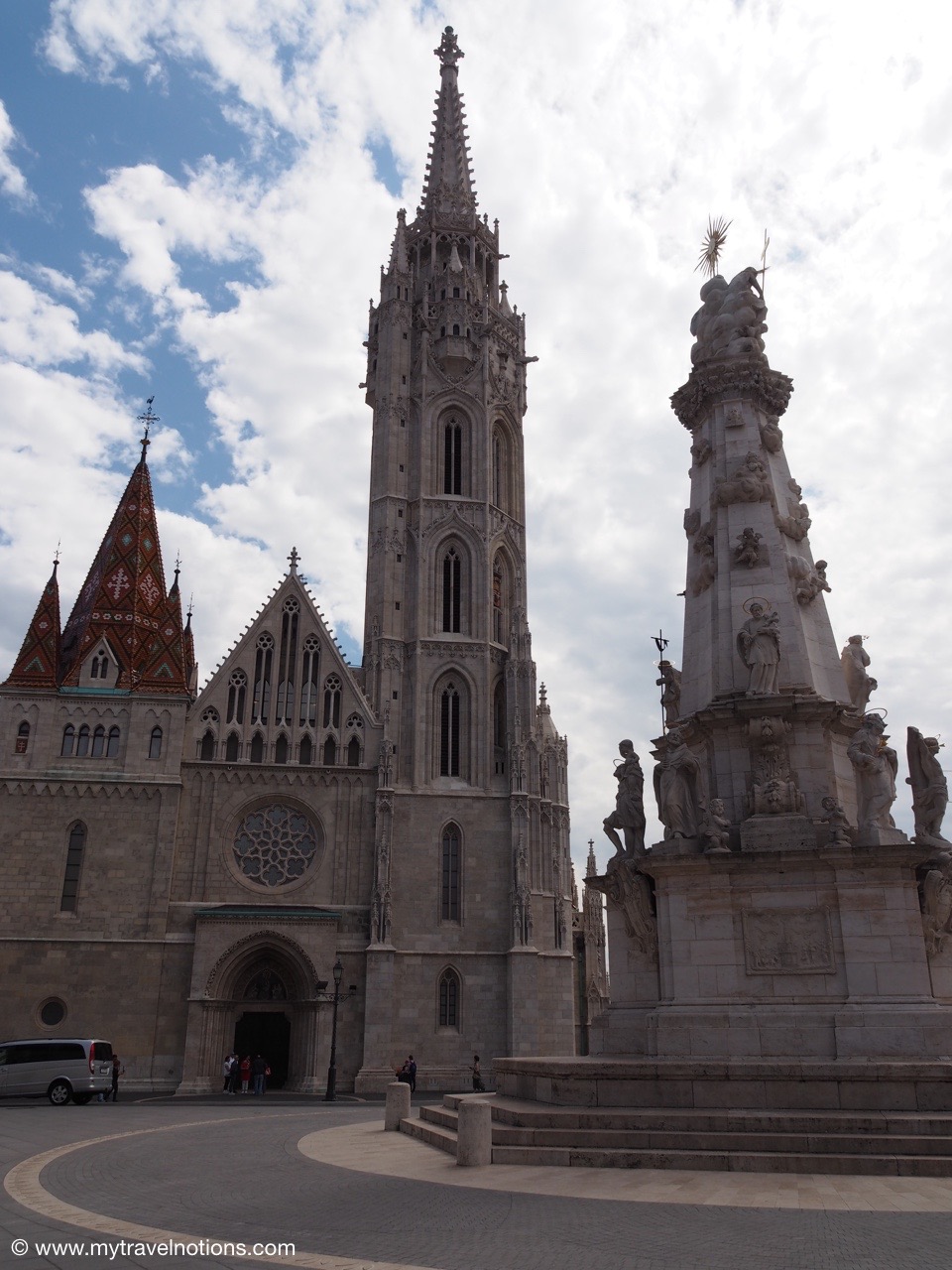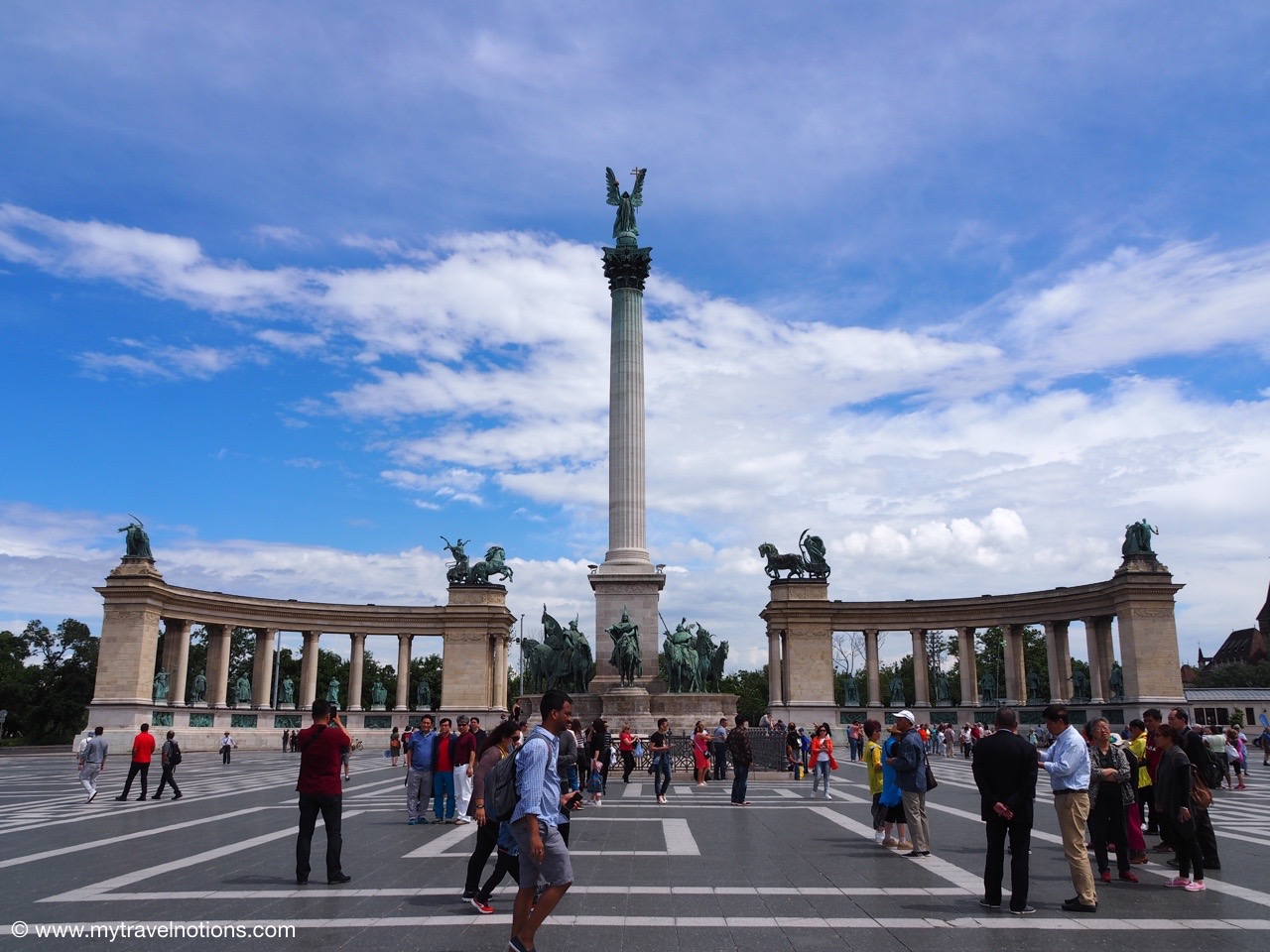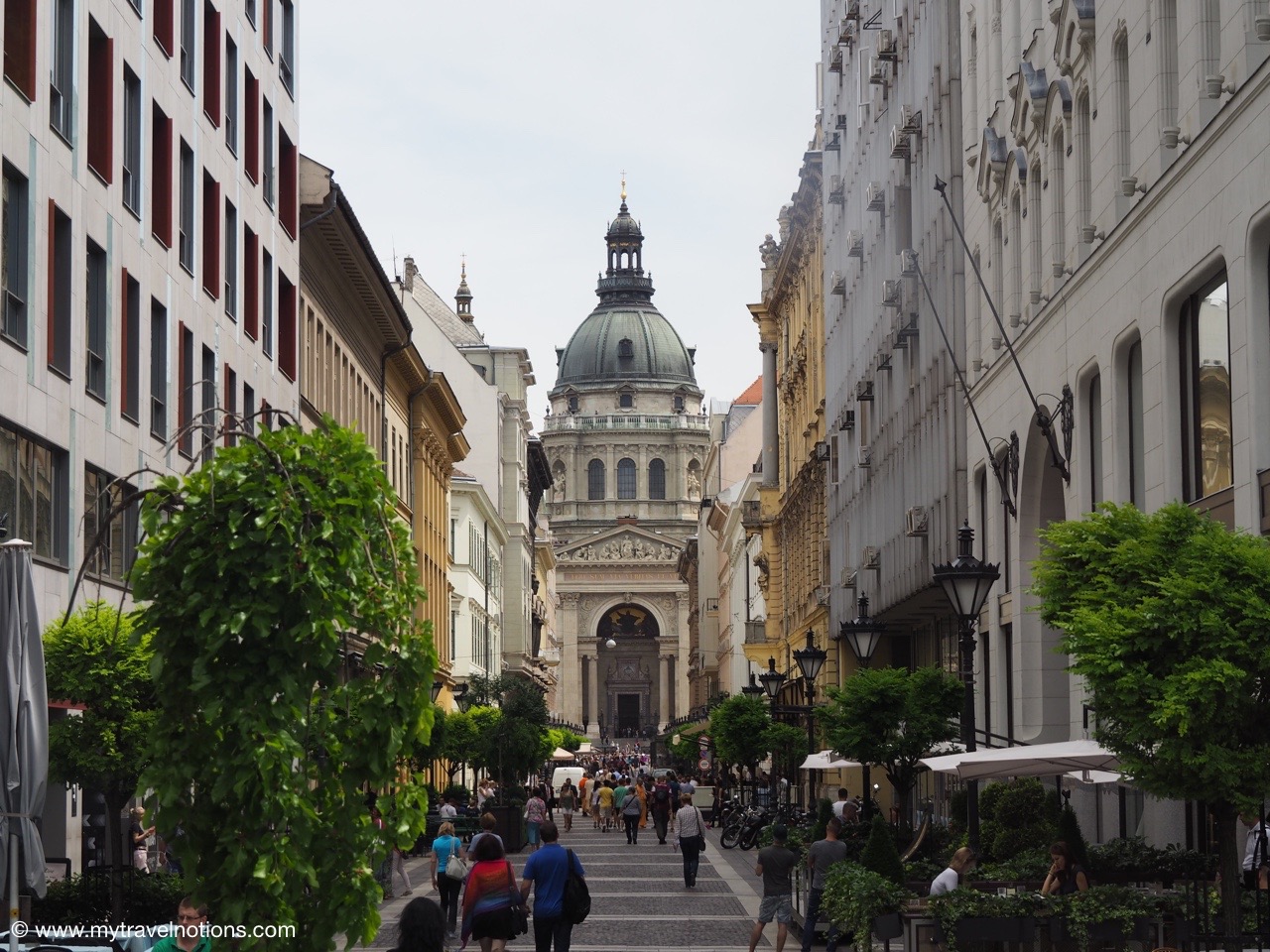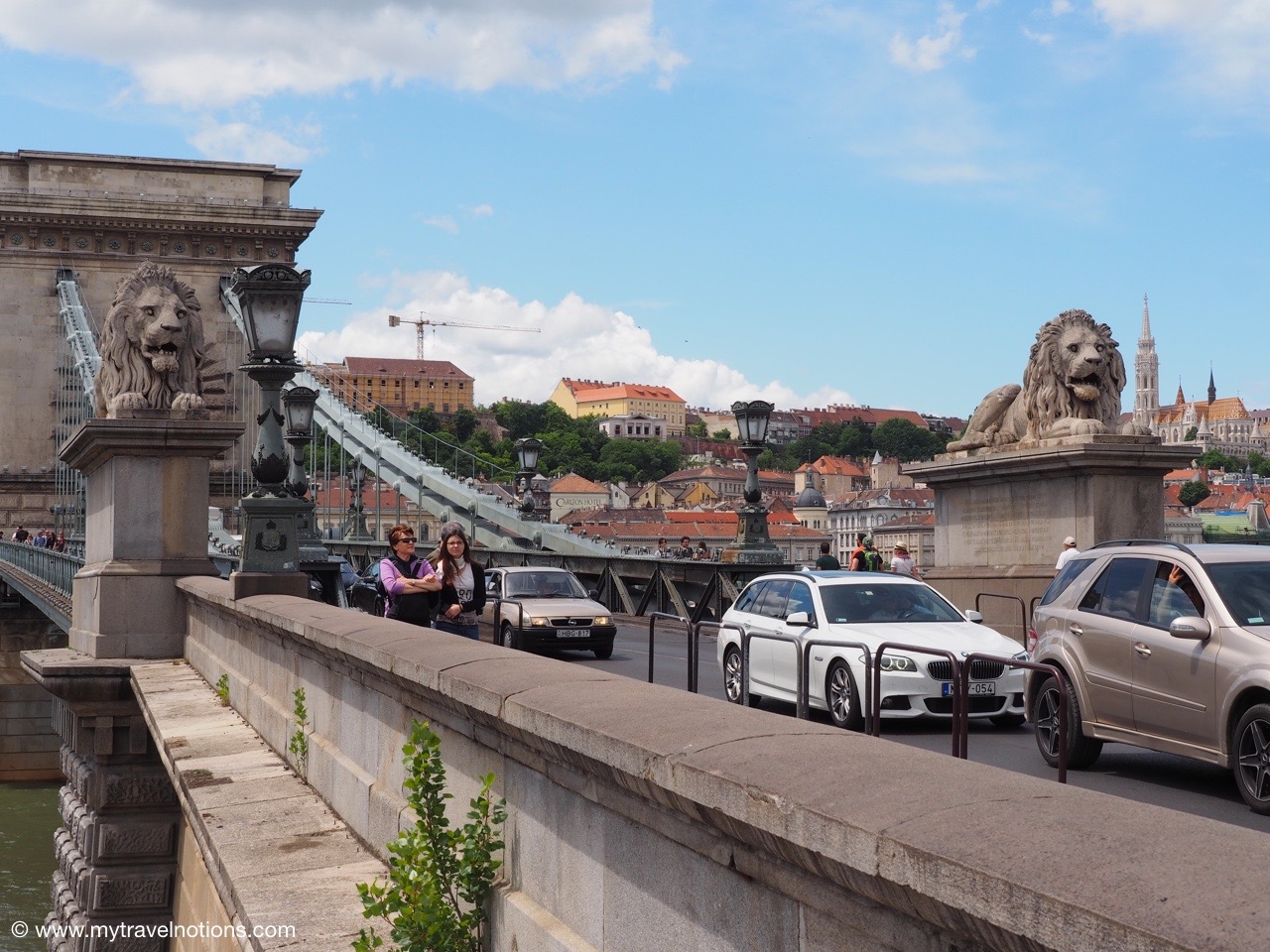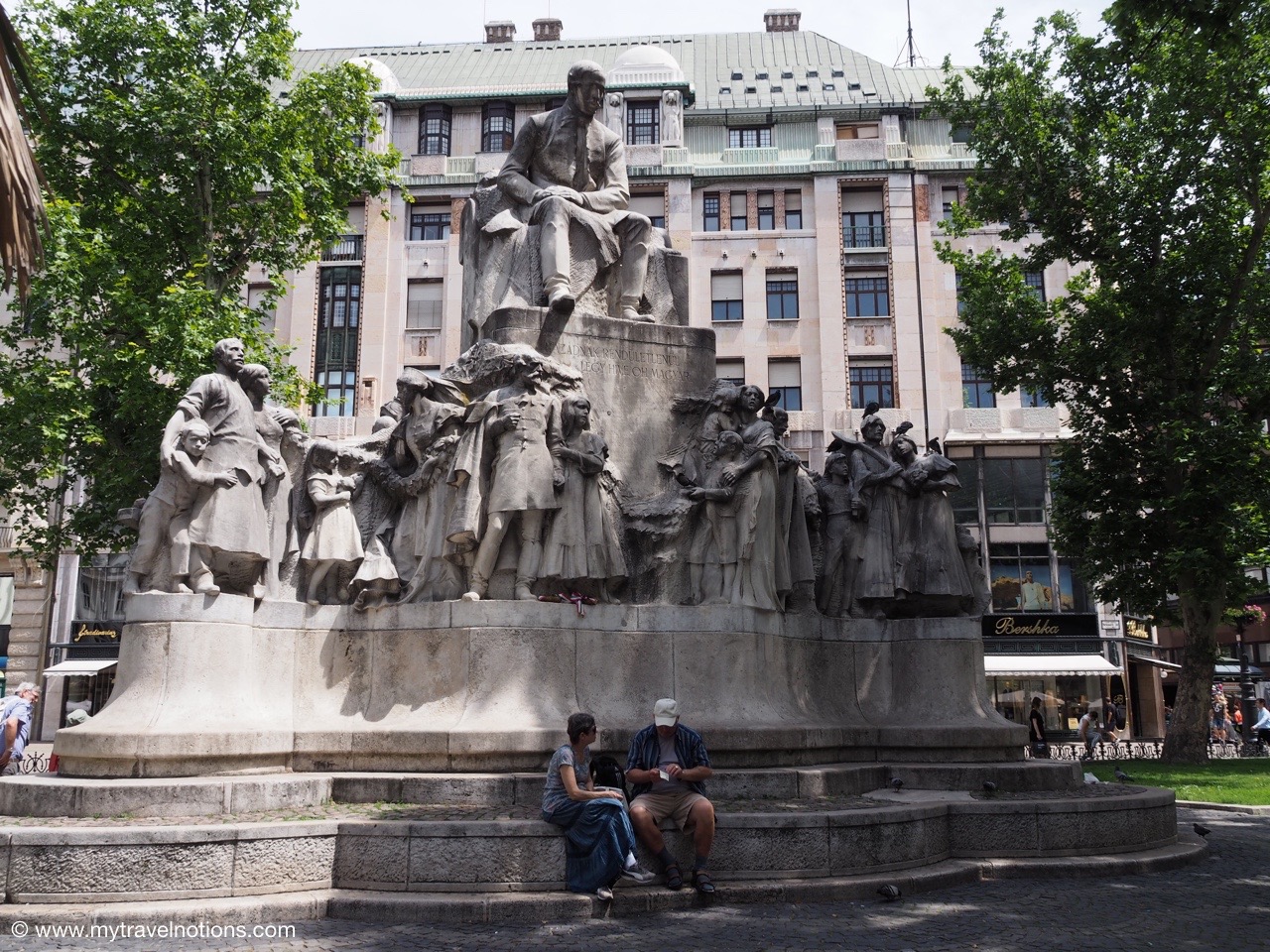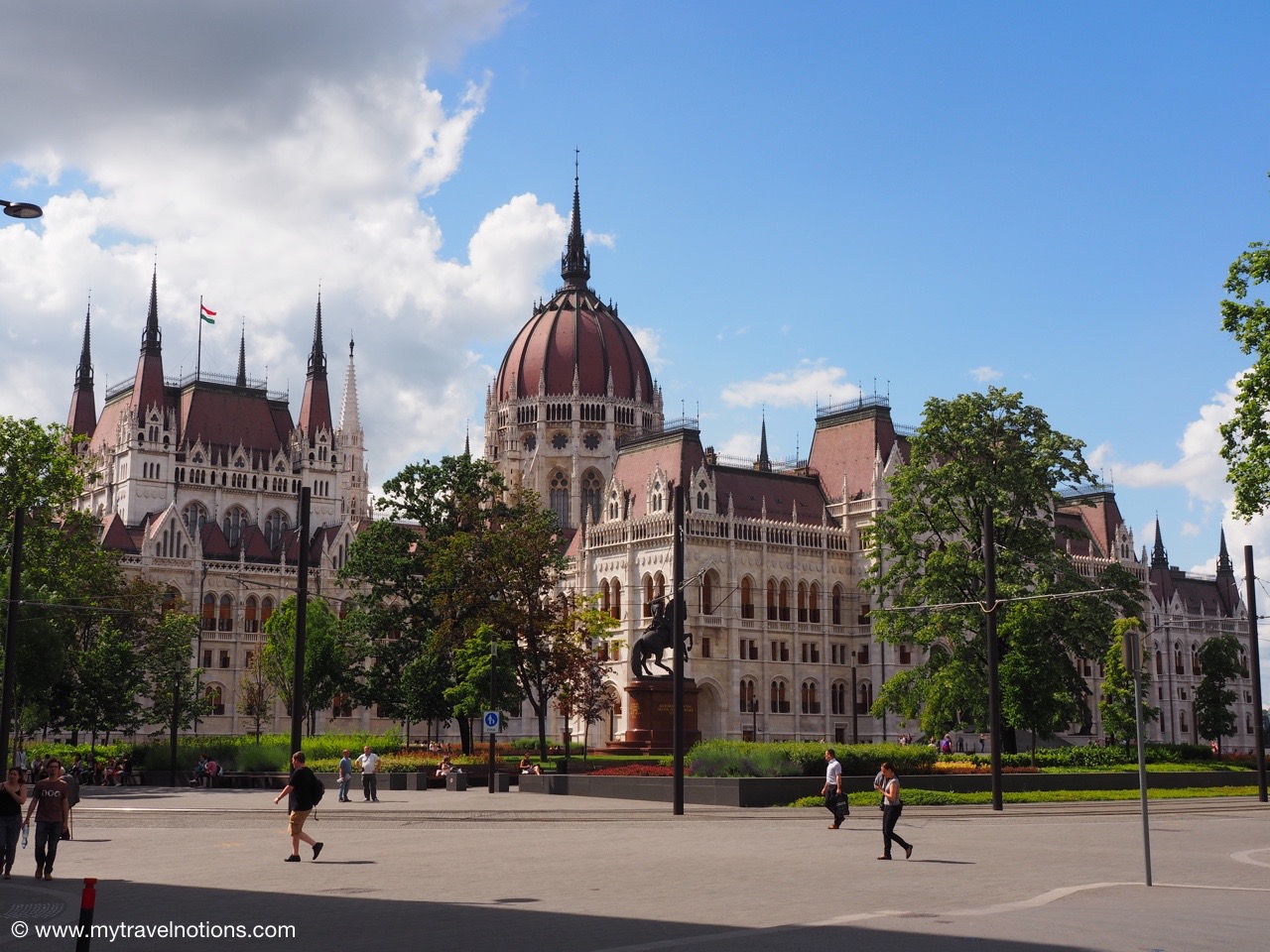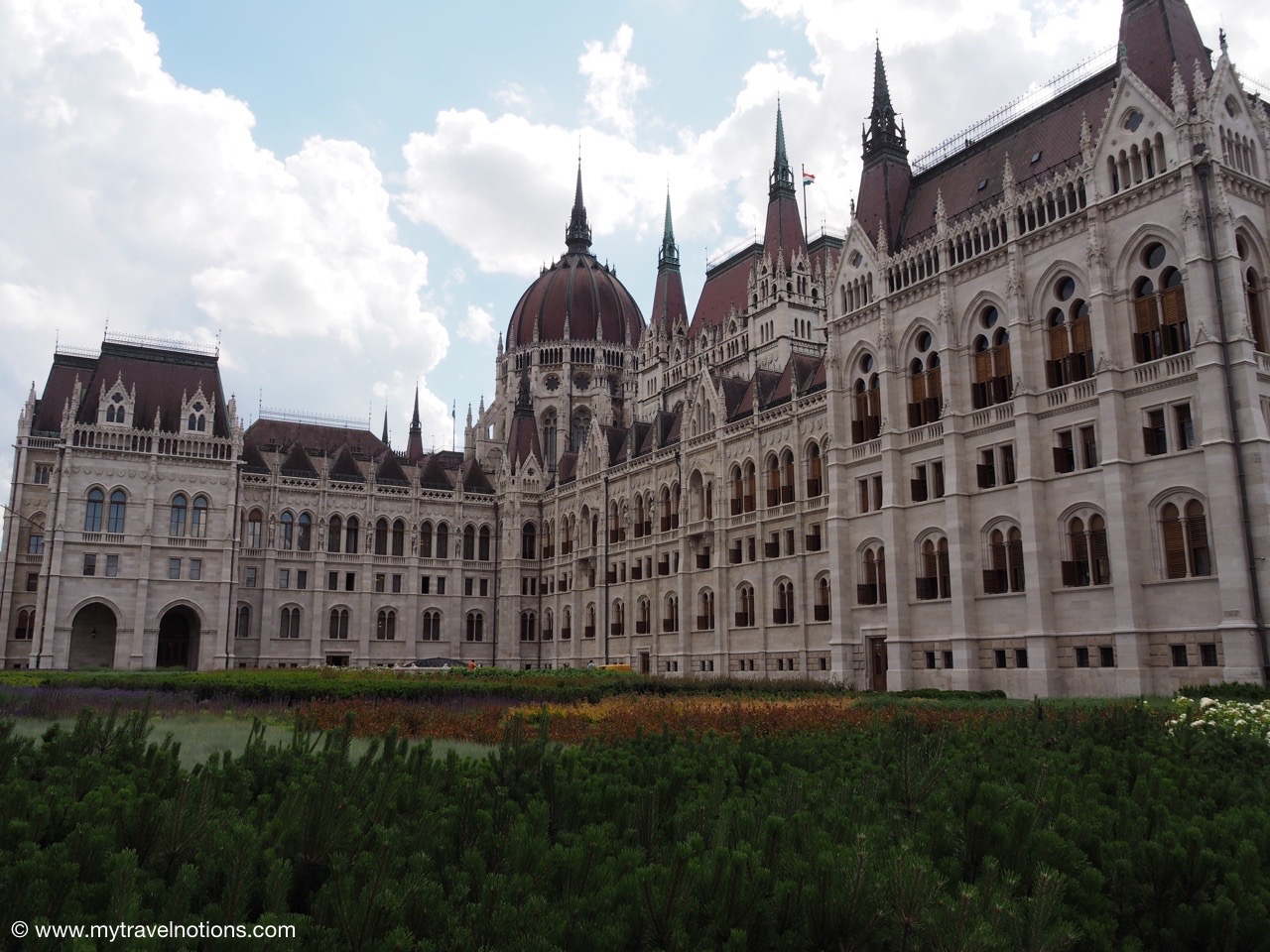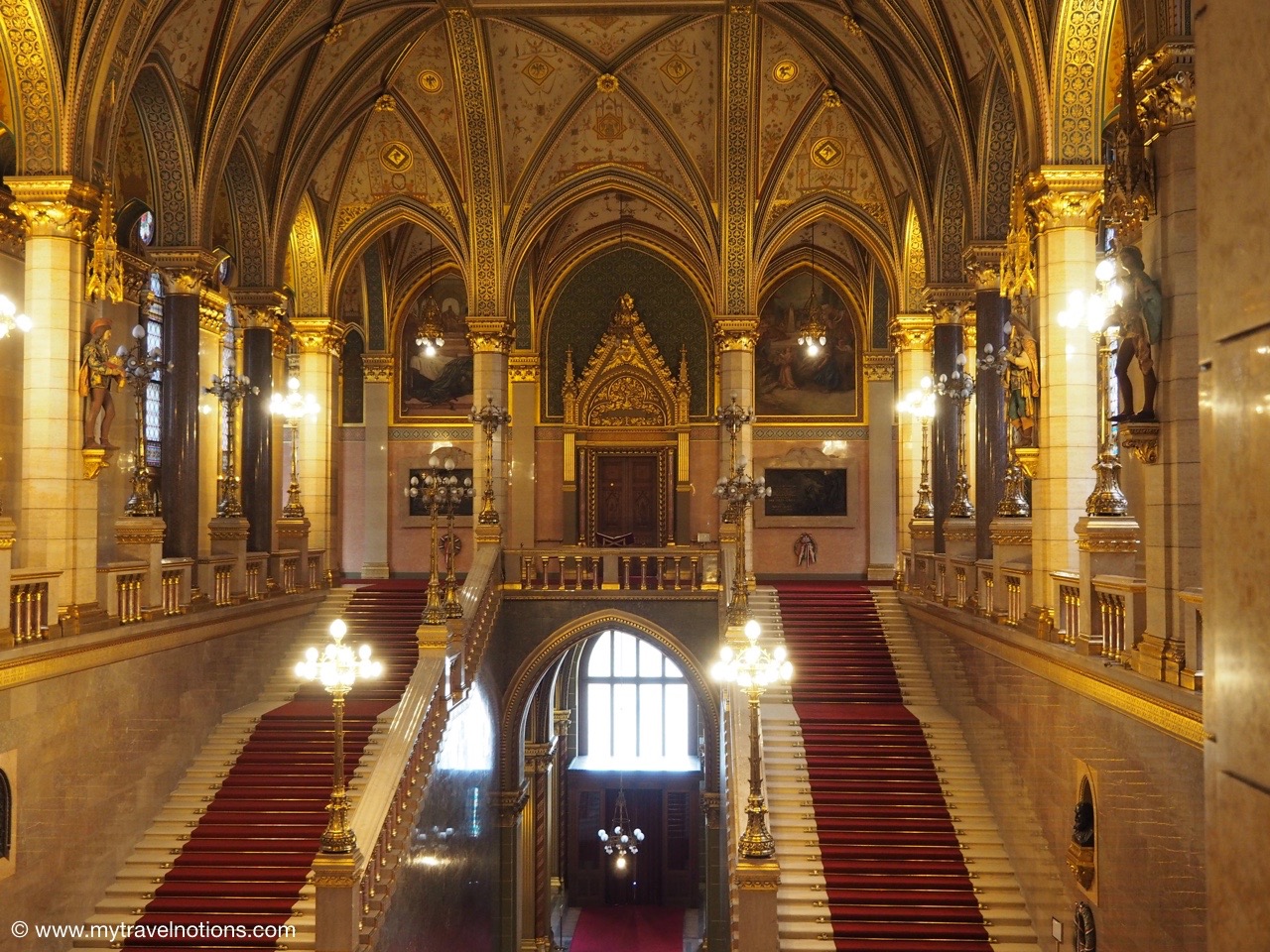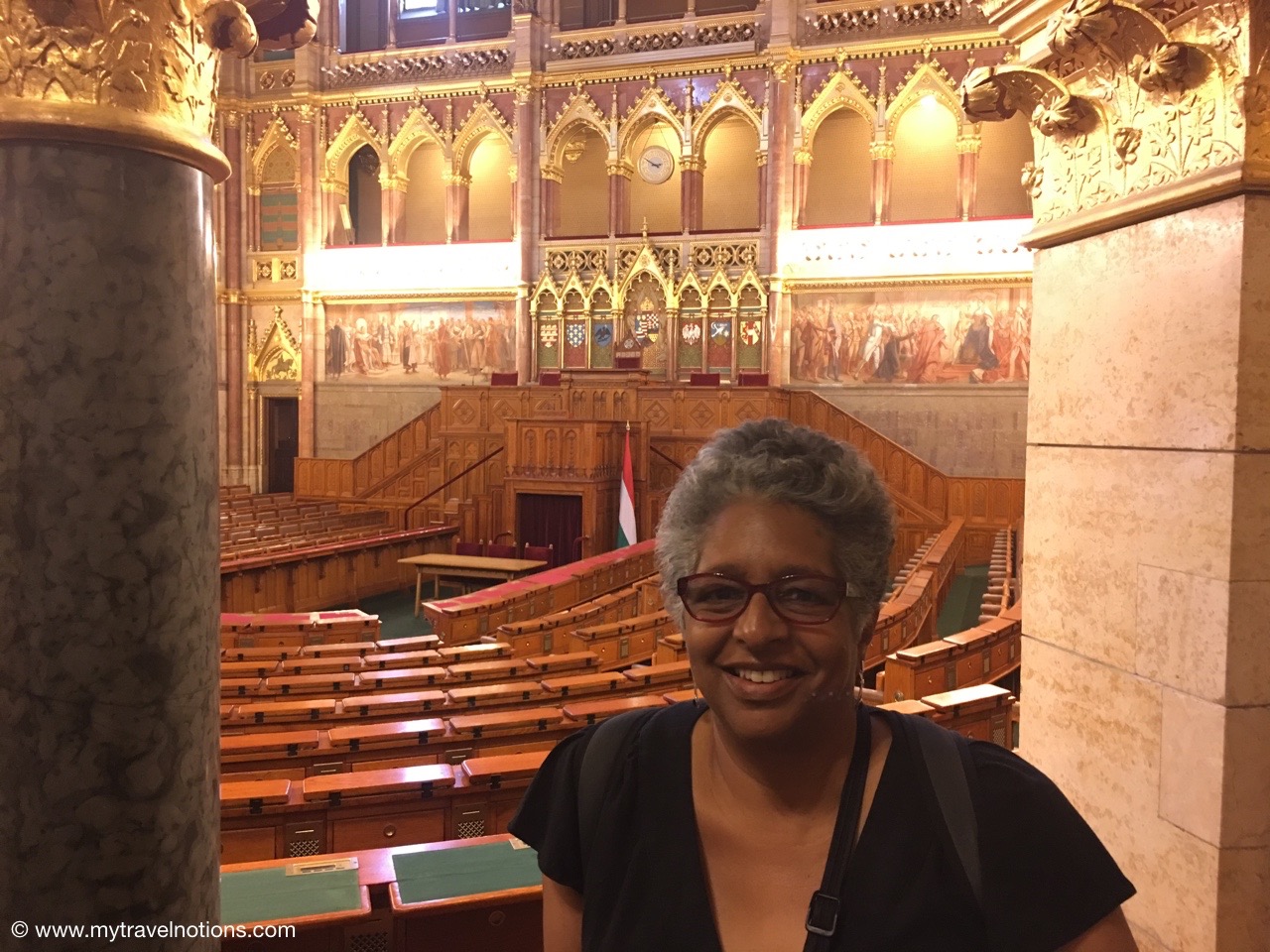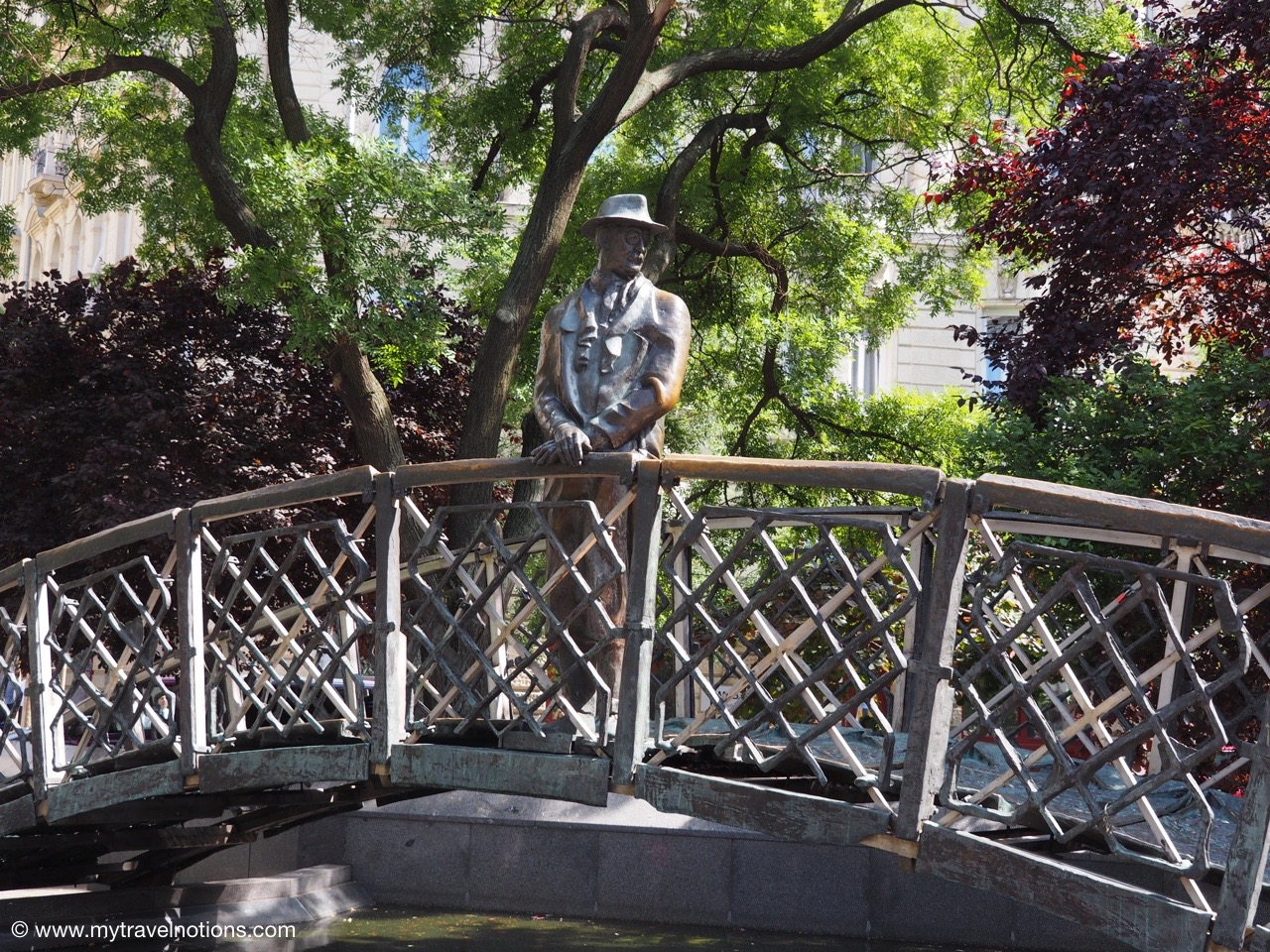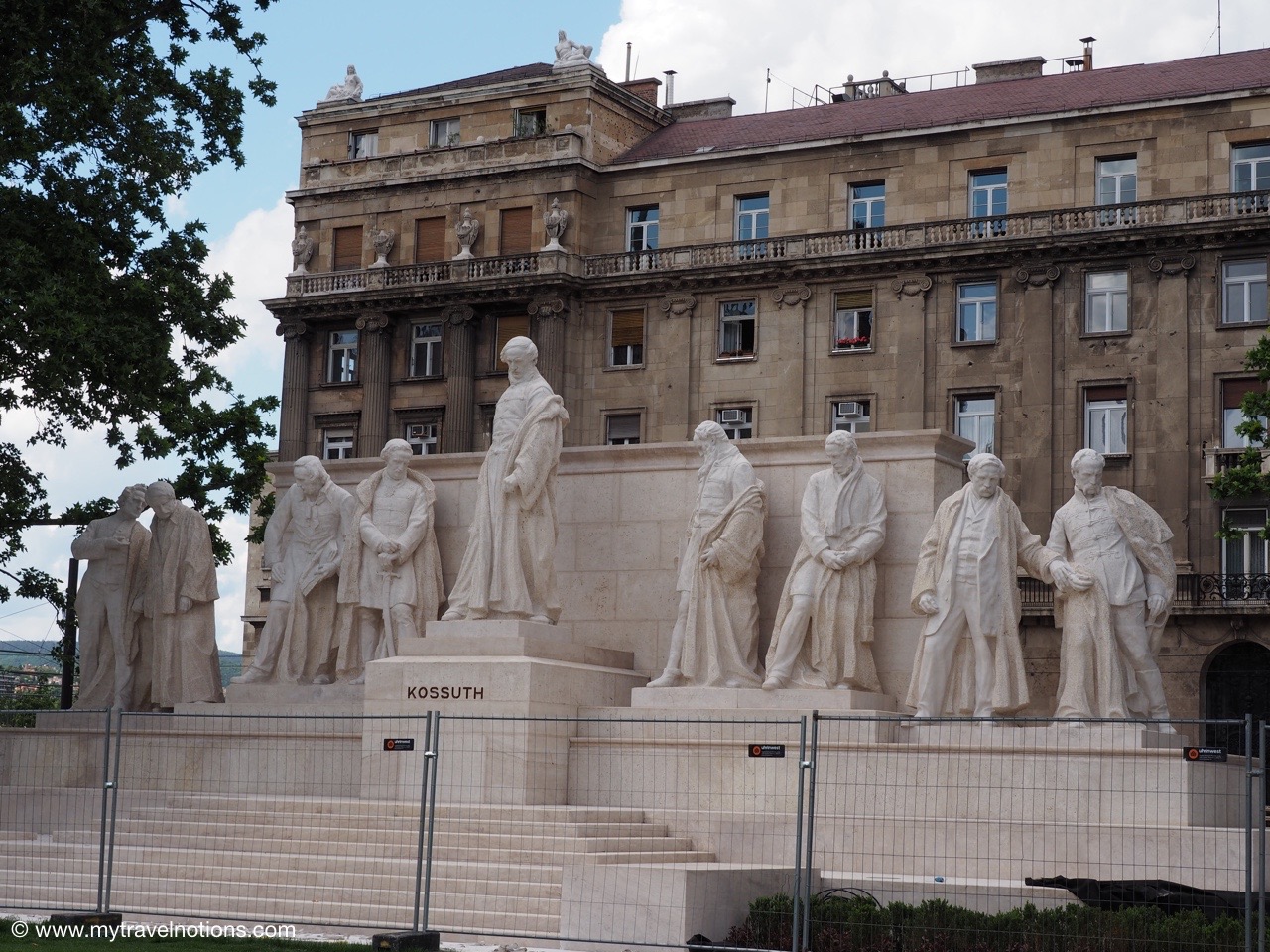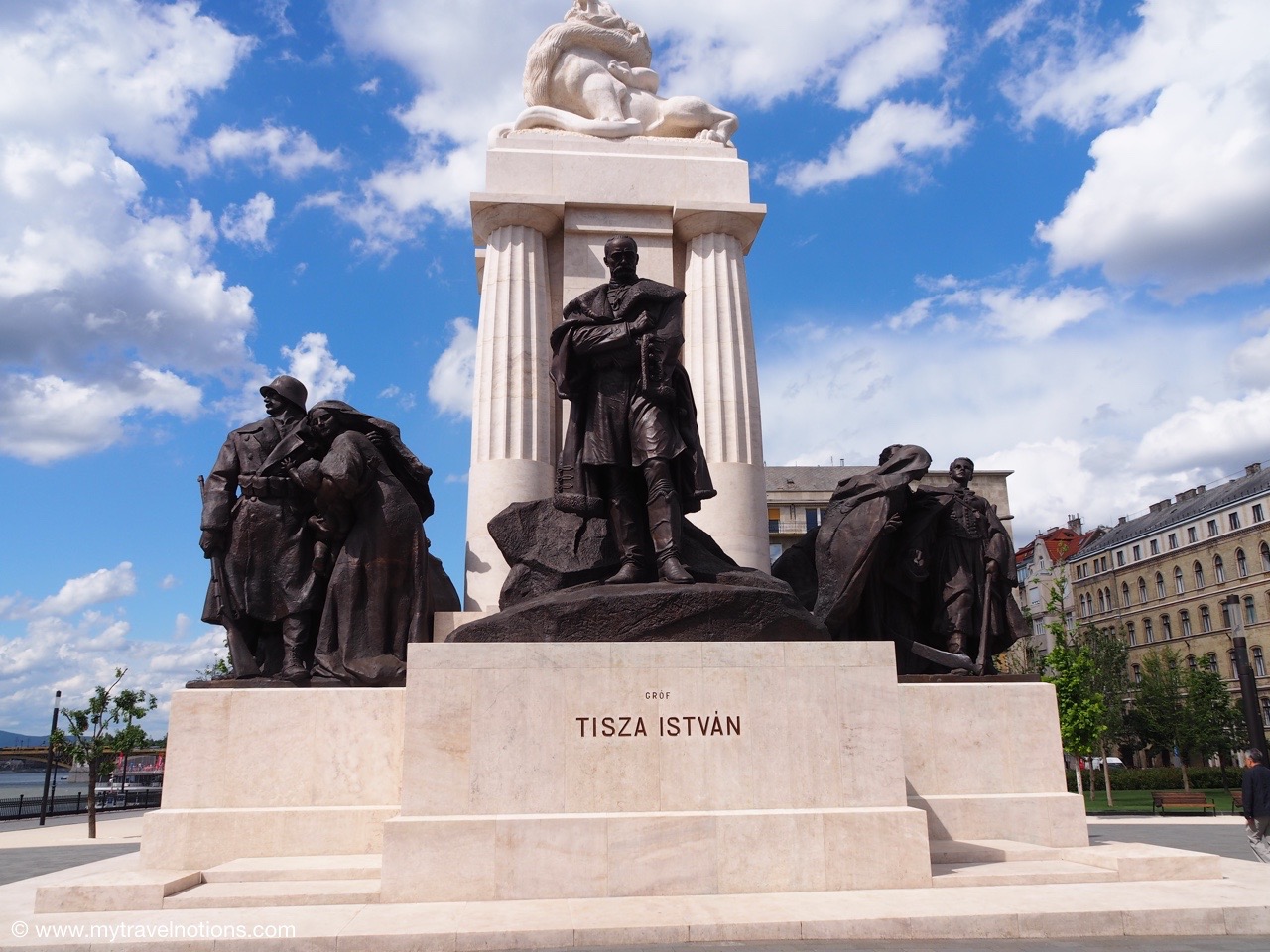 We left Budapest, Hungary, Thursday morning for Serbia. Wifi, which has been pretty descent throughout my trip, was non-existent in Serbia but is working pretty well here in Bulgaria. Plus, my T-Mobile data roaming and cell phone service, which has also been working rather flawlessly since I began my trip in Berlin almost six weeks ago, shows no service for Serbia and Bulgaria. Both countries are listed by T-Mobile as service provided areas so I'm not sure why there is absolutely no service.
On Thursday we were able to get a little sample of Serbian life when we stopped in the city of Novi Sad for lunch. Novi Sad was founded in 1694, when Serb merchants formed a colony across the Danube from the Petrovaradin fortress, a Habsburg strategic military post. In the 18th and 19th centuries, Novi Sad became an important trading and manufacturing centre, as well as a centre of Serbian culture of that period, earning the nickname of the Serbian Athens. Today, it is the second largest city in Serbia and in addition to still being considered a major cultural center, it is also the Serbian financial center.
We made it into Belgrade, Serbia, in time to get checked into the hotel and get ready for a group dinner. As far as getting out and walking around Belgrade, well that wasn't a part of the tour, but the bus did drive around and Maya, our tour director, pointed out the different landmarks. These long bus rides are exhausting and after being on the bus all day, I was quite tired and after dinner all I wanted to do was sleep.
Although we did a walking tour in Budapest, this tour could have easily began in Sofia, Bulgaria. Even though we stopped twice in Serbia, we really didn't get to see or do much to warrant the two days of bus riding It took to get to Sofia.
Yesterday's walking tour in Sofia was short, but sweet and brought us to three very different churches, the 4th century Christian Church of St. George, the Russian Orthodox Church of St. Nicholas and the Bulgarian Orthodox St. Alexander Nevsky Cathedral.
Today was all about the Rila Monastery. Considered to be the largest and most famous Eastern Orthodox monastery in Bulgaria, it was named after its founder, the hermit monk Ivan of Rila. It is situated in the southwestern Rila Mountains, a little more than 70 miles south of Sofia. Founded in the 10th century, the Rila Monastery is regarded as one of Bulgaria's most important cultural, historical and architectural monuments.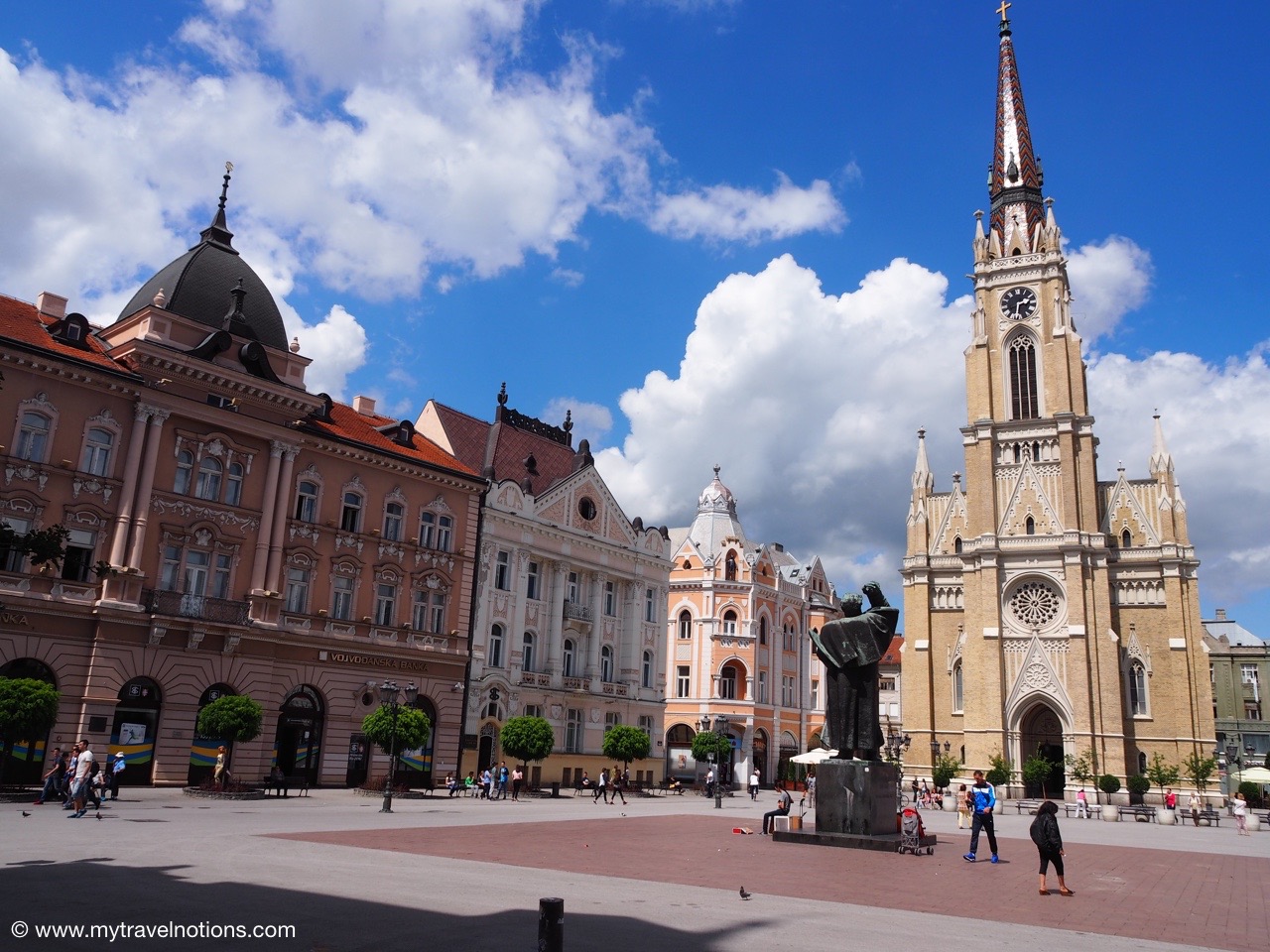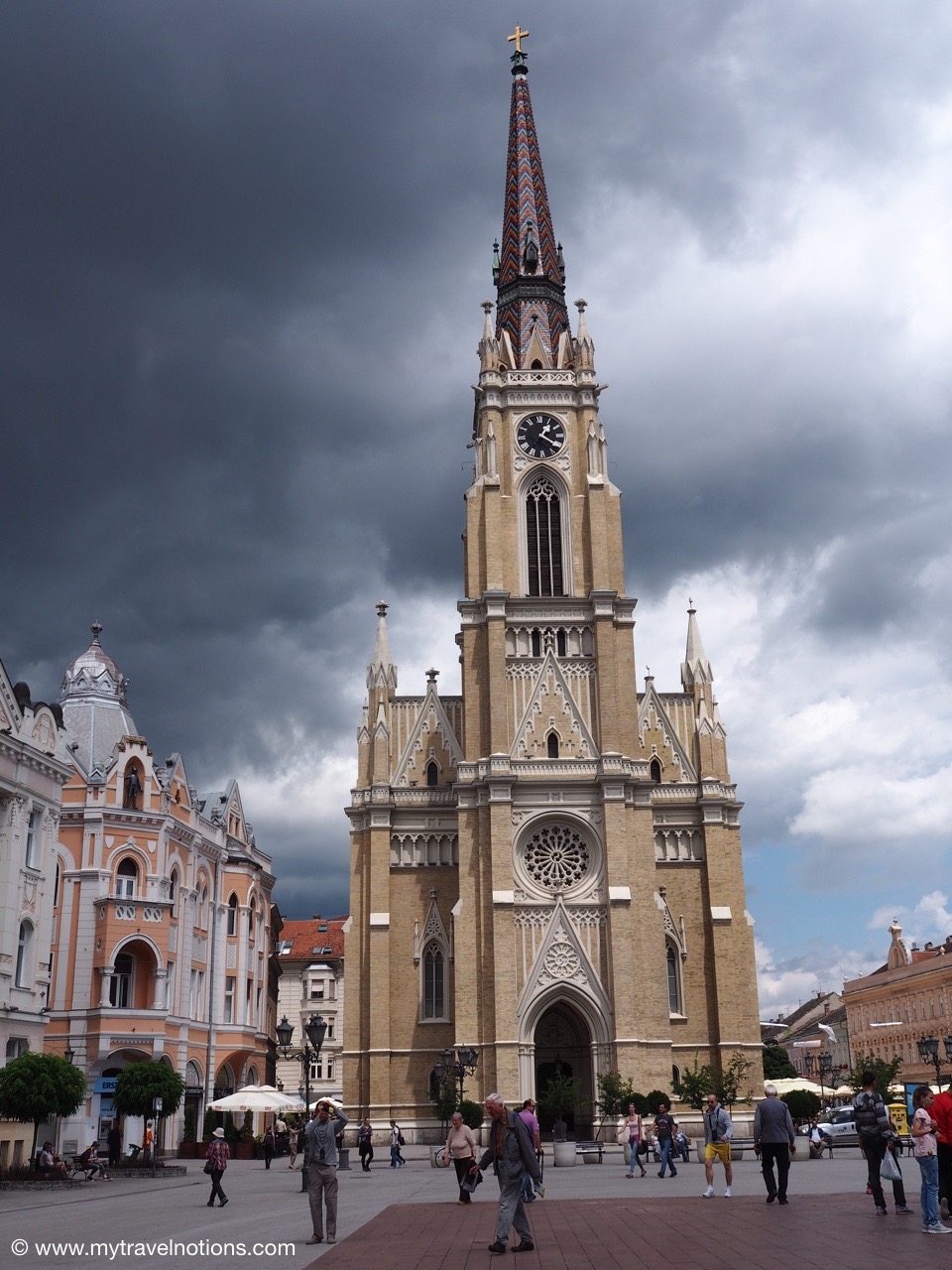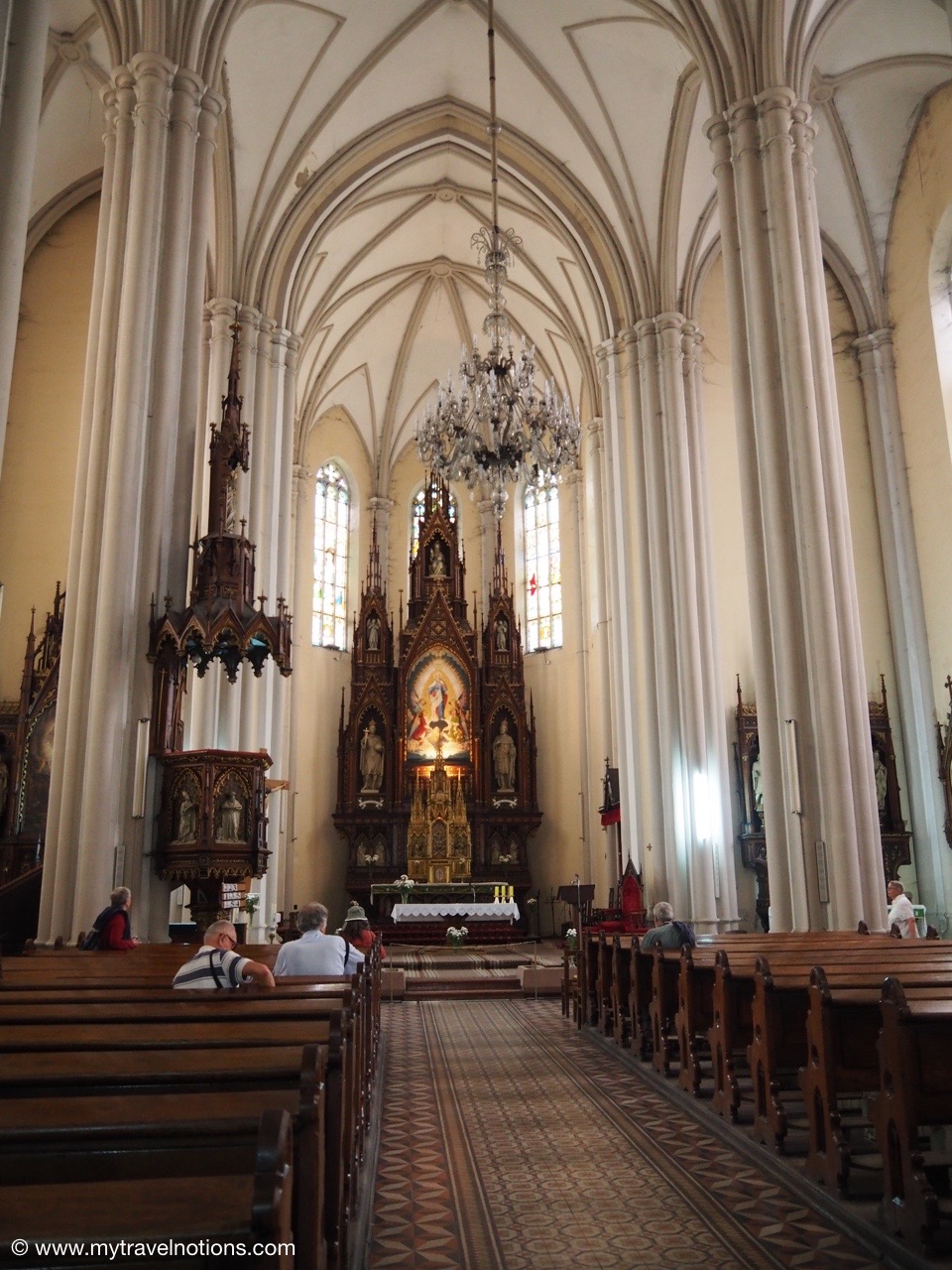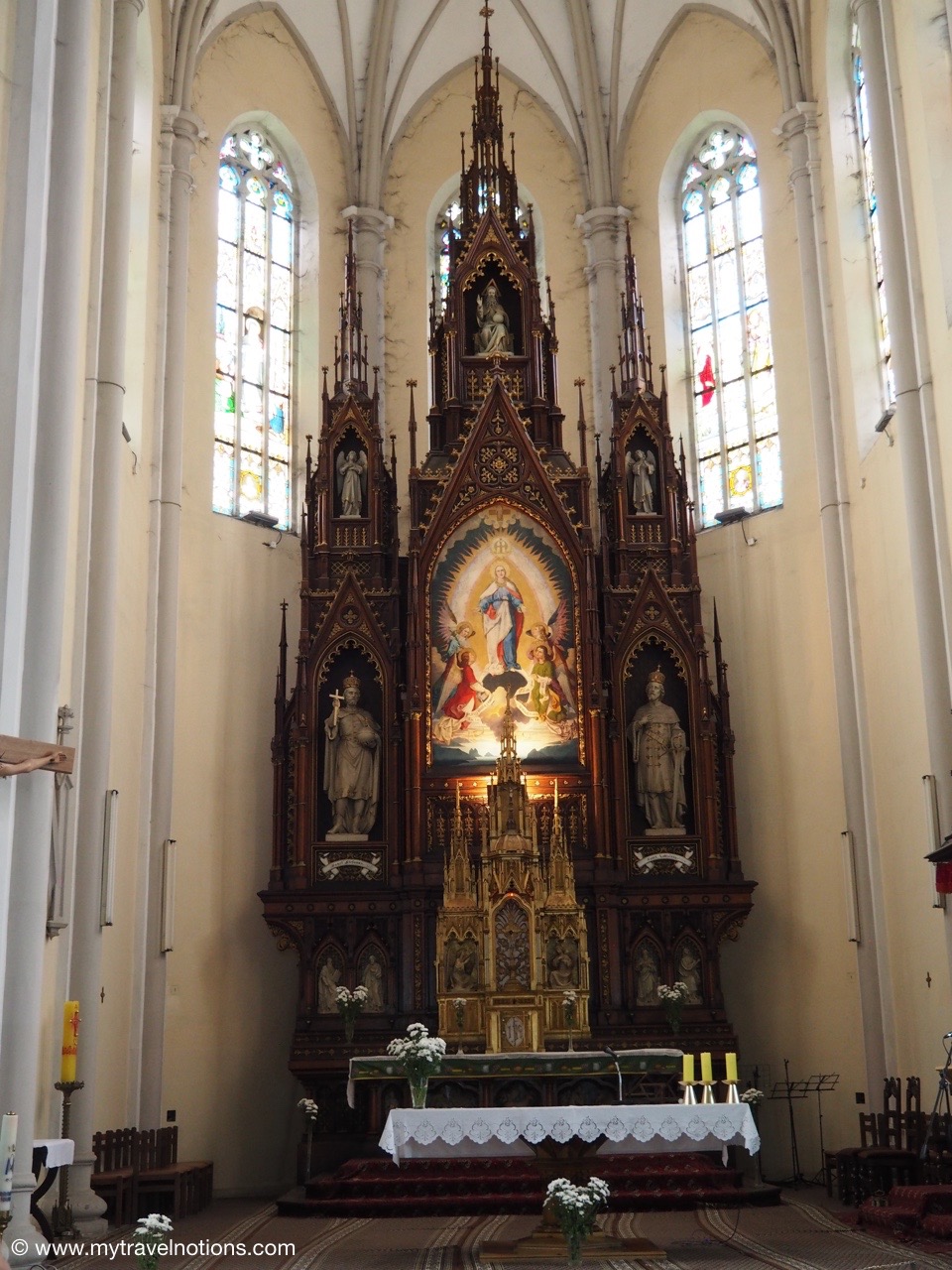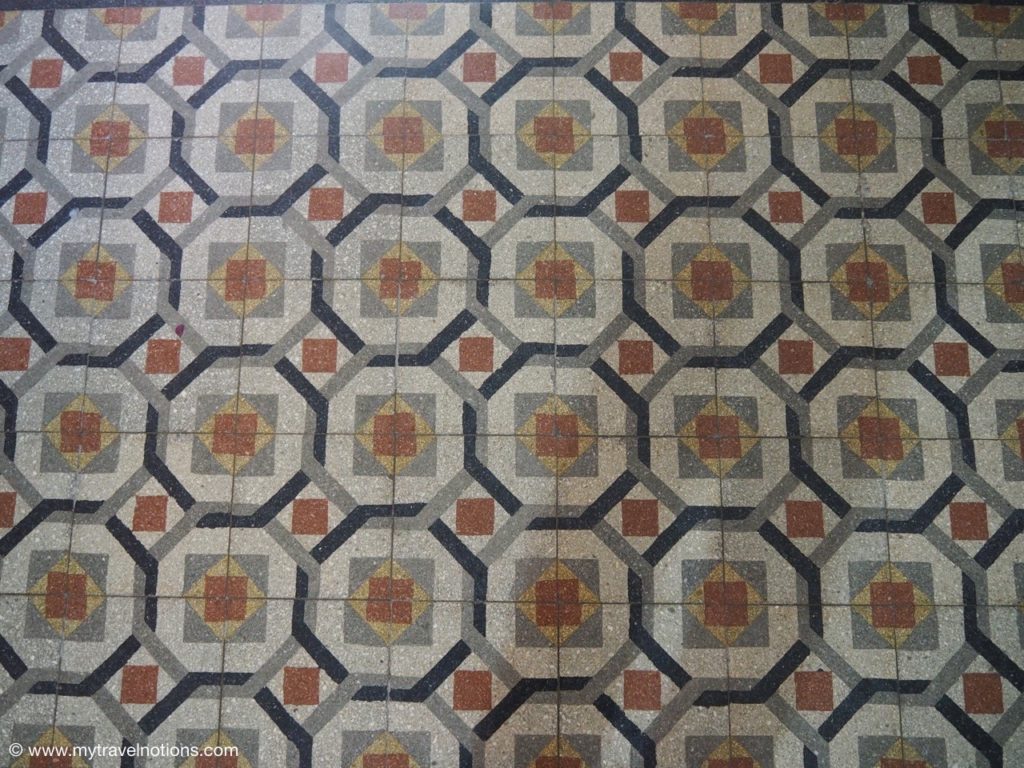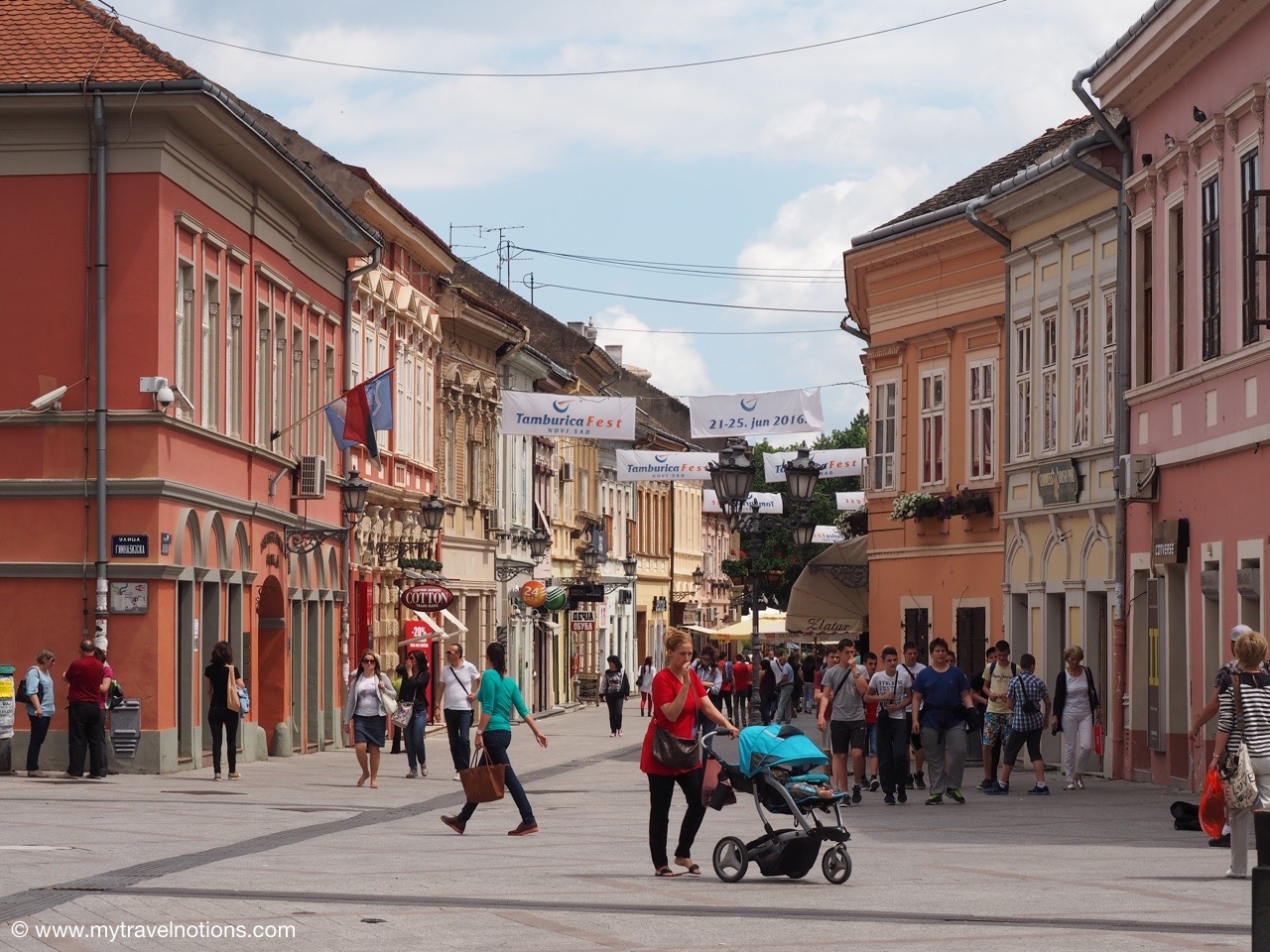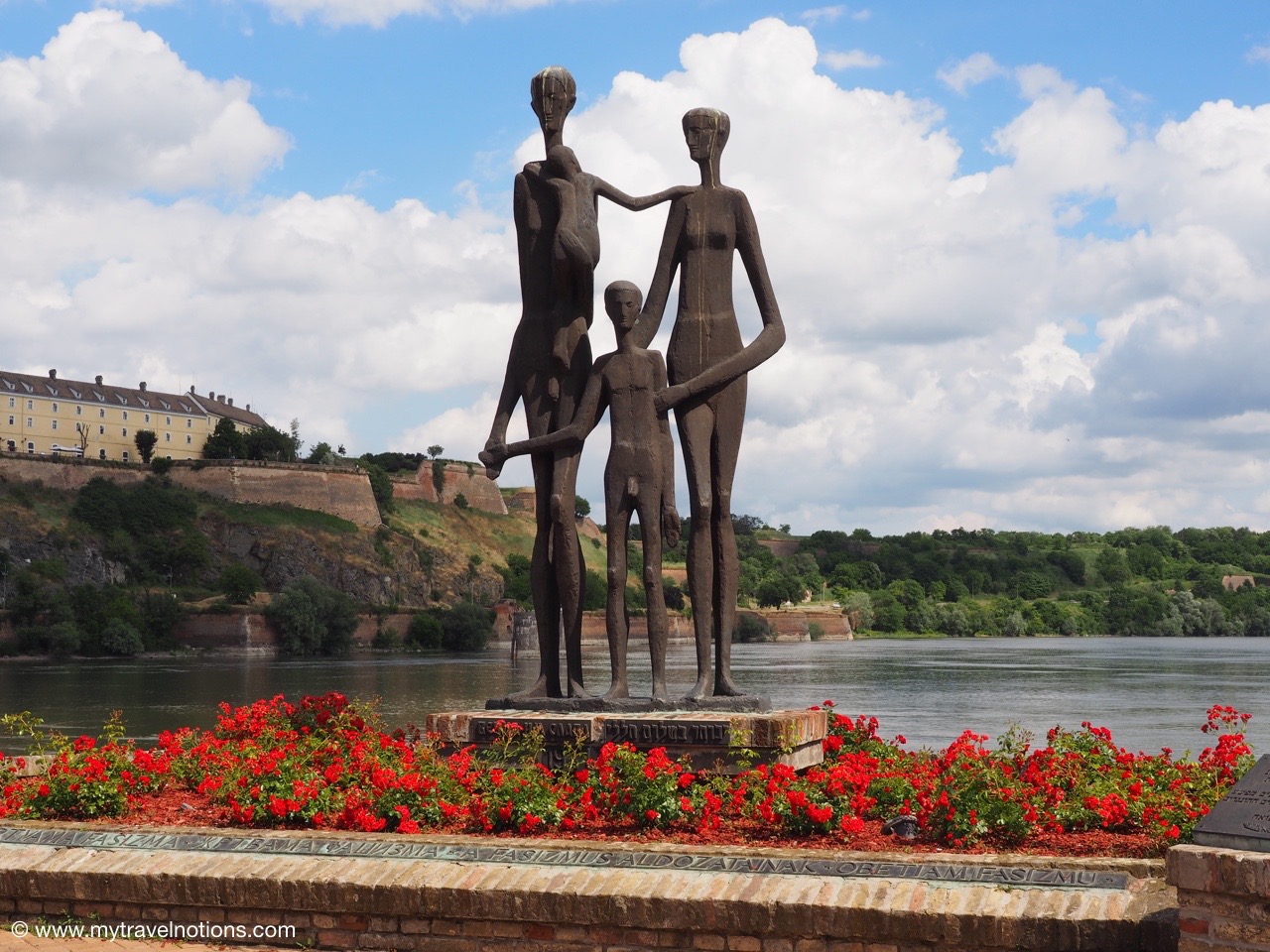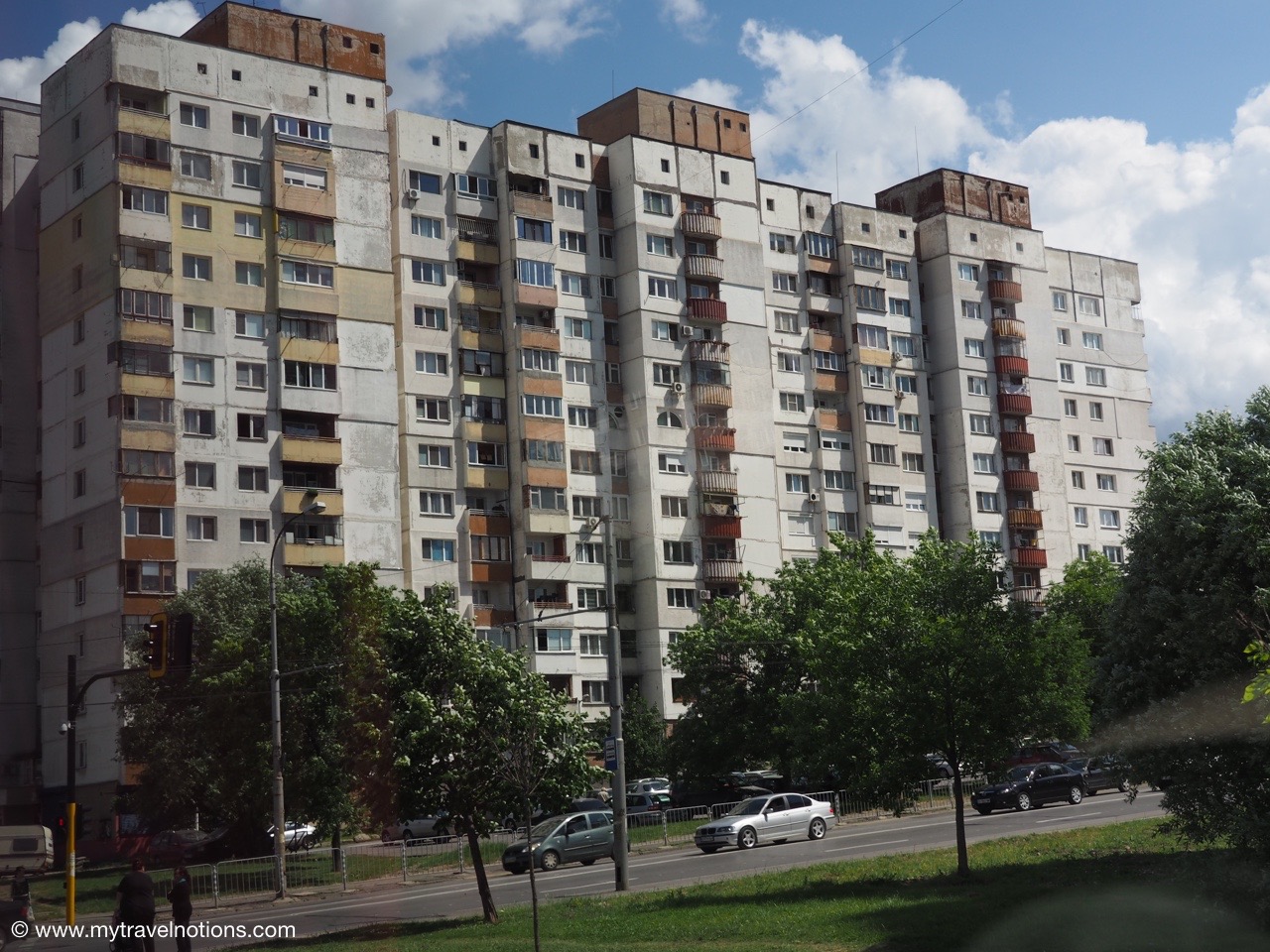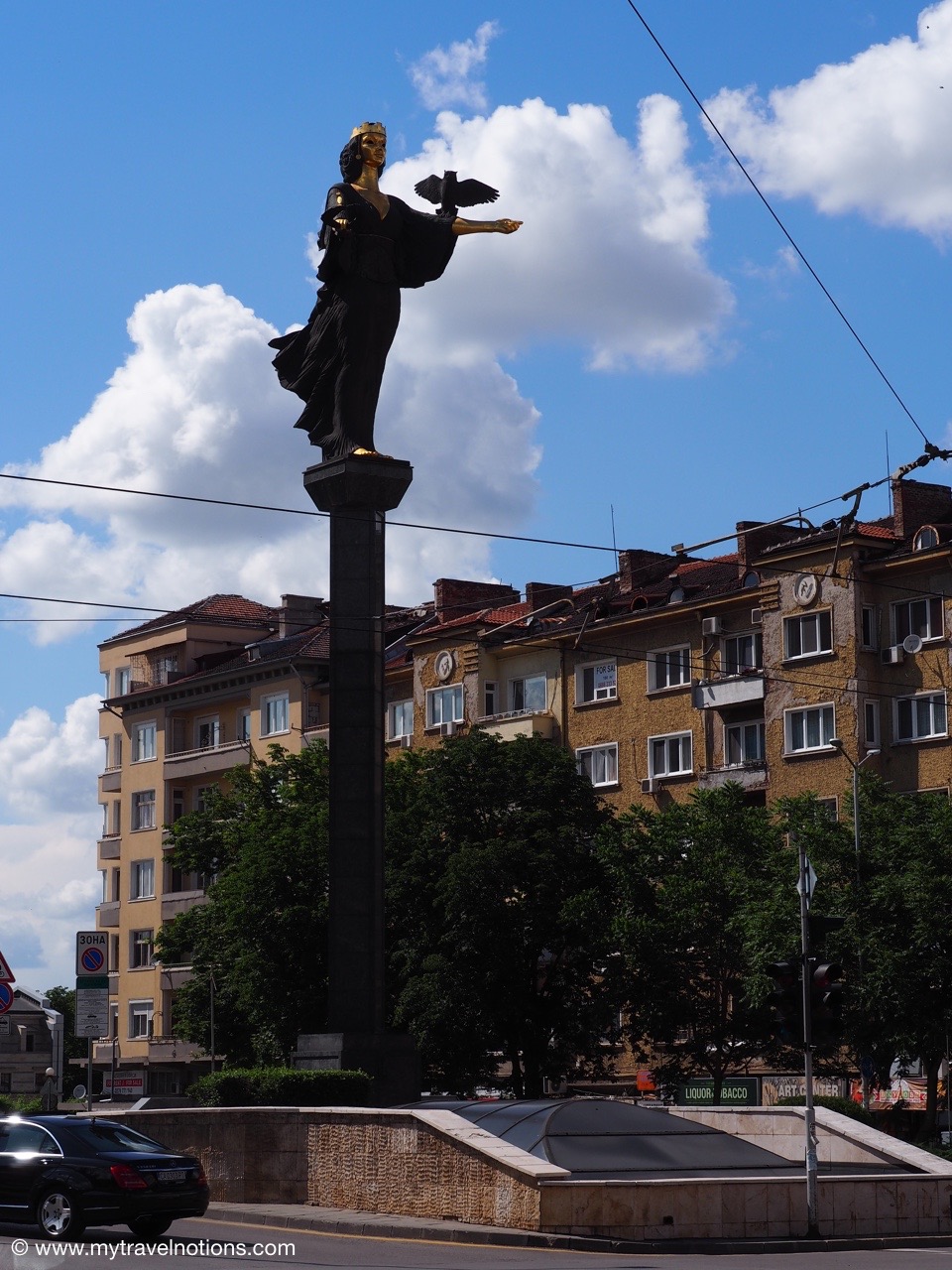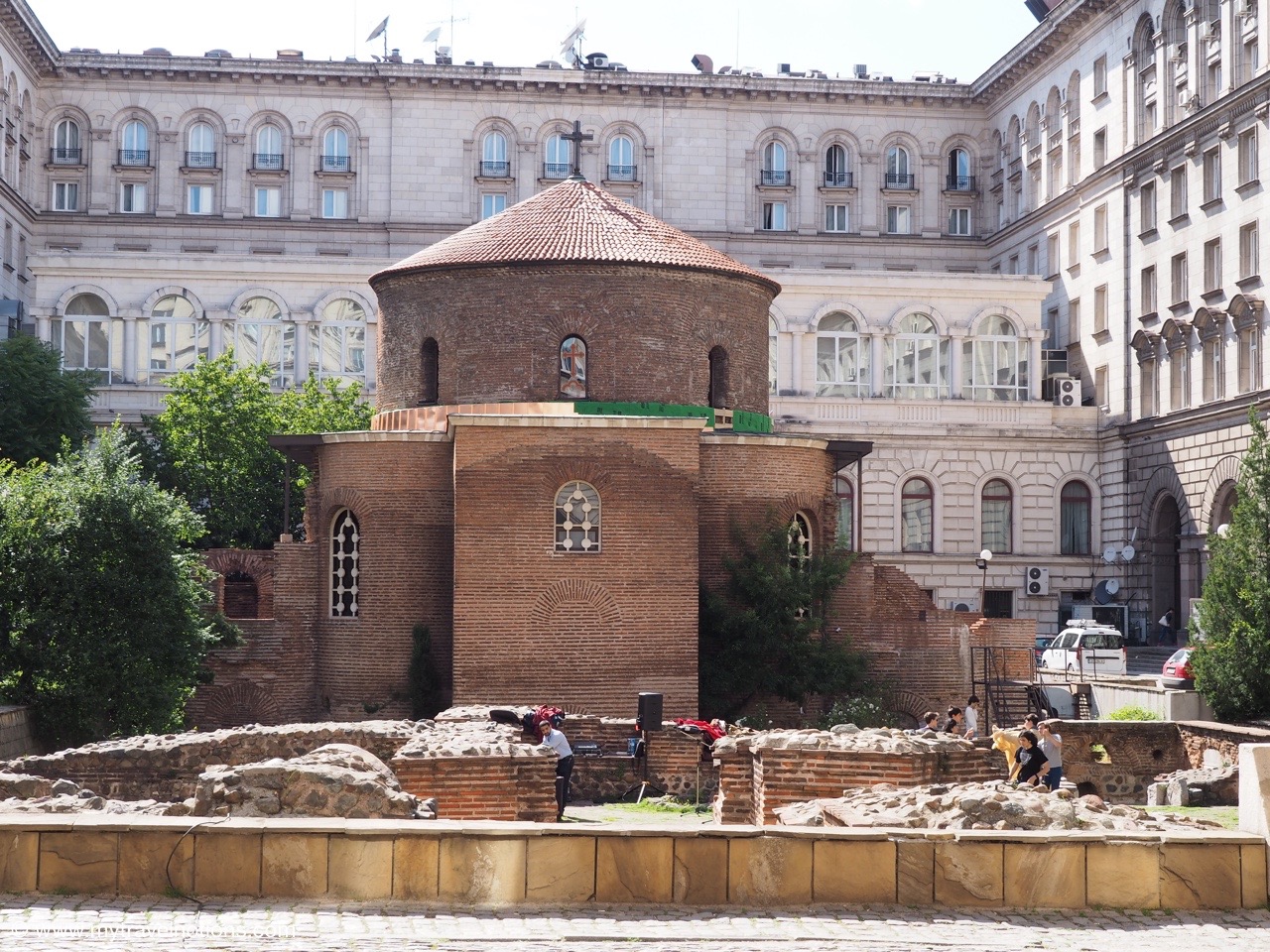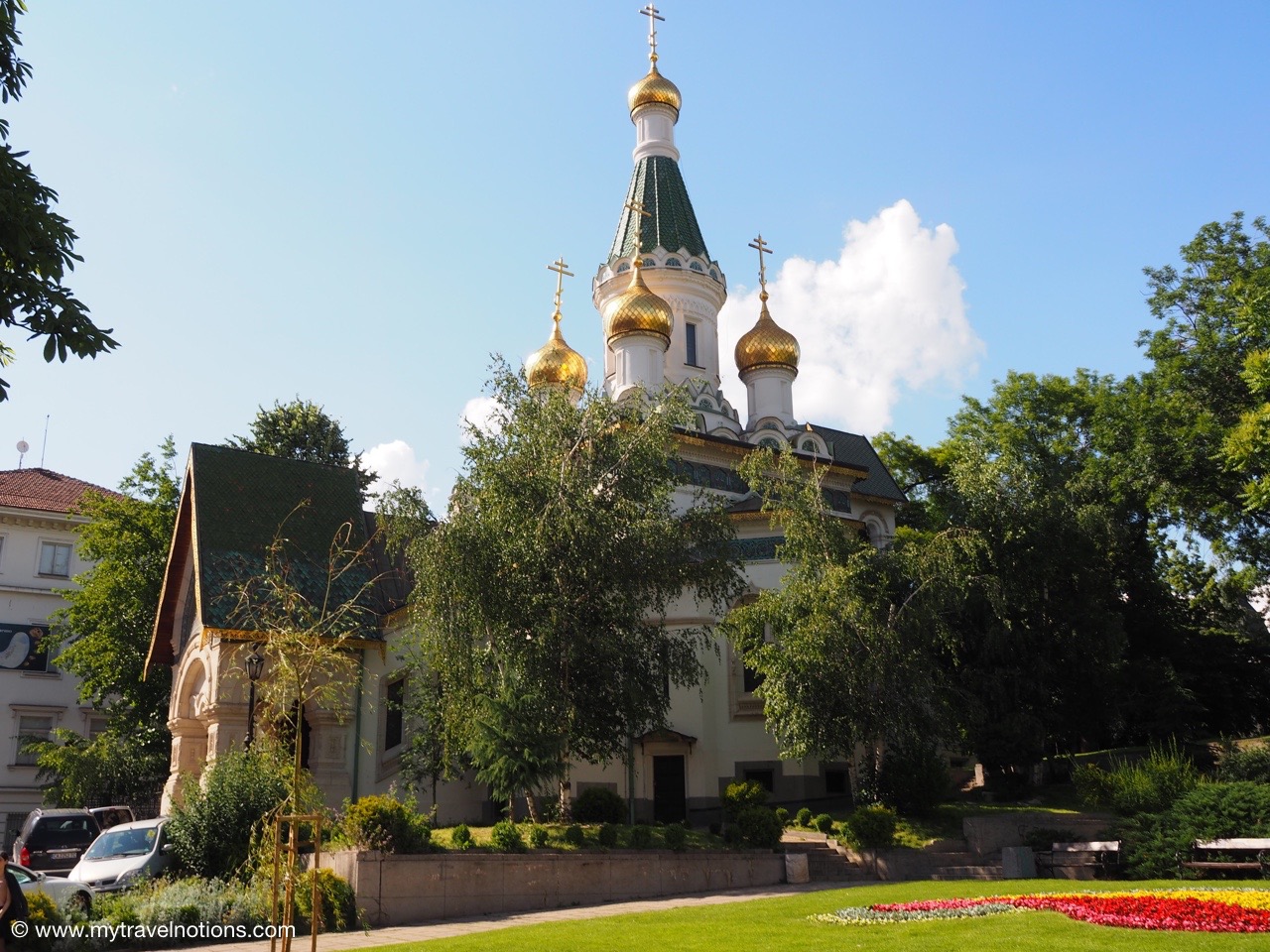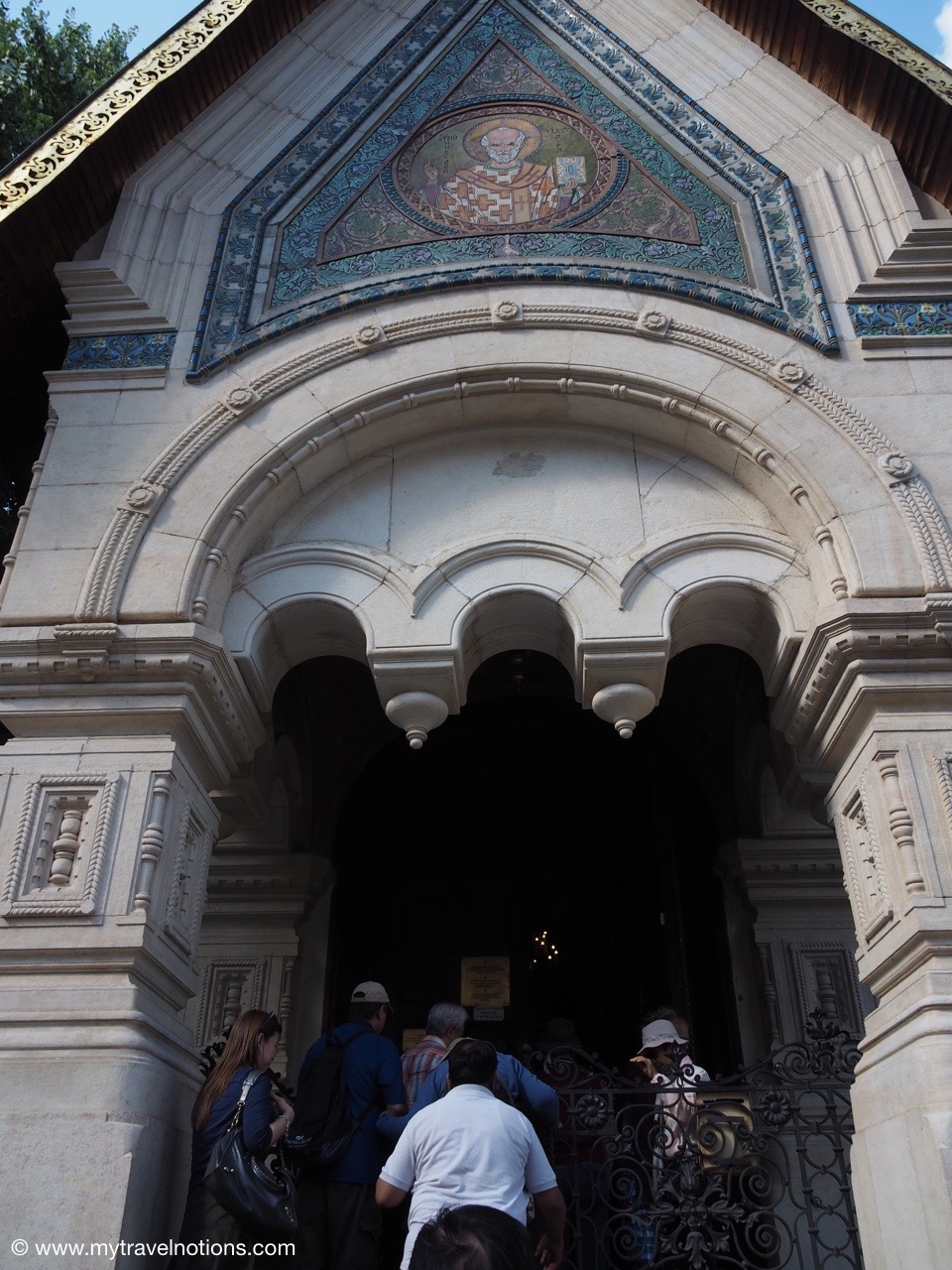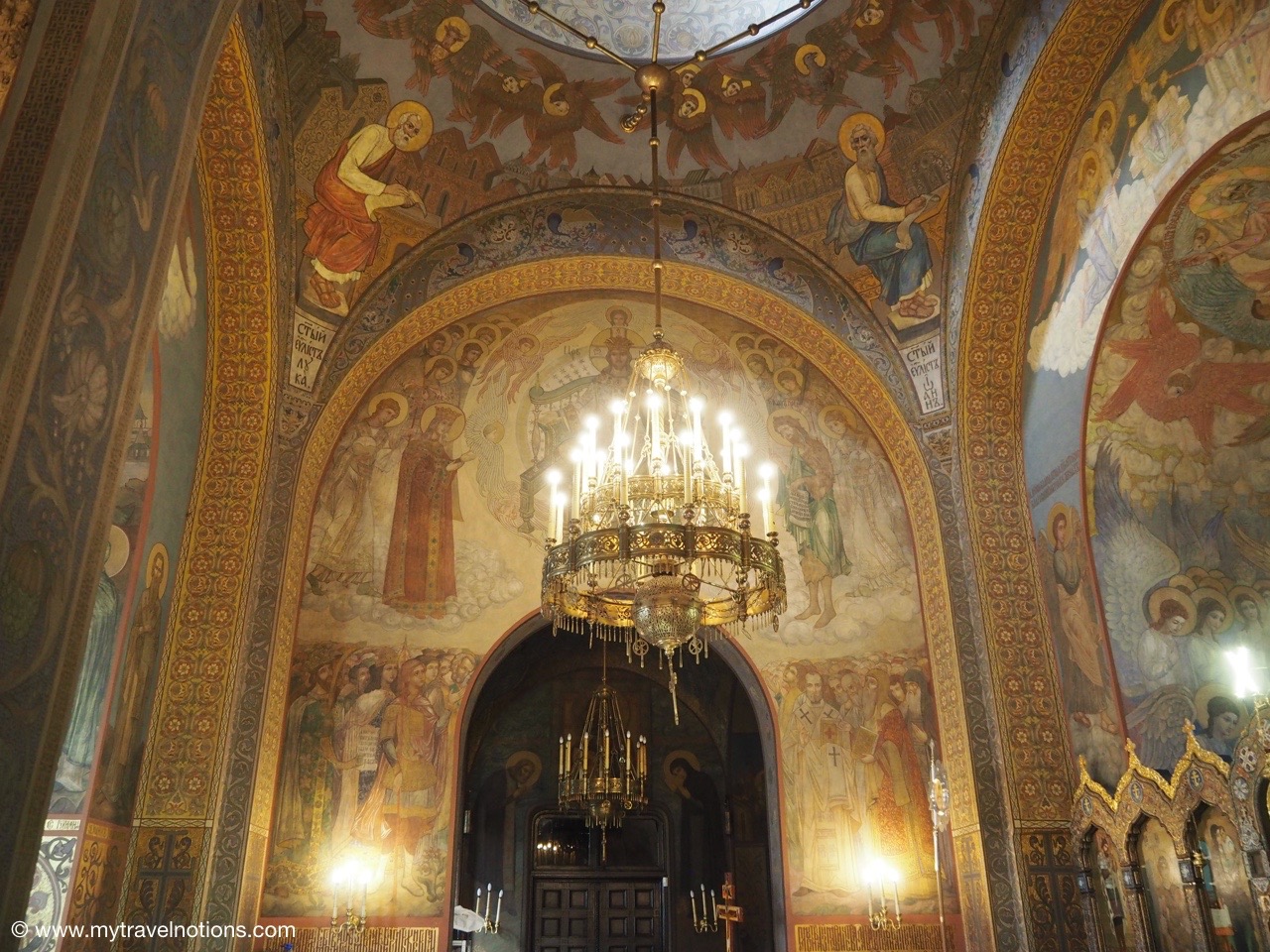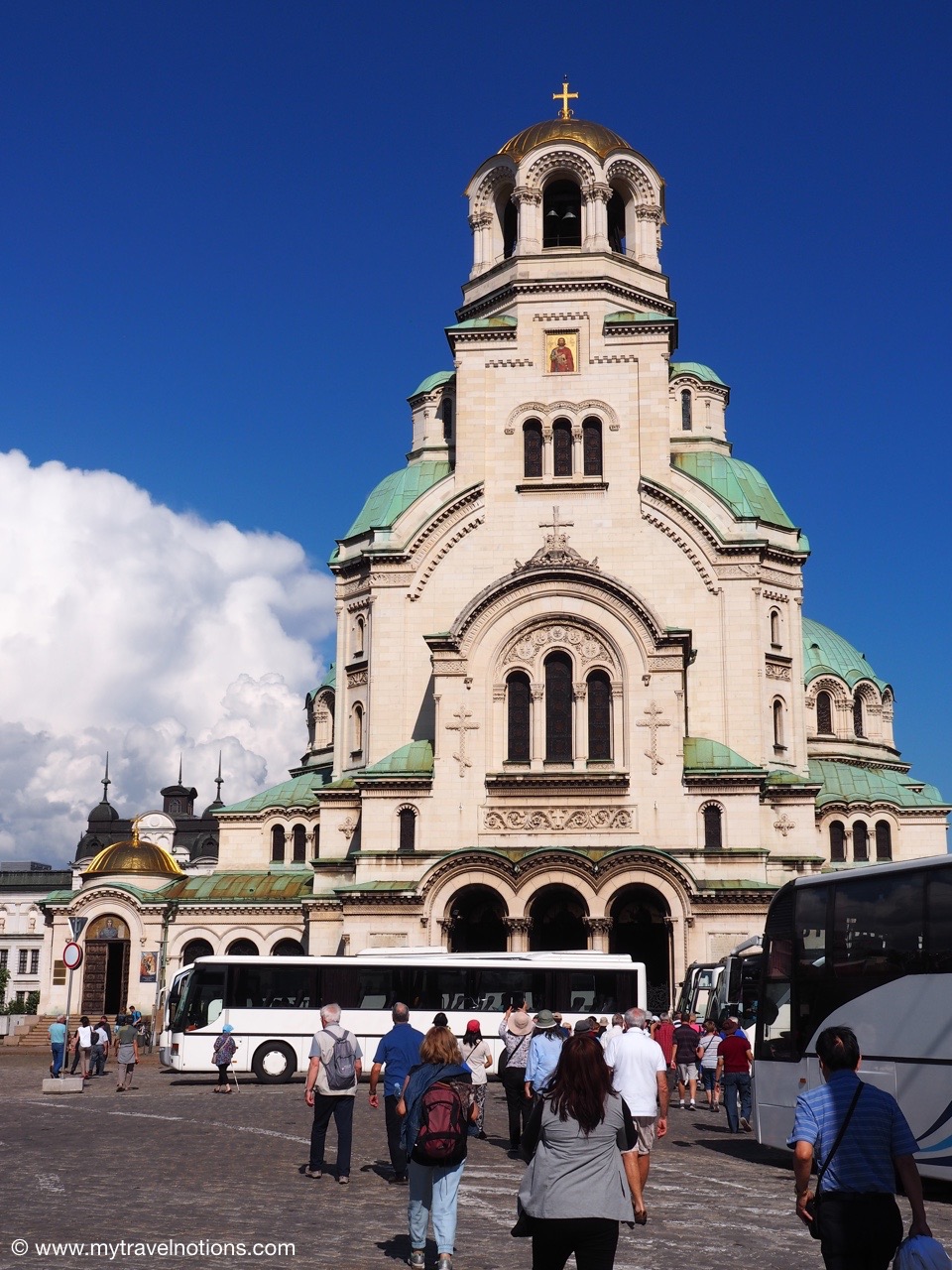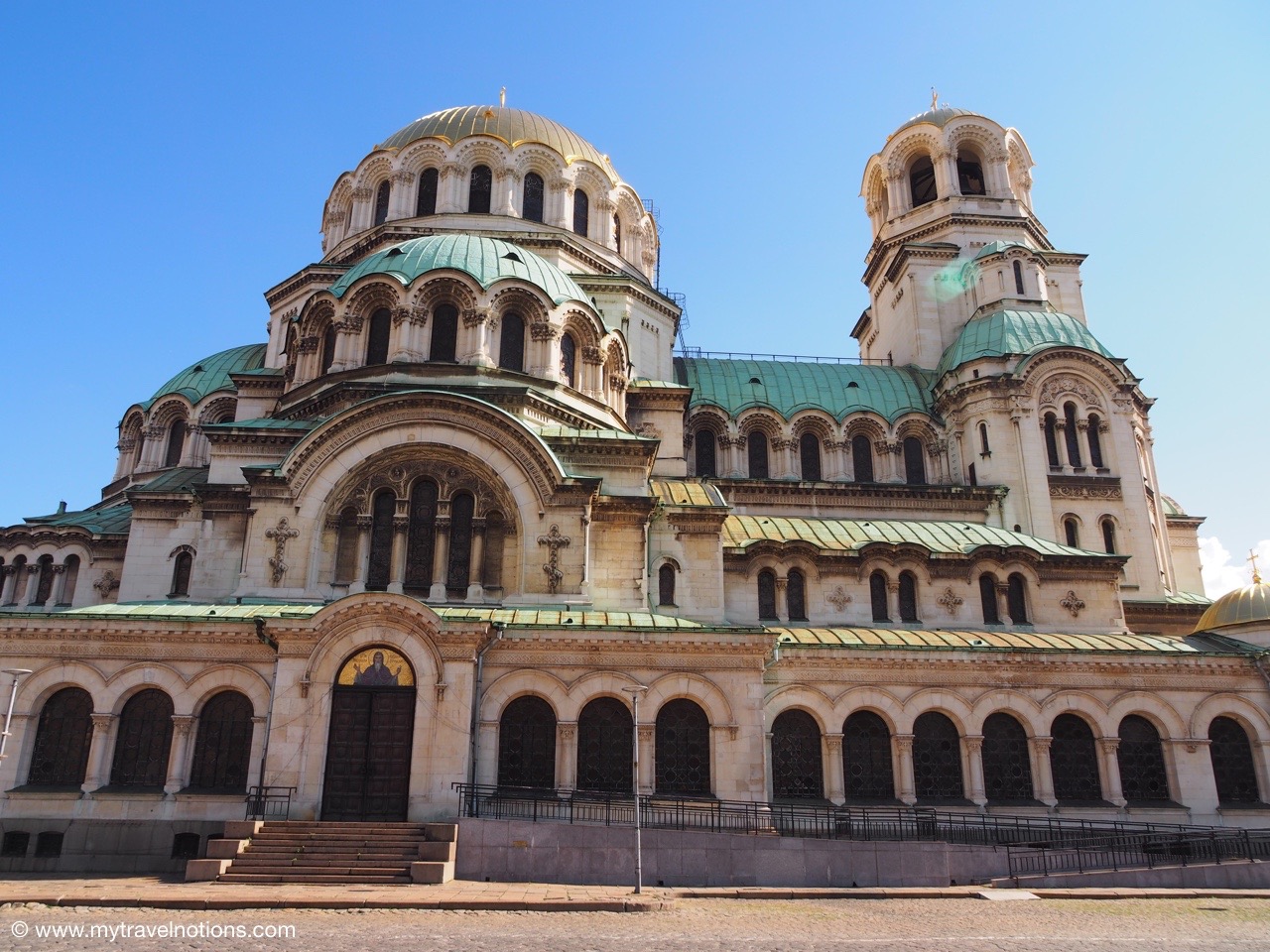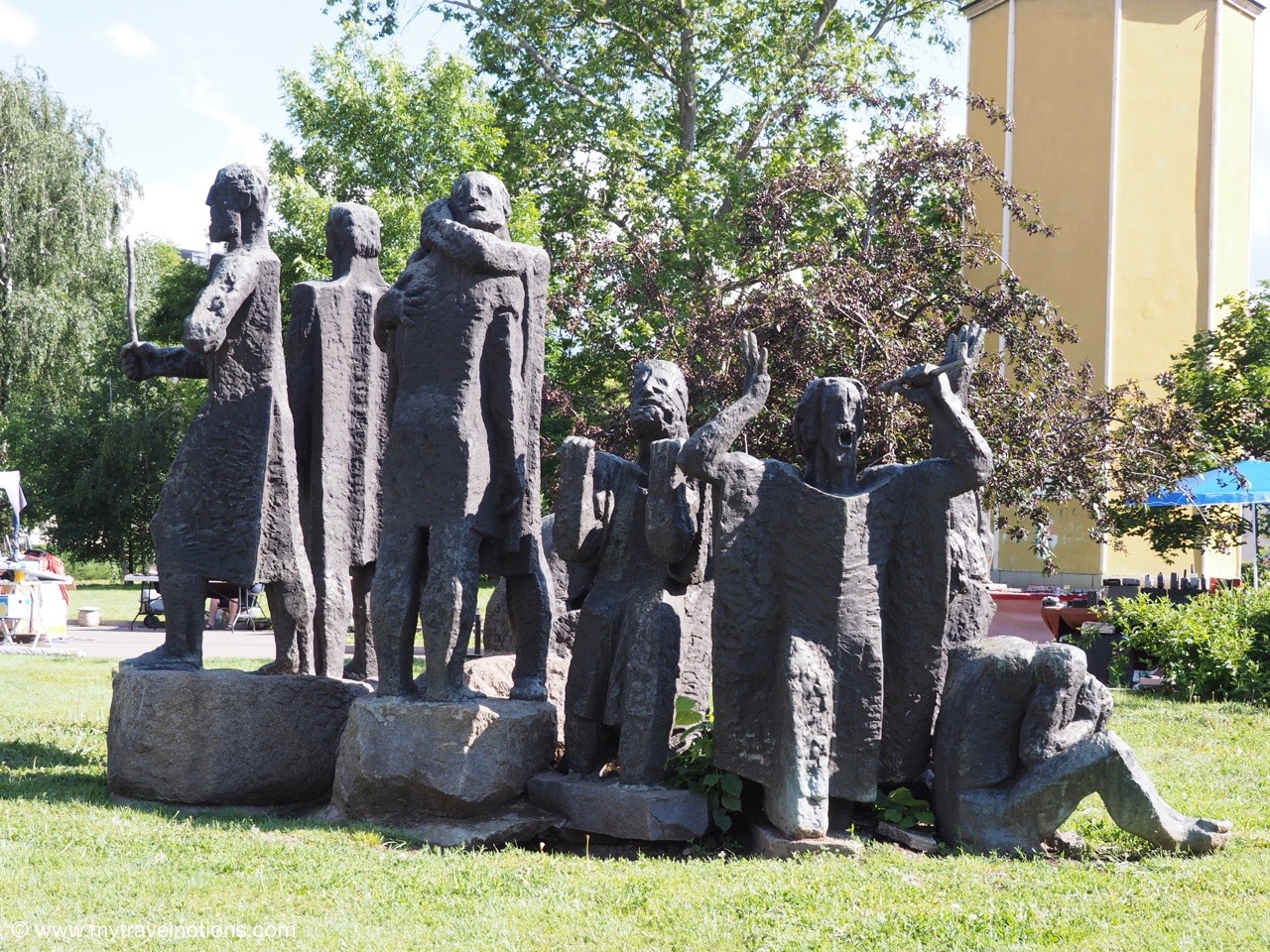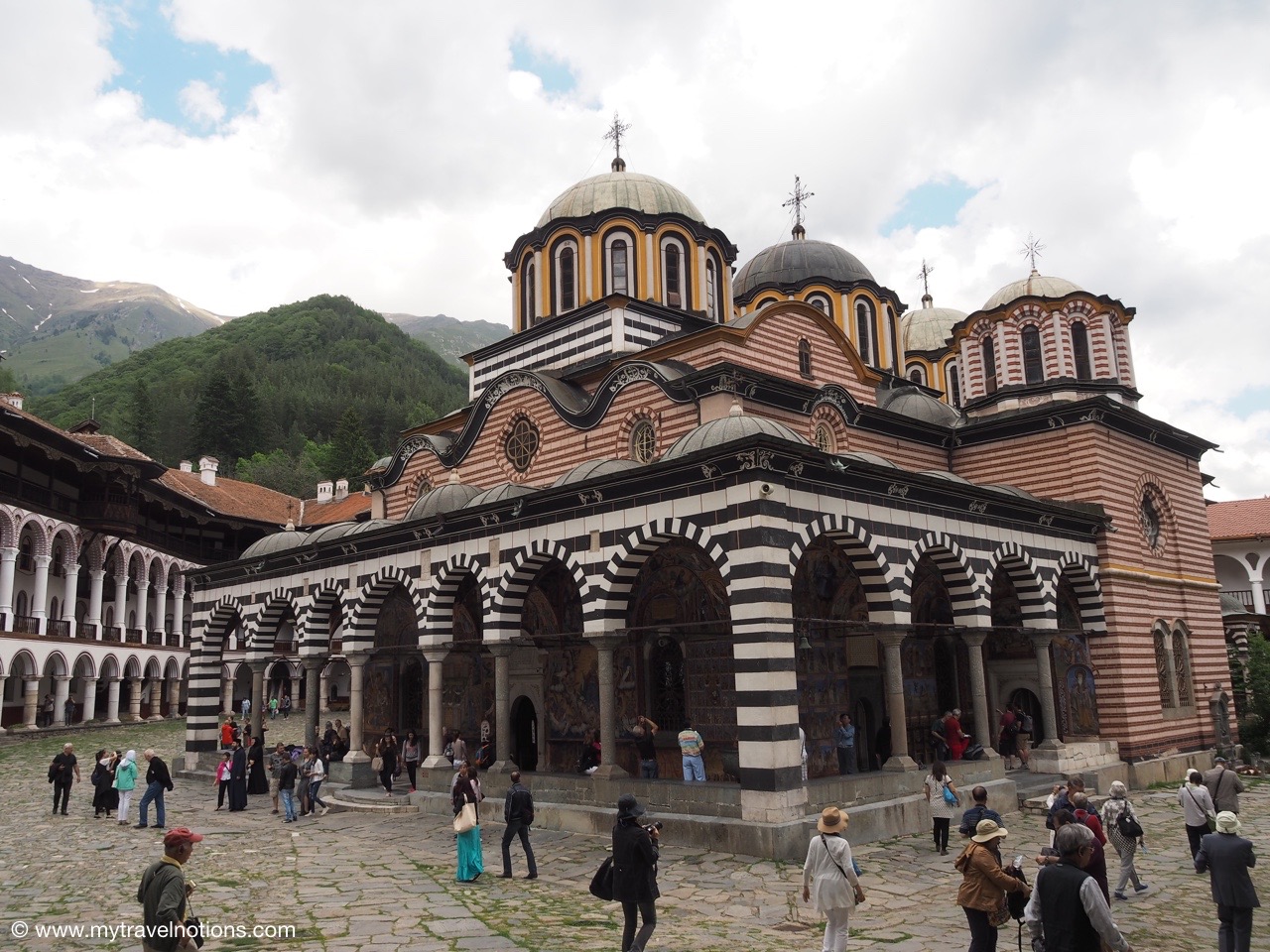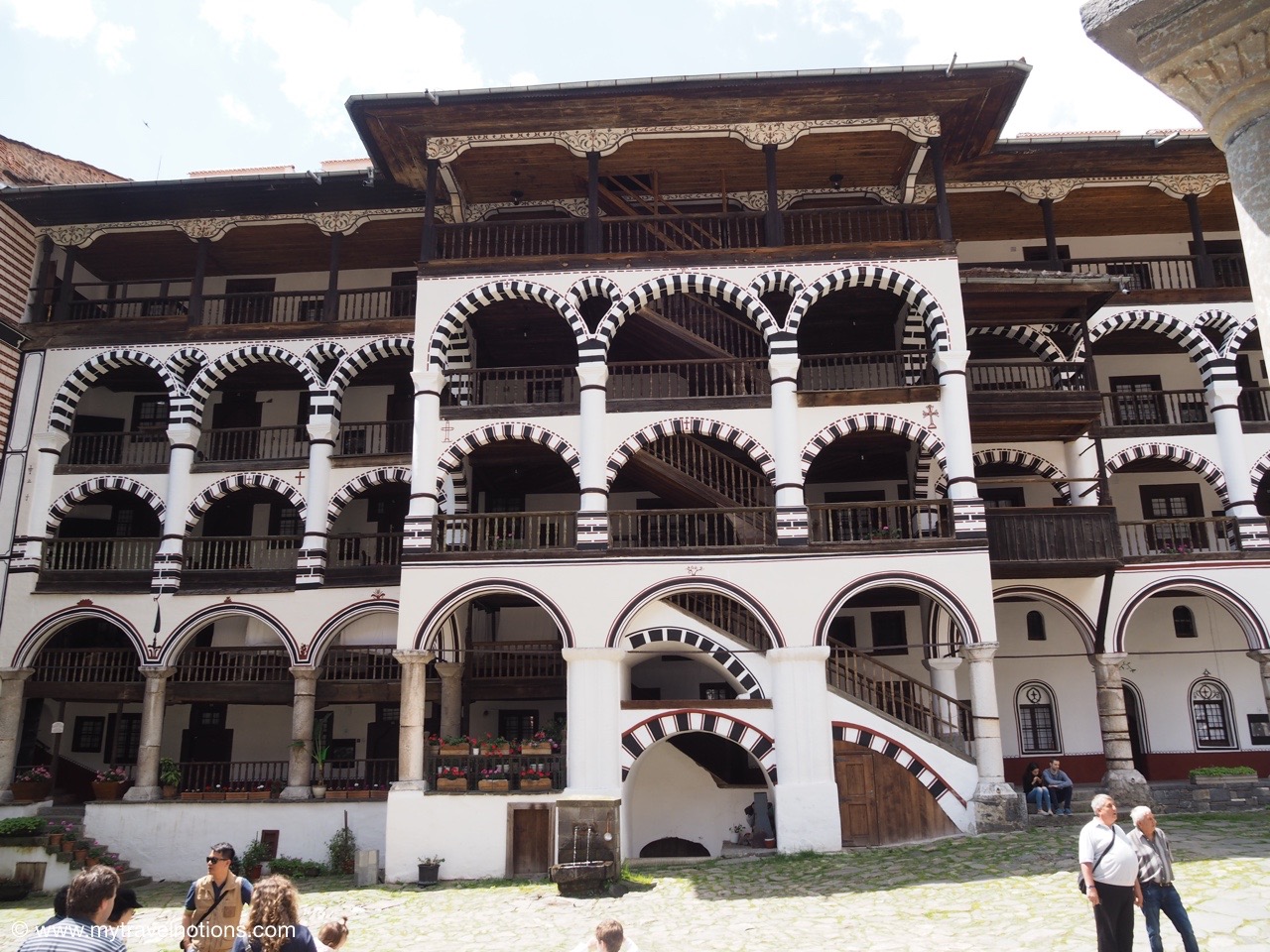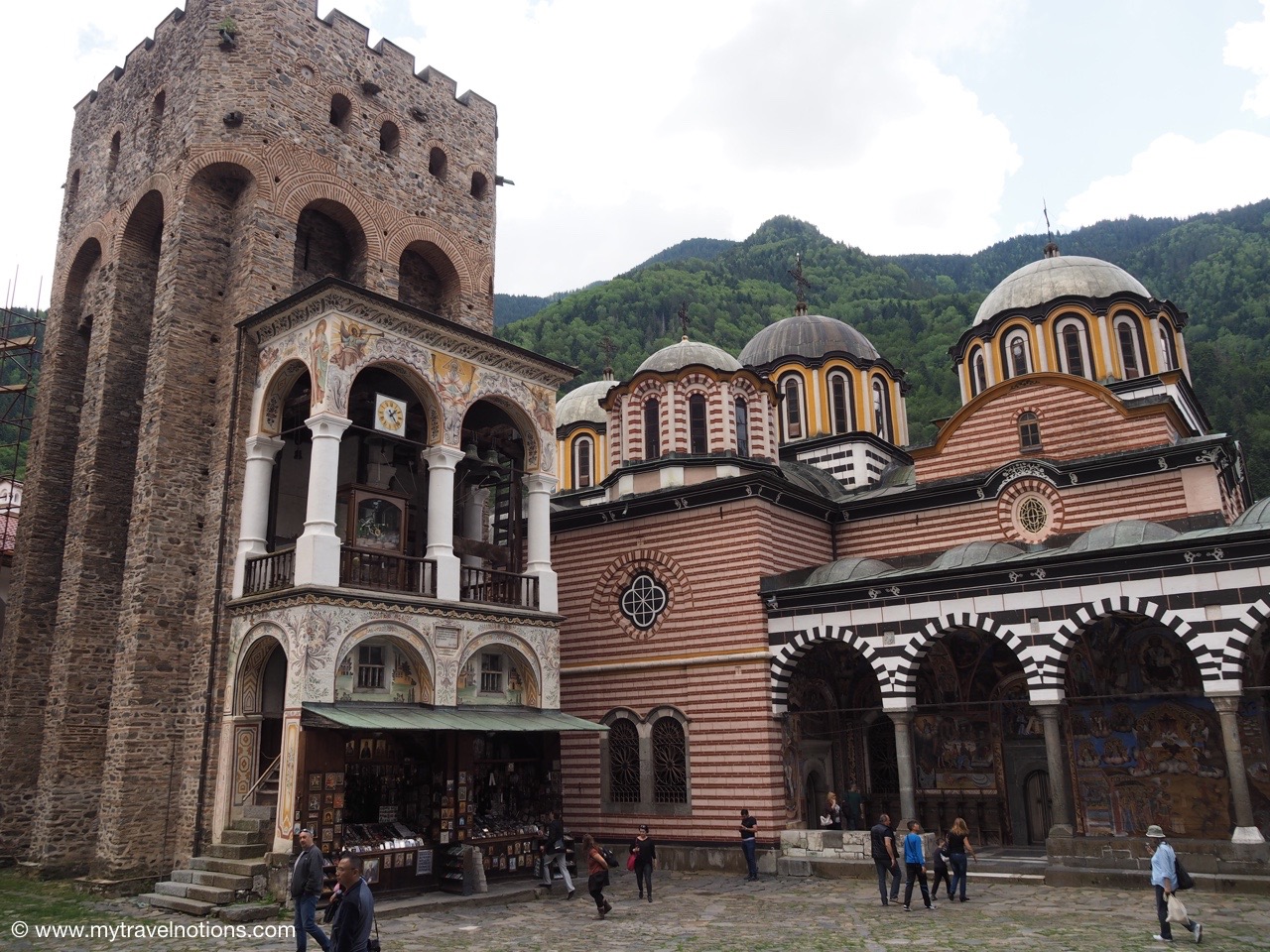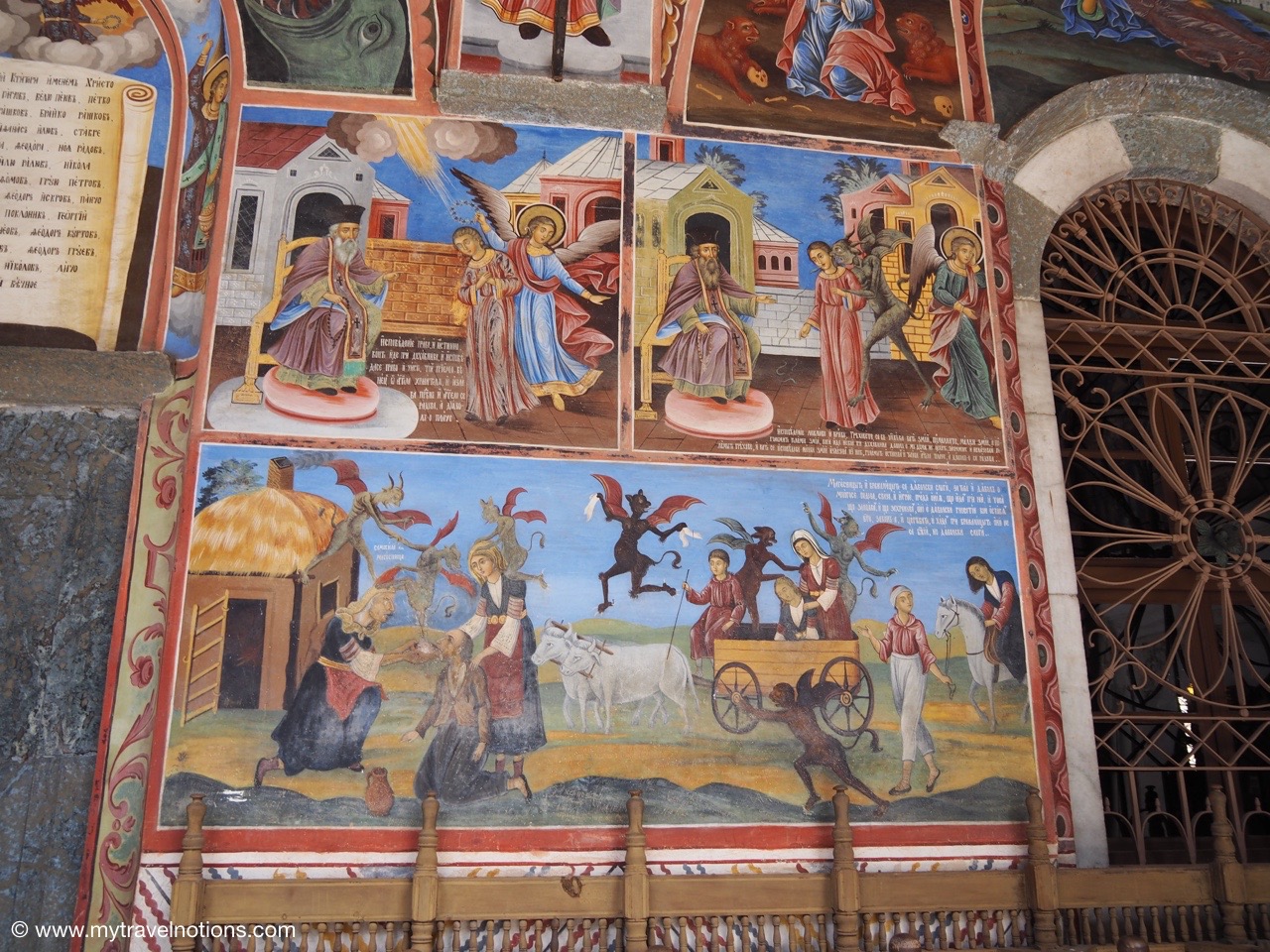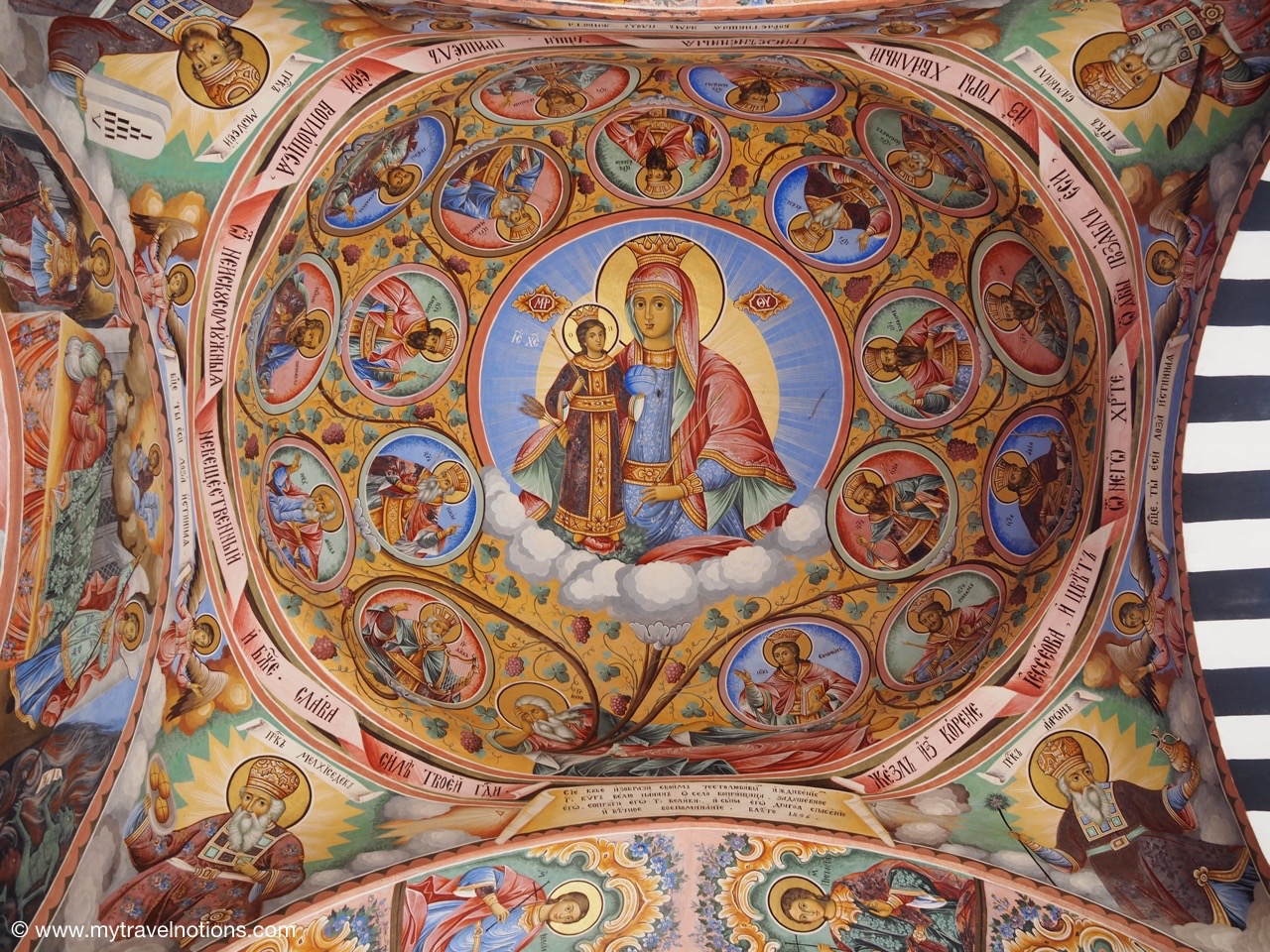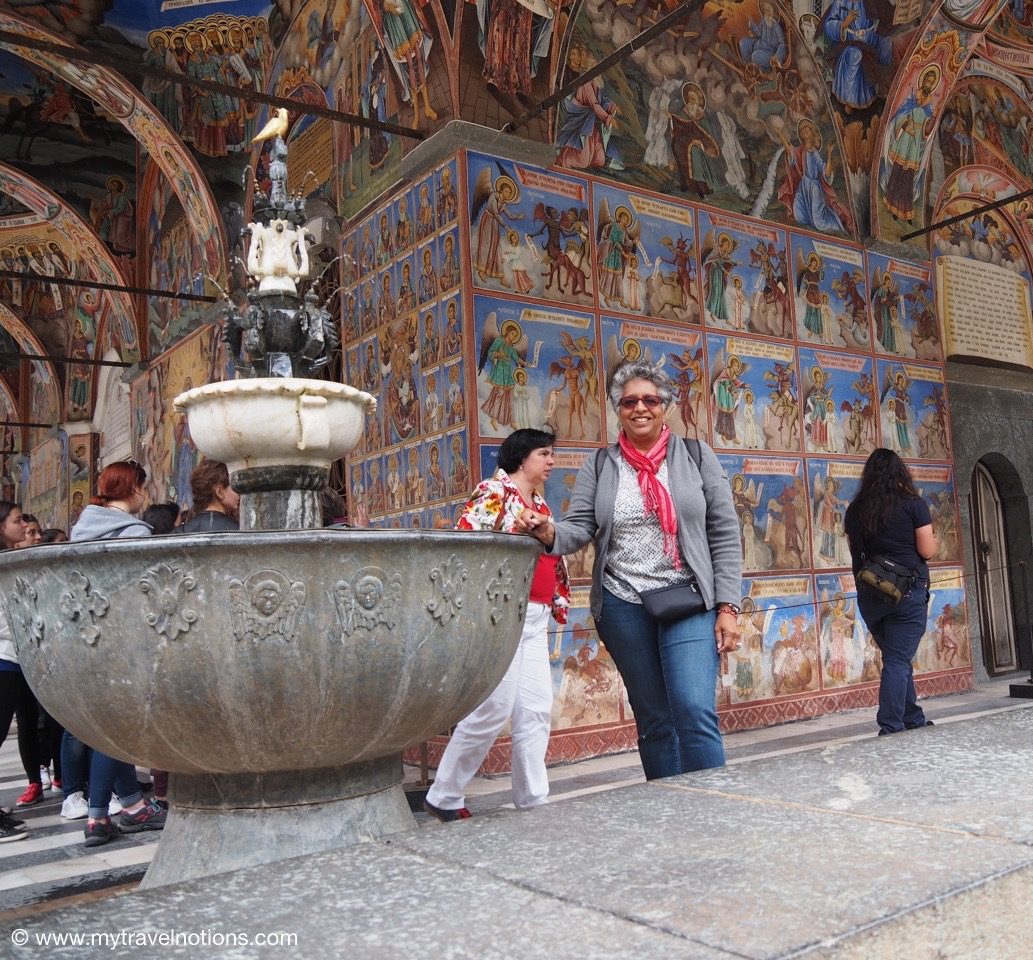 Packing and unpacking has become my routine. There's a certain flow to traveling, especially the longer you're on the road. I am so glad I'm packing light because handling a larger suitcase with my backpack and the few things I keep in my day bag would be too much to deal with when I'm staying no more than a night or two in a place. Those one night hotel stays and the long hours on the bus, even though we stop every hour and a half or so, wipe me out more than spending the day walking. But, it's the best way to see and do as much as possible on a tour. I get it.
I'm in Bucharest, Romania, for the next two nights. But before I jump to Bucharest, I just want to write a little about Bulgaria. Although Sofia, the capital and largest city in Bulgaria, is impressive, it just felt a little cold to me, and I don't mean weather-wise. I am utterly impressed by the frescoes in Sofia's orthodox cathedrals, but as far as the charm and vibe of a place, I got more of that from Plovdiv and Rousse. Plovdiv has a history and artsy air to it while Rousse has an old world almost French charm to it.
Last night we stayed in Veliko Tărnovo, Bulgaria. A small, historic town that was Bulgaria's capital during the Middle Ages with a grand fortress. Tărnovo was a joy to hang out in for a night because during our group dinner we had a beautiful sun setting scenic view of it.
Something I didn't expect is how amazed I'd be by Bucharest. I don't know what I was expecting but I certainly was not expecting such a sprawling city. I'm looking forward to seeing more of Bucharest tomorrow when we do our city tour.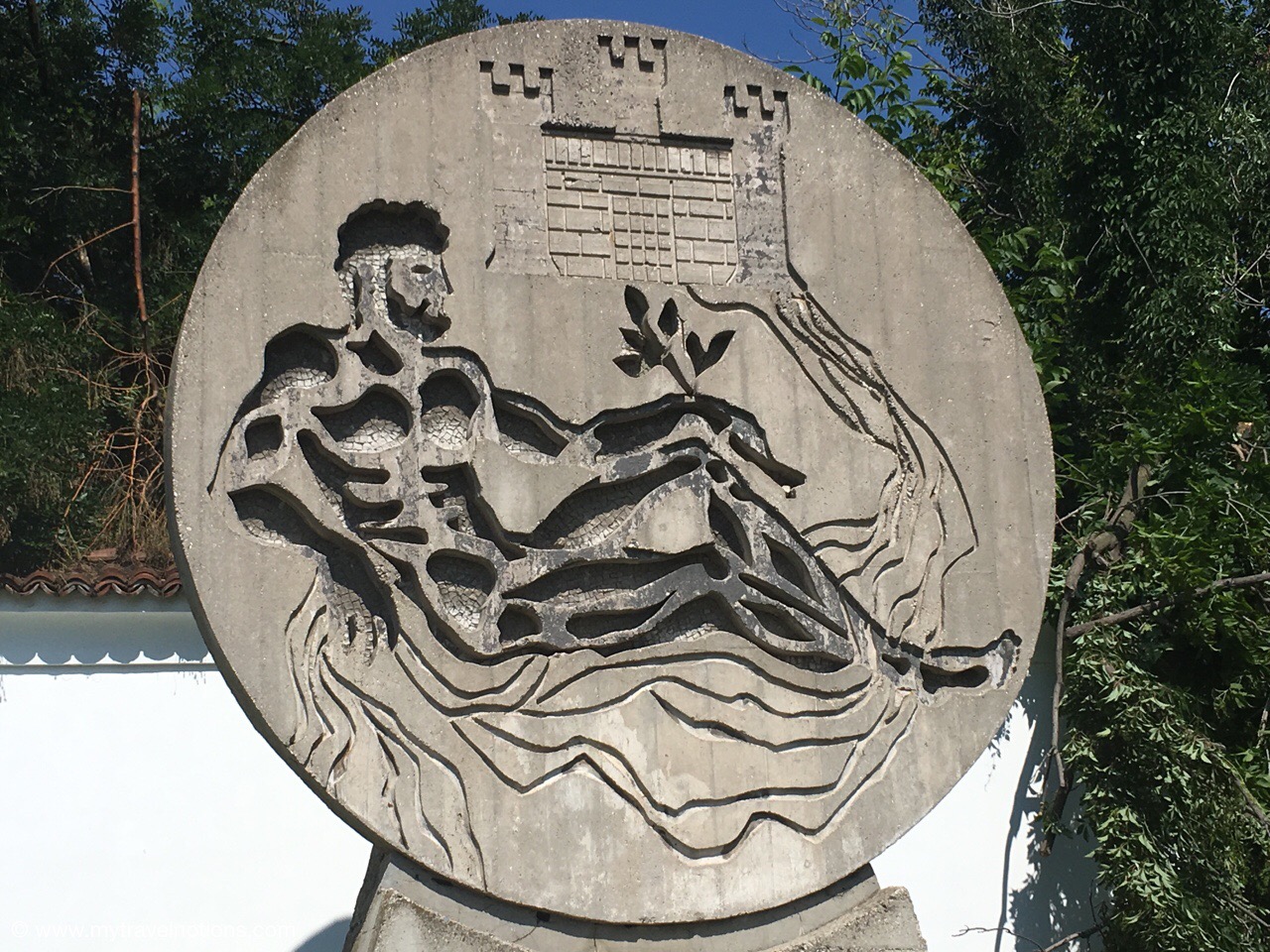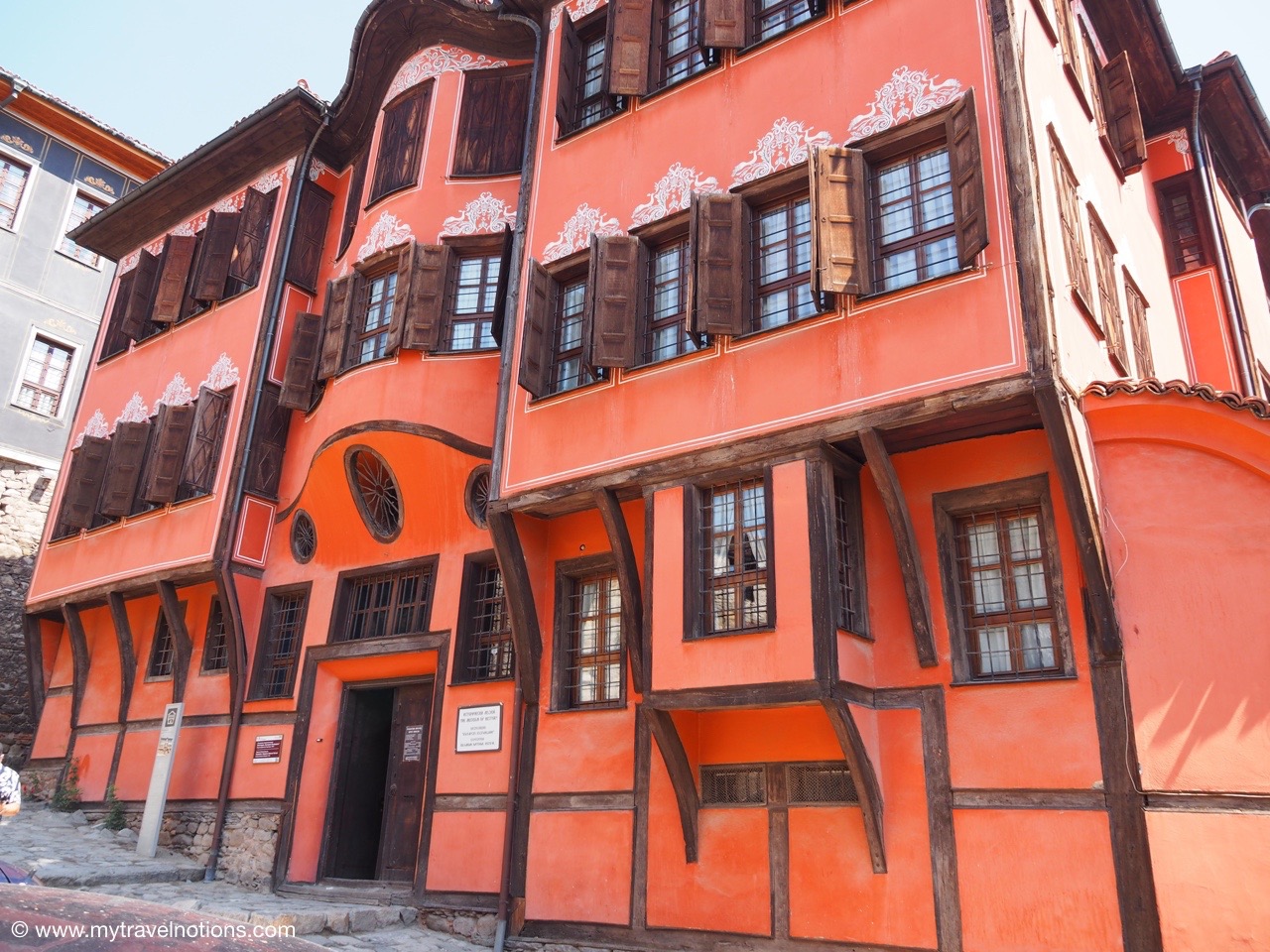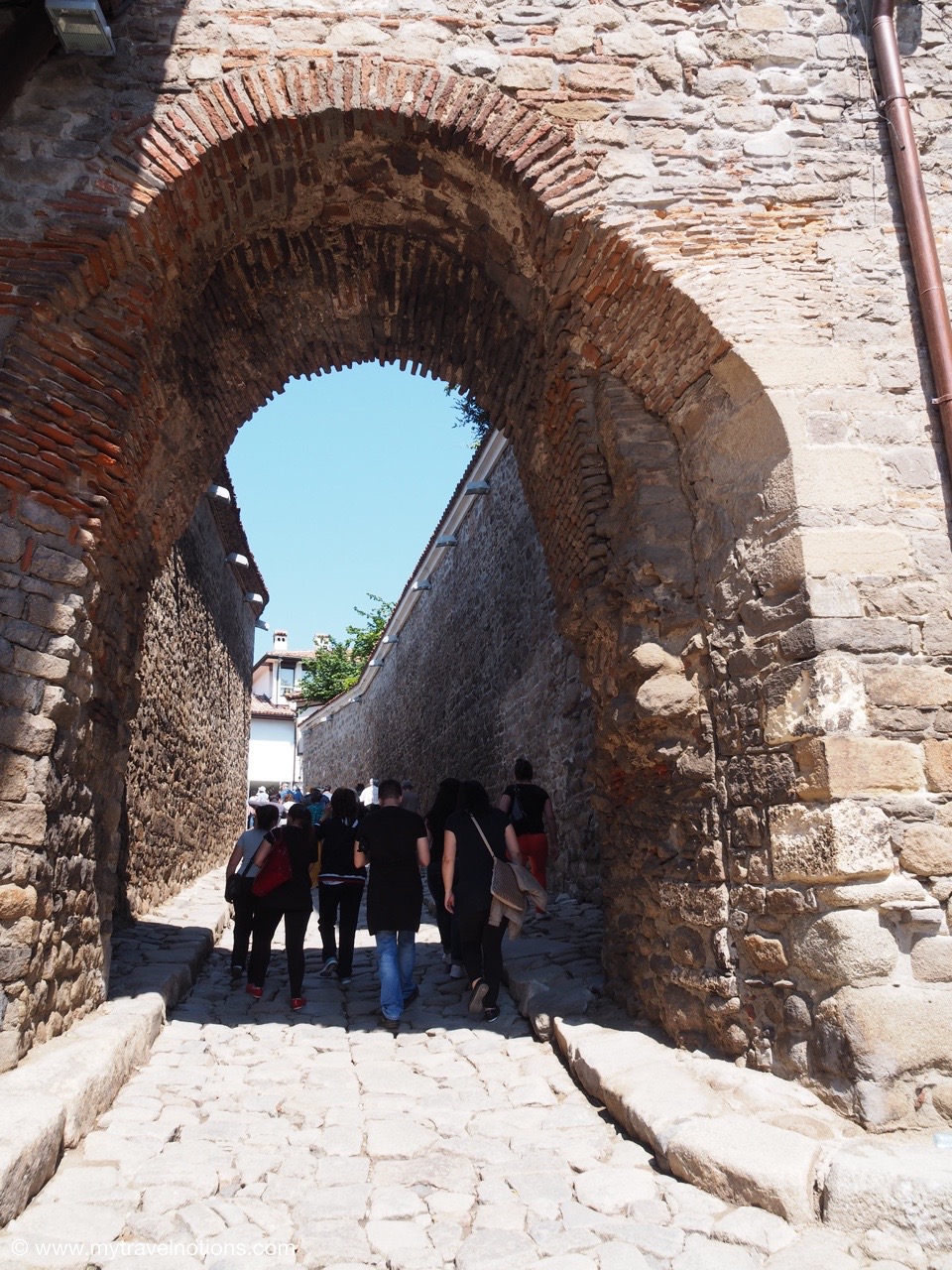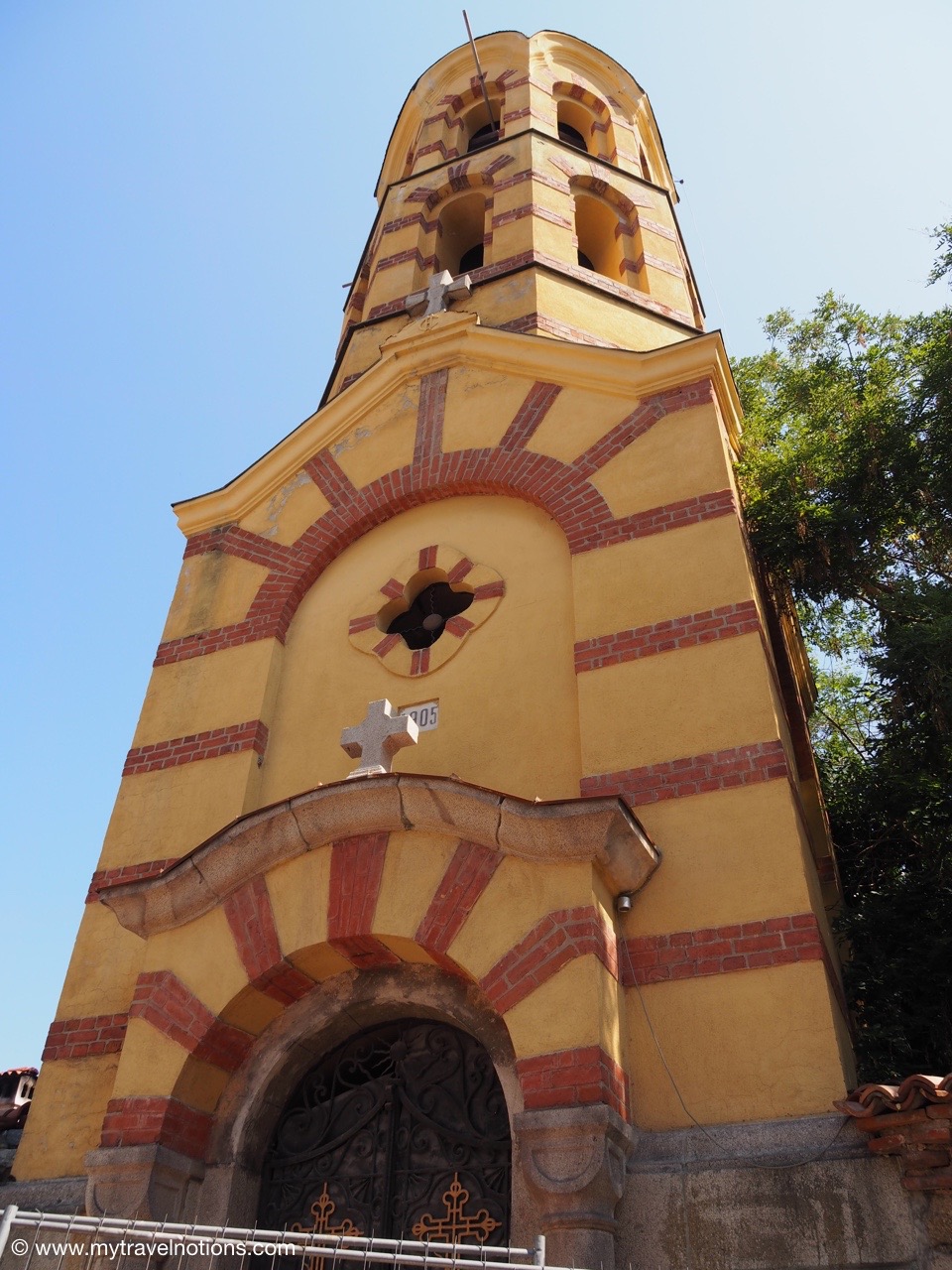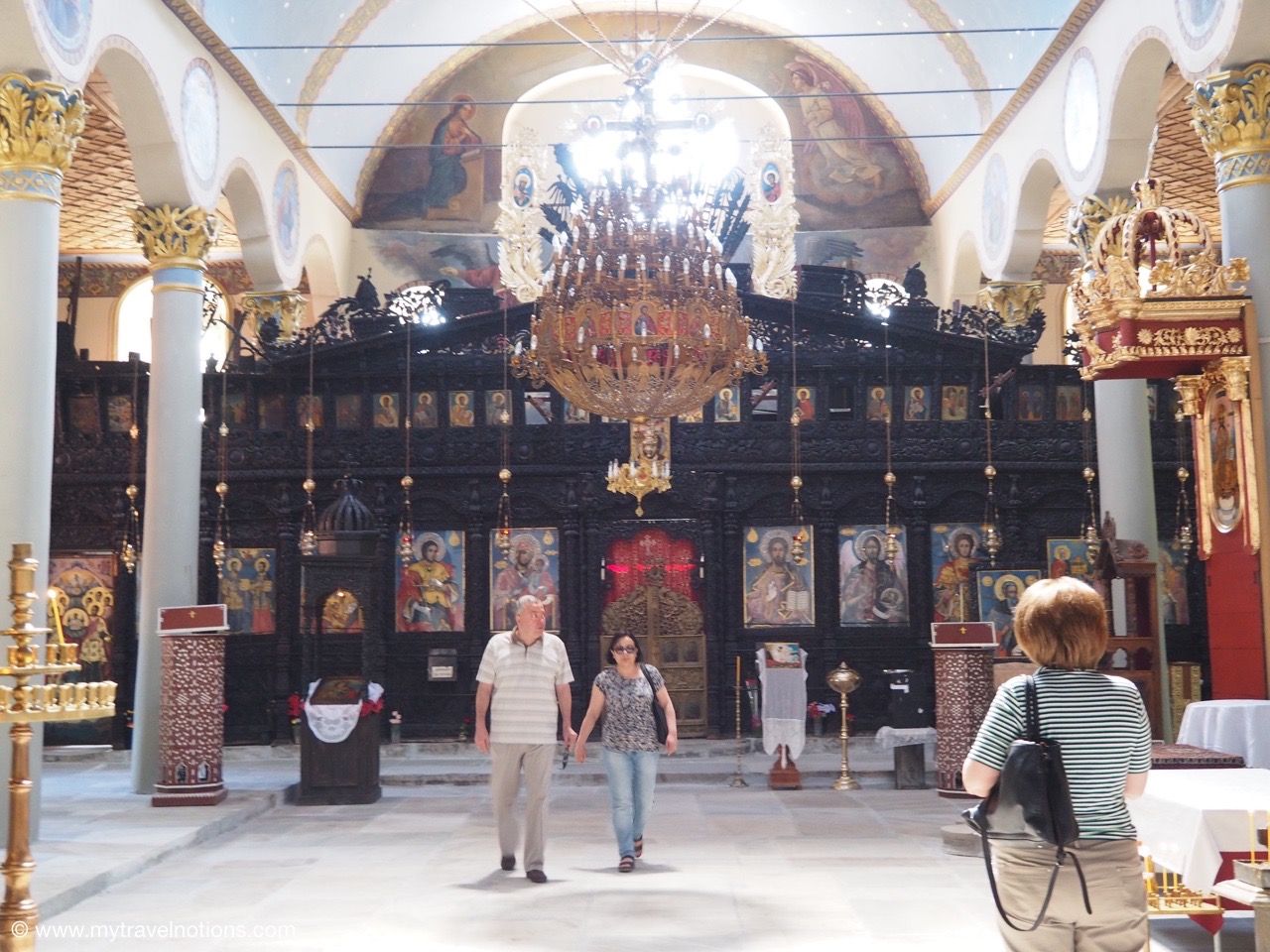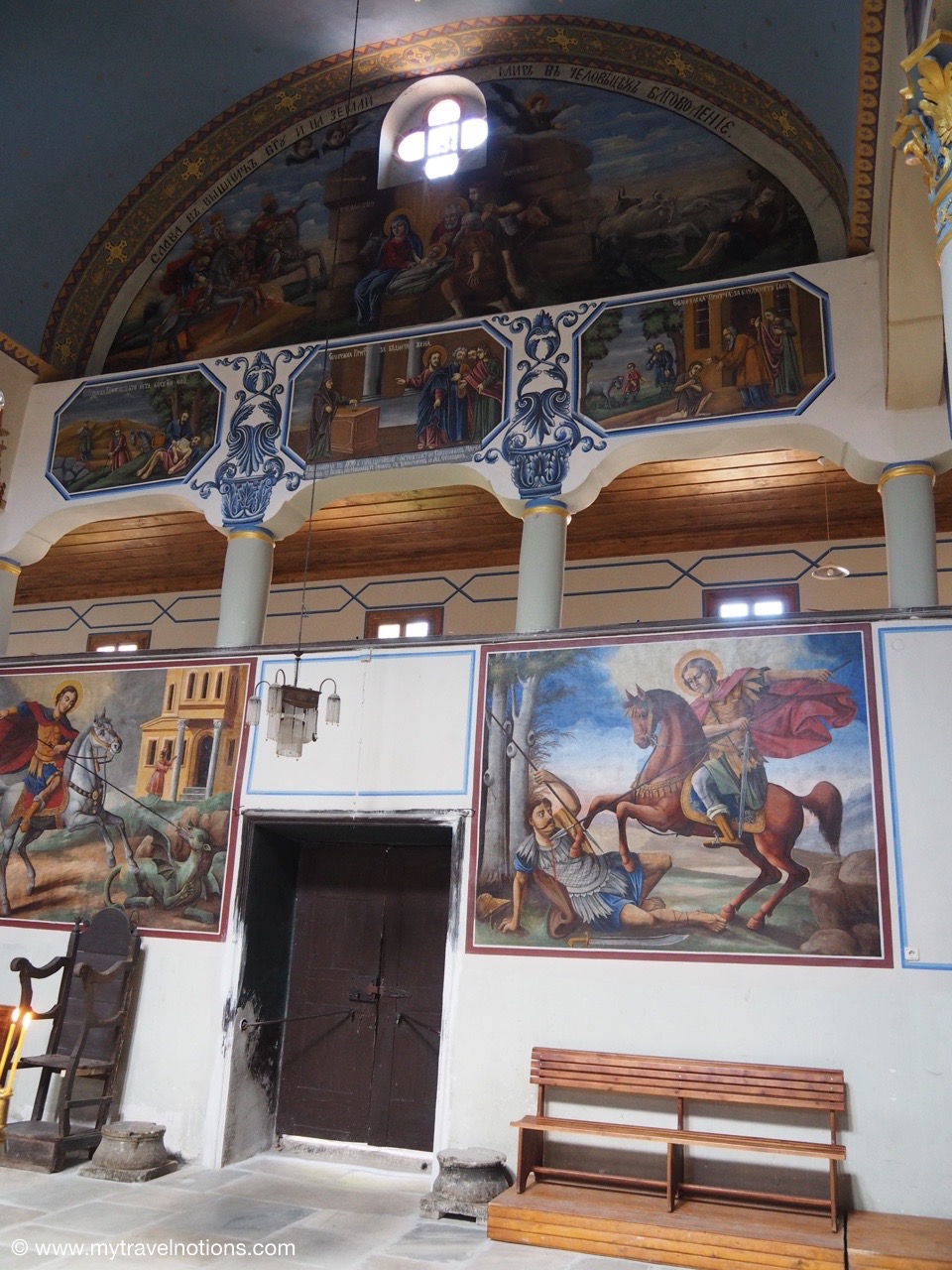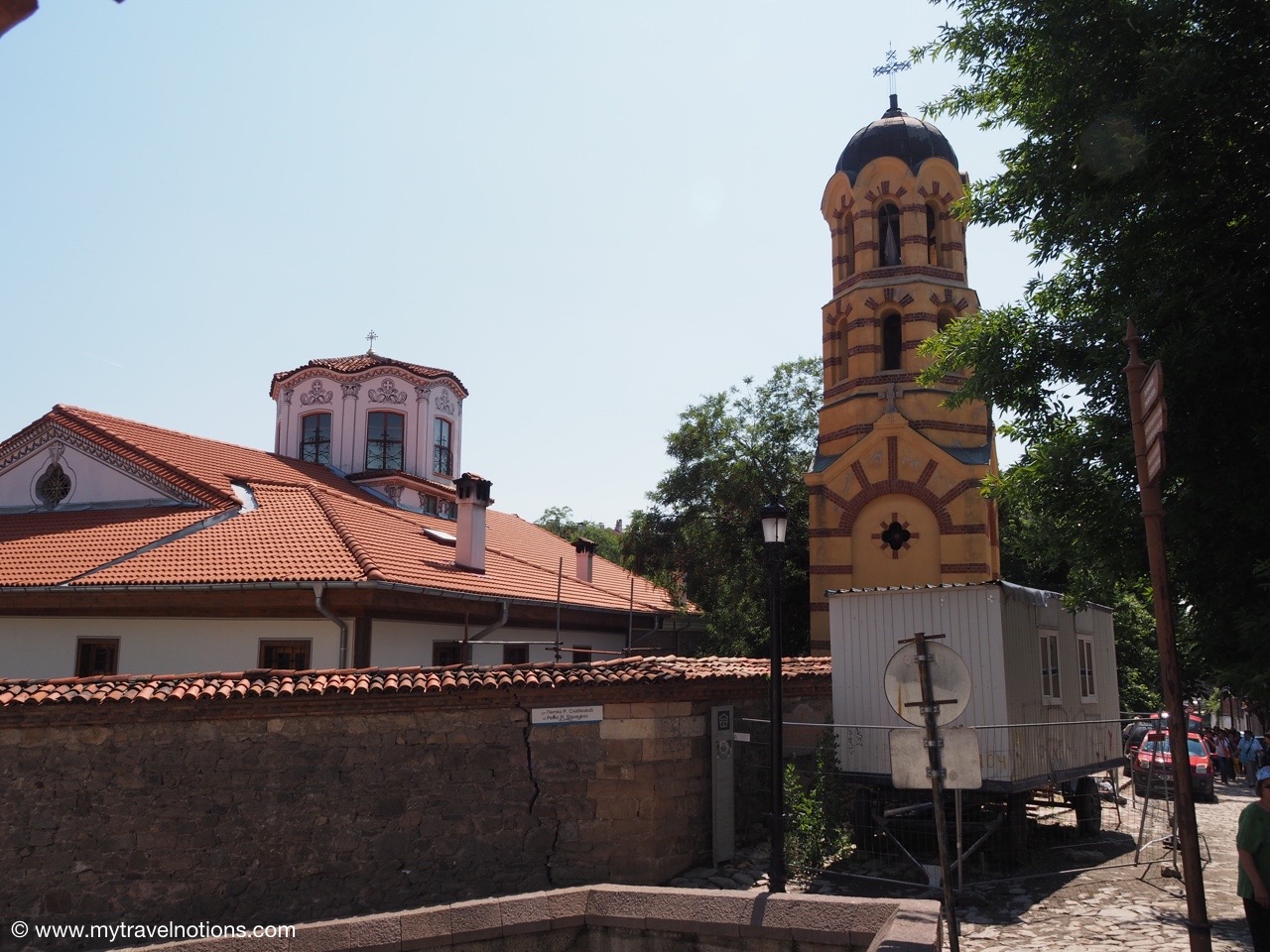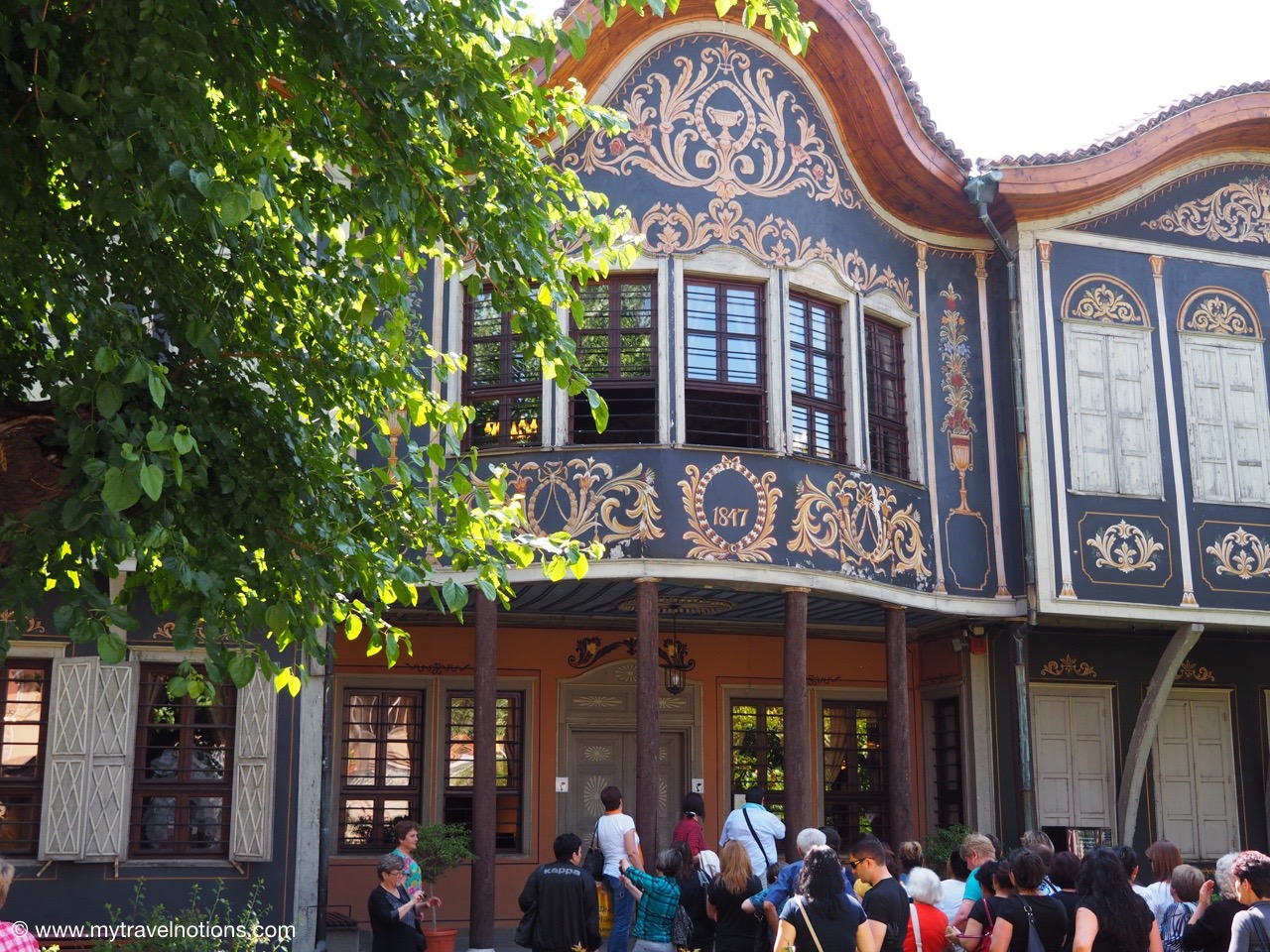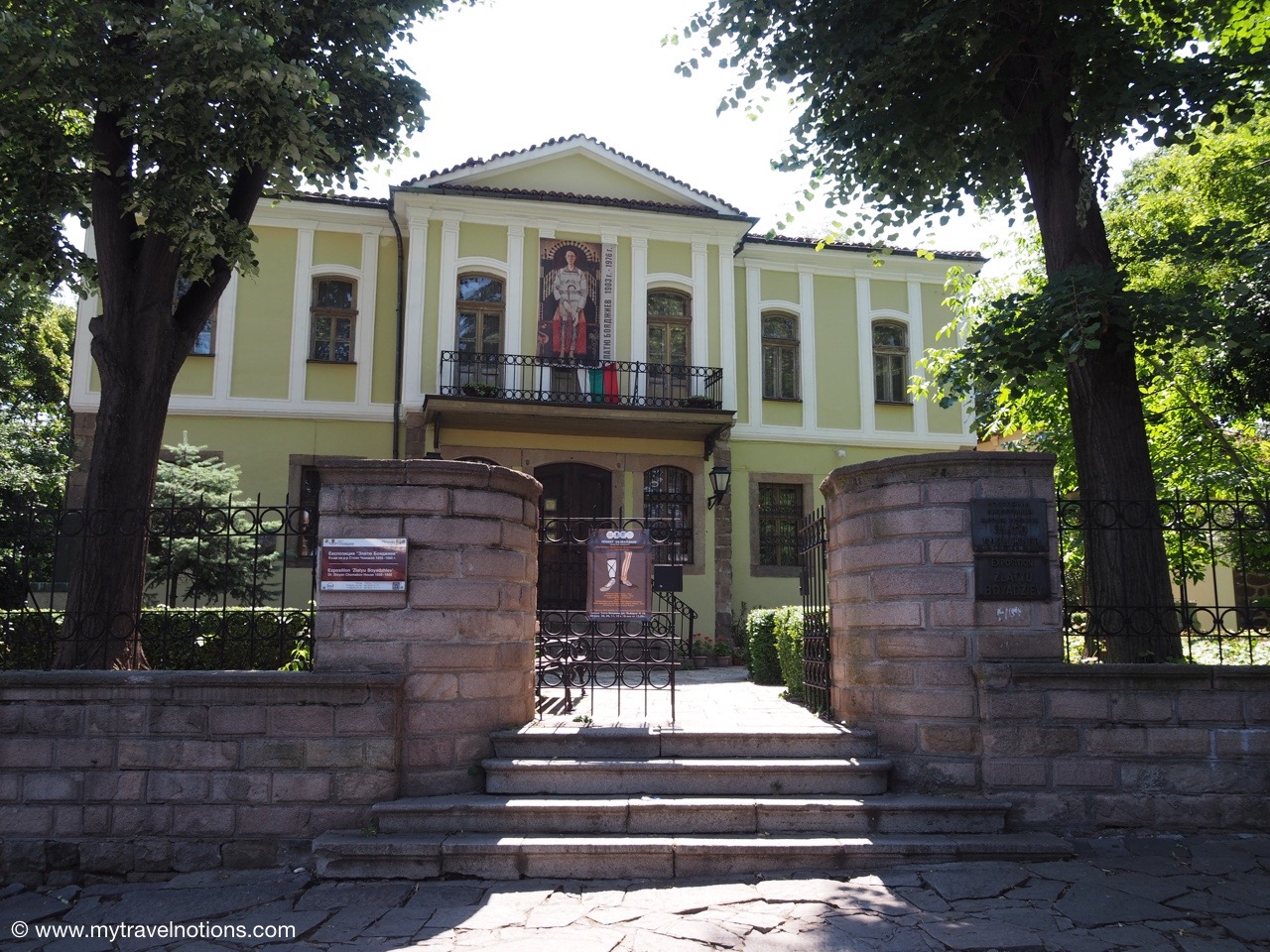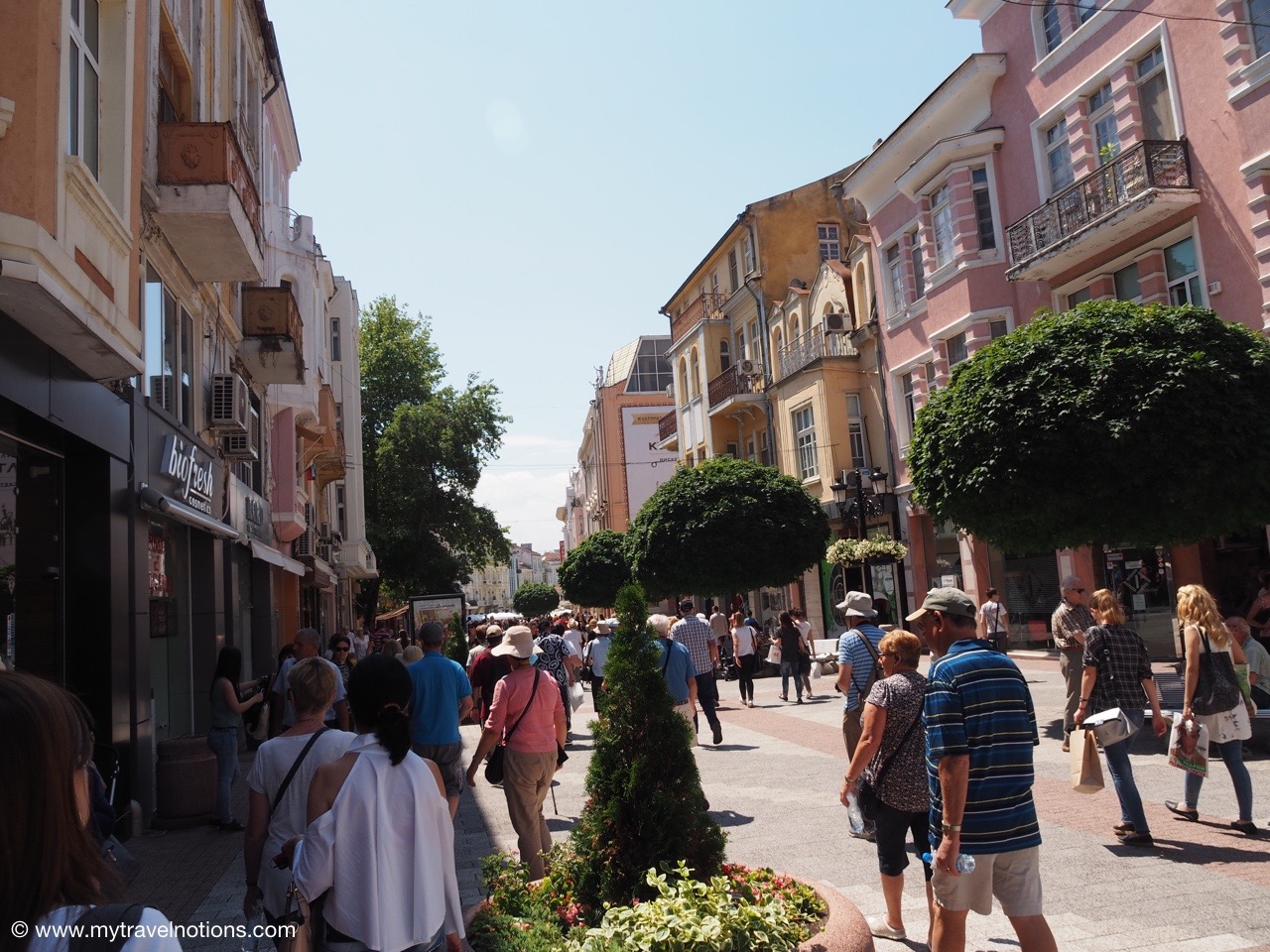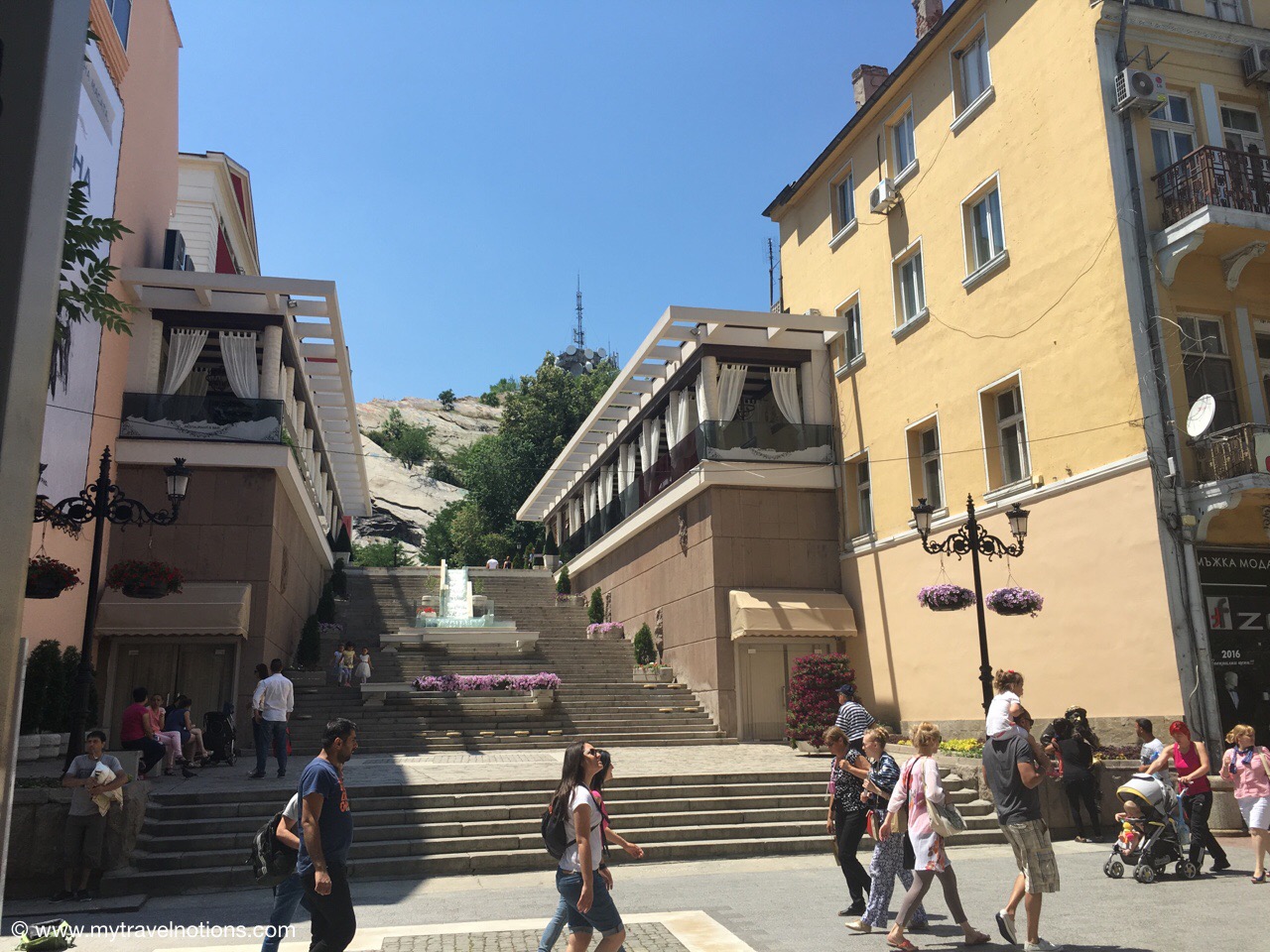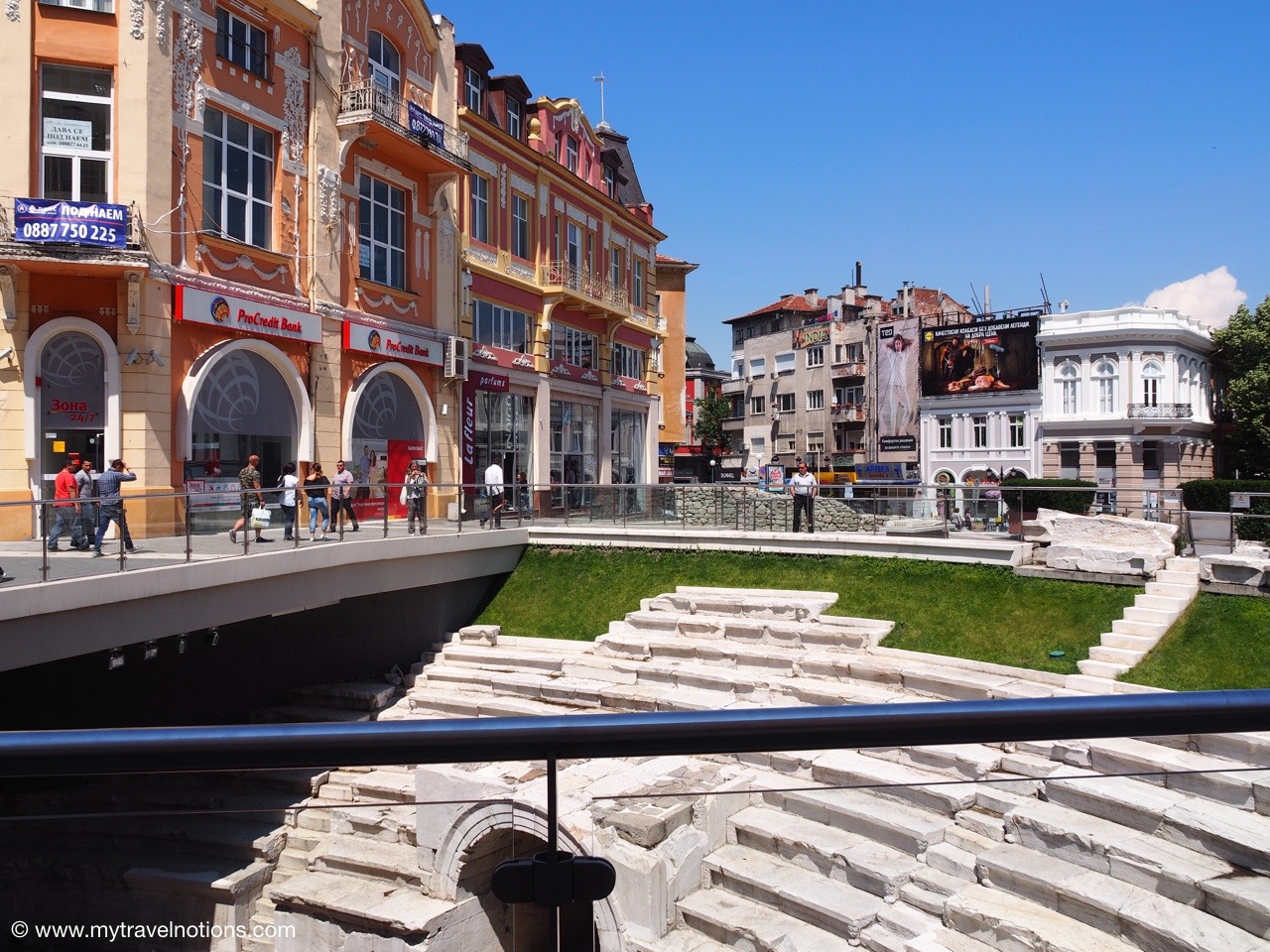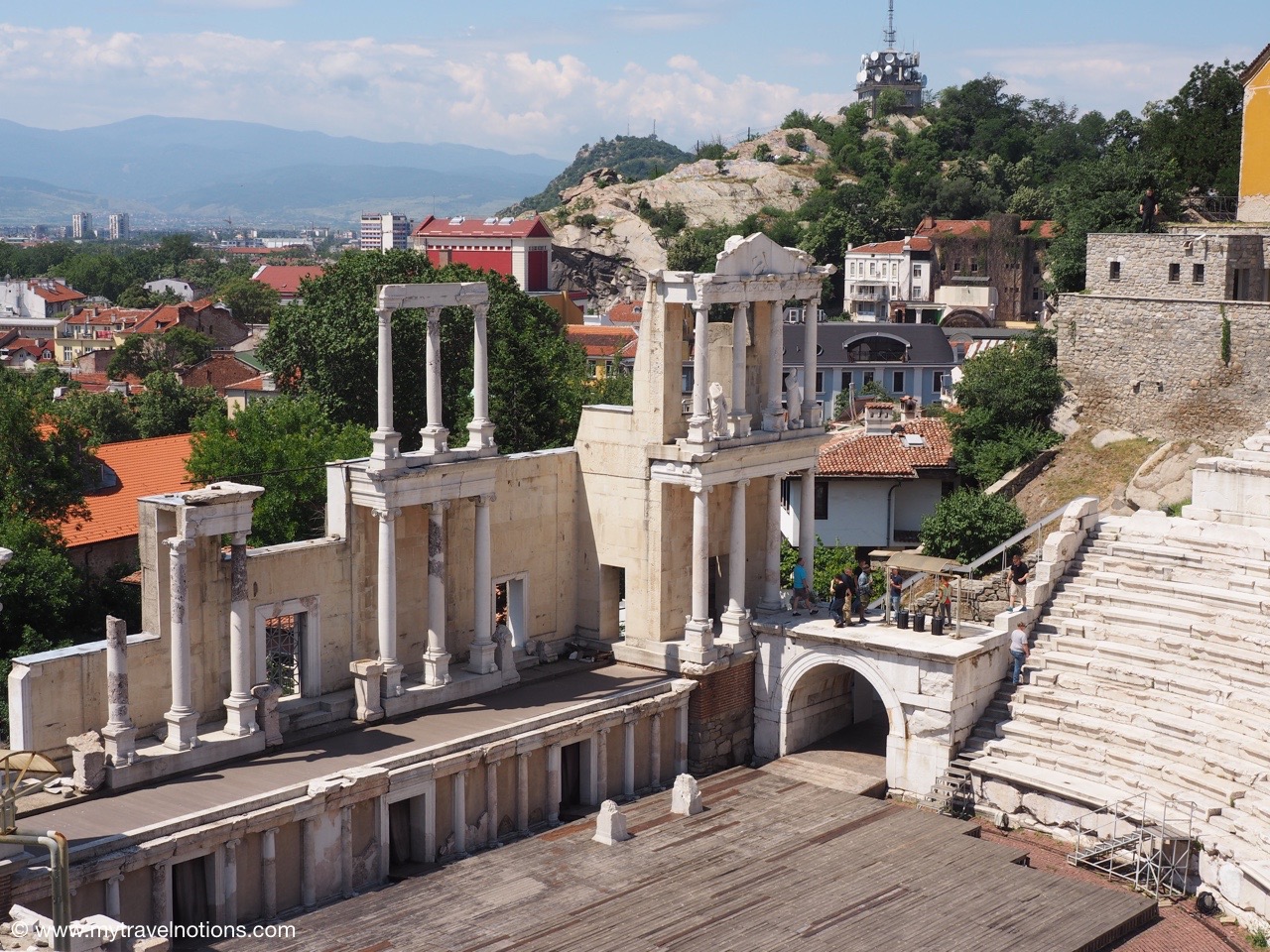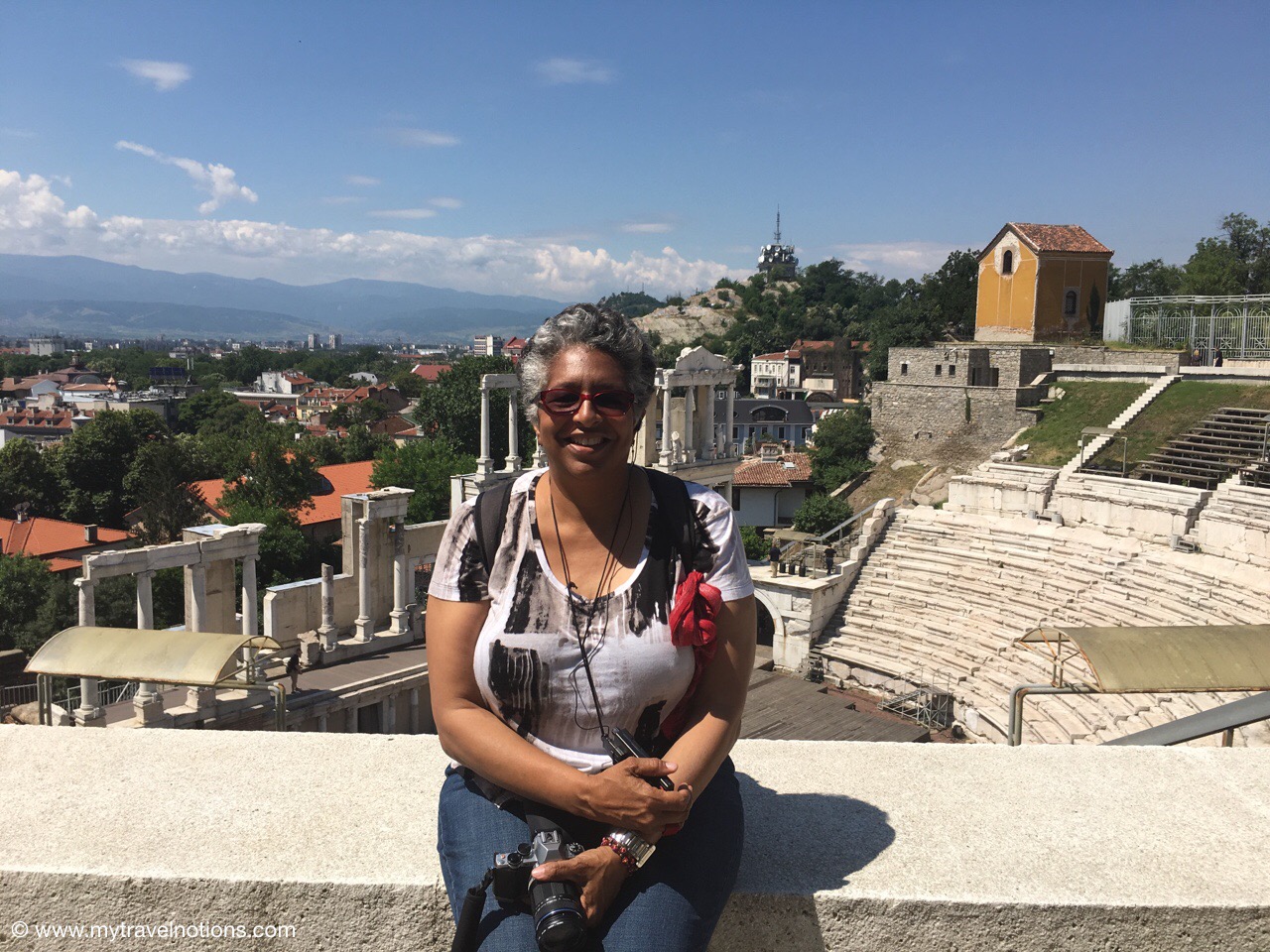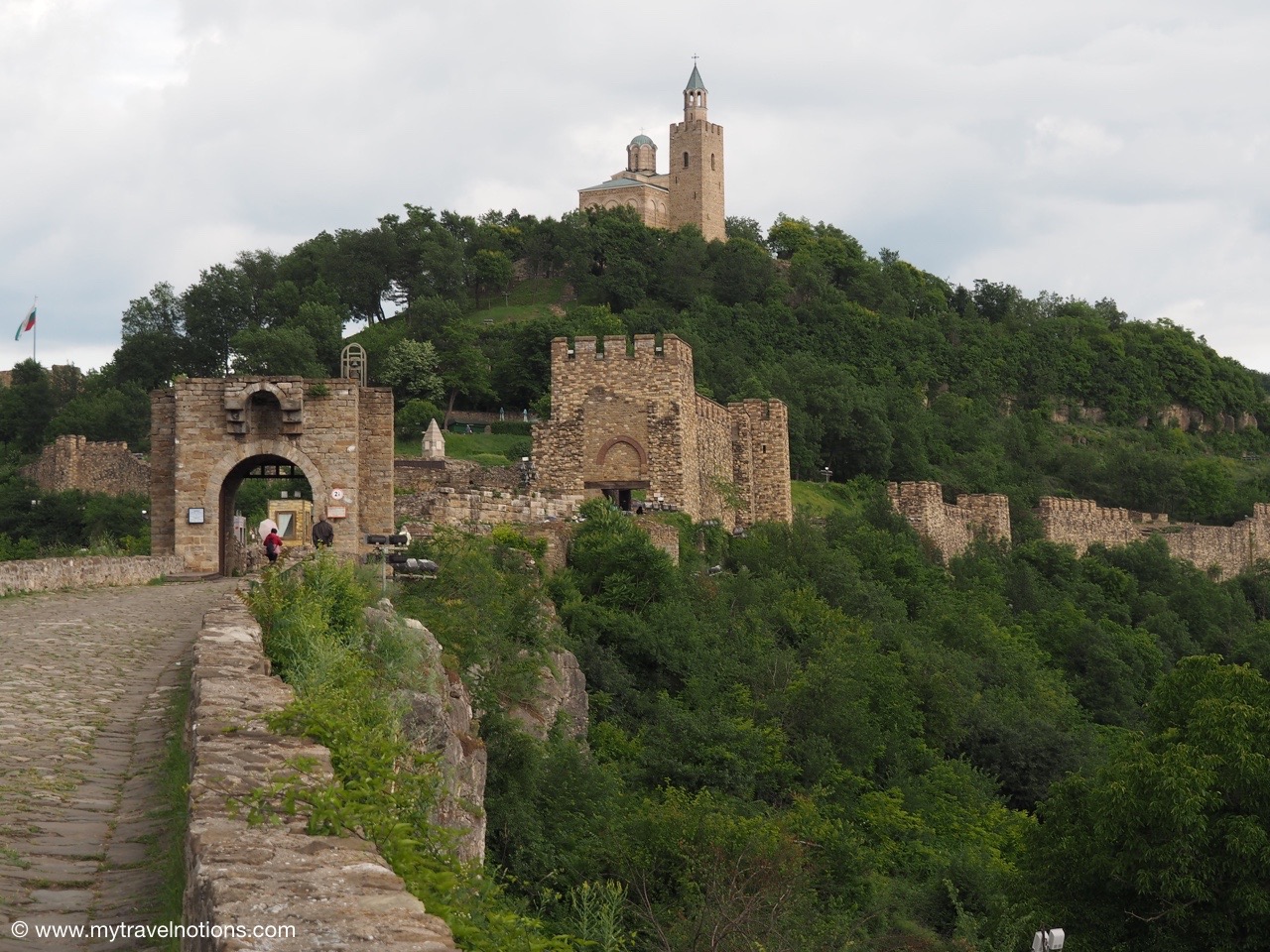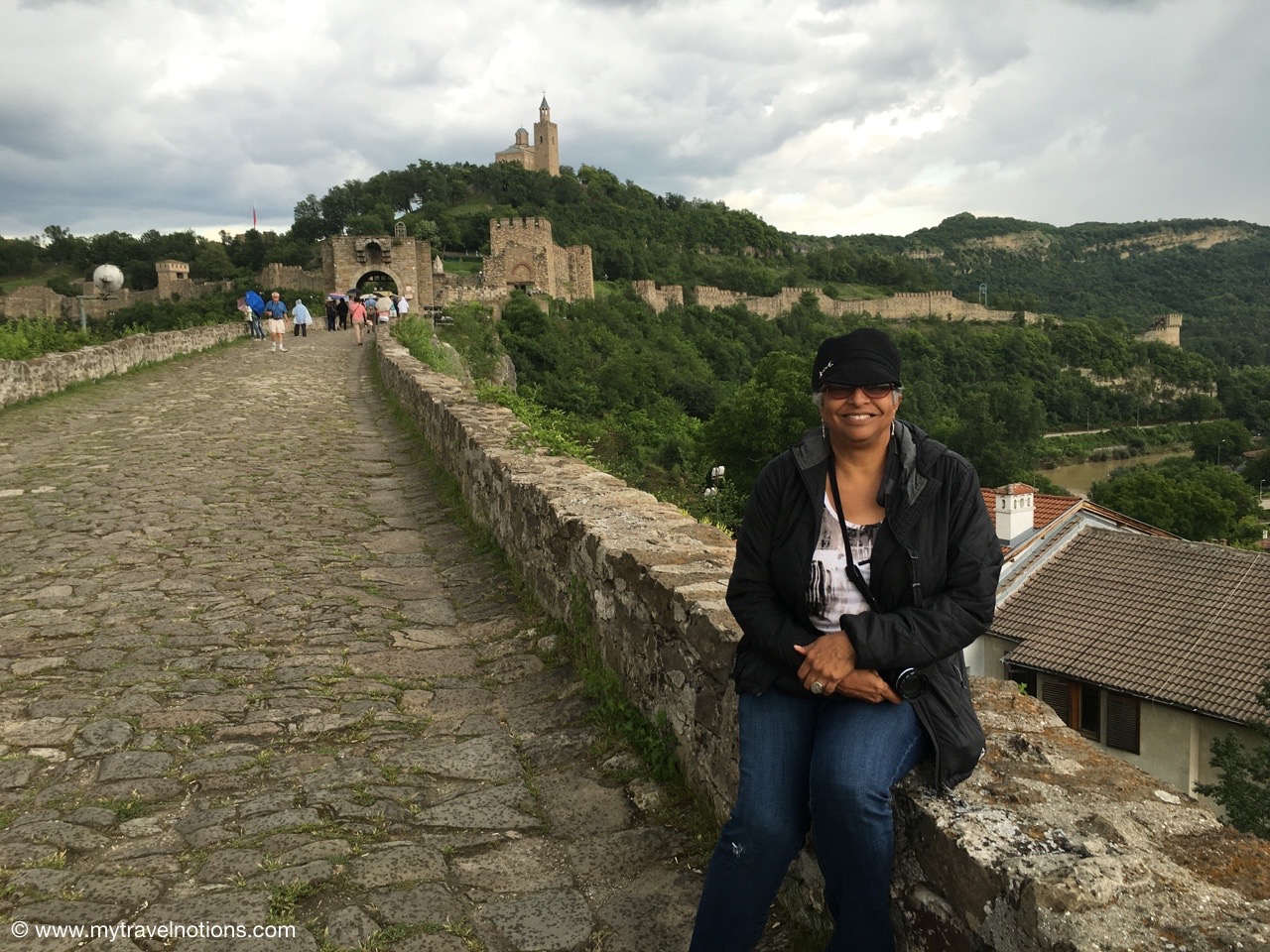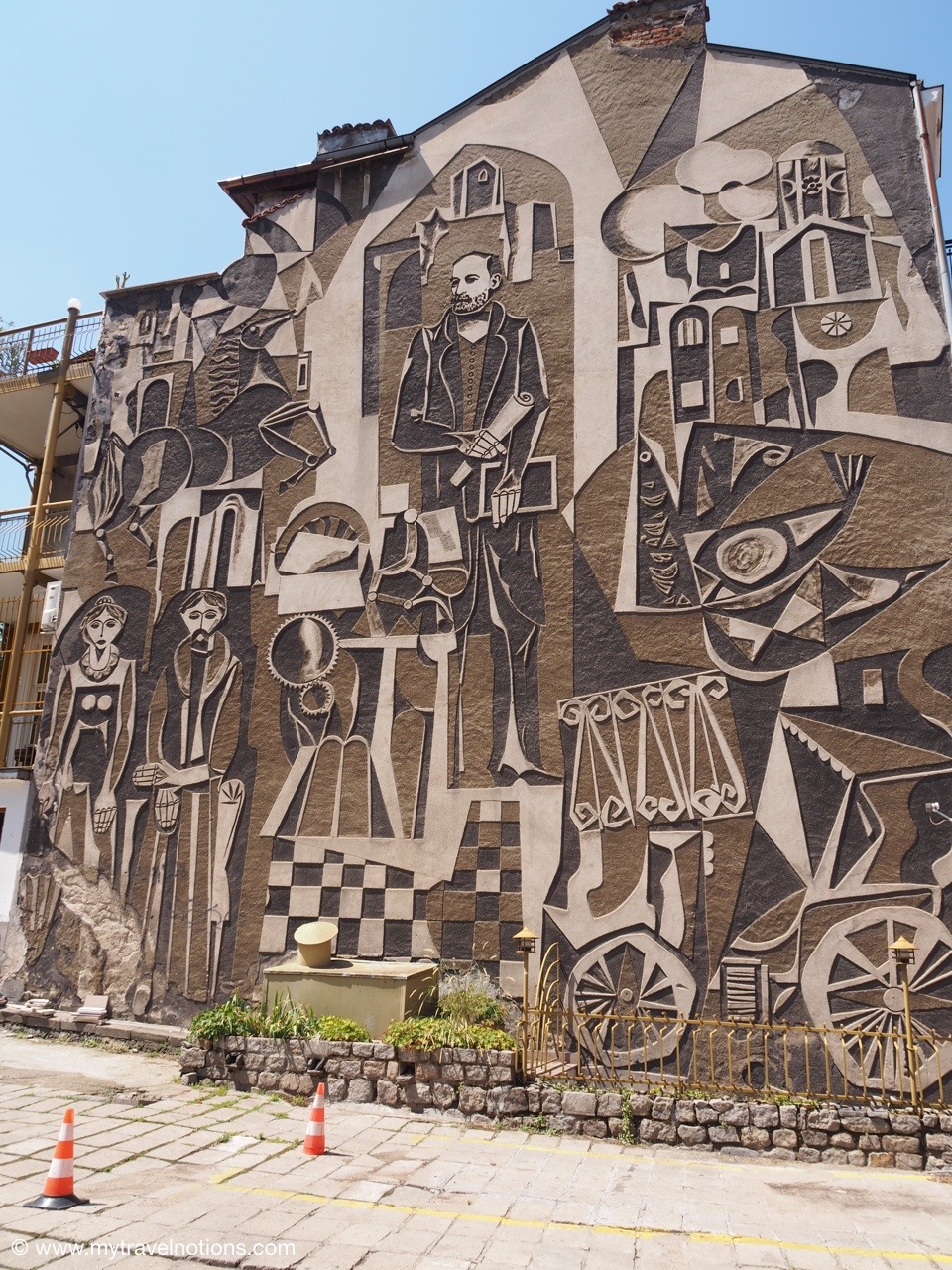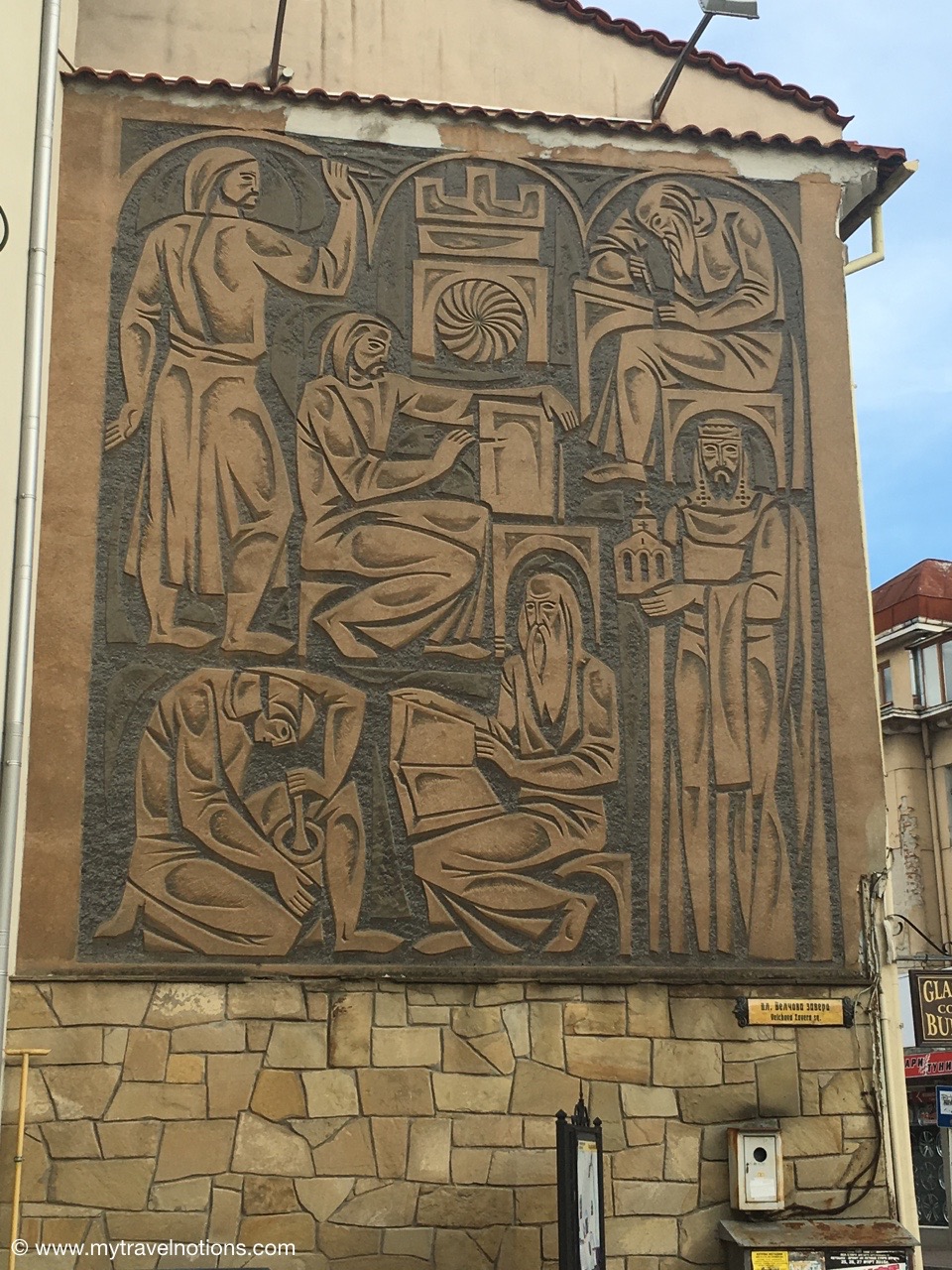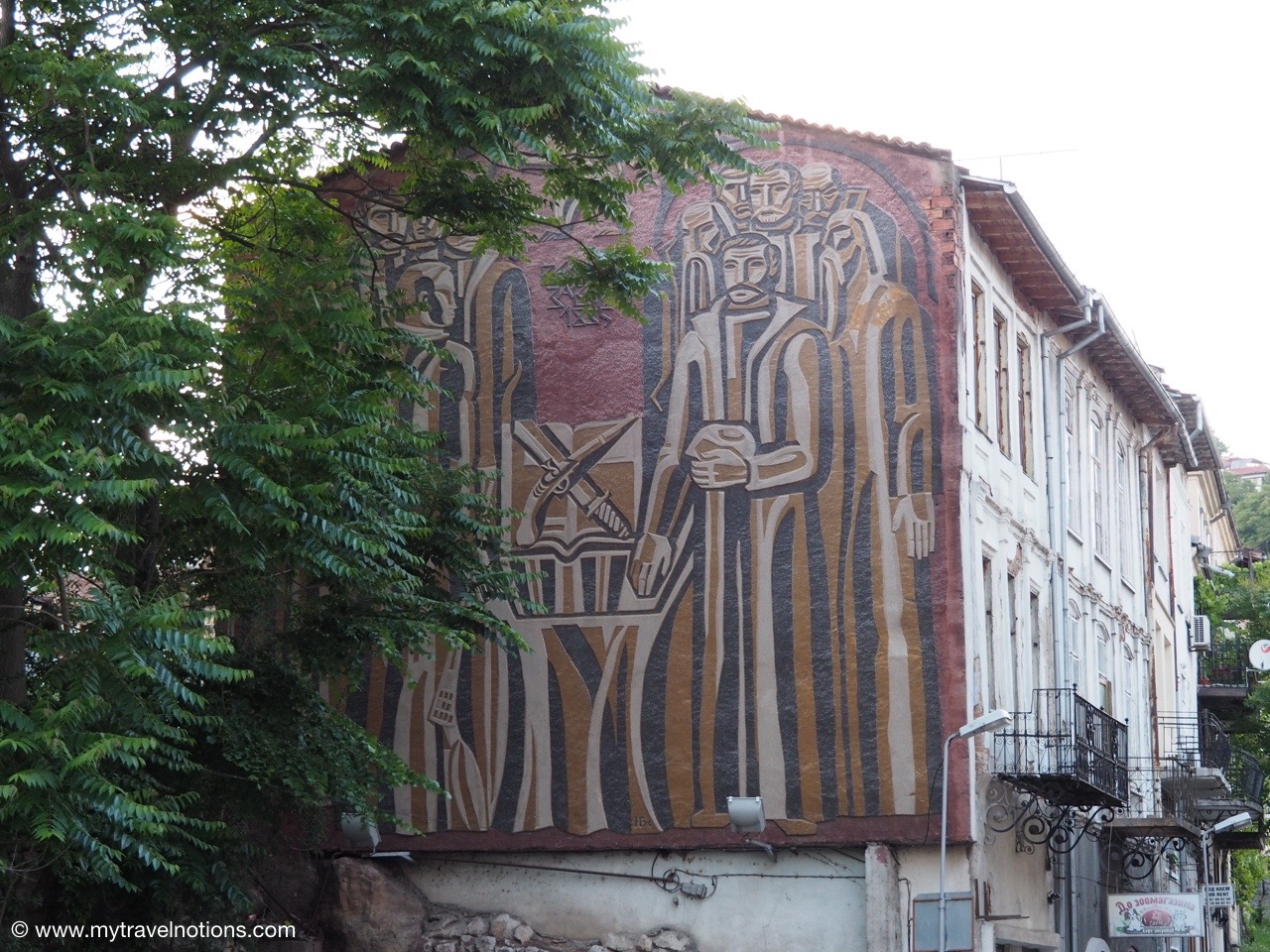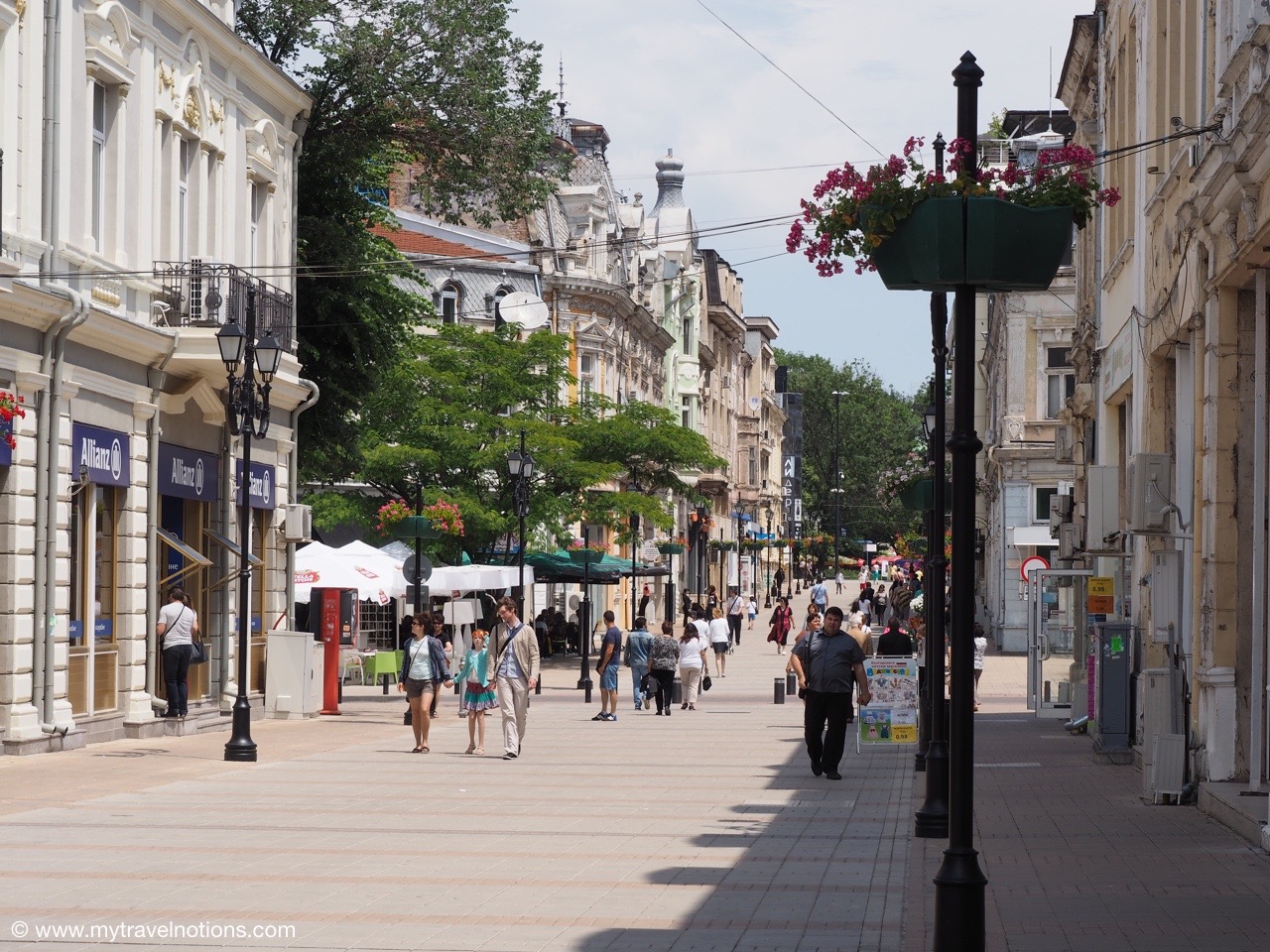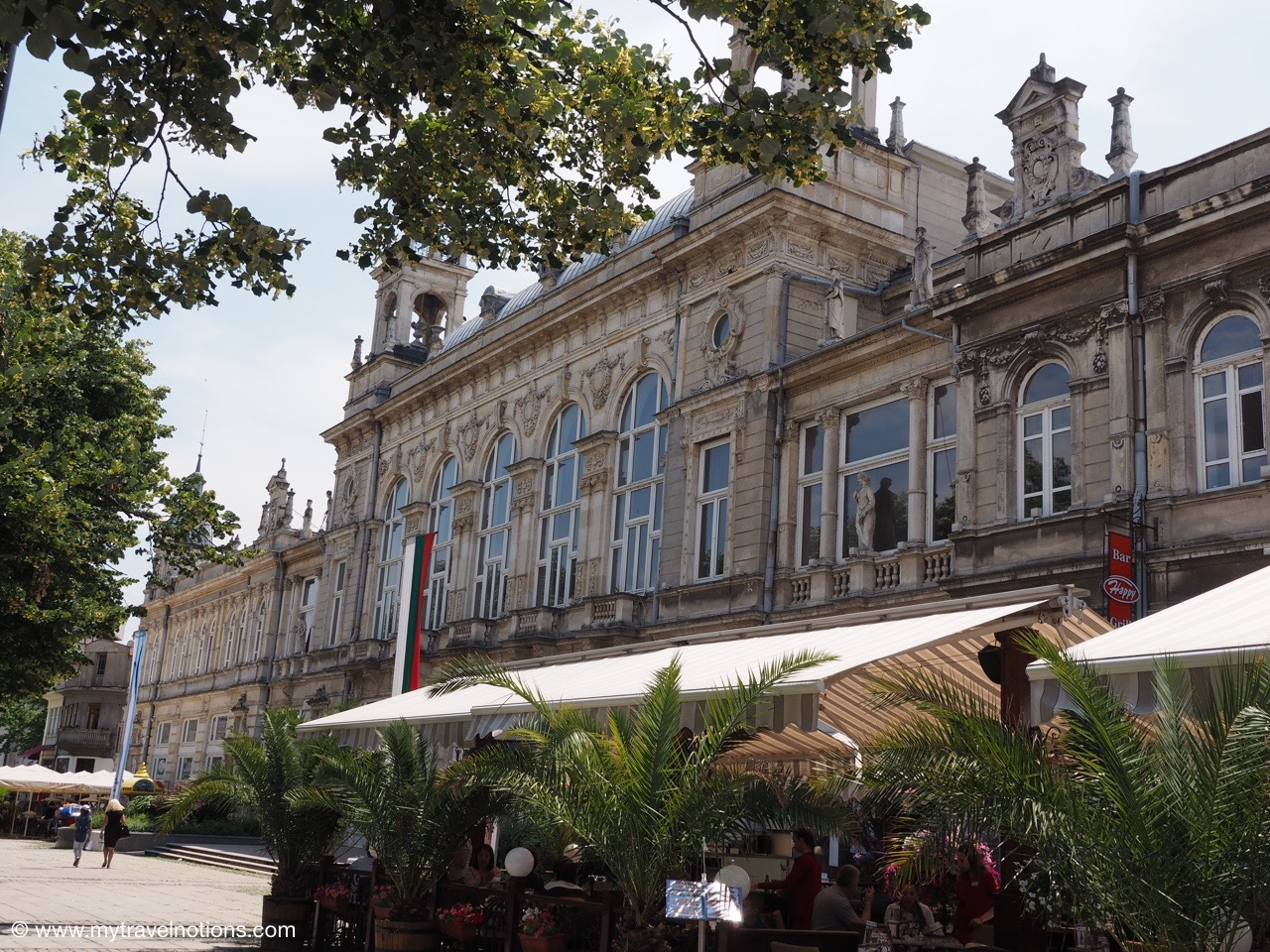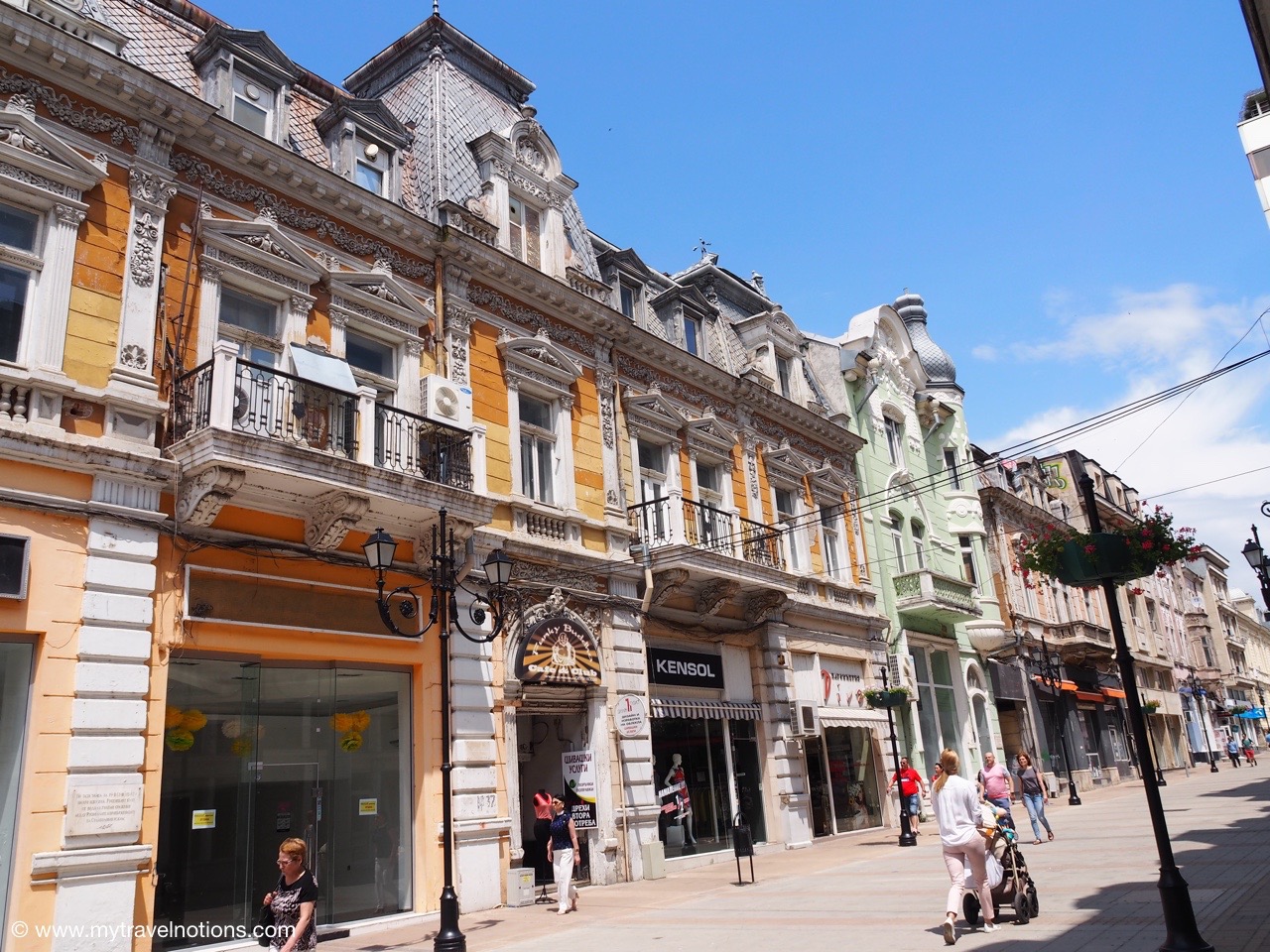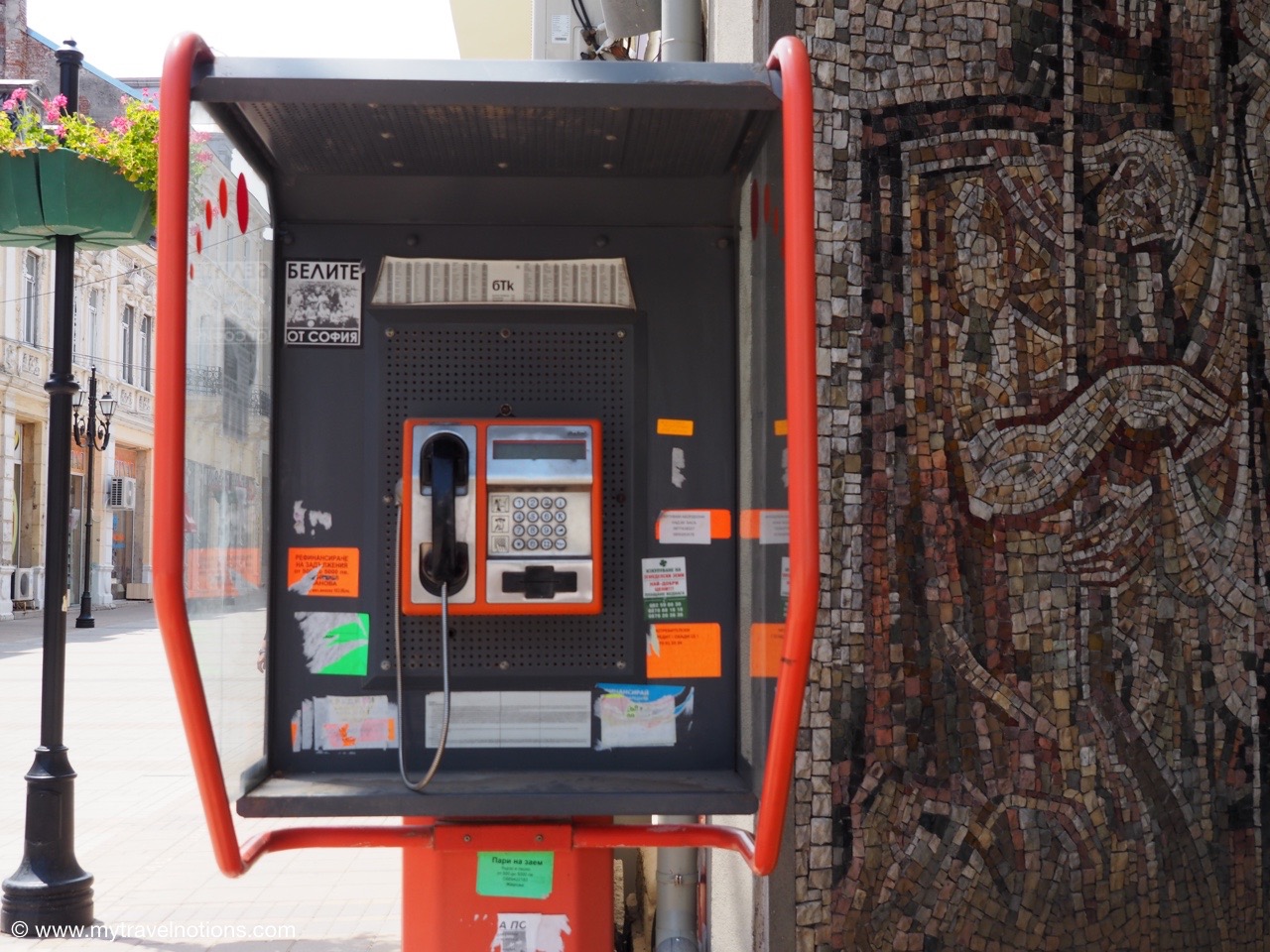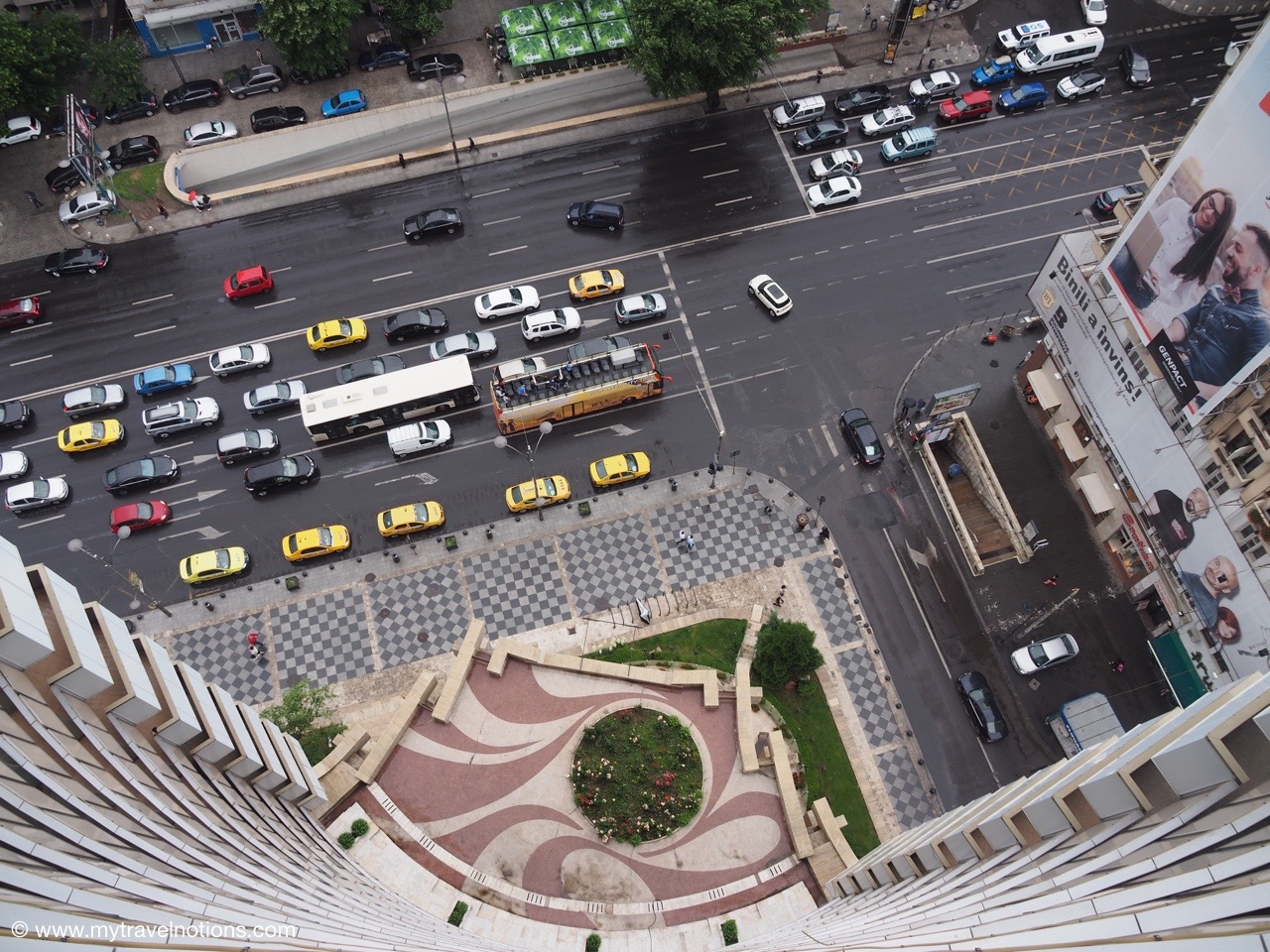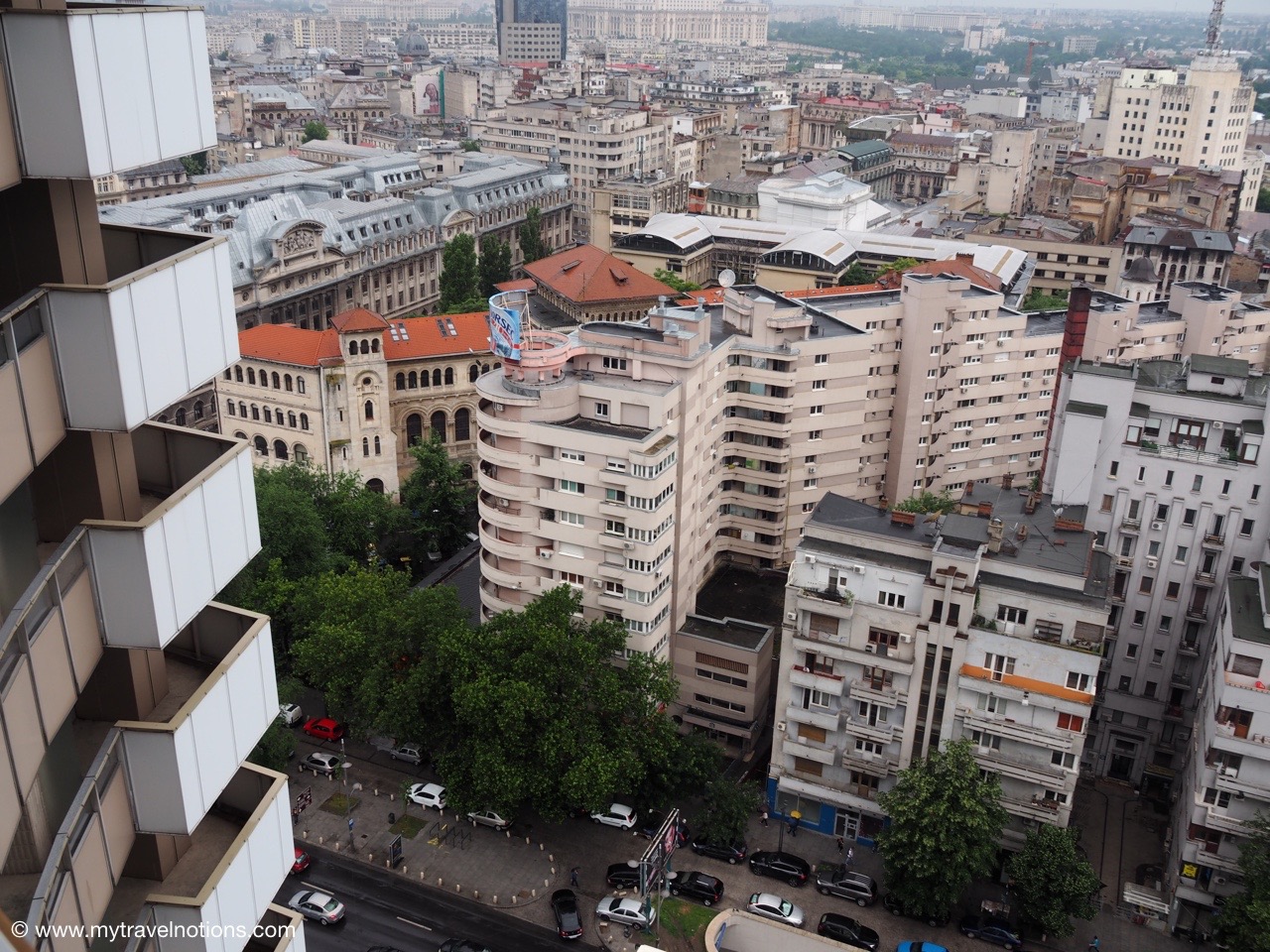 Bucharest, Romania, is so much more than I could have ever imagined. It is an eclectic, bustling city that has this old world elegance with a mix of abandoned mess as an added bonus. I was anticipating cold and dark, but instead Bucharest has proven to be lively and engaging. When we crossed into the Romanian border yesterday, it was gray and raining. The stark concrete passport control office was a vision of sheer gulag fright. It didn't help that at the same time we were going through passport control, our tour director, Maya, was talking about the atrocities of genocide and economic desperation during the time of Ceaușescu.
Nicolae Ceaușescu was general secretary of the Romanian Communist Party and also the country's head of state from 1967 to 1989 until he was executed. He was Romania's second and last Communist leader.
A country's history, especially one steeped in the throws of Communism should not define it. And, today's Bucharest is the exciting and thriving antithesis to the Communist days of old.
There's something very humbling about Bucharest with its beauty and its ugly so present and so in your face. No apologies necessary. See it, accept it and just enjoy it. It is a feast for the eyes and the senses. I have no idea what's in bloom but this city has a floral smell to it. Bucharest in bloom…in more ways than one.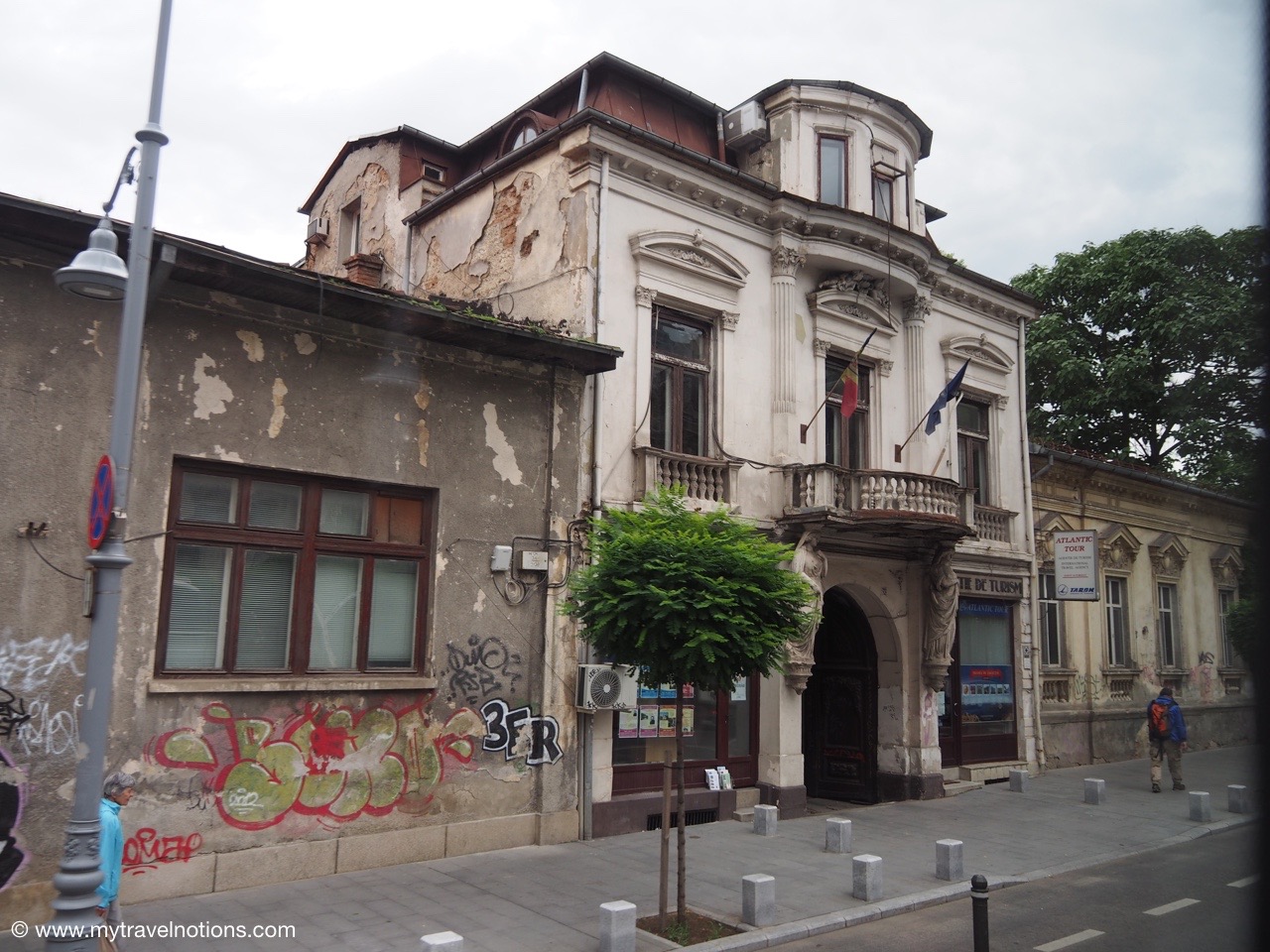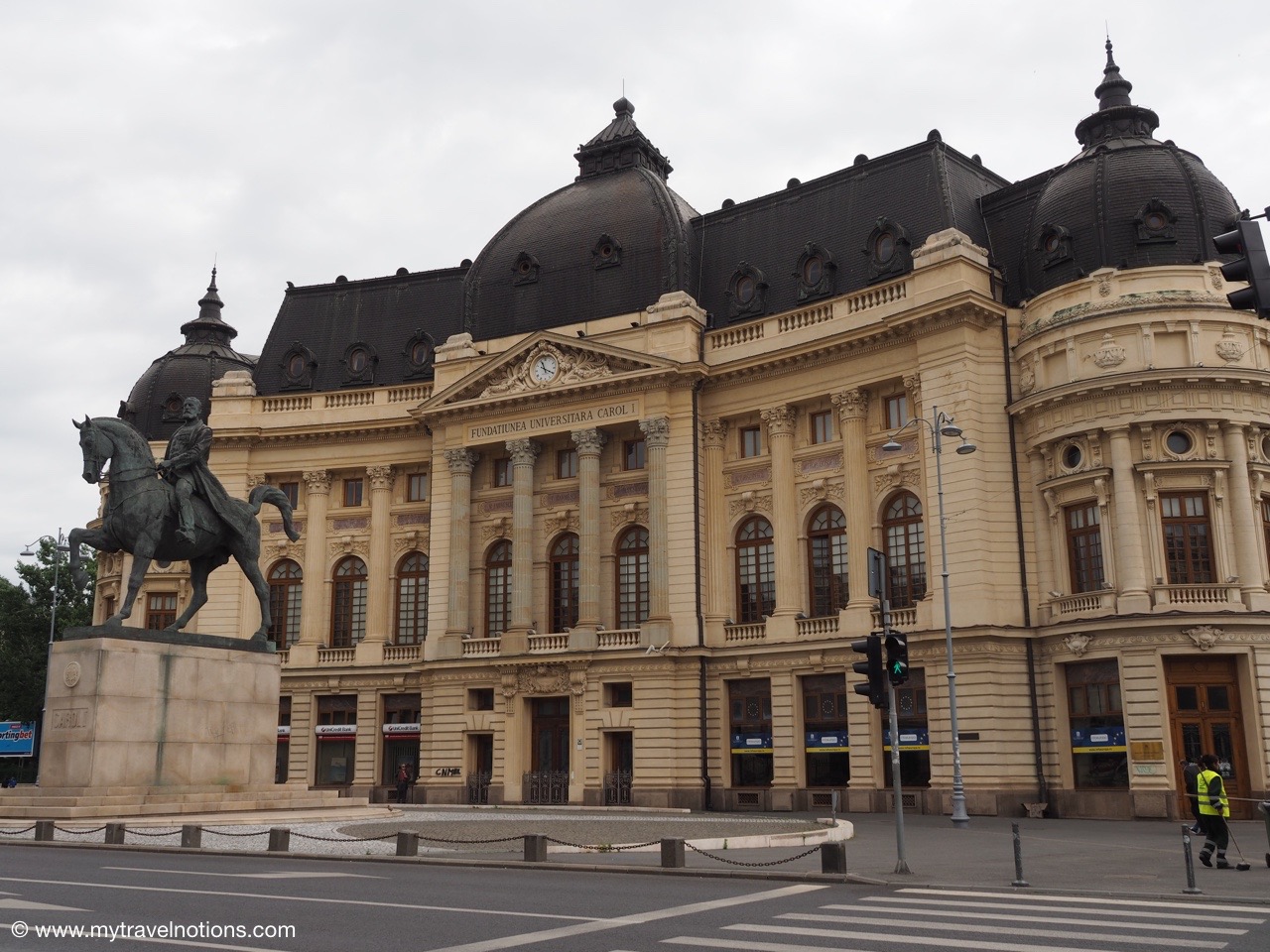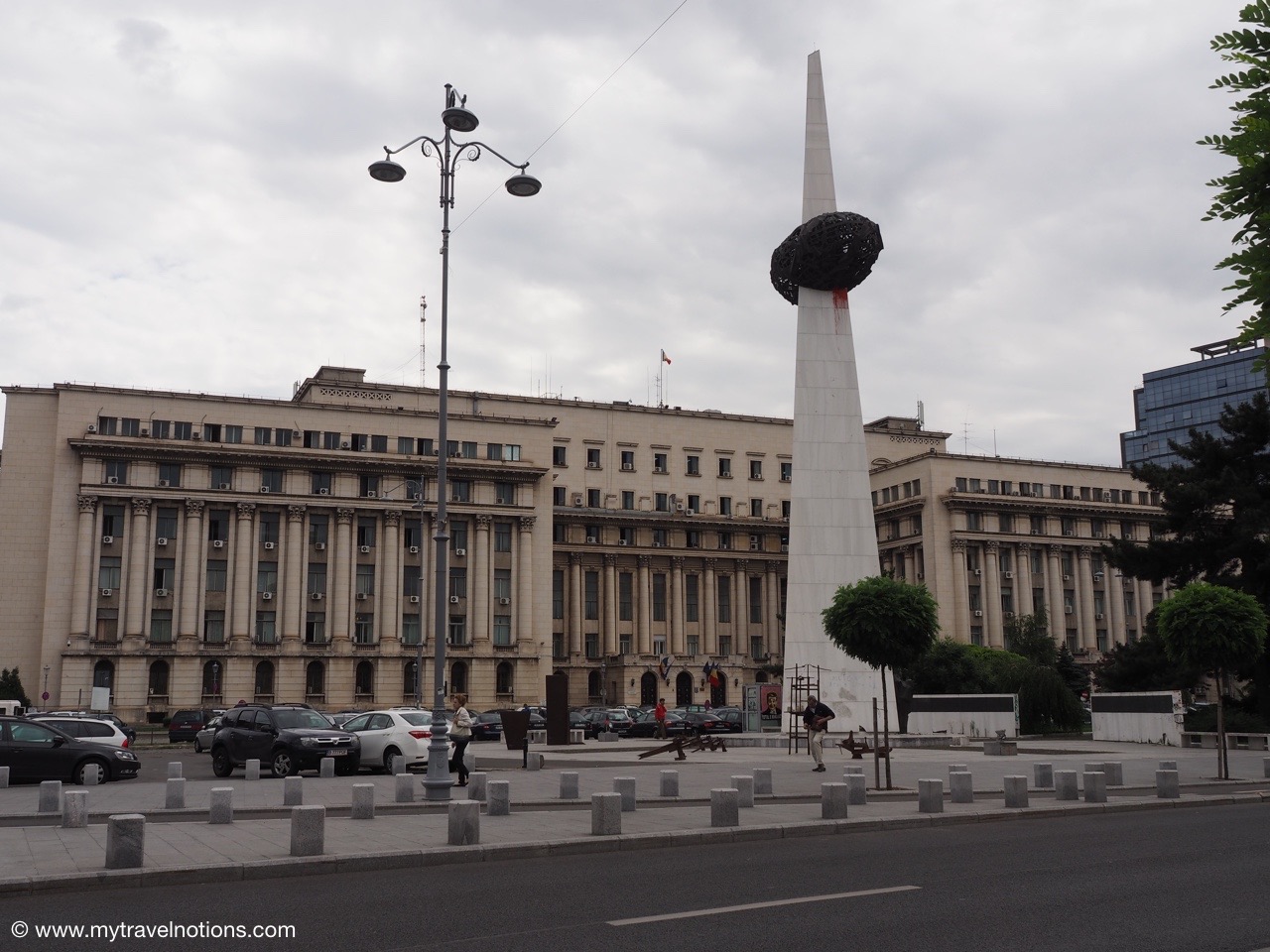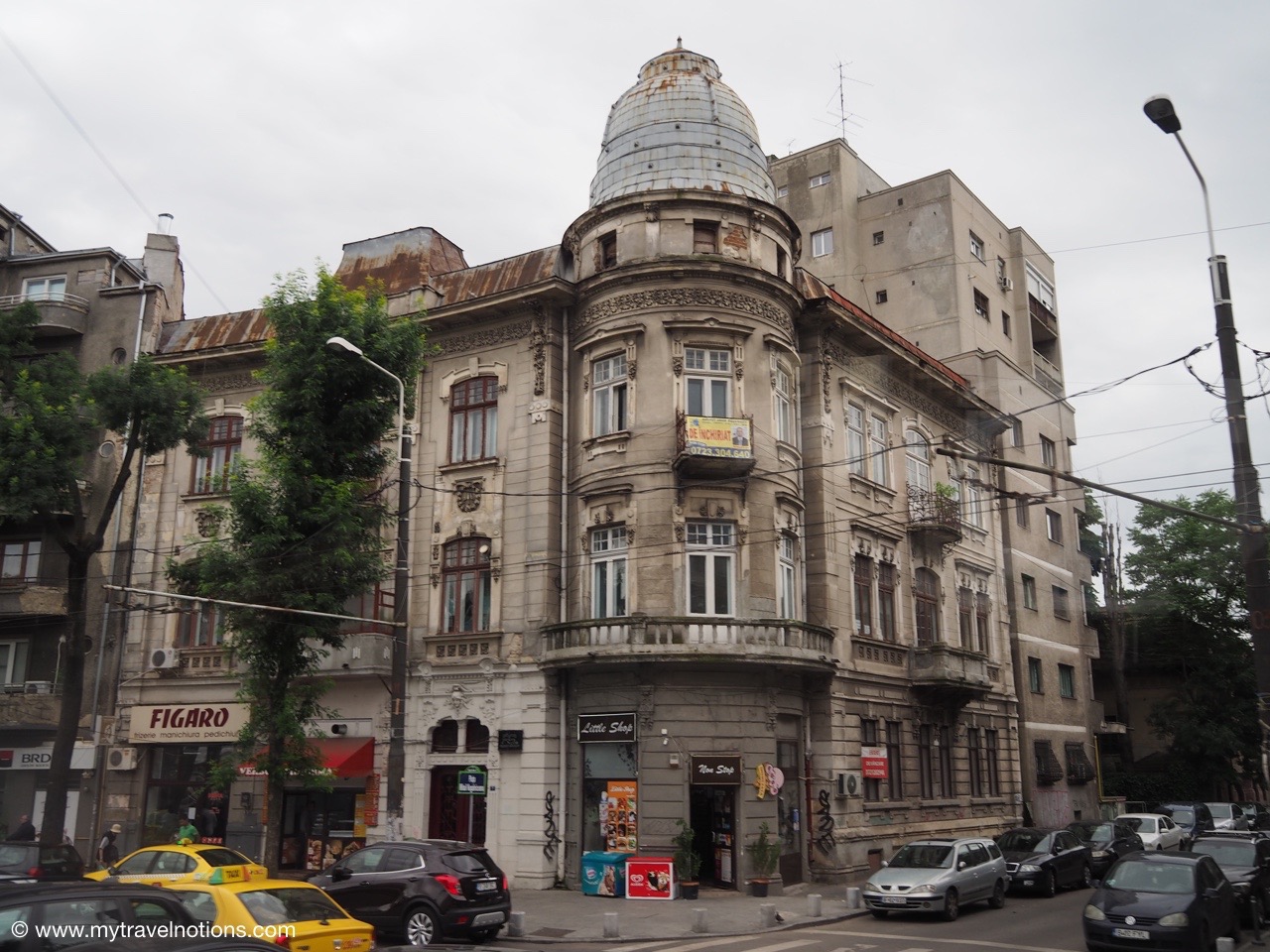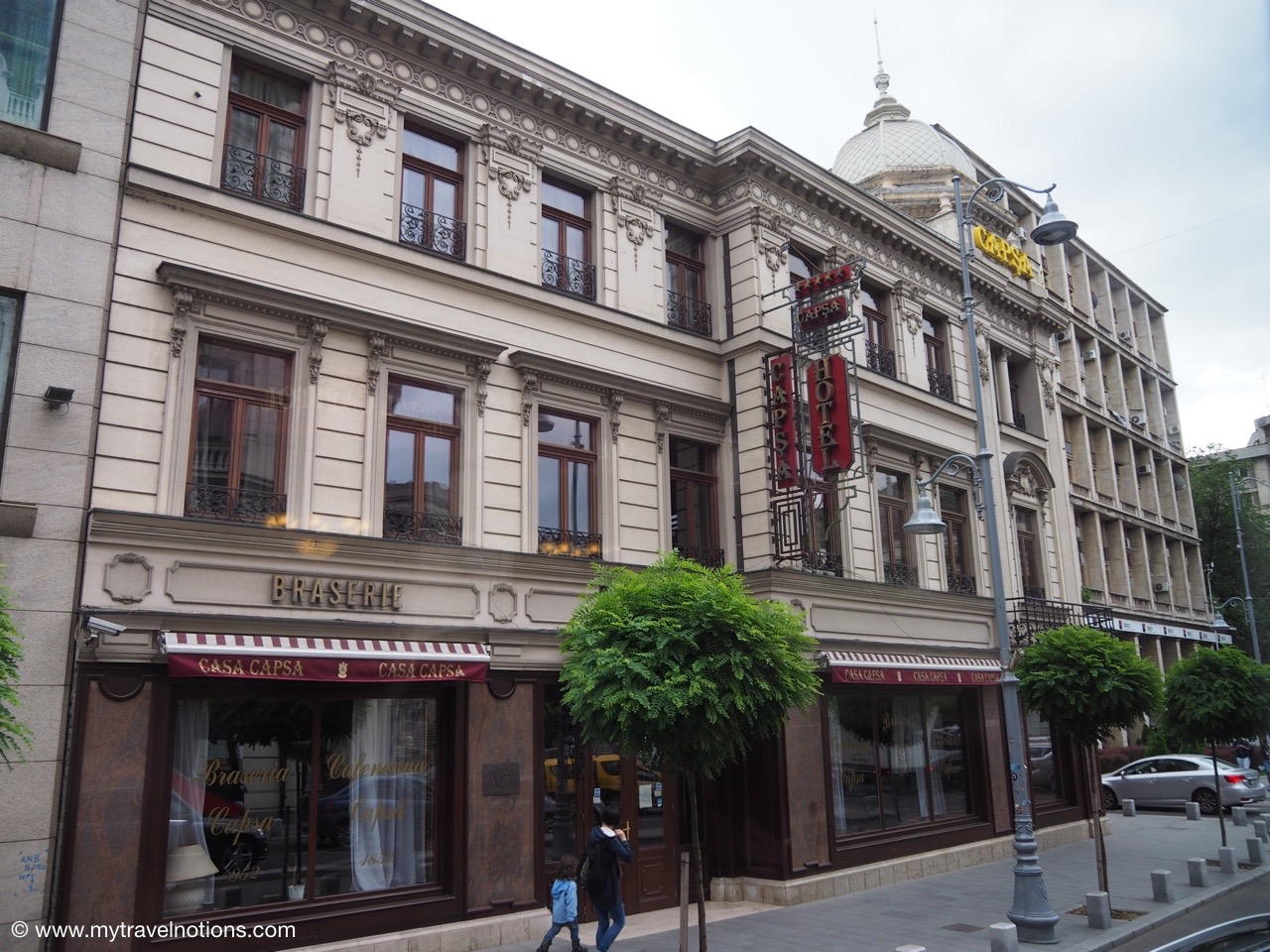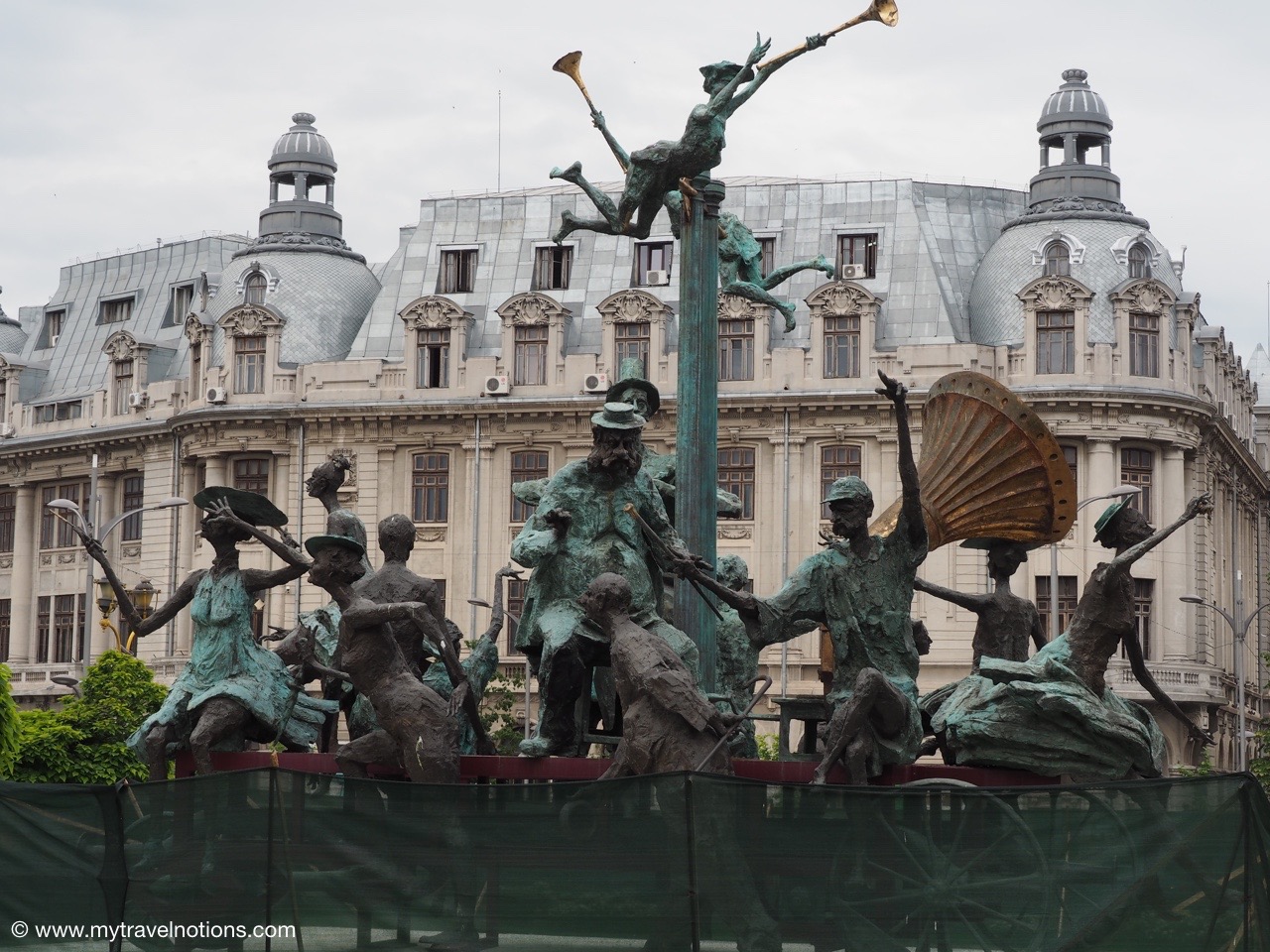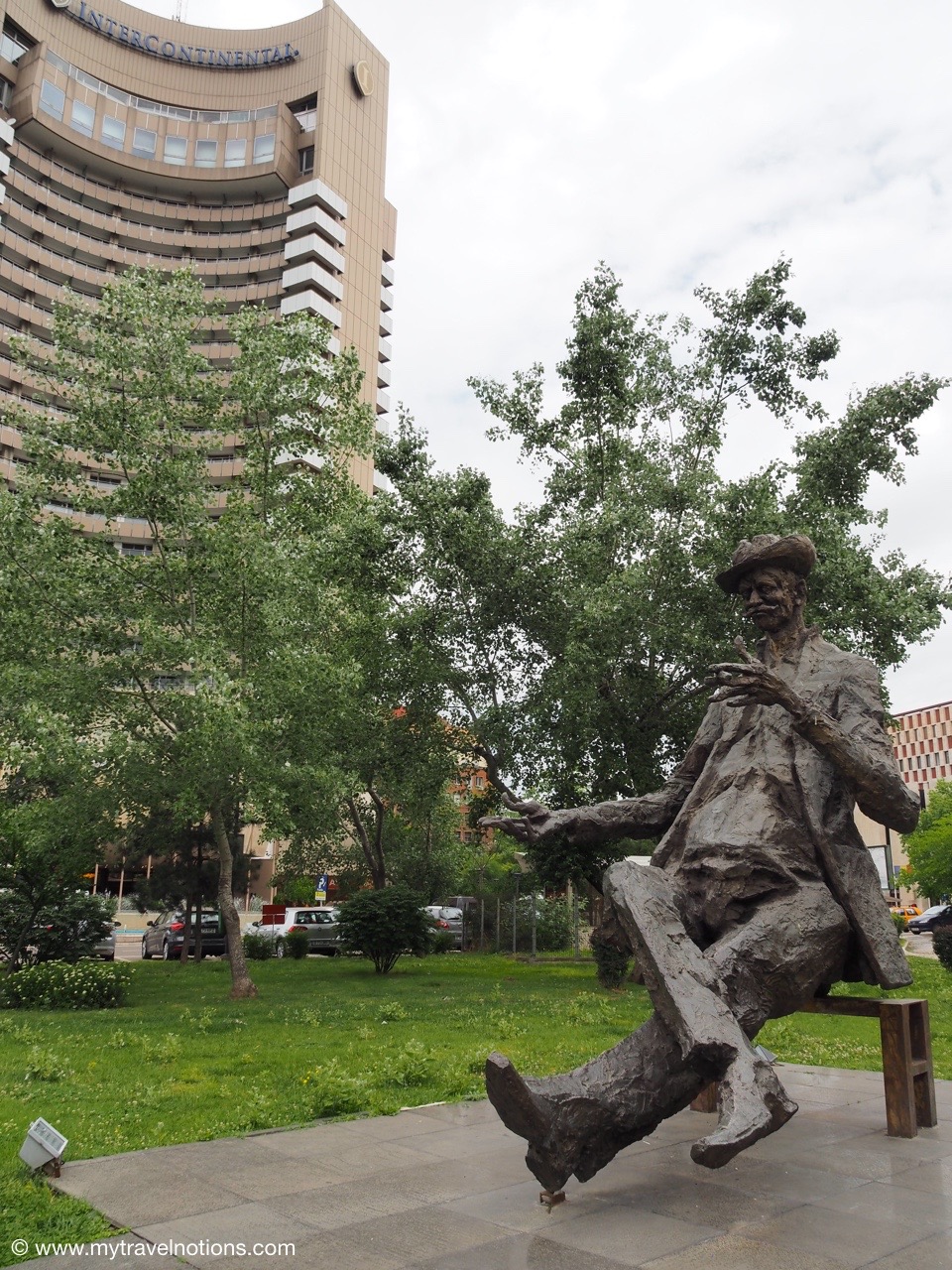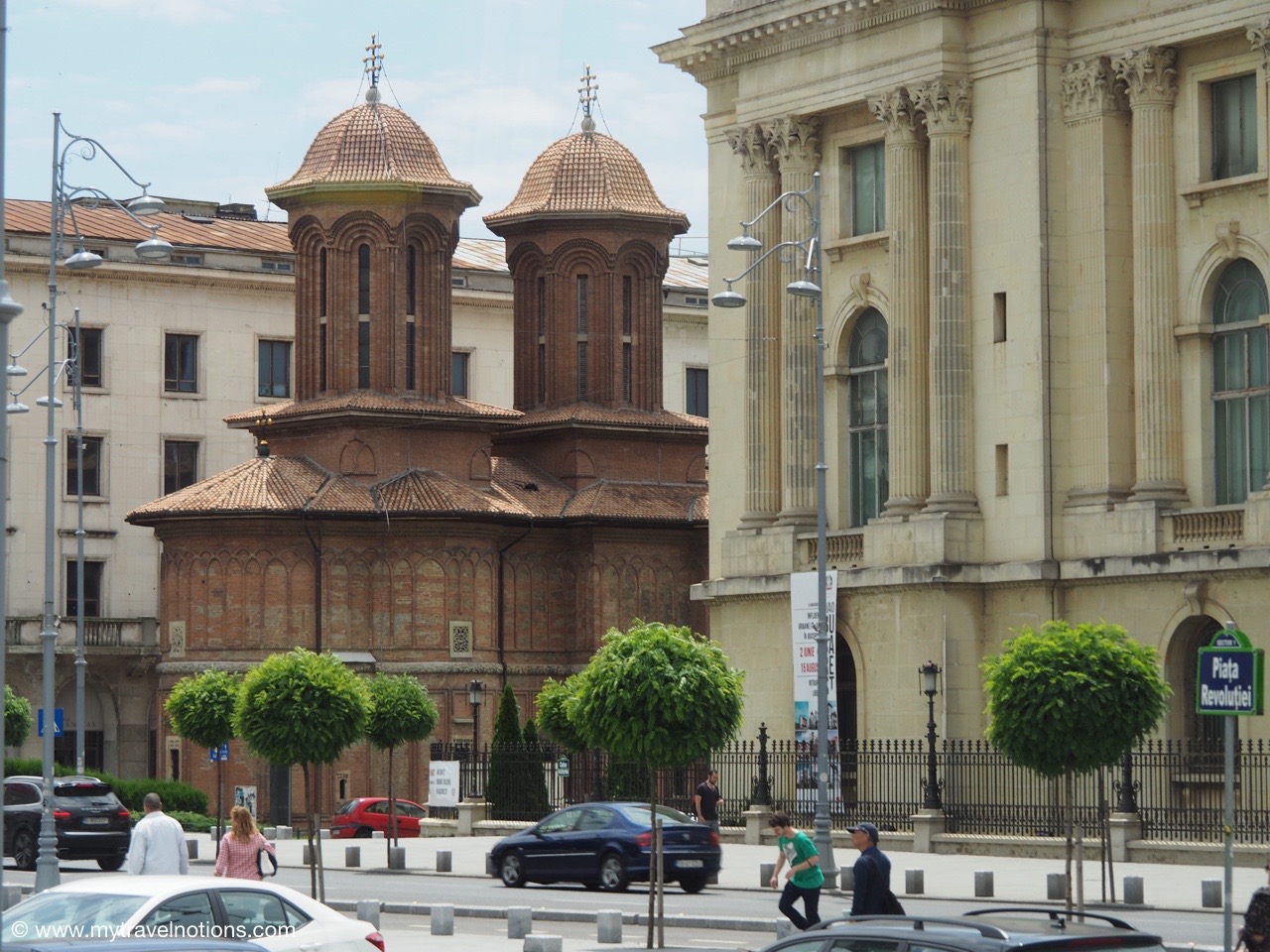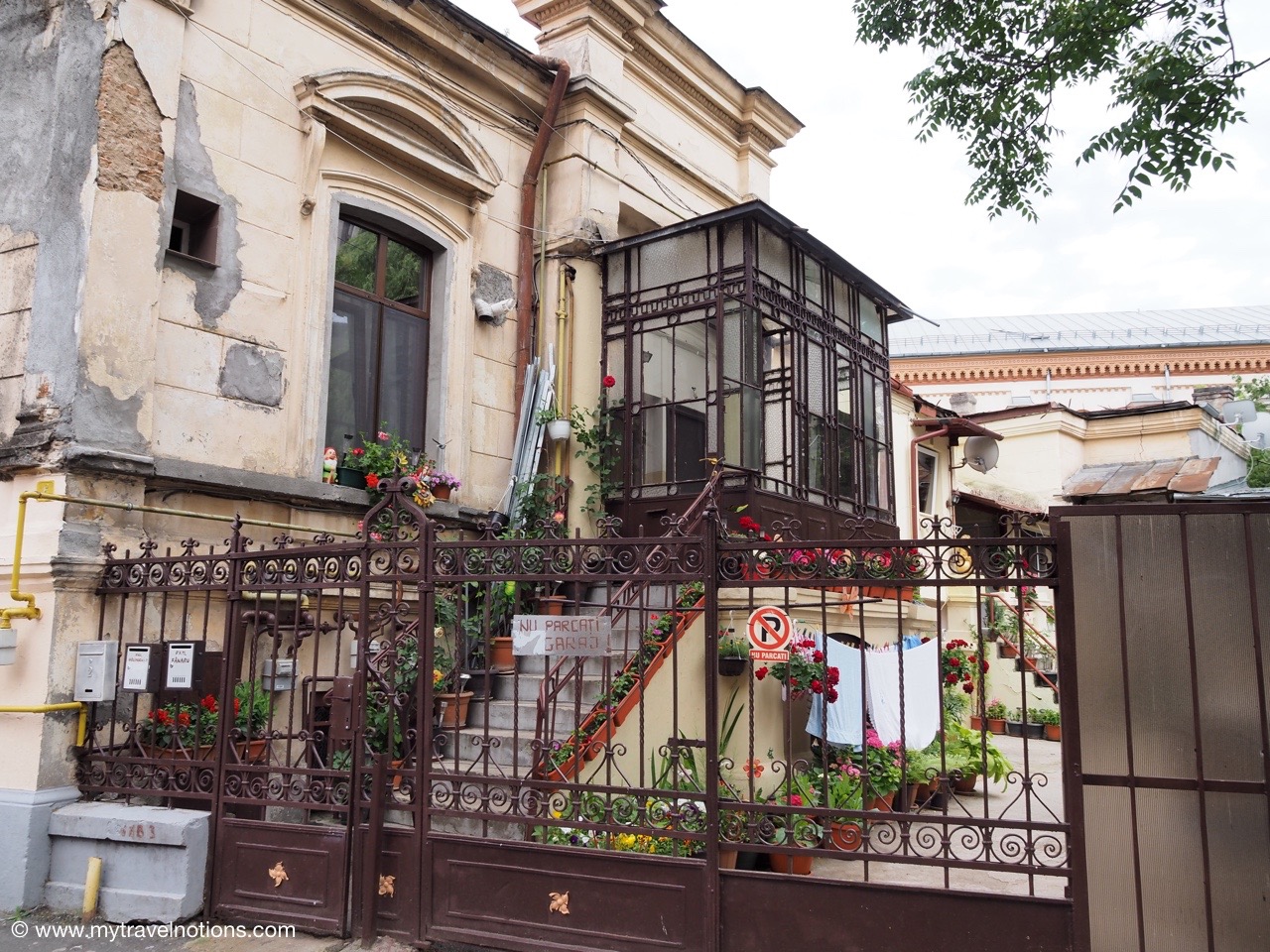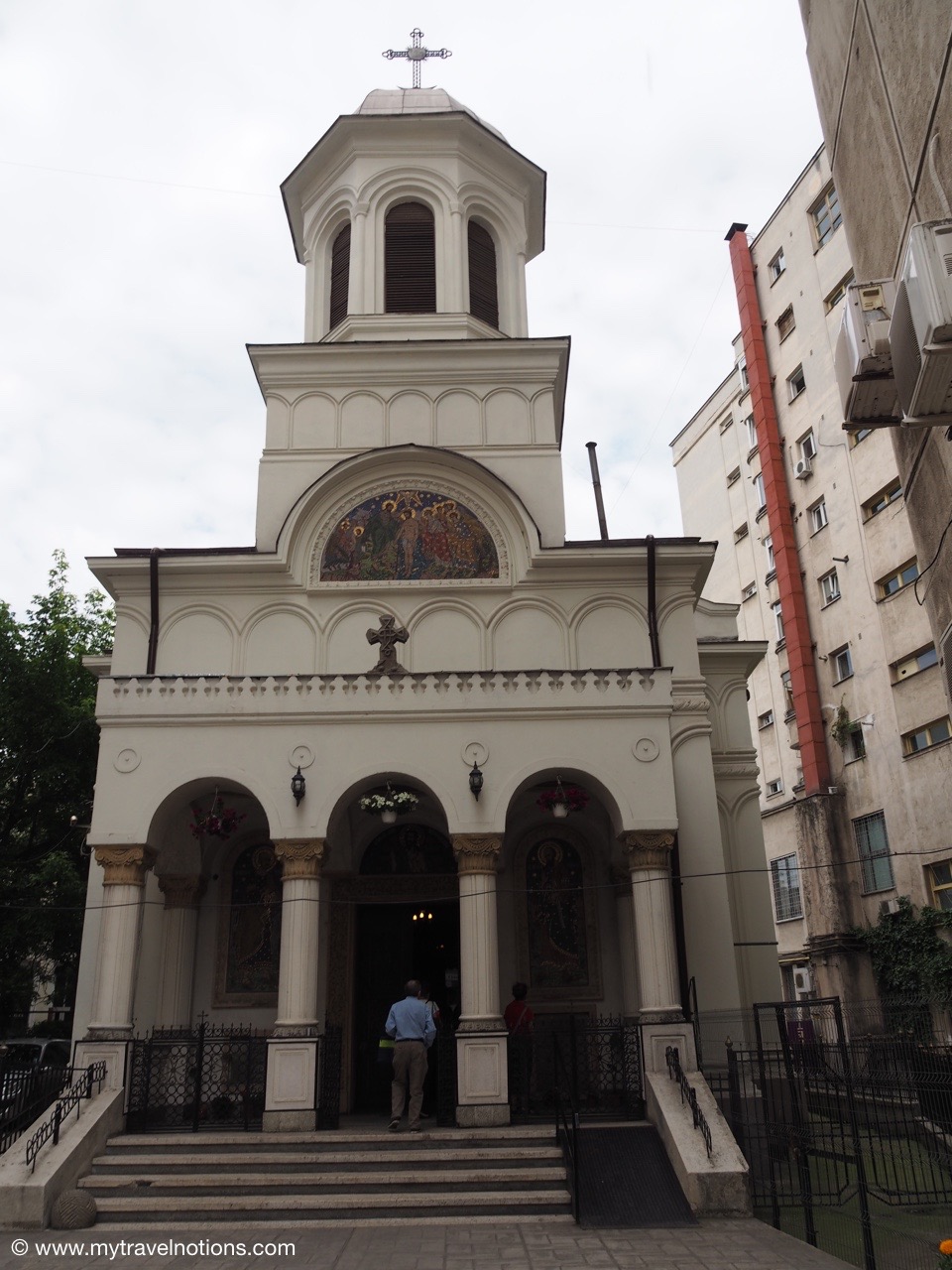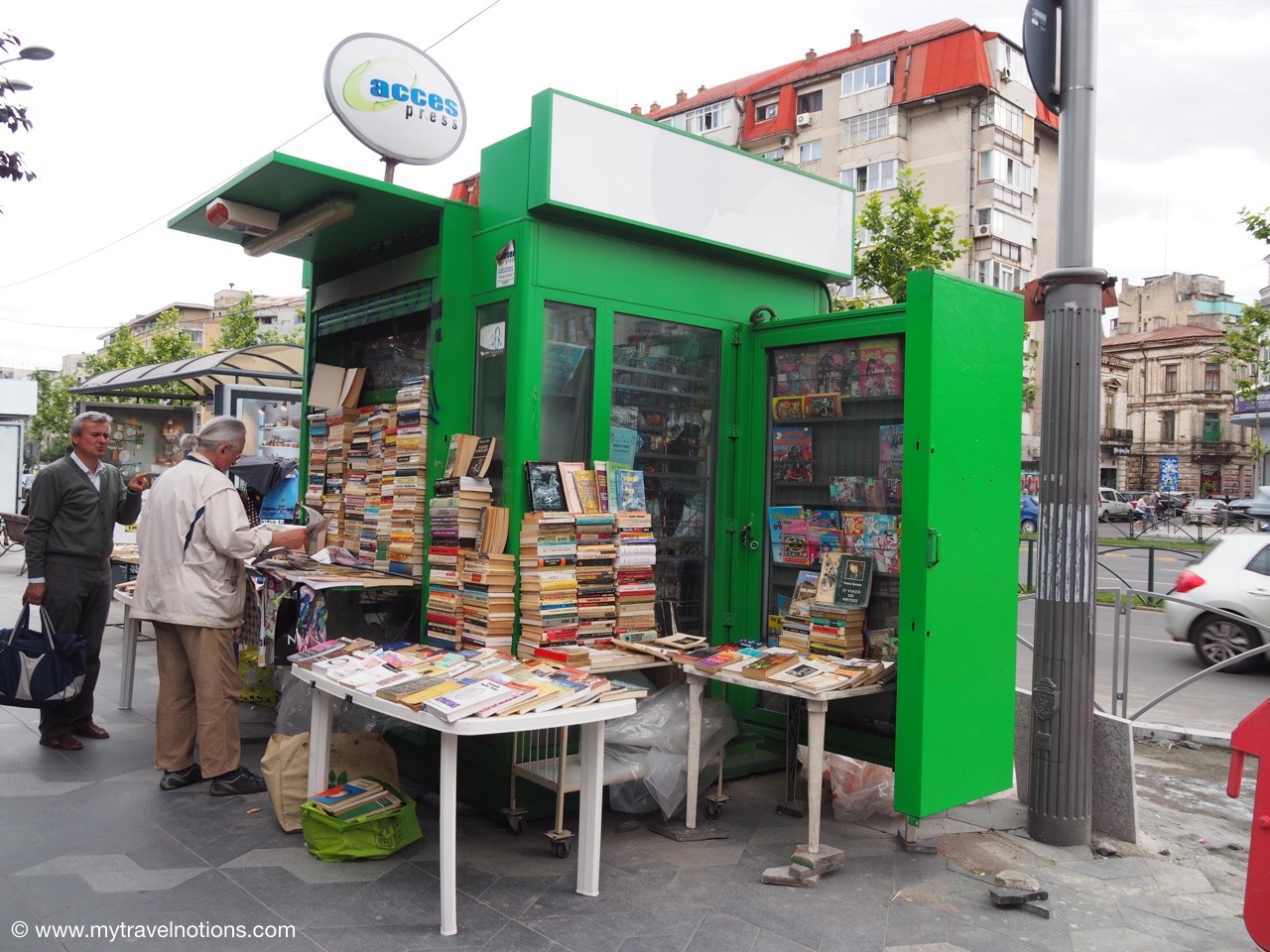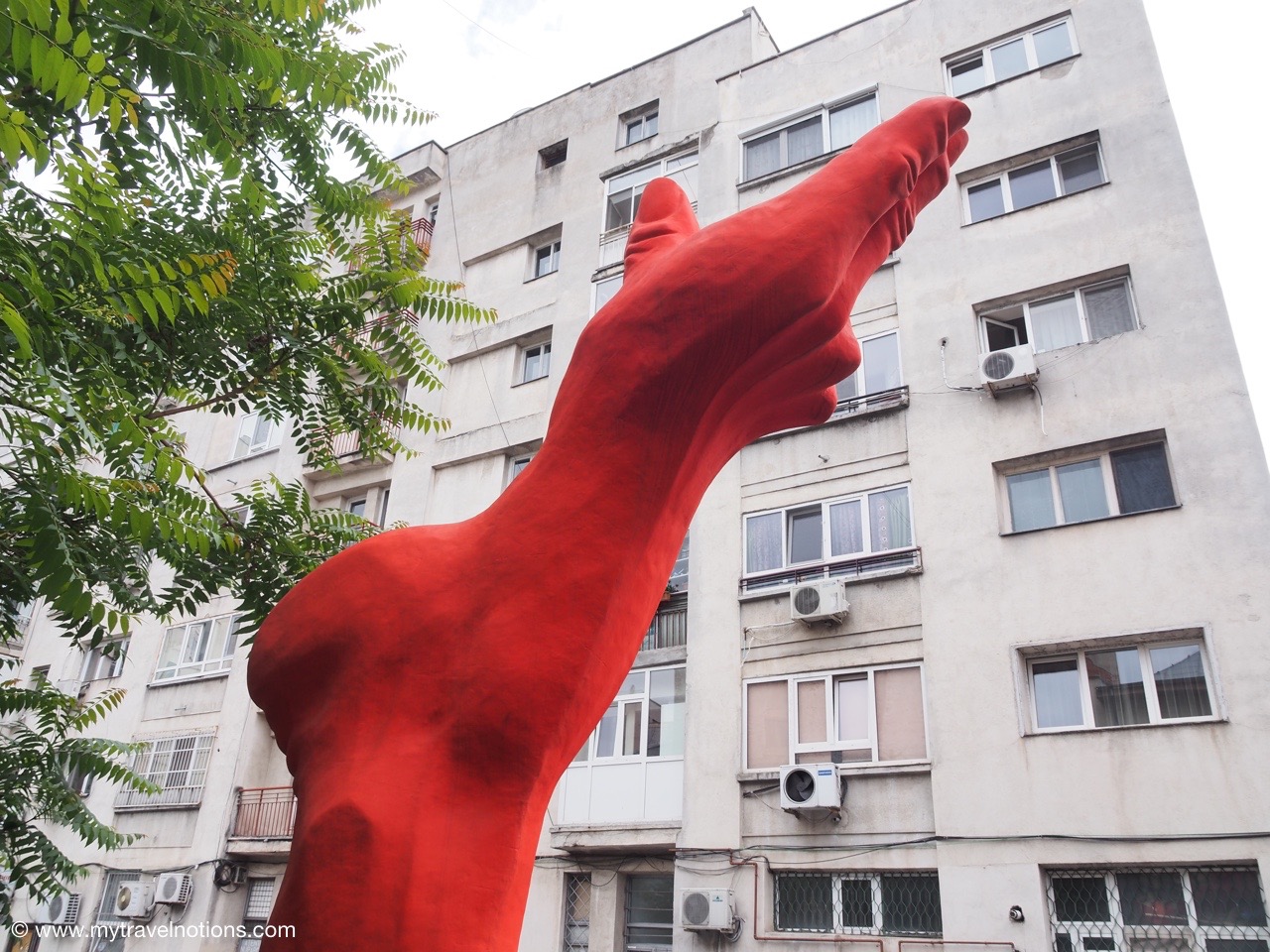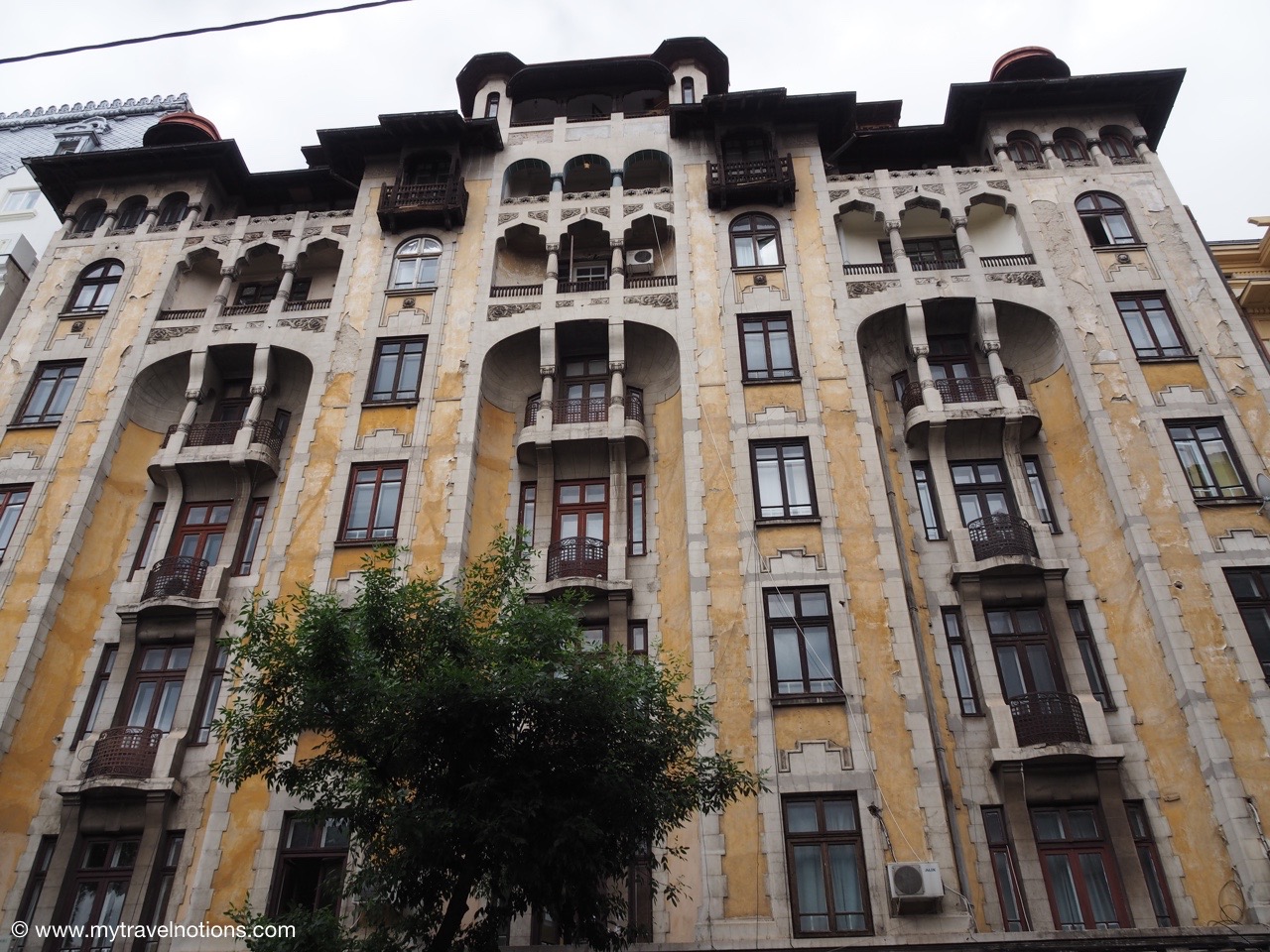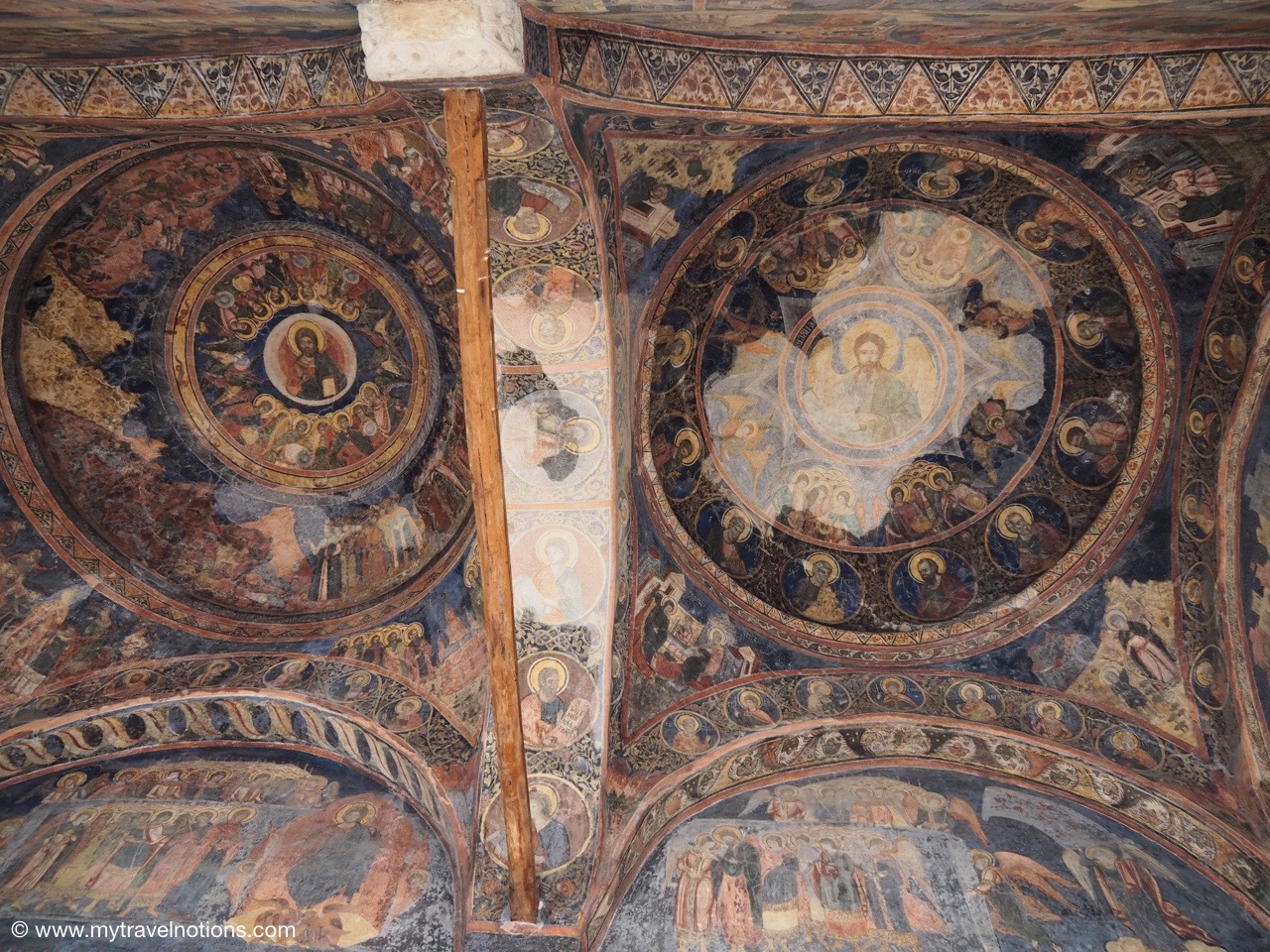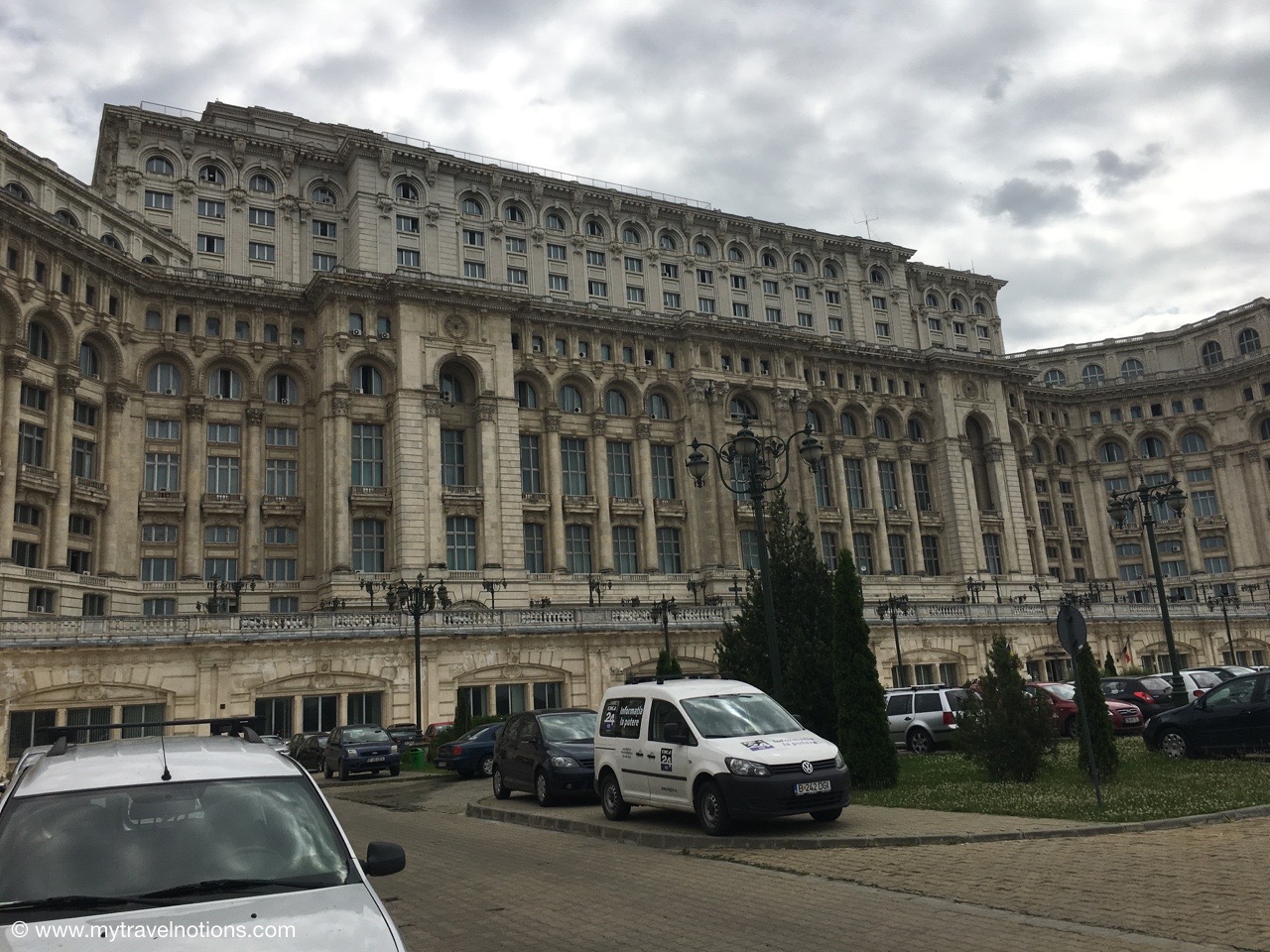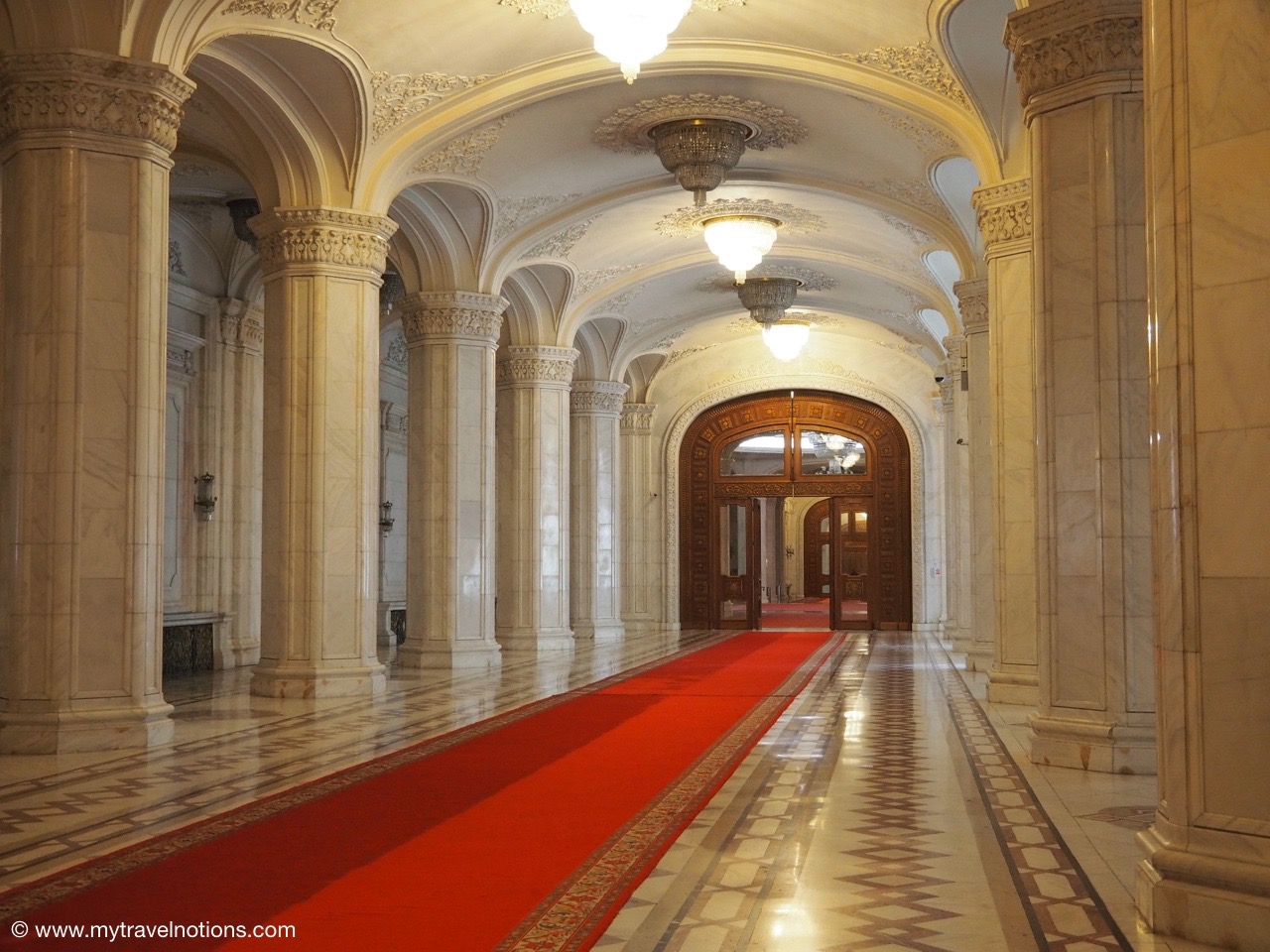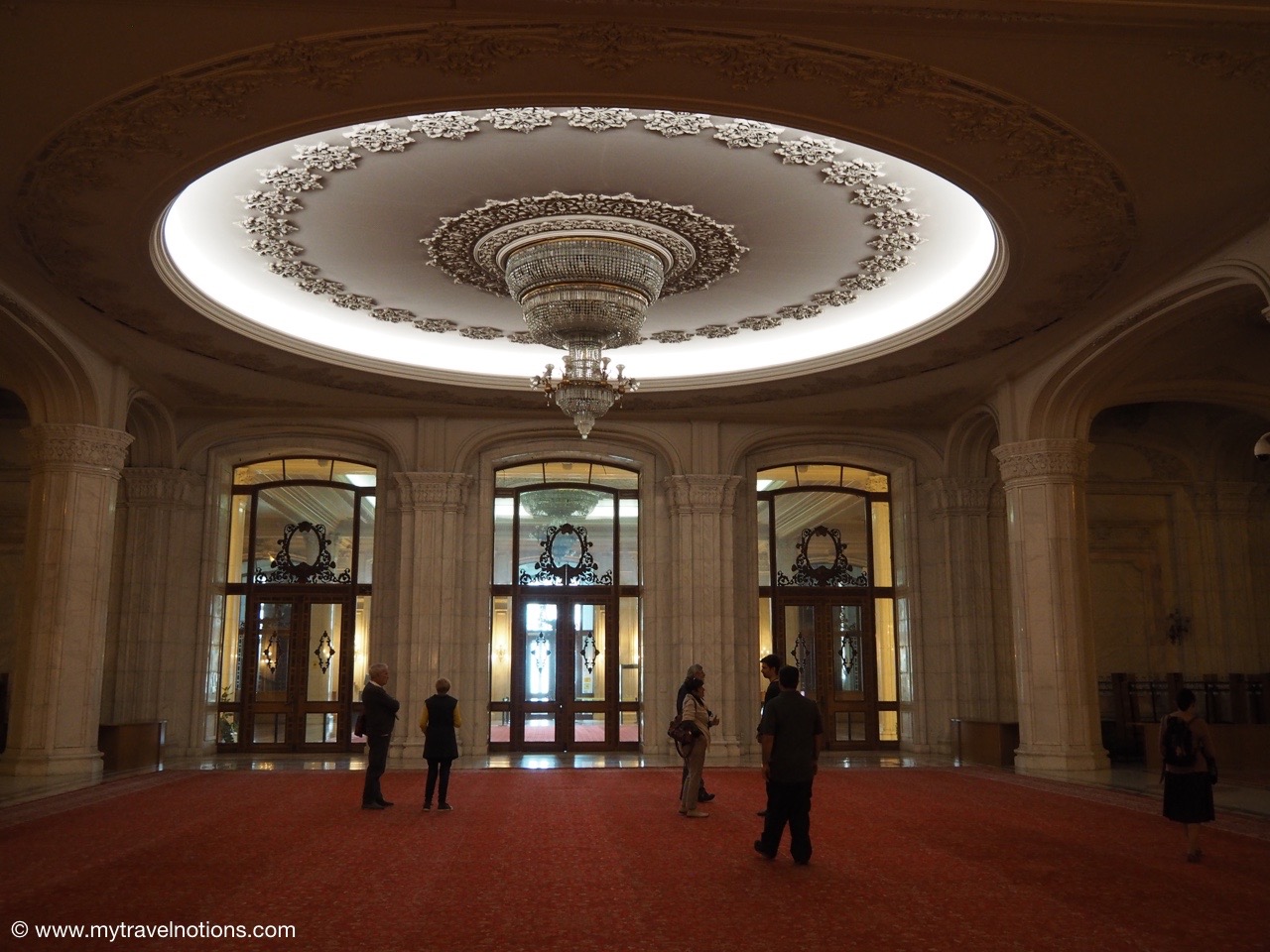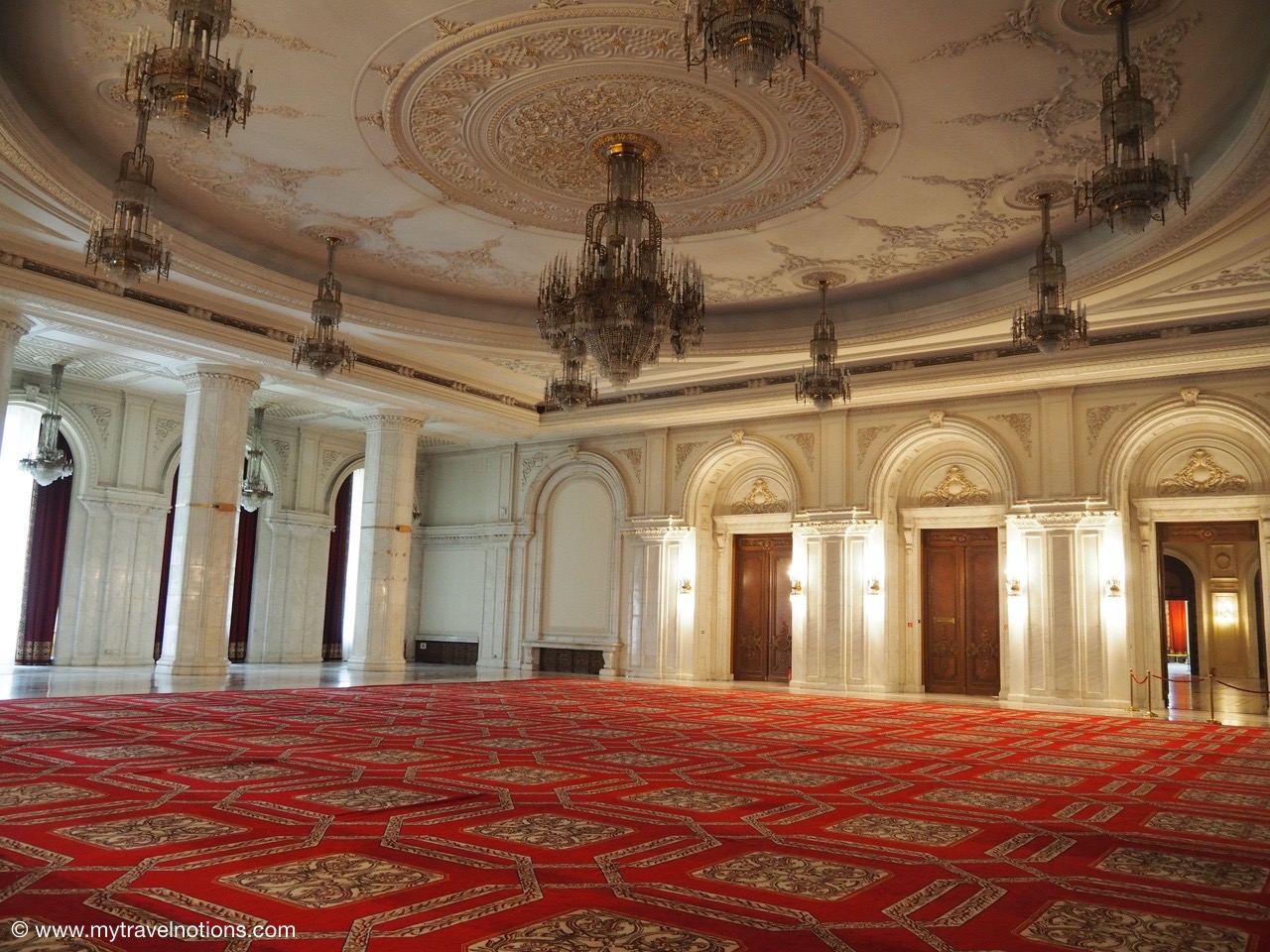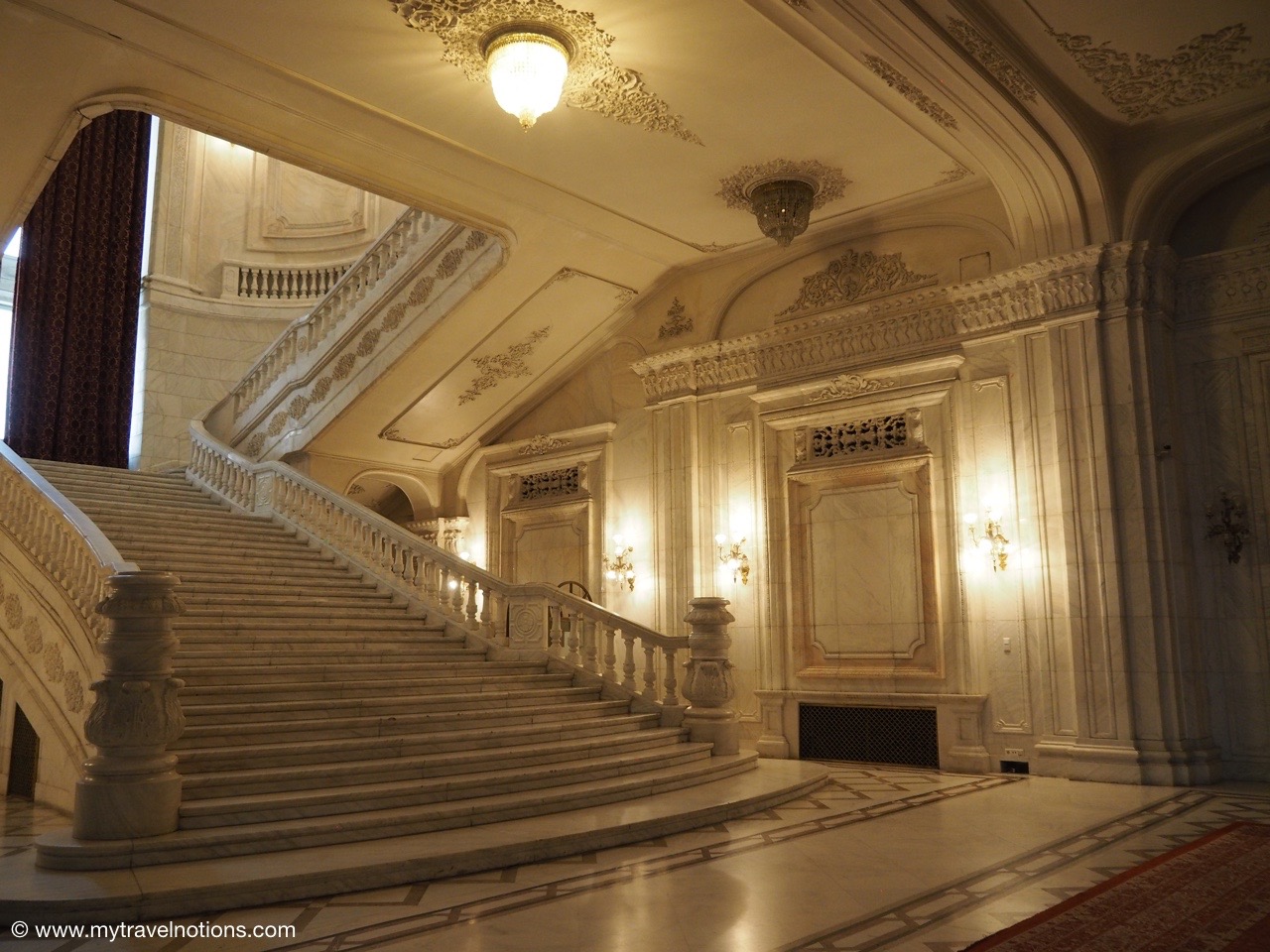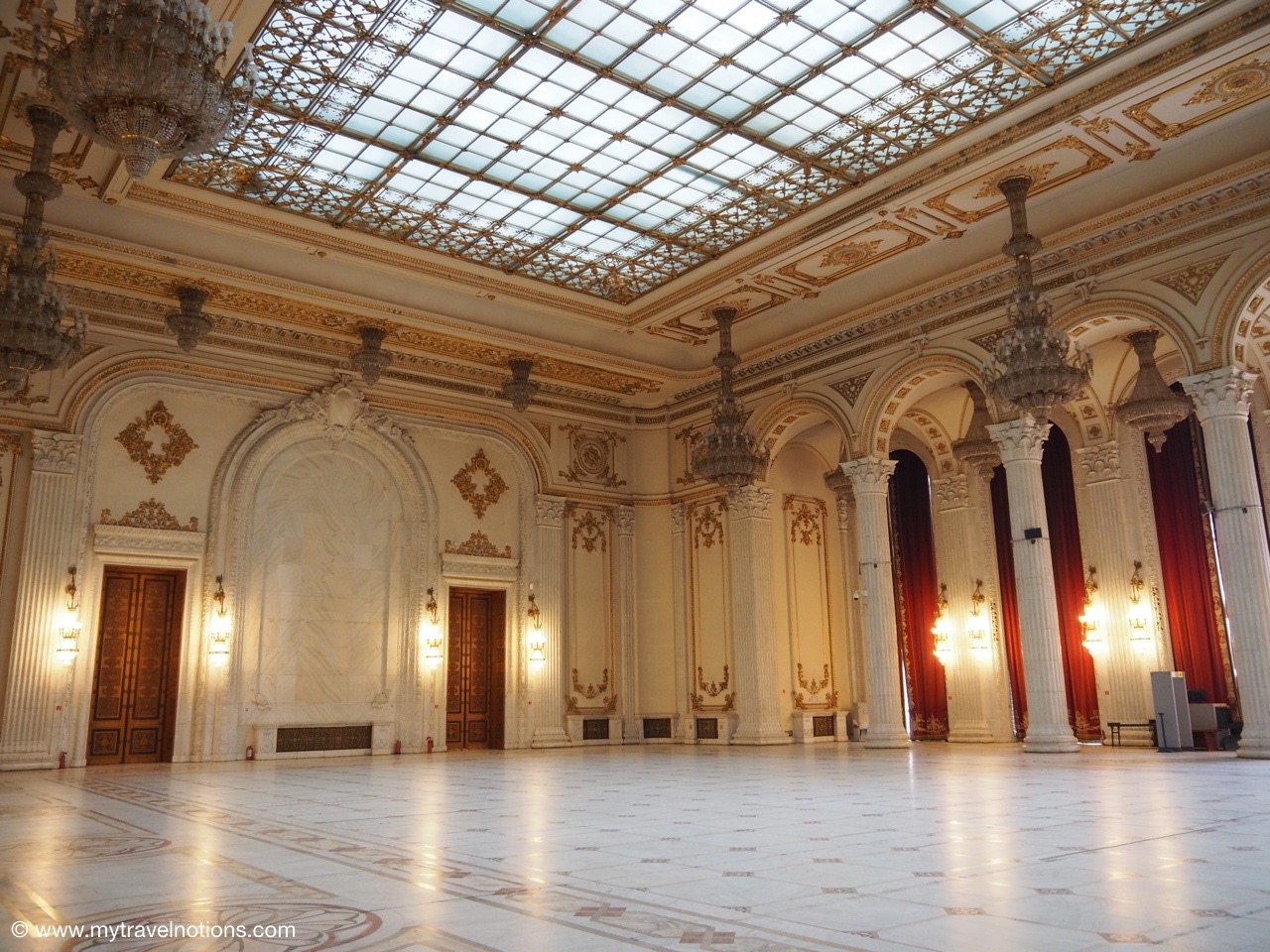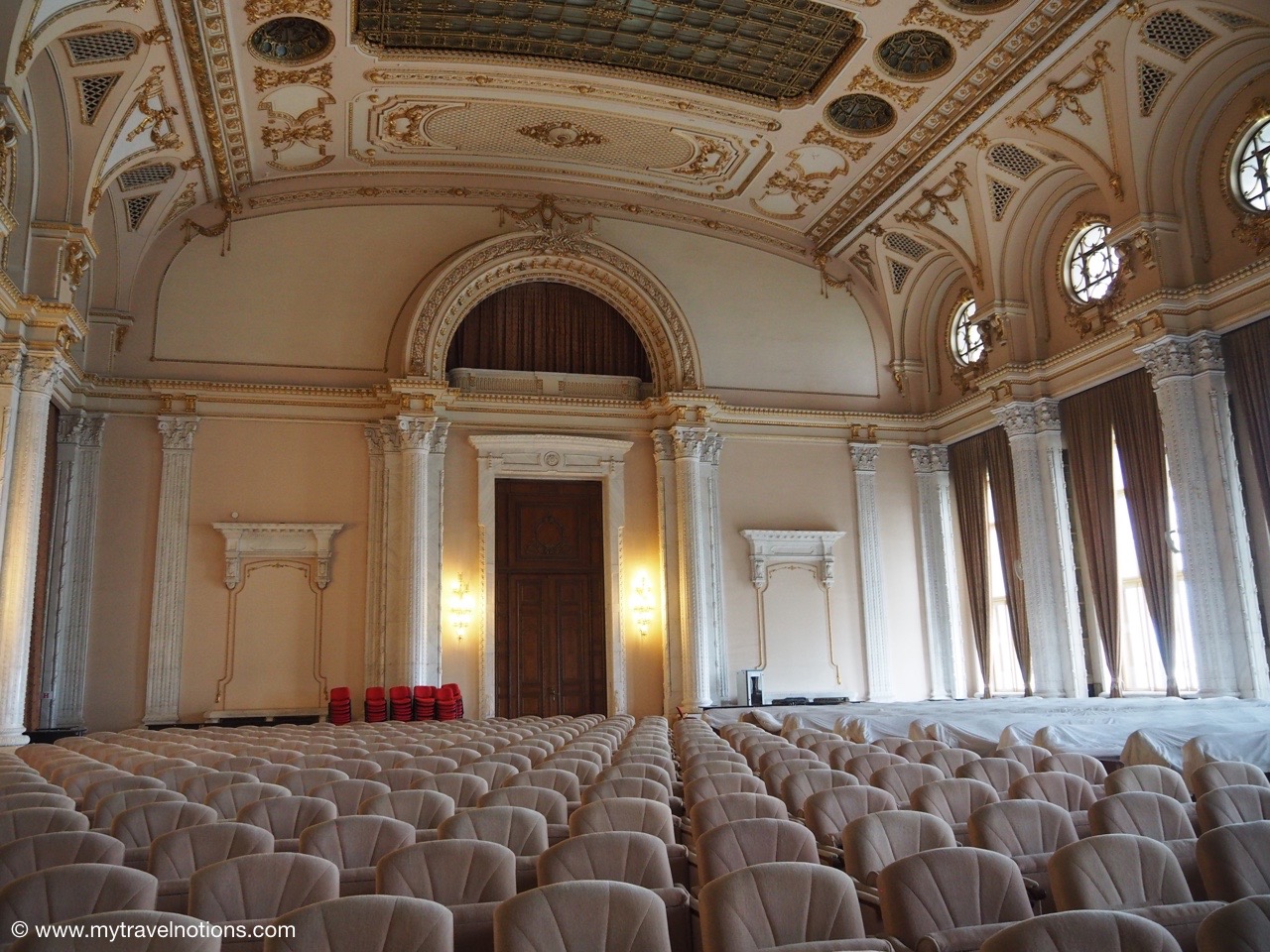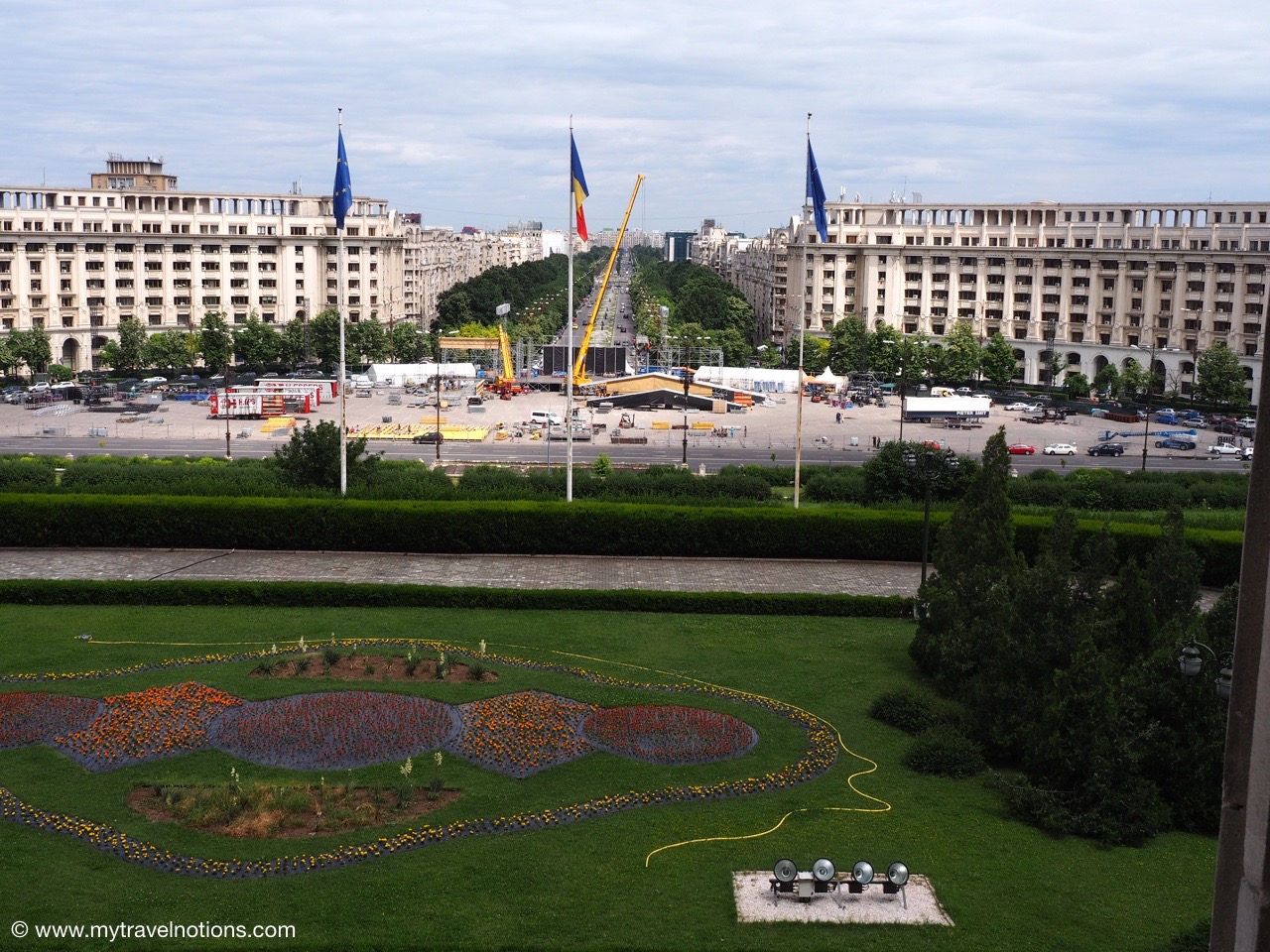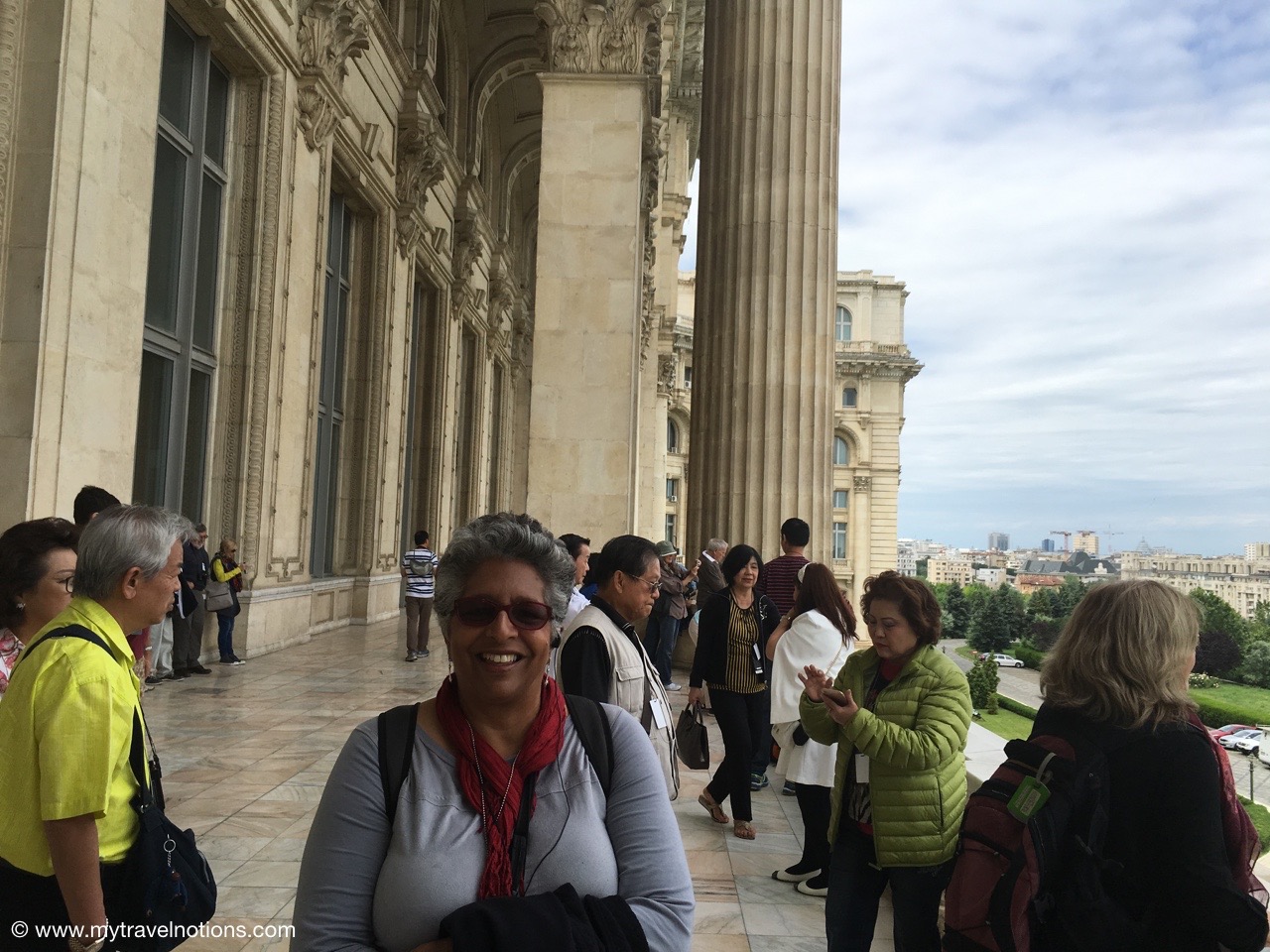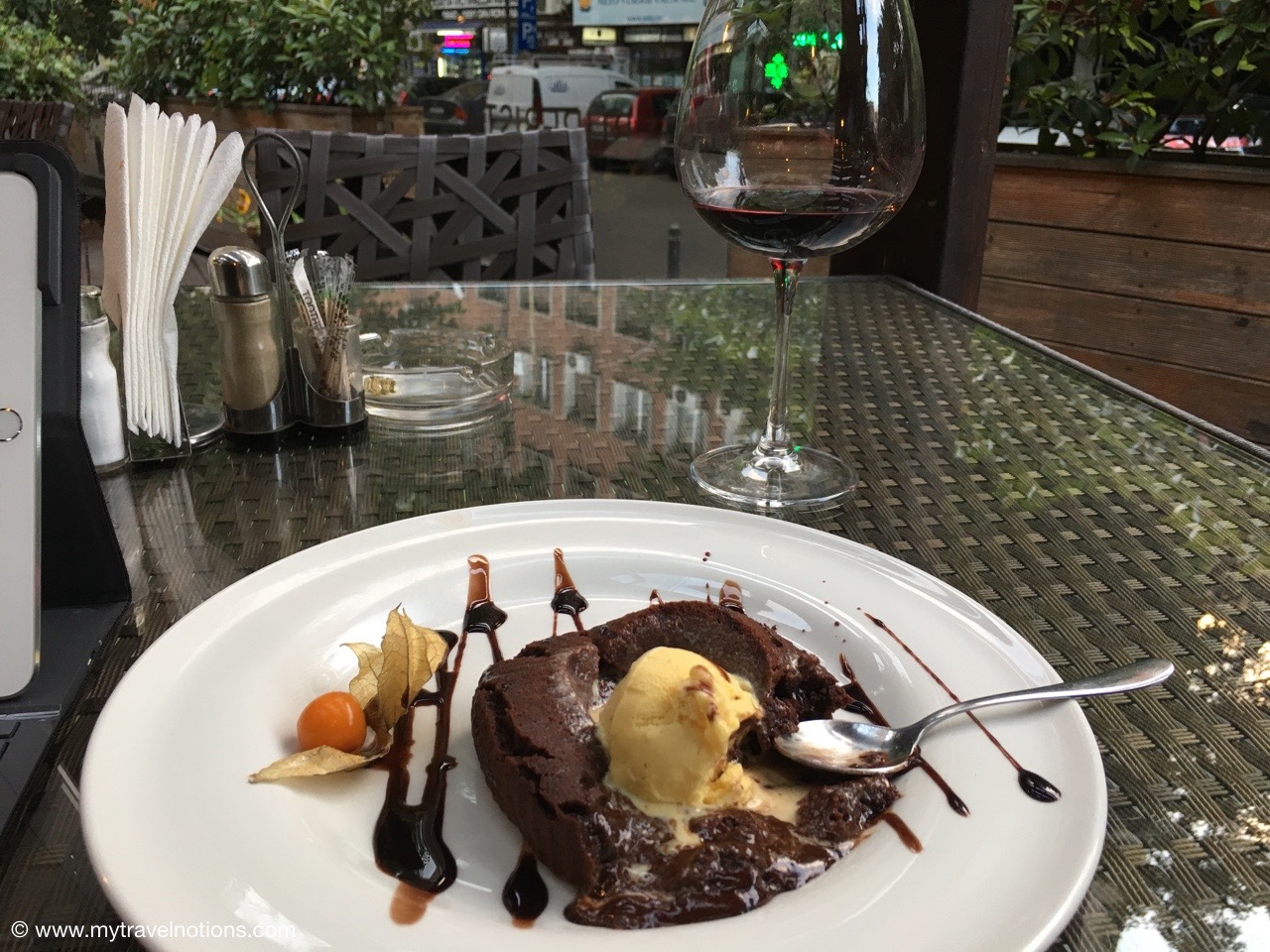 It's the tale of two castles and a vampire. Romania has it all. We said goodbye to Bucharest and made our way to Braşov by way of the first castle, Peles Castle. In the middle of a forest, Peles Castle in Sinaia is gorgeous inside and outside. The Neo-Renaissance castle was built between 1873 and 1914 under the auspices of King Carol I of Romania. It's a castle of true riches with some 160 rooms, various valuable collections of paintings, sculptures, armours, carpets, tapestries, statues, potteries, china dishes, stained-glass and exquisitely carved wood furnishings.
The second castle, which we saw the following day, Bran Castle, began as a hillside fortress of the Transylvanian-Wallachian border in the 1400's. But it wasn't until Queen Marie of Romania and Czech architect Karel Liman initiated a comprehensive restoration work that the fortress became a residence of the royal family. Queen Marie, who died July 1938, was married to King Ferdinand I who succeeded his uncle, Carol I, as King of Romania from 1914 until his death in July 1927.
However, Bran Castle is more notably known as the possible inspiration for Irish author Bram Stoker's "Dracula" novel. Stoker describes a vast, ruined castle on the very edge of a terrific precipice. And, although Transylvania is mentioned, it's the main chapter, Dracula, who is believed to have been inspired by the 15th-century Romanian general and Wallachian Prince Vlad III the Impaler, who was also known as Dracul.
The fortress turned Bran Castle is so much less regal than Peles Castle, it has its own hillside charm and Dracula attraction that makes it worth seeing and experiencing.
Another important aspect of this trip is staying in Braşov. Located in the central part of Romania, it has the old world charm of Bucharest but on a much smaller medieval scale and with the backdrop of the Carpathian Mountains. It's town square and adjoining streets are pedestrian friendly and filled with shops, restaurants and cafes. It's the kind of place where an evening stroll and people watching is the perfect thing to do.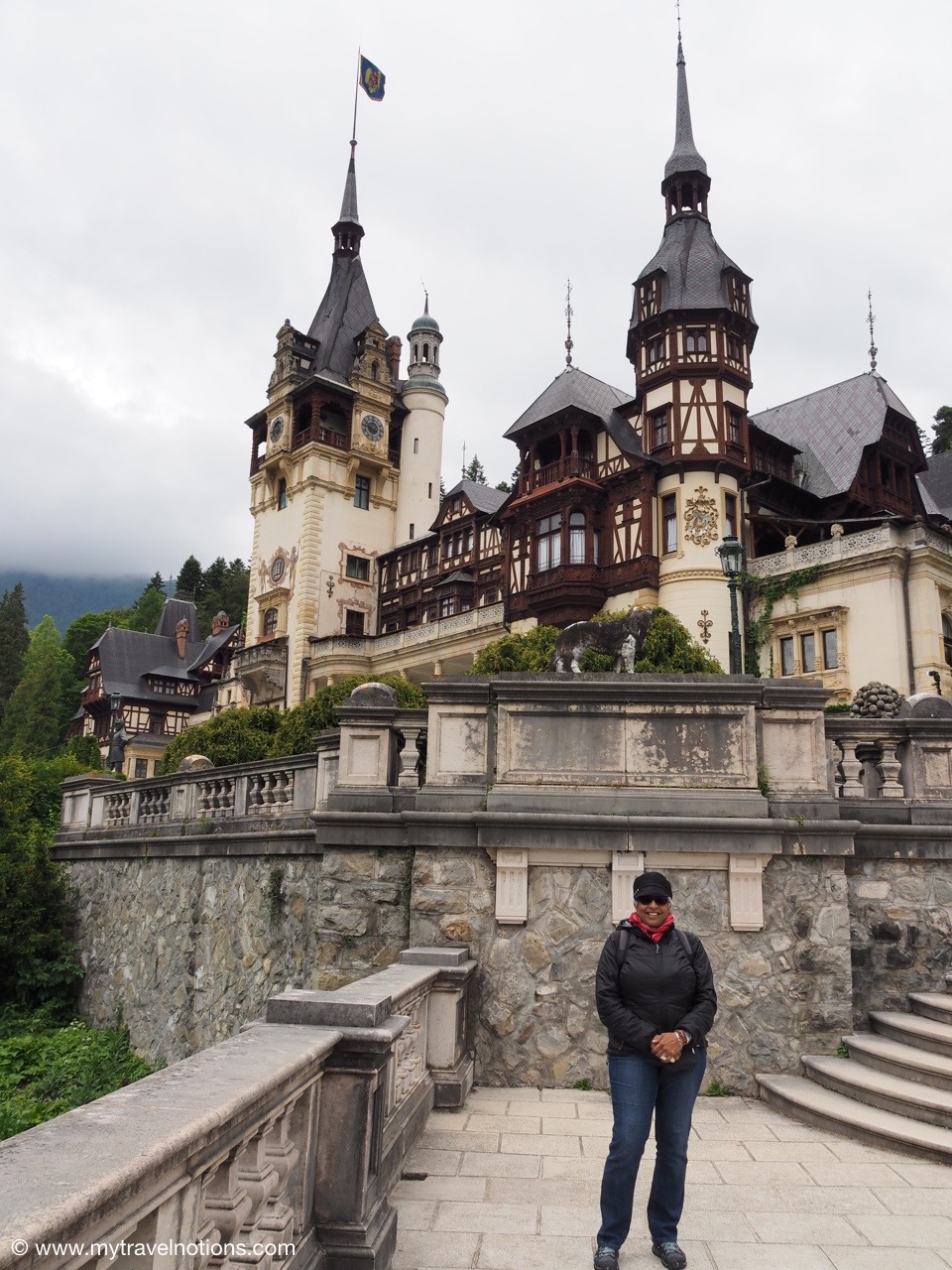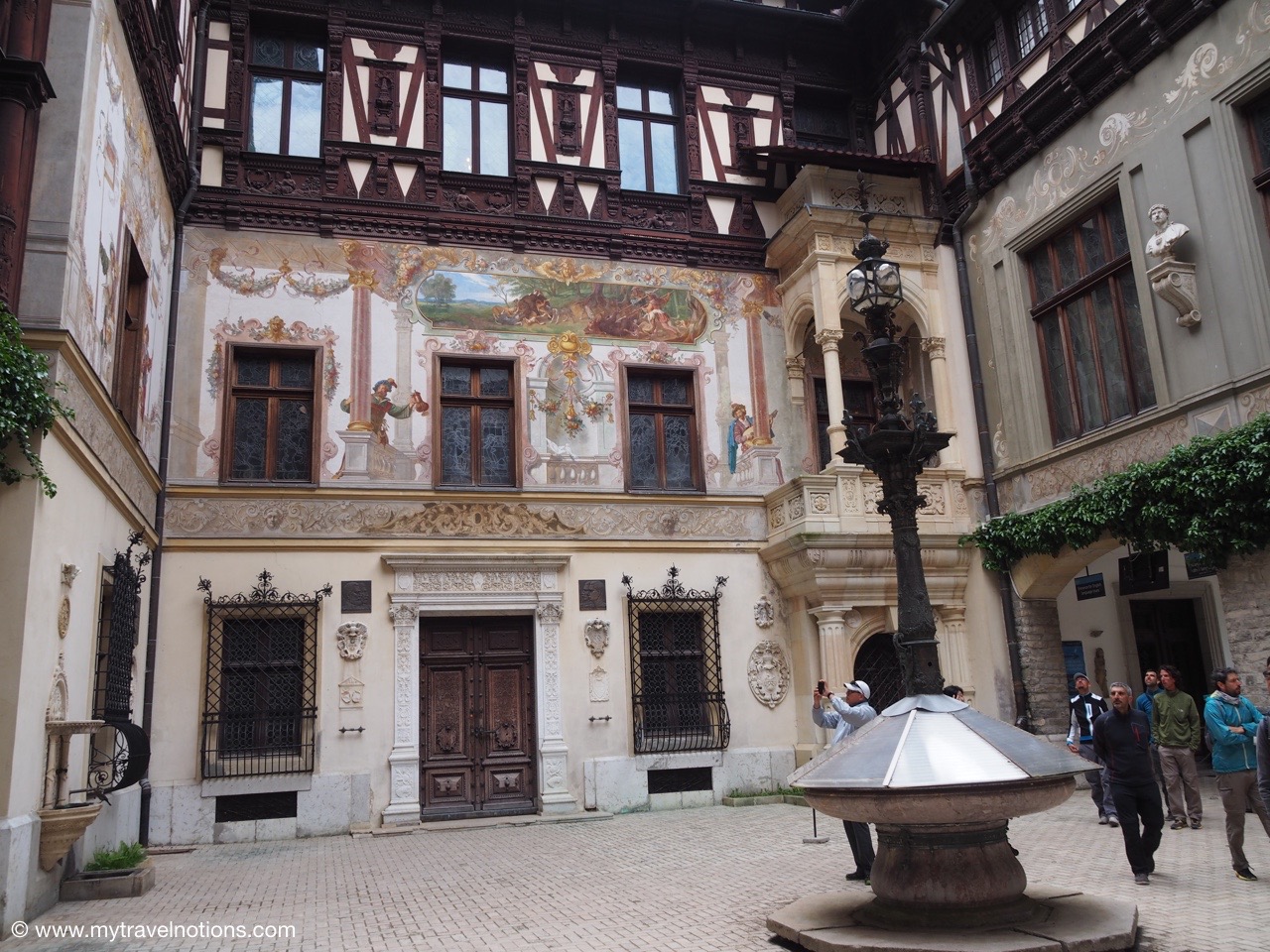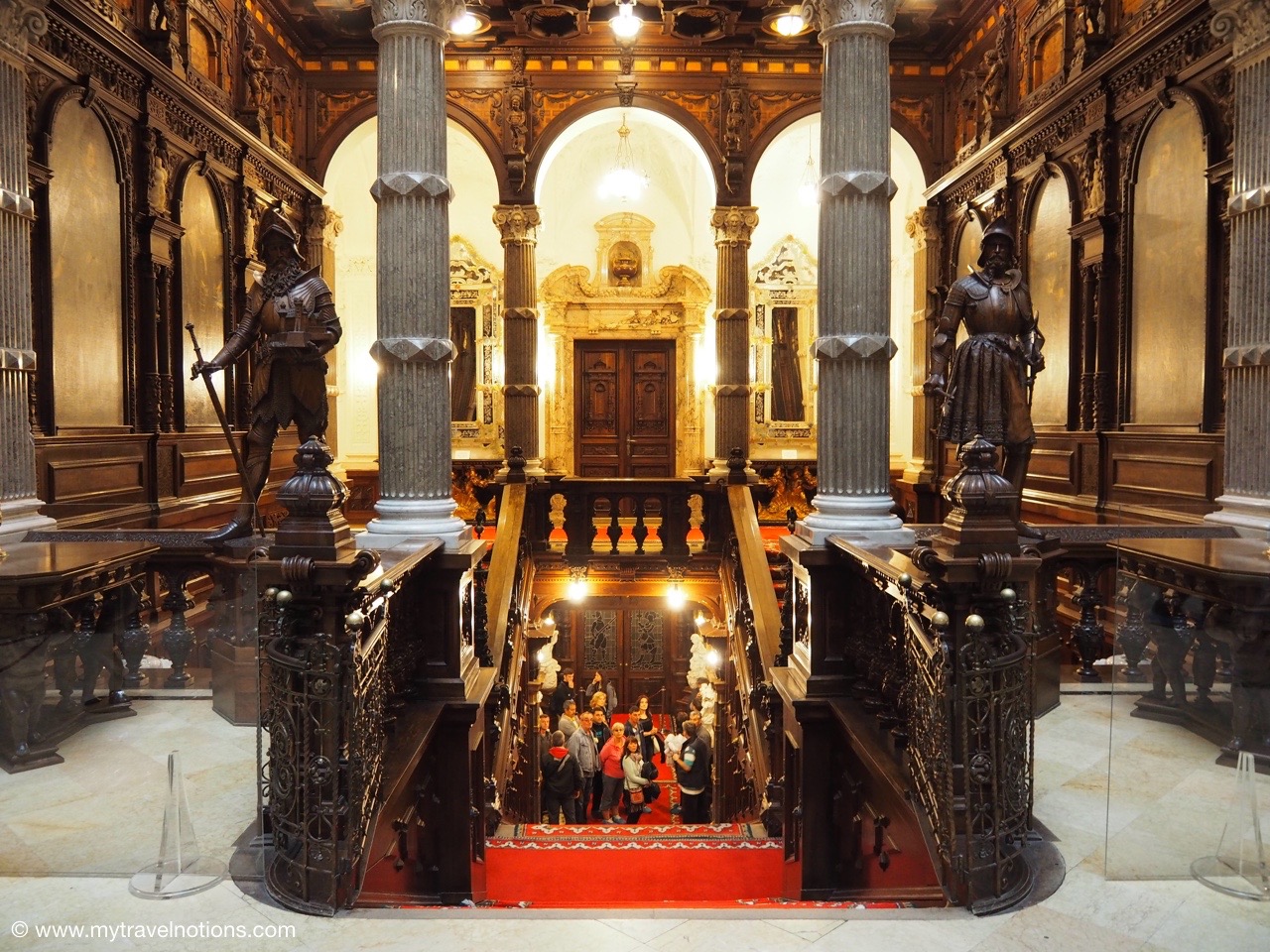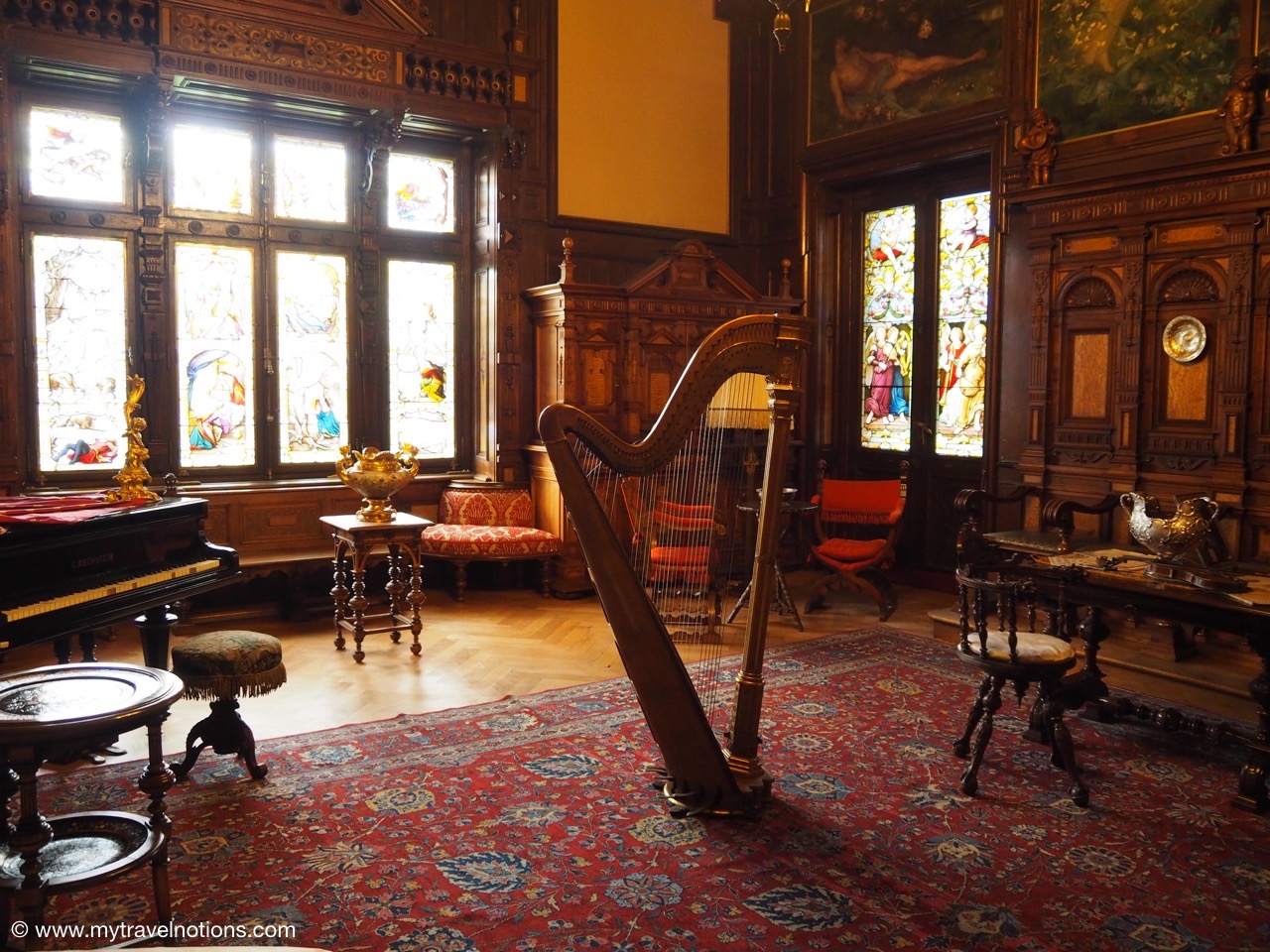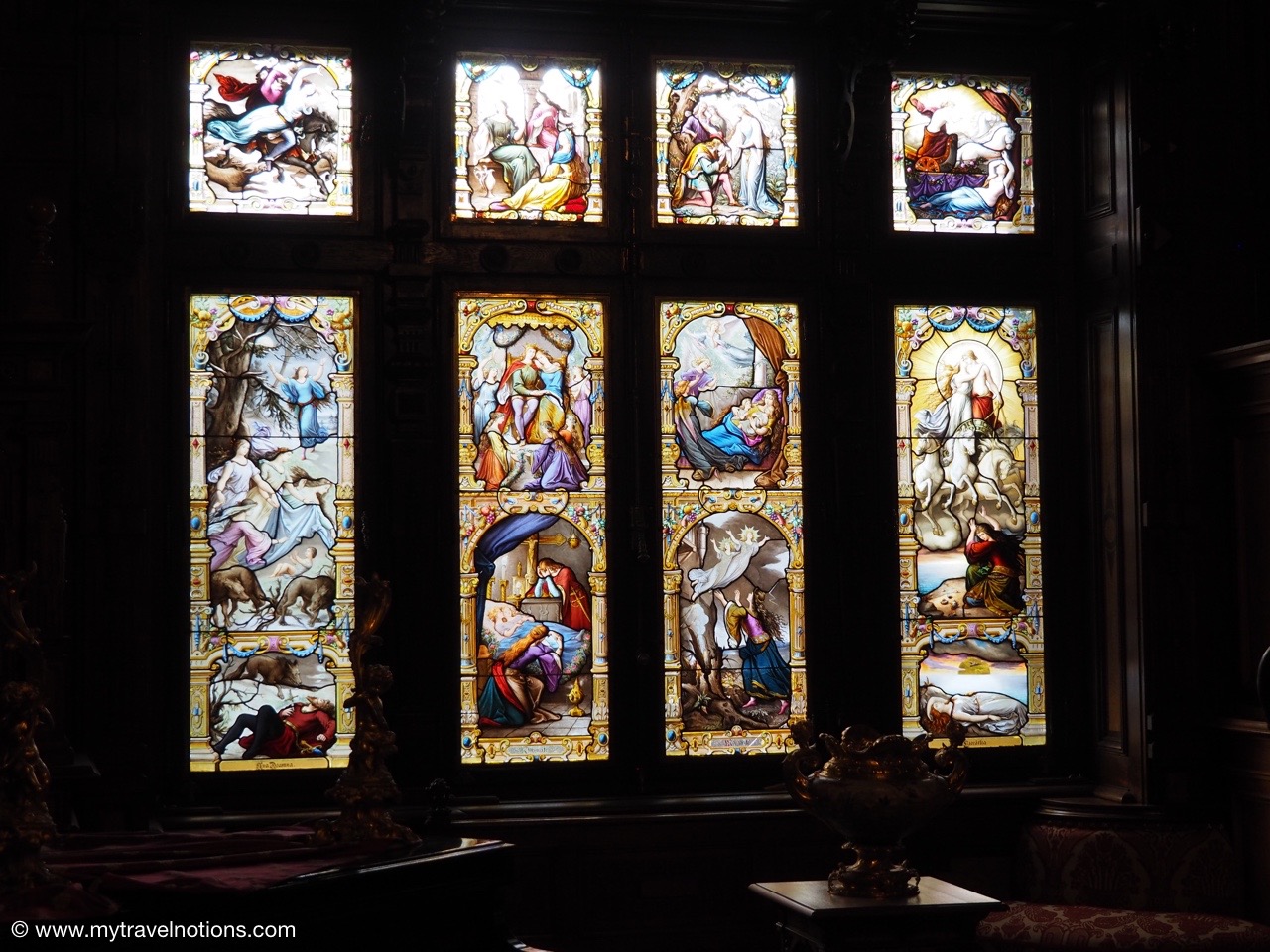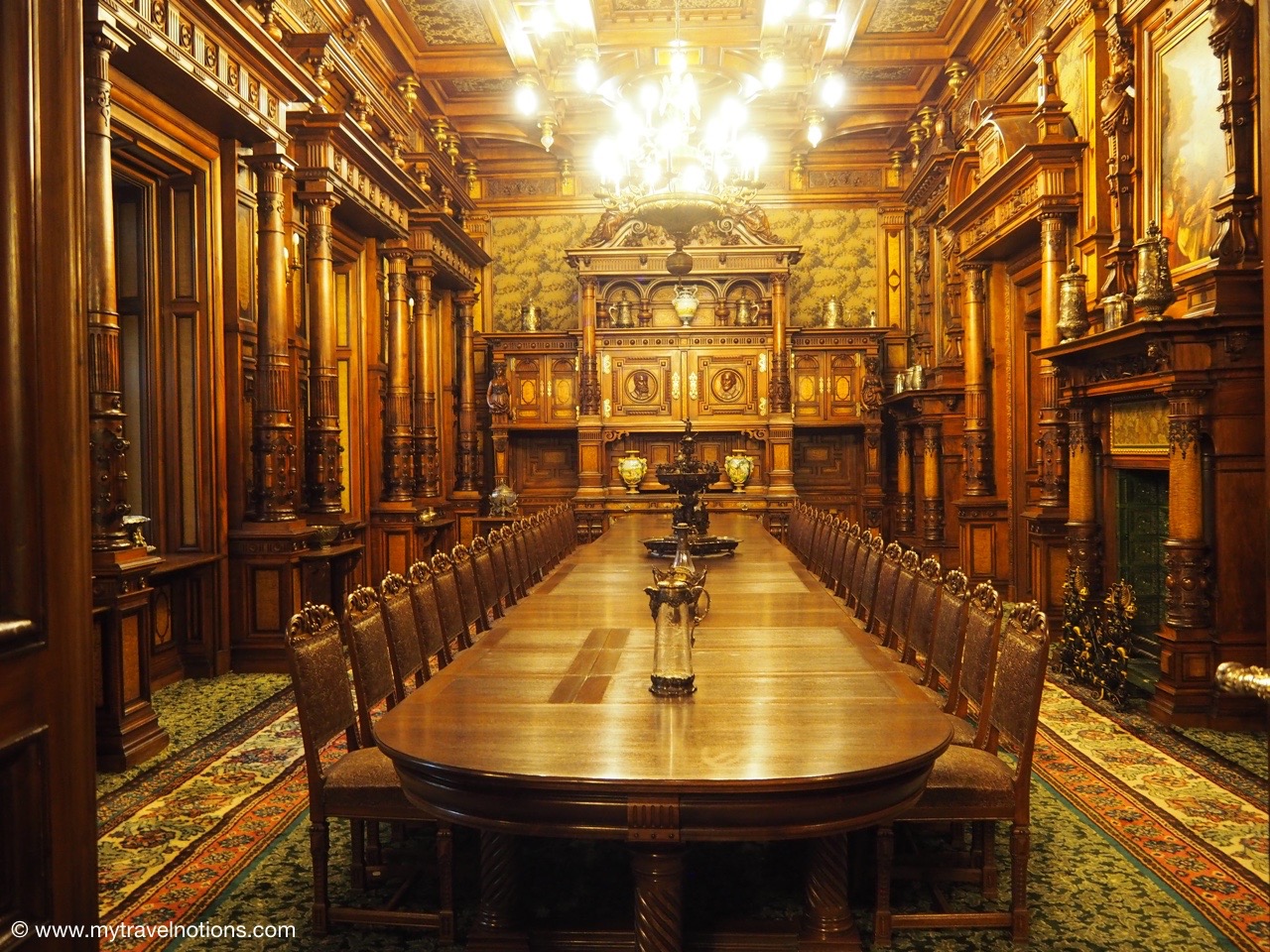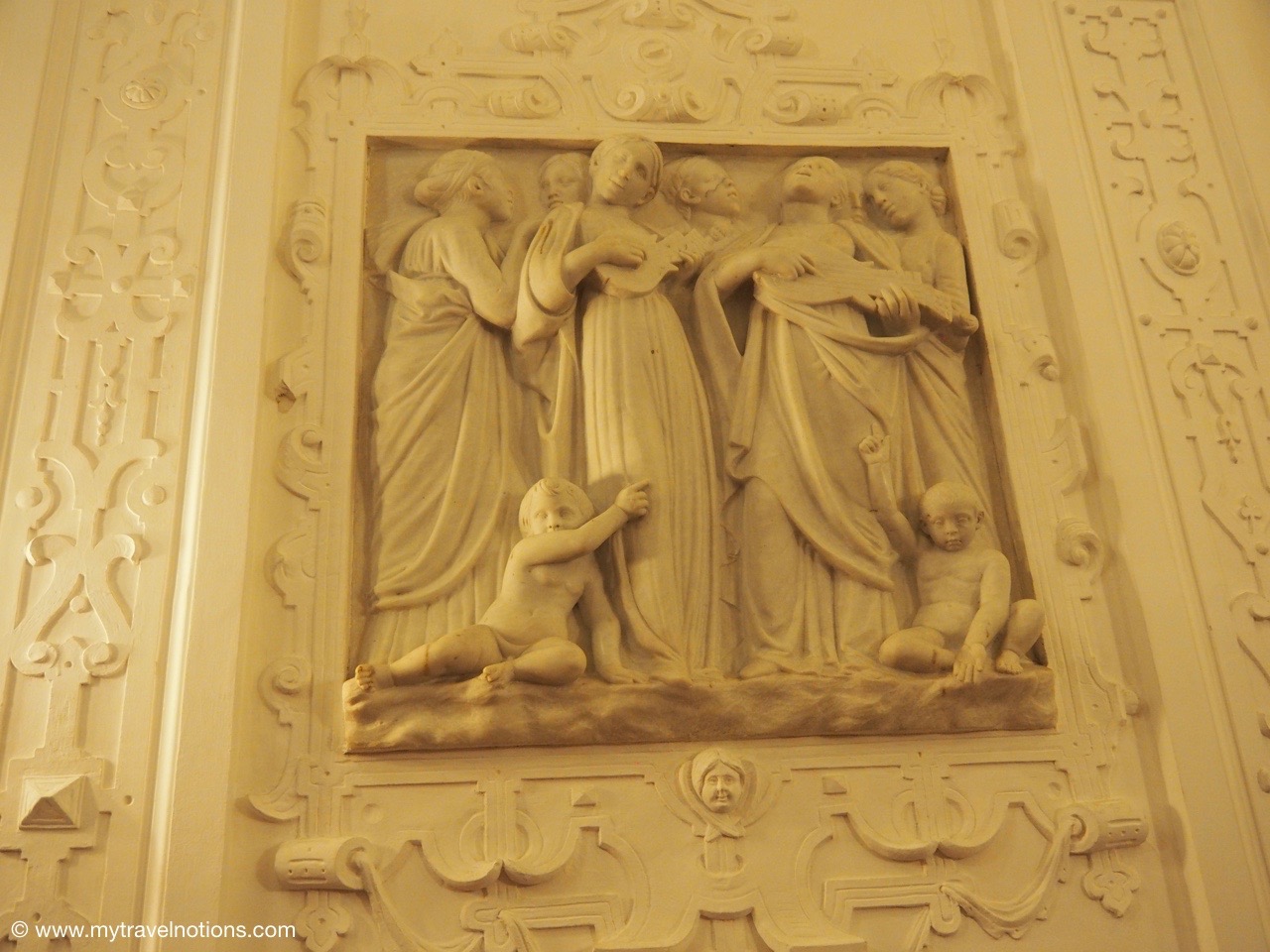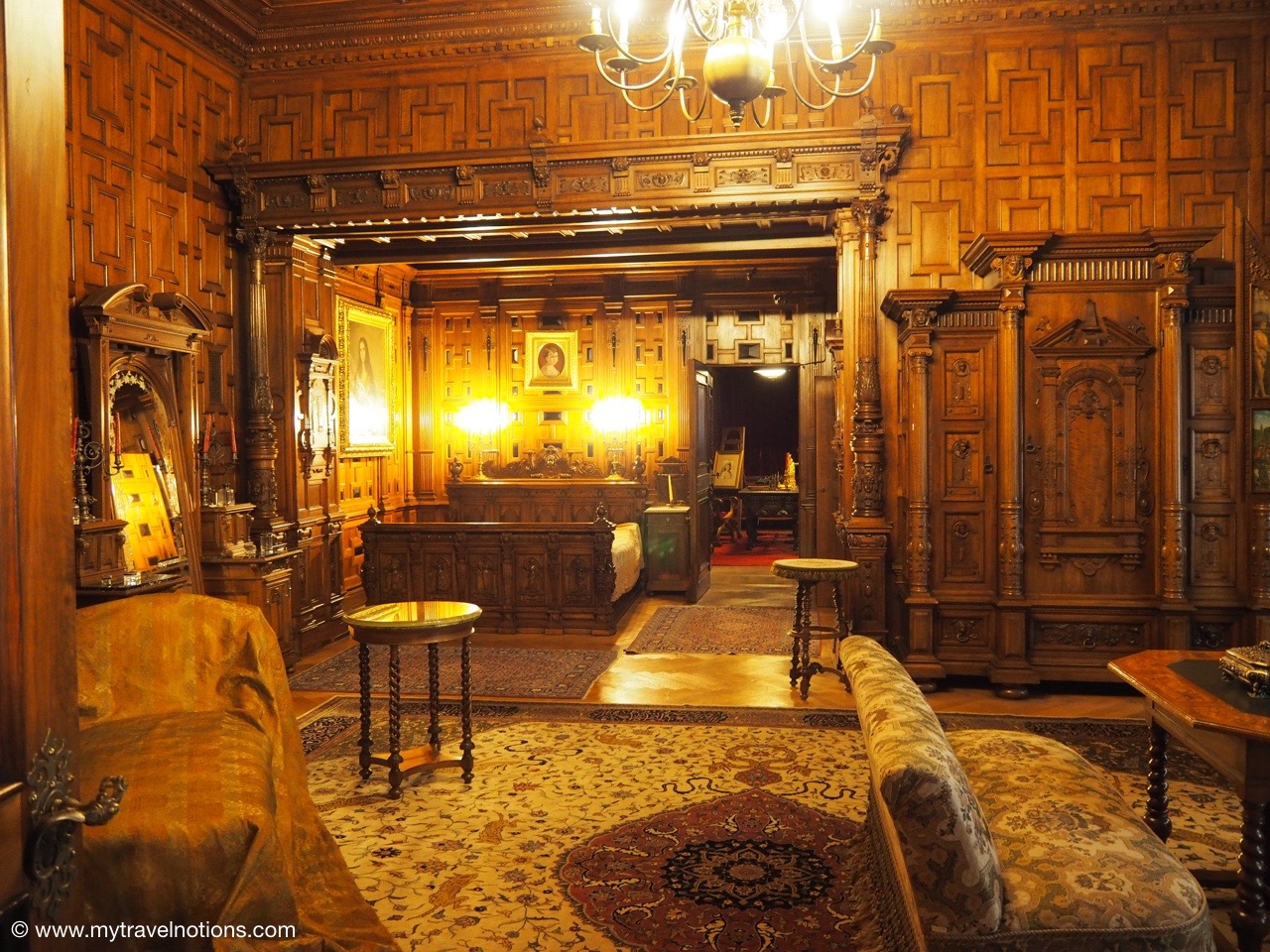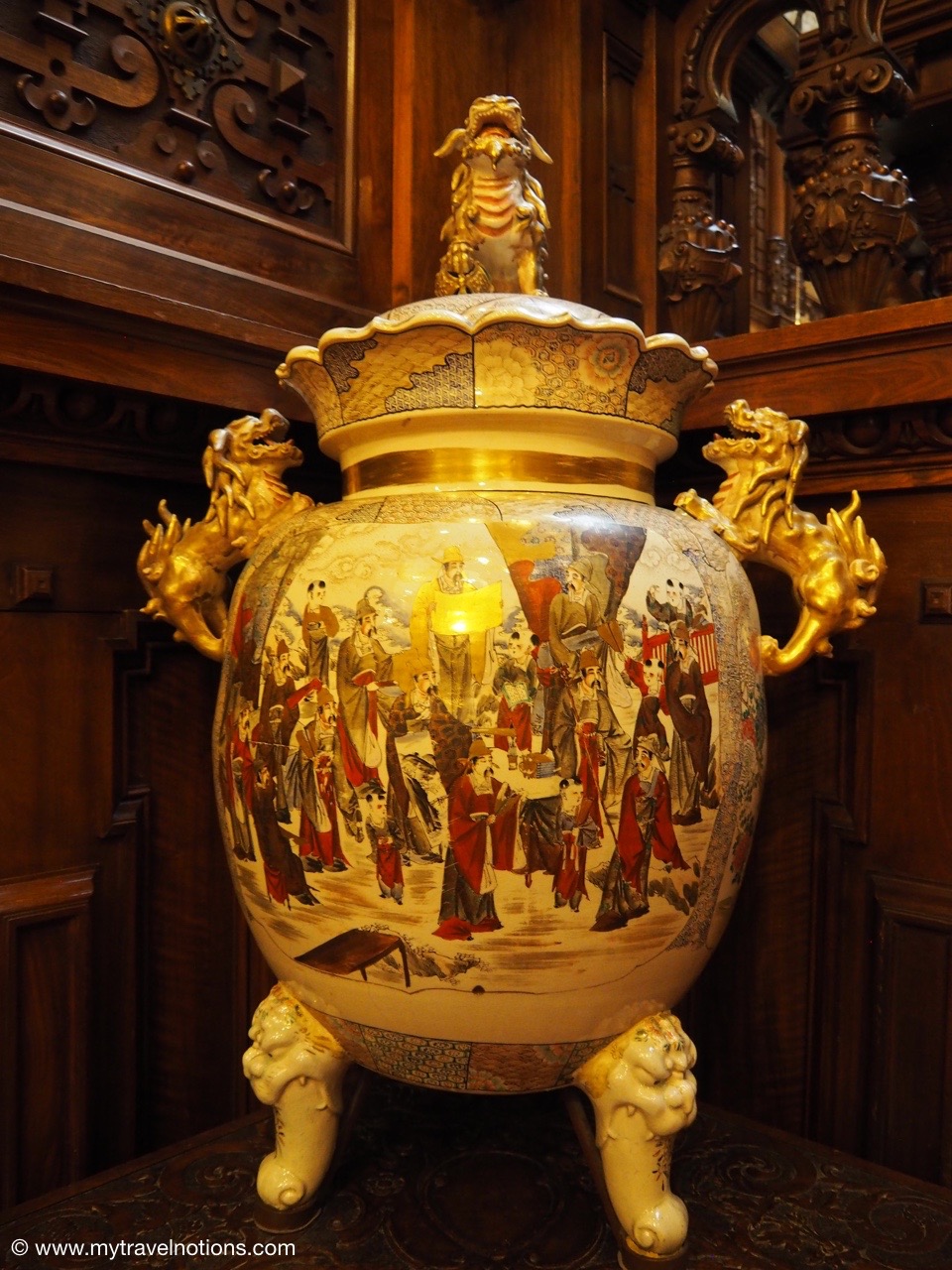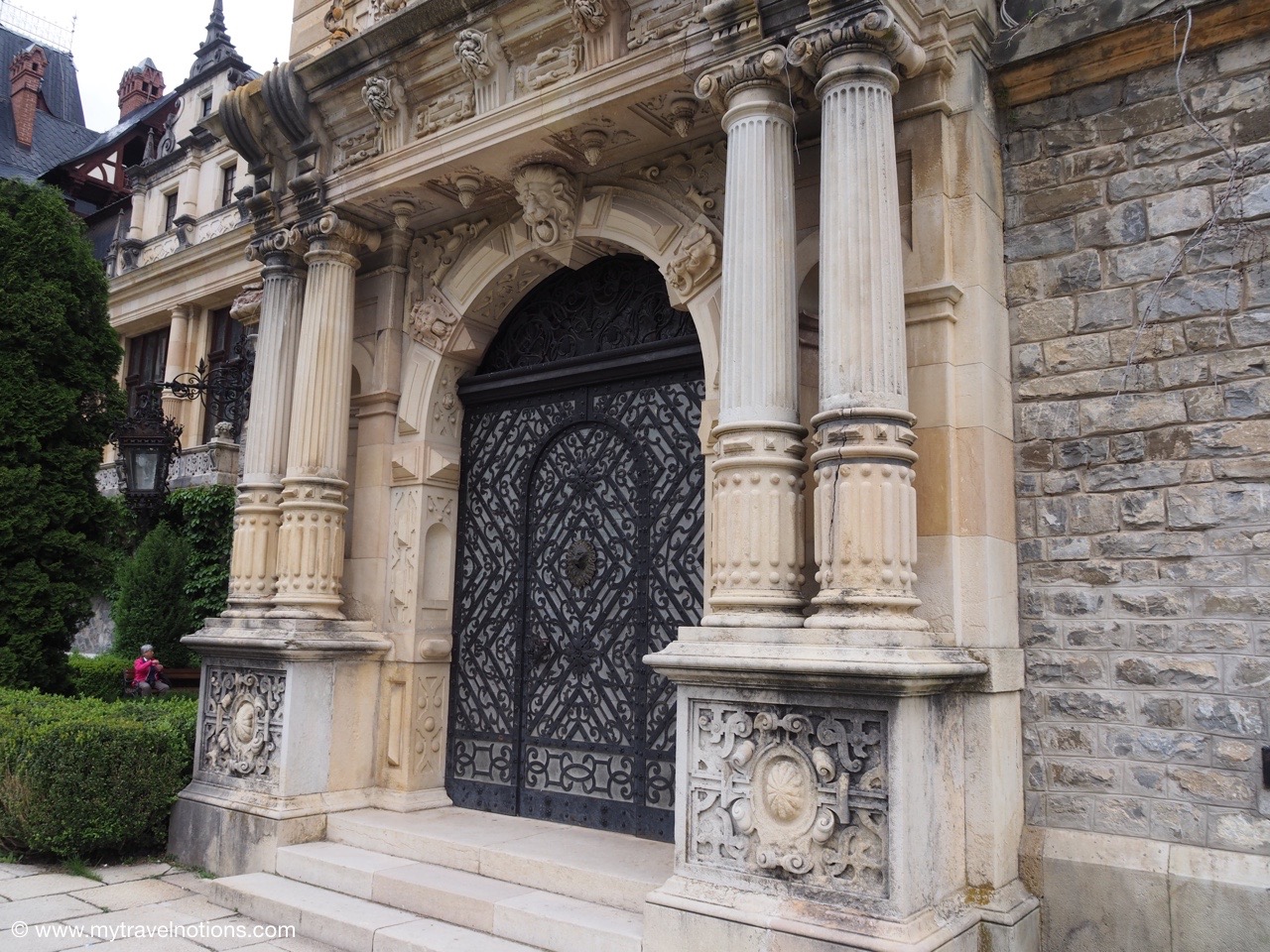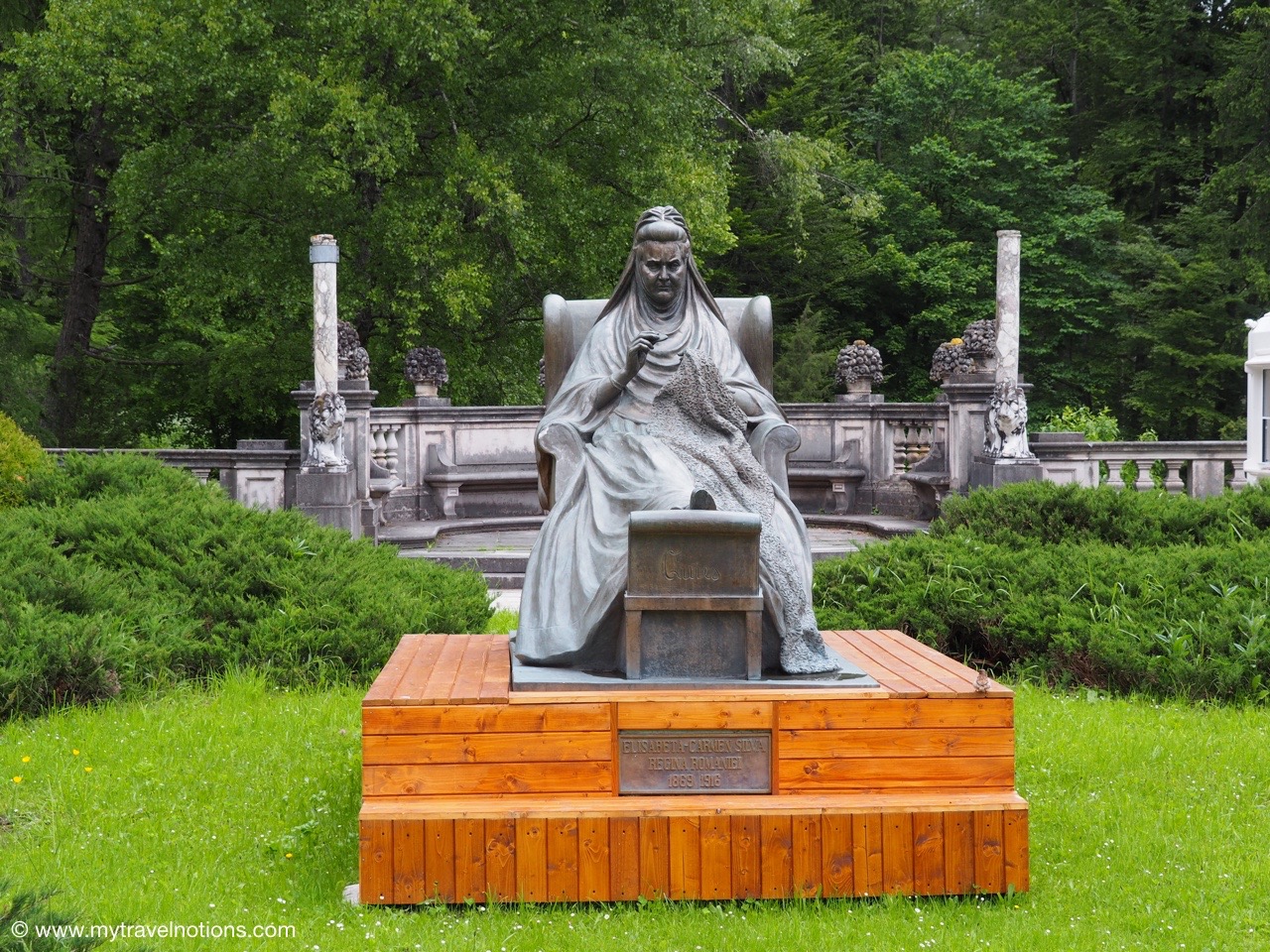 We covered a lot today, the Peles Castle of Sinaia, Romania, and then back to our home base of Brasov, Romania. As I mentioned, Brasov, located in the central part of Romania, has the old world charm of Bucharest but on a much smaller medieval scale and with the backdrop of the Carpathian Mountains. It's town square and adjoining streets are pedestrian friendly and filled with shops, restaurants and cafes.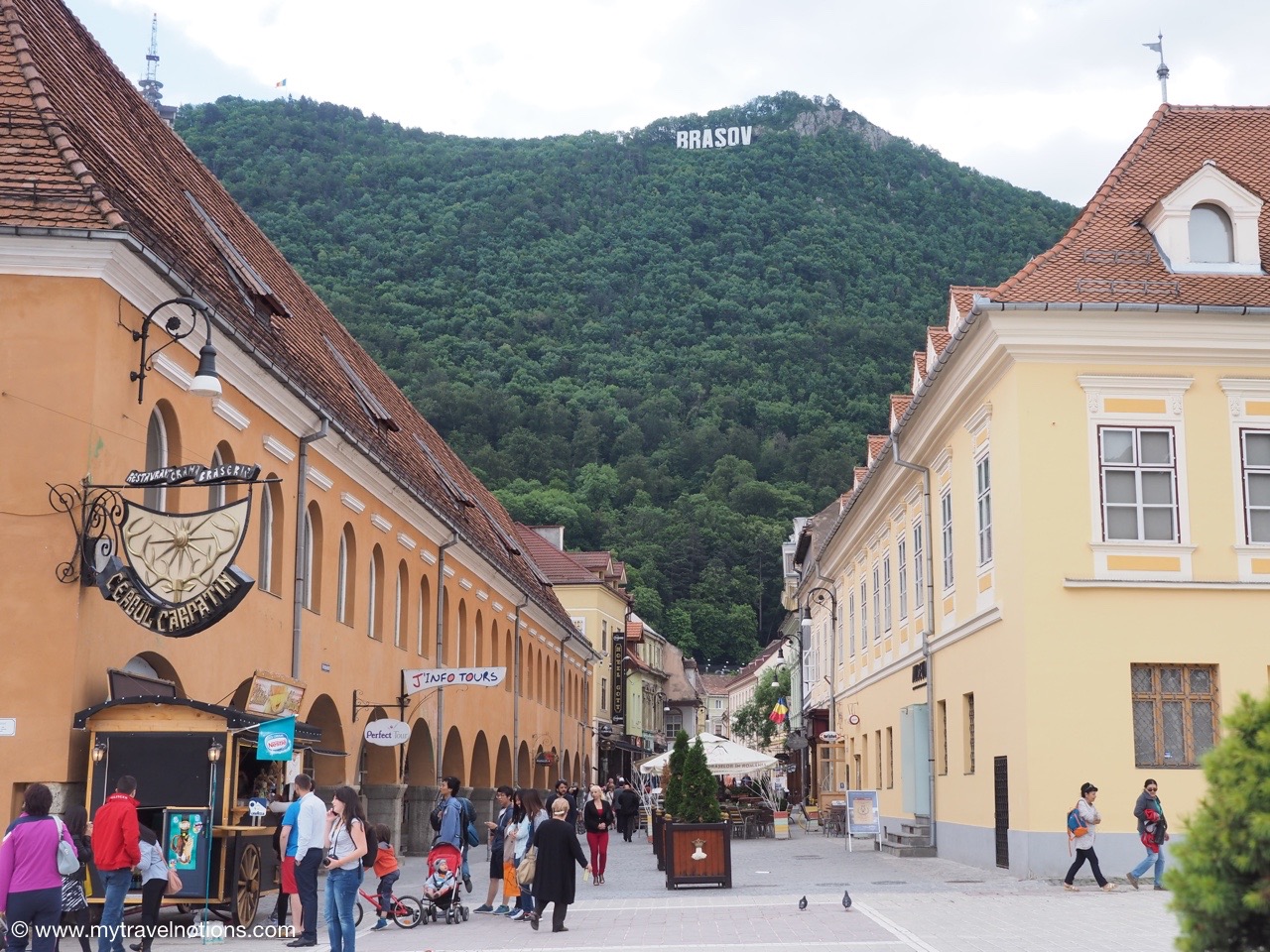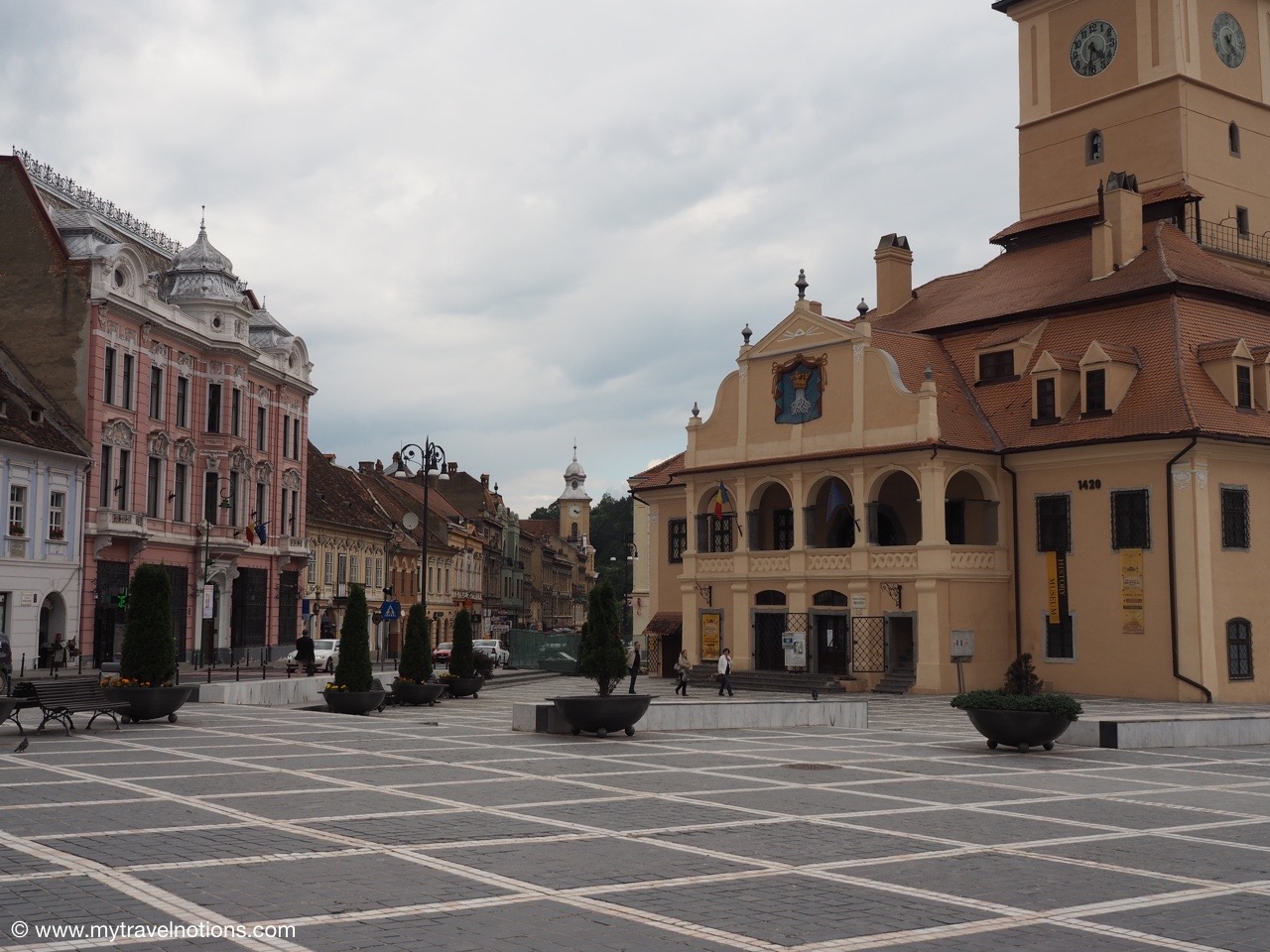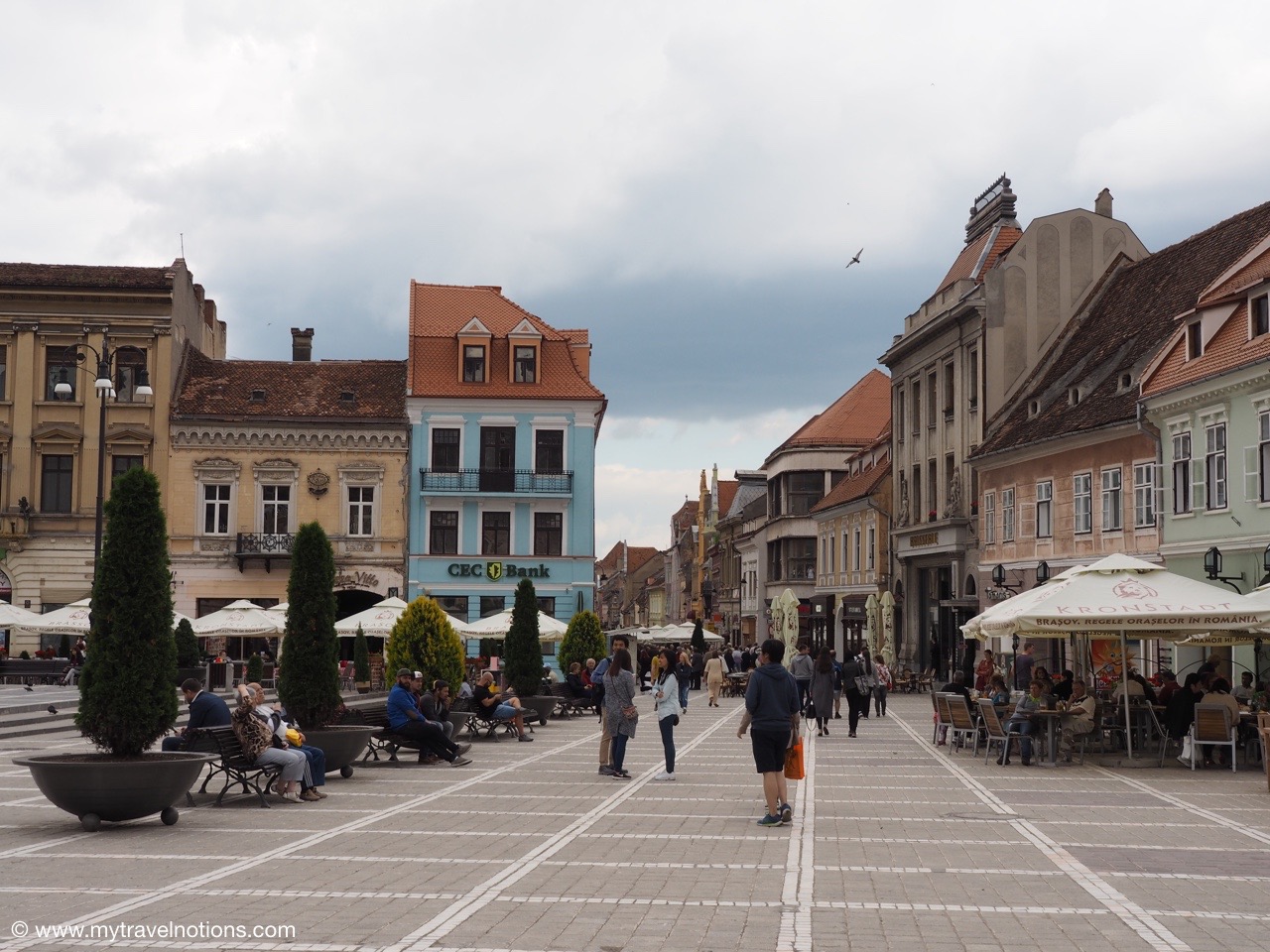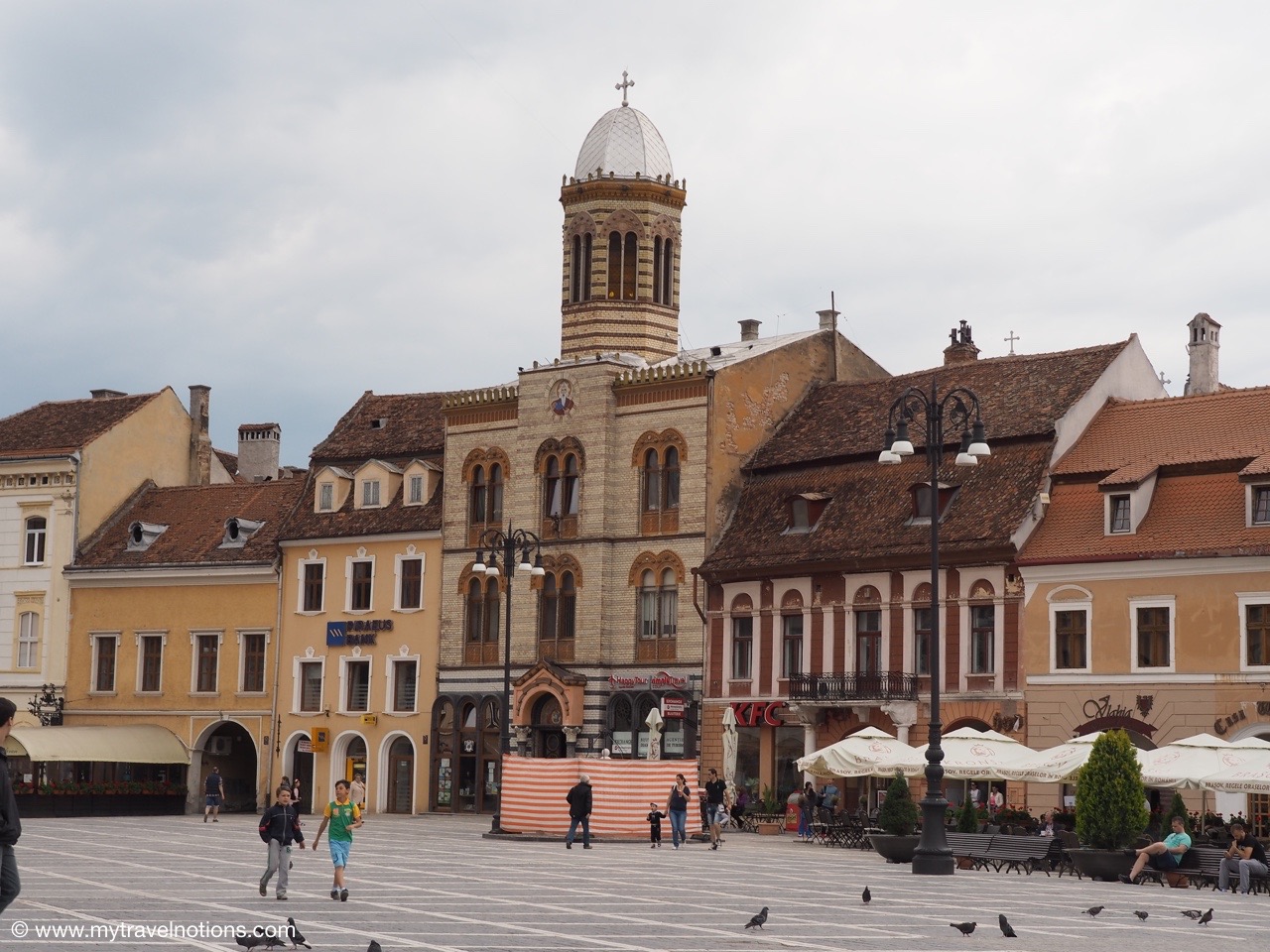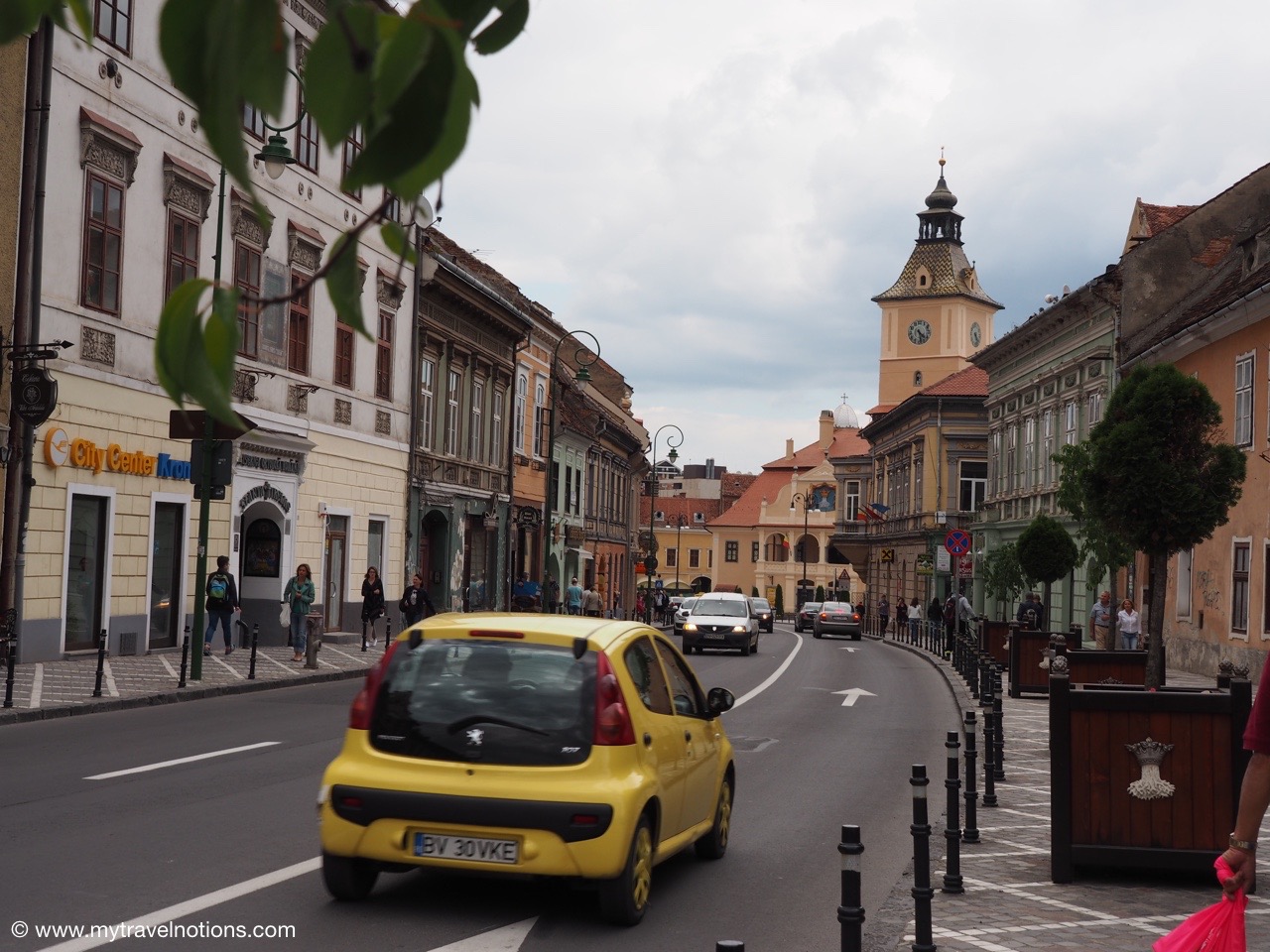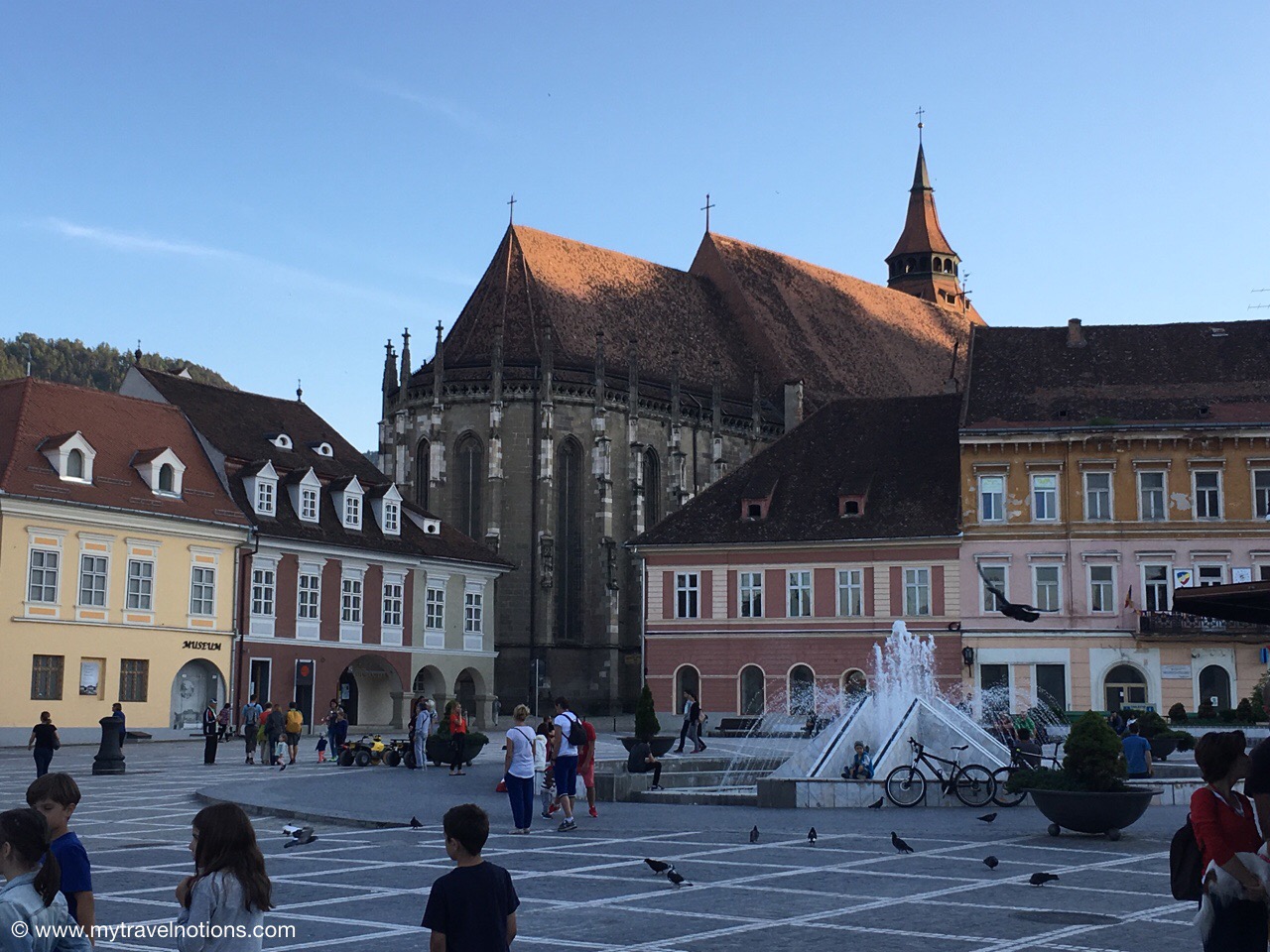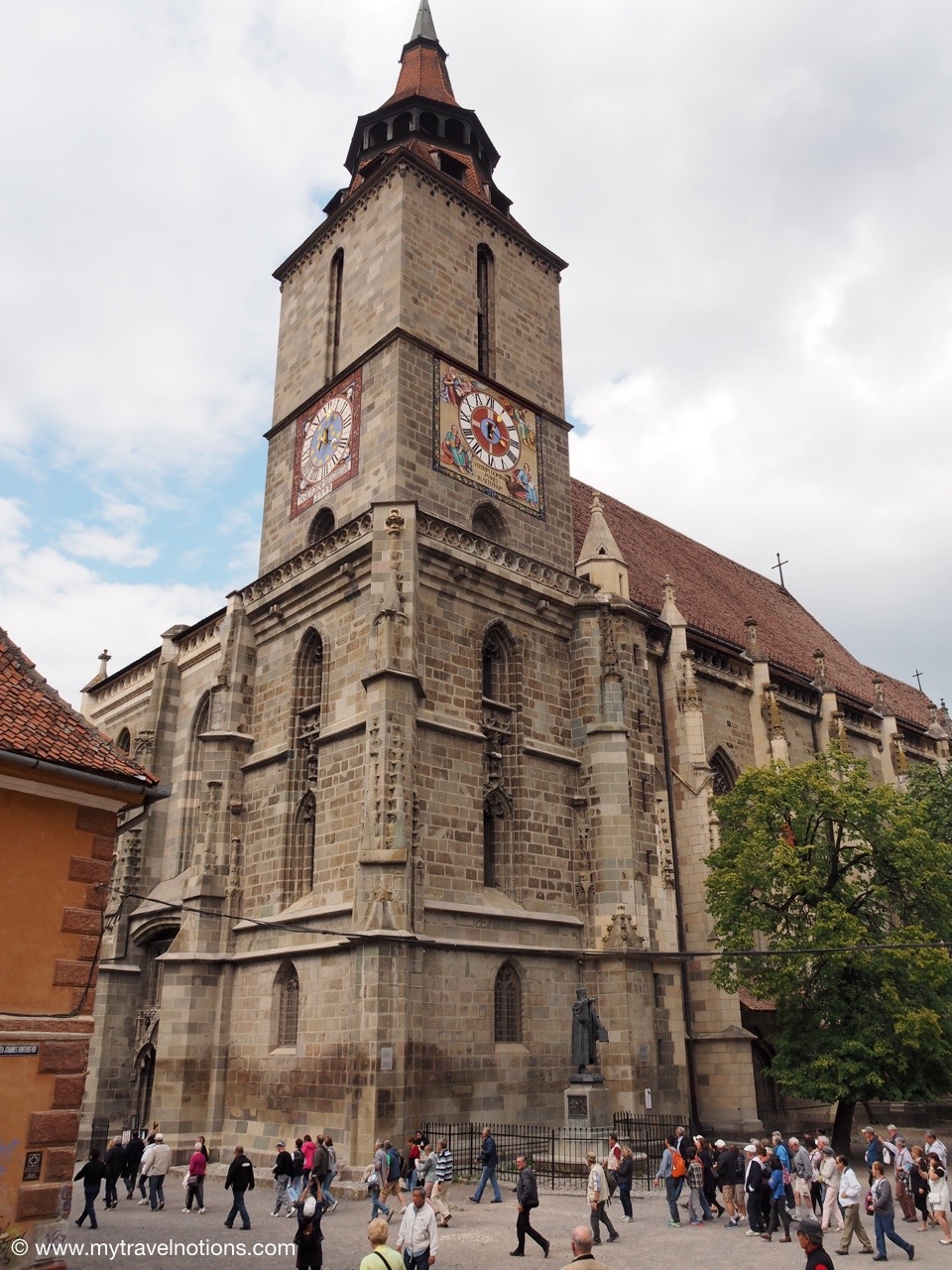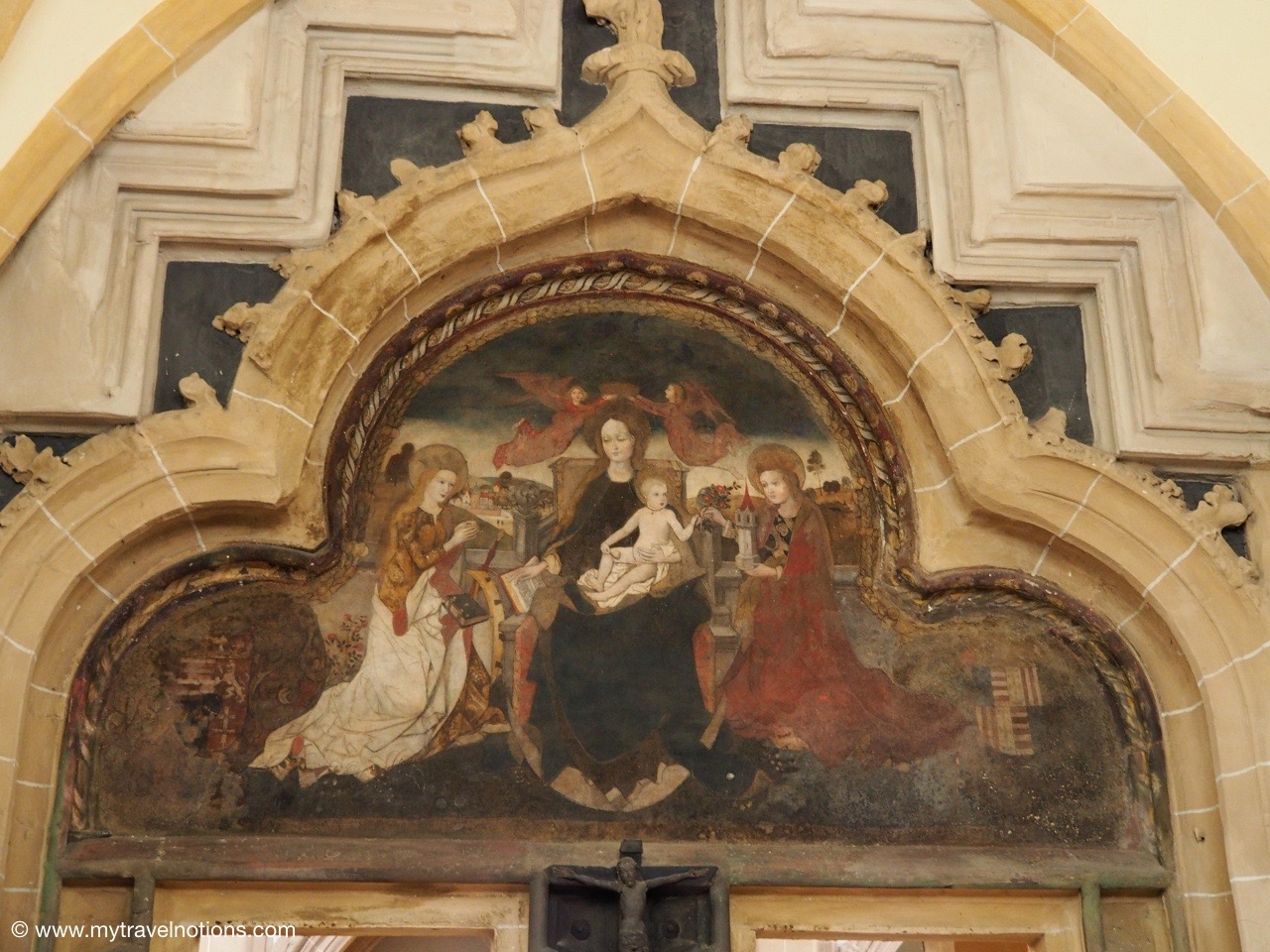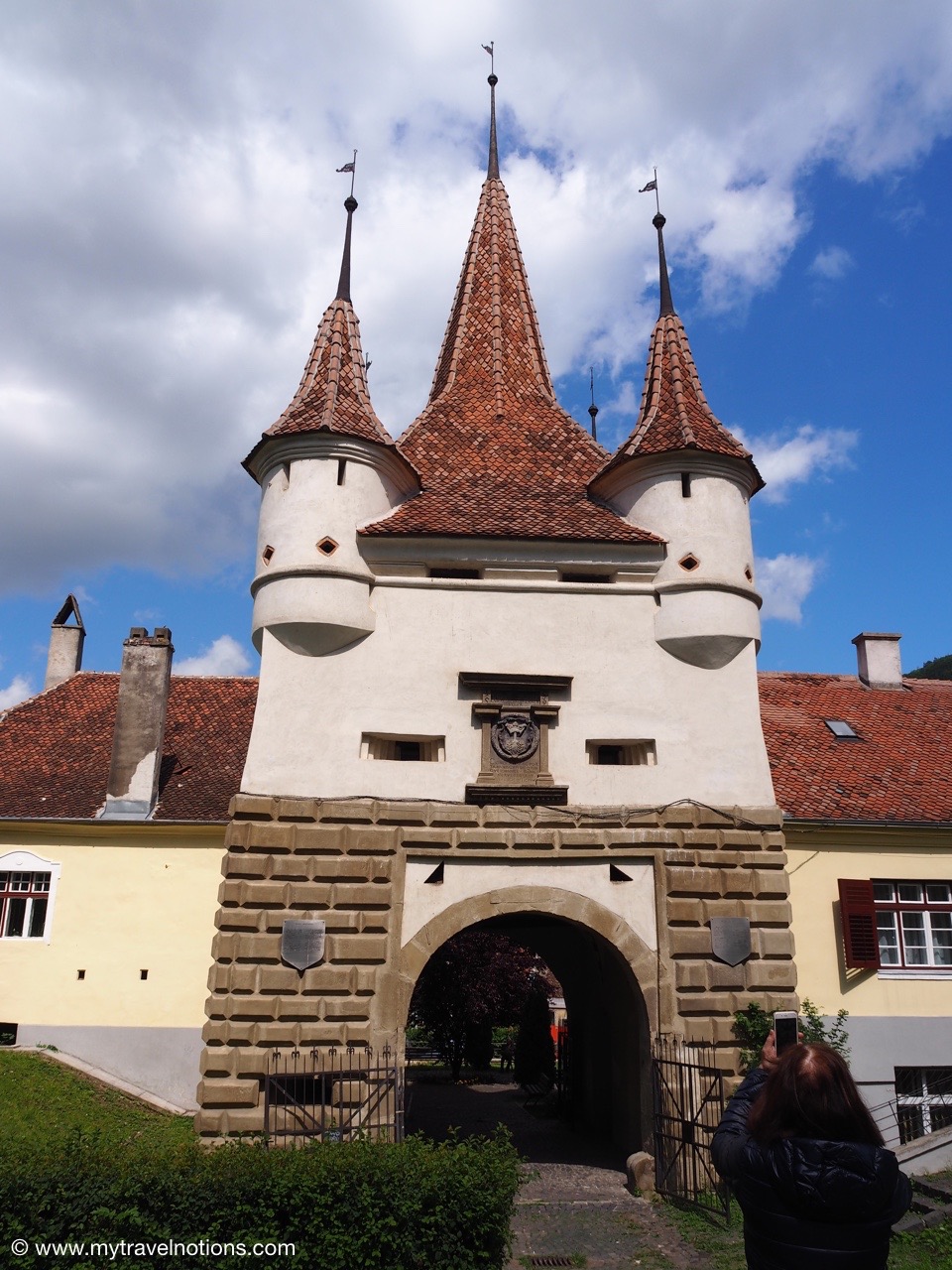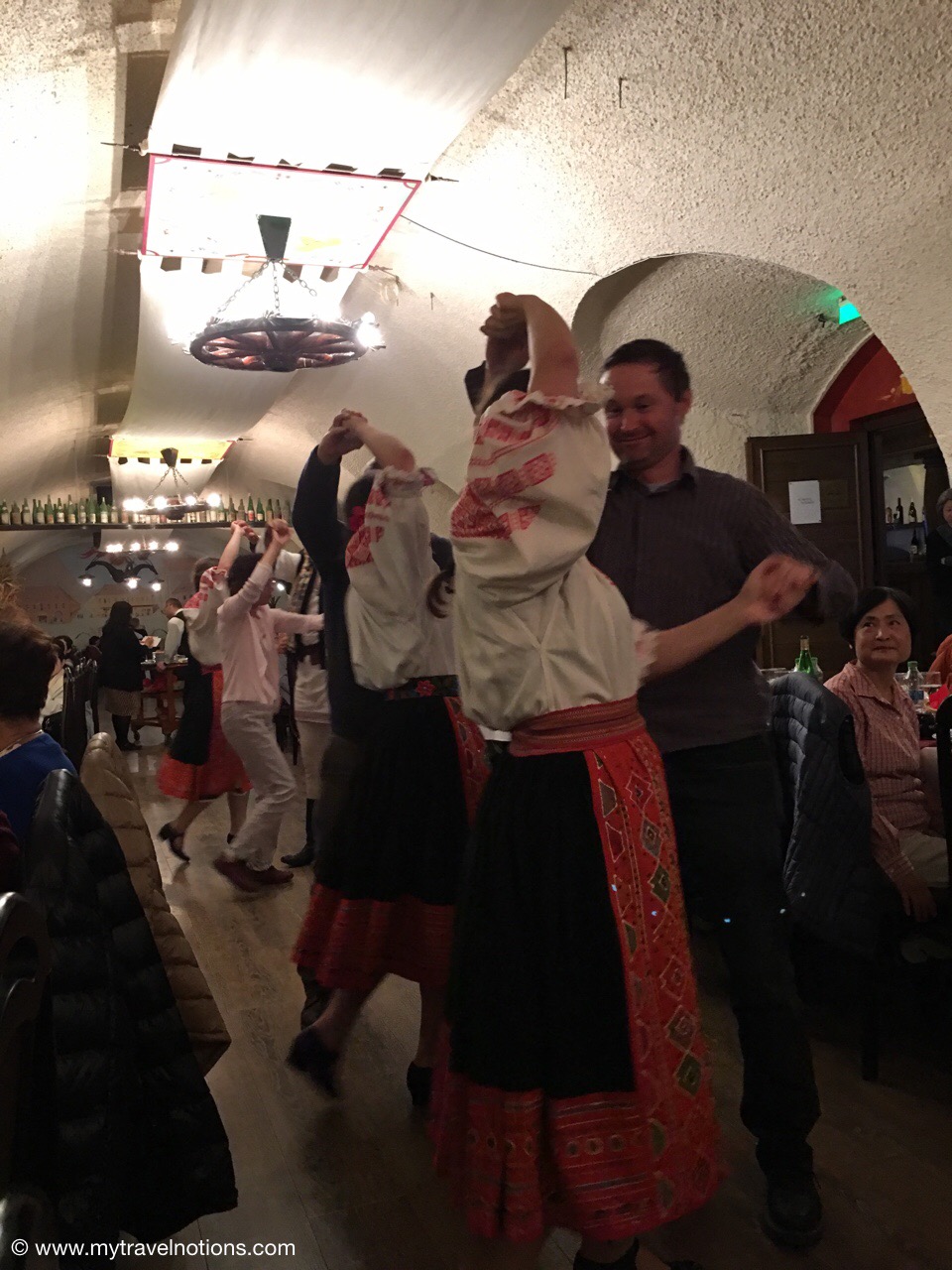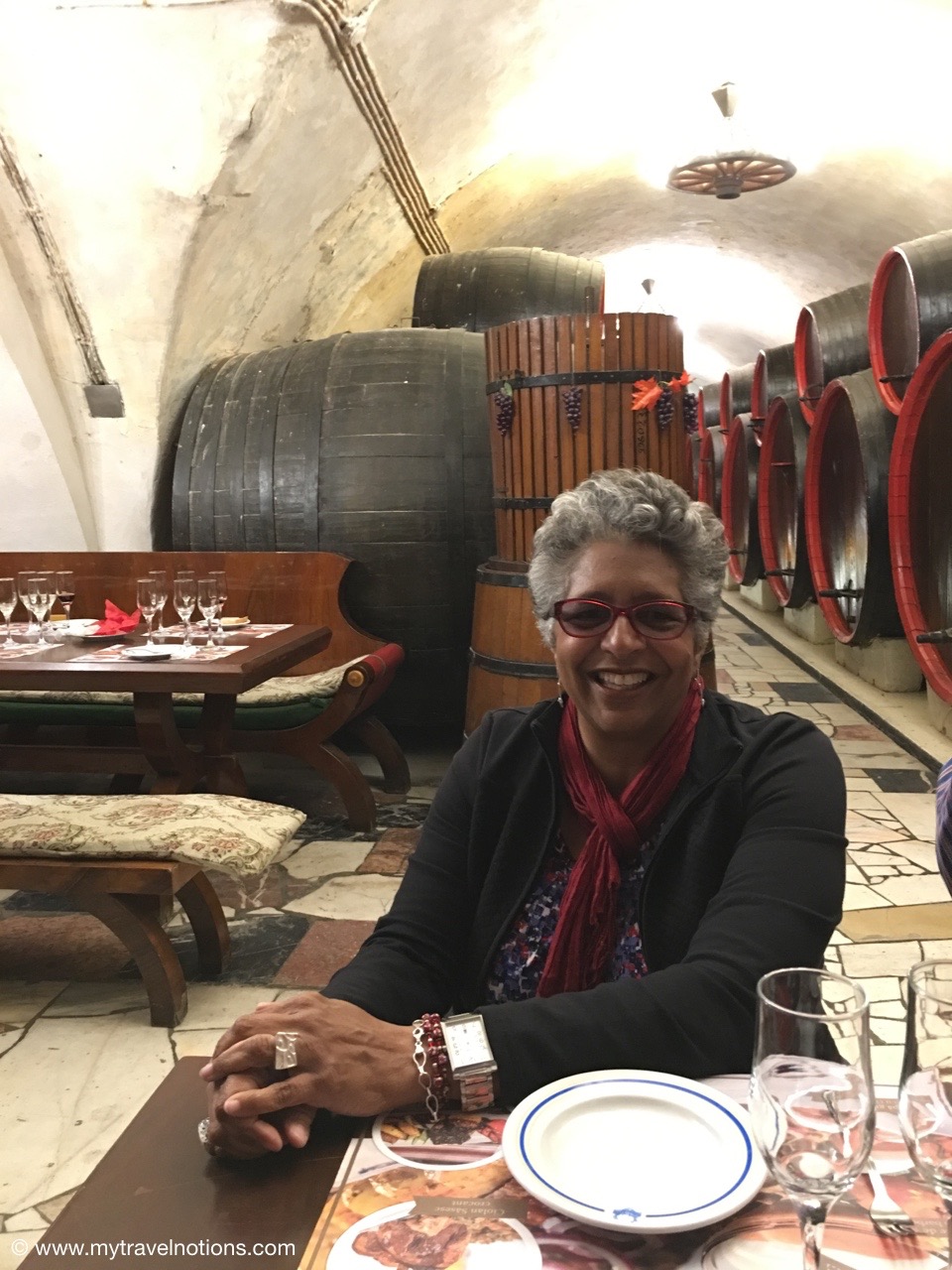 Today, we visit the next castle of Romania, close to our home base of Brasov, Bran Castle. It is linked to the Dracula/Vampire tales but in all honesty, it is a very sedate place. I expected to feel a little scared, but no such thing occurred.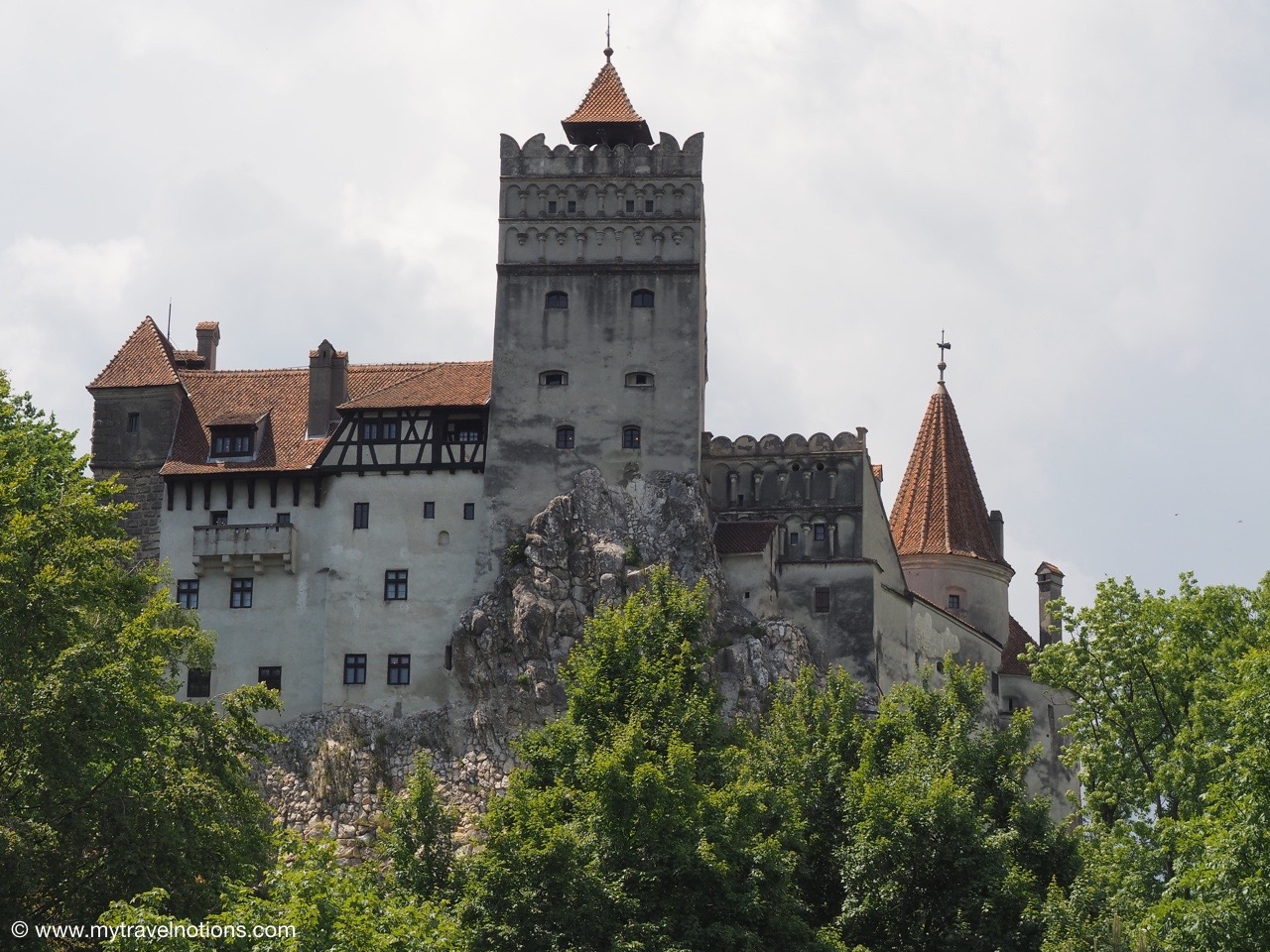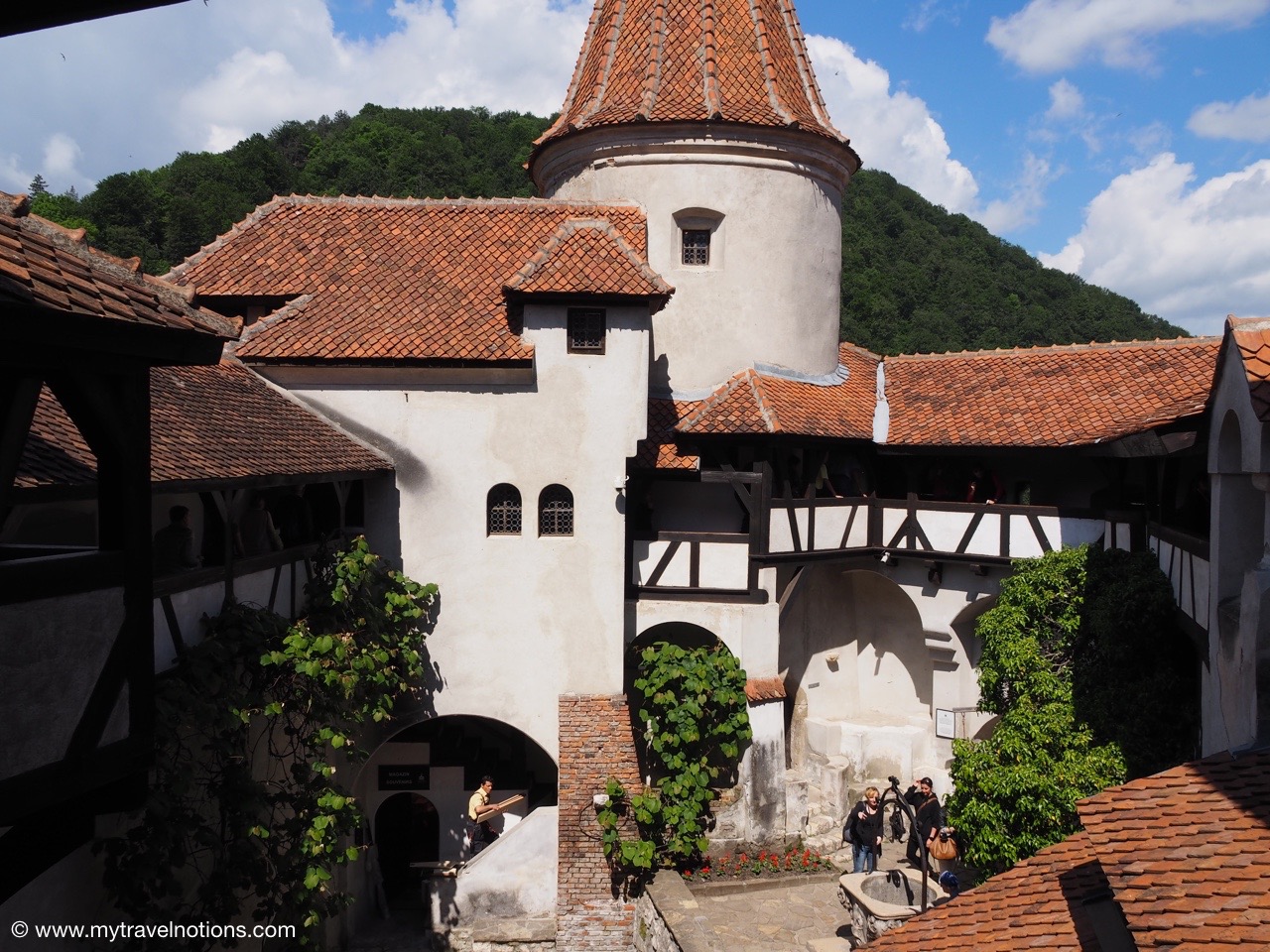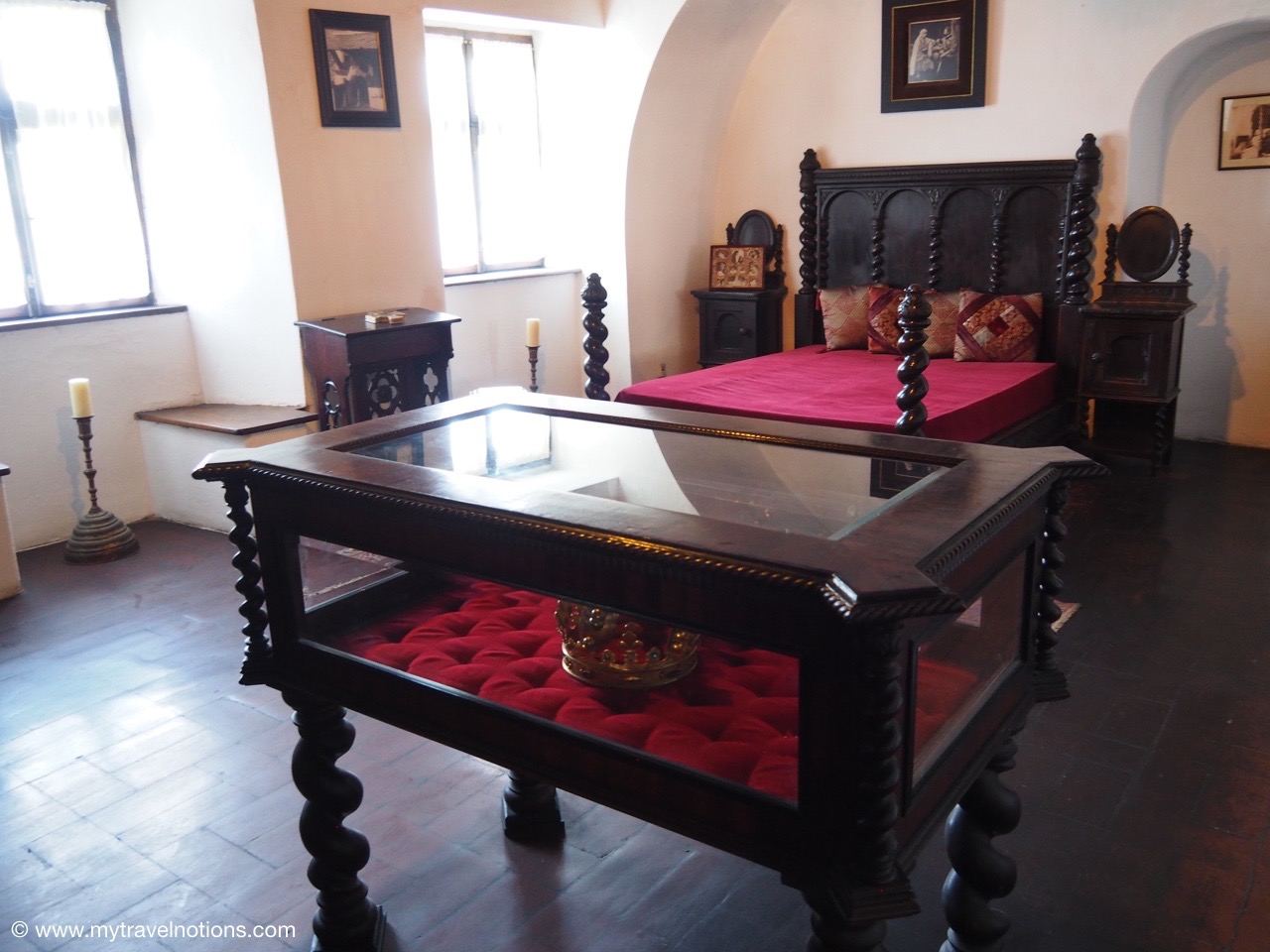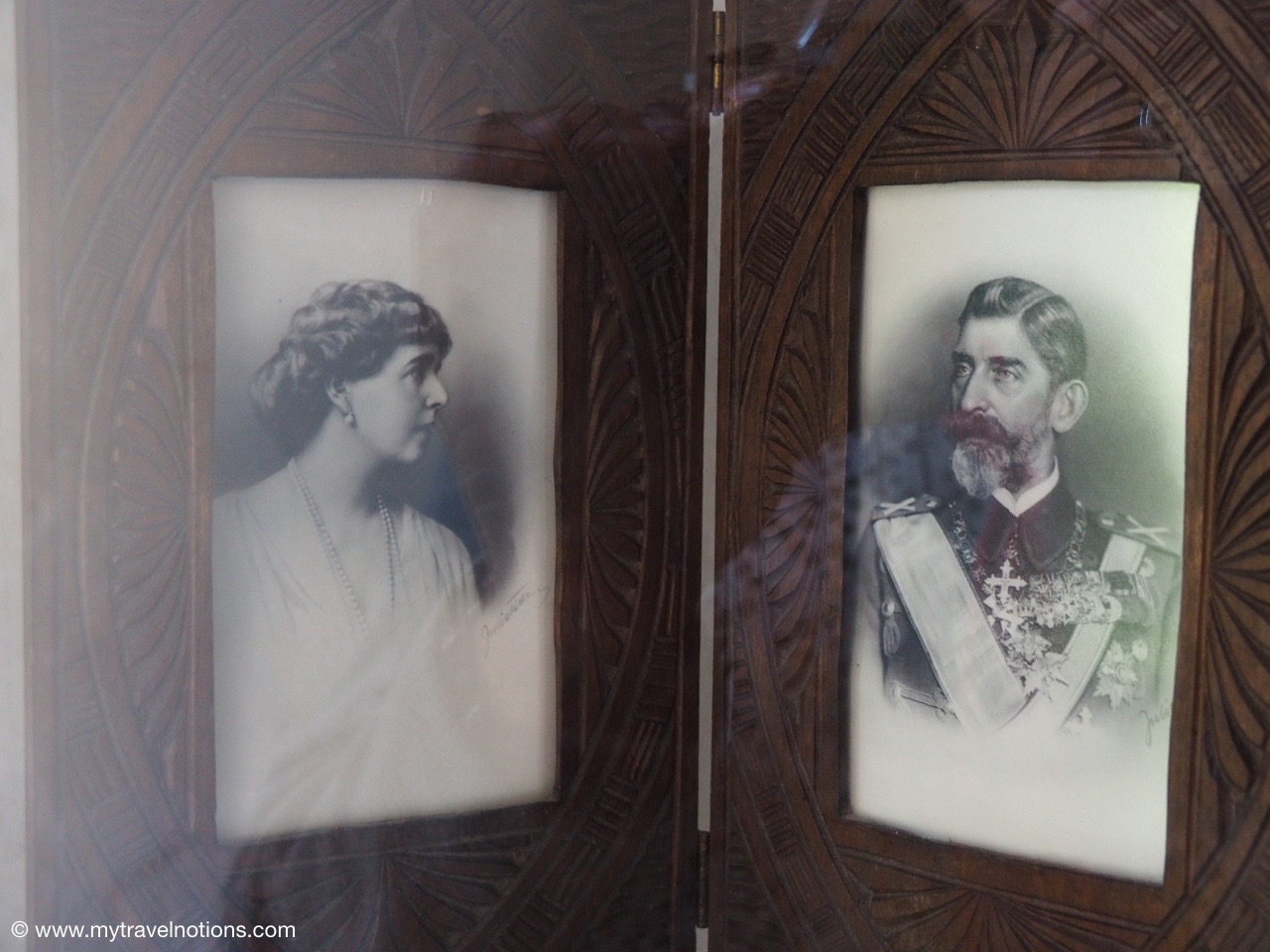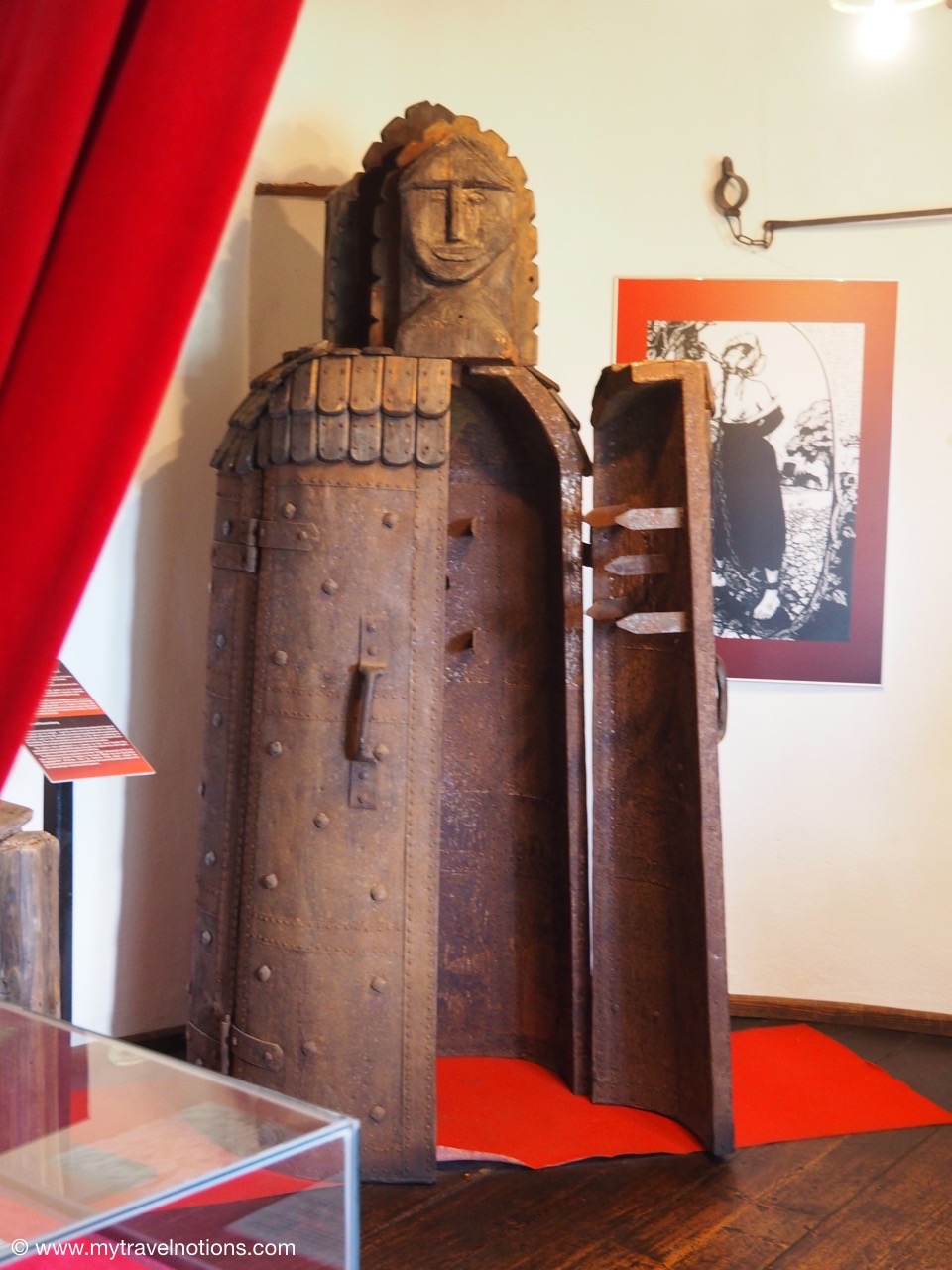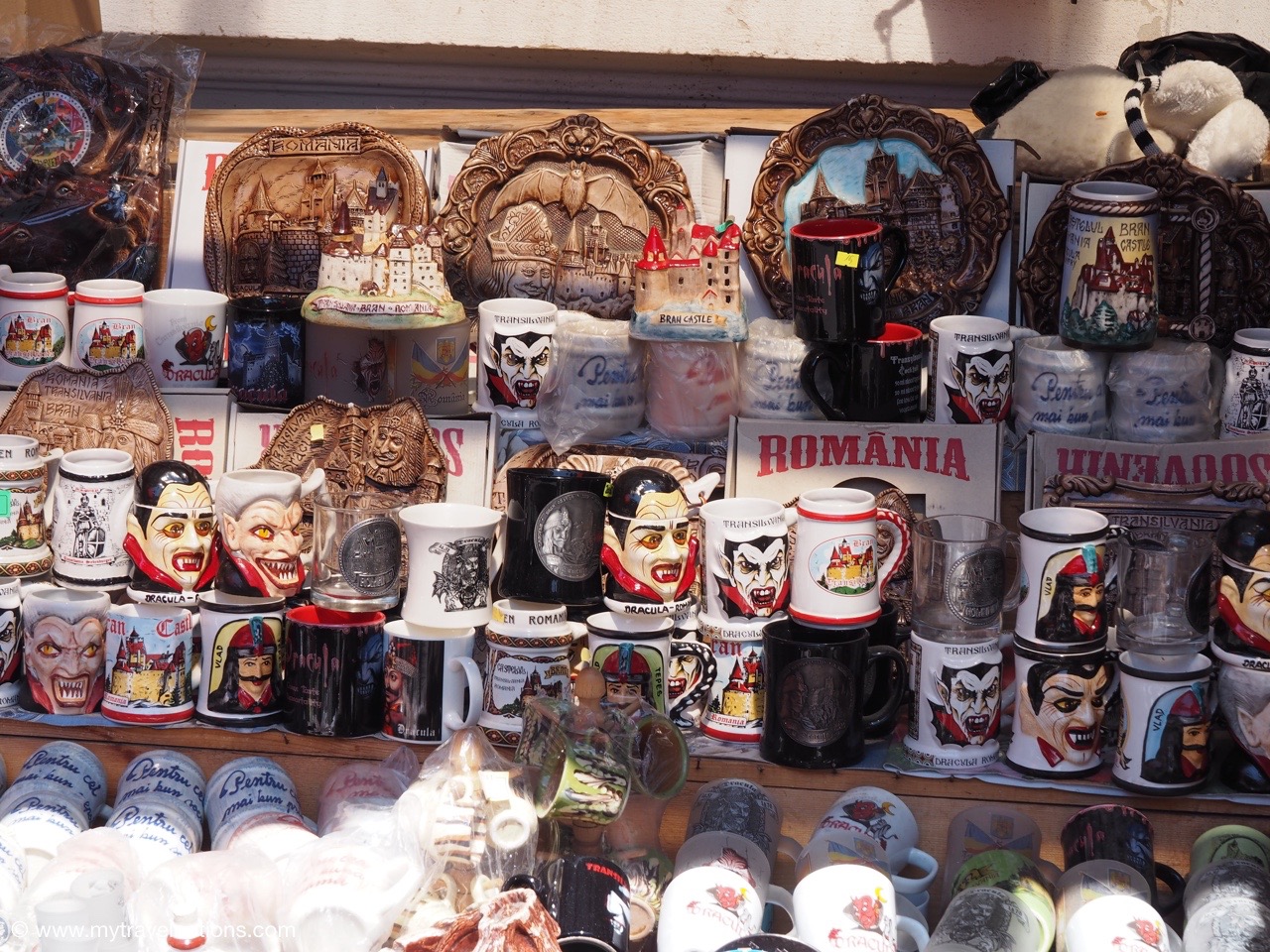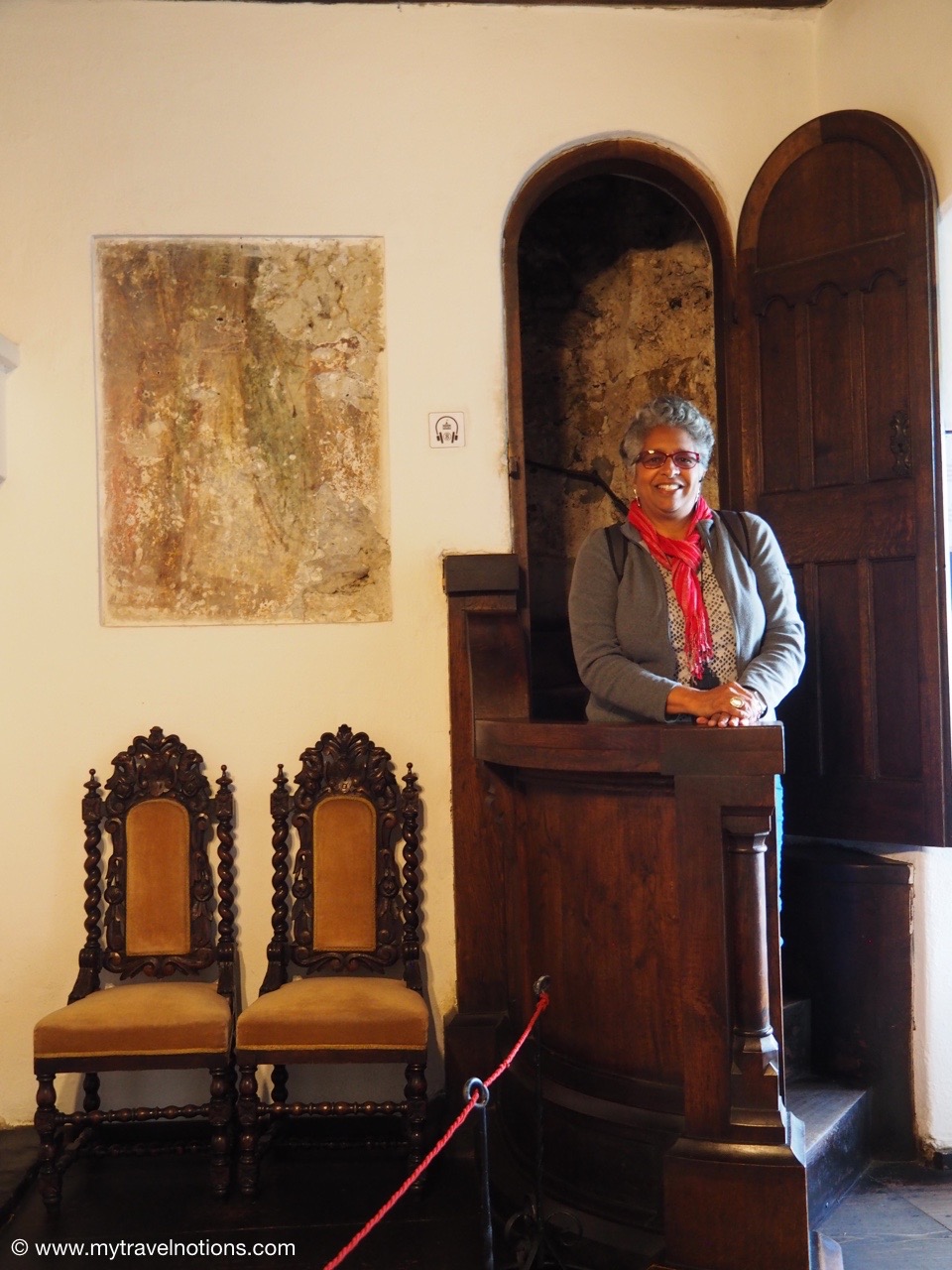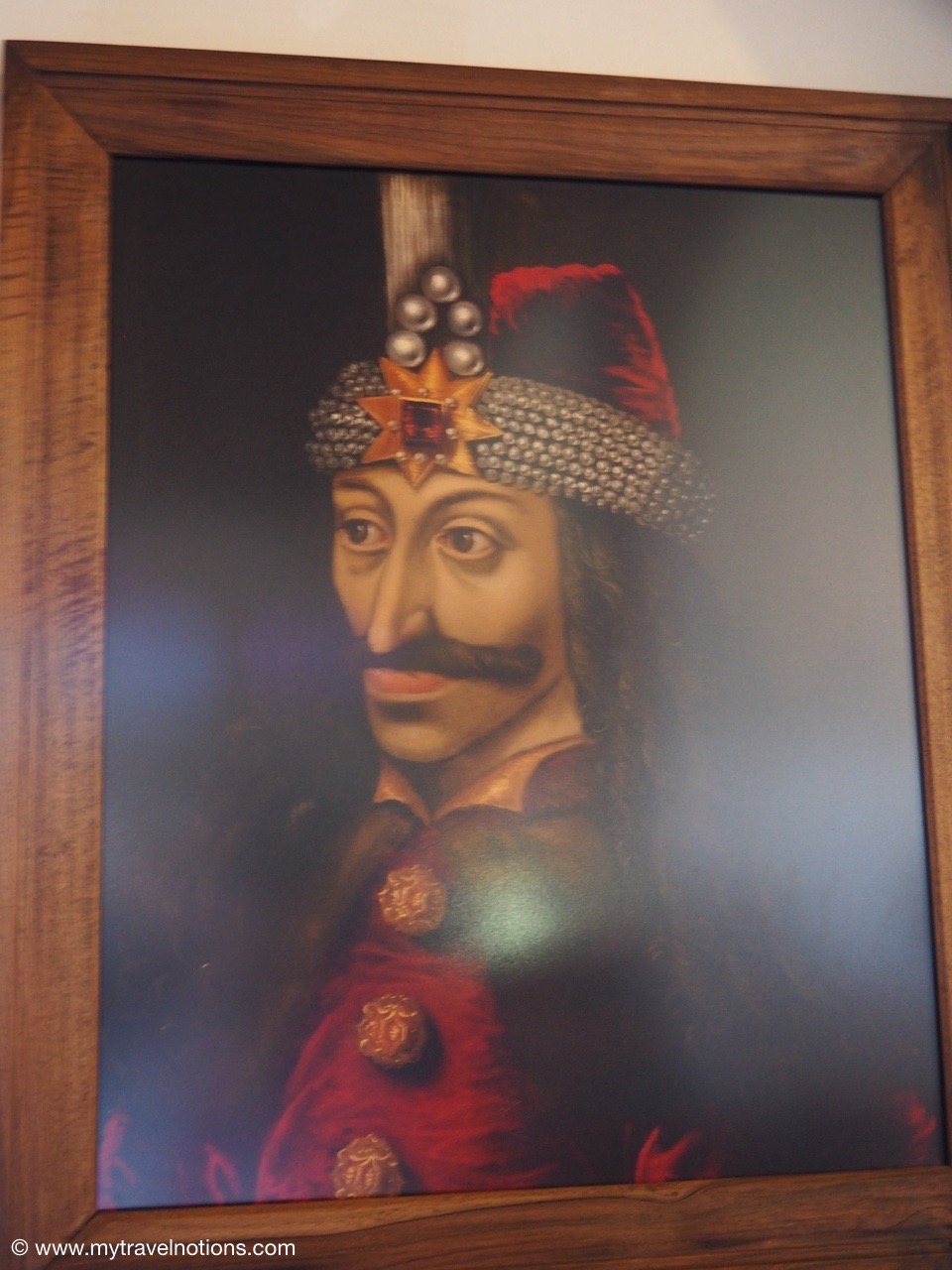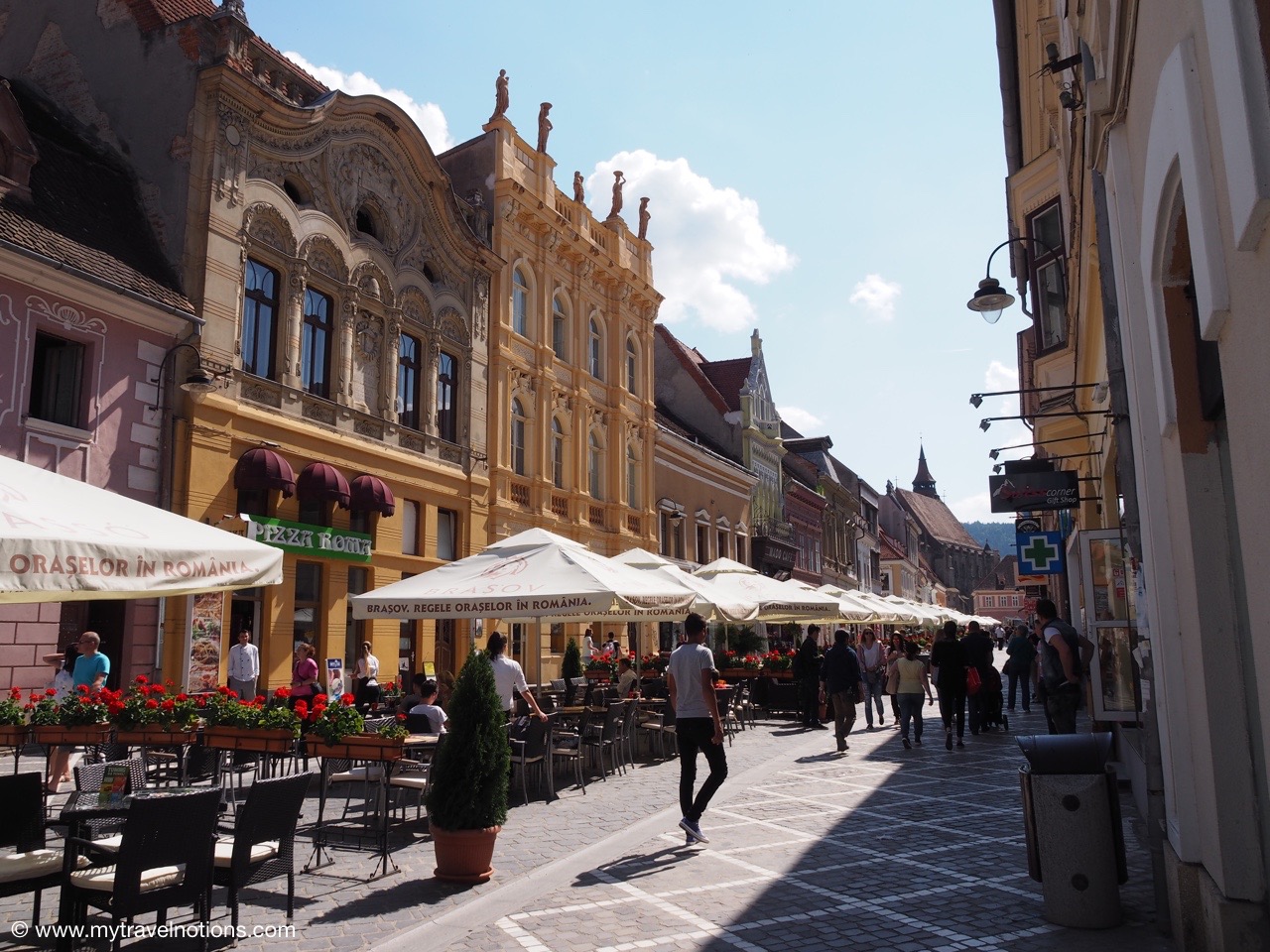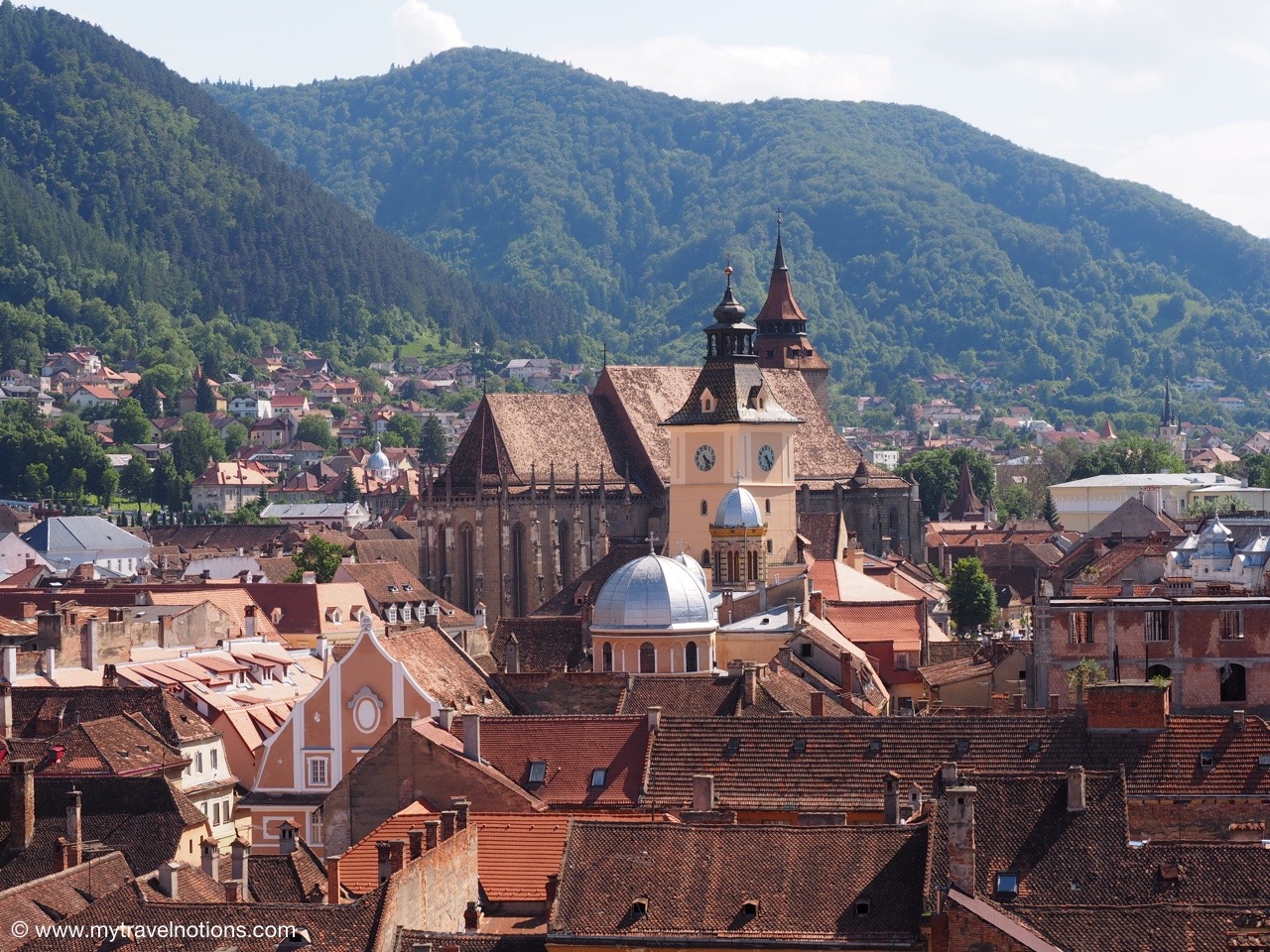 Its time to move on from Brasov, Romania to Cluj-Napoca, the heart of Transylvania. Along the way, we stopped in Sighisoara, a medieval town with 11 towers within the city walls which surround cobblestone streets, ancient houses and churches. Legend has it that it is also the bird place of the notorious Vlad the Impaler. A walk through the town's hilly streets with their original medieval architecture, magical mix of winding cobbled alleys, steep stairways, secluded squares, towers, turrets and enchantingly preserved citadel, is like stepping back in time.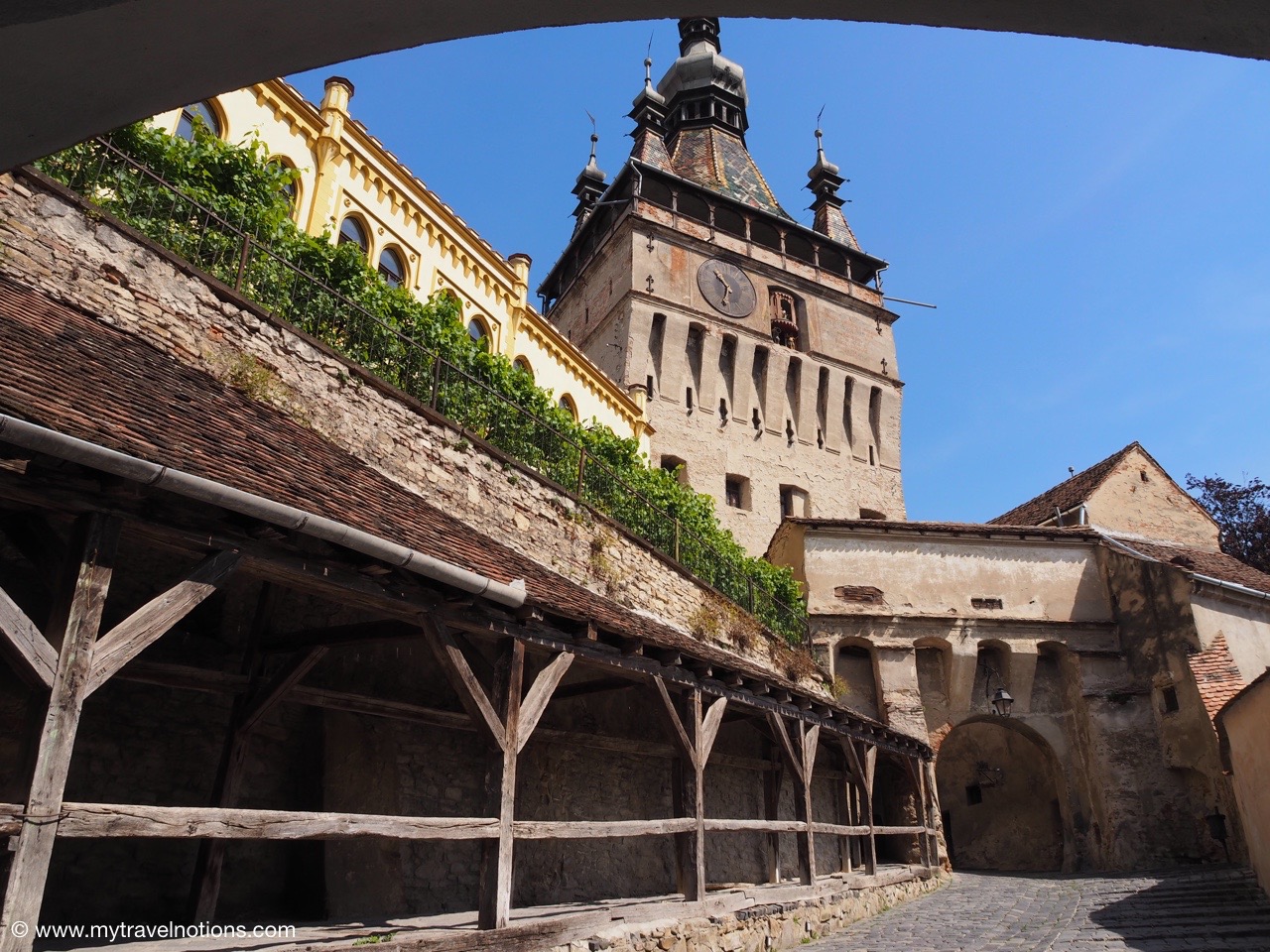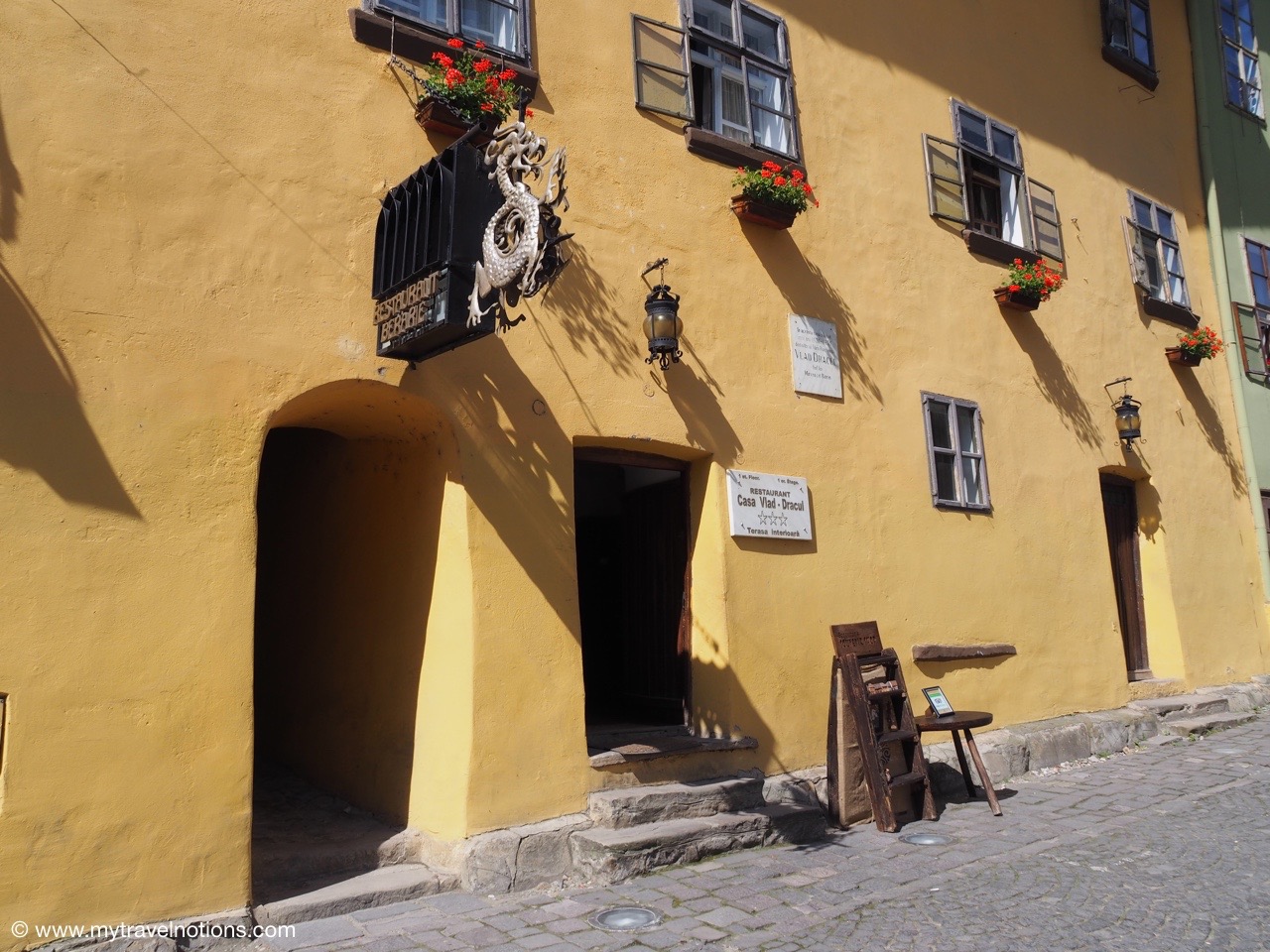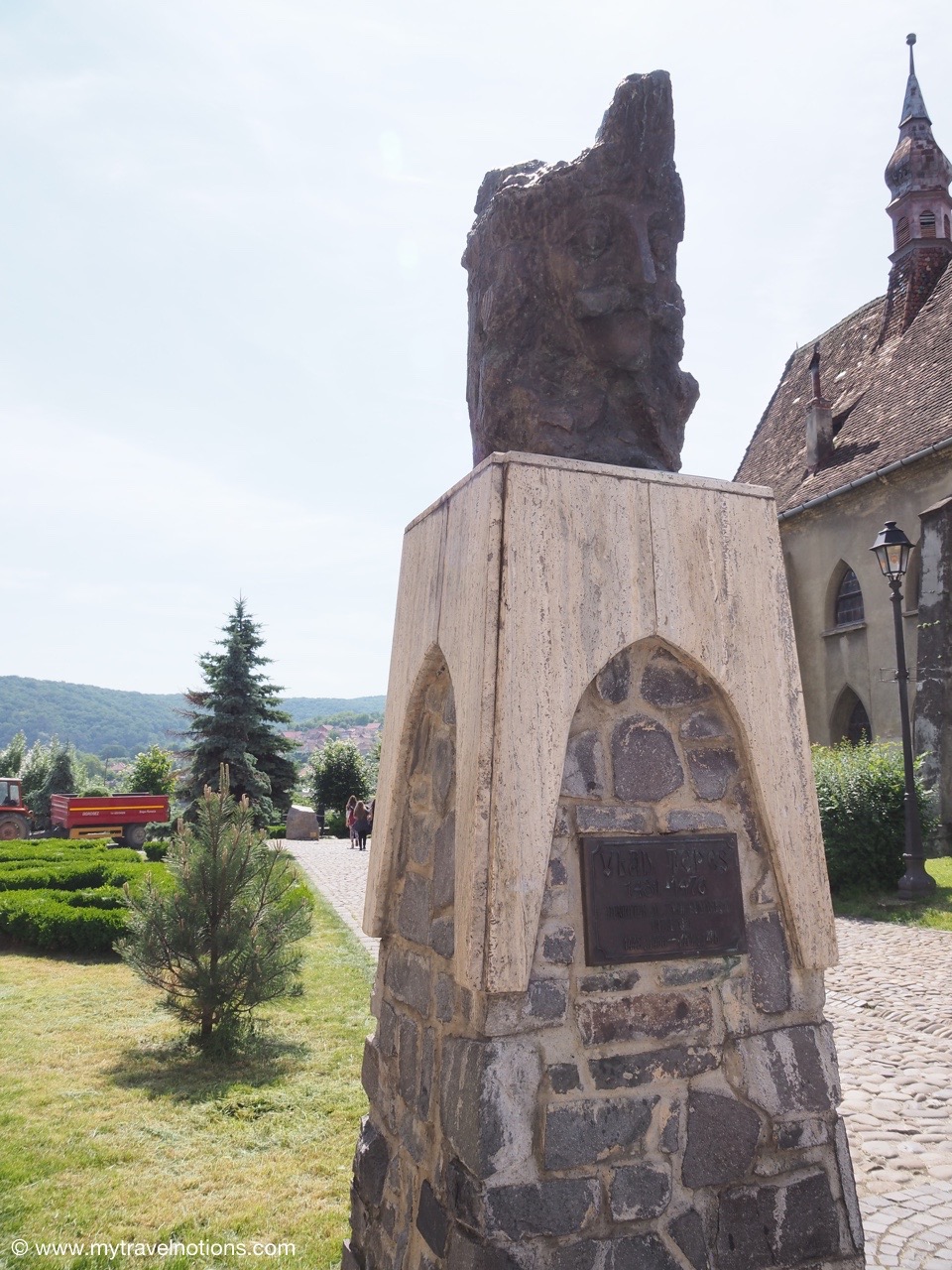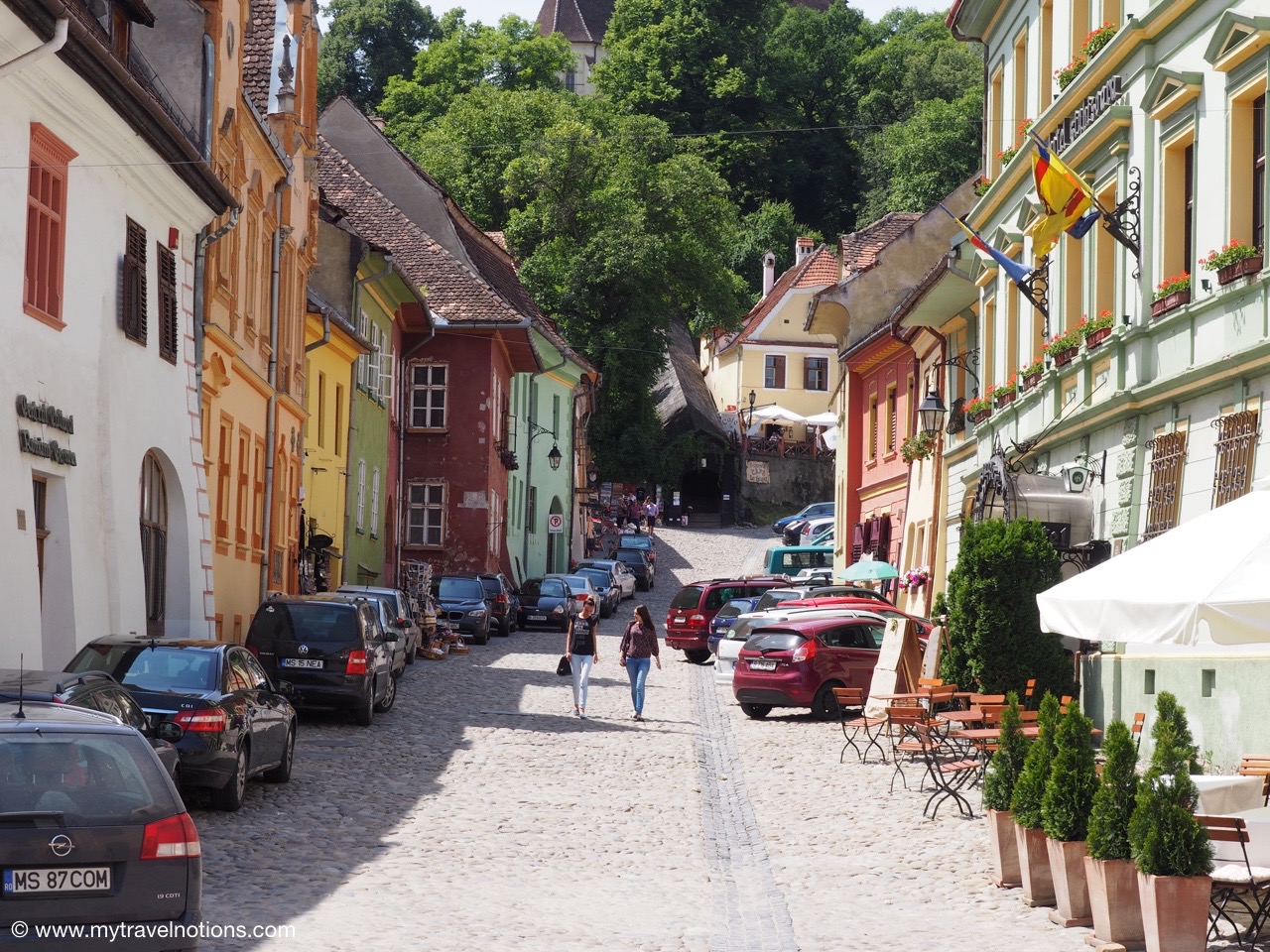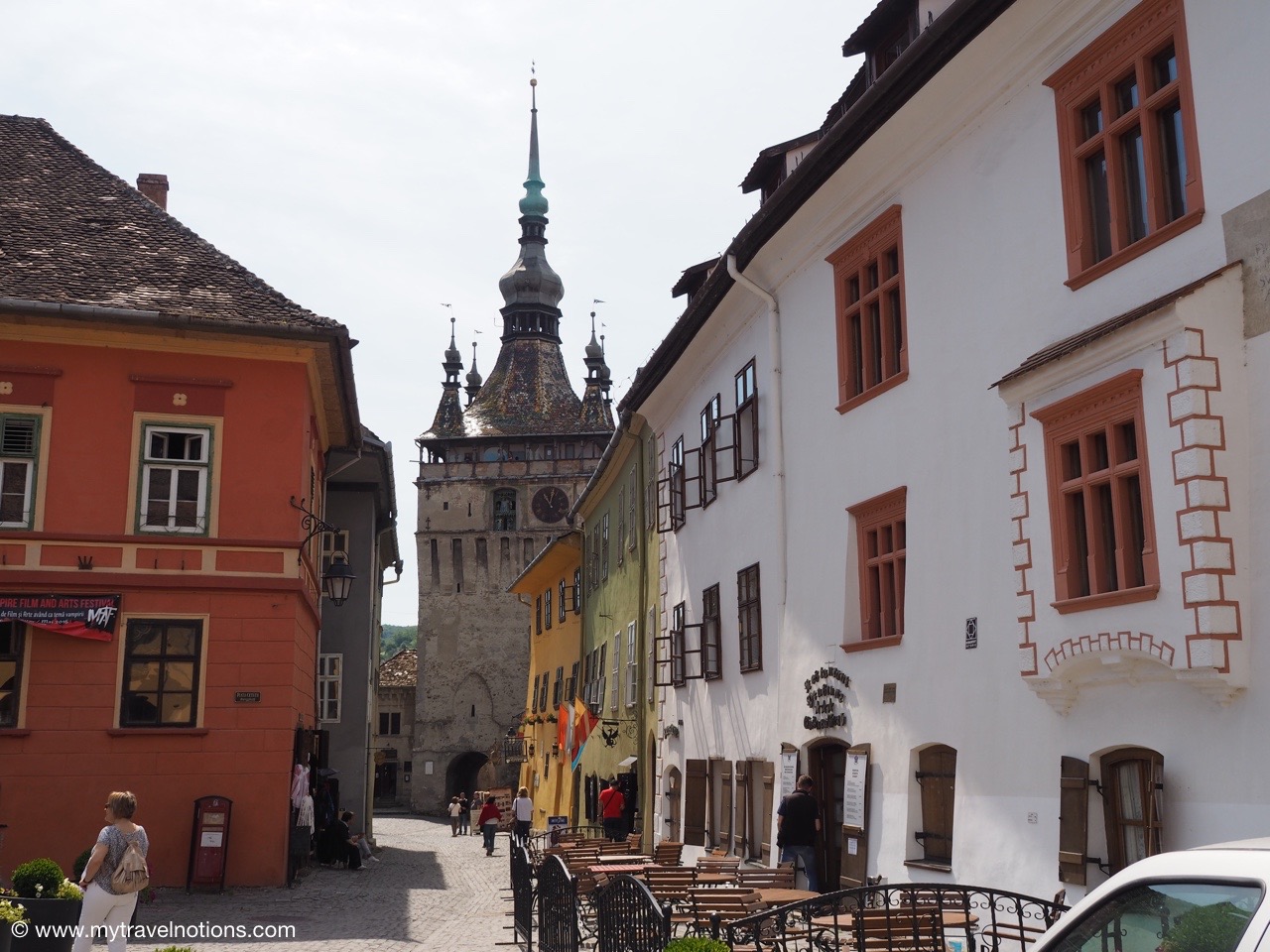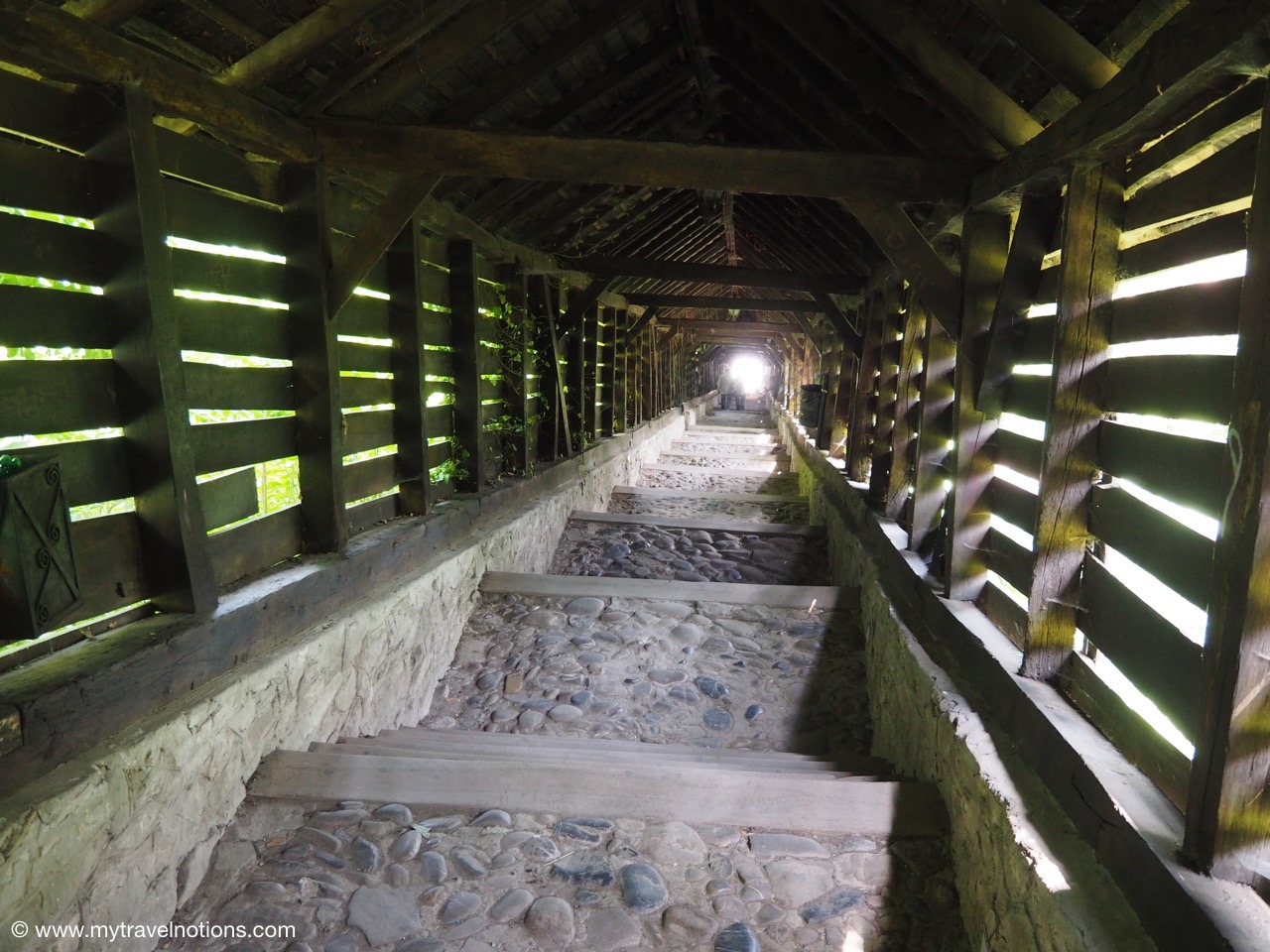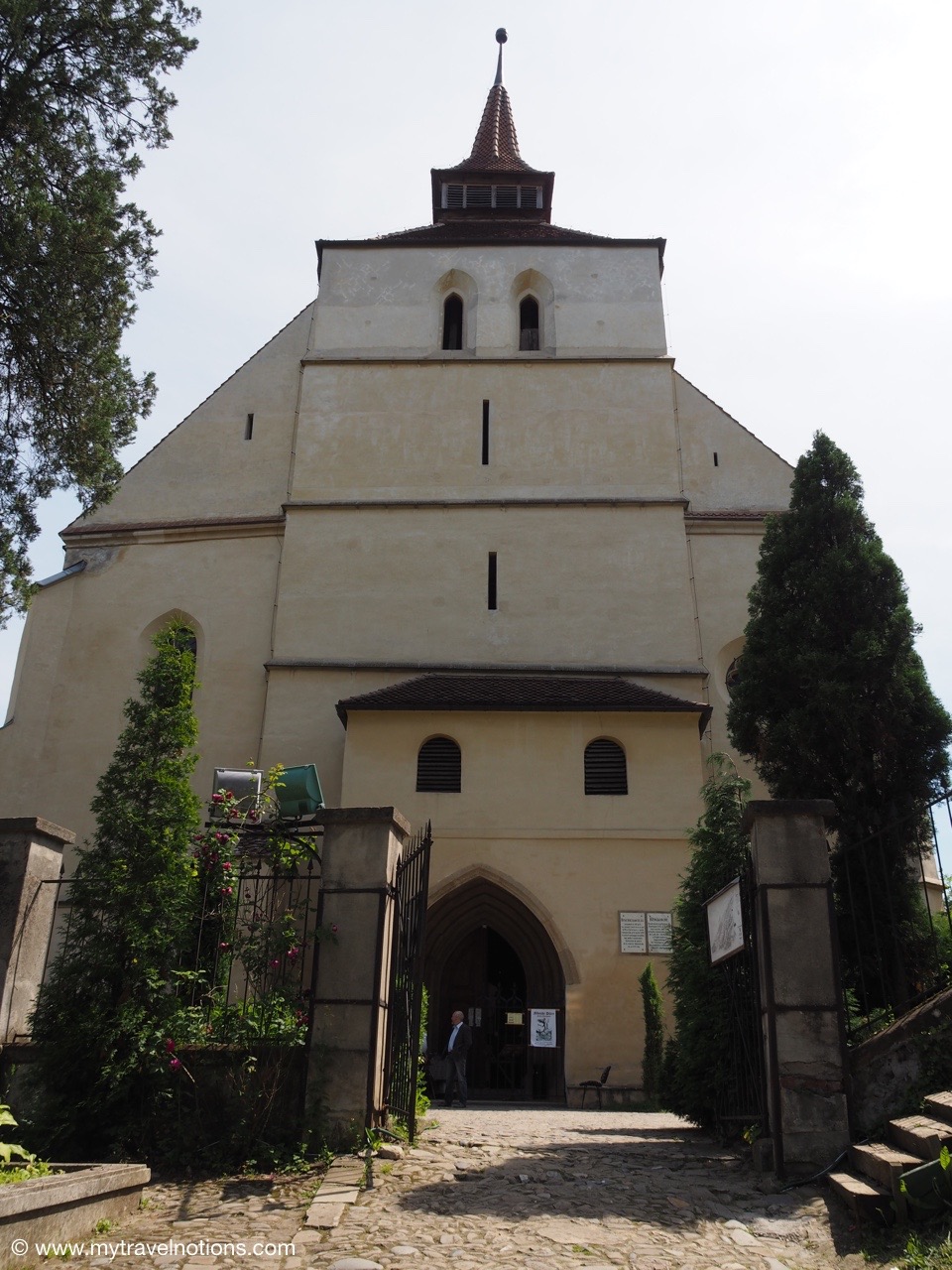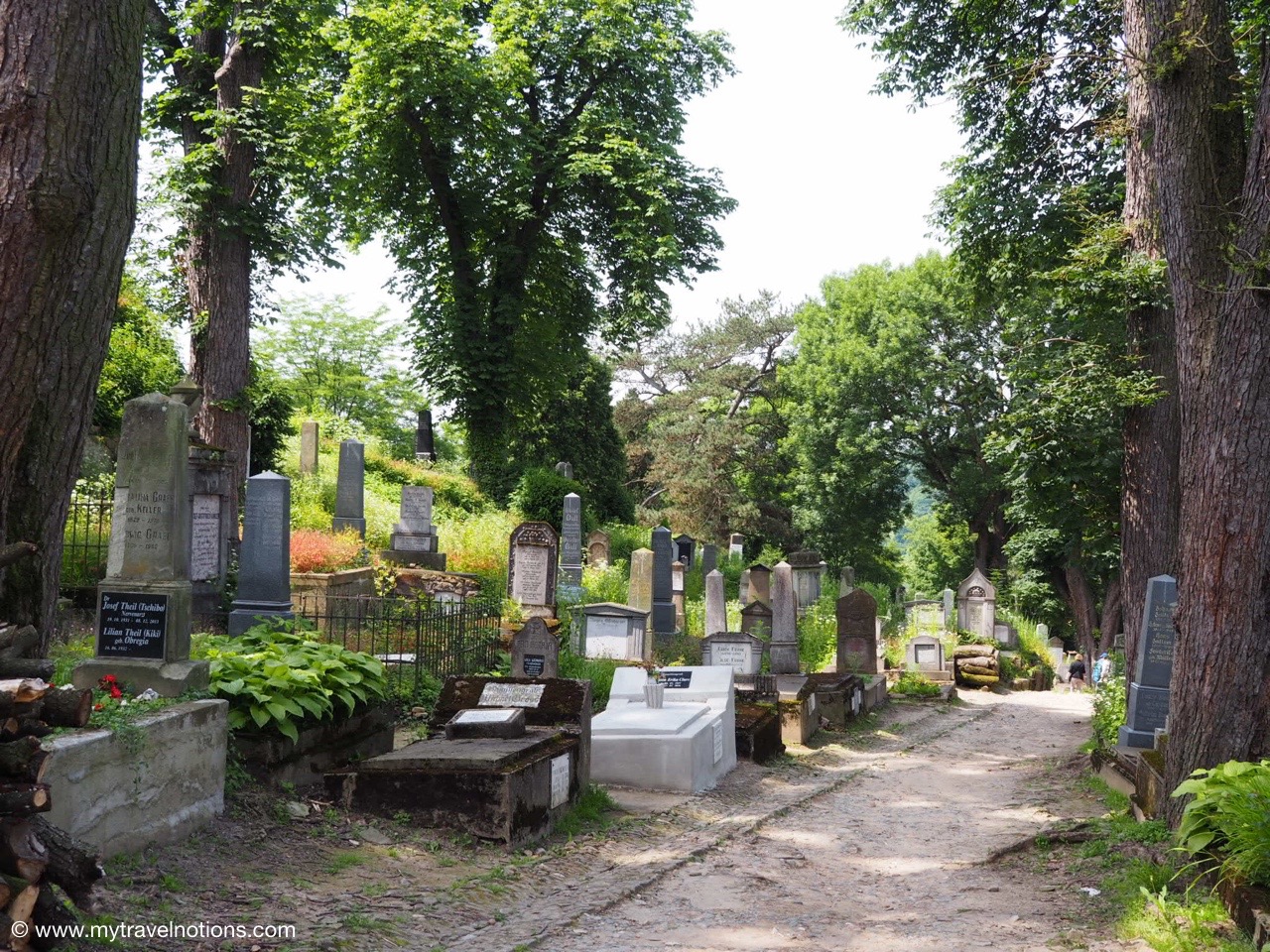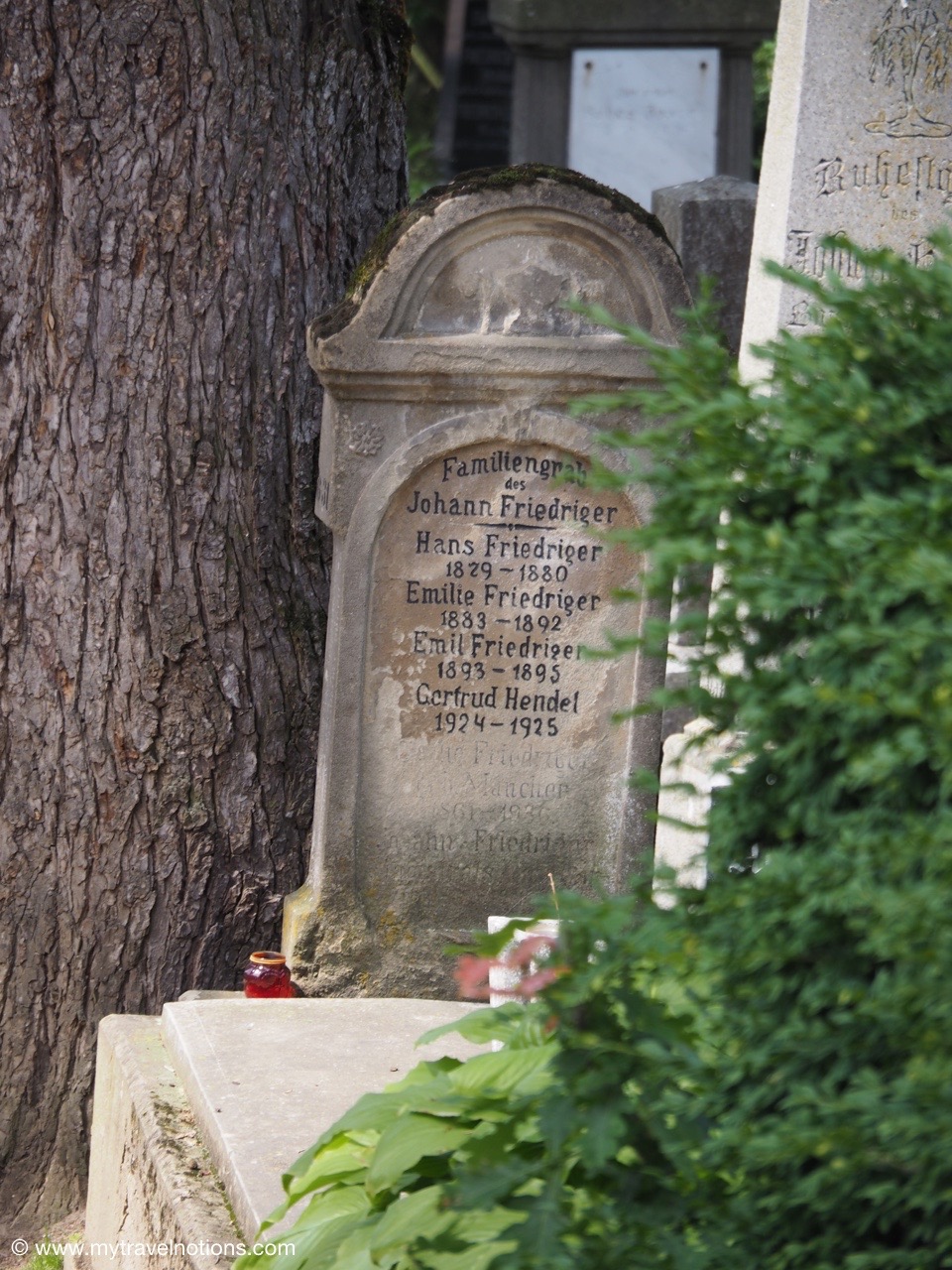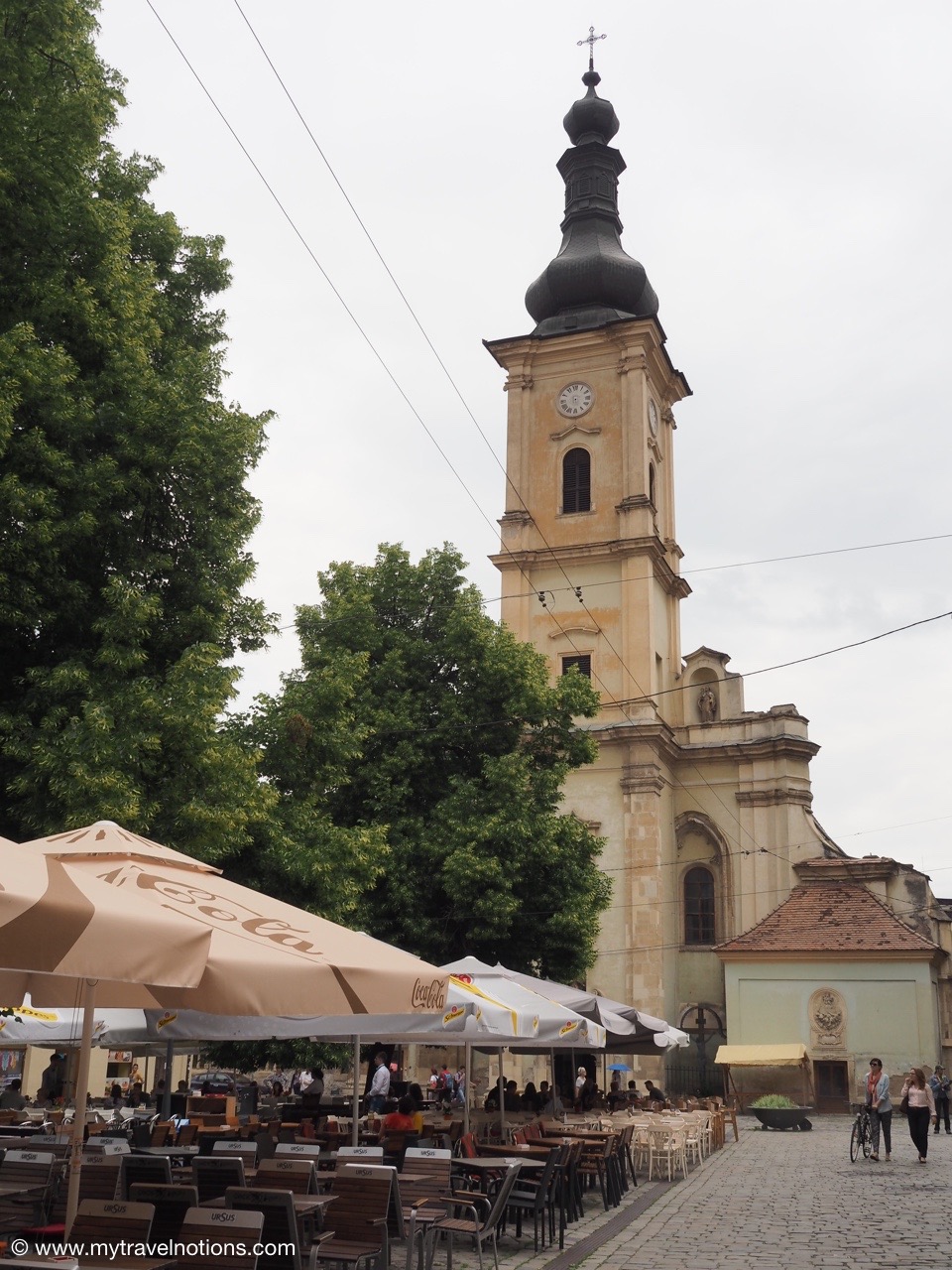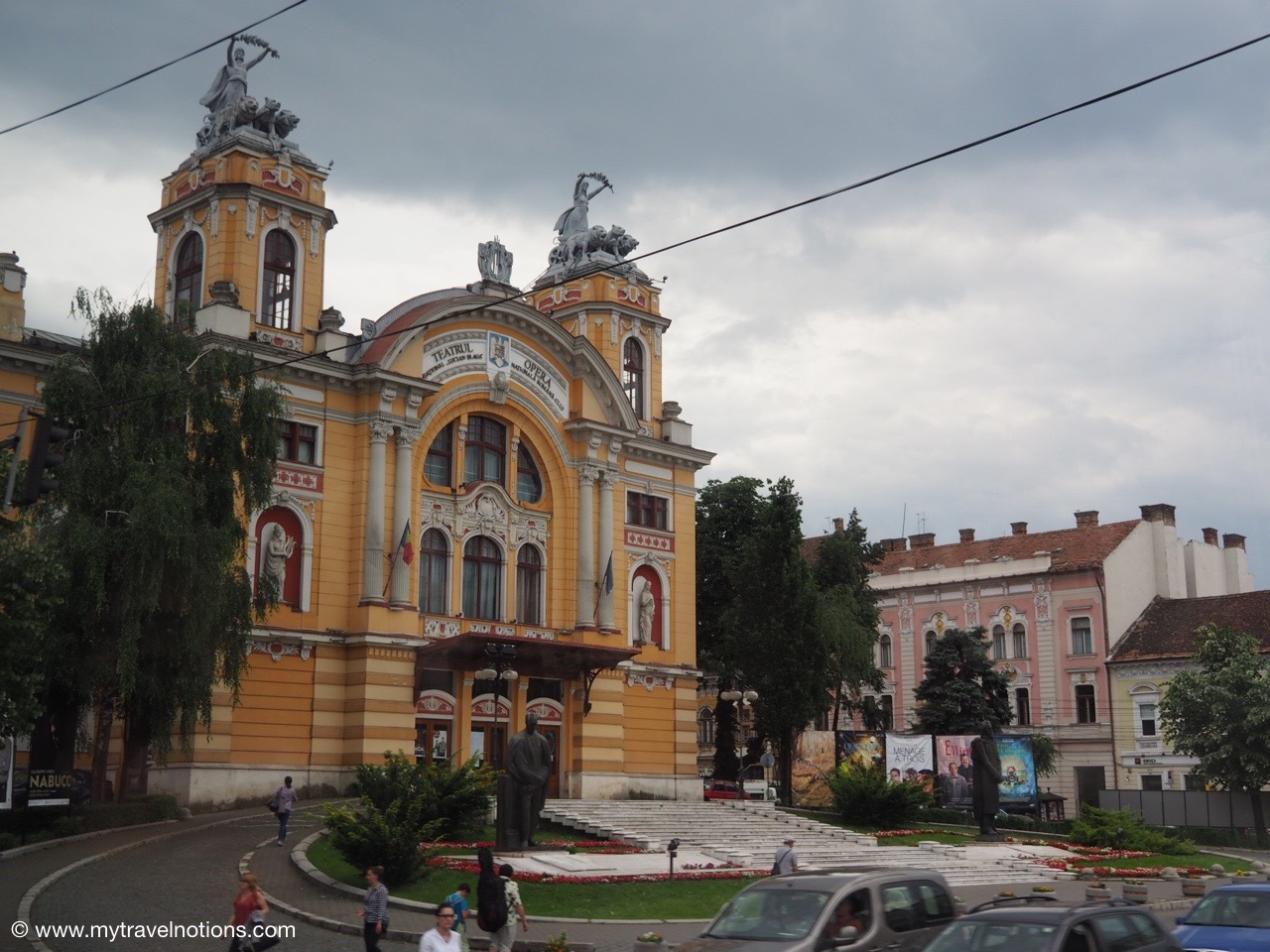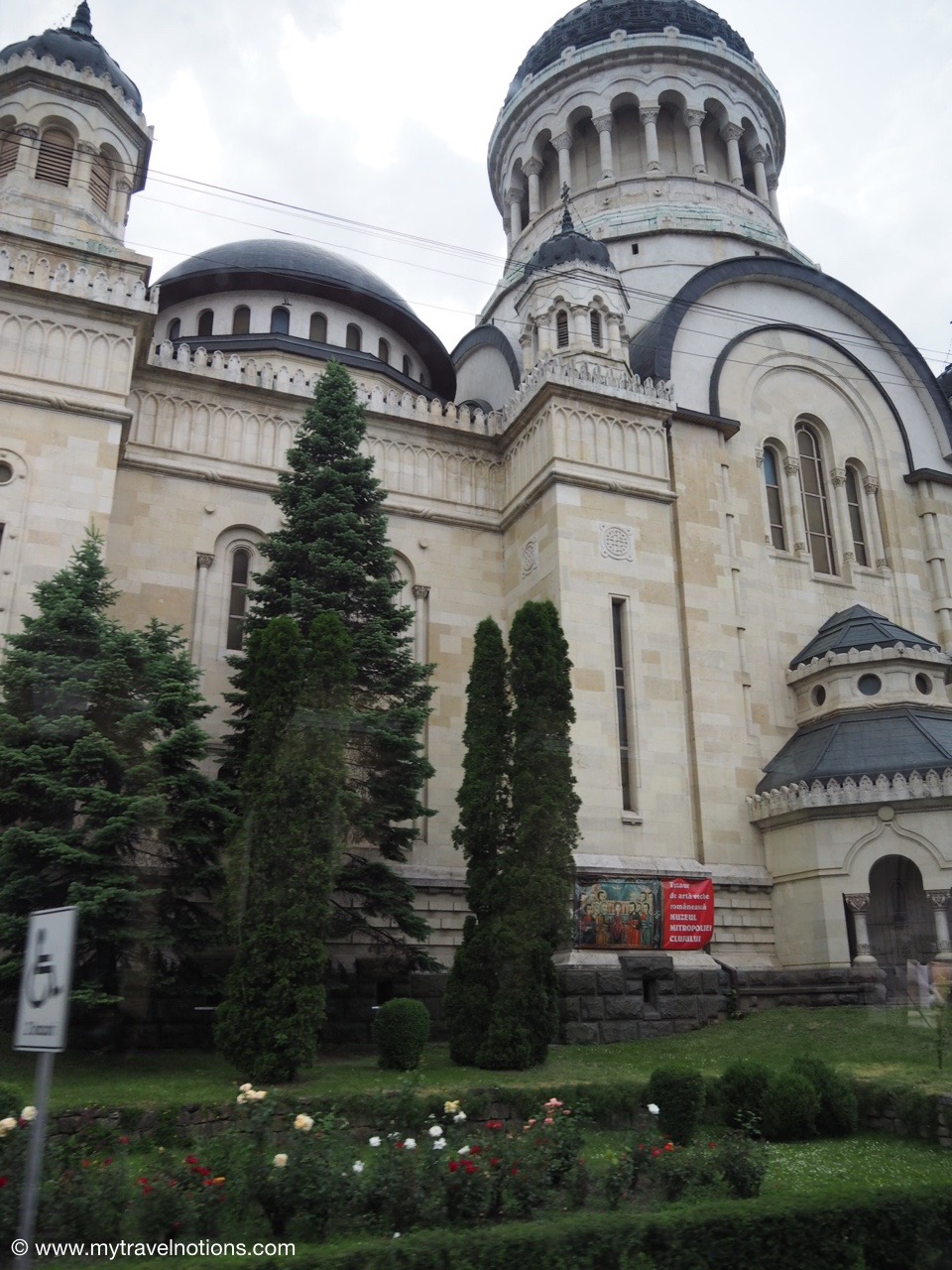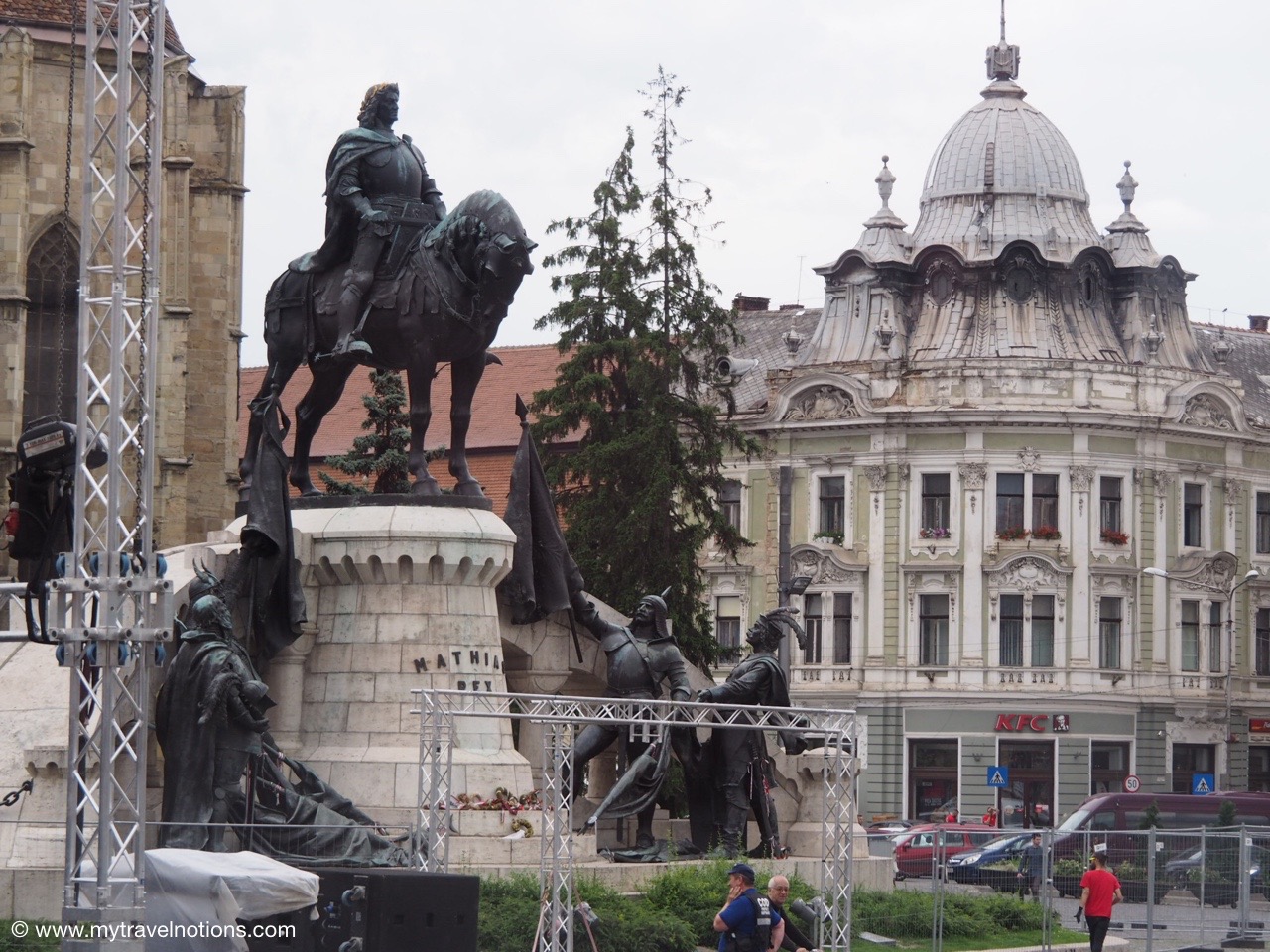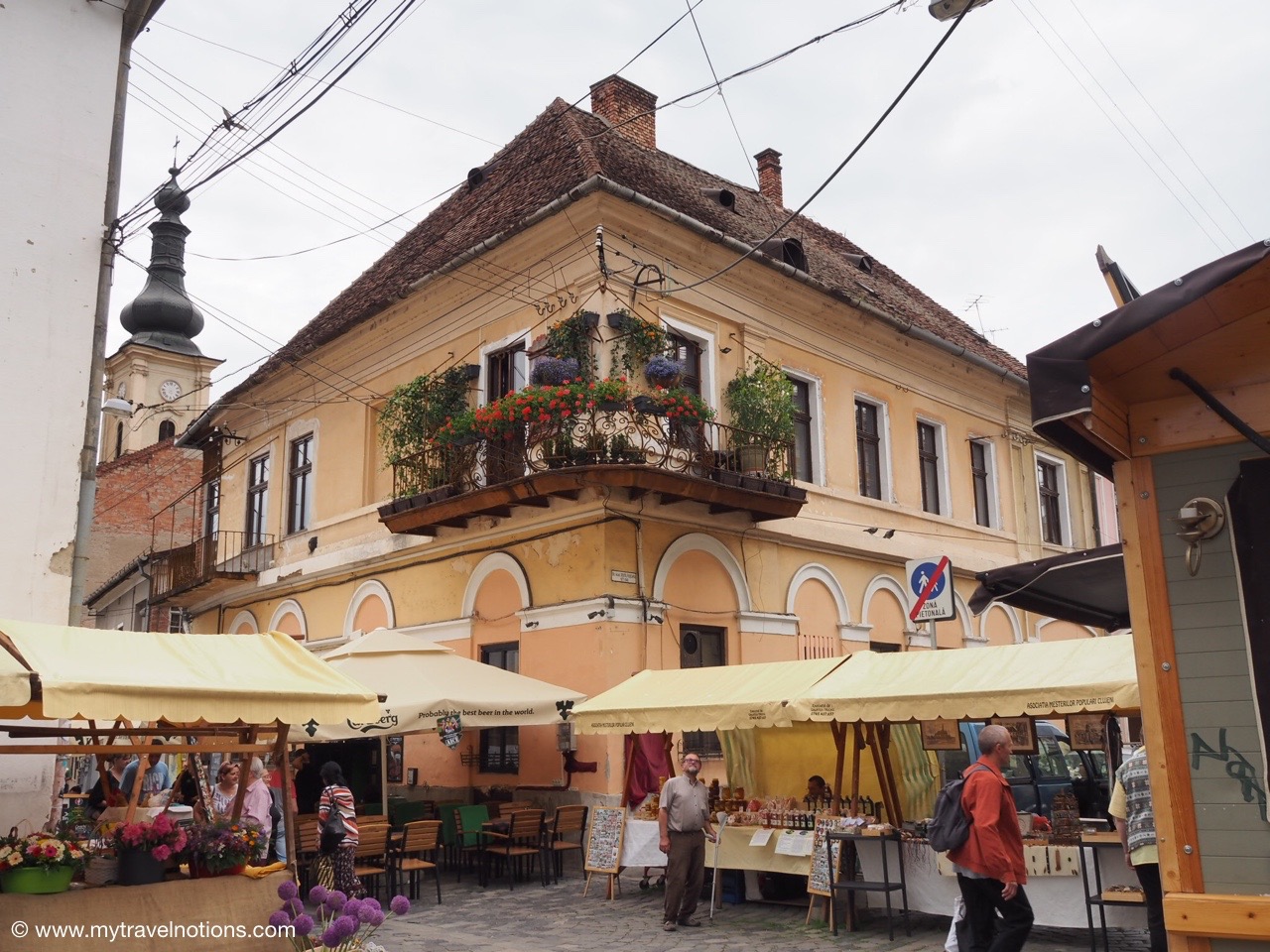 After spending a night in Cluj-Napoca, Romania, we began our travel westwards by way of the elegant city of Oradea, Romania, into Hungary and our return to Budapest. Located just eight miles from the Hungarian border, it spans both shores of the Crisu Recede River. The picturesque town of present-day Oradea was rebuilt in the 18th century to the plans of Viennese engineer Franz Anton Hillebrandt following the then-trendy Austrian architectural style called Secession with its richly decorated facades of pale pink, blue, green and white. In addition to the many Baroque buildings, Oradea is remarkable for its particularly rich collection of Art Nouveau architecture.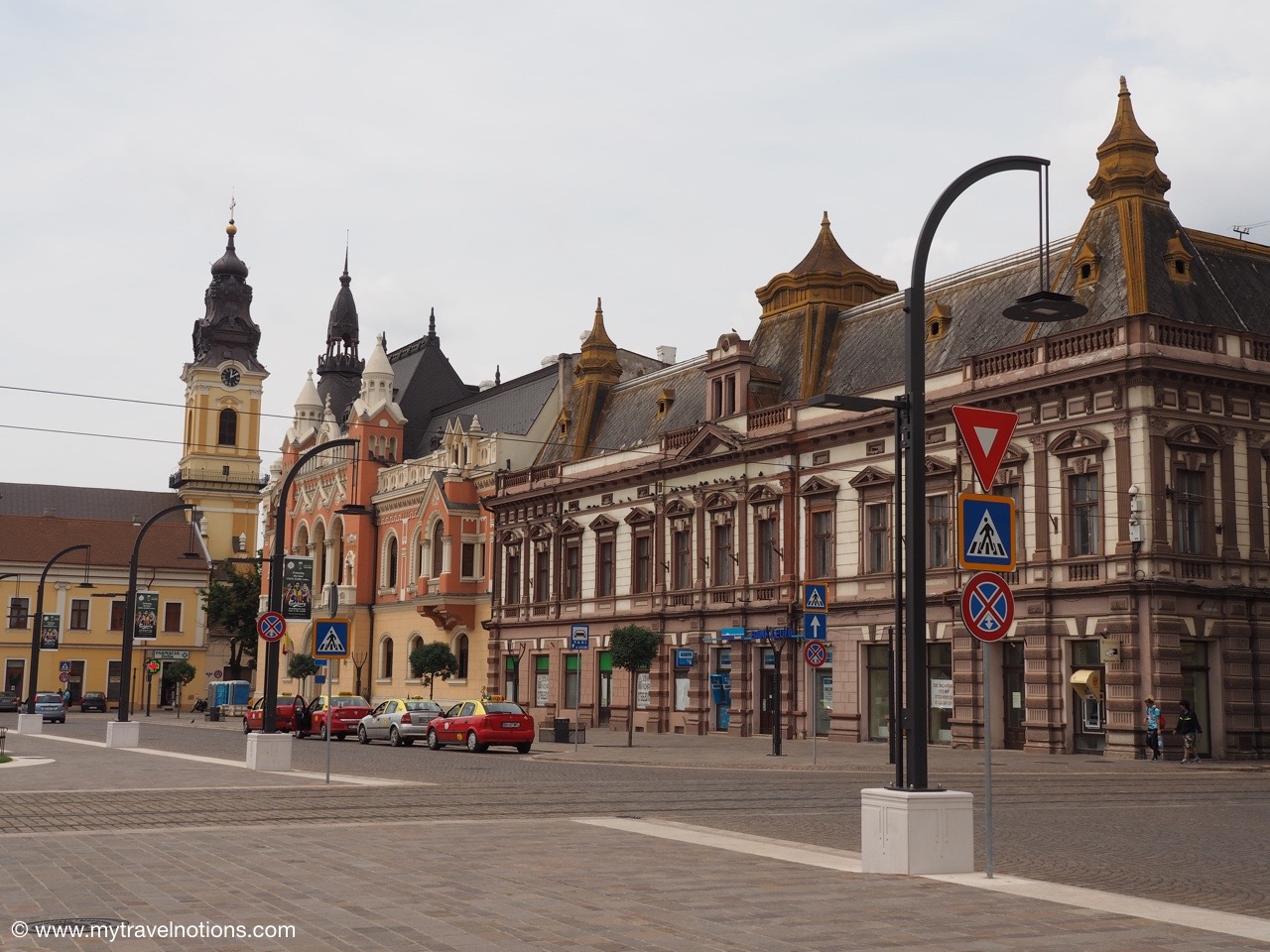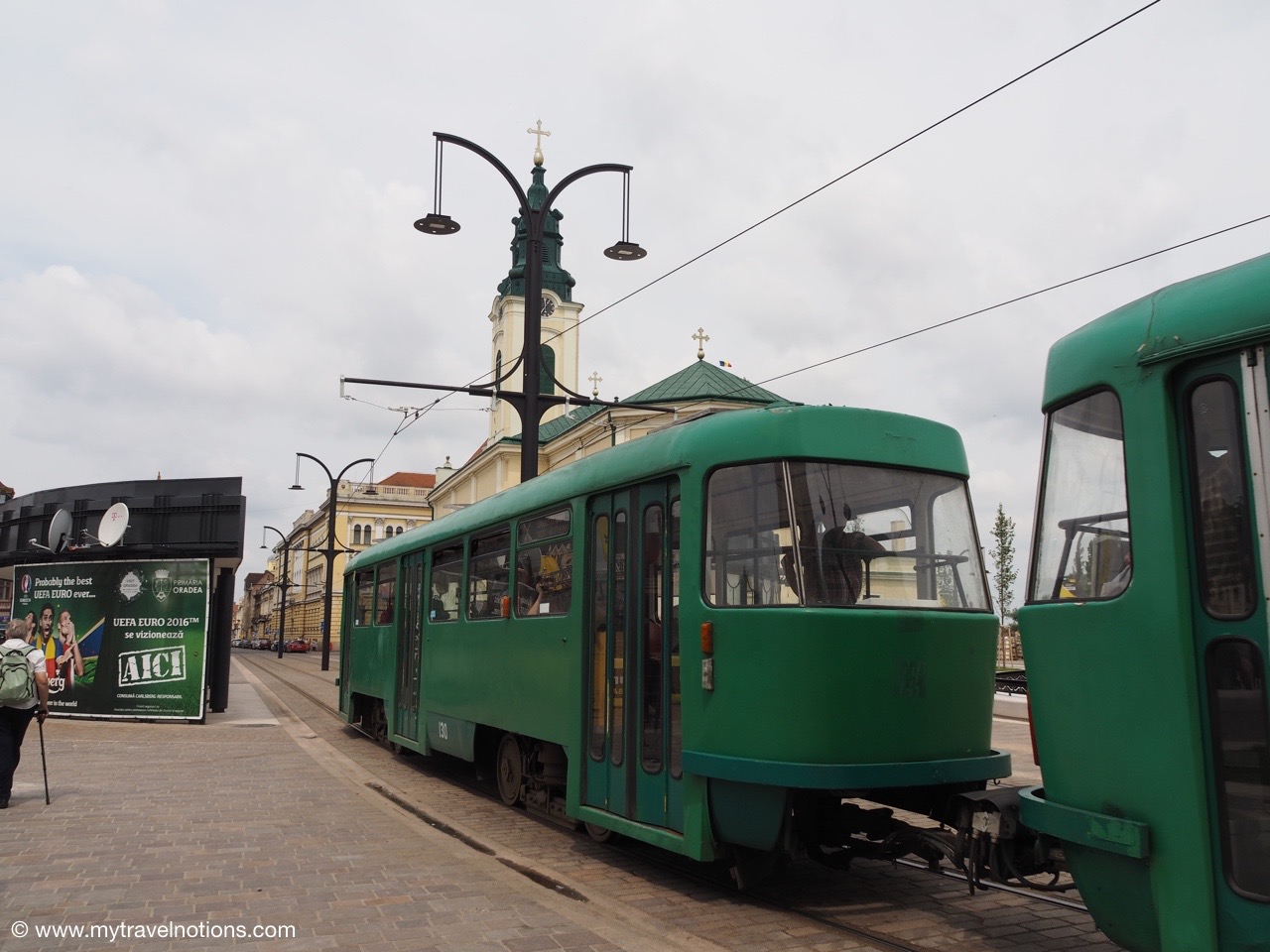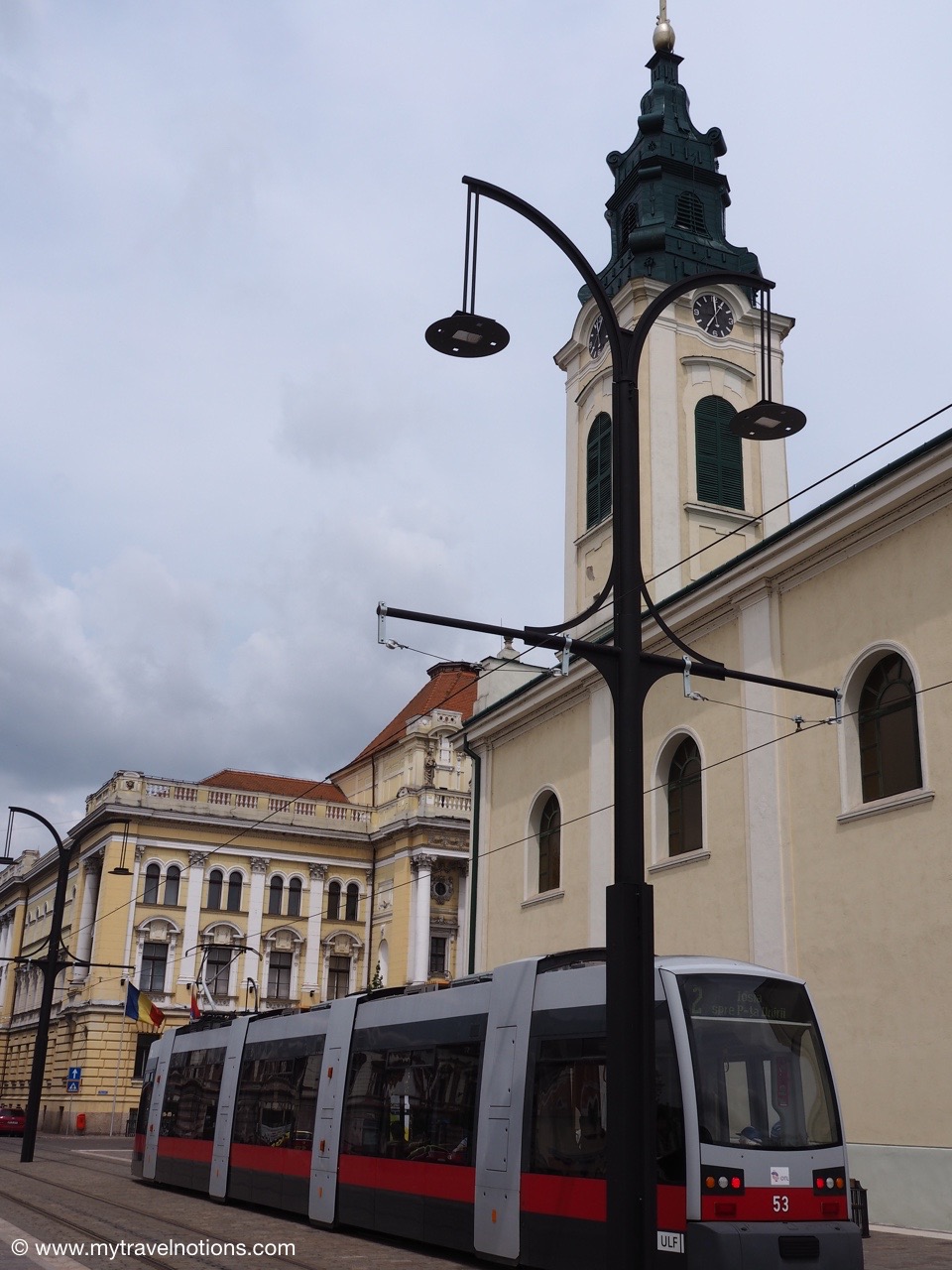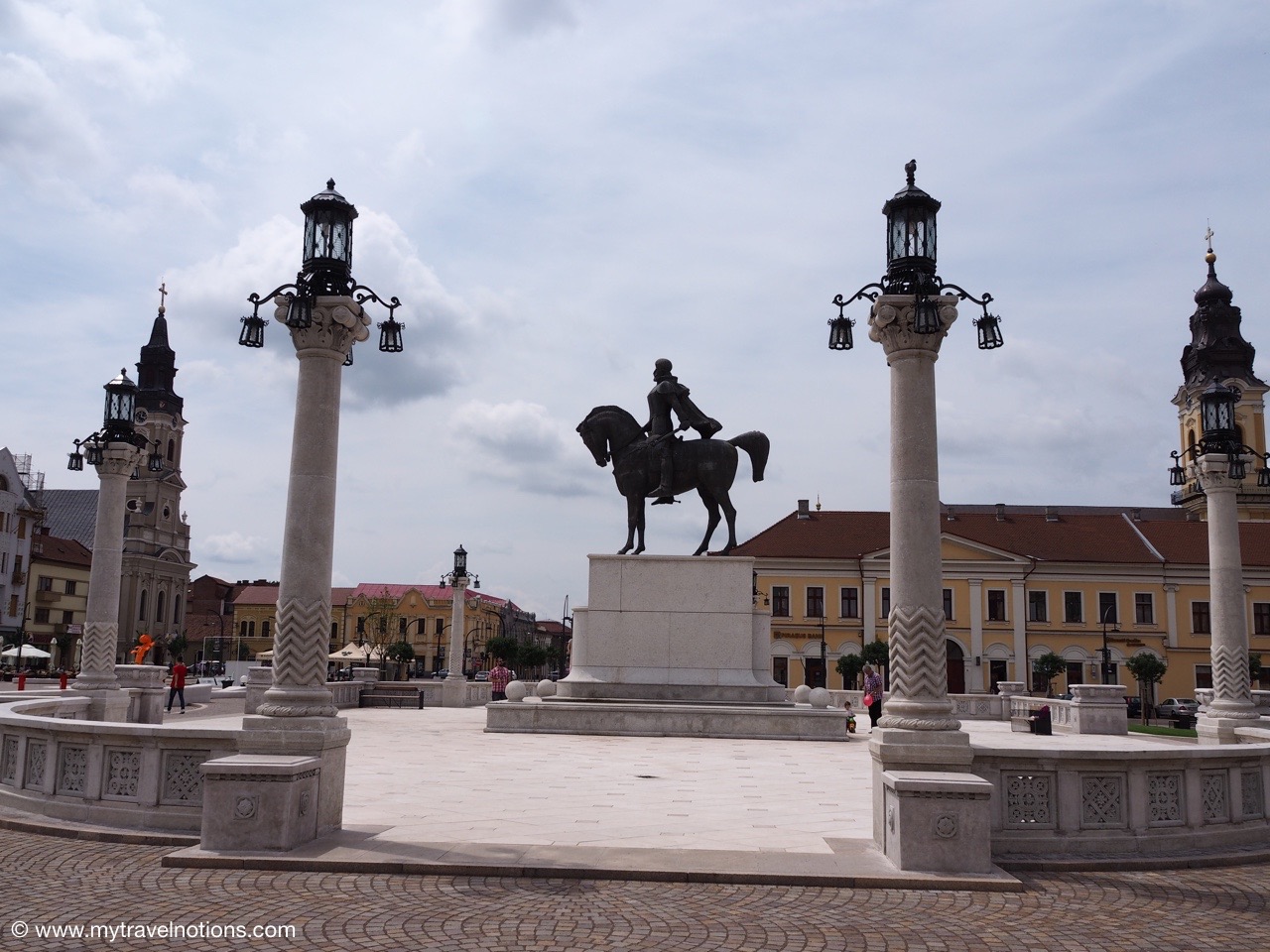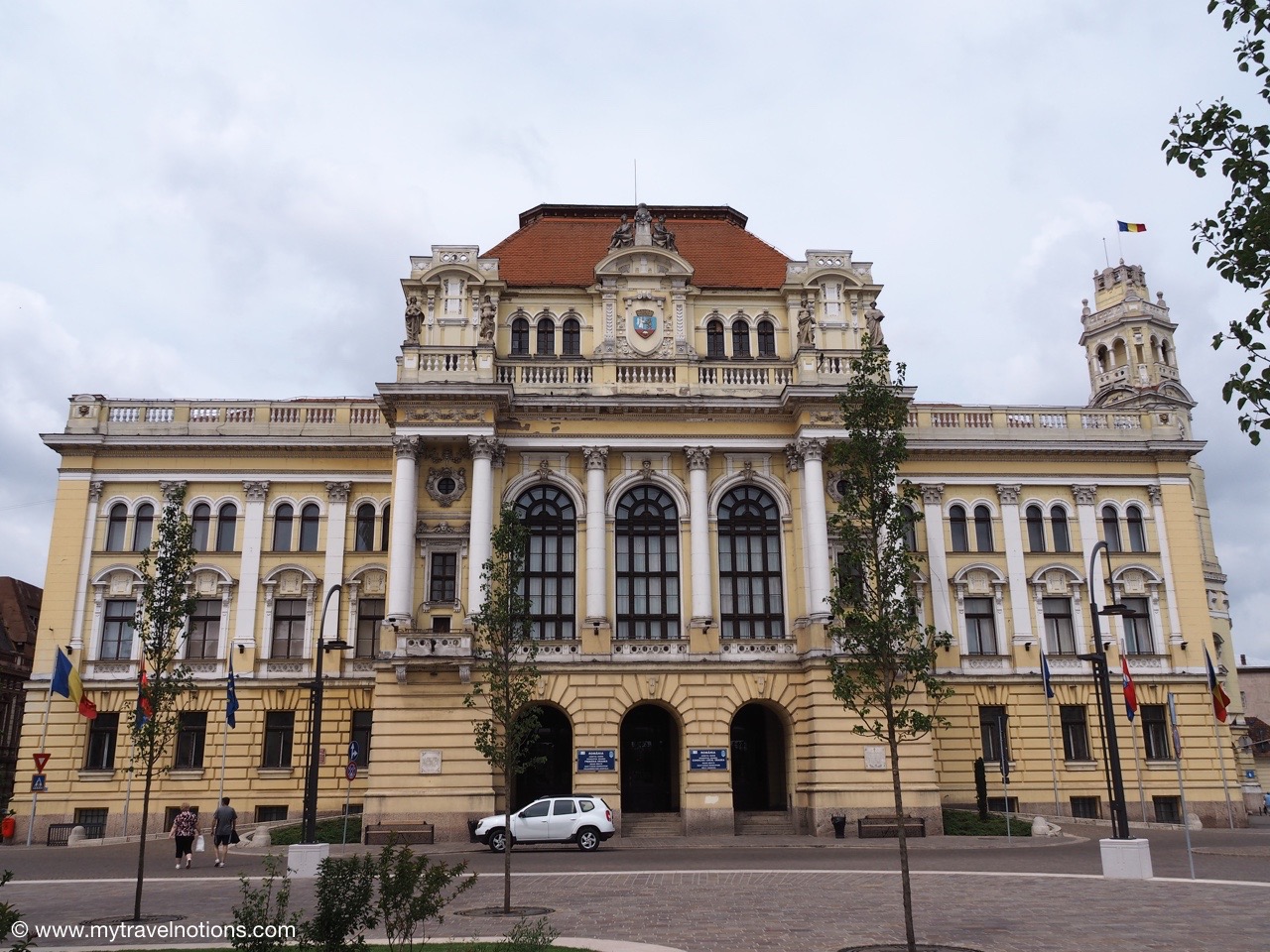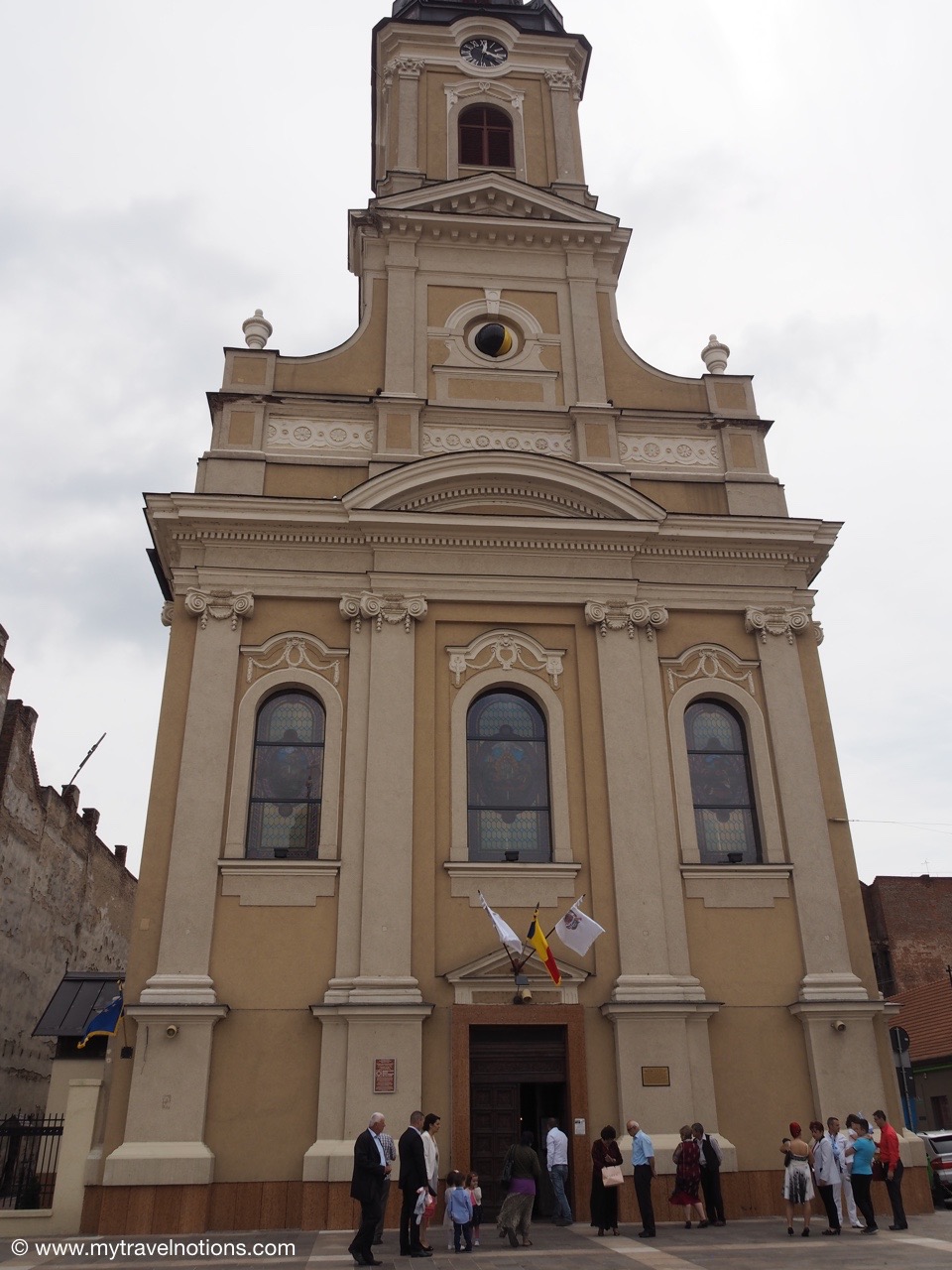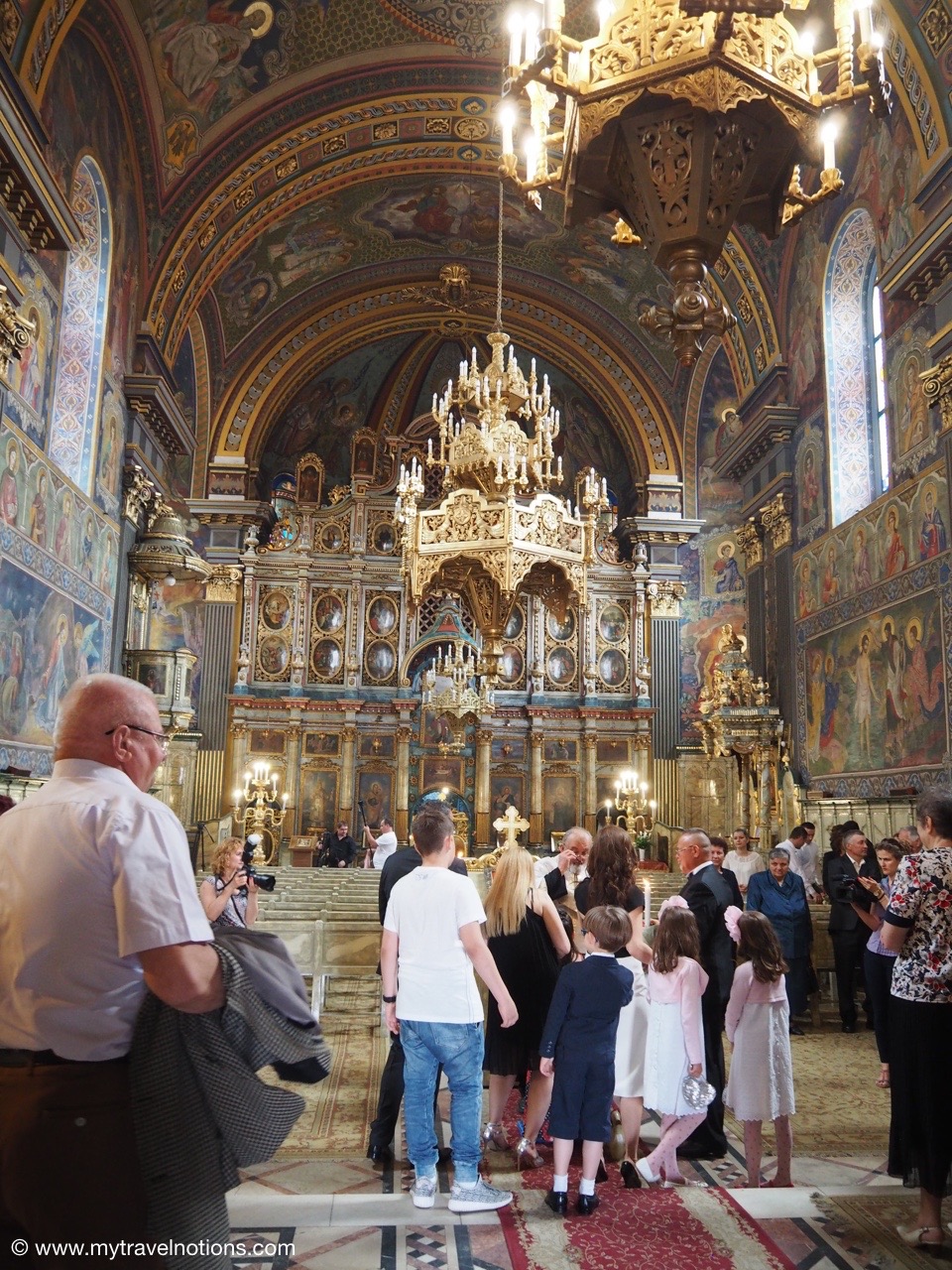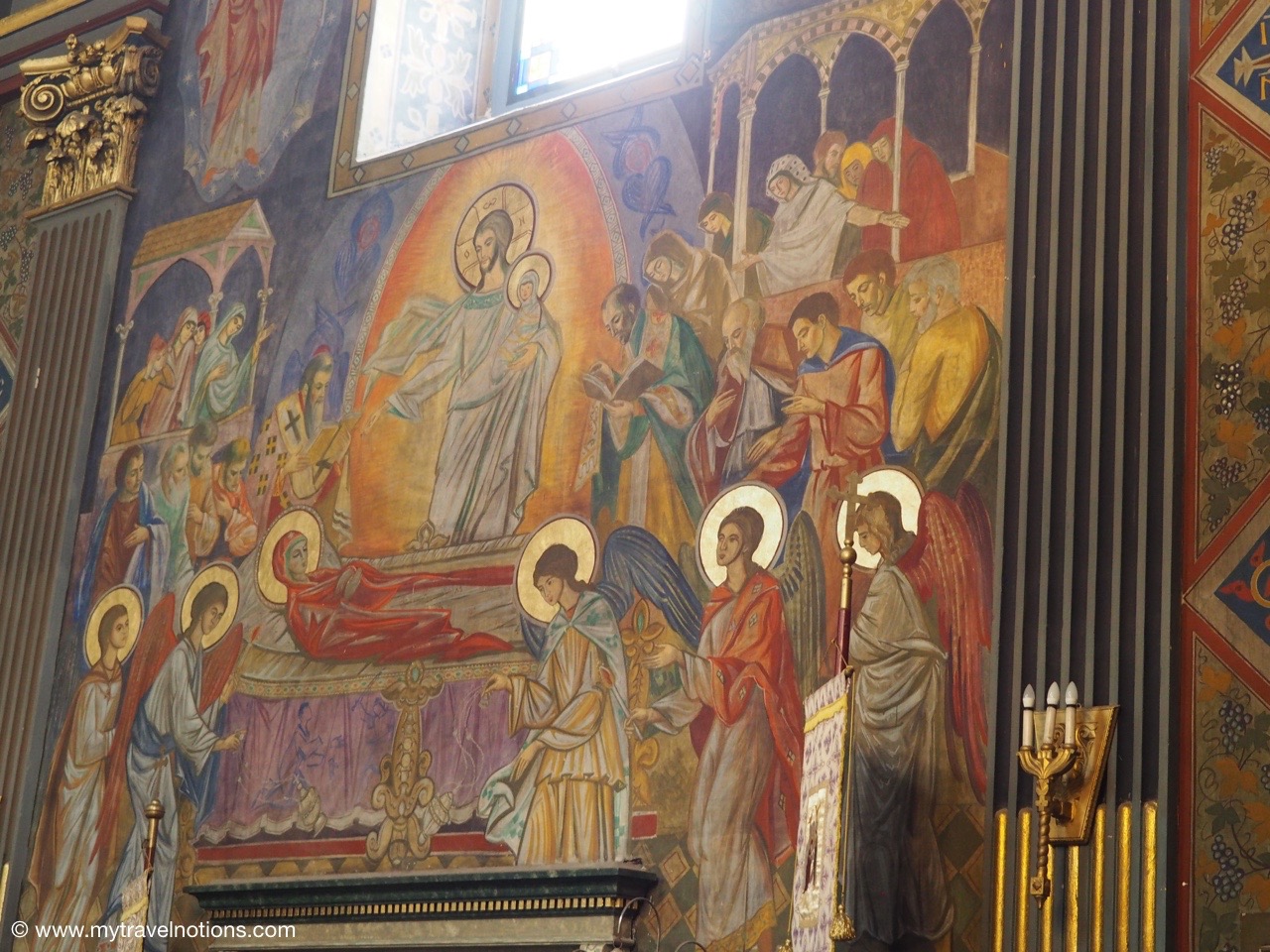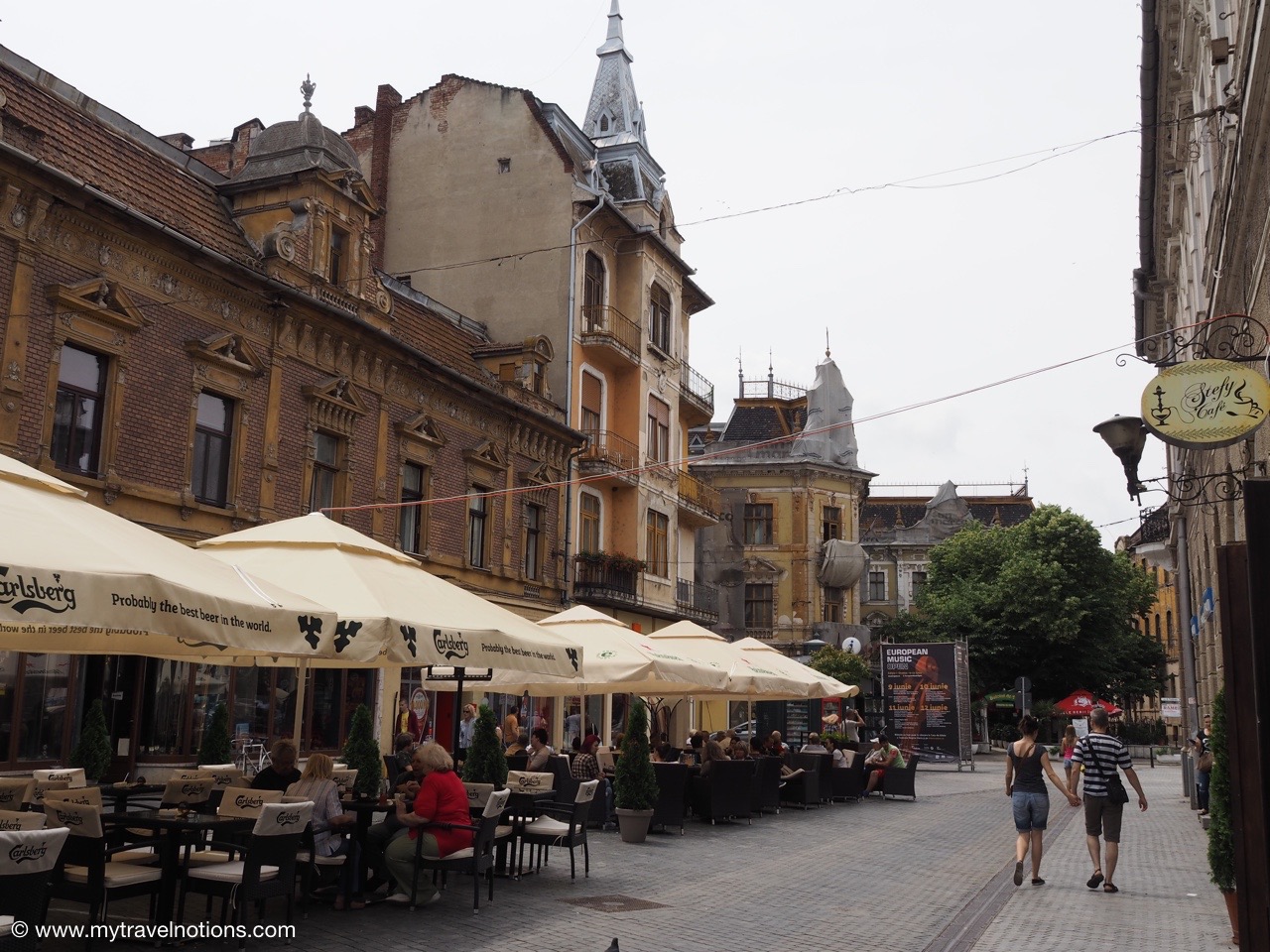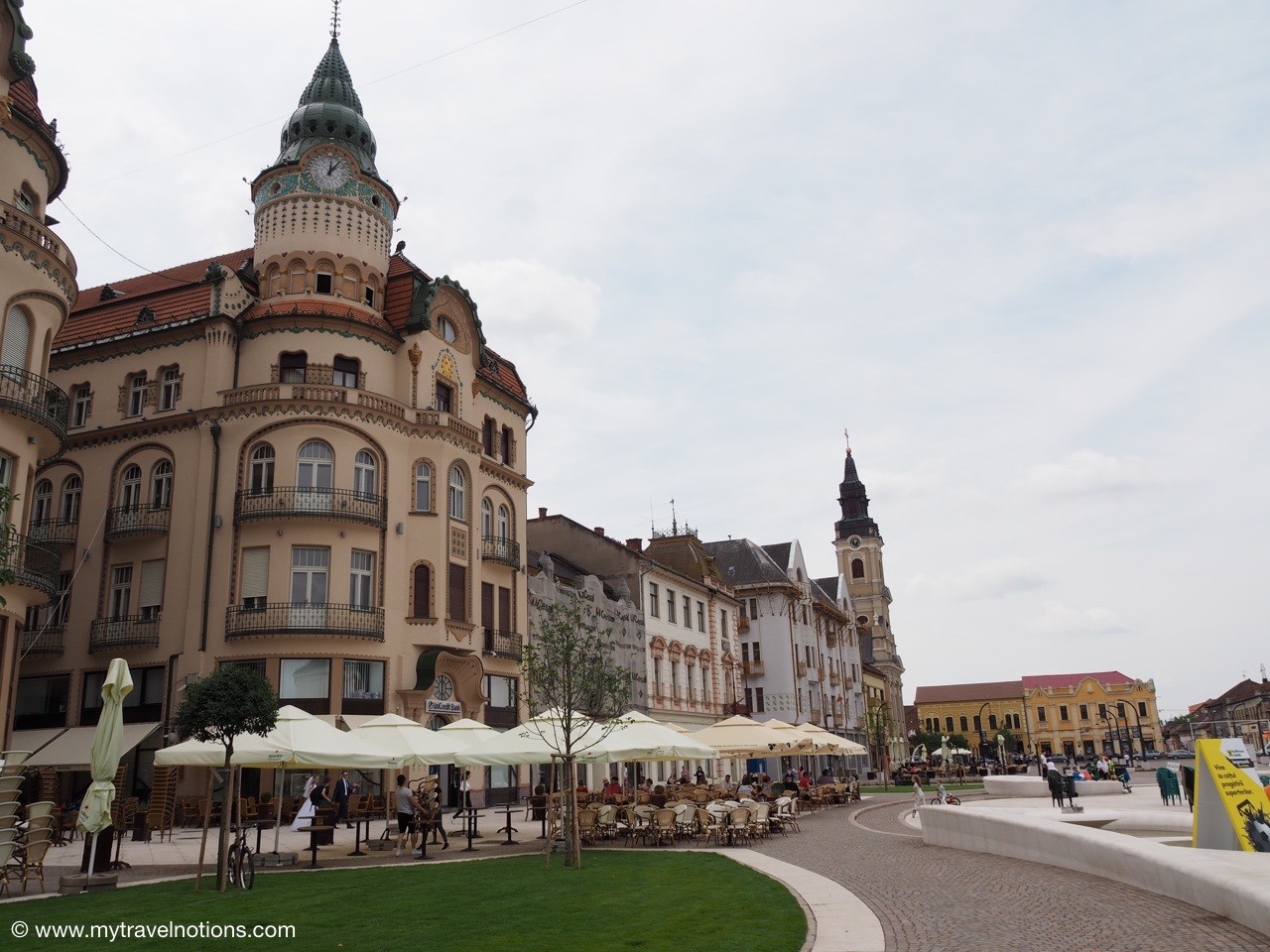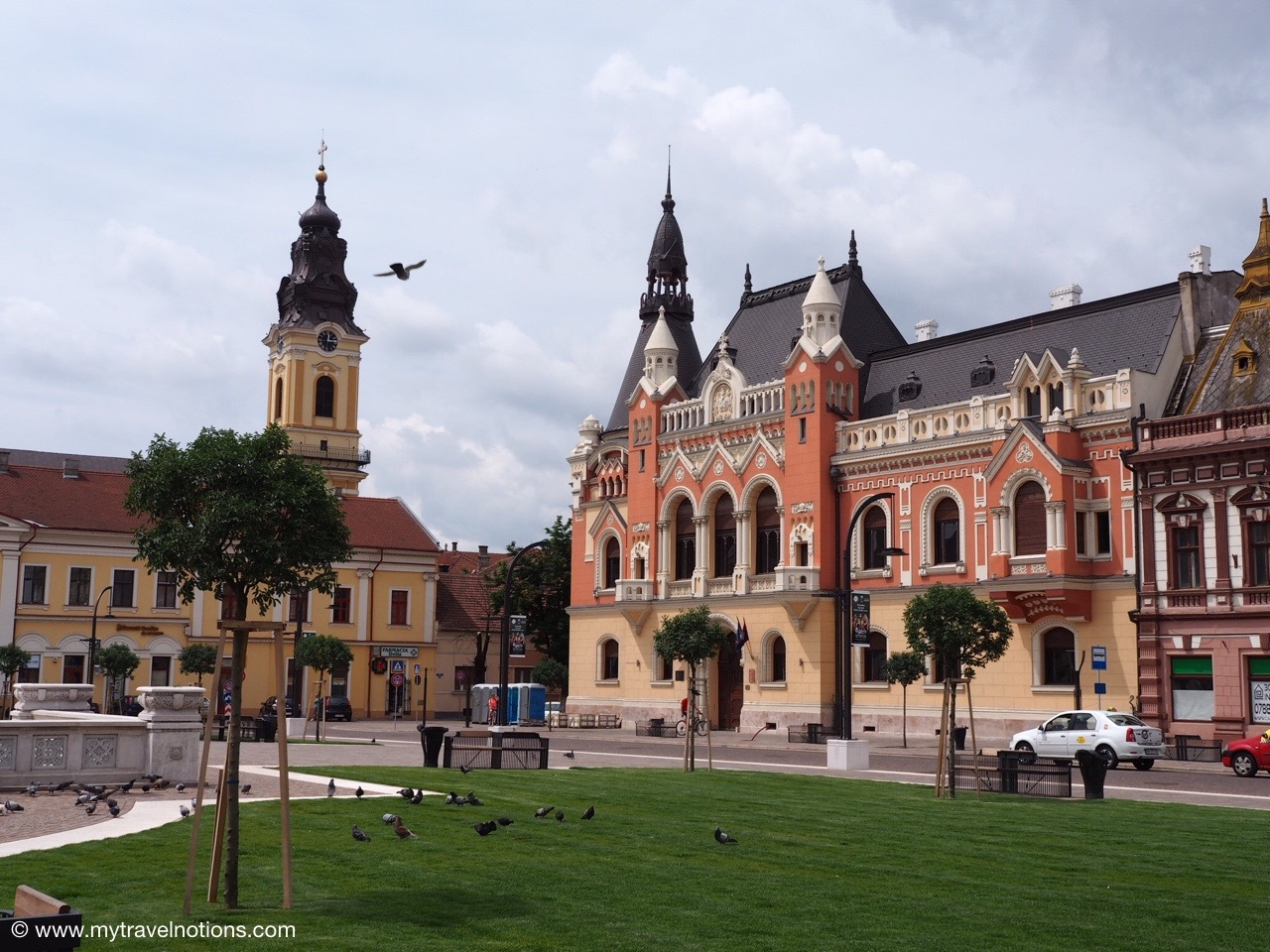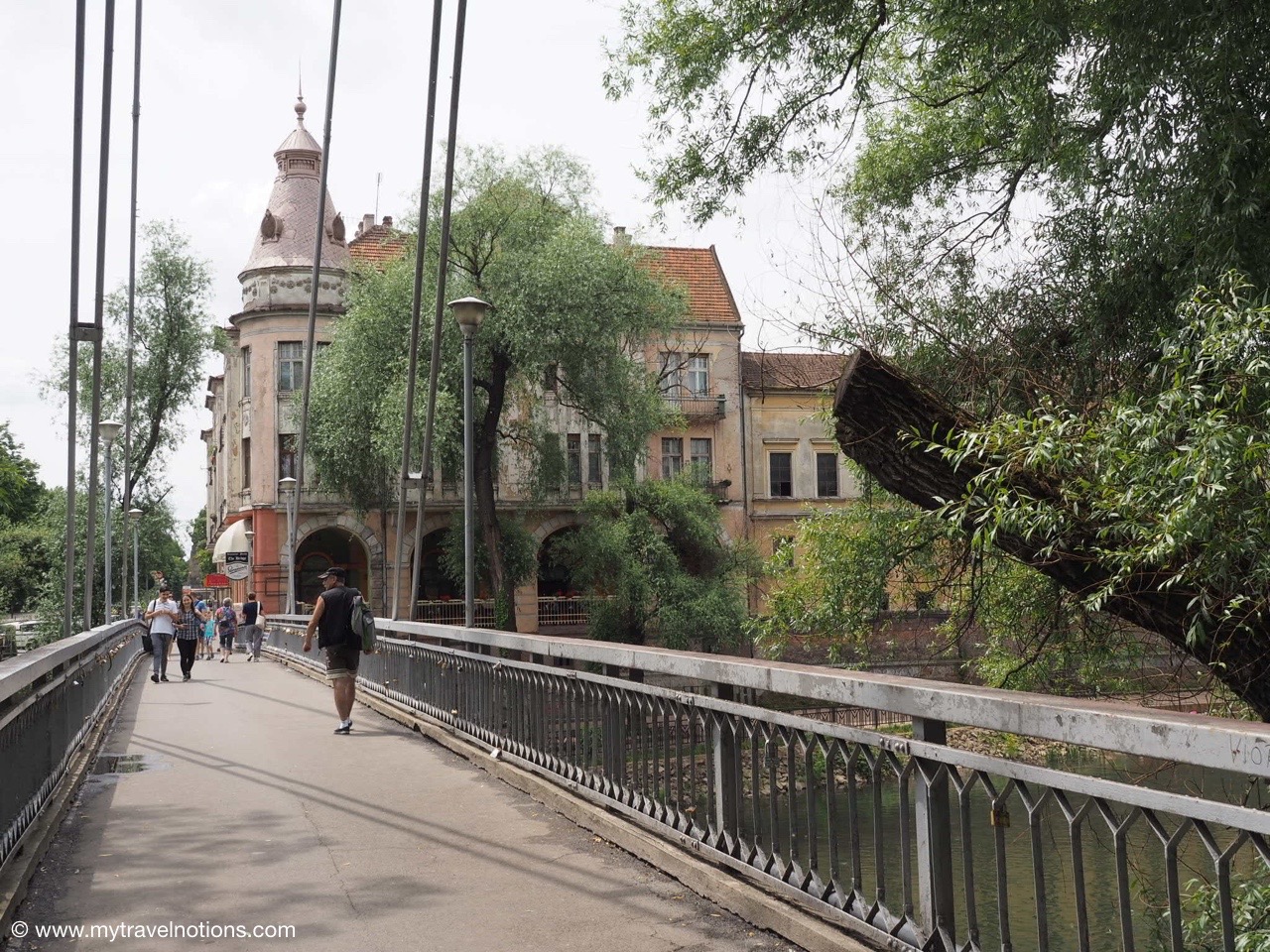 Back in Budapest, Hungary, but not for long, and done with being in a tour group, but not done with traveling in Europe. I leave for Vienna, Austria in the morning. I'm on my own but I've set up some day tours and will even incorporate some hop-on/hop-off bus rides in my last two cities of  Vienna, Austria, and Munich, Germany. I am also getting towards the end of my 60-days with just 11 more days to go.
The Balkans tour, made up of Serbia, Bulgaria and Romania, with Cosmos included a much bigger group than what I'm used to….44 as opposed to 24…and more international travelers, especially from Australia. The mix of people from different nationalities added a very special element to the group that made it fun, different and informative. Plus, I want to thank our tour director Maja and driver Mihai, for making the experience even more enjoyable by their presence.
This bares repeating, Romania was so much more than what I expected it to be. Of the 13-day tour, we spent six days in Romania. Albeit, we began and ended the tour in Budapest….but it's in a different league altogether…it's Budapest.
But, what about Bucharest, Brasov, Sighisoara, Cluj-Napoca and Oradea, all cities that make Romania a desirable place to visit. Throw in Vlad III the Impaler, whom the Count Dracula tales are supposedly inspired by, with the Bran Castle of Transylvania and you have the stuff of what makes travel exciting.