Made it to Sorrento. I got good advice telling me that I would like Sorrento…and so far, I really do. I took the high speed train from Milan to Naples where I changed to the commuter train called the Circumvesuviana. I'm a proponent of public transportation, even though it took an hour with 30 stops along the way to get from Naples to Sorrento on an old non-air conditioned train. I was in no rush so I actually found the train ride rather entertaining with the mix of people who got on and off the train during all those stops.
After a much needed dinner in Sorrento of grilled fish and a salad, I took a brief evening walk in lively Sorrento.
Tomorrow, I take a day tour to the Amalfi Coast visiting the villages of Positano, Amalfi and Ravello.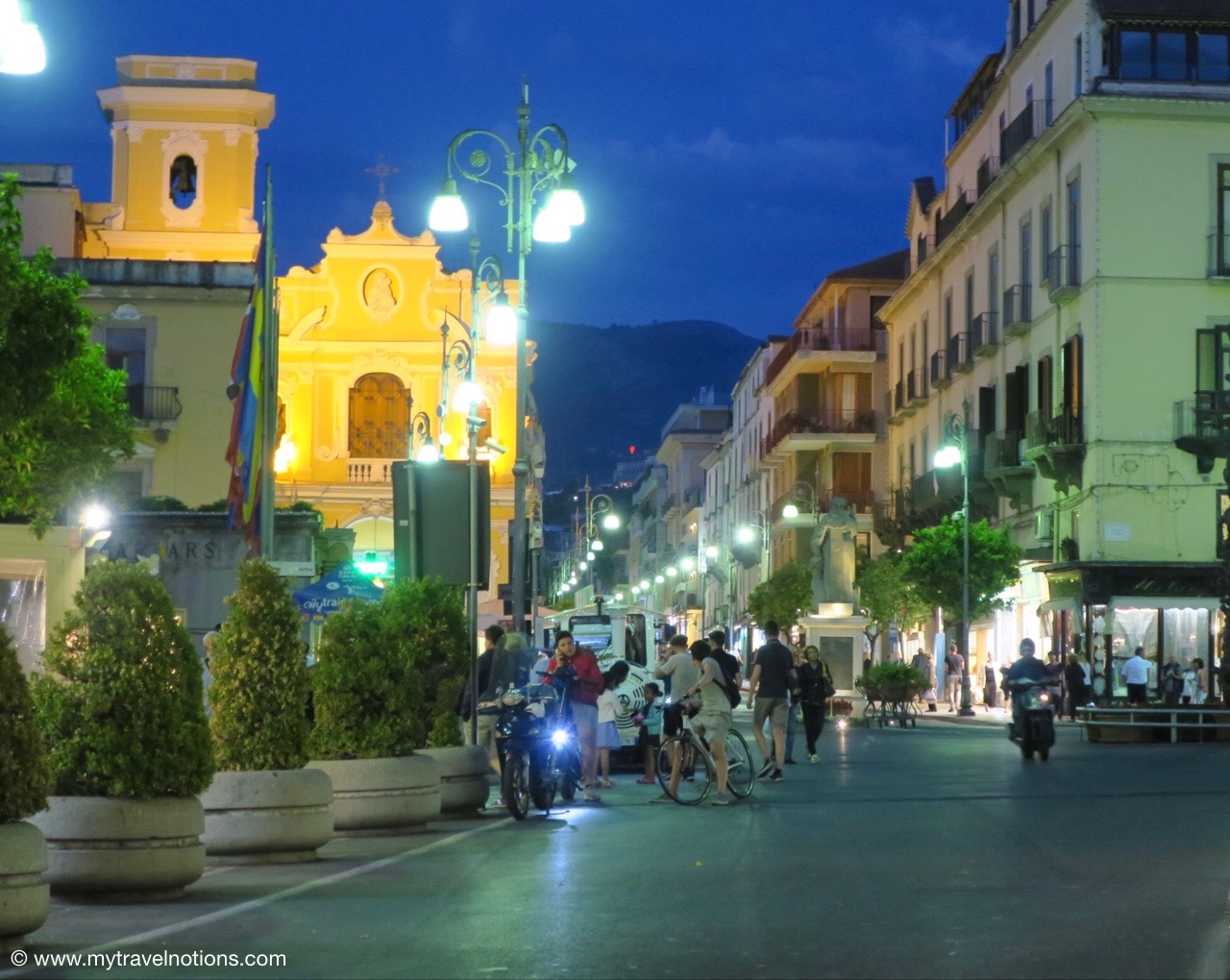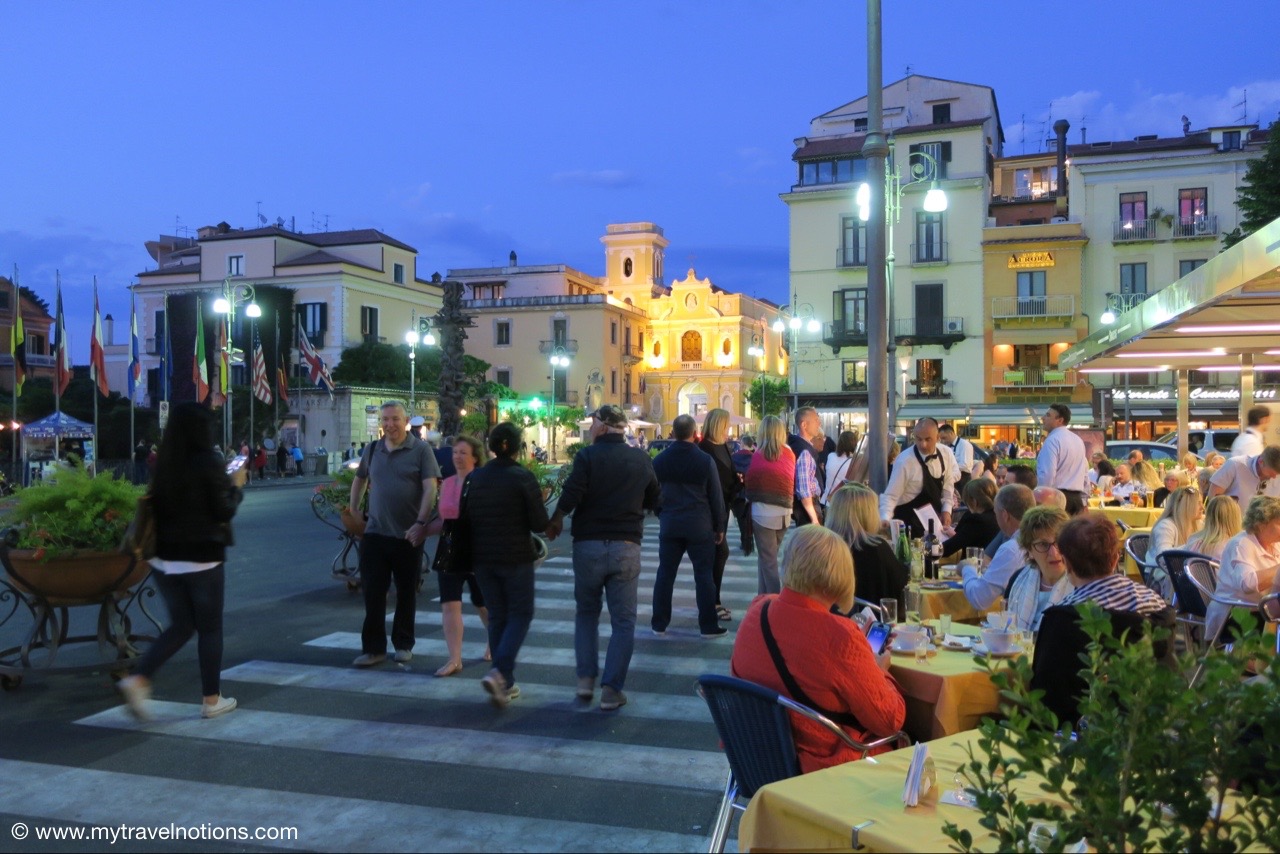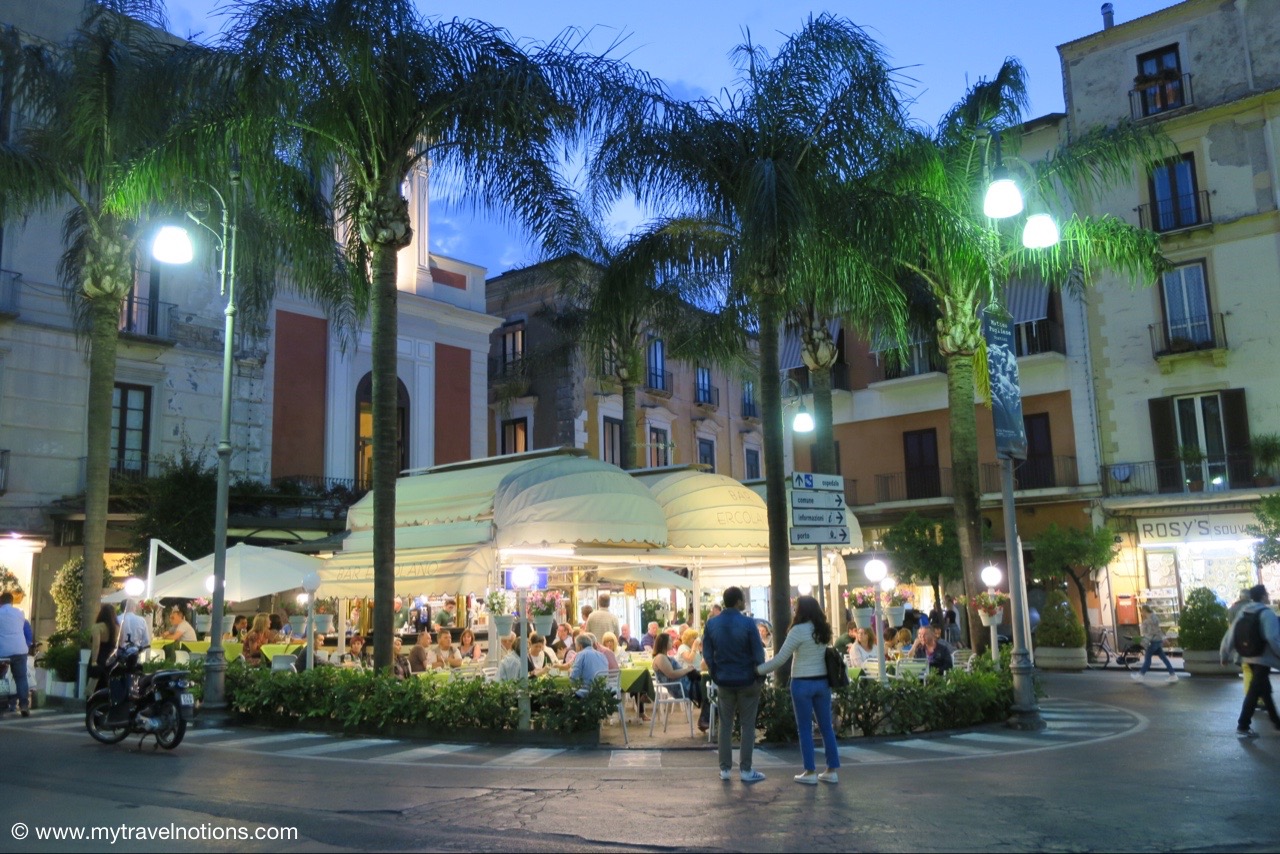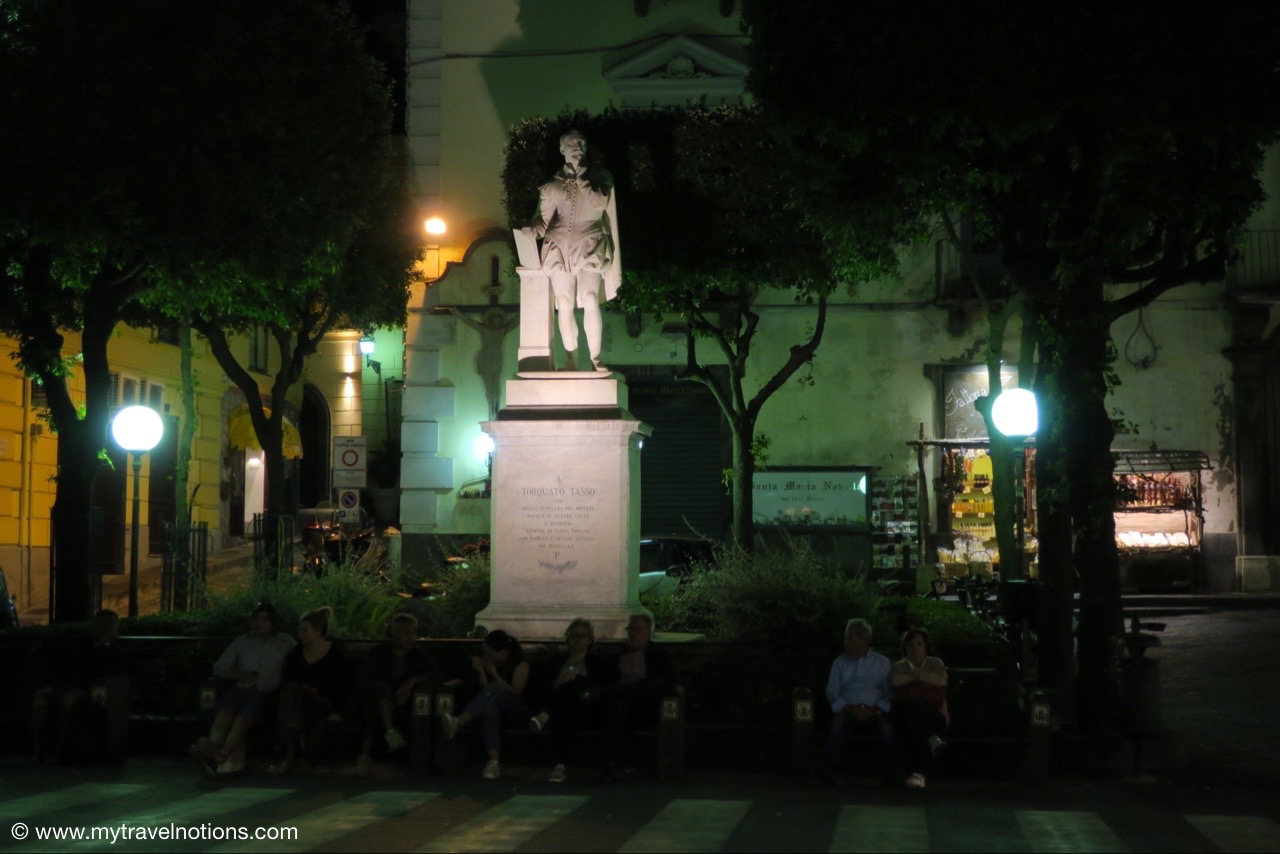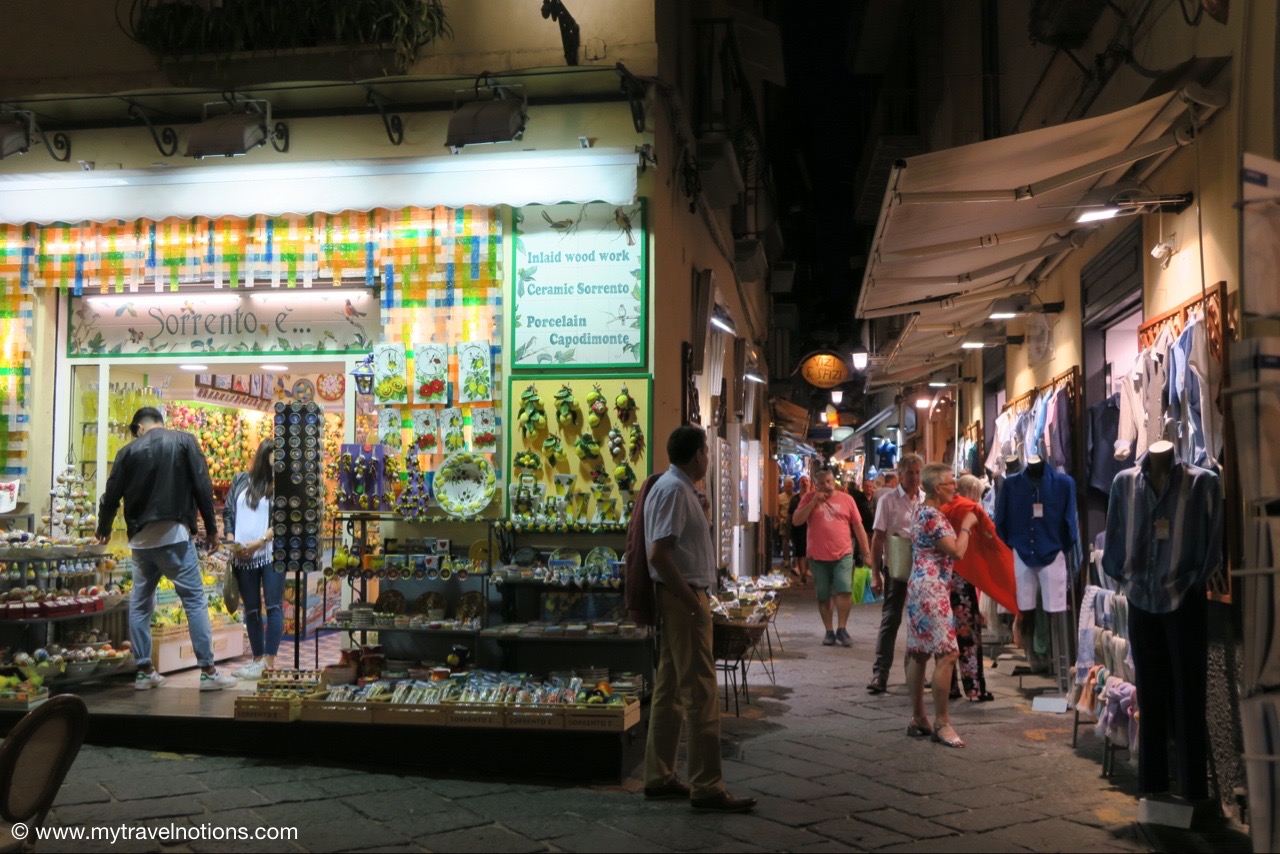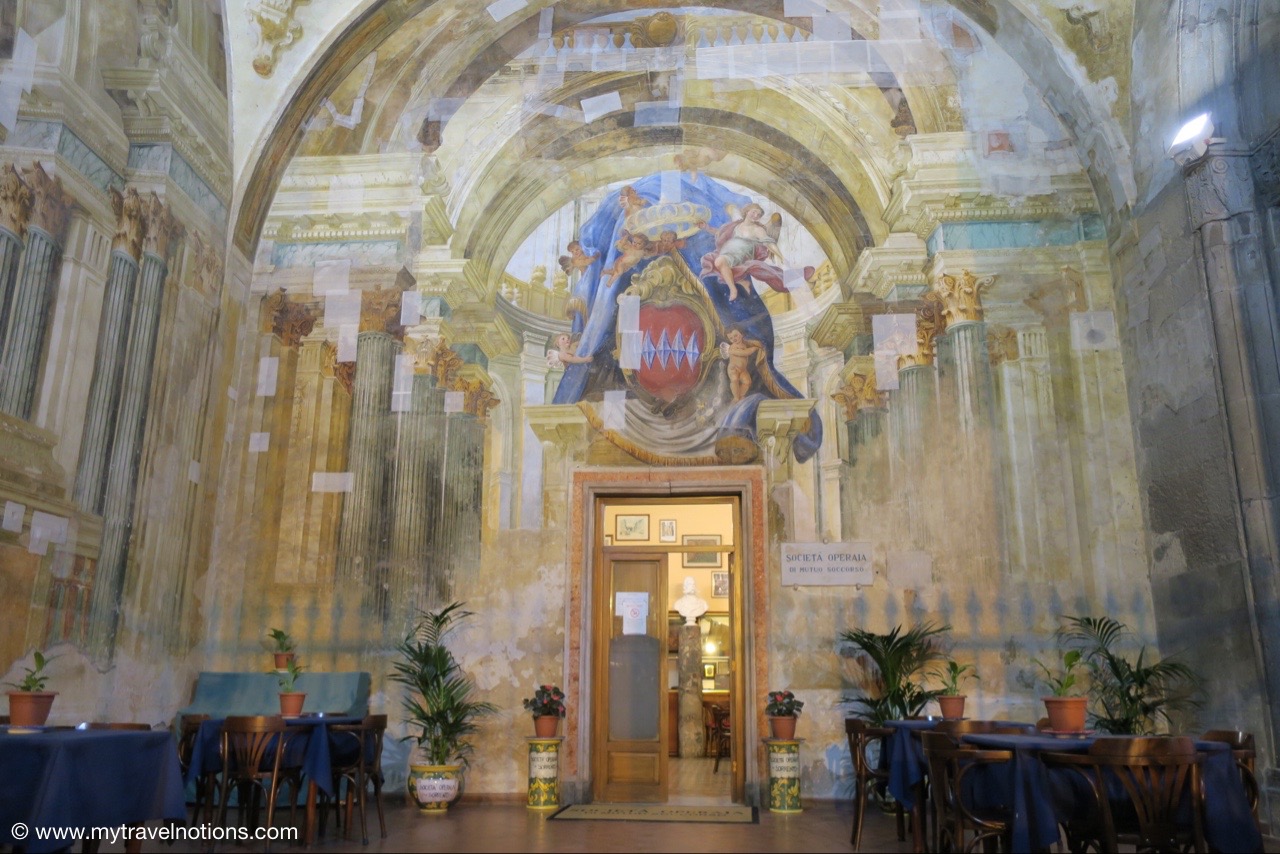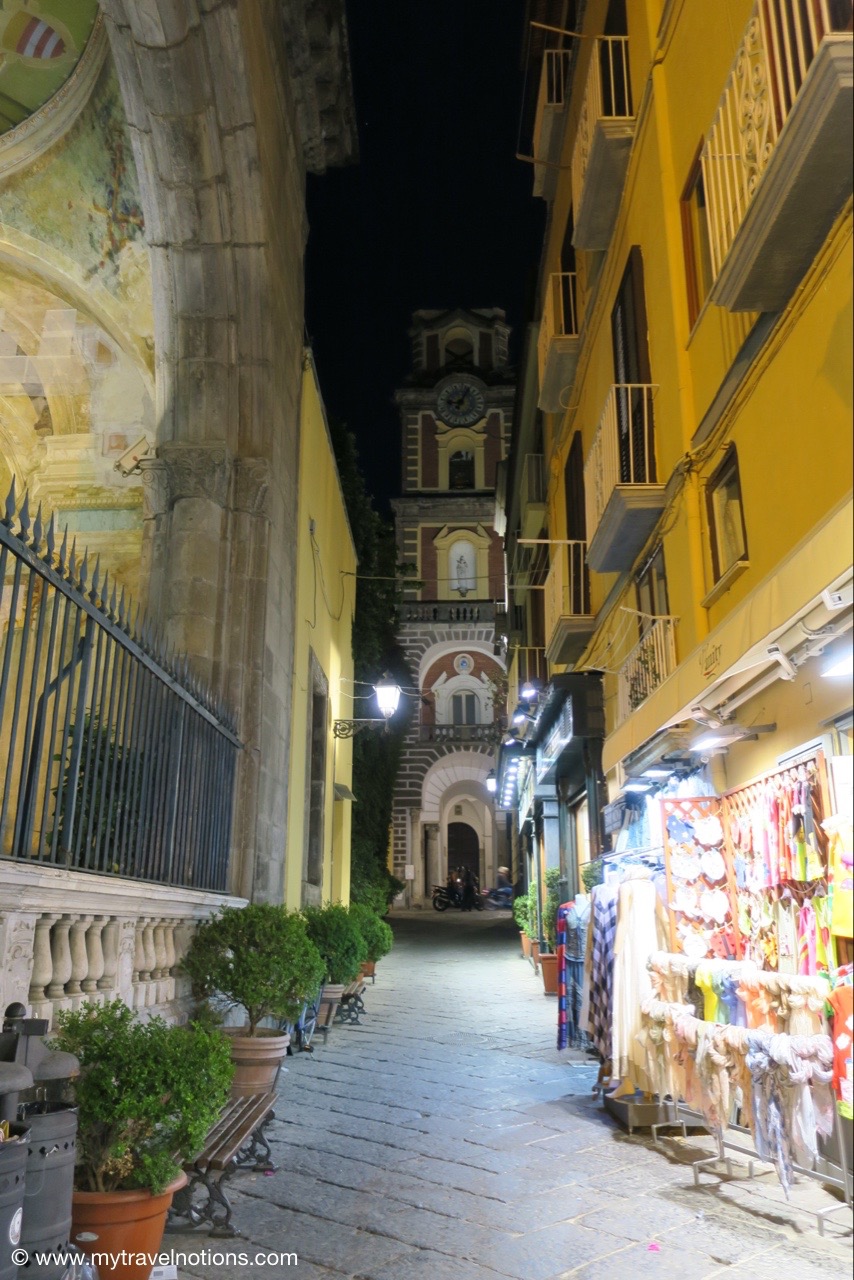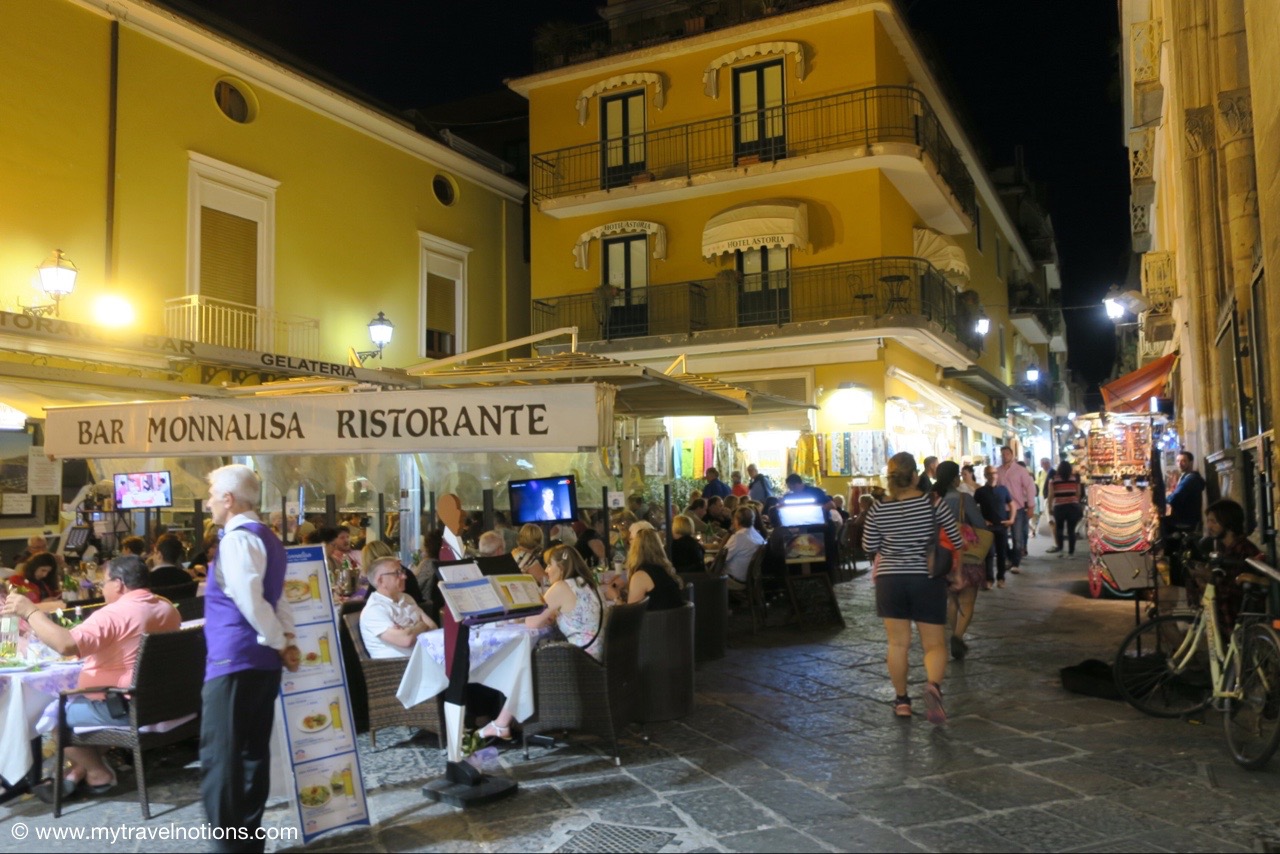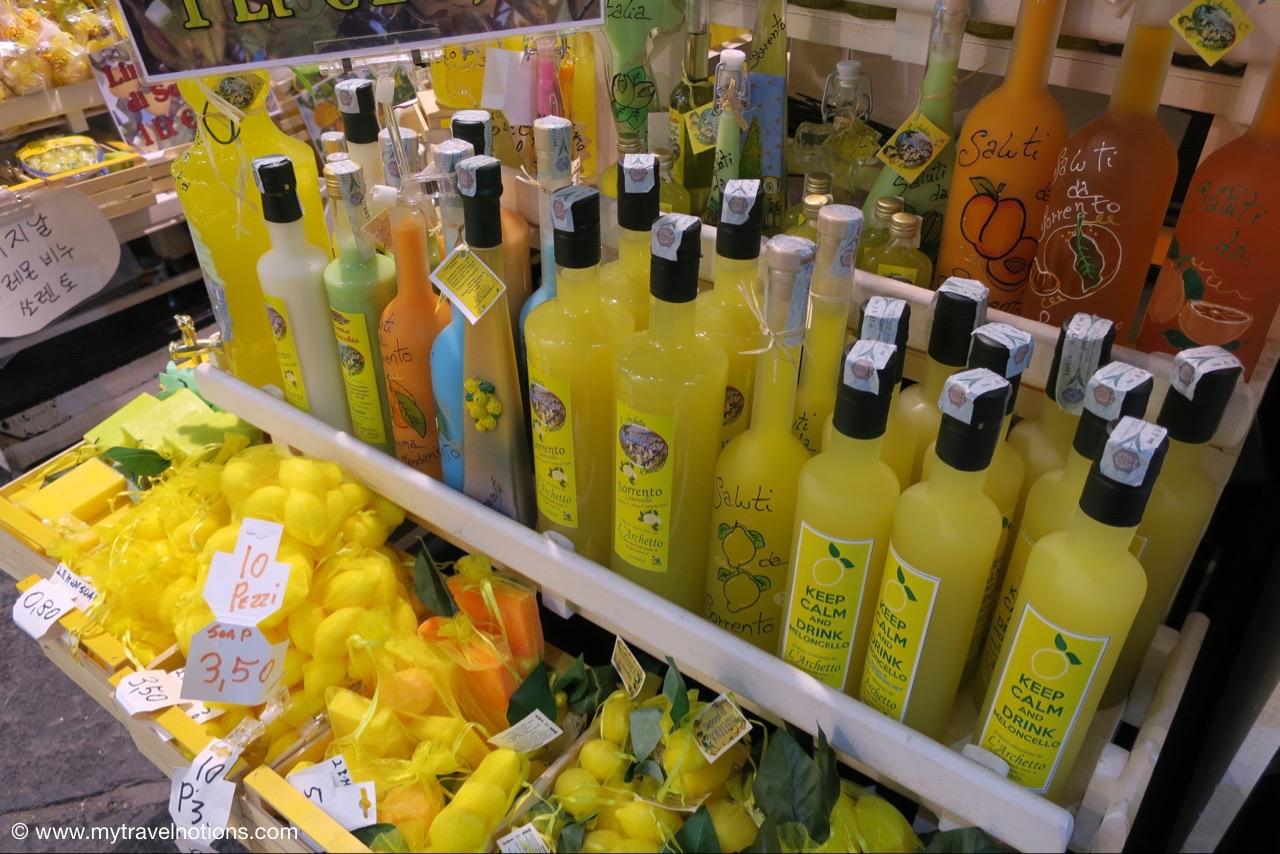 A drive along the Amalfi Coast, overlooking the Tyrrhenian Sea, is a must. I took a day tour yesterday which included the Amalfi coastline drive to the villages of Positano, Amalfi and Ravello. Now that I've had the privilege of exploring the Cinque Terre, Lake Como and now the Amalfi Coast, there's no question in my mind that the Amalfi Coast is it for me. Then the quaint Cinque Terre and a very distant third, even though it included the possible George Clooney villa, is Lake Como. Sorry, but I just wasn't all that impressed with Lake Como. But the Amalfi Coast…that's nothing but gorgeous.
I found that using my iPhone was the best way to capture the beautiful Amalfi Coast views from the bus ride even though there's a reflection in the photos from the windows.
Today, I toured Pompeii and Herculaneum, two ancient cities destroyed during the eruption of Mount Vesuvius in 79 AD, but I'm waiting until tomorrow to write my post because that's when I'll be going to Naples to visit the Archaeological Museum that houses the finds from these two cities.
In the meantime, enjoy the views of the Amalfi Coast because I surely did.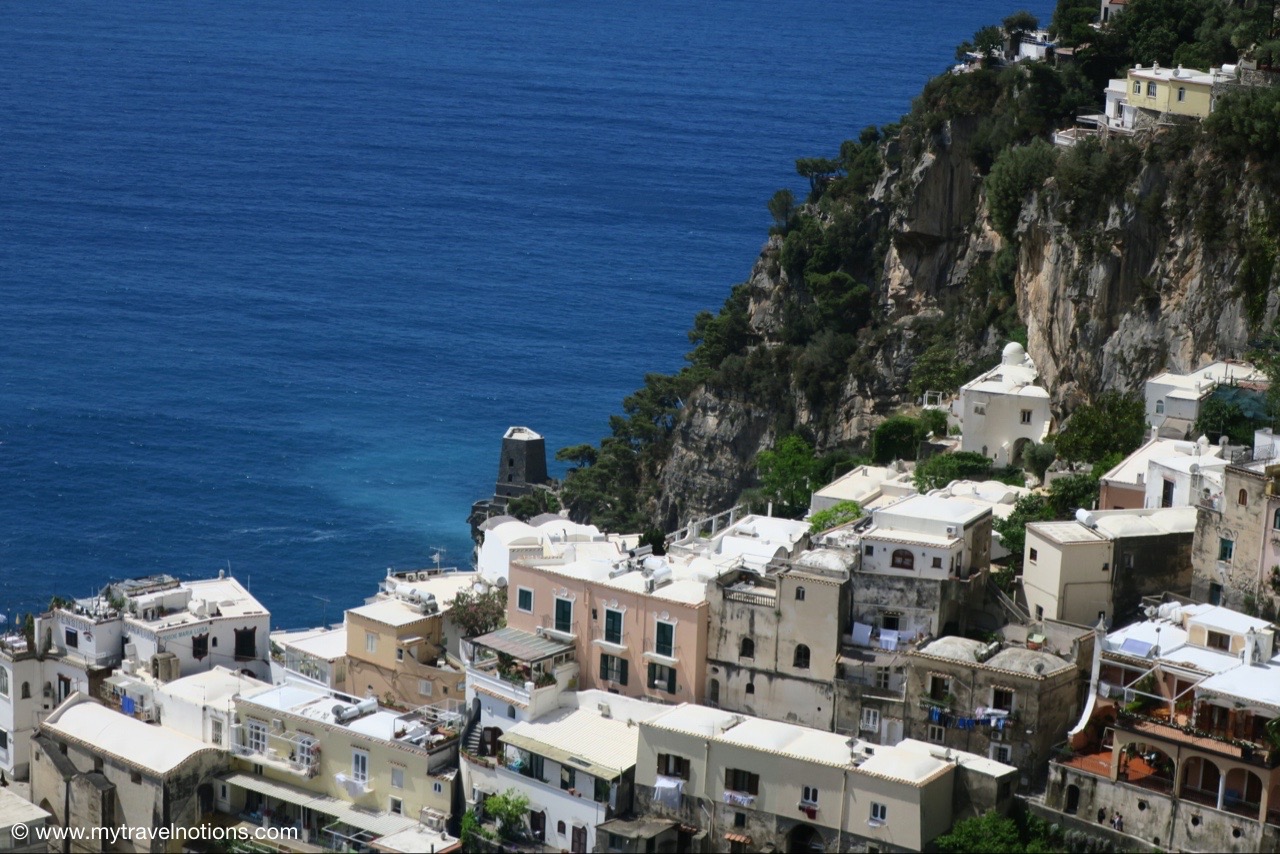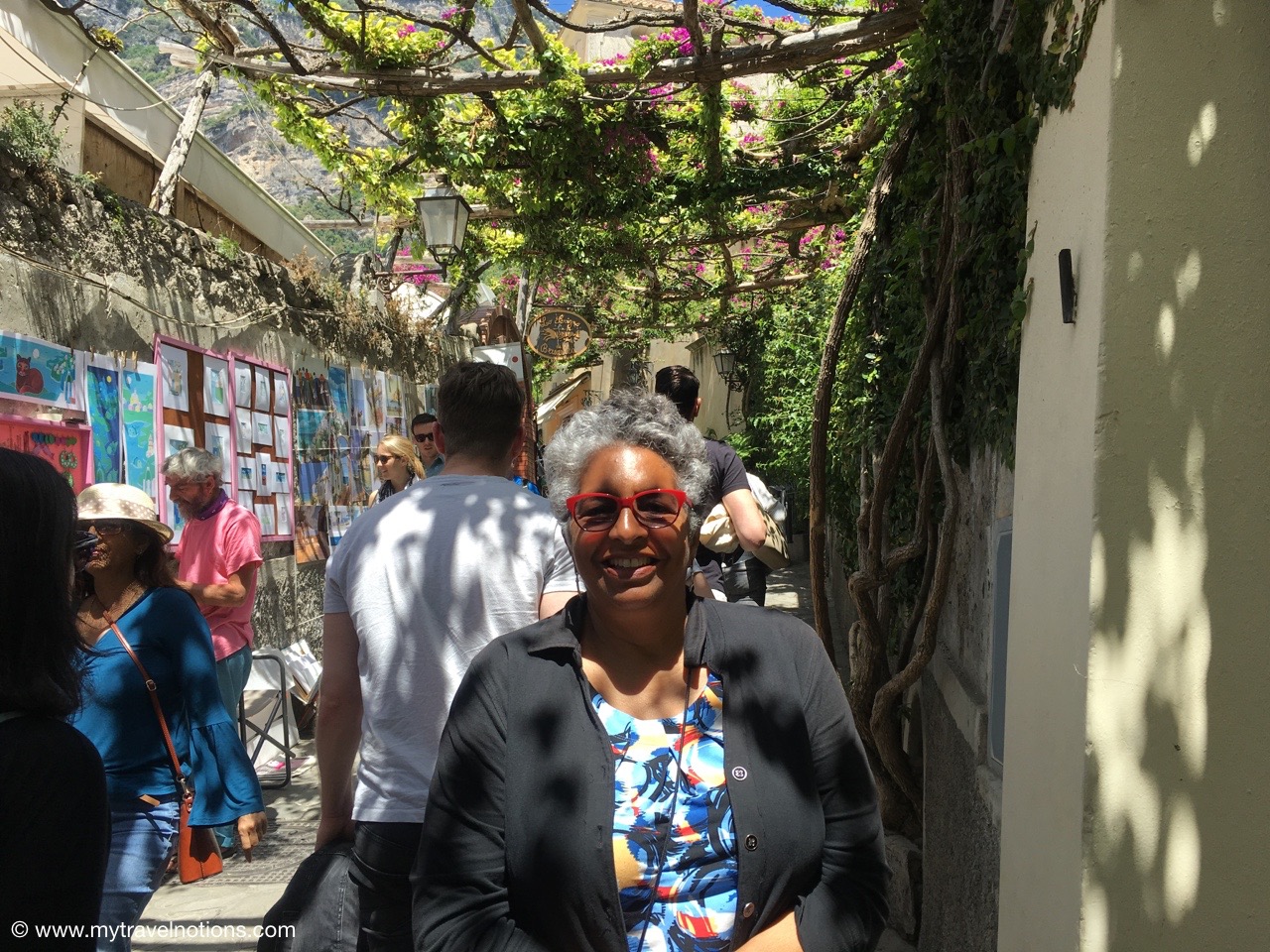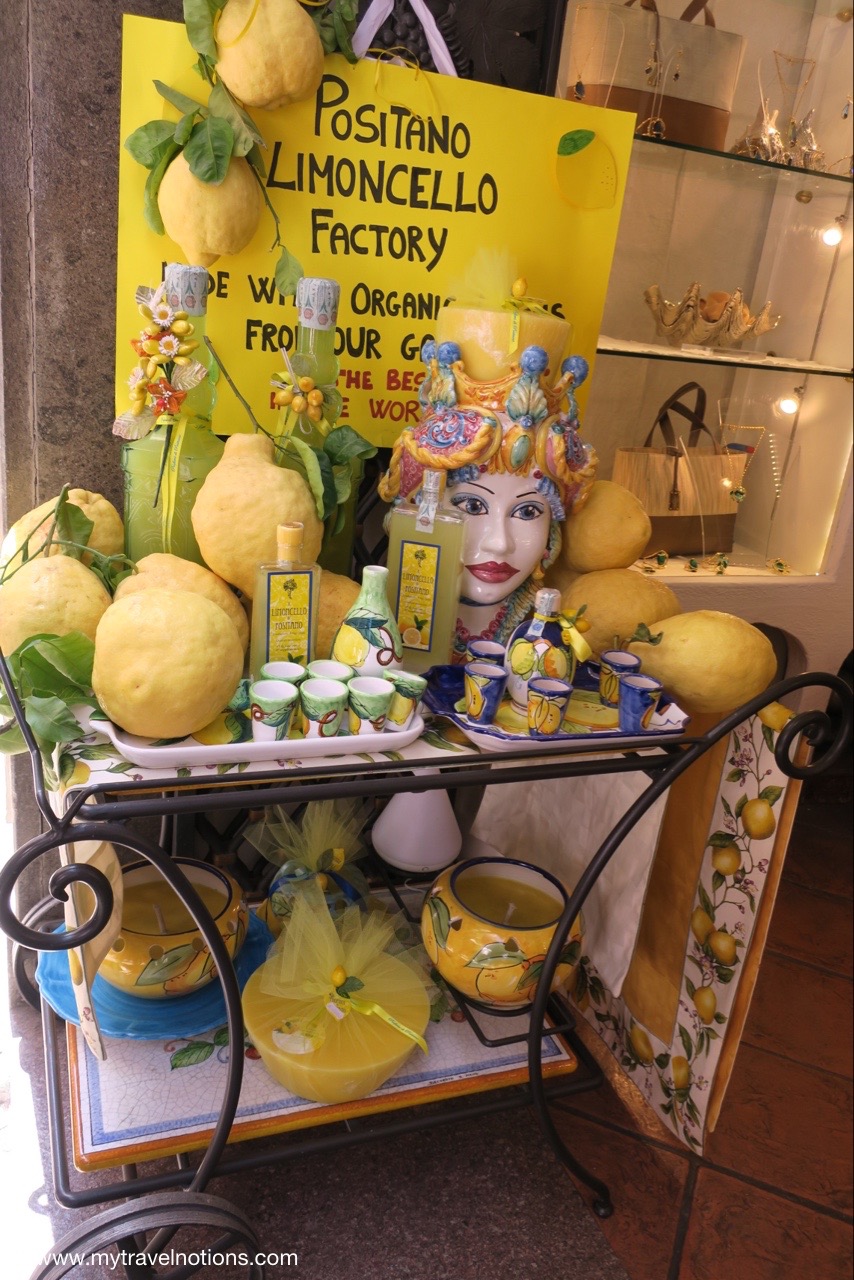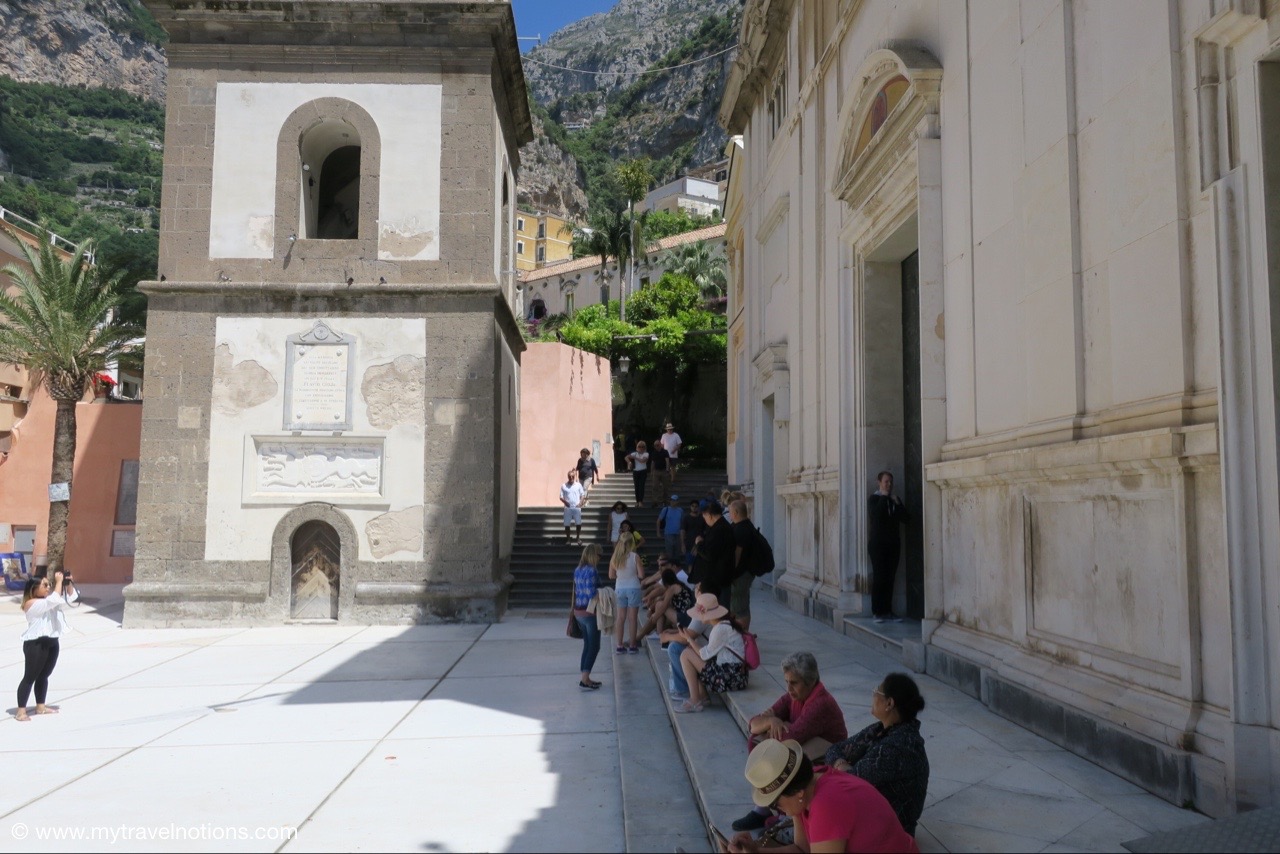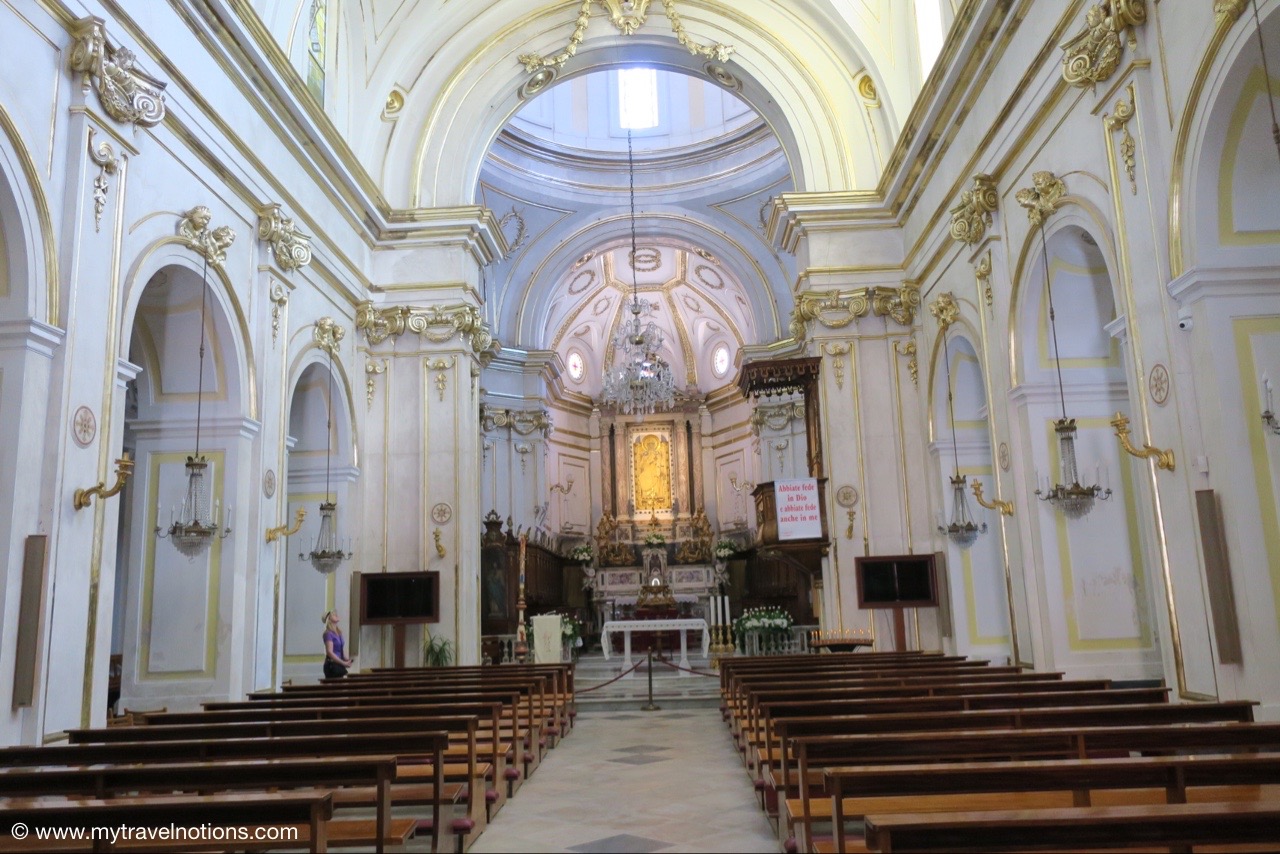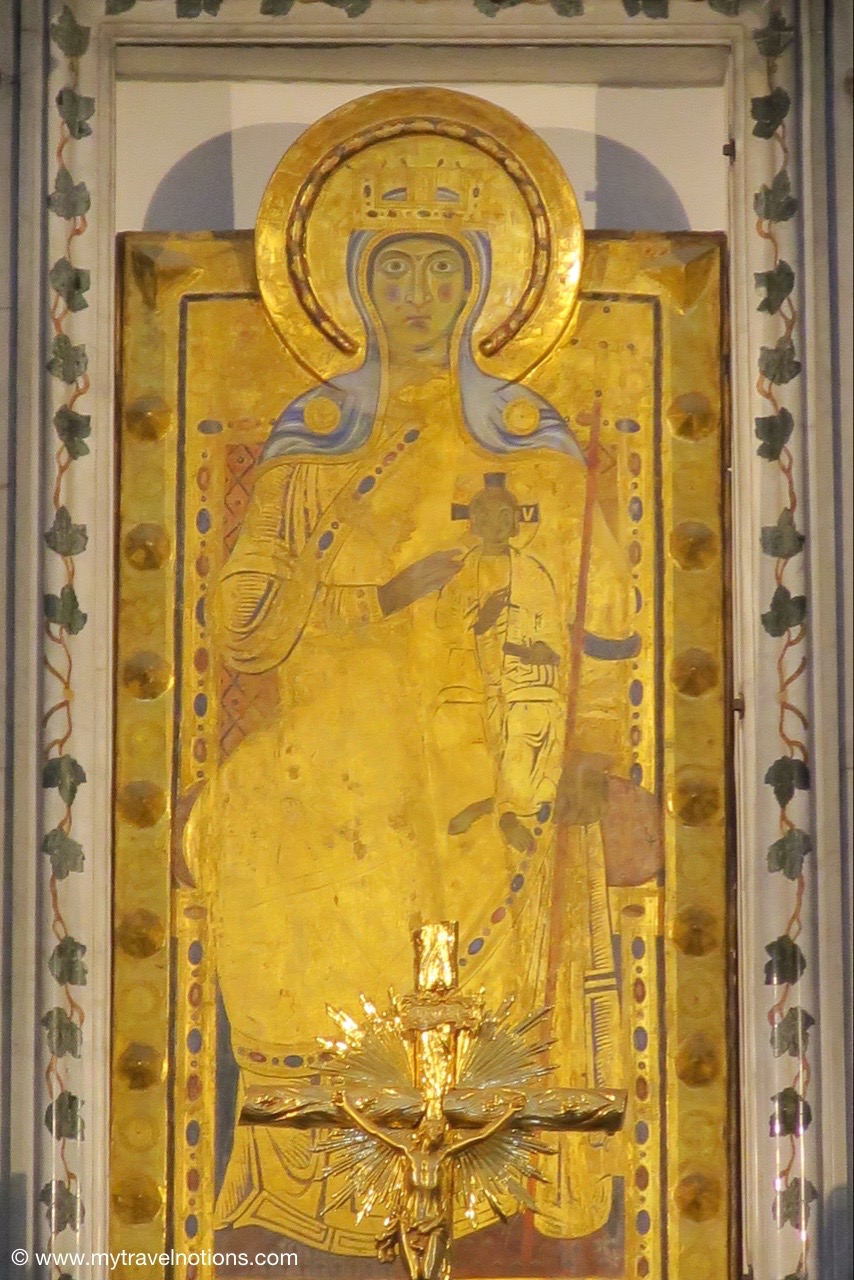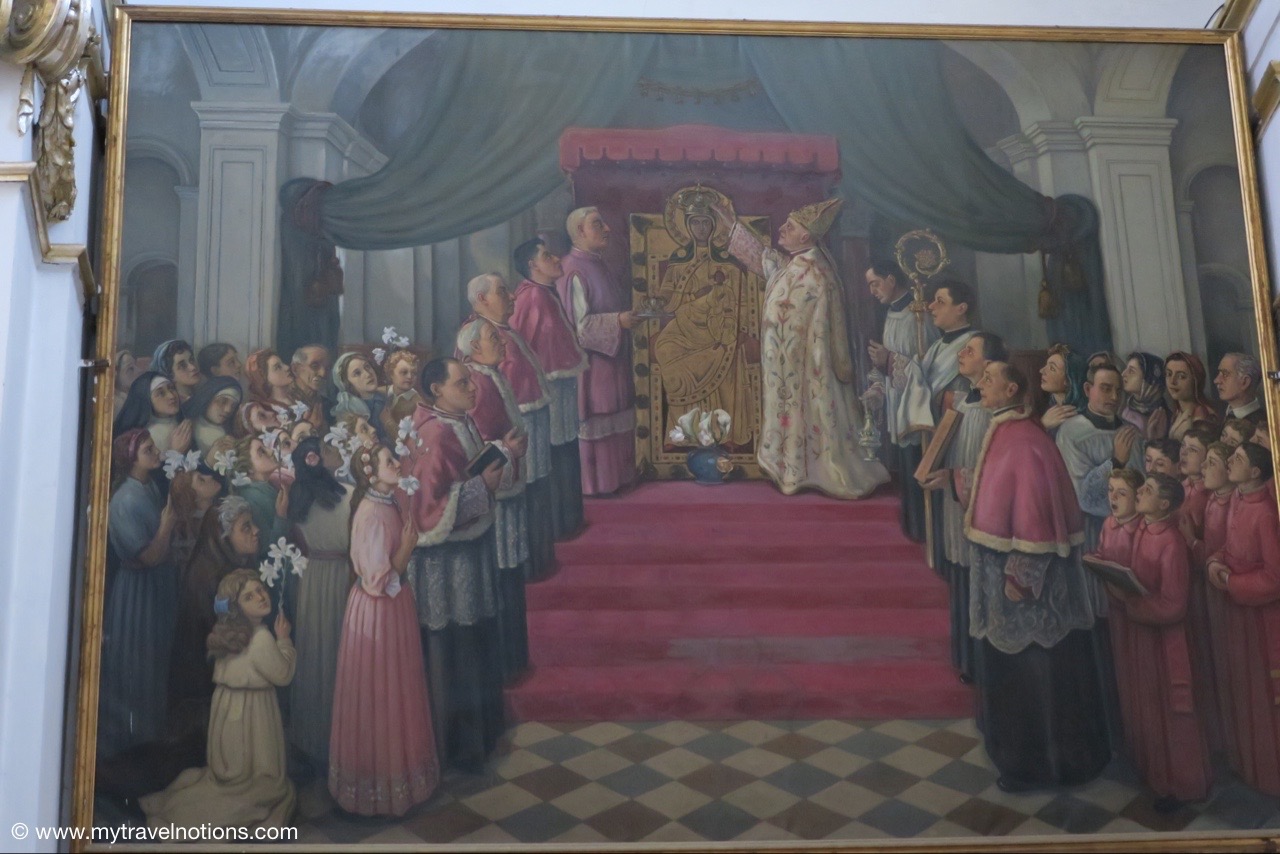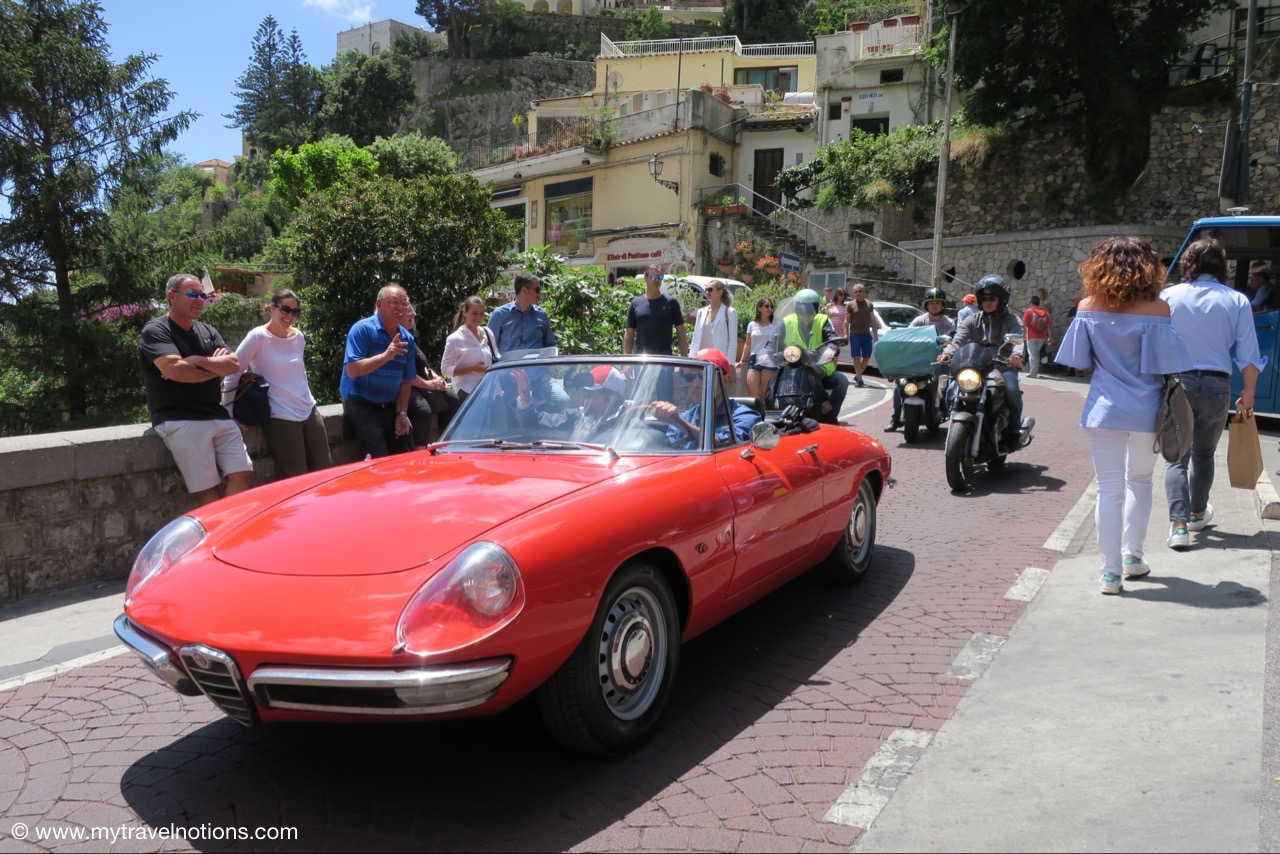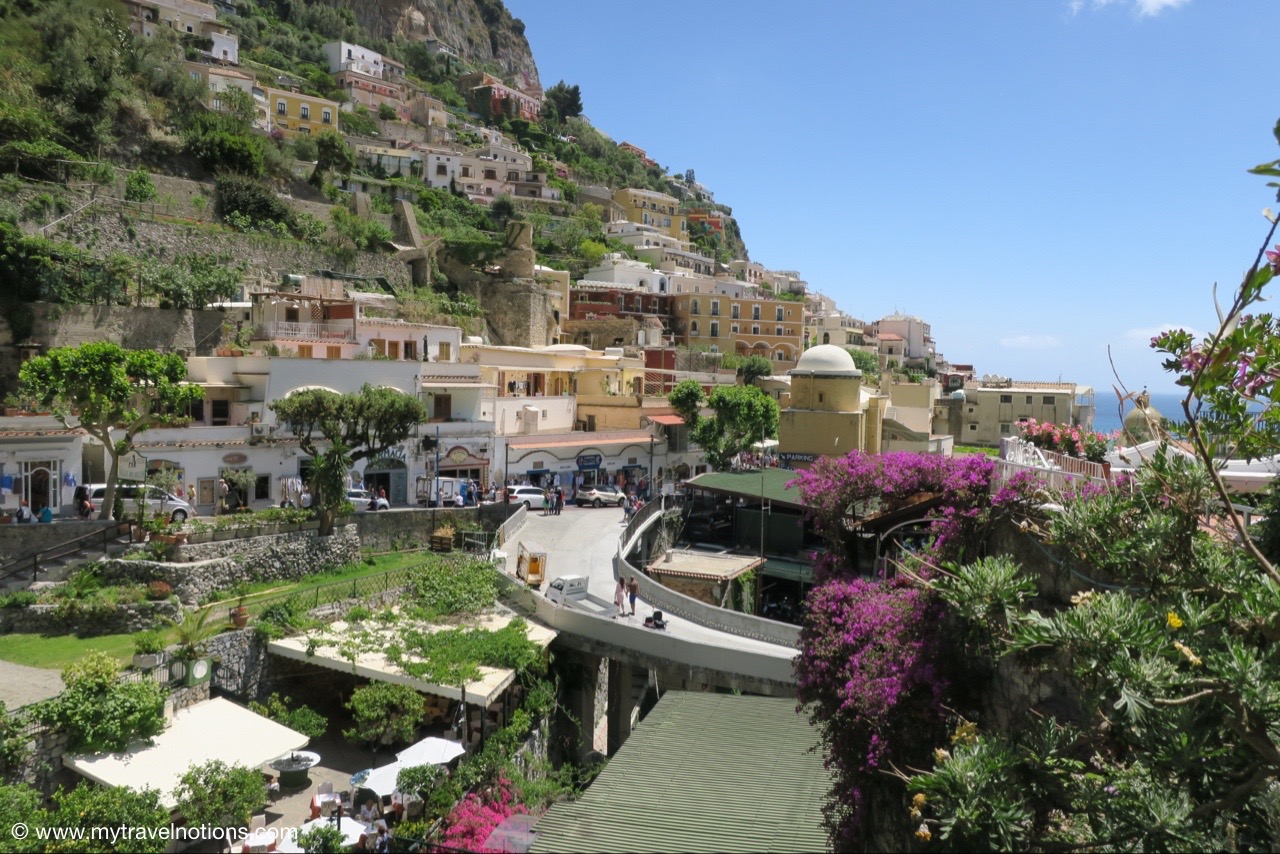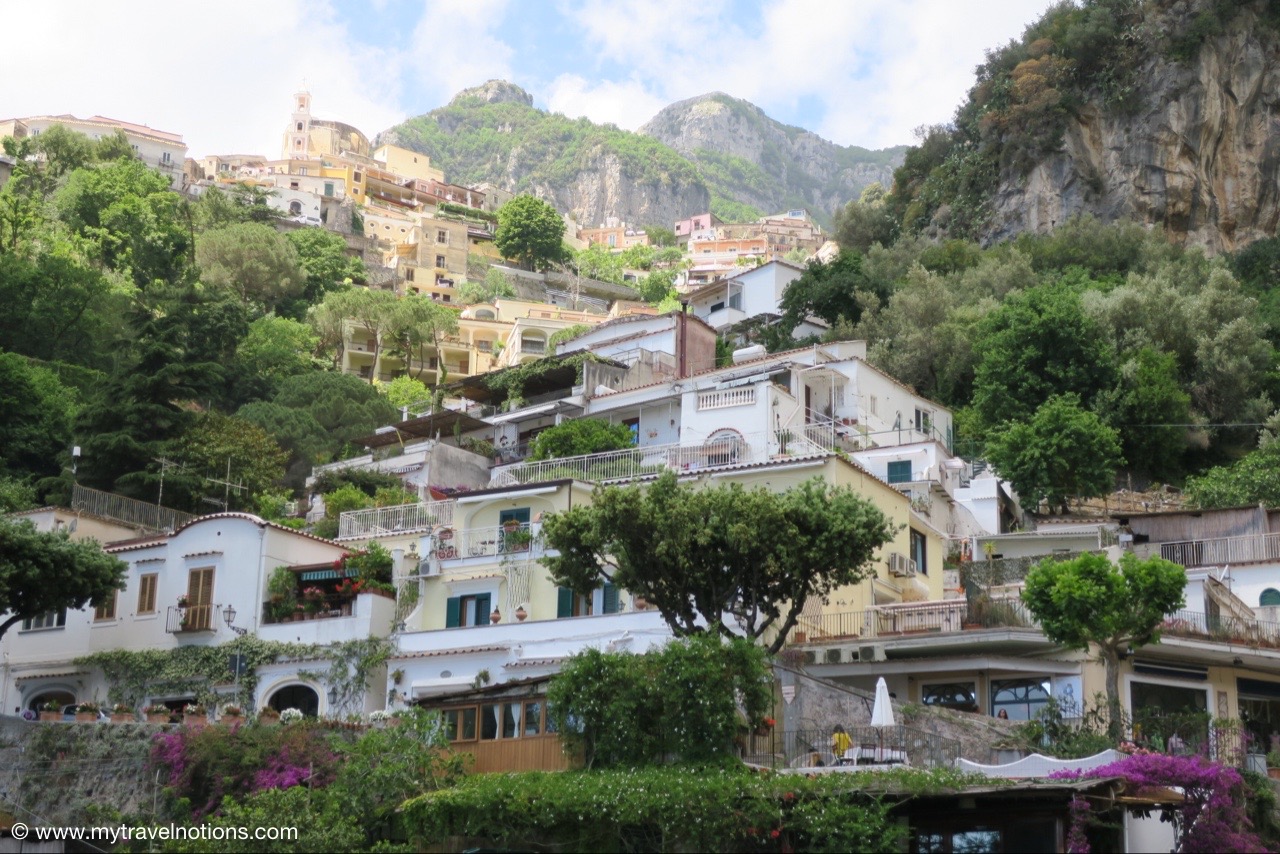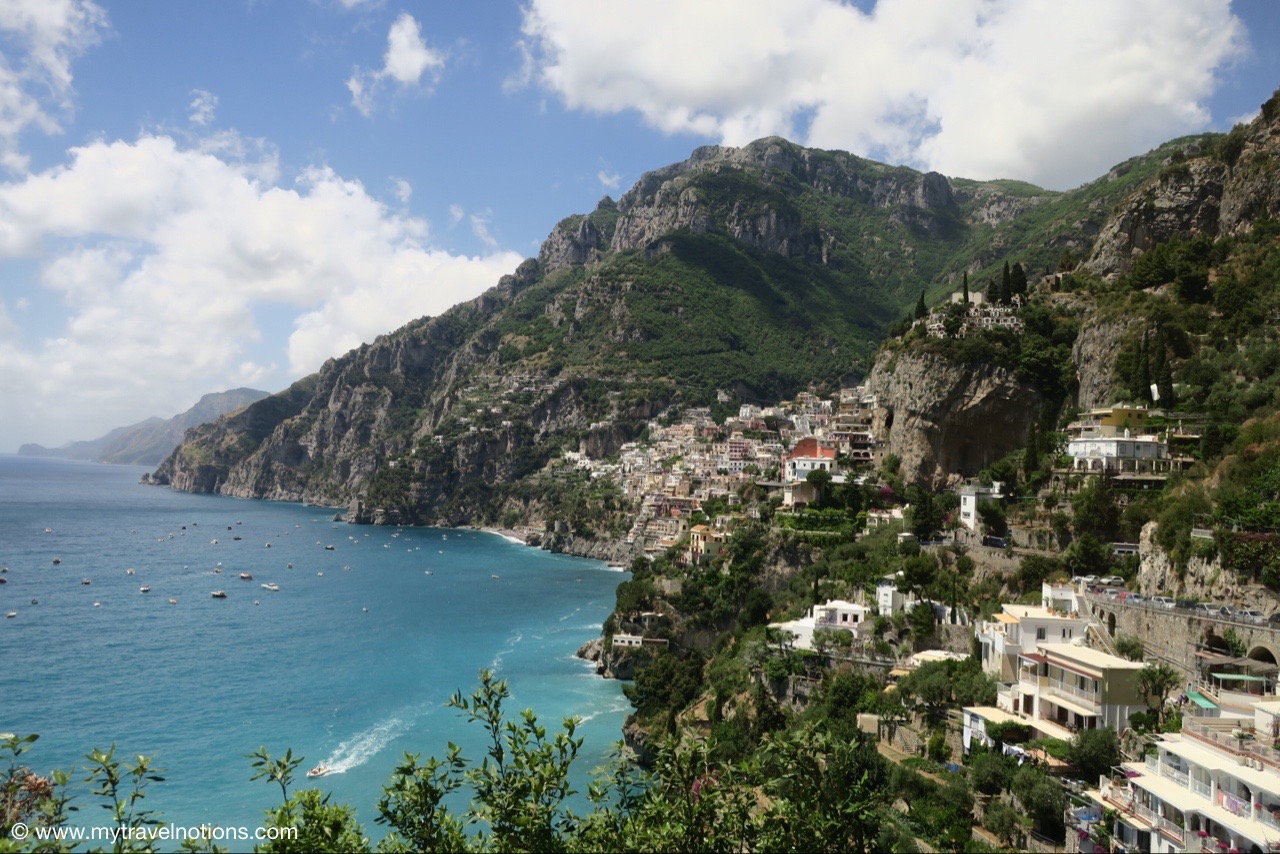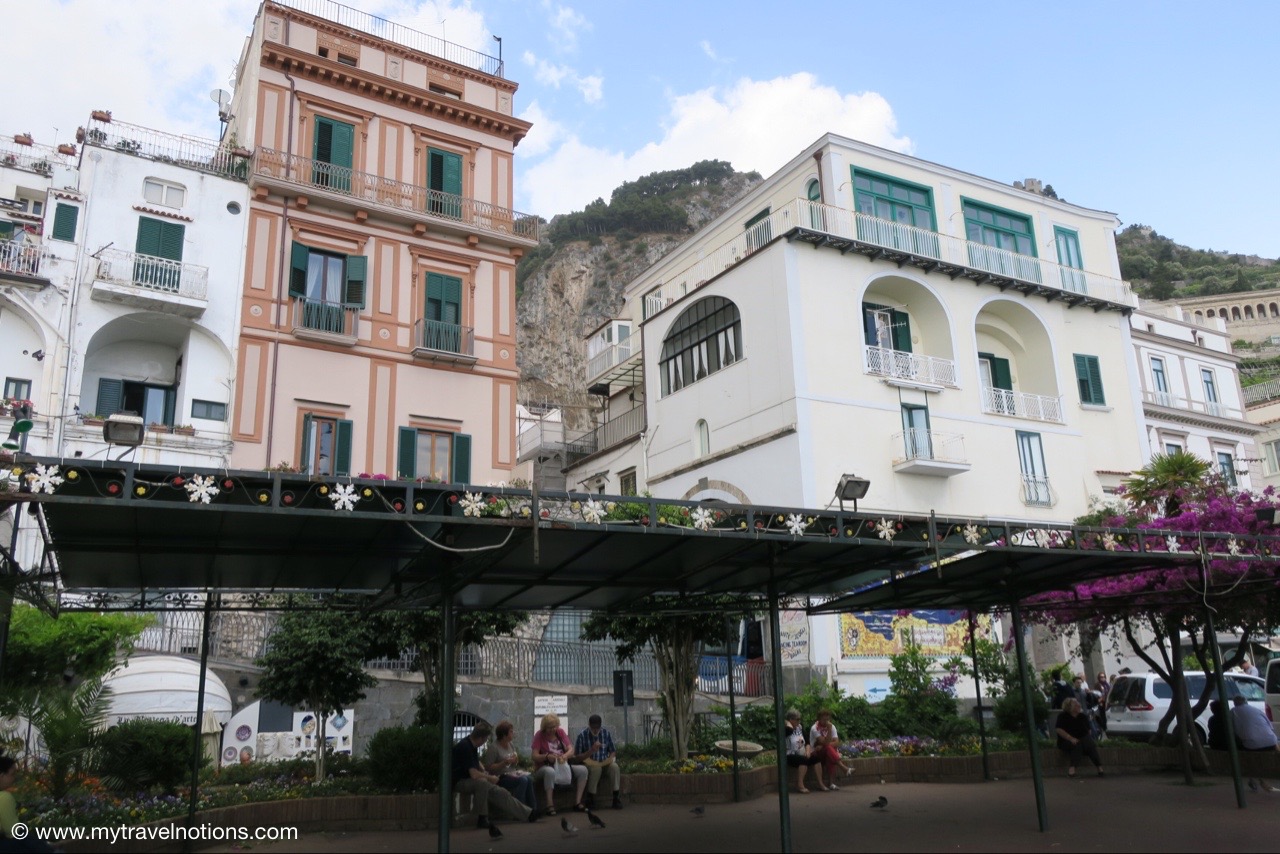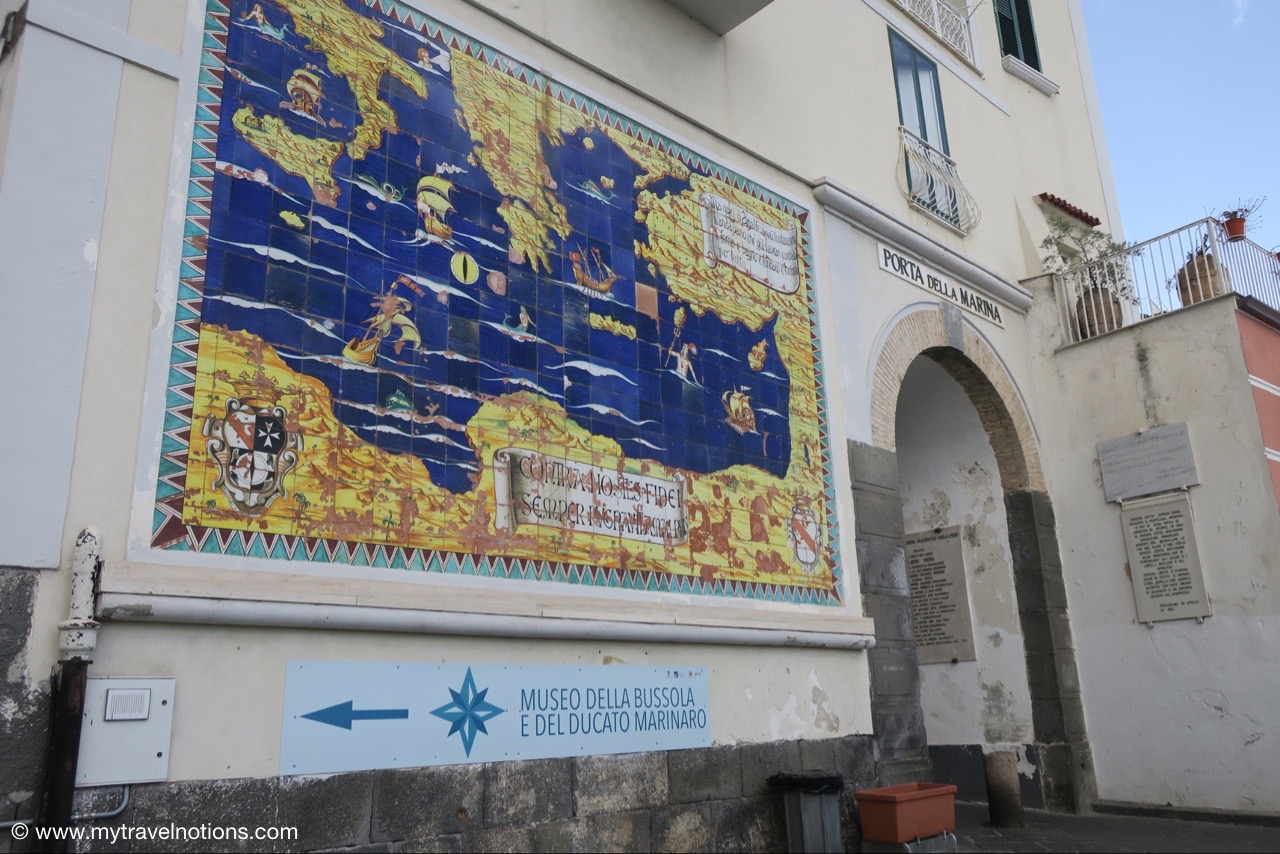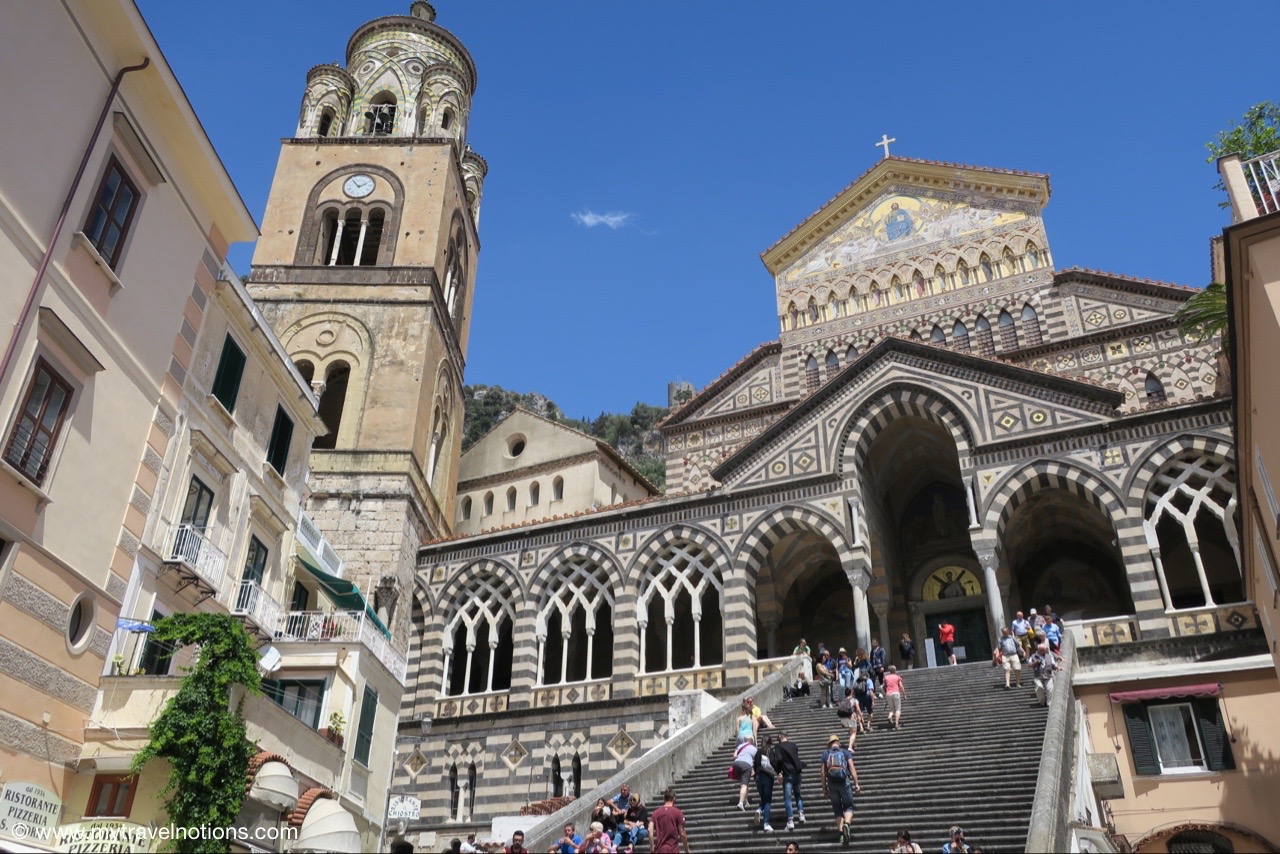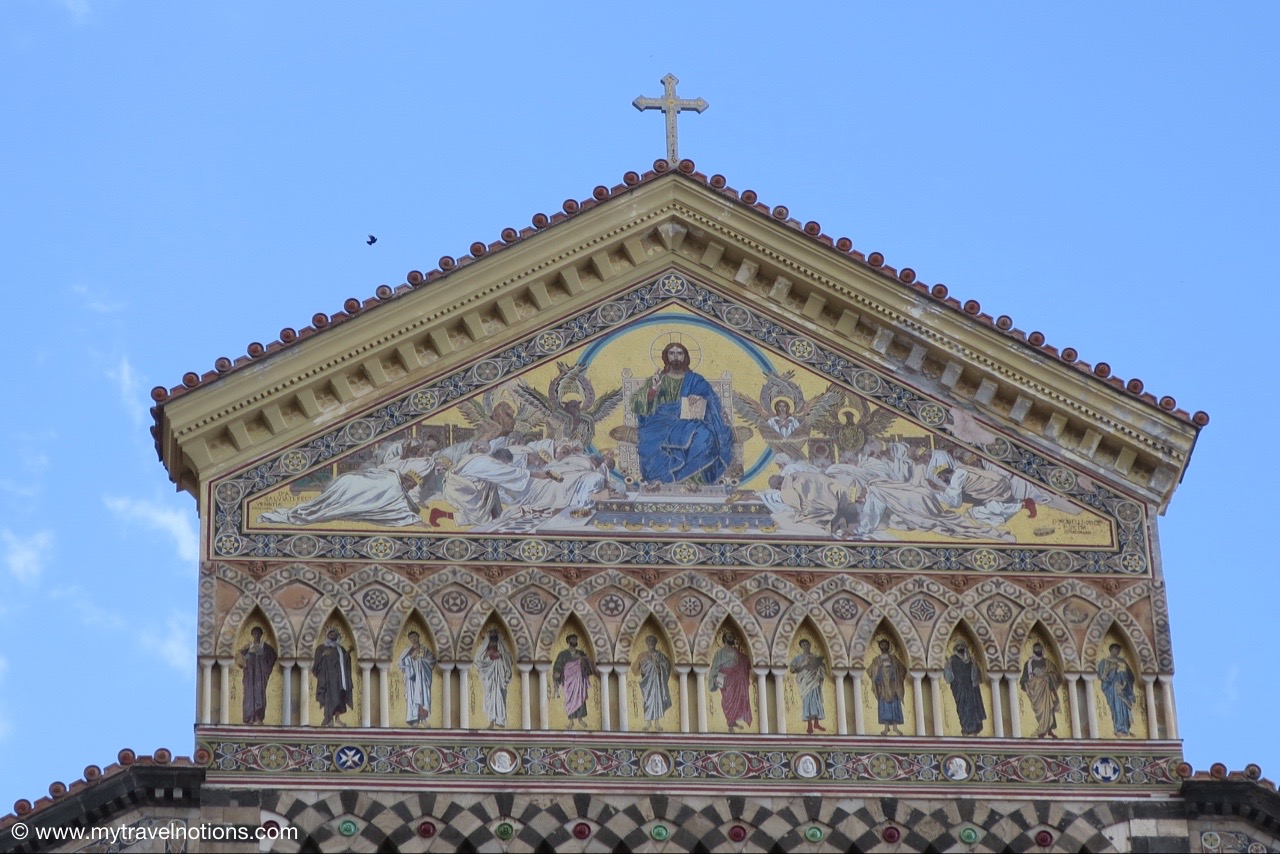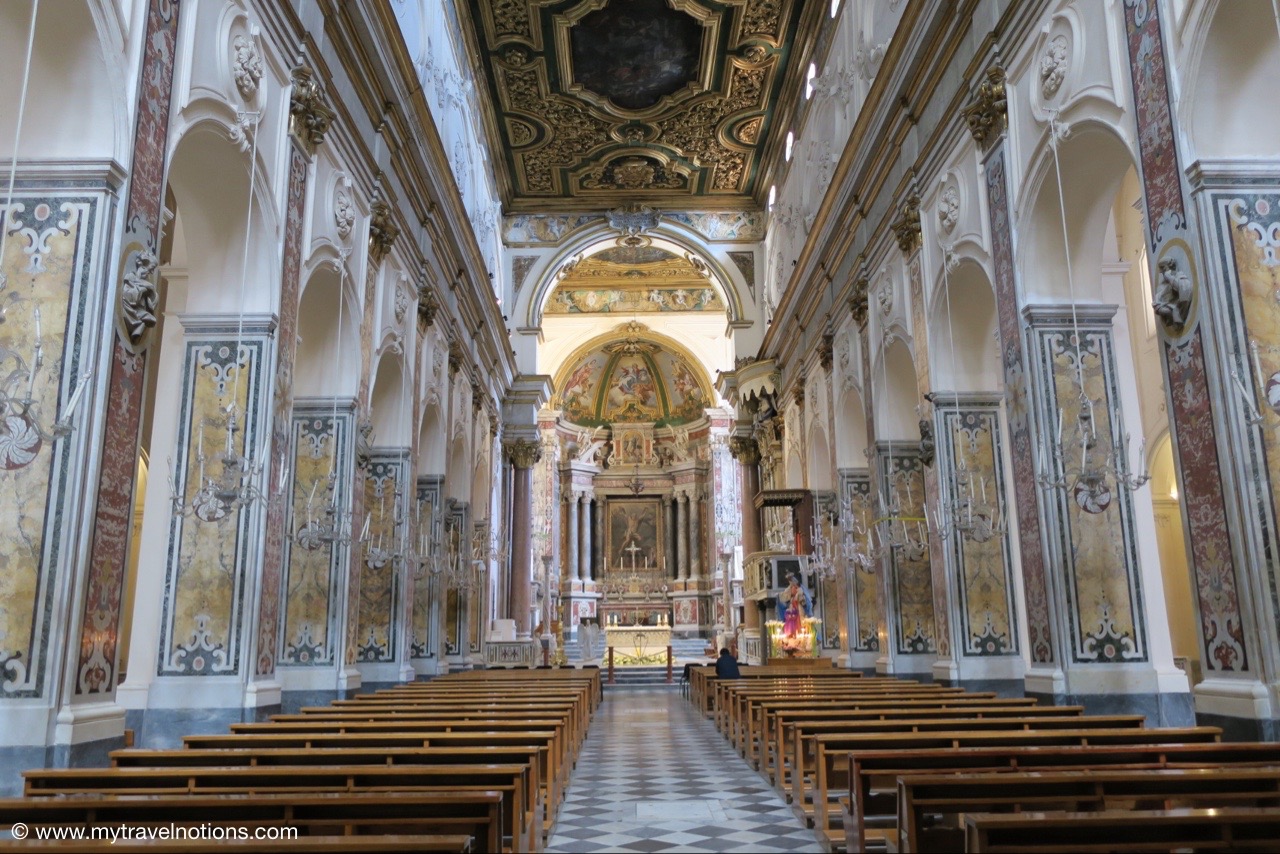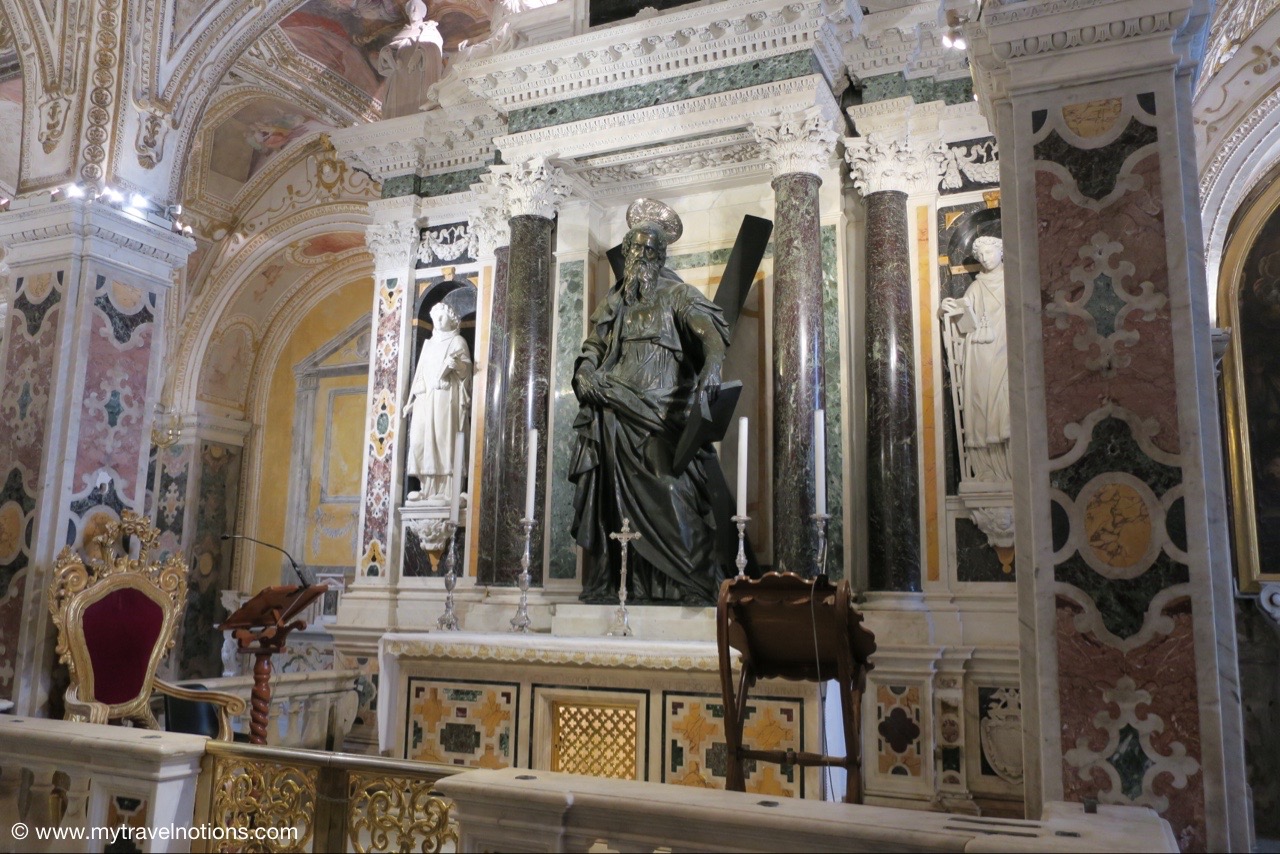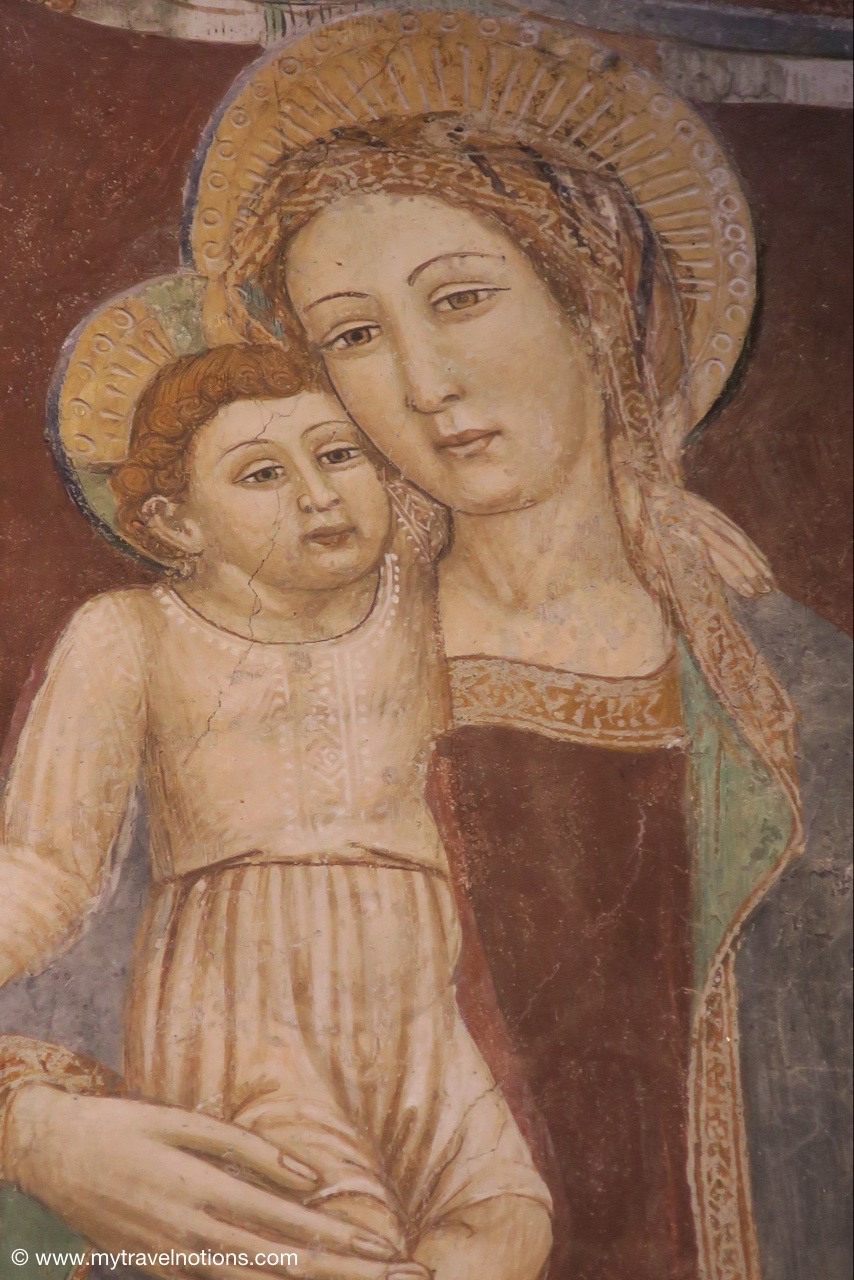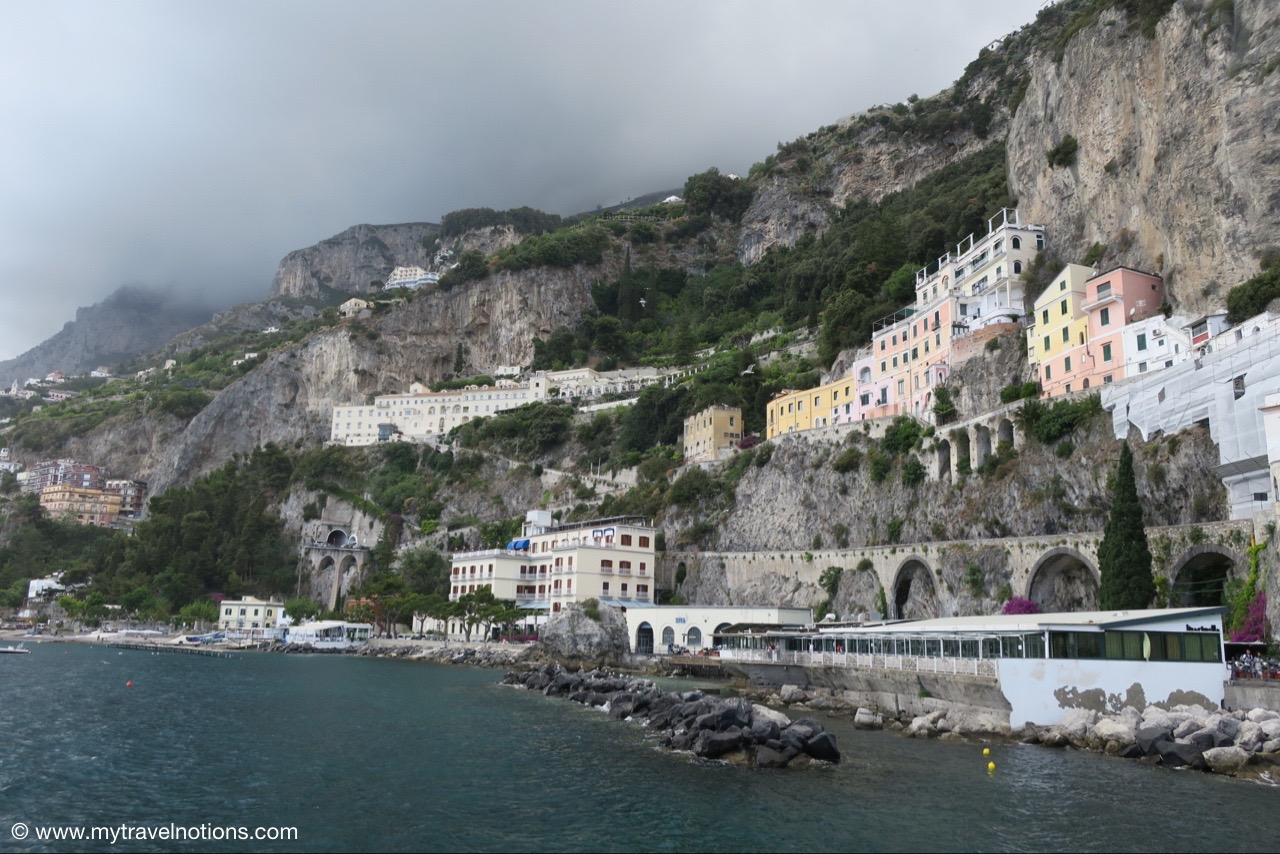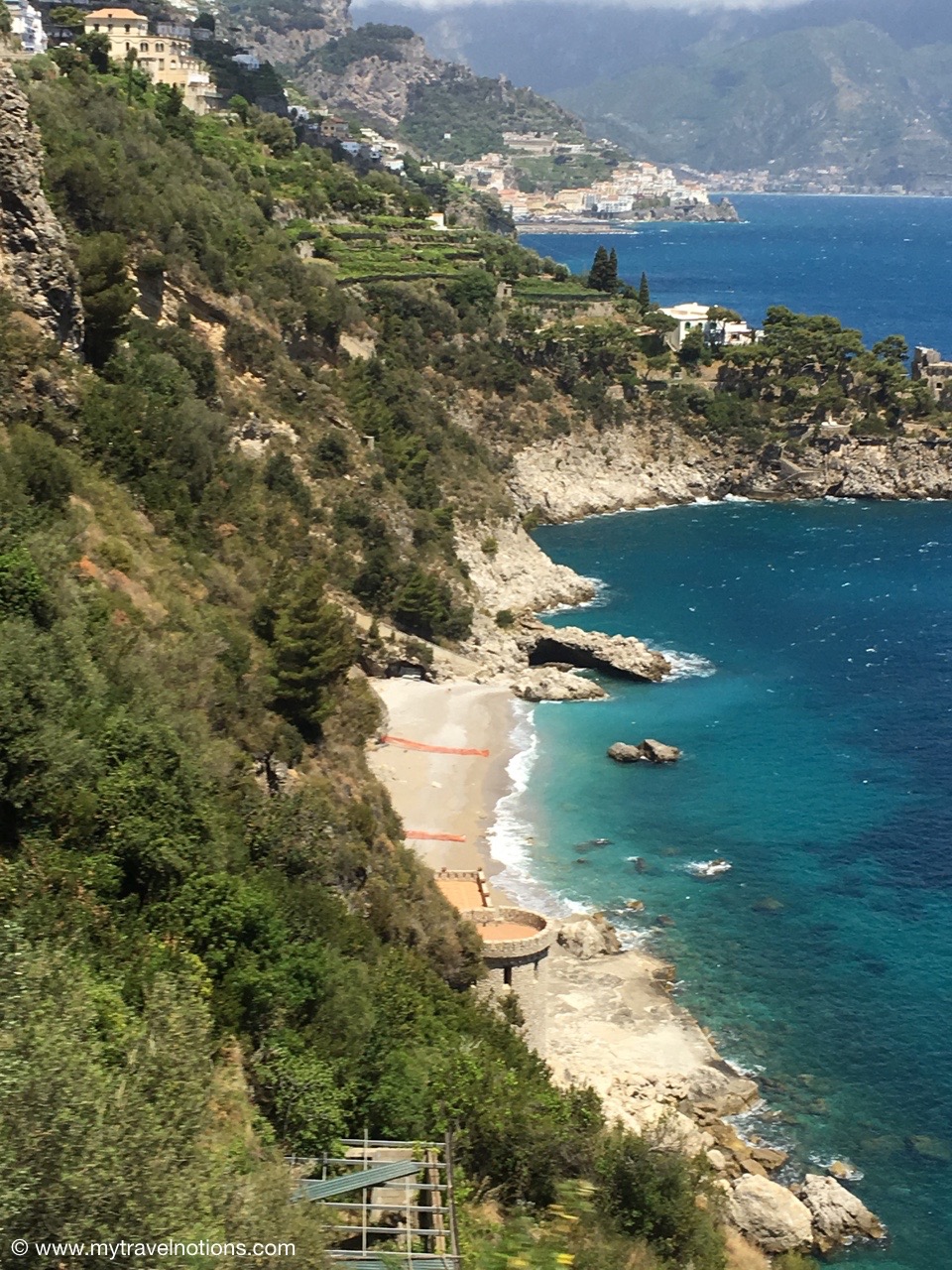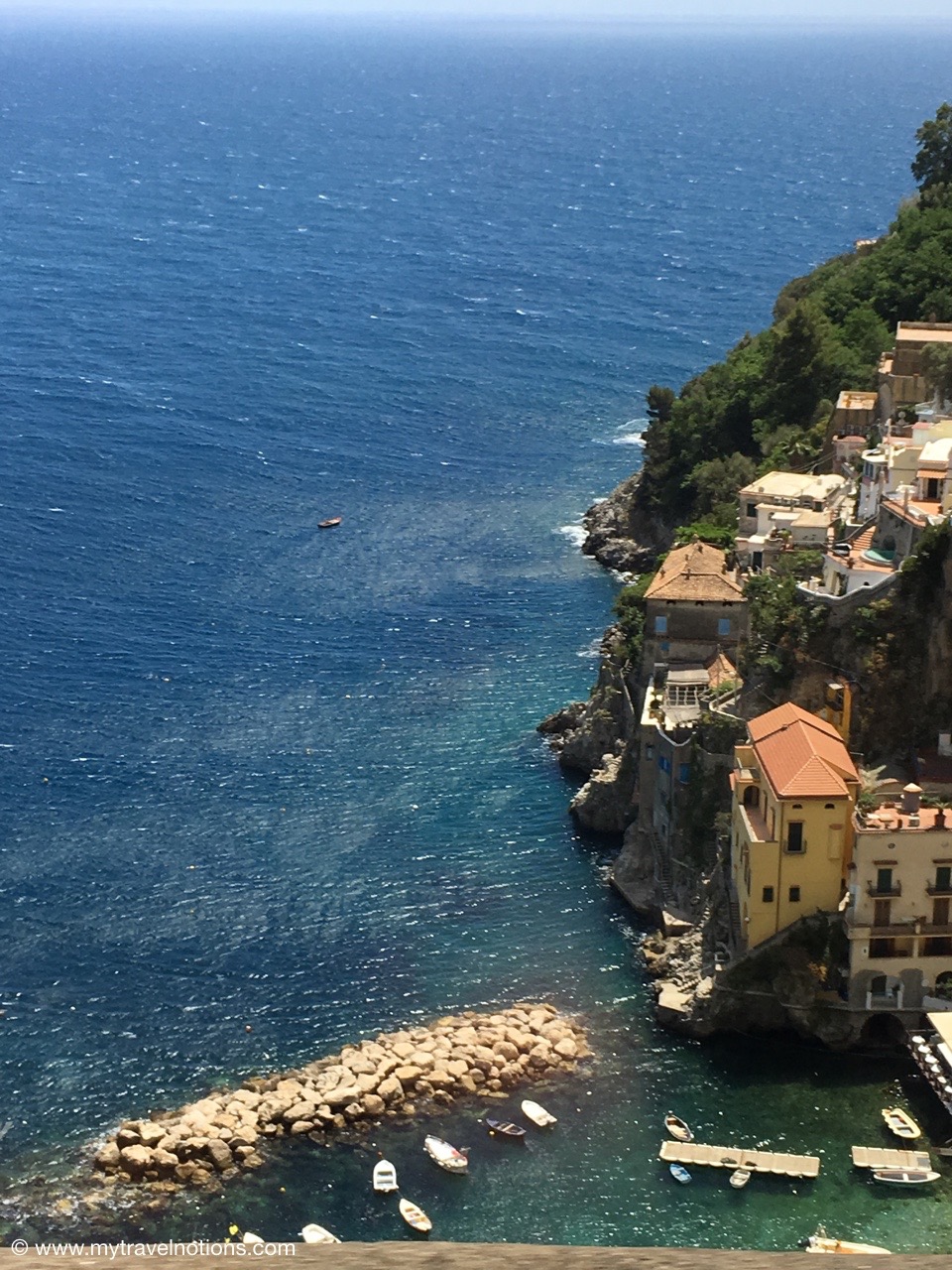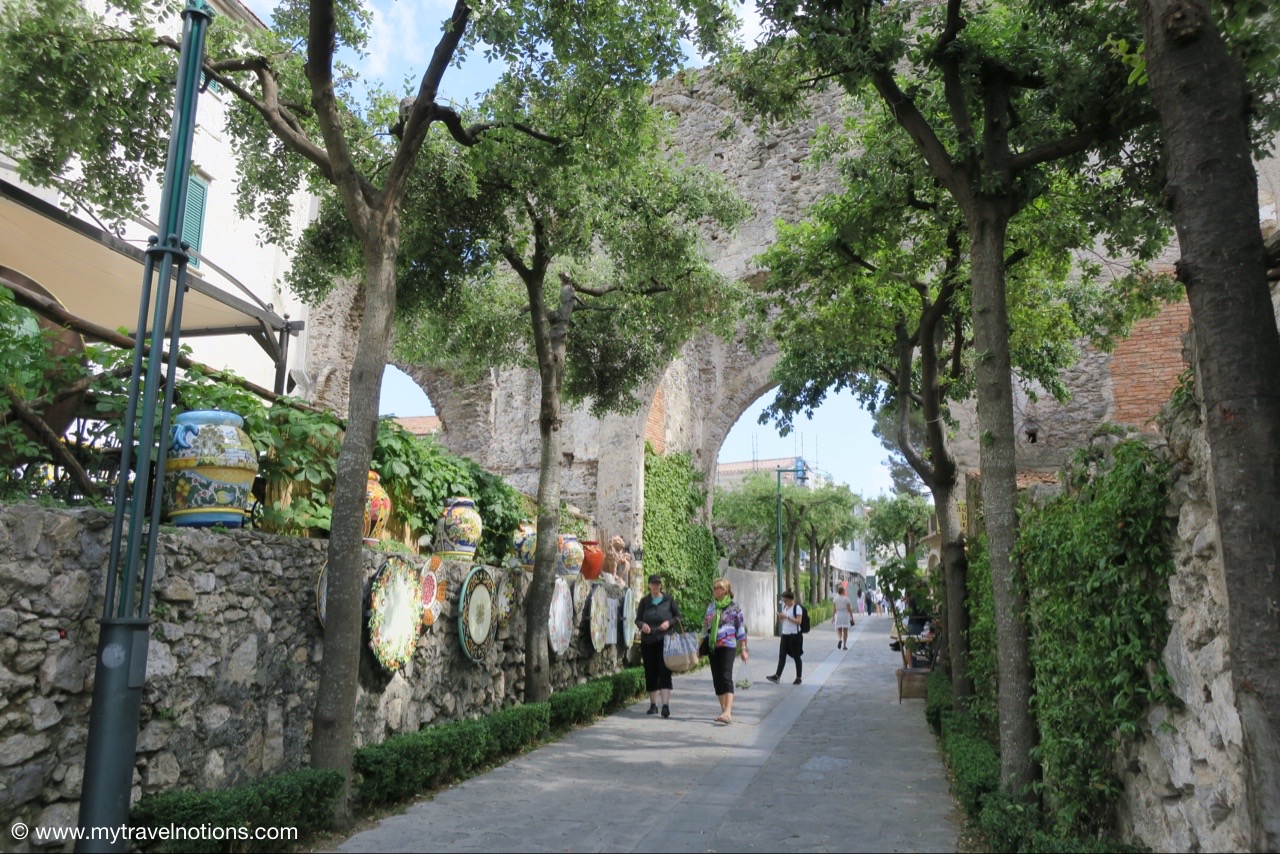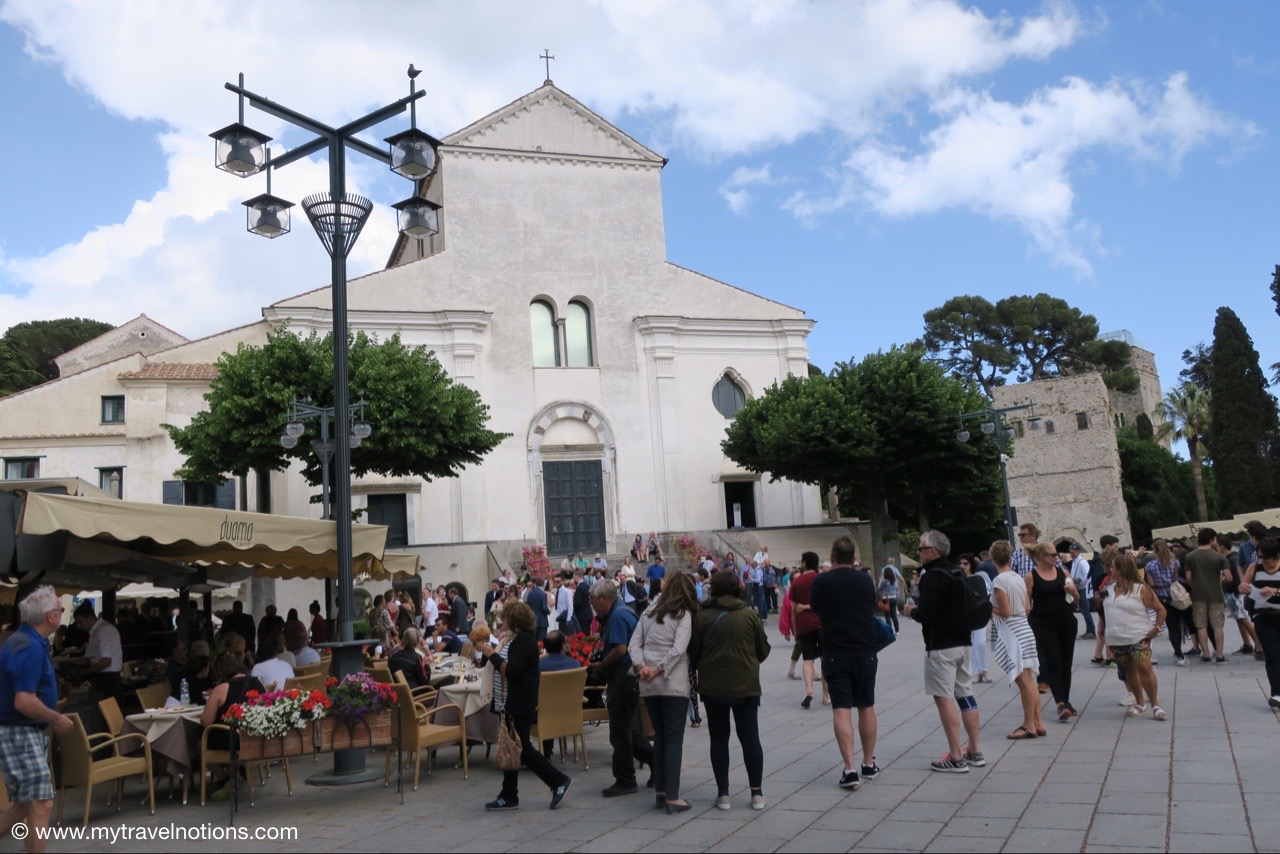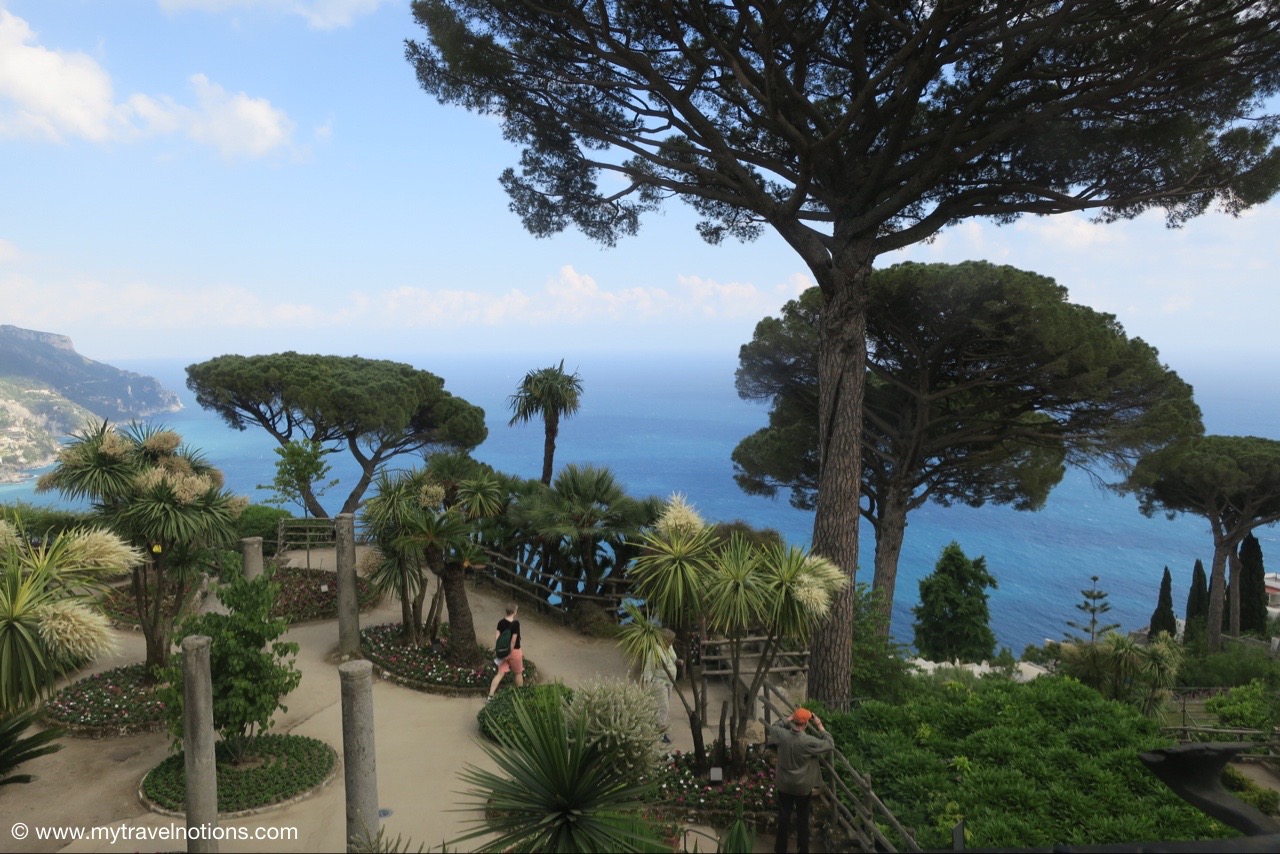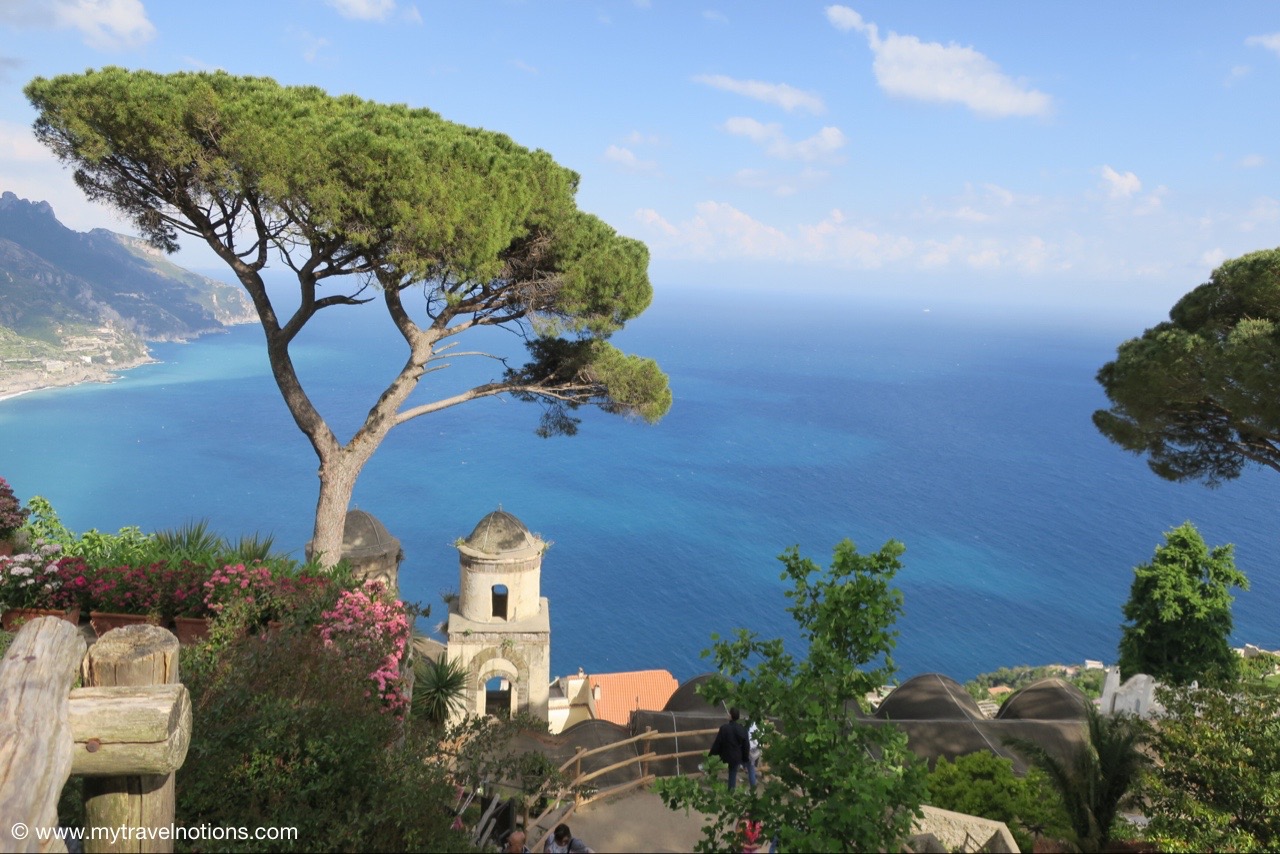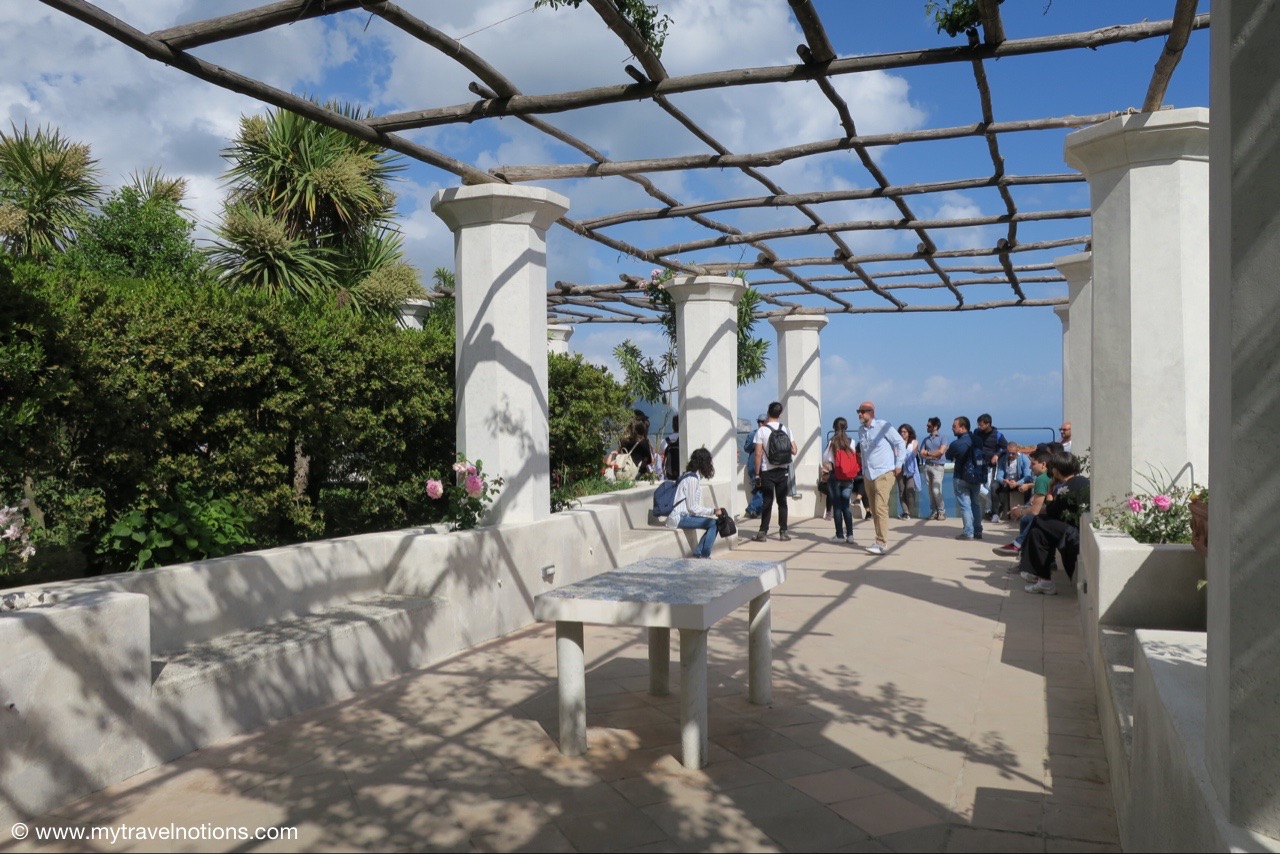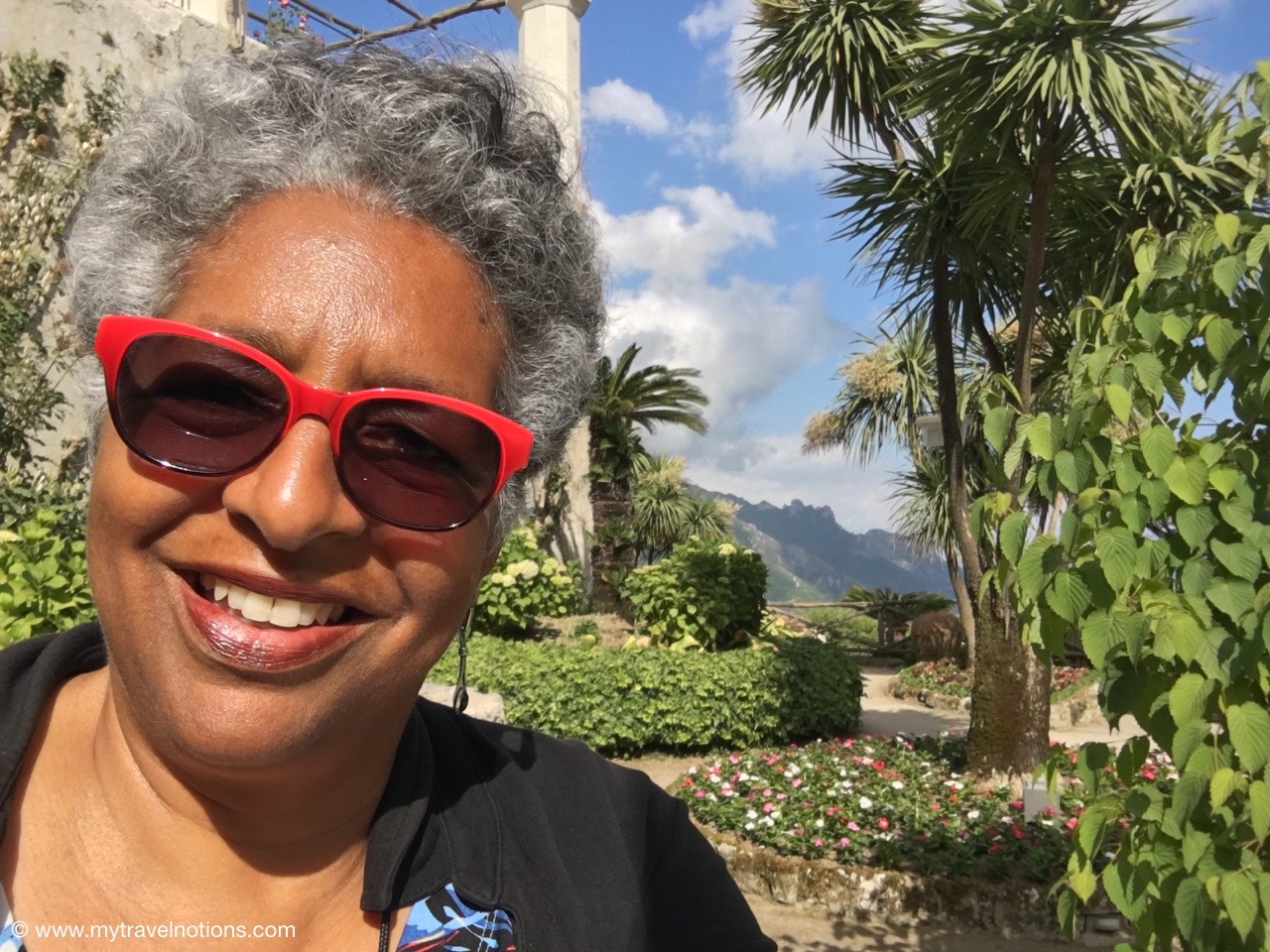 It was two ancient cities in one day and the archaeological museum housing its artifacts on another day. Those two ancient Roman cities were Pompeii and Herculaneum. Pompeii is the most famous of the two. It was buried in ash and pumice after Mt. Vesuvius erupted in 79 AD. And, Herculaneum, located at the base of Mt. Vesuvius, was also hit at the same time as Pompeii. Both of these sites are UNESCO Heritage sites. As for the National Archaeological Museum in Naples, that behemoth museum, considered the most important archaeological museum in Italy, houses a number of artifacts from Pompeii and Herculaneum along with an extensive collection of Roman and Greek sculptures.
I was pretty anxious during my journey to Naples which included, of course, taking the lengthy Circumvesuviana…the local commuter train…to Naples. But, once I got to Naples, I arrogantly didn't want to pay a cab driver to take me to the archeological museum, just 30 minutes and 1.5 miles away. Easy peasy. So I pulled out my iPhone GPS…and by the way, I use T-Mobile so I am not charged for roaming when I travel in Europe…and decided to walk. Wow was that an eye-opening experience.
Medieval roots with a modern grit sums up Naples for me. Its people live in the streets and there's the dirt and grime to prove it. I've read where Naples is in your face and it is. It is slathered in your face with no filters. Not only are the sidewalks filled with people but the streets are filled with cars and motorbikes going in no logical order with only your body, making its way through the maze, to get them to pause or stop. After getting turned around, going down questionable streets and questioning my own sanity and the GPS, I did find my way to the museum and that's where I found my solace. Three hours later, when I was done, I walked straight to the taxi stall across the street from the museum, paid the 10 euros, got to the train station and there waiting for me was my commuter train back to the peace and quiet of touristy Sorrento.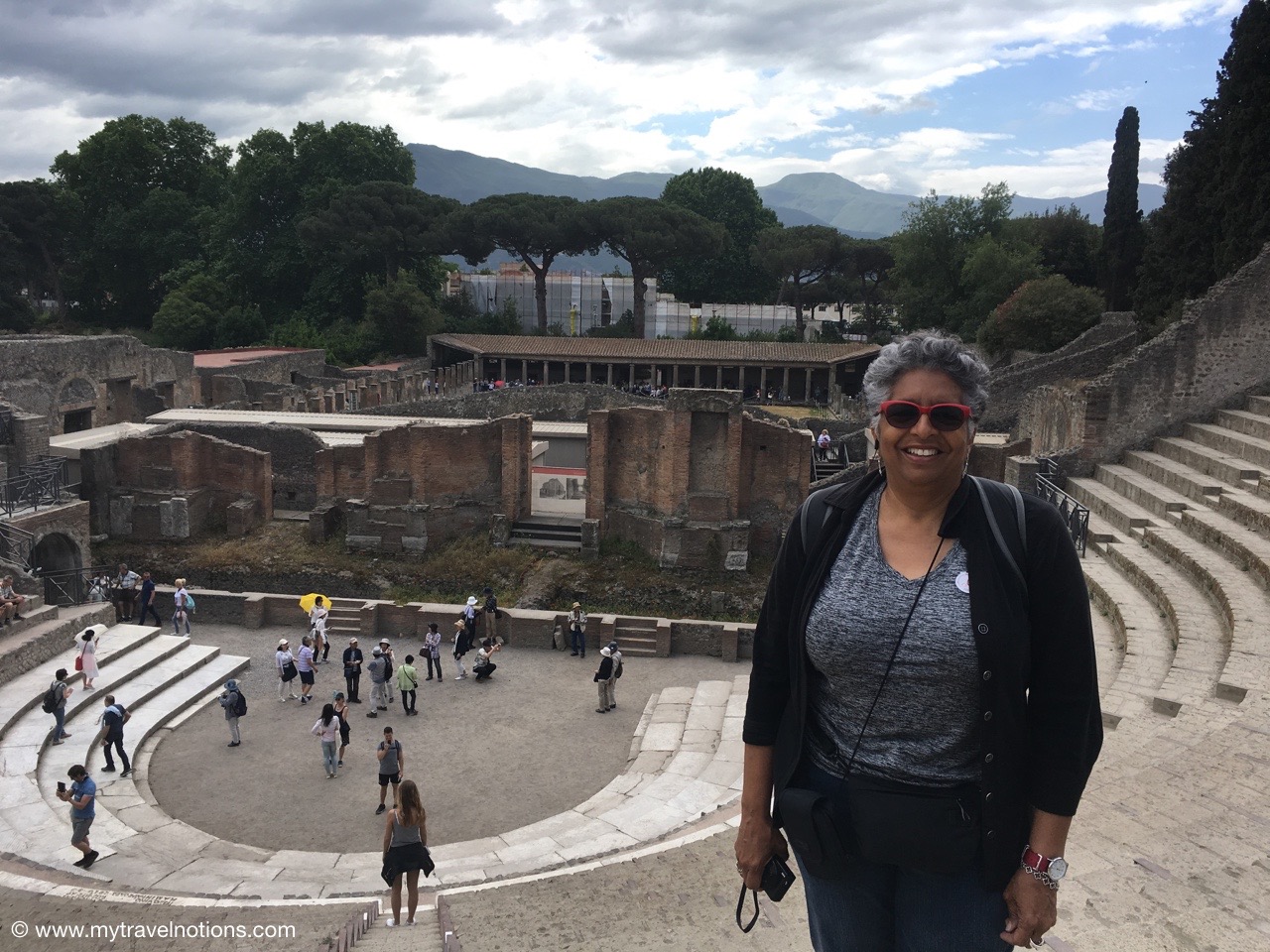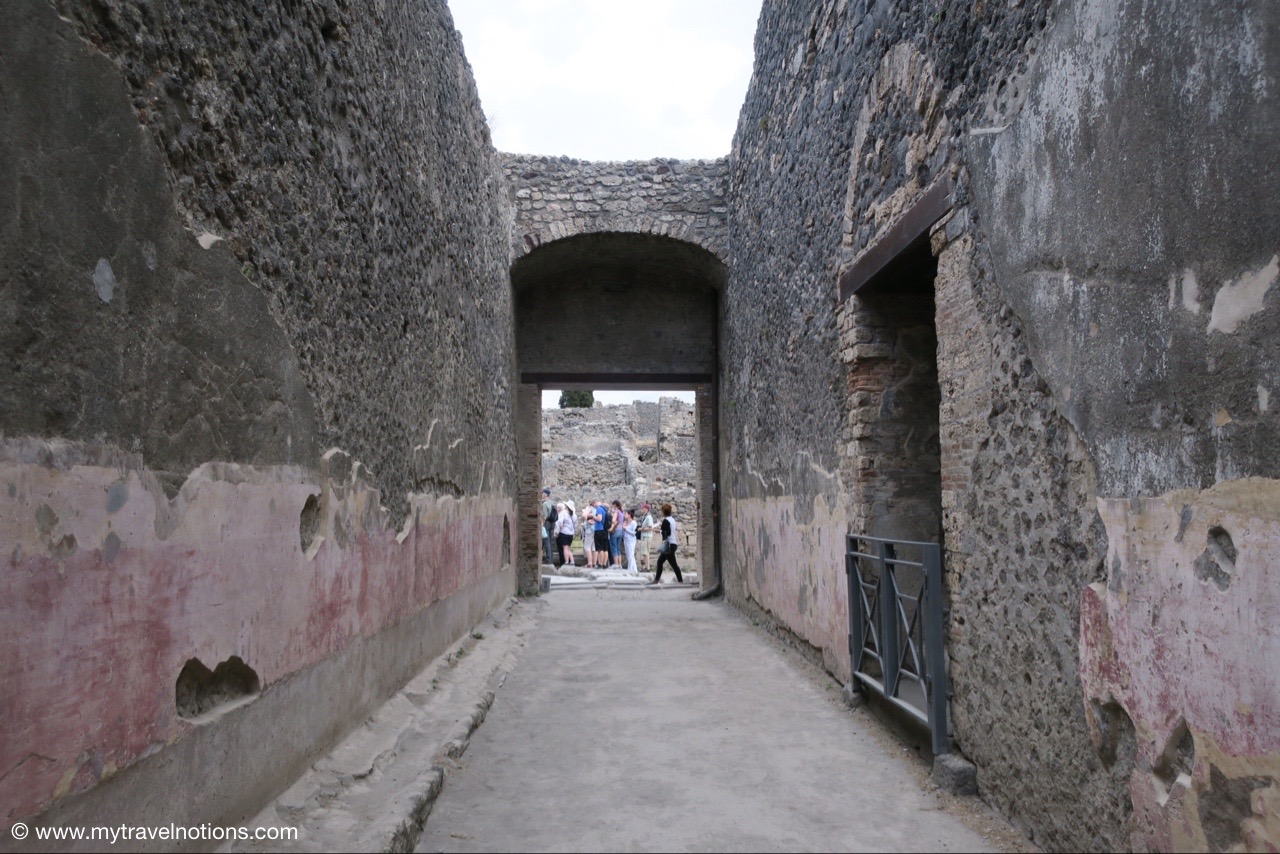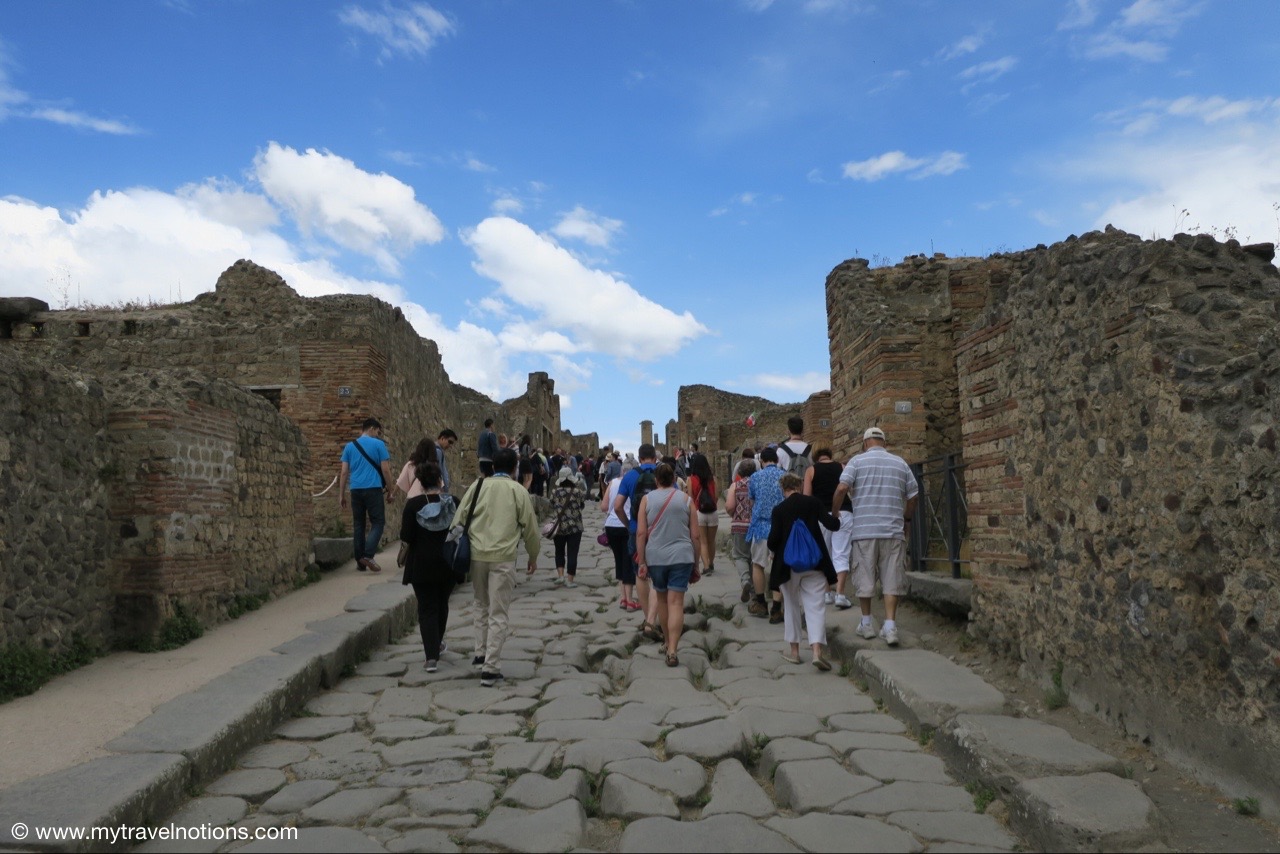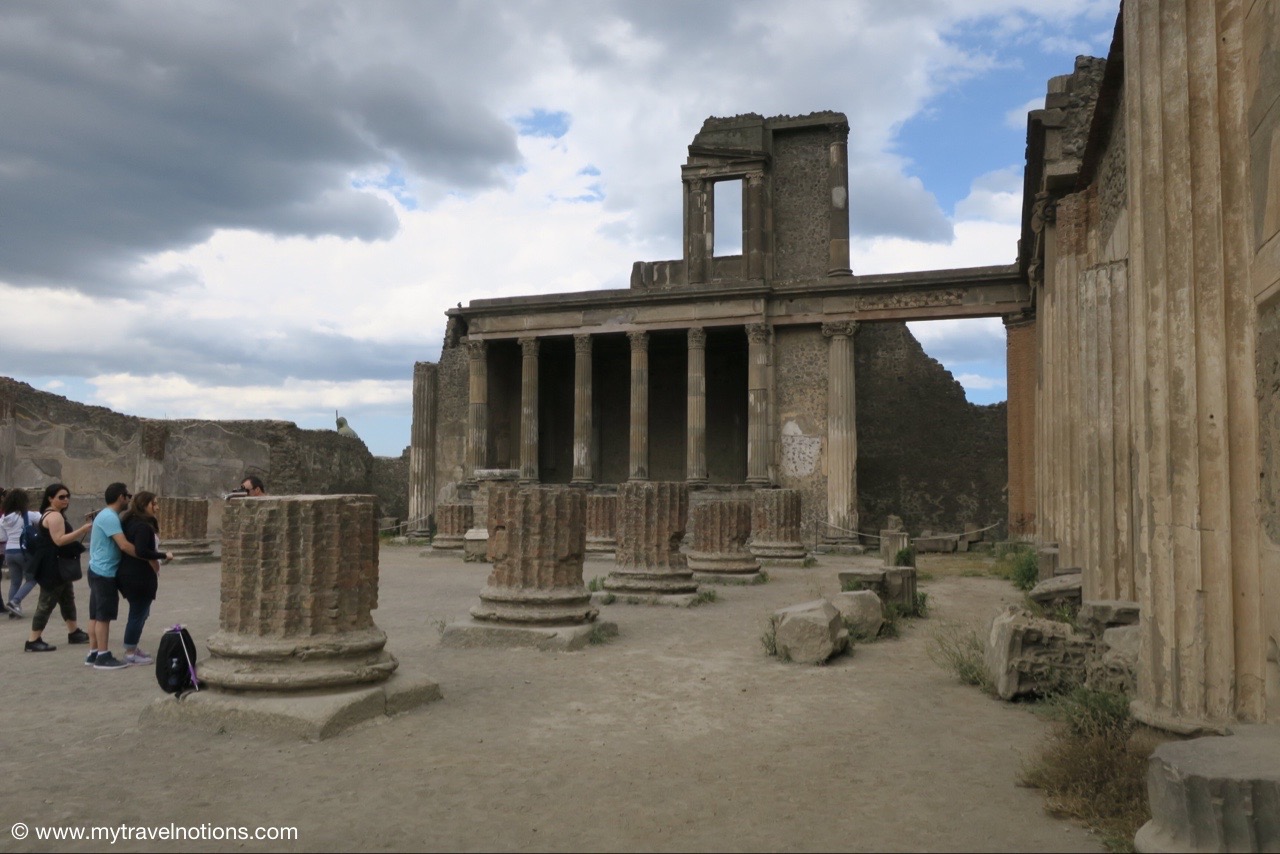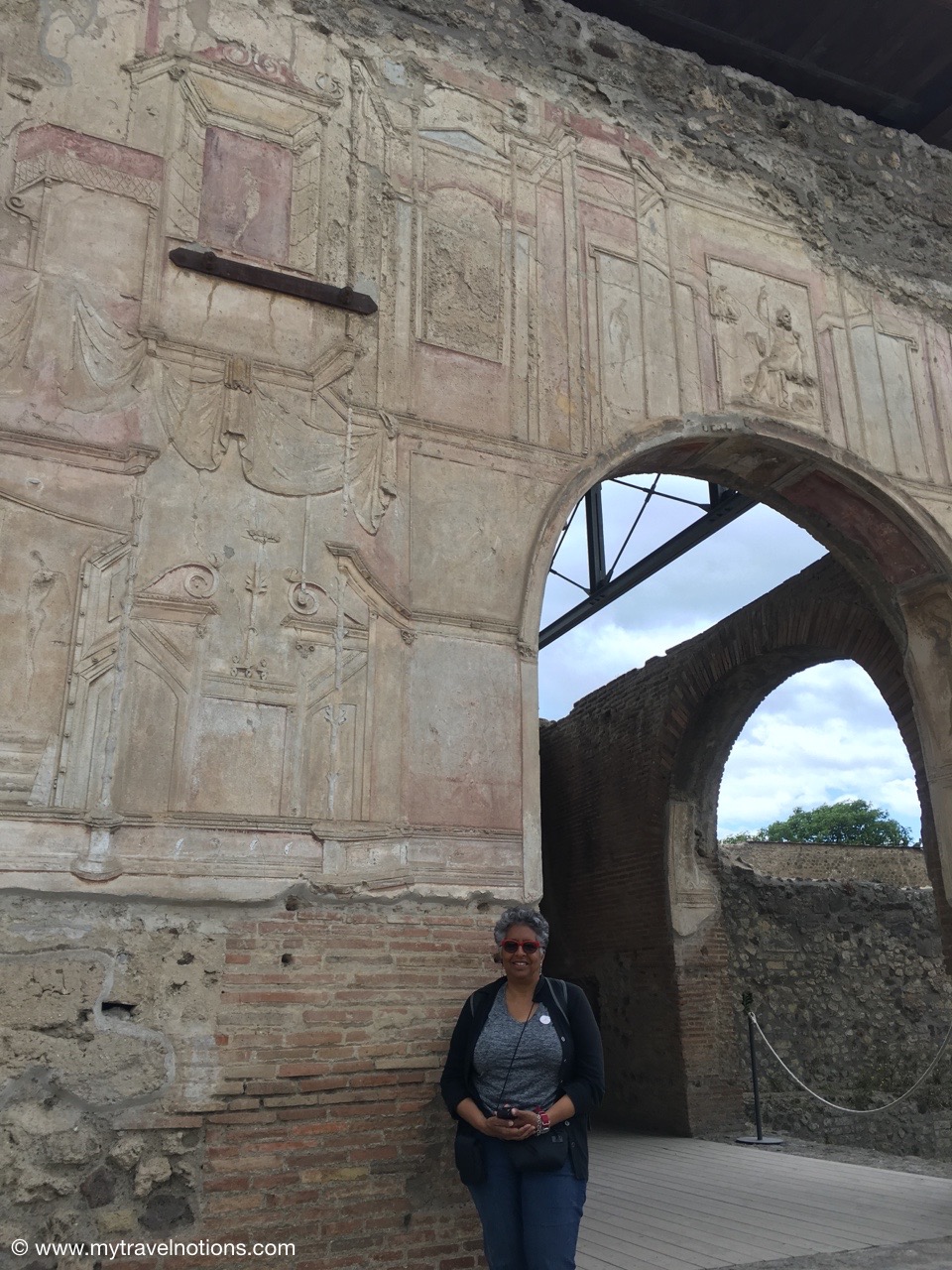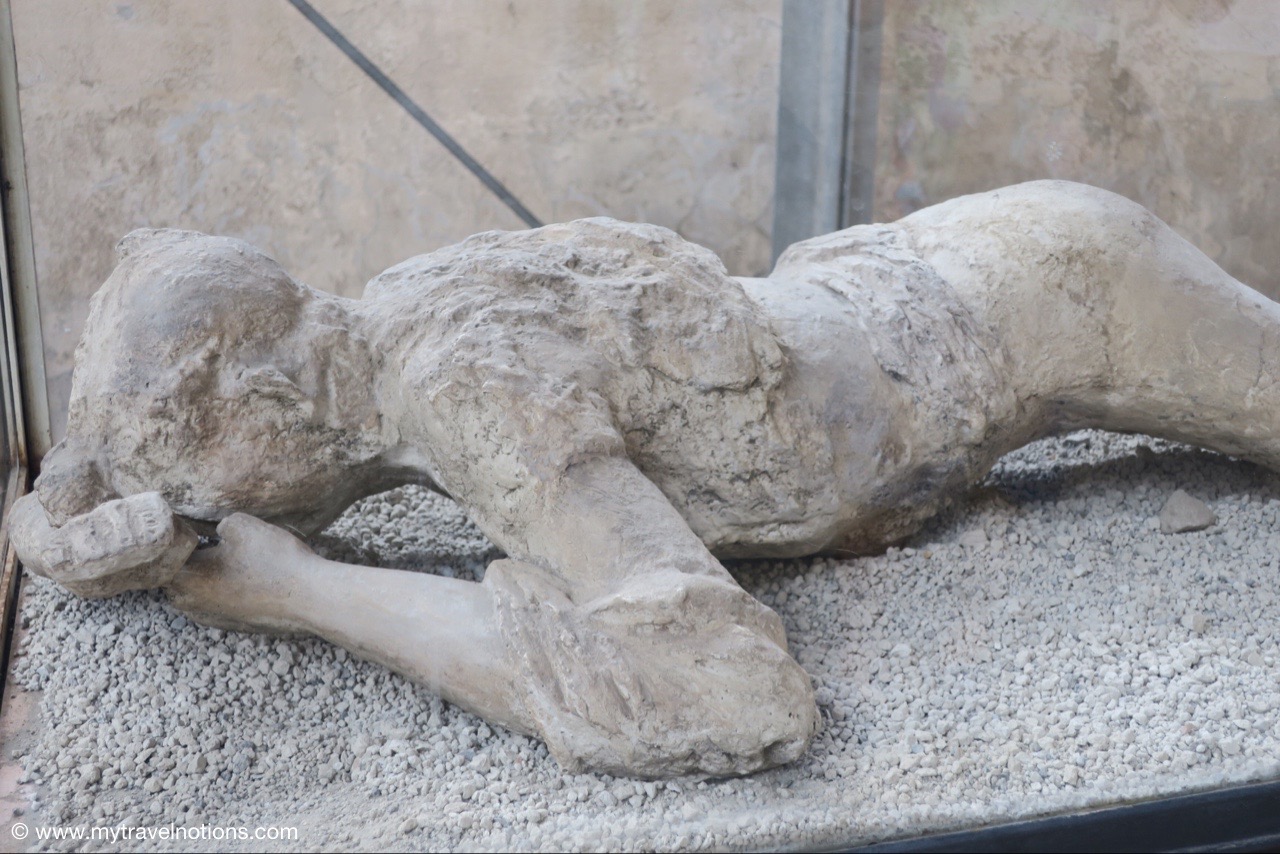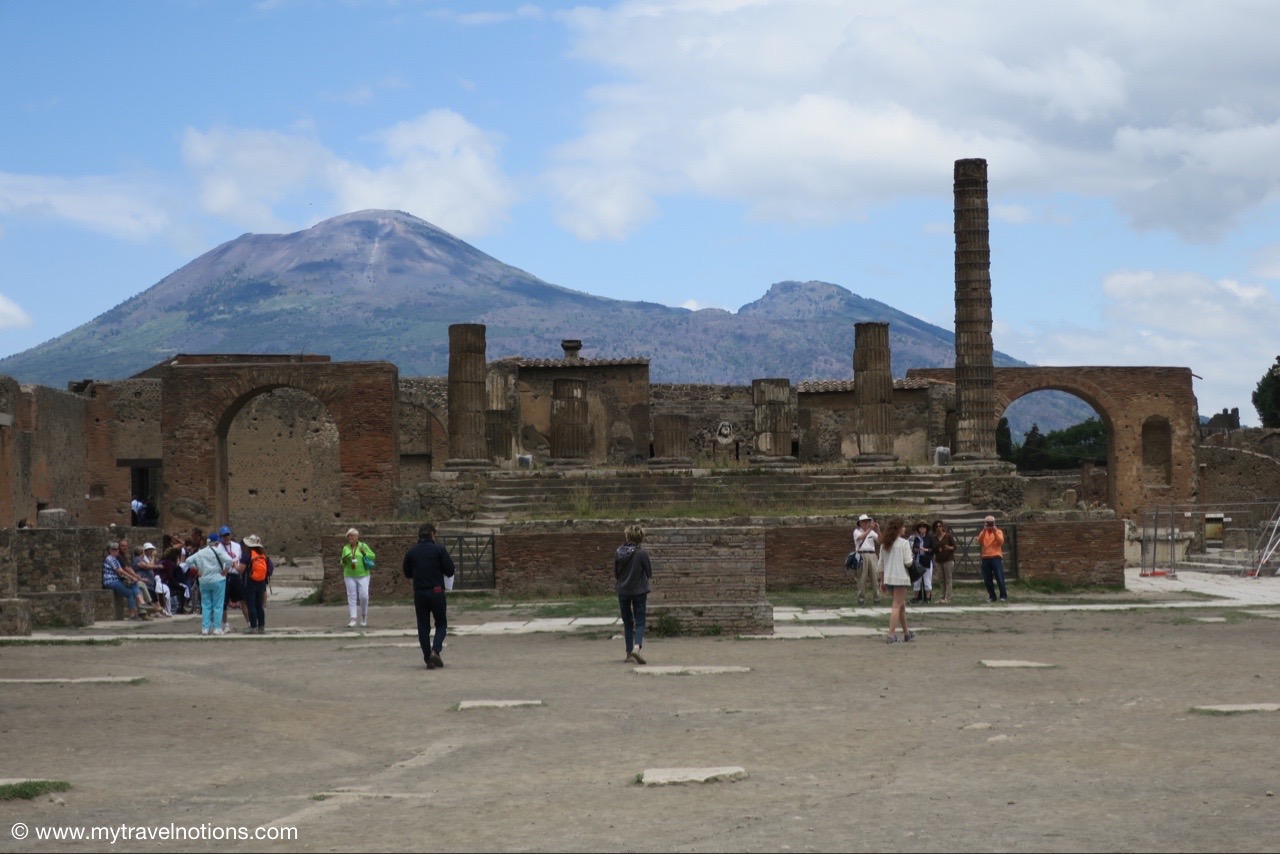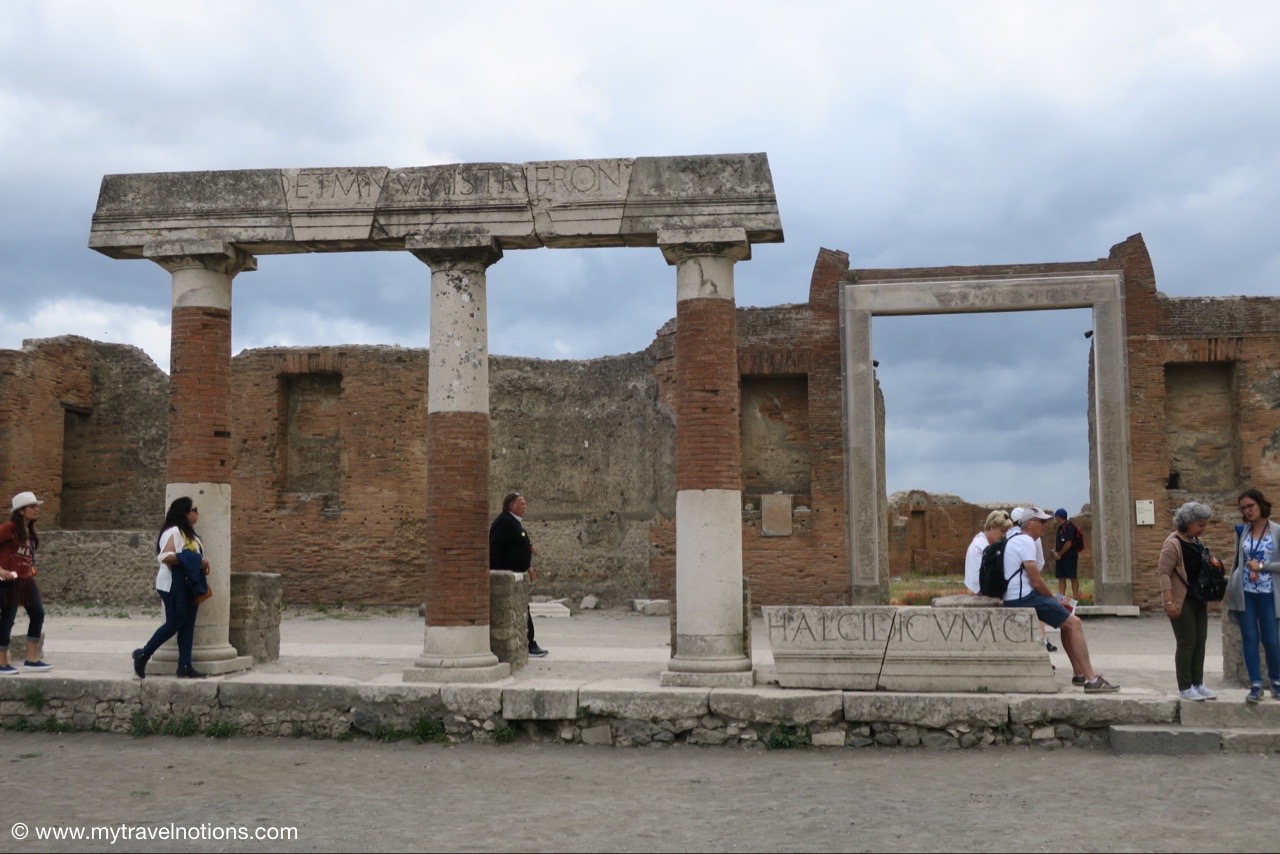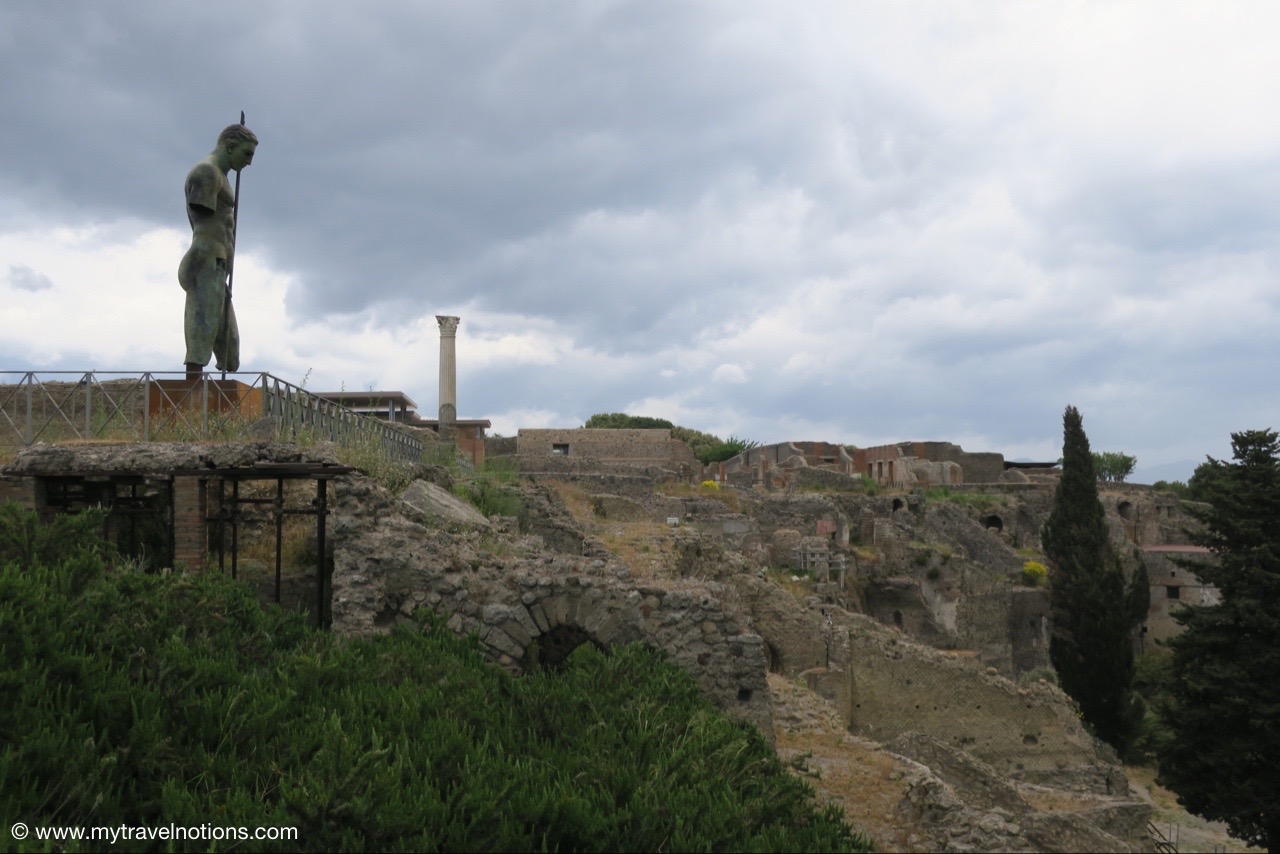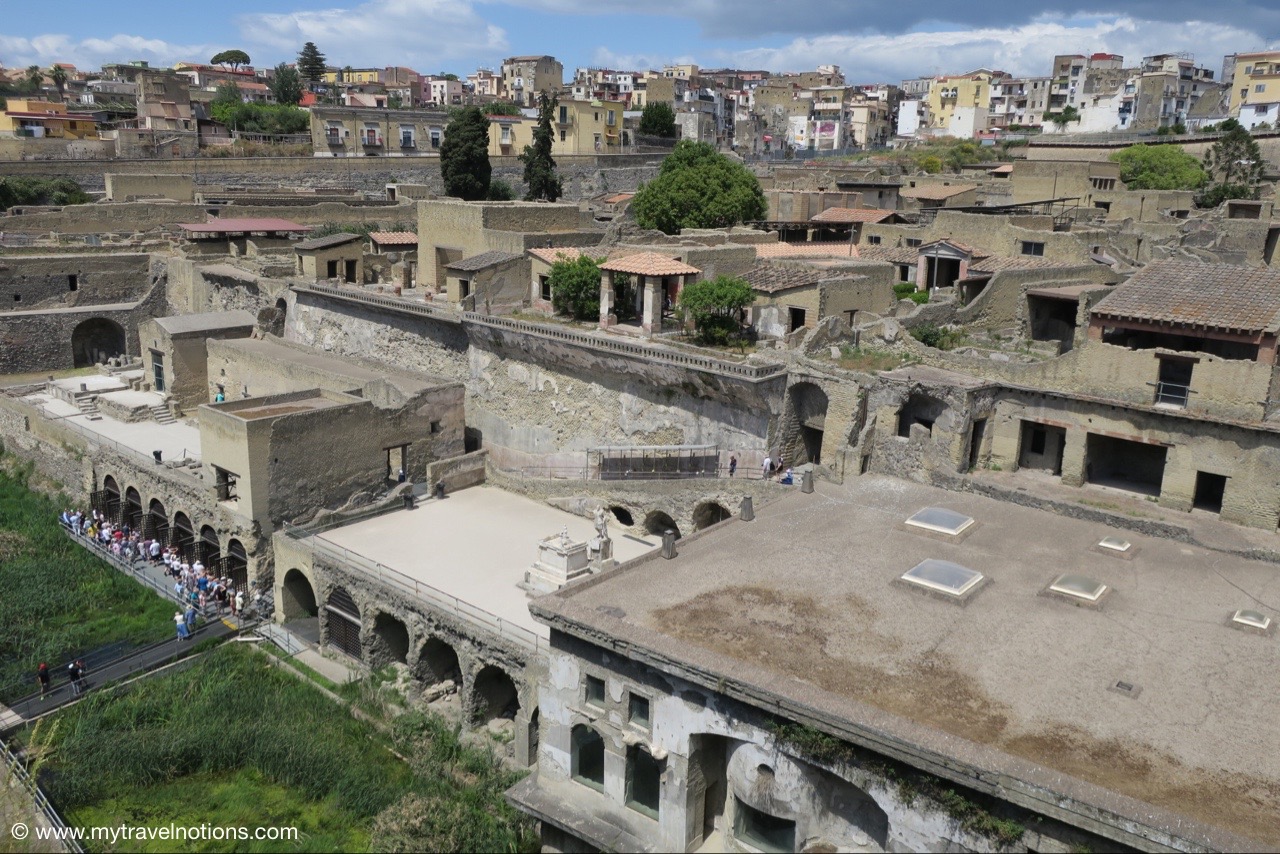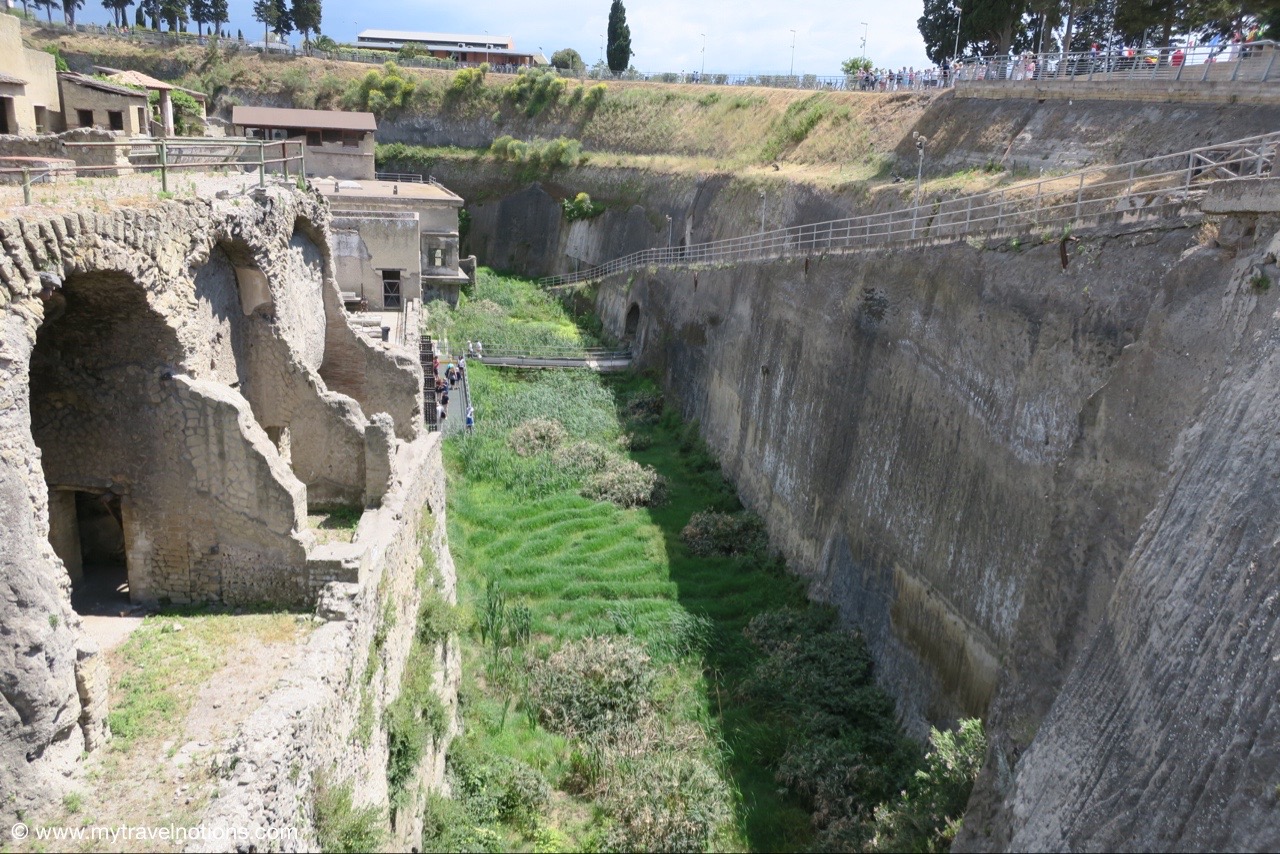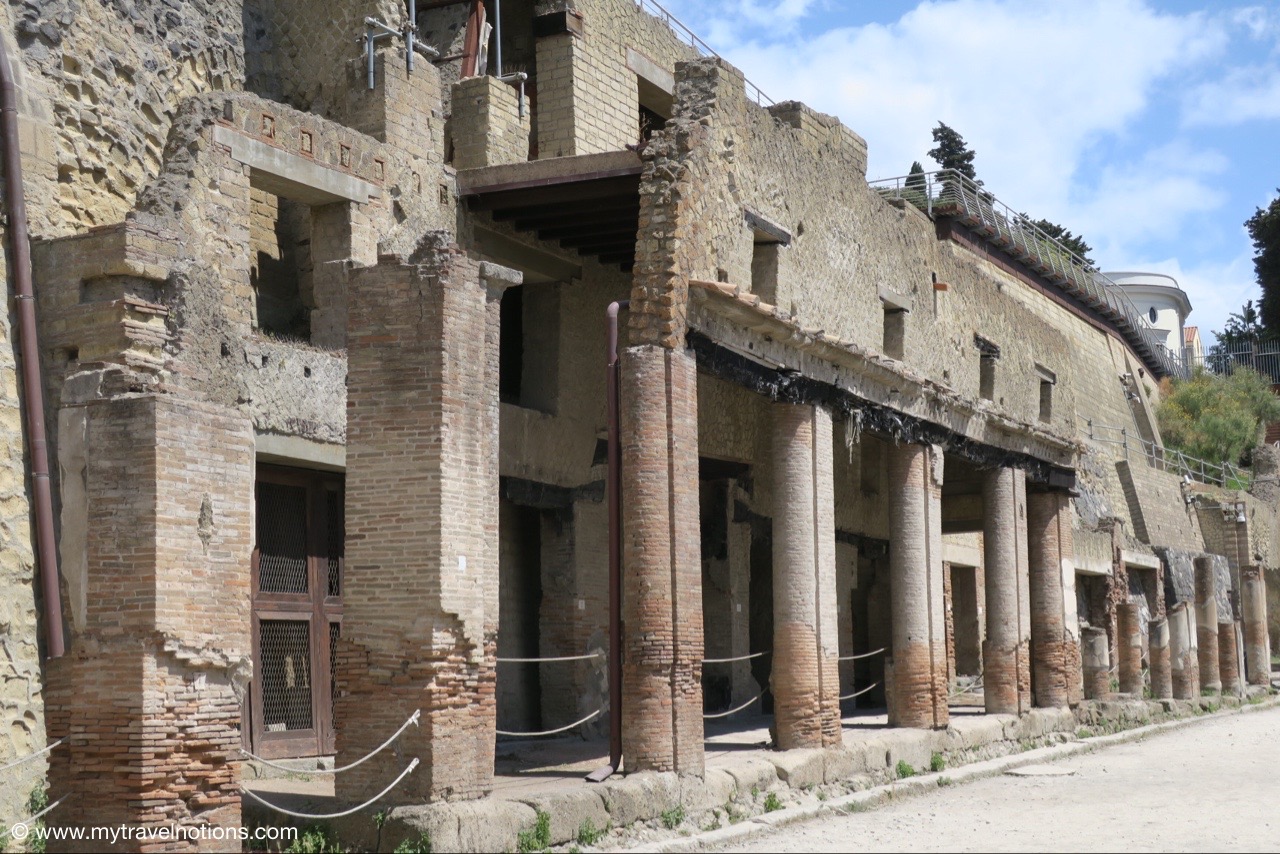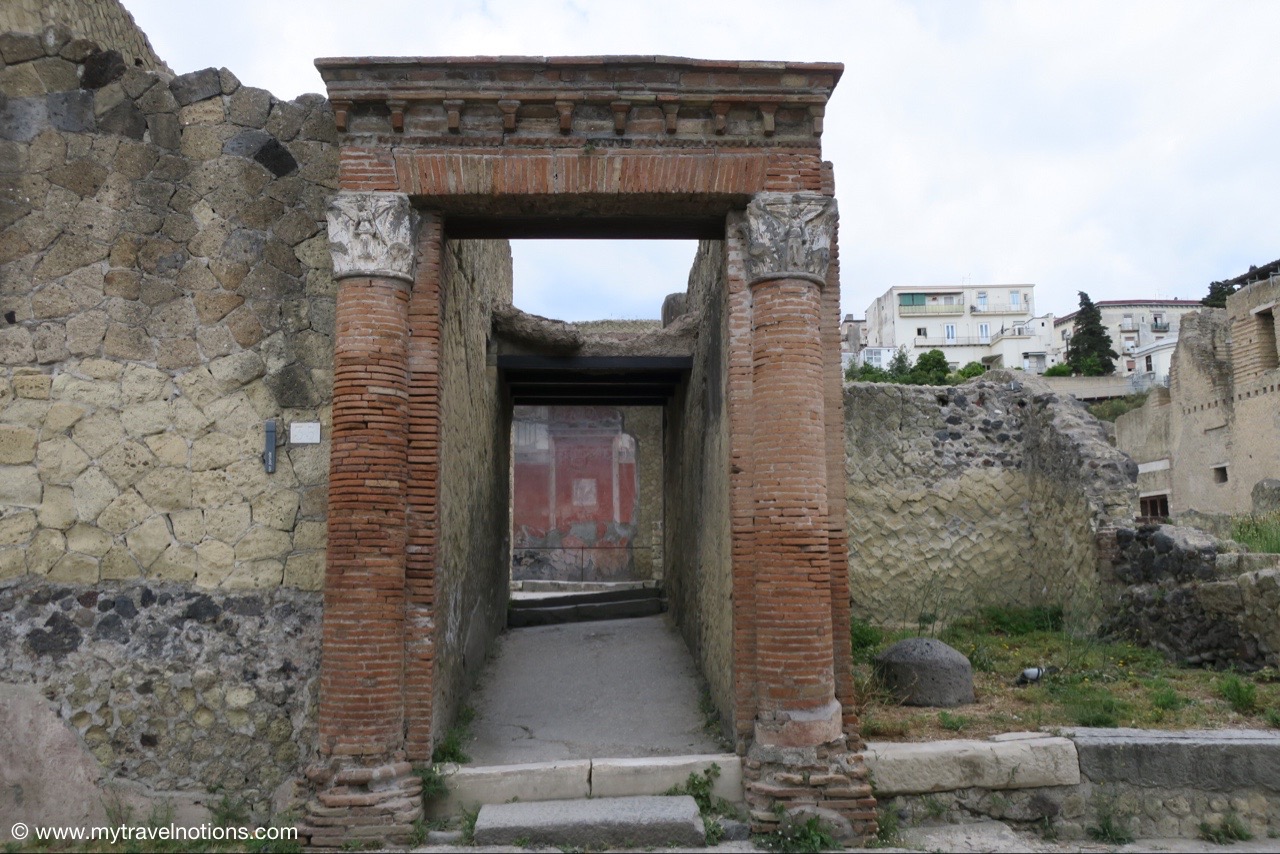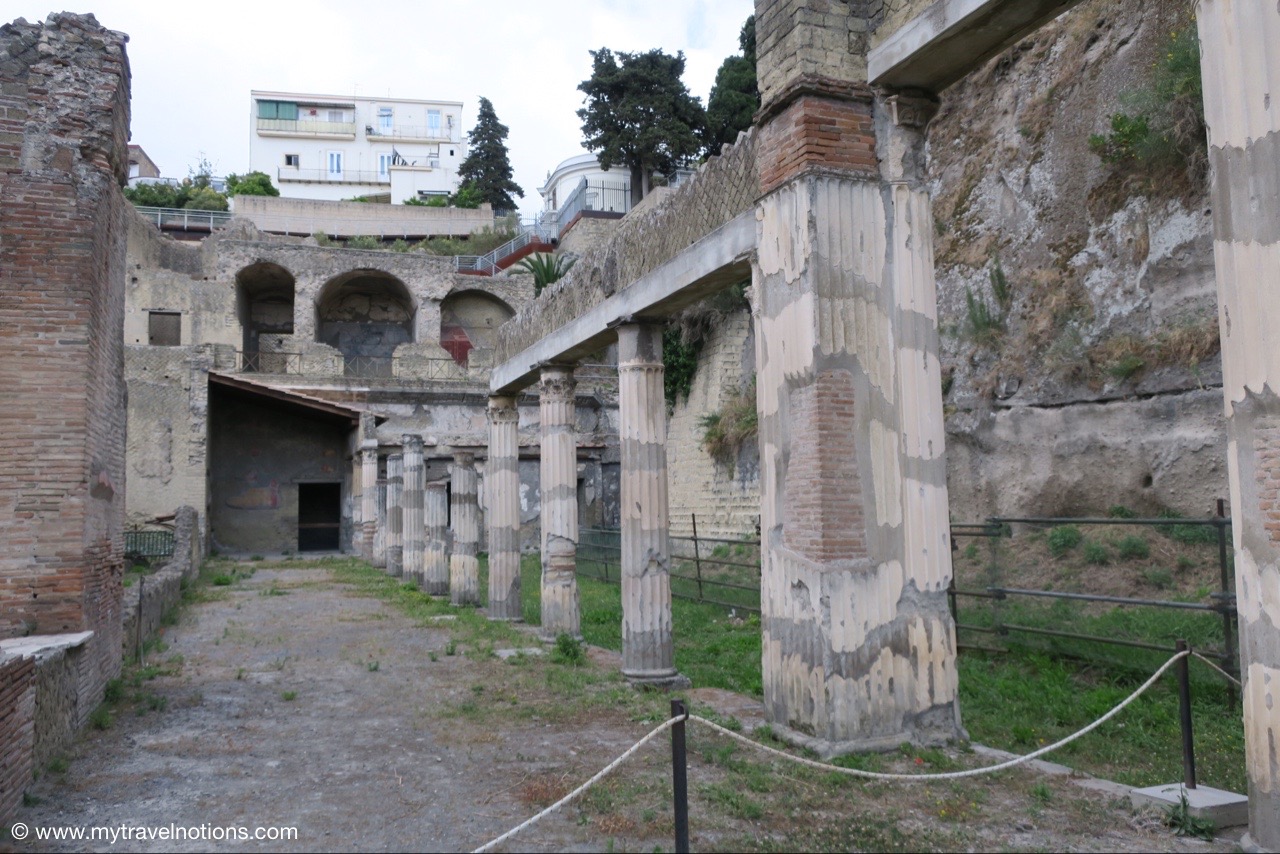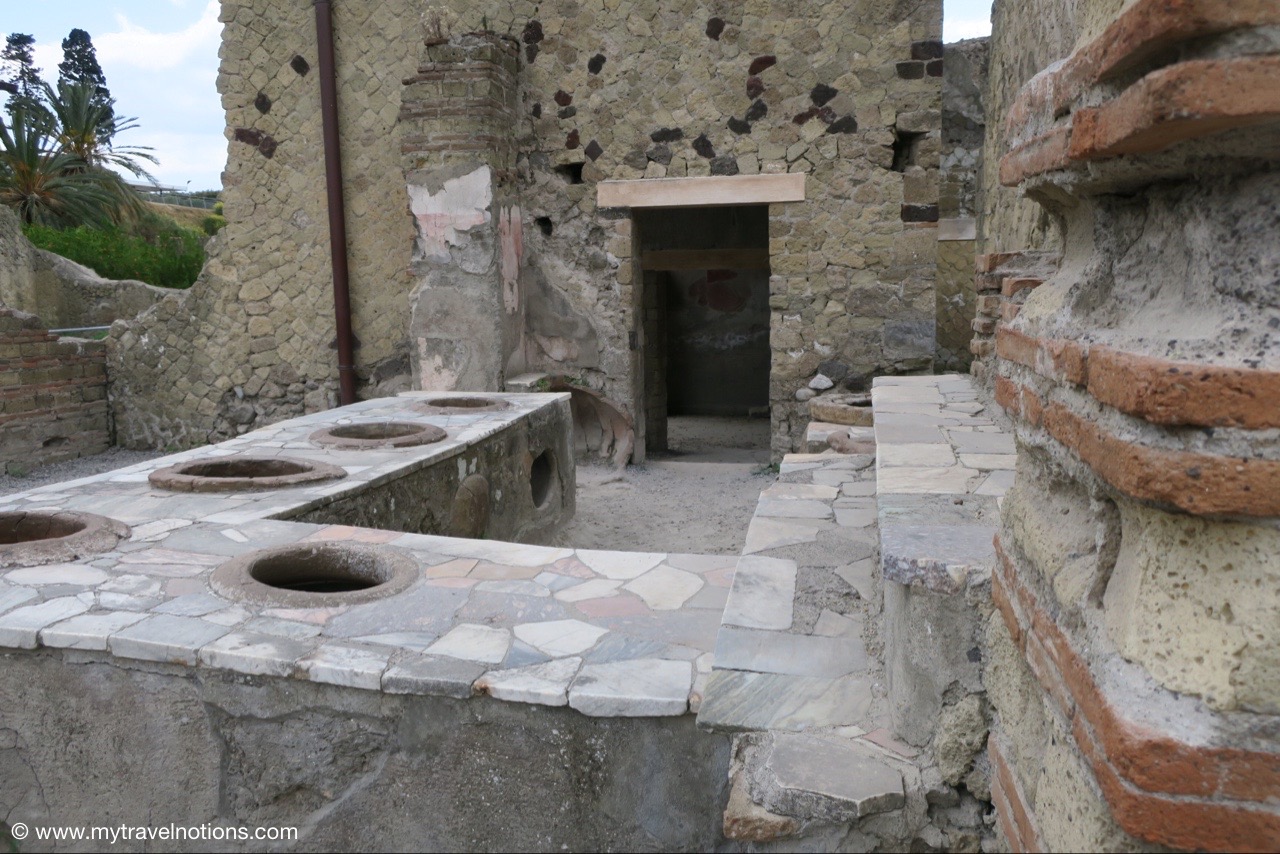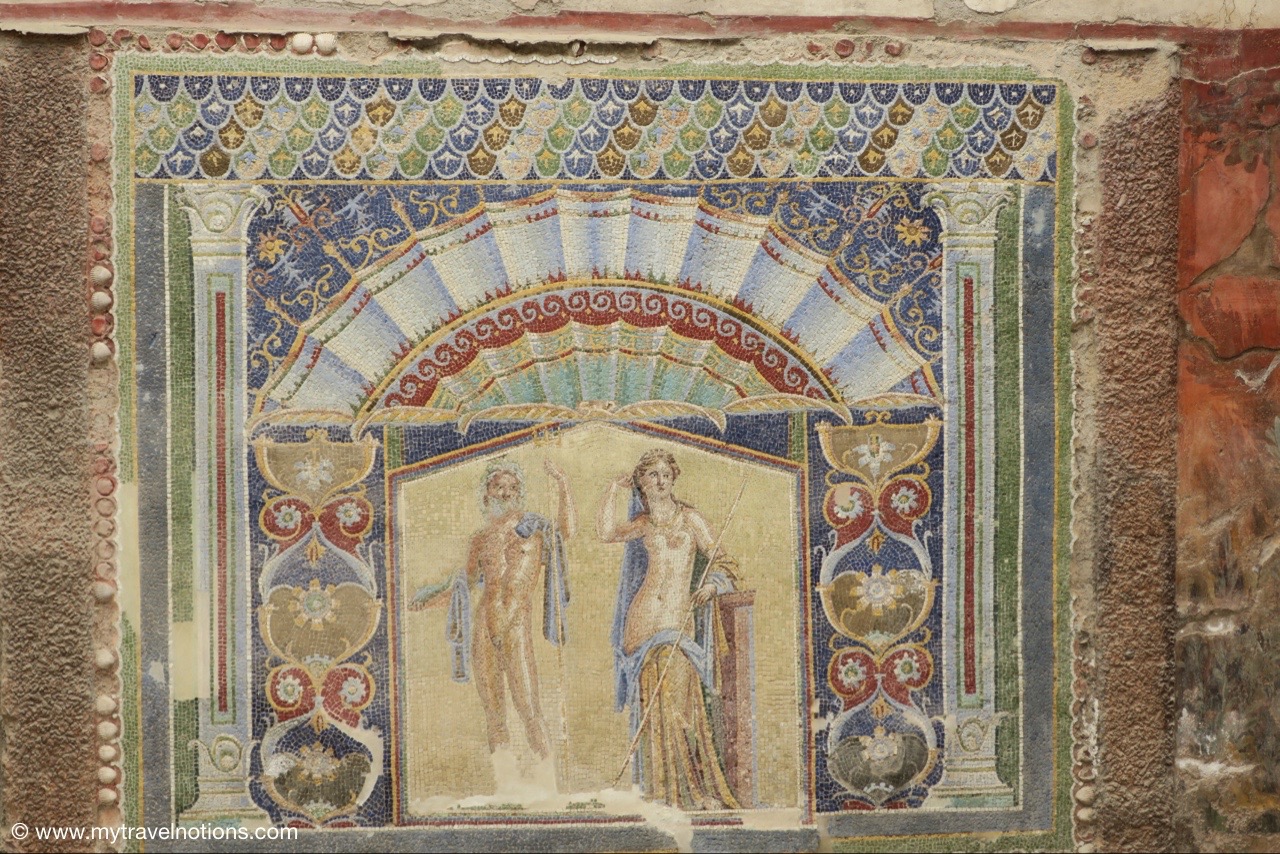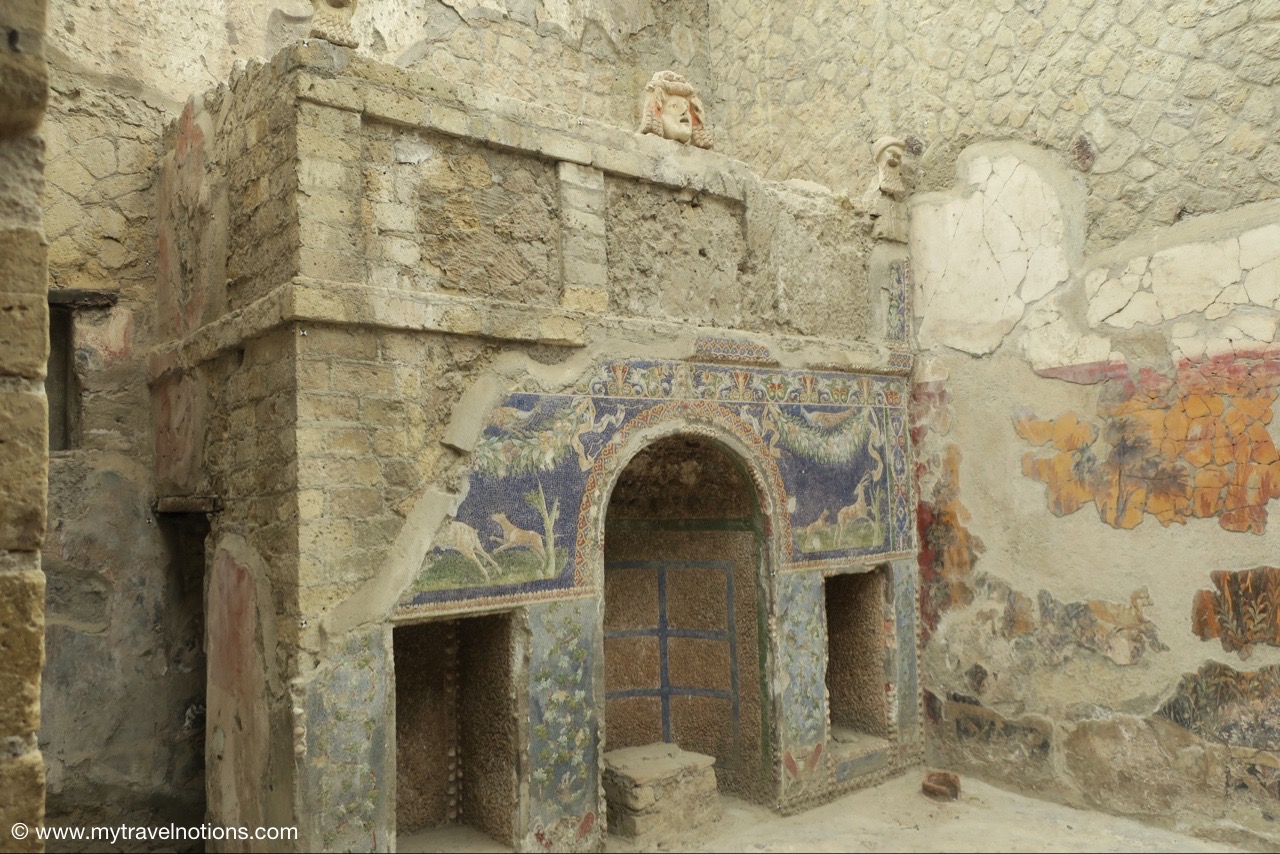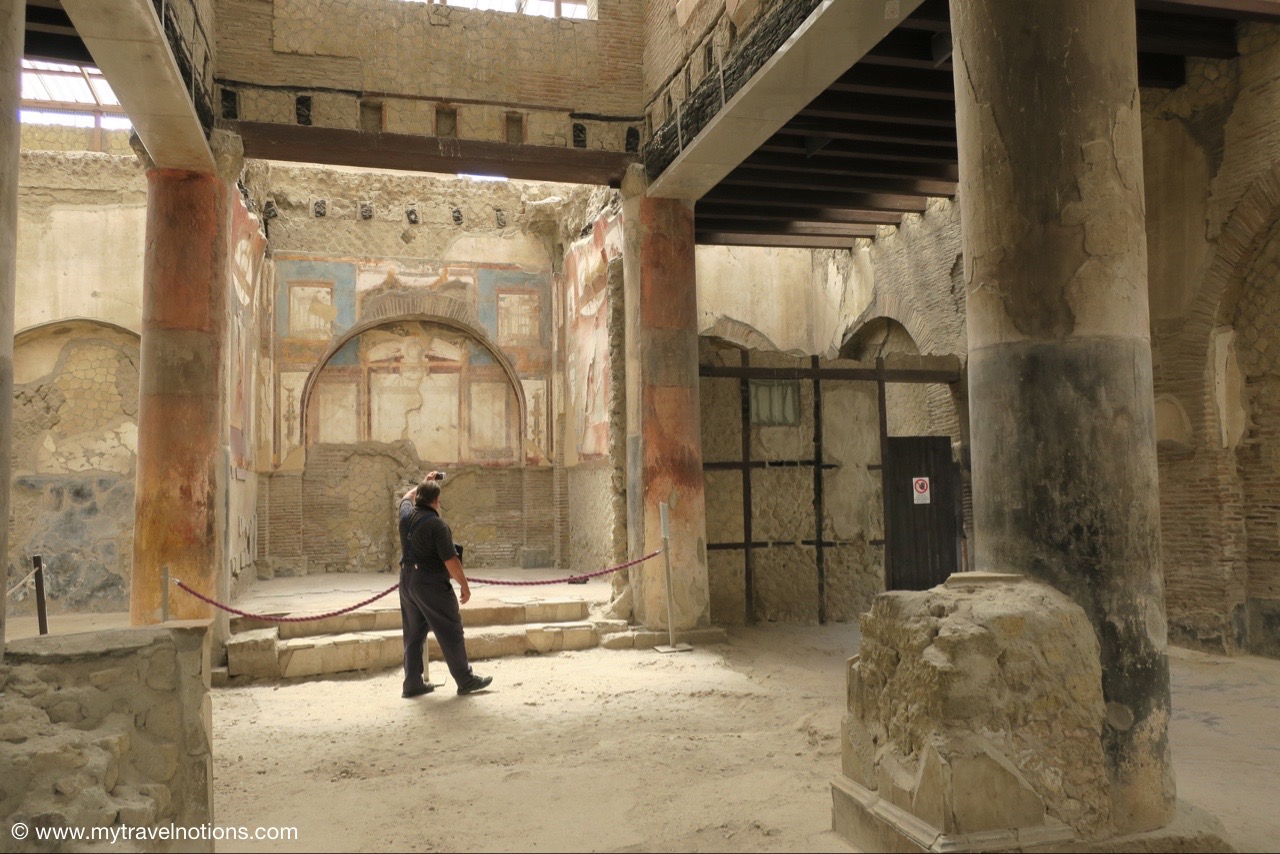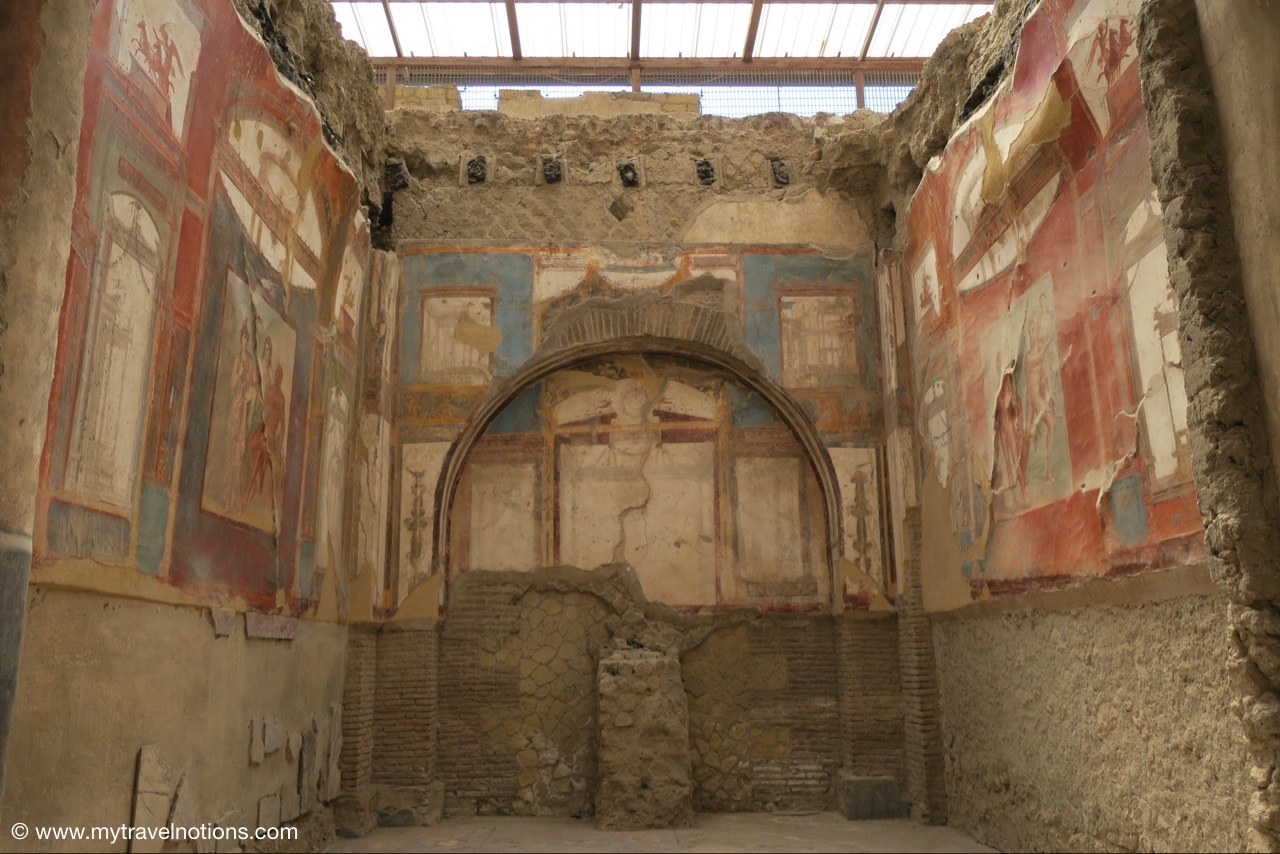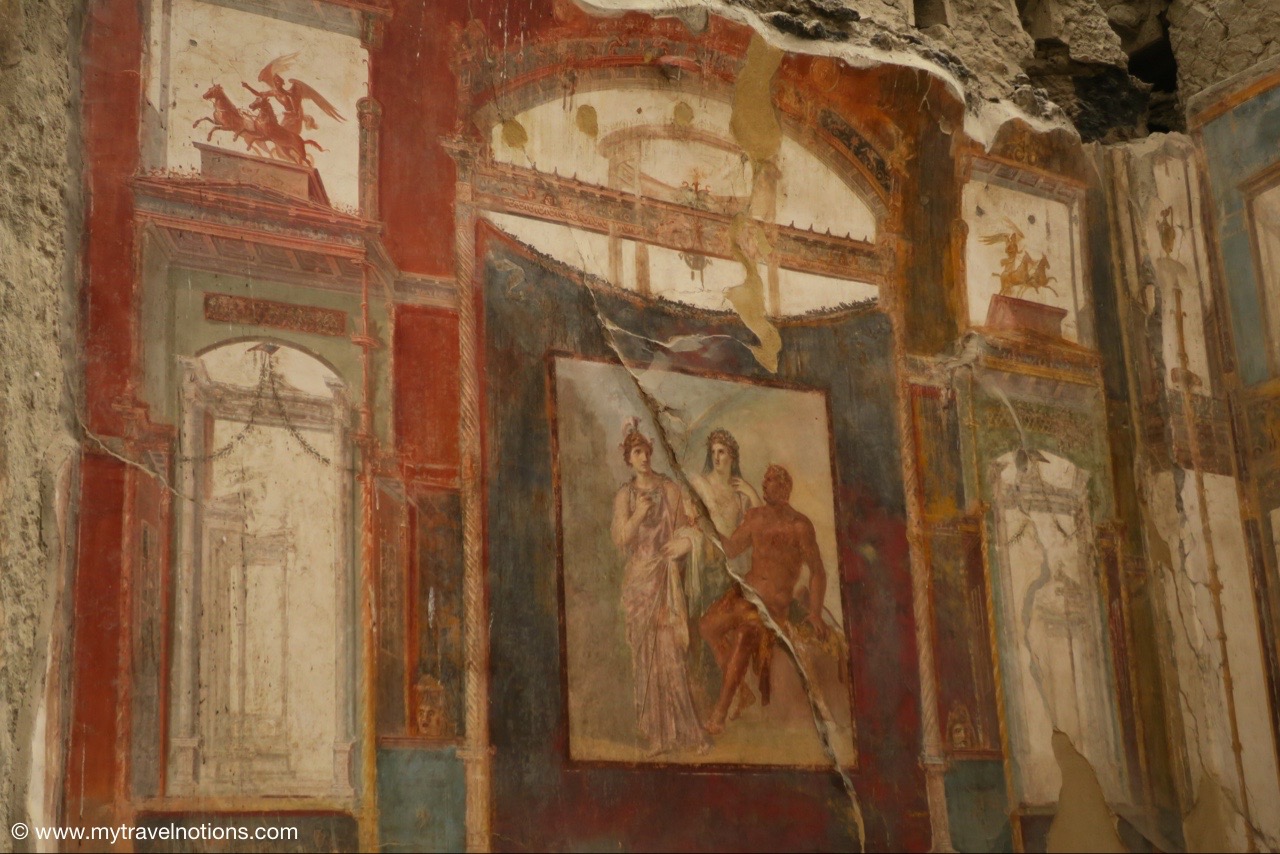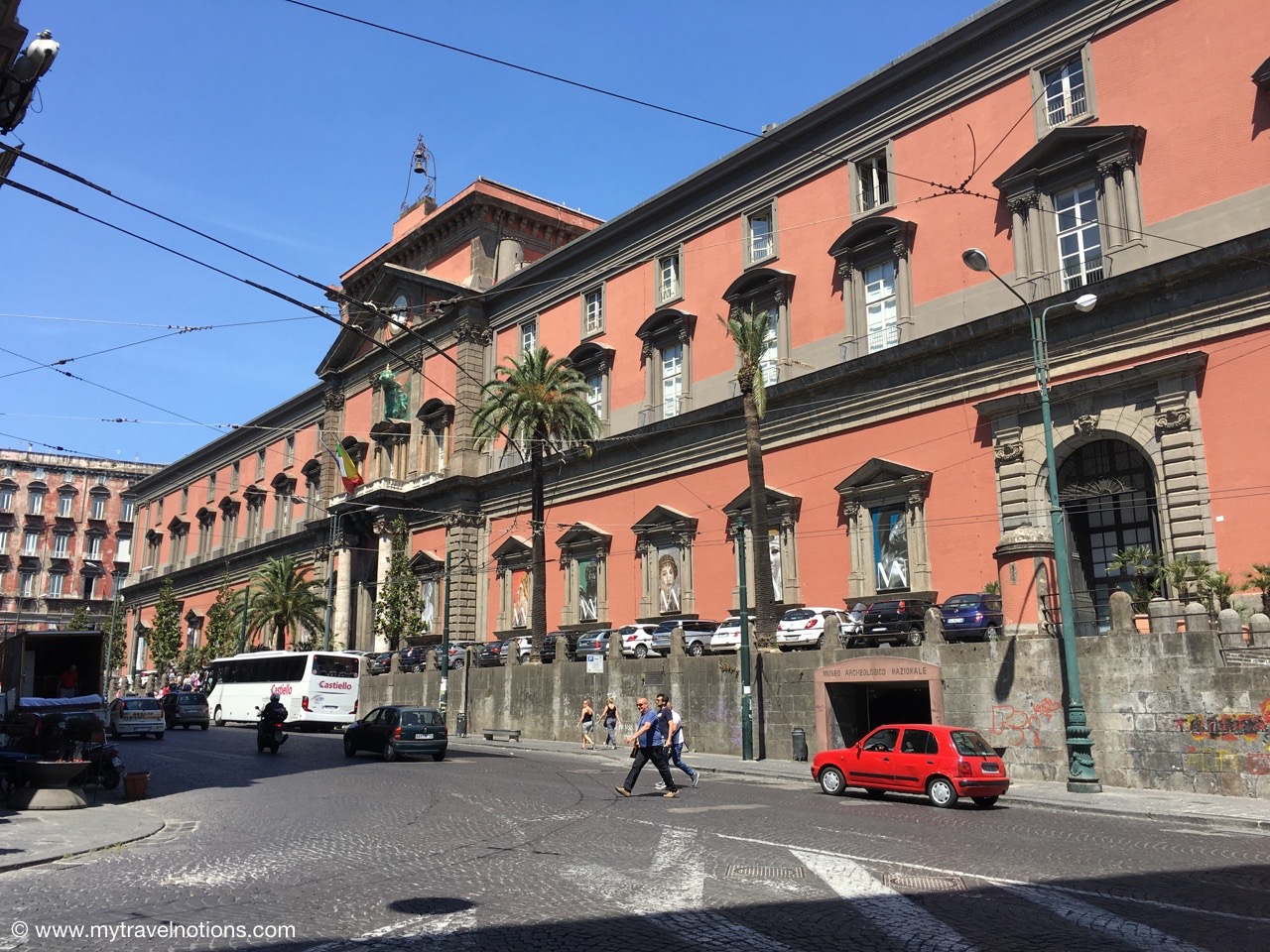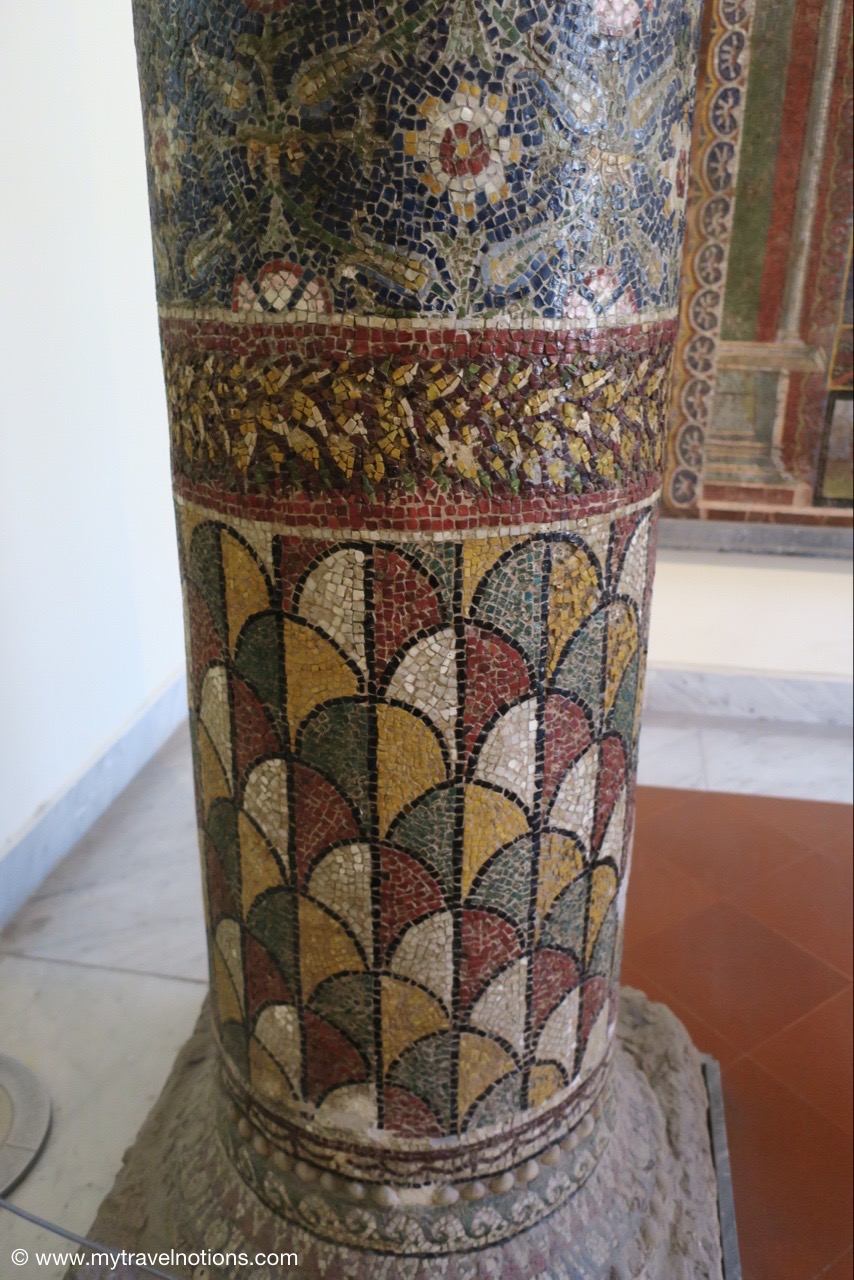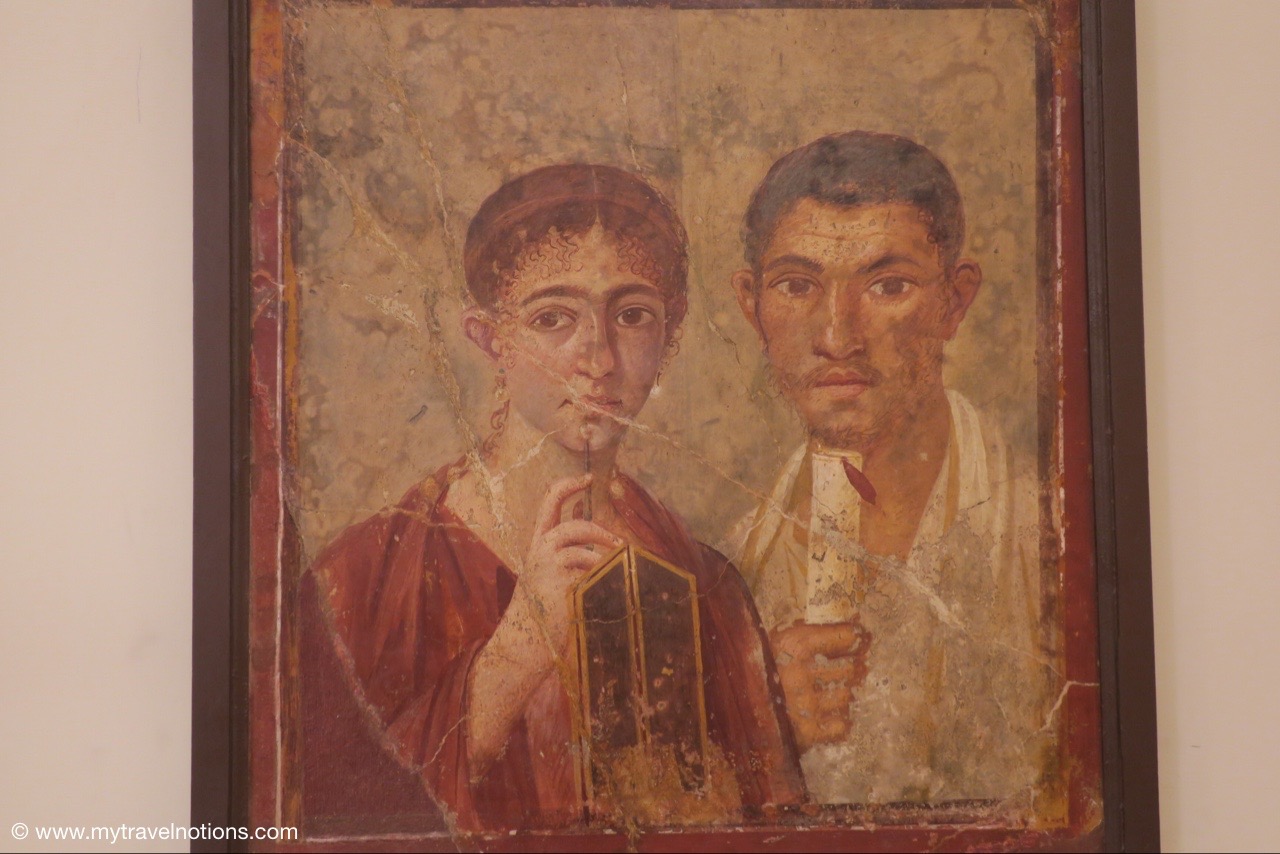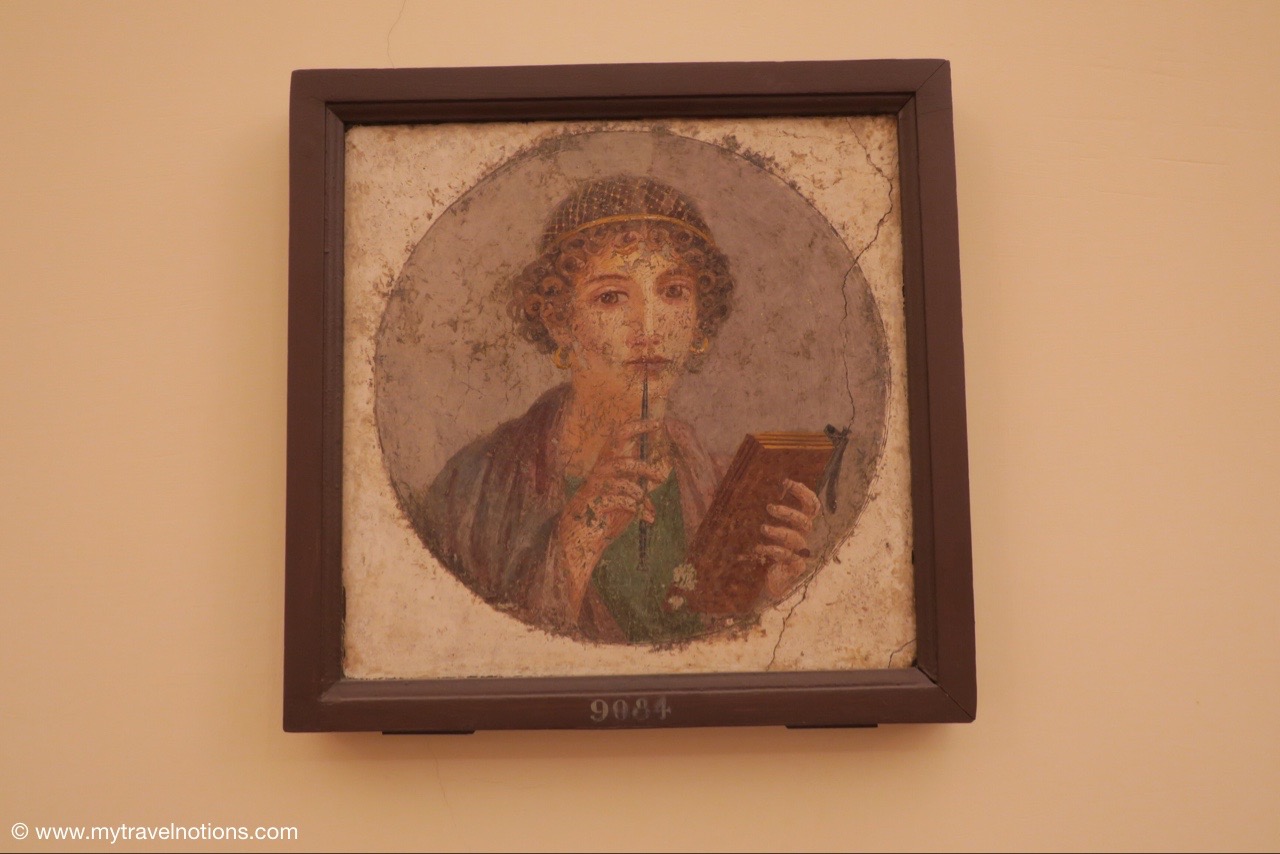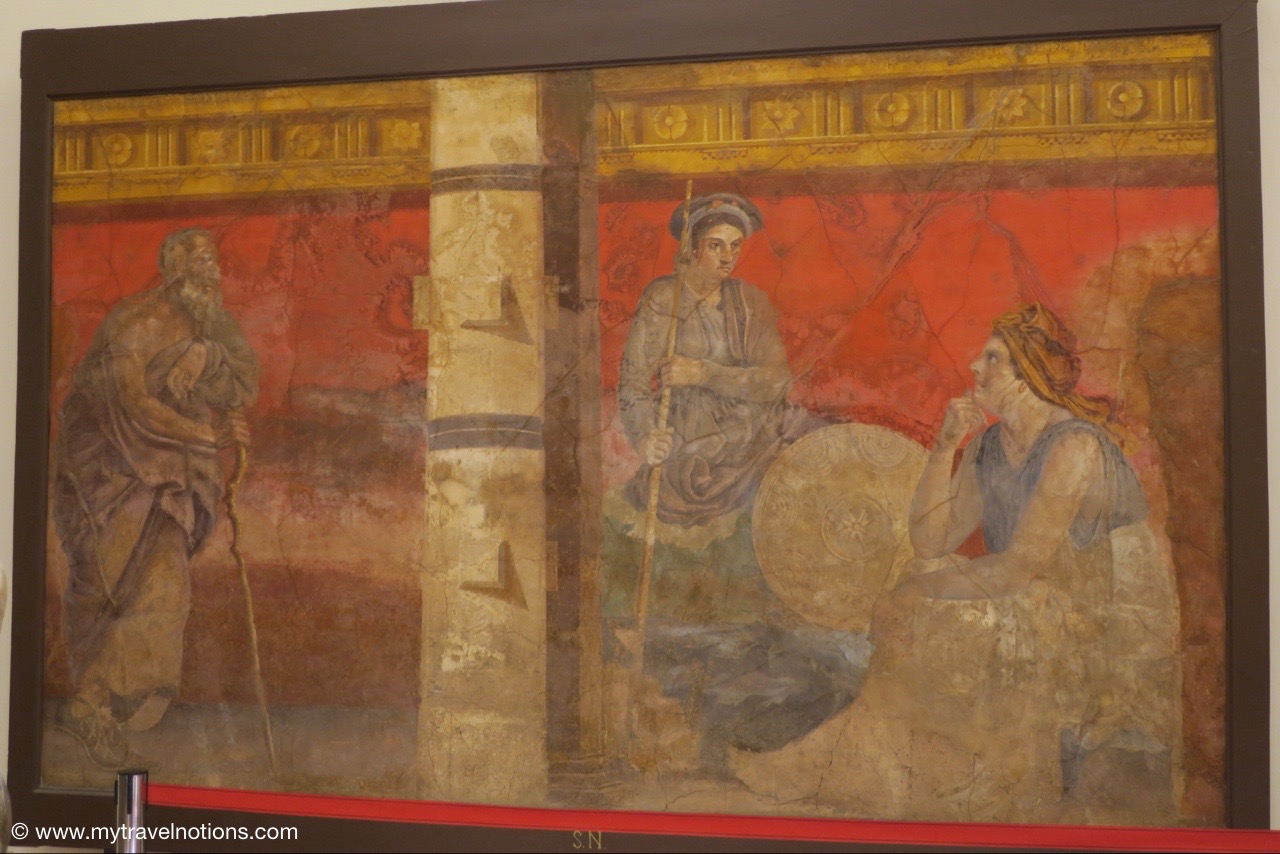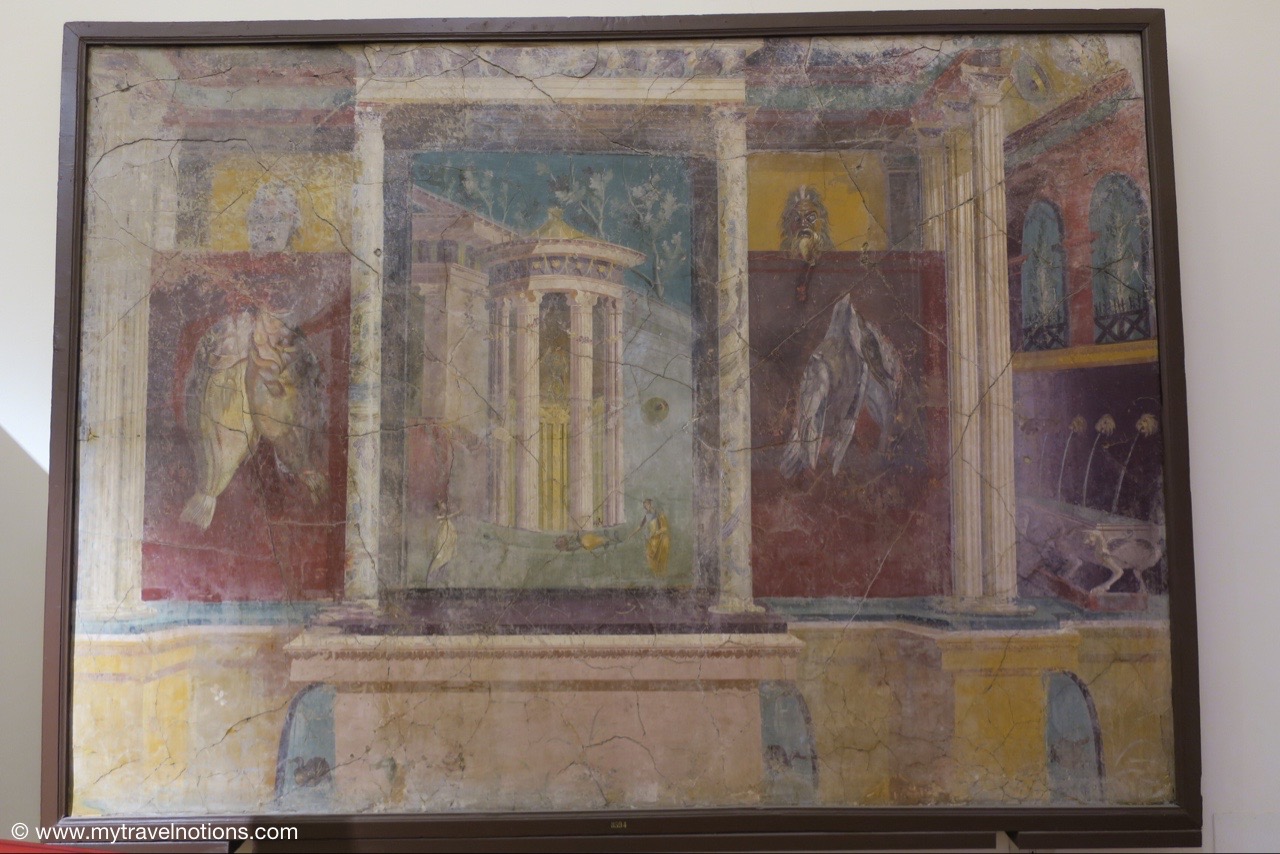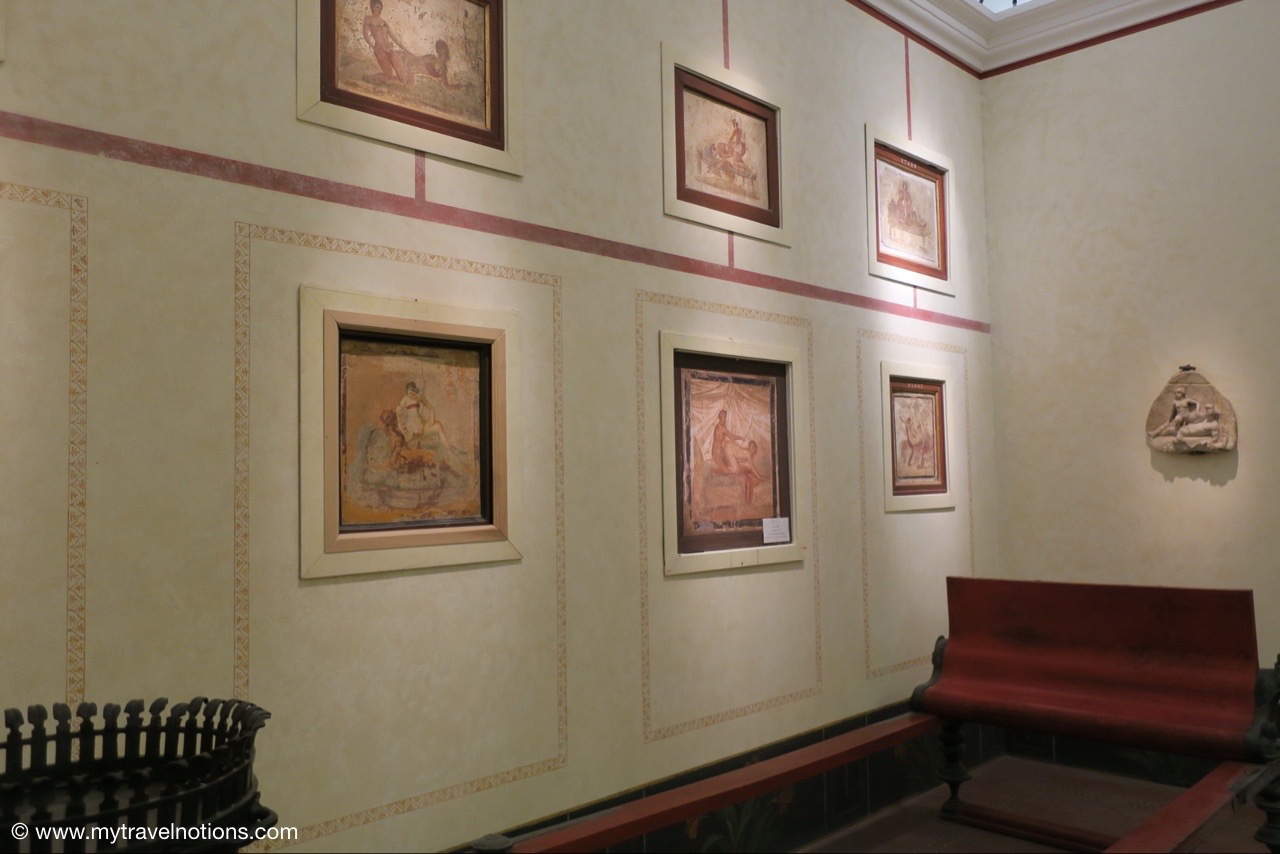 Having a home base which to travel from provides me with a central location and some conformity as I explore. That's what Sorrento has been for me, a nice home base in a hotel located within walking distance of the train station and within the heart of the old town.
It's not so big that you can't see everything and not so small that you lose interest. I've so enjoyed my evening strolls through the shop filled and touristy alleyways.
And, most of all, I've enjoyed my dinners at the simple, little restaurant so close to my hotel. I am such a creature of habit that when I find something I like, there's just no sense in breaking in something new. I'm loyal. Sometimes it pays off in the end and sometimes it doesn't. But, I have to go where my heart, my gut and my taste buds take me.
I've been on the Italian road for 40 days with 22 more days to go. And, tomorrow, eight of those 22 days left will be spent on my own in Rome and then a few days more when my friend and travel buddy, Bonnie gets to Rome.
In the meantime, thank you Sorrento for being a great place to call home for the past five days.