And, the next leg of my 60-day Central and Eastern European trek in celebration of turning 60 and retiring continues with 60 Day Europe Bash – Heart of Europe. This next portion is actually on a Rick Steves 16-day tour called "The Best of Eastern Europe." Although I do enjoy traveling solo, I also like to enjoy the company of other travelers and I've found that Rick Steves travelers are a great group to explore with. Plus, the tour guide and separate city guides are top notch.
This tour, which we re-named "Heart of Europe" took me to Prague and Pustevny in the Czech Republic; Auschwitz and Krakow in Poland; Levoca in Slovakia; Eger and Budapest in Hungary; Plitvice and Rovinj in Croatia and Bled and Ljubljana in Slovenia. The first couple of days before the tour began, I was on my own in Prague which allowed me to do and see some of the things that were not covered by the tour, such as a day tour to the Czech Republic fairy-tale town of Cesky Krumlov, the photogenic and charming UNESCO World Heritage site full of medieval character.
My 60-Day Europe Bash, April 24 to June 22, 2016, travel blog is in six parts: Berlin, Heart of Europe, Adriatic, Balkans, Vienna and Munich. This is the Heart of Europe portion of my trip, which included the Czech Republic, Poland, Slovakia, Hungary, Slovenia and Croatia from April 30 to May 17, 2016. Follow along through the photos and captions.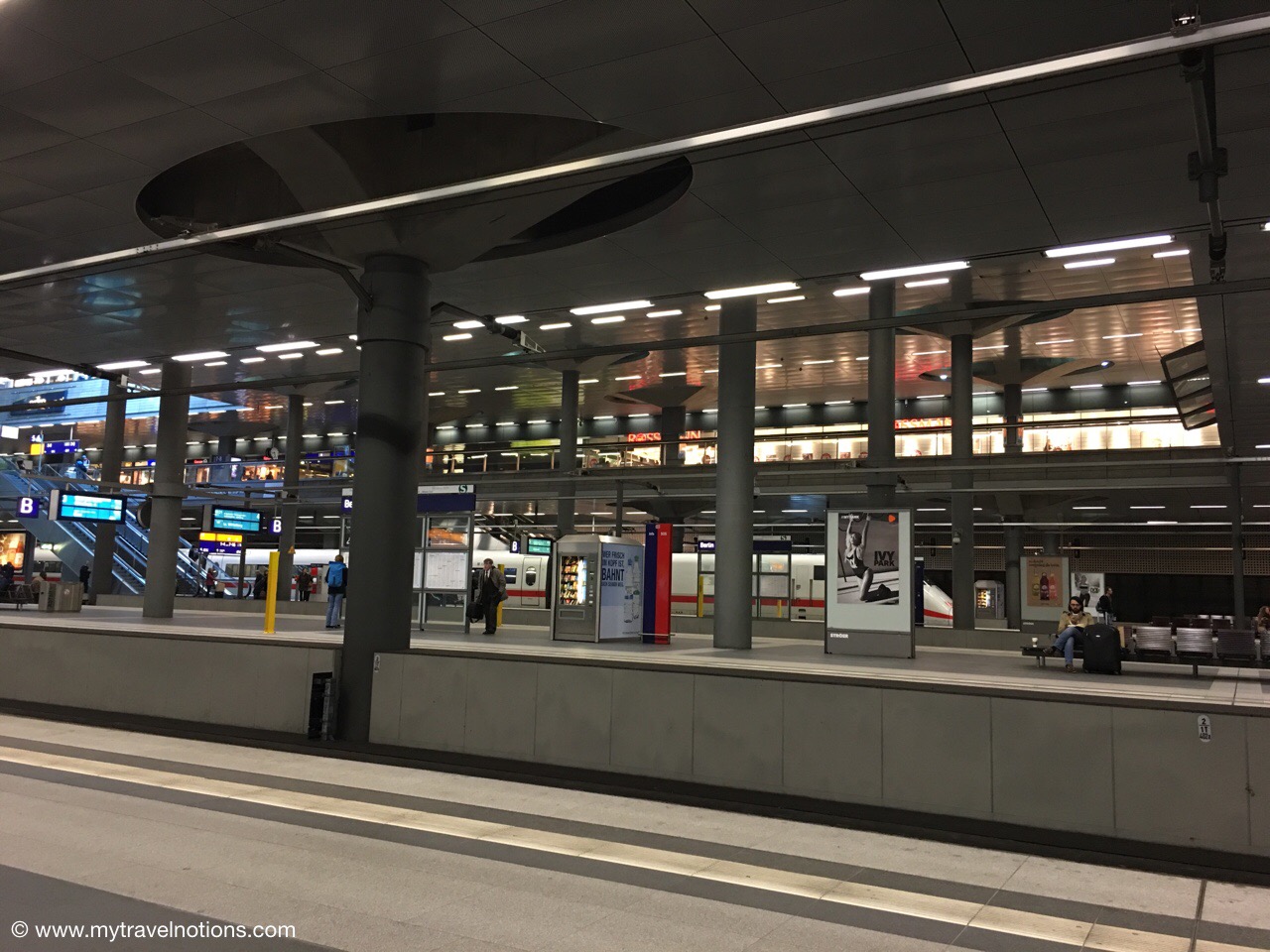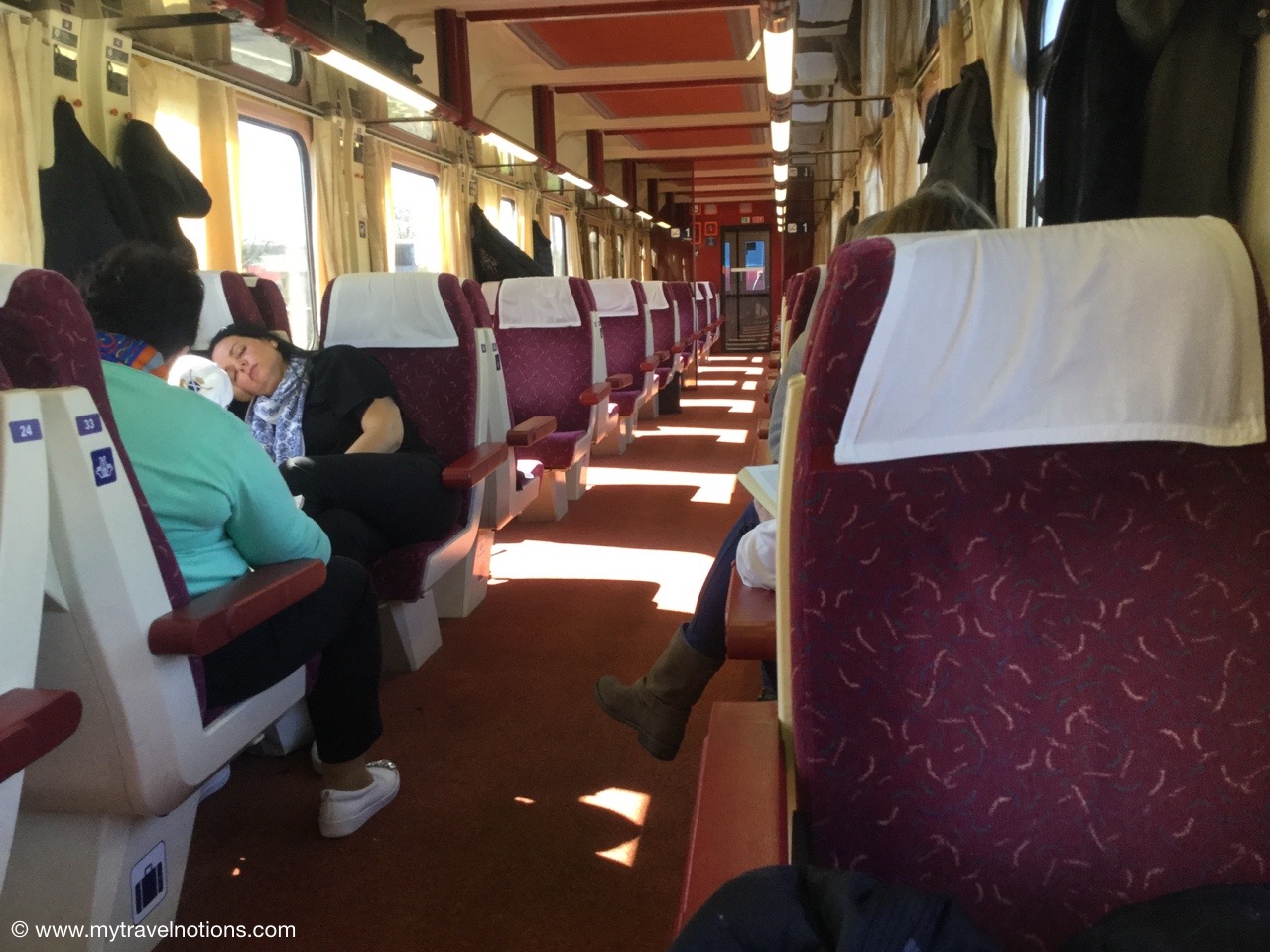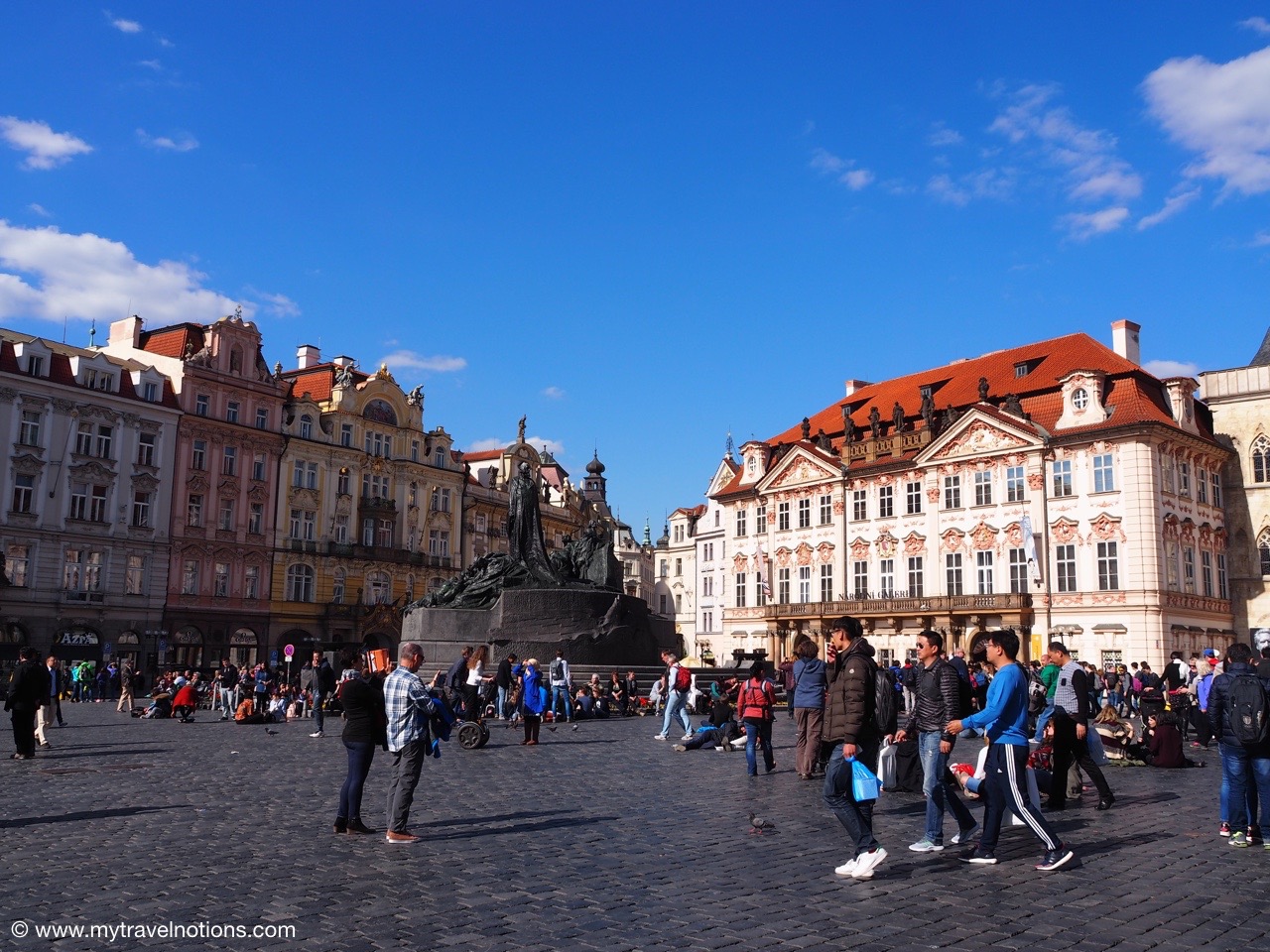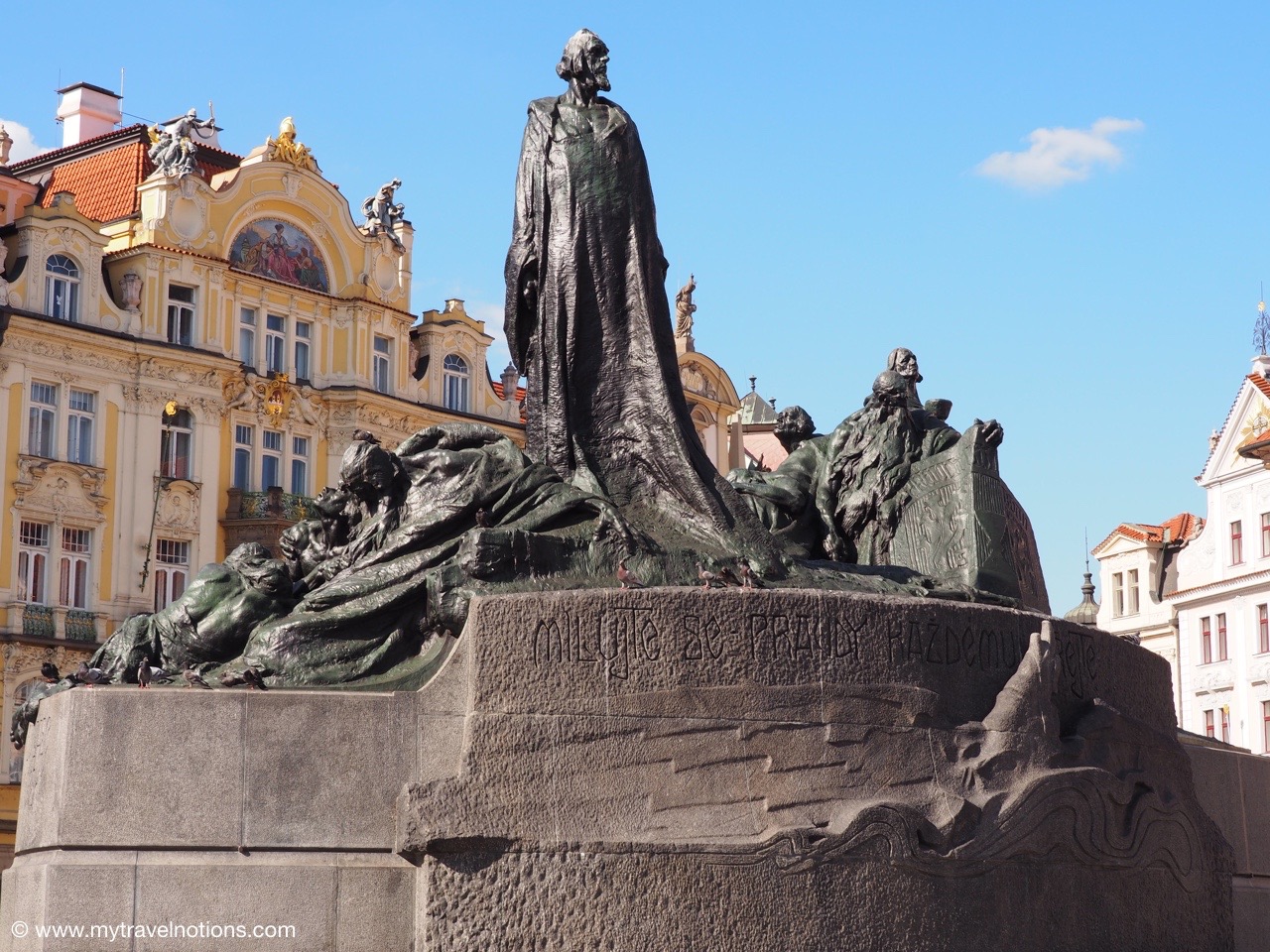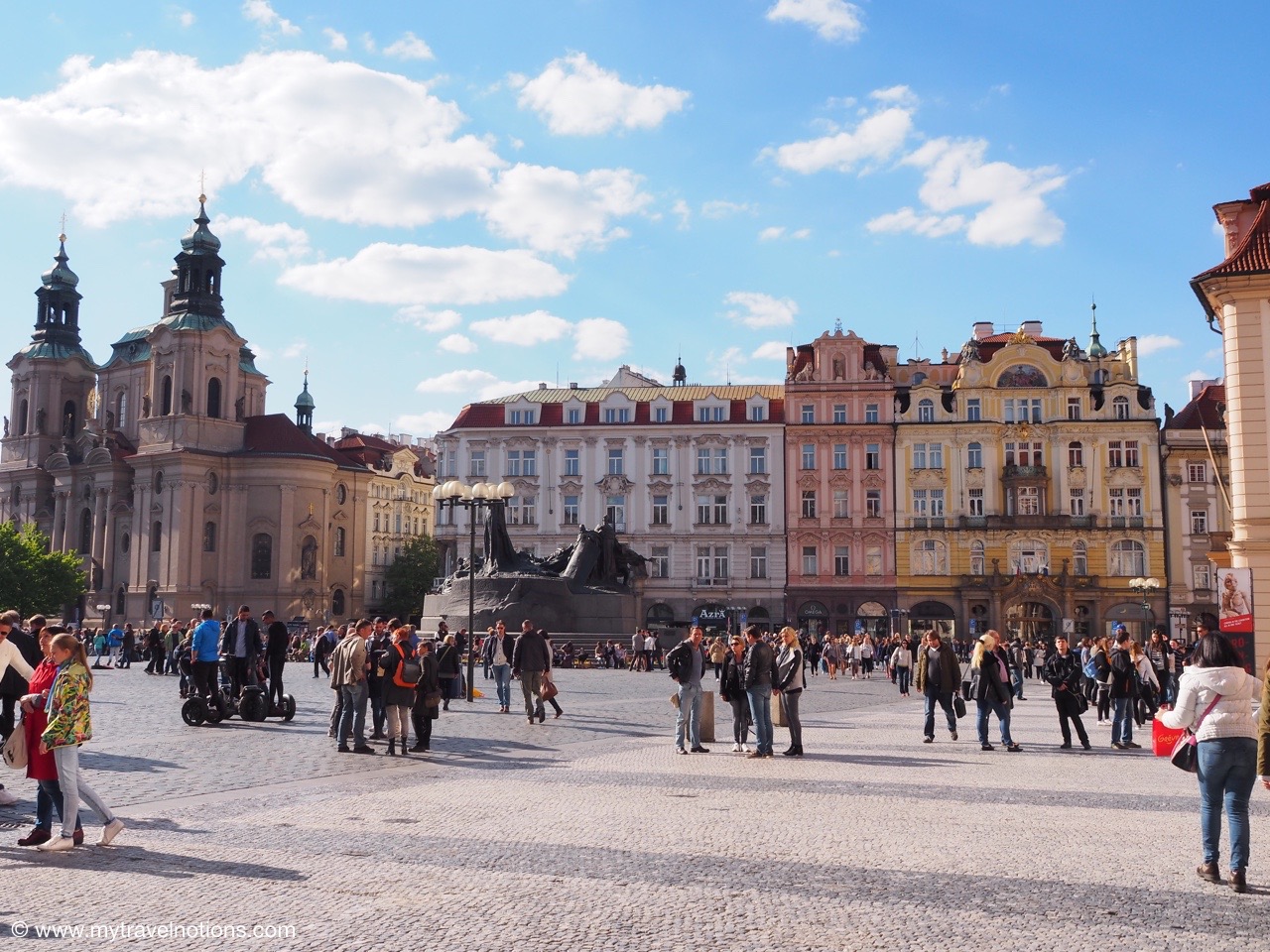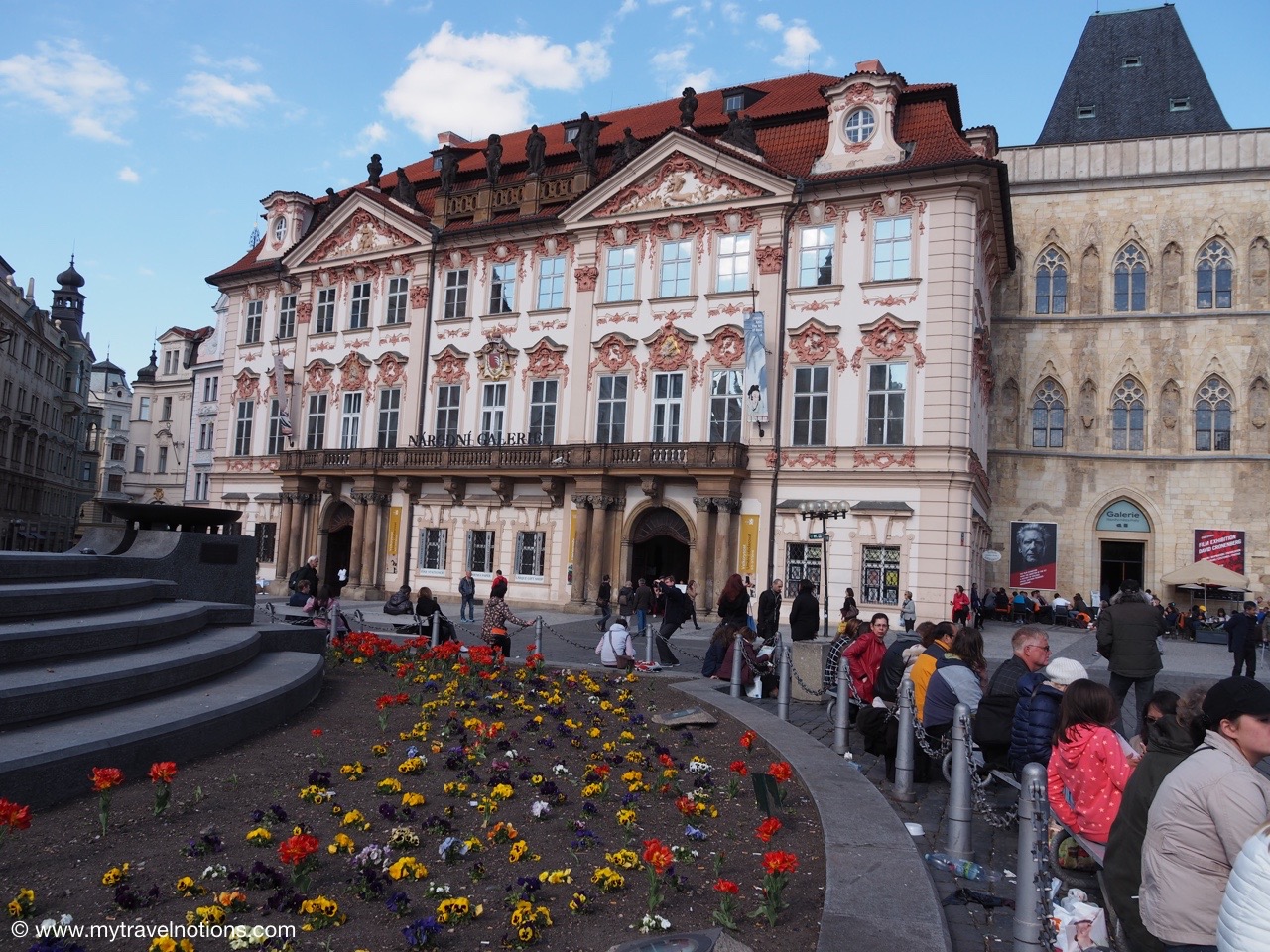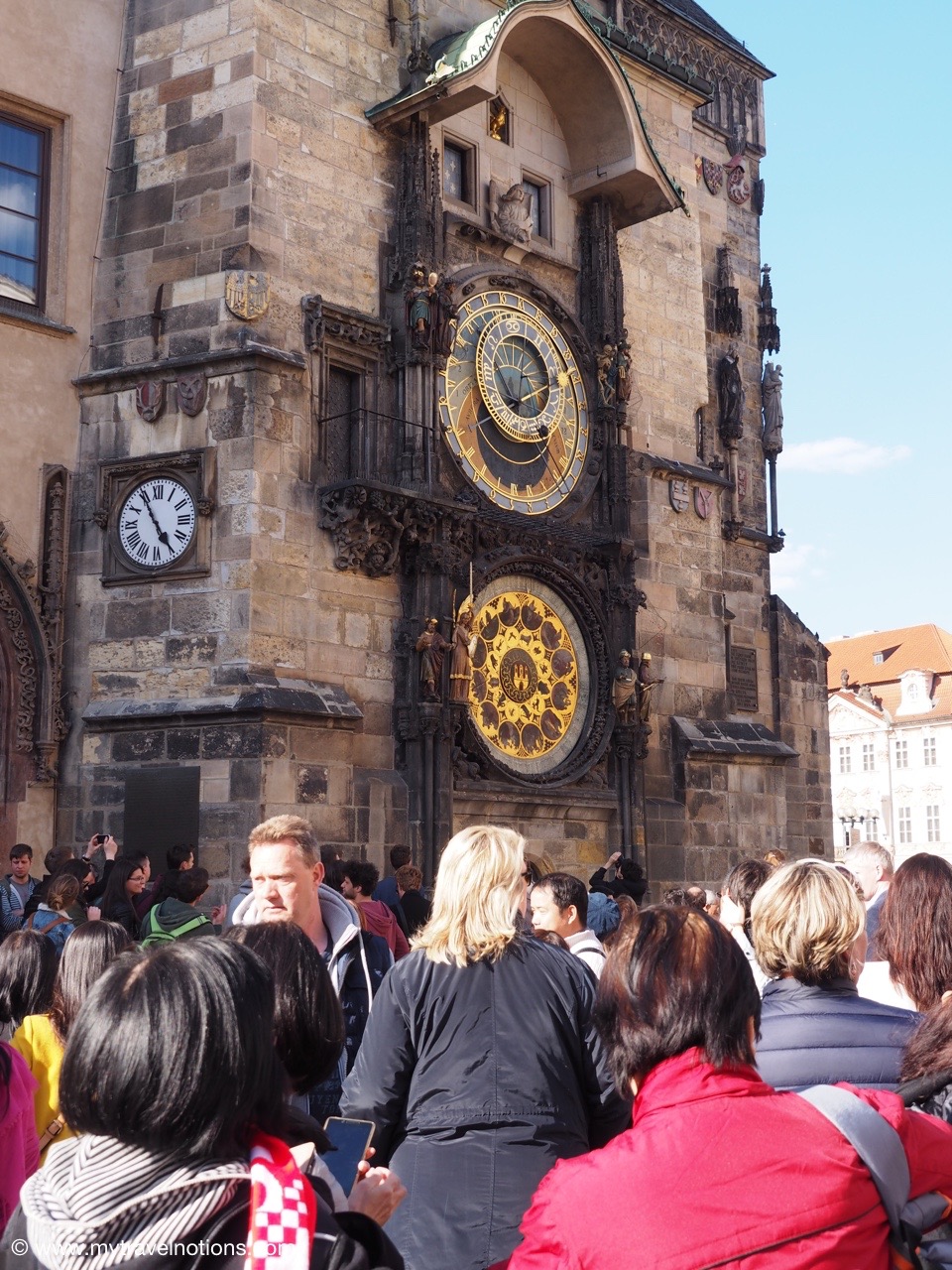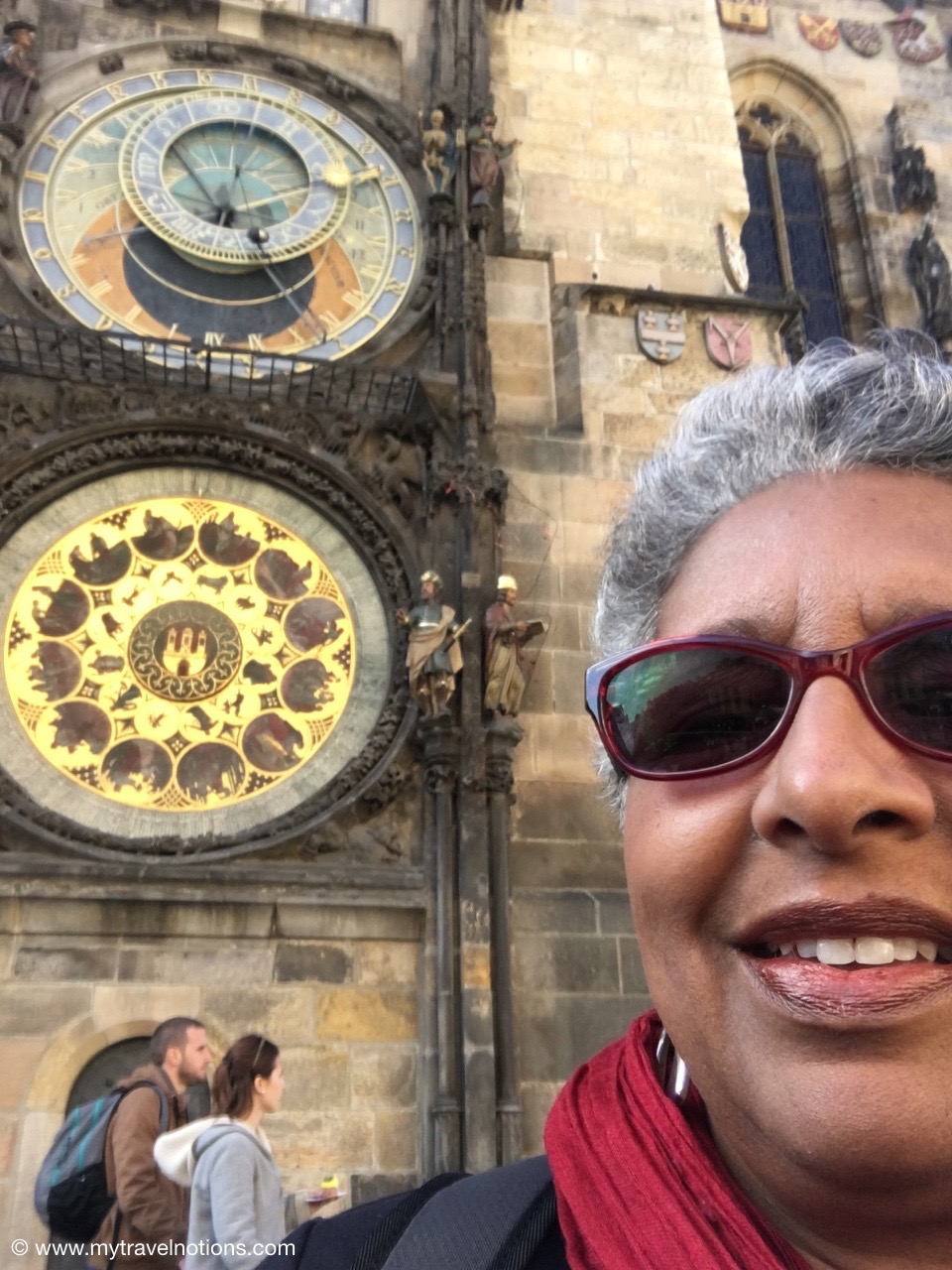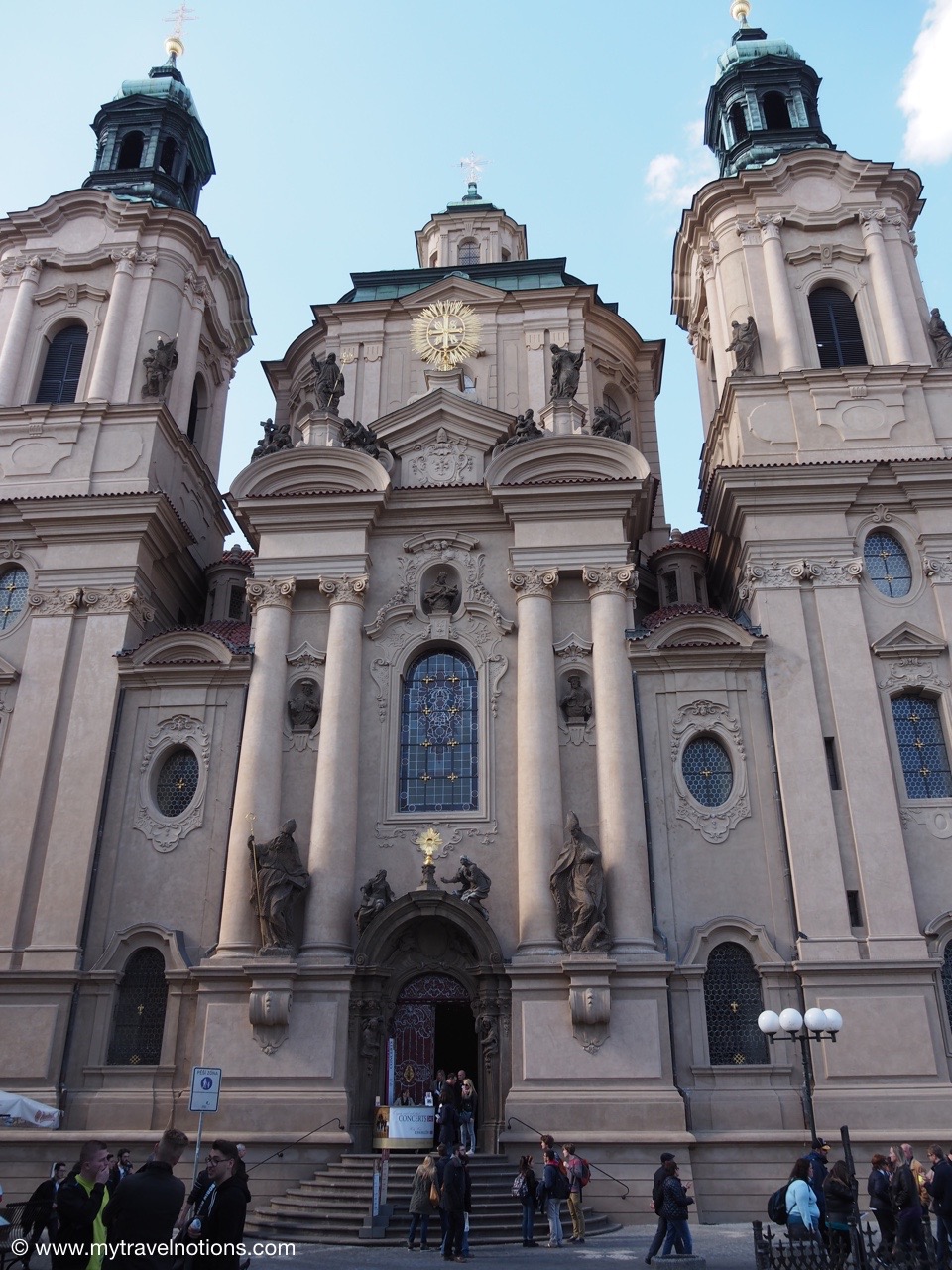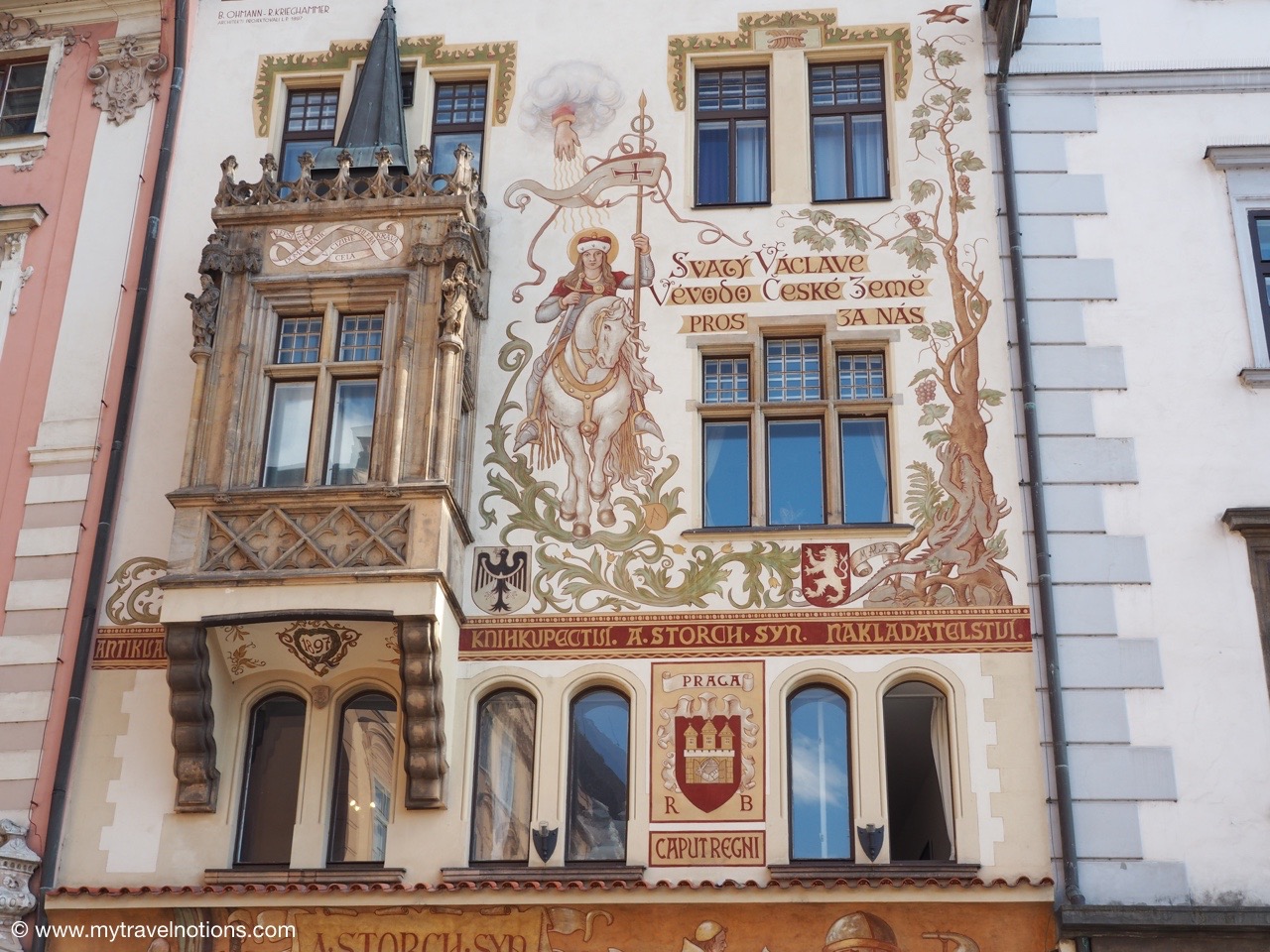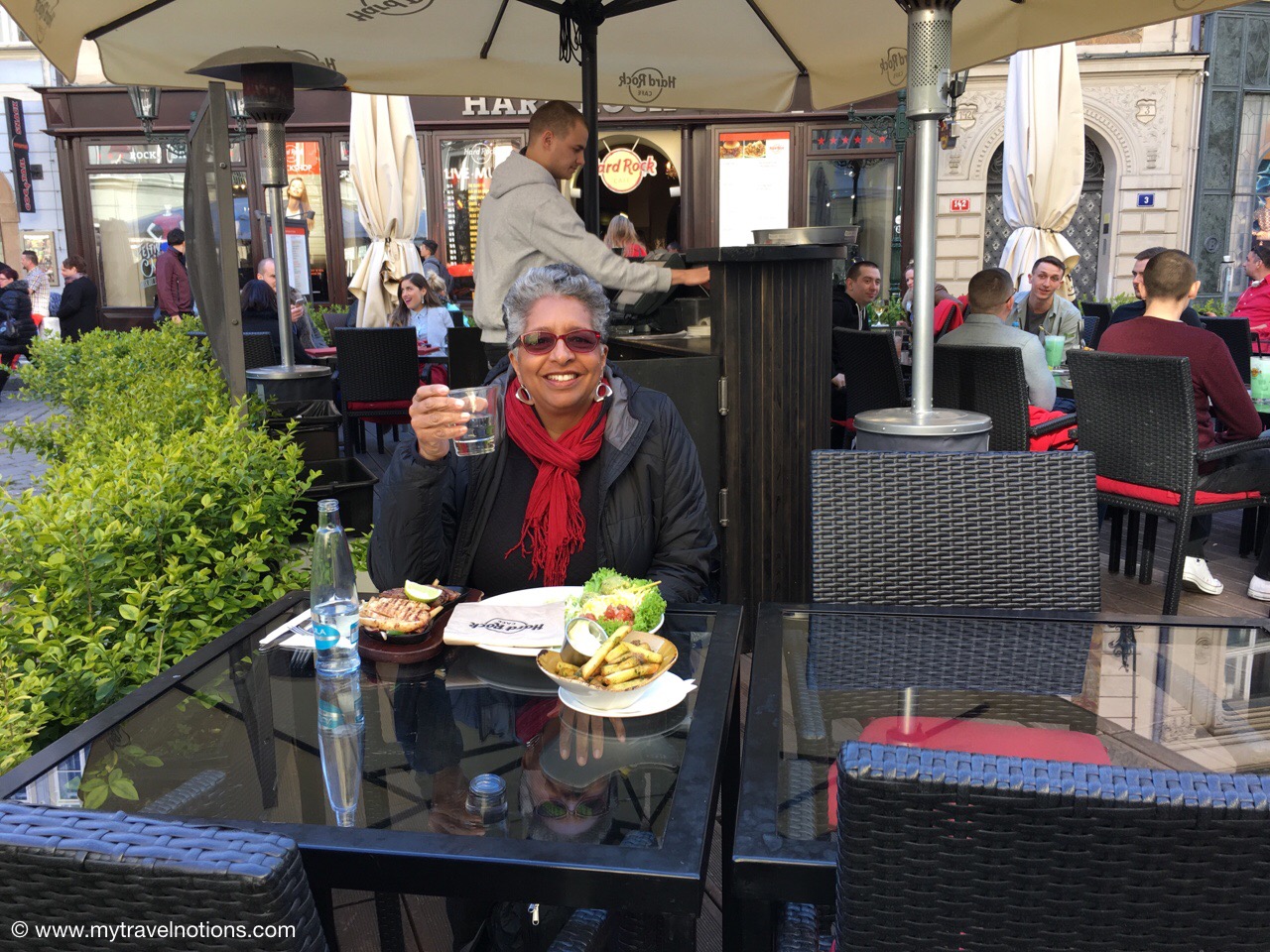 The day was spent getting to and hanging out at Cesky Krumlov, a photogenic and charming UNESCO World Heritage site full of medieval character. This Czech Republic fairy-tale town is crowned by a castle with the Vltava River winding through it.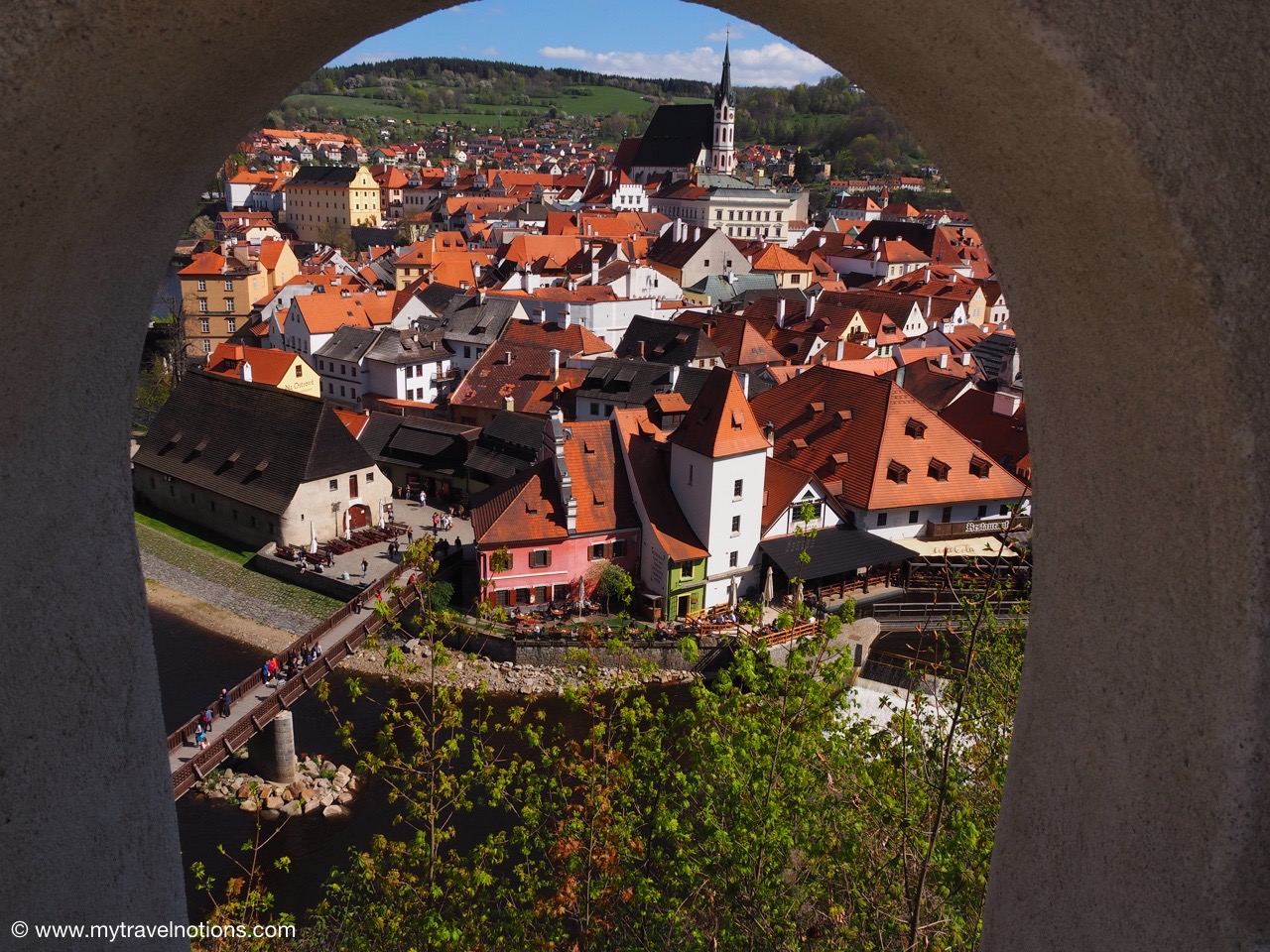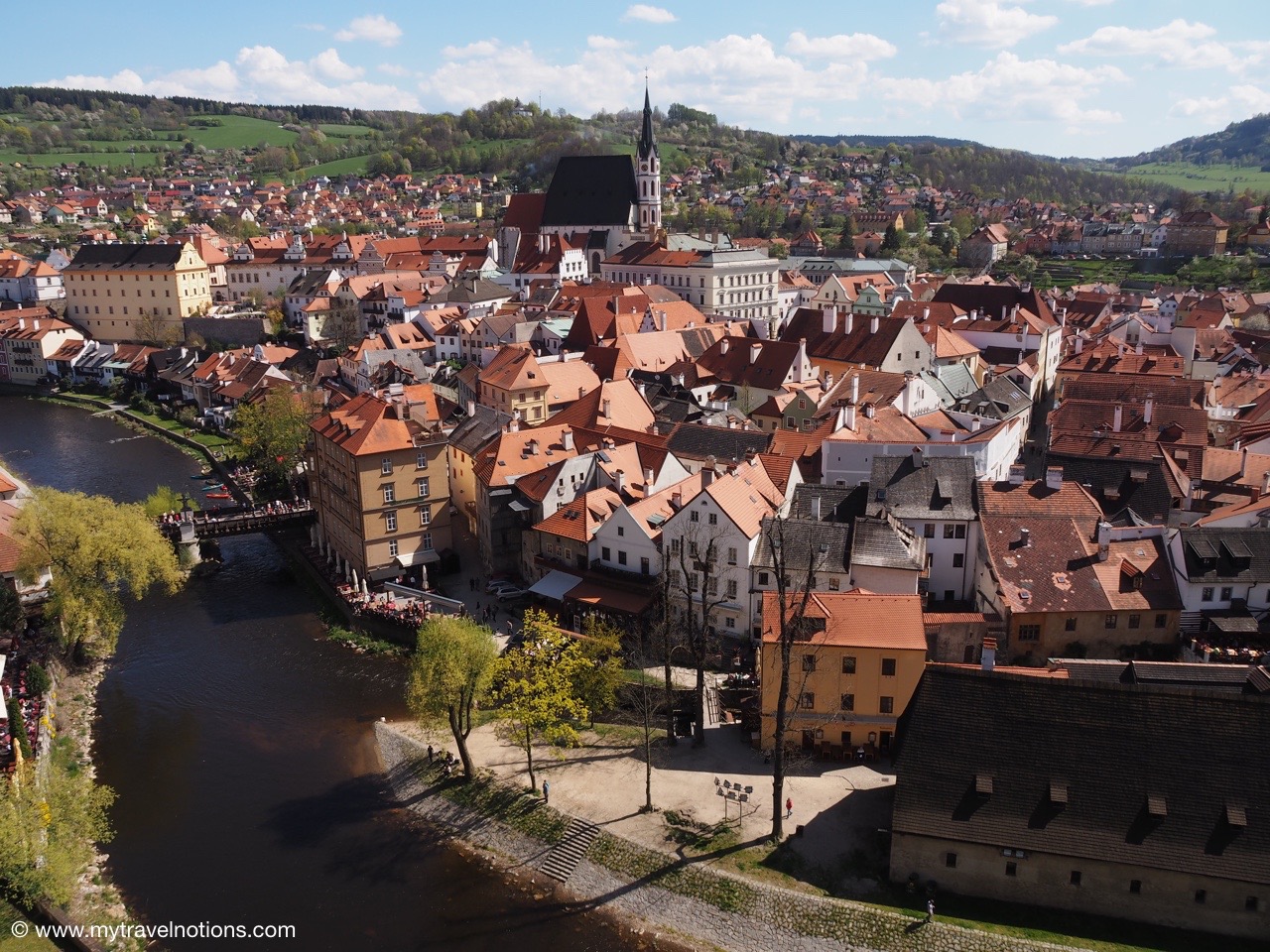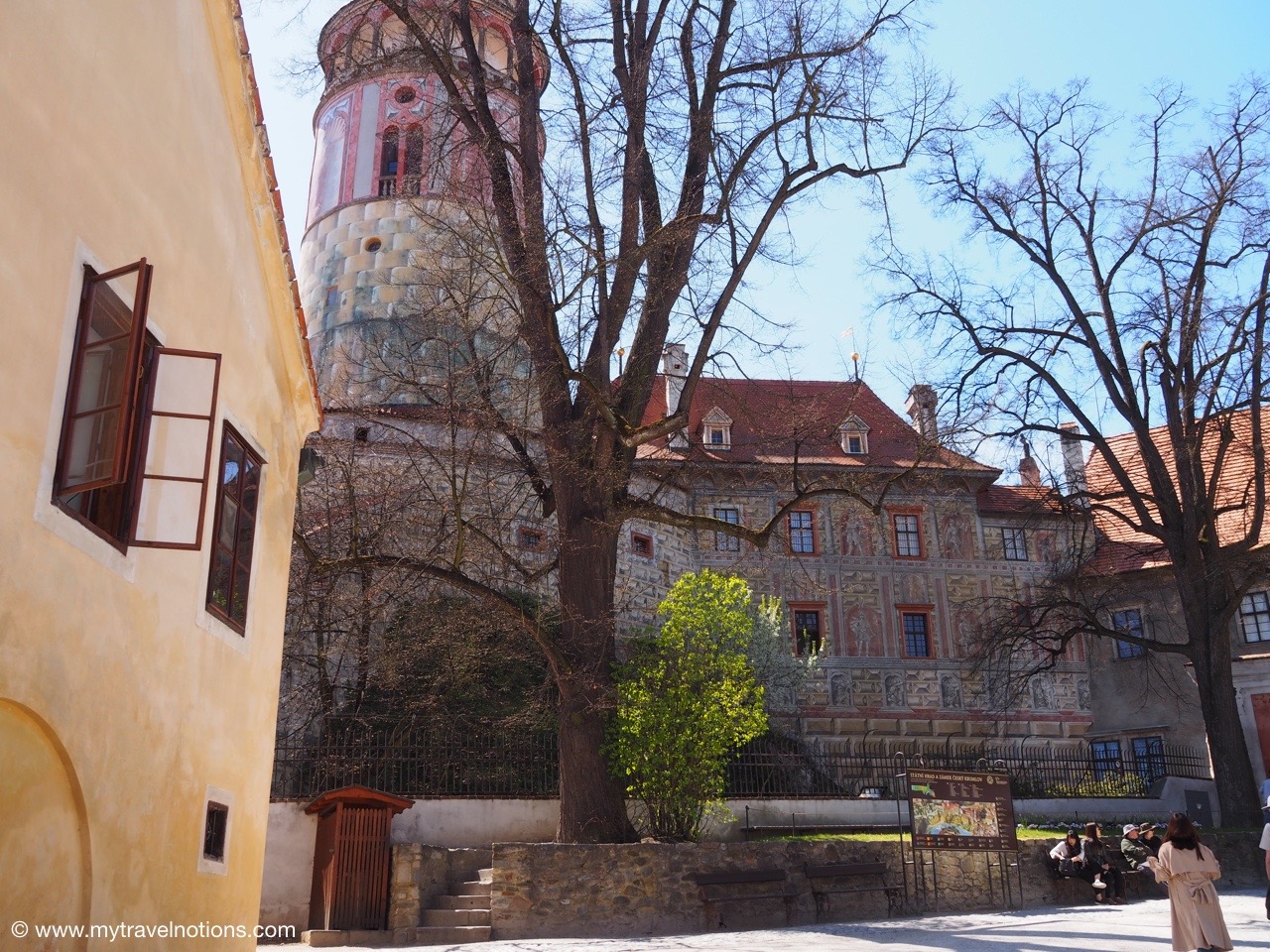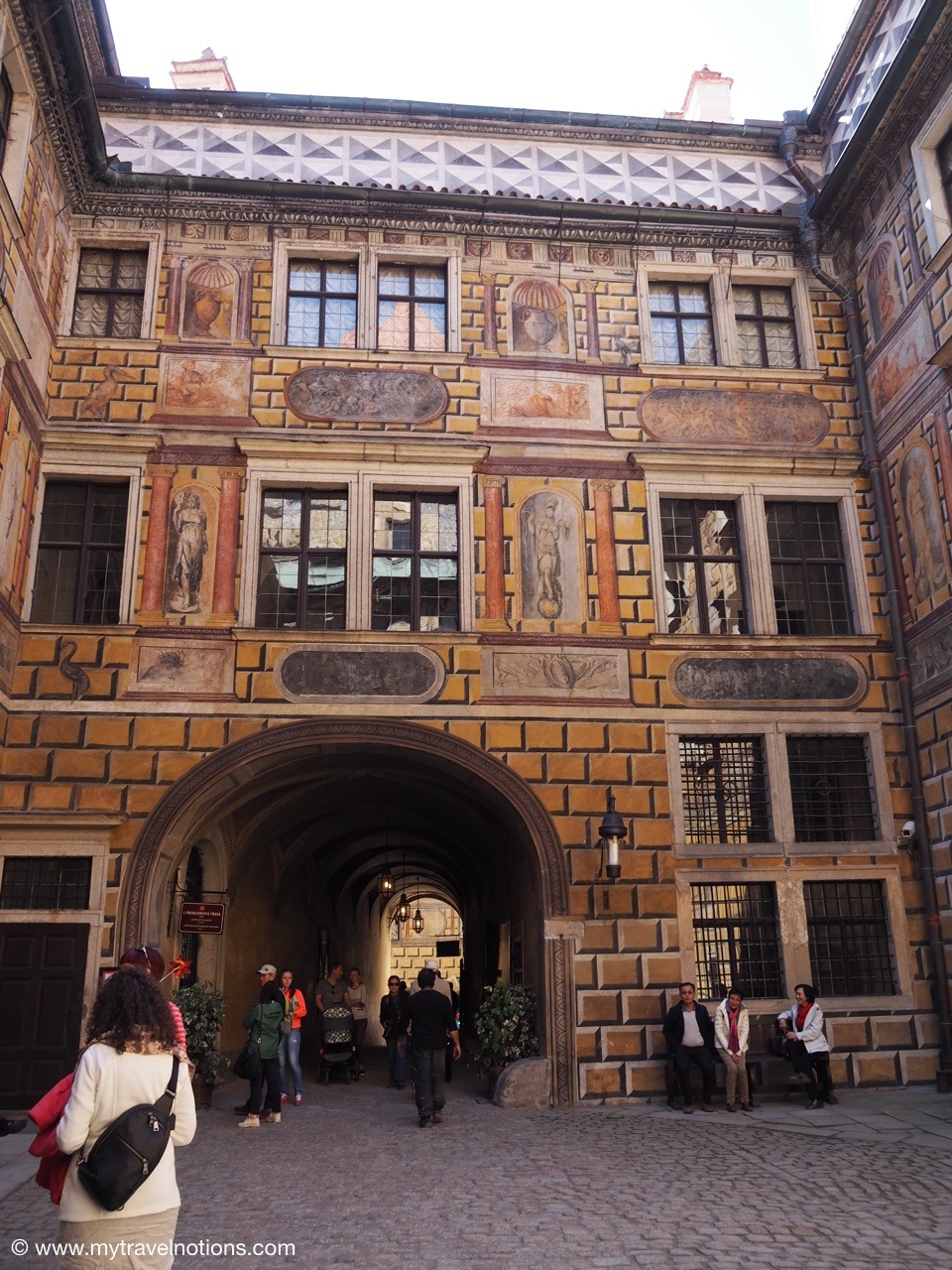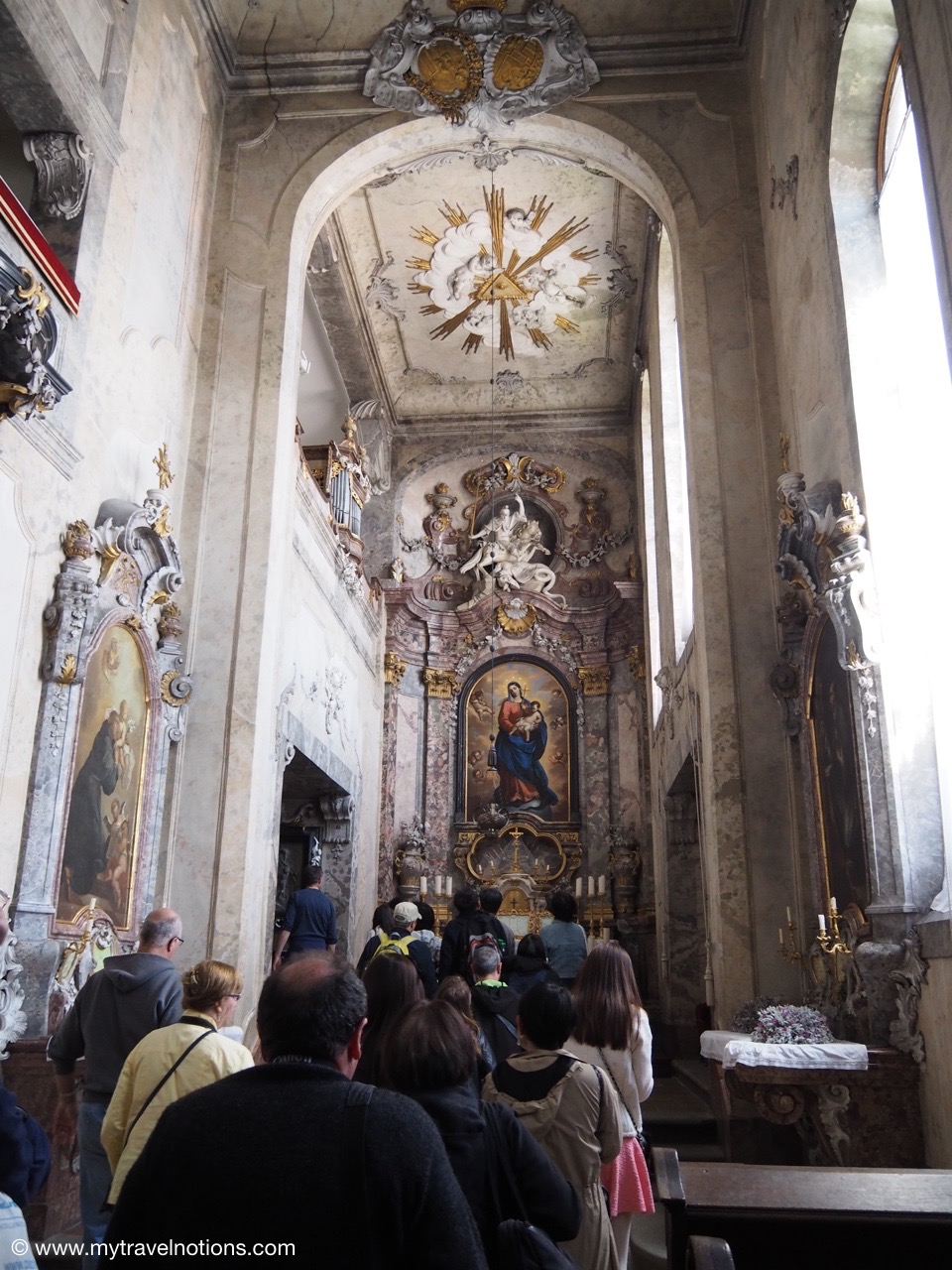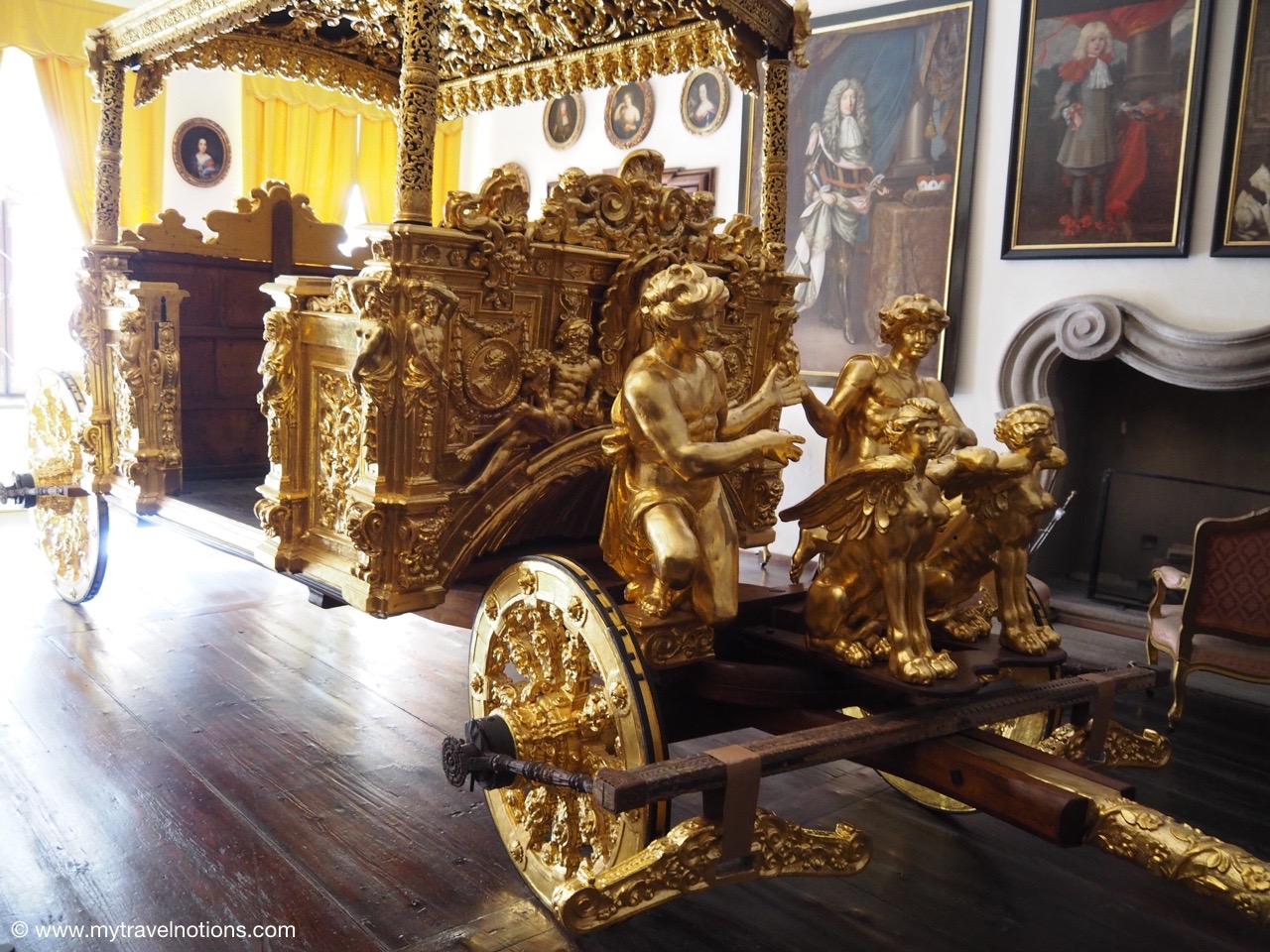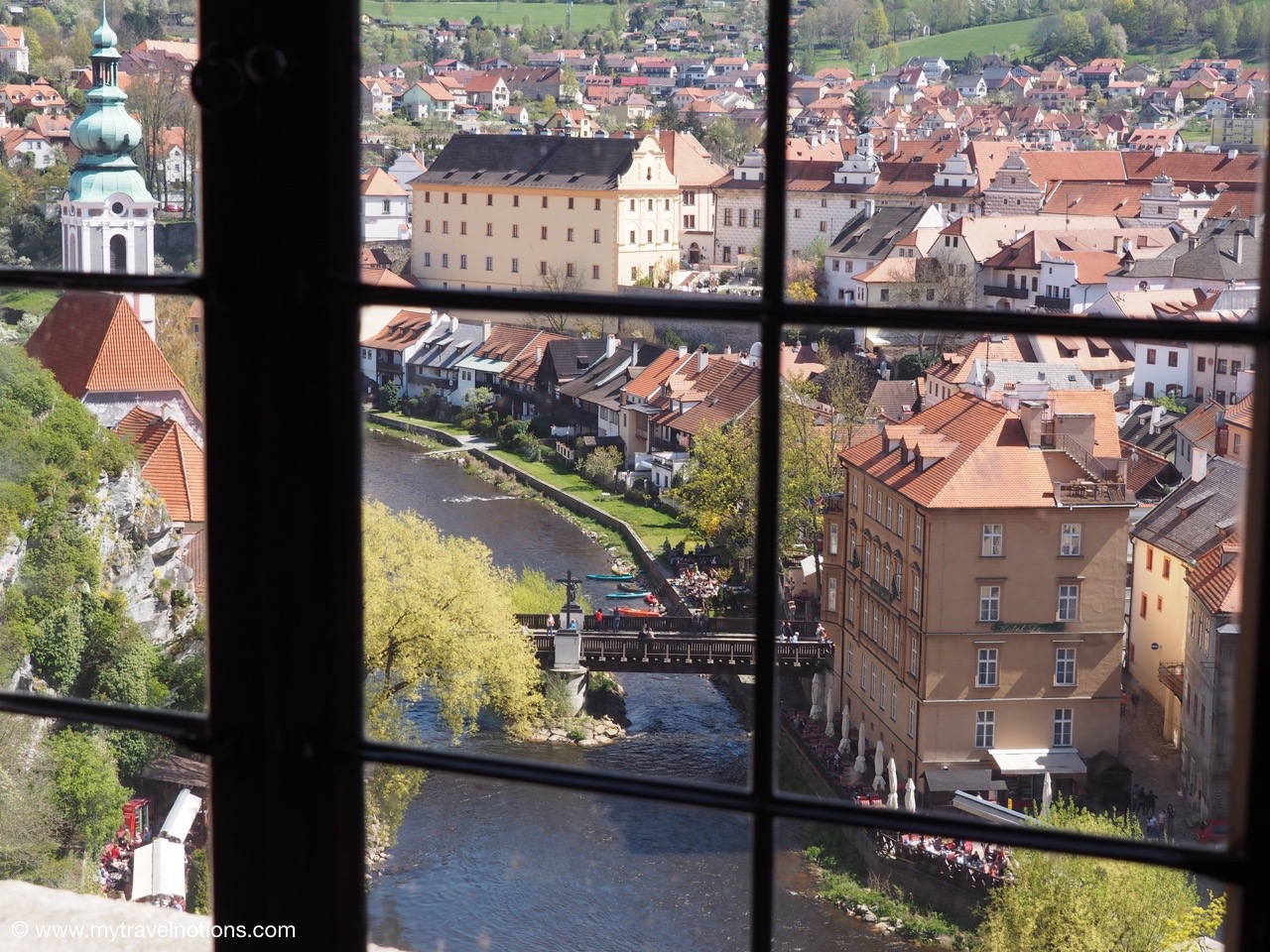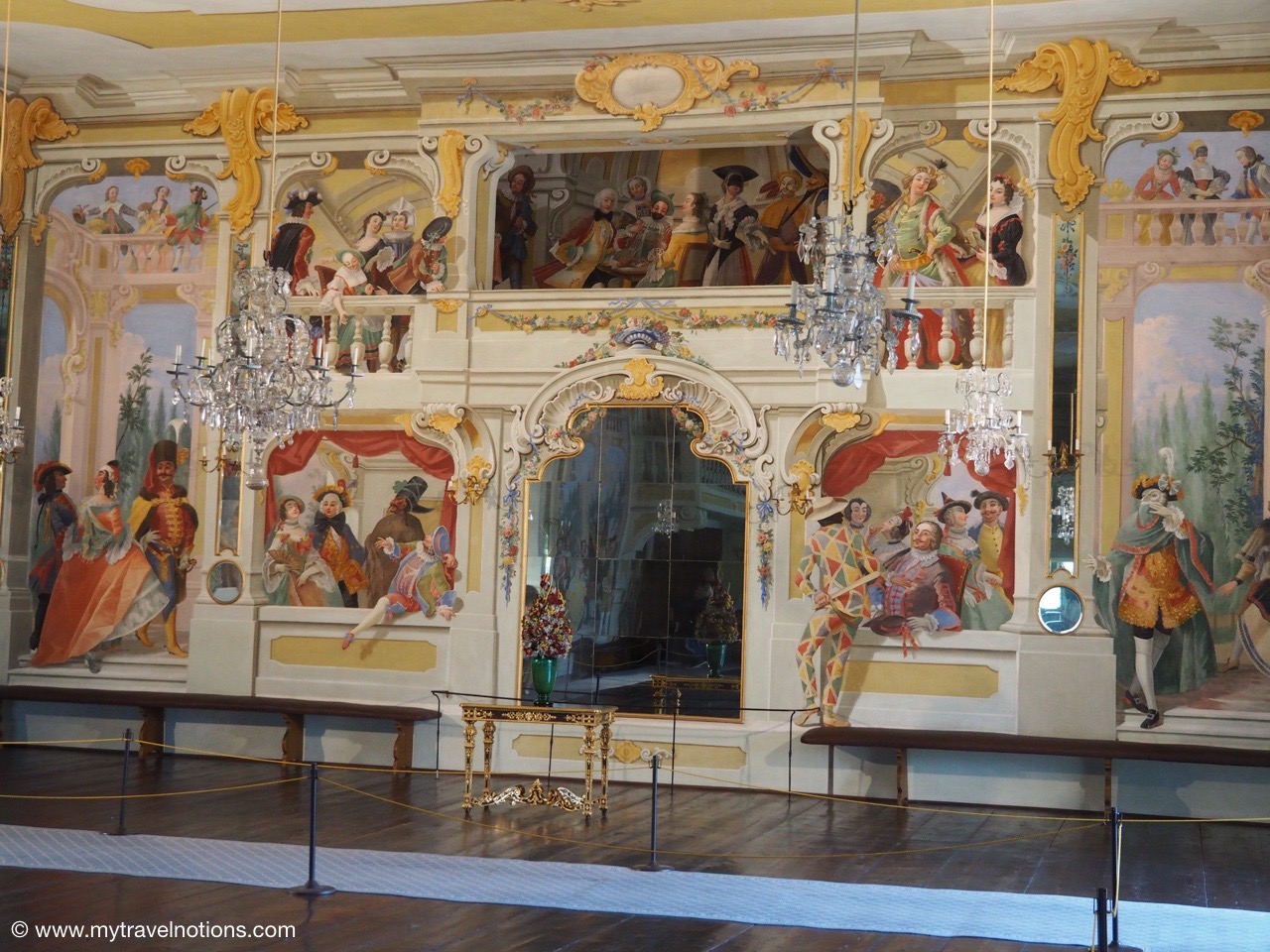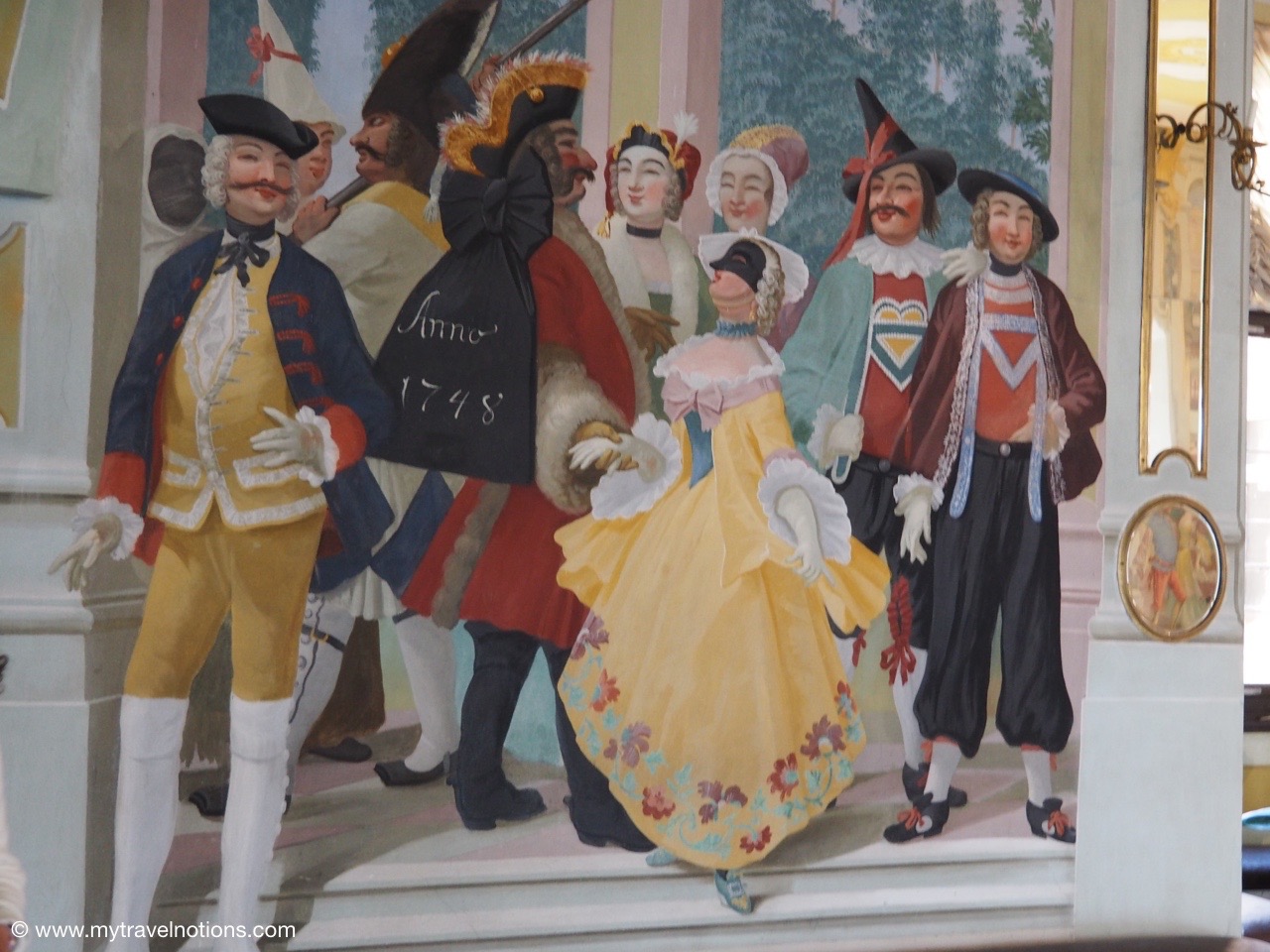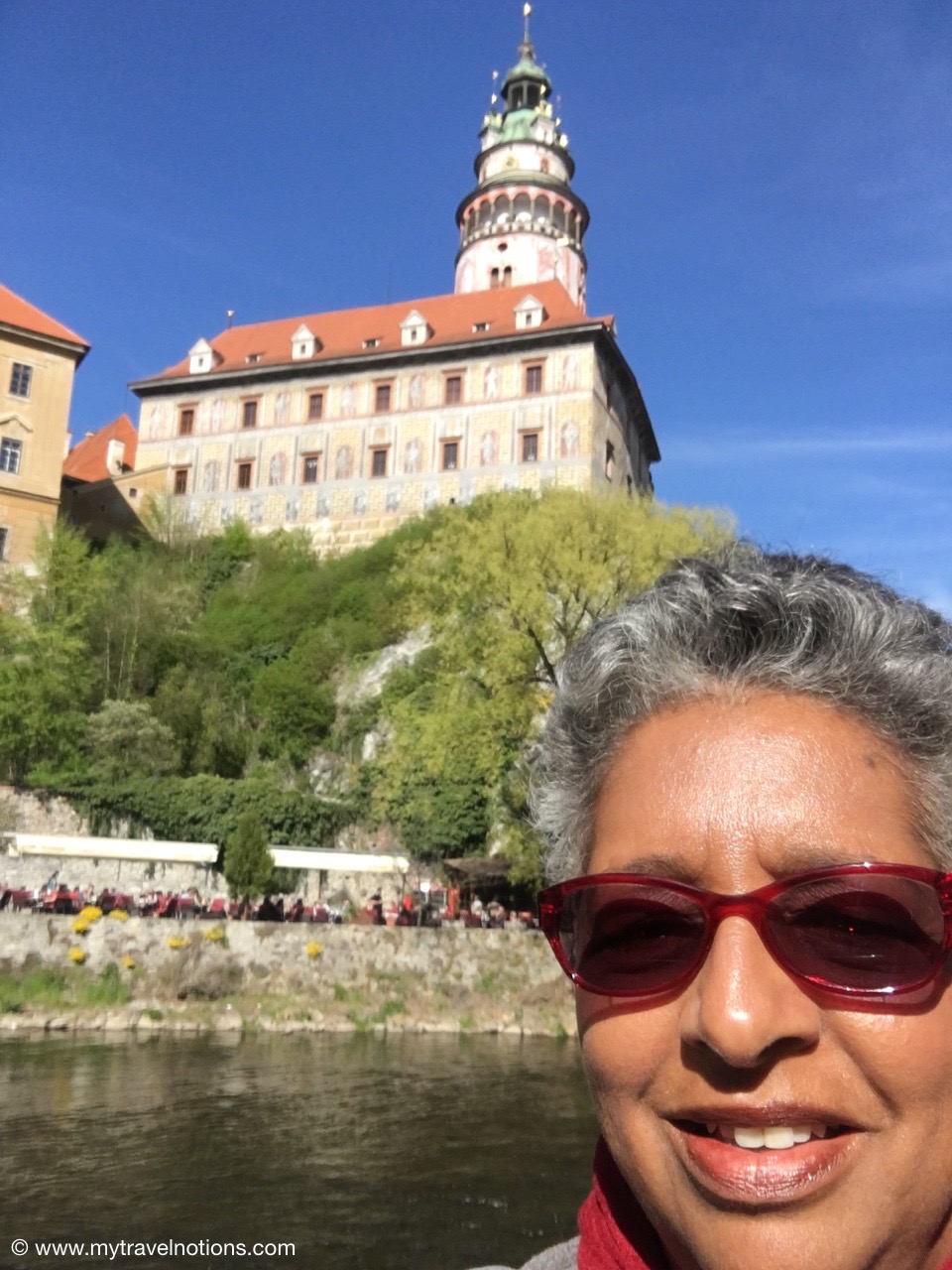 "Happiness is not something you postpone for the future; it is something you design for the present." – Jim Rohn
I feel very fortunate to be in an emotional place of happiness which means enjoying any physical place I'm in, be it Prague or back home lounging on my sofa in Dallas, Texas. For today and the coming weeks, I'm so grateful and pretty dang happy to be doing what I love…exploring, traveling, seeing what this world has to offer and meeting the incredible people who inhabit it. Spent the morning taking it easy, the afternoon enjoying a private walking tour of Prague with a guide who was born in Prague and the evening sharing a delicious meal with new friends traveling in Europe from the Washington, D.C., area. Happiness is about being present and enjoying the moment.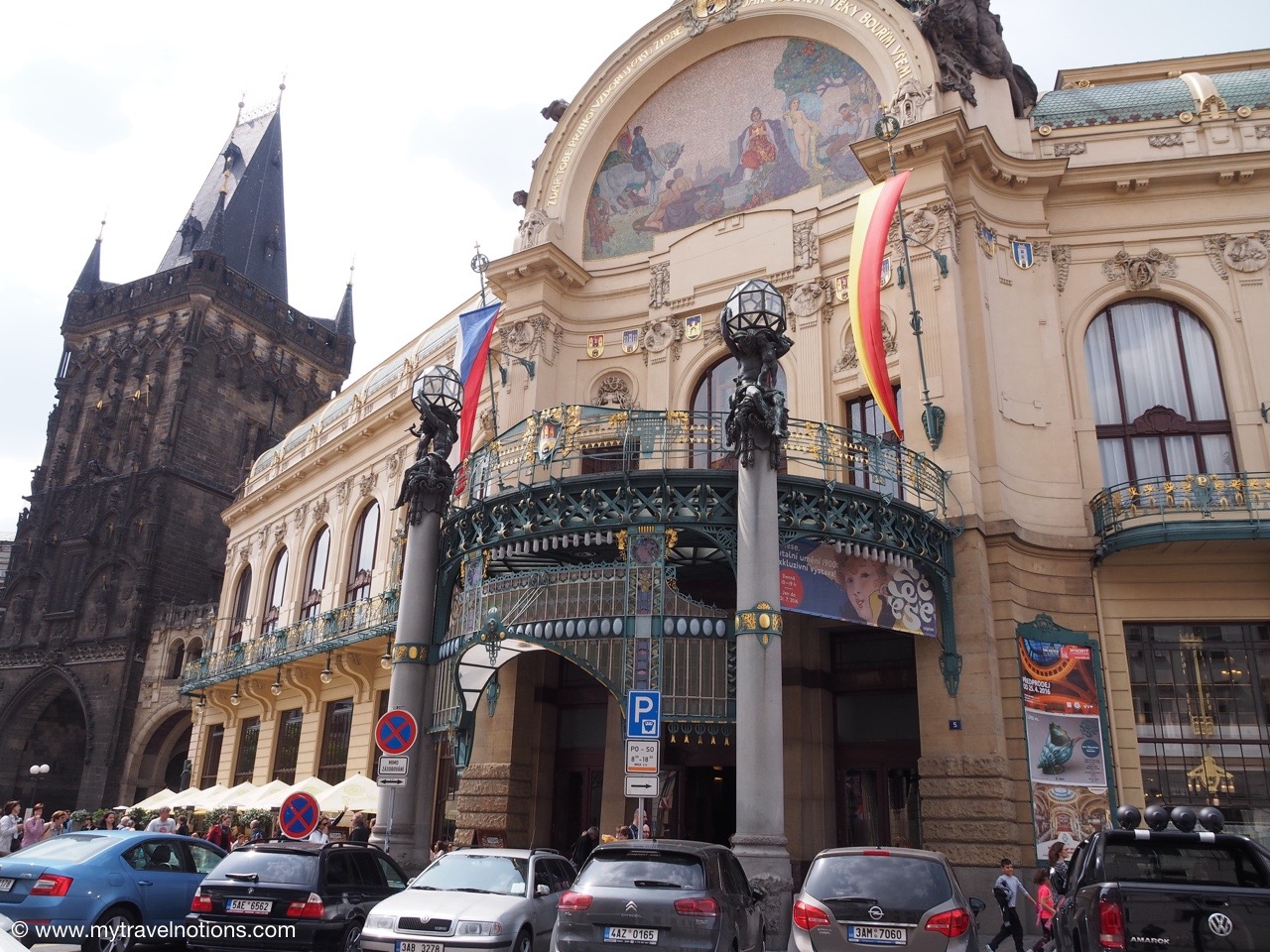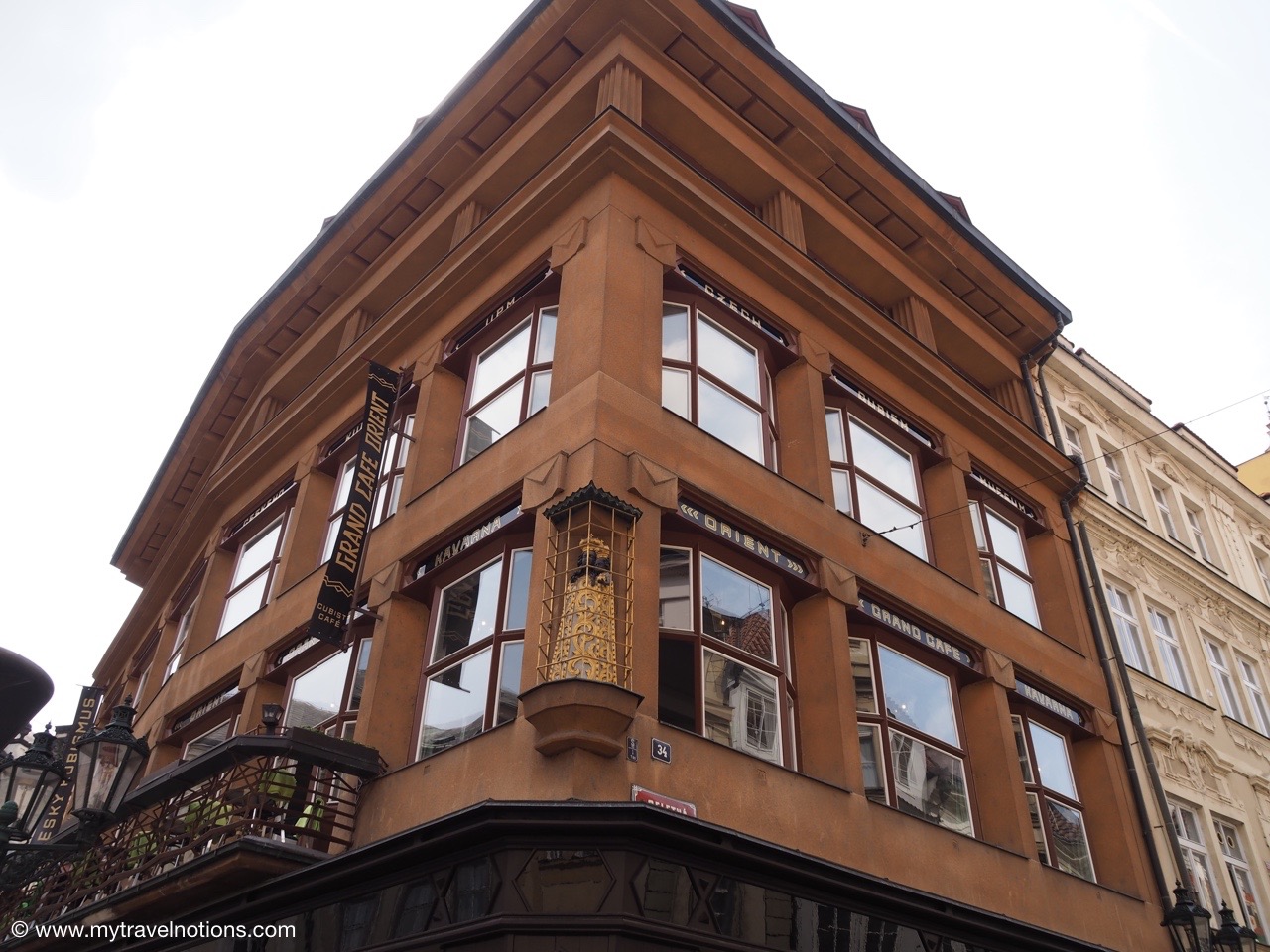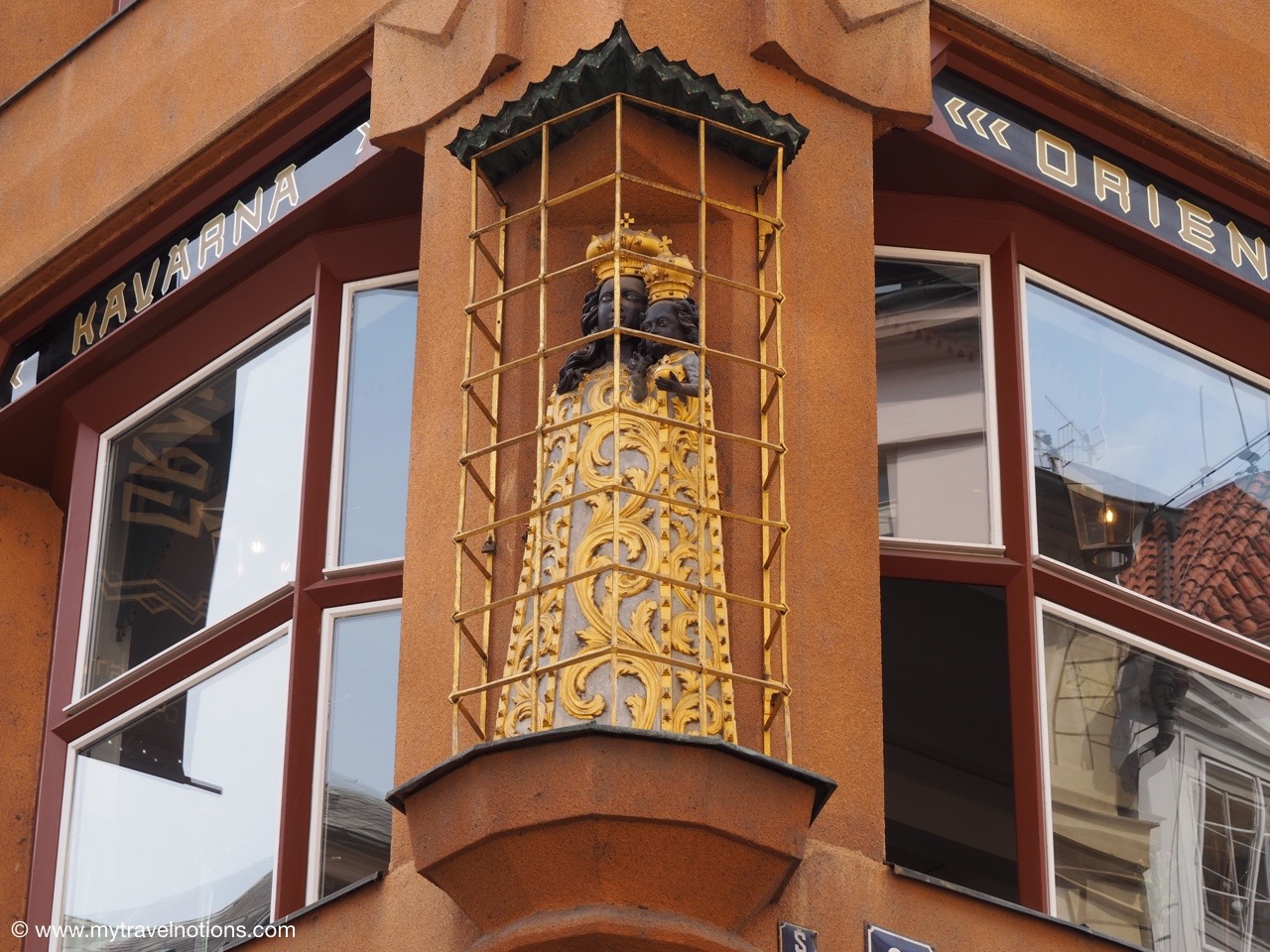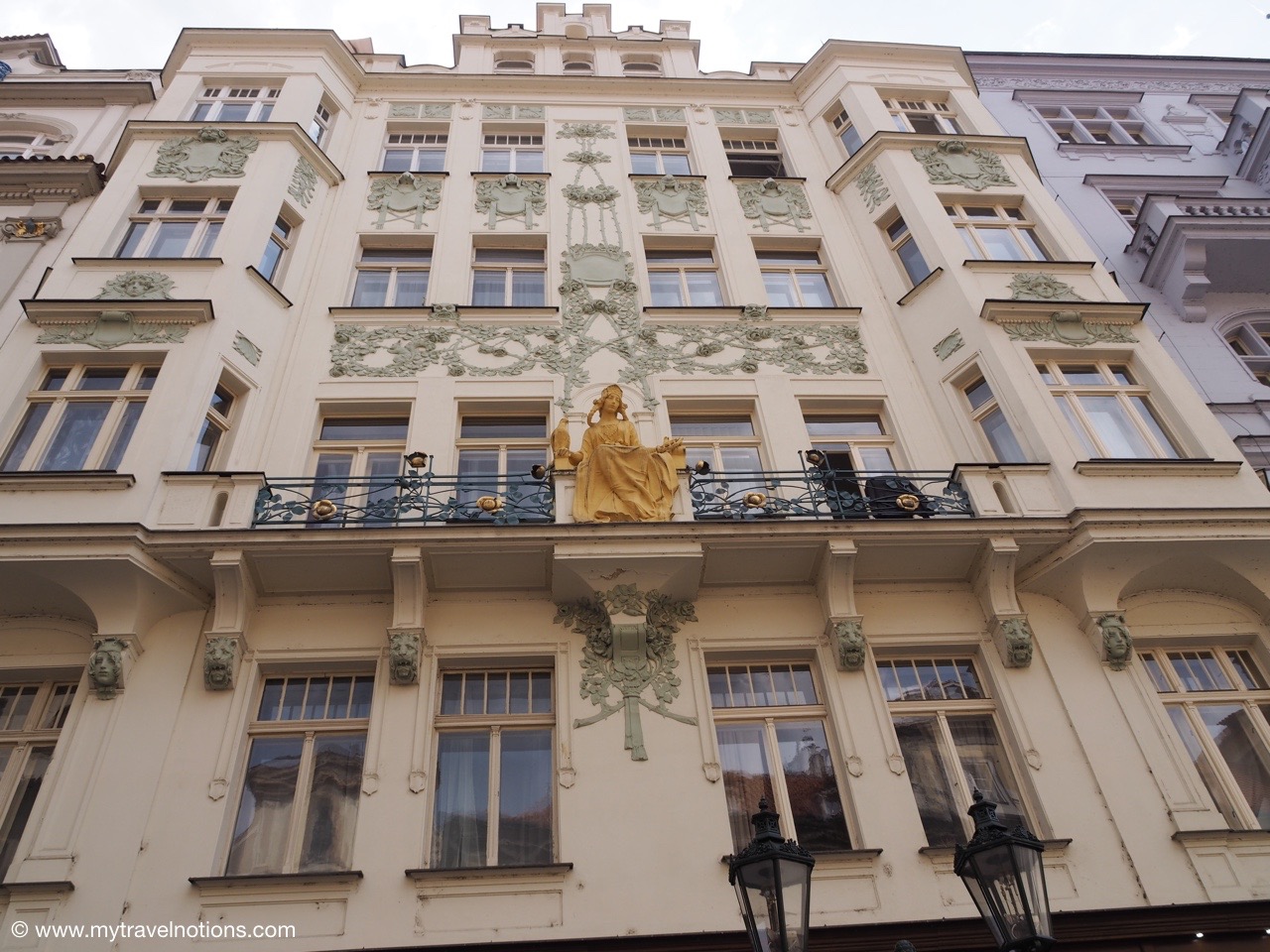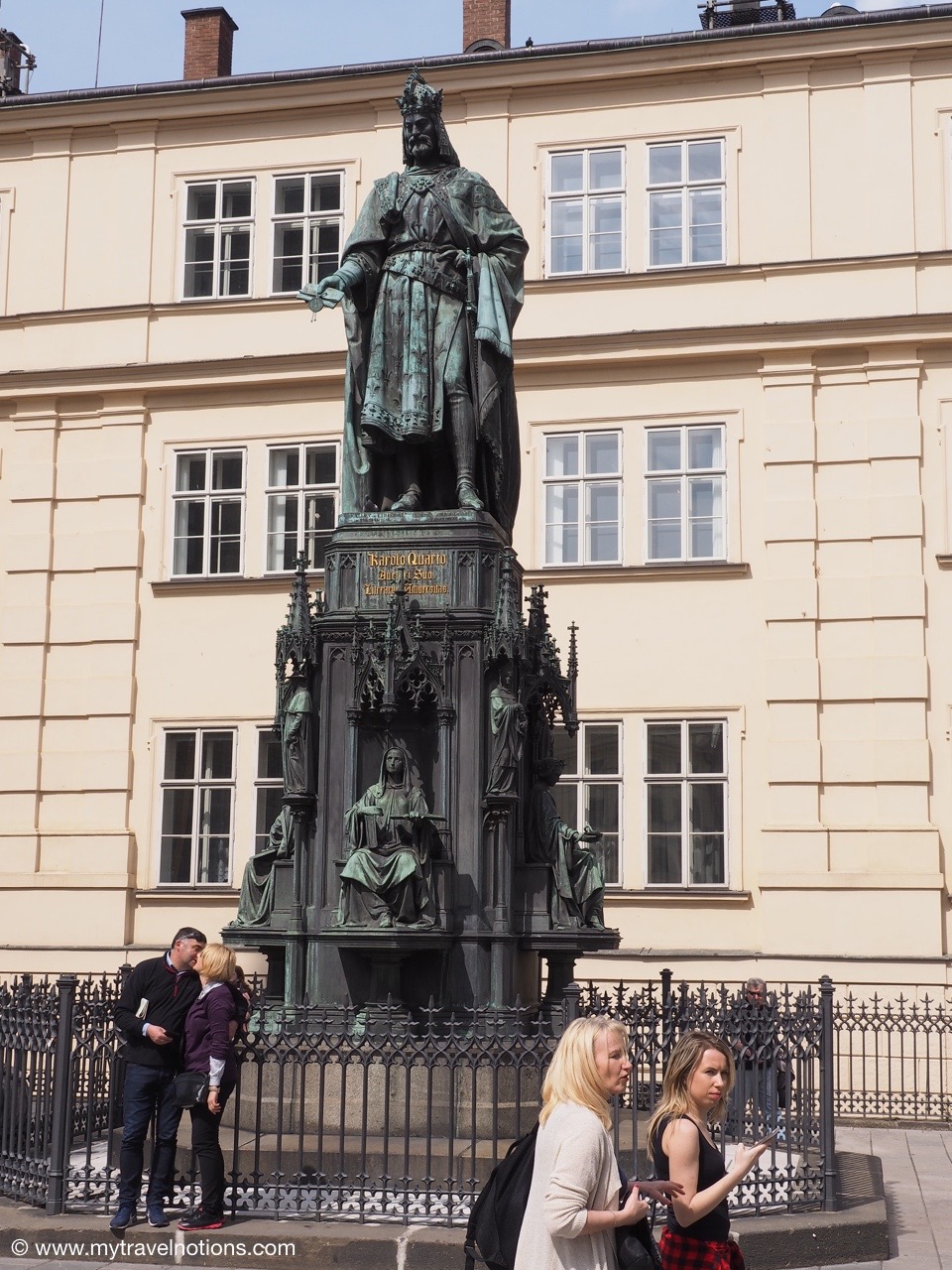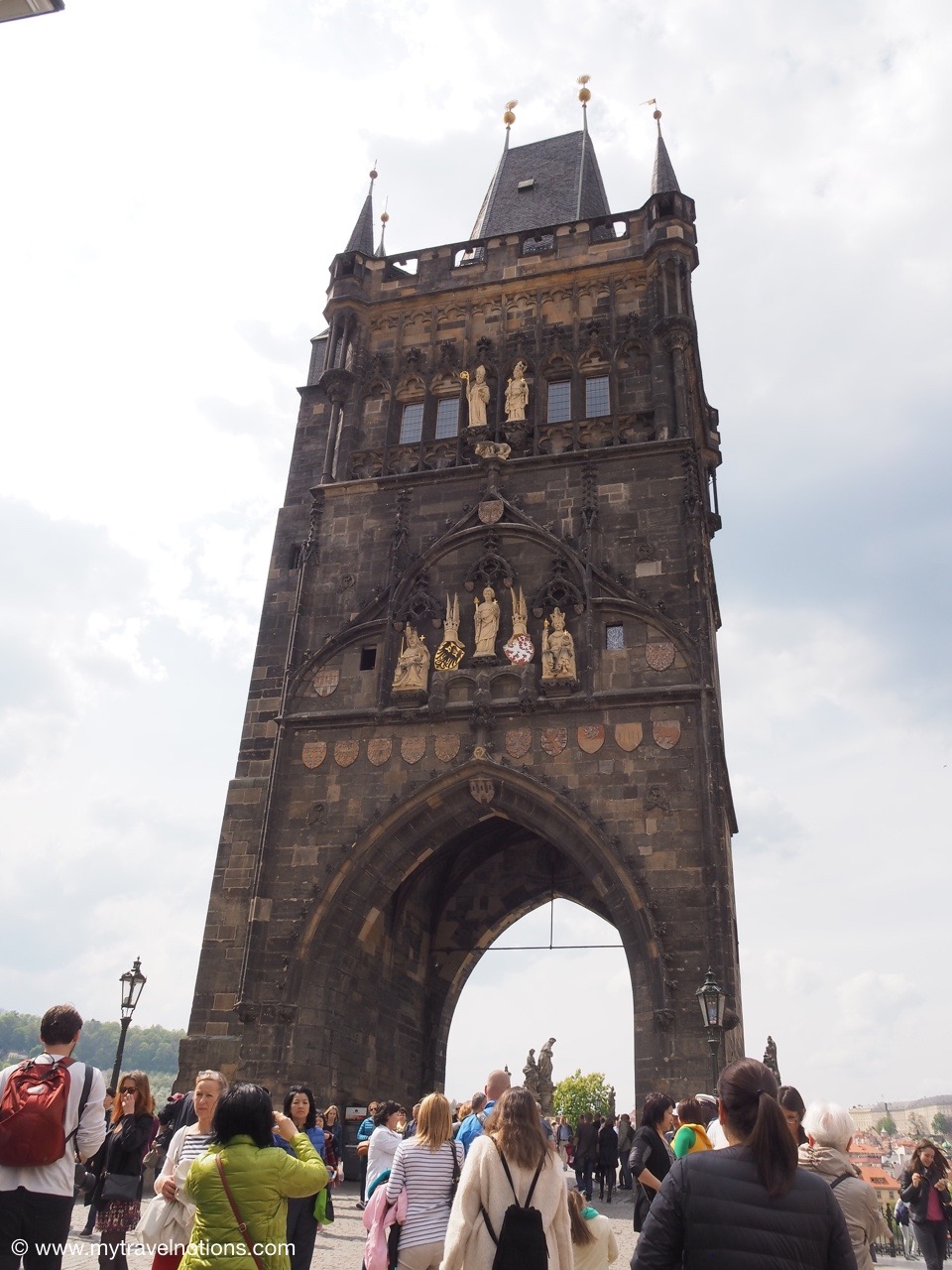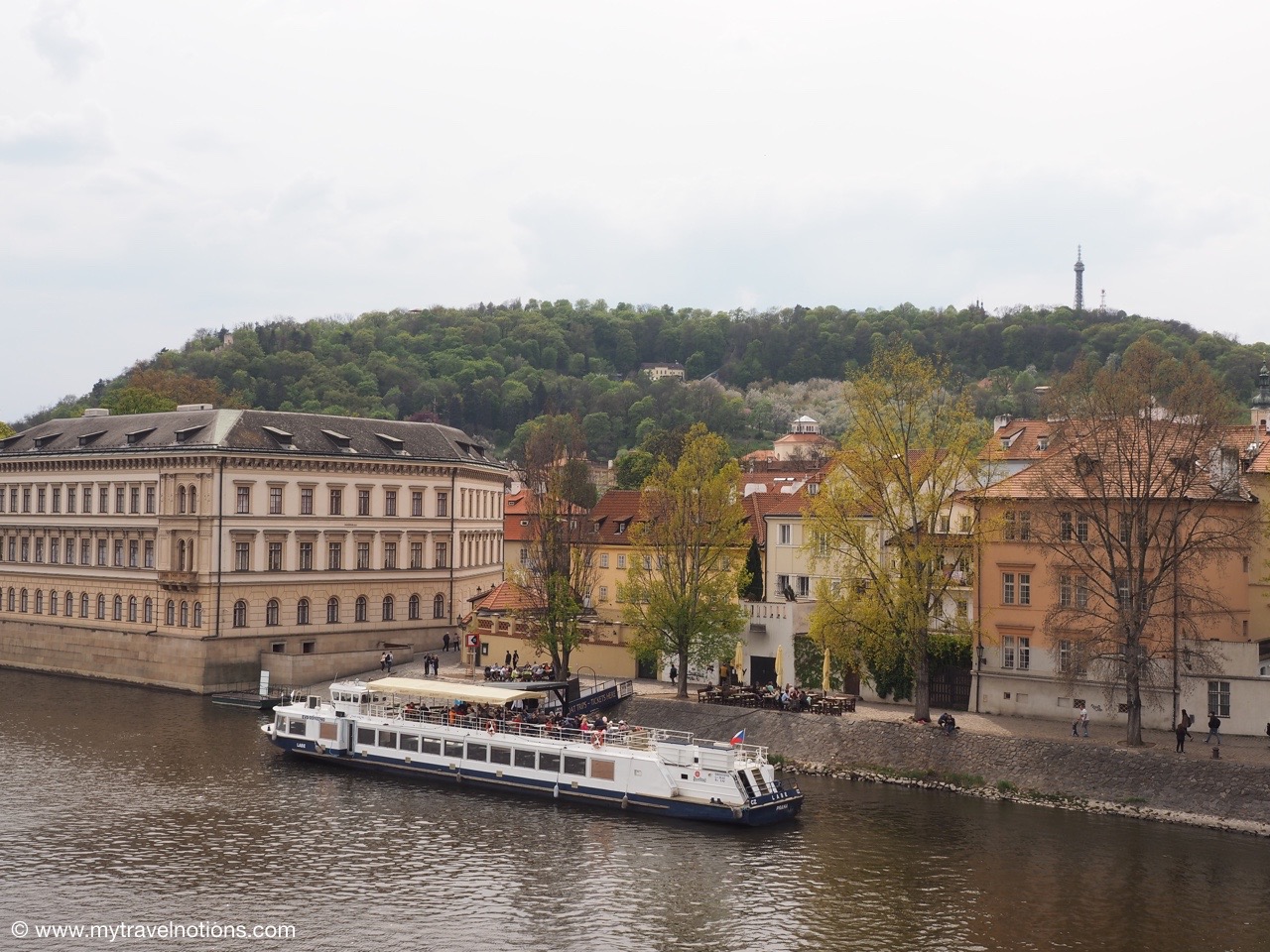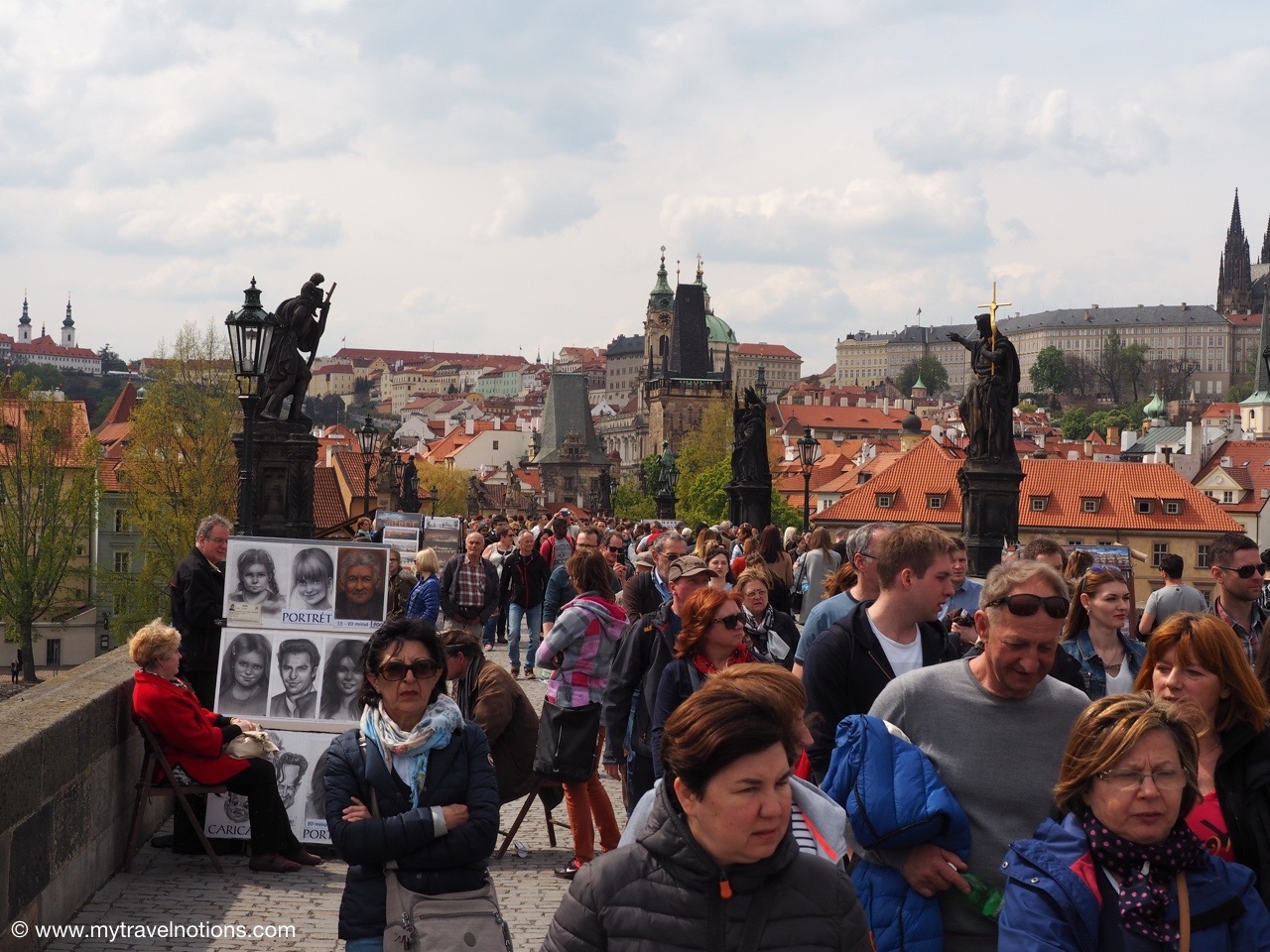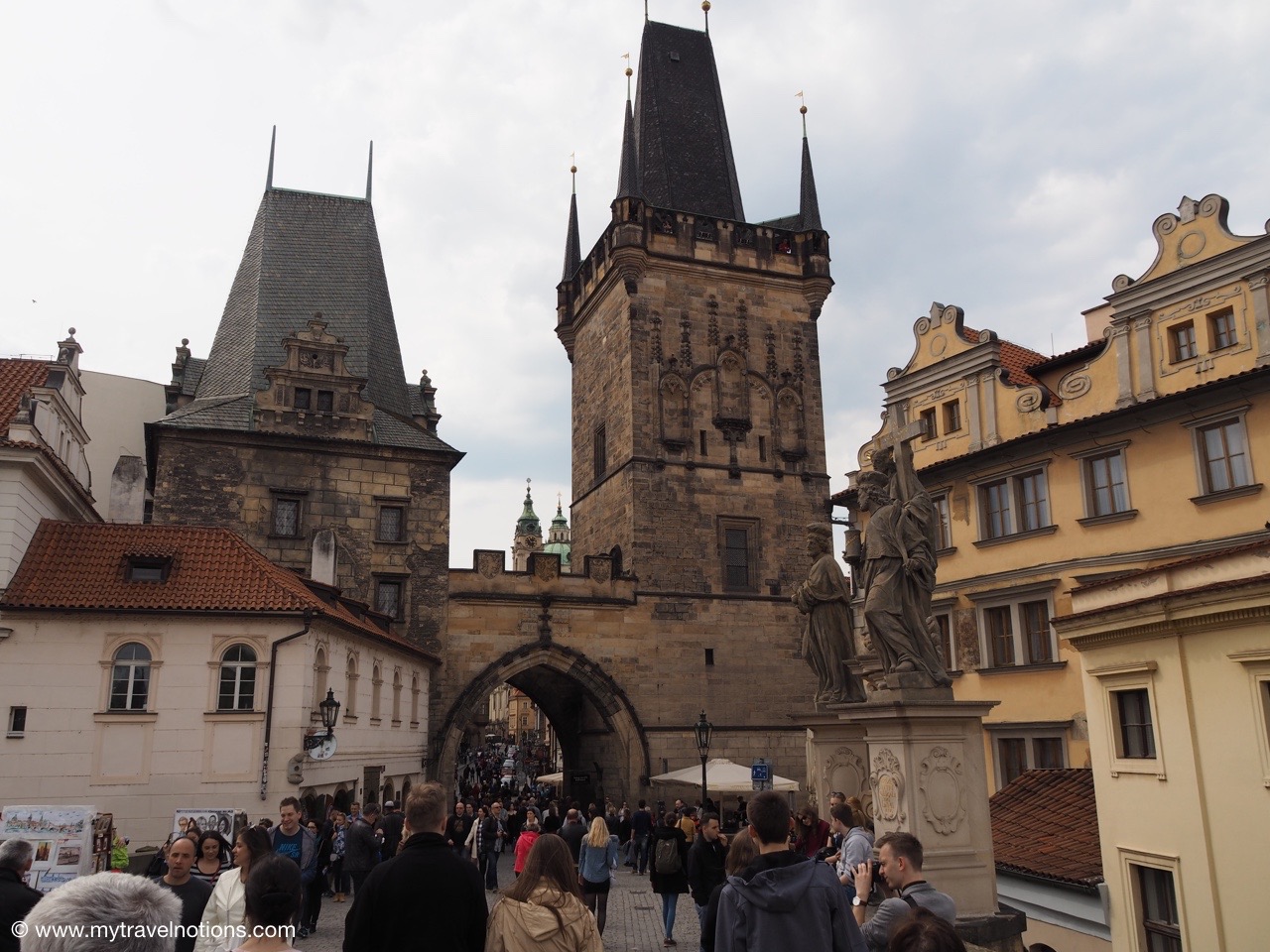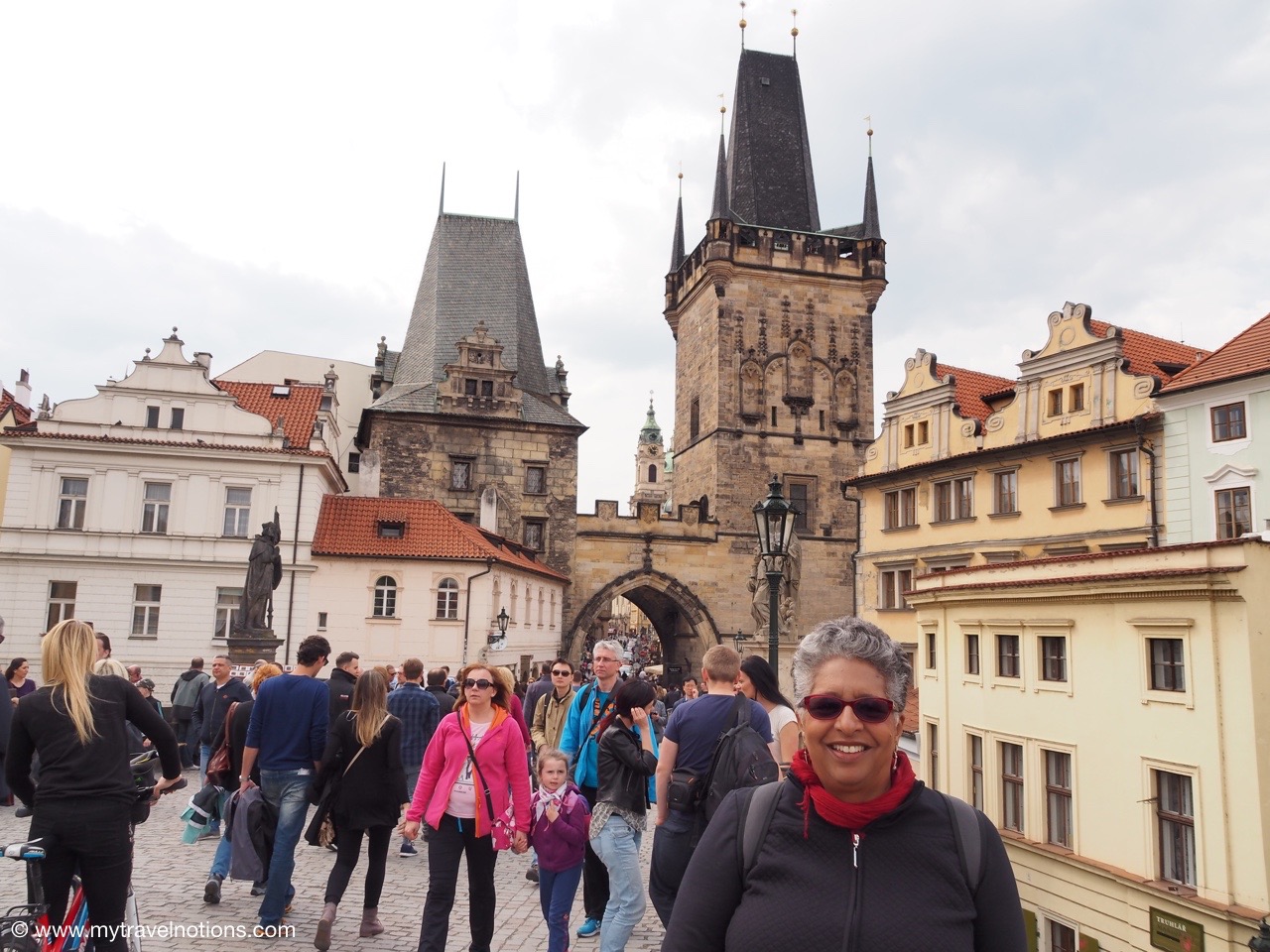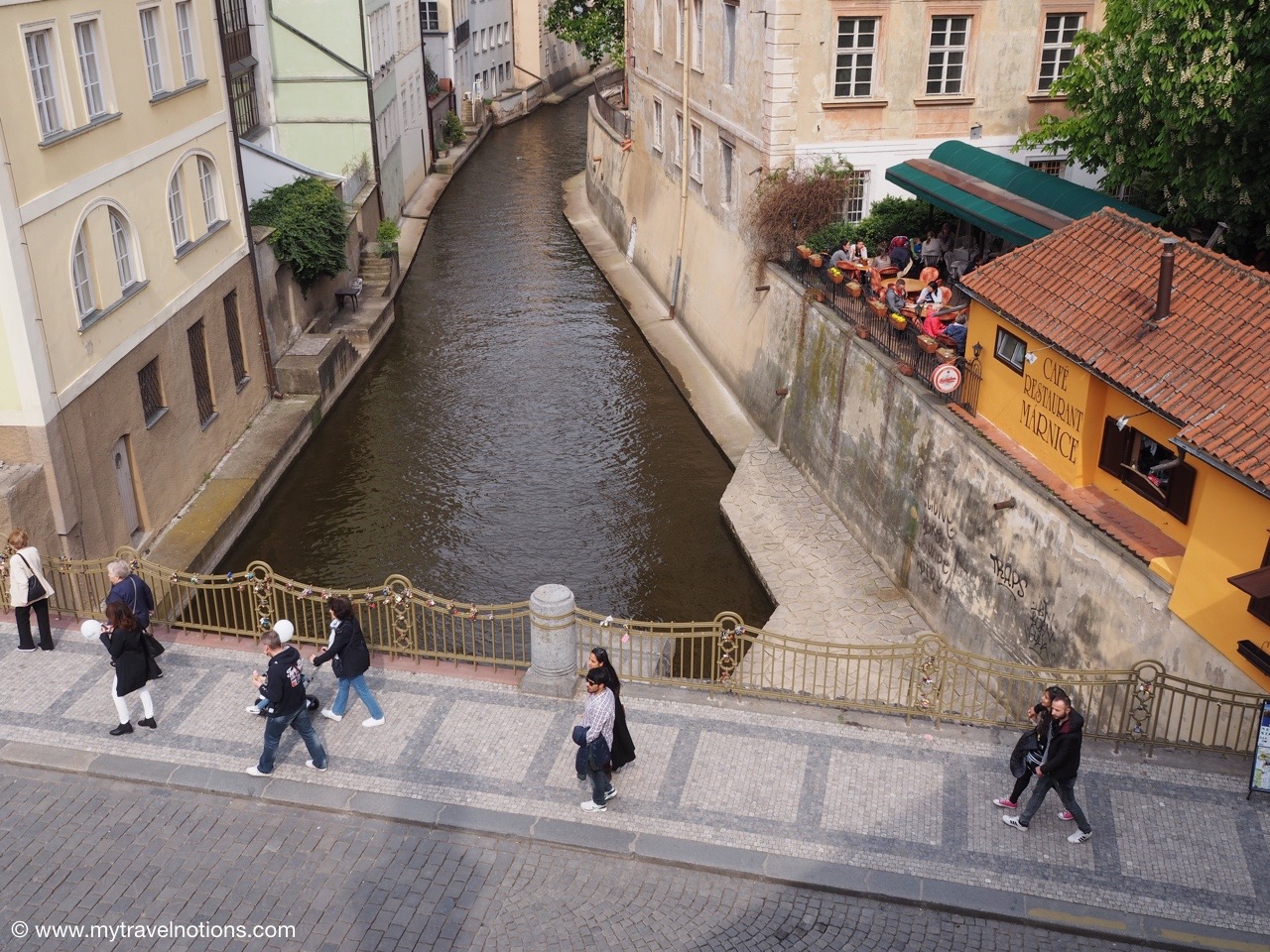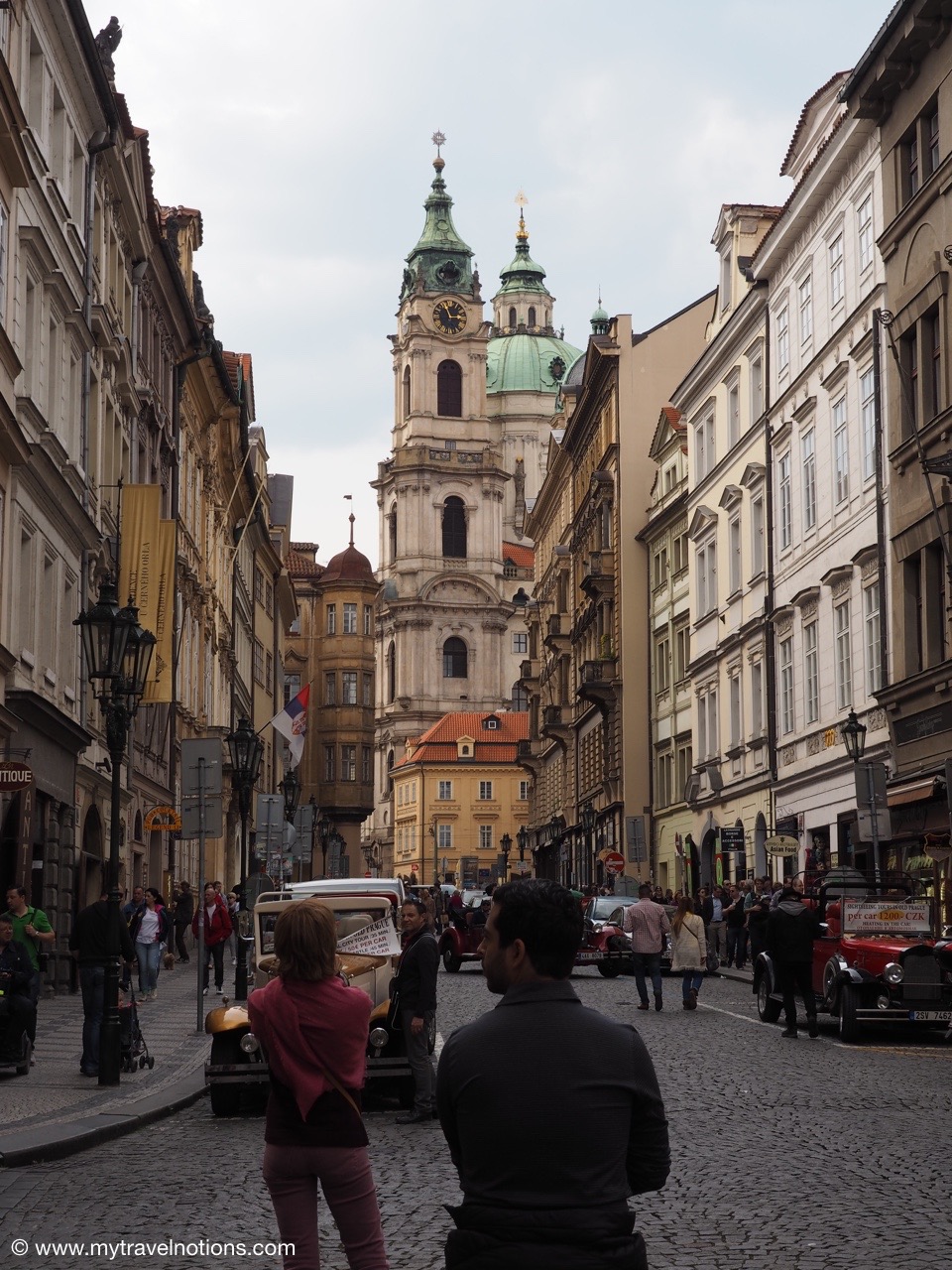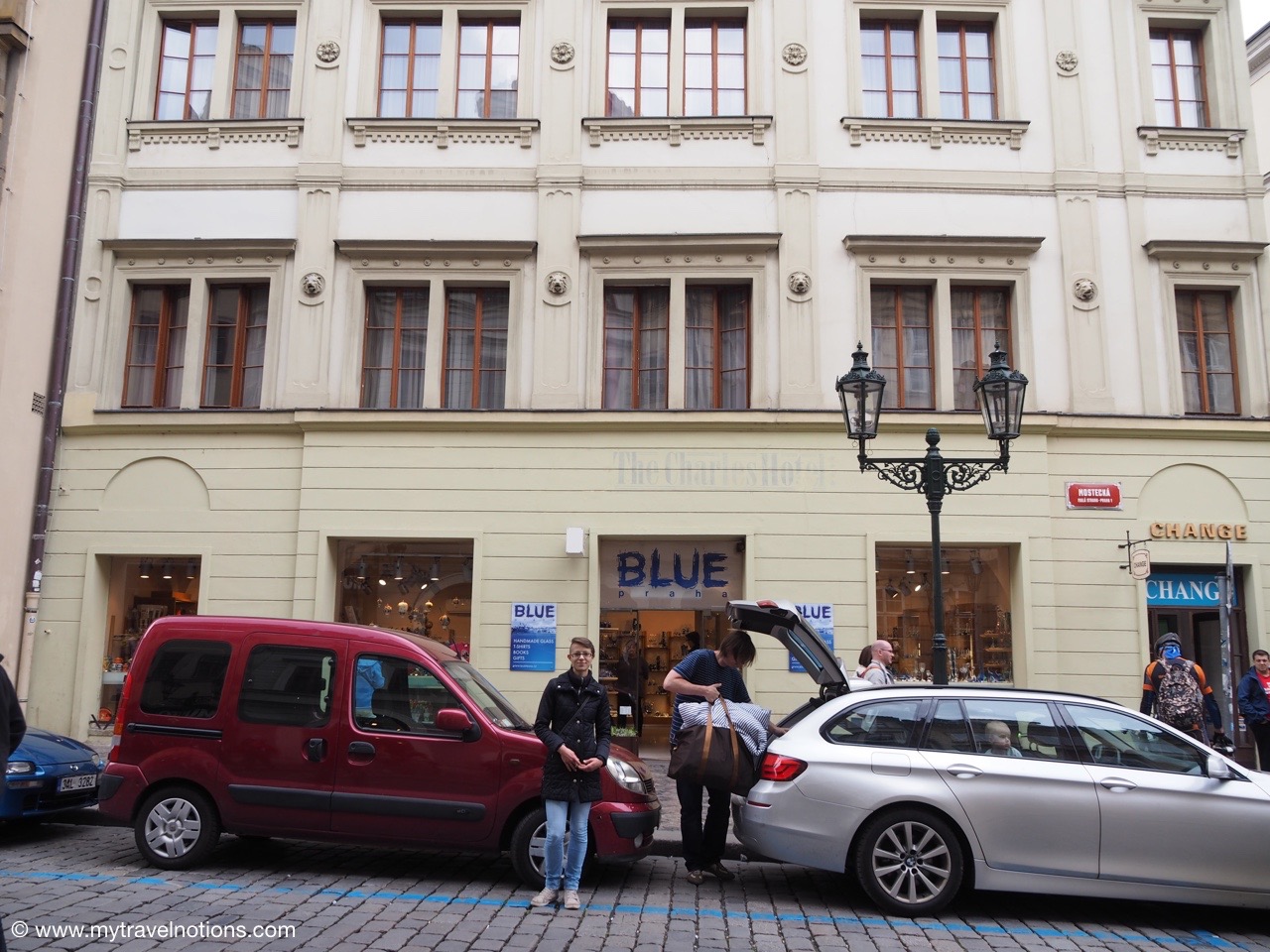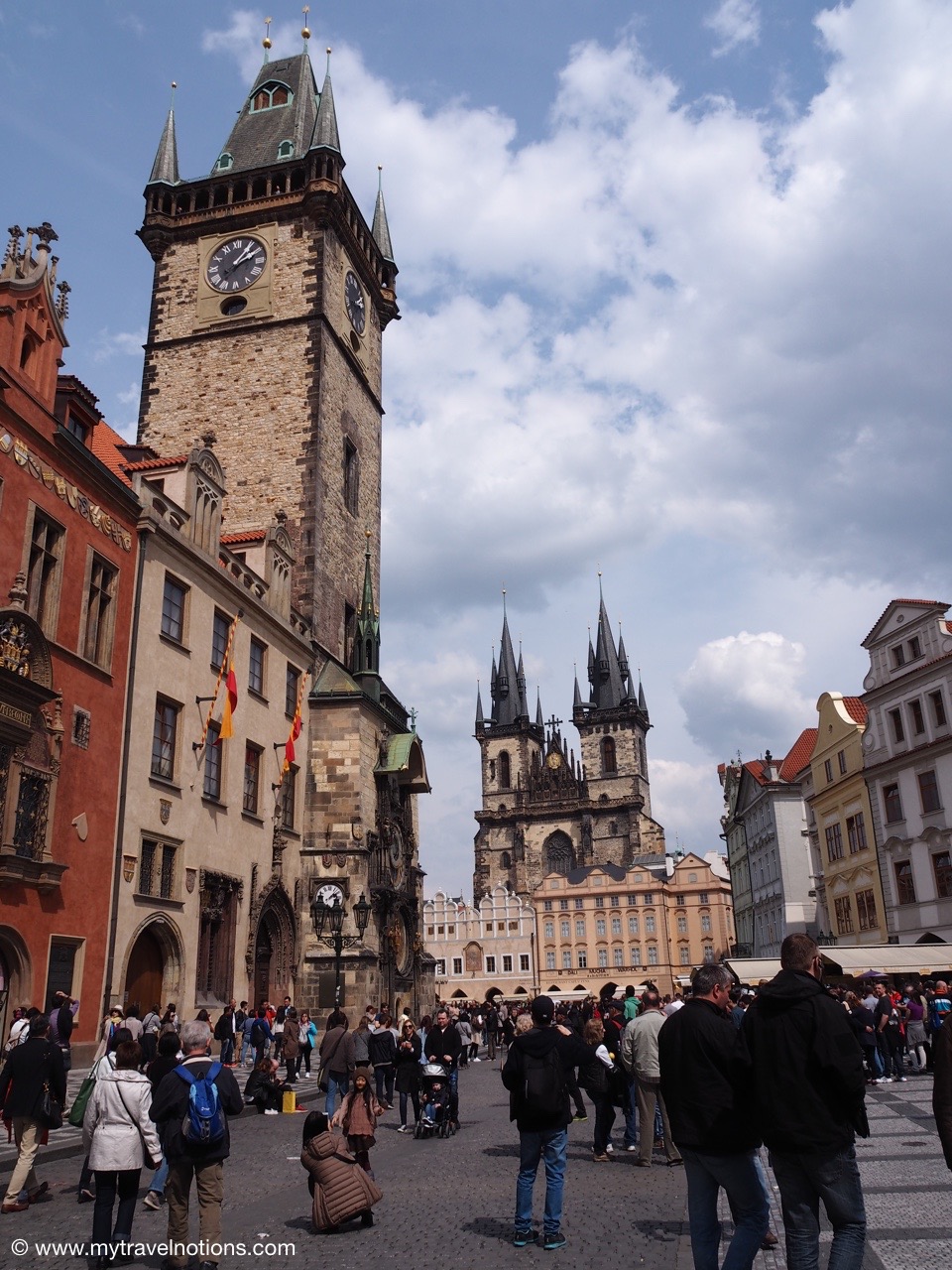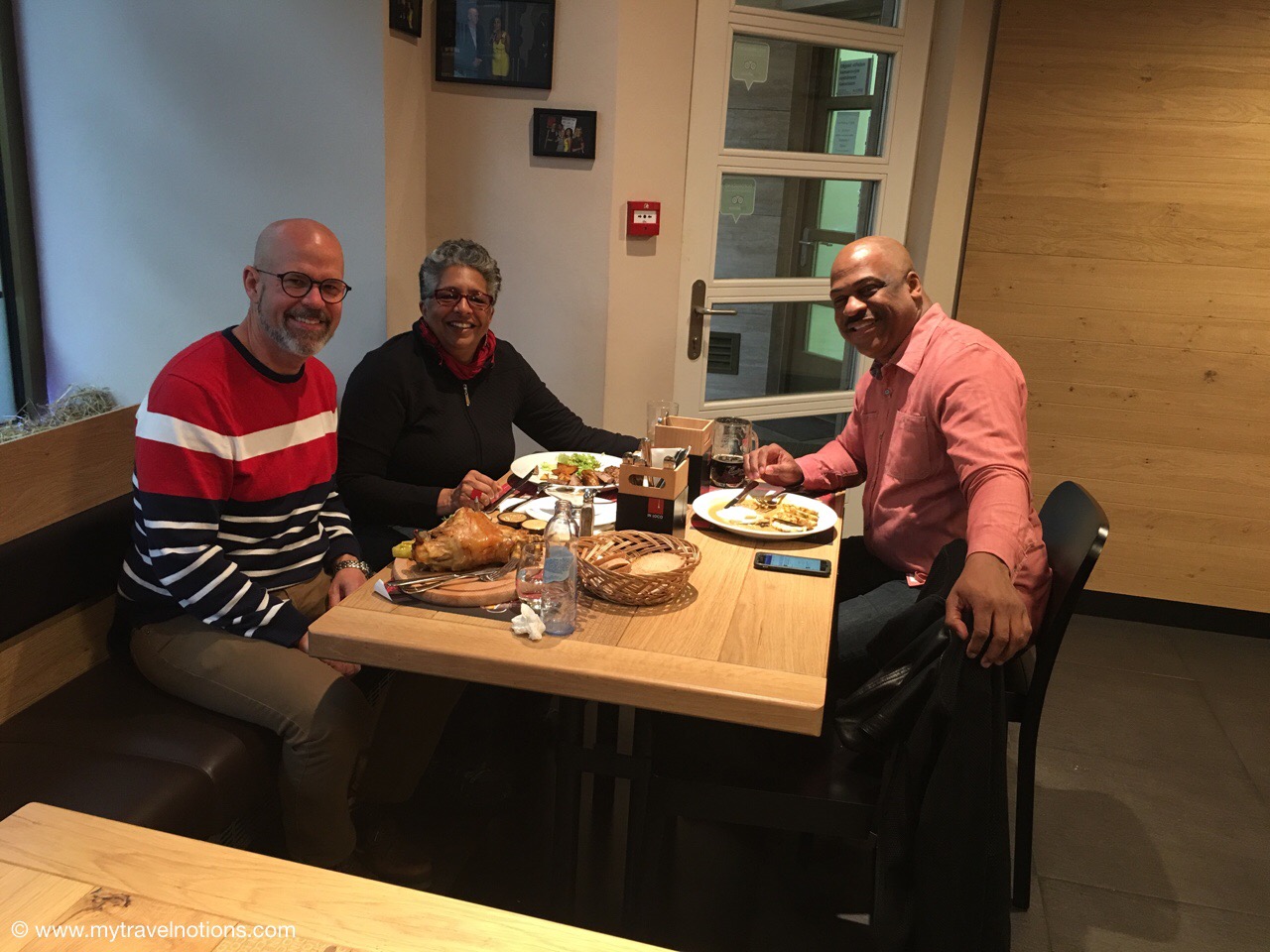 I met my Rick Steves Eastern Europe tour guide, Peter Polczman, and our group members this afternoon. I will no longer be traveling on my own, at least for now and instead I'll be part of a small group of travelers as we journey from Prague to Pustevney, Czech Republic; Auschwitz and Kraków, Poland; Levoca, Slovakia; Eger and Budapest, Hungary; Plitvice and Rovinj, Croatia and end this 16-day tour in Bled, Slovenia.
Since the group get together wasn't until 3:00 p.m., I arranged a 3-hour walking tour of the Jewish Quarter in Prague that included the cemetery, a synagogue and a relics museum. During the tour my guide, Margaret Schumacher, a GrayLine tour guide, told me a story about a man she knew who at the age of 17 survived the Terezin concentration camp outside of Prague, but lost his parents, his sister and everyone else he ever knew. He was completely alone in this world. Margaret said his spirit was broken and that he never really smiled. My heart broke for his broken spirit and the many lives lost, including some 77,000 Czech Jews who were murdered during the Holocaust.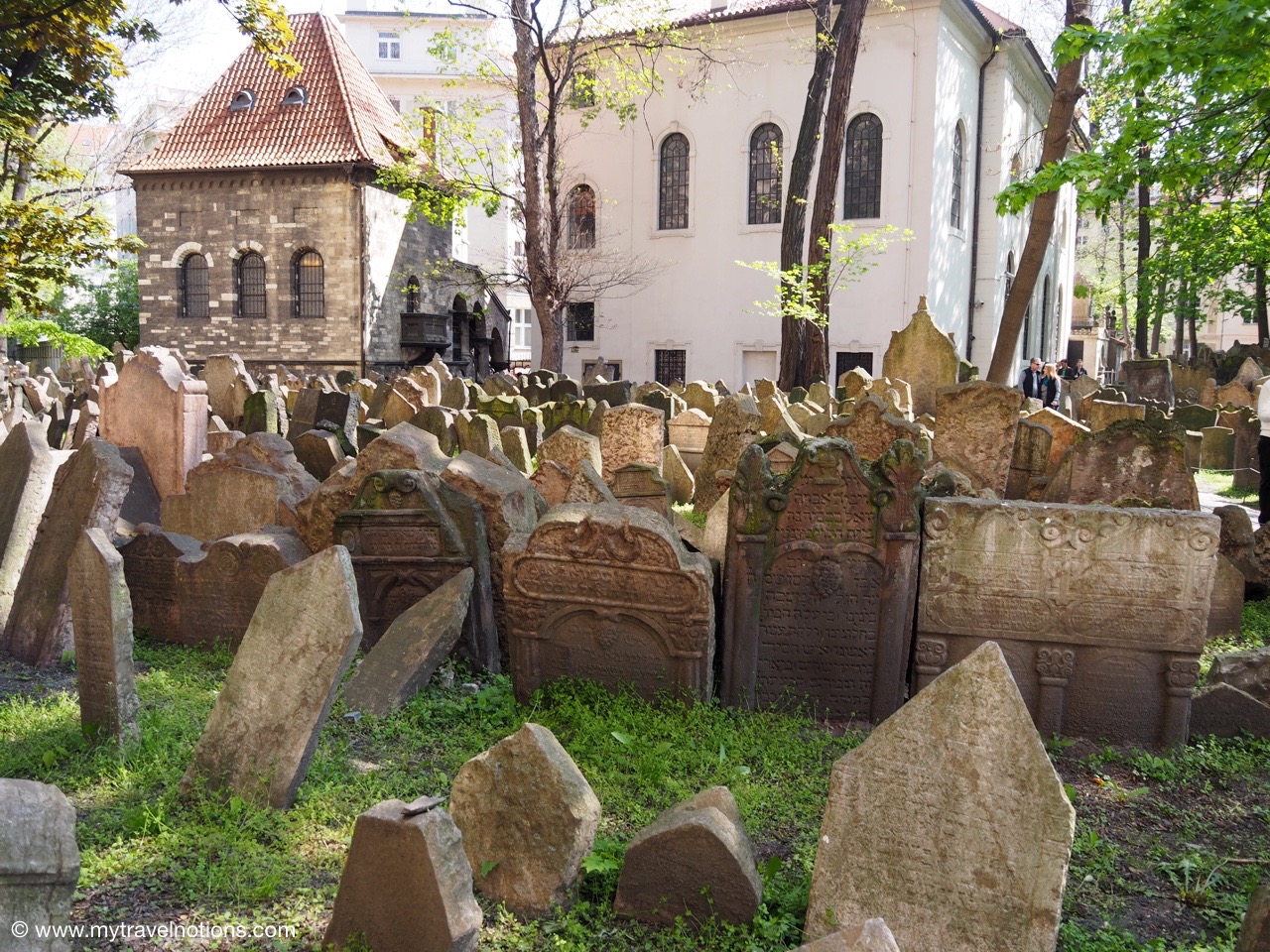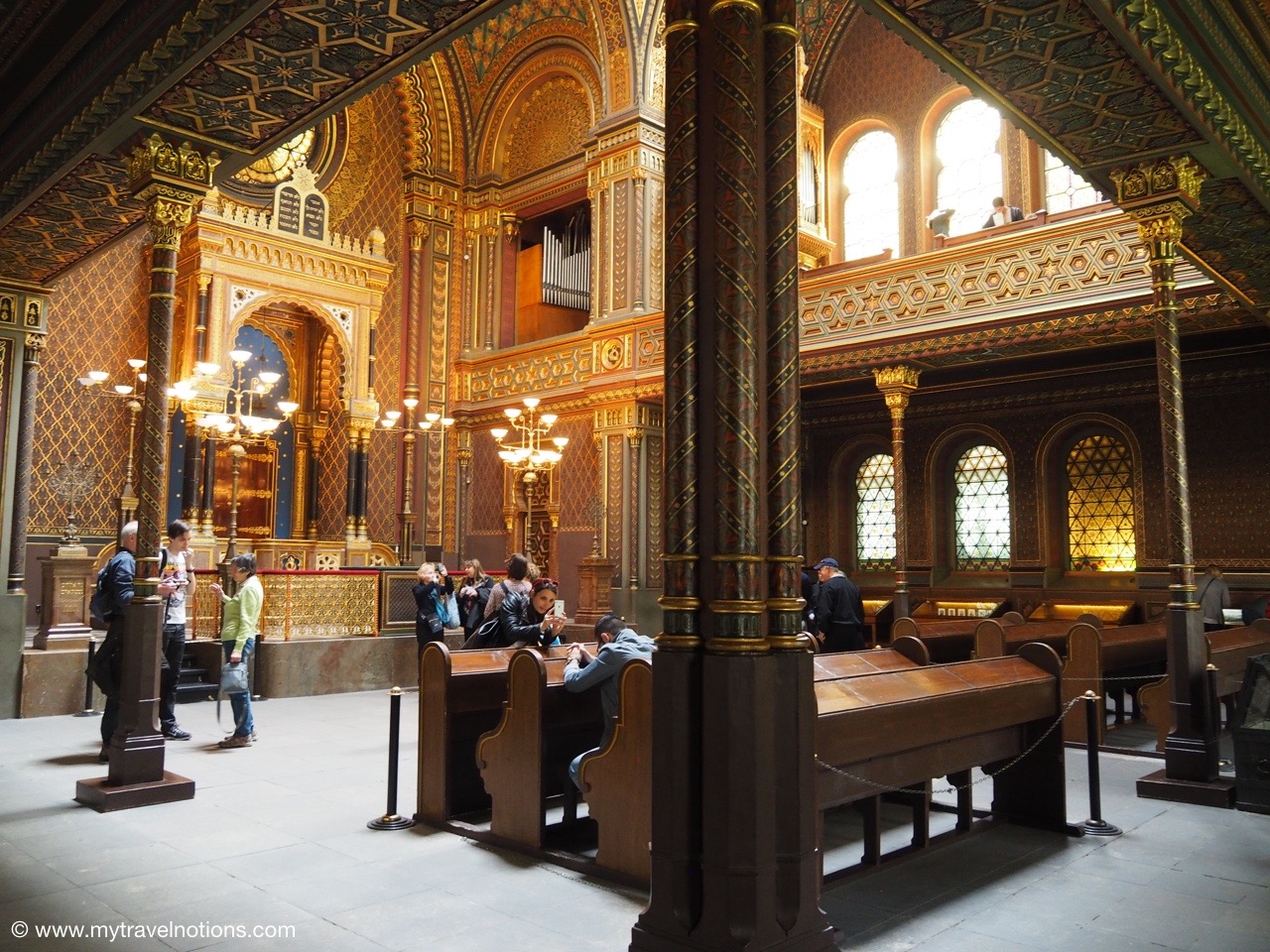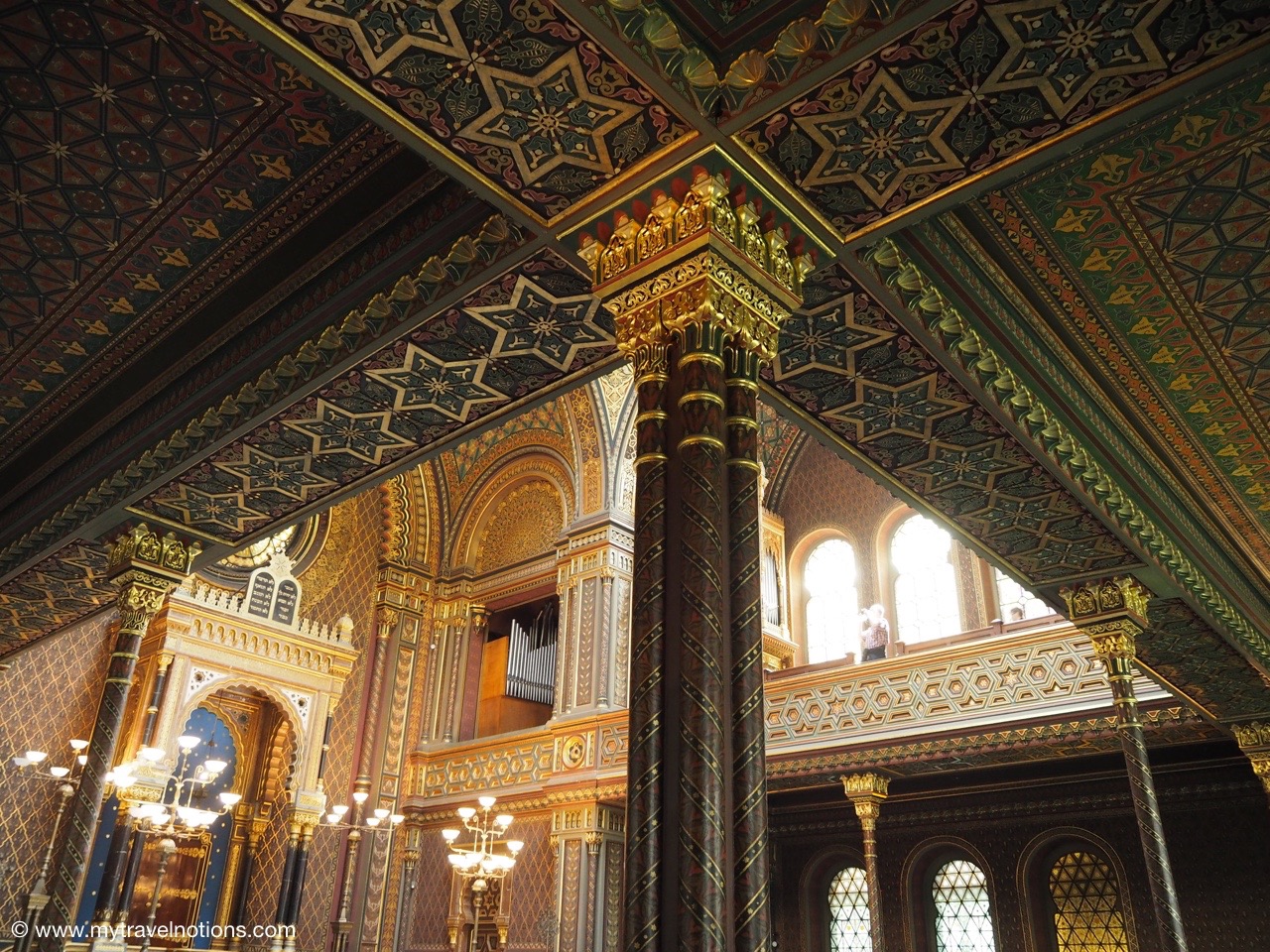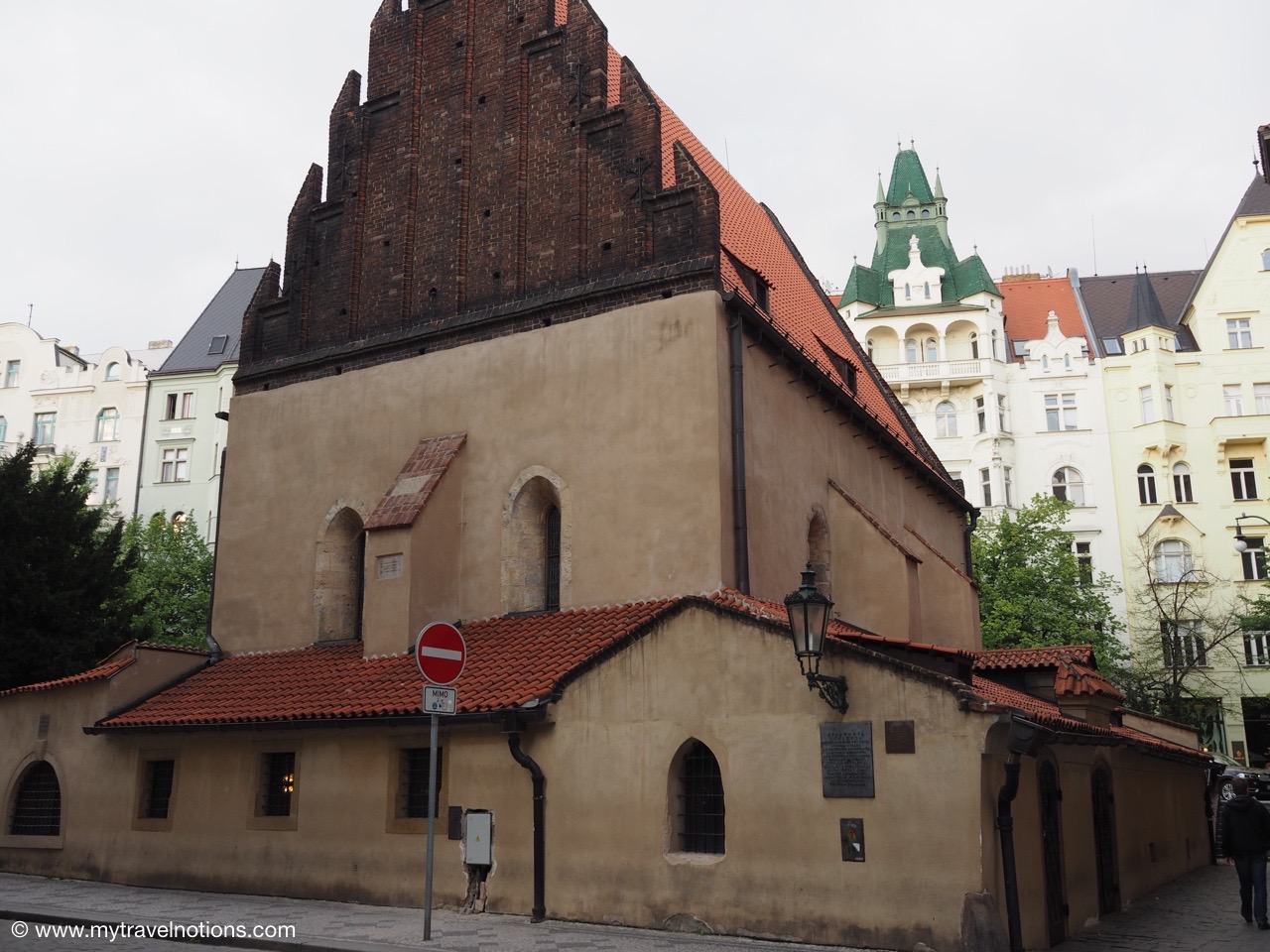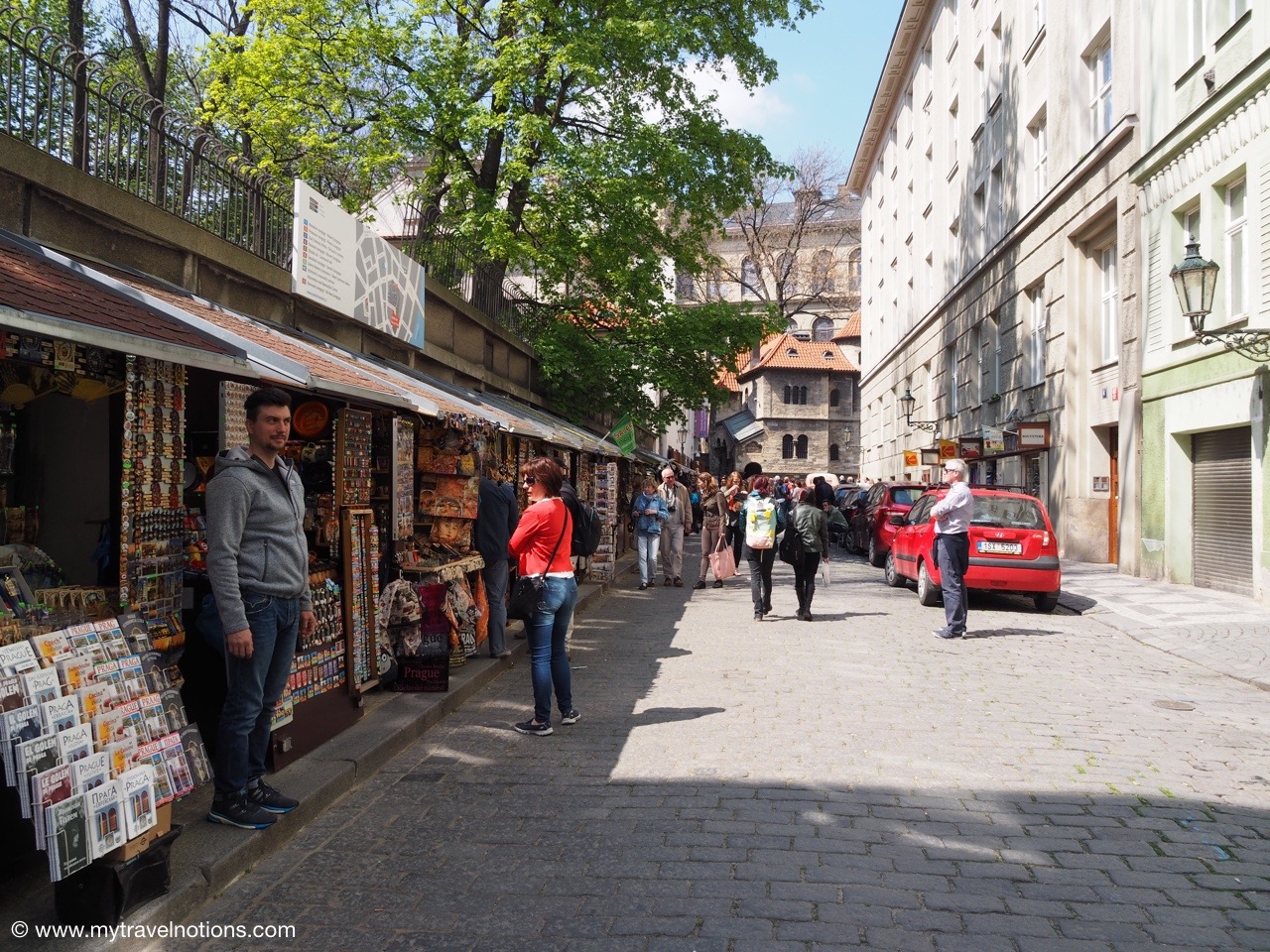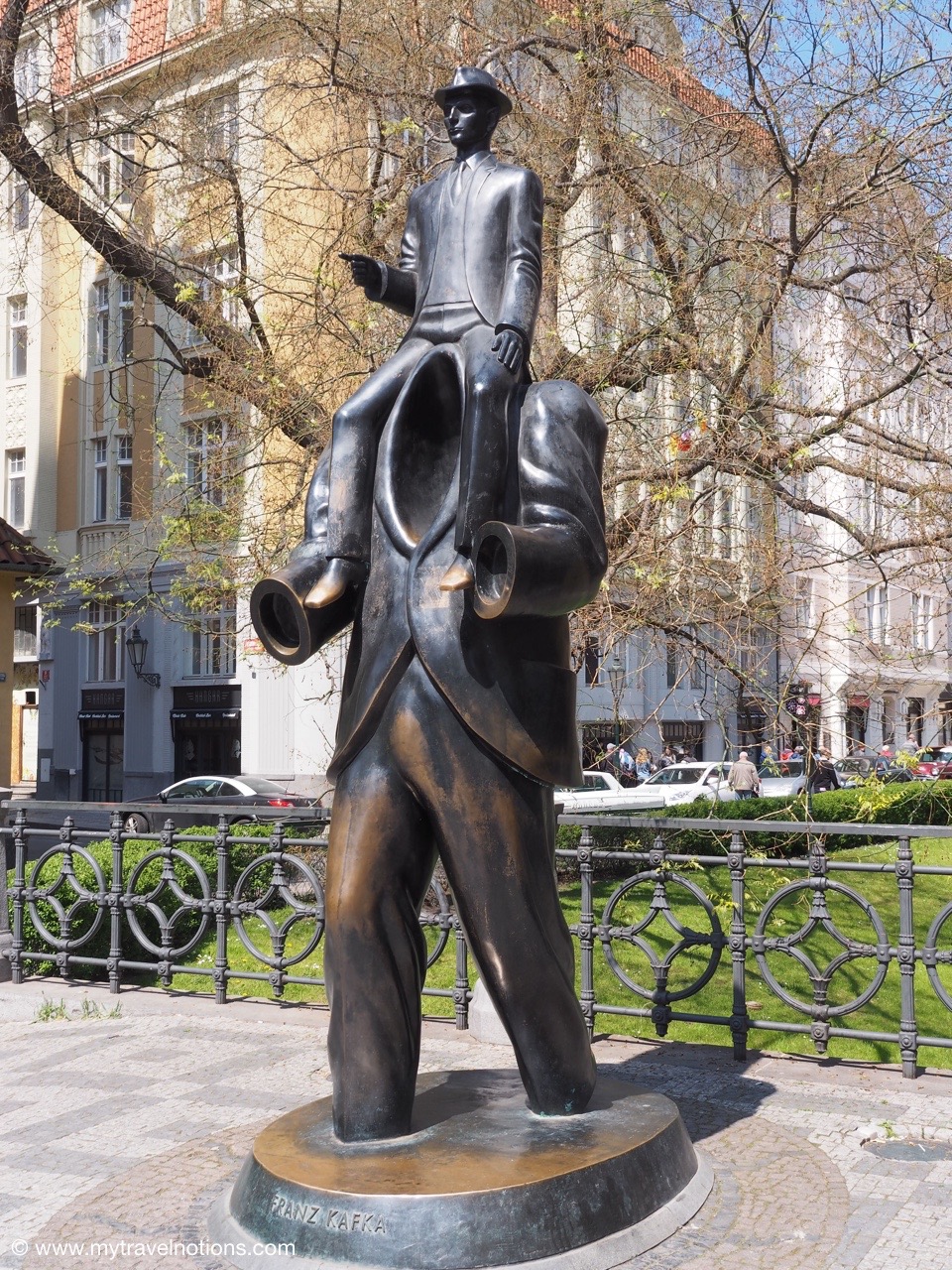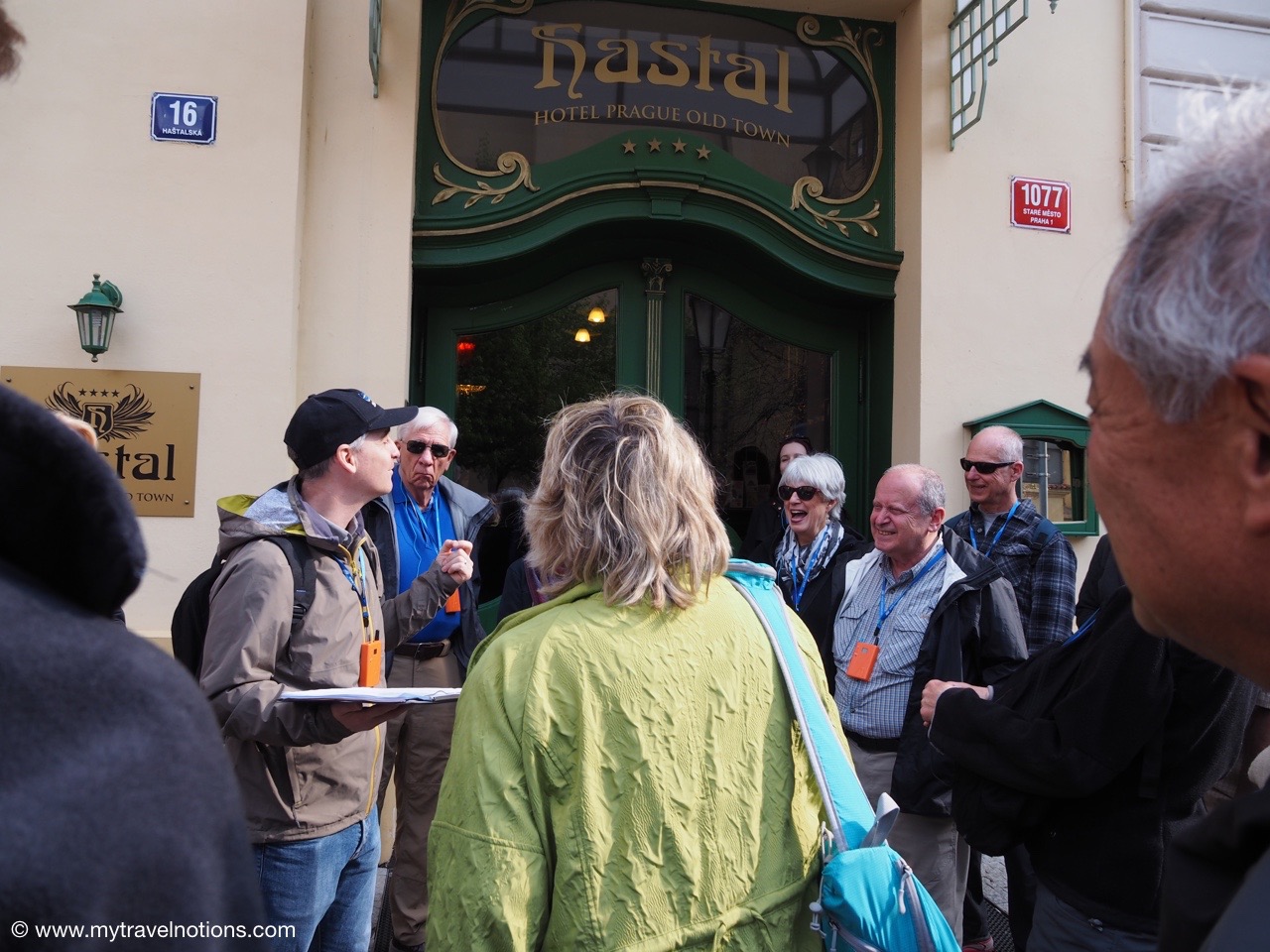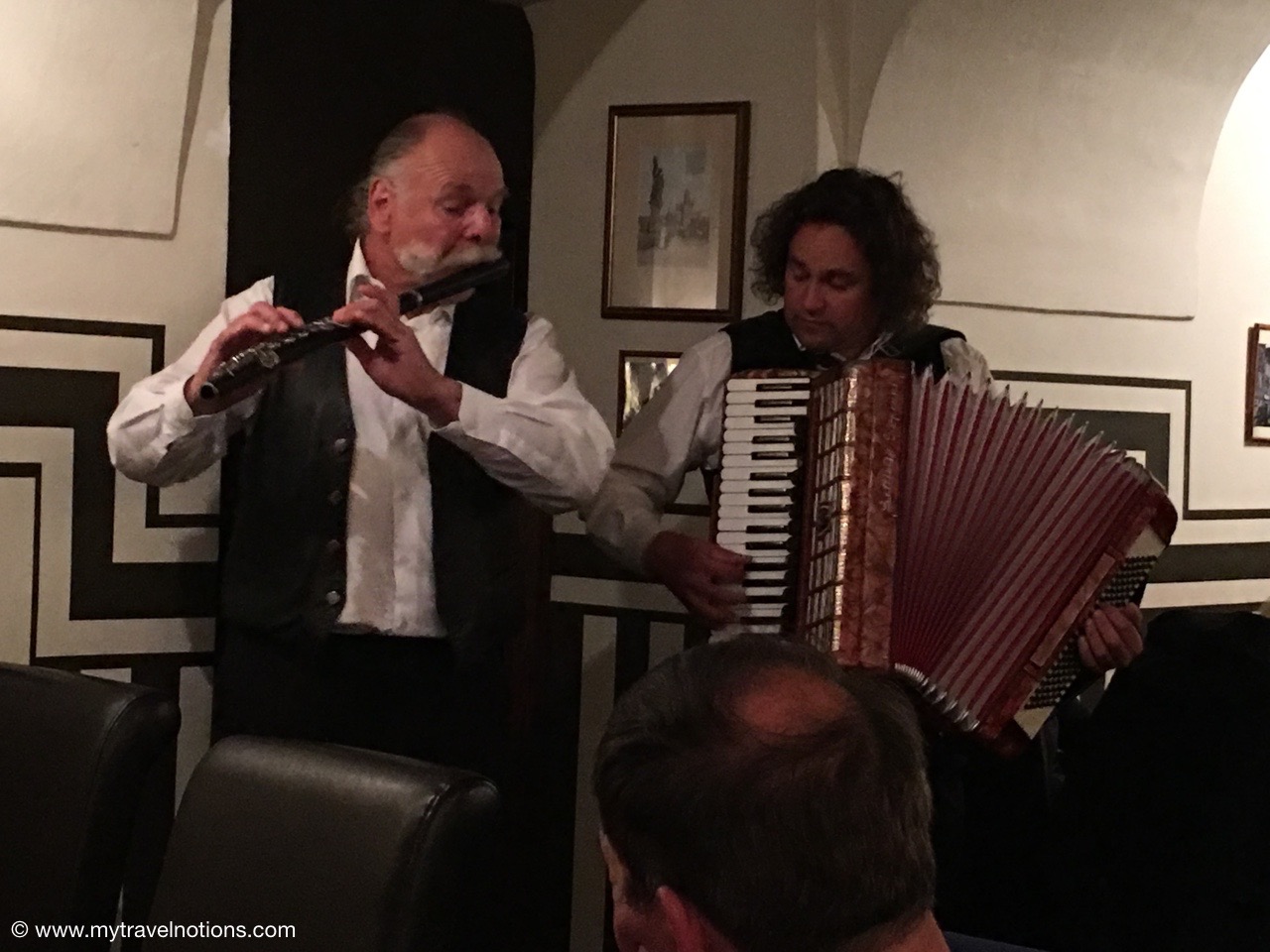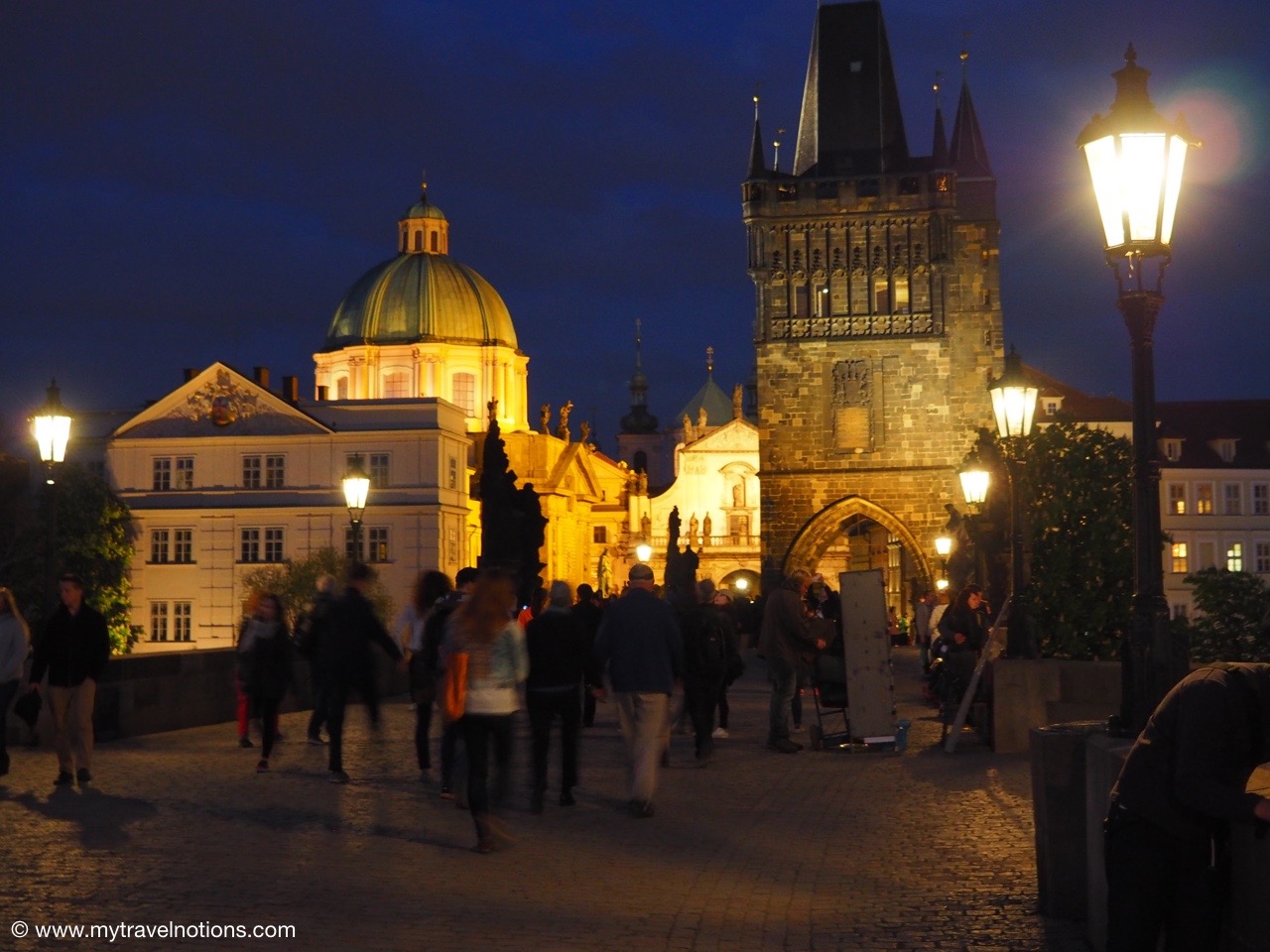 We, my Rick Steves tour group, and I hit the streets early this morning for a tour of the Prague Castle complex which includes the St. Vitus Cathedral, the Royal Castle and the Garden on the Ramparts. Katka, our local guide, broke down 1,100 years of history surrounding the castle complex. The Cathedral, which we spent most of our time in, is an overwhelming and stunning piece of architecture, but what caught my eye was the stained glass window by Czech and Art Nouveau artist Alfons Mucha. With the afternoon on our own, I found my way to both the Mucha Museum where his Art Nouveau work is on display and then to Prague's National Gallery where his "Slav Epic," a set of 20 large canvases is featured. A fitting way to end my stay in Prague. Tomorrow, our tour heads for Pustevny, Czech Republic.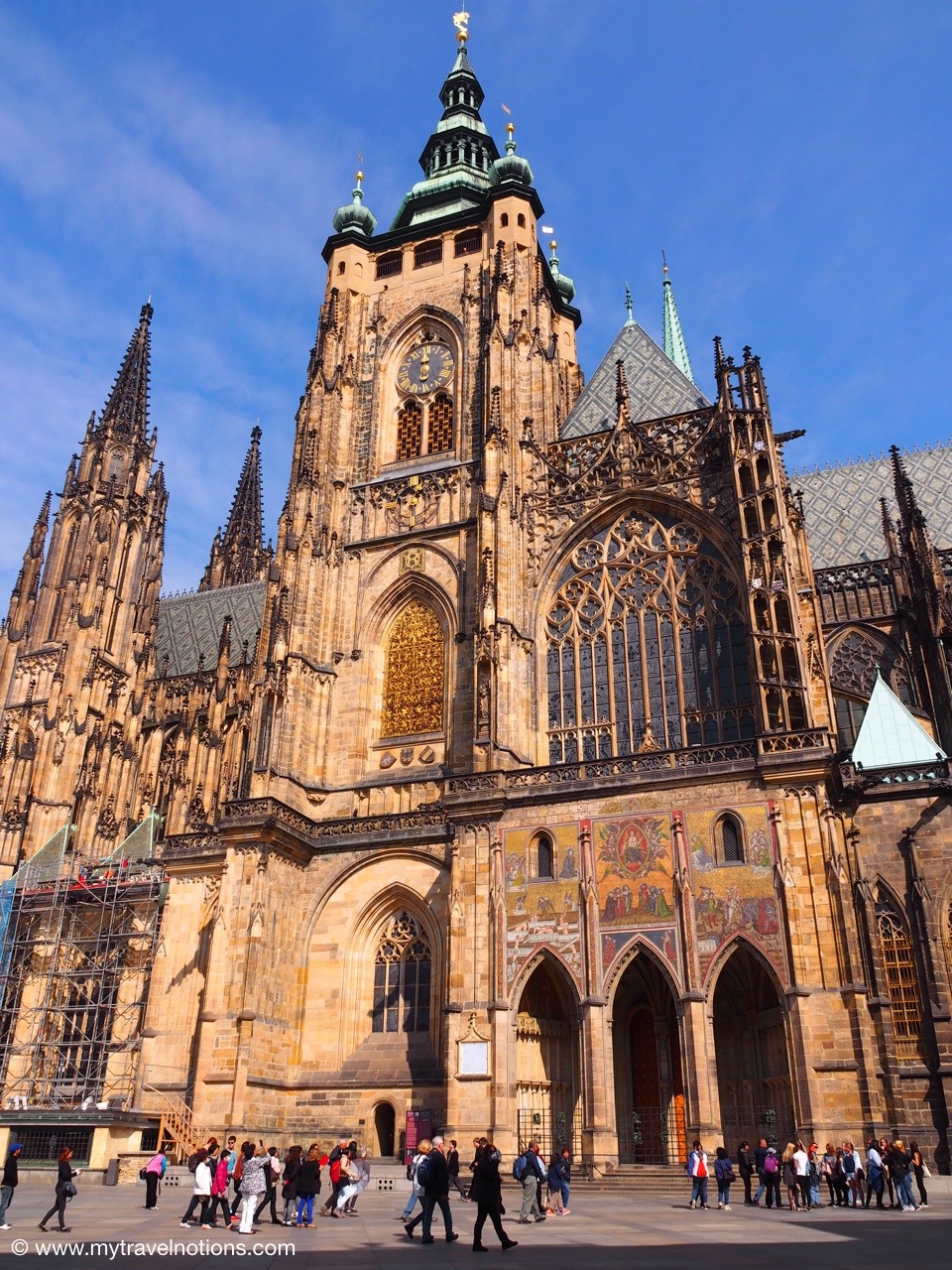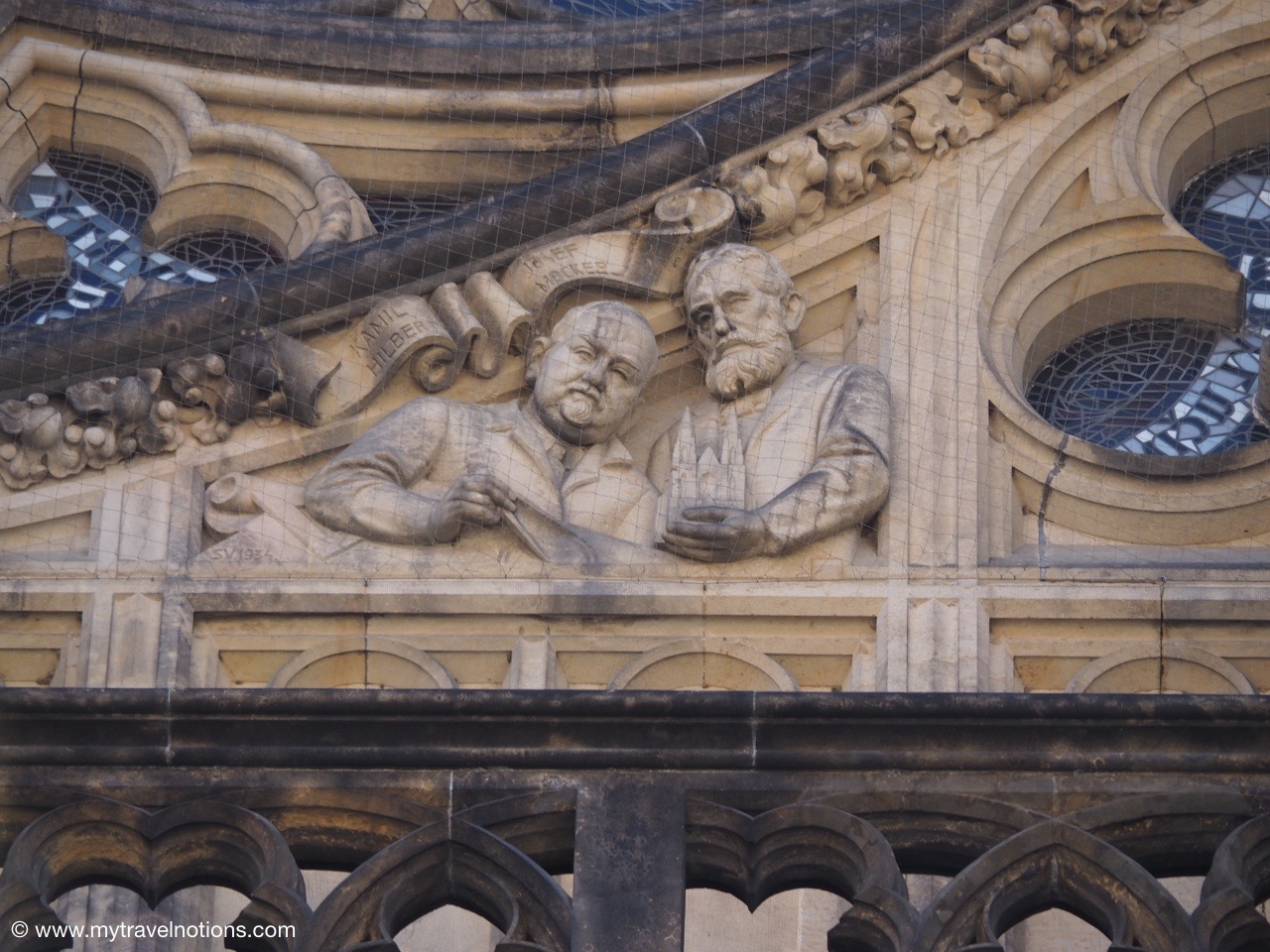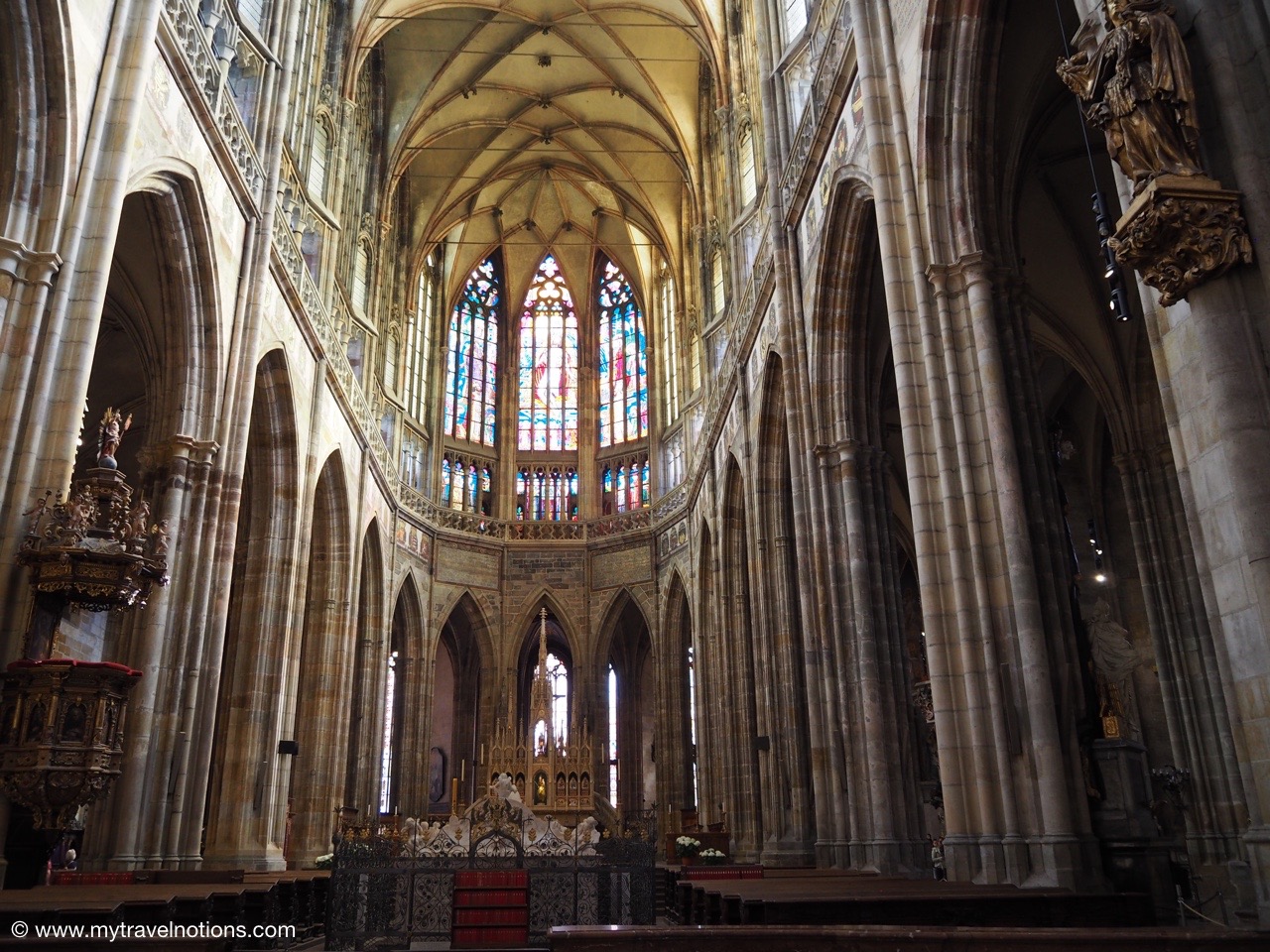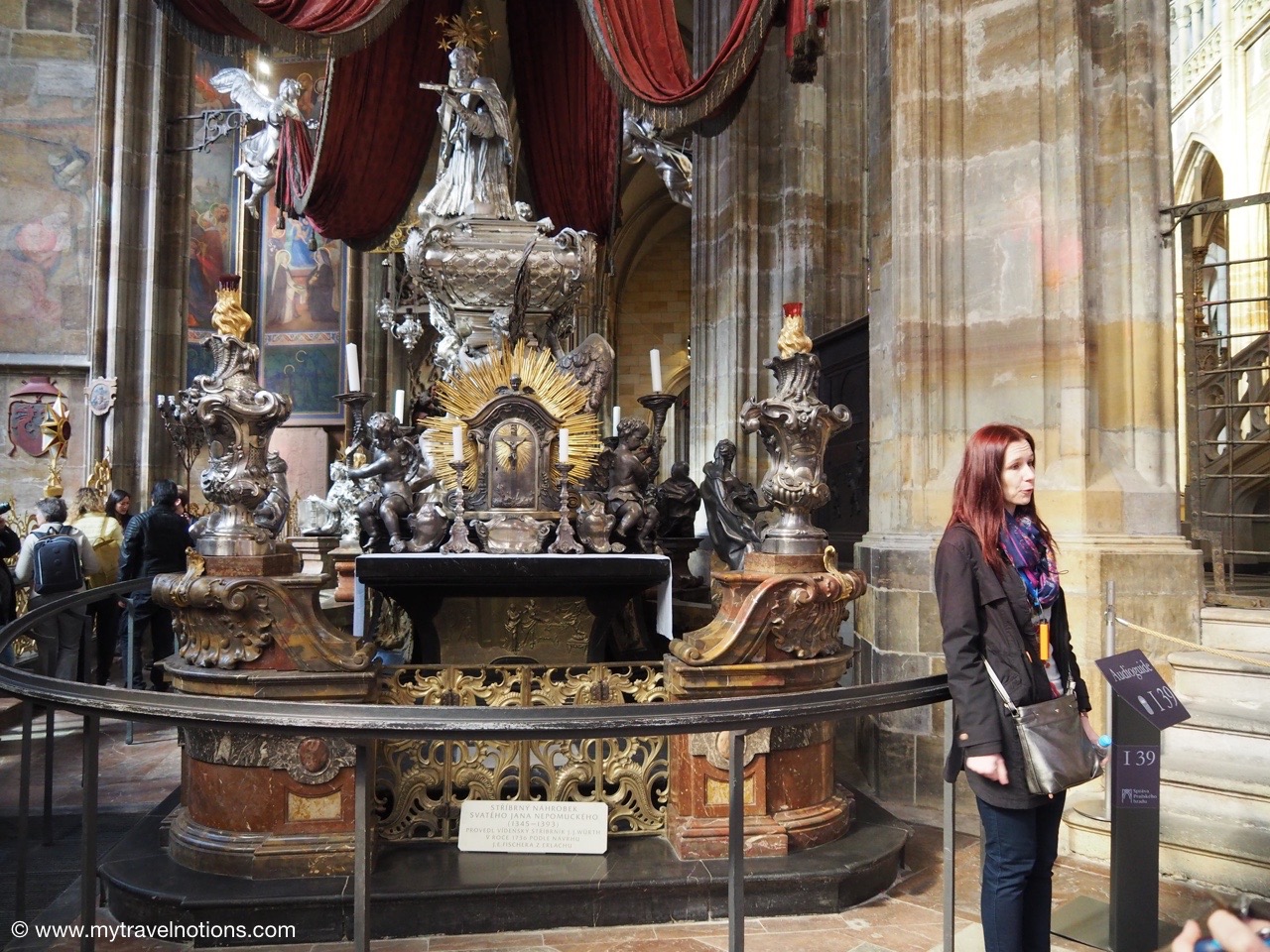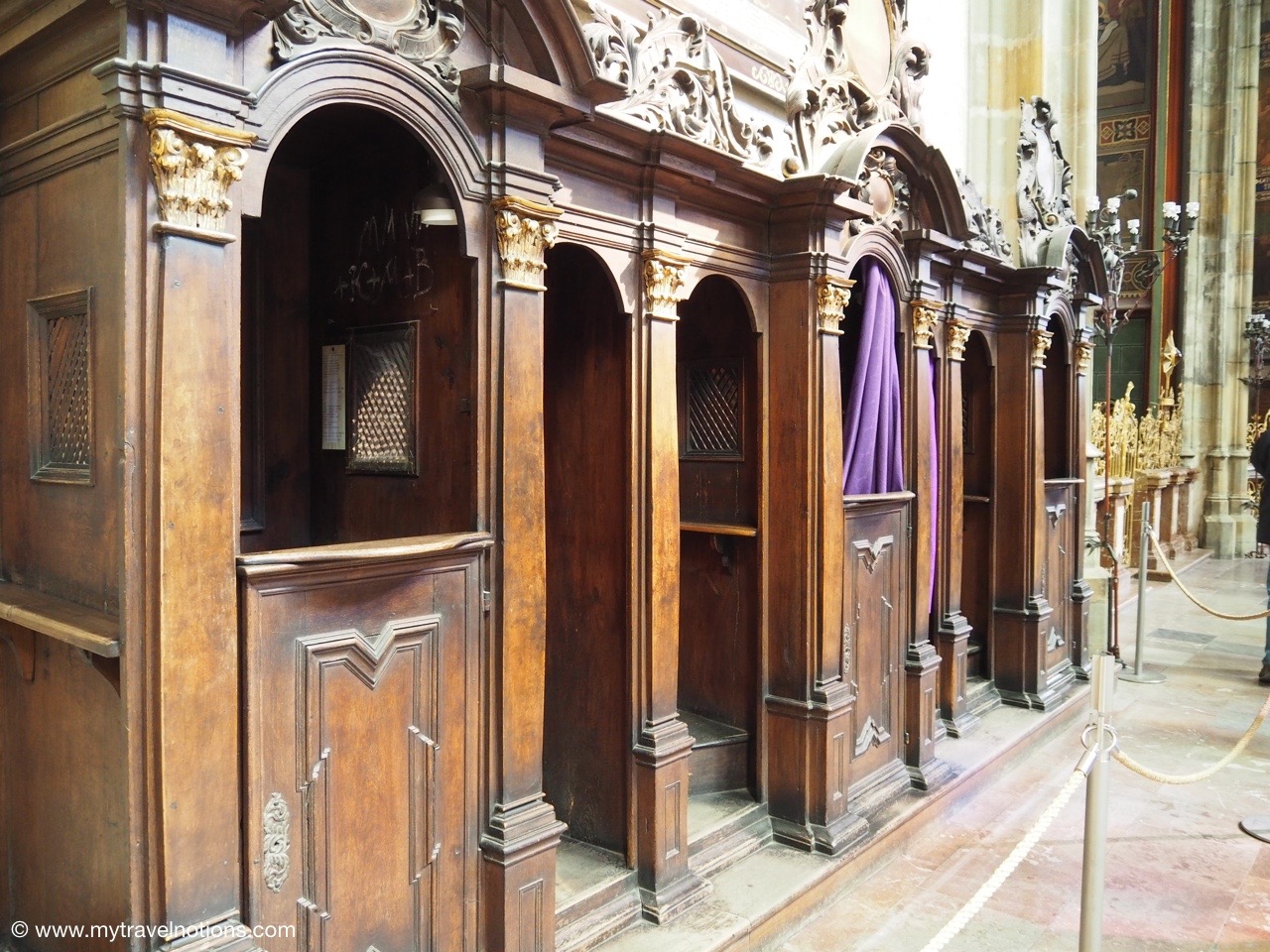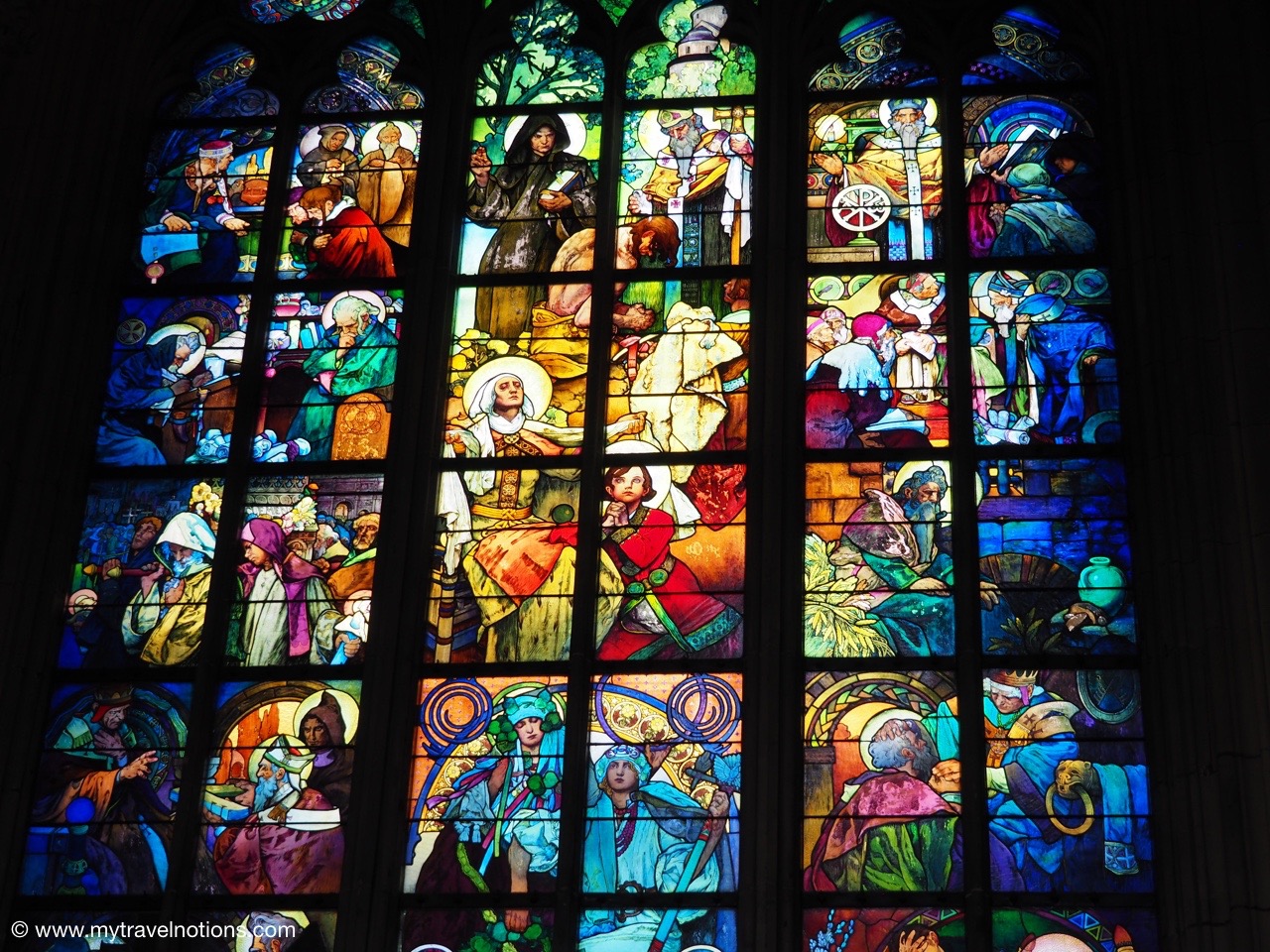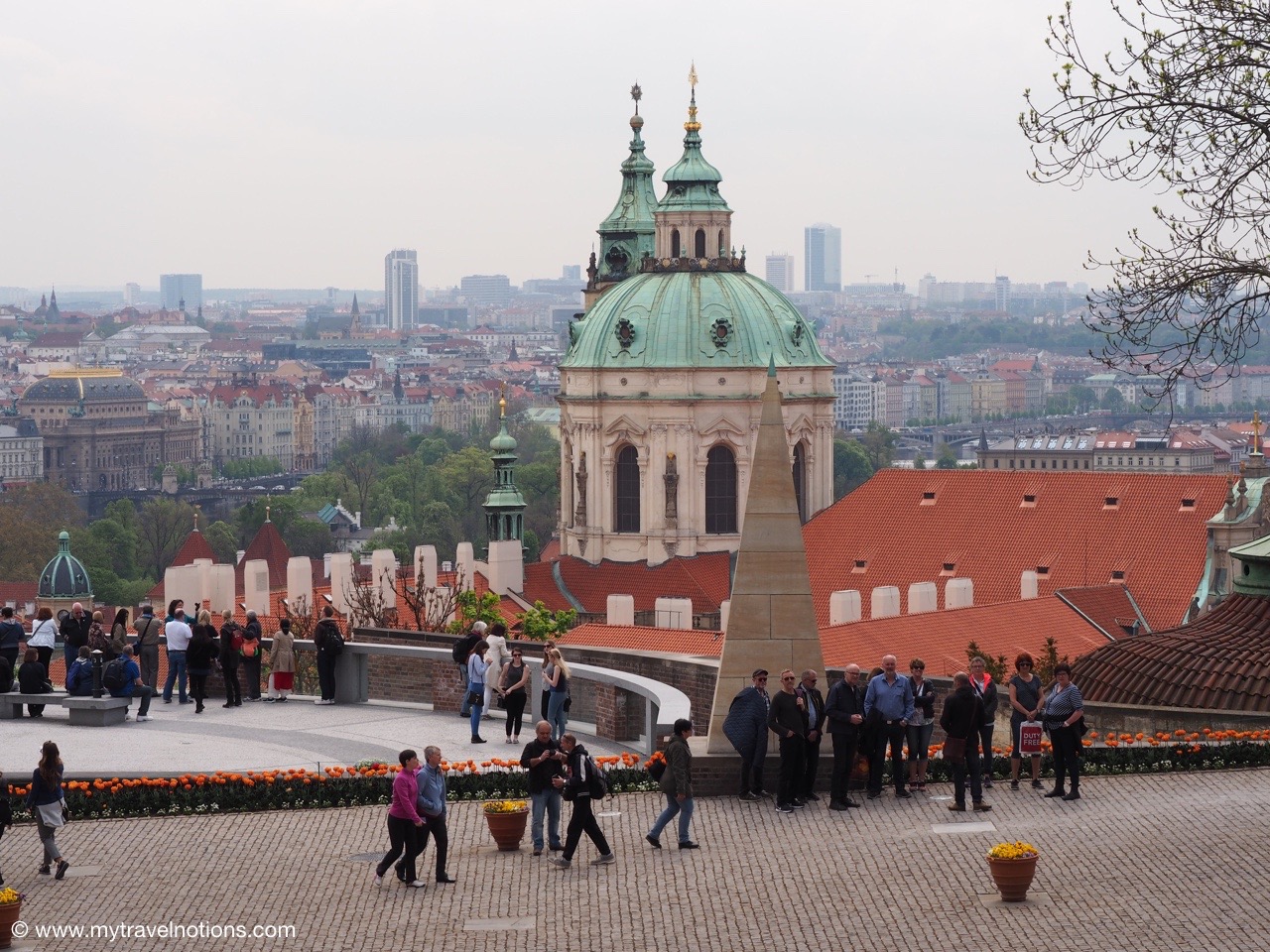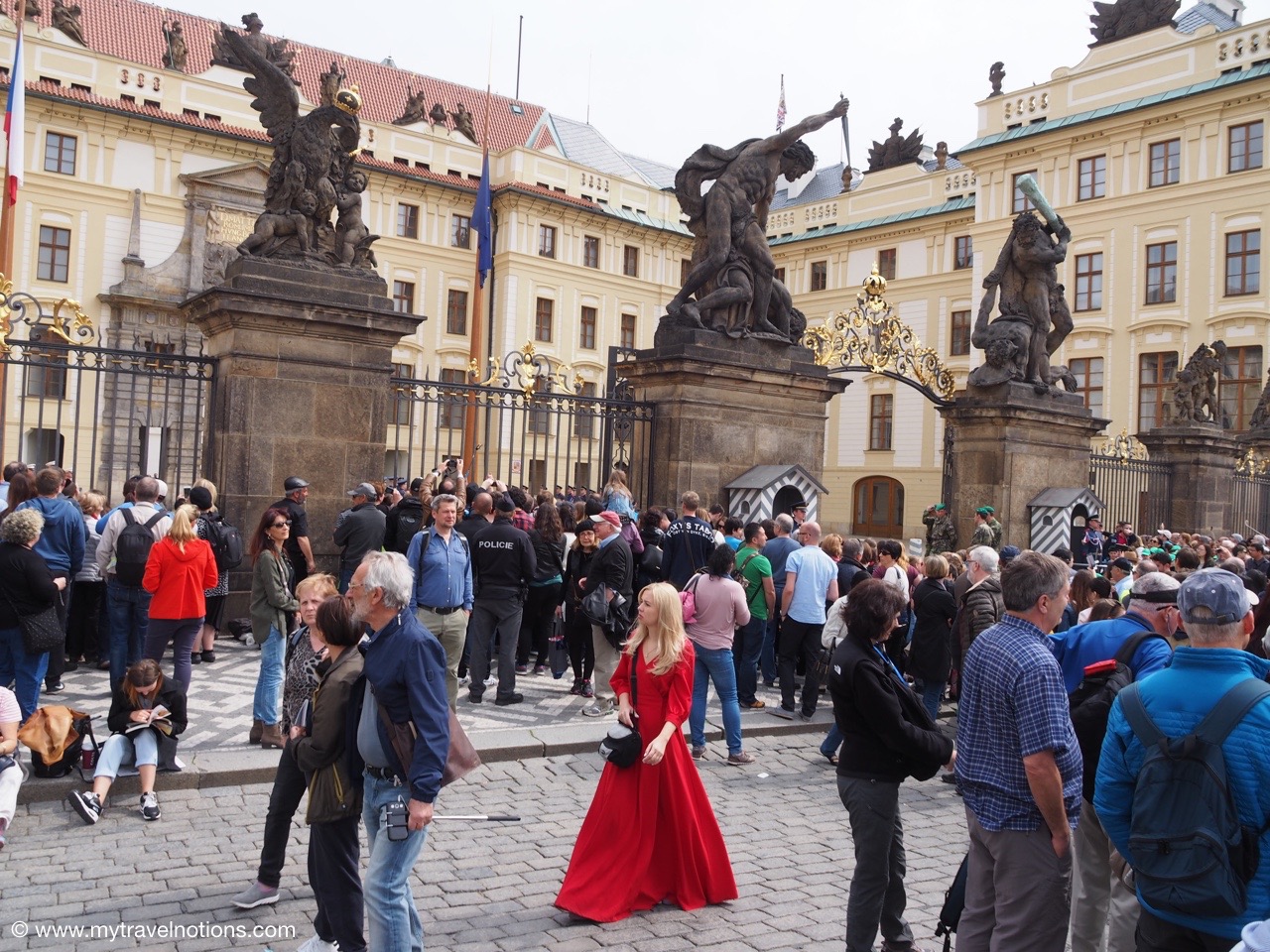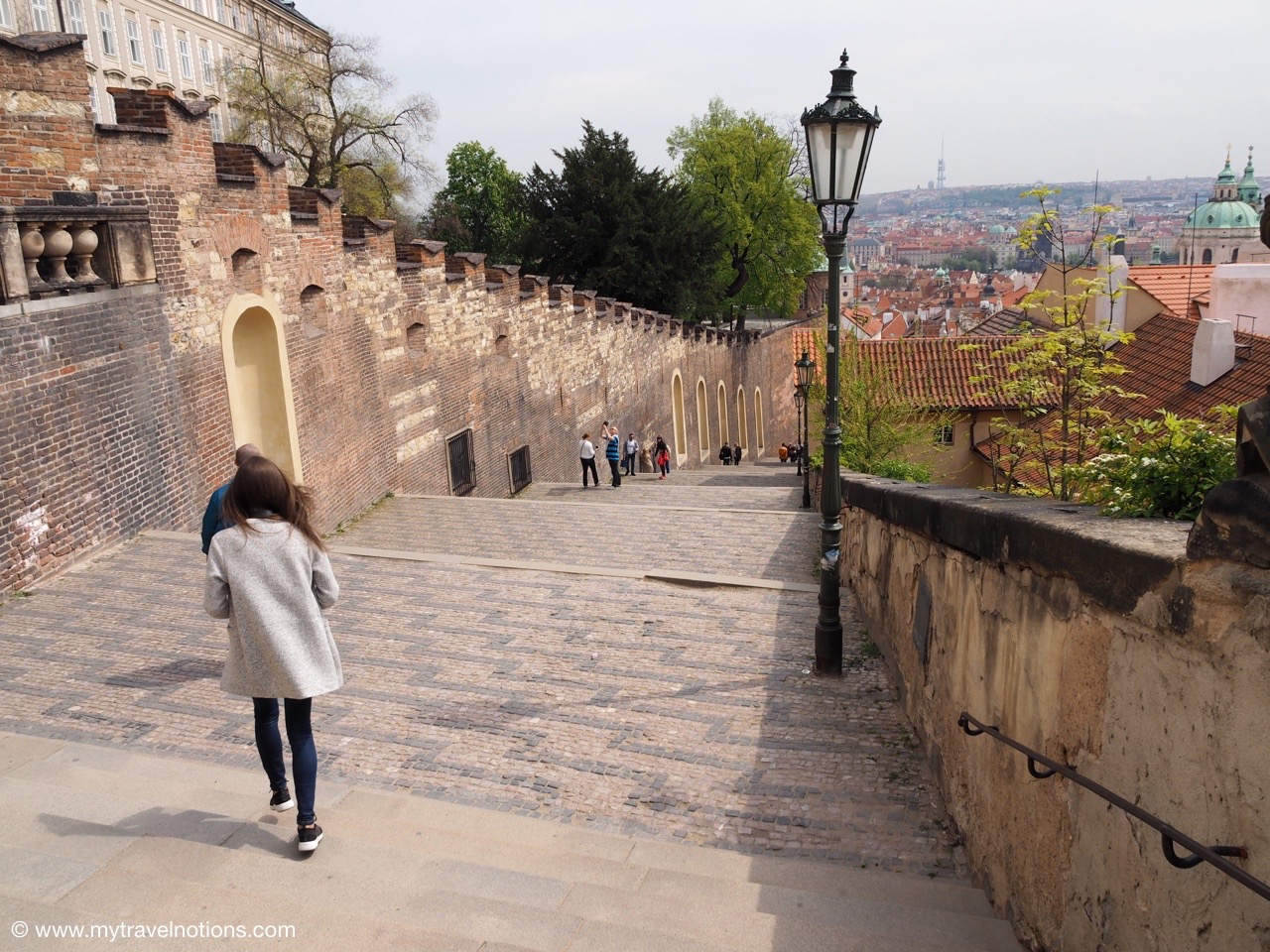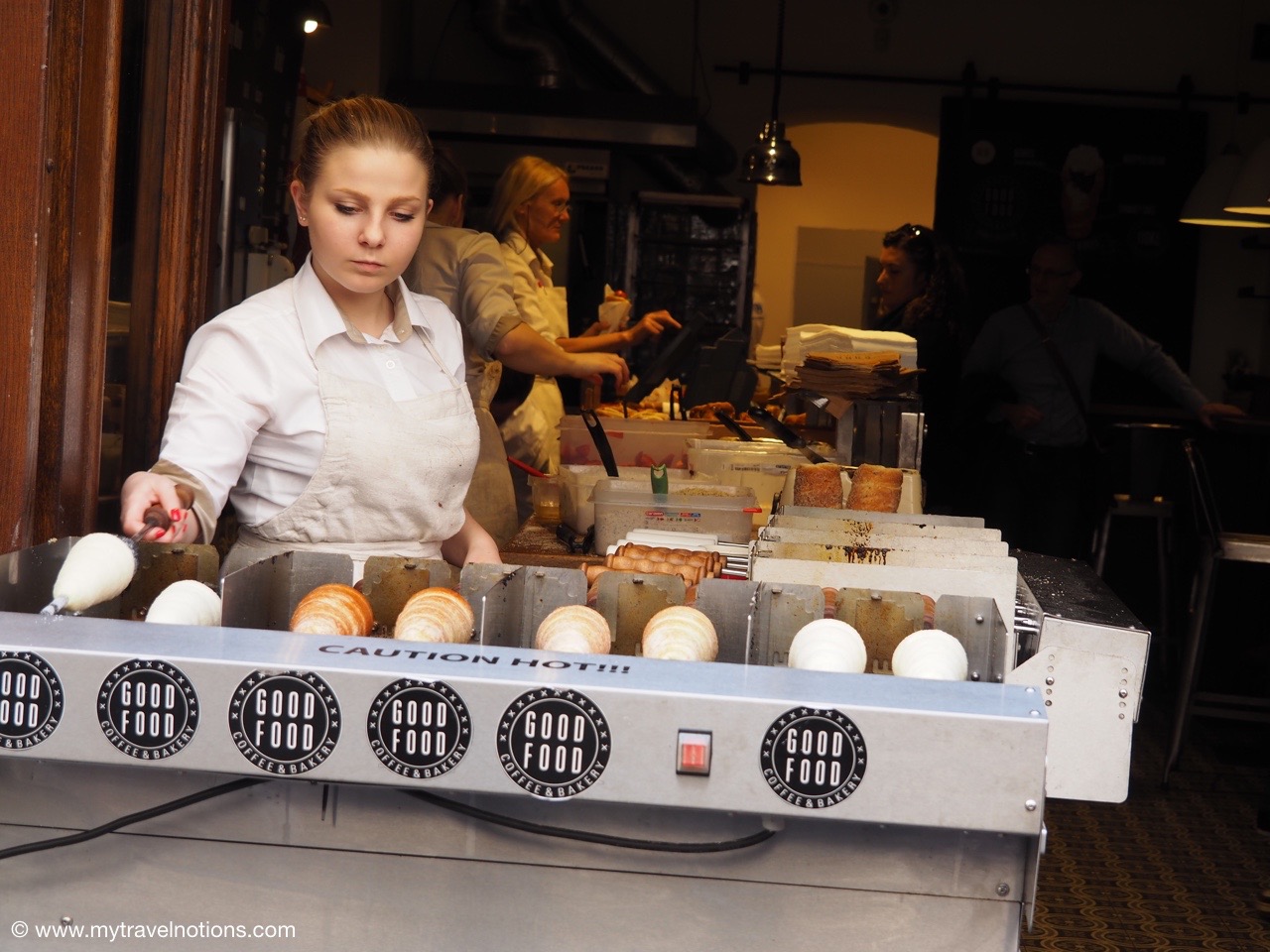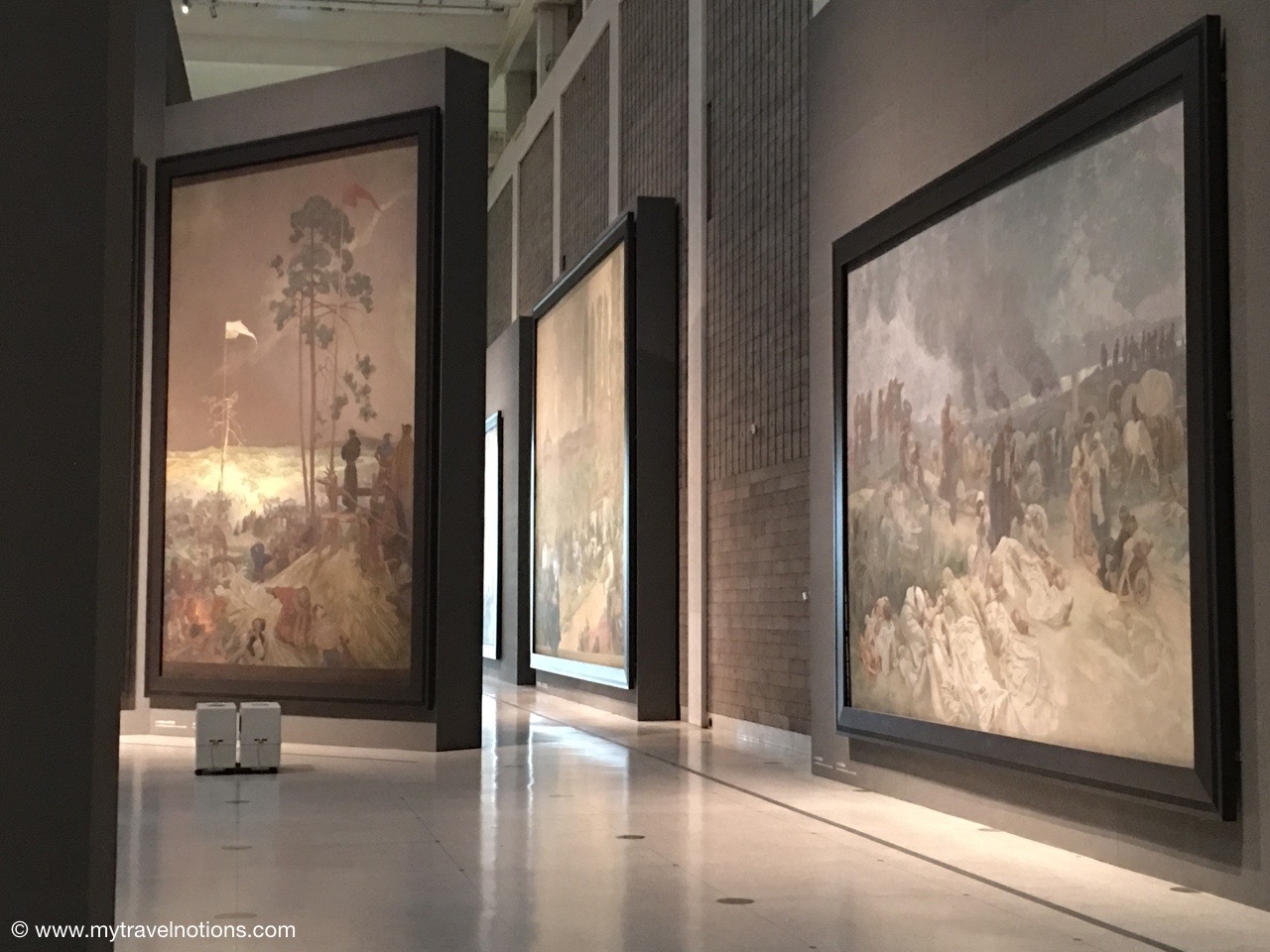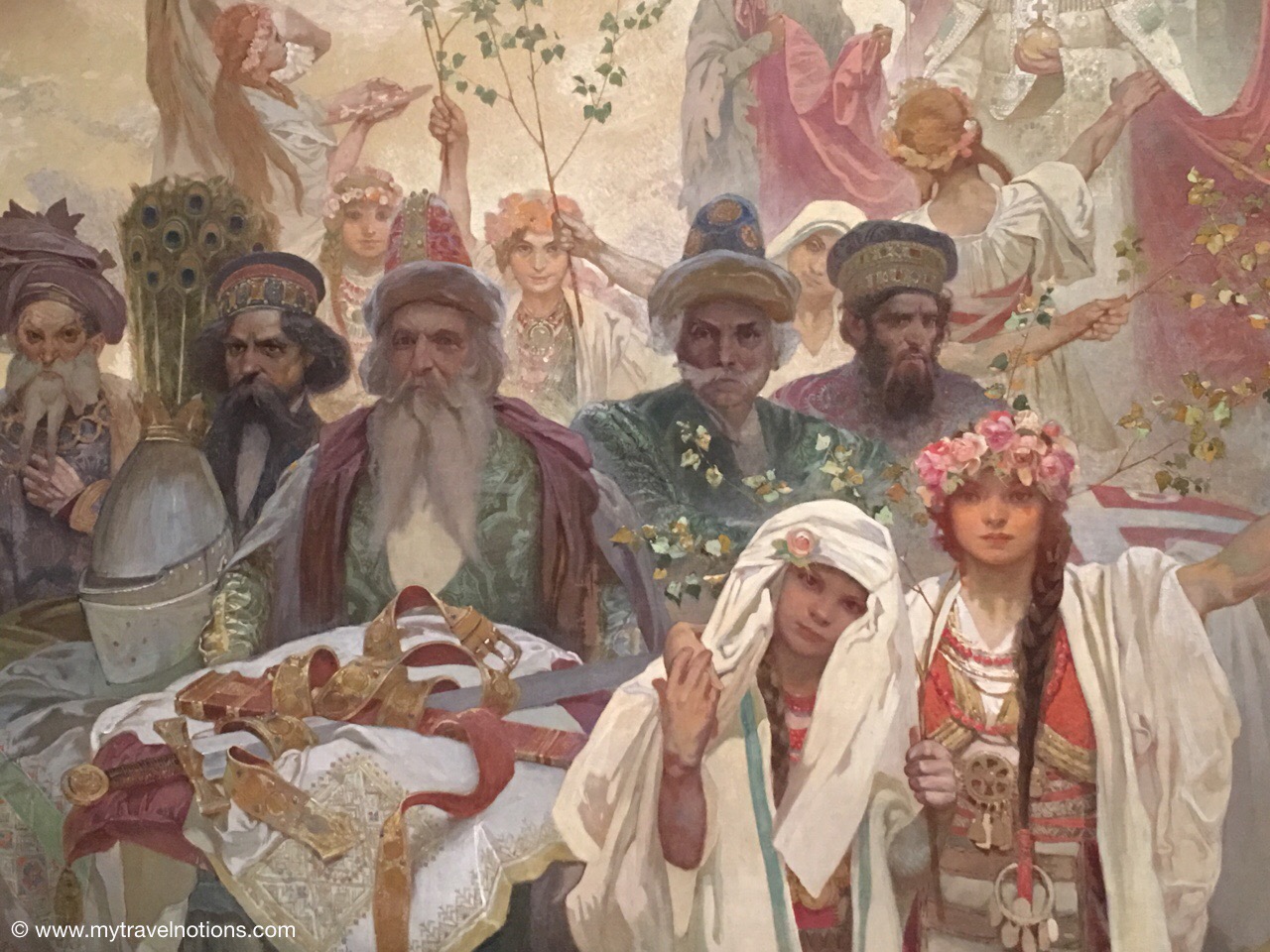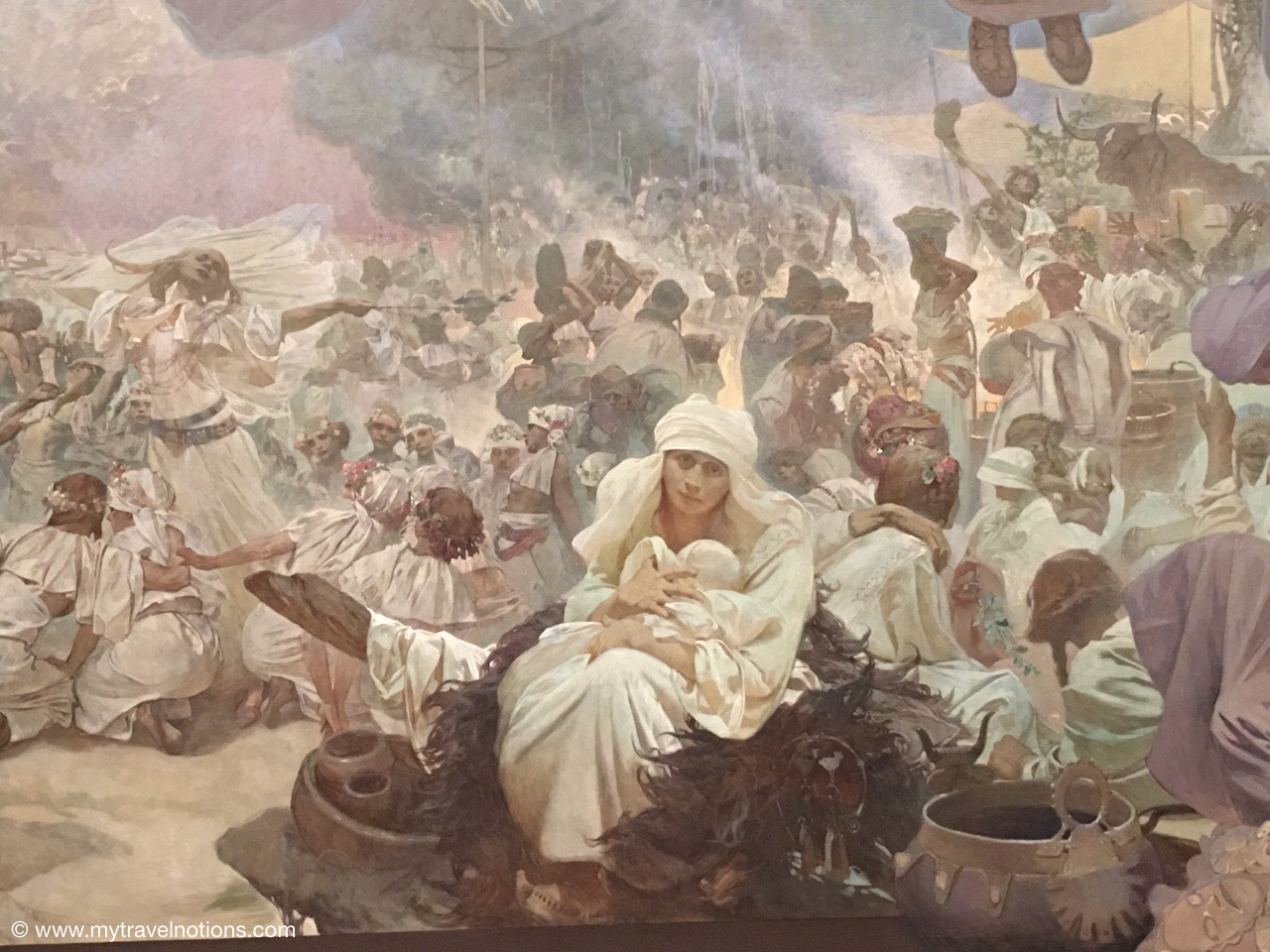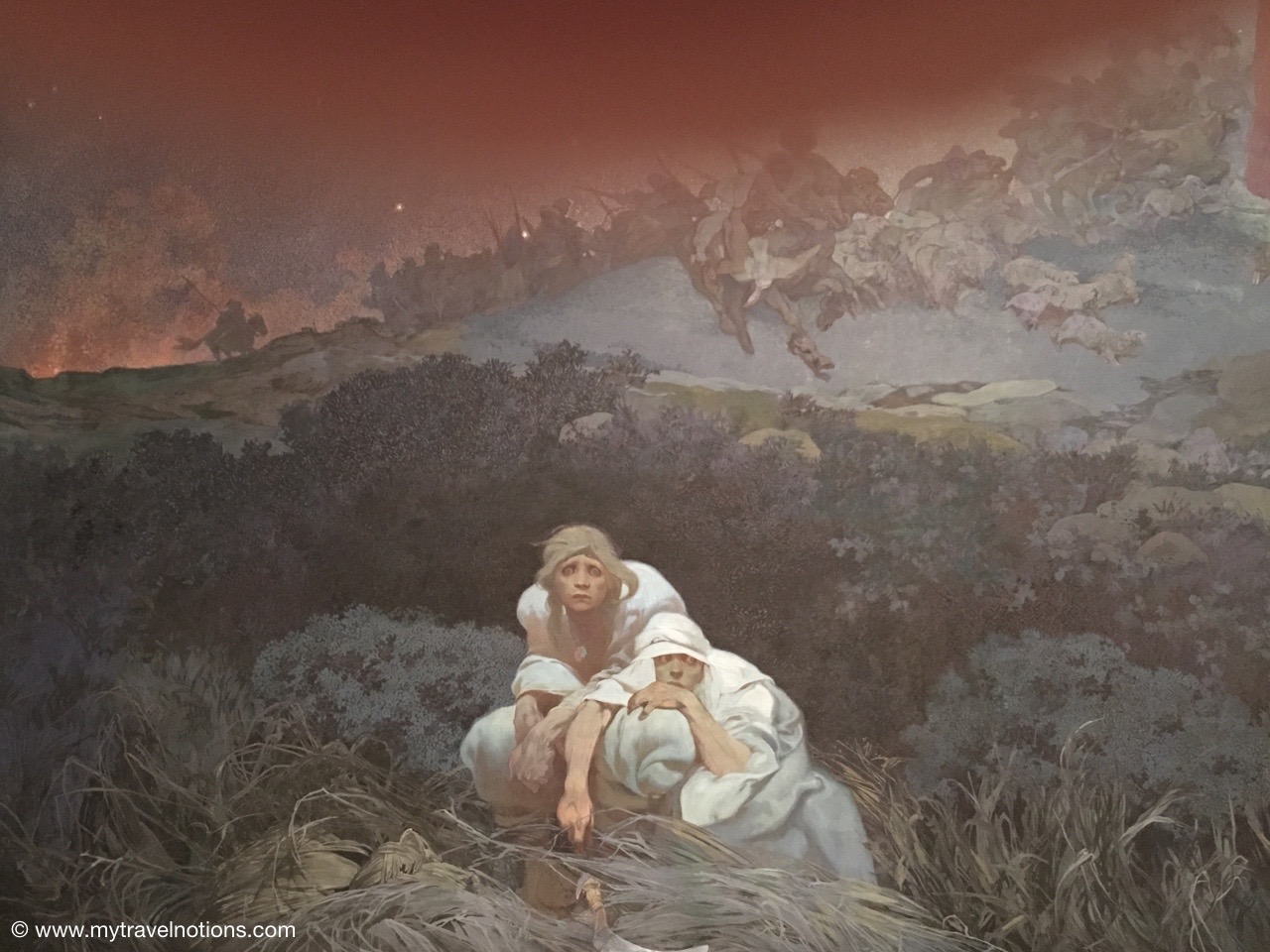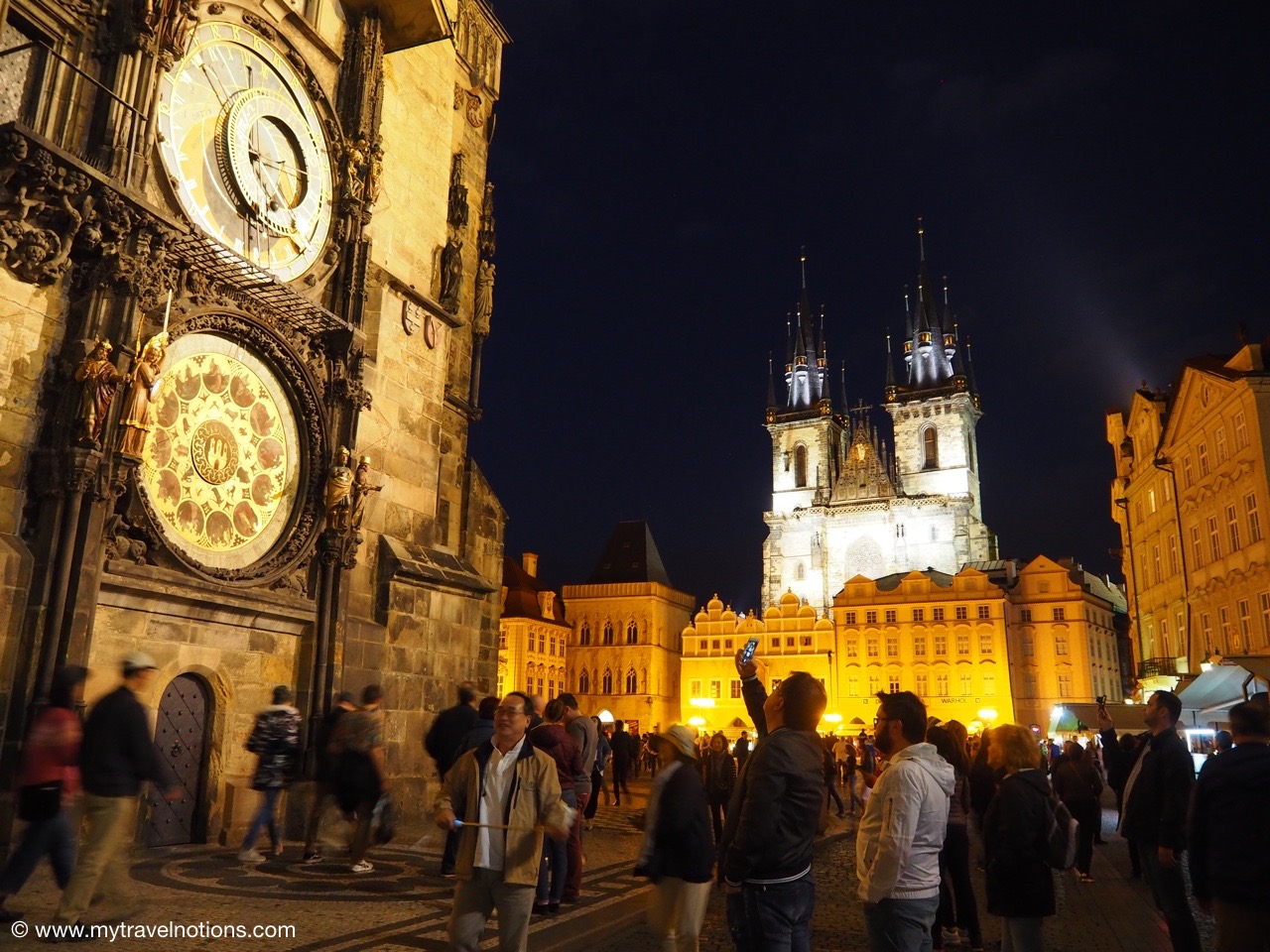 We left a cool, gray and drizzling Prague this morning. The first time since I arrived on Friday that the weather has not been as delightful as the city. I've thoroughly enjoyed you Prague. As we travel through the Czech Republic to our destination this evening, it really hit me that this country from 1938 to 1989 was dominated by Communist ideology. If you did not comply you could be interrogated, intimidated or put under surveillance. And, if you complained, you could be accused of subversion, put in prison or worse, executed.
Our local guide, Katka, during the past two days spoke so passionately about her country and being a part of the 1989 Velvet Revolution. A young girl at the time, Katka took part in the non-violent protests that eventually brought about a peaceful end to Communism. When you think about the generations of people who suffered and died for the freedoms we take for granted today, it saddens me. If we don't respect what we have, it can easily be lost…history has proven this.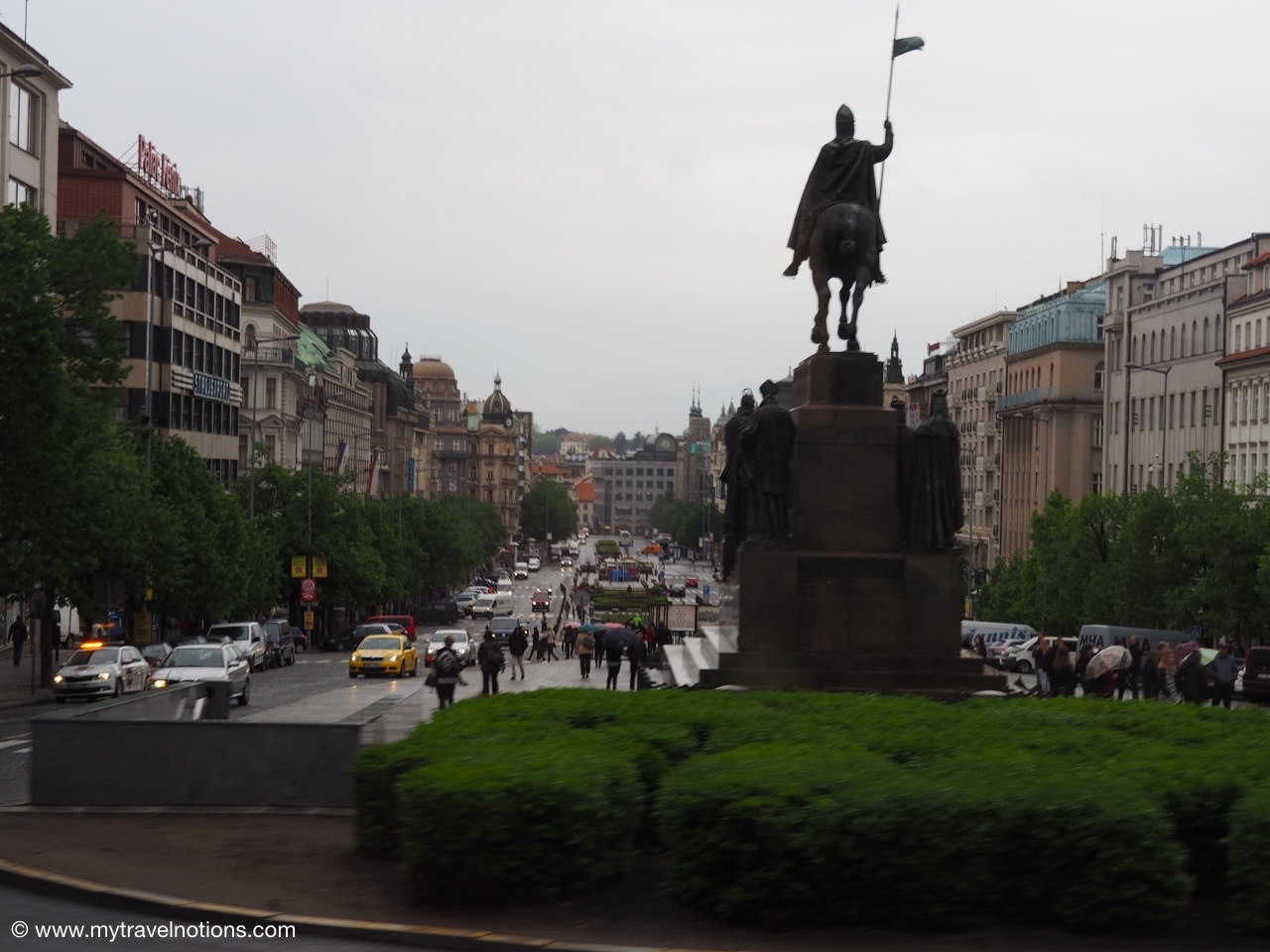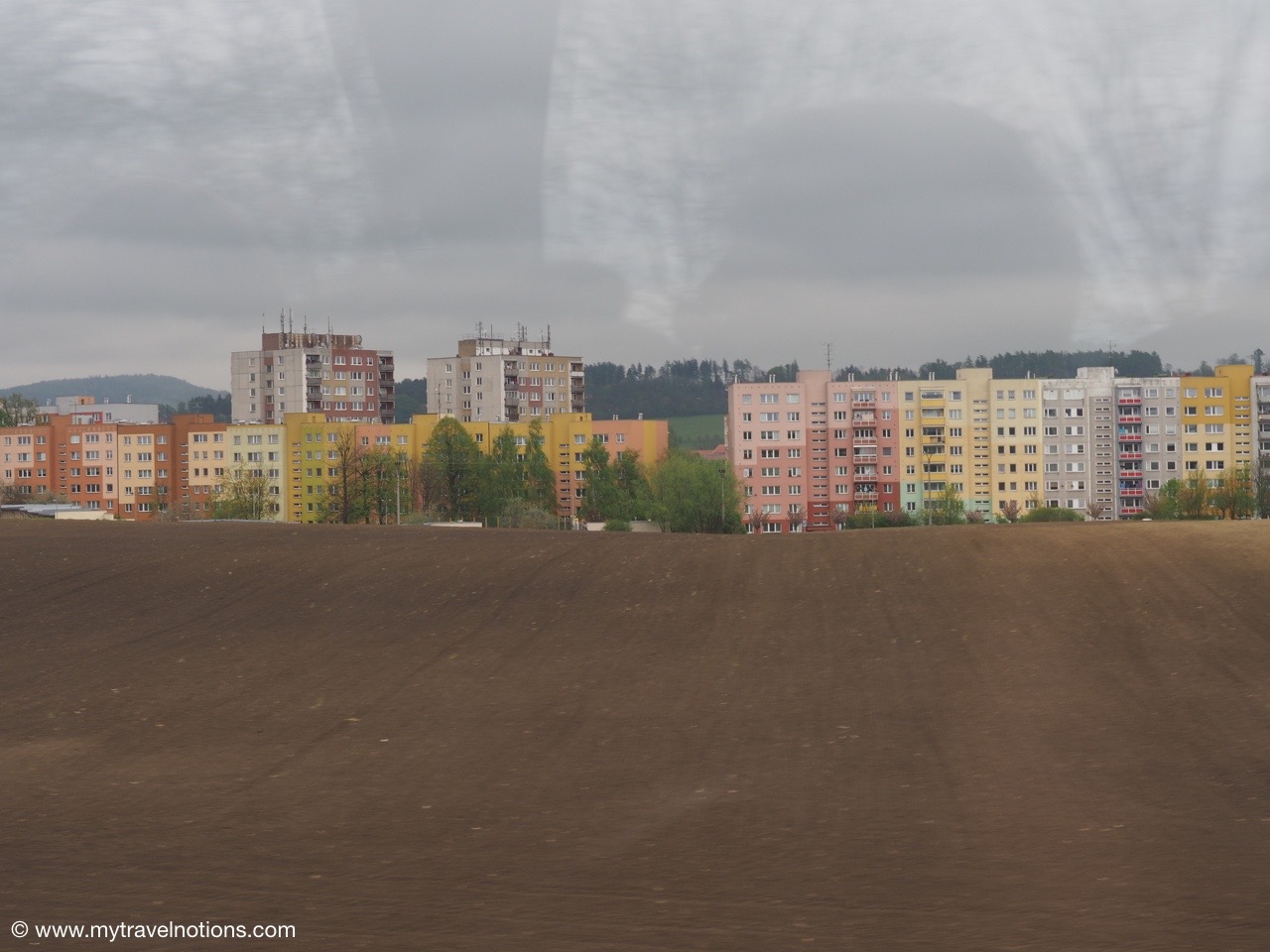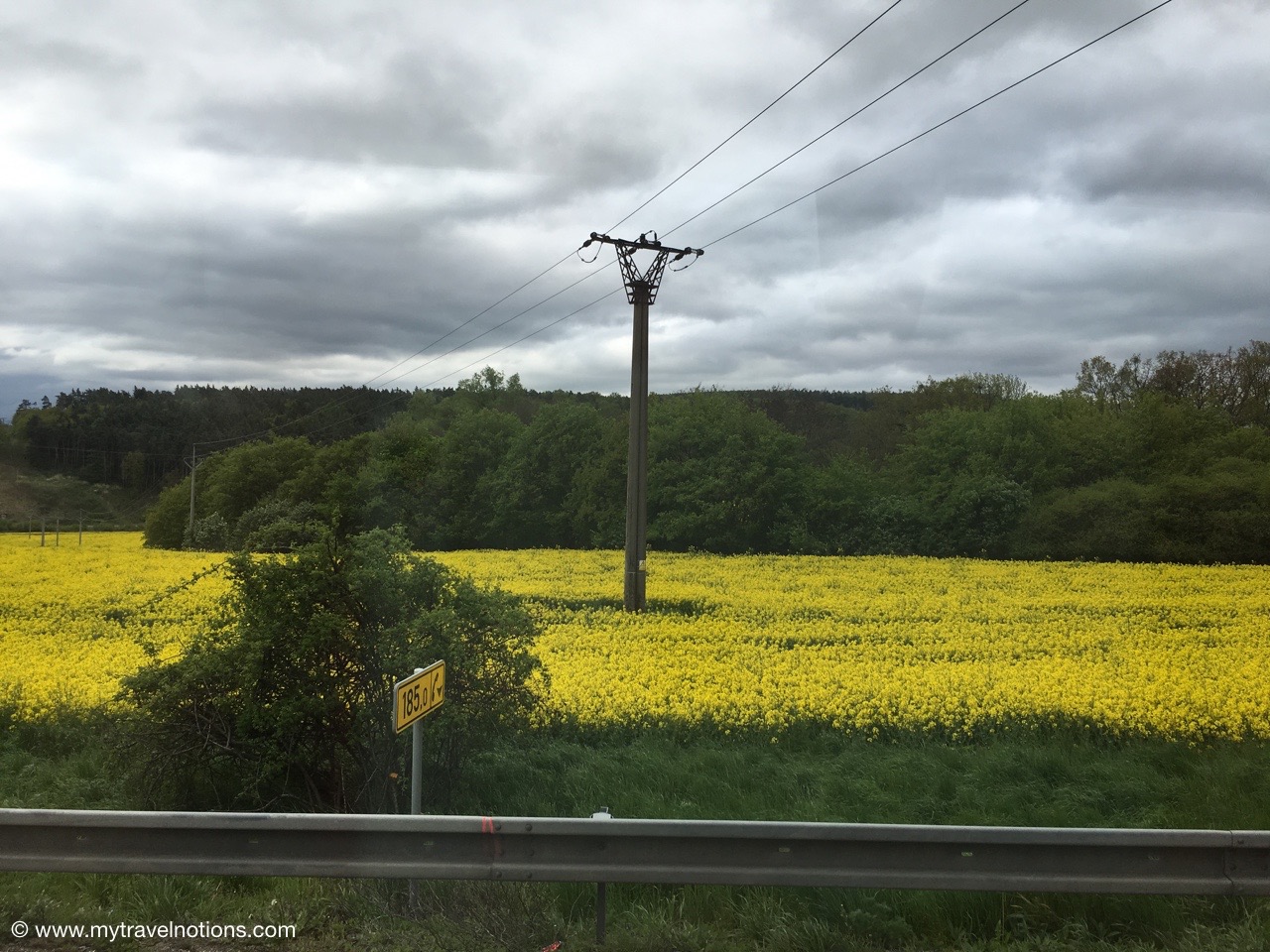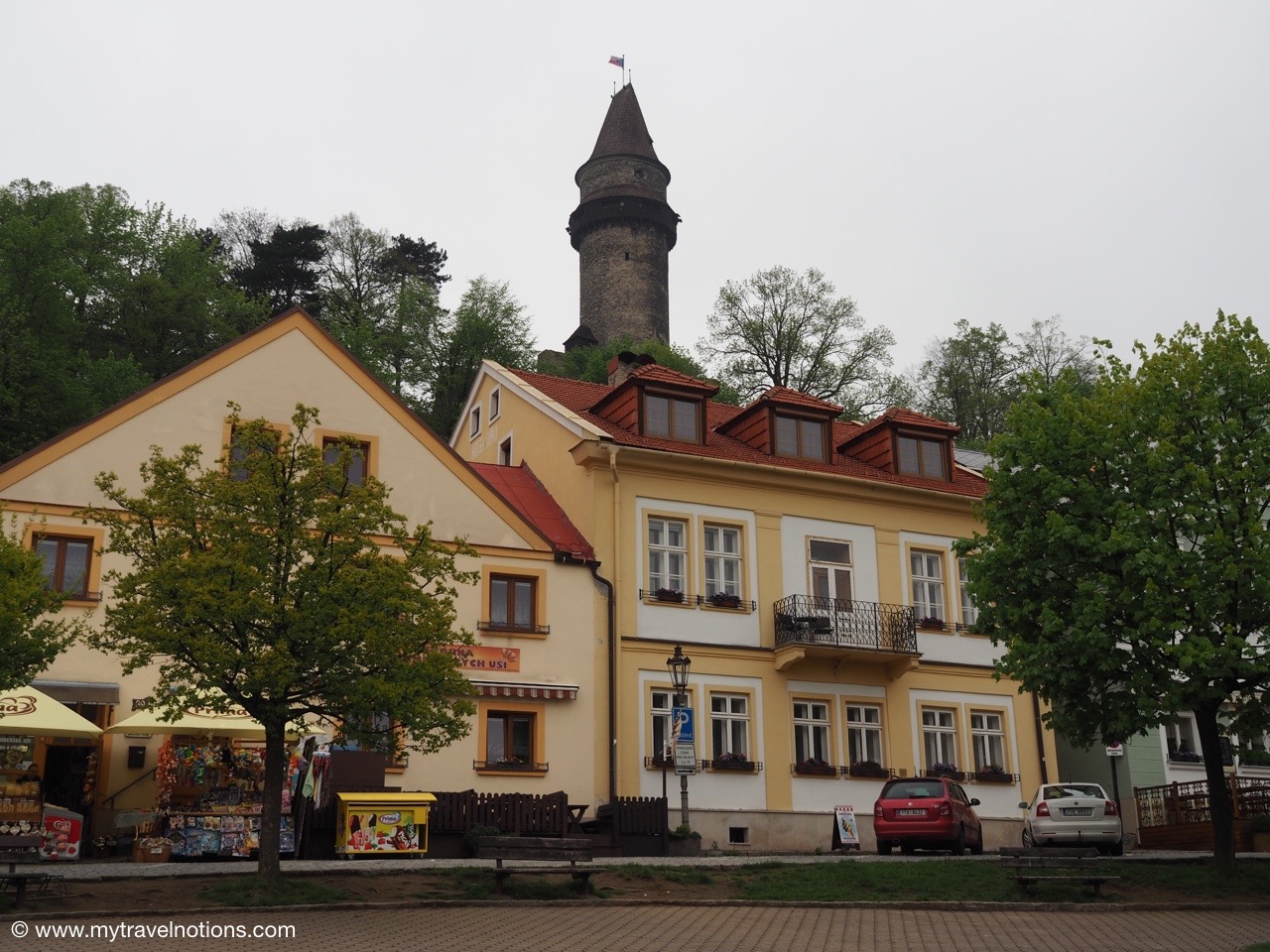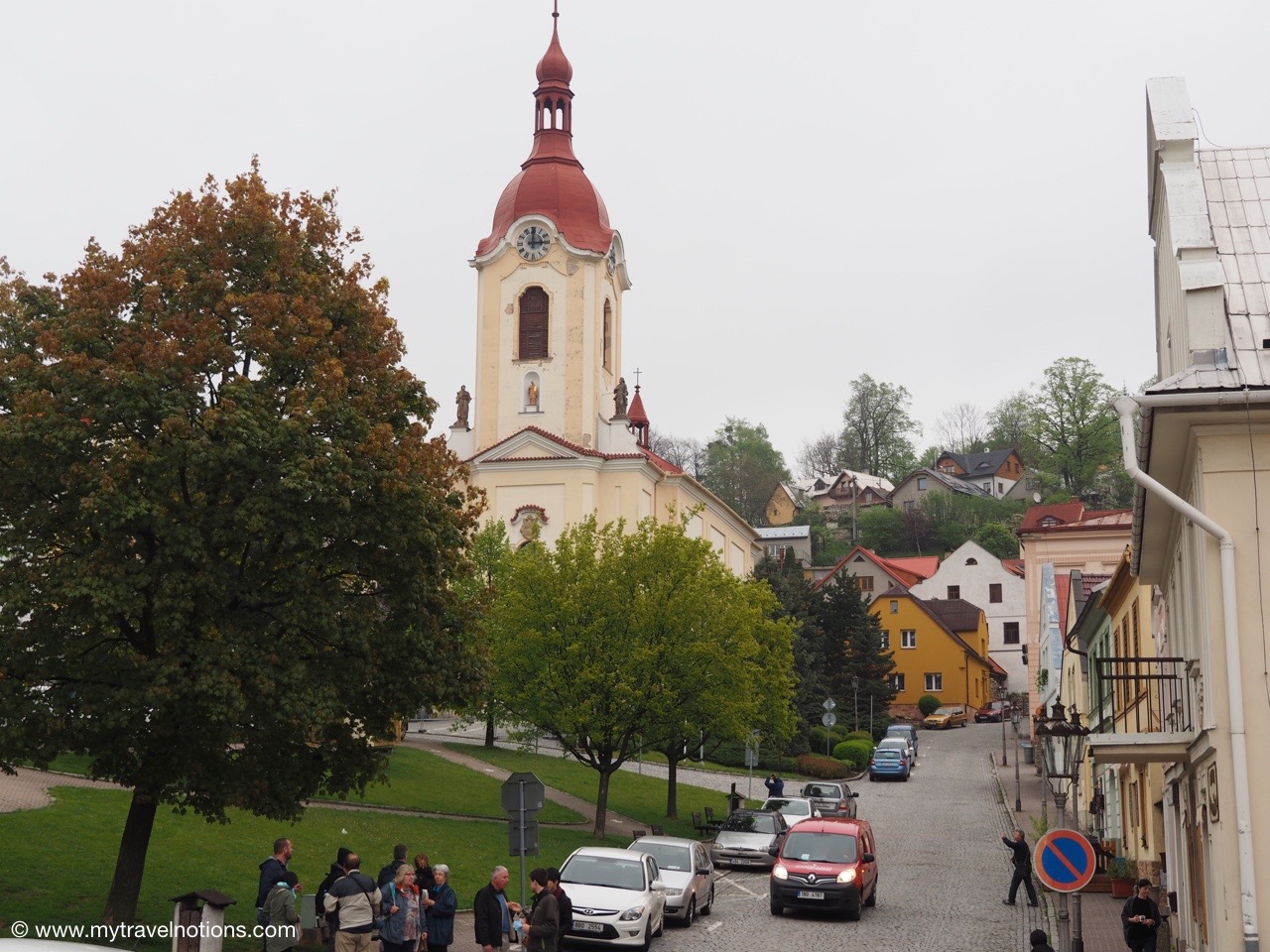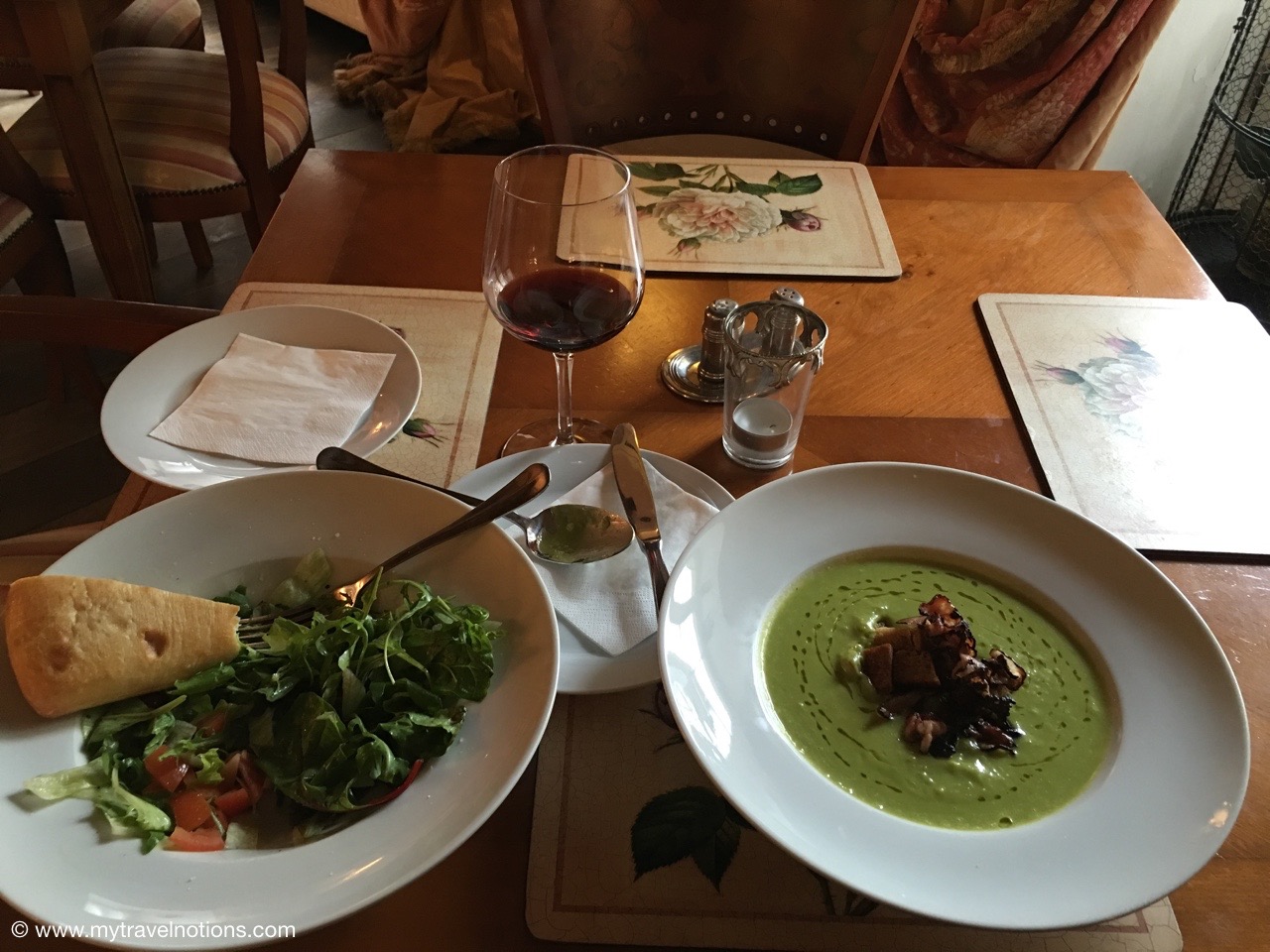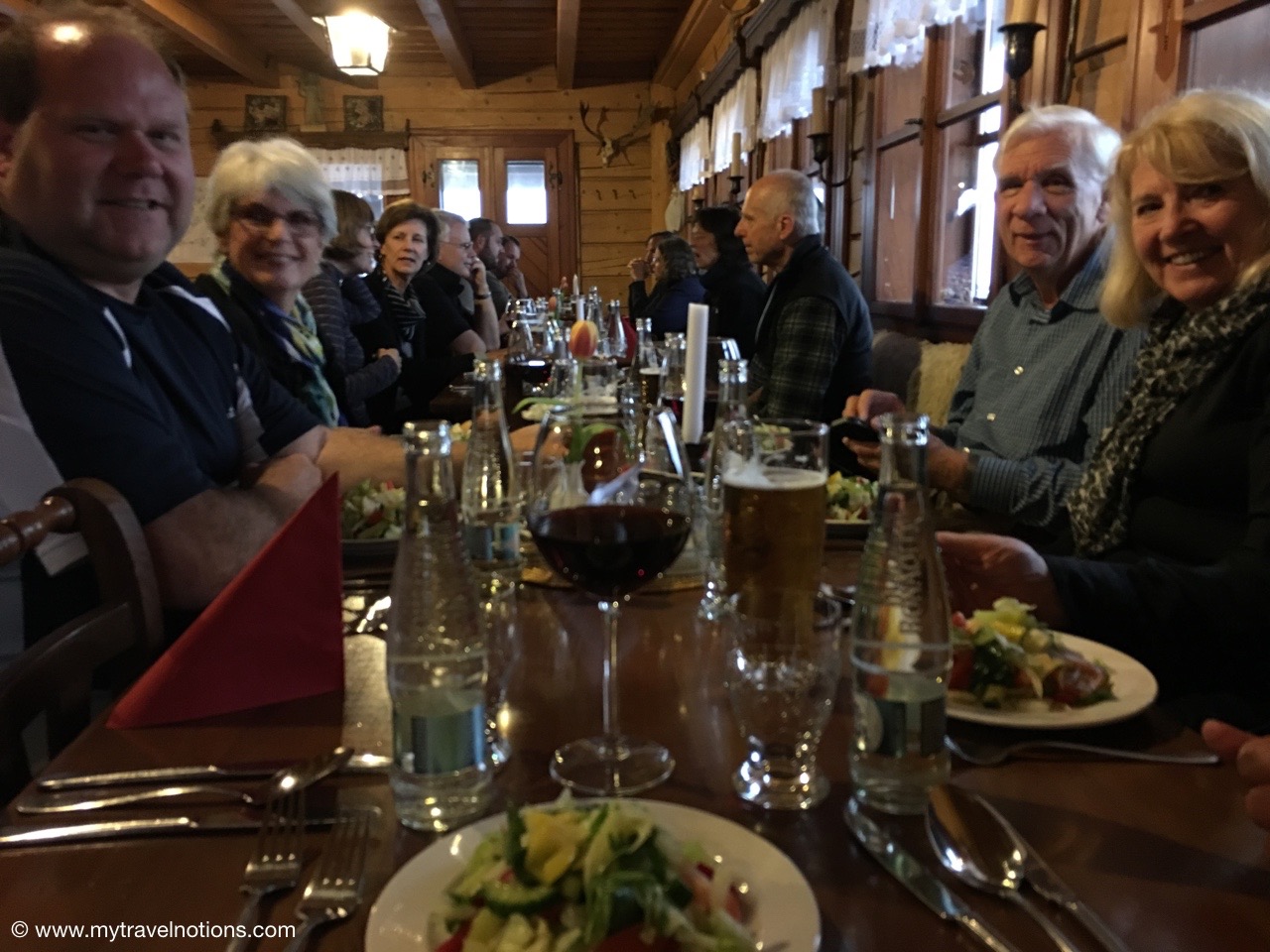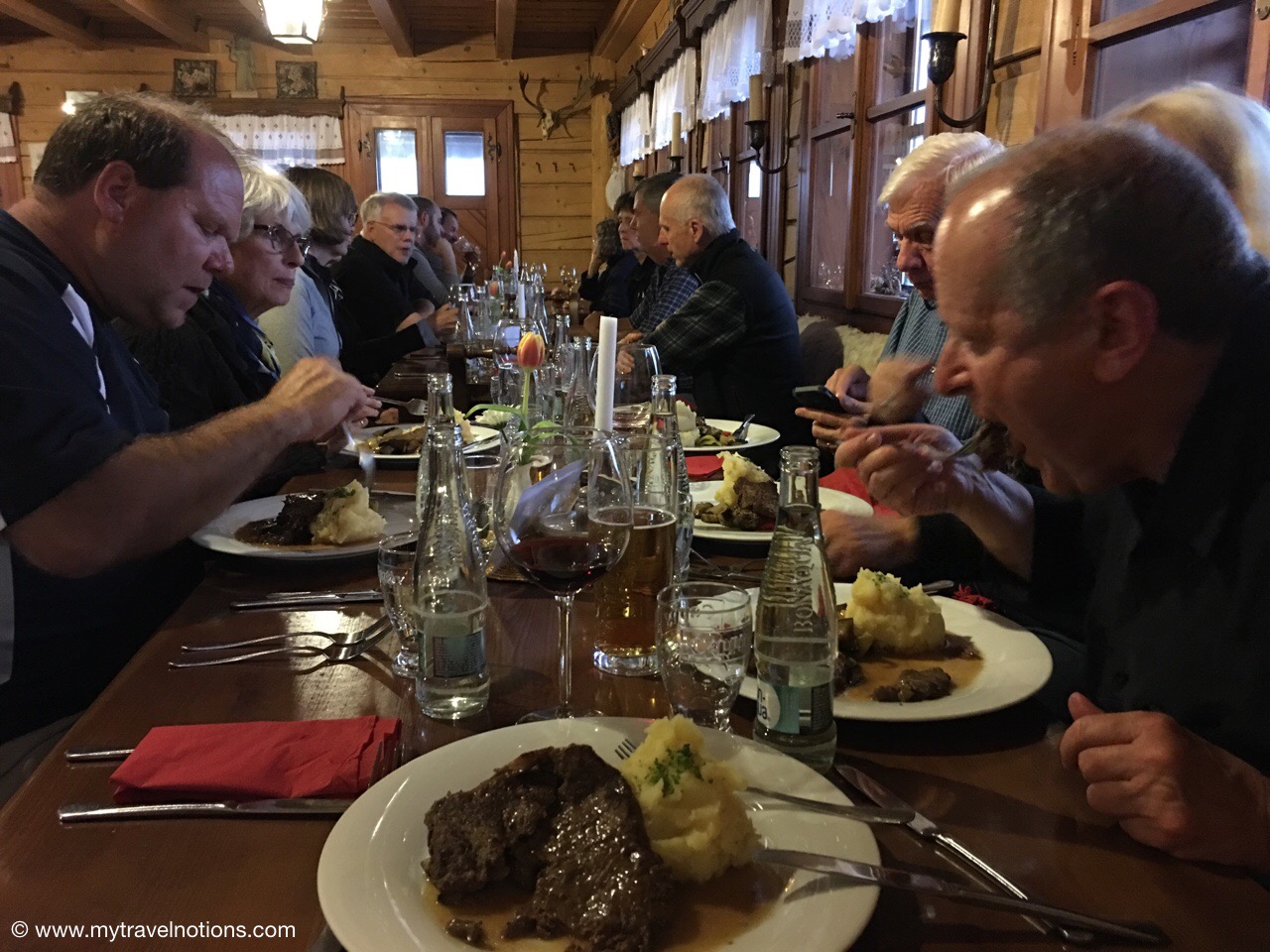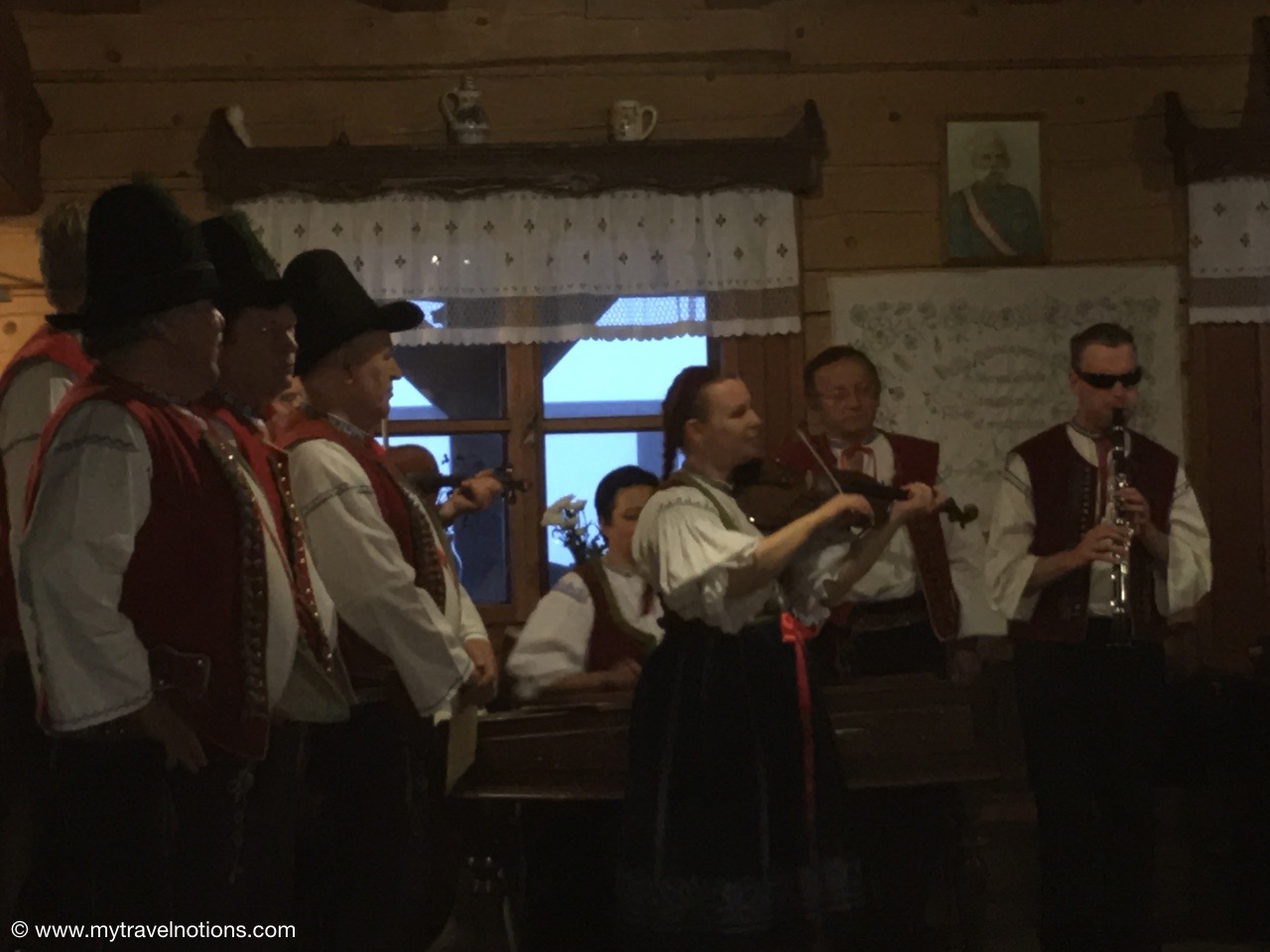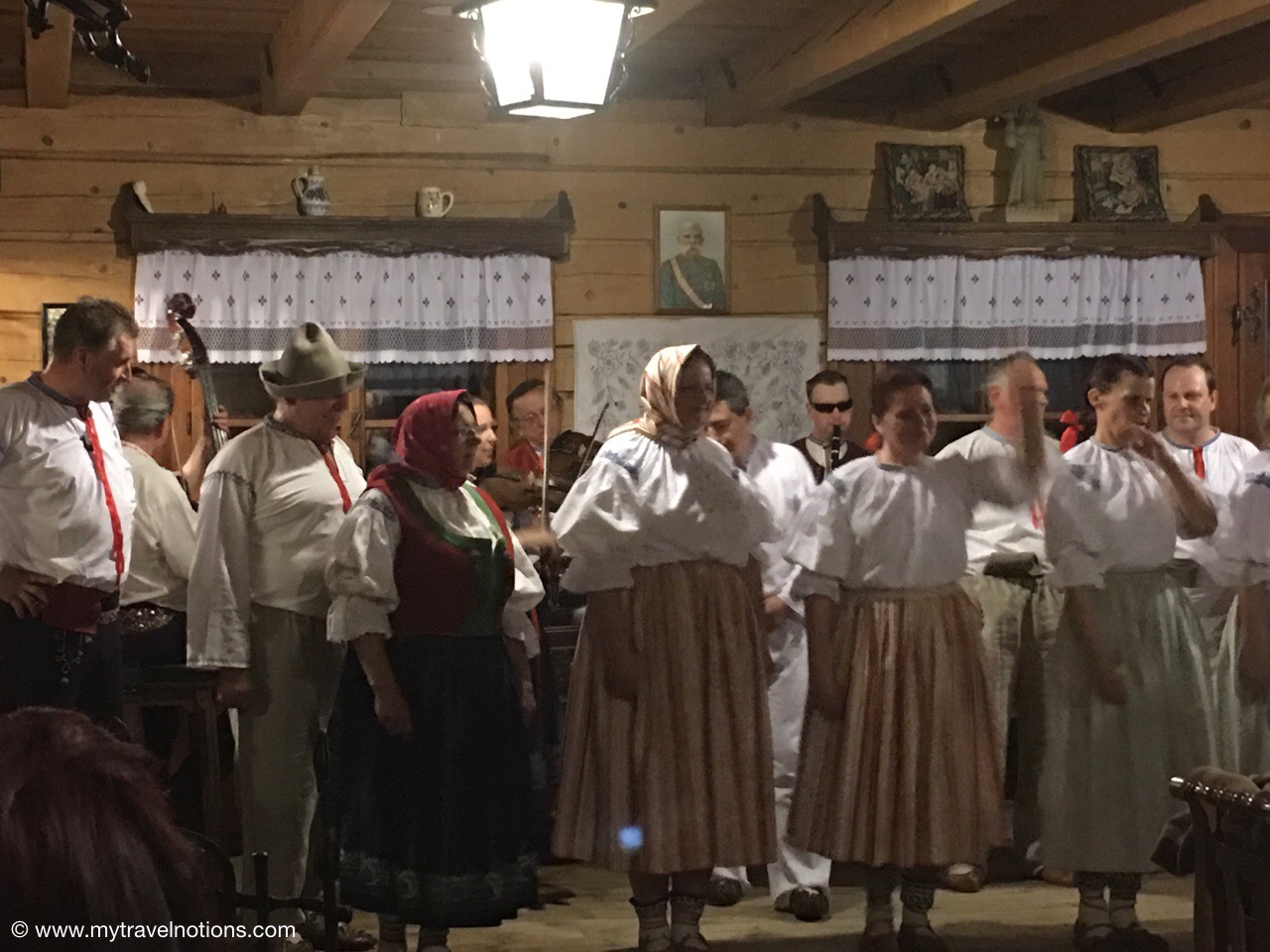 Driving into Poland from the Czech Republic, I look forward to learning more about Poland's past and present. Because Poland is part of the Europeon Union, there are no borders for our Rick Steves tour group to stop at for a passport check. The Schengen Agreement, which includes Poland, the Czech Republic, Germany and 23 other countries, basically abolished border checks to allow international travel from one country to the next. The journey brought us to the quaint town of Pszczyna, Poland, for lunch and then on to Kraków where we stepped foot back to the early 1950's with a walk through the Communist created industrial city of Nowa Huta. Plus, I had my first shot of Polish Vodka today and I liked it. Kraków will be our home base for the next three nights.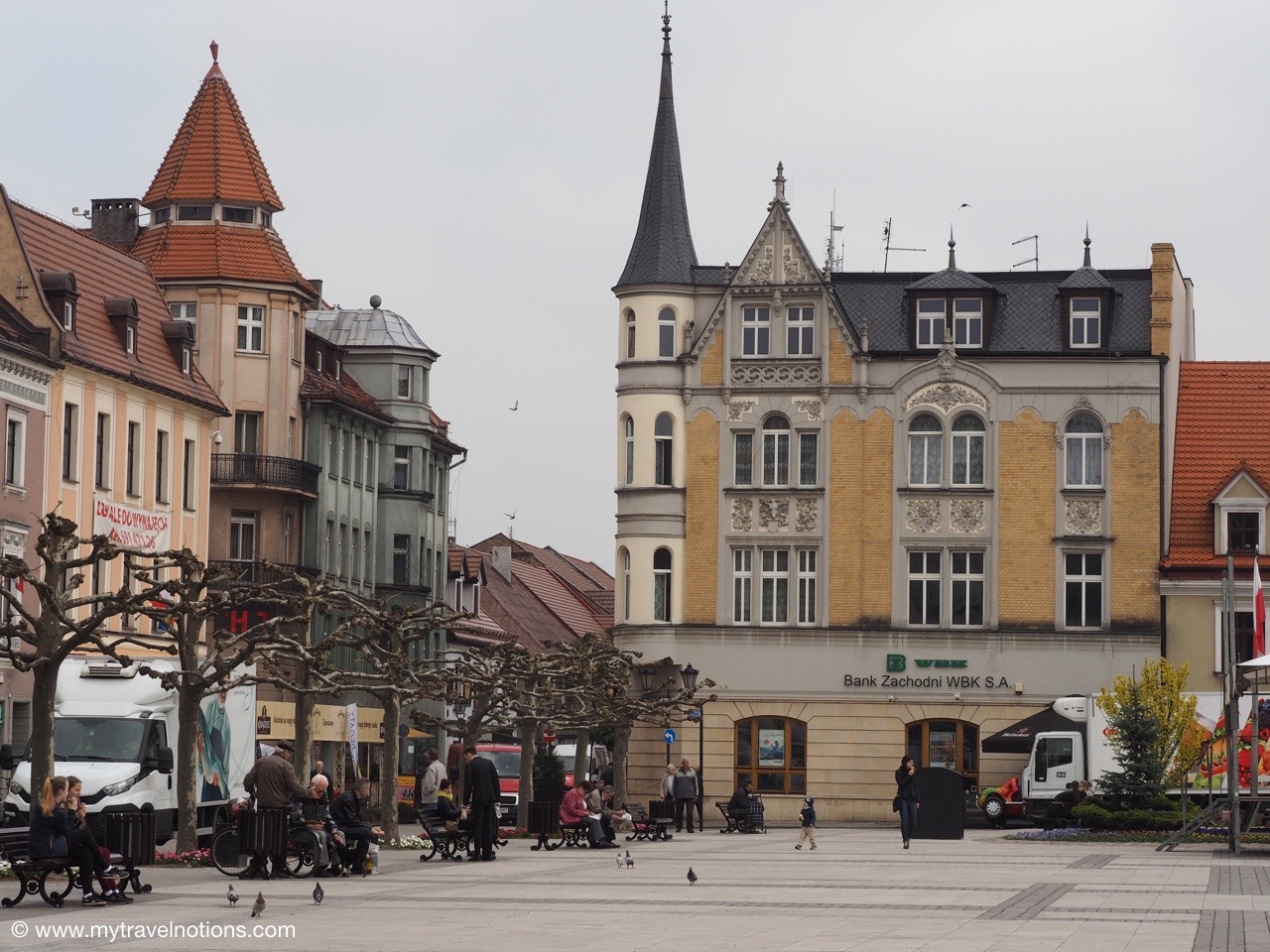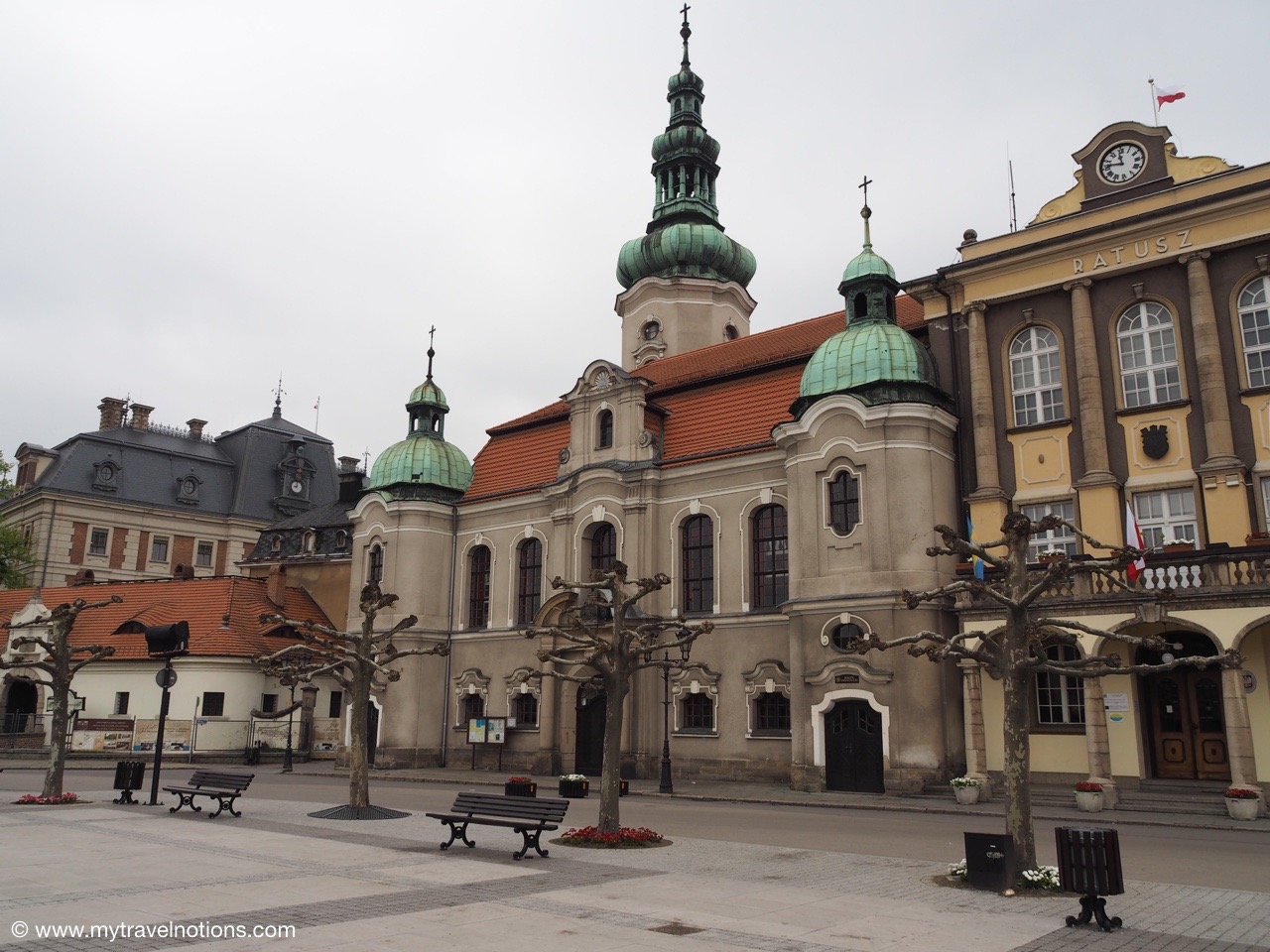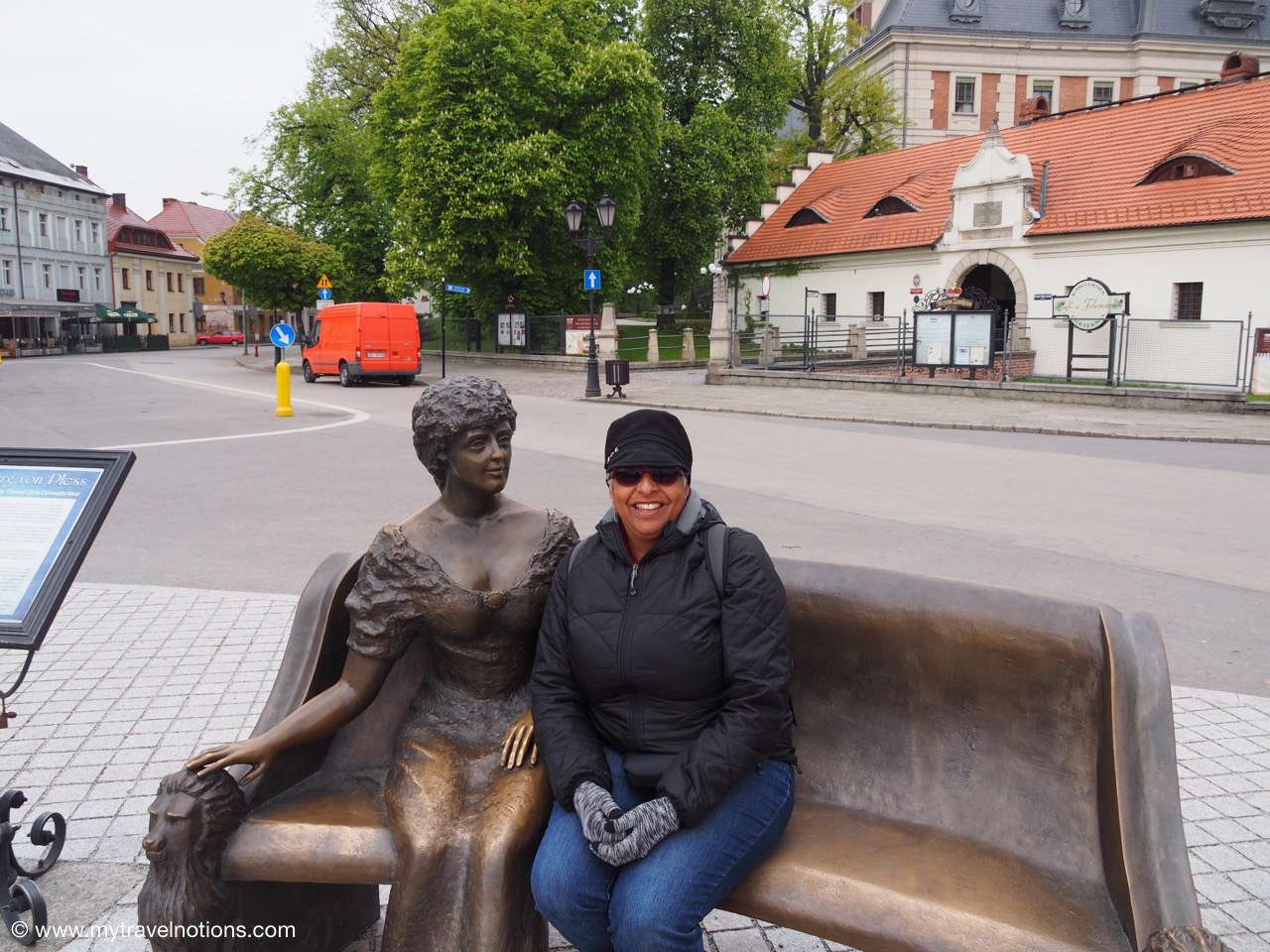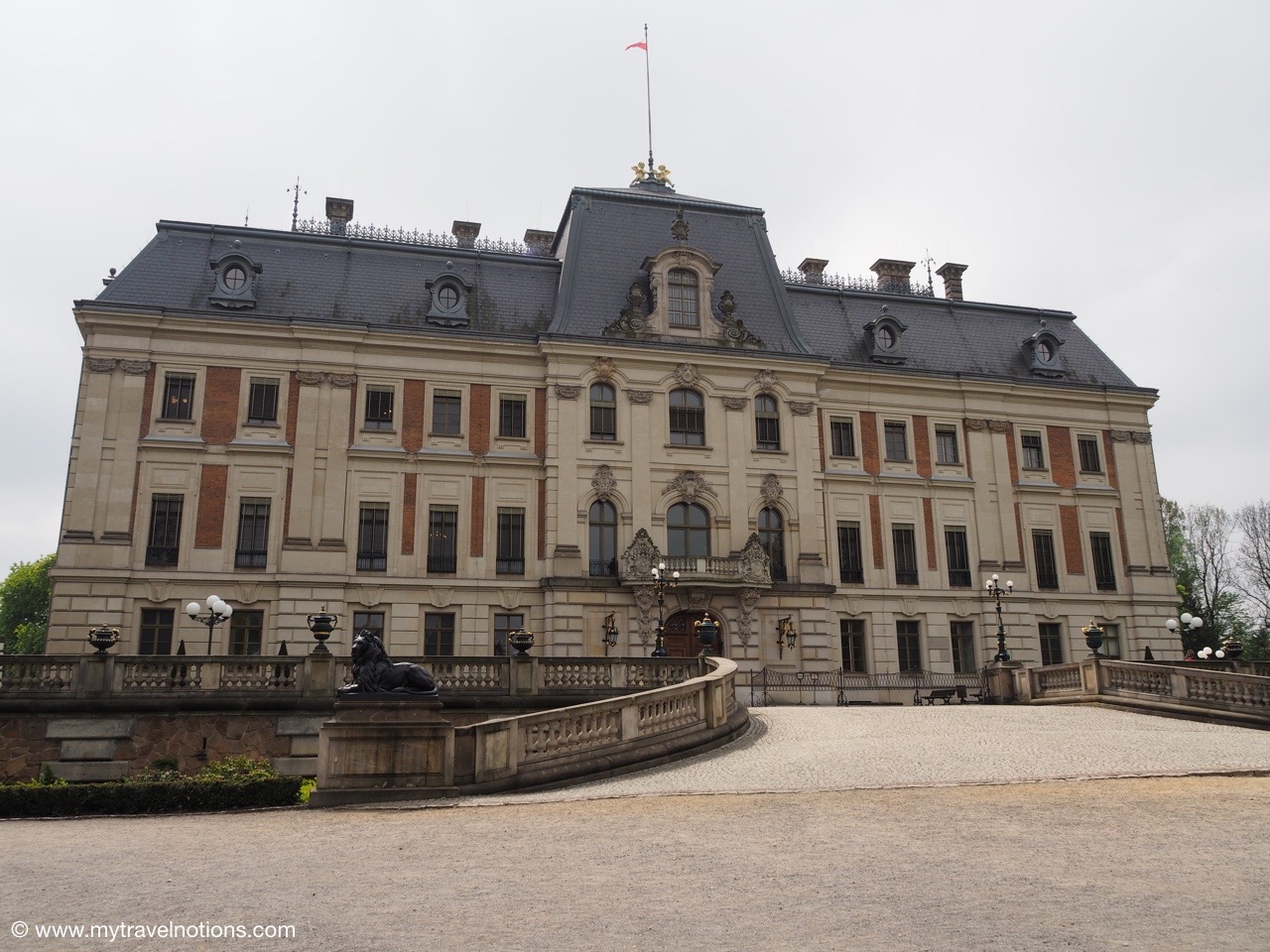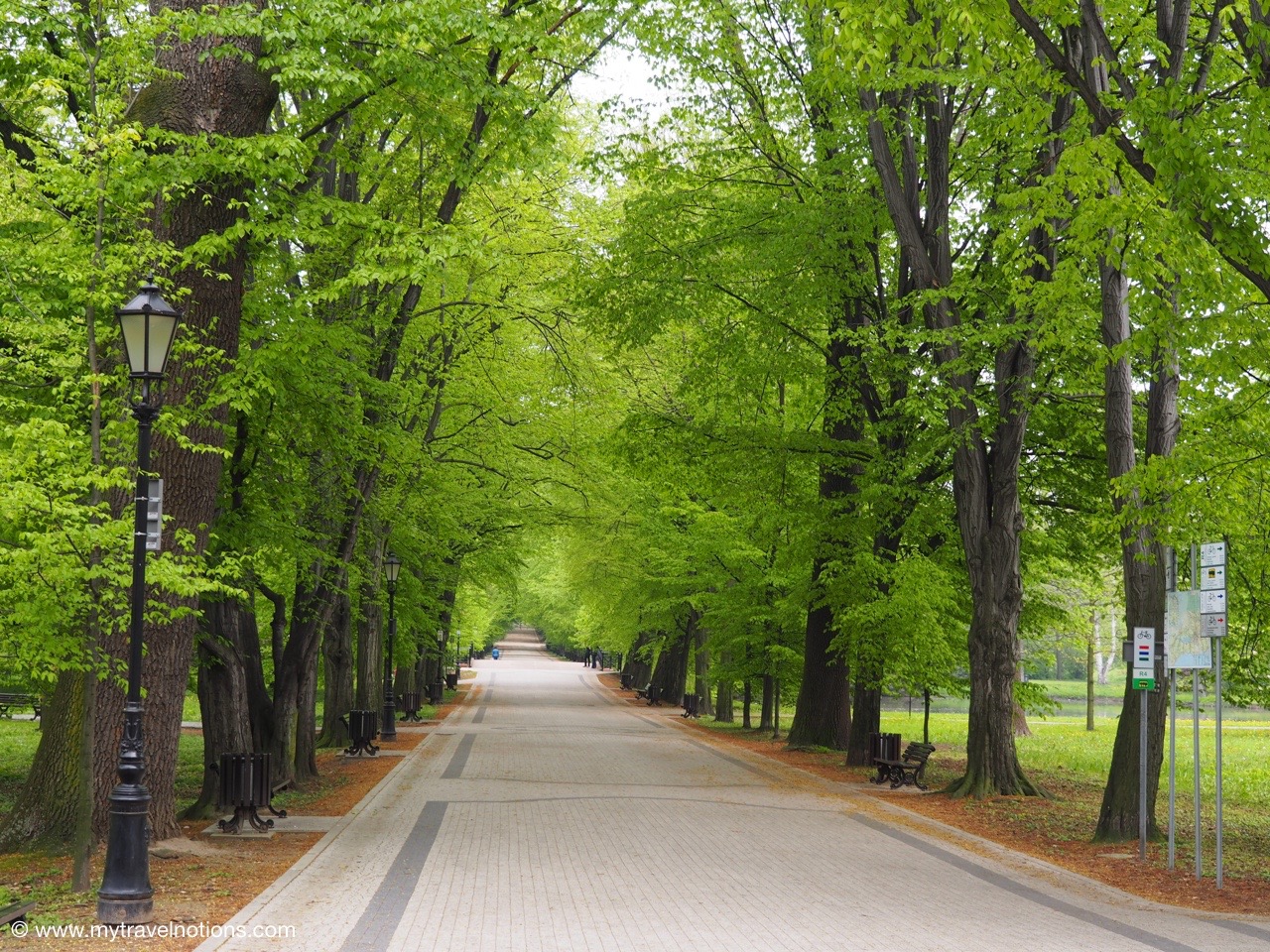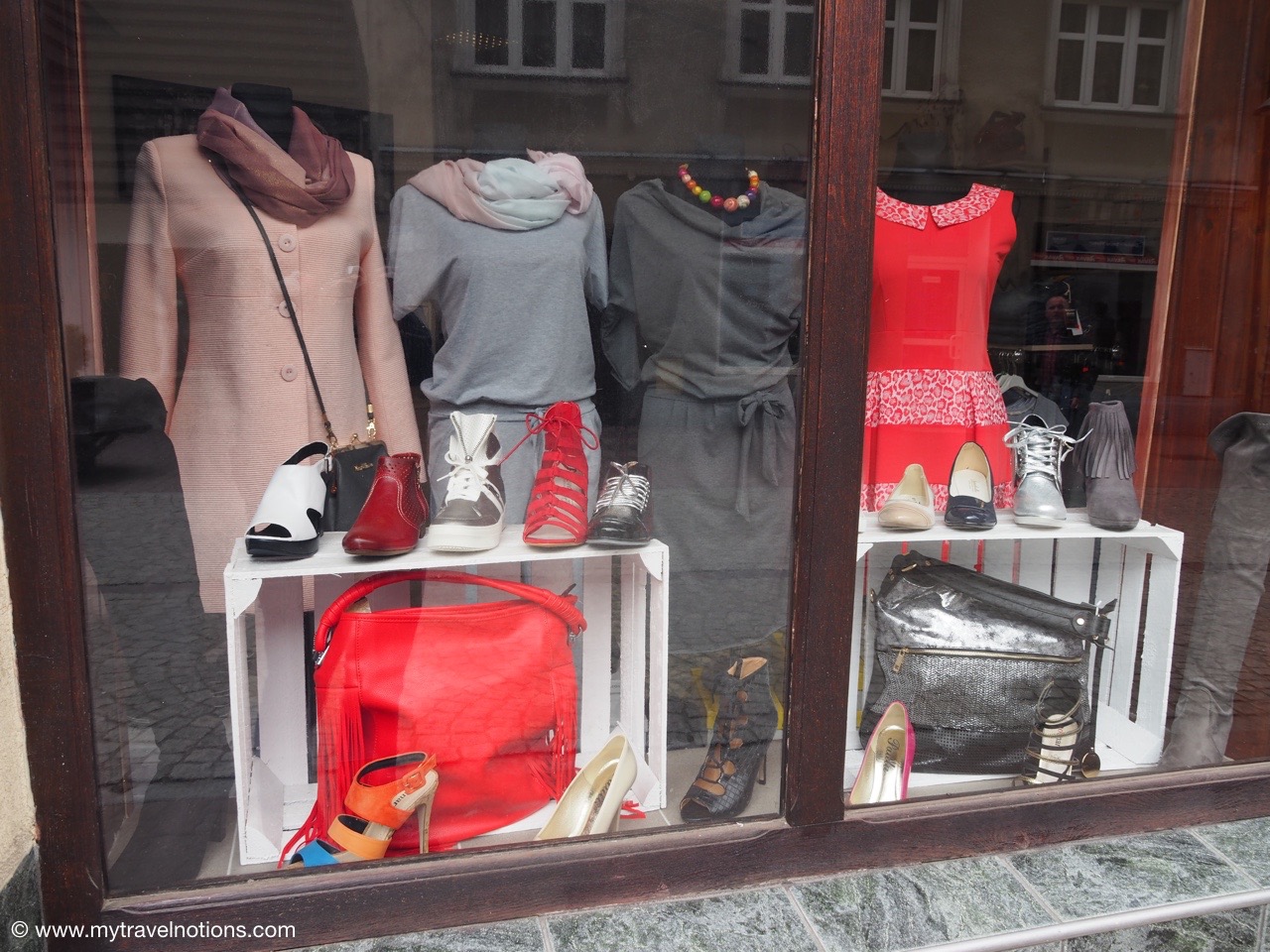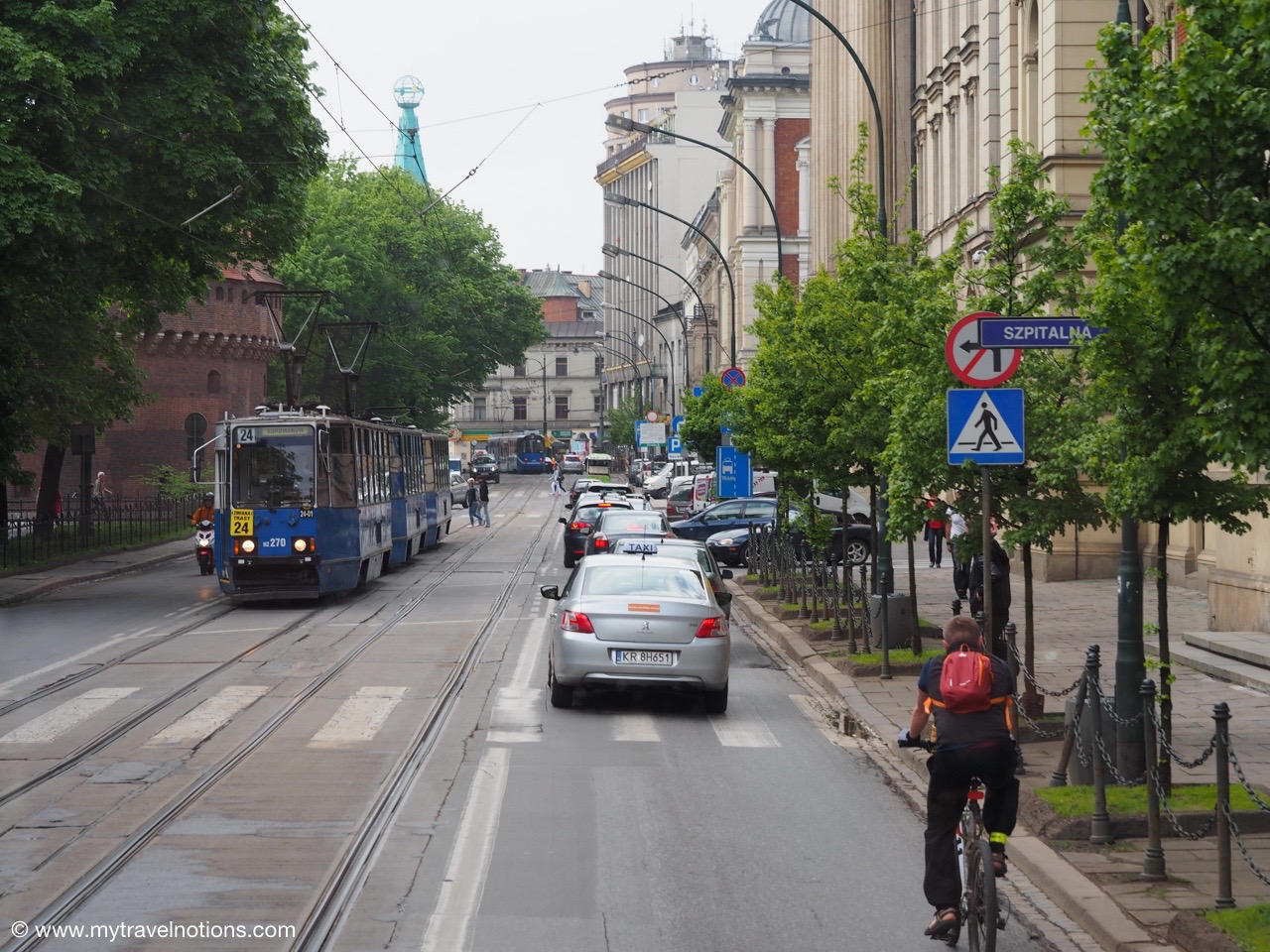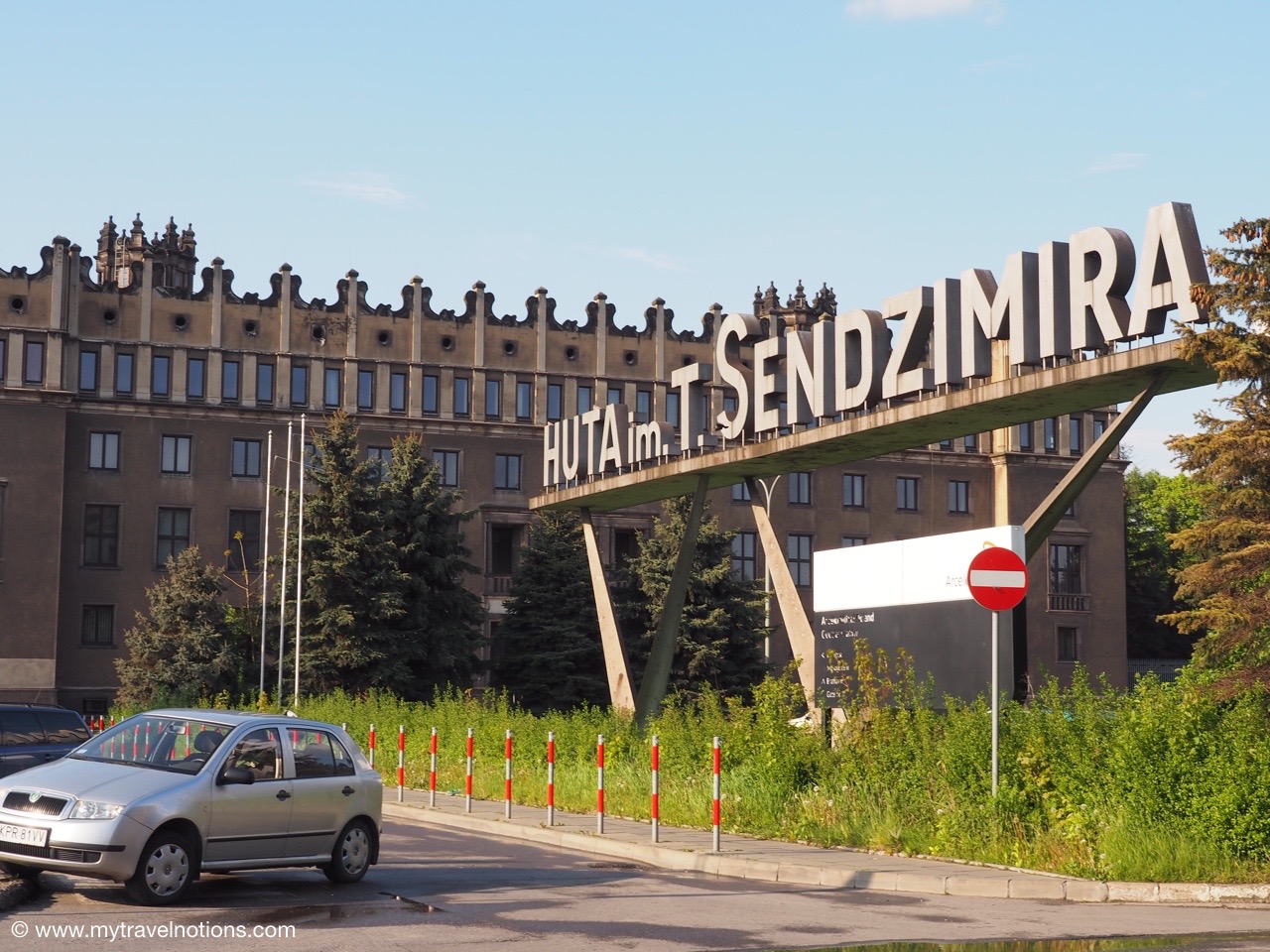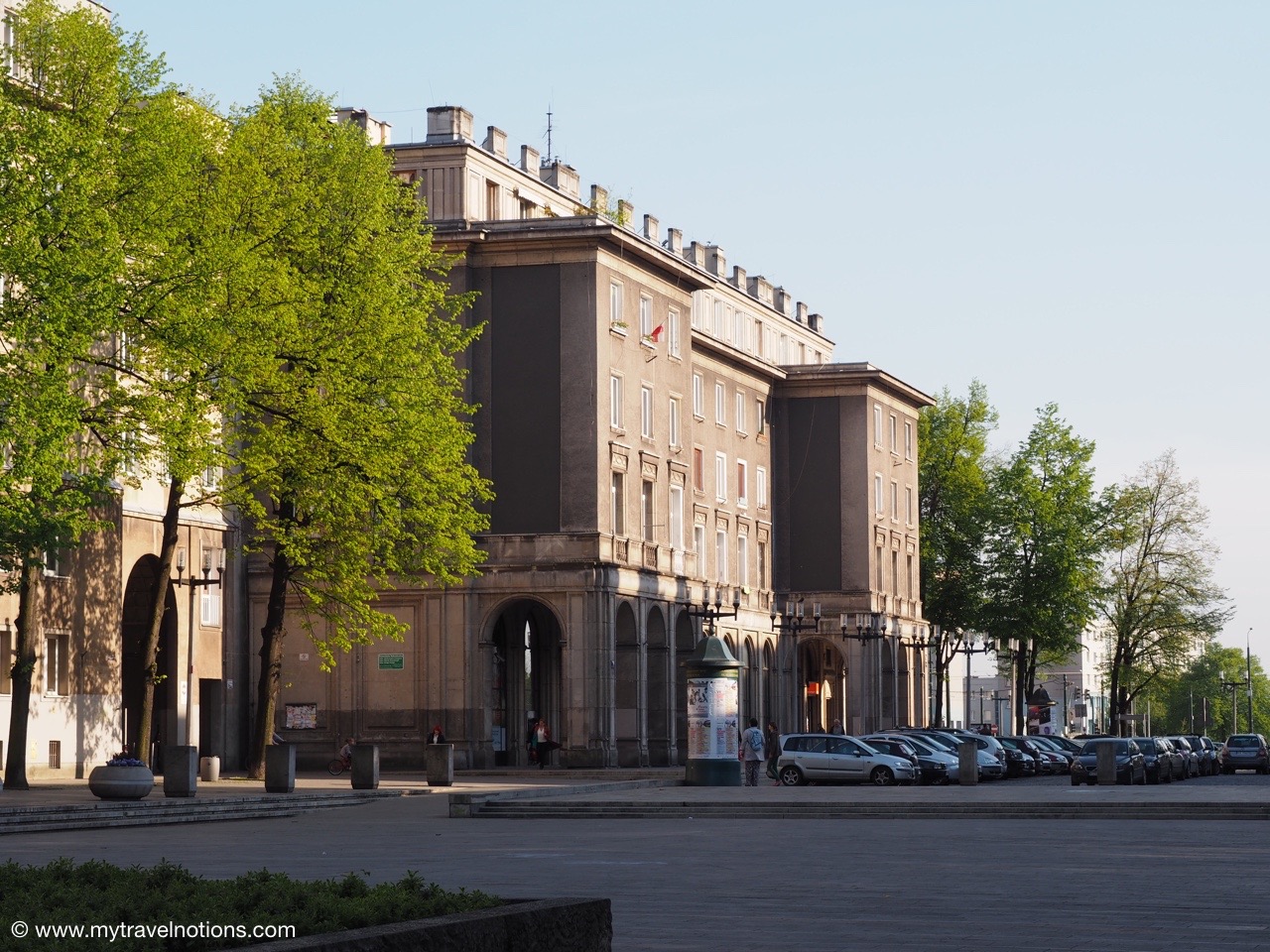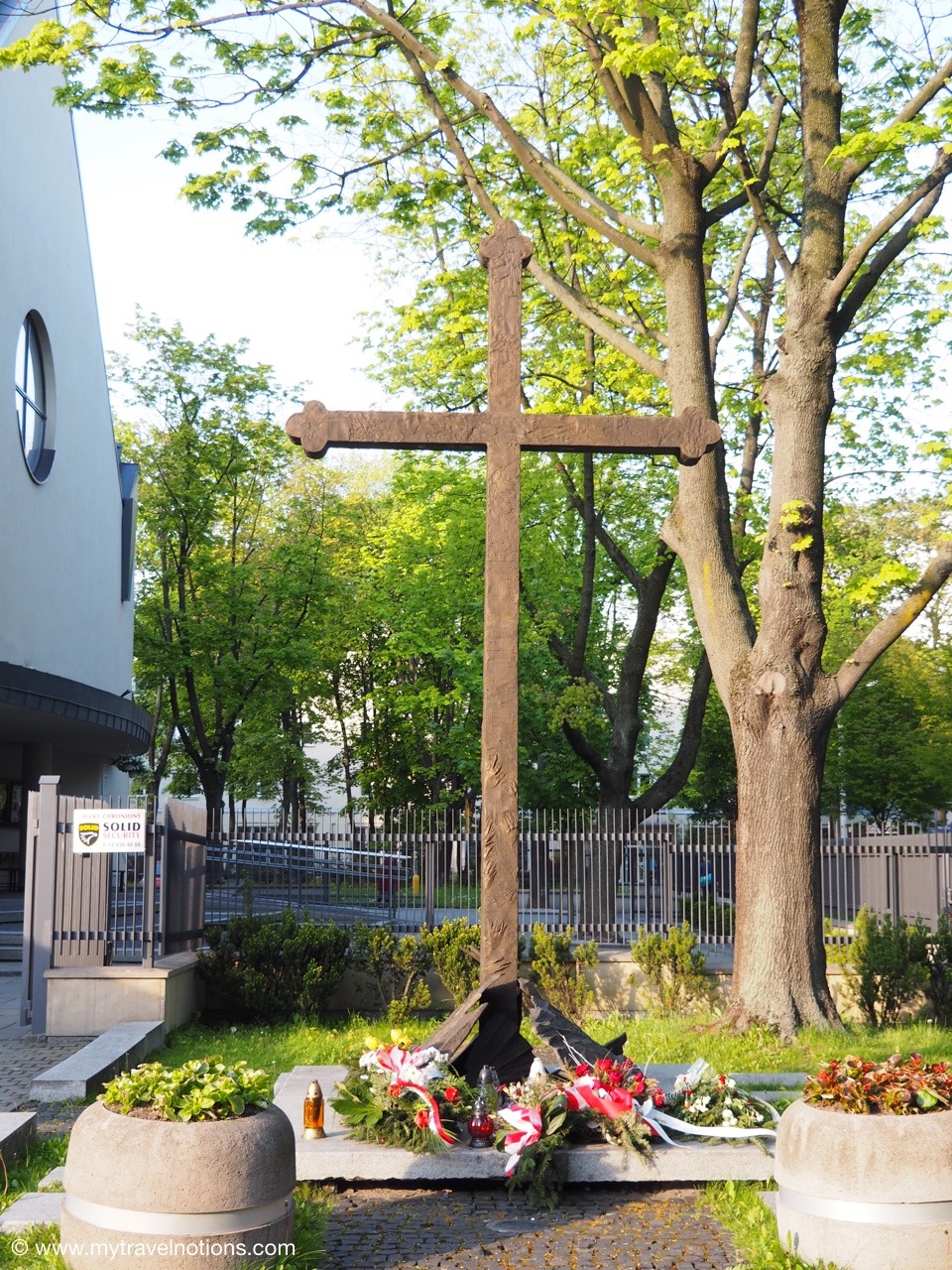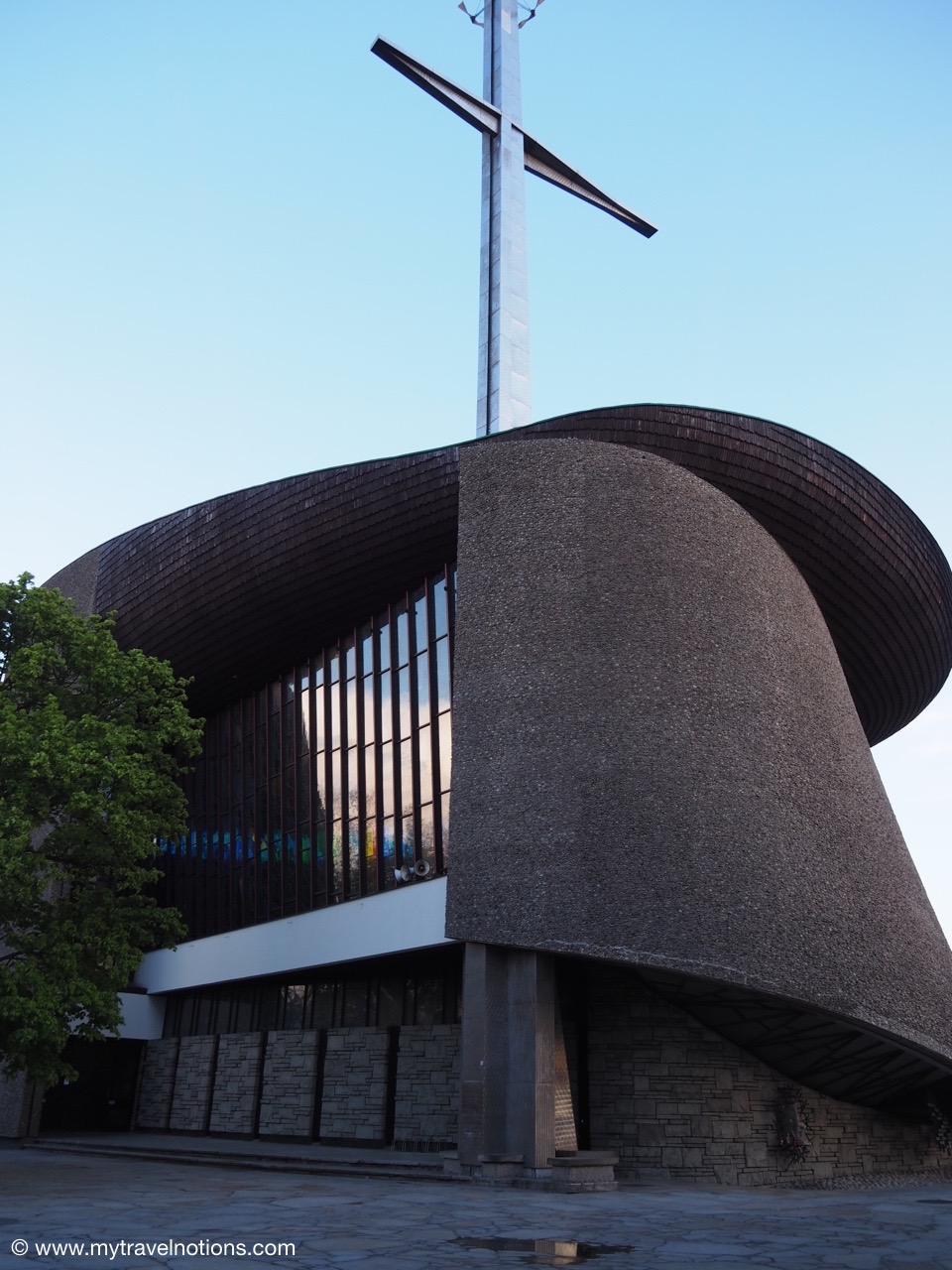 I am smitten by Kraków, Poland. I did not anticipate this city would be so warm and charming, but it is. Took a lengthy walk this morning with my tour group through the empty Market Square as vendors set up, then on to the Old Town park, up to Wawel Hill to visit the splendid Cathedral and back to the bustling Market Square.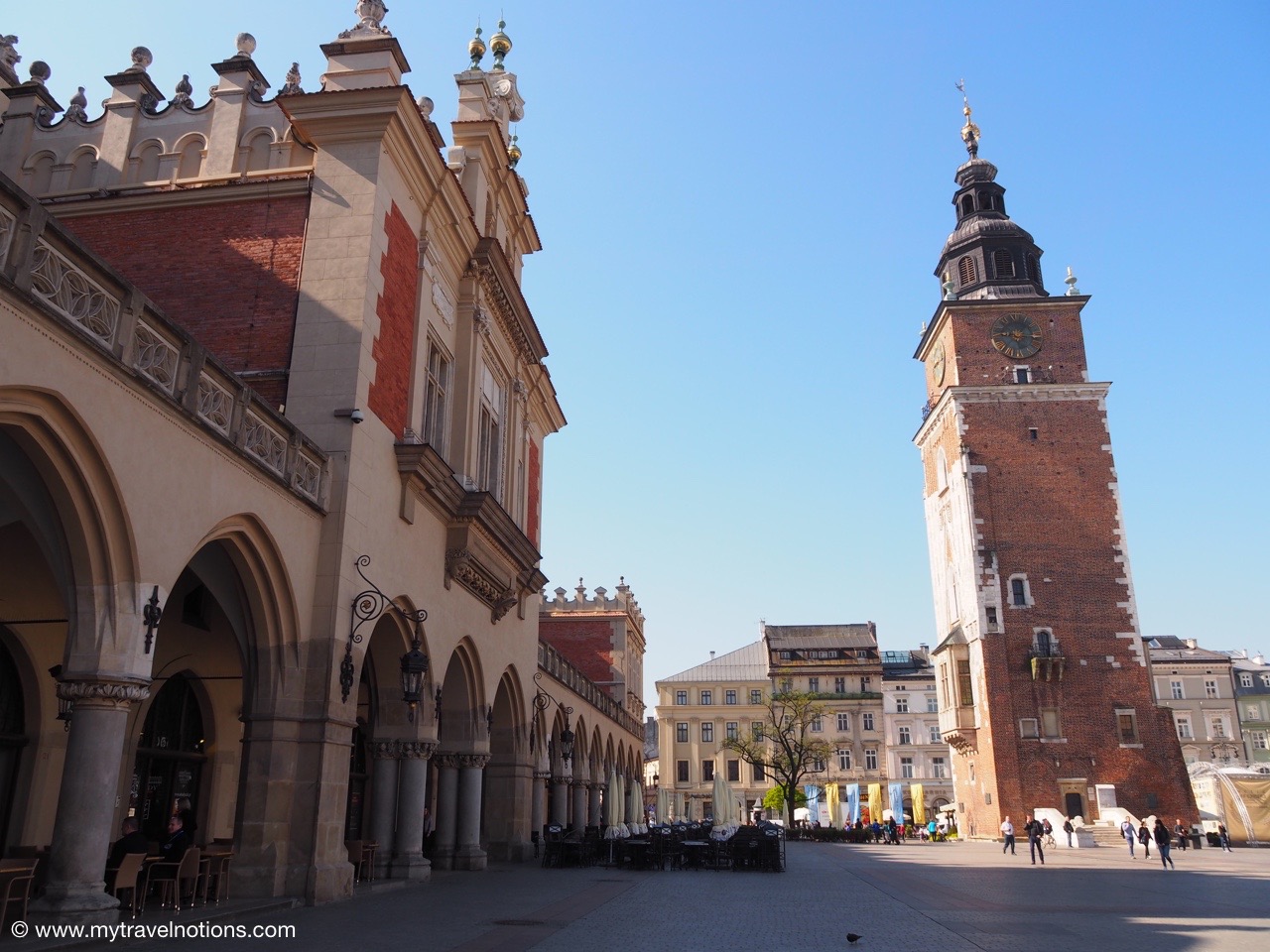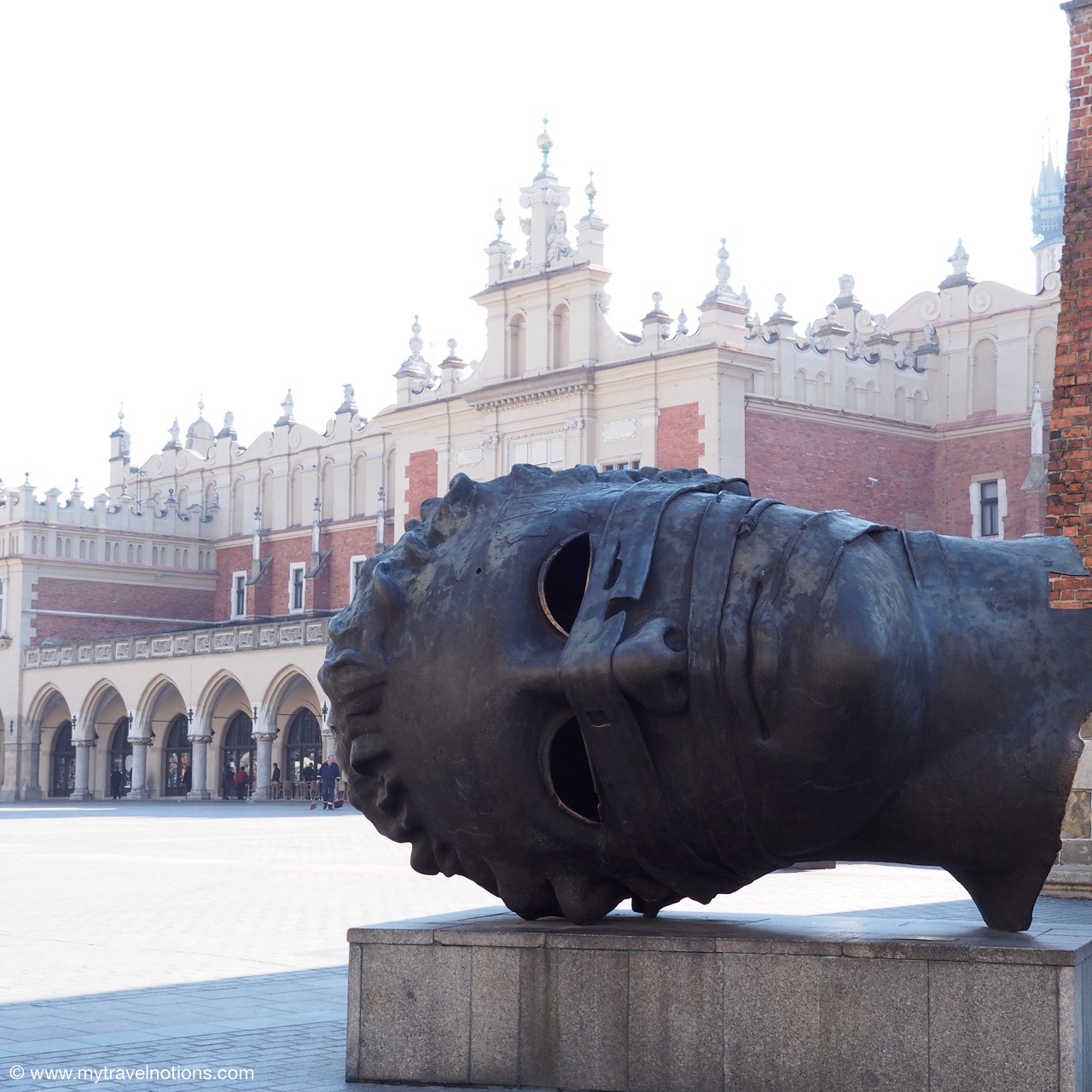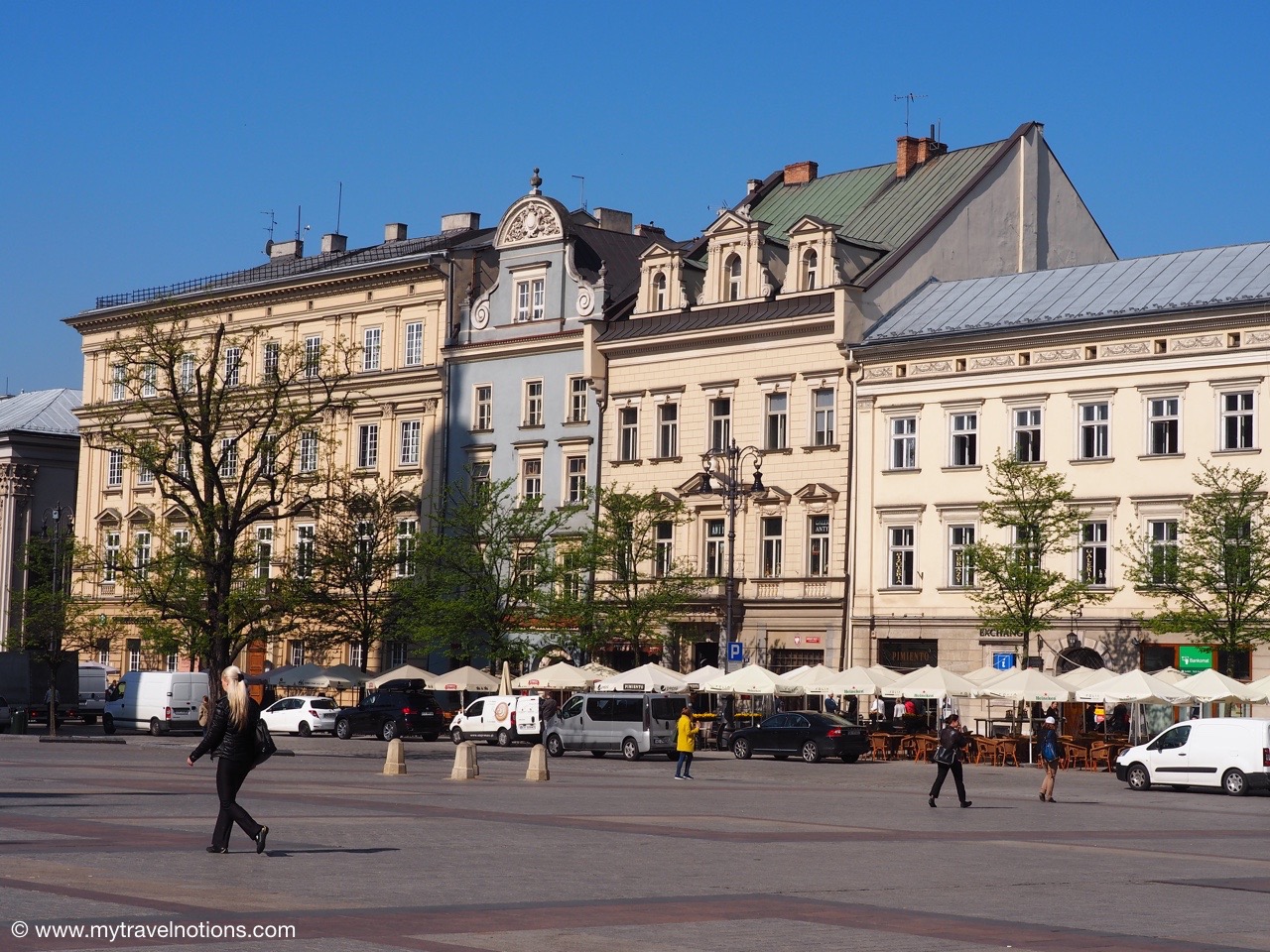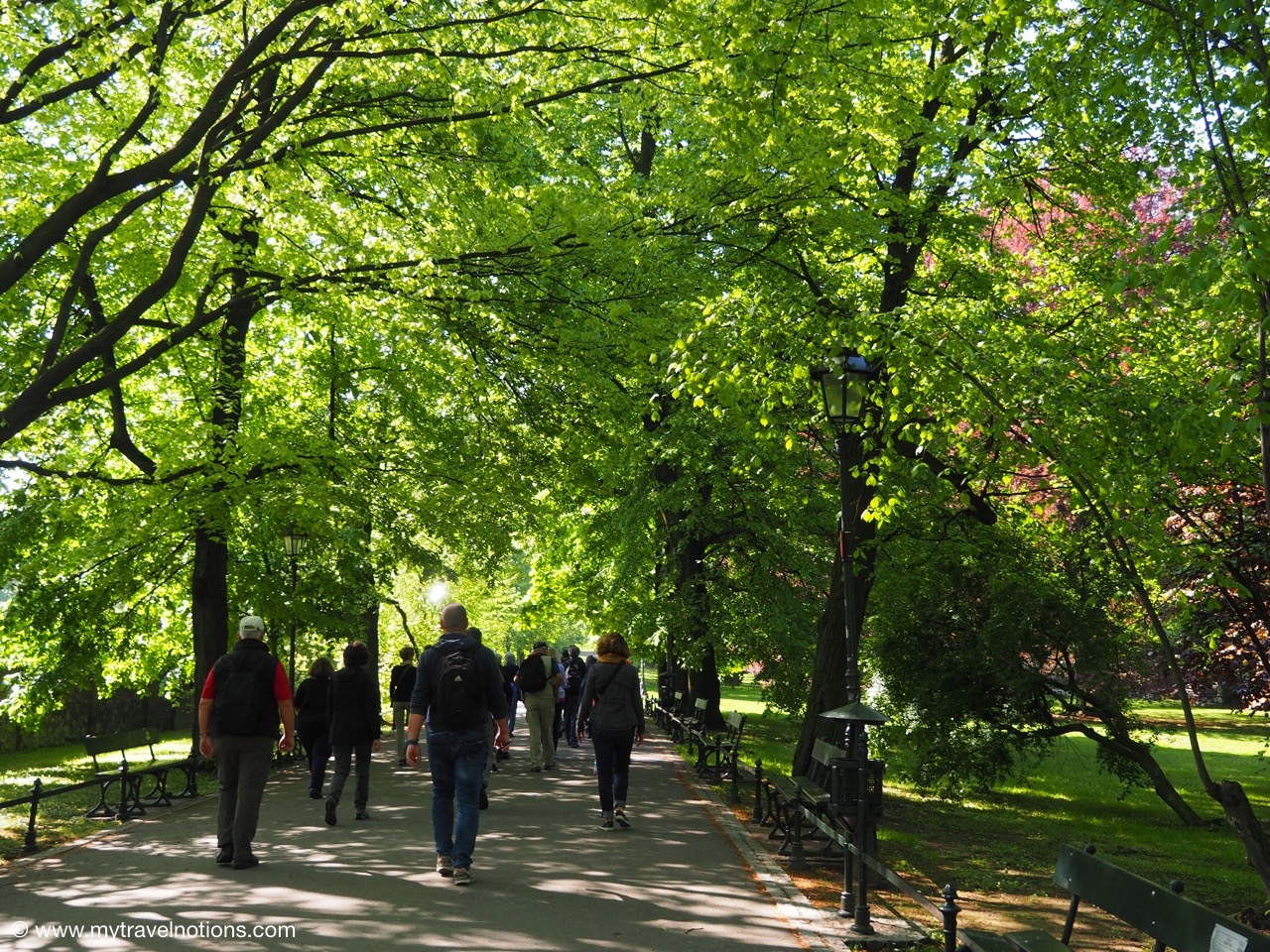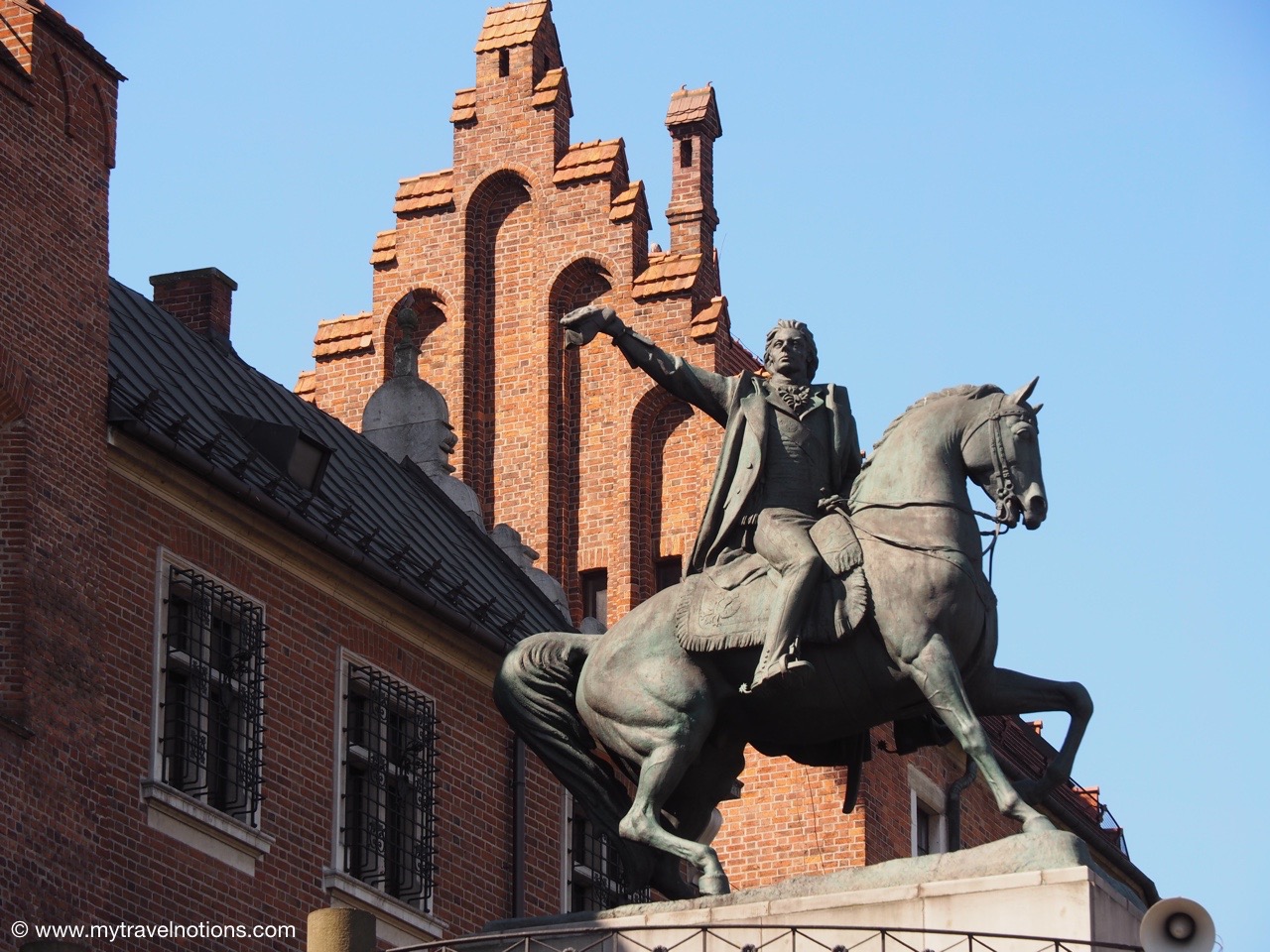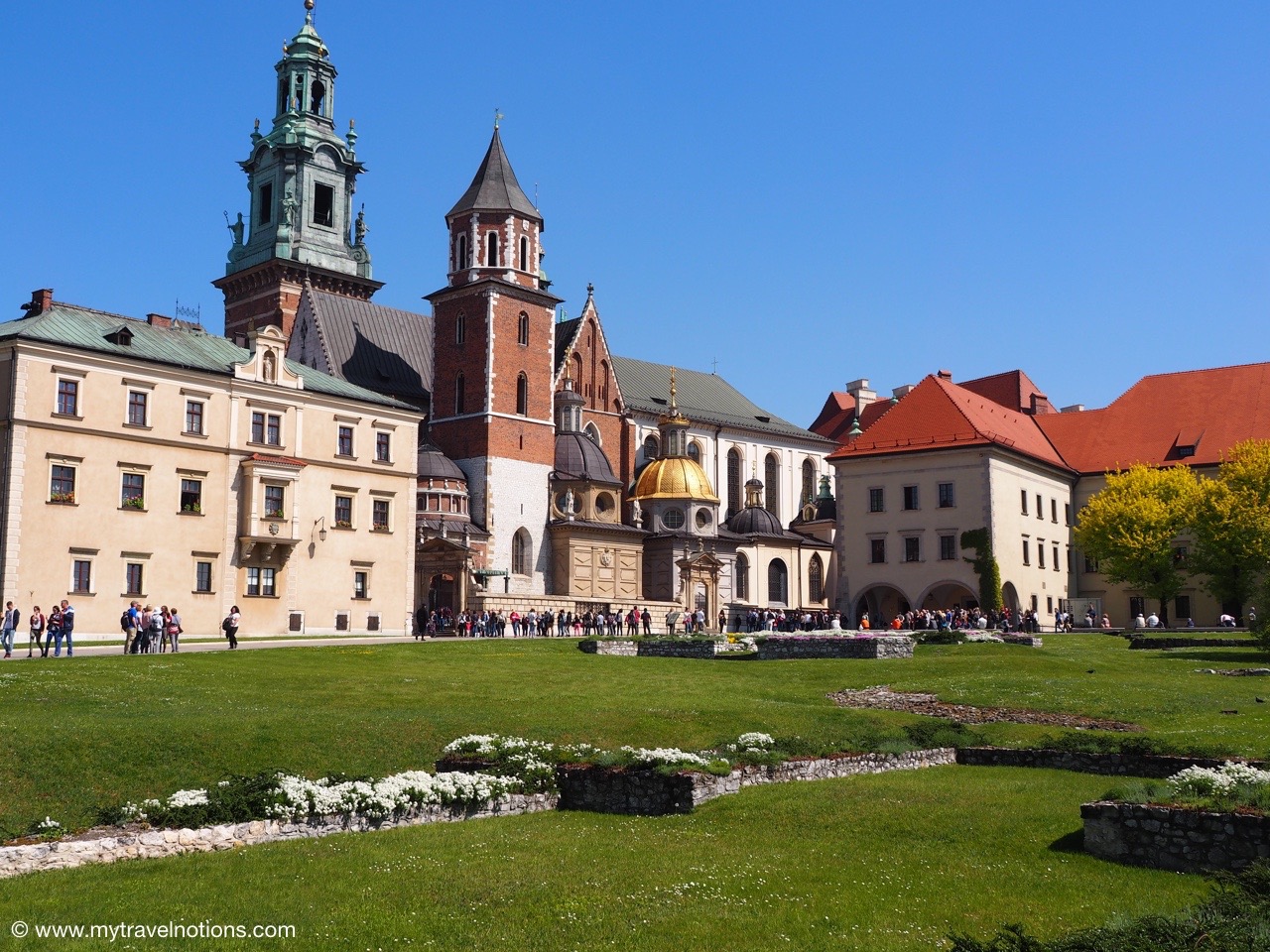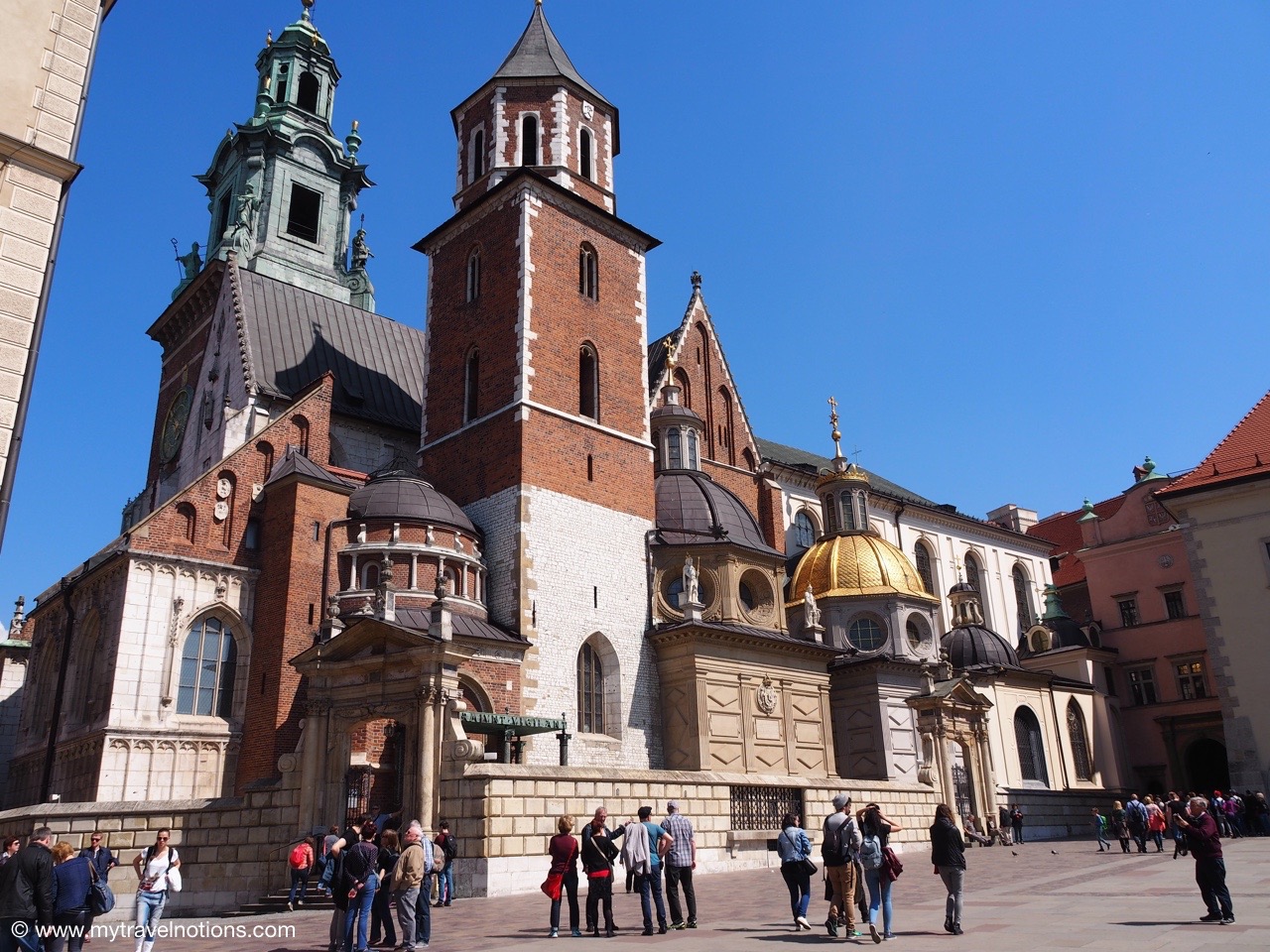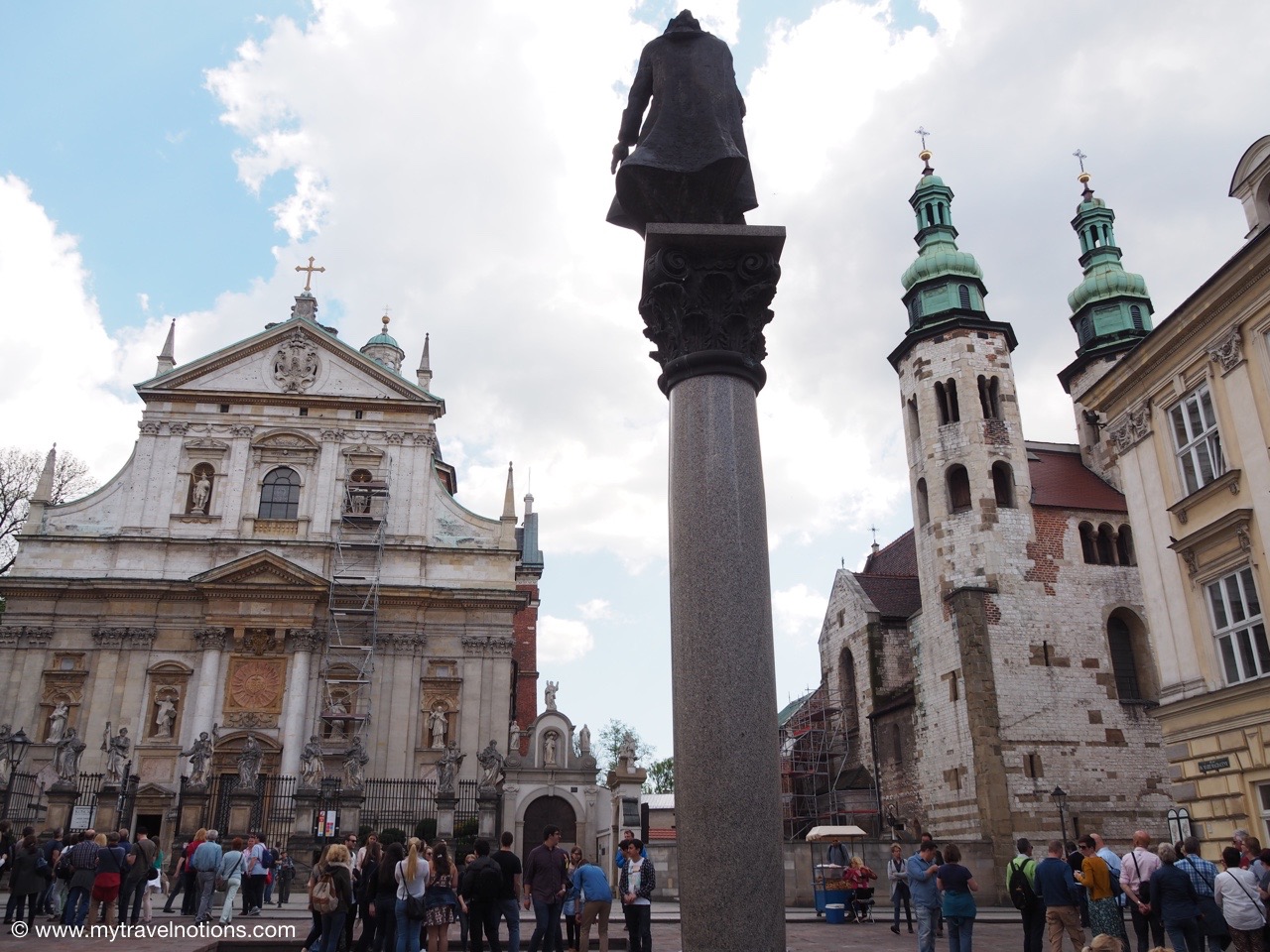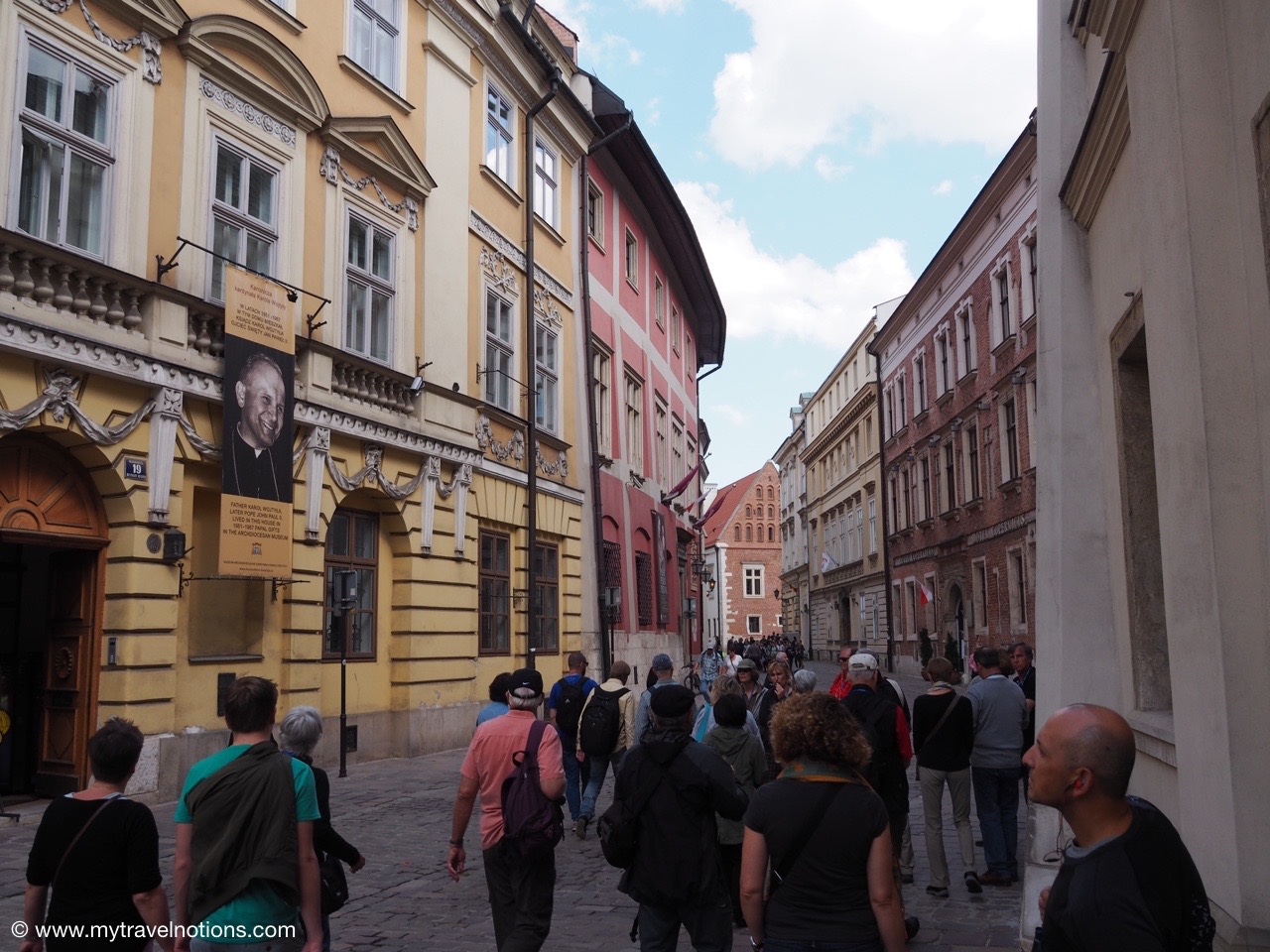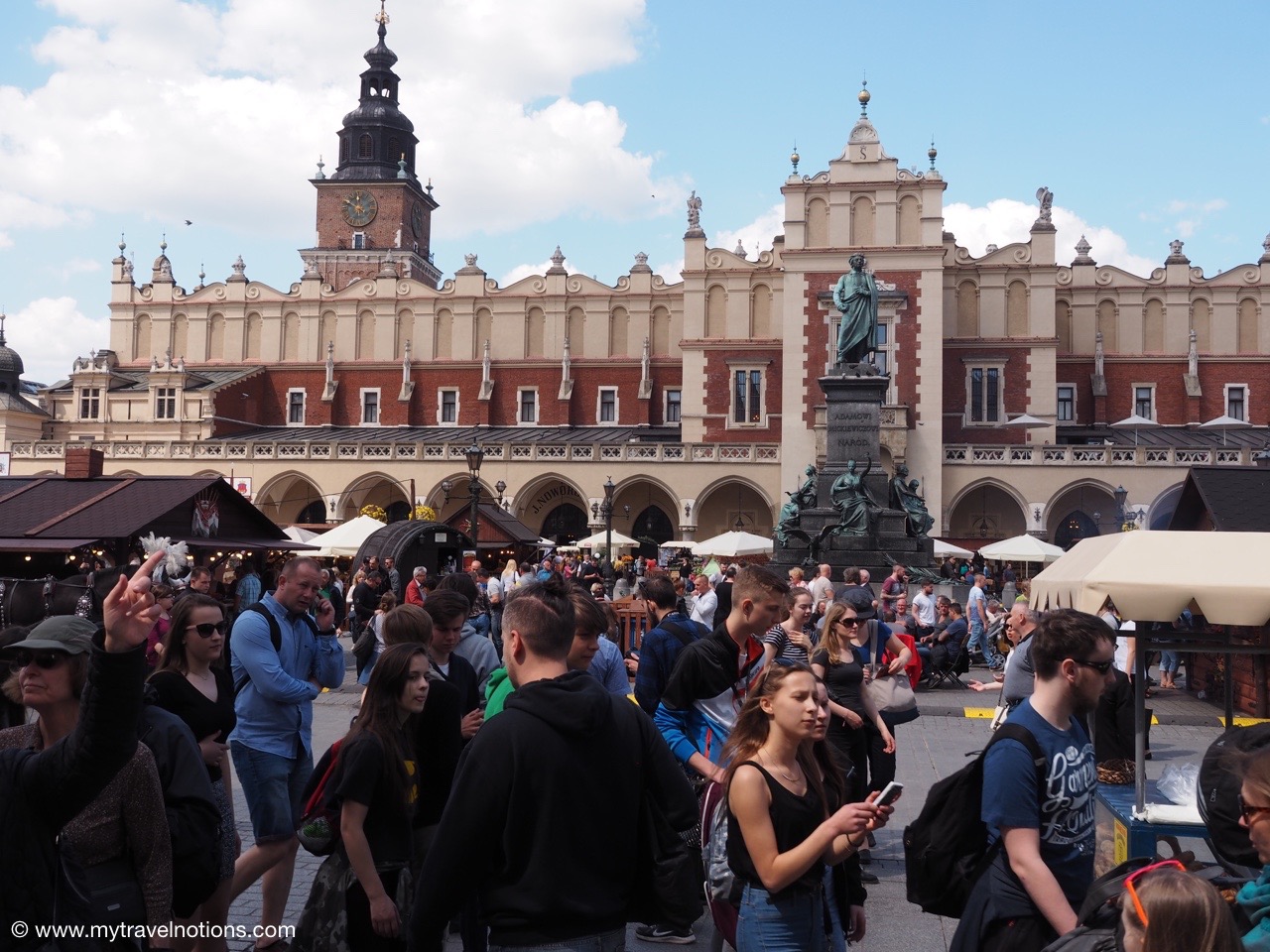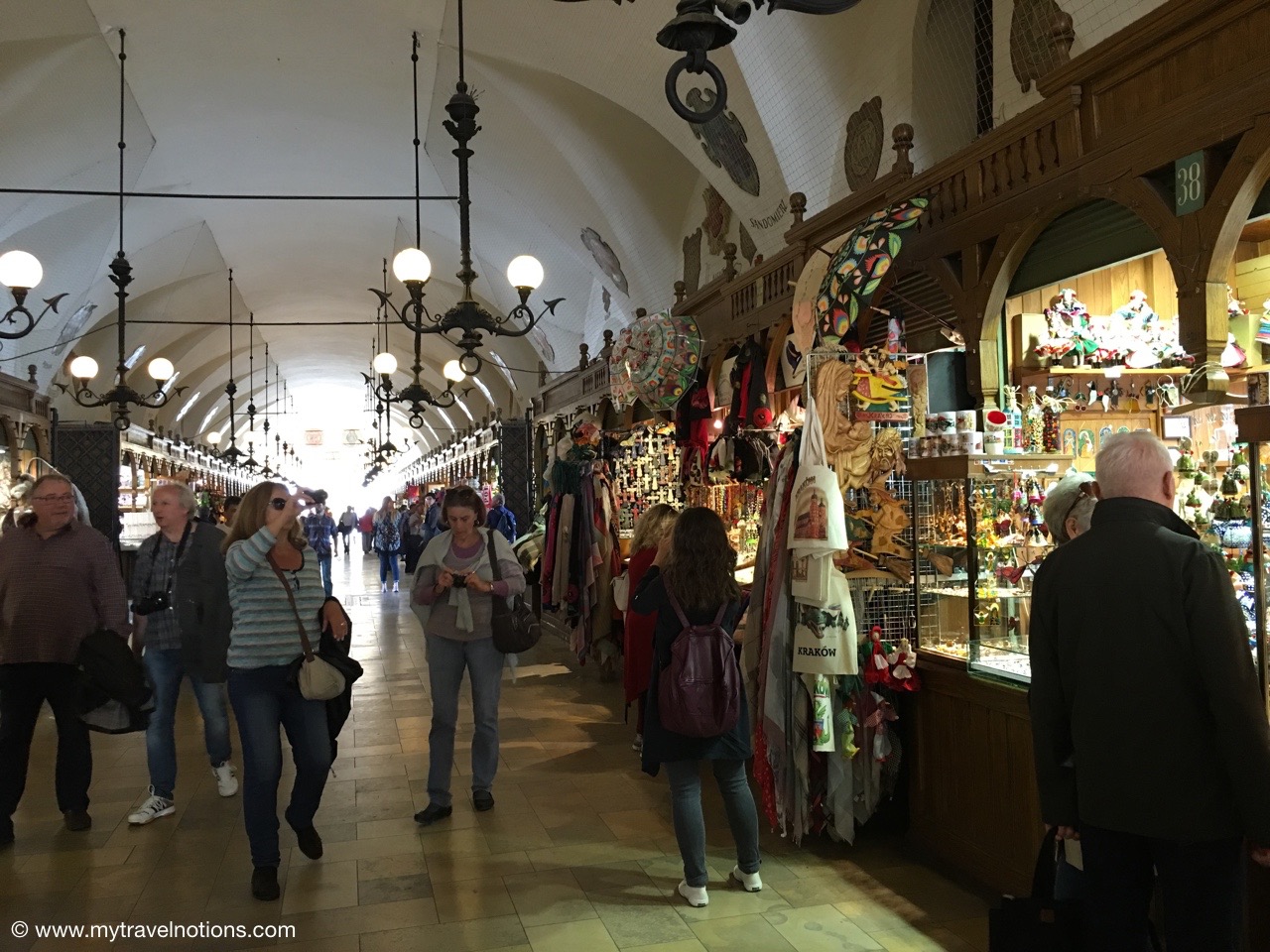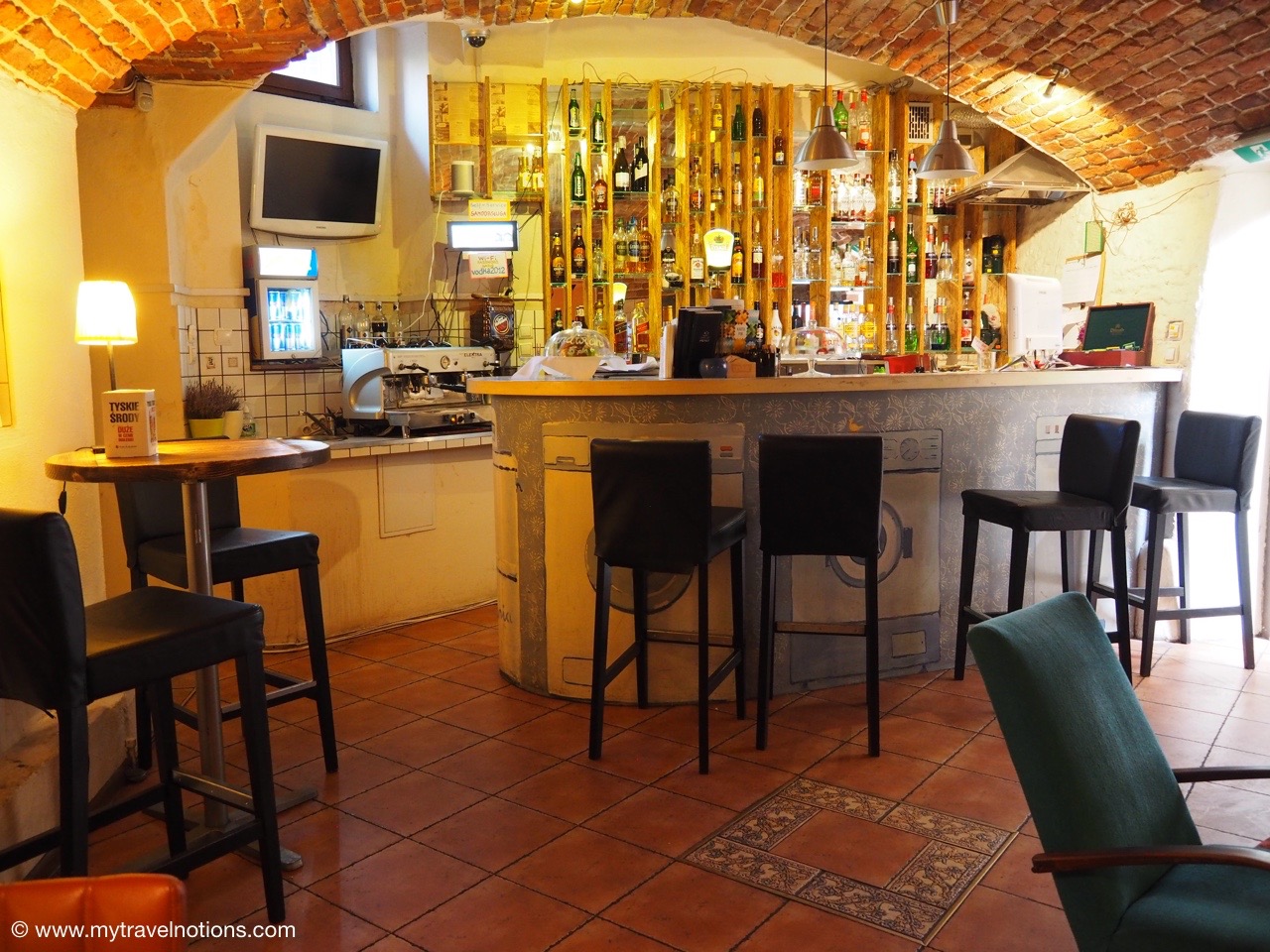 "For ever let this place be a cry of despair and a warning to humanity, where the Nazi's murdered about one and a half million men, women and children, mainly Jews from various countries of Europe." Reads a plaque at the monument of Auschwitz-Birkenau 1940-1945.
"Those who do not remember the past are condemned to repeat it." George Santayana
My humble afternoon was spent in sadness, anger and a complete lack of understanding how such monstrous acts of violence and hatred can be unleashed onto human beings by other human beings. Learning history from a book is one thing, but walking through the history of how so many innocent lives at the Auschwitz-Birkenau concentration camps were taken and shattered, is profound.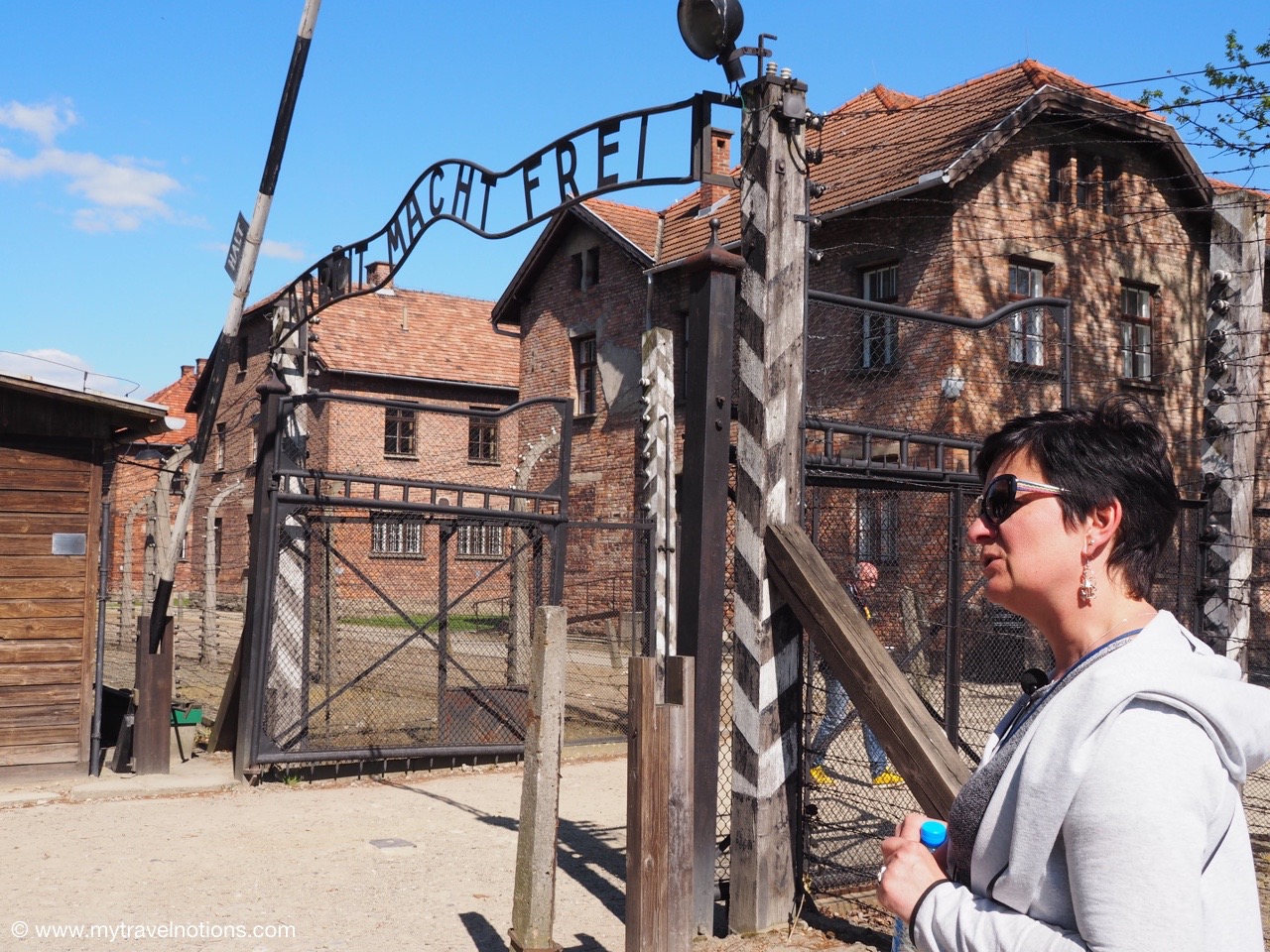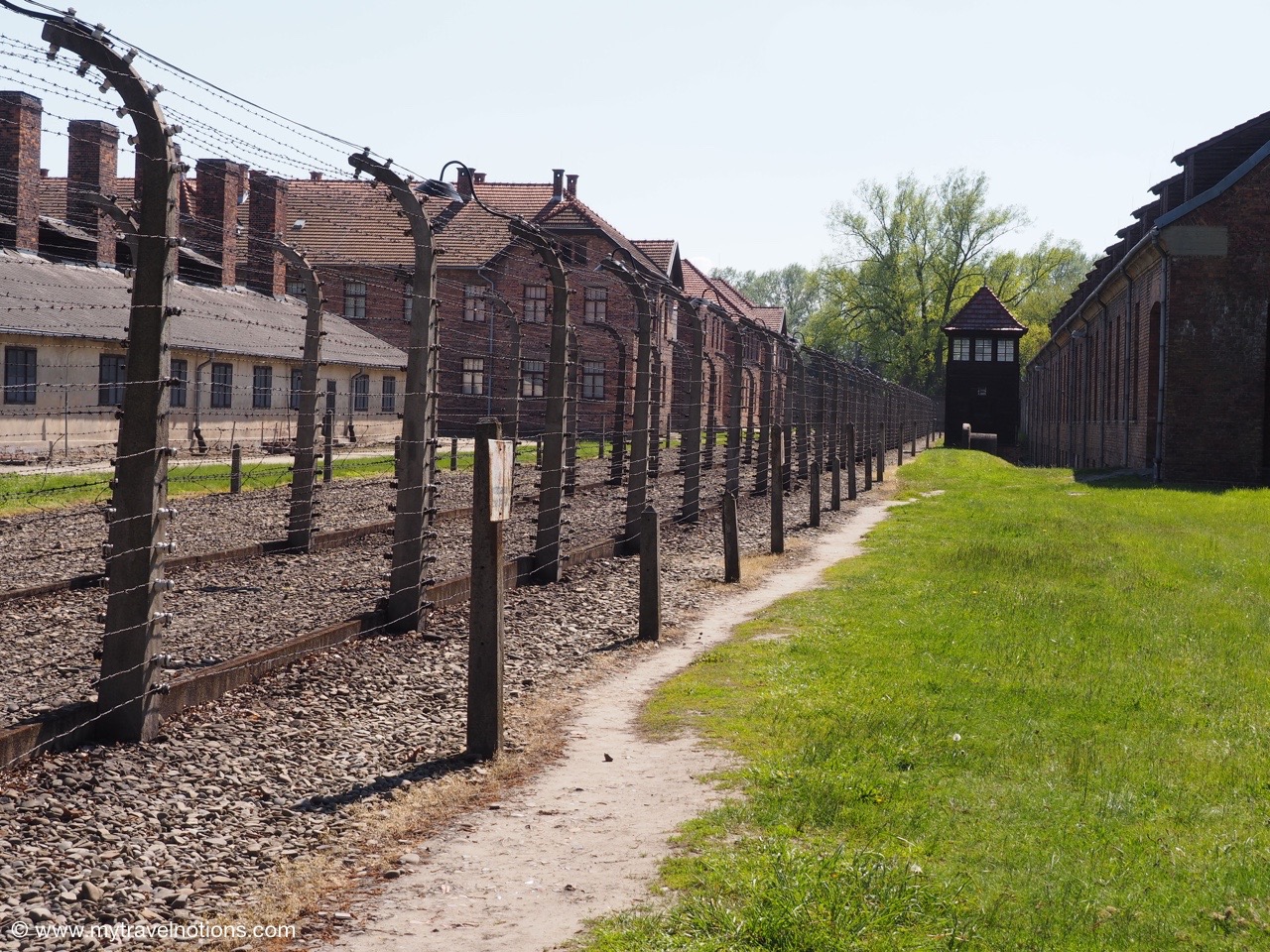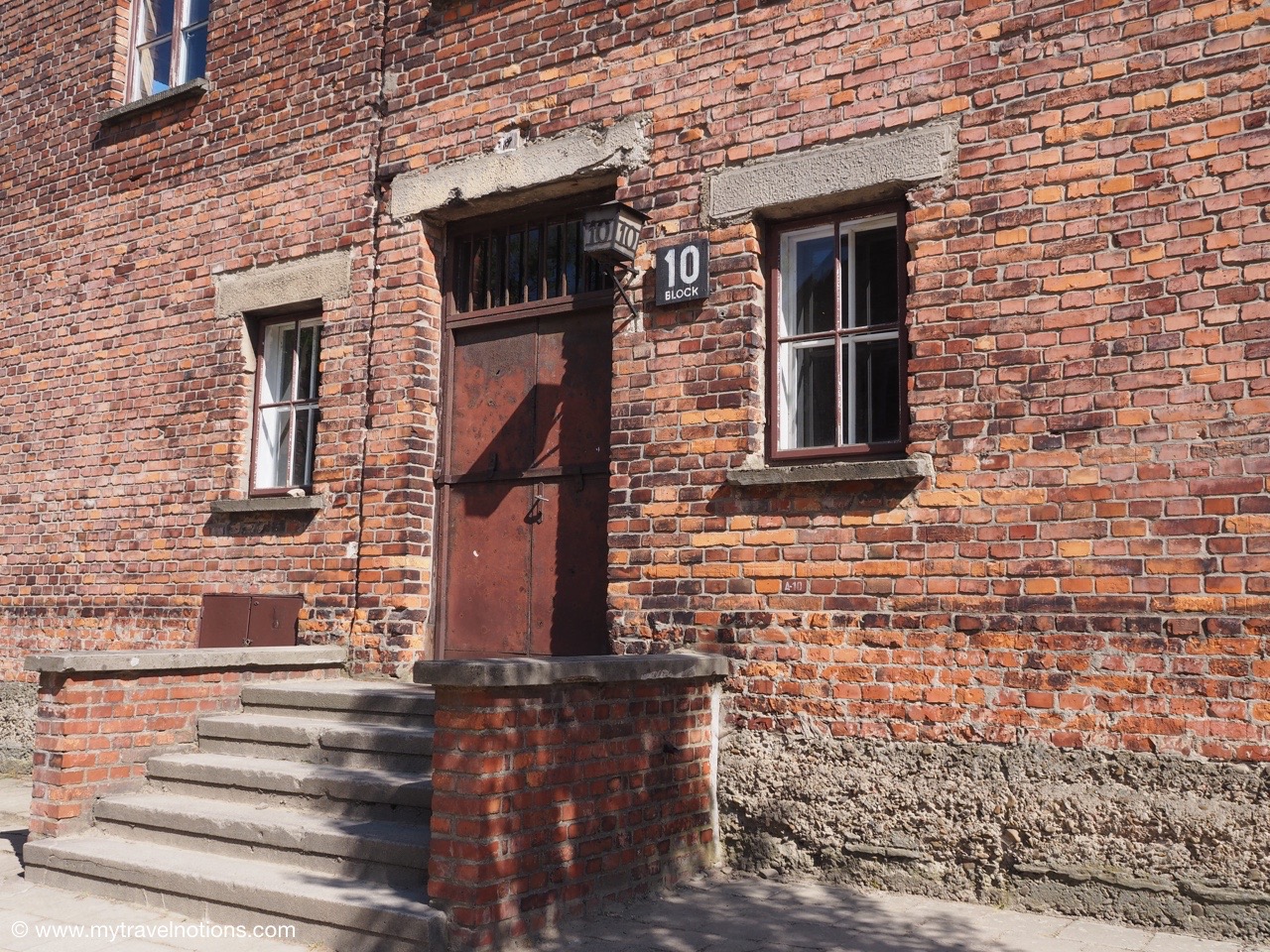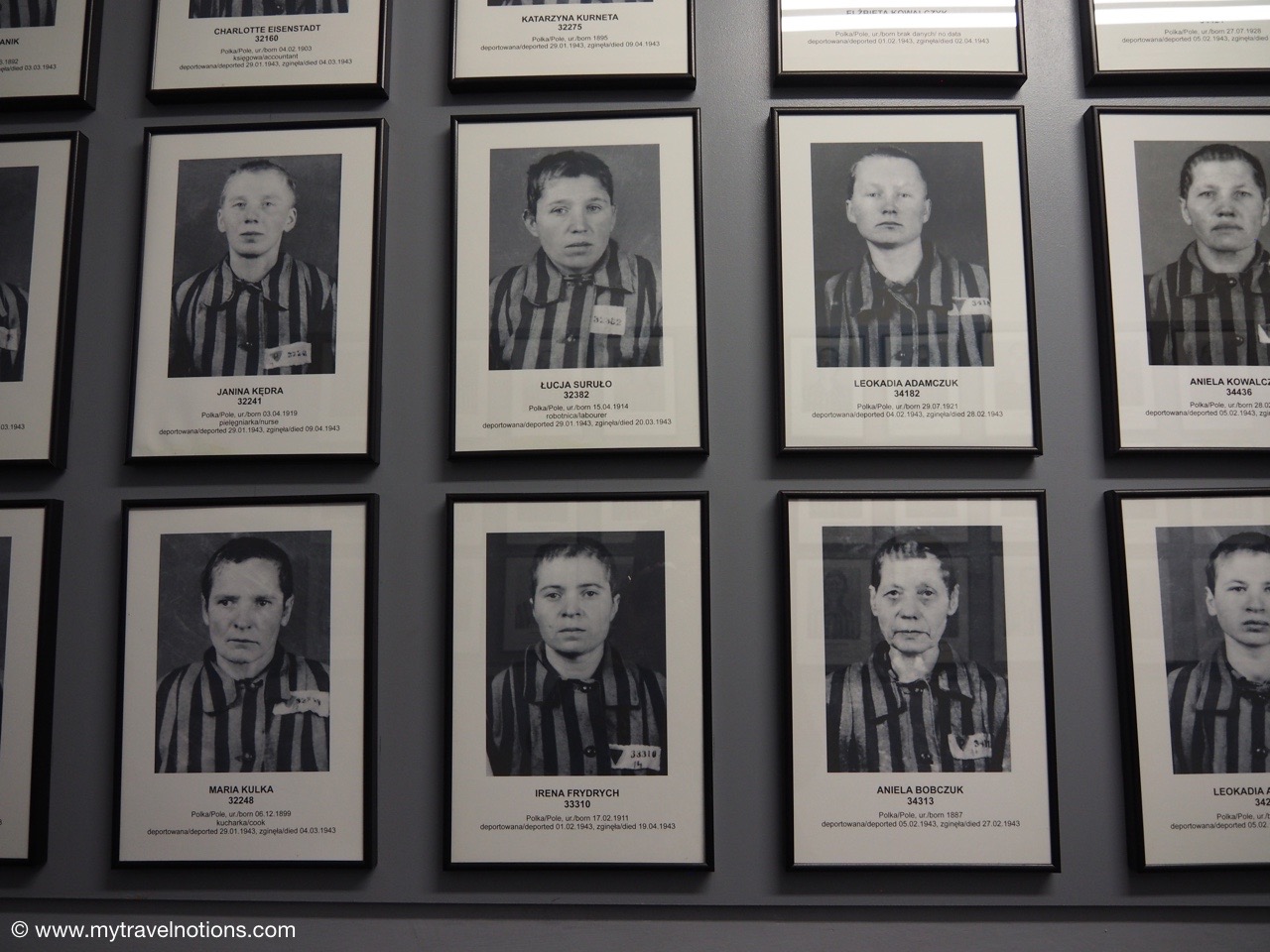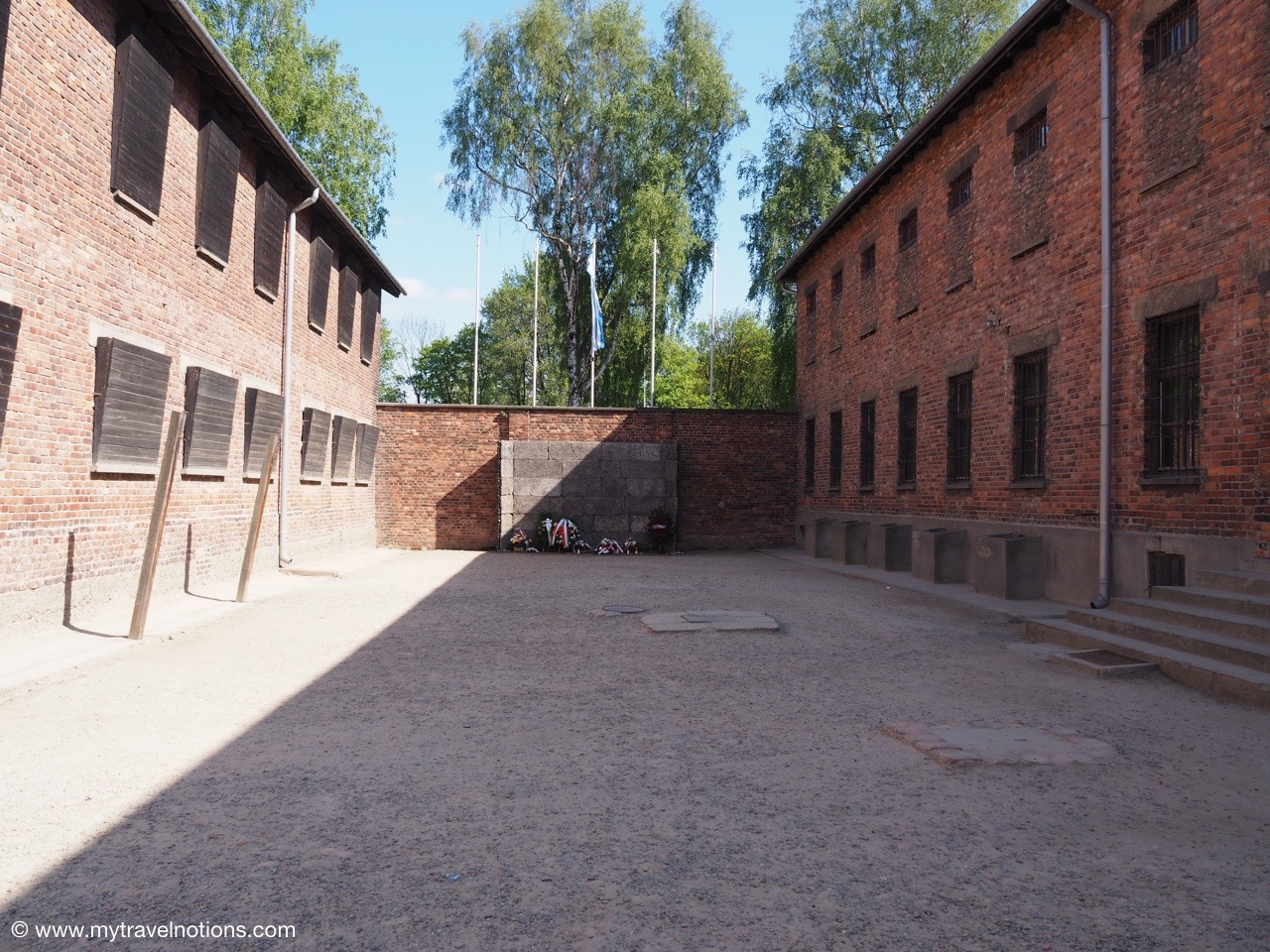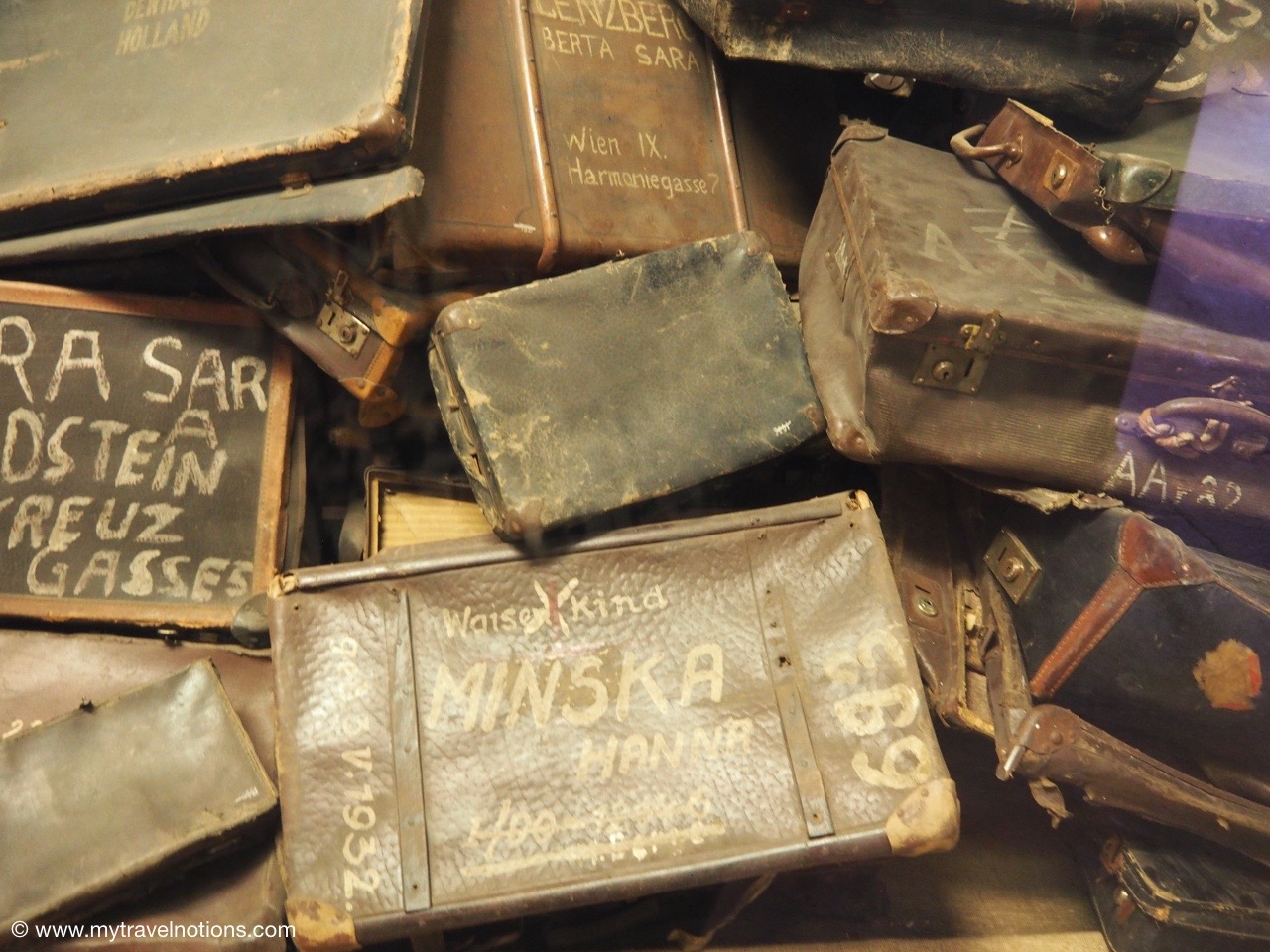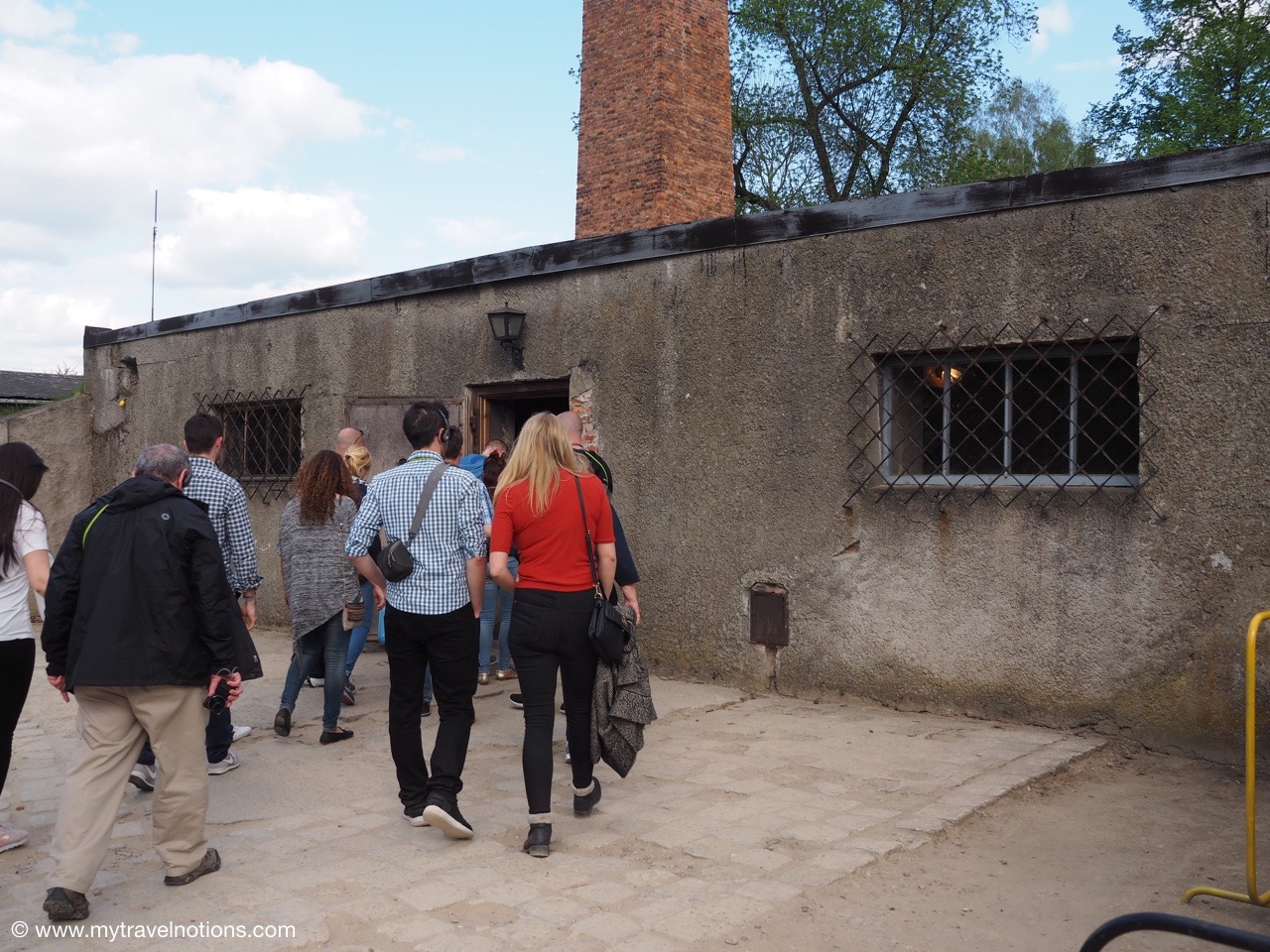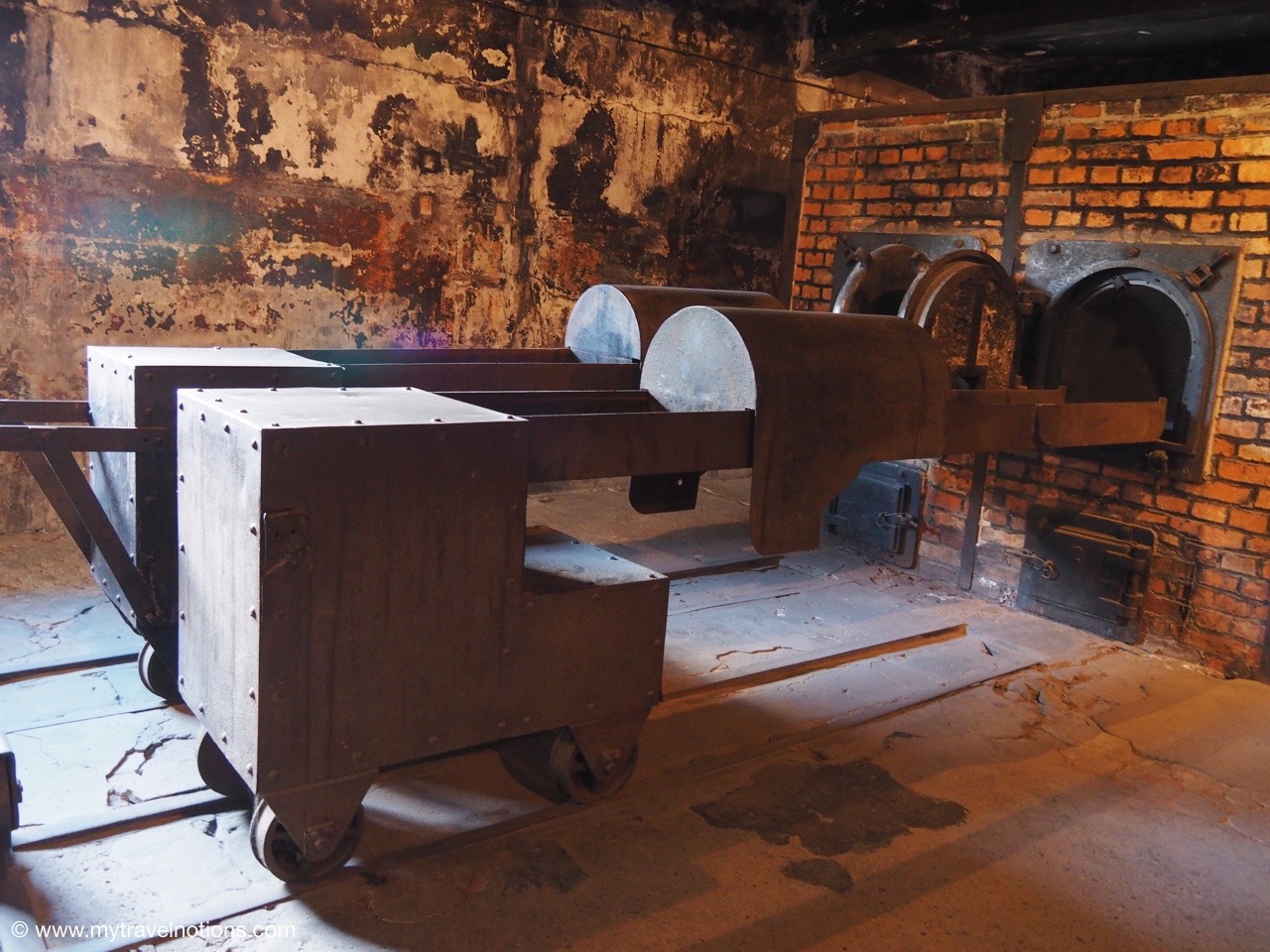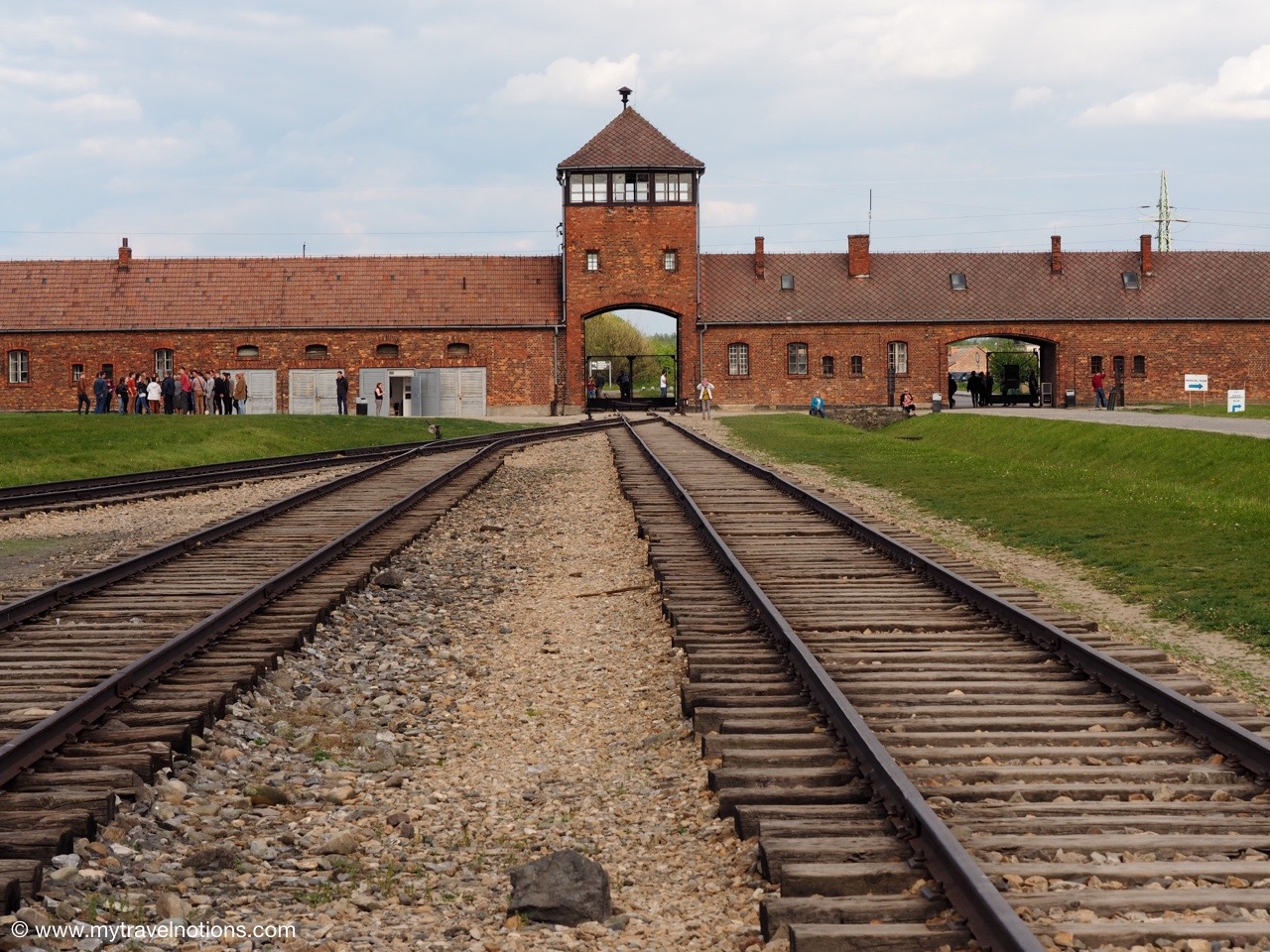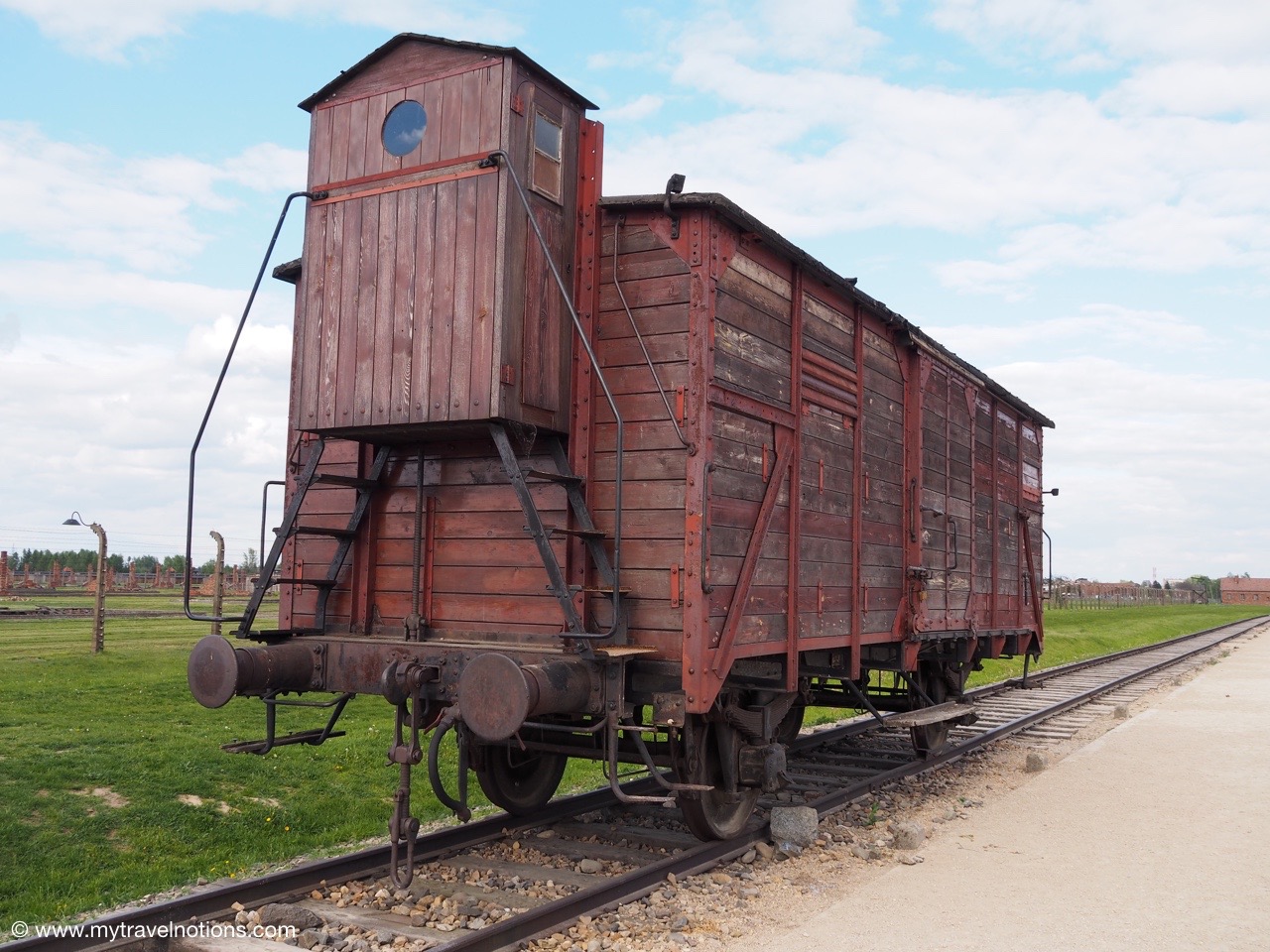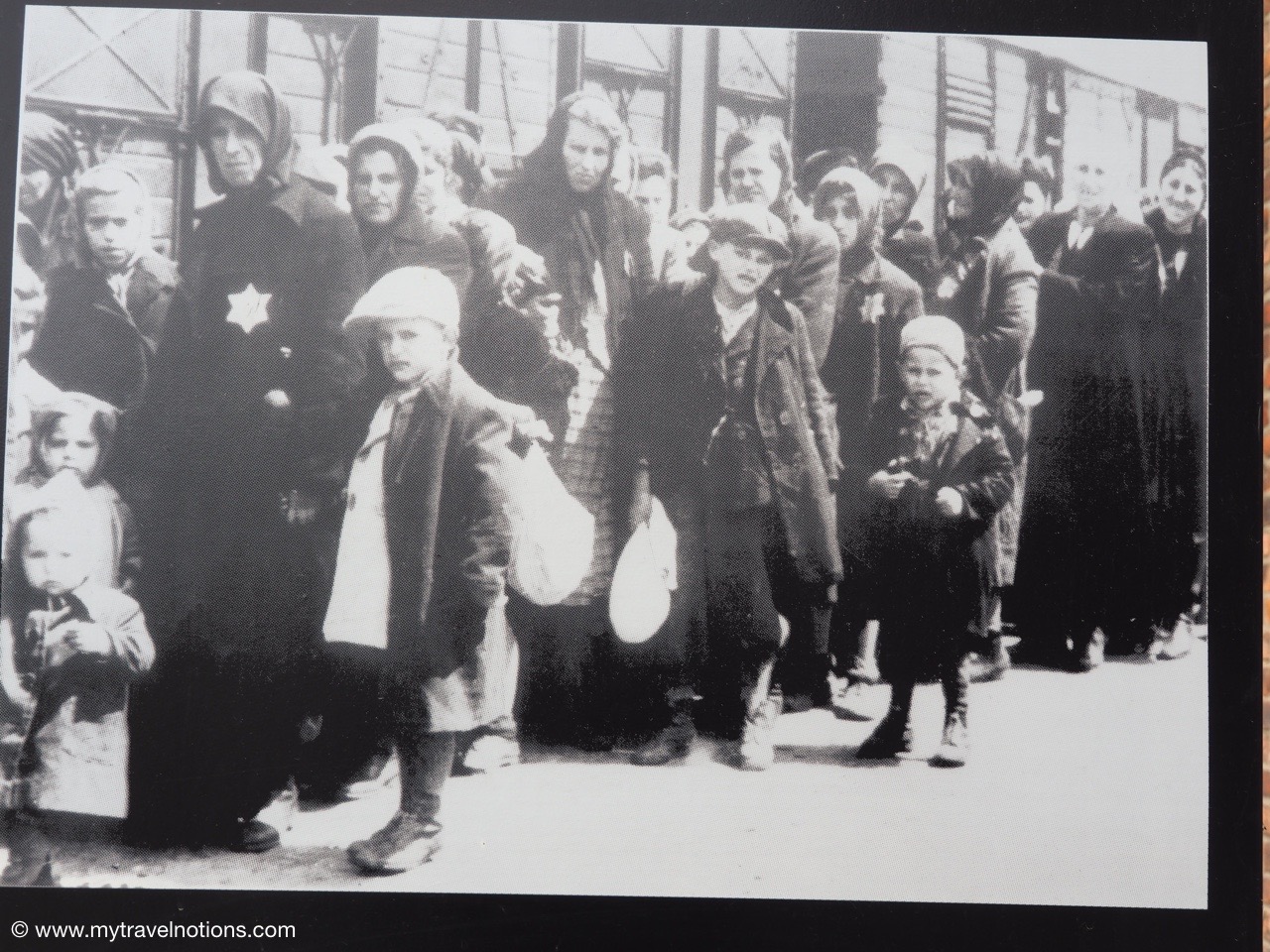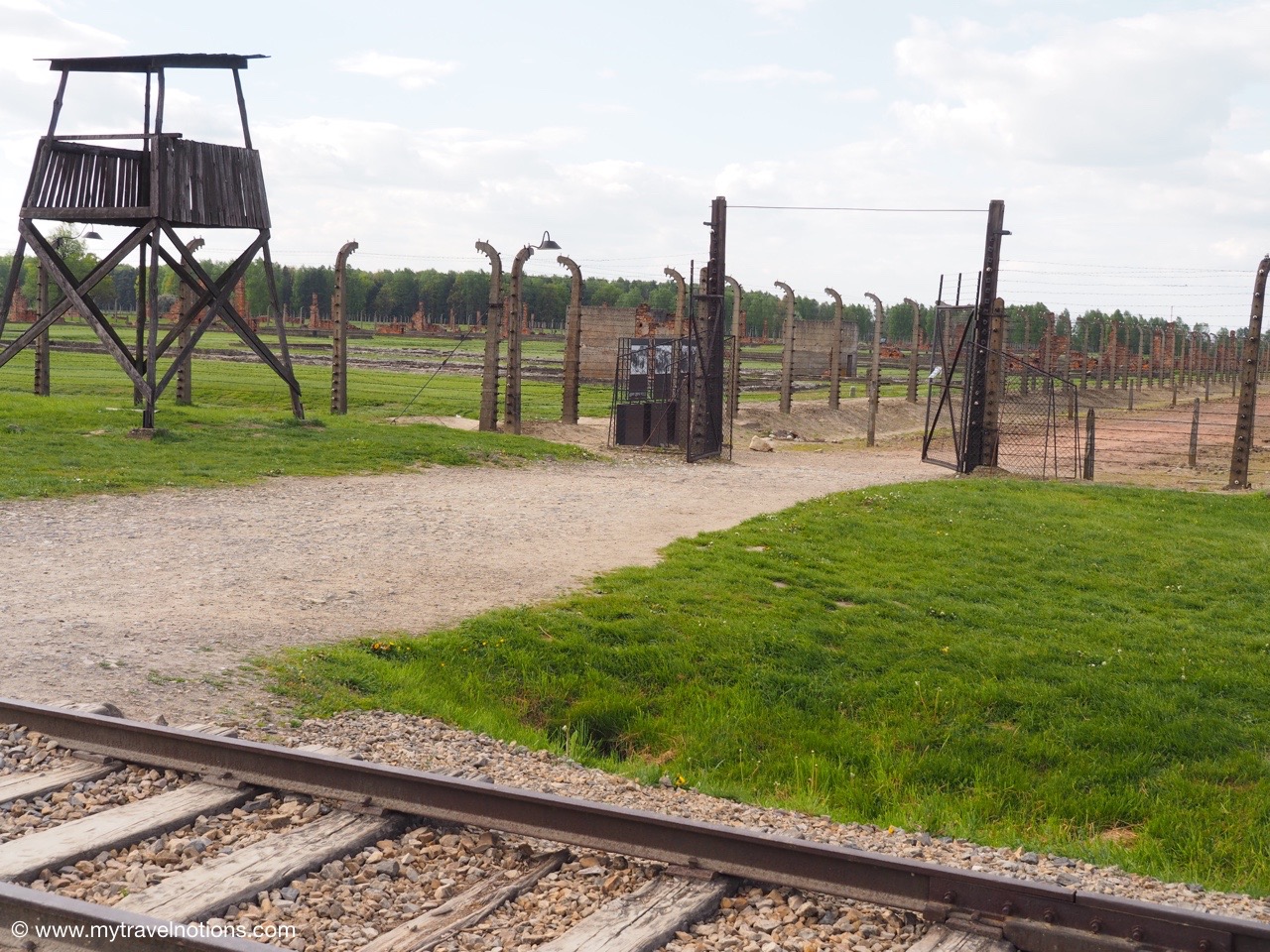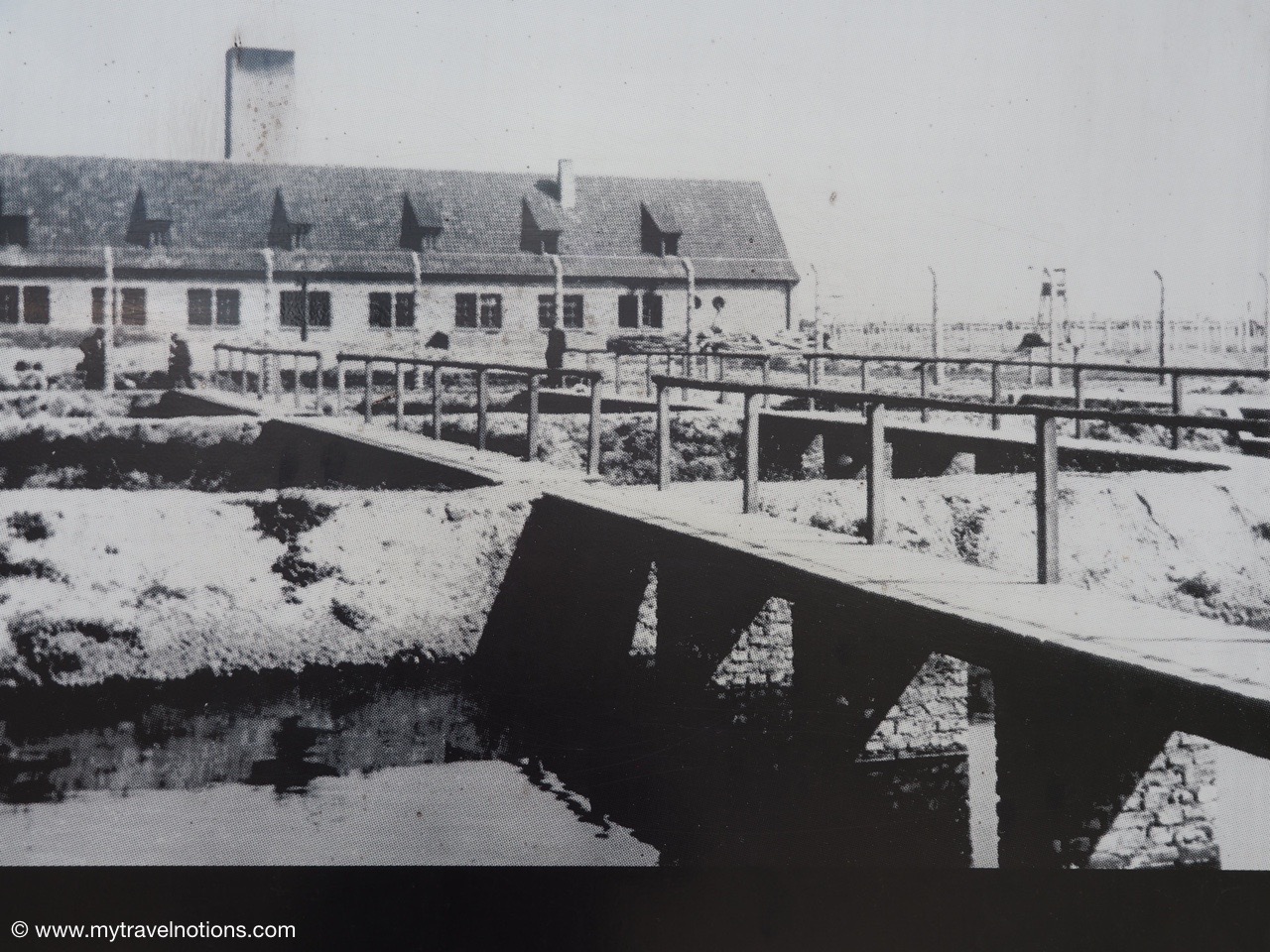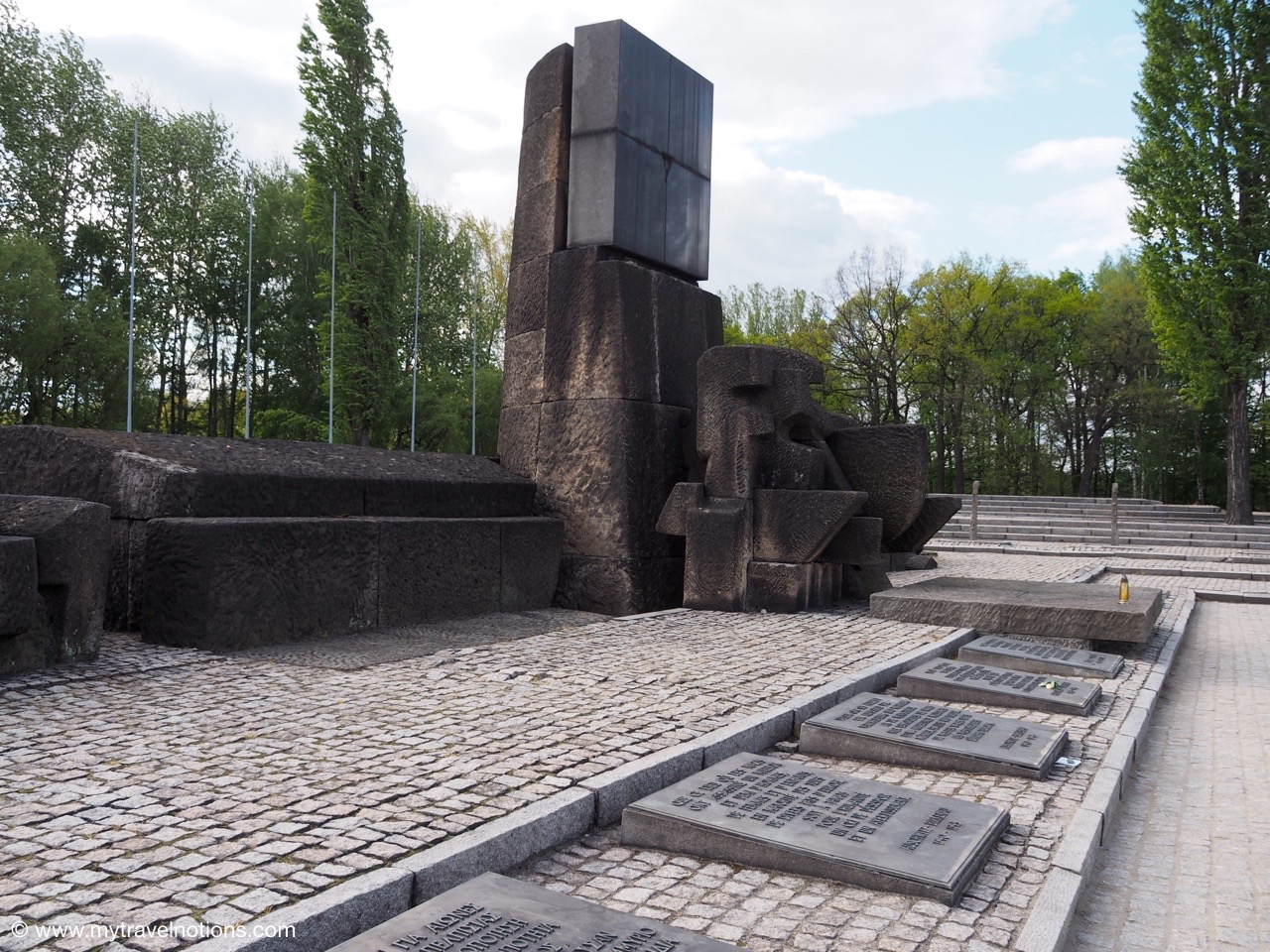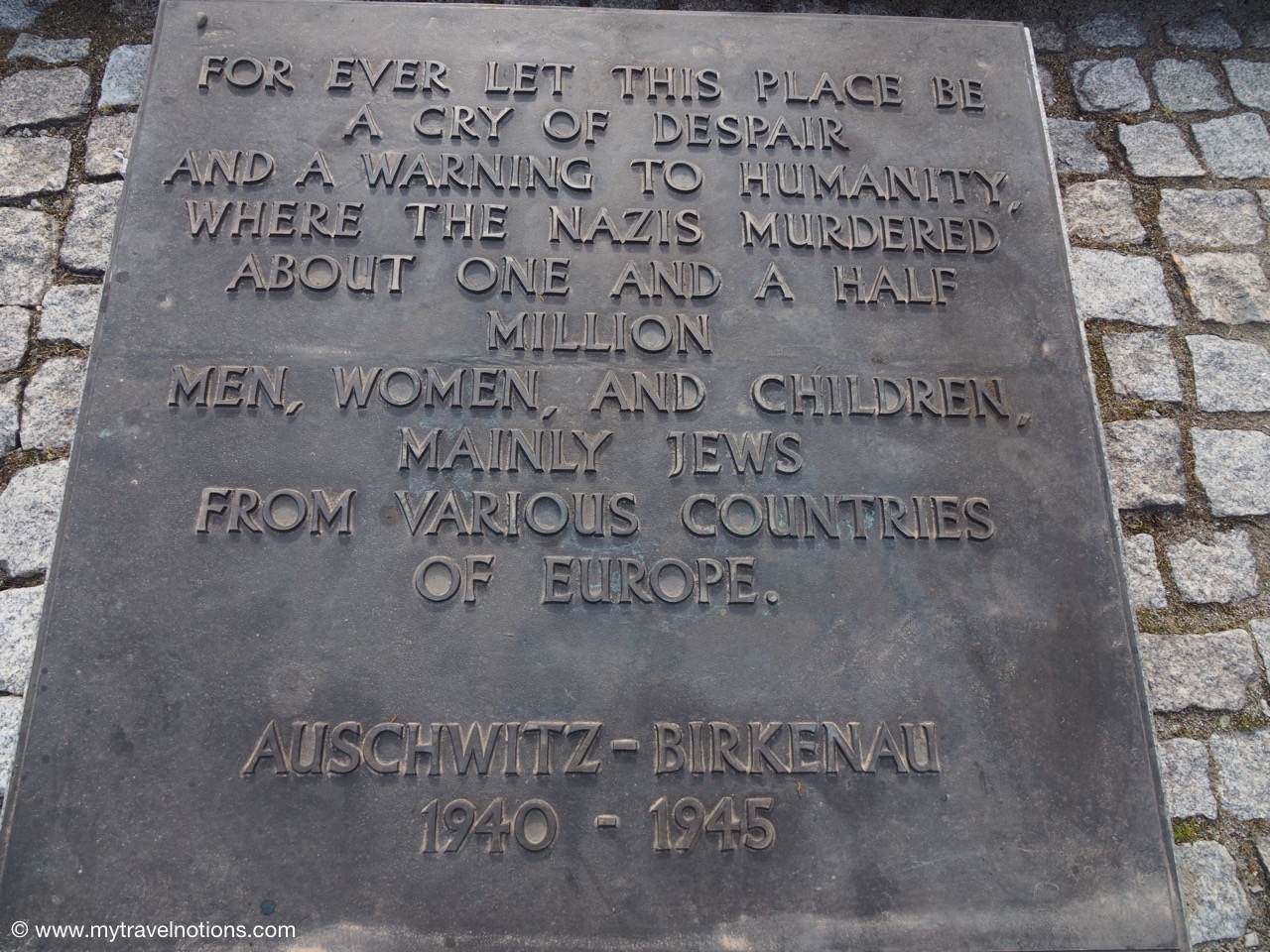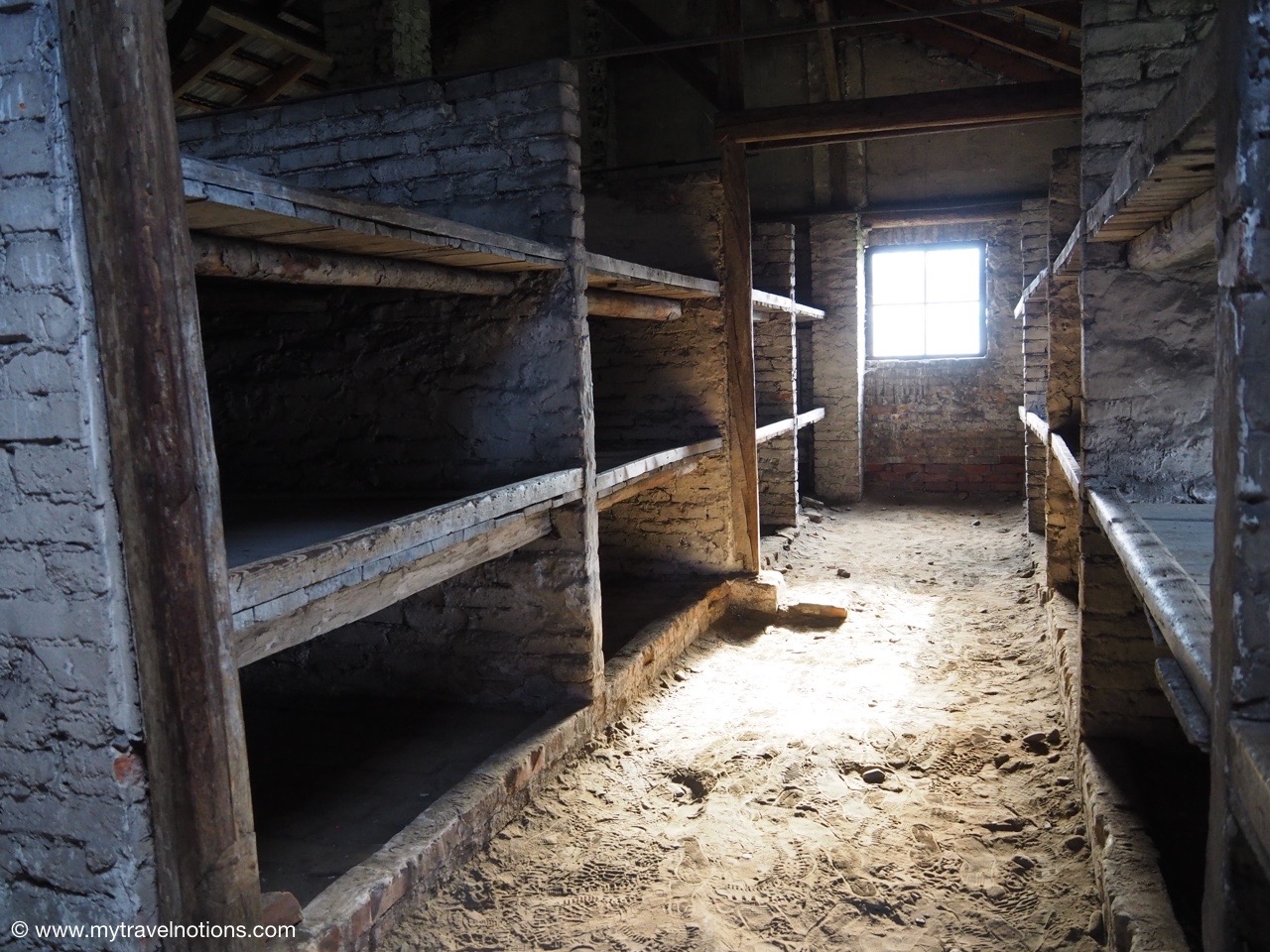 I ate breakfast in Poland, had lunch in Slovakia and dinner in Hungary. It's been a full day of getting transported on a pretty dang comfortable bus during my Rick Steves Eastern Europe tour, which has been warmly renamed the "Heart of Europe" tour. We are making our way from Kraków, Poland to Budapest, Hungary…by way of Levoca, Slovakia (the lunch stop) and Eger, Hungary (dinner and a night's stay). Keeping count, today, Sunday is the 15th day of my 60-day birthday and retirement celebration trek through Central and Eastern Europe. It's also Mother's Day in the U.S., so I want to wish all women who mother, including my own mother, a very Happy Mother's Day!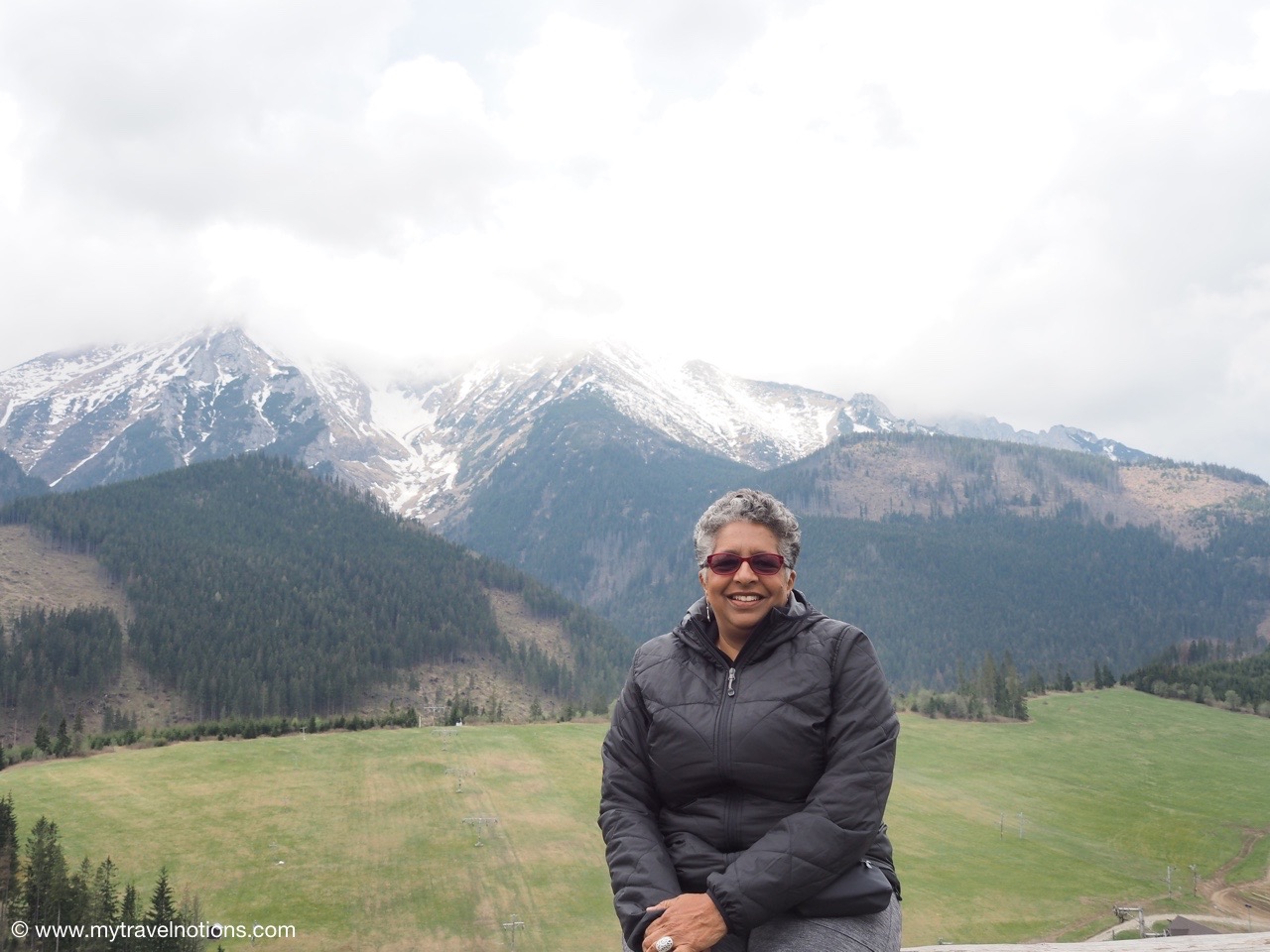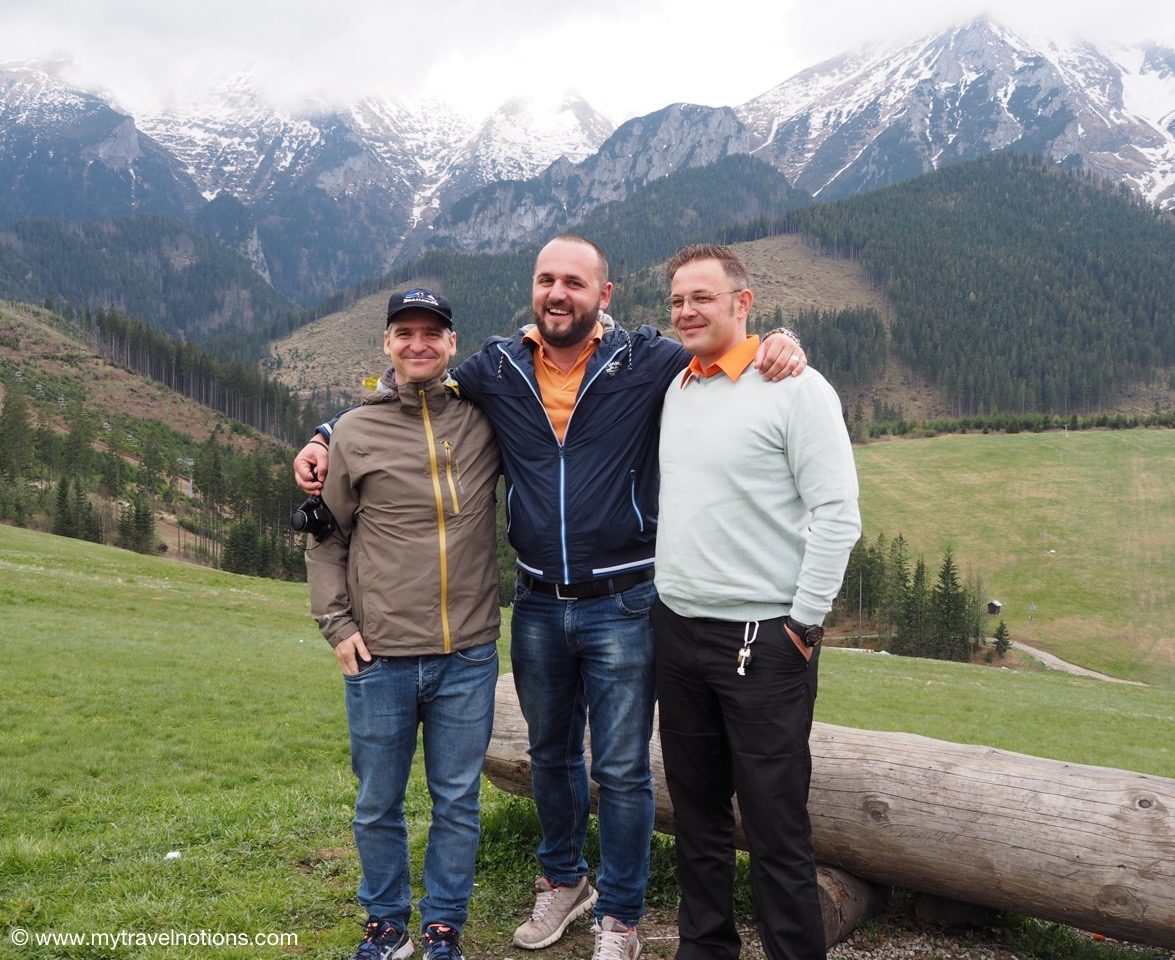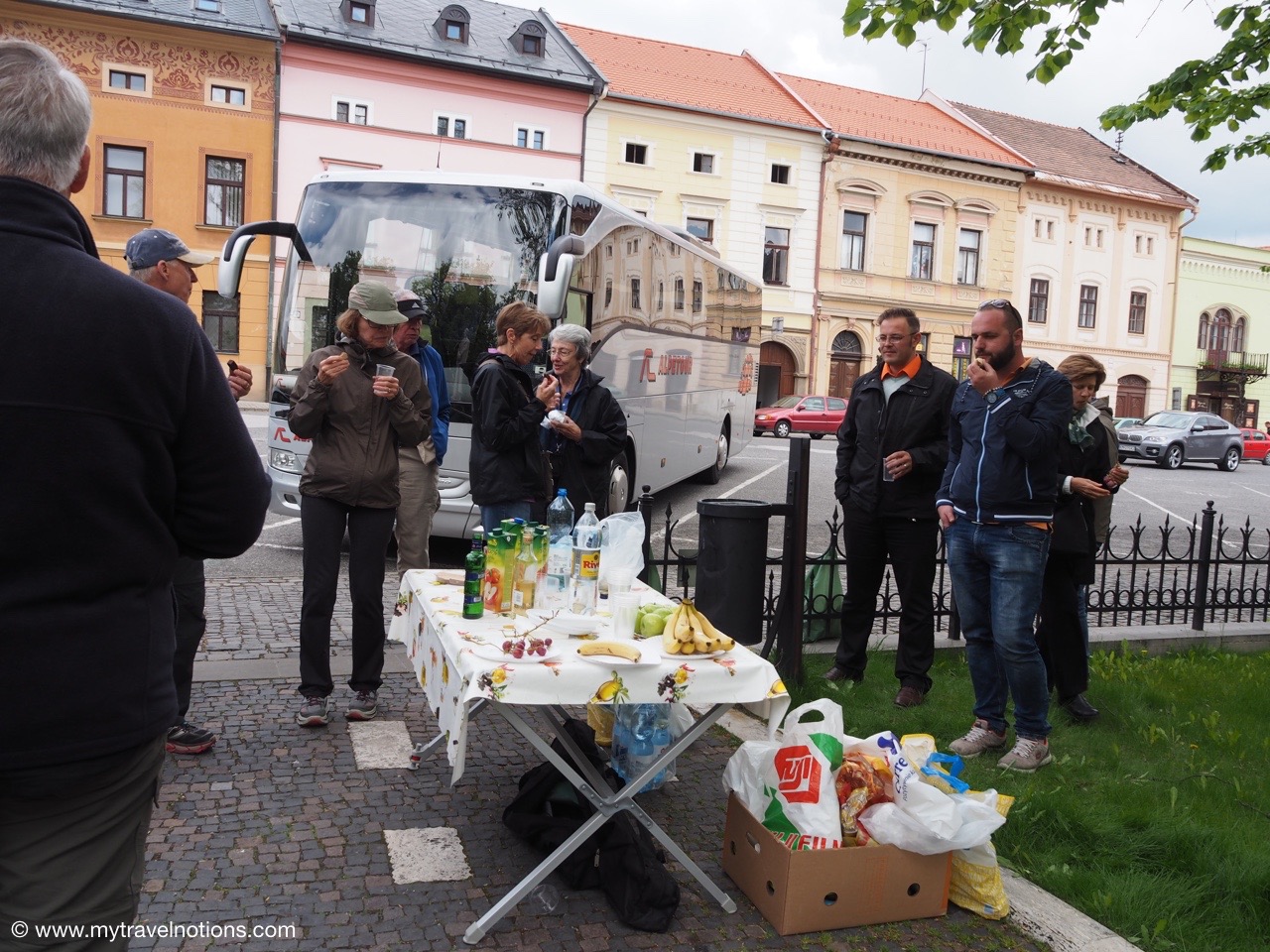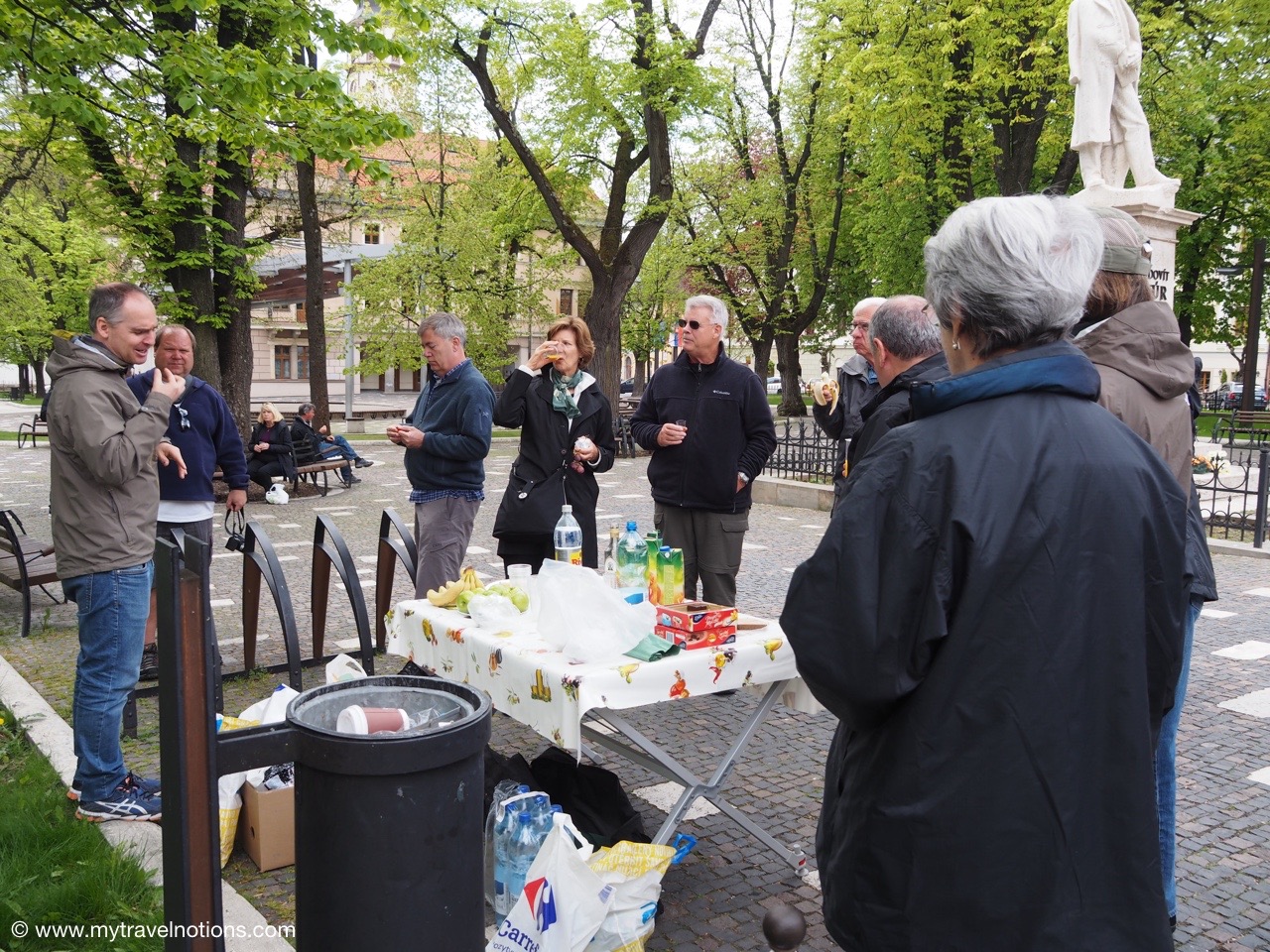 The thing about travel is that I never know what will catch my eye, grab at my heart strings or make me laugh. Today was filled with all three. Although the quaint town of Eger, Hungary, is off the beaten path, the main thing that caught my eye, in addition to the beautiful architecture, is how prevalent my favorite color red is to the town and to the people. Then, something I've never done on a tour is visit a school in a foreign country and yet meeting these young students learning English warmed my heart with joy. And last but not least, where there is wine, music and some Hungarian folk dancing, there's bound to be plenty of laughter when wine tasting at a winery. All in a day's travels as we made our way to Budapest.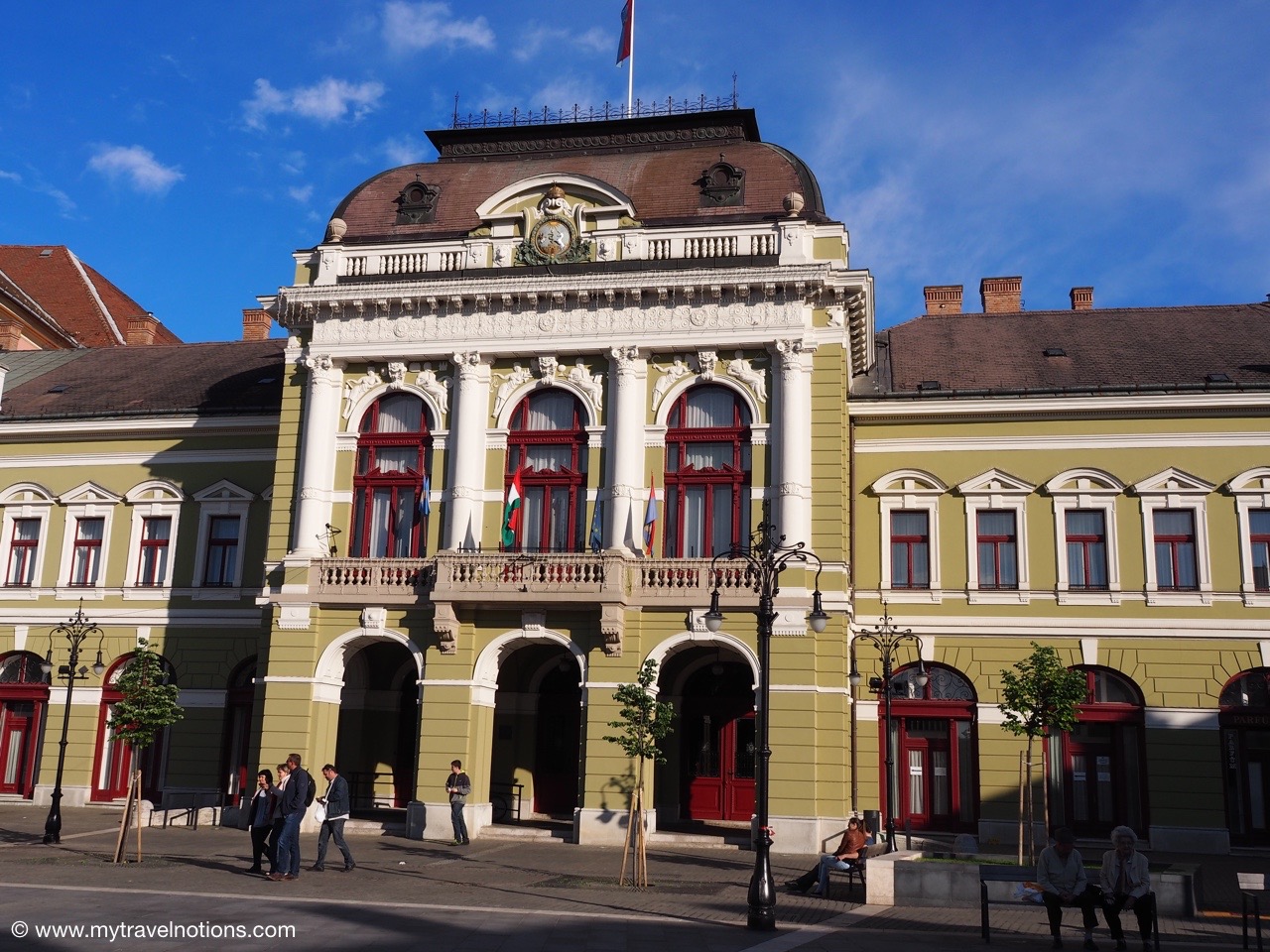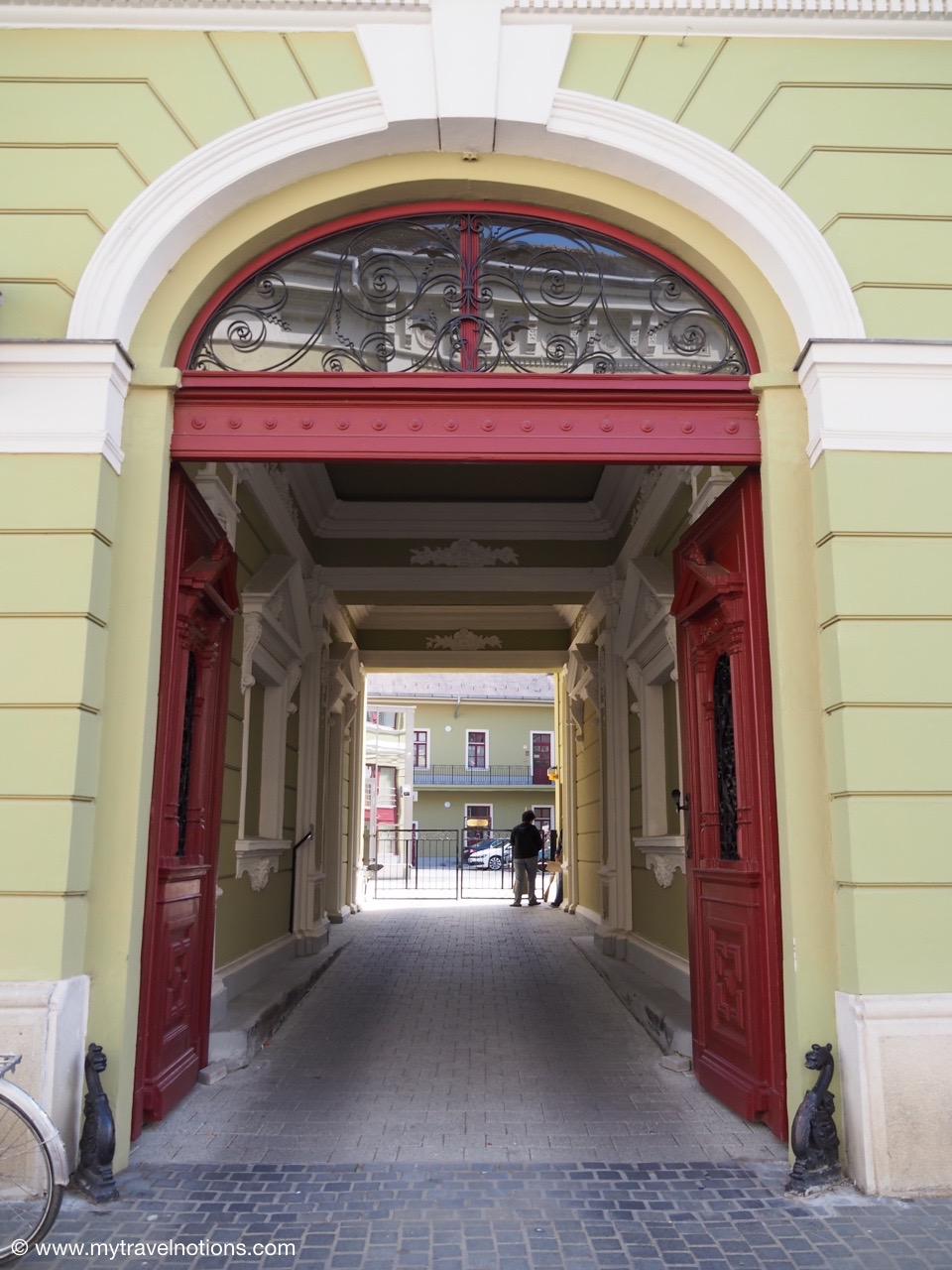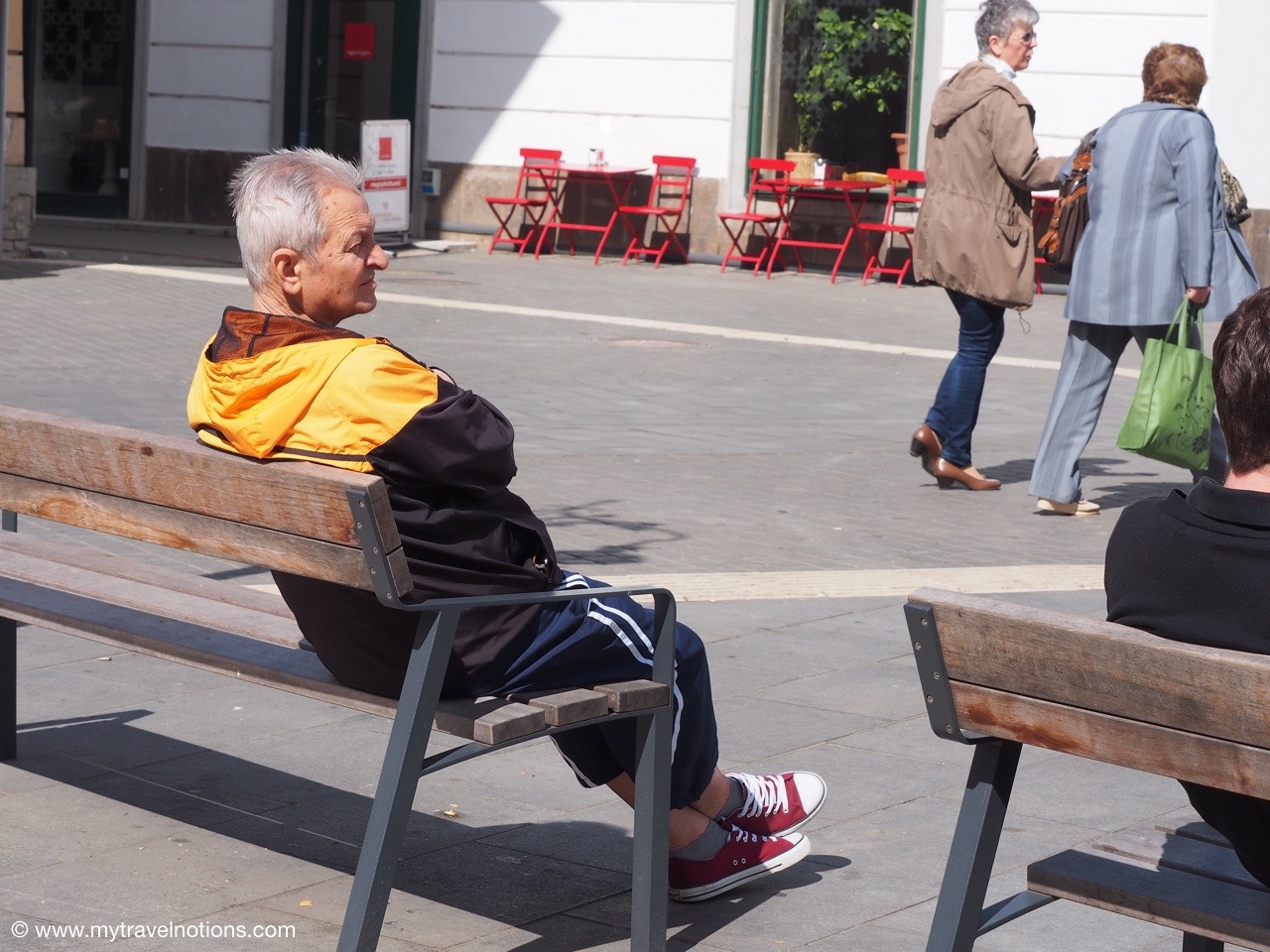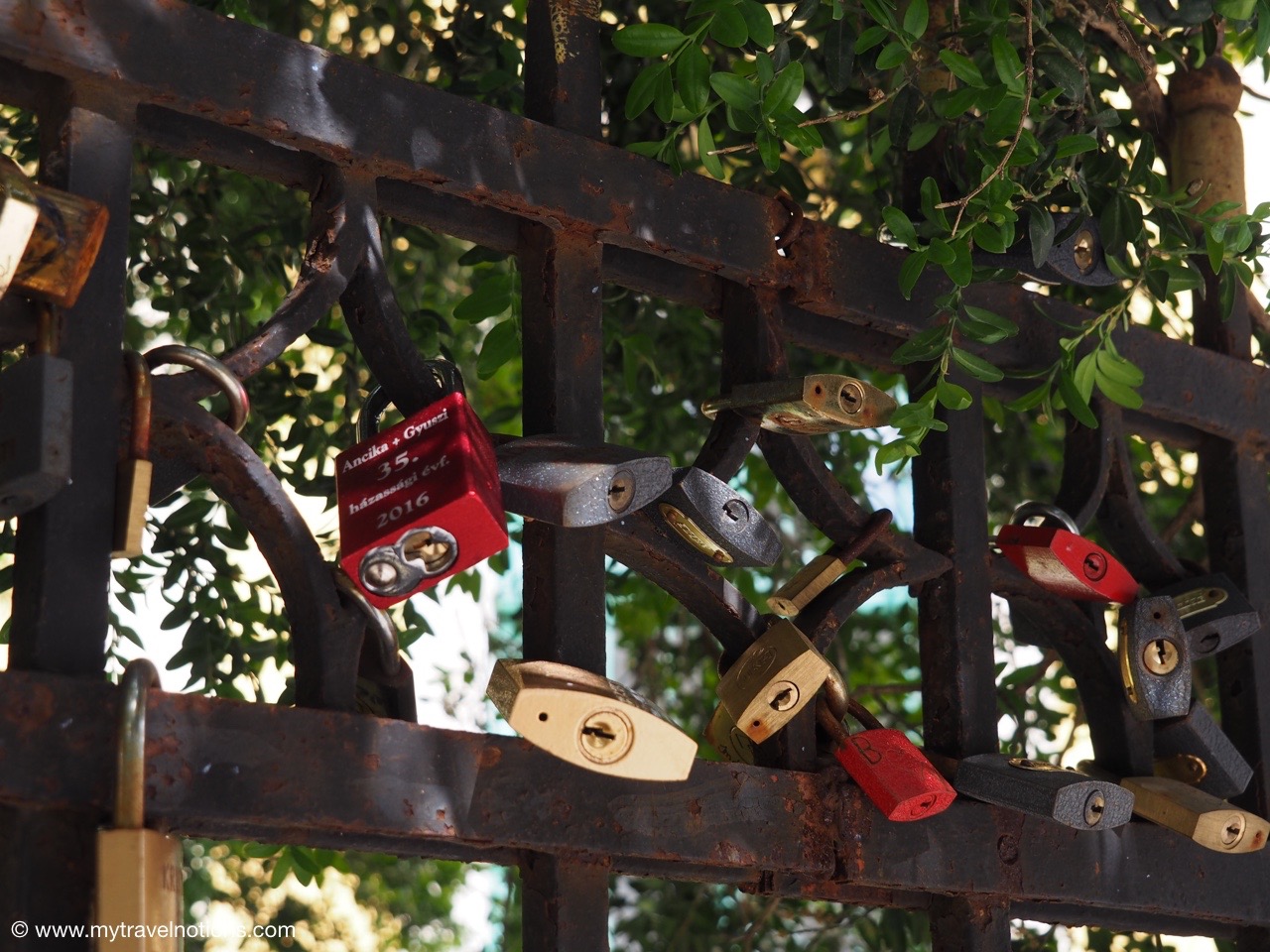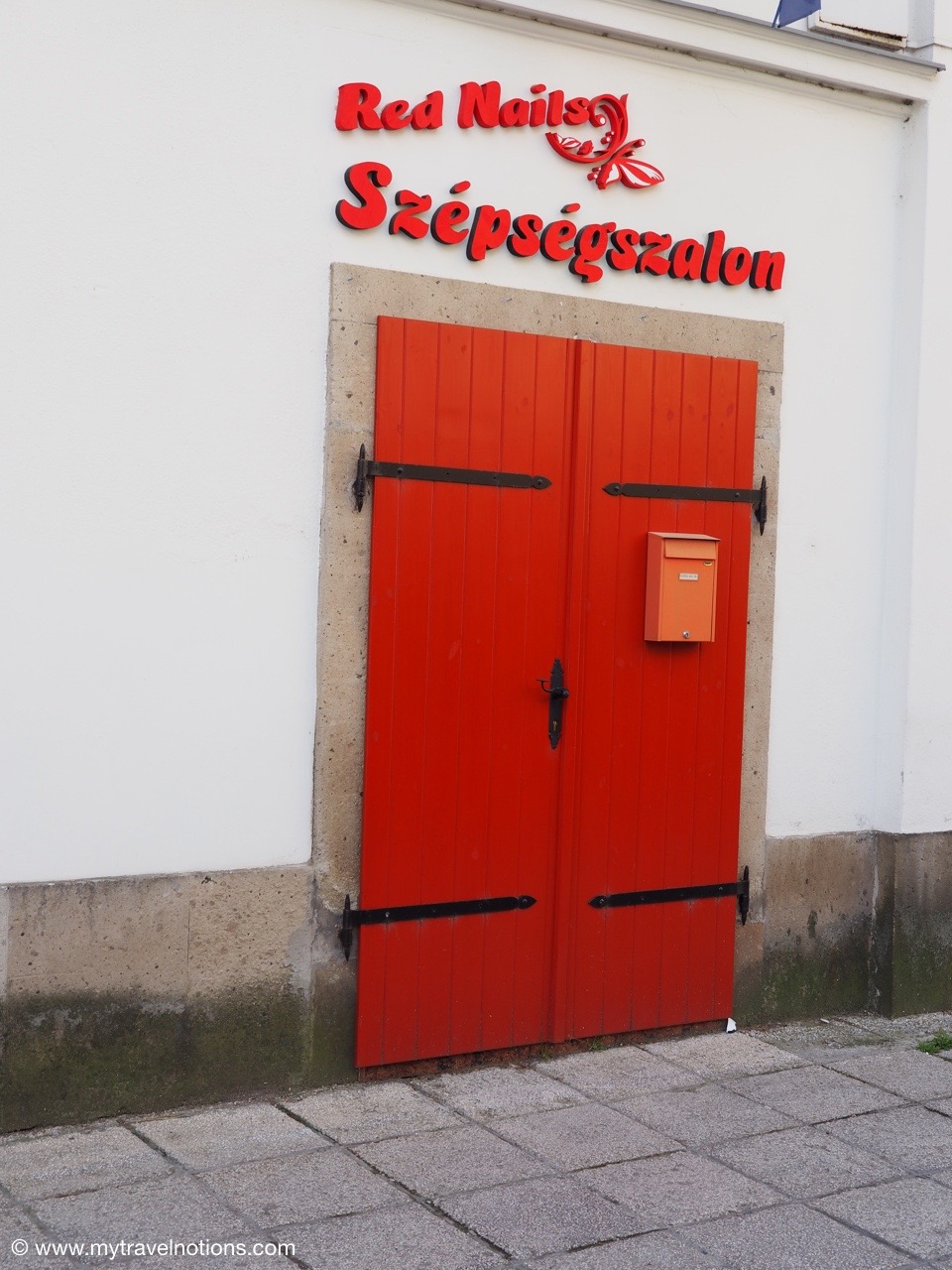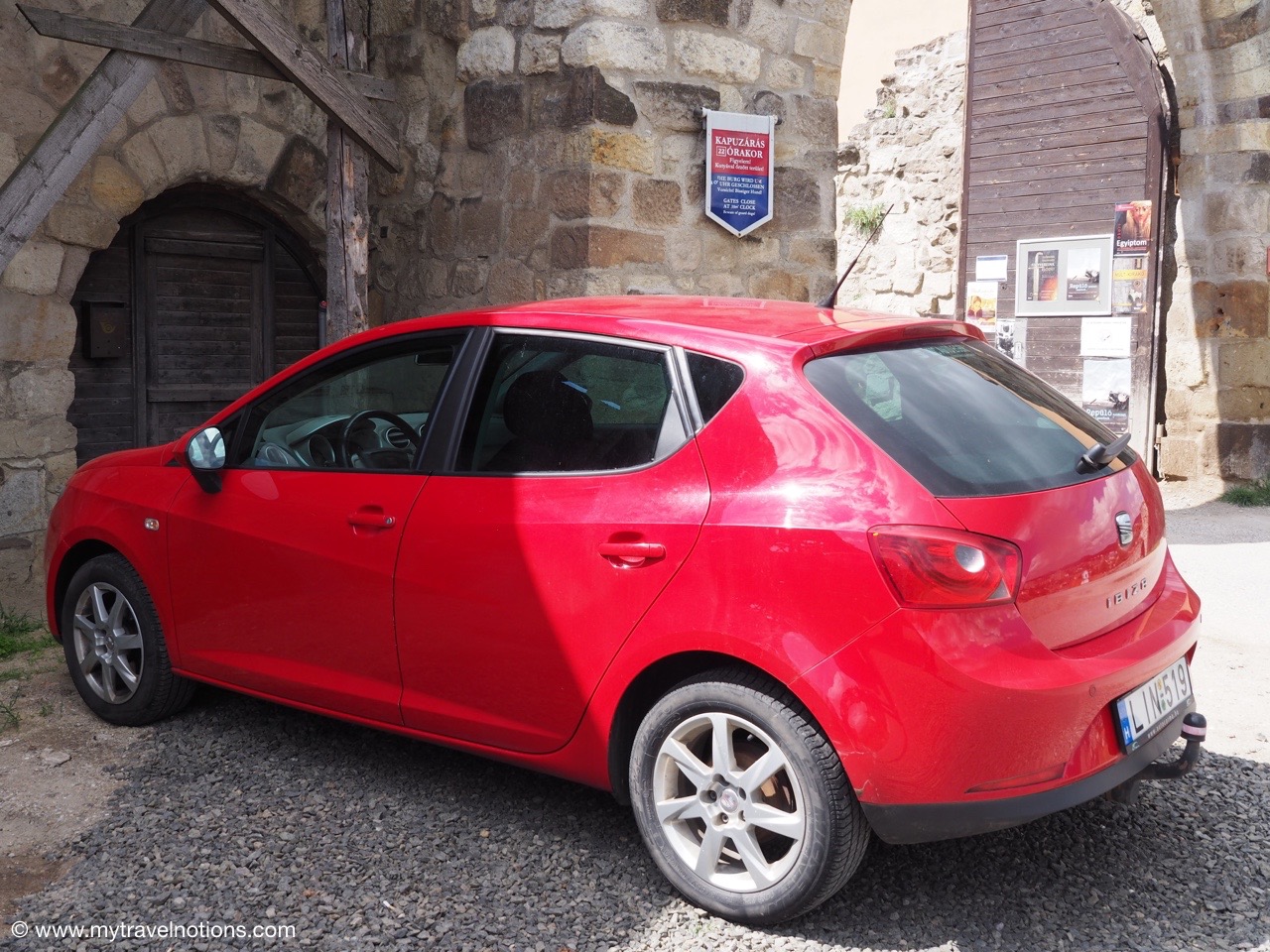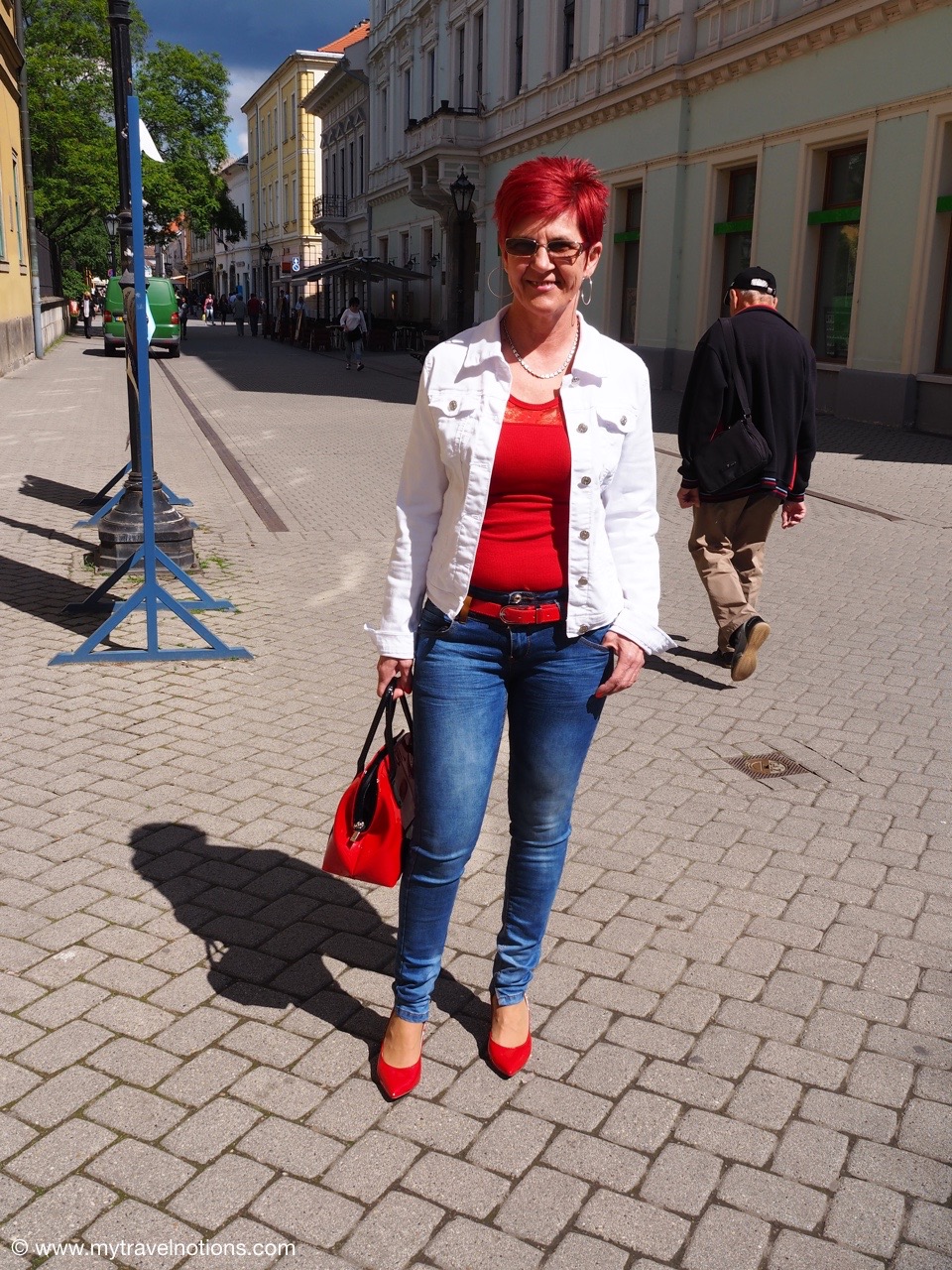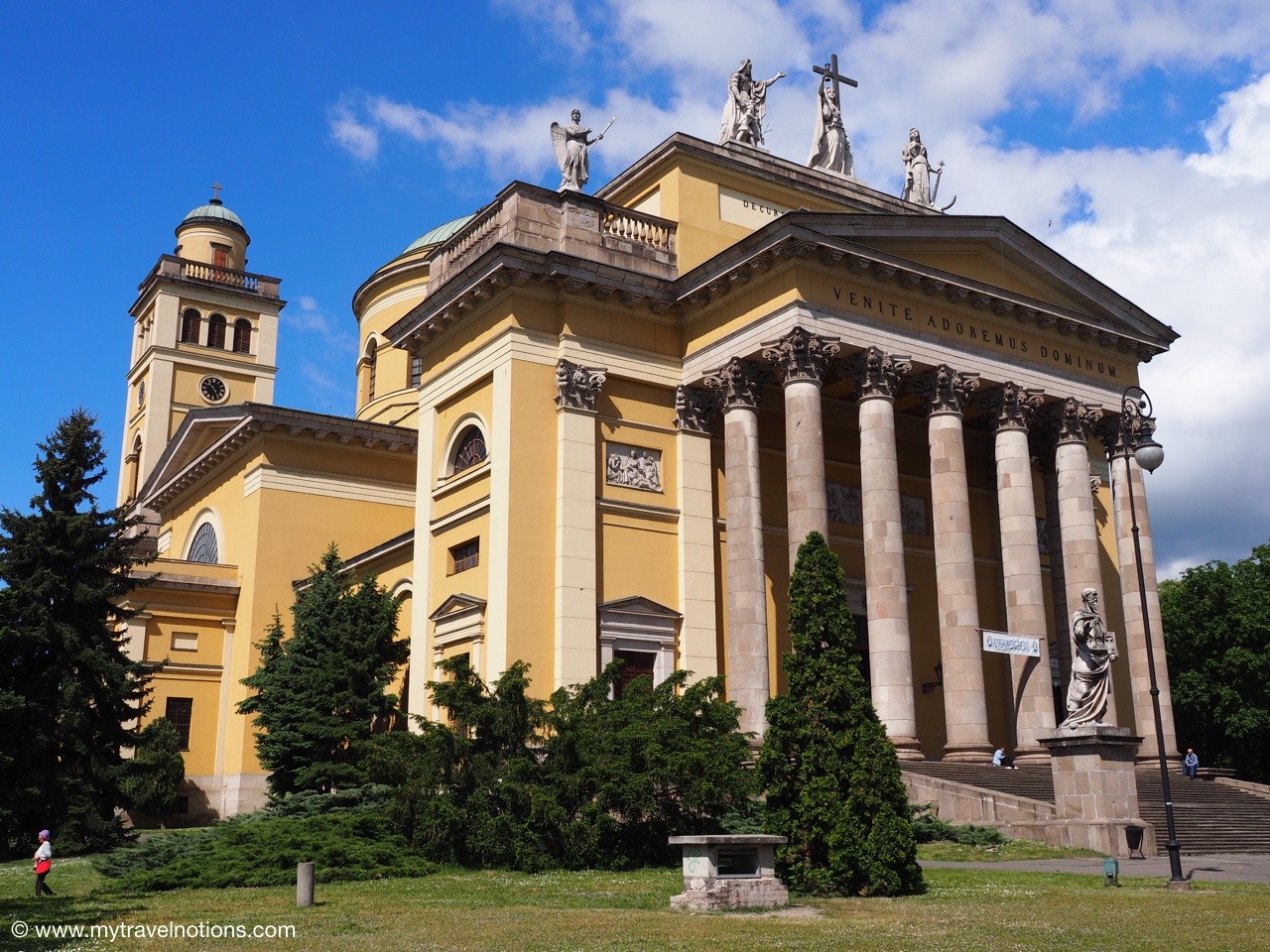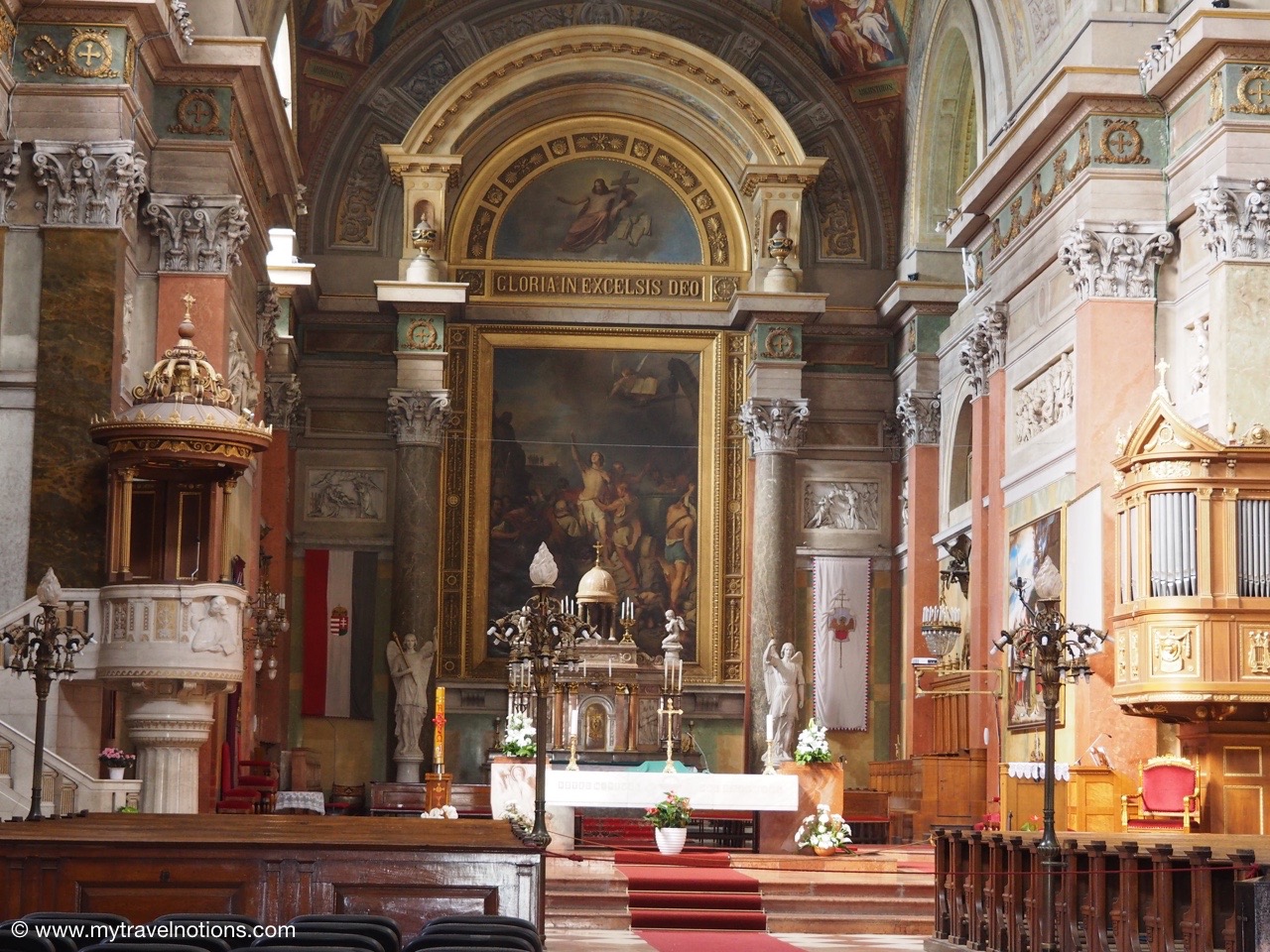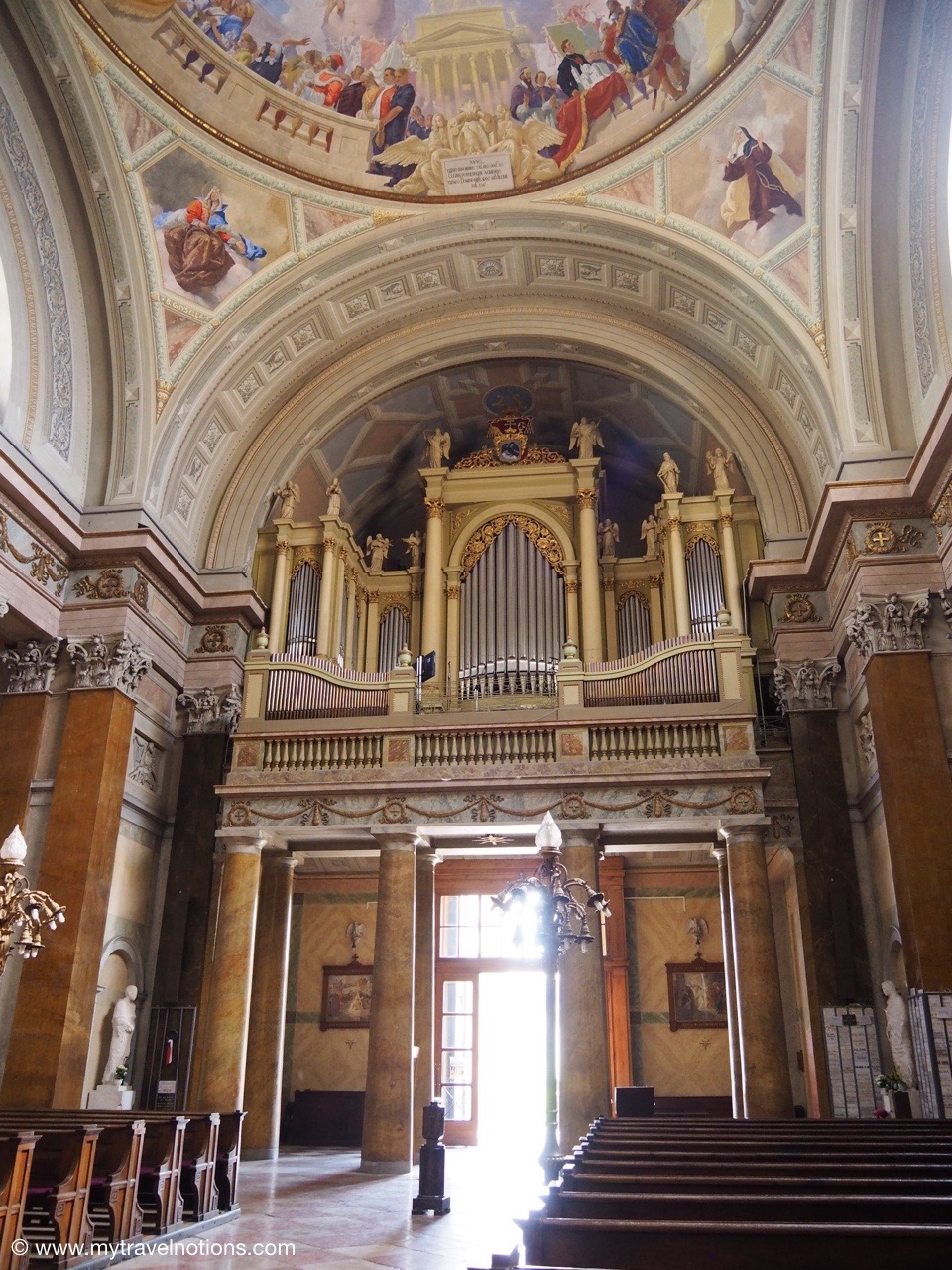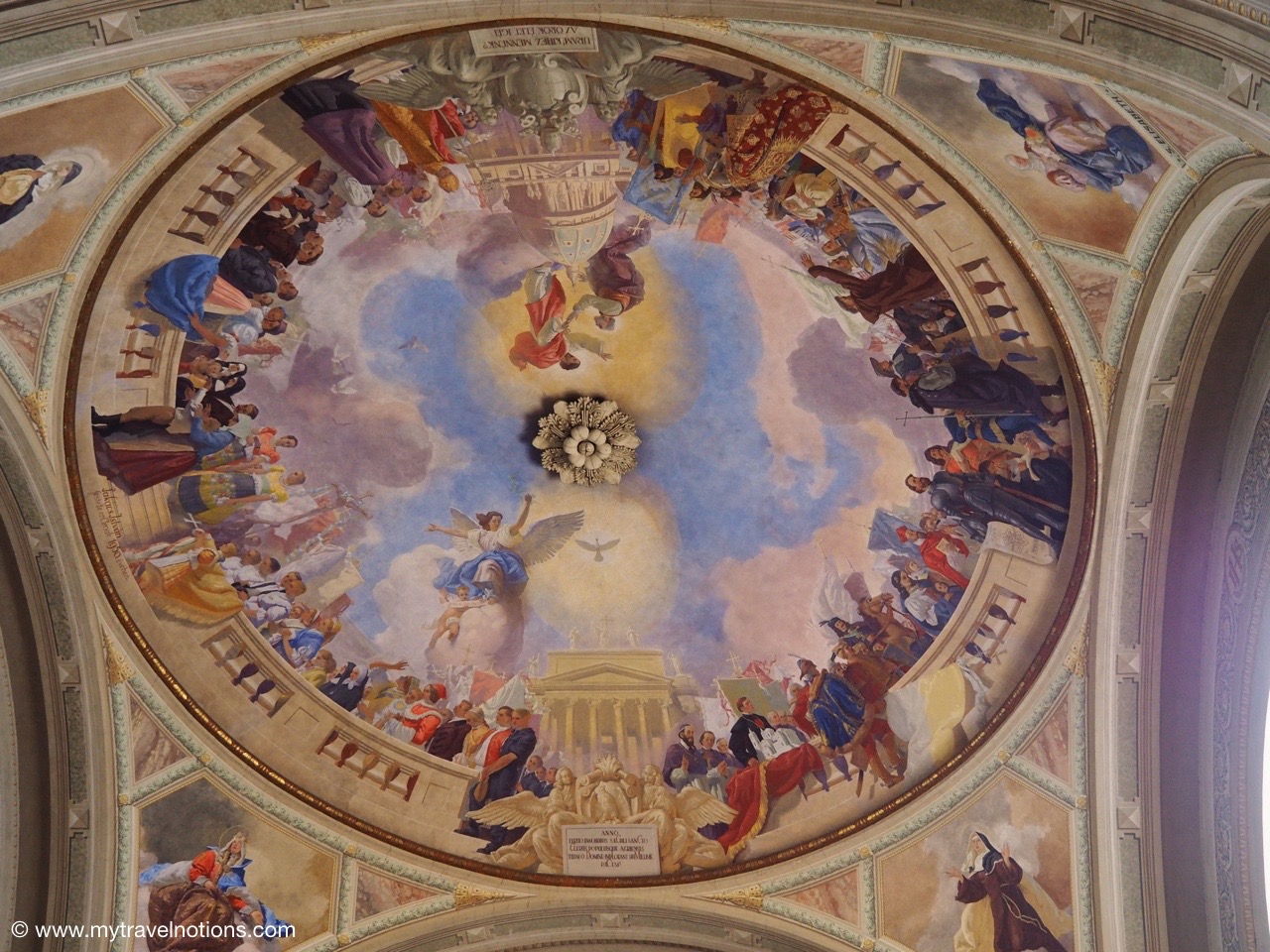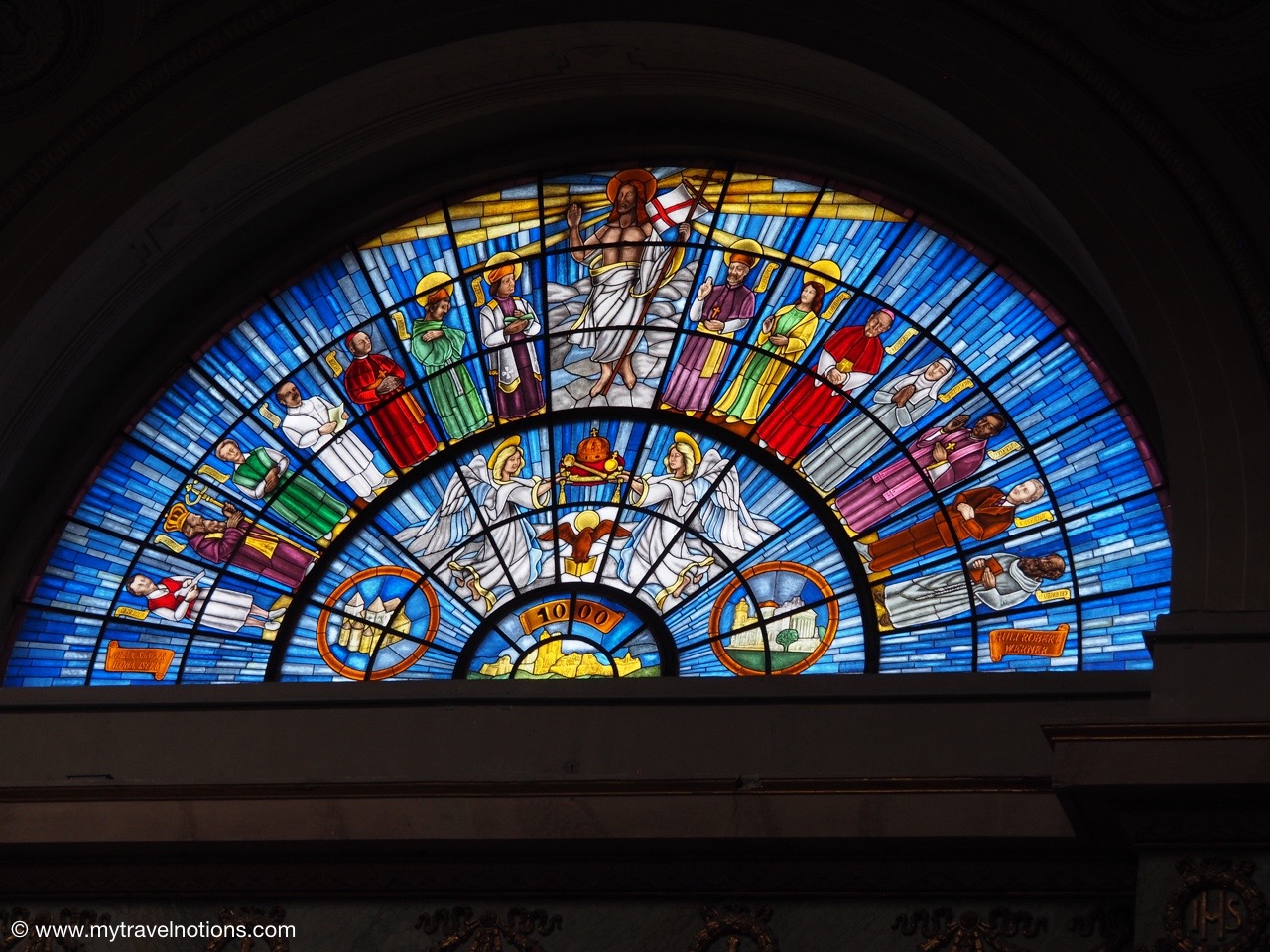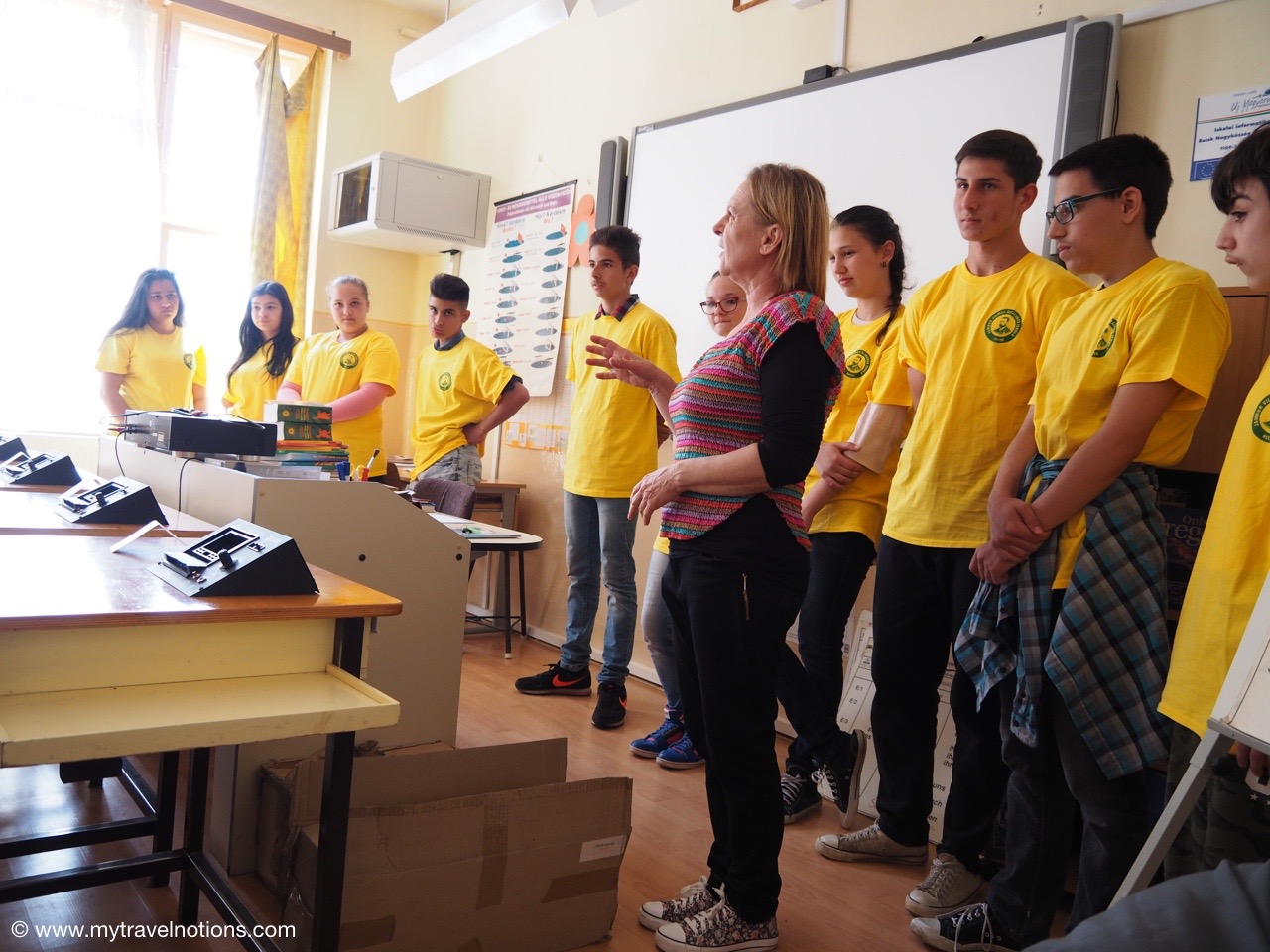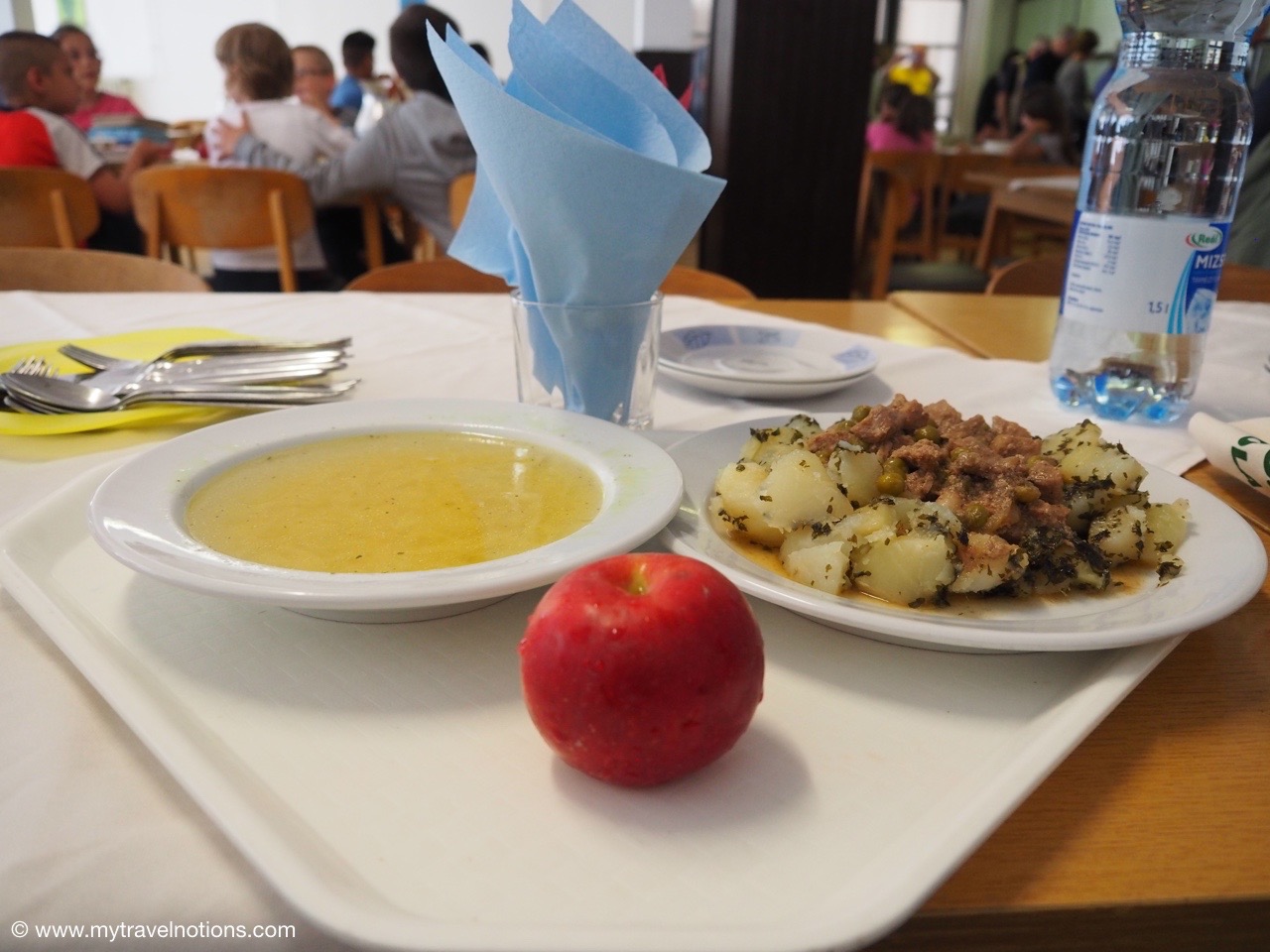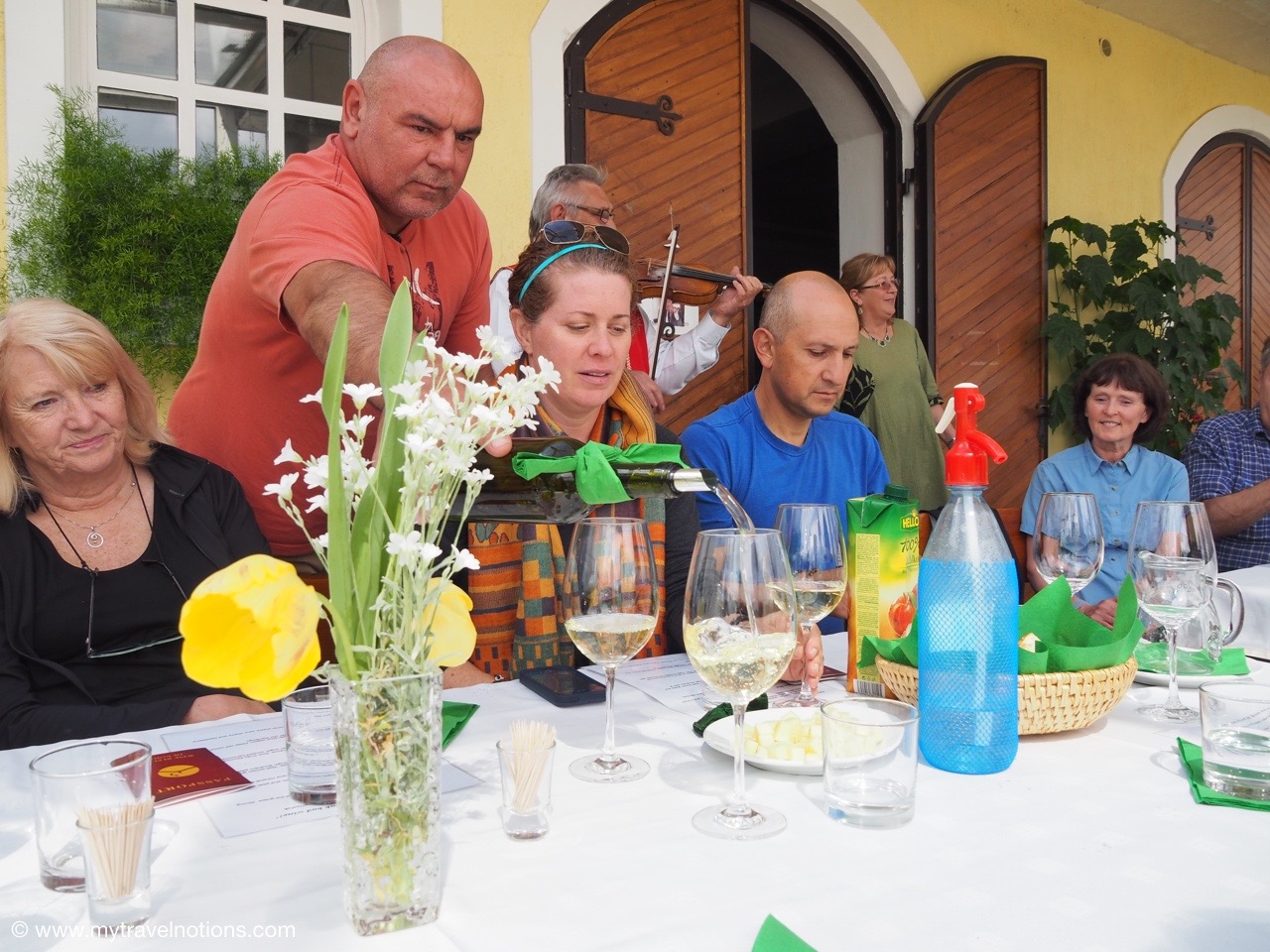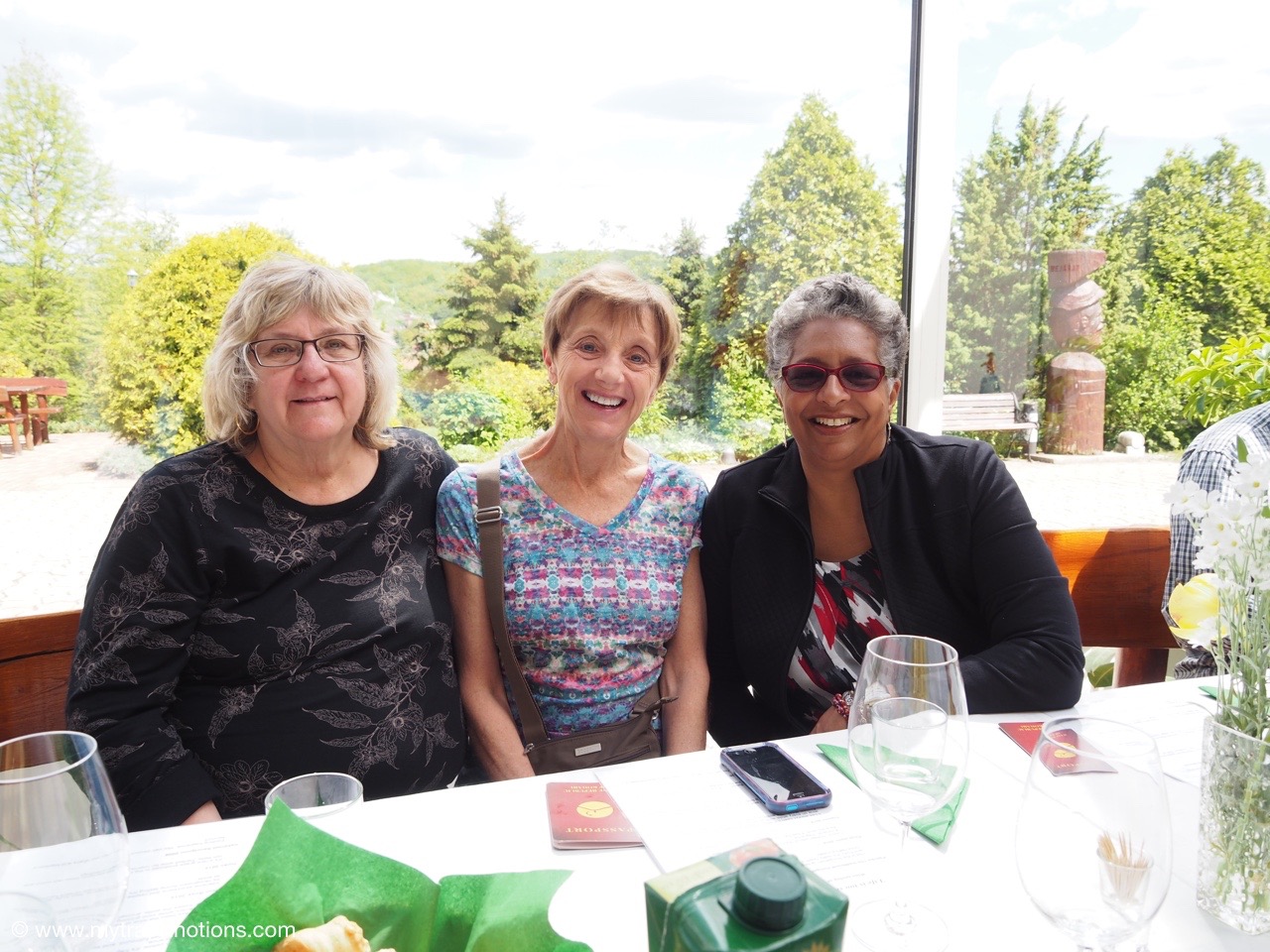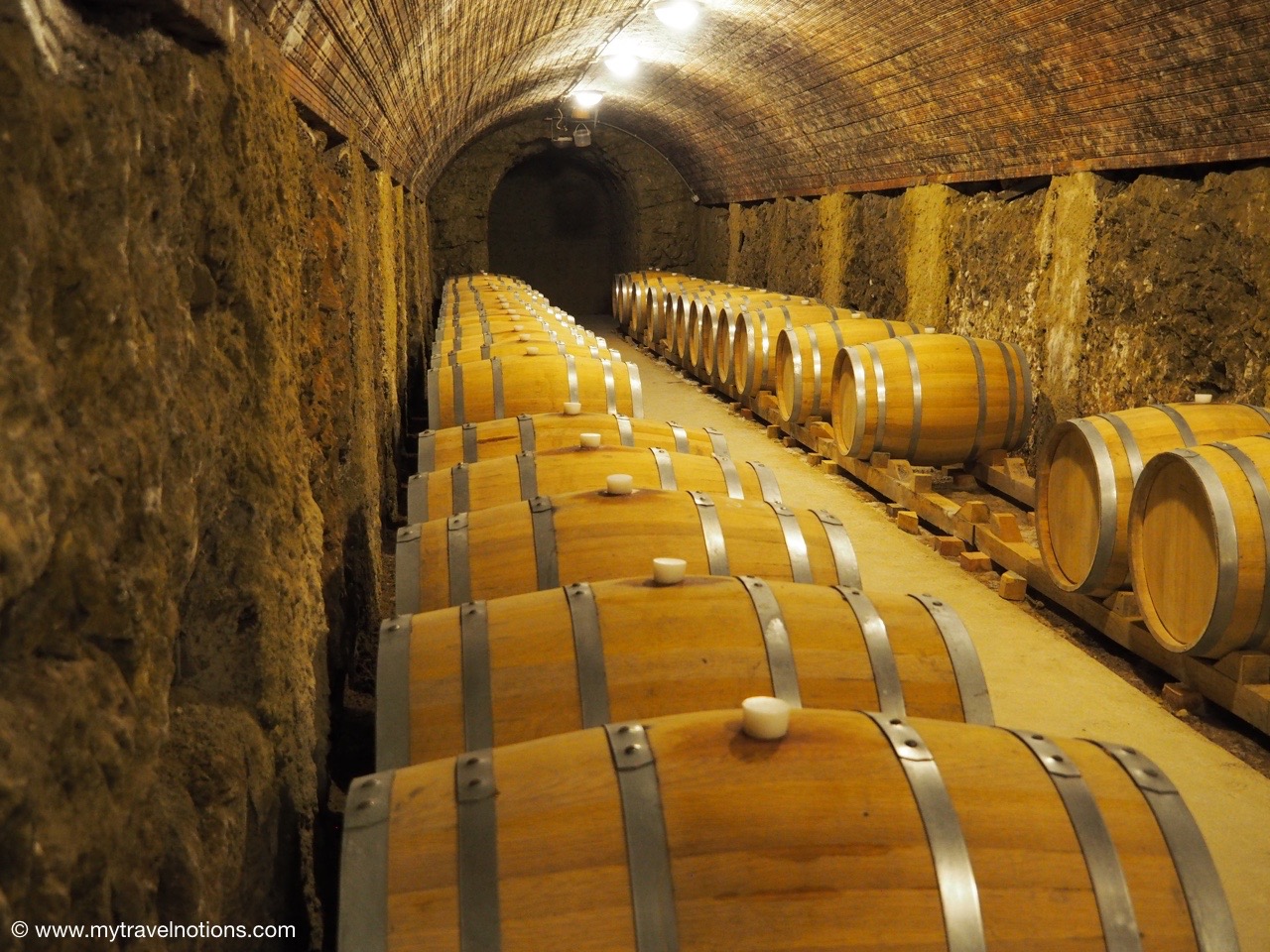 It's been a cool and rainy day, but this is Budapest, Hungary, and there's always a shining light at the end of the tunnel…like a night cruise along the Danube River. Today was all about the Pest sights of Budapest. In brief, after decades of Hungarian uprisings, the cities of Buda, Pest and Obuda united to form the capital city of Budapest. What's interesting about Budapest is that most of its landmark monuments and buildings were constructed for its 1896 millennial celebration of their ancestors' arrival in Europe. In the thousand years between 896 and 1896 the Magyard had gone from being a nomadic tribe to sharing the throne of one of the most successful empires in Europe. The notable 1896 millennial celebration landmarks we saw today included Heroes Square, the Millennium Monument, Vajdahunyad Castle, St. Istvan's Basilica, the Great Market Hall and the Opera House. And, to top off the day, a night cruise along the Danube River. Tomorrow we cross the bridge to see the Buda sights of Budapest.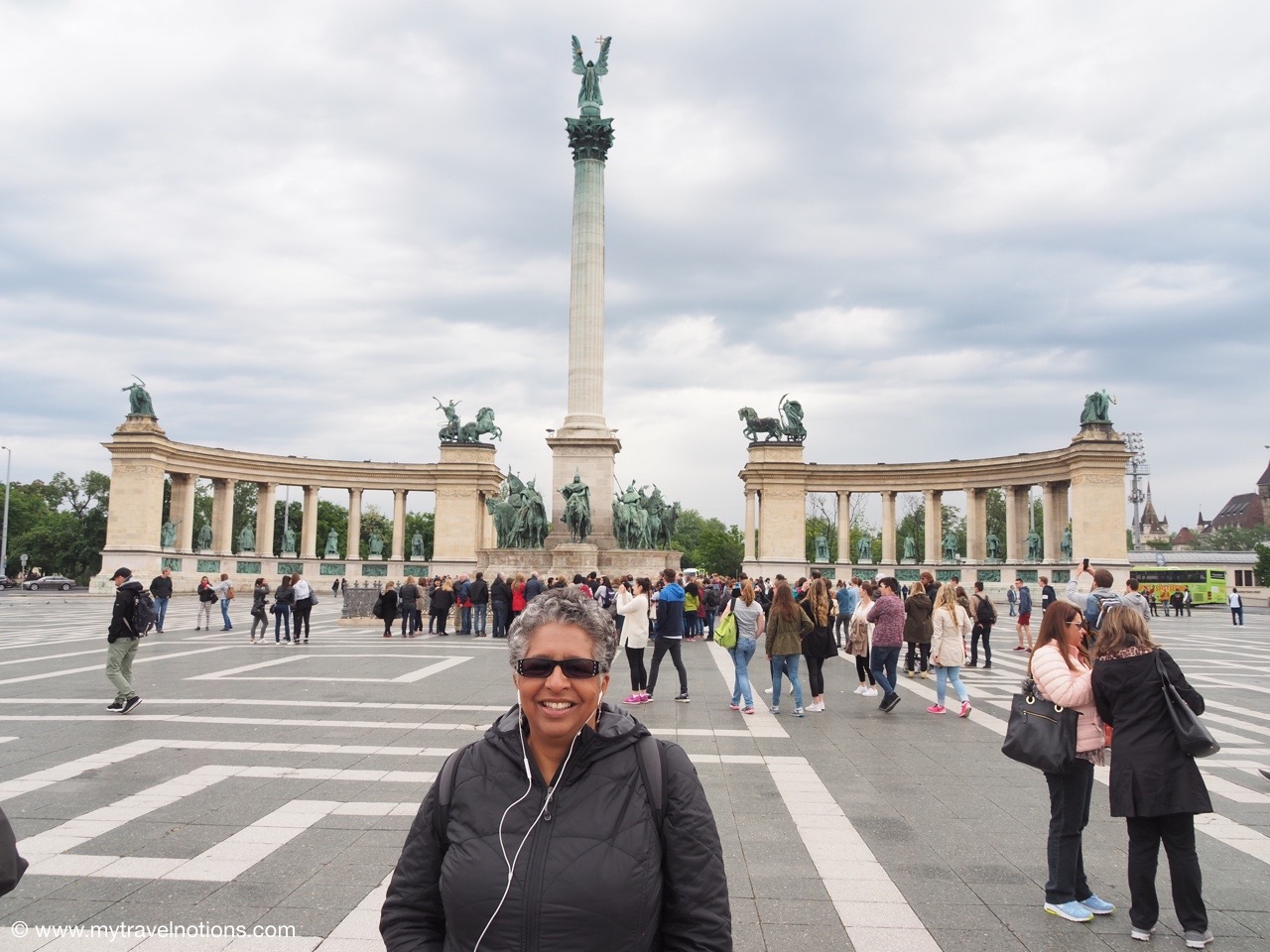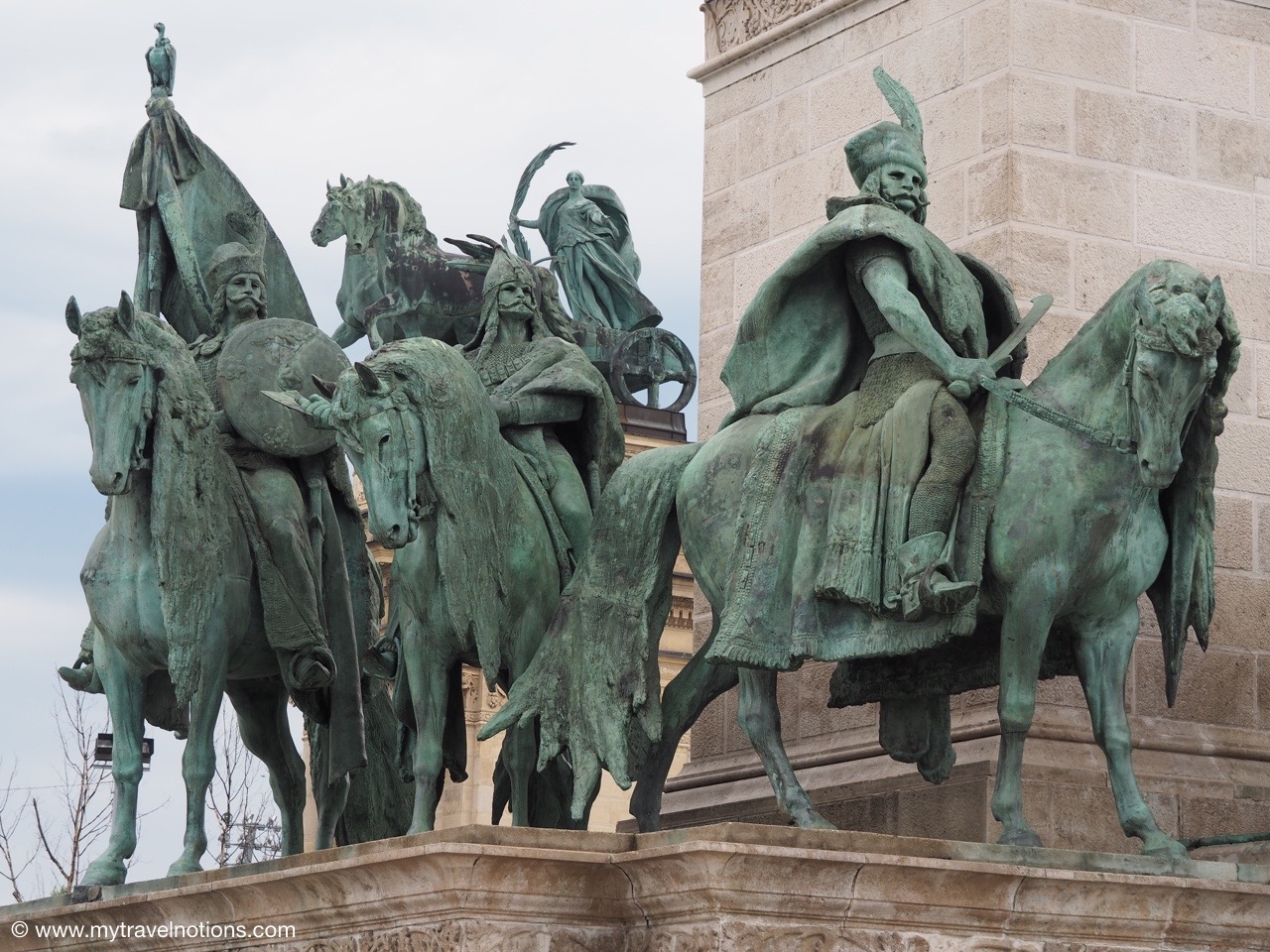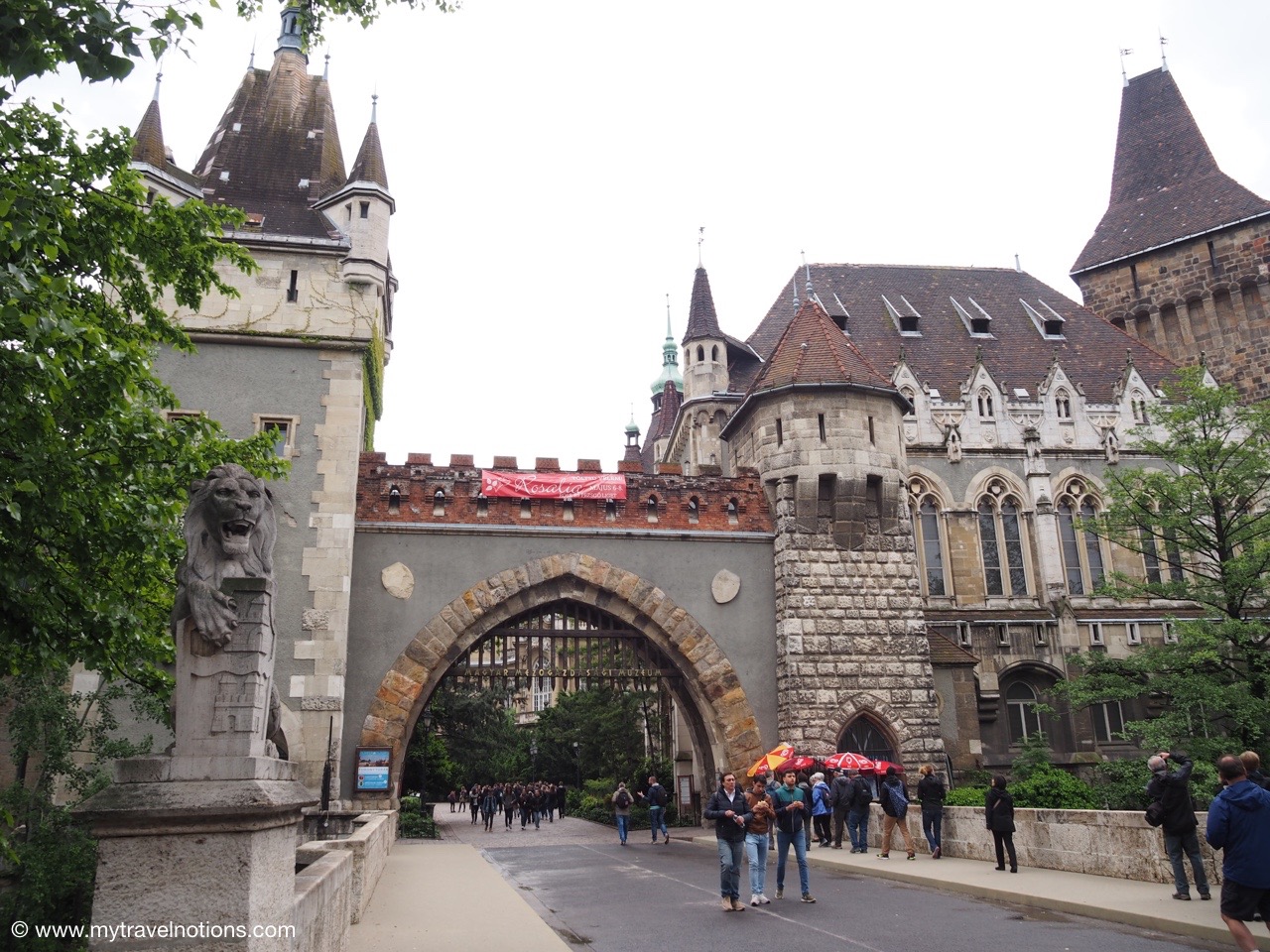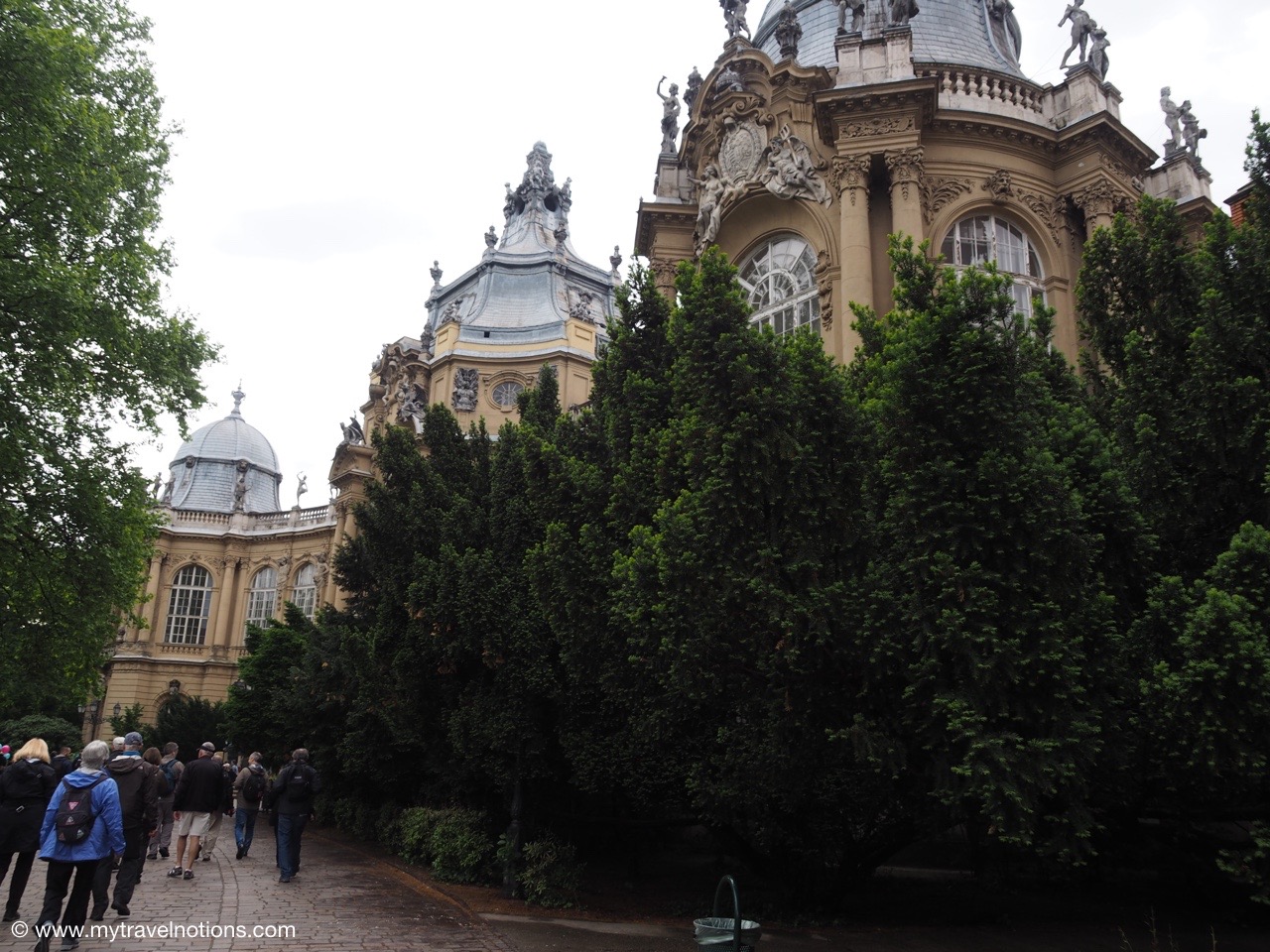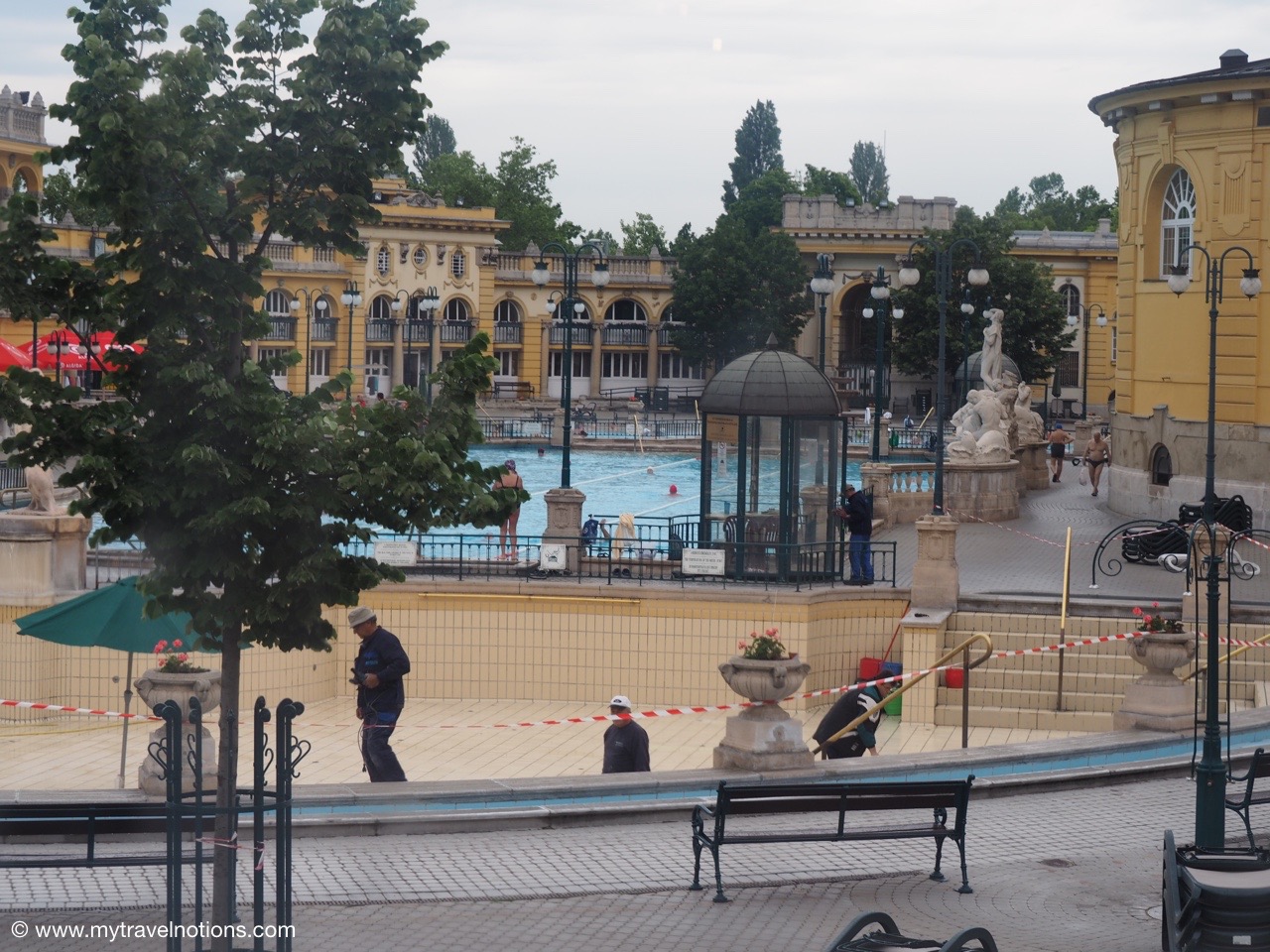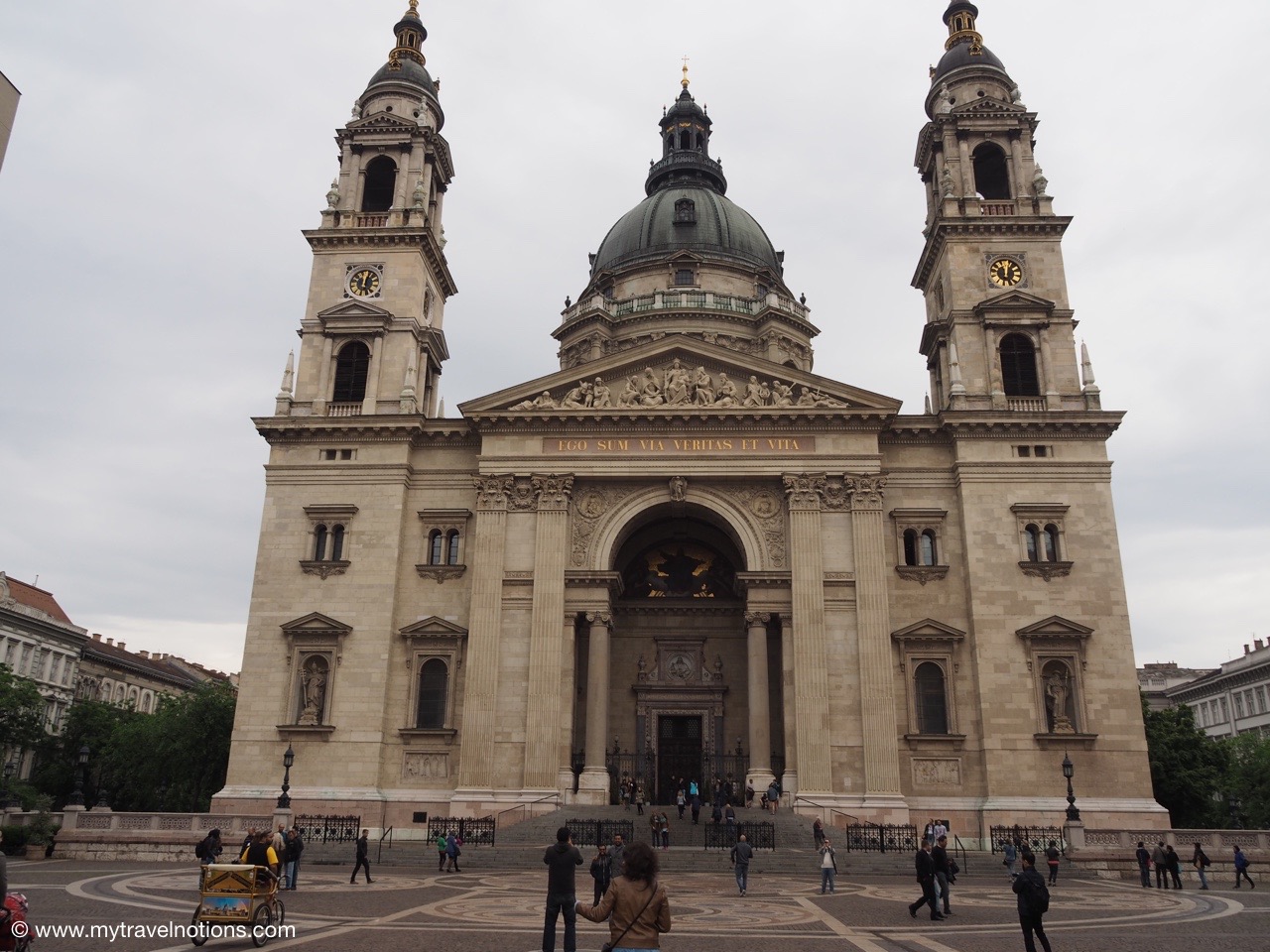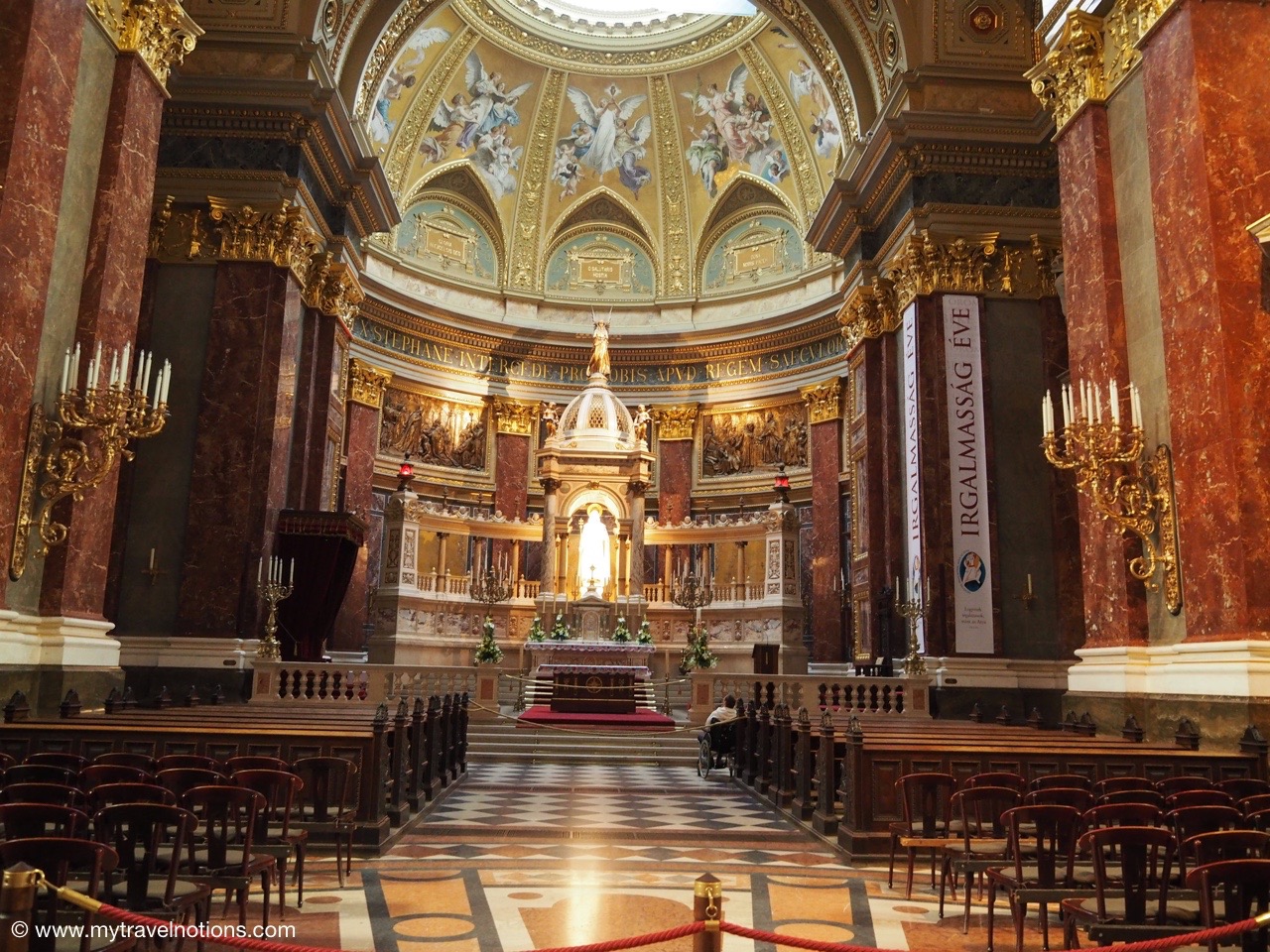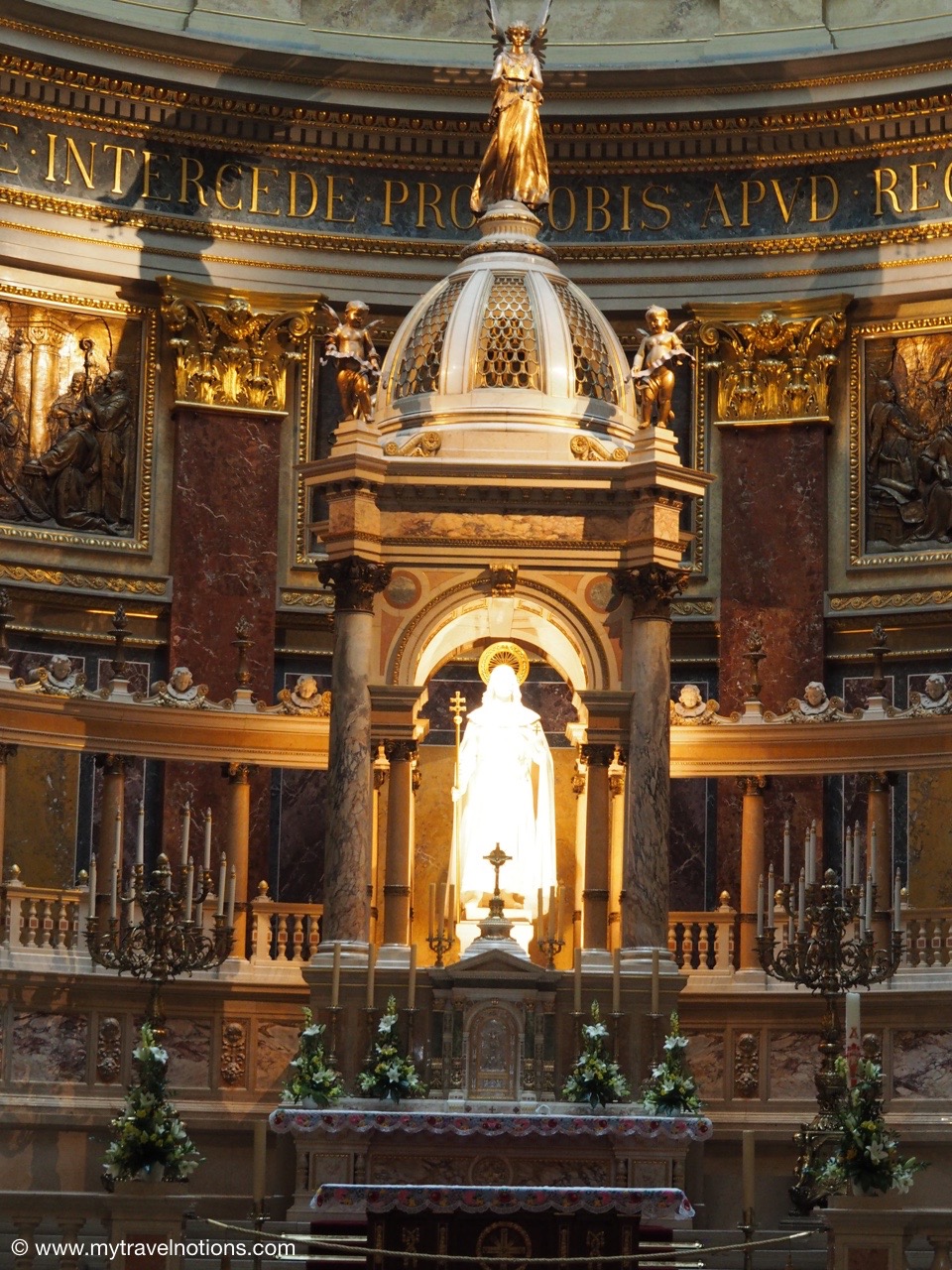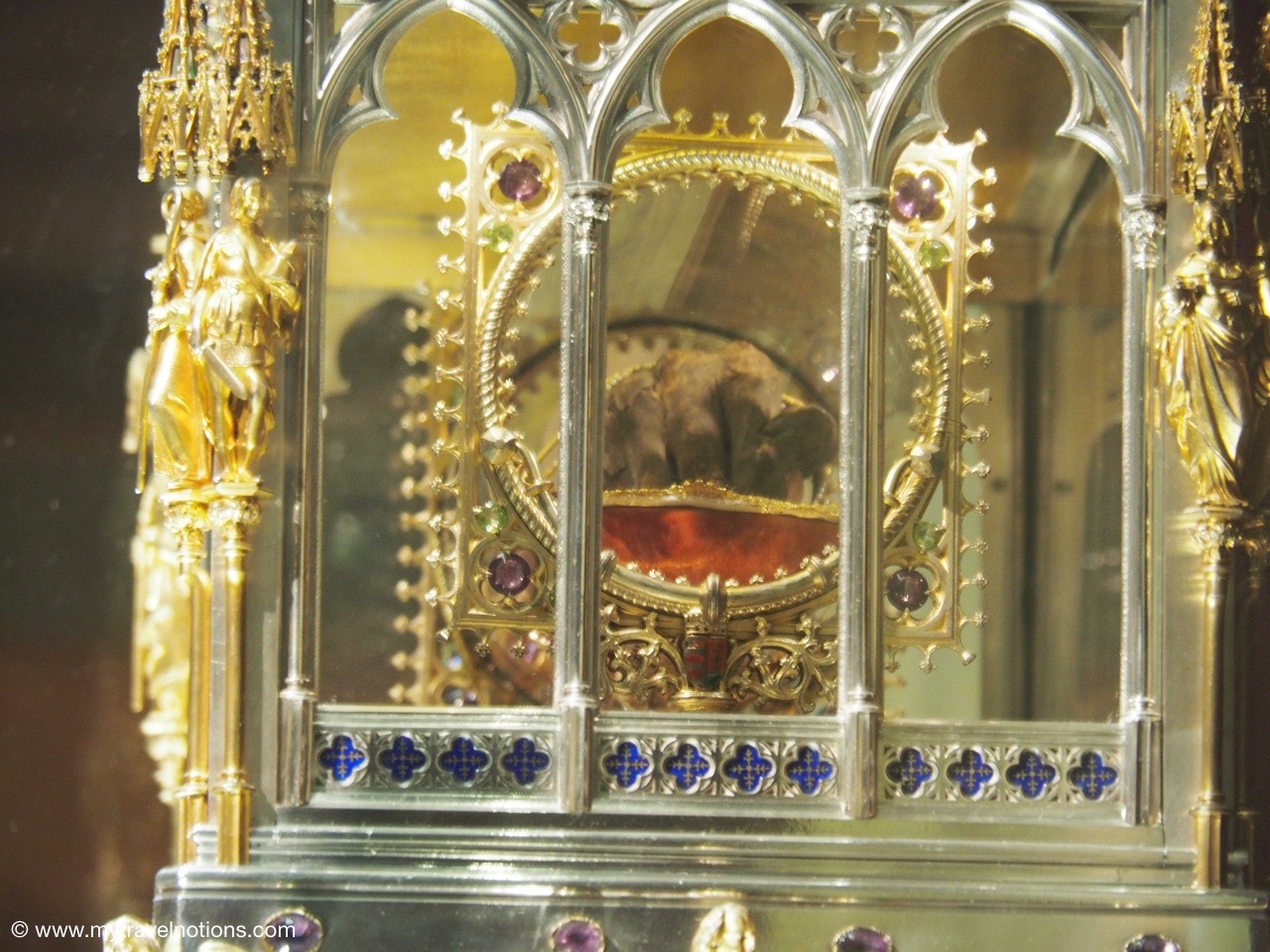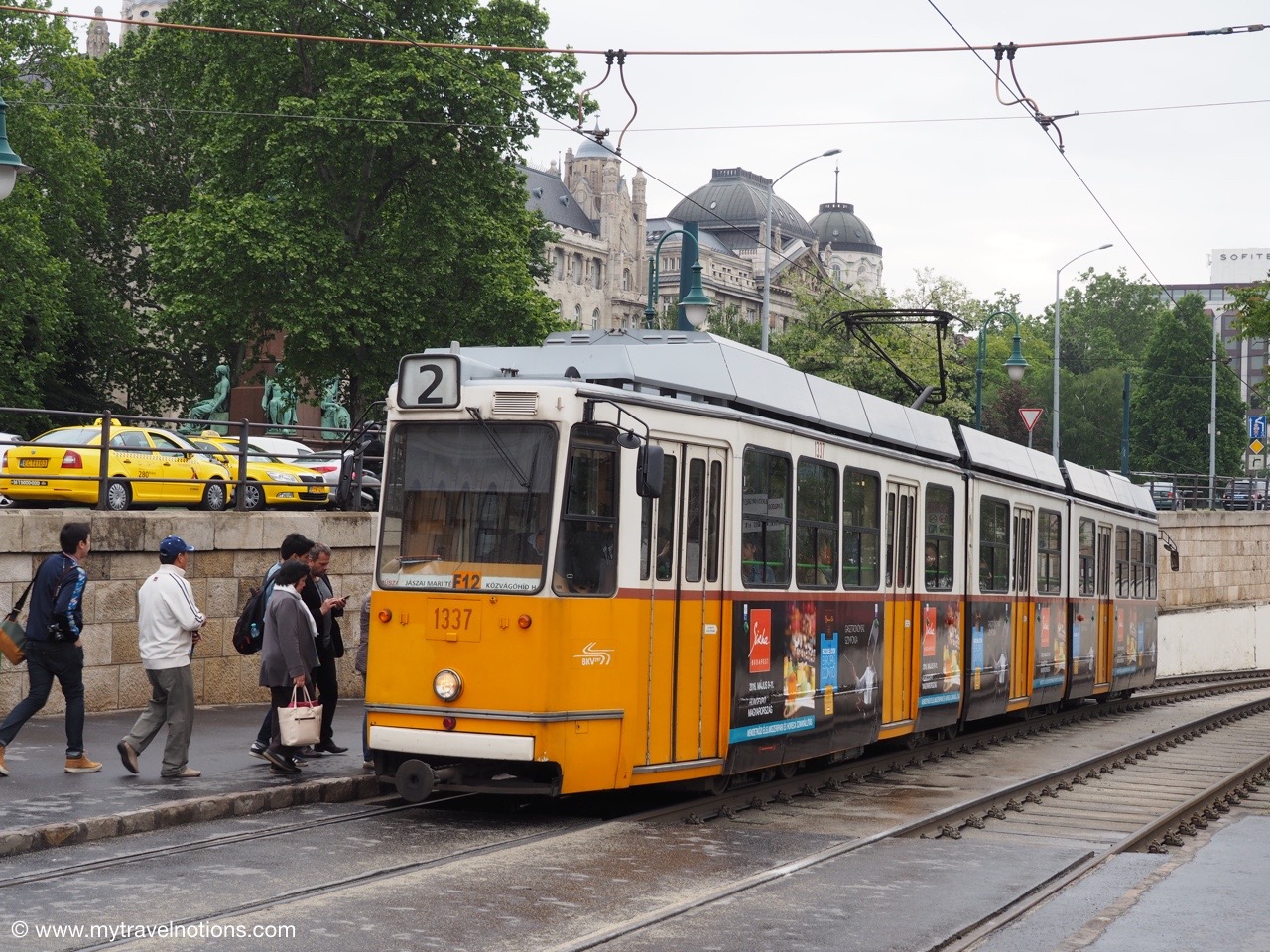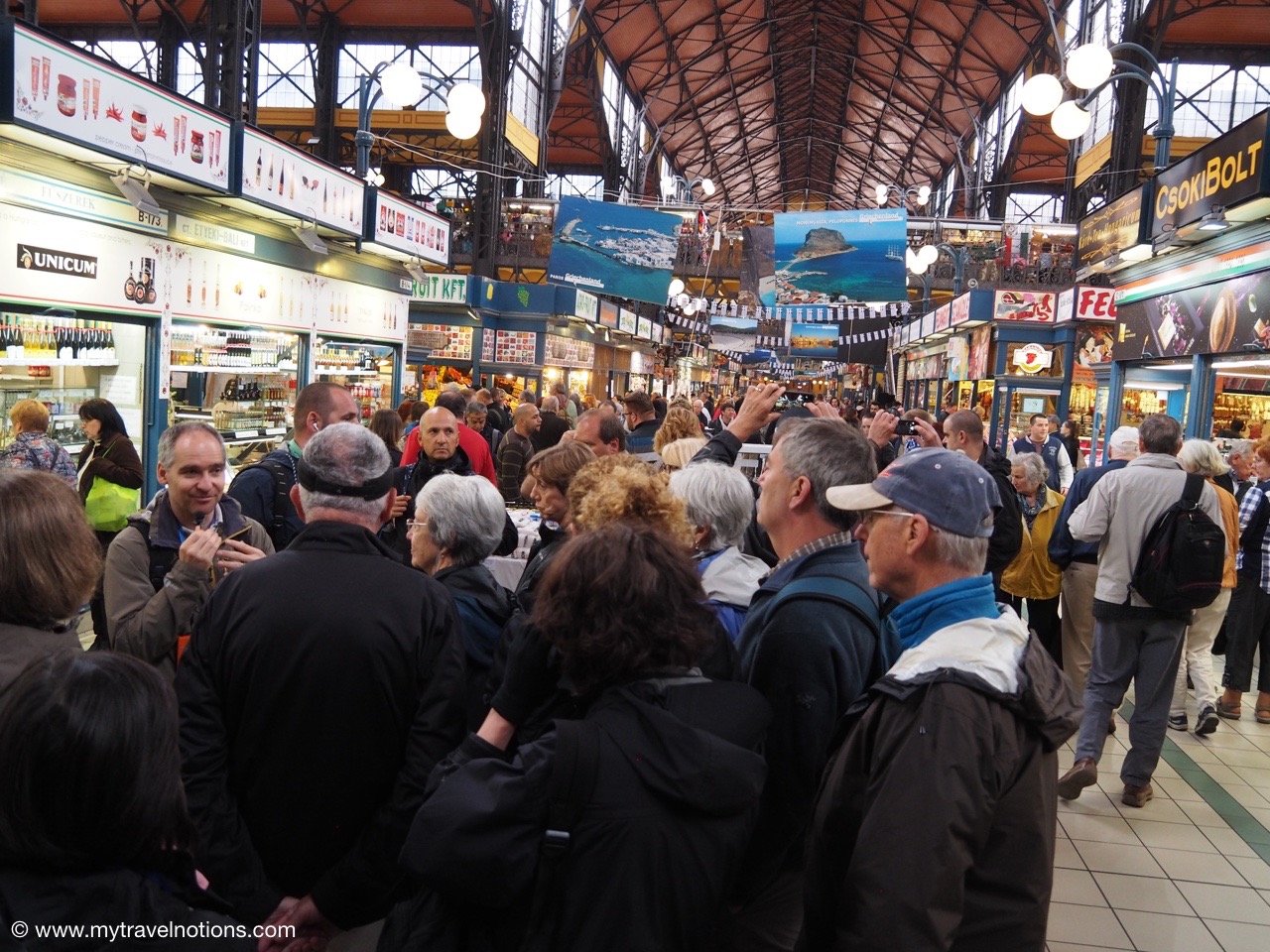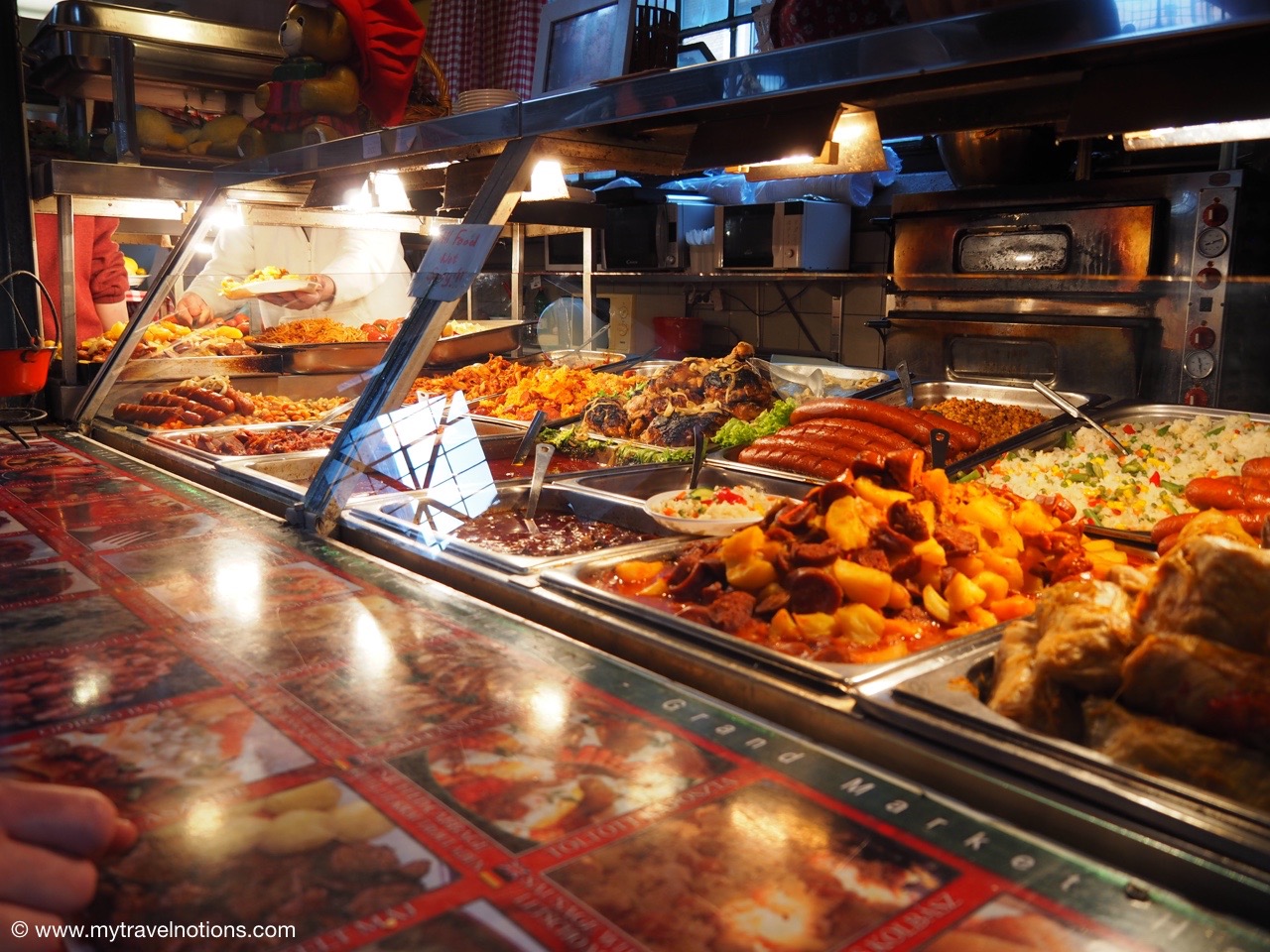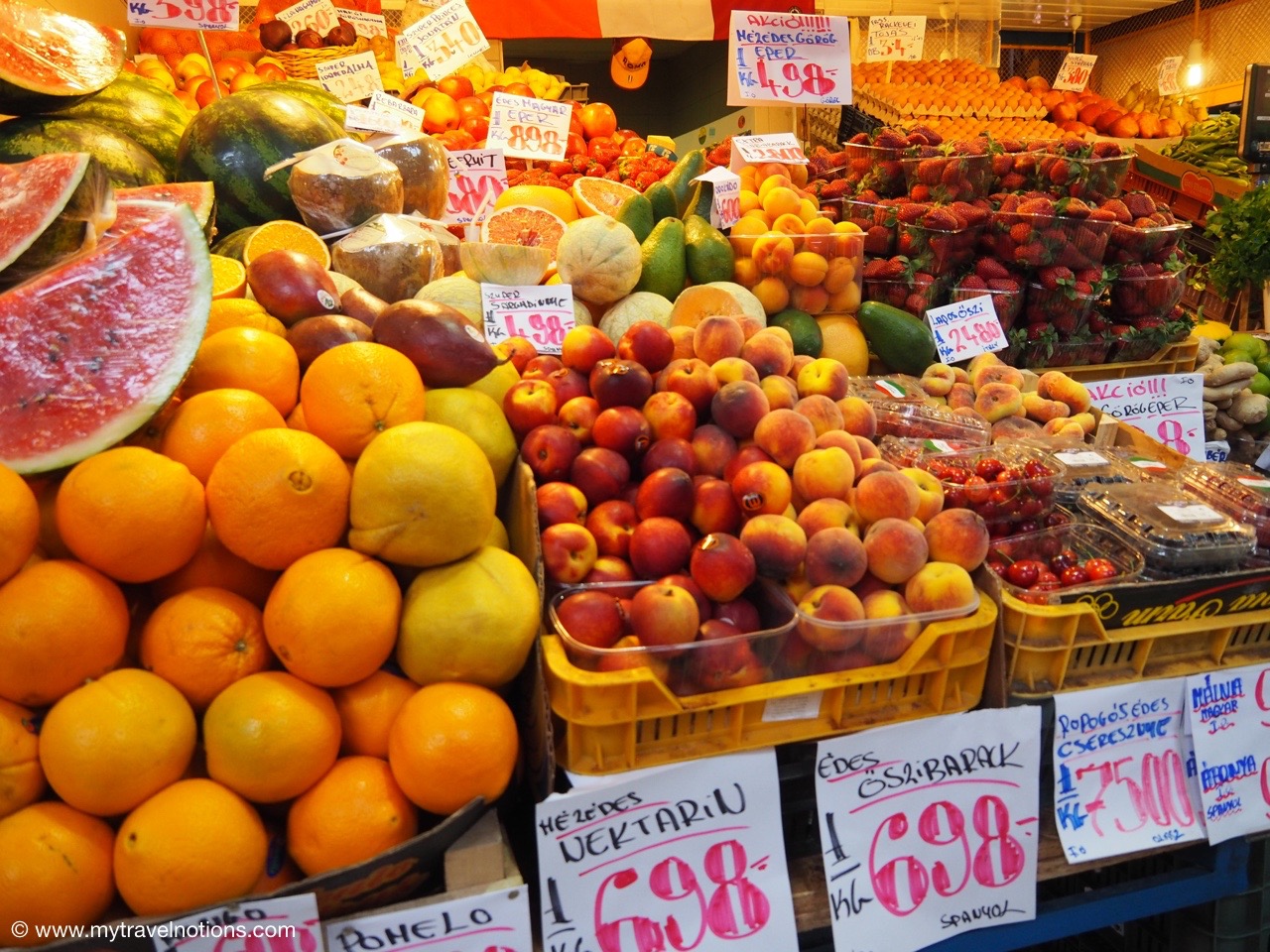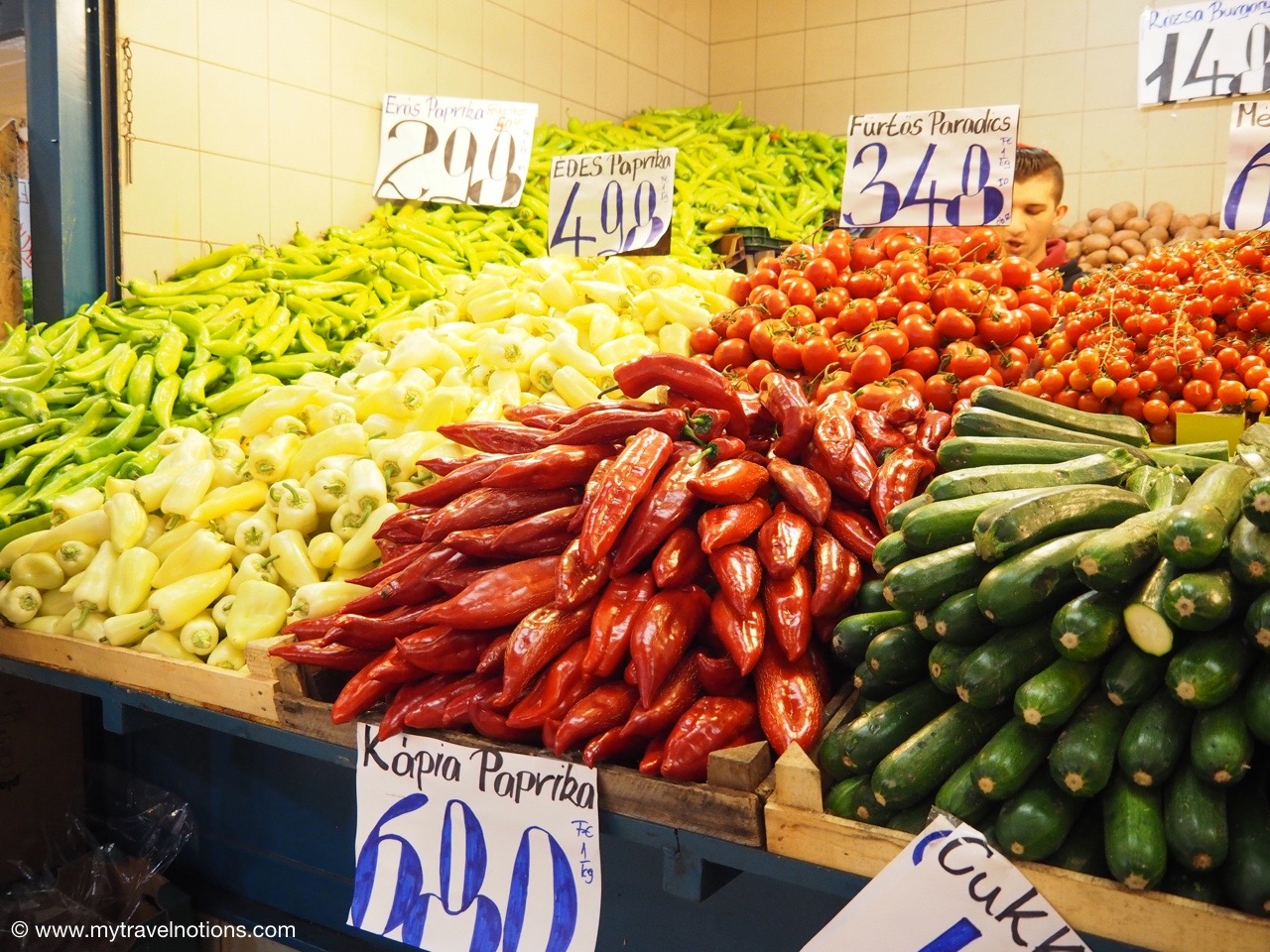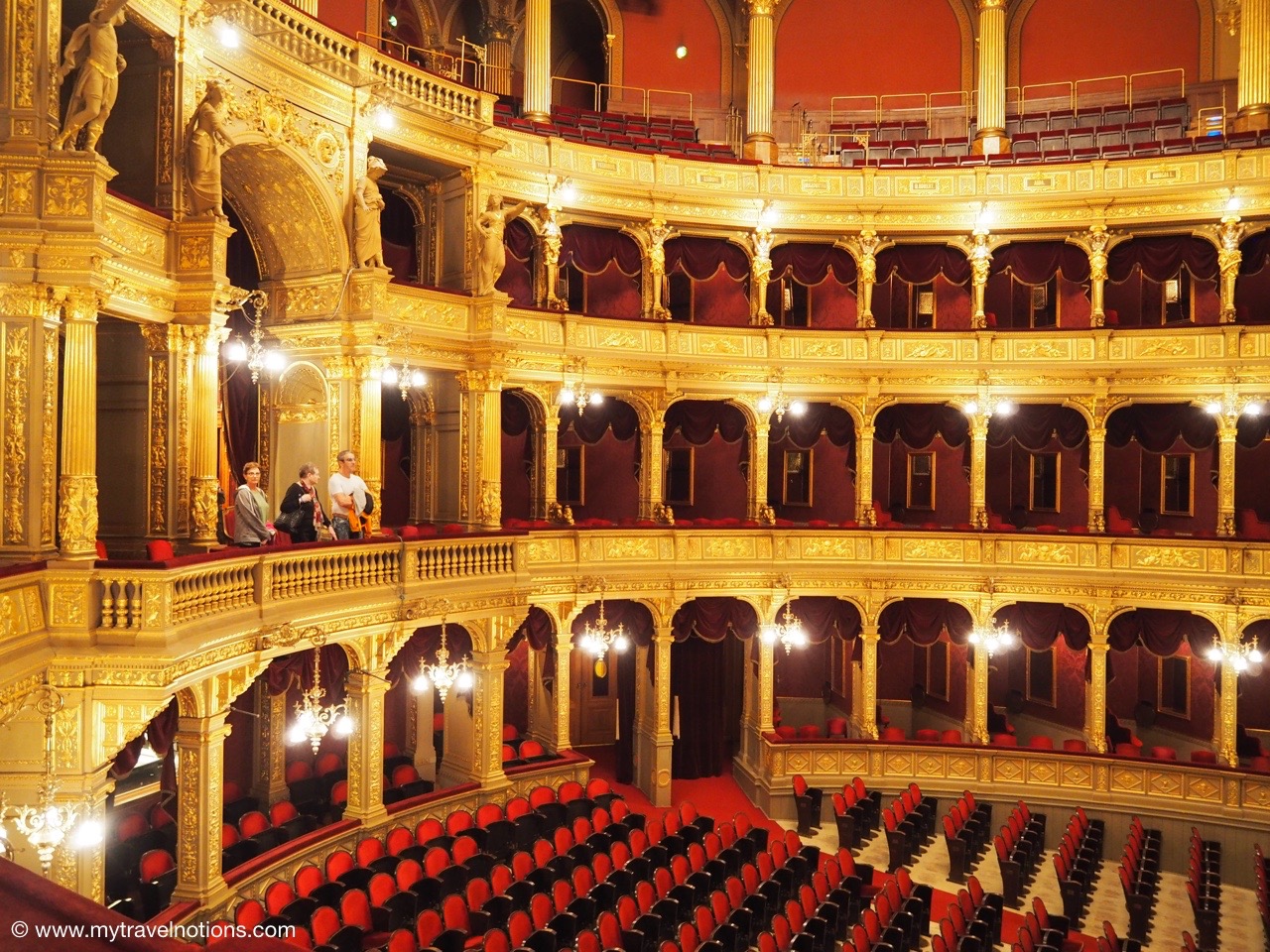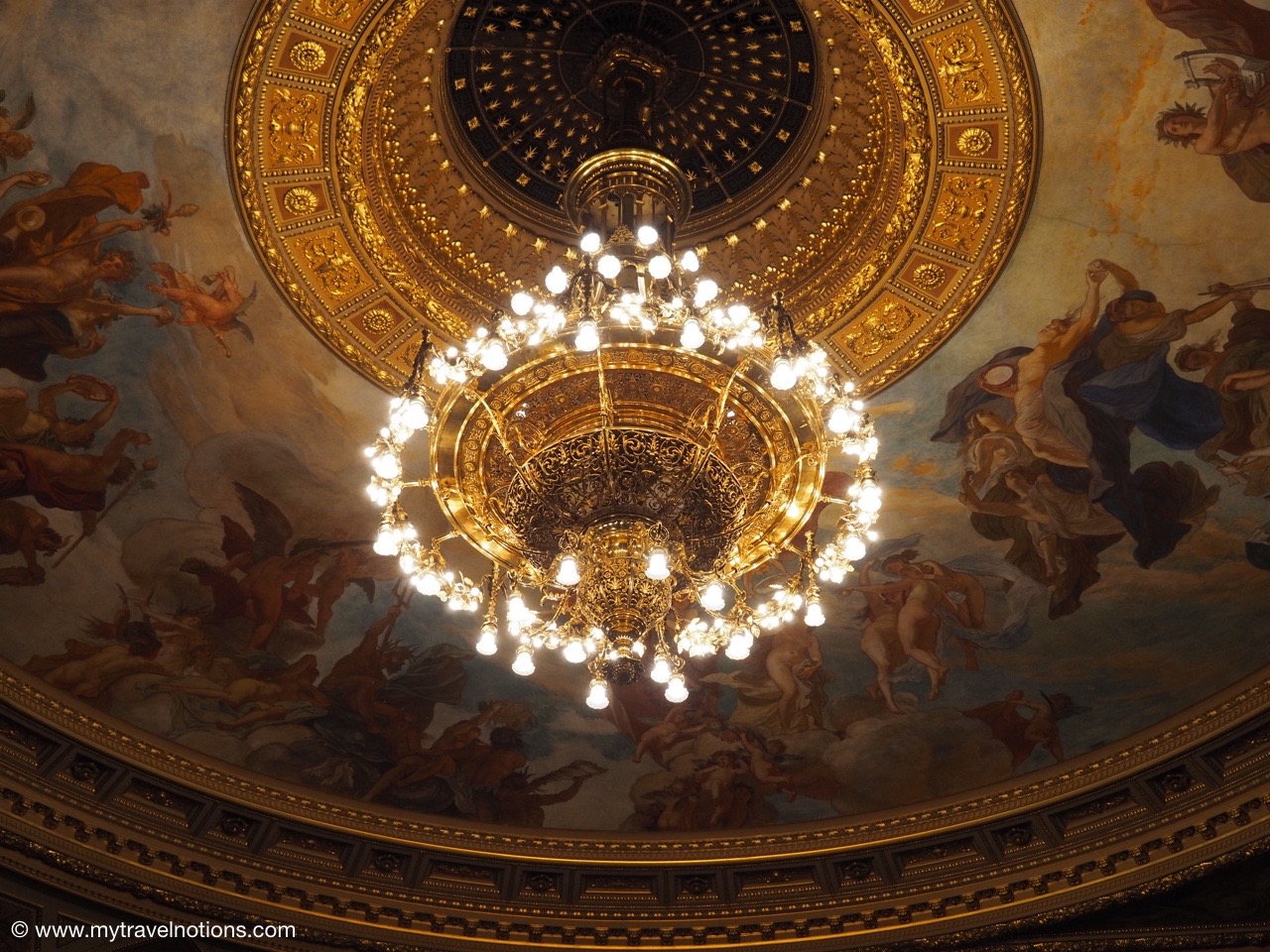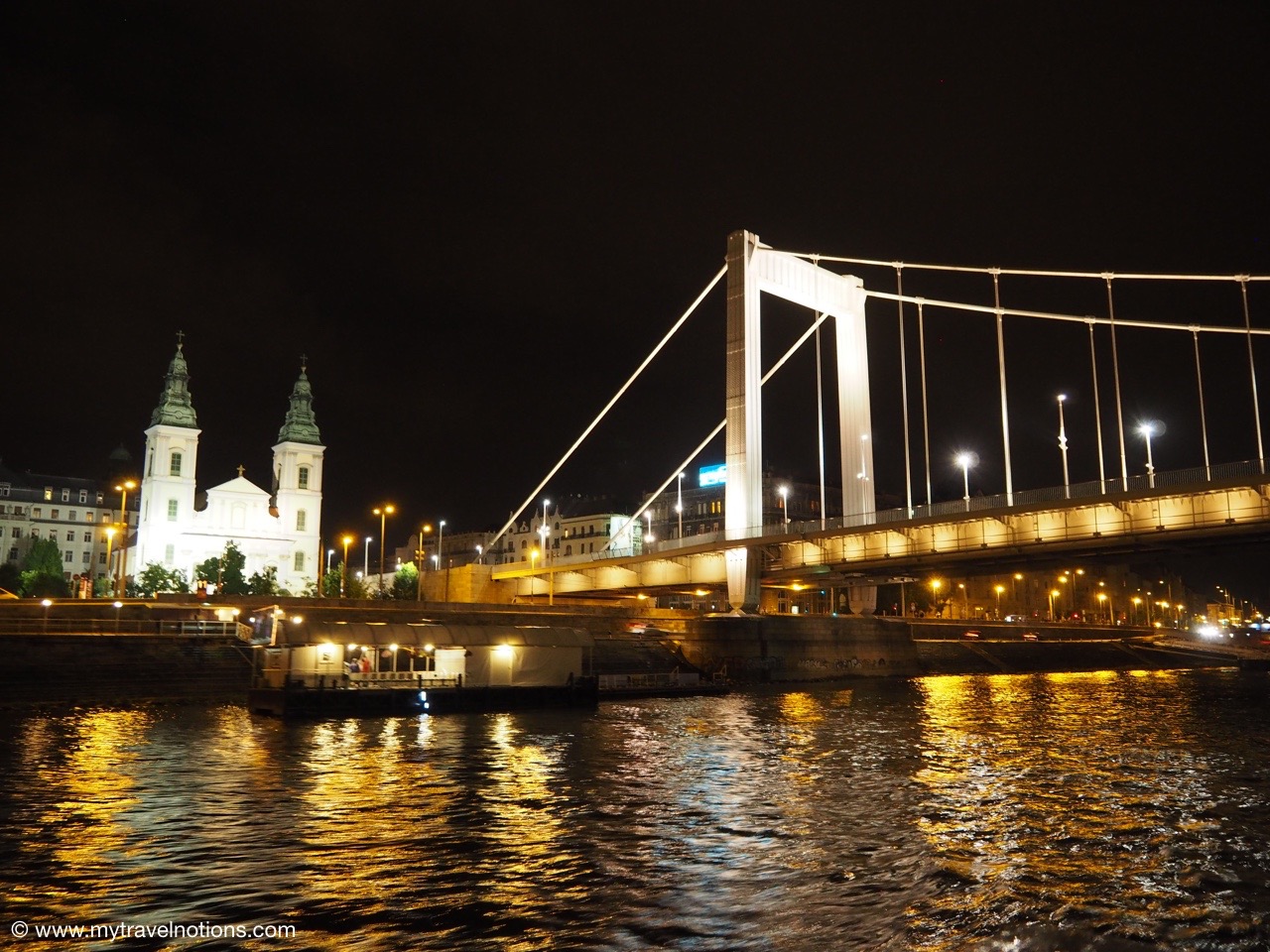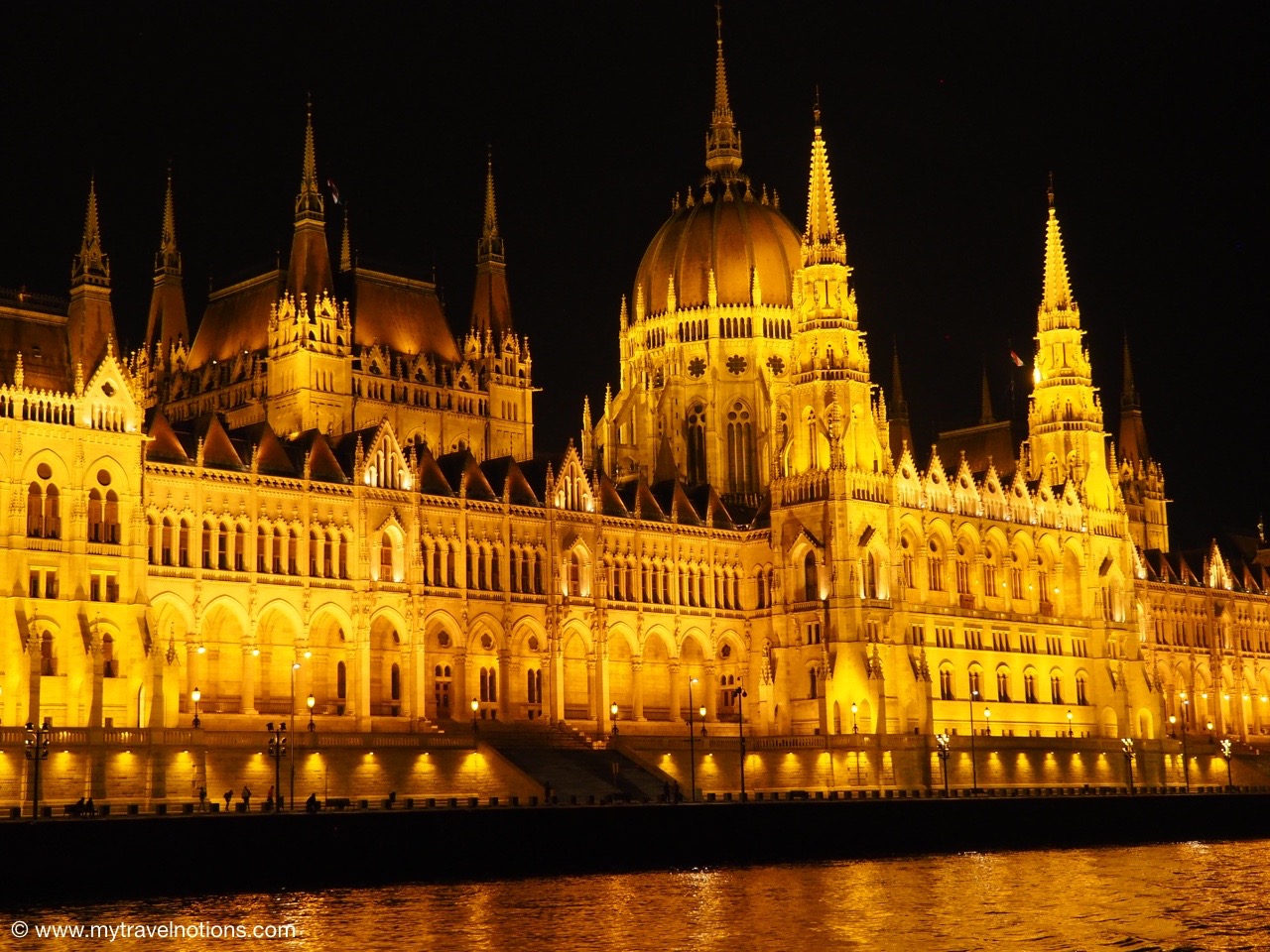 The weather was overcast and rain was forecasted, as our Rick Steves tour group, along with local guide George, ventured into the Buda side of Budapest. As I mentioned yesterday, after decades of Hungarian uprisings, the cities of Buda, Pest and Obuda united in 1873 to occupy both sides of the River Danube to form the capital city of Budapest. Our Pest day began with a walk along the iconic Chain Bridge, a funicular ride up to the Castle District, a colorful interior view of the Matthias Cathedral and a walk along the Fisherman's Bastion for a panoramic view of Budapest. After which I took a little adventure of my own to see the "Shoes" along the banks of the Danube and enjoyed mastering the metro underground train system as I made my way to the largest synagogue in Europe. I feel a warm connection to Budapest, it's people and its dazzling architecture. Plus, I really like the fact that the U.S. dollar is strong against the Hungarian Forint. Money aside, I must say "Viszlat," which I hope means "Goodbye" in Hungarian to the classy and beautiful Budapest. Tomorrow our tour group travels to Croatia.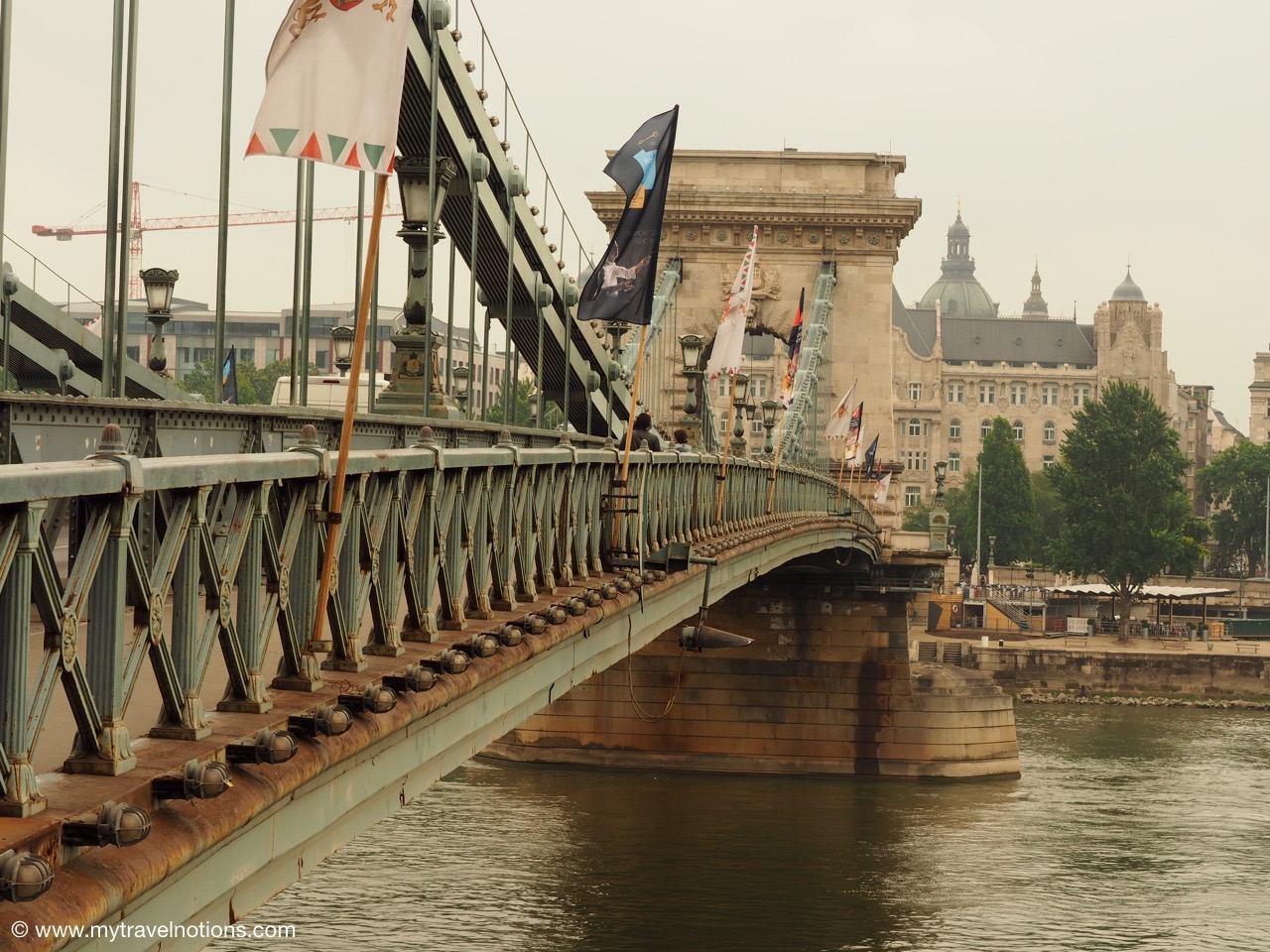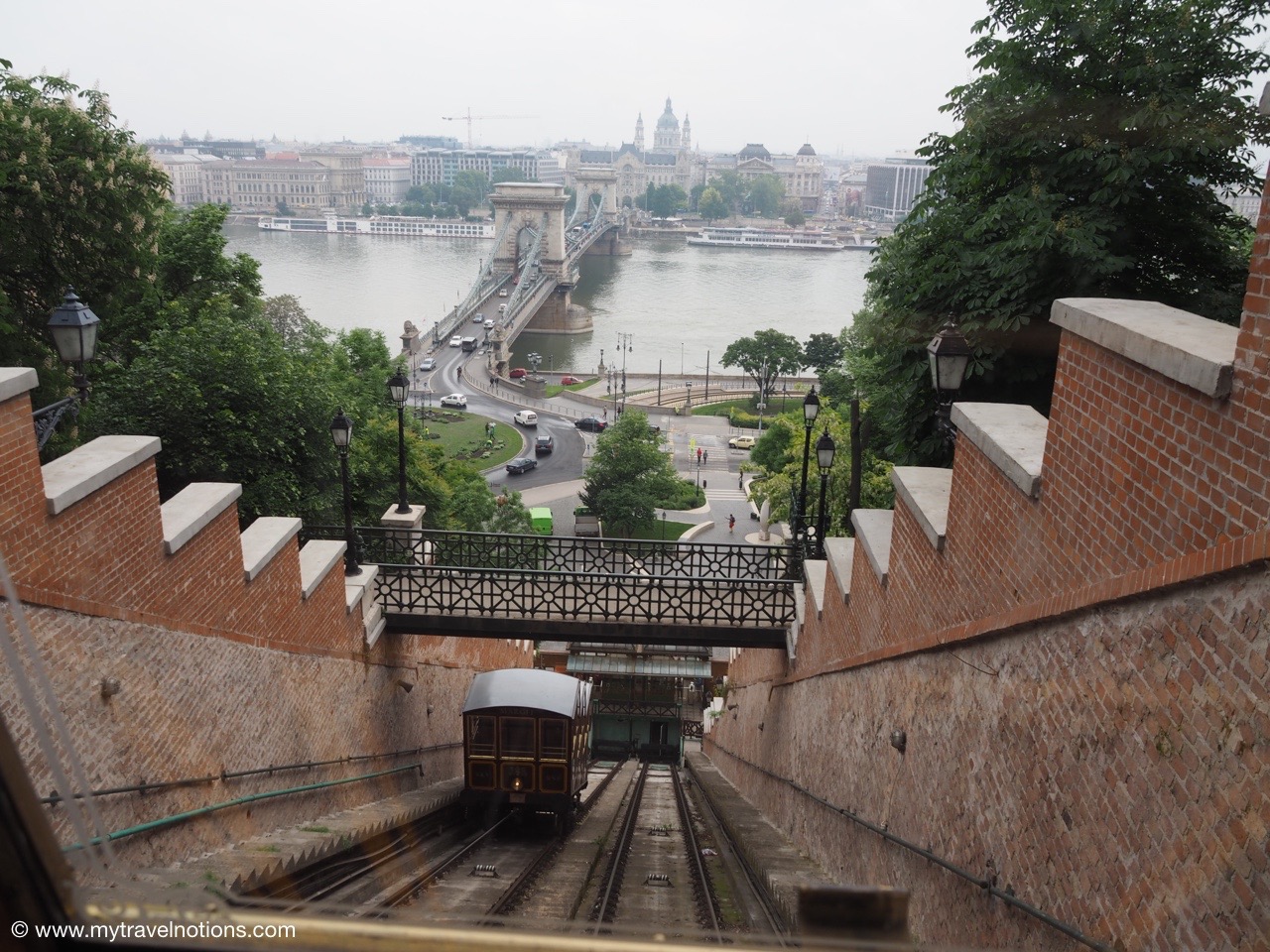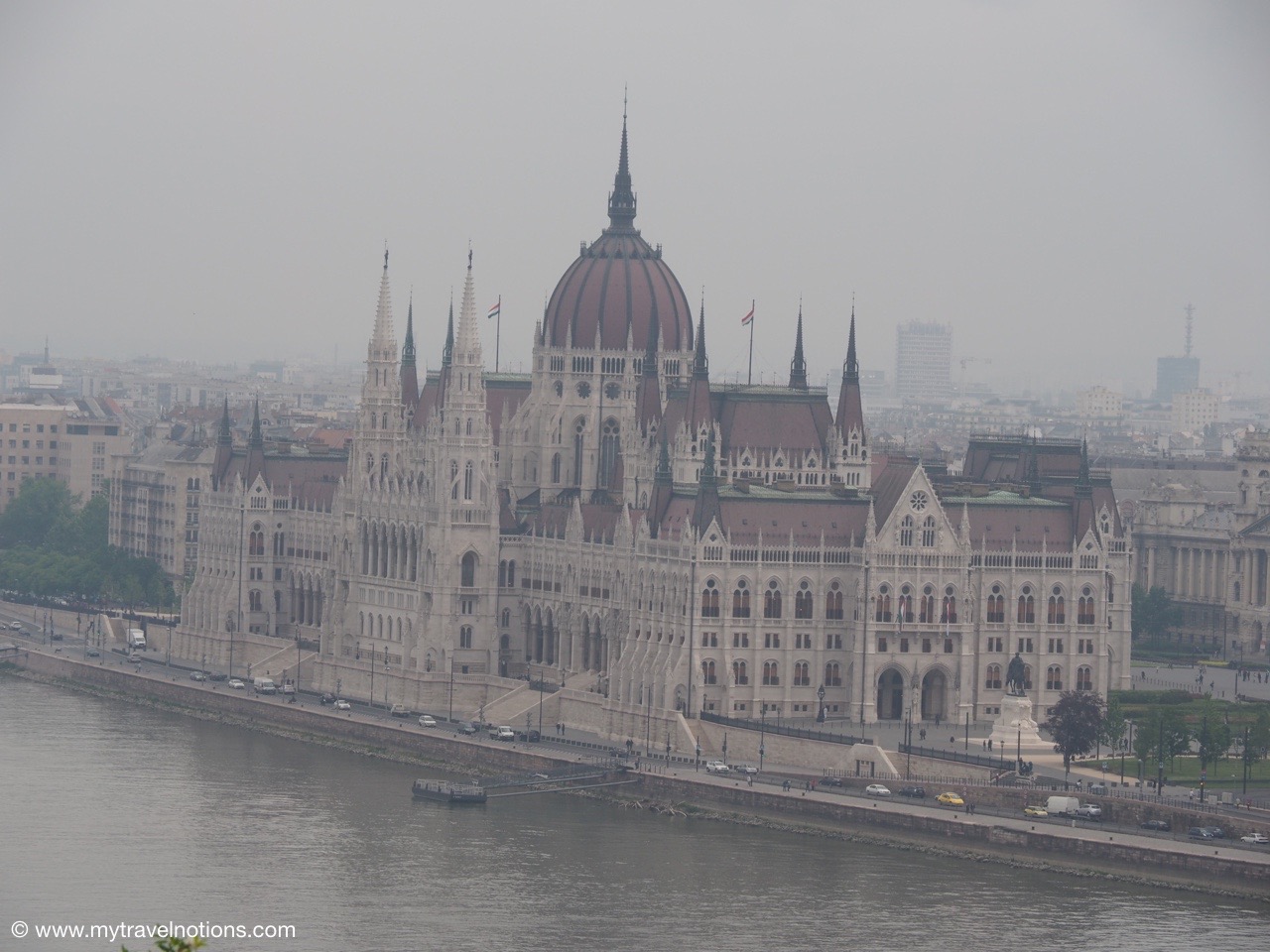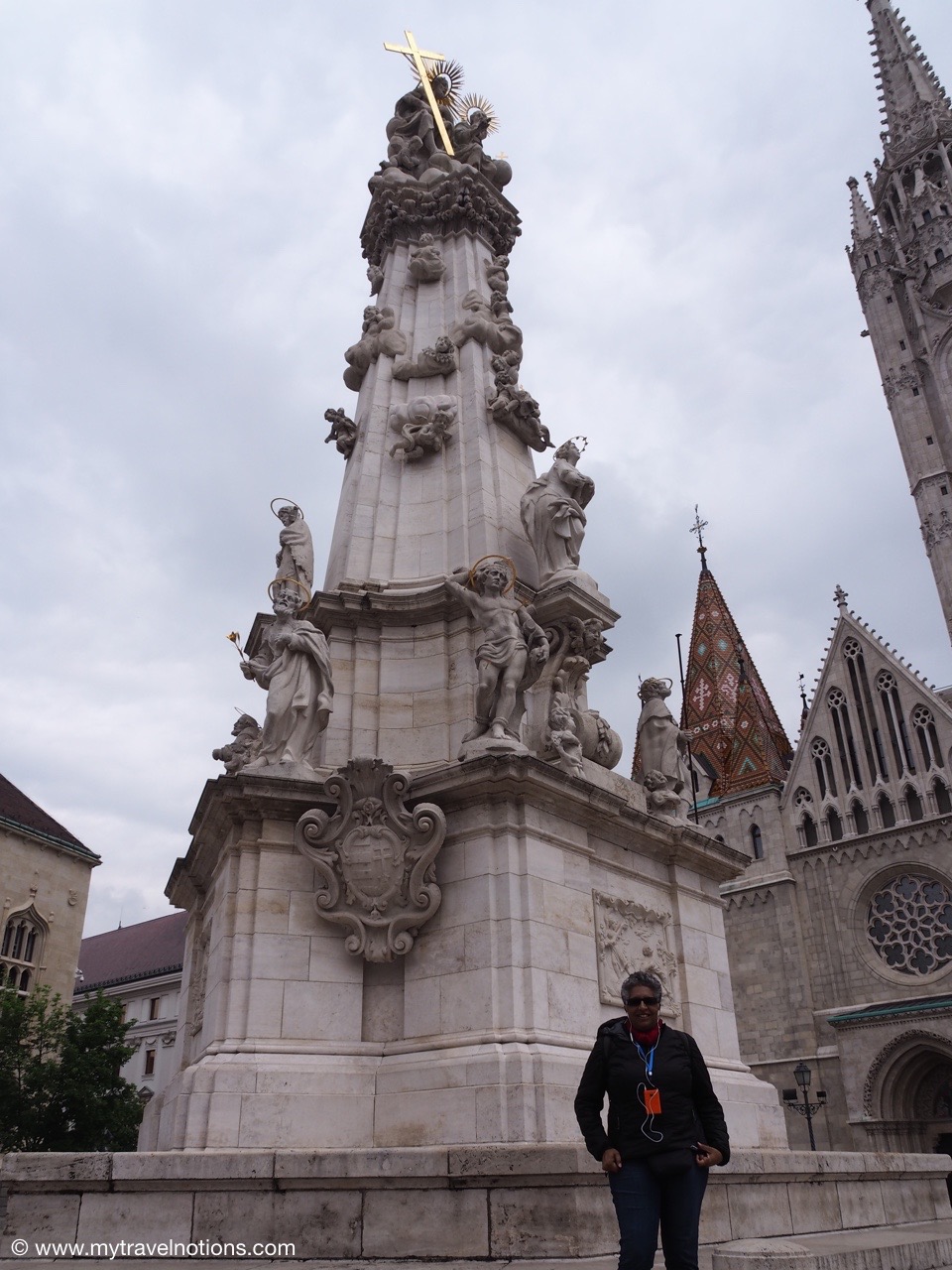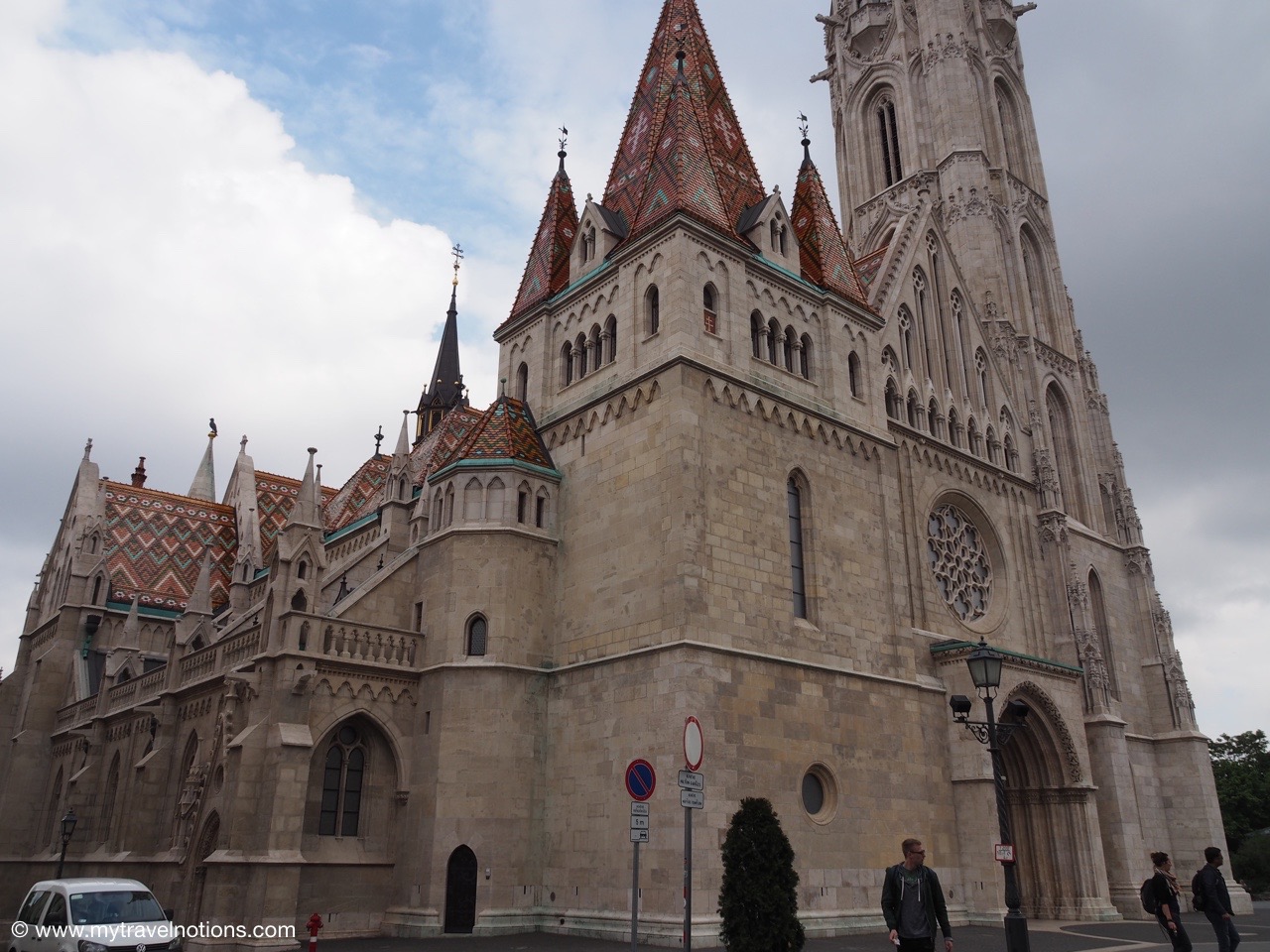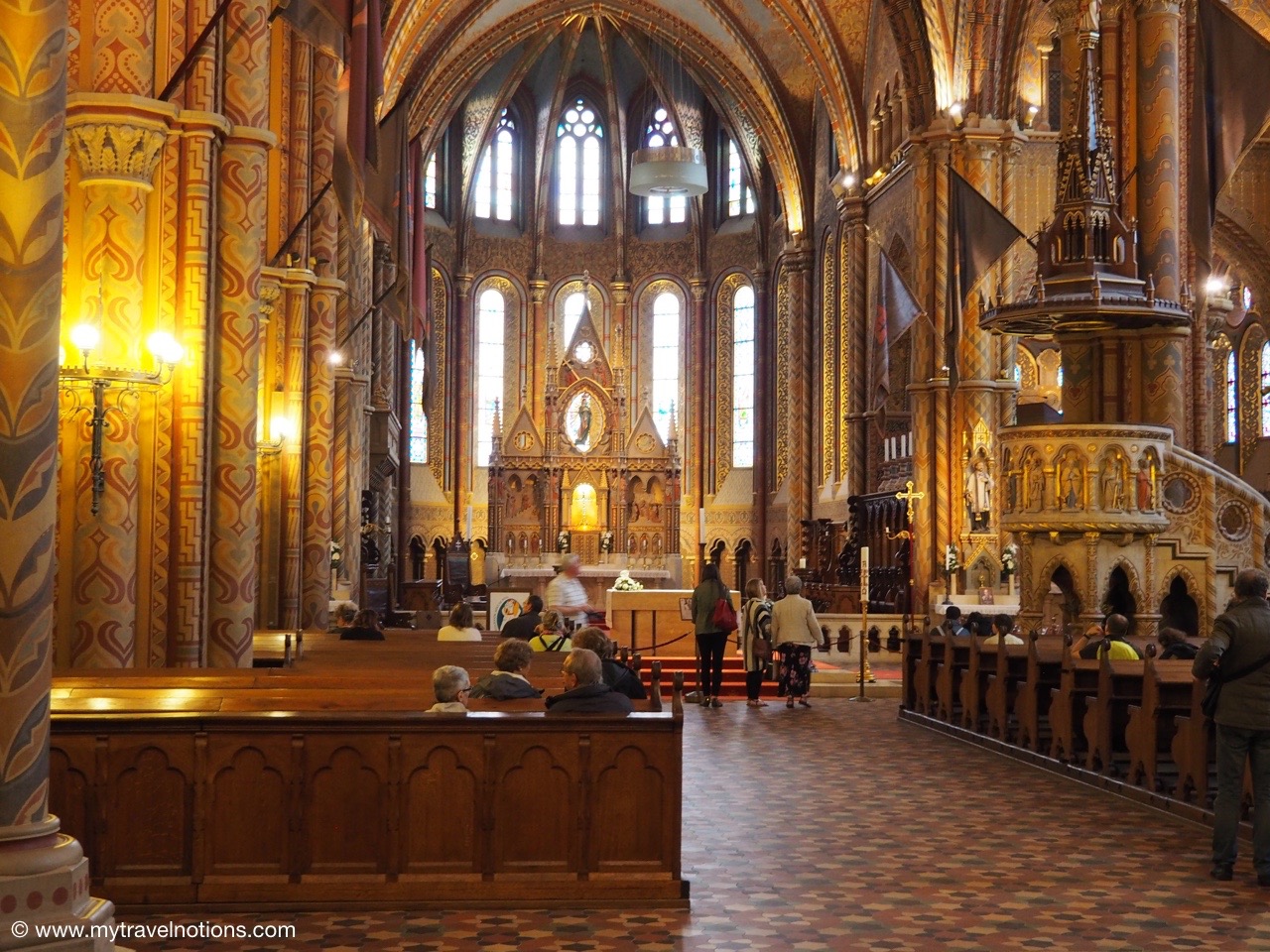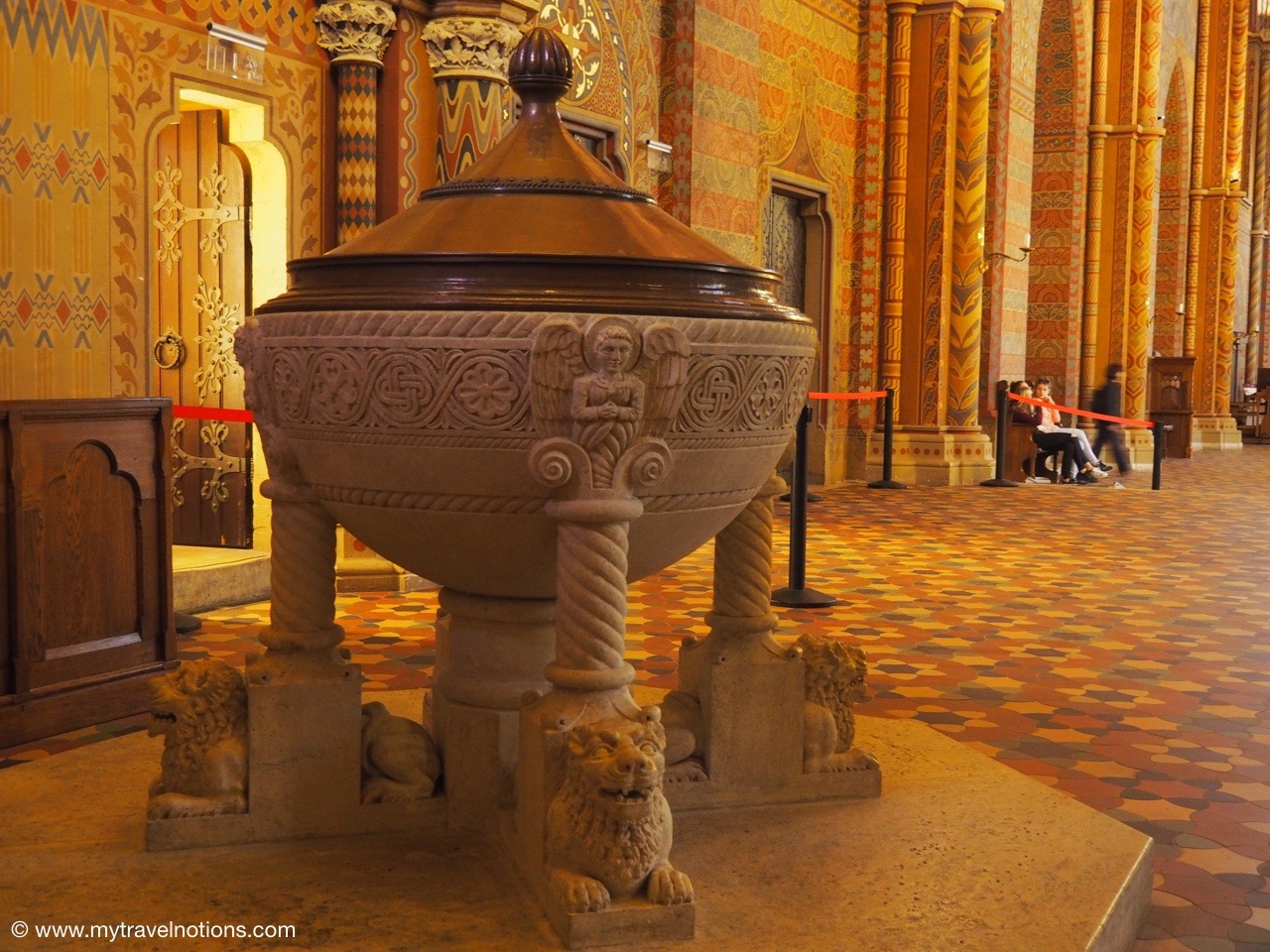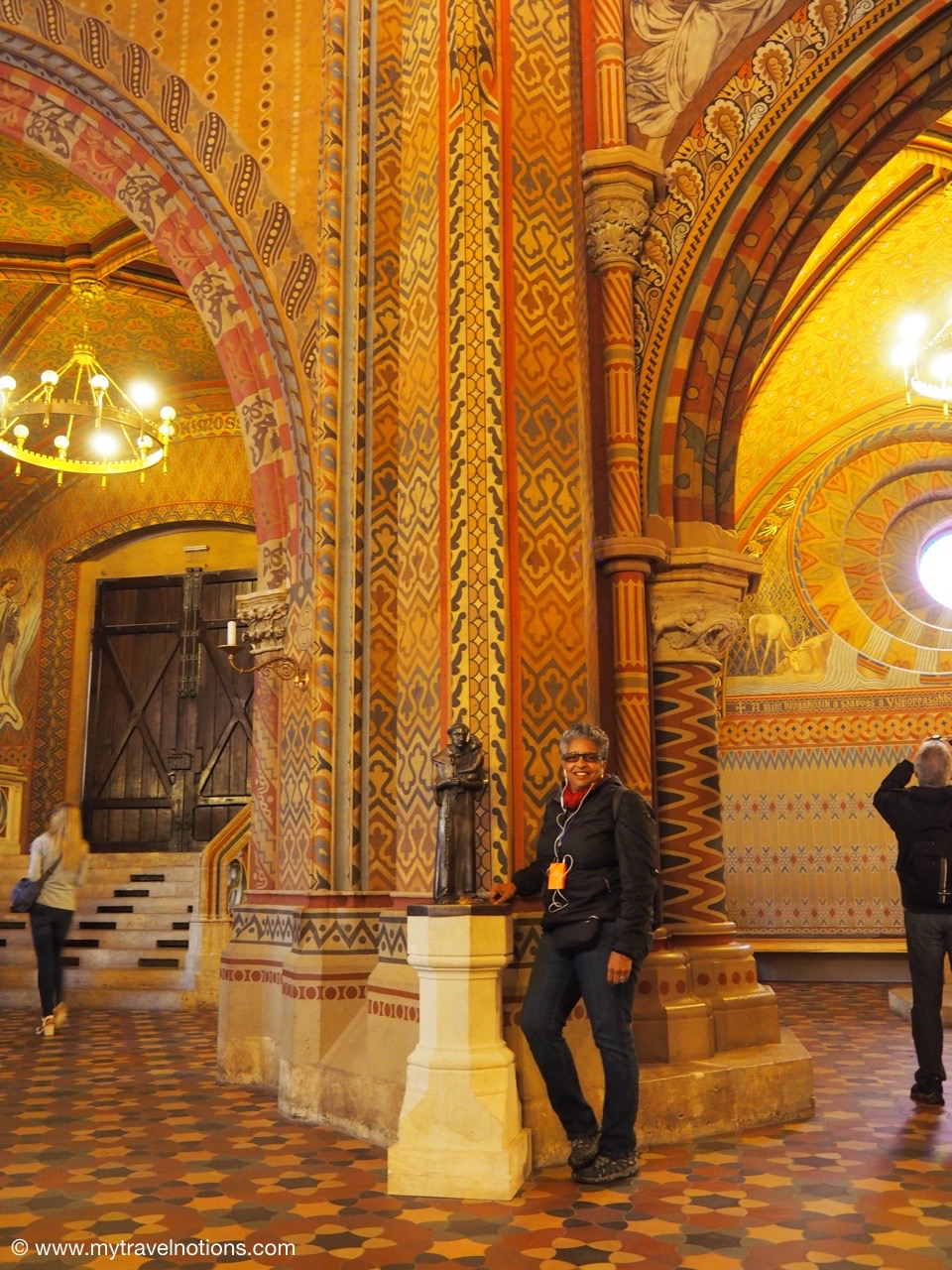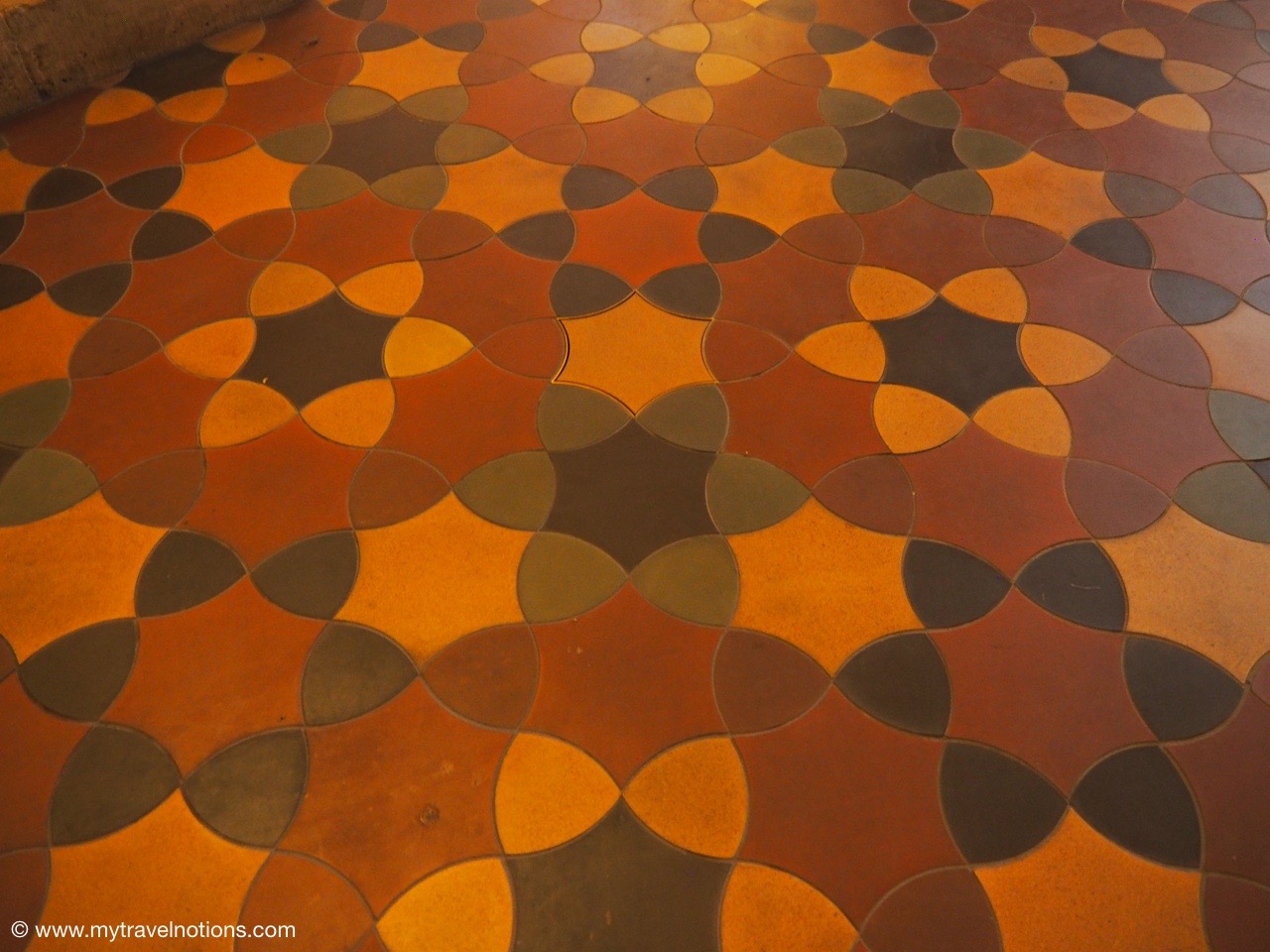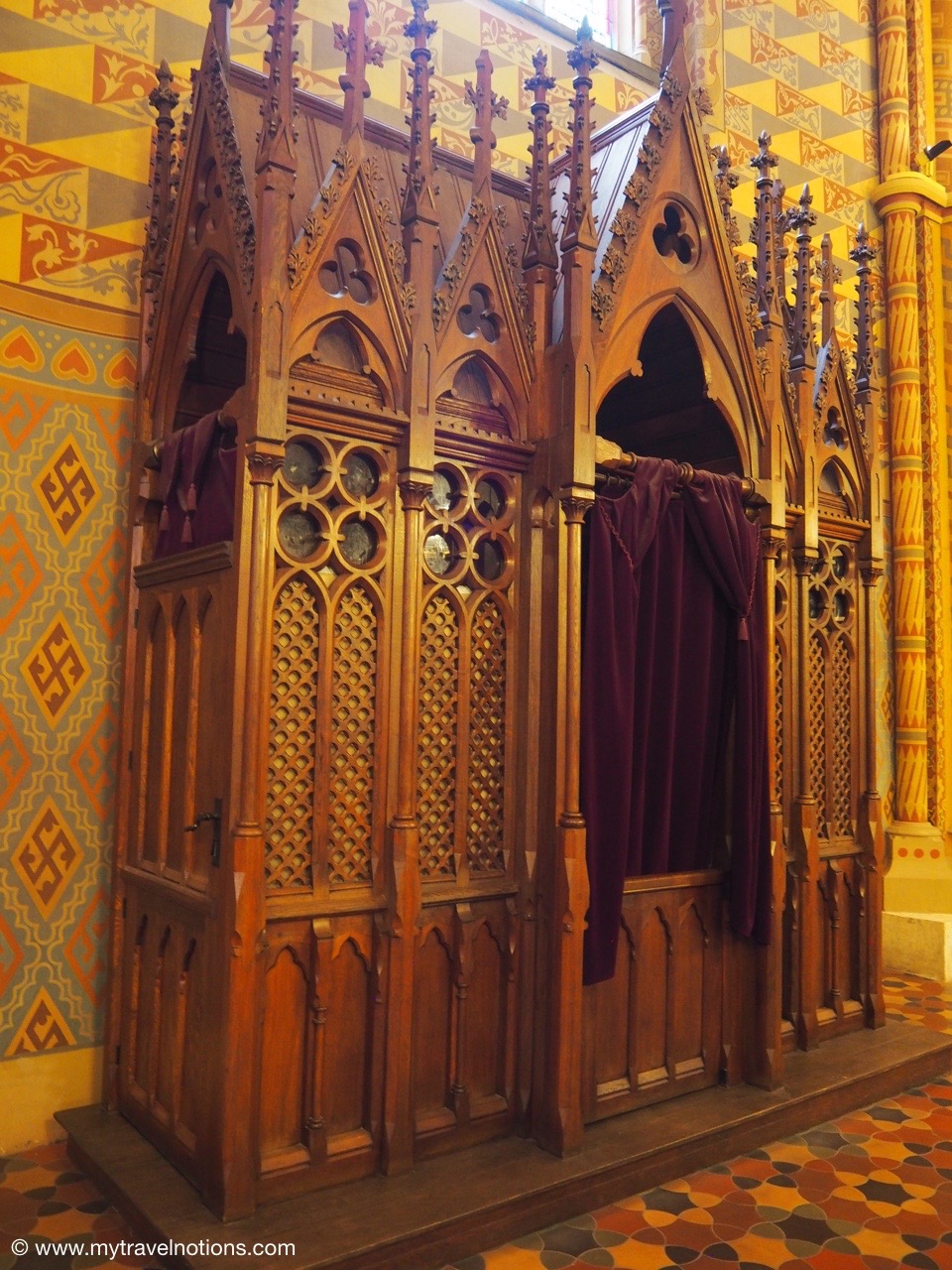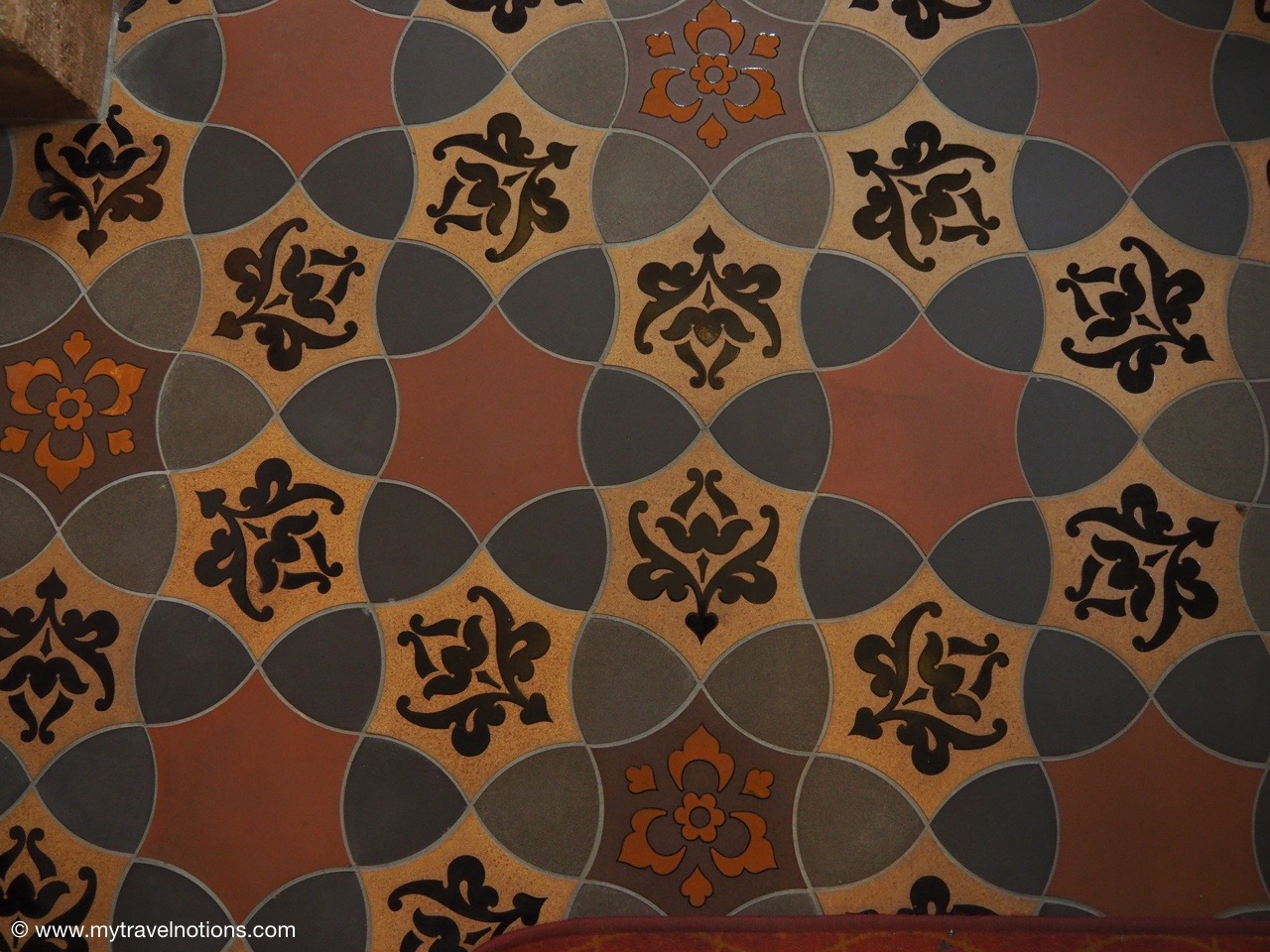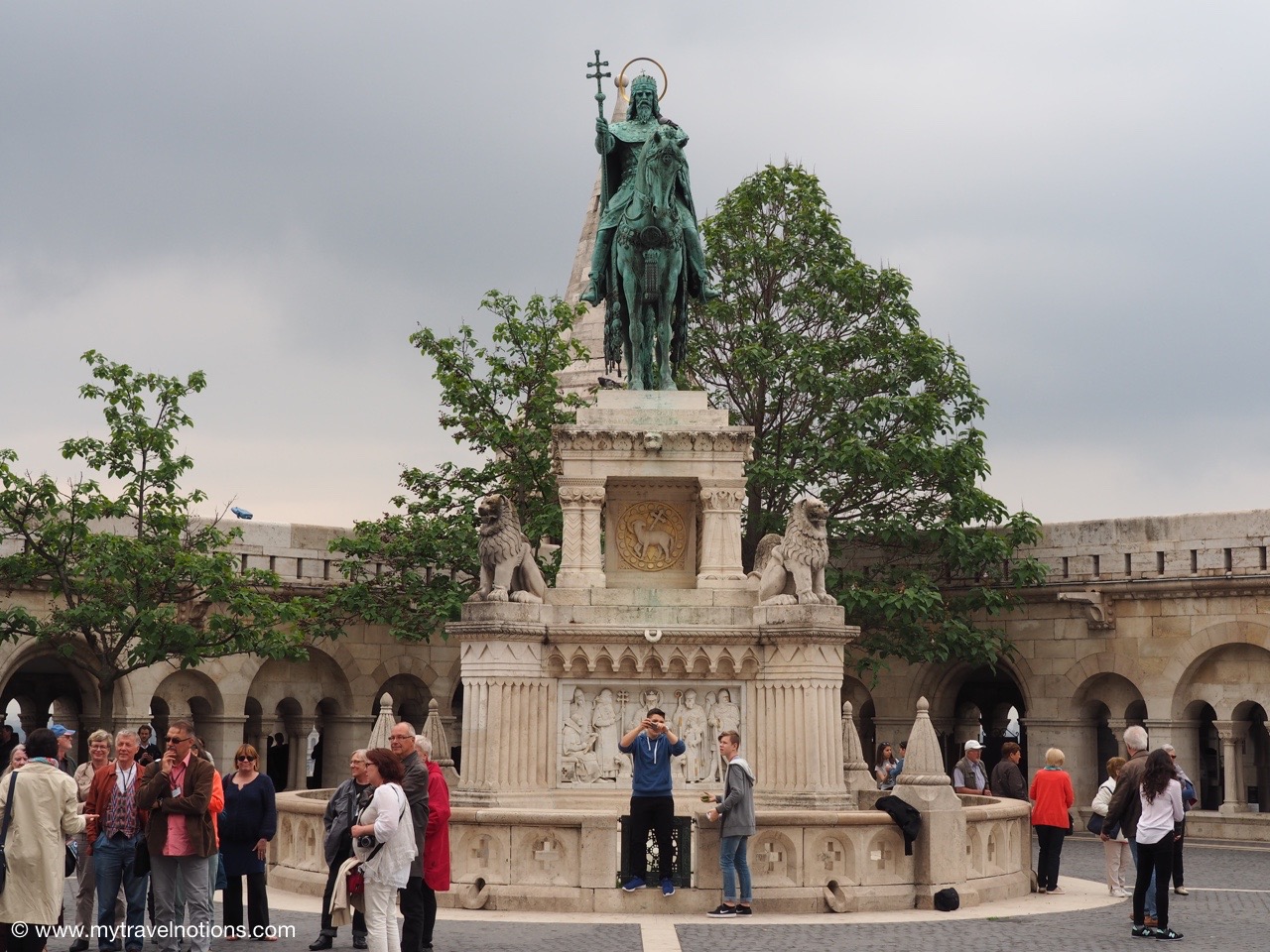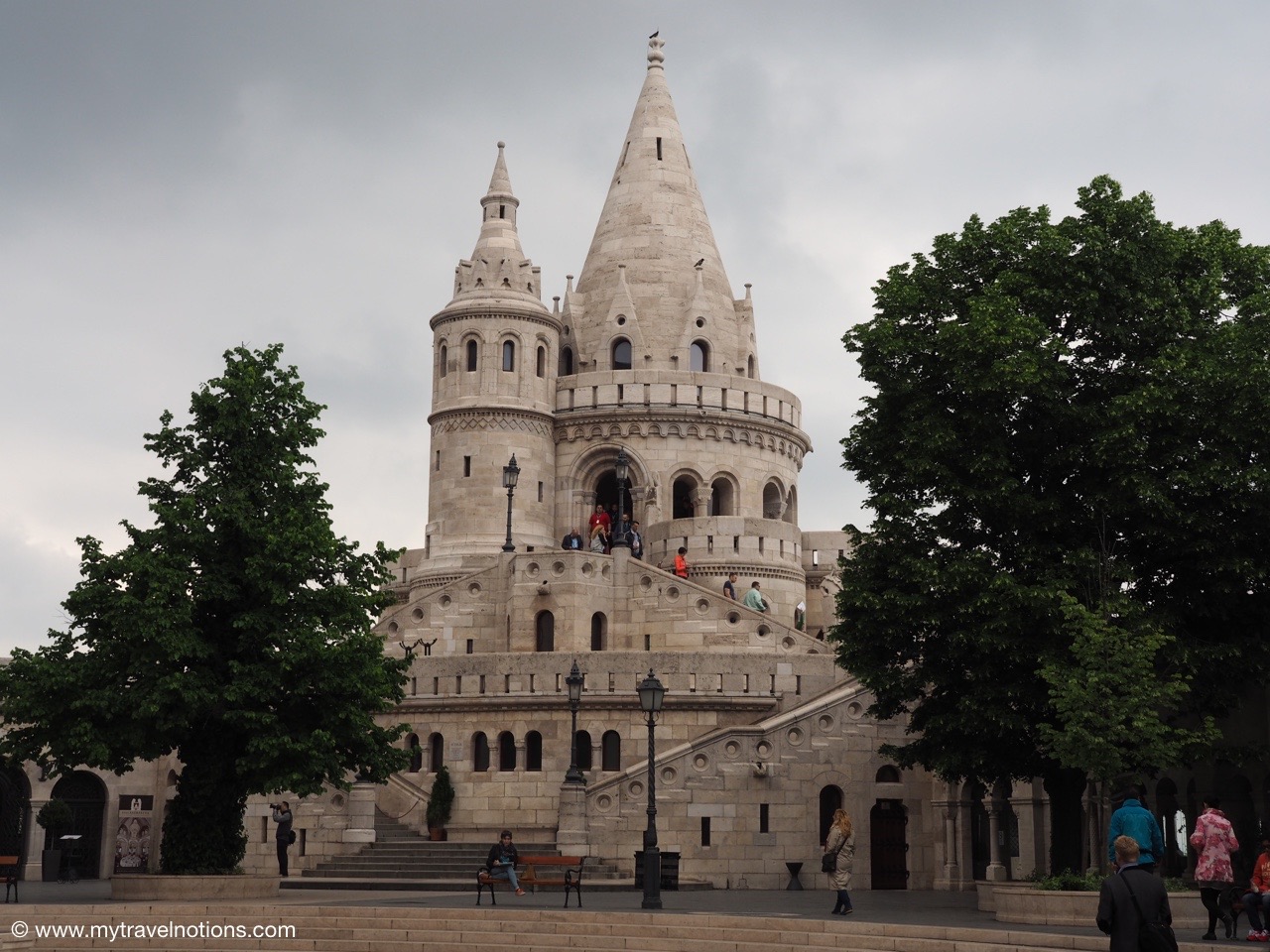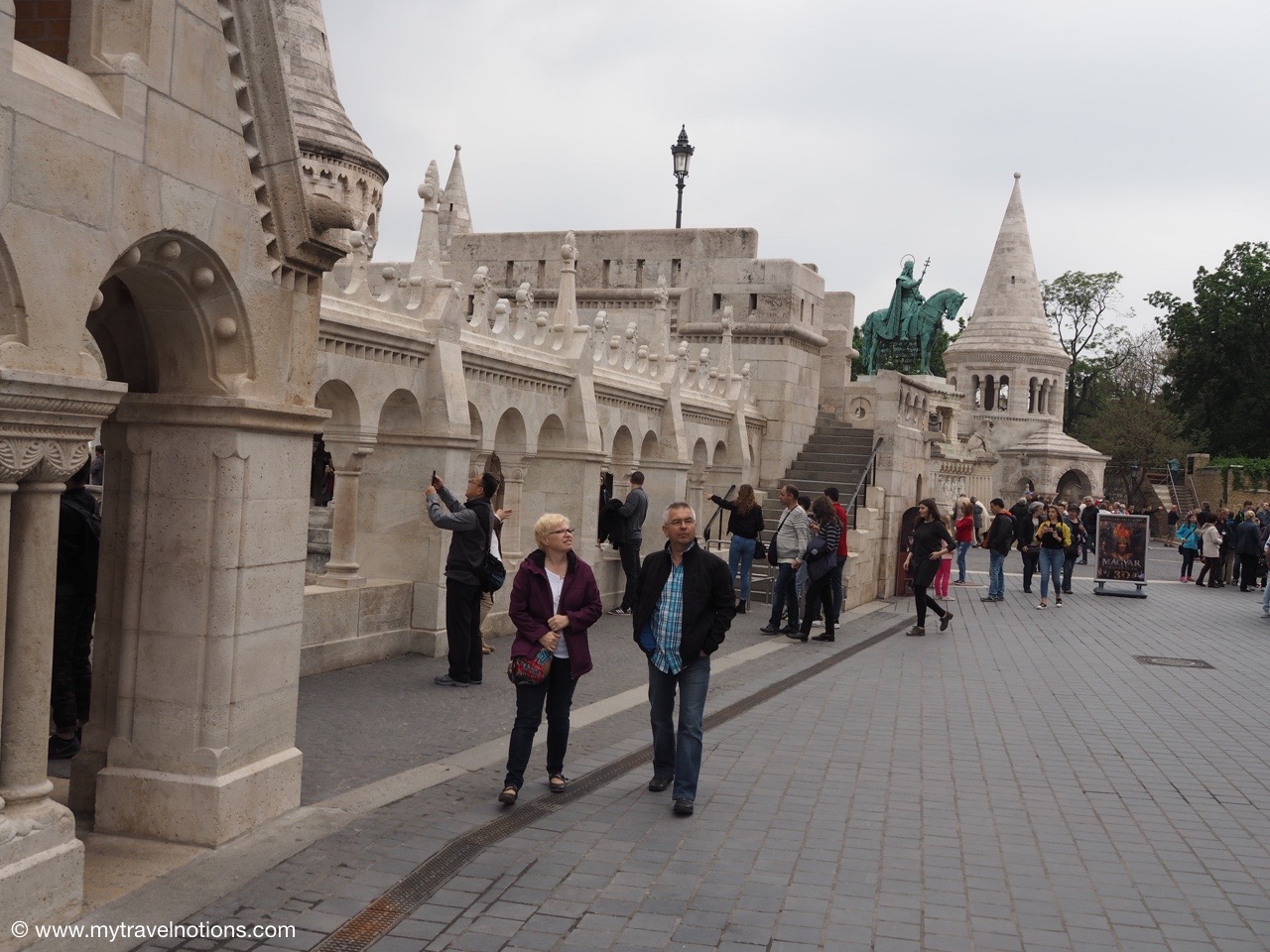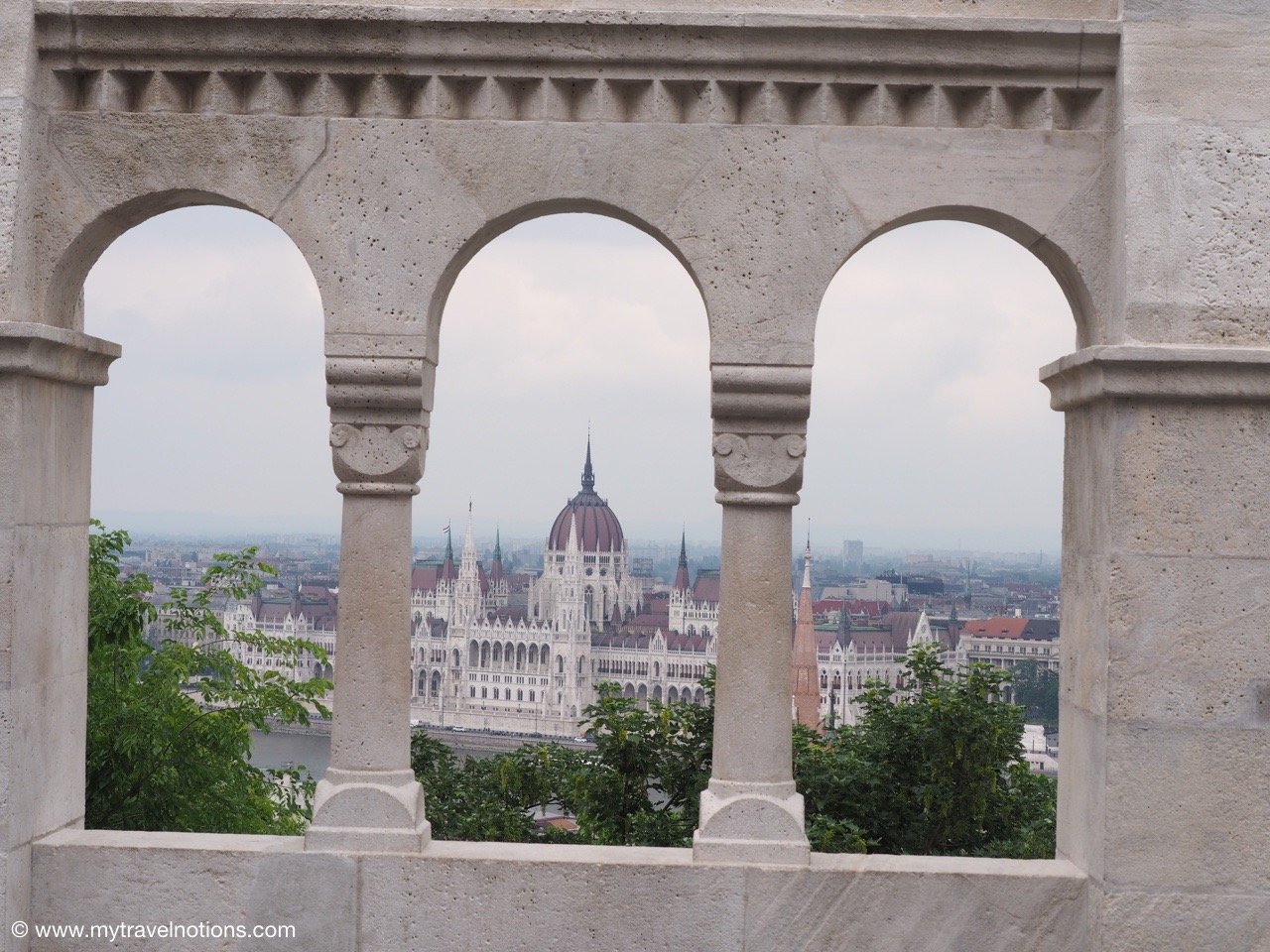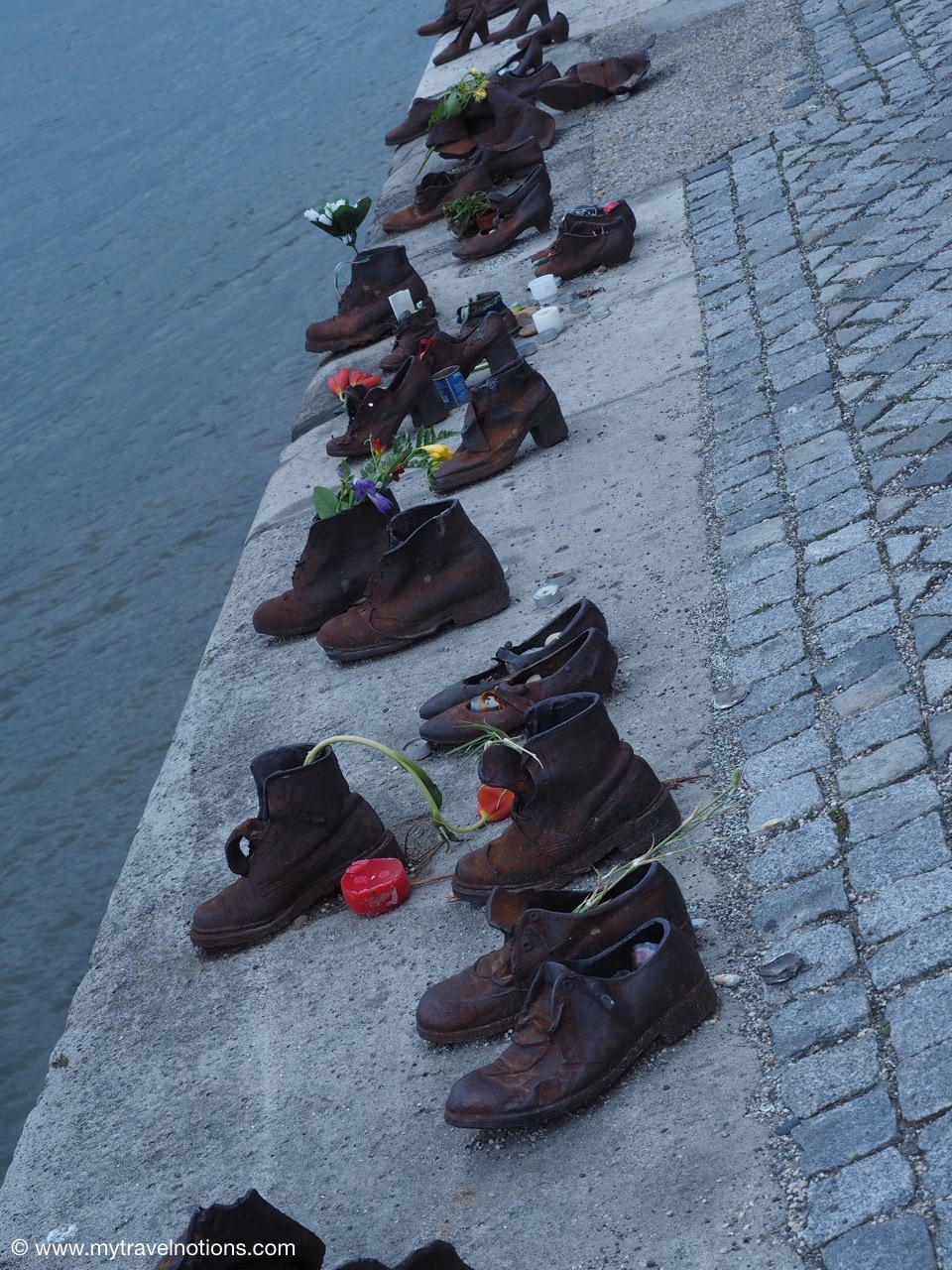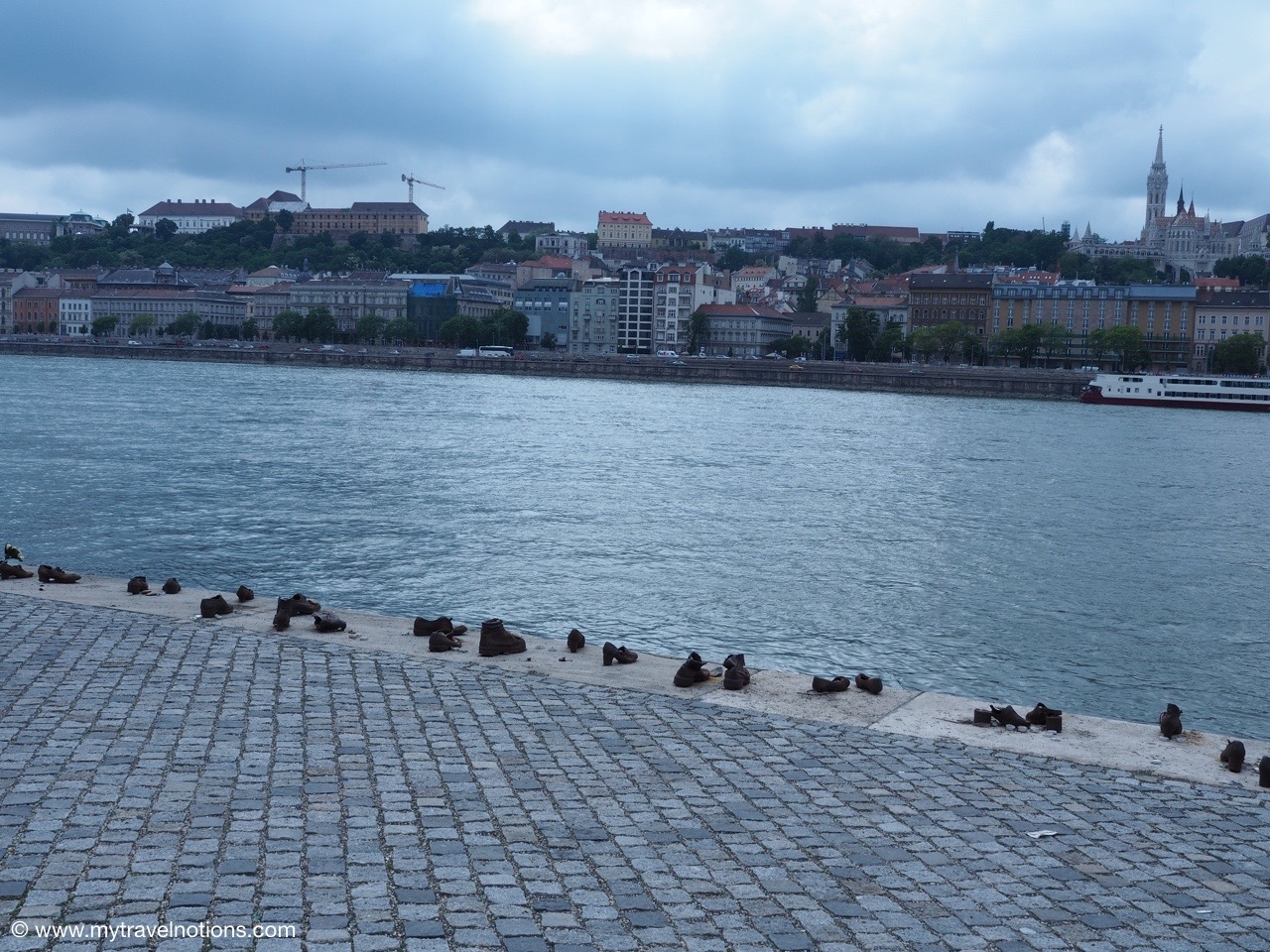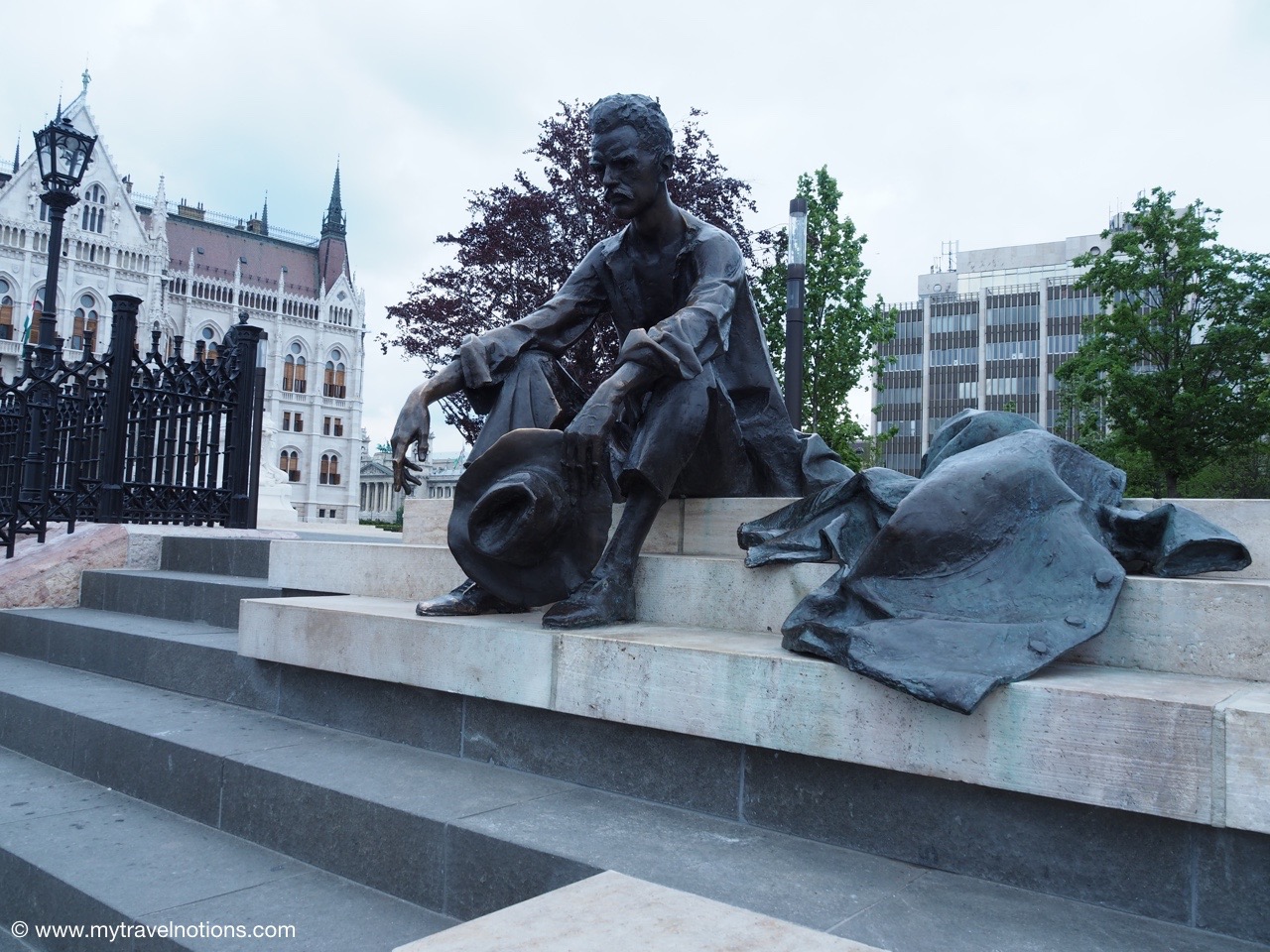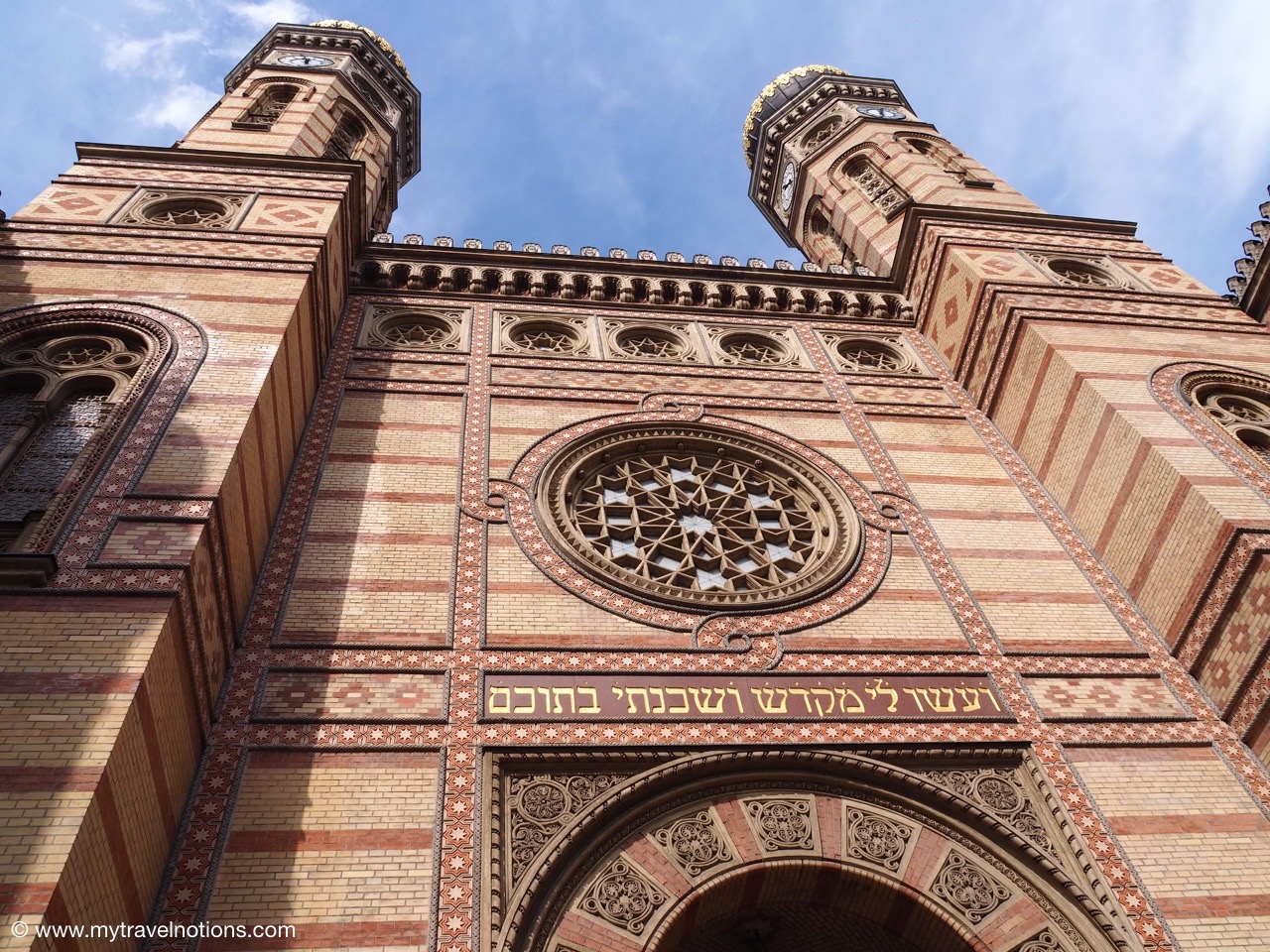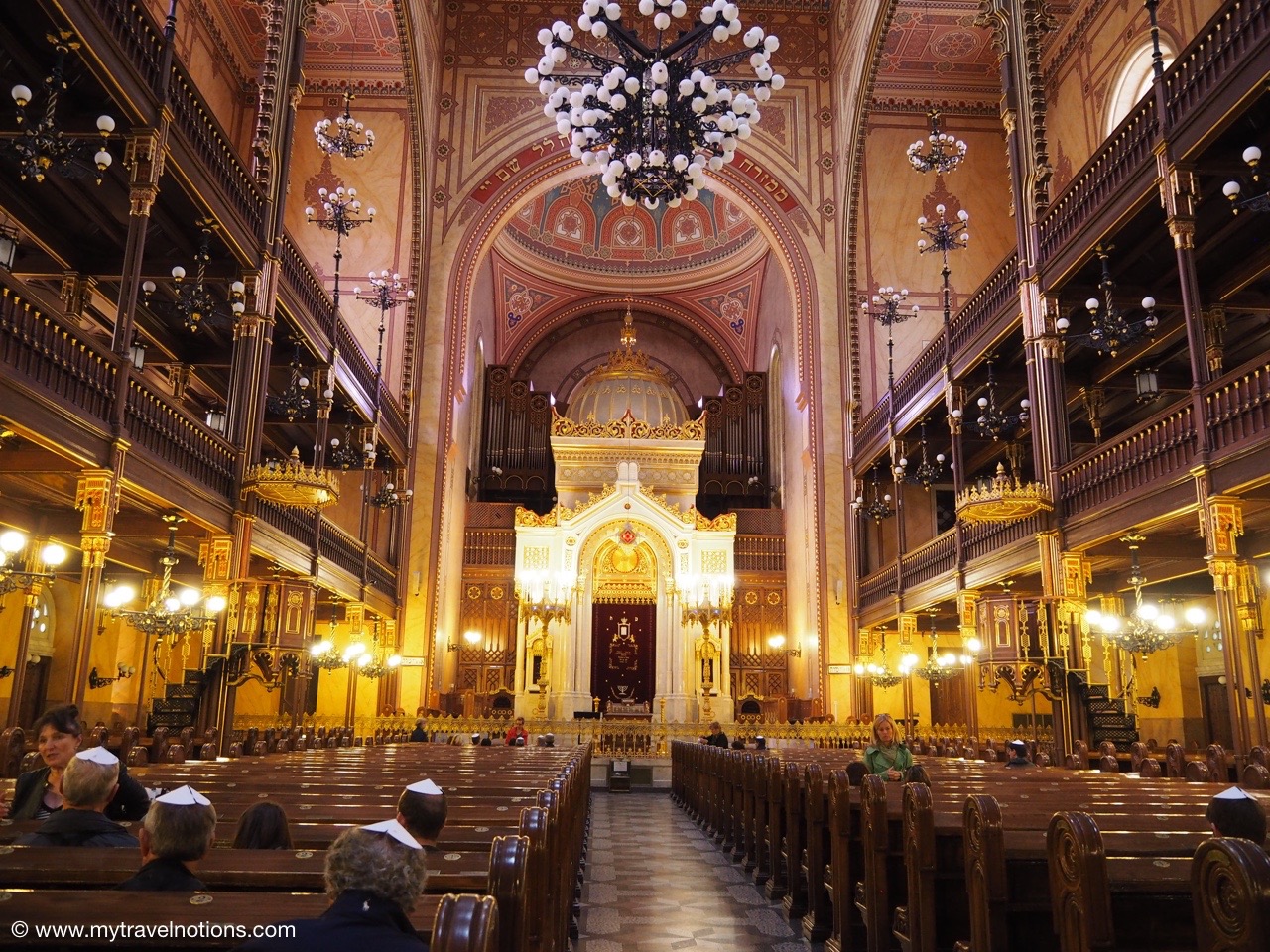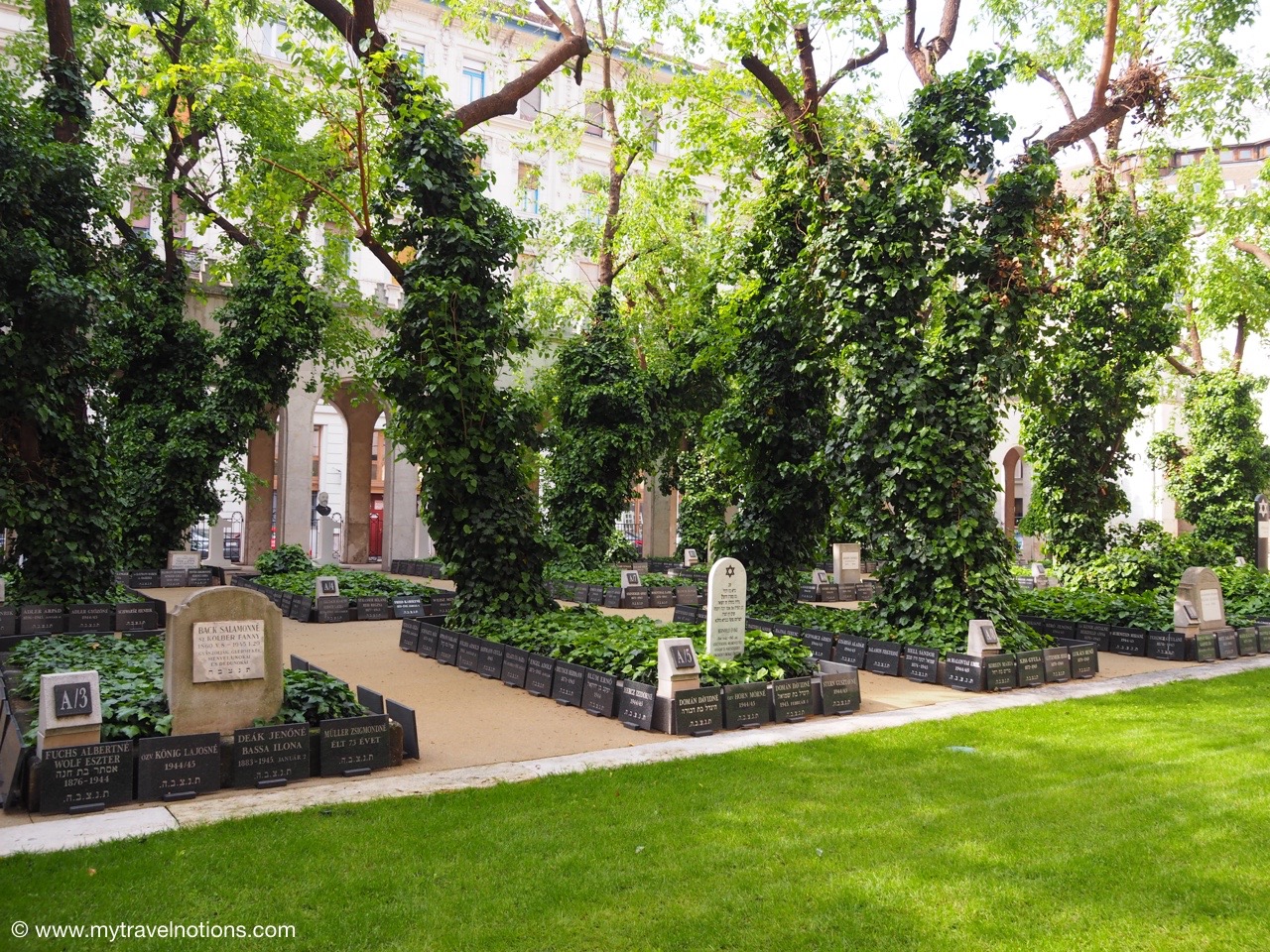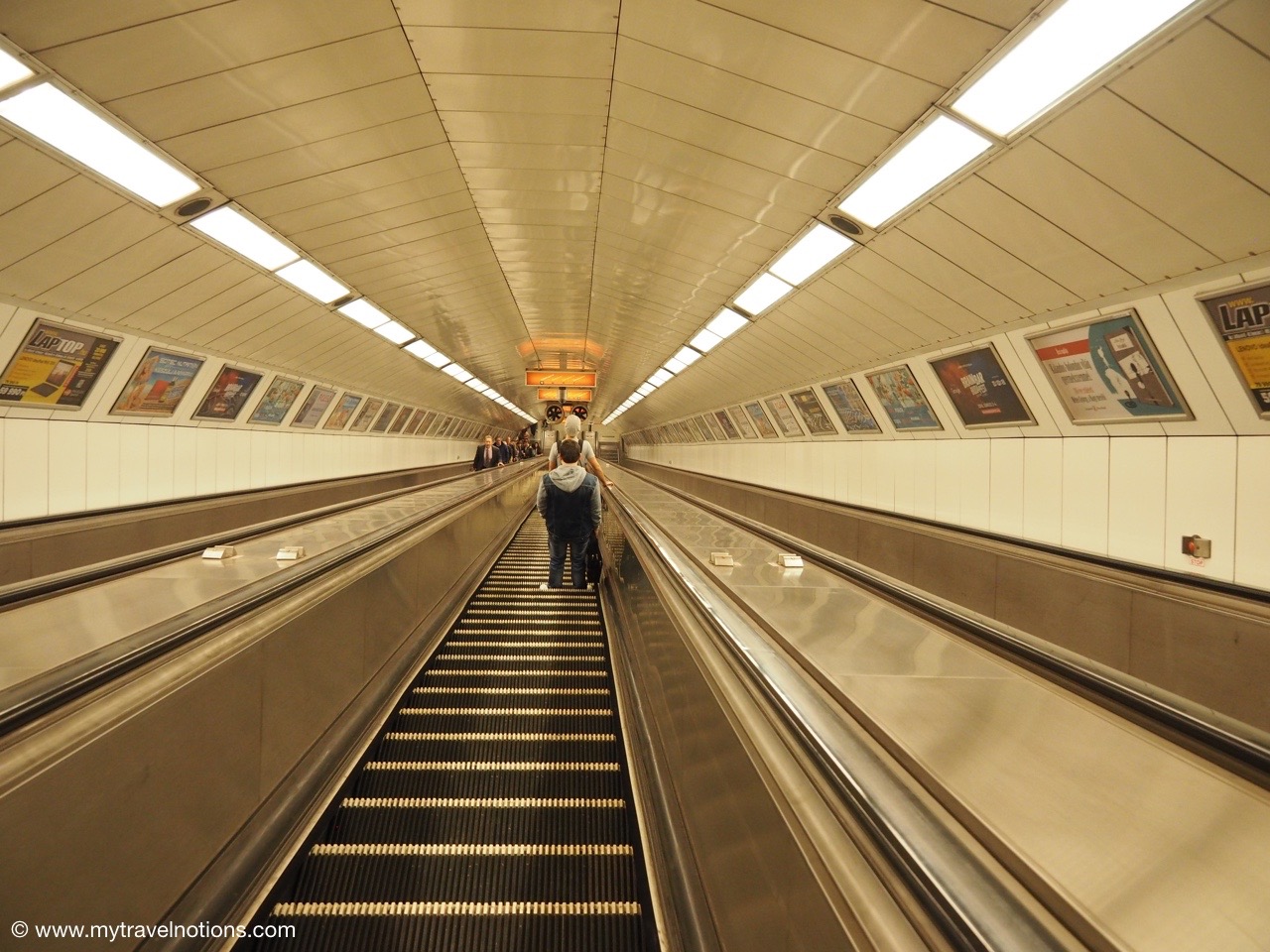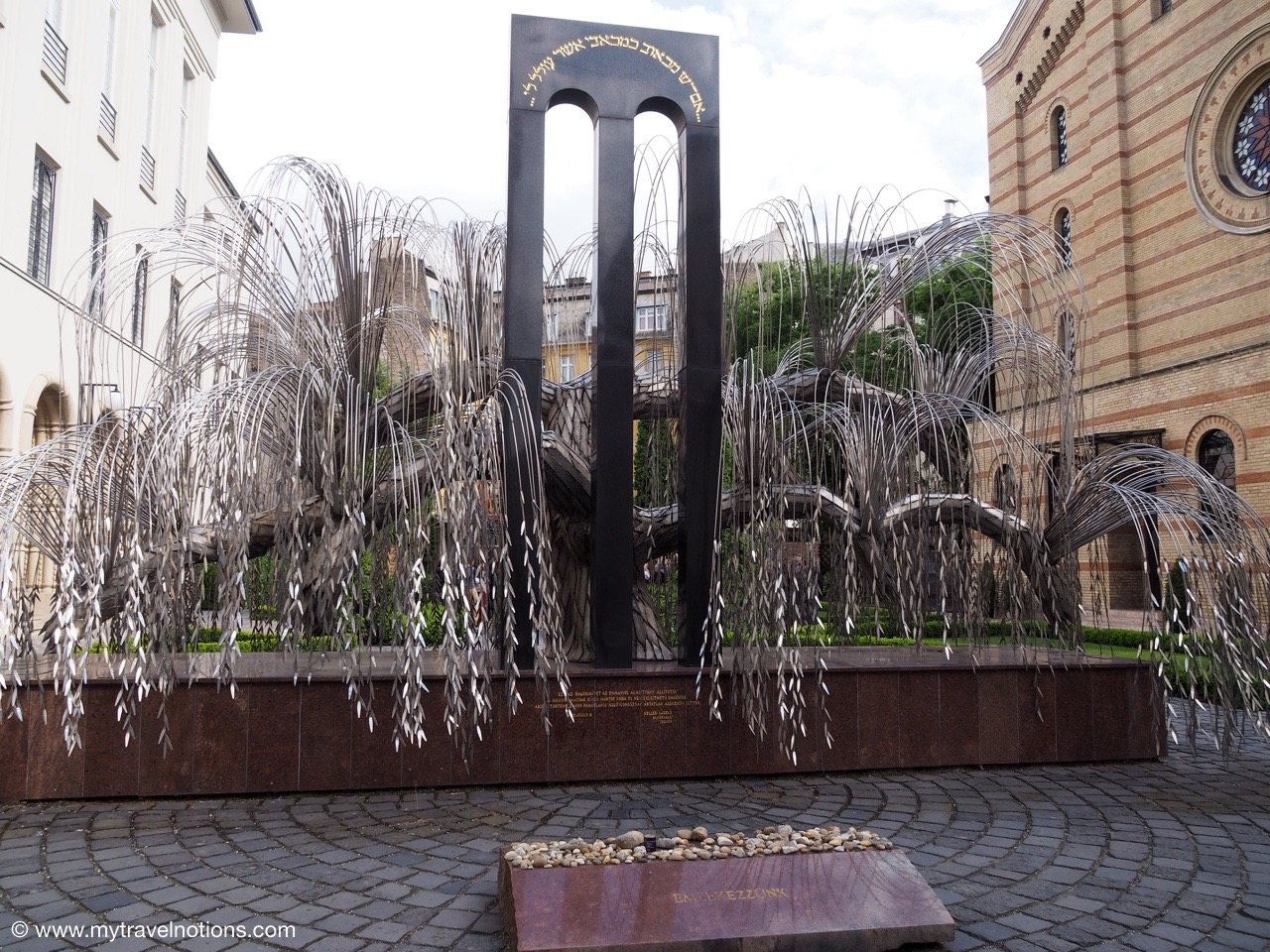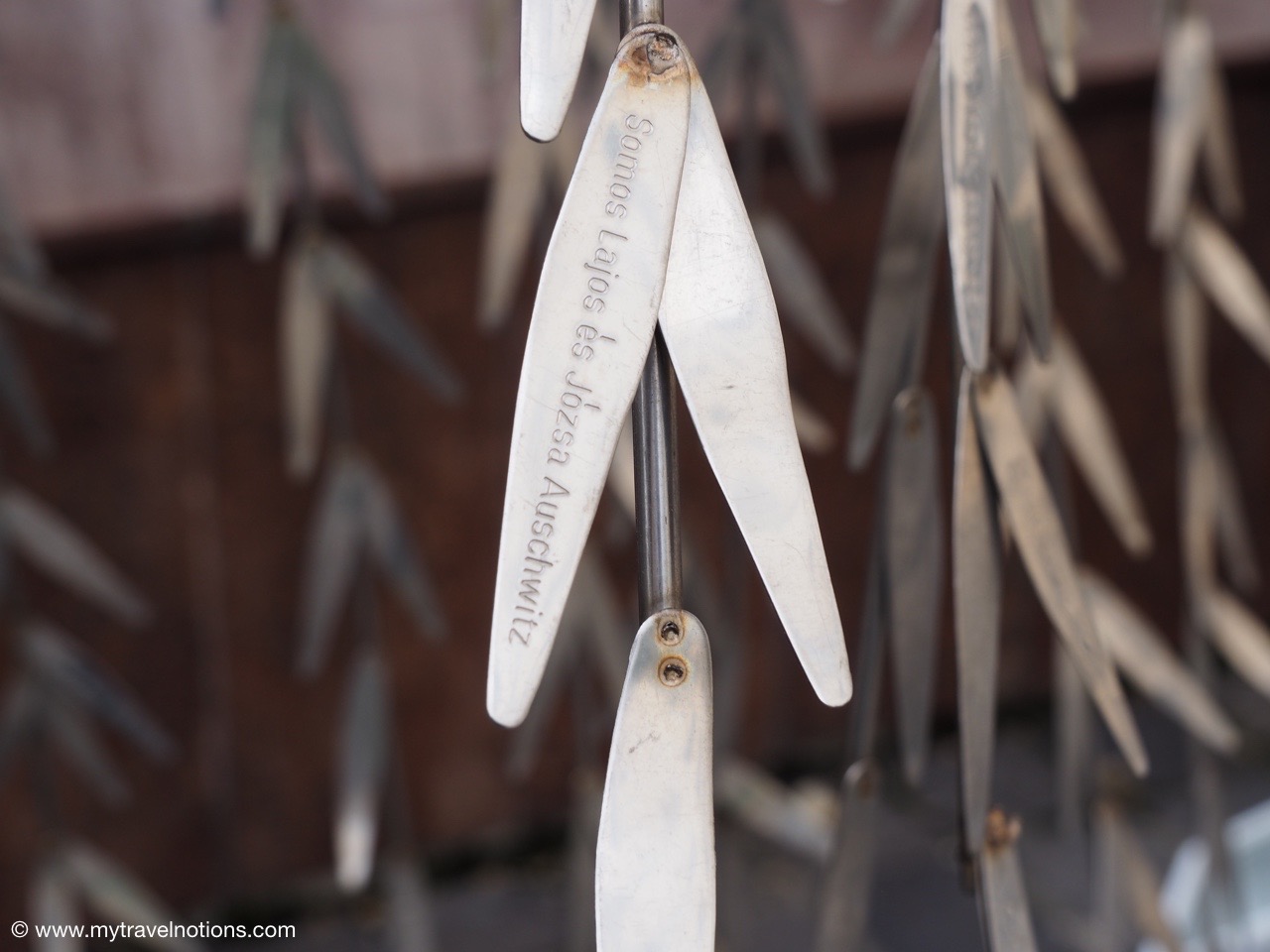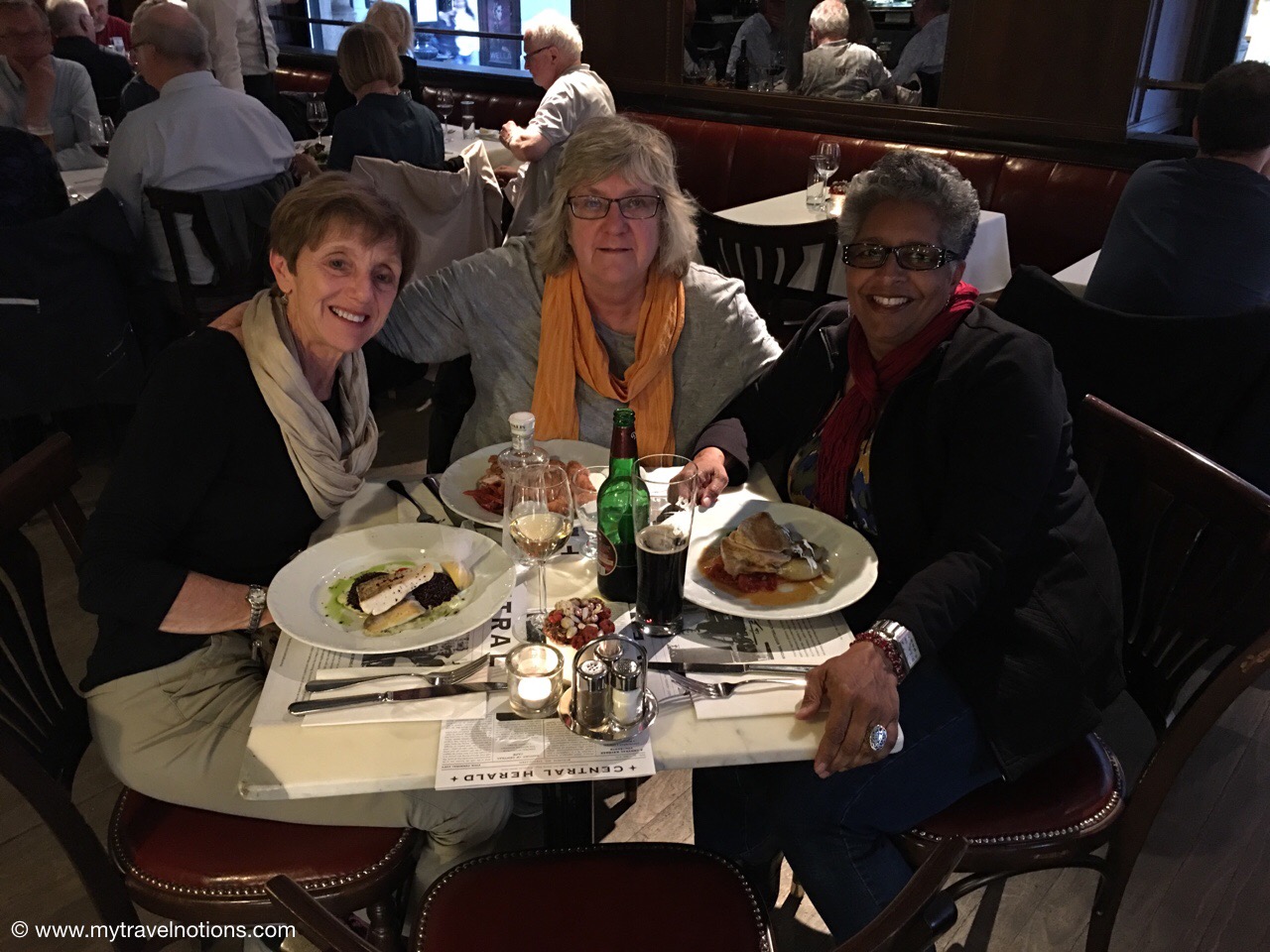 On the road again with our Rick Steves group as we make our way from Budapest, Hungary into Croatia as we continue with our tour of the "Heart of Europe." Sometimes the least exciting, but necessary part of travel, is getting from one place to another and today was just that kind of a day.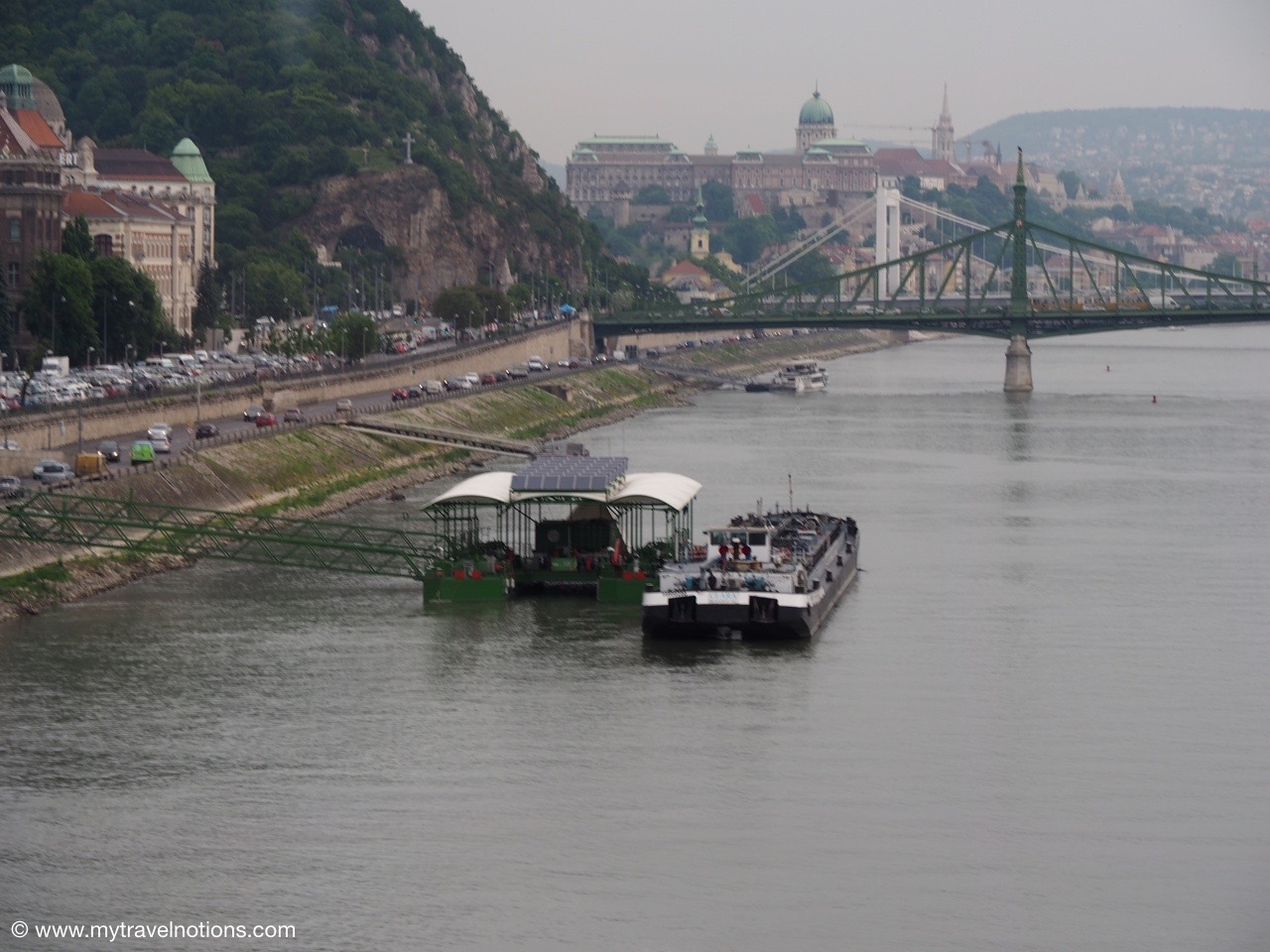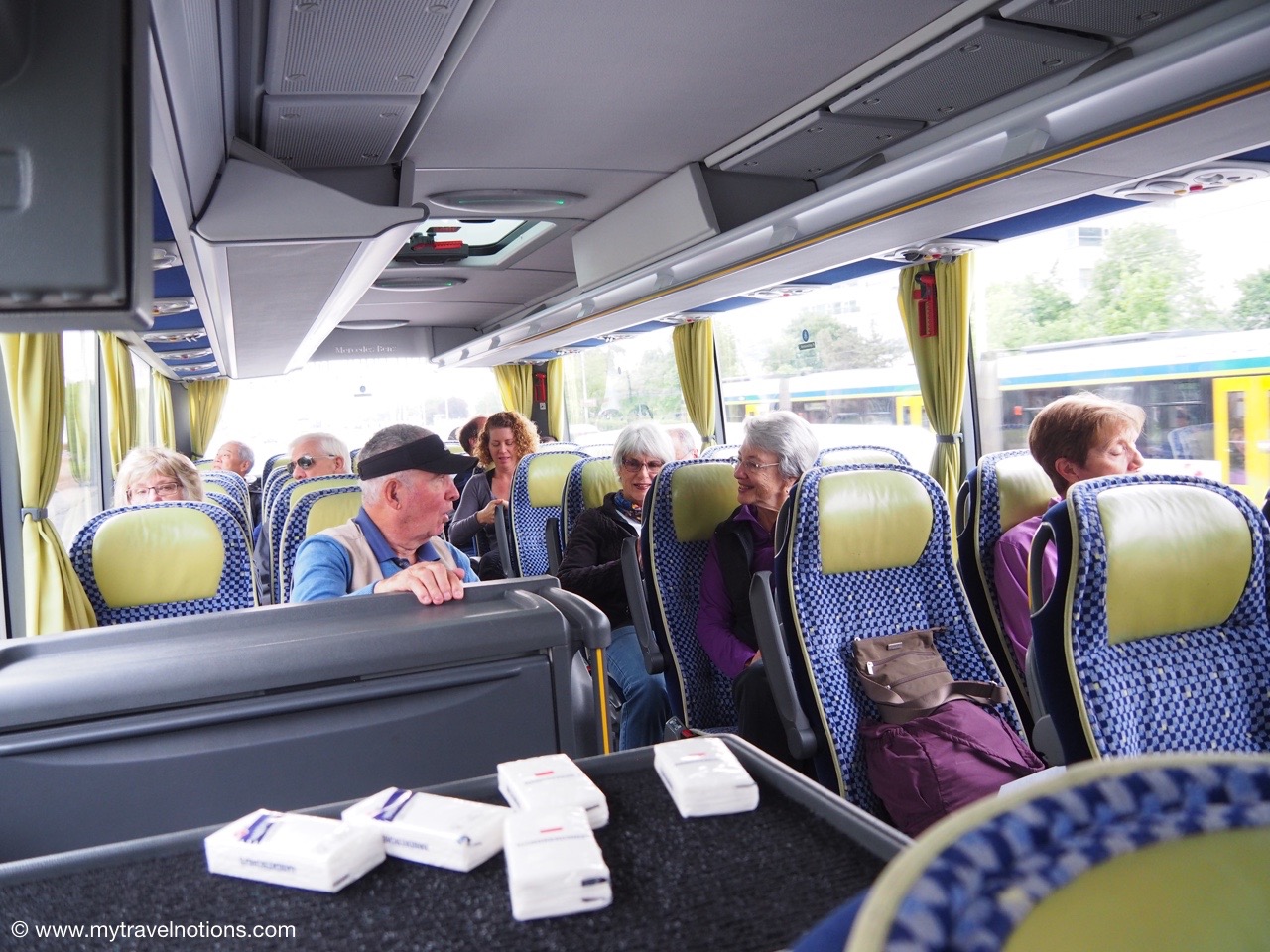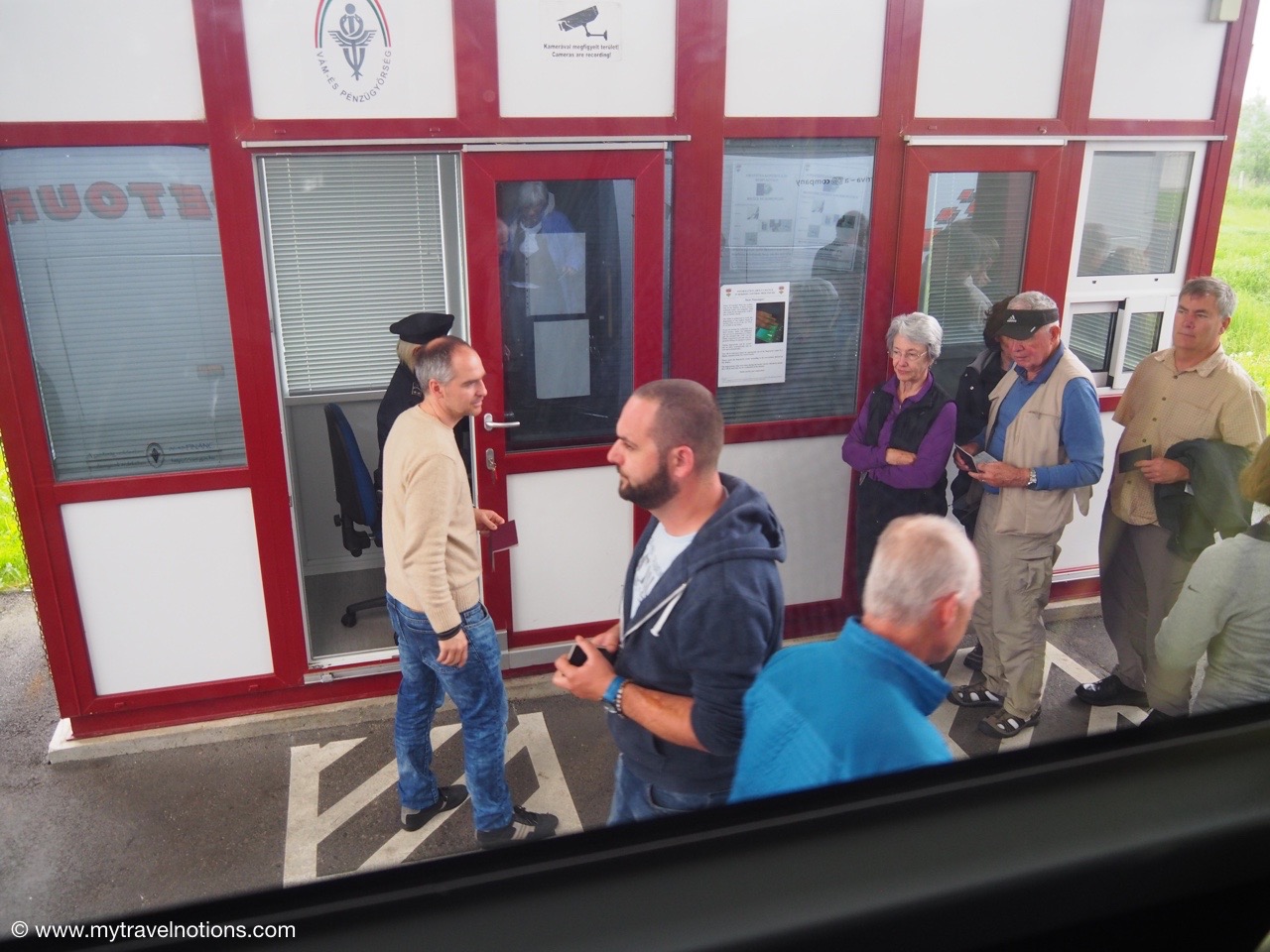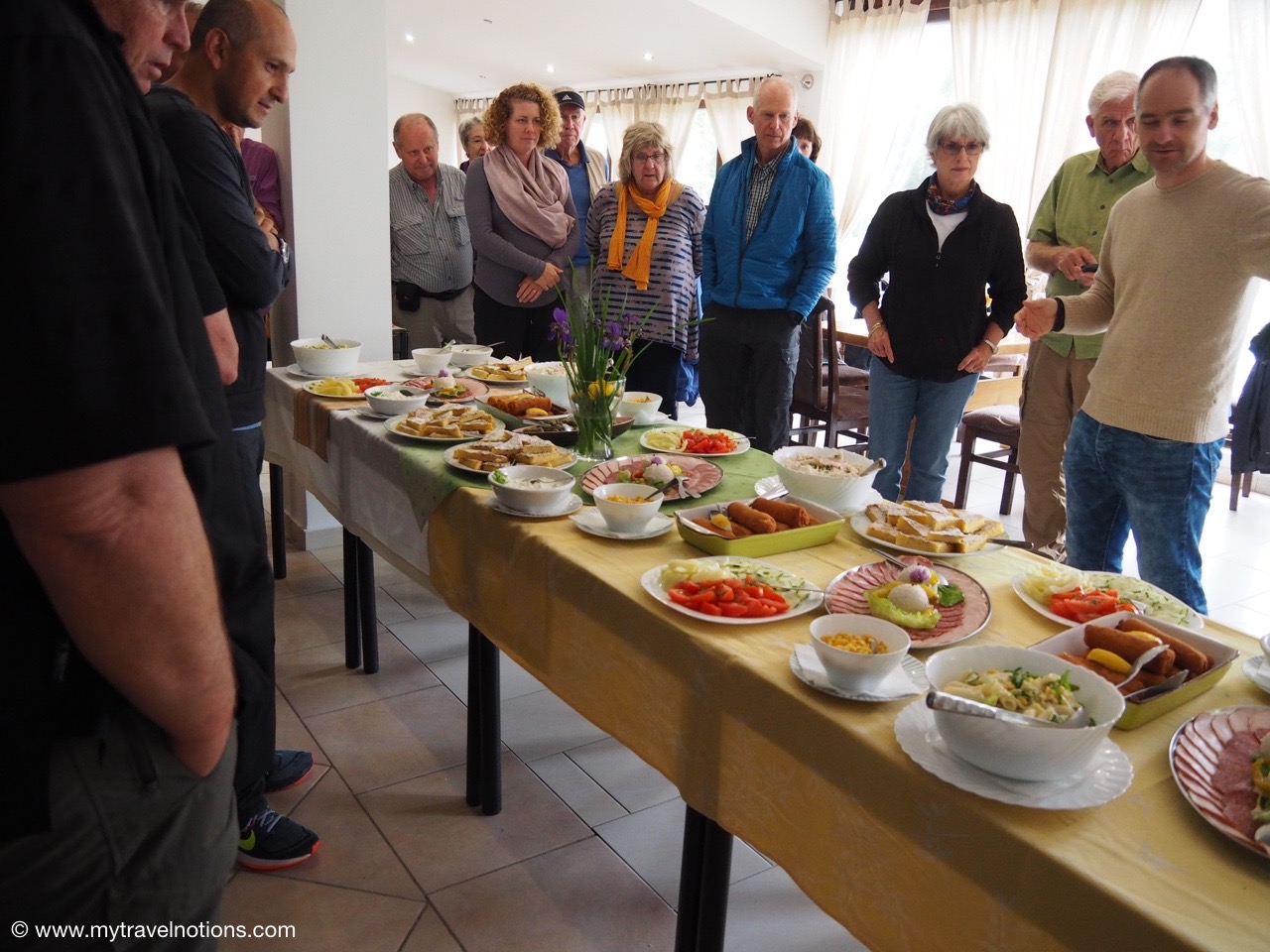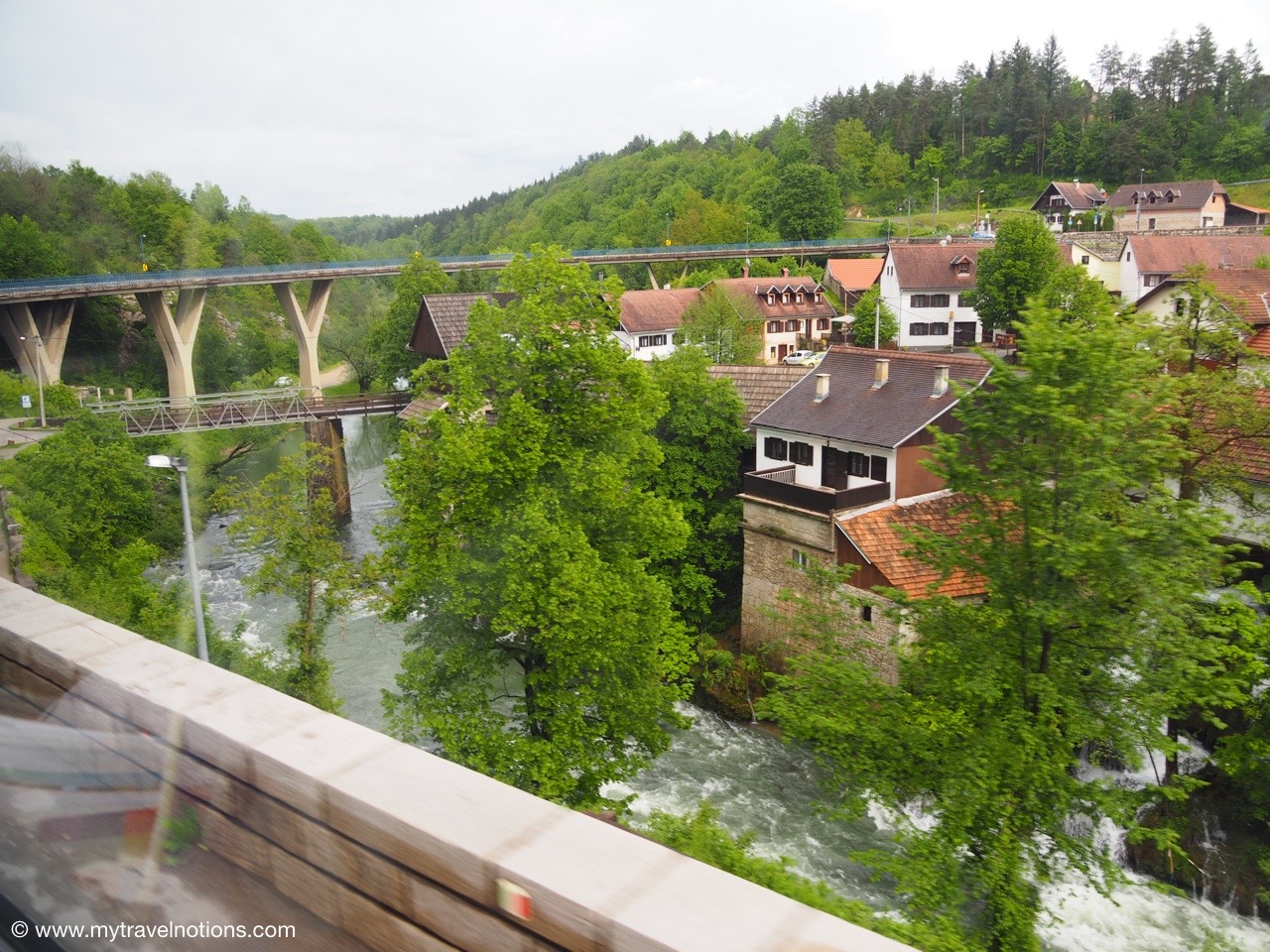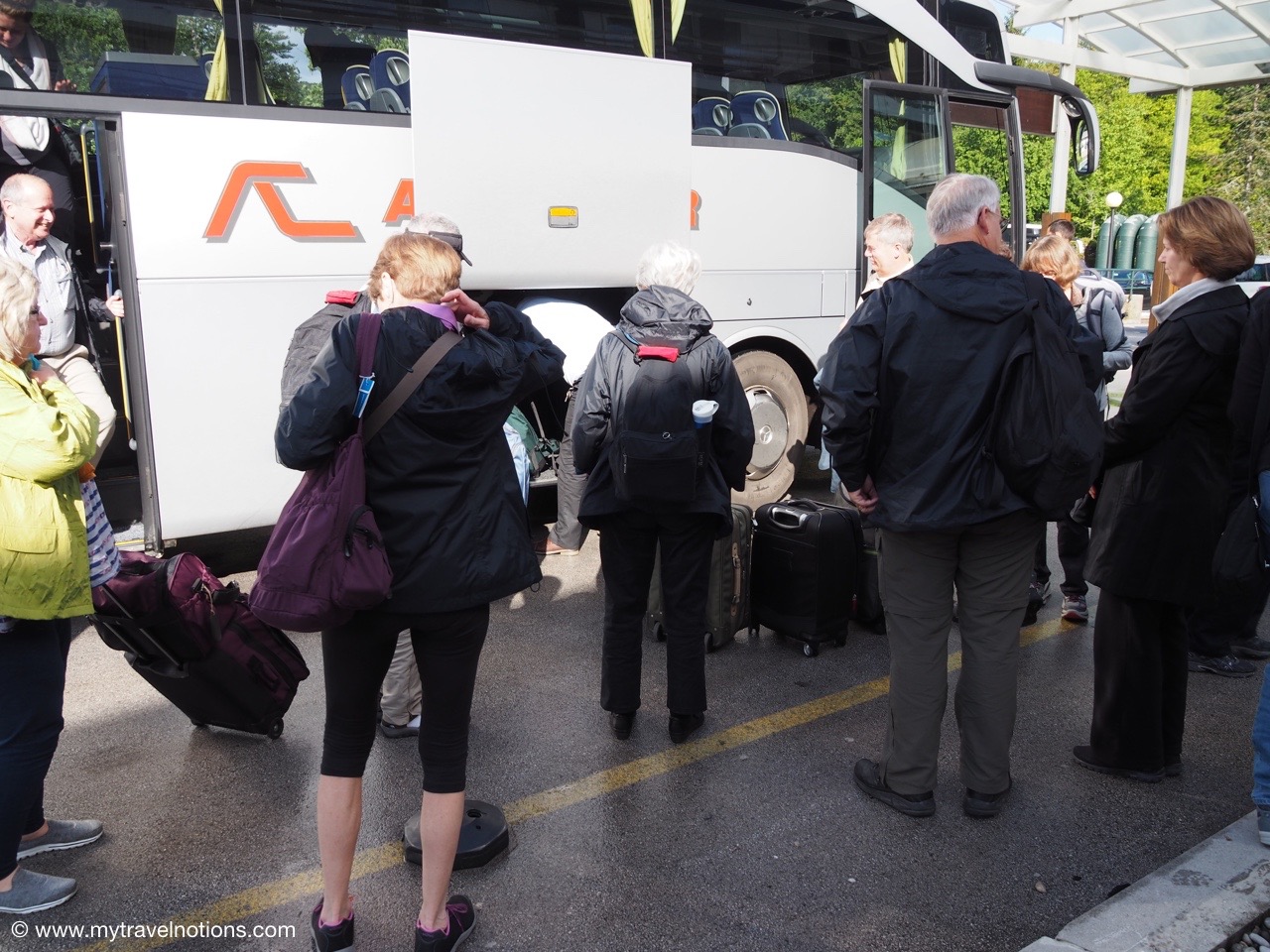 It was supposed to be a sunny day with little rain in sight, but the forecast did not meet with the reality for our more than two hour hike of the Plitvice Lake National Park in Croatia. Although the city girl in me was definitely taken by the lushness and the waterfalls of the park, I would have appreciated more sunshine and less rain, but I managed my fair share of oohs and ahhs. And just when I thought I was going to make it to the end of our walk without any battle scars, I ended up taking a spill and bruising my right knee. Thankfully Peter and Sanel, our wonderful Rick Steve guides moved quickly to get me ice and antiseptic. After the walk and a quick change to drier clothes, we continued on our journey to Rovinj, Croatia, where we will spend the next two nights. And, just to keep count, this is day 20 of my 60-day birthday and retirement celebration trek through Central and Eastern Europe.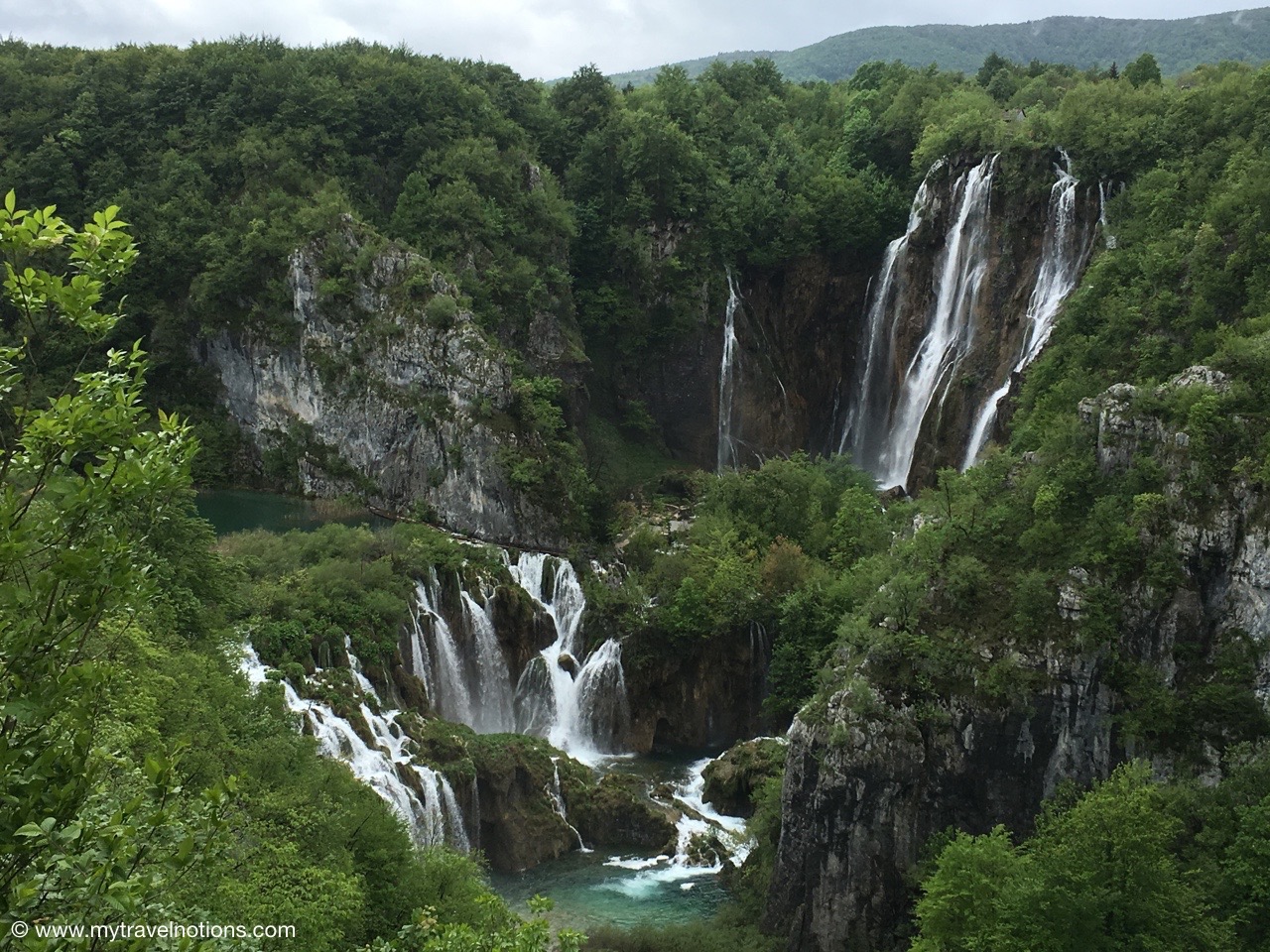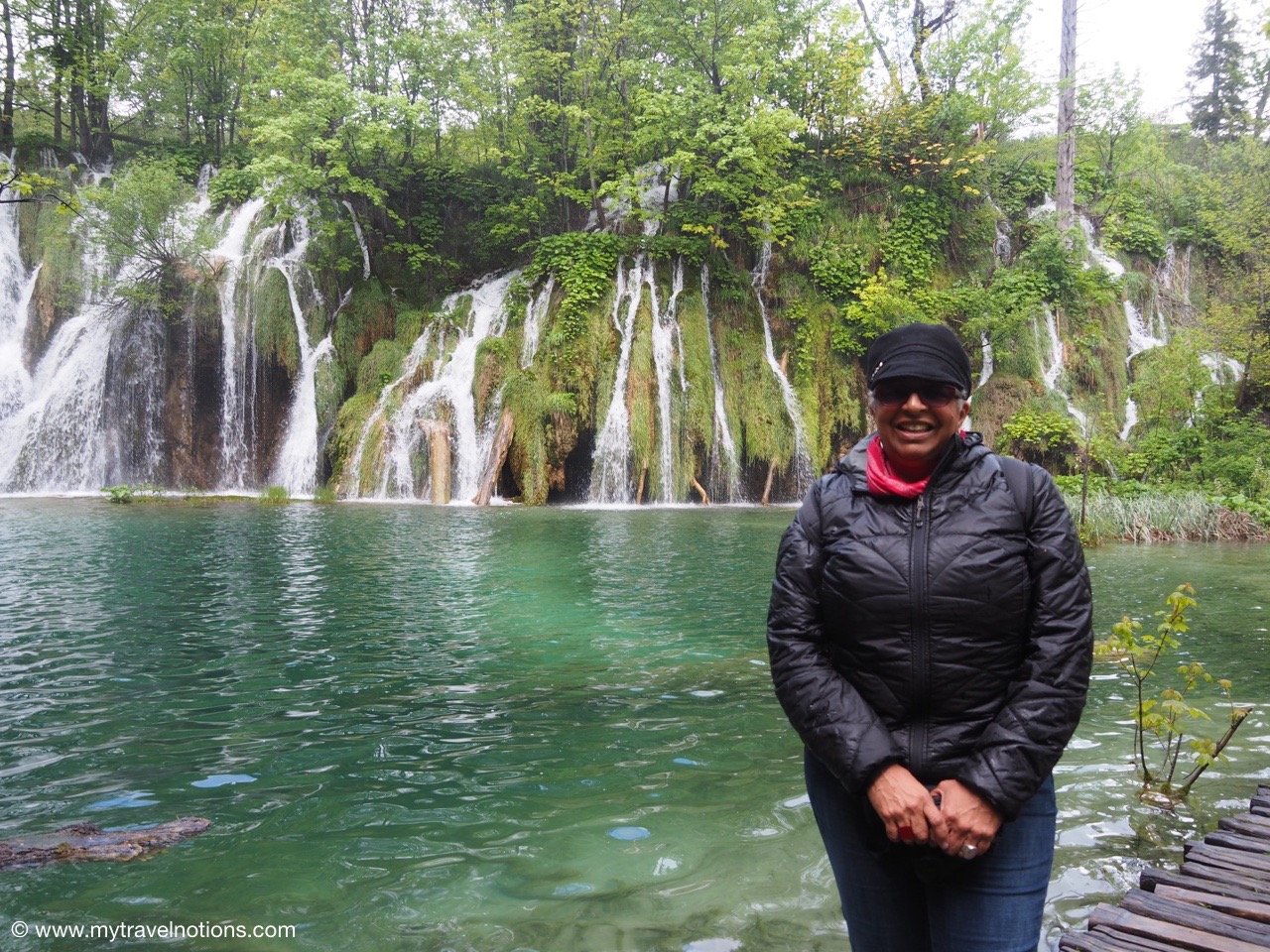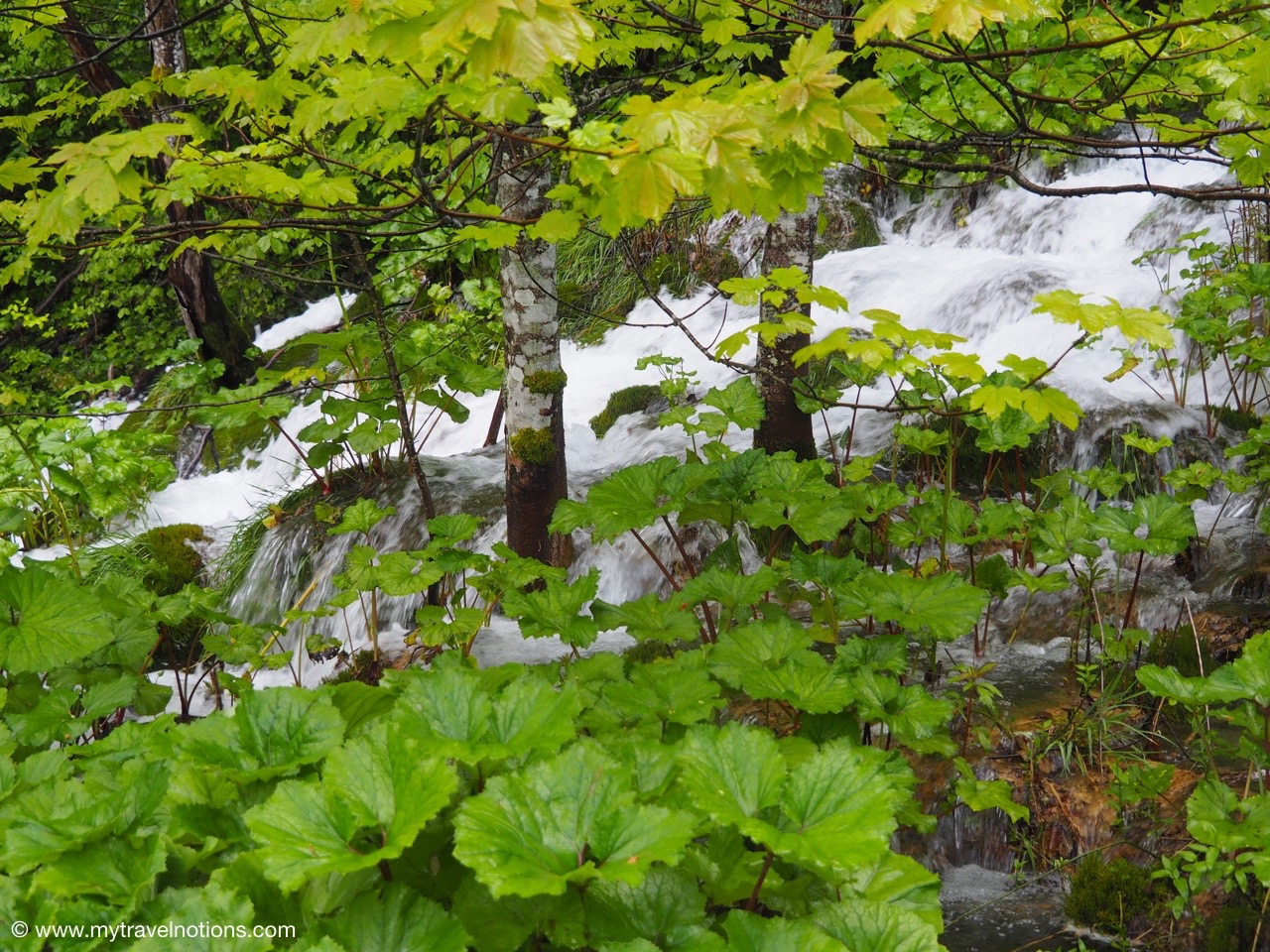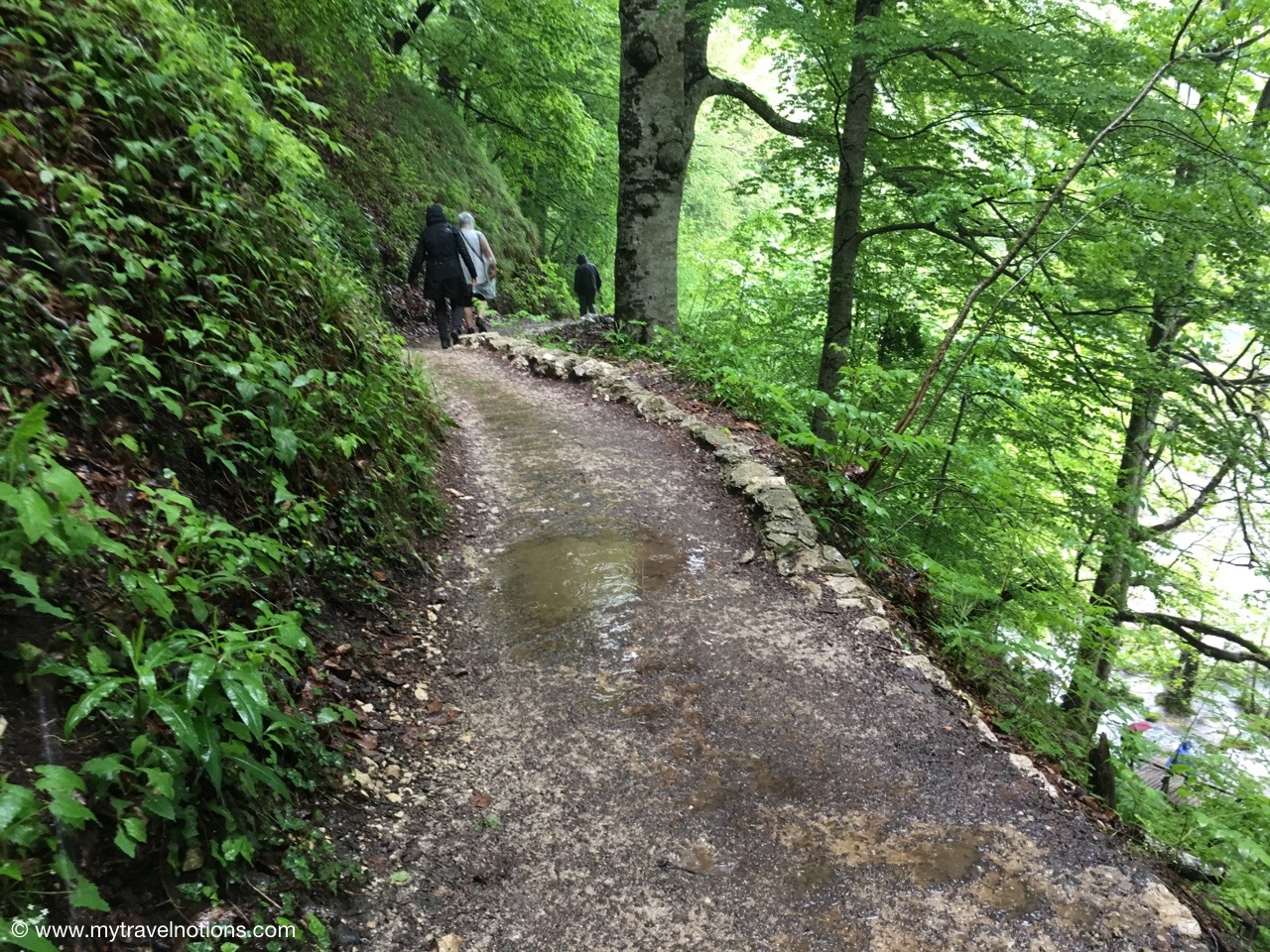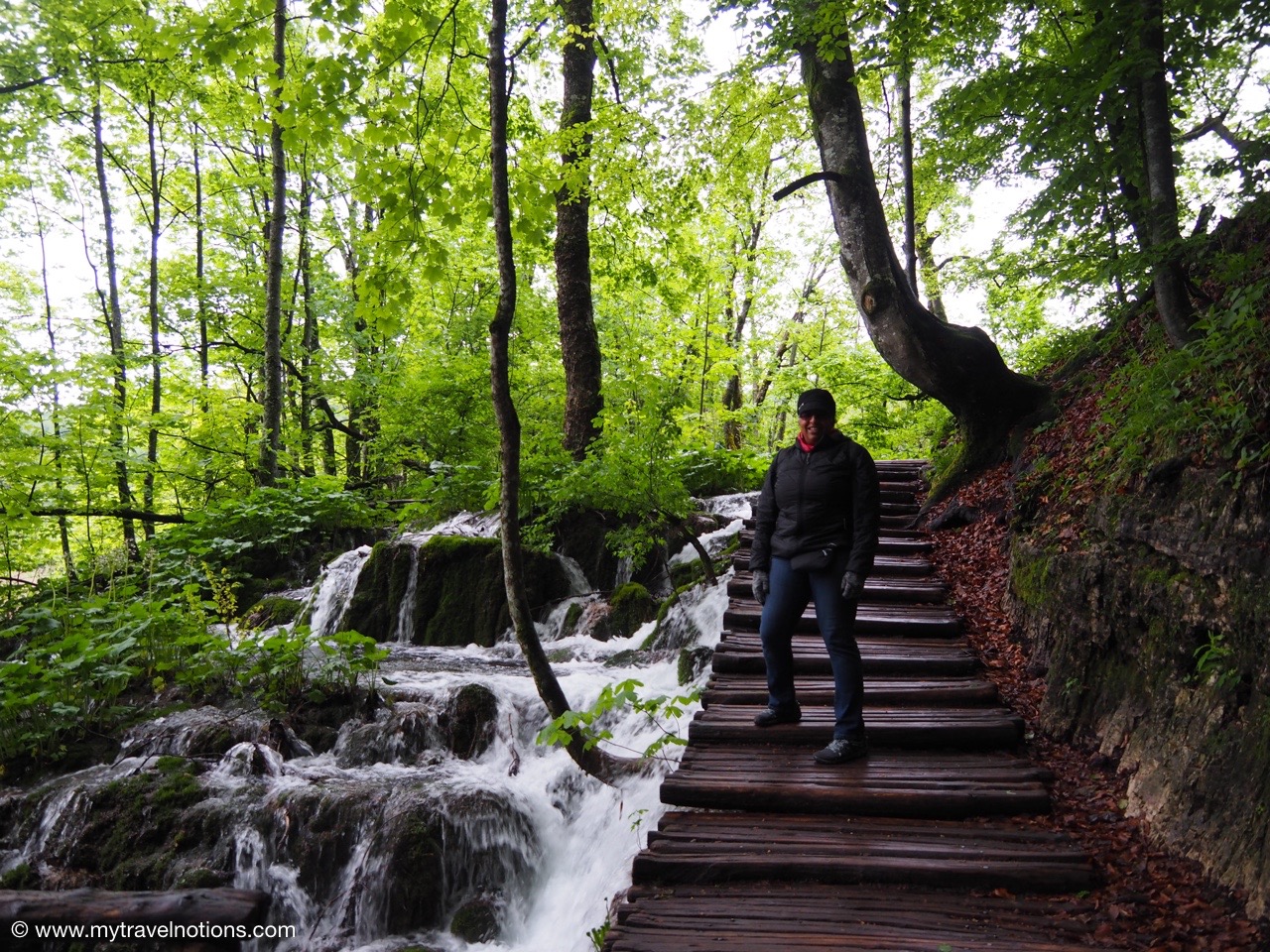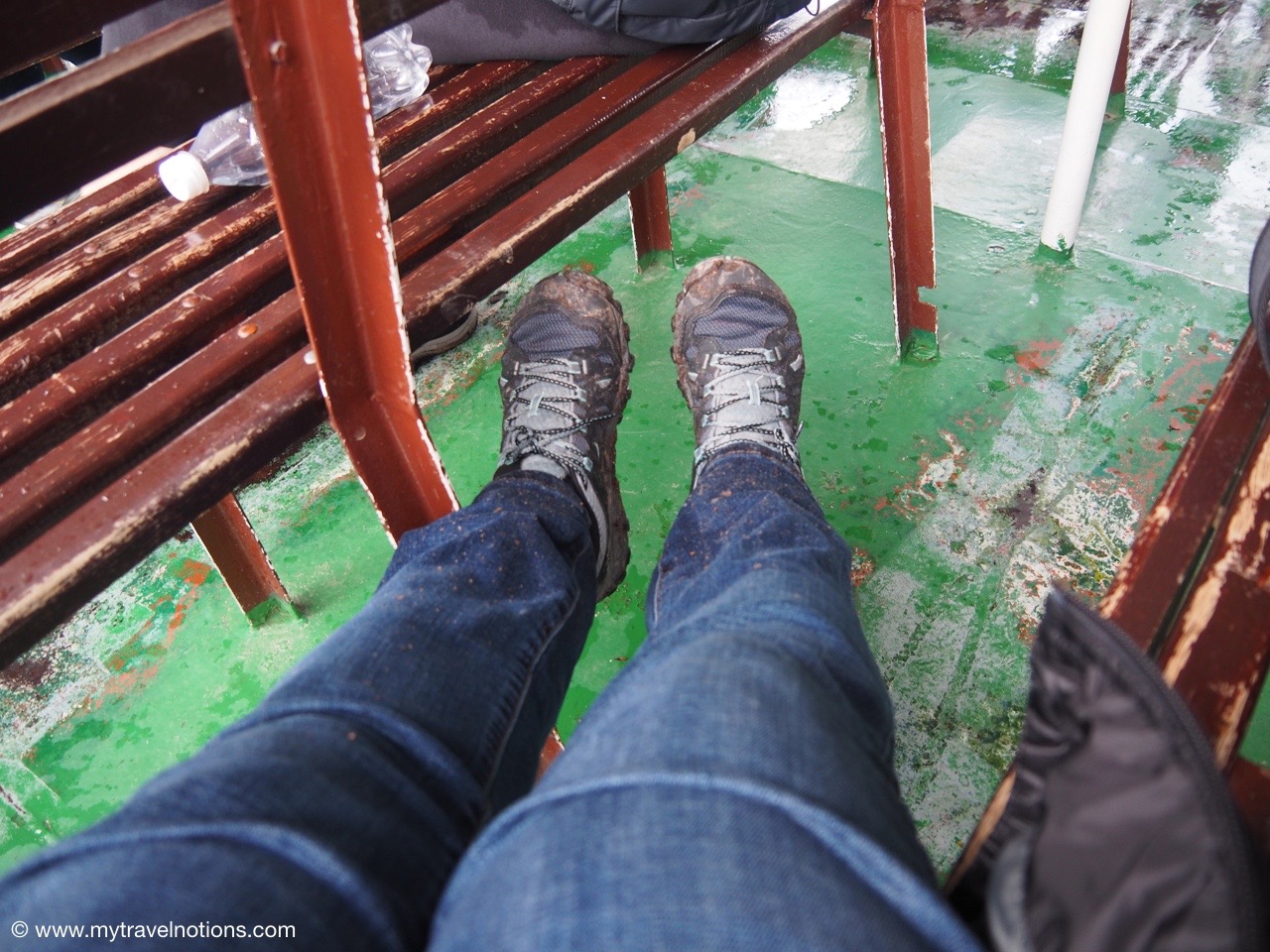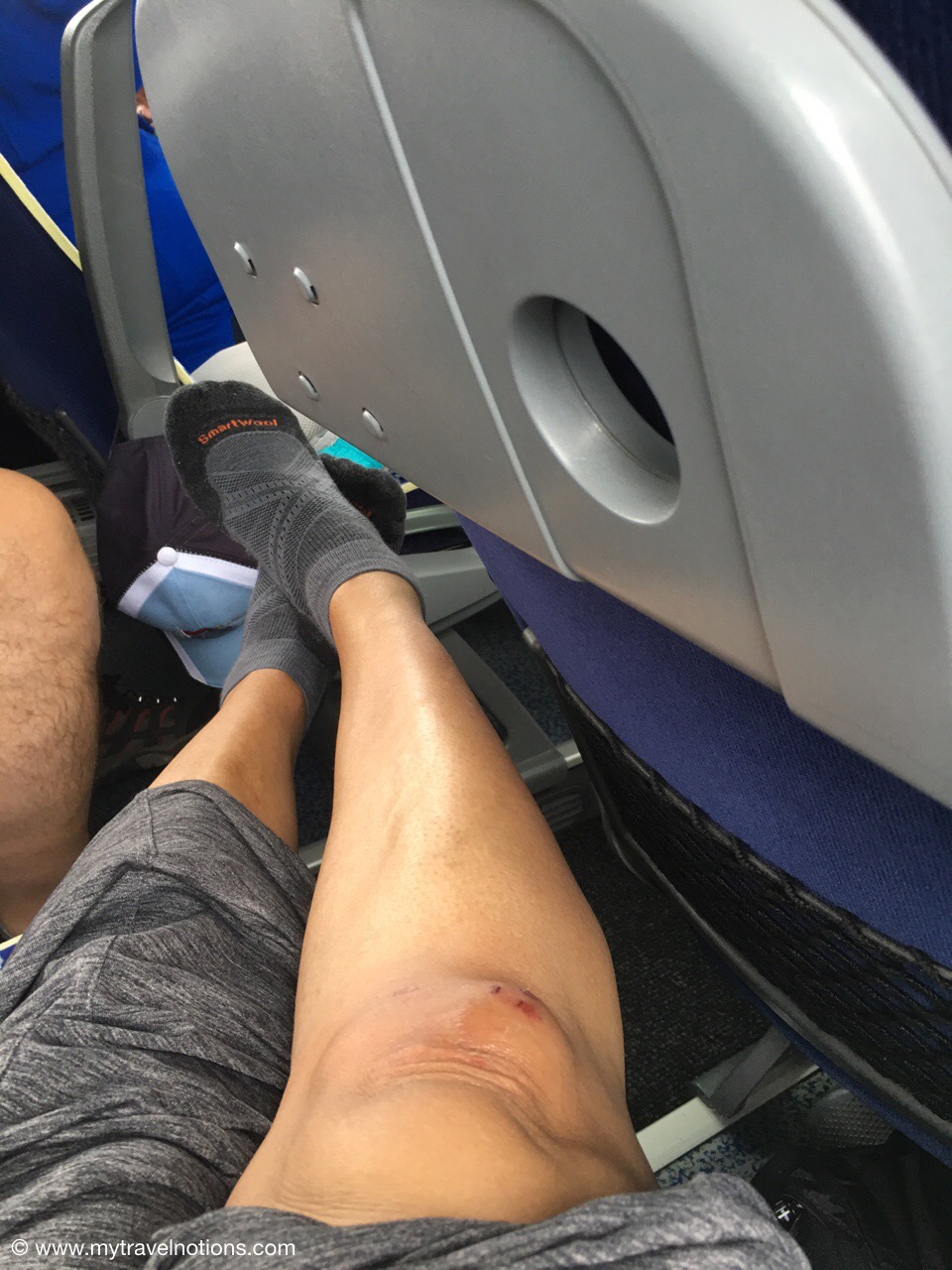 The sun came out to play today and that made Rovinj, Croatia, with its Italian village look and feel, even more of a delight. Our Rick Steves tour group is staying on the island of Katarina, linked to Rovinj by a ferry boat which goes from the Katarina Hotel to Rovinj's Old Town center. And crossing the Adriatic even for those five minutes is the epitome of what pure charm and beauty feel like when they collide. Rovinj's Old Town central streets are pretty much pedestrian friendly with shops and restaurants everywhere you turn. Add to that the colorful houses, the fisherman village flair of the harbor and a bell tower that exclaims its presence high on the hill and Rovinj is just packed with ambiance. I've thoroughly enjoyed my brief stay. Tomorrow, we head to Lake Bled in Slovenia and towards the last two days of this tour. I am loving the "Heart of Europe."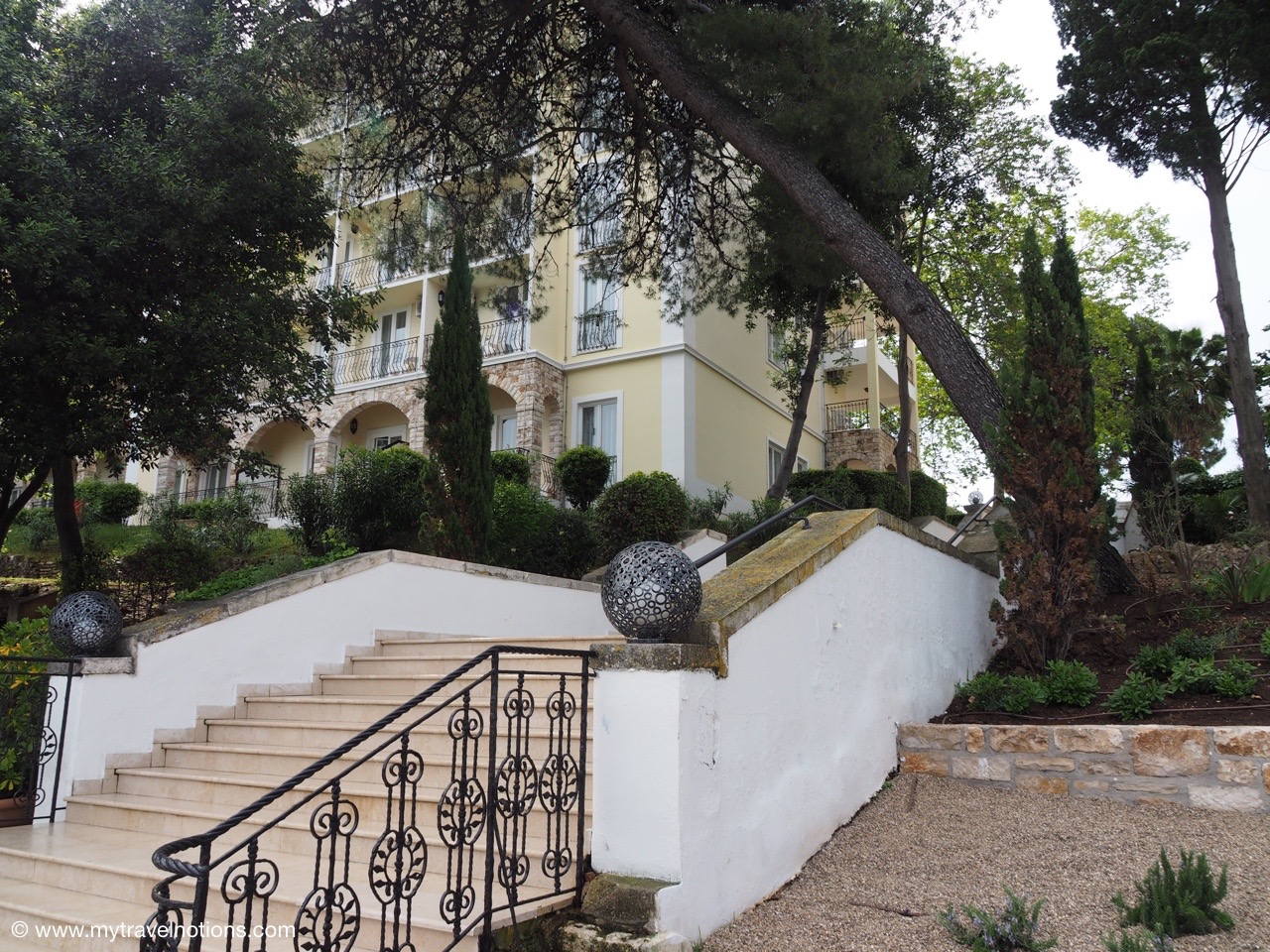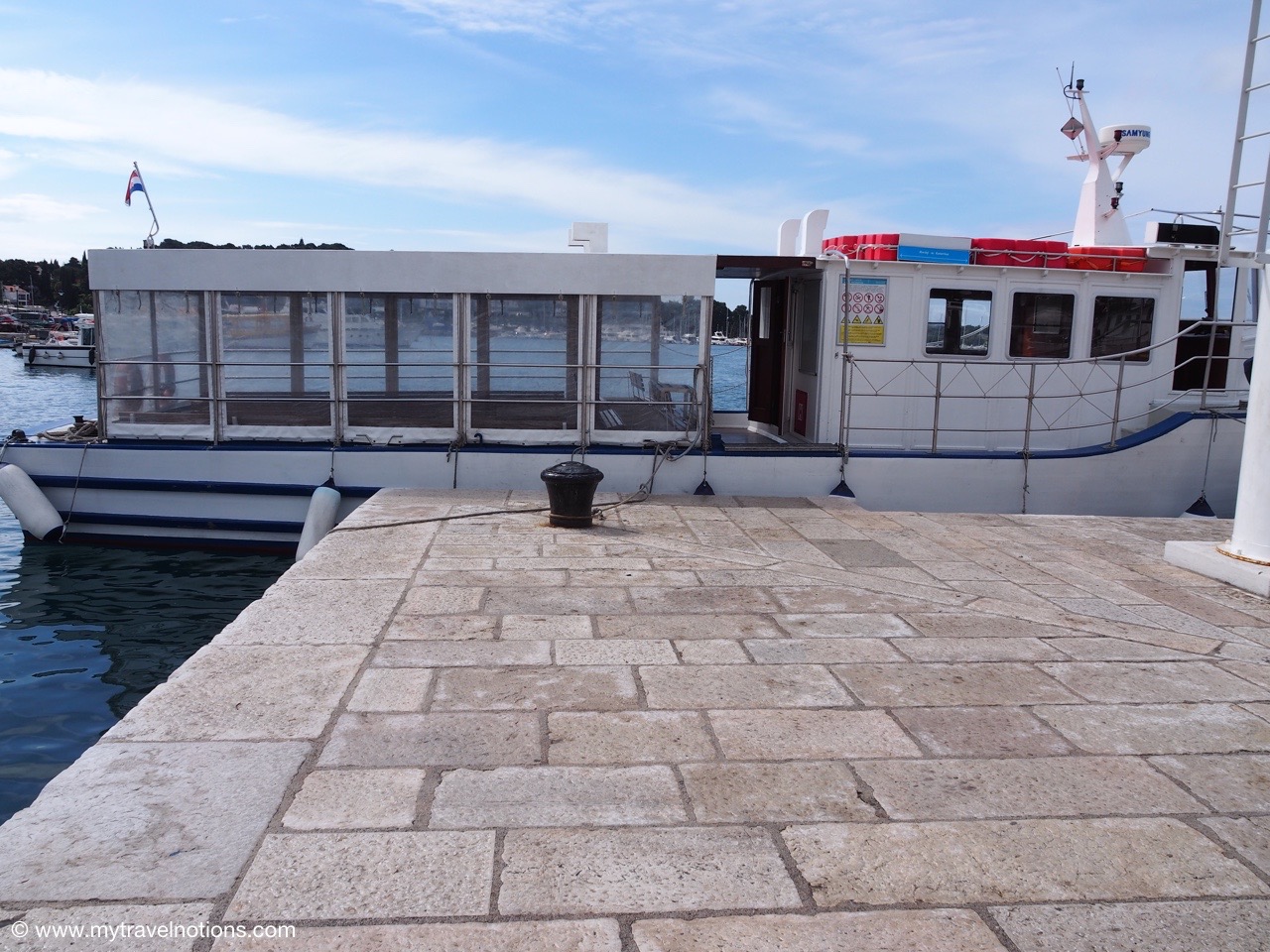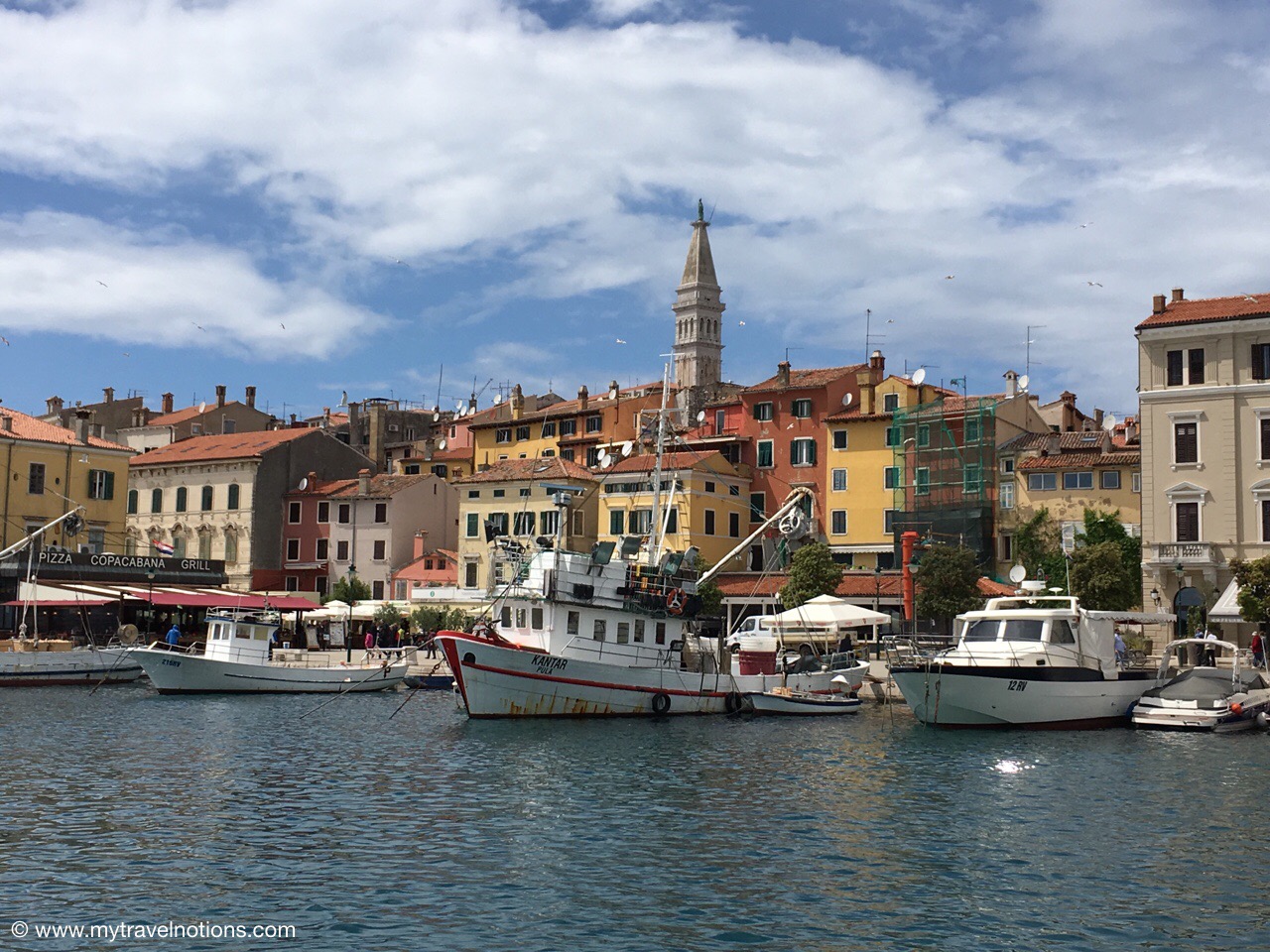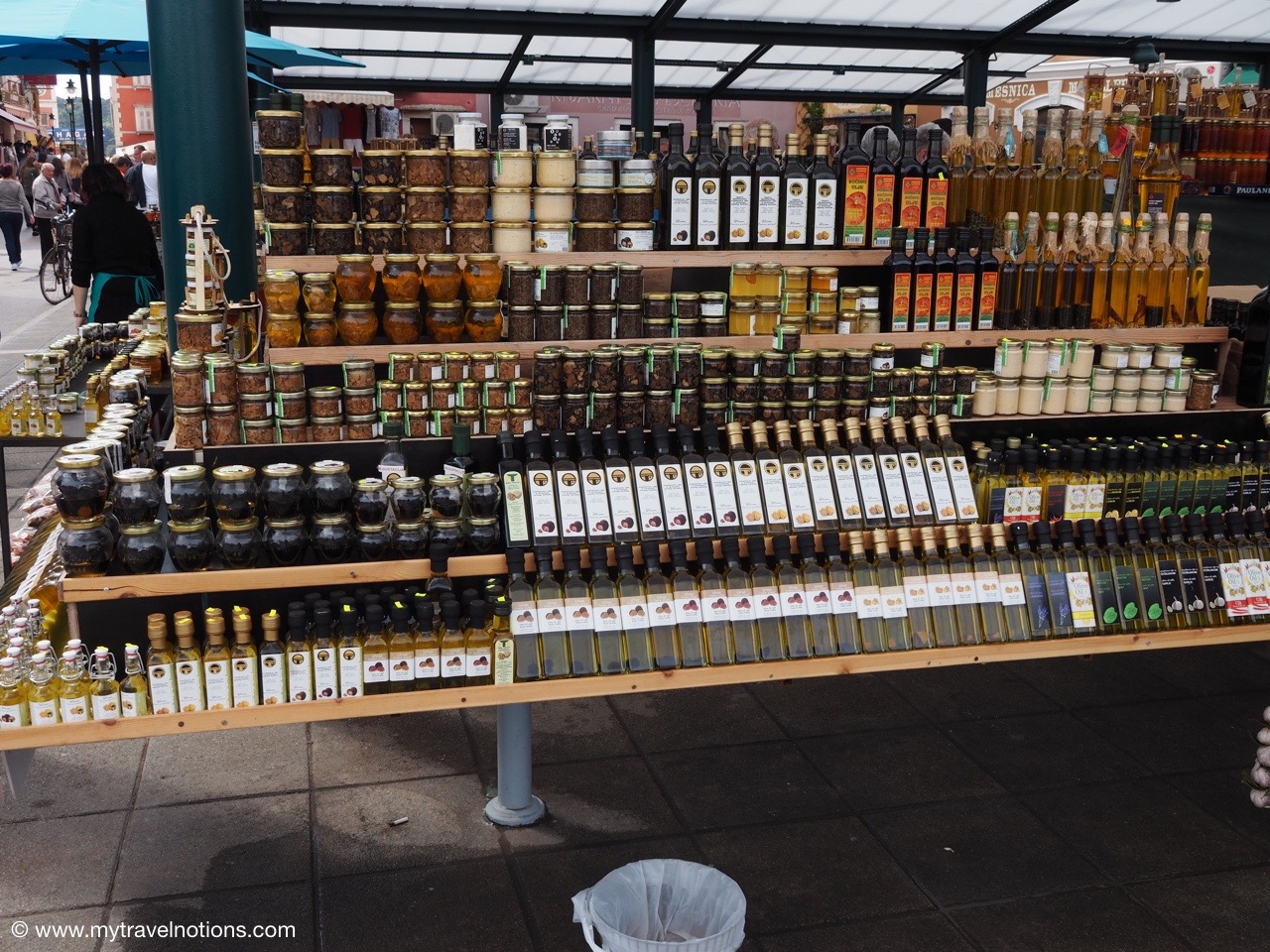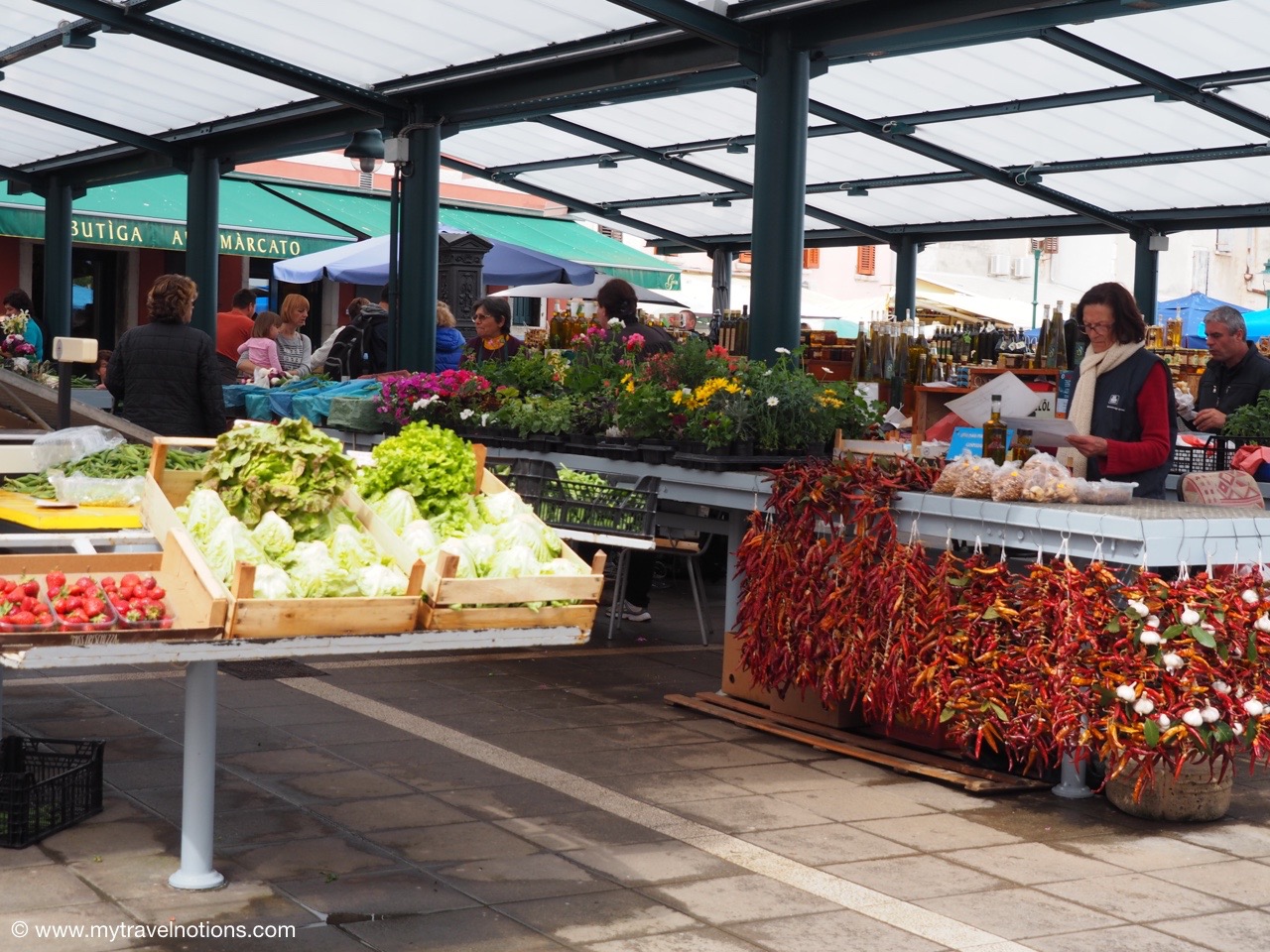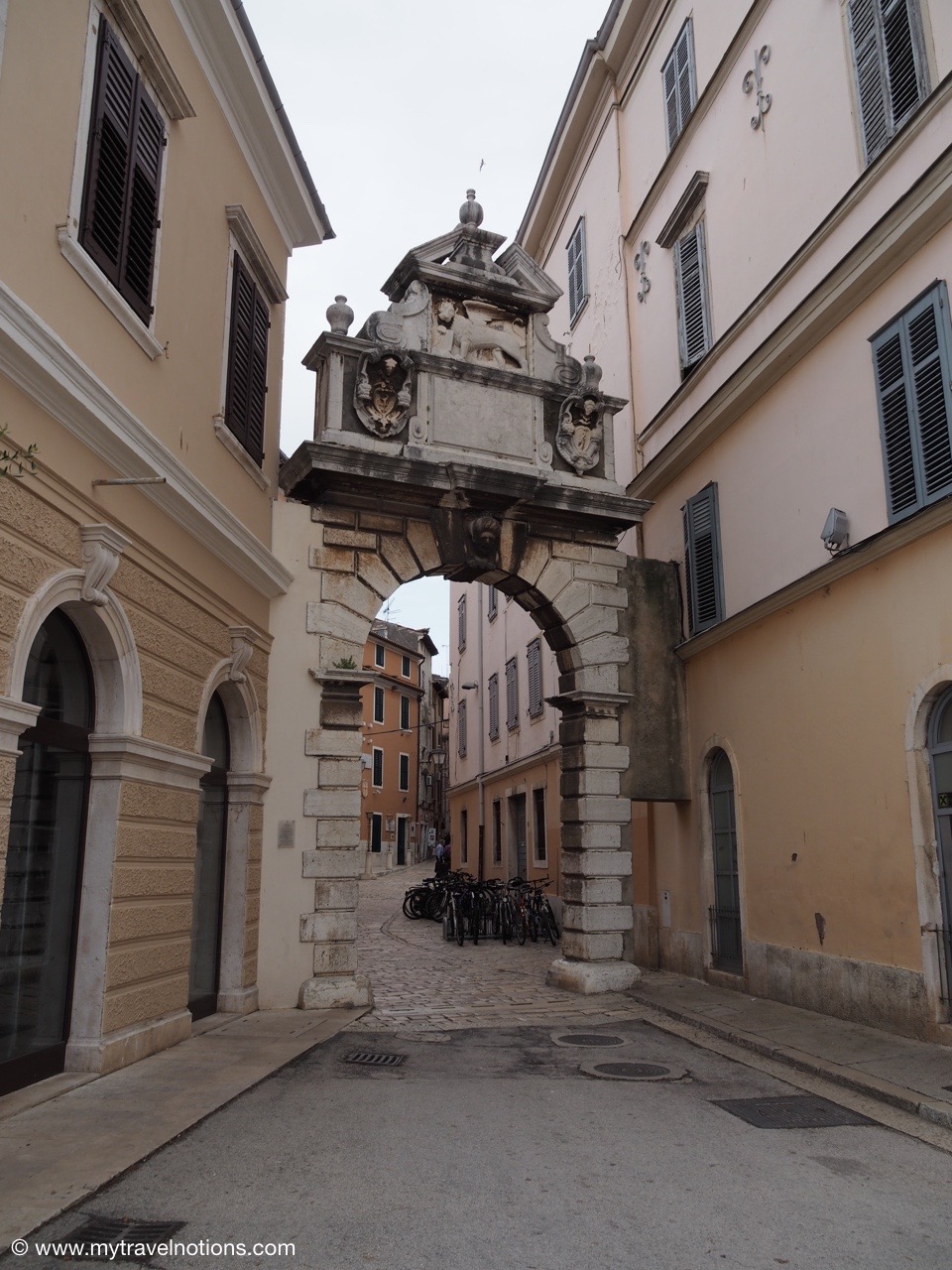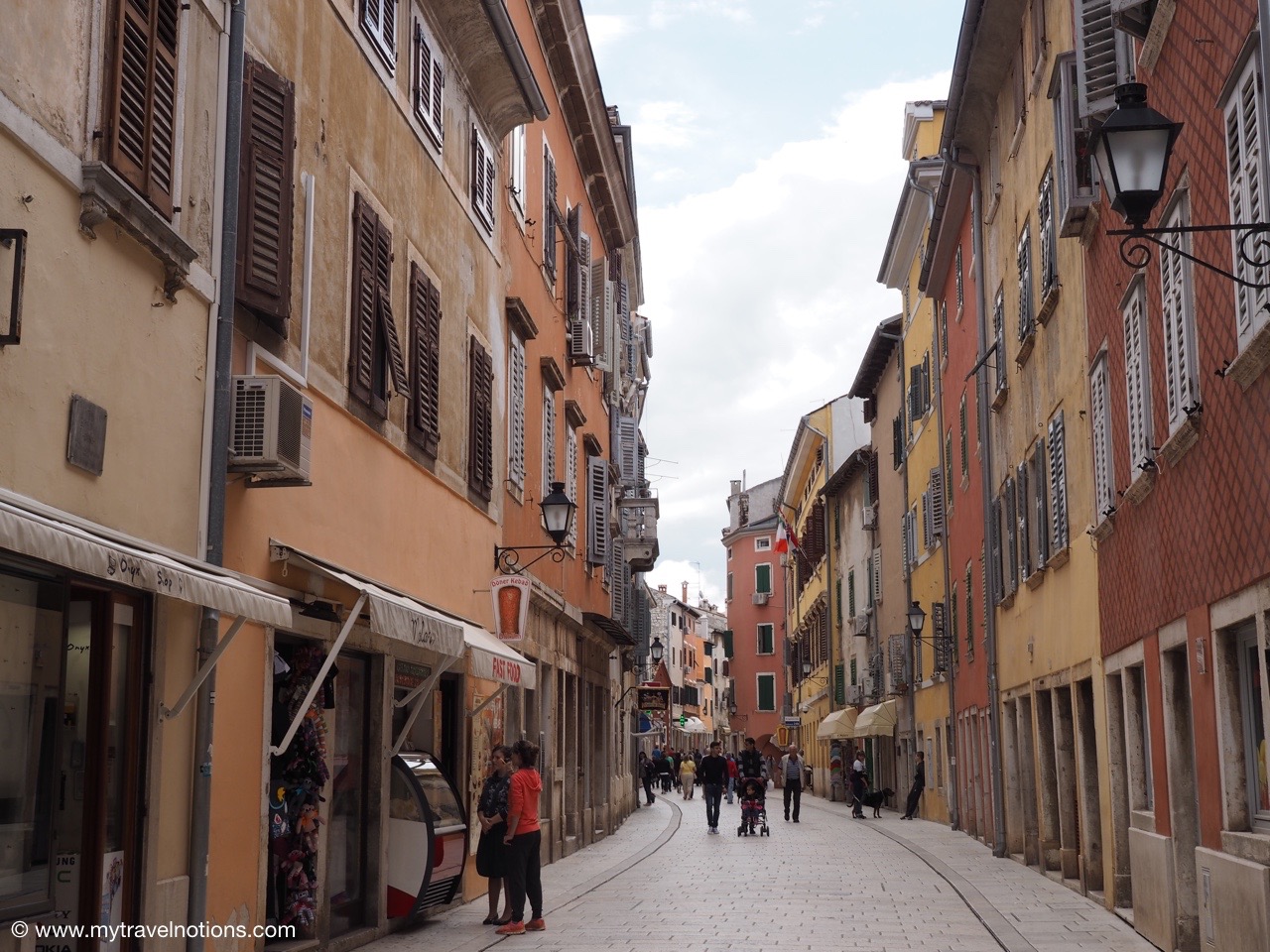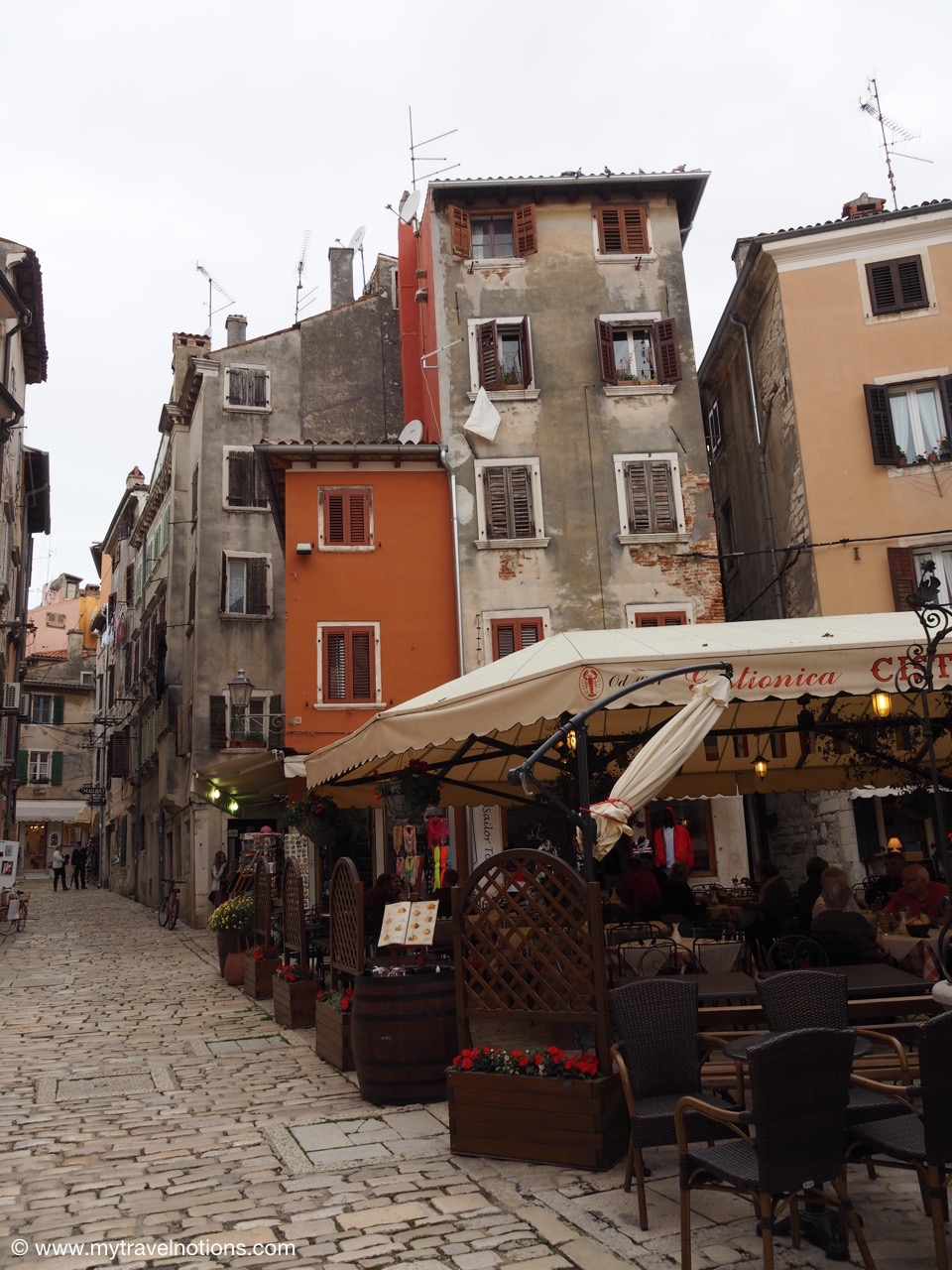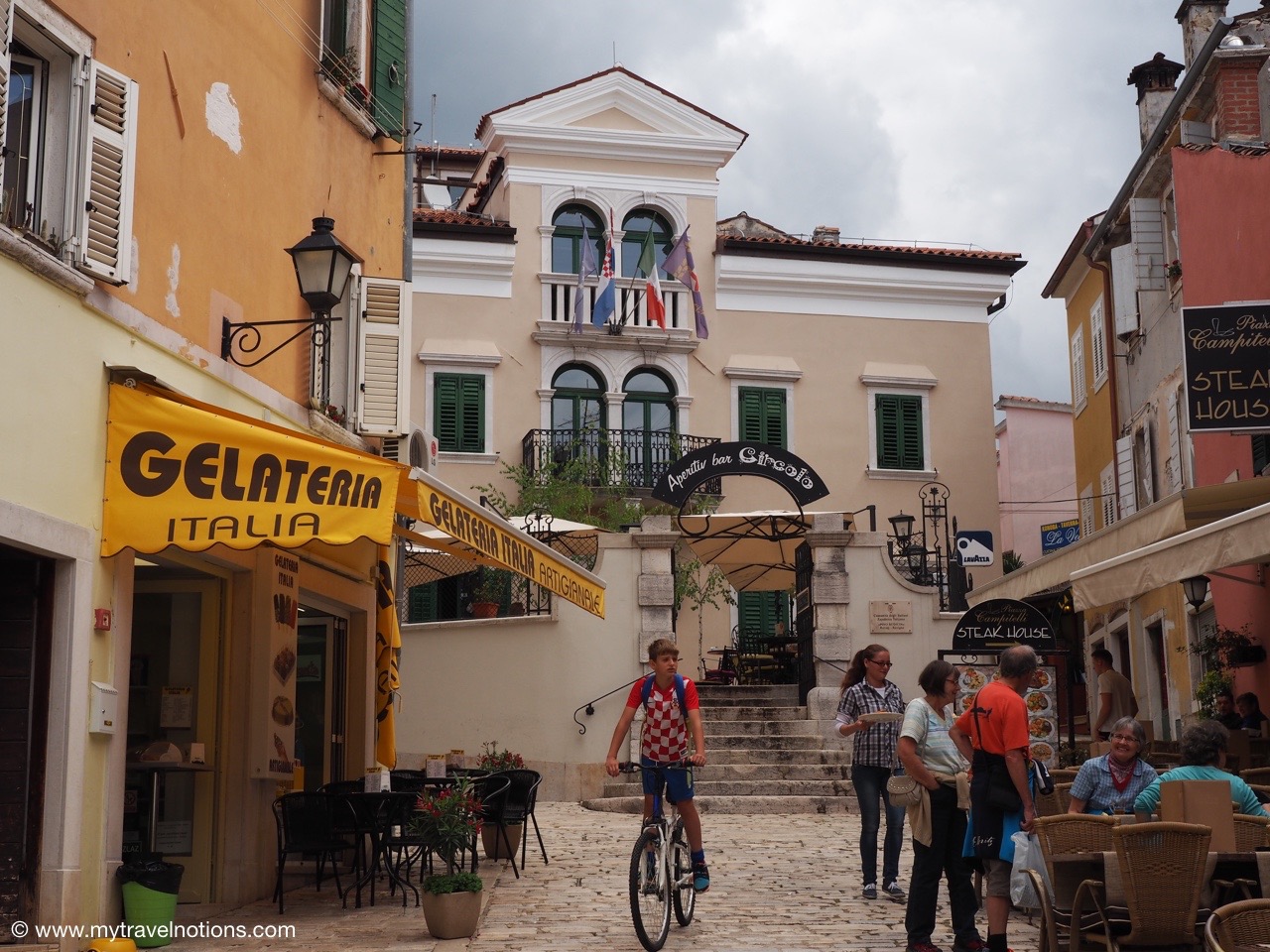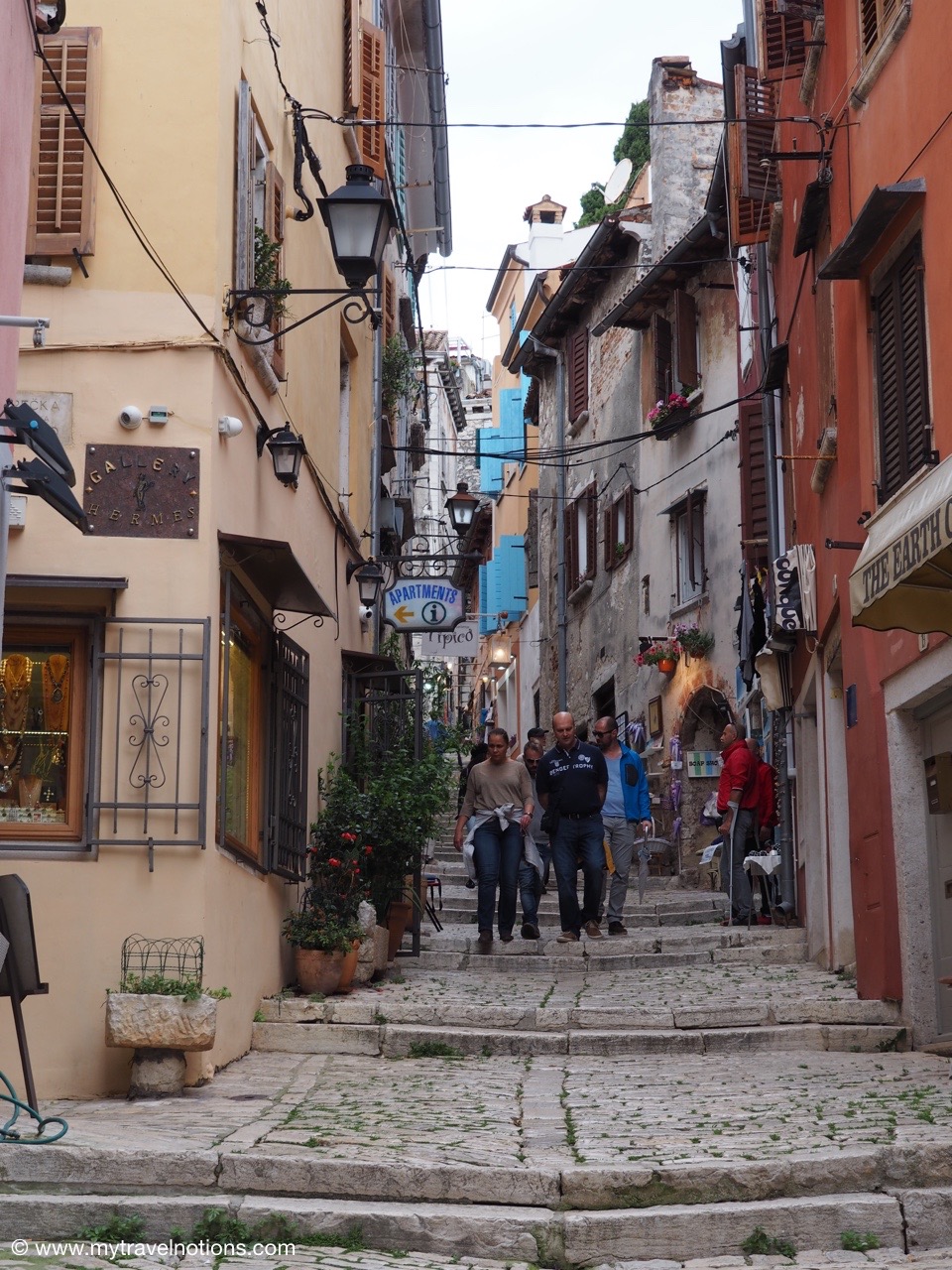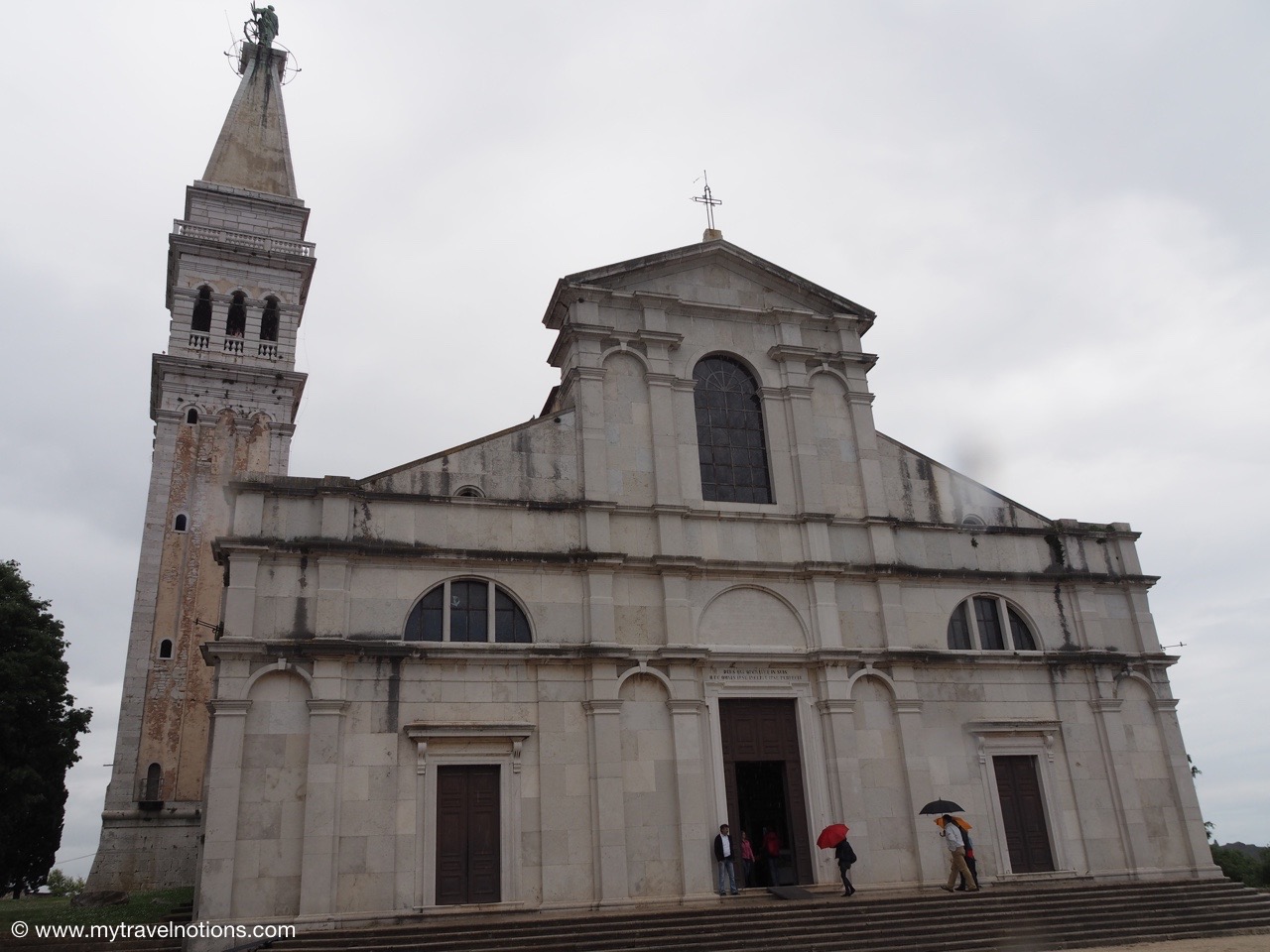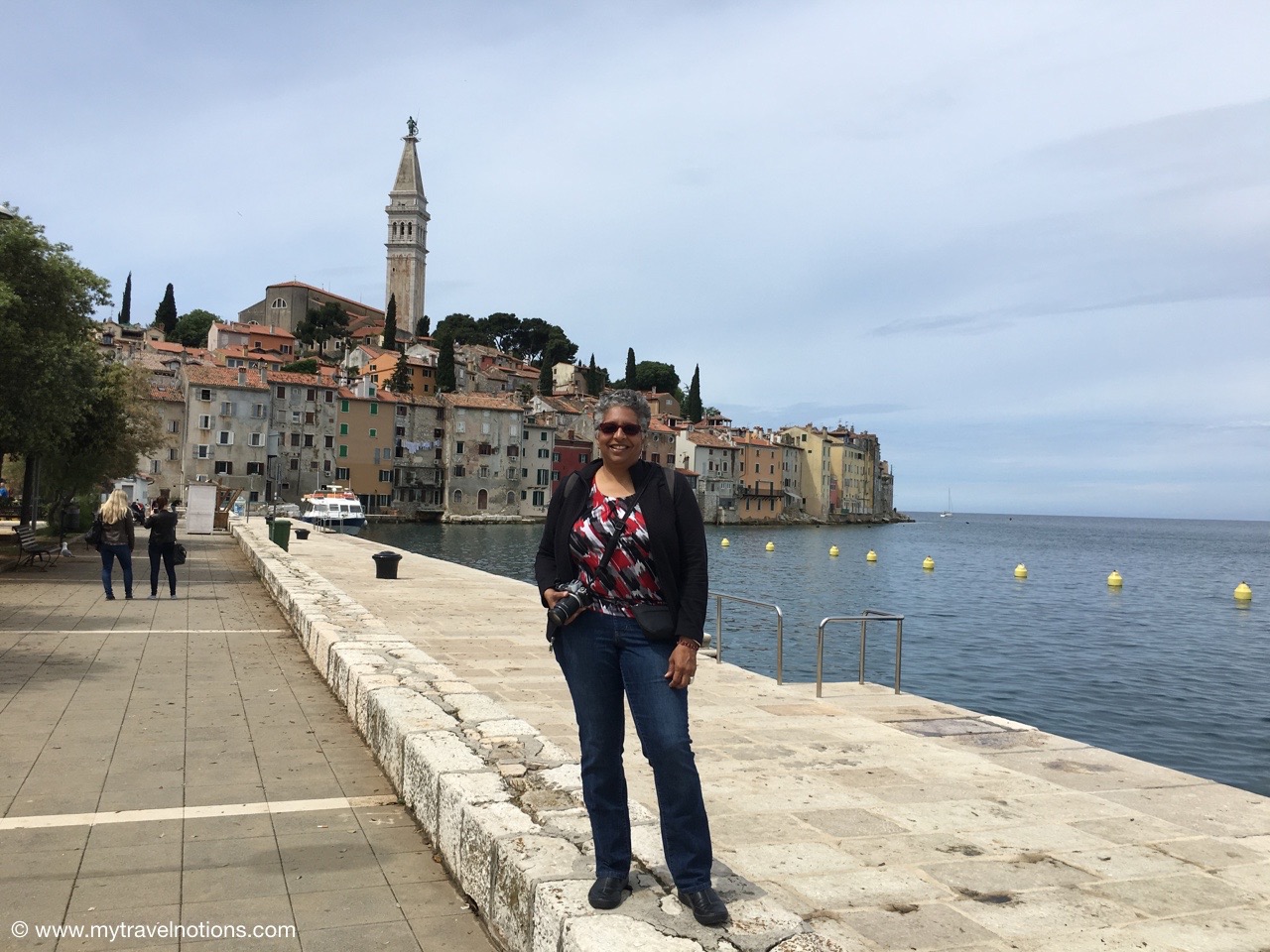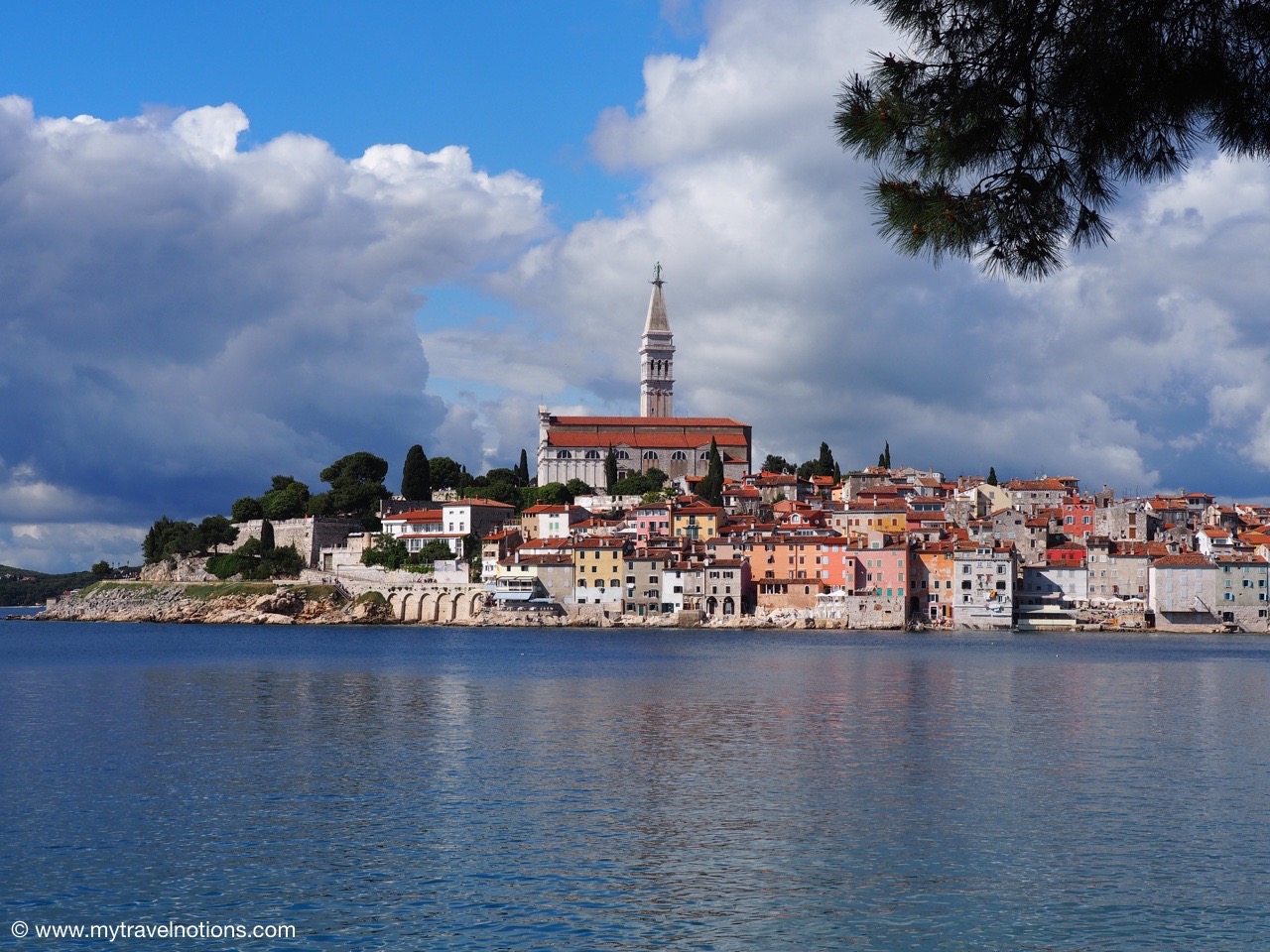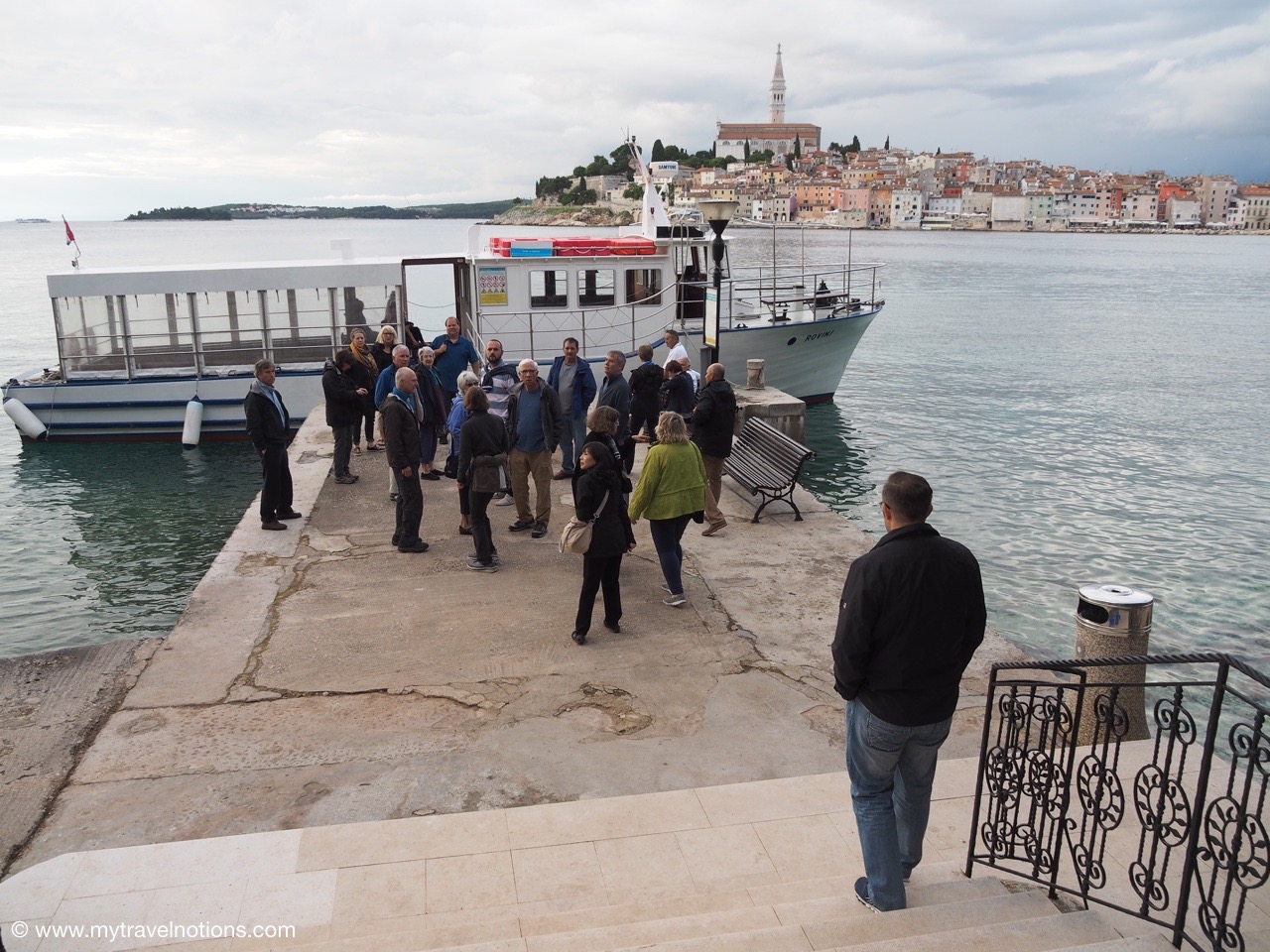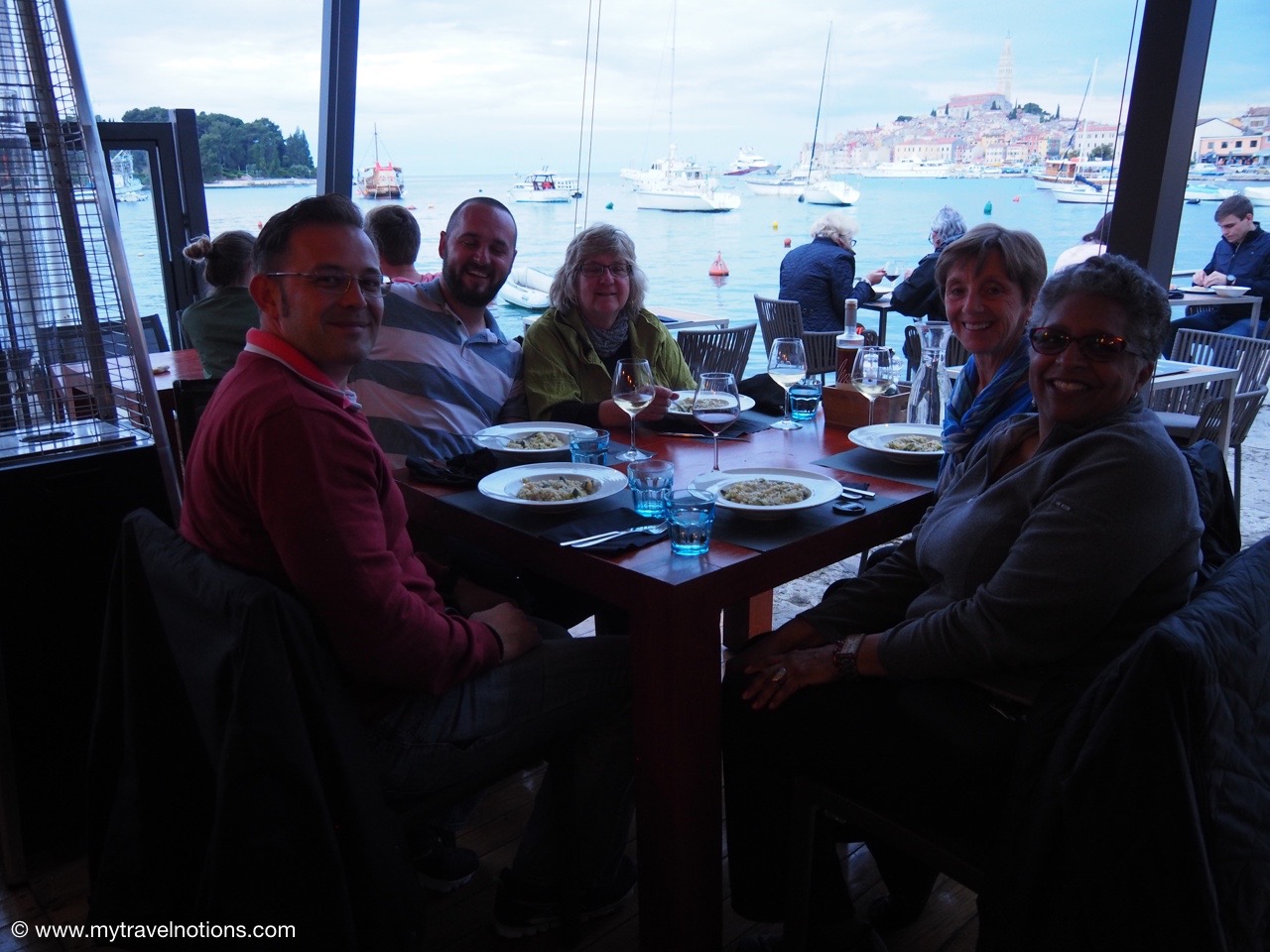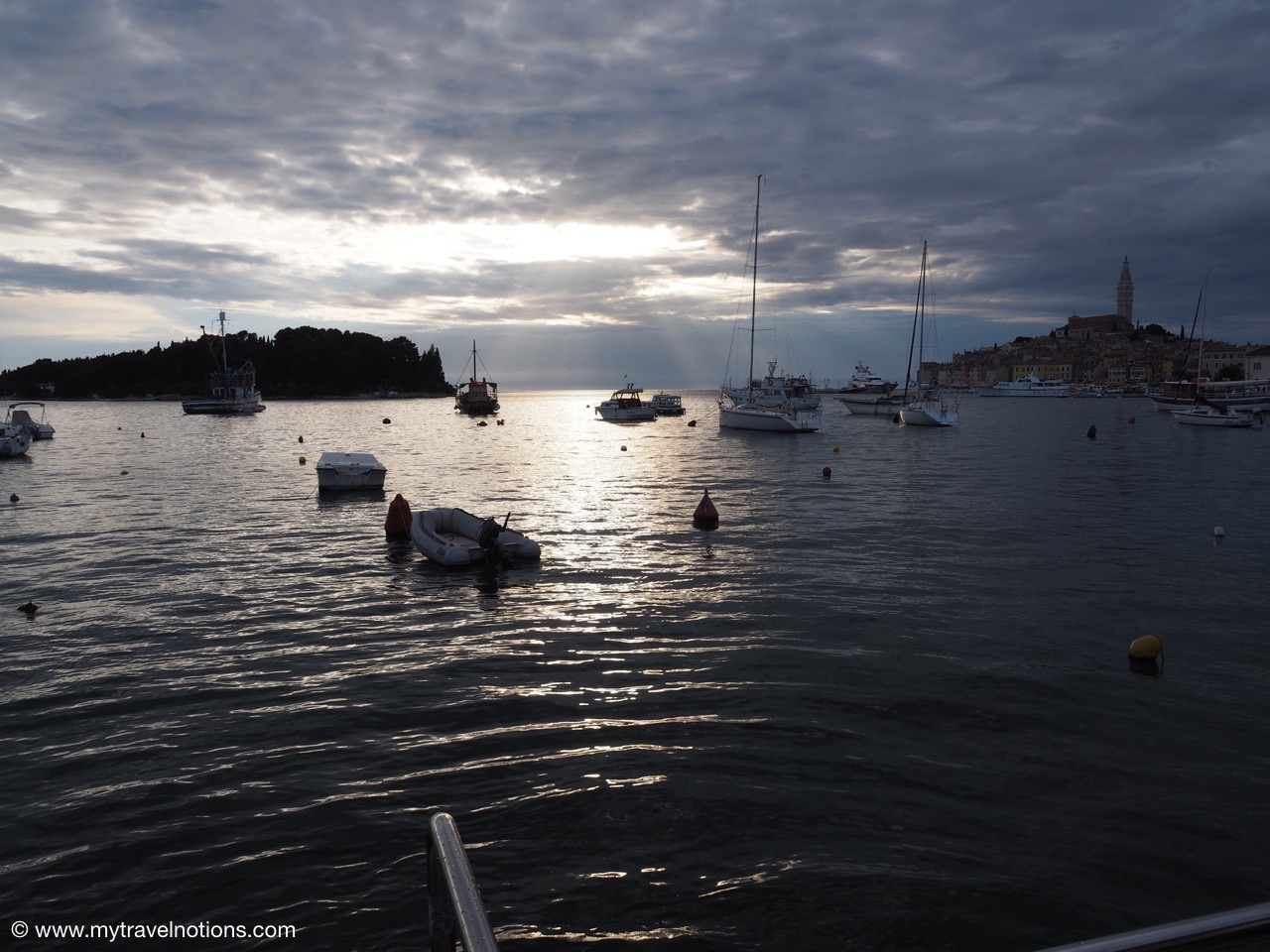 We left the sunshine of Rovinj, Croatia, this morning to make our way to the cold and rain of Ljubljana and Bled, Slovenia. Ljubljana, Slovenia's capital is a lovely city with the Ljubljanica River bi-secting the idyllic Old Town. We spent a couple of hours in Ljubljana so I'll share just a little of its charm today because I'll be returning to Ljubljana on Tuesday when I begin the second half of my Rick Steves tour "The Adriatic." Bled is our home for the next two nights as we come to the end of this tour.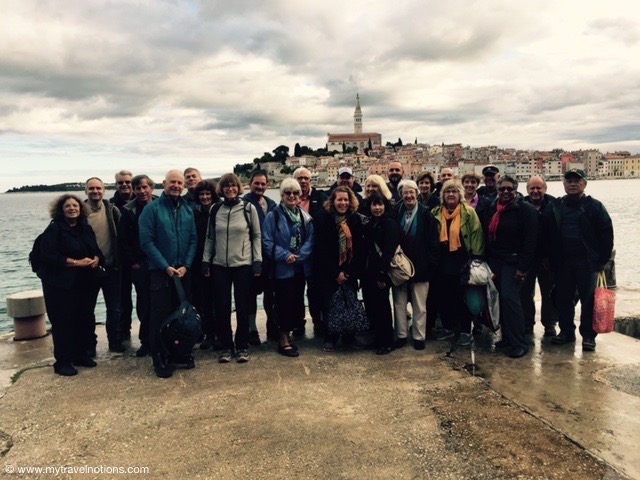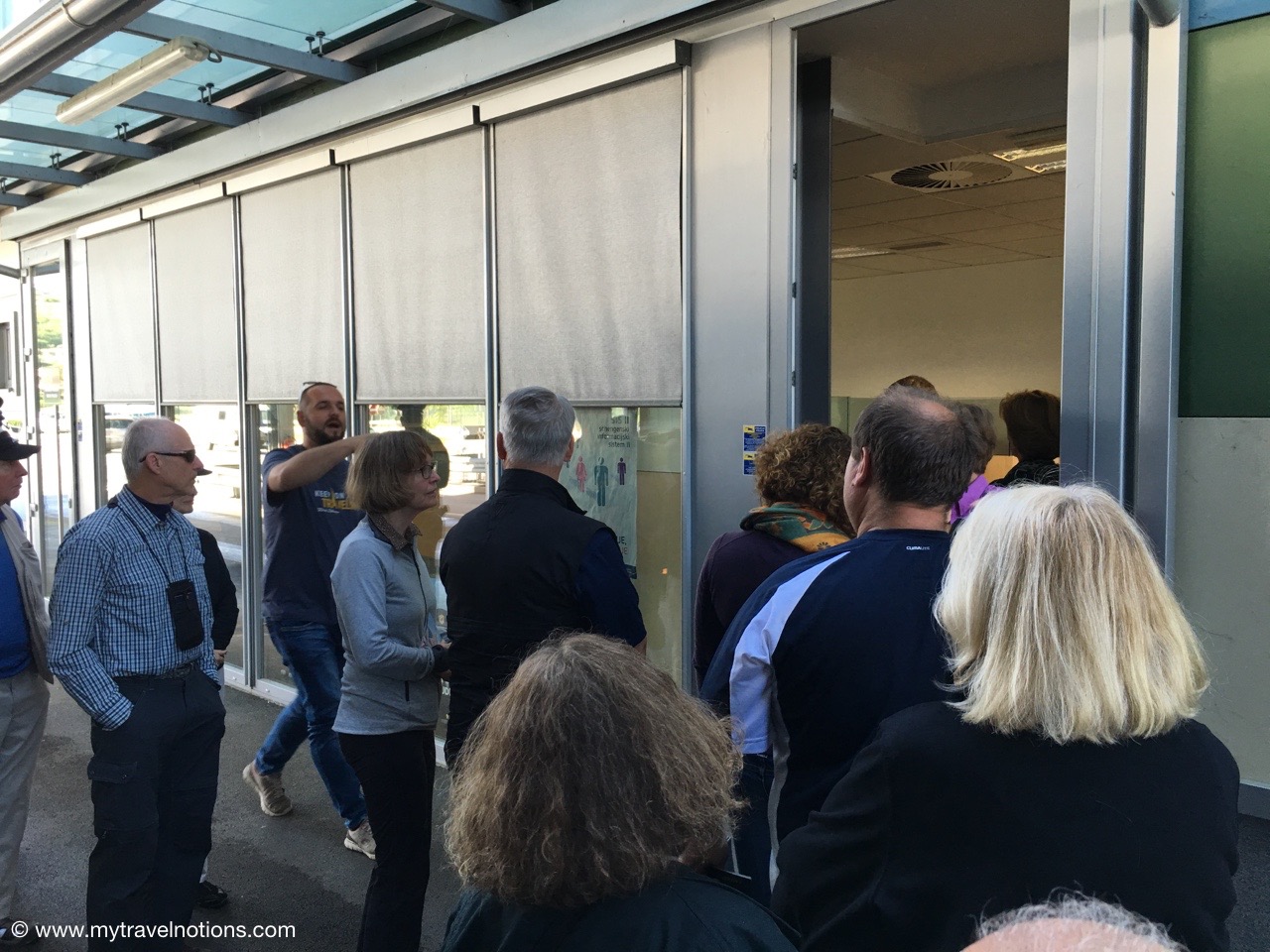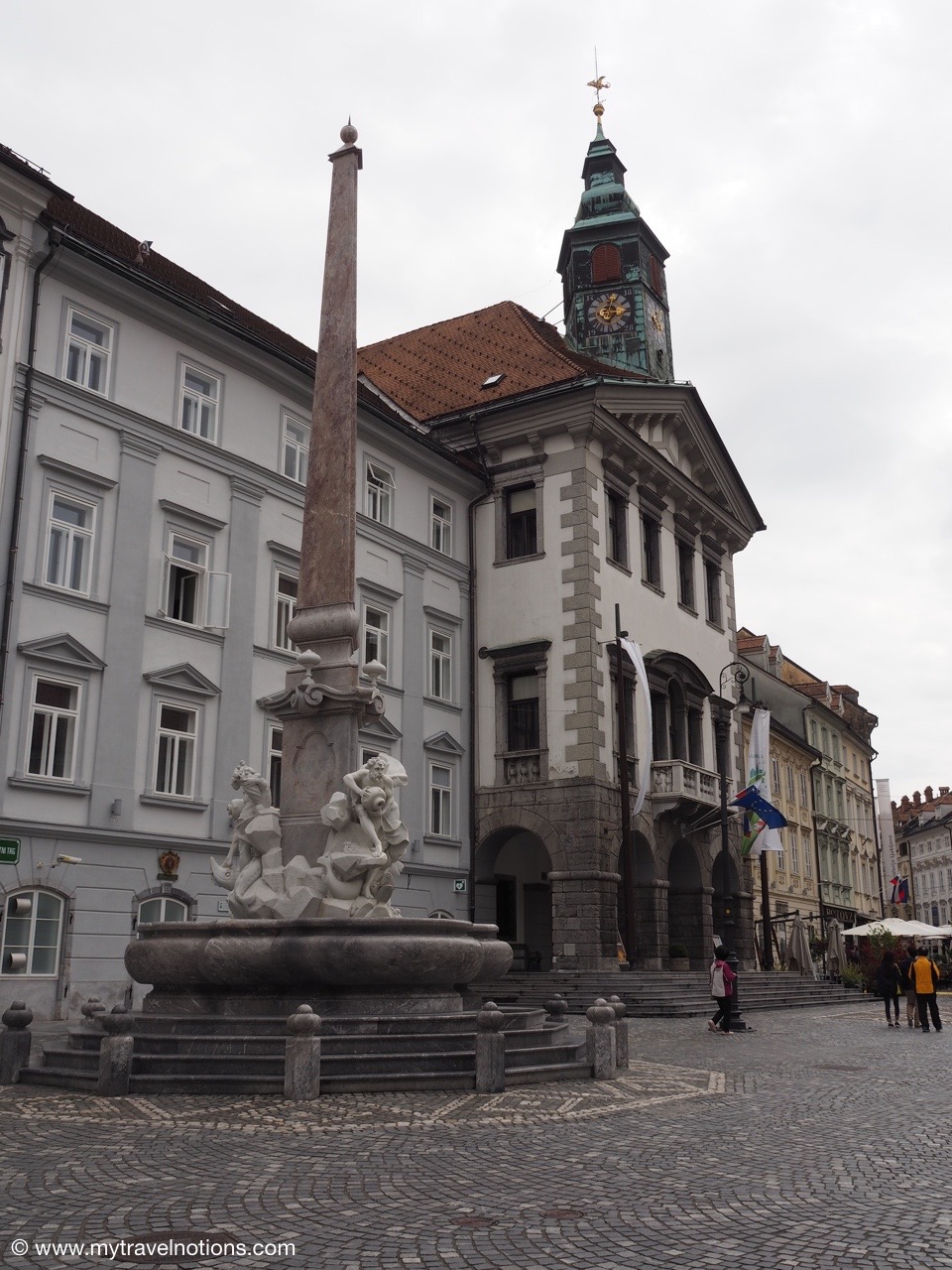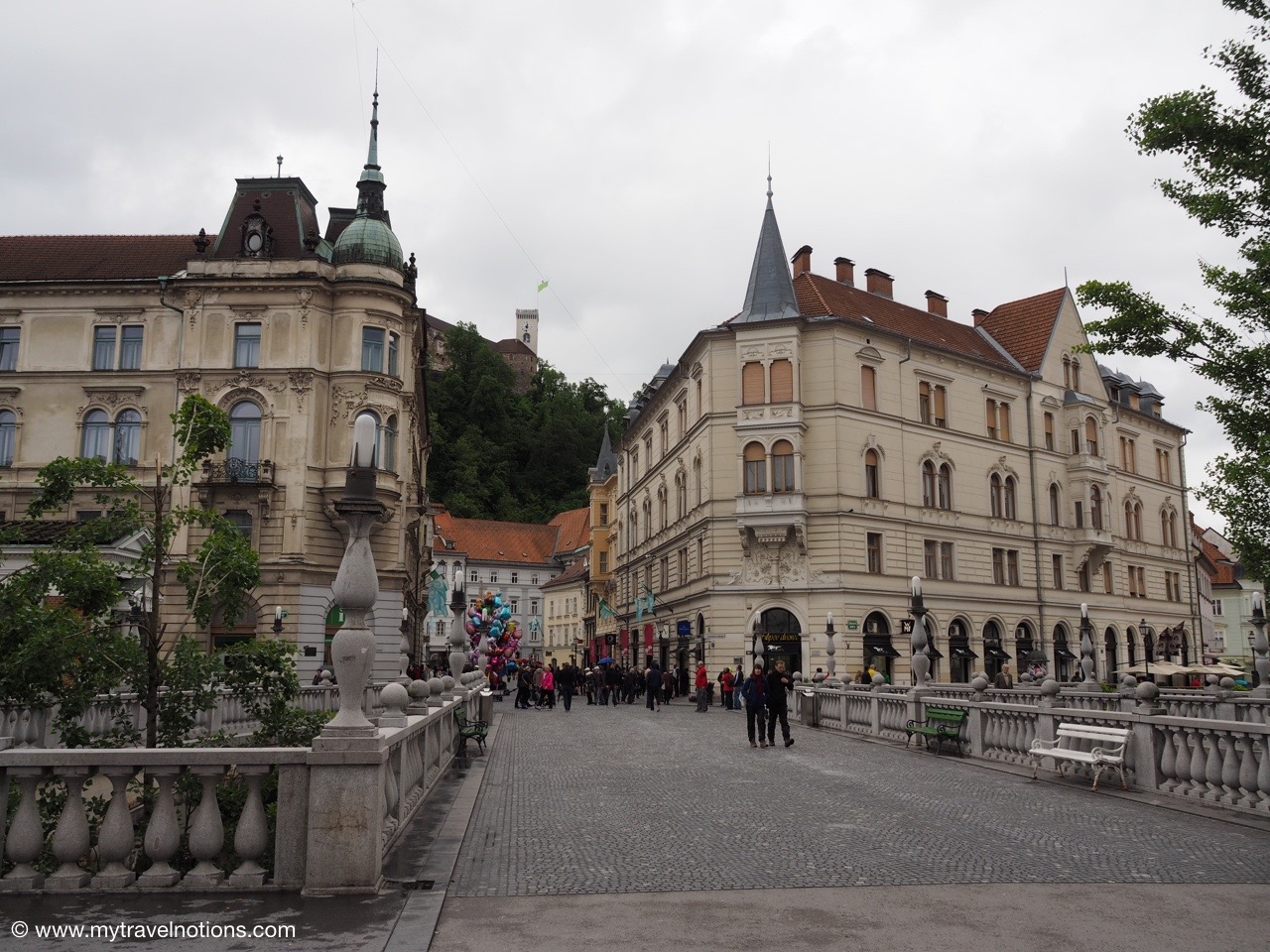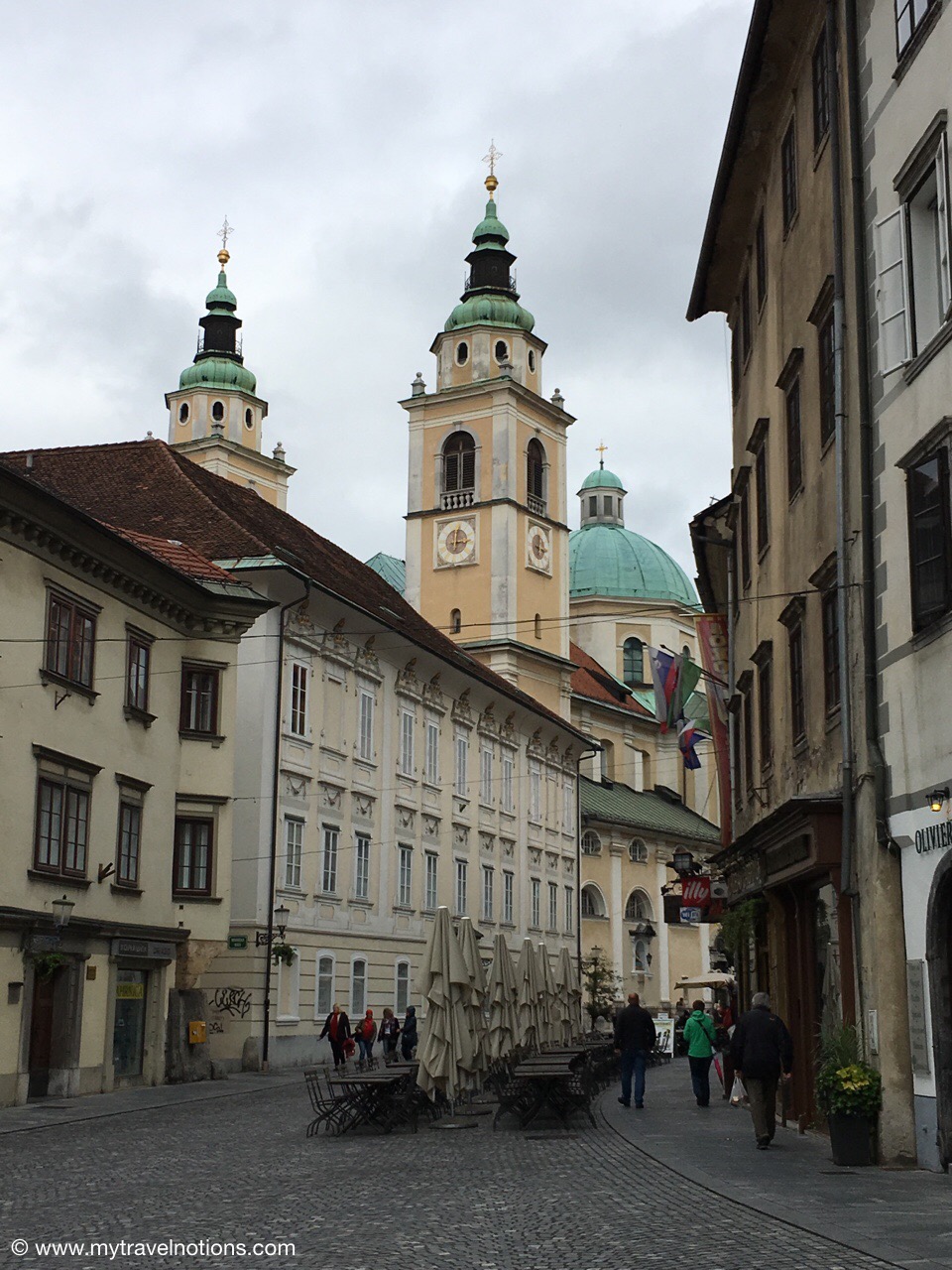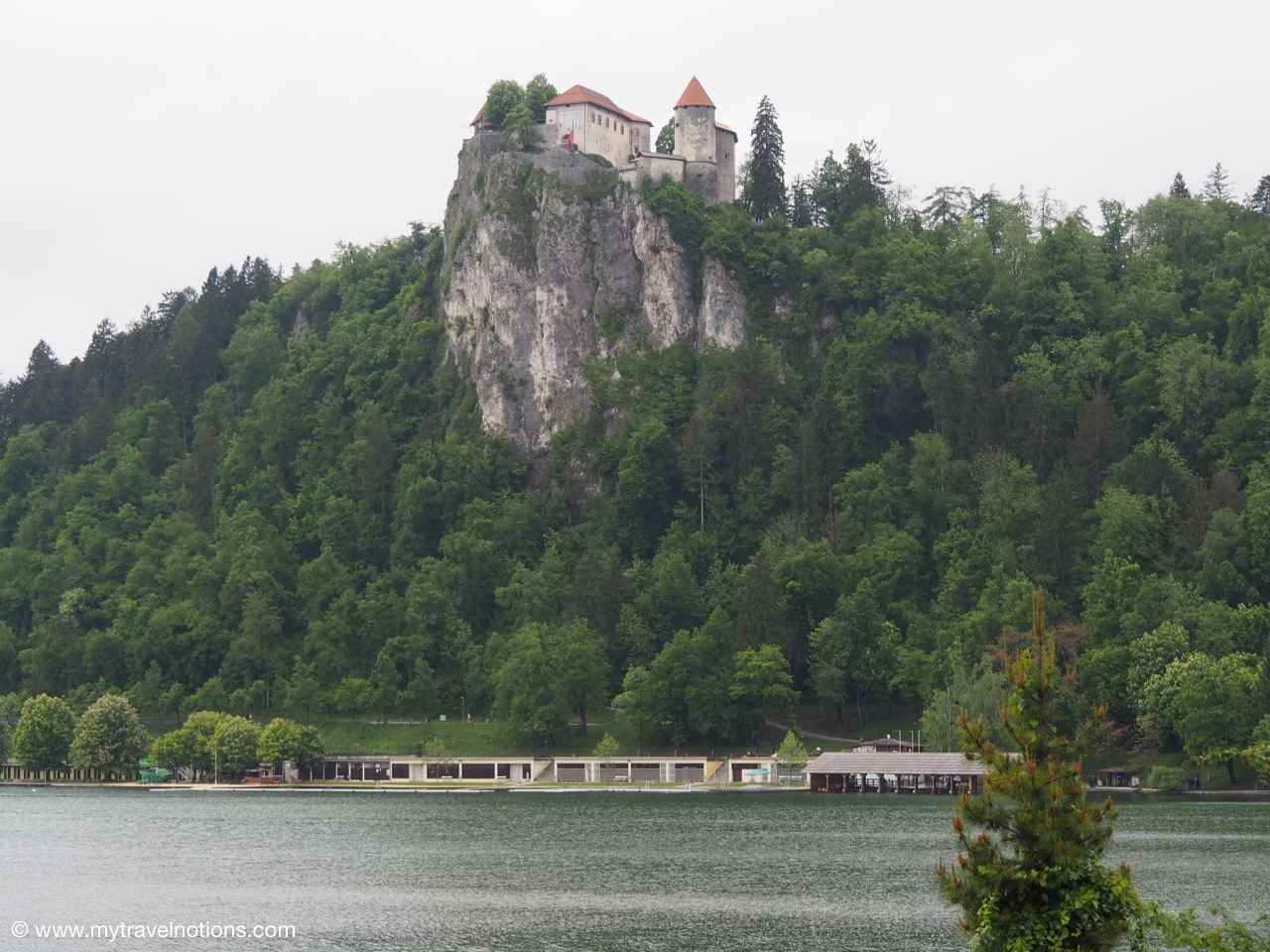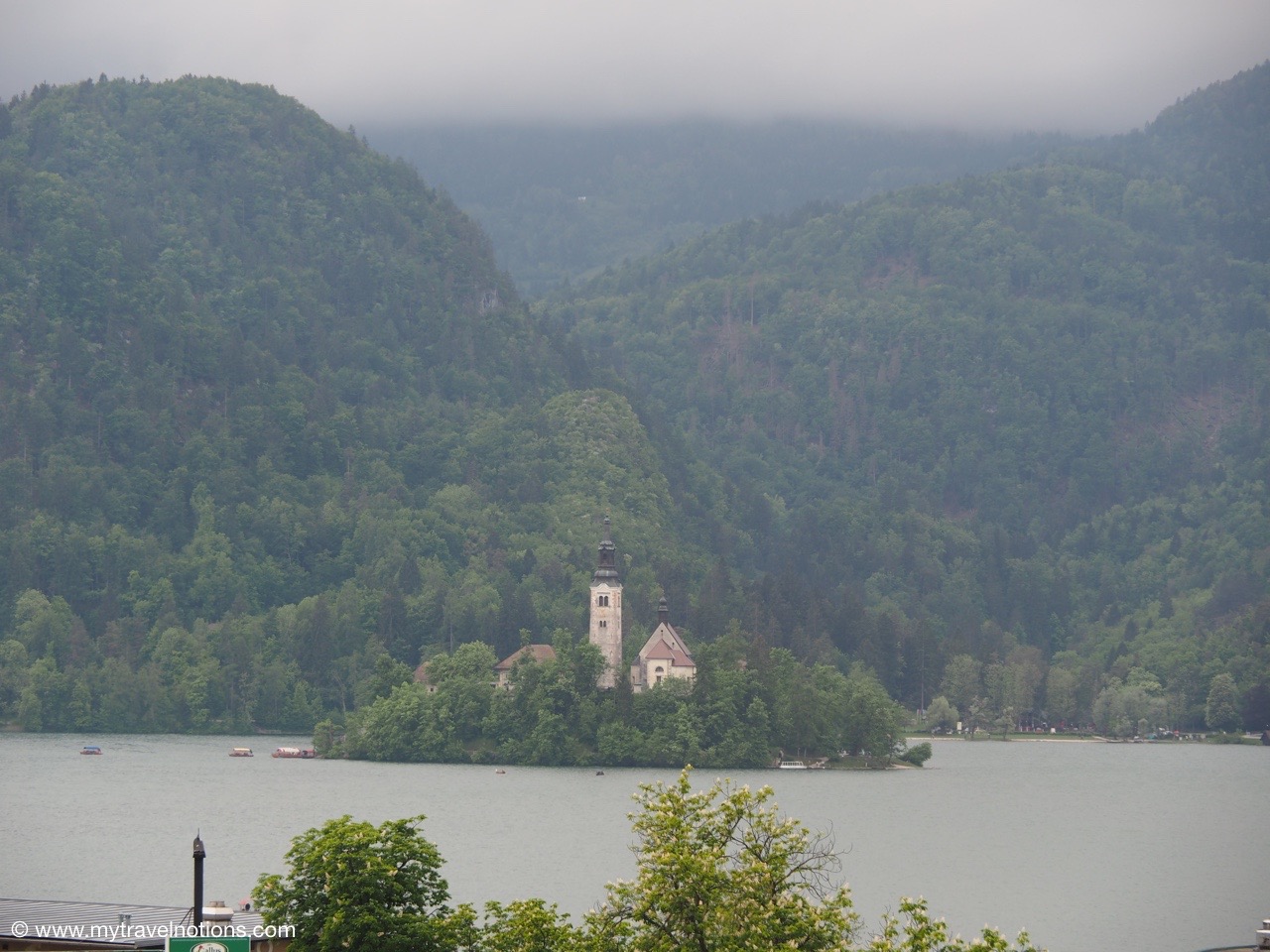 We're at the end of the 16-day Rick Steves tour "The Best of Eastern Europe," now fondly re-named, "The Heart of Europe," that began in Prague and ends here in Bled tomorrow after breakfast. It is difficult to believe that this portion of my 60-day trek has come to a close. But, today, we began our last full day together as a group with a Pletna boat ride to Bled island and a peek into the island's church which is being meticulously renovated. After the boat ride we each did our own thing and mine was a walk around Lake Bled to the Vila Bled, former Yugoslavian President's summer home, to see a stunning propaganda socialist wall mural. As is customary for a Rick Steves tour, the finale night we gathered to share travel memories and toast to new friendships over a sumptuous dinner.
Tomorrow, I head back to Ljubljana, Slovenia, to start my second Rick Steves tour, 14 days of "The Best of the Adriatic," which begins in Ljubljana and will take me through Croatia to Bosnia and end in Dubrovnik, Croatia. Ready for the next adventure to being.