I left Lake Bled in Slovenia May 17 to head to Ljubljana, Slovenia to start begin the second part of my 14-day Rick Steves "Best of the Adriatic" tour back in Ljubljana, Slovenia. This time I'll have the opportunity to spend more time in Ljubljana than I did during my Rick Steves "Best of Eastern Europe" tour when we spent a dreary afternoon here on our way to Lake Bled.
This tour took me from Ljubljana to Bled and Kobarid in Slovenia; Motovun, Rovinj, Pula, Opatija, back to Plitvice, Split, Hvar, Korcula and Dubrovnik in Croatia and Mostar in Bosnia-Herzegovina.
My 60-Day Europe Bash, April 24 to June 22, 2016, travel blog is in six parts: Berlin, Heart of Europe, Adriatic, Balkans, Vienna and Munich. This is the Adriatic portion of my trip, which included Slovenia, Croatia and Bosnia-Herzegovina from May 17 to May 31, 2016. Follow along through the photos and captions.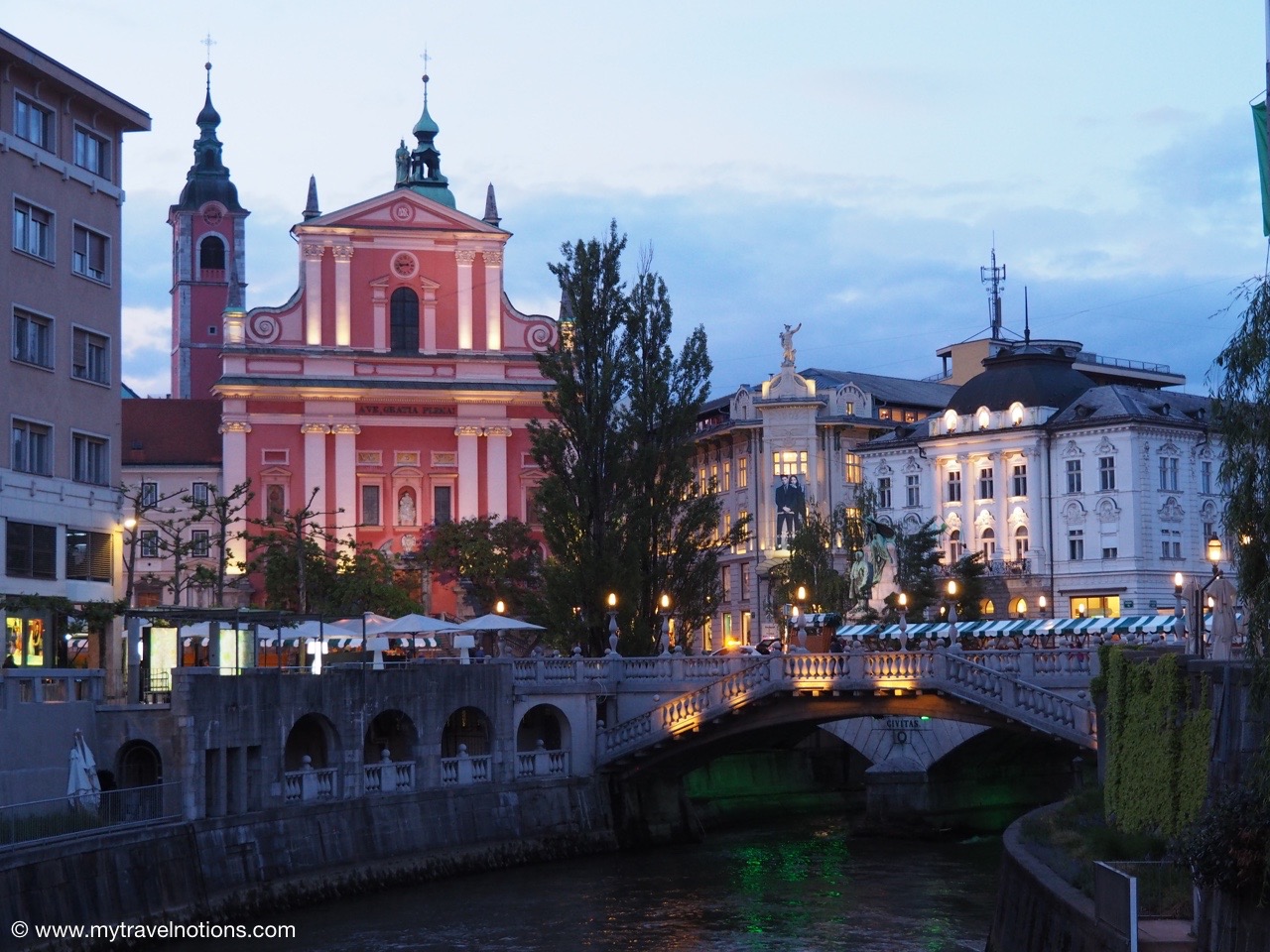 Ljubljana, with its distinctive bridges and outdoor cafes along the Ljubljanica River, has an Old World feel with a charming vibe. This is a view of the river and the triple bridge which connects Ljubljana's historical, medieval town on one bank, and modern Ljubljana on the other.
Although Ljubljana is filled with old world charm architecturally, it also carries a youthful vibe with its hip university atmosphere. But for me, the most intriguing part is the man who came home to Ljubljana, after making a name for himself in Prague, to redesign the city. That man was architect and the urban planner of his day, Jože Plečnik. A man who never married and lived modestly, Plečnik and Ljubljana are intertwined.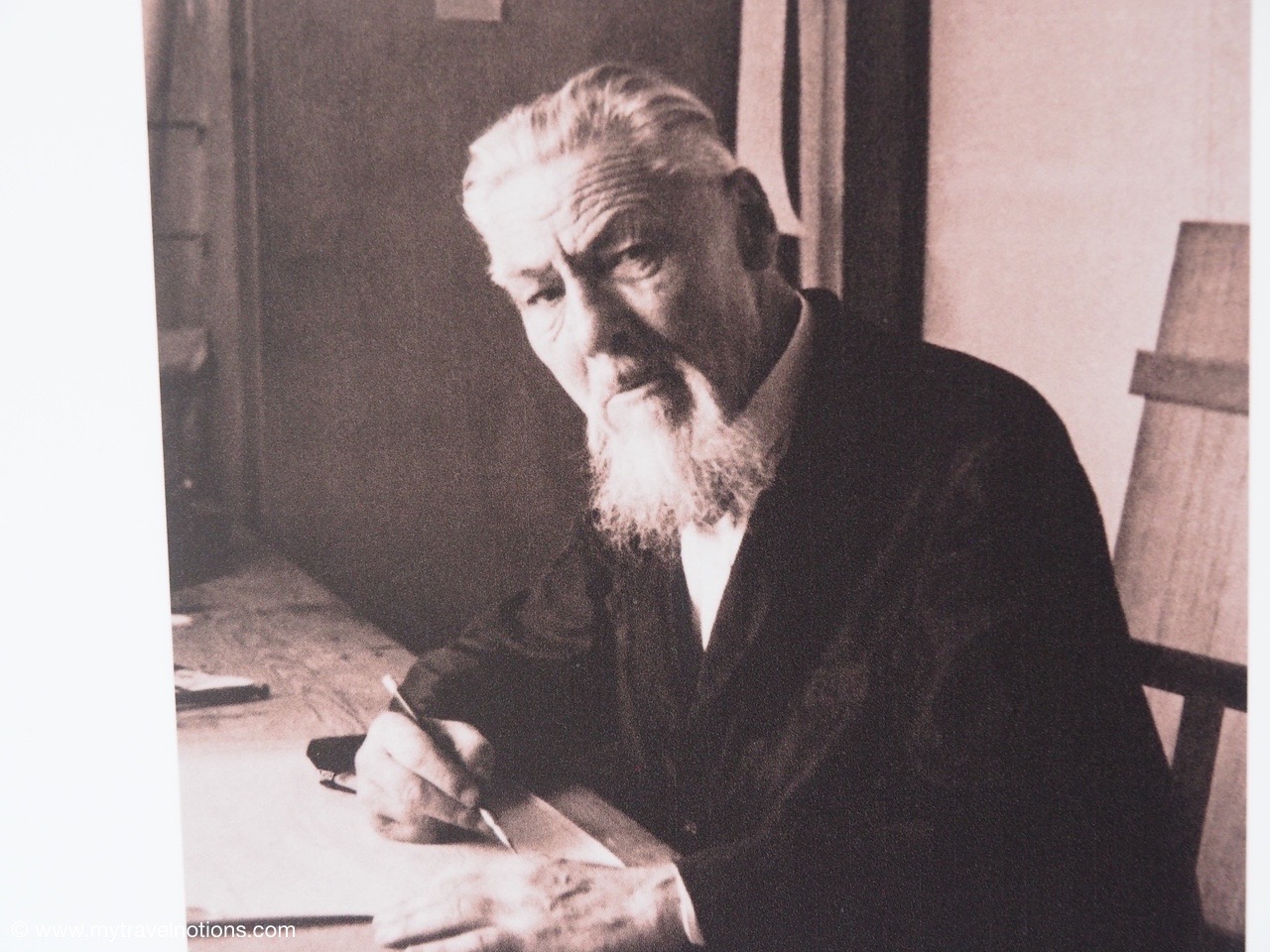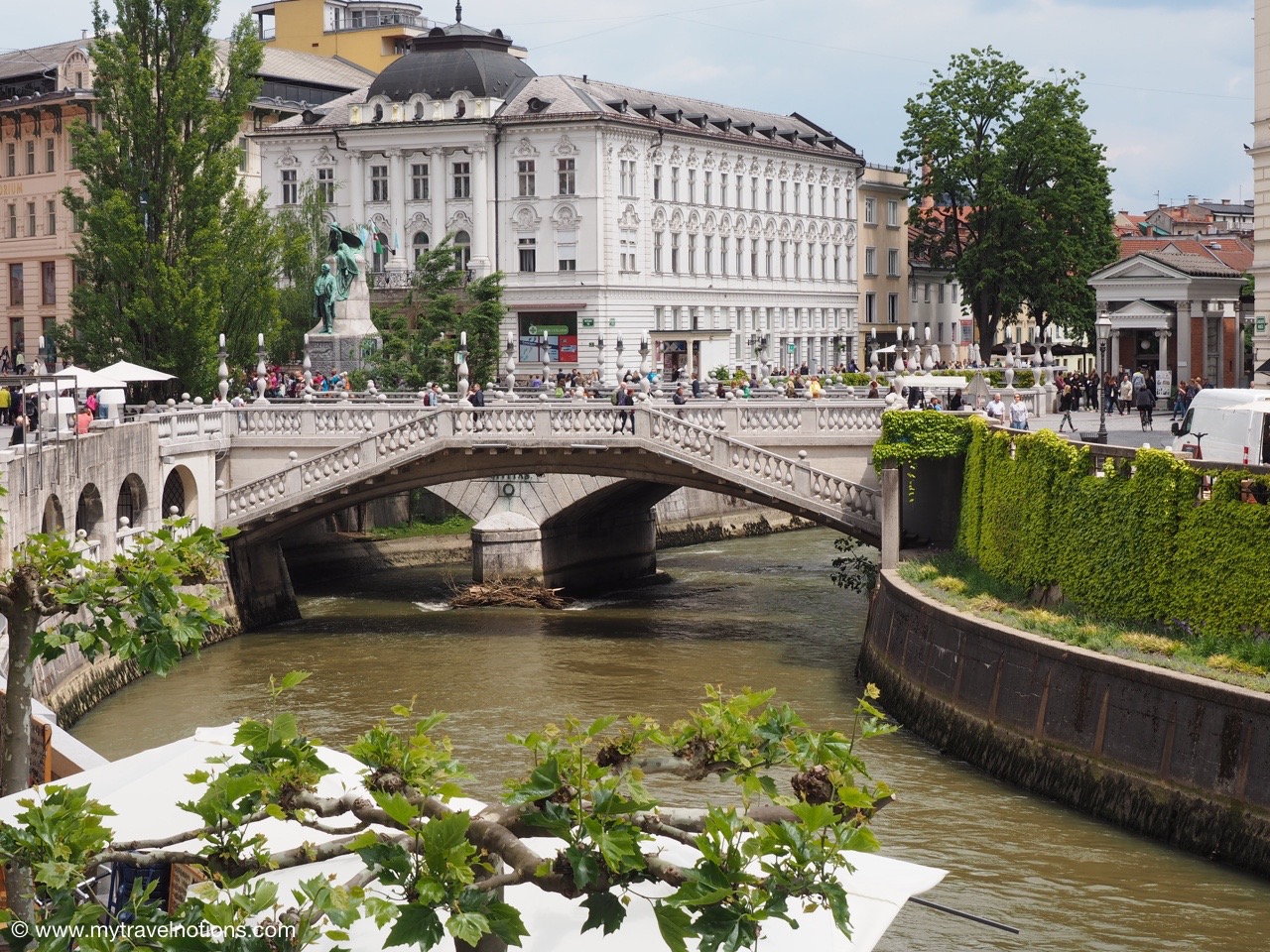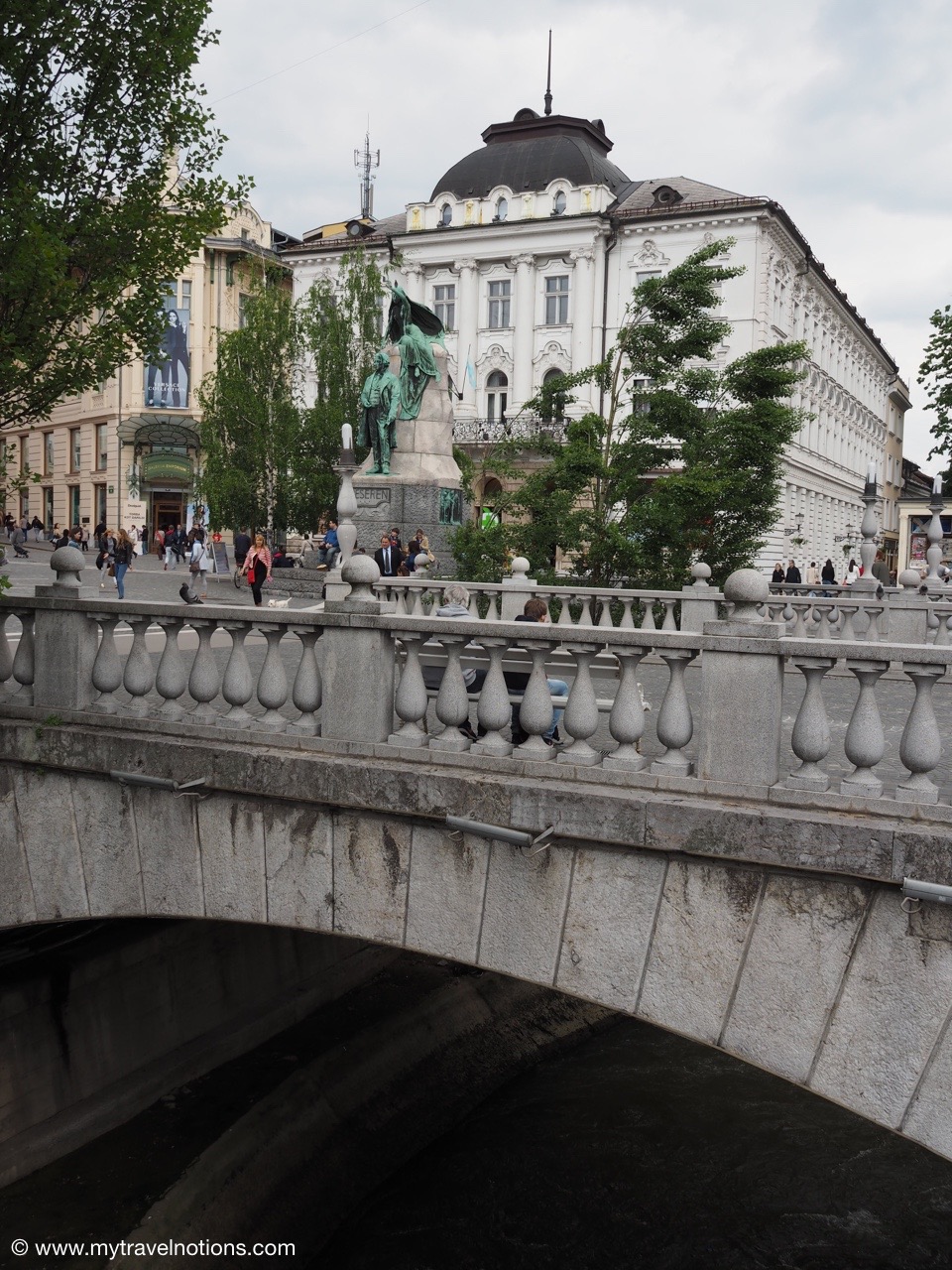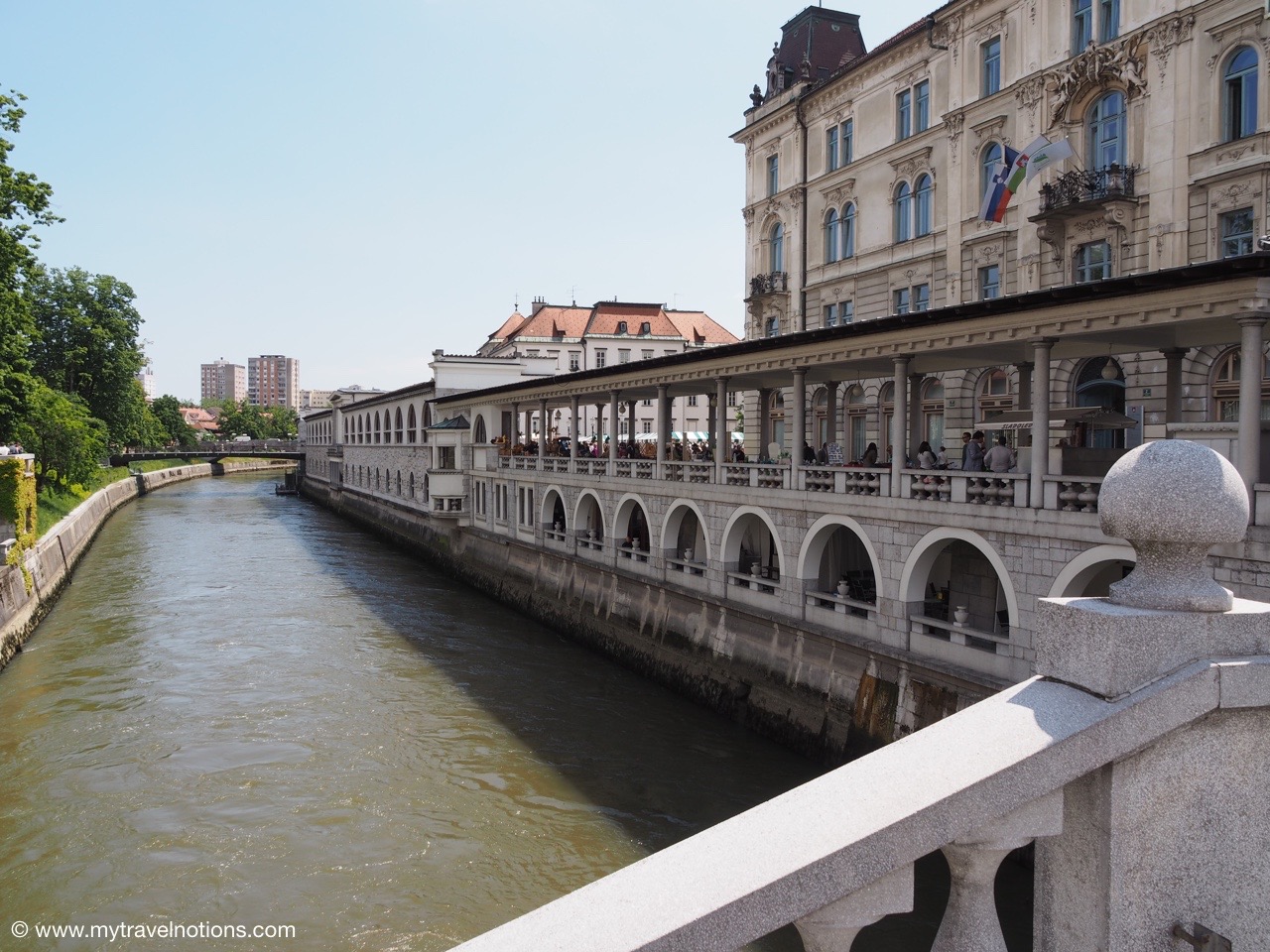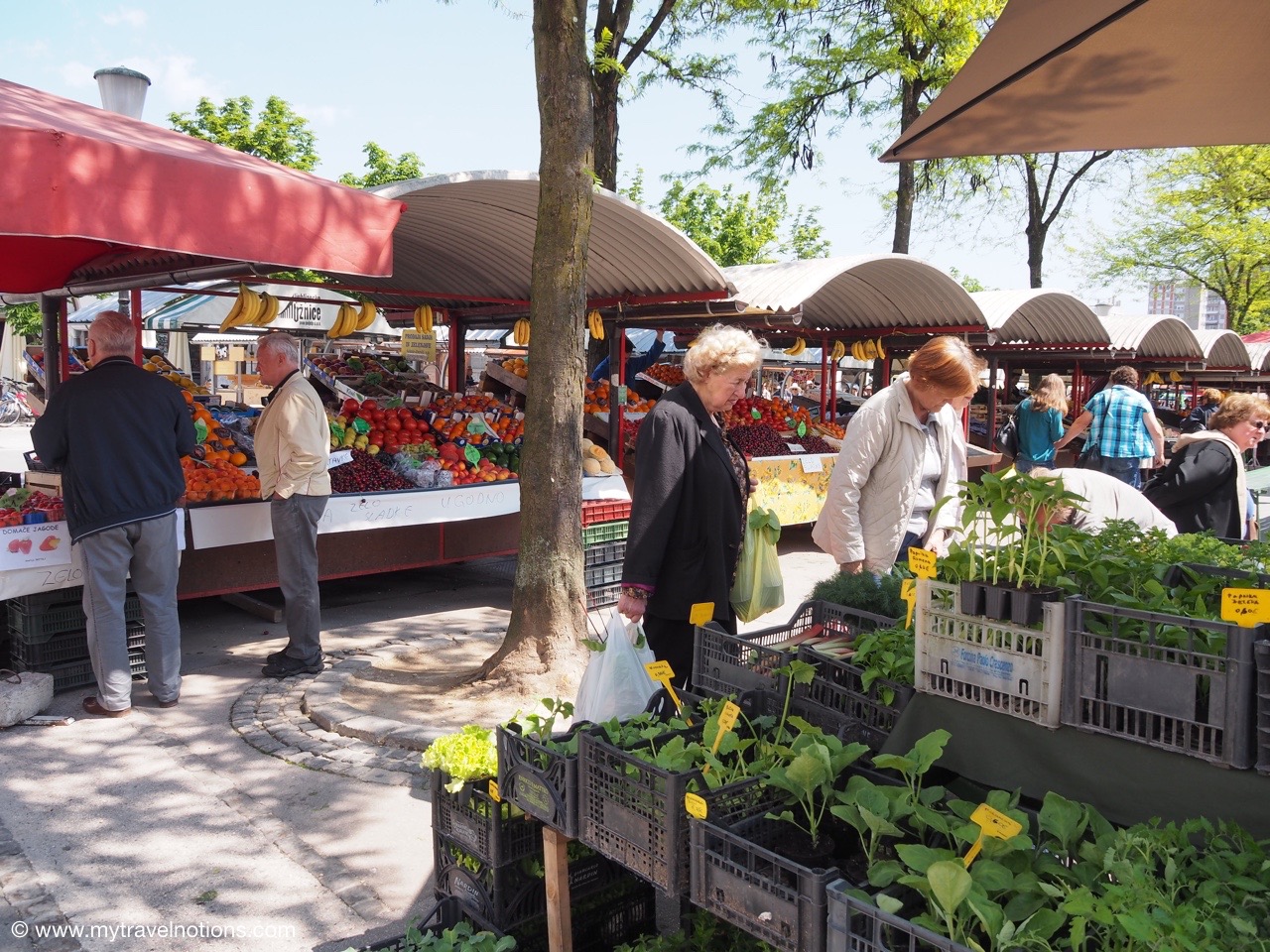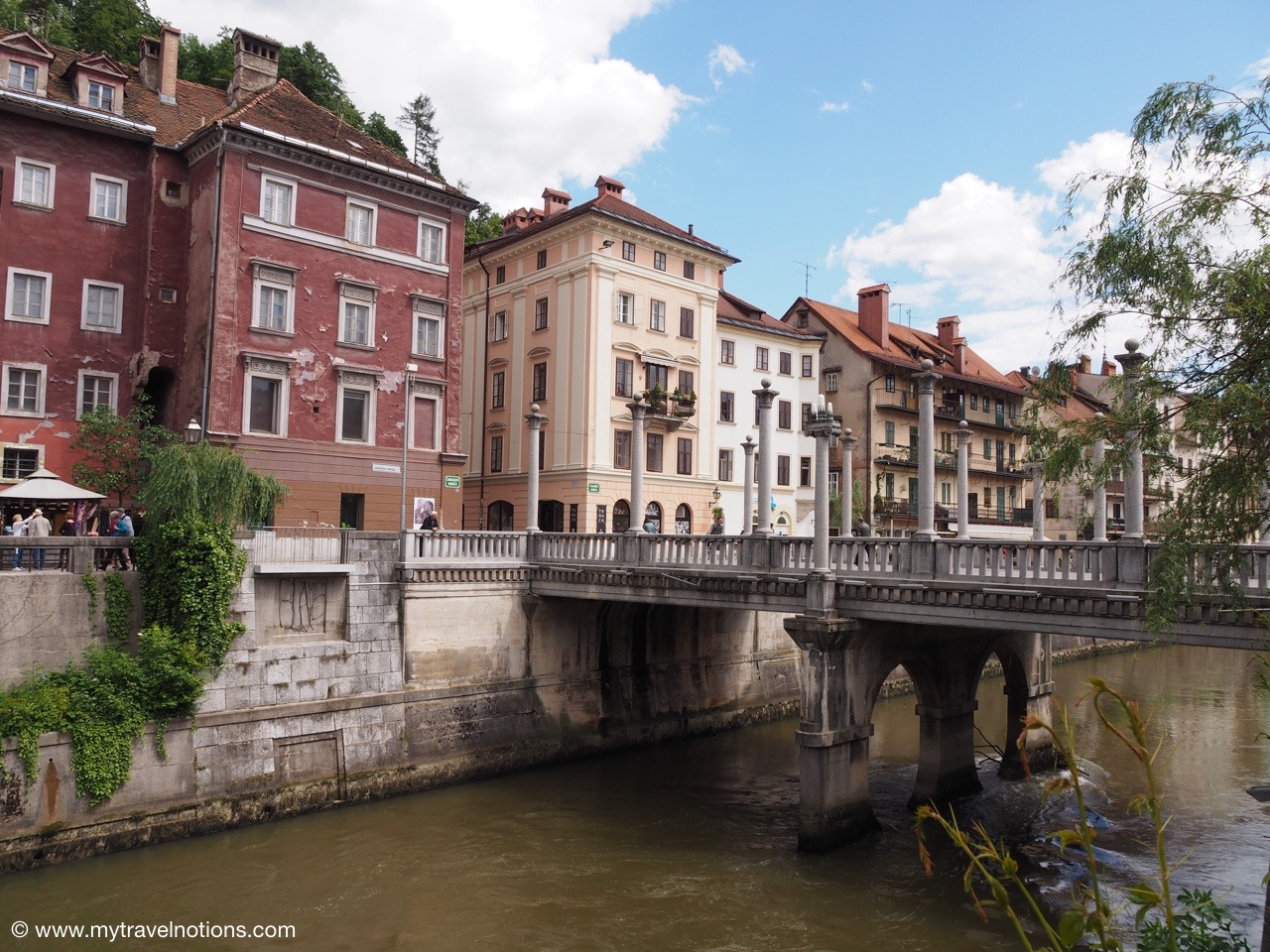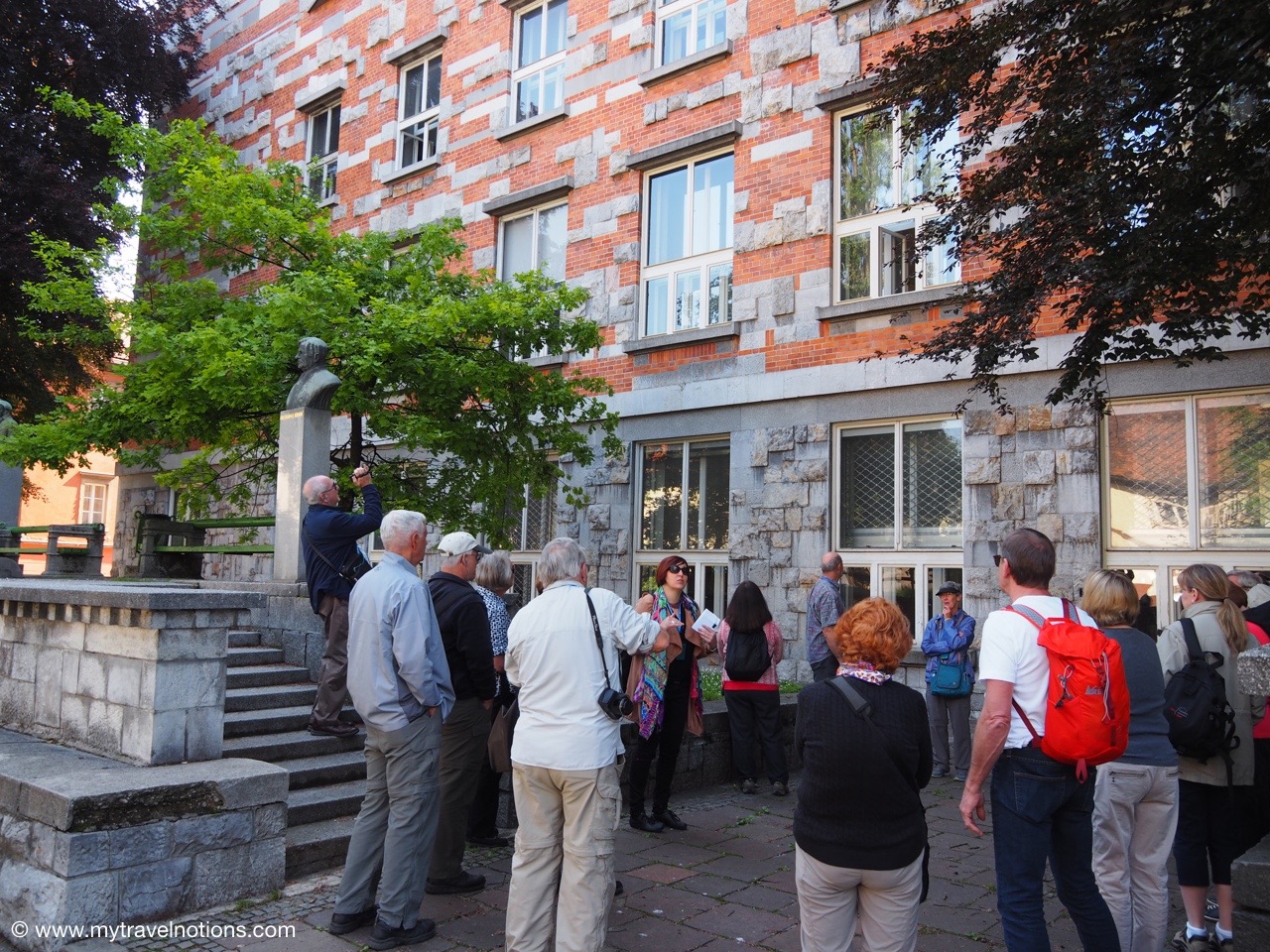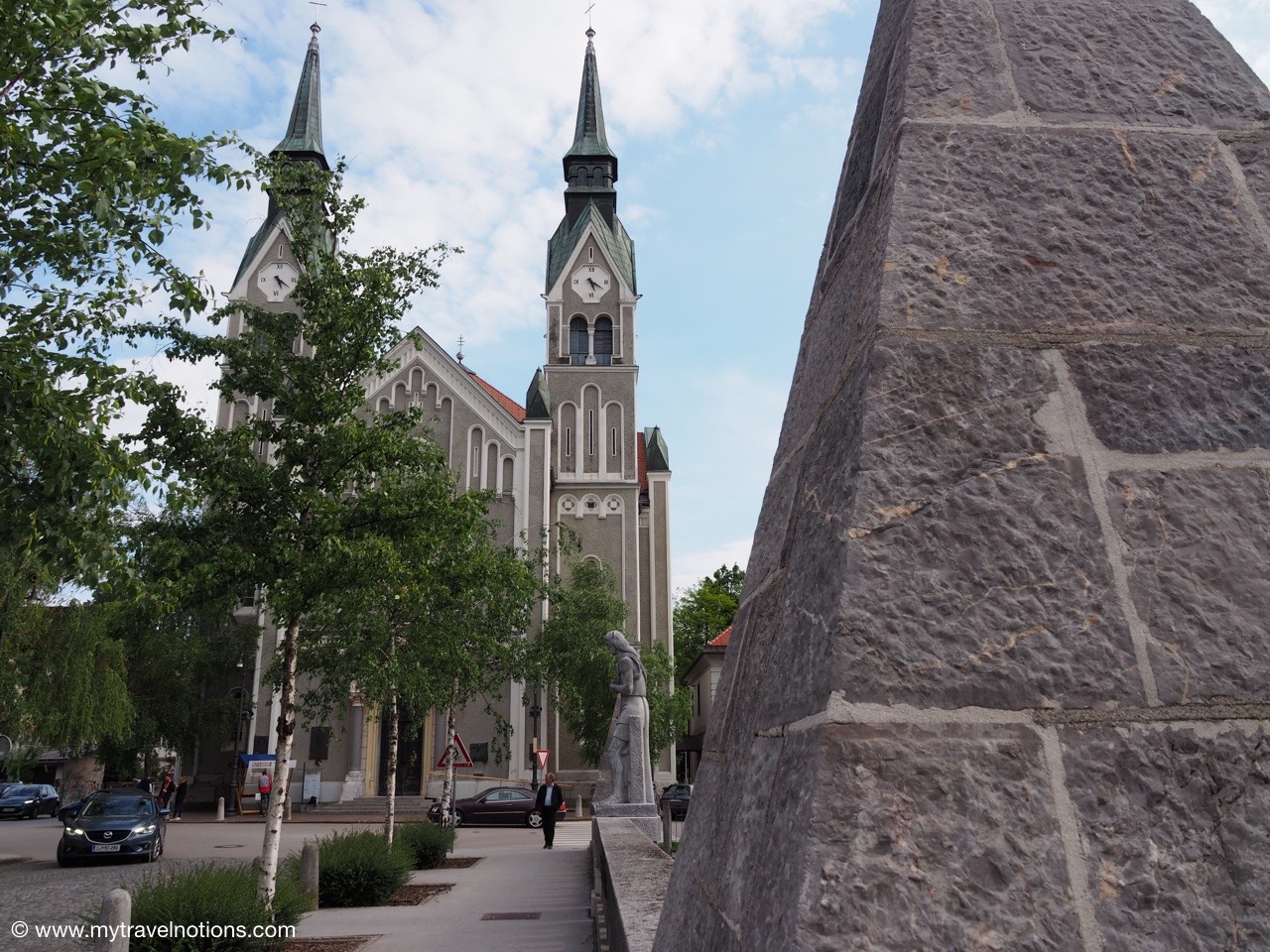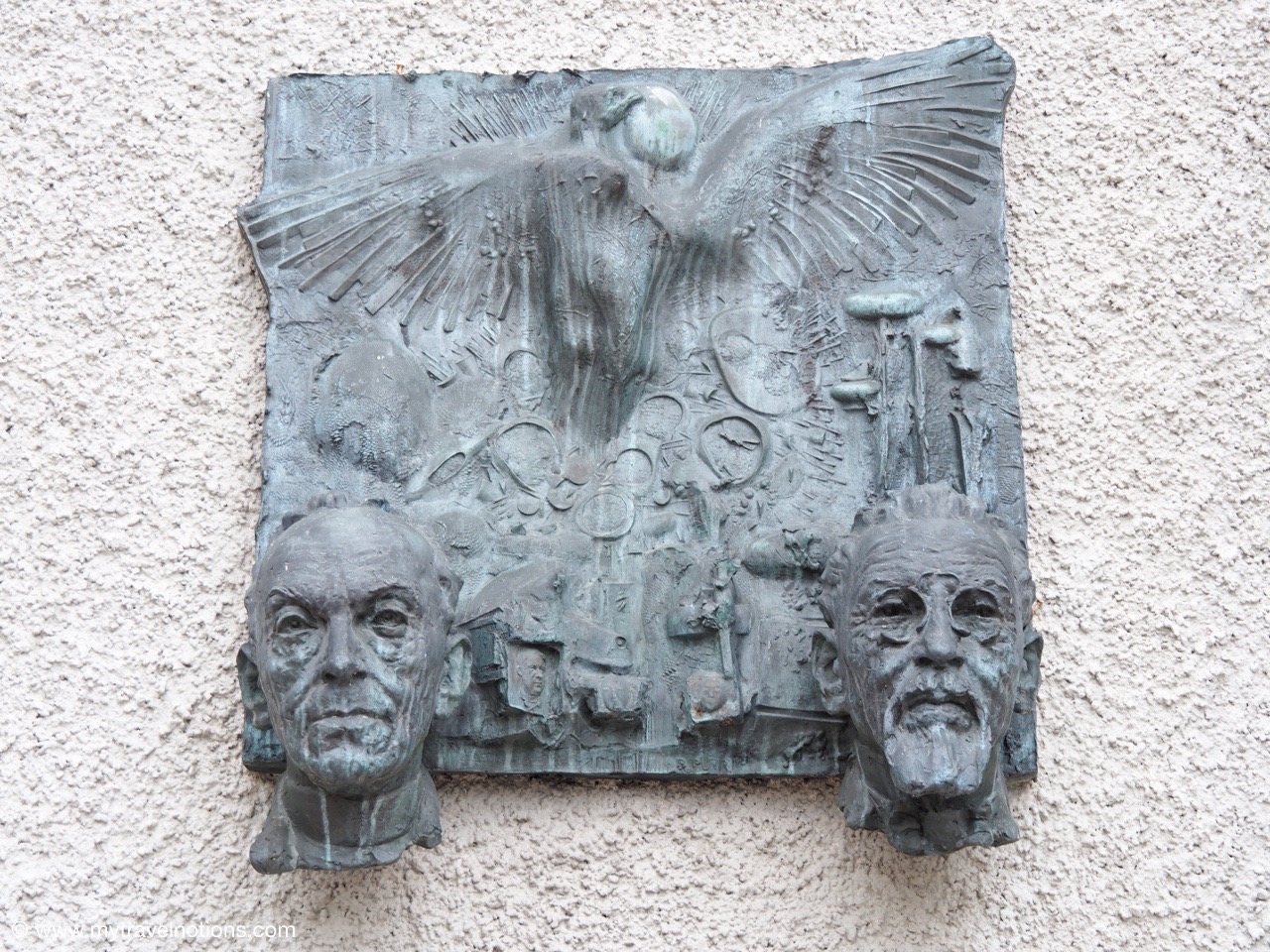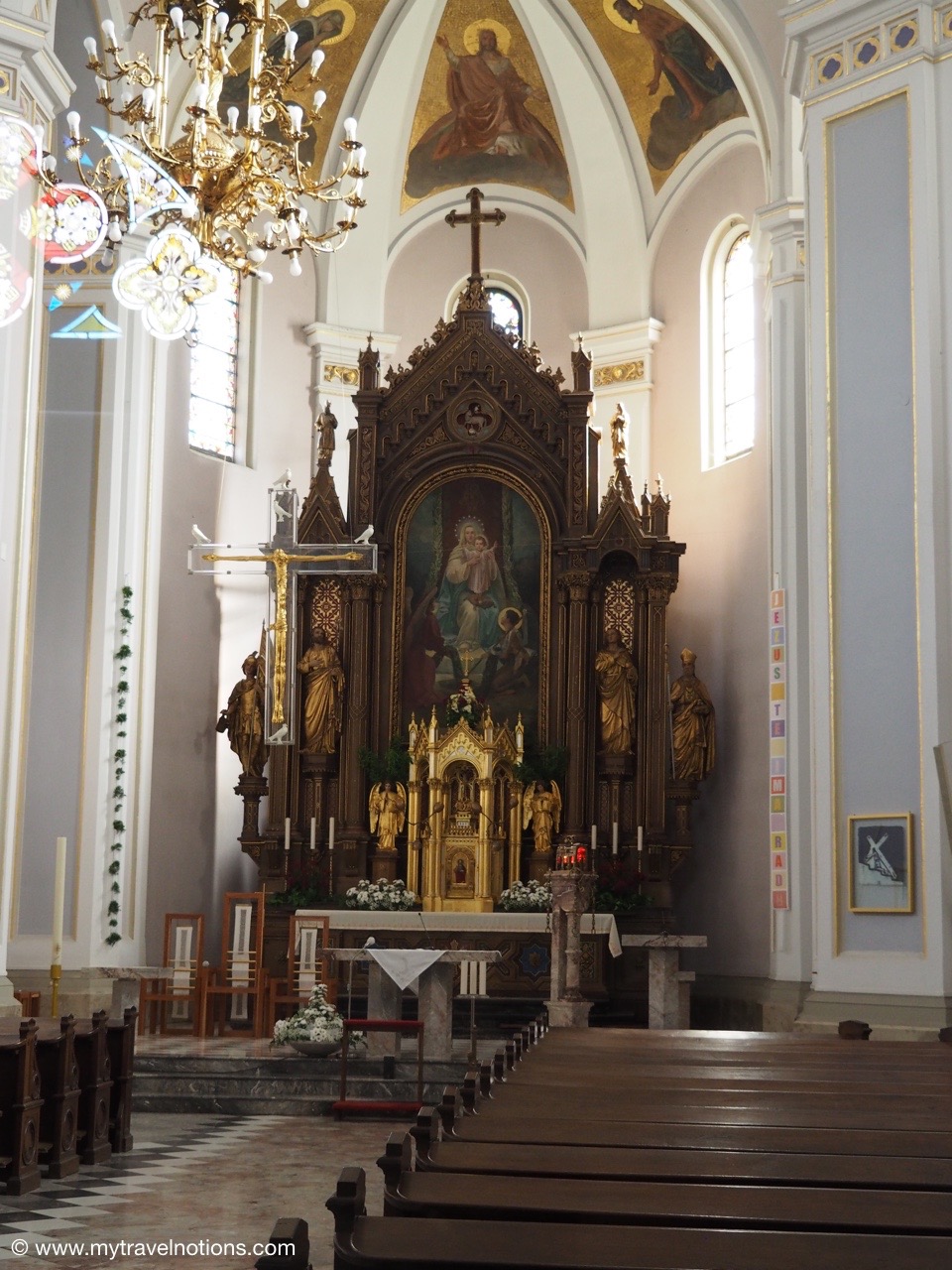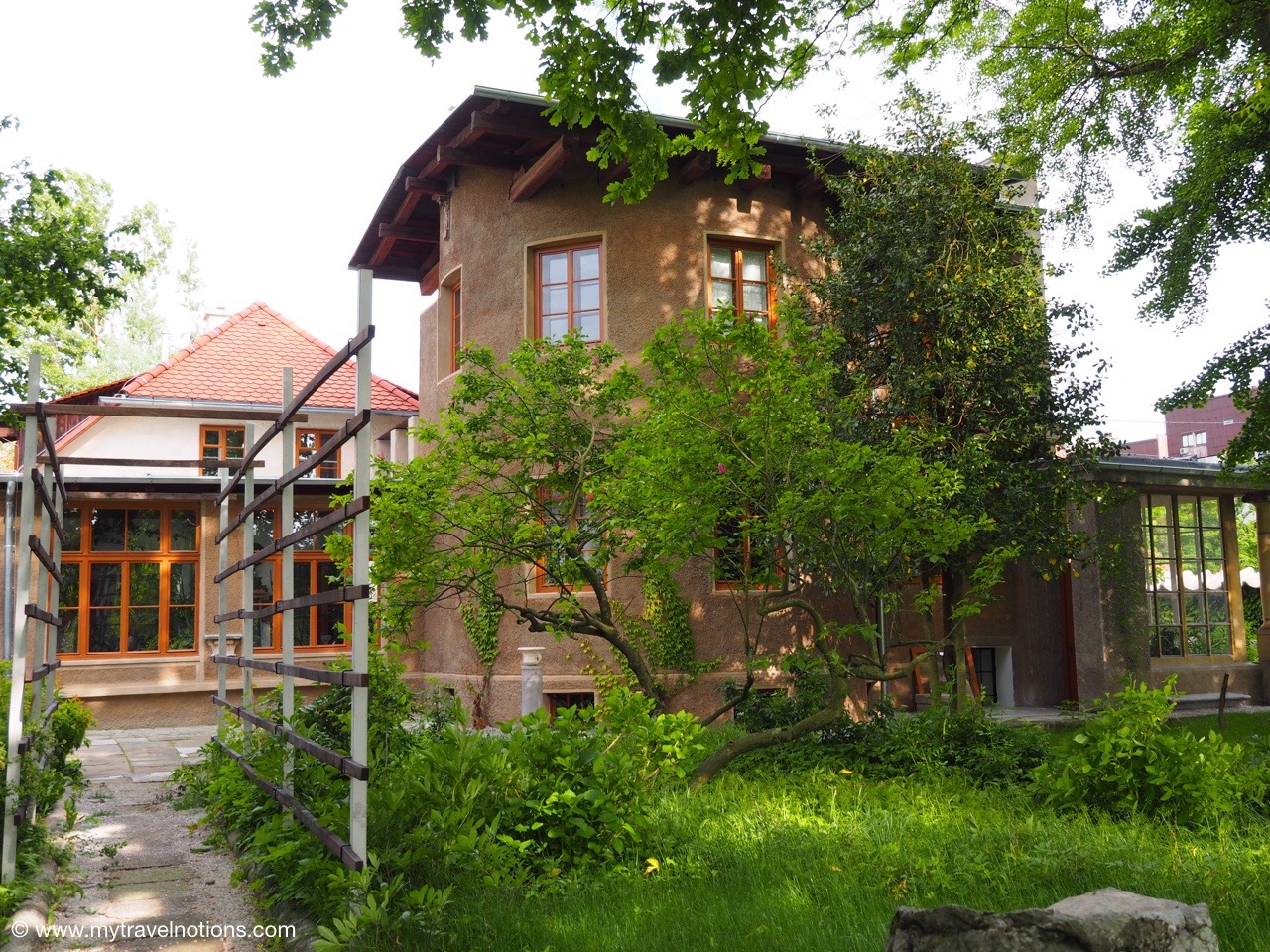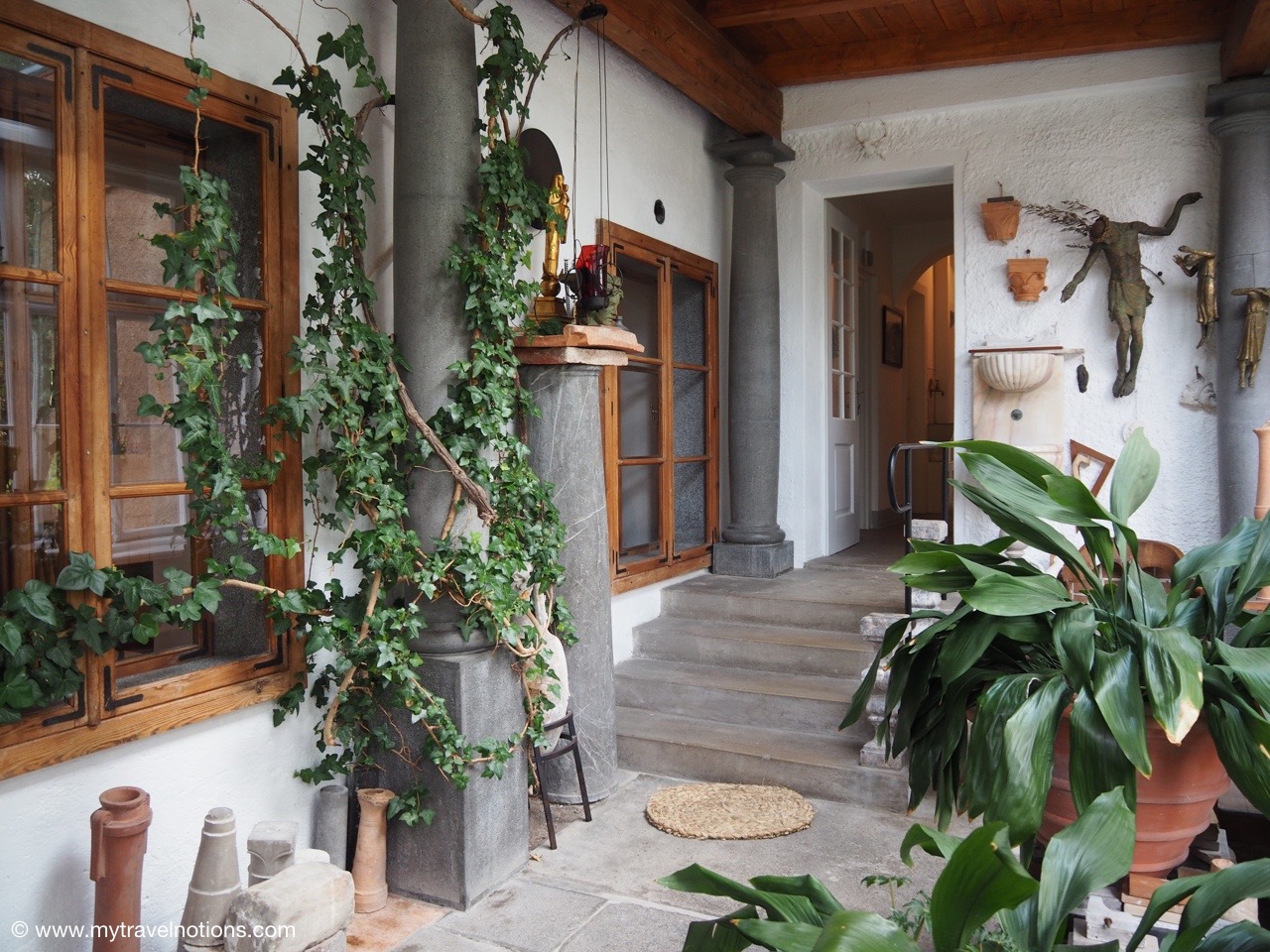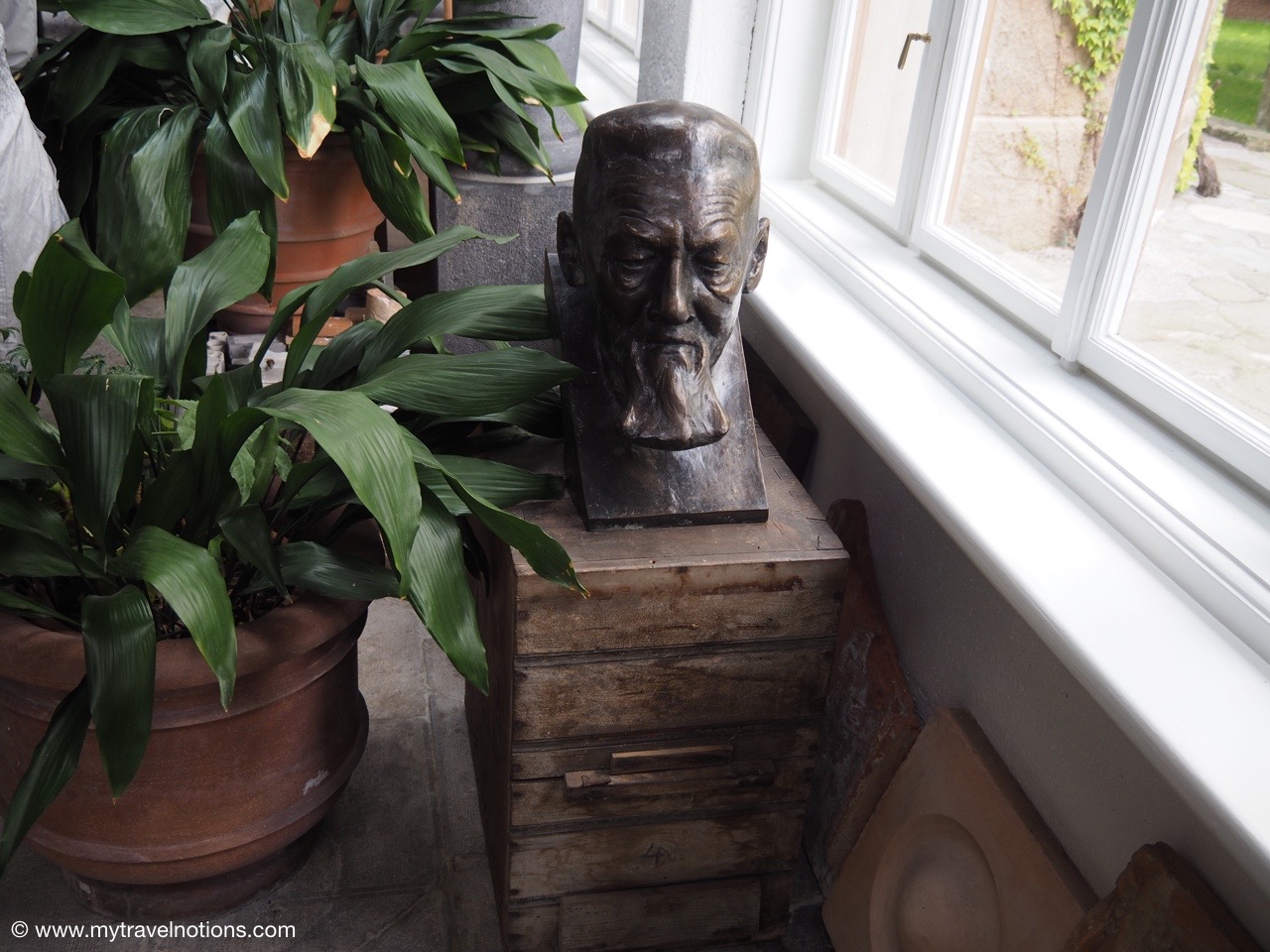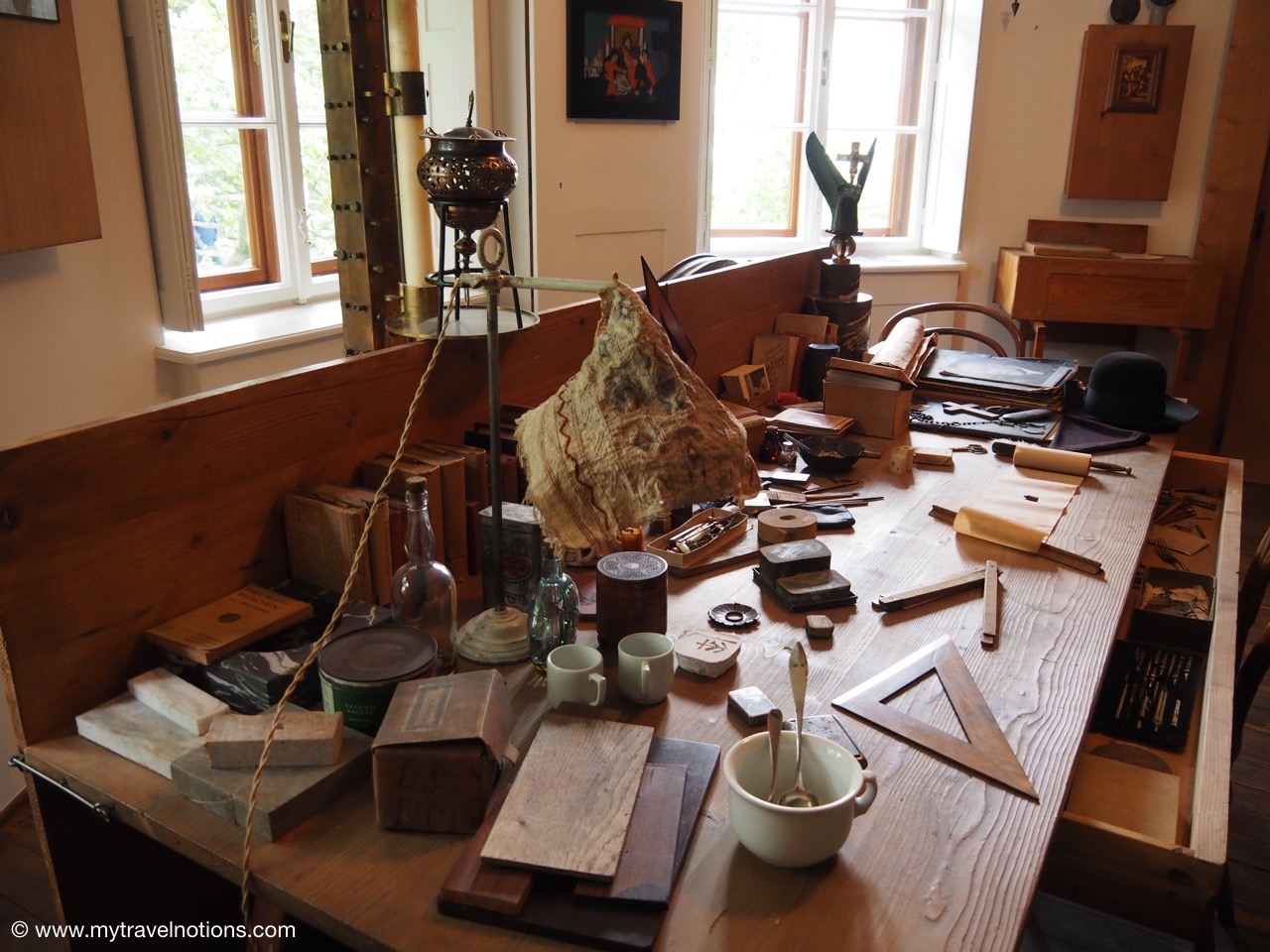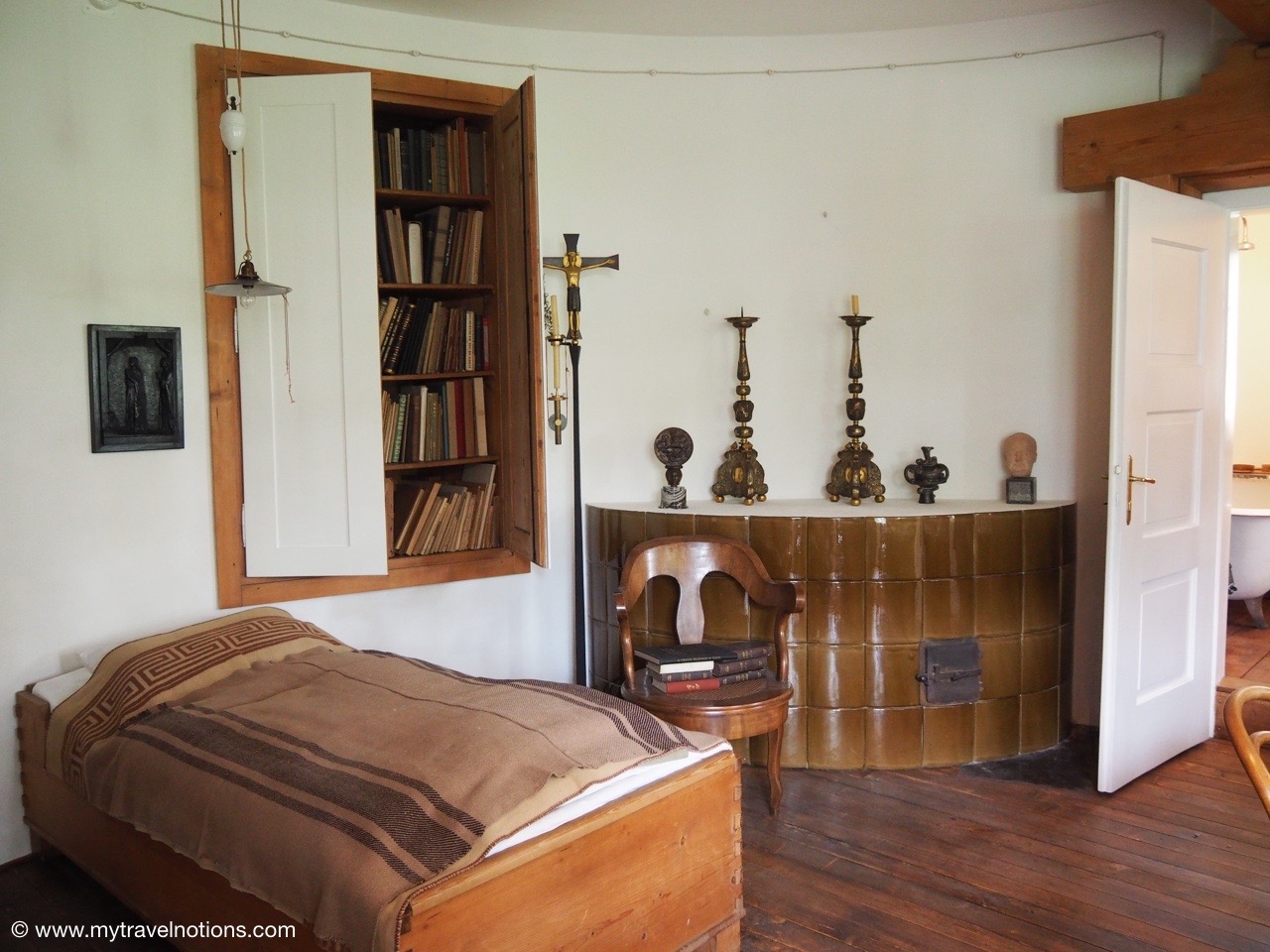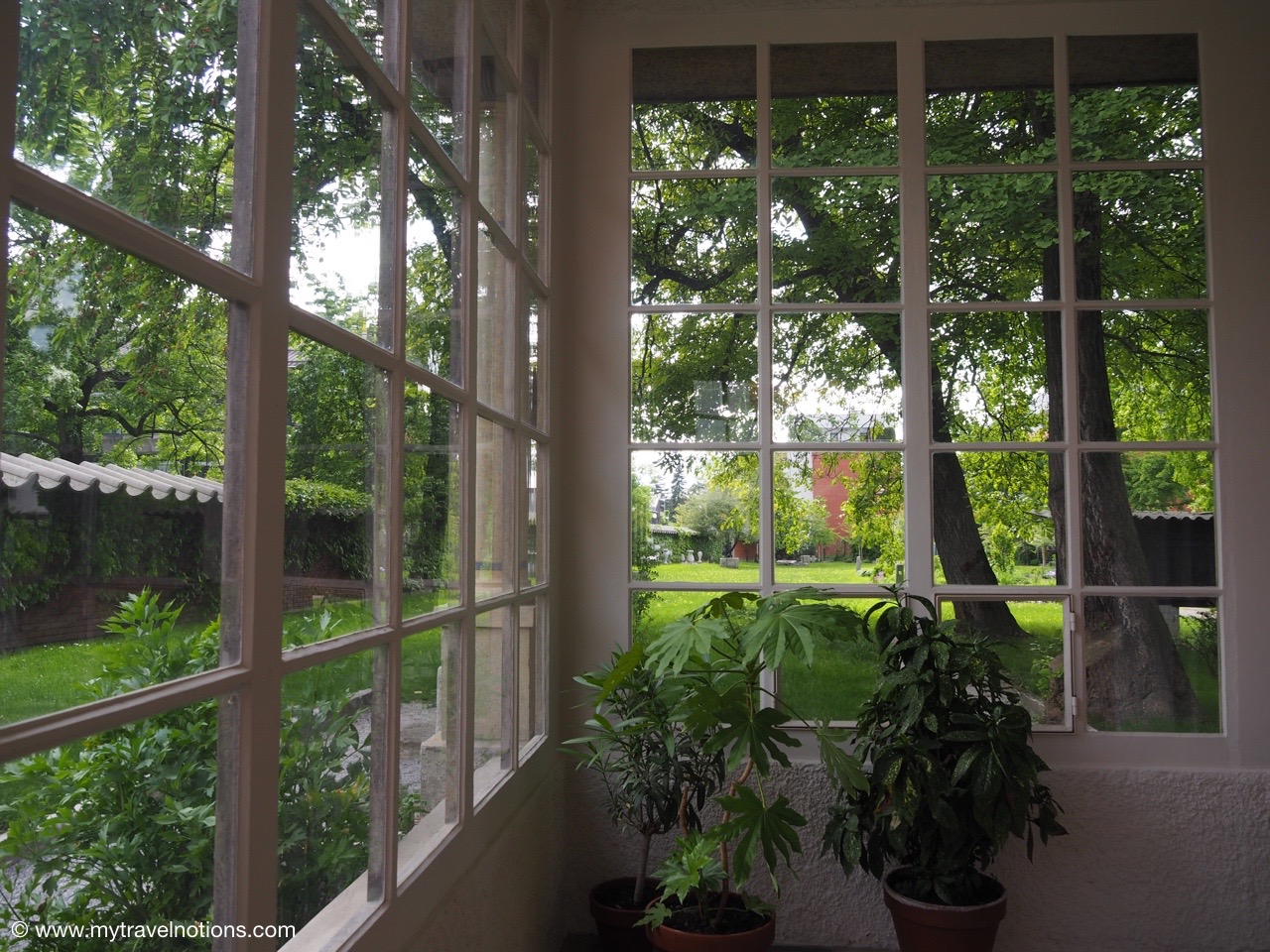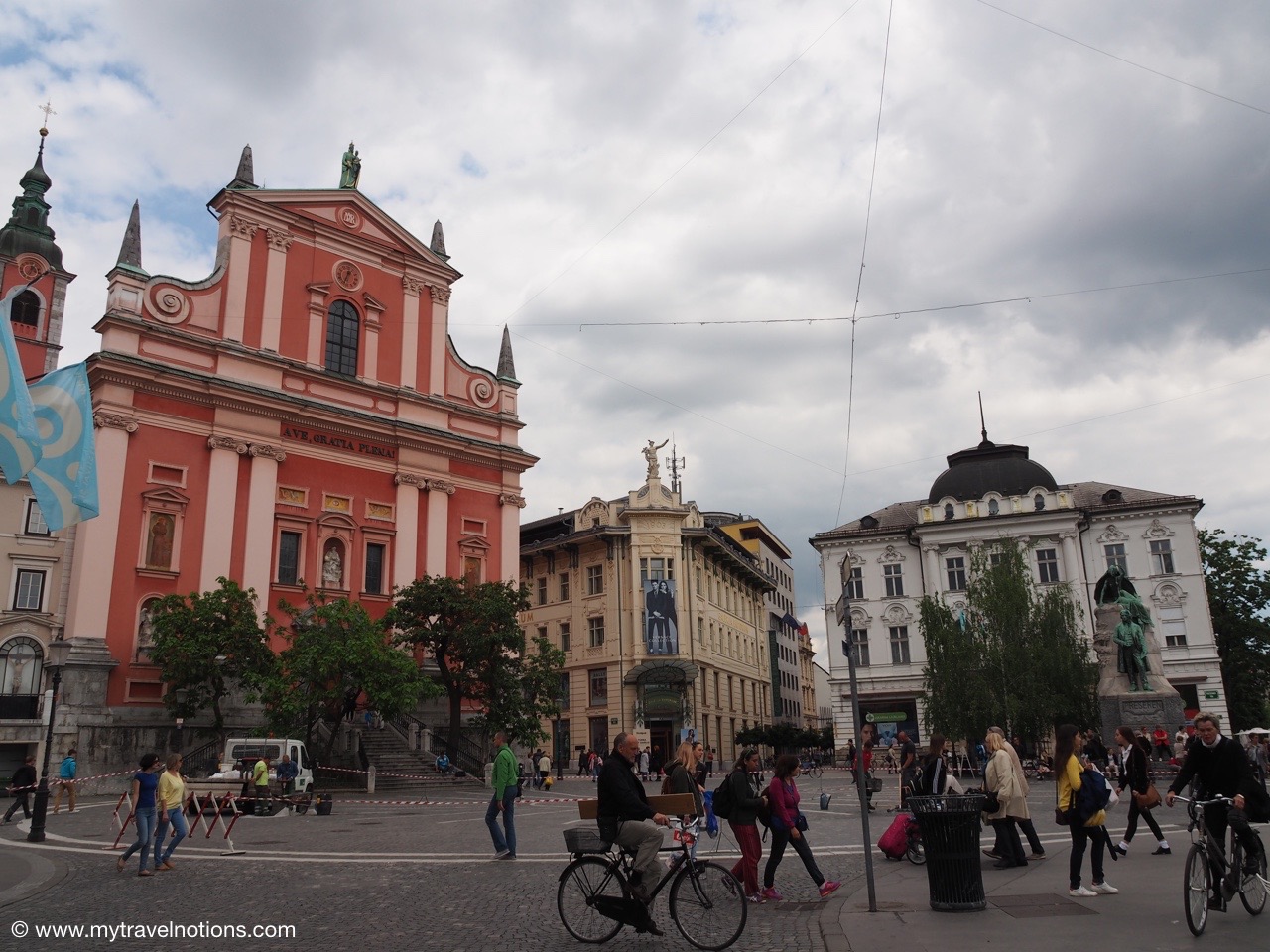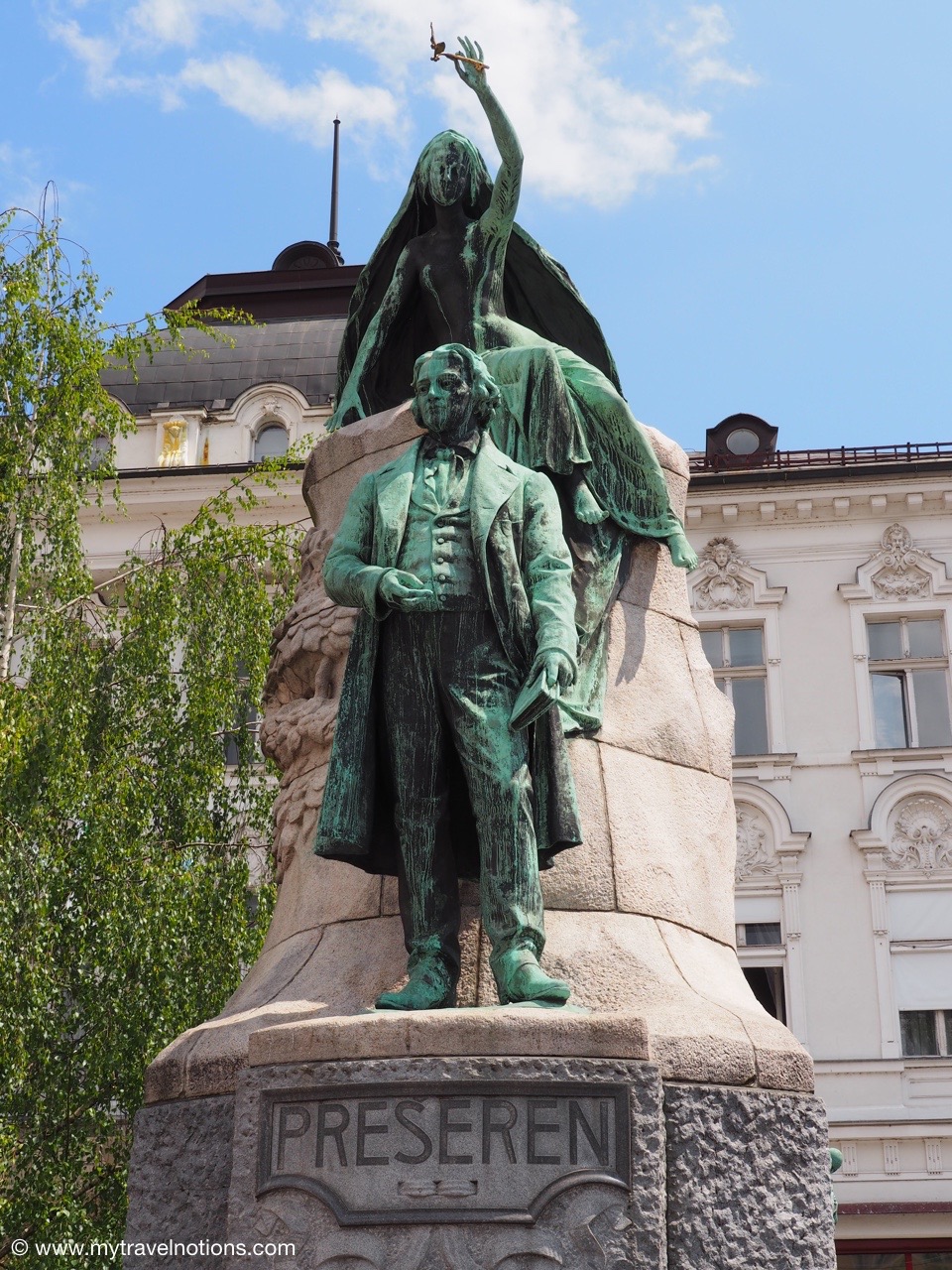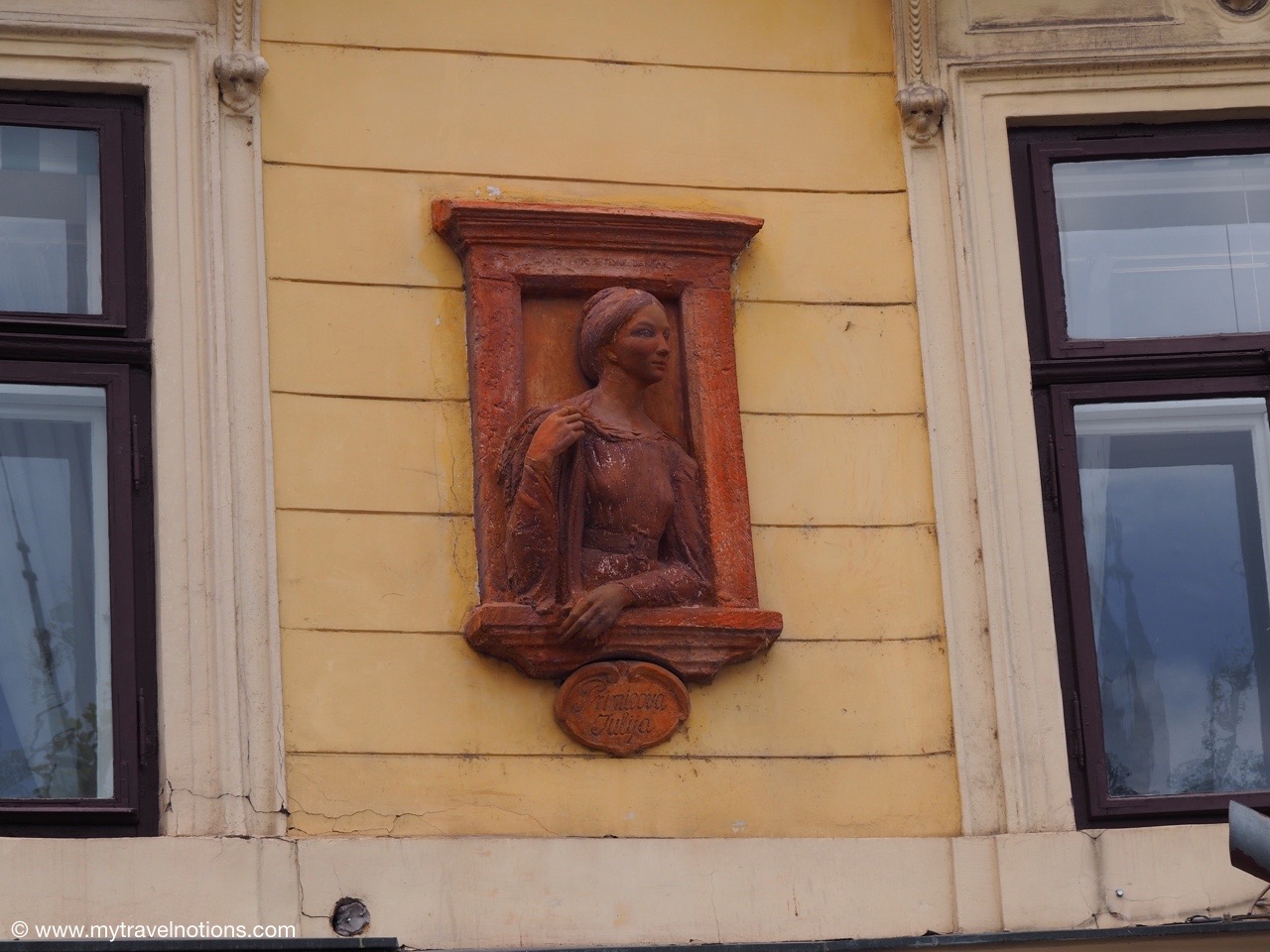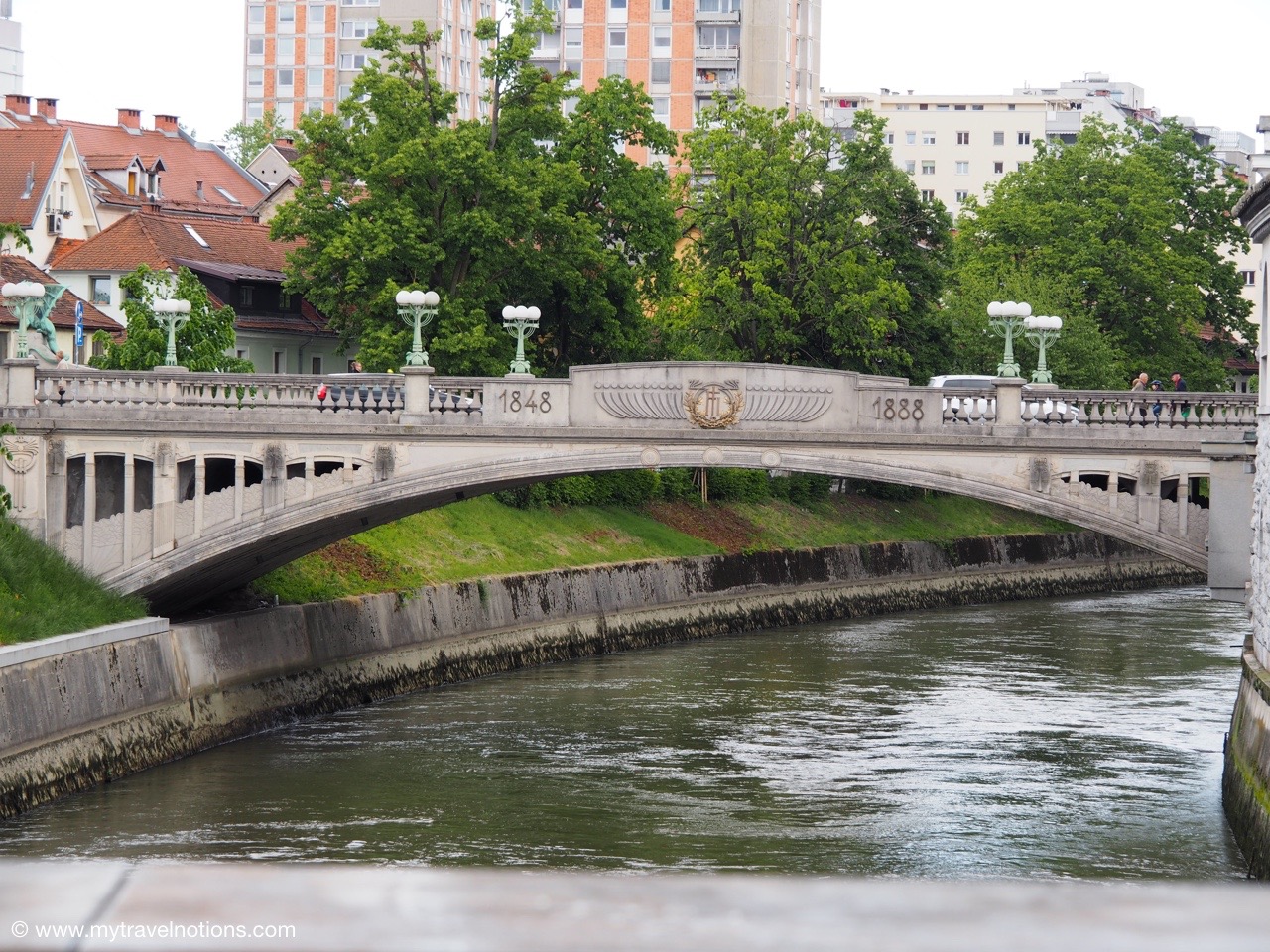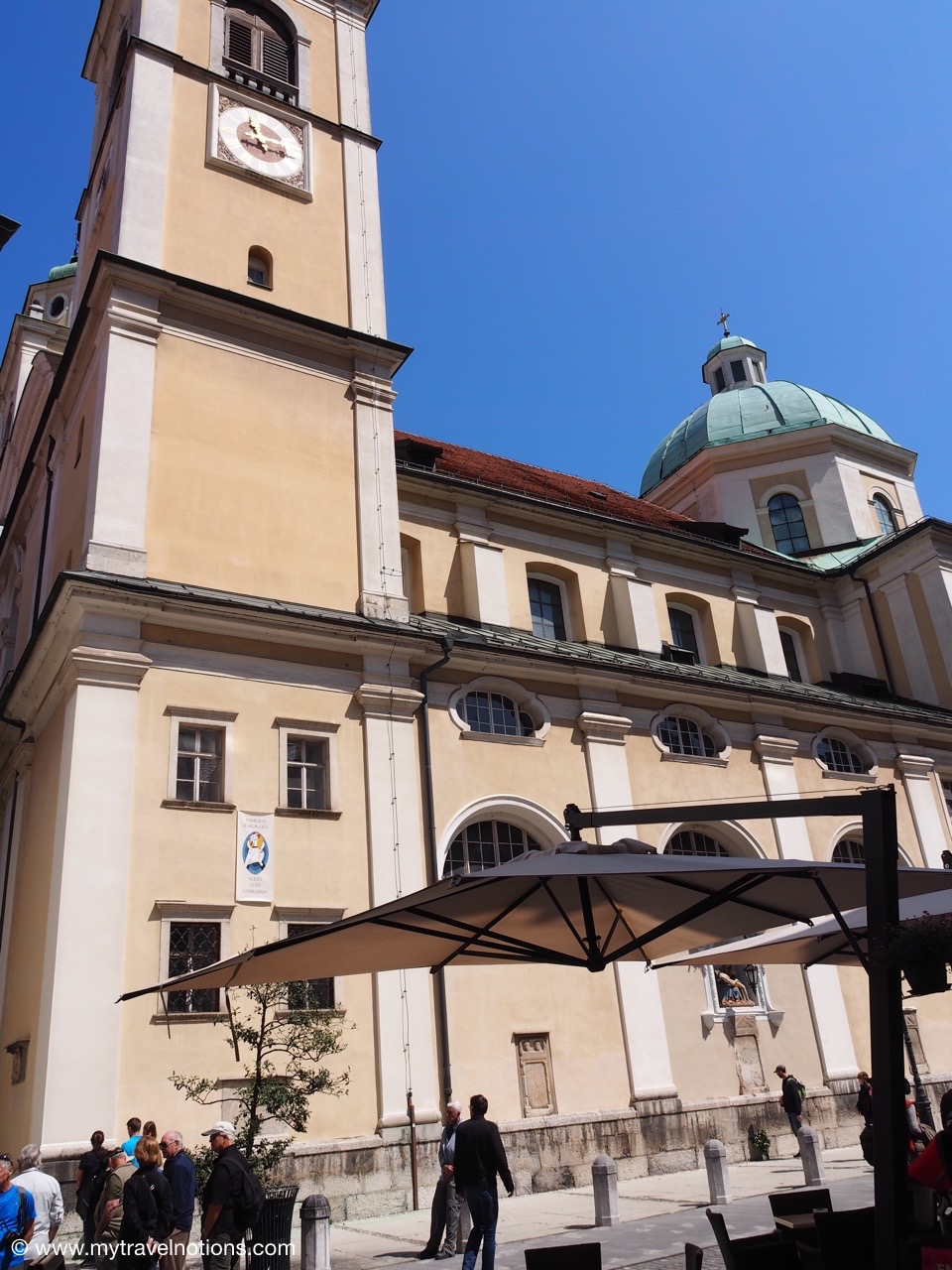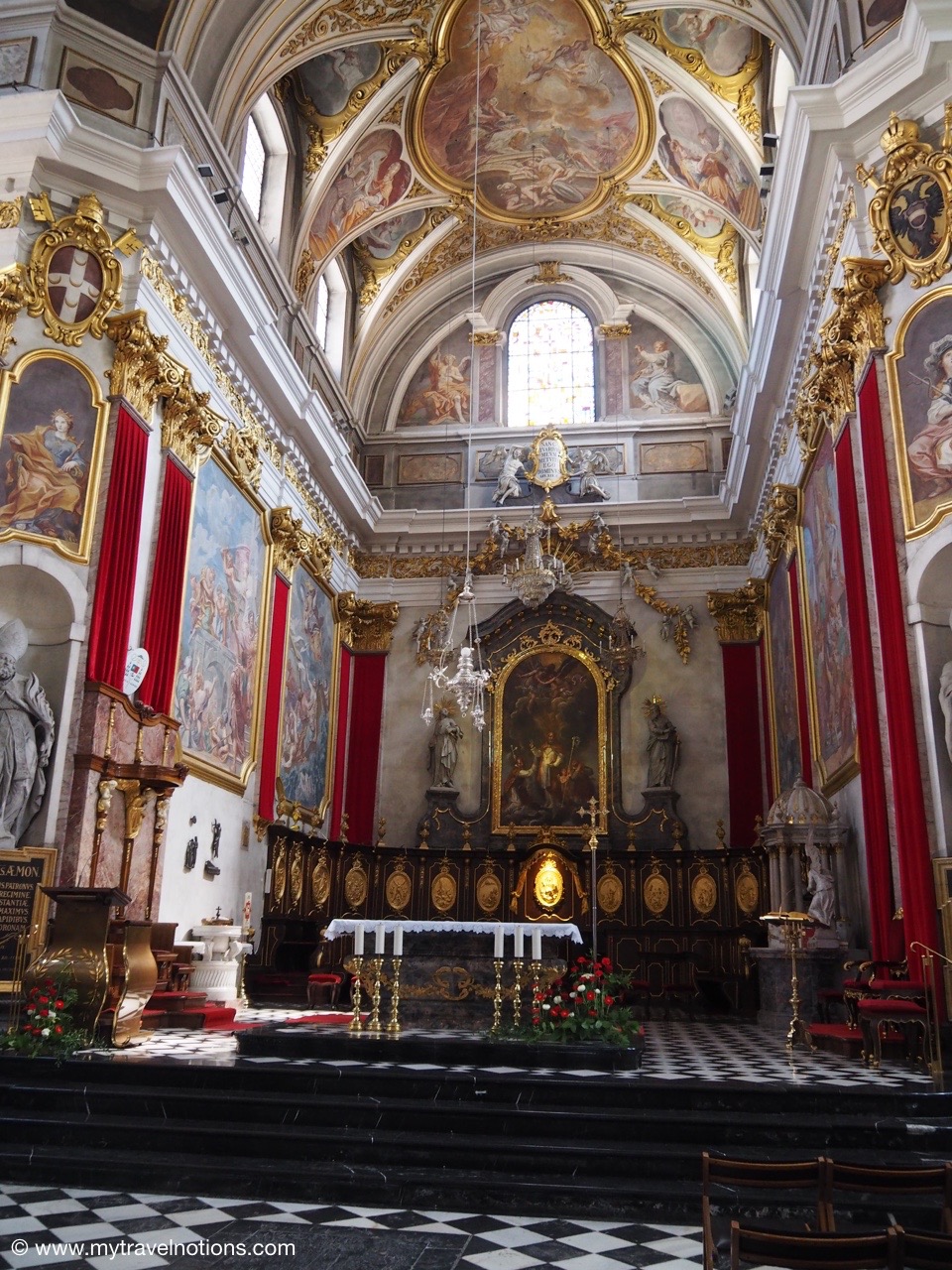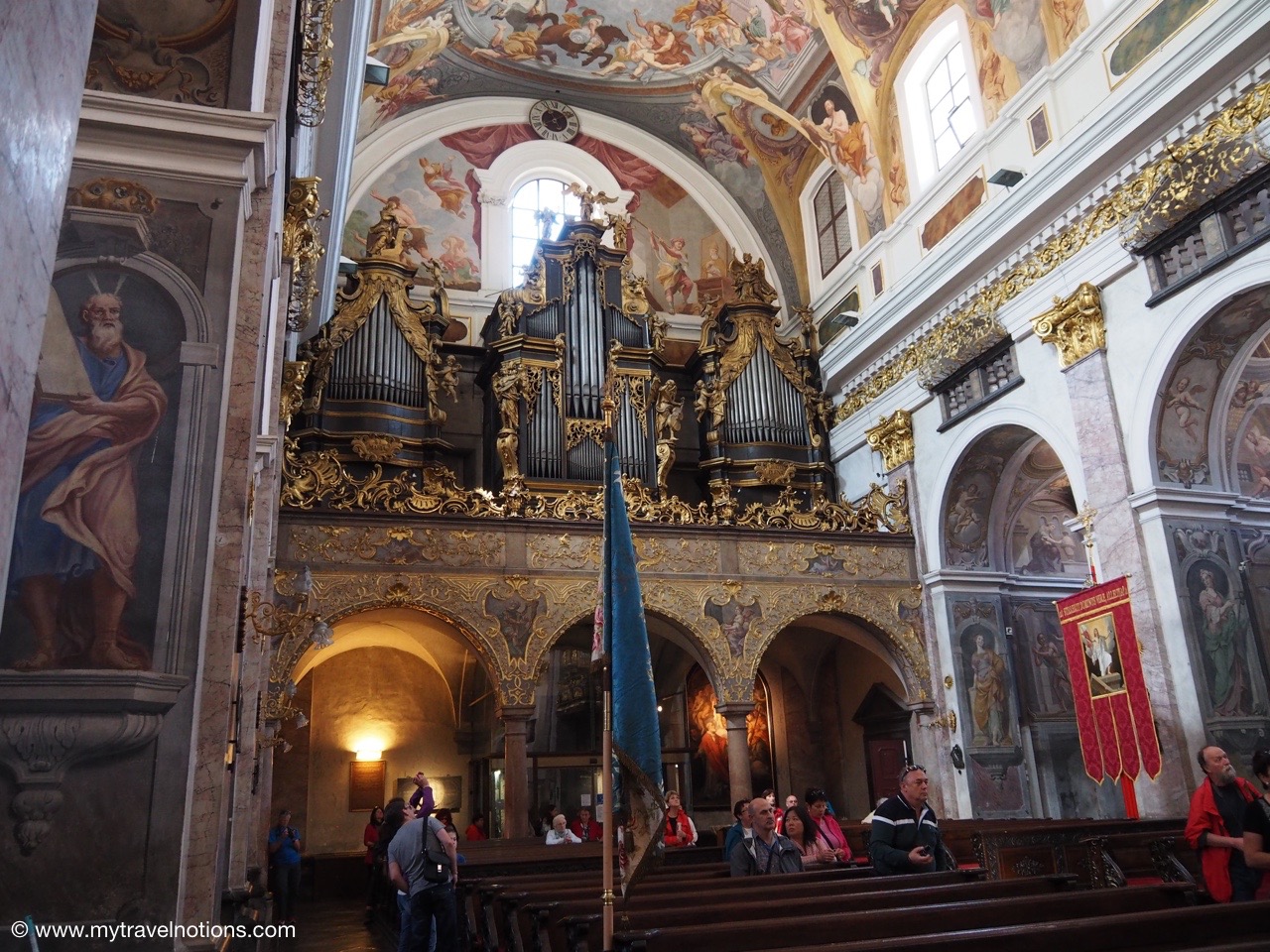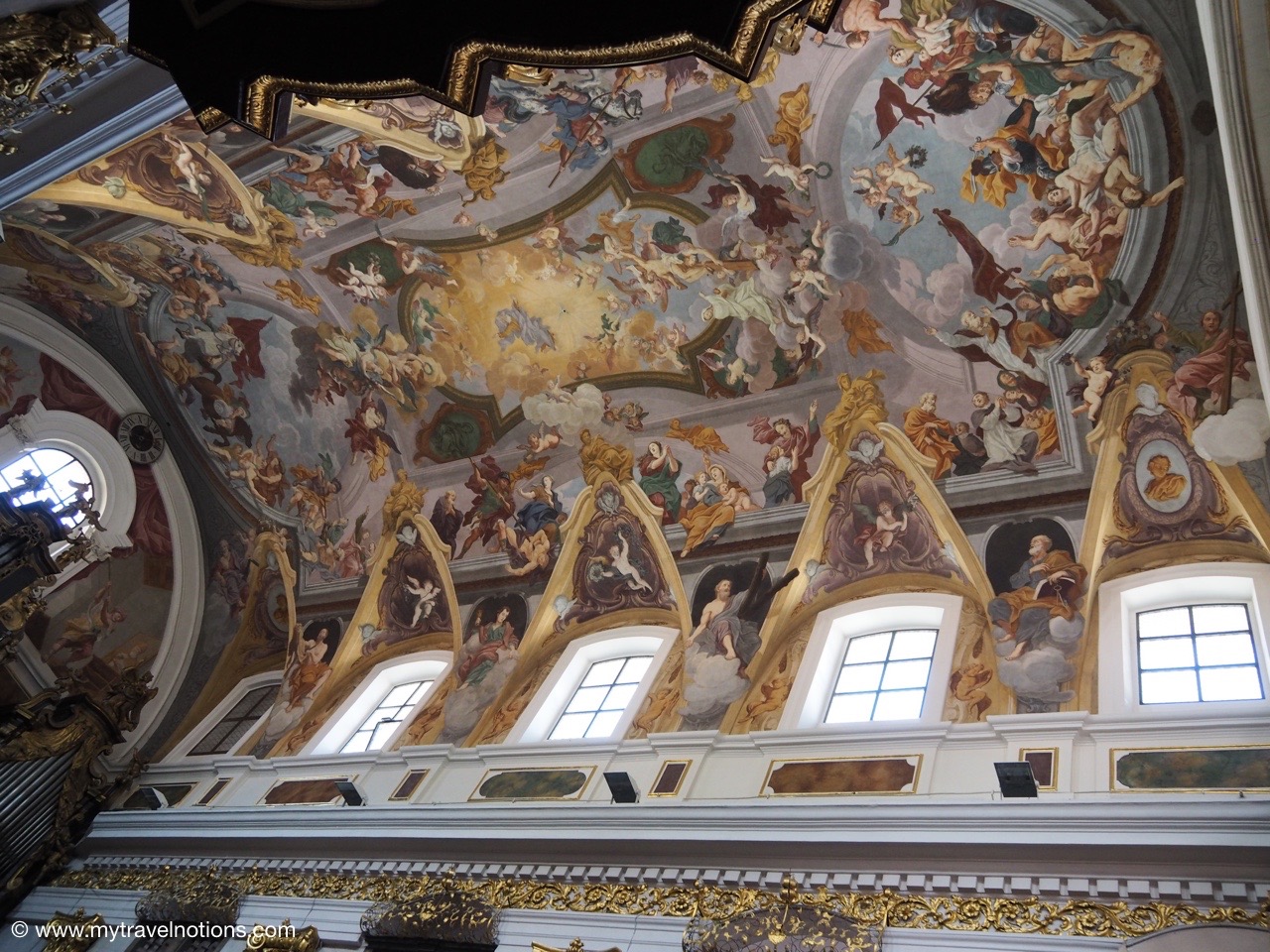 Our Rick Steves tour guide, Tina Hilti, pointing to the sculpted bronze door entrances which were created in 1996 for the 1250s anniversary of Christianity in the Slovenian territory and the visit of Pope John Paul II. The front door, now named the Slovene Door. This side door, now named the Ljubljana Door, is decorated with portraits of the 20th-century bishops of Ljubljana. May 18, 2016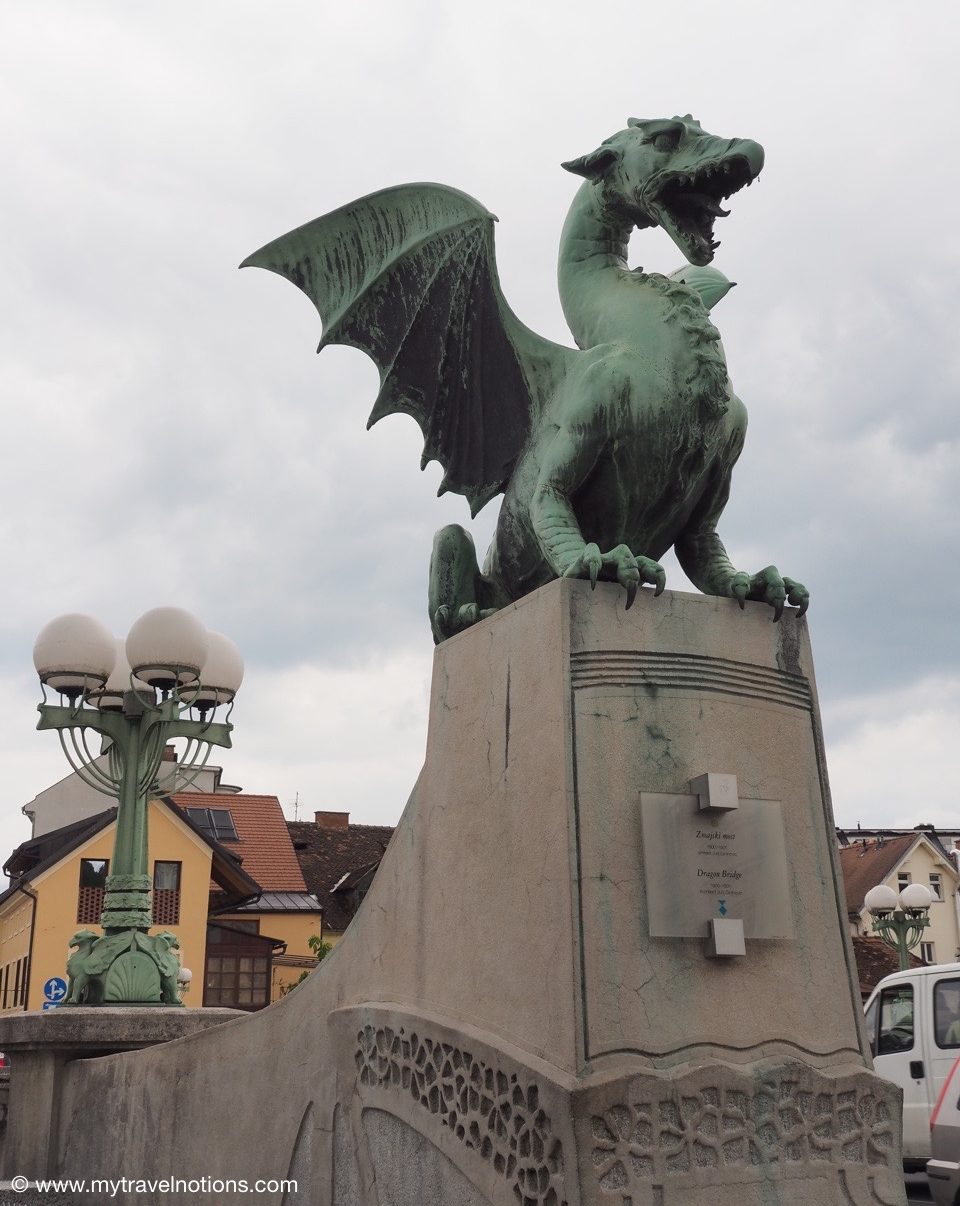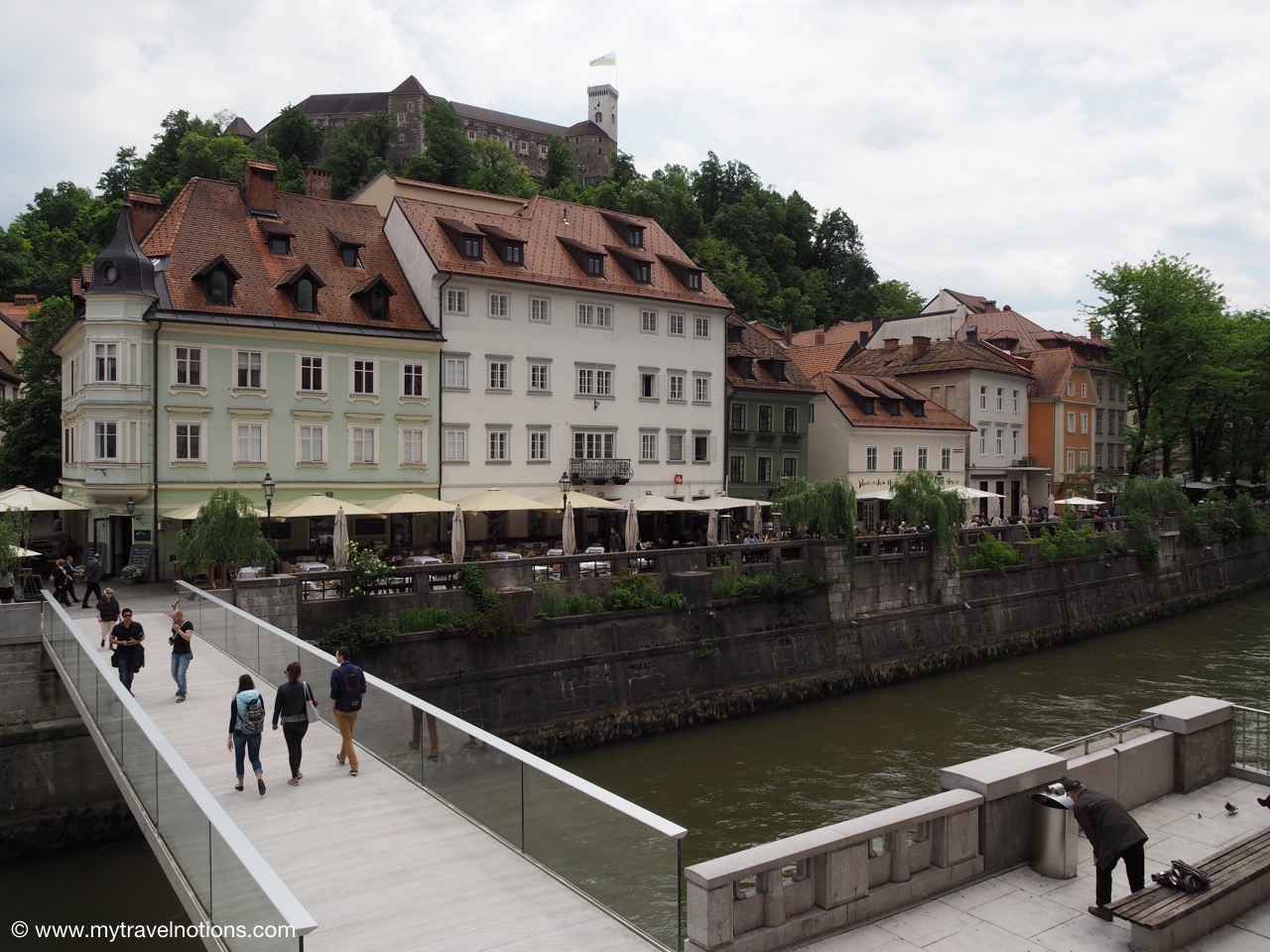 I'm in Bovec, Slovenia, tonight. It's a completely different world from the city of Ljubljana, with its Julian Alps mountain views and pristine Soca River flowing through its canyons. Today, we hopped on our very comfy Rick Steves tour bus, and met our bus driver Tomaz, to head out of the city of Ljubljana with a stop in Bled, Slovenia, to visit the castle and time to take in the sights and a walk around the serene Lake Bled. Then it was back on the bus to the Julian Alps making our way up and down the hairpin curves and stunning views of Vrsic Pass before making our way to Bovec for the night. Tomorrow, we make our way to Croatia.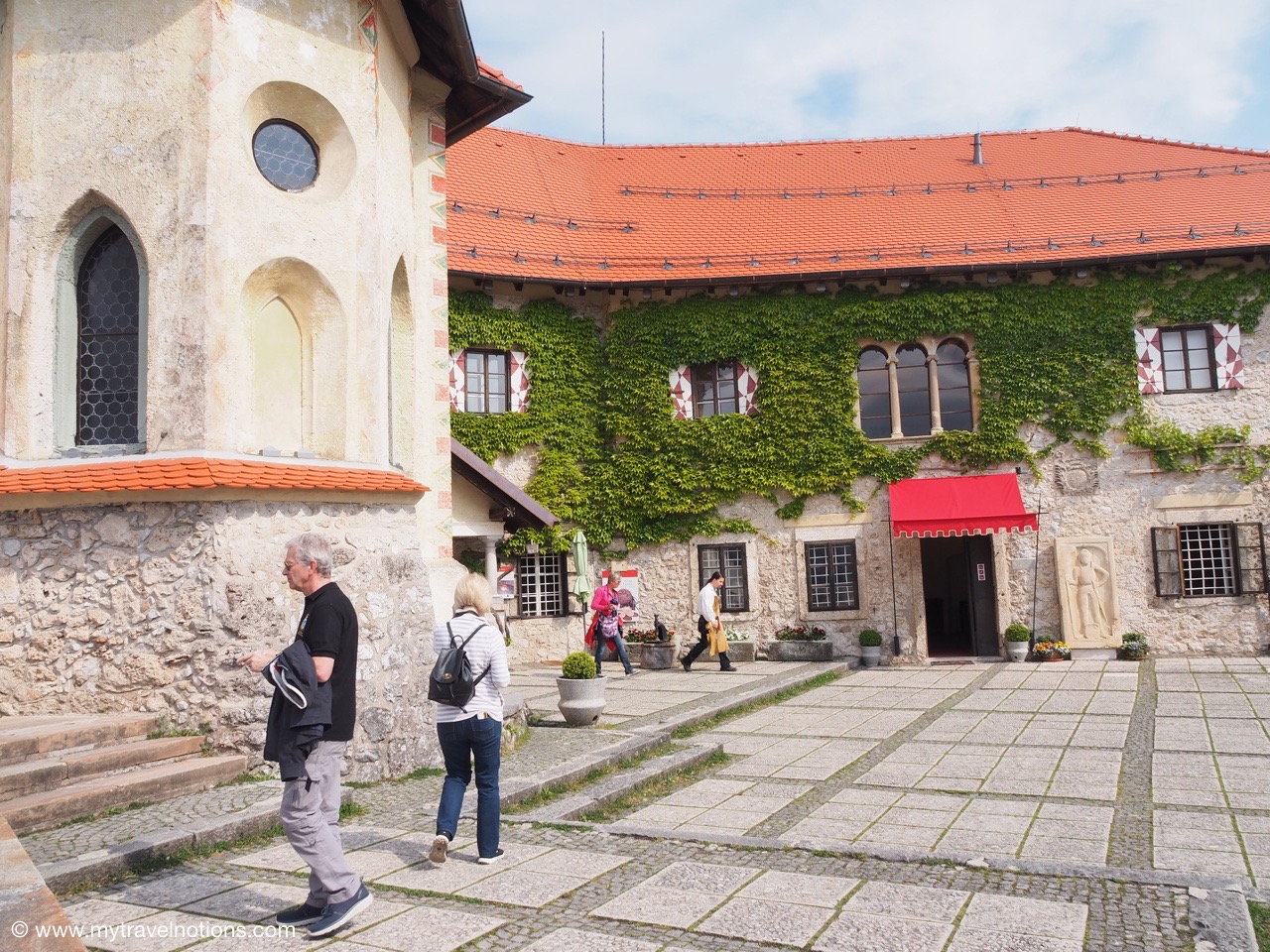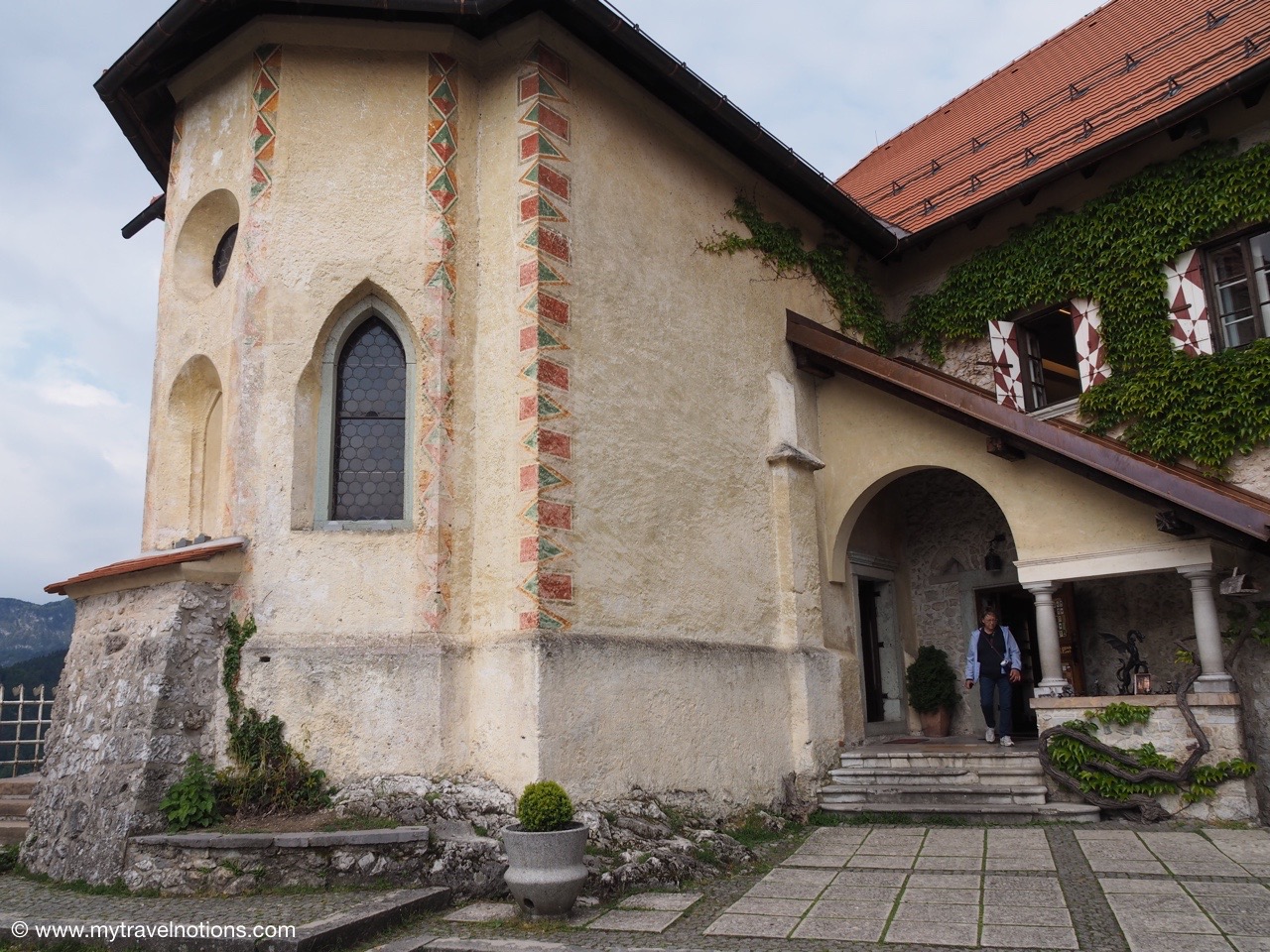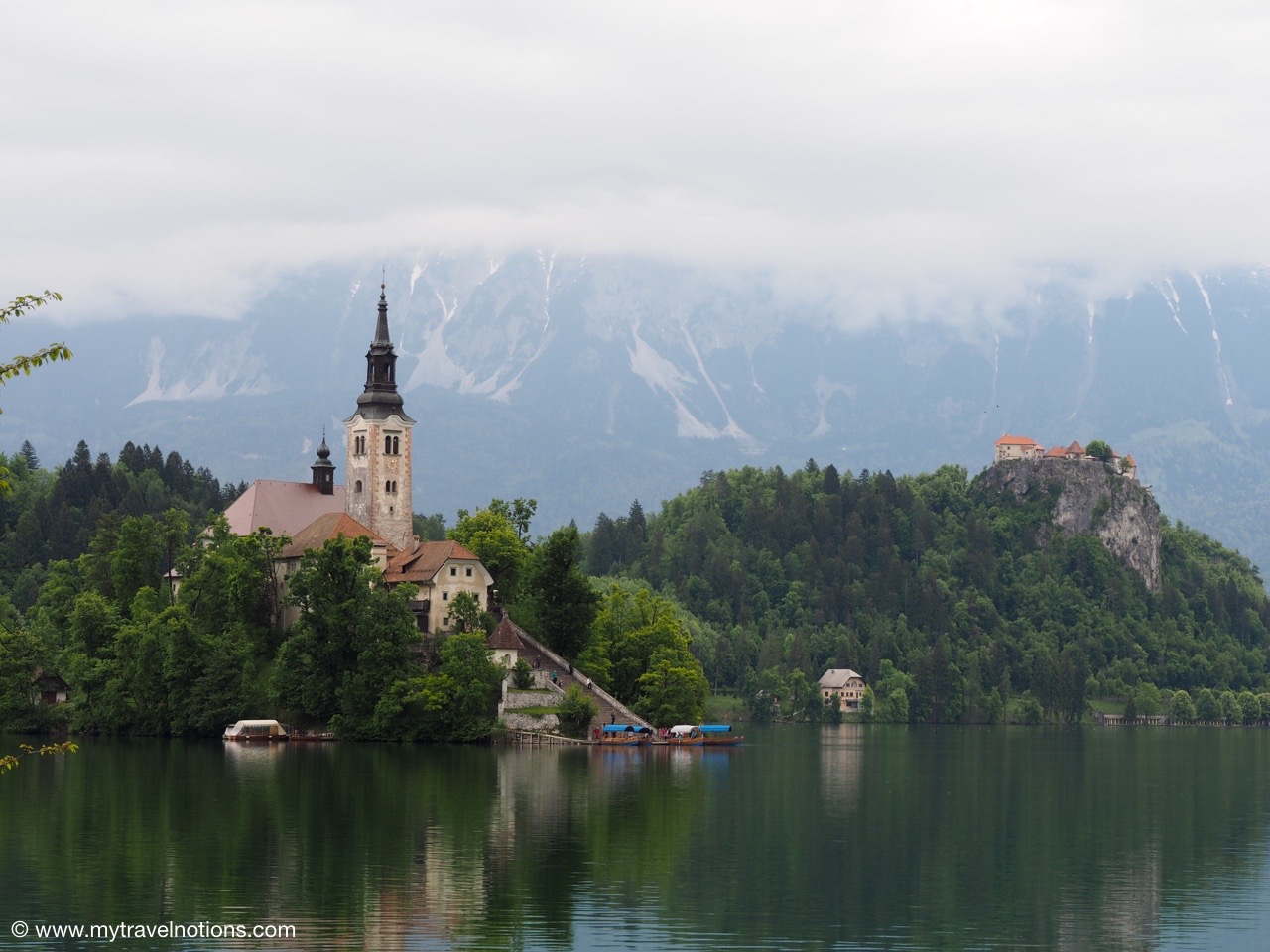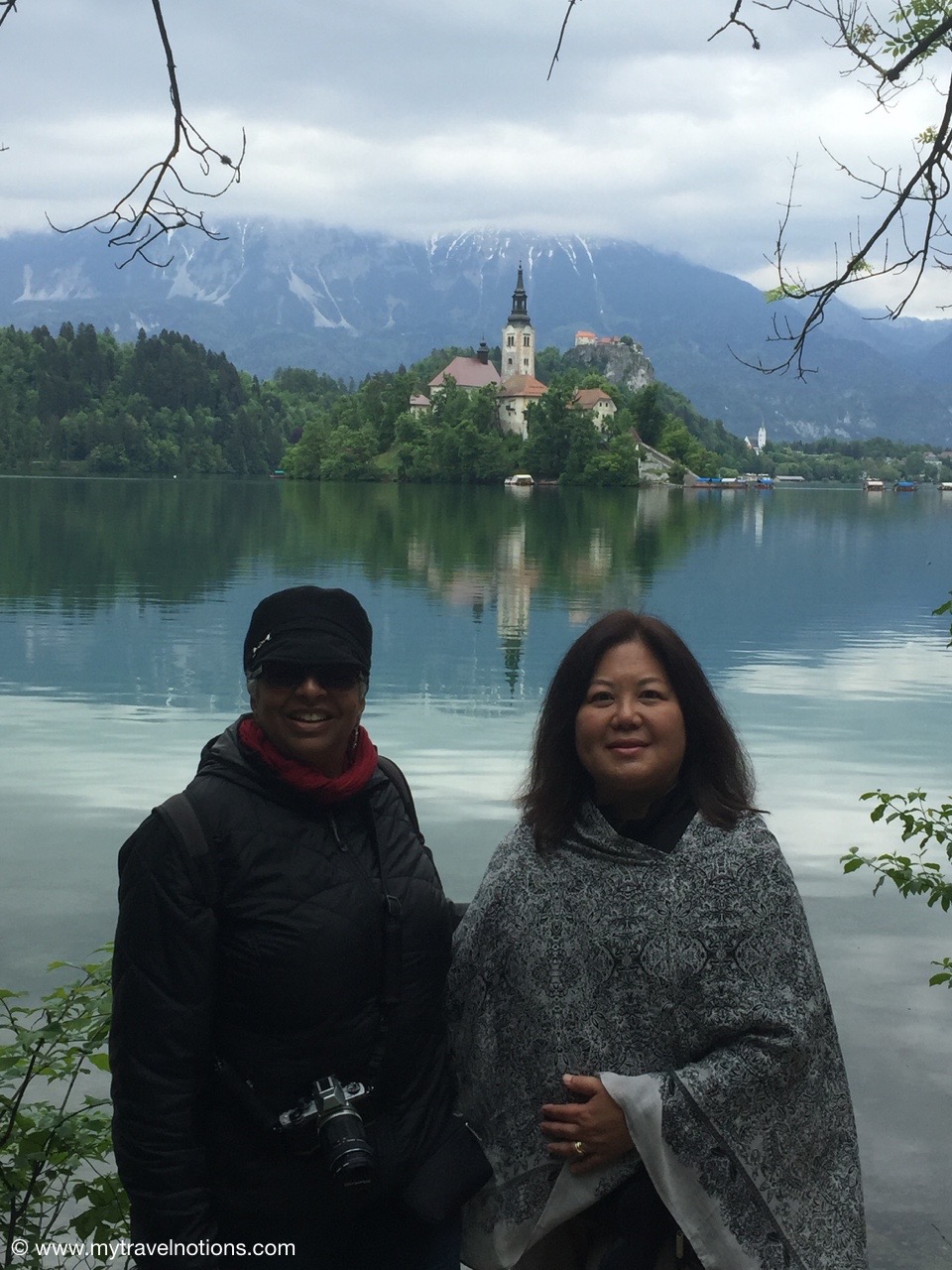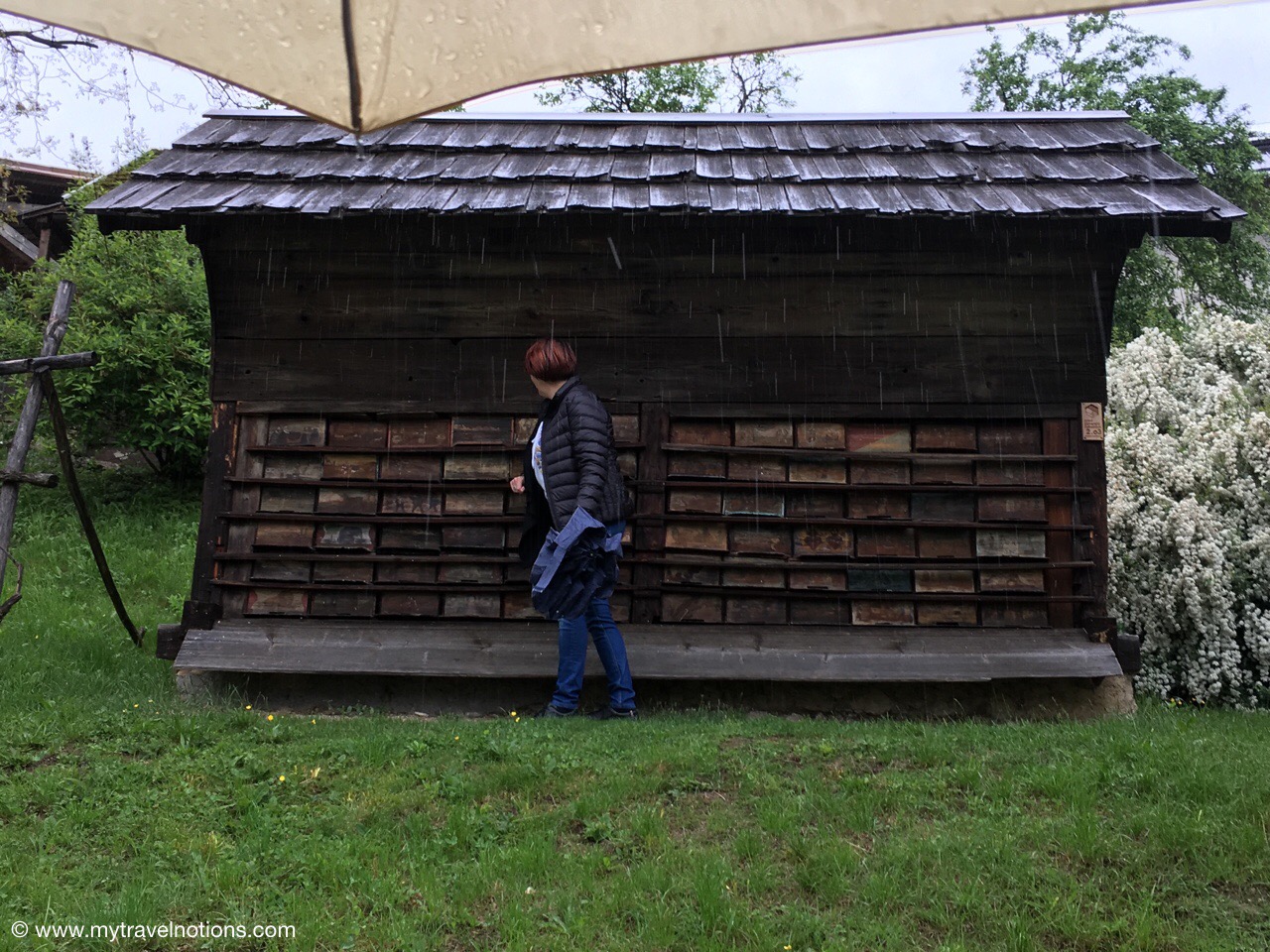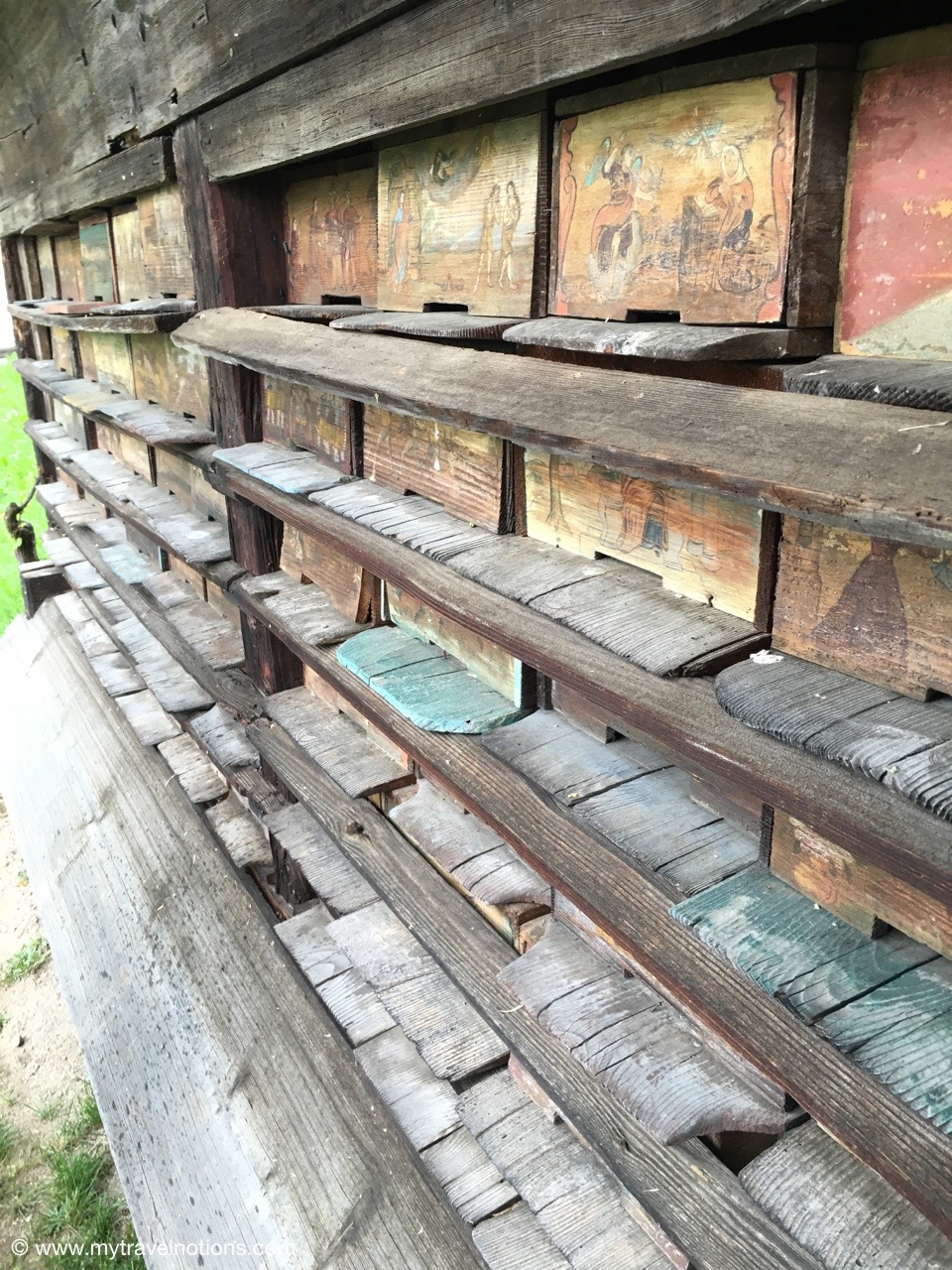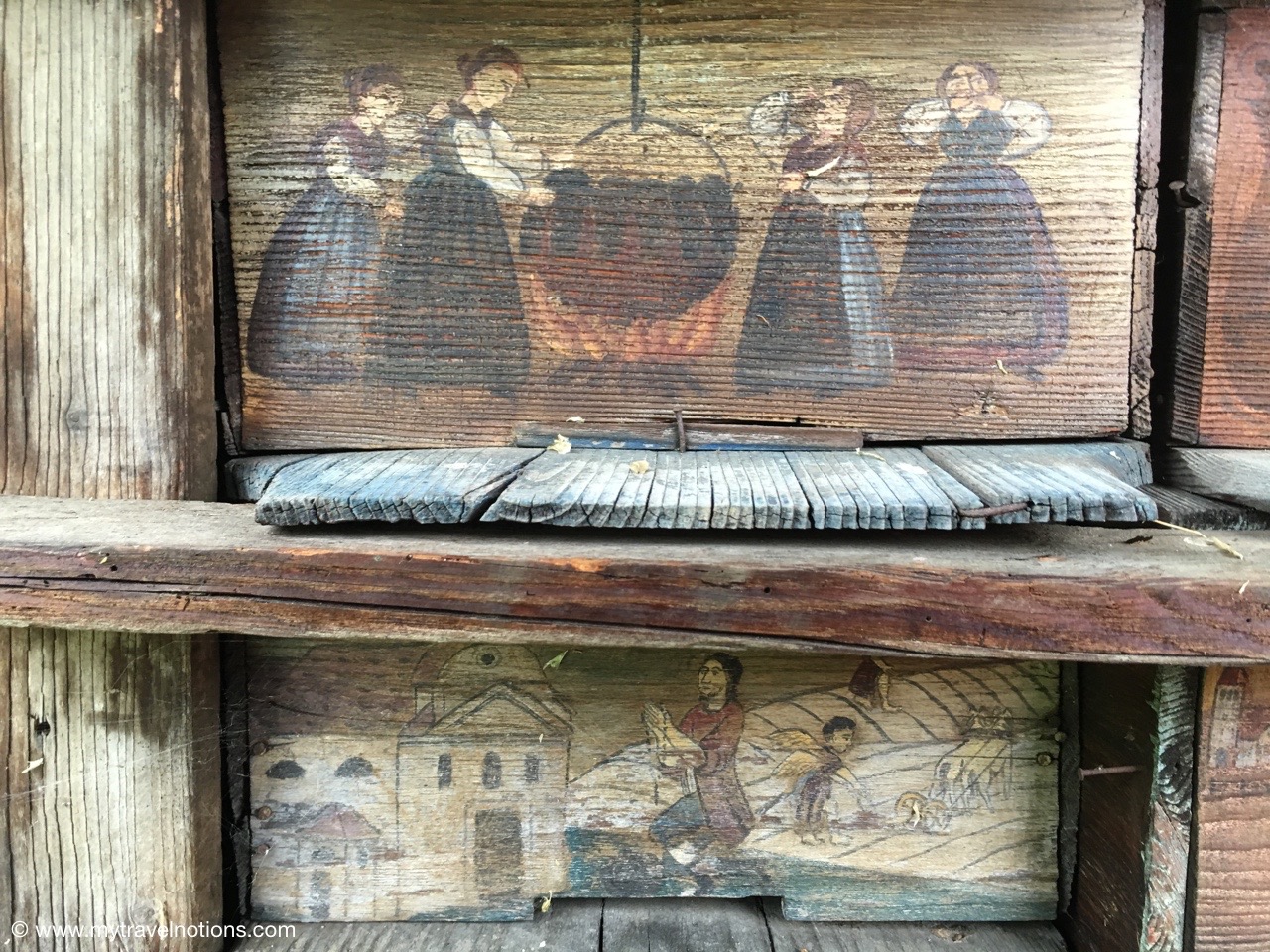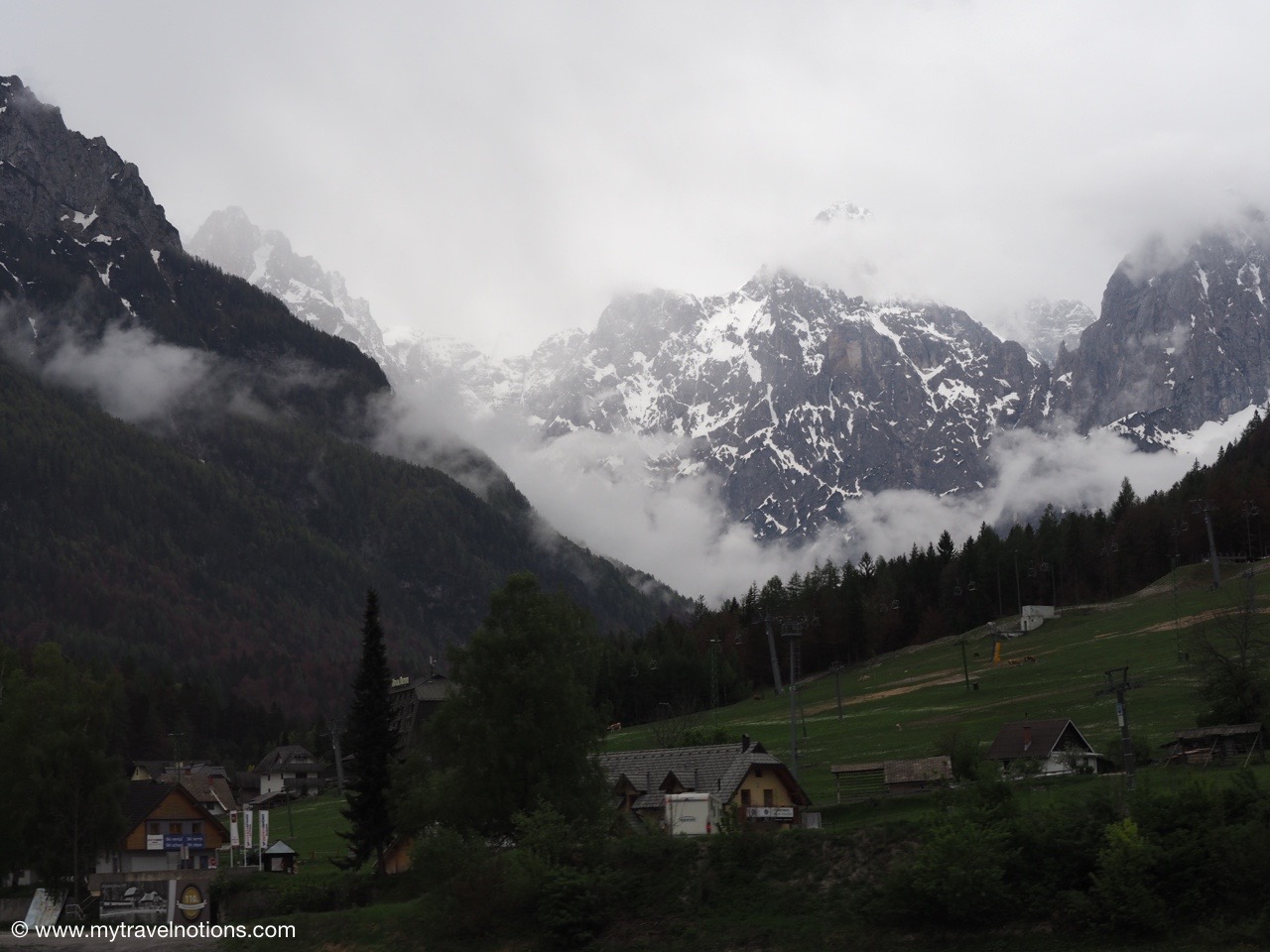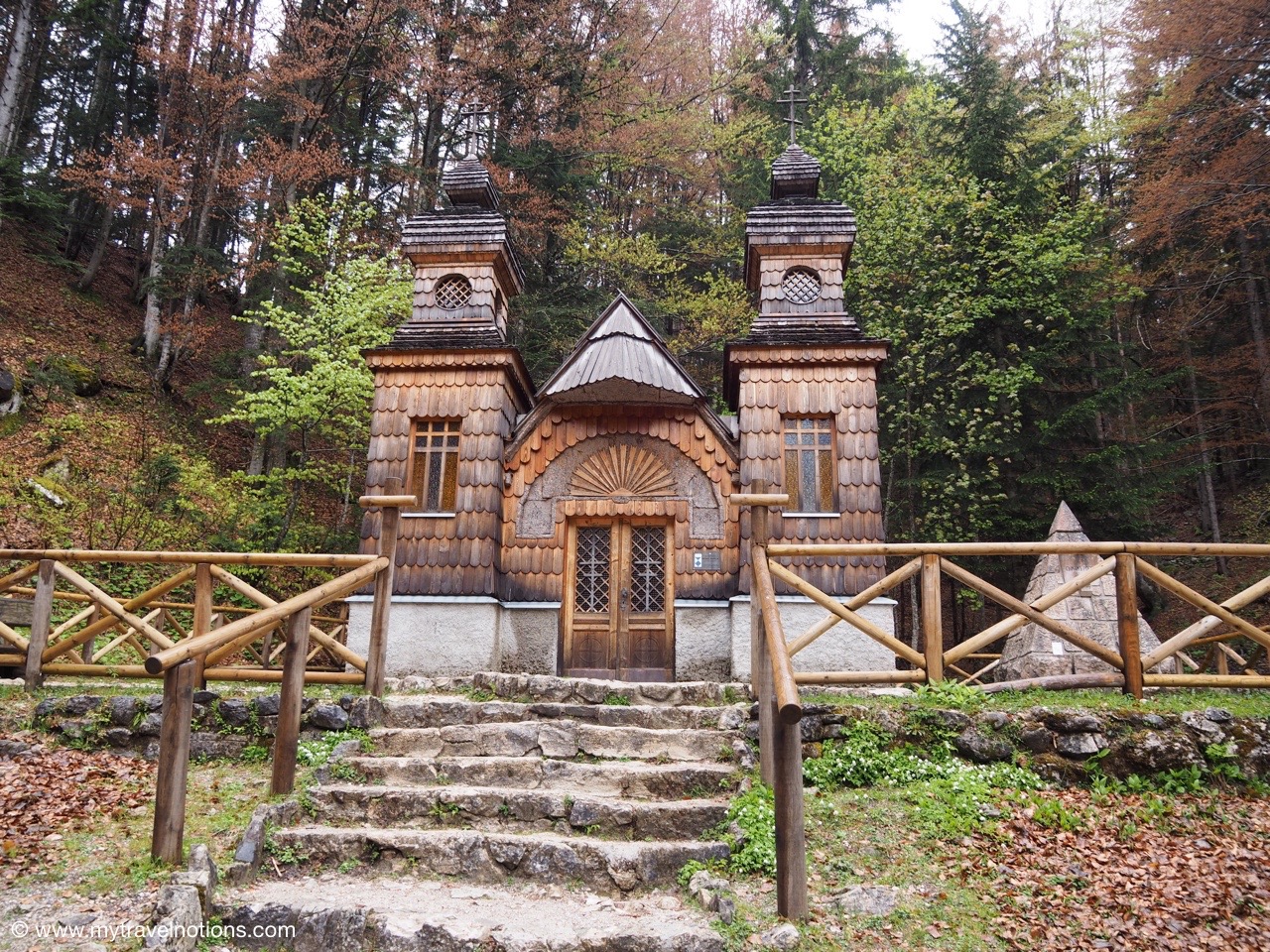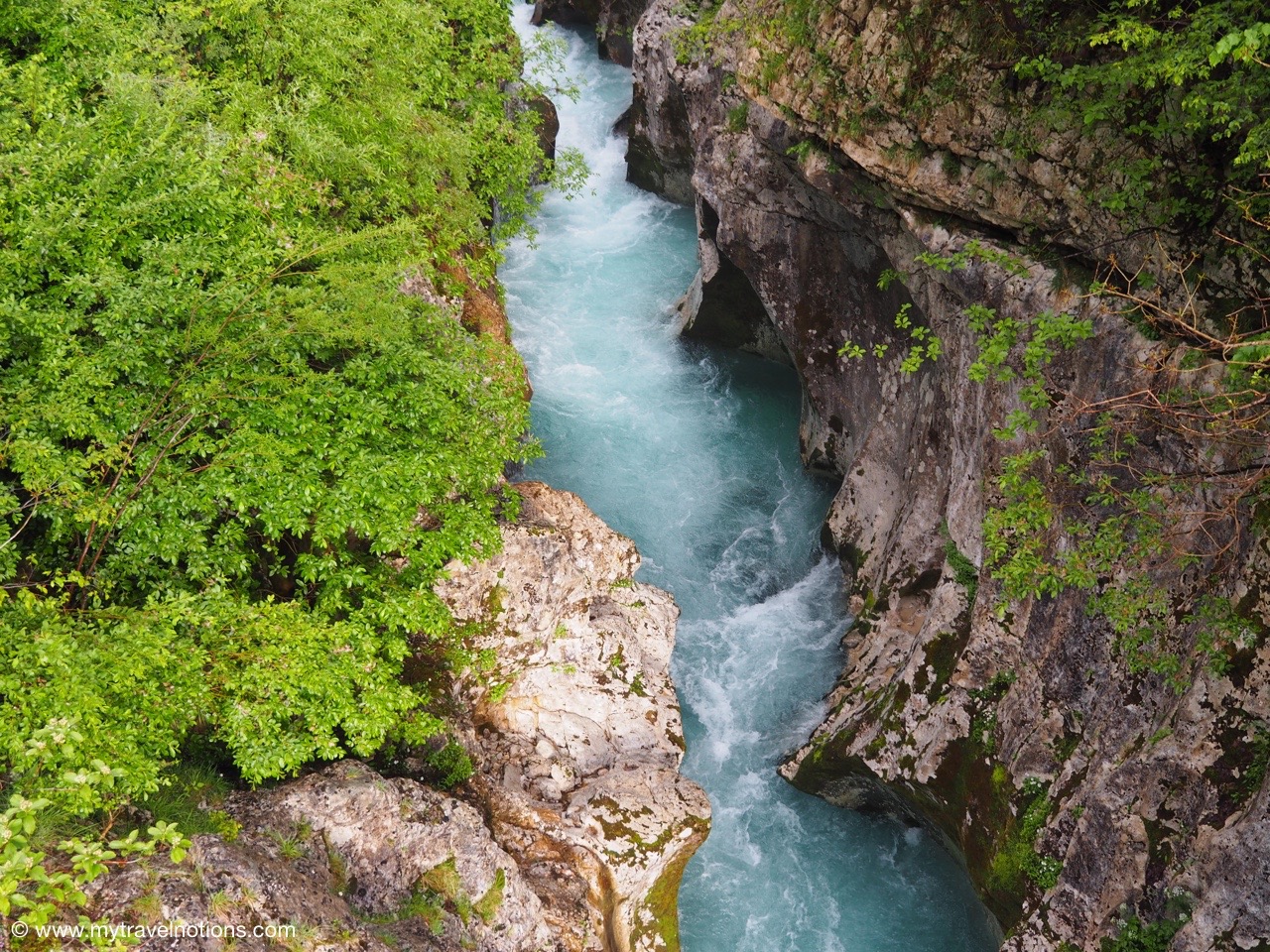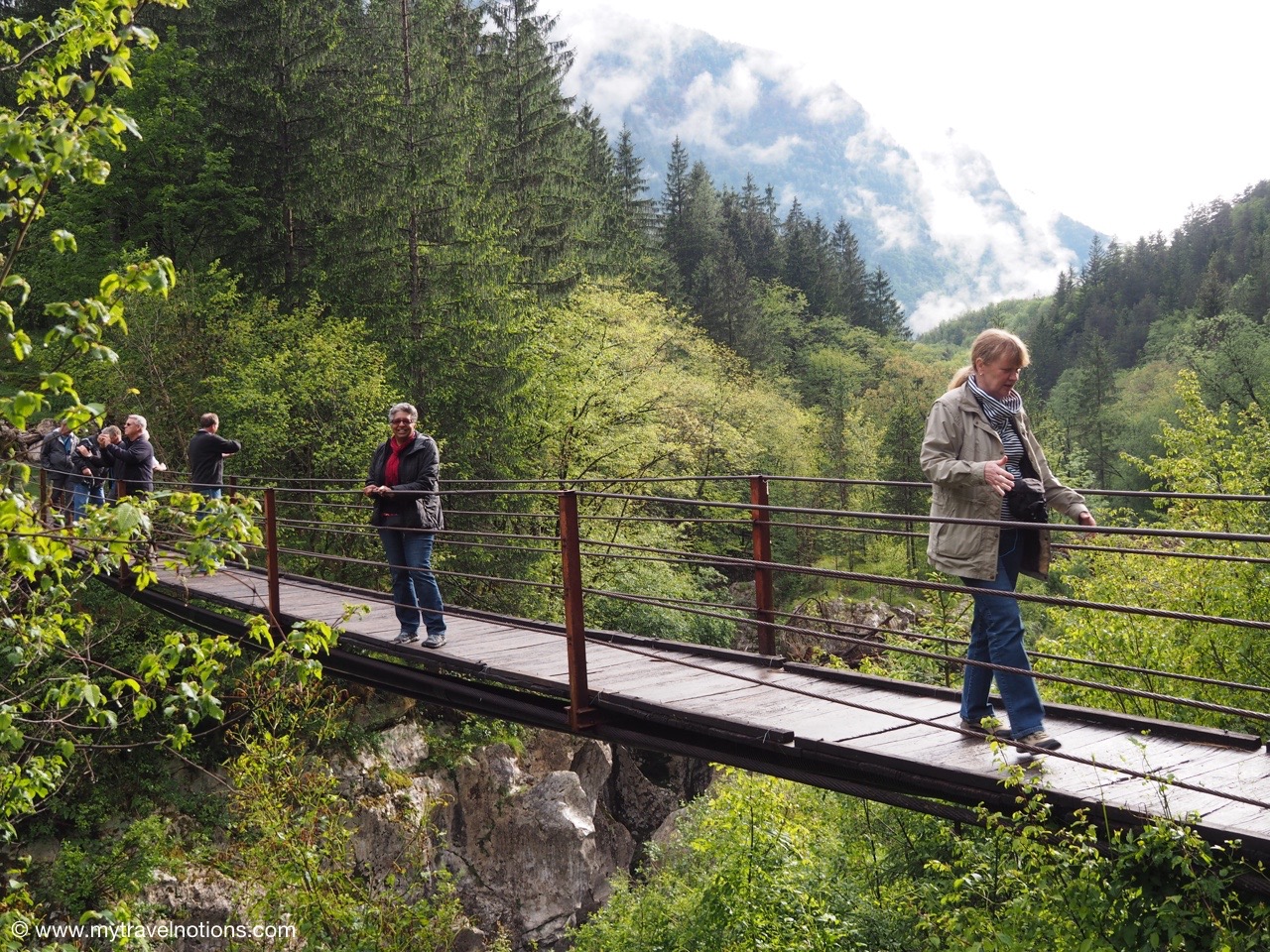 We said goodbye to Bovec, Slovenia, as we made our way to Motovun, Croatia. During our journey to Croatia, we made several stops along the way in Slovenia including a stop at the World War II Museum, the Kobarid Museum in Kobarid, Slovenia and stopped for a a late lunch at a Slovenian winery…which meant lots of good wine tasting and a tour of the winery.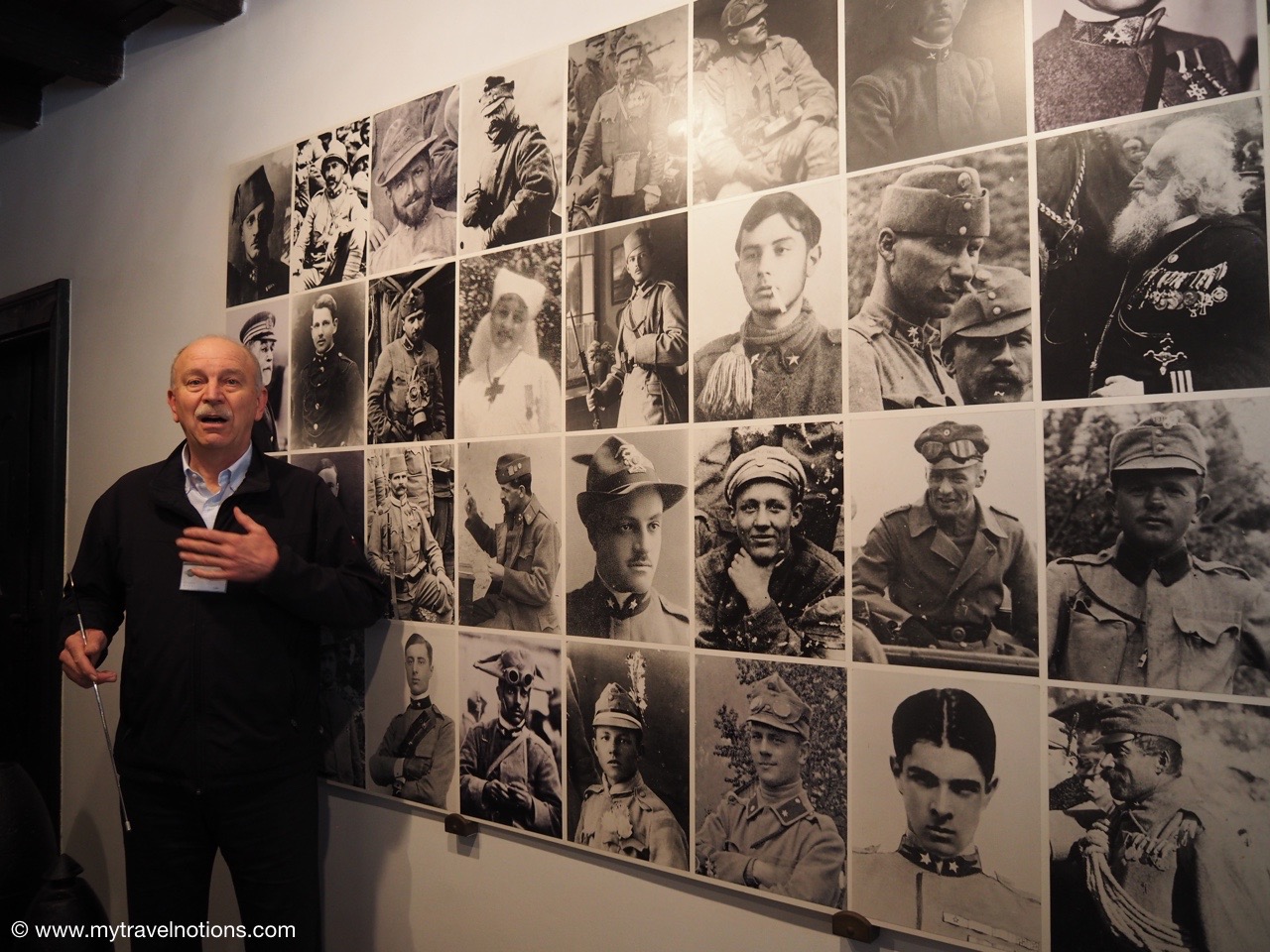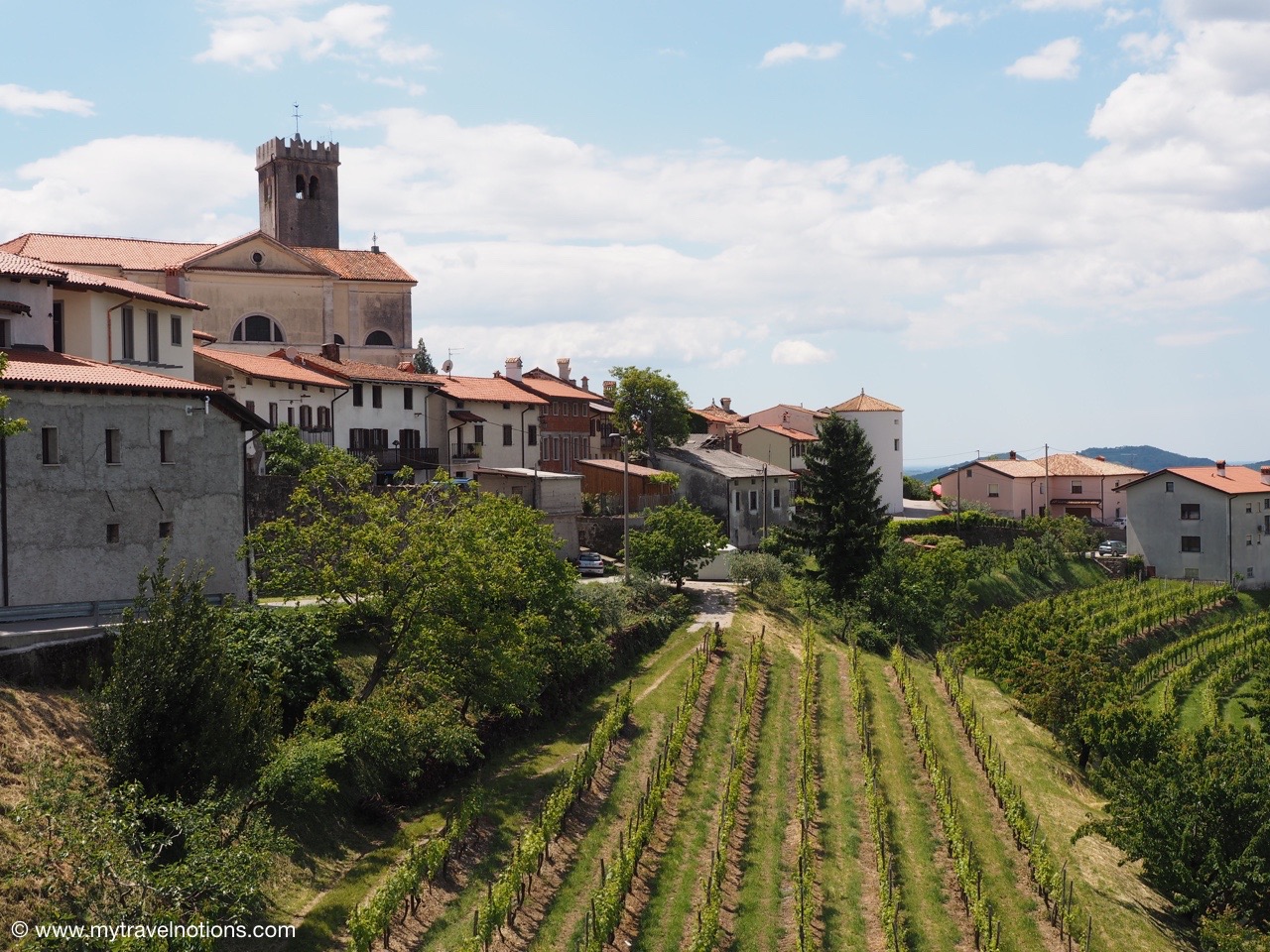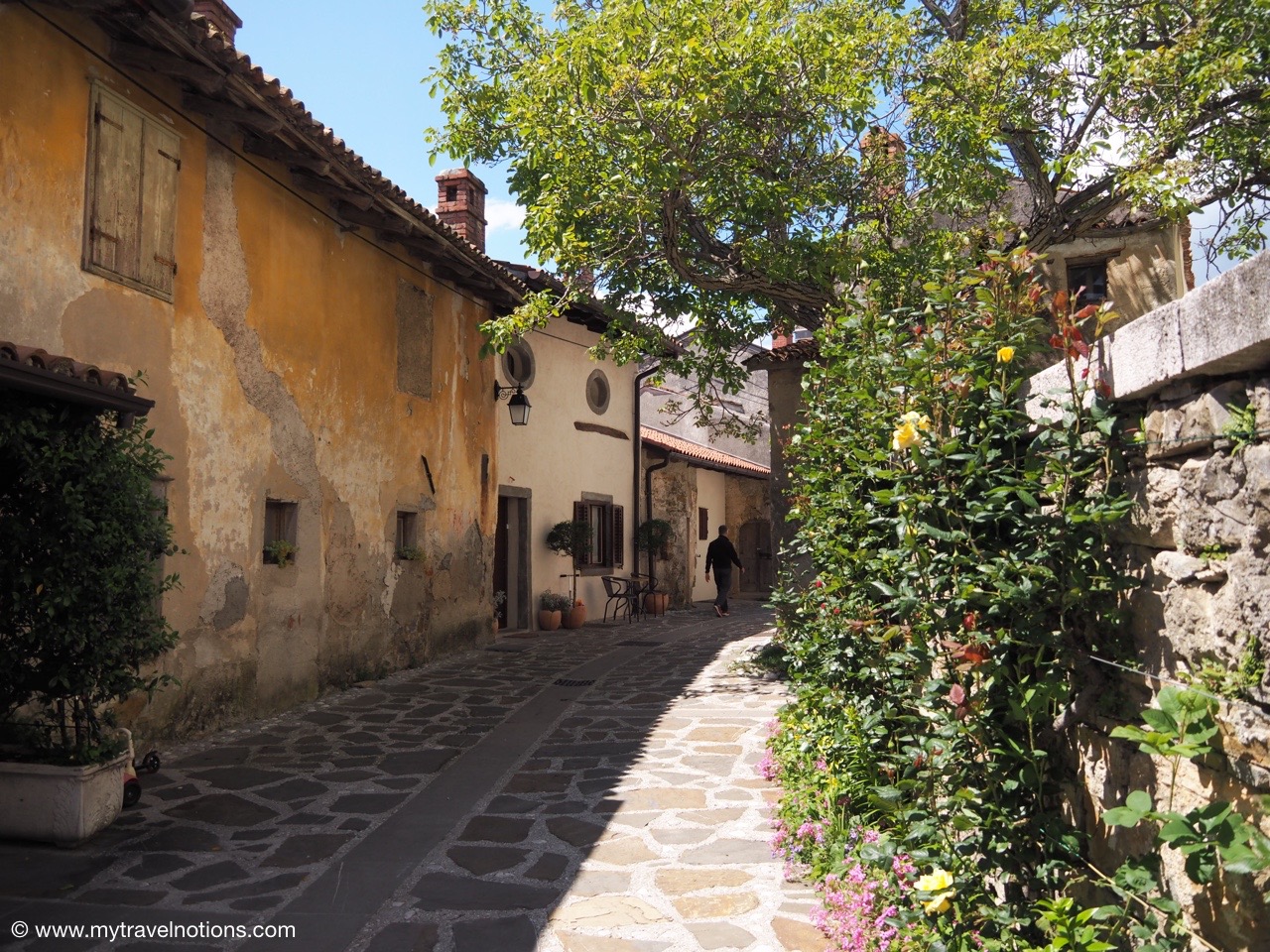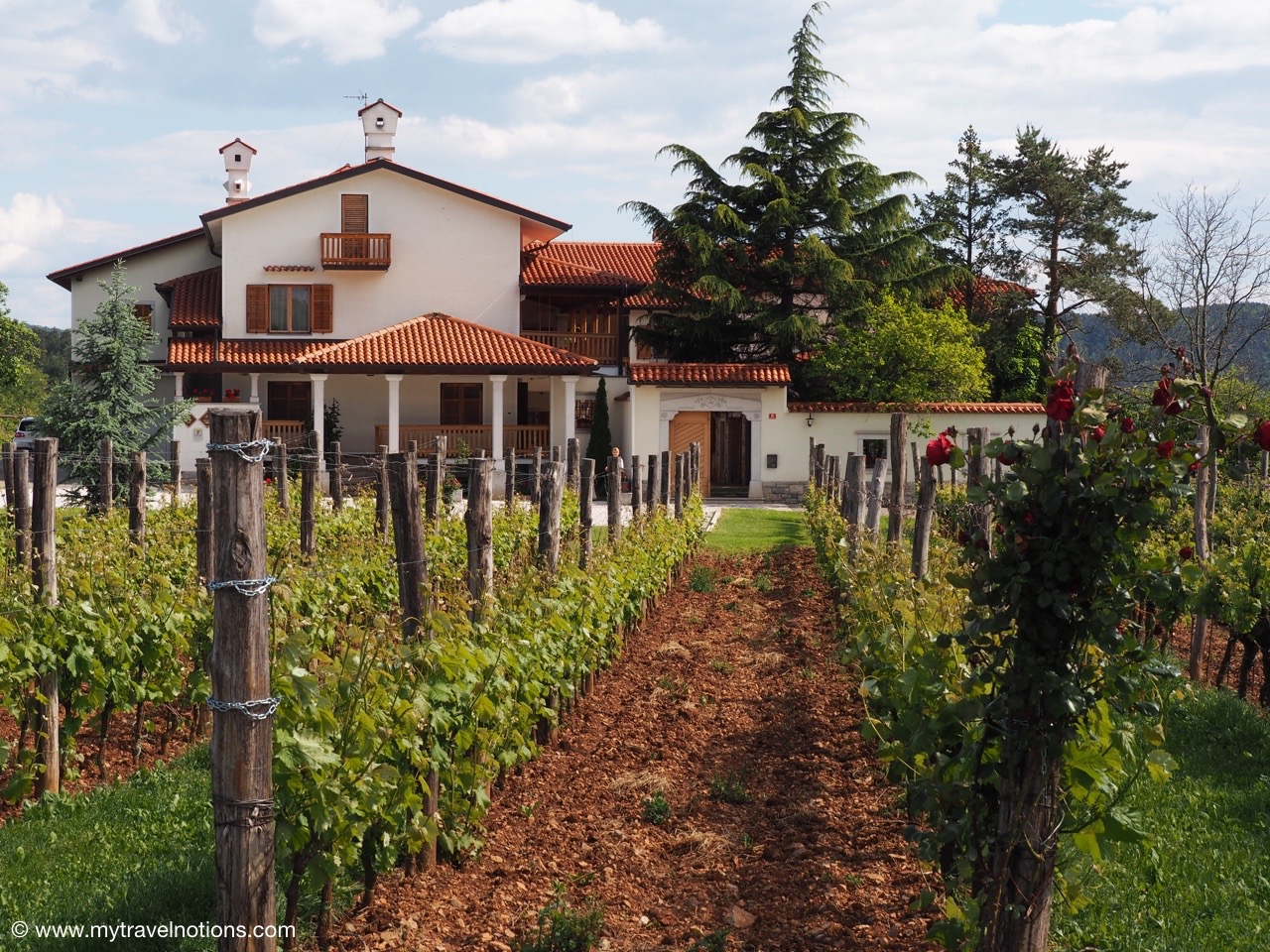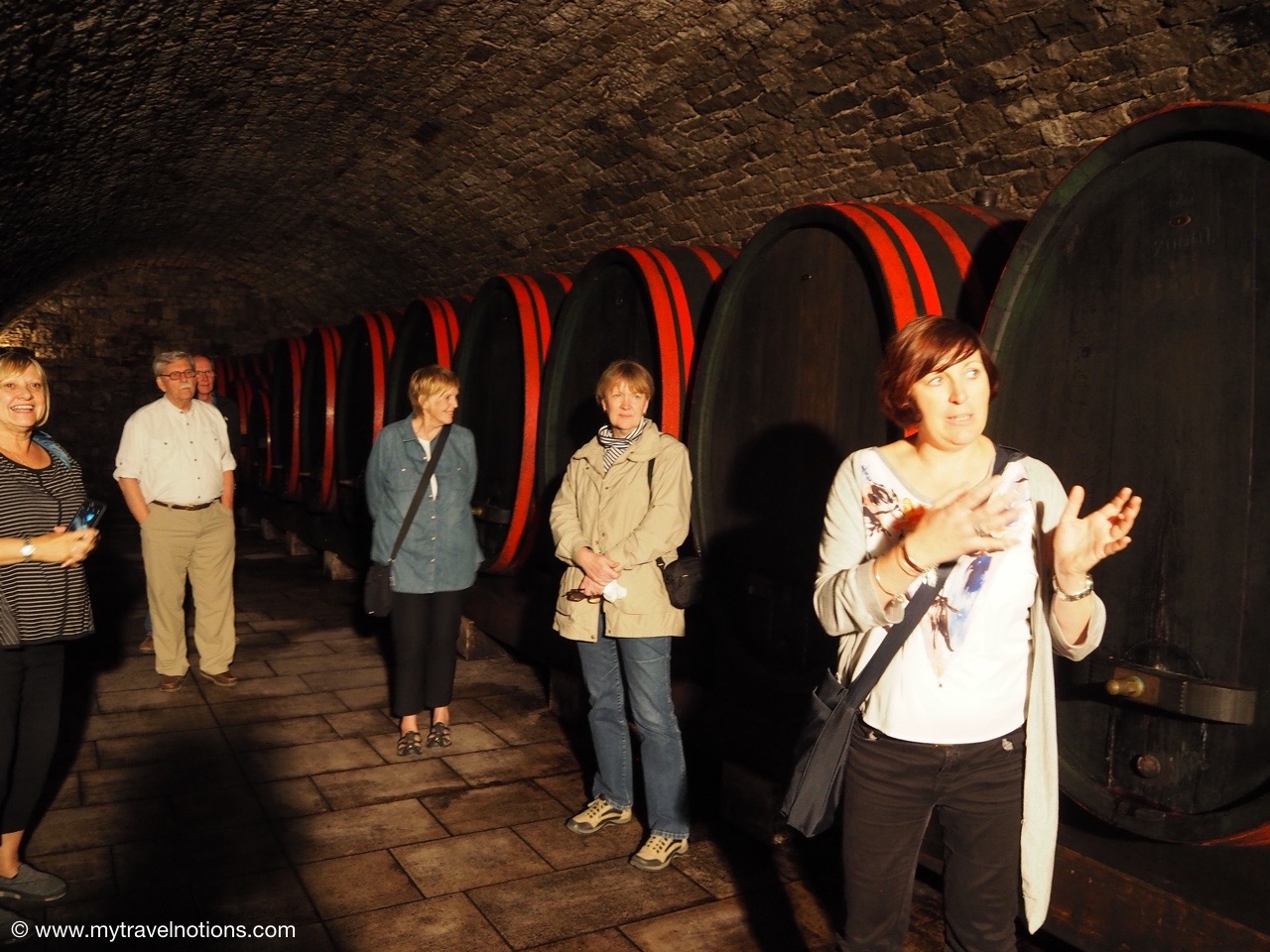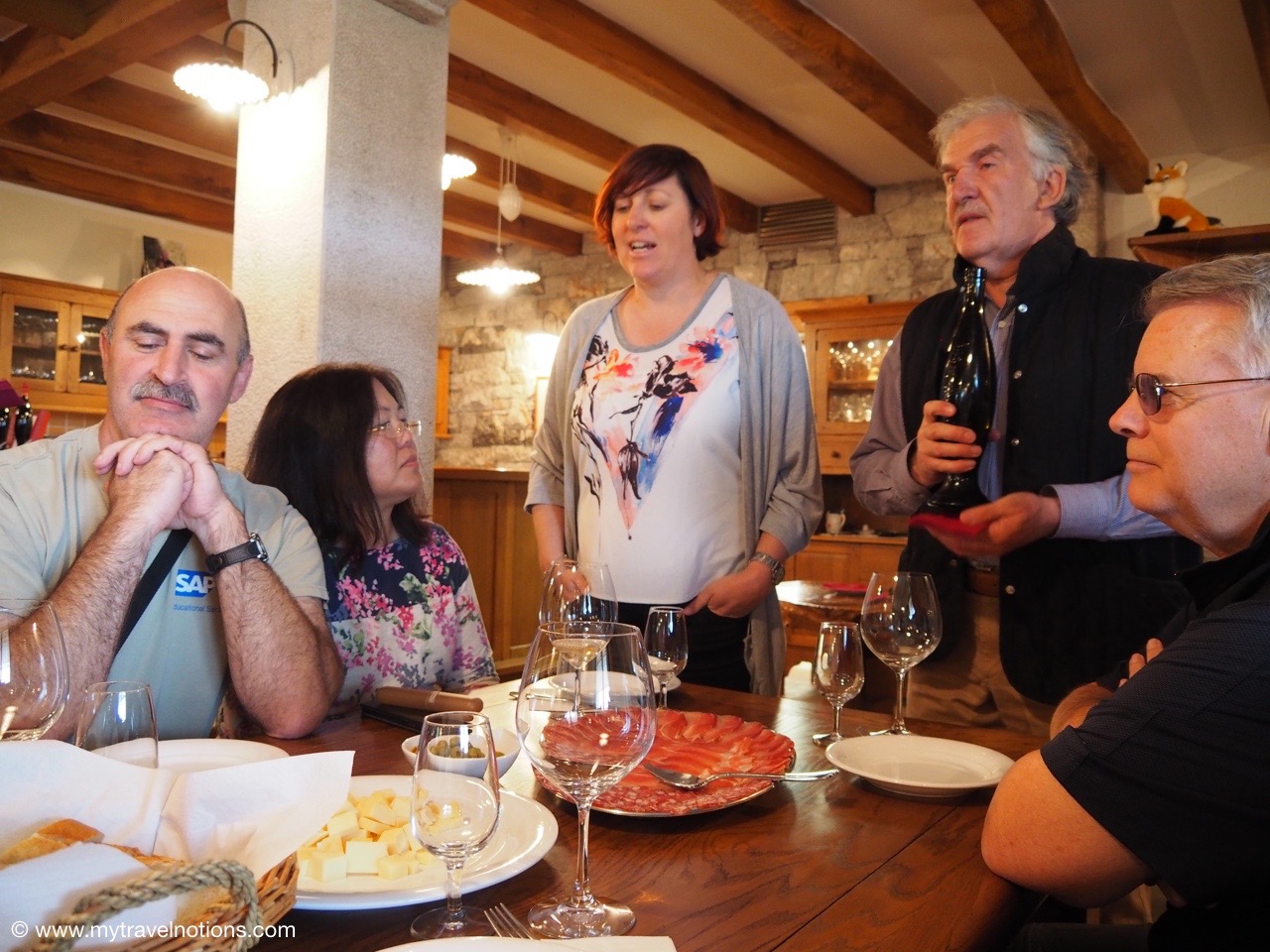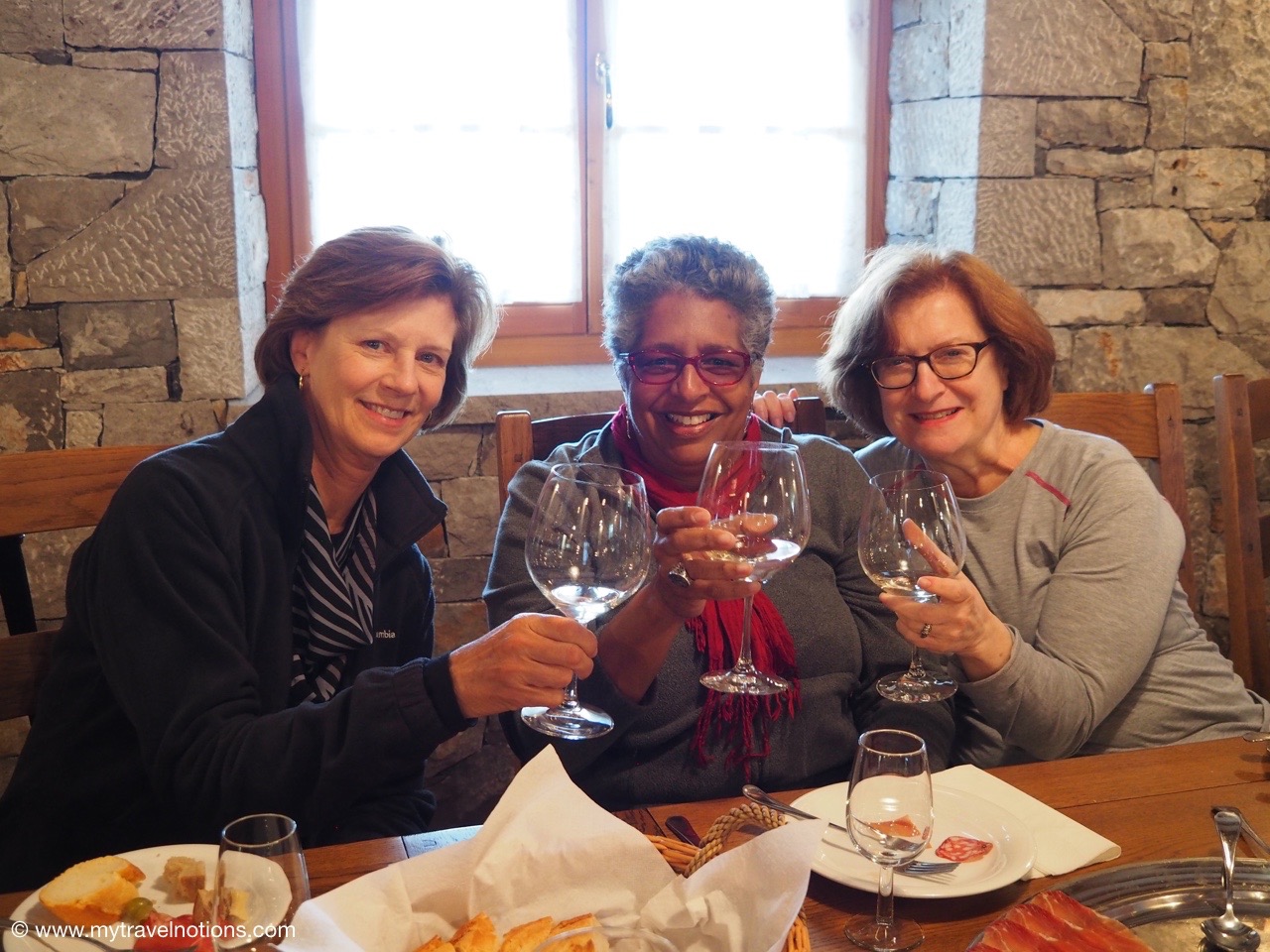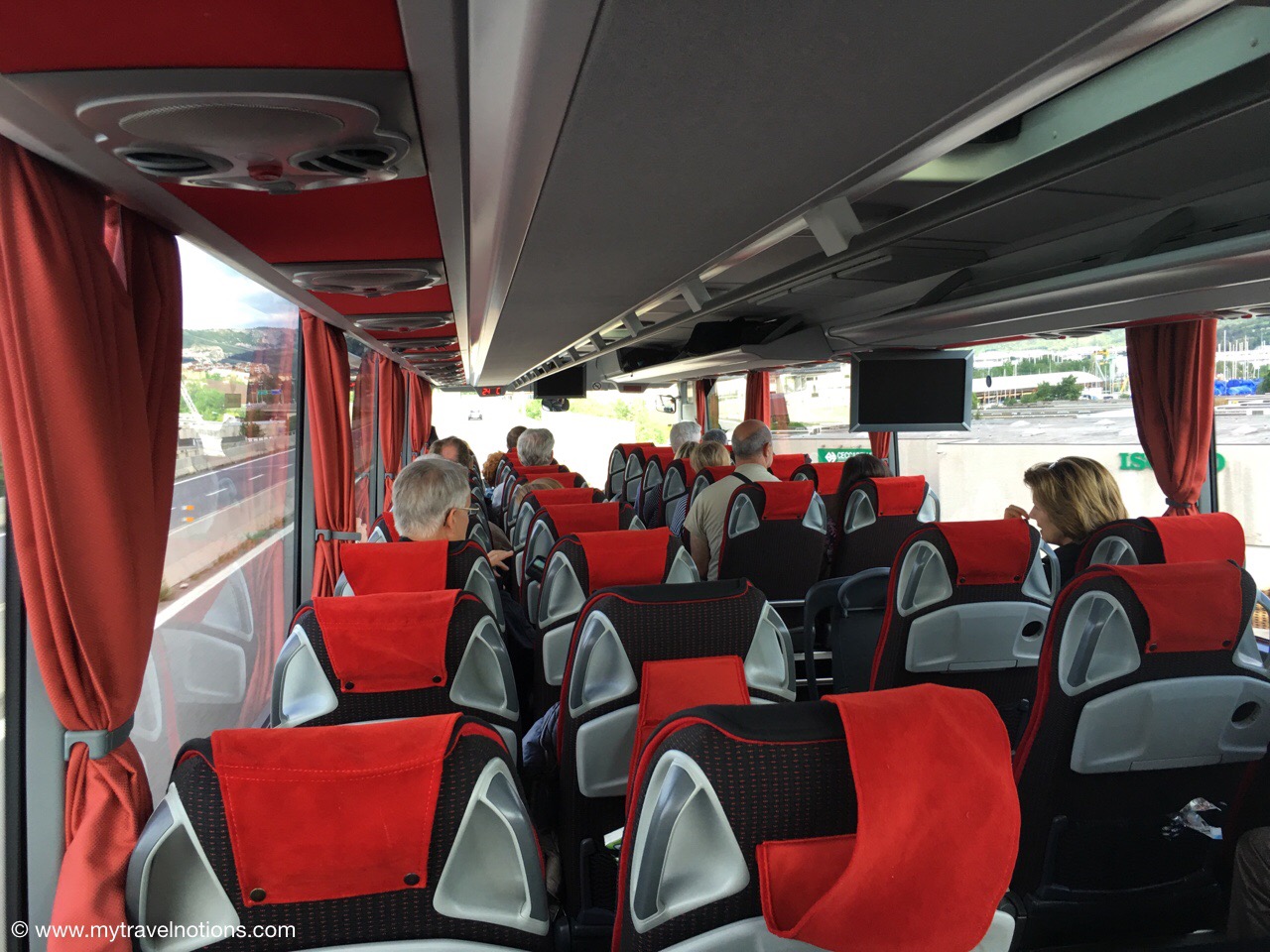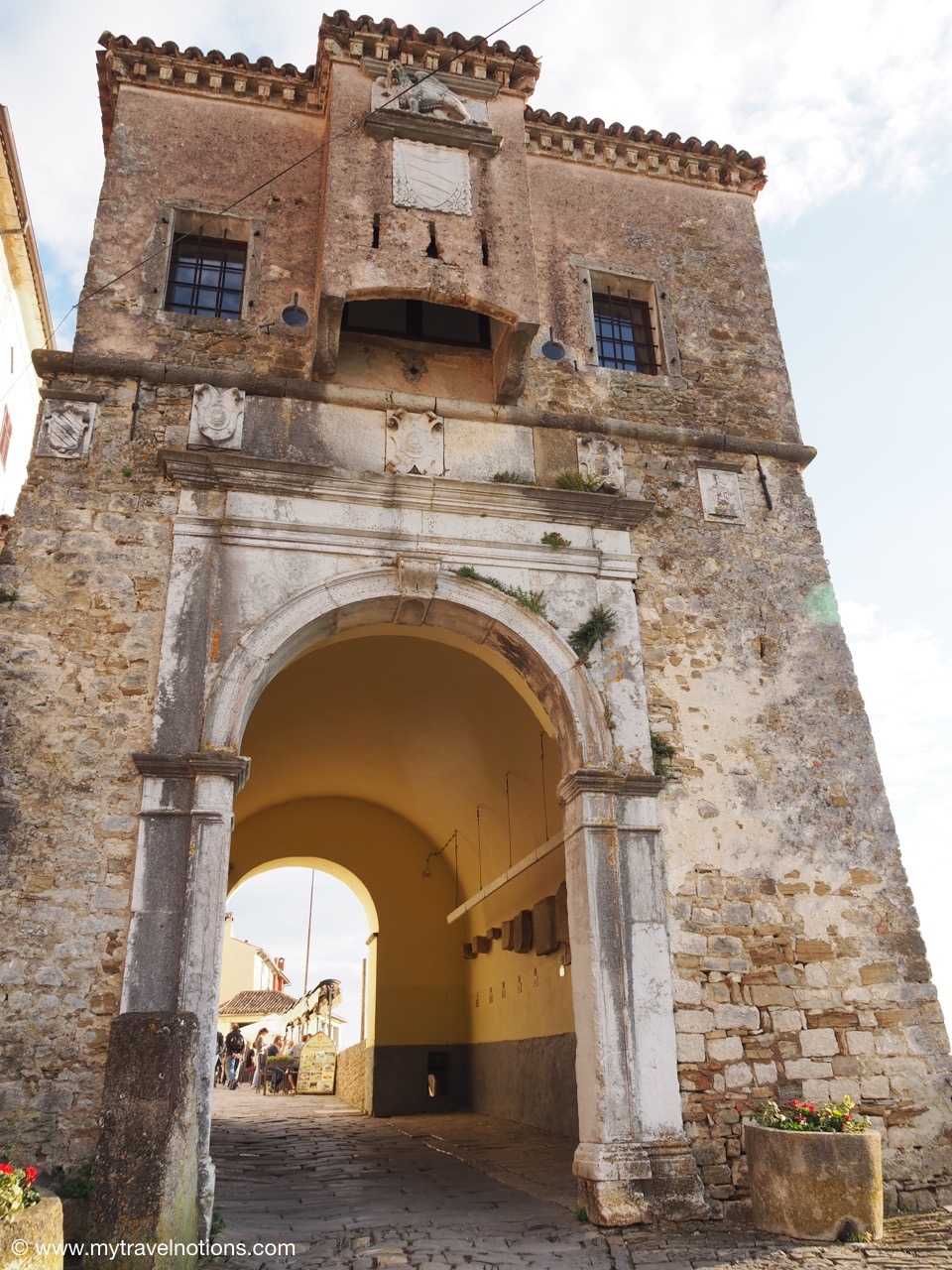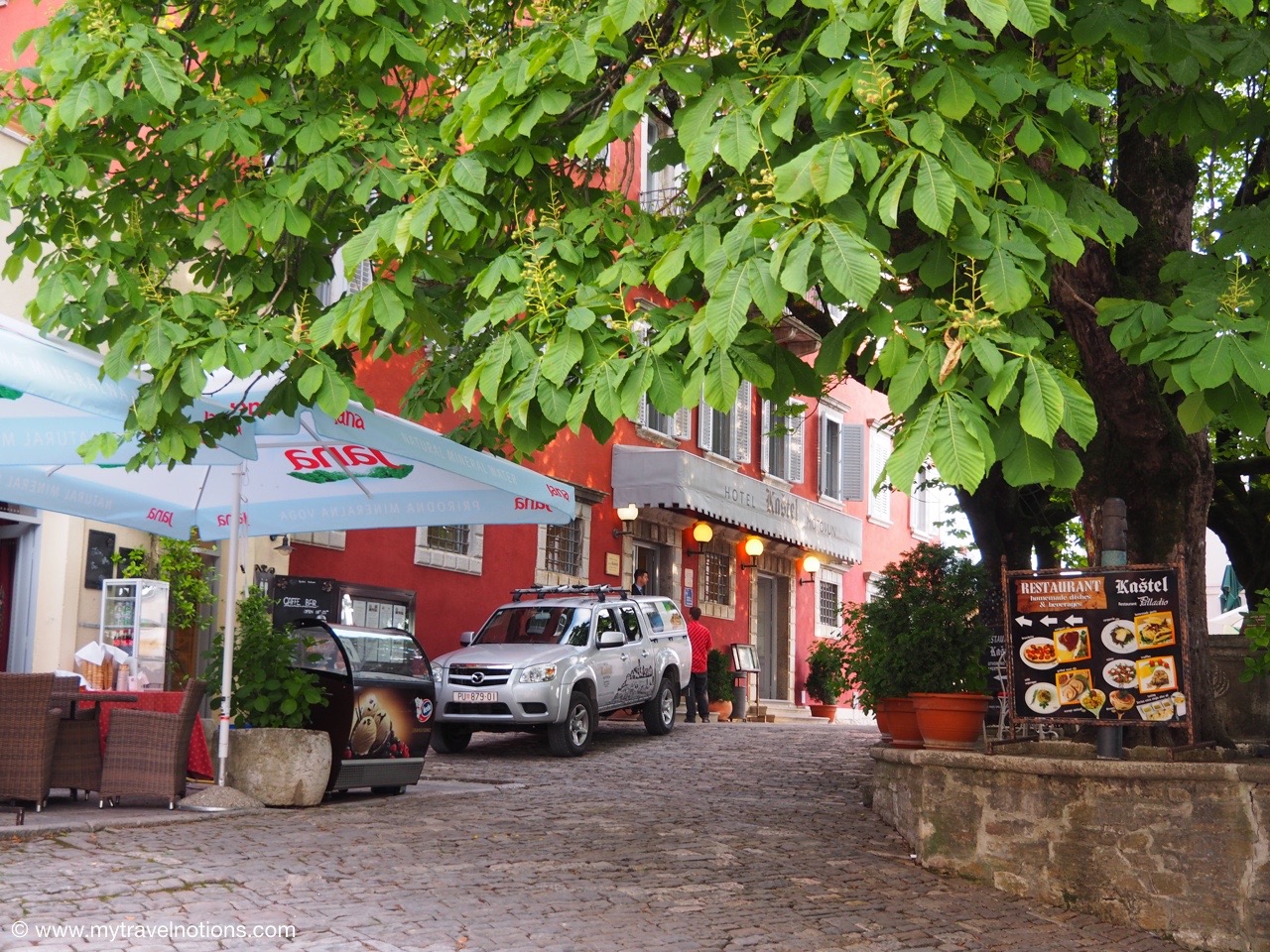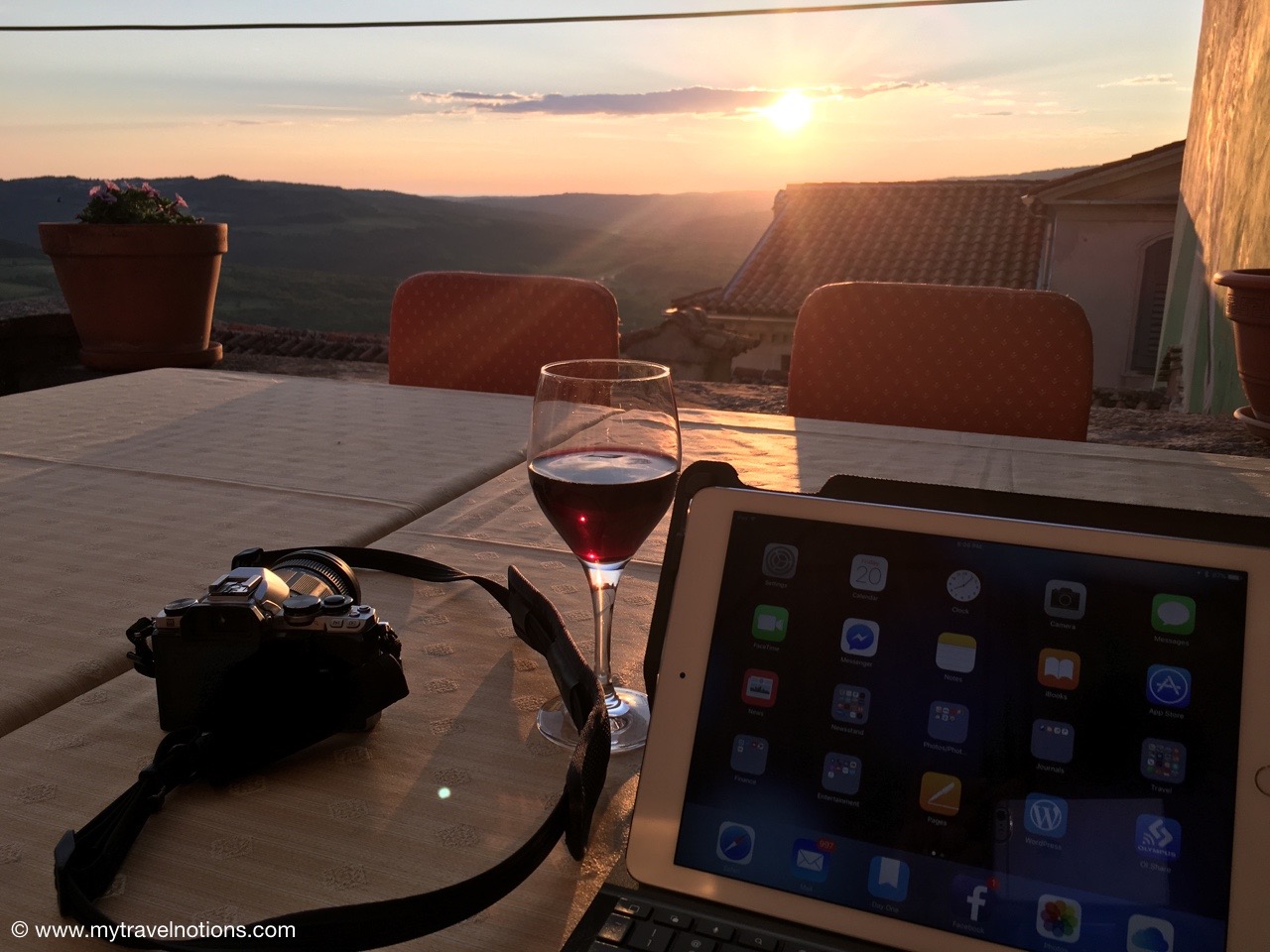 It was a full day of meandering through Istria, the westernmost part of Croatia, which included the ancient sites in Pula to the quaint, yet touristy Rovinj. Add sunshine, blue skies and the warm Mediterranean climate….all while staying in a former castle on the hillside of Motovun, Croatia, located on a steep hillside with panoramic views, and you have the perfect ingredients for an amazing day.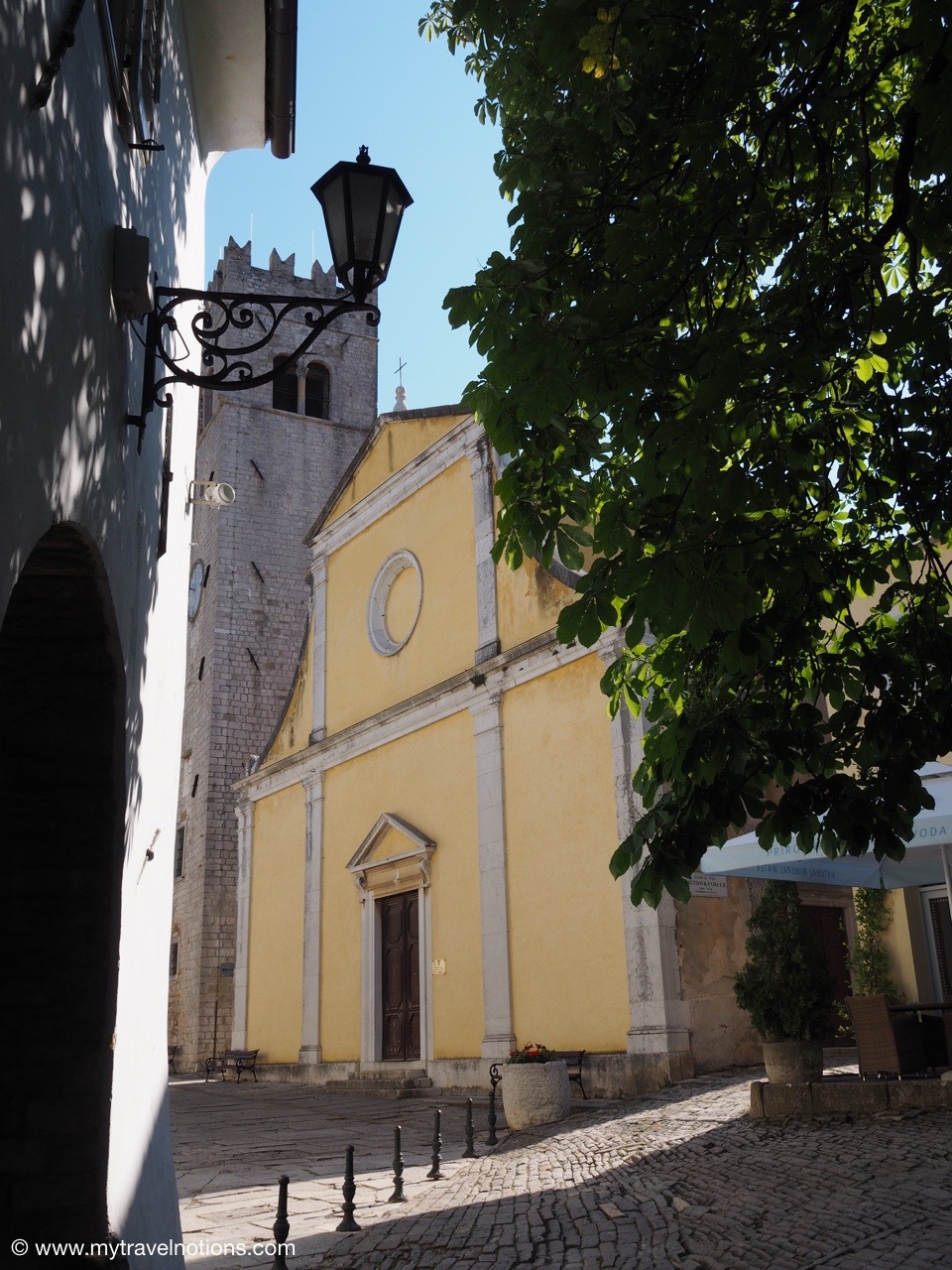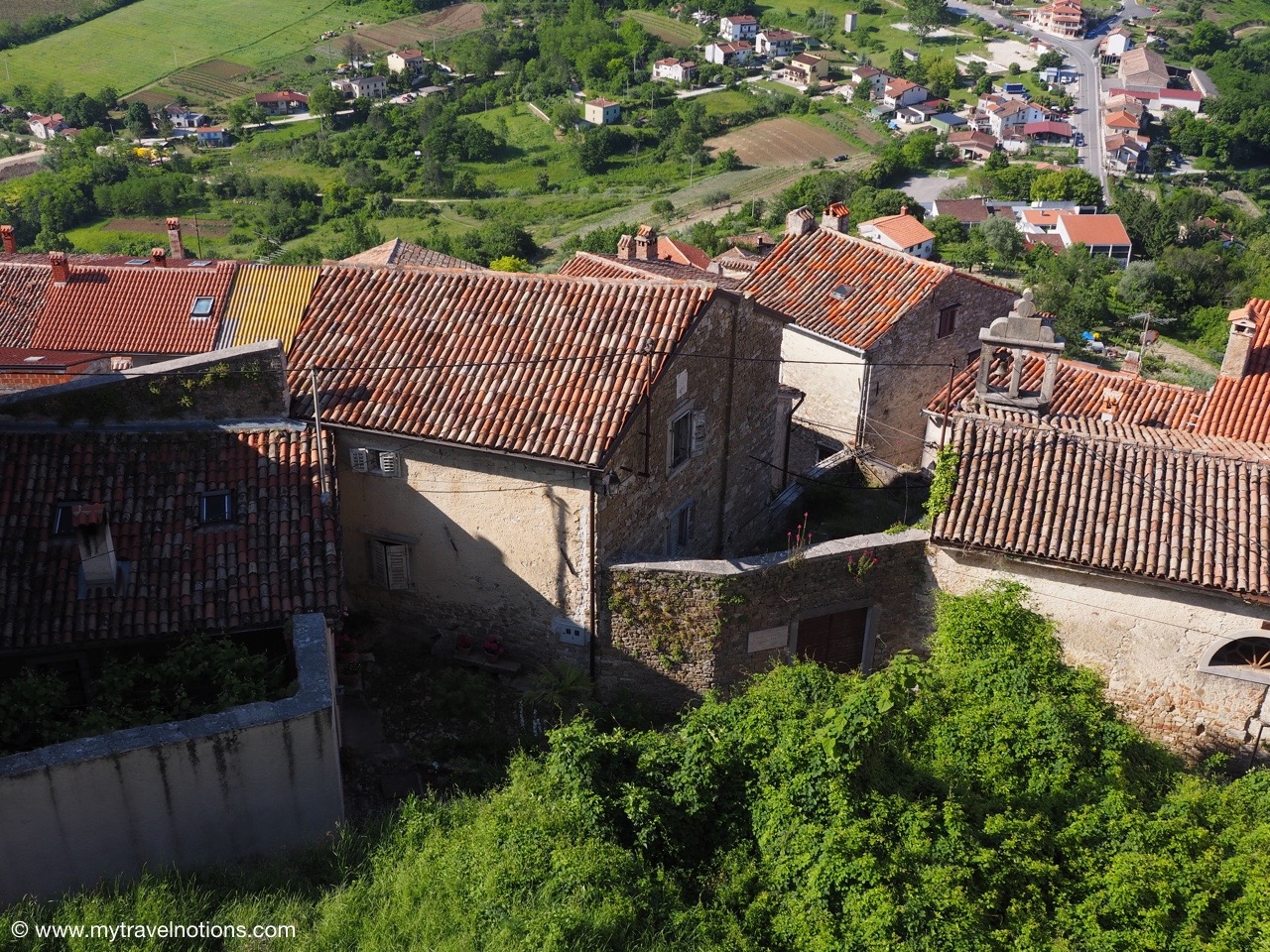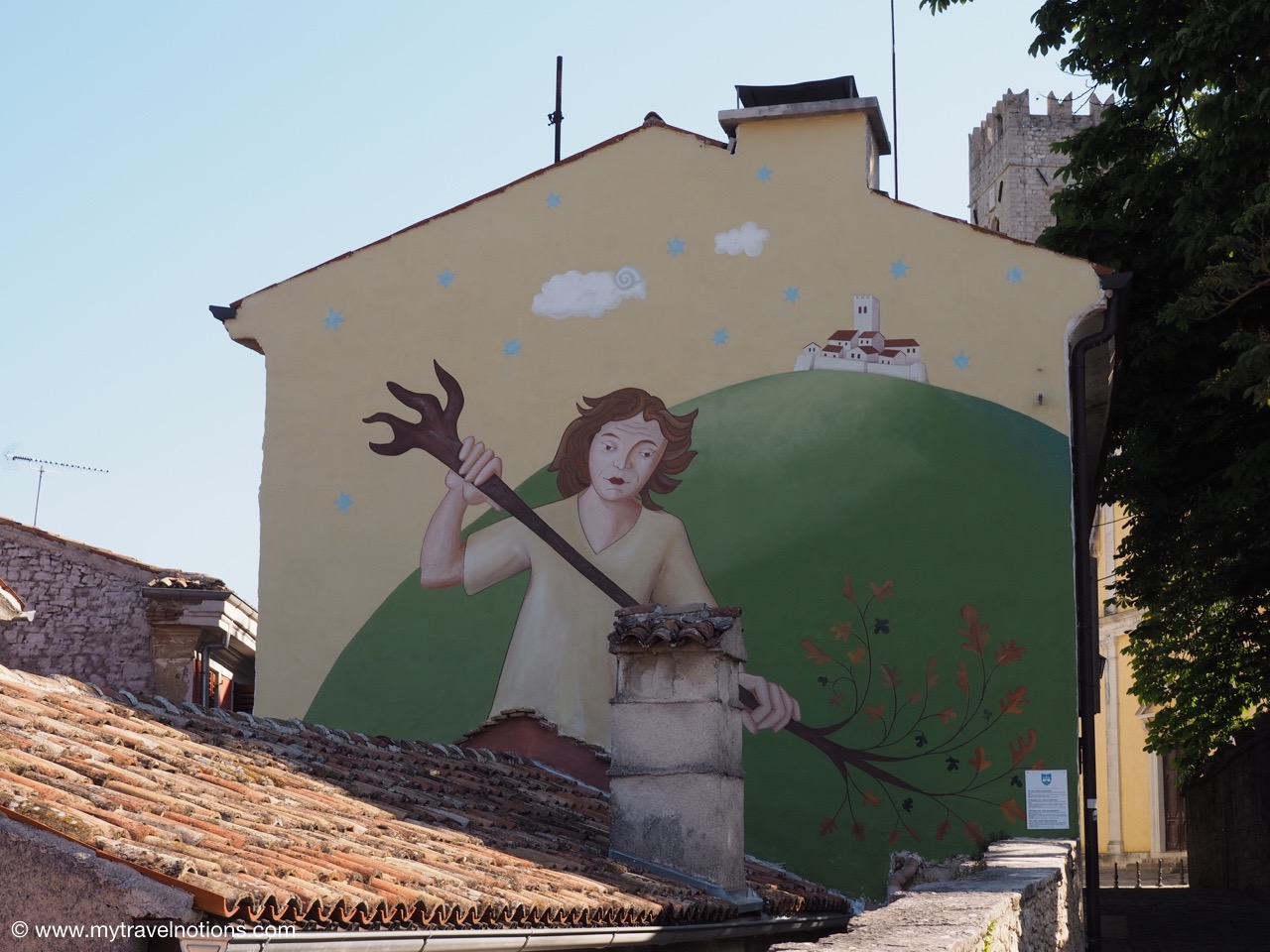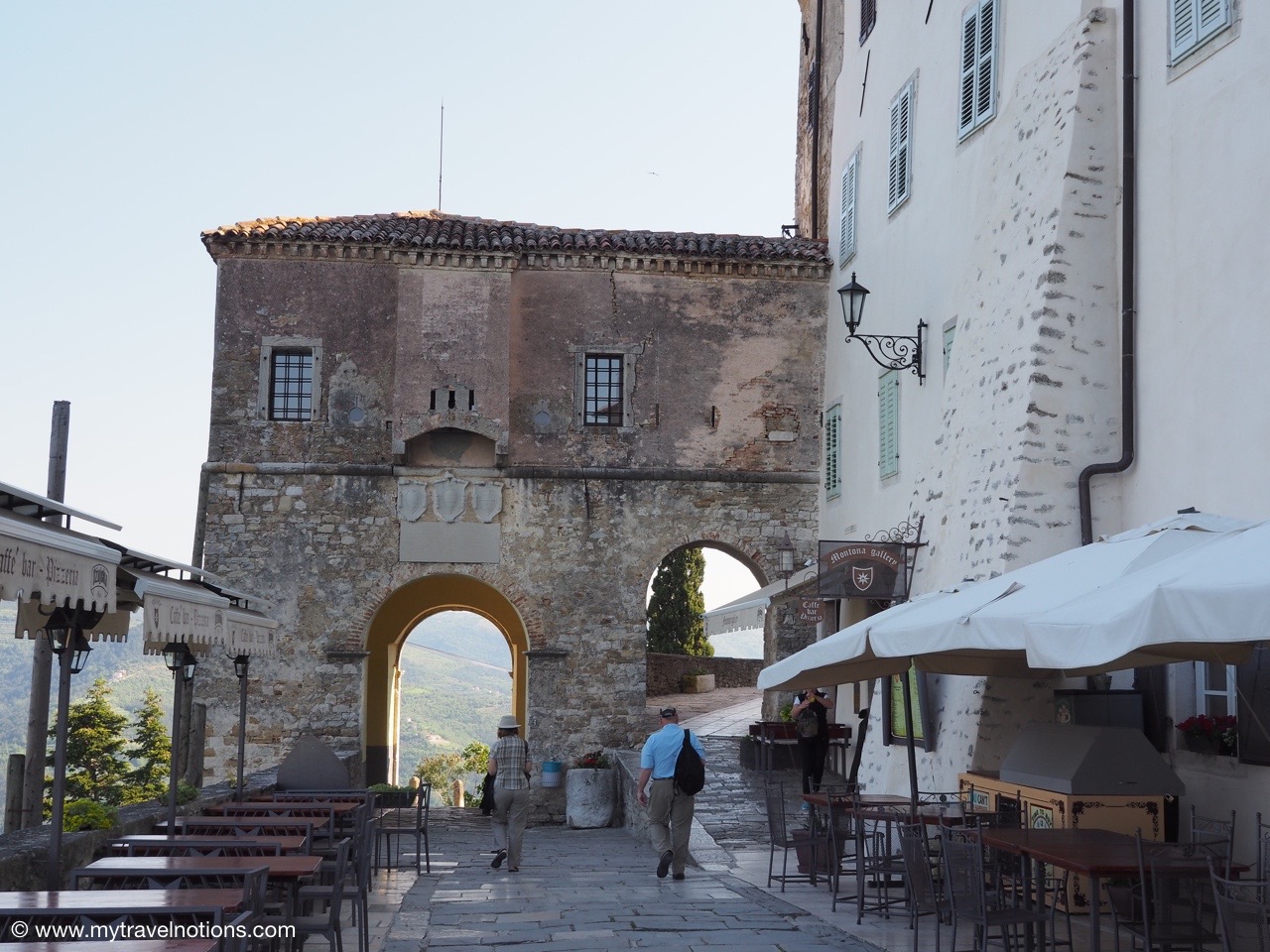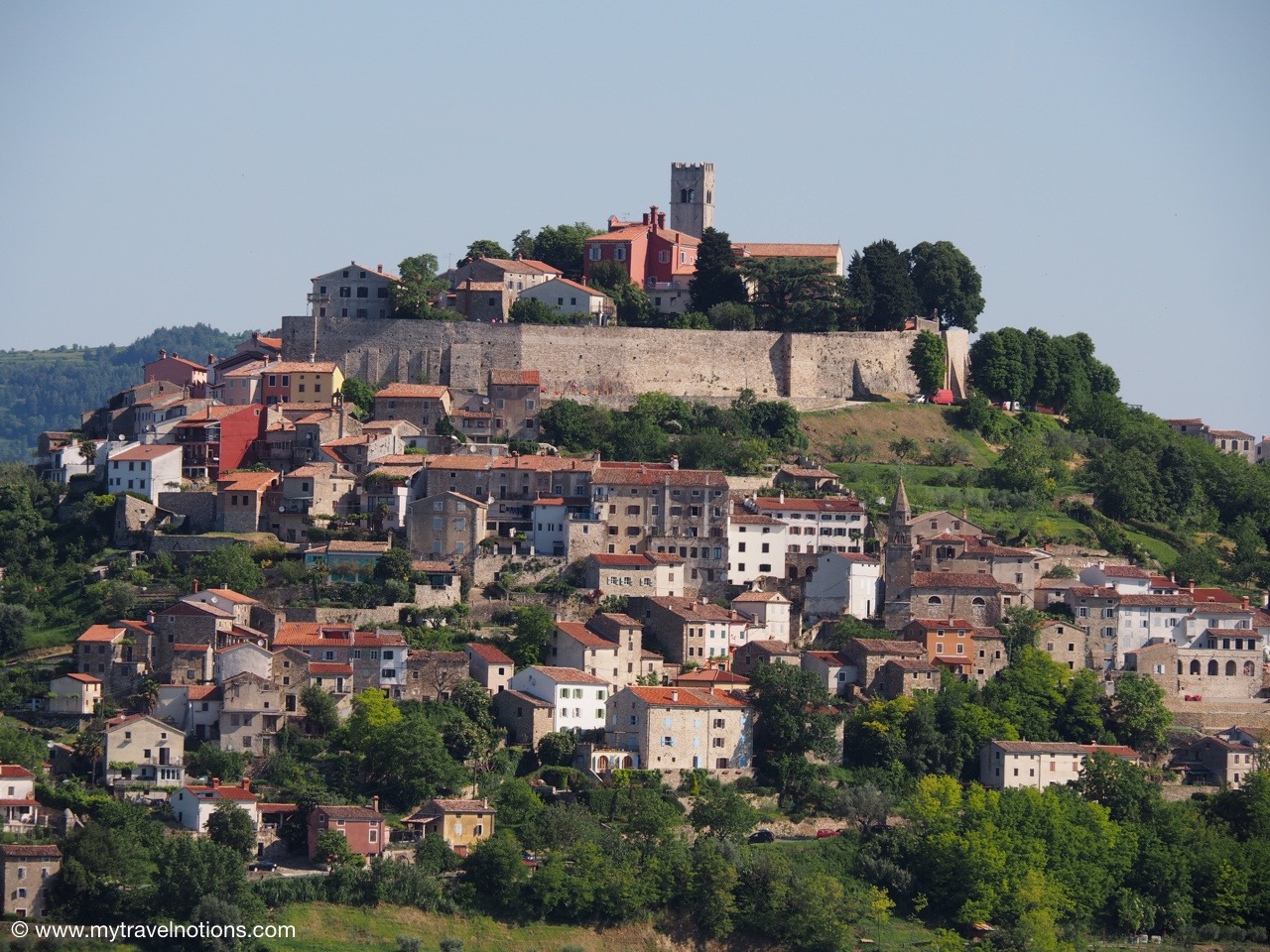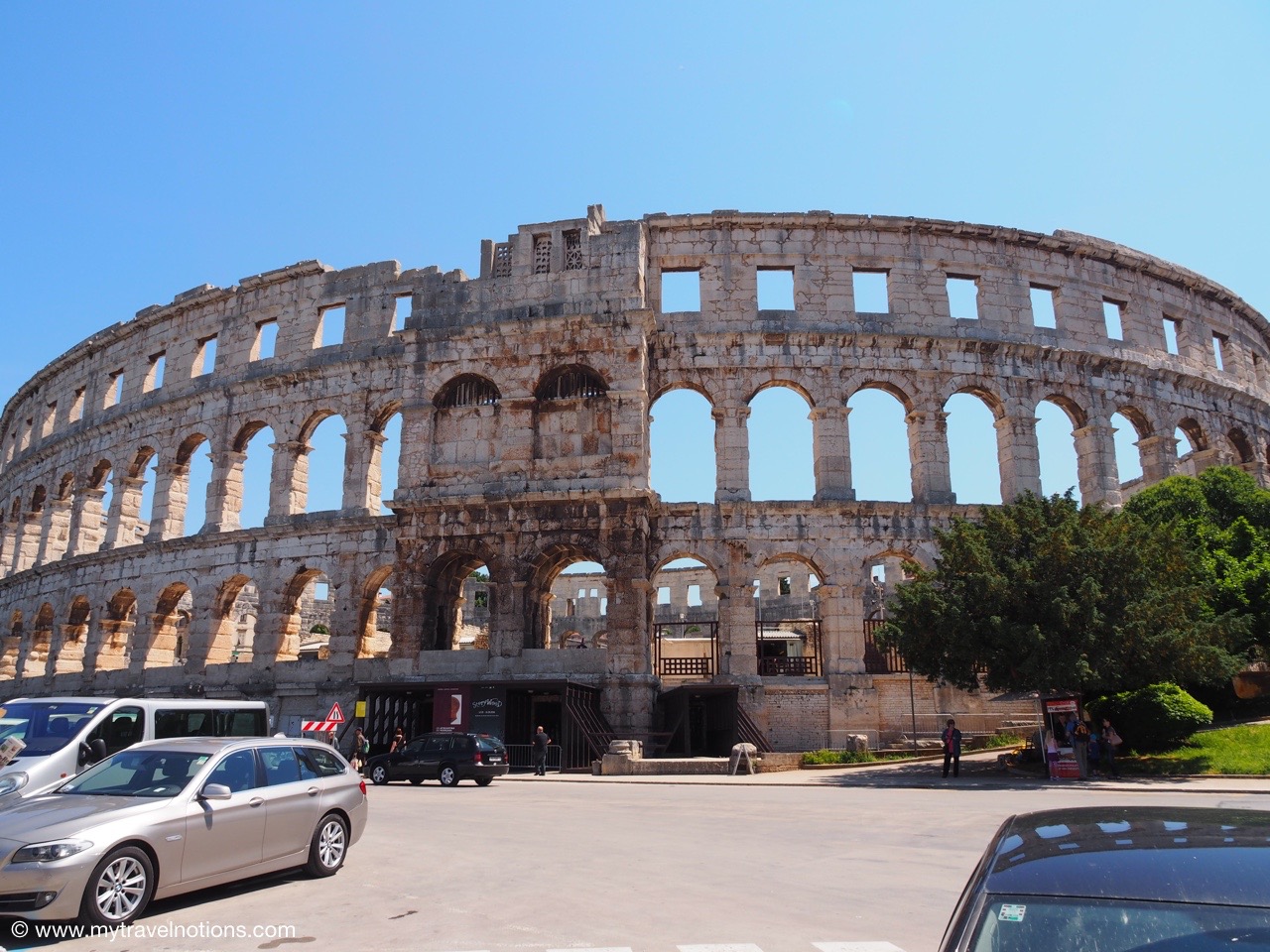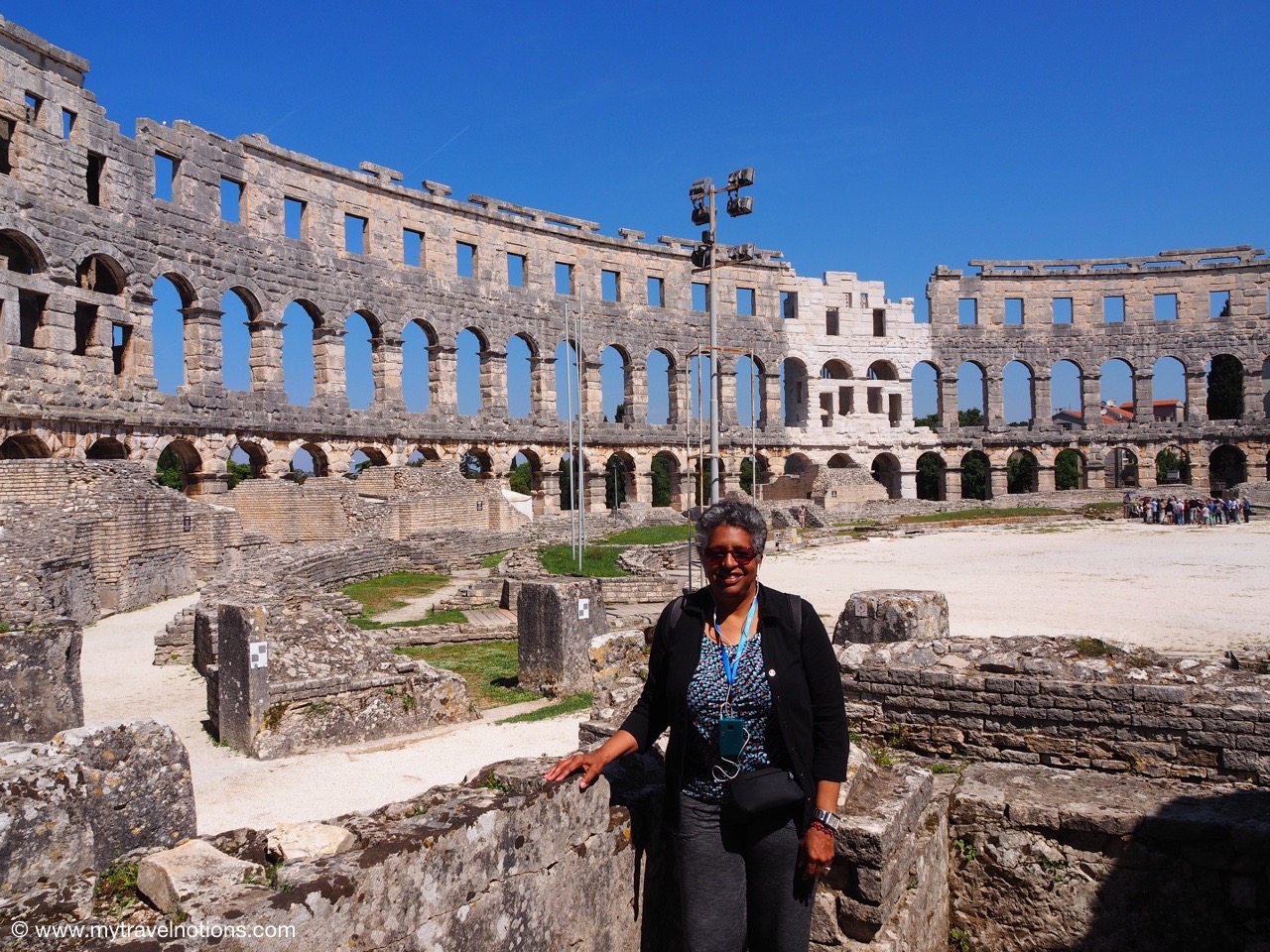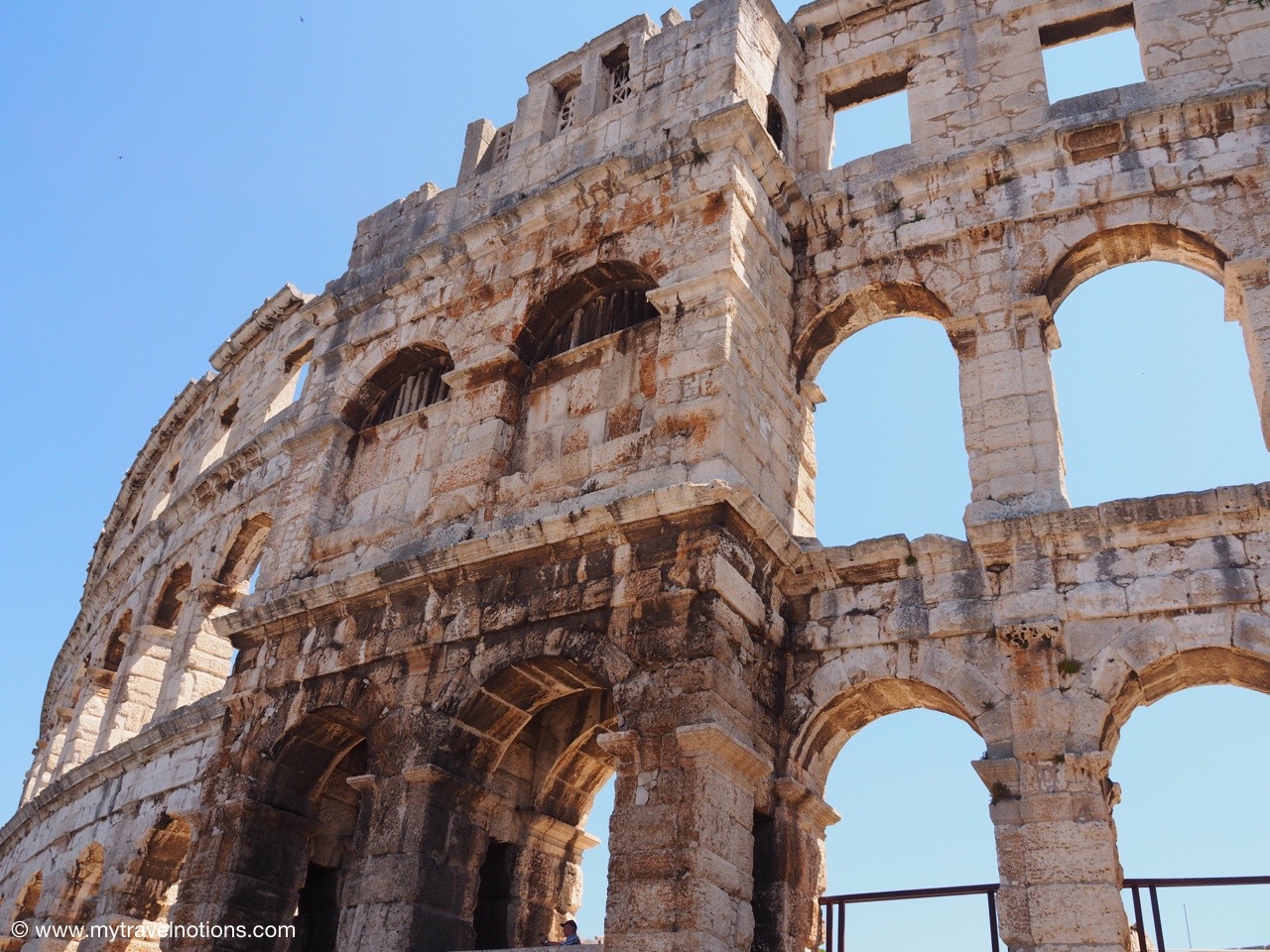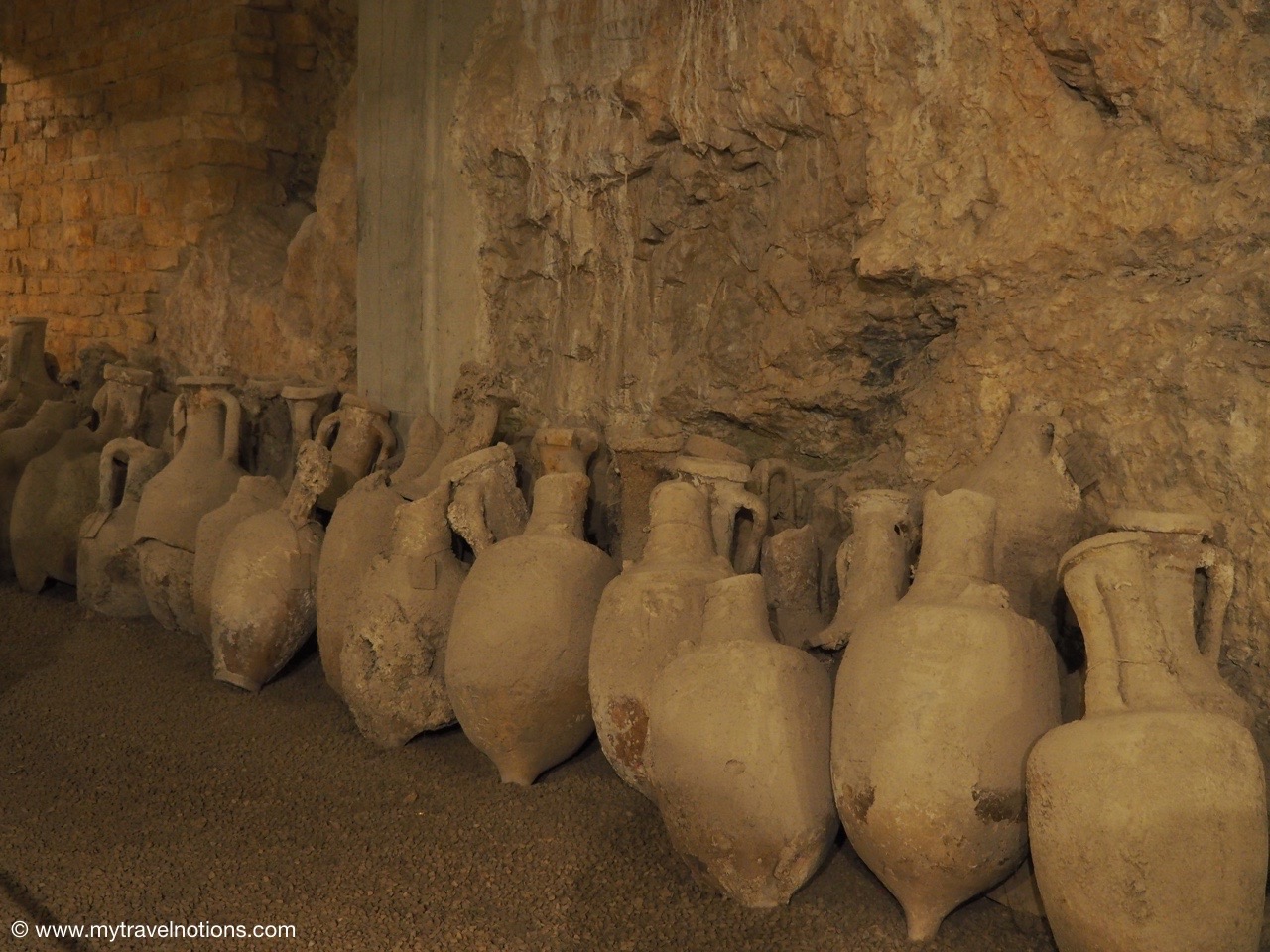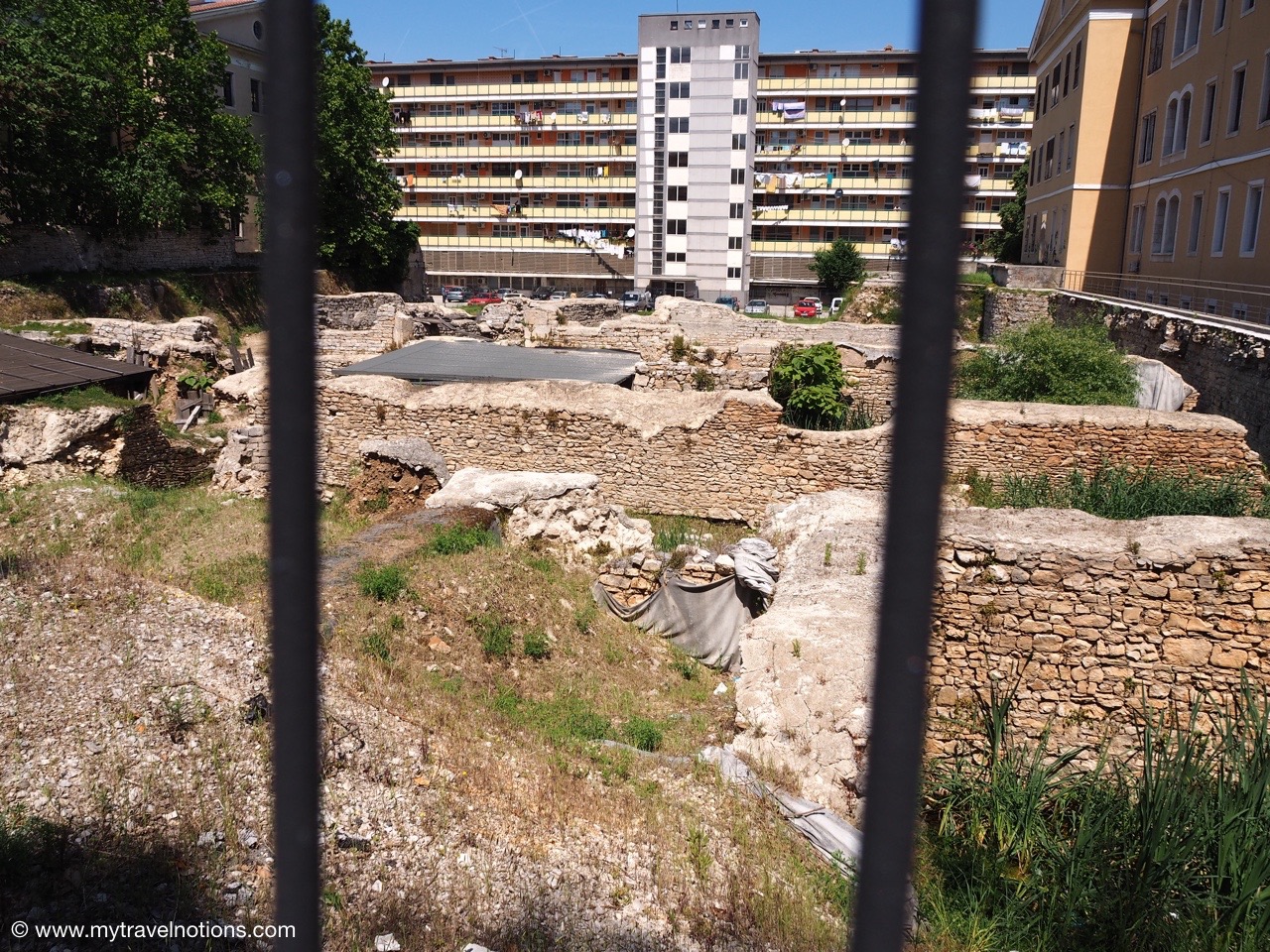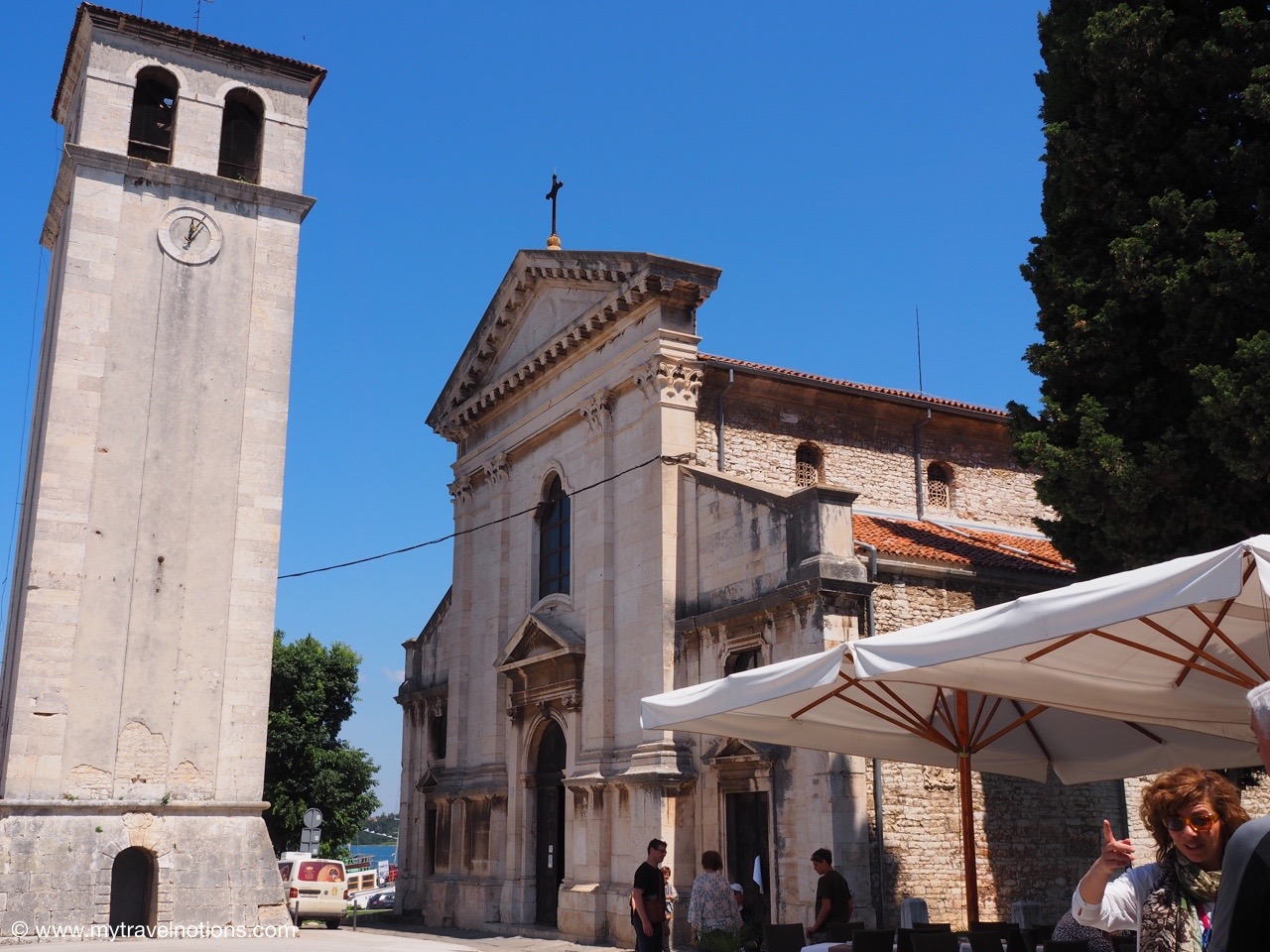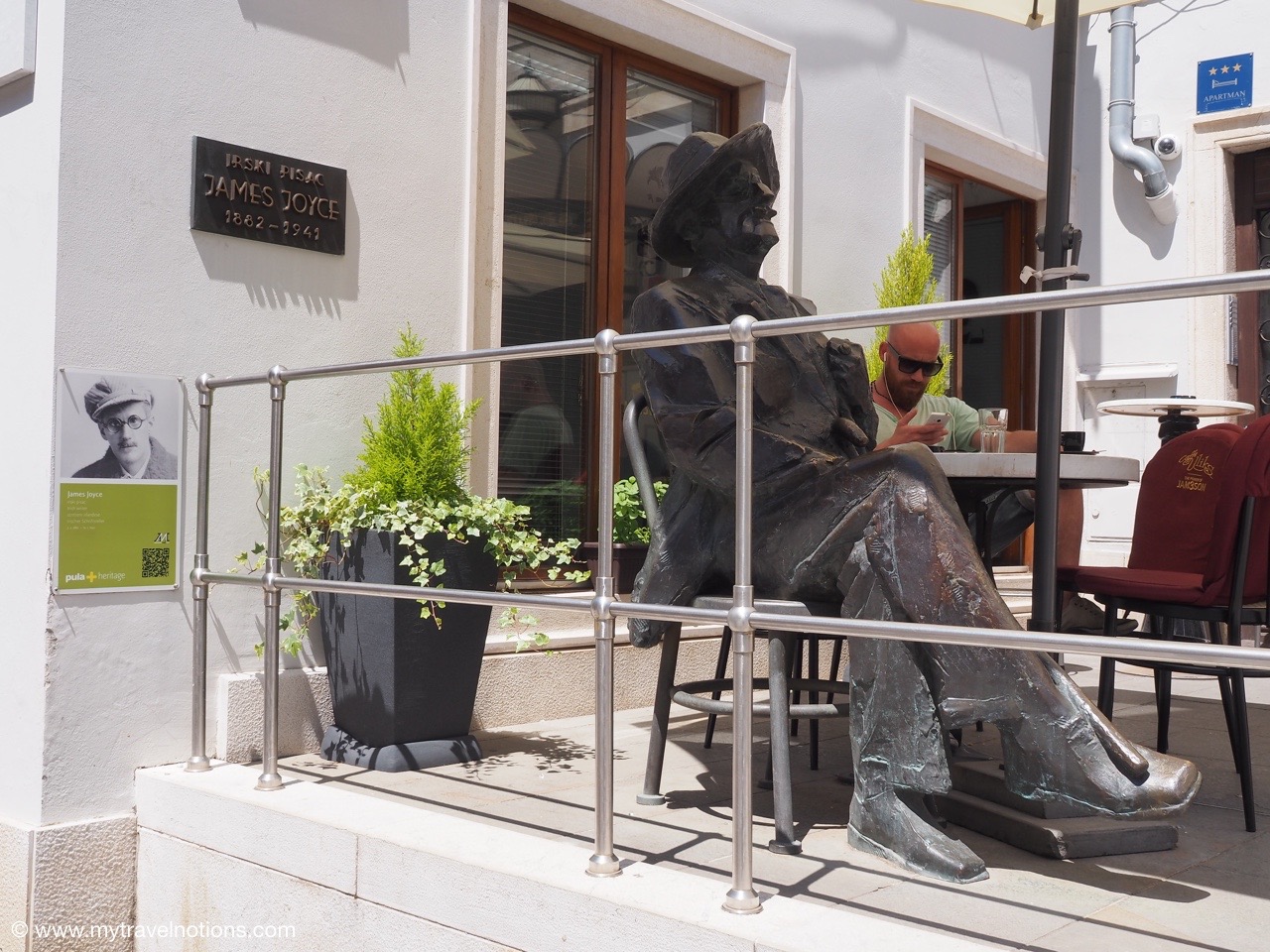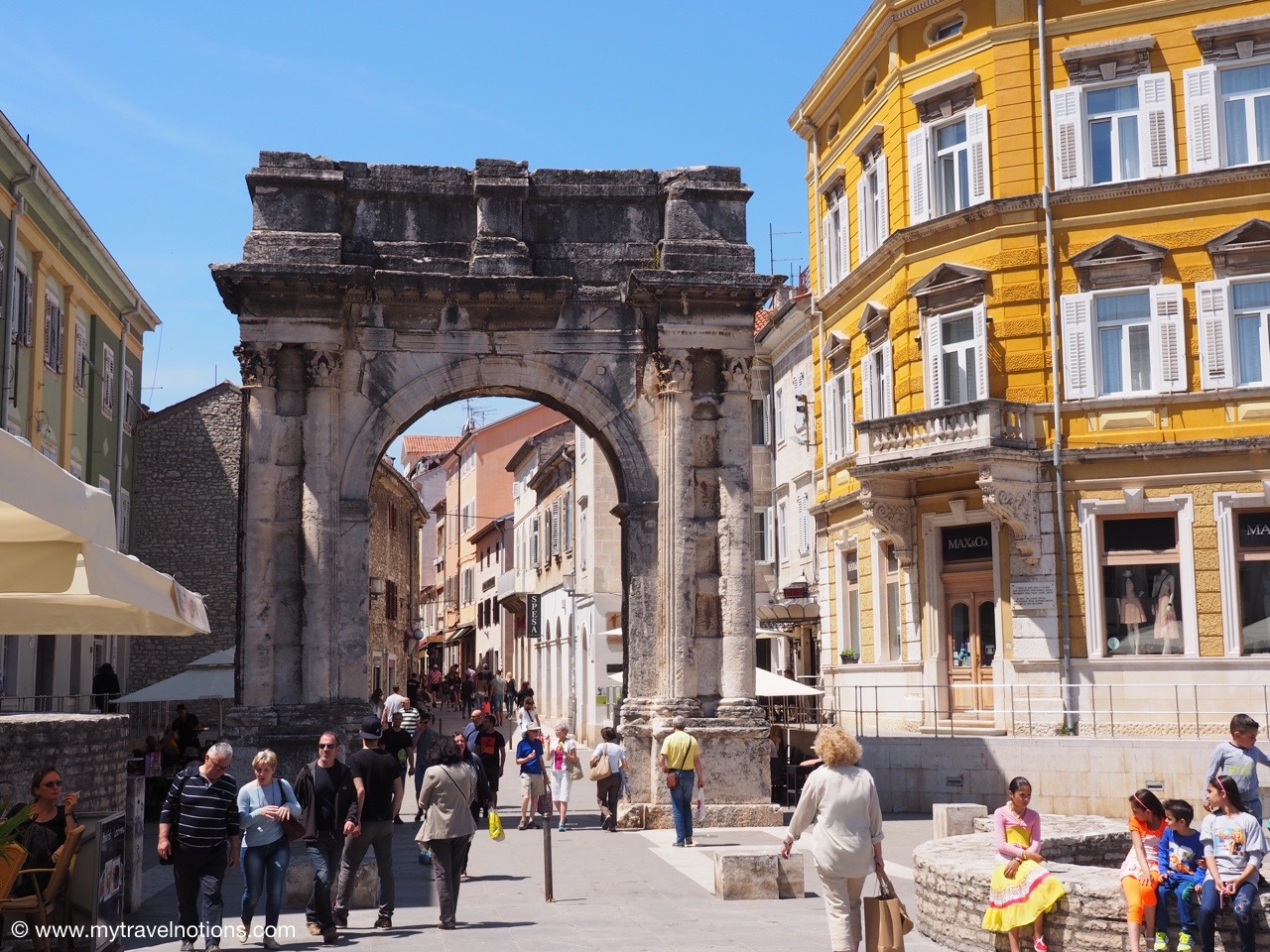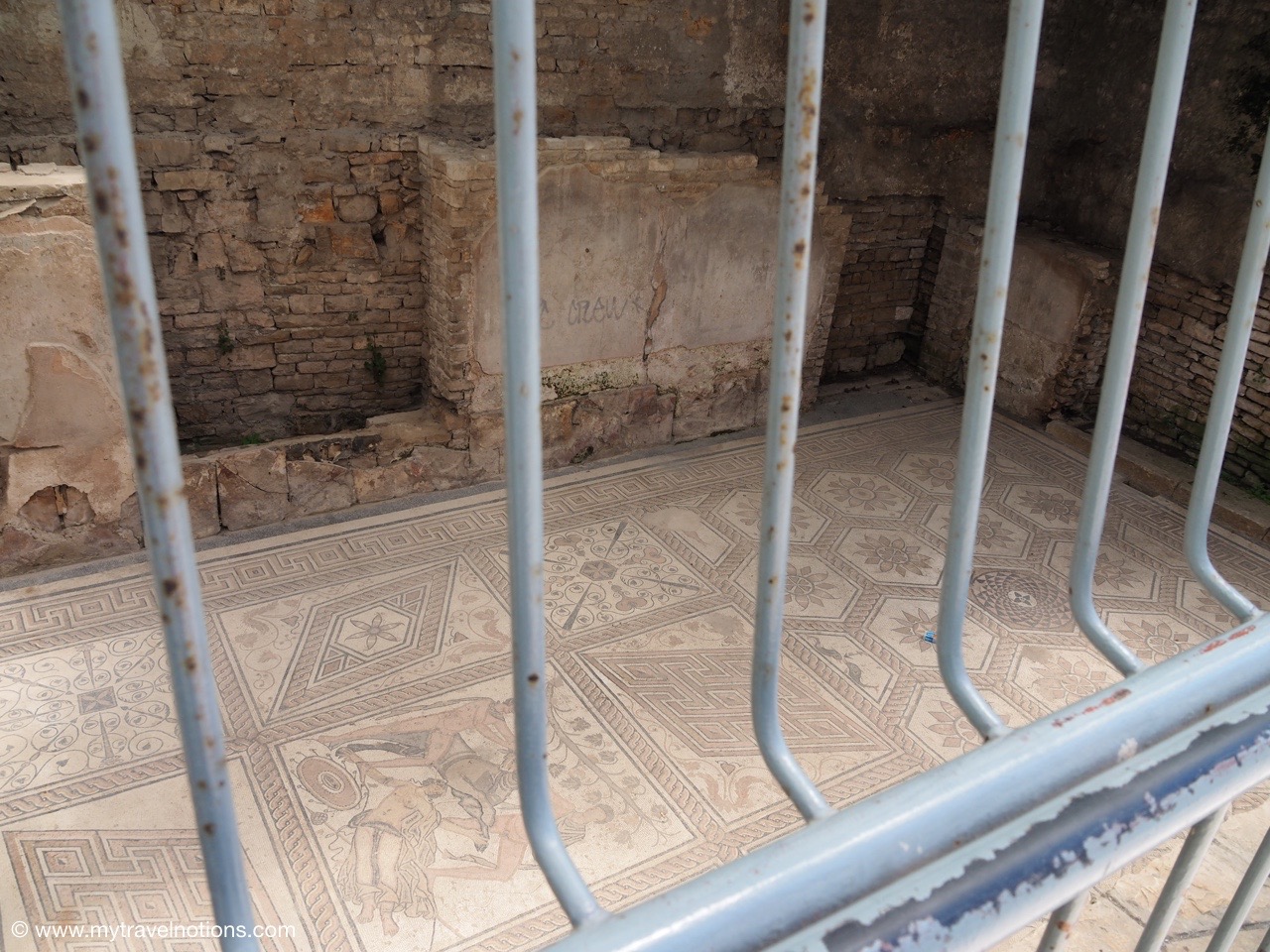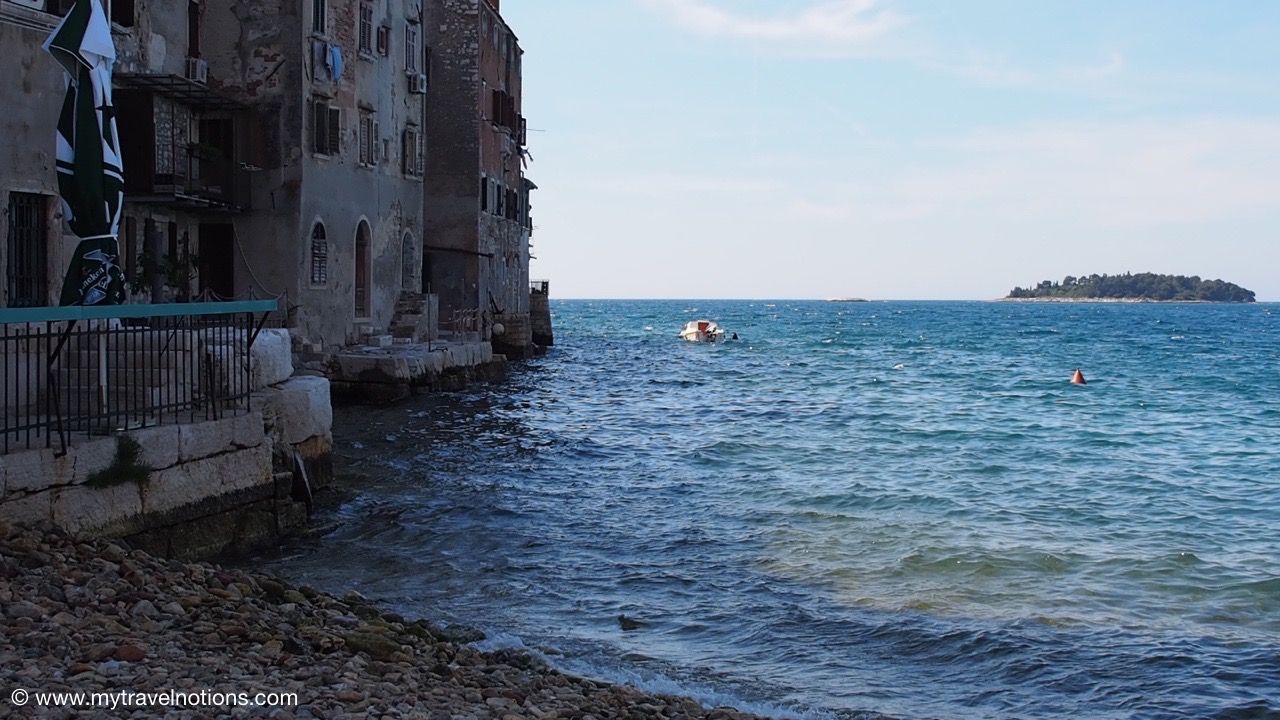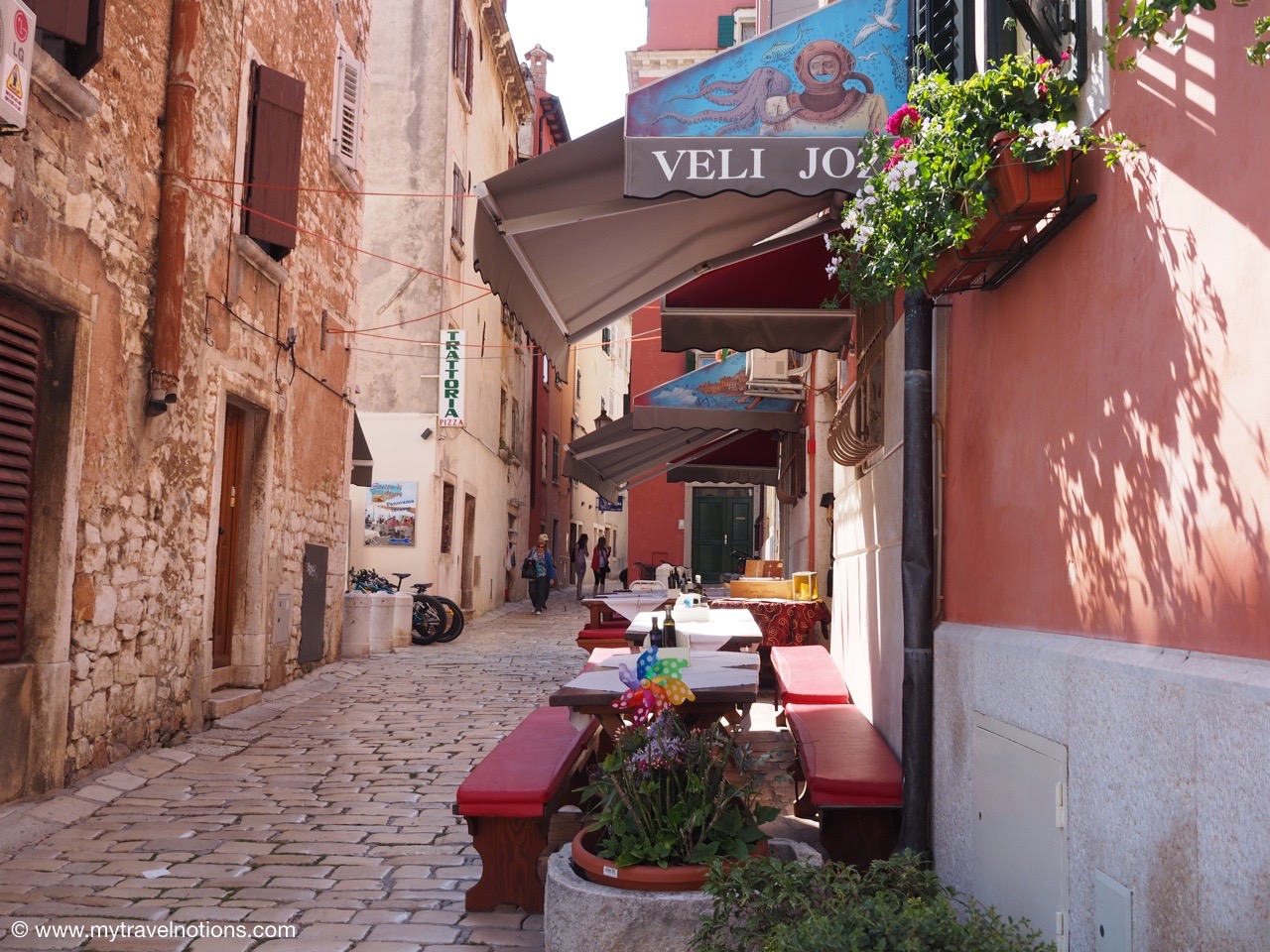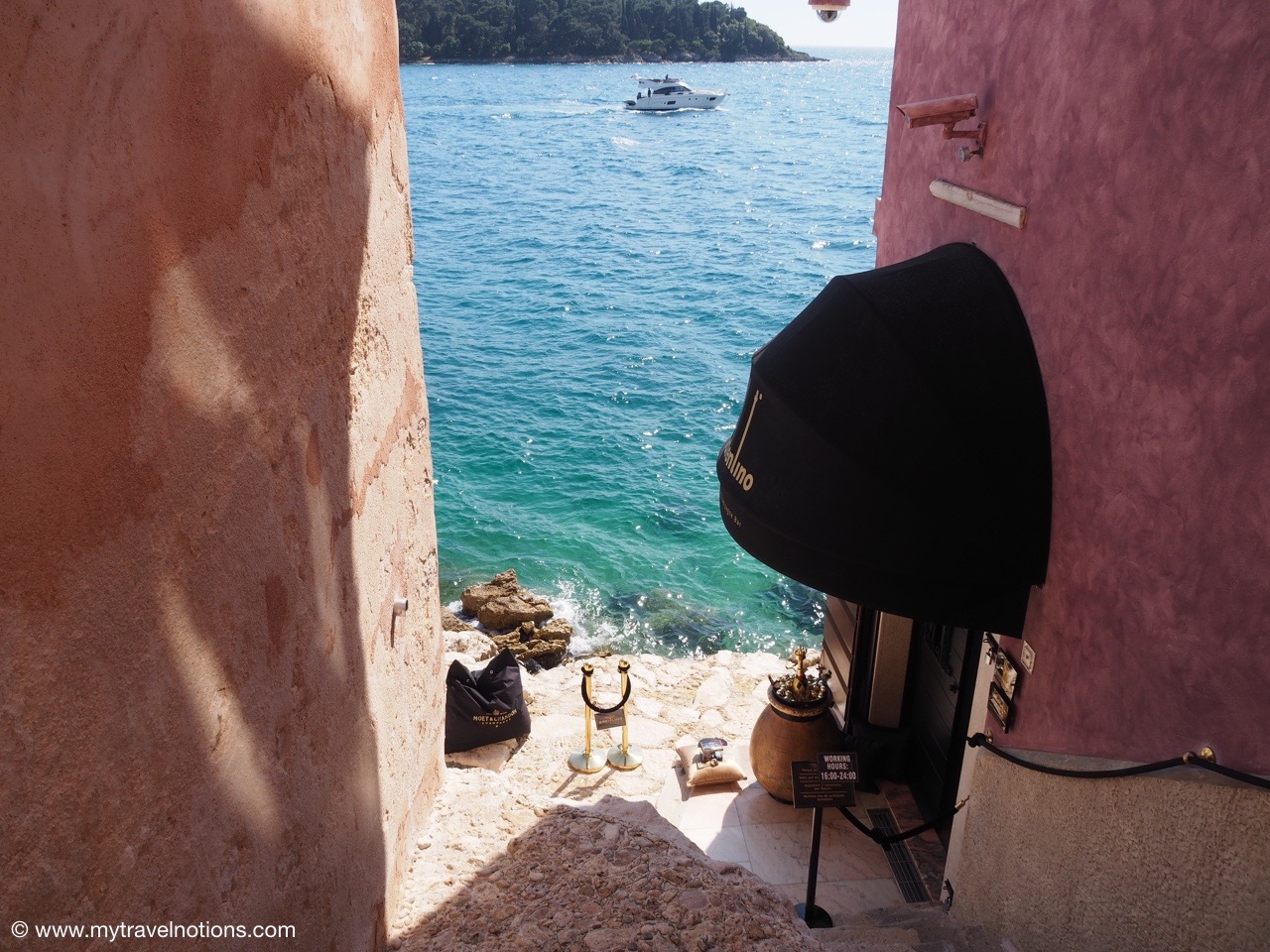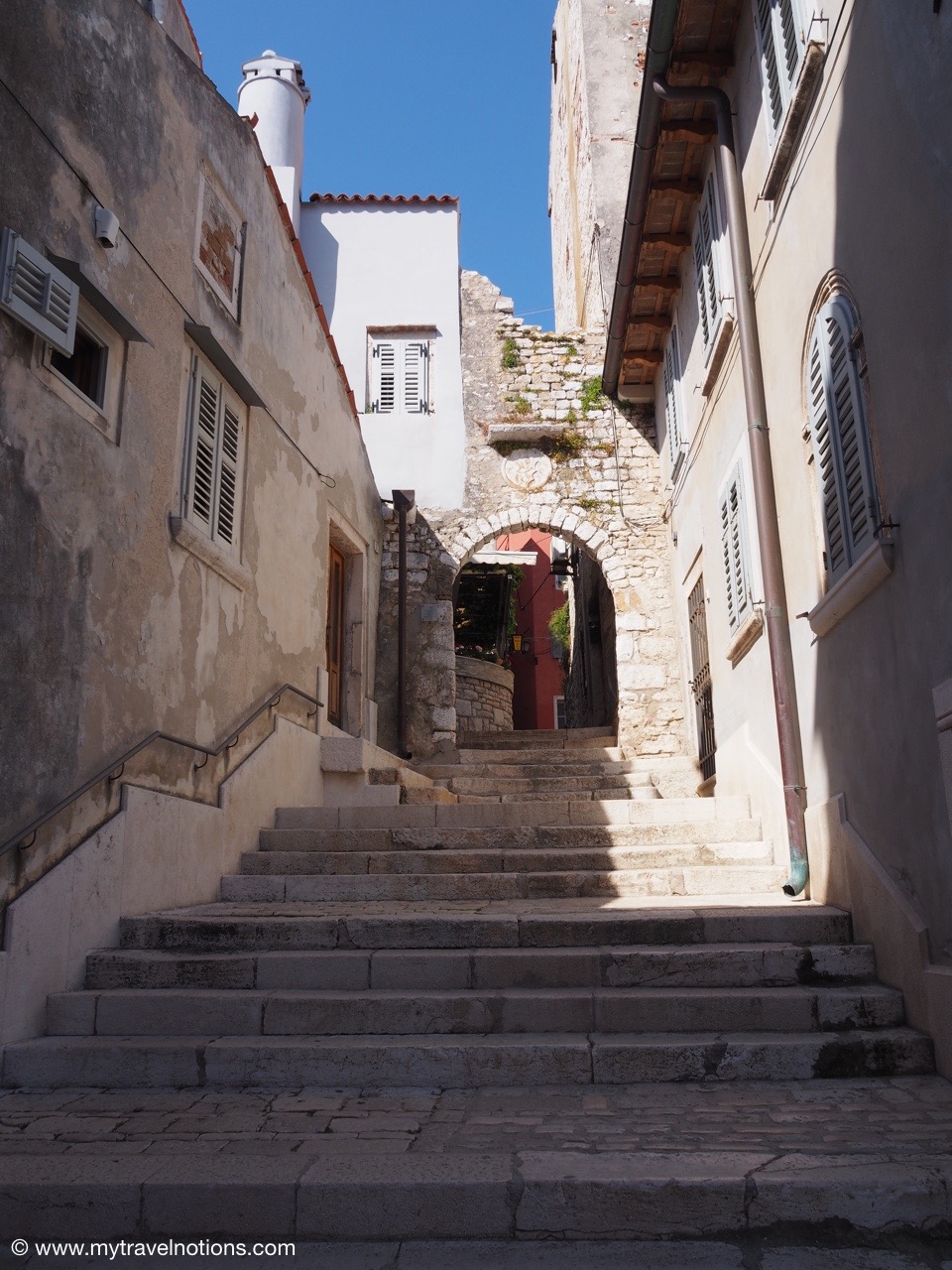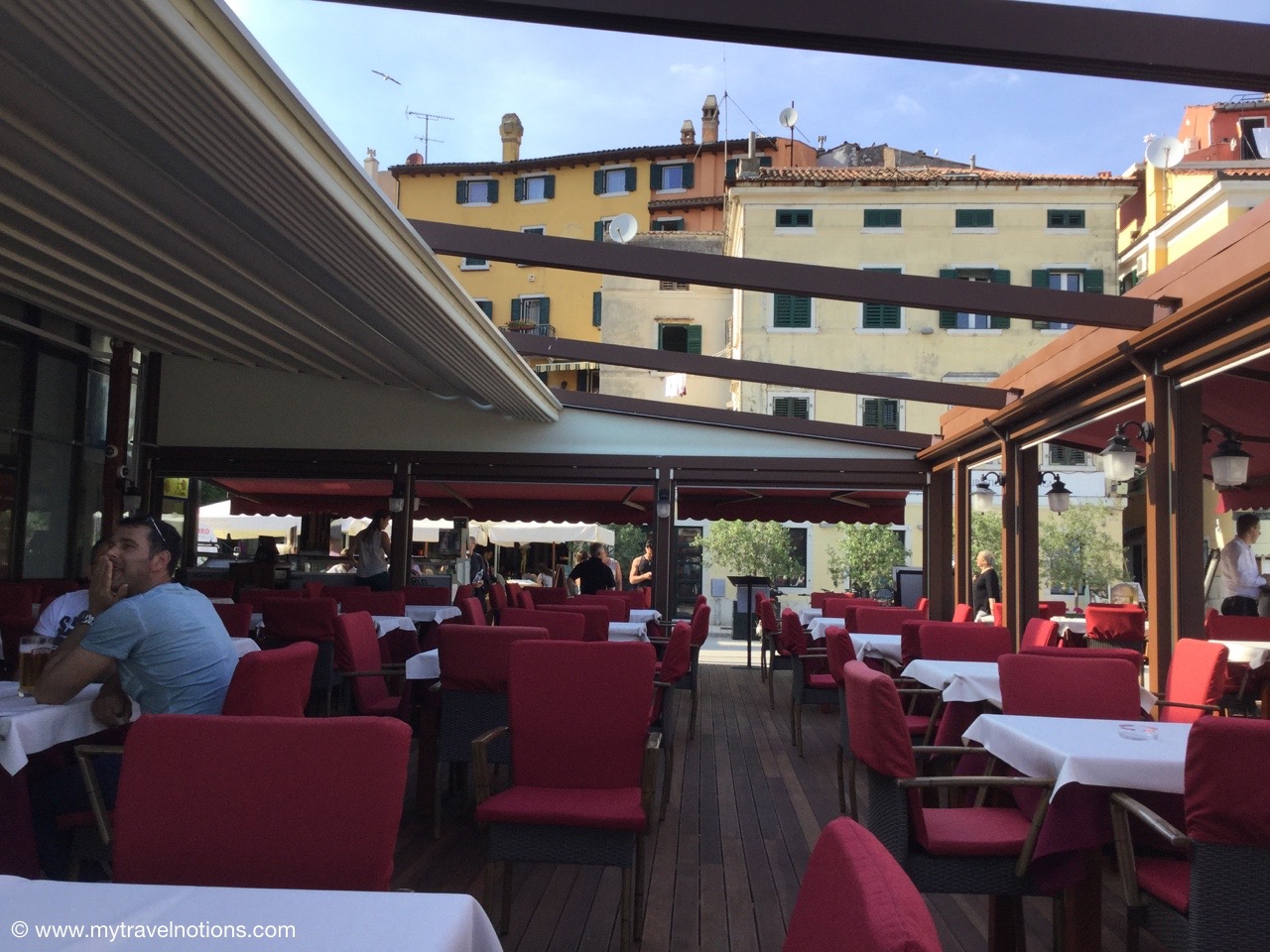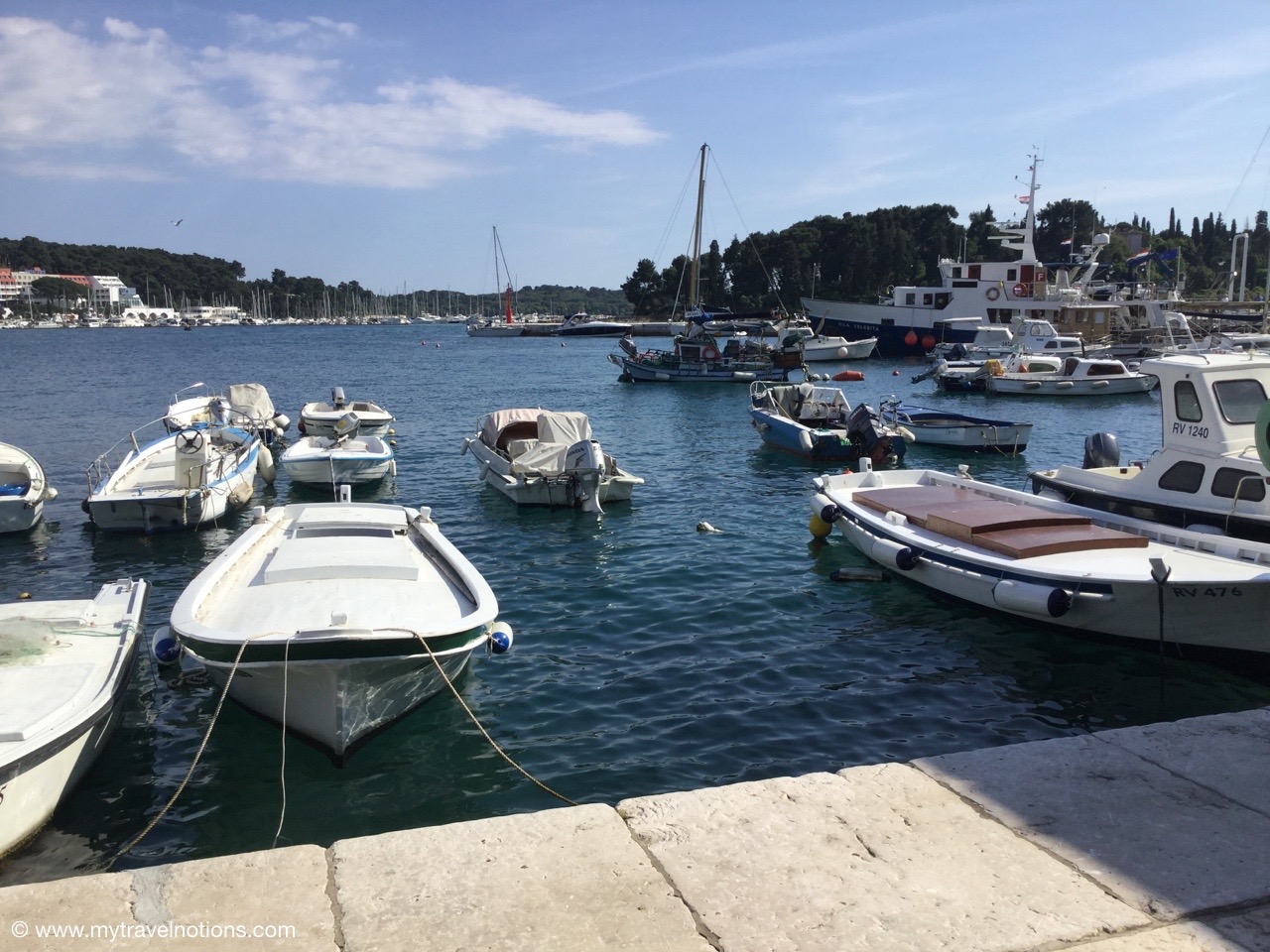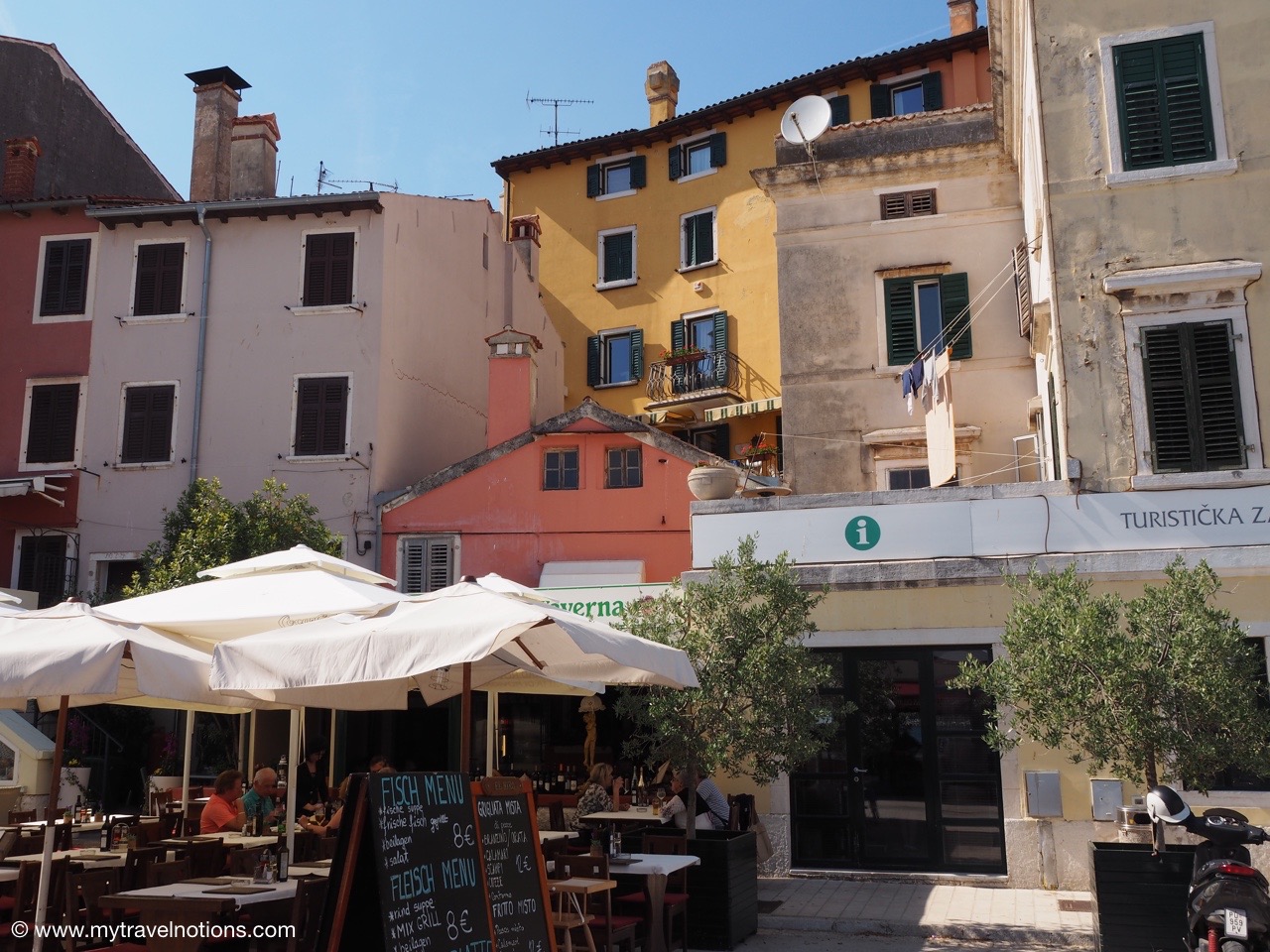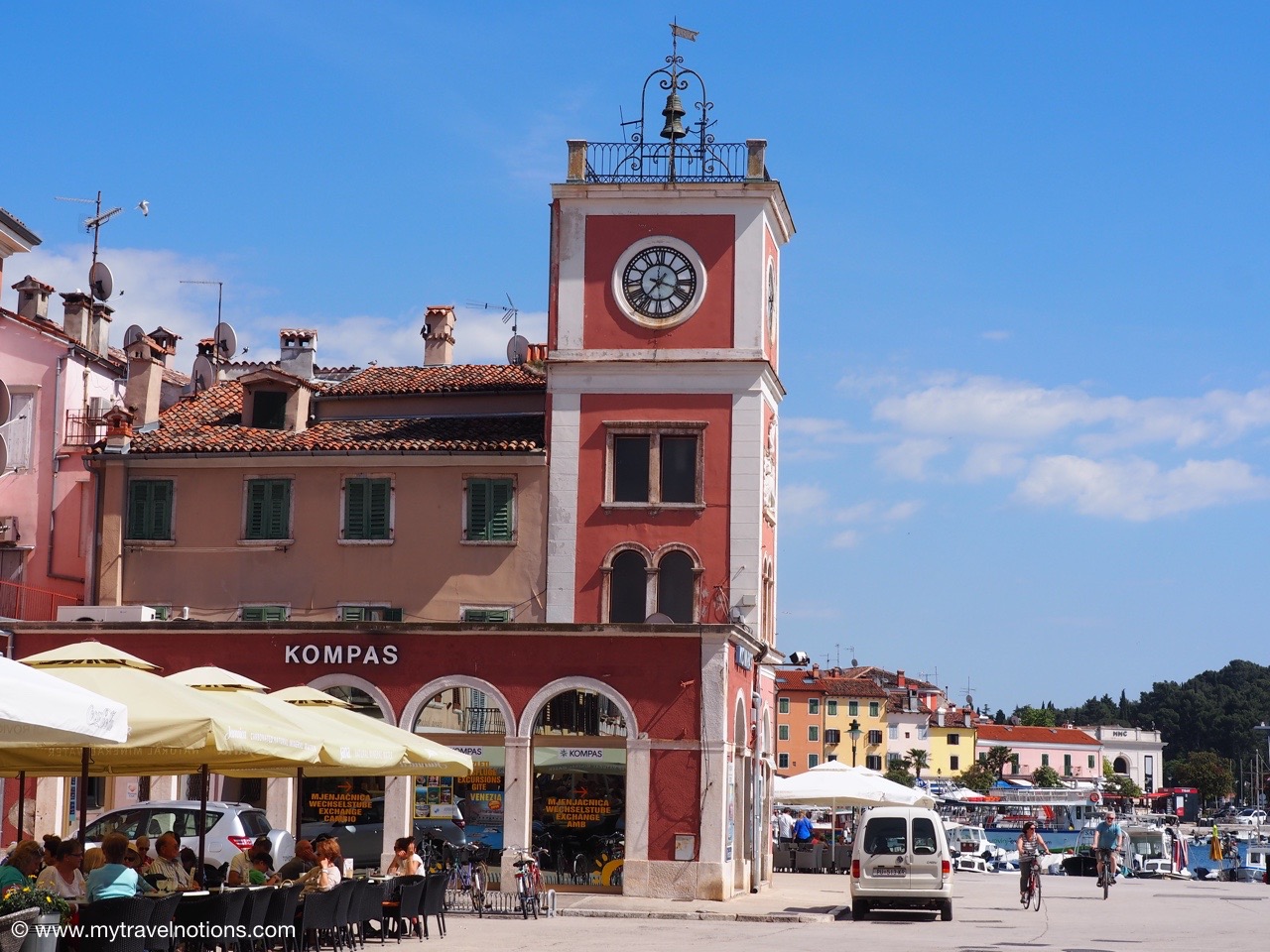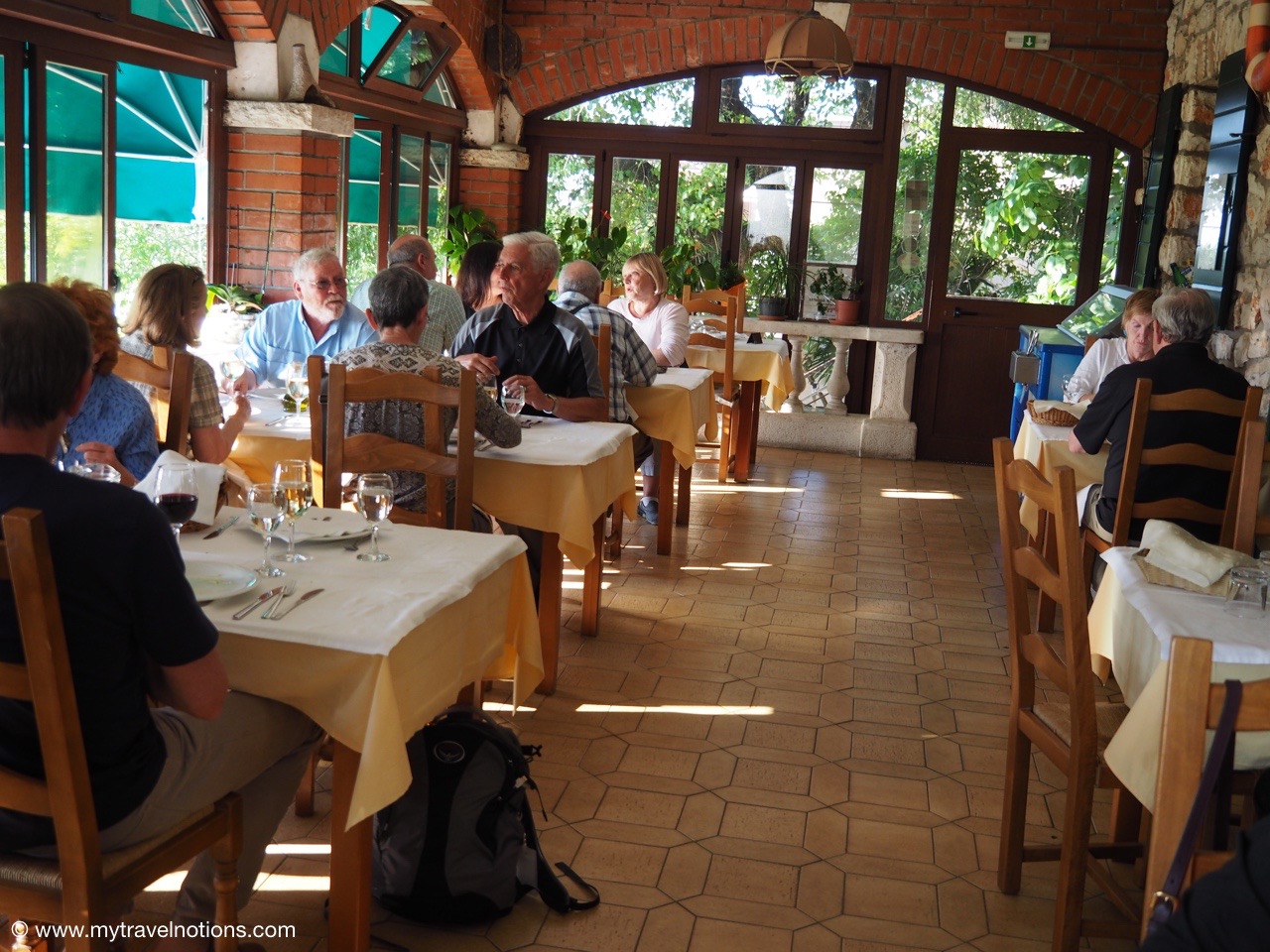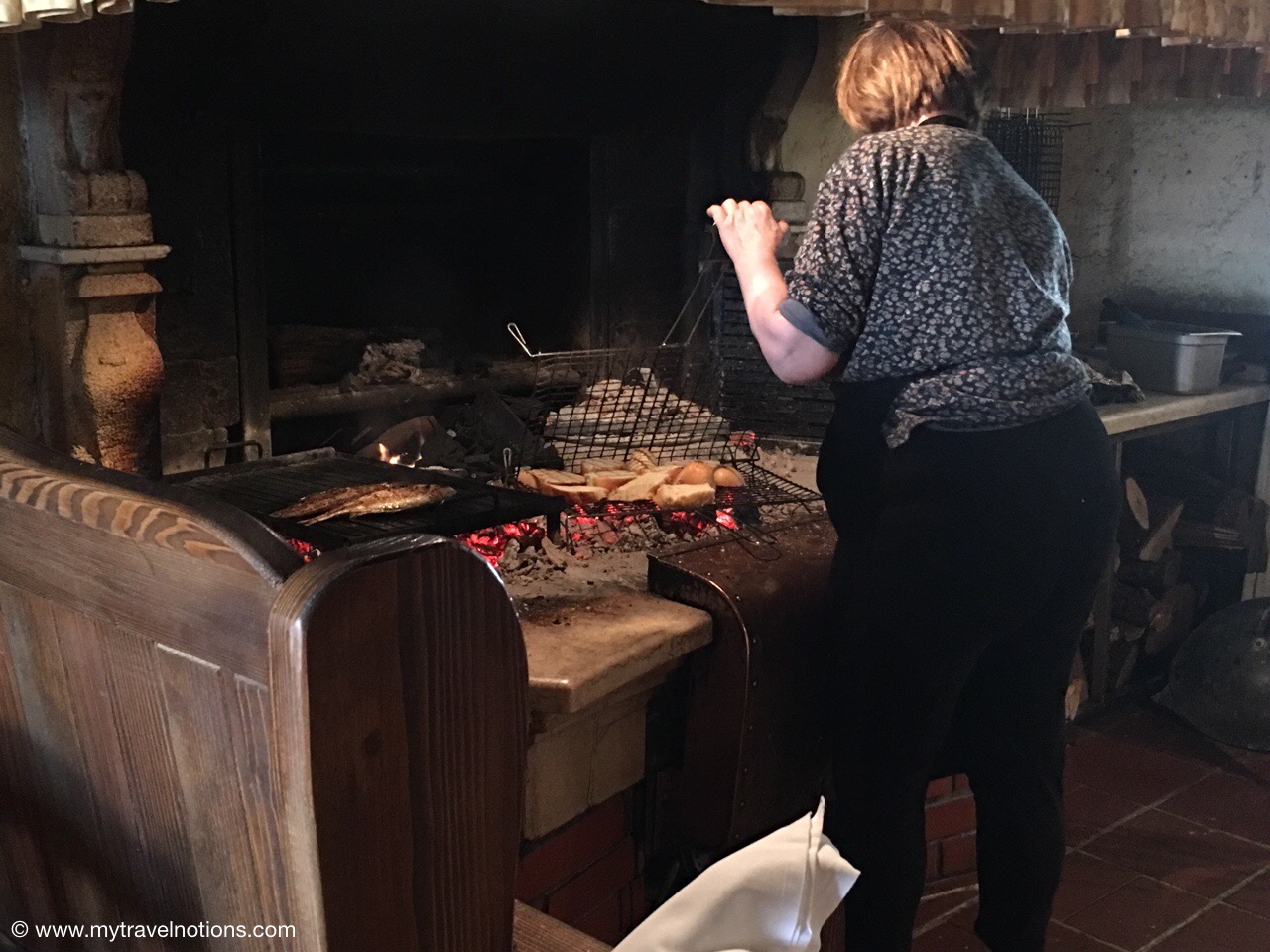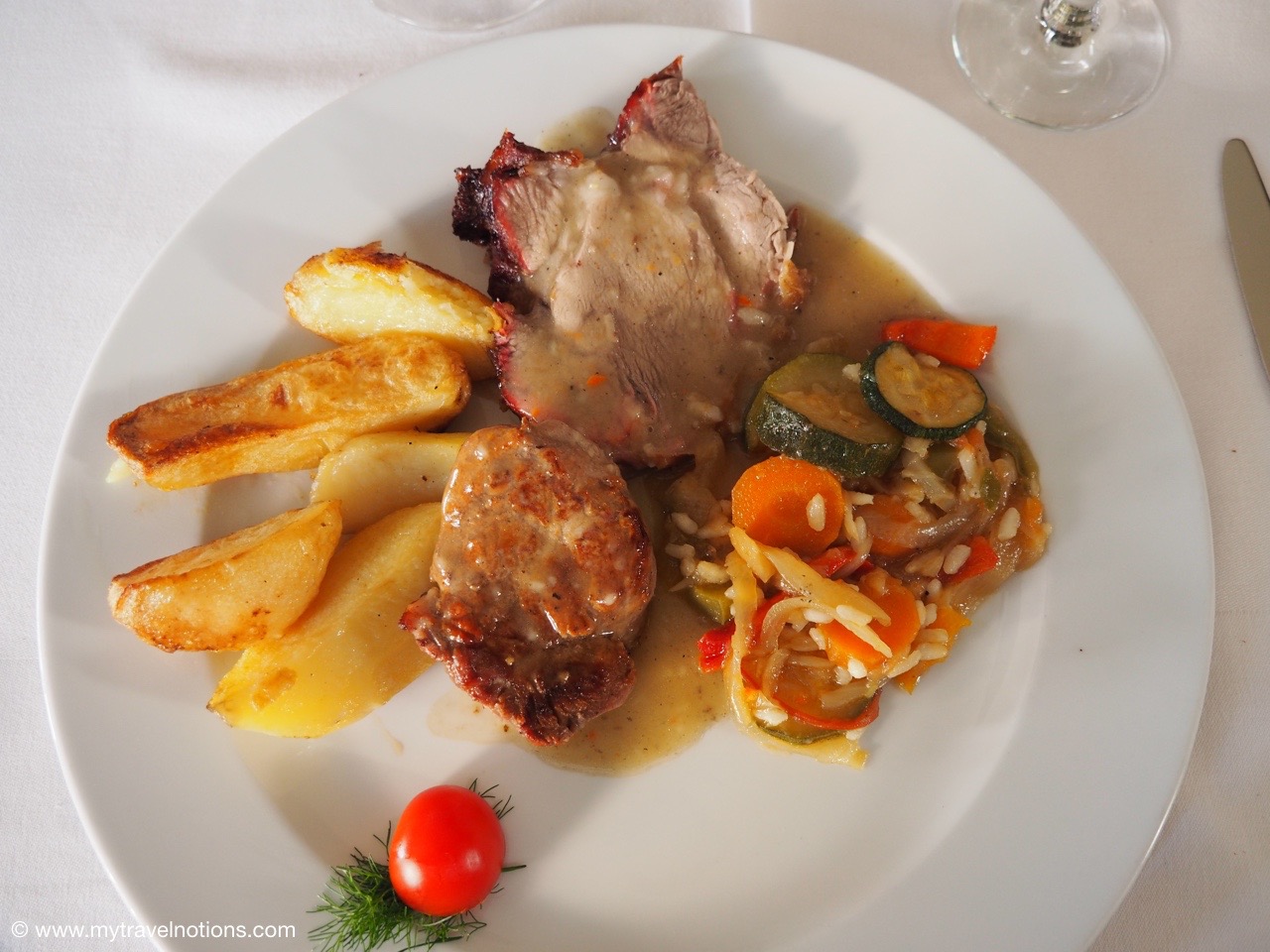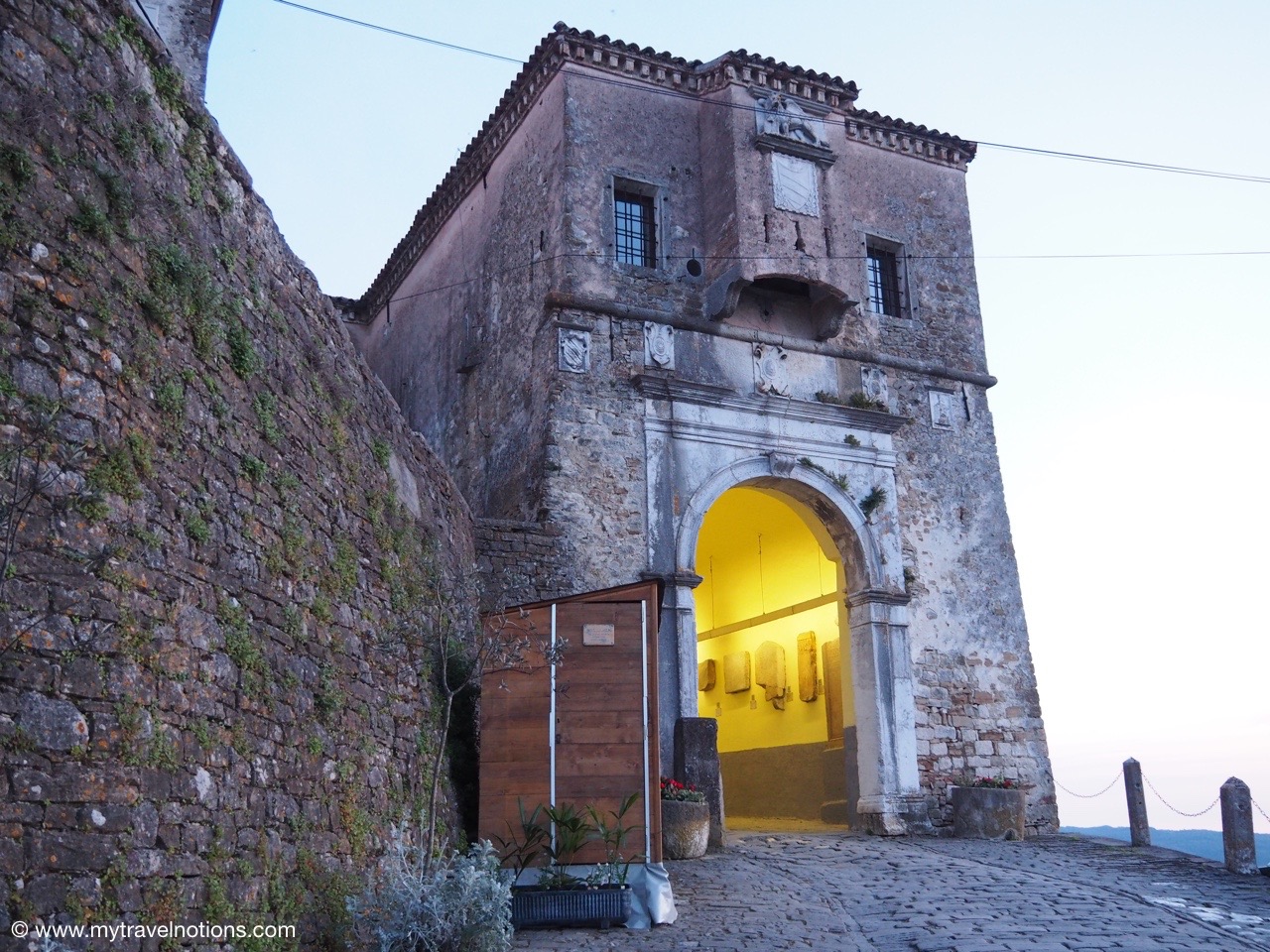 Today was about getting from one place to the next. That meant leaving my hillside former castle hotel in Motovun, Croatia, and heading to Plitvice Lakes National Park. We did make some stops along the way, including the one in Opatija, Croatia, for a couple of hours during lunchtime.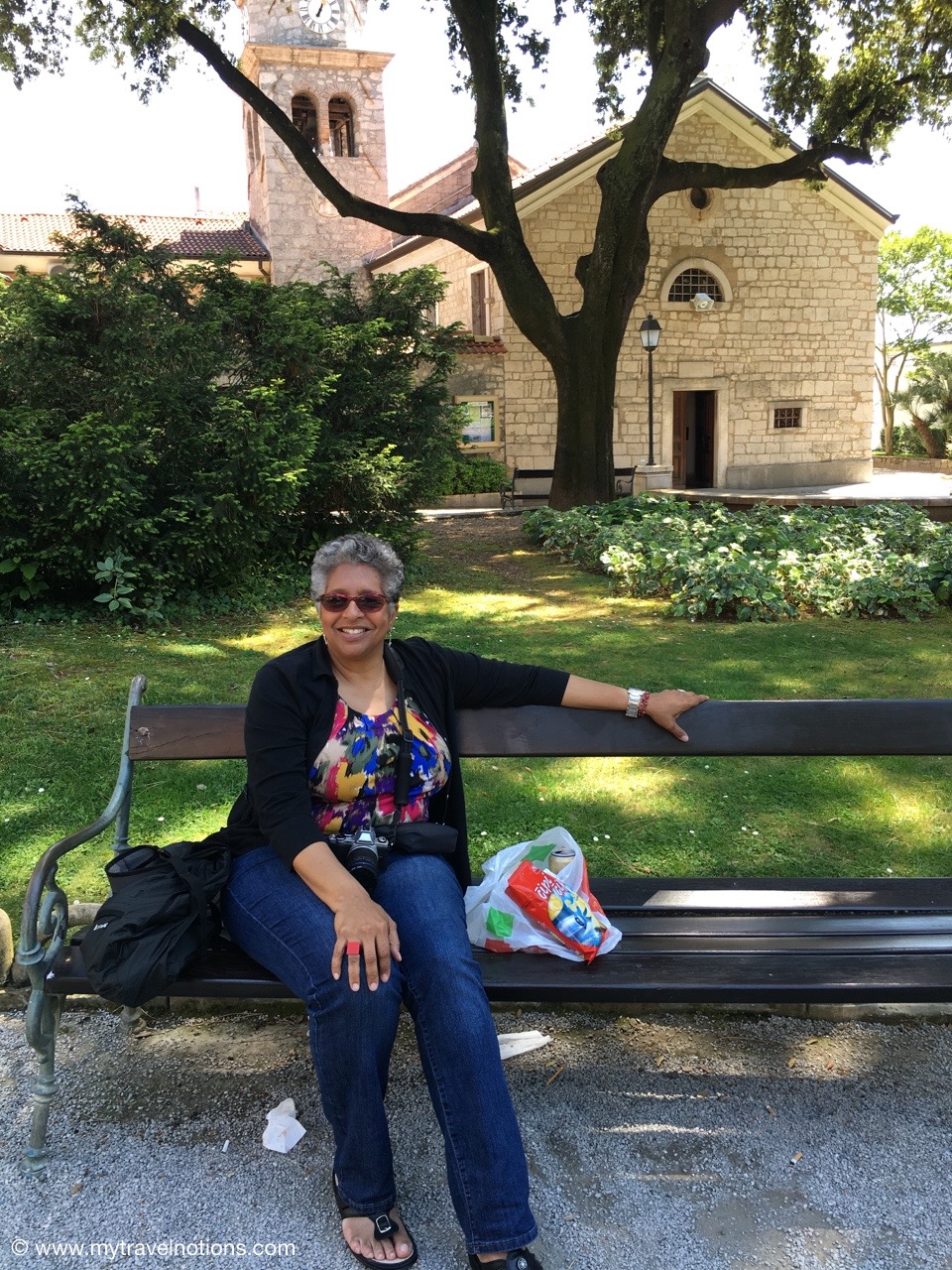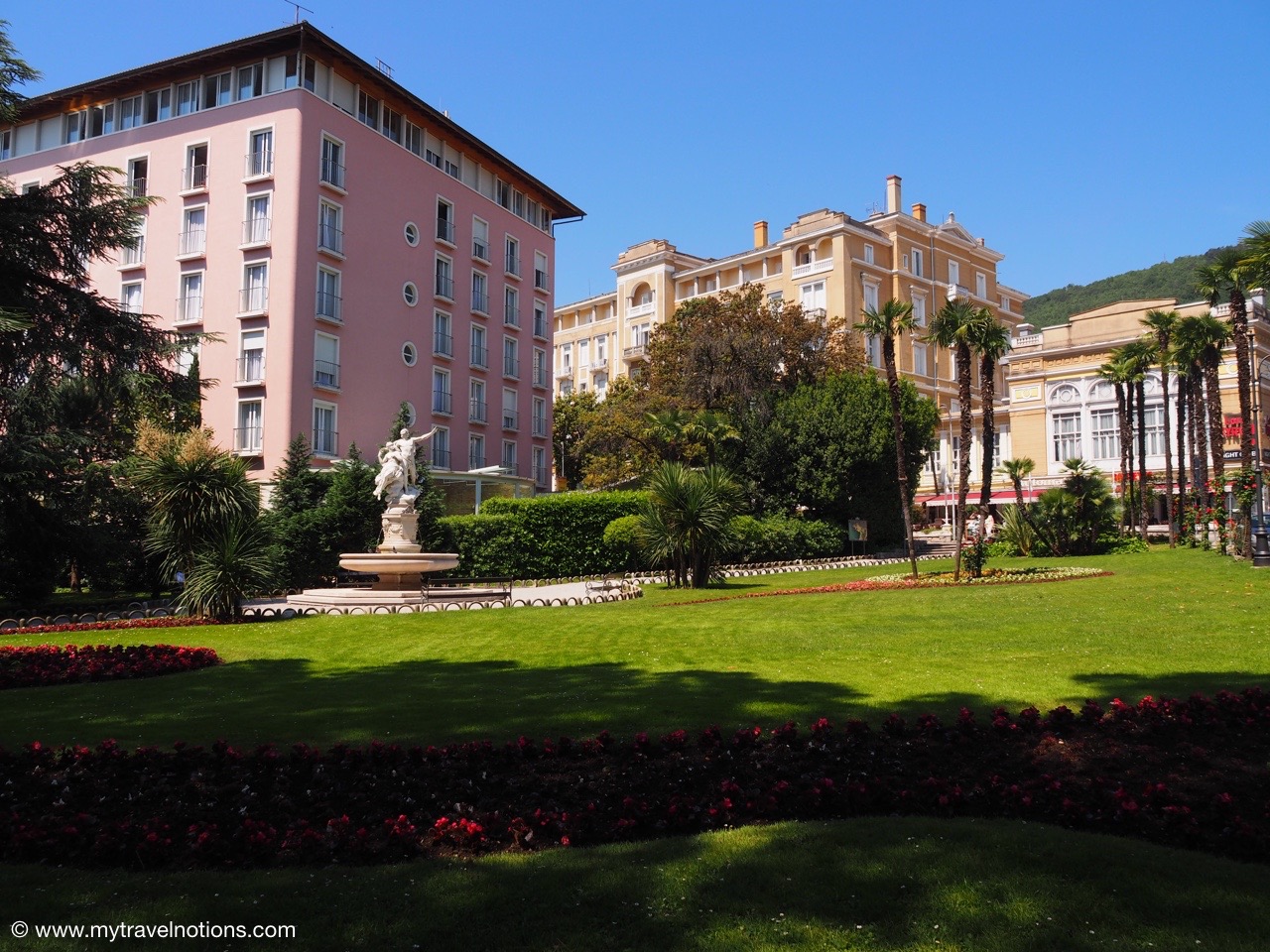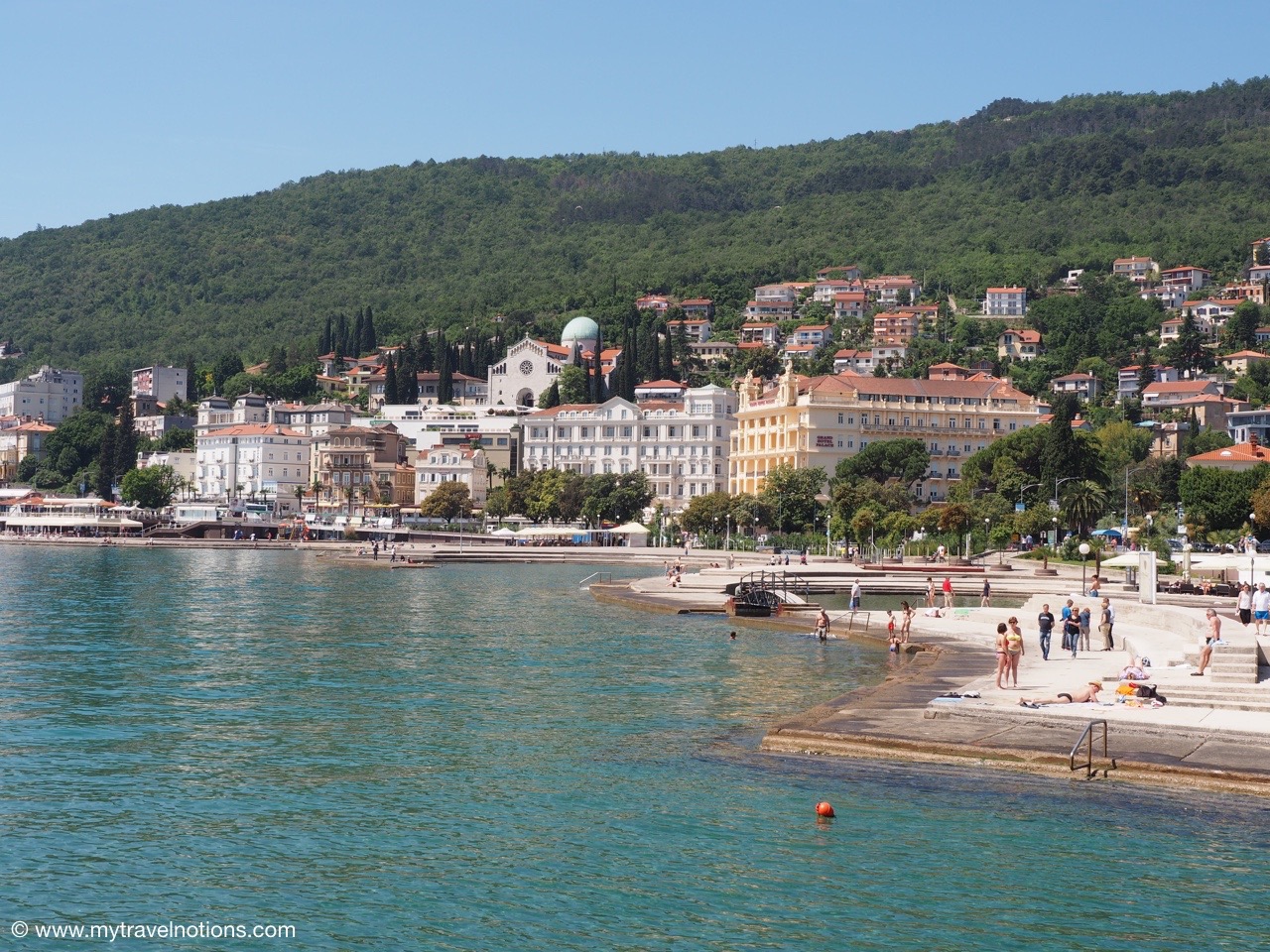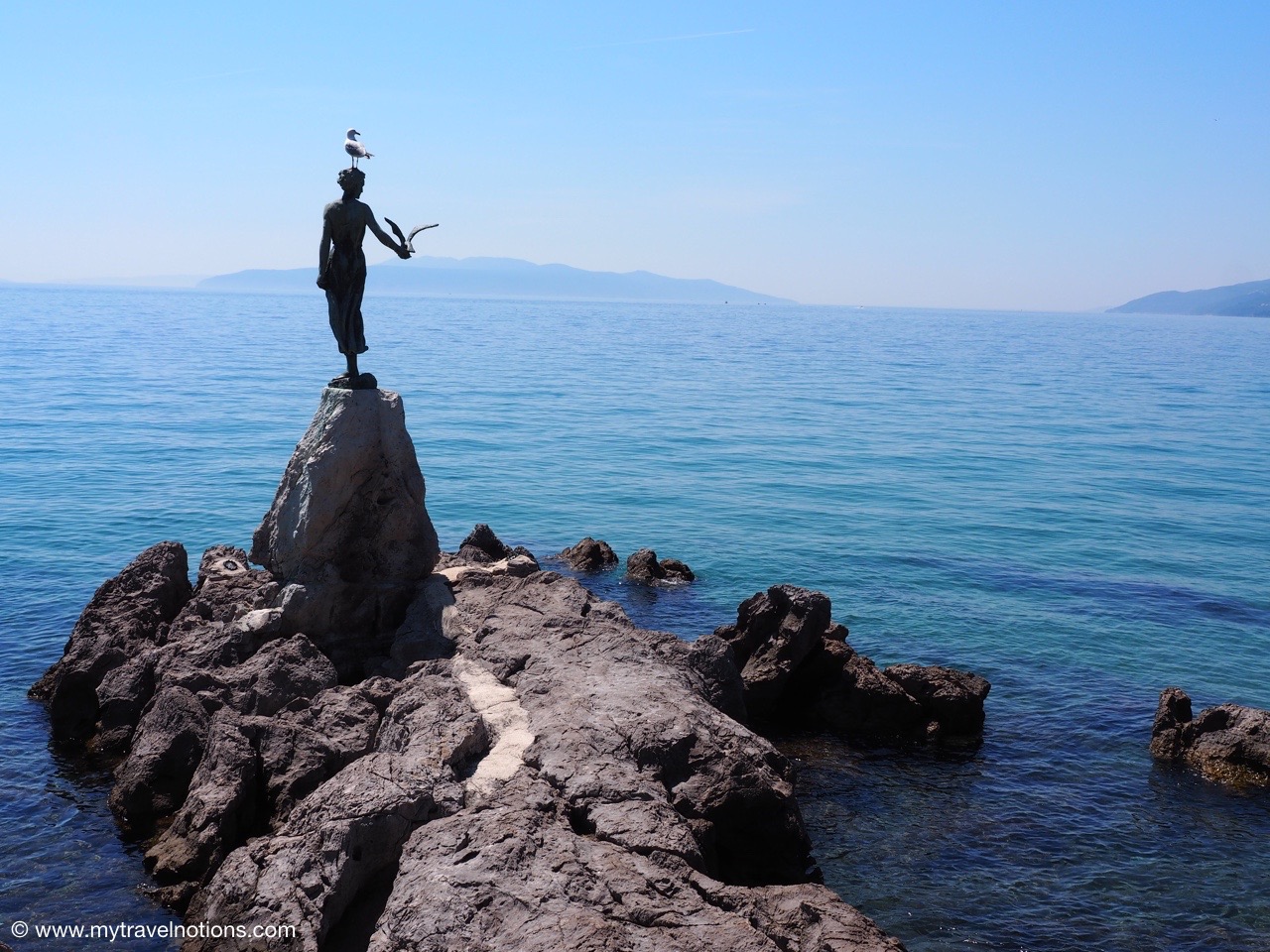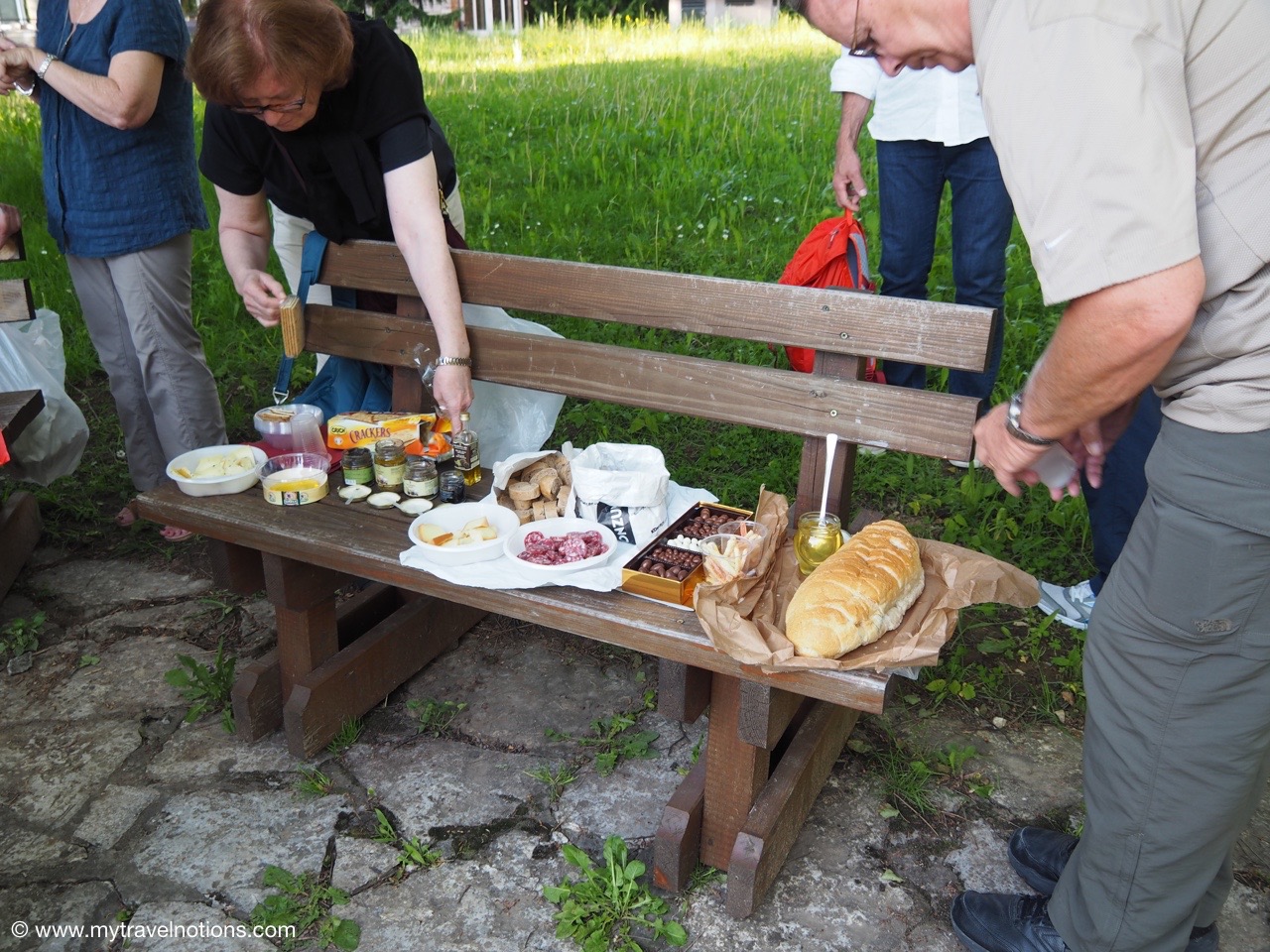 I'm at the halfway mark of my 60-day Central and Eastern Europe trek and my Rick Steves "Best of the Adriatic" tour group has landed in Split, Croatia, for the next two nights. When I reflect about all I've seen and done, in the past 30 days, I'm amazed. One of the things our tour group did today, which I also did on my previous "Best of Eastern Europe" tour, was to walk/hike Plitvice Lake National Park in Croatia. On my last visit, it rained, but not today and that made it a whole new eye opening and frankly beautiful experience. Plus, I made it through without a scratch…yes, during the last visit, I took a spill and bruised my right knee…but all is better now. Looking forward to tomorrow when we explore Split and the Roman ruins of Emperor Diocletian's Palace.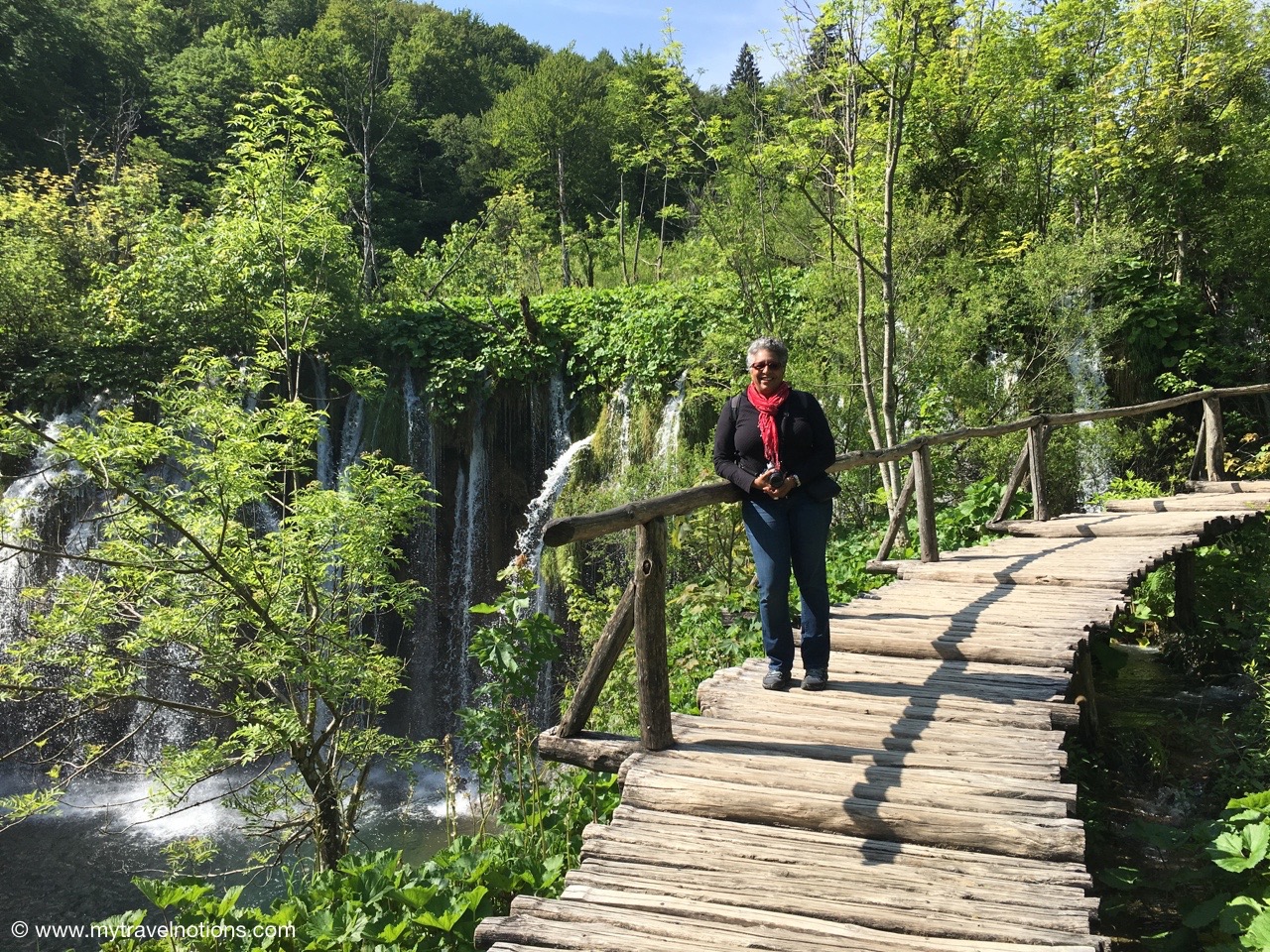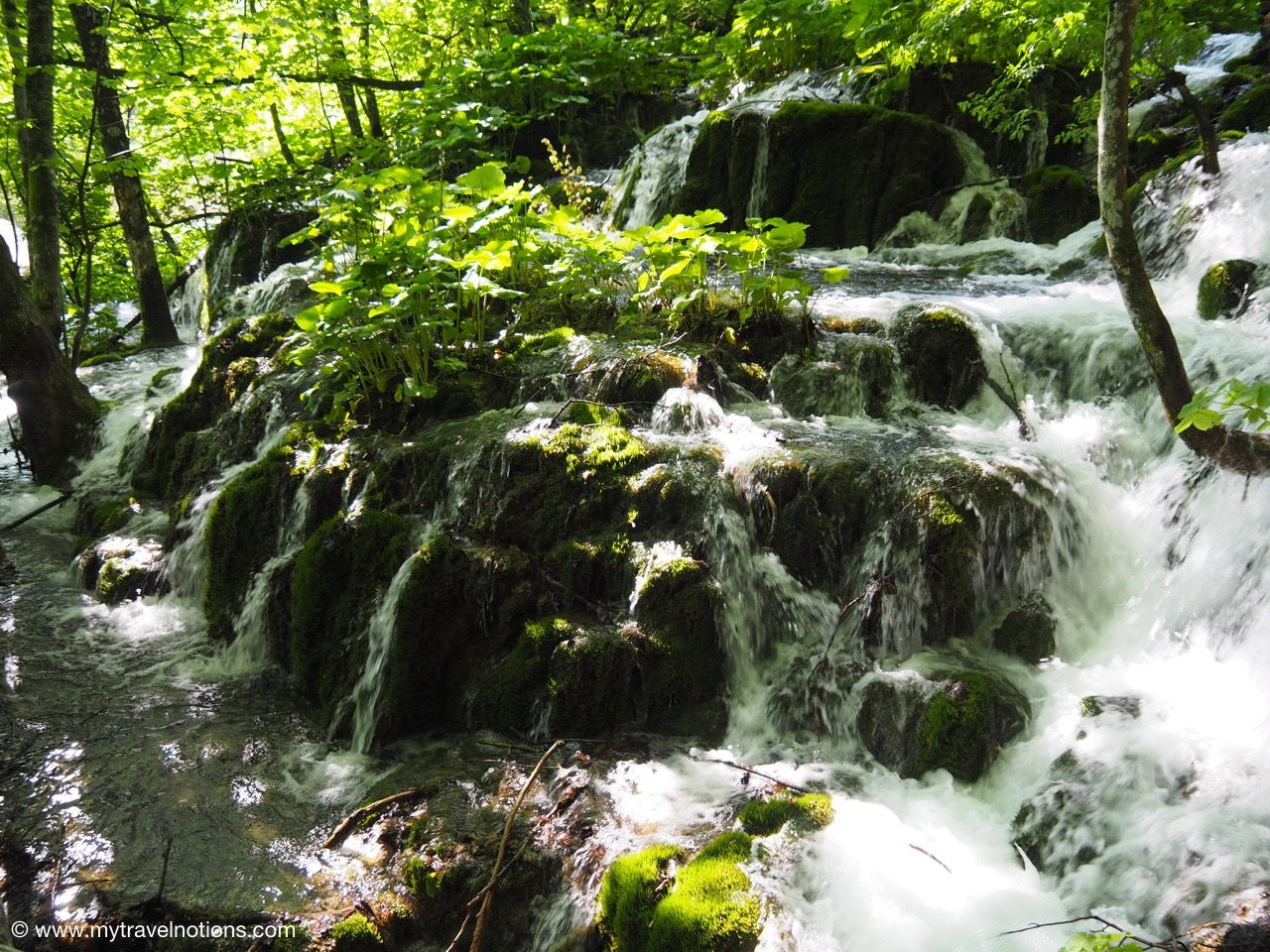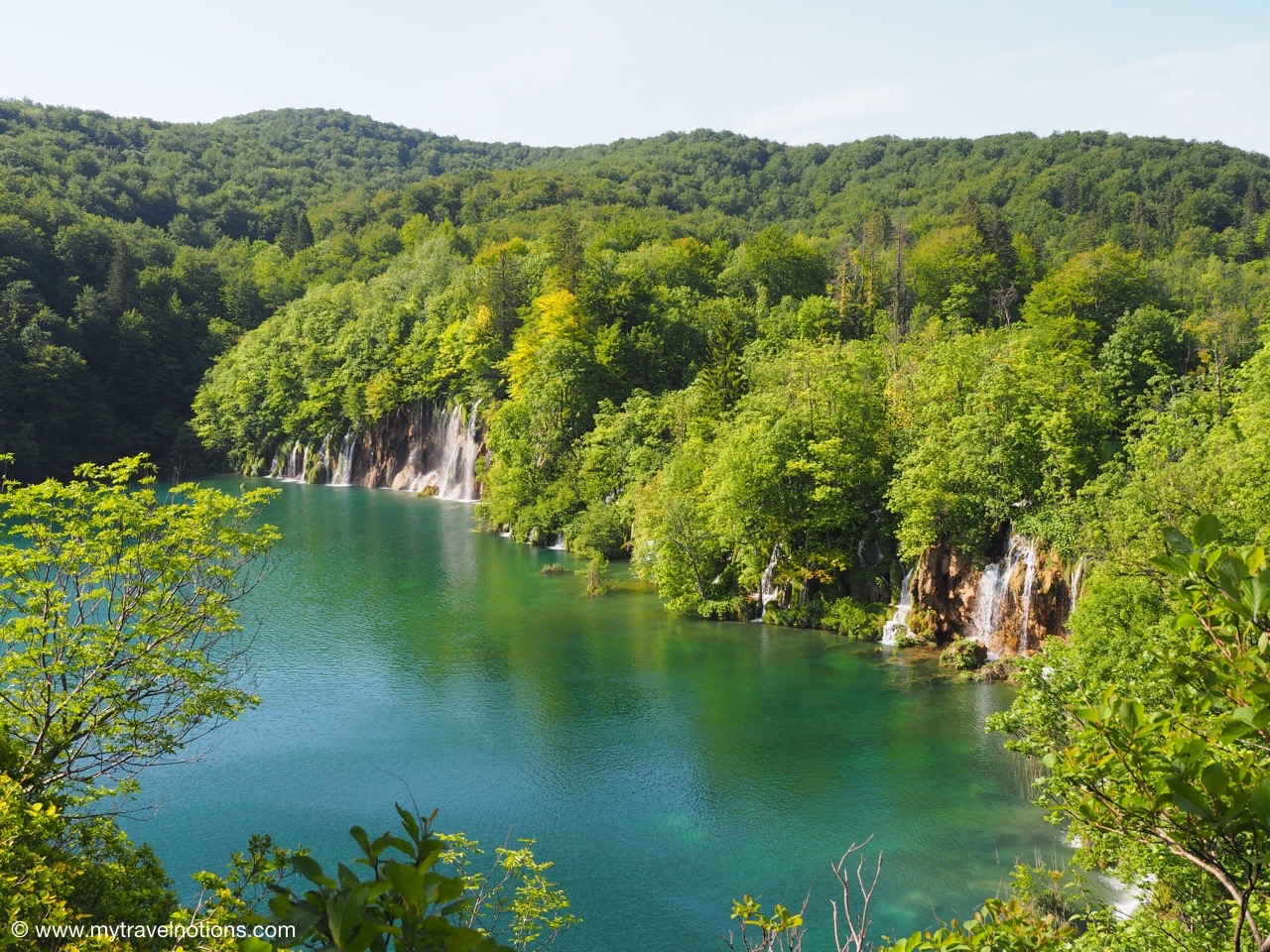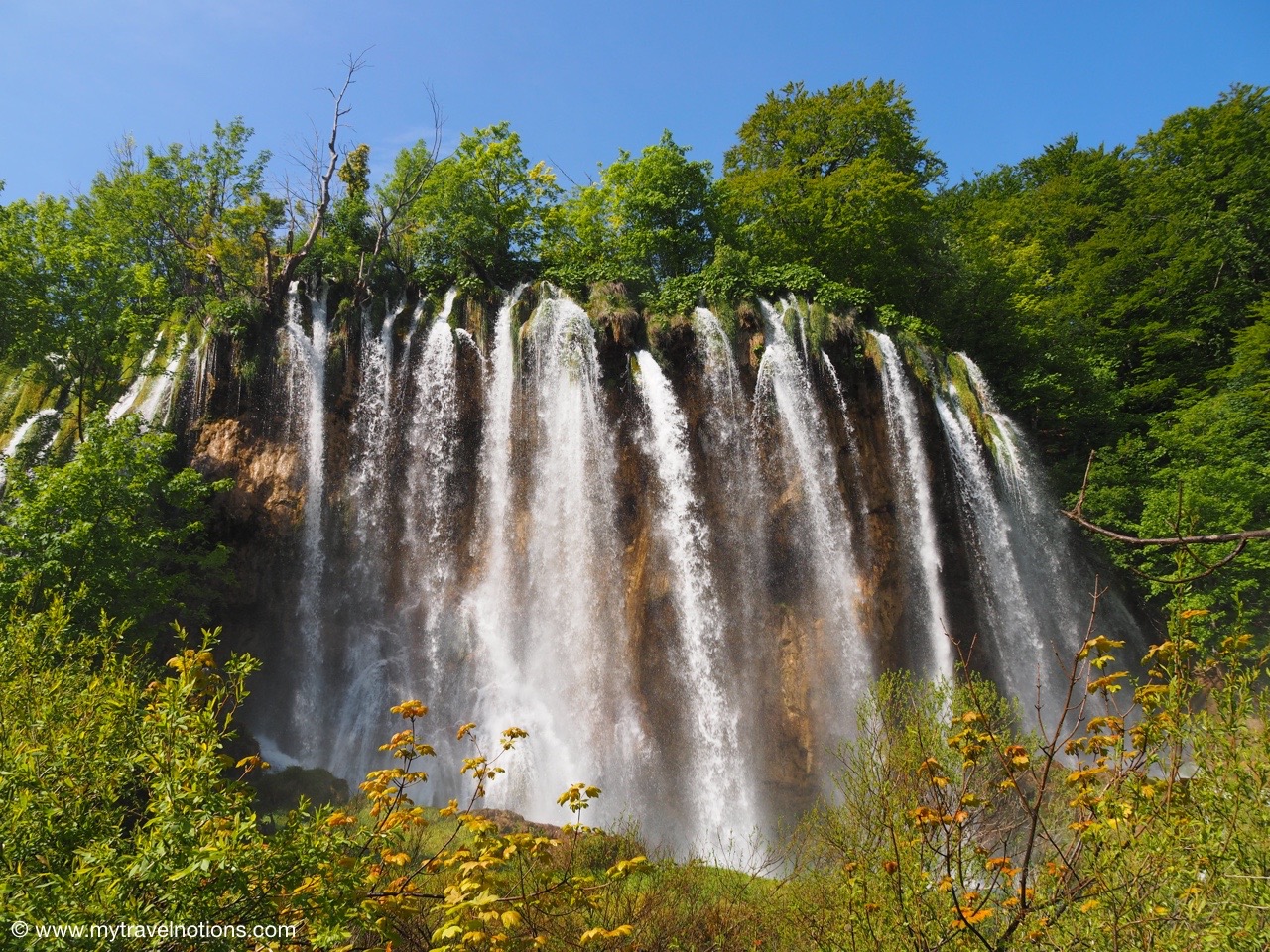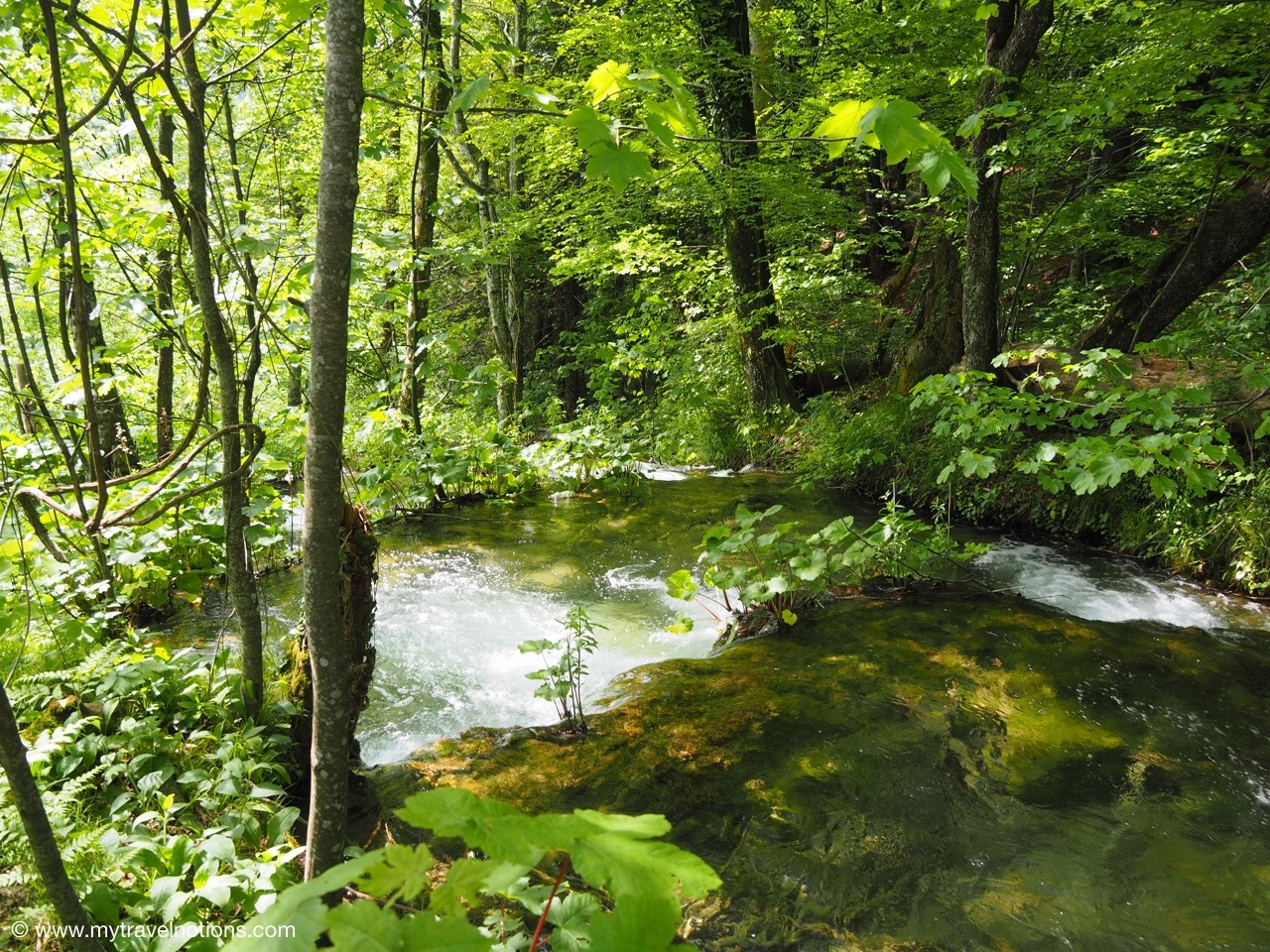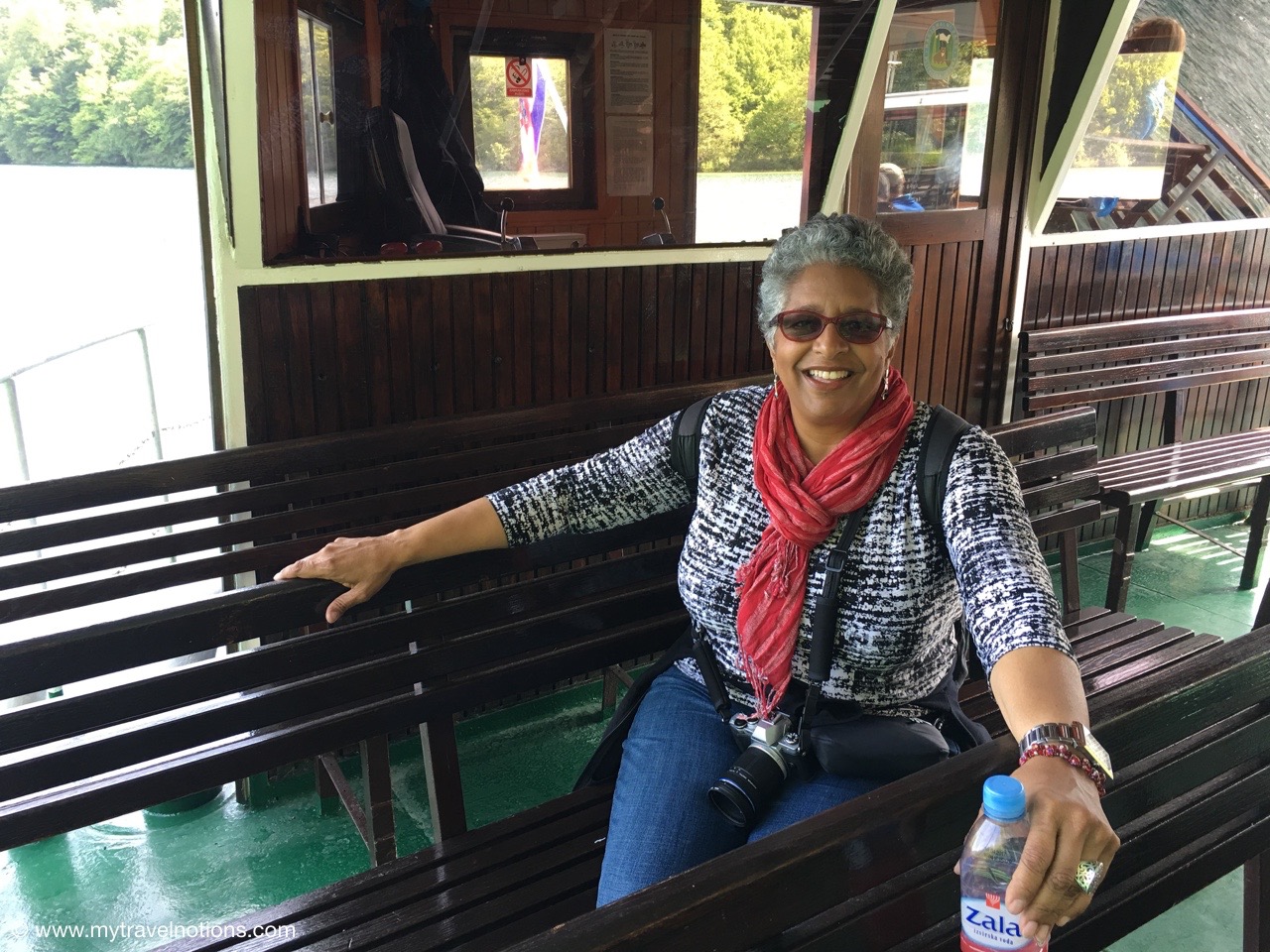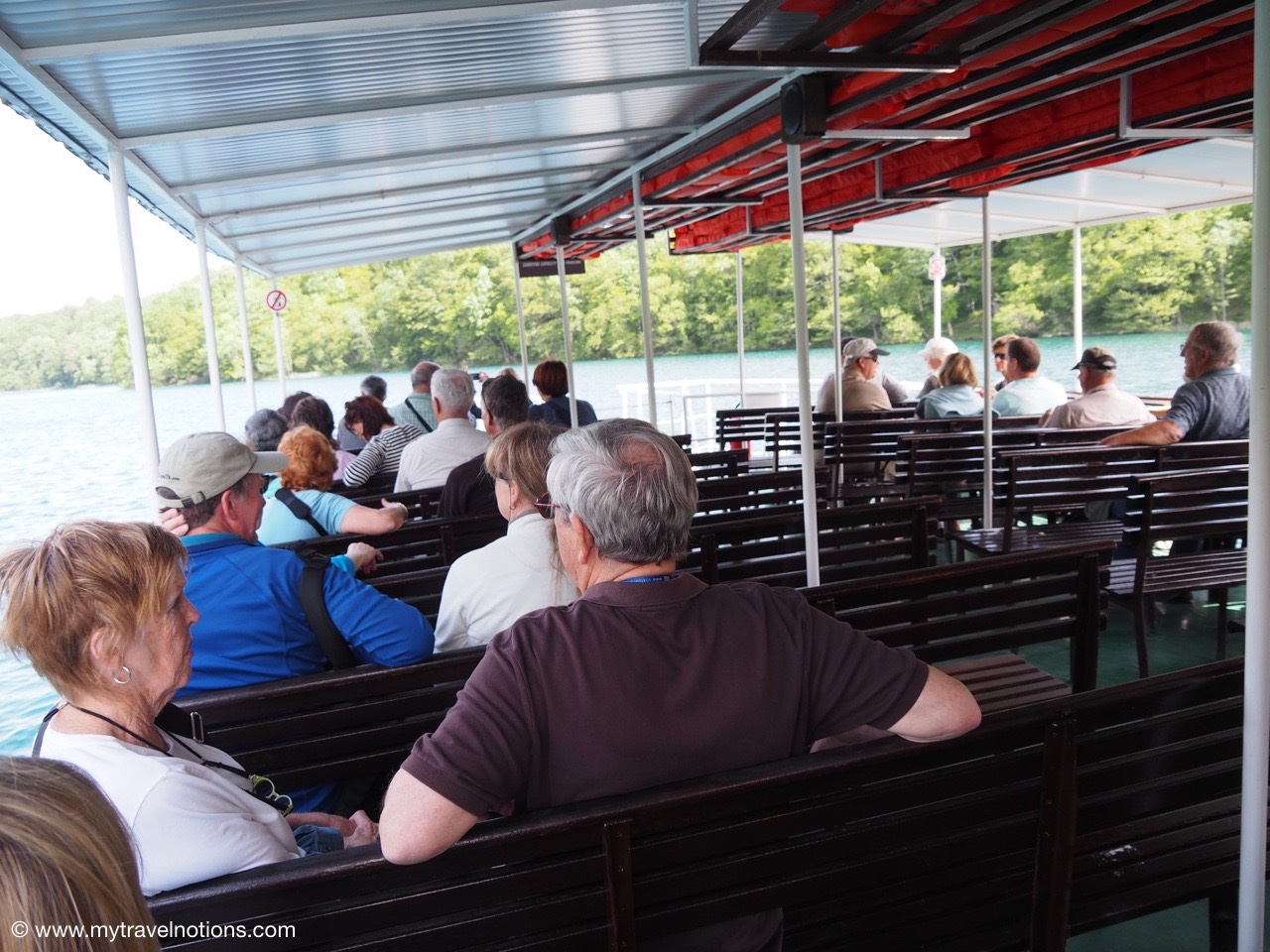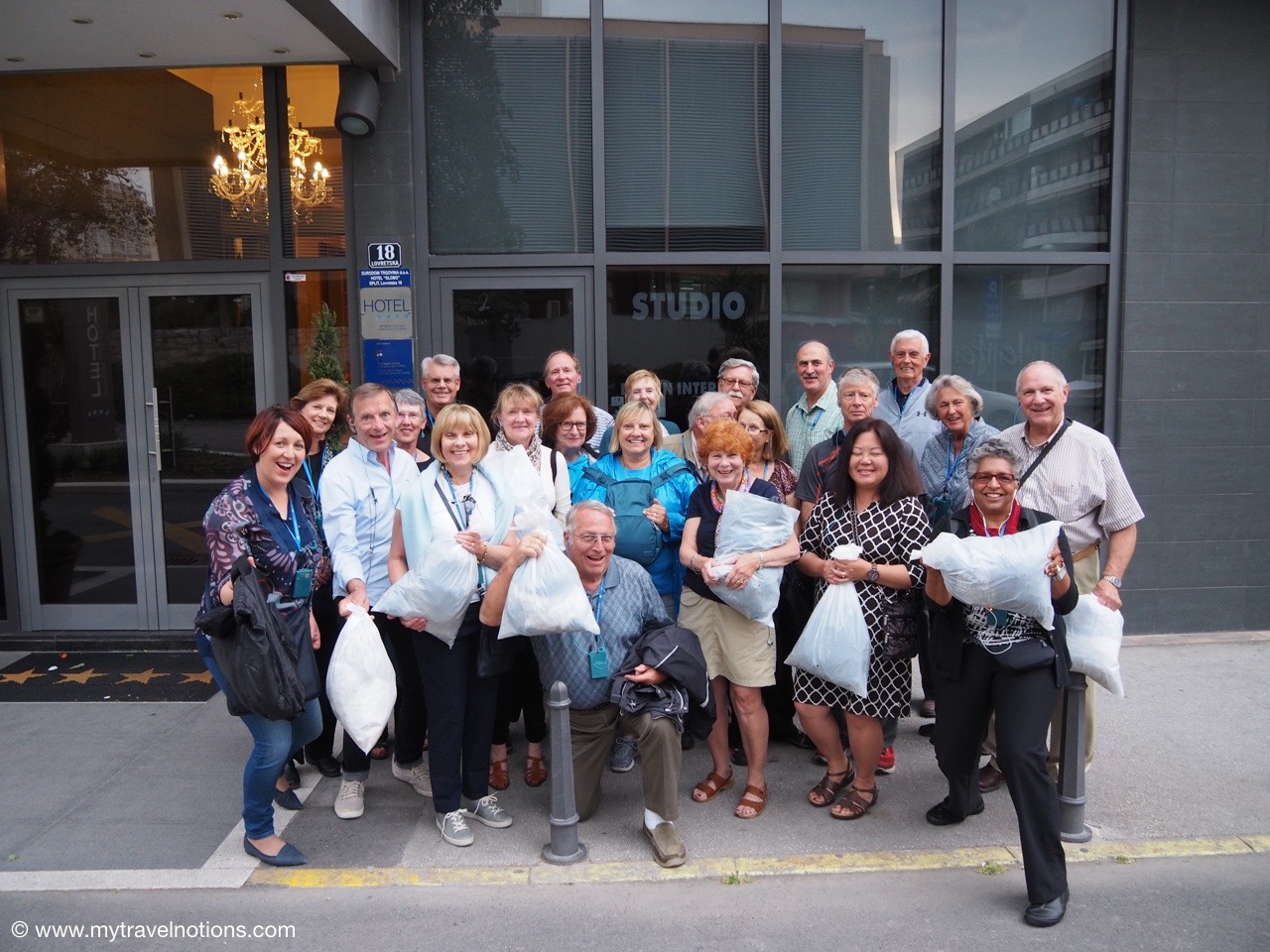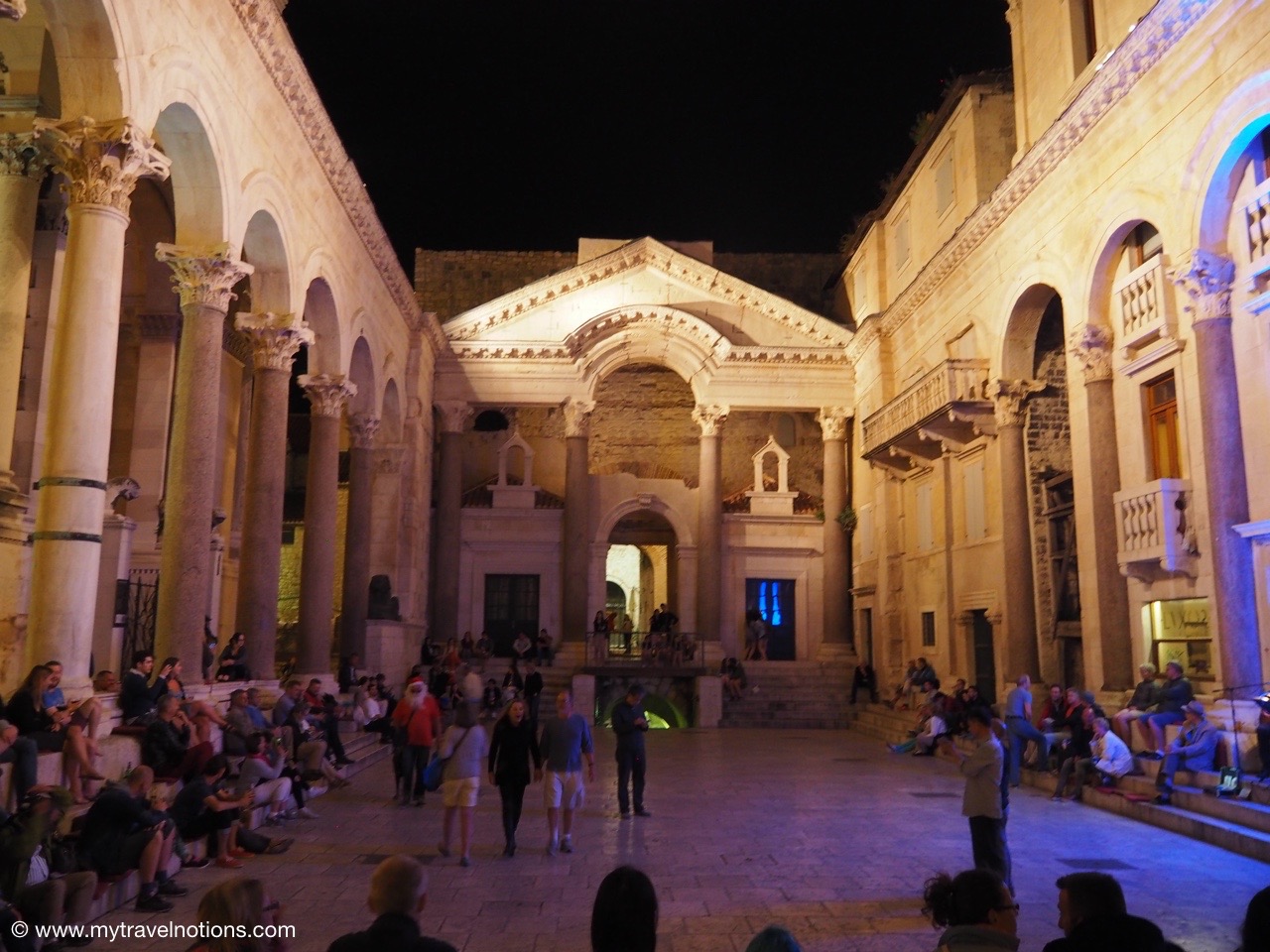 It turned out to be a cool and rainy day in Split, Croatia, today but our group toured the Roman ruins of Diocletian's Palace. Built as a retirement palace by the Roman Emperor Diocletian at the turn of the 4th century A.D., the palace and the old town portion of the city are pretty much intertwined.
After today's tour was over at noon, it was free time so I picked up my laundry, enjoyed wine and cheese with tour members Susan and Joe and then I took the day off and chilled out. Sometimes you just have to take a vacation from your vacation and today was that kind of a day.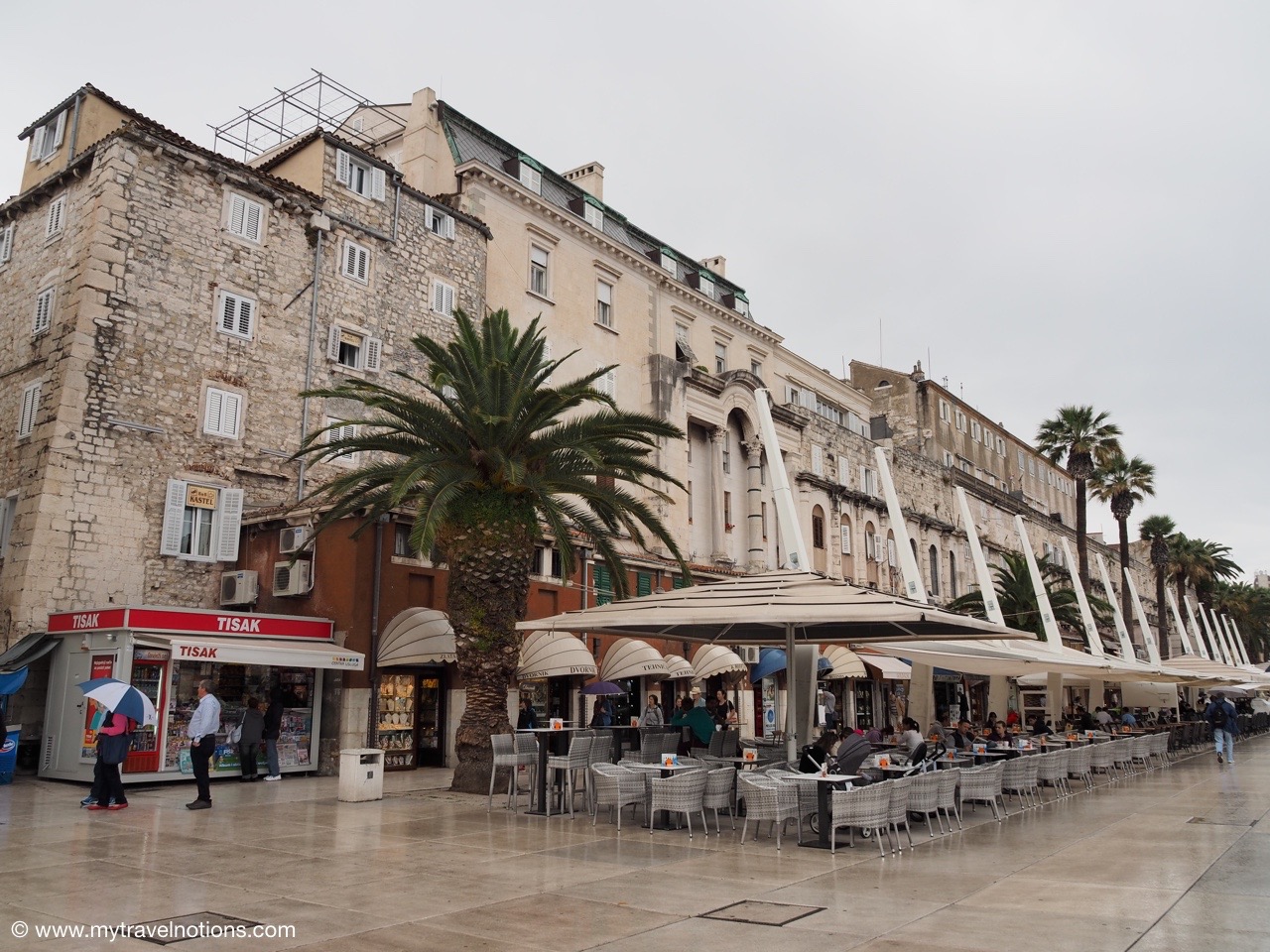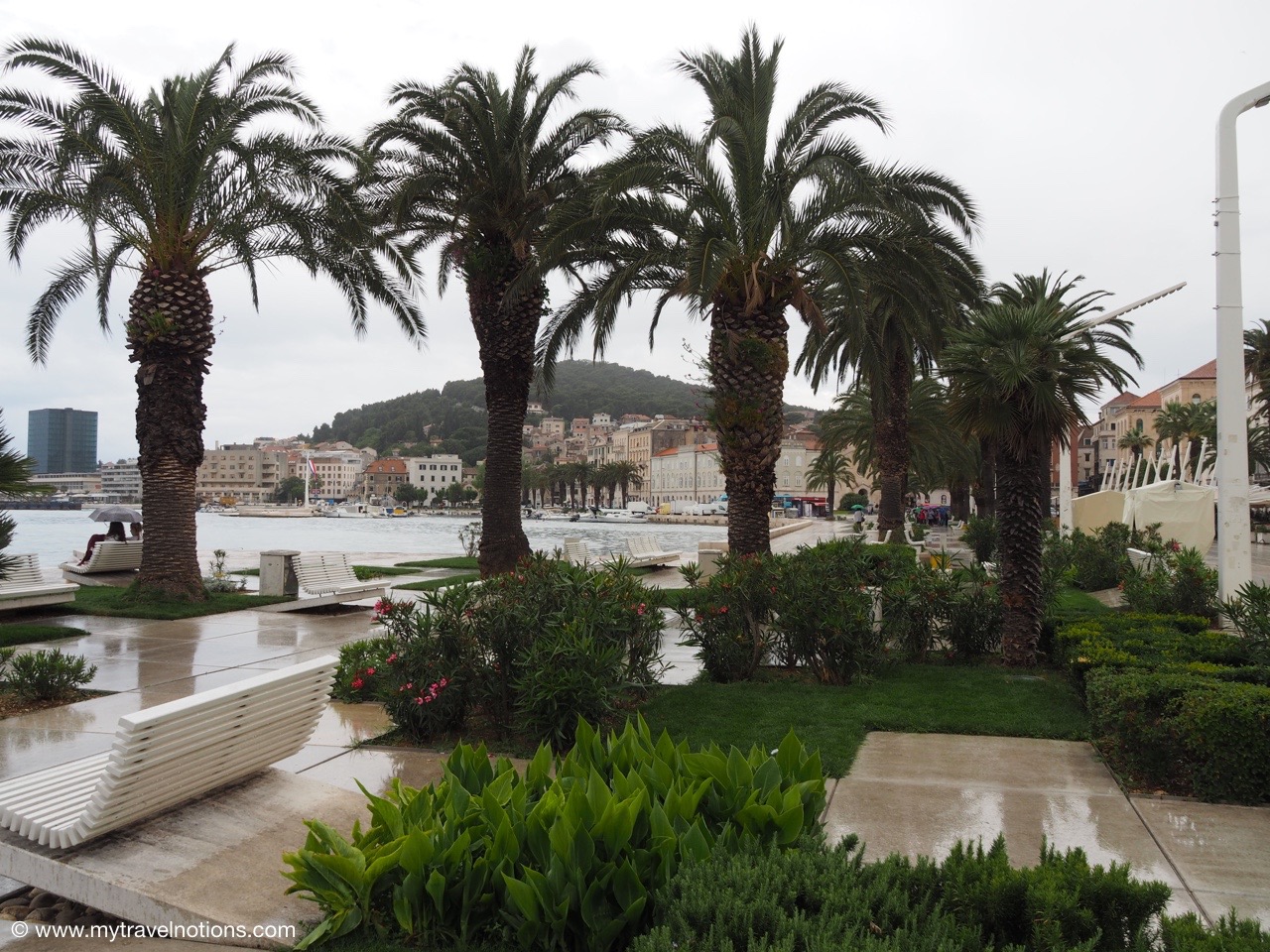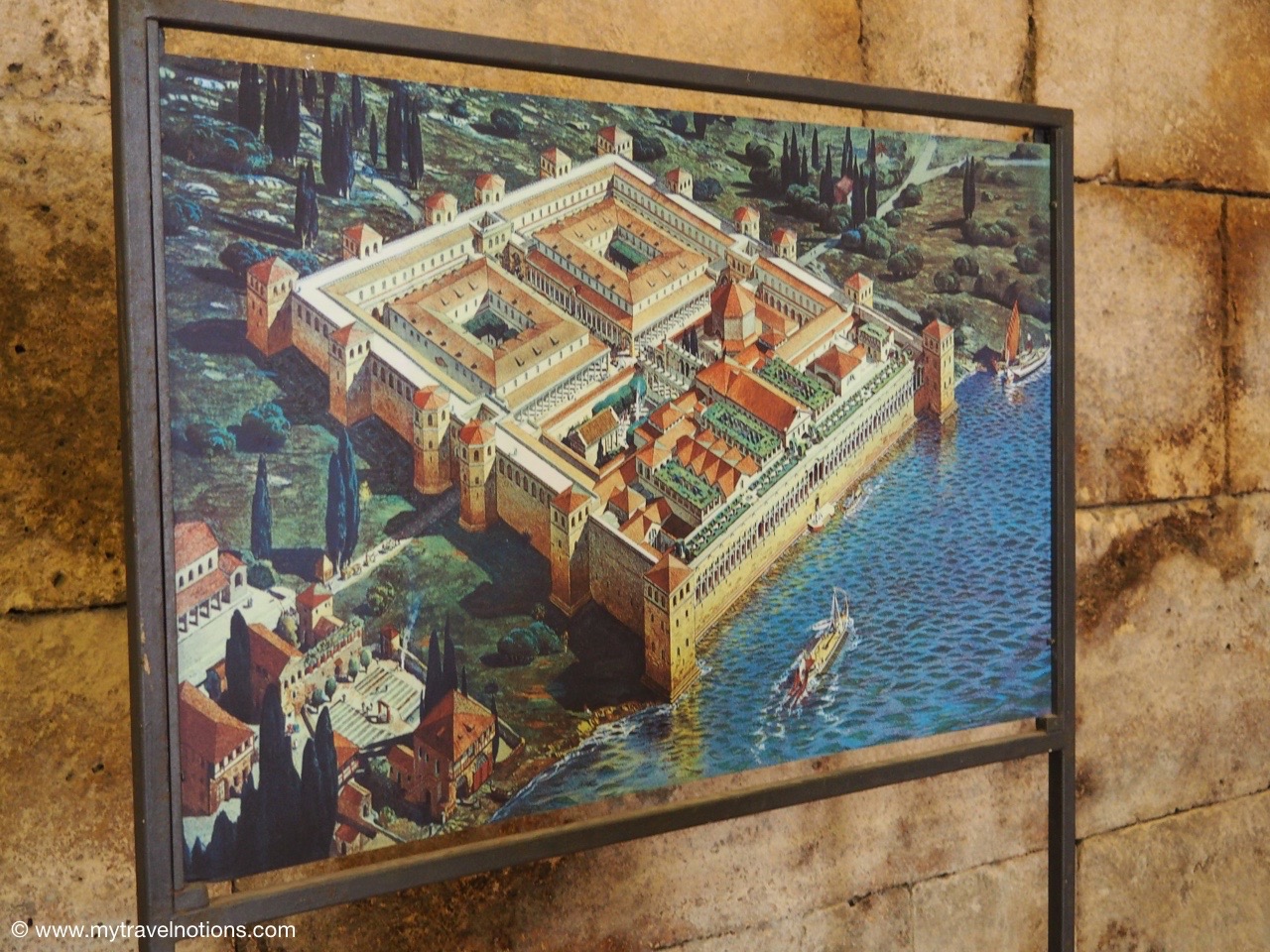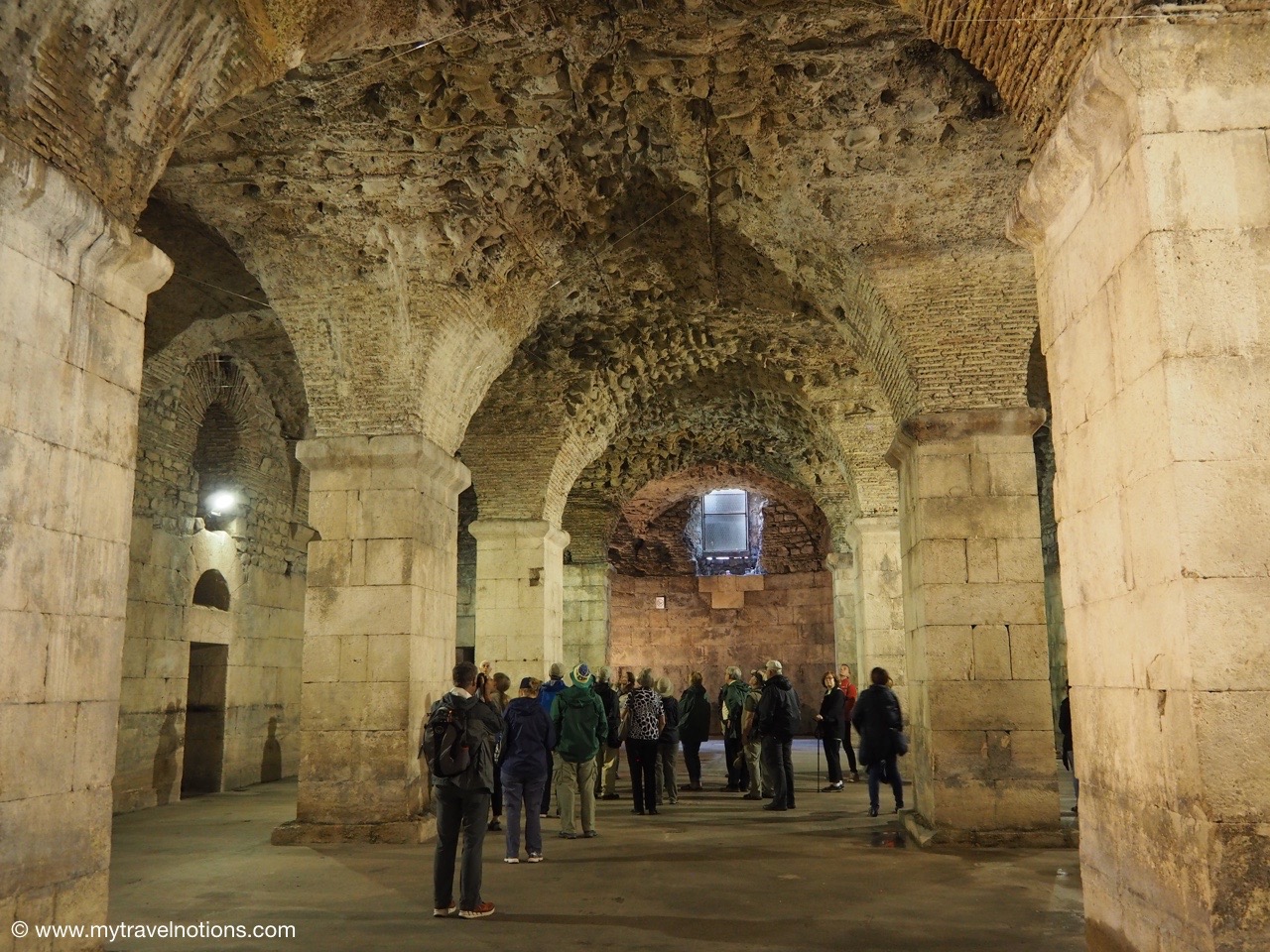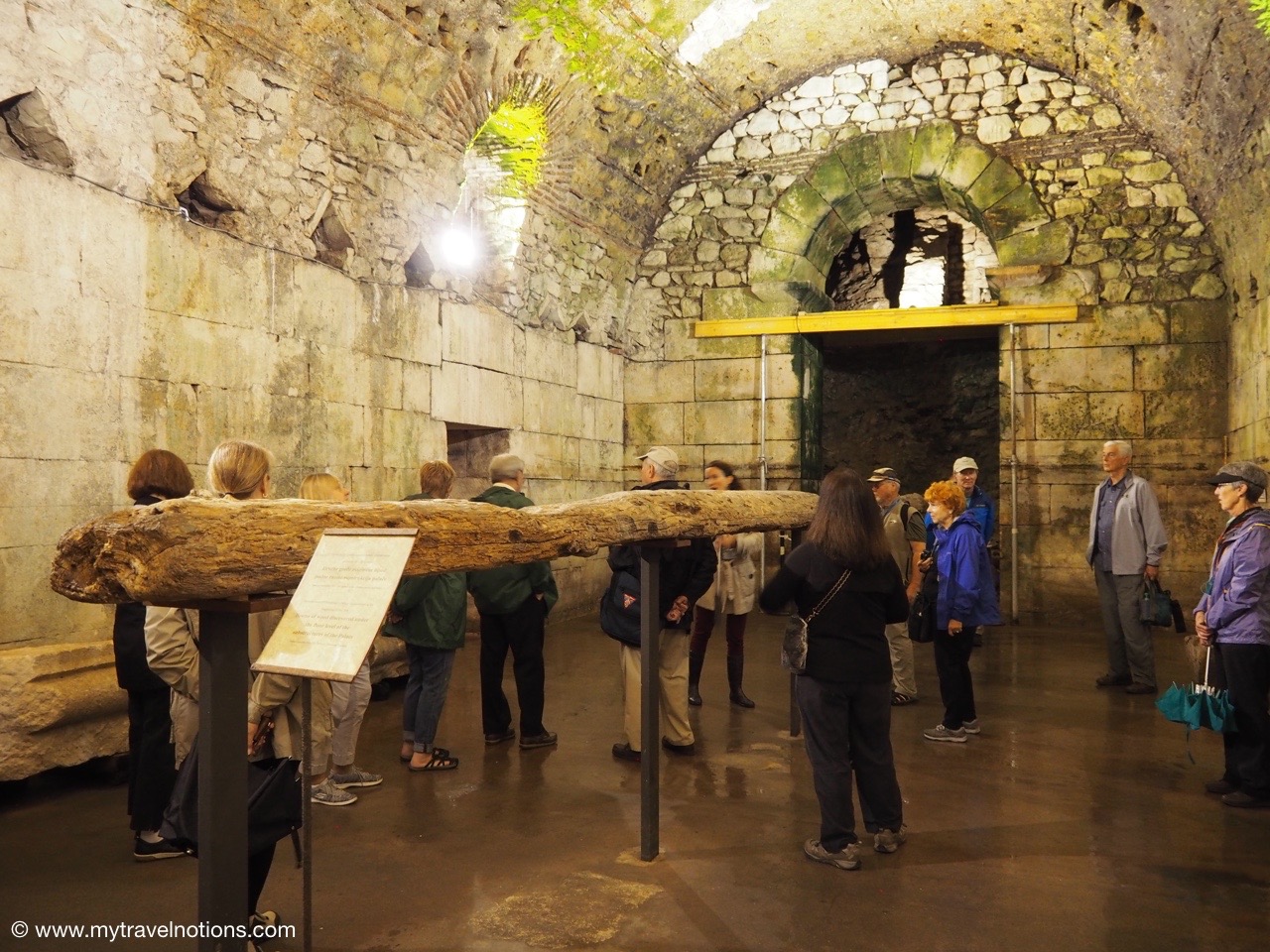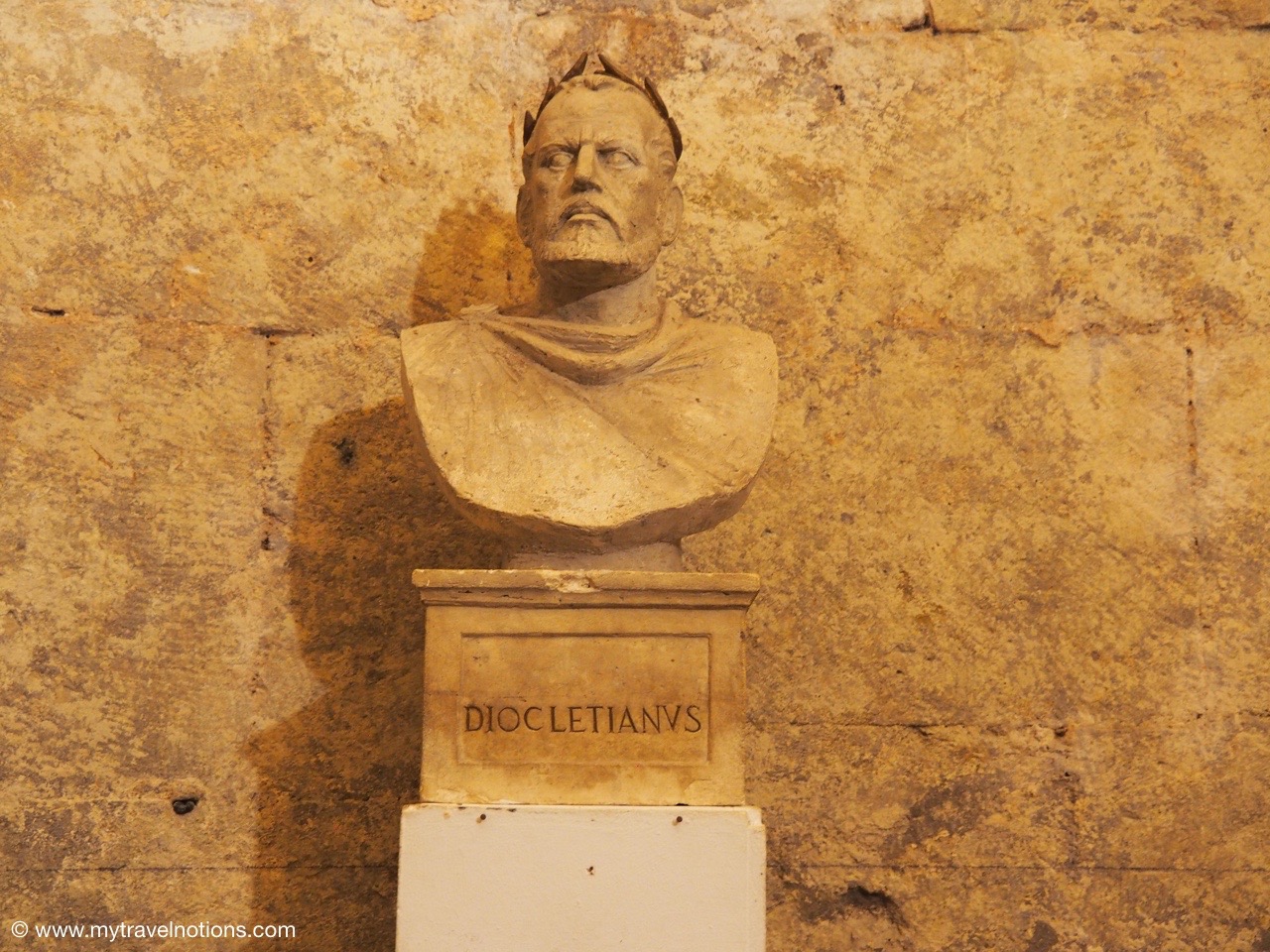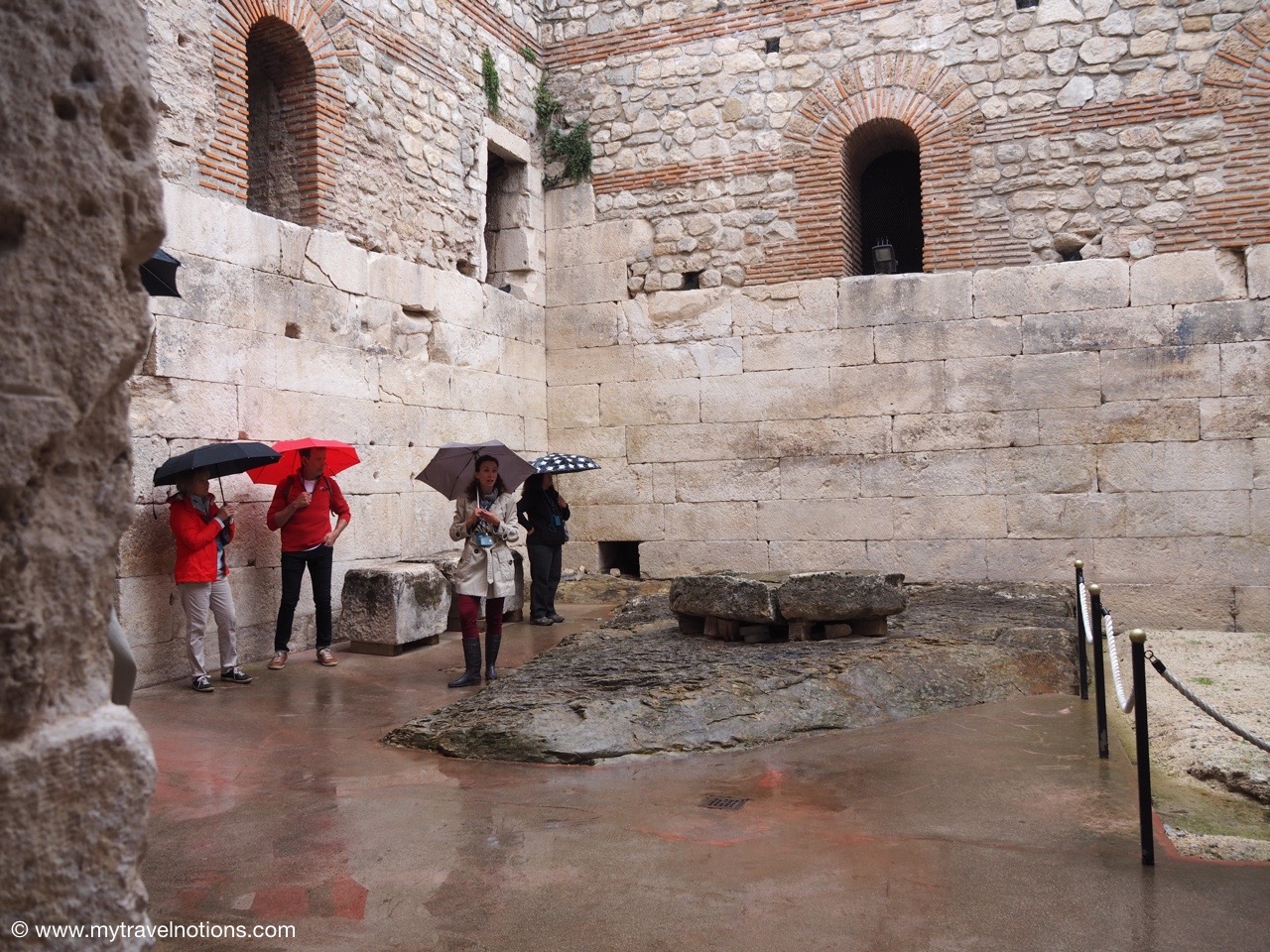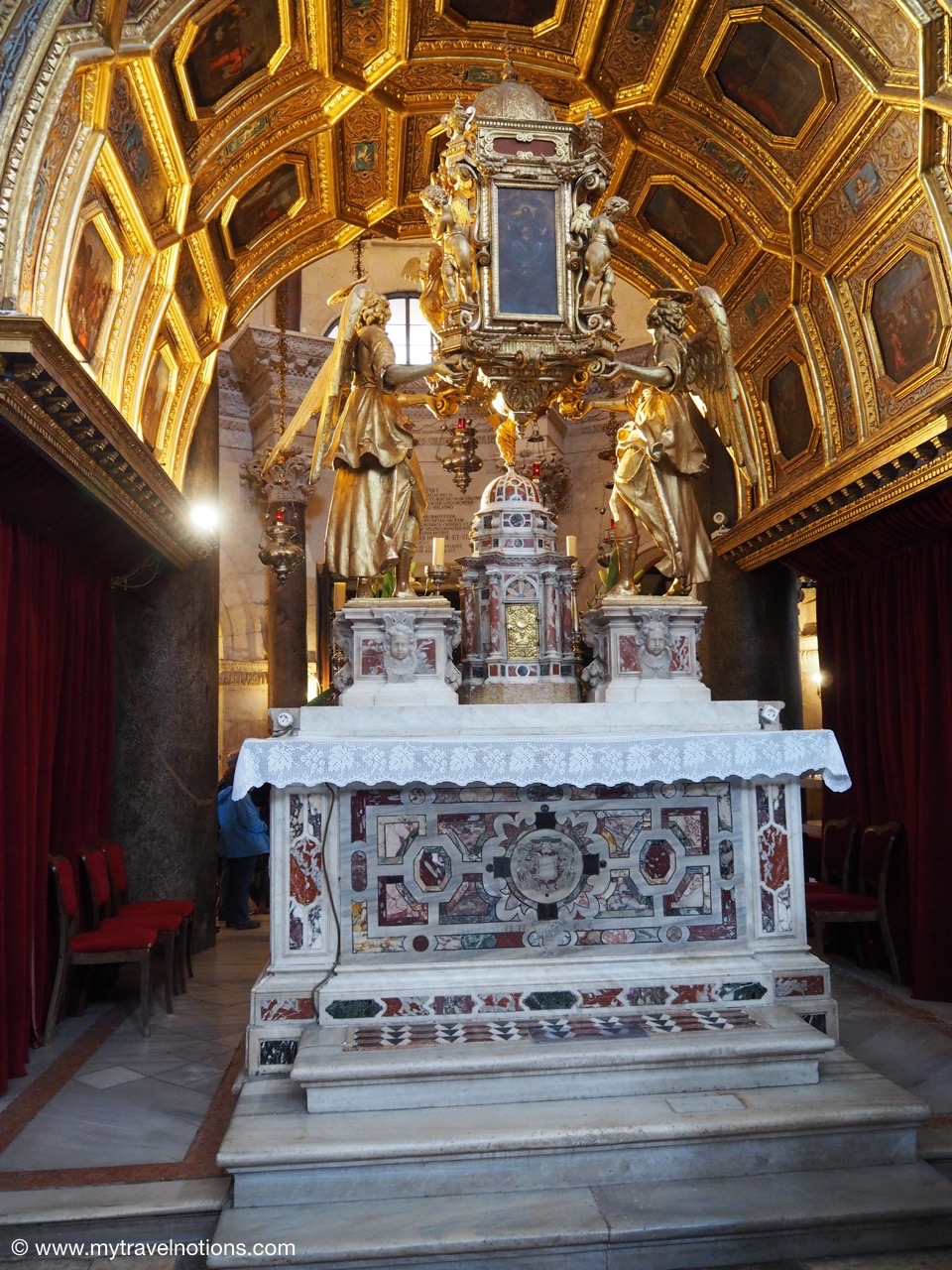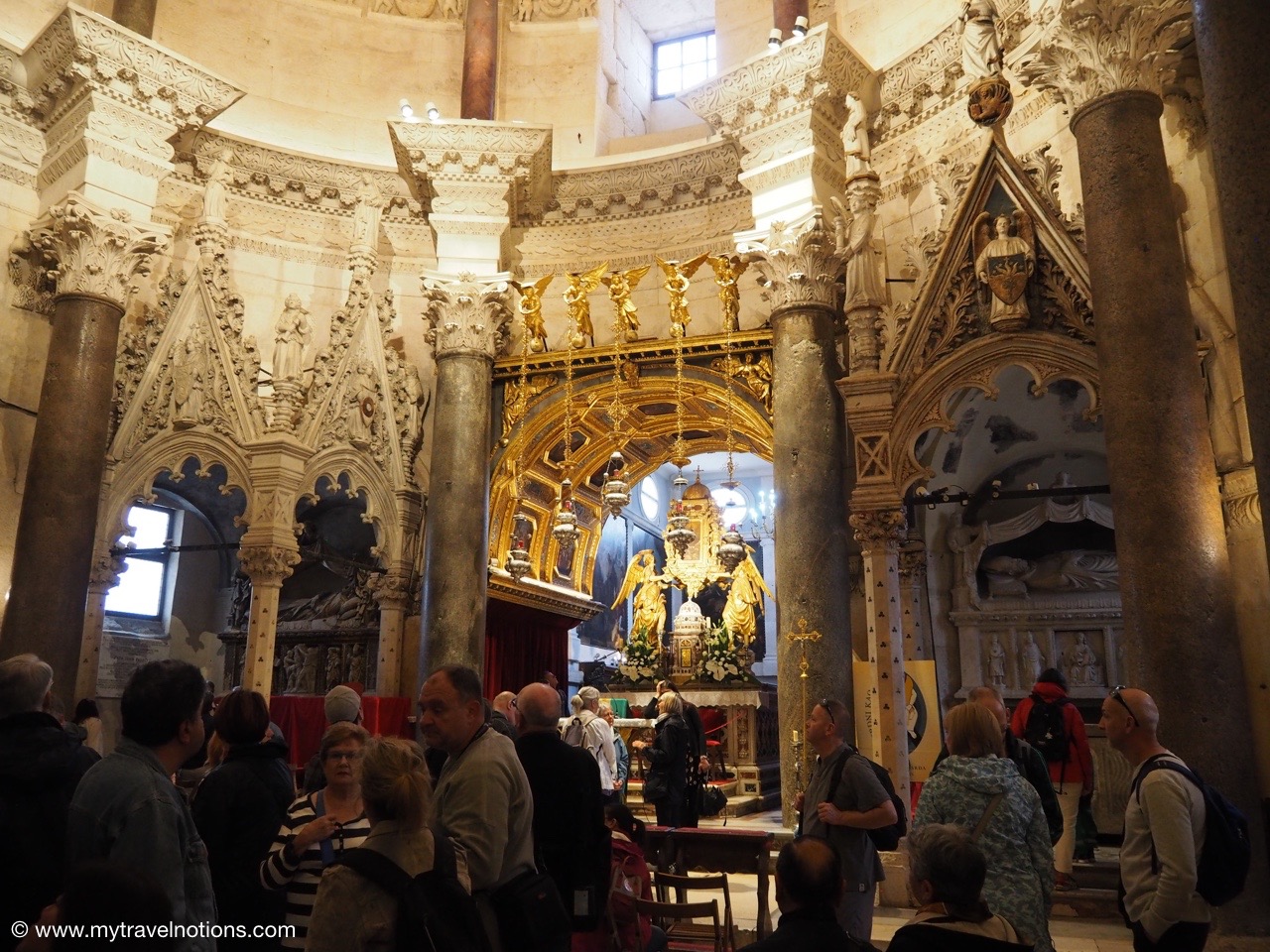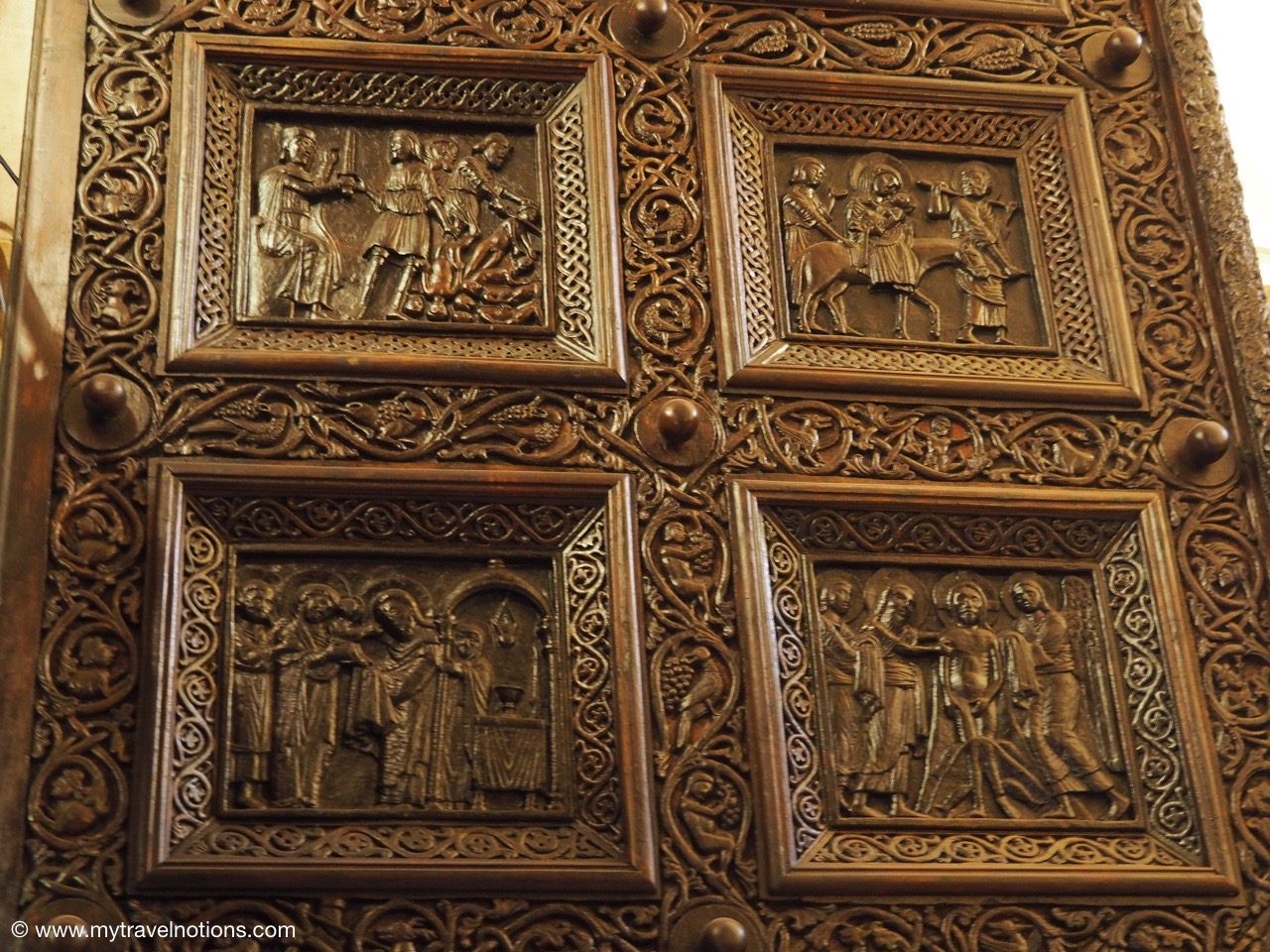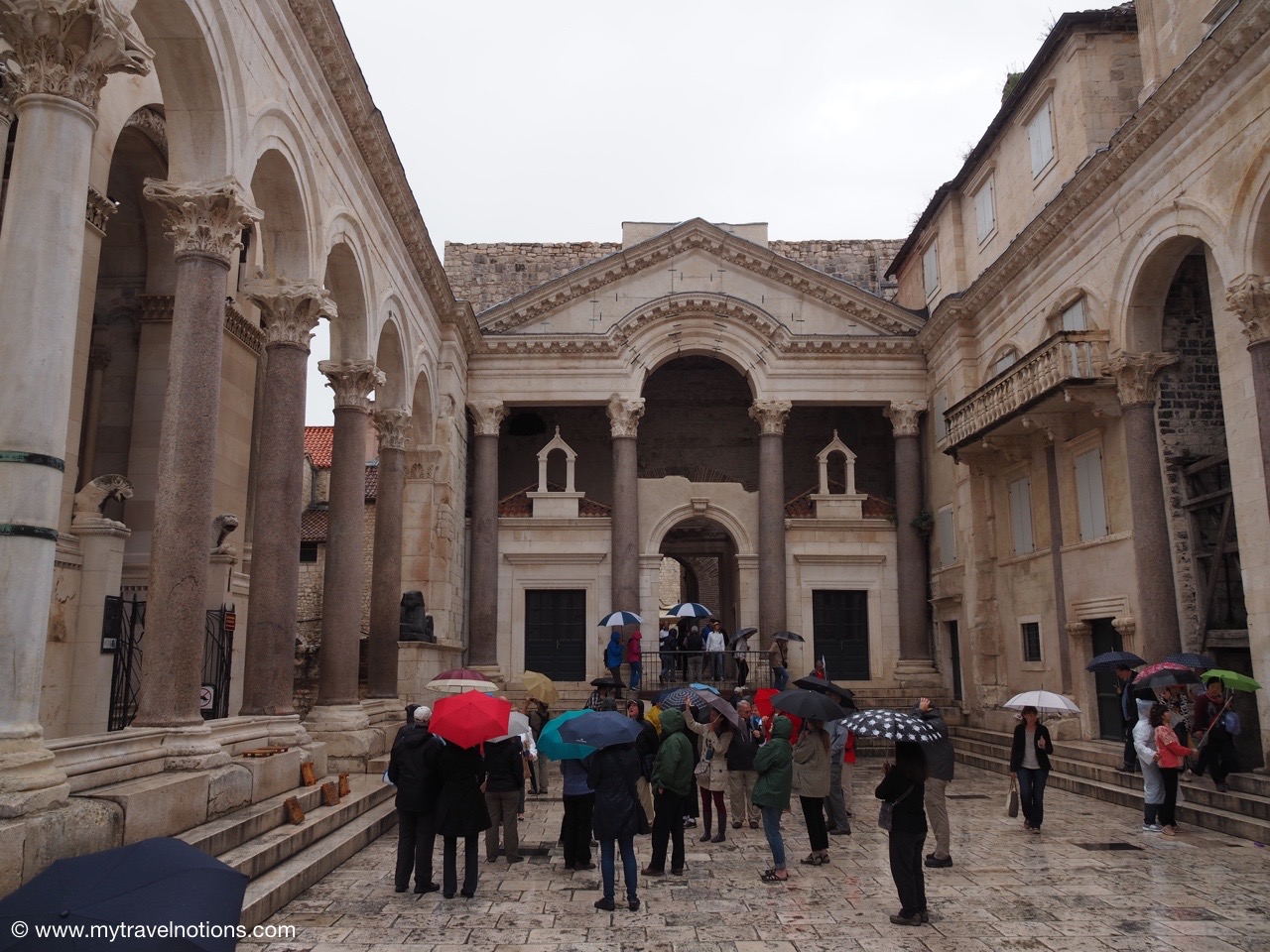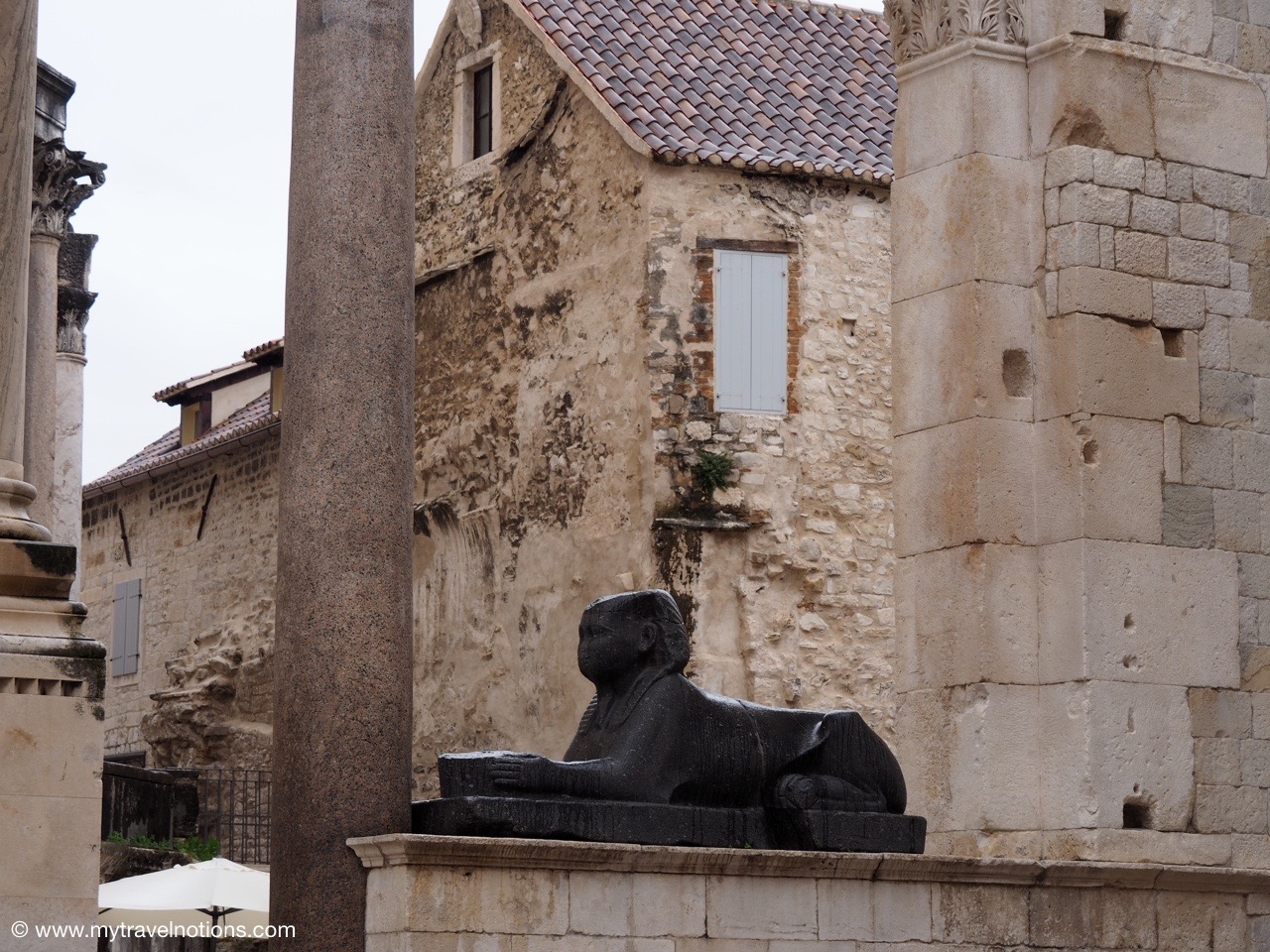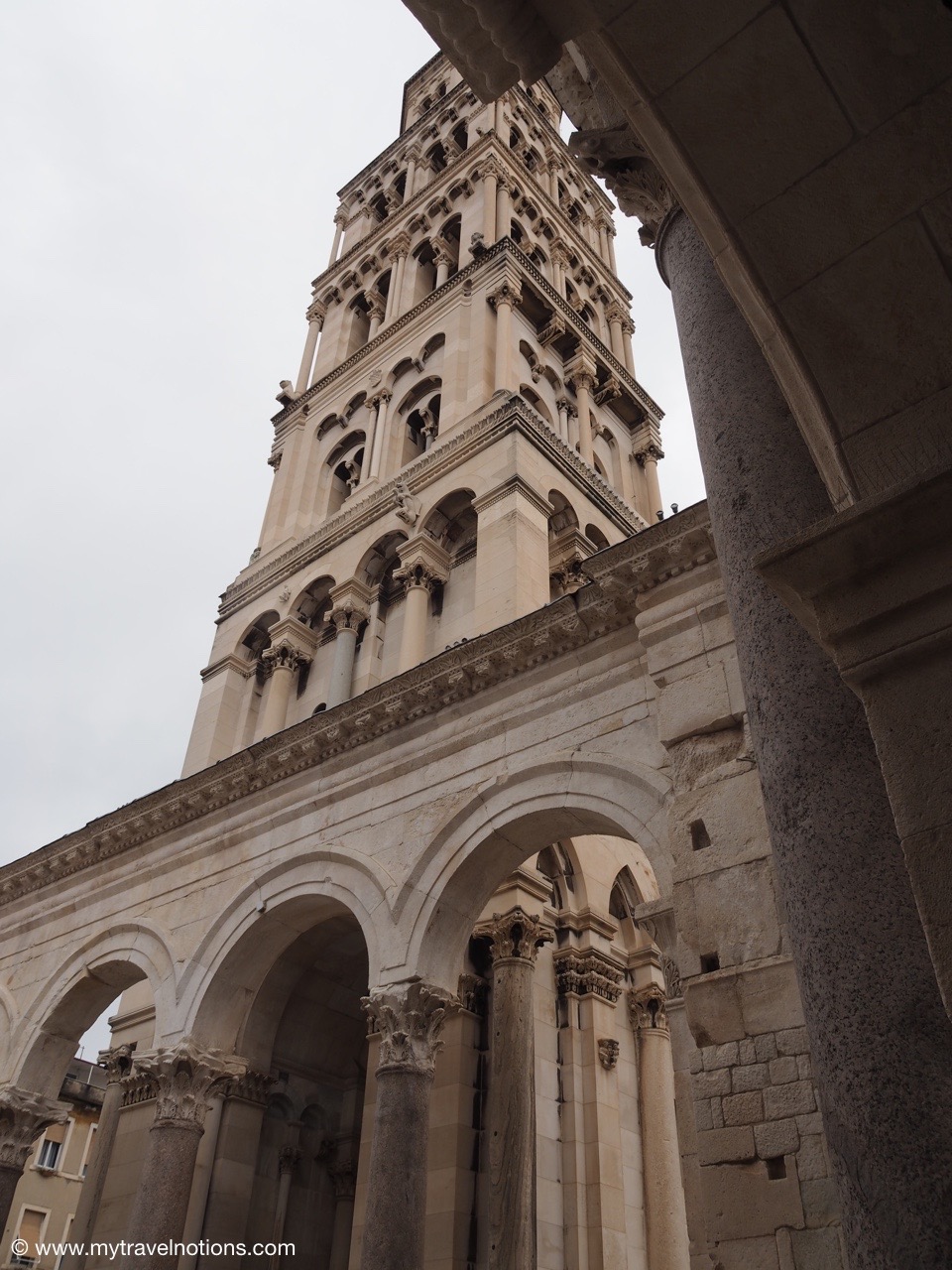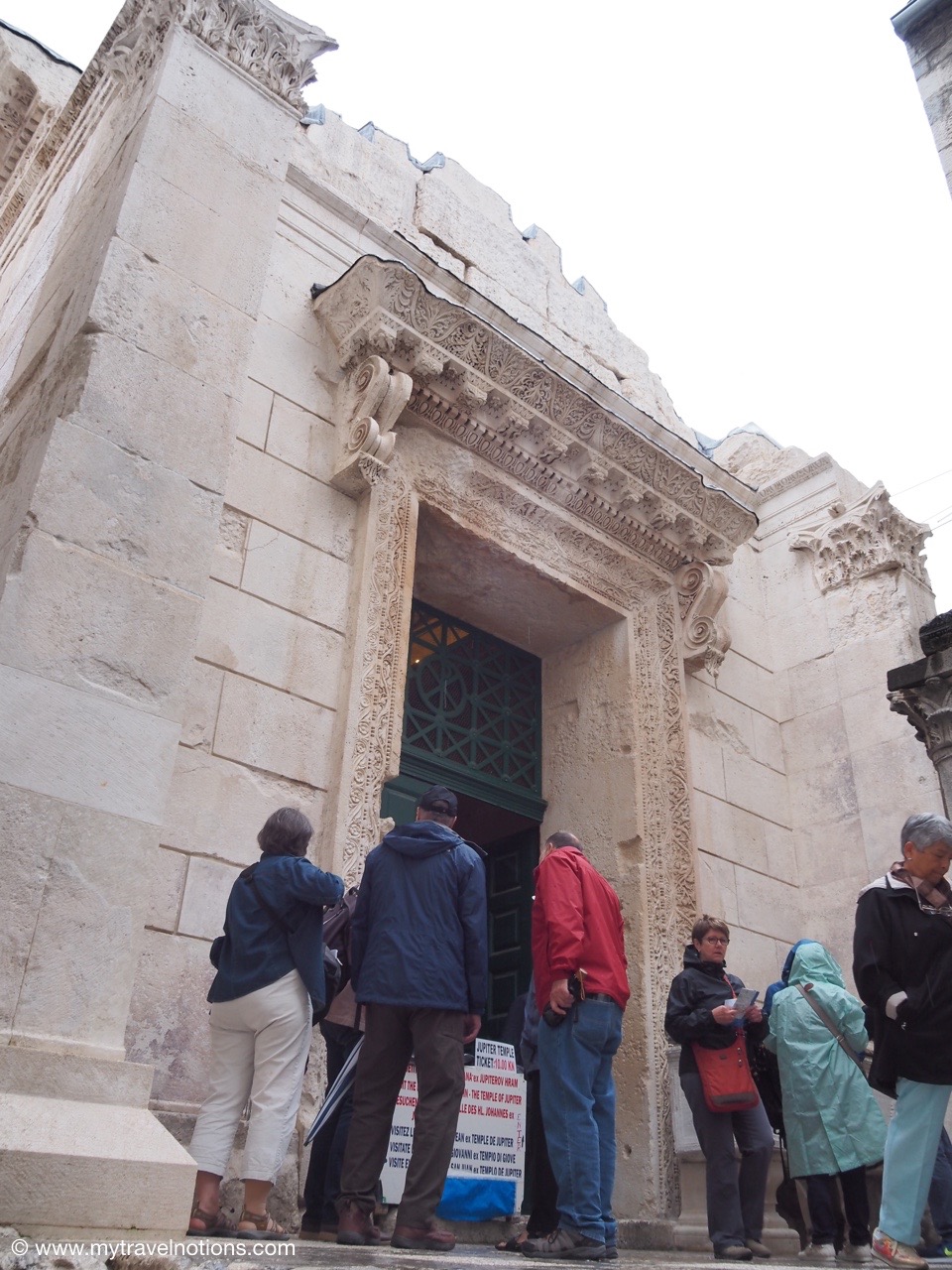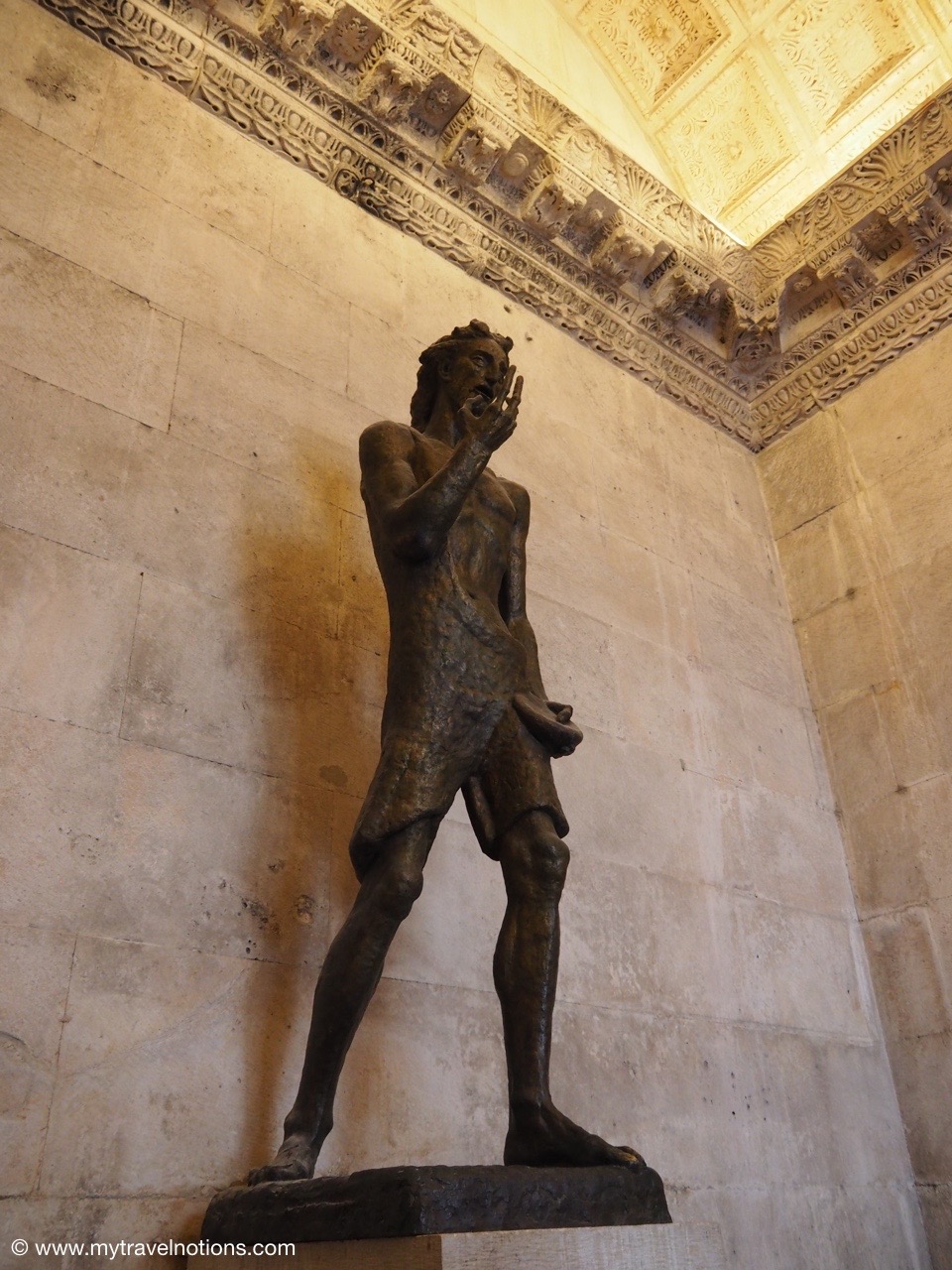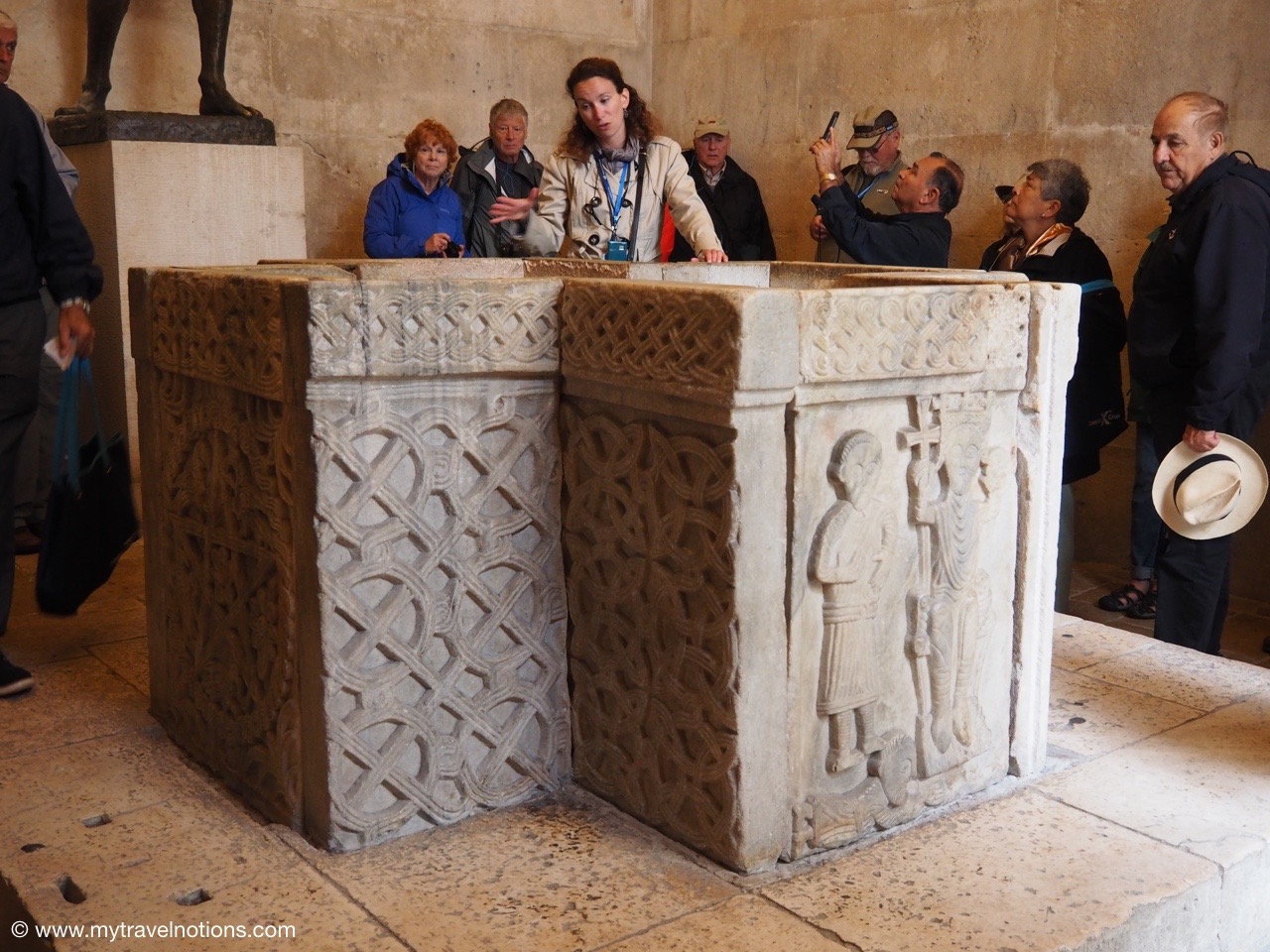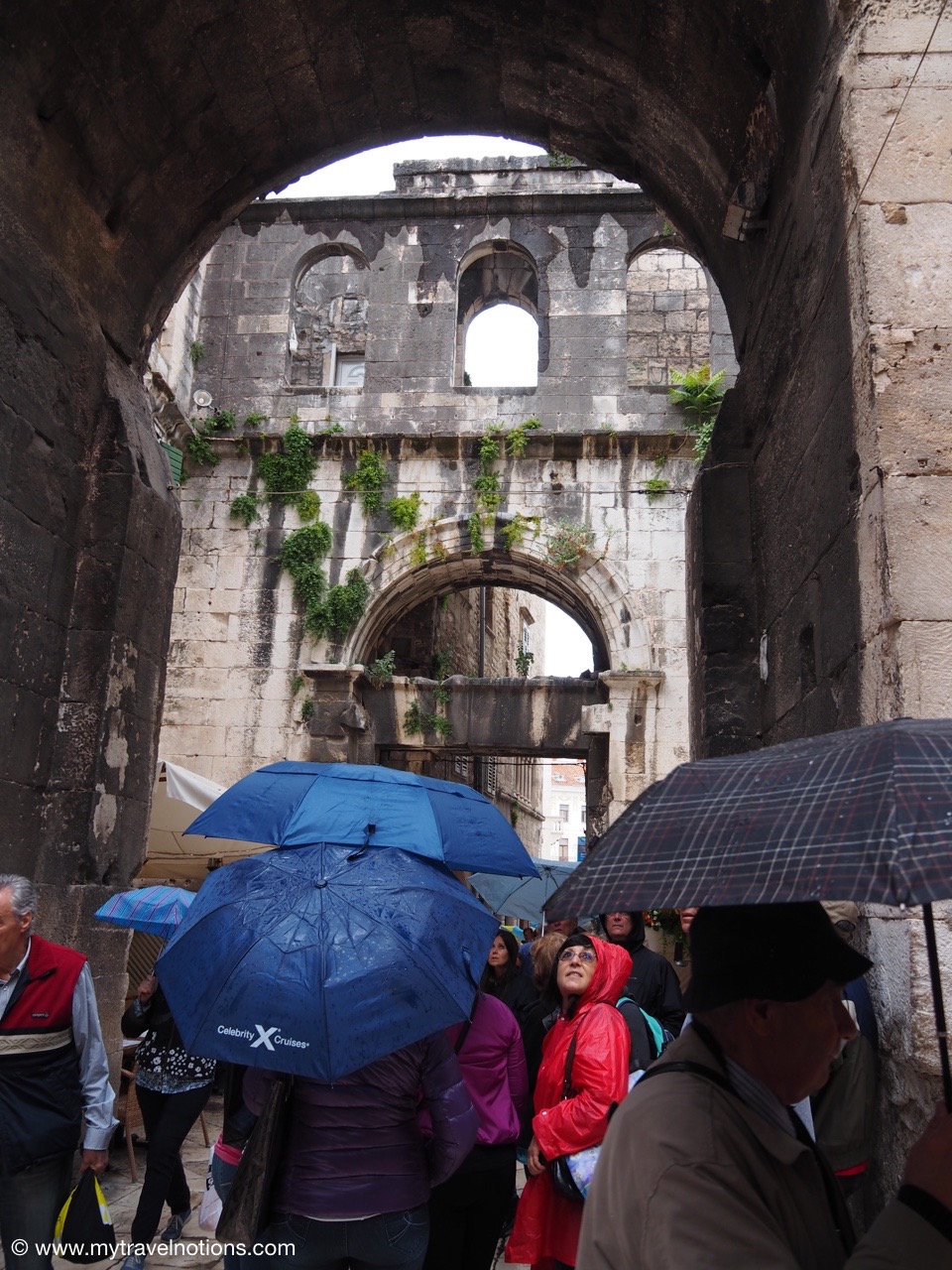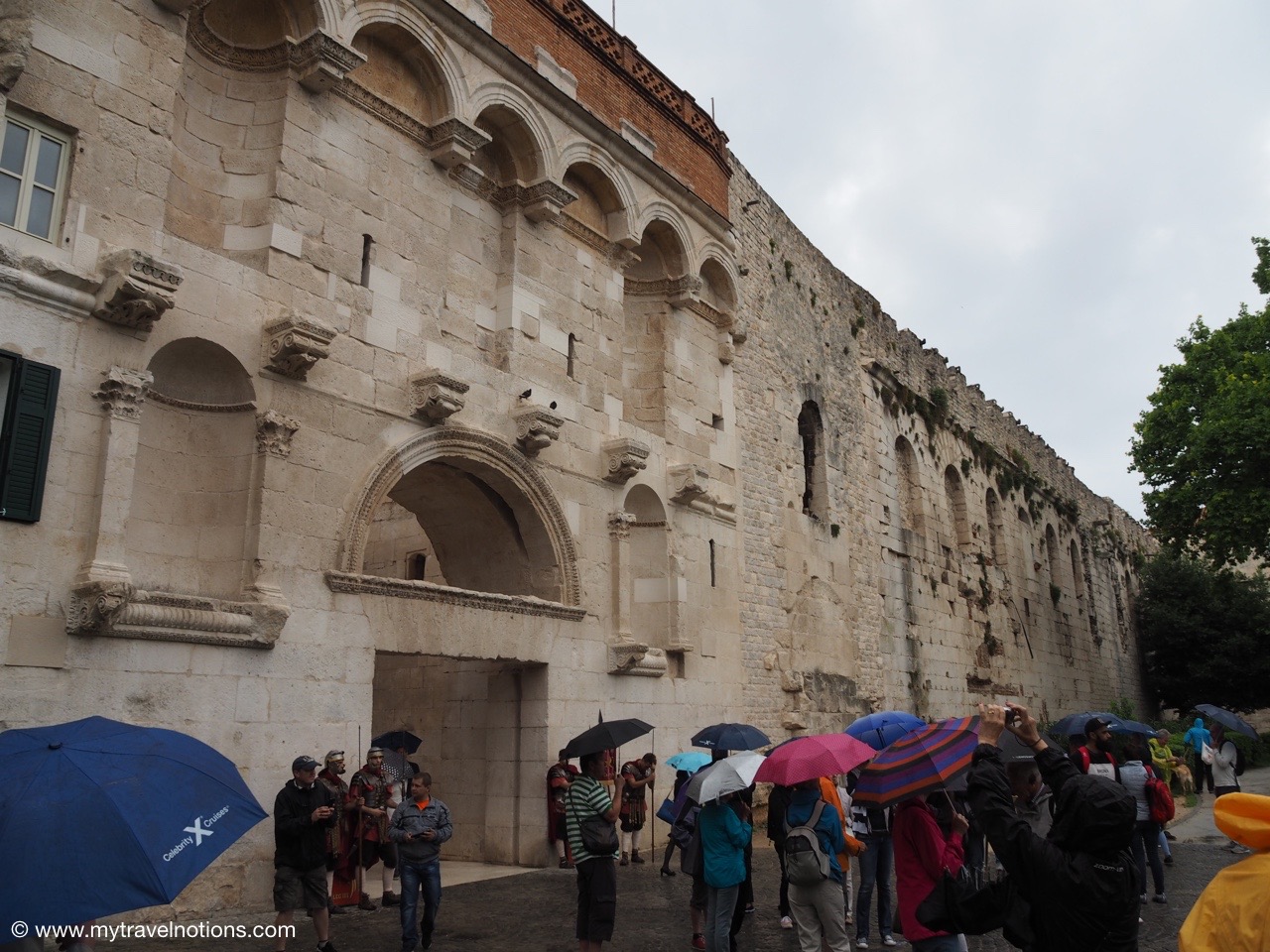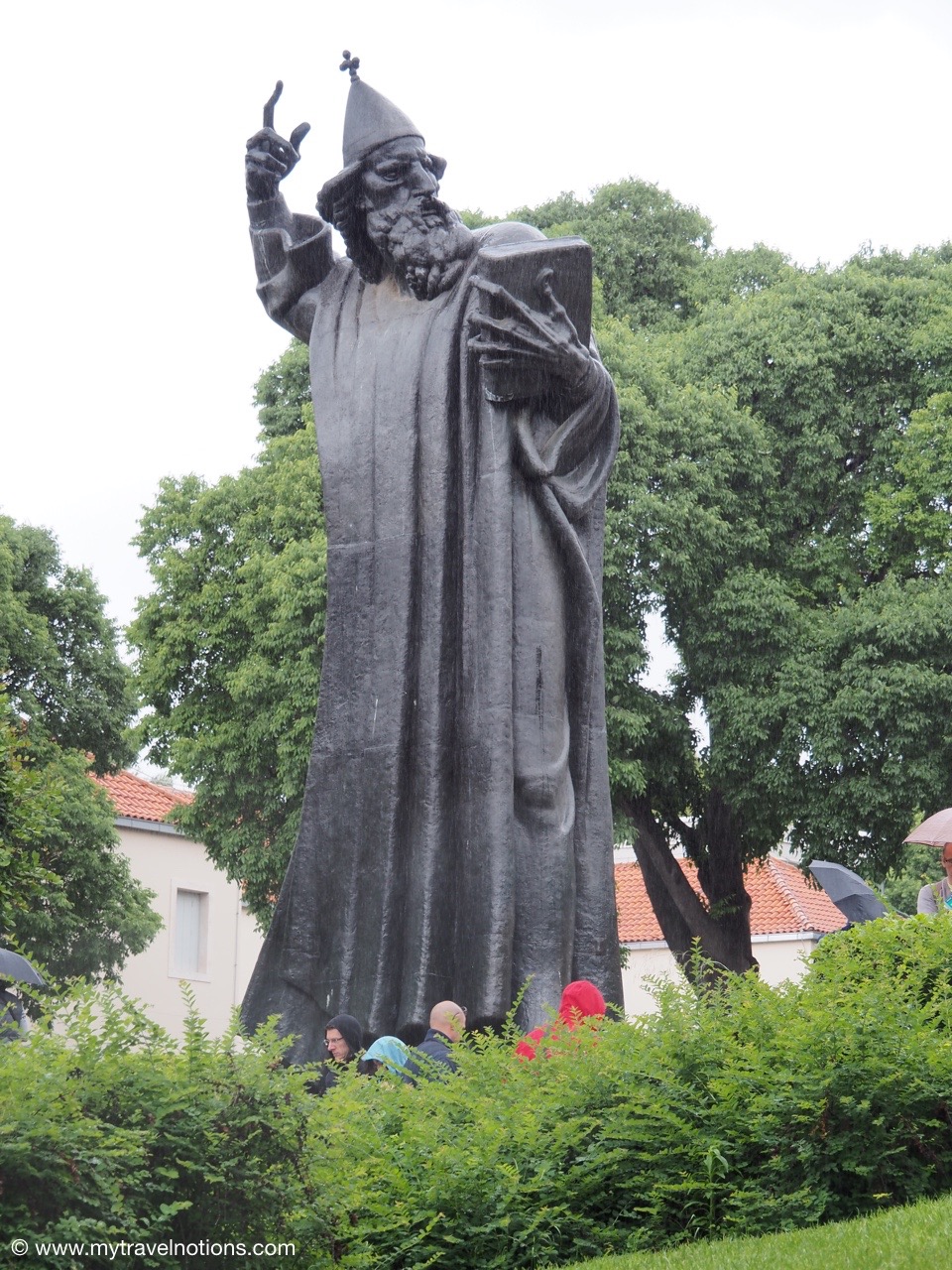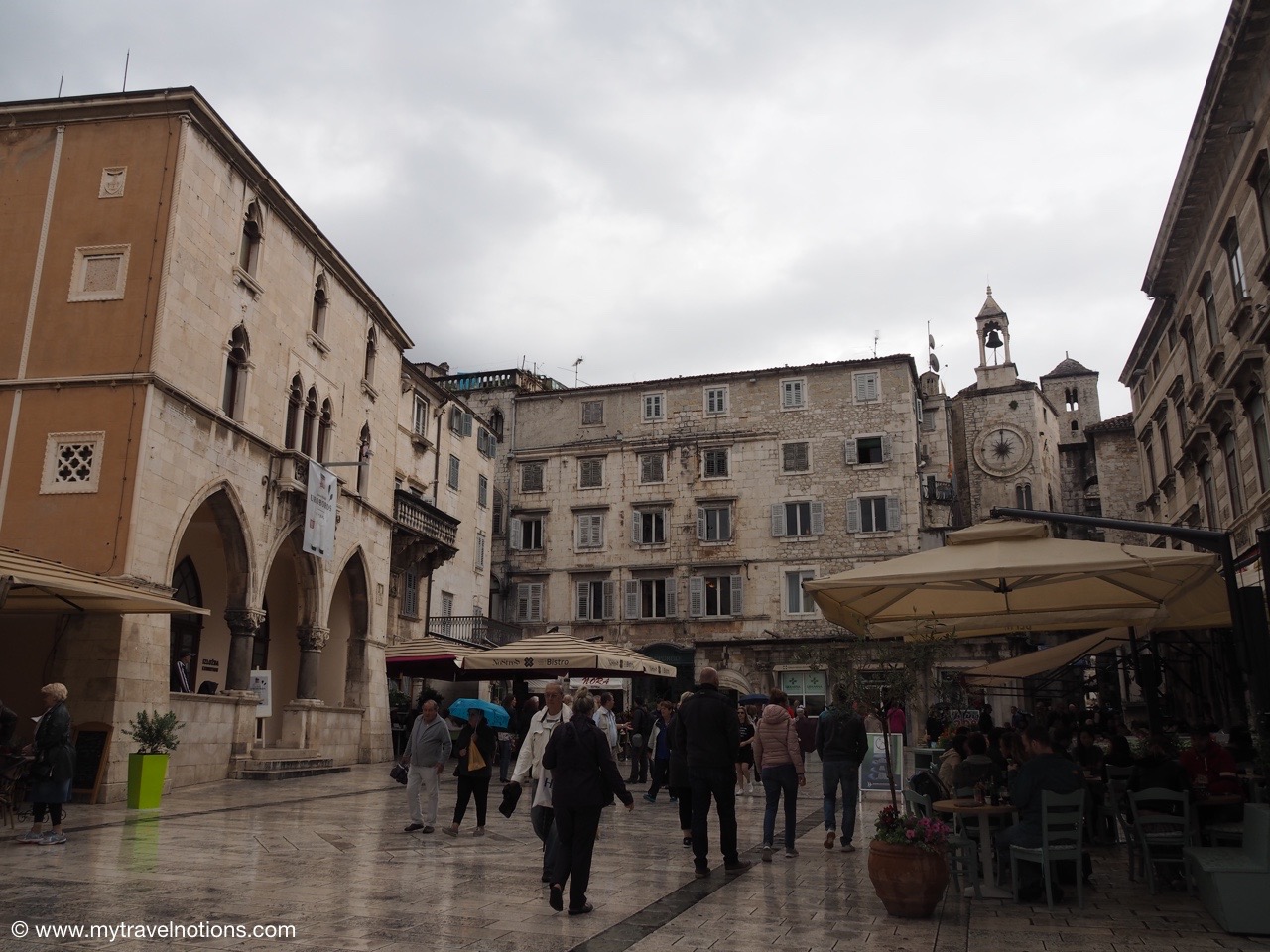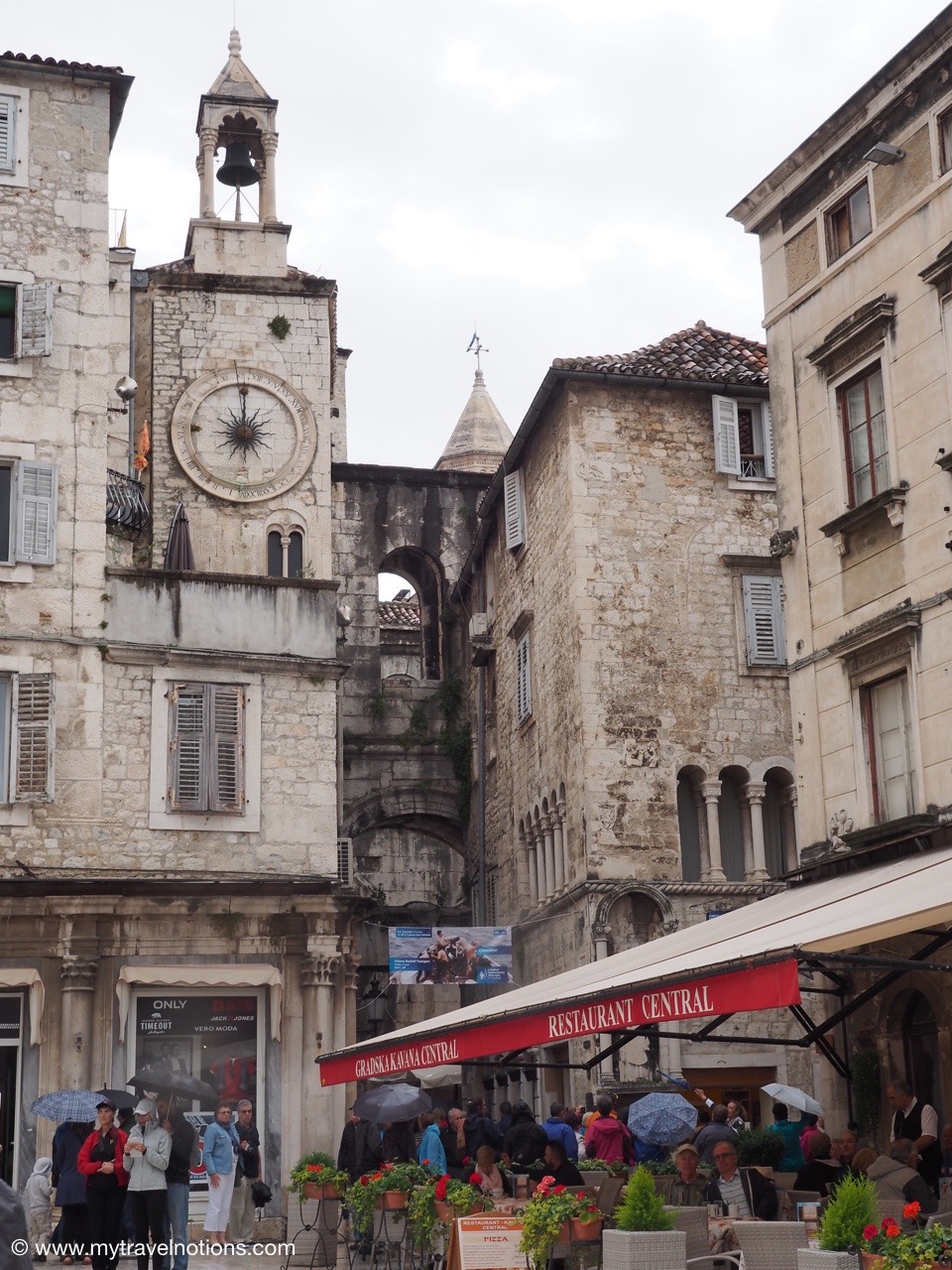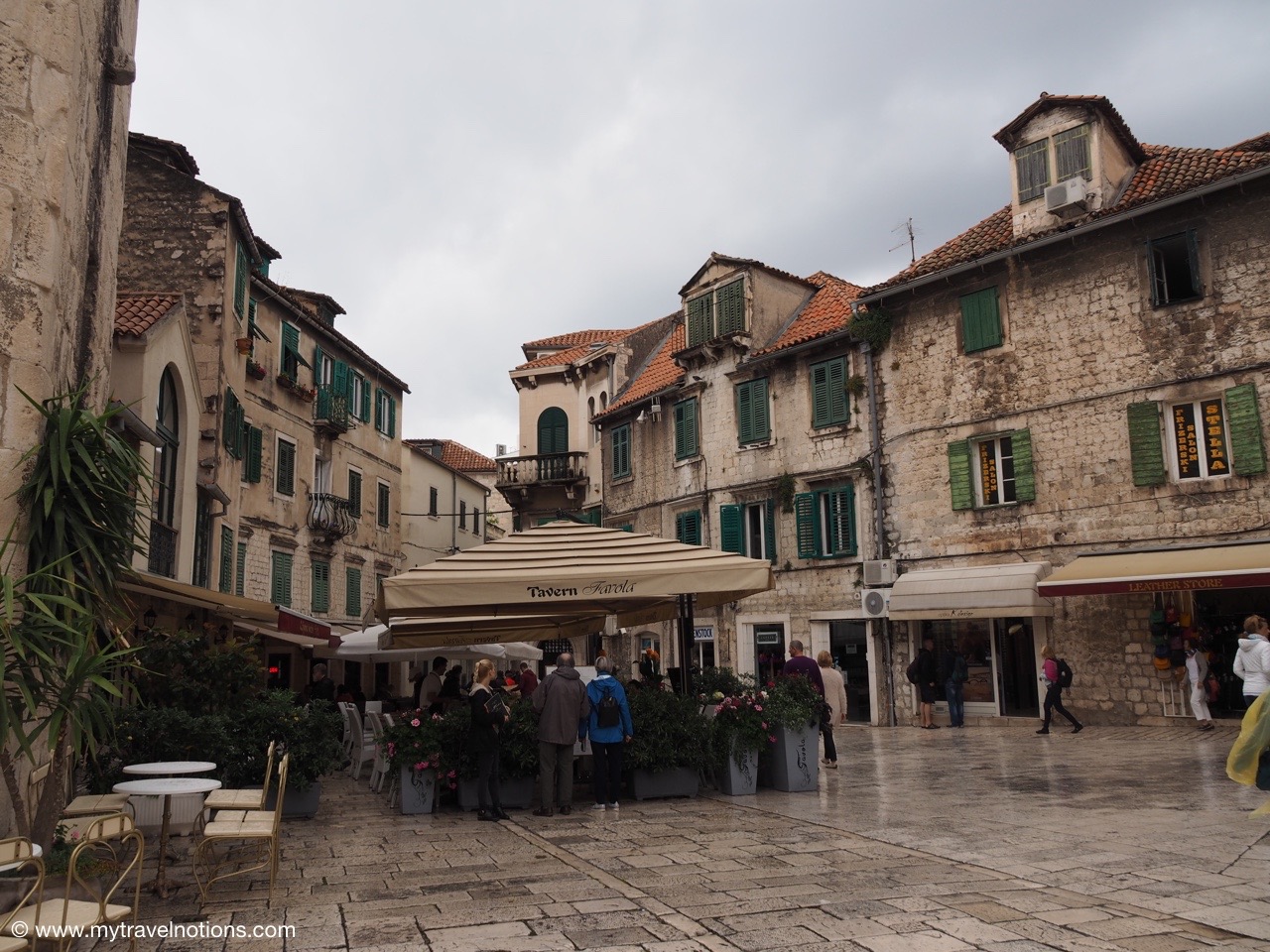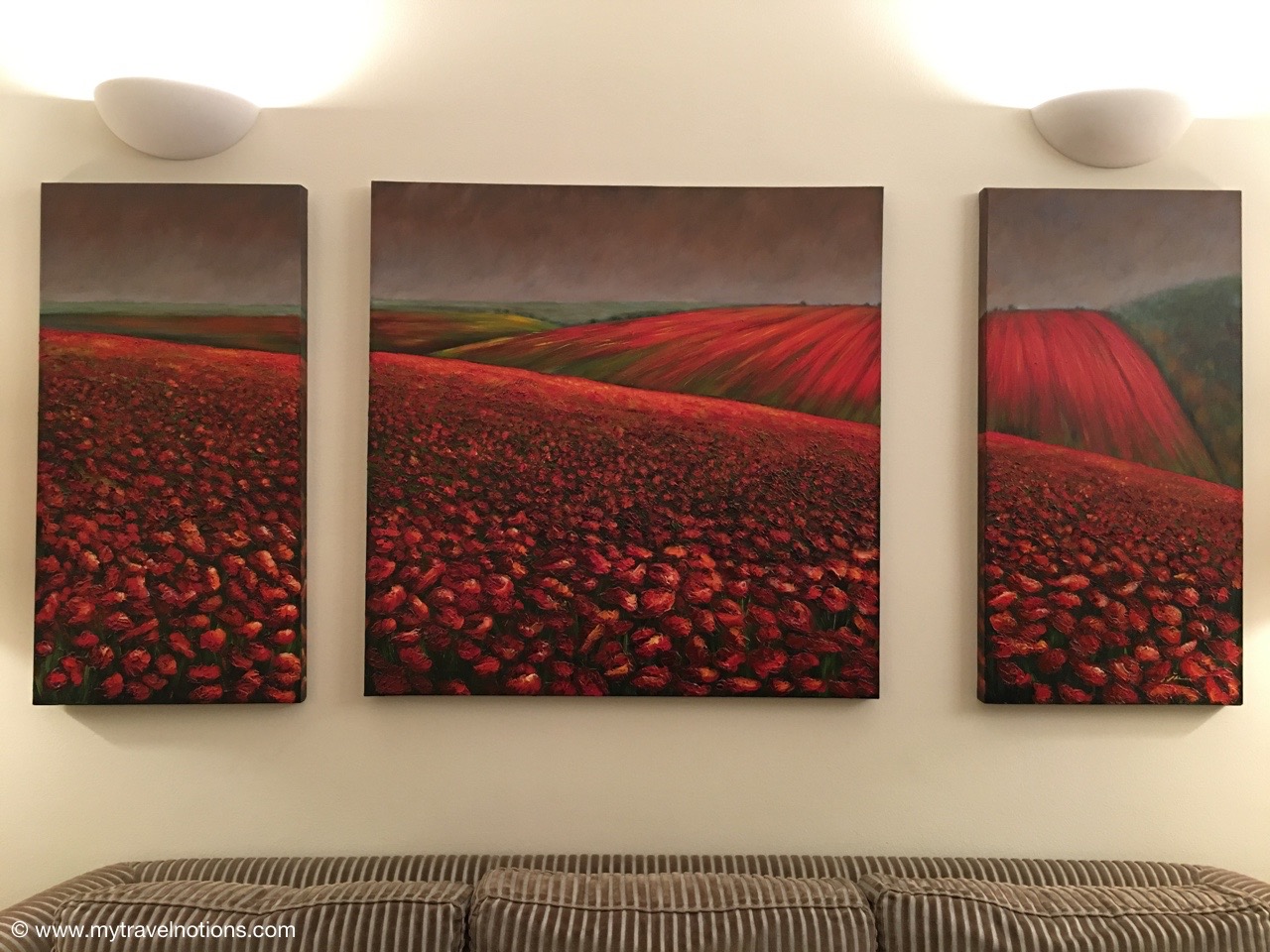 It was a day of island hopping by way of a ferry and a catamaran in what was ideal weather. We said good-bye yesterday morning to Split, Croatia, when our tour group hopped on a ferry and glided through the still and beautiful Adriatic Sea to the island of Hvar, Croatia. I'm not sure if it was the gorgeous day that added to the beauty of Hvar or if it was the island's quaint charm and Venetian feel that mesmerized me, but it was a lovely way to spend an afternoon. And before we got too comfortable, it was time to hop on a catamaran to the island of Korcula where our tour bus and driver, Tomaz, were waiting to take us to our hotel just outside of Korcula's old town.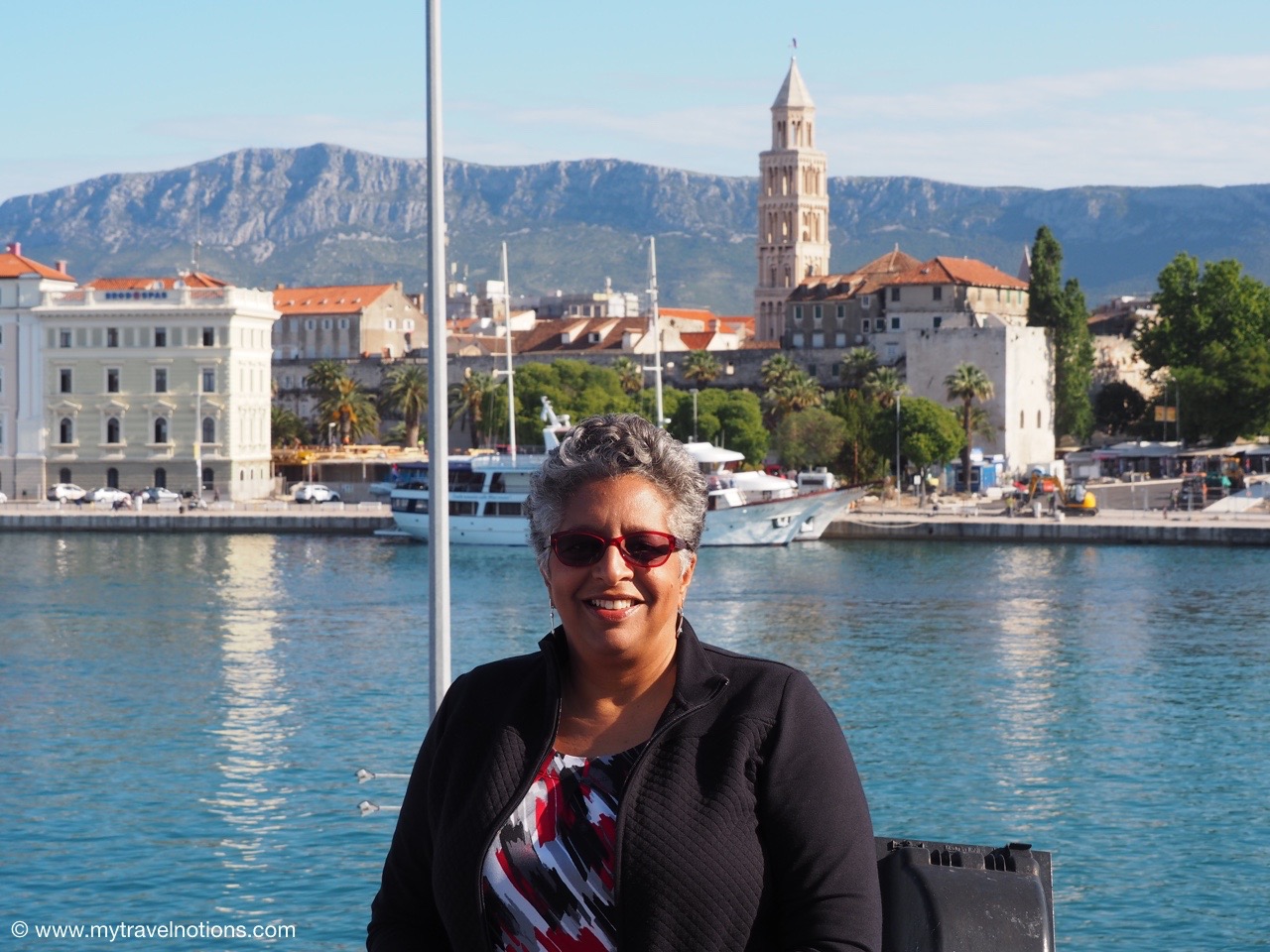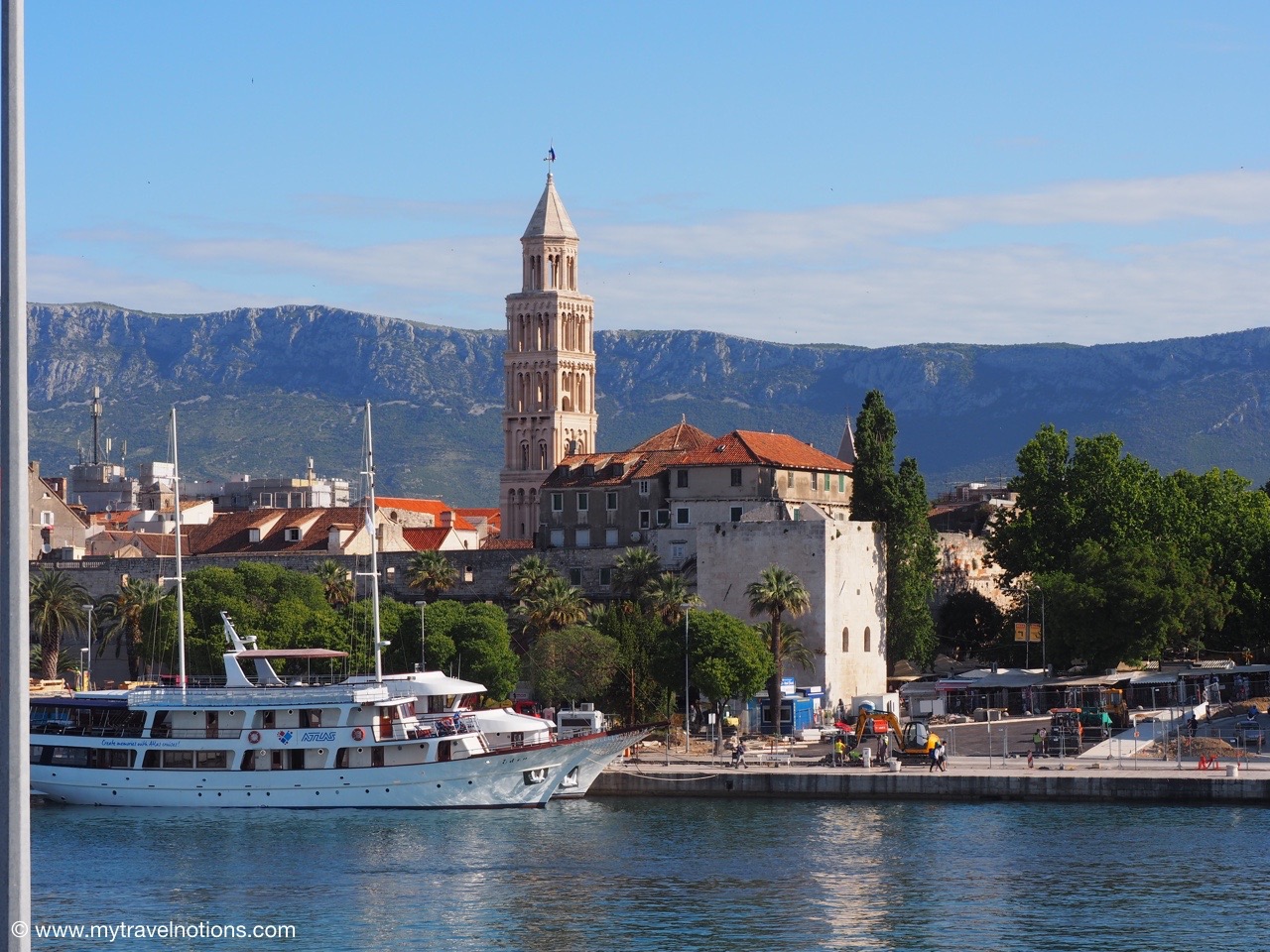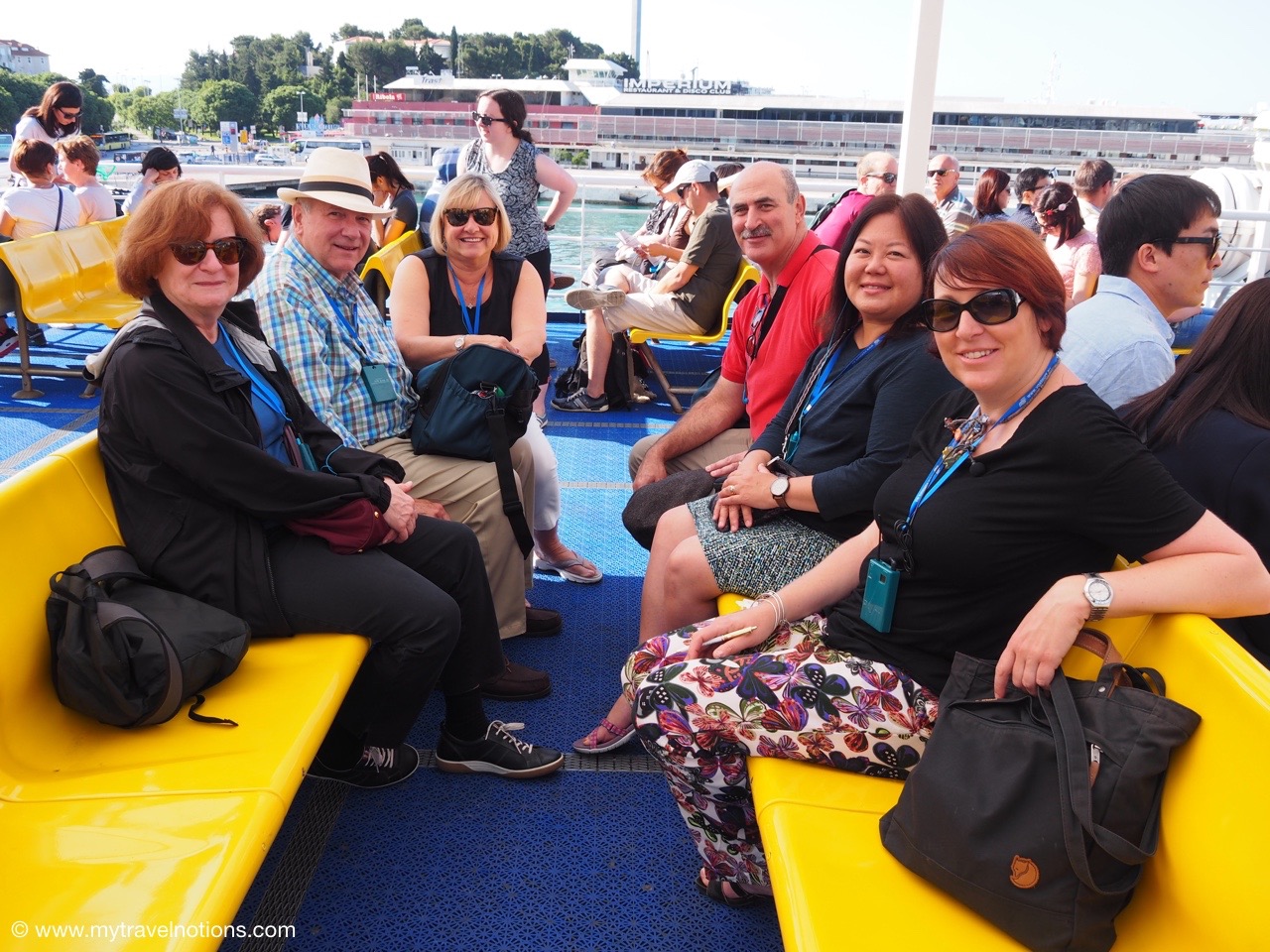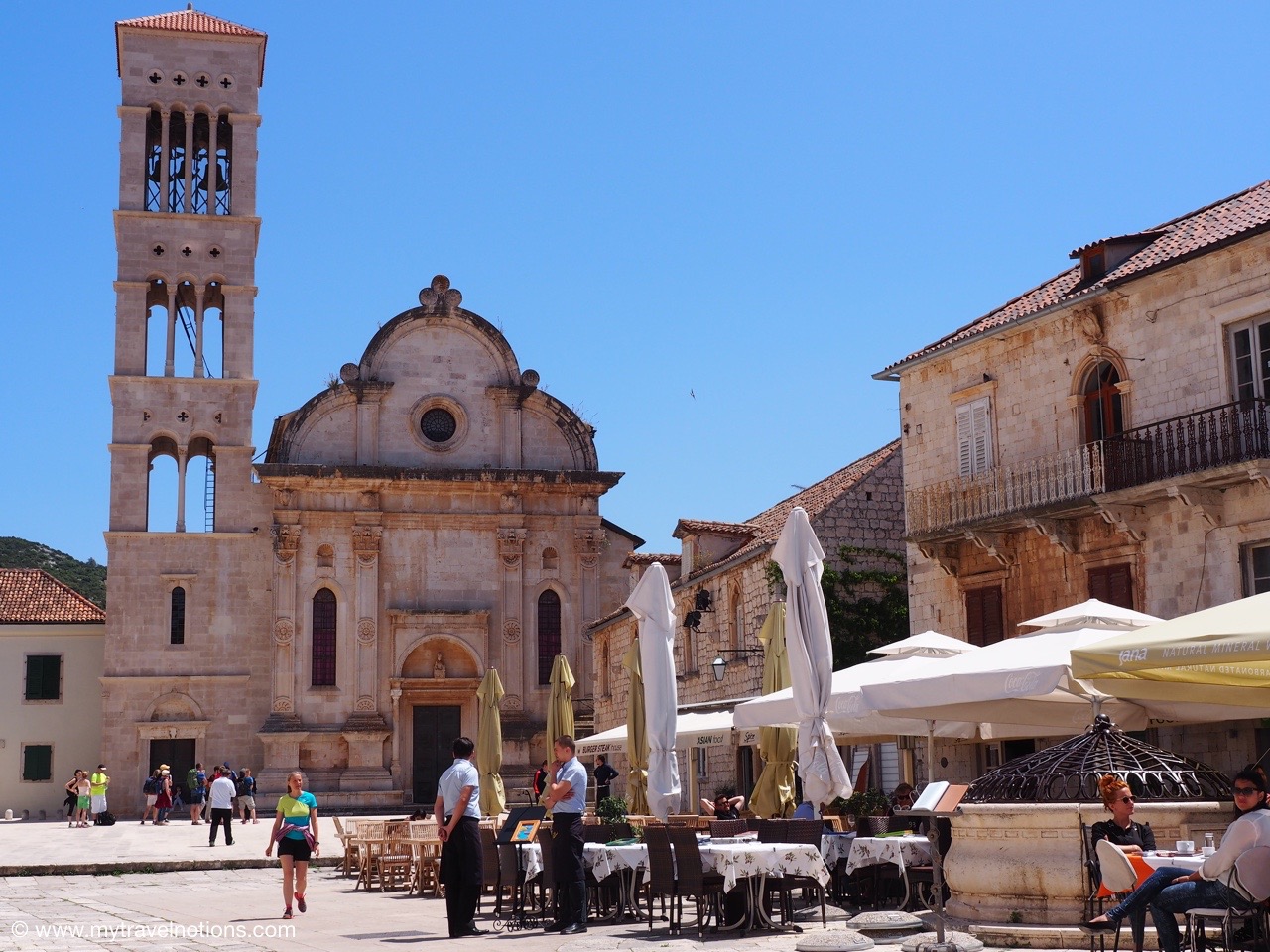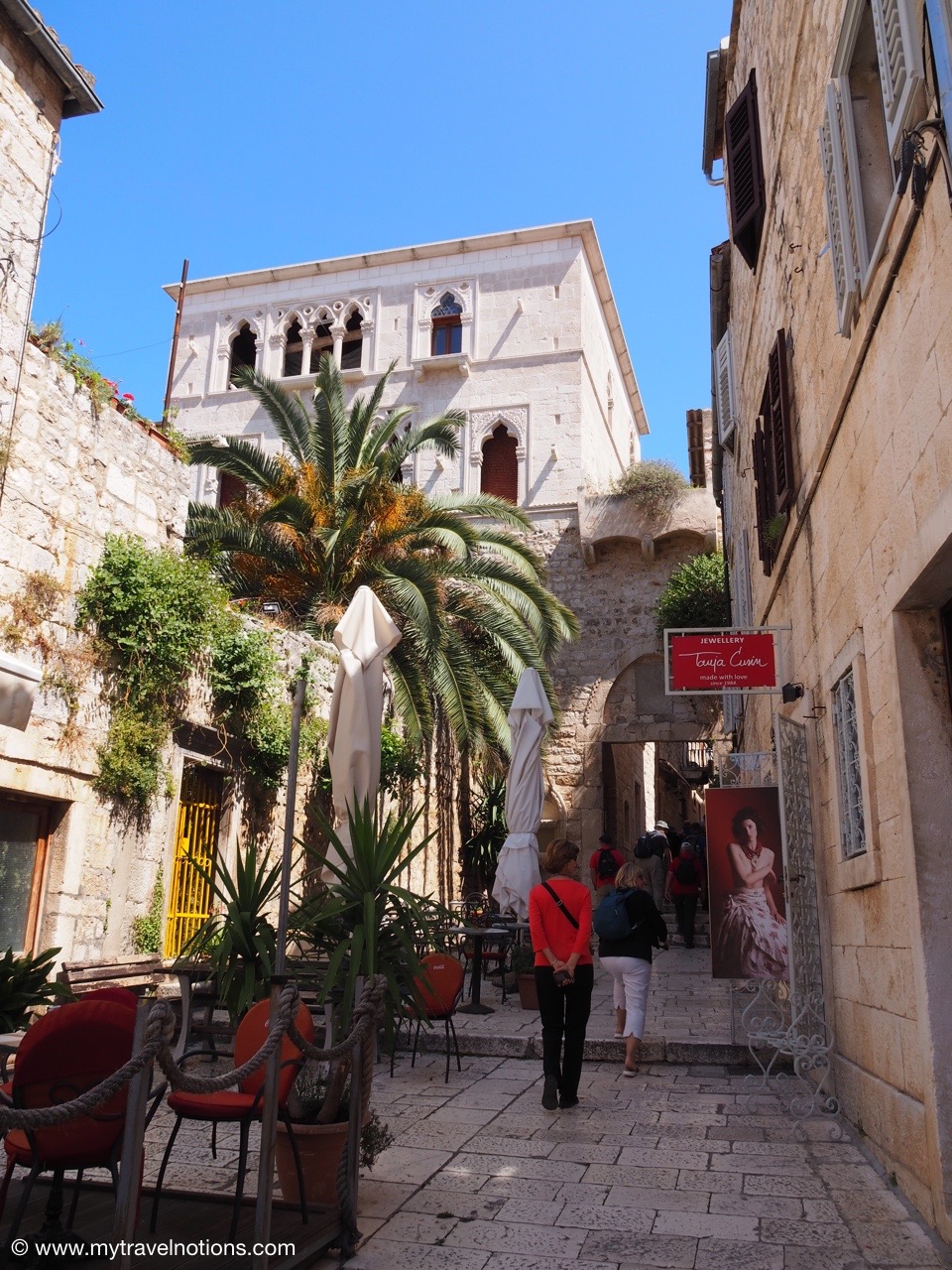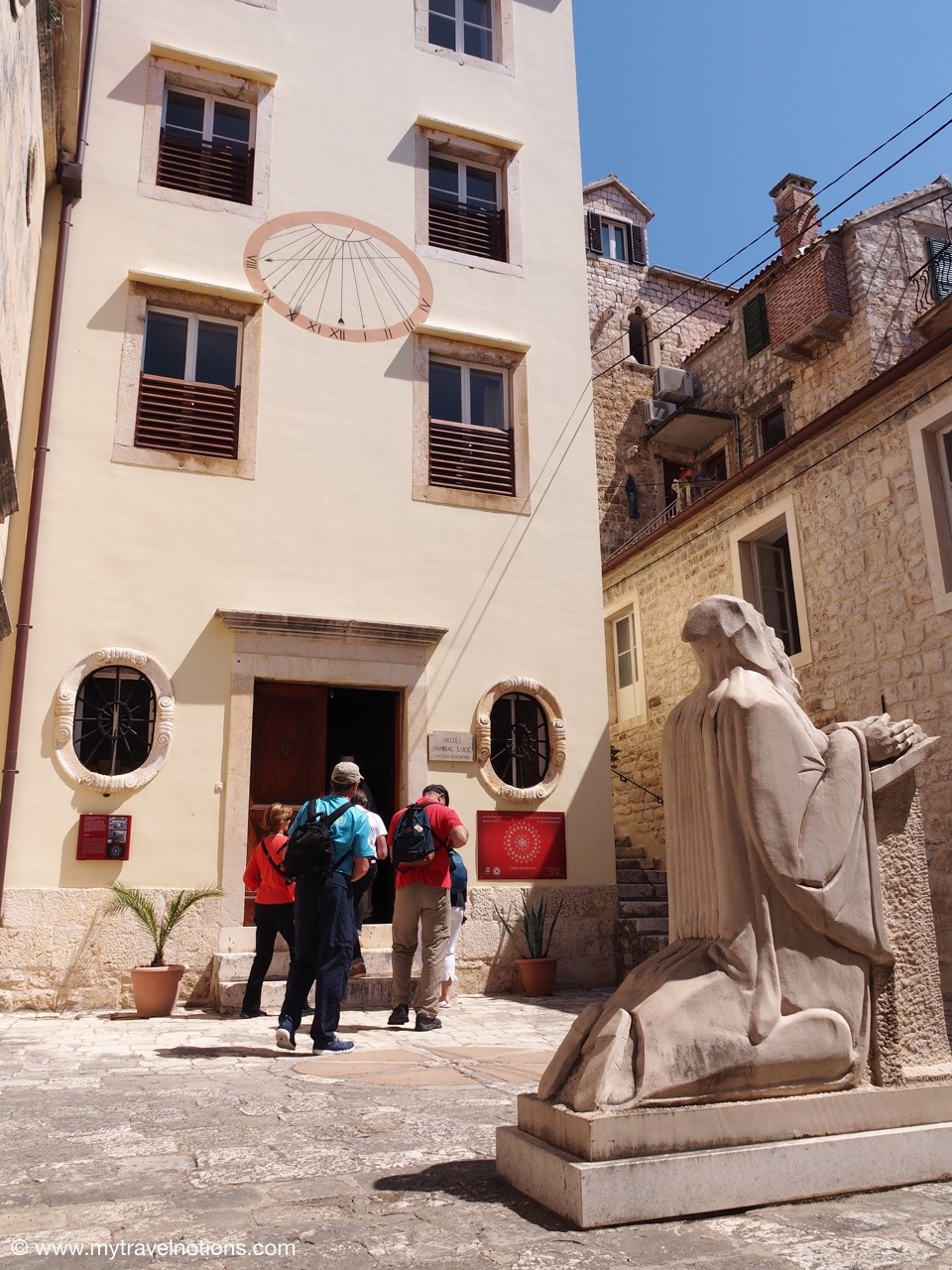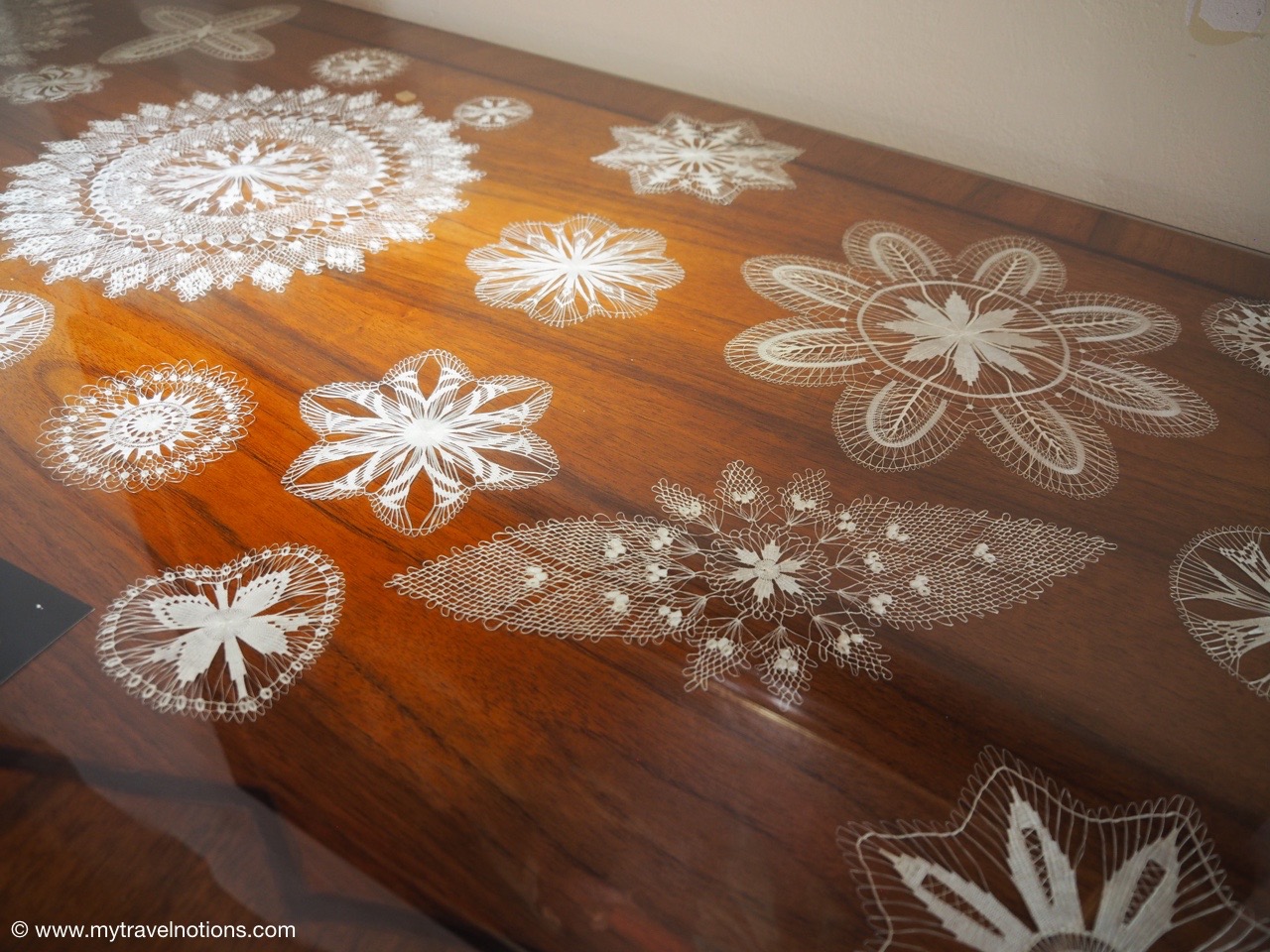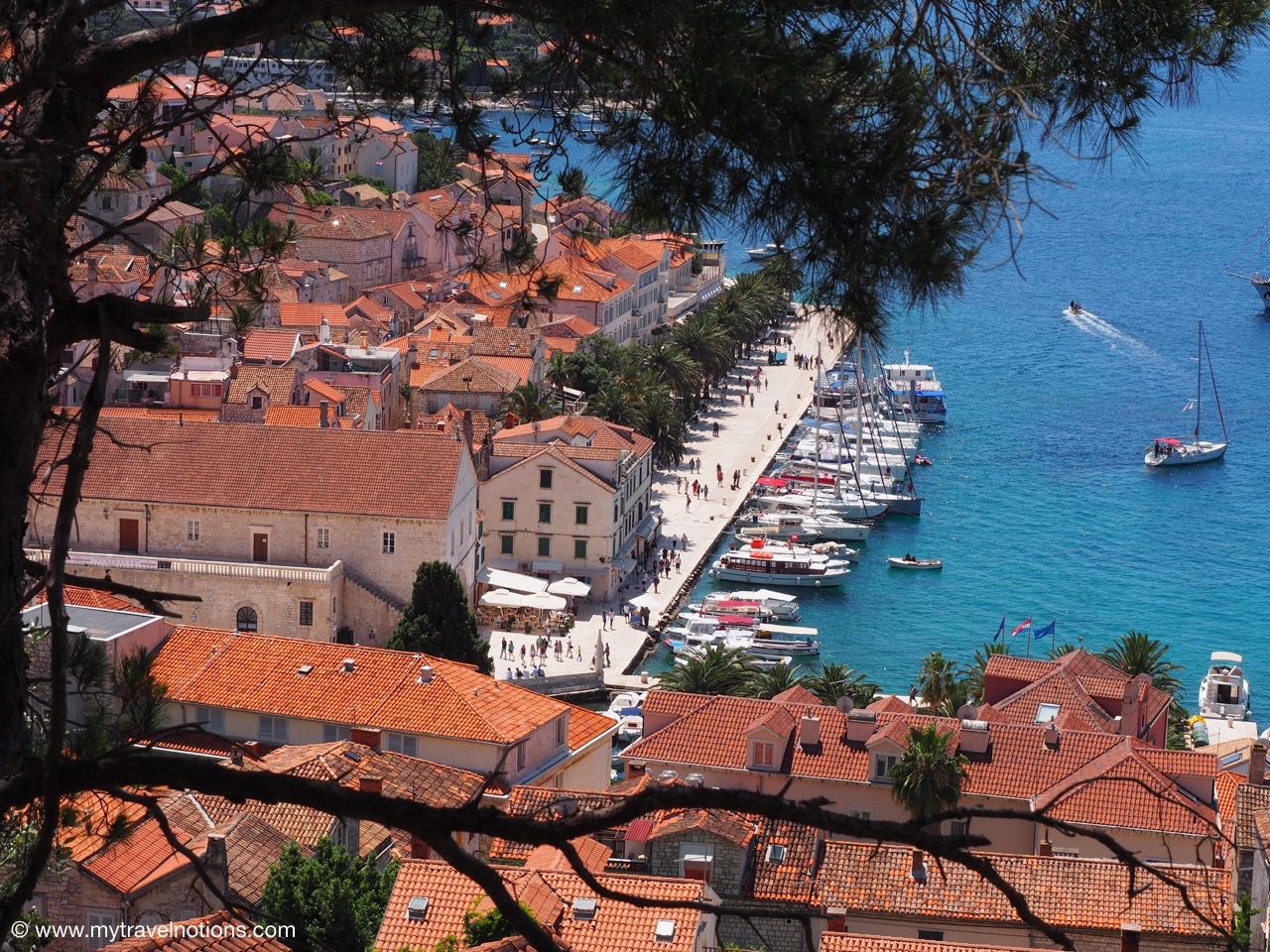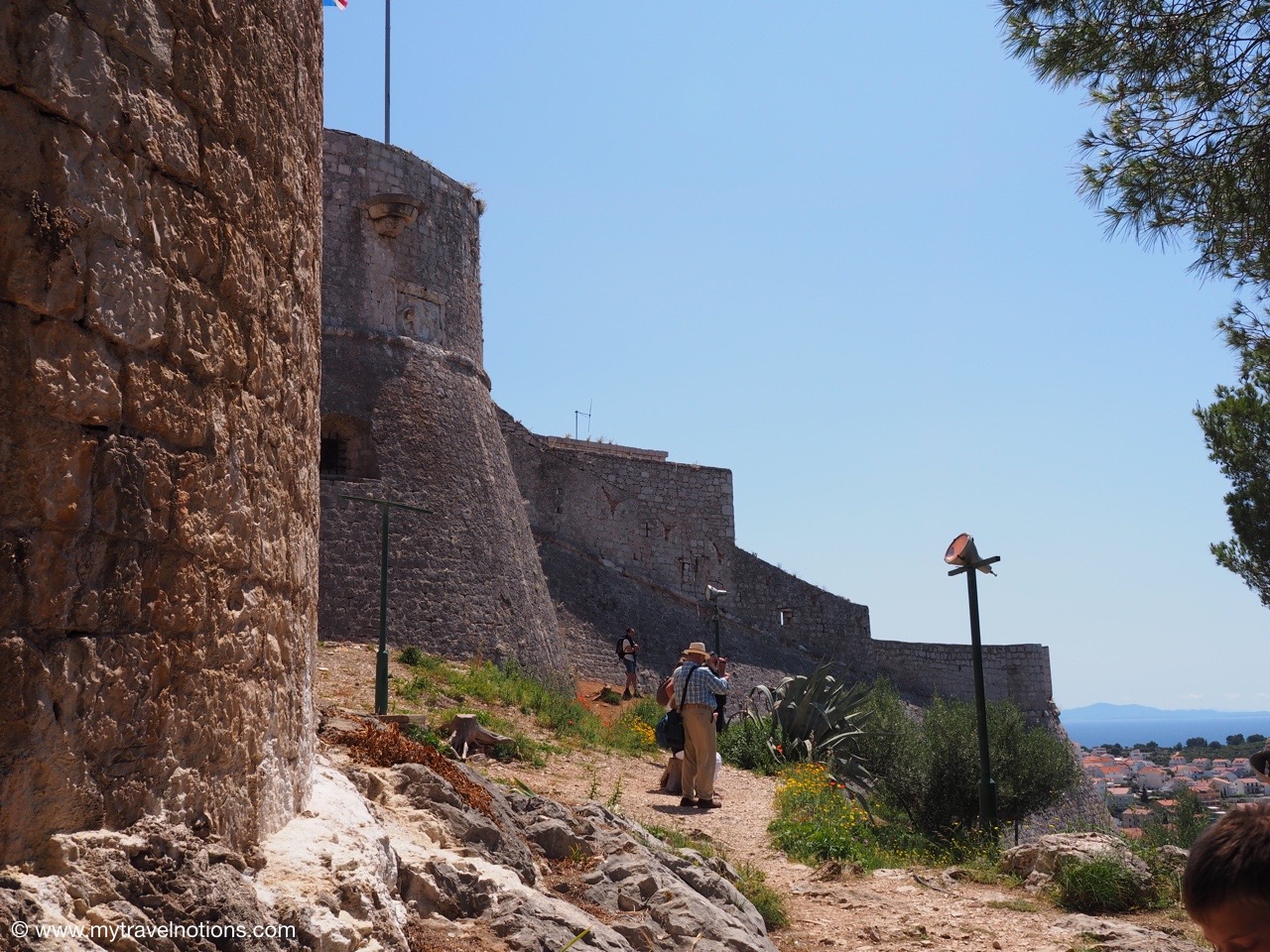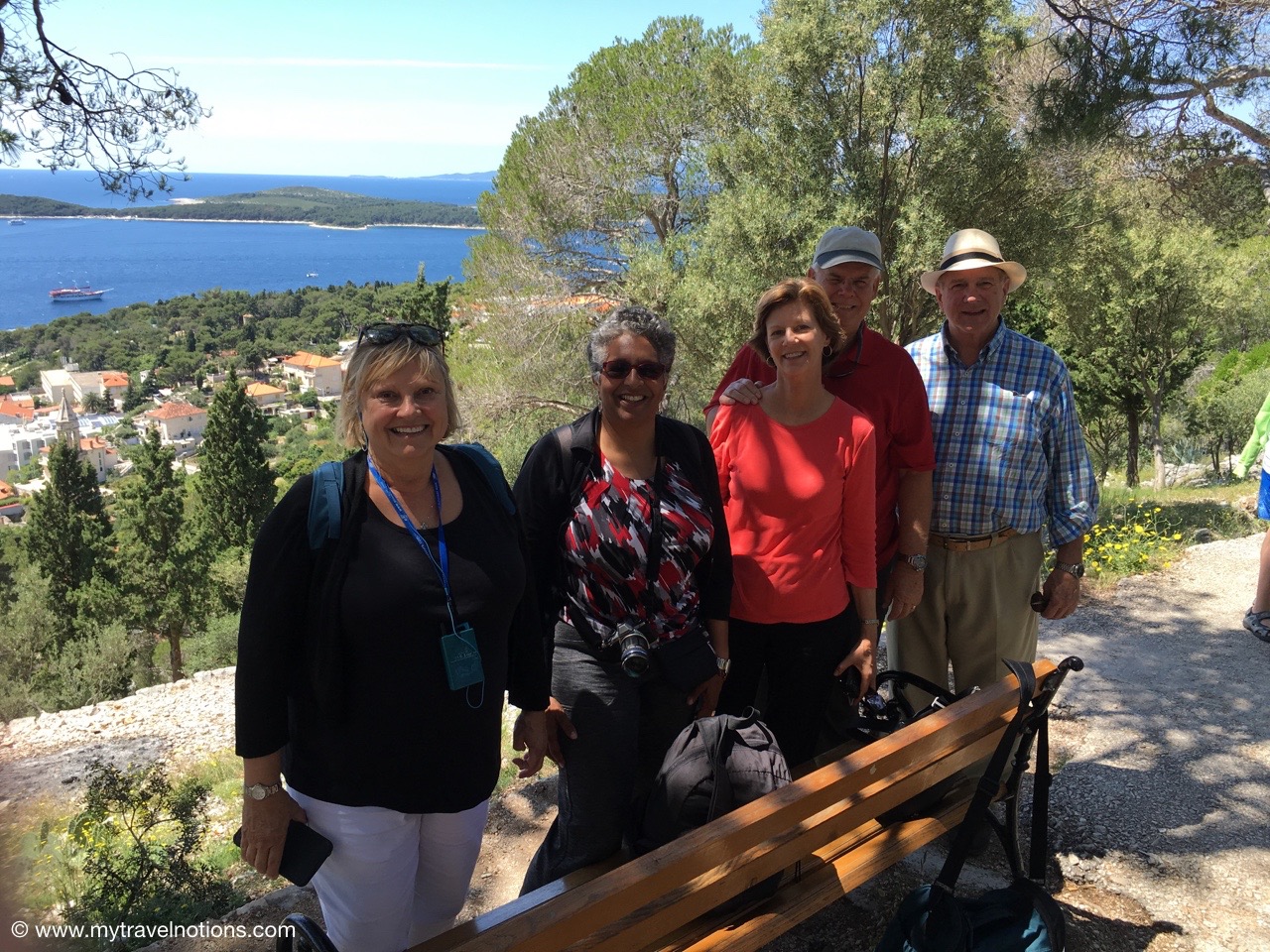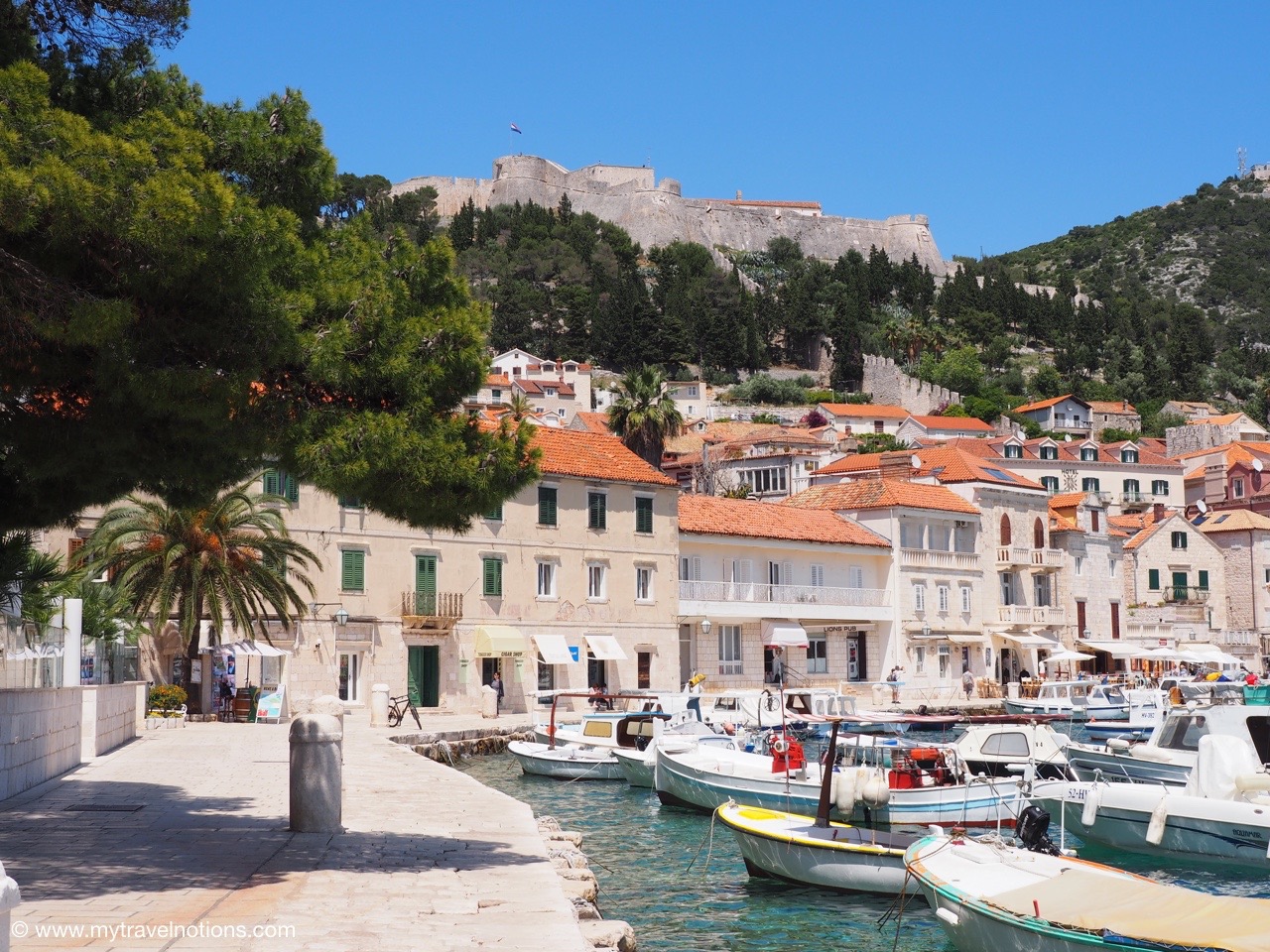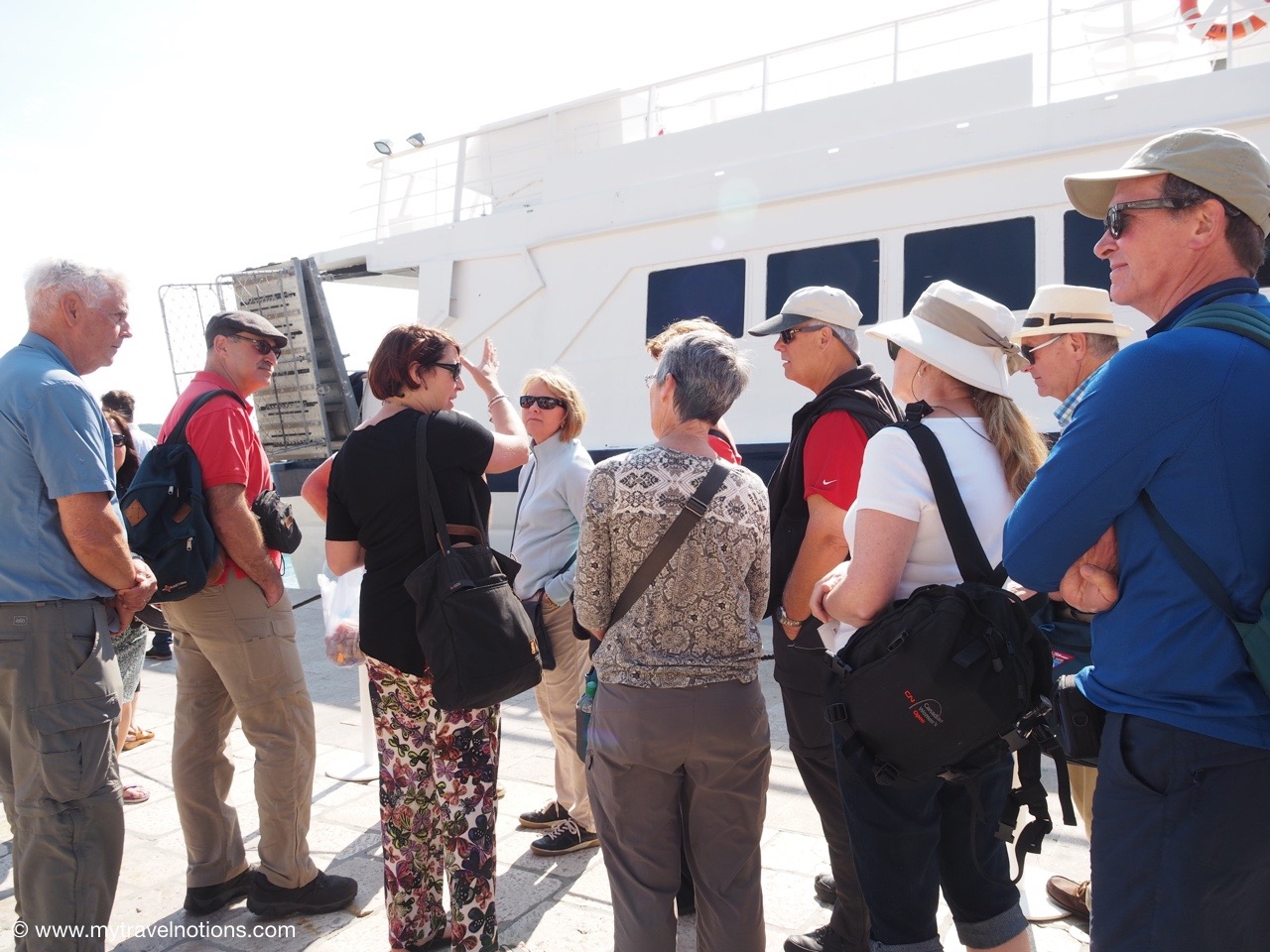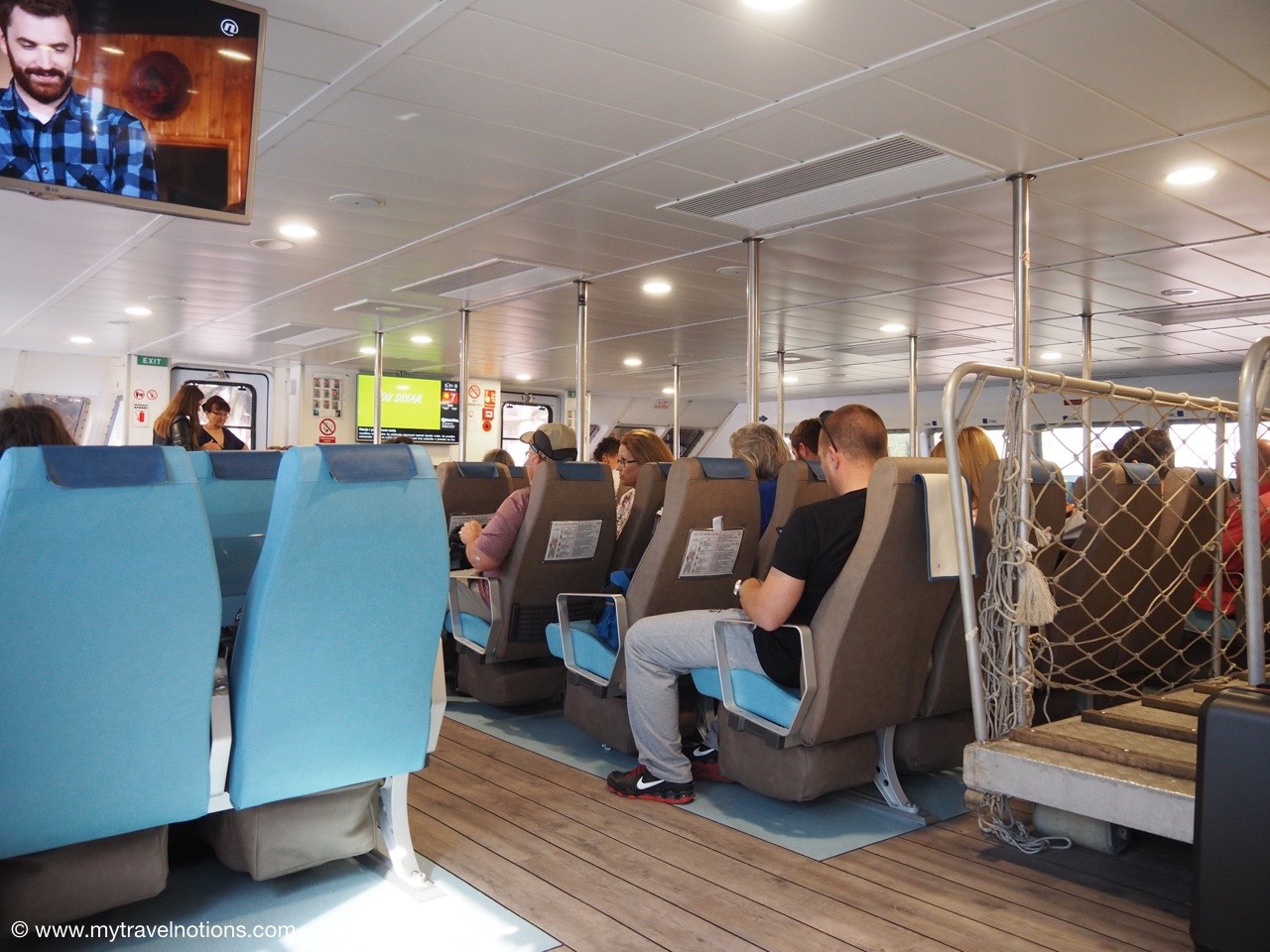 Although it was a free day from planned tour group activities, that didn't mean laying in bed all day. The Korcula, Croatia's, old town with its stone archways, narrow winding lanes, outer wall and towers was a joy to just meander through. Getting to the old town was less than a 10 minute walk from our hotel…the Marco Polo. Yes, there are gift shops, a restaurant and even a Marco Polo Museum in Korcula. The medieval Venetian merchant and traveler is reputed to have been born in Korcula. Fact or fiction, I have no idea, but the Polo force is strong in Korcula.
Although there were no set plans for the day, the evening brought the group together for a relaxing and picturesque boat ride along the Adriatic Sea. Then afterwards, I got caught up in the magic of the Corpus Christi celebration procession that began in the old town at St. Mark's Square. The boat ride and the religious procession was a beautiful way to end the day and our stay in Korcula. Tomorrow, we head to Mostar, Bosnia.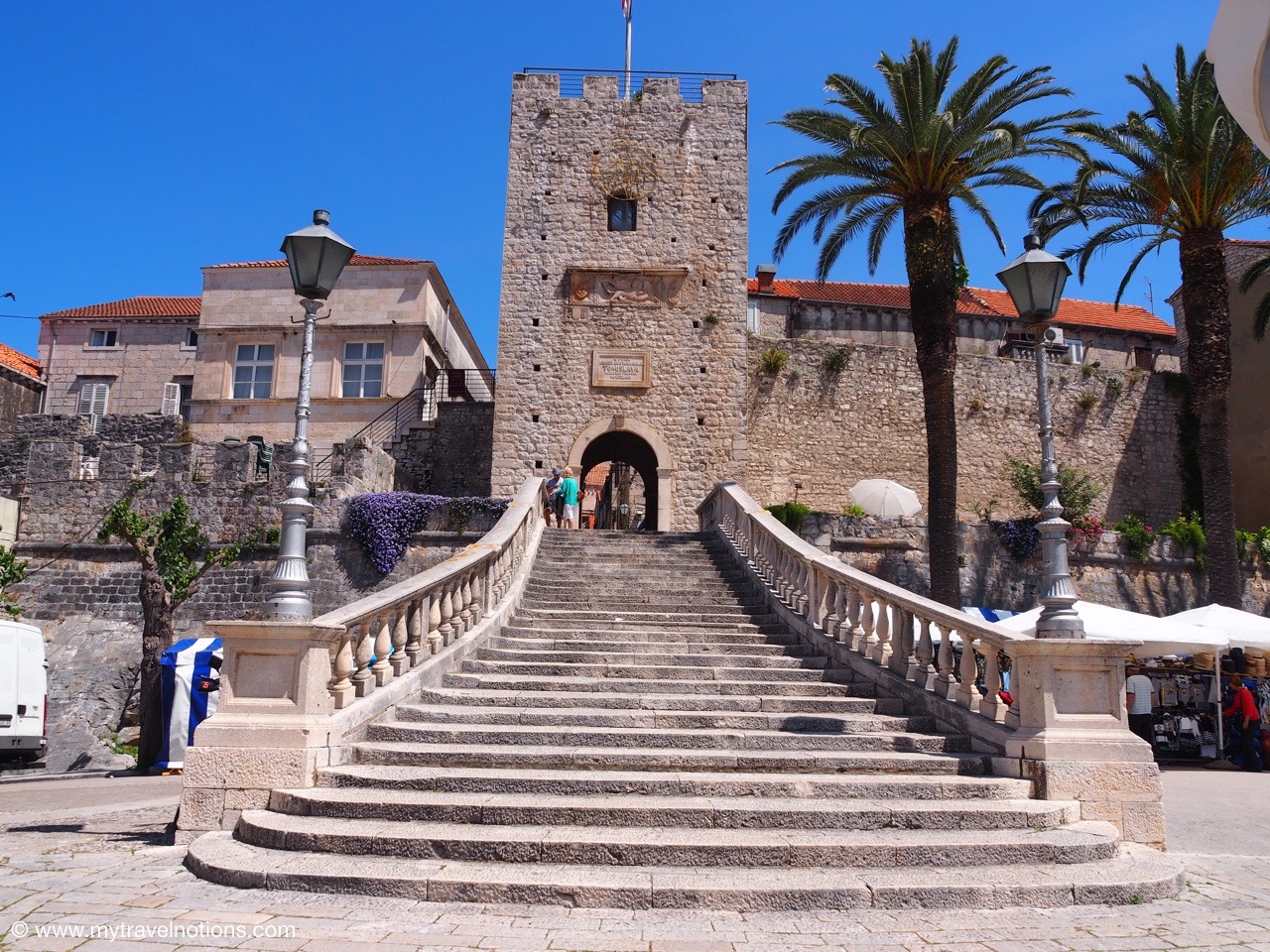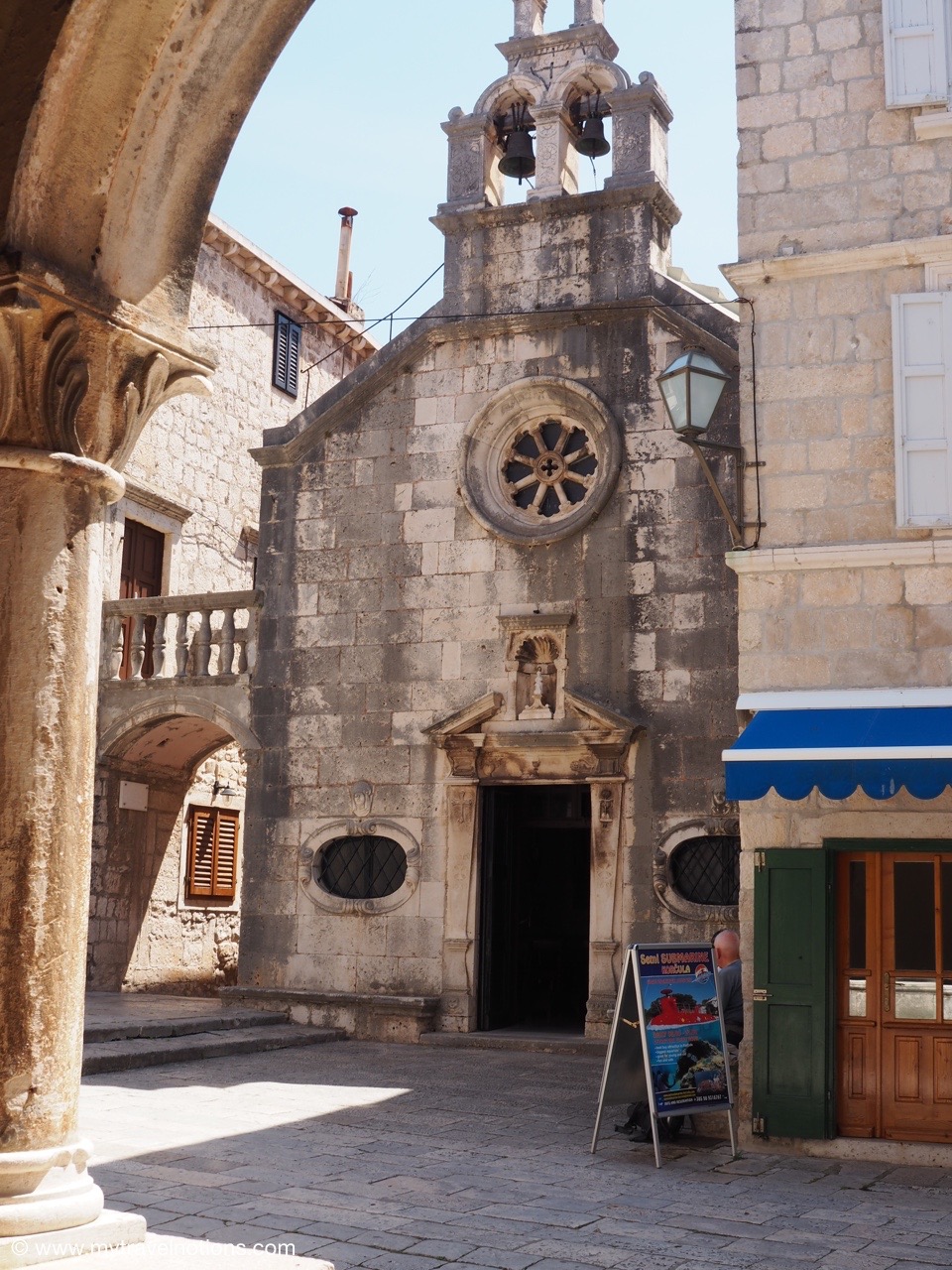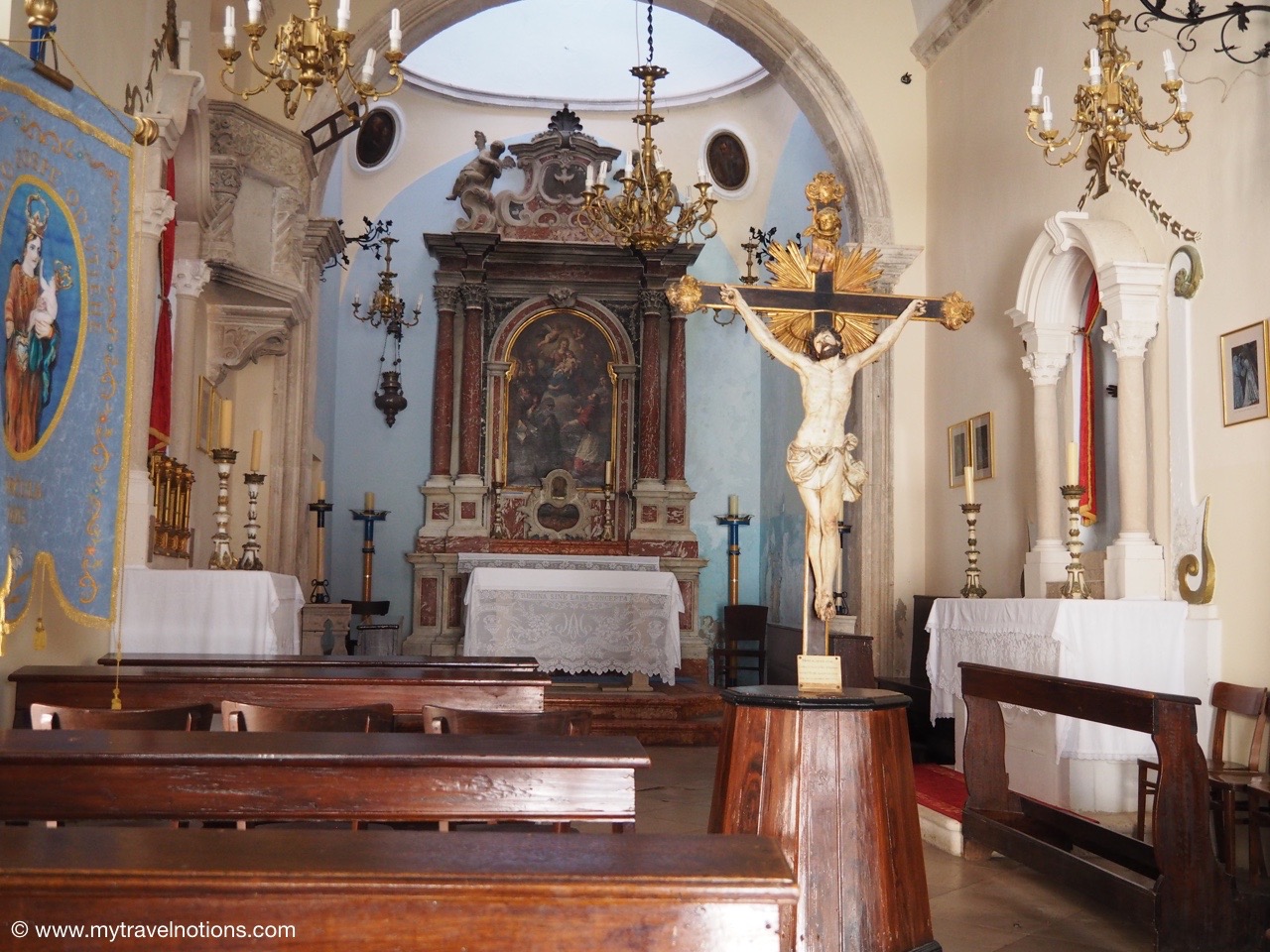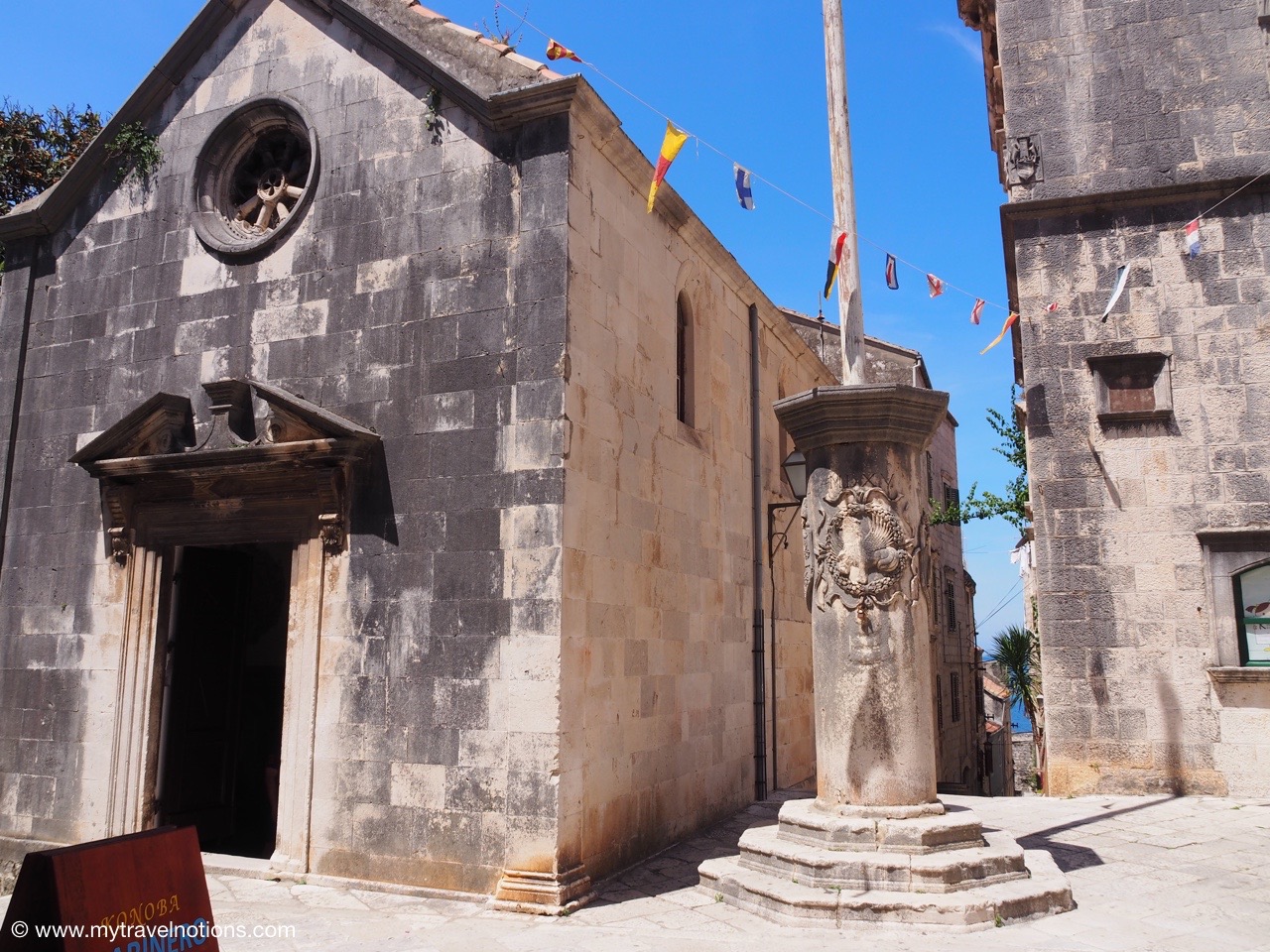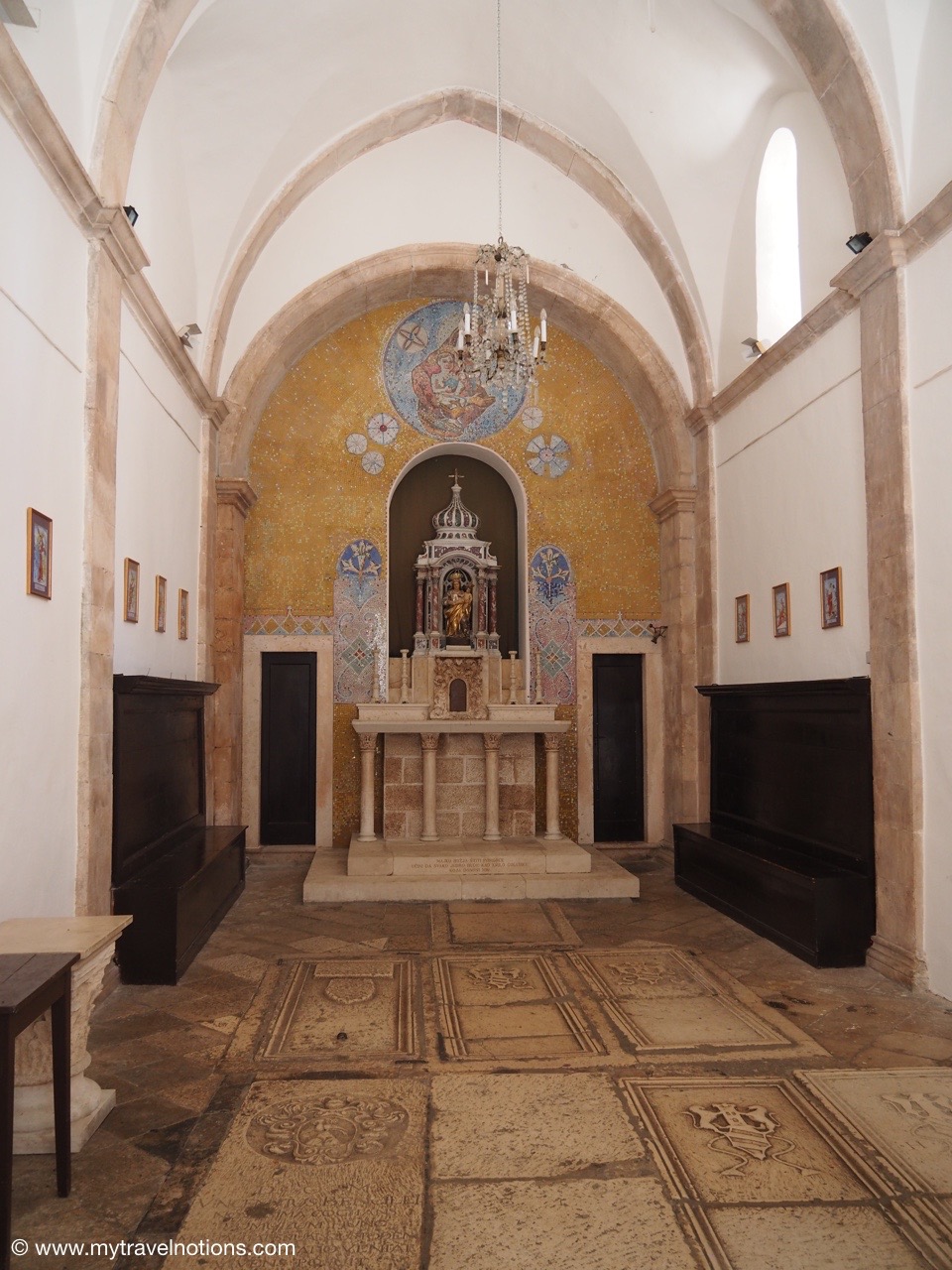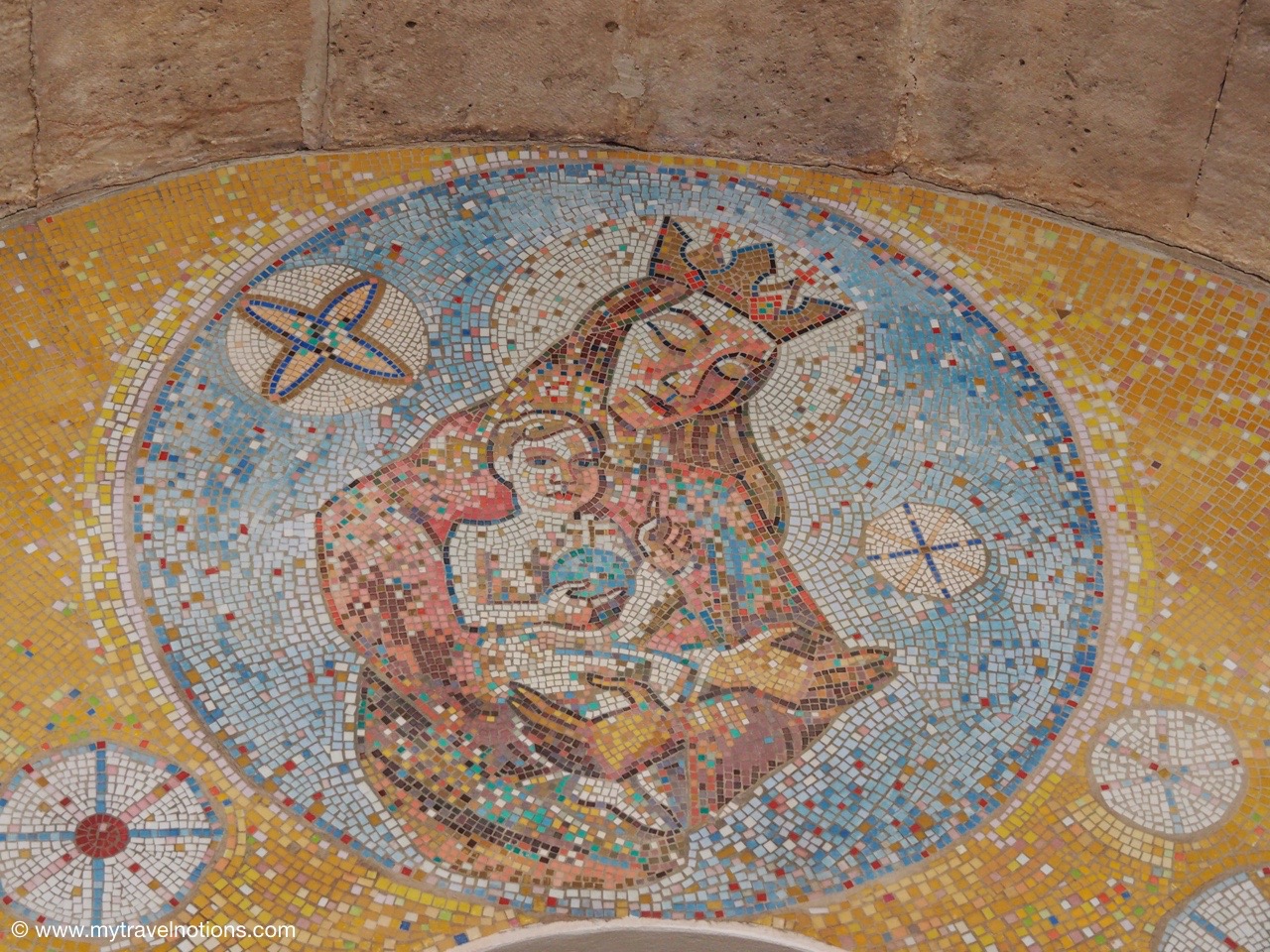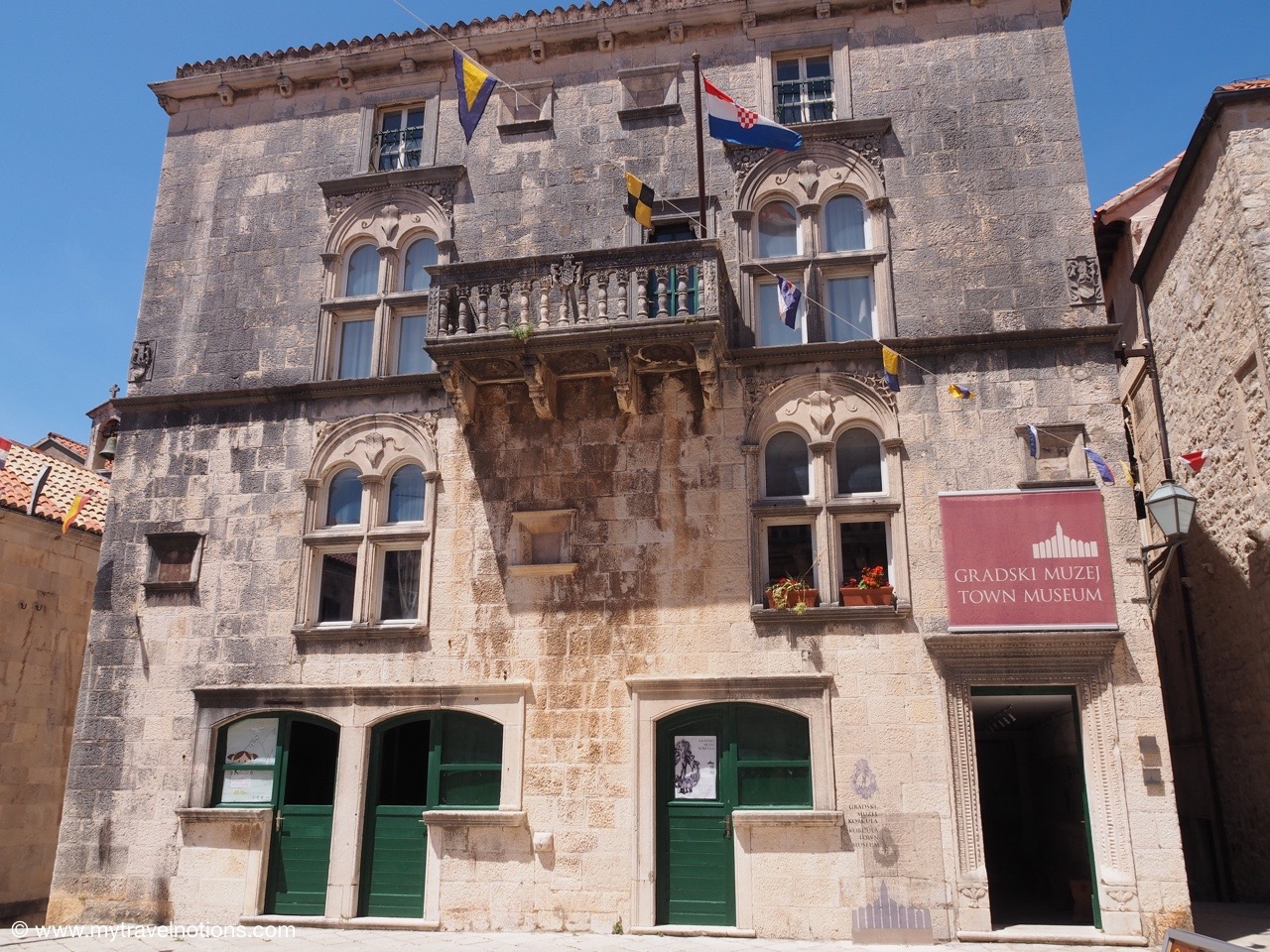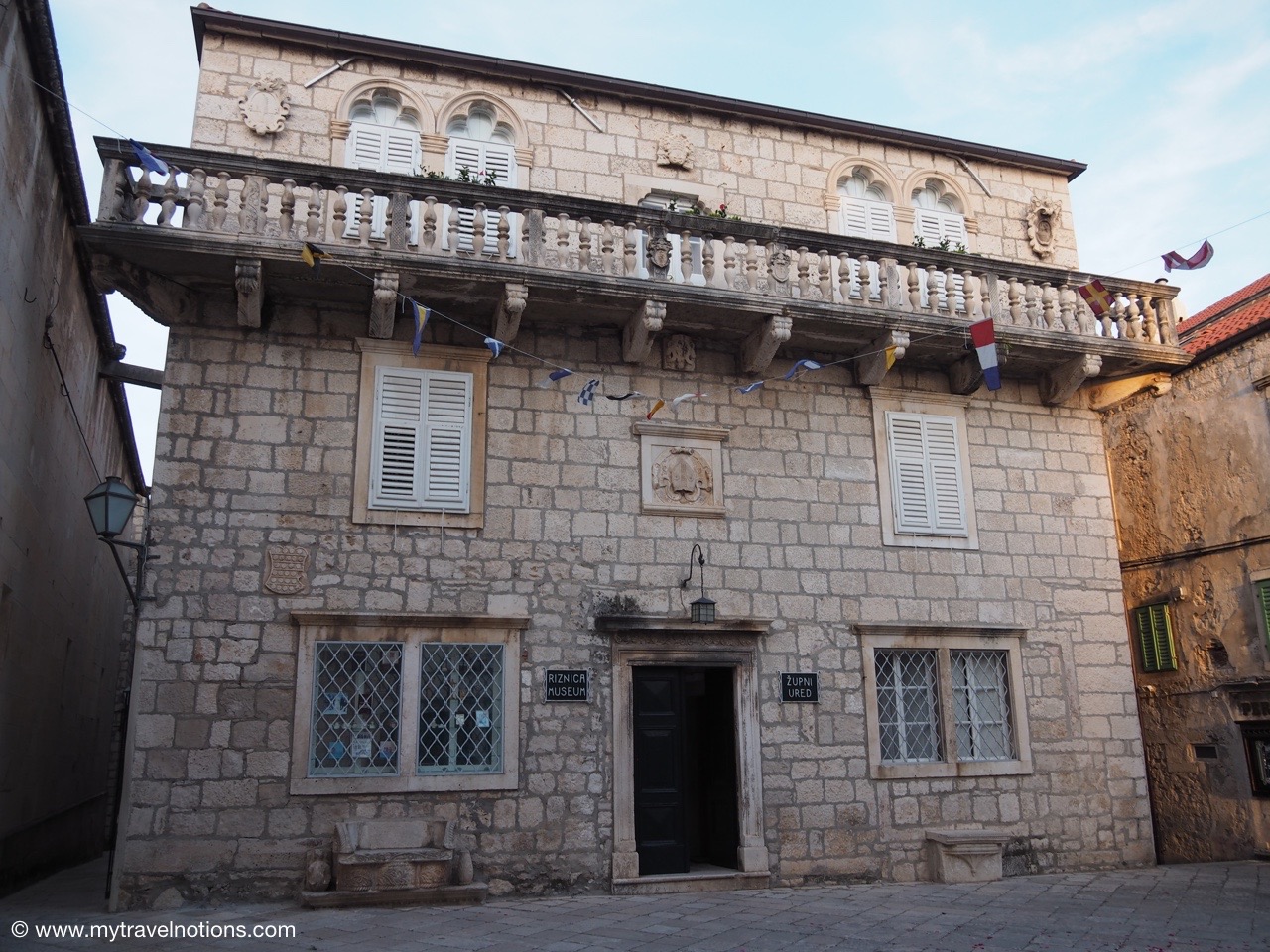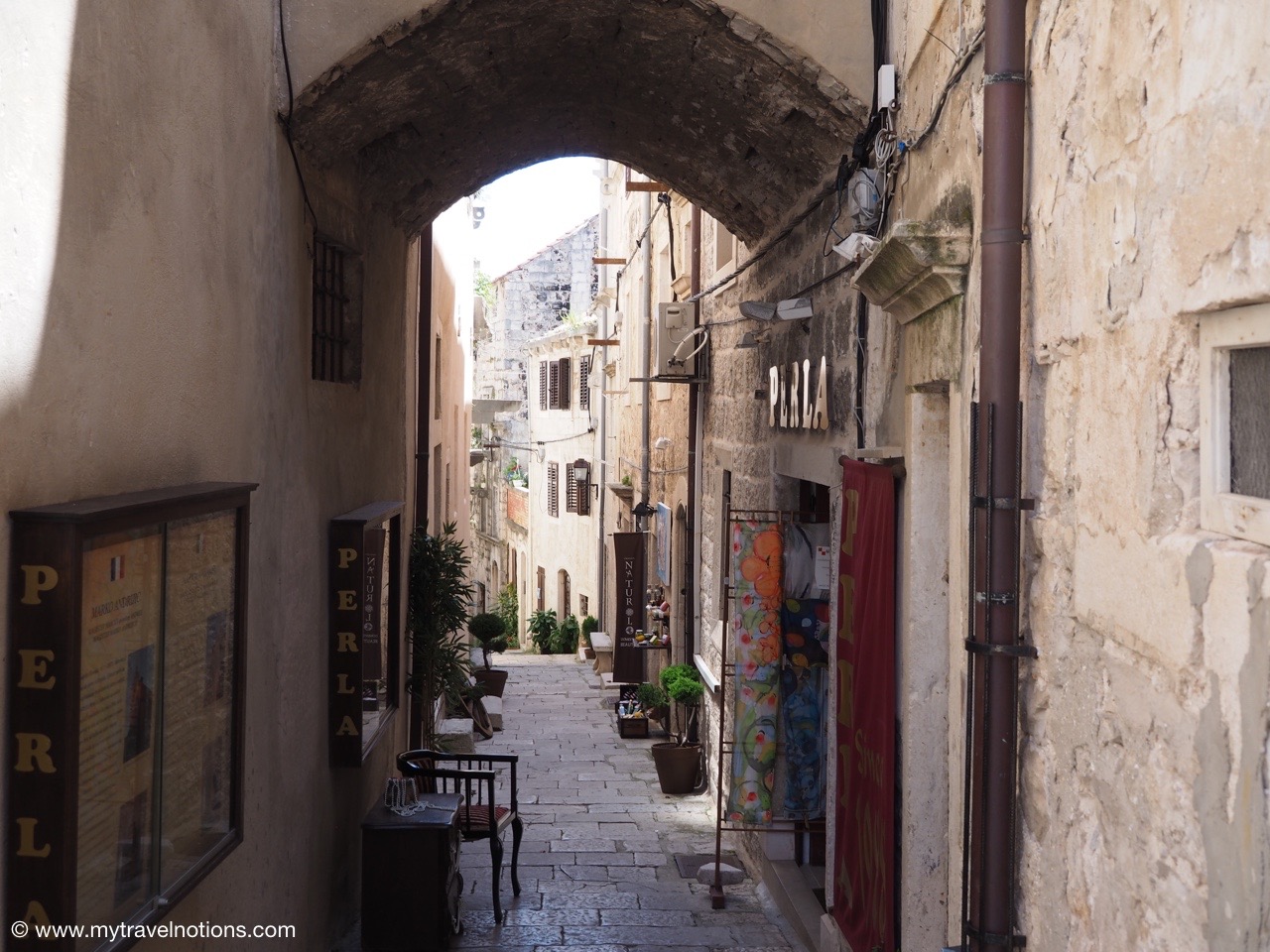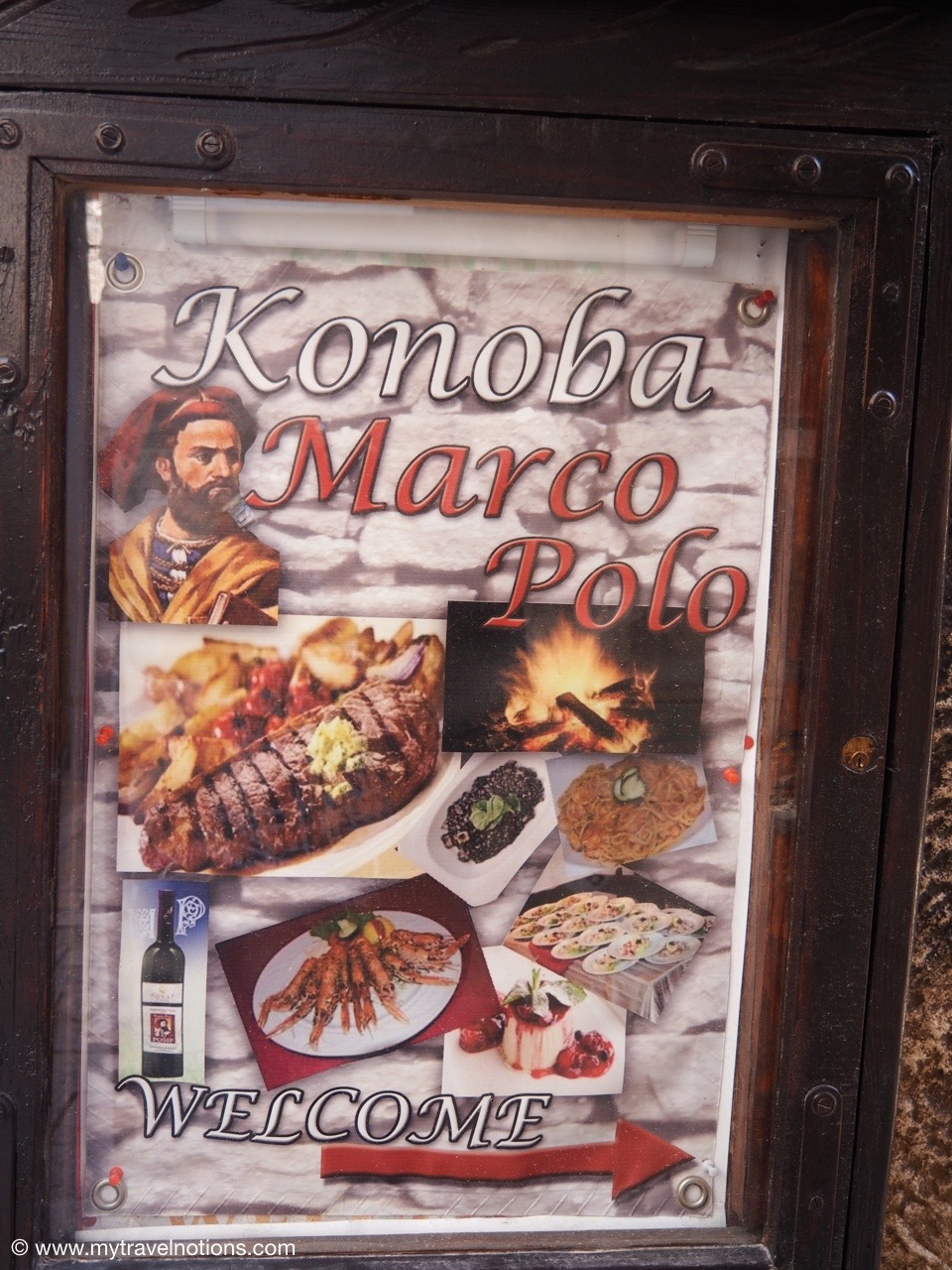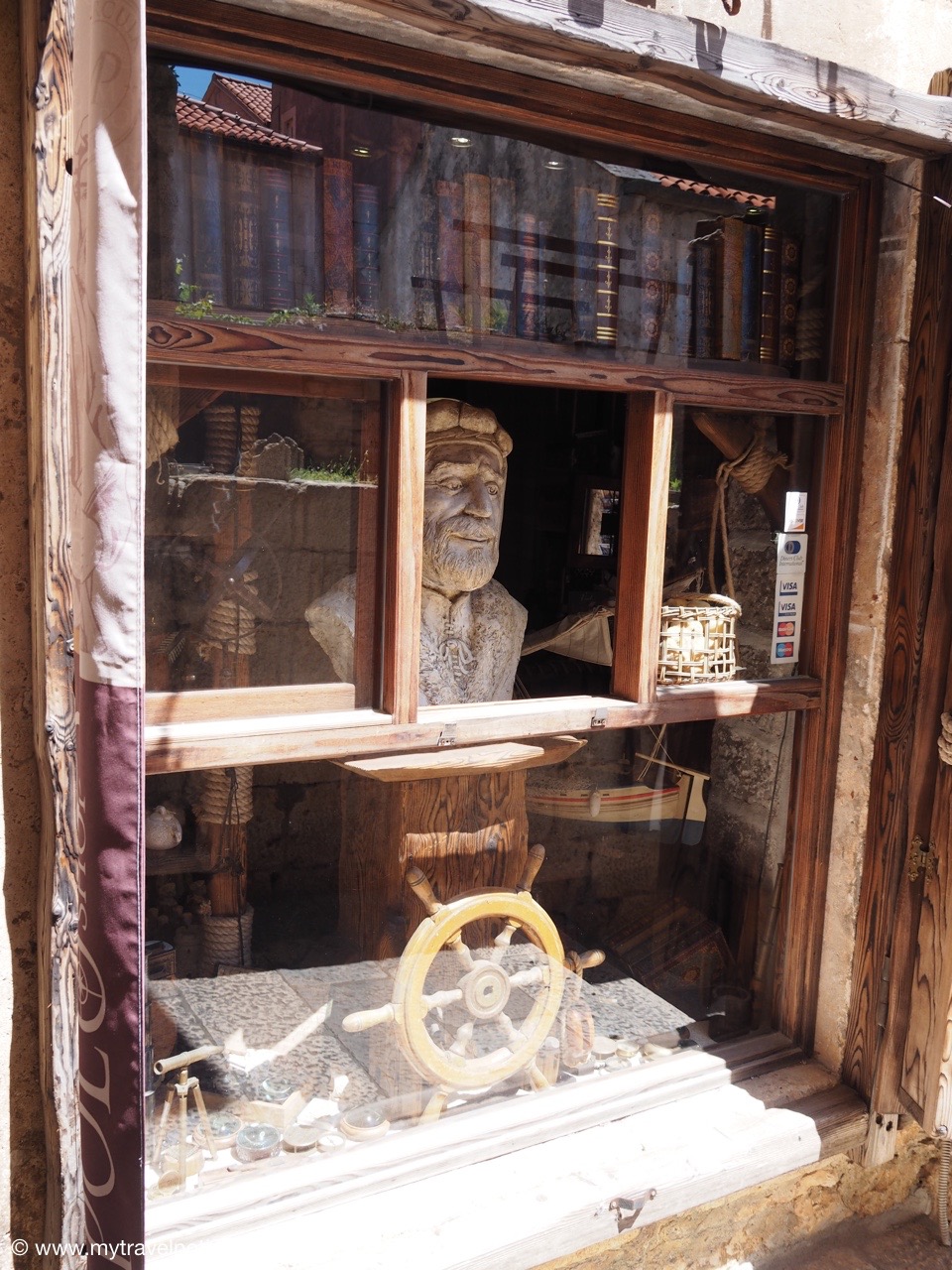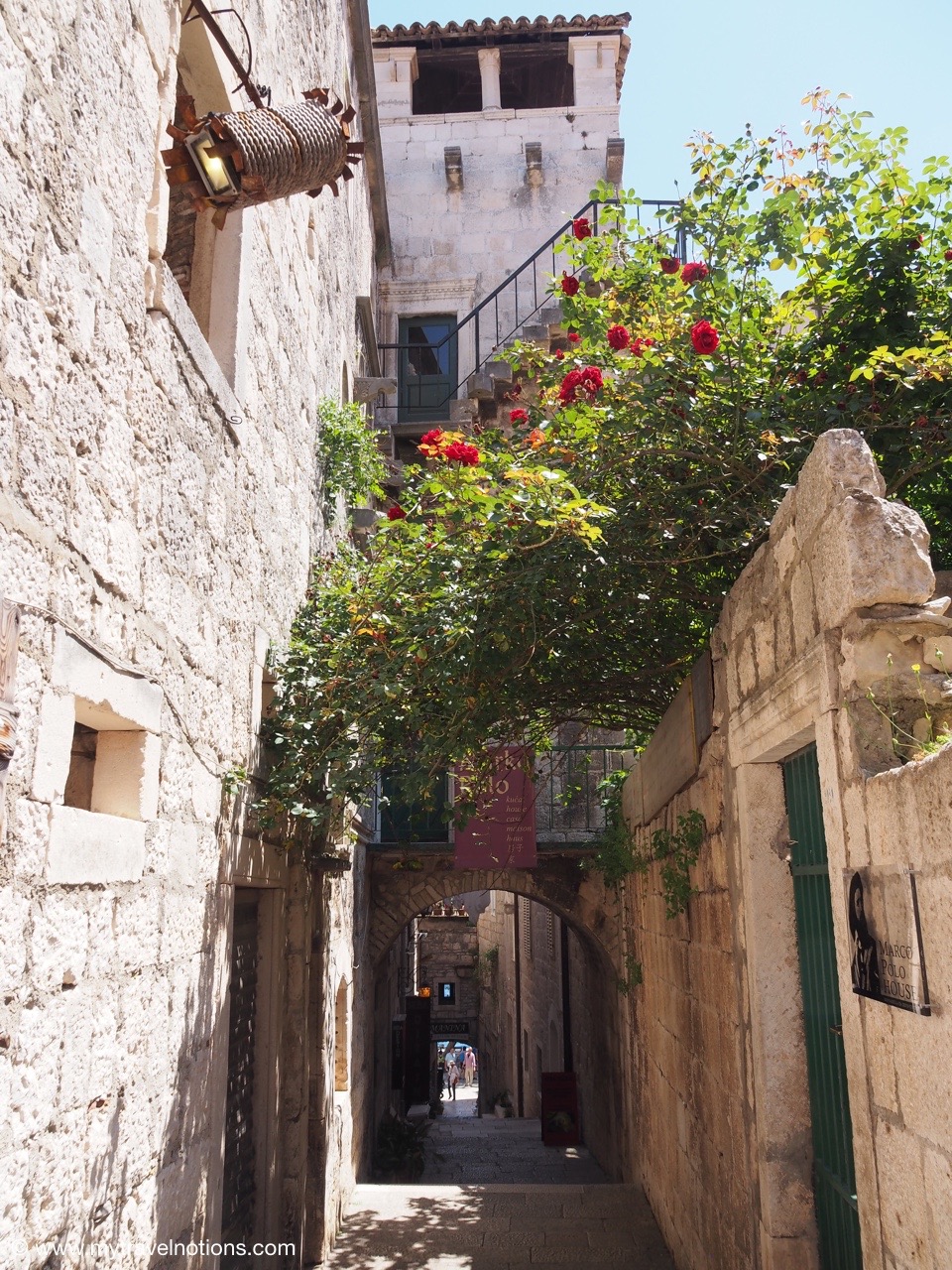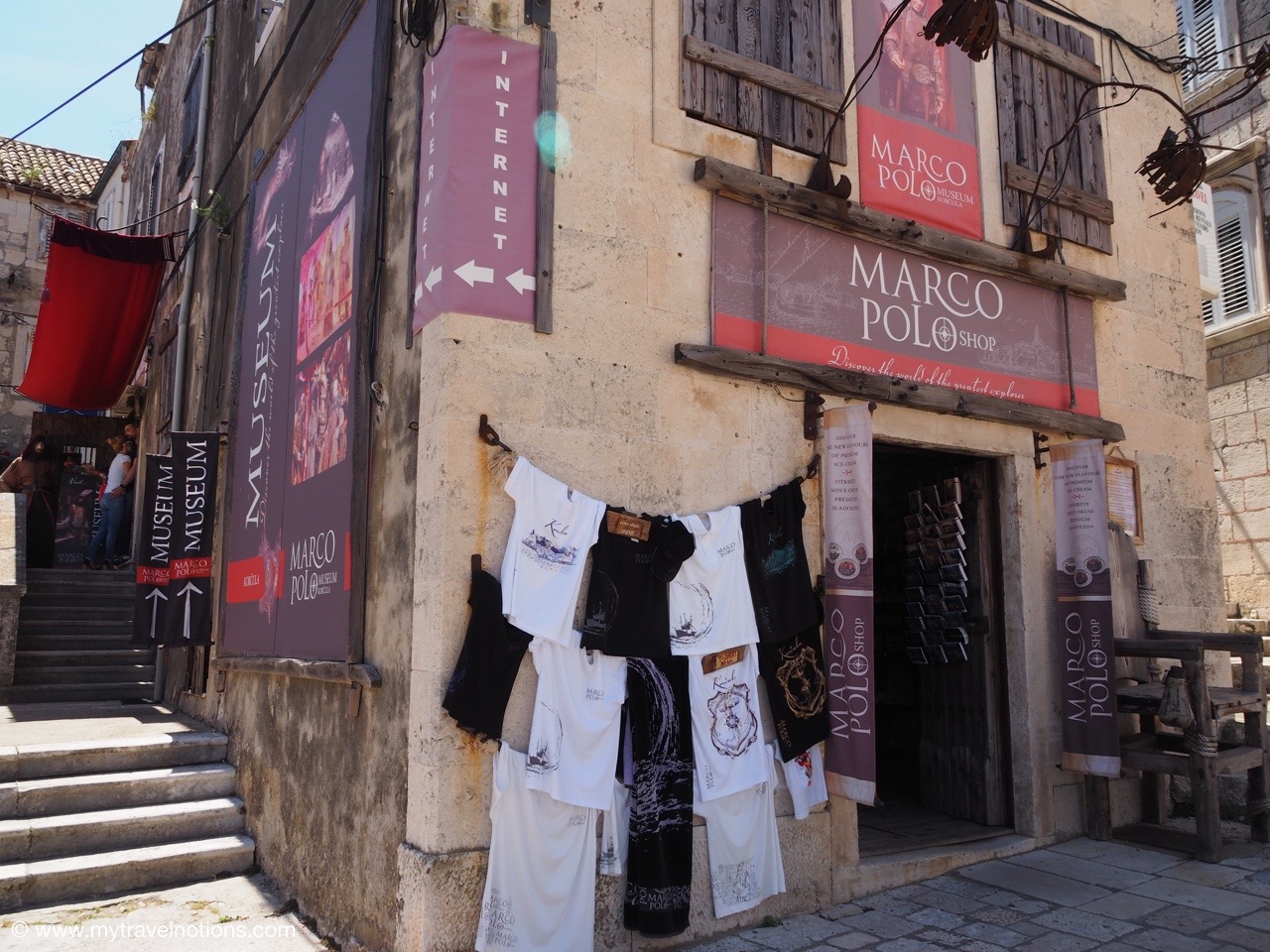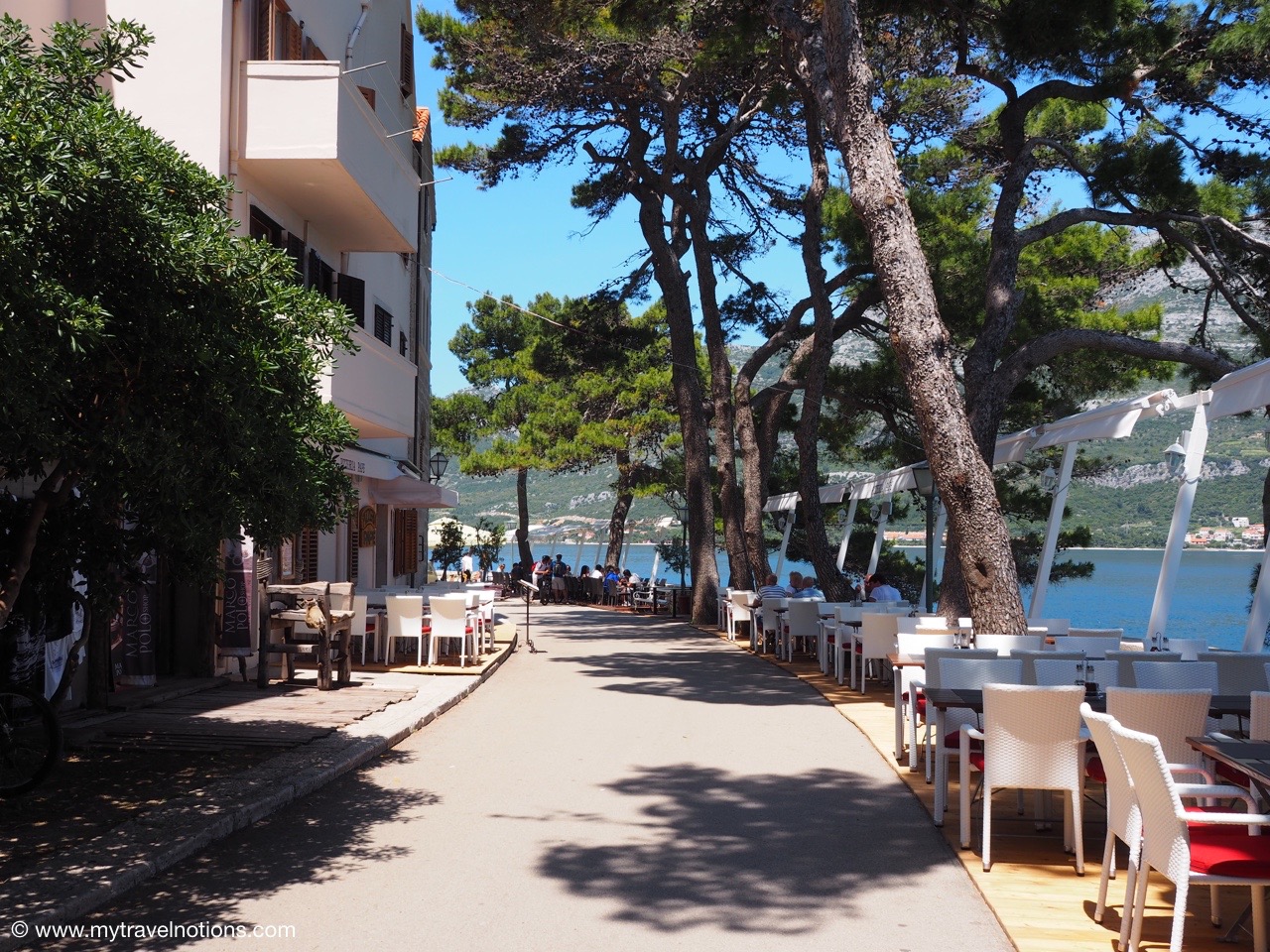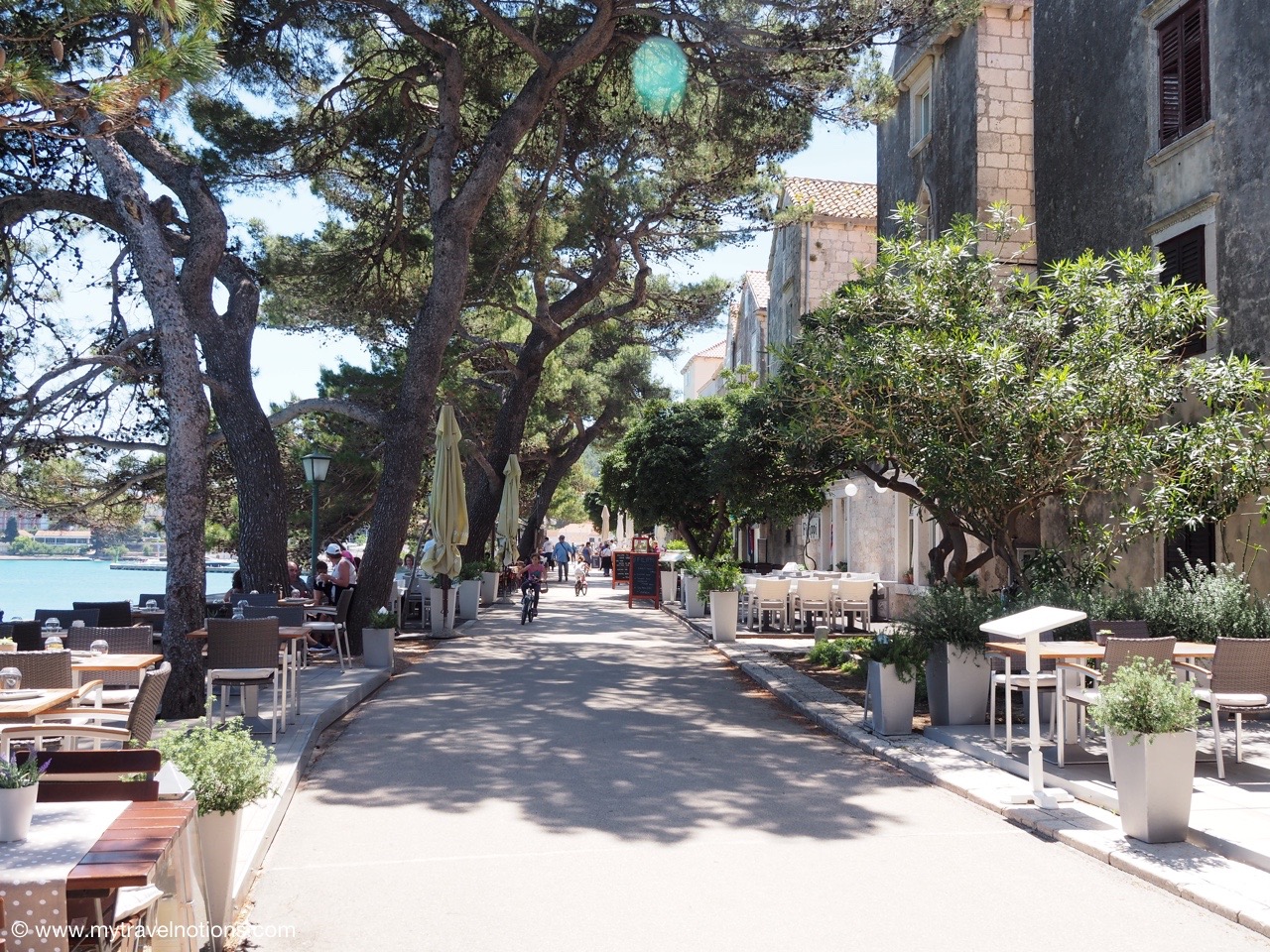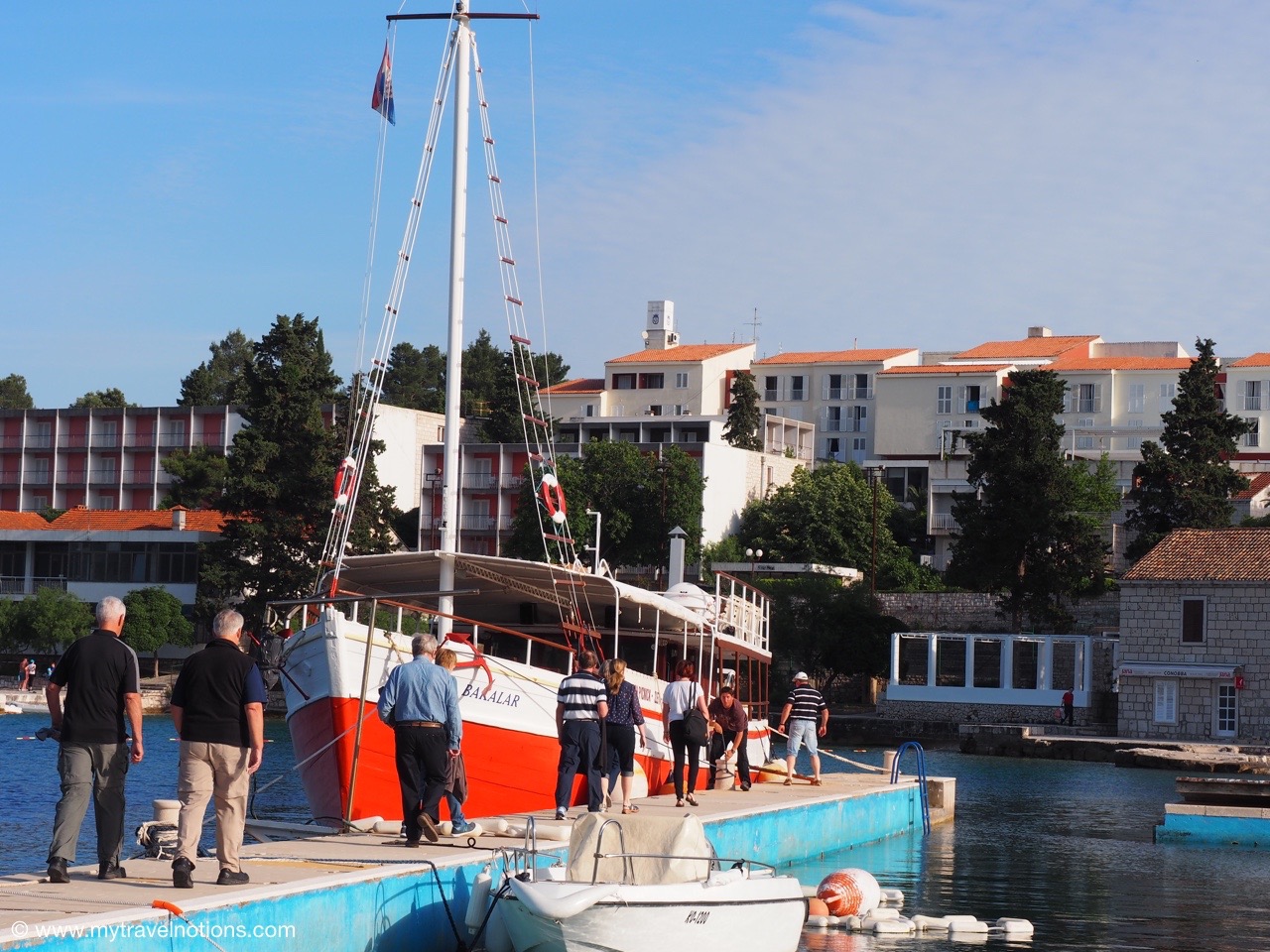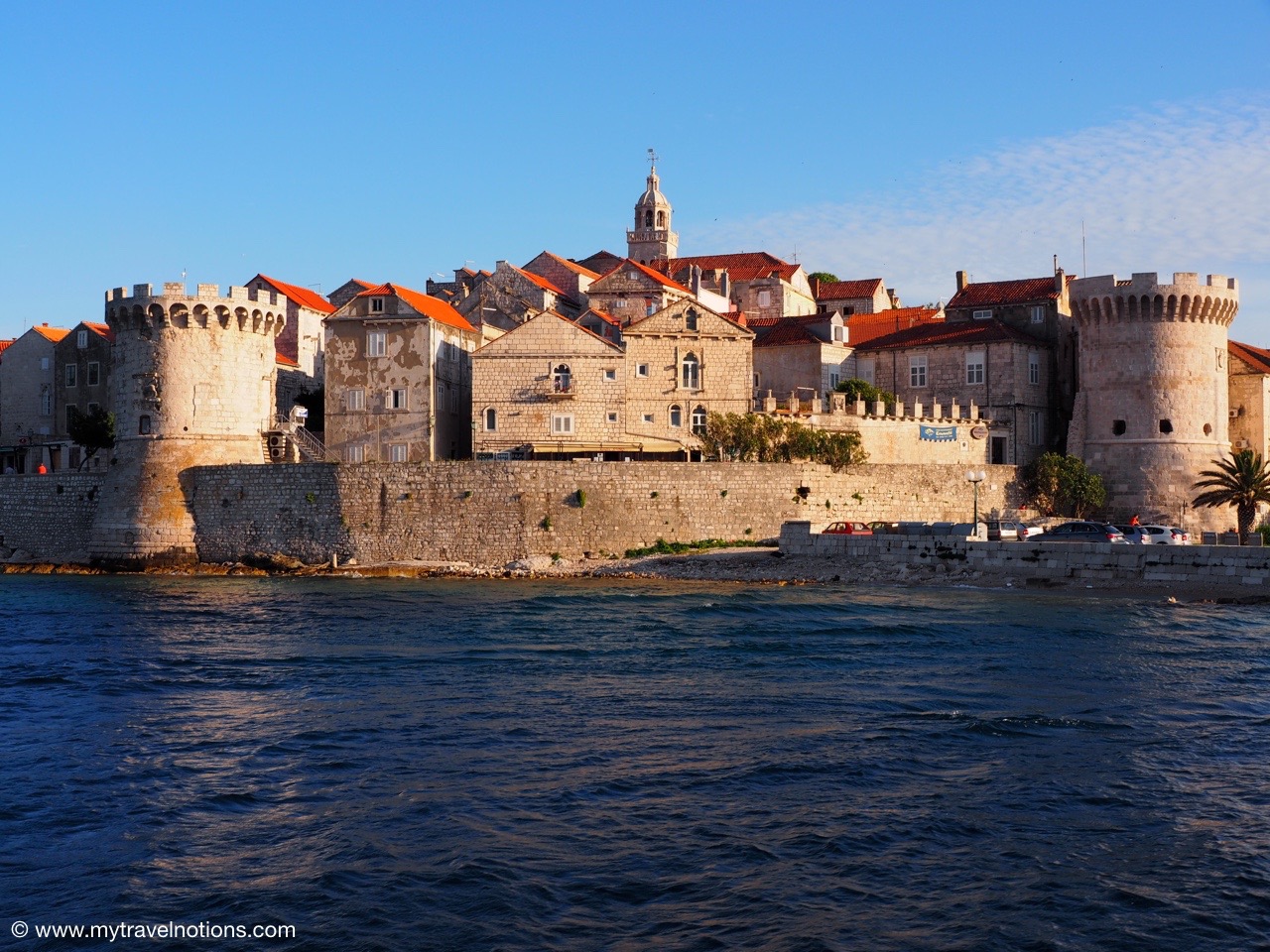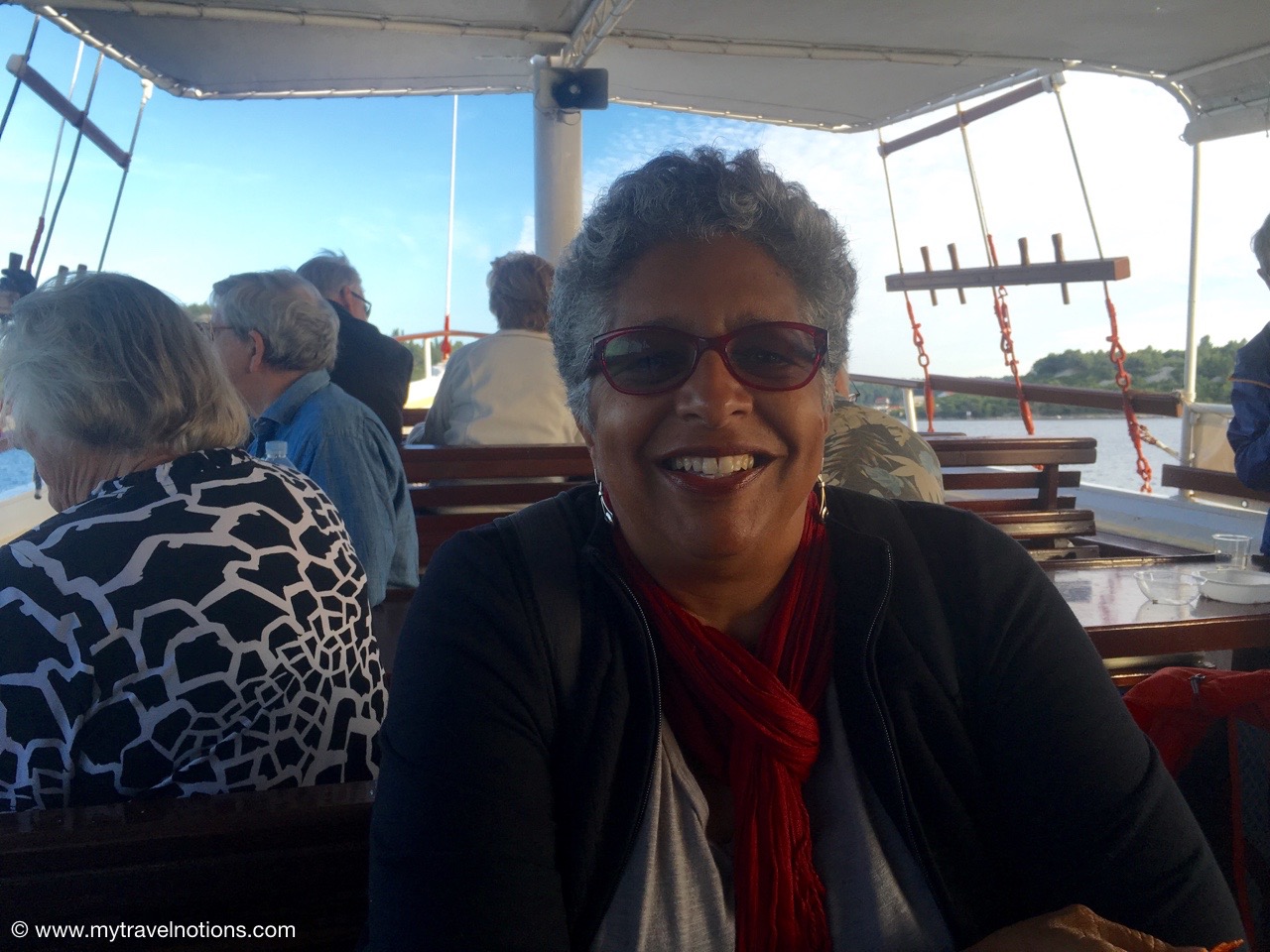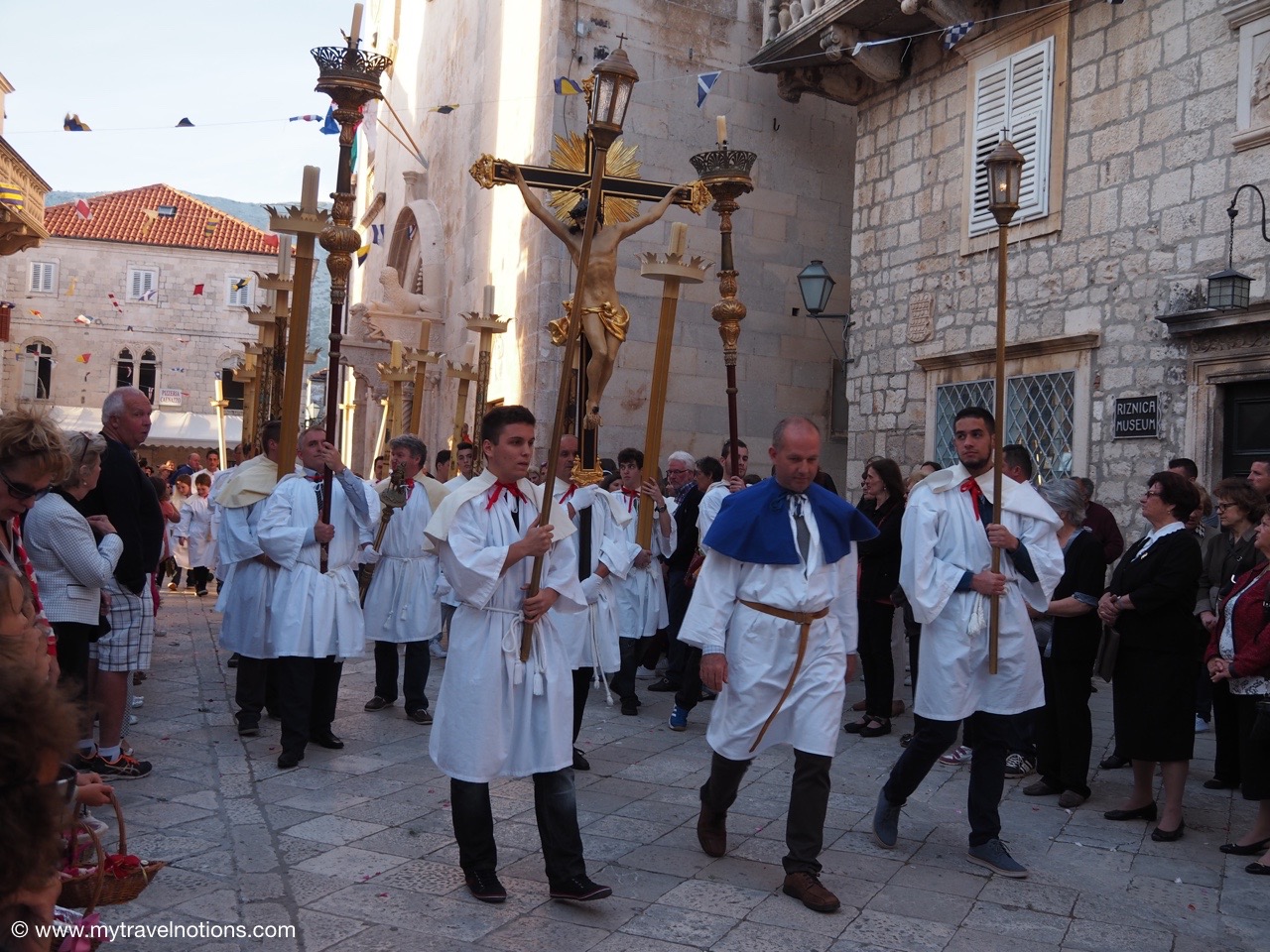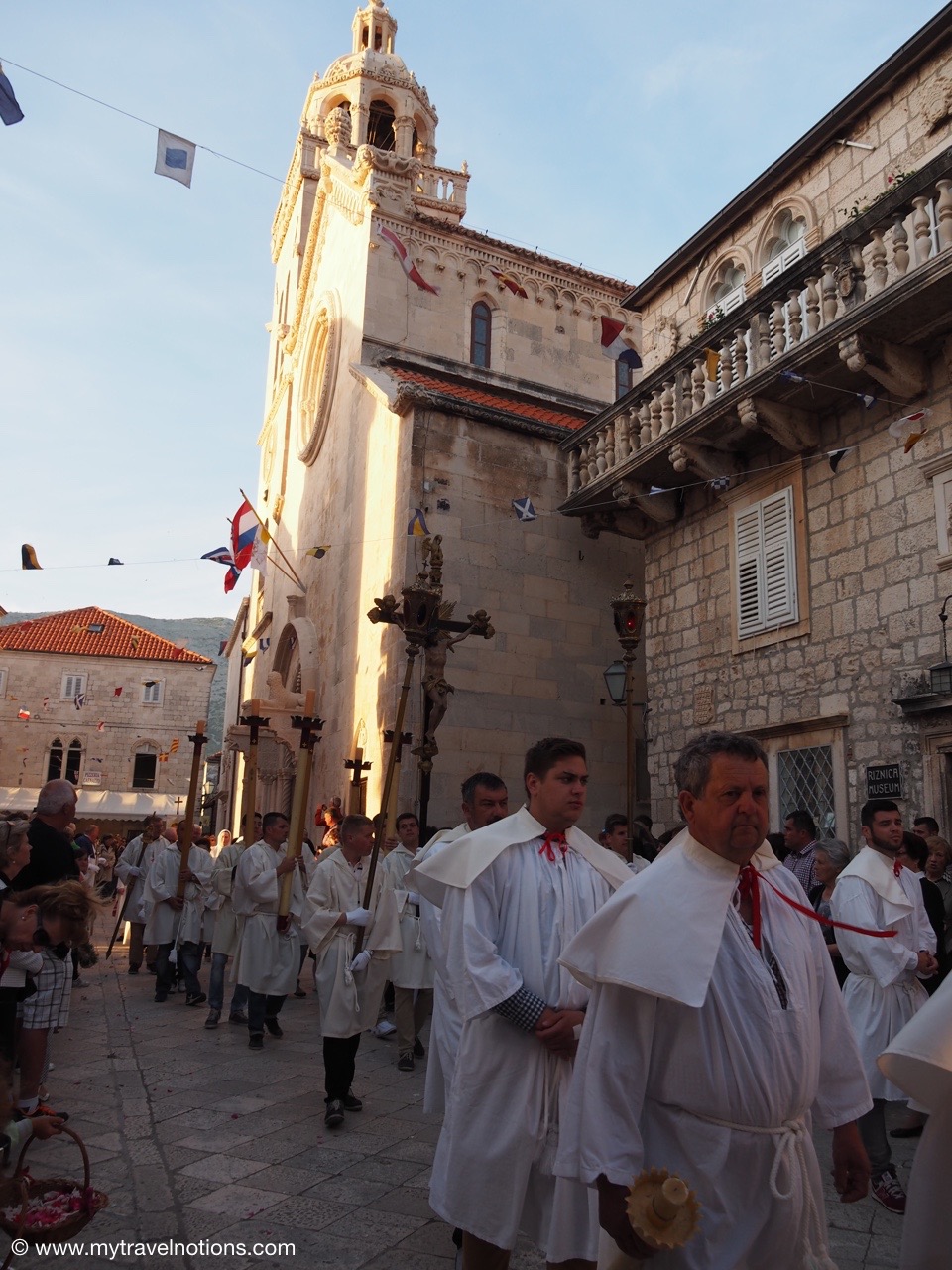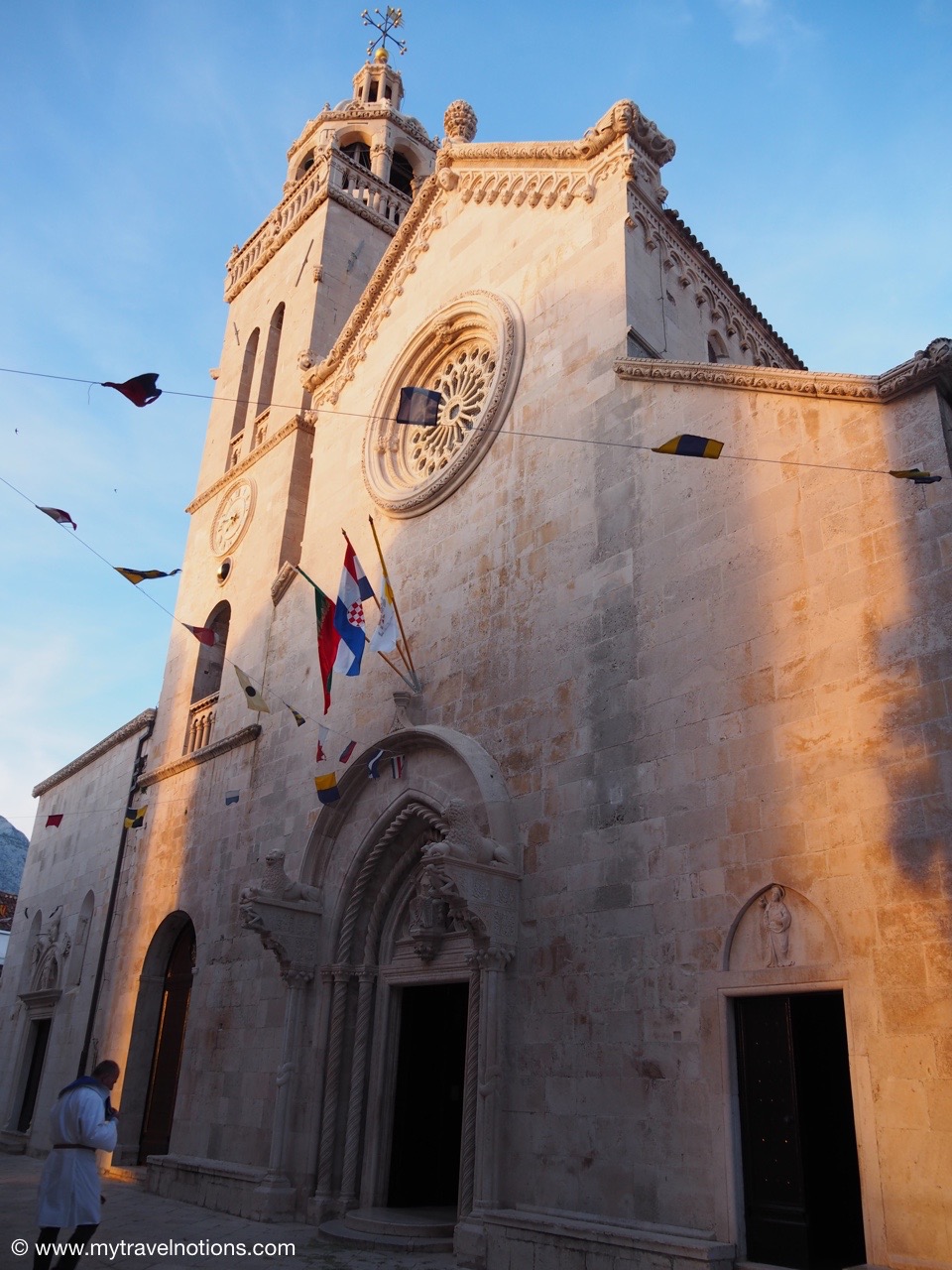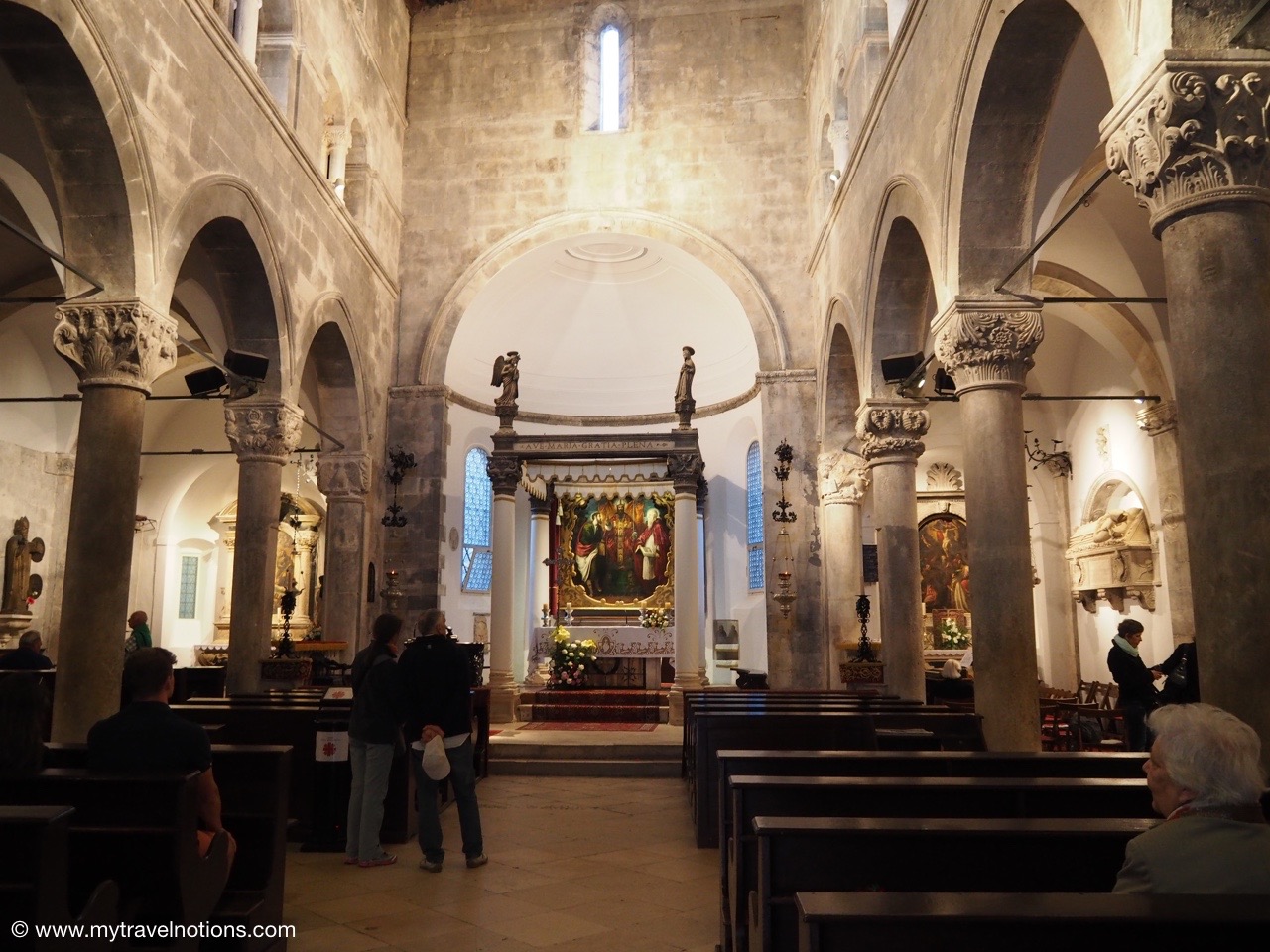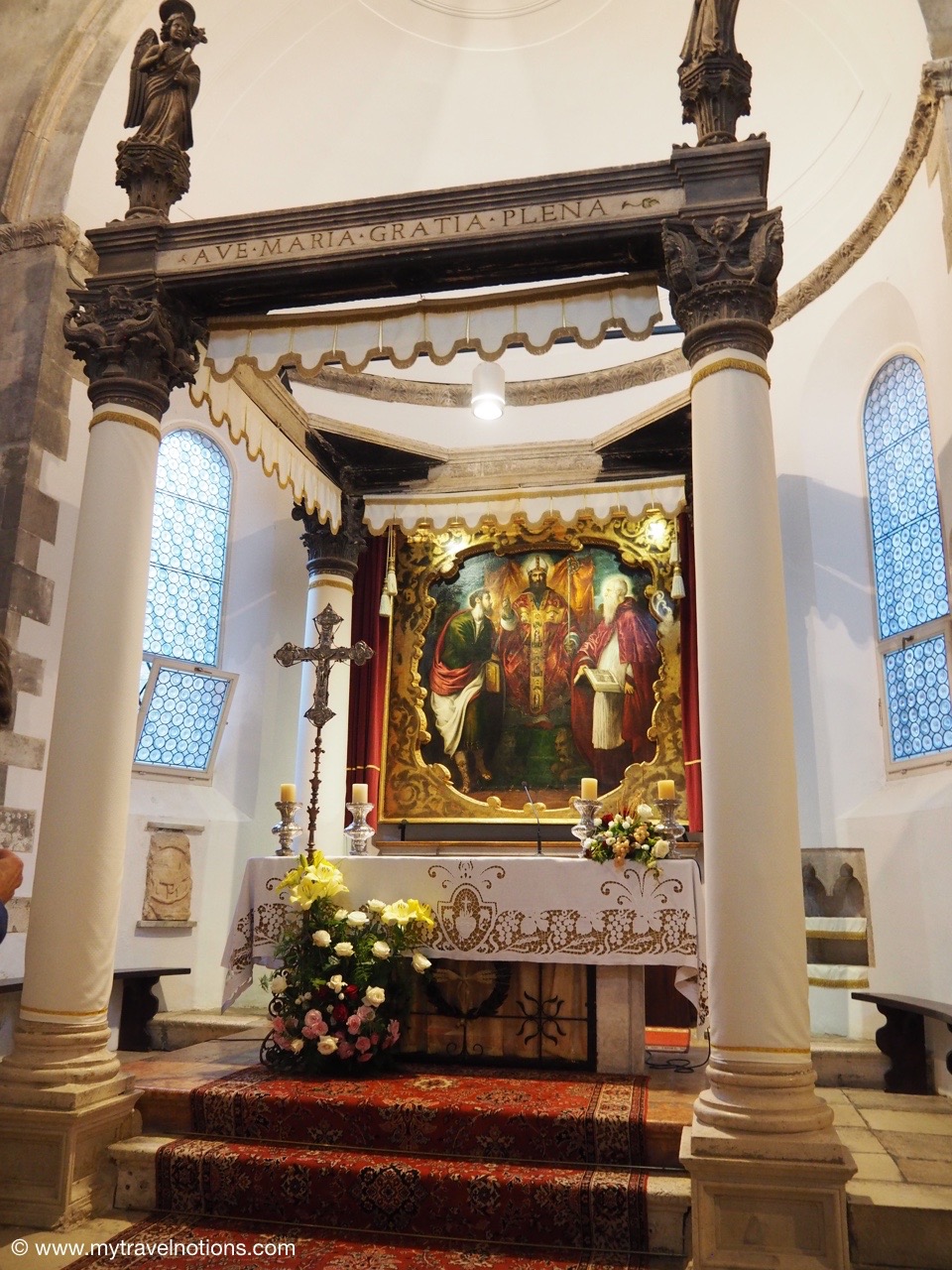 Our hotel…the Marco Polo Hotel…in Korcula, Croatia, is located within a ten minute walk of the old town. May 26, 2016Having spent two weeks in Turkey last year, being in Mostar, Bosnia and Herzegovina, has the feel and look of a Turkish town but it's history and the smattering of church steeples and mosque minarets makes it uniquely Mostar.
Mostar has long been known for its old Turkish houses and Old Bridge or Stari Most. Mostar acquired its name from the bridge-keepers, the mostari. Developed in the 15th and 16th centuries as an Ottoman frontier town and during the Austro-Hungarian period in the 19th and 20th centuries, Mostar spans the Neretva River.
However, most of the historic town and the Old Bridge were destroyed during the 1990s conflict. Mostar is still rebuilding from the 1990s conflict that saw the armies of the Catholic Croats, Orthodox Serbs and Muslim Bosniaks, who once lived in peace together, came apart during the war.
The Old Bridge was recently rebuilt and many of the edifices in the Old Town have been restored or rebuilt with the contribution of international committees established by UNESCO.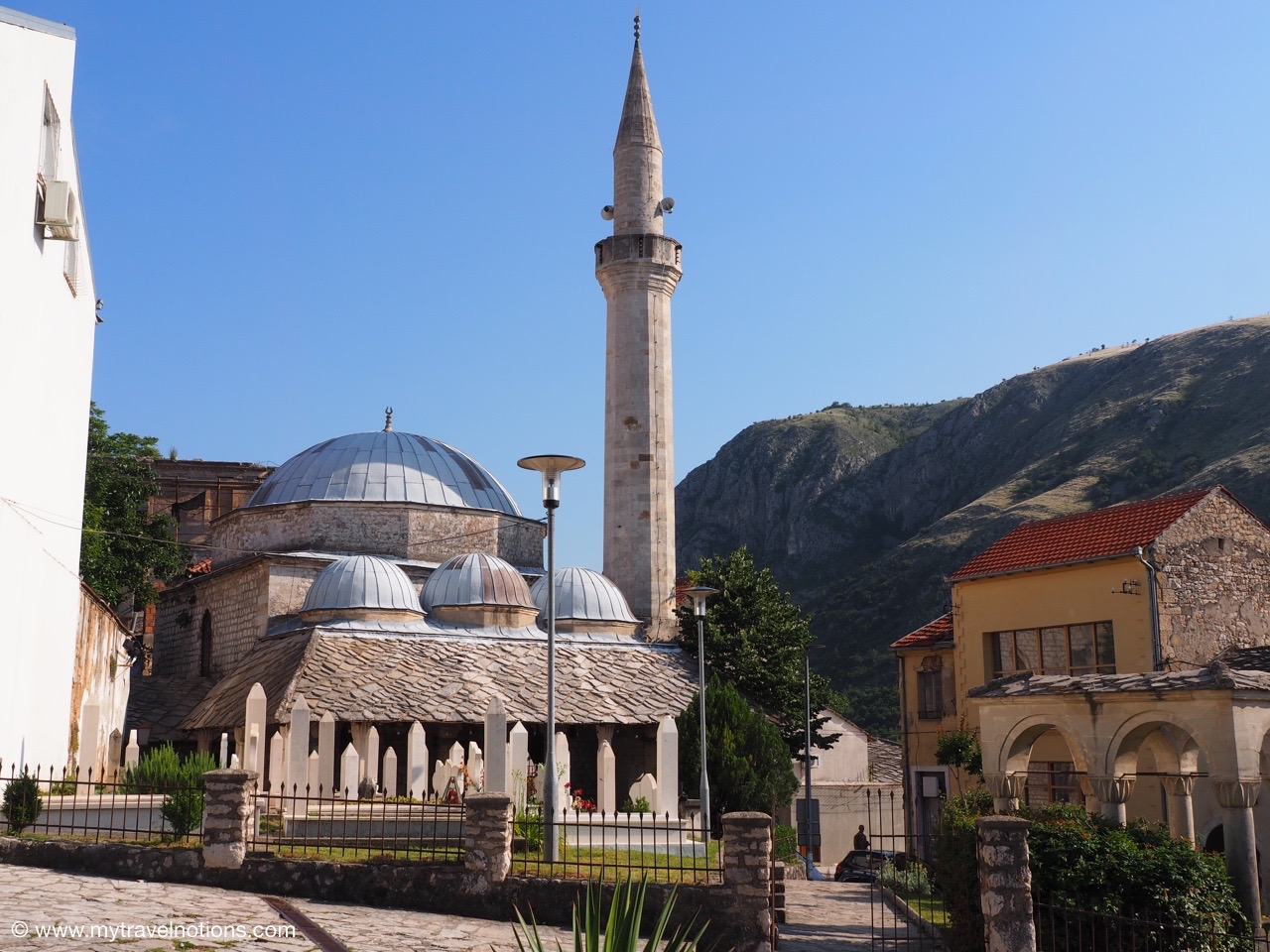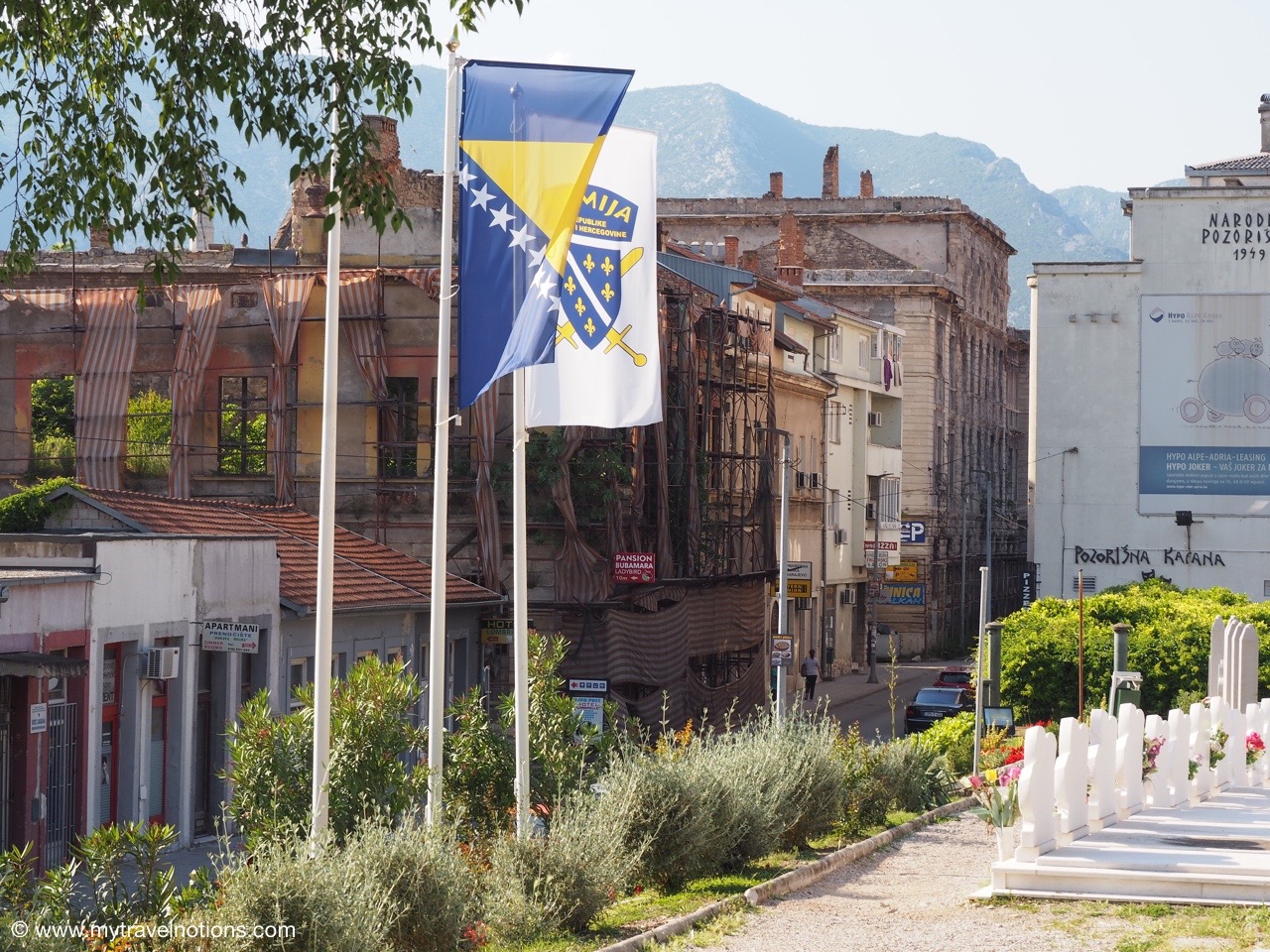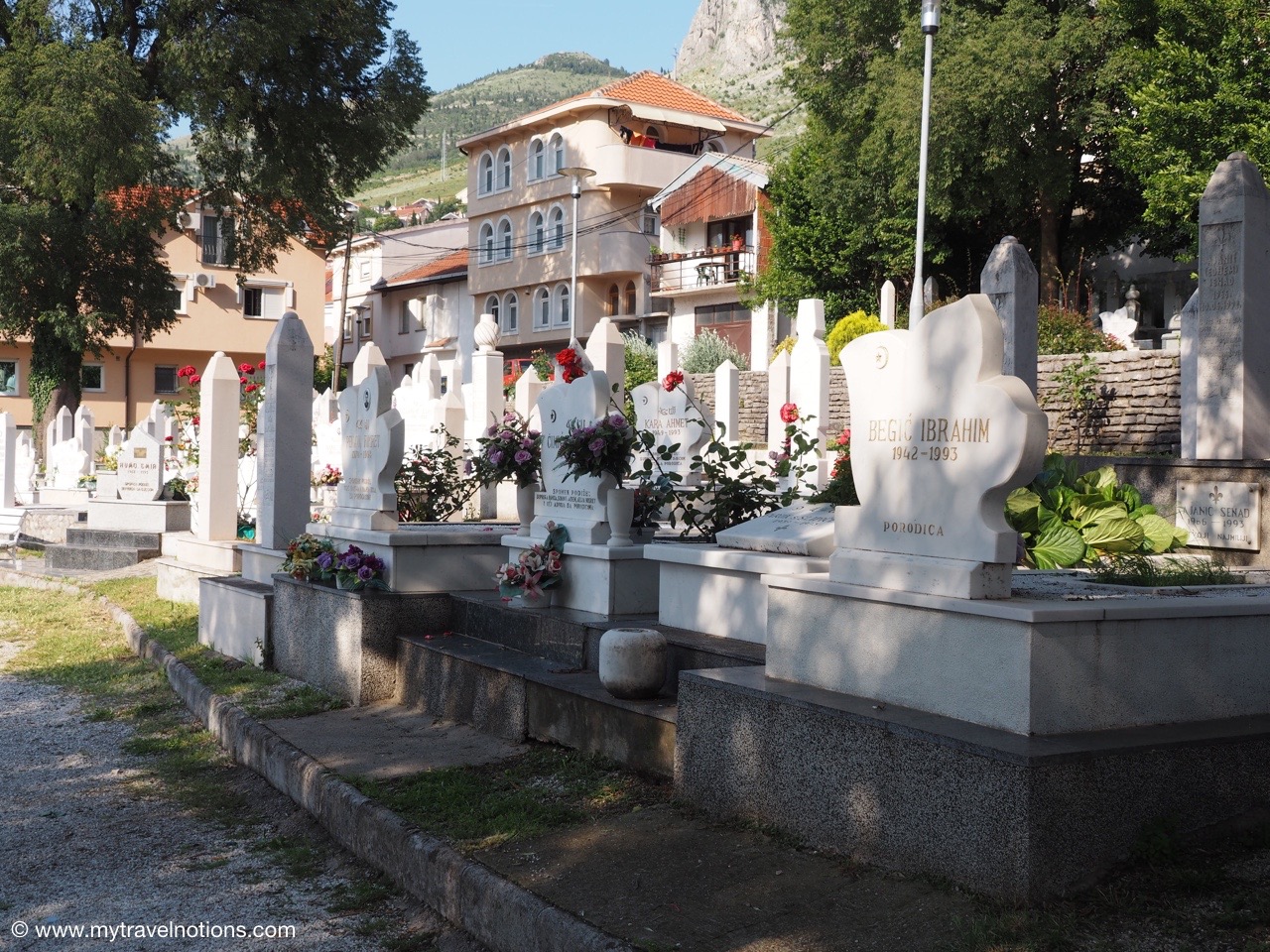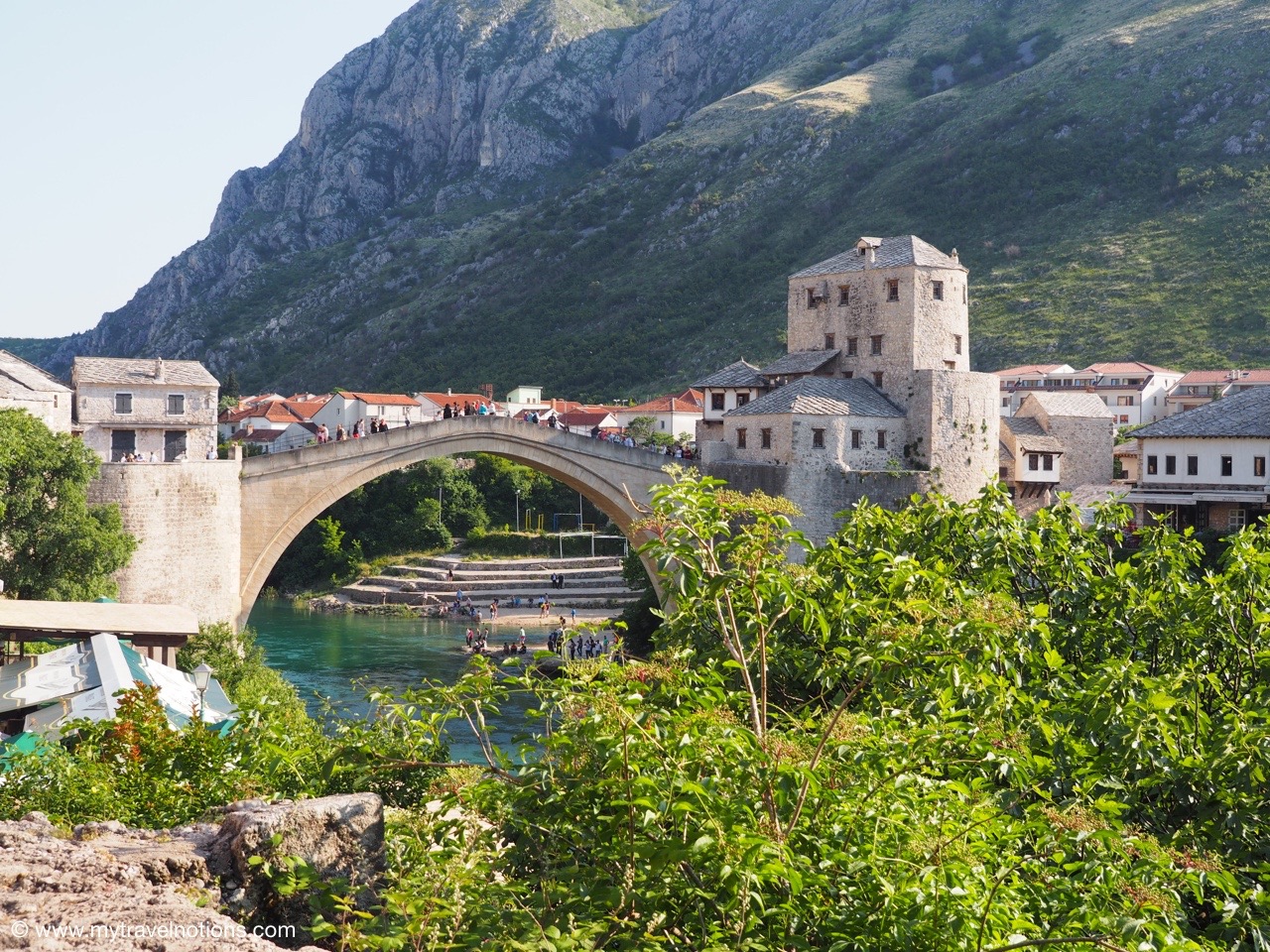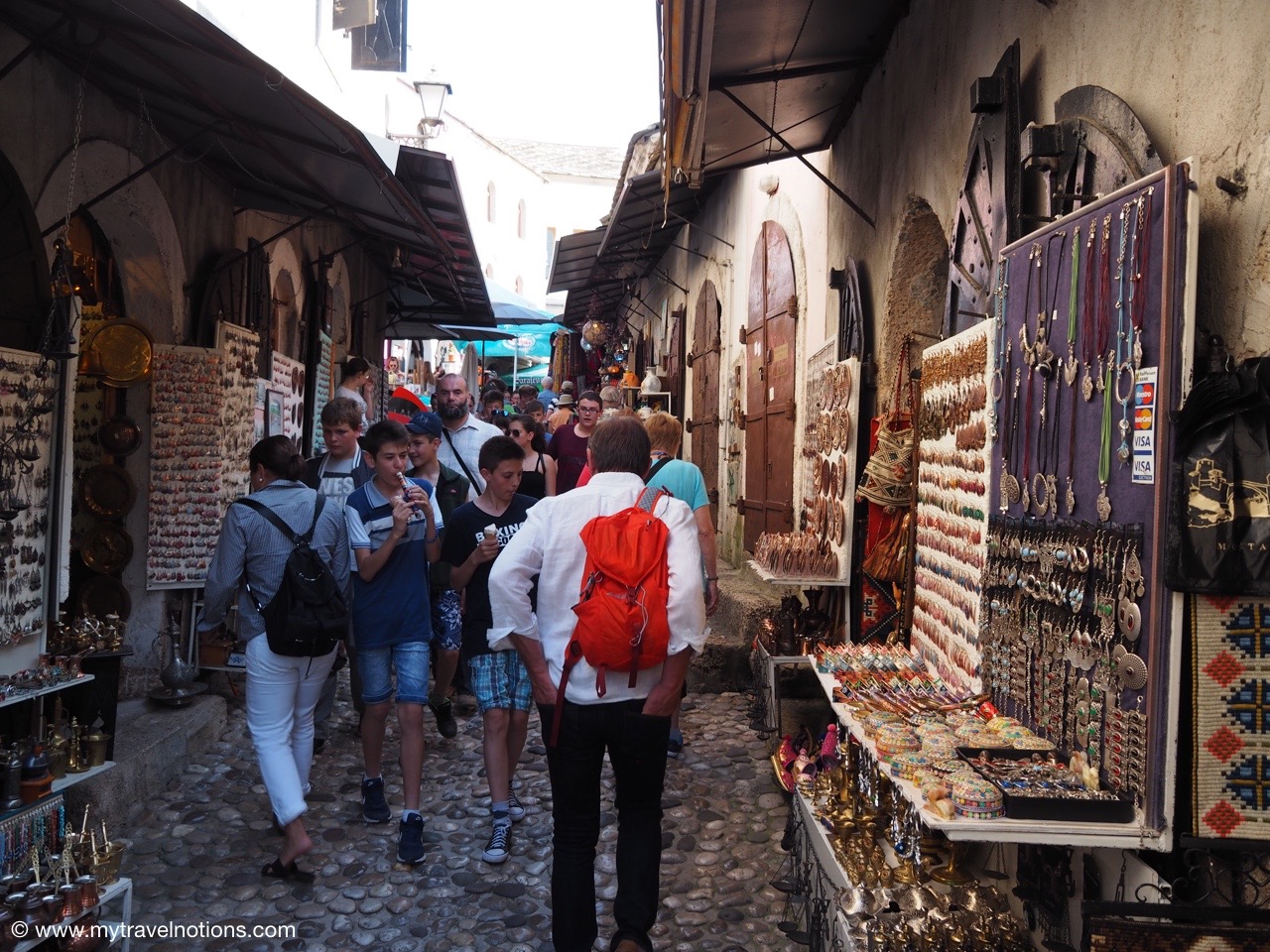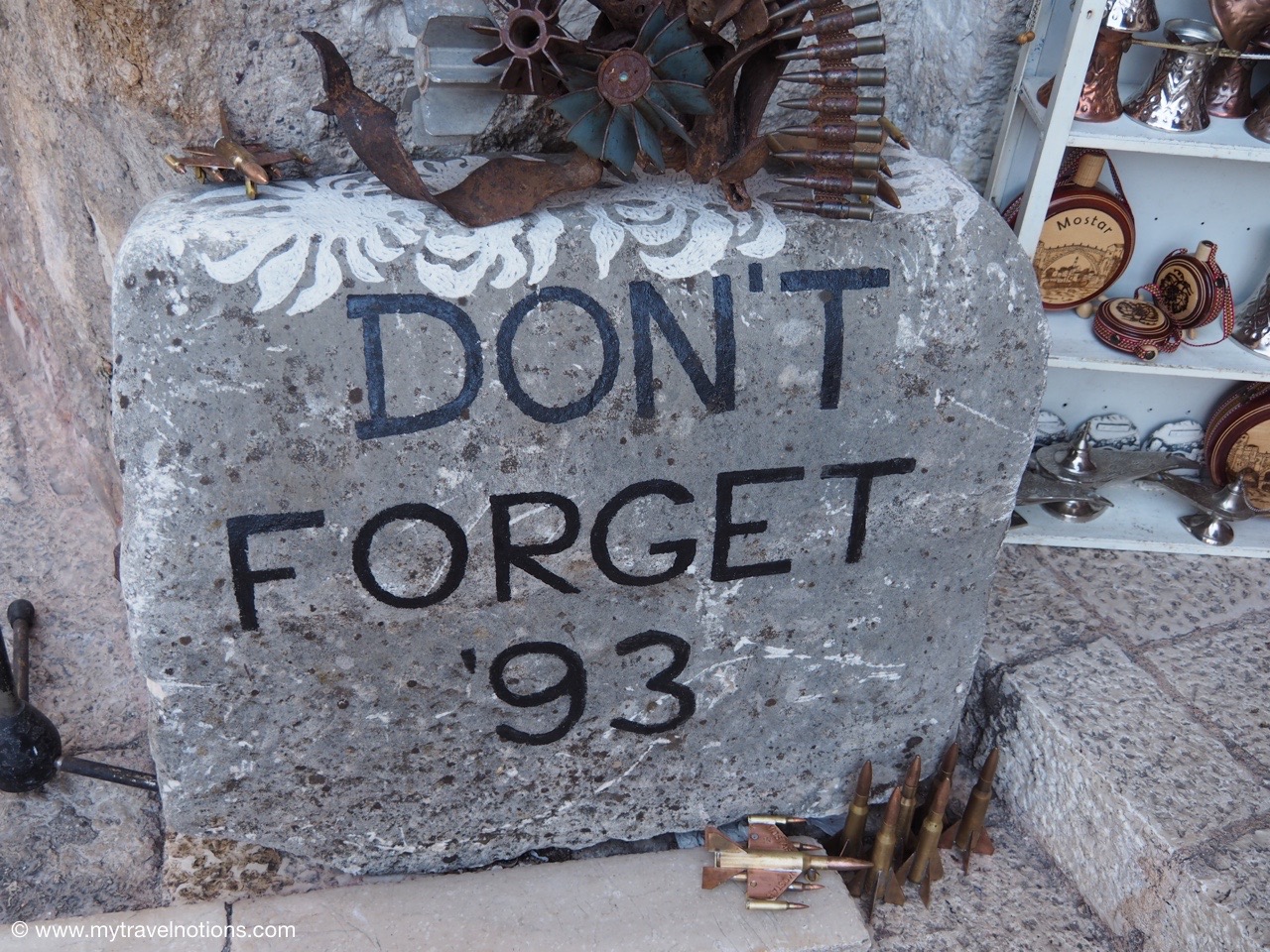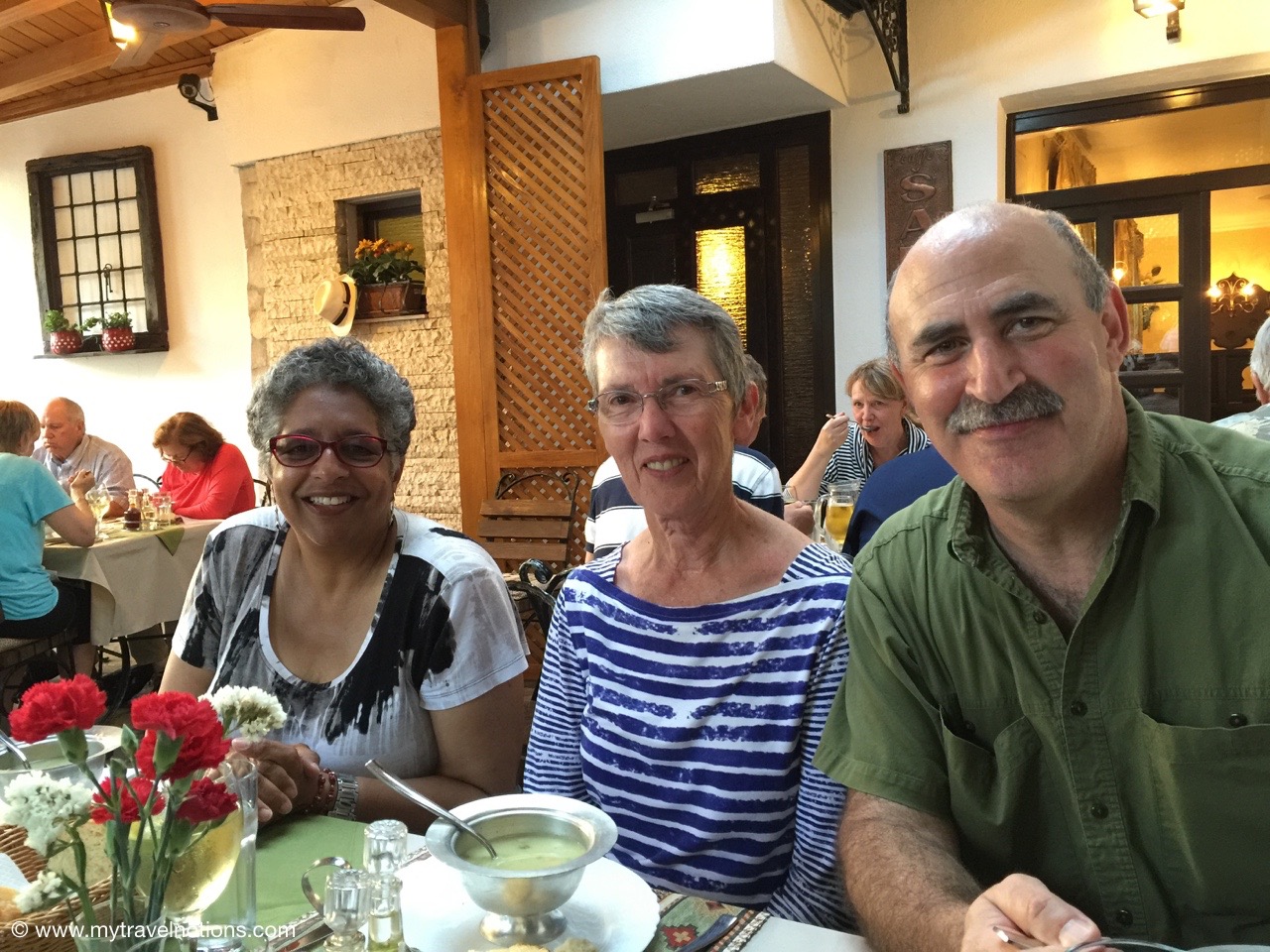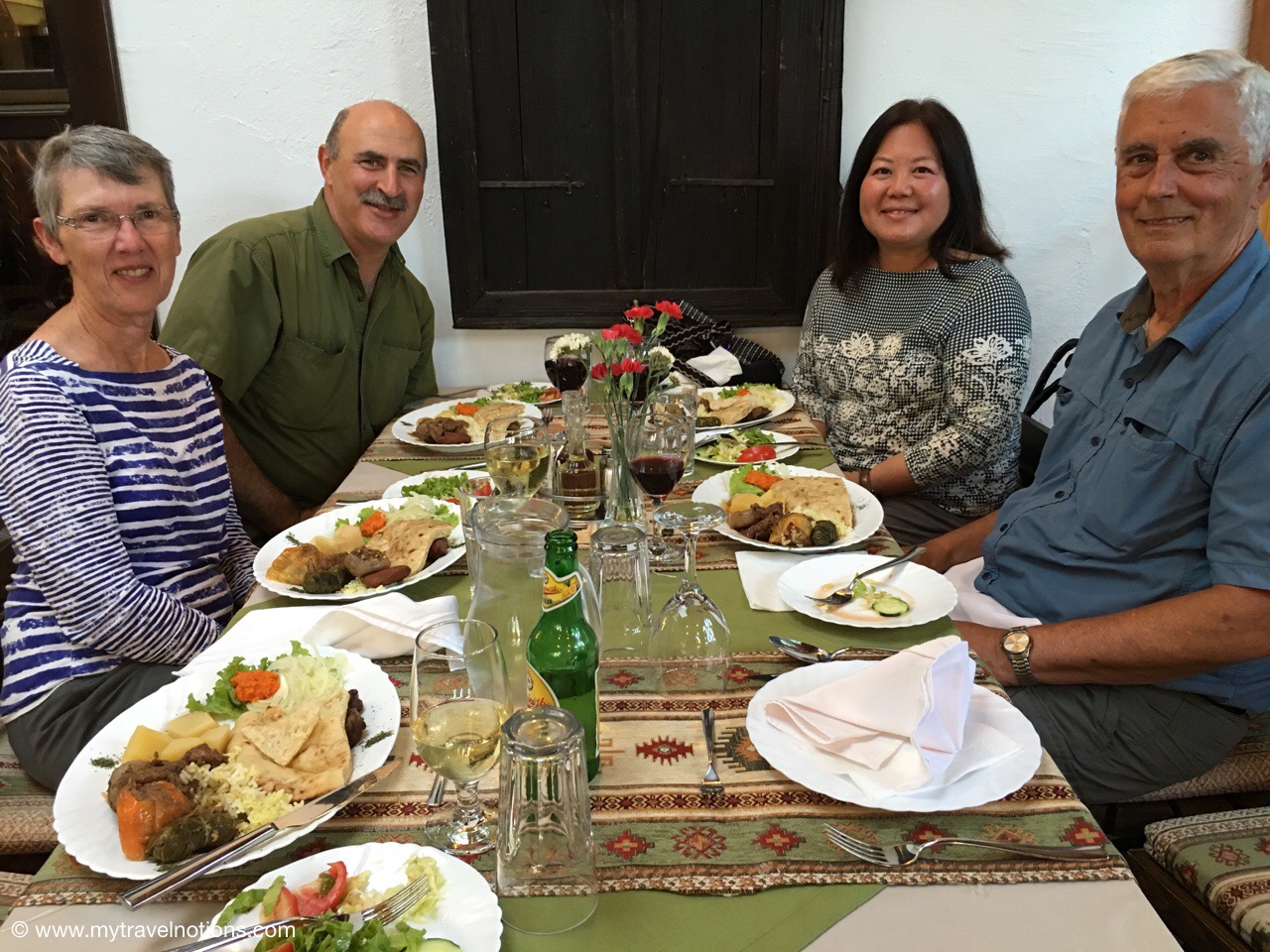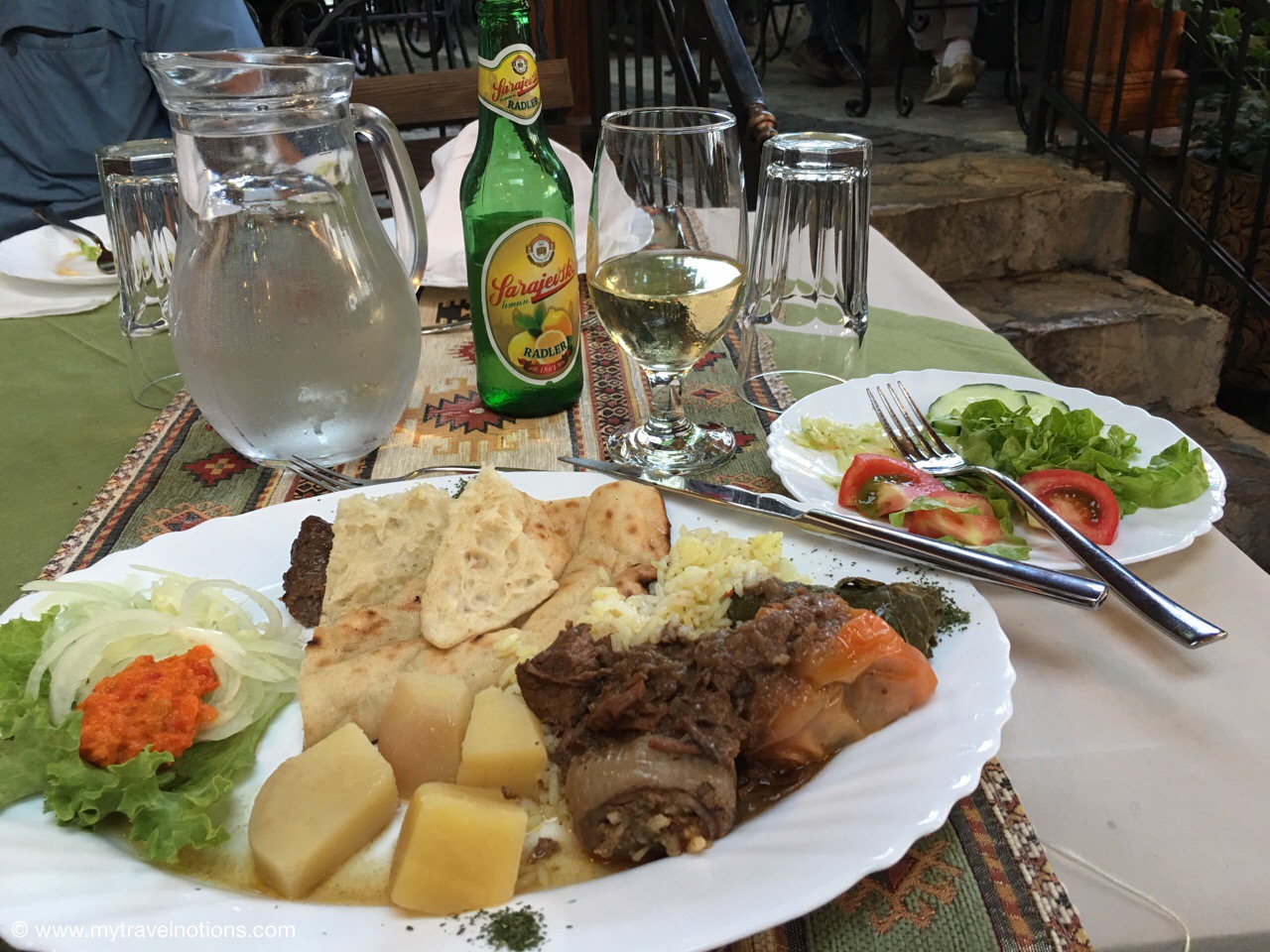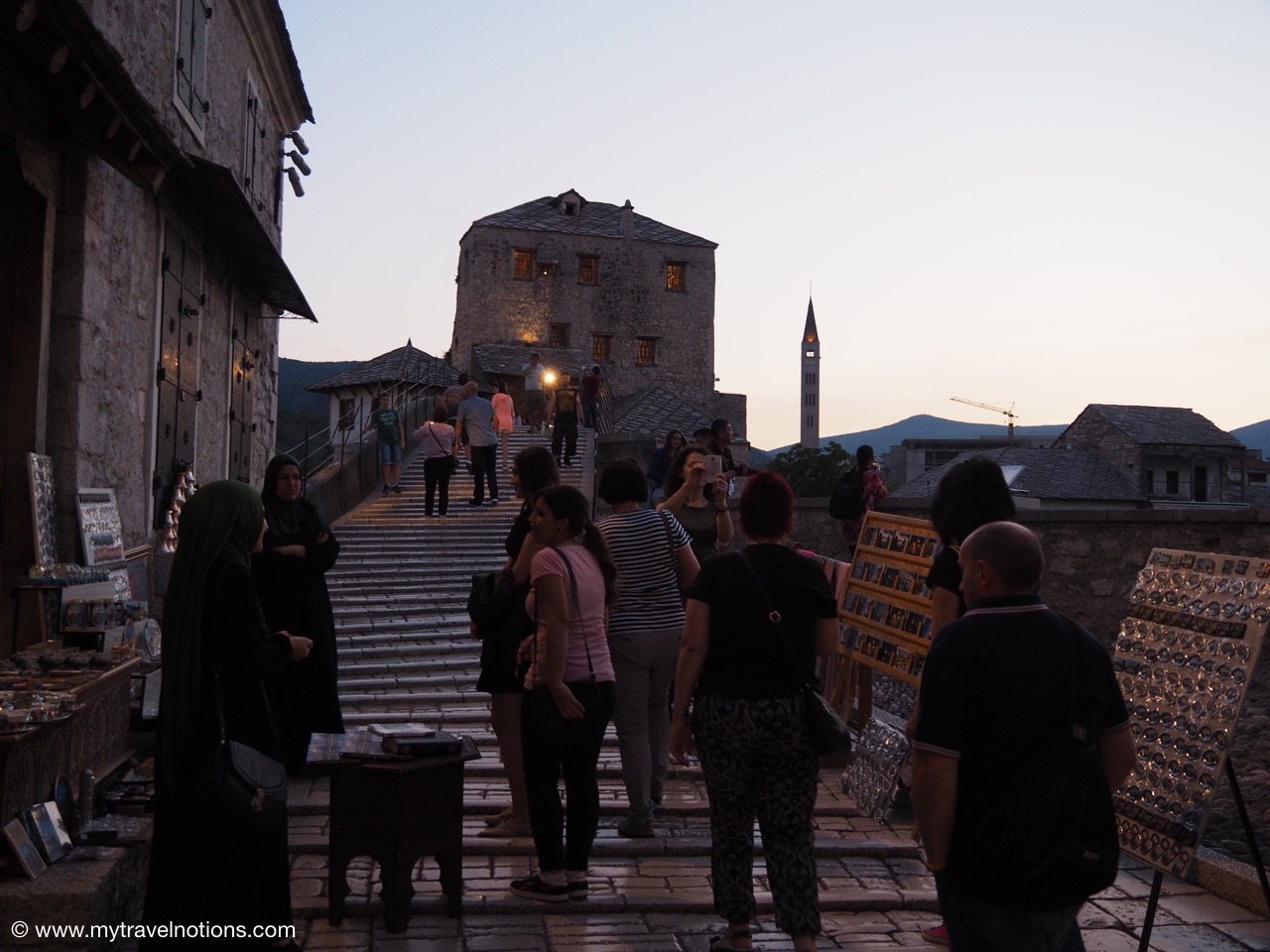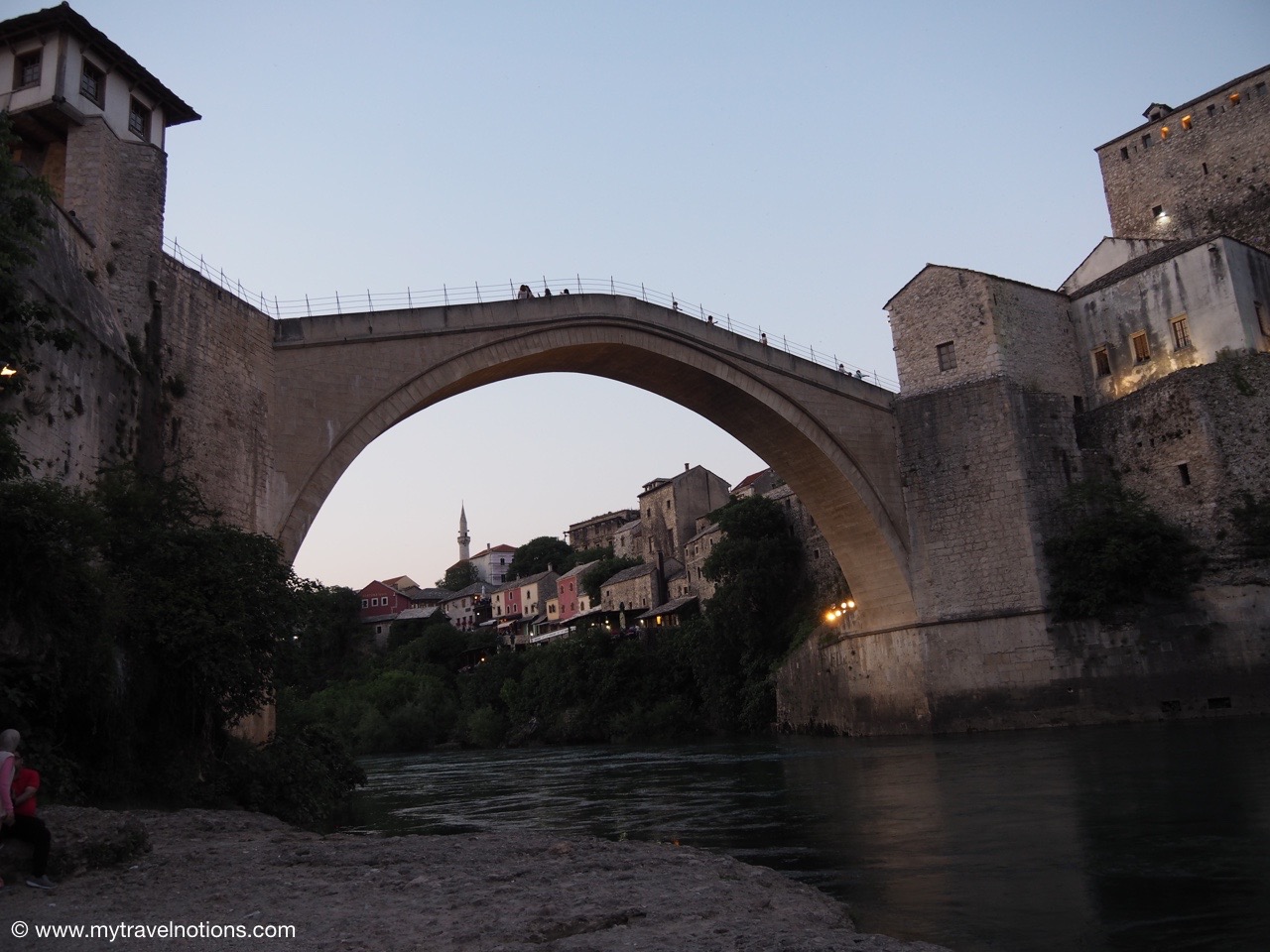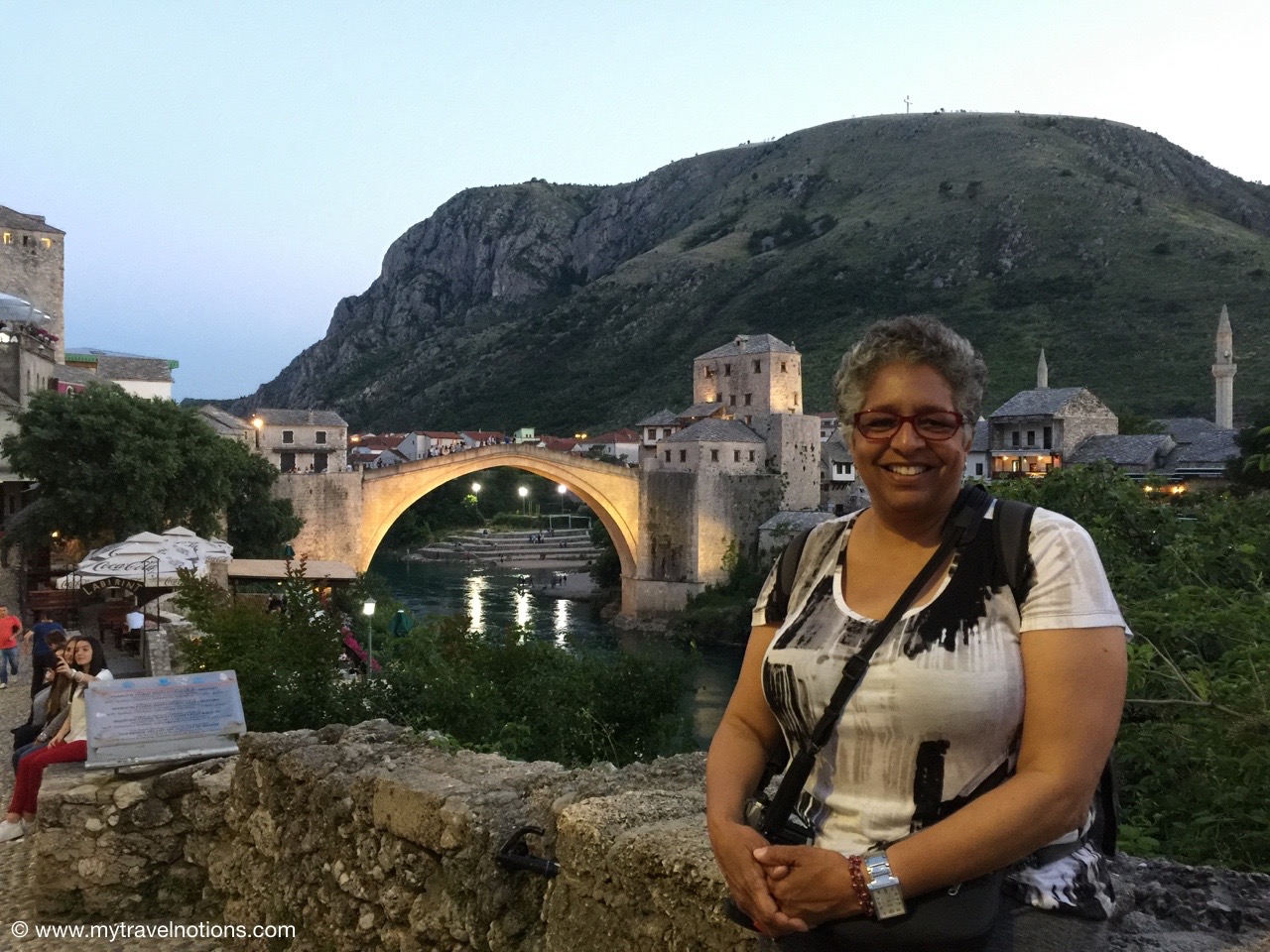 It was a full day of three Bosnian cities, three weddings and landing on the pearl of the Adriatic. Even though our Rick Steves tour group left Mostar, Bosnia and Herzegovenia, early yesterday morning, we spent the early part of the day visiting three Bosnian cities all working, on different levels, to rebuild from the war: Blagaj, Stolac and Trebinje.
Yesterday's walk through the past and the rebuilding of the cities was a powerful reminder of the fact that war can only destroy. So does hate, walls and segregation. And, in a very happenstance of a way, love also made itself known as our group witnessed not just one, but three weddings. The whole day reminded me of the lyrics to Marvin Gaye's, What's going on song: "You see, war is not the answer for only love can conquer hate."
Tonight is our farewell dinner which concludes our 14-day Rick Steves "Best of the Adriatic" tour. Tomorrow most of the group leaves to head home, but not me, I'l be spending an extra day in Dubrovnik.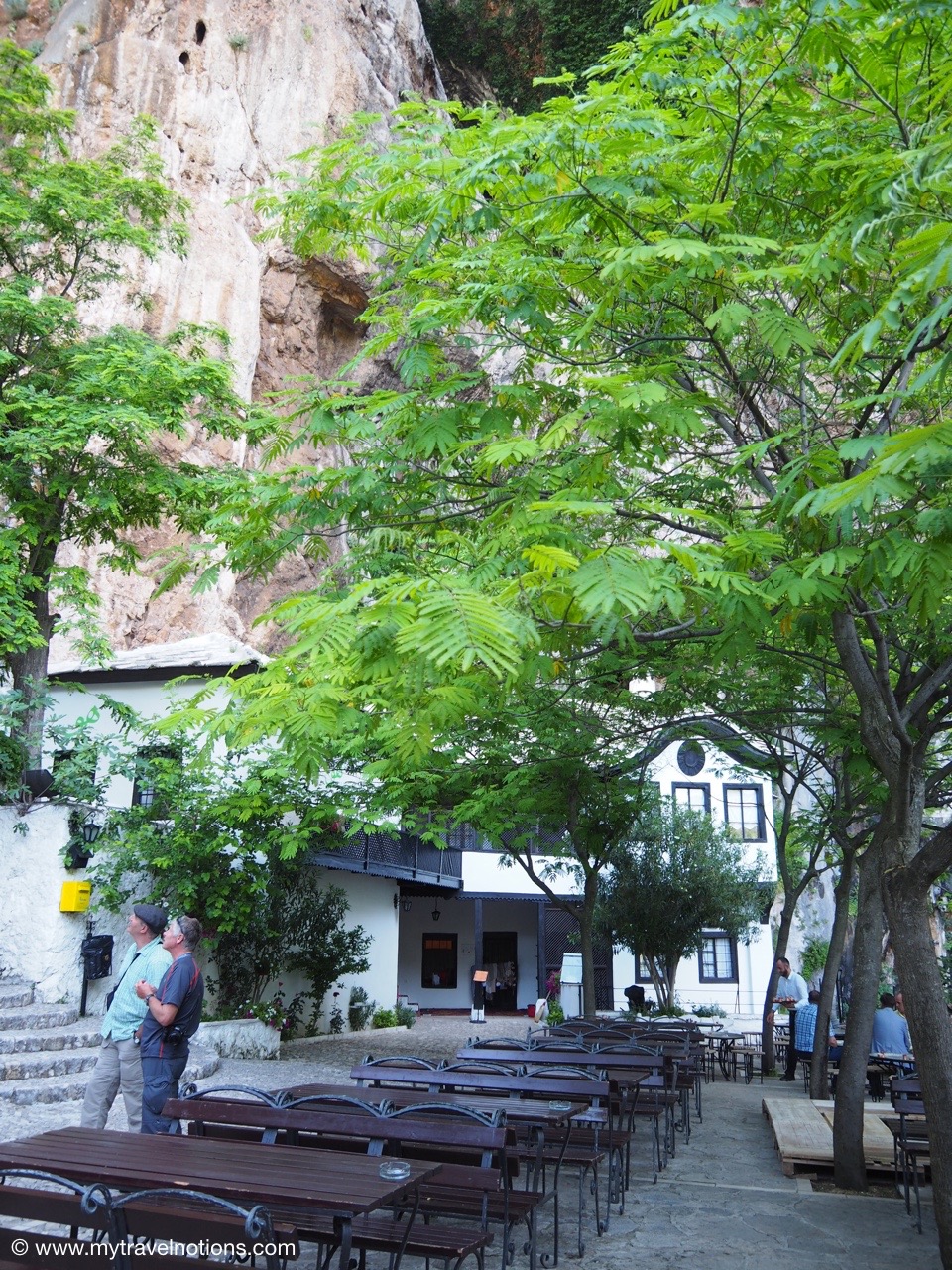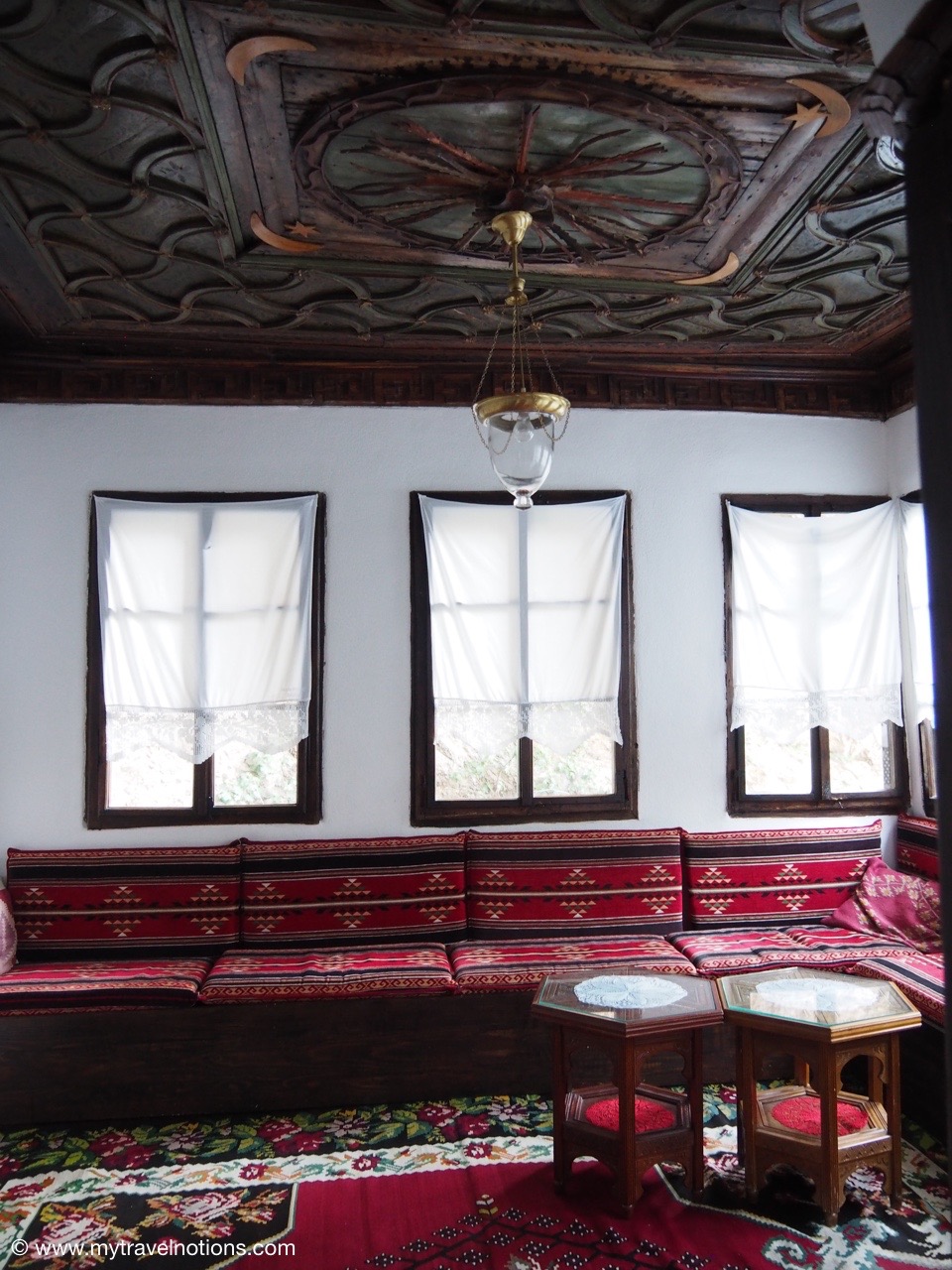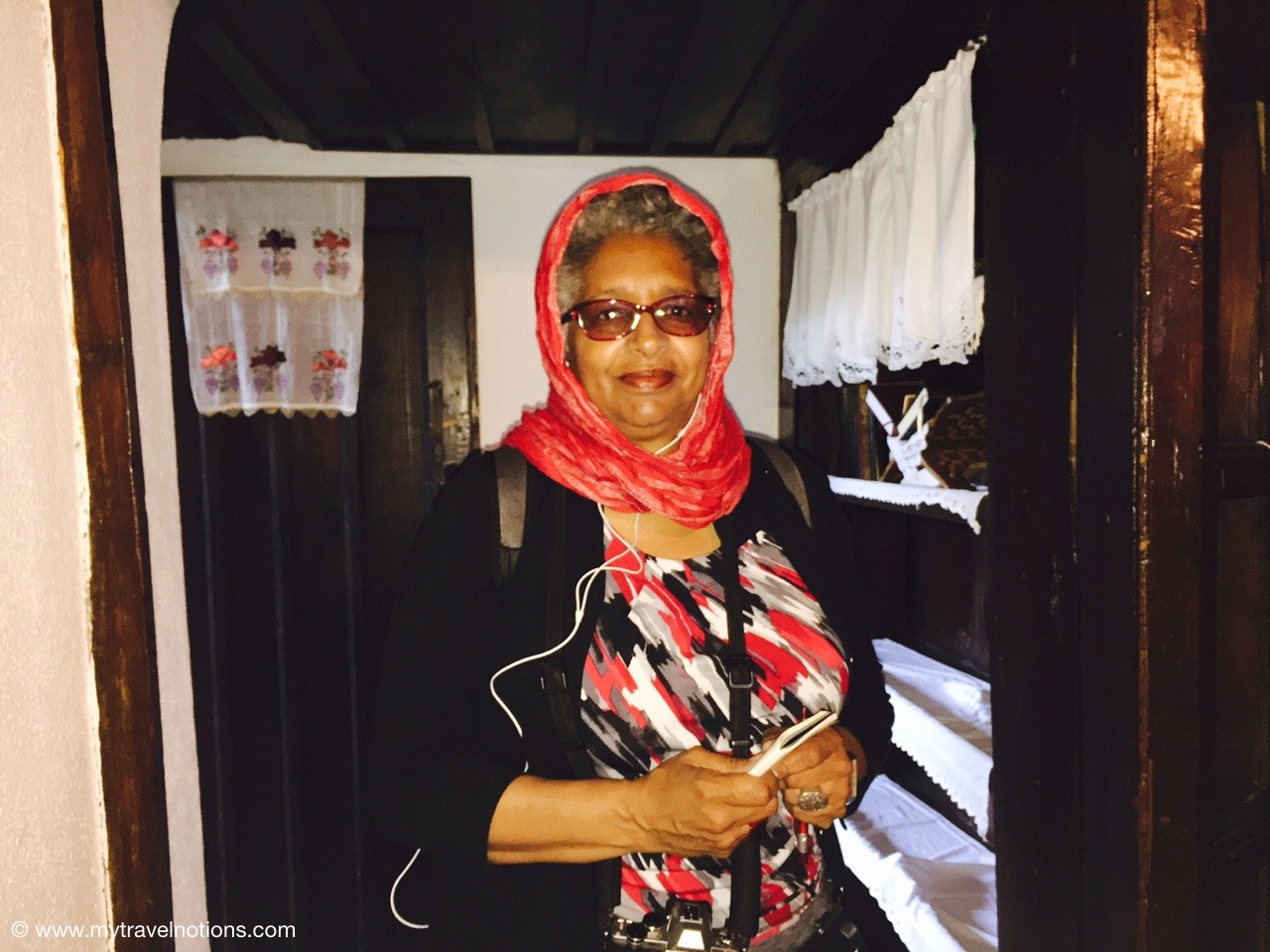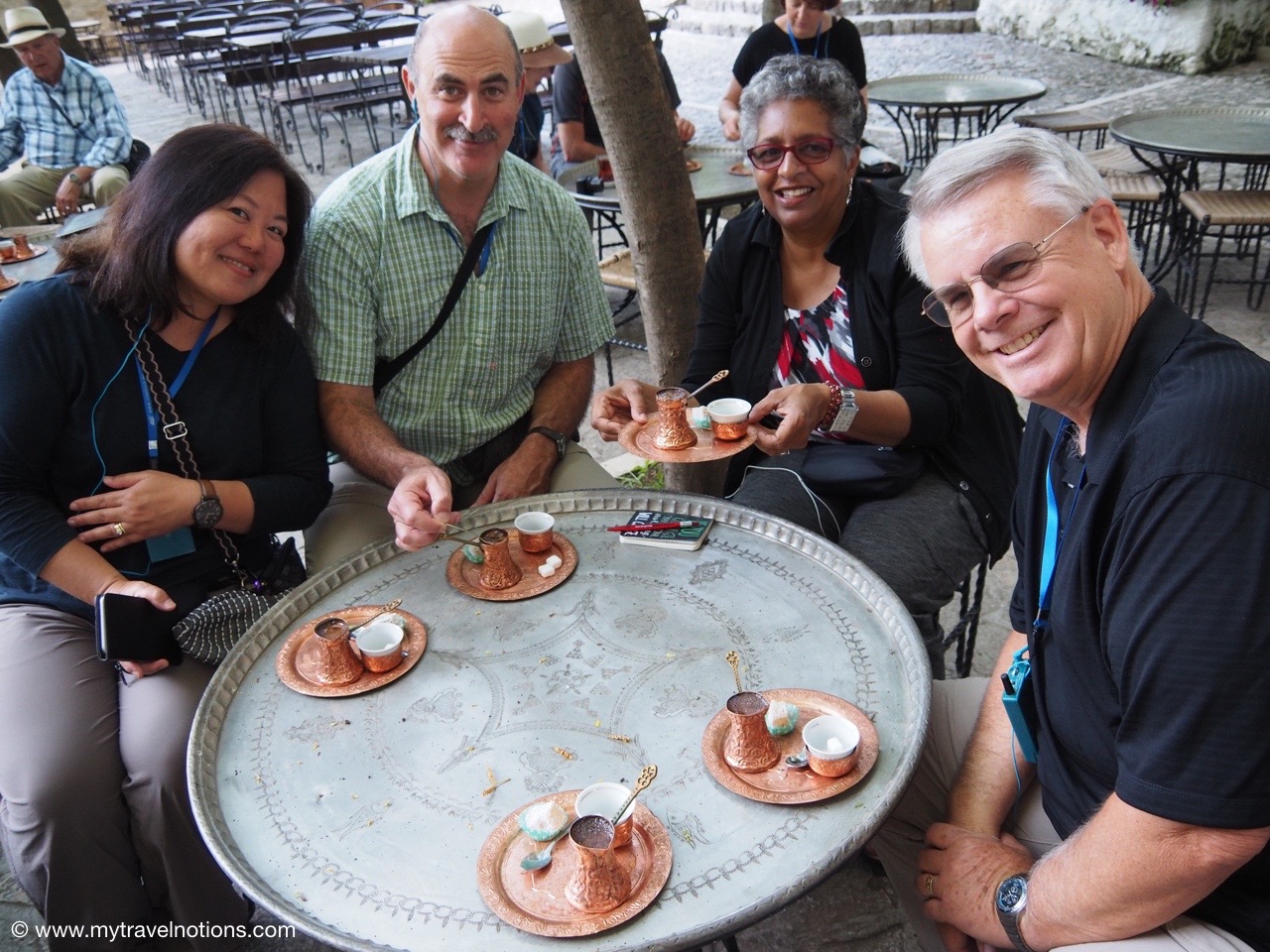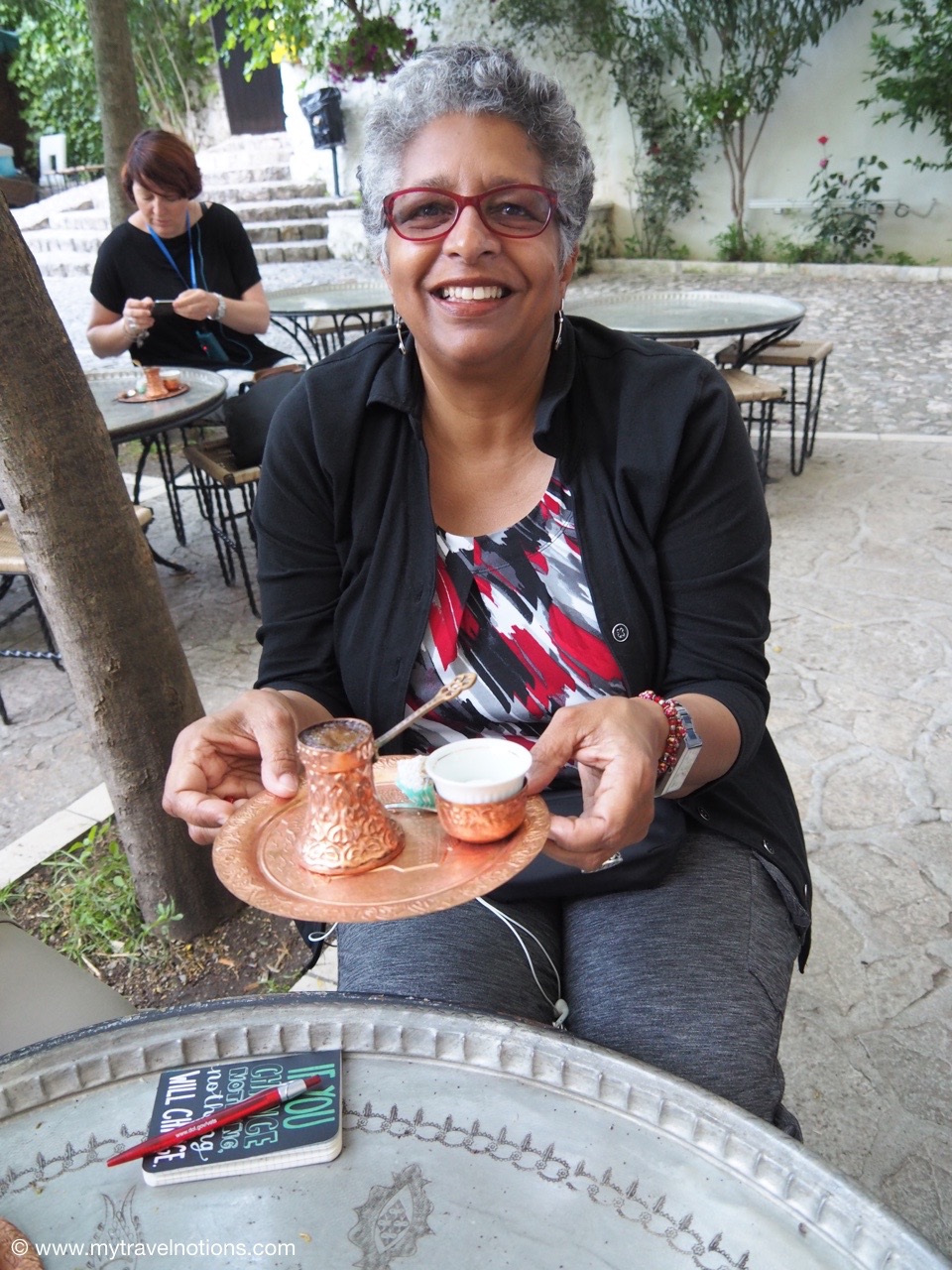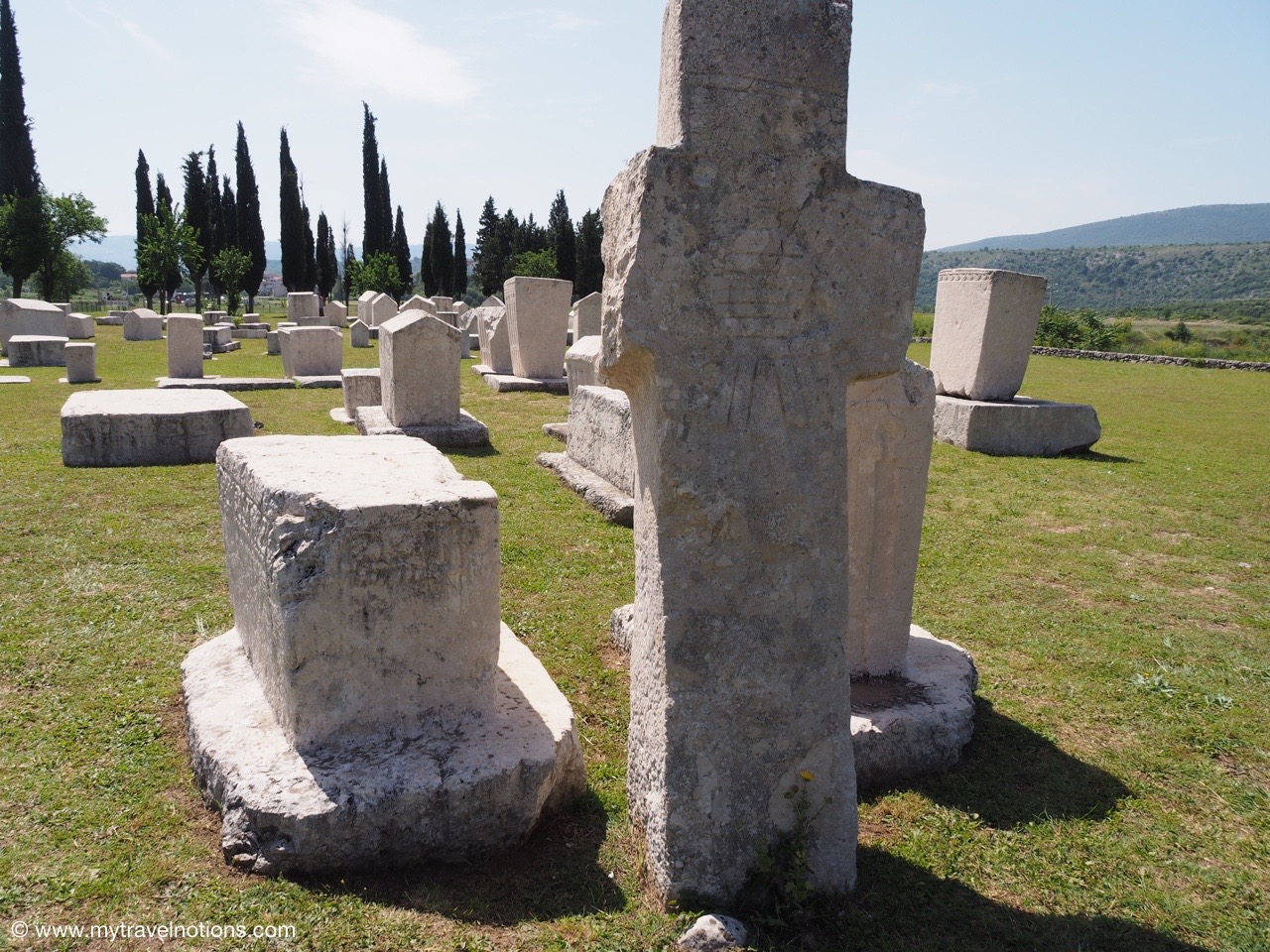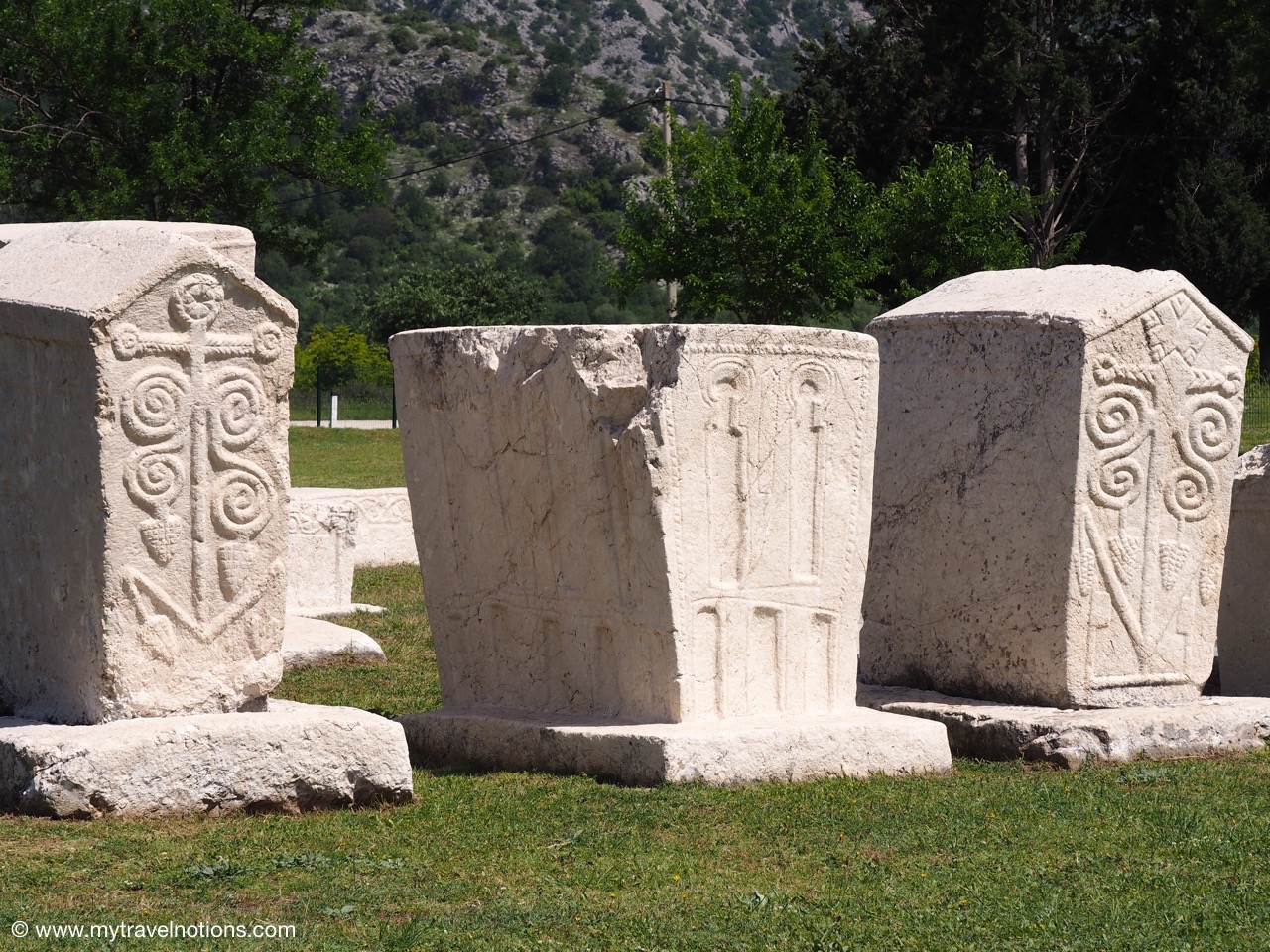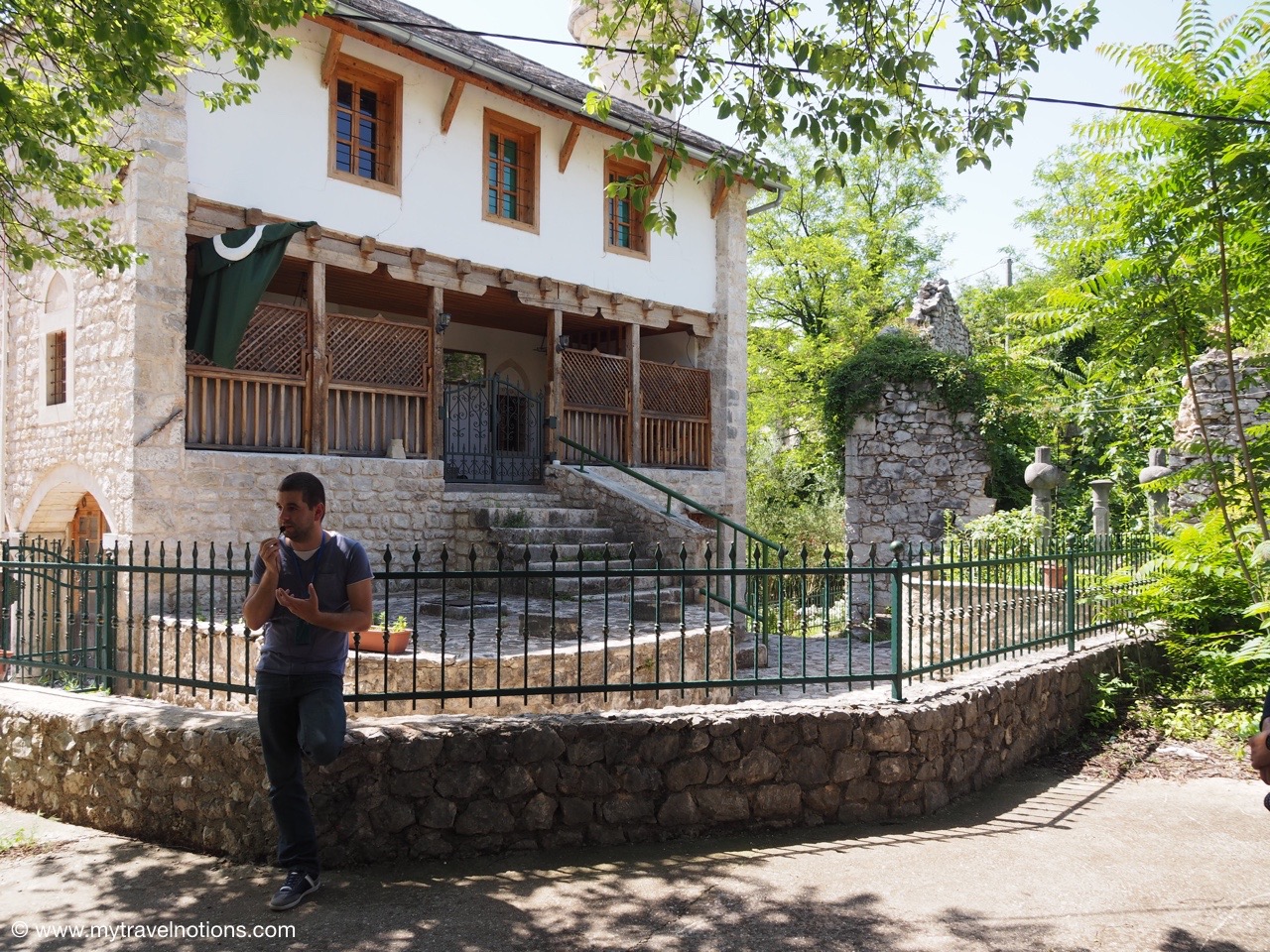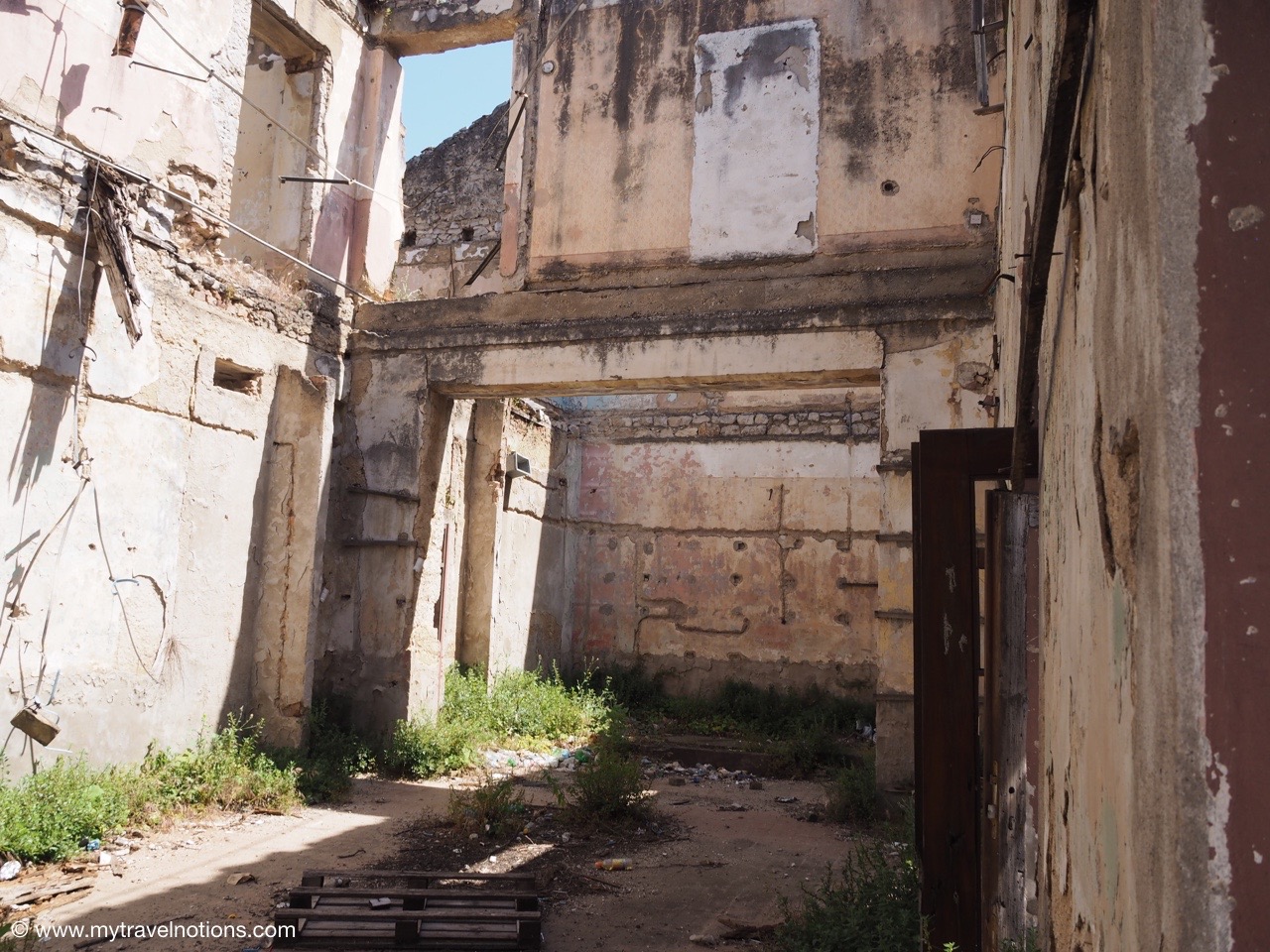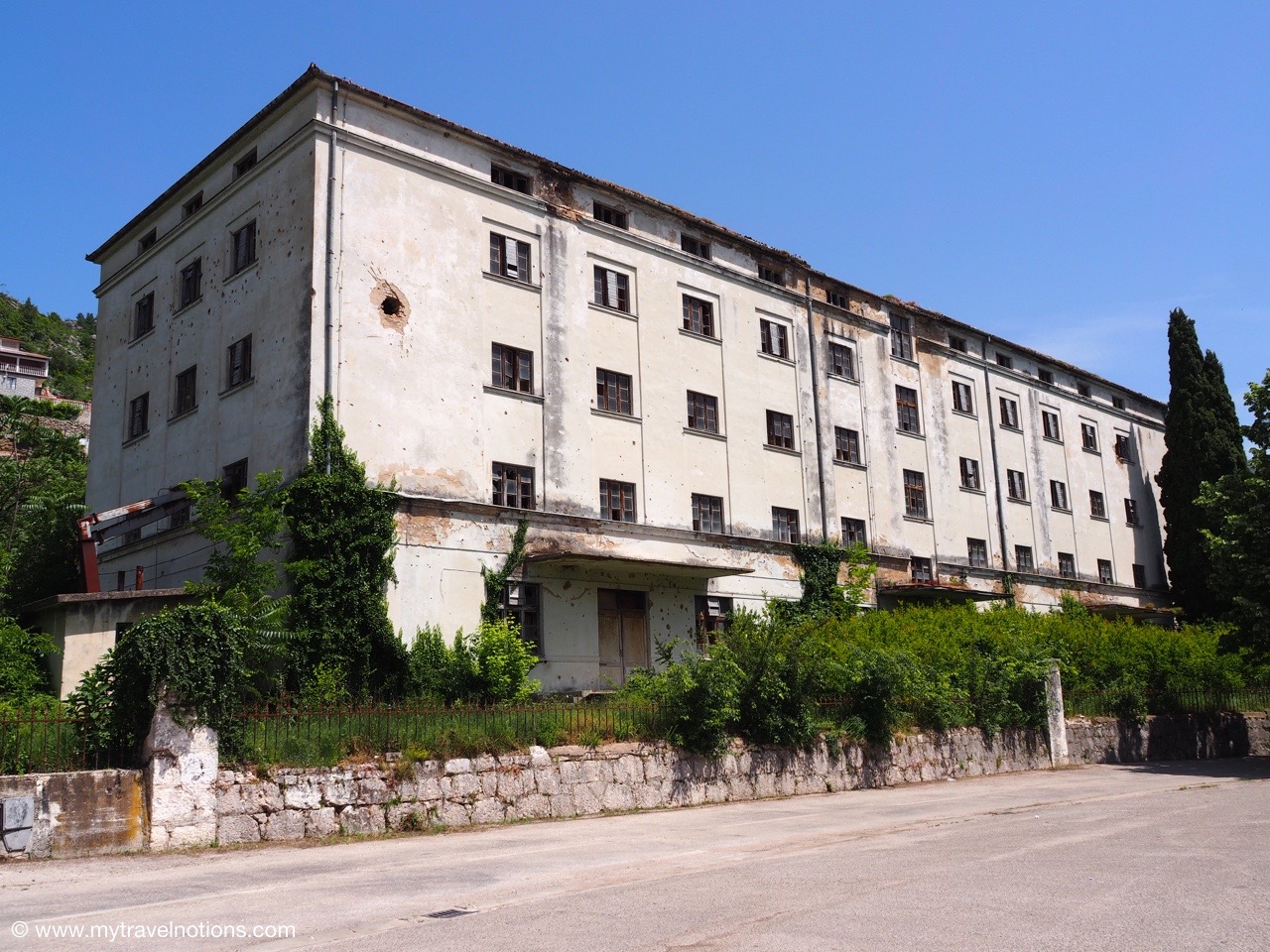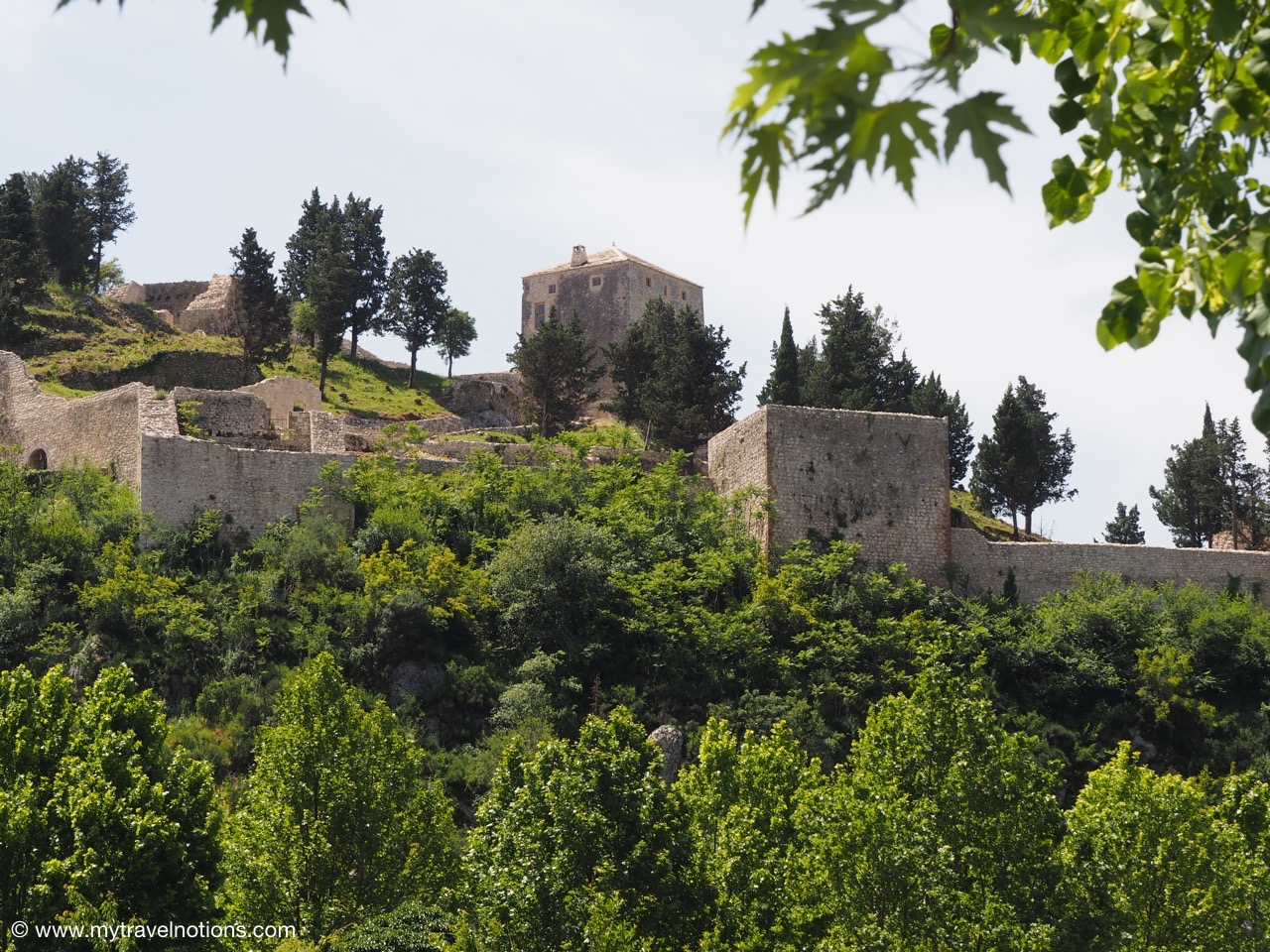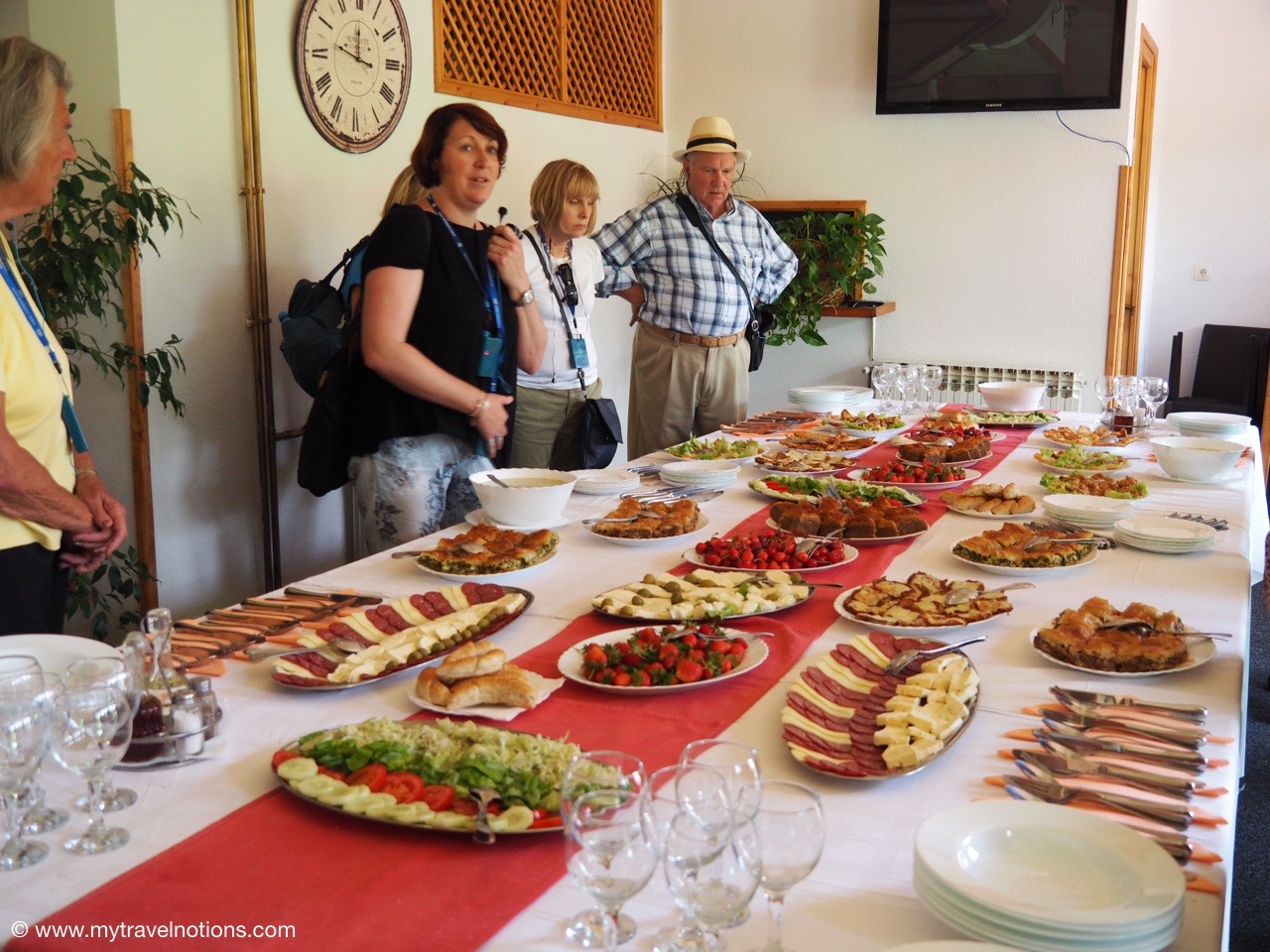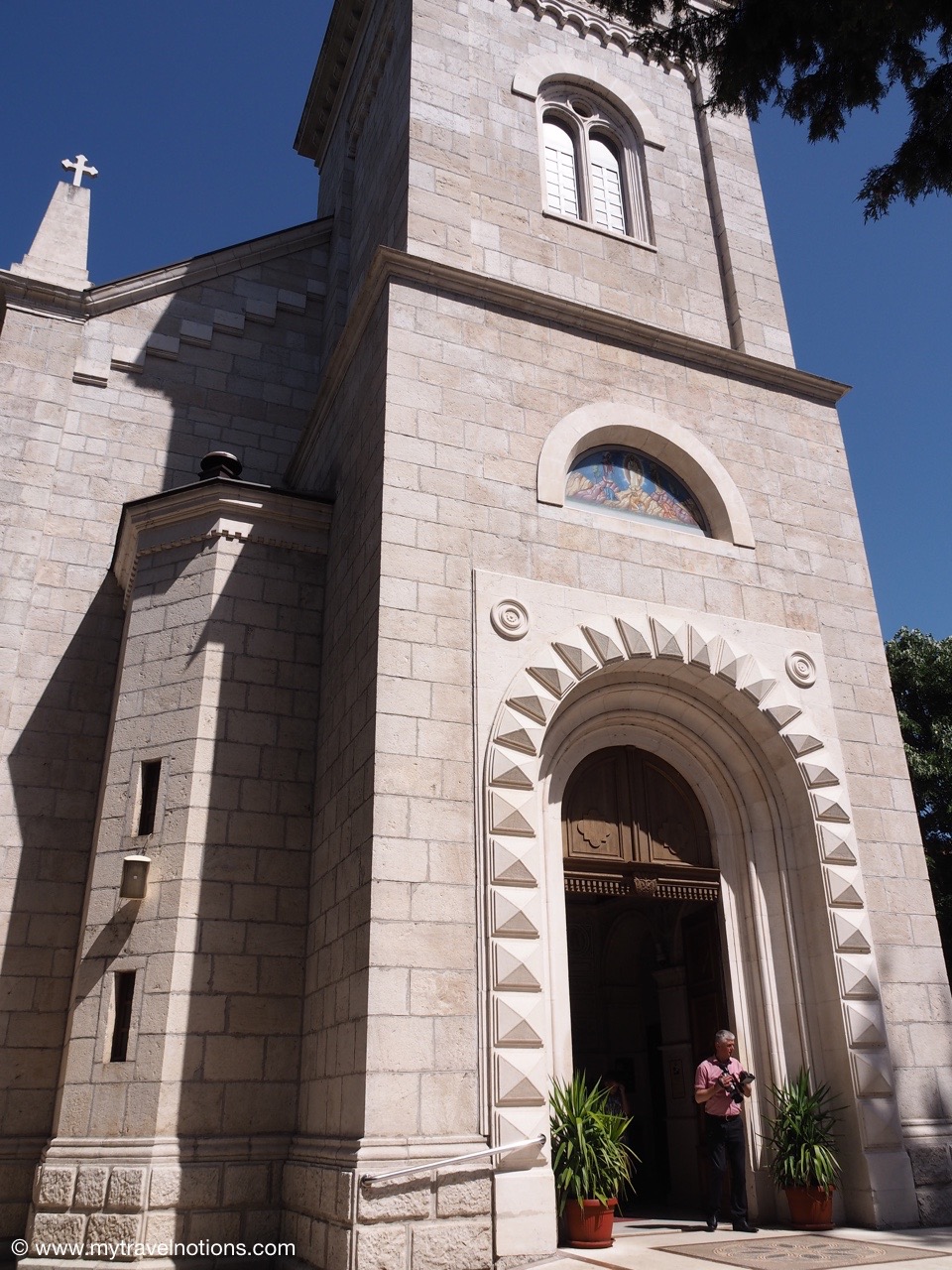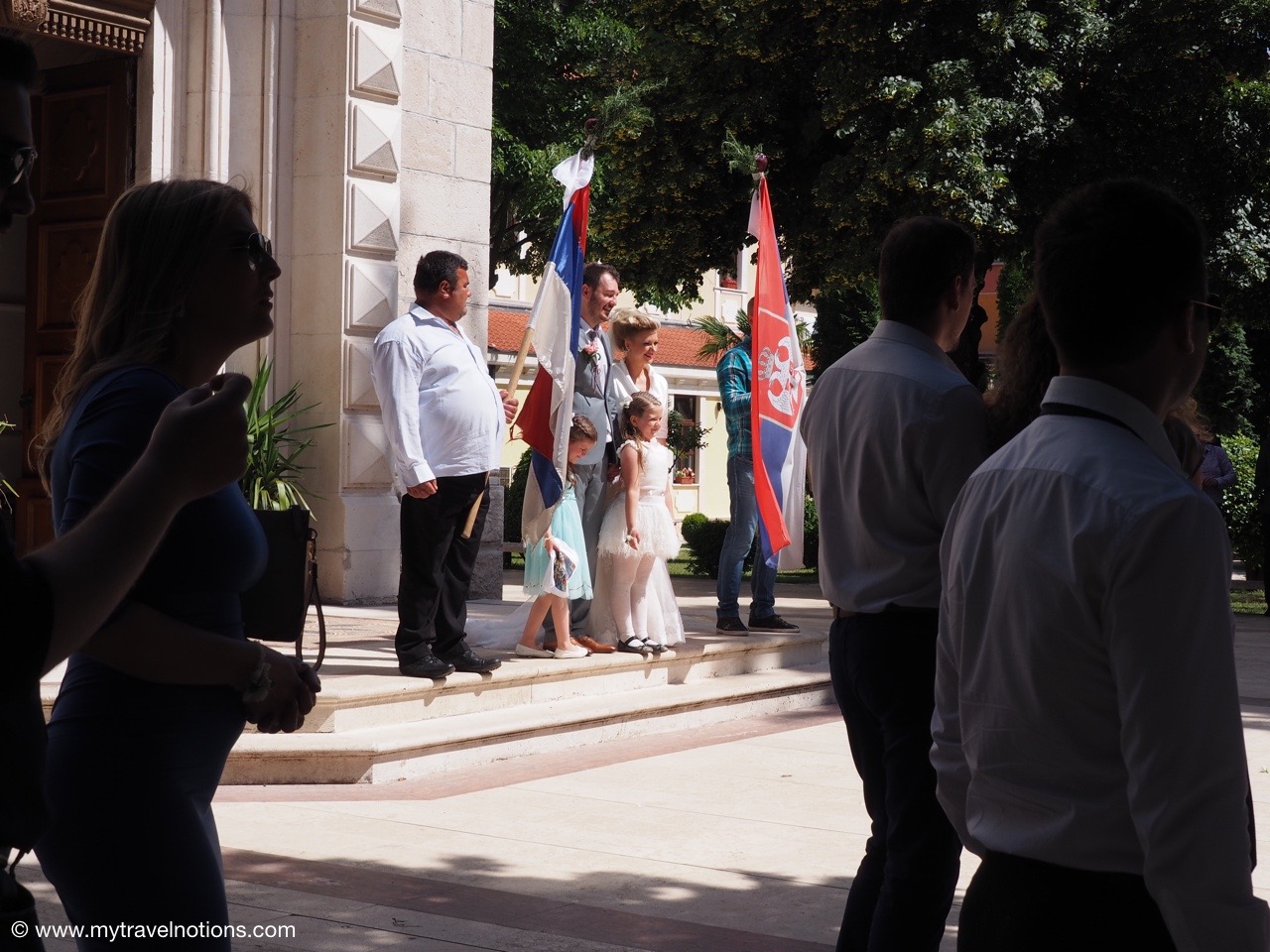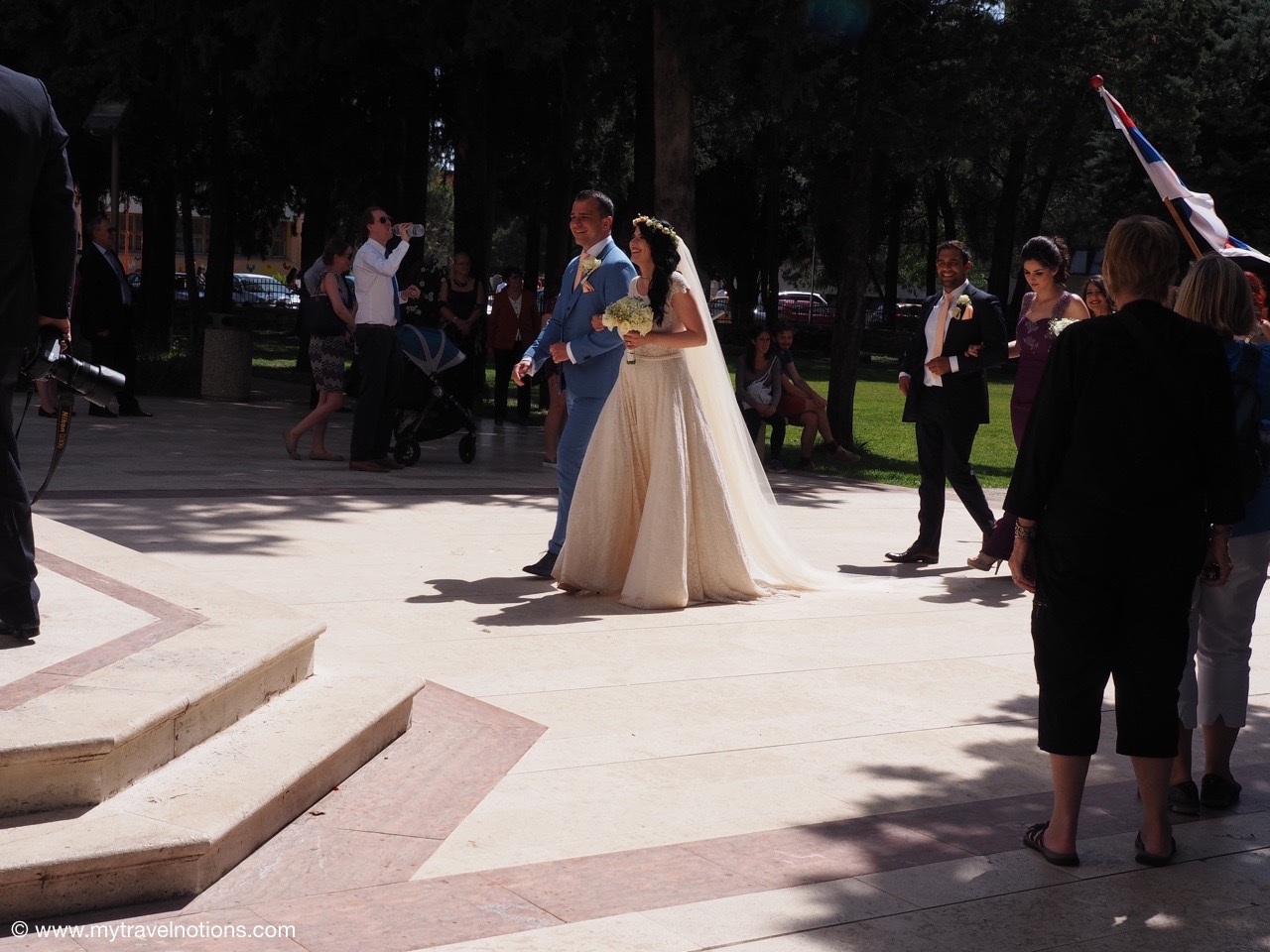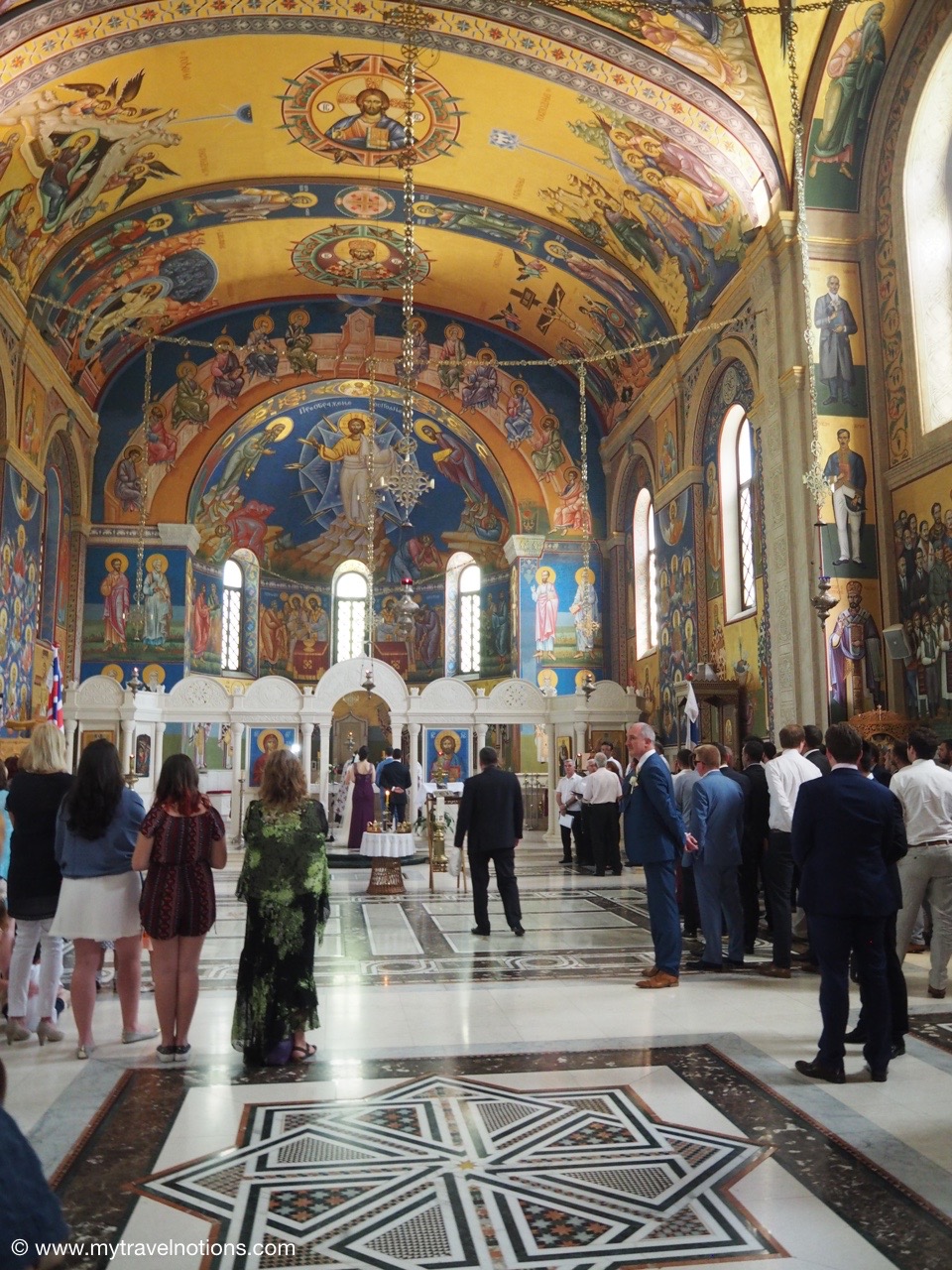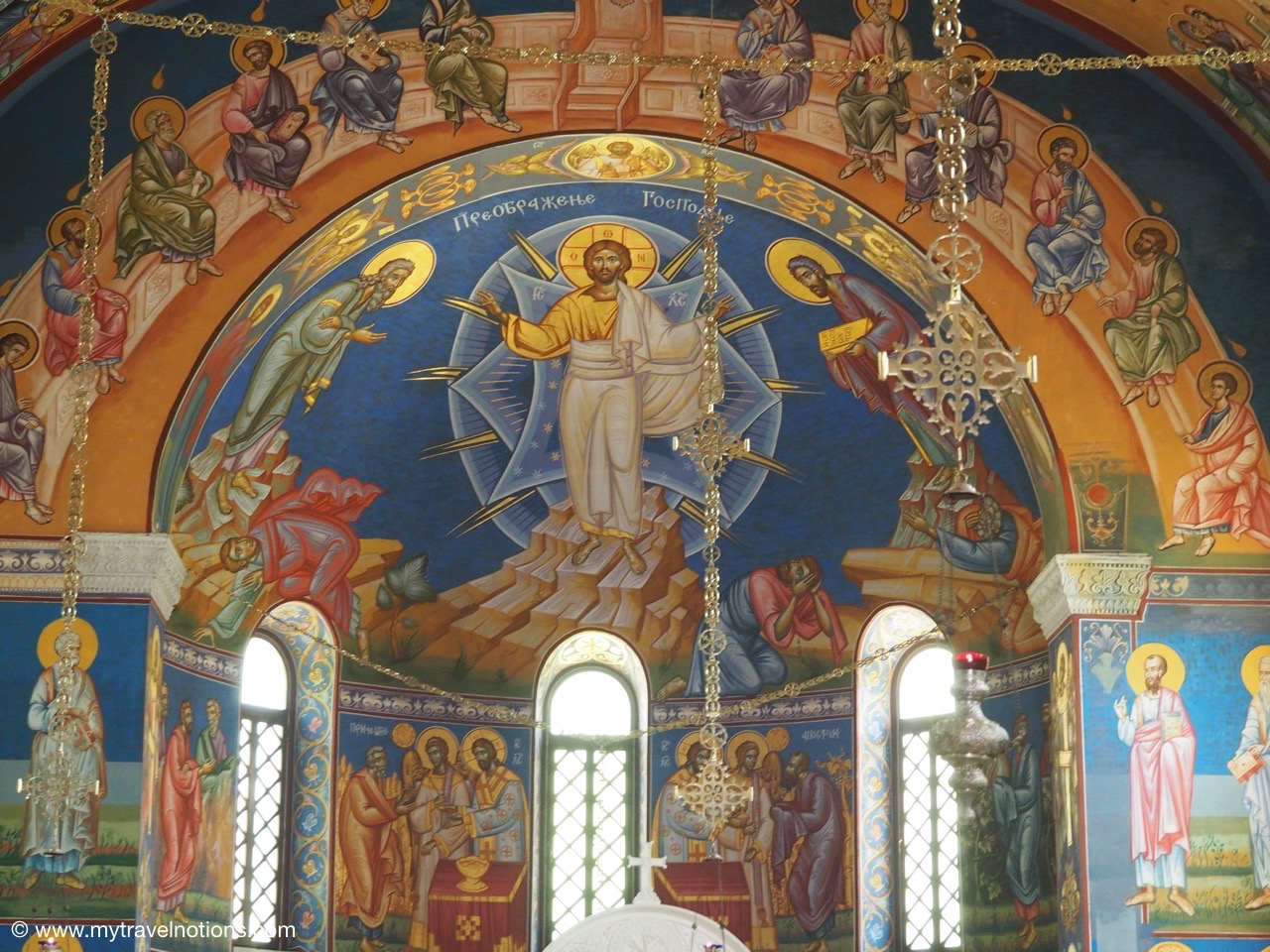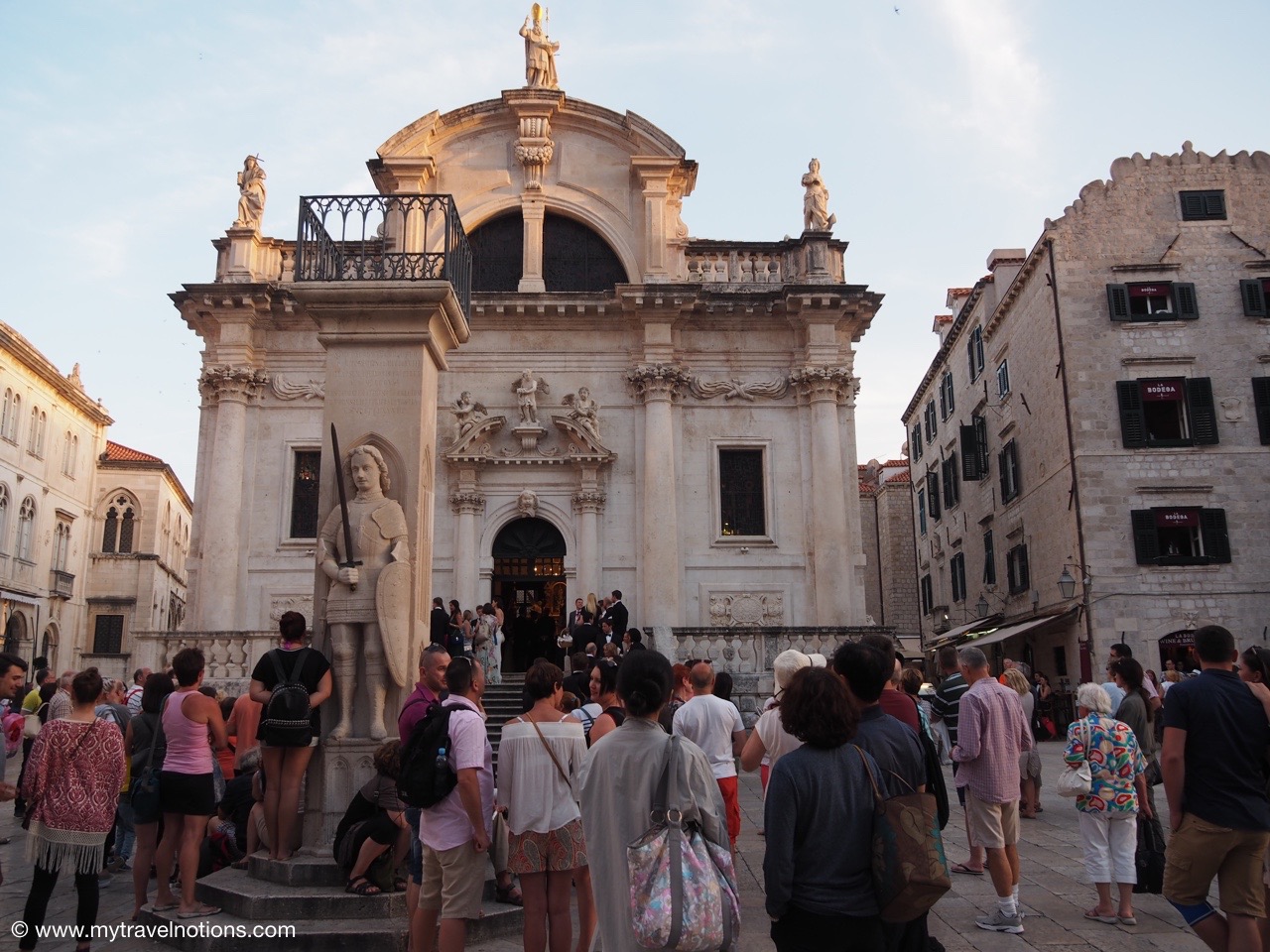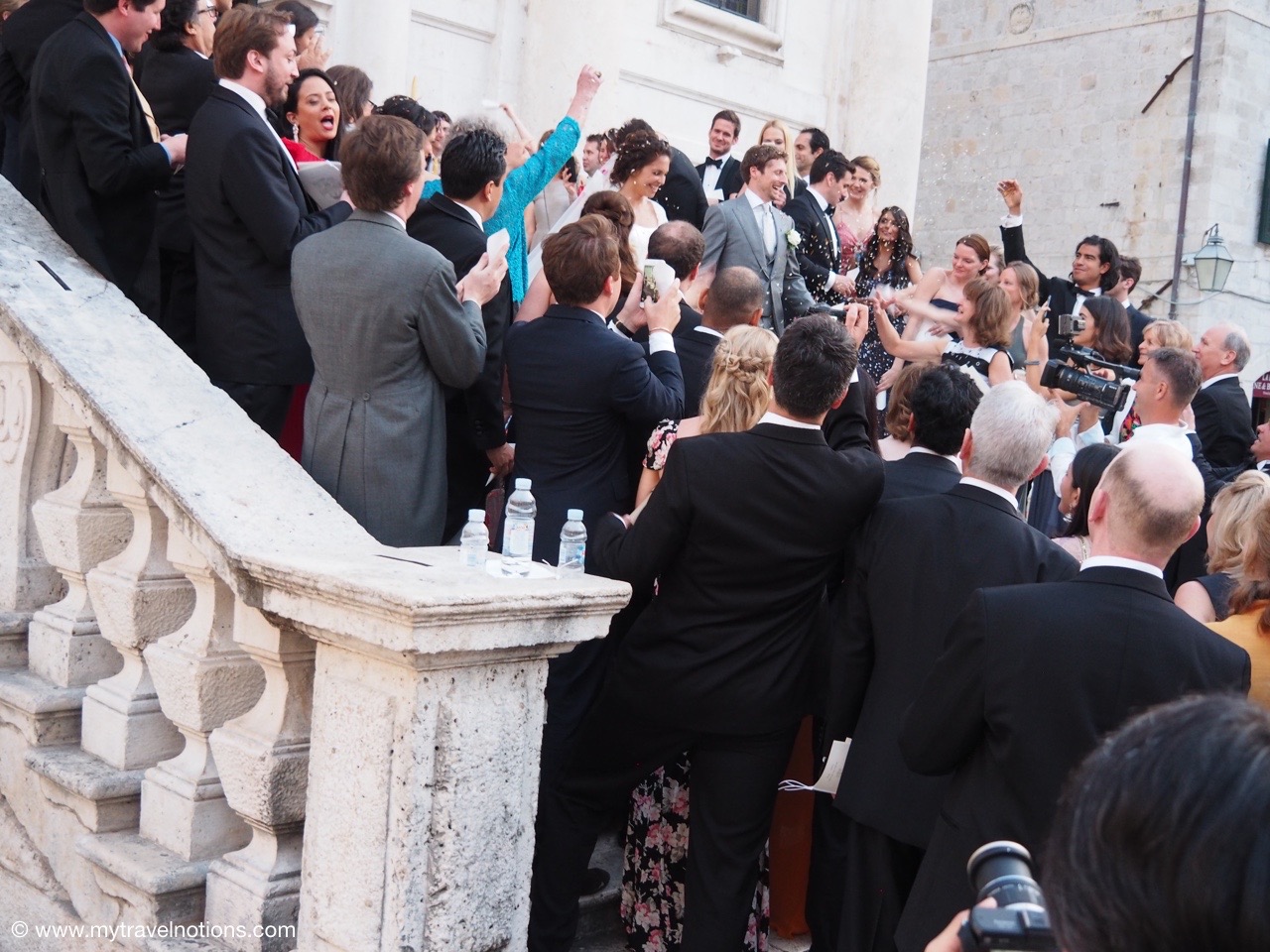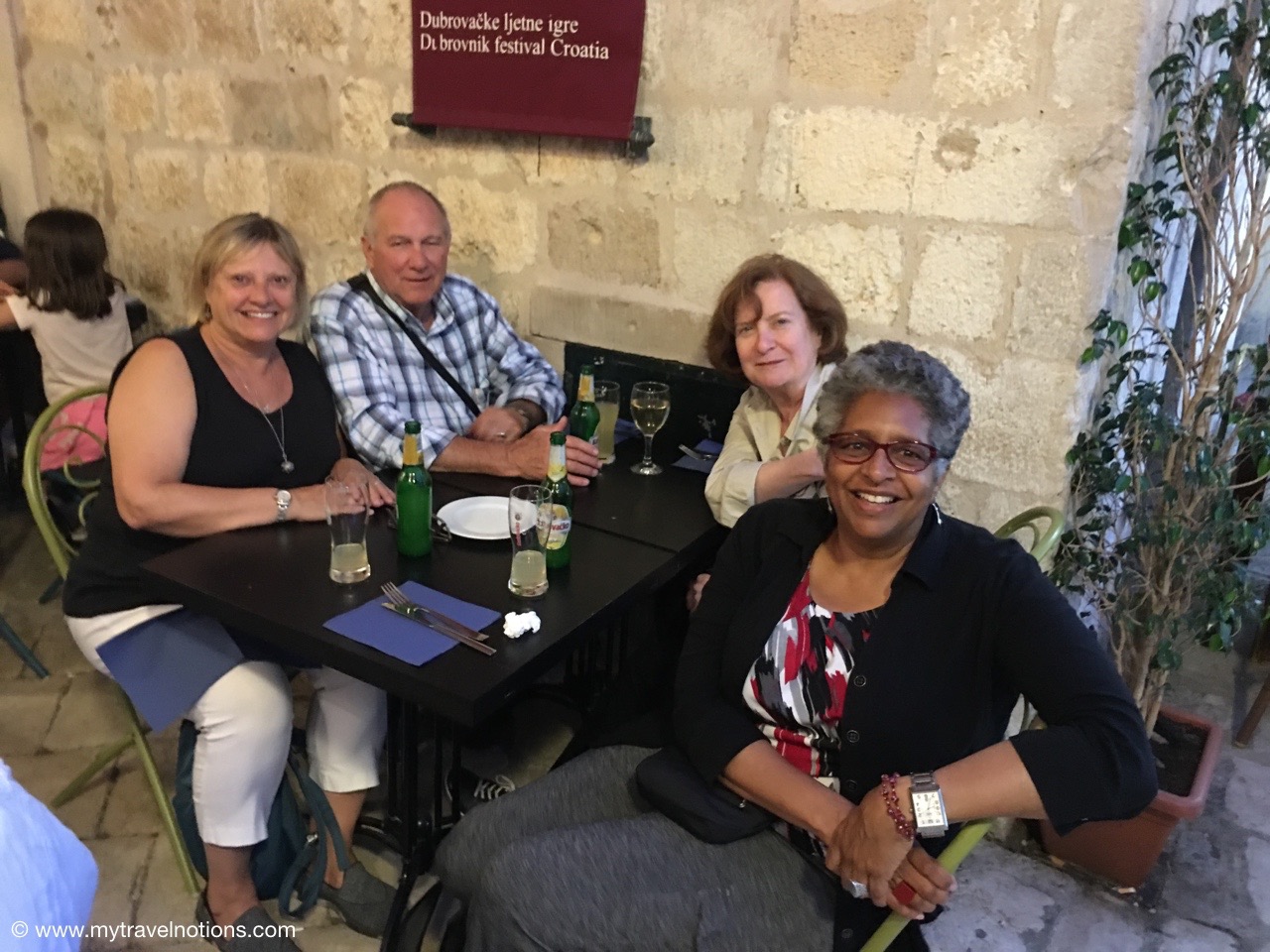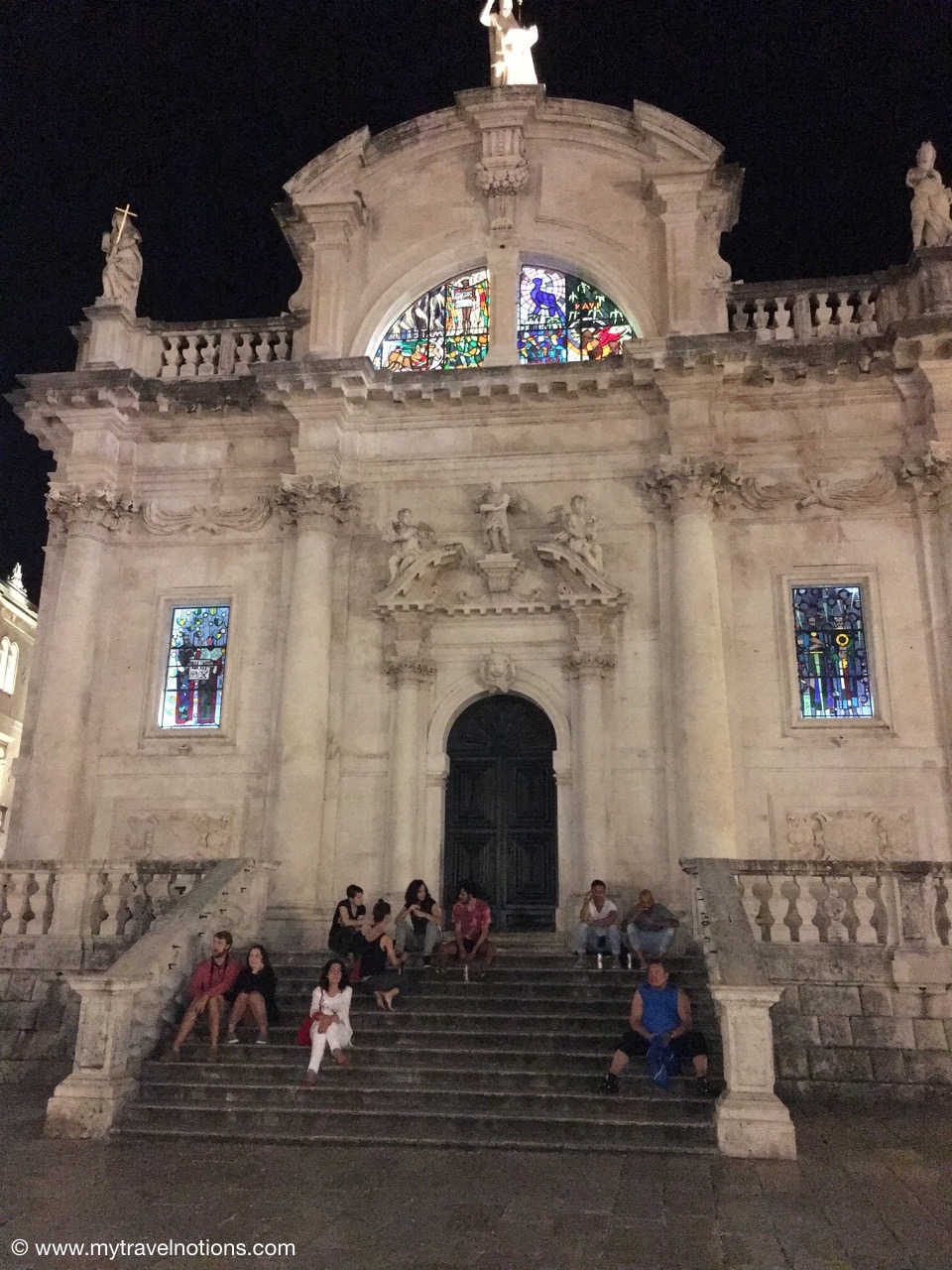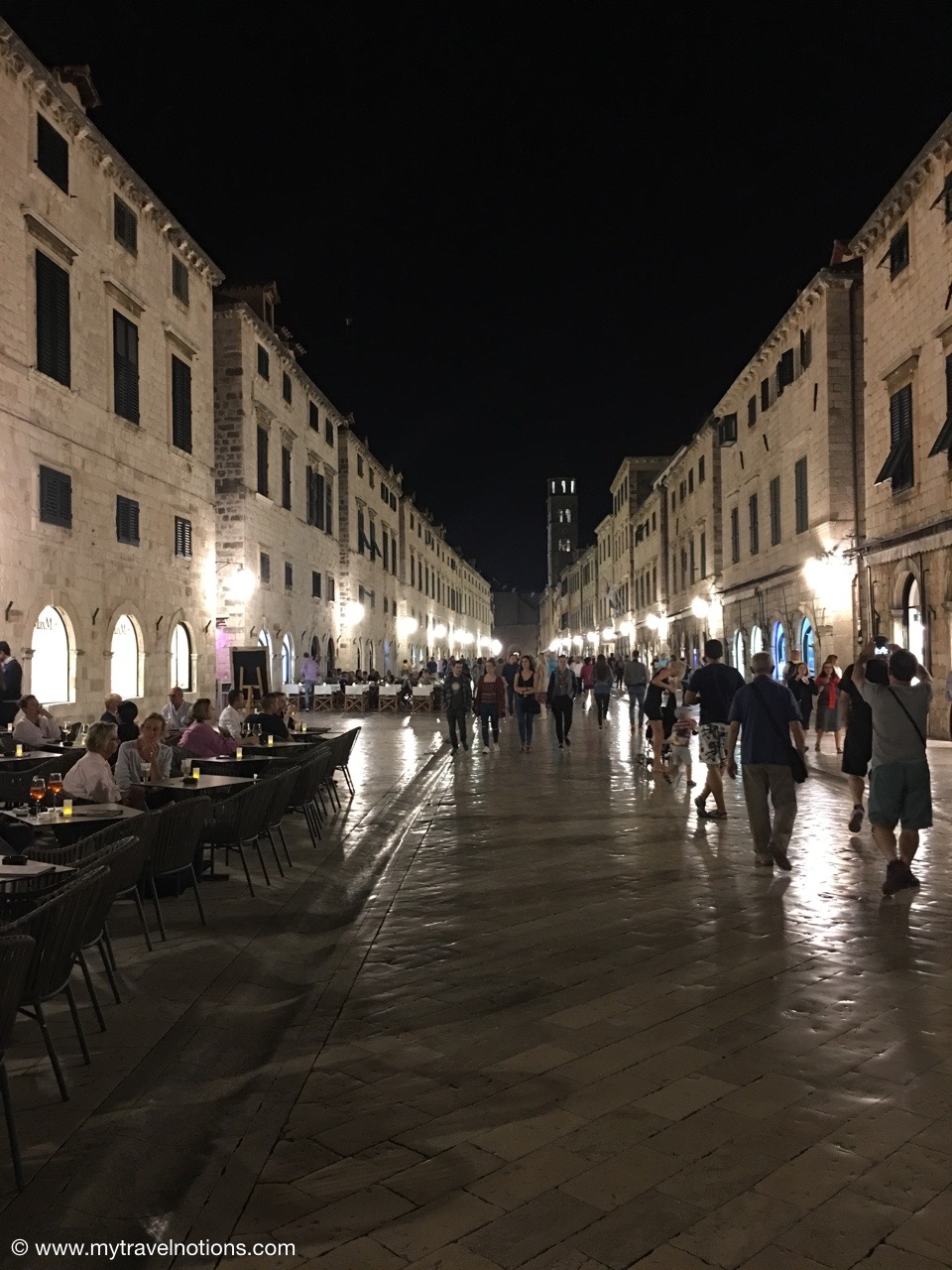 Before saying good-bye last night to my Rick Steves "Best of the Adriatic" tour mates during our farewell dinner, we started our day with a walking tour of the old town in Dubrovnik, Croatia. A destination of cruise ships and tour groups like ours, Dubrovnik's old town can get pretty crowded, pretty fast so an early morning walk put us just ahead of the crowd. Nicknamed the Pearl of the Adriatic, with it's Venetian feel and the gleaming Adriatic Sea as a backdrop, is well earned.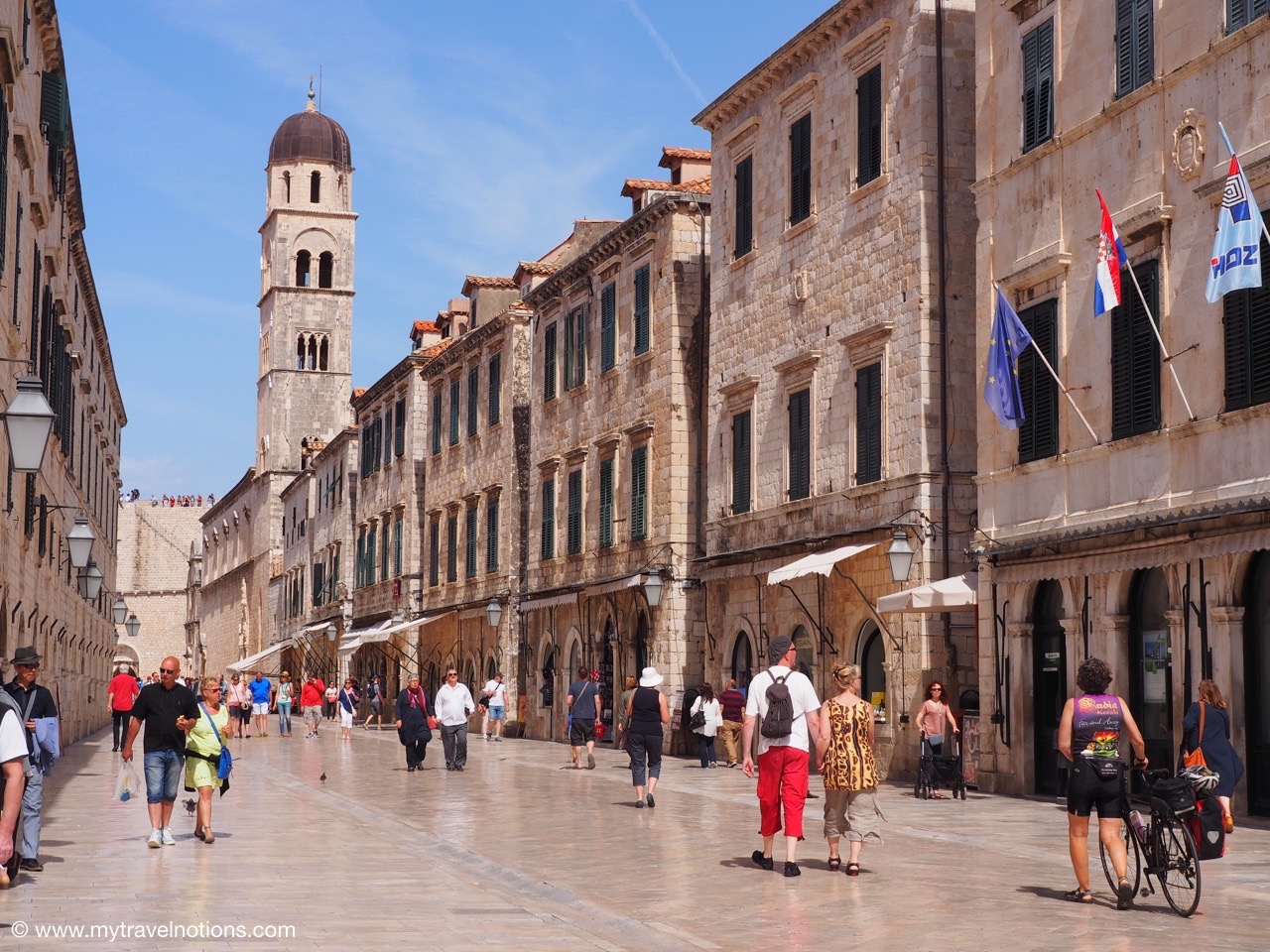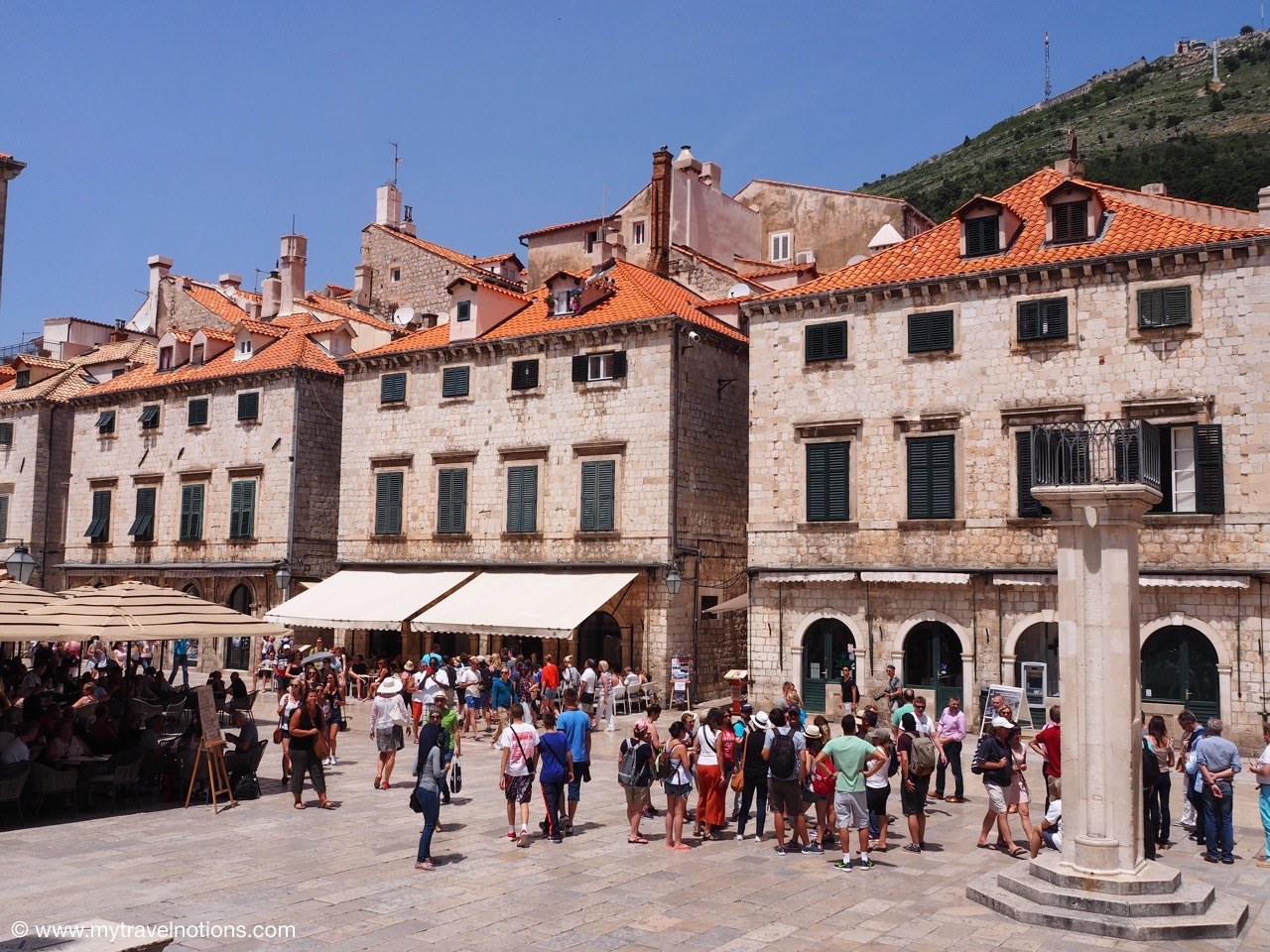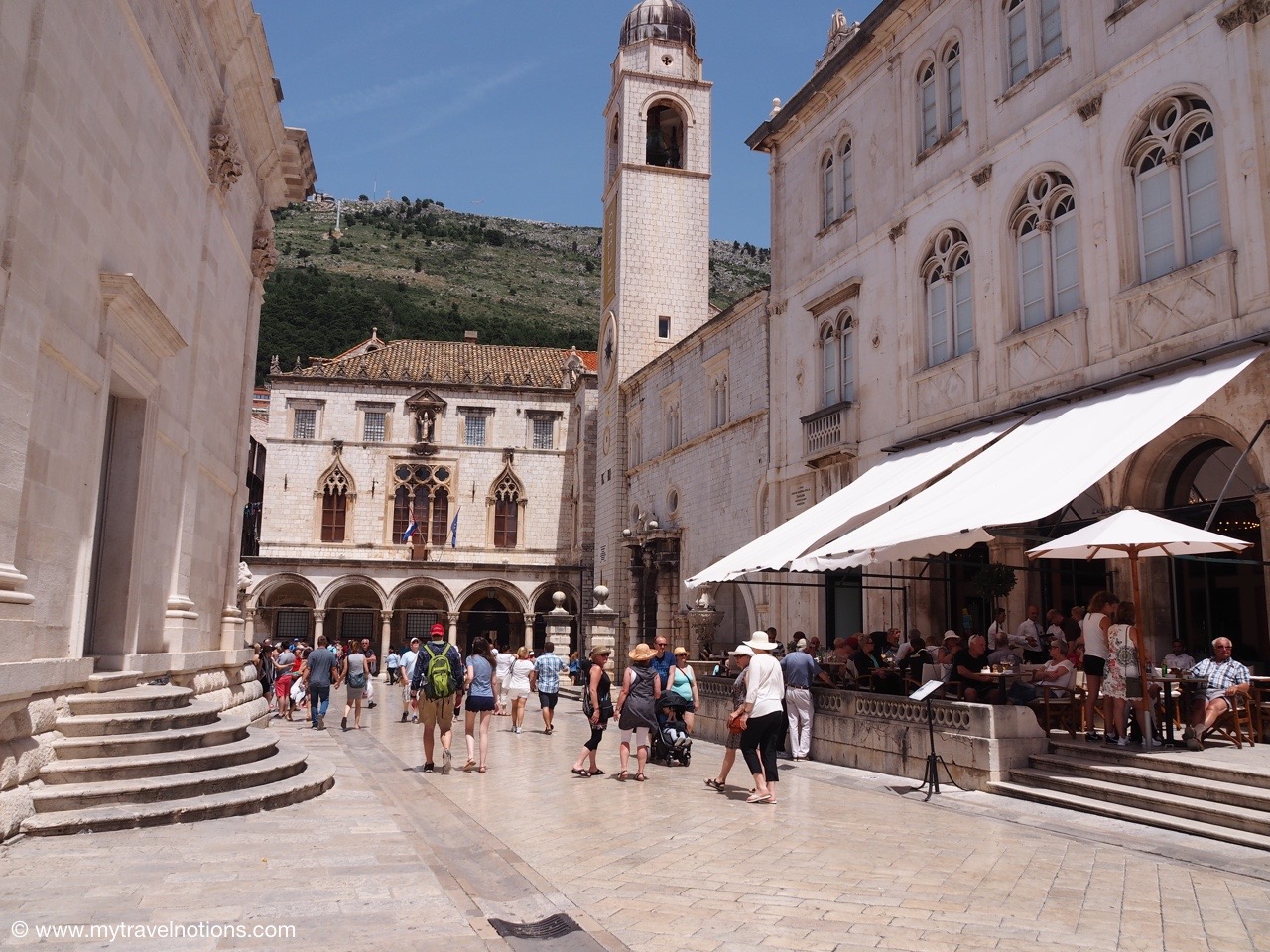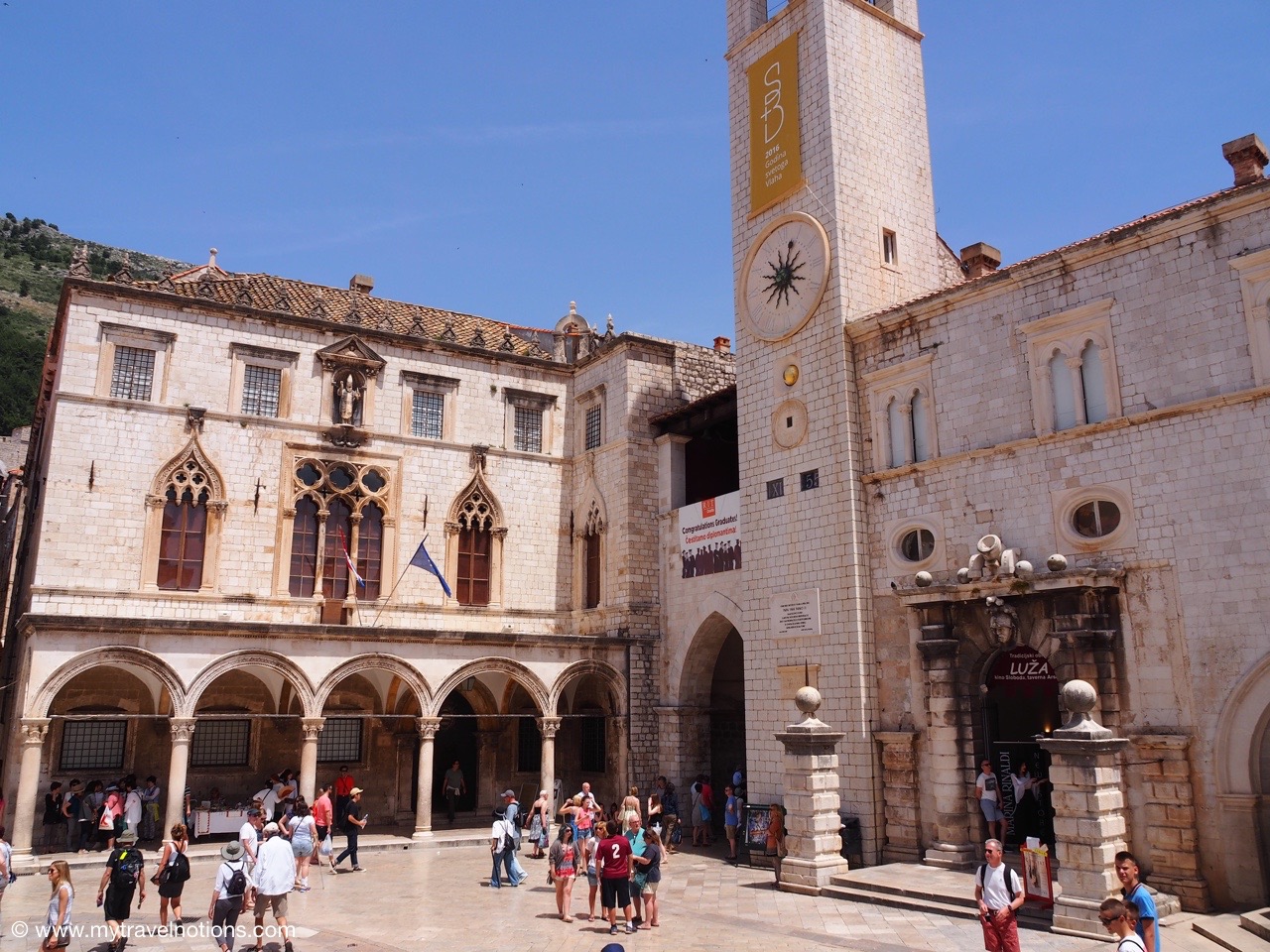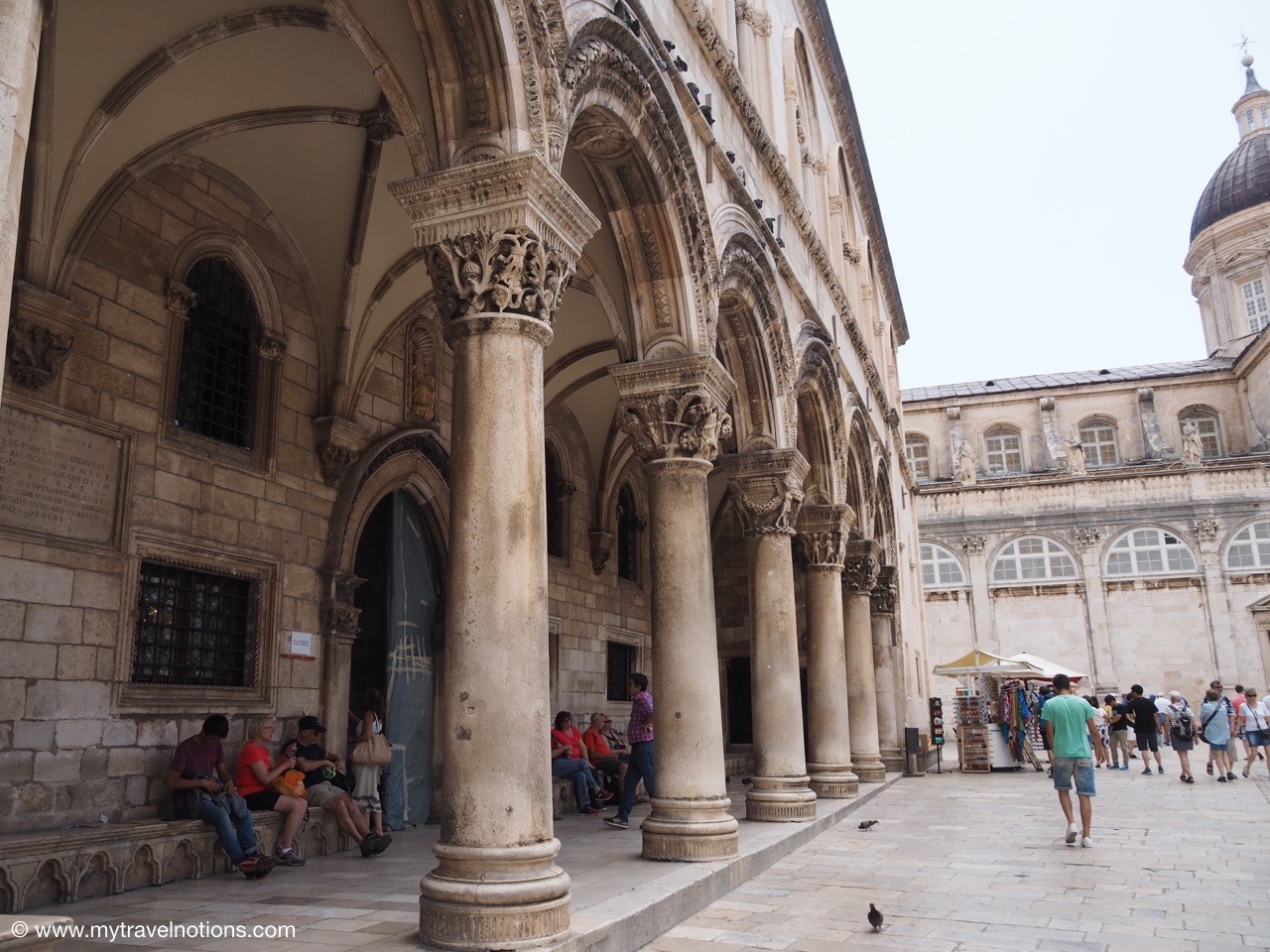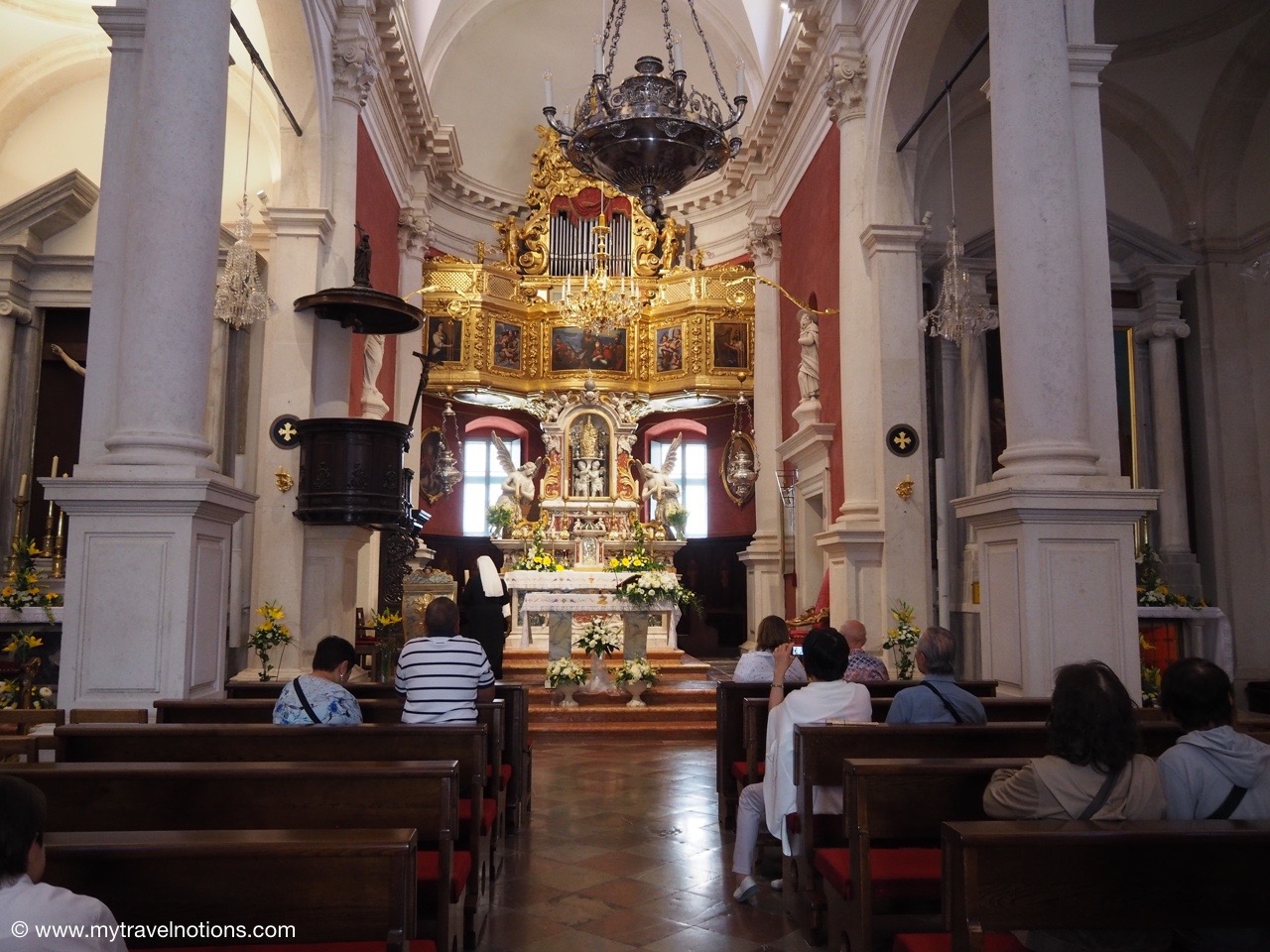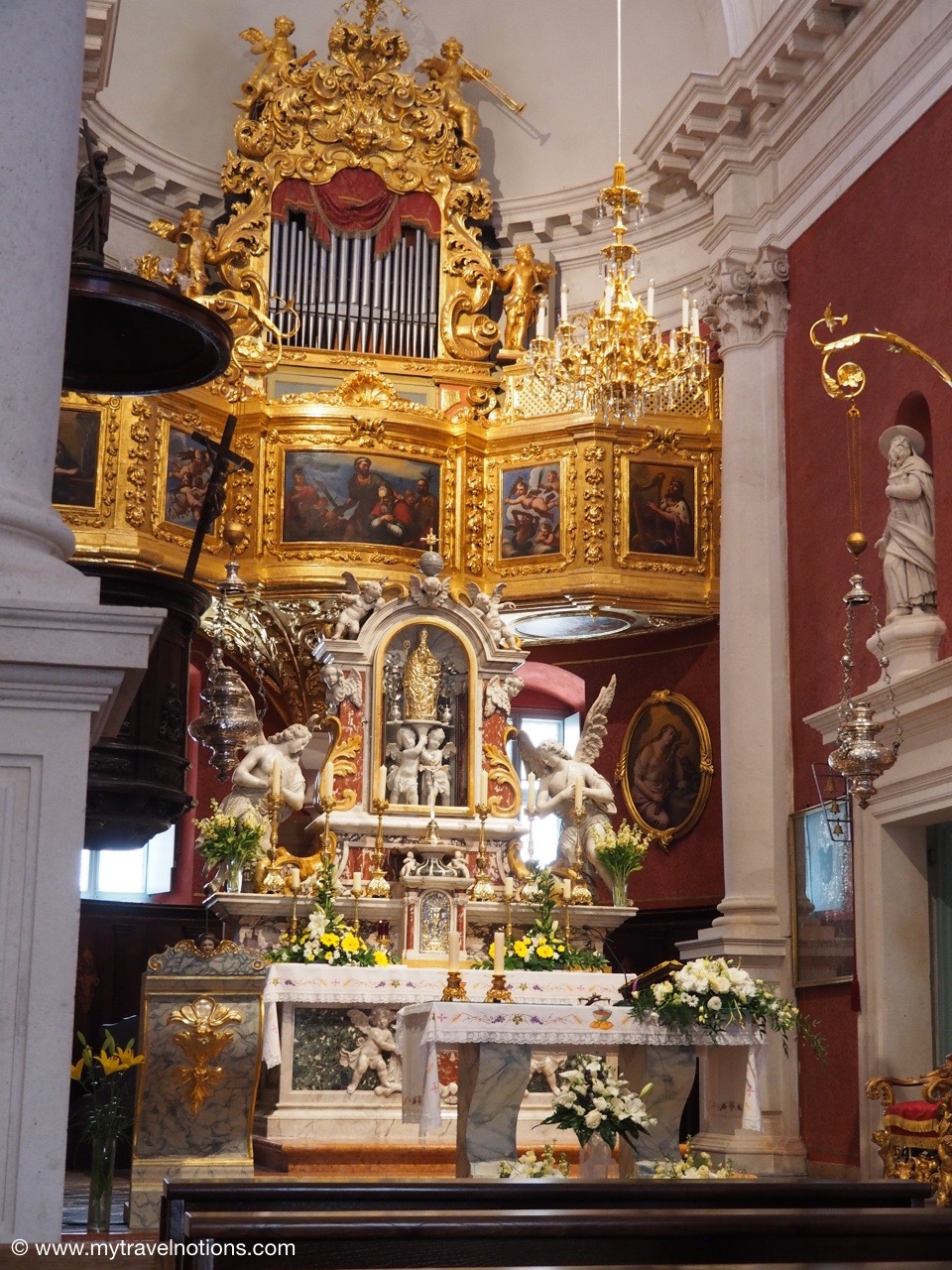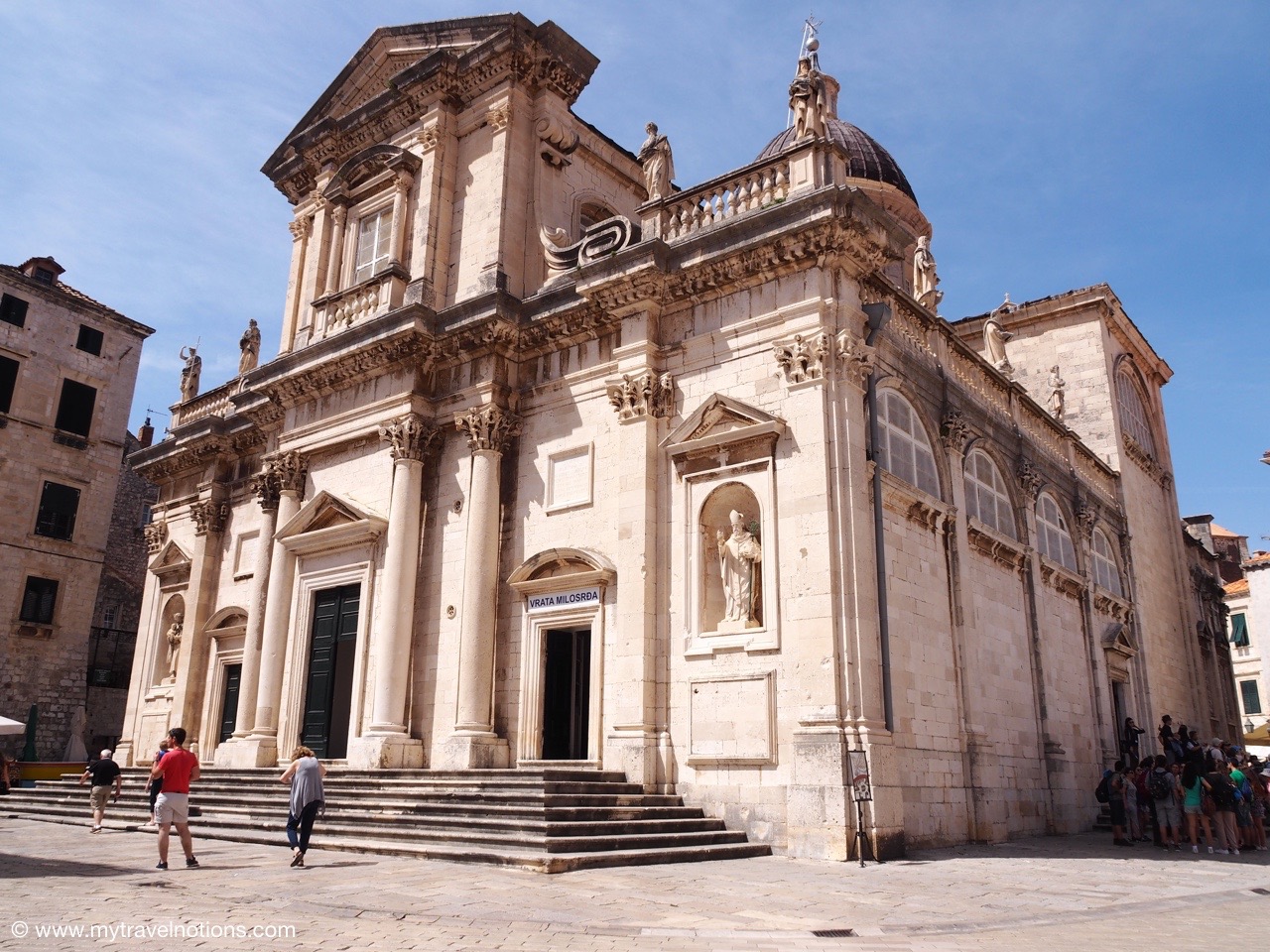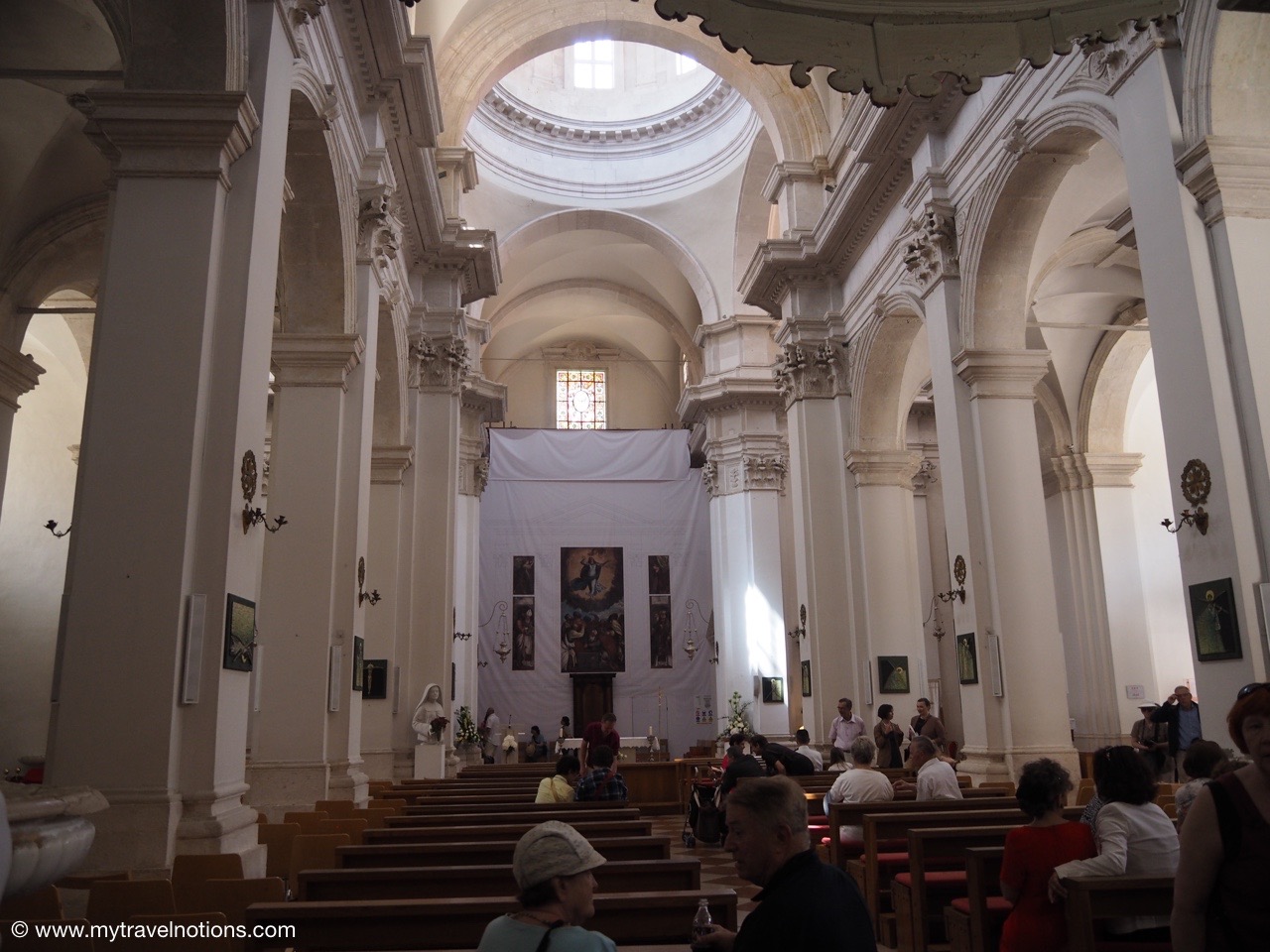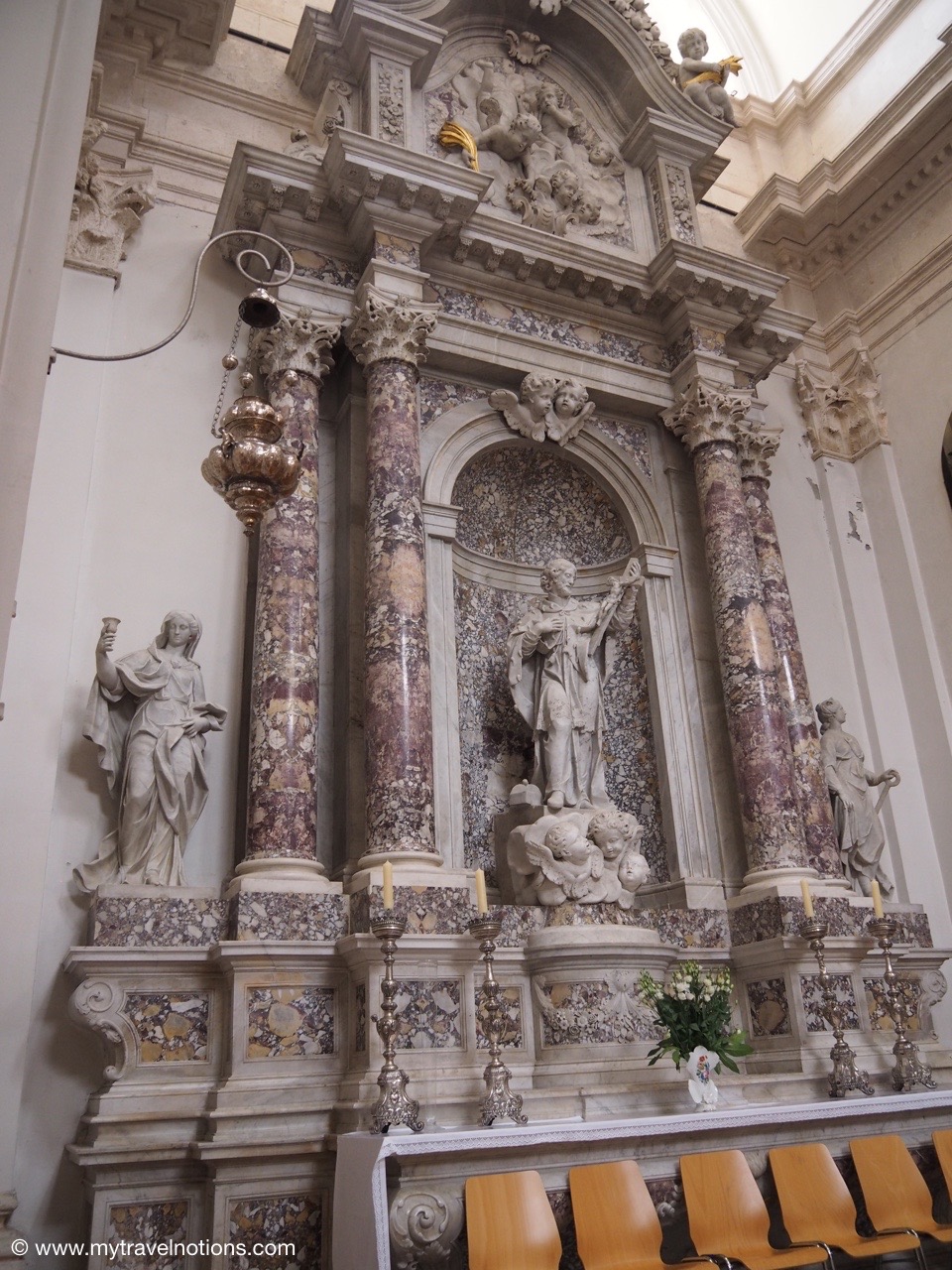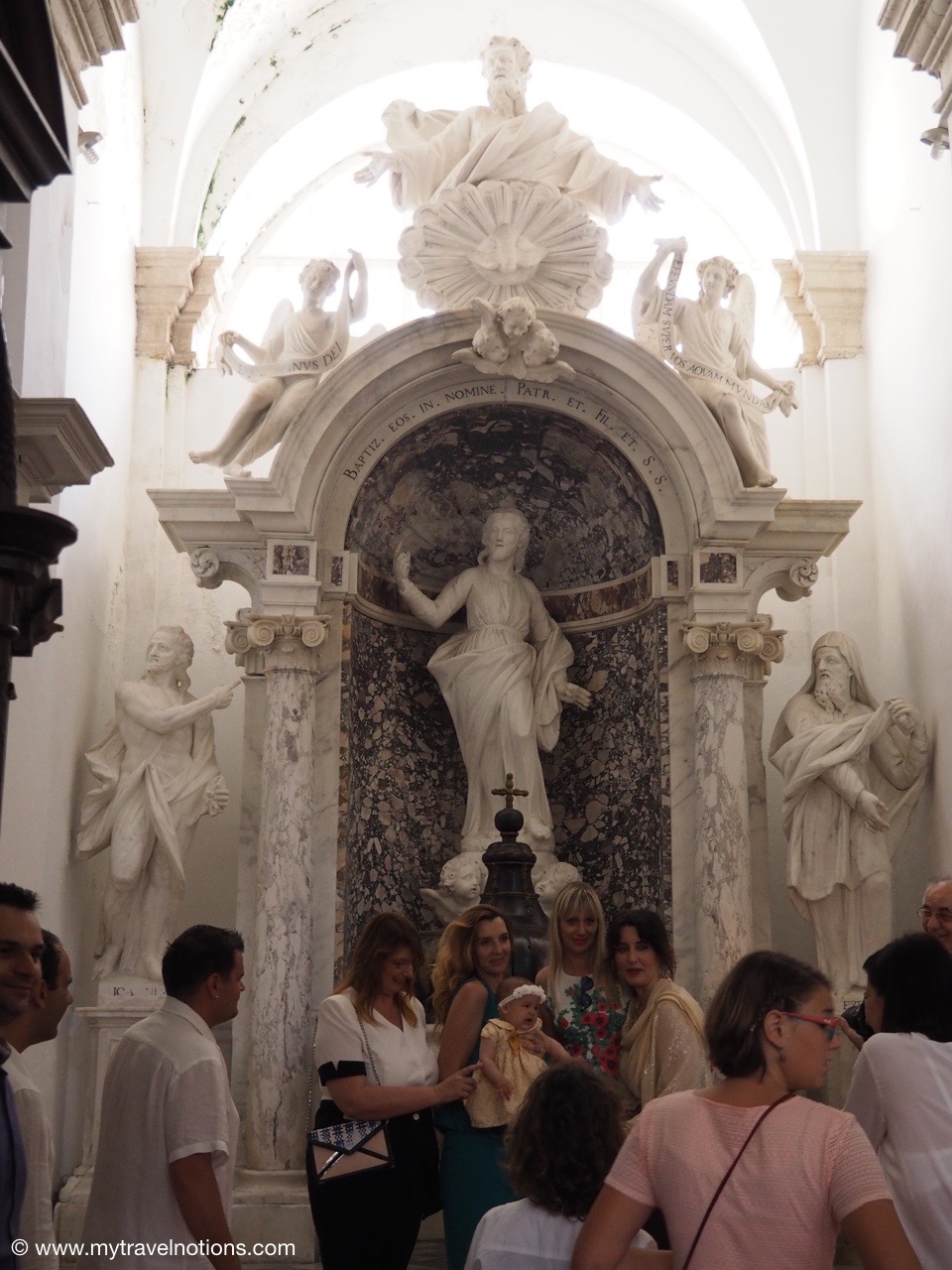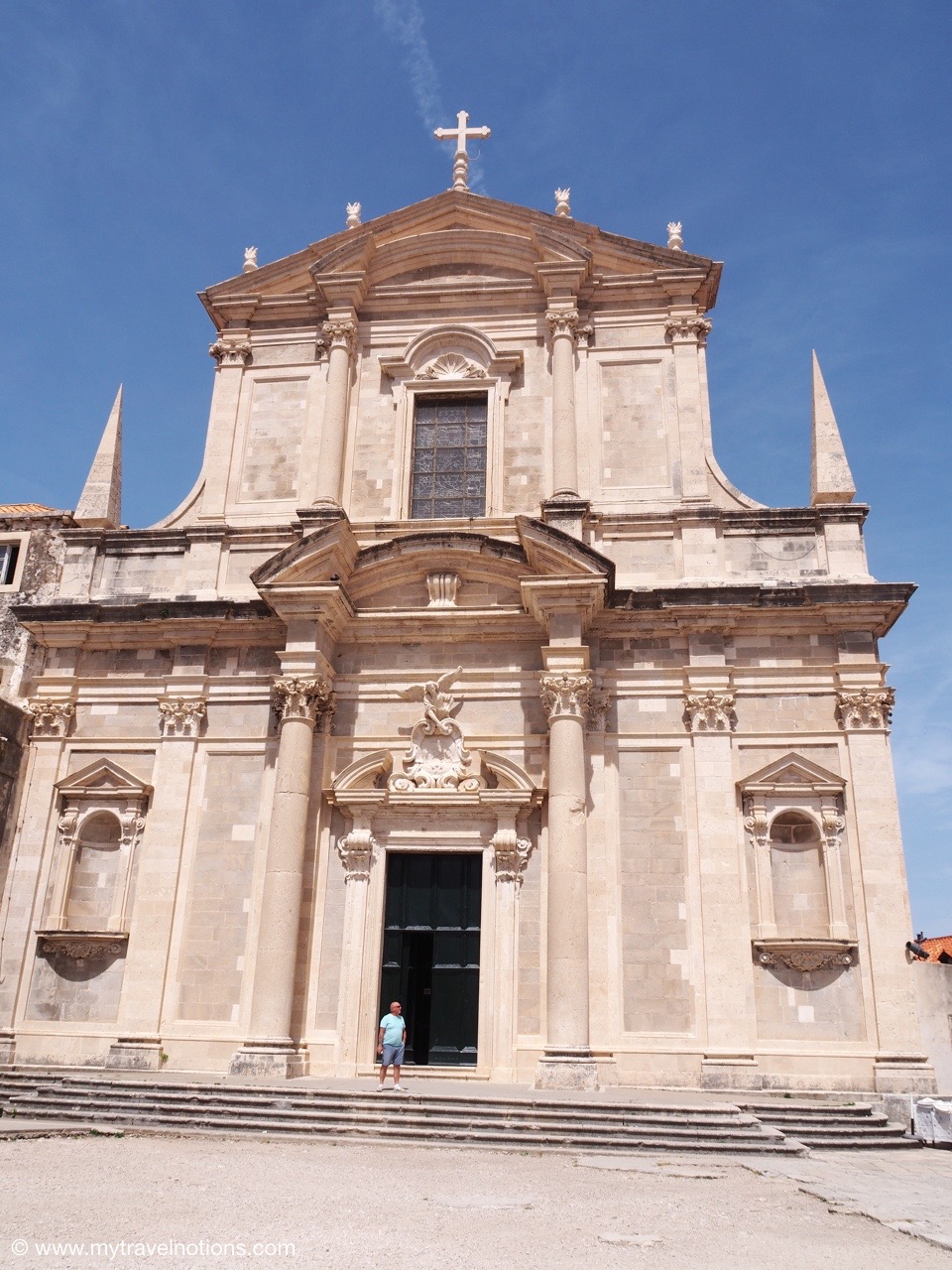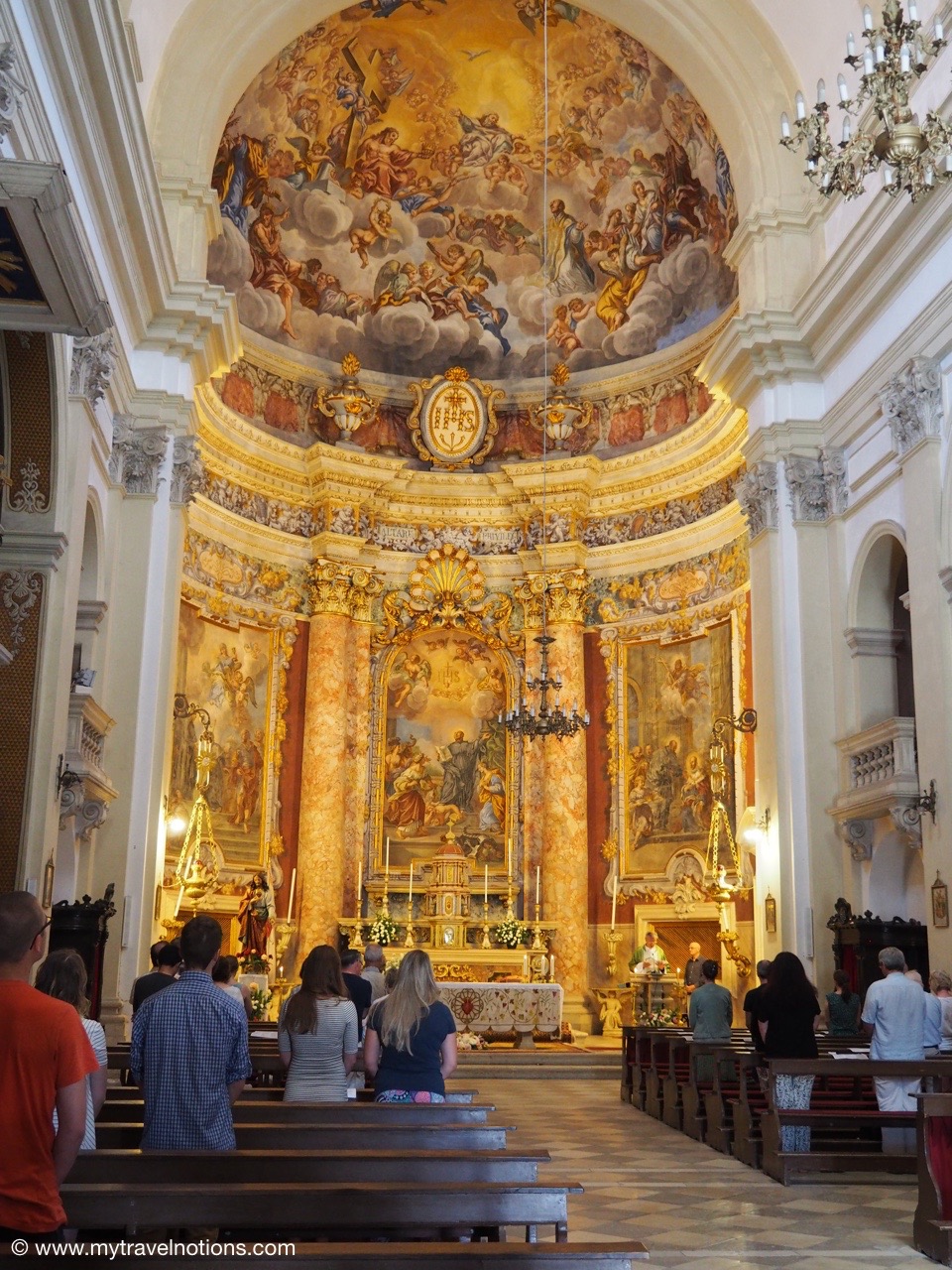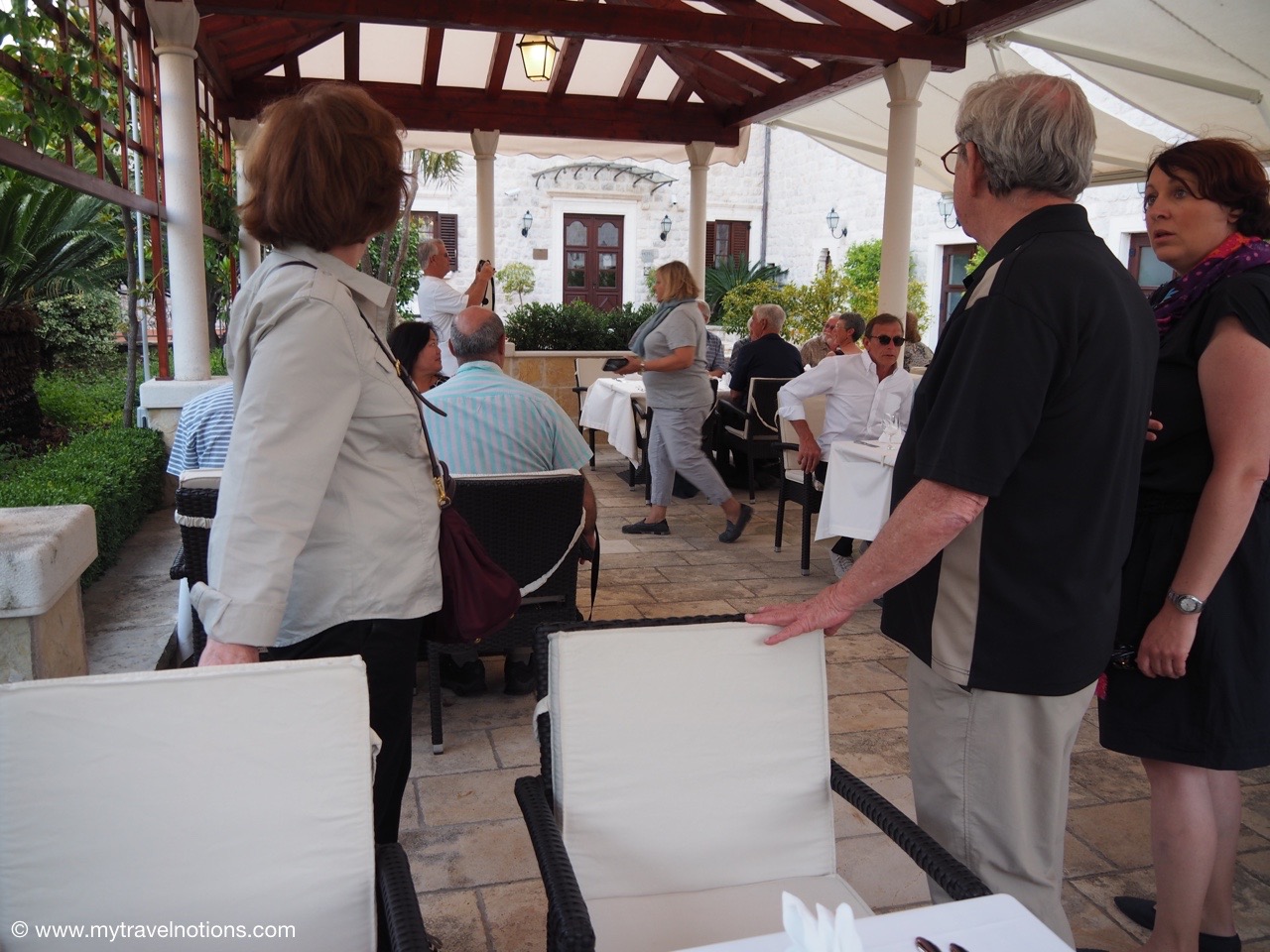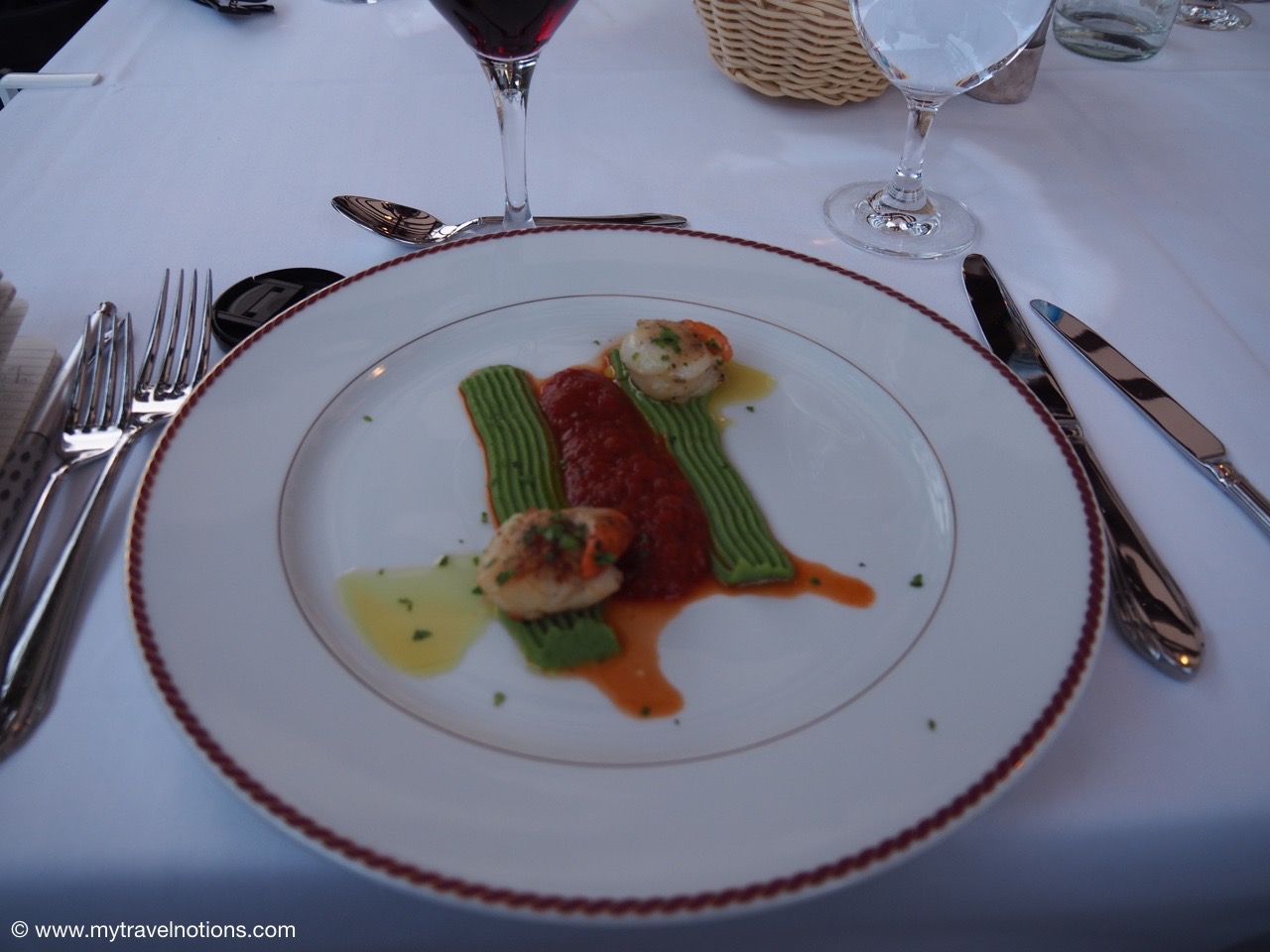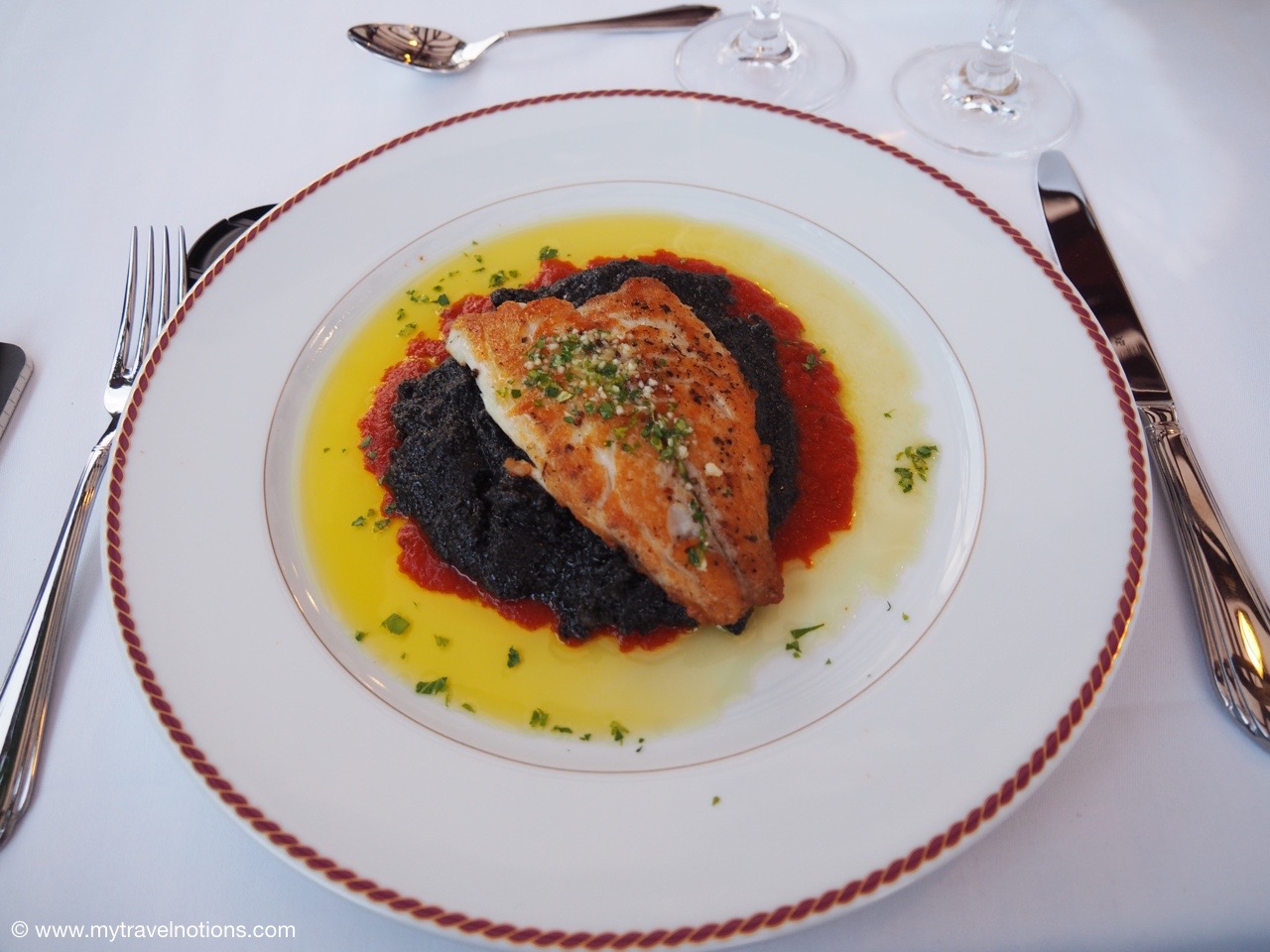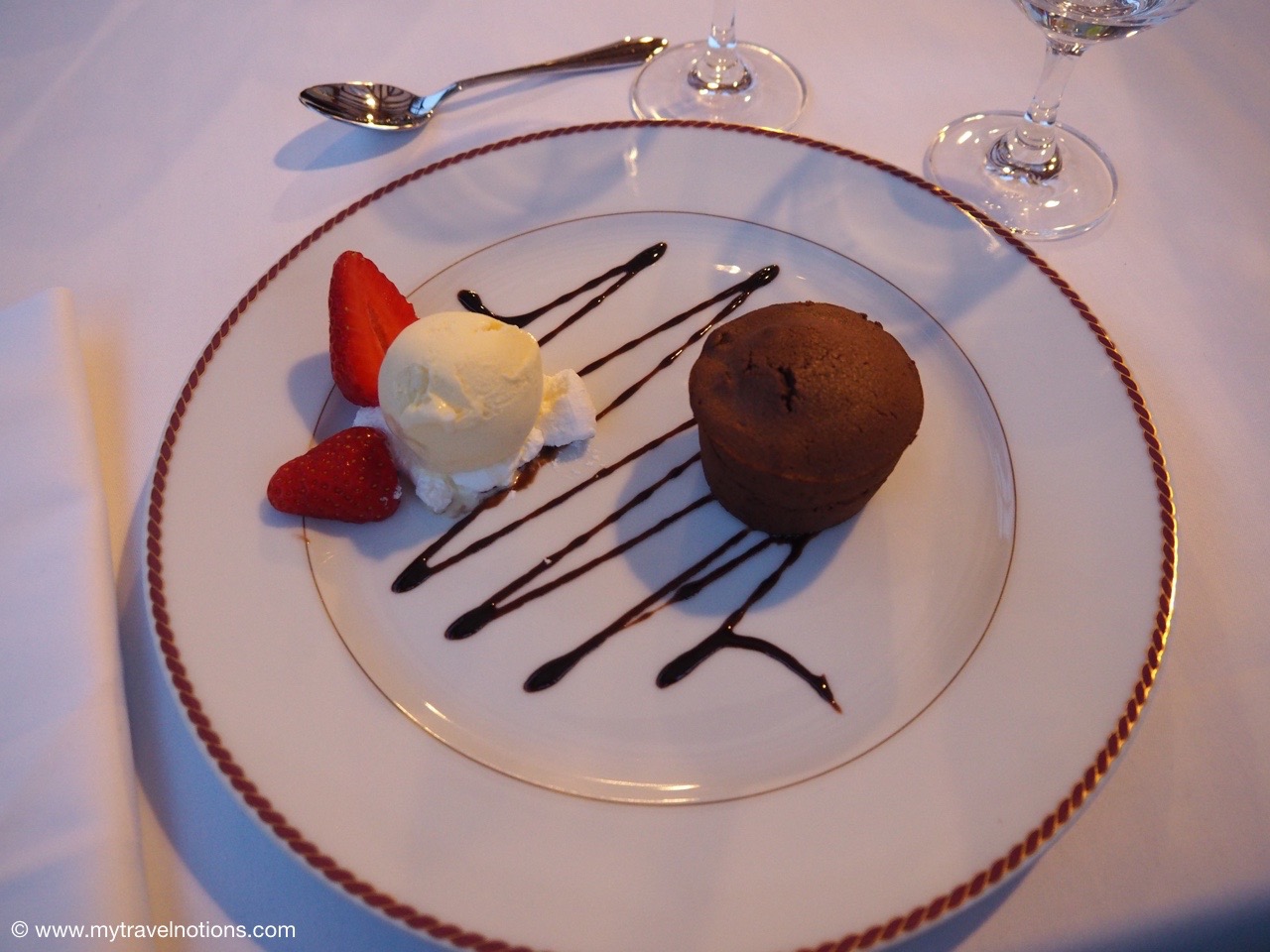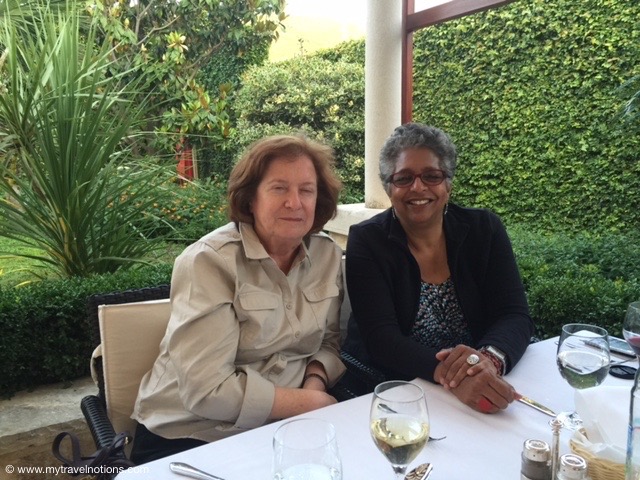 Today ends 30 days of two back to back Rick Steves tours. The first one was the 16-day "Best of Eastern Europe" tour and this one, the 14-day "Best of the Adriatic" tour. Thank you Peter Polczman and Tina Hiti, the lead tour guides for each tour and to Sanel Maric. Tomorrow I fly back to Budapest to begin my Cosmos 13-day "Treasures of the Balkans and Transylvania" tour which includes the countries of Serbia, Bulgaria and Romania.
I spent today, my last day in Dubrovnik, Croatia, walking the grand city wall that surrounds the old town with Carol and Dennis, tour mates from both of my Rick Steves tours who like me stayed over another day in Dubrovnik. This was a WOW experience.
The medieval City Wall is included in the World Heritage List from UNESCO as far back as 1970. In addition to the fortifications, the city walls are protected additionally with two round towers, 12 quadrilateral forts, five bastions and two corner towers.
And the views, from the sea of orange roofs on one side to the actual Sea of the Adriatic made for a compelling little more than two hour walk and picture taking extravaganza.