I'm staying at a cozy Airbnb in Miami's Little Havana neighborhood and this feels like being in another country, a Spanish speaking country, except it's in the U.S. and I love it.
Rodolpho, my friendly and energetic Lyft driver only spoke Spanish. I wasn't psychologically prepared to bring out my broken Spanish for Miami, but after spending this afternoon hanging out in Little Havana with my Miami Culinary Tours guide and on my own, it's a good way to get prepped for Cuba and my travels through Spain come April.
Food, art, cigars and history are the corner stone of what makes Little Havana so wonderfully vibrant. It's the heart and soul of Miami's Cuban culture on Calle Ocho (8th Street) from 2nd to 27th streets with 30 square blocks in total. It is where you can find the signature Cuban coffees, Cuban cigar shops, Latin American art and galleries along with a bevy of foods and drinks.
Originally, a thriving Jewish neighborhood in the 1930s . Cubans began fleeing Cuba towards the end of the 1950s, first because of Fulgencio Batista's dictatorship and later, that of Fidel Castro. By 1960s, the strong Cuban presence gave way to the area being called Little Havana, as the landing point for new immigrants and a stronghold for Cuban-owned businesses. Rather than return to Havana, where Castro remained in power, Cuban Americans began residing in neighborhoods across Miami. Today, Hispanics from other countries have substantially increased since the late 1990s but the increasing diversity has not changed the fact that most of the neighborhood businesses are still Cuban-owned.
So, for now, here's a taste of Miami's Little Havana.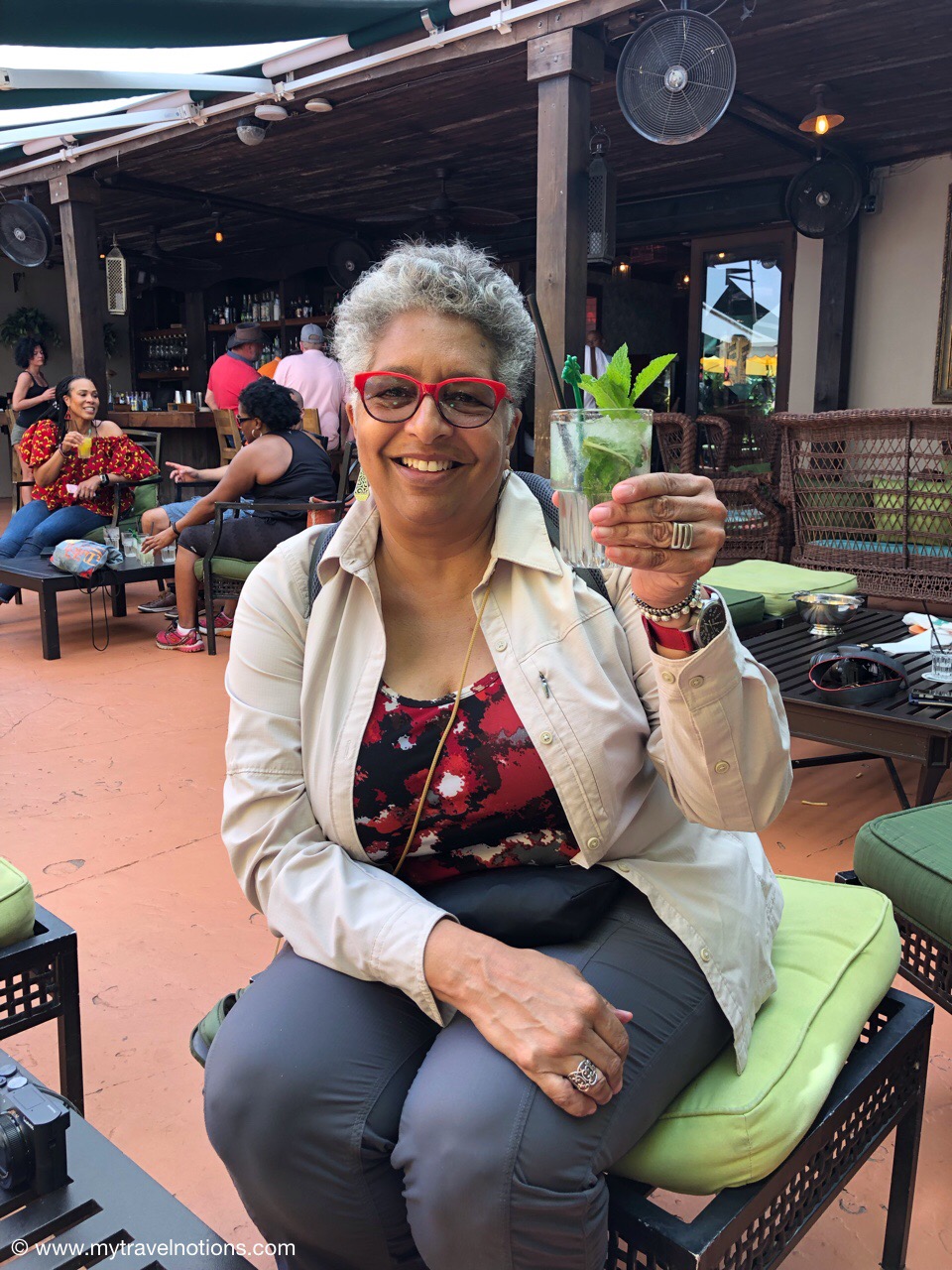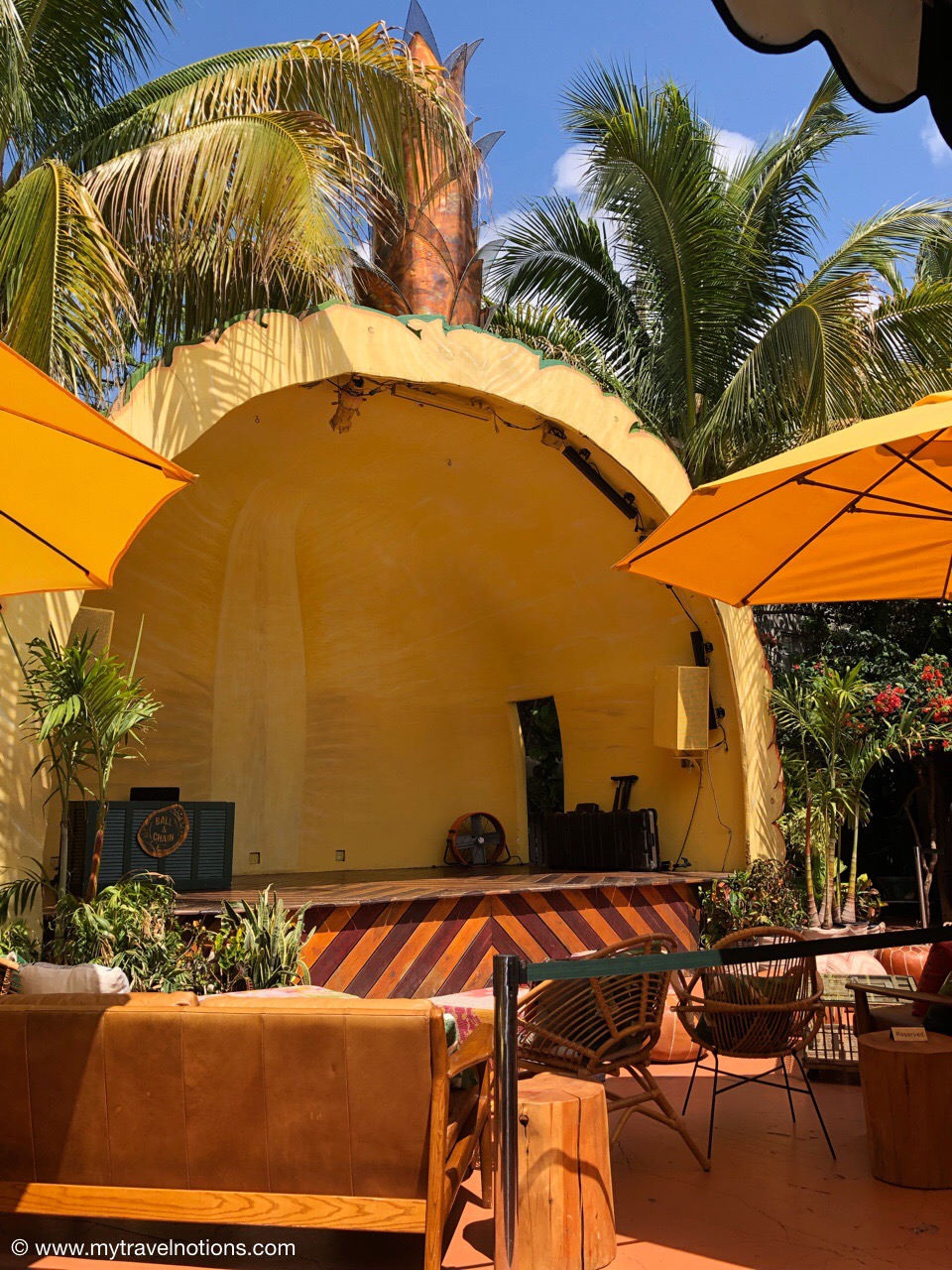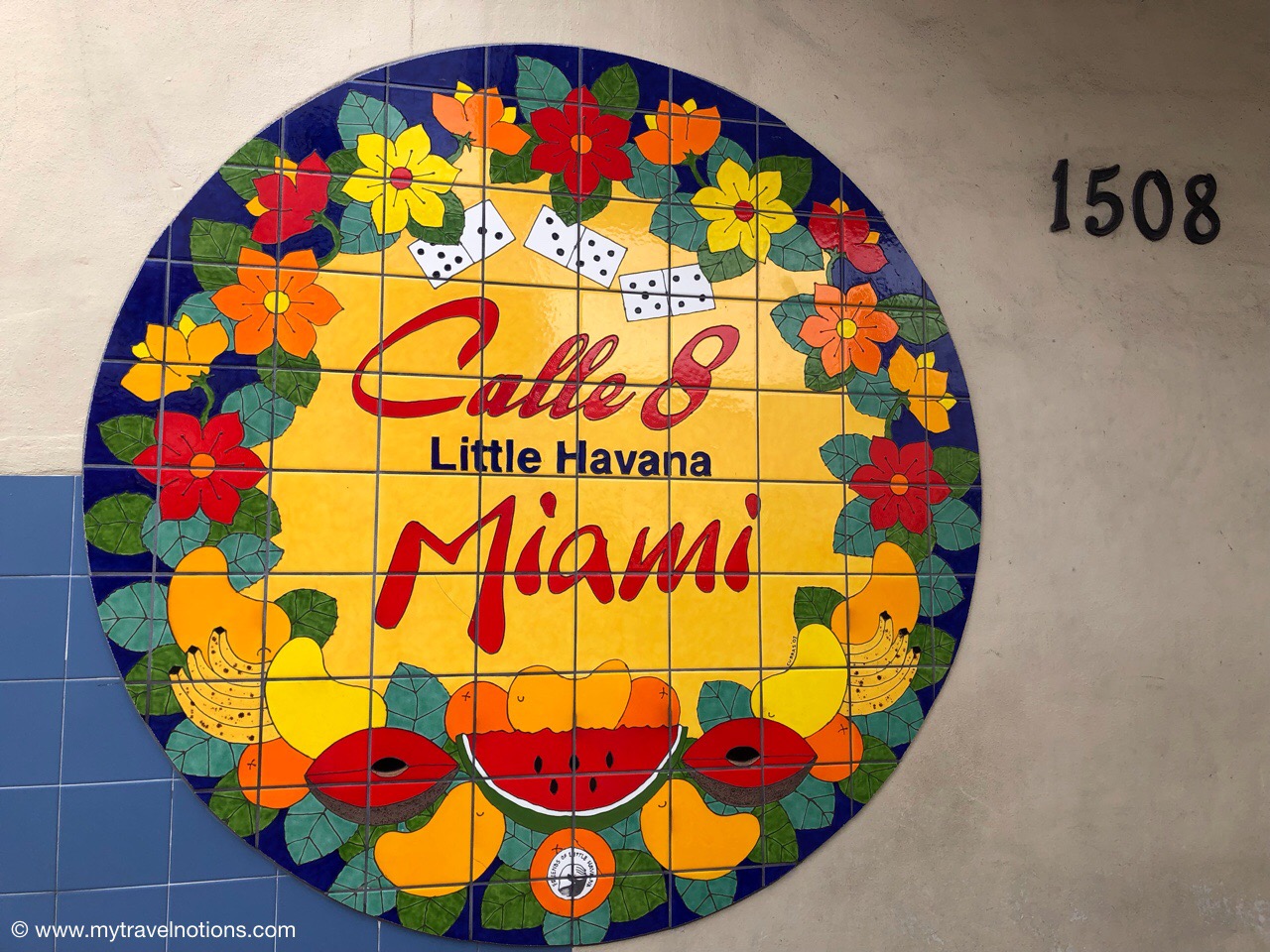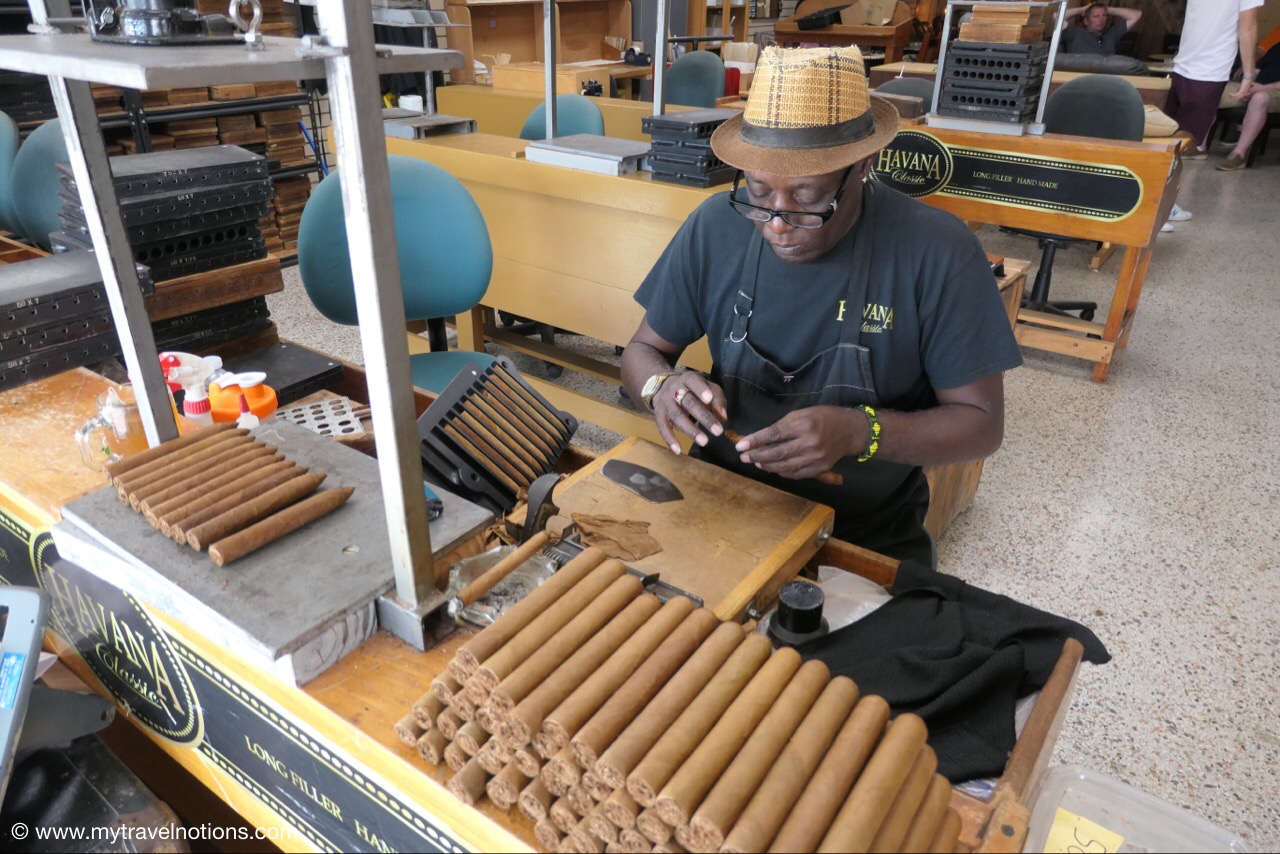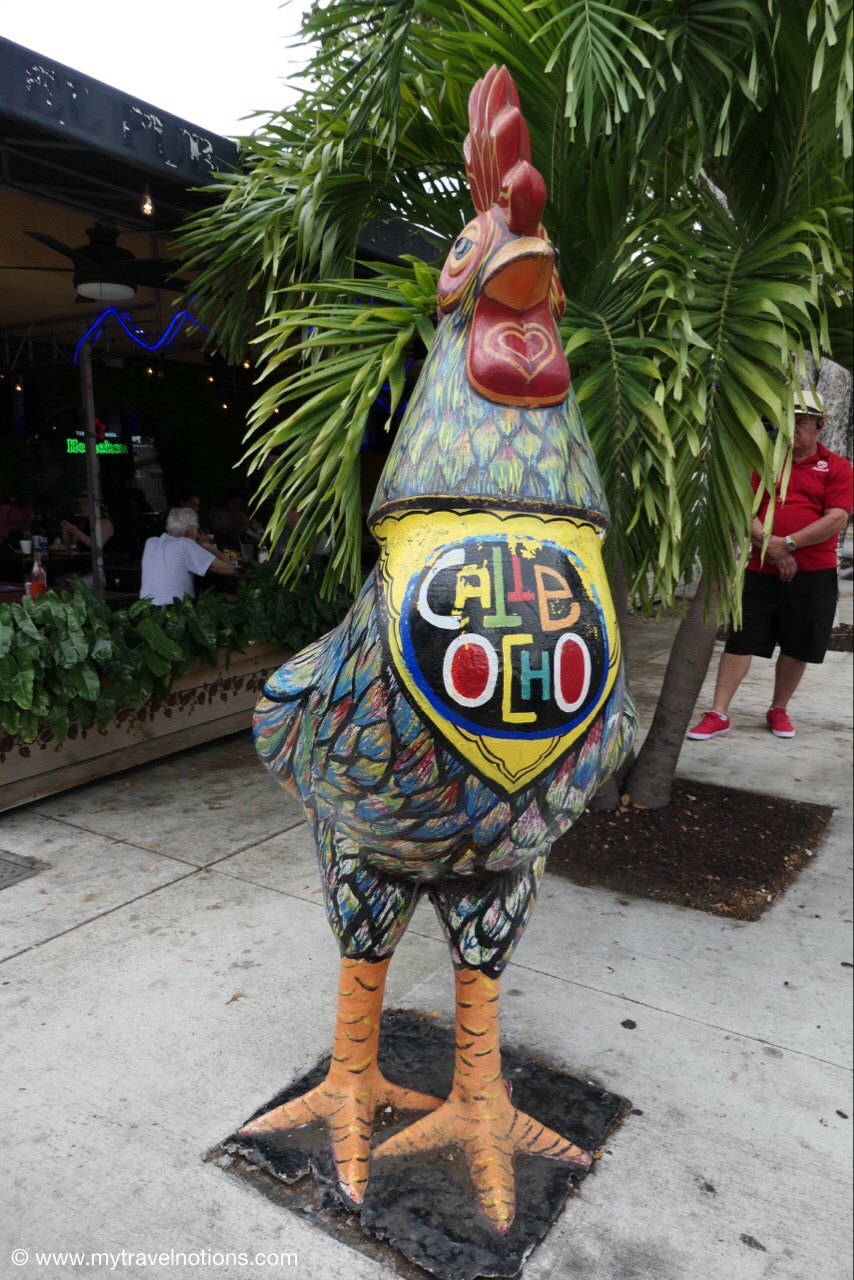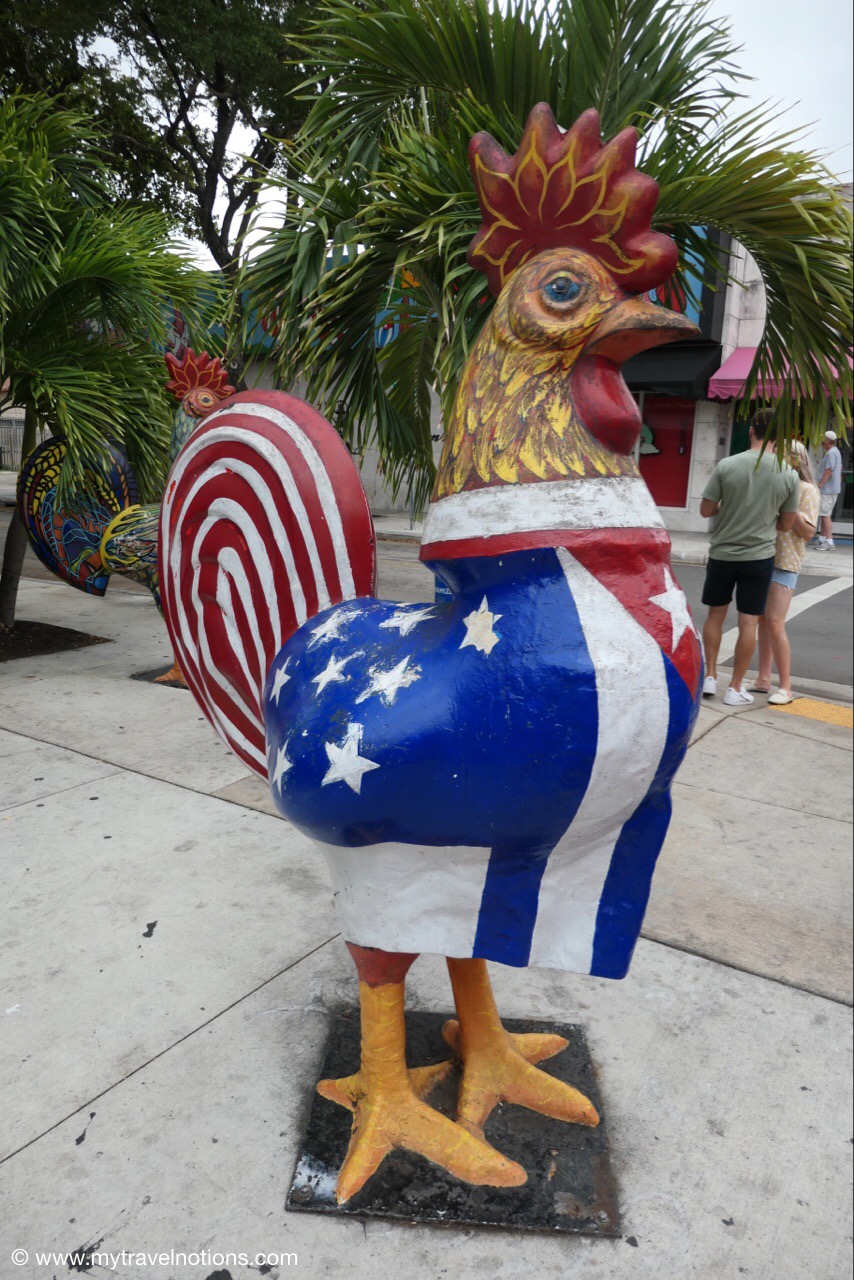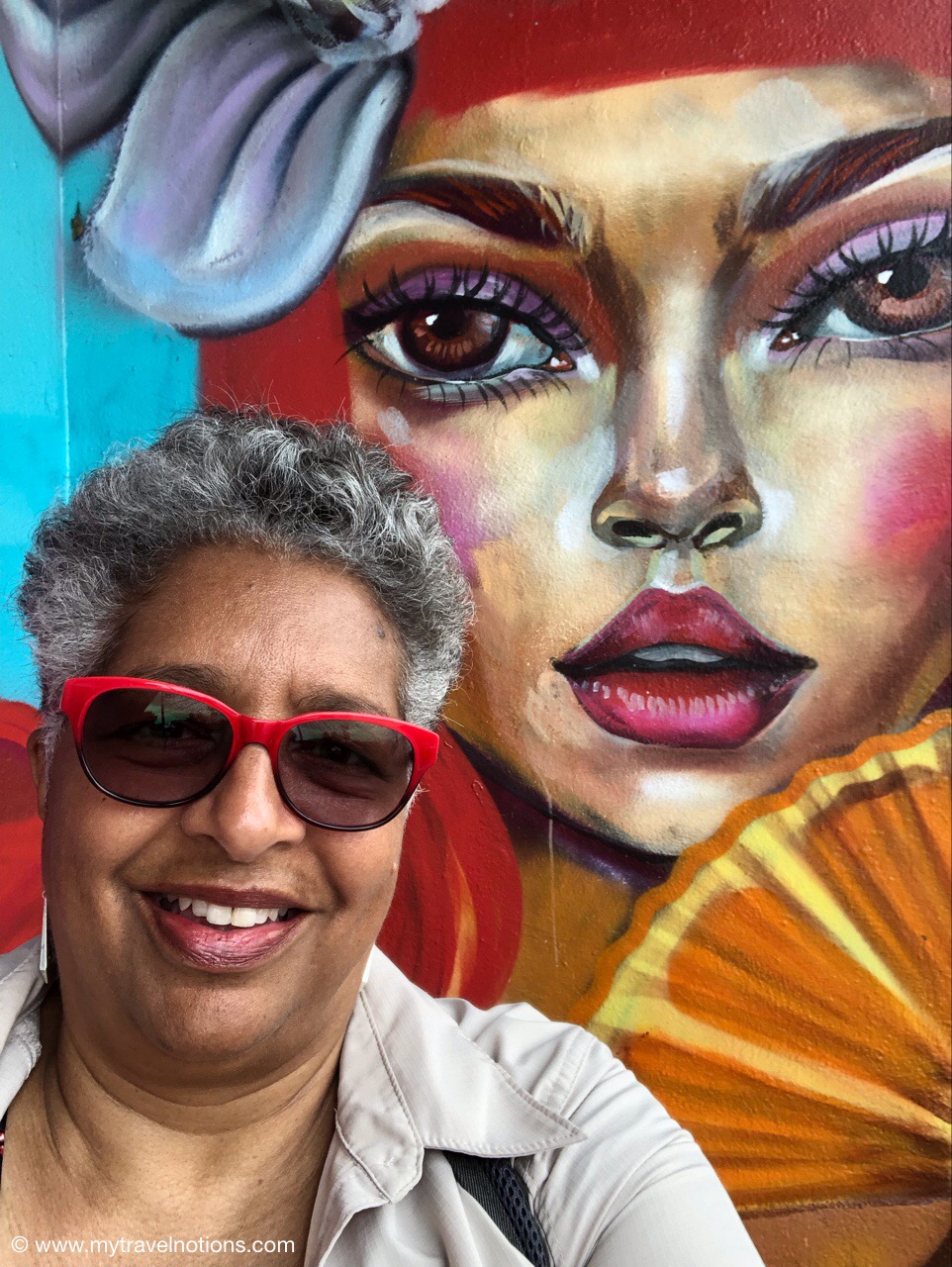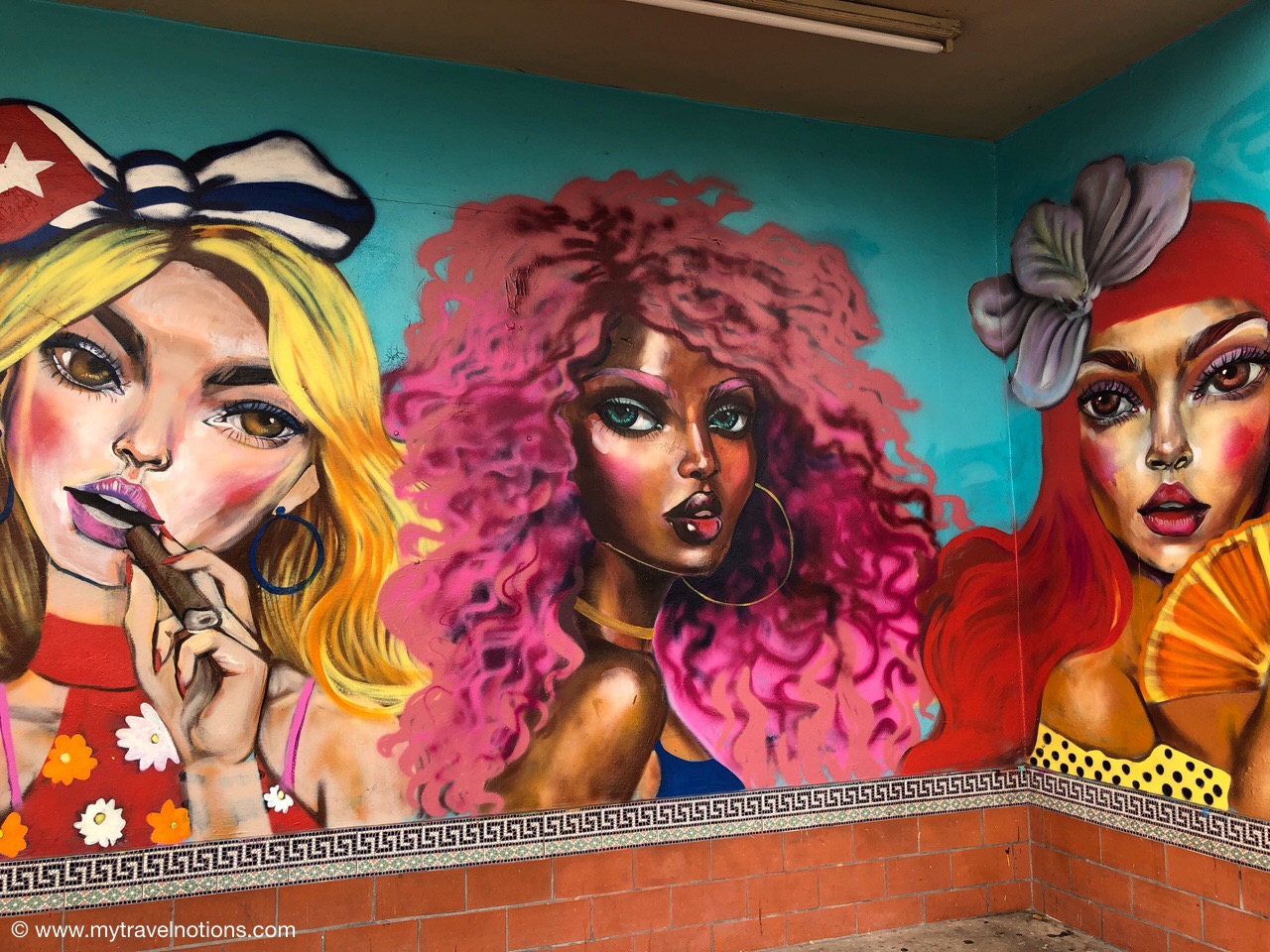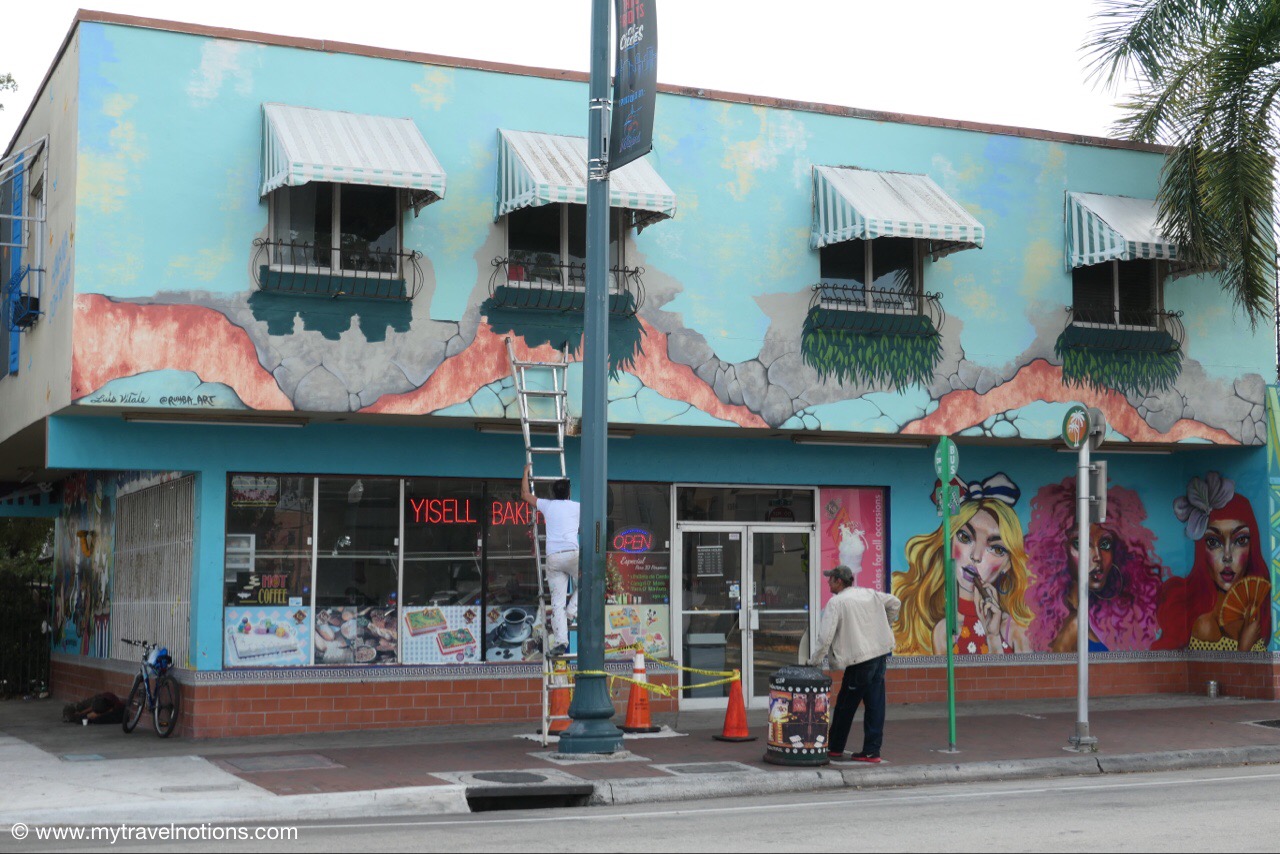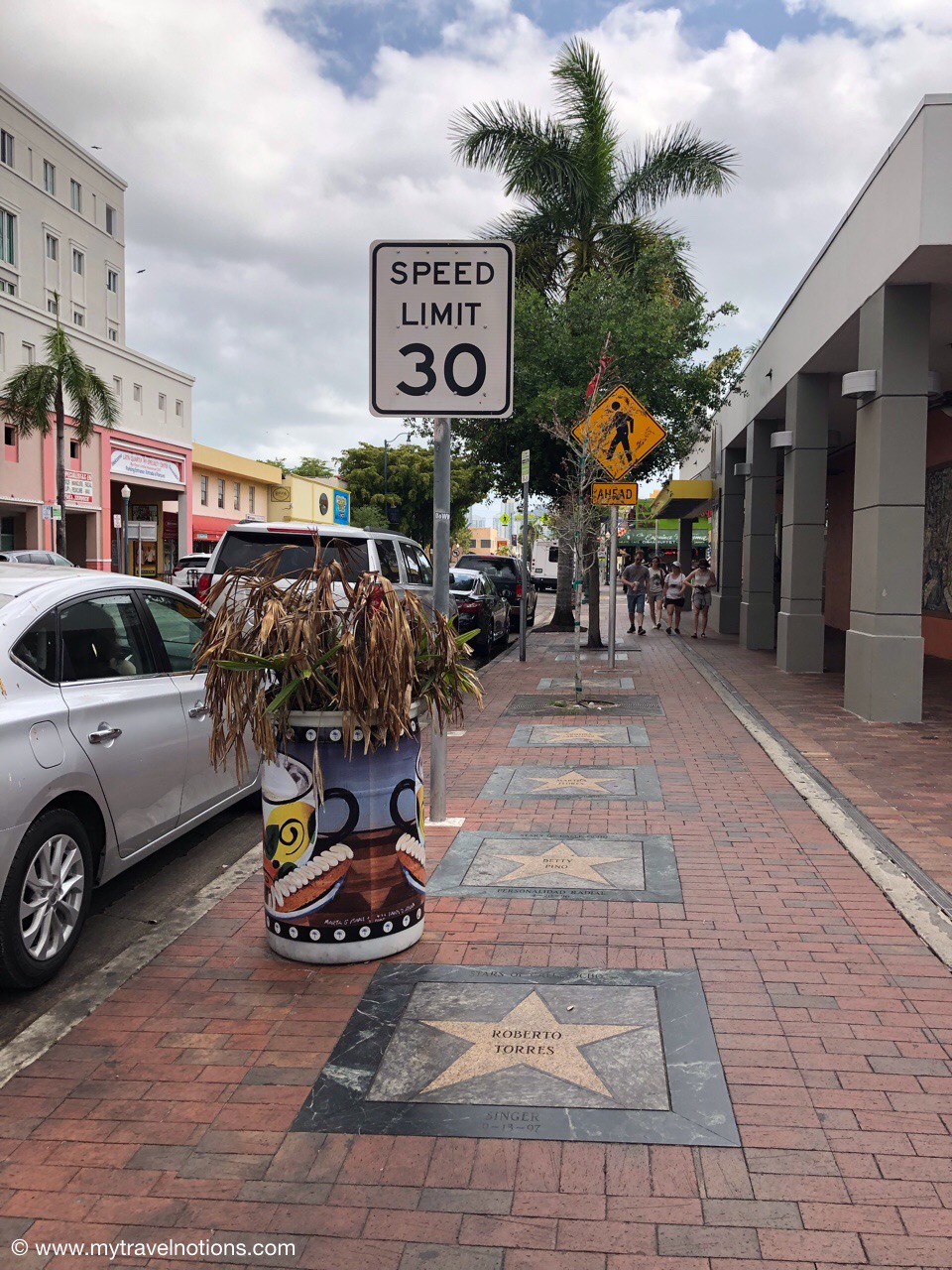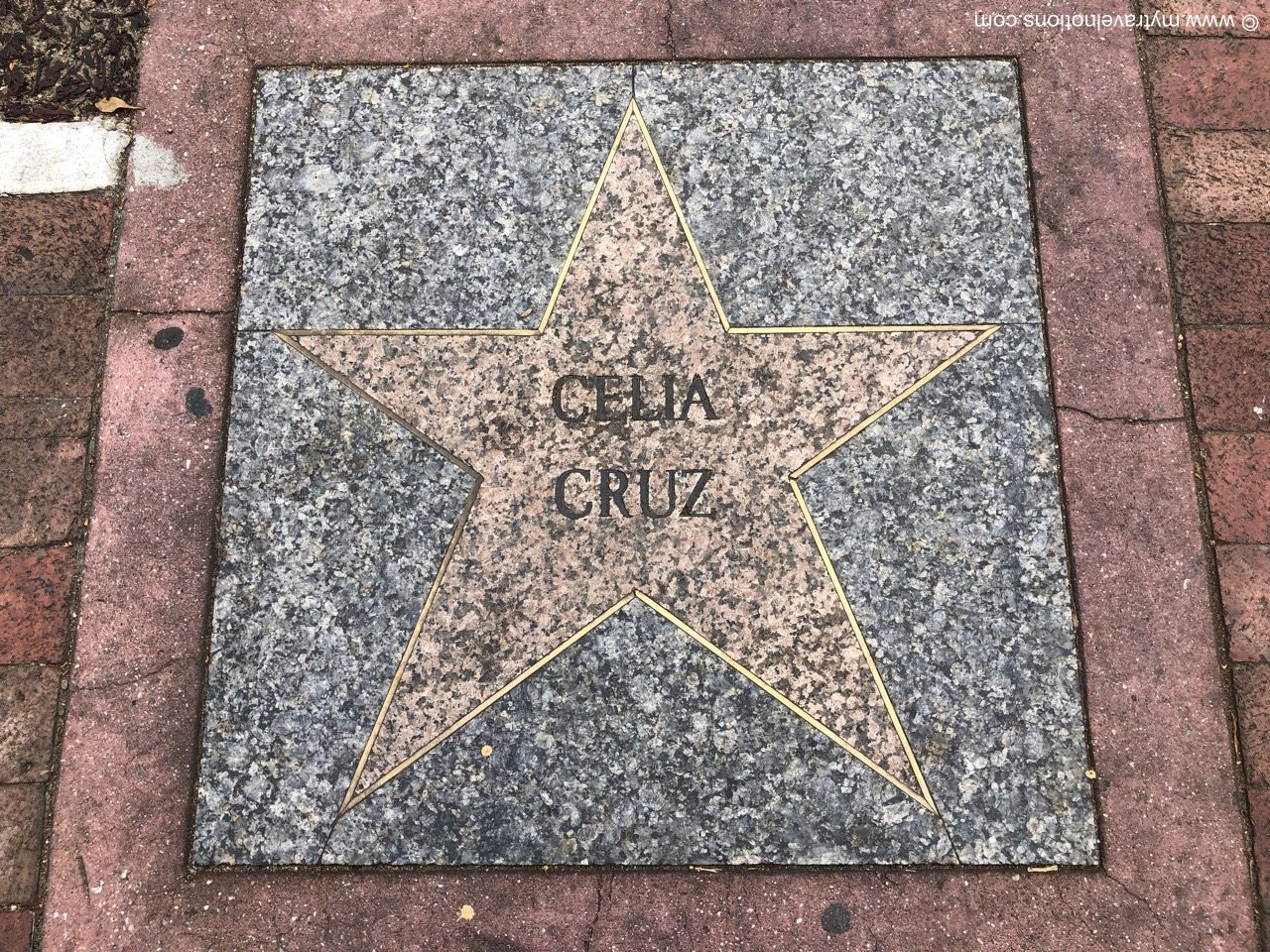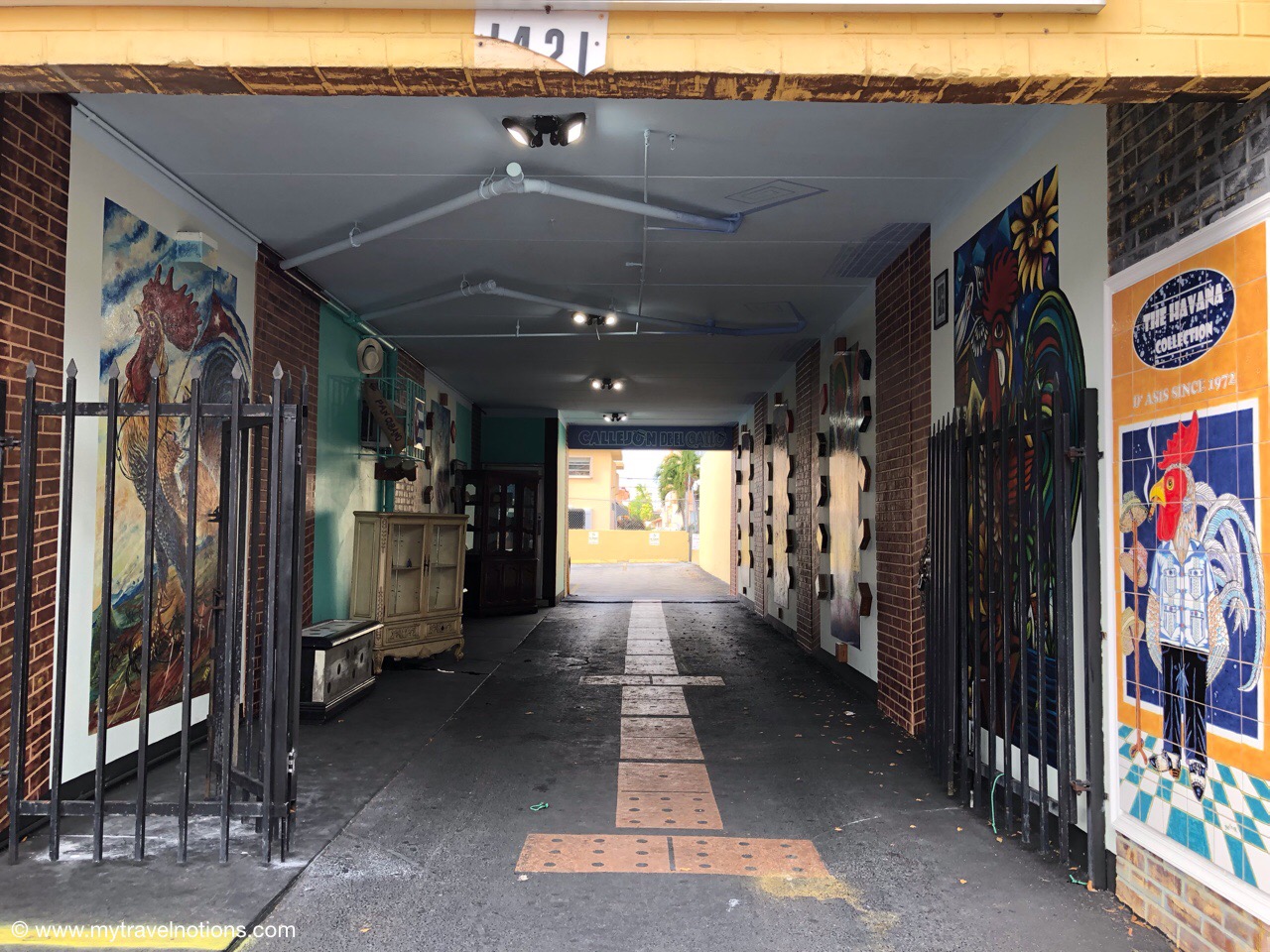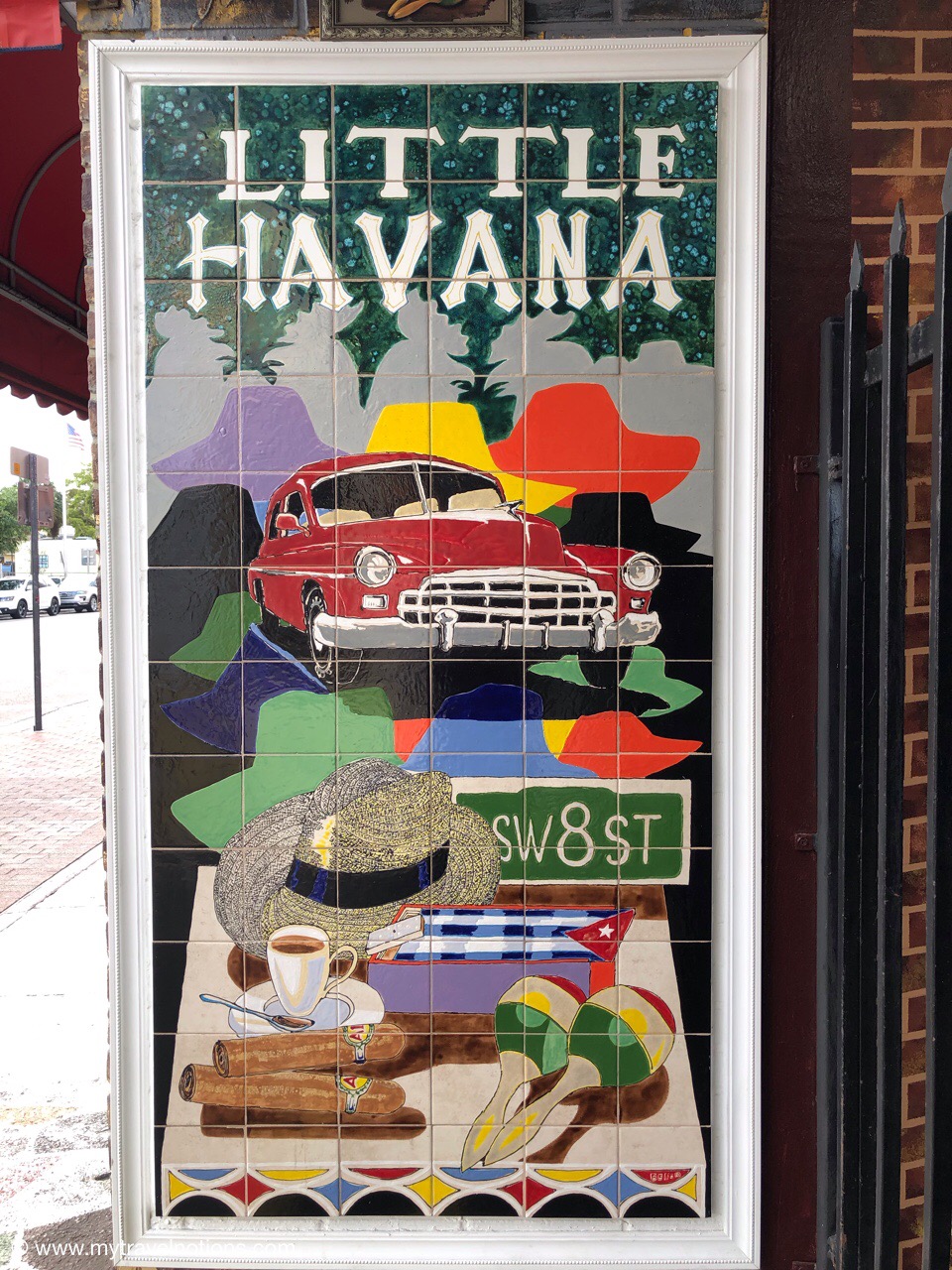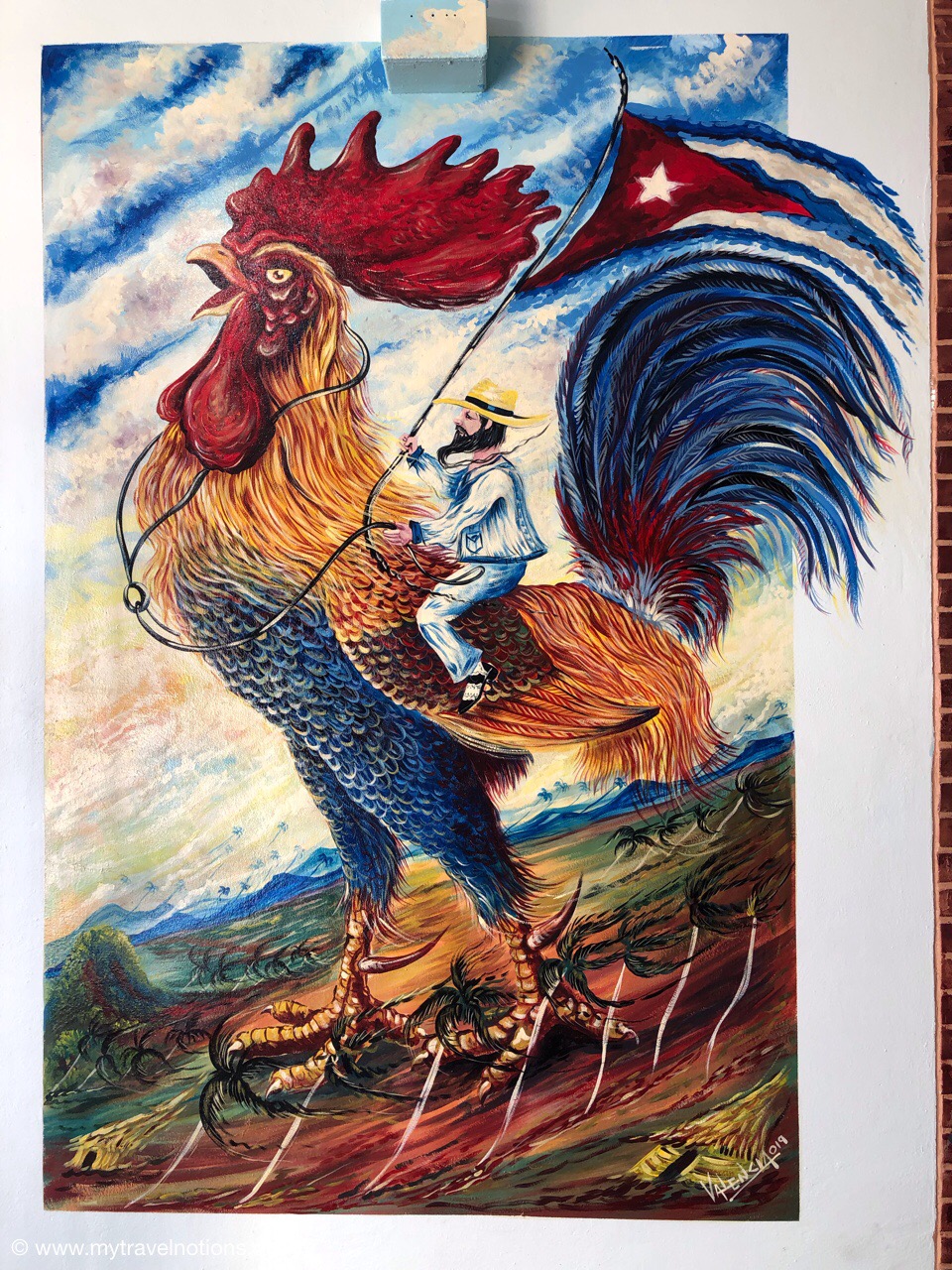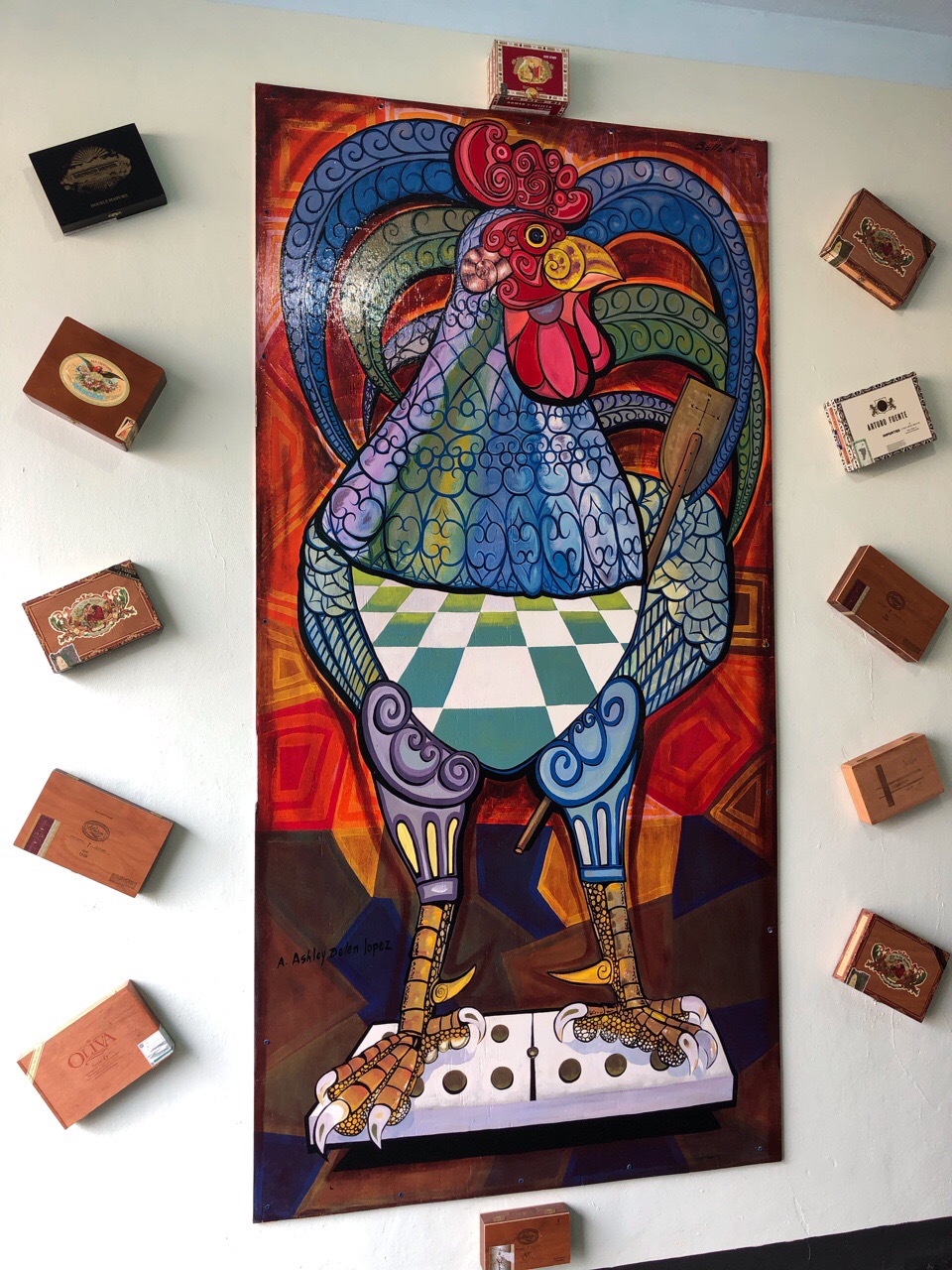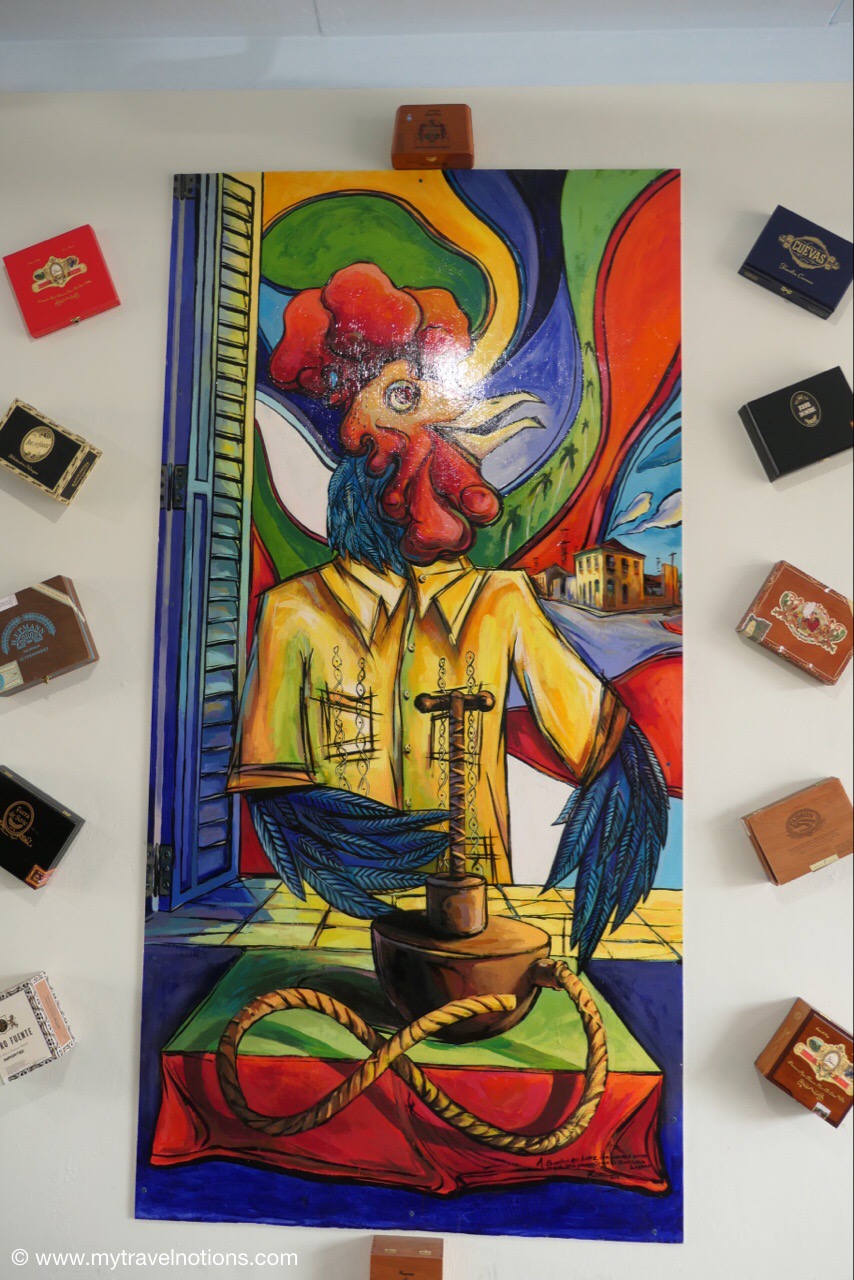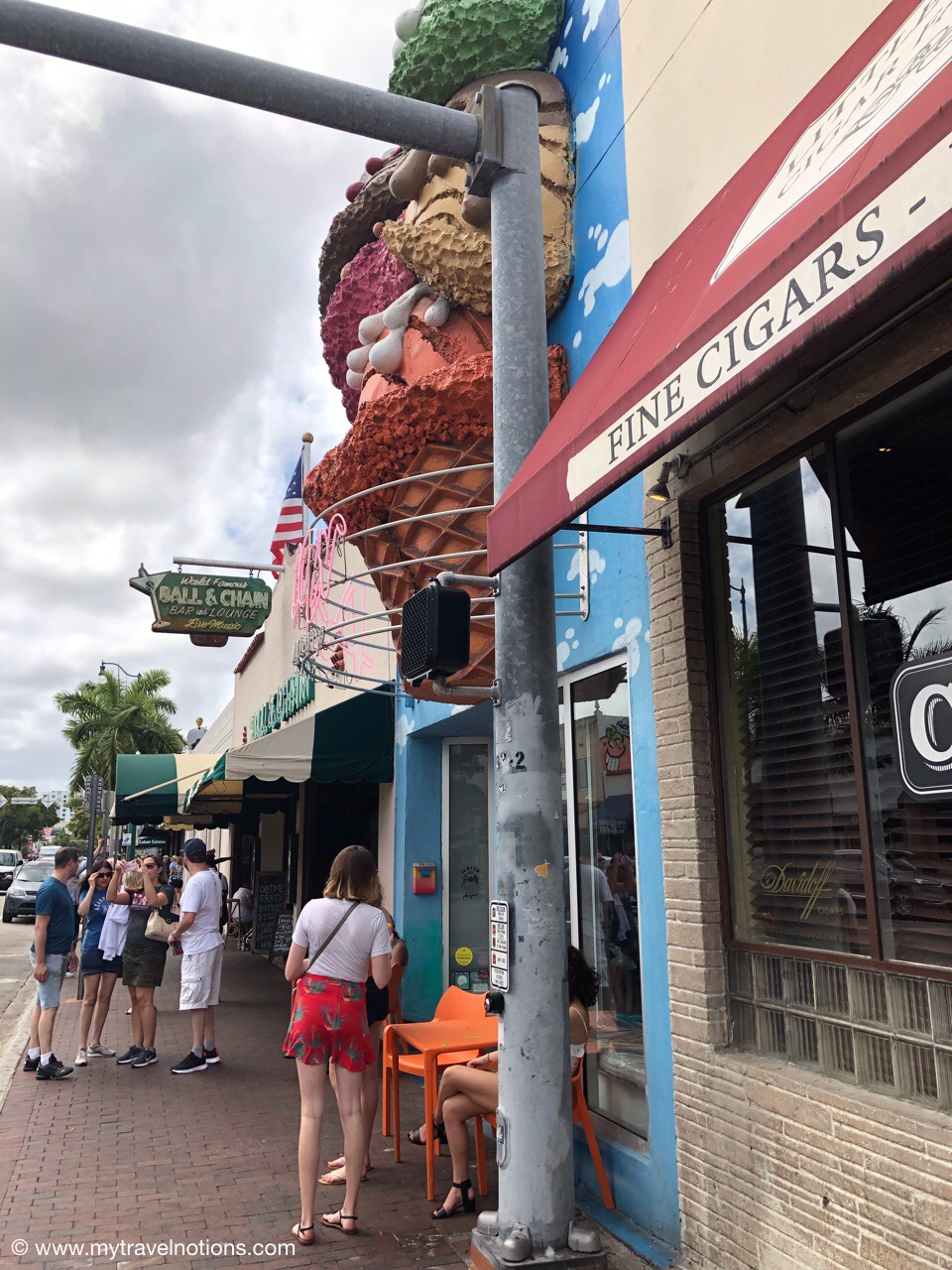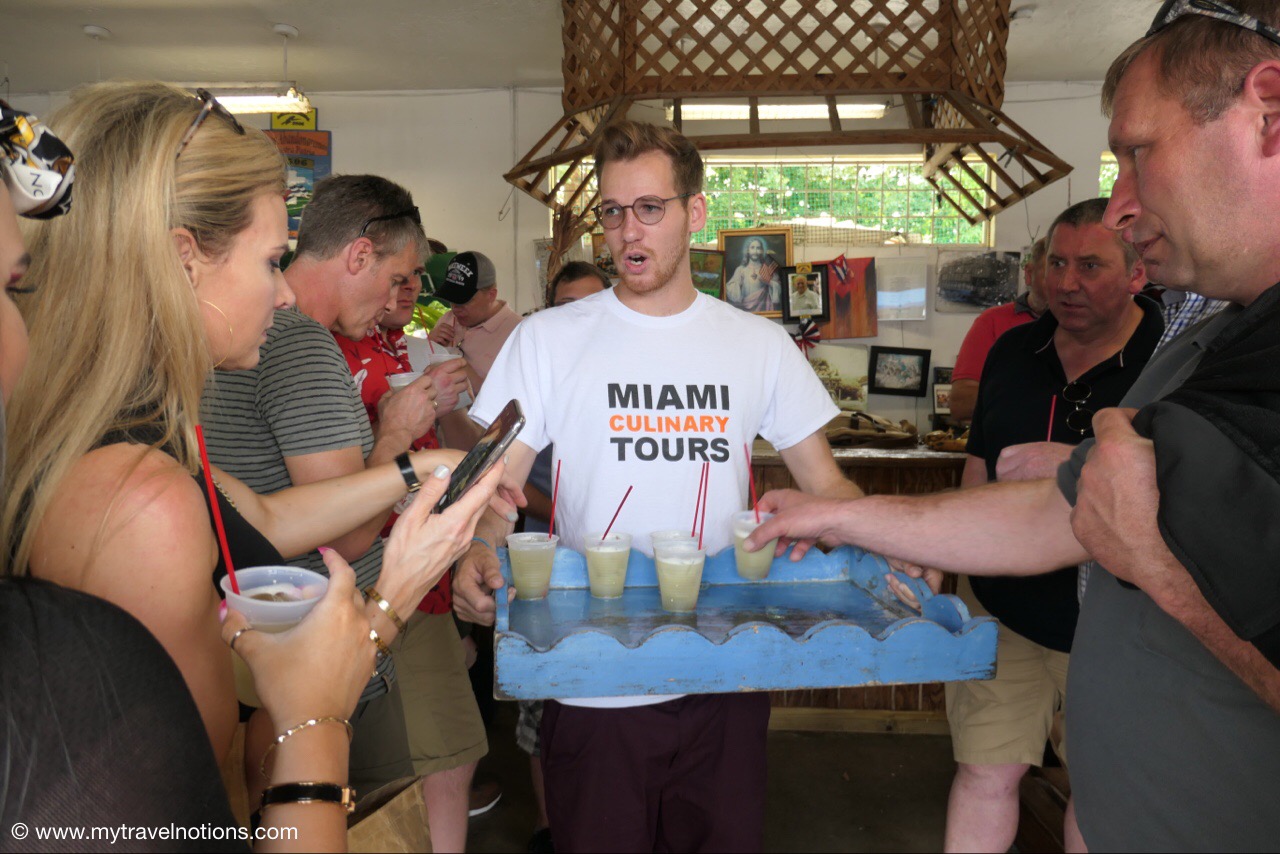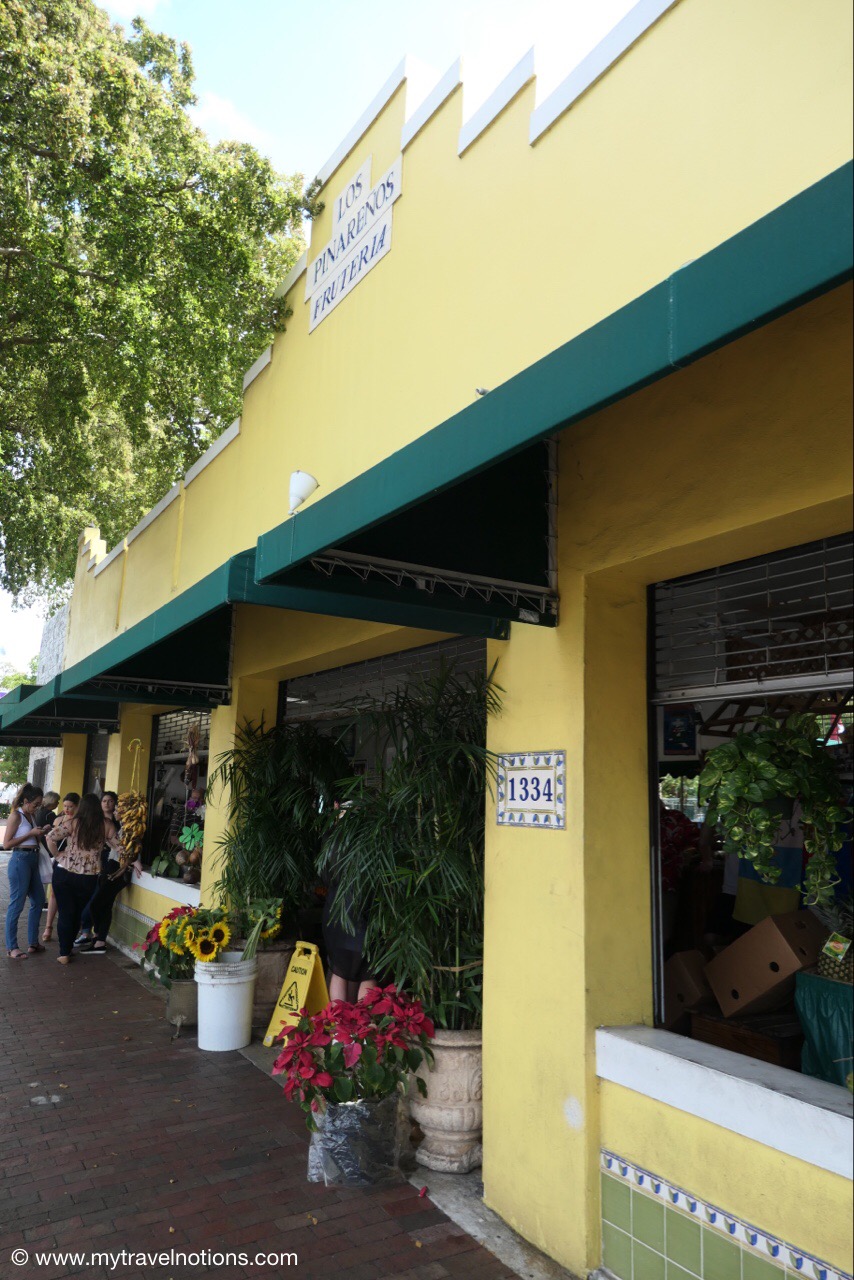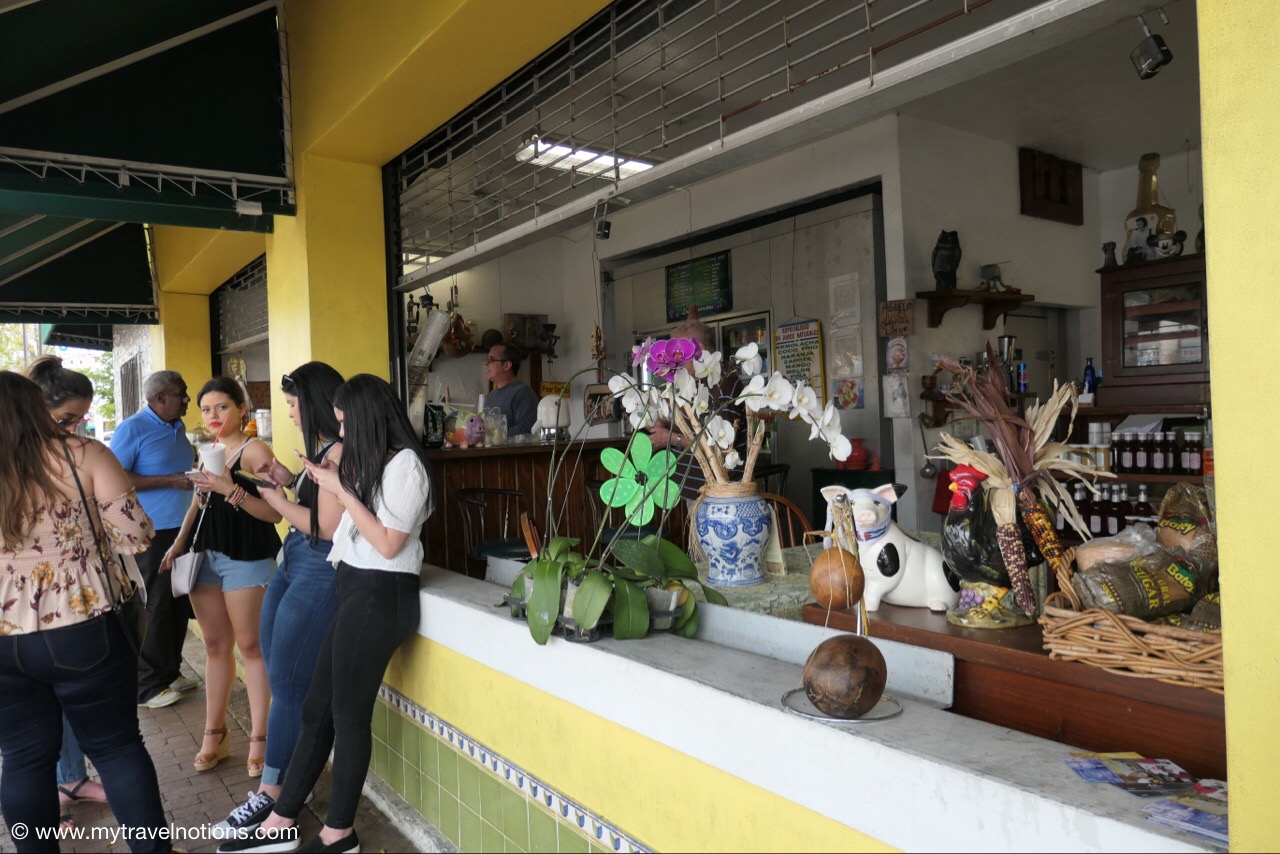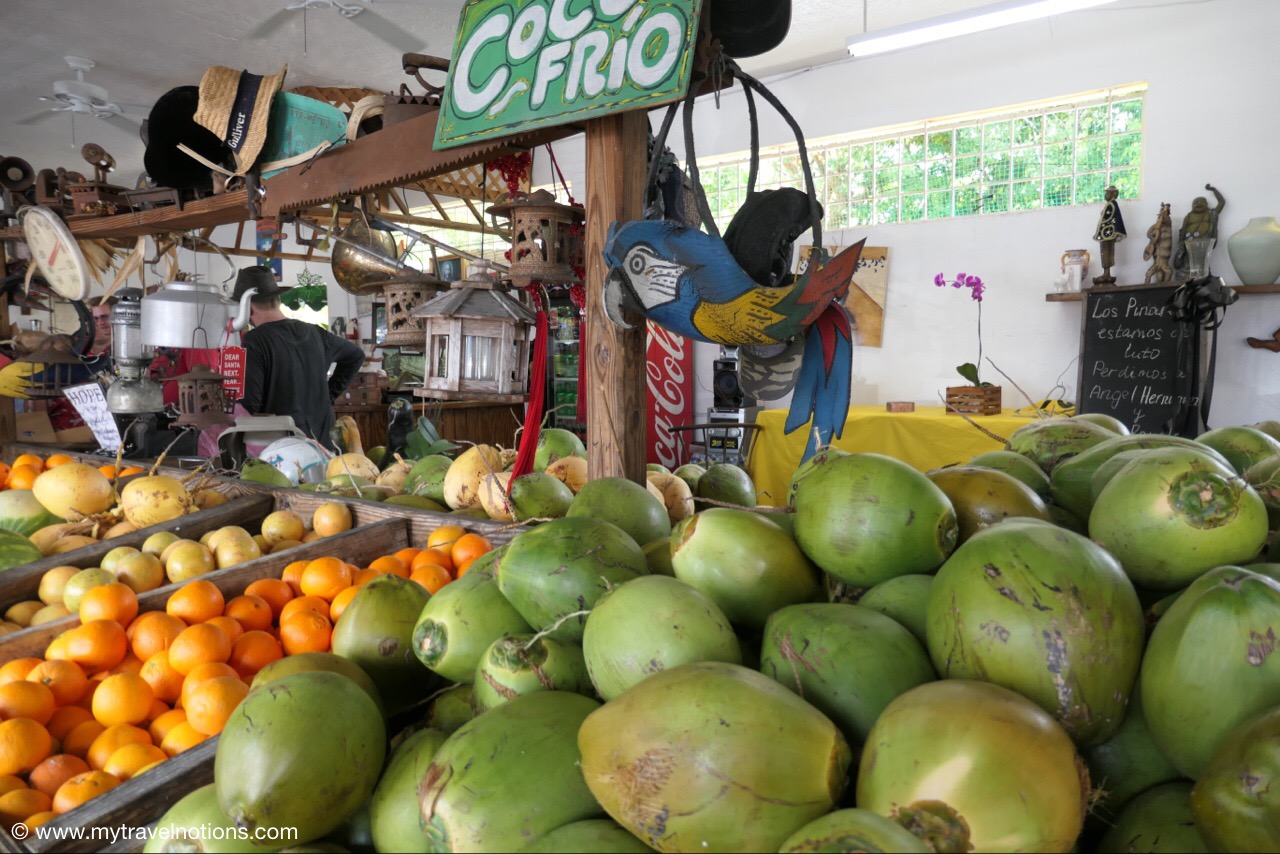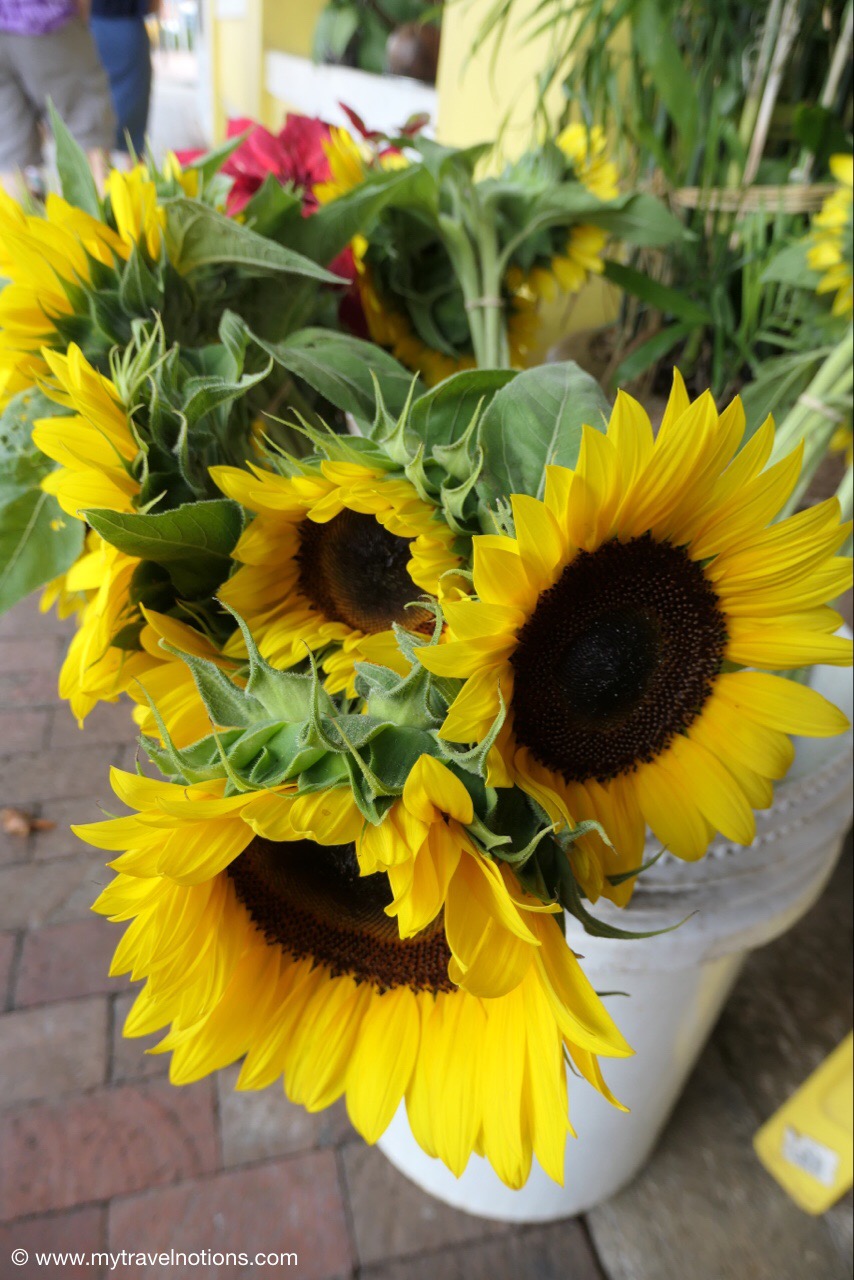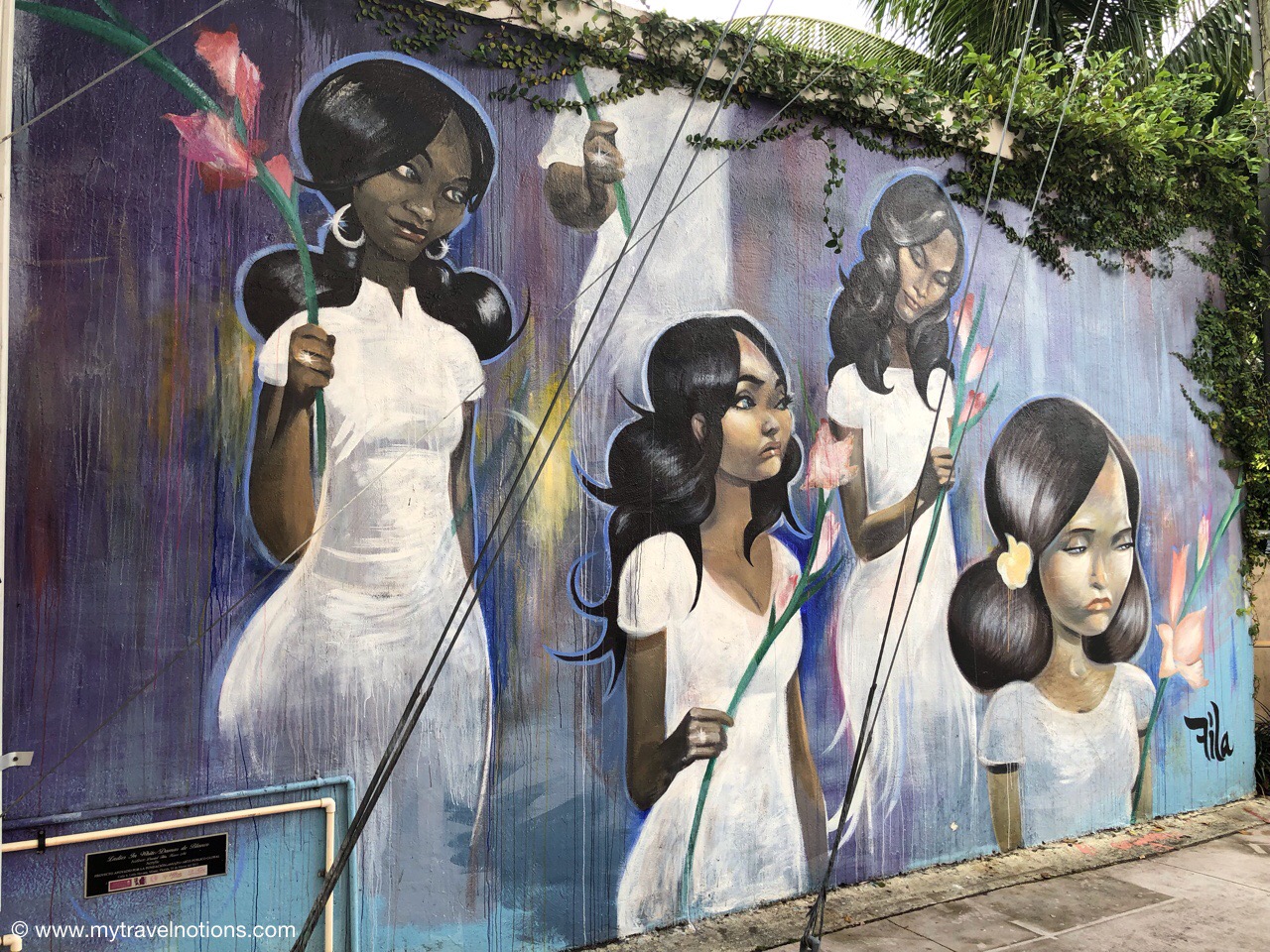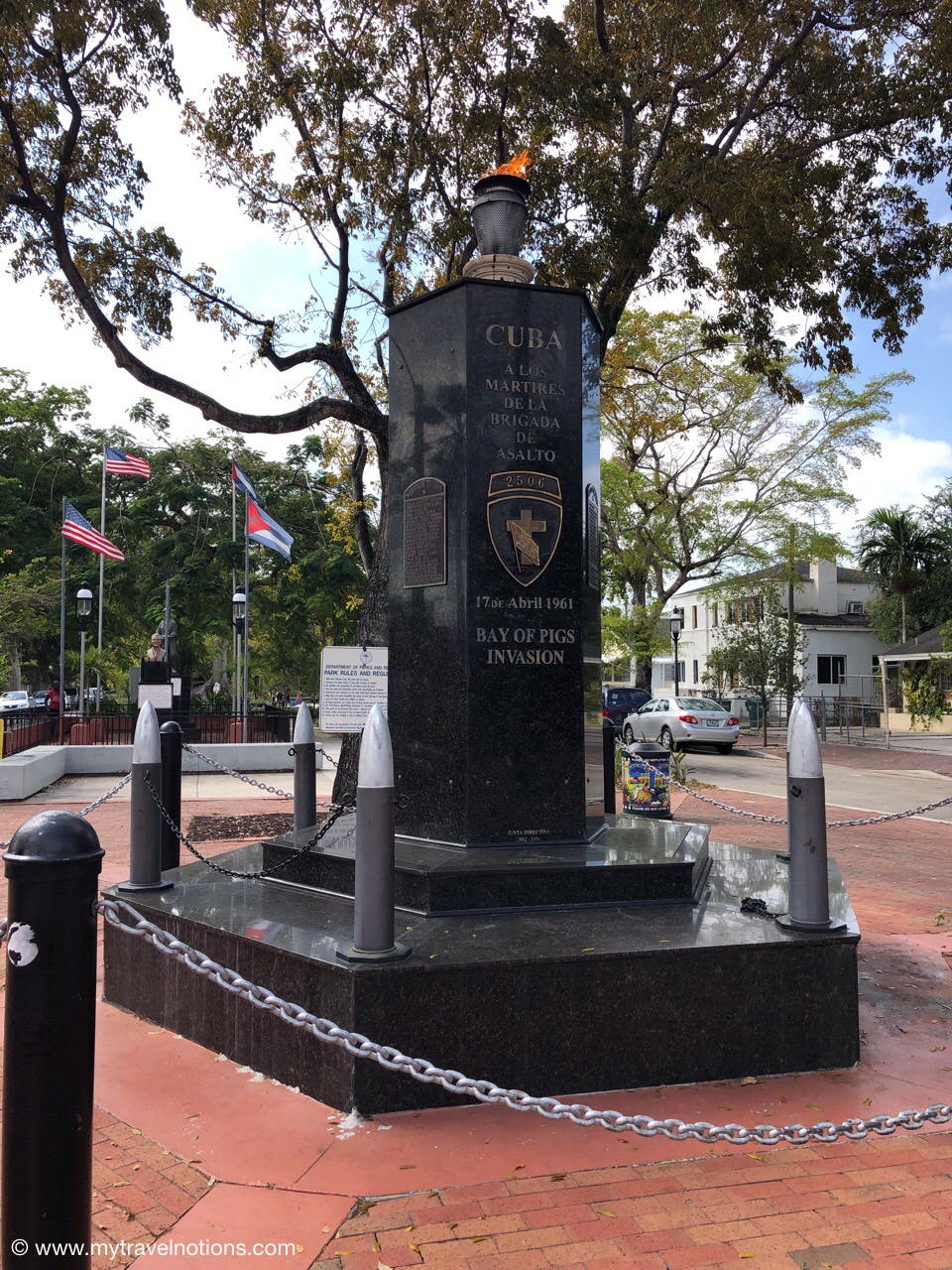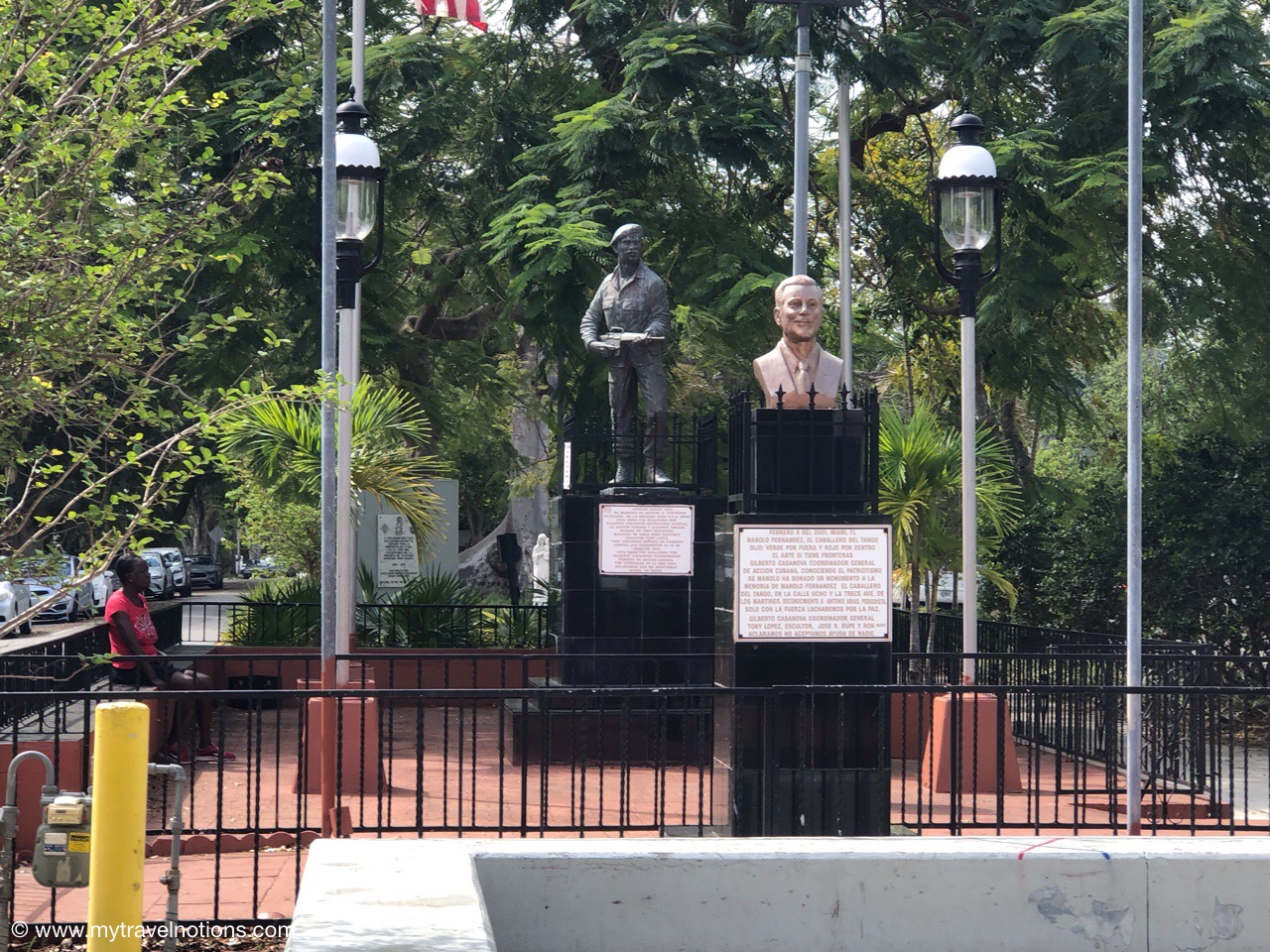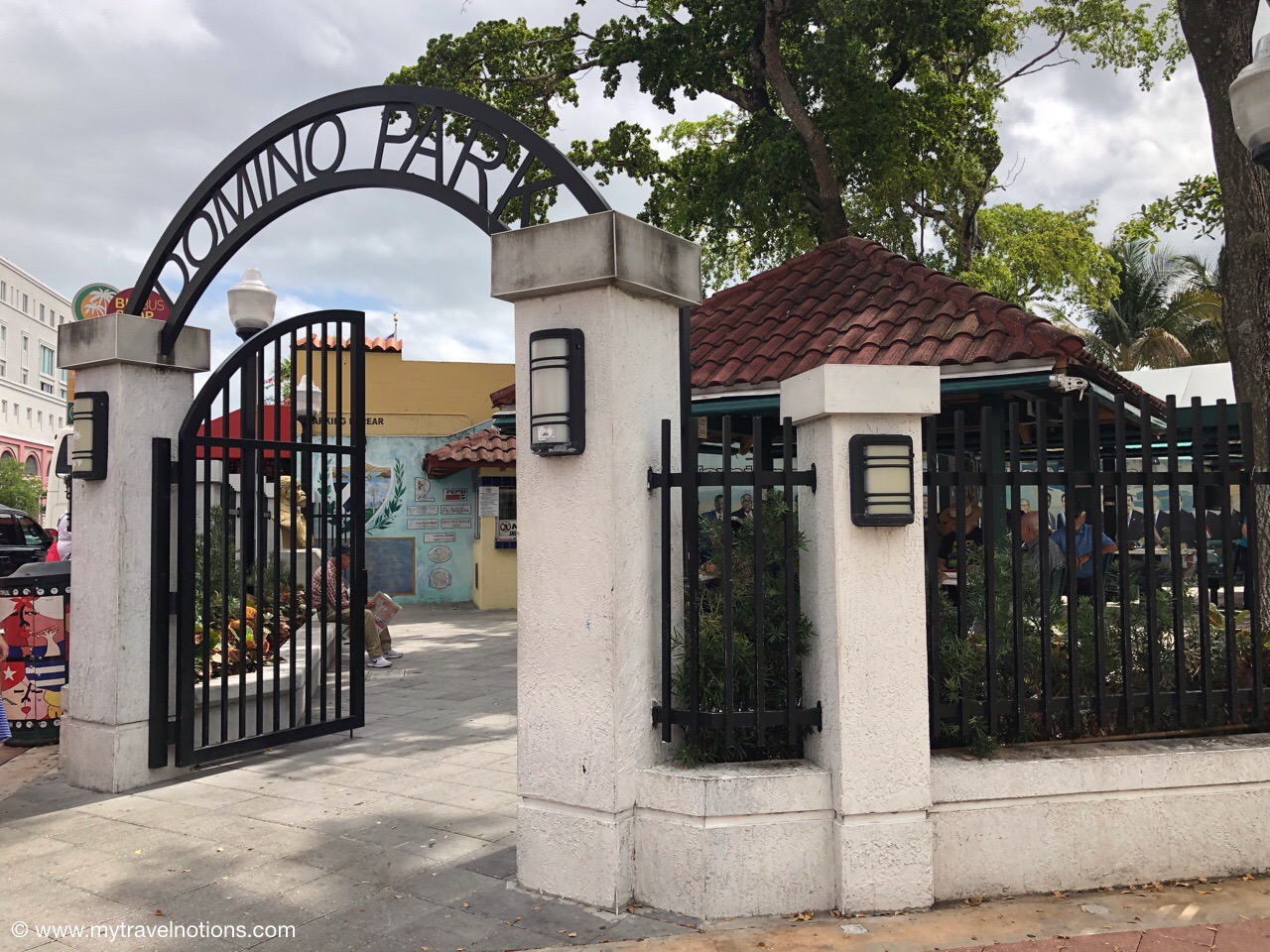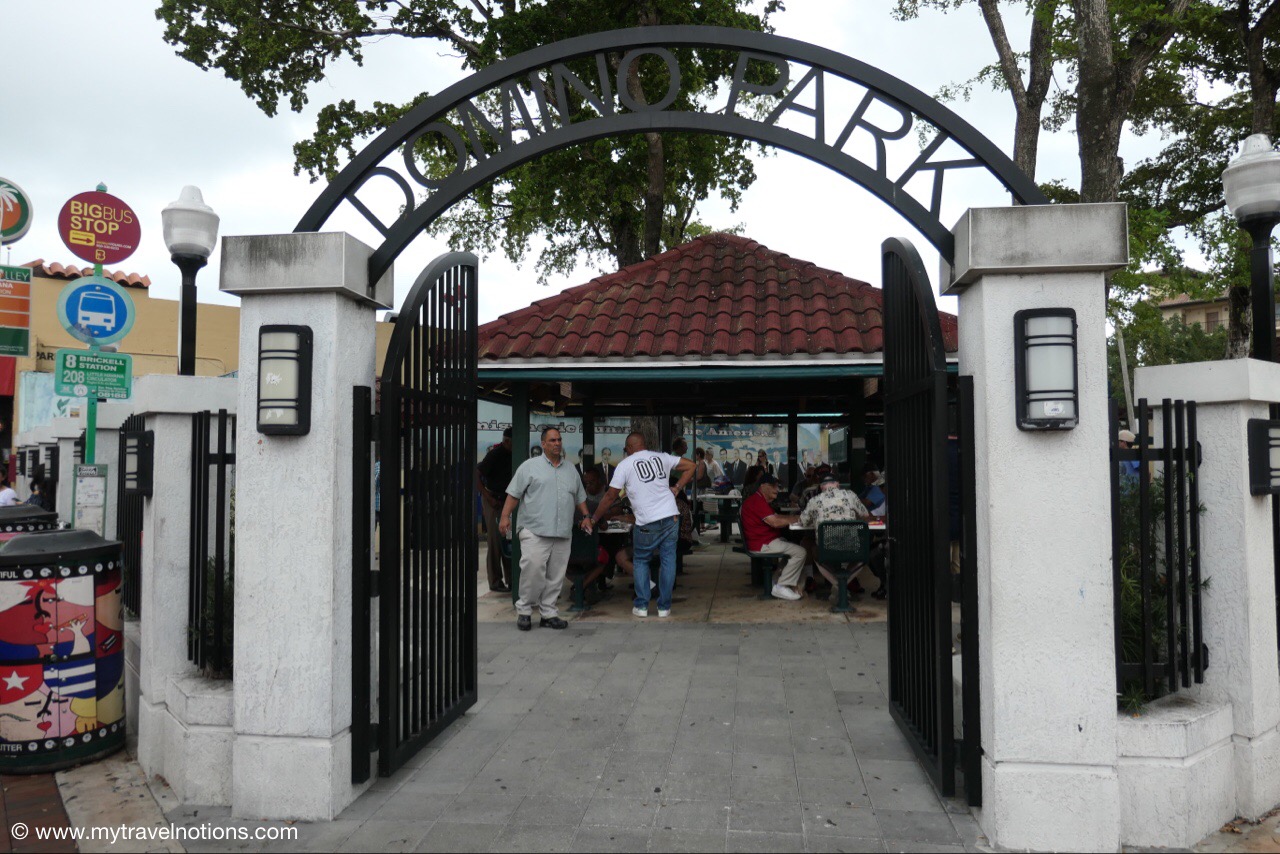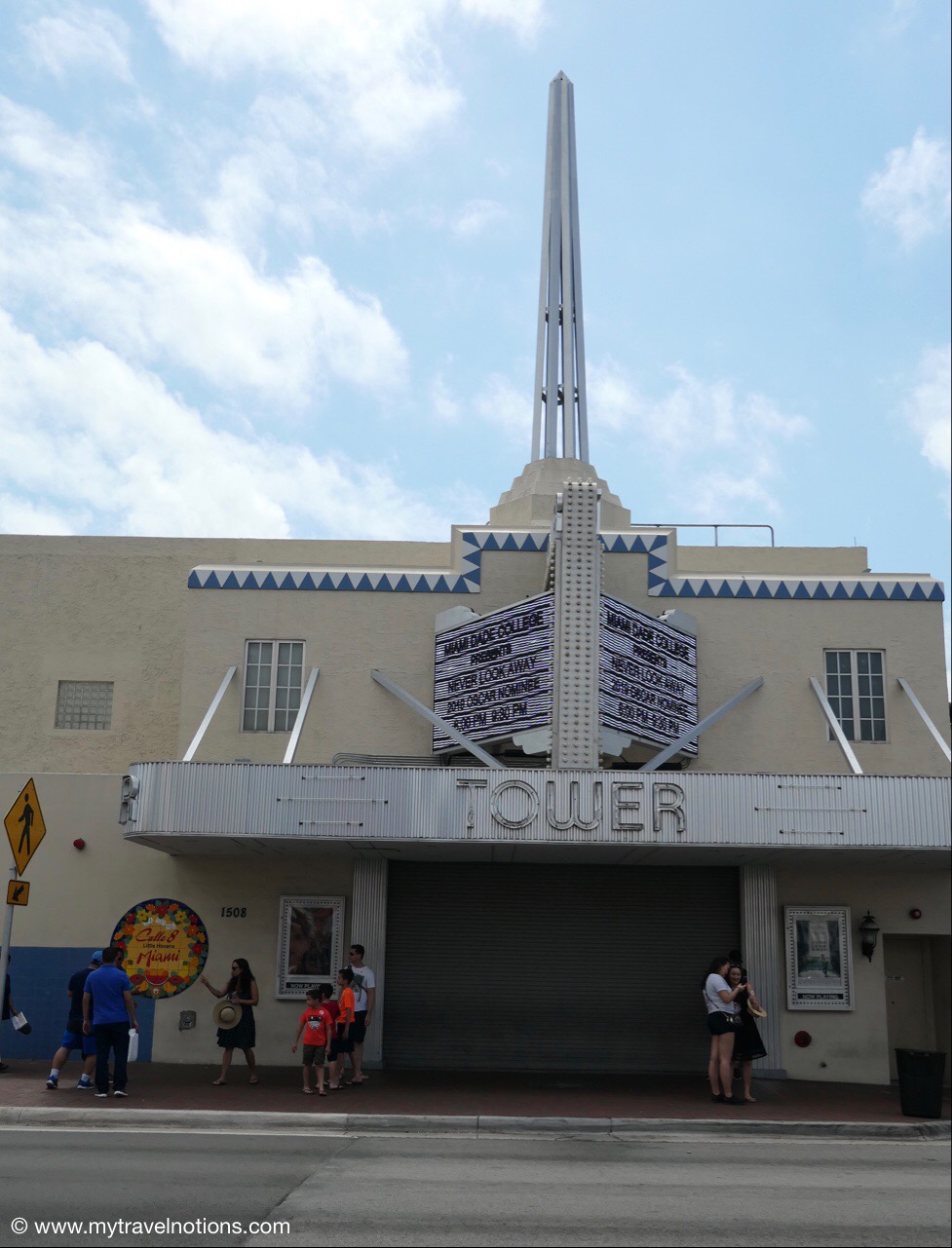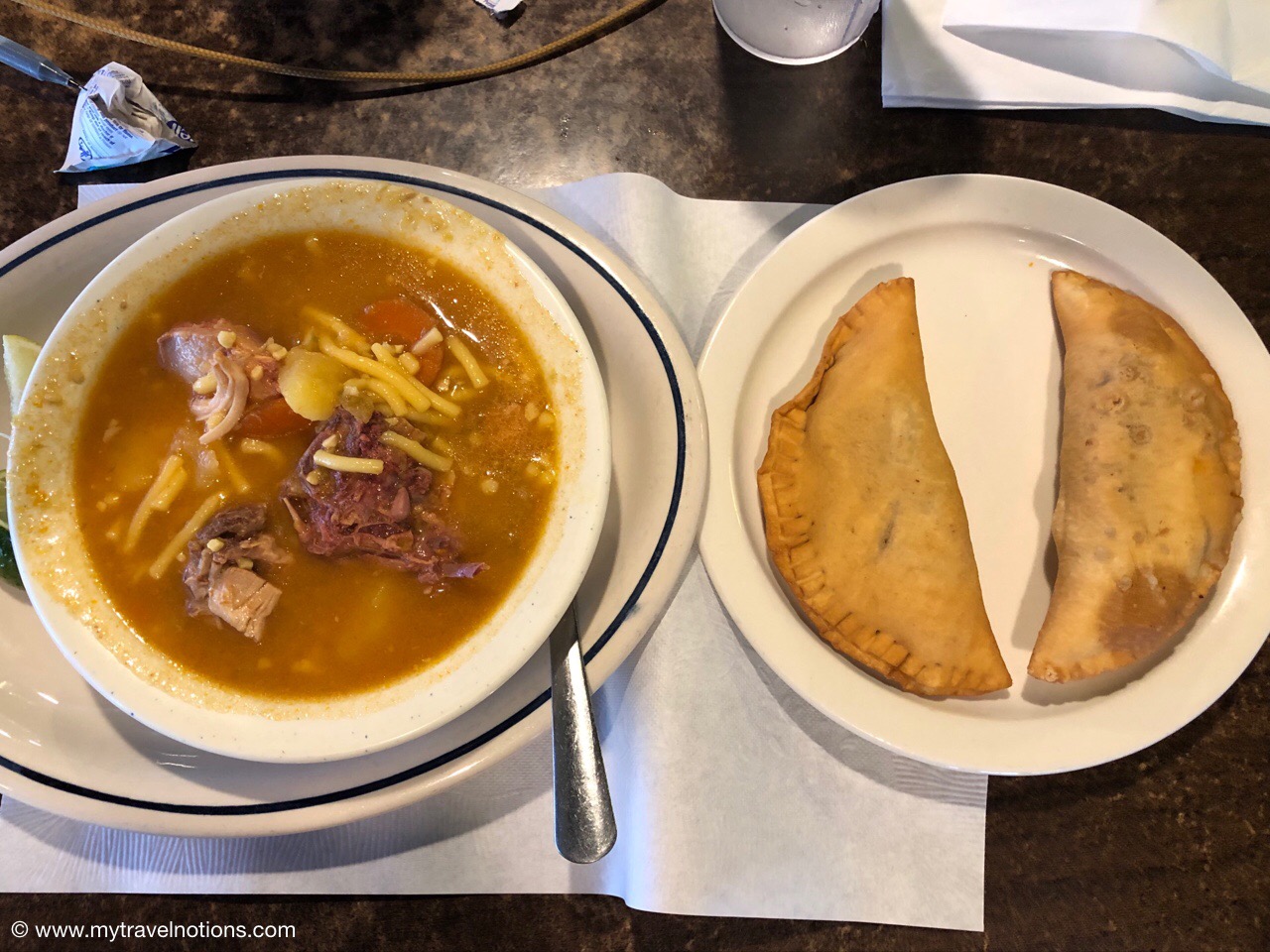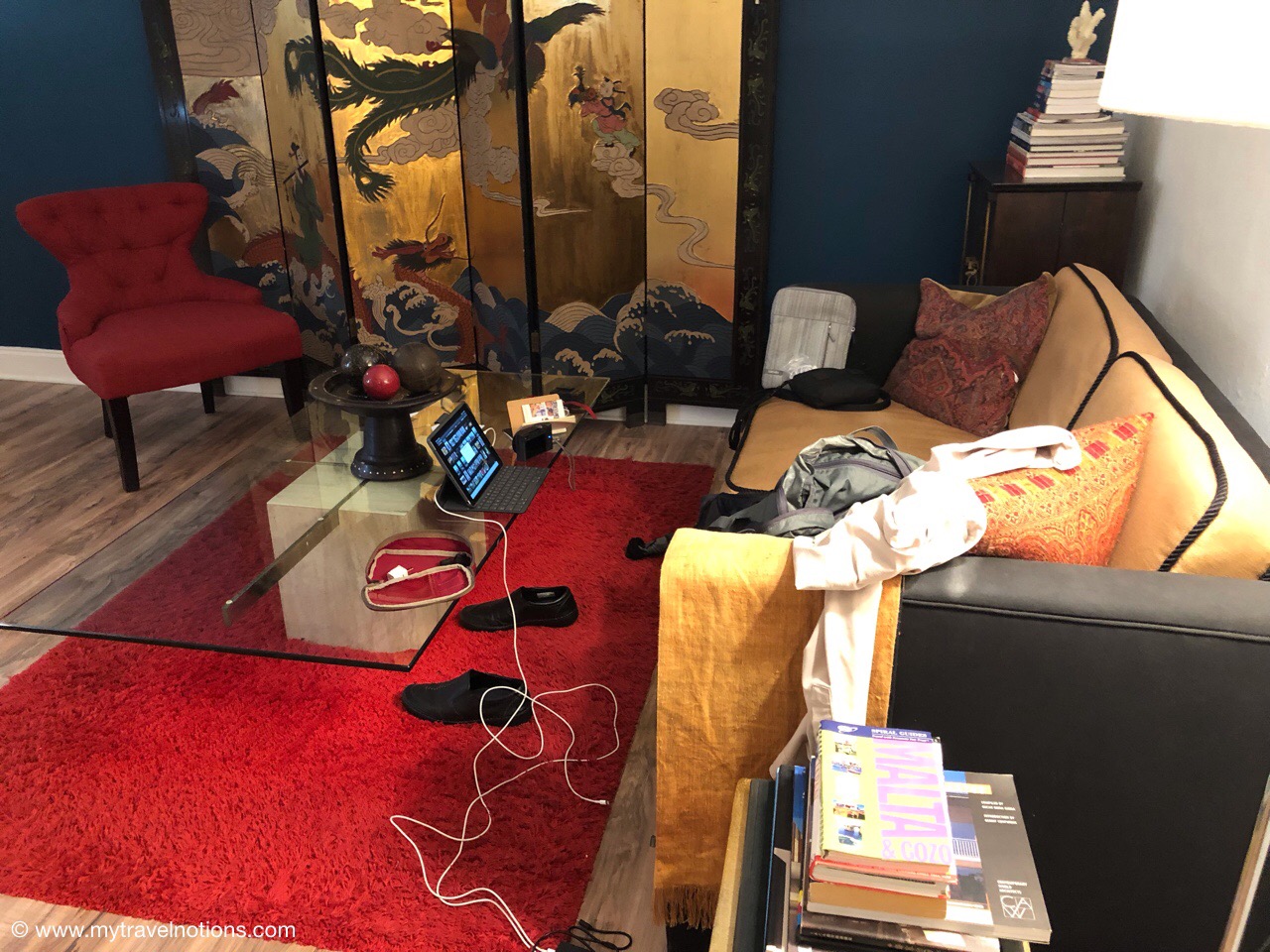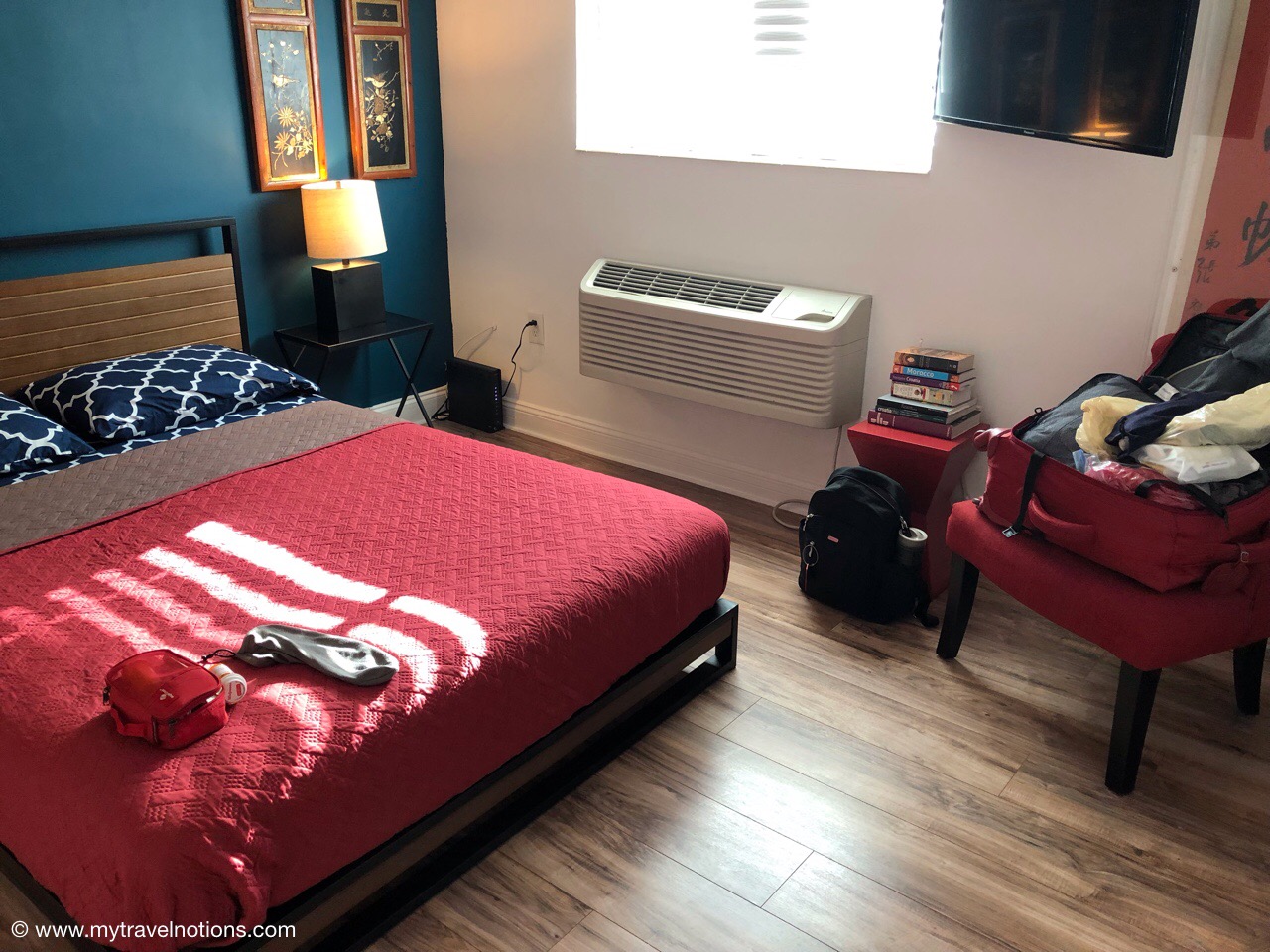 I celebrated my birthday on Friday in grand style with pretty much a private, and rather incredible, day-long tour of Miami including more of Little Havana, Wynwood and South Beach. Miami is an eclectic blend of sites, tastes, sounds, foods and an energy that keeps you moving.
And, moving we did thanks to my Urban Adventures guide, Zarelys Diaz, who shared not only her knowledge of Miami but her home country of Cuba with me.
I touched on Miami's Little Havana in my previous post and although there's more to add, I will do so with my Cuba posts since there's such a powerful connection between this neighborhood and that island nation.
But there's enough of Wynwood and South Beach neighborhoods of Miami have their own completely separate beat. Wynwood is known for its many colorful murals and South Beach is known for it's well-preserved art deco architecture, beaches, glamour, celebrity and grand Spring Break hangout.
Tomorrow I do one more tour, in the morning, in Miami. It's a Black History tour before taking an afternoon plane ride to Havana, Cuba.
For now, here's a glimpse into Miami's very diverse neighborhoods of Wynwood and South Beach, Florida.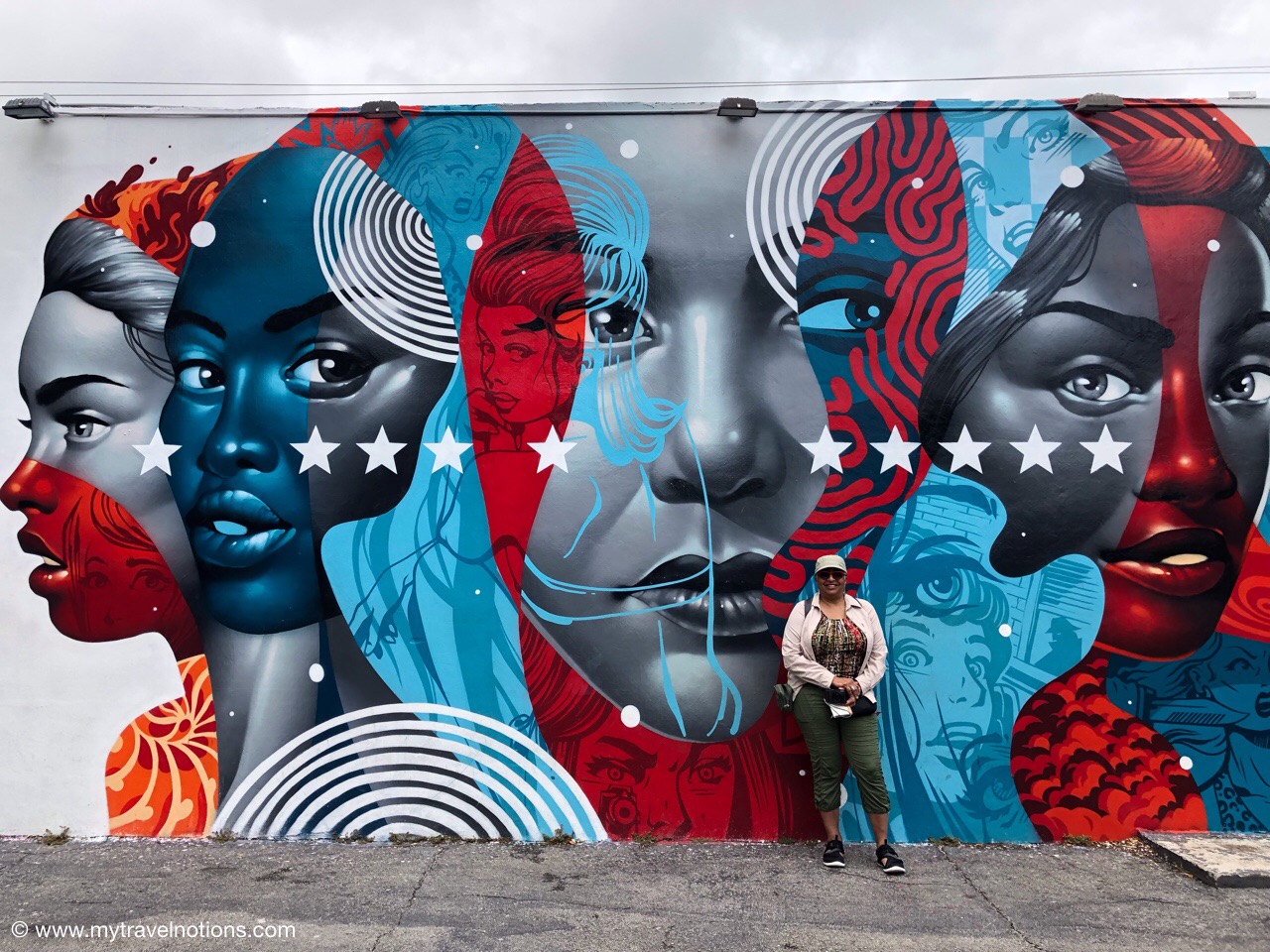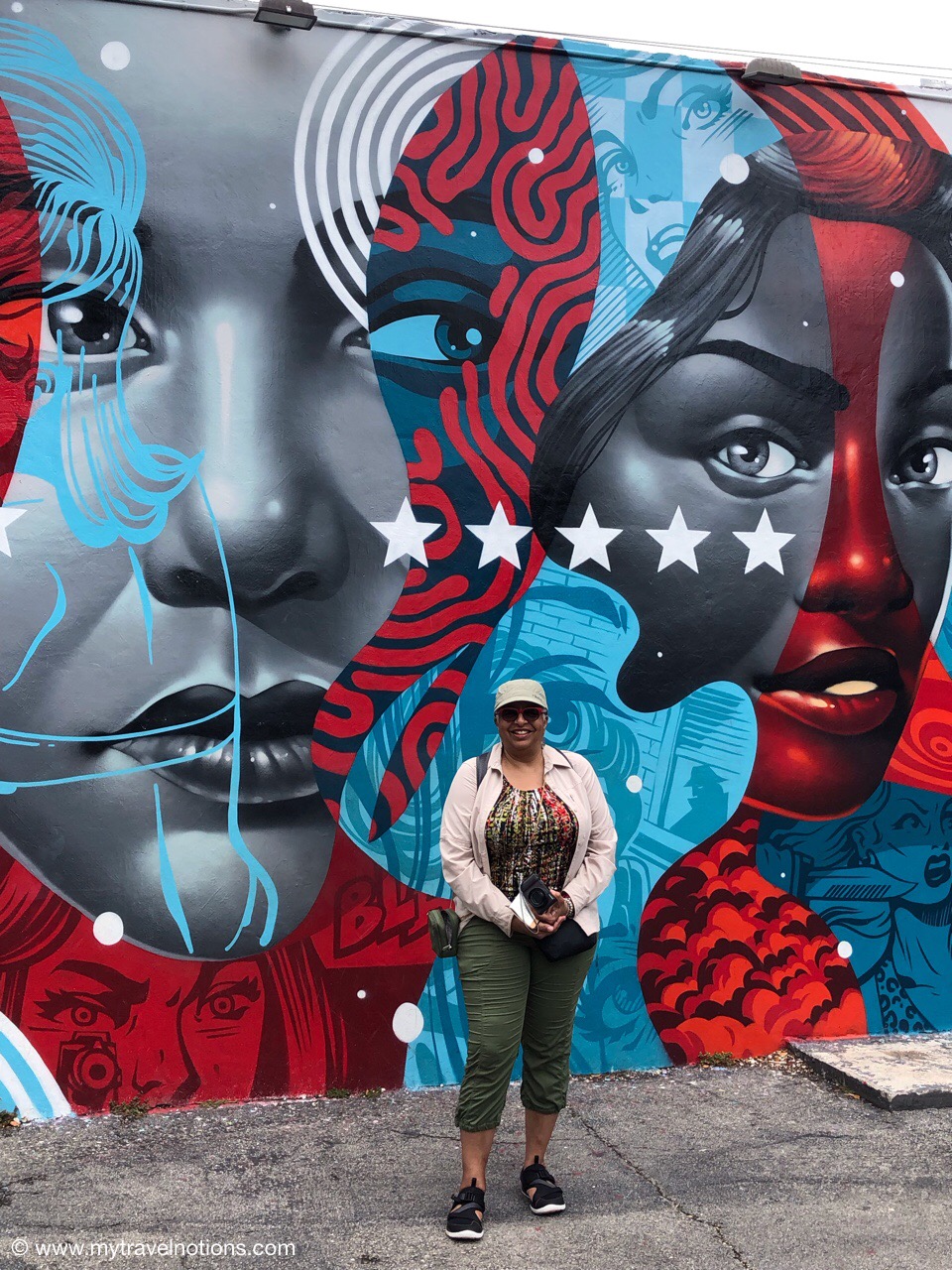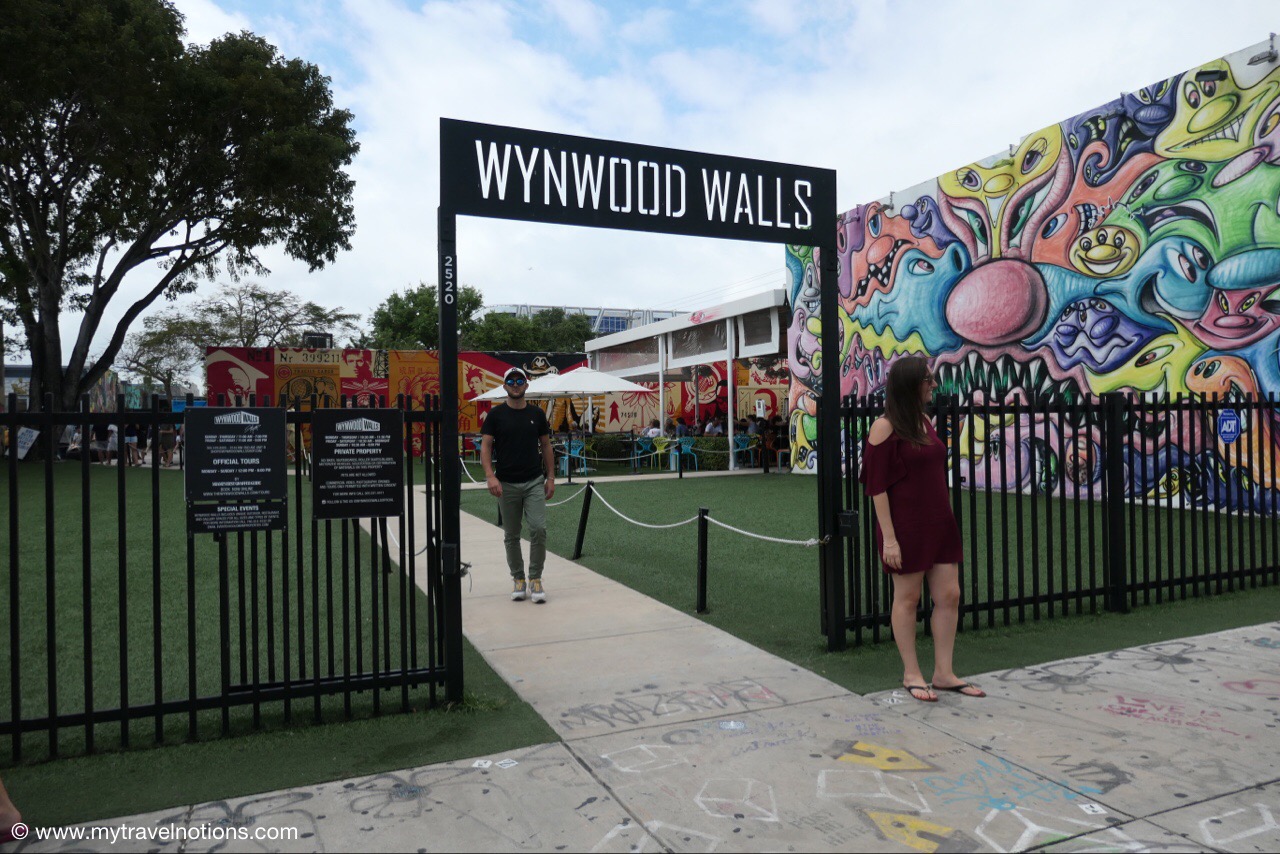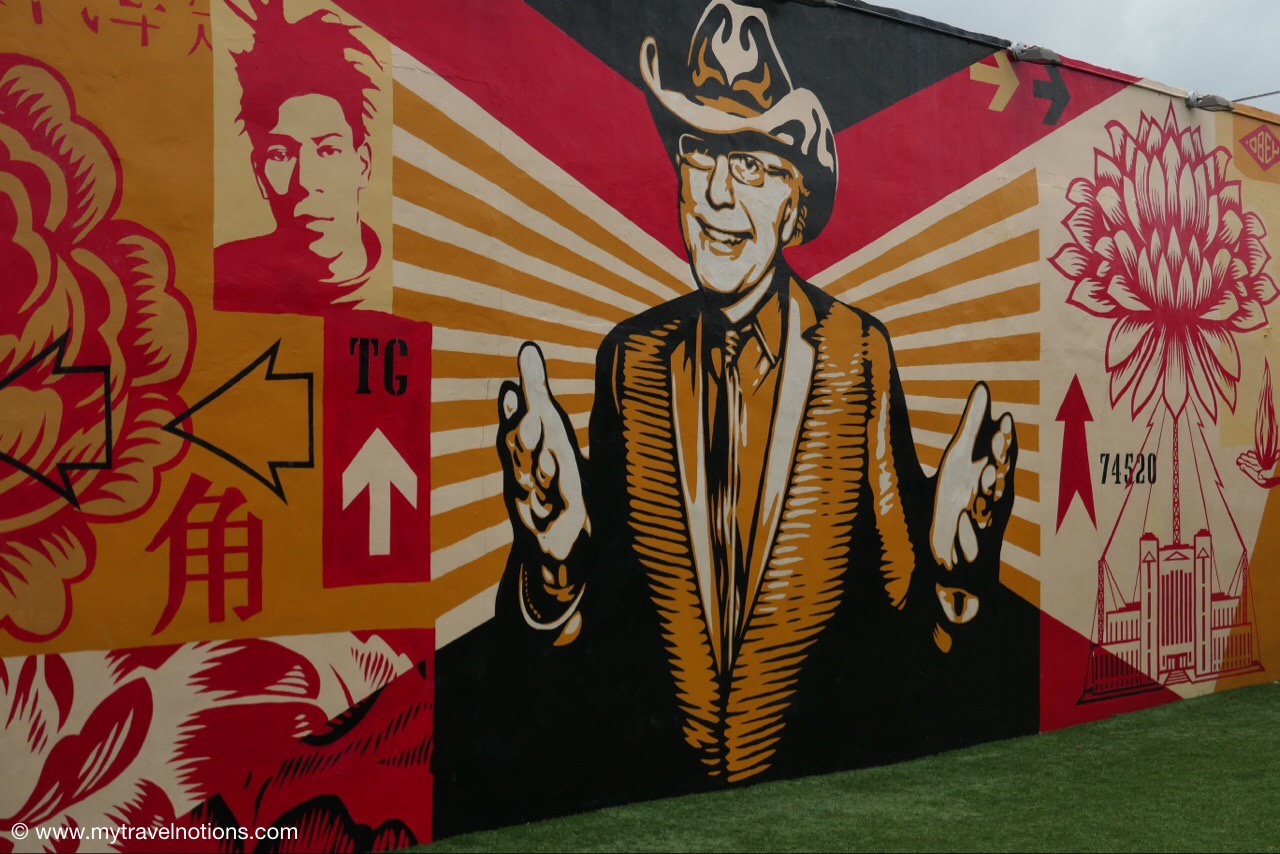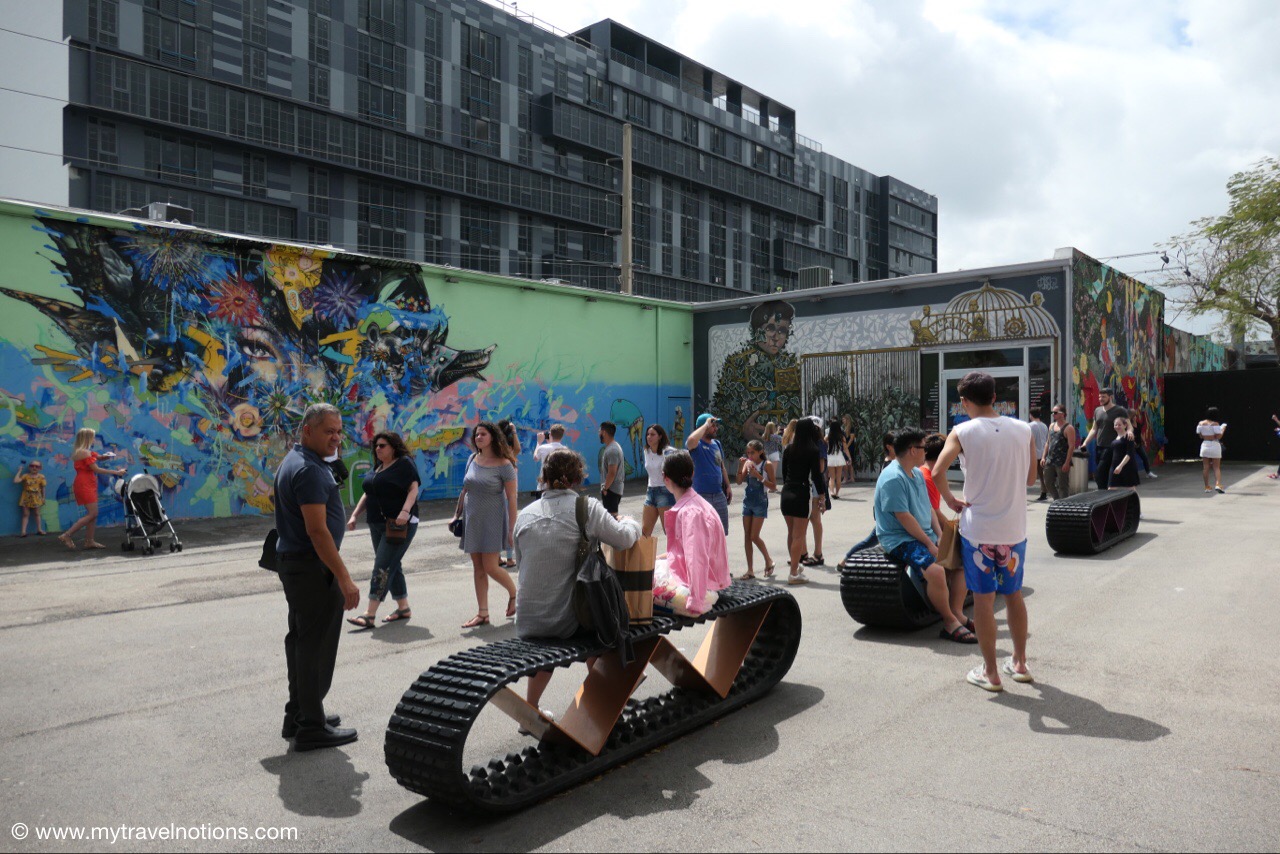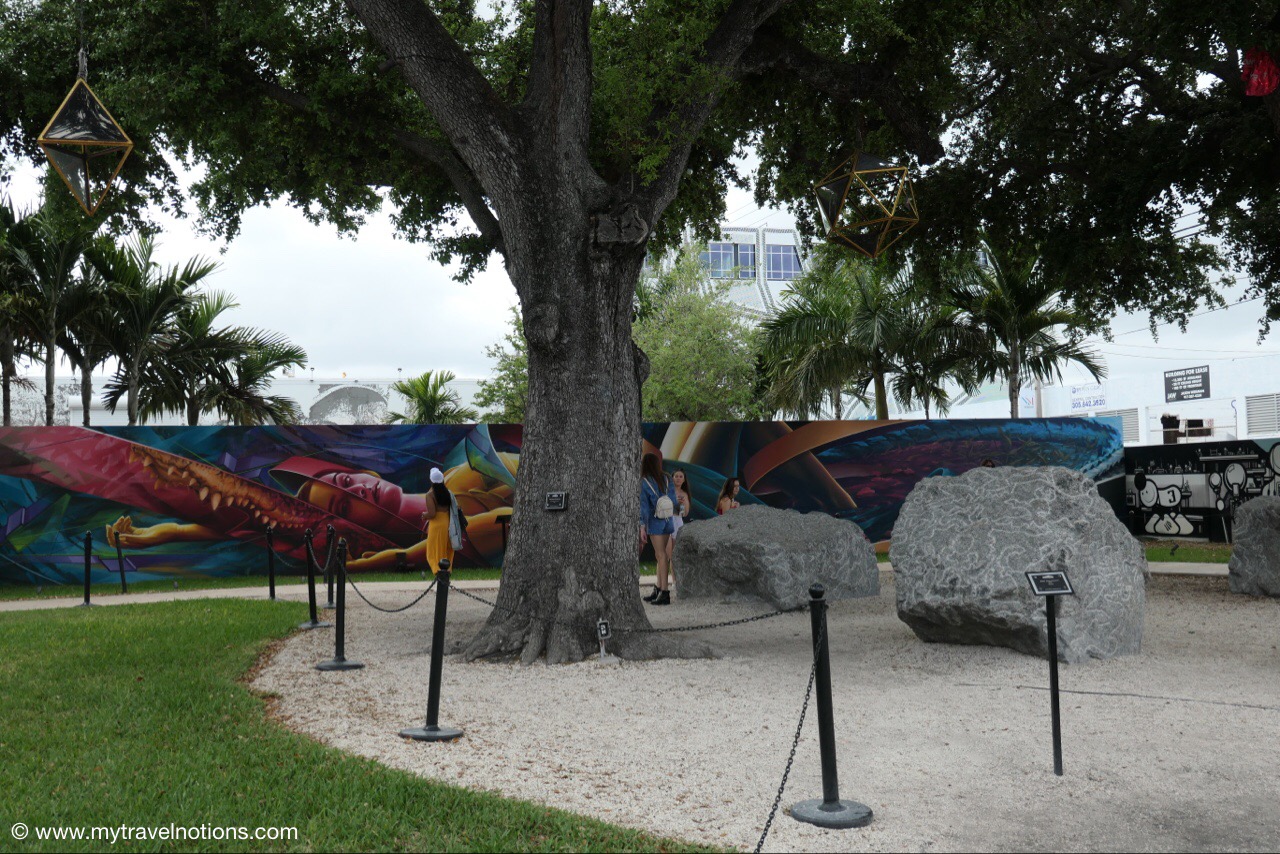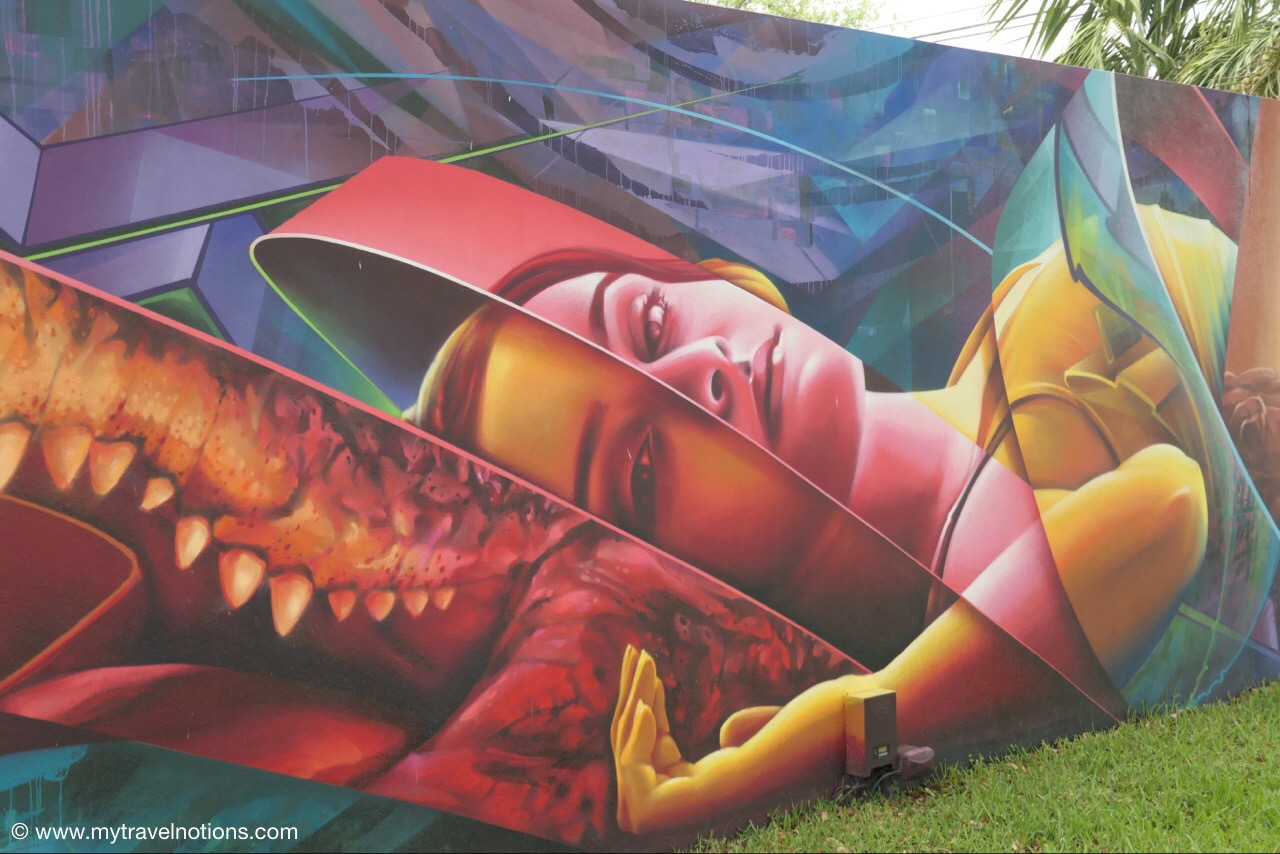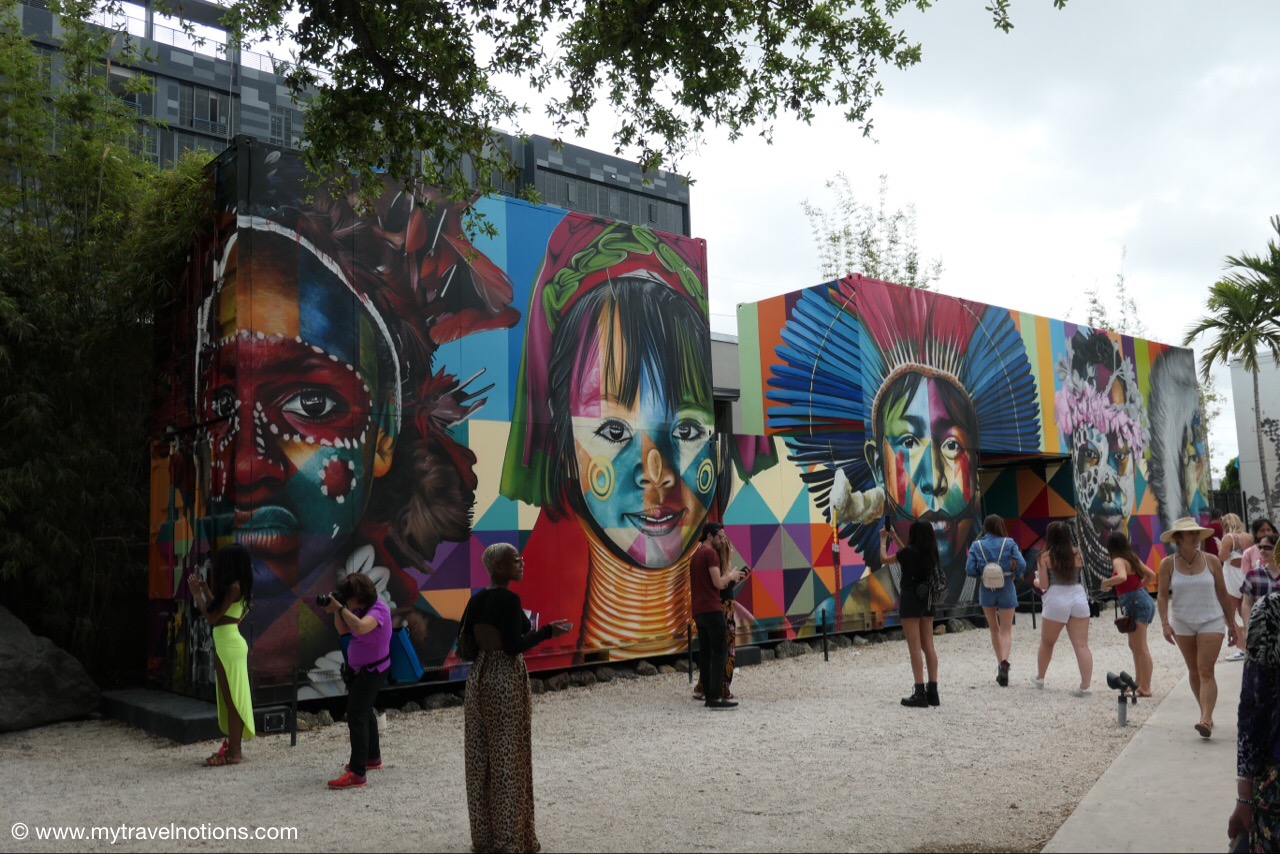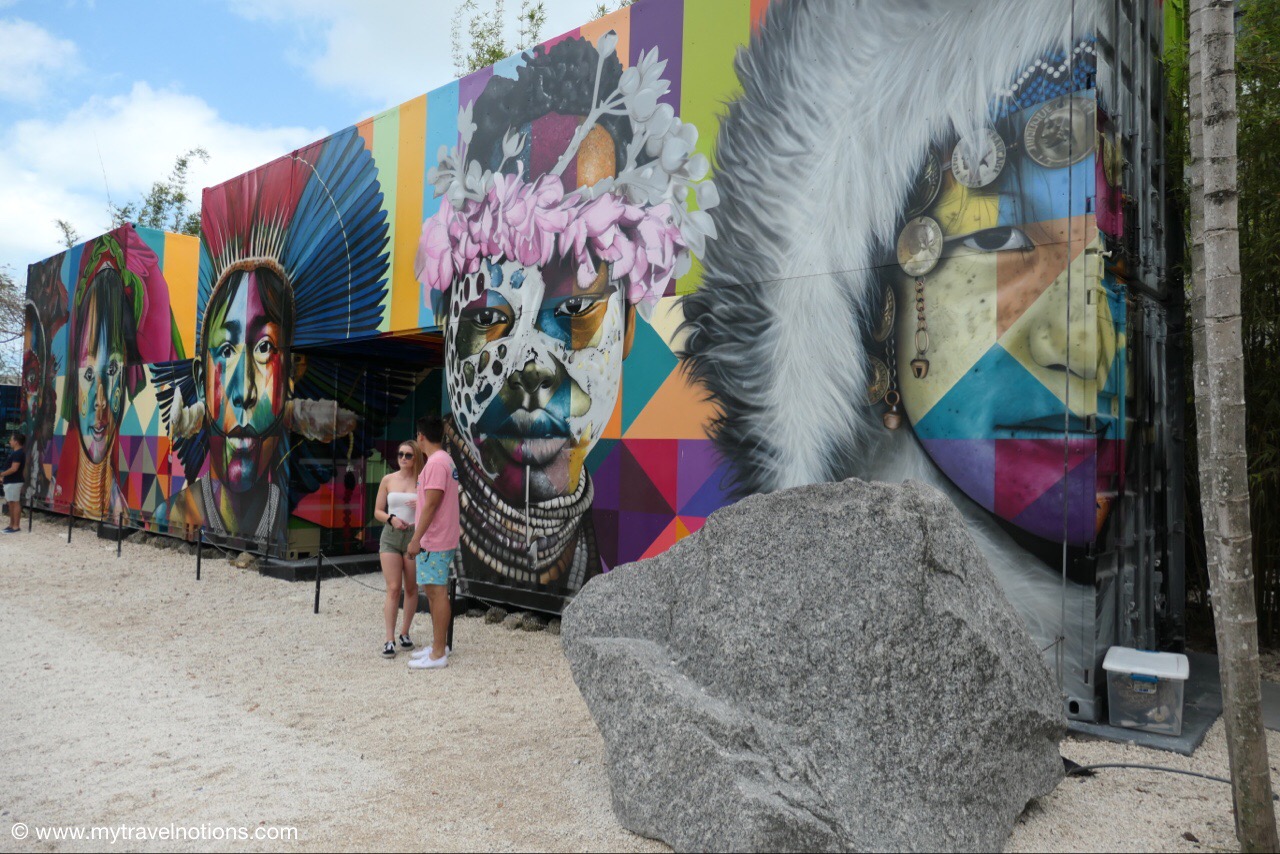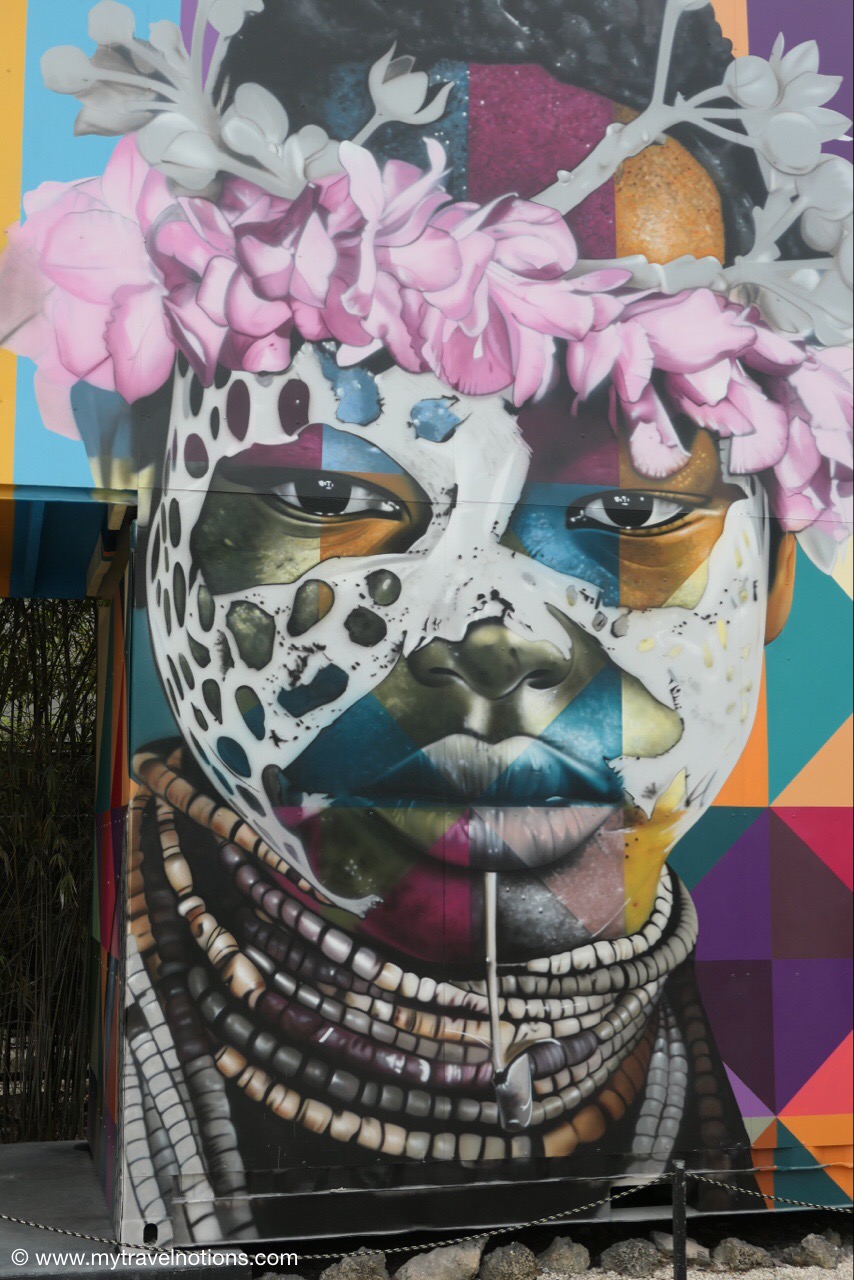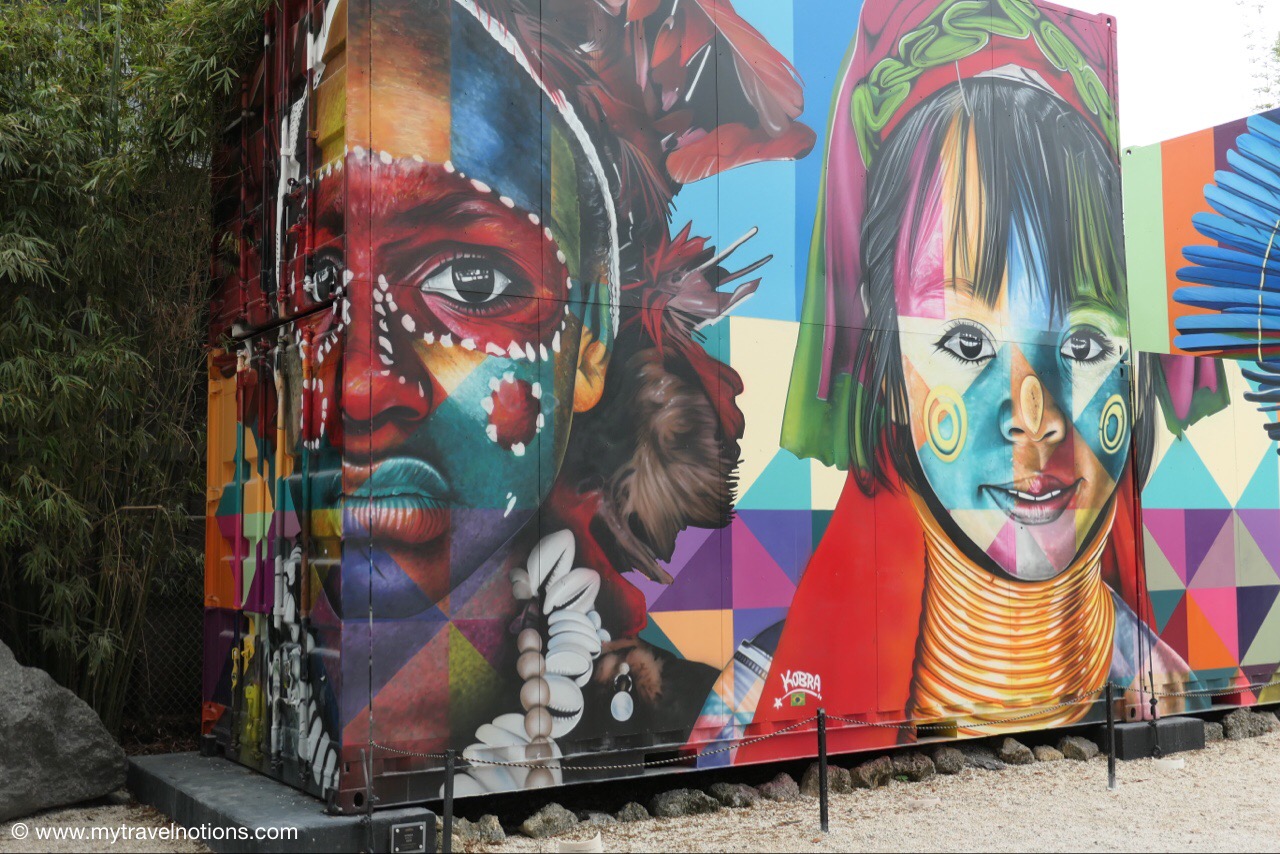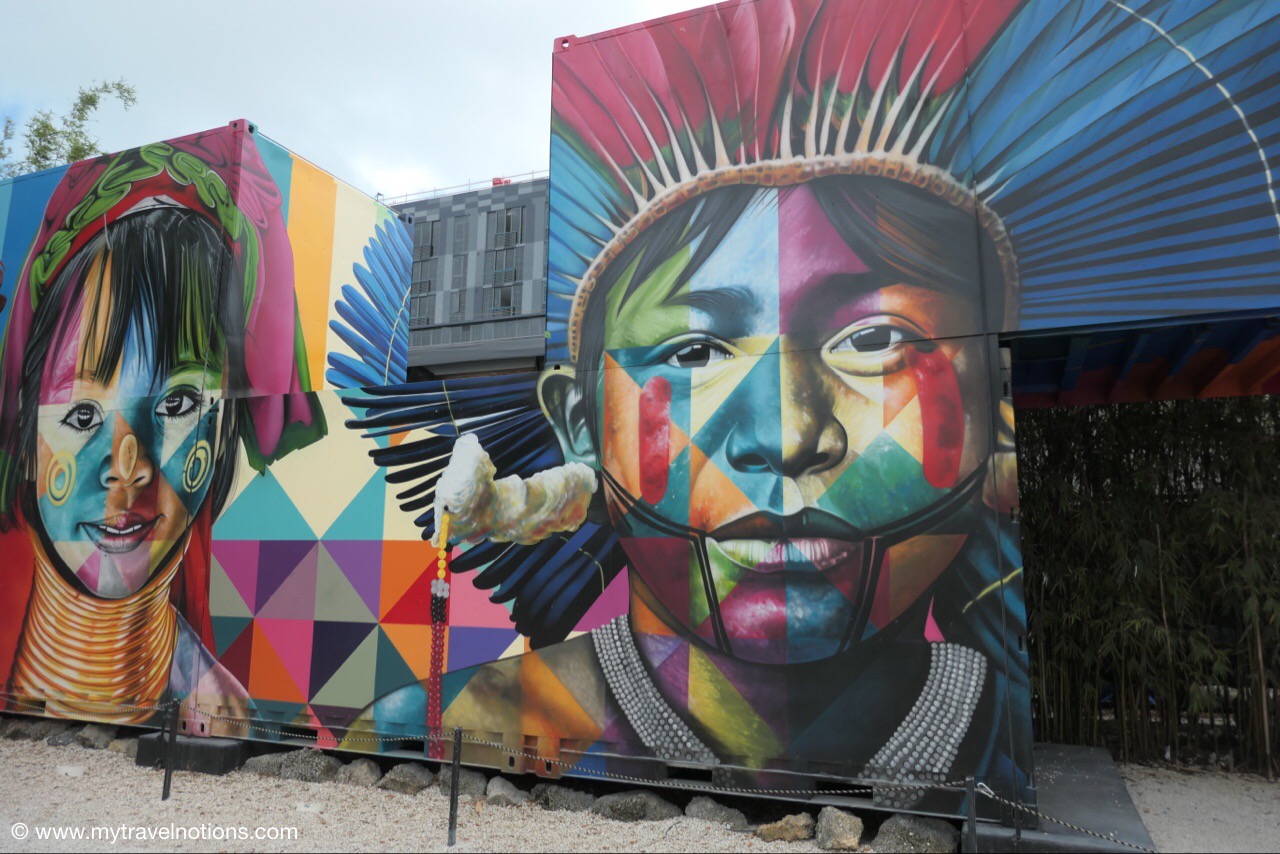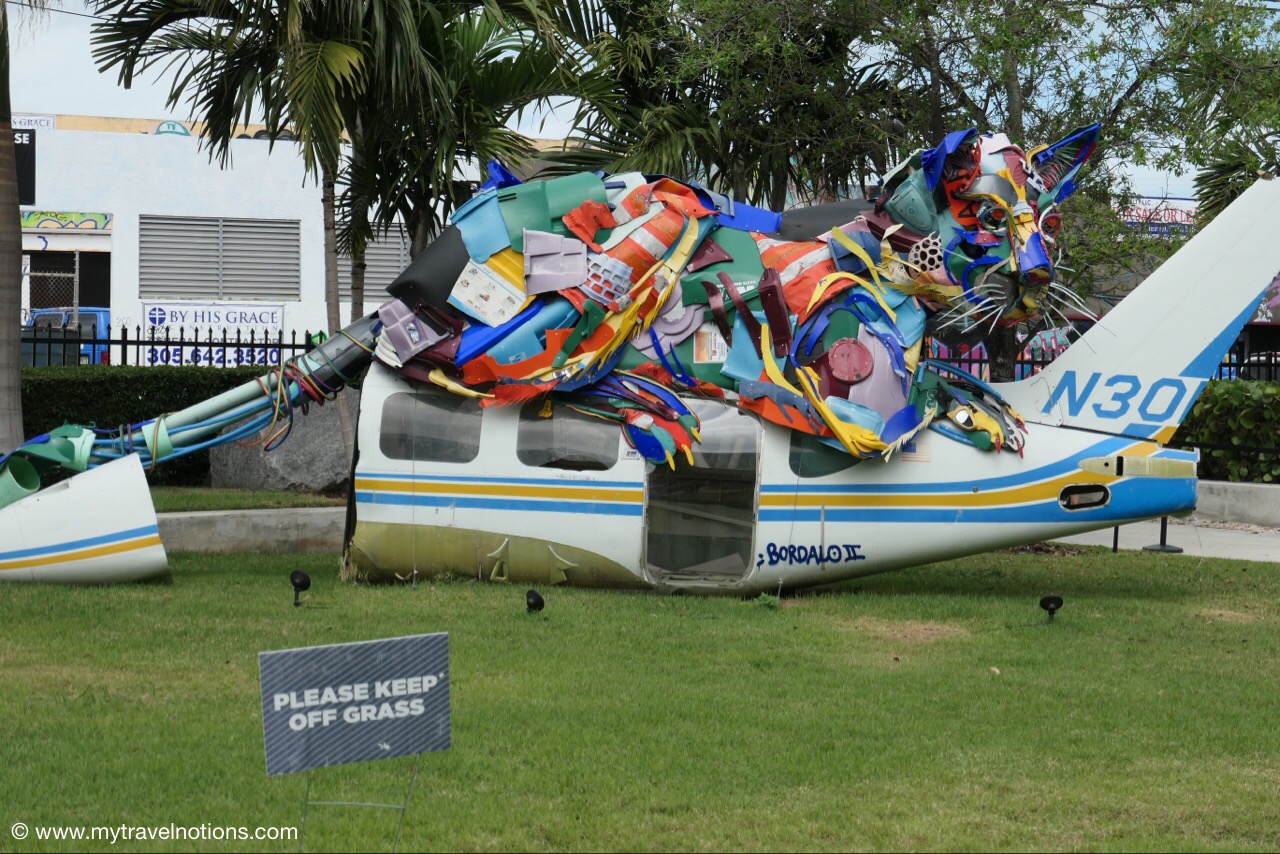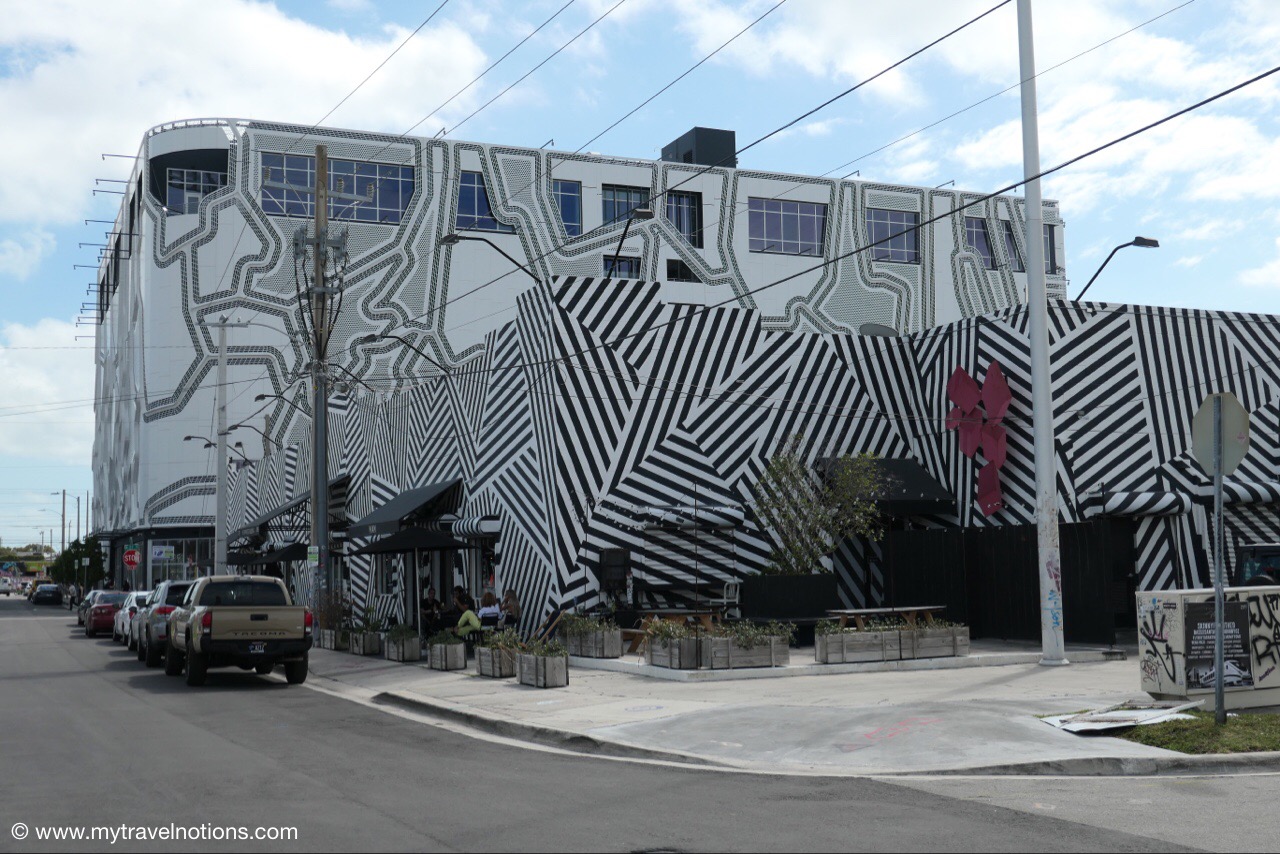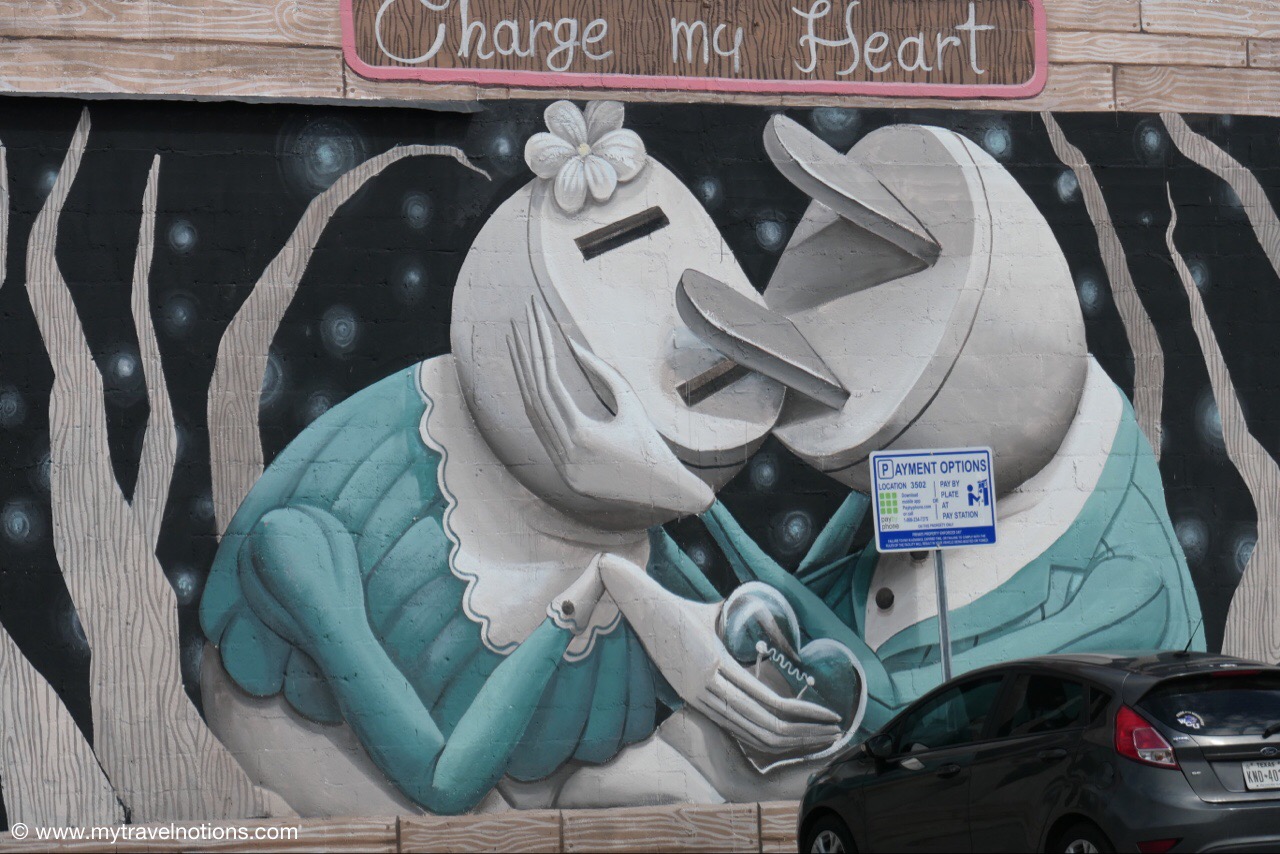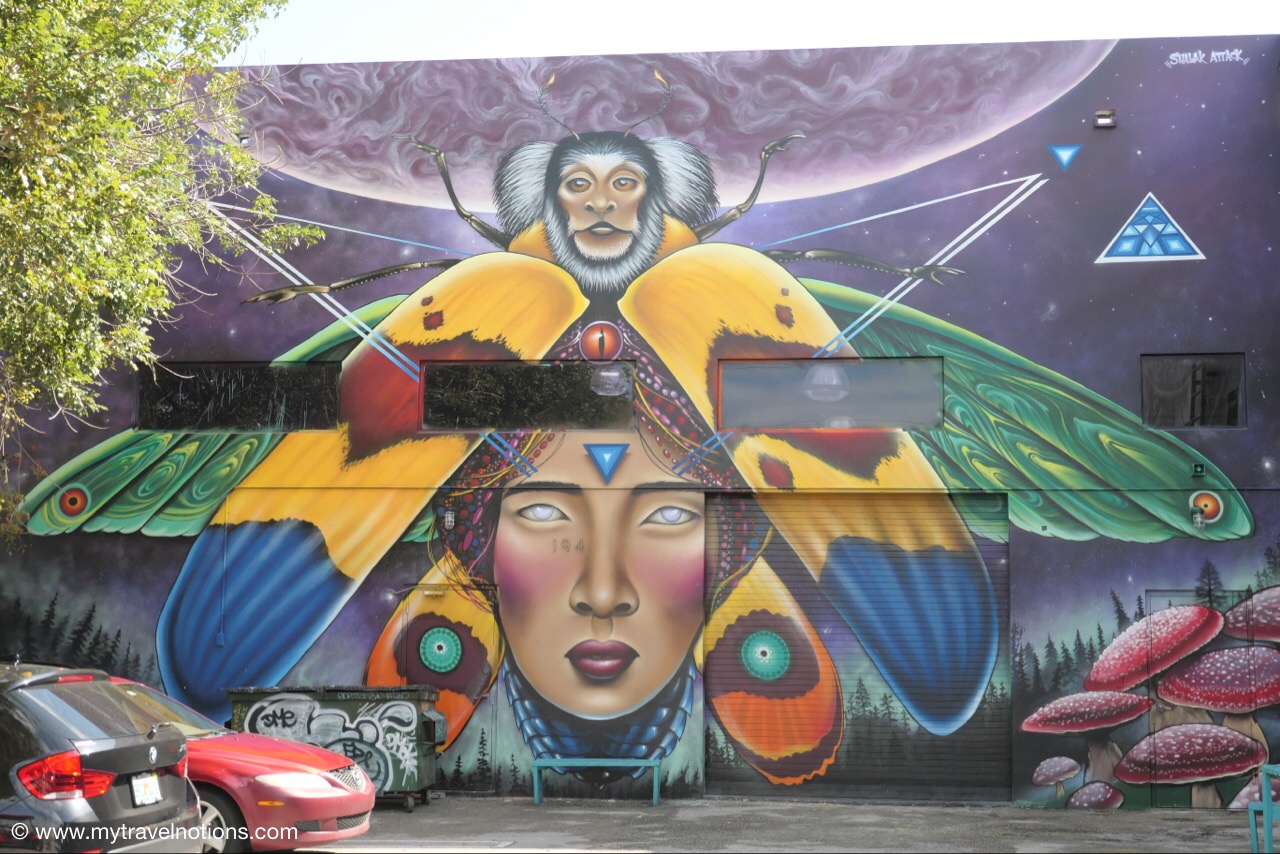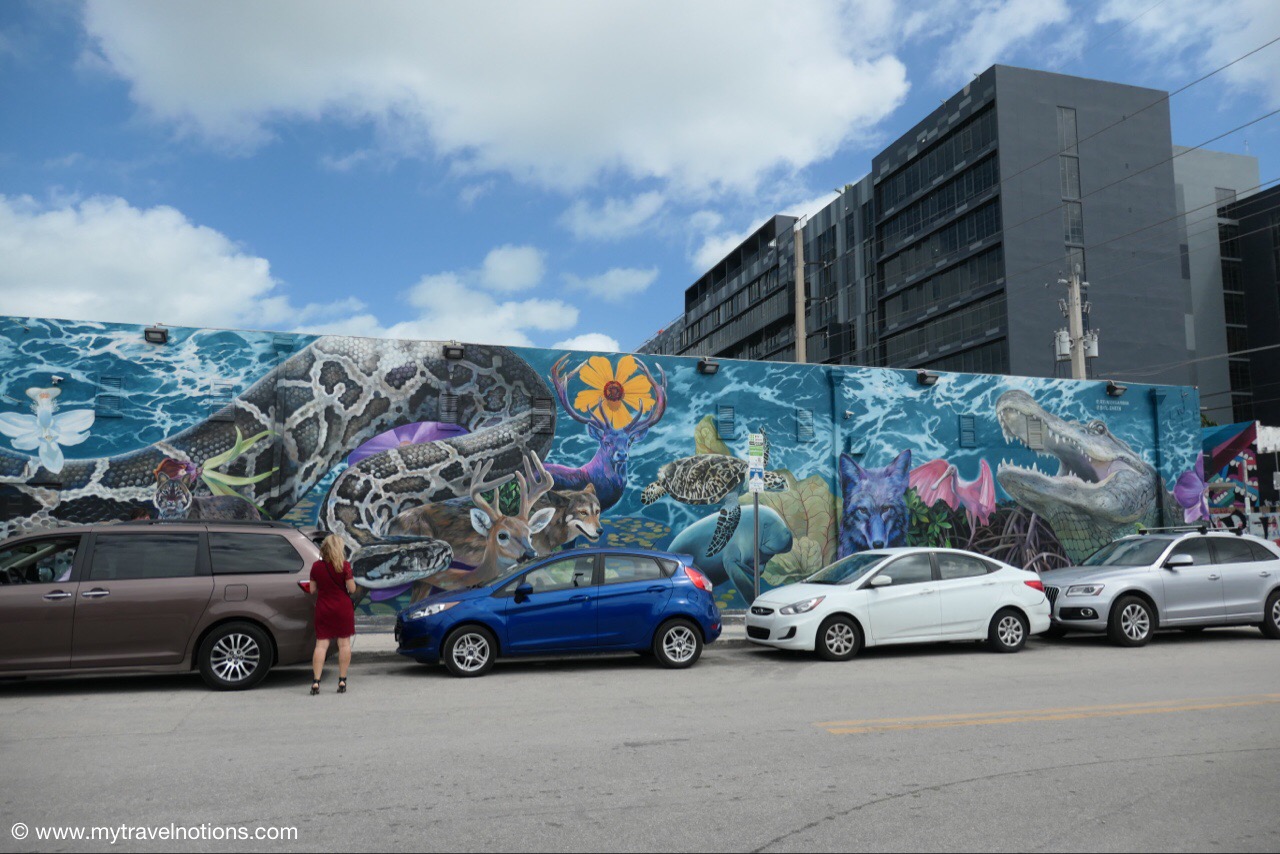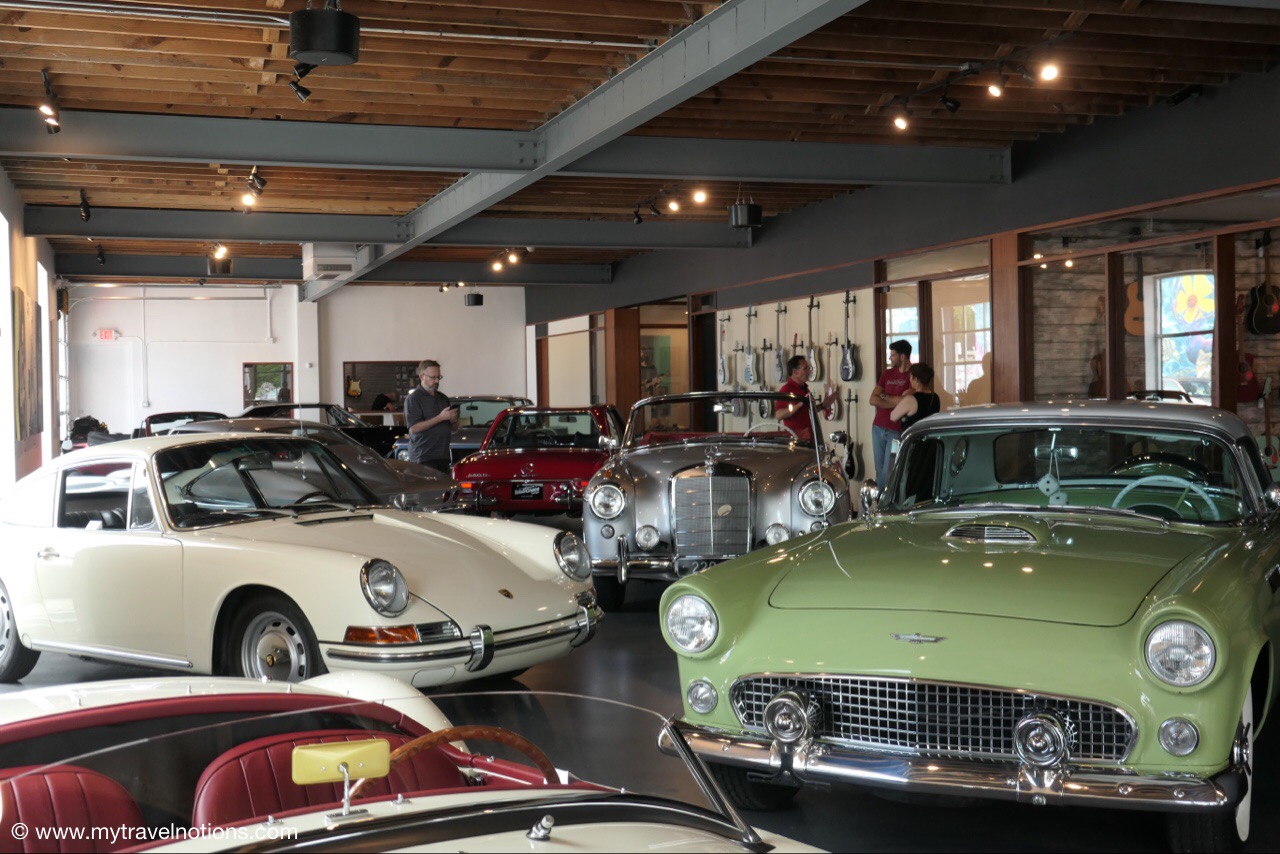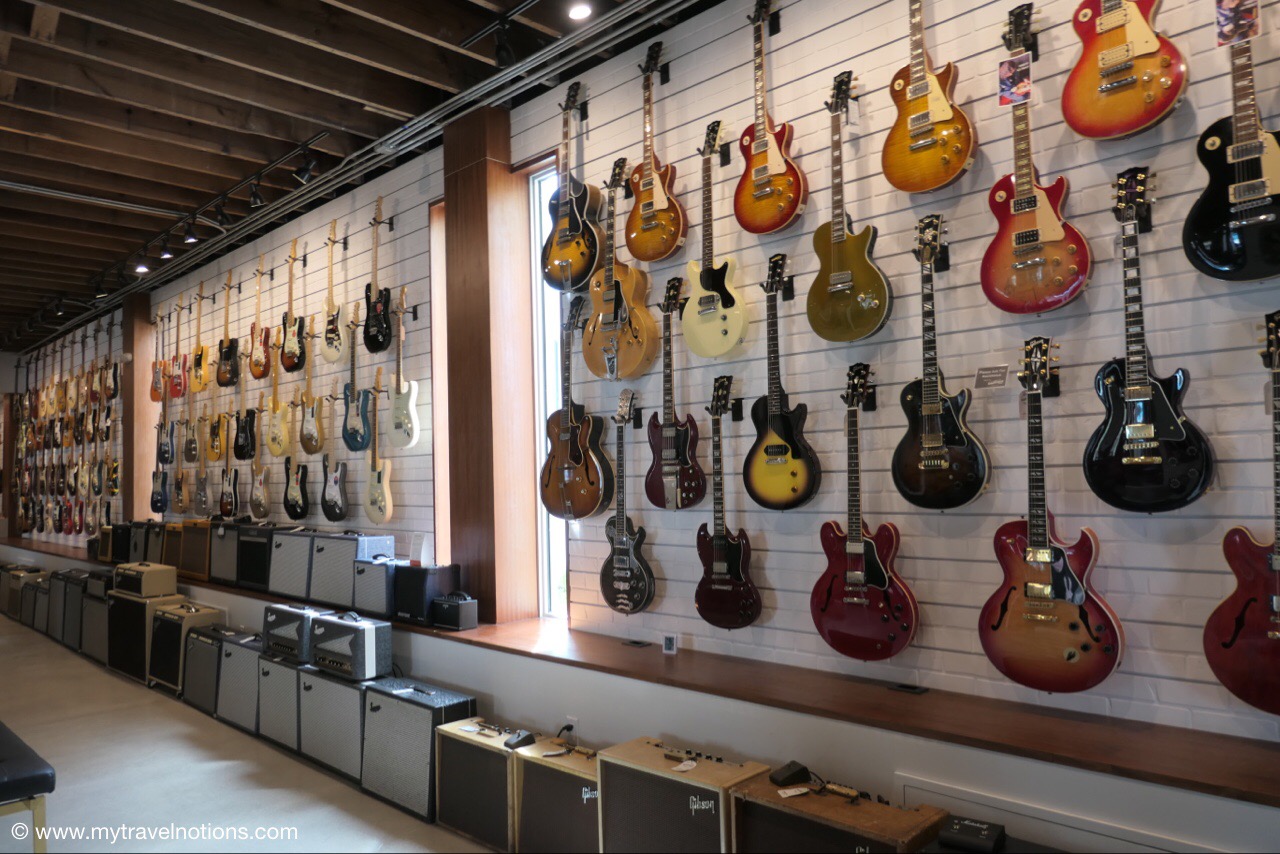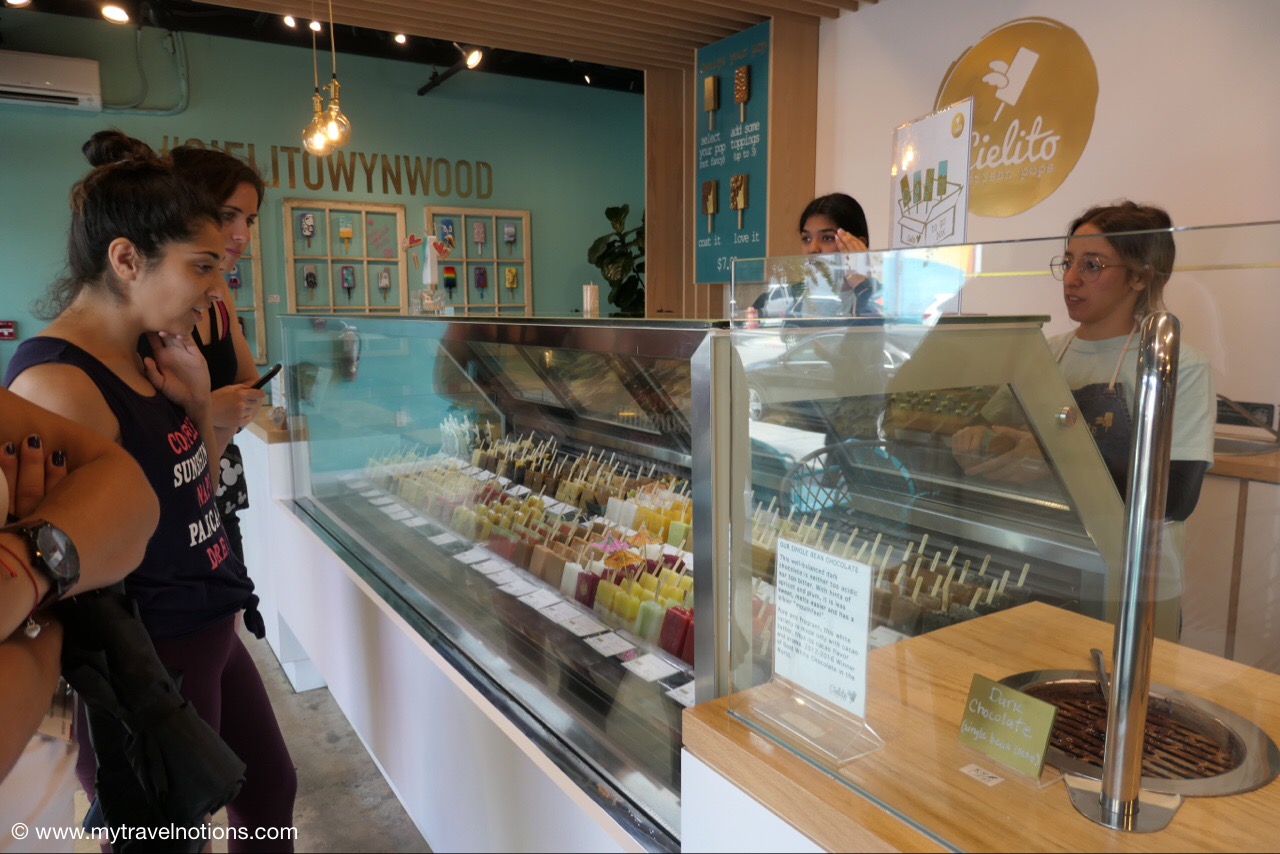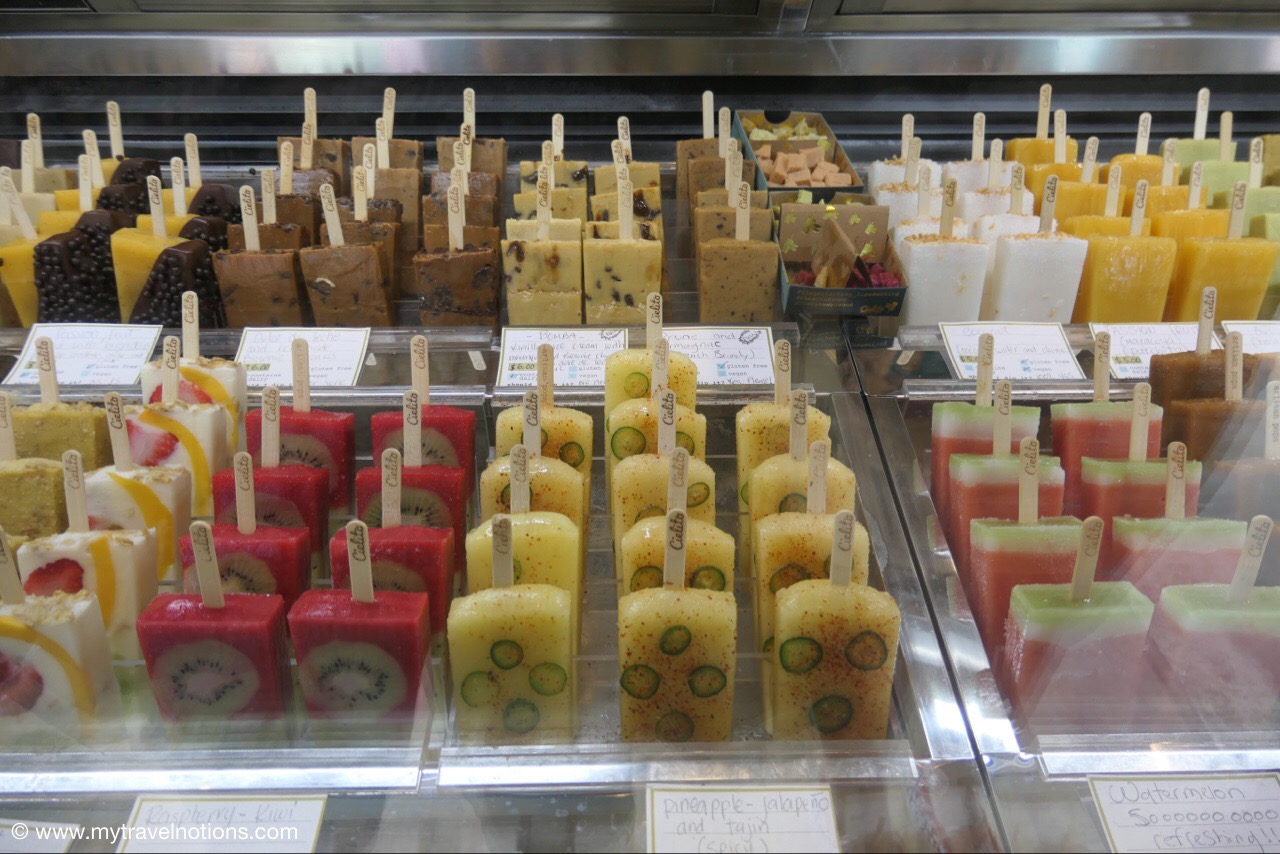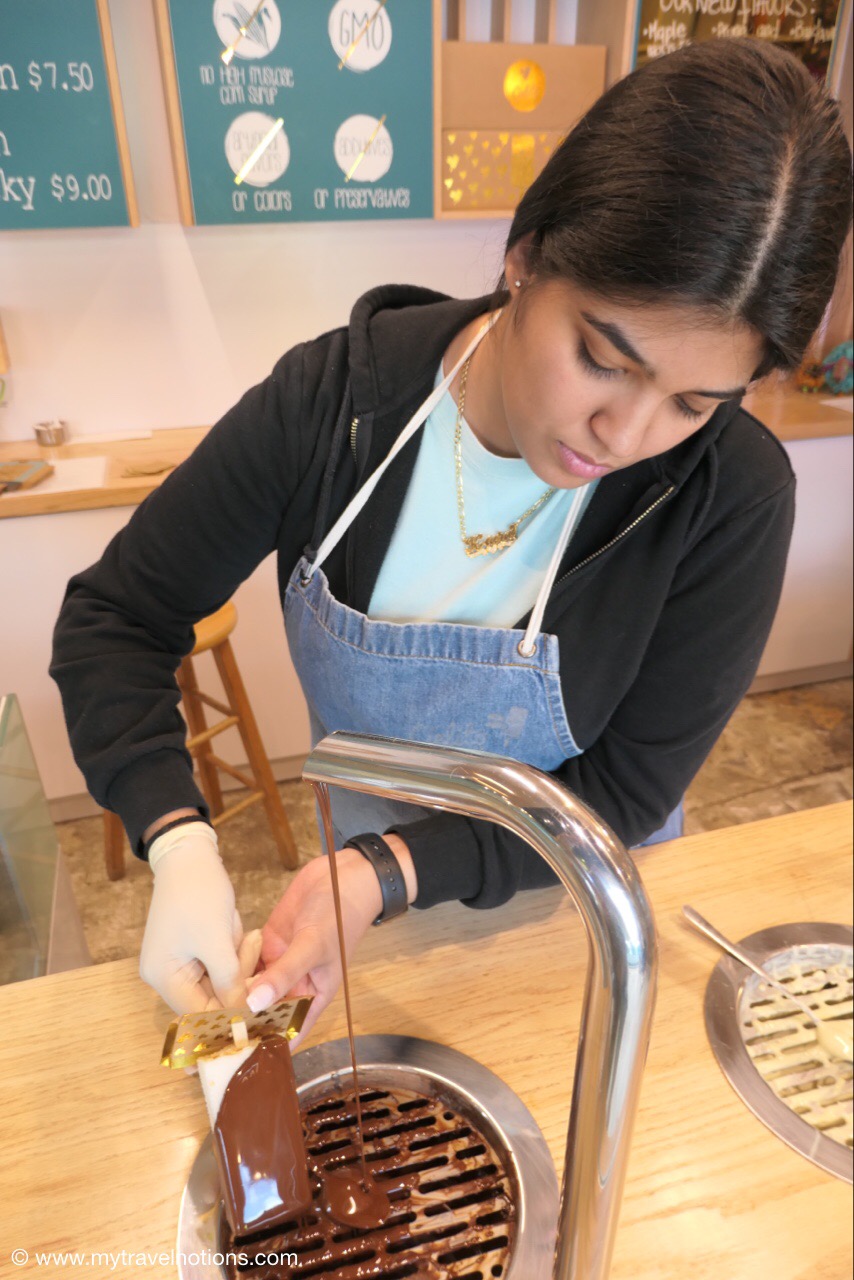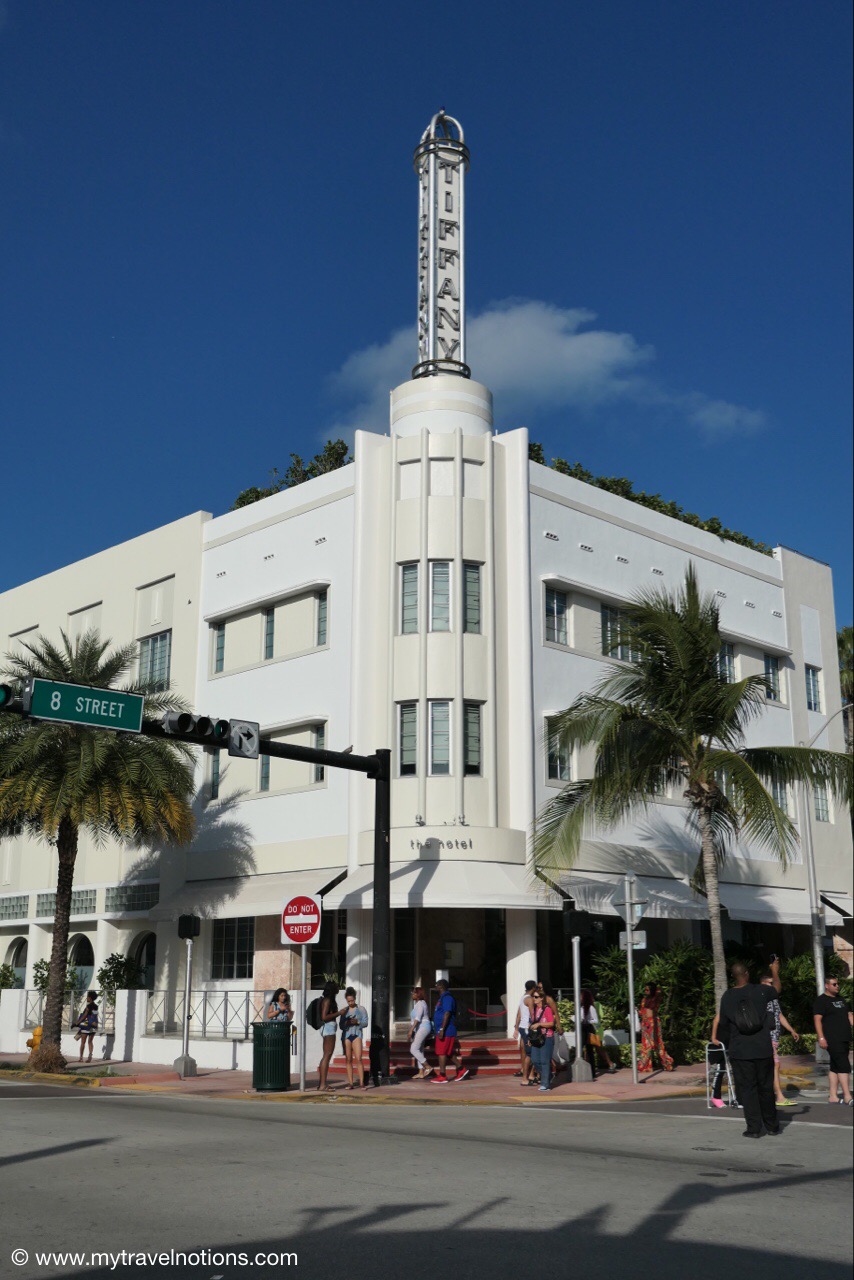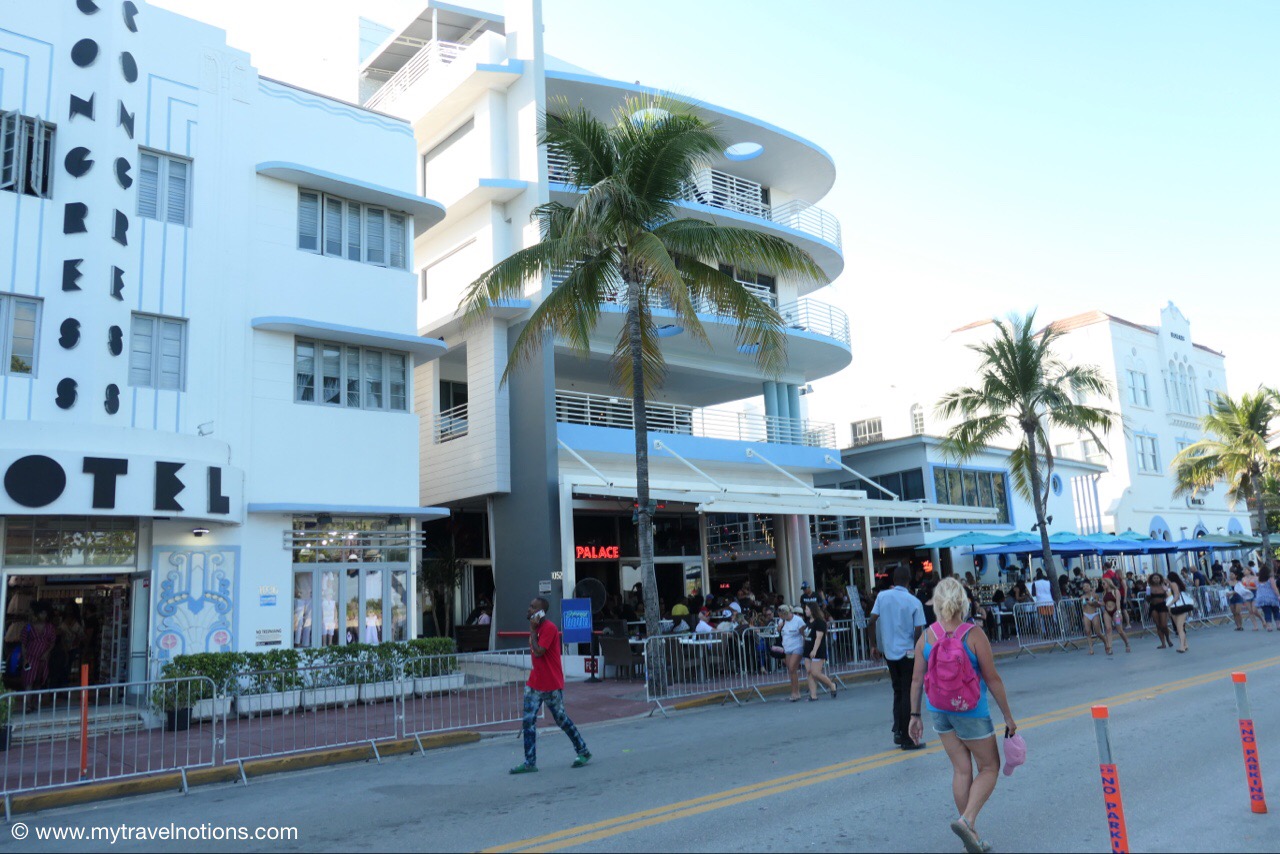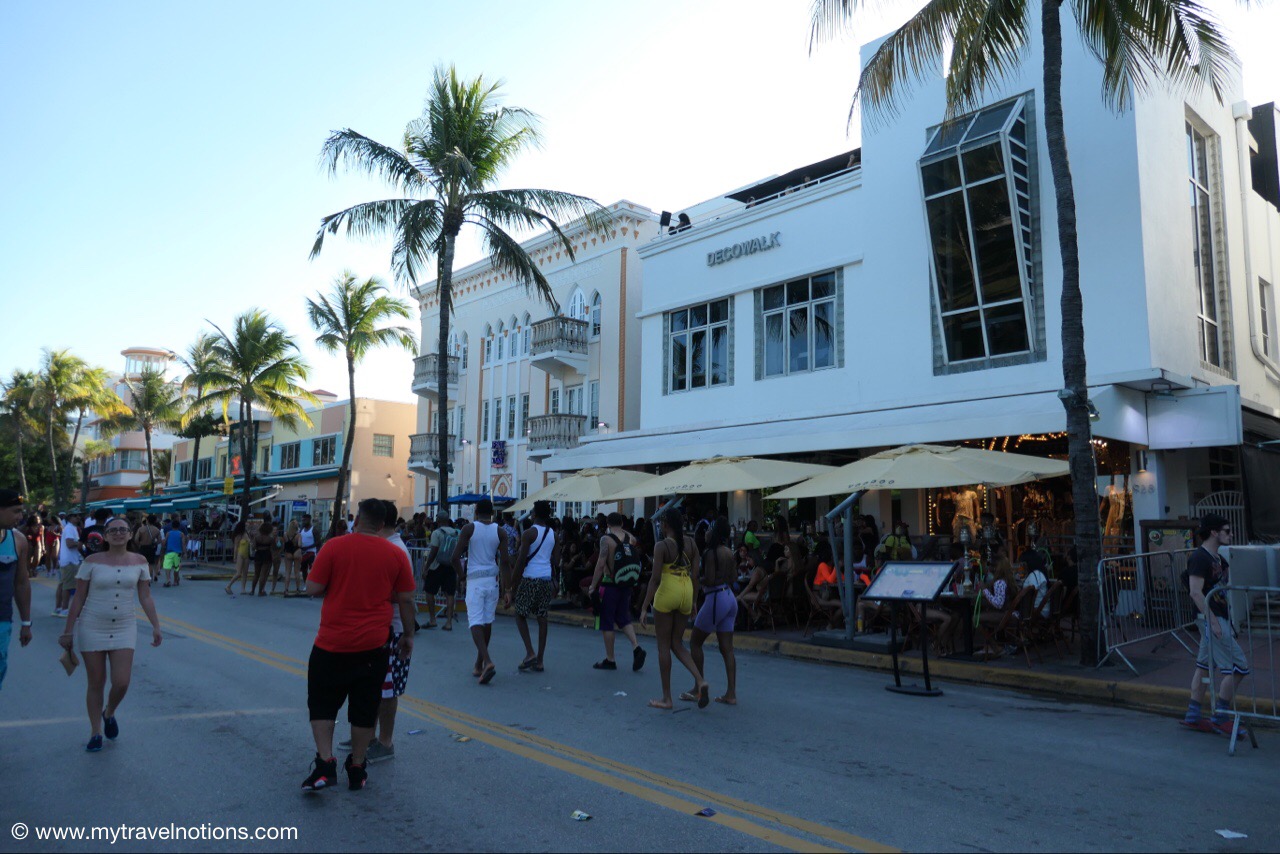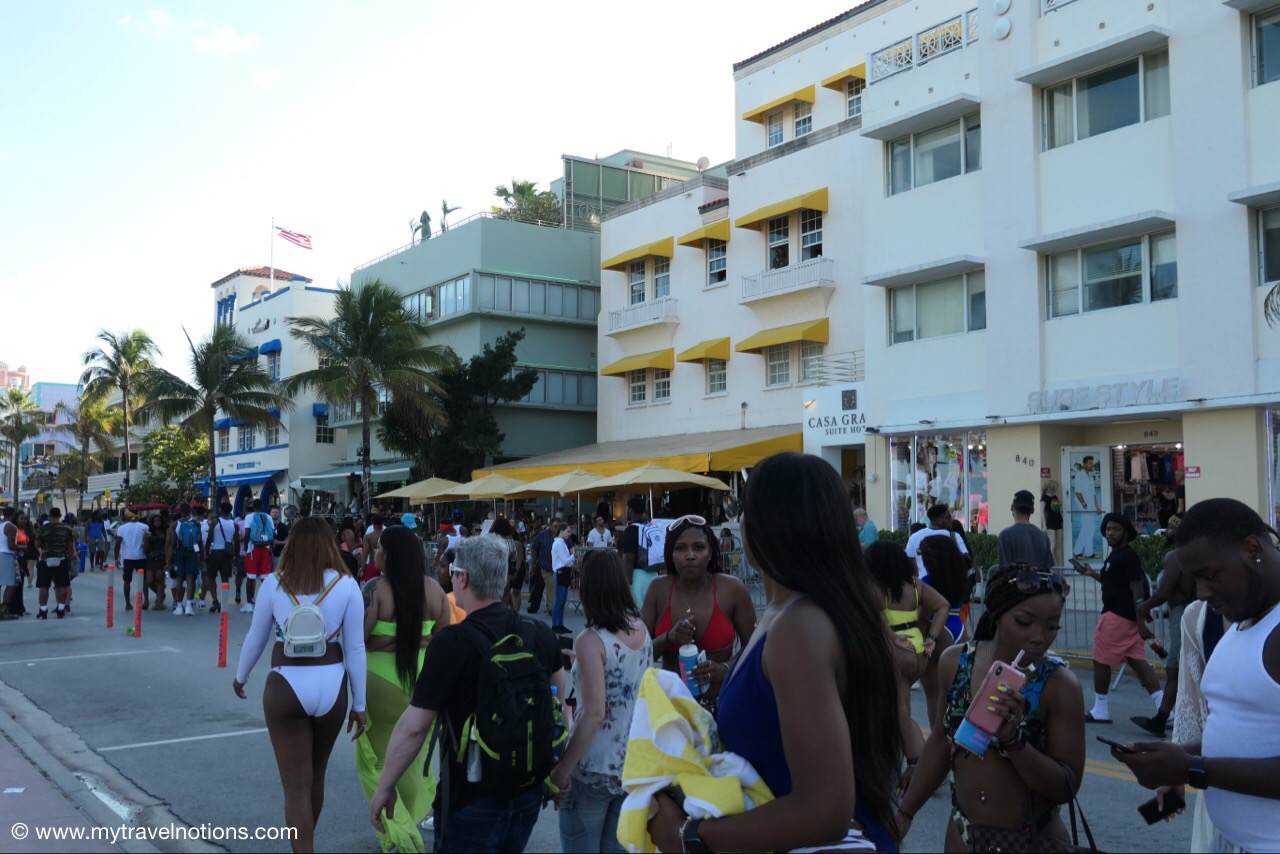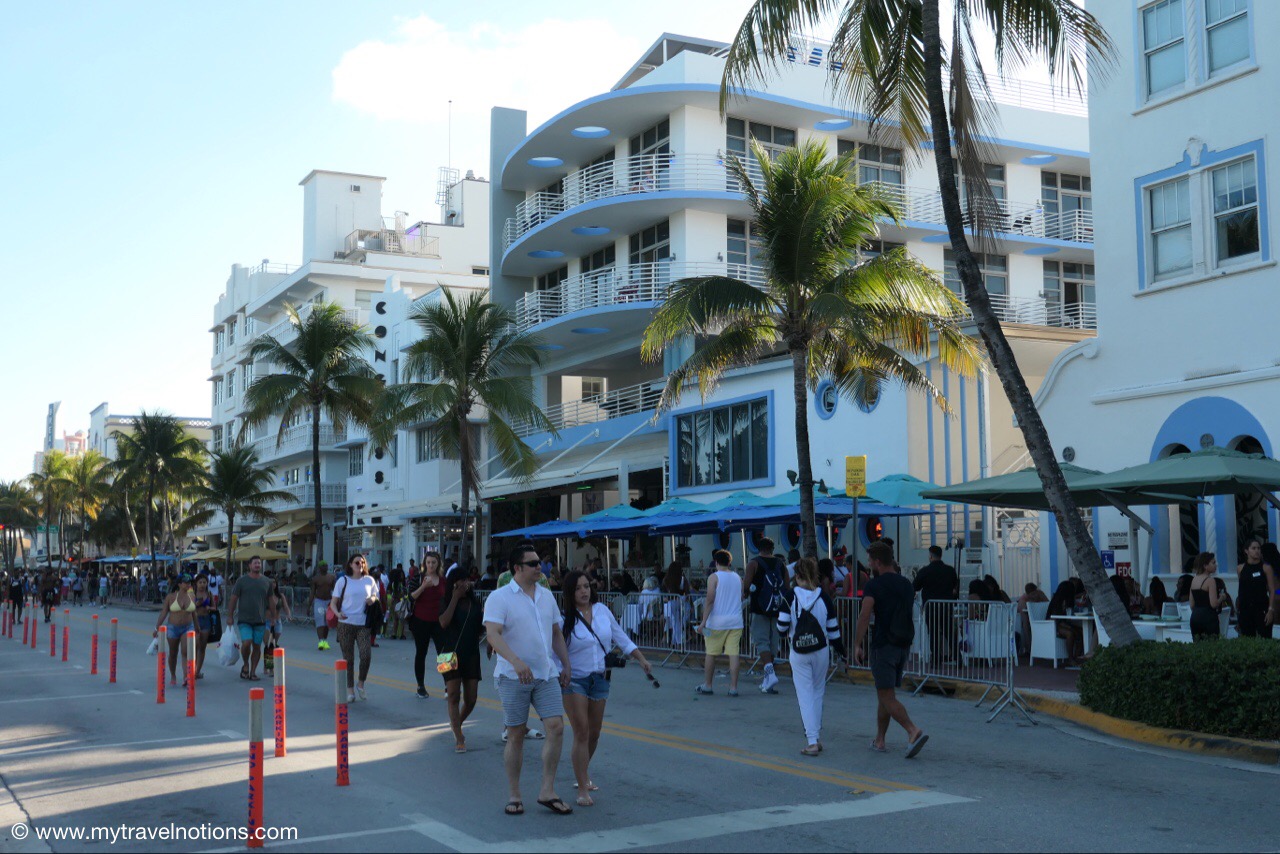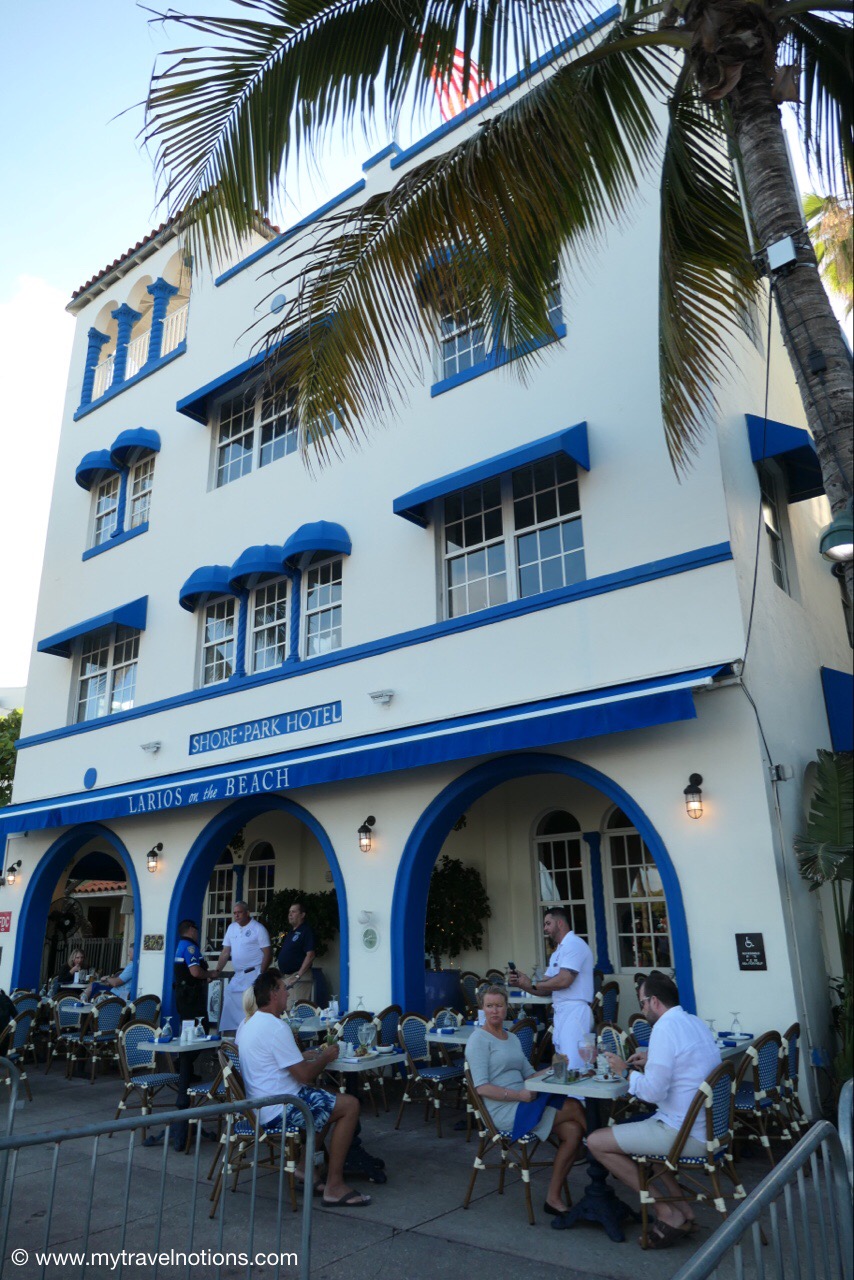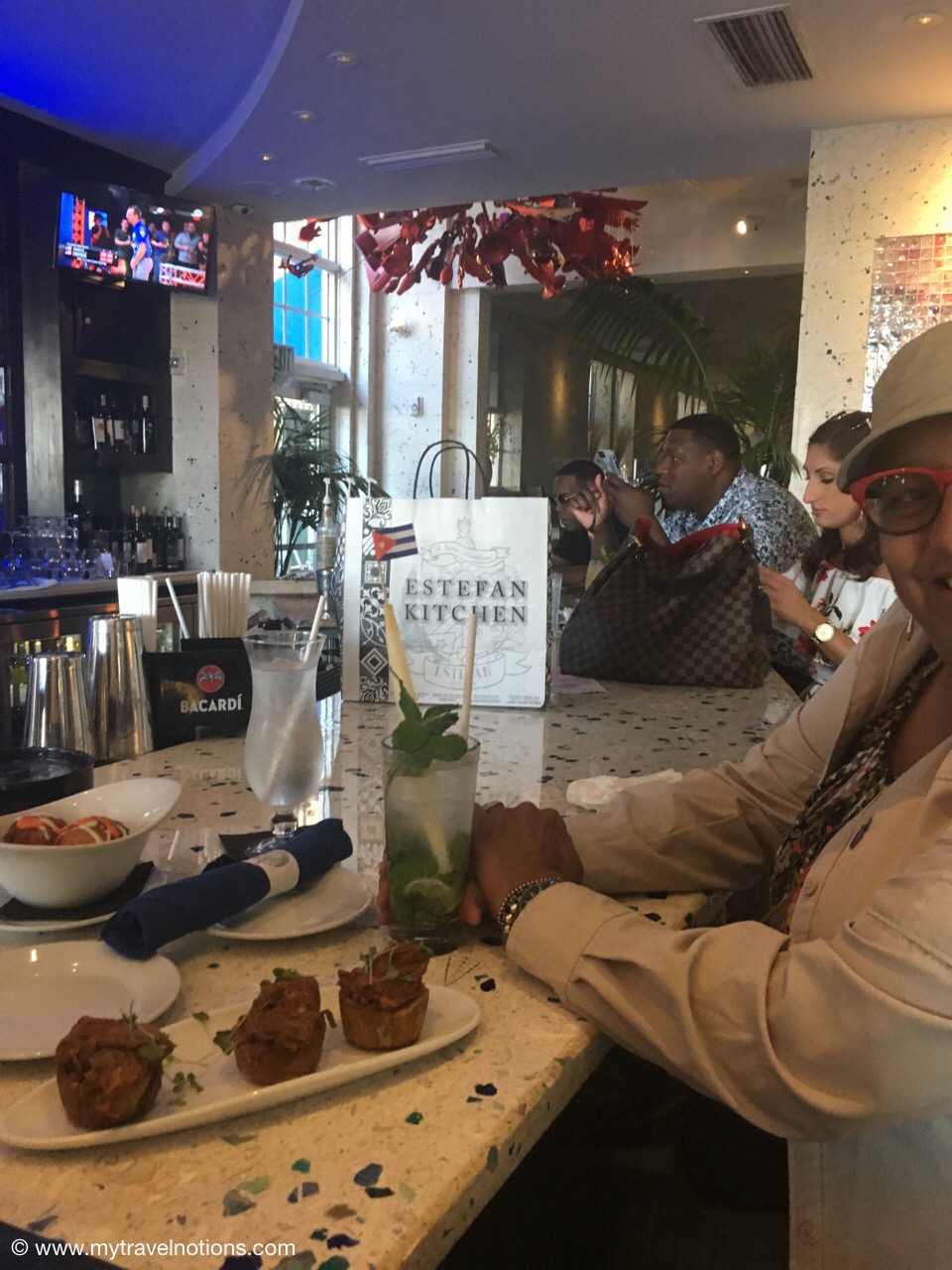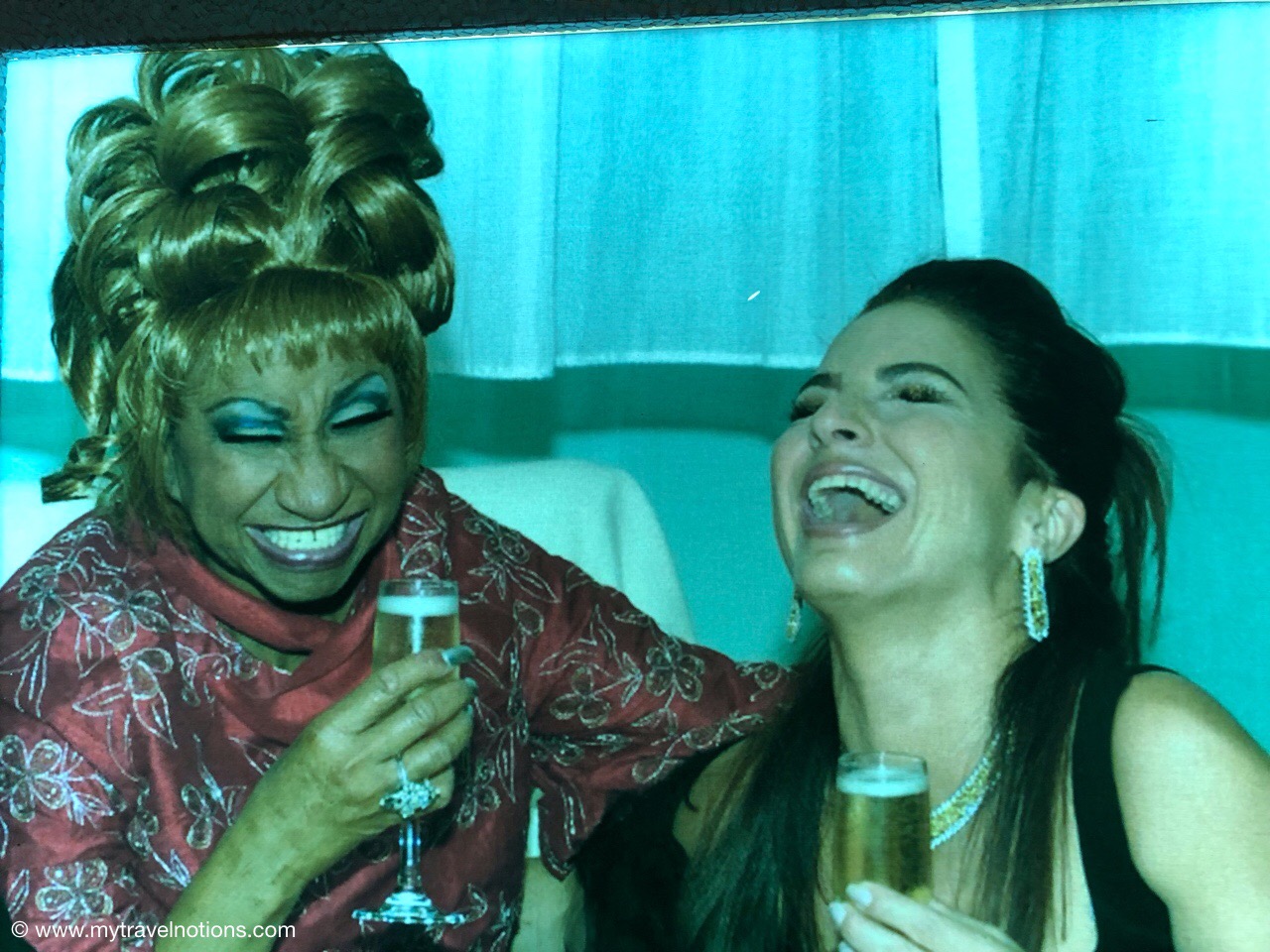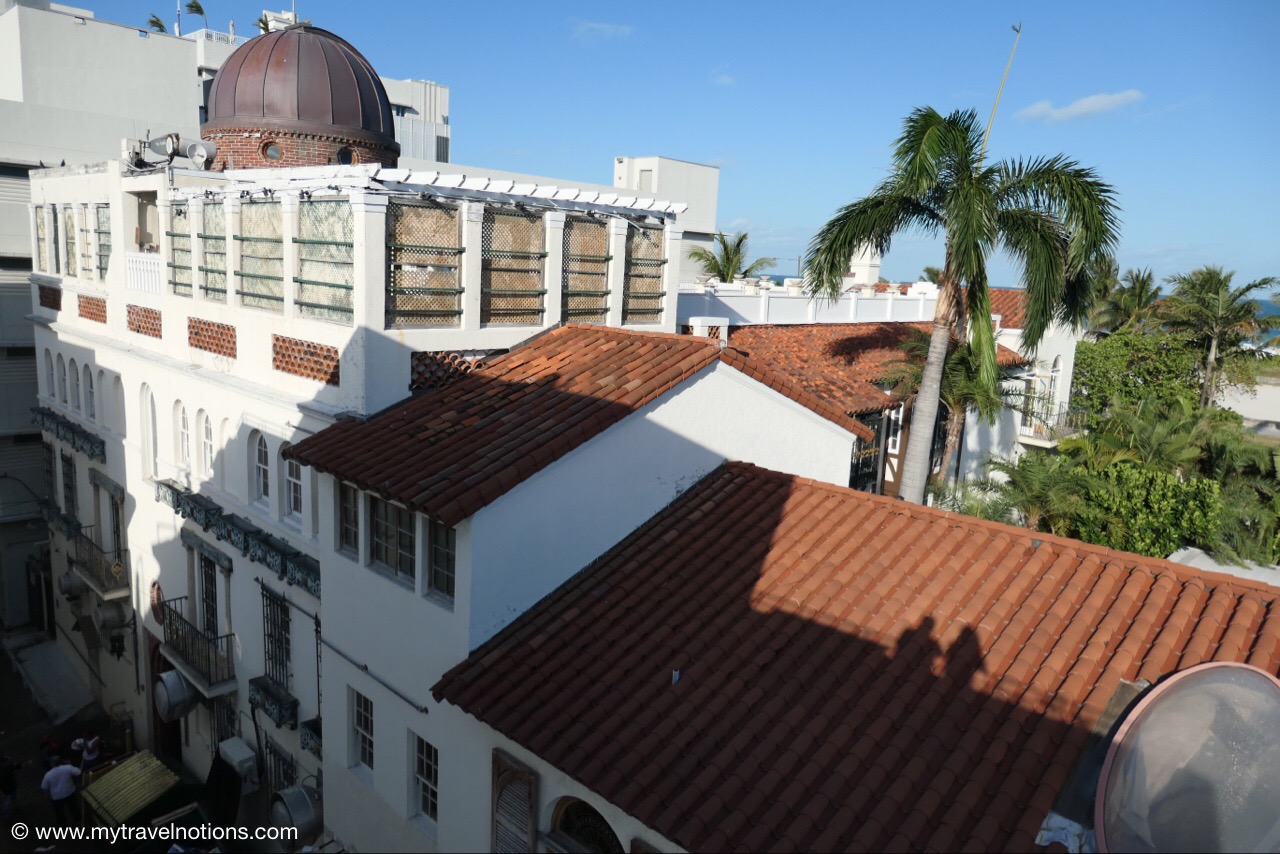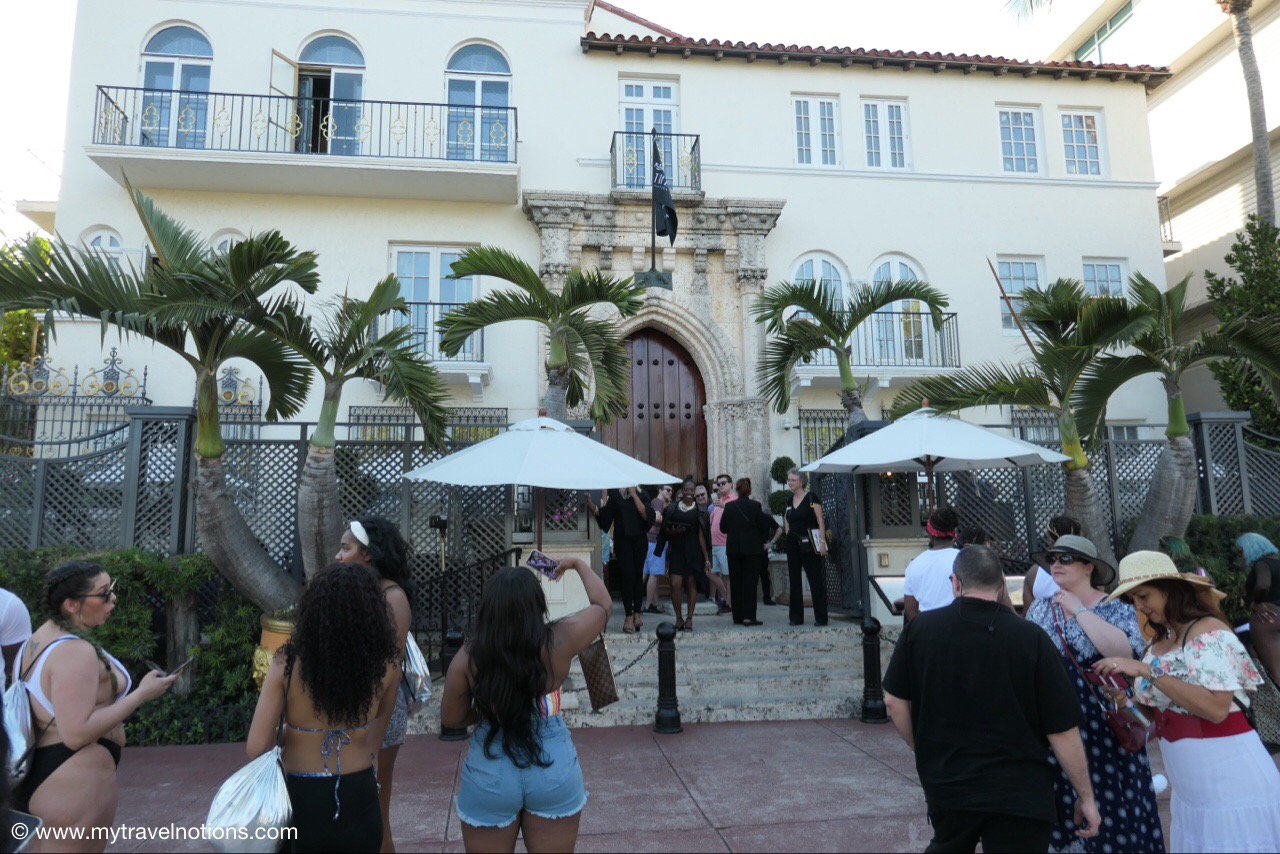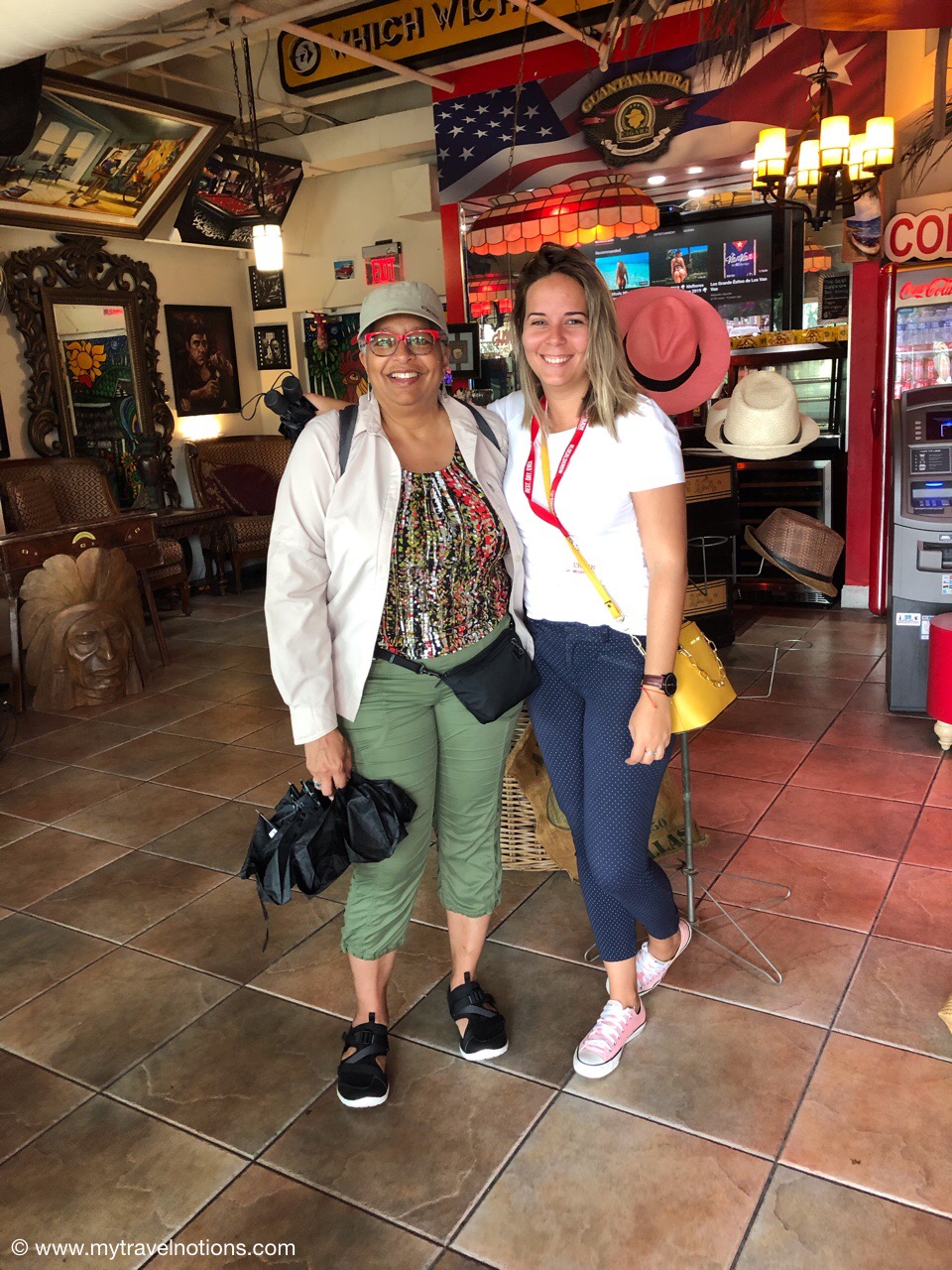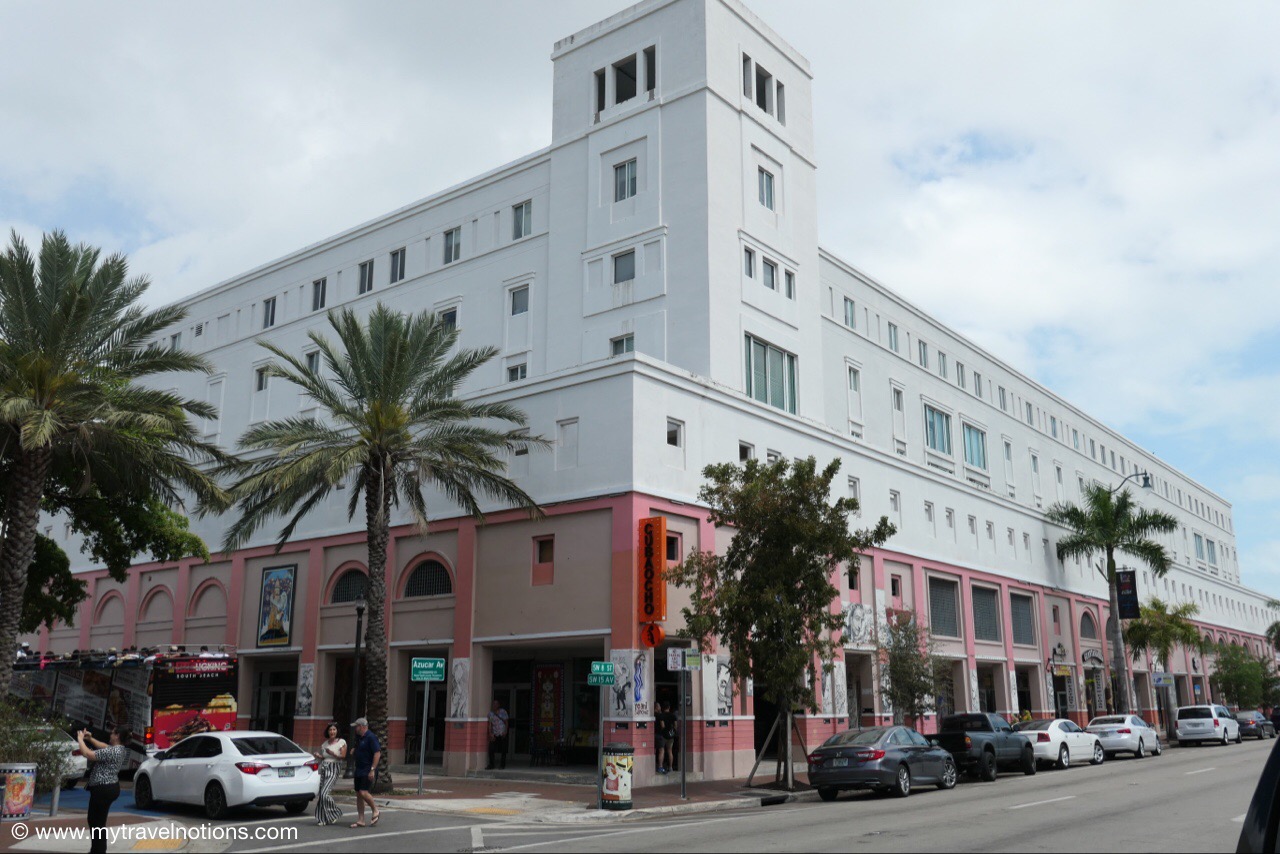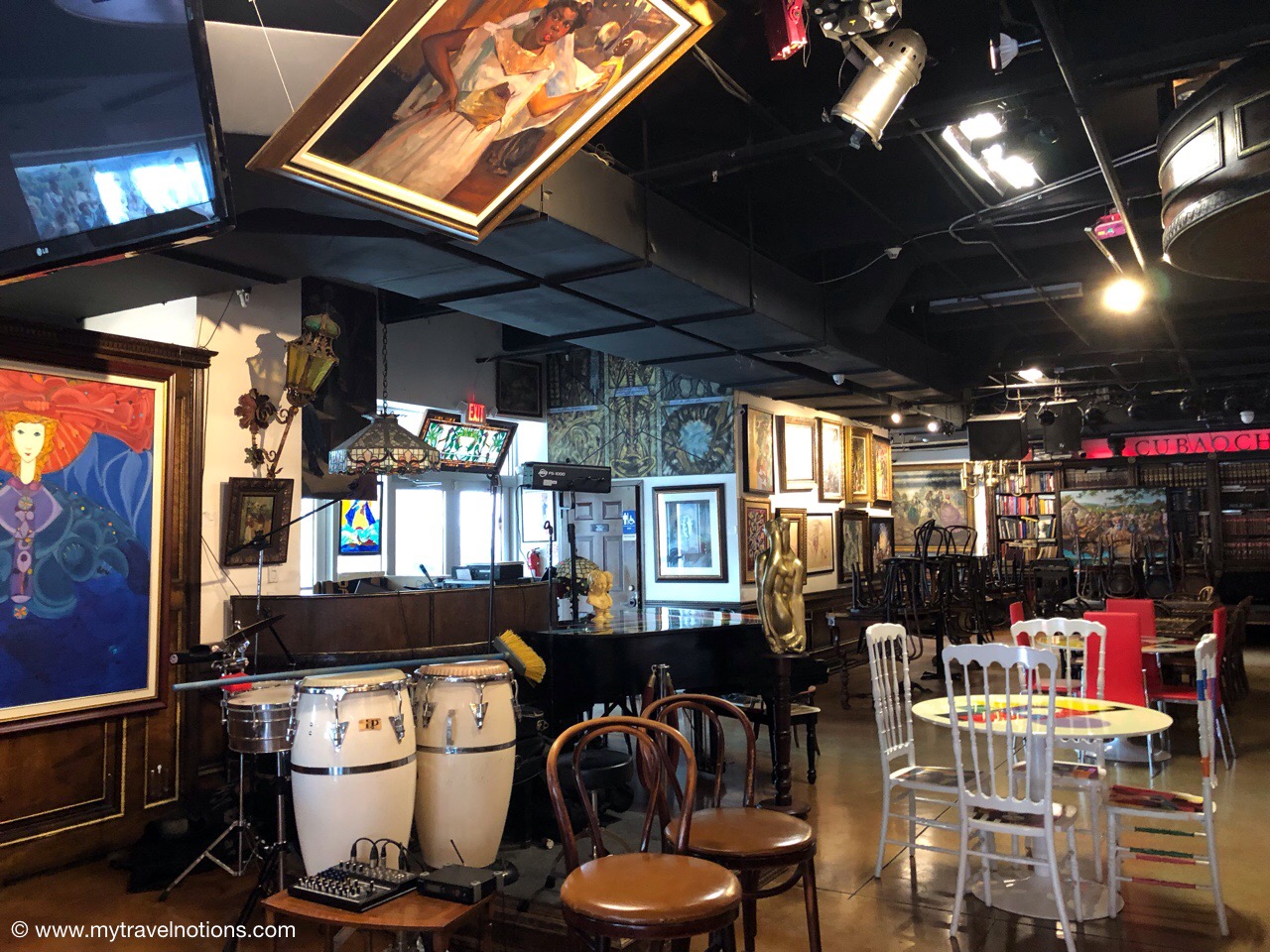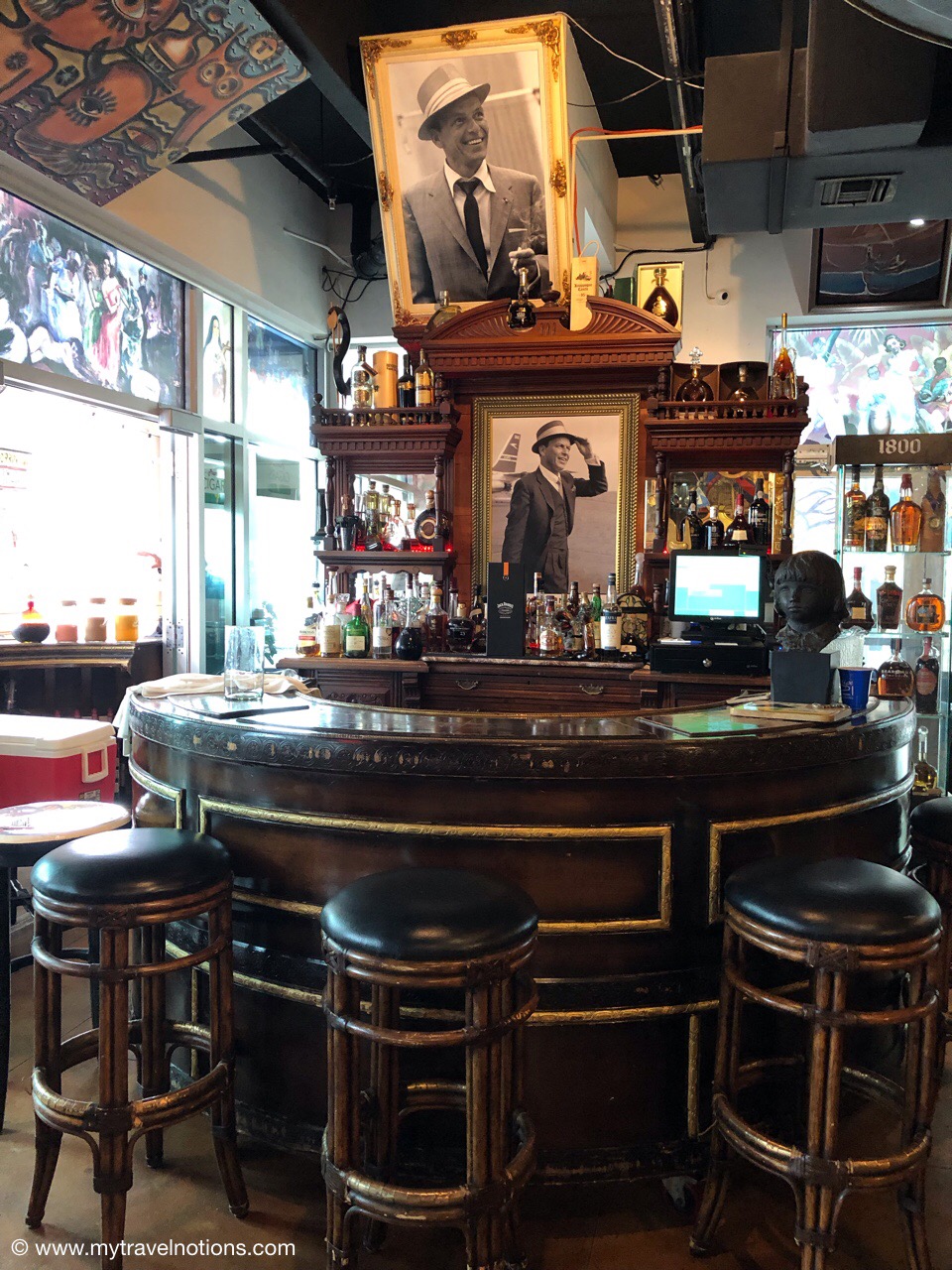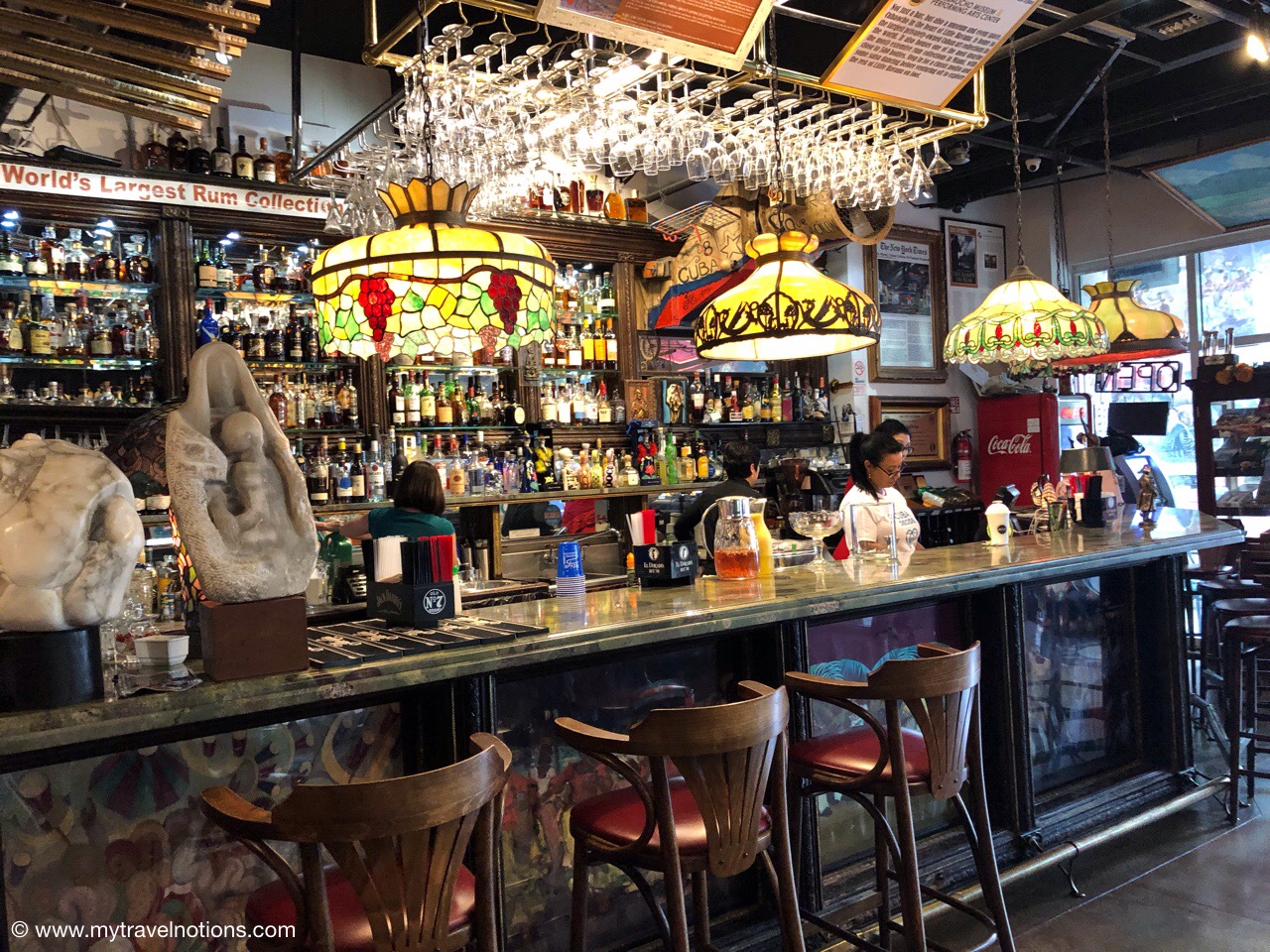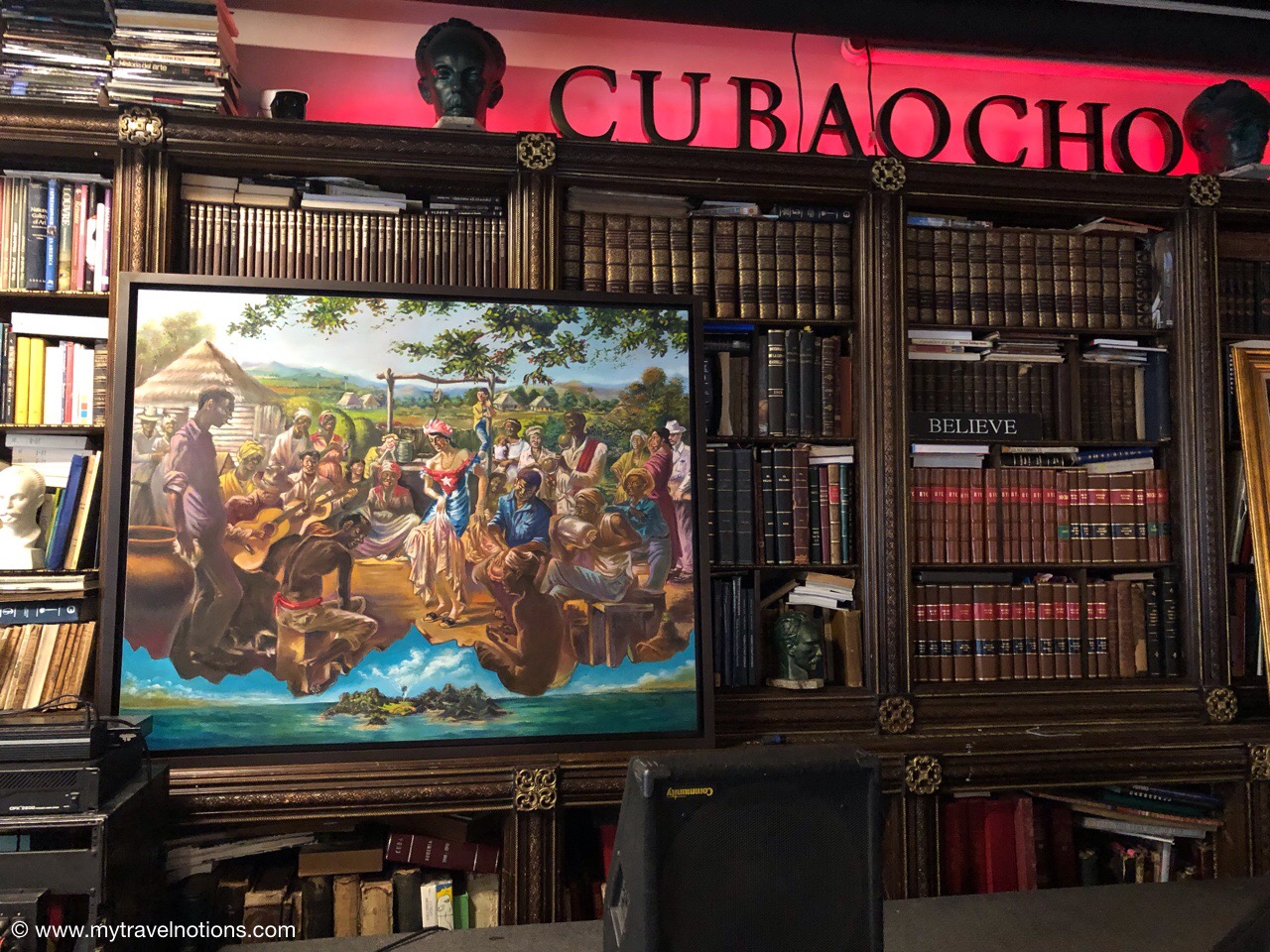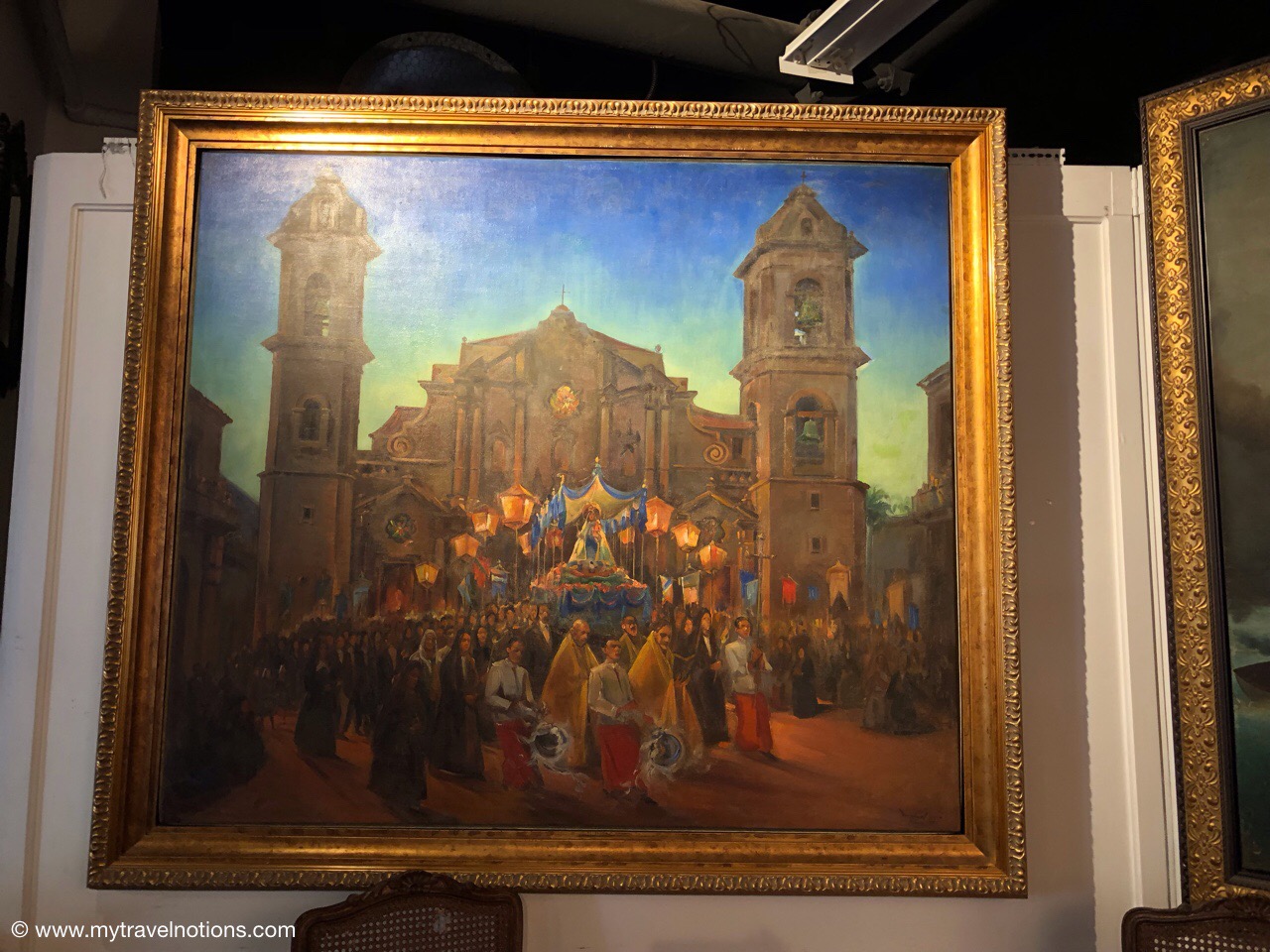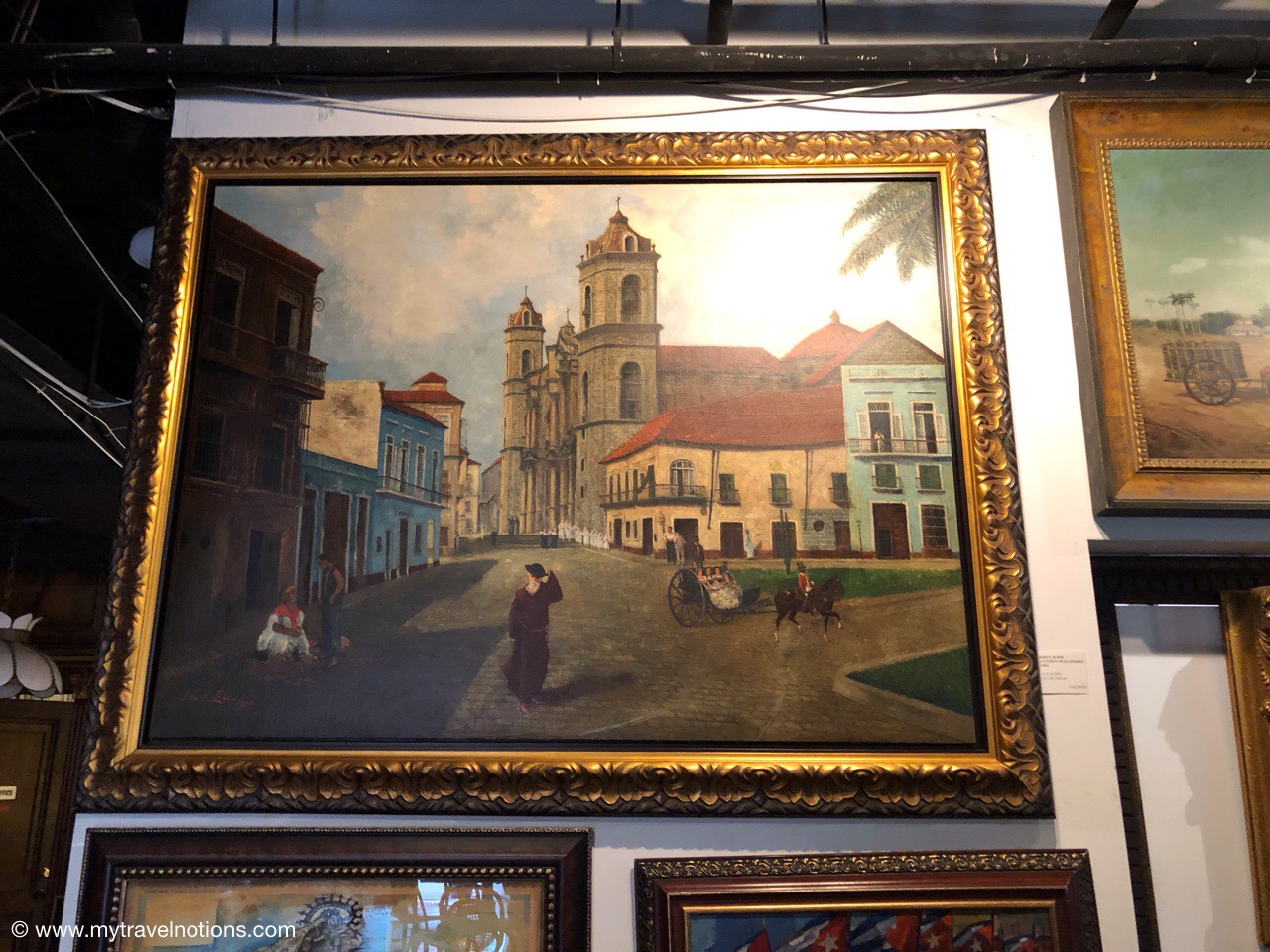 I spent Saturday morning being introduced to Miami's African and Caribbean culture found in the neighborhoods of Overtown, Little Haiti and the Coconut Grove Village West and of course Little Havana. It takes a village of people to truly build a community but oftentimes the histories and contributions of one group are omitted. But Miami is a melting pot, a fusion of races, cultures and religions that needed each other to grow and then wanted nothing more than to do with them and chose to flee or encroach. And, many chose to stay thus creating these pockets of cultural communities. 
It was another day where I enjoyed the company of a knowledgeable guide, Ivory, with Cultural Heritage Alliance Tours and Stephanie who drove us to the various sites. I only wish I had more time to spend wondering through these diverse cultural communities, by the later afternoon, I was on a plane for Havana, Cuba. So, for now, welcome to a little taste of Overtown, Coconut Grove Village and Little Haiti.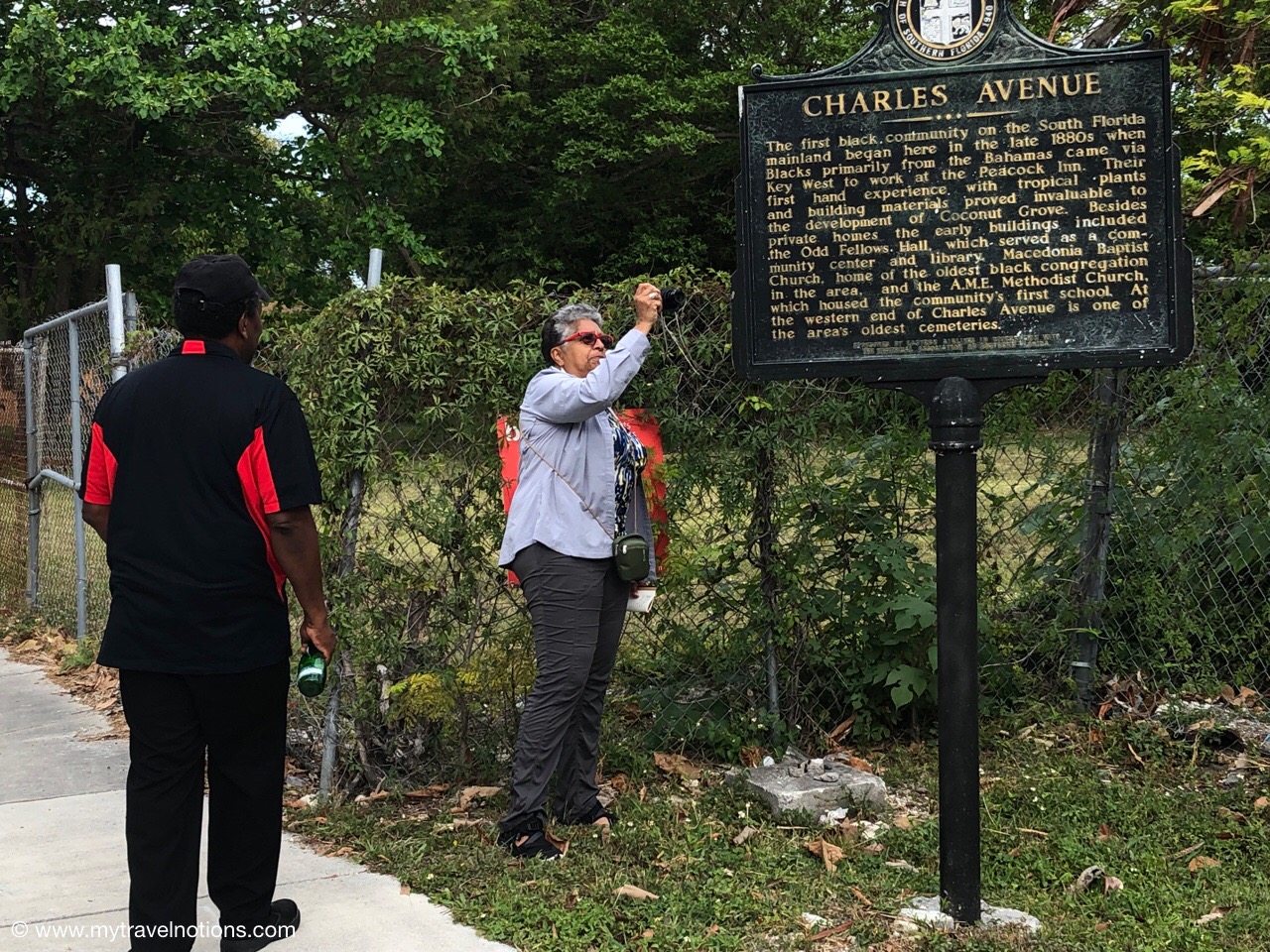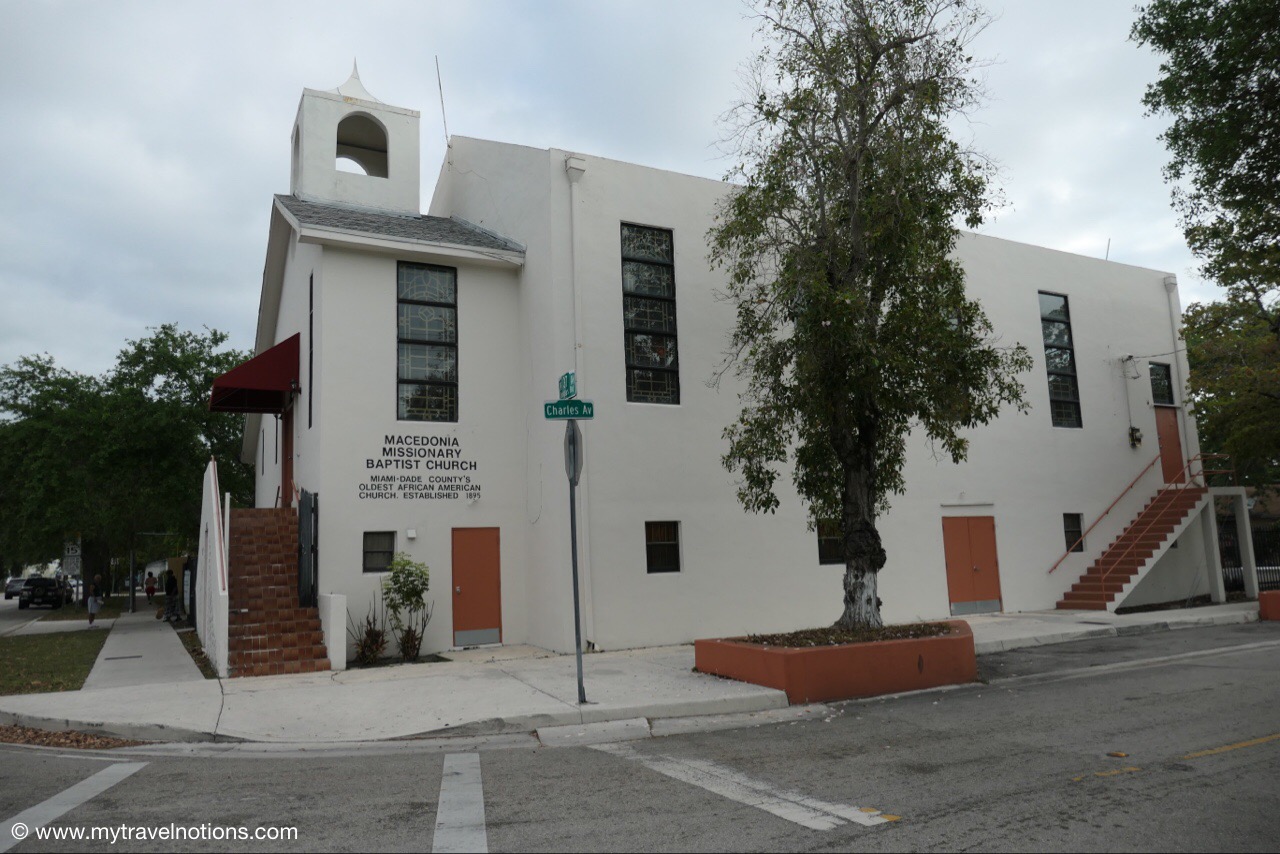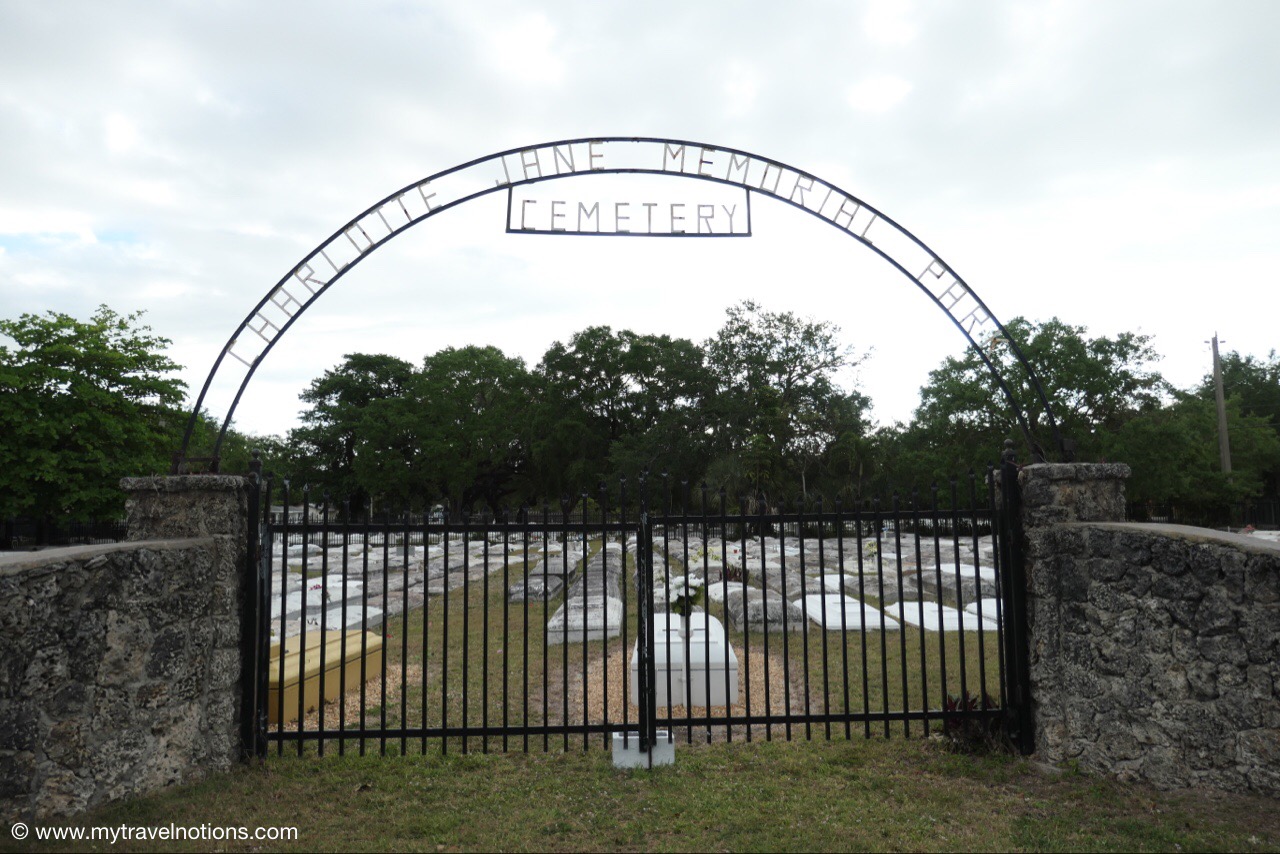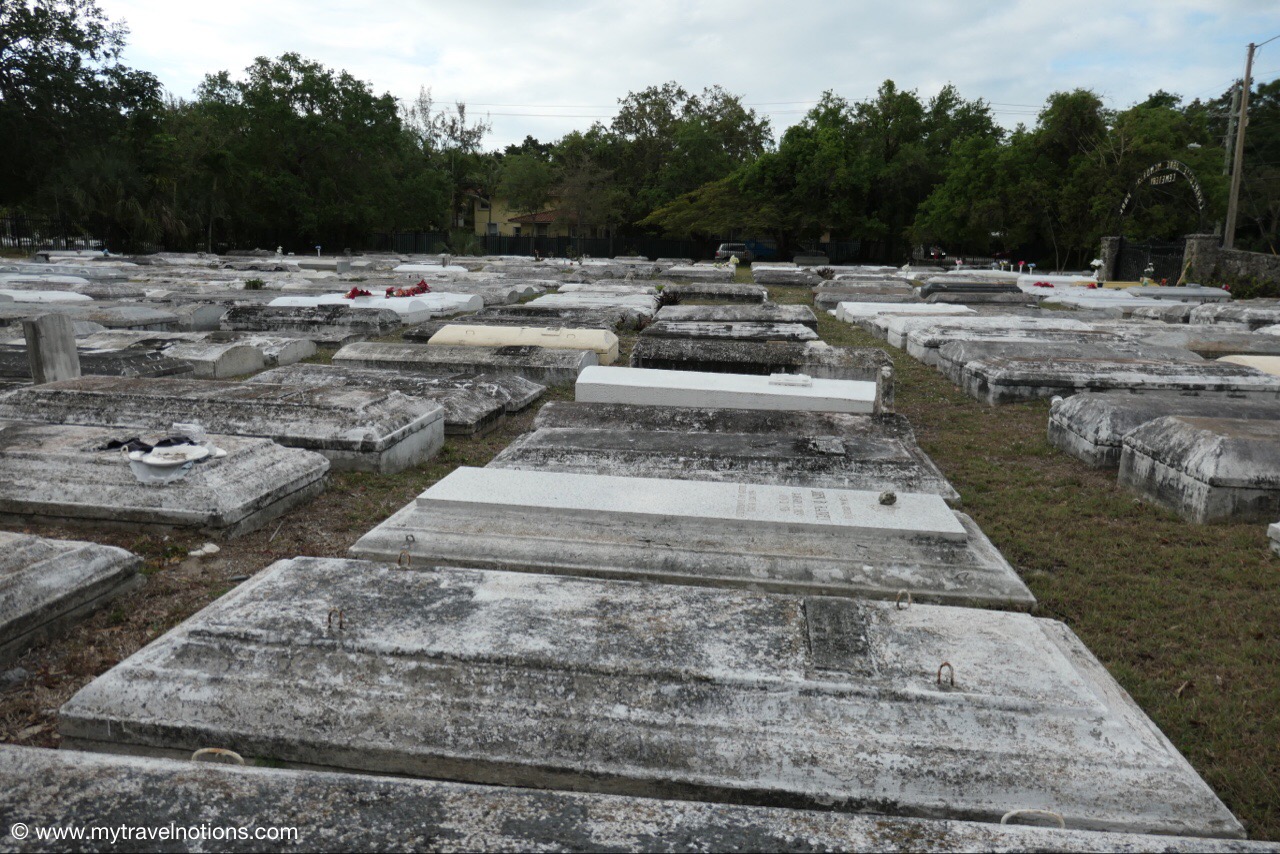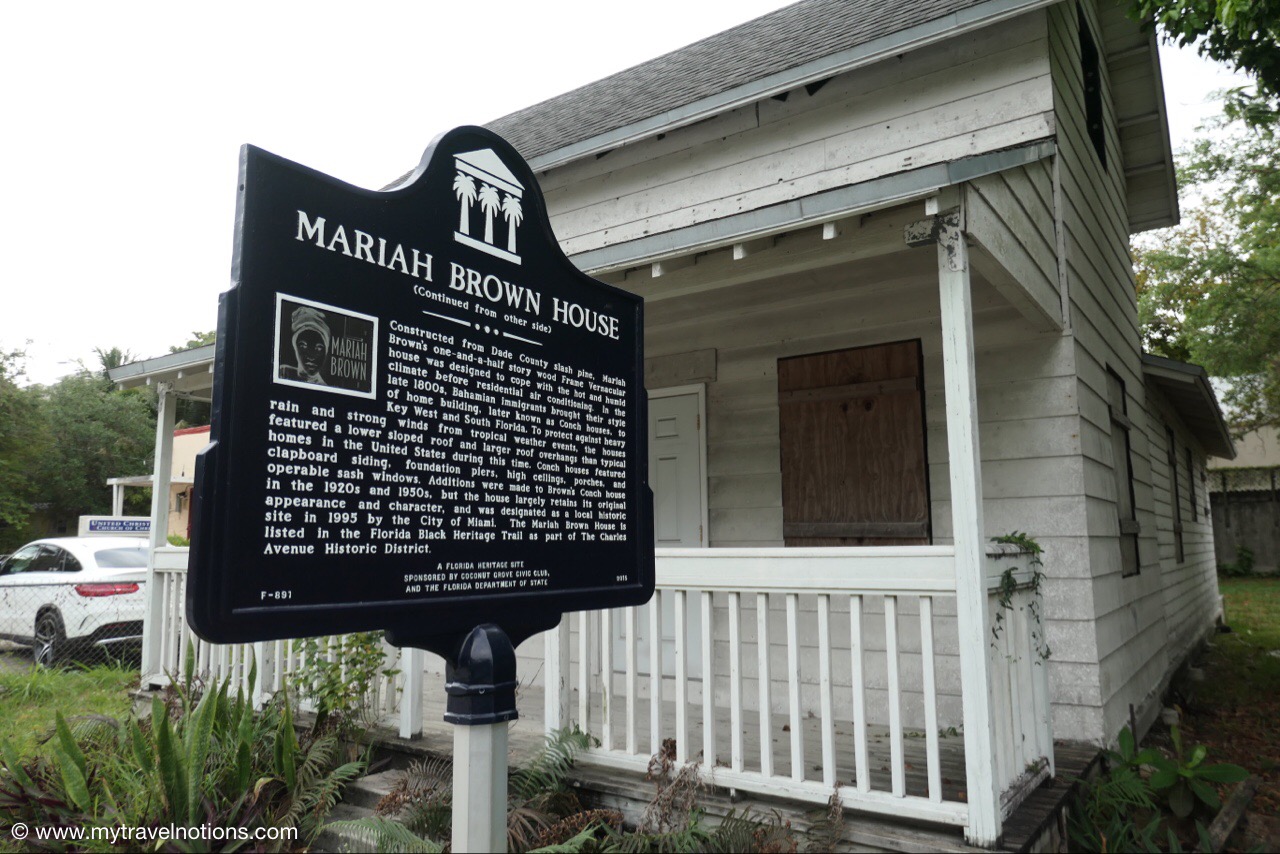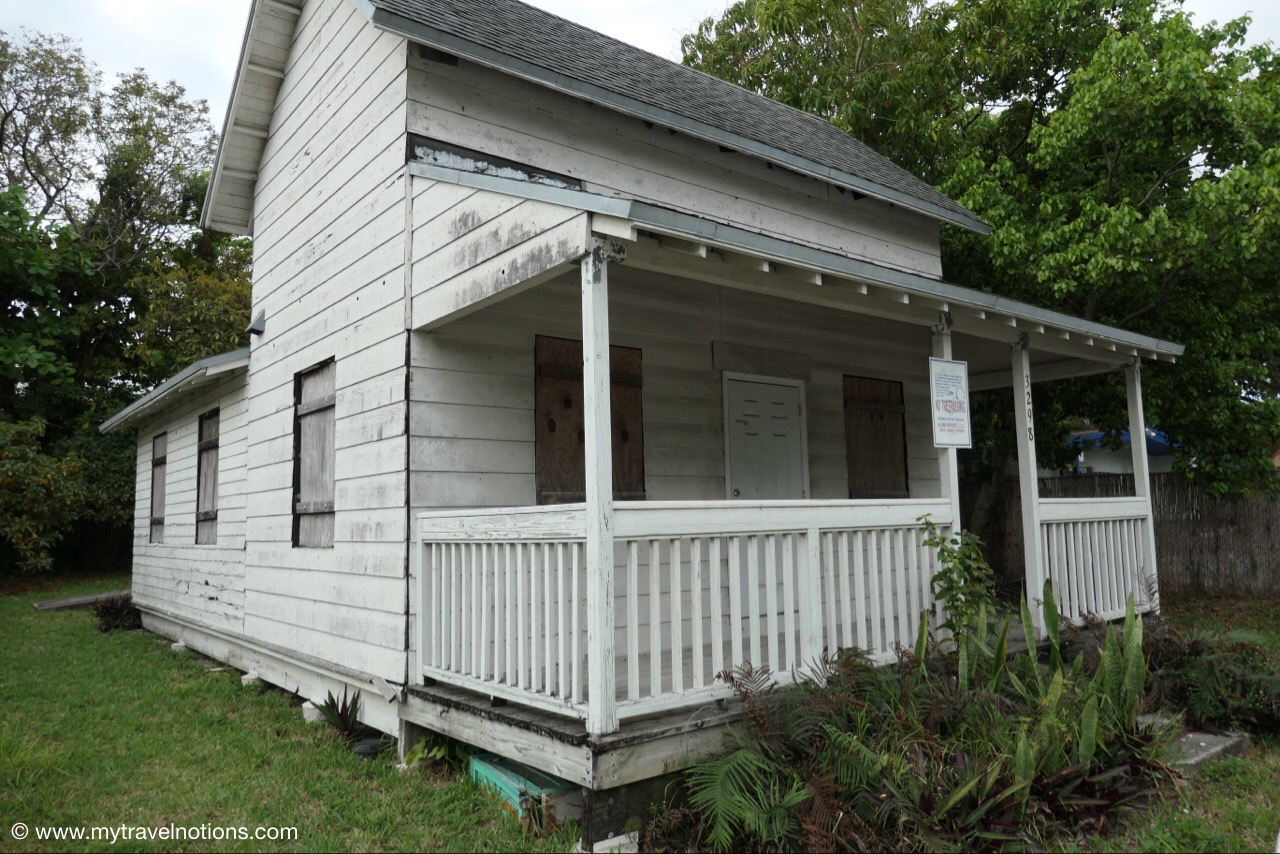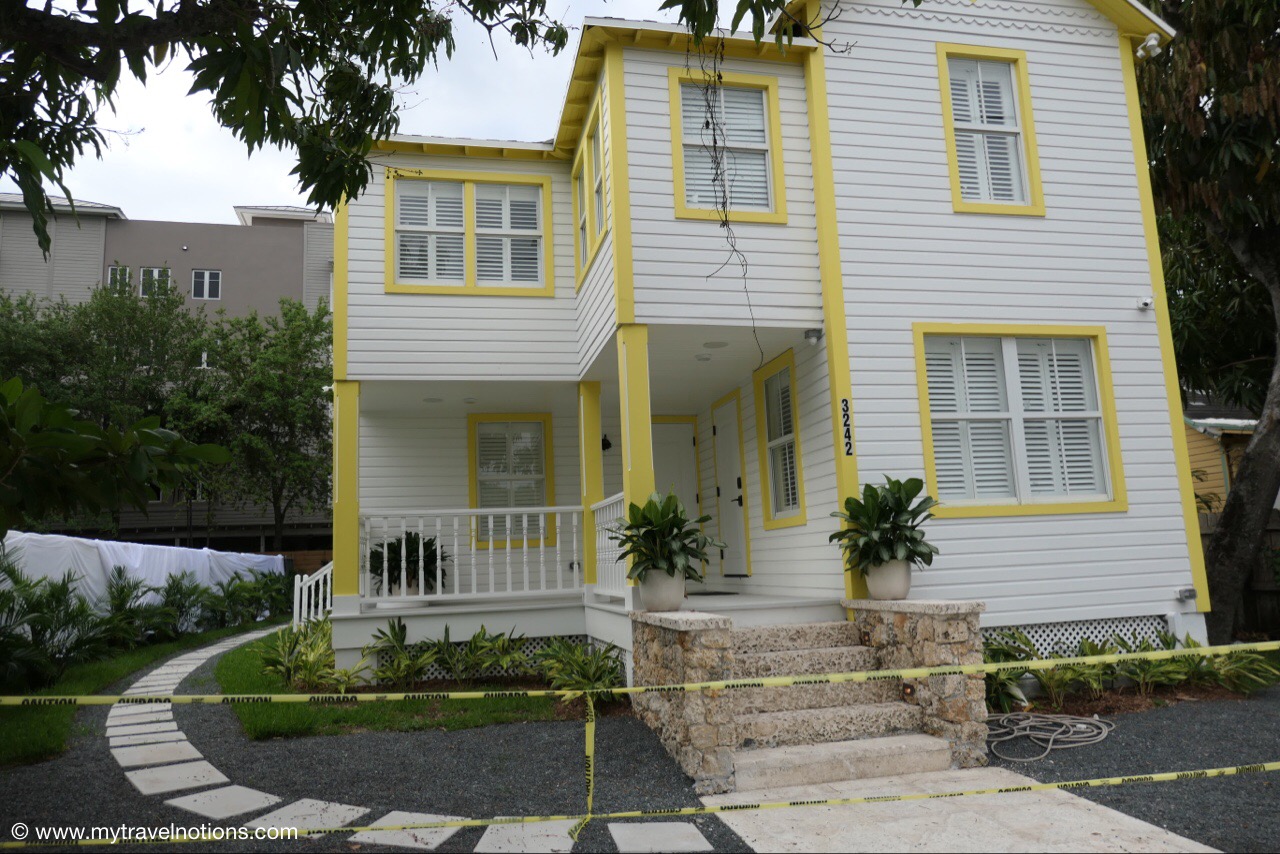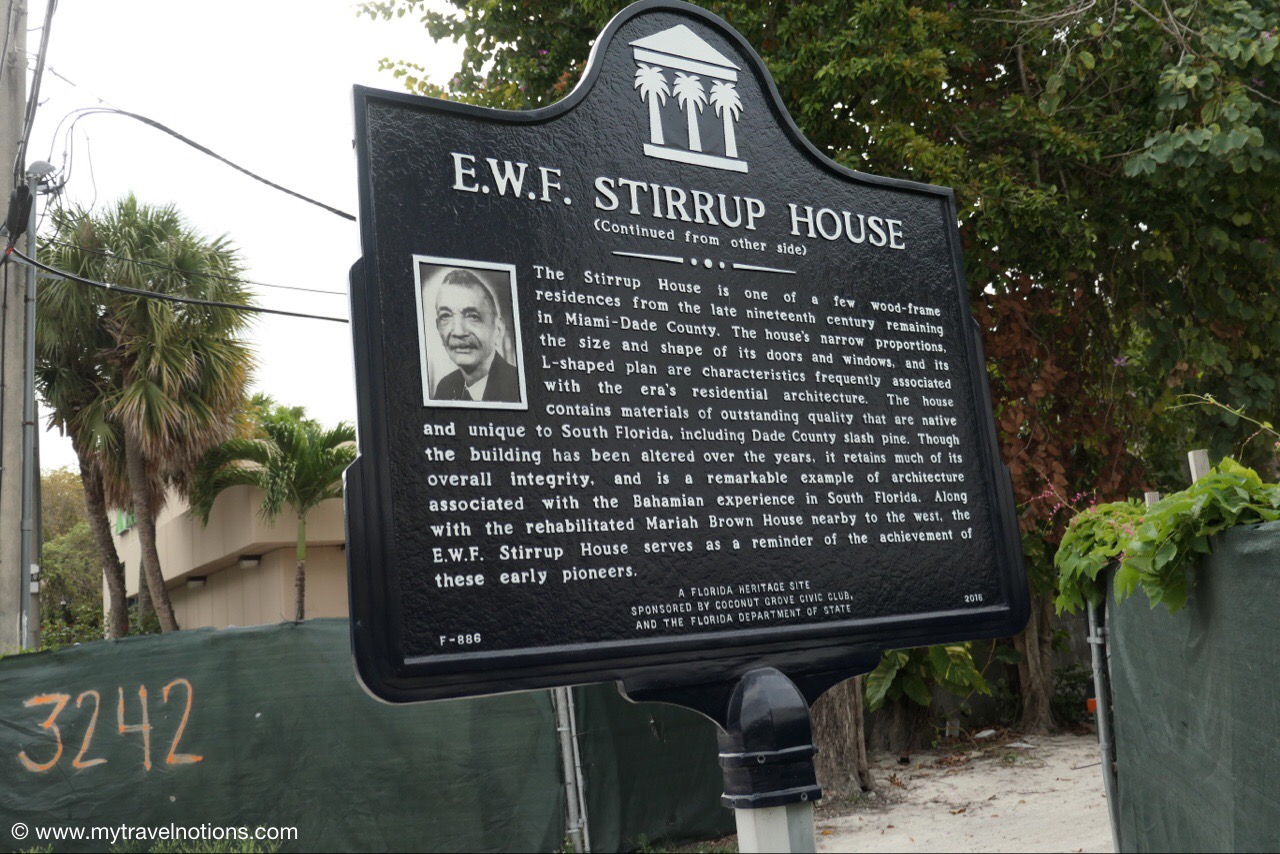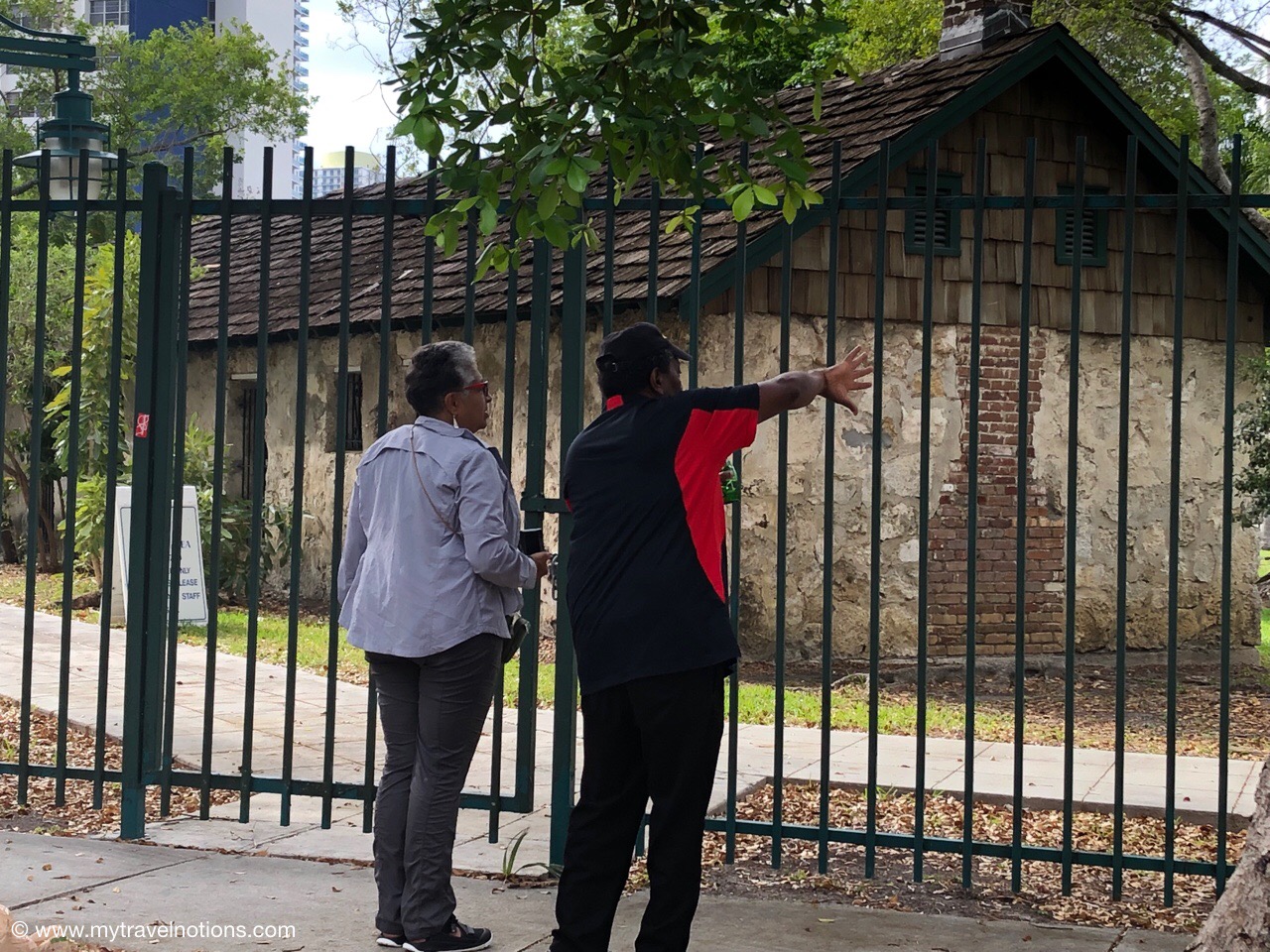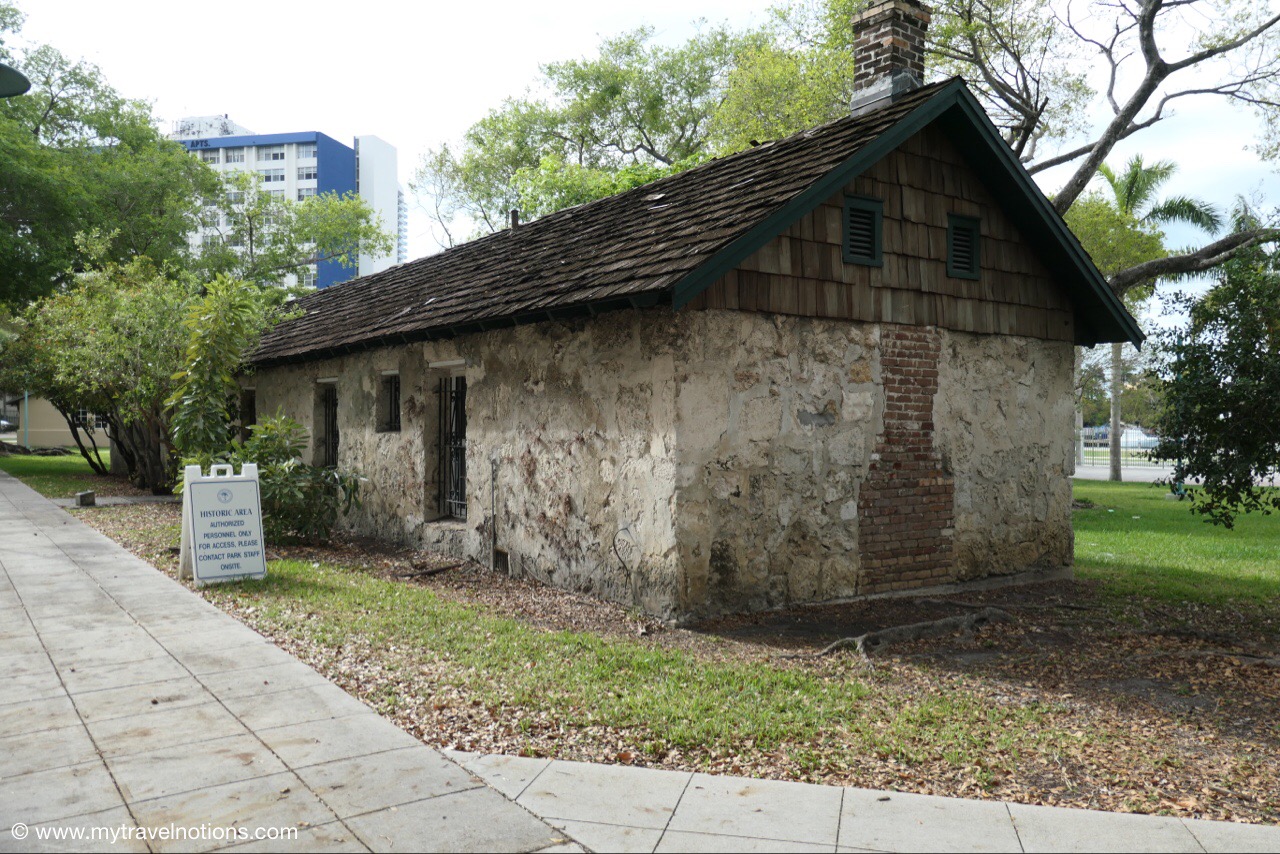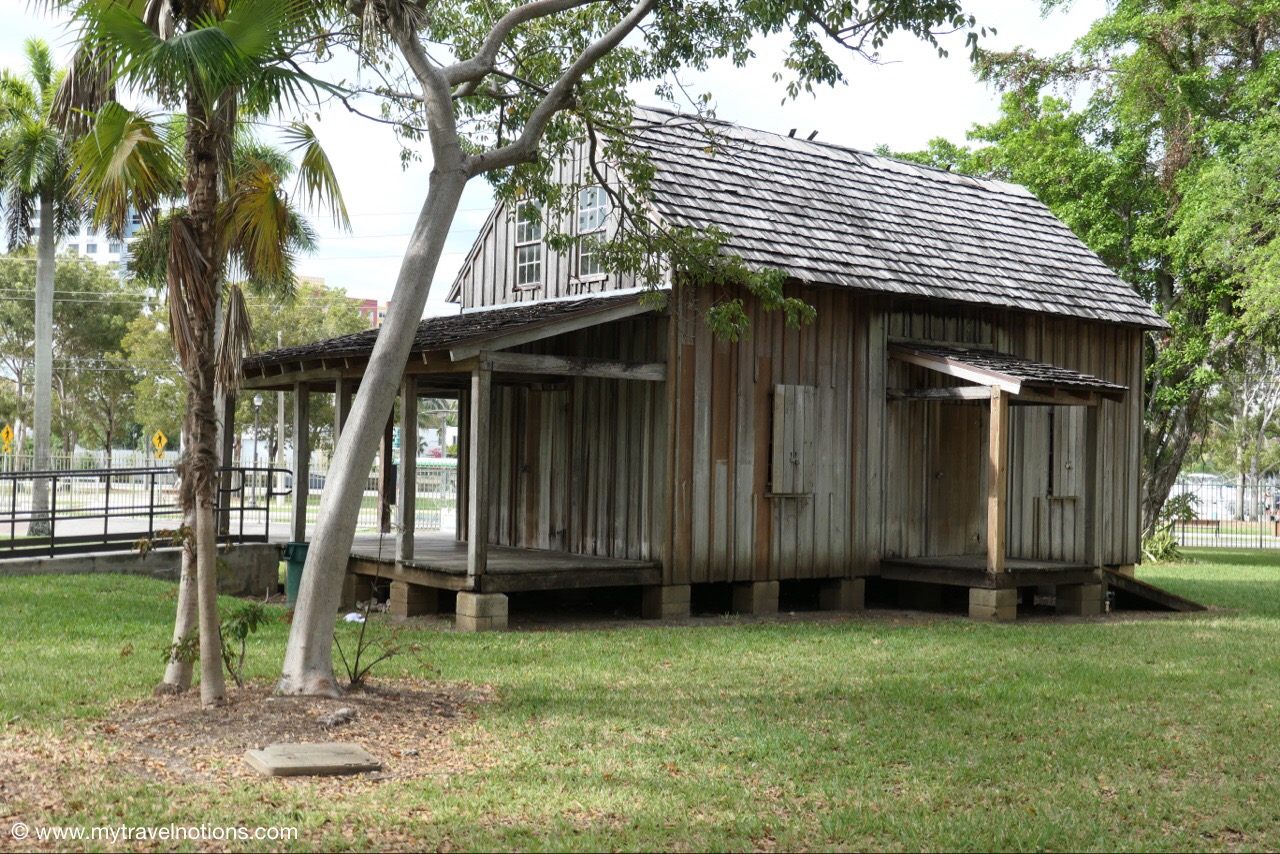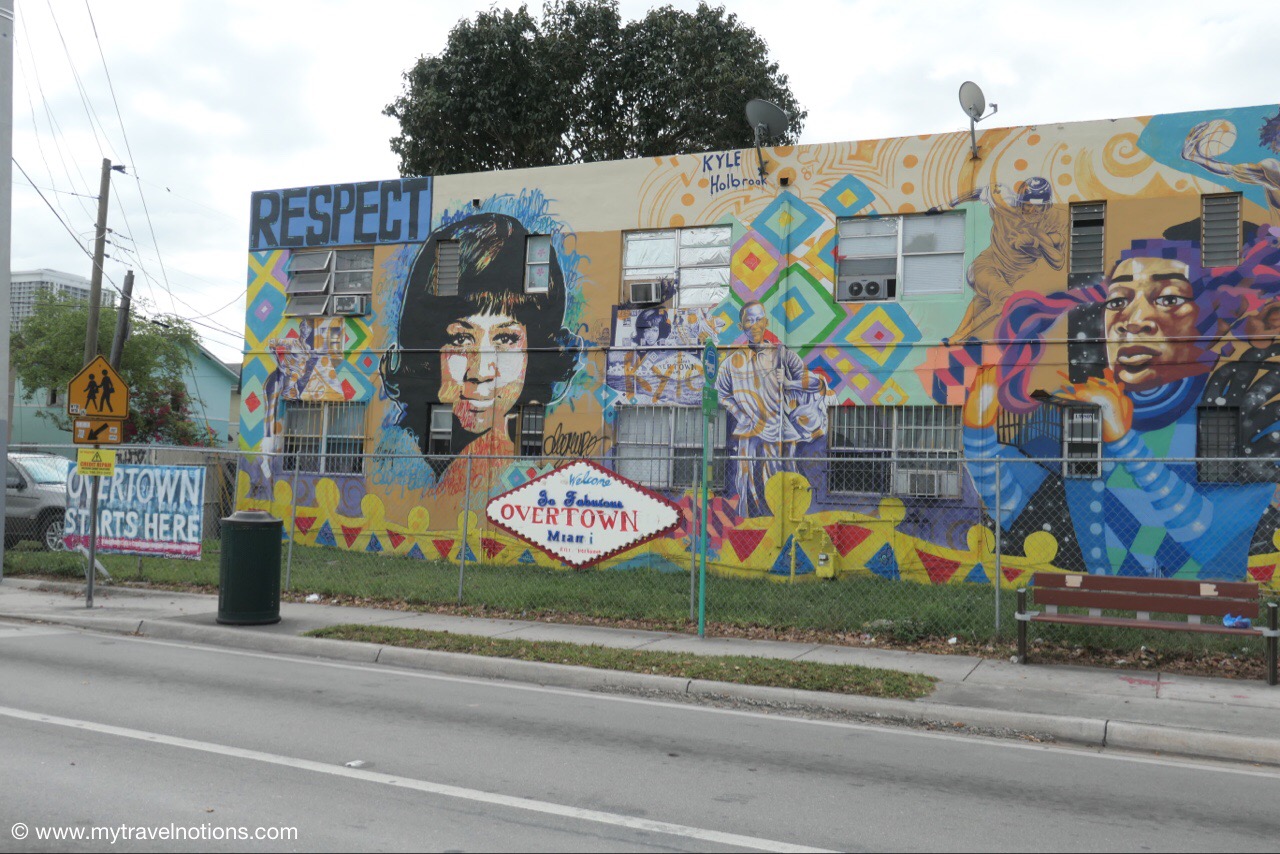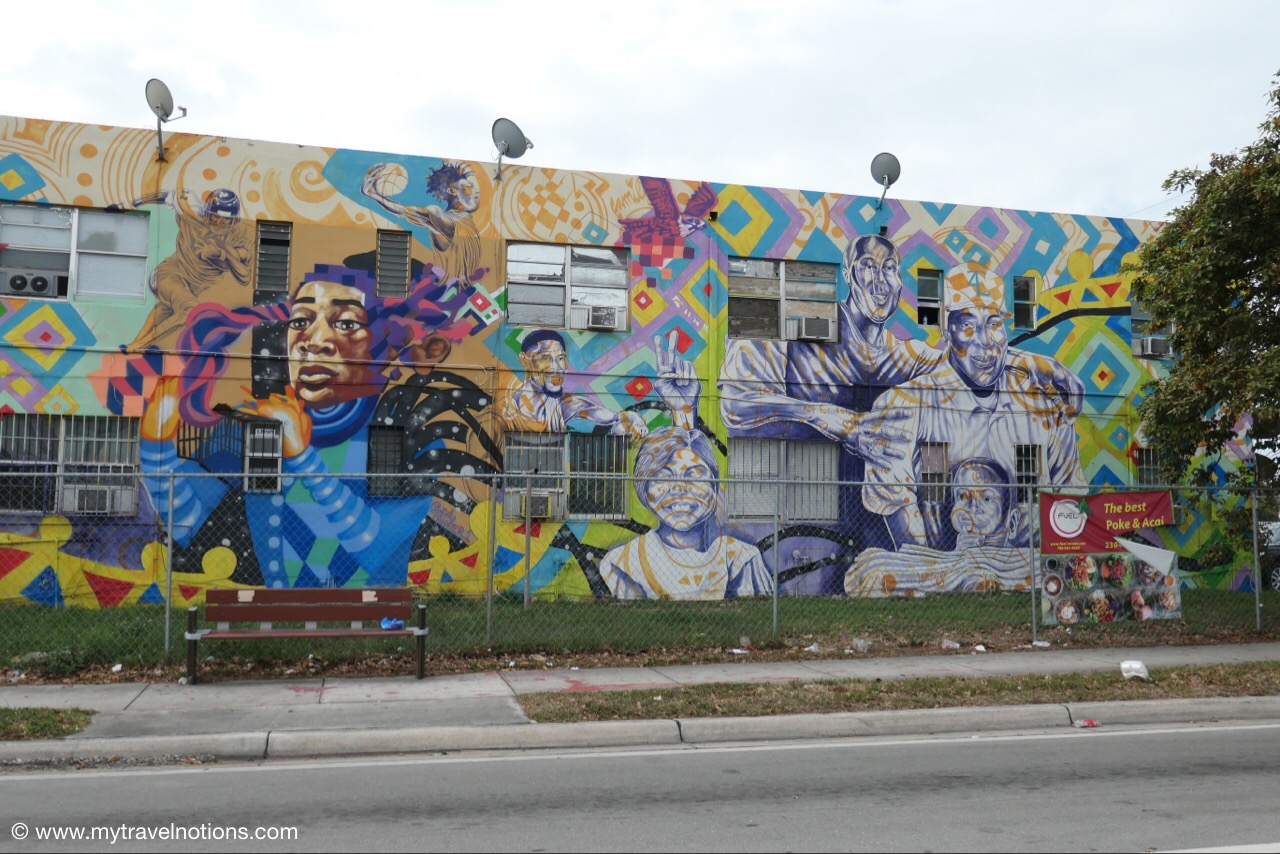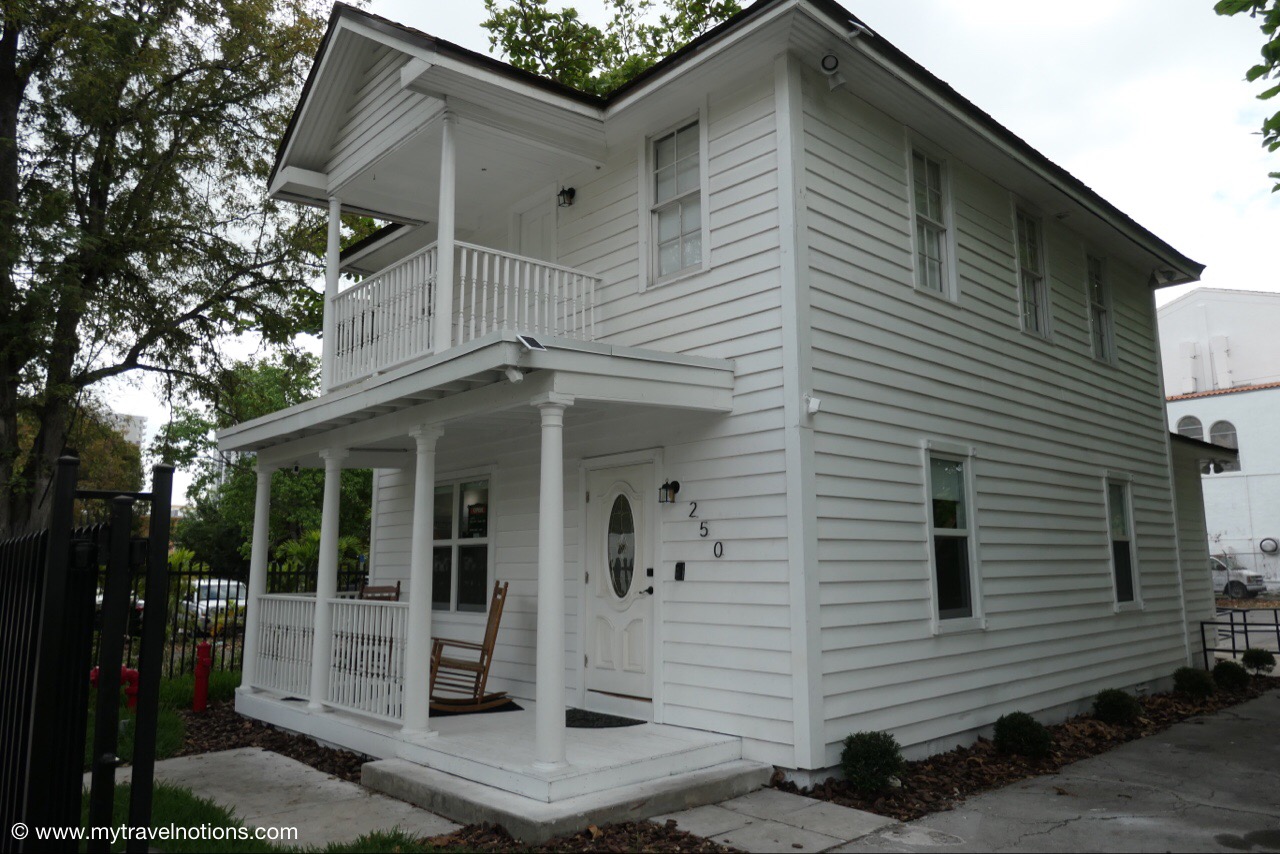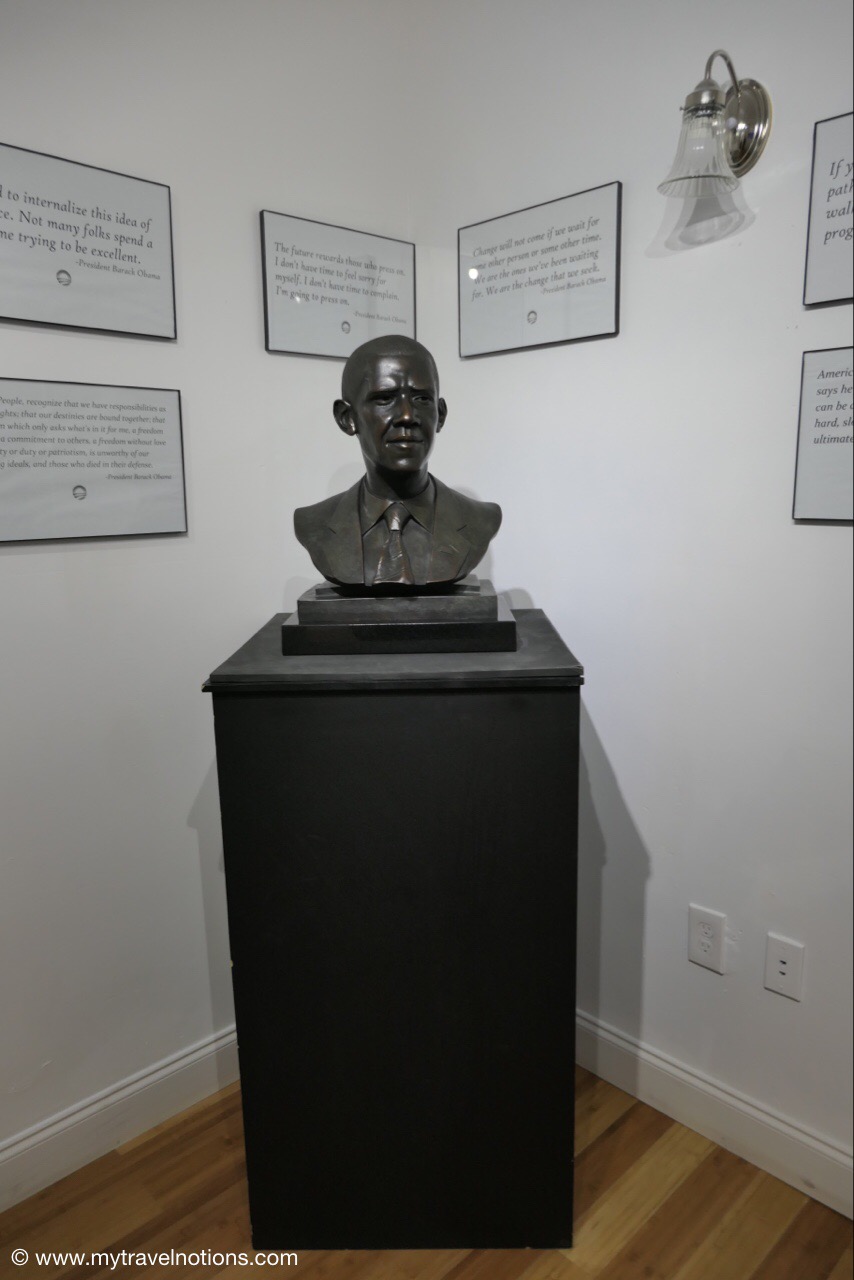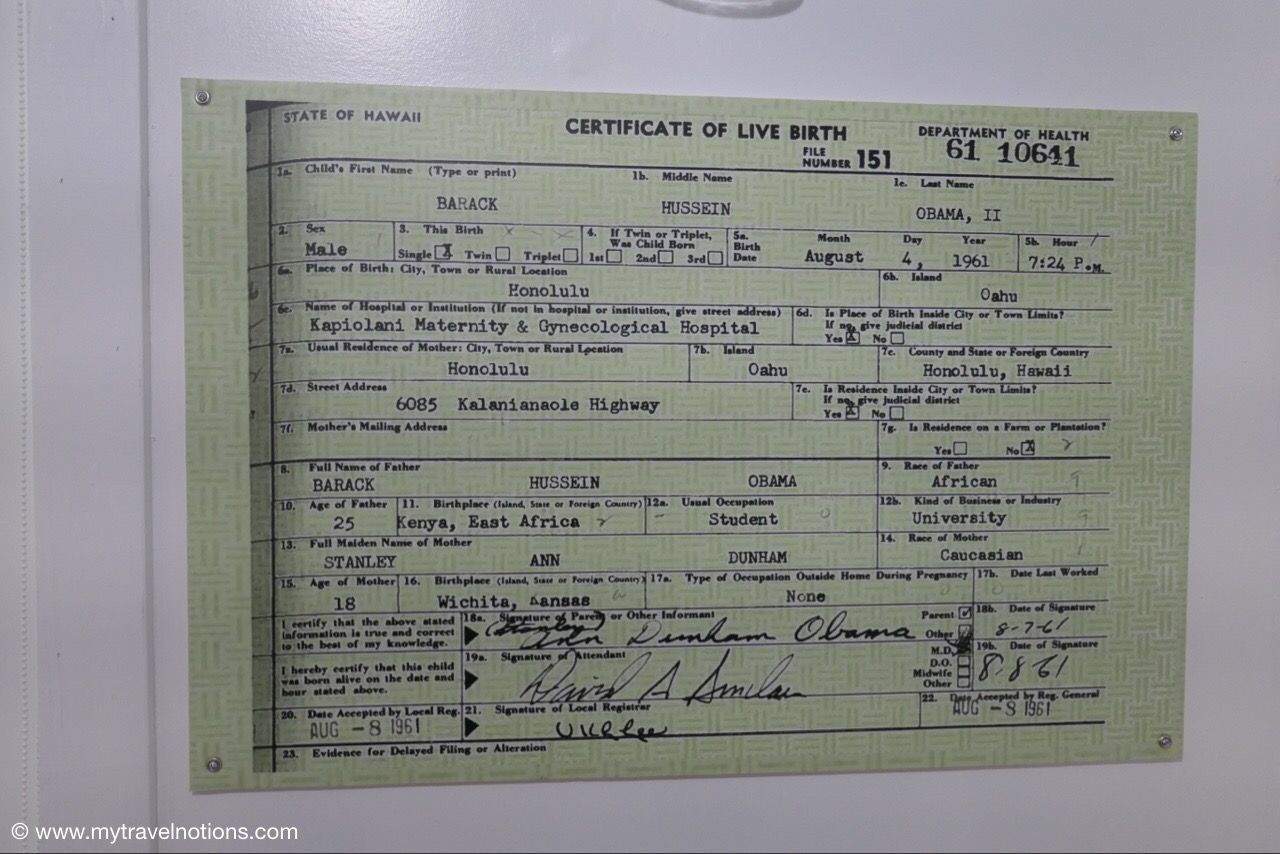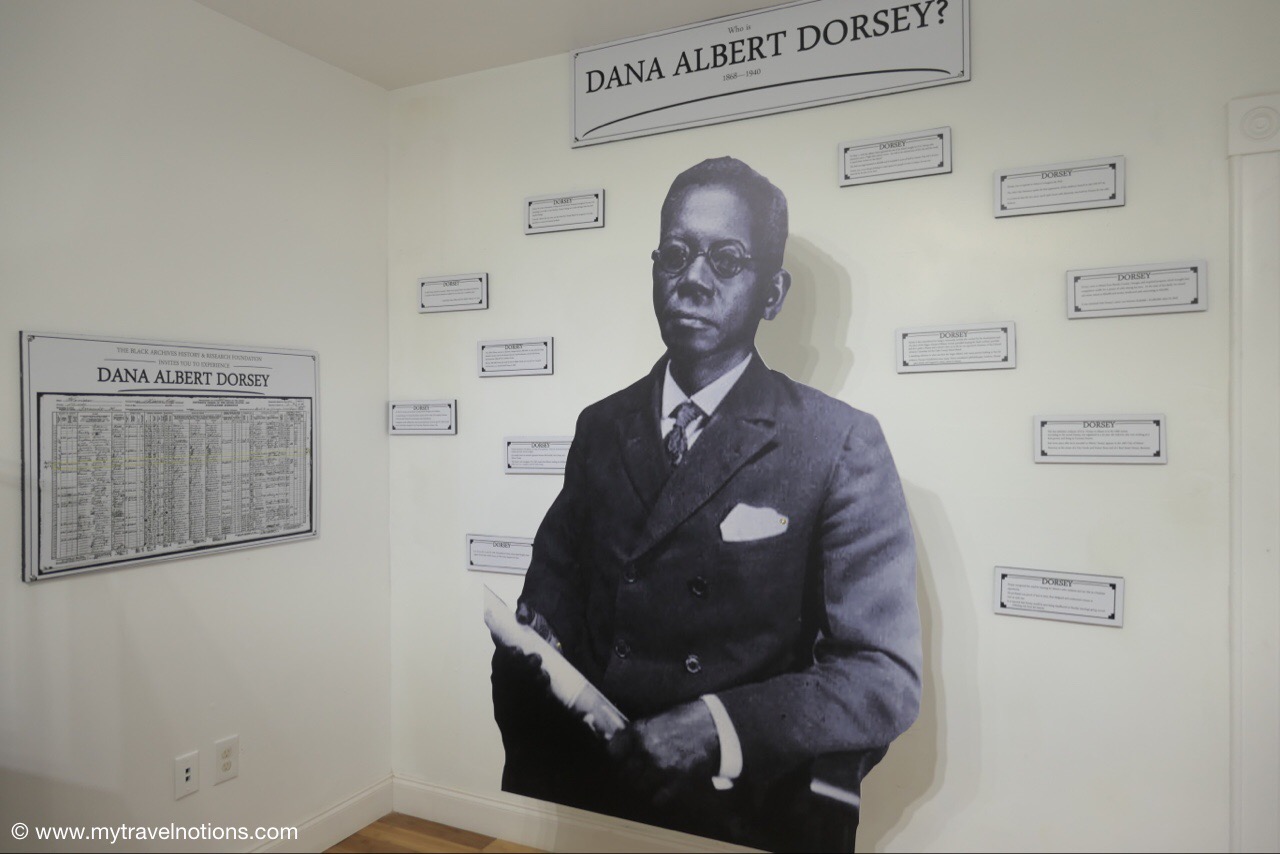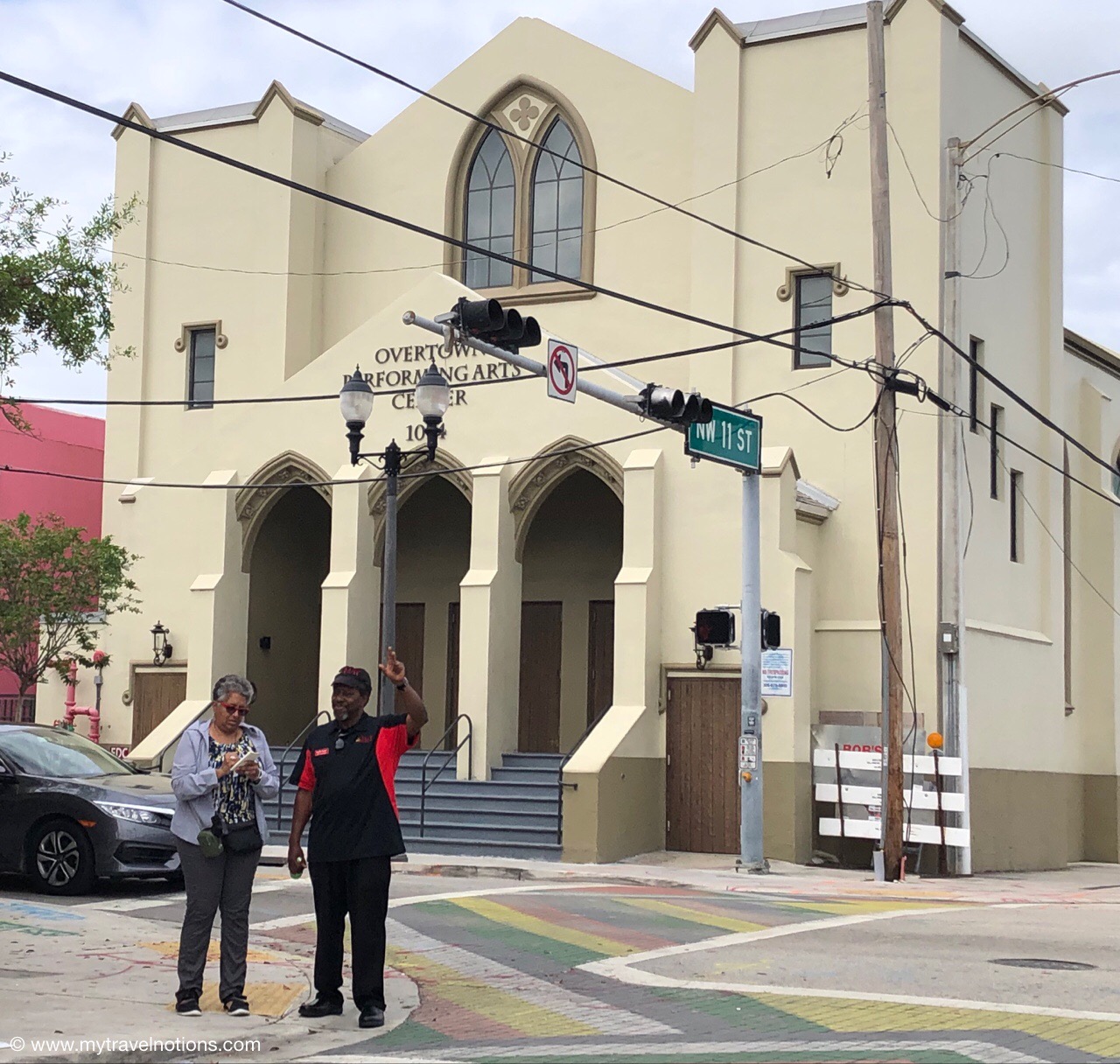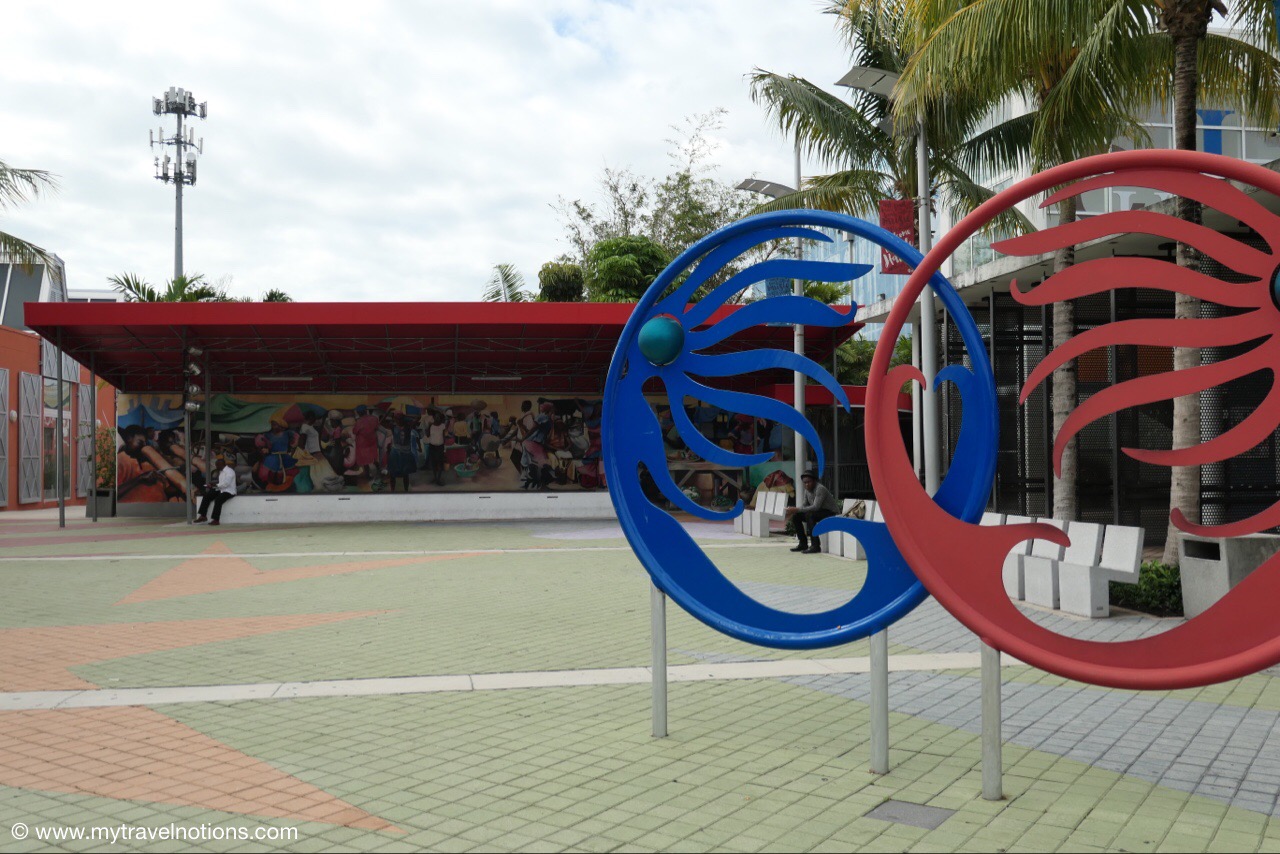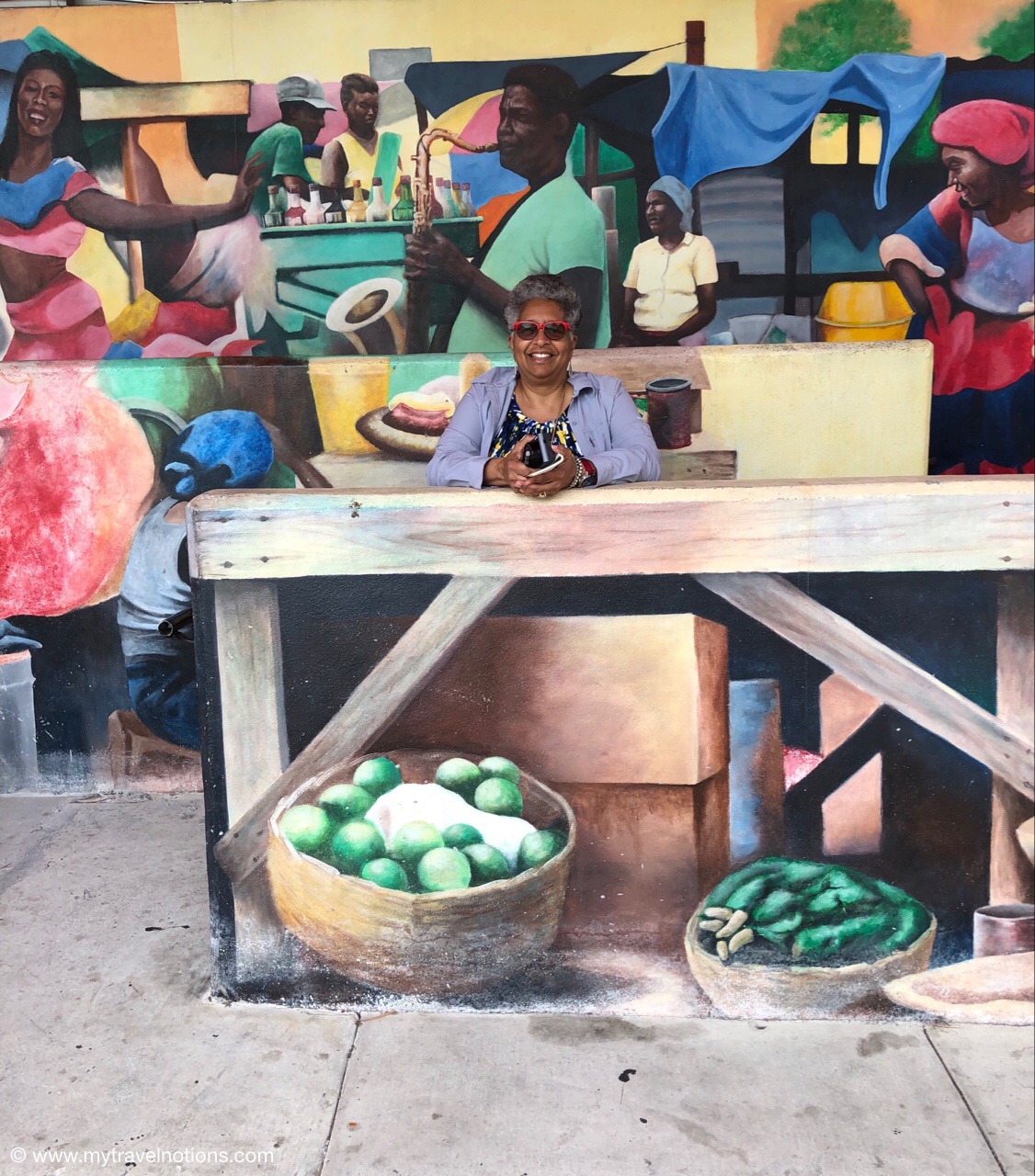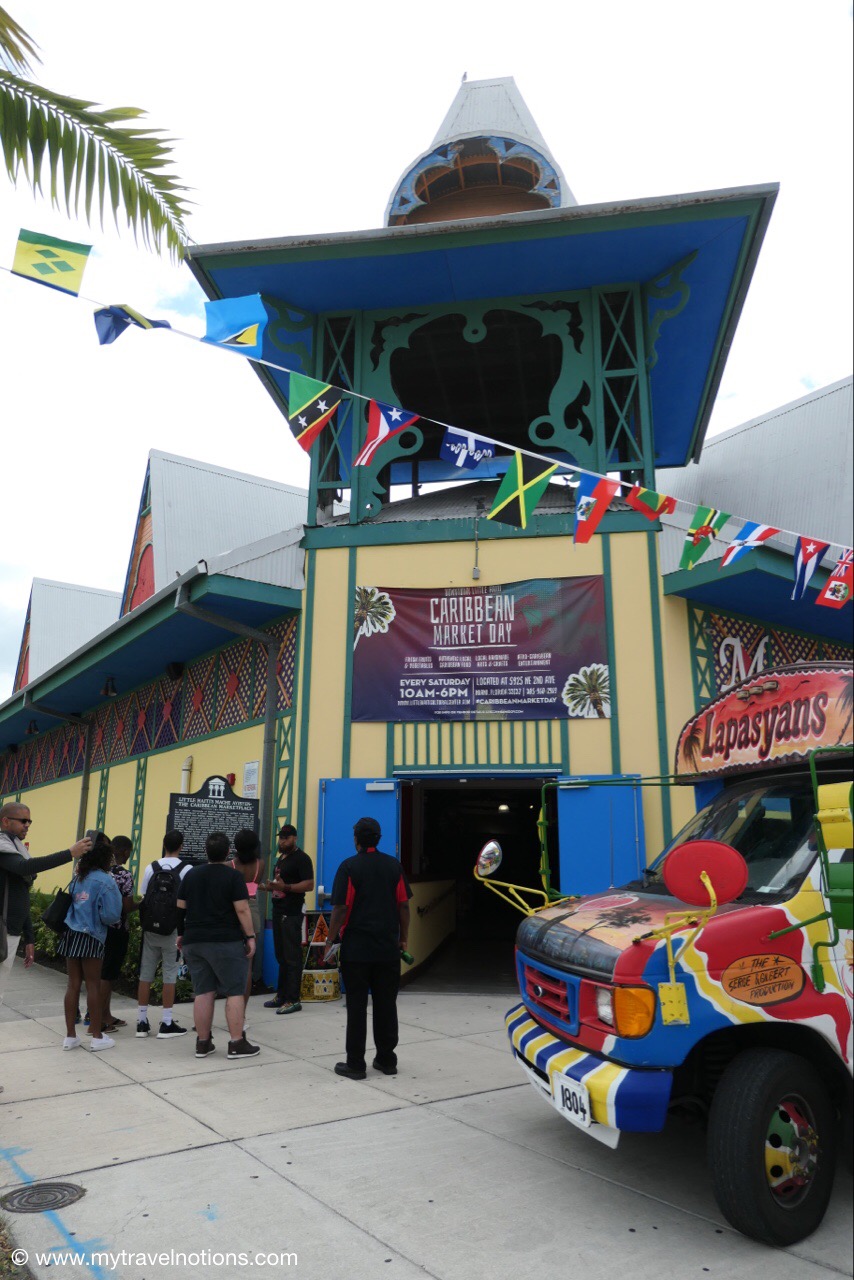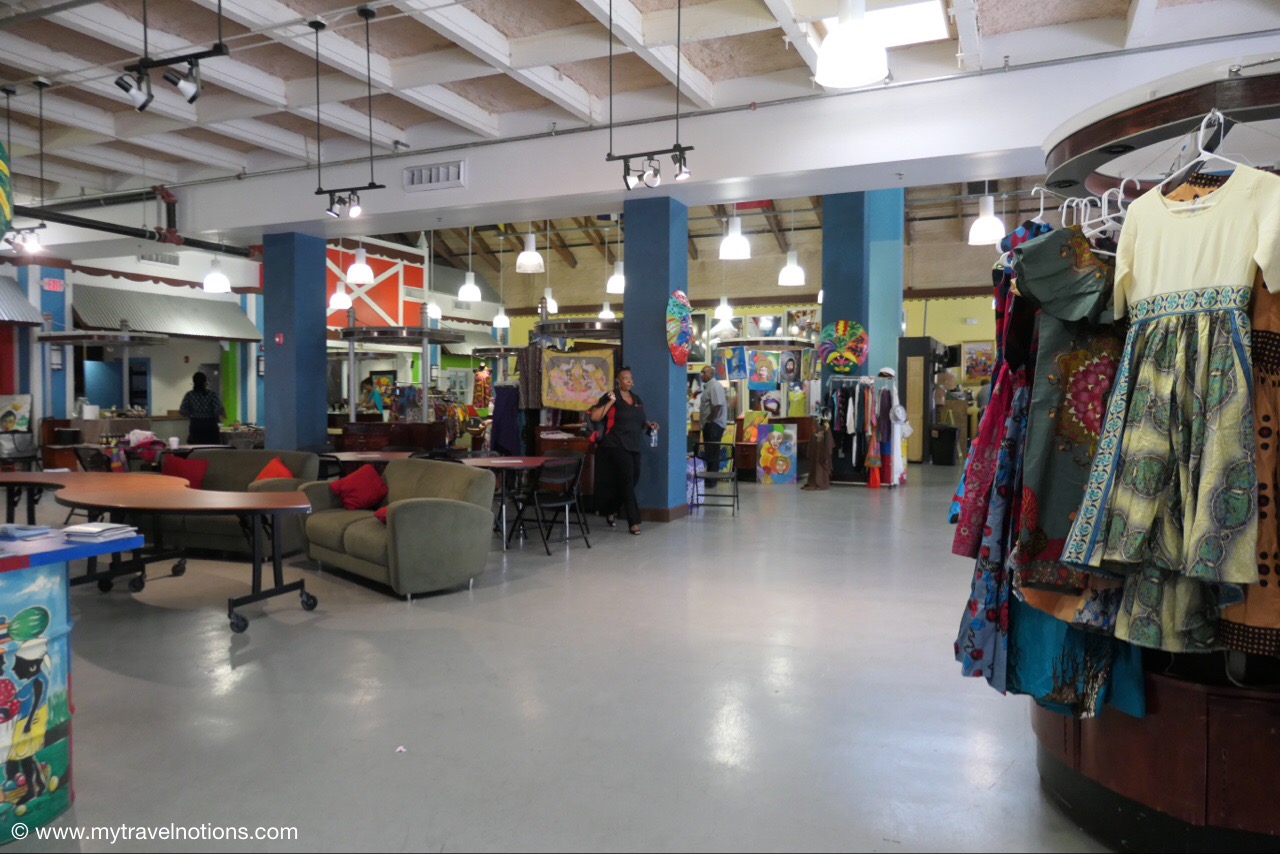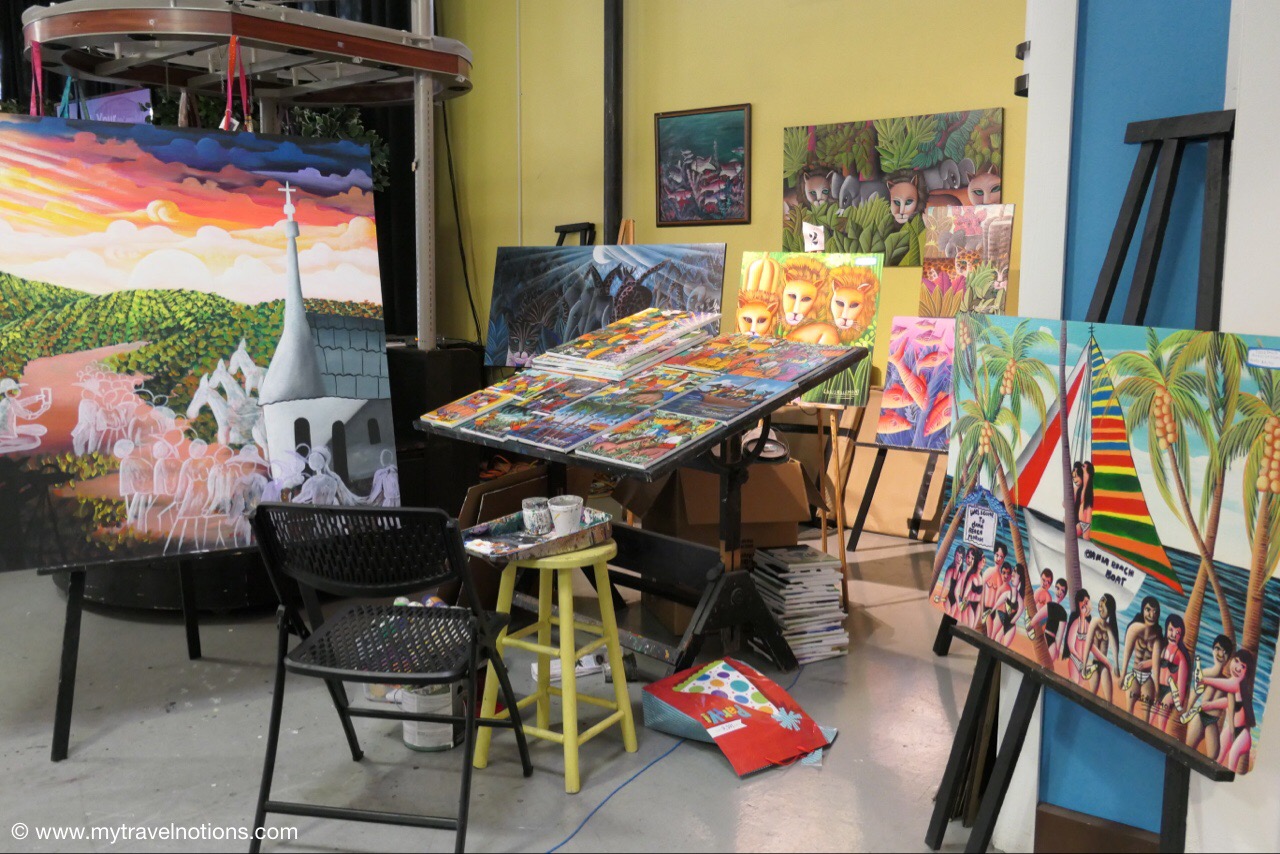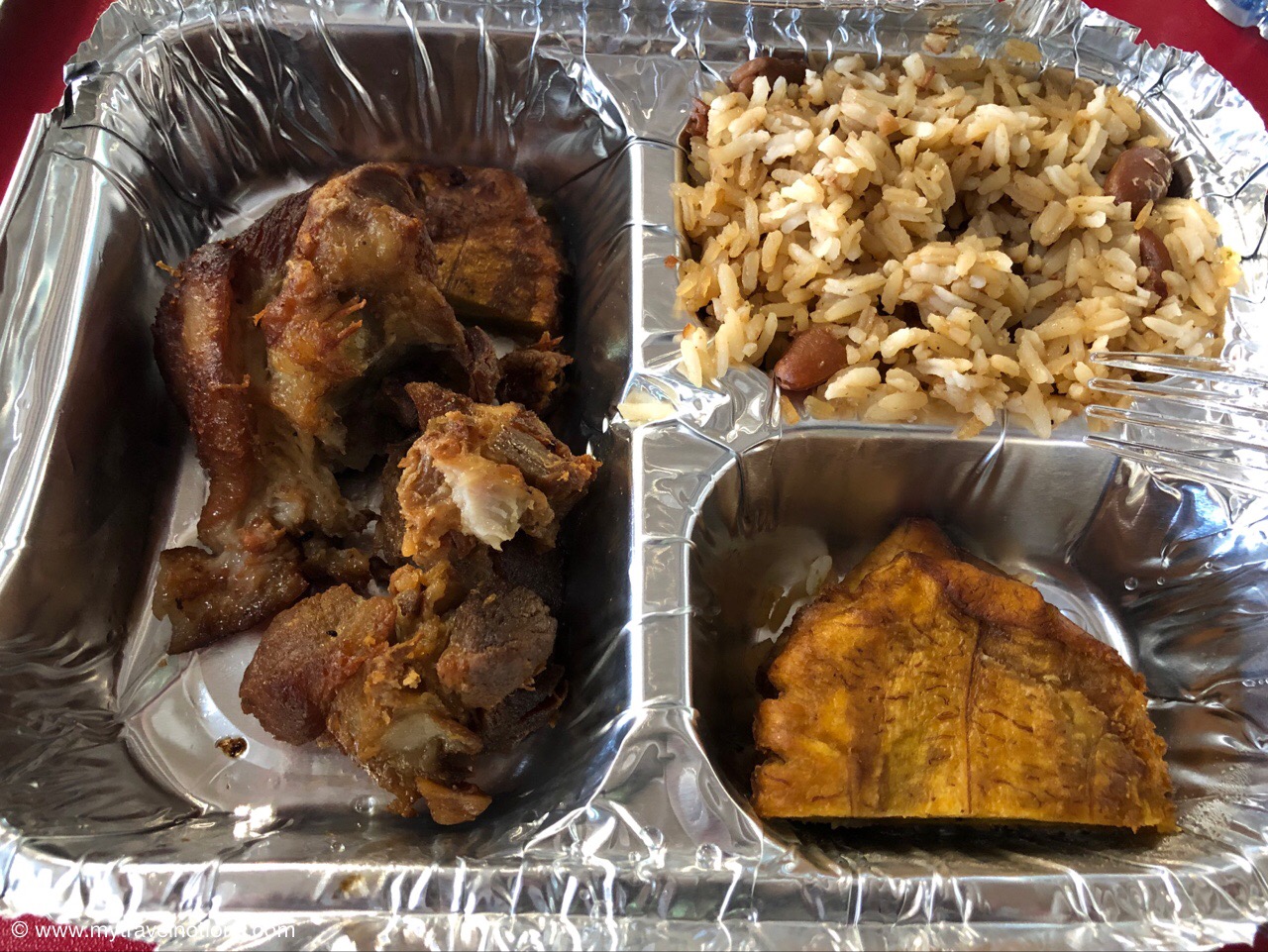 Miami was my first stop on my travel birthday present to myself. From Miami, I spent 9-days in Cuba (check out my blog posts on Havana and the remainder of Cuba) and after that trip I came back to Miami and spent a day with my childhood friend Jeanette Johnson Grey. We had a fun time at Miami's Bayside taking in a cruise on the Island Queen and enjoying music, dancing and mojitos at the MojitoBar at Bayside. We even got in an early dinner at Bubba Gump's Shrimp Co. Restaurant after the 1994 Forrest Gump movie.