Along with learning how the people of West Africa celebrate their religion, I've been able to see other aspects including how they live and work. Both the Republic of Benin and the Togolese Republic have outrageously high unemployment rates especially the bush people who live in the countrysides and account for more than half of the populations of these countries. They make a living and live the way their parents, grandparents, great grandparents and so on before them, off the land and the lakes.
Traveling through these countries by bus allowed us to make stops along the way to see and experience everyday life in action.
We visited a voodoo priest, his family and shrine in Benin along with a powerful voodoo fetish, on the road to Djougou, where sacrifices are performed to seek the favor of the gods. We also visited the old Taneka Village in the Taneka mountains of Benin around the Dassa area that are made up of round houses with a cone-shaped roof protected at the top by a terracotta pot along with a village where the community was working together to build a mud brick home in Togo. And, we visited the two villages of the Batammariba people who straddle the border between Benin and Togo. The little fortresses in the village look like miniature castles made of thick walls built using the red clay/mud of the earth, branches and straw. These mud castle-like huts were capable of shielding an entire family and their livestock from invaders.
Here's more about the different kinds of village life in Benin and Togo.
Village of Gagaitocondji in Togo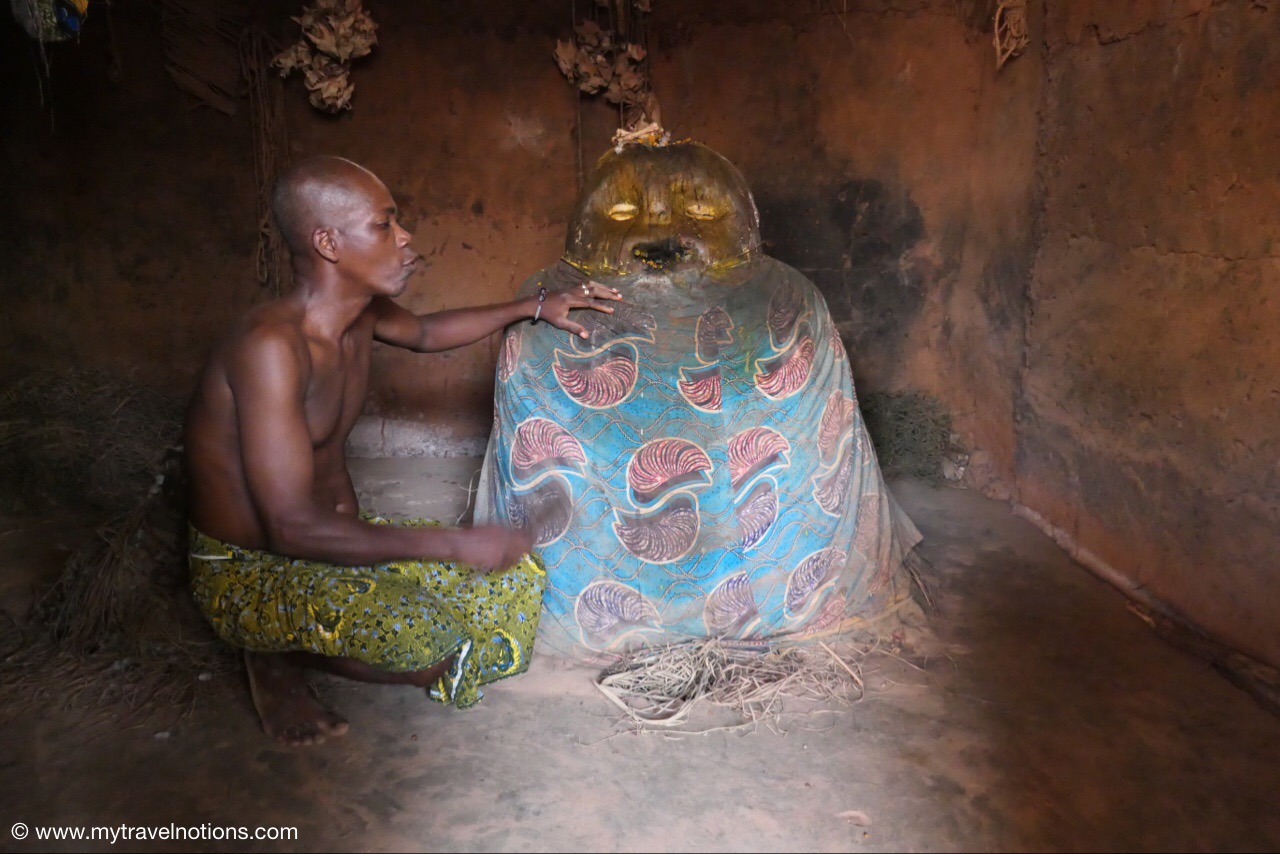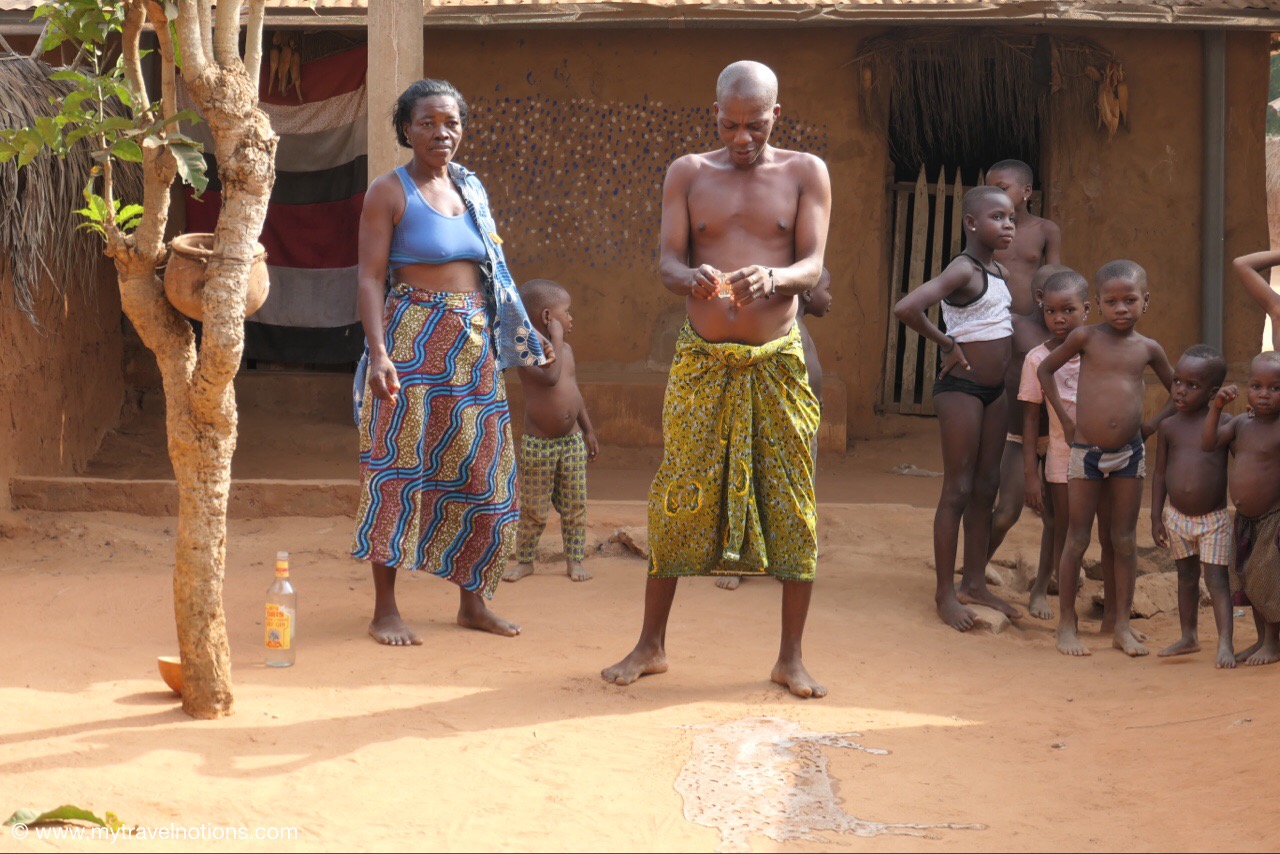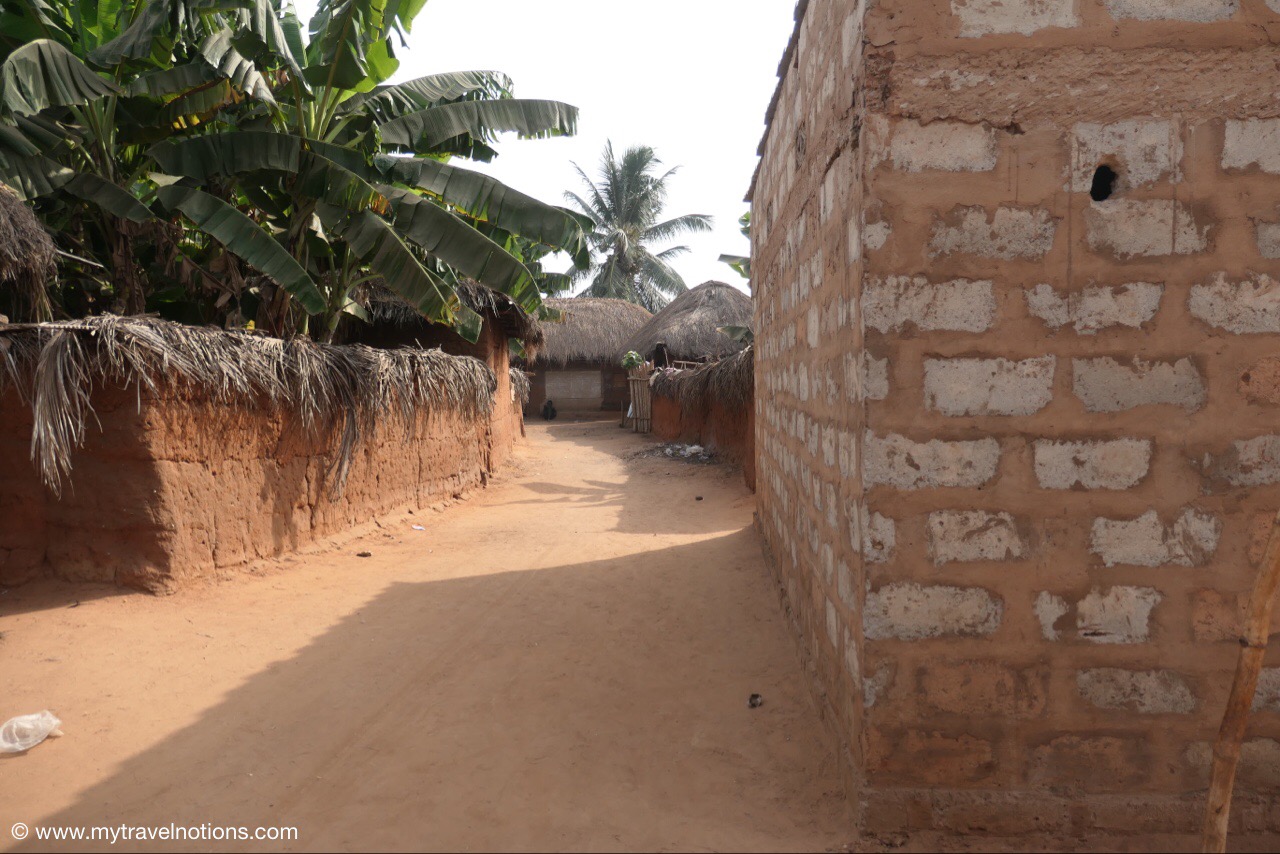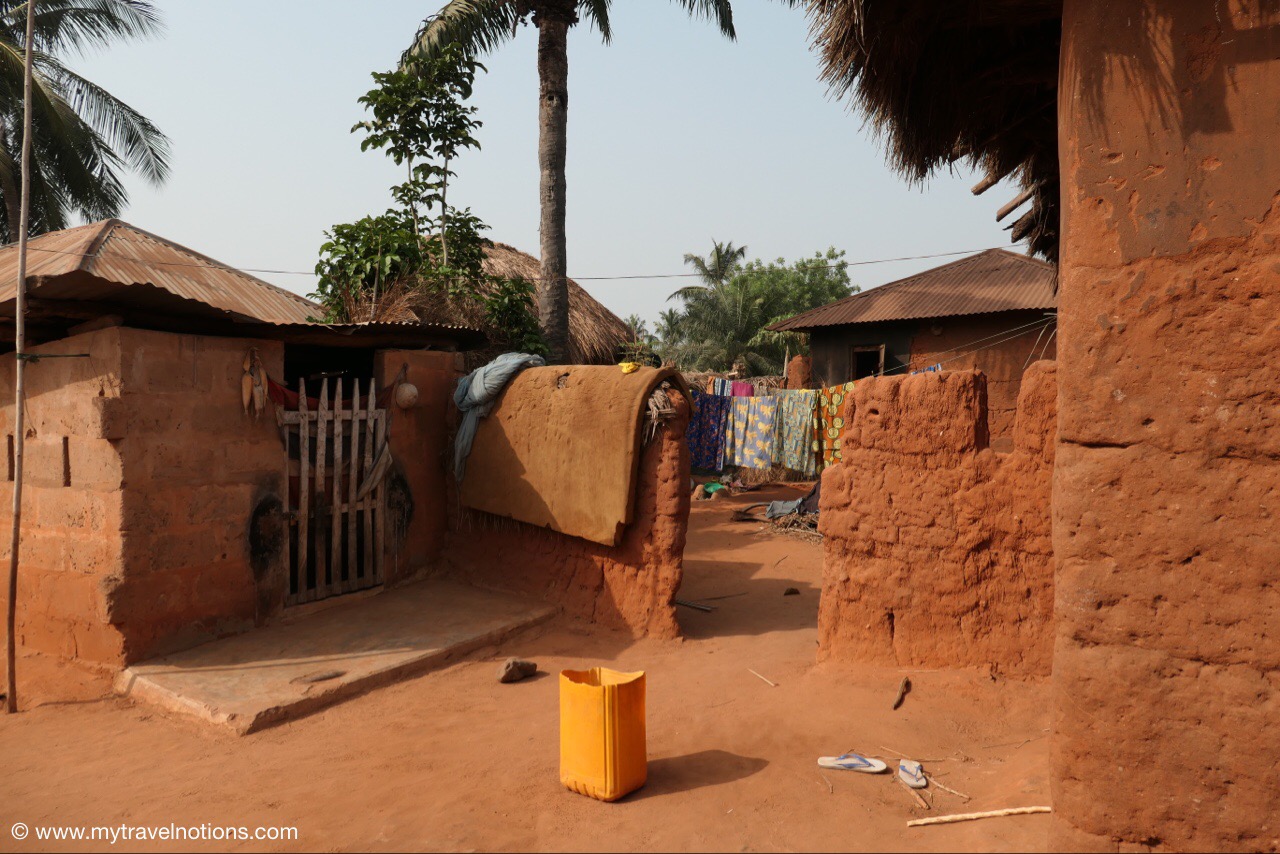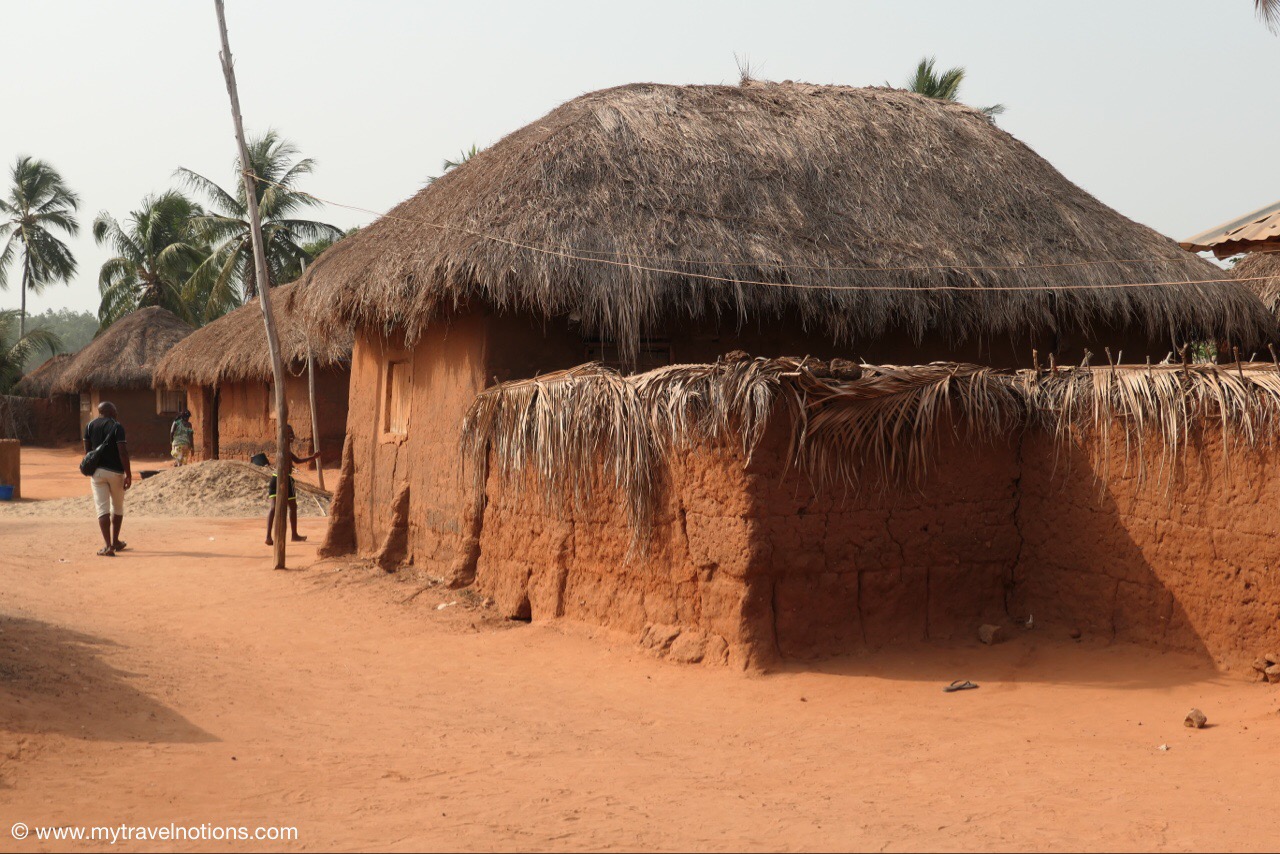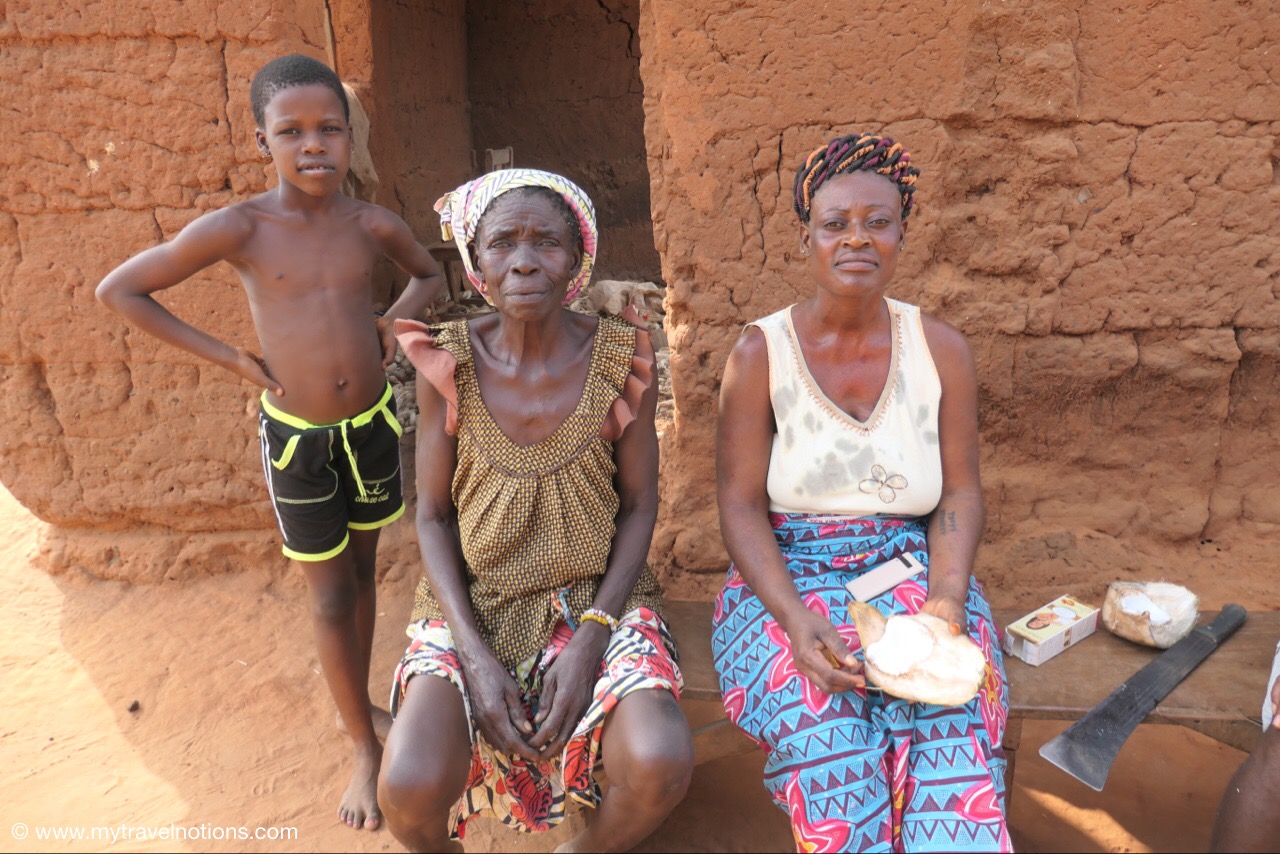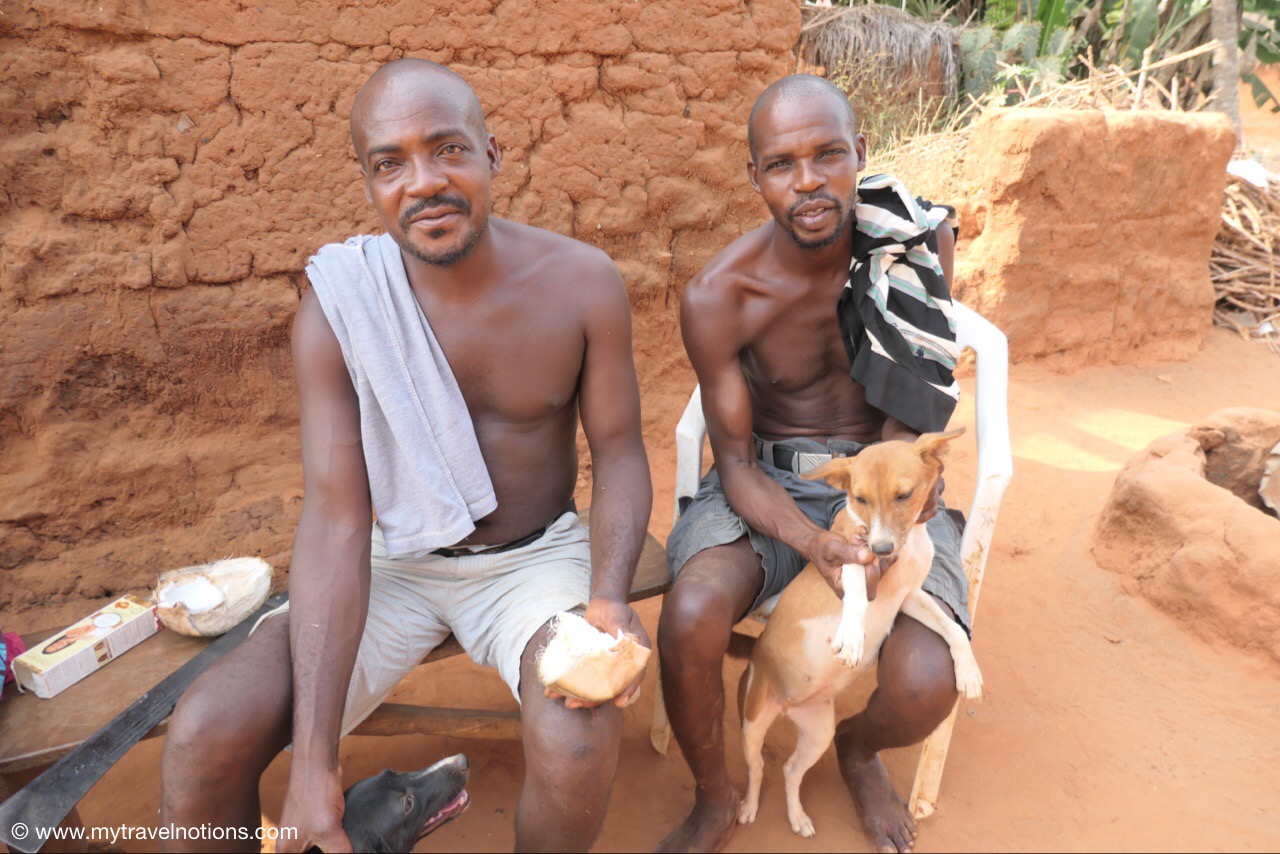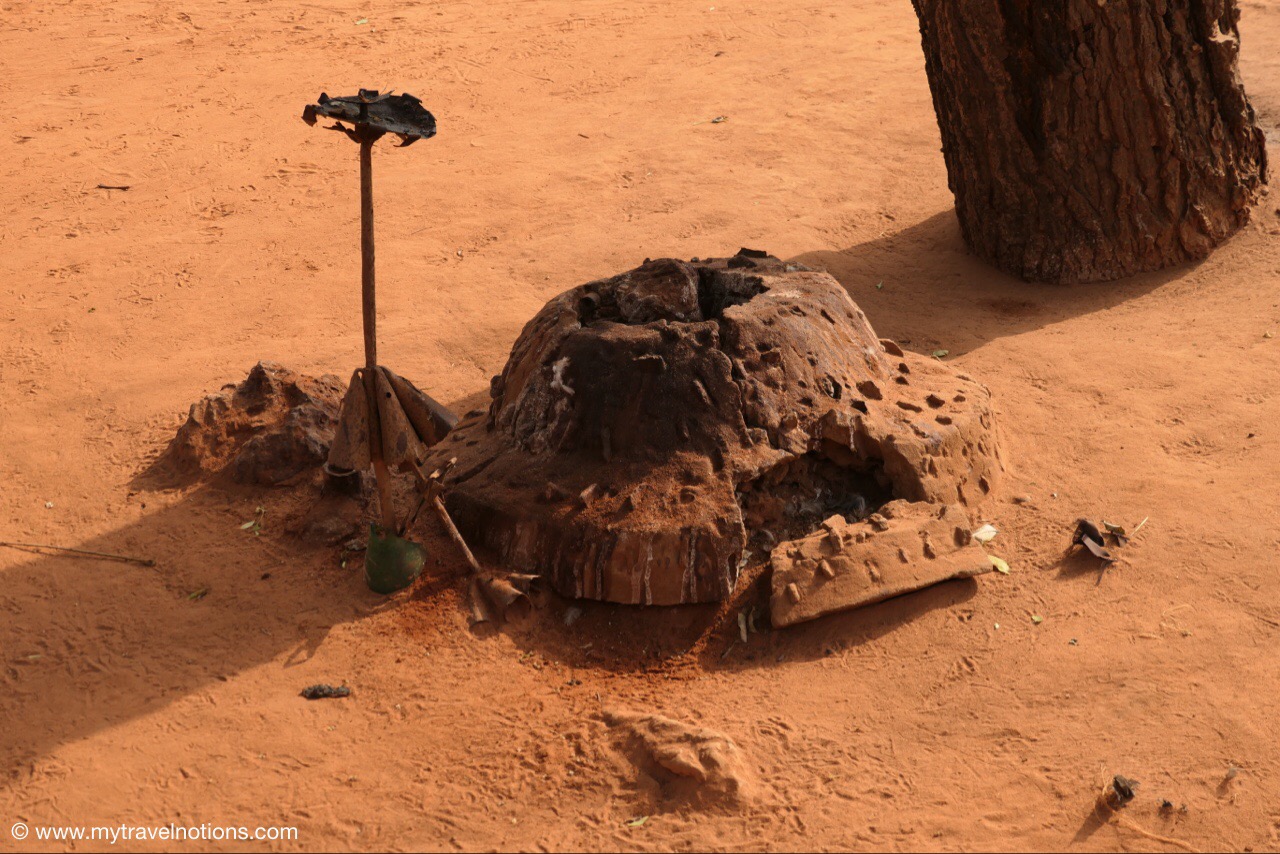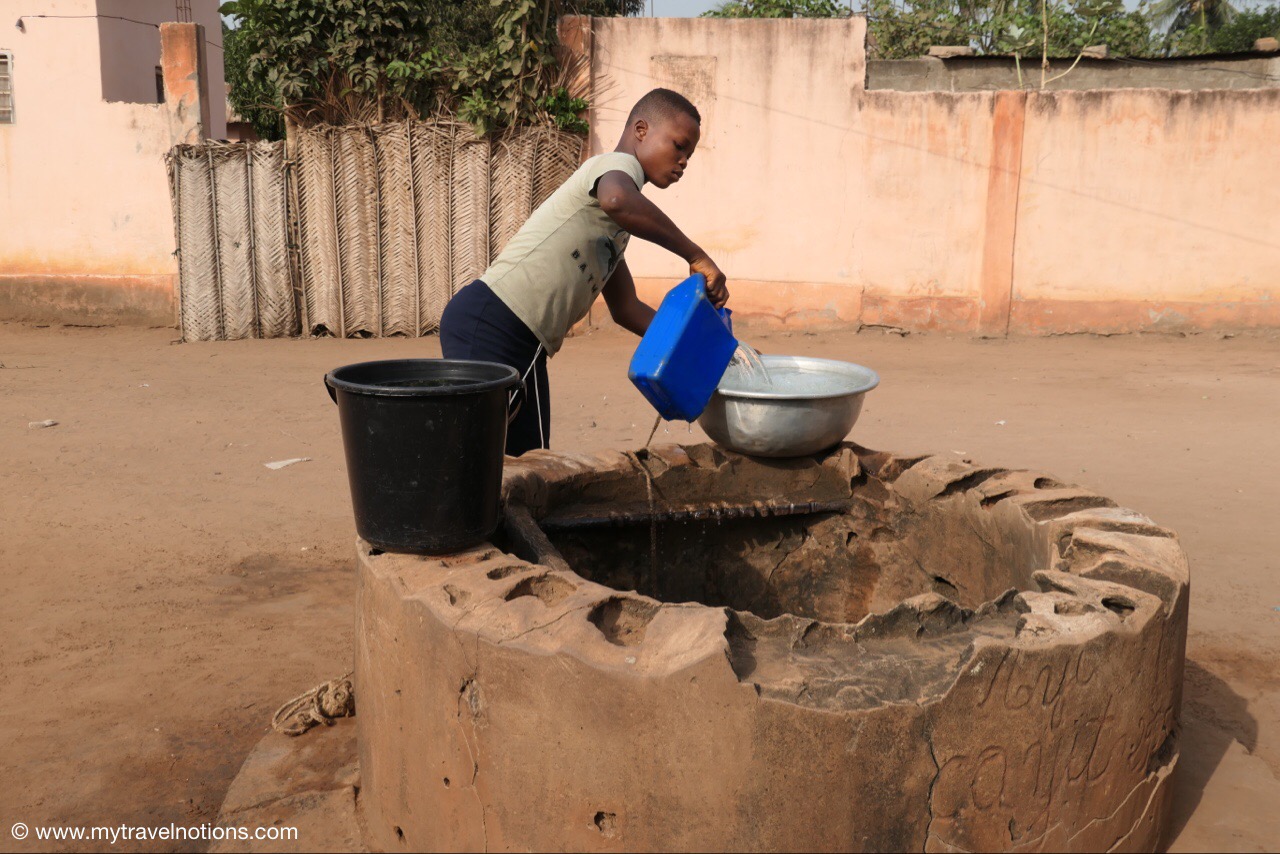 The Dancoli fetish in Benin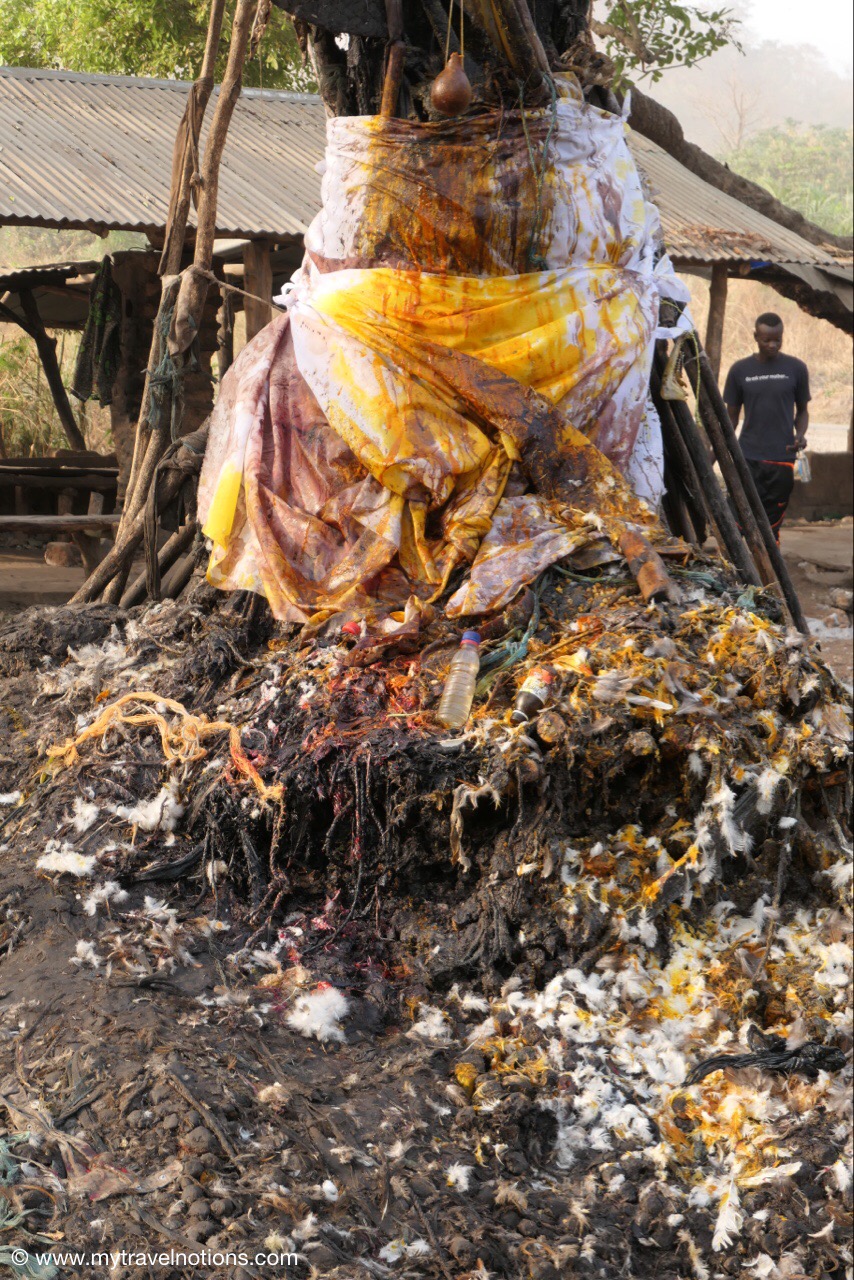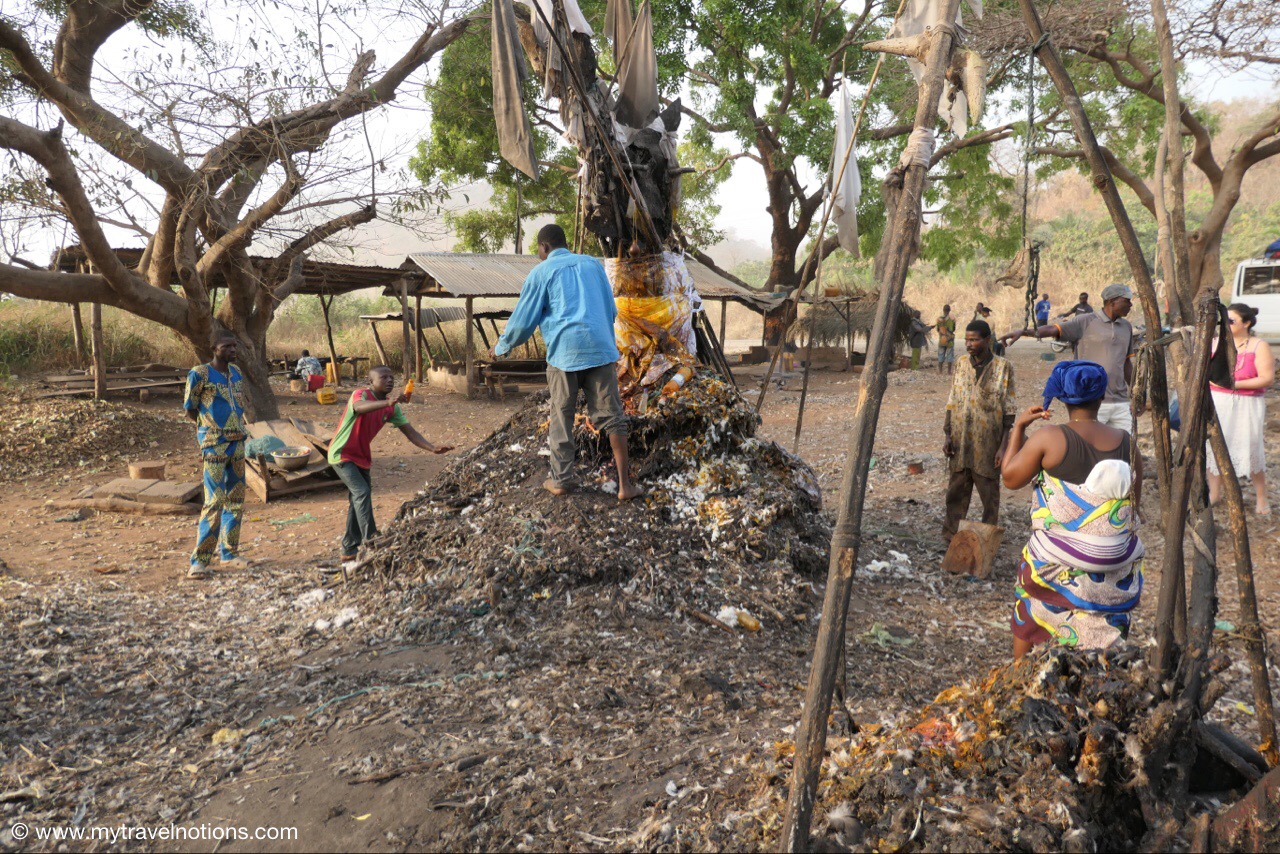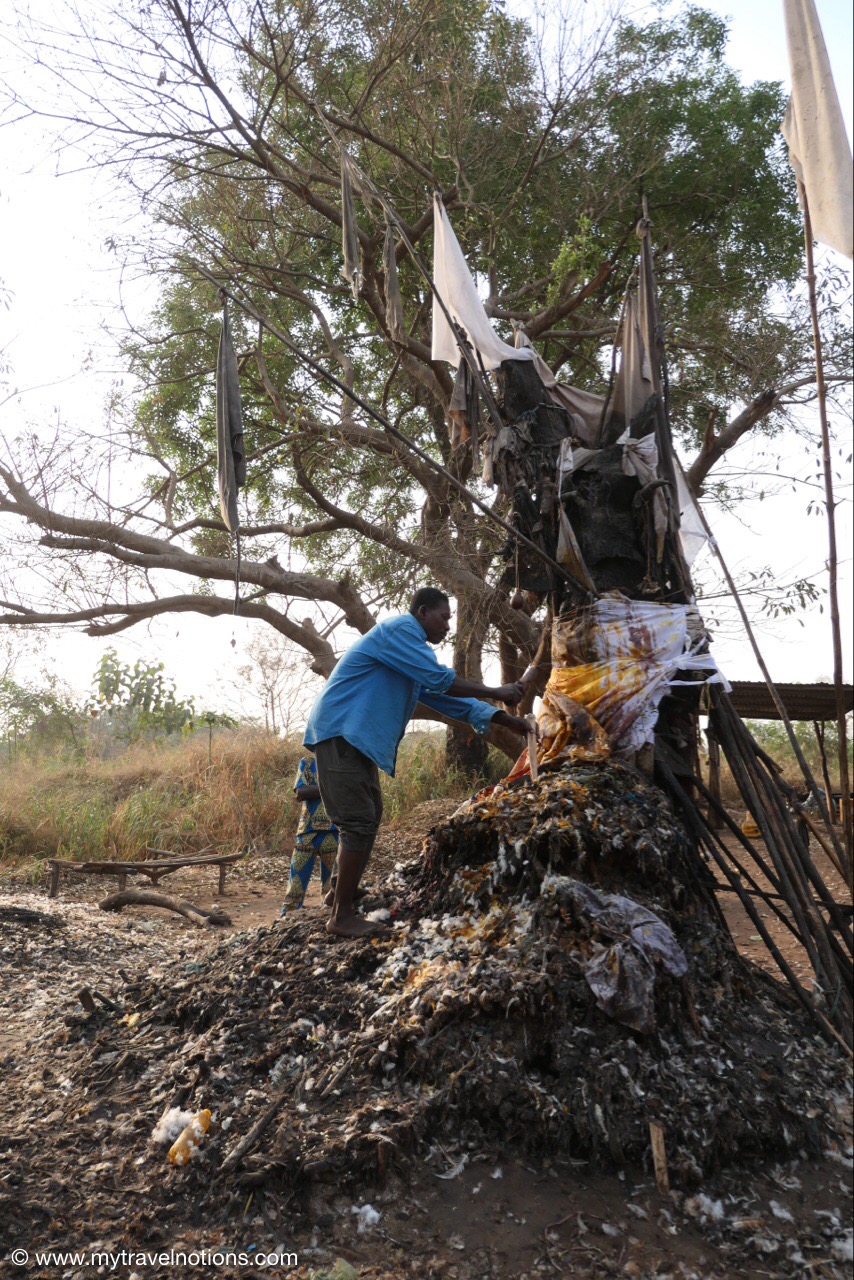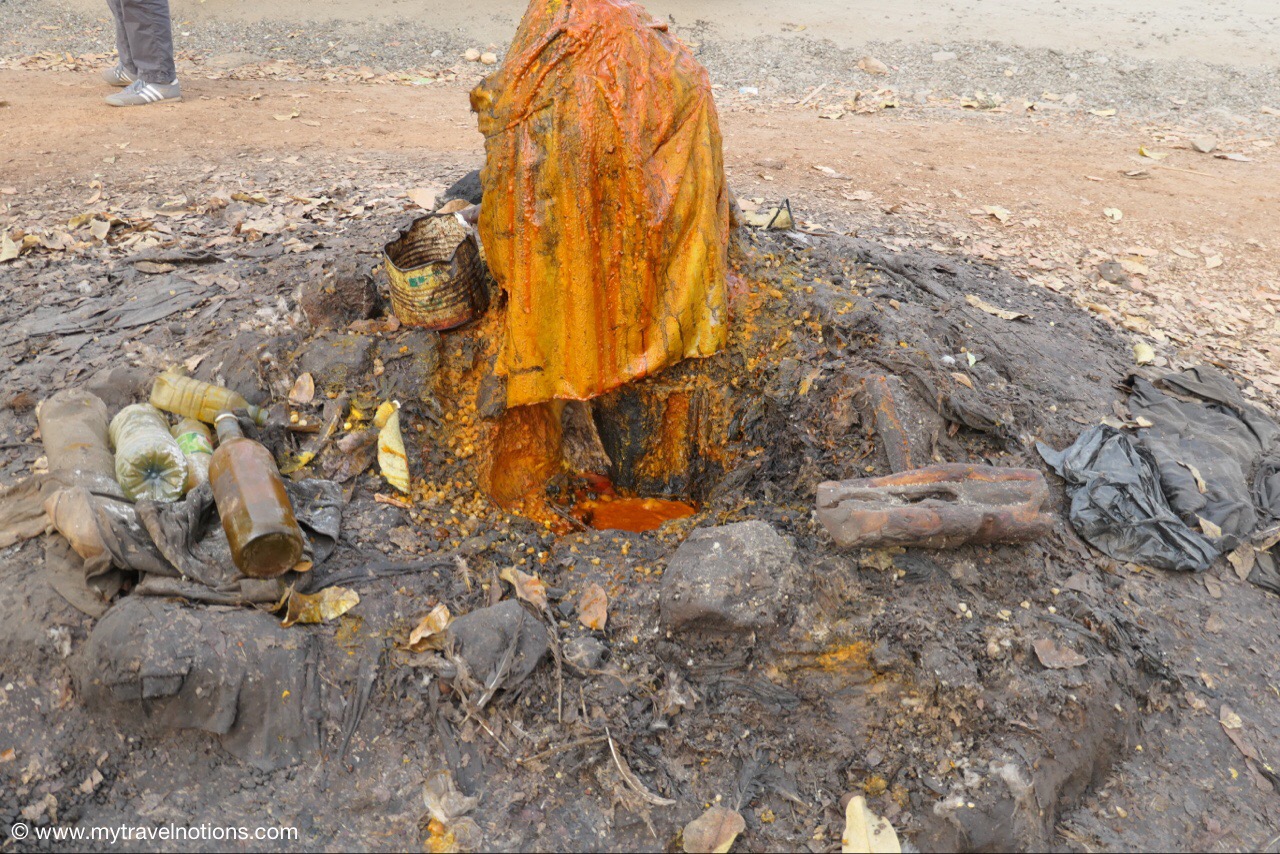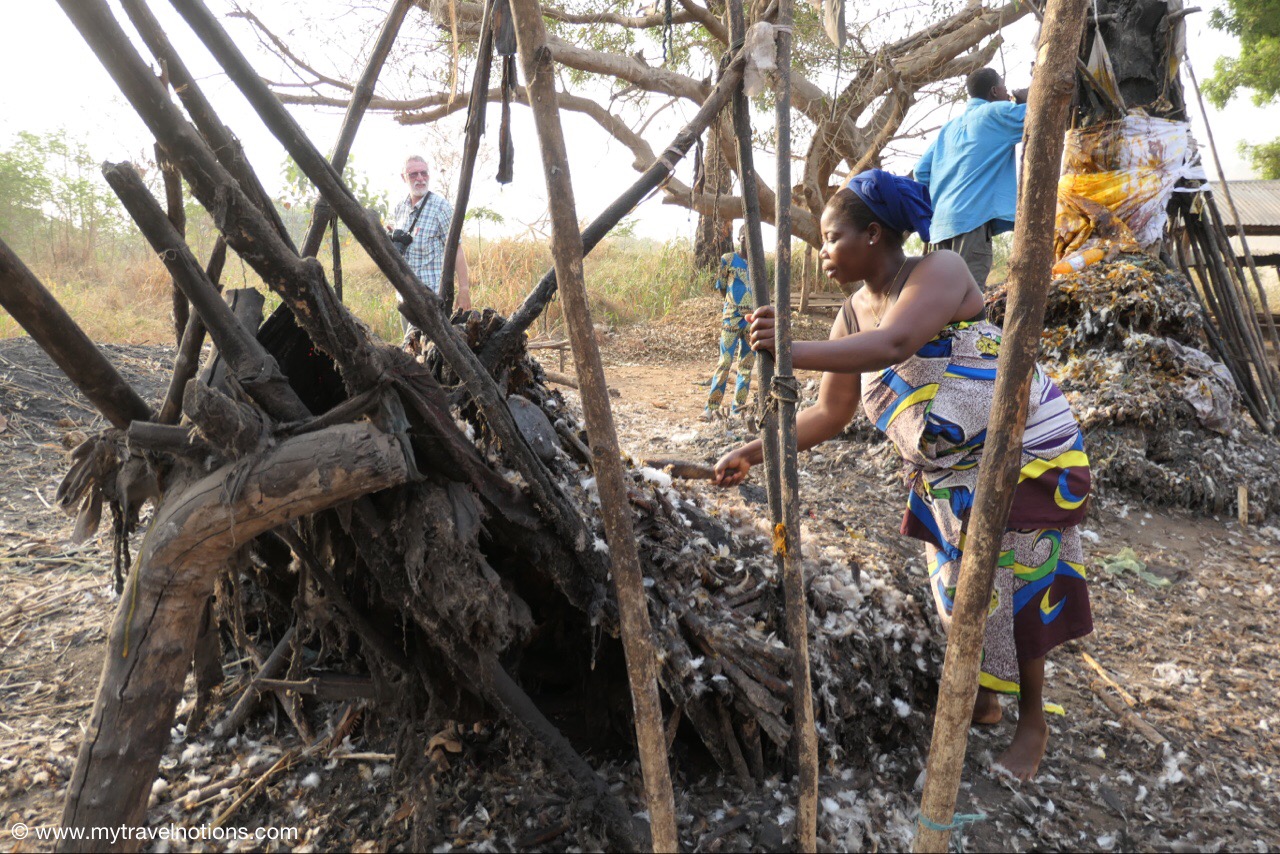 Village of Taneka in Benin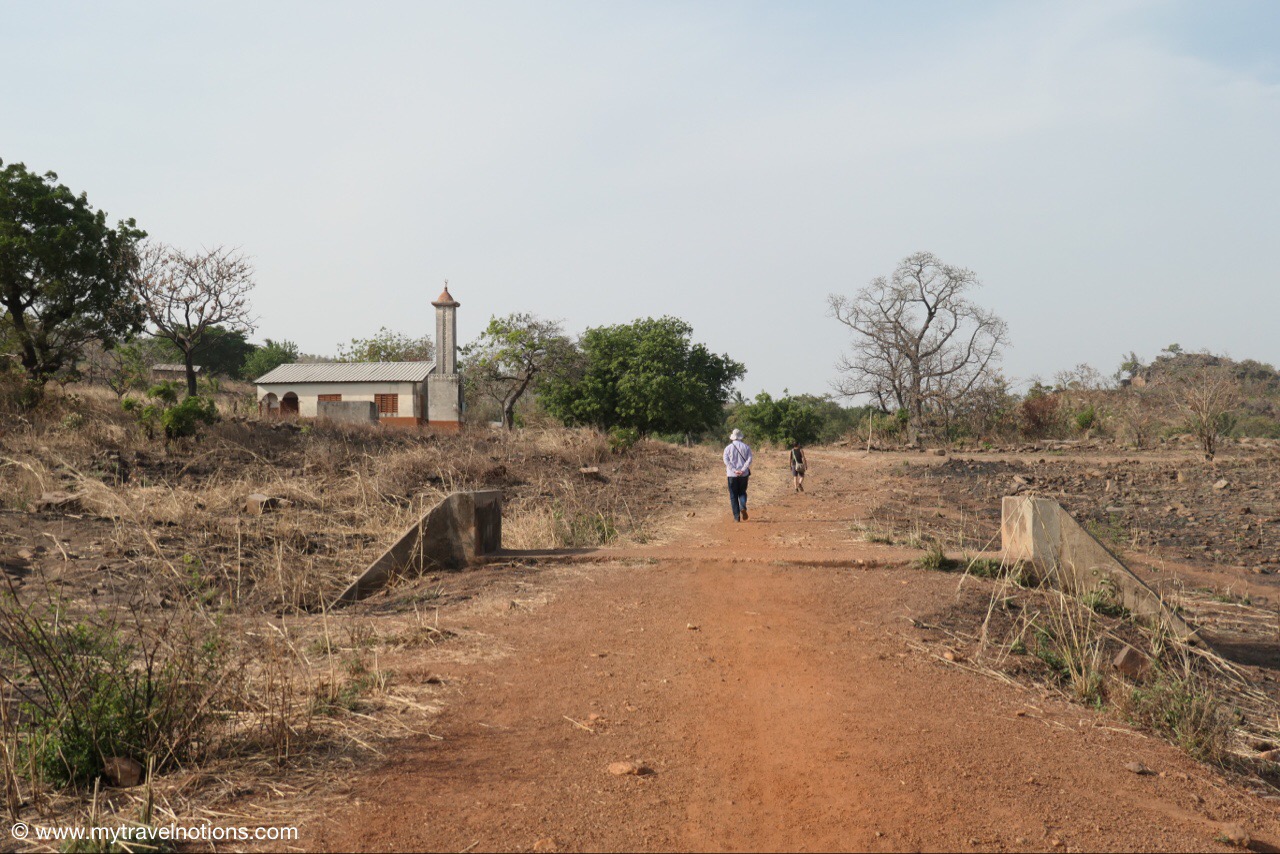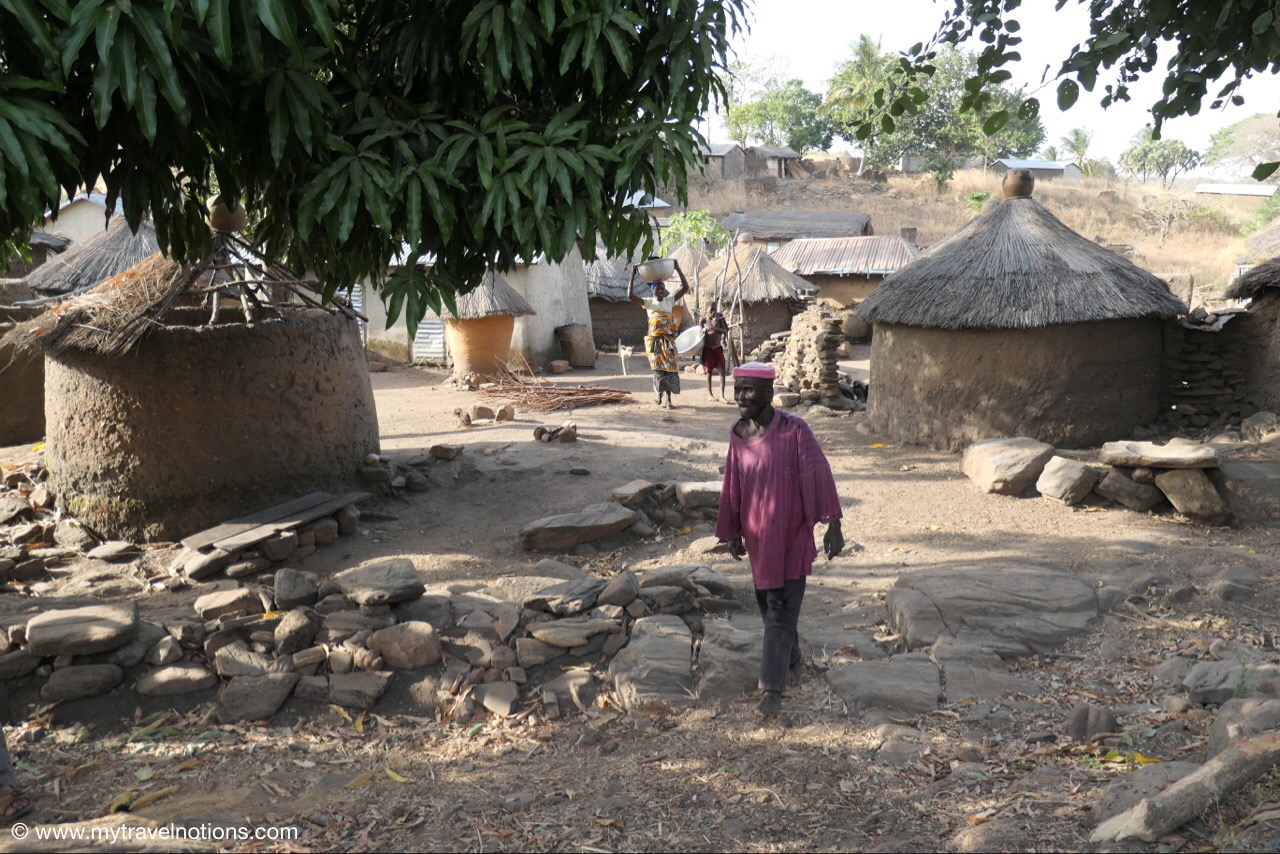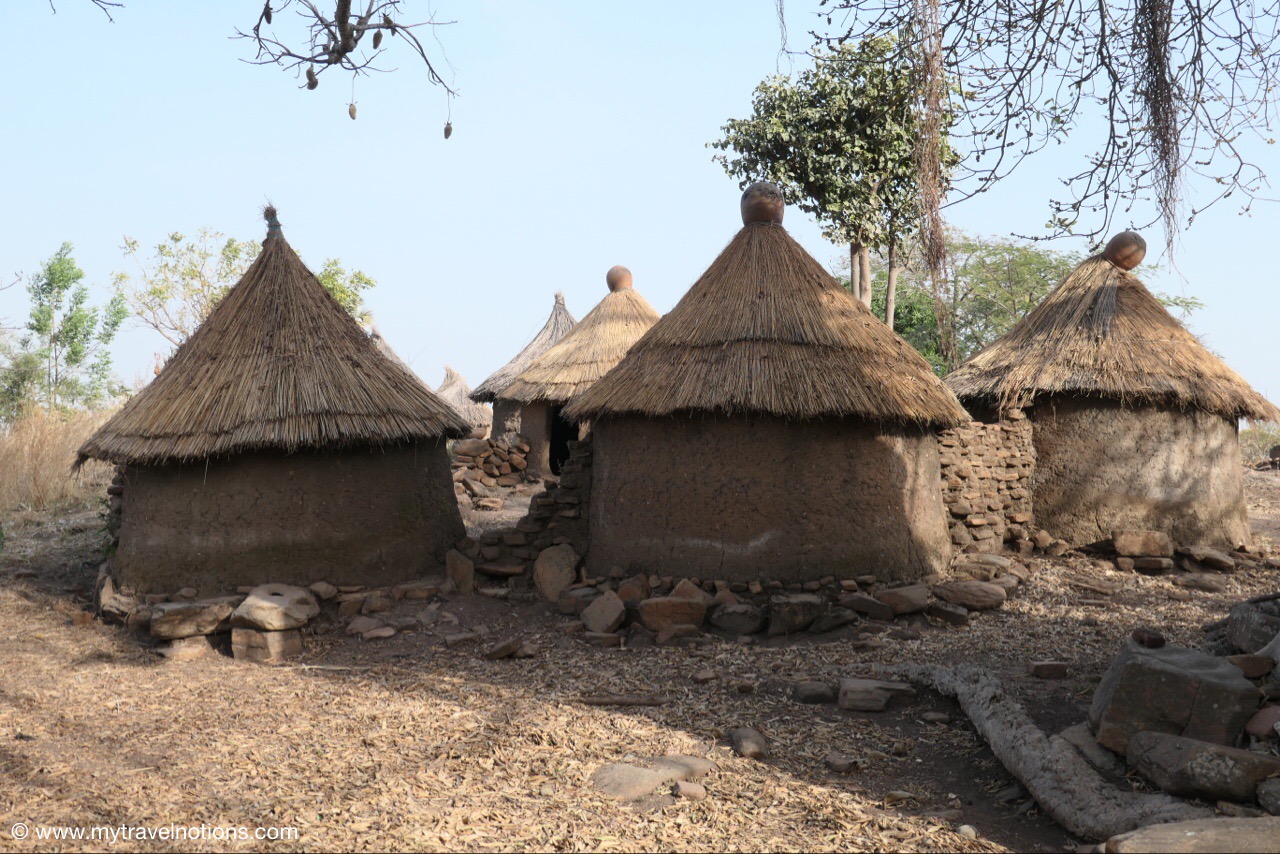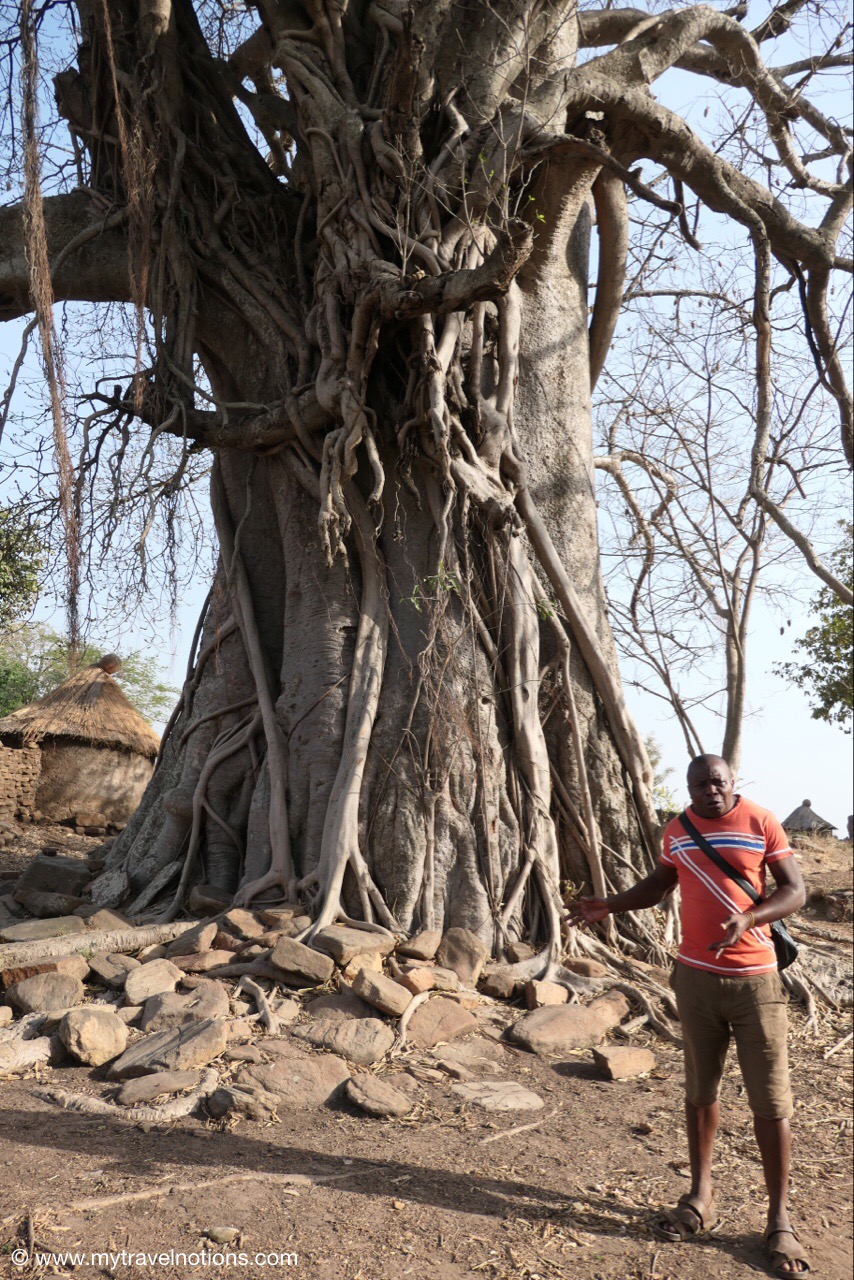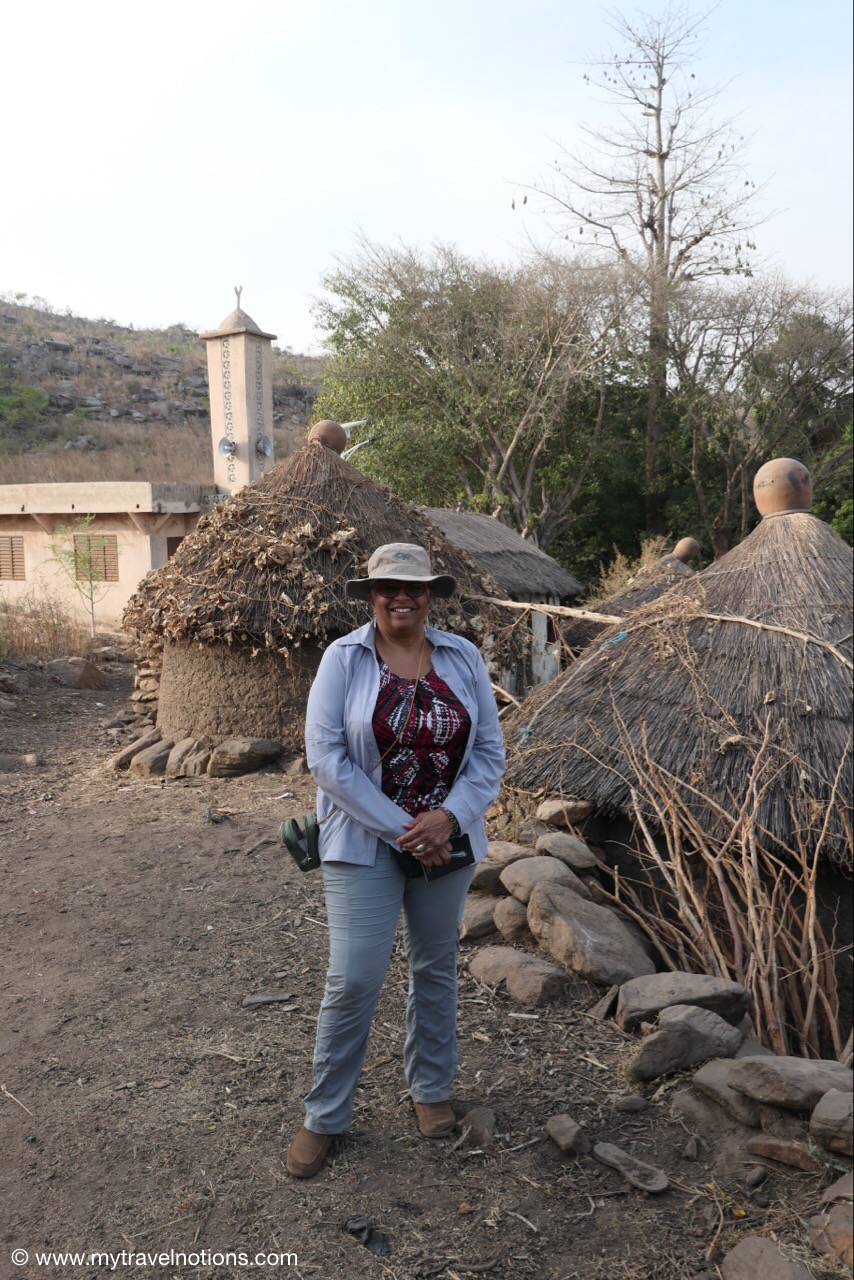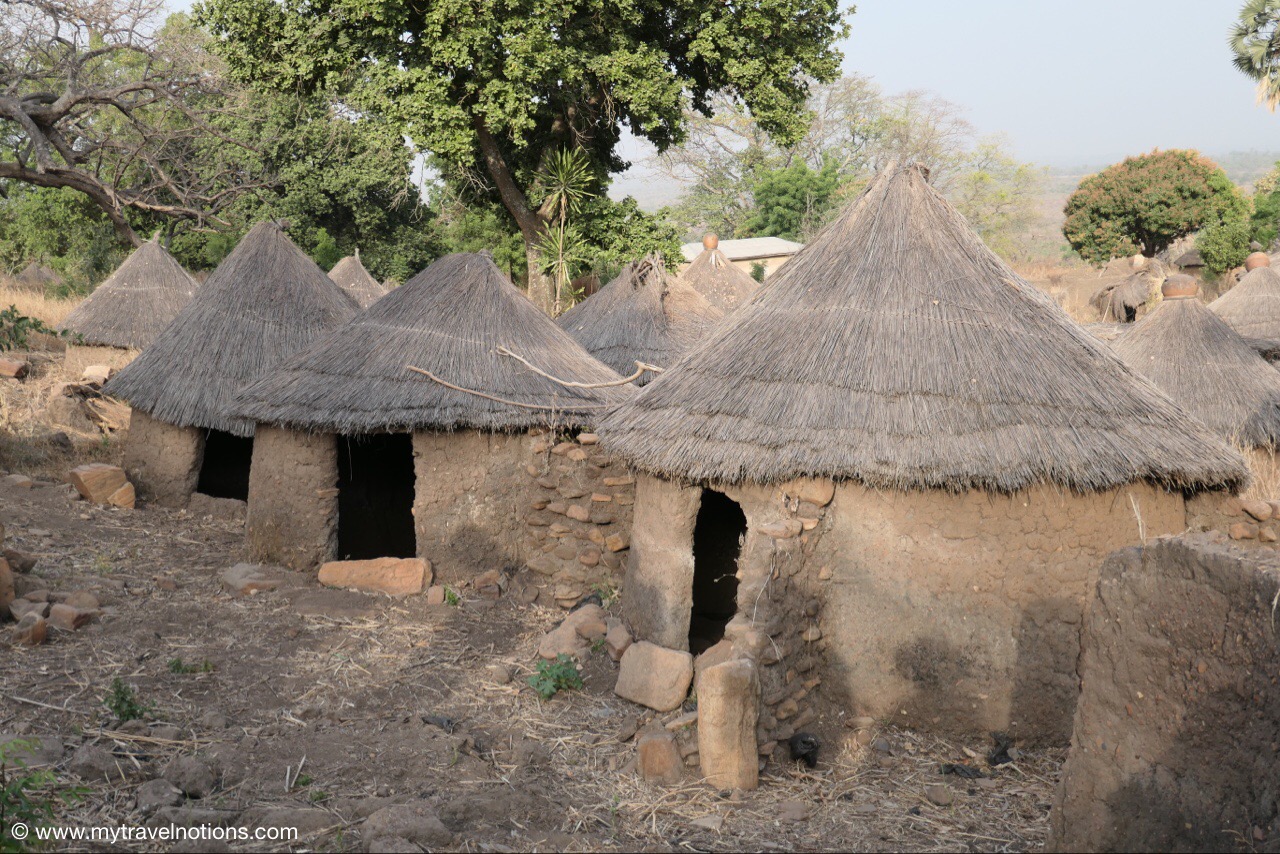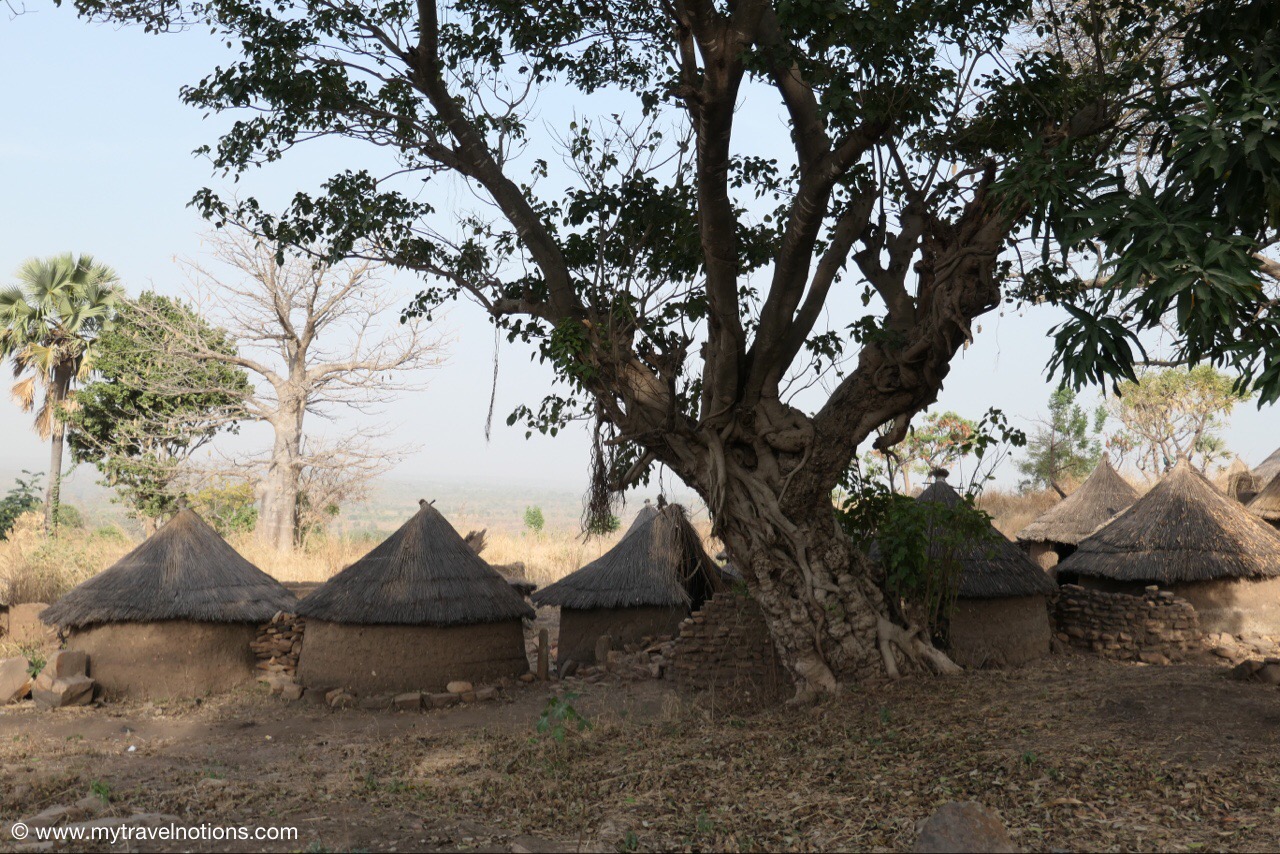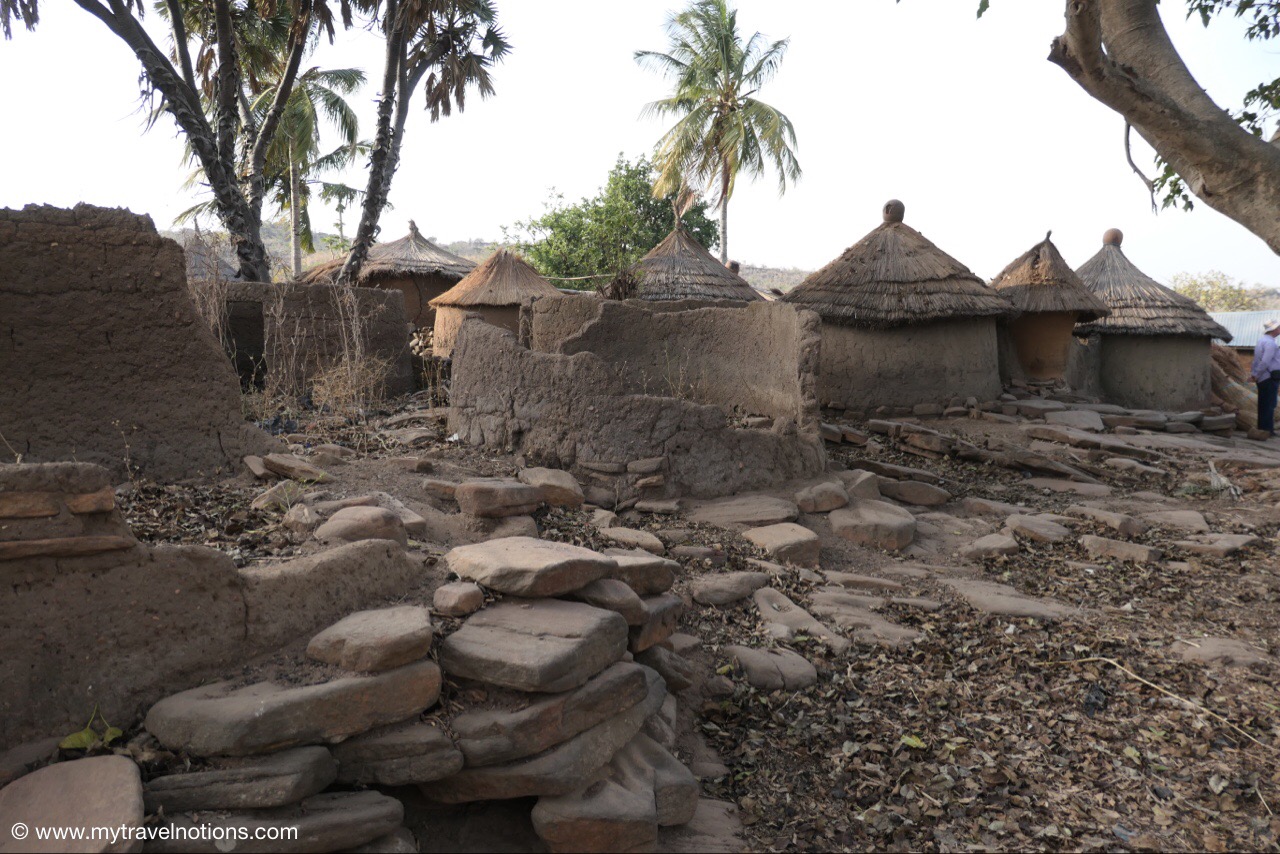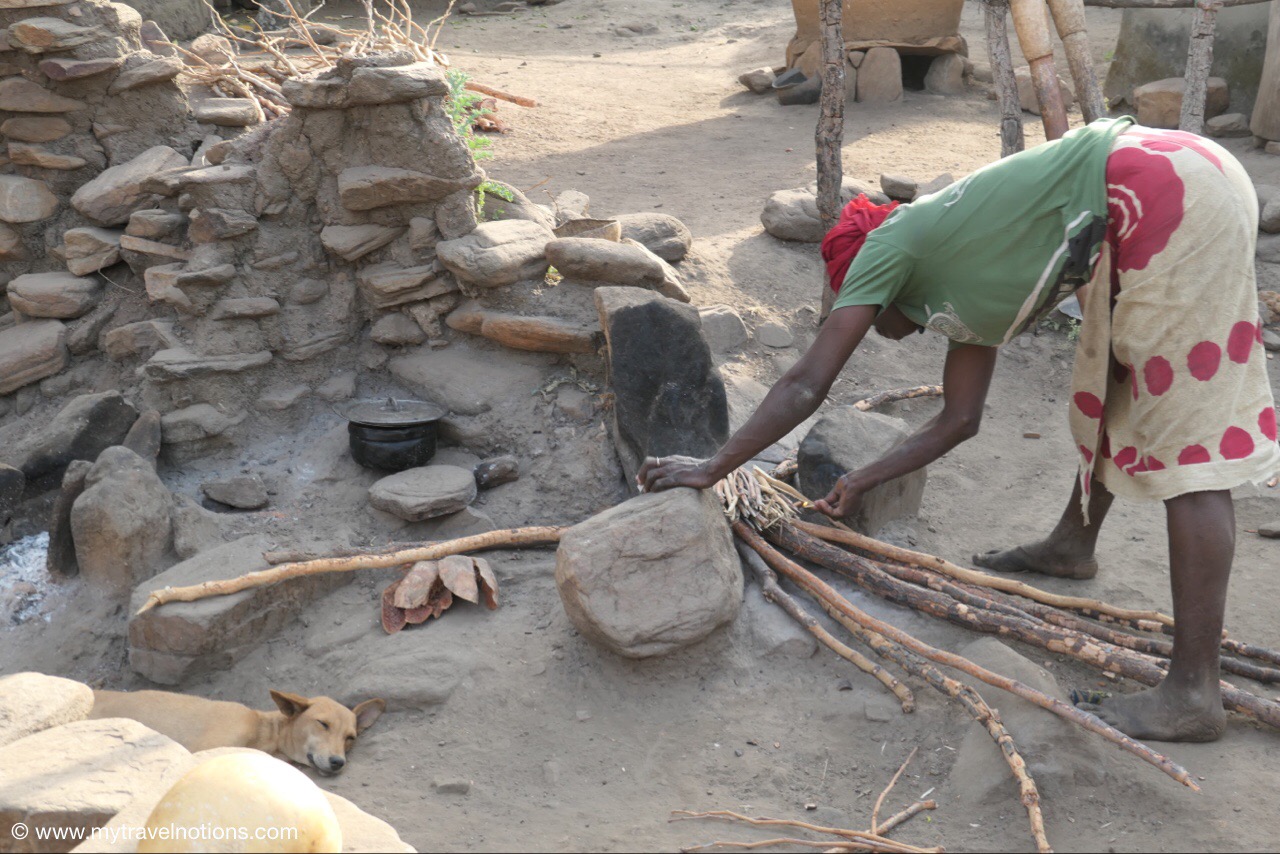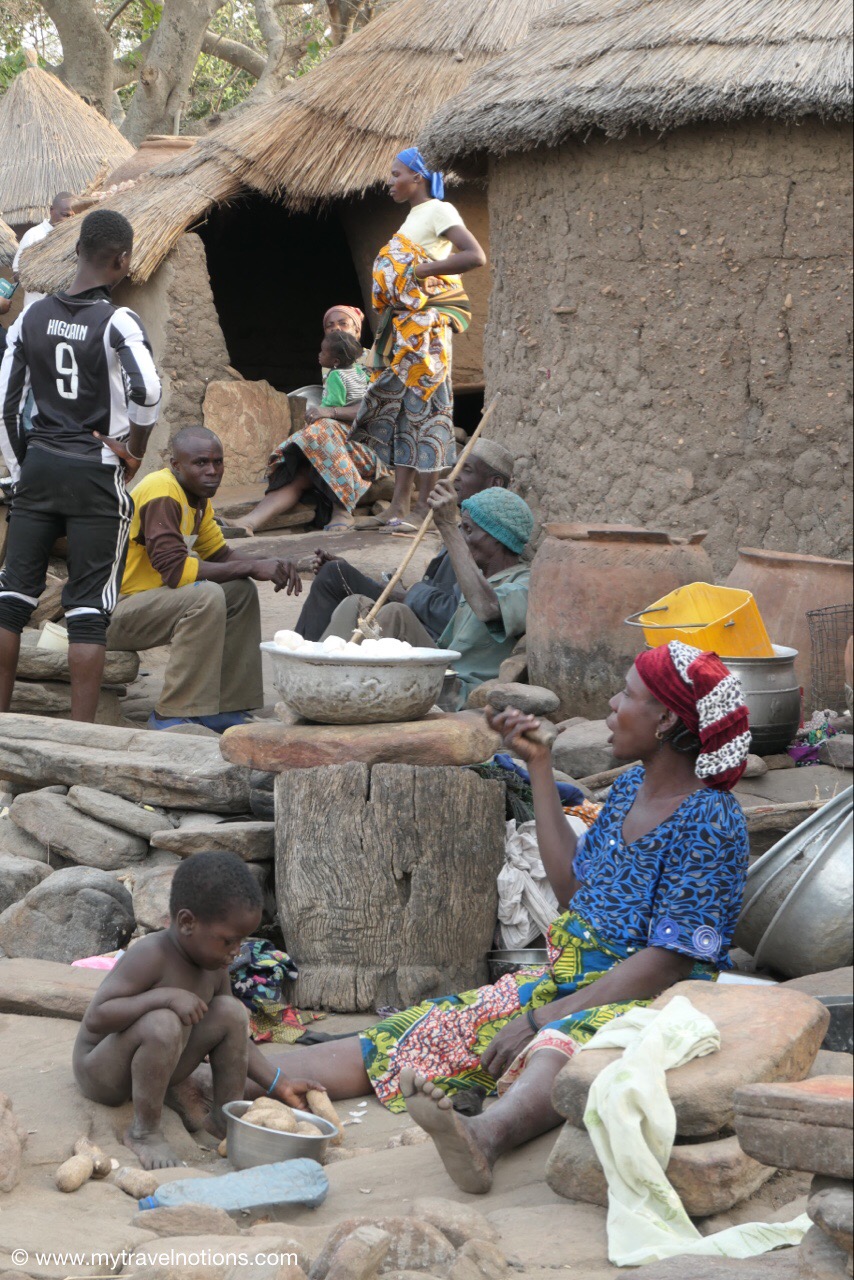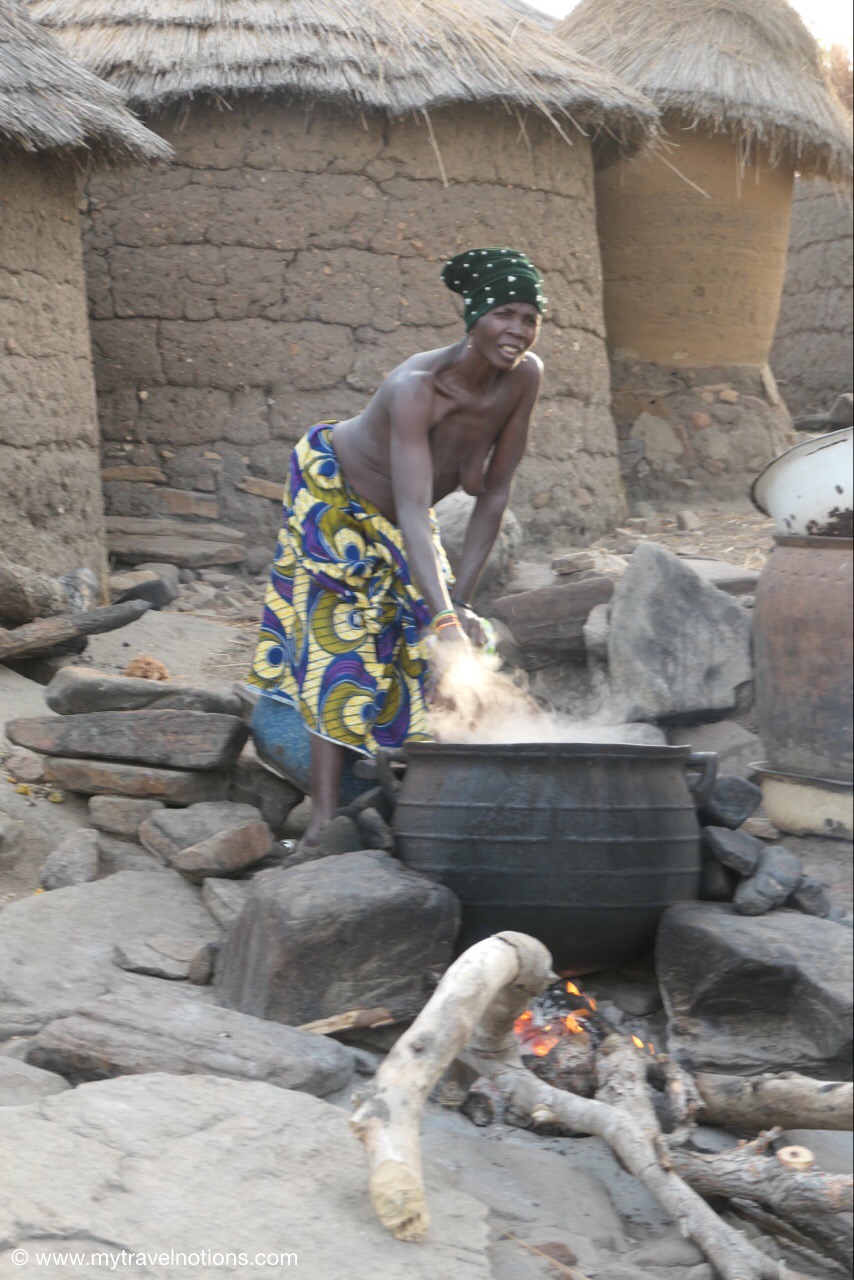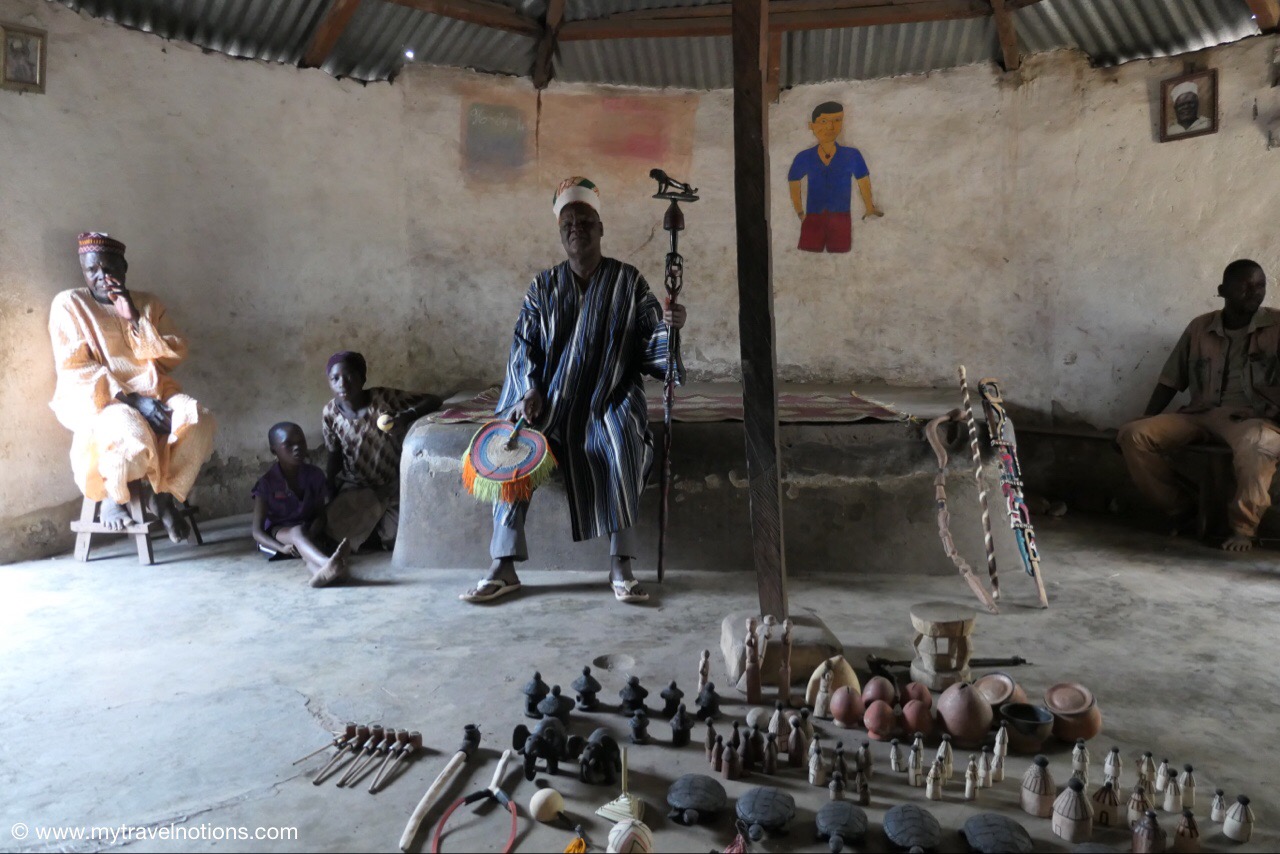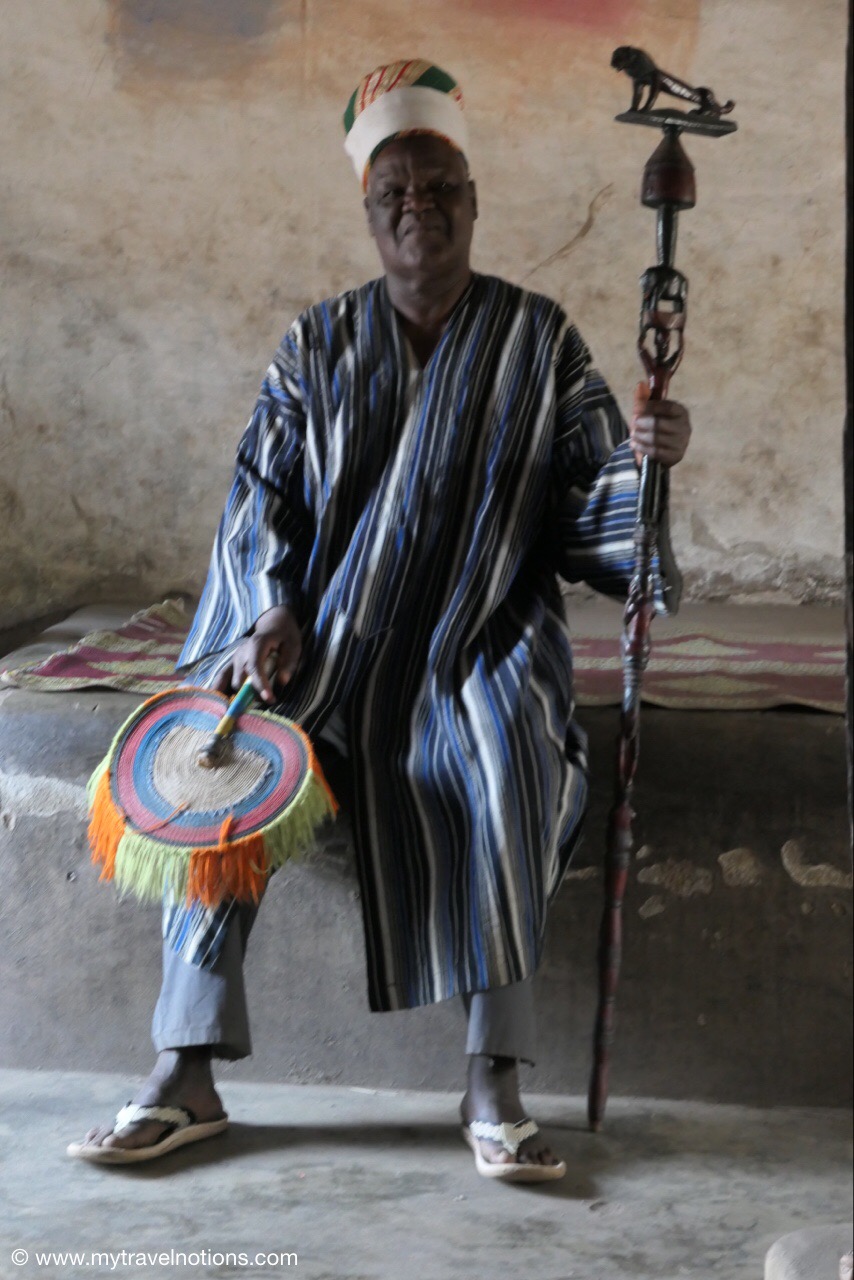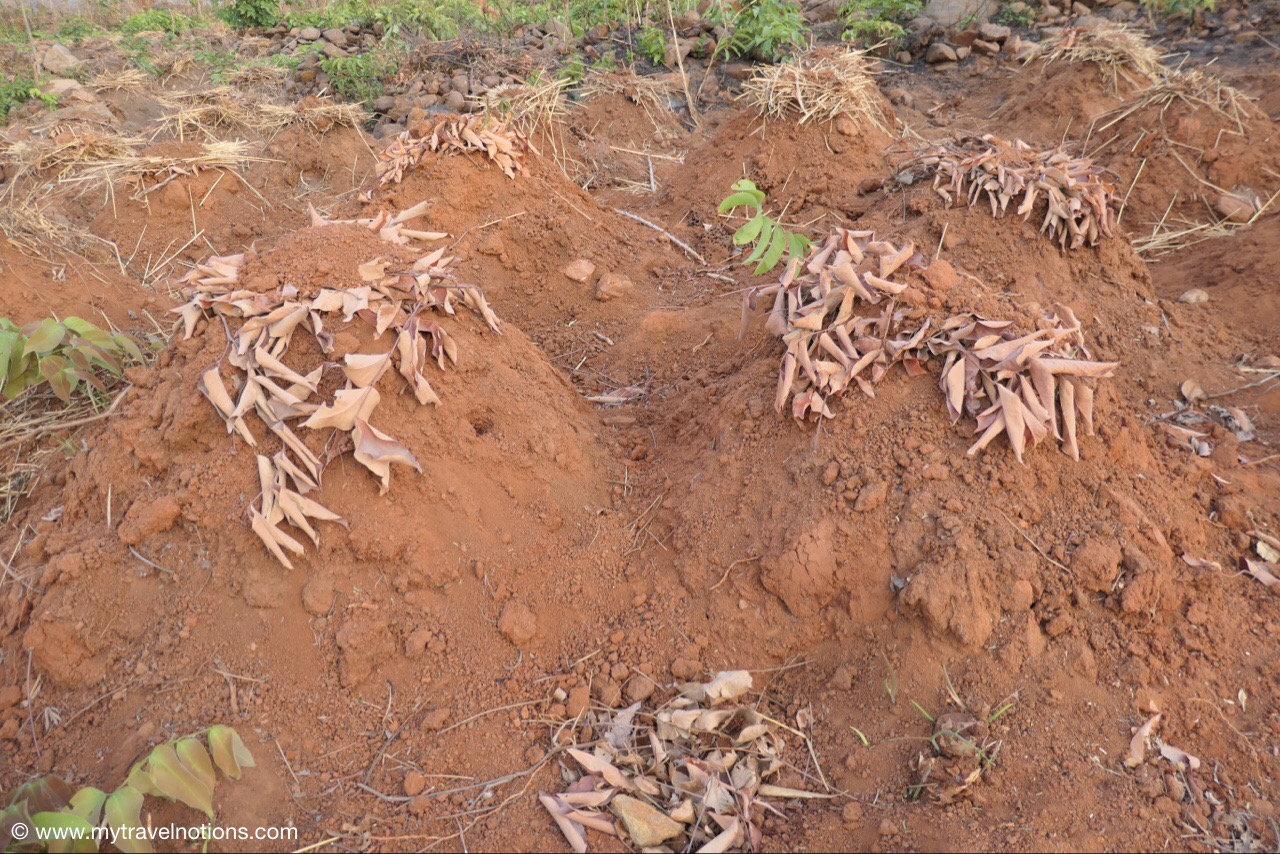 The Tata Village of the Batammariba people in Benin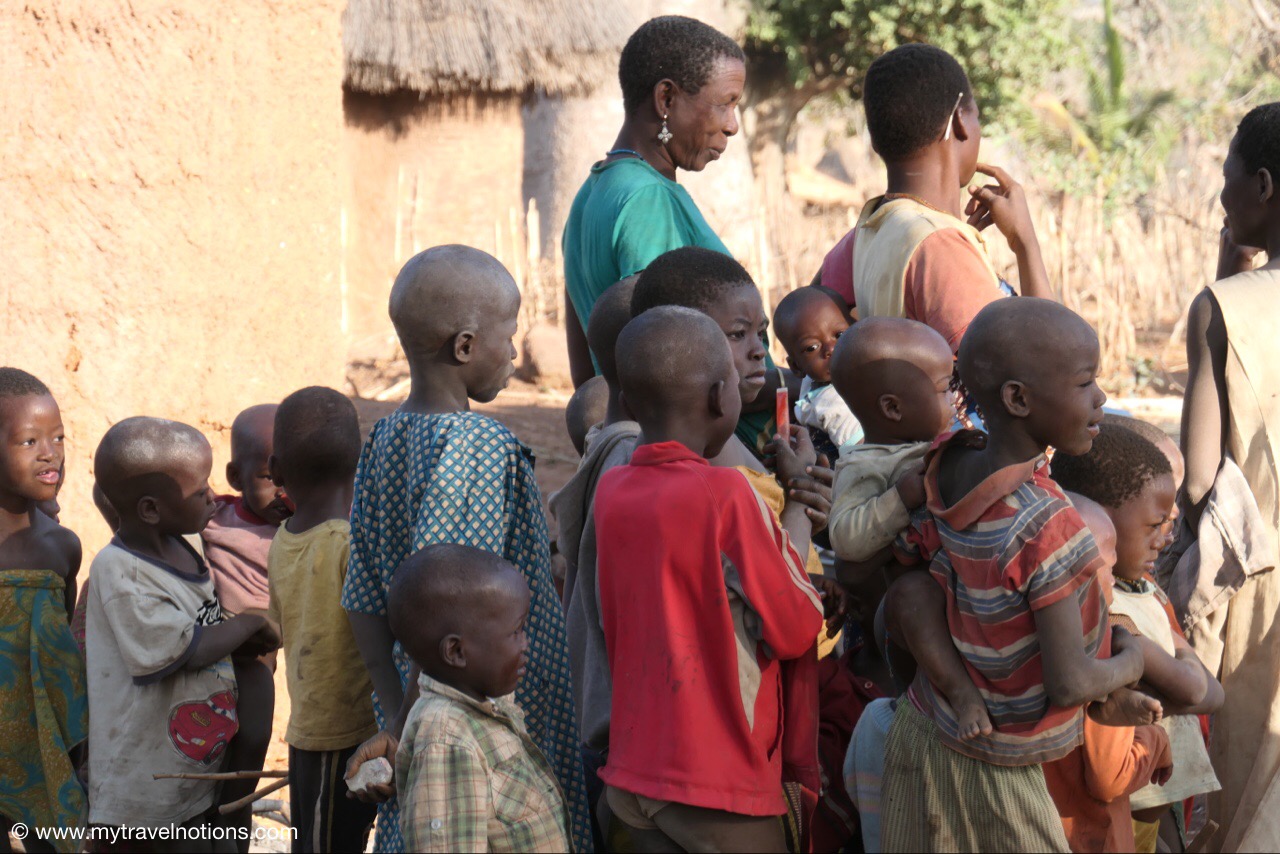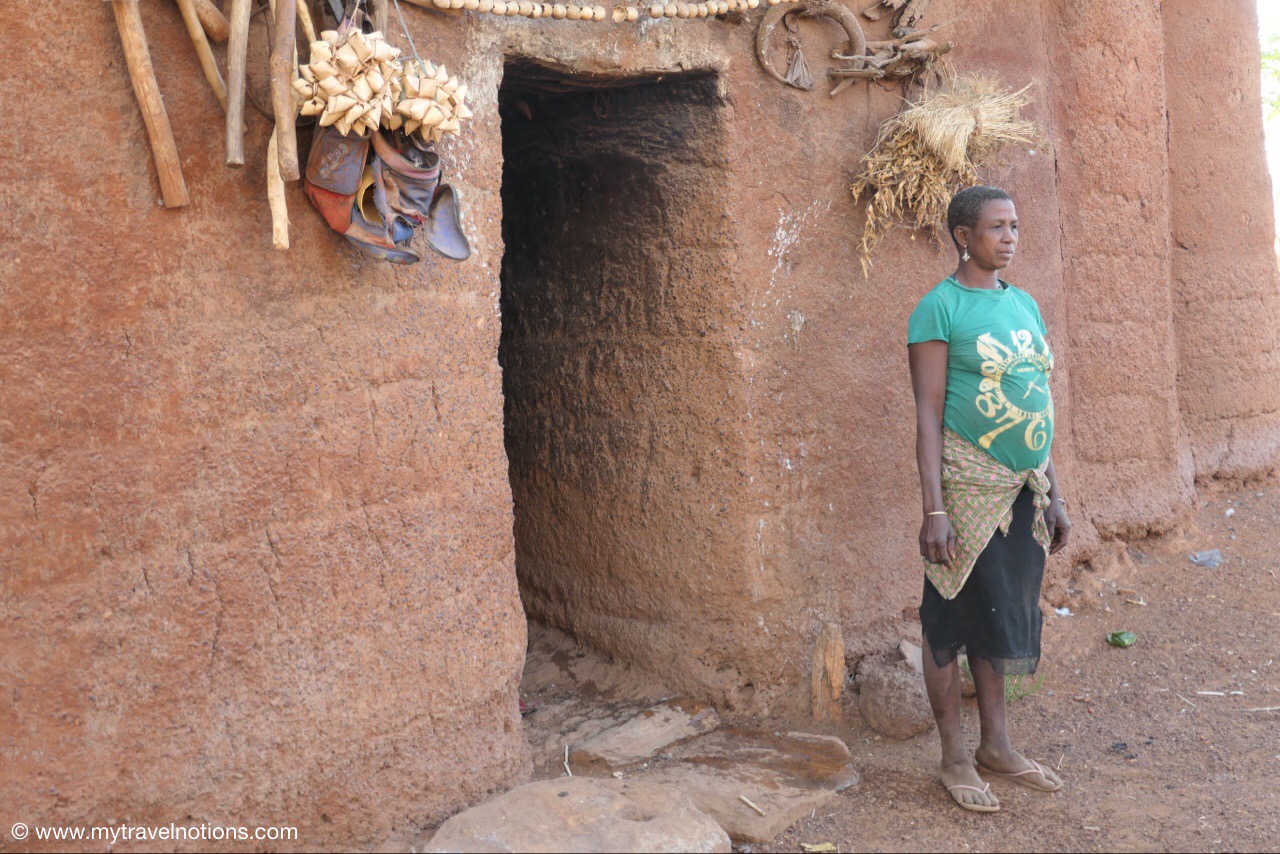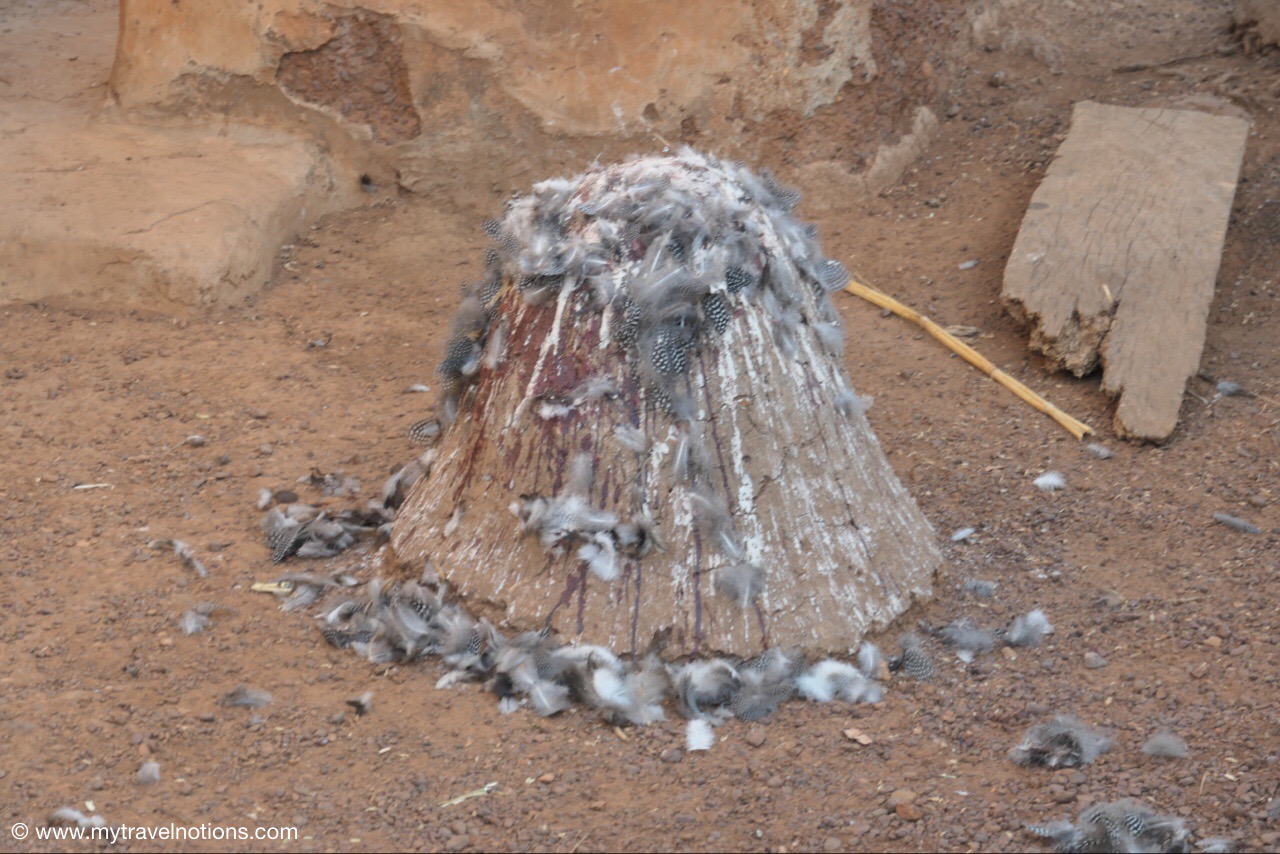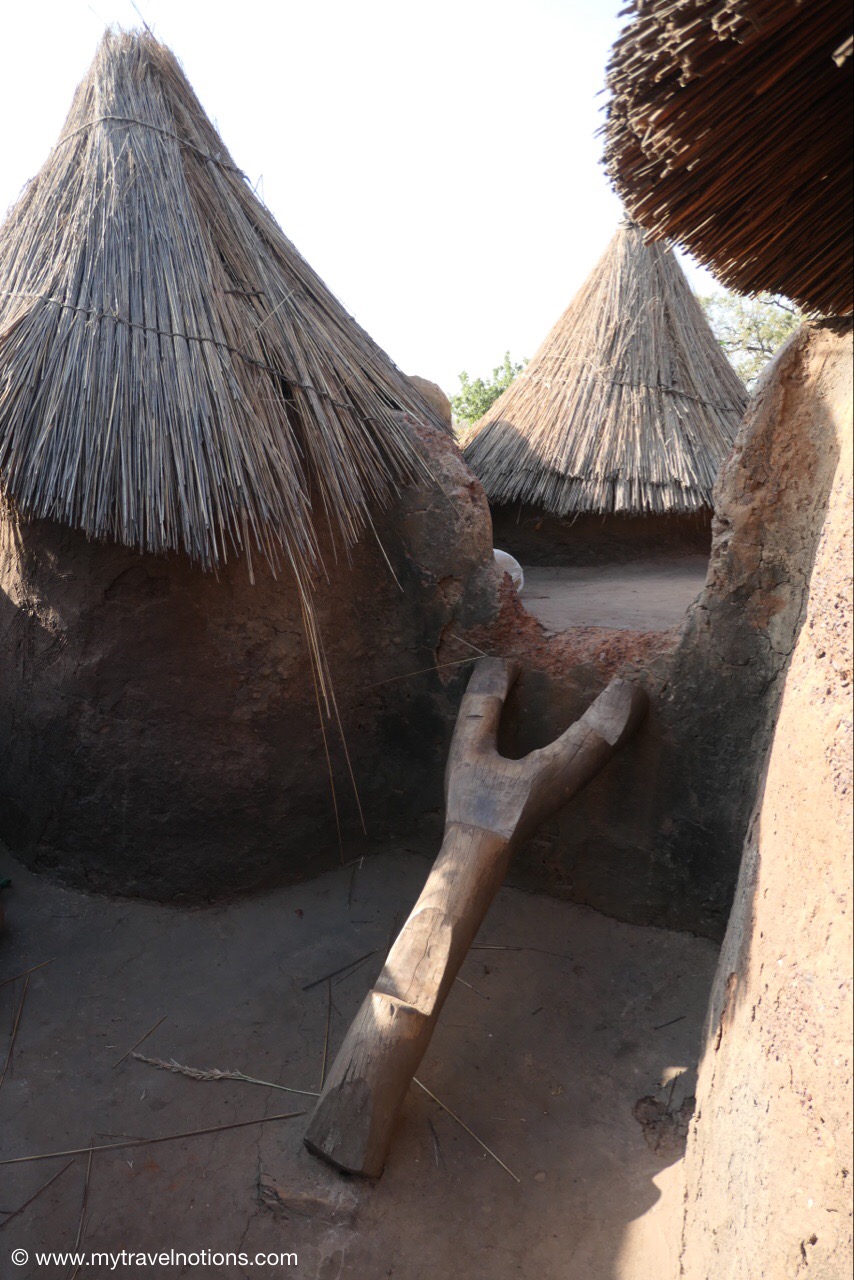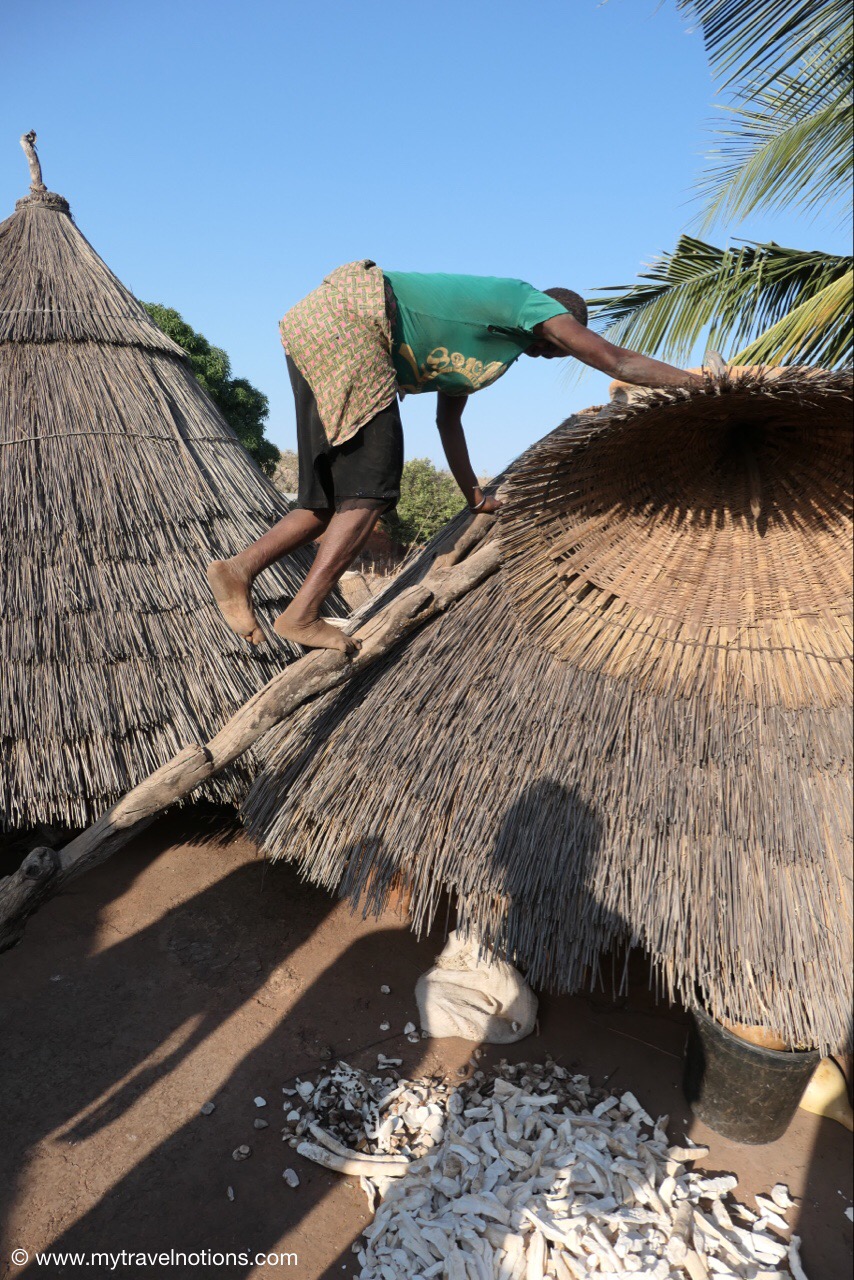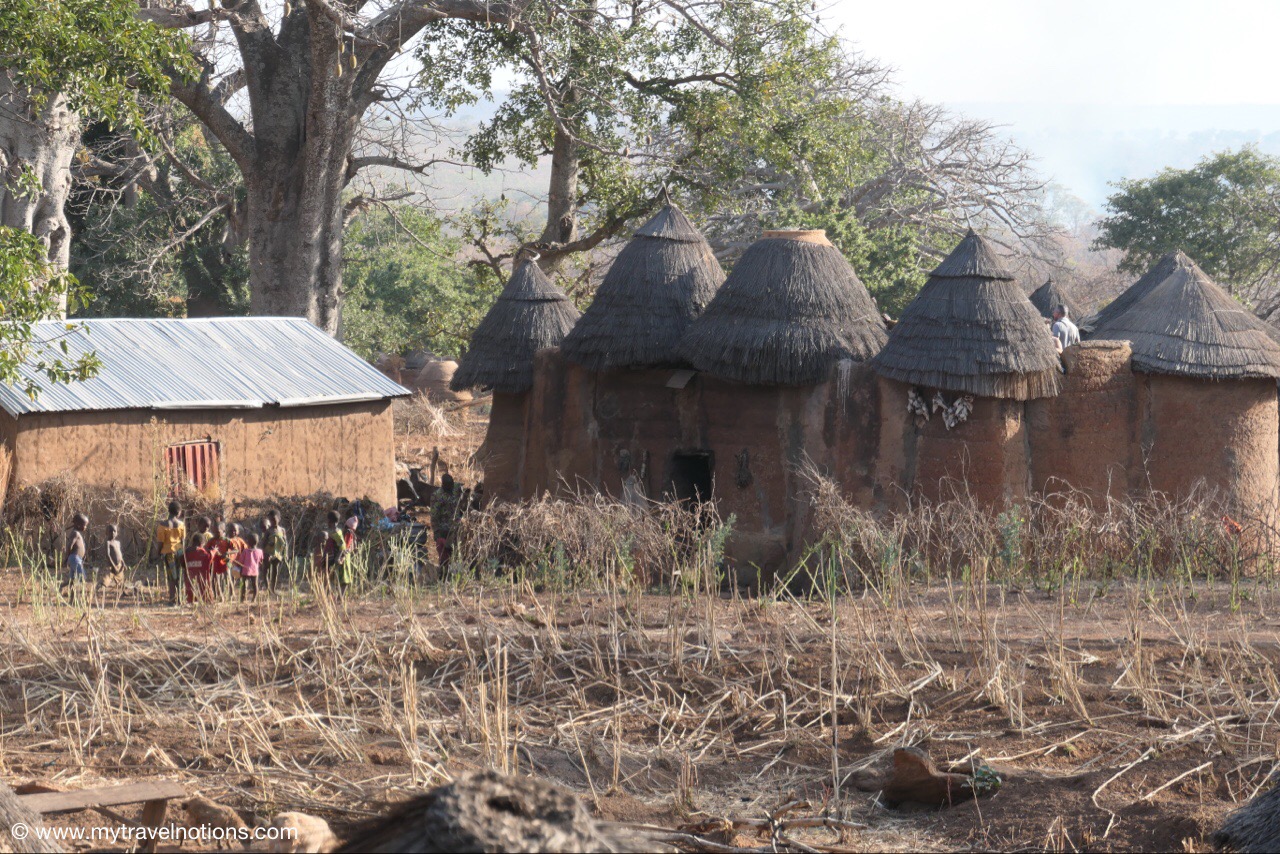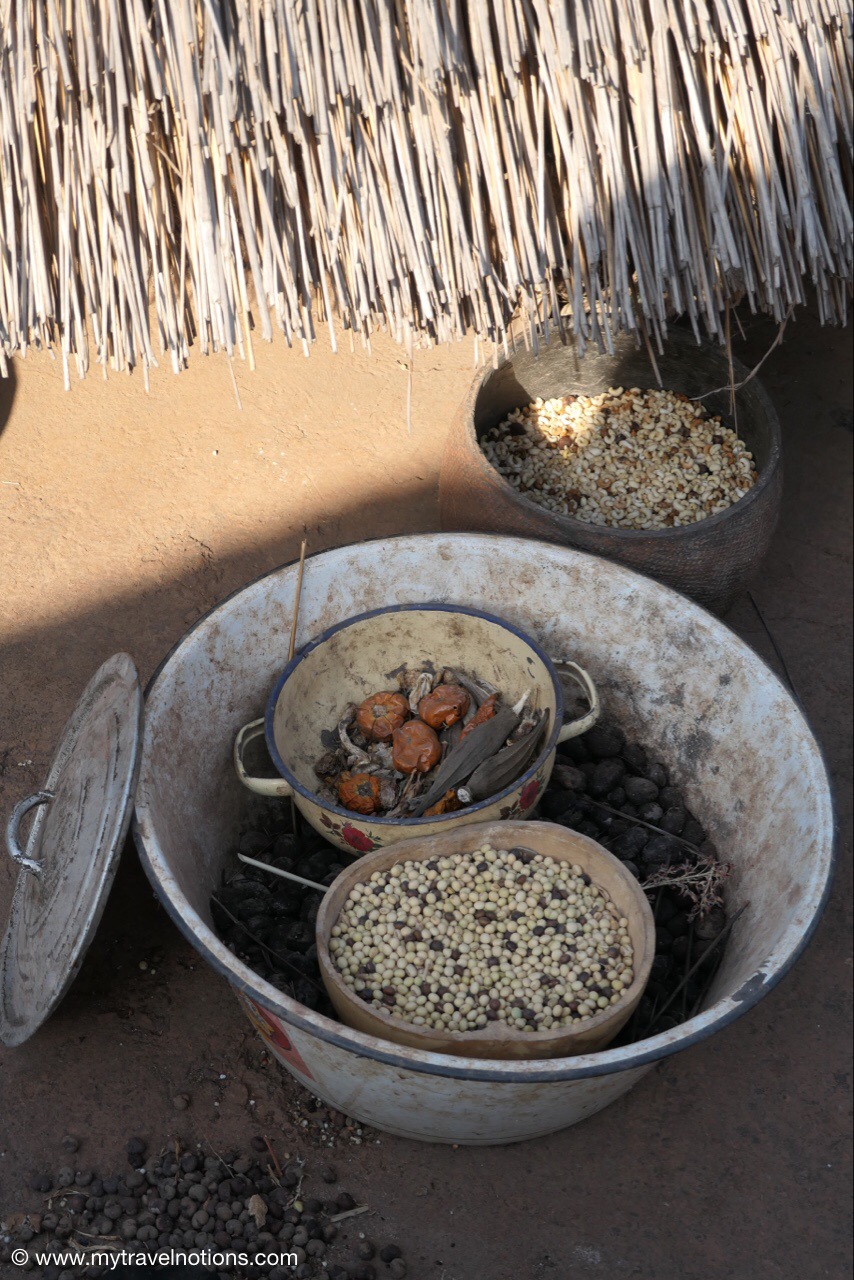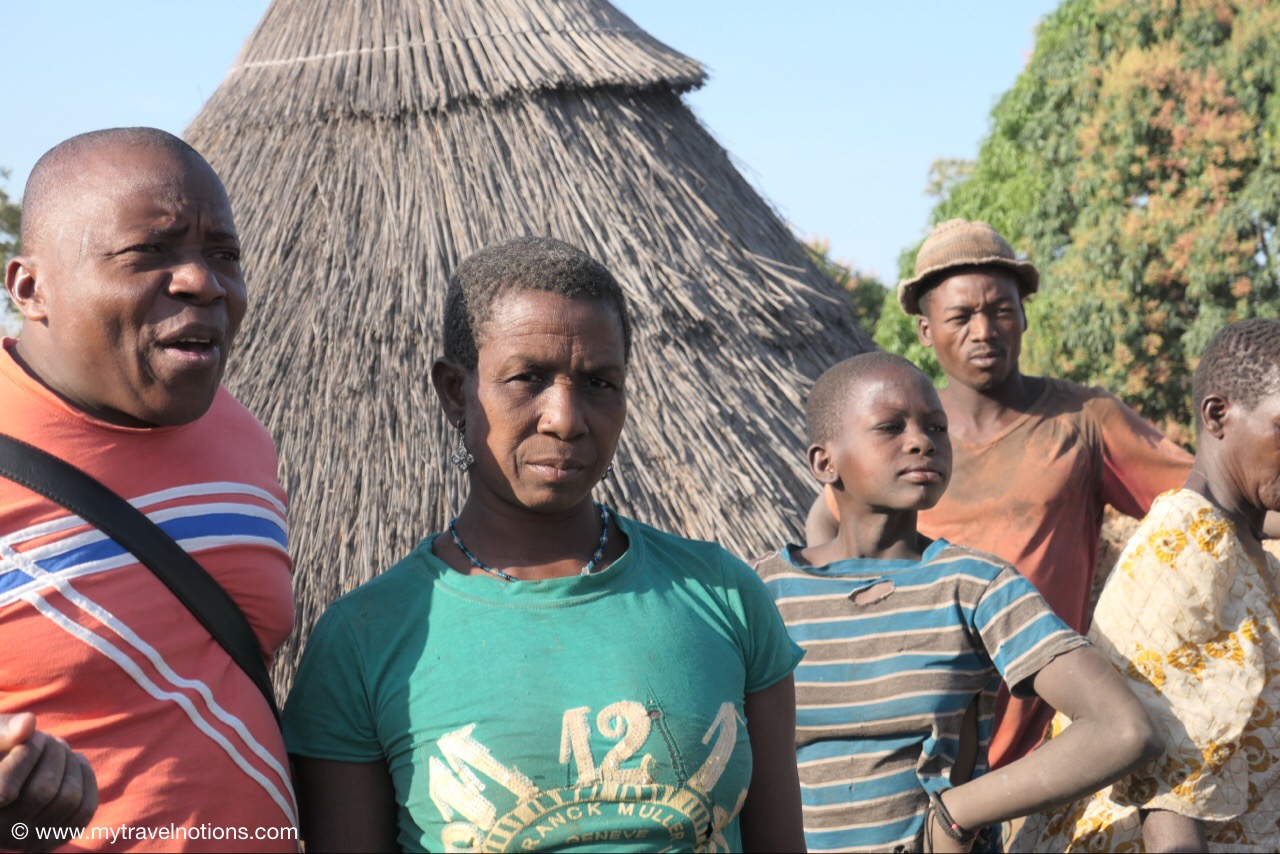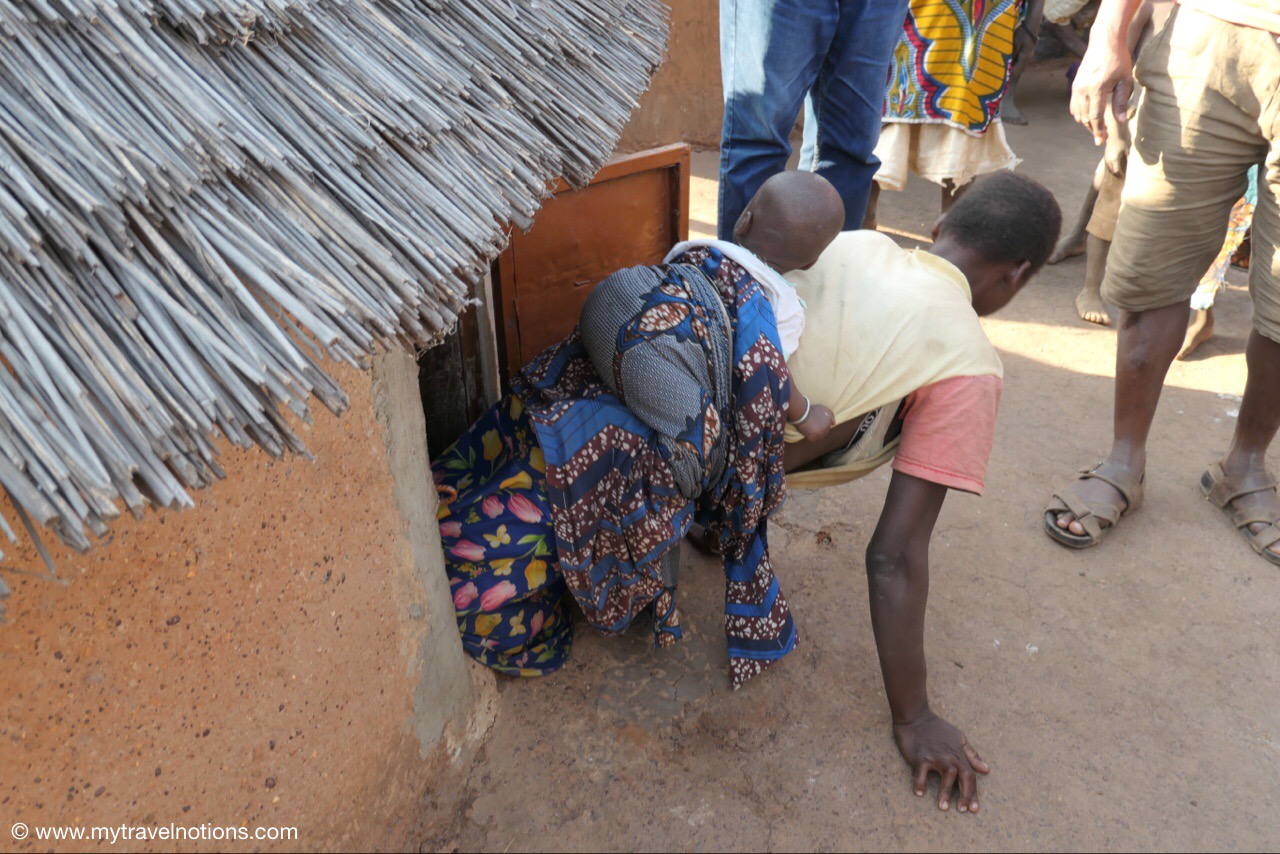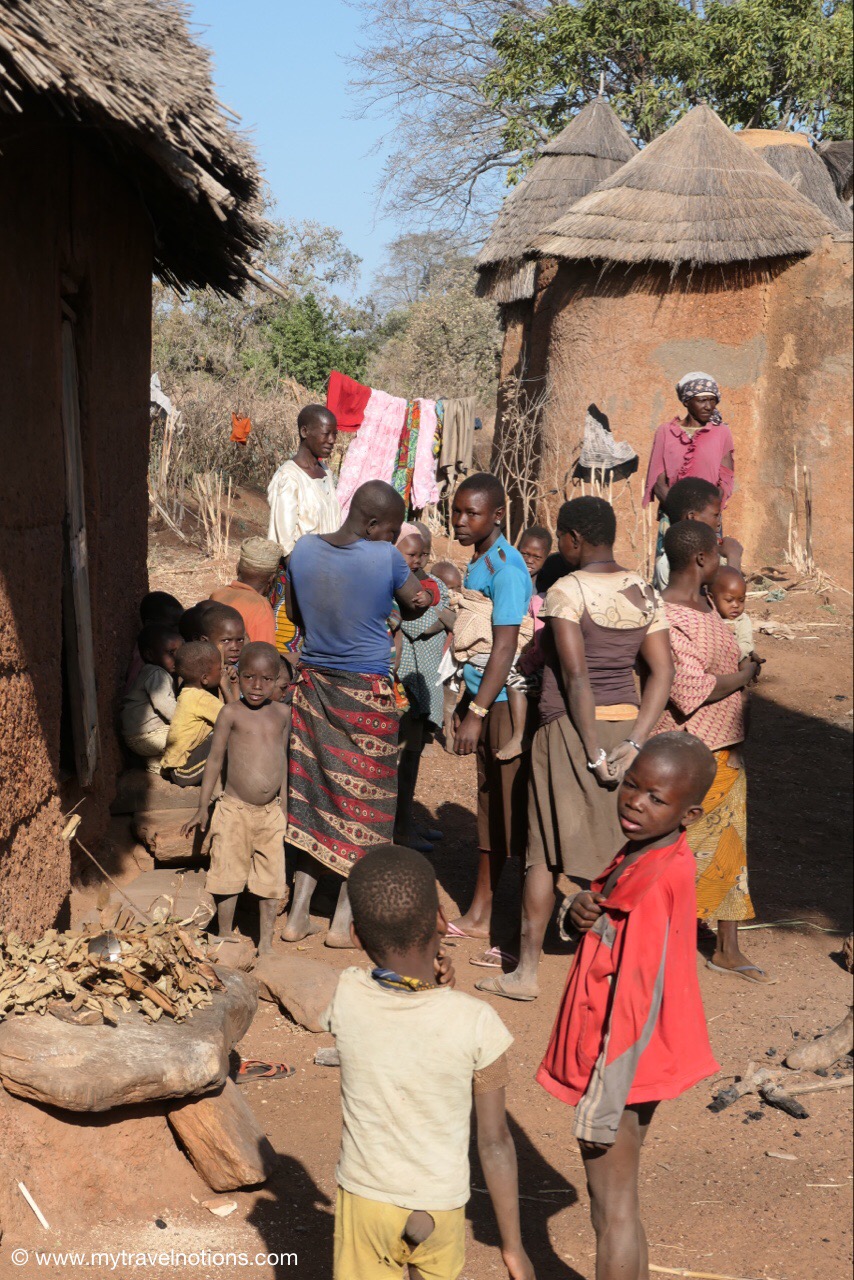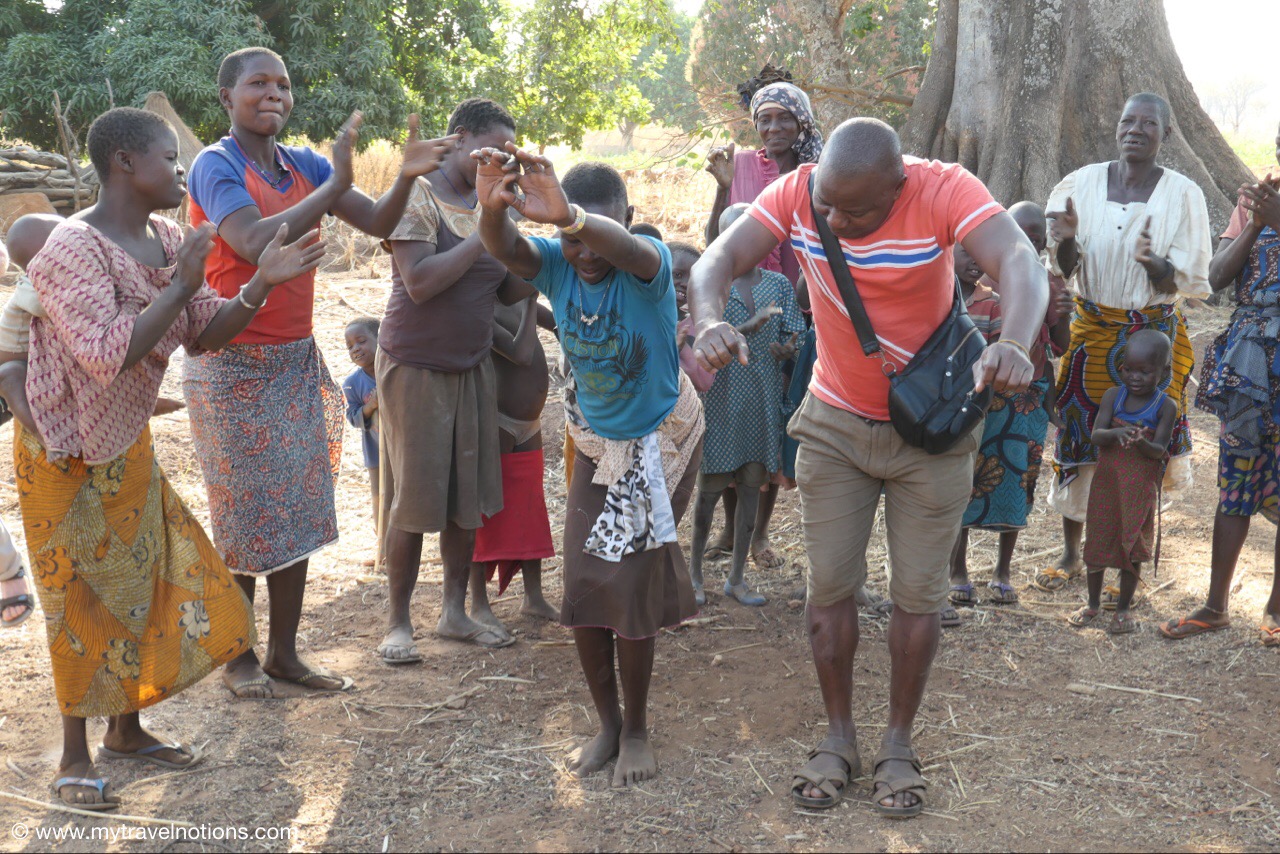 The Tata Village of the Batammariba people in Togo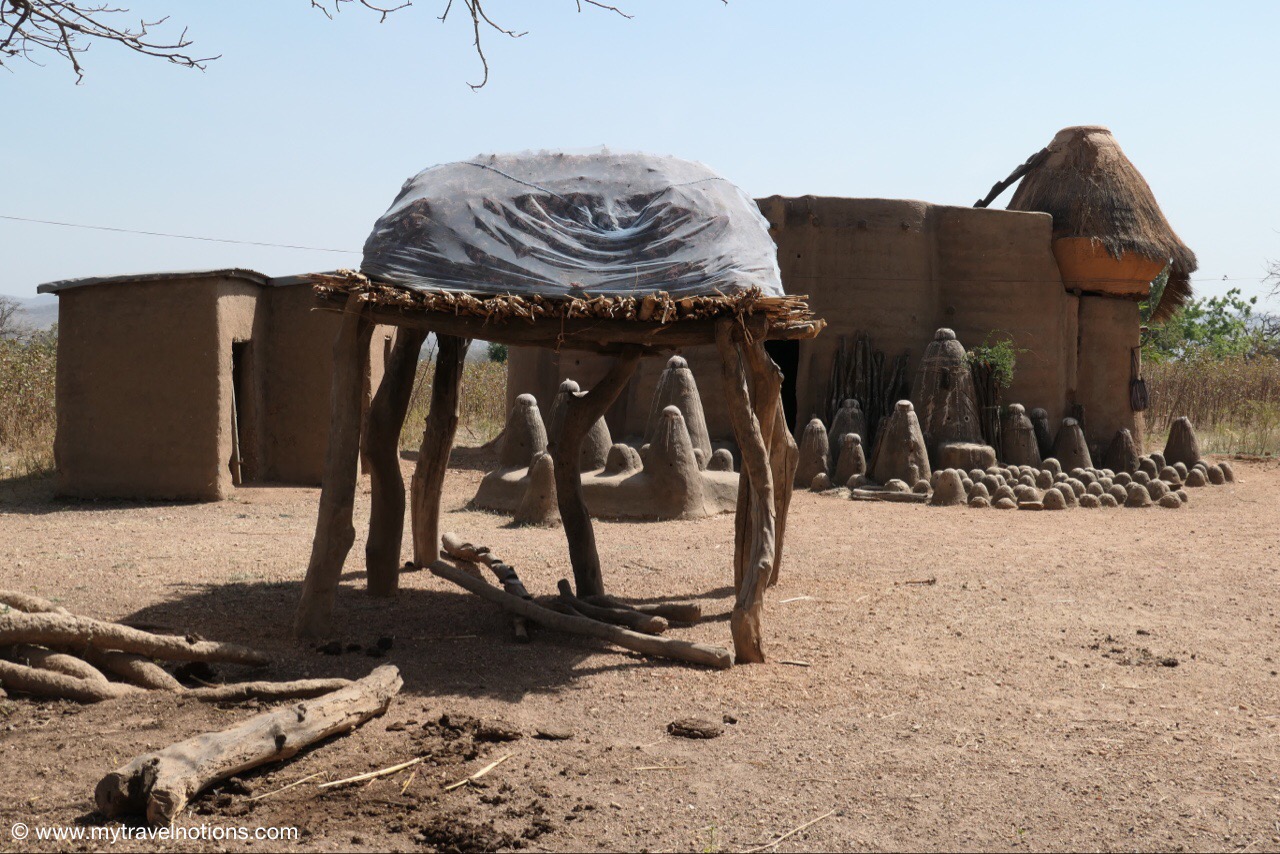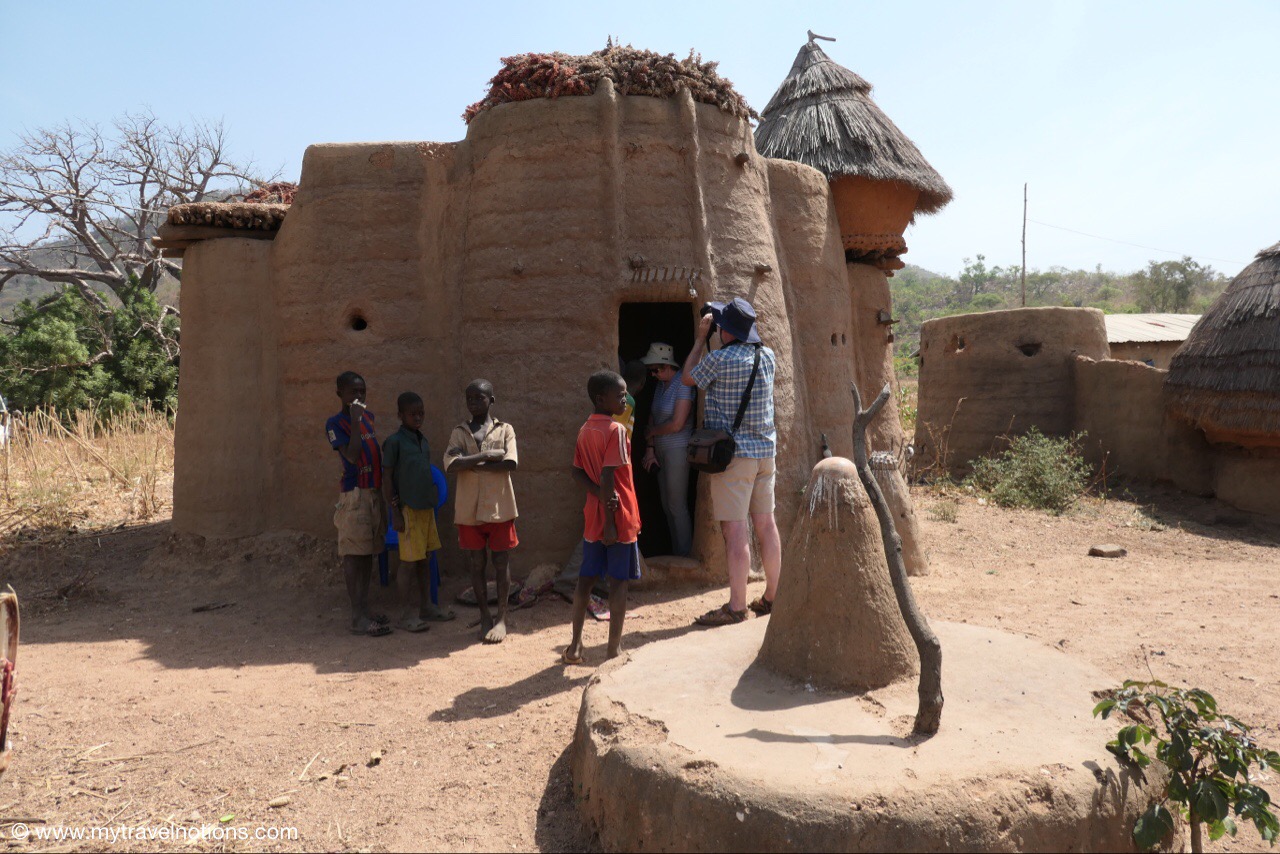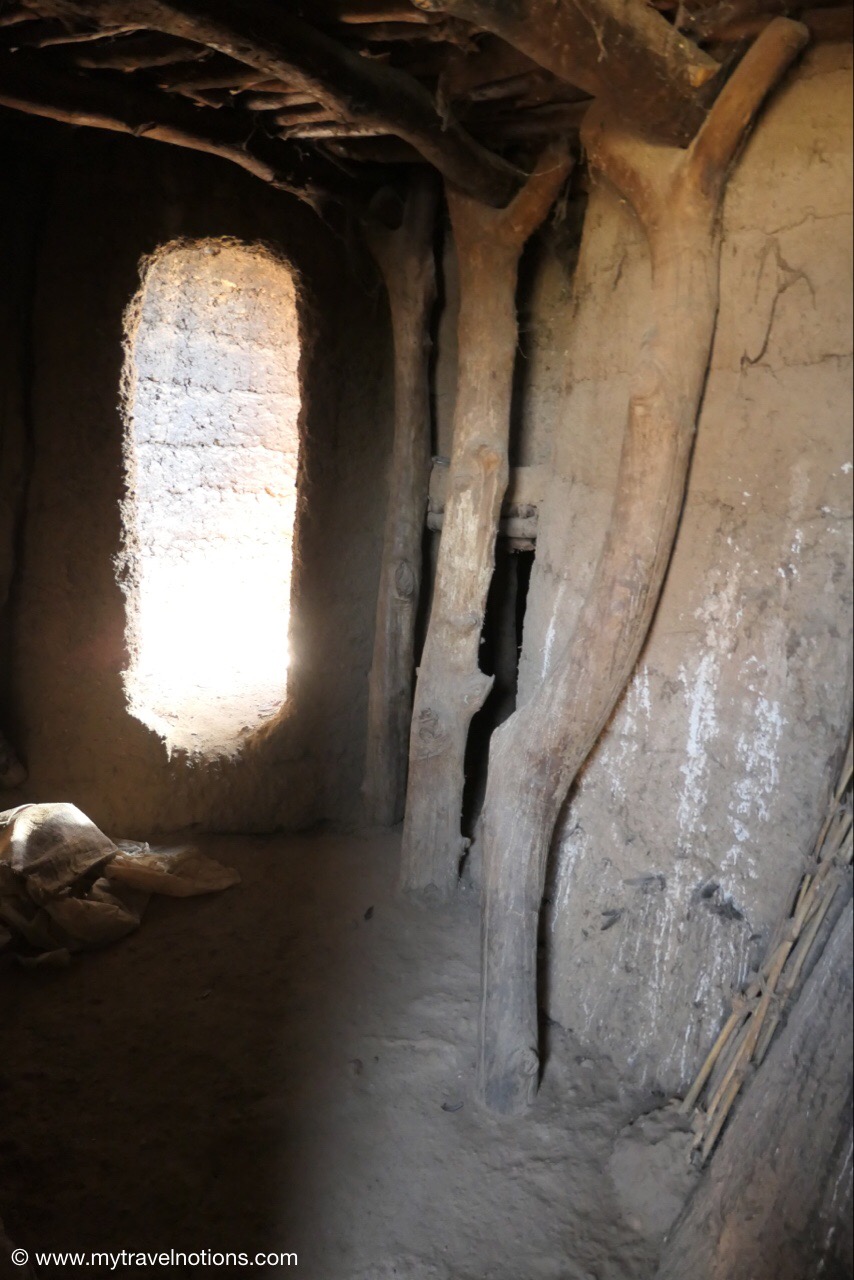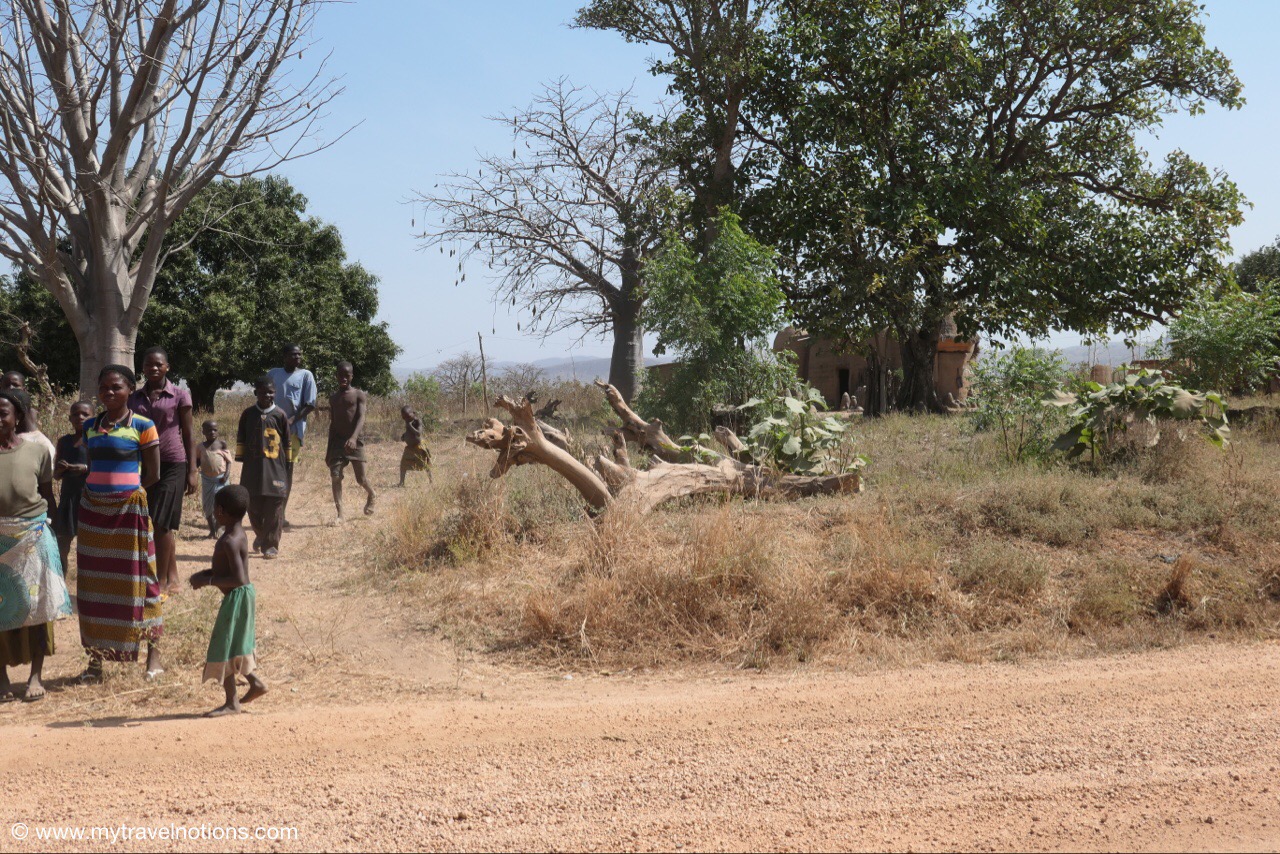 The Fire Dancers in Sokodé, Togo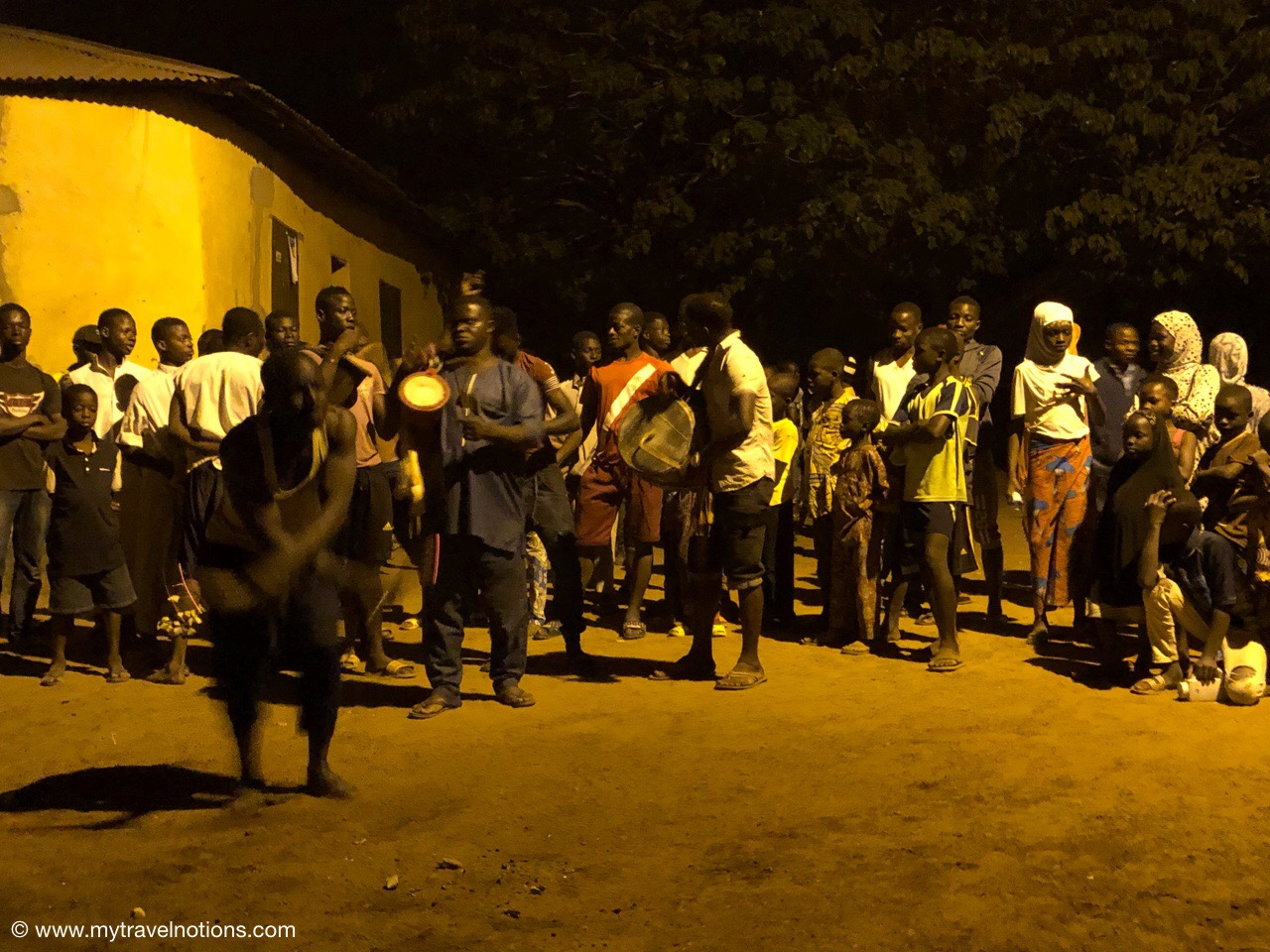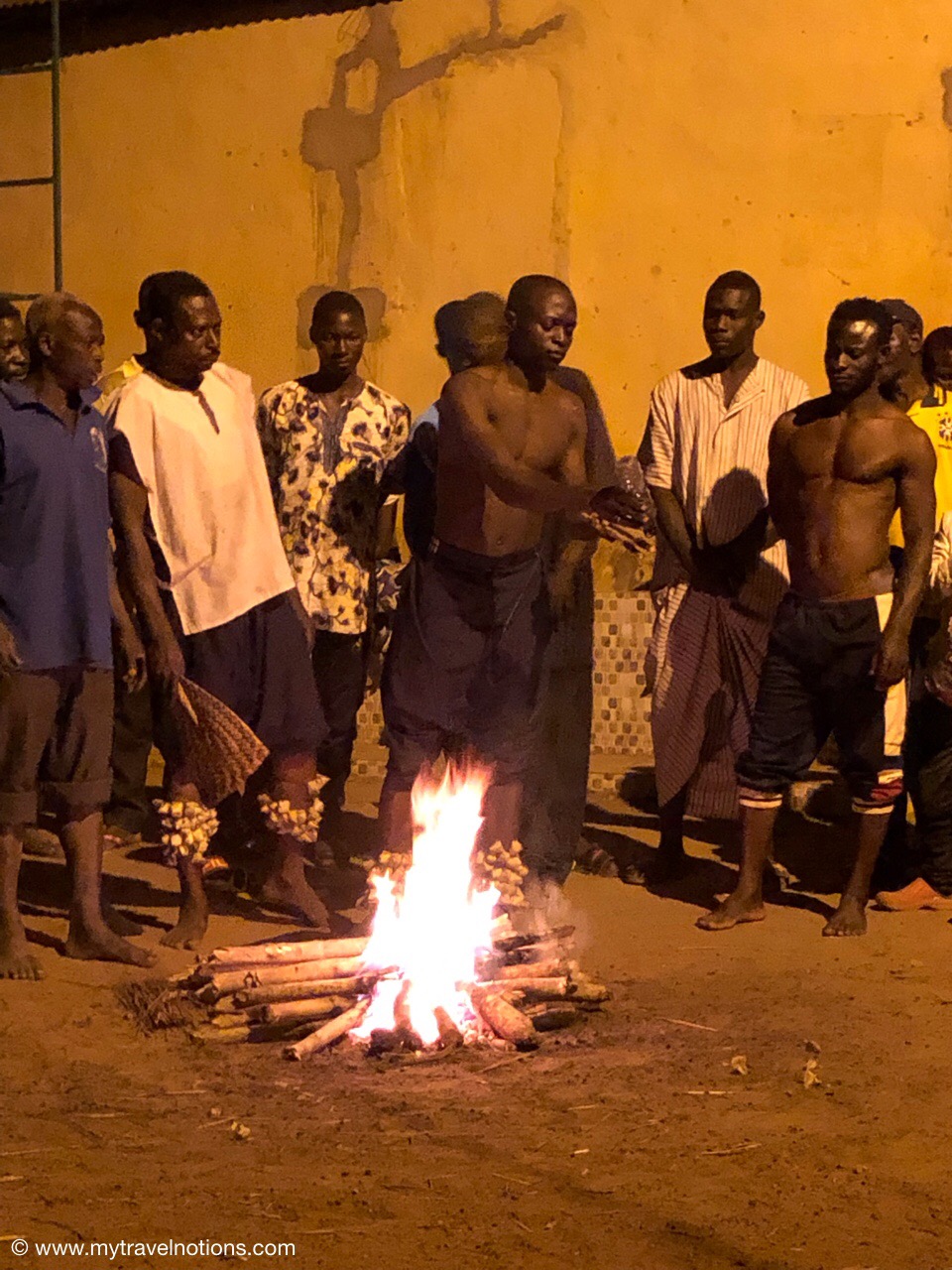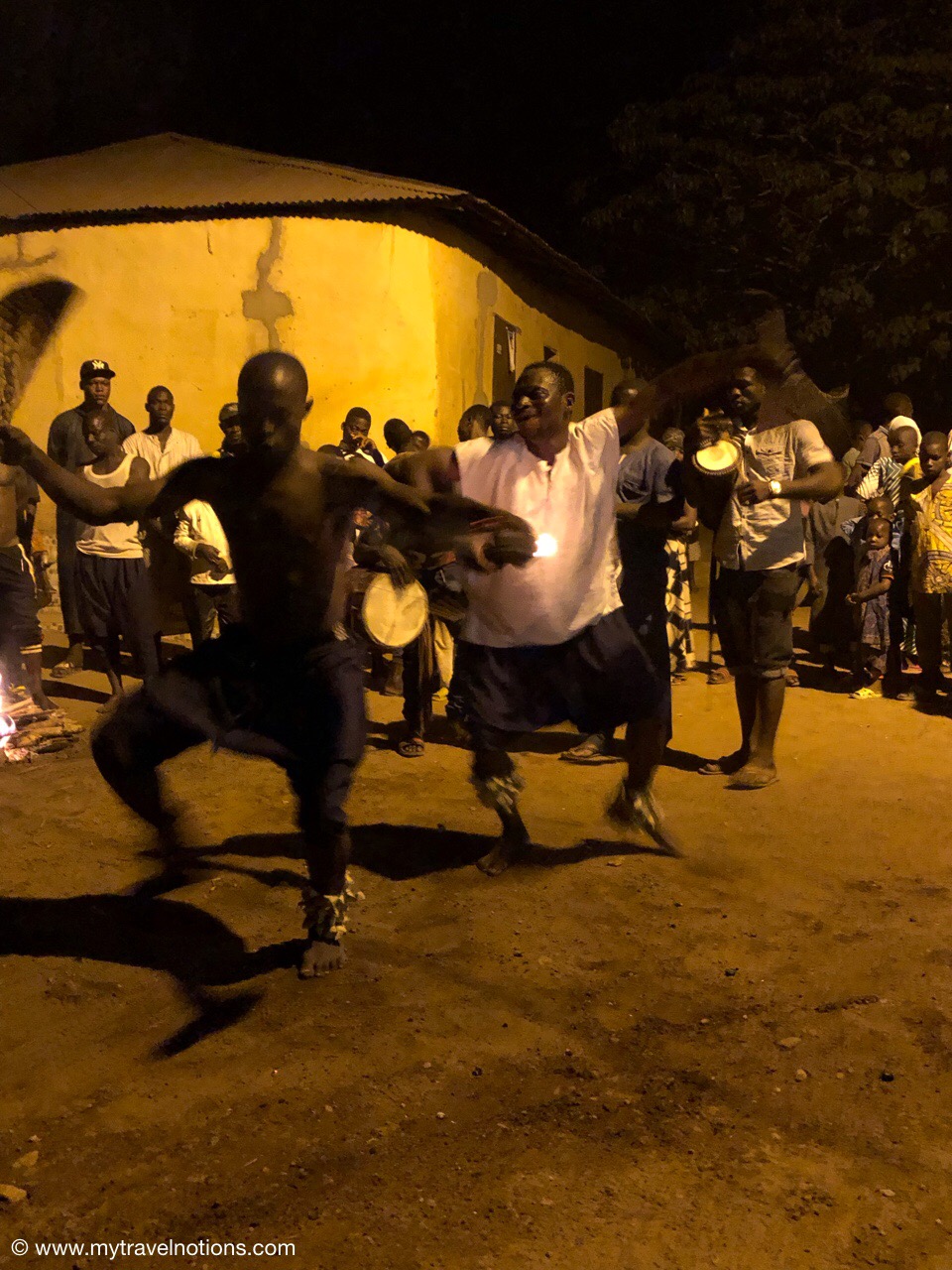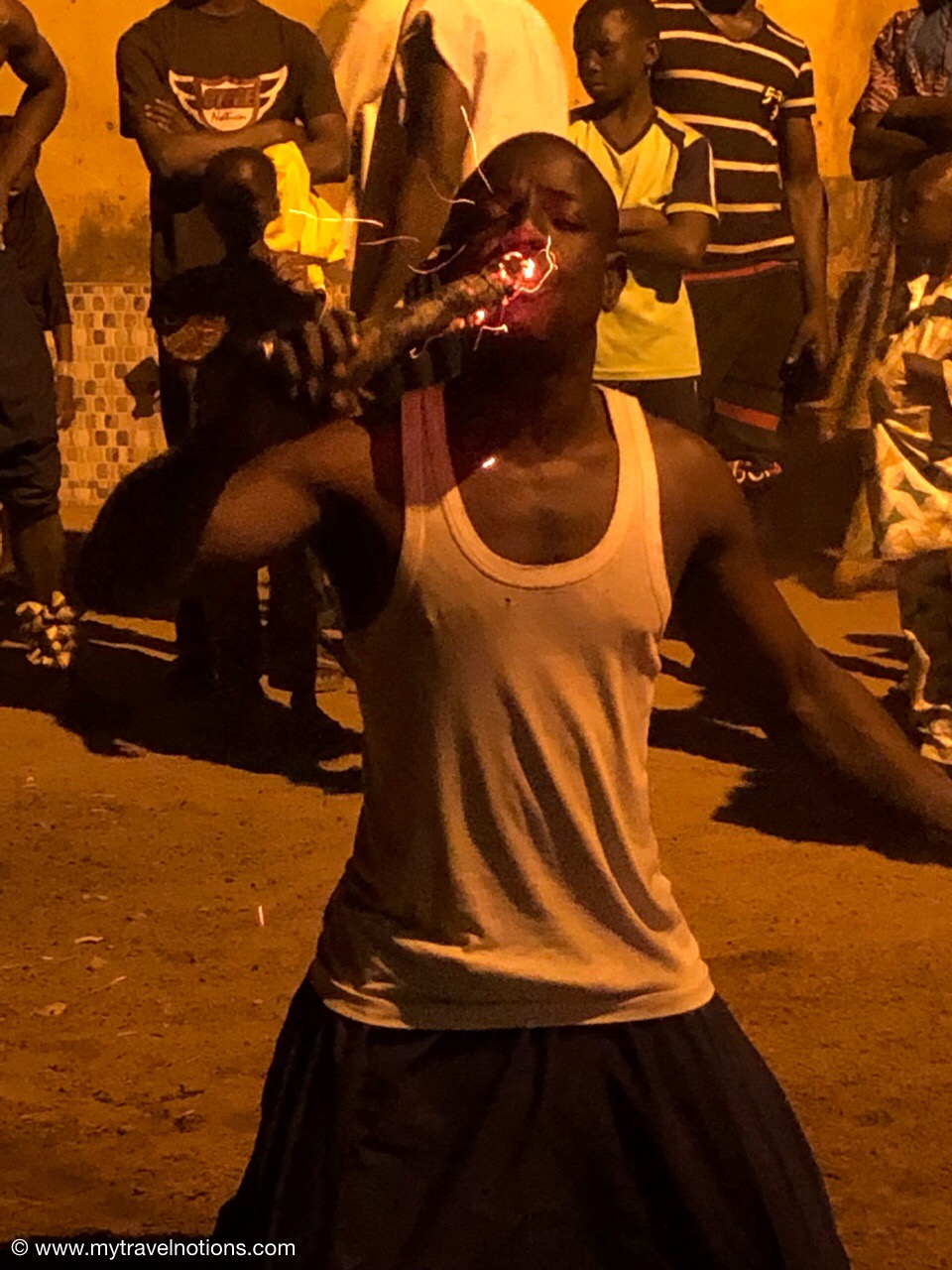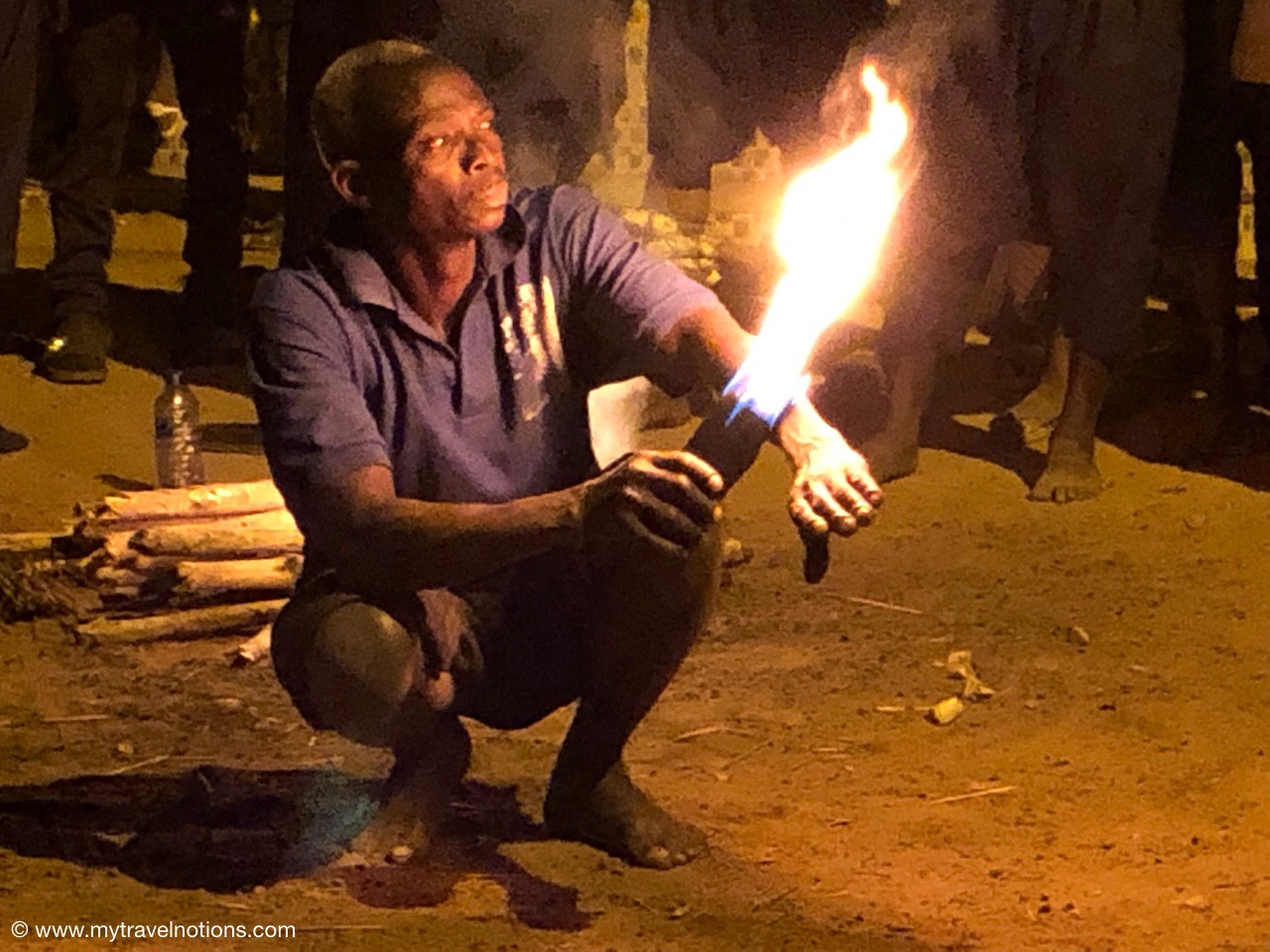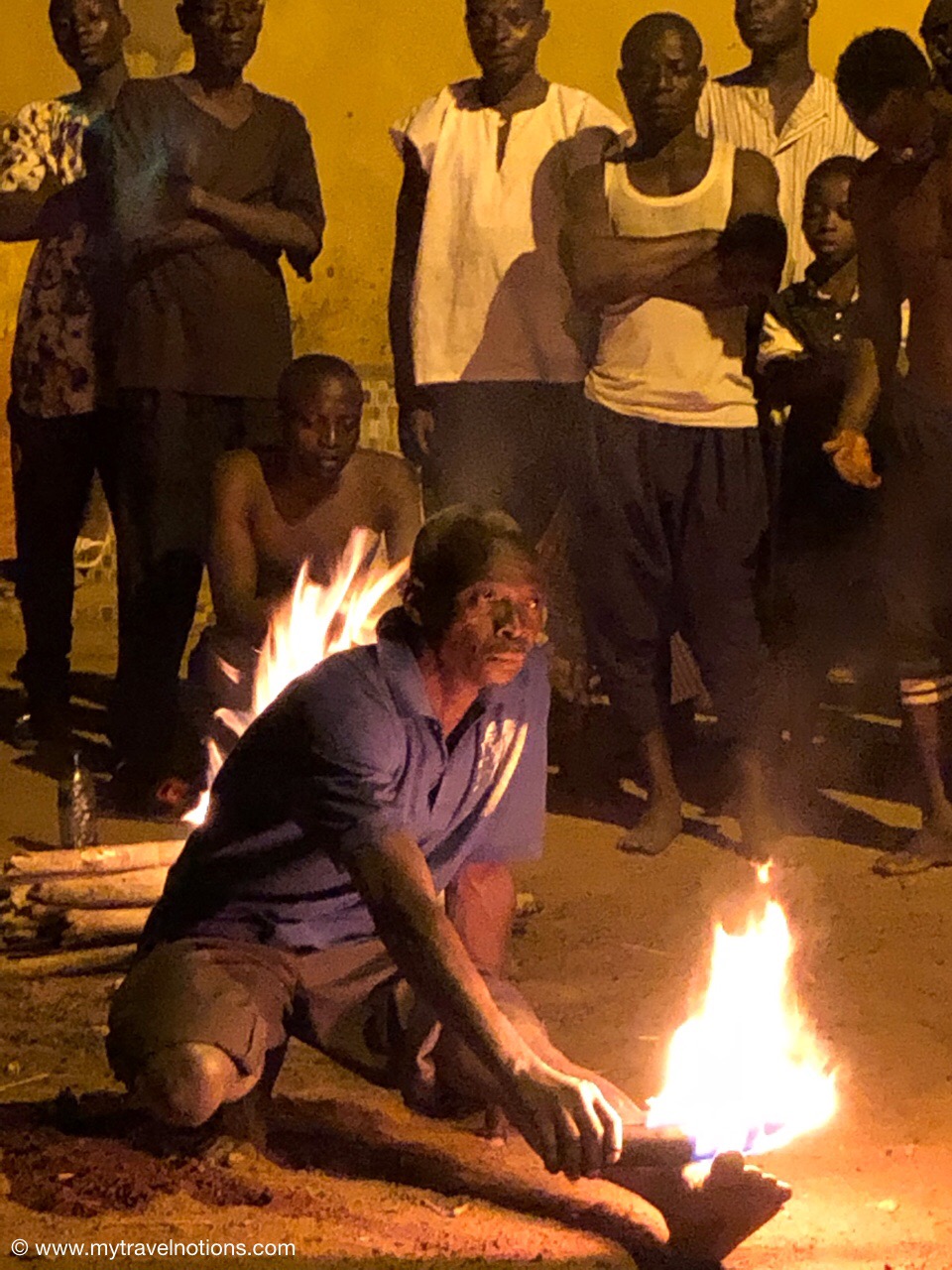 The Babade School in Togo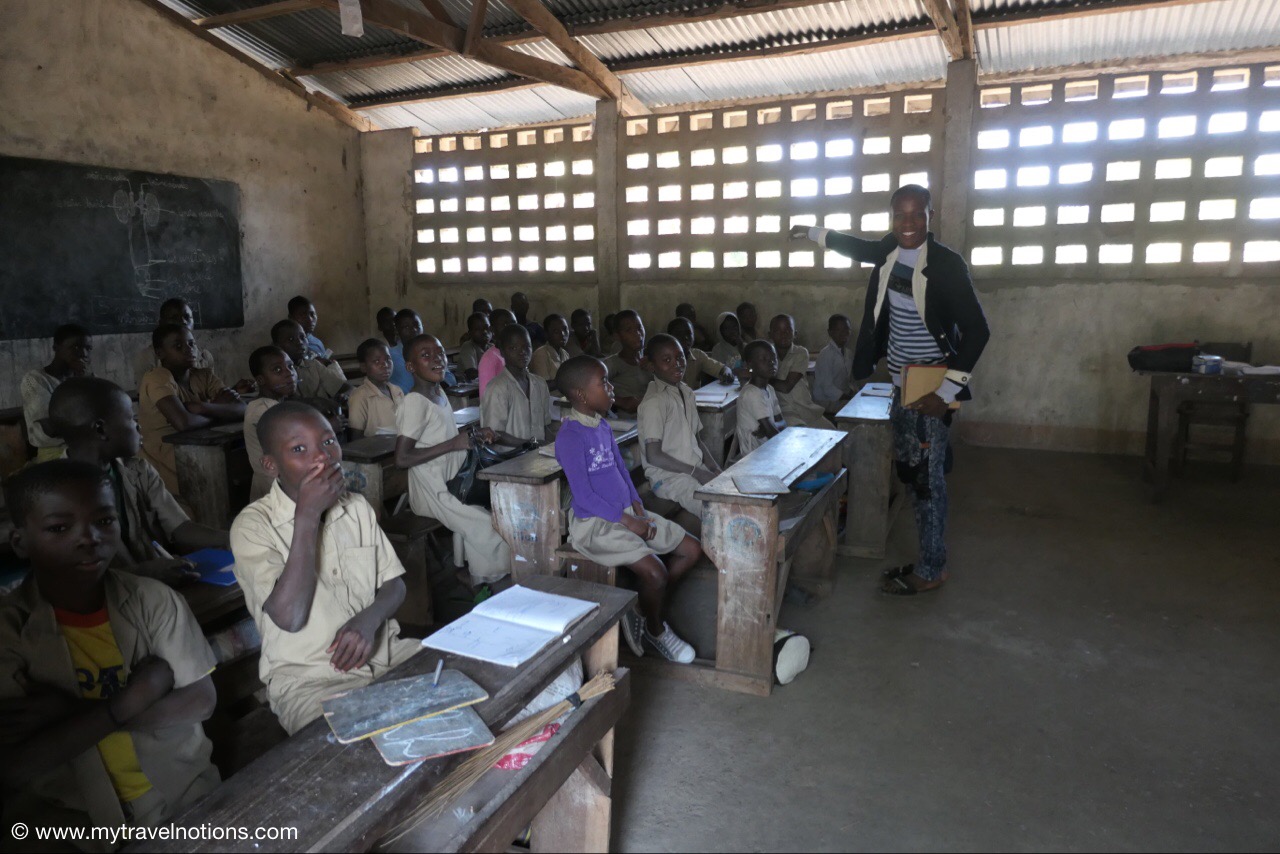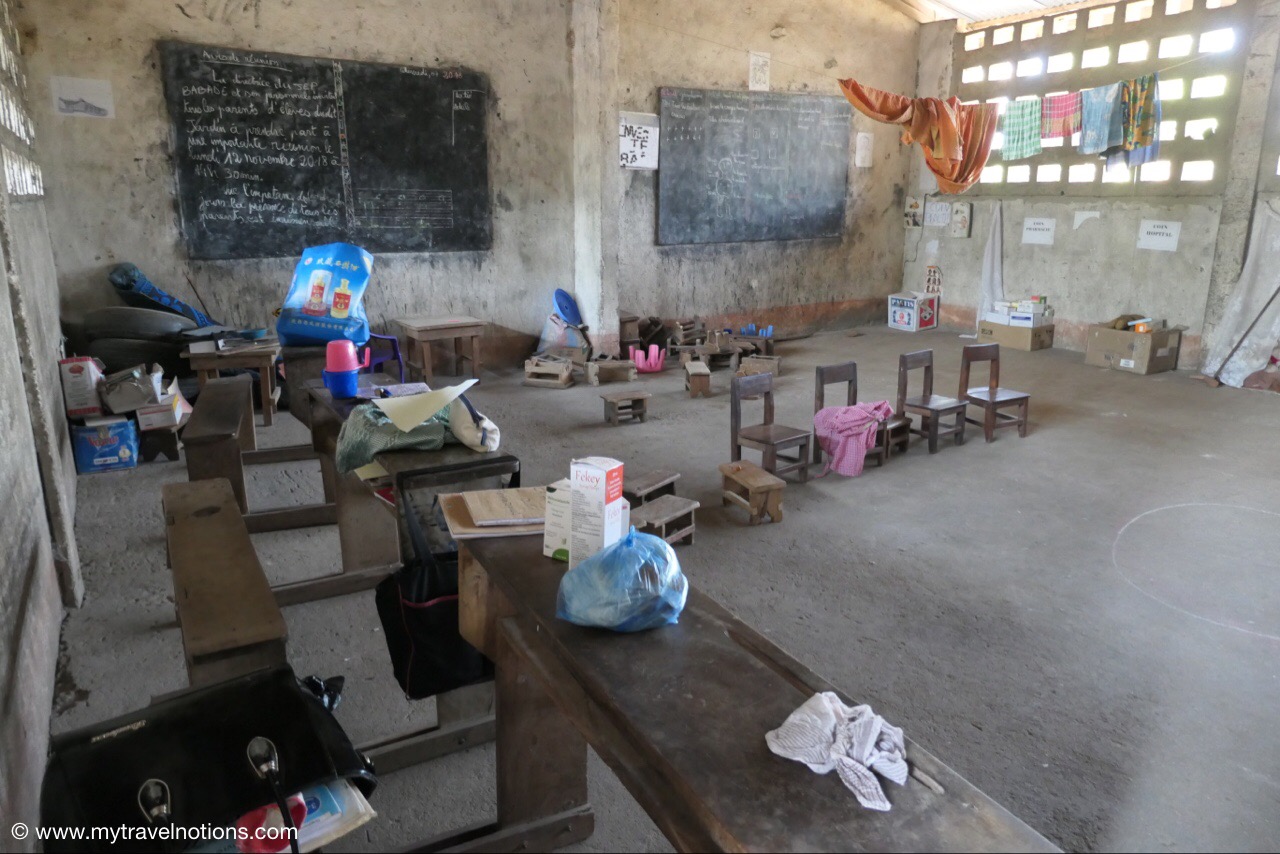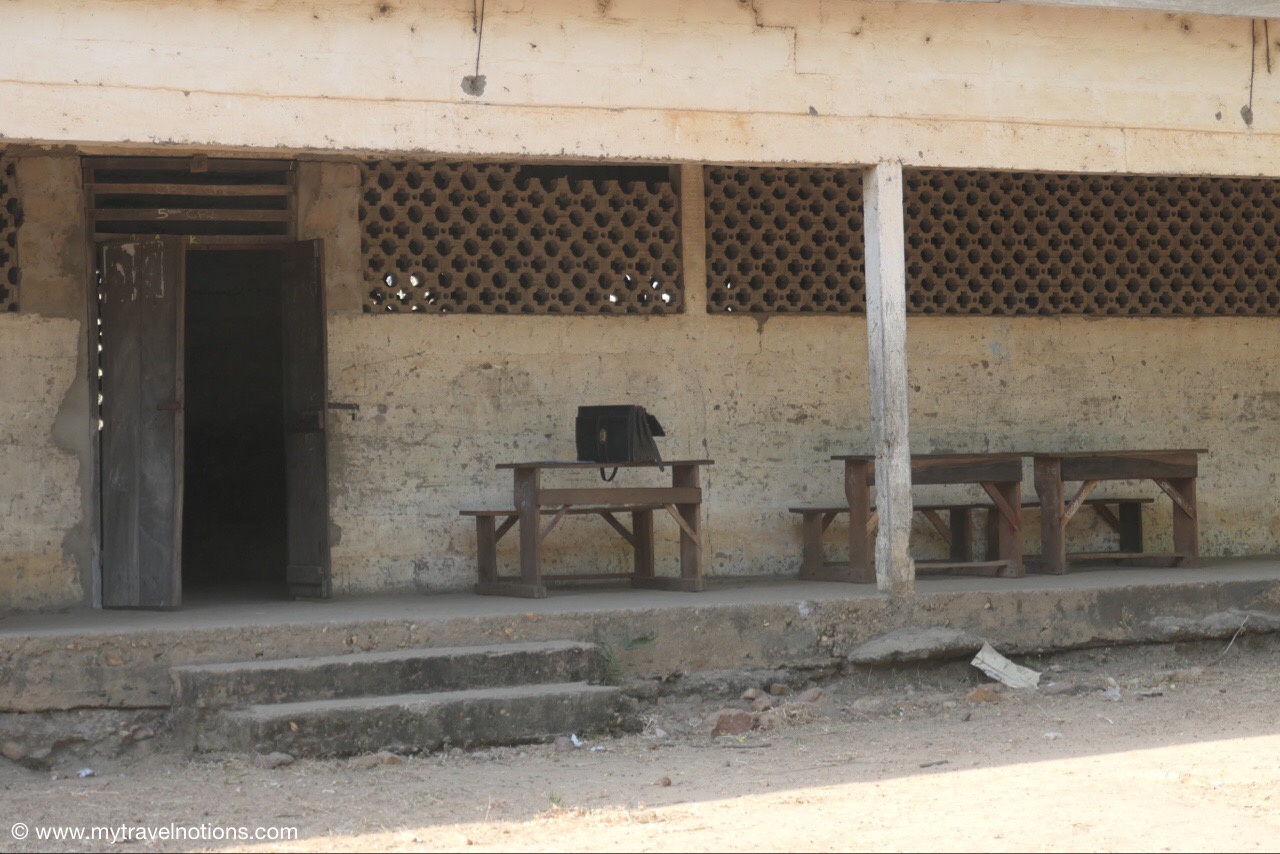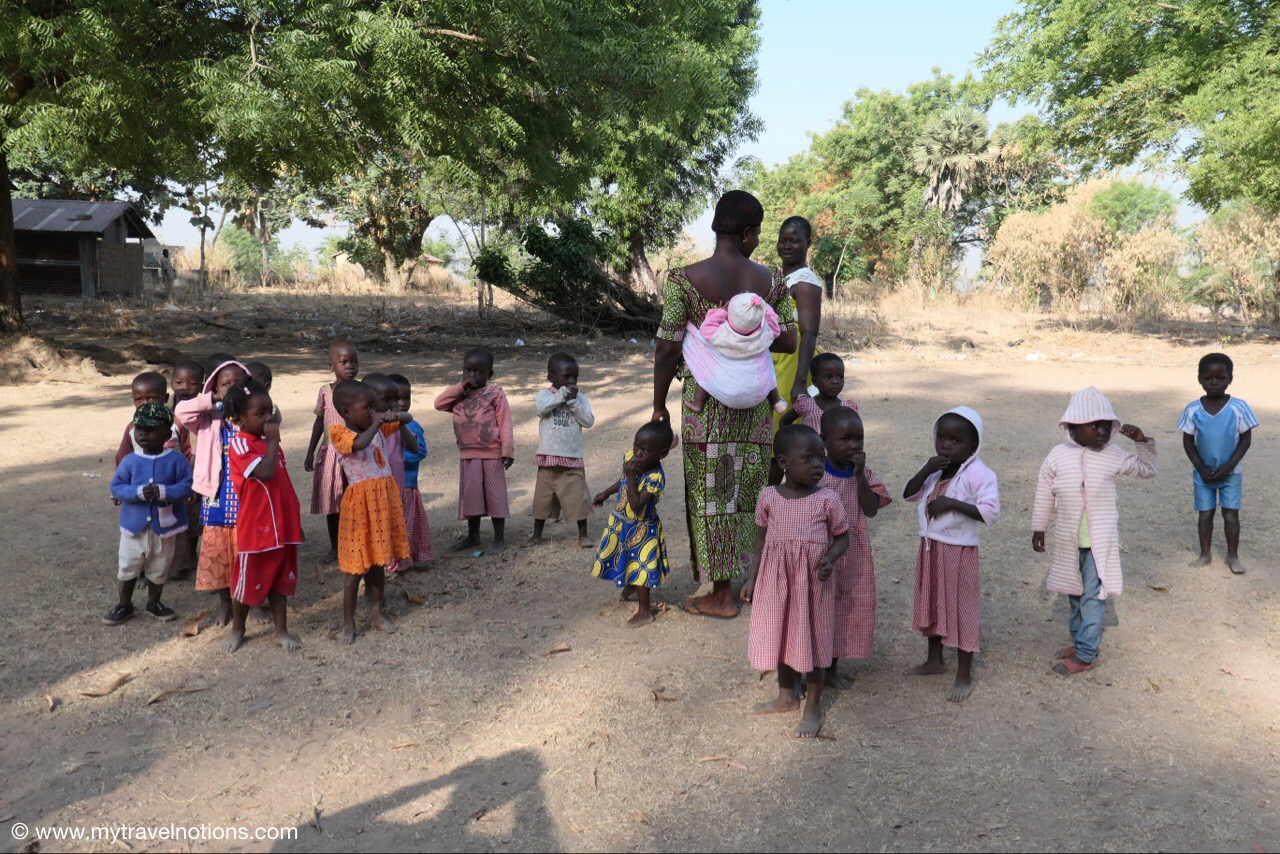 Village of Garongee in Togo, home to the Losso people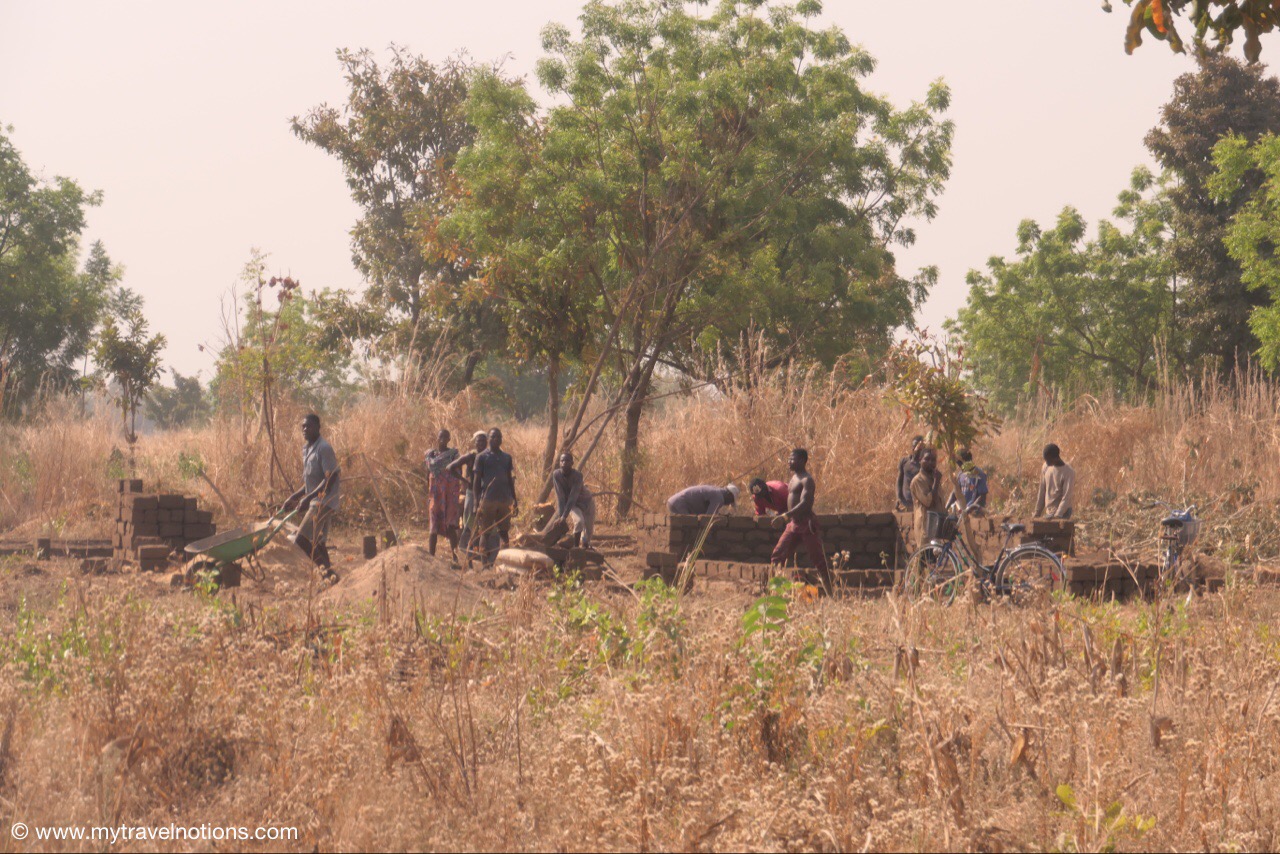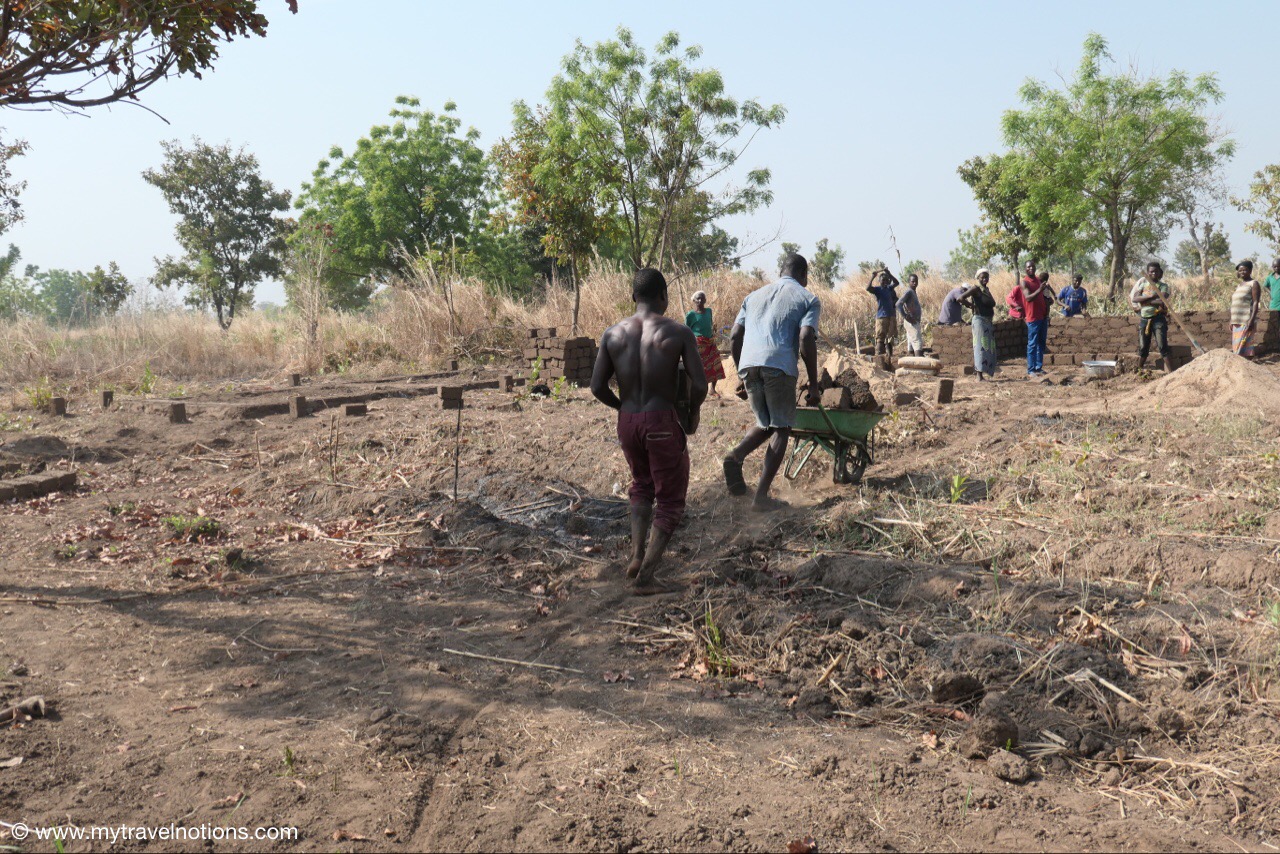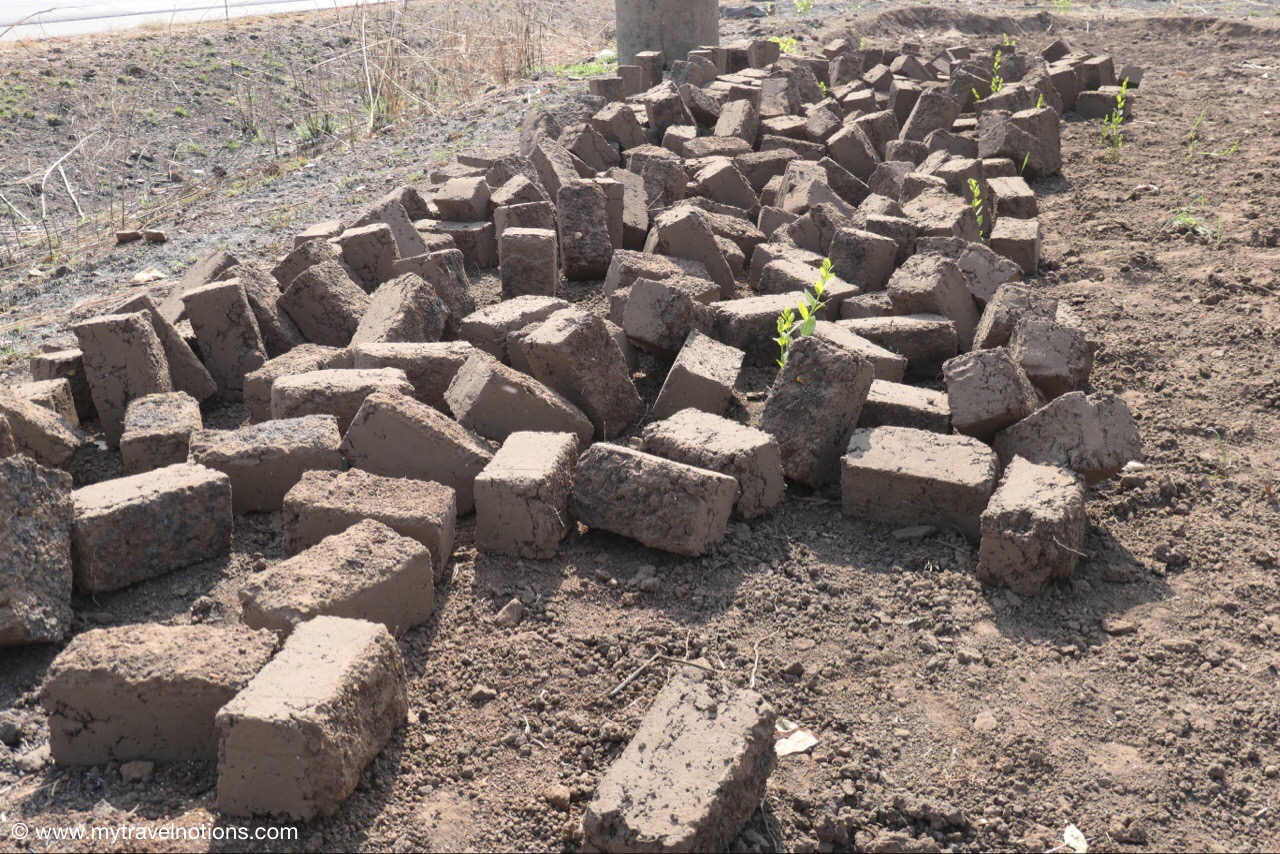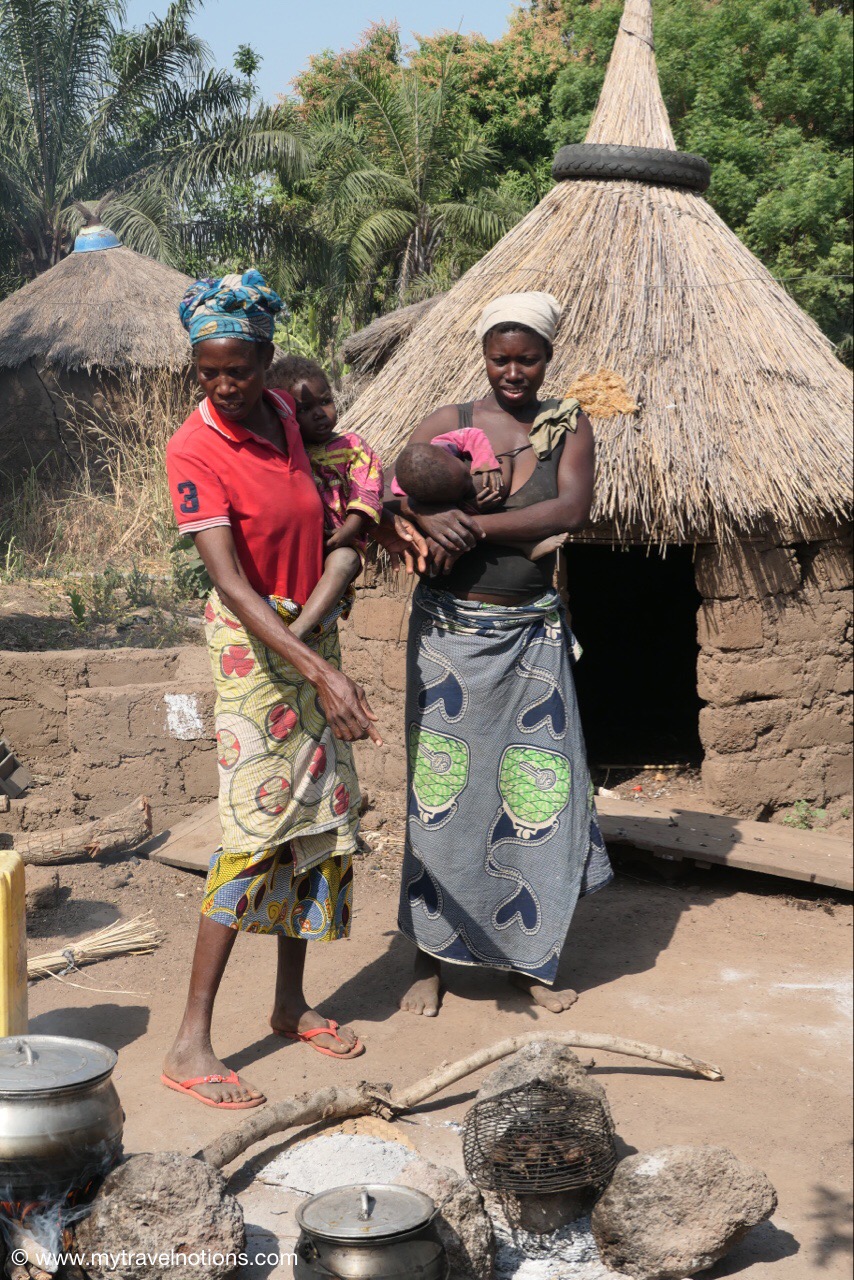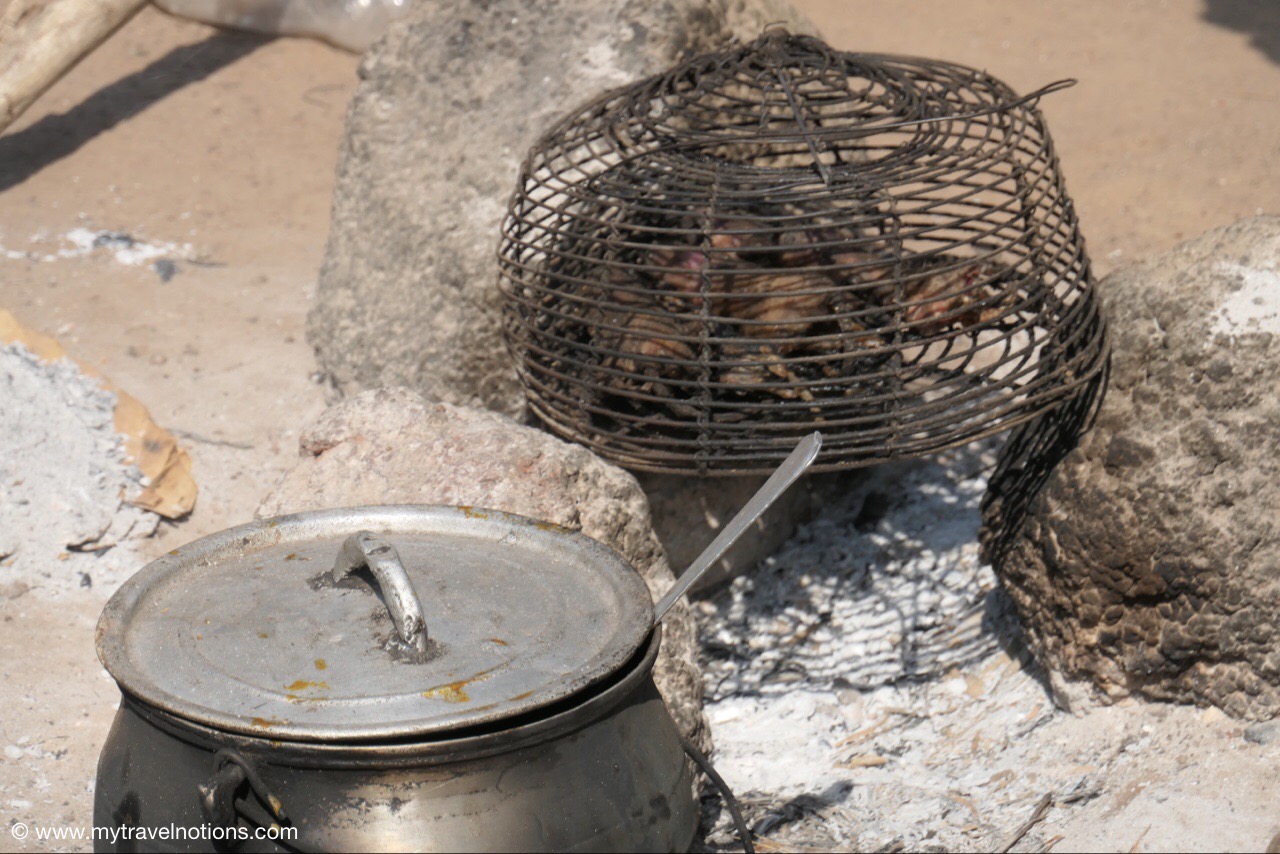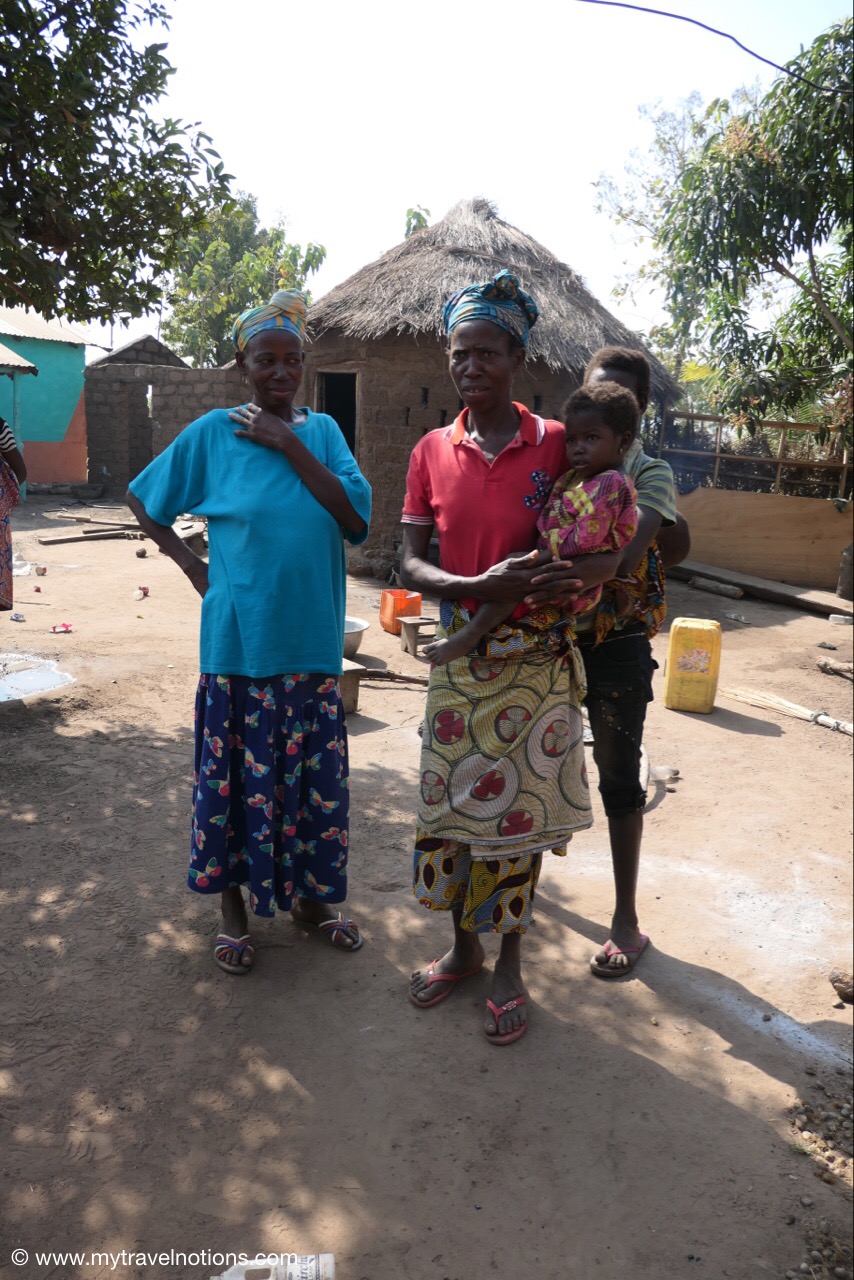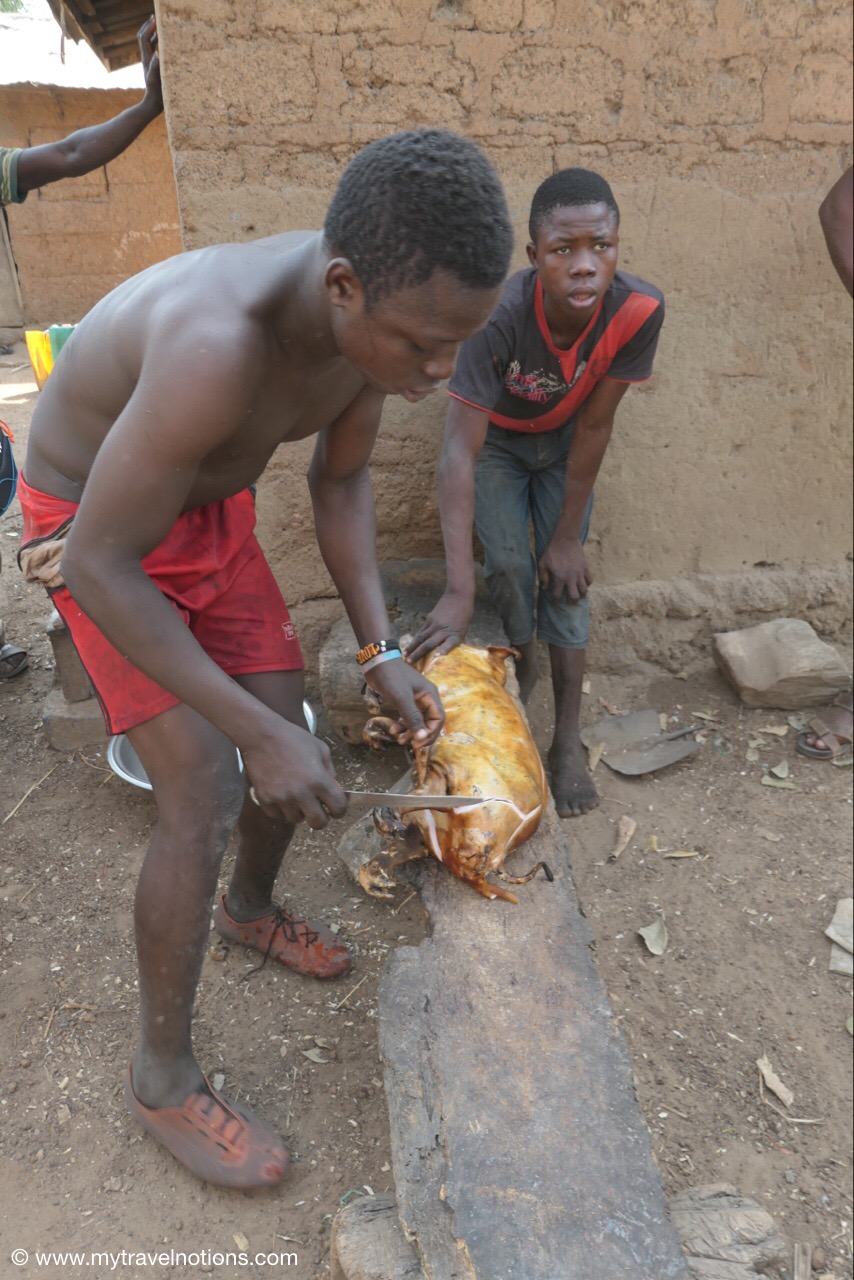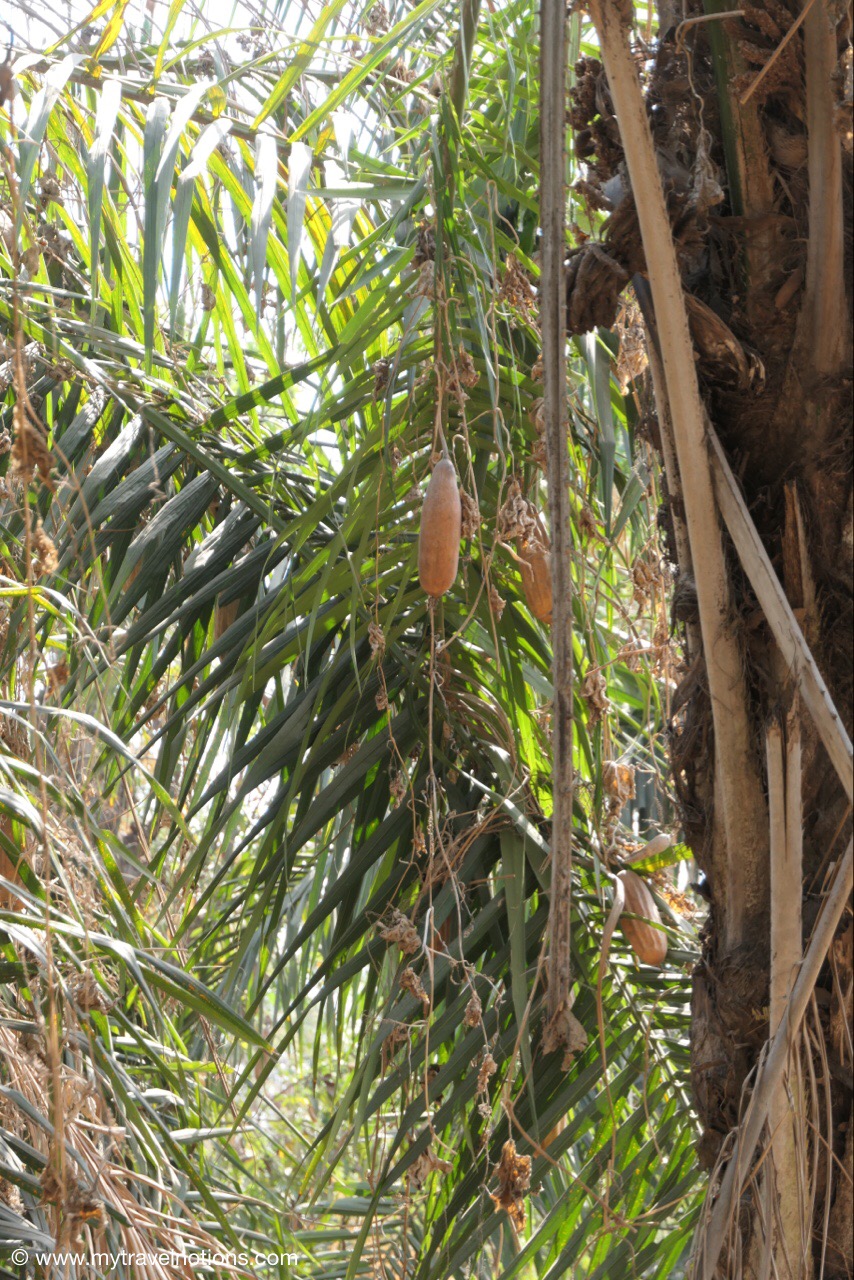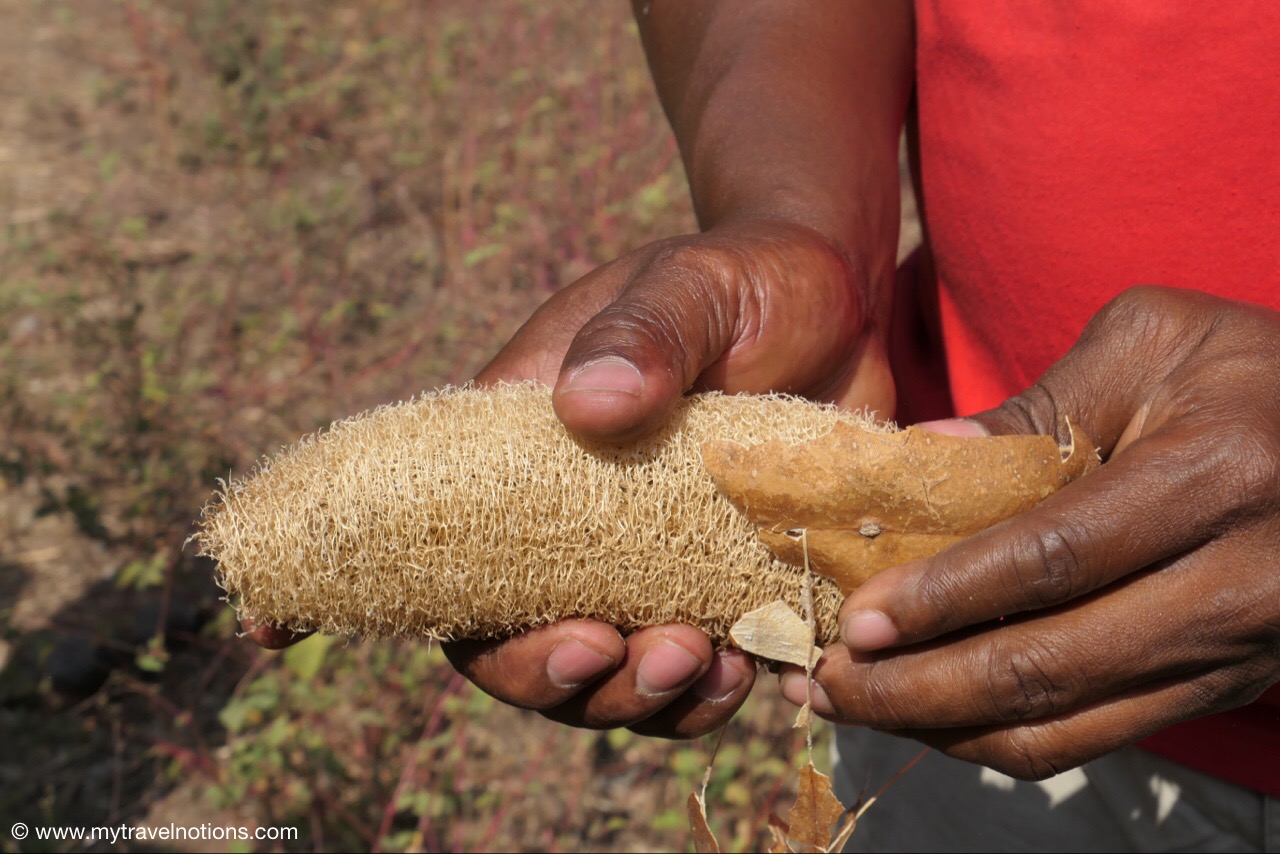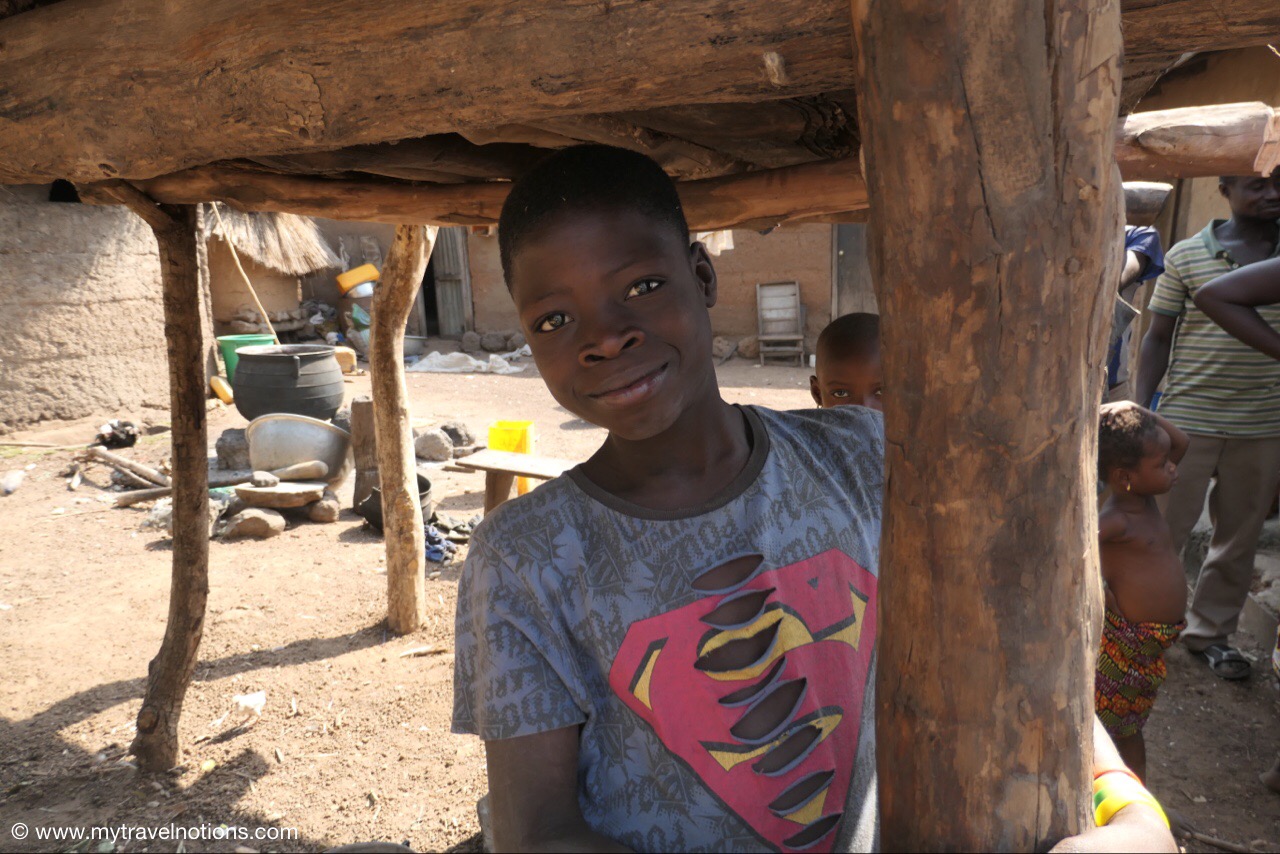 Back in Ghana and stopping for lunch