Nelson Mandela and South Africa are seamlessly bound together. And, that is so apparent here in Johannesburg where the yoke of apartheid, institutionalised racial segregation, inhumanely penetrated the lives of South African blacks from 1948 until the early 1990s. Apartheid left its stench and decay but the people are working, even with economics seemingly stacked against them, to fashion a forward thinking and forward moving Johannesburg.
In just my brief time here, Johannesburg is truly a city of contradictions…yet the history of its people, our people, black and white must always be preserved. There can never be a time when one race dominates. To quote Nelson Mandela, South Africa's first black president and a humanitarian who led this country from apartheid to democracy, "During my lifetime I have dedicated myself to this struggle of the African people. I have fought against white domination, and I have fought against black domination. I have cherished the ideal of a democratic and free society in which all persons live together in harmony and with equal opportunities. It is an ideal which I hope to live for and to achieve. But if needs be, it is an ideal for which I am prepared to die." This quote is from his 1964 Rivonia trial where he was accused of sabotage and sentenced to life in prison.
Today was about seeing as much as possible of Johannesburg and that goal was fulfilled with a MoAfrika full day "Ultimate Johannesburg Tour." I got to Johannesburg a couple of days early so I could see the city. My Intrepid tour doesn't begin until Saturday evening when I meet my guide and group. My ultimate tour included Constitution Hill, the former prison where Nelson Mandela and Mahatma Ghandi were once imprisoned now turned museum and home to the highest court in the land the Constitutional Court of South Africa; a street and sky view of Johannesburg; the Apartheid Museum and Nelson Mandela exhibit; and Soweto, the city developed as a township for black people under the apartheid system. It took close to 25 hours to get to Johannesburg from Dallas and it was worth every second… here's just a touch of Johannesburg.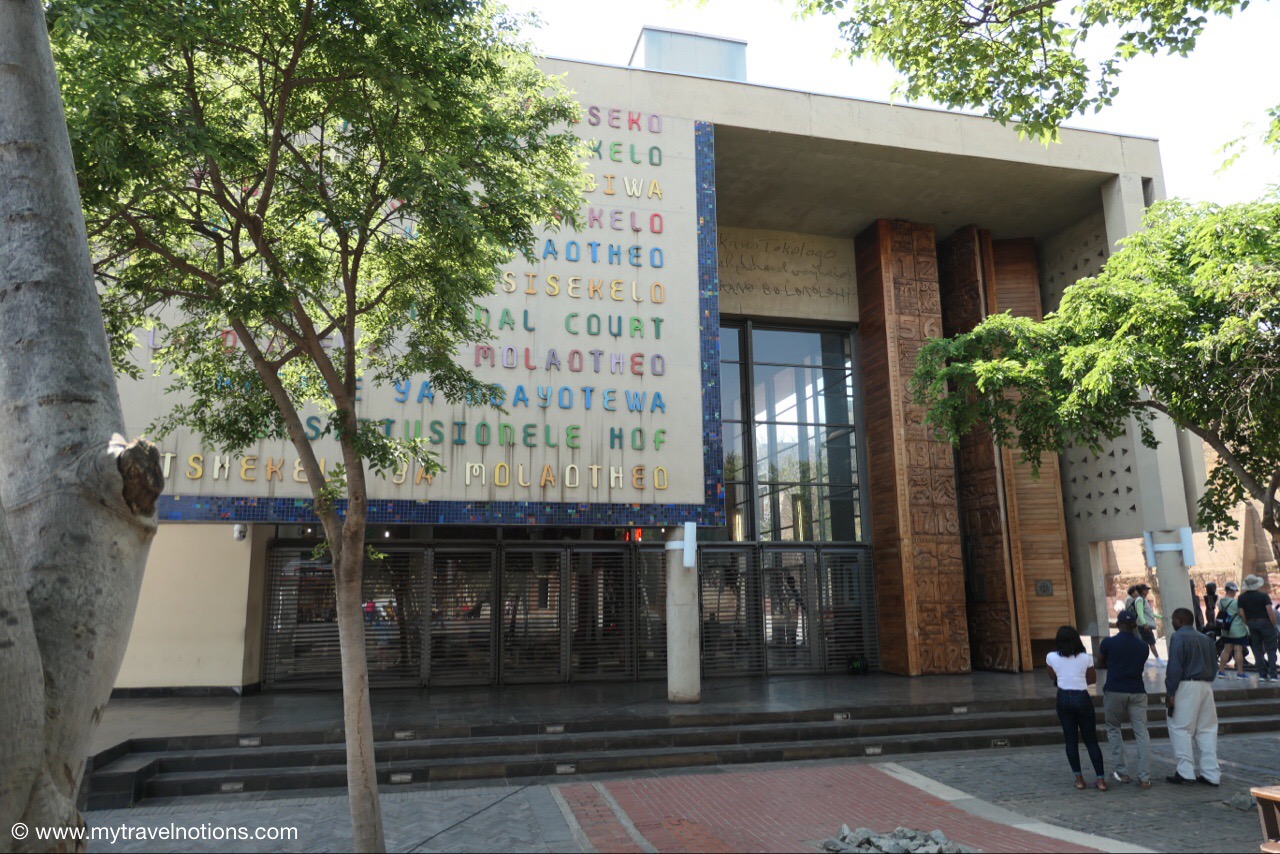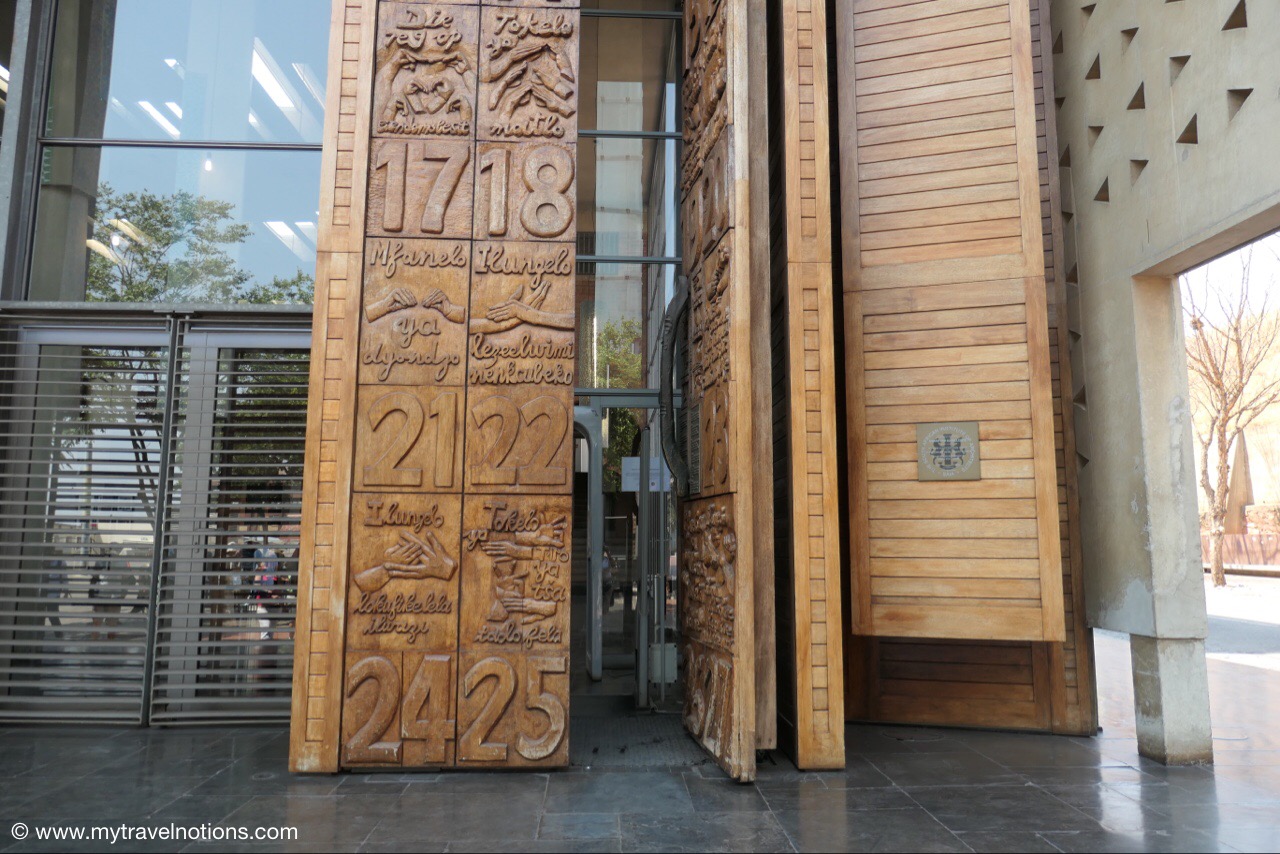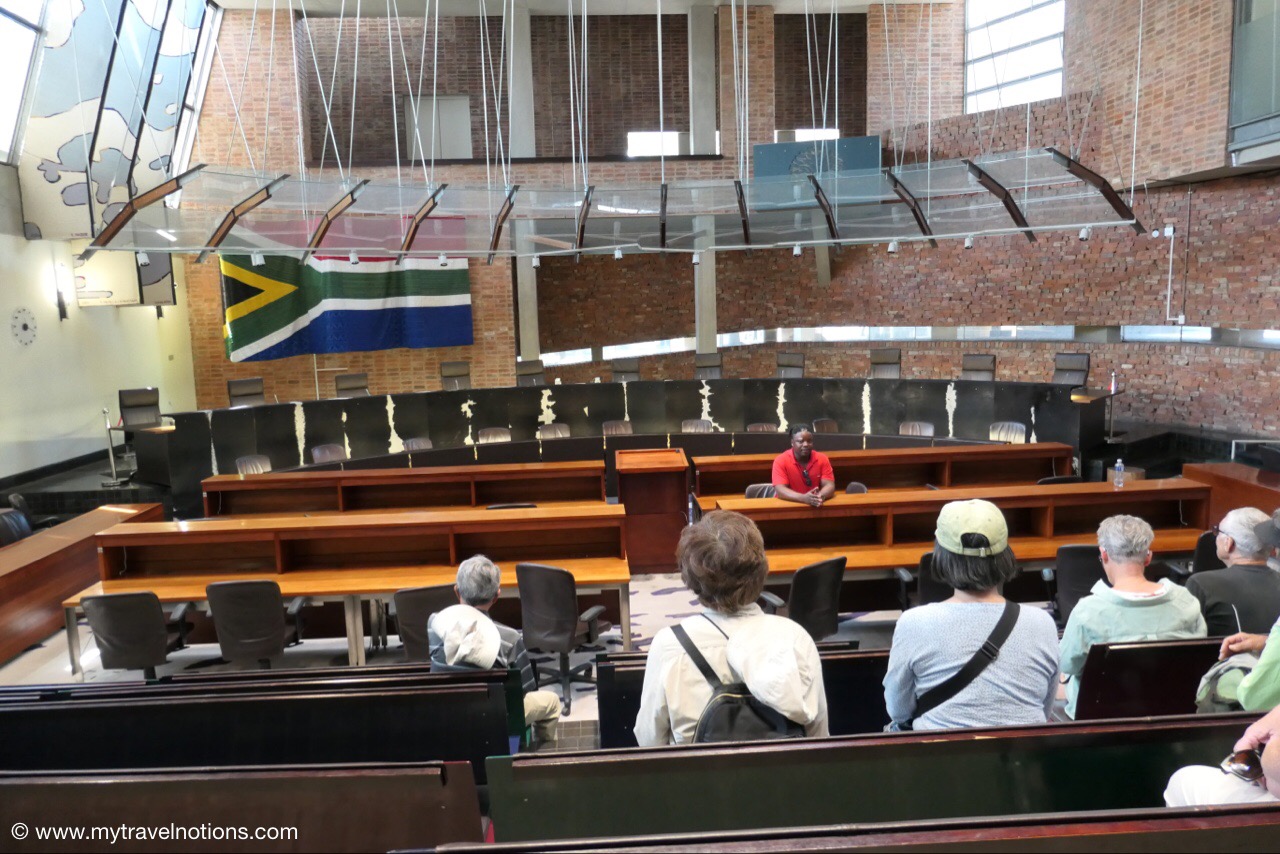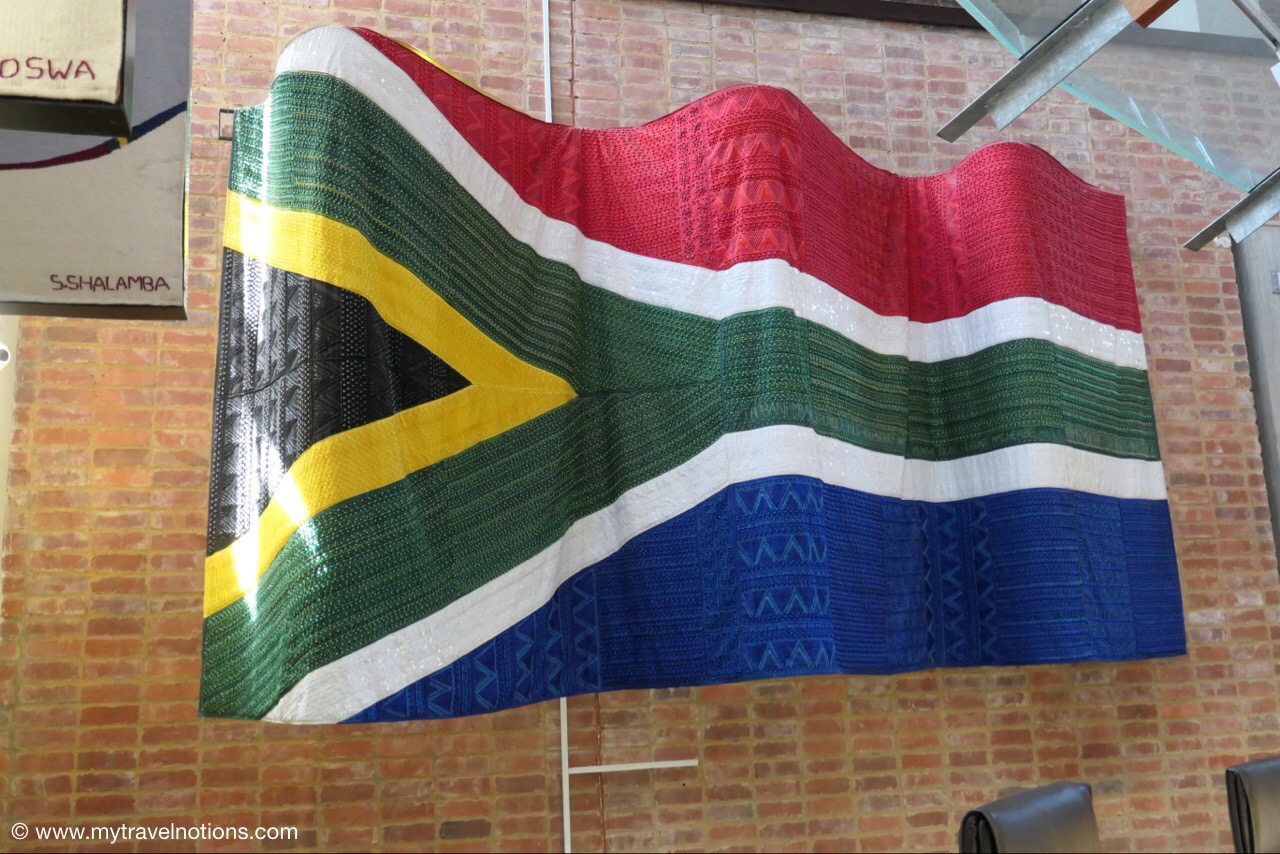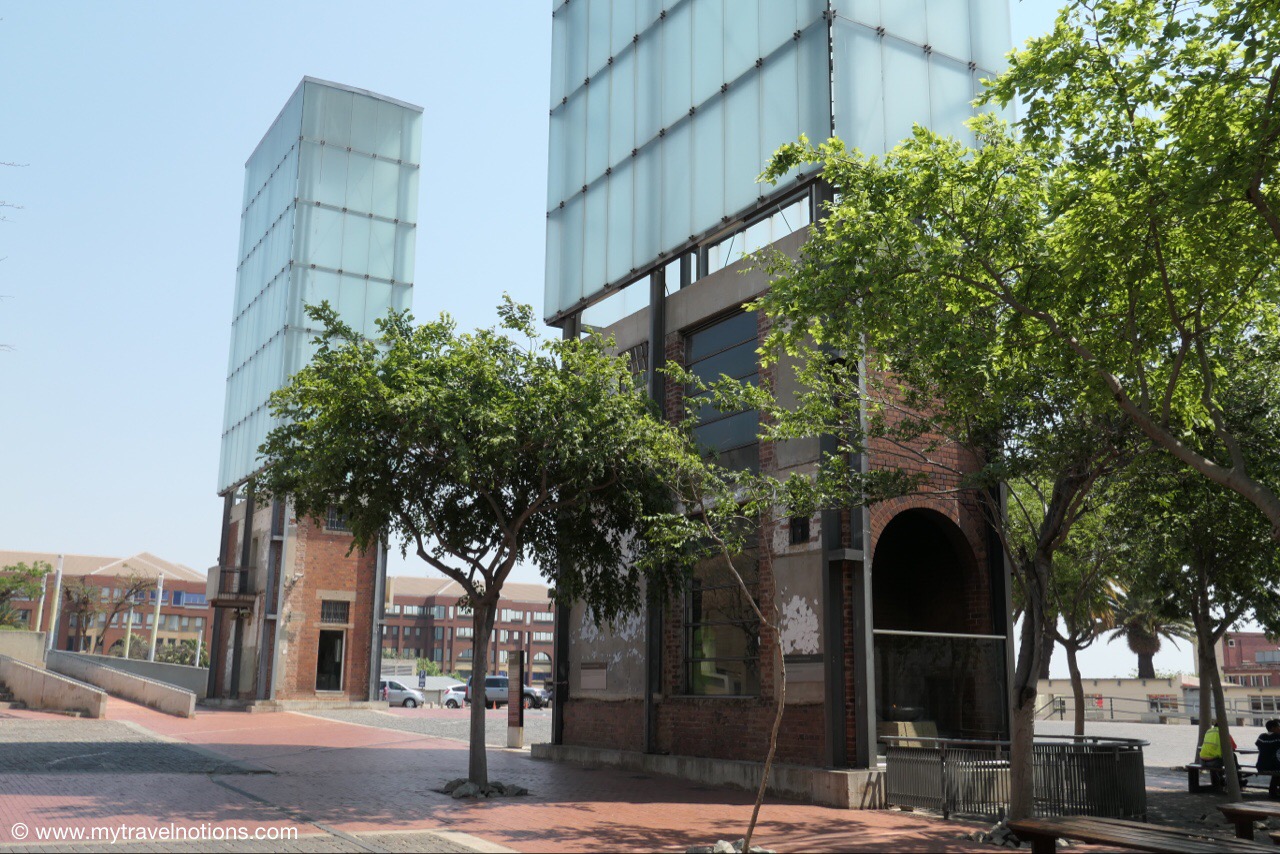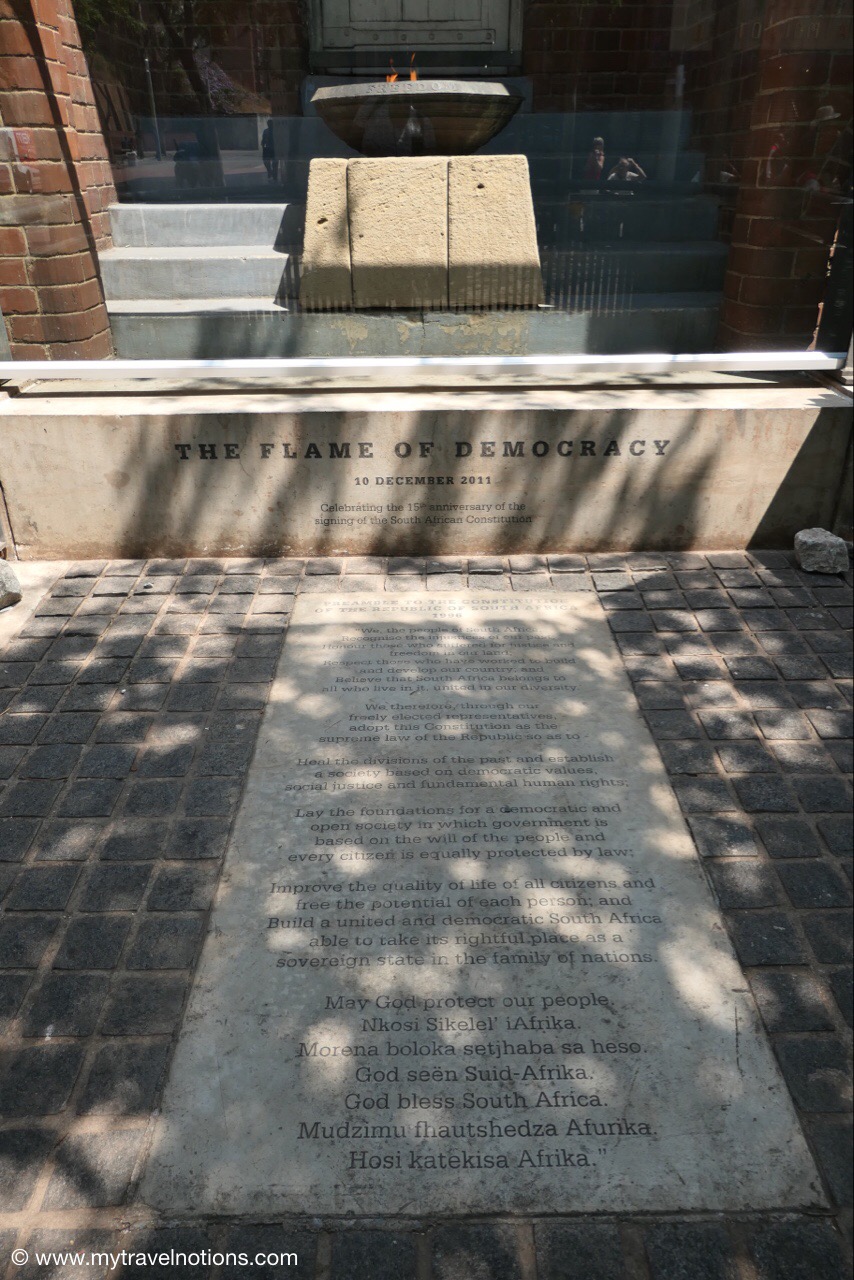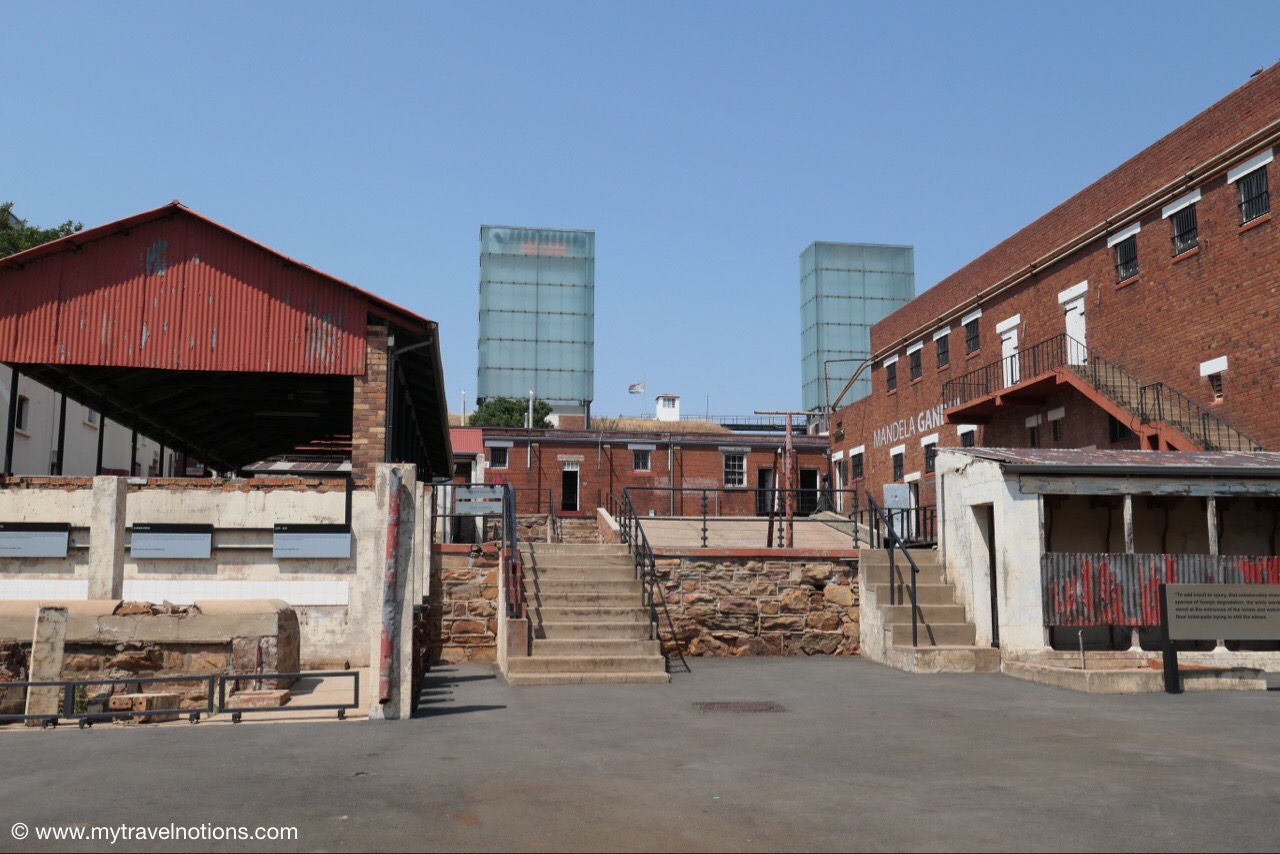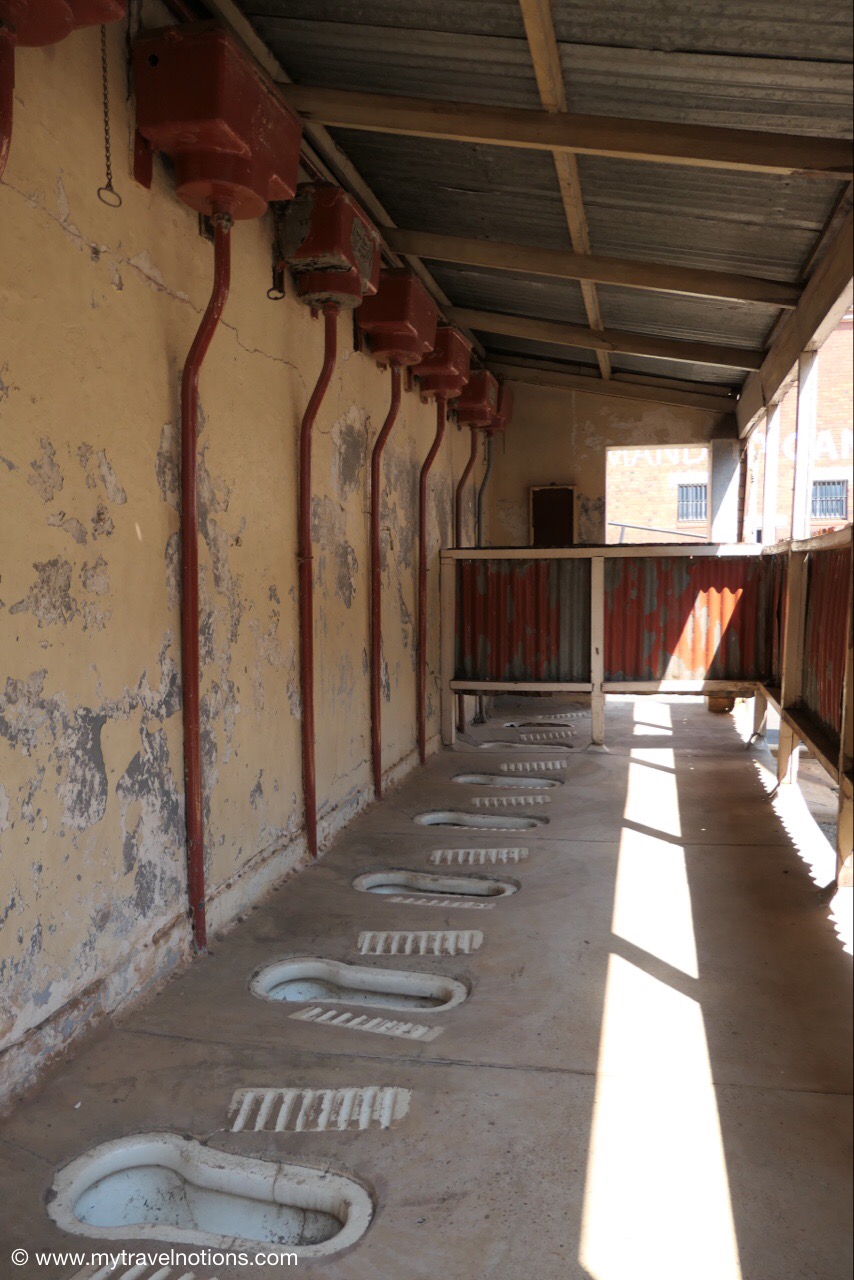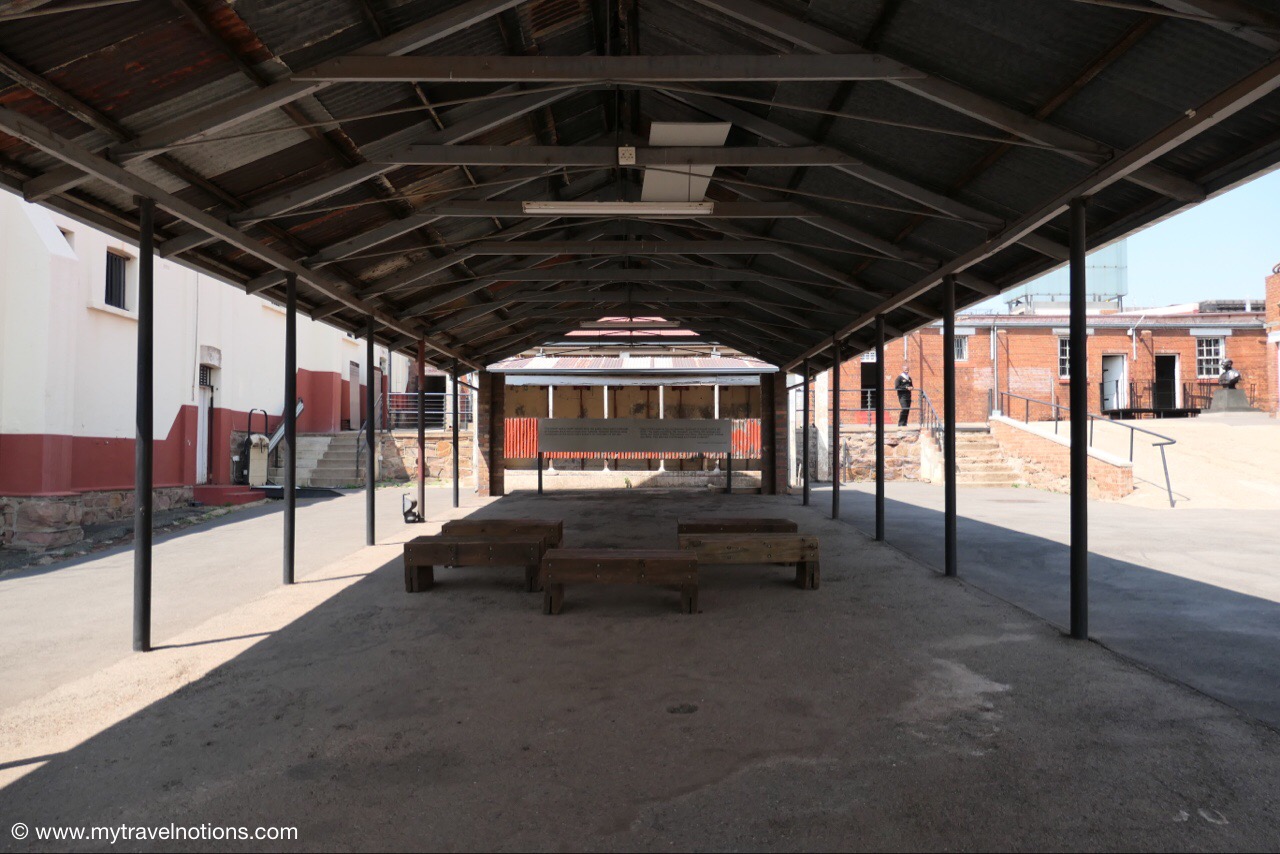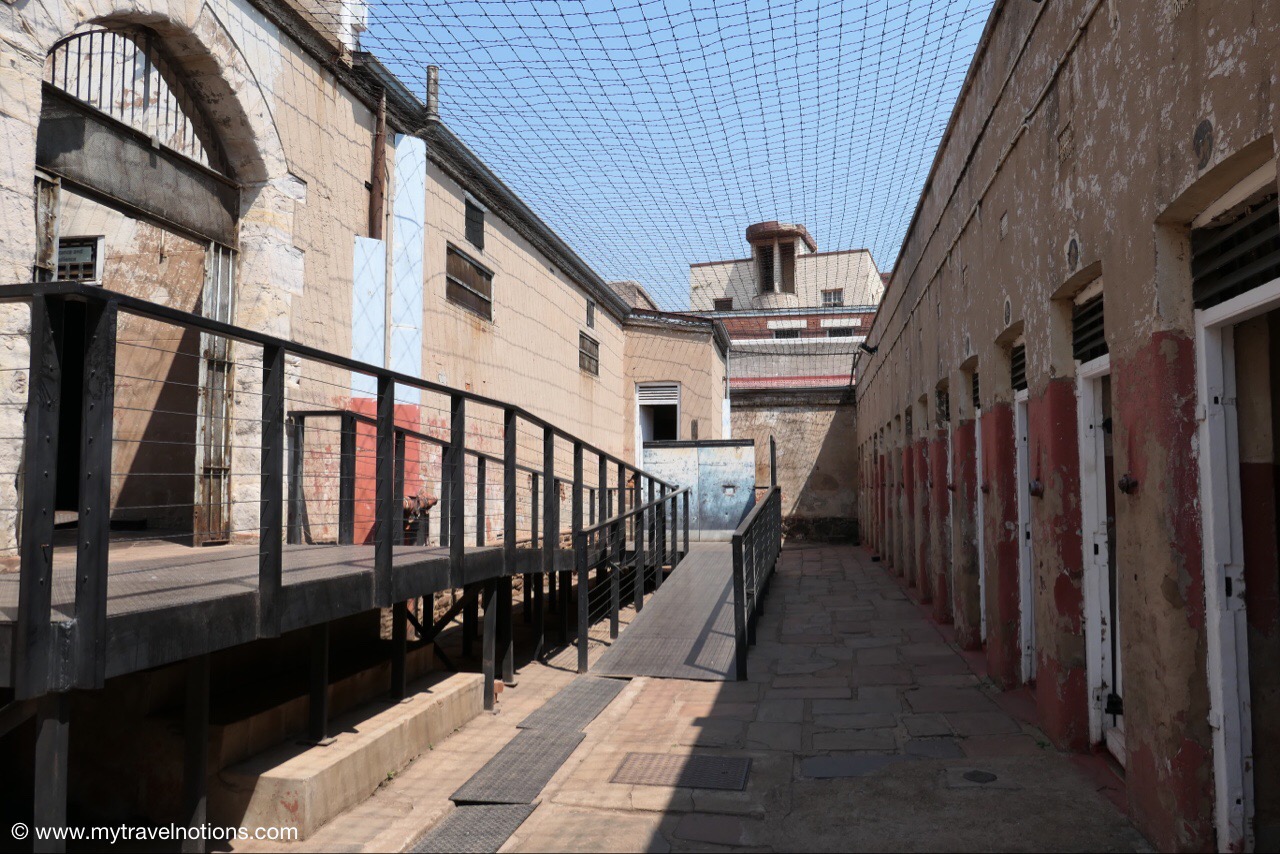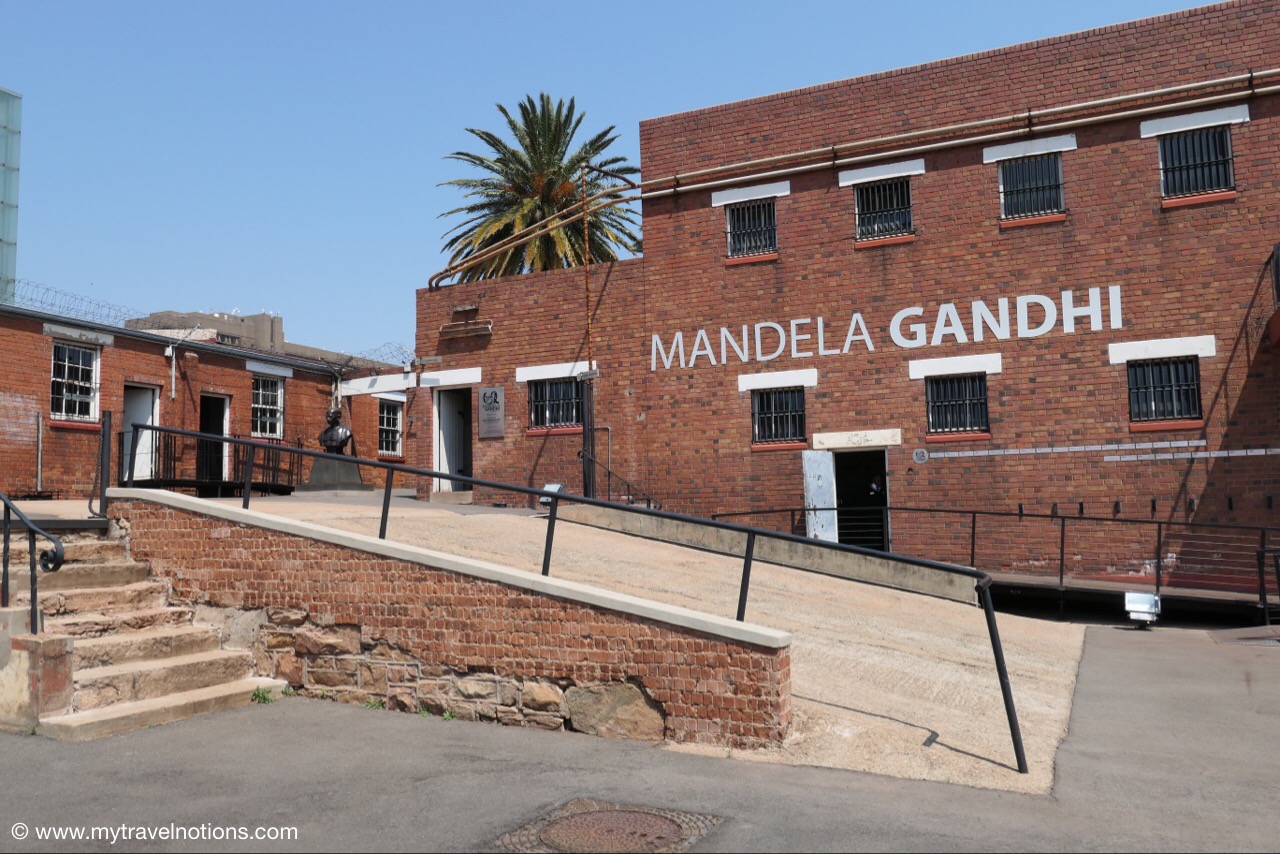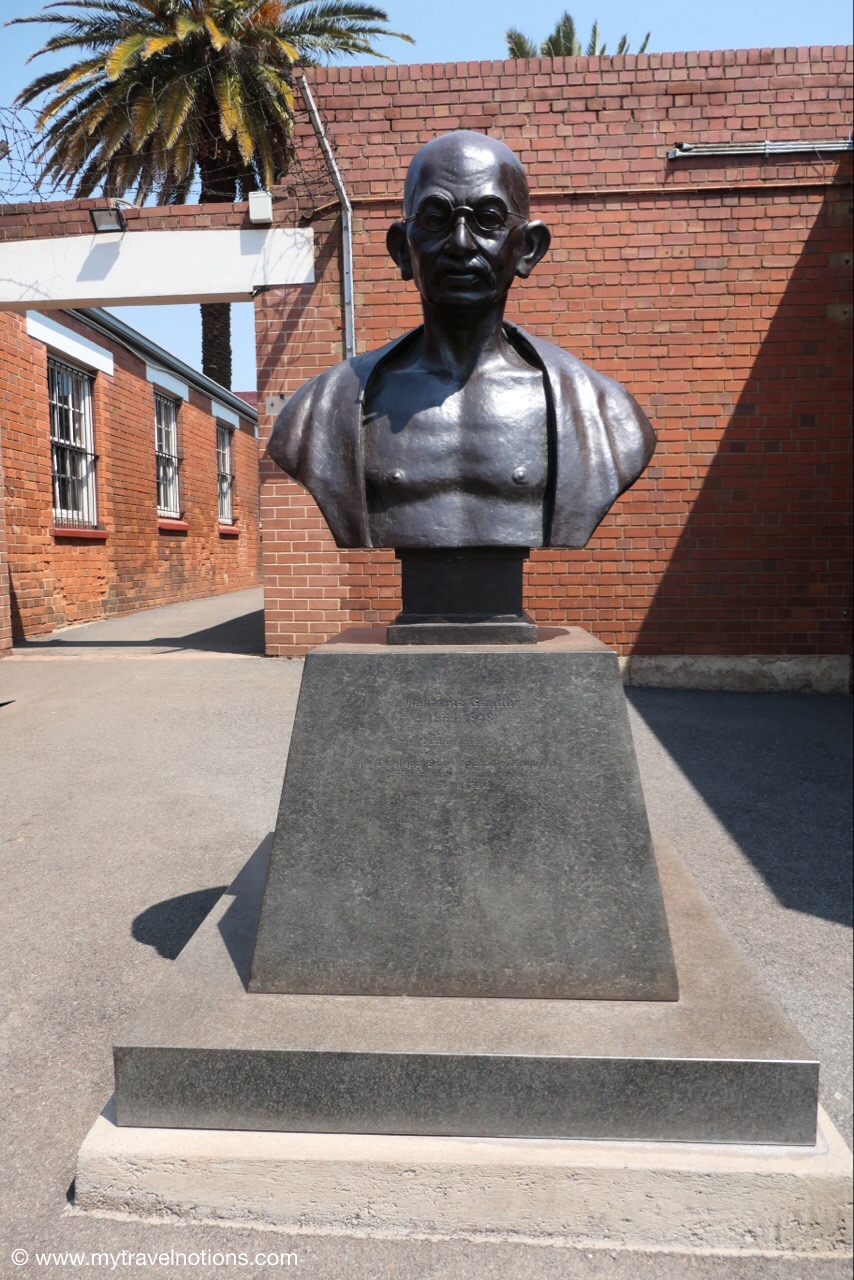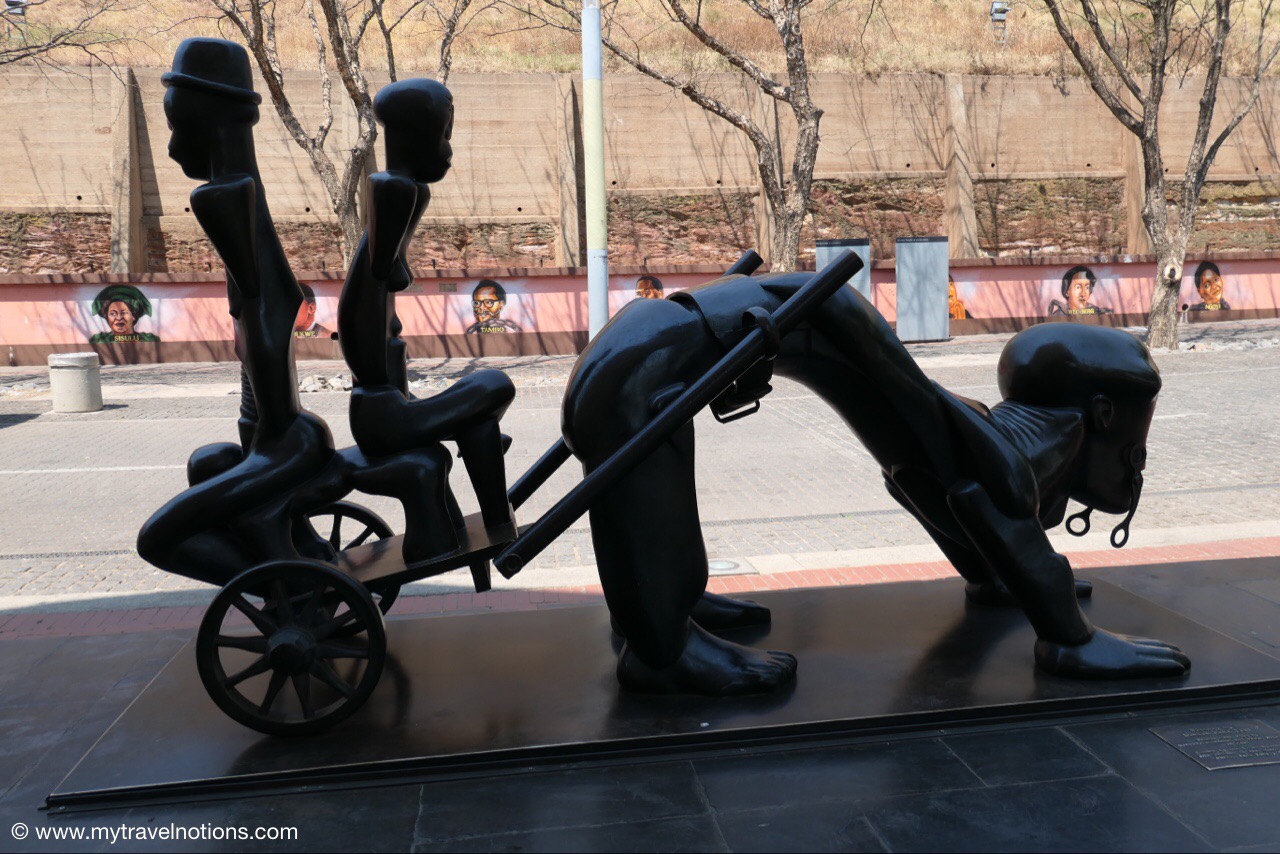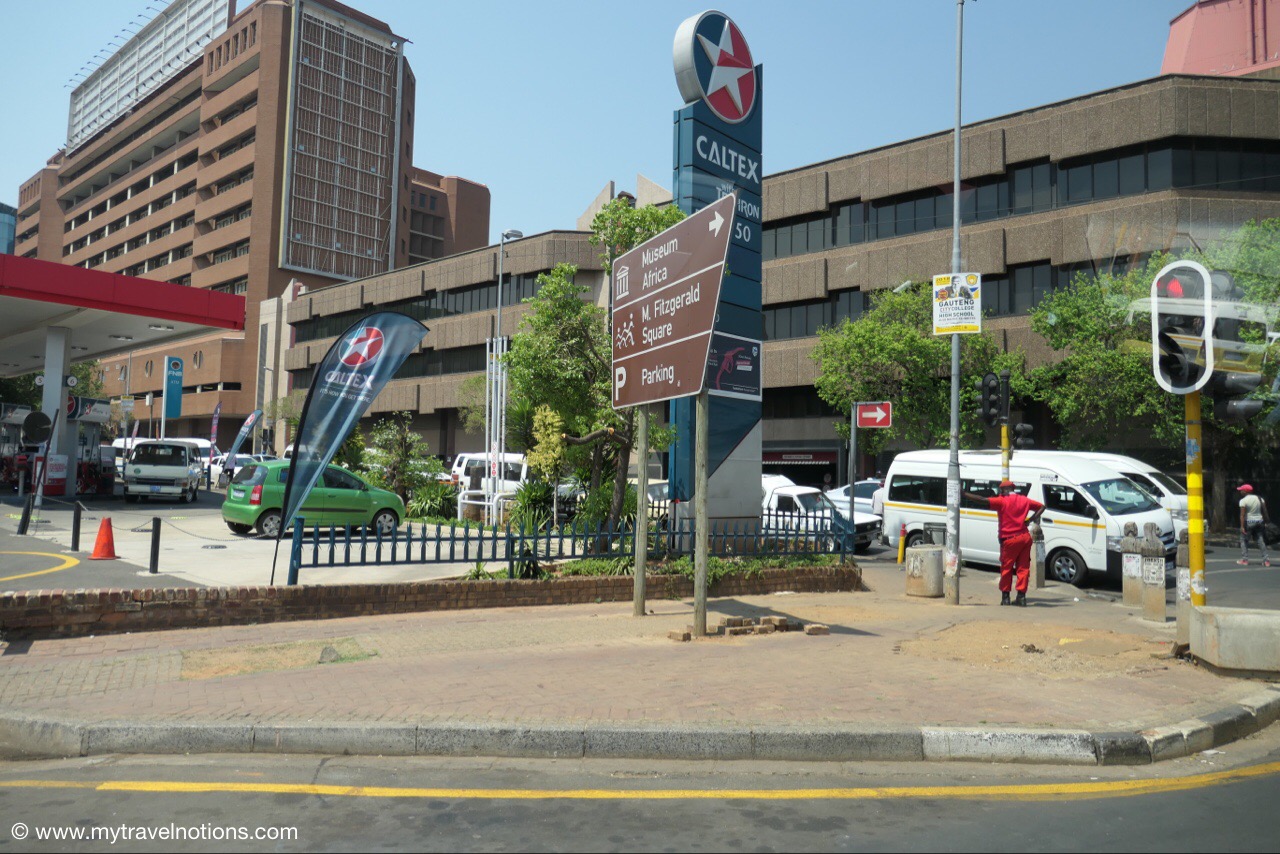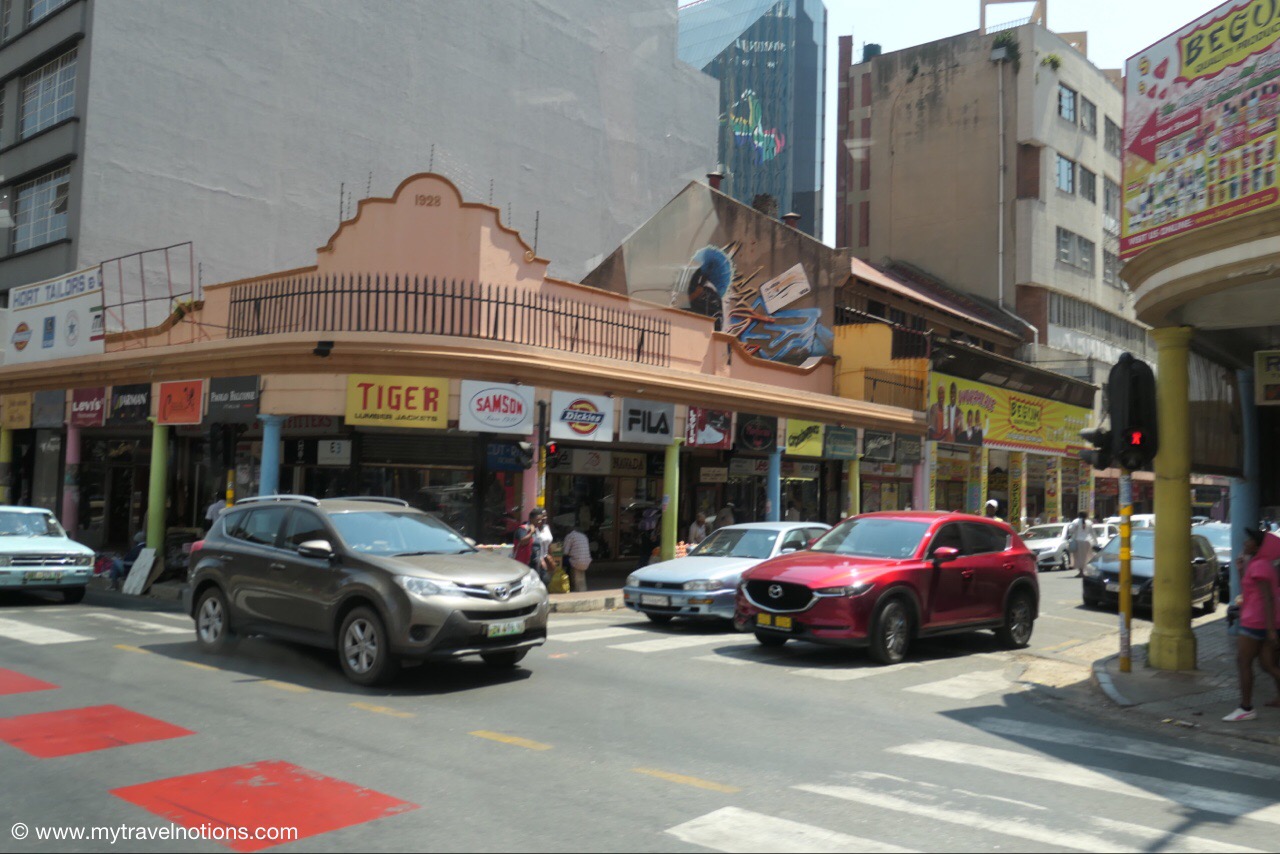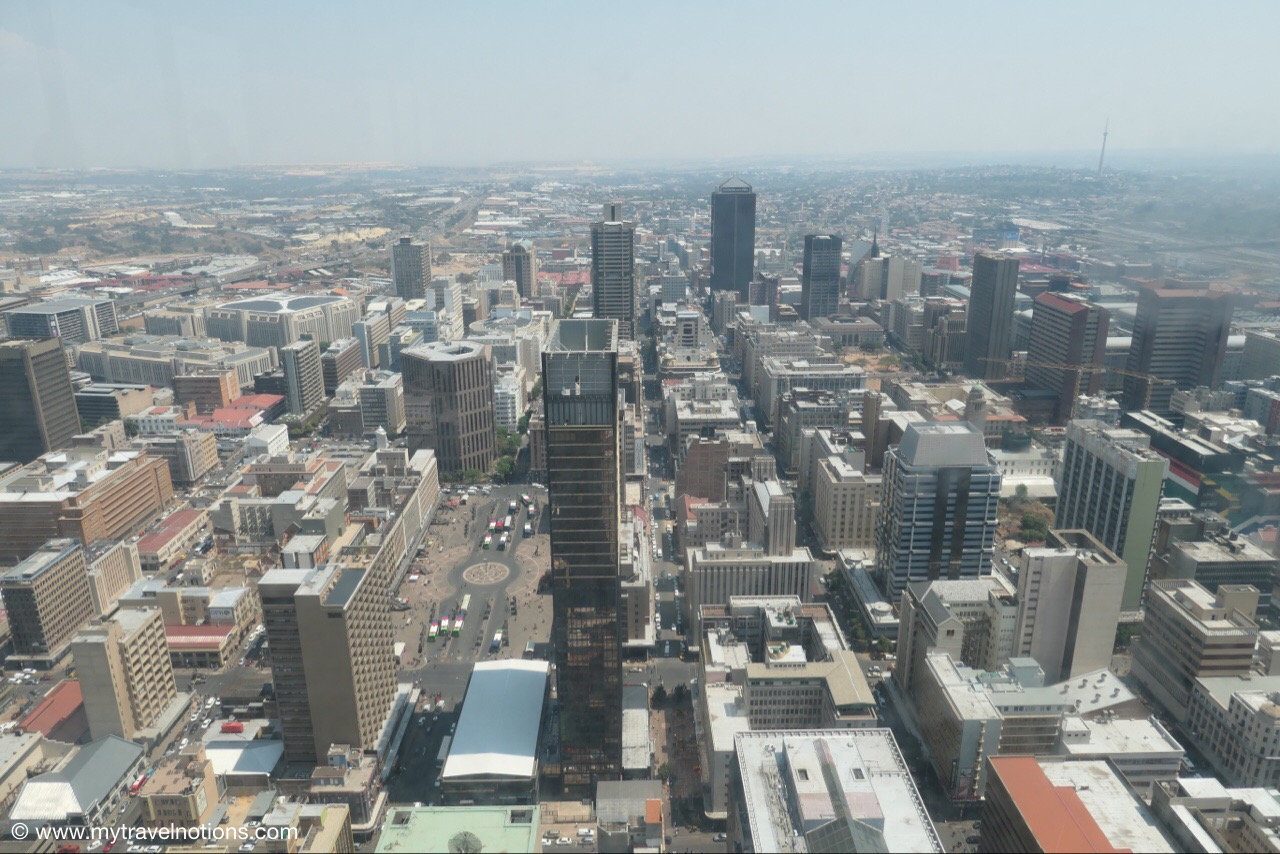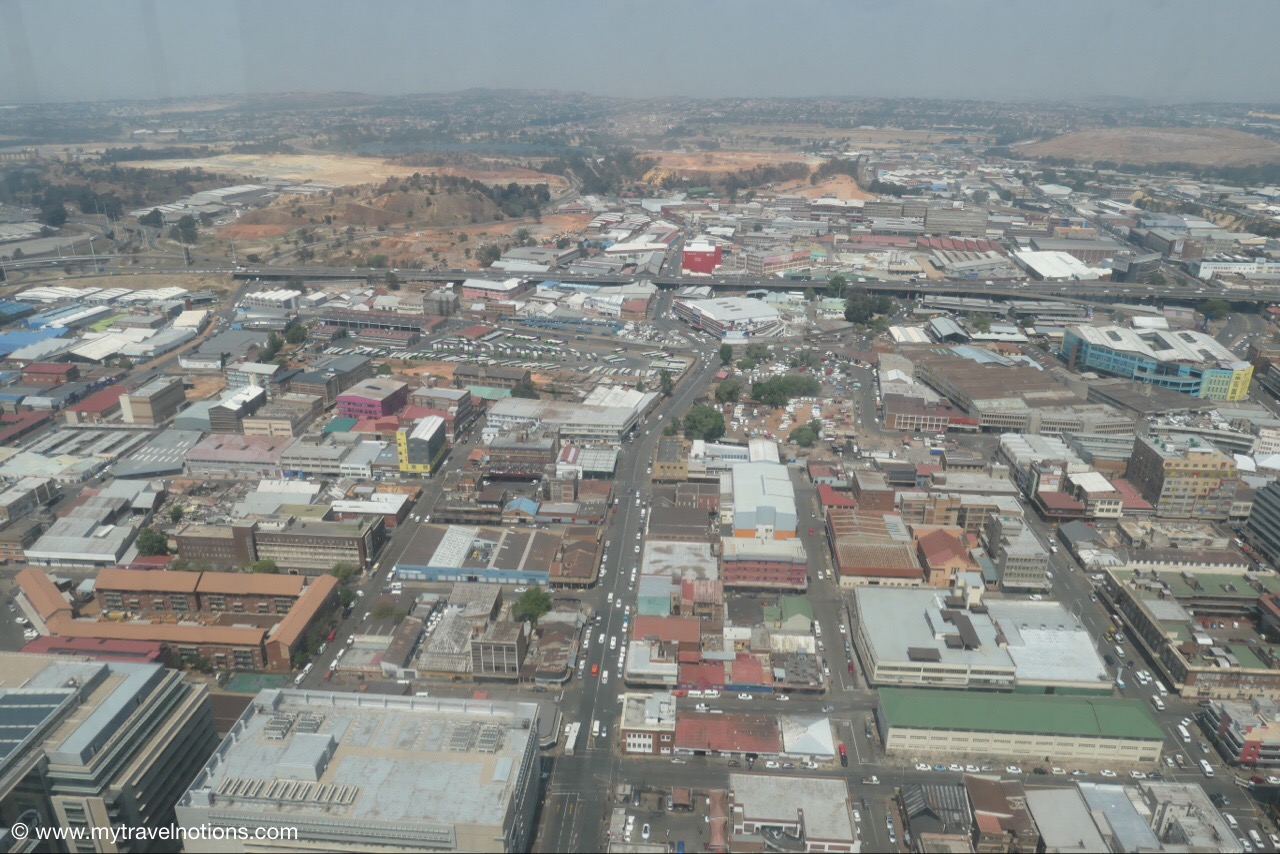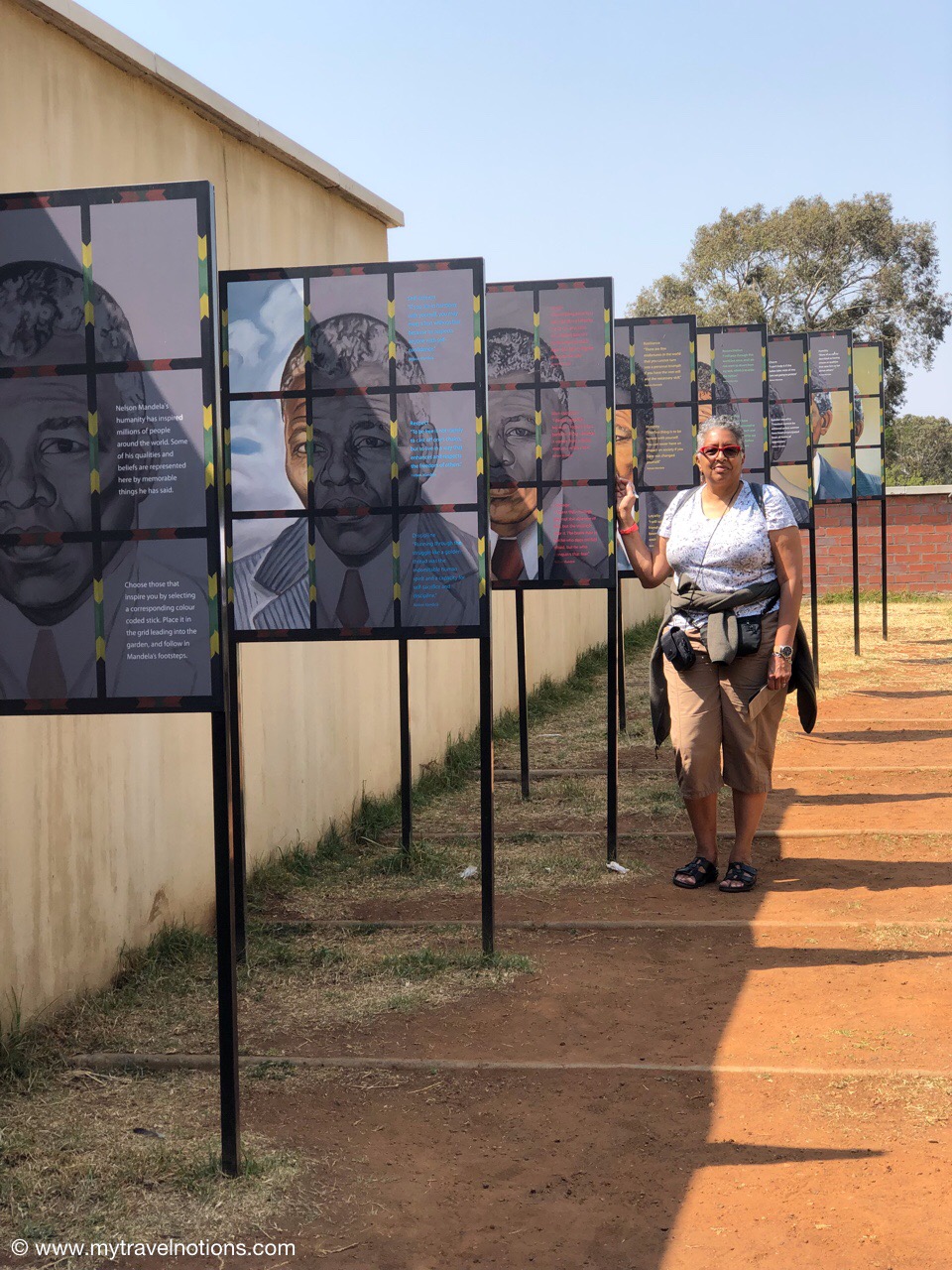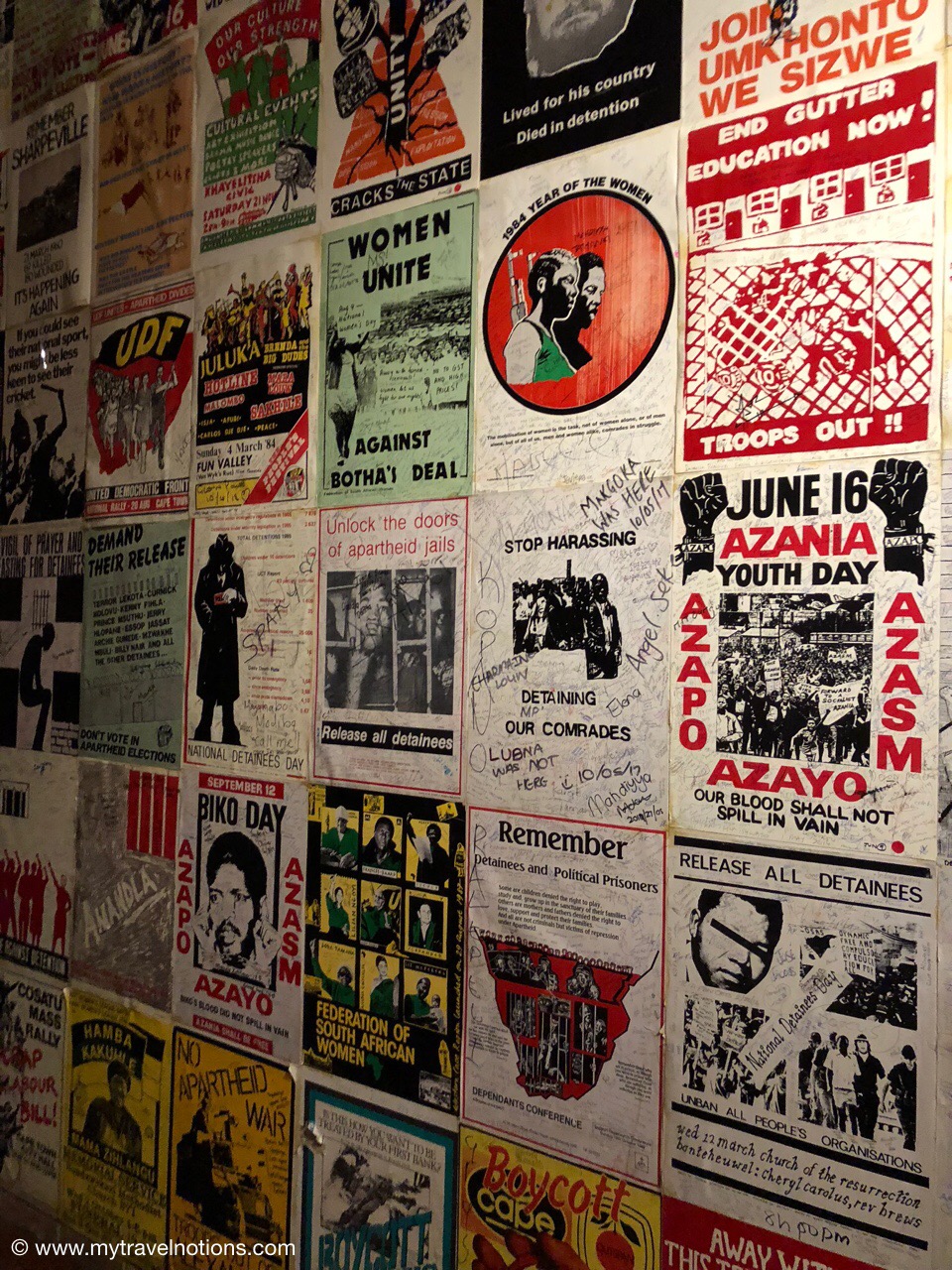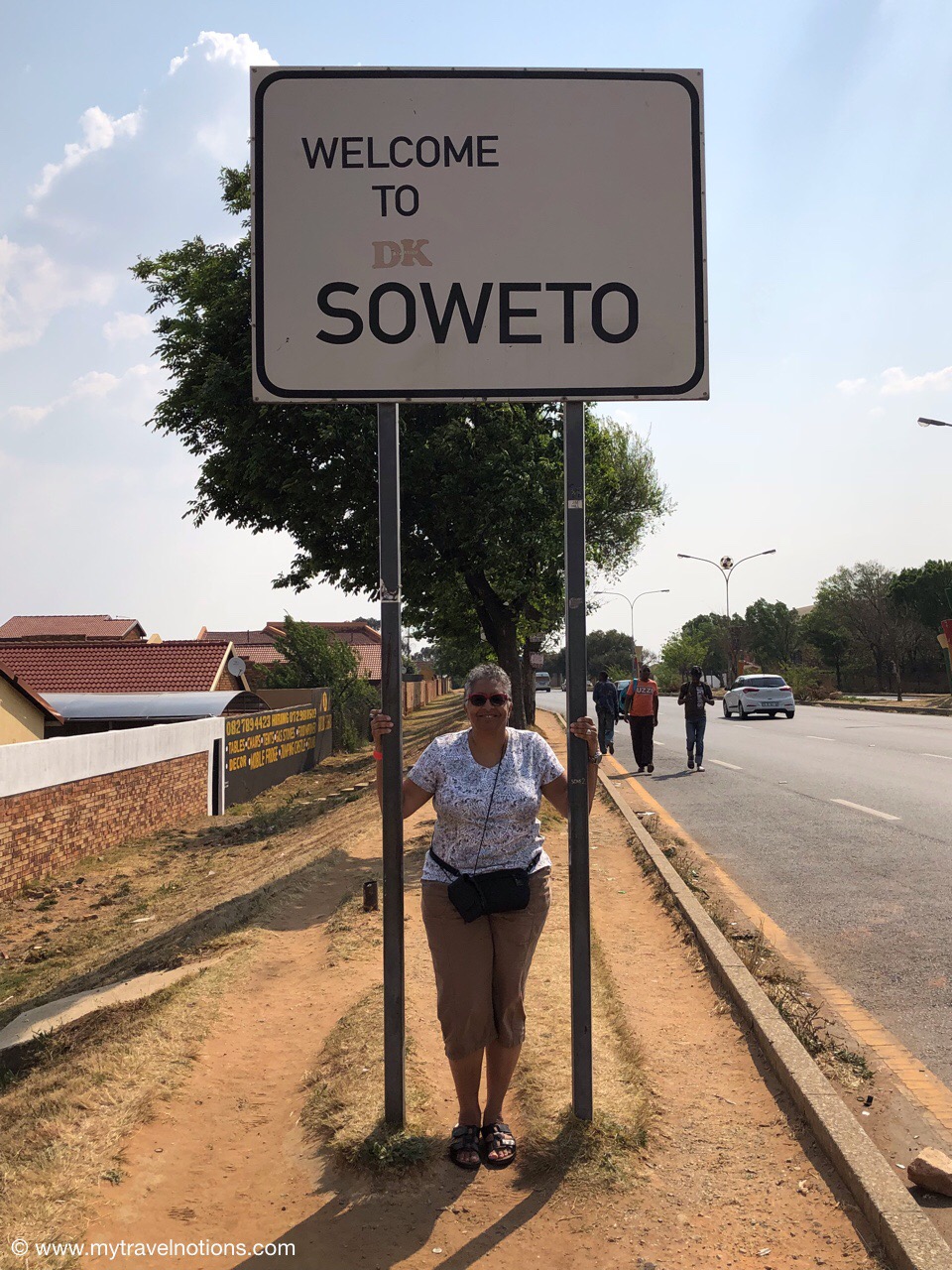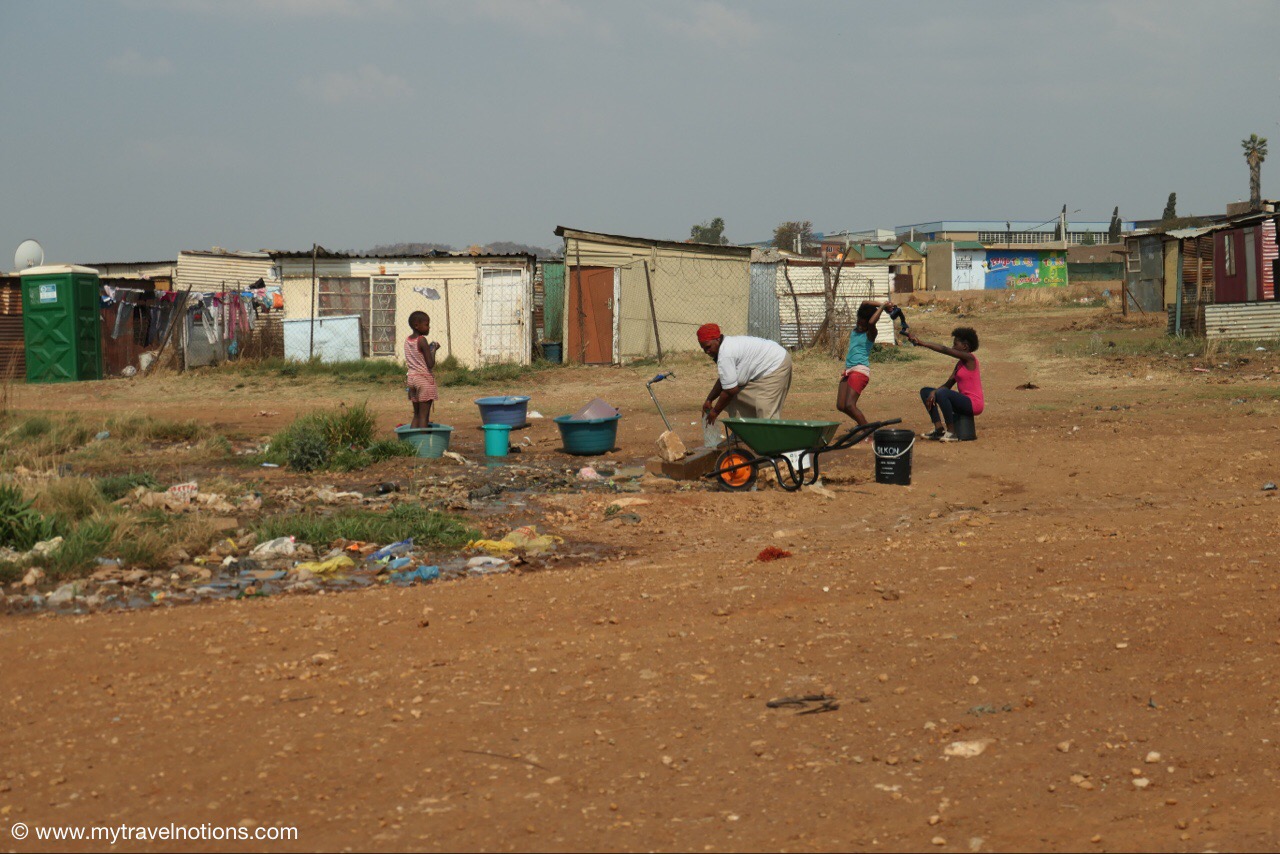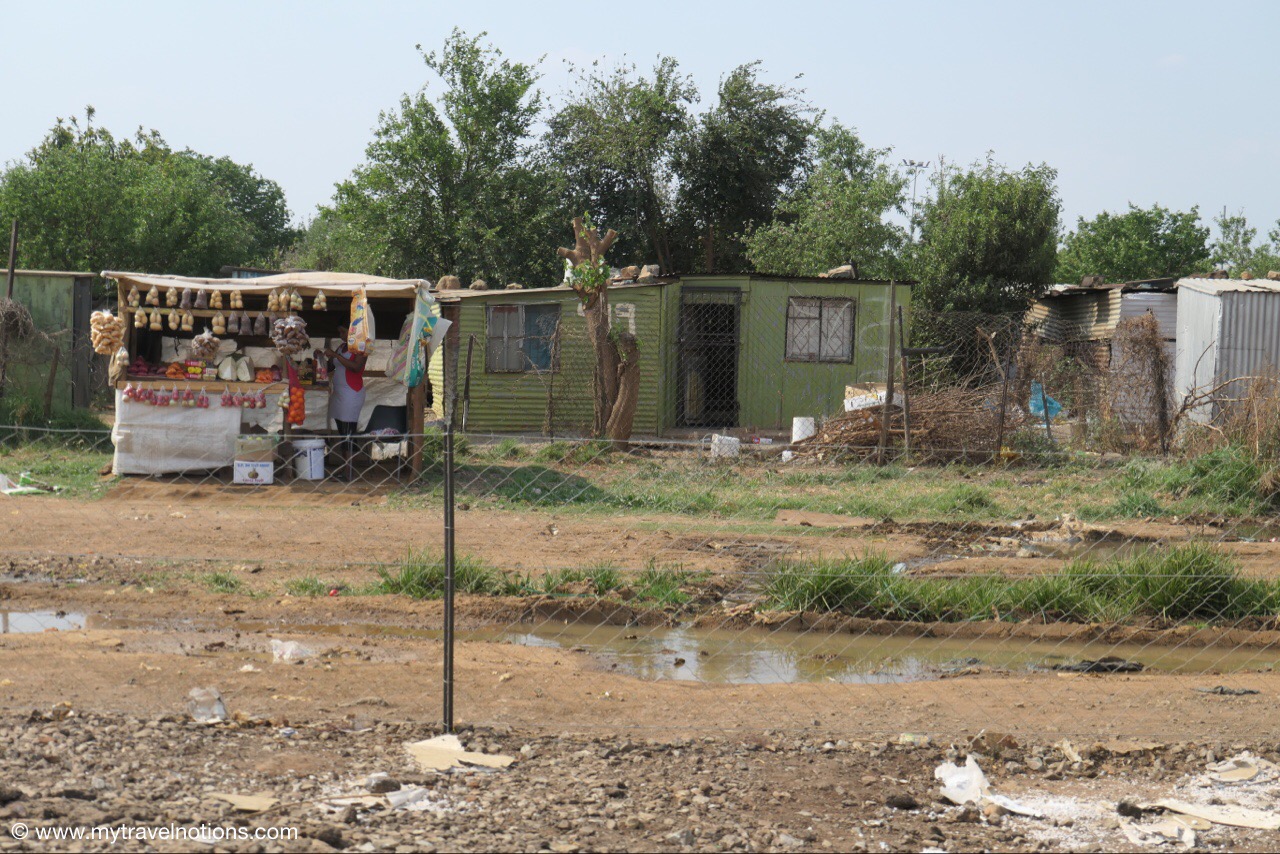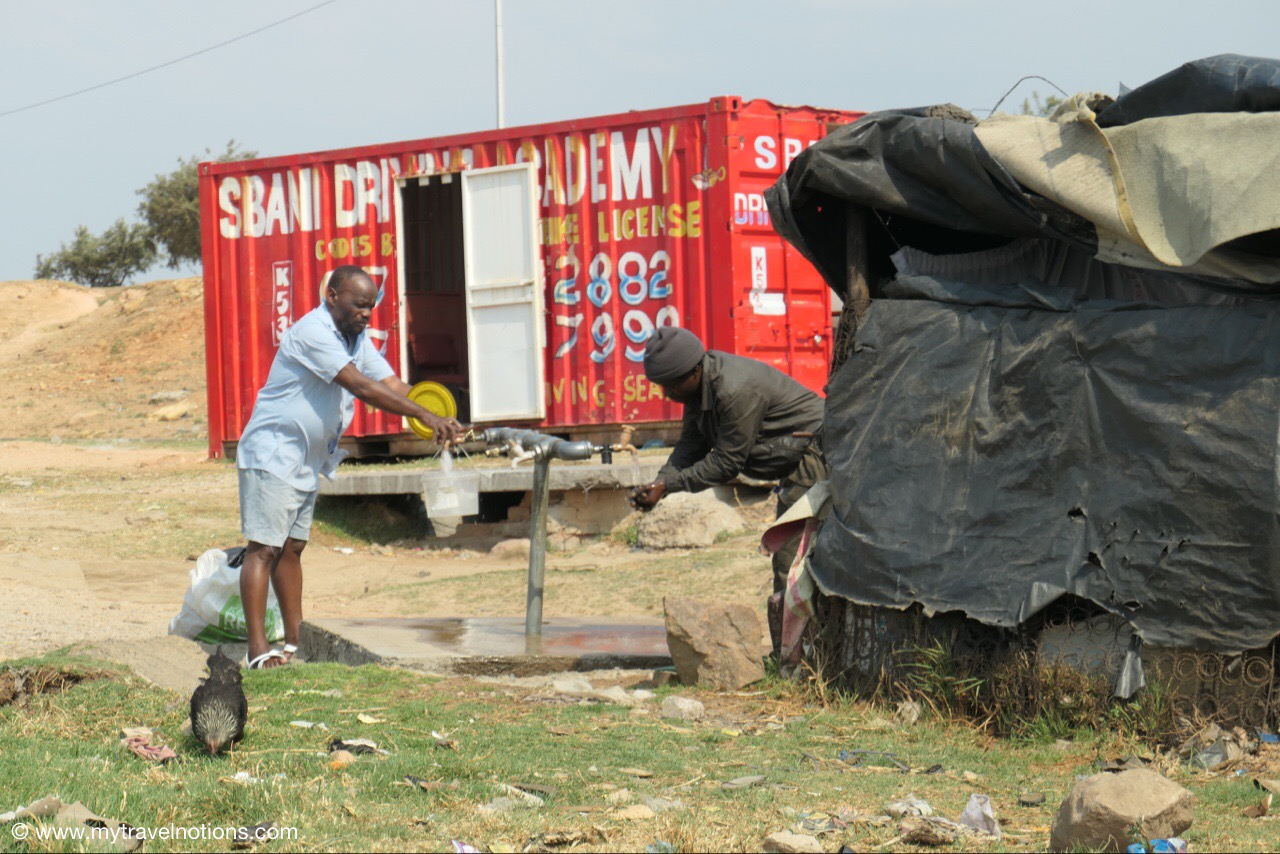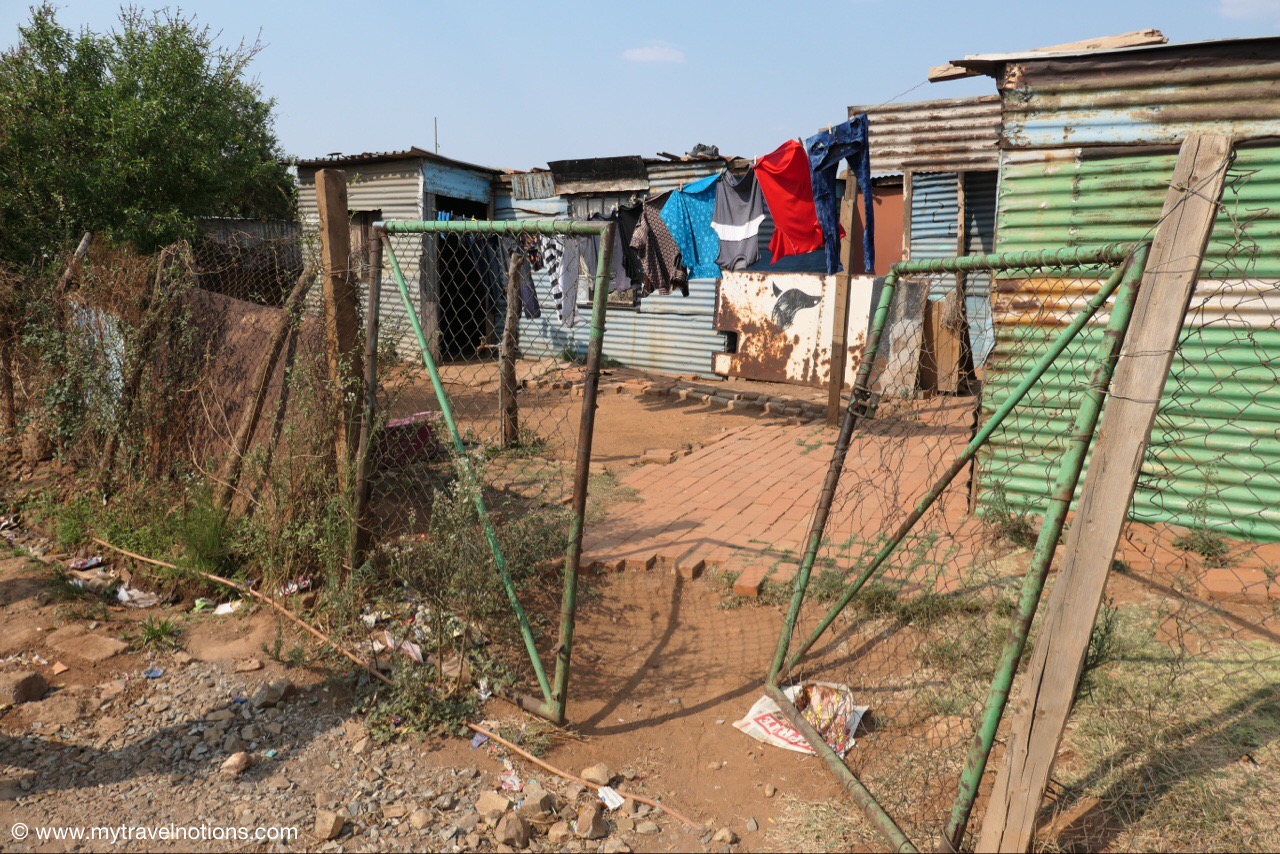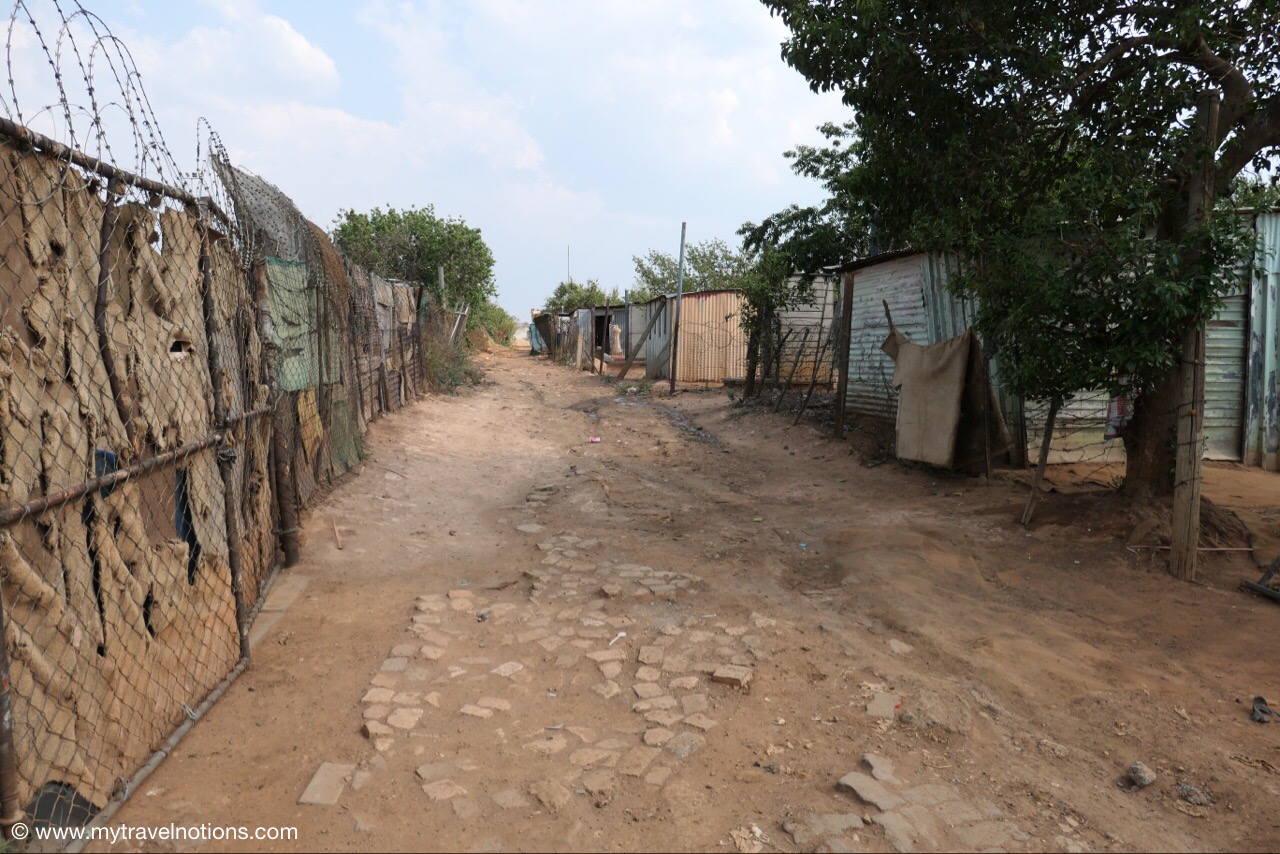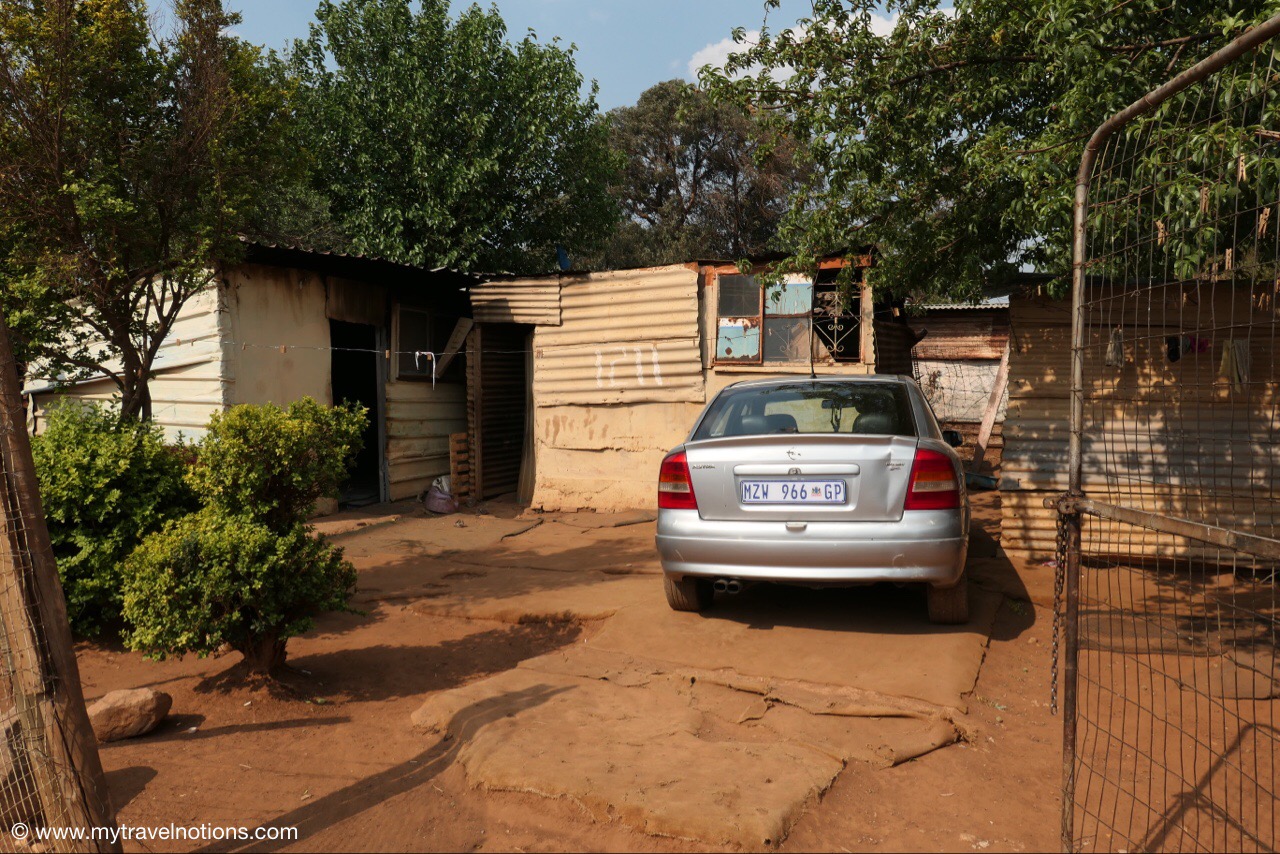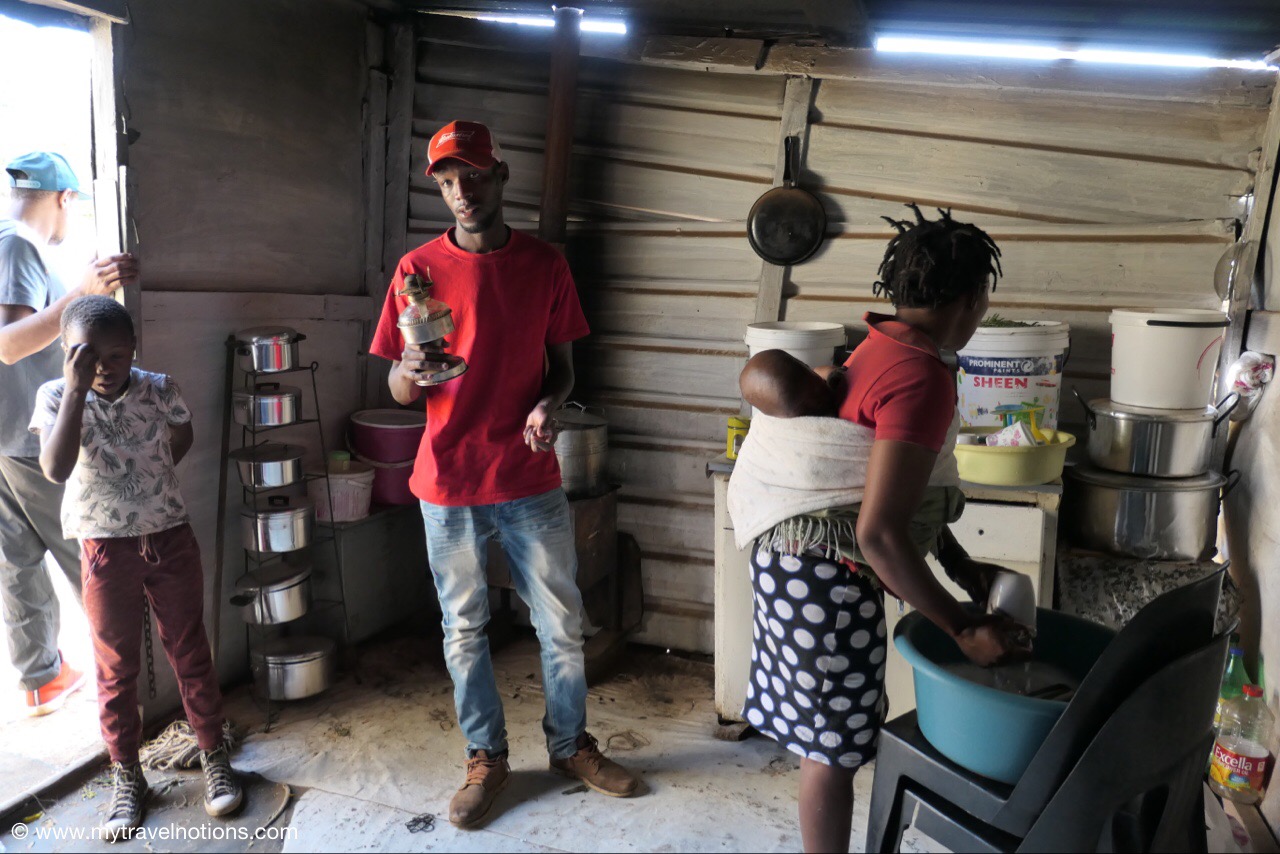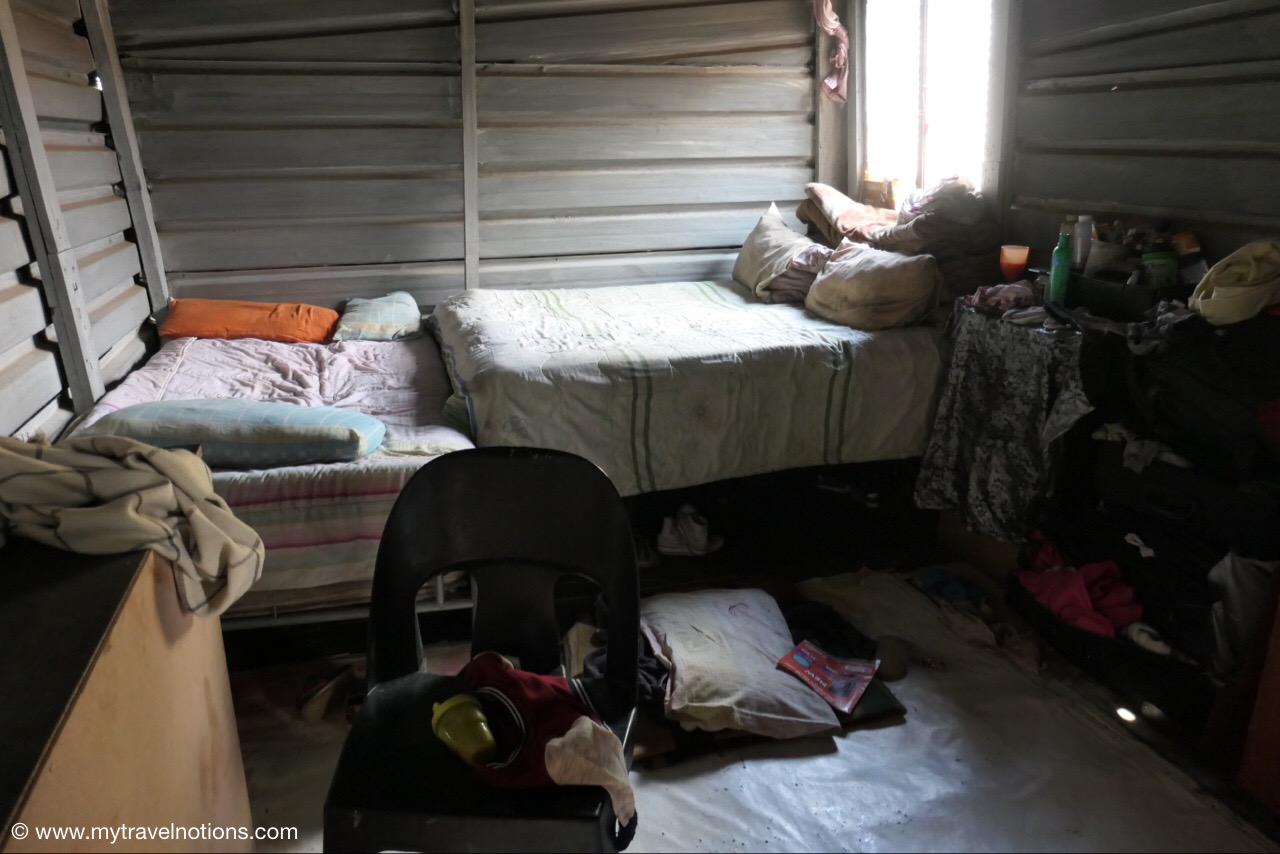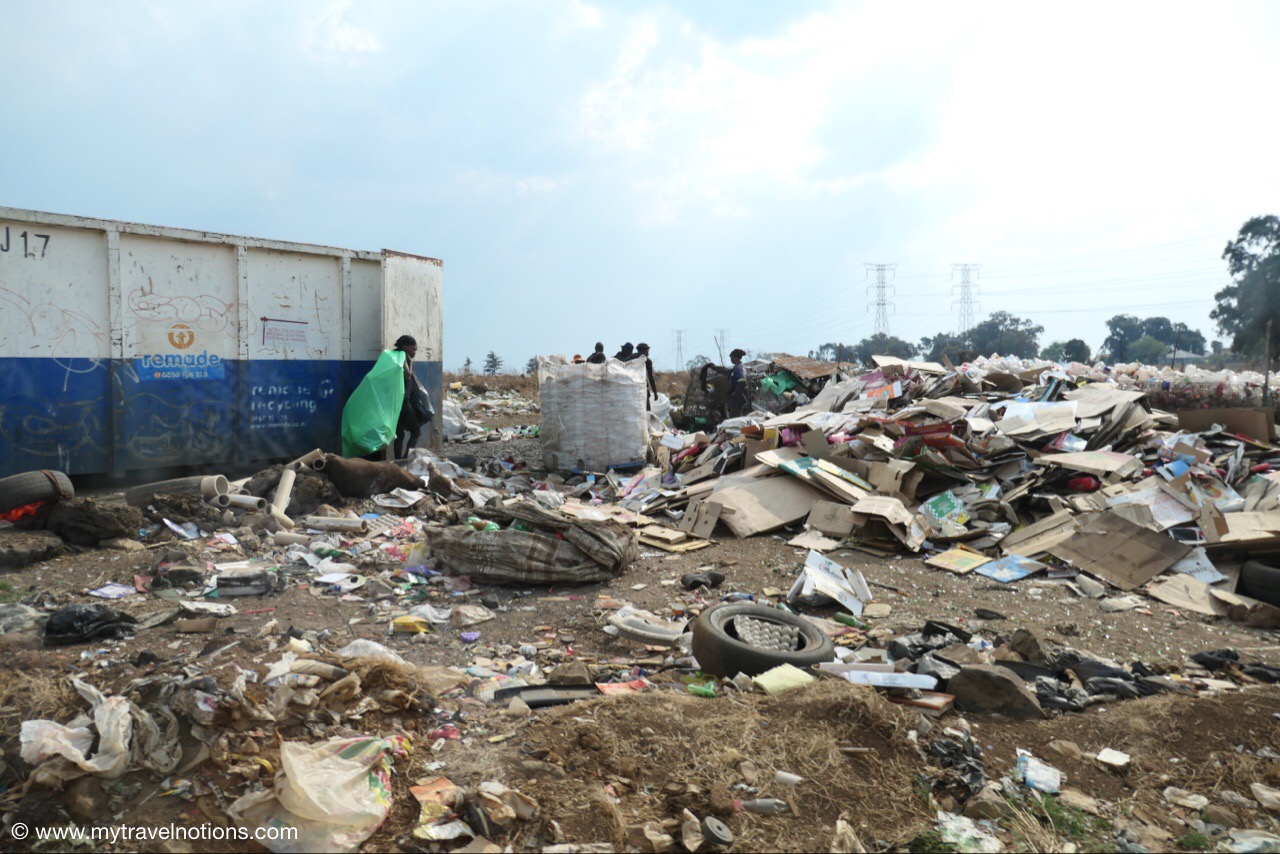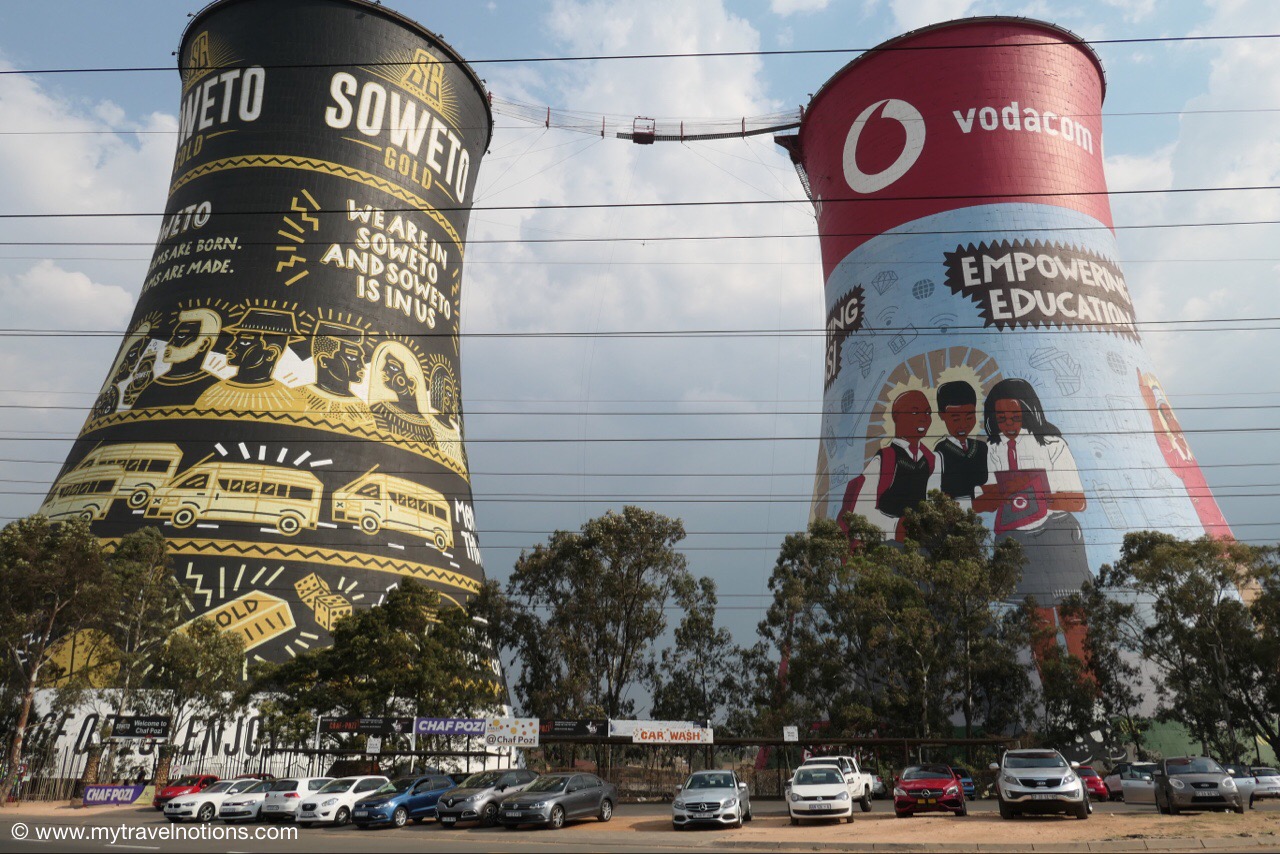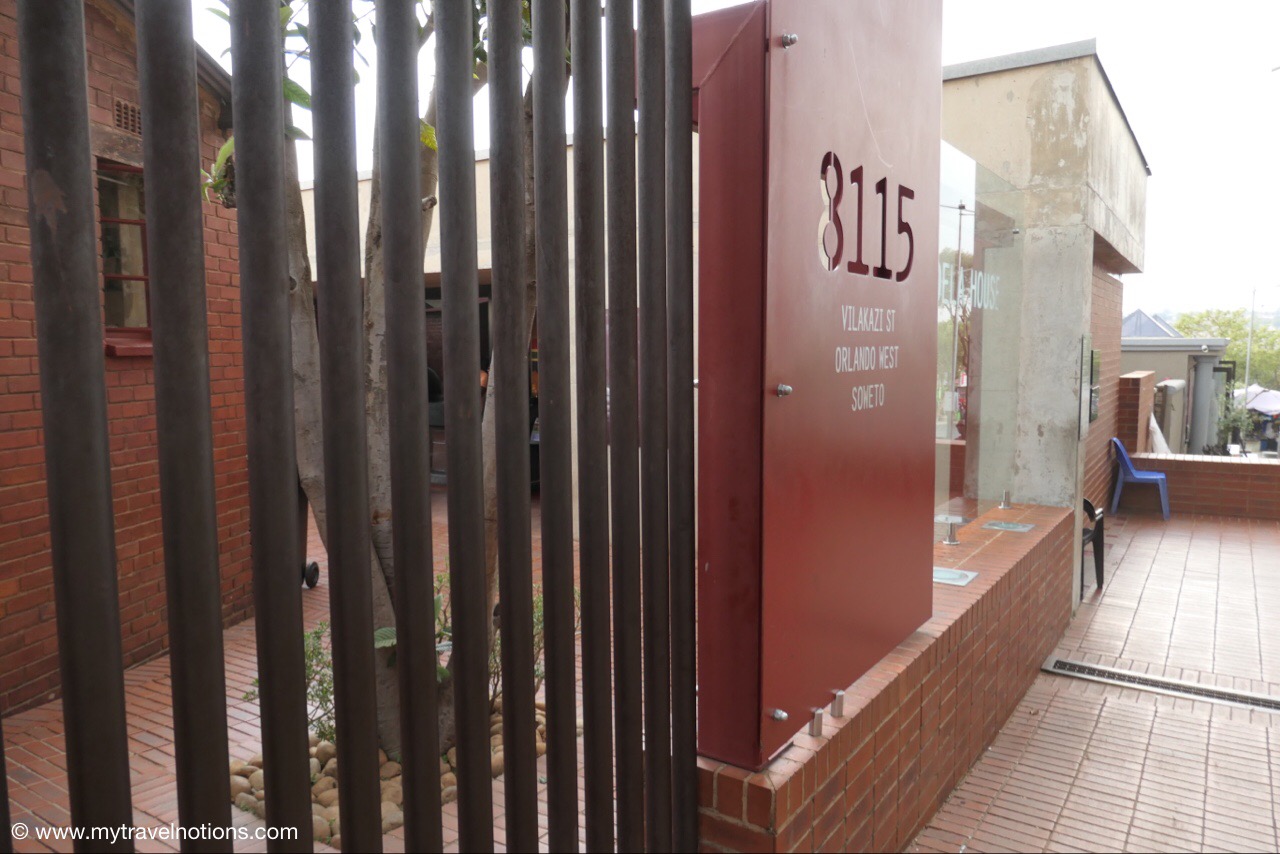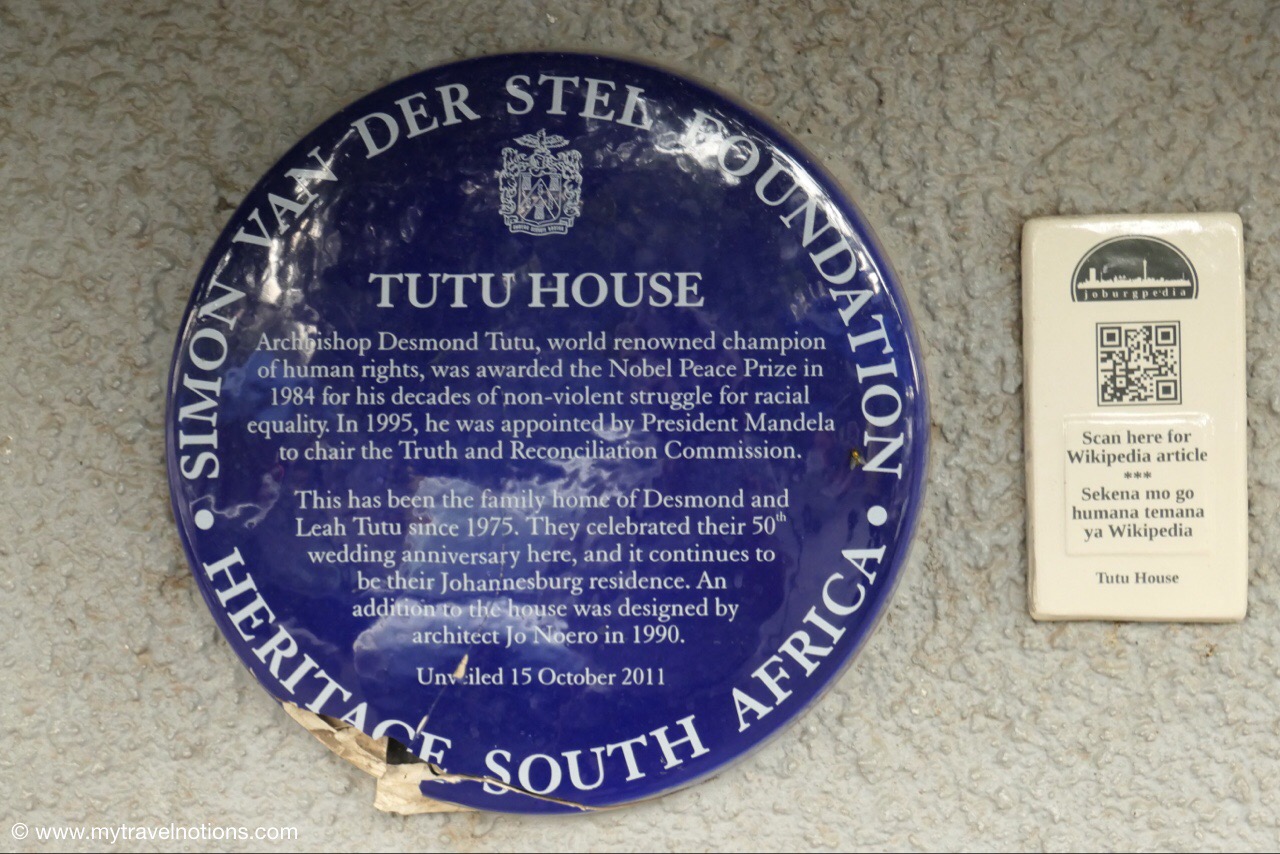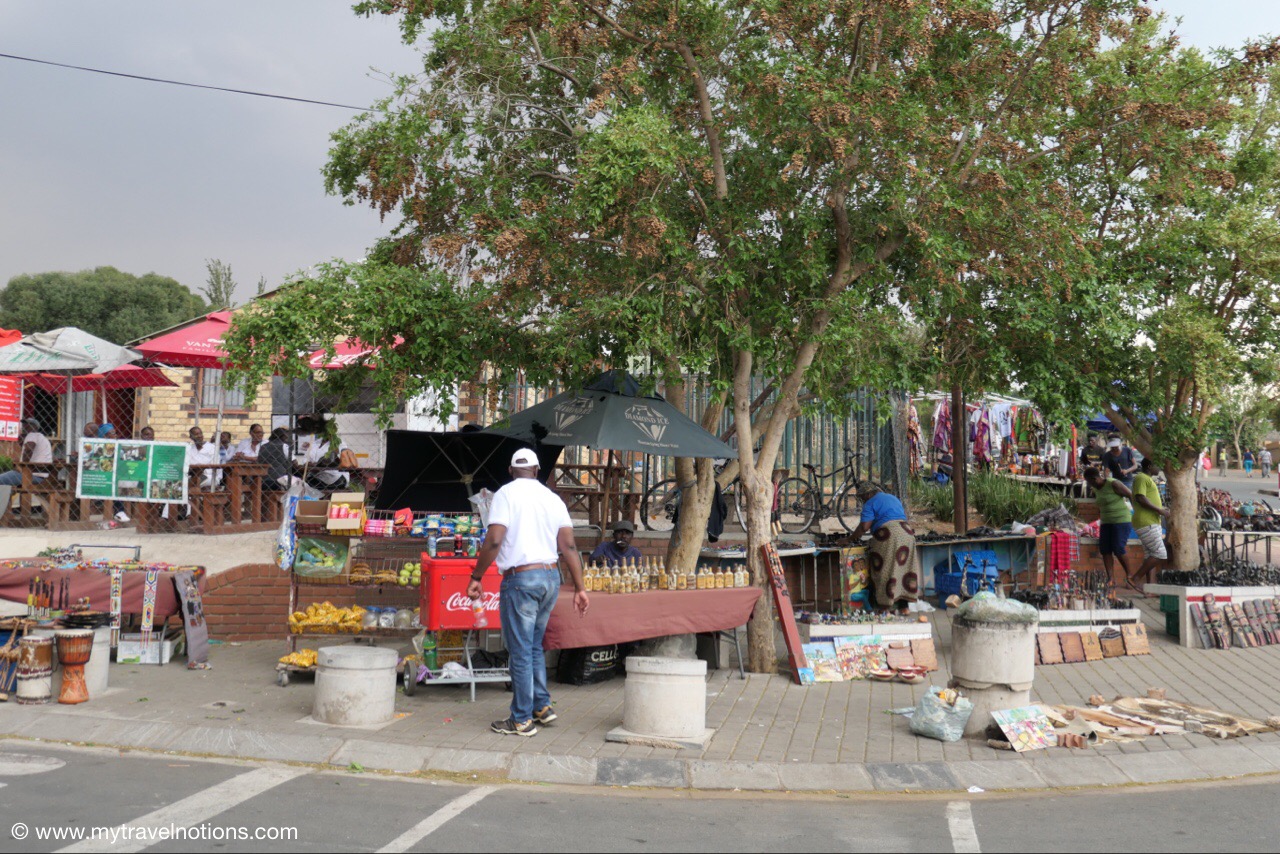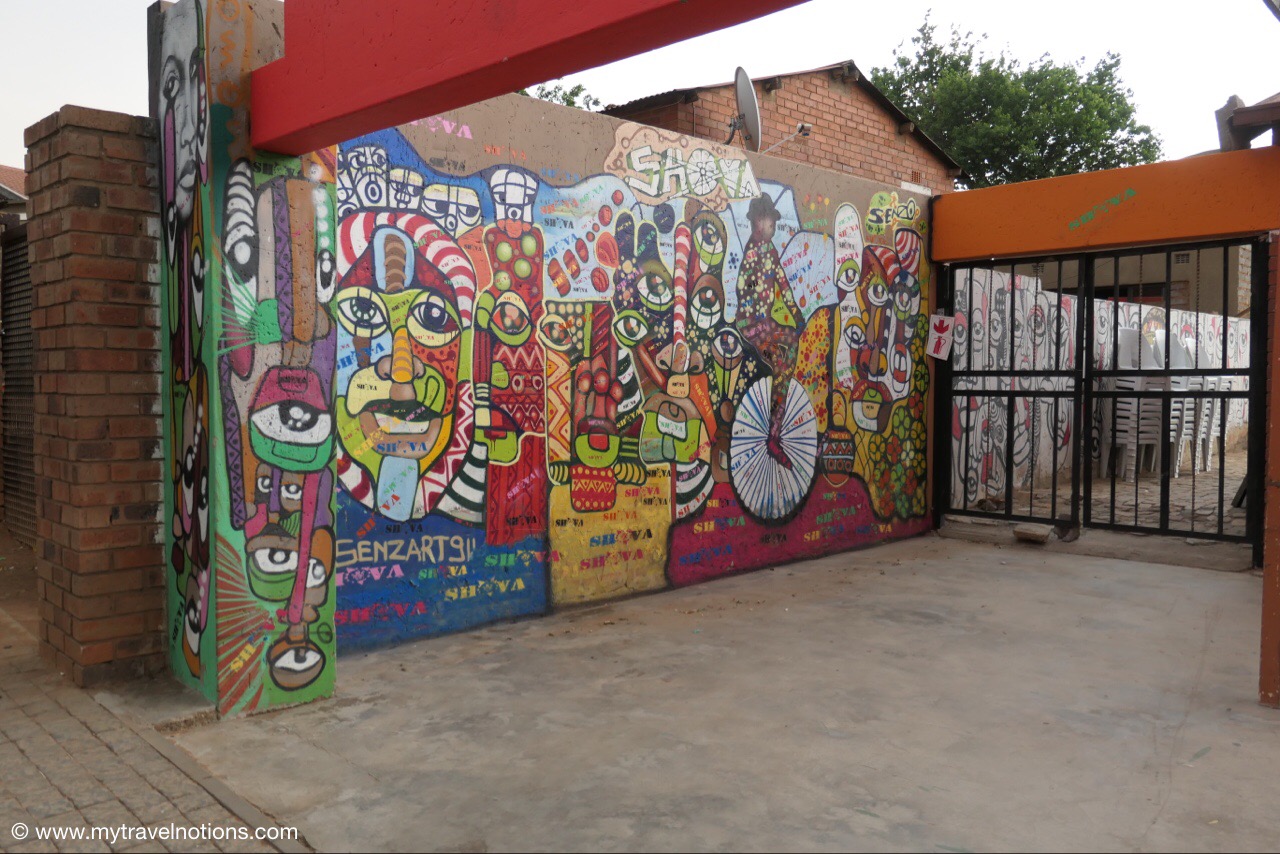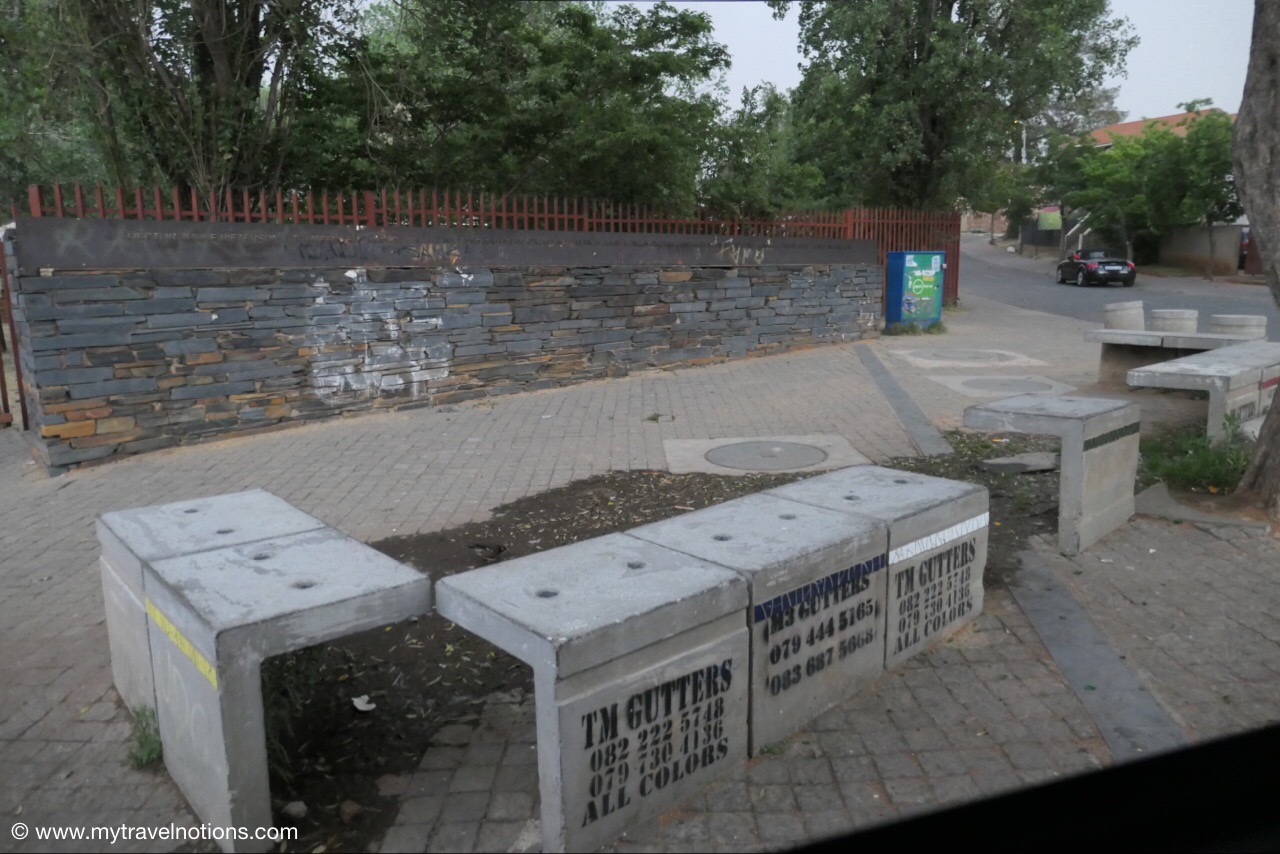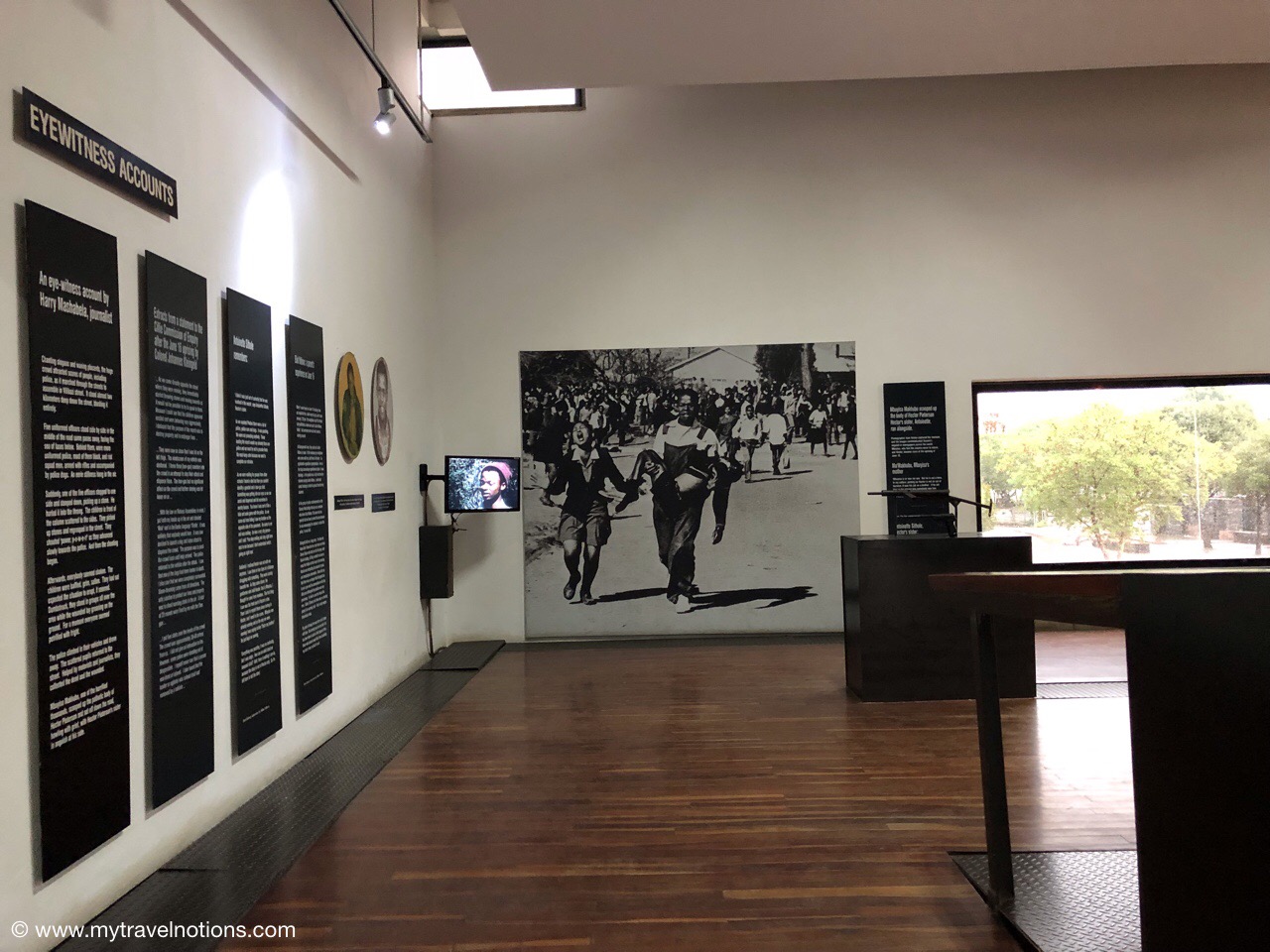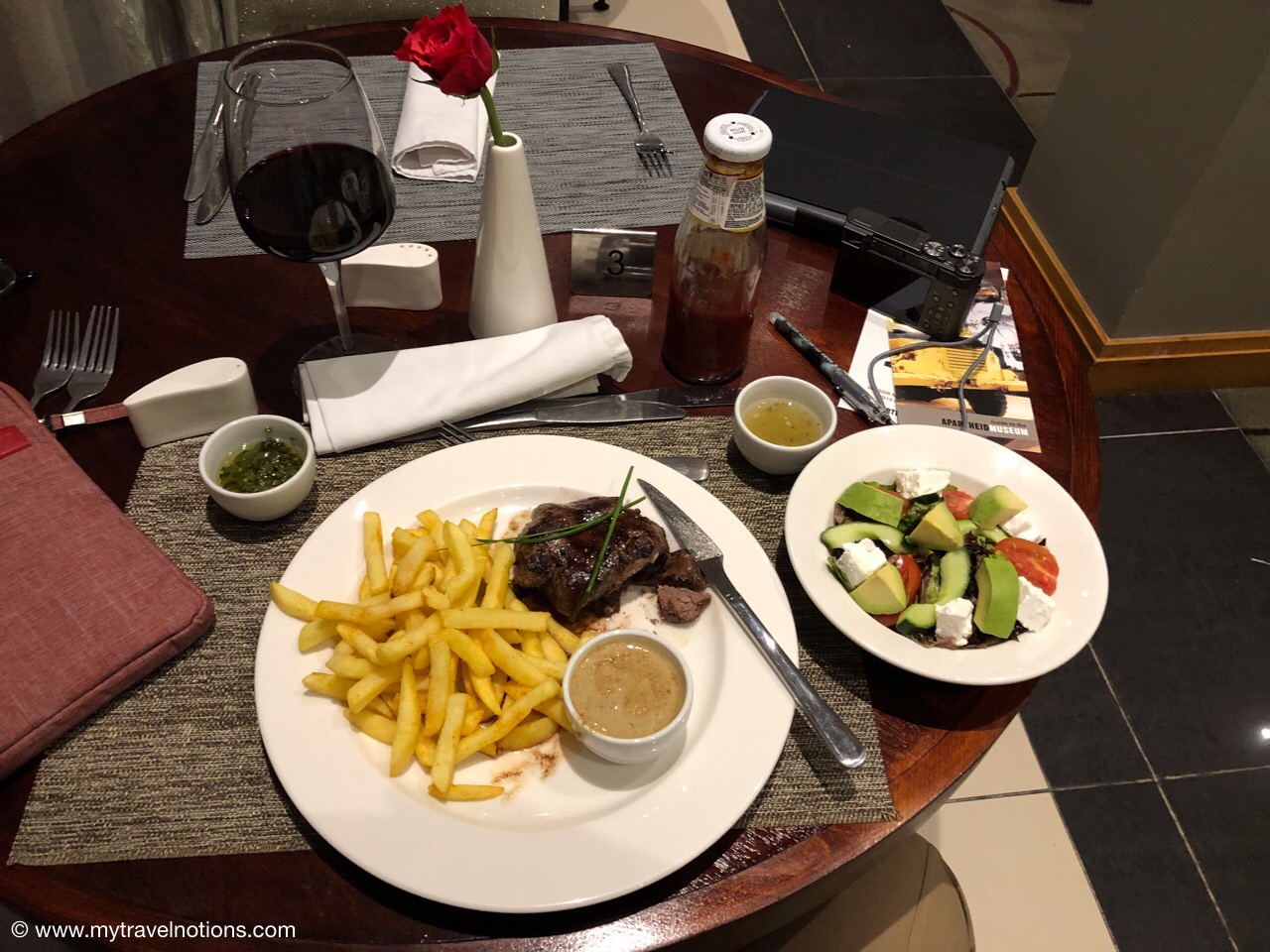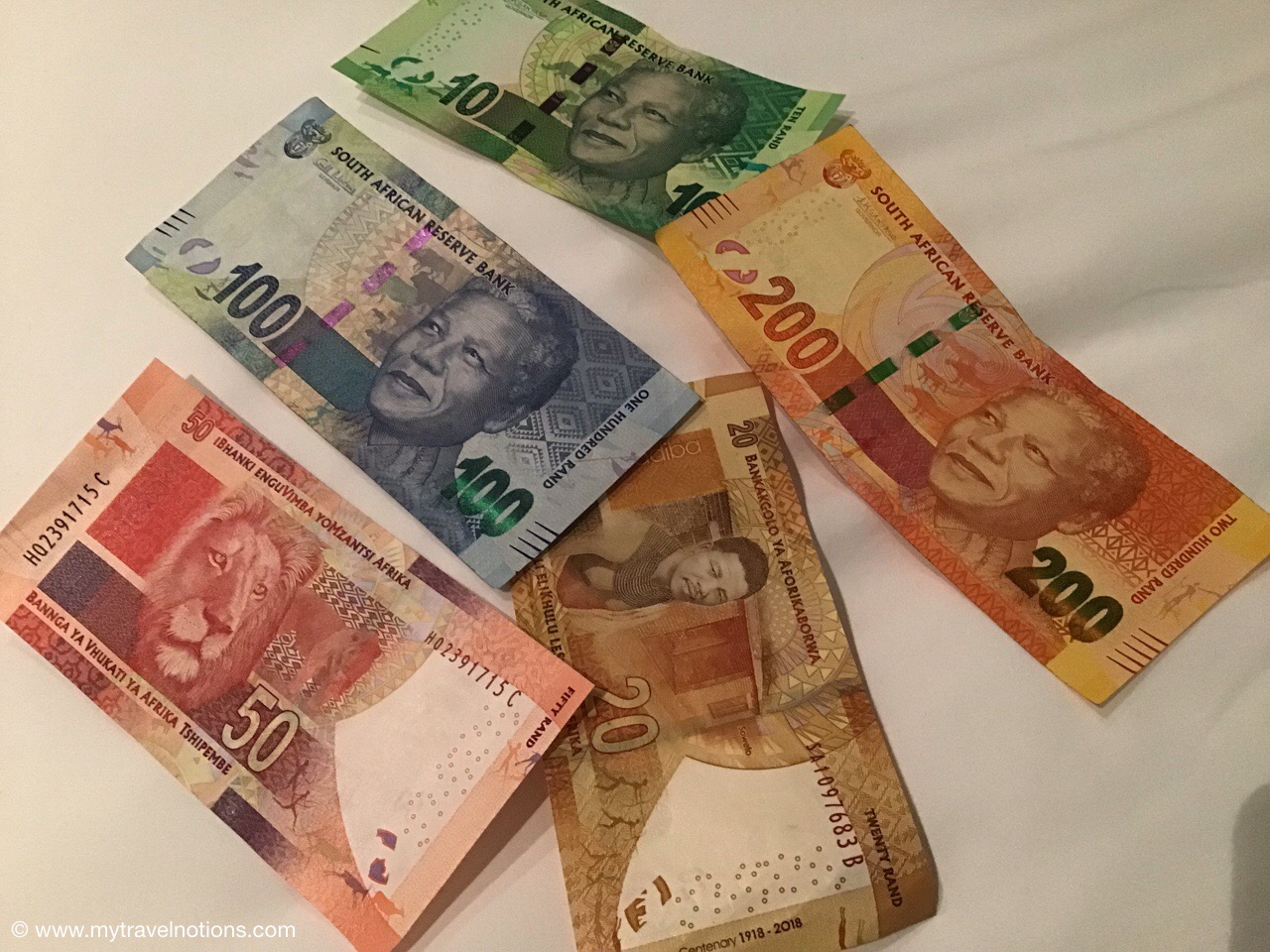 Welcome to the Motherland where, "We are one global species with an African heritage."
I descended into the Sterkfontein cave today where archeologists found the 2.15 million year-old remnants of the Australopithecus Africanus called Mrs. Ples. And, I also spent time at the Maropeng exhibition that focuses on the development of humans and our ancestors over the past few million years…both of which constitute the "Cradle of Humankind World Heritage Sites," just outside of Johannesburg, South Africa.
I also met the guide, driver and the 15 tour mates for my Intrepid Travel tour through South Africa's coast to Cape Town. And, we're on the road first thing in the morning…that's 5:00 in the morning to where we'll be camping and spending the next two nights…the Kruger National Park. It boasts over 500 bird species, 100 species of reptile and 150 mammal species, including the Big Five (lion, leopard, rhinoceros, elephant and Cape buffalo) and the endangered African wild dog. So, today's account will be brief because my bed and the wild are calling.