Ah, Venice! Alice, John and I left our Rick Steves "Best of Sicily" tour group in Catania and the gorgeous country of Sicily on Wednesday to move onto the next part of our adventure, Venice, Italy.
I'm sure Alice and John are tired of hearing me say: "We're in Venice!" Even though its rainy and cloudy, being in Venice is magical. And, today, instead of seeing the very touristy areas of Venice, we did the Free Venice Walking Tour, with Anna as our guide, which took us into the non-touristy areas of Venice, including the area we're staying in until Monday. Although we'll be hanging out in the touristy areas in the next few days, its nice to see the back streets of Venice.
I'm still just at the beginning stages of my Italian invasion, but I sailed through the enchanting Sicily, during my Rick Steves "Best of Sicily" tour for 11 days. And, now, I'm in Venice with Alice and John until Monday. After that, John heads back home to Washington state while Alice and I join another Rick Steves tour, "Village Italy," for 14 days which begins in Padua and ends in Lake Orta. From there, Alice and I say our good-byes and I head to Milan, Sorrento and Rome on my own for almost three weeks before my good friend Bonnie joins me in Rome. Bonnie and I will hang out in Rome for a few days before heading to Malta for a week, Florence for a day, back to Rome and then home to Dallas on June 14. All that in a little more than two months.
Even though its overcast skies and rain, it's Venice baby! And, there's more to come! Enjoy!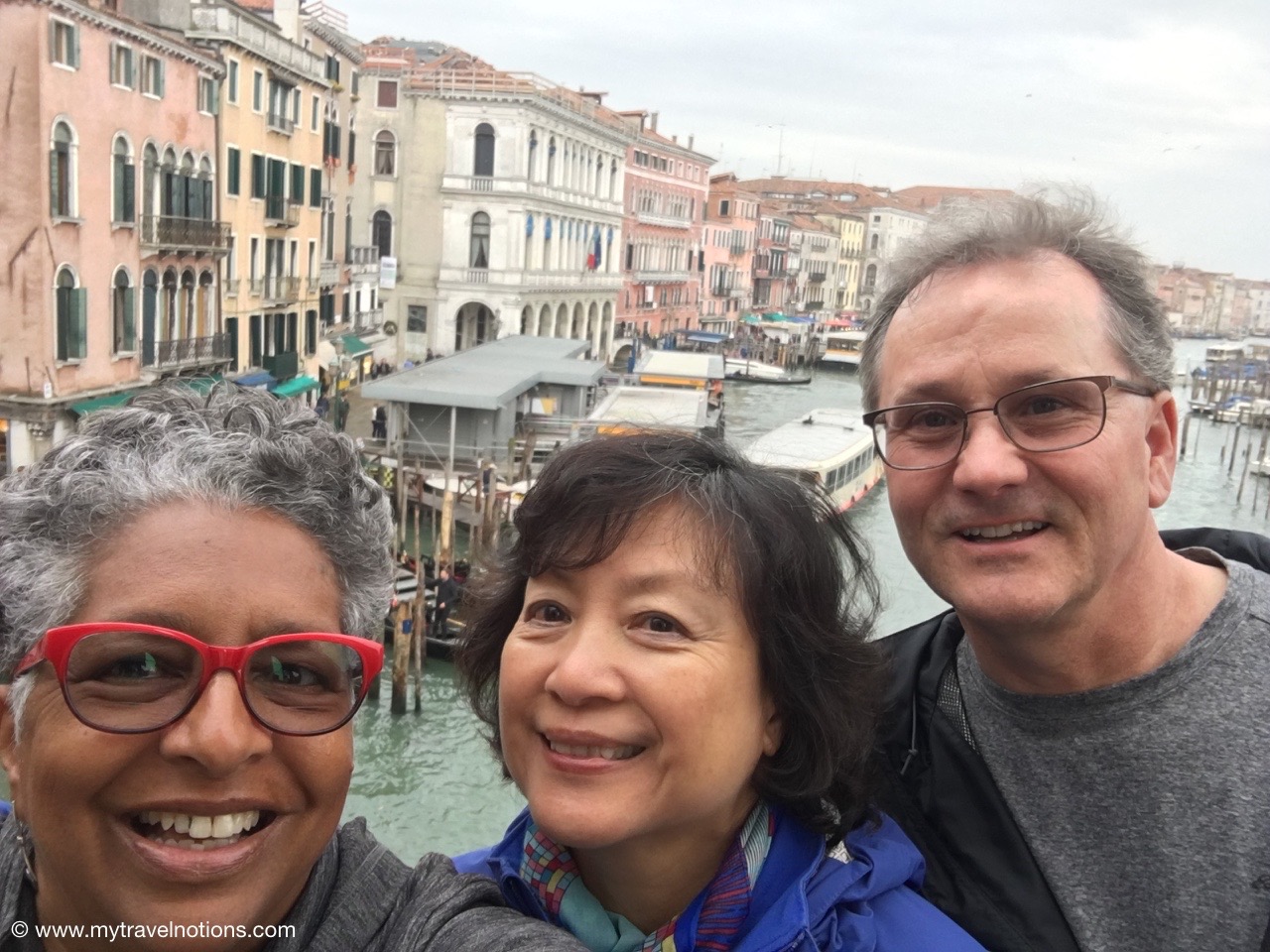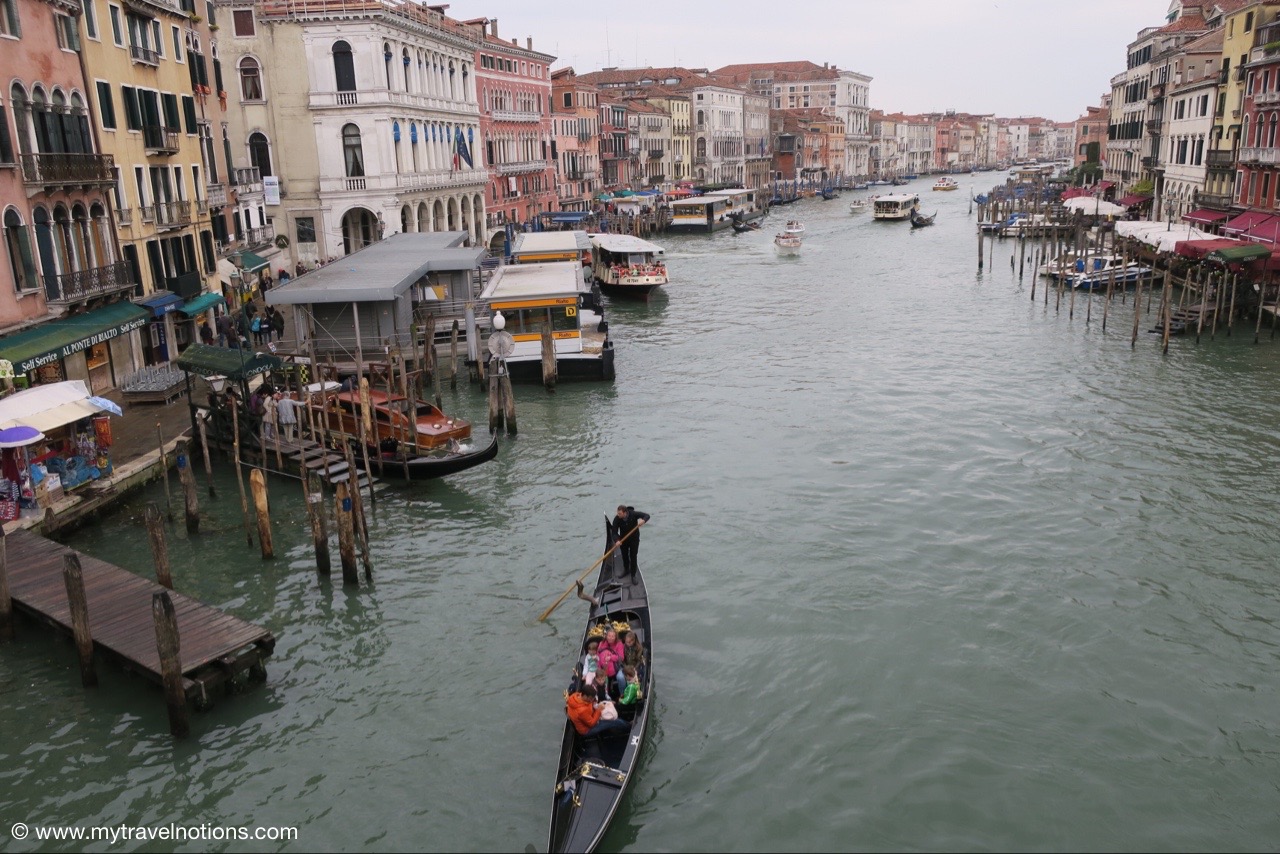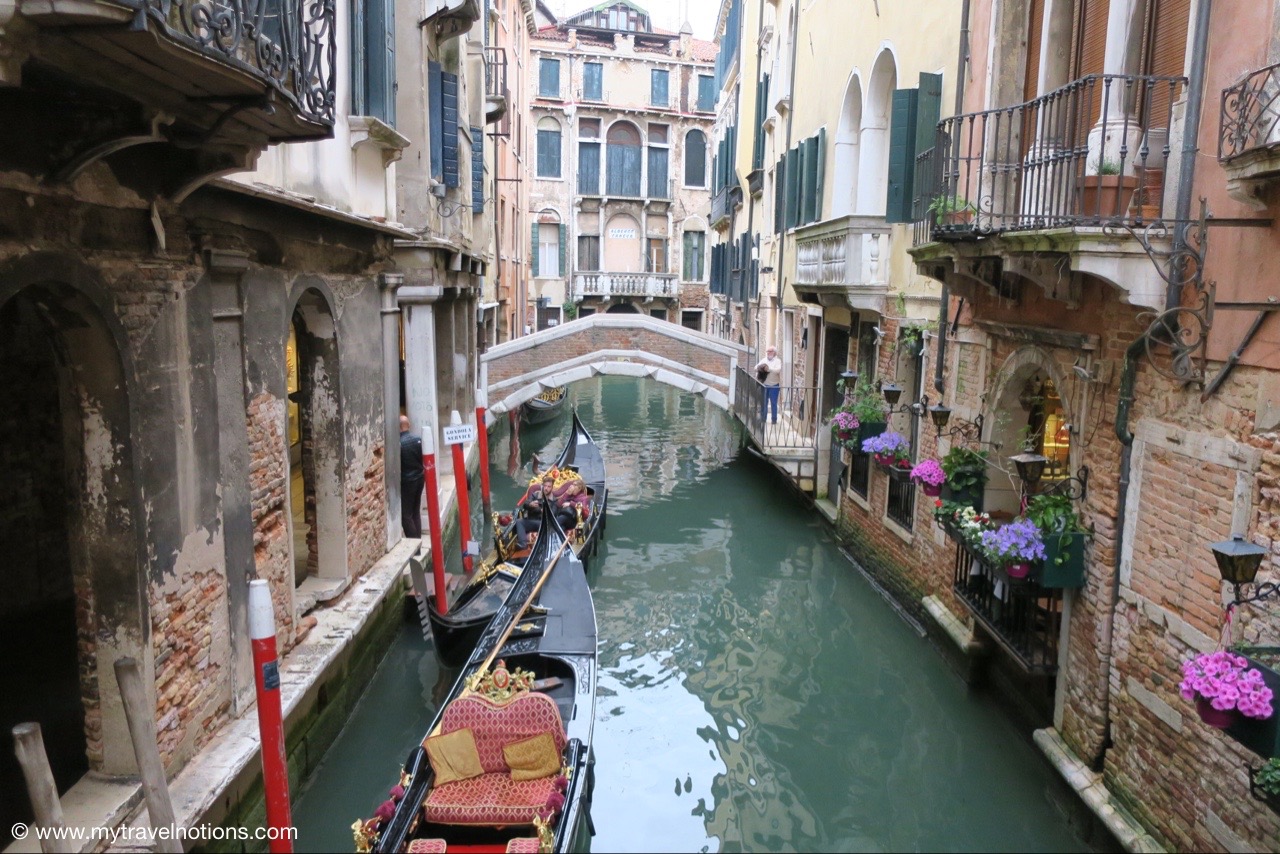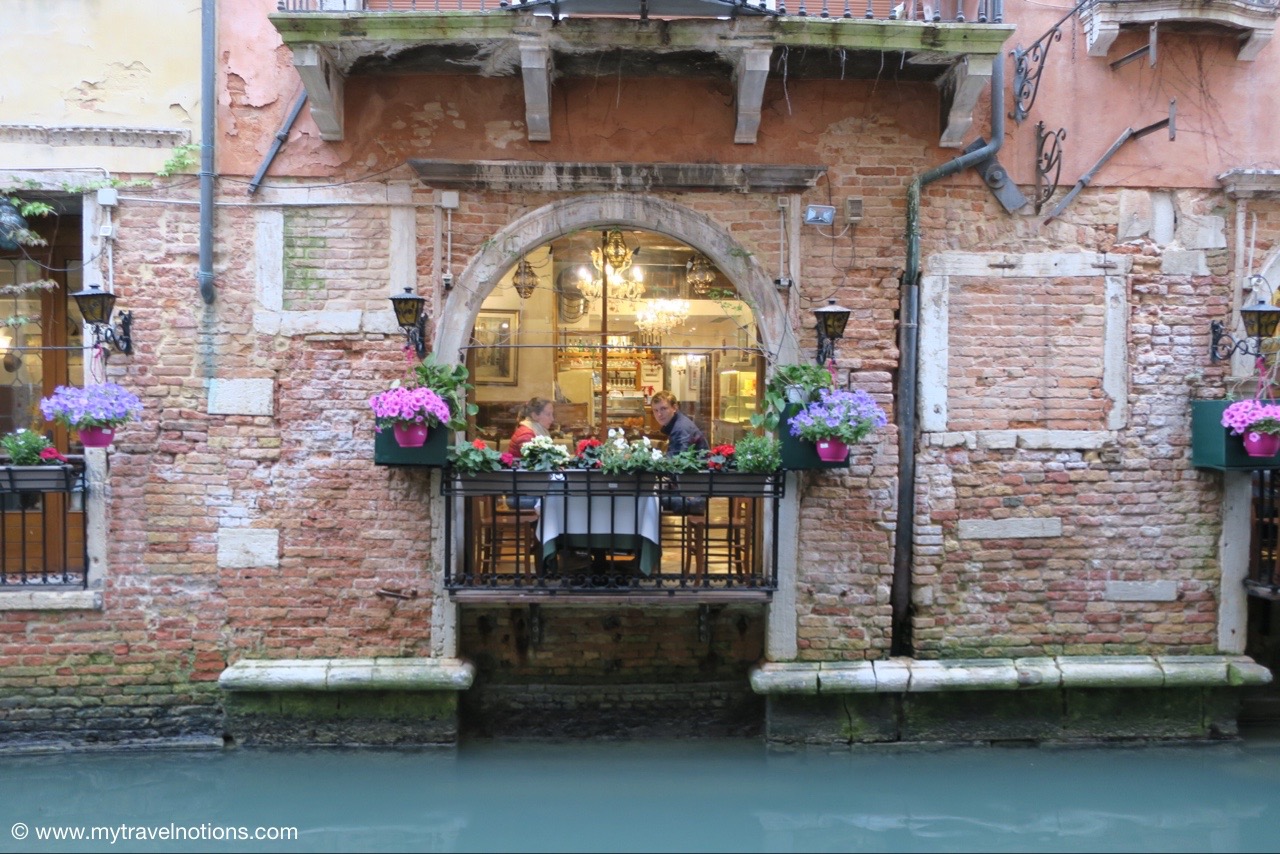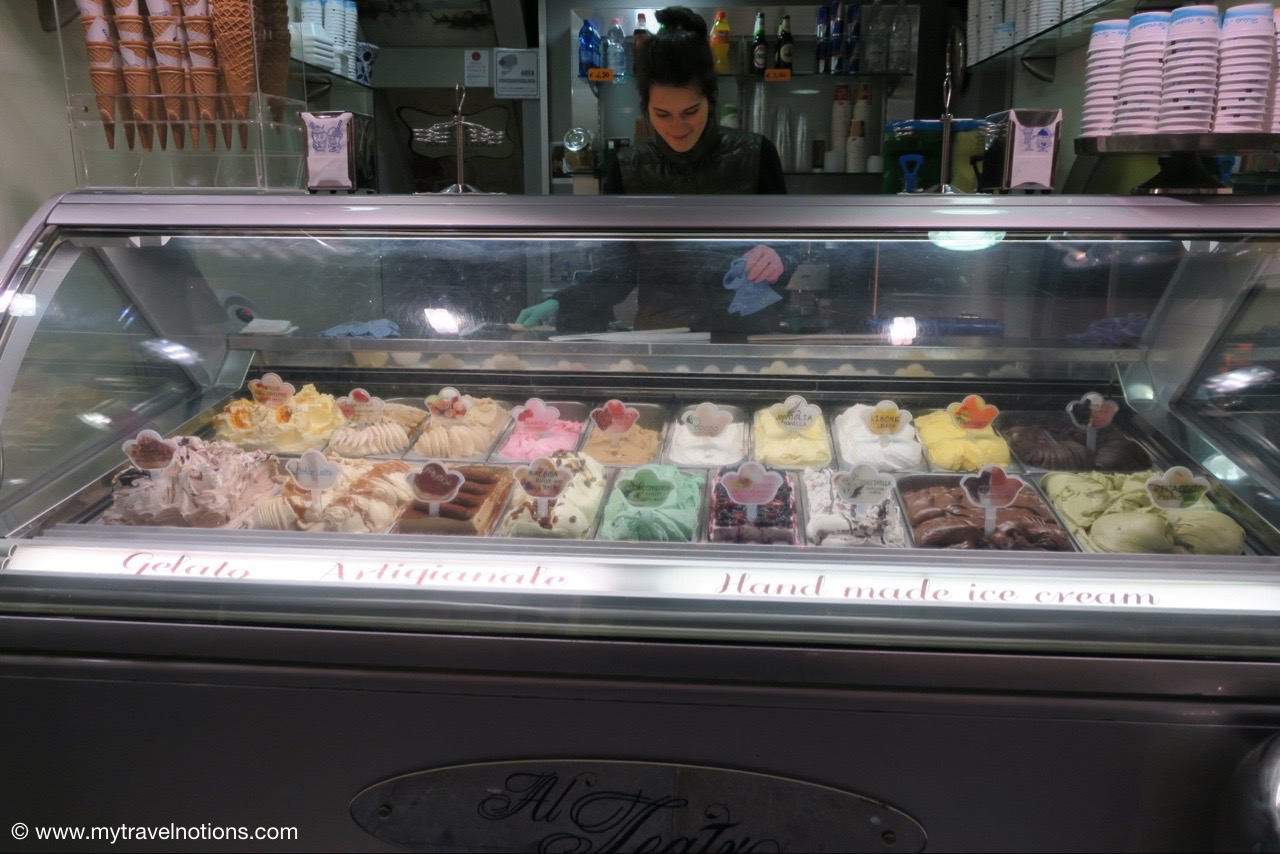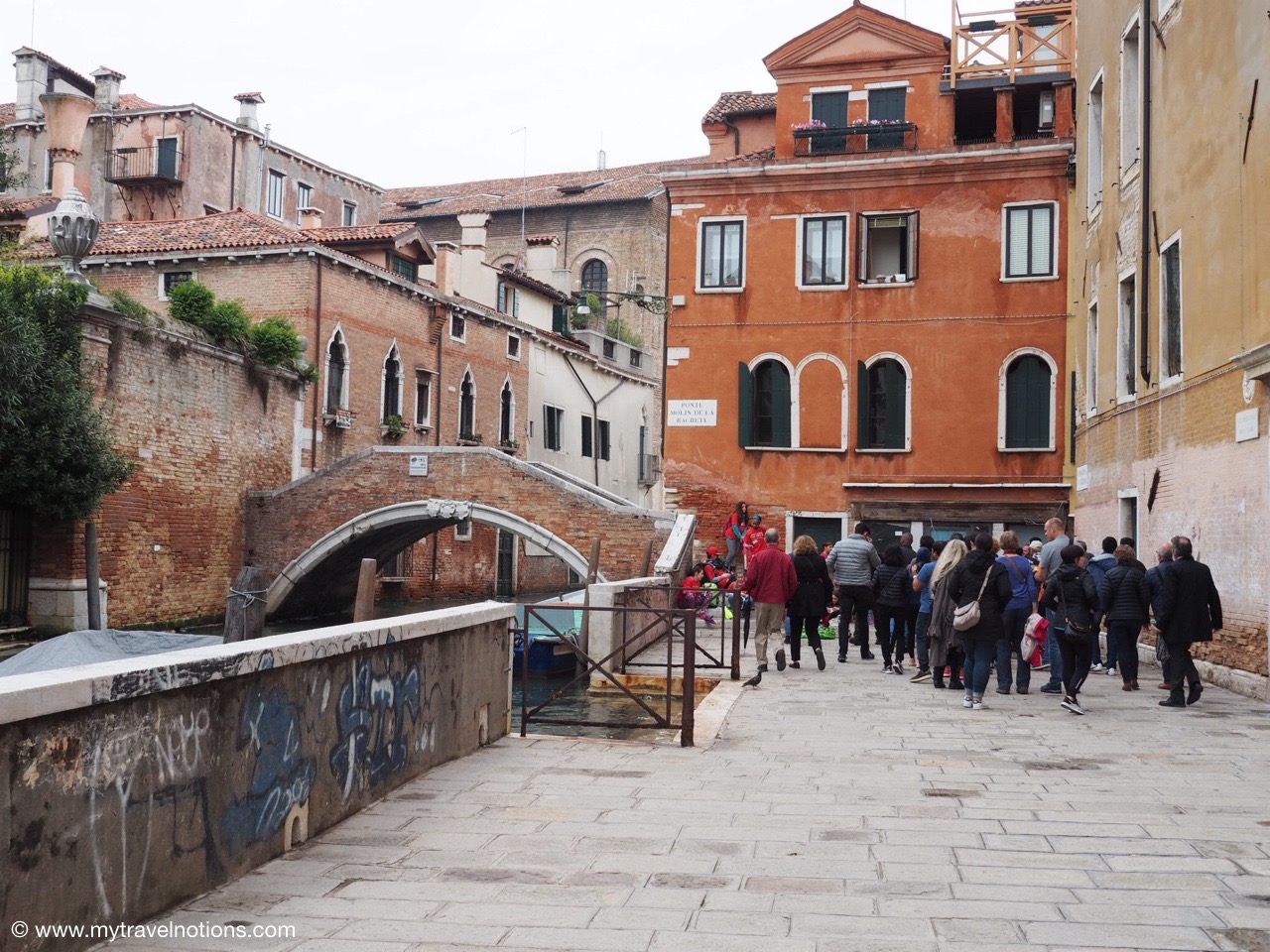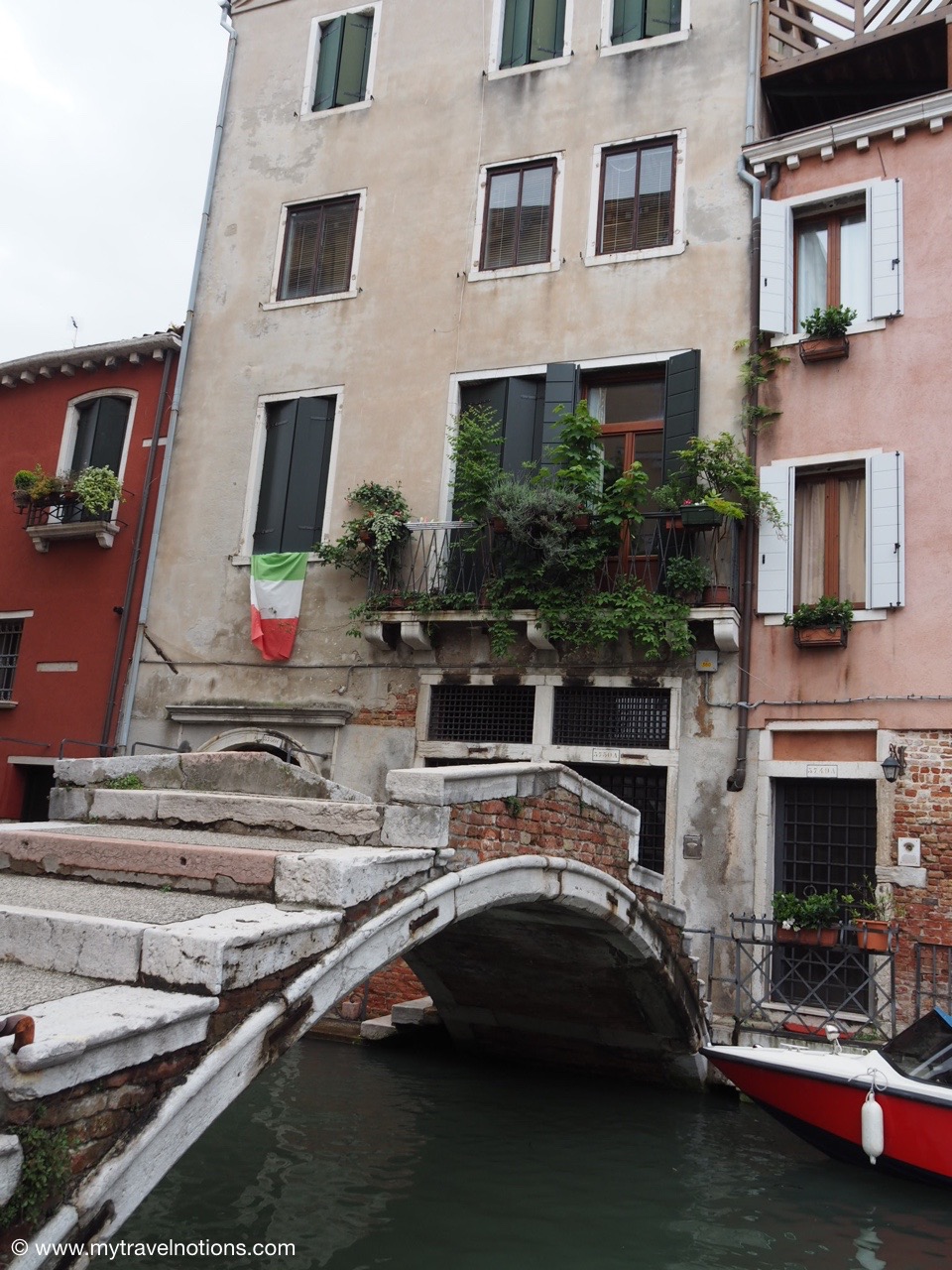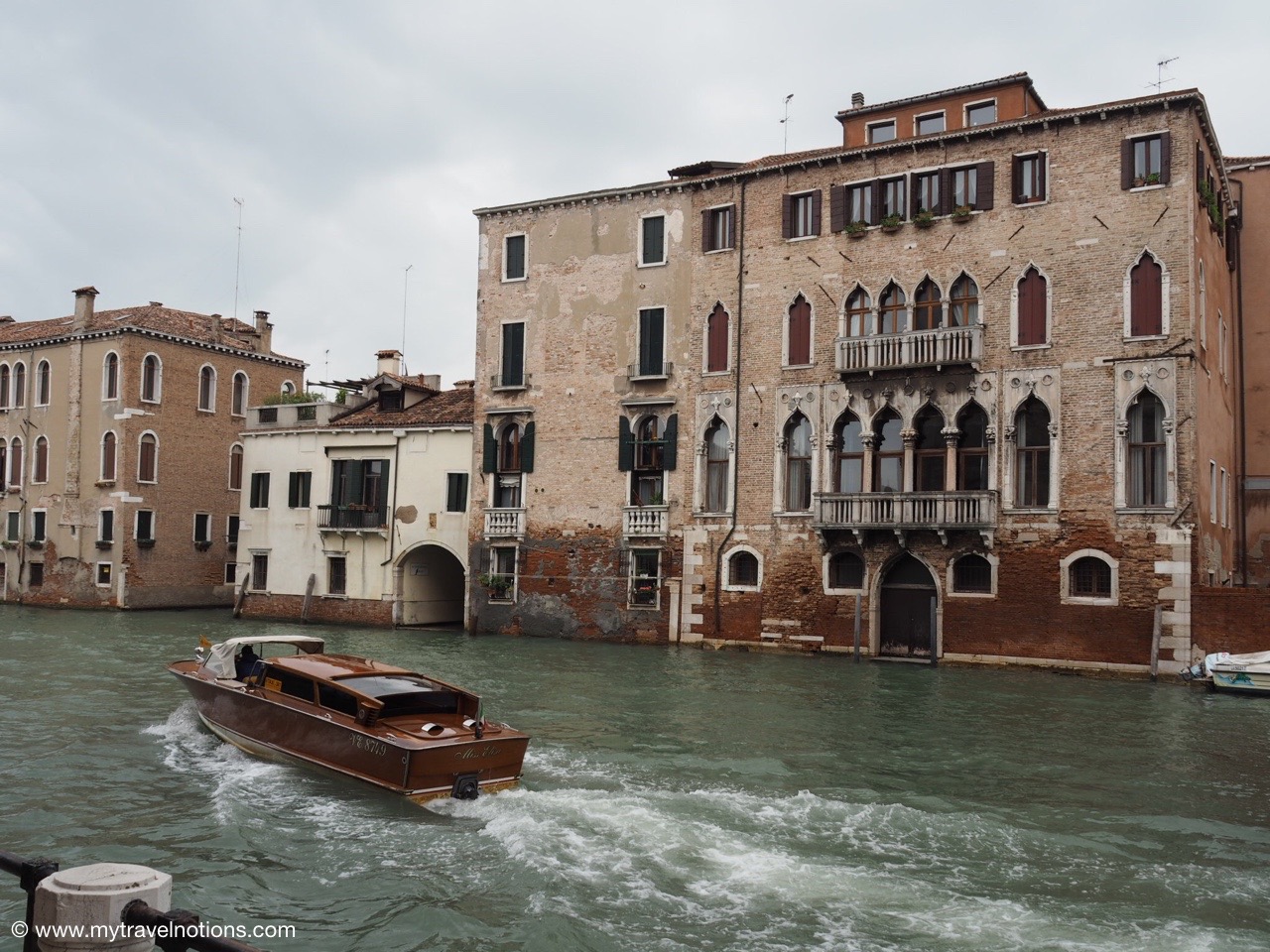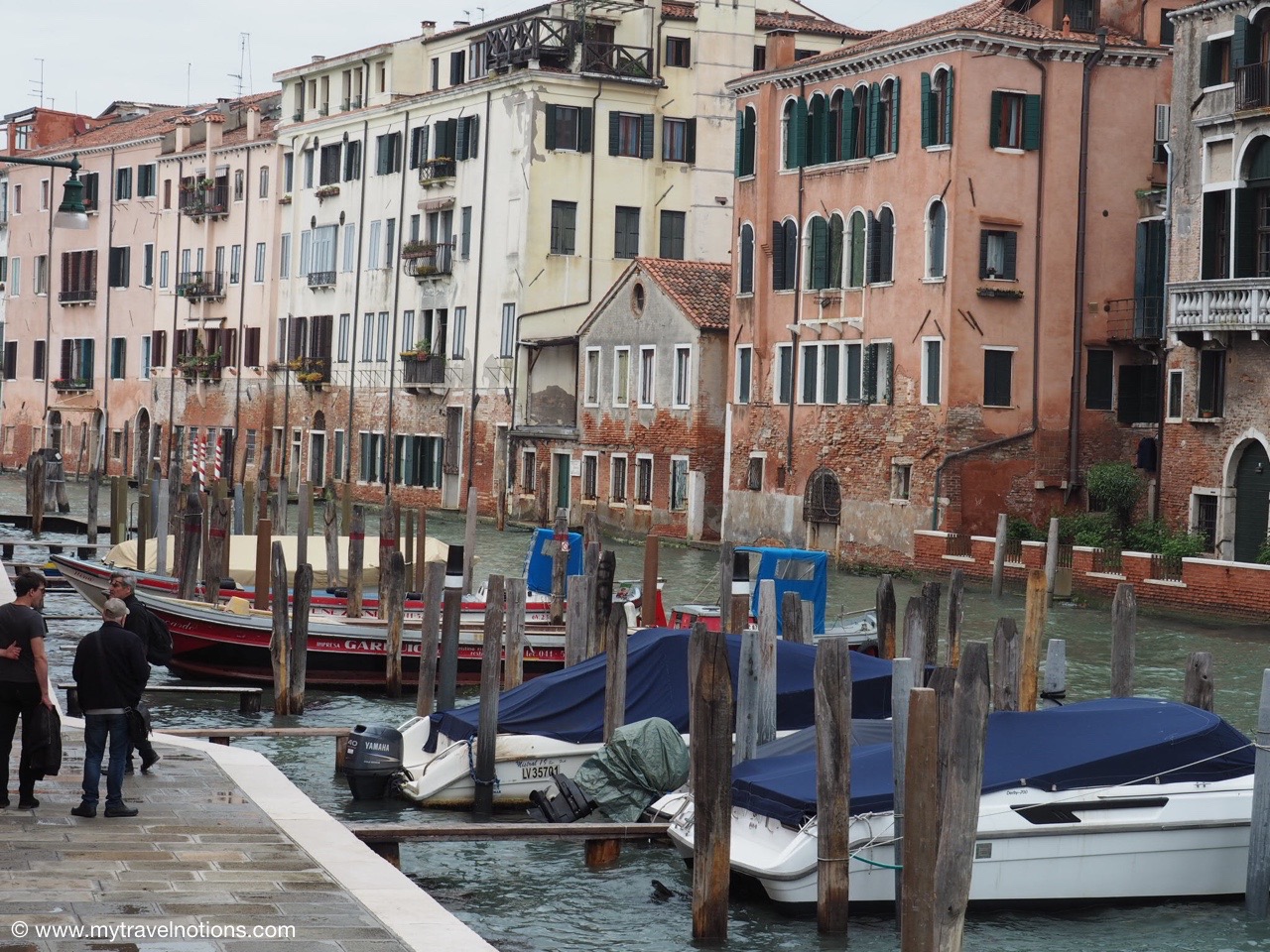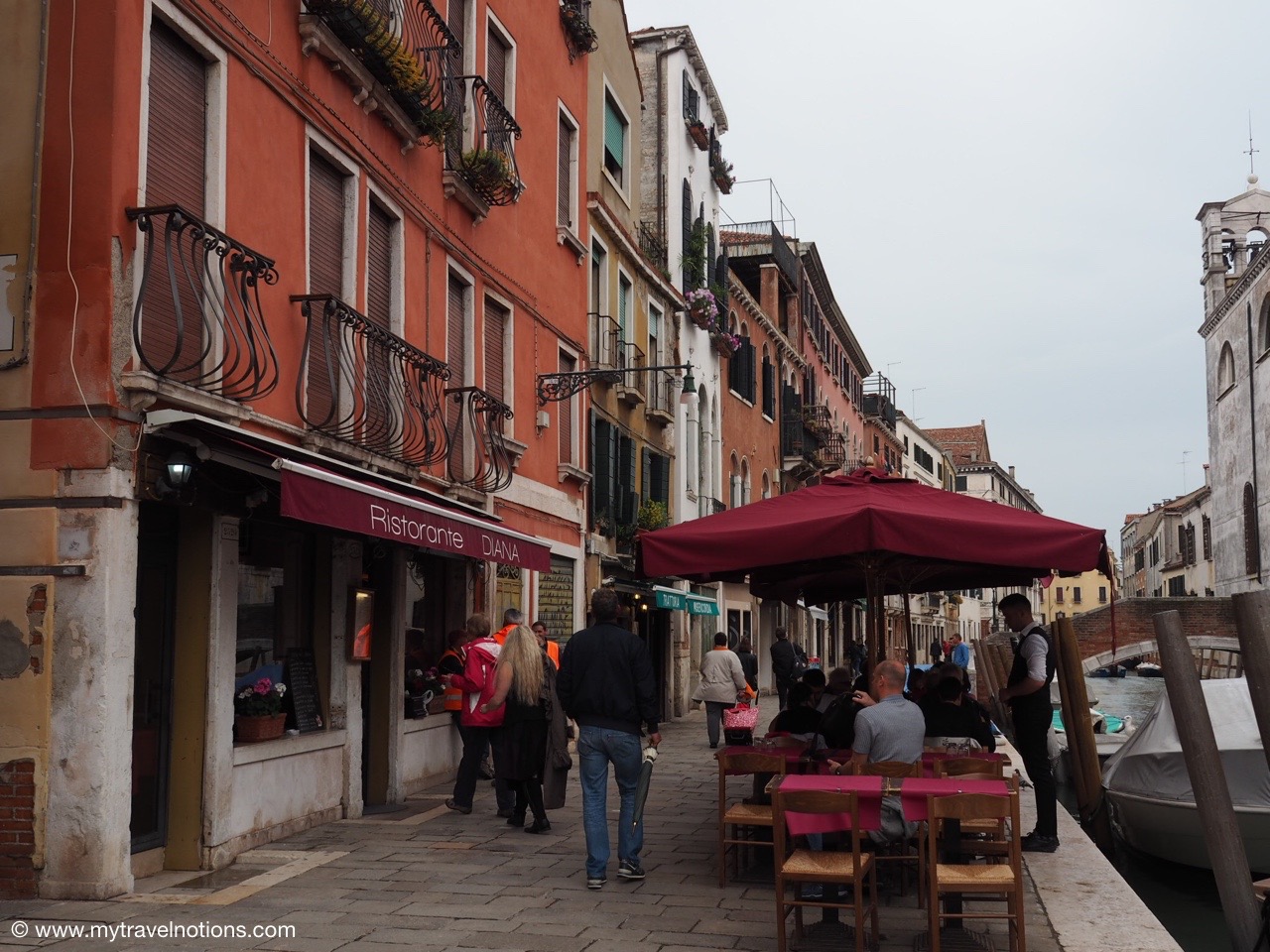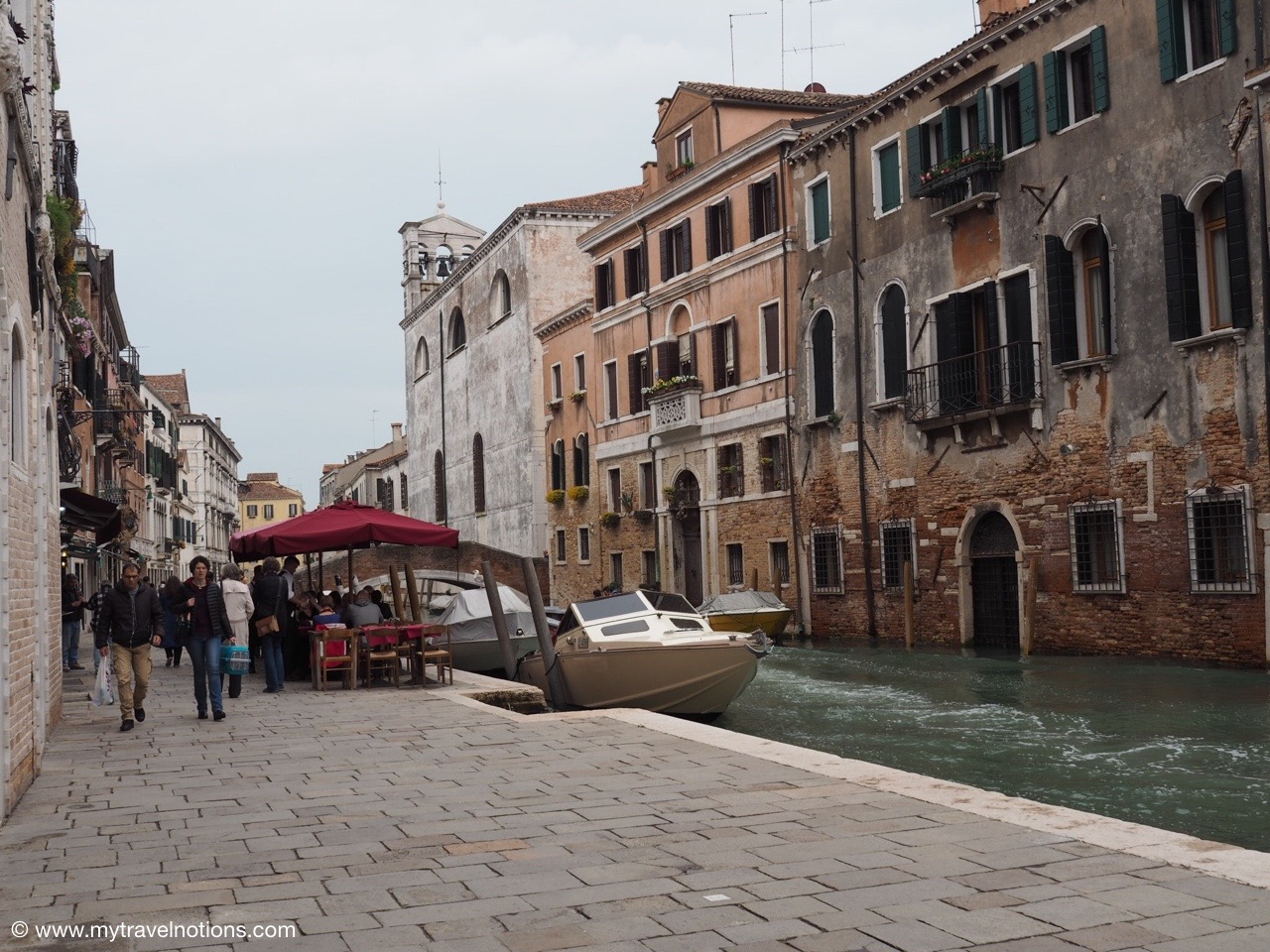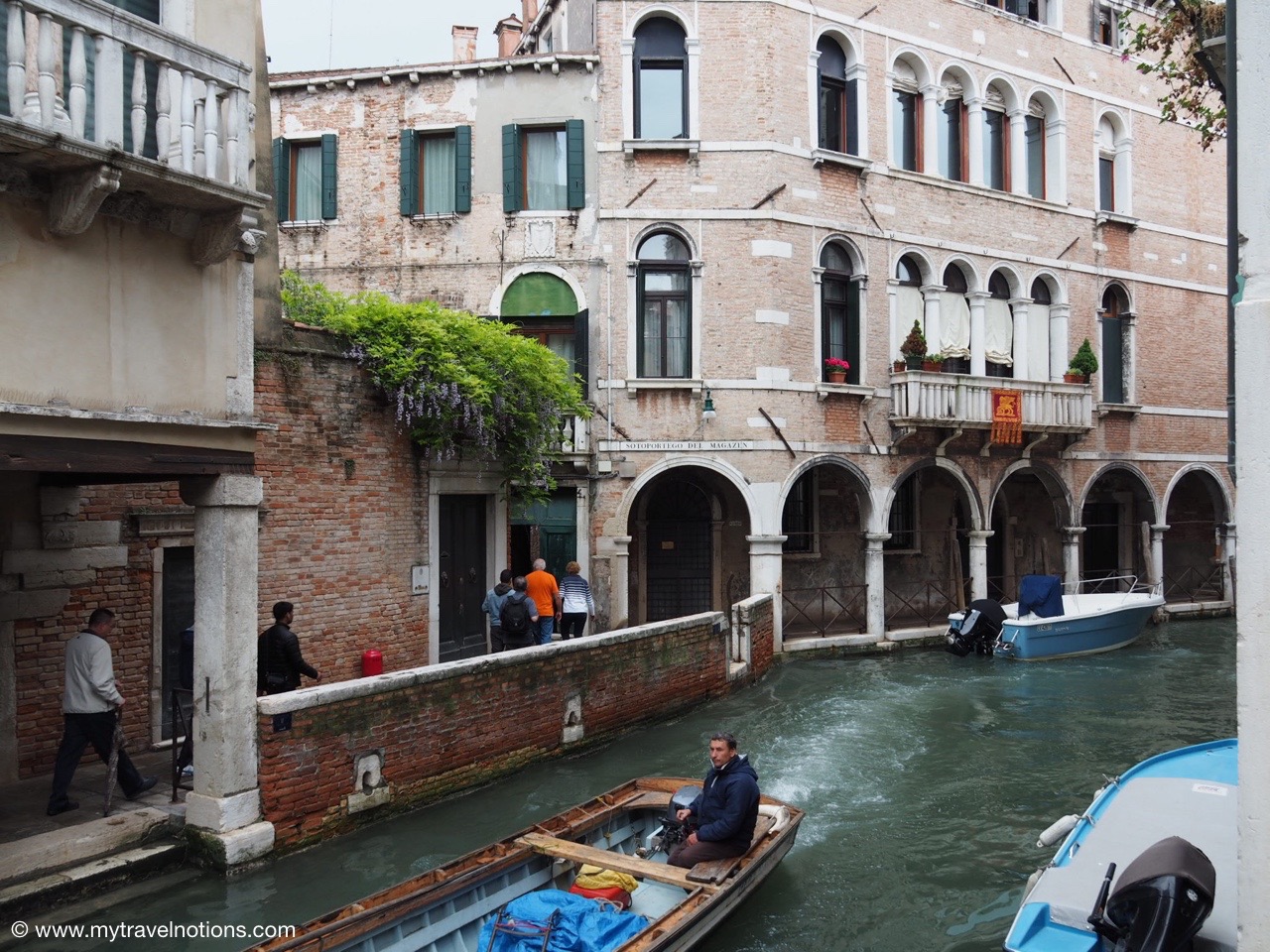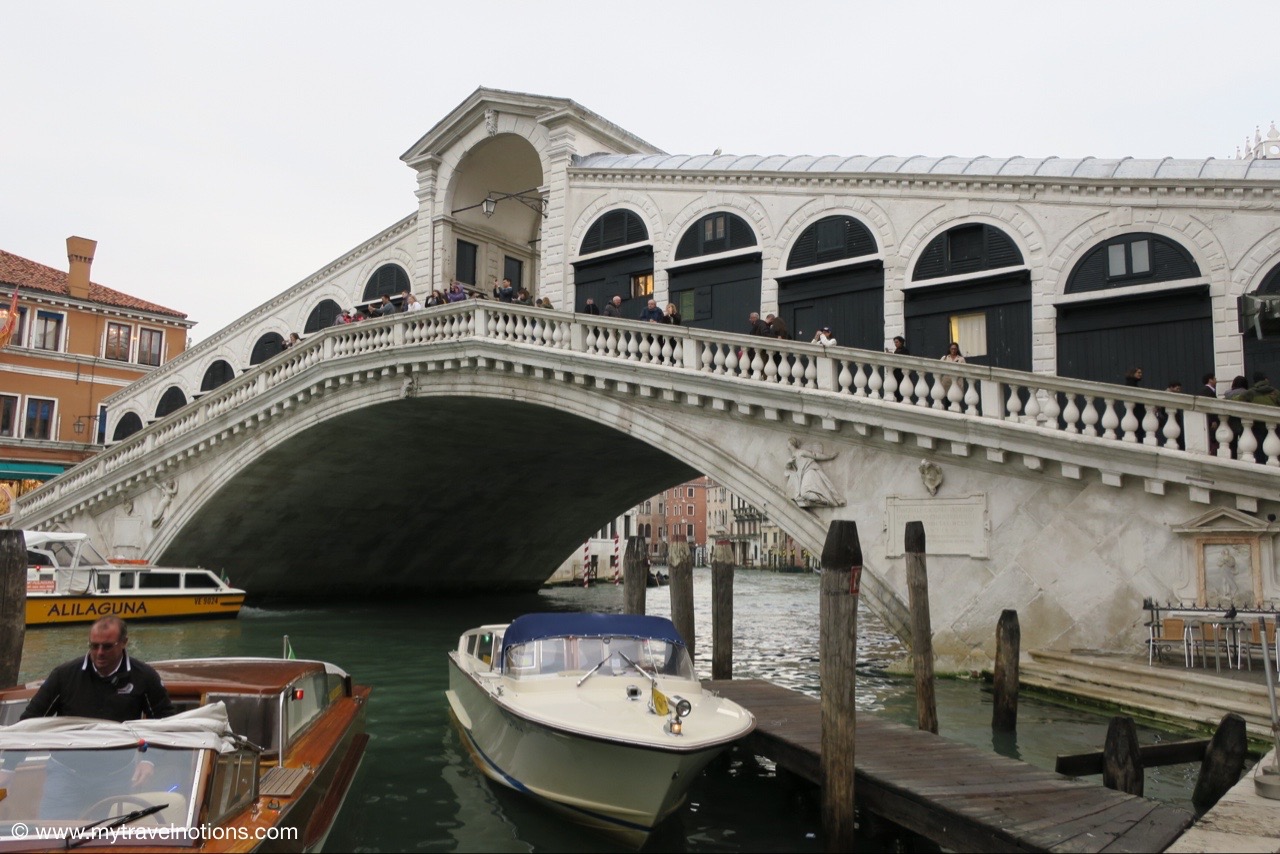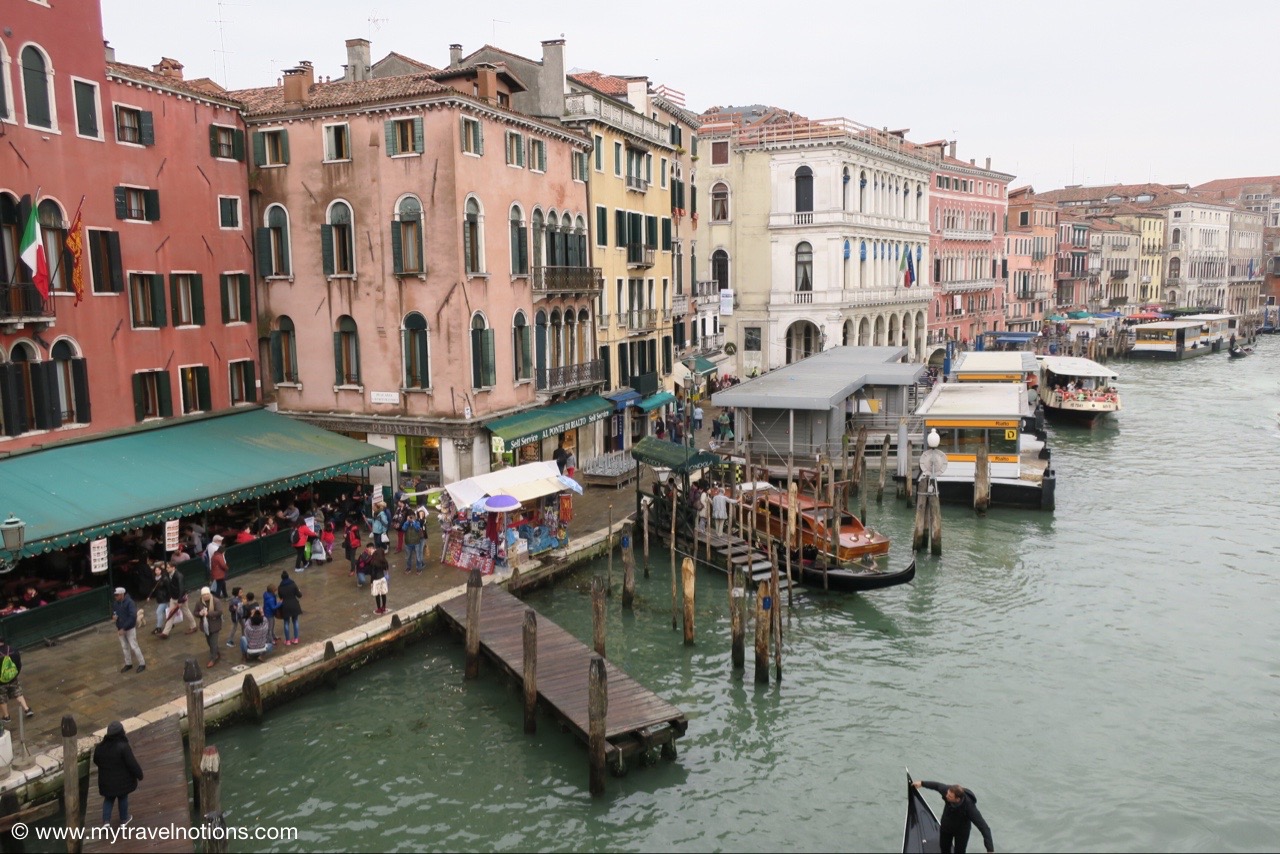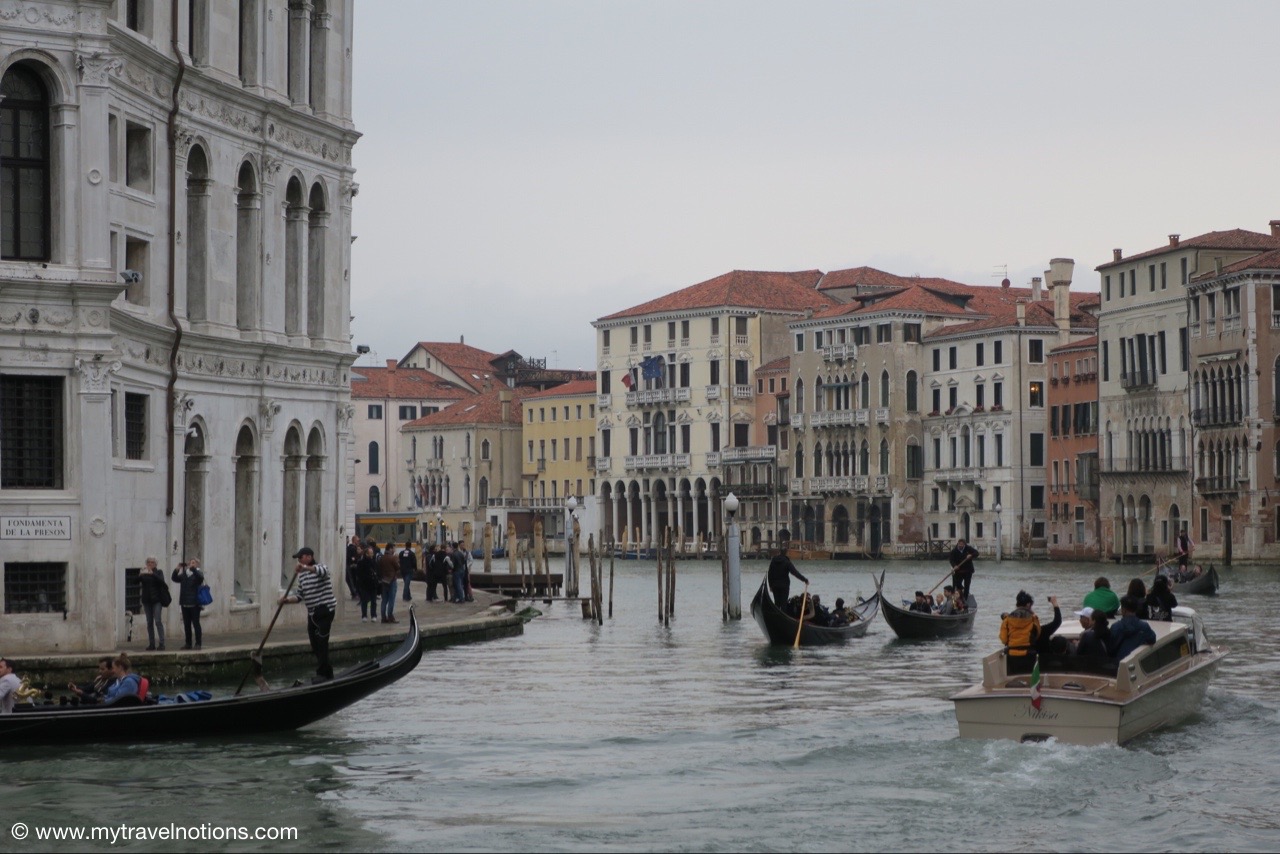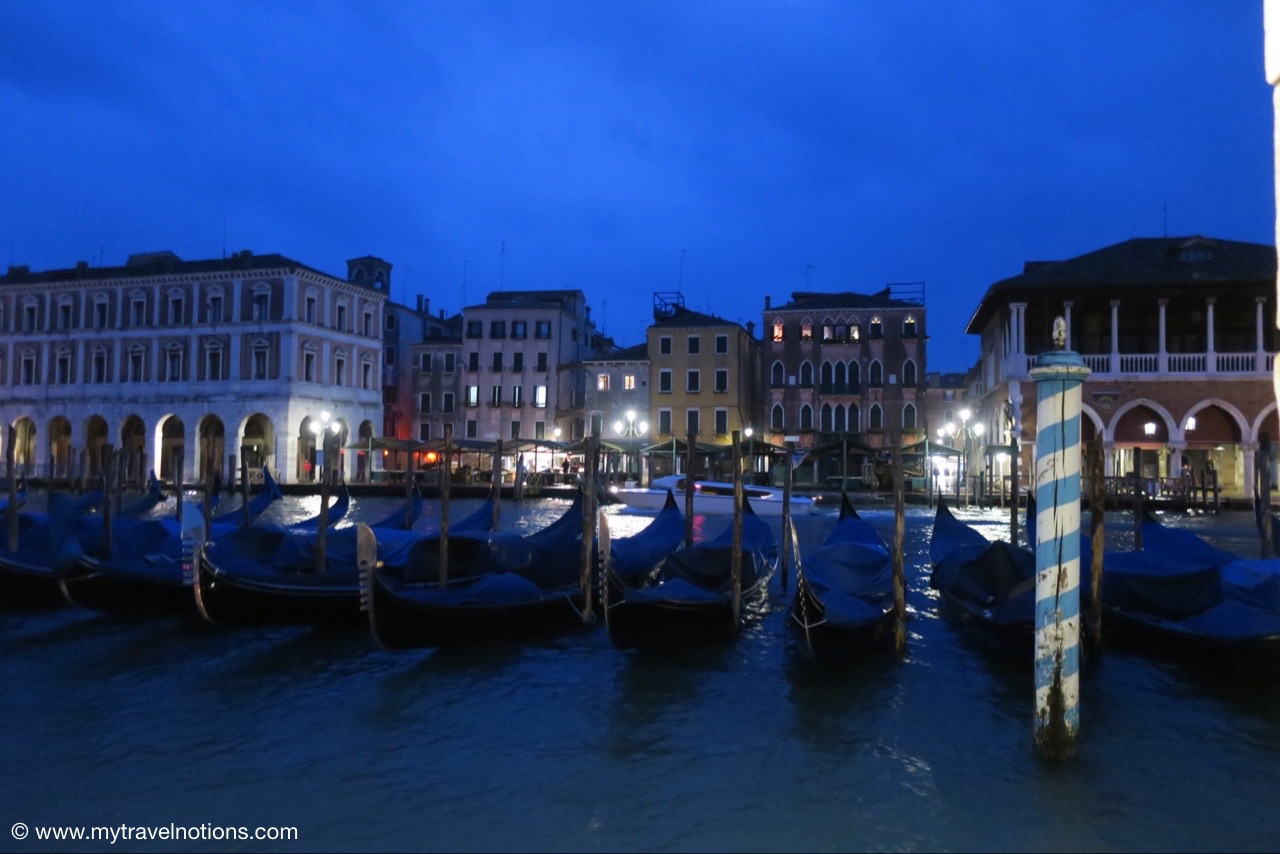 Venice is a piece of historical art that's also filled with historical art. The beauty of Venice is literally everywhere you look. But that's not how I felt or what I thought about Venice when I came here for the first time more than 10 years ago. At first glance, it was crowded and I felt overwhelmed by the tacky touristy shops. Thankfully, I spent the night and woke the next day to the Venice of my dreams. The key was to get up early, get away from the touristy hot spots and just wander. Even through cloudy skies, rain, a chilly breeze and the occasional break through of the sun, Venice still enchants.
It turned out to be a busy day with the morning devoted to the Doge Palace…and that's no small task…considering the palace was the residence of the supreme authority of the former Republic of Venice. It is a mass of rooms from the imposing stately ones to the barren prison cells. And, the ceiling to floor masterpieces by the likes of Giovanni Bellini to Tintoretto are a true feast for the artistic soul.
And, after a lunch of cicchetti, small side dishes or in our case a variety of delicious tasties on small pieces of bread, and an aperitif to wash it down, we were off to the Gallerie dell'Accademia to indulge in more great Venetian art.
Tomorrow, I island hop to Murano, Burbank and Torcello.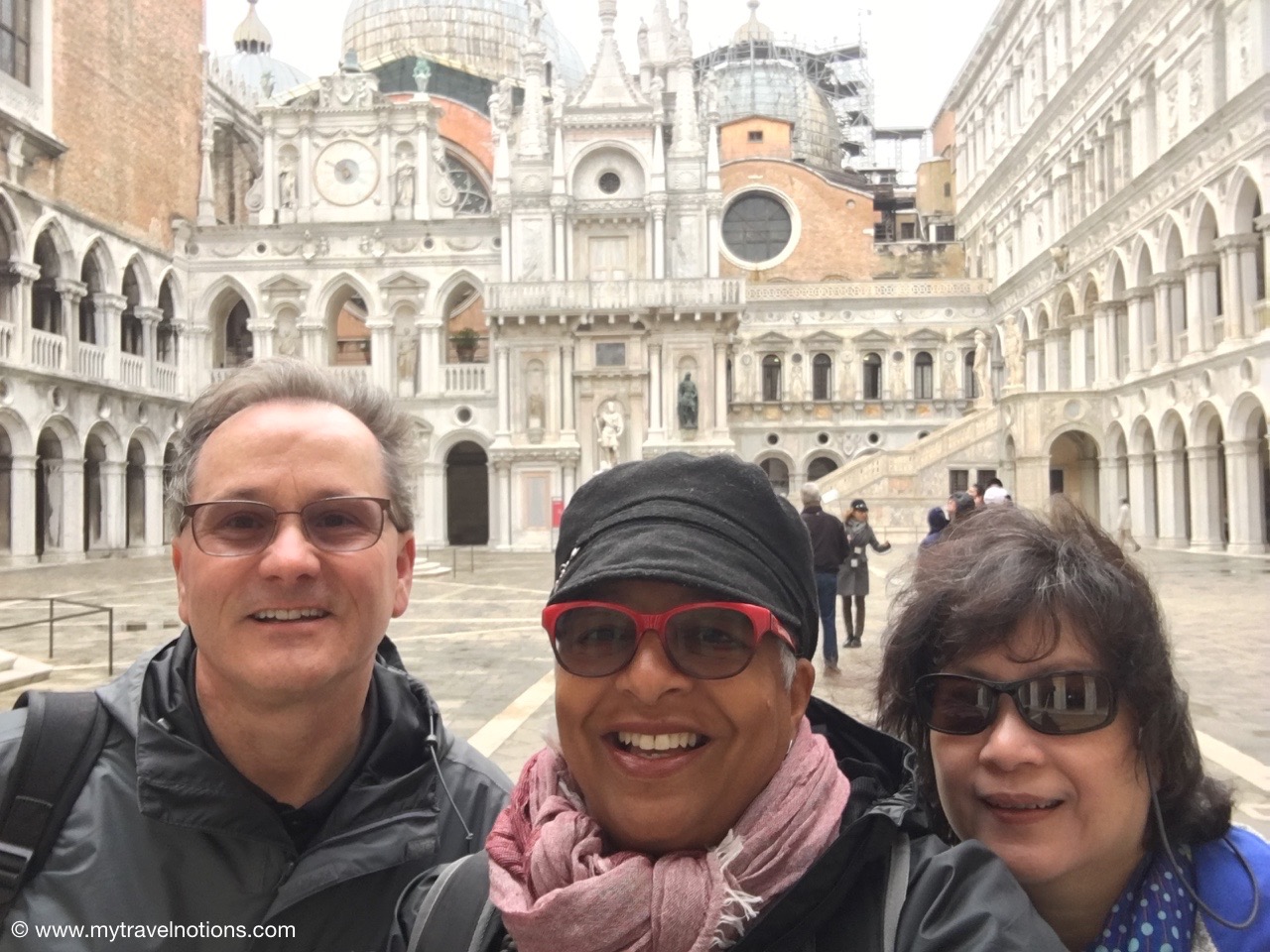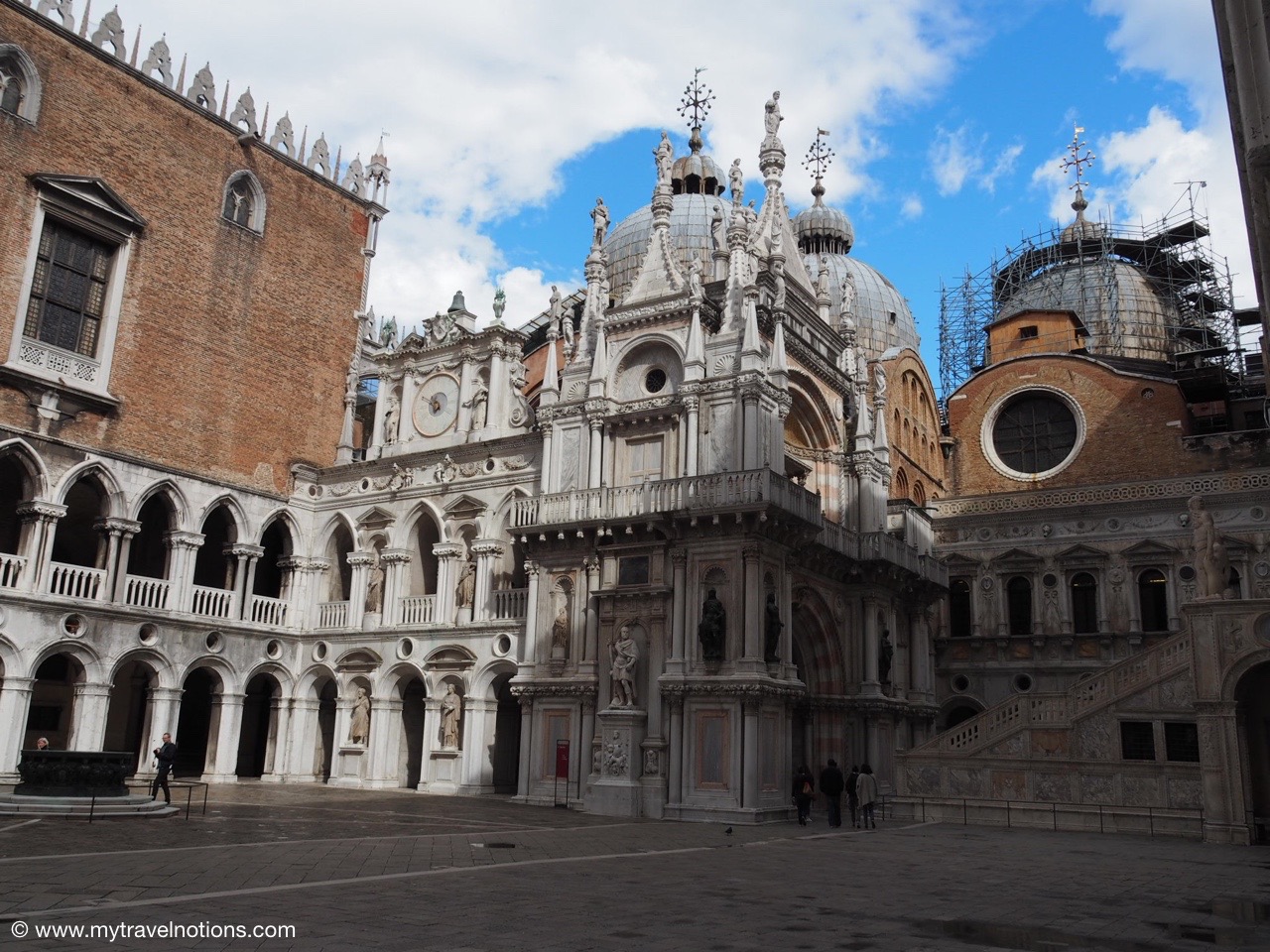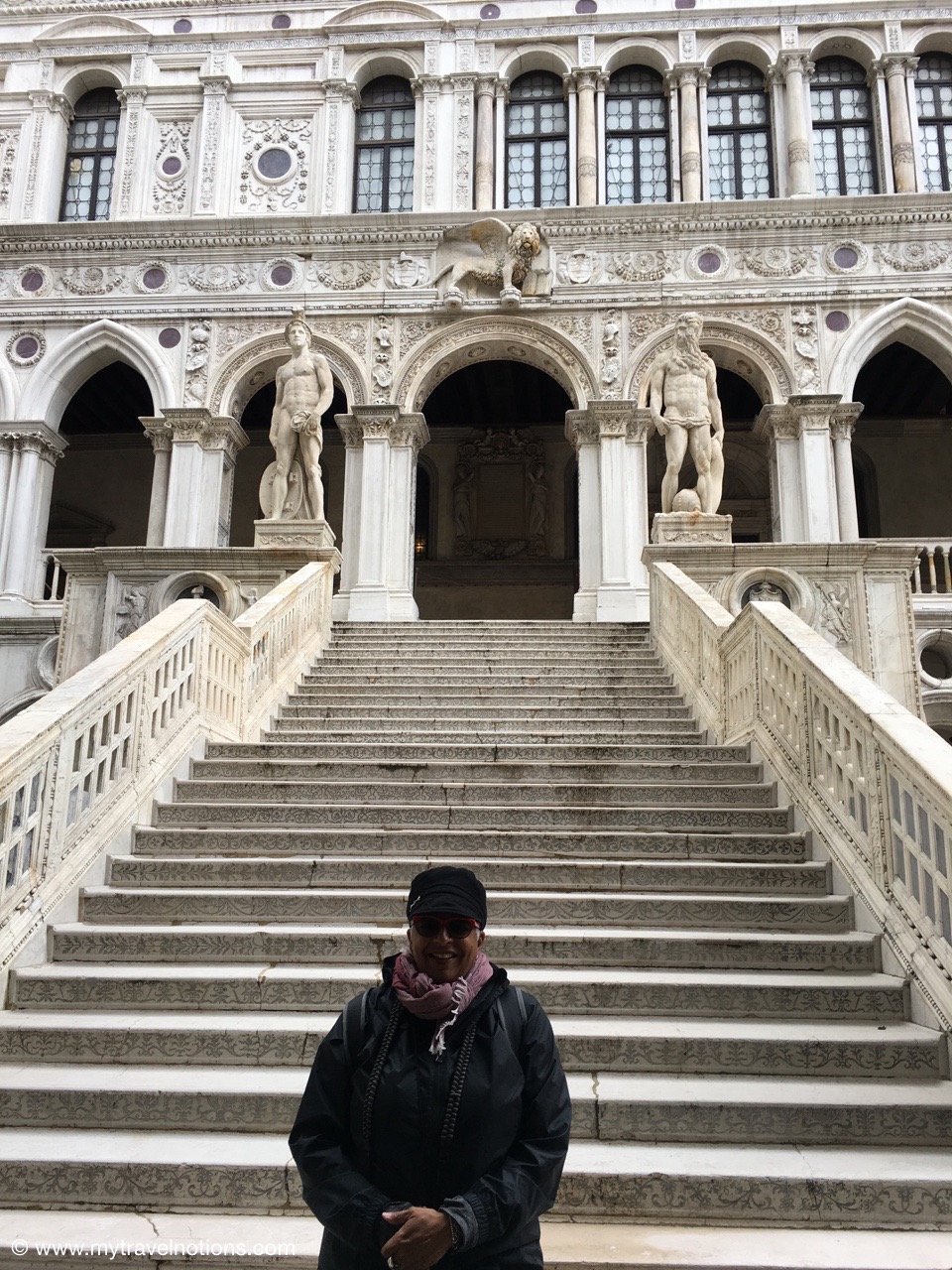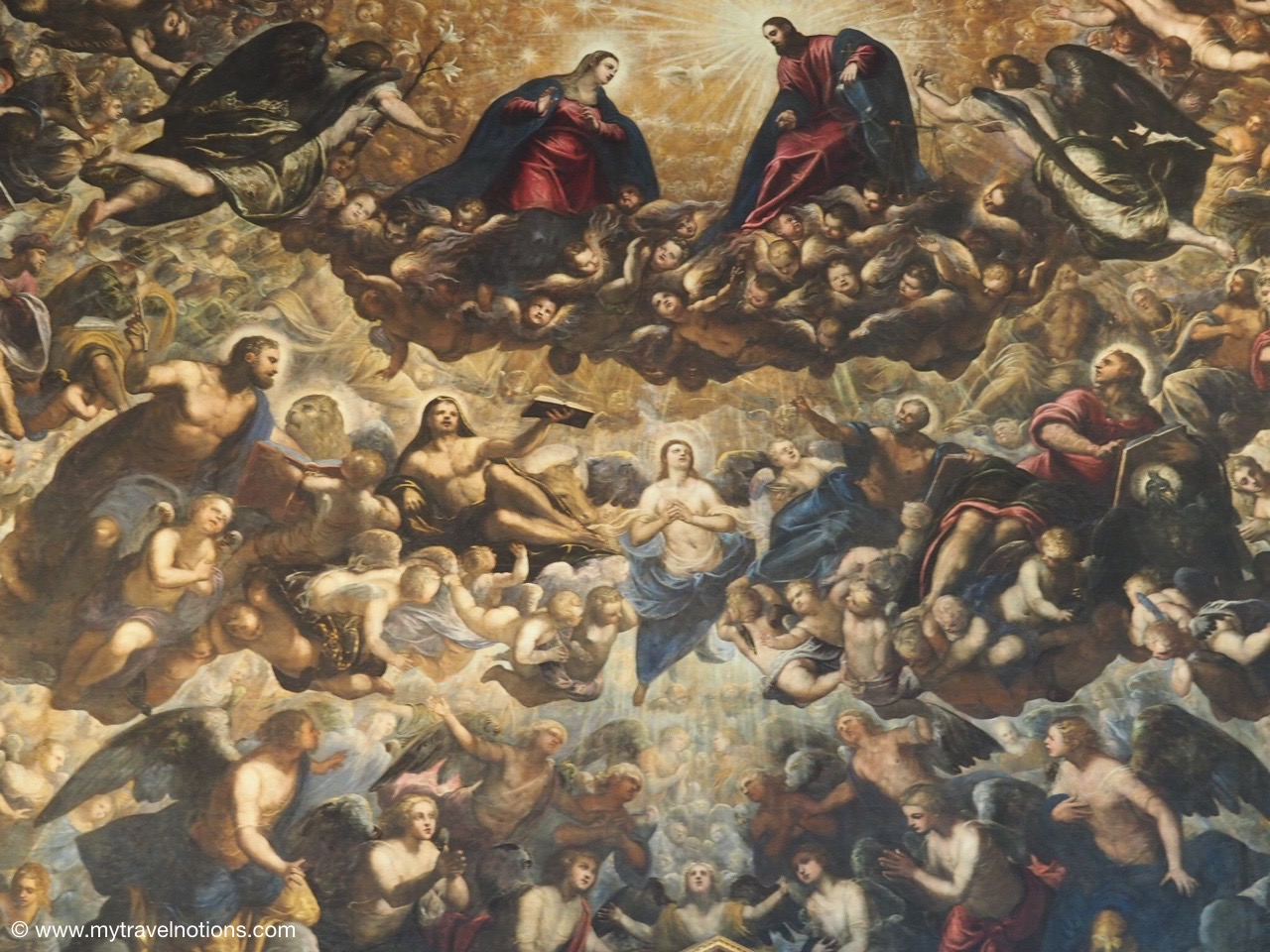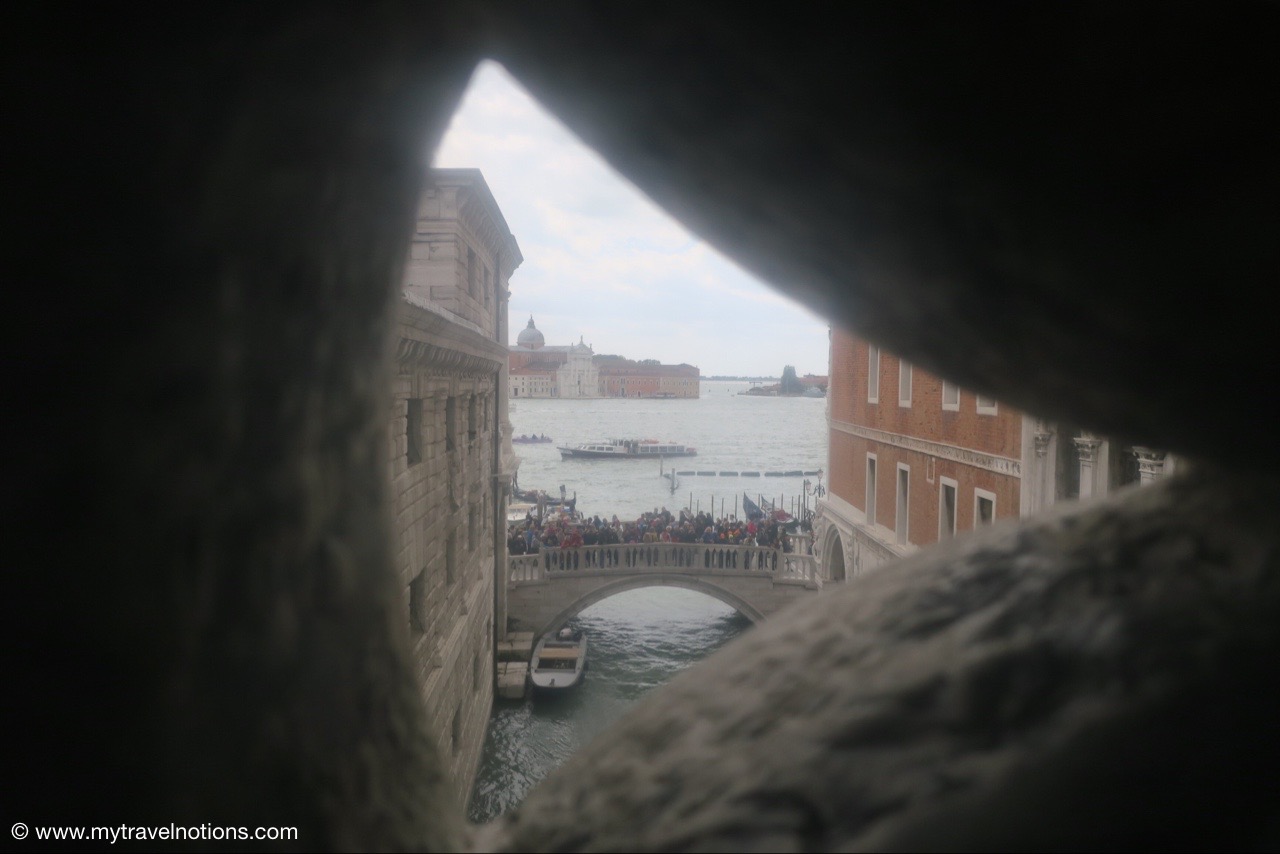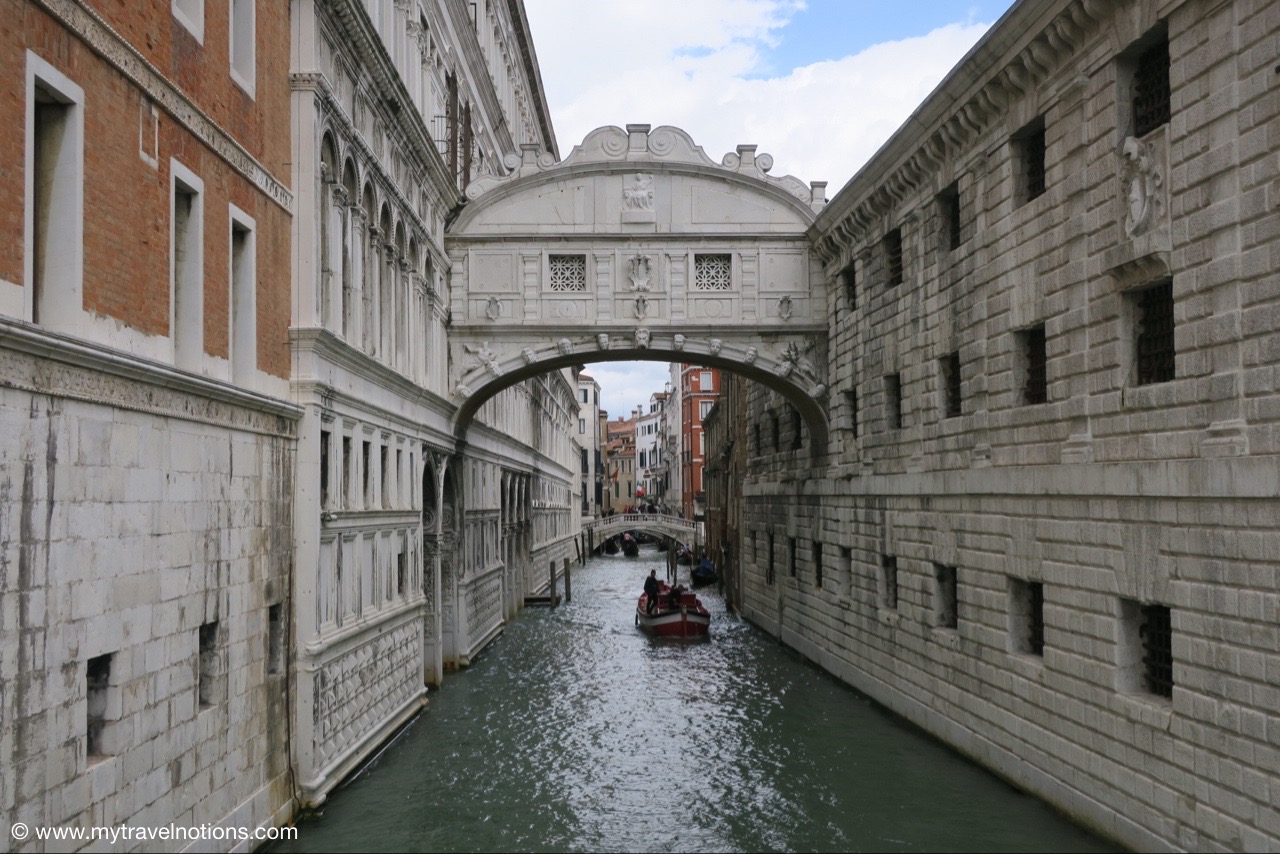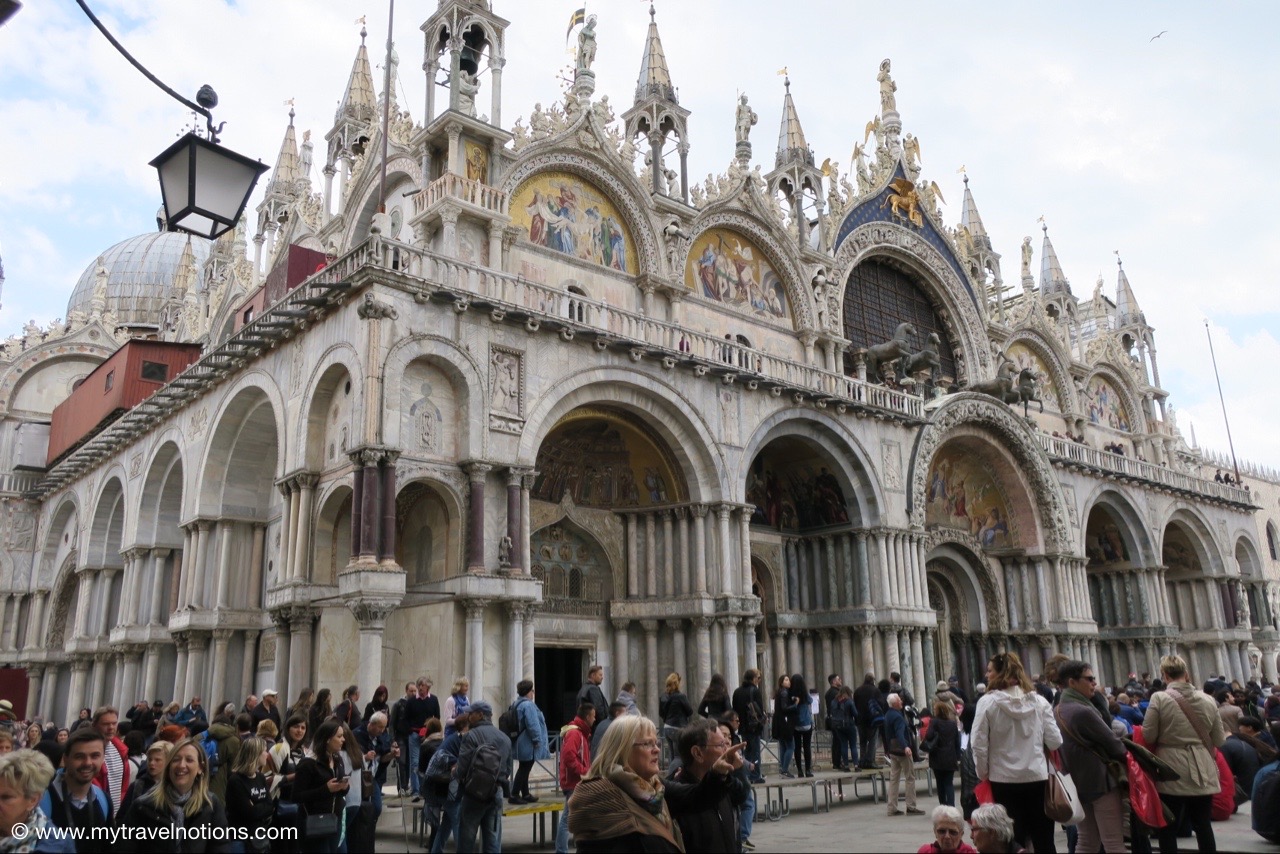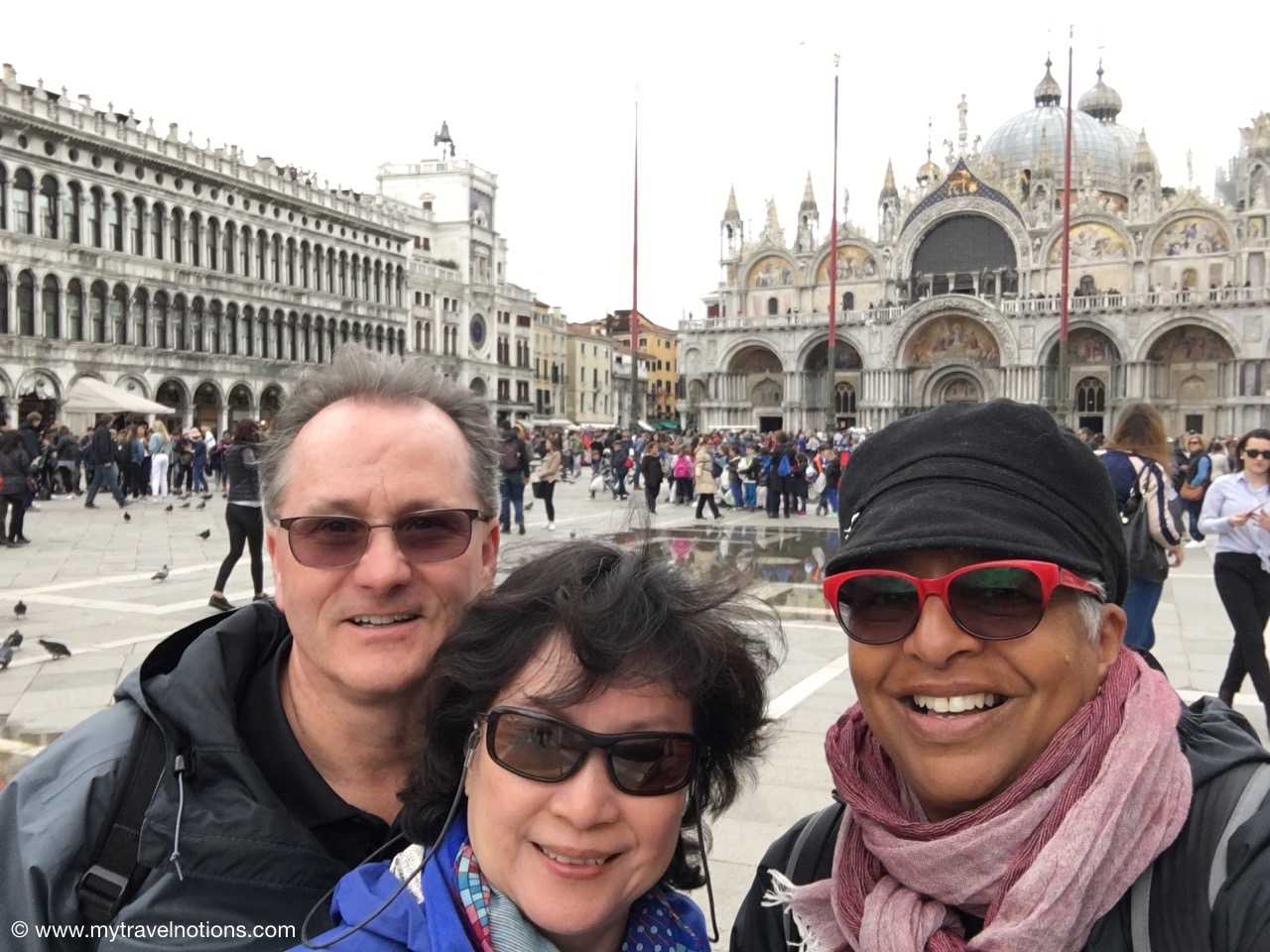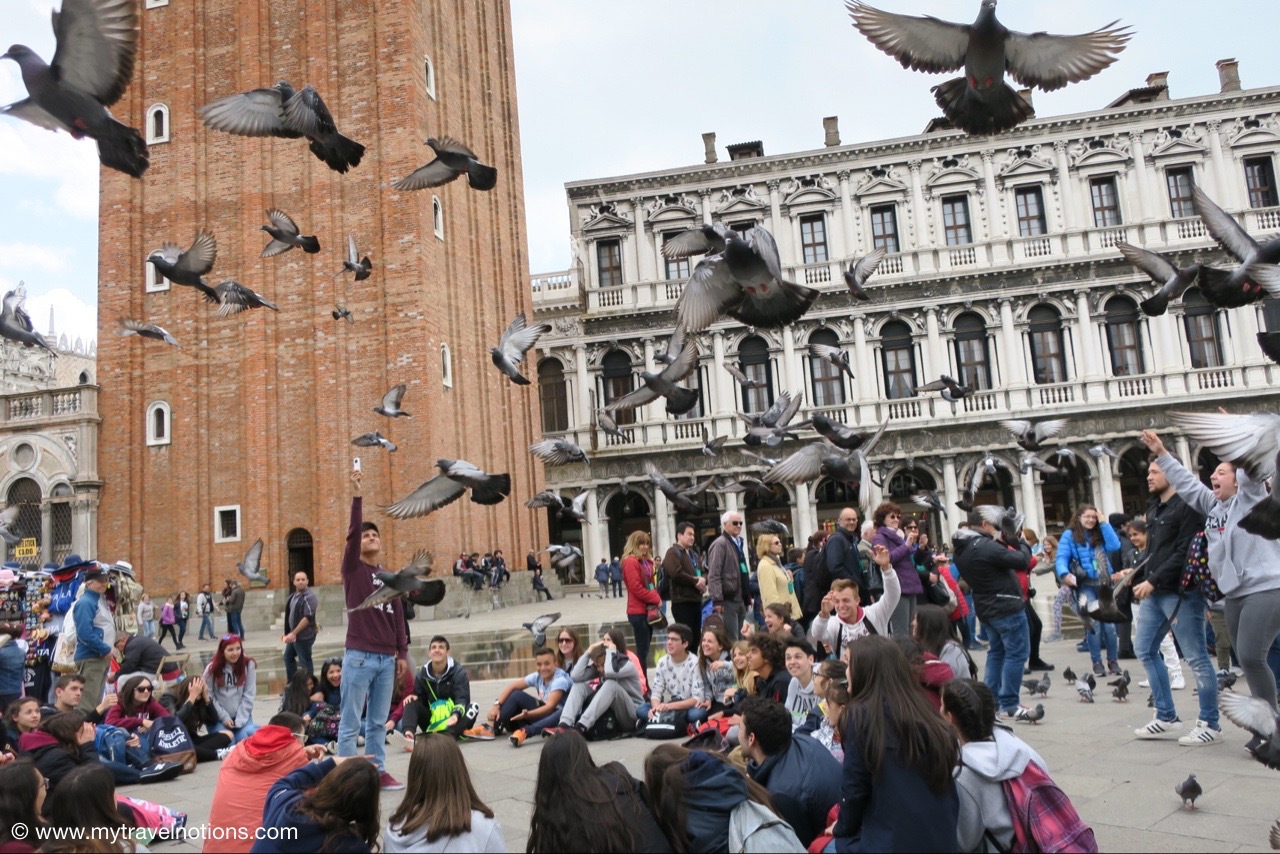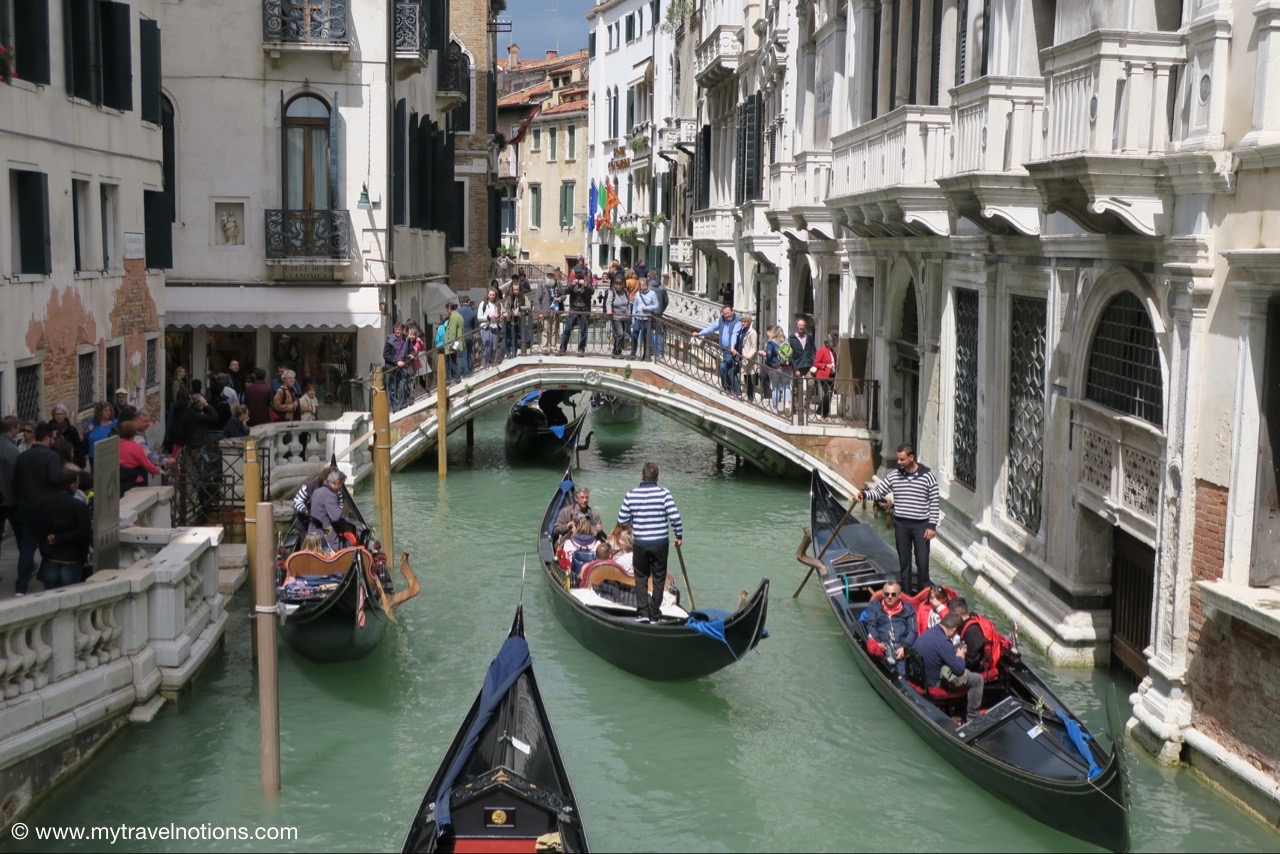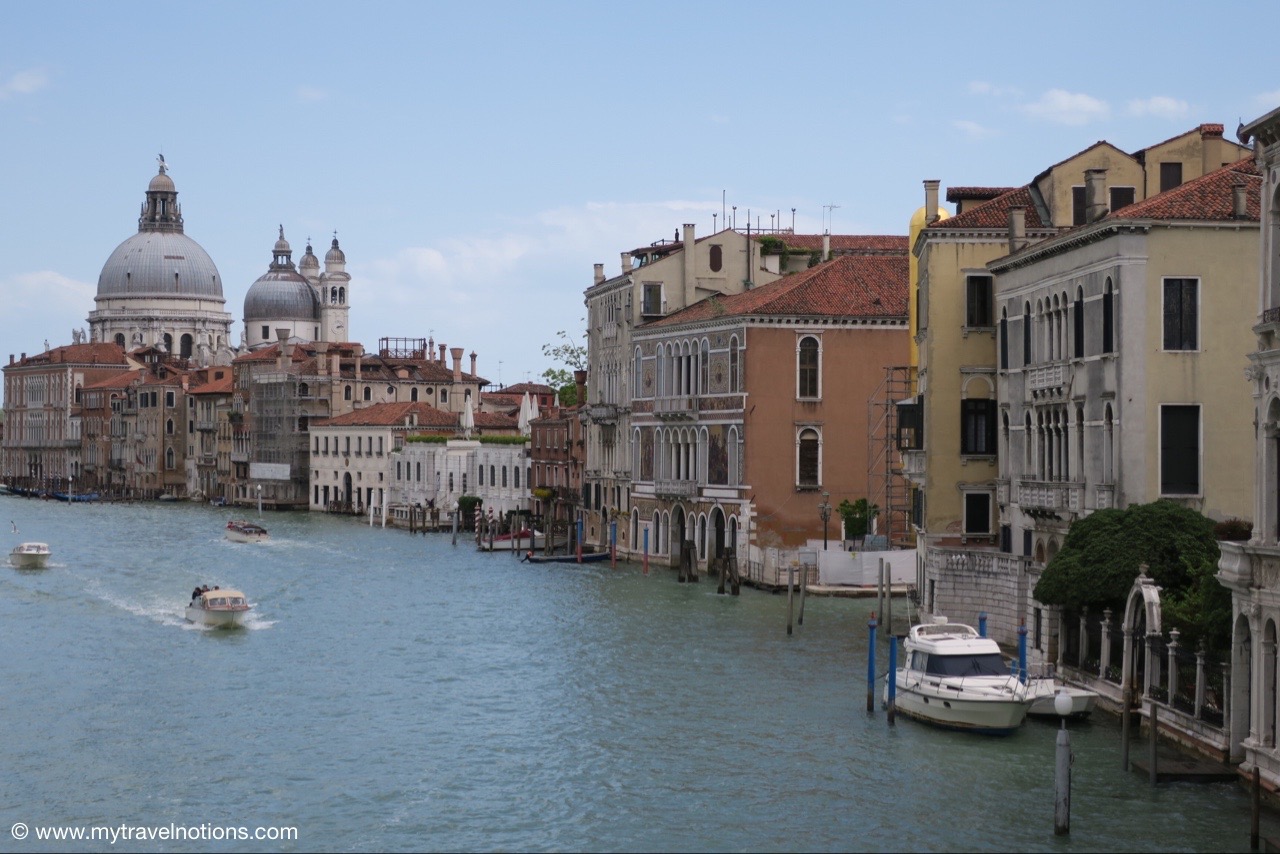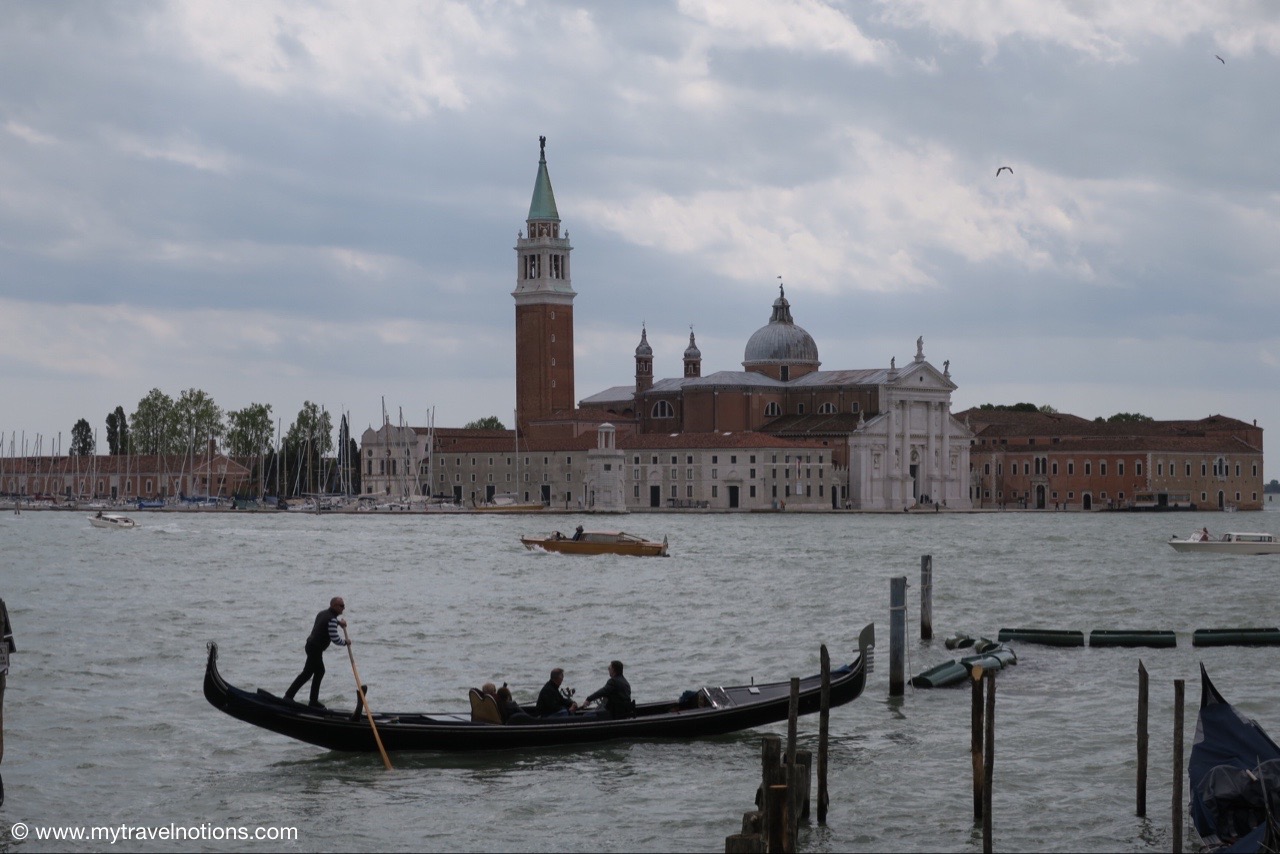 I walked so much today that even my toes ache. But Murano, Burano and Torcello, all considered a part of Venice, were calling my name and I wanted to explore these islands and see what its like to island hop. As it turns out, getting from one island to another is rather easy…just go to the waterbus stop and hop on the waterbus…or vaporetto as it is known by here in Venice.
But for how each stop went, well each picture has a story.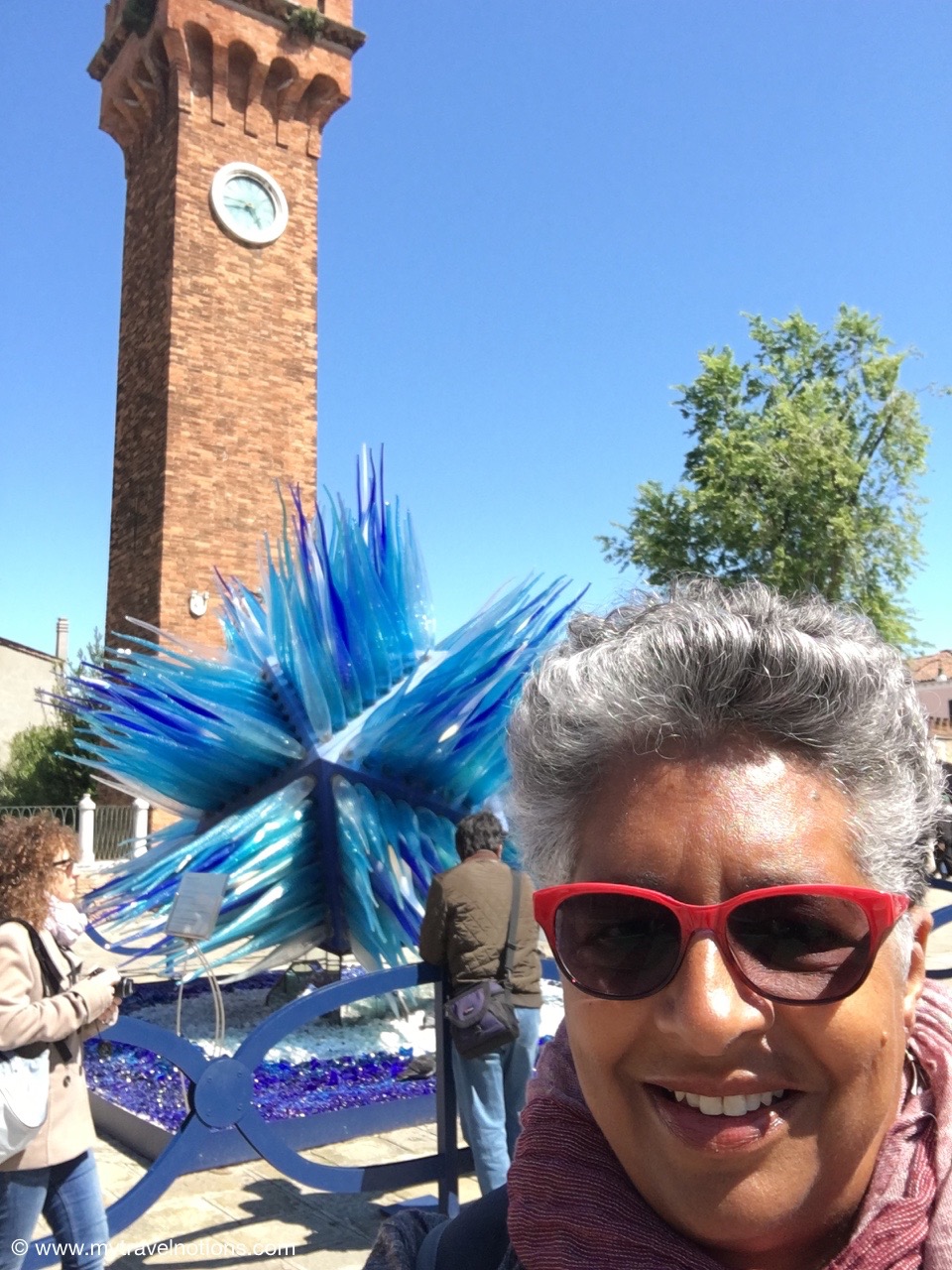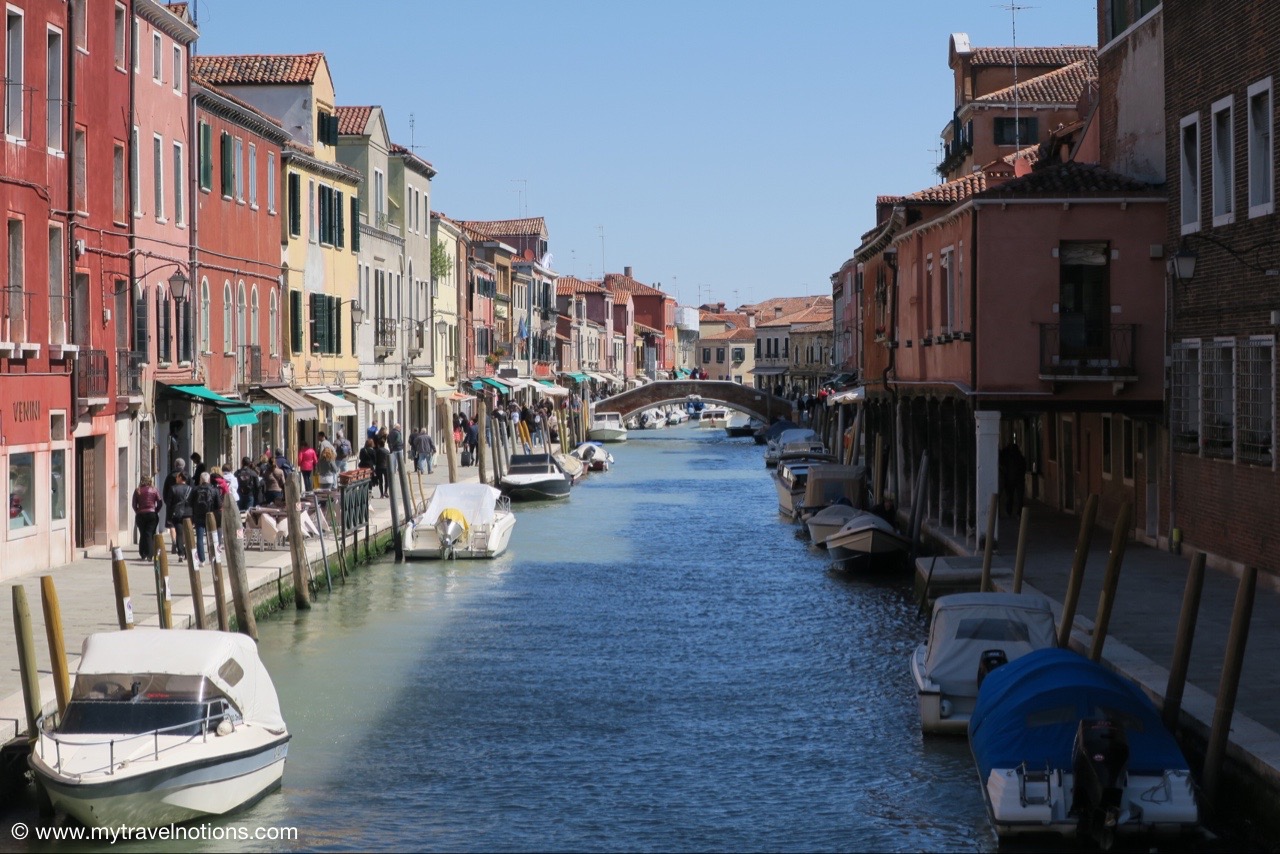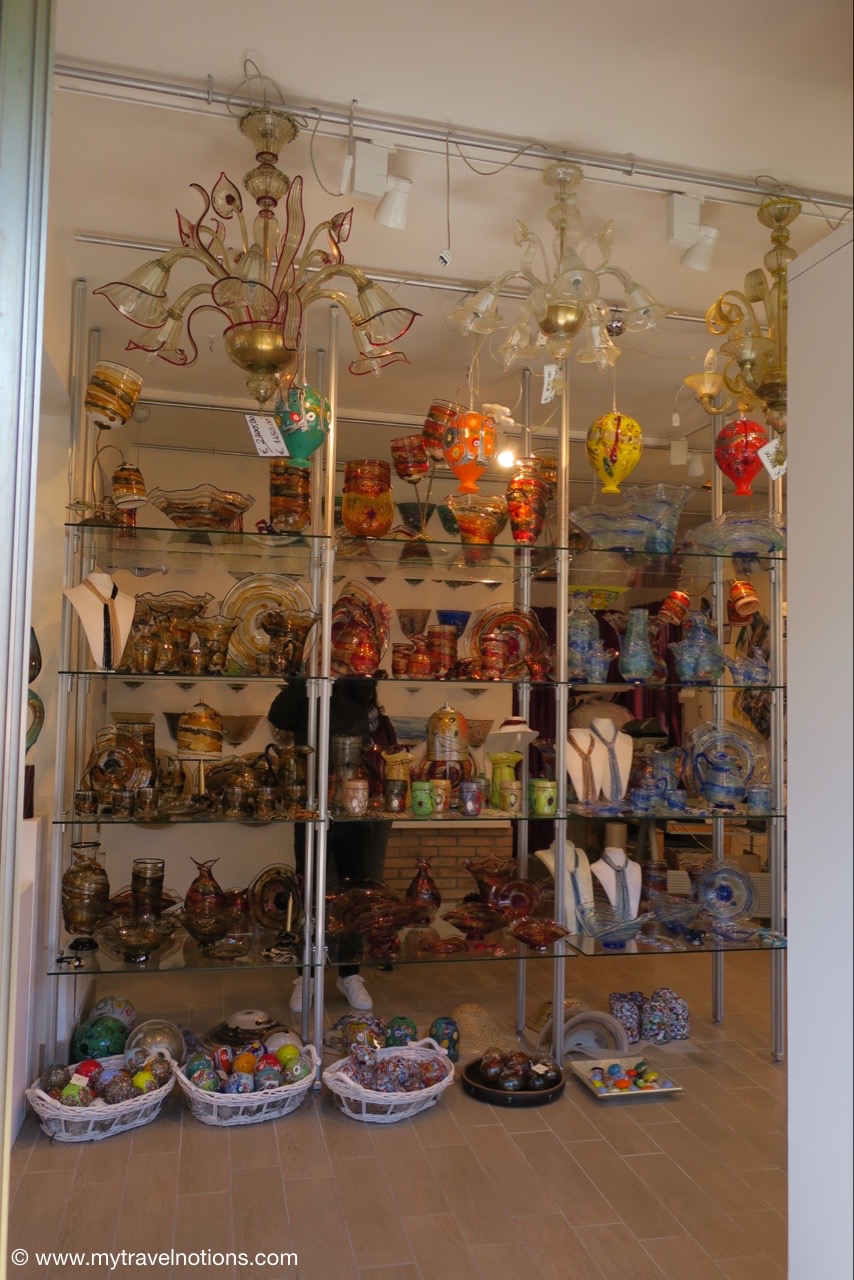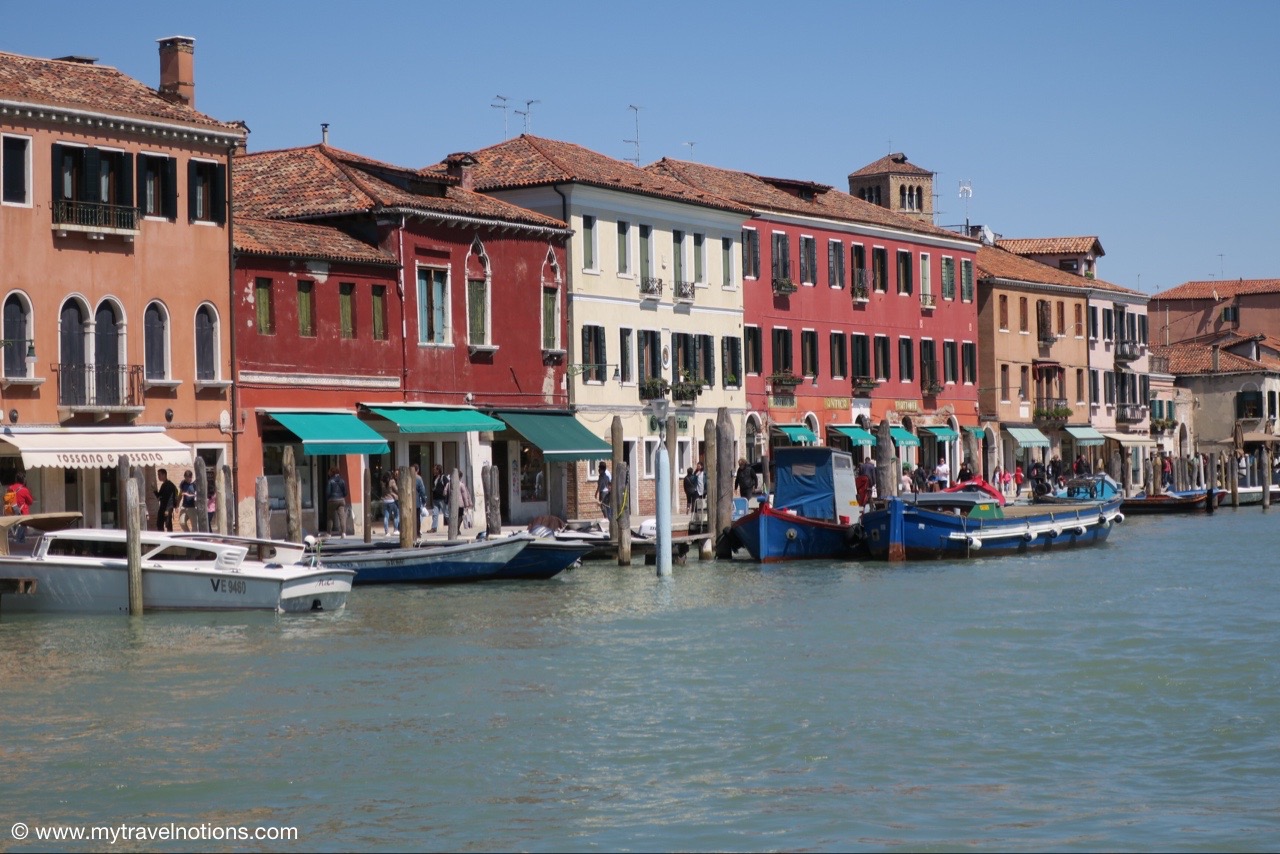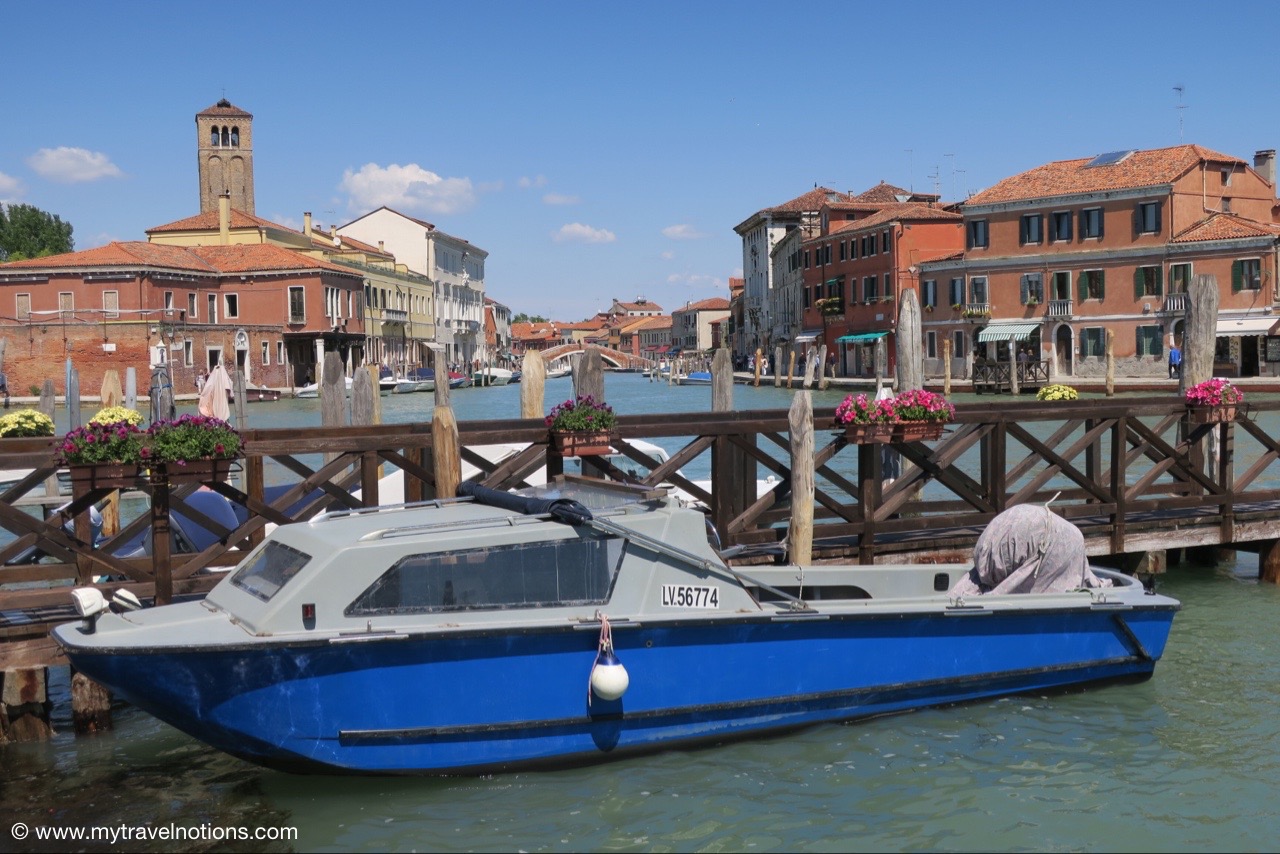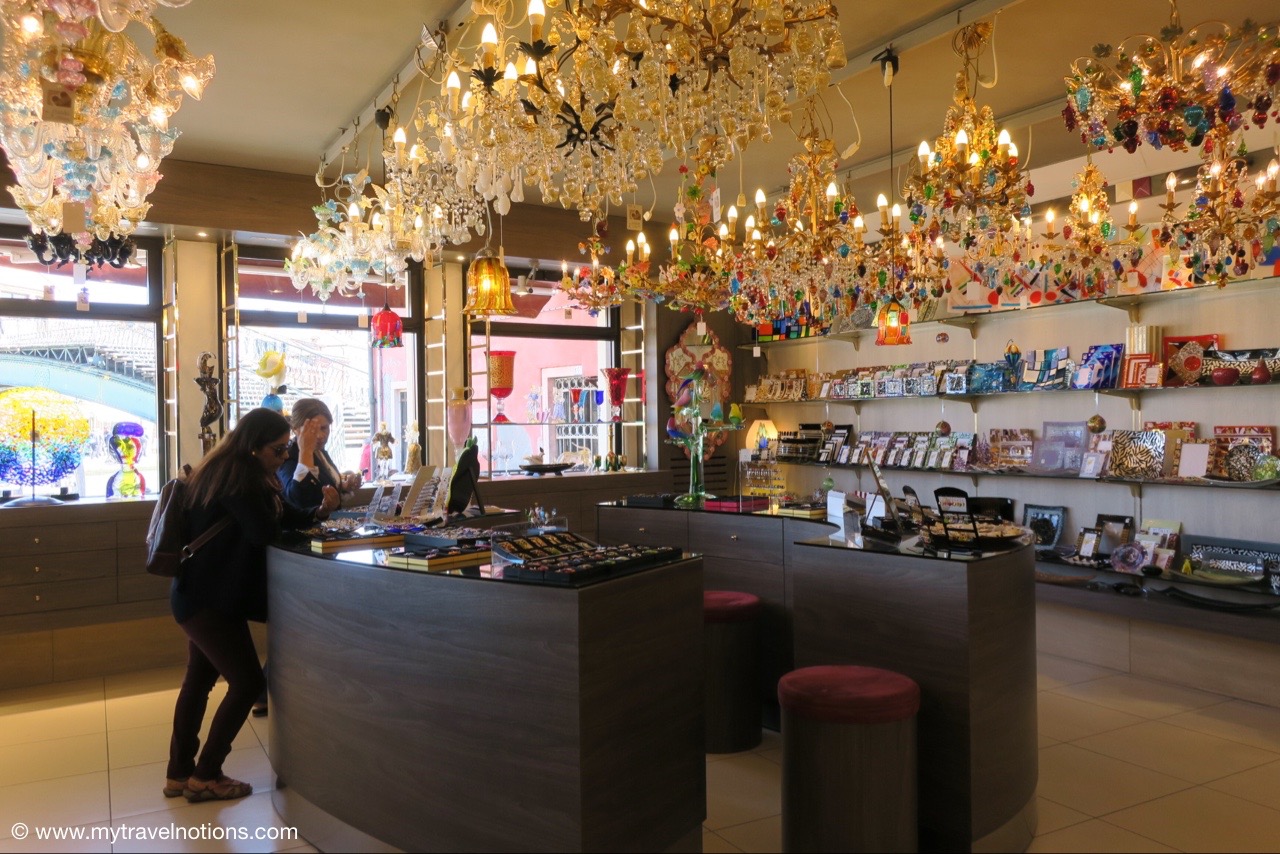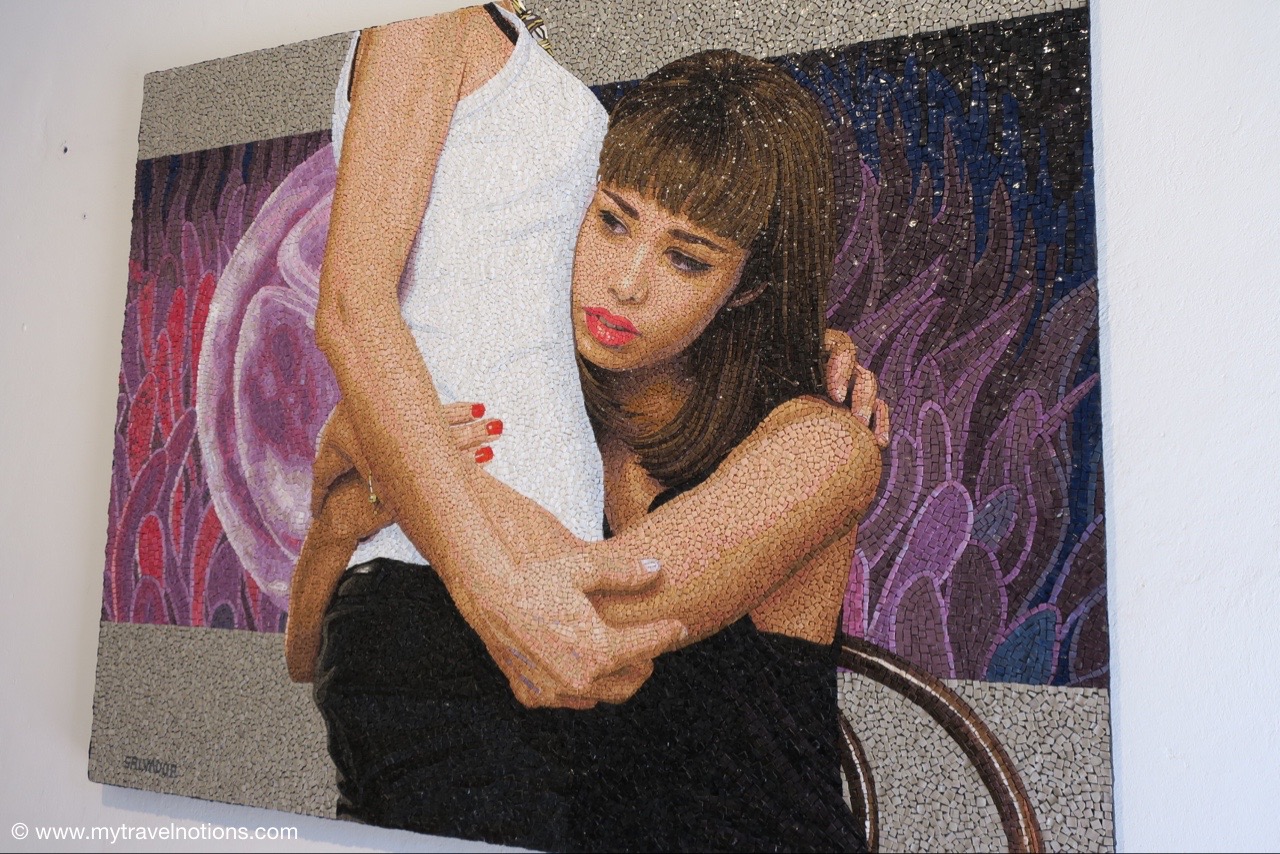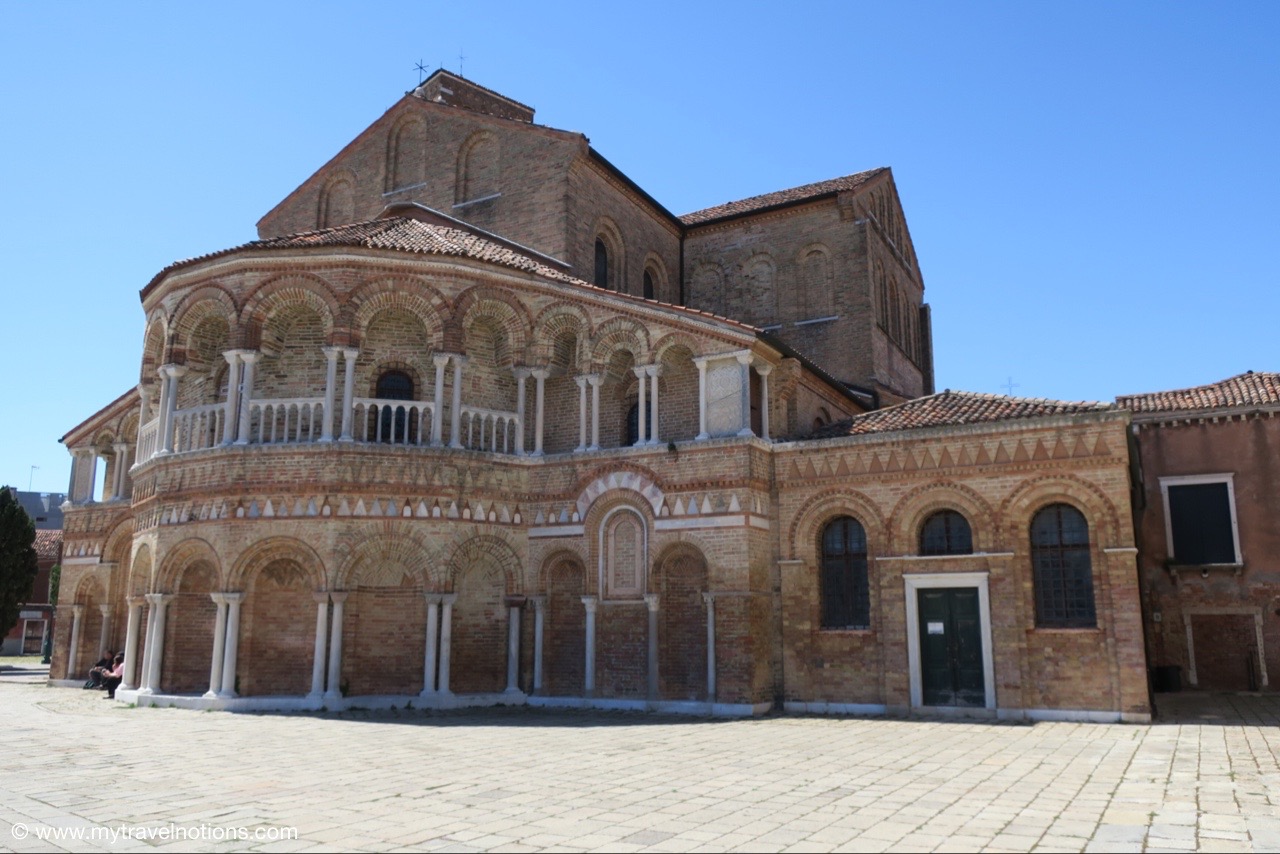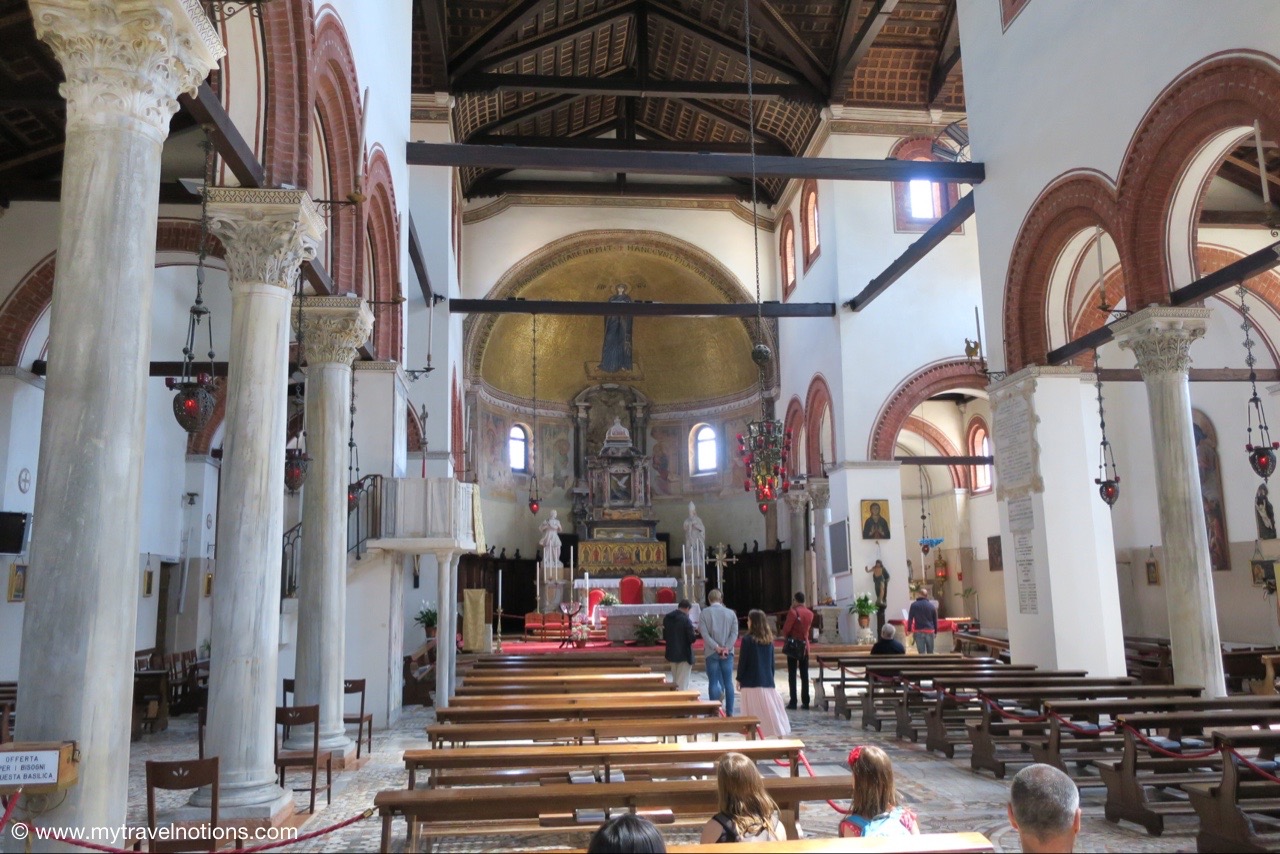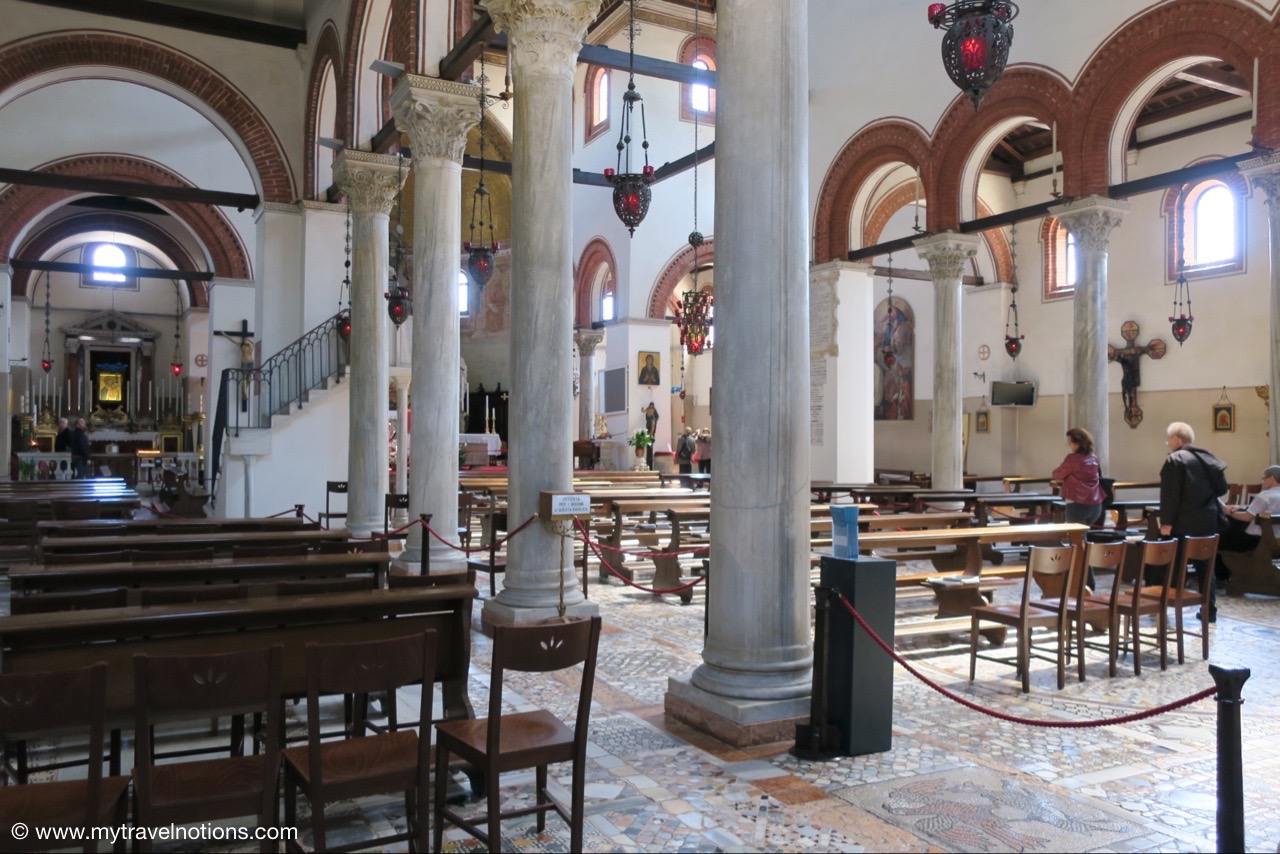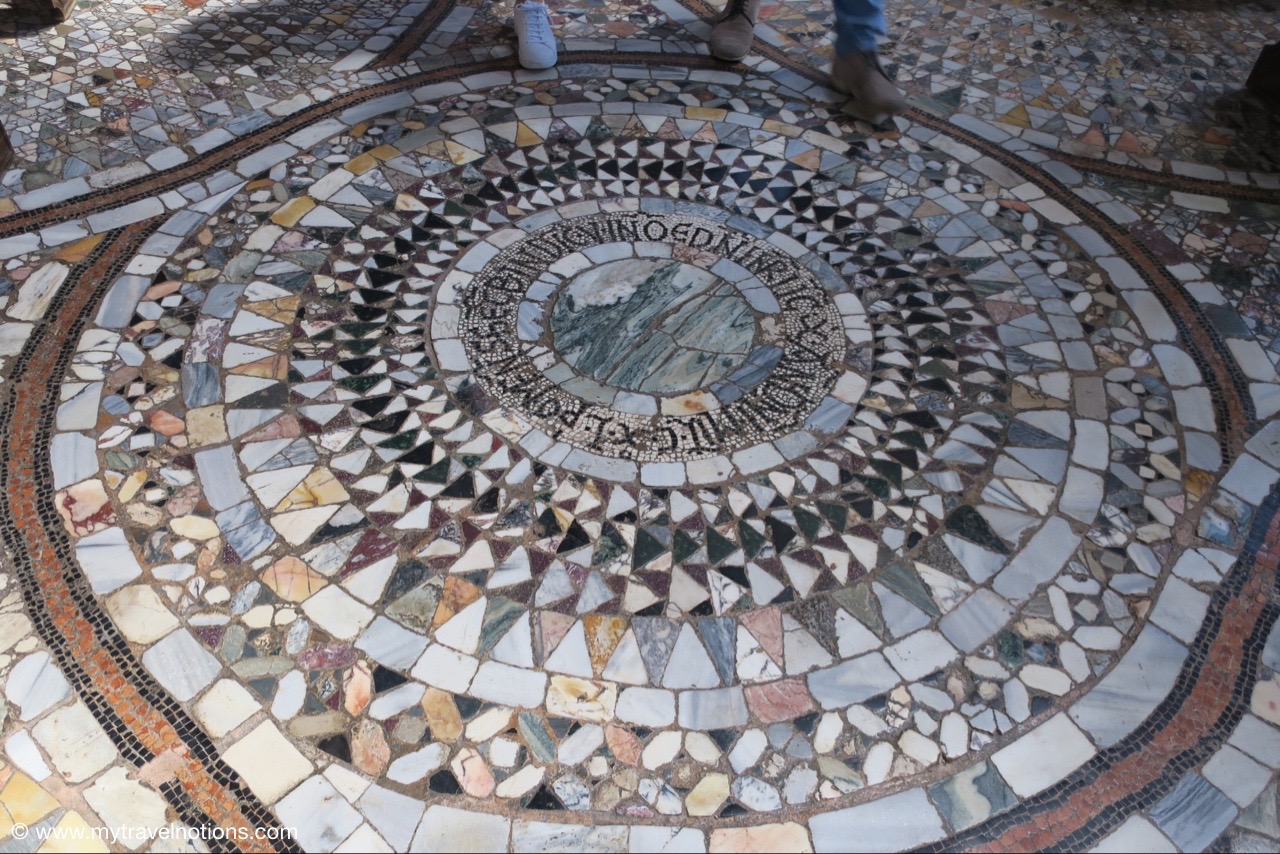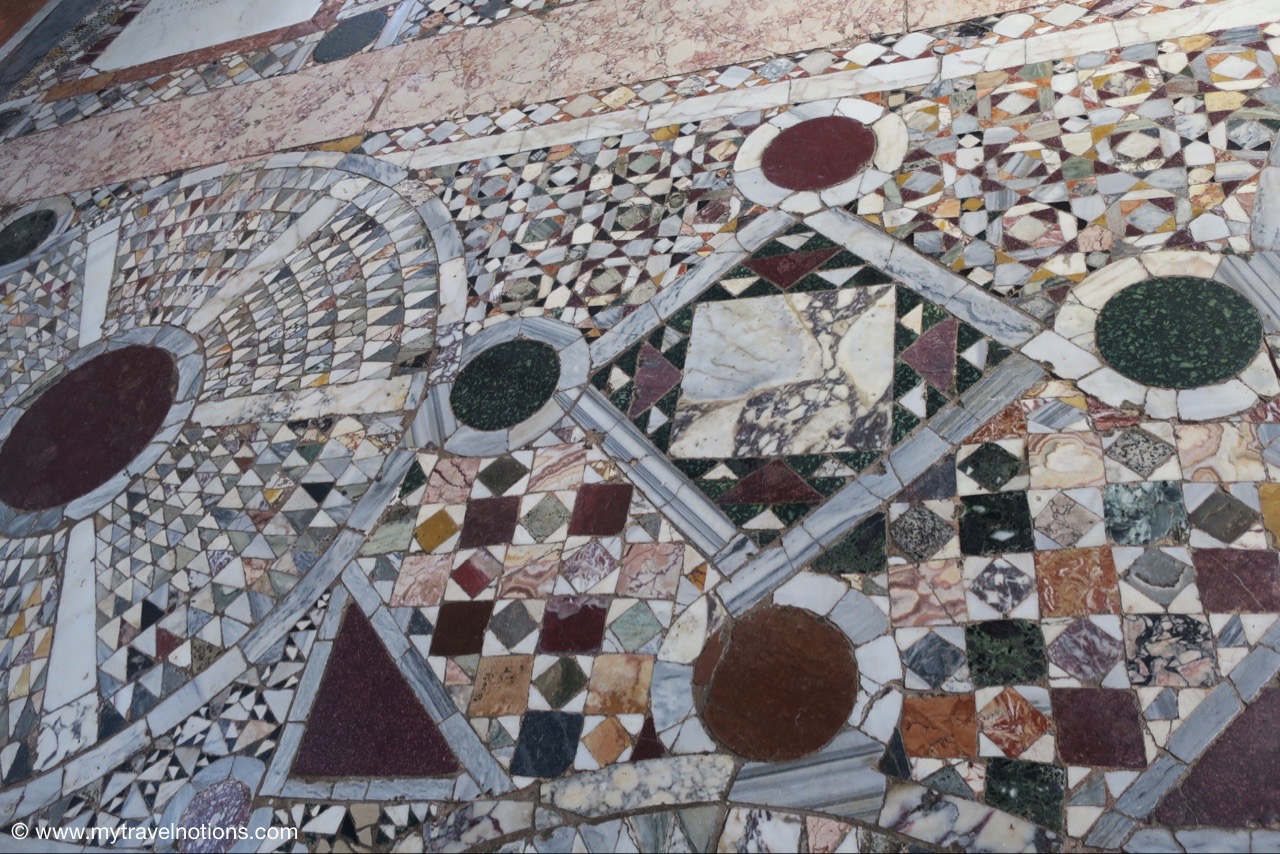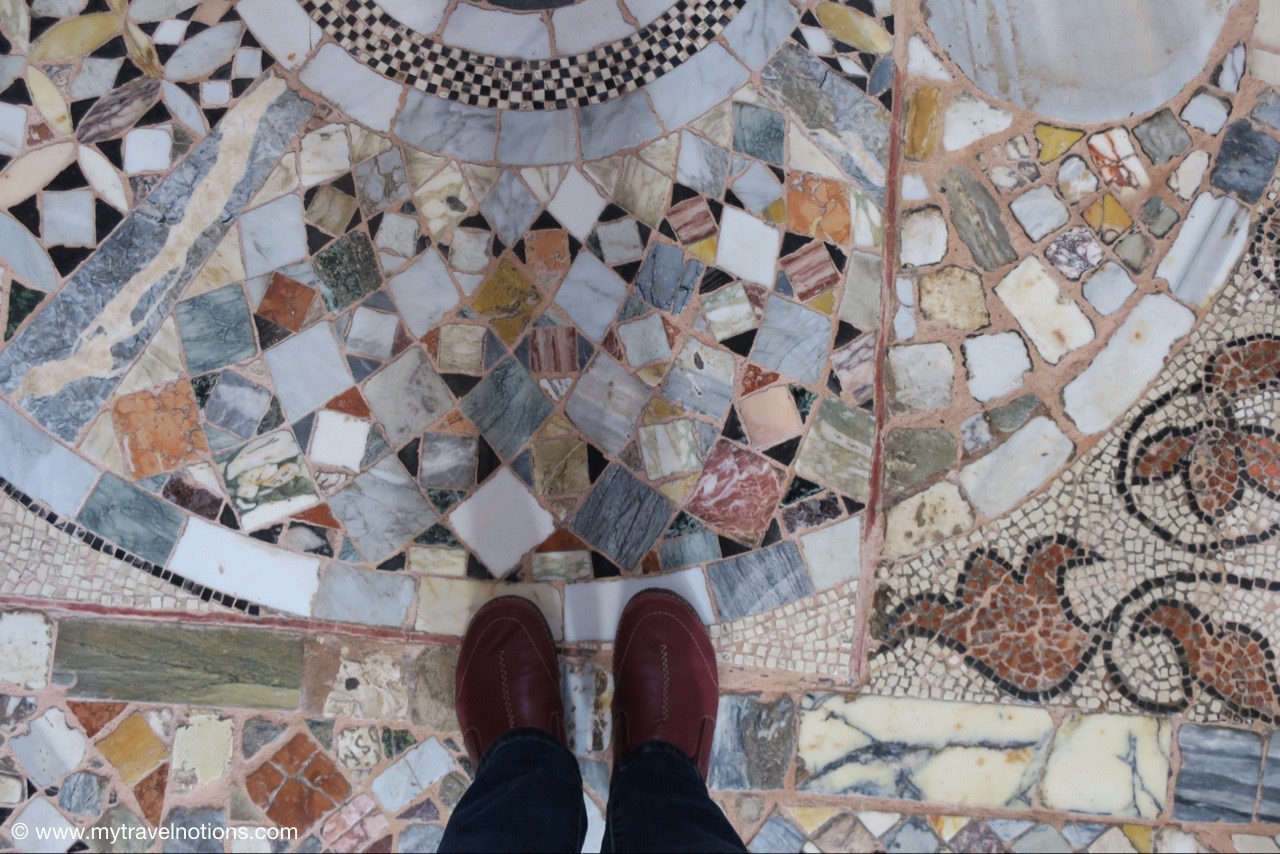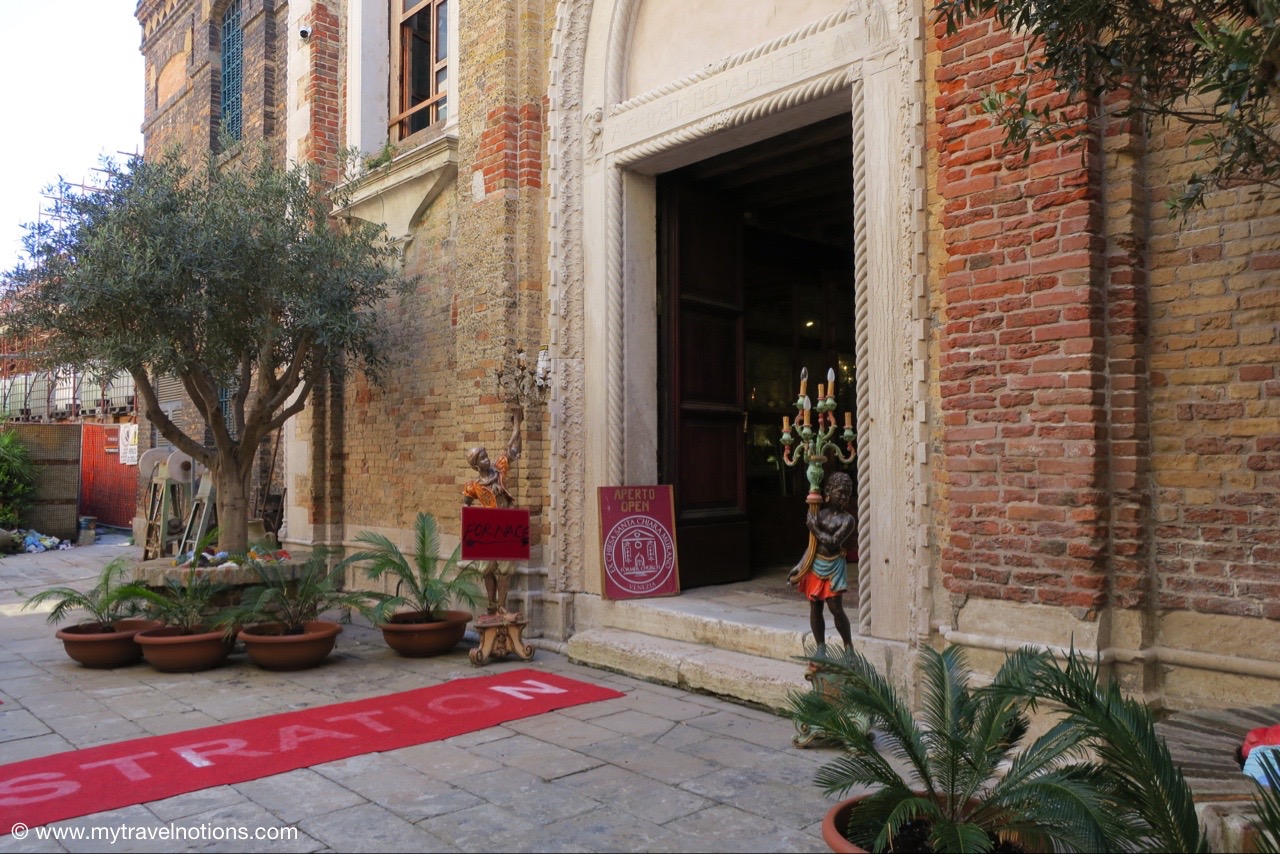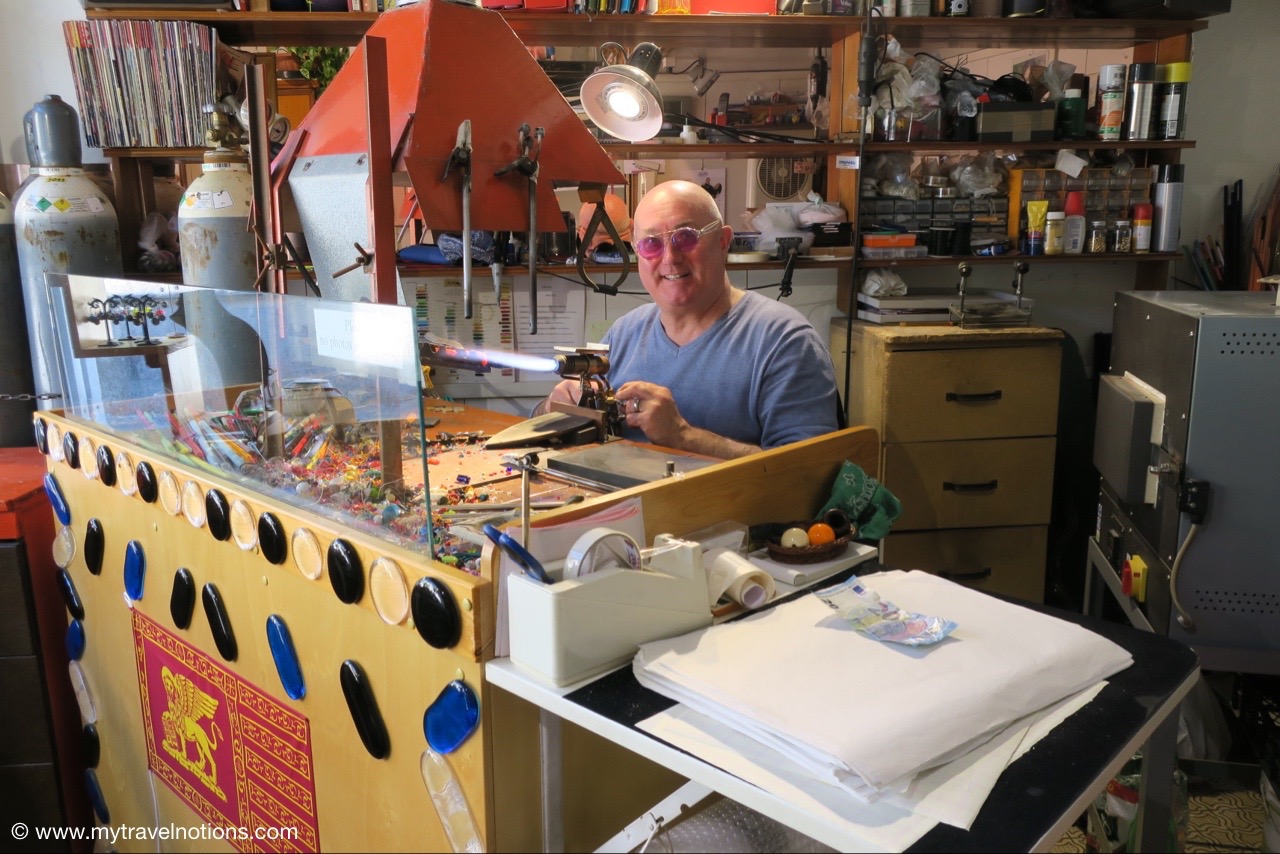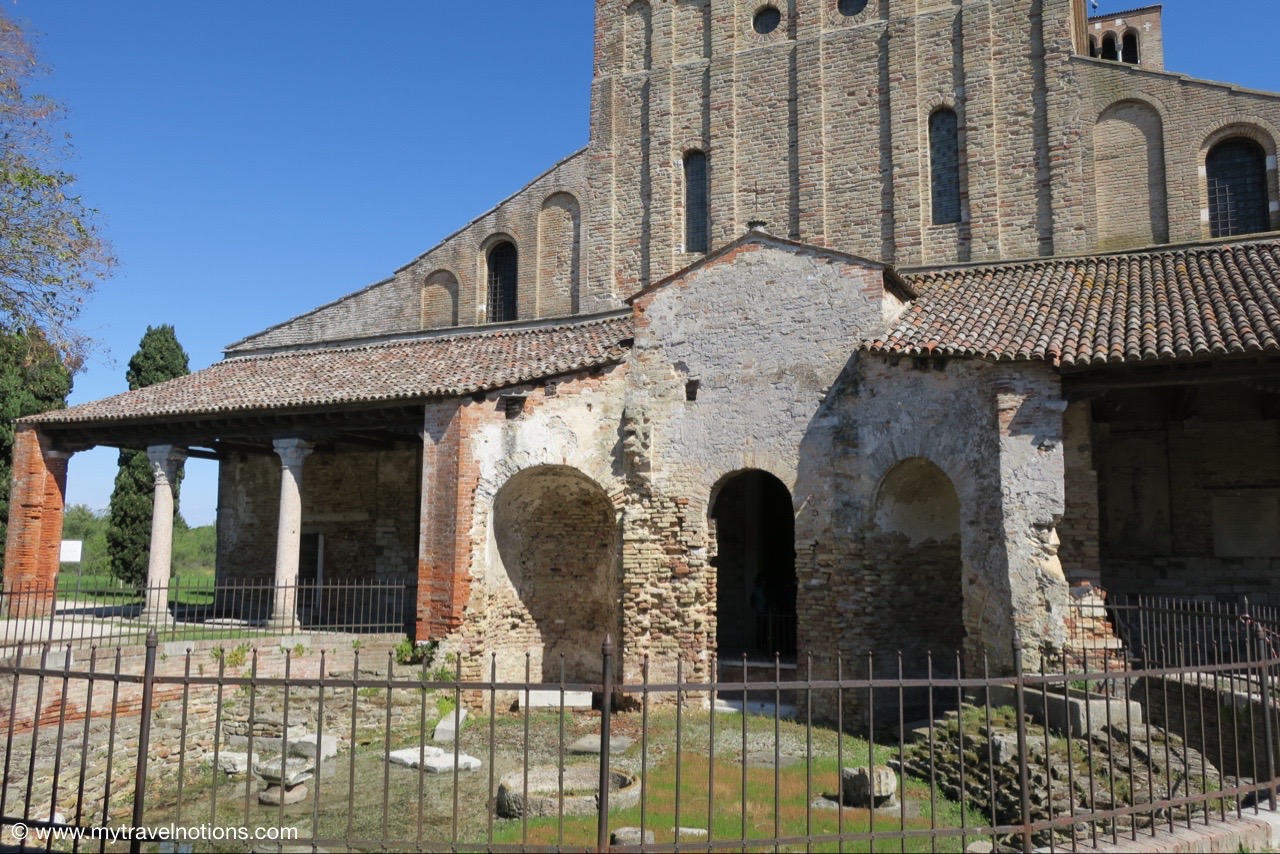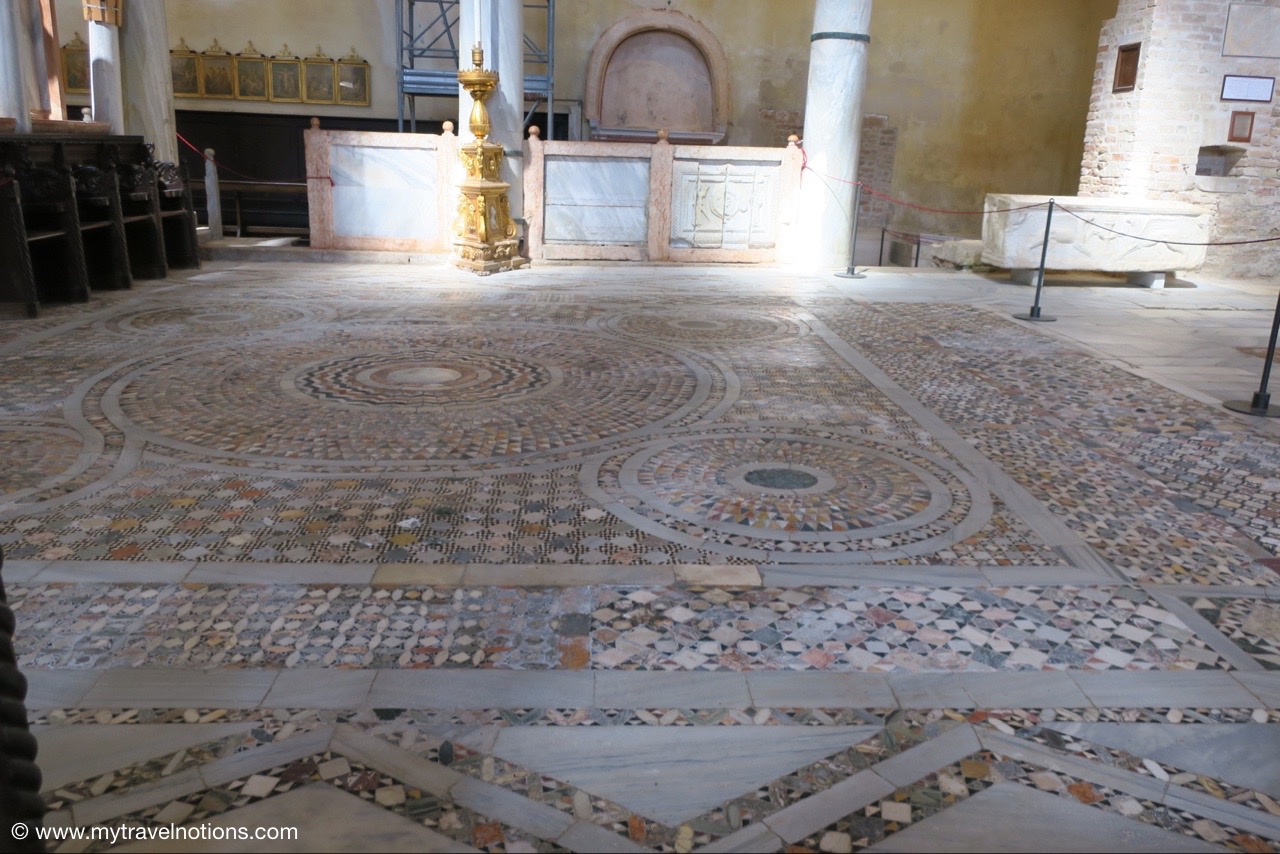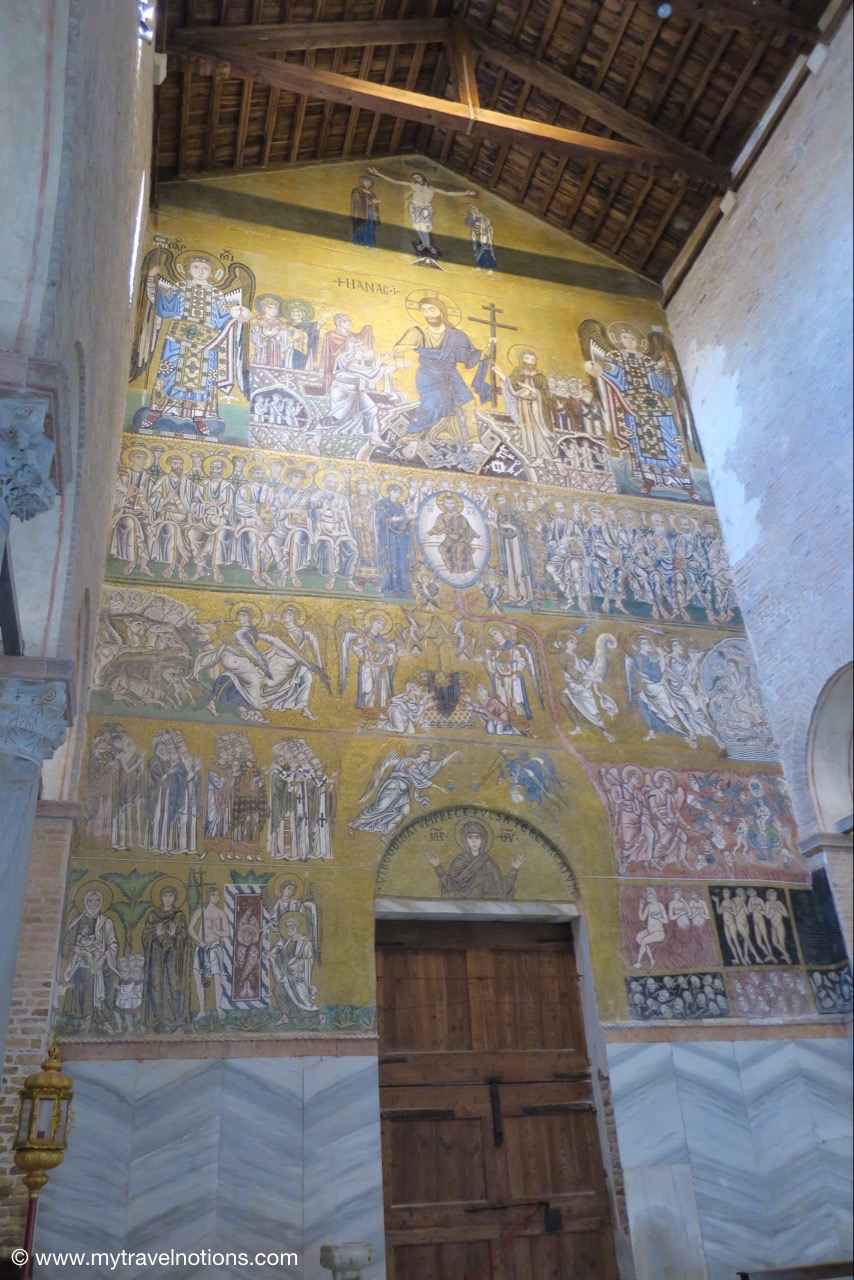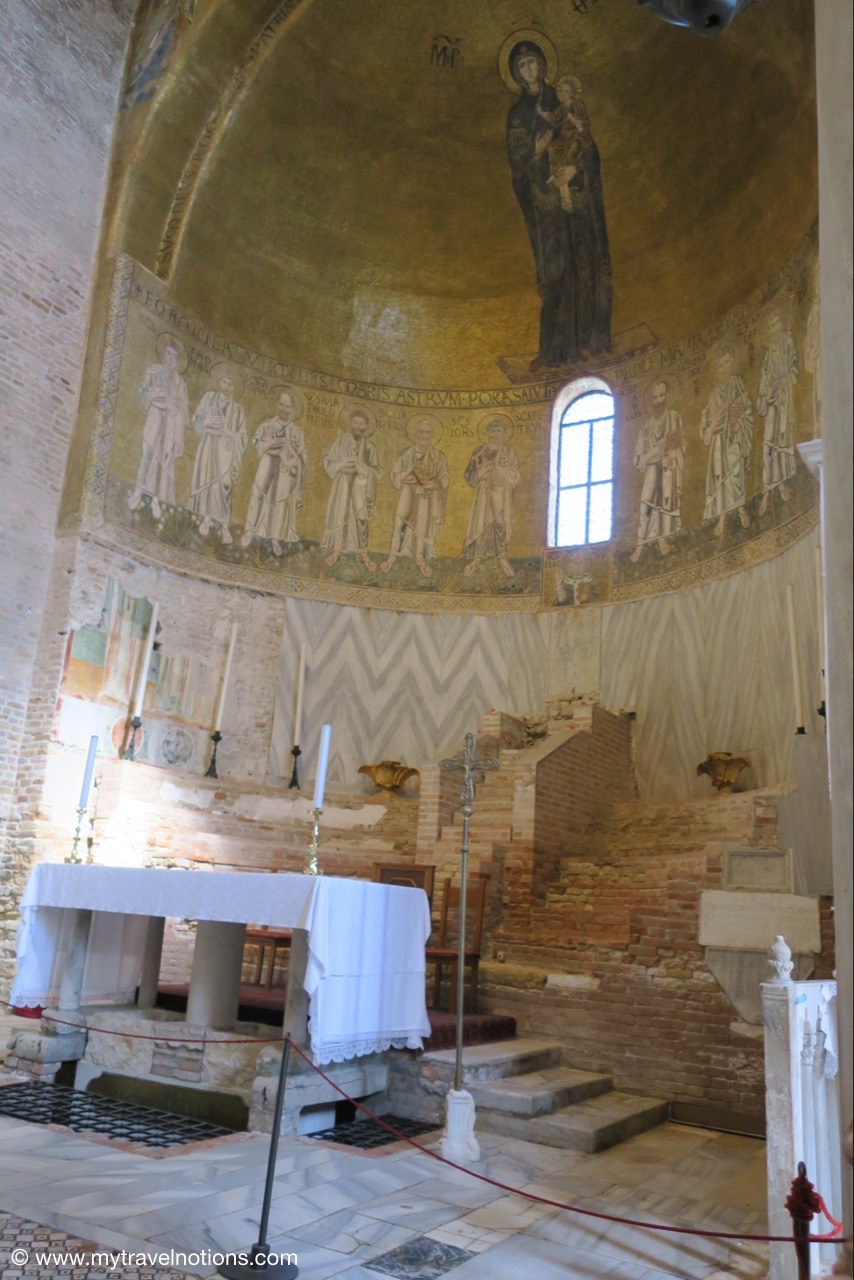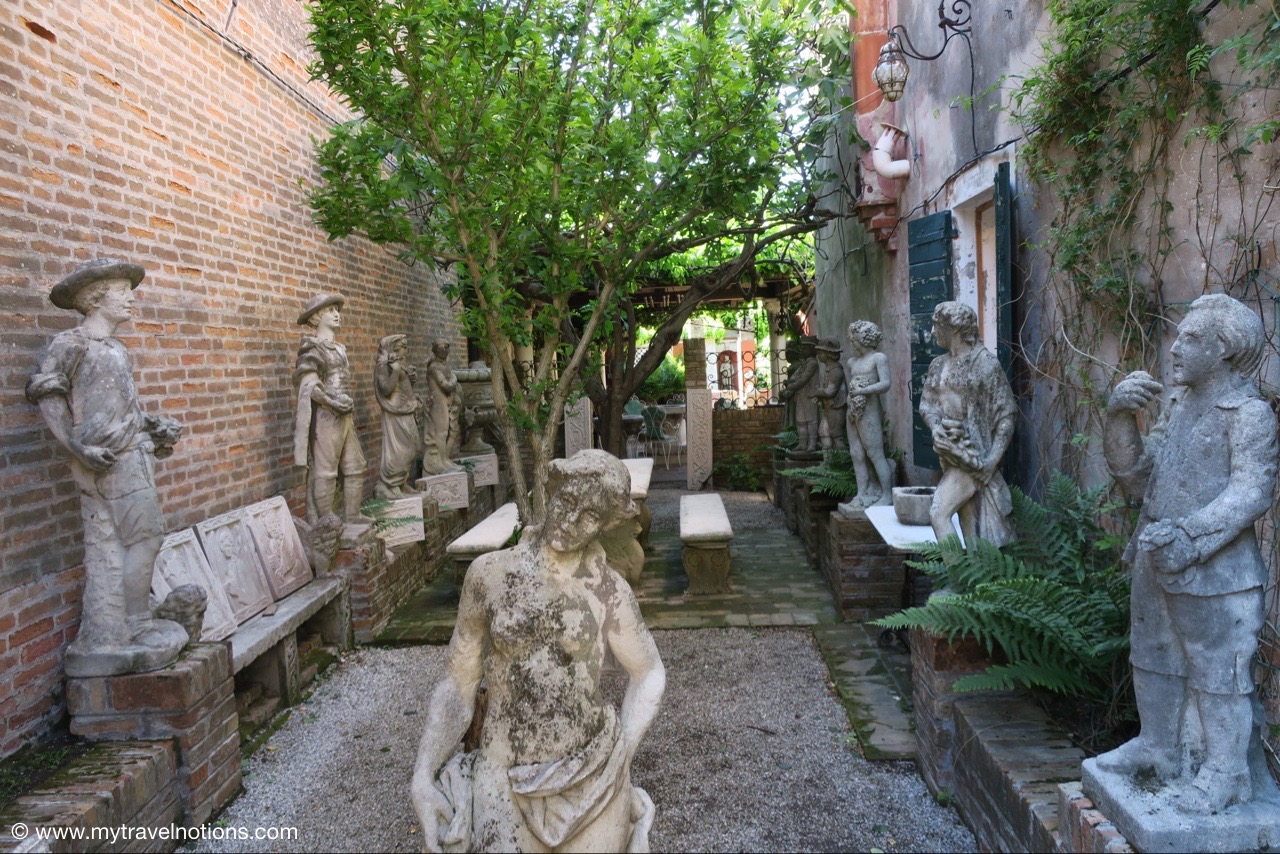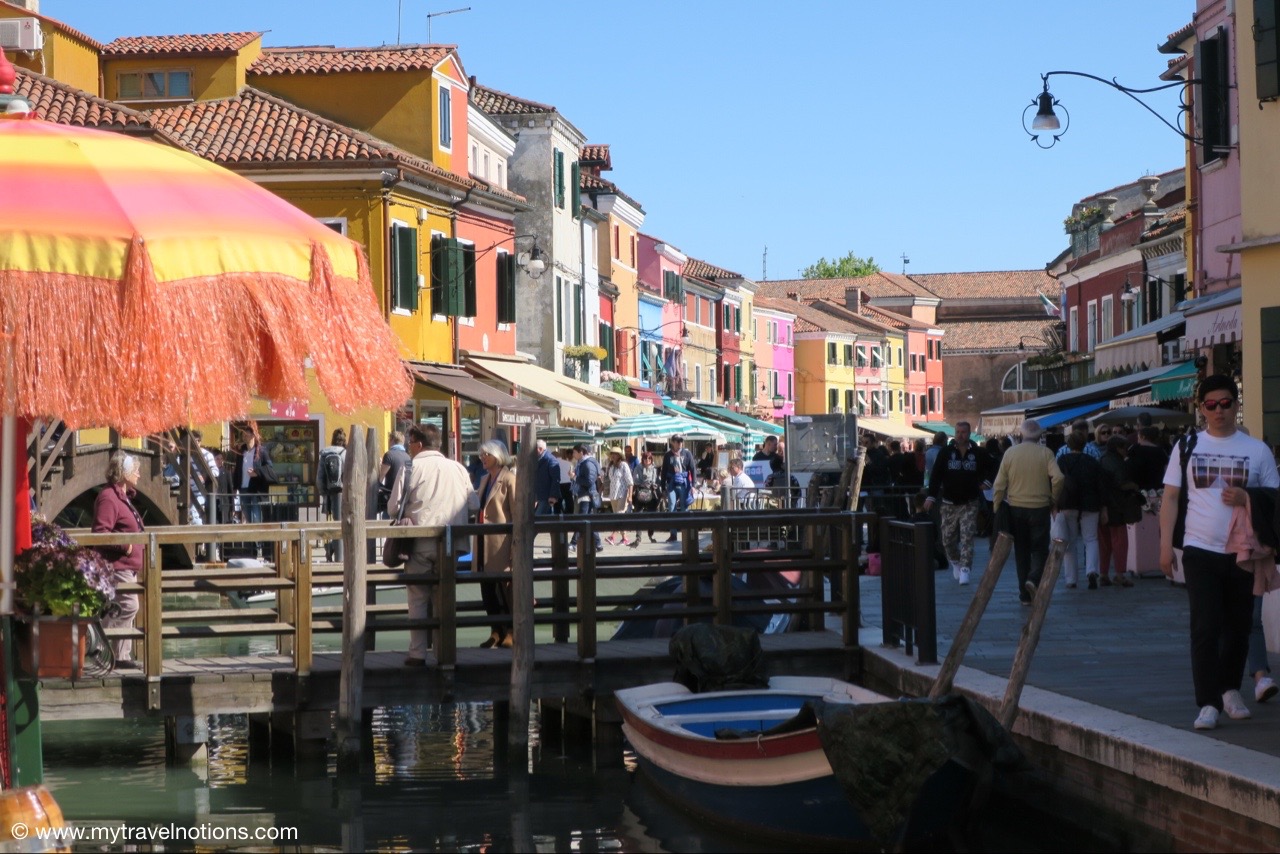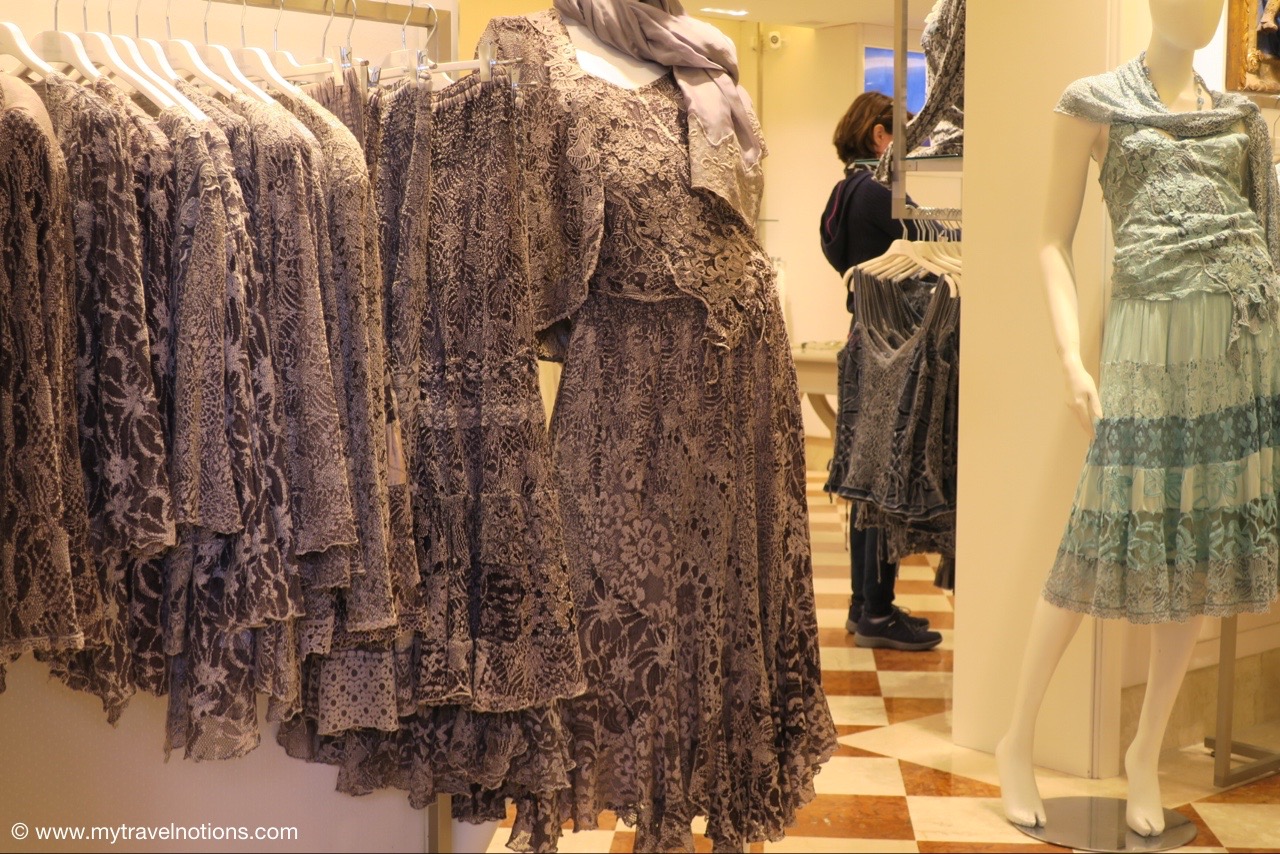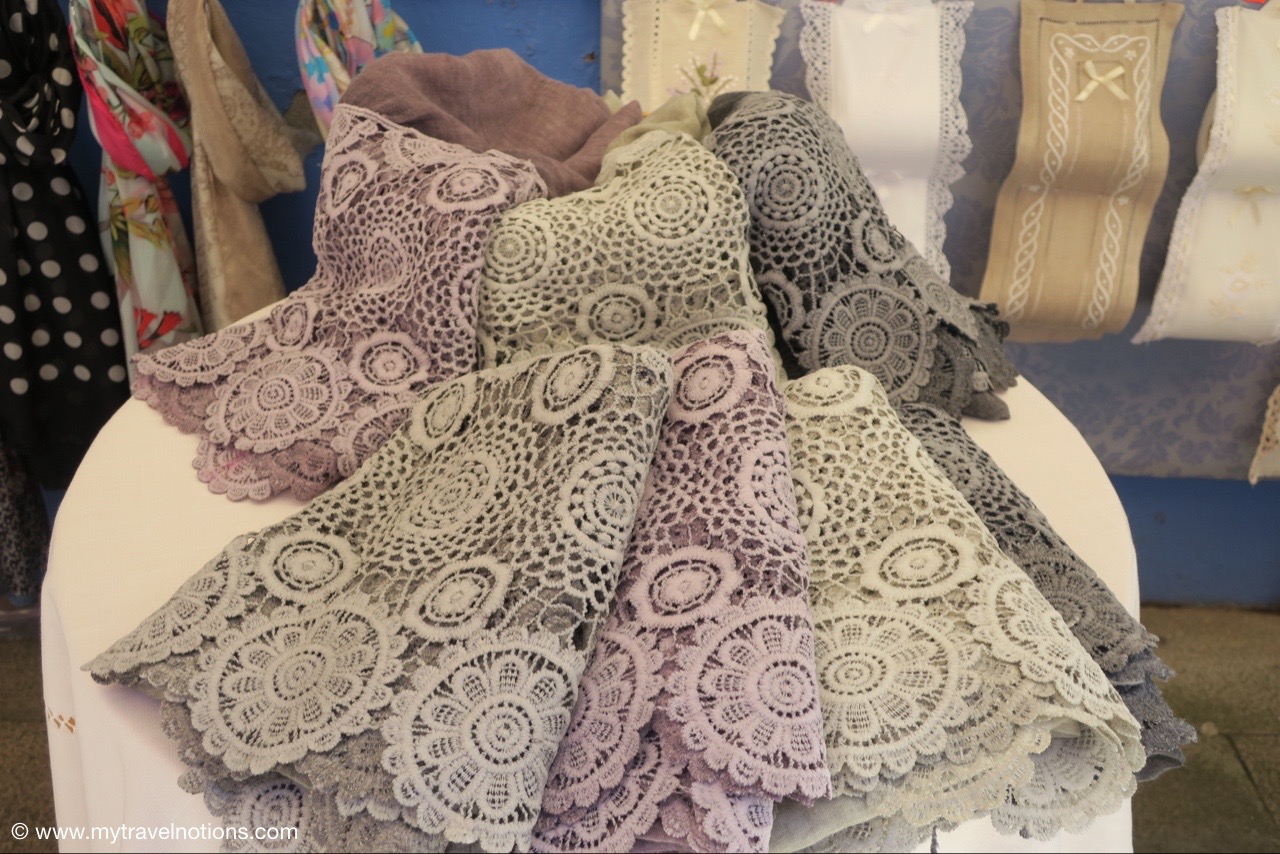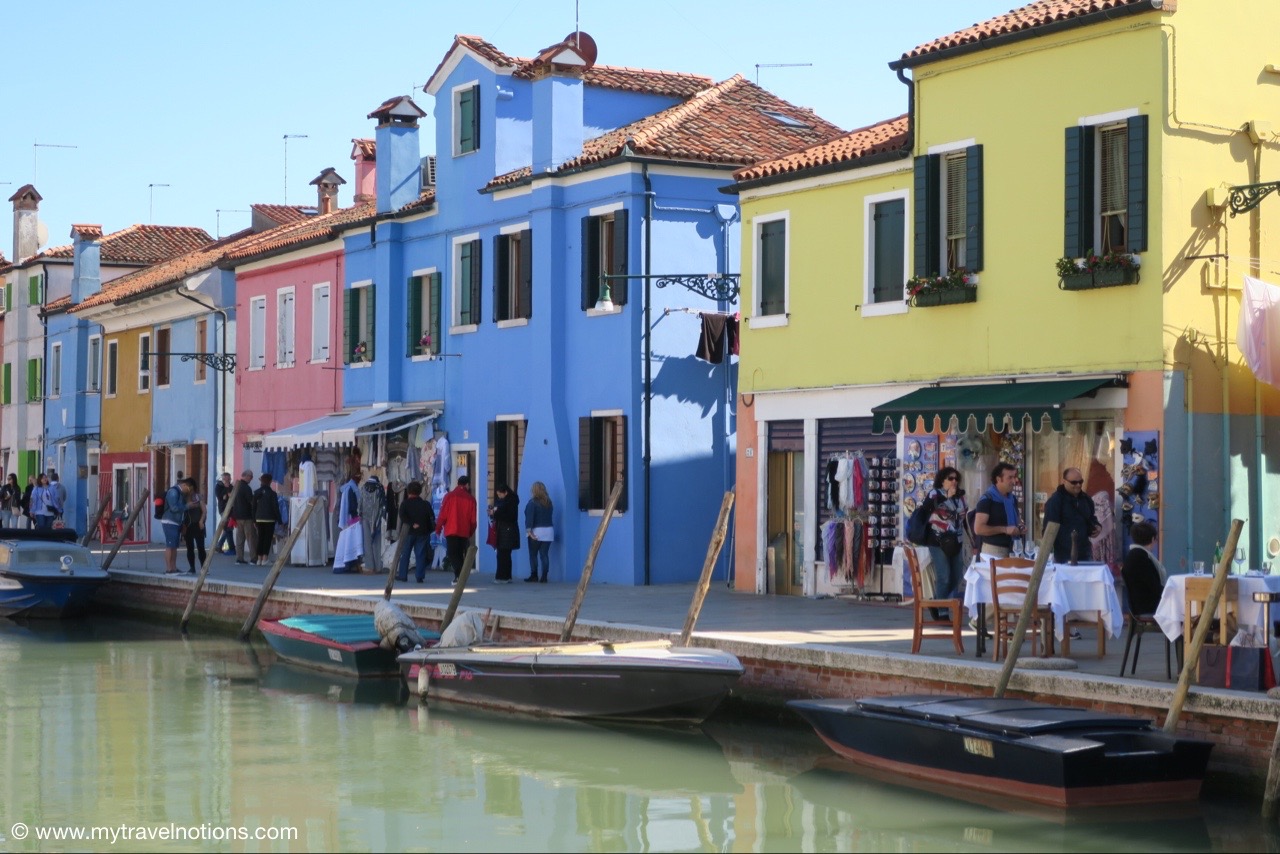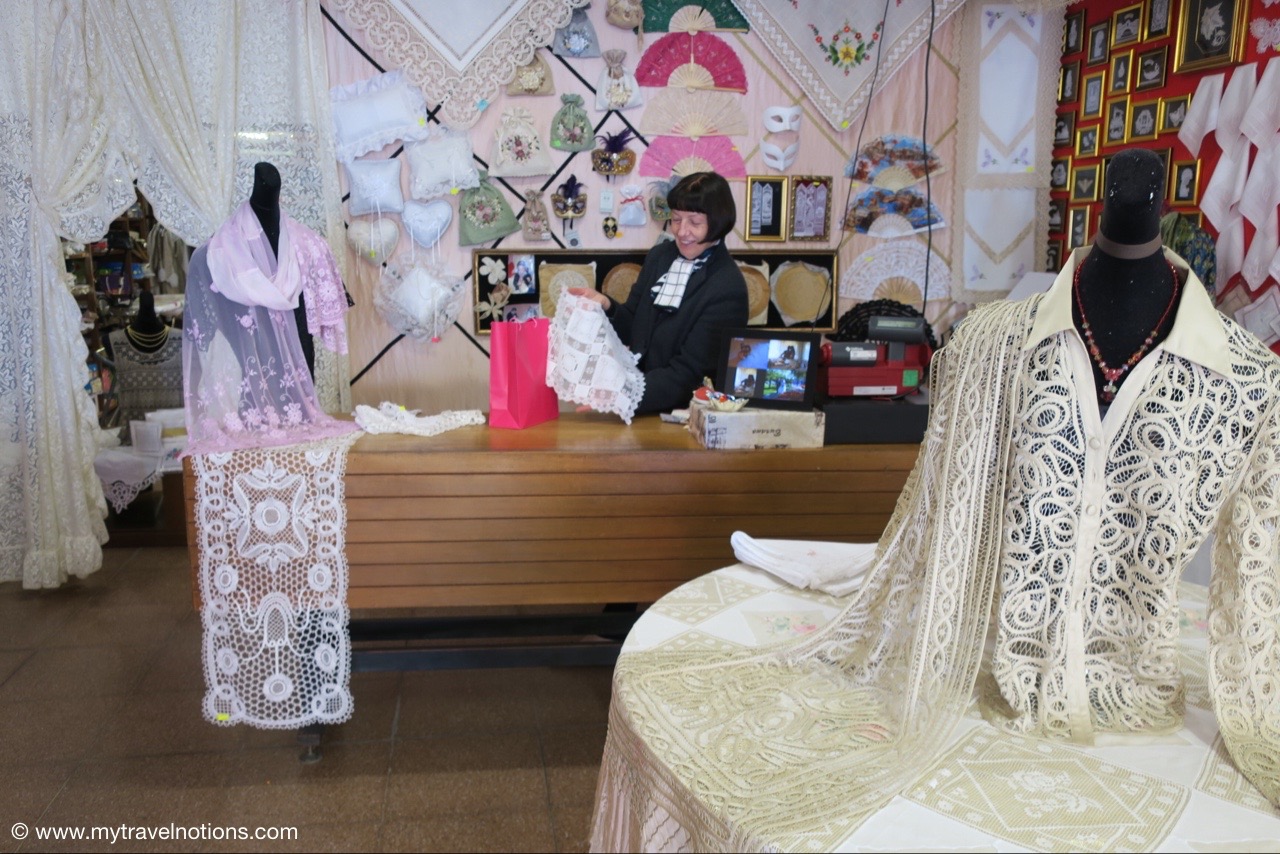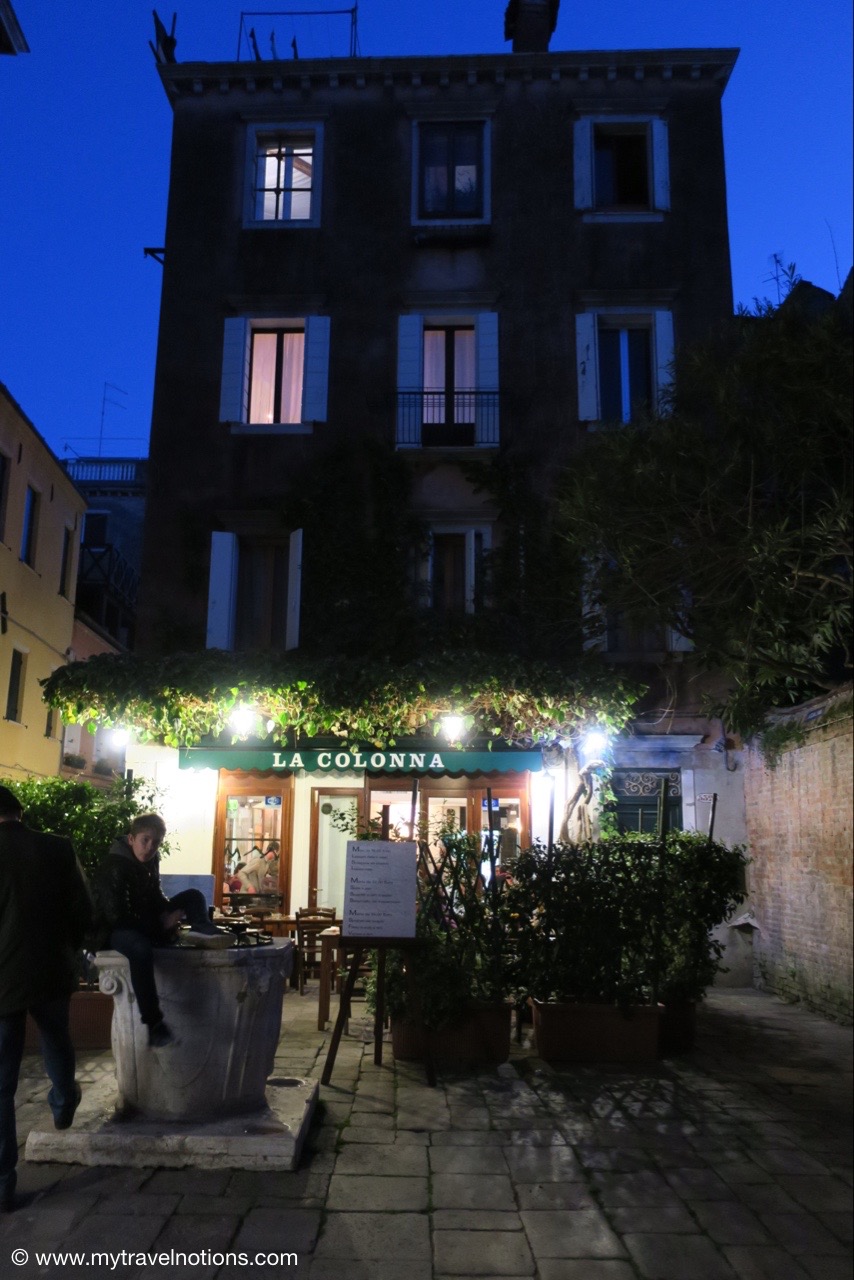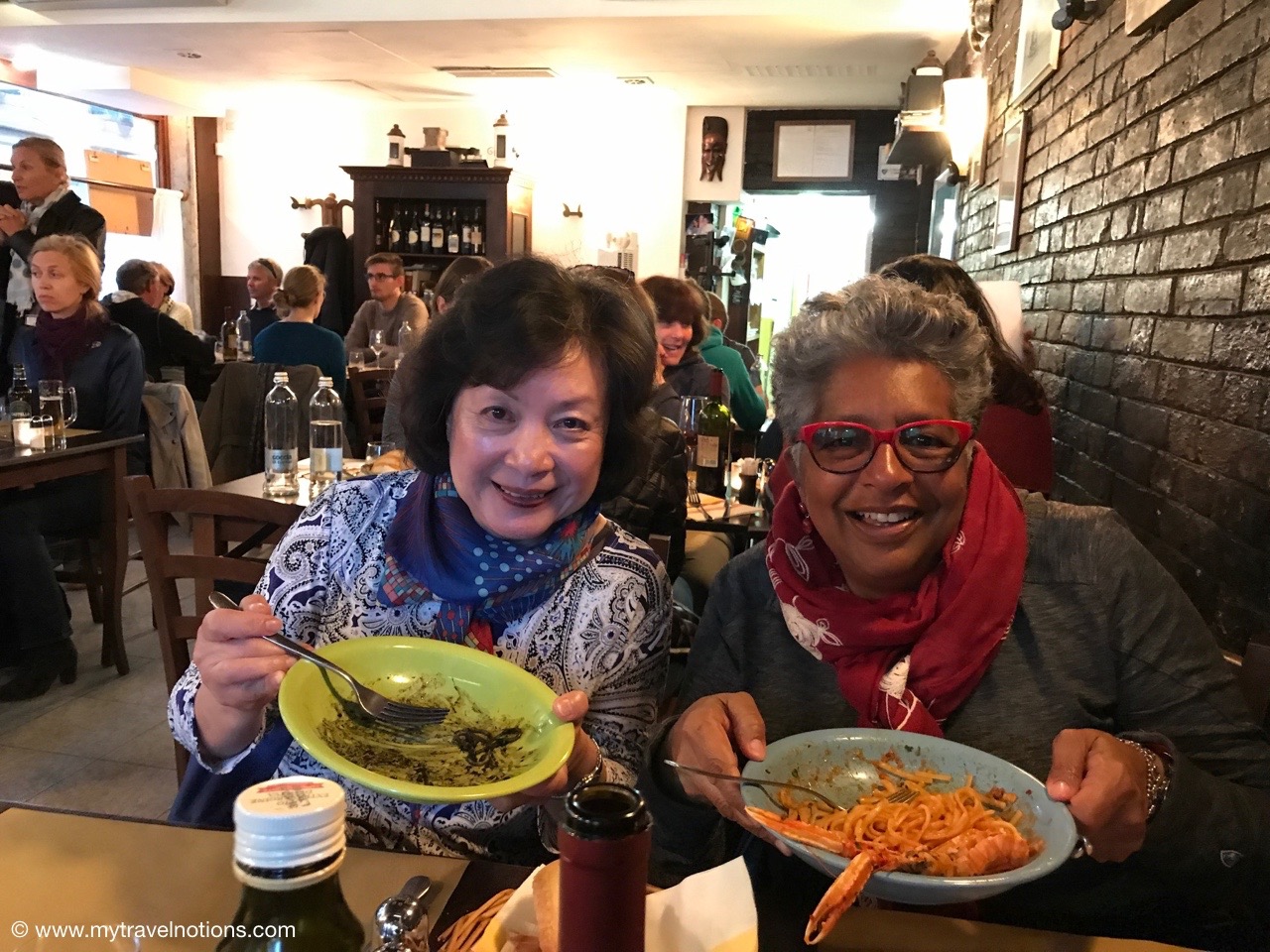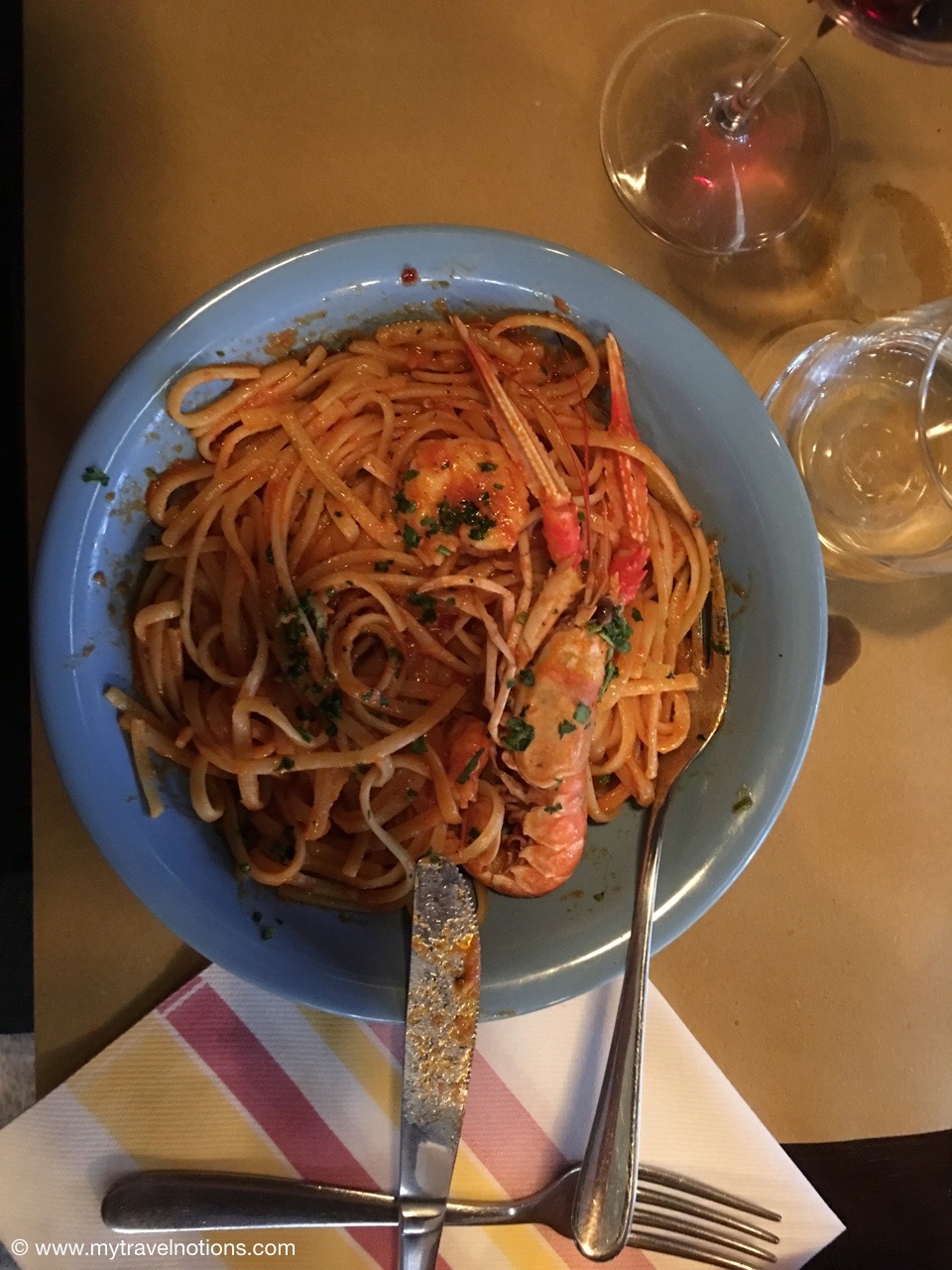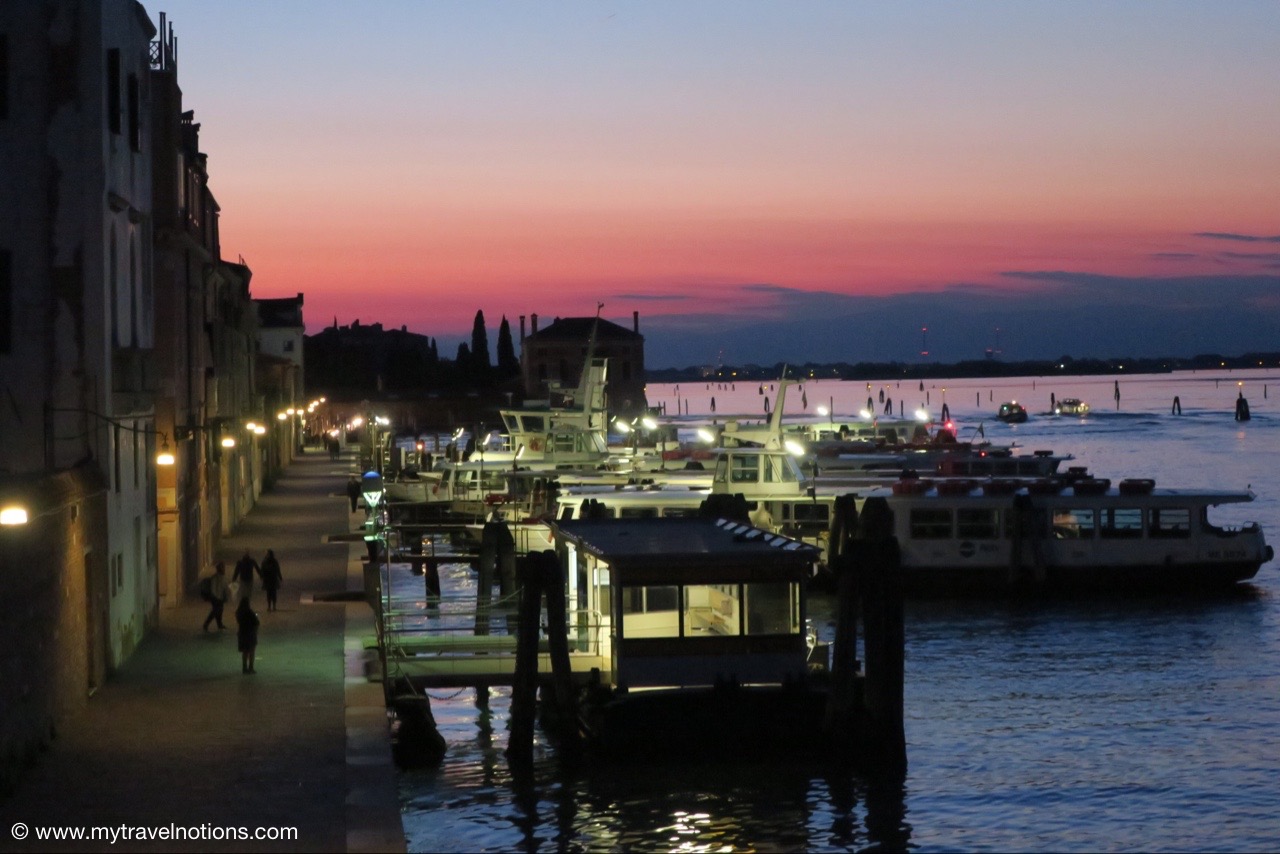 If you haven't seen Venice without the crowds, then you haven't seen Venice. Some friends said all you need is one day in Venice. Well, more than 10 years ago, I had my one day in Venice and it wasn't enough. This time, I've had five days and no, it's still not enough. I hope to come back. Venice must be savored, not rushed. If all you do is walk the shop-lined streets to the Rialto Bridge and to Saint Mark's Square then you have barely touched the surface of what Venice has to offer. Relax and Venice will seduce you.
This morning Alice, John and I enjoyed mass, in Italian, at Saint Mark's Basilica in Venice. I never entered the basilica during my one day Venice visit years ago so this was an incredible treat. This overwhelming structure is graced with an extensive mosaic collection that is said to date back to as early as 1071. And, when your head gets tired of looking up at all the intricate wall mosaics then just look down because the ancient marble floors are carpeted with different geometrics shapes. Then afterwards Alice and I climbed the steep staircase to the basilica's rooftop and museum for the views and for the relics.
So, not only do I say good-bye to Venice, but Alice and I also say good-bye to John who heads back home tomorrow to Washington state. Alice and I continue to explore Italy during our Rick Steves "Village Italy" tour which begins tomorrow in Padua, Italy. Arrivederci John!